Matador Original Series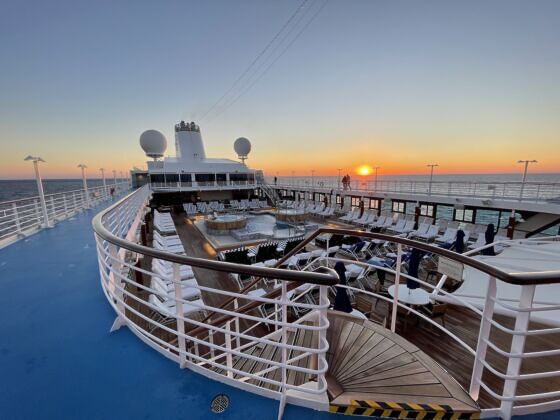 This Cruise Is the Most Deluxe Way To Travel the Mediterranean
T he few times I traveled to the Mediterranean , I went full-on thrifty. I flew low-cost airlines or drove, booked cheap family-run hostels, and took dodgy-looking ferries to save my hard-earned bucks. That was not a bad way to travel. I visited Nice's markets, pretended to be rich in Monaco , and sunbathed in Corfu — all without spending much. But after sailing the Mediterranean with Oceania Cruises, I don't think it'll be easy to go back and travel on a shoestring. One gets used to luxury pretty fast.
This past fall, I spent 12 days sailing from Greece to Türkiye, Italy, France, and Spain on Oceania's Nautica. And let me tell you: being a passenger on this small, deluxe cruise is one of the most opulent ways to see the Mediterranean.
Photo: Jesse Adams
Oceania caters to a specific clientele: mostly wealthy couples with no children in tow. Unlike companies like Holland America, Royal Caribbean, or MSC, Oceania operates only small or mid-sized ships where the focus is comfort, luxury, and personalized experience. While large ships tend to offer more amenities, Oceania's philosophy is that with fewer passengers, the crew is able to provide a more curated and pampered experience. On Nautica, there are no gigantic pools, roller coasters , or huge movie theater, but is an impressive spa, an espresso bar, and an elegant and well-furnished library. You get the picture.
Oceania's fleet consists of only seven ships, all of which have a small passenger capacity:
Nautica : capacity of 656 passengers
Insignia : capacity of 656 passengers
Marina : capacity of 1,238 passengers
Regatta : capacity of 656 passengers
Riviera : capacity of 1,238 passengers
Sirena : capacity of 648 passengers
Vista (debuting in 2023) : capacity of 1,200 passengers
The rooms on Oceania Cruises
Nautica, refurbished in 2022, holds 656 passengers over 11 decks (only eight of which are accessible to passengers). It's an intimate space, but large enough to not feel cramped by the other travelers on board. Most of the decks are dedicated to passenger rooms, ranging from 160-square-foot Inside Staterooms (the cheapest) to 1,000-square-foot Owner's Suites (the most expensive).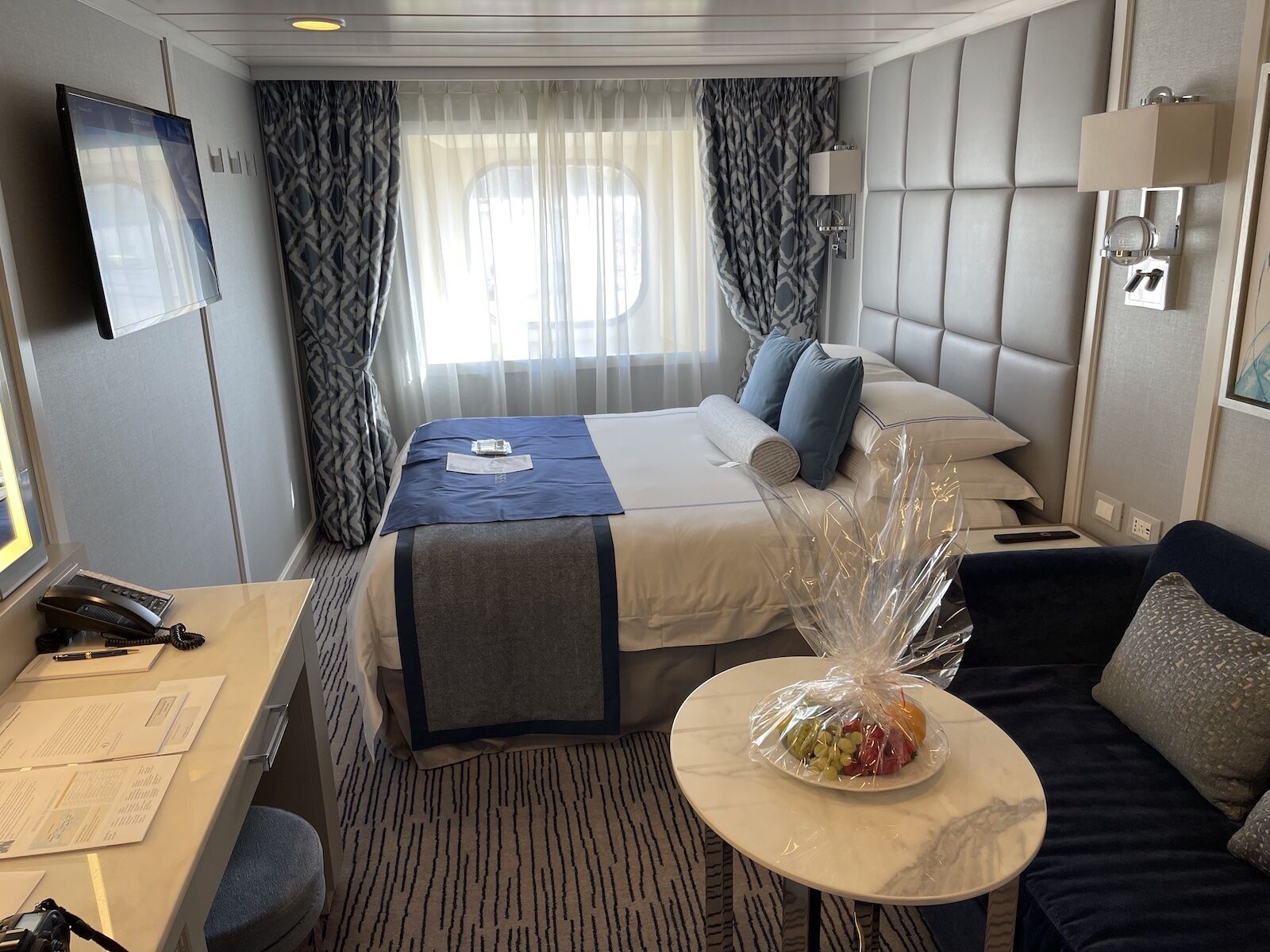 My partner and I stayed in a Deluxe Ocean View stateroom (165 square feet) for the duration of the trip, which was very comfortable and plenty big for the two of us. There was a good-size square window that did not open, and a queen-size bed, desk, stool, sofa, coffee table, TV, large closet, refrigerator stocked with soft drinks, and a (very tight) bathroom. The bathroom is fitted with Bulgari amenities, which are replenished as needed during the twice daily cleaning service.
Our Deluxe Ocean View stateroom was located on deck four, across from the ship's medical center and just above the gangway on deck three. It's not the most ideal spot if you want to sleep in or are very private — setting up the gangway is a loud process that starts early most mornings, and people come in and out of the medical center regularly. Make sure you choose your stateroom wisely by looking closely at the deck plan before booking.
Note that if you're not claustrophobic and need to keep an eye on budget, Inside Staterooms are perfectly acceptable. They're not much smaller than other staterooms but are cheaper. Also remember that you won't spend that much time in your room – you'll be out and about enjoying the cities where the ship stops, the shore excursions, and the great amenities onboard.
The bars and restaurants on Nautica cover all bases
Oceania likes to say it has the "finest food at sea," and while I haven't tried every cruise line out there and can't vouch for this claim, meal times were certainly something my partner and I looked forward to. One thing I can say with certainty is that Oceania tries to cater to everyone with plenty of delicious and varied vegetarian and vegan options, making it easy for people with different dietary preferences to enjoy a meal together. Room service is complimentary and available 24 hours a day on all Oceania cruise ships, but if you'd rather eat outside of your room, there's no shortage of bars and restaurants on Oceania's Nautica.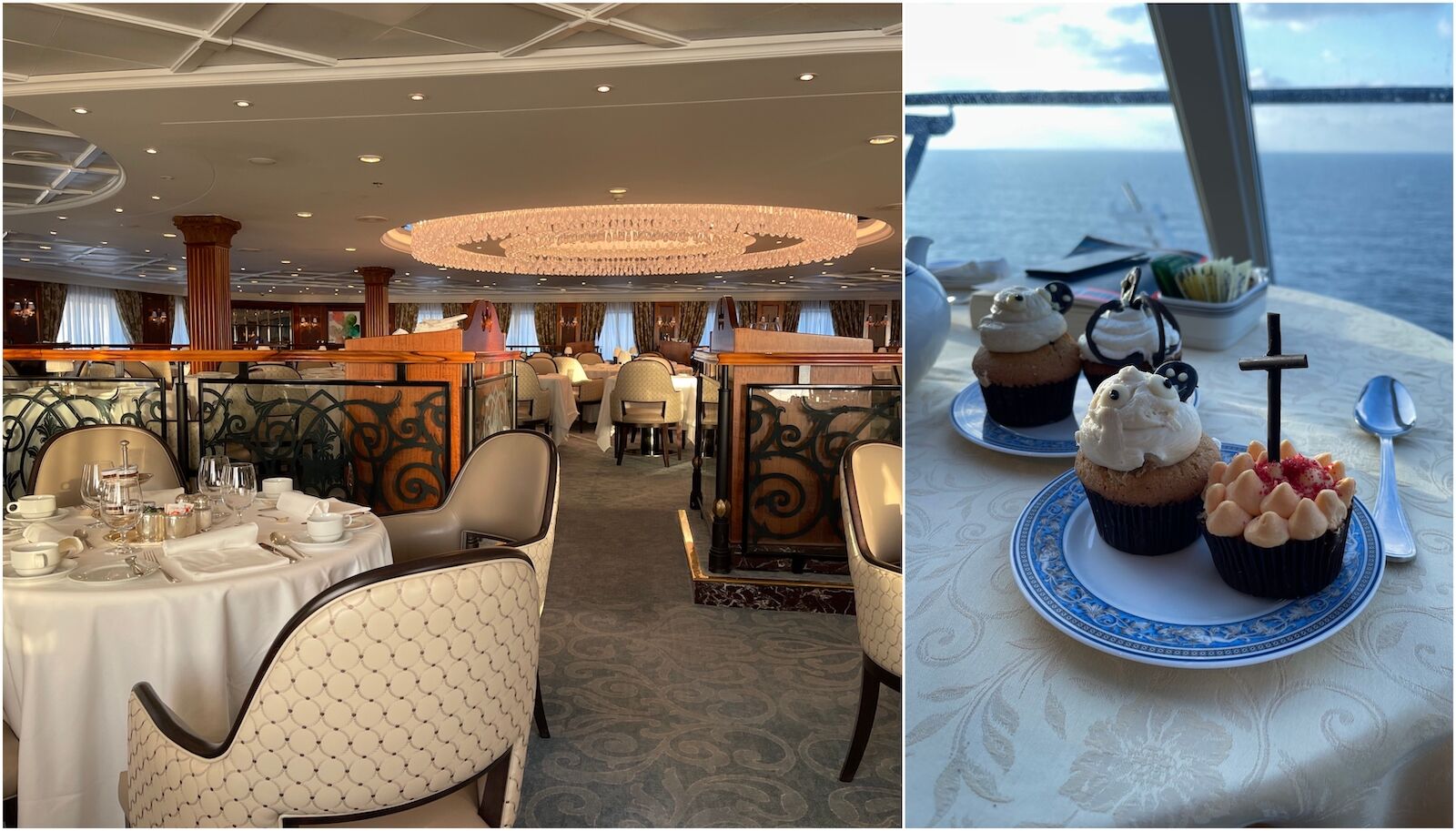 There are four bars on Nautica to suit every passenger's taste throughout the day:
The Waves Bar : Located by the pool and hot tubs on deck nine, the Waves Bar serves cocktails, mocktails, beer, and soft drinks to enjoy on one of the many towel-draped lounge chairs. You can go up to the bar to order or crew members will get you your drinks so you don't interrupt your sunbathing session.
Martini's : As the name suggests, this bar serves variations on the famous cocktail favored by 007. Located on deck five, the same as the Grand Dining Room, it's the perfect spot for pre-dinner drinks.
Horizons : Located on deck 10, Horizons is a large space at the very bow of the ship. It has comfortable seats and huge windows for passengers to watch the scenery go by with a drink in hand. There is a self-serve tea and coffee corner if you prefer a hot beverage. Horizons is where afternoon tea takes place every afternoon.
Barista's : Located on deck five by the entrance to the Great Dining Room, Barista is a specialty coffee bar with your usual cappuccinos, lattes, etc. You can choose to spike your caffeinated beverage with a long list of spirits and liqueurs like Sambuca, Baileys, or Grand Marnier. The huge golden espresso machine is a sight to see, and the complimentary sweet treats are the perfect accompaniment to the drinks served. This is a personal favorite for a post-lunch coffee or an afternoon pick-me-up.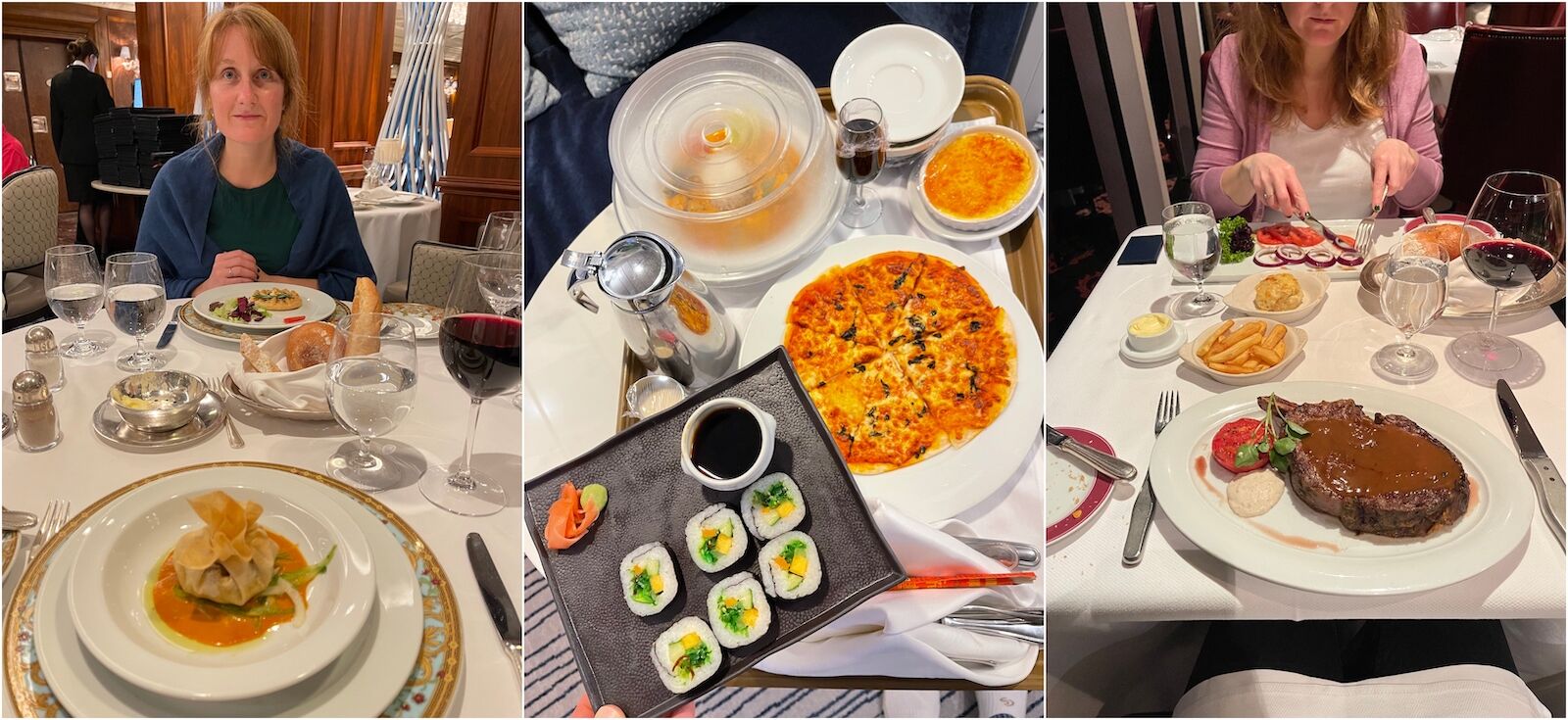 There are five restaurants on Nautica, ranging from fancy to casual:
The Grand Dining Room : Located on deck five, the Grand Dining Room is a ritzy affair with food served on Versace plates. For dinner, guests are required to wear elegant casual resort attire (no sneakers, no shorts, etc., but no need to bring a ball gown or a tux with you). The ambience is relaxed but the staff is very attentive, and remembers your name, how you like your food, what wine you prefer, etc. The Grand Dining Room is also open for breakfast and lunch and the dress code is much more casual at those times.
Polo Grill : Located on deck 10, Polo Grill is a fancy steakhouse with white tablecloths and big, comfortable leather chairs. The dress code is the same as the one in the Grand Dining Room. Polo Grill is a specialty restaurant so reservations are required. Polo Grill is only open for dinner. Vegetarian and vegan options are extremely limited or non-existent.
Toscana : Another specialty restaurant, Toscana focuses on sumptuous Italian cuisine. The staff offers a large selection of olive oils and balsamic vinegars at the start of your meal so you can dip the lovely Italian breads you've been served while waiting for your starter. The dress code is the same as the one in the Grand Dining Room. Like for the Polo Grill, it's only open for dinner and you need to book your table in advance. Toscana has some vegetarian options, but no vegan options.
The Terrace Café : The Terrace Café on deck nine is technically a buffet-style restaurant, but don't let the idea of a buffet put you off — the food, service, and location is amazing. My partner and I preferred the Terrace Café to the Grand Dining Room for its casual vibe (no dress code) and for its great outdoor patio at the stern of the ship. You can sit in the sun for breakfast, lunch, and dinner and enjoy the amazing weather and scenery of the Mediterranean, or stay inside if that's what you prefer. The food on offer is varied and incredibly tasty (the breakfast pastries were as good as the ones you'd find in a French bakery), and the buffet style allows you to try a little of everything. While it's a buffet, the crew is around to refresh your drinks and take away your plate.
The Waves Grill : Located right by the pool on deck nine, the Waves Grill is an outdoor, casual restaurant that's ideal if you want to chill outside in between soaking sessions in one of the hot tubs or the pool. The food is simple with burgers, hot dogs, smoothies, milkshakes, and the like on offer. Like at the Terrace Café, the crew at the Waves Grill will get you drinks and take care of whatever you need.
The amenities on Nautica: quality over quantity
While the ship is small, it's fitted with high-end amenities that are as good or better than what you'd find on much larger cruise ships.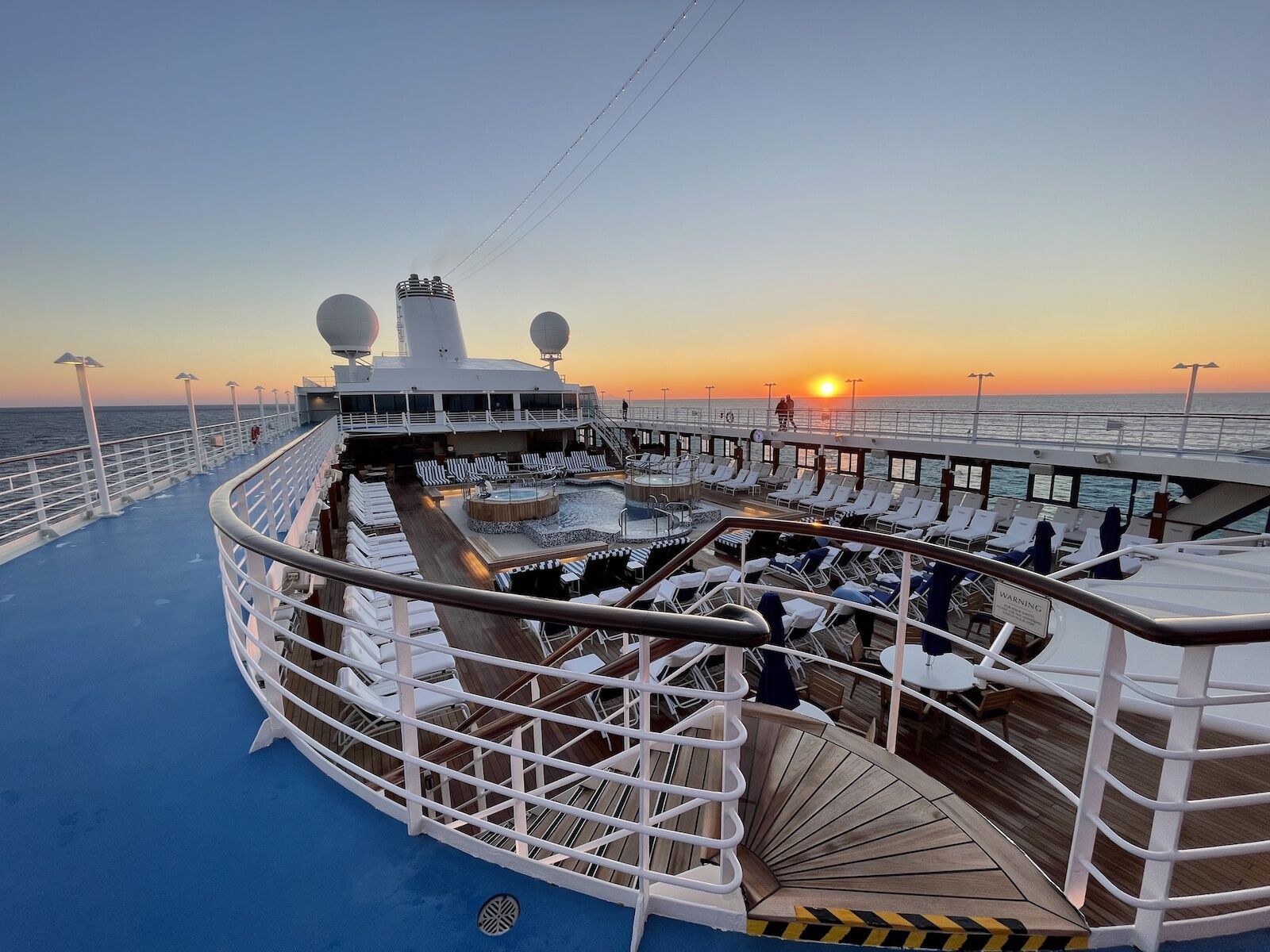 By far, the greatest spot on Nautica is the outdoor pool on deck nine. It's not huge, but it is a big enough size to swim a little. It's filled with salt water and is deep enough for adults to enjoy (no kiddy pool here, it's all about the grown-ups having a good time). The pool and the super-comfy double lounge chairs set around it are the two most perfect places to hang out during a day at sea on the Mediterranean or after a day of visiting on land. Even in November, the sun was strong and I spent hours sunbathing with a book and a mocktail in between dips. Two hot tubs that each fit about four people are near the pool. I used the hot tubs at night when most other passengers were getting ready for dinner or having a tipple at Martini's — the place was mine alone every single time.
The pool, the hot tubs, and the lounge chairs are all immaculate at all times and towels are refreshed constantly thanks to the amazing crew.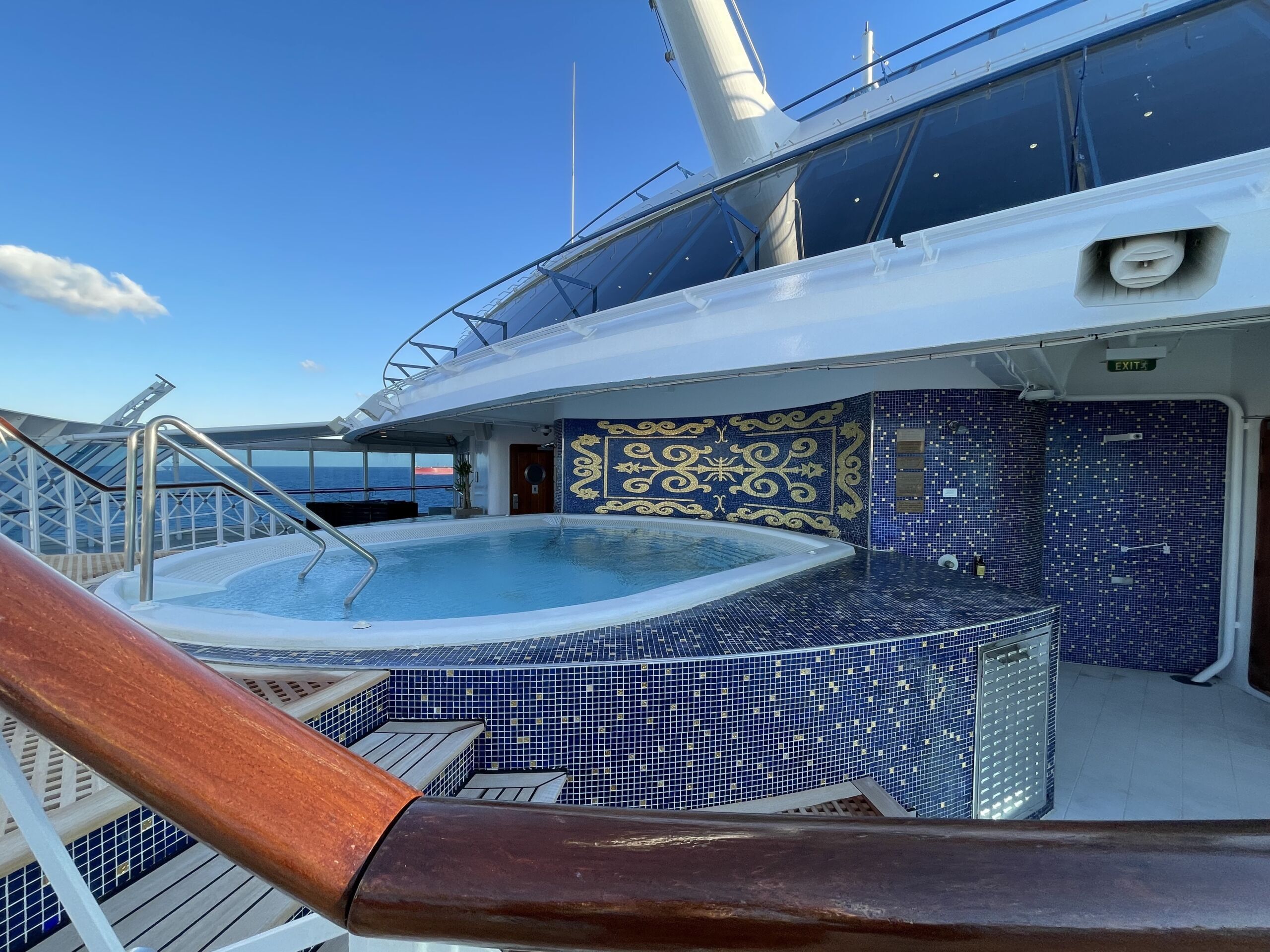 The Aquamar Spa, also on deck nine, is the next best thing to the pool. The facility is spacious, very clean, and inspires relaxation. There are two steam rooms (one for men and one for women) and a large outdoor hot tub at the bow of the ship — a soak with a view if there ever was one. The spa offers a variety of traditional treatments, among which I opted for the pedicure. The staff is lovely, knowledgeable, and ever so attentive.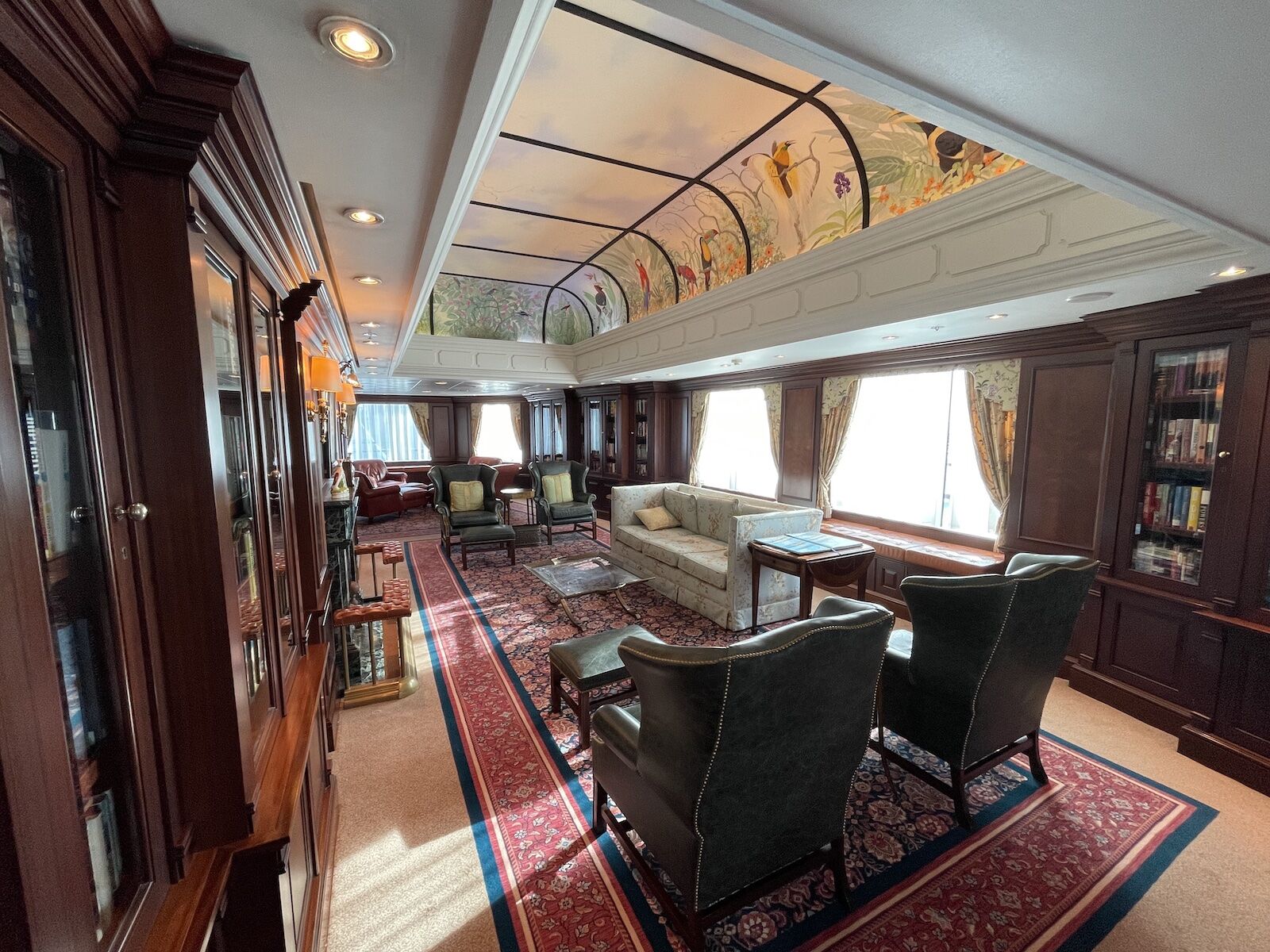 Nautica's library is certainly one of the best I've seen at sea. Unlike on other cruise ships, it's clear that Nautica's library was not an afterthought, but is as much a priority as the spa or the pool area. Not only are the beautiful shelves very well stocked with a few thousand books of every genre — including new releases and dozens of travel guides that match the ship's destinations — but the space itself is incredibly well thought out. It's meant to resemble an elegant library in a stately home, and it does the job extremely well with a painted ceiling, thick rugs, big comfy sofas and leather chairs with foot stools, window seats, a fireplace, and knick-knacks that make the space feel lived in.
For something a little different, head up to deck 11 and partake in a game of putt-putt golf, cornhole, or shuffleboard. It's a great way to meet some fellow cruisers and pass the time when at sea. With a few cocktails in you, a game of cornhole takes on a brand new dimension.
Oceania's shore excursions can be as upscale or simple as you'd like them
Oceania makes sure that your time on land is just as wonderful as your time at sea. The choice of shore excursions is vast with options that cover every interest and price point, including incredibly extravagant outings that cost as much as a small car.
During our 12-day trip, we made nine stops: Levos, Greece; Istanbul, Türkiye (for two days); Izmir, Türkiye; Messina, Naples, Rome, and Genoa, Italy; Monaco; Marseille, France; and Barcelona. Being much too ambitious, my partner and I booked an excursion for eight of the nine stops, an idea which quickly revealed itself to be a mistake. You're on vacation and supposed to relax, therefore you should not book yourself solid every time you have a couple of hours to spare. Remember to give yourself some time to do your own thing at your own pace. That may mean going for a quick stroll around Izmir or staying on the ship to lounge by the pool while everyone else is traipsing around Marseille.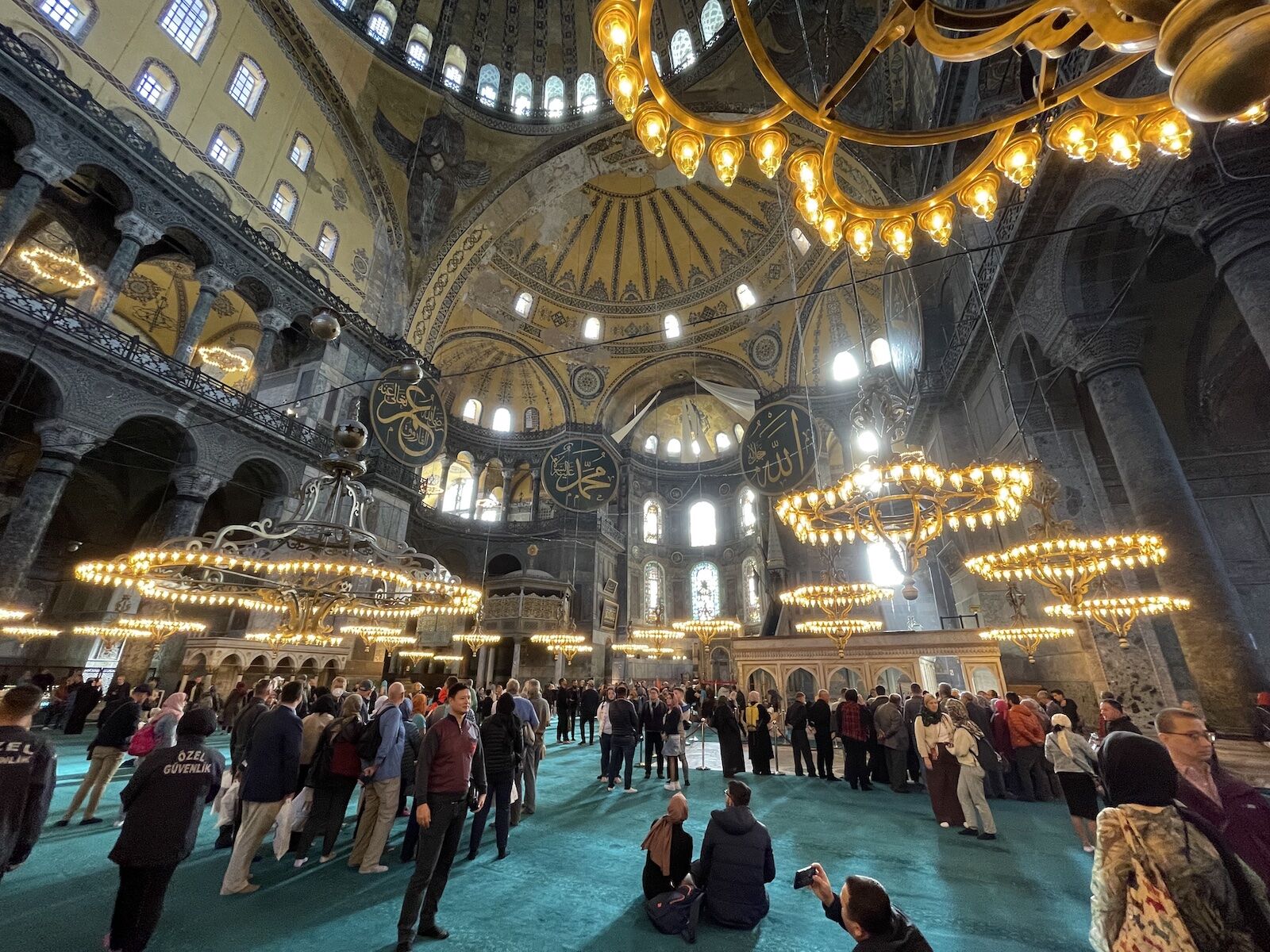 After testing out various forms of shore excursions with Oceania, I would highly recommend long guided visits. Both our eight-hour guided visit of "The Best of Istanbul" and six-hour guided tour of "Ephesus & Terrace House" were the best guided visits we ever had thanks to incredibly knowledgeable, flexible, and experienced guides. Granted they are pricey, but if you can afford one excursion, make it one that's with a local expert. (Except the seven-hour guided Mt. Etna 4X4 Expedition, which is very much not worth your money.)
Oceania, in collaboration with local tour bus companies, offers Hop On Hop Off bus tours, but the price is a little high for what's offered. Instead, hop in the shuttle bus that will take you from the ship to the city center and purchase your own Hop On Hop Off bus ticket for a fraction of the price. You'll be in the same Hop On Hop Off bus as your fellow cruisers, but you'll have saved over $100. Almost every stop on shore has a shuttle bus (or a tender) for people to get into town and visit independently — just make sure you're back on time for the last ride to the ship and you'll be fine.

More like this
Trending now, the finest airbnbs in nice, france from townhouses to beachside villas, the most stunning airbnbs in bordeaux for an epic wine excursion, these 7 hotels in nice, france, are the key to a french riviera dream vacation, air france turns 90 this year, and is celebrating with fashion, cocktails, and vintage memorabilia, discover matador, adventure travel, train travel, national parks, beaches and islands, ski and snow.
Cruising comeback heats up as 2 more major lines announce restart plans
In another sign that the comeback of cruising is gaining steam , two more major cruise lines have announced plans to restart operations in the coming months.
Miami-based Oceania Cruises and sister line Regent Seven Seas Cruises on Wednesday said they would resume departures in August and September, respectively.
Oceania said it would restart operations on Aug. 29 with just one of its six ships, the 1,250-passenger Marina. The vessel will resume originally scheduled departures to Scandinavia and Western Europe out of Copenhagen, Denmark.
For more cruise news, reviews and tips, sign up for TPG's new cruise newsletter .
Regent said it would restart operations on Sept. 11, also with just one ship, the 750-passenger Seven Seas Splendor . The vessel will resume operations with an 11-night voyage out of Southampton, England, to Scotland, Northern Ireland and Ireland. It'll then reposition to the Mediterranean for fall sailings before heading to the Caribbean for the winter.
In addition, another sister line to the brands, Norwegian Cruise Line , on Wednesday announced restarts for two more of its 17 ships -- Norwegian Epic and Norwegian Getaway -- to take place in September and October, respectively. The line already had announced restart plans for three of its vessels earlier this month.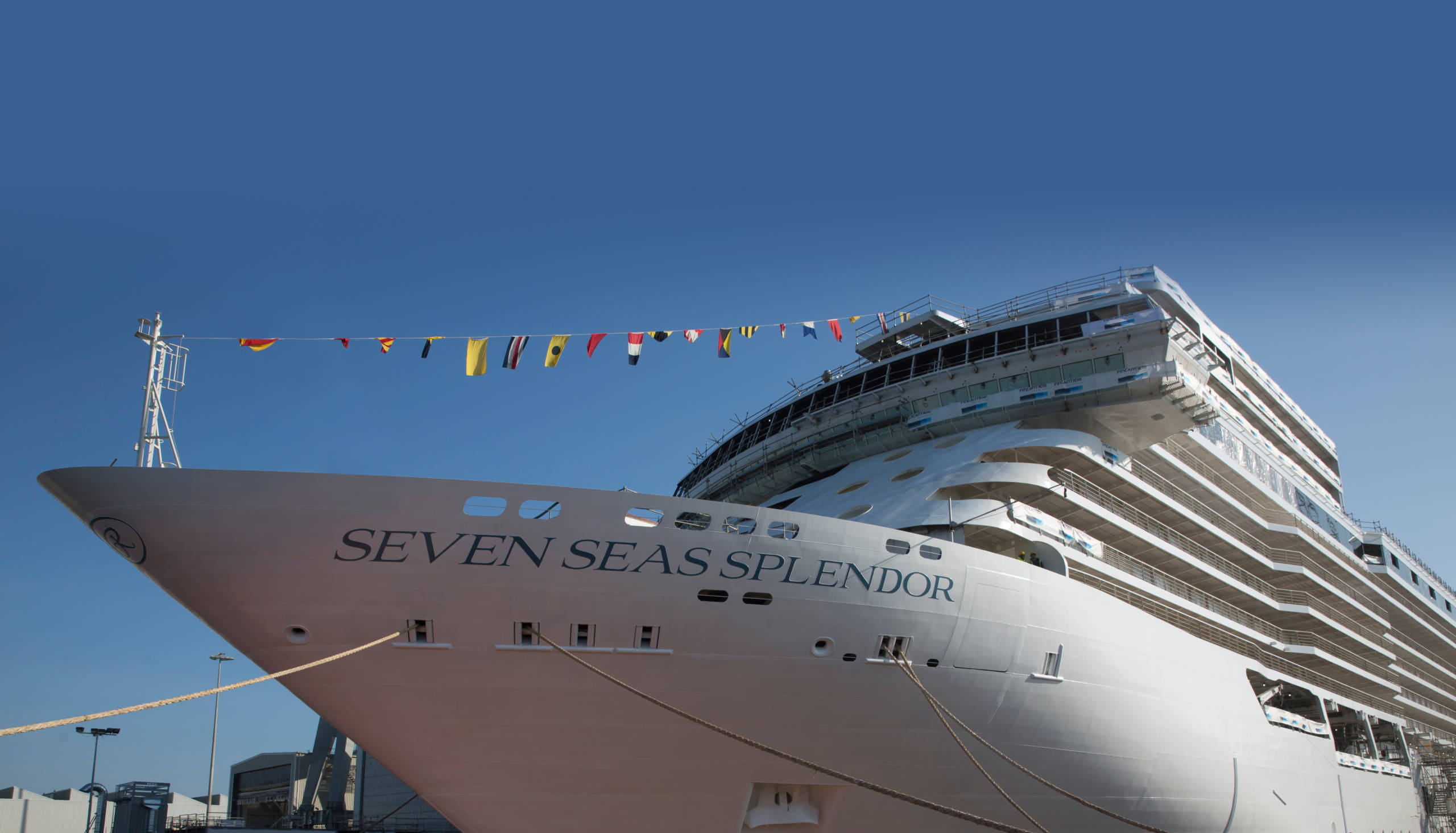 The announcements are just the latest sign that cruising is finally in the midst of a widespread comeback after more than a year when many lines weren't able to operate a single departure. Cruising around the world ground to a halt in March of 2020 after the coronavirus outbreak was declared a pandemic.
Oceania's Marina sailing in August will mark the line's first departure in more than 17 months. When Regent resumes operations in September, it will have been nearly 18 months since its last sailing.
"We are pleased to unveil the next chapter of our resumption of cruise voyages embarking outside of the U.S. with sailings in Europe on all three of our award-winning brands," Norwegian Cruise Line Holdings president and CEO Frank Del Rio said in a statement accompanying the announcements. "We value the health, safety and well-being of our guests, crew and the communities we visit above all else and we have worked tirelessly to develop our science-backed plan to safely resume cruising, including mandatory vaccinations and robust [health] protocols."
Norwegian Cruise Line Holdings is the parent company of Norwegian Cruise Line, Oceania Cruises and Regent Seven Seas Cruises.
In the statement, Del Rio suggested the company still was holding out hope that it could get approval to restart cruise operations from U.S. ports over the summer. The U.S. Centers for Disease Control and Prevention (CDC) currently is blocking cruise lines from sailing in U.S. waters, citing the risks of COVID-19.
The restarts that Norwegian Cruise Line announced for Norwegian Epic and Norwegian Getaway on Wednesday will take place in the Mediterranean.
Norwegian Epic will operate seven-night Western Mediterranean sailings out of Barcelona starting on Sept. 5 through Oct. 24. Norwegian Getaway will operate 10- and 11-day Greek island voyages out of Civitavecchia, Italy (the port for Rome) starting Sept. 13 through Oct. 25.
Earlier this month, luxury line Silversea announced plans to restart sailings in June with a single ship sailing out of Piraeus, Greece, and luxury line Seabourn announced it would resume sailings in July with voyages to the Greek islands out of Piraeus.
Other lines that recently have announced restart plans include Celebrity Cruises , which is restarting cruises to the Greek islands out of Piraeus and Caribbean sailings out of Philipsburg, St. Maarten (the Dutch side) in June.
Royal Caribbean also in is the midst of adding sailings out of various ports in North America and Europe including Greek island sailings out of Cyprus that start in July.
And MSC Cruises in recent days has mapped out a comeback plan for 10 of its 18 vessels.
As part of their announcements, Oceania and Regent said they had canceled sailings on other vessels that weren't part of the announcements through the end of September.
Planning a cruise? Start with these stories:
The 5 most desirable cabin locations on any cruise ship
The 8 worst cabin locations on any cruise ship
A quick guide to the most popular cruise lines
21 tips and tricks that will make your cruise go smoothly
15 ways cruisers waste money
12 best cruises for people who never want to grow up
What to pack for your first cruise
Enable Accessibility
Deutsch Francias 日本語 Portuguese Espanol
Connect With Us +1-855-623-2642 855-OCEANIA (855-623-2642) Special Offers Request a Brochure Request a Quote
My Account / Reservation
Forgot Password
Create Account
Find a Cruise
Special Offers
Specialty Cruises
Solo Traveler Experience
Inclusive Air
Request a Brochure
Cruise Destinations
Find a Shore Excursion
Explore Land Programs
Tours, Land and Hotel Programs
2025 Collection
2024 - 2025 Tropics & Exotics Cruises
2025 Around The World
2024 Around The World
2024 Collection
Explore our Ships
Introducing Allura
Wellness: Mind, Body and Soul
The Finest Cuisine at Sea®
Blog, Videos and Reviews
Life On Board
Amenities & Onboard Packages
Oceania Club Benefits
Concierge Level Veranda
Travel Protection
RIVIERA THE LUXURY OF SPACE ABOUNDS
I WANT TO GO TO
Africa Alaska Antarctica Asia Australia & New Zealand Baltic & Scandinavia Bermuda British Isles & Ireland Canada & New England Caribbean French Riviera Grand Voyages Greek Isles & Aegean Greenland & Iceland India Mediterranean Mexico Middle East & Holy Lands Northern Fjords Pacific Coast Panama Canal South America & Amazon South Pacific & Tahiti Transoceanic Voyages World Cruises
in i want to travel in
Jan 2023 Feb 2023 Mar 2023 Apr 2023 May 2023 Jun 2023 Jul 2023 Aug 2023 Sep 2023 Oct 2023 Nov 2023 Dec 2023 Jan 2024 Feb 2024 Mar 2024 Apr 2024 May 2024 Jun 2024 Jul 2024 Aug 2024 Sep 2024 Oct 2024 Nov 2024 Dec 2024 Jan 2025 Feb 2025 Mar 2025 Apr 2025 May 2025 Jun 2025 Jul 2025 Aug 2025 Sep 2025 Oct 2025 Nov 2025 Dec 2025
[] Cruises">Find a Cruise
Oceania Cruises' Riviera
Culinary Experiences
Suites & Staterooms
Riviera Experiences

The Pinnacle of Perfection
Curated luxury services.
Course-by-course in-suite dining +
Order in from any of our specialty restaurants +
Coordination of shoreside dinner and entertainment reservations
Last-minute luggage collection
Packing and unpacking upon request
Complimentary garment pressing +
Complimentary shoe shine service
Gourmet evening canapés
Special services upon request
+ Certain limitations apply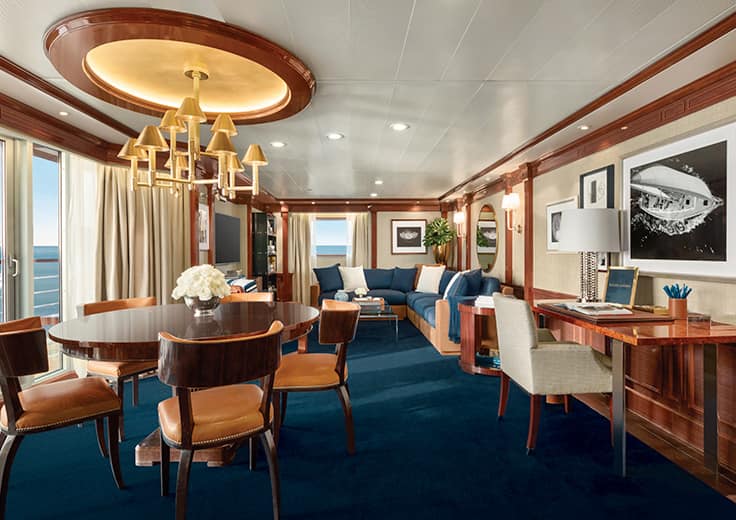 Owner's Suite
Suite Size (SQ FT / SQ M): 2,000 / 185
Deck(s): 8, 9, 10
Akin to a dramatic coastal villa, the Owner's Suites exude a sophisticated and luxurious personality. At more than 2,000 square feet, each features a living room, dining room, master bedroom and two bathrooms. These suites are adorned with designer furnishings and exquisite appointments, creating a blissful enclave at sea. There are separate terraces for the living areas and bedroom and expanses of floor-to-ceiling windows provide captivating vistas and with the stunning backdrop of the sea all around. All of our suites include exclusive 24-hour Butler service and are uncommonly spacious, further adding to the unparalleled suite experience.
Image Slideshow
360 Virtual Tour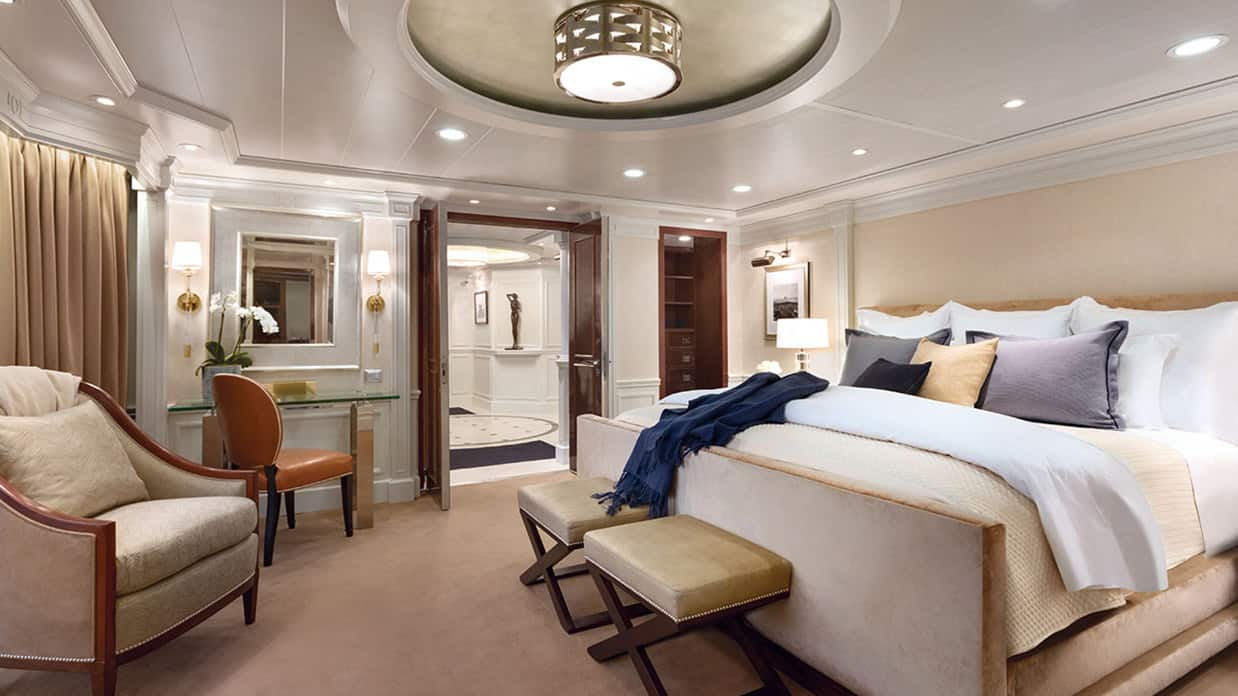 Owner's Suite Privileges
In addition to Stateroom Amenities
Complimentary laundry service – up to 3 bags per stateroom +
Priority 11 am ship embarkation with priority luggage delivery
Exclusive card-only access to private Executive Lounge staffed by a dedicated Concierge featuring complimentary soft drinks, coffees and snacks throughout the day
24-hour Butler service
Complimentary in-suite bar setup with 6 full-size bottles of premium spirits and wines from our suite beverage menu
Complimentary welcome bottle of Champagne
Fresh fruit basket replenished daily
Priority online specialty restaurant reservations
Unlimited access to Aquamar Spa Terrace
Optional private in-suite embarkation day lunch from noon to 2 pm in Owner's Suites
Luxury bath amenities
Choice of daily printed newspaper
Complimentary Oceania Cruises logo tote bag and personalized stationery
Cashmere lap blankets
Choice of pillow from a luxurious selection
Complimentary shoeshine service
Complimentary pressing of garments upon embarkation ++
+ Up to 20 garments per laundry bag; additional restrictions apply. ++ Certain limitations apply.
Smoking in suites, staterooms and on verandas is strictly prohibited.
Vista Suite
Suite Size (SQ FT / SQ M): 1,200 - 1,500 / 111 - 139
Given their lavish interior design that resembles an elegant and luxurious Park Avenue home along with their premier location overlooking the bow of the ship, the eight Vista Suites are in high demand. These 1,200- to 1,500-square-foot suites include access to the exclusive Executive Lounge as well as every imaginable amenity, such as a large walk-in closet, king-size bed, second bathroom for guests, whirlpool spa and your own private fitness room.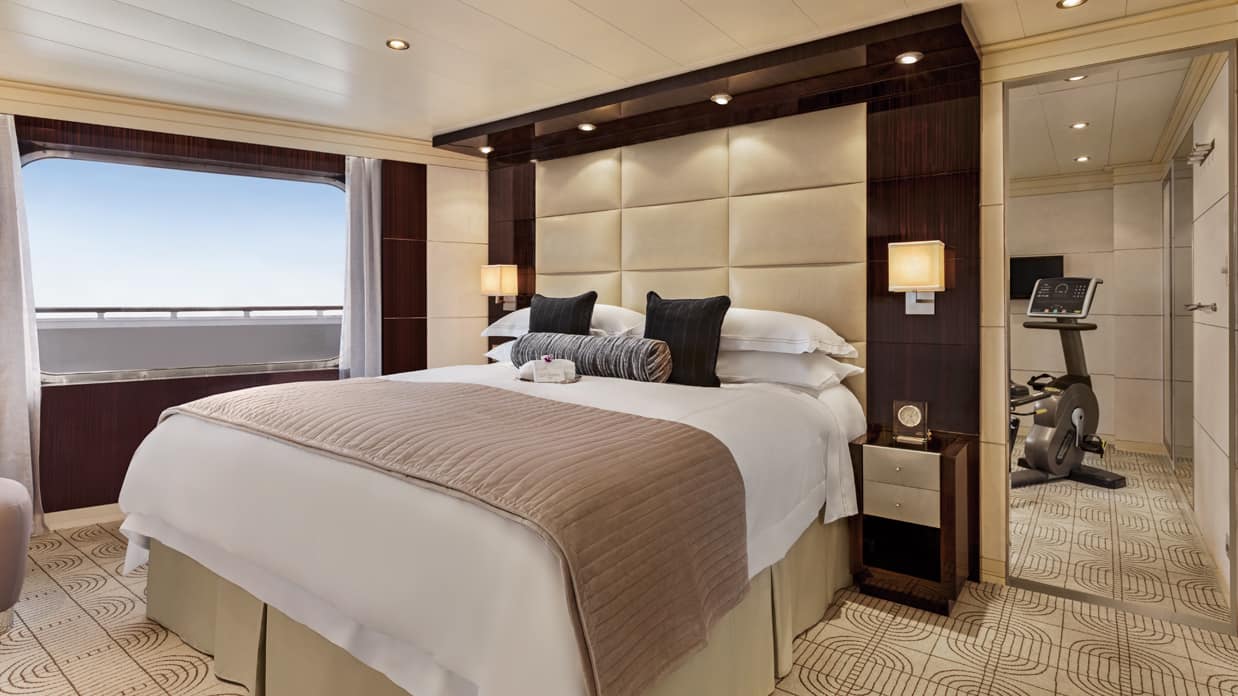 Suite may appear different than images and may have a different overall configuration than depicted in photo and diagram.
Vista Suite Privileges
Complimentary laundry service – up to 3 bags per stateroom +
Priority 11 am ship embarkation with priority luggage delivery
Customized entertainment system
Oceania Suite
Suite Size (SQ FT / SQ M): 1,000 / 93
Deck(s): 11 and 12
Featuring a luxurious residential design and stylish furnishings, each of the twelve Oceania Suites offers more than 1,000 square feet of luxury. These stylish suites offer a living room, dining room, fully equipped media room, large walk-in closet, king-size bed, whirlpool spa, expansive private veranda and a second bathroom for guests. Also included is access to the private Executive Lounge with magazines, daily newspapers, beverages and snacks.
Oceania Suite Privileges
Penthouse suite.
Suite Size (SQ FT / SQ M): 440 / 40
Deck(s): 7 , 9 , 10 , 11
PH1 | PH2 | PH3
The Penthouse Suites are a marvel of harmonious decor and lavish finishes, encompassing an expansive 440 square feet. Enhanced features include custom lighting, a dining table, separate seating area, walk-in closet, private teak veranda and a marble-clad bathroom with newly added storage space and an expanded shower, all ingeniously laid out to amplify contentment. Naturally, enjoy the ministrations of a dedicated Concierge and exclusive access to the amenities of the elite Executive Lounge.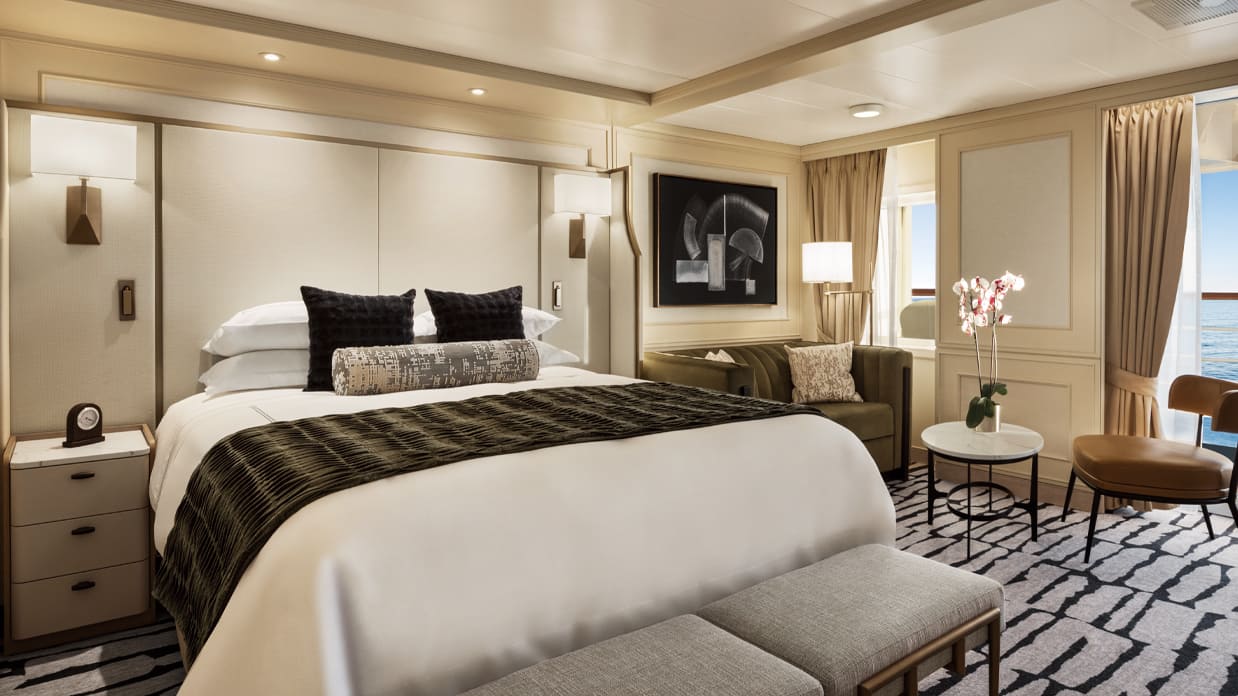 Penthouse Suite Privileges

Upgrade Your Experience
Concierge Level Veranda Staterooms offer an unrivaled combination of luxury, privilege and value. A wealth of benefits, such as room service from The Grand Dining Room and free laundry services, elevates the experience to the sublime. On board Riviera, you will also have the services of a dedicated Concierge and Private Concierge Lounge access. Located in the most desired of locations, each Concierge Level Veranda Stateroom is much more than simply a stateroom – it's an experience.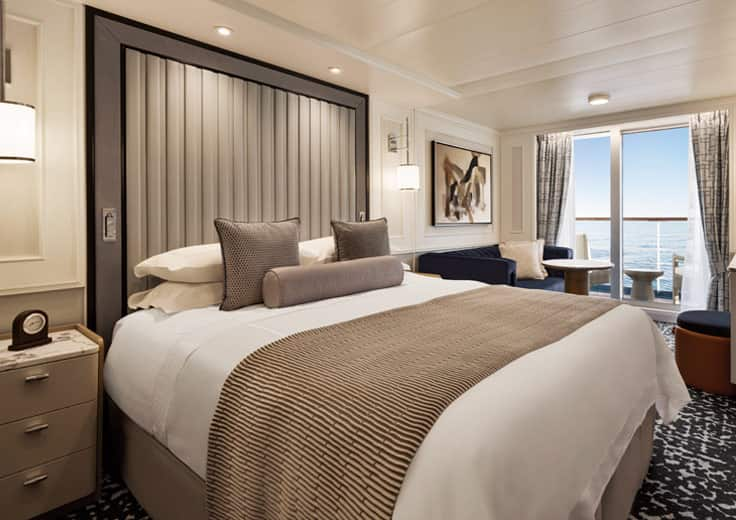 Concierge Level Veranda Stateroom
Stateroom Size (SQ FT / SQ M): 291 / 27
Deck(s): 9 , 10 , 11 , 12
A1 | A2 | A3 | A4
With nary a detail left untouched, our refreshed Concierge Level Veranda Staterooms boast an extravagant new Continental style throughout. These 291-square-foot retreats offer enticing amenities also found in our Penthouse Suites, such as a private teak veranda, gracious seating area, refrigerated mini-bar and an oversized bathroom featuring new storage space and an enlarged walk-in shower. In the private Concierge Lounge, relish the services of a dedicated Concierge and partake in an alluring array of beverages, daily treats and a selection of global newspapers and thought-provoking magazines.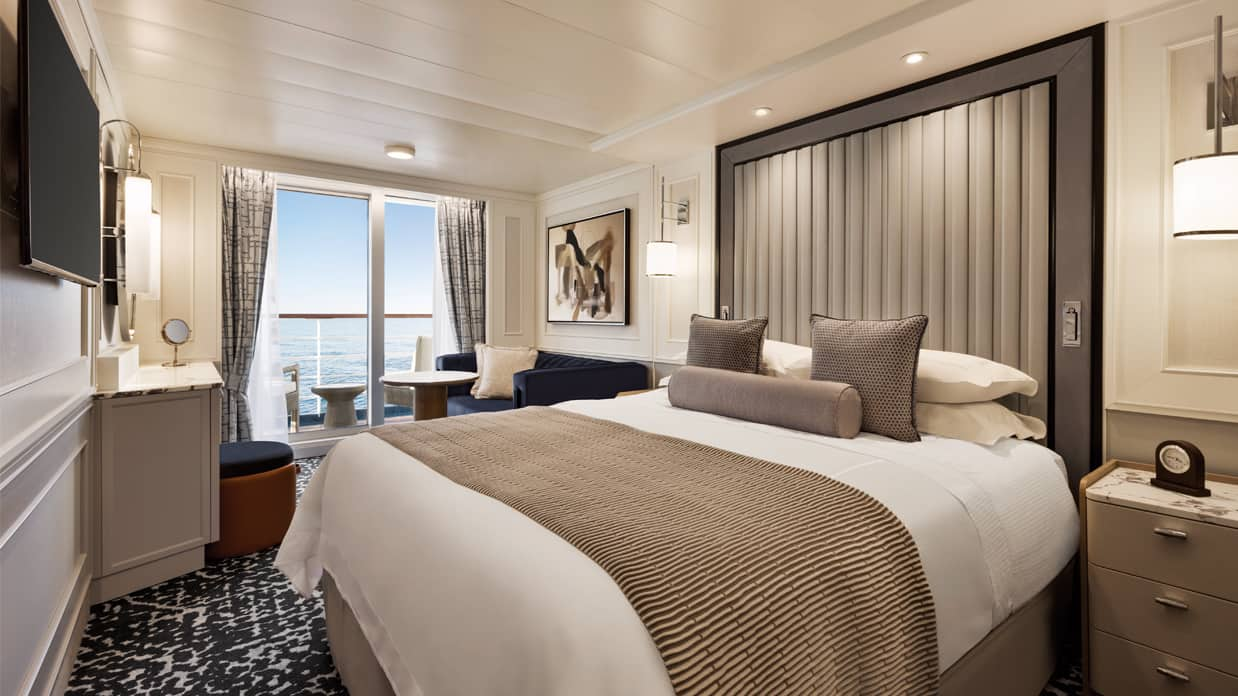 Exclusive Concierge Privileges
Expanded lunch and dinner room service menu from The Grand Dining Room
Exclusive card-only access to private Concierge Lounge staffed by a dedicated Concierge featuring complimentary soft drinks, coffees and snacks throughout the day
Unlimited access to the Aquamar Spa Terrace
Complimentary Oceania Cruises logo tote bag
Cashmere lap blankets, perfect for relaxing on your veranda
Complimentary pressing of garmets upon embarkation ++
Veranda Stateroom
B1 | B2 | B3 | B4
Our coveted 291-square-foot Veranda Staterooms, among the most generous at sea, have been imbued with sumptuous new furnishings in calming hues to create the ultimate sanctuary. There is ample room for leisurely pursuits, including a furnished private teak veranda. Indulgent amenities are plentiful, such as dazzling new lighting, an inviting seating area, refrigerated mini-bar, generous closet and a marble- and granite-sheathed bathroom showcasing new additional storage and an expanded walk-in shower.
Veranda Stateroom Amenities
Tranquility Bed, an Oceania Cruises exclusive, with 1,000-thread-count linens
Complimentary soft drinks replenished daily in your refrigerated mini-bar
Complimentary still & sparkling Vero Water
Private teak veranda
Bulgari amenities
Room service menu 24 hours a day
Twice-daily maid service
Belgian chocolates with turndown service
Interactive television system with on-demand movies, weather and more
Wireless Internet access and cellular service
Writing desk and stationery
Plush cotton towels
Thick cotton robes and slippers
Handheld hair dryer
Security safe
Exquisitely Elegant Staterooms
Space is perhaps the ultimate luxury, and that is something all our accommodations provide in lavish excess. Defined by their elegance, our staterooms feature tasteful furnishings and a serene ambiance. Staterooms feature luxurious marble - and granite-clad bathroom with an expanded walk-in shower and enhanced storage. You will appreciate the refrigerated mini-bar, copious closet and drawer space and our revolutionary Tranquility Bed, a luxury our guests consistently describe as heavenly.
Tranquility Bed
Awaken refreshed and revitalized from the new custom-designed Tranquility Bed, featured in all of Oceania Cruises' suites and staterooms.
Custom-designed mattress featuring 3,000 encapsulated micro-springs, which ensure a peaceful night's sleep with zero noise upon movement
Quilted with advanced silver-threaded fabric and specially designed thermo-fiber for luxurious comfort
Plush down comforter
Hand-quilted throws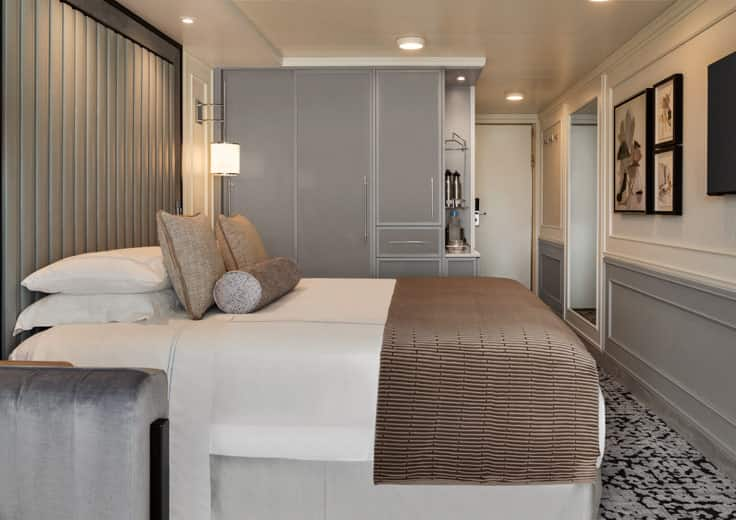 Deluxe Oceanview
Stateroom Size (SQ FT / SQ M): 240 / 22
Highlighting floor-to-ceiling panoramic windows, our thoroughly renewed Deluxe Oceanview Staterooms deliver 240 square feet of sybaritic bliss. With curtains drawn open, natural light bathes the plush Tranquility Bed, convivial seating area, vanity desk, breakfast table and refrigerated mini-bar with a rich glow. Luxury also permeates the marble- and granite-clad bathroom, which features an expanded walk-in shower.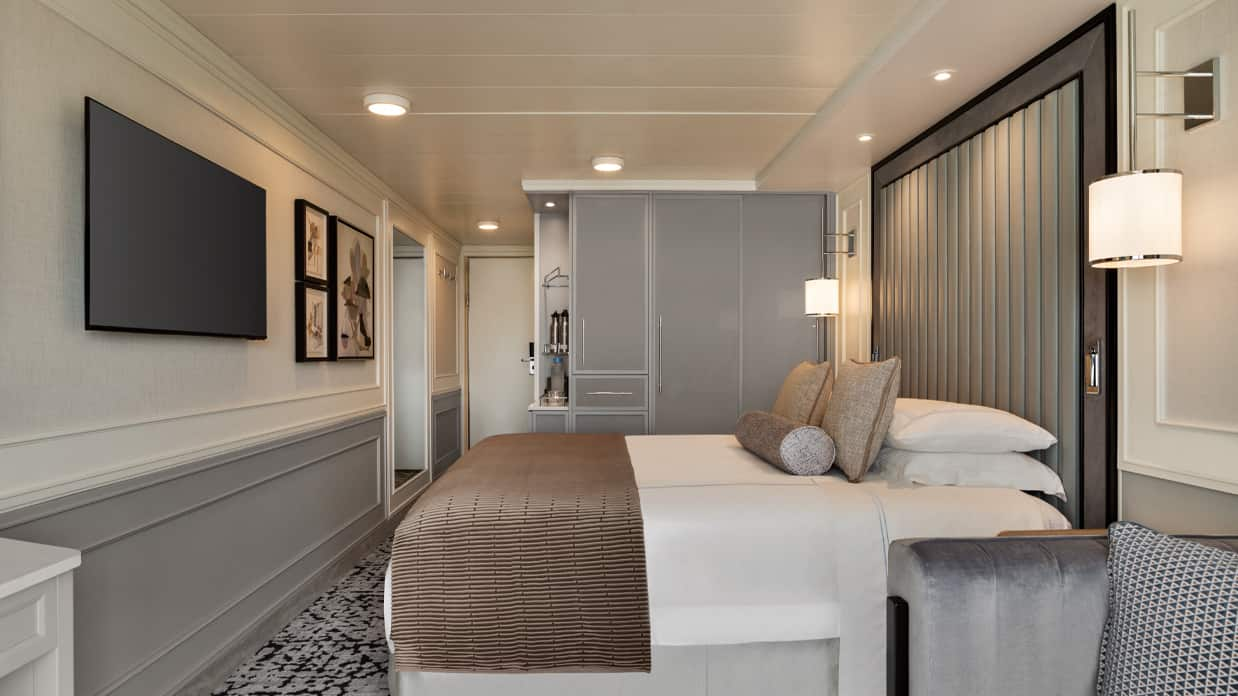 Deluxe Oceanview Stateroom Amenities:
Complimentary room service menu 24 hours a day
Tranquility Bed, an Oceania Cruises Exclusive
Category (C1) includes accessibility features in stateroom 7064 and 7067 .
Plush cotton towels, robes and slippers
Deluxe Oceanview Accessibility Features:
Available in staterooms #7082 and #7085
Bed with hoist space
Large bathroom door
Toilet grab rails
Roll in bathrooms with no lip riser which has a wraparound drainage system
Inside Stateroom
Stateroom Size (SQ FT / SQ M): 174 / 16
Our Inside Staterooms feature 174 square feet of refined elegance and idyllic solace. Freshly reimagined with stylish new furnishings and a restful palette, these sanctuaries feature thoughtful amenities such as a vanity desk, breakfast table, refrigerated mini-bar and a tony European stone-enveloped bathroom with a shower.
Inside Stateroom Amenities:
From the oceania cruises blog.

Chef Alexis Quaretti's Classic Thanksgiving Dishes
Follow us & share your experiences.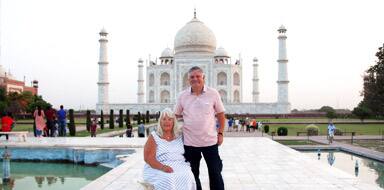 CruiseMapper
Oceania Cruises
Oceania Riviera
Cruise line Oceania Cruises
Miami (Florida)
Barcelona (Spain)
Civitavecchia-Rome (Italy)
Istanbul (Turkey, Galataport)
Seattle (Washington)
Oceania Riviera current position
Oceania Riviera current location is at East Mediterranean (coordinates 38.19150 N / 15.55795 E) cruising en route to NAPLES, ITALY. The AIS position was reported 4 minutes ago.
Current itinerary of Oceania Riviera
Oceania Riviera current cruise is 10 days, one-way from Piraeus-Athens to Barcelona , themed as "Art". The itinerary starts on 09 Nov, 2023 and ends on 19 Nov, 2023 .
Specifications of Oceania Riviera
Oceania Riviera Itineraries
Oceania riviera review, review of oceania riviera.
The 2012-built Oceania Riviera cruise ship is one of the fleet's newest , with sistership Marina . Both liners were constructed by Fincantieri's Sestri Ponente shipyard (in Genoa Italy ) and designed by the Norwegian marine architecture company Y&S "Petter Yran and Bjorn Storbratten".
The vessel (IMO number 9438078) is currently Marshall Islands /France- flagged (MMSI 538004353) and registered in Majuro .
A modified version of this design is Oceania's new ALLURA-Class represented by the ships Vista (2023) and Allura (2025).
History - construction and ownership
Oceania Cruises is a US passenger shipping company and luxury travel brand owned by NCLH-Norwegian (shipowner), Between April 2007 and September 2014, the company (as part of "Prestige Cruise Holdings") was owned by Apollo Management LP - one of the world's largest private investment equity funds. Since September 2014, Oceania and the sister company RSSC-Regent are owned by NCLH - acquired at a total cost of USD 3 billion. Oceania ships offer luxury cruises with relatively shorter itineraries, as well as Around The World voyages up to 180 days in length.
The 1300-passenger ship Riviera was launched on May 11, 2012. MS Riviera's godmother was "Iron Chef" and Food Network star Cat Cora, a fitting choice for a cruise company that is aimed at enthusiastic foodies.
In February 2016, Oceania Cruises won six "best for" awards for the luxurious mid-sized mv Riviera, voted for by Cruise Critic readers. The sophisticated ship dominated by being voted for having the best service, dining, staterooms, public rooms and embarkation process on board. Not only this, but Oceania Cruises was also cited in the top 5 in an additional 3 categories. Oceania Riviera awards are in the following categories: Best Cruise Ship for Embarkation, Best Cruise Ship for Dining, Best Cruises Ship for Service, Best Cruise Ship Cabins, Best Cruise Ship Public Rooms and Best Cruises Overall. Riviera features the 5-star luxury that Oceania has always been well known for. The cruise ship reflects the line's key pillars of service, comfort and the finest cuisine at sea.
Decks and Cabins
Oceania Riviera staterooms (629 total, in 17 grades) include 147 Suites, 444 Balcony, 20 Oceanview, 18 Interior. Most (94%) are the 240 ft2 / 22 m2 sized Balcony cabins. The largest passenger accommodations are the aft-facing Owners Suites (1335 ft2 / 124 m2 plus 665 ft2 / 62 m2 wraparound terrace).
The boat has 15 decks , of which 12 are passenger-accessible and 6 with cabins.
Shipboard dining options - Food and Drinks
Oceania Cruises Riviera ship offers four reservations-only restaurants, plus a buffet restaurant and casual snack spots. Speciality restaurants come with no additional charge but require reservations. The most high-profile of all is Jacques, the first restaurant ever created, on land or sea, by celebrity chef Jacques Pepin. Jacques is designed with the feel of a French bistro and focuses on traditional French cuisine. Other speciality restaurants include the Polo Grill steakhouse and the Mediterranean Toscana - both carry-overs from the earlier ships of the line, and Red Ginger, which is an excellent pan-Asian spot.
Follows the complete list of Riviera restaurants and food bars.
Red Ginger (feng shui Asian specialty restaurant with a 5-course "tasting" and a la carte menu)
Jacques (124-seat complimentary dinner restaurant, reservations-only; features French cuisine by chef Pepin)
Grand Dining Room (complimentary 340-seat restaurant for open seating Breakfast, Lunch and Dinner; offers French-inspired dishes, and menus change daily)
Waves Grill (casual dining fast-food bar; serves the pool deck area with made-to-order daily specialities and gelato ice cream)
Terrace Cafe & Bar (casual buffet restaurant, complimentary; open for breakfast and lunch; features indoor and outdoor sitting areas; the Terrace Bar serves as a small pizzeria as well; the Terrace Cafe transforms into "Tapas On The Terrace" at night serving traditional Mediterranean cuisine)
Culinary Center (for cooking classes and demos; hosts the "Gourmet Explorer Series" which consist of 20 new cooking classes; there is also "La Technique" - an exclusive cooking class focusing on the techniques of master chef Chef Jaques Pepin.
La Reserve (24-seat wine bar at surcharge; offers wine tastings and a 7-course dinner menu)
Toscana (96-seat Italian fine dining restaurant, dinner-only, reservations-only, complimentary; offers traditional Italian cuisine)
Polo Grill (96-seat Steakhouse restaurant, complimentary; reservations required)
Privee (a limited capacity private dining room, between Toscana and Polo, 10-seat, charge $1000 for the entire room; features Chef's Table and 7-course gourmet menu)
In October 2015, Oceania announced its plan to combine the Toscana and Polo Grill speciality restaurants into a new venue - "Tuscan Steak", with quality wood paneling decorated with platinum and silver. The gourmet dinner menu of the new restaurant includes items, such as "Bistecca alla Fiorentina", "Maine Lobster & Shrimp Fra Diavol", "Tuscan Porterhouse Steak", and the signature pork chops of Oceania Cruises "Iberico de Bellota". At the entrance, there is a wine cellar with a selection of fine wines.
Shipboard entertainment options - Fun and Sport
Such as her sister ship Marina, Riviera cruise liner sports some of cruising's most palatial rooms, featuring furnishings from Ralph Lauren Home and layouts by Dakota Jackson of New York and S.B. Long designers of Greenwich, Connecticut. The cruise liner also has a Lalique-designed grand lobby, ten restaurants and many bars and lounges. Amenities include a full-service Canyon Ranch SpaClub, Bon Appetit Culinary Center (for demos and cooking classes), and the La Reserve by Wine Spectator wine bar lounge.
Follows the complete list of Riviera lounges, clubs and other entertainment venues for kids, teens and adults.
Riviera Lounge (main showroom/theatre for live evening entertainment and themed dancing parties; hosts daily trivia quizzes, lectures and presentations)
The Casino (operates with USD bets; served by the Casino Bar)
Martinis (a piano bar serving a variety of Martinis)
Three Boutiques (duty-free perfumes, jewelry, Oceania-logo merchandise, clothes, gifts, convenience goods)
Upper Hall lounge area (with grand piano for live performances; served by the Martinis Bar)
Grand Bar (wine bar; hosts wine tastings; served by Baristas making complimentary illy beverages)
Concierge Lounge (Concierge Level and Suite guests lounge)
Executive Lounge (Concierge-Level Balcony and Suite guests)
Artist Loft (educational center for Oceania Cruises' enrichment programs)
Riviera Wellness Center (includes a Spa Terrace, Spa Whirlpool, Steam Rooms, Treatment Rooms, Styling Salon, Canyon Ranch Spa Club, Fitness/Gym, and Boardroom (cards playing and board games; Canyon Ranch Spa Club treatments include: Acupuncture, Ayurveda, Healing Energy, Body Wraps and Scrubs, Skin Care, Tanning, Massages and Exotic Treatments.)
Oceania@Sea (24-hour Internet computers room; Private lessons/group classes are also provided)
Pool area (with one swimming pool, two Whirlpools, sunbathing area and a Band Stand; served by the Waves Bar)
Sanctuary (outdoor shaded area with loungers)
The Patio (outdoor shaded lounge with chairs, daybeds, sofas)
Baristas (patisserie & speciality coffee bar serving illy coffees, complimentary)
Horizons (Lounge & Bar served by the Horizons Bar; has floor-ceiling windows, live entertainment, full bar; also serves Afternoon Tea; becomes a nightclub at night)
Fitness Track (Power Walking/Jogging Track); Promenade (on Deck 6)
The Library (1000+ books of which many port-destination guide books); Board Room
Sun Deck (served by the Polo Bar; has sunloungers, showers, deck games - Shuffleboard, Golf Driving Net, 9-hole Mini-Golf putting greens, tennis court).
Itineraries
MS Riviera's itinerary program is based on seasonal Caribbean deployment with roundtrips out of PortMiami (Florida USA) . During summer, the ship cruises in Europe/Mediterranean with departures mainly from Barcelona , Civitavecchia-Rome , Venice , with Transatlantic crossings (RepositionCruises.com) on seasonal relocation.
In 2024, the ship starts an inaugural season in Asia, operating voyages that visit ports in Arabia, India, Burma/Myanmar, Vietnam, Malaysia, the Philippines, Japan, China and South Korea. The Asian itineraries (25 total) ranged between 10-82 days. Departure ports included Abu Dhabi and Dubai (UAE), Mumbai (India), Singapore, Laem Chabang-Bangkok (Thailand), Hong Kong (China), Incheon (Korea), Yokohama-Tokyo (Japan).
Oceania Riviera - user reviews and comments
Photos of oceania riviera.
Oceania Riviera ship related cruise news
Oceania Cruises changes 2024 Mediterranean itineraries replacing ports in Egypt, Jordan, and Israel
Oceania Cruises revamped its 2024 Mediterranean voyages to replace ports of call in Egypt, Jordan, and Israel. A total of 42 itineraries (between 10...
Oceania Cruises' ship Riviera debuts in Alaska in 2025
Oceania Cruises has revealed that its extensively refurbished ship, the 1250-passenger ship Riviera, will embark on its inaugural Alaskan season in...
Oceania Cruises' 2025 summer schedule features 100+ itineraries
Oceania Cruises has unveiled its 2025 summer sailing program, consisting of over 100 itineraries. The collection, open for booking starting October...
Oceania Cruises launches a collection of 94 Mediterranean voyages in 2024
Oceania Cruises has an impressive range of immersive experiences planned for the Mediterranean in 2024. Guests will have the opportunity to explore...
Oceania Cruises' newly re-inspired Riviera ship to sail in Asia for the first time in 2023-2024
The premium travel brand Oceania Cruises announced that its Riviera ship would sail in Asia for the first time due to unprecedented demand this 2023...
Oceania Cruises' ships Riviera and Marina to undergo stem-to-stern refurbishment in 2022 & 2023
Oceania Cruises announced details of the line's most ambitious OceaniaNEXT experience elevation initiative to date - the stem-to-stern re-inspiration...
Oceania's full fleet (6 cruise ships) returns to operation
Oceania Cruises' full fleet of 6 ships has now returned to operation, after MS Nautica's departure on April 1, 2022. The officers, staff, and crew...
Oceania Cruises unveils 2024 Around the World in 180 Days itinerary on Insignia
Oceania Cruises announced its 2024 Around the World in 180 Days itinerary in addition to 4 distinct Grand Voyages ranging between 72-82 days in...
Oceania Cruises enters next phase of OceaniaNEXT enhancements
The NCLH-owned premium travel brand Oceania Cruises announced Phase 2 of its fleetwide culinary enhancements as part of the OceaniaNEXT program...
Oceania Cruises restarts with Marina ship from Copenhagen, Denmark
More major cruise companies restarted service in Europe over the weekend, with the premium brand Oceania setting sail for the first time since March...
Other Oceania Cruises cruise ships
Oceania Allura
Oceania Insignia
Oceania Marina
Oceania Nautica
Oceania Regatta
Oceania Sirena
Oceania Vista
Oceania Riviera Wiki
Oceania Riviera ship is sister to the fleetmate ms Marina . The vessel was christened on May 11, 2012, in Barcelona. Her Godmother is the professional chef Cat Cora, the "Iron Chef" of America. Her Inaugural cruise was in the region of the Mediterranean Sea. It started in Italy (Venice) and ended ten days later in Greece (Athens).
On September 2, 2014, the NCL Norwegian company purchased the company "Prestige Cruise Holdings" (owner of Oceania and RSSC-Regent Seven Seas ) for USD 3,025 billion, thus becoming the official owner of all vessels in both fleets.
The Apollo Group company provides all Oceania ships with the entire onboard hotel product and services. This includes administration, food staff (preparation and serving), housekeeping staff, also the vessel's provisioning and crewing. Other cruise lines served by Apollo are Thomson UK (Marella Cruises) and RSSC-Regent .
Oceania Riviera 2019 refurbishment review
The ship's drydock refurbishment in April 2019 (an OceaniaNEXT project) resulted in several deckplan changes (details to be announced soon). What is known so far is adding a new cabin category (Owner Suite) designed by Trevor R. Howells (Los Angeles-based interior design firm).
Owner Suites are 2-room cabins furnished with Ralph Lauren Home furniture. The color scheme is white-navy blue-camel-creme. Upholstery and fabrics are in melange (stripes and solids), with pops in silver-gold-metallic. The Suite's foyer features premium wood paneling and stone flooring (limestone, black cabochon). The in-cabin bar is mahogany and with a quartzite stone top.
The suite's living room has floor-ceiling windows, Grimaldi-weave sail white fabrics, self-playing piano (made from polished ebony-black hardwood), sectional sofa (with navy blue cushions), mahogany lounge chair. The suite's dining room has a Mayfair table and Barrett Medium Knurled chandelier (natural brass). The Master Bedroom has a King-size bed, Mayfair Bergere armchairs, nickel-trimmed lighting.
The Suite's wraparound balcony is premium teak-floored and fitted with custom-made (by Ralph Lauren) outdoor lounge furniture.
During drydock 2022 (Nov-Dec, at Chantiers Naval de Marseille ), all staterooms were fully refurbished, new culinary options were added. All public spaces (hallways, stairs, bars, lounges, dining venues/Grand Dining Room, Polo Grill) were also renovated, receiving new furnishings, fabrics, lighting fixtures, artworks, Tuscan marble. The hull's underwater portion was cleaned and repainted with AQUATERRAS (Biocide Free Self-Polishing Coating paint by Nippon Paint Marine Coatings Co Ltd/subsidiary of Japan's Nippon Paint Holdings Co Ltd).

You are using an outdated browser. Please upgrade your browser or activate Google Chrome Frame to improve your experience.
Already Booked?
My Favorites
1.800.377.9383
Email Deals
Personal Quote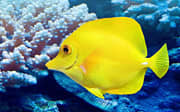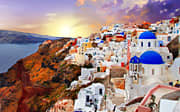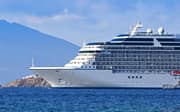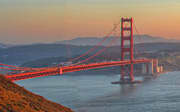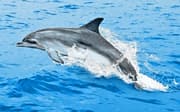 Last Minute Cruise Deals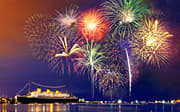 Holiday Cruise Deals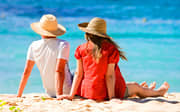 Military Cruise Deals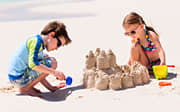 Popular Destinations
Australia/New Zealand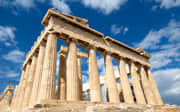 Popular Int'l Departure Ports
Amsterdam, The Netherlands
Barcelona, Spain
Civitavecchia (rome), italy, piraeus (athens), greece.
Reykjavik, Iceland
Southampton, England
Stockholm, Sweden
Sydney, Australia
Vancouver, British Columbia
Venice, Italy
Popular U.S. Departure Ports
Baltimore, Maryland
Boston, Massachusetts
Cape Liberty (Bayonne), New Jersey
Fort Lauderdale (Port Everglades), Florida
Los Angeles, California
Miami, Florida
New York, New York
Port Canaveral, Florida
San Francisco, California
Seattle, Washington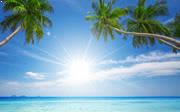 Popular Lines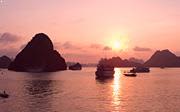 Luxury Lines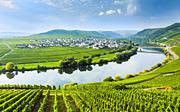 River Lines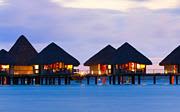 AmaWaterways
Atlas Ocean Voyages
Avalon Waterways River Cruises
Carnival Cruise Line
Celebrity Cruises
Holland America Line
MSC Cruises
Norwegian Cruise Line
Oceania Cruises
Paul Gauguin Cruises
Princess Cruises
Regent Seven Seas Cruises
Royal Caribbean International
Seabourn Cruise Line
Silversea Cruises
Uniworld River Cruises
Viking Expeditions
Viking Ocean Cruises
Viking River Cruises
Windstar Cruises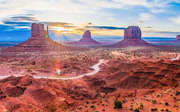 Land Vacations
Cosmos Tours
Globus Journeys
Kensington Tours
Tauck Tours
All-Inclusive Resorts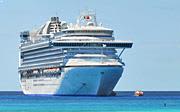 Cruising 101
Why Cruise?
Shore Excursions
Cruising Tips
Future Cruise Credits
Photo Galleries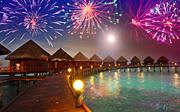 Specialty Cruises
Group Cruises
Business / Incentive Cruises
Events & Meetings at Sea
Private Charters
Theme Cruises
Cruise Tours
Wedding Cruises
Hosted Cruises
Family Cruises
Senior Living at Sea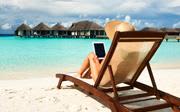 News & Media
Press & News
Testimonials
Social Media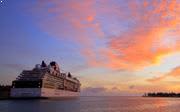 Pre-registration
Passports / Visas
Travel Protection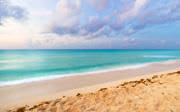 Why Cruise Web?
Our Approach
Low Price Guarantee
Gift Certificates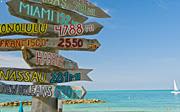 Customer Service
Not sure where to start?
Talk to a travel consultant.
Free quotes. Expert guidance. No booking fees.

Oceania Cruises: FREE Air, Drinks, WiFi, Excurs...

Oceania Cruises: up to $1,000 OBC for Europe*

Oceania Cruises Mediterranean cruises from $3,199*

8 Ships in the Oceania Cruises fleet
Ship: .
Destinations
Departure Ports
Photo Gallery
Riviera Overview
Oceania Riviera truly is a home-away-from-home for her guests. From the second you step onboard, the elegant, residential design welcomes you onto the ship that will be your home for the duration of your luxury cruise with Oceania Cruises. Carrying on the Oceania tradition of a warm atmosphere, Oceania Riviera maintains the same casual ambiance, coupled with some features that make her stand out from the crowd. Hungry? Try one of six open-seating onboard restaurants! As for the onboard activities, Oceania Cruises' dedication to encouraging lifelong learners is showcased in unique ways, such as art lessons in the Artists Loft, or a gourmet cooking class in The Culinary Center. If you're ready to get your cruise plans in motion, call The Cruise Web at 1-800-377-9383 to speak to one of our expert cruise consultants about sailing aboard Oceania Cruises' Oceania Riviera.
Passenger Capacity: 1,250 (double occupancy)
Year Built: 2012
Last Refurbished: 2022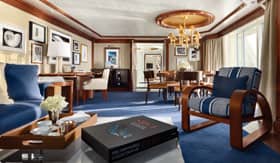 Ralph Lauren Owner's Suite Timeless. Classic. Glamourous. All three are words that can be used to describe Ralph Lauren and Oceania Cruises. The two icons come together to create the finest suite at sea. The all-new Owner's Suites onboard Riviera are dressed to the nines, as Mr. Lauren would be, and decked out in Ralph Lauren Home products. As a final touch on the elegant suite, the pillows on the balcony are striped in red, white and blue, paying homage to "America's designer."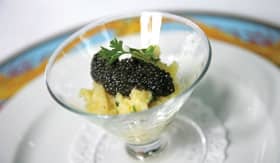 The Finest Cuisine at Sea Oceania Cruises is so steadfast in their belief that they provide the finest cuisine at sea, they even went and trademarked it as "The Finest Cuisine at Sea," and that it is. From classic buffet style lunches (with the luxurious twist of lobster tail), to fine steak dinners at the Polo Grill, to the eclectic creations of Chef Jacques Pepin at his namesake onboard restaurant, Jacques, there is something for every foodie in your life onboard Oceania Riviera.
Polo Grill ( Sample Menu )- Timeless elegance is the theme at the Polo Grill, a classic steakhouse serving delicious, dry-aged, USDA prime beef at every meal. Open for dinner only. Reservations required.
Toscana ( Sample Menu )- Toscana can be easily translated to English: Tuscany. As soon as we hear that, mouths start watering thinking of the traditional, rich, family-inspired cuisine you can enjoy on the elegant Riviera. Open for dinner only. Reservations required.
Jacques ( Sample Menu )- Specially made for Master Chef Jacques Pepin, this is a quaint, Parisian-bistro inspired eatery with food so aromatic you can smell the slow-roasted poultry from the second you walk in. Carefully crafted classics, with that little Pepin spin, will make you want to cruise with Oceania again! Open for dinner only. Reservations required.
Red Ginger ( Sample Menu )- For a ship that is the epitome of understated elegance, Riviera's Red Ginger brings vibrancy onboard with its décor and flavor-packed selections. Open for dinner only. Reservations required.
Terrace Café ( Sample Menu )- From breakfast to dinner, the Terrace Café is serving up tasty dishes, whether you're a lover of lobster or simply craving pizza, you can find it on the menu at Terrace Café. Open for breakfast, lunch and dinner. No reservations required.
Waves Grill ( Sample Menu )- Kick back in classic American style as you dine on juicy burgers, slow-smoked barbecue, and fresh, grilled seafood! Feeling fancy? Add some truffle fries on the side, you won't regret it! Open for lunch and afternoon dining only. No reservations required.
La Reserve by Wine Spectator ( Sample Menu )- o Born from an exclusive partnership with Wine Spectator magazine, Oceania Cruises is happy to host a 6-course meal, coined the Dom Perignon Experience. Chef Marco Fadiga uses the finest champagnes from Moet and exclusive Dom Perignon vintages to curate a once-in-a-lifetime gastronomic experience.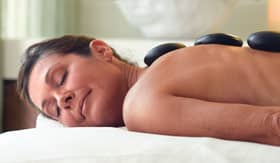 Aquamar Spa + Vitality Center Sit back, relax, and rejuvenate on Riviera ! The all-new Aquamar Spa + Vitality Center has a variety of high-end spa treatments available for guests.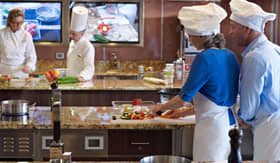 The Culinary Center Once you've had the food onboard Riviera, you'll never want to eat normal food again. Good thing you have a chance to take the tastes of Oceania Cruises home thanks to The Culinary Center, a fully stocked kitchen dedicated to teaching Oceania guests how to make that steak you had at Polo Grill or the salmon you loved at Red Ginger. The first of its kind, this center offers a variety of cooking classes!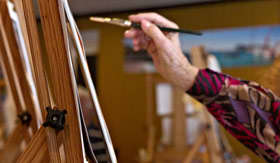 Artist Loft From beginner to expert, the Artist Loft on Riviera provides a quiet workspace to paint, draw or work on your art. Lessons are available for all guests.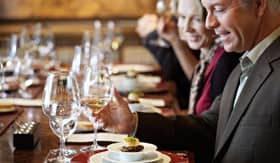 Bars & Lounges Are you looking for a relaxing night of good conversation with great friends? How about an eclectic, al fresco experience, sipping on gourmet, imaginative cocktails? From La Reserve to the Waves Bar, at least one of the seven bars onboard Riviera is bound to delight.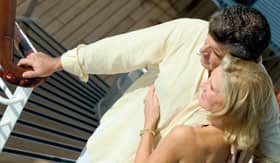 Boutiques Not one, not two, but three boutiques can be found onboard Riviera, carrying basic sundries, high-end designer garb, and Oceania Cruises merchandise. As always, shopping in the onboard boutique is duty-free!
Riviera Cruise Destinations
Cruise with Oceania Cruises to exotic, historic and alluring destinations all over the world. Featuring longer itineraries, incredible extended overnight stays in the most intriguing destinations and the capability to visit smaller ports-of-call, Oceania really focuses on immersing each passenger in the destination. Discover unique cultures and special people in Africa. Kick back and soak in the tropics during a cruise to the Caribbean or South Pacific. Enrich your body, mind and soul with a voyage to the Mediterranean or Northern Europe. Choose Oceania Cruises, and anything is possible. Your World. Your Way.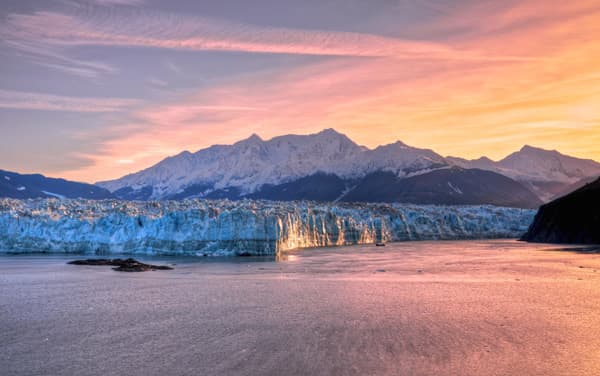 Step away from your everyday life to embrace the beautiful wildlife and scenery that Alaska has to offer on an Alaska cruise vacation.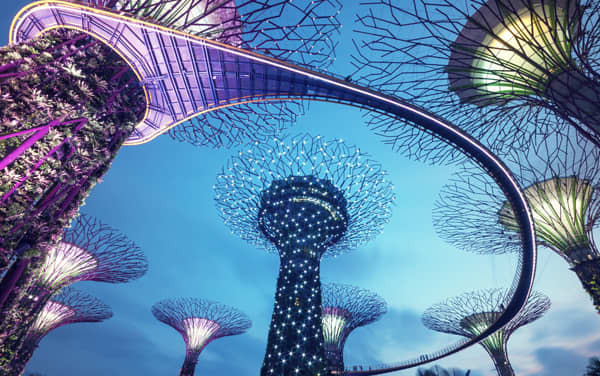 Explore the best of Asia with Oceania Cruises – from ancient shrines and towering temples to quaint villages and peaceful gardens.
Mediterranean
Travel through an intimate region full of fresh food and wine with a Mediterranean cruise vacation.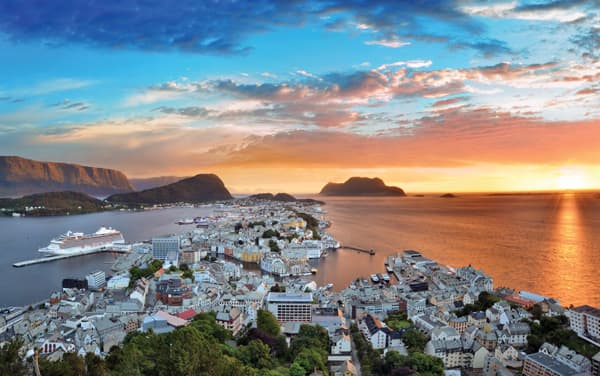 Northern Europe
History. Beer and wine. Medieval art. Those are just a few features of a cruise to Northern Europe and Scandinavia.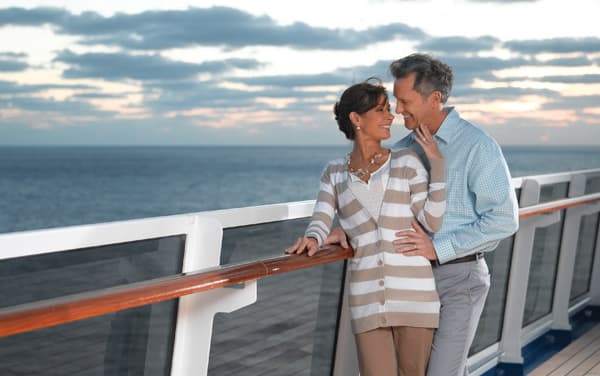 Repositioning
Discover everything a luxurious Oceania ship has to offer during a repositioning cruise, usually Transatlantic or Transpacific, with a few unique stops along the way.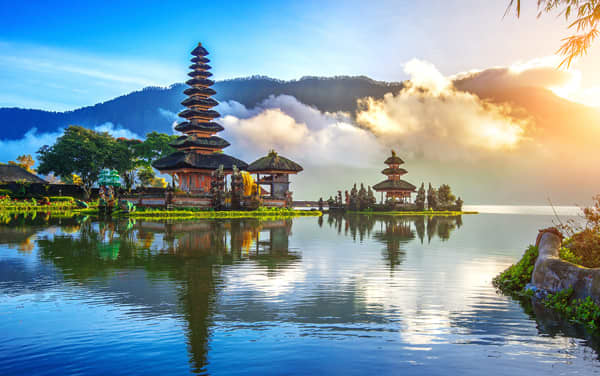 Southeast Asia
Delve into the grandeur and mystique of Southeastern Asia's ethereal temples and shrines, divine cuisine and captivating culture.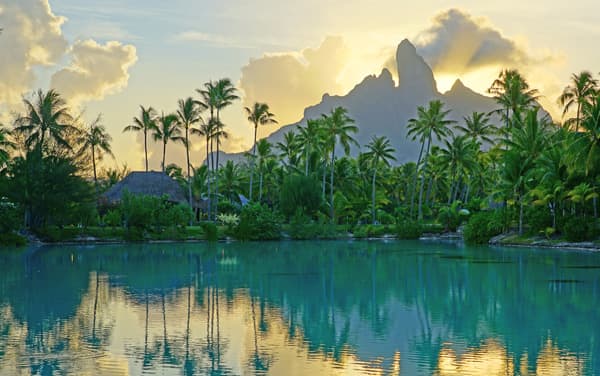 Transpacific
Cruise the Pacific in luxury with Oceania Cruises. Whether you're folding origami in Yokohama or soaking up the rays in Tahiti, it'll be an unforgettable cruise.
With the increased length of a Grand Voyage or a full World Cruise, you'll find more time to explore the most special historical attractions around the world.
Riviera Departure Ports
Sail around the world in style with Oceania Cruises. With a handful of ships Oceania has itineraries leaving from ports across the globe. In Asia there are cruises from Papeete in the South Pacific and Hong Kong in China. In Europe, London, Copenhagen, Venice and Athens are key ports. Of course the Caribbean is always a popular itinerary with many of their itineraries leaving from Miami. If you are interested in an Oceania Cruise speak with one of The Cruise Web's expert consultants, who can walk you through their itineraries and find a perfect match for your vacation criteria.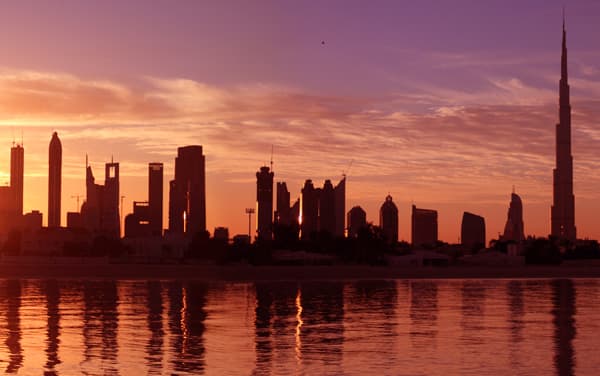 Dubai, United Arab Emirates
Dubai is a modern city that people from all nationalities flock towards to indulge in designer clothes, fancy hotels and the high life.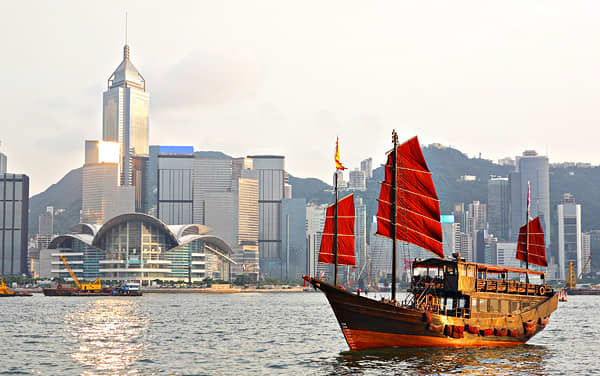 Hong Kong, Hong Kong Sar, China
One of the world's most exciting modern cities, Hong Kong offers a true East meets West experience where you can shop for traditional Chinese cure-alls and attend high tea all in the same afternoon.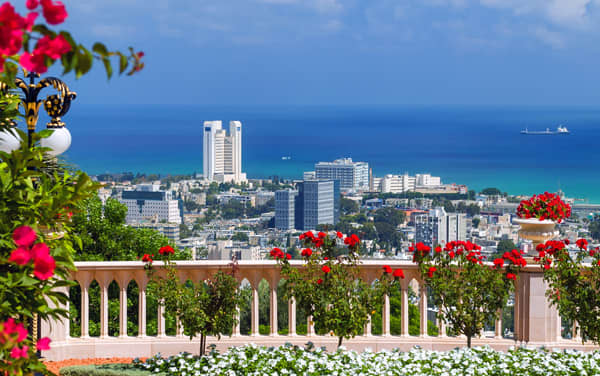 Haifa, Israel
Located along the Mediterranean coastline and on the historic slope of Mount Carmel, you will find the traditional and contemporary city of Haifa, Israel.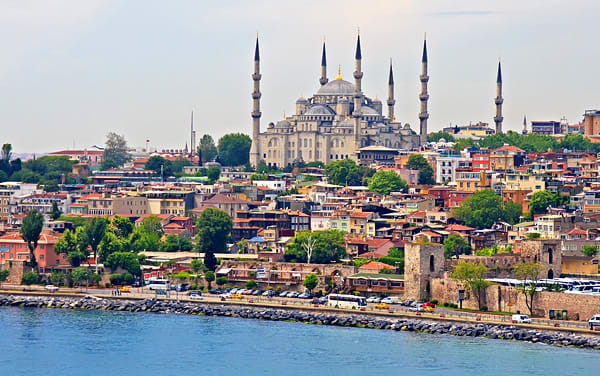 Istanbul, Turkey
Istanbul is a unique city that blends its two distinct influences – from its founding as the Christian capital of Constantinople to the Ottoman ruled Istanbul. Today you can discover both eras and the modern beauty in this thriving city.
Seoul (Inchon), South Korea
On a visit to Seoul, you'll enjoy serene gardens, magnificent art and vibrant folklore along with new age technology, ultra-modern skyscrapers and a fast-paced city life.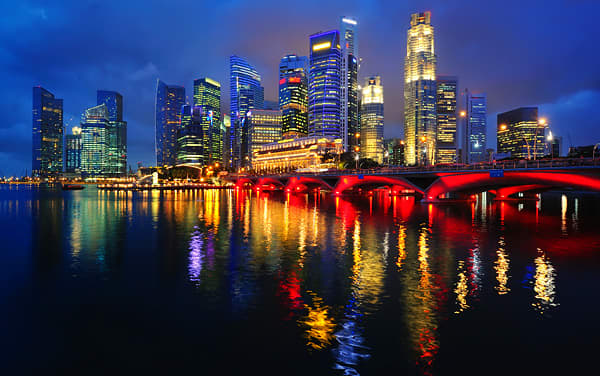 Singapore, Singapore
Southeast Asia's most modern city, Singapore, also contains a lot of history and treasures from the past, along with a perfect tropical climate – all making Singapore a wonderful destination year round.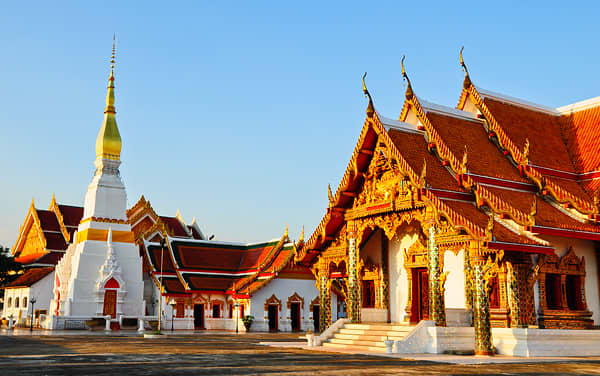 Bangkok, Thailand
A visit to Bangkok is a must as this city has a unique blend of old and new world attractions to keep visitors both enlightened and intrigued.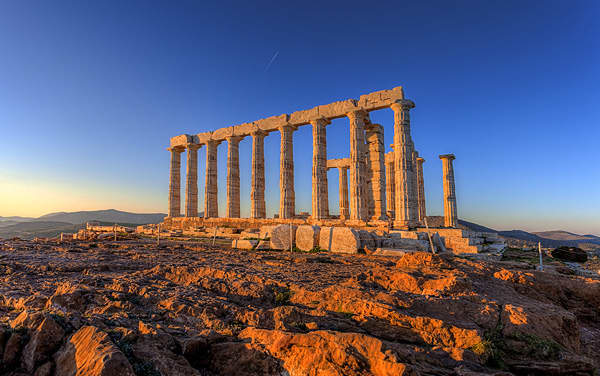 Learn about the Greek gods and the early philosophy of Socrates when you visit the incredible ruins left in Athens, Greece. At night, go out and take in the culture with the modern Athenians.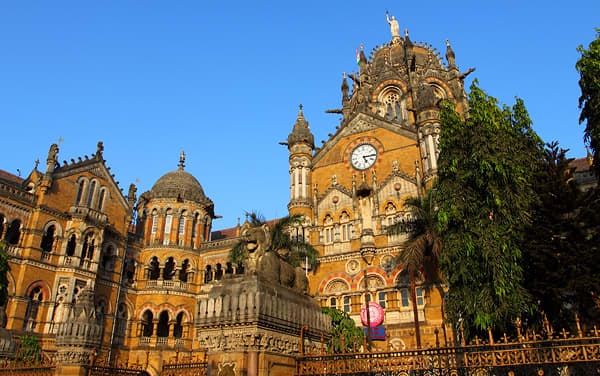 Mumbai (Bombay), India
Mumbai is a bustling city where you'll find packed trains, towering skyscrapers and a vibrant population that continues to grow.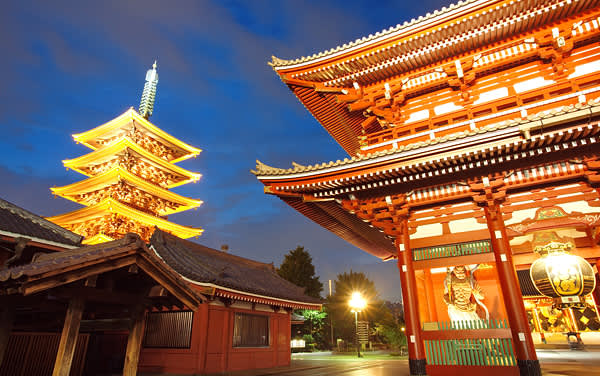 Tokyo, Japan
Tokyo is a dazzling city where you might be overwhelmed at first by its modernity but will find lots of interesting subcultures in its various neighborhoods.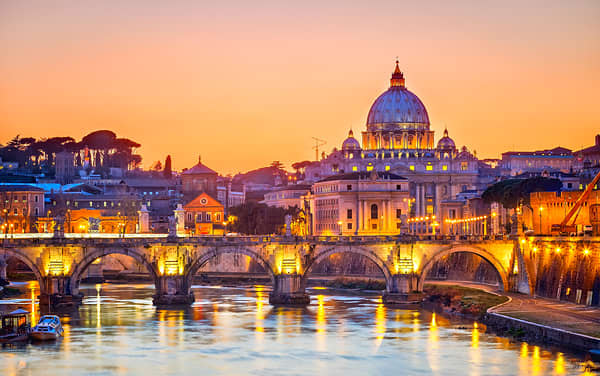 A cruise to Civitavecchia is a chance for you to hop a quick train to Rome and explore the enormous history through ruins, galleries and The Vatican museums.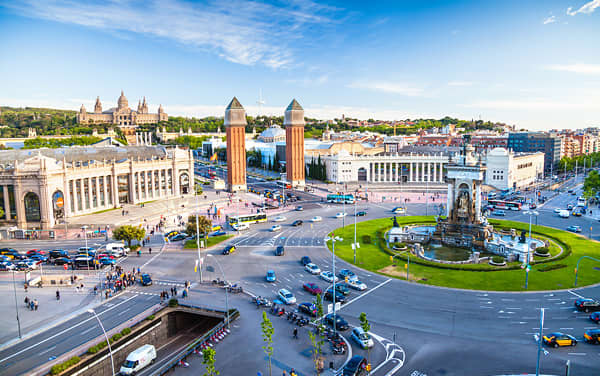 Discover imaginative architecture, impressive Spanish dishes and beautiful excursions into nature when you cruise to Barcelona, the capital of Catalonia.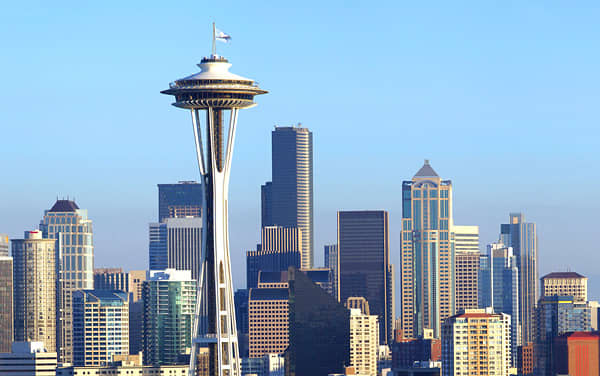 Known as The Emerald City, Seattle is a beautiful, luscious city with incredible views of the Cascade Mountains and Elliott Bay. The city is full of activities for both water lovers and outdoor enthusiasts.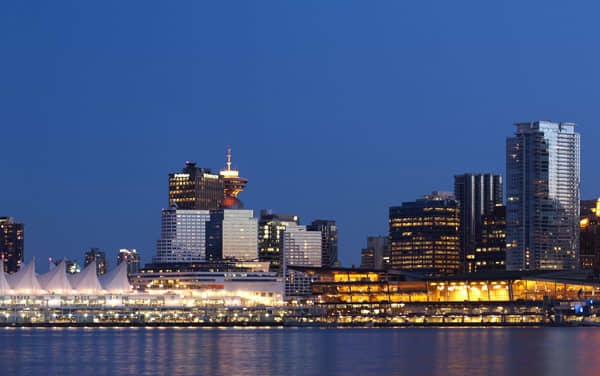 Whether it's your cruise destination or a launching point, Vancouver is a beautiful destination in itself with a sophisticated downtown and lots of natural elements to explore.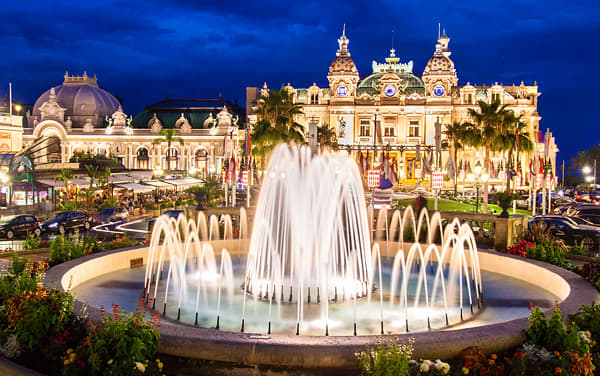 Monte Carlo, Monaco
Experience the life of the rich and famous with a trip to the glamorous spots of Monte Carlo in the tiny constitutional monarch of Monaco.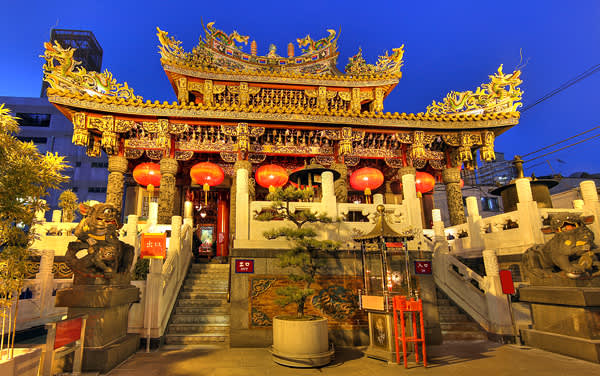 Yokohama, Japan
See Japanese history in person as you discover Yokohama, Japan's biggest port city, where the country was first opened to outside trade after more than 200 years of seclusion.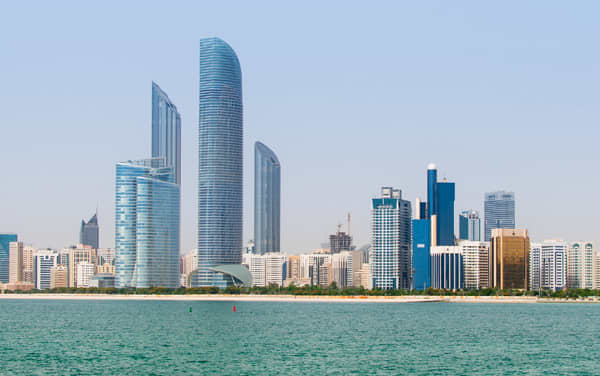 Abu Dhabi, United Arab Emirates
Traditional cultures blend beautifully with modern advancements in Abu Dhabi, the stunning capital of the United Arab Emirates.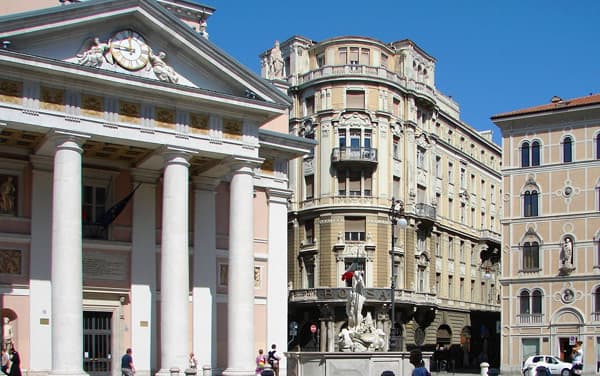 Trieste, Italy
Sit back and enjoy the sea breezes in Trieste, an Italian city that despite being close to Venice is more akin to Vienna, the capital of the Hapsburg Empire.
Riviera Deck Plans
Riviera staterooms.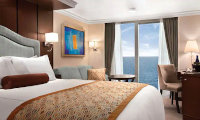 Balcony (B1)
Our Veranda Staterooms are the largest at sea. Featuring a comfortably furnished private veranda, our most requested luxury, each stateroom also includes a plush seating area, refrigerated mini-bar, spacious closet and a marble and granite-clad bathroom with a bathtub/shower and separate shower.
Balcony (B2)
Balcony (b3), balcony (b4).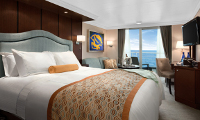 Balcony (A1)
These beautifully decorated staterooms reflect many of the luxurious amenities found in our Penthouse Suites, including a private veranda, plush seating area, refrigerated minibar and an oversized marble and granite-clad bathroom with a full-size bathtub/shower and separate shower. Guests also enjoy access to the private Concierge Lounge featuring your own dedicated Concierge, magazines, daily newspapers, complimentary beverage and snacks.
Balcony (A2)
Balcony (a3), balcony (a4).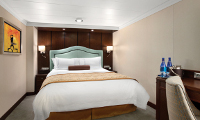 Wonderful sanctuaries unto their own, these staterooms boast beautiful designs and handsome furnishings that add to the serenity. Highlights include a spacious marble and granite-clad bathroom with a shower, as well as thoughtful touches such as a vanity desk, breakfast table and refrigerated mini-bar.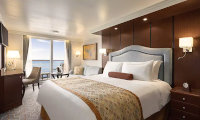 Oceanview (C)
These comfortable staterooms with floor-to-ceiling panoramic windows feel even more spacious with the curtains drawn back and the ocean in full view. Features include a generous seating area, vanity desk, breakfast table, refrigerated mini-bar and a marble and granite-clad bathroom with a bathtub/shower and separate shower.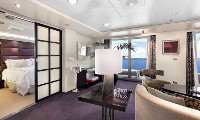 Conceived by the famed New York designer Dakota Jackson, each of the twelve Oceania Suites sprawls over luxury. These stylish suites feature a living room, dining room, fully equipped media room, large walk-in closet, king-size bed, expansive private veranda, indoor and outdoor whirlpool spas and a second bathroom for guests. Also included is access to the private Executive Lounge with magazines, daily newspapers, beverages and snacks.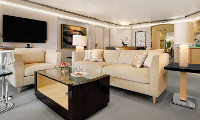 Given their lavish interior design by Dakota Jackson and premier location overlooking the bow of the ship, the eight Vista Suites are in high demand. These suites (size depends on deck location) include access to the exclusive Executive Lounge as well as every imaginable amenity, such as a large walk-in closet, a second bathroom for guests, indoor and outdoor whirlpool spas and your own private fitness room.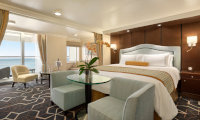 Suite (PH1)
The elegant Penthouse Suites rival any world-class five-star hotel for comfort and beauty. Their design is ingenious, maximizing the generous space and featuring a dining table, separate seating area, full-size bathtub/shower and separate shower, walk-in closet and private veranda. Enjoy exclusive card-only access to the private Executive Lounge and the services of a dedicated concierge.
Suite (PH2)
Suite (ph3).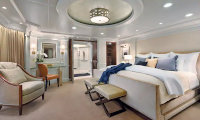 With rich furnishings from the Ralph Lauren Home Collection, each of the three Owner's Suites spans the entire beam of the ship. Boasting a large living room, king-size bed, two walk-in closets, indoor and outdoor whirlpool spas and a dramatic entry foyer with a music room, these suites also include exclusive card-only access to the Executive Lounge featuring a private library.
Photo Gallery for Riviera Cruise Ship
Elegant spaces and outstanding cuisine make Oceania stand out from the pack. Take a look at their ships and get a sense of the experience you could have on an Oceania cruise.

Marina Pool

Martini Marina

Top 10 Riviera Cruises
Riviera 10 NIGHT Mediterranean - Eastern CRUISE Departing From Barcelona, Spain (Nov 2023 - Nov 2024)
Riviera 30 NIGHT World CRUISE Departing From Barcelona, Spain (Nov 2023)
Riviera 30 NIGHT World CRUISE Departing From Istanbul, Turkey (Nov 2023)
Riviera 20 NIGHT Mediterranean CRUISE Departing From Istanbul, Turkey (Nov 2023)
Riviera 10 NIGHT Middle East CRUISE Departing From Dubai, United Arab Emirates (Dec 2023 - Dec 2024)
Riviera 10 NIGHT Repositioning CRUISE Departing From Abu Dhabi, United Arab Emirates (Dec 2023)
Riviera 30 NIGHT World CRUISE Departing From Abu Dhabi, United Arab Emirates (Dec 2023)
Riviera 45 NIGHT World CRUISE Departing From Abu Dhabi, United Arab Emirates (Dec 2023)
Riviera 82 NIGHT World CRUISE Departing From Abu Dhabi, United Arab Emirates (Dec 2023)
Riviera 35 NIGHT World CRUISE Departing From Mumbai (Bombay), India (Jan 2024)
Learn More About Oceania Cruises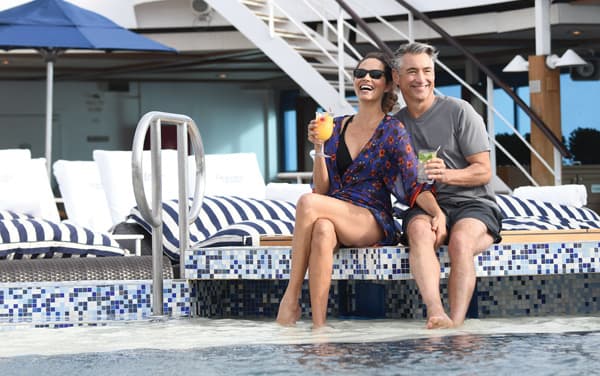 Accessibility
Learn about Oceania Cruises' handicap accessible cruise ships and accommodations for guests with special needs or disabilities.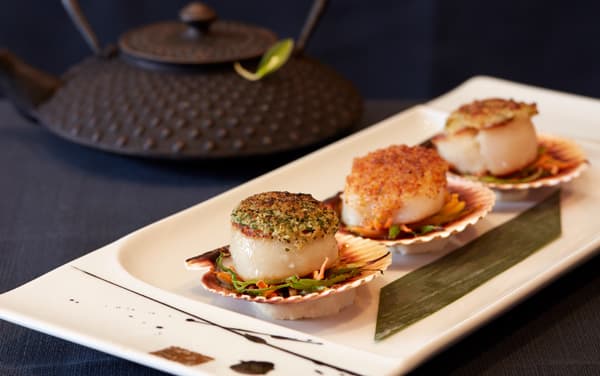 Savor fine dining aboard Oceania Cruises, including Grand Dining Room, Jacques, Red Ginger, Polo Grill, Toscana, Terrace Café, Waves, Privee and La Reserve.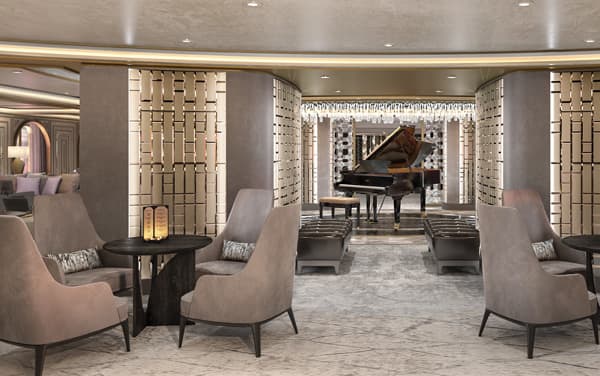 Entertainment
Enjoy Oceania Cruises' onboard entertainment, including theater productions, live music, casino games, wine and martini tastings and dancing.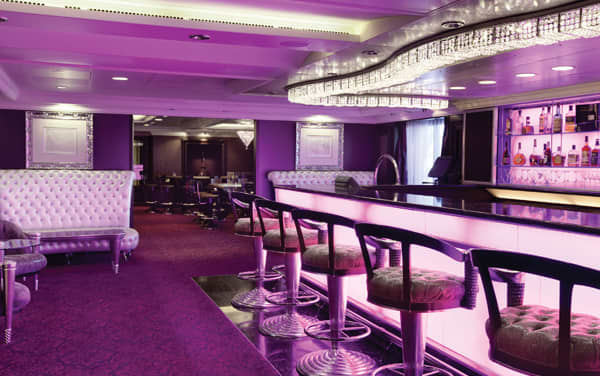 Onboard Activities
Engage in Oceania Cruises' onboard activities, including the Bon Appétit Culinary Center, the Artist Loft art studio, card rooms, computer lab, pools, hot tubs and duty-free shops.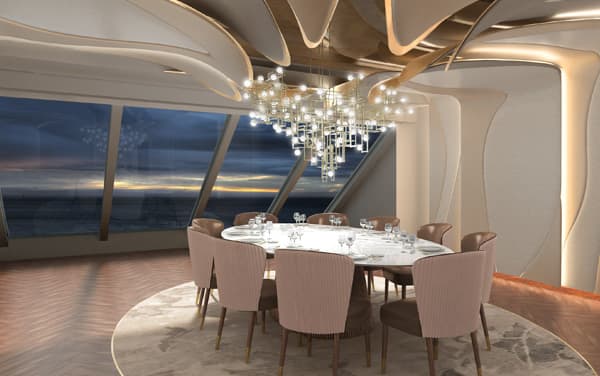 Service & Awards
Learn how Oceania Cruises takes care of your every need with an extensive list of onboard services. Plus, view Oceania Cruises' cruising awards.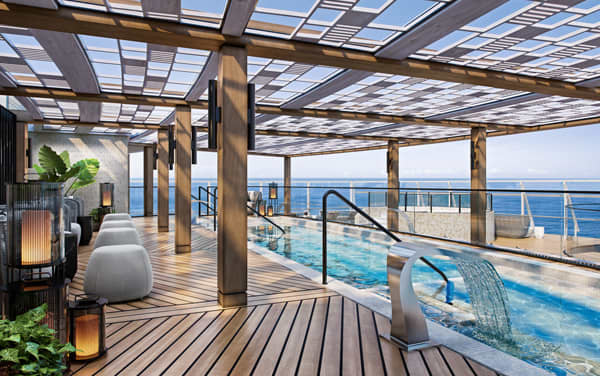 Spa & Fitness
Unwind at Oceania Cruises' spa, salon, fitness center and workshops. Relax with massages, acupuncture, pedicure or personal training session.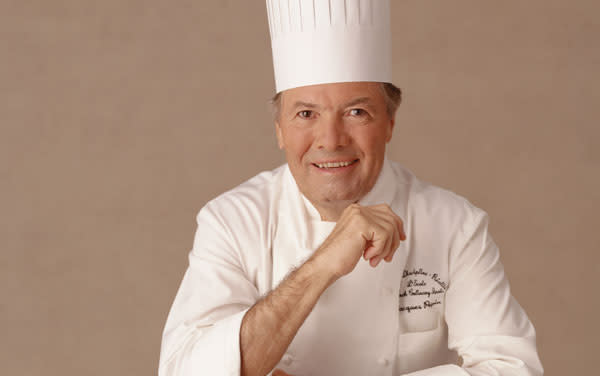 Special Events
Immerse yourself in one of Oceania Cruises' special event voyages, highlighting themed activities around cuisine, wellness and more.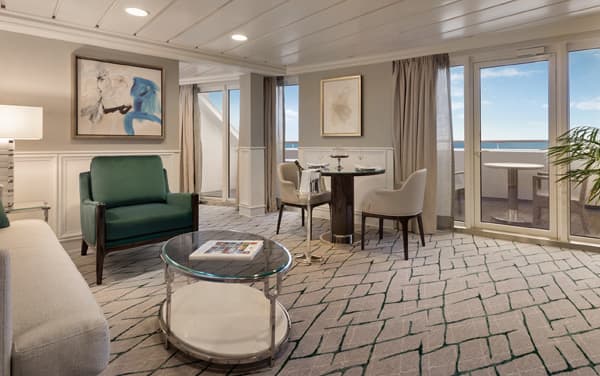 Explore Oceania Cruises' deluxe staterooms, including Owner's Suites, Vista Suites, Oceania Suites, Penthouse Suites and Concierge-level Verandas, as well as balcony, oceanview and inside staterooms.
Youth Programs
Learn about cruising with children aboard Oceania Cruises. There isn't a formal youth program, but children ages 1-18 are welcome with an accompanying adult.
Cruise Type
We make vacation planning easy.
With an overwhelming world of choices, we understand you may need some personal assistance to plan your perfect vacation. From finding the right destination to choosing the best departure date, we're here to help. Plus, our experienced travel consultants have access to exclusive vacation deals to make sure you get the best value for your time and money.
Expert guidance. No booking fees.
Find a cruise.
All Cruise Types
Popular Cruises
Luxury Cruises
Vacation Deals
Destinations & ports.
Cruise Lines
Popular Cruise Lines
Luxury Cruise Lines
River Cruise Lines
All Cruise Lines
All About Cruising
Already Booked

Follow our social media and blog for the latest cruise and travel news, including our best vacation deals.
Find Your Cruise
Cruise Type Expedition Cruise Luxury River Cruise Ocean Cruise Small Ship Cruise River Cruise
Destination Africa Alaska America Antarctica Arctic Circle Asia & Far East Atlantic Islands Australasia Baltic British Isles Canada Canary Islands Caribbean Central America Europe Greek Isles Hawaii Iberia Indian Ocean Mediterranean Middle East Nile Cruise Norwegian Fjords Pacific Panama Canal River Scandinavia South America South Pacific West US/Mexico
When November 2023 December 2023 January 2024 February 2024 March 2024 April 2024 May 2024 June 2024 July 2024 August 2024 September 2024 October 2024 November 2024 December 2024 January 2025 February 2025 March 2025 April 2025 May 2025 June 2025 July 2025 August 2025 September 2025 October 2025 November 2025 December 2025 January 2026 February 2026 March 2026 April 2026 May 2026 June 2026 July 2026 August 2026 September 2026 October 2026 November 2026 December 2026 January 2027 February 2027 March 2027 April 2027 May 2027 June 2027 July 2027 August 2027 September 2027 October 2027 November 2027 December 2027 January 2028 February 2028 March 2028 April 2028 May 2028 June 2028 July 2028 August 2028 September 2028 October 2028
Cruise Line Abercrombie & Kent Expedition Cruises AmaWaterways Atlas Ocean Voyages Azamara Cruises Celebrity Cruises Celestyal Cruises Crystal Cruises Cunard Elixir Cruises Emerald Waterways Emerald Yacht Cruises Explora Journeys Fred Olsen Cruise Lines Hapag-Lloyd Cruises Holland America Line Hurtigruten Cruises Hurtigruten Expeditions Oceania Cruises P&O Cruises Paul Gauguin Cruises Ponant Cruises Princess Cruises Regent Seven Seas Cruises Riverside Luxury River Cruises Saga Cruises Scenic Ocean Cruises Scenic River Cruises Sea Cloud Cruises Seabourn Cruises SeaDream Yacht Club Silversea Cruises Star Clippers Cruises Swan Hellenic Cruises Uniworld River Cruises Viking Cruises Windstar Cruises
Ship A&K L'Austral A&K Le Commandant Charcot A&K Le Lyrial Allura AmaBella AmaCello AmaCerto AmaDahlia AmaDara AmaDolce AmaDouro AmaKristina AmaLea AmaLilia AmaLucia AmaLyra AmaMagdalena AmaMagna AmaMelodia AmaMora AmaPrima AmaReina AmaSerena AmaSiena AmaSintra AmaSonata AmaStella AmaVerde AmaVida AmaViola Arcadia Aria Amazon Arvia Aurora Azamara Journey Azamara Onward Azamara Pursuit Azamara Quest Azura Balmoral Bolette Borealis Britannia Caribbean Princess Celebrity Apex Celebrity Ascent Celebrity Beyond Celebrity Constellation Celebrity Eclipse Celebrity Edge Celebrity Equinox Celebrity Flora Celebrity Infinity Celebrity Millennium Celebrity Reflection Celebrity Silhouette Celebrity Solstice Celebrity Summit Celebrity Xcel Celebrity Xpedition Celebrity Xploration Celestyal Journey Celestyal Olympia Coral Princess Crown Princess Crystal Serenity Crystal Symphony Diamond Princess Discovery Princess Emerald Azzurra Emerald Dawn Emerald Destiny Emerald Harmony Emerald Liberte Emerald Luna Emerald Princess Emerald Radiance Emerald Sakara Emerald Sky Emerald Star Emerald Sun Enchanted Princess Eurodam Europa Europa 2 Explora I Explora II Ganges Voyager II Grand Princess HANSEATIC inspiration Insignia Iona Koningsdam Le Bellot Le Boreal Le Bougainville Le Champlain Le Commandant Charcot Le Dumont D'urville Le Jacques Cartier Le Laperouse Le Lyrial Le Paul Gauguin Le Ponant Le Soleal M/S Paul Gauguin Majestic Princess Marina Mekong Jewel MS Fram MS Fridtjof Nansen MS Kong Harald MS Maud MS Nordkapp MS Nordlys MS Nordnorge MS Otto Sverdrup MS Polarlys MS Richard With MS Roald Amundsen MS Santa Cruz II MS Spitsbergen MS Trollfjord MS Vesteralen Nautica Nieuw Amsterdam Nieuw Statendam Noordam Oosterdam Queen Anne Queen Elizabeth Queen Mary 2 Queen Victoria Regal Princess Regatta River Duchess River Empress River Princess River Queen River Tosca Riverside Mozart Riviera Royal Clipper Royal Princess Ruby Princess Ryndam S.S Beatrice S.S. Antoinette S.S. Bon Voyage S.S. Catherine S.S. Joie de Vivre S.S. La Venezia S.S. Maria Theresa S.S. Sao Gabriel S.S. Sphinx S.S. Victoria Sapphire Princess Scenic Amber Scenic Azure Scenic Crystal Scenic Diamond Scenic Eclipse Scenic Eclipse II Scenic Gem Scenic Jade Scenic Jasper Scenic Jewel Scenic Opal Scenic Pearl Scenic Ruby Scenic Sapphire Scenic Spirit Sea Cloud Sea Cloud II Sea Cloud Spirit Seabourn Encore Seabourn Odyssey Seabourn Ovation Seabourn Pursuit Seabourn Quest Seabourn Sojourn Seabourn Venture SeaDream I SeaDream II Seven Seas Explorer Seven Seas Grandeur Seven Seas Mariner Seven Seas Navigator Seven Seas Splendor Seven Seas Voyager SH Diana SH Vega Silver Cloud Silver Dawn Silver Endeavour Silver Moon Silver Muse Silver Nova Silver Origin Silver Ray Silver Shadow Silver Spirit Silver Whisper Silver Wind Sirena Sky Princess Spirit of Adventure Spirit of Discovery Star Breeze Star Clipper Star Flyer Star Legend Star Pride Star Princess The Elysium Ventura Viking Hathor Viking Jupiter Viking Mars Viking Octantis Viking Saturn Viking Sea Viking Sky Viking Star Viking Tir Viking Vela Viking Venus Vista Volendam Westerdam Wind Spirit Wind Star Wind Surf World Navigator World Traveller Zaandam Zambezi Queen Zuiderdam
Duration 10 to 14 nights 15 nights or more 4 nights or less 4 to 7 nights 7 to 10 nights
Home Oceania Cruises Riviera
A luxurious mid-size ship, Oceania Cruises' Riviera offers capacity for 1,250 guests and operates voyages in a variety of destinations, including the Americas, the Caribbean and the Mediterranean.
Riviera joined the Oceania Cruises fleet in 2012 and is the sister-ship of Marina . Onboard, you can expect a laid-back, informal environment combined with an impeccable standard of dining and highly professional service.
In 2019, an extensive refurbishment programme saw Riviera enhanced with upgraded Veranda and Concierge Staterooms, a new-look Penthouse and Owner's Suites and a new coffee bar on deck 14.
To find out more about Riviera or to receive a quote for an upcoming cruise, please call our Voyage Consultants on 0800 008 6677 . Alternatively, please make an online enquiry for one of the cruises featured below.
Oceania Riviera Staterooms & Suites
Most of the staterooms and suites on Riviera benefit from a private veranda.
The accommodation on Riviera consists of eight categories of stateroom and suite. All types, aside from the Inside Staterooms, offer ocean views courtesy of either a large picture window or private balcony.
The accommodation categories on Riviera are as follows:
Inside Stateroom – 174 sq.ft.
Deluxe Inside Stateroom – 242 sq. ft.
Veranda Stateroom – 282 sq. ft.
Concierge Level Veranda Stateroom – 282 sq. ft.
Penthouse Suite – 420 sq. ft.
Oceania Suite – 1,000 sq.ft.
Vista Suite – 1,200 – 1,500 sq.ft.
Owner's Suite – 2,000+ sq.ft.
In terms of facilities, all of the accommodation options on Riviera benefit from a private en-suite bathroom, a refrigerated mini-bar, ample storage space, an entertainment system and Bulgari toiletries. The higher categories, such as the Penthouse Suite, boast private butler service, larger seating areas, a free laundry service and grant guests access to an exclusive lounge staffed by a dedicated Concierge.
Oceania Riviera Dining Rooms & Restaurants
The elegant Main Dining Room on Riviera.
Oceania Cruises are famed for offering 'the Finest Cuisine at Sea', and Riviera will certainly not disappoint where dining is concerned. So take your pick of twelve restaurants and eateries and treat your tastebuds to a range of mouth-watering dining experiences.
Riviera's elegant Grand Dining Room offers a range of classic and contemporary dishes, served against a backdrop echoing Europe's best five-star hotels. Here, the service is fantastic, and the range of options available will satisfy even the most discerning of diners.
Toscana is Riviera's Italian-themed dining room and serves up various masterfully created pasta, meat and seafood dishes. At the same time, Red Ginger is renowned for being one of the best Asian restaurants at sea. For French fine dining, Jacques promises authenticity courtesy of menus designed by Jacques Pepin. The Waves Grill is recommended for American-style burgers and hotdogs and fresh fruit and salad.
Other dining options on Riviera include:
The Bistro: Enjoy a quintessentially French lunch in the Grand Dining Room.
The Polo Grill: A classic steakhouse serving up meat and seafood dishes.
The Terrace Café: Buffet-style dining consisting of meats, seafood, salads and pizza.
Baristas: Grab a coffee and a pastry and take in the views provided by large floor-to-ceiling windows.
Privee: An exclusive private-party experience that can be reserved for up to ten guests.
Afternoon Tea: Served daily at 4 pm.
Alternatively, choose to take advantage of the 24-hour room service and dine in your stateroom or suite.
Entertainment, Activities & Facilities
The Waves Bar is just one of the lounges and bars on Riviera.
The entertainment on Oceania's Riviera is relatively low key. While there are often cabaret-style performances in the 600-seater Riviera Lounge, a large number of guests prefer to spend the evenings mingling in the ships many bars and lounges. Among the options available, Martinis is a great spot to enjoy a late-night cocktail, and Horizons offers live music and panoramic views. Riviera also boasts a casino where you can try your luck at Blackjack, poker and roulette.
In terms of spa facilities, Rivera's Canyon Ranch SpaClub operates almost like a mini-health club. The range of treatments is extensive and include everything from organic body wraps to French manicures. The ship also has a fitness suite equipped with various machines and offers a programme of classes.
Other facilities on Oceania Cruises' Riviera include:
Artist Loft
3 boutiques
Outdoor swimming pool
Self-service laundrette
For further information, please call our Voyage Consultants on 0800 008 6677 .
Ship Gallery
Additional Information
Inside Stateroom
Stateroom size : 174 sq. ft.
Amenities :
Ultra-Tranquillity Bed
Private ensuite bathroom with luxury amenities
Cotton towels, robes and comfy slippers
Writing desk
Entertainment system
Twice-daily maid service
Nightly turndown service
Personal safe
24-hour room service
Mini-bar with complimentary soft drinks and still/sparkling water
Deluxe Ocean View
Stateroom size: 242 sq. ft.
Floor-to-ceiling panoramic window
Seating area
Veranda Stateroom
Stateroom size : 282 sq. ft.
Private veranda (approx 26 sq. ft.)
Private ensuite bathroom with luxury amenities and full-size bathtub
Ample storage space
Concierge Level Veranda
Stateroom size: 282 sq. ft.
Priority noon embarkation
Complimentary welcome champagne
Access to the Concierge Lounge
Access to the Aquamar Spa Terrace
Expanded dining menus
Complimentary laundry service
Penthouse Suite
Stateroom size : 420 sq. ft.
Priority 11 am embarkation
Private veranda (approx 39 sq. ft.)
24-hour Butler service
Access to the Executive Lounge
Oceania Suite
Stateroom size: 1,000 sq. ft.
Private veranda (approx 93 sq. ft.) with hot tub
Separate bedroom with Ultra-Tranquillity Bed
Dining area
Choice of daily newspapers
Access to the Exclusive Lounge
Vista Suite
Stateroom size: 1,200 – 1,500 sq. ft.
Private veranda (approx 111 – 139 sq. ft.) with hot tub
Bulgari gift set
Priority online reservations for speciality restaurants
Owner's Suite
Stateroom size: 2,000 sq. ft.
Entry foyer and music room
Private veranda (approx 185 sq. ft.) with whirlpool
Deck 16 Riviera Oceania Cruises
Deck 15 Riviera Oceania Cruises
Deck 14 Riviera Oceania Cruises
Deck 12 Riviera Oceania Cruises
Deck 11 Riviera Oceania Cruises
Deck 10 Riviera Oceania Cruises
Deck 9 Riviera Oceania Cruises
Deck 8 Riviera Oceania Cruises
Deck 7 Riviera Oceania Cruises
Deck 6 Riviera Oceania Cruises
Deck 5 Riviera Oceania Cruises
Request a Brochure
Enter your details below or call us on 0800 008 6677
Enquire Now
Privacy overview.
Passenger (Cruise) Ship, IMO 9438078
VesselFinder
Miscellaneous
The current position of RIVIERA is at East Mediterranean reported 3 mins ago by AIS. The vessel is en route to NAPLES, ITALY , and expected to arrive there on Nov 15, 06:00 . The vessel RIVIERA (IMO 9438078, MMSI 538004353) is a Passenger (Cruise) Ship built in 2012 (11 years old) and currently sailing under the flag of Marshall Islands .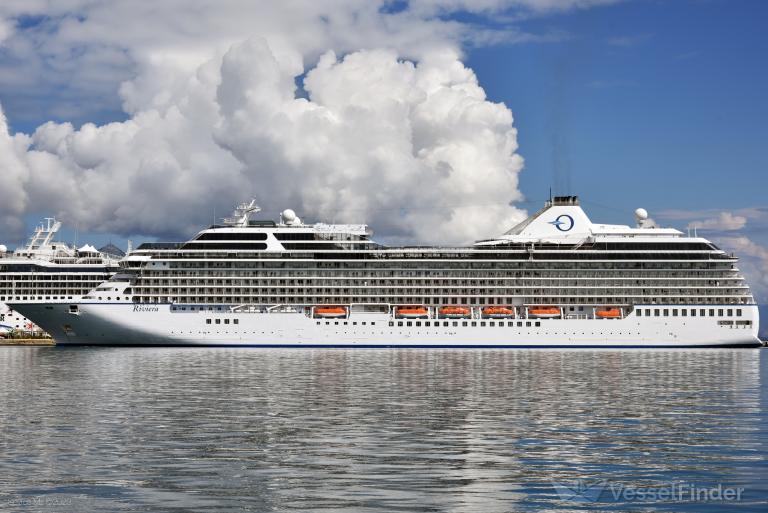 Position & Voyage Data
Map position & weather, recent port calls, vessel utilization, vessel particulars, similar vessels.
RIVIERA current position and history of port calls are received by AIS. Technical specifications, tonnages and management details are derived from VesselFinder database. The data is for informational purposes only and VesselFinder is not responsible for the accuracy and reliability of RIVIERA data.
Main page Main page
AIDA Cruises
Carnival Cruise Line
Costa Cruises
Cunard Cruises
Holland America Line
MSC Cruises
NCL Cruises
Phoenix Reisen
Princess Cruises
P&O Cruises
Royal Caribbean
TUI Cruises
All Cruise Lines
Caribbean Princess
Carnival Magic
Celebrity Solstice
Harmony of the Seas
Independence of the Seas
MSC Meraviglia
Norwegian Epic
Ovation of the Seas
Queen Mary 2
Alaska Cruises
Australia Cruises
Bahamas Cruises
Baltic Sea Cruises
Caribbean Cruises
Cuba Cruises
European Cruises
Hawaii Cruises
Mediterranean Cruises
Miami Cruises
New York Cruises
Norway Cruises
World Cruises
View All Cruises
All Inclusive Cruises
Cheap Cruises
Cruise Holidays
Expedition Cruises
Family Cruises
Last Minute Cruises
Luxury Cruises
Fly Cruises
Mini Cruises
Singles Cruises
Christmas Cruises
New Year Cruises
TOP Cruise Deals
Ship finder
Oceania Cruises
1250 Passengers
Ship information/Review
Current position

About Oceania Cruises
Oceania Cruises is characterized by first-class and modern luxury. The atmosphere and entertainment on board is typically American, but relaxation and recreation is absolutely in the focus. The luxury fleet offers four small ships for 684 passengers and two ships for about twice as many passengers. Due to the small size of the ships idyllic small ports and nice little coastal towns can be called, which makes the routes of Oceania Cruises particularly appealing. All ships convince with a personal atmosphere and excellent service. The board language is English.
The ship Riviera
The recently modernised Riviera offers highlights in many ways, including the enchanting Lalique Grand Staircase, the impressive Owner's Suites in Ralph Lauren Home style or imposing designer elements on the ship. Living comfort is emphasised on the Riviera. Also the culinary side on board is not neglected. Six of the many on-board restaurants are gourmet restaurants with free seating and no extra charge. With a length of almost 240 meters, the ship can accommodate up to 1,250 passengers (with double occupancy).
Staterooms on board of Riviera
The cabins and suites aboard the Riviera are generously dimensioned, especially in relation to the generous bathrooms. The interior features high-quality woods, shiny fabrics, individual furnishings and original artworks. The minibar with soft drinks, fine soft towels and bathrobes, a flat-screen TV and a DVD player with an extensive media library are just some of the amenities in the cabins and suites. A special feature is the "Prestige Tranquility" bed, an exclusive edition for Oceania Cruises, which ensures particularly high sleeping comfort.The recently refurbished Concierge, Veranda Staterooms and Penthouse Suites are decorated in shades of ivory, caramel and espresso. The bedrooms of the three owner's suites have been renewed and got a new king size bed.
Atmosphere on board of Riviera
800 well-trained service employees take care of only 1250 guests - there is clearly no wish left unfulfilled! Explore the most fascinating destinations around the globe in an undisturbed atmosphere with the cruise line's luxurious ships. Even the outstanding cuisine, as Oceania Cruises itself says, the "finest cuisine at sea", contributes to the exclusive ambience on board. Although Riviera is slightly larger than most of its sister ships, the atmosphere remains warm, sociable and open, the service remains unobtrusive.
Food and Beverages on board of Riviera
The Riviera has many dining options for gourmets and travelers alike - six of them are gourmet restaurants with free choice of seats at no extra charge. The head chef, the legendary master chef Jacques Pépin, inspires the chefs to create culinary masterpieces. An unforgettable dinner begins with free choice of seating, giving you the freedom to dine whenever and with whom you want. "La Reserve by Wine Spectator" offers insightful seminars, tastings and world-class combinations of wine and food. The "Grand Dining Room" with "The Bistro" offer exquisite dishes from around the world. The "Polo Grill" combines all the elements of a classic steakhouse, while the "Toscana" offers typical Italian delicacies. There is also a French and an Asian restaurant on board. Minor snacks are also available at the Waves Grill, afternoon tea or at the baristas in the popular coffee bar. The new lounge, located on deck 14 and connected to the coffee bar, invites guests to relax and enjoy the ocean view. 24-hour room service is also available.
A very special highlight of the new Oceania Next program is the private dining room 'Privée'. The unique decorated table from the famous architect Dakota Jackson is staged with a golden chandelier from the italien manufacture Venini. The Privée can be reservated for groups of up to 10 guests per evening. The guests can choose one out of 4 menus: Best of Polo & Toscana, tasting menu, Best of Oceania Cruises menu as well as the Executive Chef menu.
Entertainment, Sports and Relaxation on board of Riviera
The variety of entertainment options on board ensures that there is something for every interest. Among other things, the ship offers a fitness center, where you can be active in sports, a spa for relaxing hours and soothing treatments, numerous lounges and bars and a Monte Carlo-style casino. Even readings, musical events and show programs in the evening are very popular with guests on board. The Culinary Center is the only cooking school on the high seas that offers many interesting cooking classes run by experienced chefs. Also worthy at note are the art and handicraft courses organized by artists at the Artist Loft training center.
Our Summary
If you're looking for laid-back luxury and value first-class dining, Riviera is the place to be.
Destinations: Adriatic Sea , Alaska , Asia , Dubai and Emirates , Eastern Mediterranean , Mediterranean , Orient , Western Mediterranean
Our rating of the Riviera:
Terms & Conditions
Frequently Asked Questions (FAQ)
Privacy Policy
Crew Member Medevacked from MSC Virtuosa
Cunard's queen mary 2 dry dock in rotterdam.
Opportunities and Challenges When Working on Cruise Ship
Forms of Harassment on Cruise Ships
Are you experiencing harassment cruise ship?
Oceania Riviera Itinerary
Oceania Cruises 2022 itineraries of the cruise ship Oceania Riviera with homeports and ports-of-call including dates and times. Find out where the ship is sailing and future vessel deployment at the exact date with arrival and departure times. The following monthly cruise ship calendar is updated frequently using the latest official itineraries released by Oceania. You can also download a full year-round itinerary of the ship at the end of this page in a pdf format. This file is intended for the cruise ship crew, and their families back home to keep track of the ship's itinerary. Please note that the pdf file is uploaded at the beginning of the year and there are no updates set for this cruise timetable format.
Oceania Riviera Itinerary 2022
Need more data?
Double occupancy/max occupancy: 1258 / 1300
Crew: 800
Tonnage: 66000
Length overall: 774ft (252m)
Beam: 105ft (32m)
Cruising speed: 20 knots
Visit Other Oceania Cruise Ships
Oceania Insignia
Oceania Marina
Oceania Nautica
Oceania Regatta
Oceania Sirena
Back to Cruise Ships Main Page
Download Oceania Riviera cruise ship itinerary in PDF File at the link below.
Recent posts
Opportunities and Challenges When Working on Cruis...
Crew Member Medevacked from MSC Vir...