Skip to primary navigation
Skip to main content
Skip to primary sidebar
The Intriguing World Of Entertainment
Star Trek: Enterprise Cast – Where Are They Now?
By Dannielle Beardsley | January 9, 2023
With so many Star Trek series and movies already out, and more in the works, it's hard to keep it all straight. Even if you are a deep Trekkie, keeping track of where all of the actors playing your favorite (or most hated) characters ended up would take a crew itself. We'll beam up all of the info on the cast of Star Trek: Enterprise for you.
The only show in the Star Trek universe to not be thrown off course by the 2009 Star Trek movie, Enterprise sees the crew on their journey before the ship is technically ready thanks to a Klingon crashing on Earth. But the show also sees the first starship from Earth to travel at warp five speed. Throughout the show the crew meets all of the known aliens and creatures, like Andorians and Klingons, for the first time.
Where does Enterprise fall on the Star Trek timeline?
Star Trek: Enterprise is set as a prequel to the adventures of Captain Kirk and his bestie Spock. This specific journey covers the start of the Star Trek timeline, taking place during the years 2151 to 2161, making it the first to watch in chronological viewing order.
How long was the show on the air? How Many Episodes?
This voyage first beamed in our living rooms on September 26th, 2001, on the still new UPN (United Paramount Network) to replace the void that the end of Star Trek: Voyager was going to leave viewers with. For four seasons and 98 episodes, the crew of Enterprise kept viewers tuning in.
What did Star Trek fans think about the show?
Critics and fans liked Enterprise initially. The pilot episode drew an astounding 12.5 million viewers to a television near them. The first season averaged just under six million views, but ratings steadily declined until the show ended.
While the viewers and critics may have been divided, the show sure grabbed the attention of those little things called awards. Enterprise was nominated for a total of 17 Emmy Awards, winning four, and was nominated for 16 Saturn Awards, winning two. While it may not have been the most popular Star Trek series, it definitely wasn't the worst according to fans.
Why did Star Trek: Enterprise get canceled?
Enterprise was almost stranded in deep space after the second season when ratings started to tank. A revamp, darker themes, and a bit more violence allowed the crew to remain on course until it was announced in February of 2005 that the fourth season would be its last. Maybe not using Star Trek in the title until the third season didn't help so much.
Did the cast of Star Trek Enterprise get along?
Did the cast get along? Yes. The cast seemed to be friendly and looked up to veteran Scott Bakula on set. Did the cast get along with the direction the show was taking? Not exactly. The cast didn't feel characters were developed enough and didn't think the network was ever really behind the show.
Scott Bakula as 'Captain Jonathan Archer'
By the time Scott Bakula played the main role of Jonathan Archer on Star Trek: Enterprise, he'd been gracing our screens for decades. Having been in note-worthy hits like the TV show Quantum Leap and the 1999 movie American Beauty, Bakula was one of the main faces of Enterprise.
Since his Trek days, he's been swamped making appearances in about every TV show out there. From pop-ups on State of the Union and Chuck, you might know him best from 2009 to 2011s Men of a Certain Age or most likely from NCIS: New Orleans from 2014 to 2021.
John Billingsley as 'Dr. Phlox'
John Billingsley is no stranger to the sci-fi world, having guest starred in episodes of The X-Files, The Others, and Roswell before playing Dr. Phlox in Star Trek: Enterprise. Since his days in space, Billingsley's face can be seen on shows like Stargate SG-1, Angel, Cold Case, Prison Break, and Grey's Anatomy. His longest stints since Enterprise were on the shows True Blood and Intelligence. 
(photo: Shuttlepod Show )
While he has been in movies here and there over the years, he mostly spends his time popping in for a quick guest spot on popular TV shows like 24, Suits, and Station 19, then retreats back to his blissful married life.
Jolene Blalock as 'T'Pol'
Model and actress Jolene Blalock played T'Pol for the run of Star Trek Enterprise, but that was far from her first time on camera. Aside from a successful modeling career, by the time Blalock had beamed aboard the Enterprise she'd made appearances in shows like CSI: Crime Scene Investigation and JAG.
After she prospered on Enterprise, Blalock was in a few episodes of Stargate SG-1, CSI: Miami, and Legends of the Seeker.
Her last time on screen was in the 2017 TV movie My Favorite Bachelor. Now she lives the mom life raising three kids with her husband Michael Rapino, the CEO of Live Nation.
Jolene also cofounded a charity called The Rapino Foundation , which helps populations in the developing world.
Dominic Keating as 'Lt. Malcolm Reed'
Before playing Malcolm Reed on Star Trek: Enterprise, Dominic Keating had already established himself as a British TV star on the hit Desmond's. After beaming back to Earth, Keating was seen here and there on shows like Heroes, Prison Break, and Sons of Anarchy. 
While not on TV since 2012, Keating has been on the bigger screen as recently as 2020 in the movies The Host and Greyhound. You can hear his voice often as he lends it to video games, the latest being Diablo 3.
He also hosts a Star Trek podcast, ShuttlePod , with his Enterprise costar Connor Trinneer.
Anthony Montgomery as 'Travis Mayweather'
Star of stage, film, TV, music, and more, Anthony Montgomery has been busy doing it all. What better way to start a TV career than on Mister Rogers' Neighborhood? By the time he was Ensign Travis Mayweather on Star Trek: Enterprise, Montgomery had been on JAG, Stargate SG-1, Frasier, and Charmed.
After his last stop aboard the Enterprise, Montgomery had a great run as a regular on General Hospital from 2011 to 2019 which he was nominated for one Emmy. Most recently he had a leading role in the 2021 show All the Queen's Men and was in 2022s Without Ward.
Linda Park as 'Hoshi Sato'
Playing Ensign Hoshi Sato on Star Trek: Enterprise was  Linda Park's  first big TV role, and third television role at all.
Once on Enterprise though, demand for her acting skills hit warp speed. Her longer-lived roles were on shows like Raines, Women's Murder Club, Crash, and Bosch. 
All while raising a child and battling lupus, this actor-ballerina also is a co-founder of the Underground Asylum Theatre. Park was recently on a few episodes of Grey's Anatomy in 2021.
Connor Trinneer as 'Cmdr. Charles 'Trip' Tucker III'
Most people who audition for a show like Star Trek have at least a basic understanding of how huge it is. But not  Conner Trinneer . When he auditioned to be Commander Charles Tucker III, he didn't know what he was getting himself into.
He must have enjoyed his time on Enterprise, because he then joined another sci-fi world with a spot on Stargate Atlantis from 2006 to 2008. Since then you've seen him on shows like Criminal Minds, 24, The Closer, and 911. In 2020 Trinneer popped up in an episode of The Resident and that was the last time we've seen him on screen, big or small.
He also hosts a Star Trek podcast, ShuttlePod , with his Enterprise costar Dominic Keating.
Vaughn Armstrong as 'Adm. Maxwell Forrest'
When Star Trek calls,  Vaughn Armstrong  answers. Portraying Admiral Maxwell Forrest in Star Trek: Enterprise, was just one role in a galaxy of roles for Armstrong. He was able to travel across time and space more than four times in the Star Trek universe and transform into over a dozen characters along the way for the franchise.
But if you take the Trek roles out, Armstrong has recently beamed in and out of shows like Mad Men, Modern Family, The Fosters, and Crazy Ex-Girlfriend. 
Gary Graham as 'Soval'
By the time  Gary Graham  landed on the Enterprise as Ambassador Soval, he had already been in dozens and dozens of shows, even a one-episode spot on Star Trek: Voyager.
Since Enterprise, Graham appeared on shows like Nip/Tuck, Universal Dead, and a long run on The Jace Hall Show. He was in two episodes of Star Trek: Renegades from 2015 to 2017. Like a lot of Trekkies, Graham was in the Star Trek spoof Unbelievable!!!!! in 2020.
Randy Oglesby as 'Degra'
When  Randy Oglesby  isn't busy being in some  pretty awesome movies  like Independence Day, Pearl Harbor, and Argo, he is all over the Star Trek world. He had been in Star Trek: The Next Generation, Star Trek: Deep Space Nine, and Star Trek: Voyager before joining the Enterprise crew as Degra/Trena'L.
After his Trek days, he was in dozens of shows from JAG to Mad Men to Castle, then landed roles in some amazingly gritty miniseries like Godless and Sharp Objects. He was most recently in a few episodes of WandaVision in 2021 and the 2022 movie For All Mankind.
Jeffrey Combs as 'Thy'lek Shran'
Playing Shran/Krem on Star Trek: Enterprise wasn't the first rodeo into space for Jeffery Combs. He was in the main cast of Deep Space Nine and was in one episode of Voyager. 
After finishing on Enterprise, Combs has been busy, busy, busy, mostly lending his voice out. You can hear him in the animated series Justice League Unlimited, Transformers Prime, and Teenage Mutant Ninja Turtles, as well as lots of video games.
In 2021 Combs voiced an episode of Star Trek: Lower Decks and is in the yet-released-but-finished horror flick Stream.
Solomon Burke Jr. as 'Billy'
Solomon Burke Jr. hasn't had the success (or crazy life) that  his famous father had , and that seems to suit him just fine. While appearing in Star Trek: Enterprise as an Ensign Billy he landed a role in the 2002 movie White Oleander. 
Burke was in Pretty Little Liars in 2010 and The United State of Tara in 2011 for one episode each, and that's about the last time we've seen him on screen.
Related Posts:
About Dannielle Beardsley
Dannielle has written for various websites, online magazines, and blogs, about topics from anything celebrity related to parenting. She likes to stay up way too late to try to catch up on the 394 shows in her Netflix and Hulu queues. Coffee, anything related to the 80s, reading, and British TV shows are what keep her alive. More from Dannielle
Log in or sign up for Rotten Tomatoes
Trouble logging in?
By continuing, you agree to the Privacy Policy and the Terms and Policies , and to receive email from Rotten Tomatoes.
By creating an account, you agree to the Privacy Policy and the Terms and Policies , and to receive email from Rotten Tomatoes and to receive email from the Fandango Media Brands .
By creating an account, you agree to the Privacy Policy and the Terms and Policies , and to receive email from Rotten Tomatoes.
Email not verified
Let's keep in touch.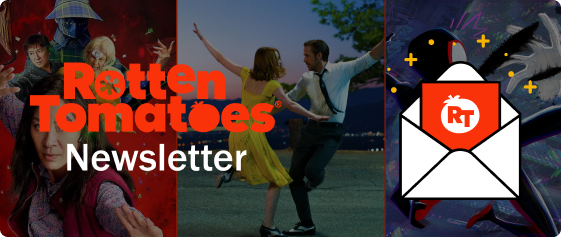 Sign up for the Rotten Tomatoes newsletter to get weekly updates on:
Upcoming Movies and TV shows
Trivia & Rotter Tomatoes Podcast
Media News + More
By clicking "Sign Me Up," you are agreeing to receive occasional emails and communications from Fandango Media (Fandango, Vudu, and Rotten Tomatoes) and consenting to Fandango's Privacy Policy and Terms and Policies . Please allow 10 business days for your account to reflect your preferences.
OK, got it!
Movies / TV
No results found.
What's the Tomatometer®?
Login/signup
Movies in theaters
Opening this week
Coming soon to theaters
Certified fresh movies
Movies at home
Netflix streaming
Amazon prime
Most popular streaming movies
What to Watch New
Certified fresh picks
The Holdovers Link to The Holdovers
Dream Scenario Link to Dream Scenario
Quiz Lady Link to Quiz Lady
New TV Tonight
Monarch: Legacy of Monsters: Season 1
Ghosts: Season 1
A Murder at the End of the World: Season 1
Beacon 23: Season 1
NCIS: Sydney: Season 1
The Crown: Season 6
Scott Pilgrim Takes Off: Season 1
Kennedy: Season 1
Most Popular TV on RT
Sex Education: Season 4
All the Light We Cannot See: Season 1
Loki: Season 2
The Curse: Season 1
Blue Eye Samurai: Season 1
For All Mankind: Season 4
Bodies: Season 1
The Fall of the House of Usher: Season 1
Lessons in Chemistry: Season 1
Invincible: Season 2
Top TV Shows
Certified Fresh TV
Most popular TV
Certified fresh pick
The Curse: Season 1 Link to The Curse: Season 1
All-Time Lists
Binge Guide
Comics on TV
Five Favorite Films
Video Interviews
Weekend Box Office
Weekly Ketchup
What to Watch
All A24 Movies Ranked
All David Fincher Movies Ranked by Tomatometer
What to Watch: In Theaters and On Streaming
RT25: Celebrating 25 Years of Rotten Tomatoes
The Netflix Geeked Week Trailer Round-Up: Avatar: The Last Airbender , Rebel Moon , and More
TV Premiere Dates 2023
Trending on RT
Shop Rotten Tomatoes
The Marvels
The Hunger Games
The Holdovers
Home > Star Trek > Star Trek: Enterprise
Star Trek: Enterprise (2001 - 2005)
Star trek: enterprise, series info.
Set in the mid-22nd century, over 100 years before James T. Kirk helmed the famous vessel, this installment of the "Star Trek" franchise is set on the Enterprise NX-01 -- the first Earth starship capable of warp 5 -- and explores the history of the interplanetary upheaval that eventually leads to the formation of the Federation.
Starring: Scott Bakula, Connor Trinneer, Jolene Blalock, Dominic Keating, Anthony Montgomery
TV Network: UPN
Premiere Date: Sep 26, 2001
Genre: Sci fi
Executive producers: Rick Berman, Brannon Braga, Manny Coto
Where to watch Star Trek: Enterprise
Buy Star Trek: Enterprise on Vudu, Amazon Prime Video, Apple TV.
You might also like
Rate and review, star trek: enterprise photos, cast & crew.
Scott Bakula
Capt. Jonathan Archer
Connor Trinneer
Cmdr. Charles "Trip" Tucker III
Jolene Blalock
Commander T'Pol
Dominic Keating
Lt. Malcolm Reed
Anthony Montgomery
Ensign Travis Mayweather
Ensign Hoshi Sato
John Billingsley
Rick Berman
Executive Producer
Brannon Braga
News & Interviews for Star Trek: Enterprise
Every Star Trek Movie Ranked from Worst to Best
View All Star Trek: Enterprise News
Join or Sign In
Sign in to customize your TV listings
By joining TV Guide, you agree to our Terms of Use and acknowledge the data practices in our Privacy Policy .
Seasons & Episodes
TV Listings
Cast & Crew
Star Trek: Enterprise - Full Cast & Crew
66   Metascore
Drama, Action & Adventure, Science Fiction
Watchlist Where to Watch
The adventures of Earth's first interstellar spaceship are chronicled in this 'Star Trek' spin-off, which takes place in 2151 (a century before Captain Kirk). It follows Captain Jonathan Archer and his crew as they explore the galaxy and, later, pursue aliens who launched a devastating attack on Earth.
Production Company
More to Explore
Series & Movies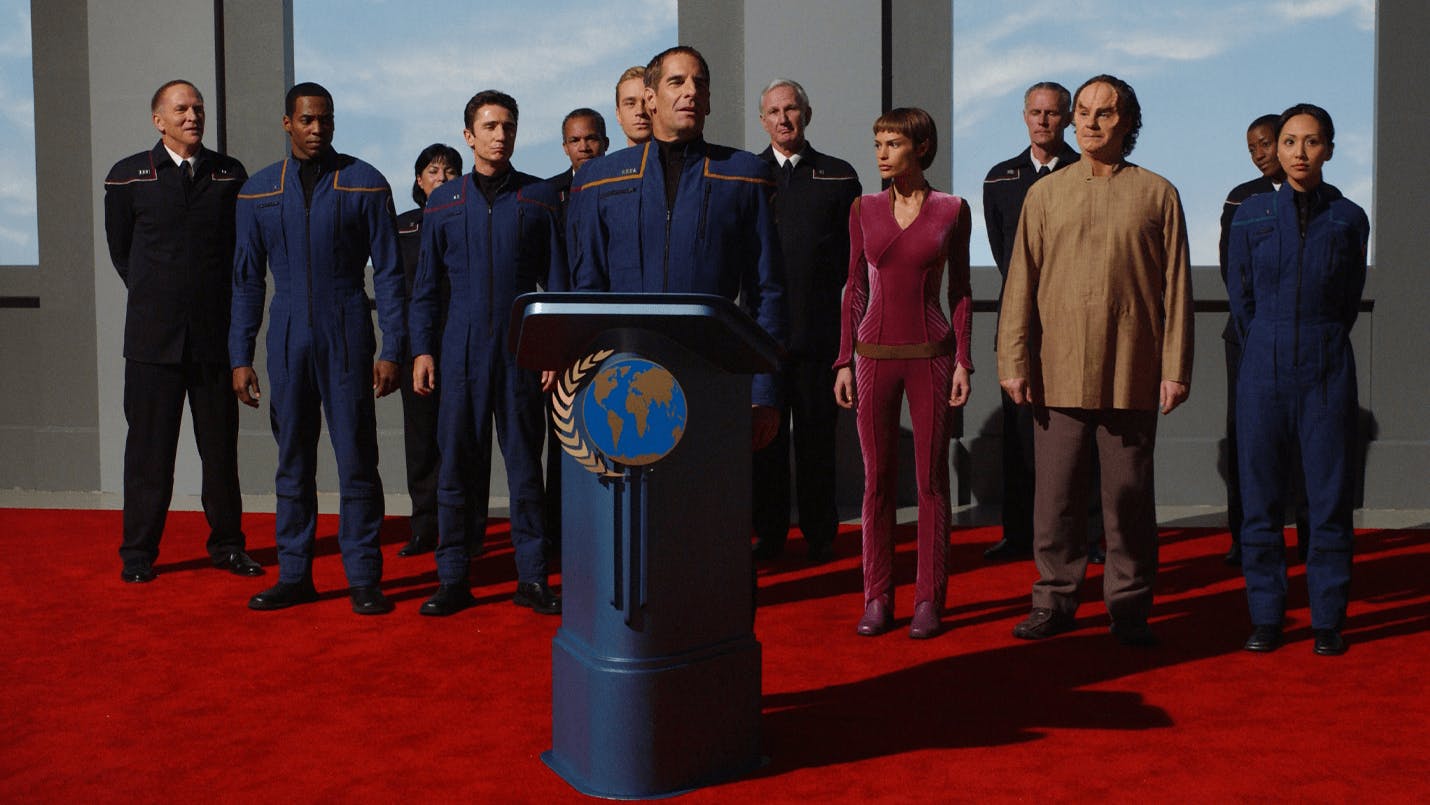 Star Trek: Enterprise
Cast of characters.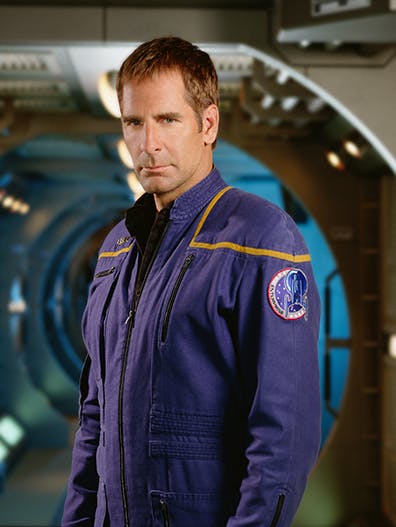 Jonathan Archer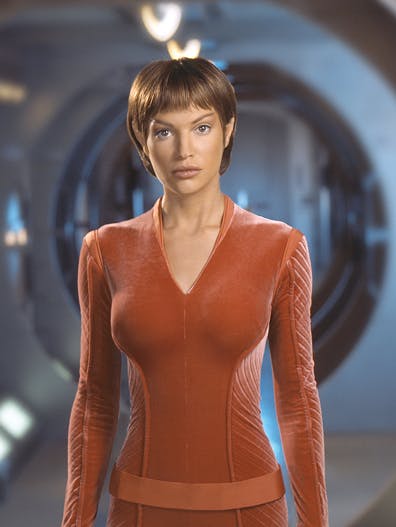 Charles "Trip" Tucker III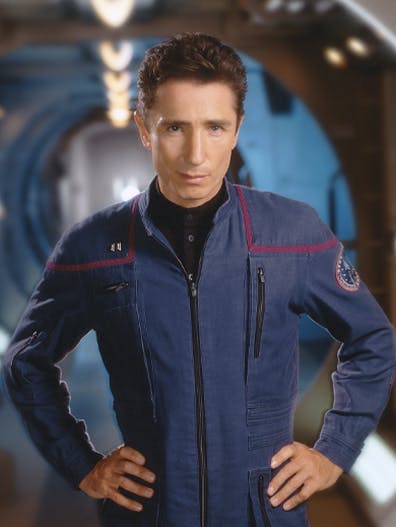 Malcolm Reed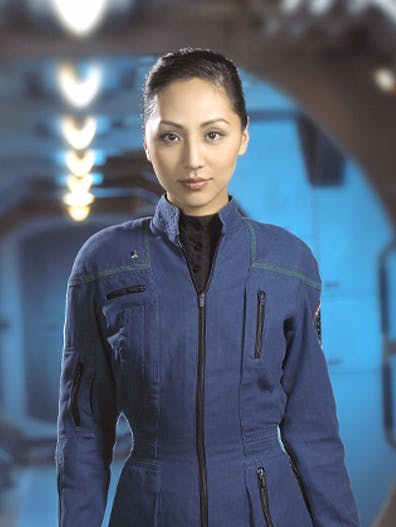 Travis Mayweather
Latest articles, kira nerys' finest hours.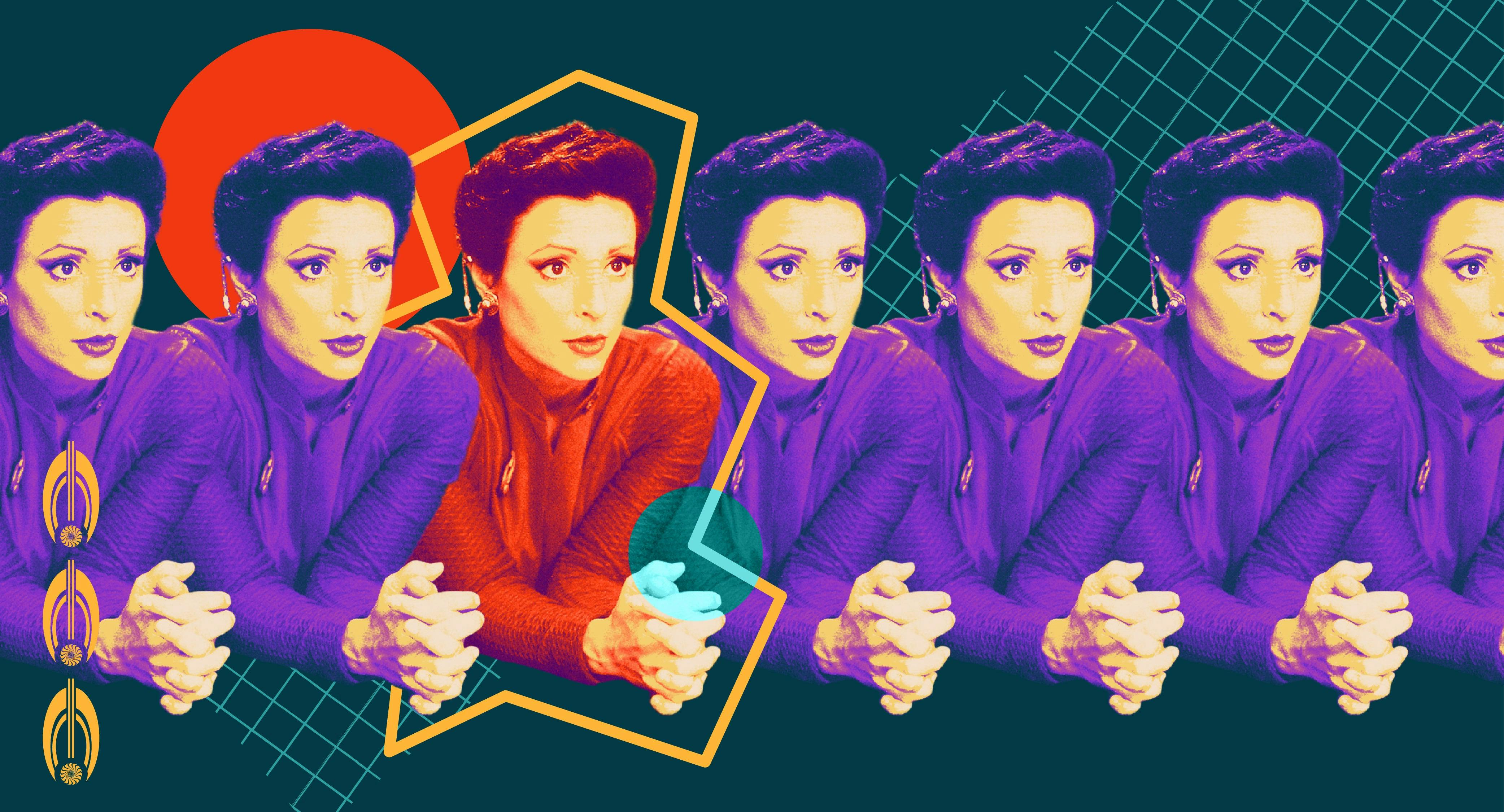 WARP FIVE: Mike McMahan Reflects on the Fourth Season of Star Trek: Lower Decks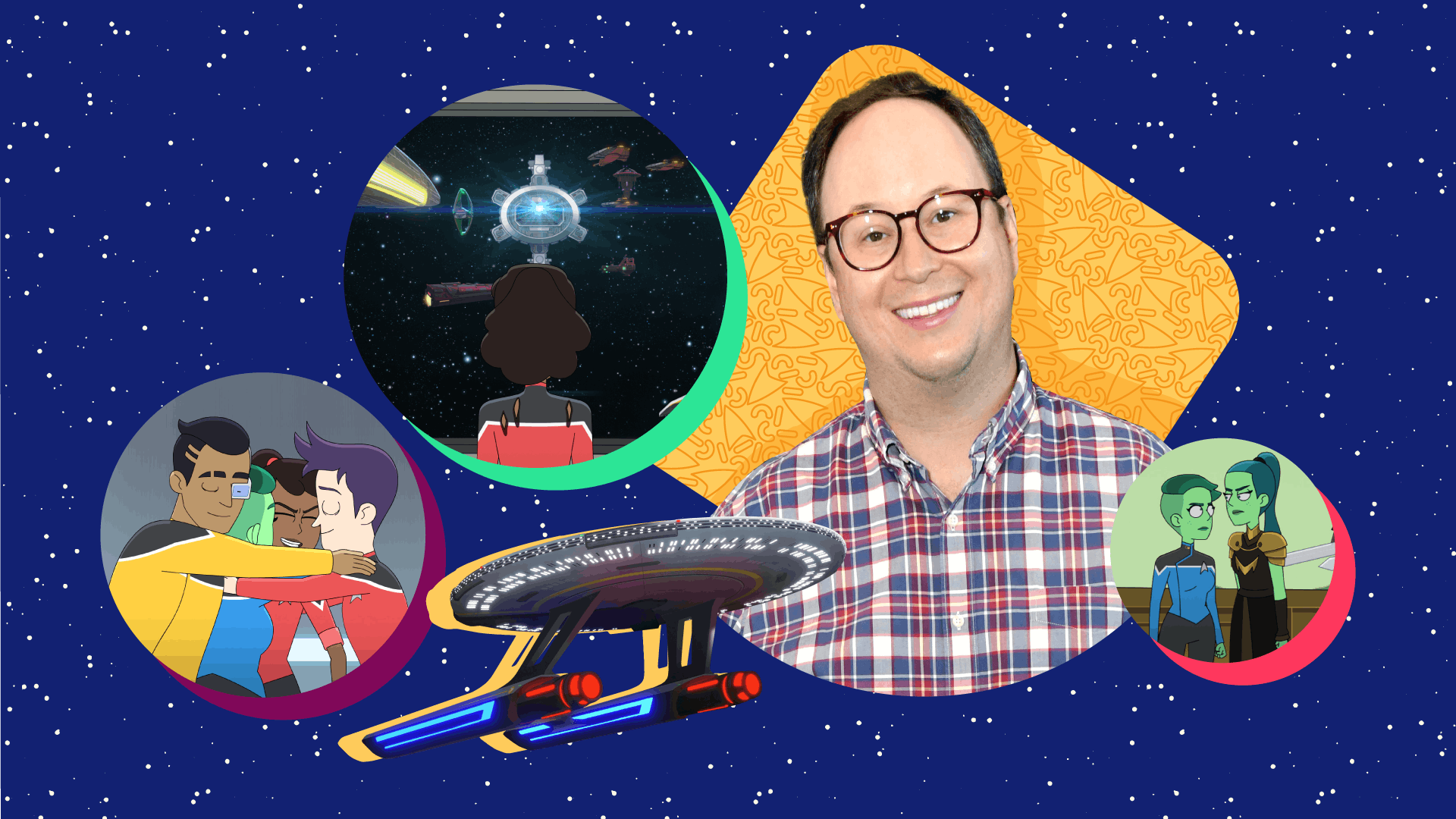 The Art of Guinan's Aphorisms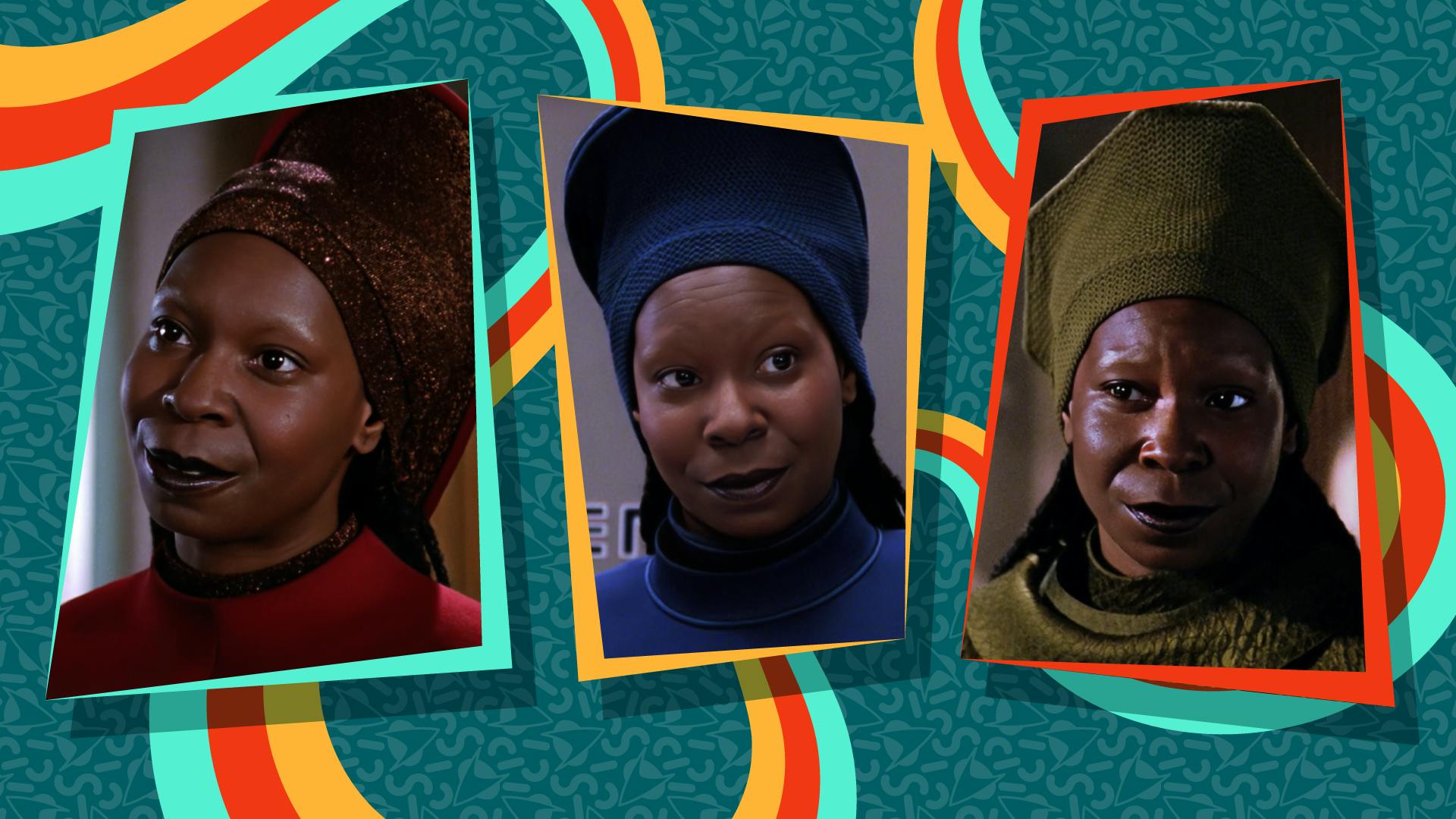 Rom's Most Crucial Deep Space Nine Moments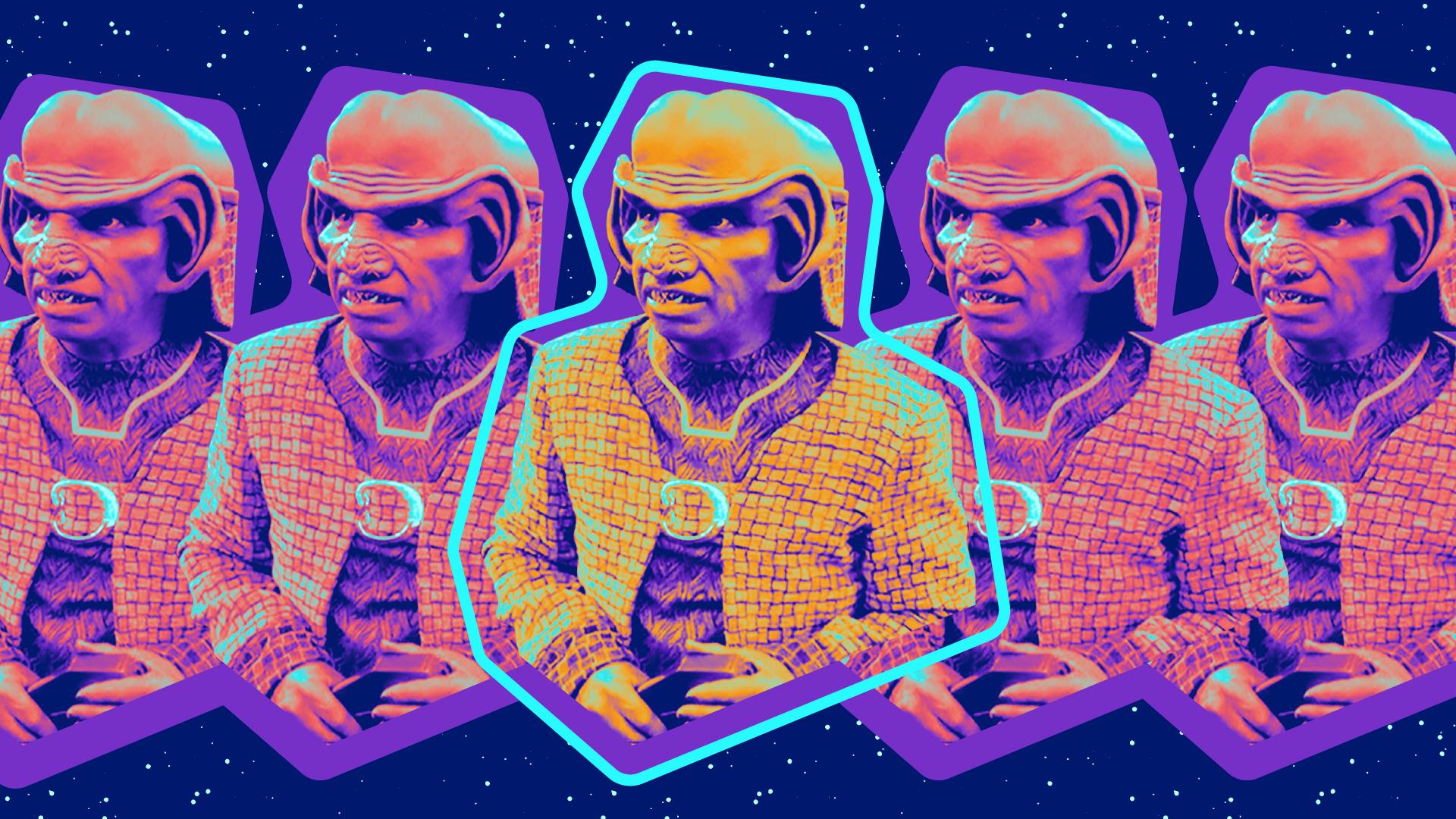 Season 1 of Star Trek: Prodigy to Stream on Netflix on December 25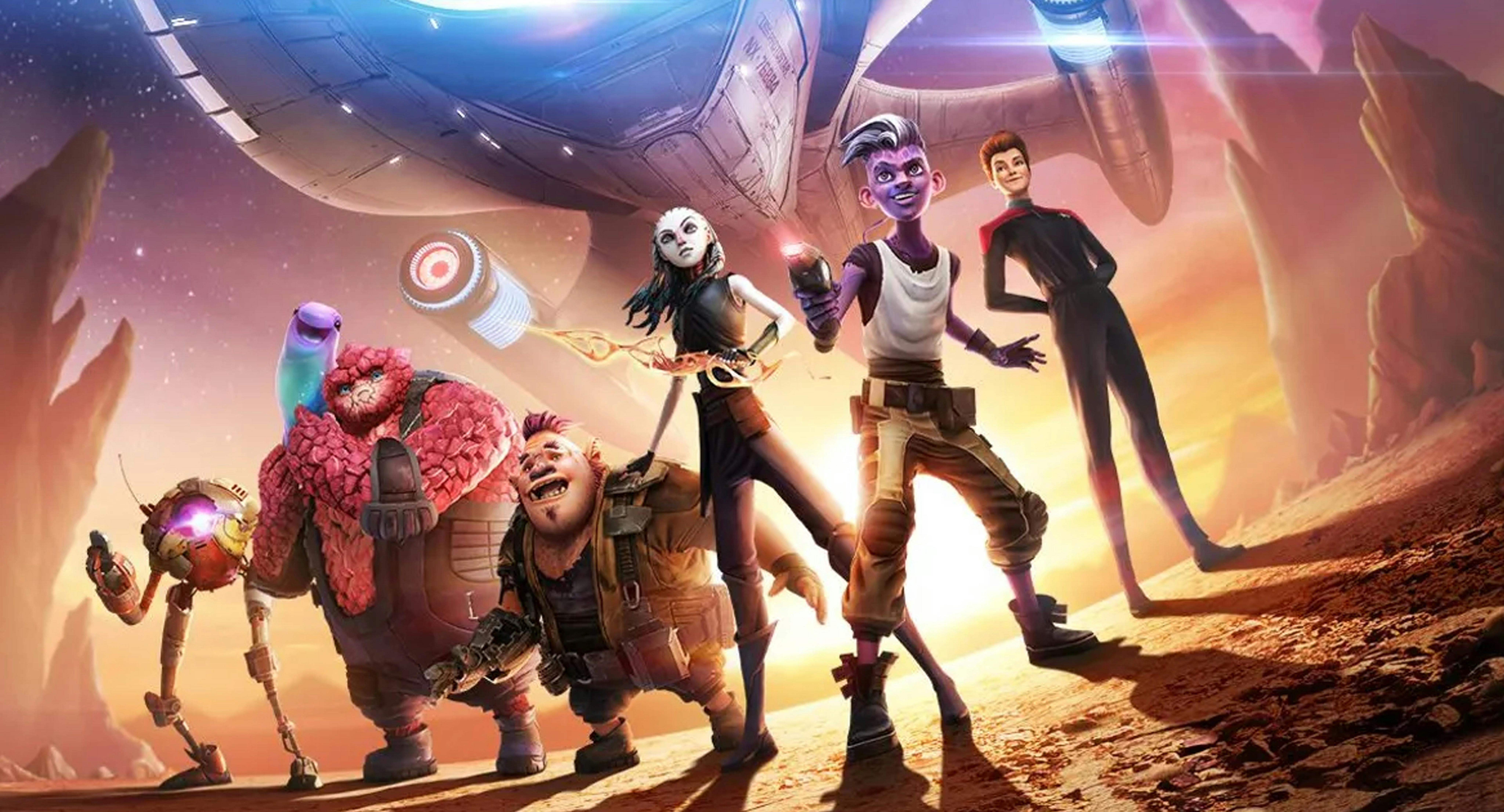 Tom Paris Presents His Top 10 Tips for Self-Improvement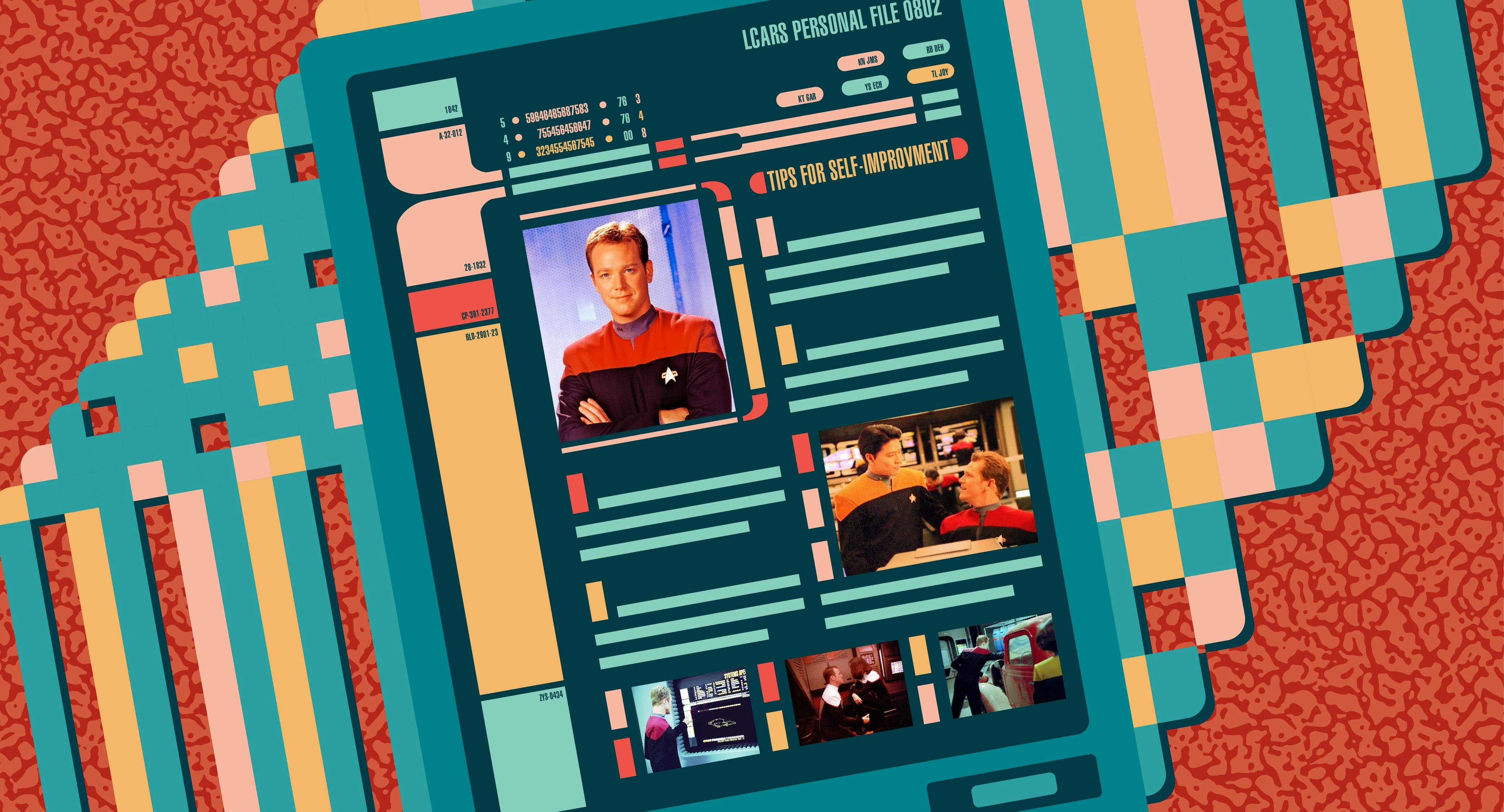 What Geordi La Forge Can Teach STEM About Accessibility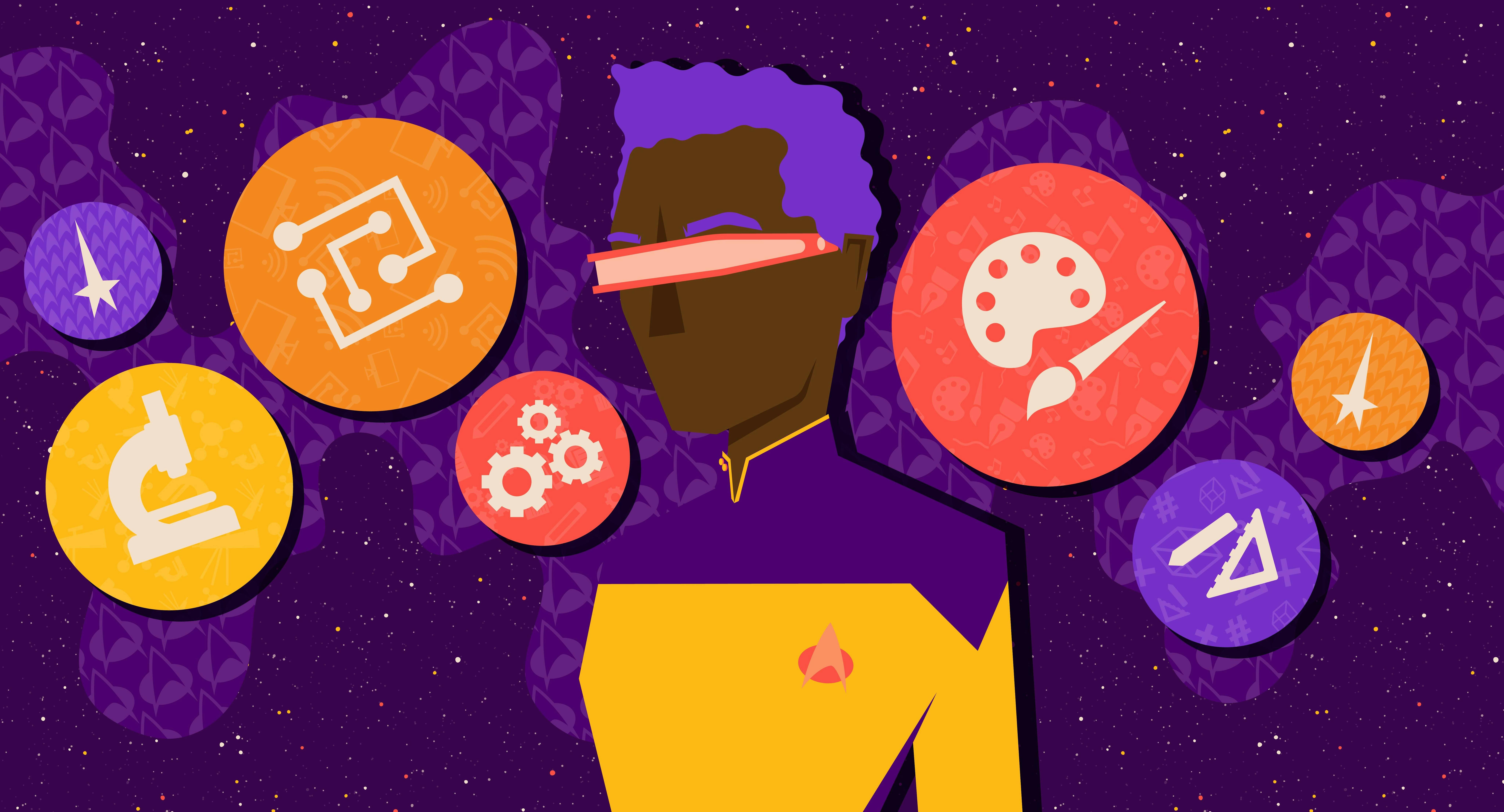 Connecting with Star Trek's Quiet Moments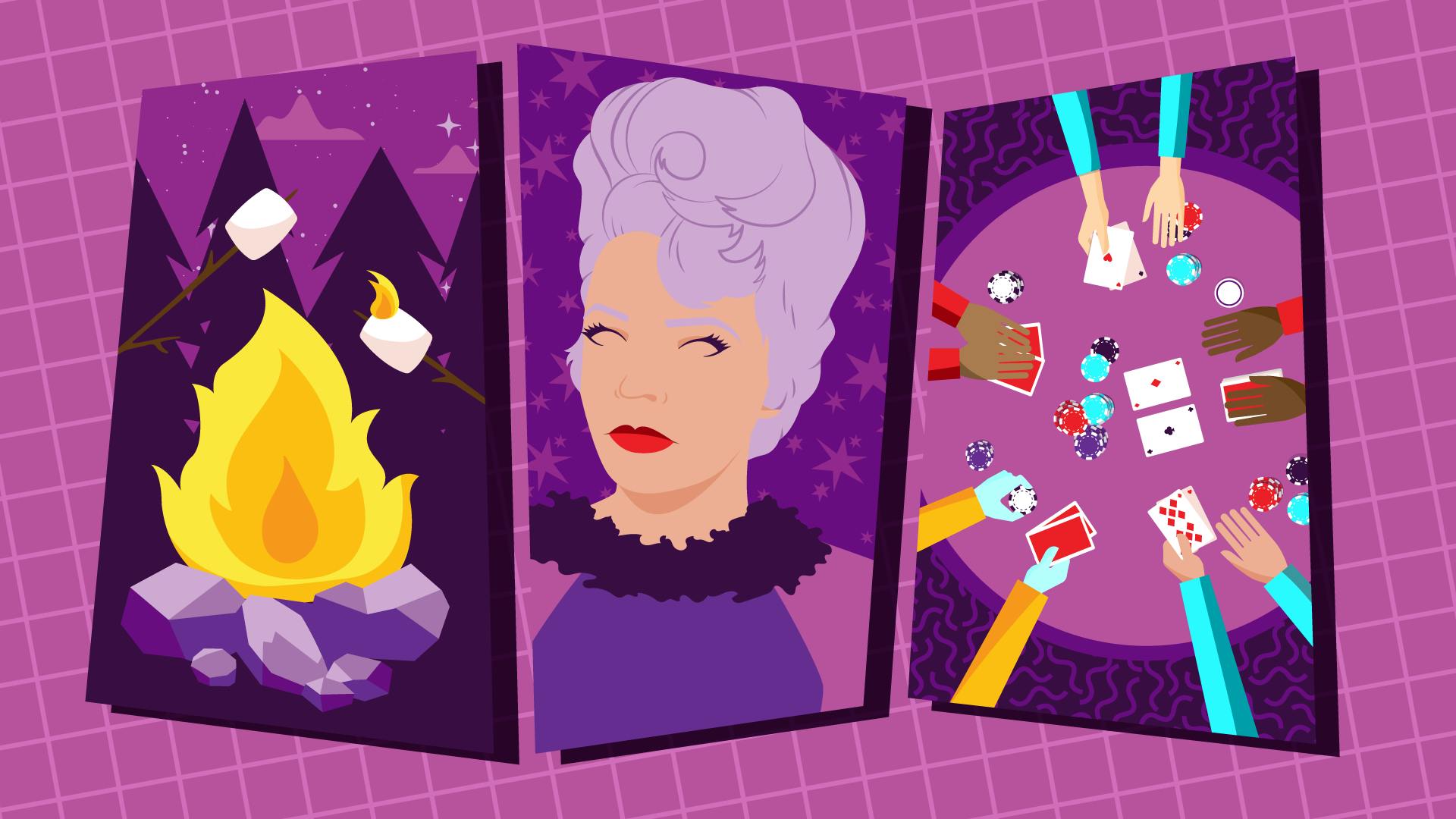 Top Una Chin-Riley Reveals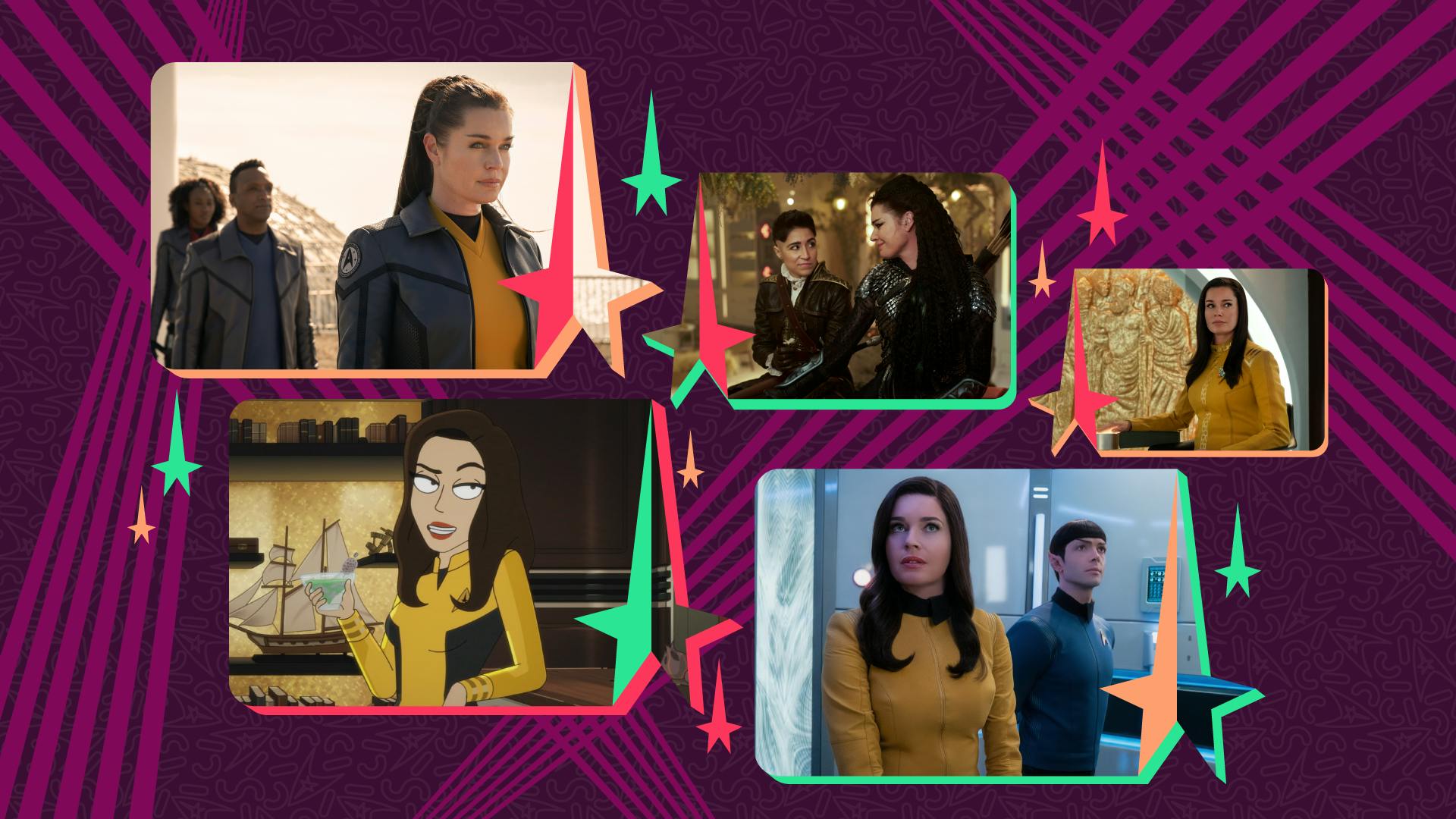 Below Deck with Lower Decks: Genesis? What's That?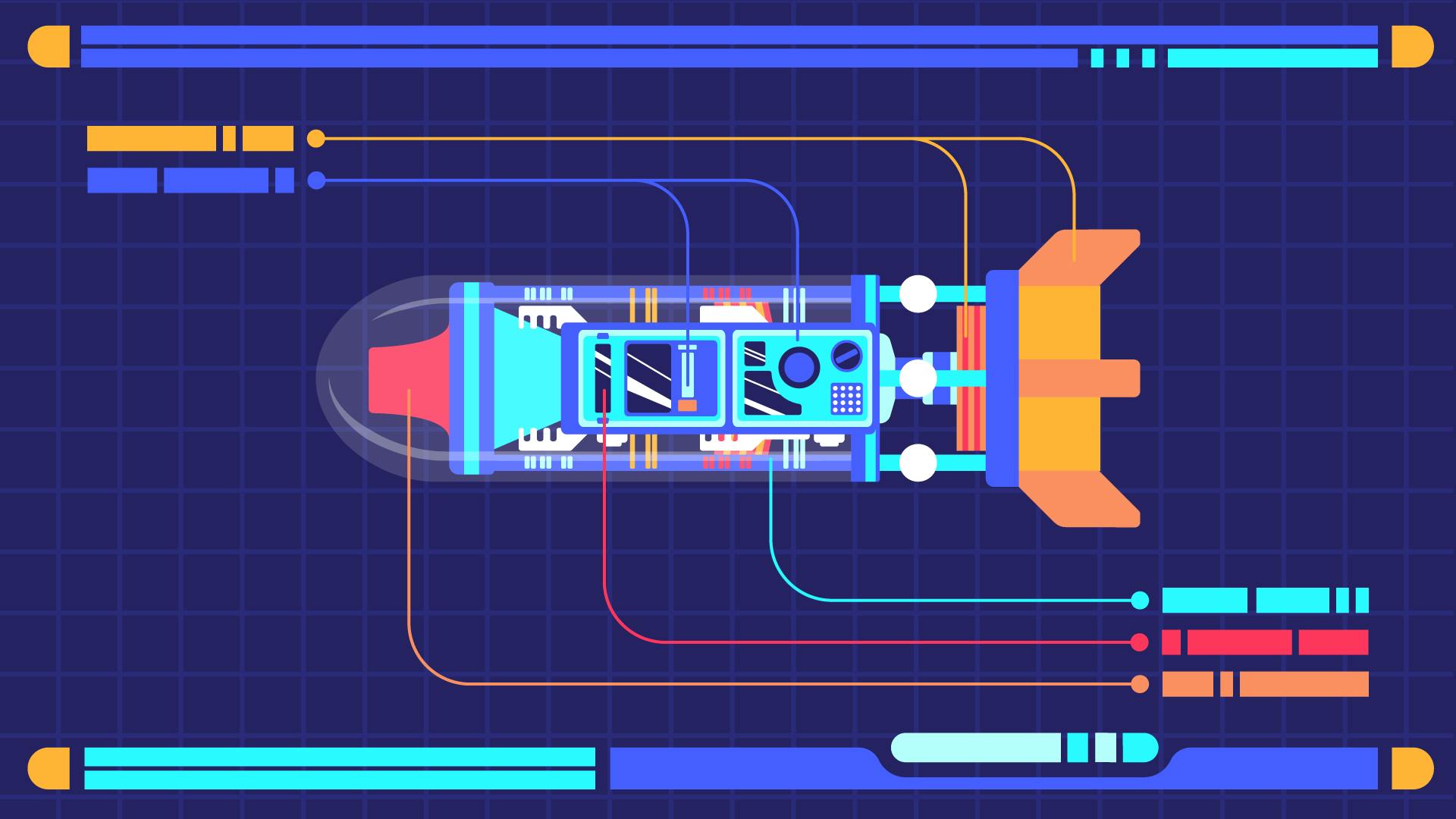 The Best of Quark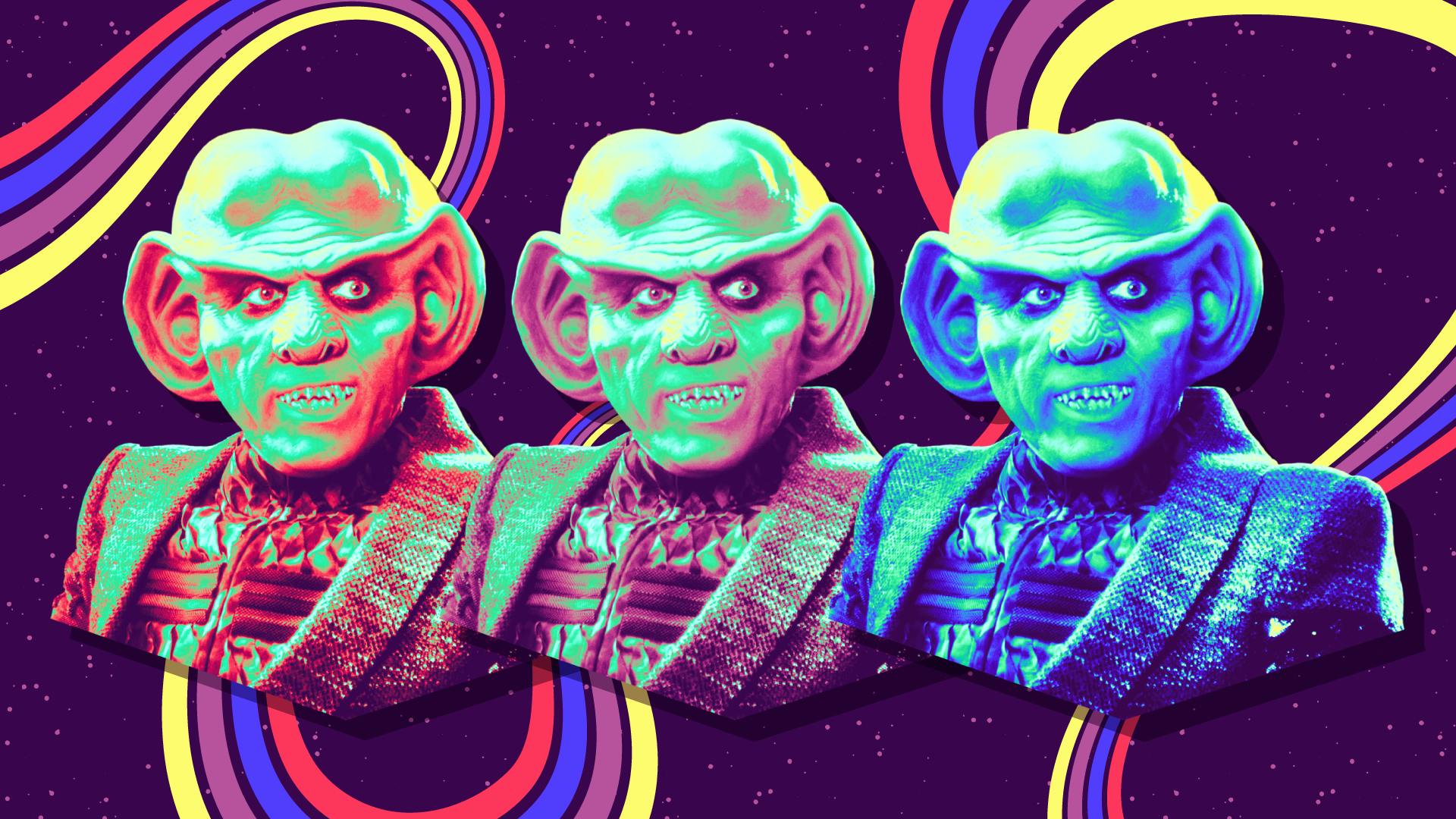 Latest Videos
Star trek favorites return.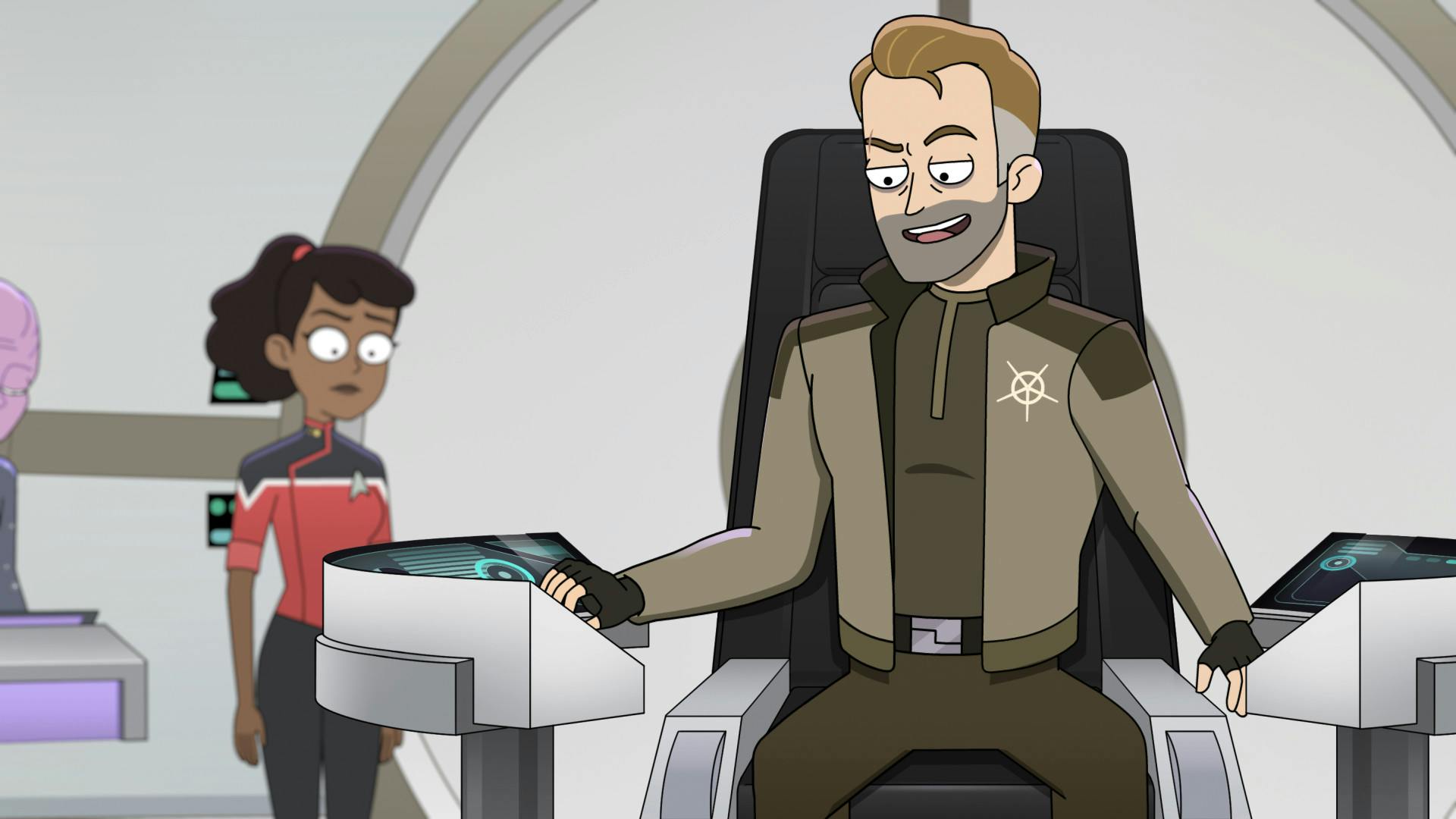 Rutherford and Livik Settle on a Compromise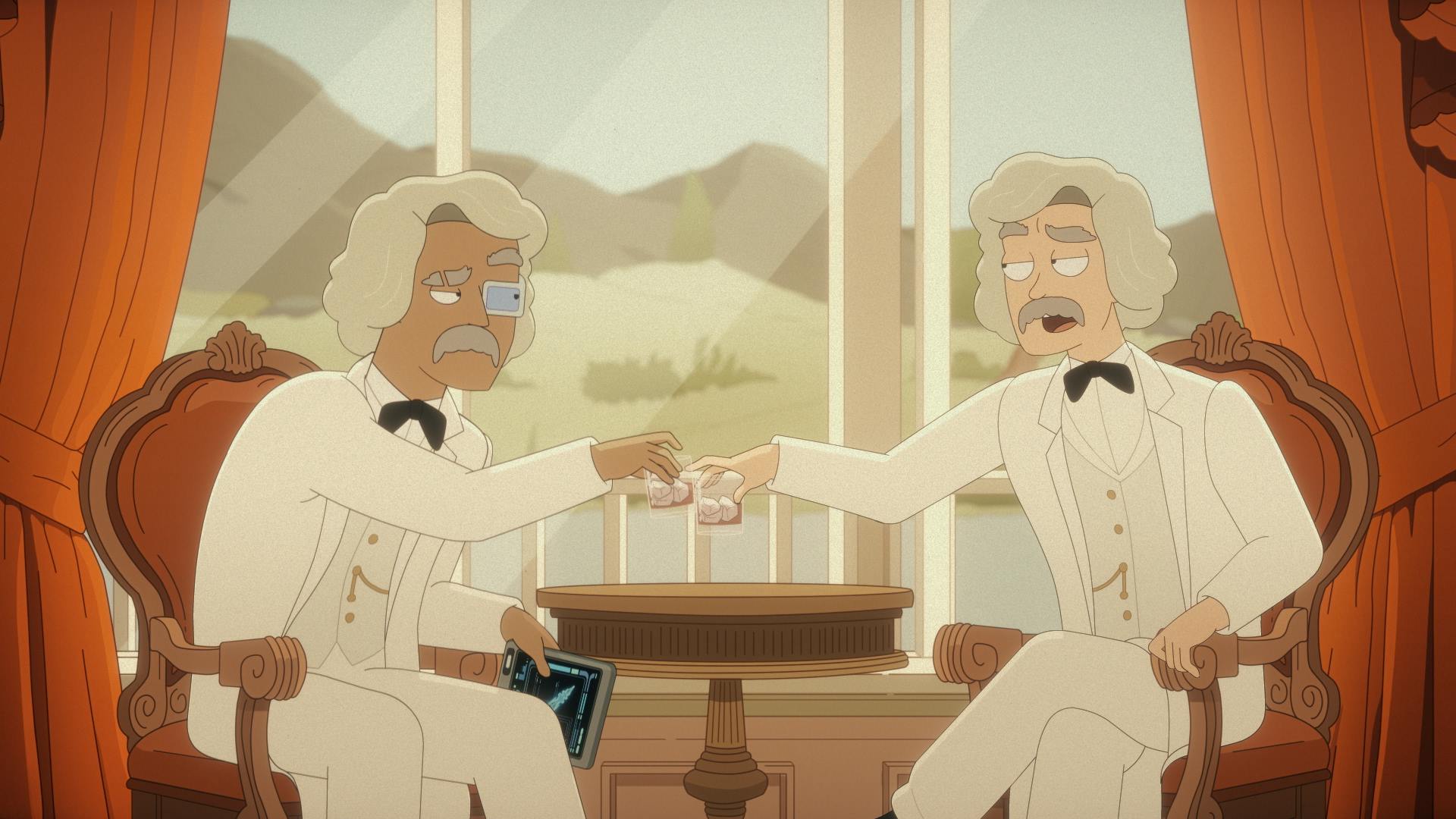 Migleemo vs. B'Eth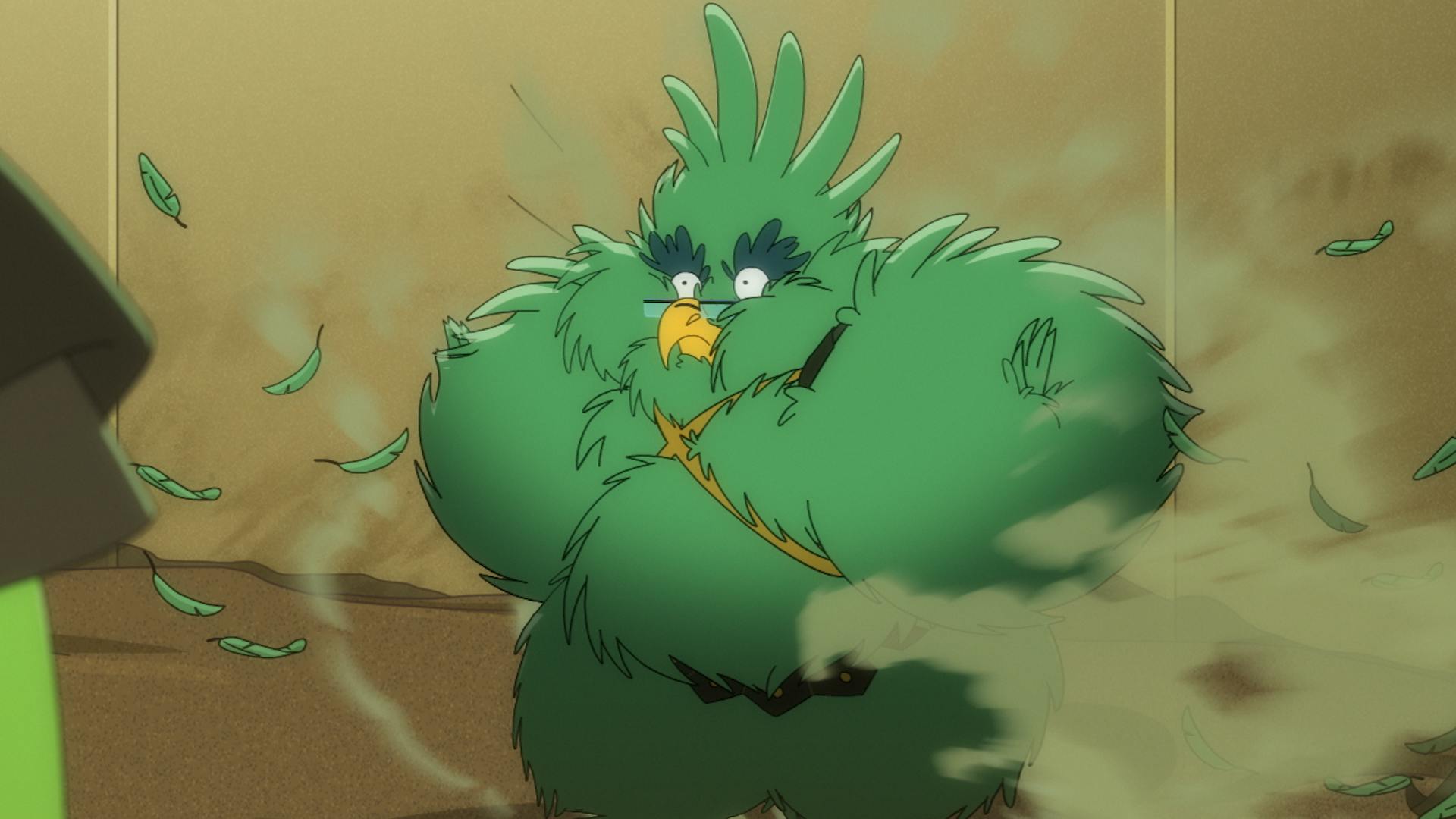 Nick Locarno
Cadet mariner.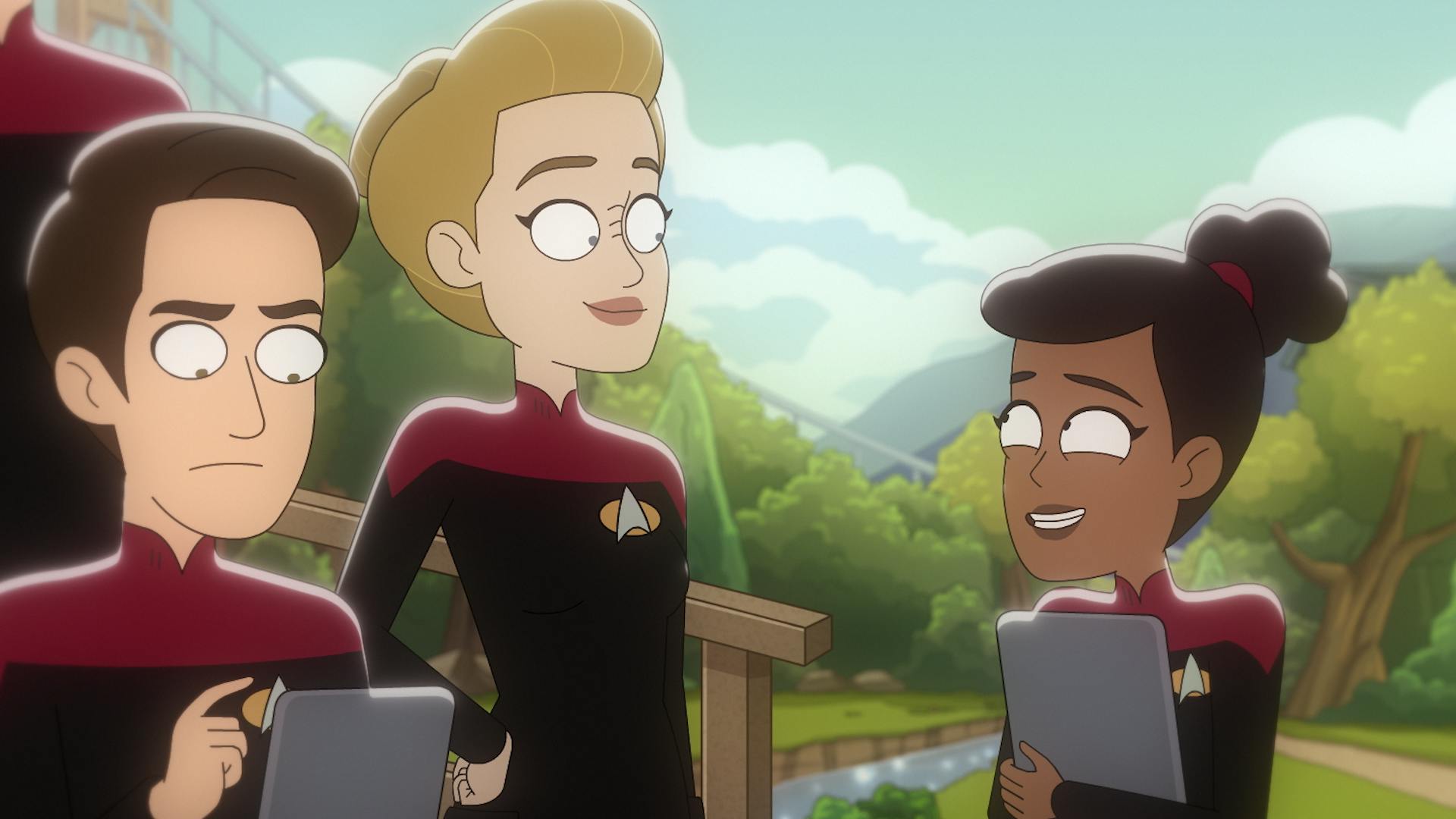 First Duty: Inside Season 4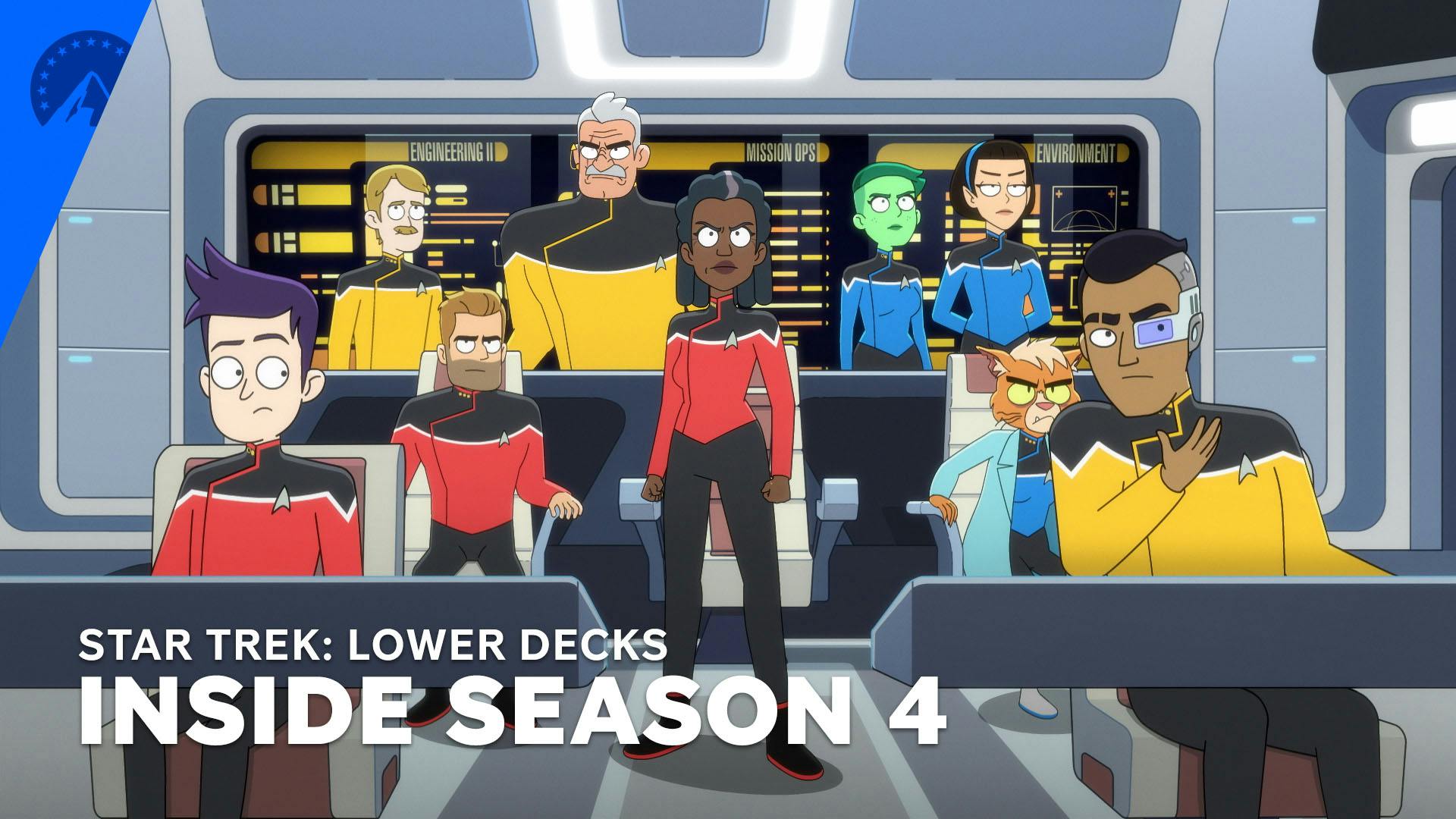 Saluting Captain Freeman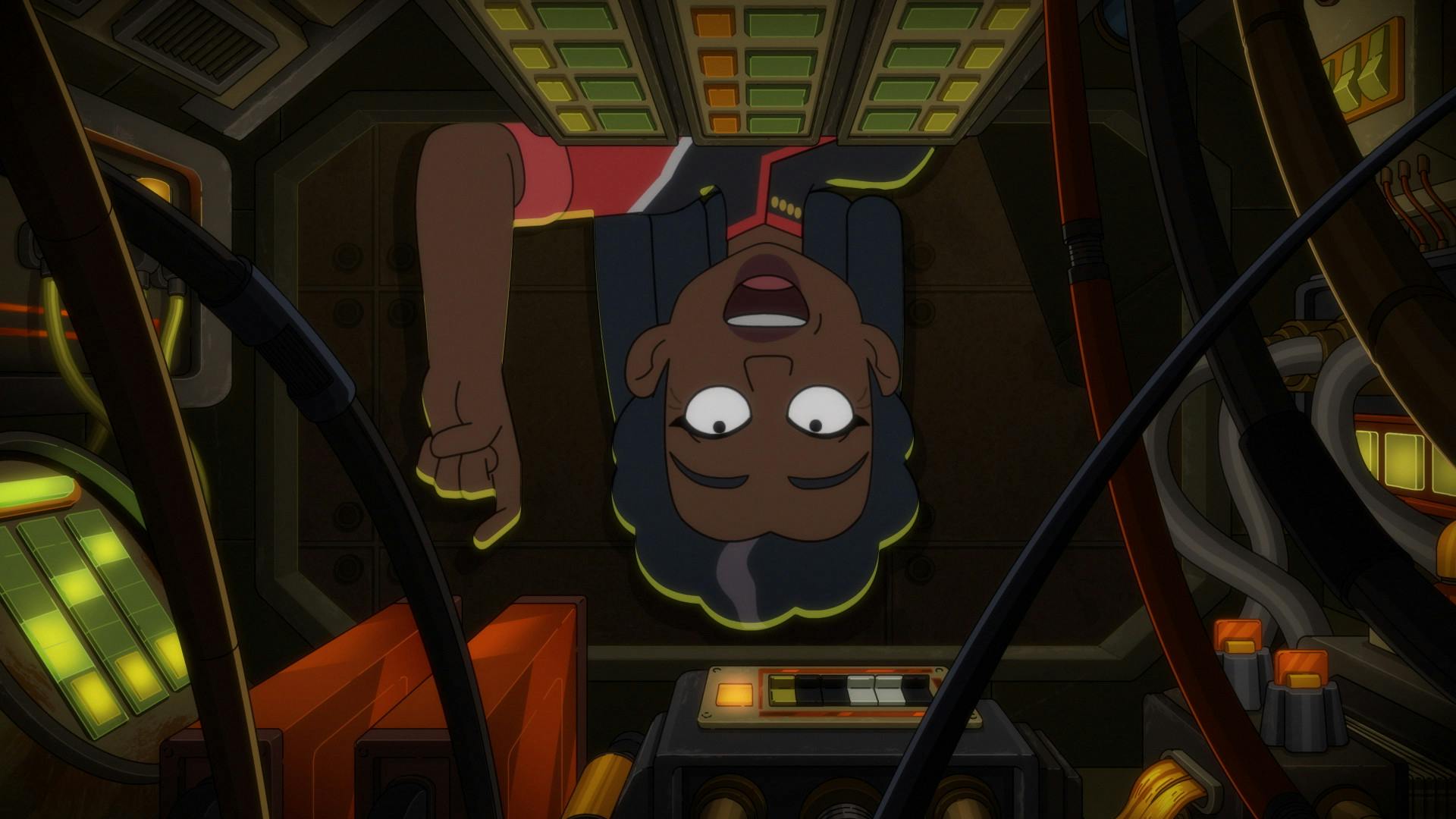 The Ready Room
Dawnn lewis and jerry o'connell talk promotions and surprises.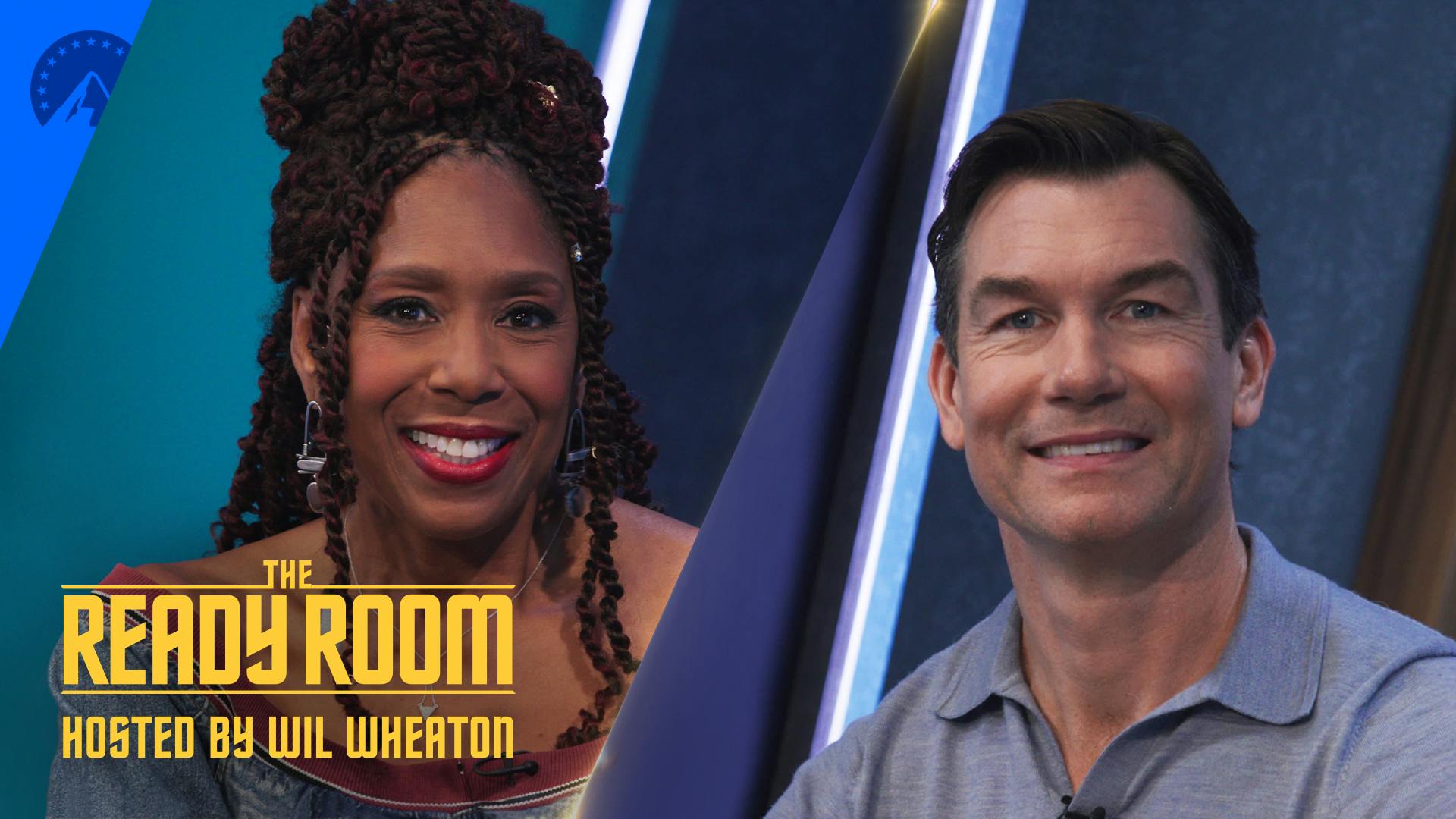 The Information Broker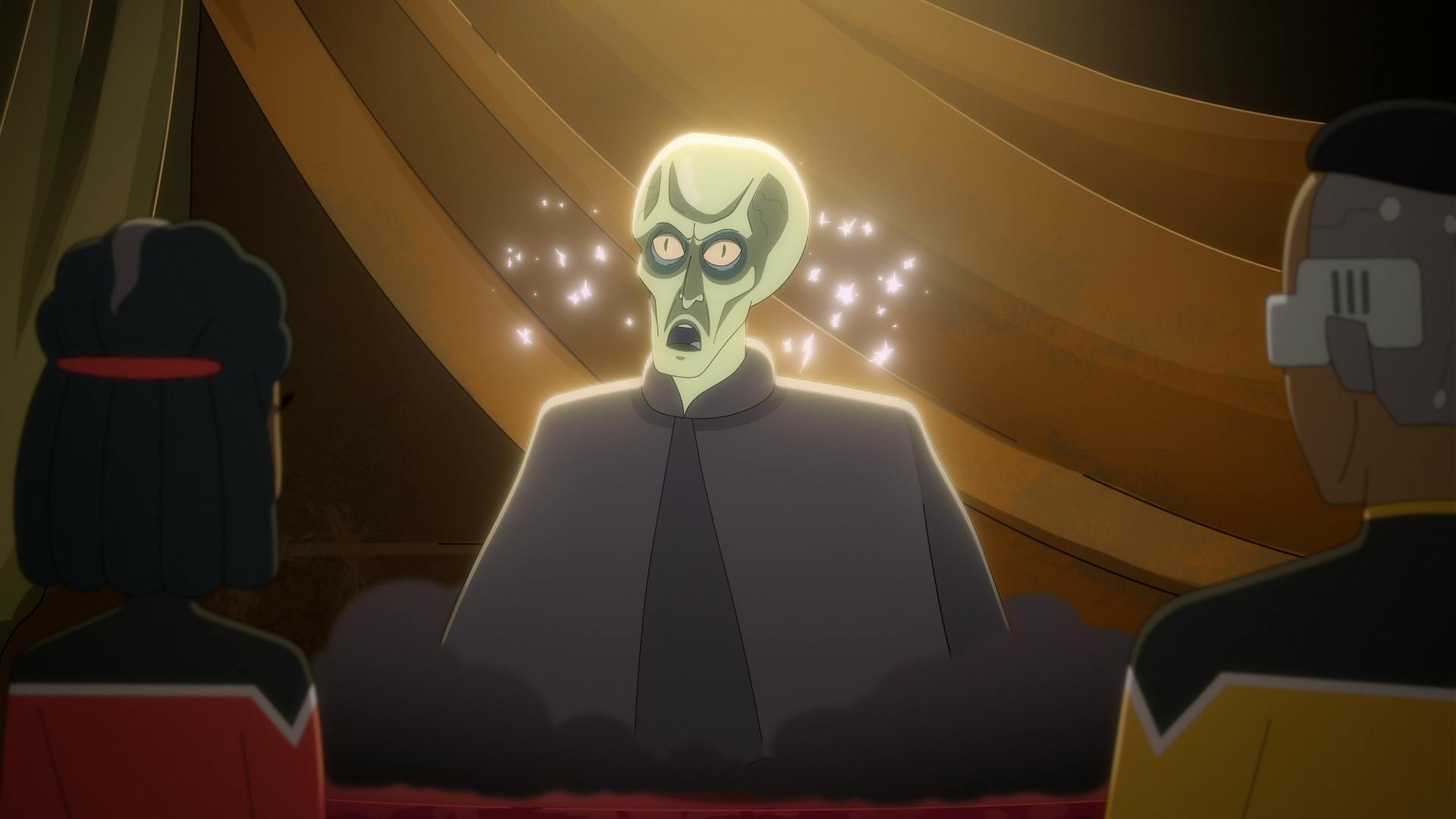 Mudd's Outpost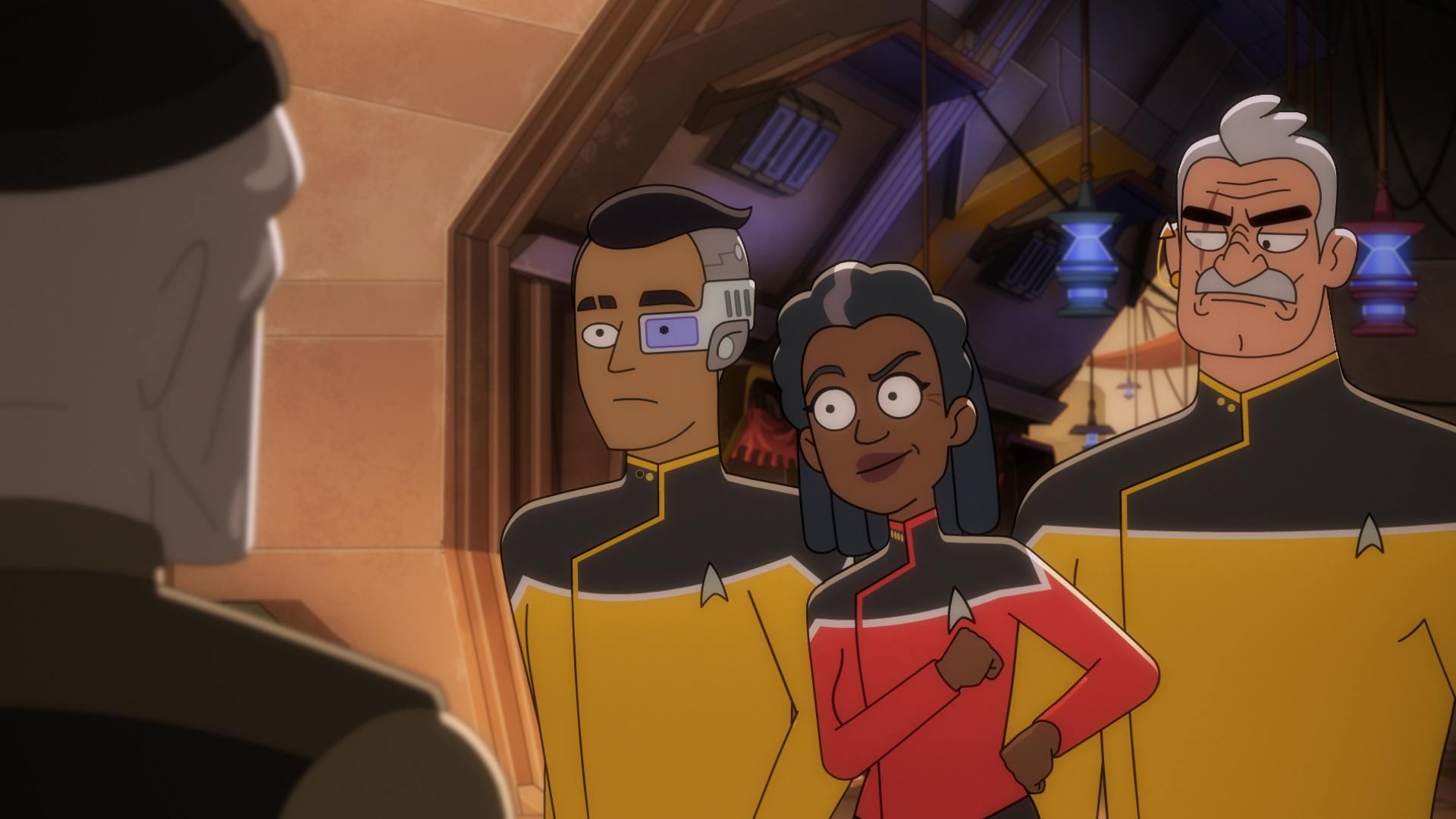 Tremble Lizards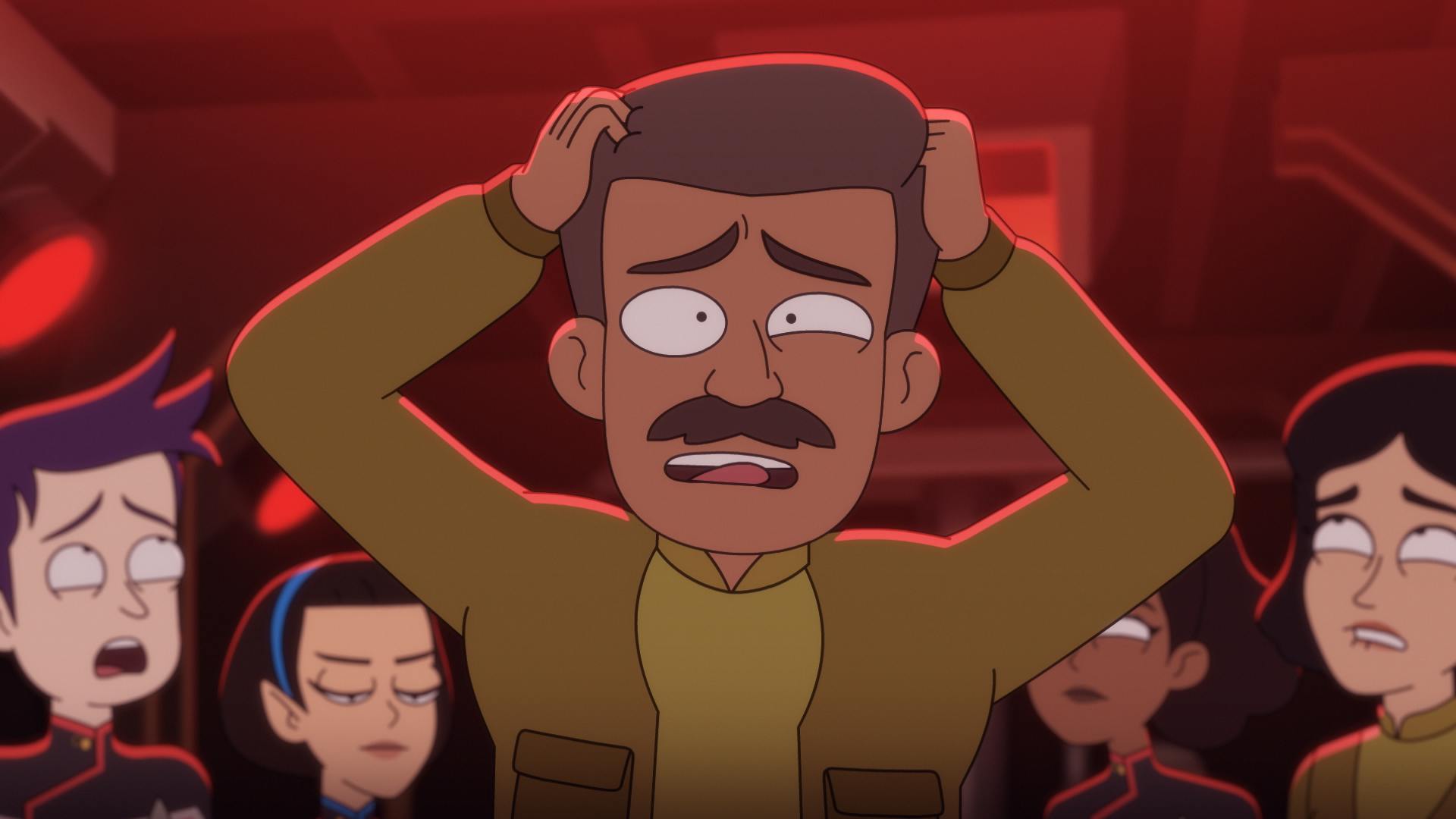 Latest Galleries
Promotional stills, every image we have from star trek: lower decks season 4.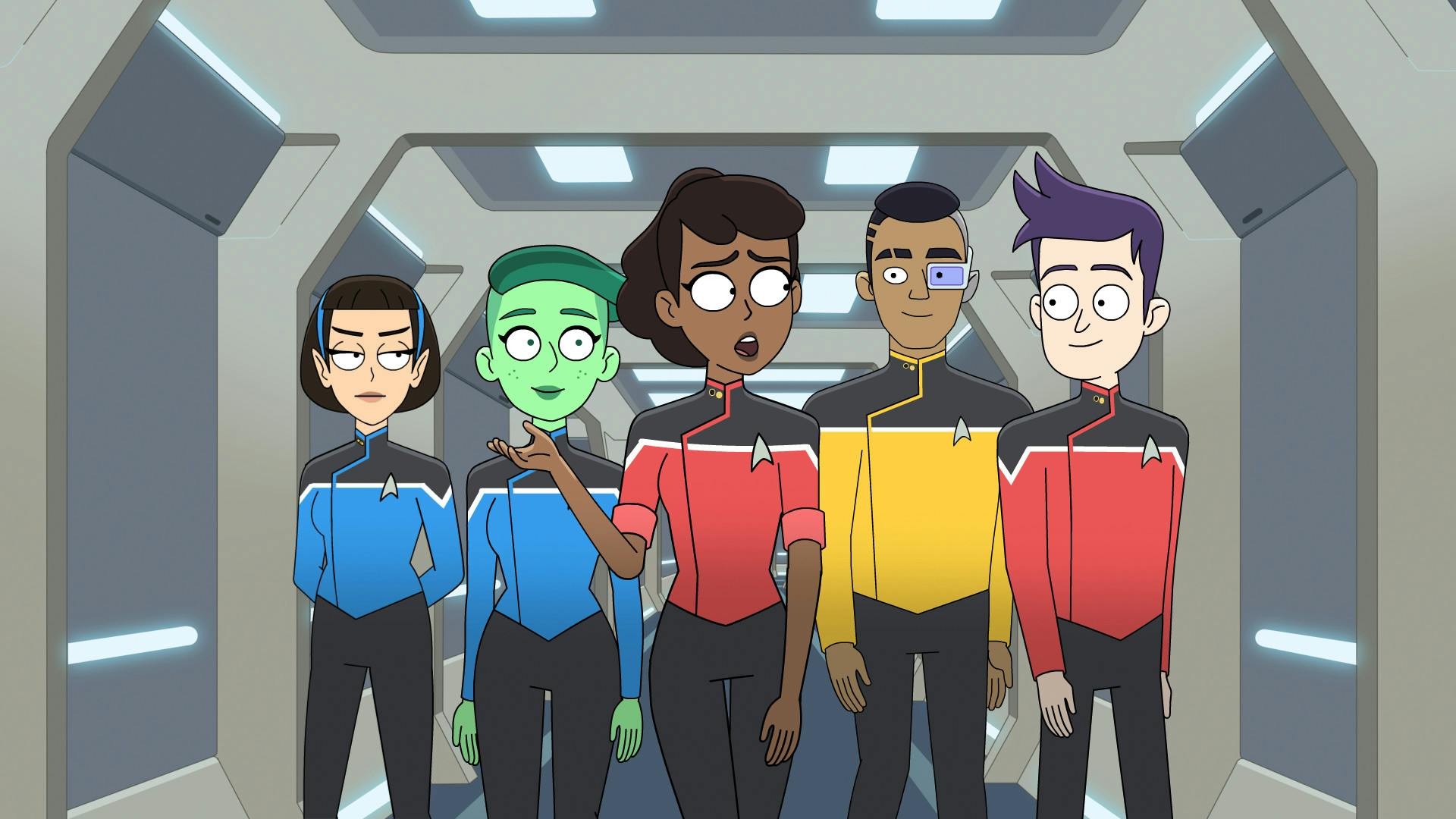 The Official Star Trek: Lower Decks Coloring Pages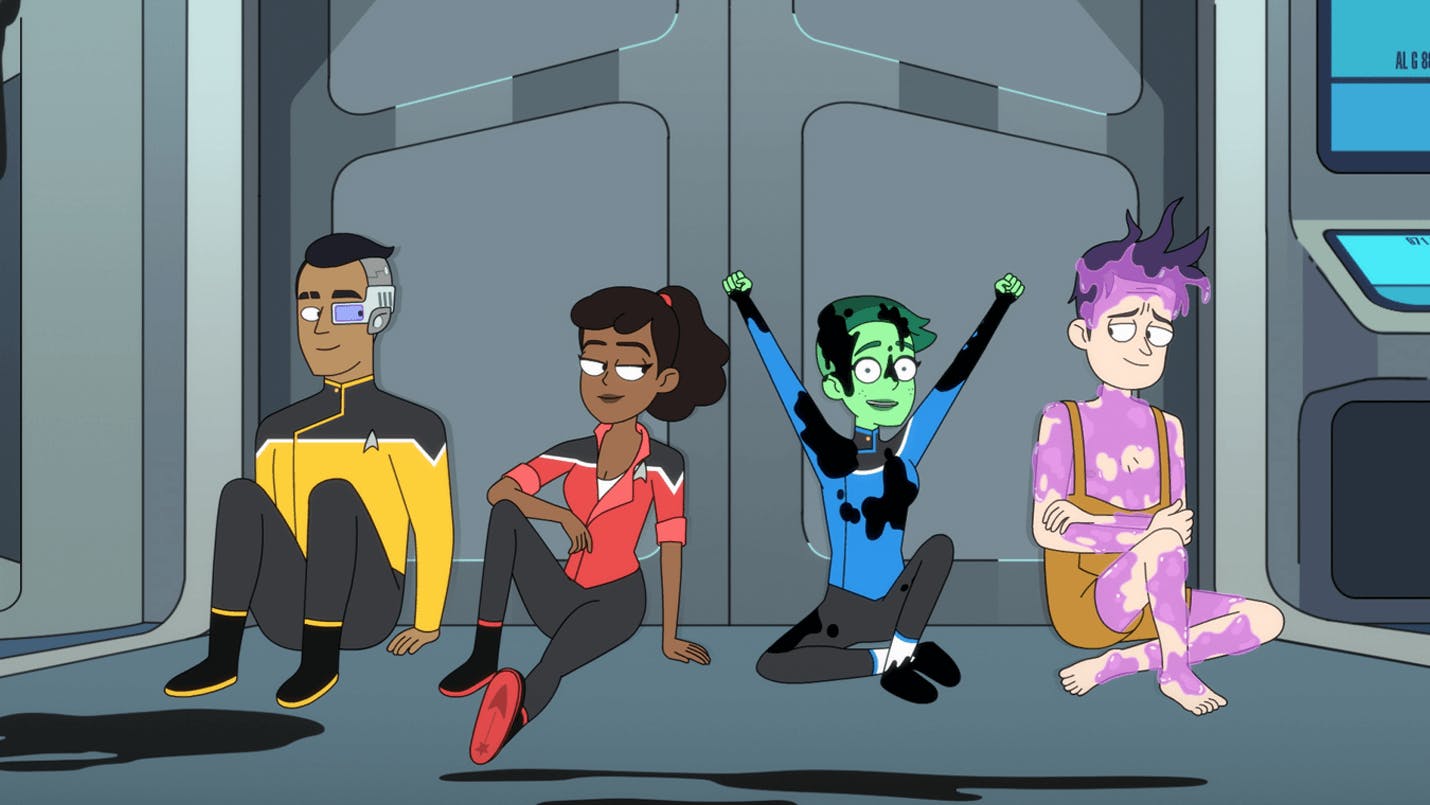 The Star Trek: Lower Decks Shirt Collective is Back for Season 4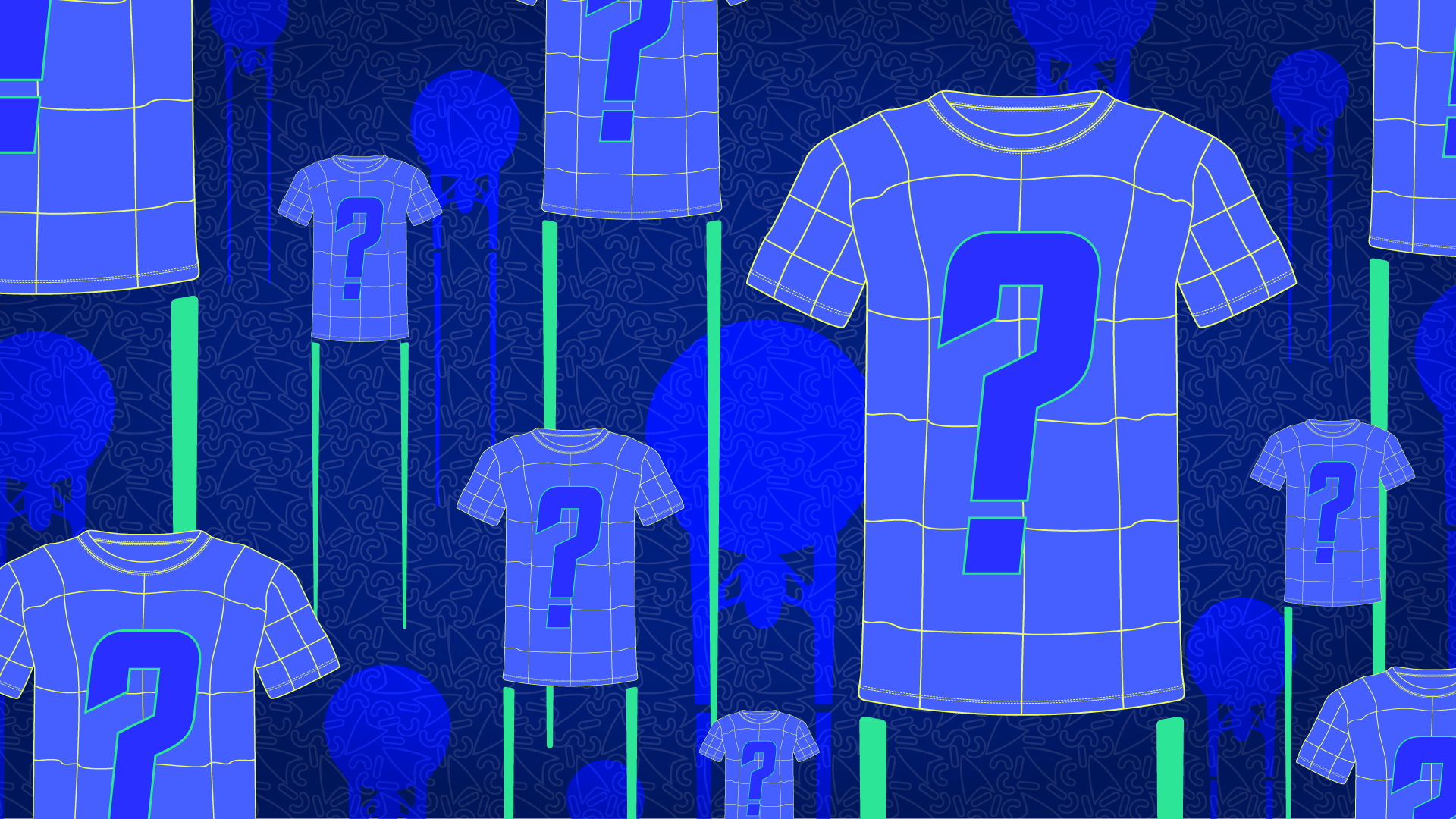 Be Bald and Be Free with Star Trek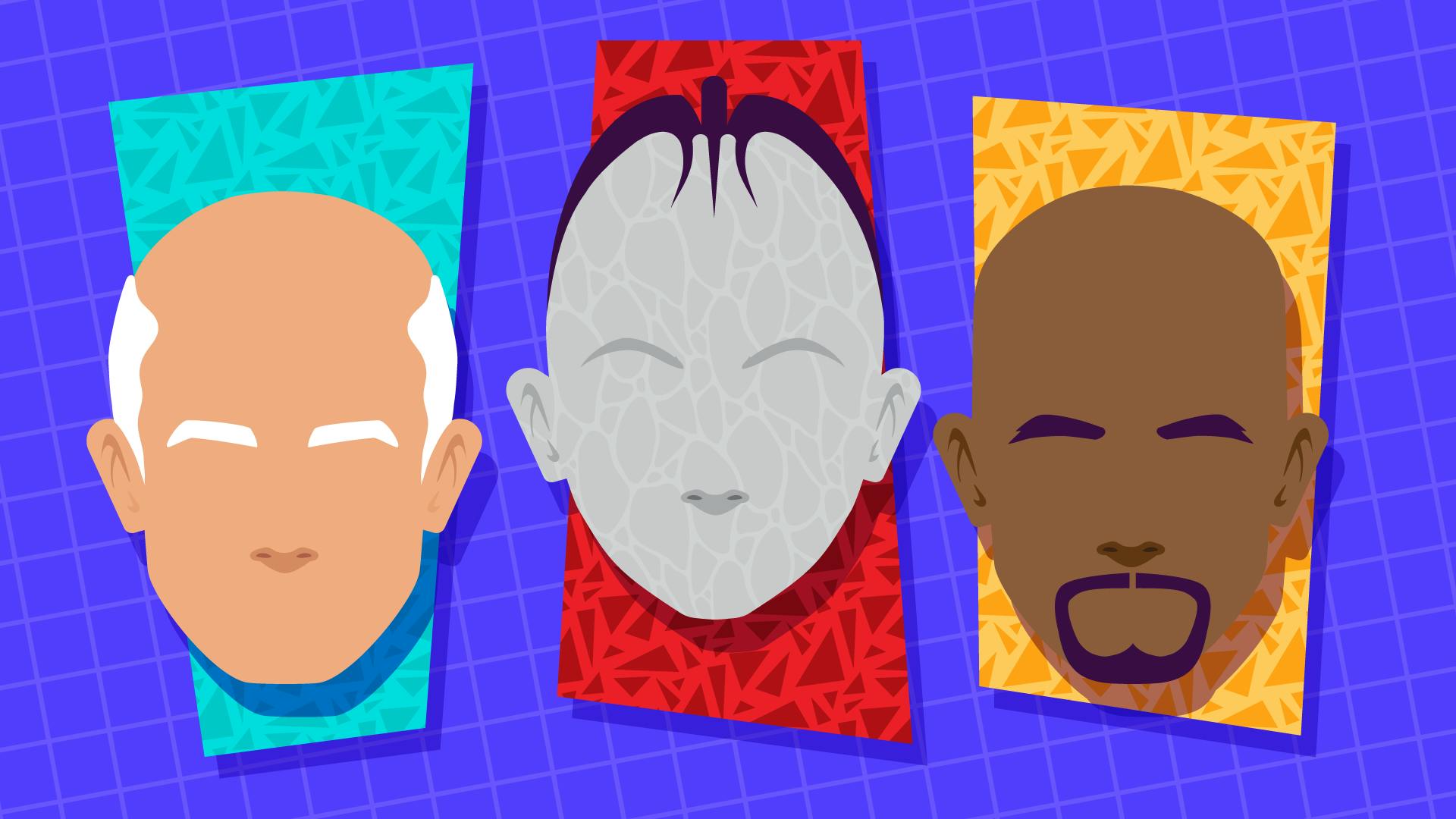 The Ferengi Rules of Acquisition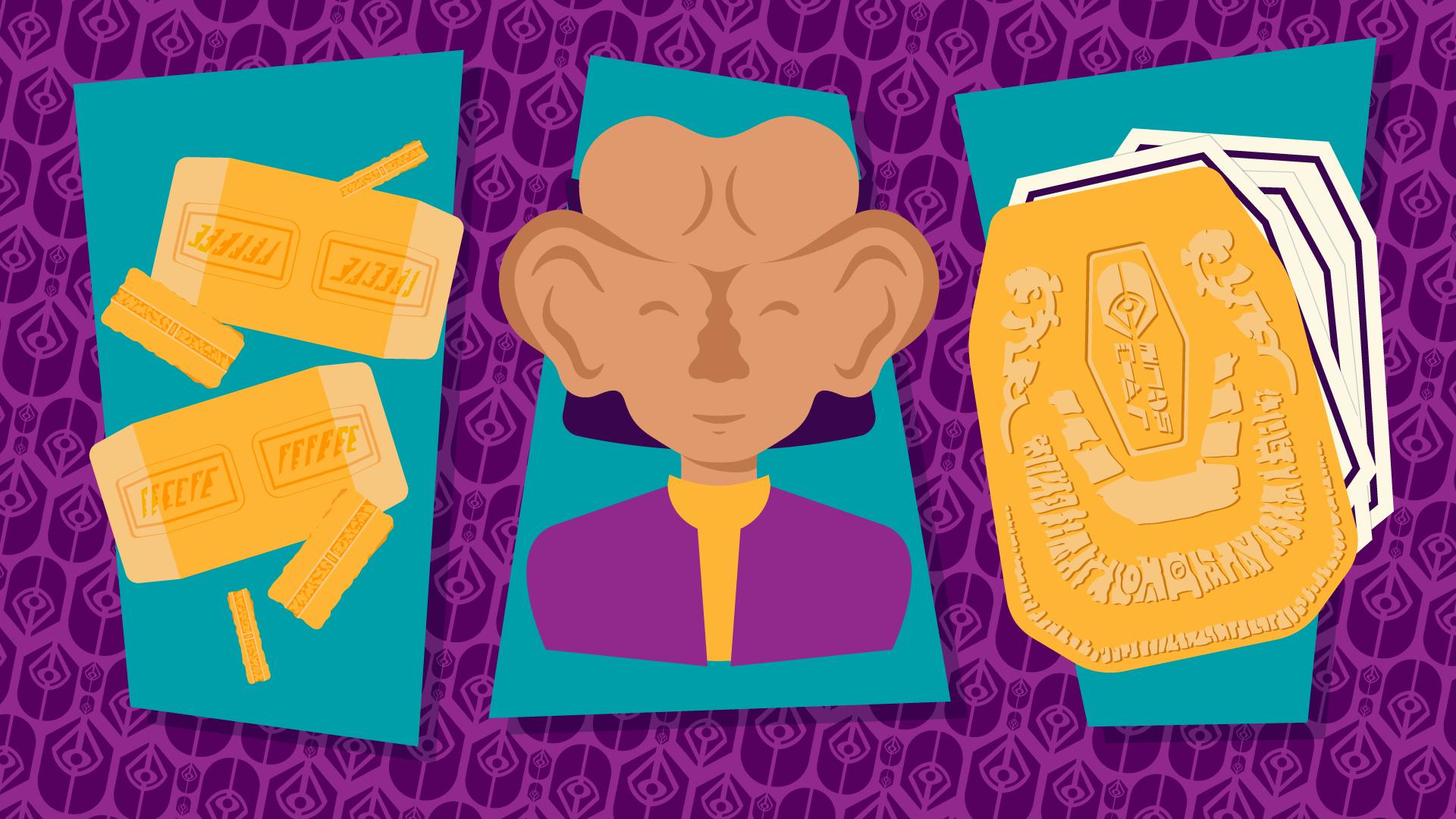 Celebrate Star Trek Day 2023 with These Out of This World Finds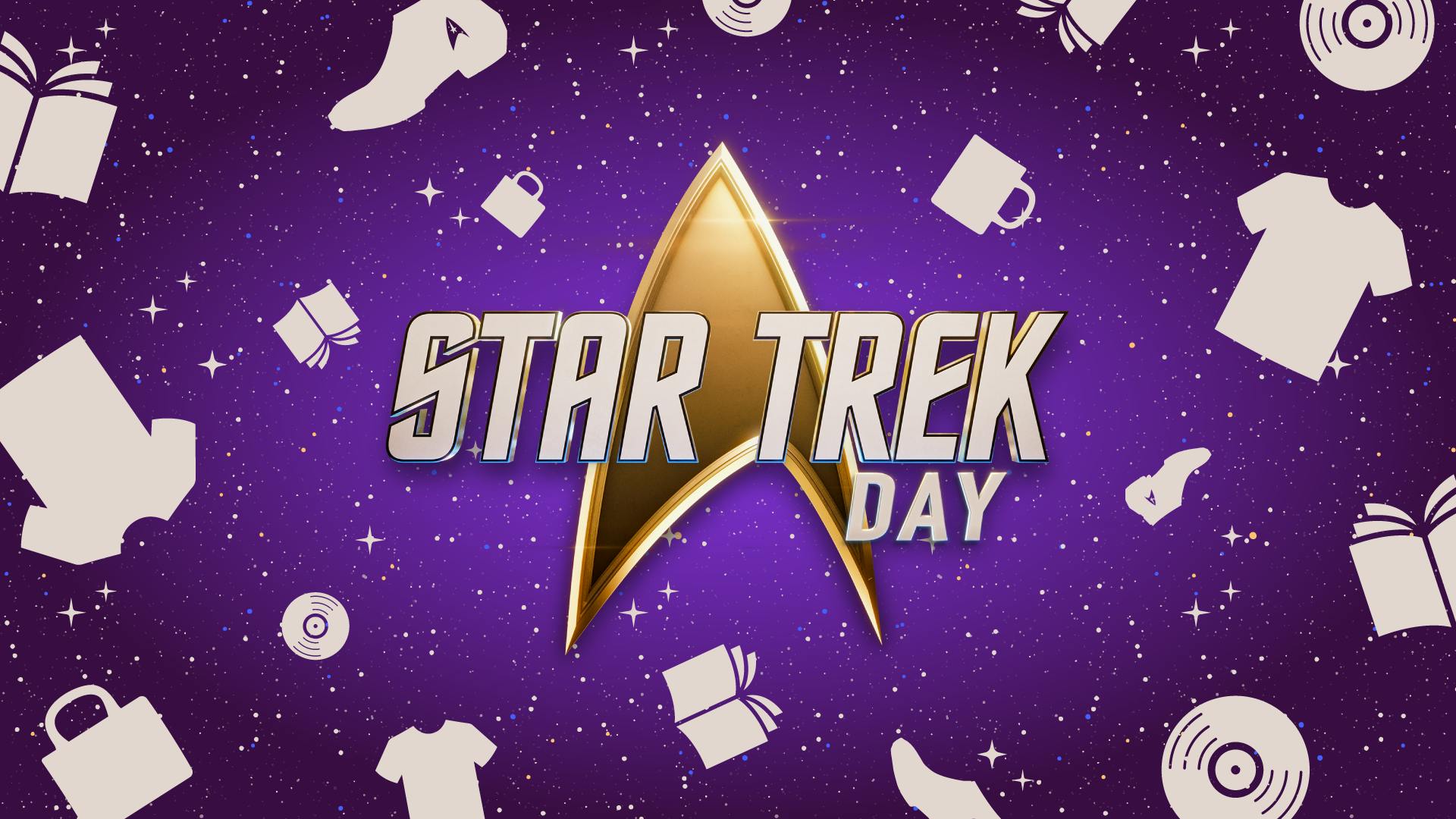 Behind the Scenes
From the vault | star trek: the animated series concept art, scripts, and more.
Behind-the-Scenes of Star Trek: Strange New Worlds Season 2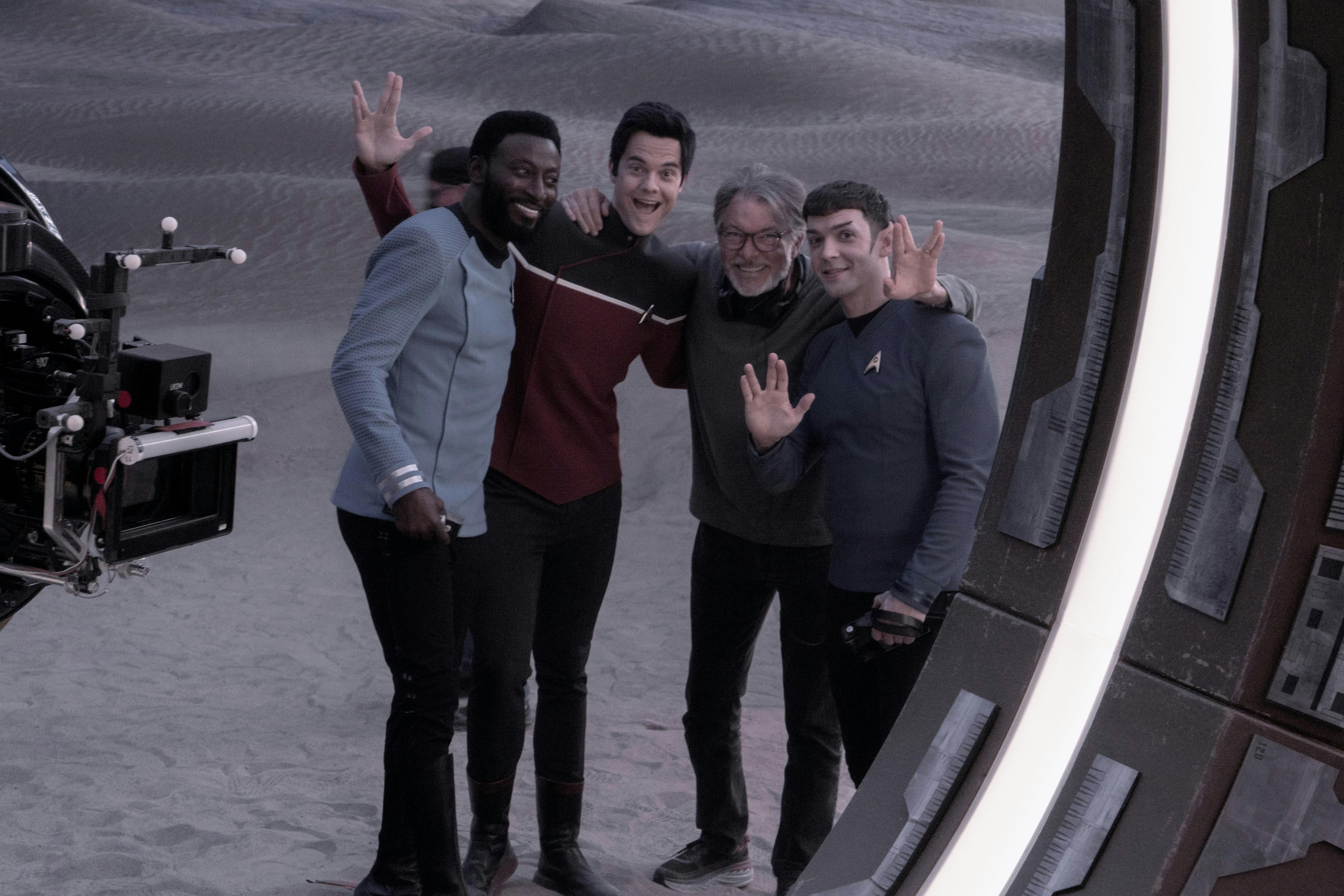 FIRST LOOK | 'Hegemony'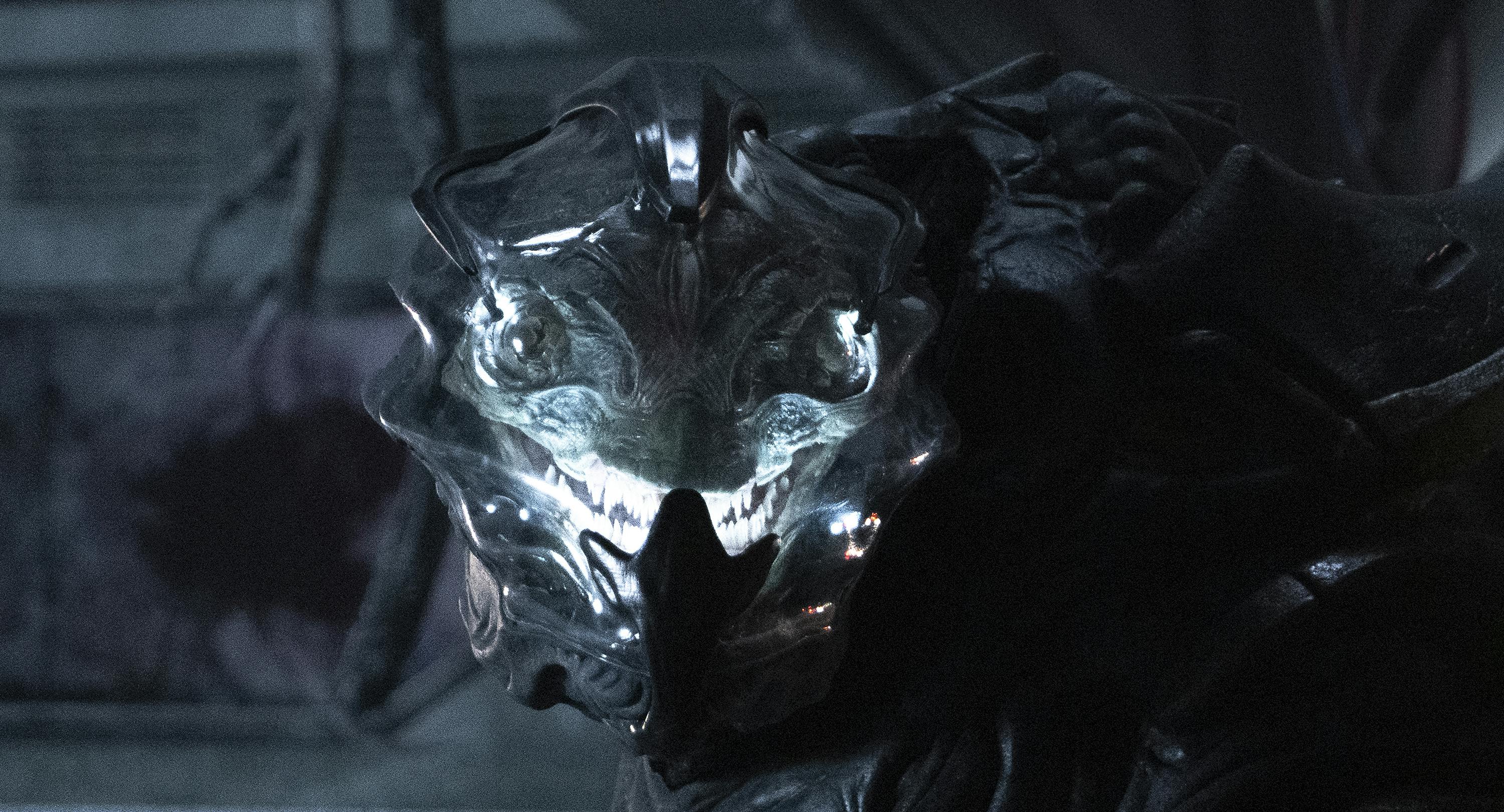 FIRST LOOK | 'Subspace Rhapsody'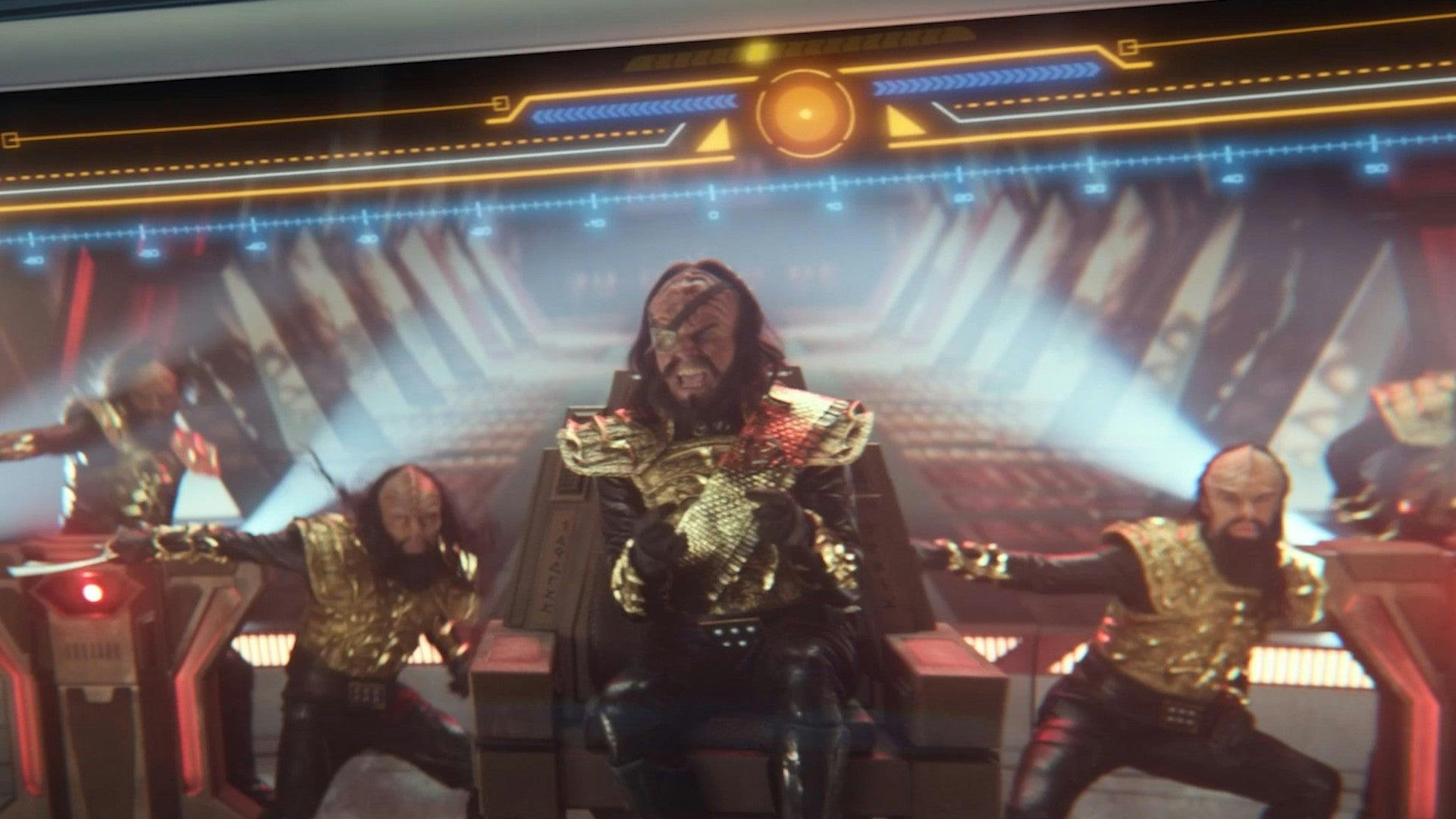 FIRST LOOK | 'Under the Cloak of War'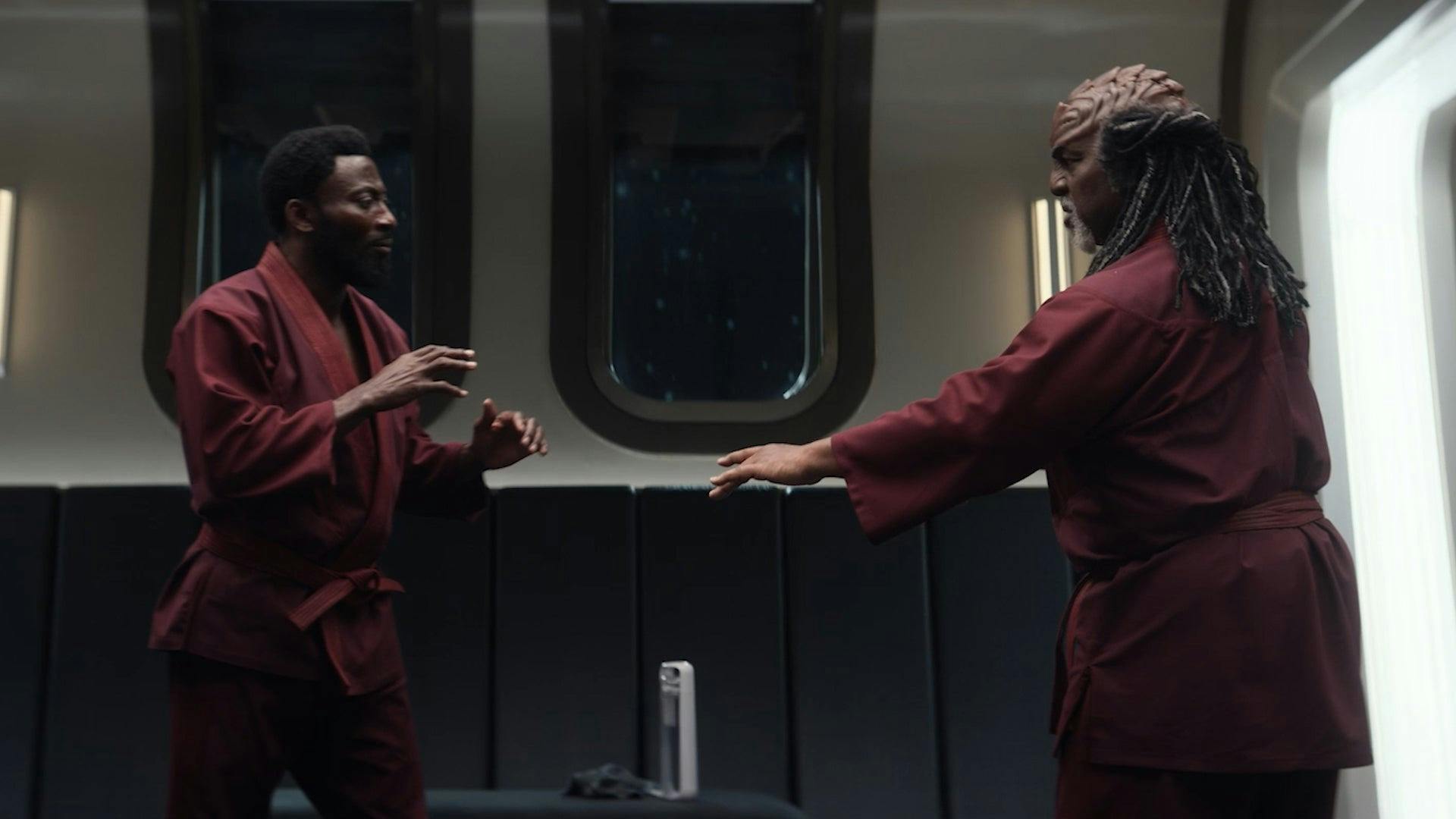 Boldly Go: Subscribe Now
How to pitch startrek.com, back to top.
Episode list
Star trek: enterprise.
S4.E1 ∙ Storm Front
S4.E2 ∙ Storm Front, Part II
S4.E3 ∙ Home
S4.E4 ∙ Borderland
S4.E5 ∙ Cold Station 12
S4.E6 ∙ The Augments
S4.E7 ∙ The Forge
S4.E8 ∙ Awakening
S4.E9 ∙ Kir'Shara
S4.E10 ∙ Daedalus
S4.E11 ∙ Observer Effect
S4.E12 ∙ Babel One
S4.E13 ∙ United
S4.E14 ∙ The Aenar
S4.E15 ∙ Affliction
S4.E16 ∙ Divergence
S4.E17 ∙ Bound
S4.E18 ∙ In a Mirror, Darkly
S4.E19 ∙ In a Mirror, Darkly, Part II
S4.E20 ∙ Demons
S4.E21 ∙ Terra Prime
S4.E22 ∙ These Are the Voyages...
Contribute to this page.
IMDb Answers: Help fill gaps in our data
Learn more about contributing
More from this title
More to explore.
Recently viewed
November 13, 2023 | 'Star Trek: Strange New Worlds' Team Gearing Up To Start Production On Season 3
November 13, 2023 | Interview: Walter Koenig On Joining 'Star Trek,' Shatner's Acting, And Chekov's Best Scene Cut From 'Generations'
November 10, 2023 | Mike McMahan Teases 'Star Trek: Lower Decks' Season 5 Storylines For Tendi, T'Lyn, Mariner, Ma'ah, And More
November 10, 2023 | Podcast: All Access Talks To Dave Blass And James MacKinnon And Celebrates The End Of The Actors' Strike
November 9, 2023 | Interview: James MacKinnon On Updating TNG Characters And Classic Alien Makeup For 'Star Trek: Picard'
Actors Strike Ends – What This Means For Star Trek Production
| November 9, 2023 | By: Anthony Pascale 35 comments so far
After 118 days on strike, SAG-AFTRA, the union representing the actors, and the group representing the studios, AMPTP (which includes Paramount), came to a tentative agreement. Following prolonged (and often contentious) negotiations that restarted two weeks ago, the tentative deal was announced on Wednesday evening. SAG-AFTRA ended their strike at 12:01 AM Thursday morning following a unanimous vote of the negotiating committee (which includes Star Trek: Picard actress Michelle Hurd and Discovery actor Anthony Rapp). This tentative deal brings an end to the work disruption that began when the writers went on strike in early May . That strike ended up in late September .
According to SAG-AFTRA, the new contract is valued at over one billion dollars and includes an increase in minimum compensation, a "streaming participation bonus," and "unprecedented provisions for consent and compensation that will protect members from the threat of AI." Complete details for the new deal will be released following a vote by the SAG-AFTRA board on Friday. The tentative agreement will then be presented to members for a final vote. During the approval process, work can resume for SAG-AFTRA members.
Star Trek: Voyager and Picard actress Jeri Ryan has been an active supporter of the strike and regular on the picket line celebrated the end of the strike with a simple post Twitter/X.
That's a wrap! ✊🏼 https://t.co/C17hbBAuKW pic.twitter.com/muBfNDXZjG — Jeri Ryan (@JeriLRyan) November 9, 2023
Restarting Star Trek TV
The first thing fans will notice is actors will again be able to talk about and promote Star Trek projects past, present, and future. This will be evident on social media starting today, as well as in upcoming media interviews and fan conventions. When it comes to Star Trek production, things are a bit more complicated. Even though some work had restarted after the WGA strike ended in late September , no actual filming could begin until the actors' strike was resolved. The end of the SAG-AFTRA strike will have different impacts on the various Star Trek projects:
Strange New Worlds
A third season of  Strange New Worlds was mostly written and about to go into production when the WGA strike began in May. In his August TrekMovie interview , producing director Chris Fisher said most pre-production had been completed,  including AR Wall visual effects for most of the 10 episodes. Fisher also told TrekMovie "Once the strike is over, fingers crossed, I don't think it's going to be long 'till we're back up and running." In October at NYCC, executive producer Alex Kurtzman talked about season 3, saying "We're we are now back on our feet and everything's kind of getting resettled. Schedules are shifting around but it's definitely in the works and we cannot wait." So it looks like production could get going in the near future once schedules are set for the actors, bearing in mind that auditions and casting of guest stars weren't allowed during the SAG-AFTRA strike. Another wrinkle that can impact Strange New Worlds is the Section 31 movie, as both are Toronto-based productions which will share some creative staff as well as sets and assets, including the important AR Wall stage. However, in his August interview, Chris Fisher told TrekMovie he believed both productions could work in parallel, saying: "I don't see why everything Star Trek can't start up and start to get going."
Section 31  movie
The streaming event movie starring Michelle Yeoh reprising her Discovery role as Empress Philippa Georgiou turned Section 31 operative was originally planned to begin production this fall, with November penciled in for a production start. Even before the WGA strike began, a script by Craig Sweeny had already been completed, with Discovery producing director Olatunde Osunsanmi set to helm the project. After winning an Oscar earlier this year, Yeoh has been in high demand, so her post-strike schedule is likely complicated based on all the work she hasn't been able to start since May. However, at NYCC in October, executive producer Alex Kurtzman said the production was already "back on our feet" following the end of the WGA strike, reconfirming the movie "is happening." He specifically noted that even after she had such an "unbelievable" year offering her many opportunities, Yeoh has stayed focused on the Star Trek project. "What she did with all of the power she had accrued is make sure that Section 31  was moving forward," said Kurtzman. Pre-production work for this project continued over the summer so it's possible this is the next Star Trek project to go in front of the cameras, but no date has been set yet.
Starfleet Academy
The other live-action project in development is the  Star Trek: Starfleet Academy series, which was announced earlier this year. When the WGA strike began, the writers room (which includes Star Trek: Lower Decks star Tawny Newsome) was still at work crafting scripts for the first season, and that work restarted in October. Alex Kurtzman is co-showrunner for the YA show along with  Noga Landau ( Nancy Drew ). Production was originally set to begin in early 2024 and at NYCC Alex Kurtzman provided an update, saying "We are officially going to start shooting next year."
Production on the fifth season of Star Trek: Discovery was completed in late 2022, and reshoots were completed earlier this year to change the season finale into a series final after Paramount decided to make it the final season. Executive producer Alex Kurtzman confirmed work on the season was already "finished" and it was still set to be released in early 2024. Paramount+ has not yet set an official release date but with the SAG-AFTRA strike concluded, they can now schedule a publicity tour that includes the actors as they have promised to do a promotional push for the final season. We should expect a release date announcement soon for Discovery season 5.
Lower Decks
The animated Star Trek shows fall under the TAG (The Animation Guild) contract, so writing continued for the fifth season of Star Trek: Lower Decks during the WGA strike. At New York Comic Con in mid-October, showrunner Mike McMahan confirmed he was working on the script for the season finale. Some voice recording had begun in the early summer, but even though voice work also fell under the TAG contract, it was put on pause until the SAG strike concluded. Paramount has not set a date for season 5, but so far each season has been released in late summer. At NYCC, McMahan said he believed that season 5 would be ready next year.
The second season of Star Trek: Prodigy was already in post-production when the WGA strike began in May and was not impacted by either that or the SAG-AFTRA strike. After being removed from Paramount+ in June, the show has now been licensed to Netflix . The first season is expected to return on Netflix in December with season 2 confirmed for some time in 2024.
Other TV development
With the conclusion of the WGA strike in late September, writers and producers could again work on development projects and pitches. There are no confirmed Star Trek television projects in development, but it has been reported that Section 31 would be the first of more Star Trek streaming movie events for Paramount+. Many of the actors and members of the creative team behind the Next Generation -infused third and final season of Star Trek: Picard have spoken publicly about their hopes for a spinoff. However, Picard showrunner Terry Matalas and others have confirmed no official development is underway for what has been (unofficially) dubbed "Star Trek: Legacy."
Corporate belt-tightening at cash-strapped Paramount Global has already impacted Paramount+, who removed or cancelled several shows. The impact on Star Trek included the removal of Prodigy and the wrap-up of Discovery . But Paramount+ is still greenlighting new shows and seasons, especially for anything related to producer Taylor Sheridan and his Yellowstone universe. In 2023, after Nielsen began tracking Paramount+ shows, the only ones to show up on the original streaming series top 10 have been Star Trek ( Picard and Strange New Worlds ) or Sheridan-produced ( 1923 and Lioness ).
At Comic-Con in October, Alex Kurtzman had a note of optimism when it came to the future of Trek on Paramount+:
"I have to say, our friends at Paramount+ have been unbelievable, truly unbelievable. They have supported all of these shows in the most extraordinary ways. I will tease that I did meet with everybody at the top this week. And there's a bunch of new things now in the works, which is really, really exciting. So there's no shortage of support from Paramount+ for the Star Trek Universe."
Star Trek 4
Paramount Pictures has been trying to get a Star Trek feature film project going since 2016's Star Trek Beyond . The most recent effort (unofficially dubbed "Star Trek 4") would follow up Beyond with the Kelvin Universe cast led by Chris Pine's James T. Kirk. That project was set to go into production in late 2022 for a Christmas 2023 release, but work on that came to a halt in the summer of 2022, leading to the exit of director Matt Shakman. Speaking at the 57-Year mission convention in August, actor Zachary Quinto (Spock) cited " different agendas " holding back the project. In his recent TrekMovie interview, makeup designer James MacKinnon said pre-production was halted in June 2022 over script issues . However, one of the original writers of the film recently described it as still "on the tracks" at the studio and Variety has reported that following the WGA strike, Paramount was looking to do some " fine-tuning " on the script to get it back into pre-production "soon." The most frequently cited reason for the film's delay is aligning the schedules for the cast, which will only get more complicated as each of them gets back to work following the SAG-AFTRA strike. For example, Zachary Quinto just signed up to lead a new medical drama ( Dr. Wolf ) for NBC. Hopefully, the studio can sort it what it wants to do on the big screen with Star Trek soon and move forward with the Star Trek 4 project or possibly move in a different direction with a different cast.
Zachary Quinto talks about Star Trek 4 at STLV 2023 (Photo: Jon Spencer/TrekMovie.com)
Star Trek in 2024
Summing up, the end of the double strikes will allow for Star Trek projects to fully get back to work, but that doesn't mean cameras will start rolling this week. Beyond scheduling, there is the practical issue that we are headed into the holiday season, which often sees a lull in production across the industry. It's possible that no filming for Star Trek will get going until early 2024.
Looking at what we can expect to see for new Star Trek in 2024, only a couple of things have been confirmed. The 10-episode fifth and final season of Discovery should arrive early in the year on Paramount+. Also, Netflix will release the second season of Prodigy sometime in 2024, although it isn't known how they plan on rolling out all 20 episodes. The 10-episode fifth season of Lower Decks could also arrive late in the year now that voice work can resume for the animated comedy.
As for the Section 31 movie and the third season of Strange New Worlds , their release is a function of when production can start. In theory either could arrive on Paramount+ in late 2024 but almost certainly not both. It's also quite possible both will end up in 2025. As for Starfleet Academy , even before the strikes, the show was not expected to debut until 2025.
This is a developing story, so stay tuned to TrekMovie for more post-strike updates on the Star Trek Universe on TV and Star Trek films.
For now, we leave you with this post from Strange New Worlds writer/producer Bill Wolkoff celebrating the end of the strikes by sharing a video of a "joyous" moment behind the scenes filming the musical episode "Subspace Rhapsody."
Strike's over so I'm posting something joyous. A bts from the last number we shot for Subspace Rhapsody. We had just wrapped the episode and hung around to sing on the set. Actors, writers, and crew, together. This captures my feeling right now. #SAGAFTRAStrong #WGAStrong #SNW pic.twitter.com/yJ0D8XmqIT — Bill Wolkoff (@flying_lobster) November 9, 2023
Related Articles
CBS/Paramount , Star Trek 4 , Star Trek Universe TV
Writers Guild Reaches Tentative Deal To End Strike; Some Star Trek Work Could Begin Again Soon [UPDATED]
Celebrity , Star Trek Universe TV , VOY
Roxann Dawson Explains Why She Turned Down Chance To Direct New Star Trek TV
Conventions/Events/Attractions , Star Trek Universe TV
Star Trek Universe NYCC Panel To Feature Advance 'Lower Decks' Episode Screening And "Surprises"
Star Trek Universe TV , Trek Franchise , Trek on TV
Watch The Star Trek Day 2023 Special
Awesome news! We need the content pipeline machinery to resume, not looking forward to "The Void" after Discovery season 5 finishes. In the meantime, I suggest a TrekMovie origin episode, I would love to hear a breakdown on how Anthony came up with the idea, and what it took to get launched. Any obstacles, or was it smooth sailing? How did he find Laurie, how did she get involved? Was he aware of Laurie's disposition towards musical episodes (I'm just like her, regularly rewatching that ep or listening to the soundtrack). Just a thought. Keep up the great podcast!! 👍🖖
LOL, actually, that would be quite fun to see!
Hope they ramp up the Disco finale season and have the actors out there promoting the hell out of it. No matter how some might feel – it's the series that started this resurgence of Trek and deserves its due before the final curtain call. Hopefully, they can do that now. I honestly feel like to fill the void, we'll hear an announcement that Legacy will be happening. I wasn't the biggest fan of season 3 but the ratings of Picard season 3 makes it a good business move for Paramount+ unless they decide to actually air it on CBS and Paramount+ simultaneously.
…truly an exciting time back when DSC was announced.
…and then was a major disappointment when it was released. And then kept getting worse for 2 years.
what happened to Kurtzman saying he head the fans 'loud and clear' regarding our love of season 3 of Picard? the news of SF Academy was met with crickets. they might as well sell that show to air on the CW.
i get wanting to move things forward with the franchise, but why not give ST Academy to Terry Matalas to run? he got 'it' ie what makes trek trek and i'm sure he could put more than lipstick on that pig of a 32nd century DSC spinoff. ratings don't lie and SNW and PIC S3 should have shown Paramount / Kurtzman what viewers and fans want and will make them profitable. no ones signing up for Paramount + except to watch ST
As the article explains, the actor's strike only just ended and the writer's strike hasn't been over very long. There's only so much progress anyone could have made on getting the existing shows back on their feet, let alone hypothetical new ones.
As for SFA, it's not Matalas' idea and it's being developed by two writers already. He loves Trek, but we can't presume he'd even want to work on something that different from what he's been working on.
Asides from conventions, Matalas has been away from Trek for almost two years now. I'd of expected he would have picked up some work prior to the strike, and if he didn't, one has to ask, why not?
I agree with you. The only way I'd come back to P+ is for Legacy. But, I don't expect it to happen. I think they are targeting a young adult audience and believe more YA content like SFA and SNW can bring in new subscribers.
…..your love for season three of Picard. Plenty of fandom saw it for what it was, an exercise in fan service. Taylor Sheridan would like a word with you. This has been explained ad nauseum: PS3 wrapped early 2022. When it aired, SAG-AFTRA and WFG went on strike shortly after, so there wasn't then, or isn't now, any conversation at all about developing either a spin off or season four of Picard. Both the Academy show and the S31 movie were deep into preproduction when work stopped, so there's no "giving" either to Matalas, without incurring significant additional costs and production delays. If a choice has to be made, it's more seasons of SNW's and LD's. Both shows are good, now established, with good chemistry. To be blunt, the P:S3 story was s**t. A spin off show would have to clean up that mess with supporting characters that were pretty one dimensional to begin with. If the stars line up, you'll have that show in early 2026.
Kurtzi says a lot to hear himself talk, and then does the exact opposite.
But what else would you expect from ::checks notes:: one of the guys who wrote "Transformers" and Michael Bay's "The Island"?
All that time that he was a writer on "Hercules" and "Xena" really paid off for him (nepotism-wise) in the end, I guess.
a petition without even 70 thousand signatures. Do you seriously think that is enough to change the studios minds. I know enough about petitions to know the studios don't listen to them. I mean i know Lucasfilm doesn't. Still waiting for the original Star Wars trilogy.
Cheers to Michelle Yeoh for sticking by her Trek commitments, though my interest in a Section 31 movie is if anything lessened beyond what it would already be by it being centered around a character not even native to this universe. Not too keen on a 31st century academy series either, though you never know. The second season of SNW was at least somewhat disappointing in spite of some highlights, and I hope that they've used the time afforded by the end of the WGA strike to ensure that the scripts are up to snuff.
You echo my feelings about the current state of the franchise perfectly. Cheers!
Really? That's pretty surprising for me to read, as your comments (particularly on SNW) have struck me as far more critical.
…I was pretty critical about this past season of SNW, true. With the exception of a couple of episodes, I thought the quality dropped compared to S1, which I enjoyed overall.
Sorry; I must have gotten you confused with someone else, since I was thinking that your comments as a whole on the series were critical (not that there's anything wrong with that). My bad.
Again, I'd agree that the quality dropped considerably between seasons, though I gather that I liked S2 at least somewhat better than you did. For me, though it's a rough analogy, it's something like the change between TOS' first two seasons: still worth the watch, but noticeably not as good. With no Covid to contend with and all of that time to polish since the end of the WGA strike, I hope they do better next time, that's for sure.
I'm ecstatic that SNW can go back into production soon, but right now I think I'm most excited that the Delta Flyers can finally begin their DS9 watching.
That's wonderful news! I'm glad the actors will be compensated fairly, and I'm thrilled that Star Trek will go back into production!
That's an absolutely adorable clip from Bill Wolkoff! I love how the actors are still so revved up that they can't just calm down and go home; they have to sing it all again. So cute and sweet.
You wrote us a truly fabulous episode, Mr. Wolkoff; thanks so much!
Awesome news and I hope the actors were able to cut a good and fair deal with the studios.
The only downside for the SNW cast and crew… instead of a nice S3 summer and fall shooting schedule in Mississauga Toronto (GTA), they are now probably stuck with having to be up here in December through April. As someone who spent several years in NorCal and the Gulf Coast of the US and got spoiled, winter in the GTA, although not ridiculously cold like some parts of Canada, is still not a lot of fun!
As someone who suffers through the boiling heat of Australia for 9 months a year, I would personally commit mass murder to live in the ice cold of Canada even for just a few months.
As a transplant from the tropics to the northern midwest of the USA, let me assure you, the novelty wears off fast. ;)
Inverse has got a Matt Shakman interview that seems to cover every detail of his career including as a kid actor, but still wholly omits his year-plus working on the unmade next TREK film. (he even talks somewhat diplomatically about the last season of GoT, so the fact he even went there suggests he might have talked TREK if asked, who knows.)
Either that, or there really wasn't that much Trek to talk about.
If there's nothing to talk about after a year's investment, that is still a story, just cuz it means a huge waste of time and resources.
If that Section 31 movie is a success I think they can continue doing regular movies in different settings and time periods of Trek. I personally want one directed by David Cronenberg and maybe they could turn that Klingon show pitch from Michael Dorn into another movie.
I can totally get behind the idea of multiple films covering different aspects of the Trek universe as opposed to series. More variety, perhaps better writing and stories, different directors. For instance, I'm much more apt to watch the Sec. 31 film rather than a whole series on it.
Definitely agree with this. TV movies and miniseries strike me at this point as the obvious means to experiment and keep the franchise fresh and viable. Bring in some new blood and mix things up!
Start Filming Star Trek Academy!
Sometime next year. SNW's was ready to start shooting when the WGA struck.
I am looking forward to Star Trek getting back into production. I'm gonna be honest I don't think they will greenlight any other productions right now until another series ends. Paramount+ is struggling financially a bit so I'd say of a new series is going to start (Legacy looking at you) it probably when one of the current ones ends.
The streaming films could do one every few months – when one is finished production another could be greenlite and keep a constant release of Star Trek films being released.
Don't complain when they jack up the prices.
I hear that every time a labor deal is struck (or the minimum wage goes up), and the forty dollar combo meal, UPS doubling its prices, or your cable/streamer rates getting "jacked up" just doesn't happen.
Aw man, I was hoping that these strikes would have killed the ill-advised Section31 Movie. Nothing like a mysterious secretive organization that doesn't require much exposition getting an ENTIRE MOVIE about themselves for little reason other than Kurtzman & Co apparently love squeezing blood from a stone. It's about QUALITY, not QUANTITY, Kurtzi — you'd do well to remember that. Also glad that "Discovery" is ending, so it doesn't have to be talked about anymore. Lastly, I think the JJ Abrams Kelvinverse is quite dead. It's been almost a decade since one of those was made, the last one (whereas FAR better than the TWOK ripoff that Into Dumbness was) didn't do so hot at the Box Office, and the scripts that have been passed around sound quite schlocky and undermining, if not out and out boring.
IMHO, It really needs to die, along with a good number of other parts of Trek, in order to get an even keel and start from scratch with a moderate amount of intelligence behind the scripts. An actual eye towards continuity is preferable, as well as keeping the worldbuilding from spiraling out of control (or simply not being addressed, as is the case with a fair amount of TV Trek nowadays— it all feels like it wants to be a Sci-Fi Epic Film, when in reality we want it to know and realize that it is a TV show and the galaxy doesn't need to f*cking end every season. It gets boring.) It also harms the 50+ years that other people who don't see this as "just another paycheck" put their heart and soul into it— for example, the lack of attention to detail in things like "Picard" or "SNW": it's disgraceful, and it's disappointing.
The whole thing should be wiped clean after Lower Decks ends, and the franchise needs to go back to 90's Era Trek and start again. We tried emulating Star Wars and did not stick the landing. Let's go back and get some optimism and make some GOOD Star Trek, not a mediocre General Sci-Fi show that has names and labels slapped onto it for fan service.
Star Trek needs an enema. That is the long and the short of it.
When a movie happens i'll be there tickets in hand. Otherwise its a bunch of talk. I'm one of the few who liked Into Darkness but who also was bothered by the amount of time between films. I like Super 8 but the delay was ridiculous. That long wait in between film 1 and 2 killed interest. Not actually following up 2 with a third one that wasn't a soft reboot also killed interest. Beyond was subpar and as kids would say mid. Should have leaned into being Trekkian instead of trying to be Fast and the furious or Guardians of the galaxy.
Tustin hangar fire: Air base was a major Hollywood player in 'Star Trek,' 'Pearl Harbor' and more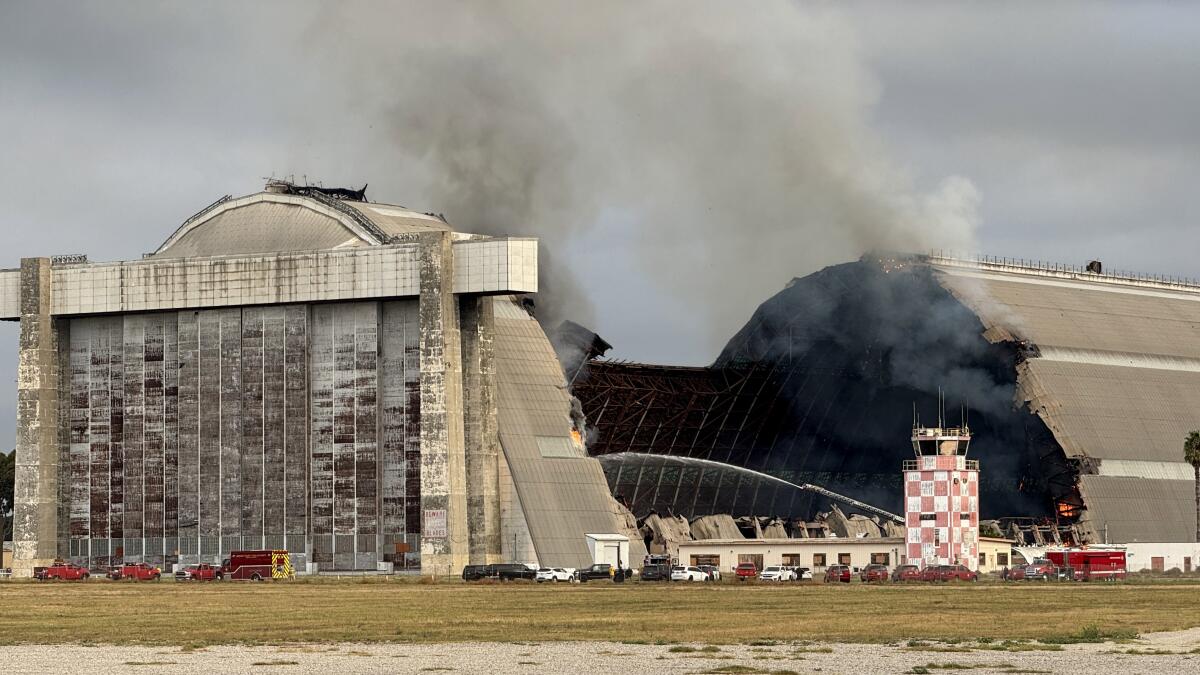 Show more sharing options
Copy Link URL Copied!
Film location manager Steve Woroniecki remembered getting lost in the vastness of the north blimp hangar in Tustin .
The World War II-era hangar had a way of challenging people's sense of scale — it made a quarry dump truck look like a toy car; it reduced a blimp to a miniature model of itself.
This excited Woroniecki and the production team for the 2009 " Star Trek " reboot, which needed a building large enough to pose as a futuristic hangar in the year 2258 that would house Star Fleet space shuttles.
"When you walk in, it's very ominous," he said, then recalled bending his neck to gawk at the towering wooden arches. "It was perfect for what we wanted to do."
O.C. declares emergency after Tustin hangar fire spews asbestos, heavy metals into the air
Tustin schools were closed Thursday after officials confirmed asbestos was found in ash and debris from a fire that burned at a large and historic World War-II hangar.
Nov. 9, 2023
The hangar would have its Hollywood moment in a scene where Starfleet cadets, including a young James Kirk, launched from its gates on the USS Enterprise's maiden voyage. Toward the film's conclusion, it is inside the hangar where Spock meets his future self — the younger character played by Zachary Quinto , the elder played by Leonard Nimoy — in a symbolic passing of the torch within the classic sci-fi franchise.
On Tuesday, as flames tore at the north hangar's core, not only did a piece of wartime history fall to ash but also a landmark significant to cinema. And "Star Trek" wasn't its first closeup.
The north hangar served as a film location for several WWII period dramas, including "Pearl Harbor" in 2001 and " The Hindenburg " in 1975, as well as " The Man's Navy ," which was shot and released in 1945 during the actual war, according to military historian Mark Carlson's book "Flying on Film: A Century of Aviation in the Movies." In "Pearl Harbor," Air Force Gen. Jimmy Doolittle, played by Alec Baldwin, used the hangar and tarmac to train his pilots , played by Ben Affleck and Josh Hartnett, as they prepared to fly B-25 bombers on a mission into Japan.
Entertainment & Arts
53 essential L.A. filming locations: How many have you visited?
Location, location, location! Pretend you're a part of the movies by heading to a bar featured in 'Once Upon a Time … in Hollywood' or dancing where the lovers flirted in 'La La Land.'
Sept. 15, 2022
Other films and TV shows were shot at the nearby south hangar, located on the same former U.S. air base that closed in 1999. The south hangar, which was untouched by Tuesday's fire, is nearly identical in size and appearance. Its interior was transformed to become the surface of the moon for the 1998 HBO miniseries " From the Earth to the Moon ." In Season 6, Episode 12 of "The X-Files," the south hangar shows up as the meeting place between U.S. government leaders and extraterrestrial rebels. The episode aired in 1999.
That same year, " Austin Powers: The Spy Who Shagged Me " used the base to operate a time machine in the shape of a Volkswagen Beetle that would transport Mike Myers' comedic character back to 1969. It's unclear, however, which of the twin hangars gets to claim credit for that scene.
"We in the film industry are always very excited about cavernous, large, historic spaces like this," said production supervisor Scott Trimble, referring to both hangars. Trimble, a board member of the Location Managers Guild International, also was a location manager on "Star Trek" and recently worked on " The Book of Boba Fett " and " Snowfall ." "Because they look so incredible for filming," he continued. "So any time we lose any kind of place like this, it's tragic and it makes it harder to find a filming place for the next time."
How to get scary-close to 12 iconic L.A. film and TV horror homes
From 'American Horror Story's' Murder House and 'Poltergeist's' suburban spooker to a handful of 'Halloween' homes, here's a quick guide to a dozen of the Southland's spookiest homes.
Oct. 5, 2023
Crews started to hose down the fire around 1 a.m. Tuesday.
Becky Brake, who was the head location manager on "Star Trek," said she was sad throughout the day as she read articles about the fire and watched TV news broadcasts that showed flames engulfing the structure. She hoped at least some portions of the building would survive.
"It's such a shame that we're losing such an iconic building," she said.
By around 5 p.m., the blaze was brought under control, according to the O.C. Fire Authority, which tweeted that firefighters would remain on-site overnight. What remains of the structure will eventually be demolished, fire officials said.
In recent years, the north hangar has lain dormant. In 2013 it was damaged in a windstorm that made it too unstable for use. It has remained off-limits to film crews.
But that didn't stop three people from trespassing and scaling the building in 2019. One of them, a teen, who was found unconscious, had to be airlifted from the top of the north hangar.
Renting your home as a film location may pay off big time. But is it worth the risk?
Having a movie or TV show film at your home can feel glamorous. But on the flip side, there's a risk of damage occuring during a shoot.
Oct. 12, 2022
The south hangar remains active for shoots and has been used for numerous car commercials , a Disneyland ad , car expos and other events such as film screenings.
Real-life structures like the north and south hangars stand out in an era in which many large-scale structures are often computer-generated. Productions often elect to shoot scenes in warehouses full of green screens.
"There's definitely some realism in filming in an actual environment," Trimble said, adding that it improves the actors' performances when they can "feel all the space around them," instead of just "a green wall."
And audiences are beginning to notice the difference and are getting tired of the computerized displays, Brake said.
"We're definitely in a time when the audience is experiencing CGI fatigue," she said. "There's something that shows up onscreen [in real locations] — even just the smell, the air, the movement, the vibration, the texture of it — it feels like it shows up on film somehow."
It's a date
Get our L.A. Goes Out newsletter, with the week's best events, to help you explore and experience our city.
You may occasionally receive promotional content from the Los Angeles Times.
Jonah Valdez is a reporter at the Los Angeles Times on the Fast Break entertainment news team. Before joining The Times as a member of the 2021-22 Los Angeles Times Fellowship class, he worked for the Southern California News Group, where he wrote award-winning features. His work can also be found at his hometown newspaper, the San Diego Union-Tribune, Voice of San Diego and San Diego Reader.
More From the Los Angeles Times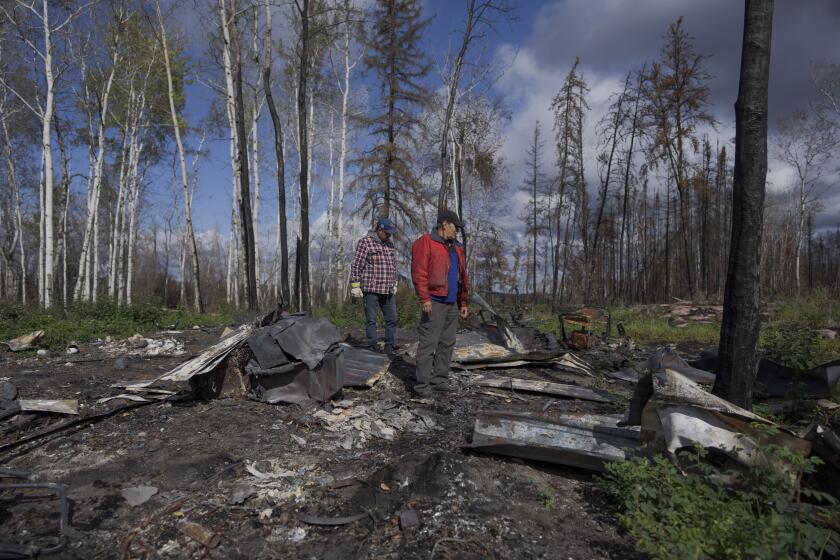 World & Nation
Canada says it can fight climate change and be a major oil nation. Huge fires may force a reckoning
Nov. 10, 2023
First, dry Santa Ana winds and a red flag warning. Then get ready for rain
Nov. 8, 2023
Climate & Environment
Has California addressed the failures that led to the deadly Camp fire five years ago?
Cavernous WWII-era hangar burns in Tustin, destroying a relic of Orange County's military past
Nov. 7, 2023
site categories
Kevin james comedy special 'irregardless' set for winter debut on prime video , robert butler dies: tv director for 'batman,' 'star trek,' 'hill street blues' & 'moonlighting' pilots was 95.
By Armando Tinoco
Armando Tinoco
Night & Weekend Editor
More Stories By Armando
Olivia Rodrigo Drops 'Can't Catch Me Now' Music Video For 'The Hunger Games: The Ballad Of Songbirds & Snakes' Soundtrack
'Praise Petey' Canceled At Freeform After One Season
Jason Alexander Talks Possible 'Seinfeld' Reunion: "No One Called Me"
Robert Butler , a television director for the pilot shows for Star Trek , Batman , Hill Street Blues , and Moonlighting , has died. He was 95.
Butler's family announced that the Emmy award-winning director died on Nov. 3 in Los Angeles.
Related Stories
Hollywood & Media Deaths In 2023: Photo Gallery & Obituaries
Michael Caton-Jones & Ena Sendijarević Projects Head To Les Arcs Coproduction Village
Graduating from UCLA where he majored in English, Butler started his career in entertainment as an usher at CBS. His first credit as a director would come in 1959 when he directed an episode for the military comedy-drama Hennesey which starred Jackie Cooper and Abby Dalton.
Butler won two Emmy Awards, the first one for The Blue Knight pilot in 1973 and the second one in 1981 for Hill Street Blues . In 2015 he was honored by the Directors Guild of America with the Lifetime Achievement Award for Distinguished Achievement in Television Direction.
Other television shows that Butler directed included The Twilight Zone (1964), The Fugitive (1964), Mister Roberts (1965), The Magical World of Disney (1965), I Spy (1966), The Invaders (1967), Judd, for the Defense (1967), N.Y.P.D. (1967), Gunsmoke (1967), Insight (1967), Cimarron Strip (1968), Mission: Impossible (1969), Lancer (1969), The Waltons (1972), Columbo (1973) and The Division (2001), just to name a few.
Butler also directed films and television films like Disney's Guns in the Heather (1969), The Computer Wore Tennis Shoes (1969) and The Barefoot Executive (1971). Other credits included the television movie for The Blue Knight (1973), Strange New World (1975), James Dean (1976), Out of Time (1988), White Mile (1994), and Turbulence (1997), just to name a few.
The statement continued, "Despite a demanding career, Bob passionately served at the highest levels of Guild leadership for more than 30 years, advocating for the creative rights of members on the Western Directors Council and as a National Board member, including two terms as 5th Vice President. As a trustee for the Directors Guild Foundation for more than 35 years, Bob ensured that DGA members had access to emergency financial support at critical moments in their careers. For all his extraordinary service to the Guild and its membership, in 2001 Bob was honored with the Robert B. Aldrich Achievement Award. Bob's legacy will live on in the memories of the many directors he influenced and mentored, and the countless viewers who laughed and cheered along with his exceptional work. Our deepest condolences to his family and the many Directors and Directorial team members who knew and loved him."
Must Read Stories
'white lotus' s3 eyes february start; 'wednesday' moves to ireland for spring shoot.
Denzel Washington Set As Ancient Warrior Hannibal In Antoine Fuqua Reteam For Netflix
Wb sets up screenings for streamers of axed looney tunes pic, drescher decries deal's "low-level" critics; analysis of union's full summary.
Subscribe to Deadline Breaking News Alerts and keep your inbox happy.
Read More About:
Deadline is a part of Penske Media Corporation. © 2023 Deadline Hollywood, LLC. All Rights Reserved.
Mobile Site
Staff Directory
Advertise with Ars
Filter by topic
Front page layout
TV Props —
After decades lost, star trek 's original enterprise model may have been found, the listing went down quickly, and roddenberry's son is trying to track it down..
Samuel Axon - Nov 7, 2023 12:25 pm UTC
This mysterious model appeared on eBay with little fanfare. eBay
The model appeared in this promotional image with Roddenberry... CBS
...and in this one with William Shatner... CBS
...and in this one with Leonard Nimoy, among many others. CBS
The first model of the USS Enterprise ever used in shooting the original Star Trek series may have surfaced after going missing decades ago.
Further Reading
On Thursday evening, Rod Roddenberry, son of Gene Roddenberry and steward of the Roddenberry estate, shared a message on Facebook expressing a desire to get in touch with the seller to see about the model's return. That post has since become inaccessible, but a nearly identical one appeared on X, formerly known as Twitter, on Friday afternoon. He wrote :
Super excited someone discovered this treasure! It would mean a lot to talk with whomever is selling/in possession of the 3' Enterprise. Appreciate anyone who can put me in touch, and connect us! Engage!
Ars reached out to the Roddenberry estate but was not given a public comment. We also contacted the eBay seller who listed the model, but they declined to identify themselves or explain how they came to acquire it.
"All I can say is that it's out of my hands and with a proper team," they wrote. They declined to elaborate further.
Even though the future fate of the model is uncertain, the username for the account and its other listings suggest that it specializes in selling artifacts found in storage lockers that end up without an owner, either due to failure to pay, abandonment, or death, perhaps giving a hint as to how the model was found.
At first, there was a lot of speculation about whether this was the genuine, long-lost model—and all evidence points to this being an authentic find.
The model mystery
Enthusiasts have done extensive research into this and other props used in the series, documenting details about them, the stories behind them, and where they have ended up over the years.
The model was made by prop-maker Richard Datin Jr under the direction of Gene Roddenberry in the preproduction phase of the series before it even had a full series order. It preceded an 11-foot model that was used for most of the shots in the series. However, the 3-footer was used for the opening credits sequence and all but one of the shots of the Enterprise in the series' pilot, because the 11-foot version was not ready in time for shooting. It was also used sporadically in other shots in later episodes, including one where it actually acted as a model of the Enterprise sitting on a table.
reader comments
Channel ars technica.
Now Playing
Airing Today
Popular People
Discussions
Leaderboard
Cast & Crew
Translations
Backdrops 2
Login to Add a Video
Content Issues 5
Civilization (2001)
← back to episode, season regulars 7.
Jonathan Archer
Charles 'Trip' Tucker III
Malcolm Reed
Travis Mayweather
Guest Stars 3
Marvin V. Rush
Director of Photography
Michael Vejar
Michael Sussman
Phyllis Strong
You need to be logged in to continue. Click here to login or here to sign up.
Can't find a movie or TV show? Login to create it.
On media pages
On tv season pages, on tv episode pages, on all image pages, on all edit pages, on discussion pages.
Want to rate or add this item to a list?
Not a member?
Sign up and join the community