Fespo Zurich
01. - 04. February 2024 | Fair for holidays and travel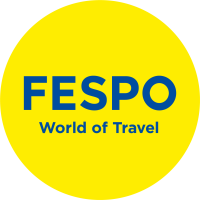 The Fespo in Zurich offers its visitors information for Holidays and Travel. It covers a host region very accurately and offers a variety of special shows. In addition, each year, other issues will be weighted in particular. The different destinations are with representatives at the fair site. They have tips ready for adventurous, exciting, relaxing and unique holidays and are looking forward to advise attendees in great detail and personally.
The Fespo will take place on 4 days from Thursday, 01. February to Sunday, 04. February 2024 in Zurich.
Audience: publicly accessible
Cycle: annually
Local time: 14:48 h (UTC +01:00)
Fair location:
for trade fair date in Zurich
Apple Calendar
Google (online)
Transfer to Outlook
Outlook.com (online)
Yahoo (online)
Add to watchlist
Reminder by email
< 1000 interested persons
02. - 05. February 2023
30 Jan. - 02 Feb. 2020
31 Jan. - 03 Feb. 2019
25. - 28. January 2018
26. - 29. January 2017
28. - 31. January 2016
29 Jan. - 01 Feb. 2015
650 exhibitors
65000 visitors
600 exhibitors
70000 visitors
28. - 31. January 2010
29 Jan. - 01 Feb. 2009

Downtown Zurich: 5.27 km in a straight line
Trade Fairs in Zurich
Product groups: destinations, holiday resorts, hotels, resorts, special shows, travel agencies, …
Disclaimer: No responsibility is taken for the correctness of this information. Errors and alterations excepted! Fair dates and exhibition sites are subject to change by the respective trade fair organiser.
Upload a picture from your booth on the Fespo or other fair impressions!
Research hotels in Zurich
Exhibition Centres
Sights & Attractions

Trade show suppliers

Interpreters
Personnel placement
Event Staff

Booth Builders
Booth design
Booth Construction
Exhibition Architecture

Moderators & Entertainers
Trade Show Hostesses
Forwarding agencies
Event Logistics
Exhibition Freight Forwarding Companies
Where does the Fespo taking place? The Fespo fair takes place in Zurich, at the MCH Messe Schweiz.
When is the Fespo taking place? Visit the Fespo from 01. - 04. February 2024.
How often does the Fespo take place? The Fespo takes place annually.
What kind of fair is the Fespo? The Fespo is an exhibition for Holiday, Travel and Sports.
Switzerland
Canton Zurich
Registration
Travel & Tourism Trade Shows in Switzerland Save Filter With multiple categories and locations
Calendar select date, format trade shows, create filter with multiple categories and locations.
Switzerland
Travel & Tourism
Trade Shows
FESPO Zurich 2024
​ Messe Zurich , Wallisellenstrasse 49, Zurich , Switzerland 47.411415 , 8.553362
01 - 04 February 2024
FESPO Zurich 2024 is renowned as a prominent trade for the nuanced travel experience industry sector. The event will be held from the 1st to the 4th of February at the Messe Zurich. As the primary meeting point in the sector, the expo is expected to gather many of the world's top travel companies as exhibitors, as well as more than 50 000 professional visitors.
FESPO Zurich 2024 will welcome top-brands as well as many promising newcomers. They will experience a whole new array of products together with all novelties of the branch, divided into many themed sectors, in 2024:
Accommodation
Culinary and enjoyment
Leisure and Outdoor
Tourism organisation
Transport etc.
In addition, the expo will be coupled with special events like forums, discussions and conferences that will add to the contracting and educational value of the trade fair.
Reserve now and get FESPO Zurich 2024 hotel rooms at discounted rates!
Due to the very high interest in the event, we recommend you to book your FESPO Zurich 2024 accommodations as early as possible. Fair Point GmbH has over 11 years of experience in finding exclusive offers for hotels near the Messe Zurich and our team would be more than happy to help you! Just fill out the reservation request form below in order to tell us exactly what you need. Our booking professionals will send you several offers with hotels at reduced up to 30% prices to choose from!
Hotel room reservation request
Fill in your room requirements below and we will get back to you with hotel options that best meet your needs
Navigate to myswitzerland.com
Destinations
Your swiss holiday time.
Holiday destinations
Summer holiday destinations
Winter sports & ski resorts
Family destinations
Attractions
Top attractions
UNESCO World Heritage sites / biospheres
Railway experiences
Top museums
Swiss Parks
Scenic nature
Experiences
Additional content about subnavigation experiences.
Family excursions
Food & Wine
Group excursions
Guided tours
Summer & Autumn
Bicycle & Mountain bike
Adventure & Sports Summer
Zoo & animal experiences
Ski and snowboard
Cross-country skiing
Snowshoe and winter hiking
Tobogganing
Winter excursions
Christmas in Switzerland
Cities & culture
Parks, Gardens and Squares
Architecture
Experience Tour
Car, motorcycle - Grand Tour
Train, bus, boat – Grand Train Tour
Mountain excursions
Accommodation
Typically Swiss Hotels
Wellness & Spa
Family Hotels
Bike Hotels
Boutique Hotels
Inspiring Meeting Hotels
Swiss Historic Hotels
Luxury hotels
Winter sports hotels
Other types of accommodation
On the farm
Bed and Breakfast
Mountains huts
Group accommodation
Transport & Stay
Travel to Switzerland
Barrier-free travel
Tickets public transport
Service & support
Money and shopping
About Switzerland
General facts
Custom and tradition
History of Switzerland
The Swiss Art and Culture Scene
Health Travel
Sustainability
Weather & Climate
Climate in Switzerland
Snow Report
Water and pool temperatures
City offers
Touring offers
Wellness offers
Nature and outdoor offers
Offers for families
Where are you from?
België (Nederlands)
Belgique (Français)
Deutschland
Netherlands
Russia (Россия)
Schweiz (Deutsch)
Suisse (Français)
Svizzera (Italiano)
Switzerland (English)
United Kingdom
Canada (English)
Canada (Français)
China 中文简体
China 中文繁体
Gulf countries العربية
Japan 日本
Korea 한국어
United Arab Emirates
New Zealand
International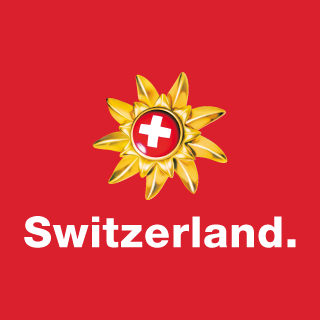 Language, region and important links
Service Navigation
Events: Fair, Exhibition in Zurich
66 results found.
Search filtered using the following tags
Fair, Exhibition Delete Fair, Exhibition tag
Zurich Delete Zurich tag
15 Nov Geschäftsidee? 5 Fragen an 'das Objekt-Set' von Noanamá aus Kolumbien Zurich, 07.10.2022 - 14.04.2024
15 Nov Marguerite Hersberger Zurich, 26.10.2023 - 14.01.2024
15 Nov Introducing art collective TCF Zurich, 08.11.2023 - 19.11.2023
15 Nov Pixel Zoo Ocean - Das grösste digitale Aquarium Europas kommt nach Zürich Zurich, 27.09.2023 - 31.03.2024
15 Nov Interdependencies: Perspektiven zu Care und Resilienz Zurich, 07.10.2023 - 21.01.2024
15 Nov Bijou or building sin? Zurich, 30.09.2022 - 31.03.2024
15 Nov Sonderausstellung «Wie viel Urzeit steckt in dir?» Zurich, 01.09.2023 - 14.07.2024
15 Nov The Modulor - Measure and Proportion Zurich, 21.04.2023 - 26.11.2023
15 Nov The collection of the FIFA World Football Museum Zurich, 26.09.2022 - 29.03.2025
15 Nov Disputationen - Reformation im Kreuzfeuer Zurich, 29.01.2023 - 31.01.2025
15 Nov Der Überfluss der Welt Zurich, 21.09.2023 - 21.01.2024
15 Nov Der Pflanzenbestand - Sukkulente Vielfalt Zurich, 05.09.2023 - 11.07.2024
15 Nov Kunst­aus­stellung zum Lungen­krebs­monat November Zurich, 02.11.2023 - 30.11.2023
15 Nov Kunstintervention im Freibad Letzigraben Zurich, 05.10.2023 - 15.12.2023
15 Nov The collection Zurich, 11.10.2019 - 29.03.2025
15 Nov Kunstintervention im Park Zurich, 05.10.2023 - 15.12.2023
15 Nov Queens of their Discipline – Posters by Women Designers Zurich, 24.05.2022 - 29.03.2025
15 Nov 6 Rooms × 6 Positions Zurich, 16.07.2021 - 29.03.2025
15 Nov Permanent exhibition focusTerra Zurich, 22.09.2023 - 21.01.2024
15 Nov Simply Zurich Zurich, 02.02.2019 - 29.03.2025
15 Nov Expovina wine ships - wine exhibition Zurich, 02.11.2023 - 16.11.2023
15 Nov Excerpts | Thomas Sauter Zurich, 10.11.2023 - 22.12.2023
15 Nov Ernst Scheidegger Zurich, 27.10.2023 - 21.01.2024
15 Nov Eine Zukunft für die Vergangenheit. Sammlung Bührle: Kunst, Kontext, Krieg und Konflikt Zurich, 03.11.2023 - 30.11.2024
15 Nov Multilingual Switzerland Zurich, 15.09.2023 - 14.01.2024
15 Nov Ways of art Zurich, 17.06.2022 - 24.03.2024
15 Nov History of Switzerland Zurich, 12.10.2019 - 29.03.2025
15 Nov Hölzigi – von traditionell bis aktuell Zurich, 06.10.2023 - 27.04.2024
15 Nov wild and beautiful Zurich, 21.07.2023 - 31.03.2024
15 Nov Wie wir lernen Zurich, 31.08.2023 - 29.03.2025
15 Nov Imagine Picasso Zurich, 15.11.2023 - 28.01.2024
15 Nov SPC Photo Awards : Zürich - Fotoausstellung & Wettbewerb Zurich, 09.11.2023 - 18.11.2023
15 Nov KIMONO Zurich, 08.09.2023 - 07.01.2024
15 Nov Claudia Caviezel: Caleidoscope Zurich, 01.09.2023 - 07.01.2024
15 Nov Peter Hebeisen erhält den Keller-Wedekind-Stiftung-Kunstpreis 2023 Zurich, 02.11.2023 - 25.11.2023
Geschäftsidee? 5 Fragen an 'das Objekt-Set' von Noanamá aus Kolumbien
Marguerite hersberger, introducing art collective tcf, pixel zoo ocean - das grösste digitale aquarium europas kommt nach zürich, interdependencies: perspektiven zu care und resilienz, bijou or building sin, sonderausstellung «wie viel urzeit steckt in dir», the modulor - measure and proportion, the collection of the fifa world football museum, disputationen - reformation im kreuzfeuer, der überfluss der welt, der pflanzenbestand - sukkulente vielfalt, kunst­aus­stellung zum lungen­krebs­monat november, kunstintervention im freibad letzigraben, the collection, kunstintervention im park, queens of their discipline – posters by women designers, 6 rooms × 6 positions, permanent exhibition focusterra, simply zurich, expovina wine ships - wine exhibition, excerpts | thomas sauter, ernst scheidegger, eine zukunft für die vergangenheit. sammlung bührle: kunst, kontext, krieg und konflikt, multilingual switzerland, ways of art, hölzigi – von traditionell bis aktuell, wild and beautiful, wie wir lernen, imagine picasso, spc photo awards : zürich - fotoausstellung & wettbewerb, claudia caviezel: caleidoscope, peter hebeisen erhält den keller-wedekind-stiftung-kunstpreis 2023.

Trade shows Worldwide
Leisure - Travels - Family
Tourism - Travel
Switzerland
Tourism - Travel Trade Shows in Switzerland 2023 - 2024
Countries in europe.
FESPO Zurich 2024
Messe Zurich , Wallisellenstrasse 49 Zurich (CH)
FESPO Zurich: the trade show
Event profile FESPO Zurich
Industries: Holidays , Travel
Frequency: anual
Scope: Internacional
Next edition FESPO Zurich
From Thursday 1 to Sunday 4 February 2024
Venue: Messe Zurich
City: Zurich
Country: Switzerland
More info.: fespo.ch
FESPO Zurich editions
Exhibitions
Switzerland
FESPO Zurich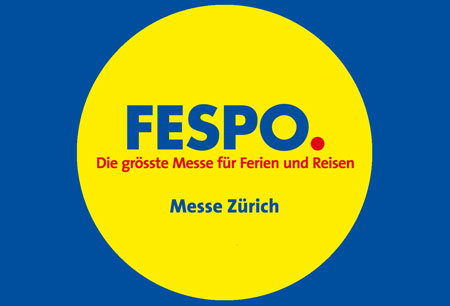 FESPO Zurich 2024
Hotel booking request, desired rooms, about the event.
The latest edition of FESPO will take place from February 1st until February 4th 2024. Messe Zürich will serve as the hosting location for the event and will not implement coronavirus safeguards. This is due to the removal of the country's restrictions, related to the pandemic.
Direct traffic to new destinations around the world and start crazing in the holiday industry at the FESPO Zurich, which overviews trends in barrier-free travelling, leisure and tourism. The international trade fair arrives at Zurich, Switzerland with the participation of 650 exhibitors and counting. More than 62,000 trade visitors are projected to buy tickets and attend the program. Might as well be one of the first to book hotels. With Travel 2 Fairs ltd, business travel poses no challenge to plan and costs you a lot less than it would, if you do it on your own.
FESPO Zurich focuses on trends on the rise on a global scale with numerous presentations and supporting events that provide you with opportunities to expand your professional network. You have ample opportunity to present your services and products to a wide audience and return home with valuable sales leads and customer feedback. The first investment you should make is the online hotel reservation for trade fairs. Travel 2 Fairs ltd works with you to determine the most optimal price for your budget and location in Zurich for a speedy commute. One business day is how long it takes to secure your hotel stay!
Past Iterations
Fespo zurich 2023.
The 2023 iteration occurred as a live trade exhibition between the 2nd and 5th of February 2023. Messe Zurich, the hosting location, did not feature coronavirus safeguards due to the removal of the restrictions related to the pandemic. FESPO Zurich 2023, which marked the event's return after a three-year-pandemic-induced hiatus, received over 50 000 visitants and 100 exhibitor firms.
Book hotels online for FESPO Zurich 2024
Our visitors for the event.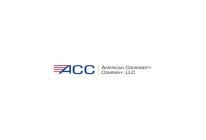 Dear Tom,
Thank you for your email.
ANUGA 2023 was successful. The hotel, 25hours Hotel The Circle was a great, convenient location. The staff was quite friendly and the breakfast was good. The drawback for me was very limited space to hang and store clothes. Also, the room not being equipped with an iron and ironing board was not ideal, but the front desk was able to supply upon request. Overall, I was satisfied with my stay.
Though it is still quite early, I suspect I will attend ANUGA 2025.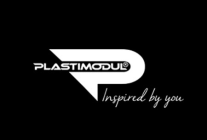 After the fair I return to the routine! I would like to thanks you to advise us the Maritim Hotel Koln. During our stay in Koln we enjoy the accomodation in this hotel near to the fair, near to the center, beautiful, good service, nice rooms very spacious and clean, fantastic buffet, restaurant Skyline really charming and with a high-quality food... Everything very well. It's sure for the next 2017 Interzum fair I'll contact you and I don't book now because I don't know for the moment the dates! ha, ha, ha! Thanks a lot for your always support and collaboration and I'll work with you again. Sure!

Working with Michelle from Travel to Fairs is pure pleasure. We had the opportunity to cooperate on several trips to the fair and all the hotels in which we had reservations met our expectations. We feel well taken care of and we will definitely use their services in the future.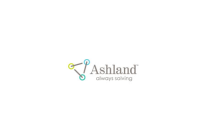 Great ! Thanks a lot for all the usual great support Megan!
Looking forward to working with you again for Milan 2024 😊
Kind regards,
Ilaria Carrara
CPhI Worldwide 2023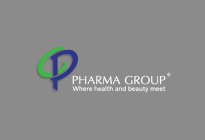 Dear Ellie,
The experience with the hotel and your services are at our best satisfaction.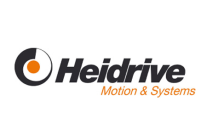 Hi Megan, thank you for your great support. Everything was fine in the hotel we booked.
Hello Michael,
The hotel was very good, so I can recommend them as your partner next year also.
Med vennlig hilsen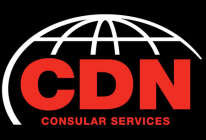 Thank you for all your help and support in organising a suitable hotel for our stay during the SPE Offshore Show 2015 I Aberdeen. It was ideally located for our weeks stay.

Dear Michelle,
As for our stay at ibis Budget in Geneva – everything went well, thank you.
Kind Regards.
Paulina Ceglinska

I am only writing to say thank you for your work.
We spent some great days in Dusseldorf and the hotel was unbeatable.
Very good situation and treatment, in addition to a good breakfast.
We will repeat!
We keep in touch! 😊
Have a nice day,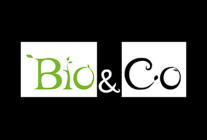 We had a good stay. The hotel is clean and people are friendly and helpful but it is really very old fashioned! The furniture and decoration 1970, could become very fancy again in a few years maybe? I recommend to take your own body wash etc with you while theirs isn't good quality. Breakfast is very correct Have a nice day and I will certainly contact you again for a next fair.
Best regards
Martine Achy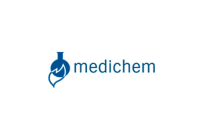 Dear George,
Hope you are doing well too!
Yes, everything went well at Nobu. Great CPHI success indeed, thank you for asking.
Our Clients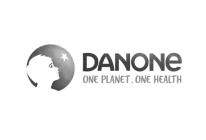 Züri Fäscht – The City Festival in Zurich
July 7 – 9, 2023
During the second weekend in July, two million visitors take over the streets along the River Limmat and around the lake basin that are otherwise occupied by cars, trams and buses. A giant festival ground with music and food stands serving culinary delights from all over the world, attract people of all ages.
Spectacular sights are not just to be found in the inner city, but also in the skies above Zurich – thanks to their magnitude and beauty, the two musical fireworks displays on the Friday and Saturday evenings are among the absolute highlights of this mega-event.
To the Website
Other Stories You Might Like
Multifaceted Zurich
How to Travel to Zurich?
Whether by train, by plane, or on foot, this information will help you plan your trip.
Zürich Card
All benefits, information, and prices at a glance.
Crazy Customs
Zurich's craziest customs delight locals and guests alike.
Top Events in Zurich
Here are Zurich's event highlights at a glance.
Tips and excursion ideas for the summer months.
Things heat up at Caliente! Europe's largest Latin festival creates a lively ambiance, with its South American music, cuisine and market stalls.