14 Best Places to Visit in Germany in Winter
Written by Diana Bocco Updated Sep 16, 2022
Germany is a wonderland of mountains, castles, and ancient cities that will awe you at any time of the year. But visit in winter, and the picture-perfect landscapes covered in snow are suddenly just a bit more magical, more alive.
Whether you're headed to historical Berlin or the vast beauty of the Black Forest, Germany is full of particularly beautiful places to visit during the colder months.
Add to that better prices and smaller crowds, and you'll start realizing why this is a country that's best explored as the temperatures plummet. Need some inspiration? Take a look at our list of the best places to visit in Germany in winter.
1. Zugspitze Mountain
4. baden-baden, 5. mosel valley, 7. garmisch-partenkirchen, 8. neuschwanstein castle, 9. partnach gorge, 10. dresden, 11. rothenburg ob der tauber, 12. baiersbronn, 14. berchtesgaden national park, map of places to visit in germany in winter.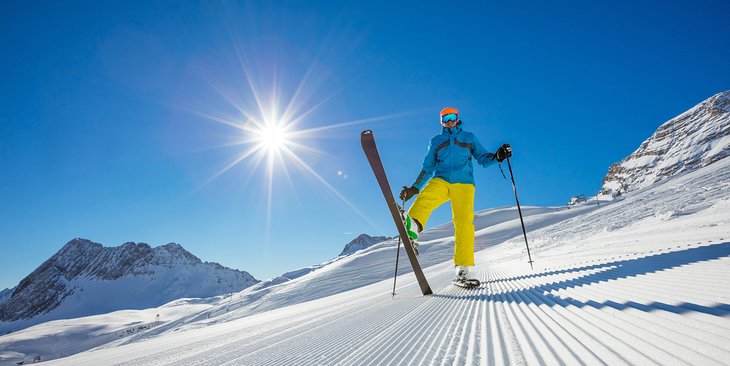 Germany's best ski resort is at the top of the country's tallest mountain. Zugspitze sits at just under 3,000 meters above sea level and is home to three glaciers. While the mighty mountain is best known for its slopes, it also attracts climbers and mountaineers. The base of Zugspitze offers plenty of trails for winter hiking and snowshoeing.
Three cable cars and the Bavarian Zugspitze Railway (the third highest railway in Europe) make their way up the mountain, bringing sports enthusiasts to the winter sports area. Here, skiers and snowboarders will find 20 kilometers of slopes open and ready for six months out of the year. There are also toboggan runs available.
Many of the pistes are high above the clouds, and the 2,600-meter-high Zugspitz Plateau is famous for its sunny winters — a perfect combination to make thrill-seekers flock here as late as April. No wonder it's one of Europe's best ski resorts .
For visitors who need a break from all the excitement, Zugspitze Mountain is home to several restaurants and huts , as well as the igloo village Zugspitze , which offers igloo rooms for a night to remember.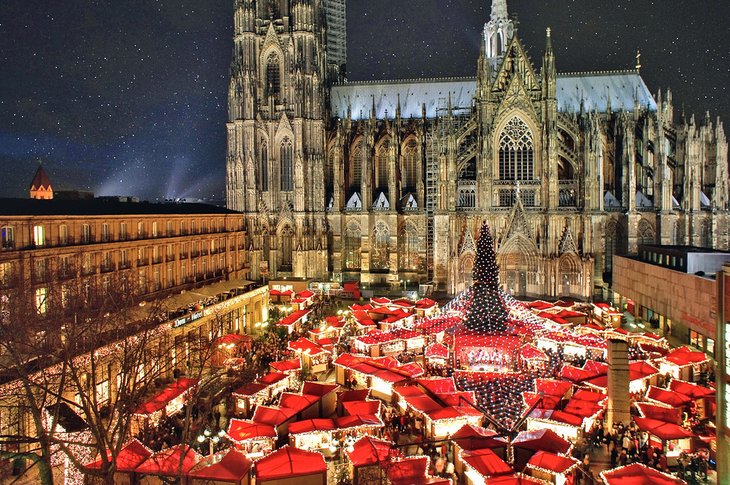 The largest city in the North Rhine-Westphalia region, Cologne has plenty to offer all year long. In winter, the city remains warmer than much of Germany, but still sees some snow.
On those cold January days, head to the Claudius Therme thermal bath to try their outdoor pools and saunas, warming up under the darkening sky. Cologne's carnival in February is also one of the largest in the country, with celebrations and parades taking to the streets for days.
Some of Europe's best Christmas markets are in Germany - and the ones in Cologne are particularly stunning. The city's largest Christmas market is right in front of the Cologne Cathedral's 157-meter-tall Gothic tower. Here, over 150 wooden pavilions sell everything from hand-painted holiday cards to lebkuchen (gingerbread) cookies, traditional wooden toys, and quirky Tassen tableware.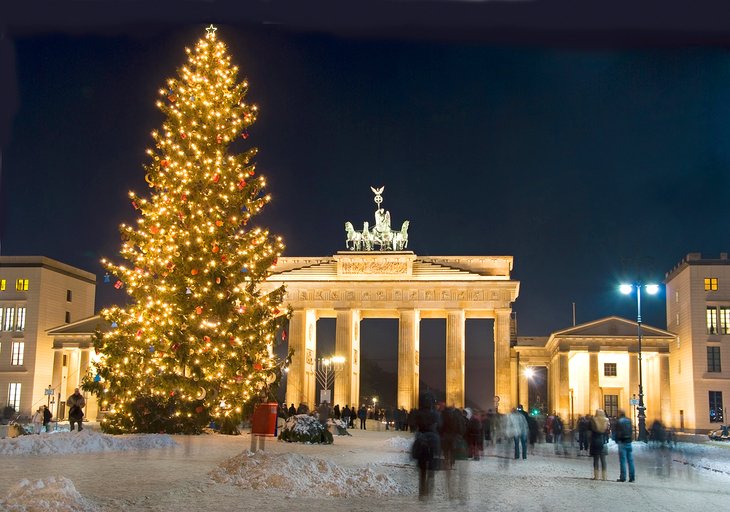 Berlin's chilly, snowy winters are perfect for indoor fun, but if you're visiting in December, the Christmas markets can't be missed either.
Potsdamer Platz's Winterworld , the historical Gendarmenmarkt Christmas market, and the Domäne Dahlem Advent market (located at a former manor) all offer a different experience, where glassblowers, artisans, carousels, and warm gingerbread combine for an amazing holiday experience.
While you're dressed up for the cold, make time to visit the Botanical Garden, which between mid-November and early January transforms into the Berlin Christmas Garden , filled with magical fairy lights and its own ice-skating rink. The Berlin Wall's outdoor exhibits are also a must at any time of the year.
For indoor entertainment, head to Berlin's Museum Island , where five museums hold everything from sculptures and art to the Pergamon Altar and the Ishtar Gate of Babylon. Winter is the perfect time to visit the museums, as the crowds are much smaller.
You can also tour the Reichstag (Germany's parliament building), see a show at the world's biggest theater stage (the Friedrichstadt Palast), and pick up some souvenirs at Europe's largest department store, Kaufhaus des Westens.
Read More: Top-Rated Tourist Attractions in Berlin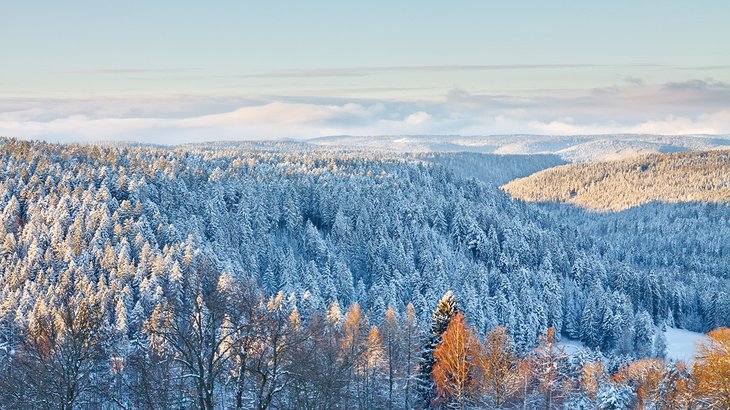 The charming spa town of Baden-Baden sits near the border with France, right against the Black Forest and its enchanting attractions . Although a great destination in any weather, winter adds to the magic of the region. Snow transforms the Black Forest into a winter fairy tale, providing opportunities for snowshoeing and cross-country skiing in the many well-laid trails just minutes from Baden-Baden.
For stunning views, you can also ride the historical Merkurbergbahn (cable car) up Merkur Mountain and discover the many winter trails there. Or hike up to the ruins of Schloss Hohenbaden castle, crowning the hills right above town.
Back in town, there are plenty of Christmas markets to explore in December. You can take a stroll through Lichtentaler Allee park, then grab a table at one of the many cozy cafés around for some traditional chocolate truffles.
Or visit the late-Gothic Stiftskirche church, then head to the Museum Frieder Burda to see the stunning collection of modernist and expressionist art.
As a spa town, Baden-Baden has plenty to offer as well. In winter, take a hot dip into thermal waters at the Caracalla Spa, try Roman baths at Friedrichsbad, or step into a salt cave for some salty sea-like breeze.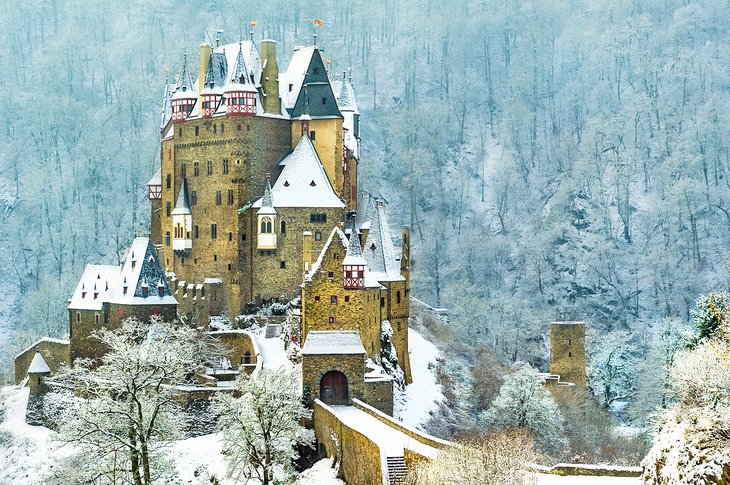 Located in southwestern Germany and extending into France and Luxembourg, The Mosel Valley is home to many quaint towns and storybook castles. The towns of Cochem and Burg Eltz are particularly stunning in winter, offering breathtaking views over the river, ancient castles, and plenty of hills for hiking — all of it more magical under a dusting of snow.
Castles and historical sites around the Mosel Valley are perfect in winter — the fog and snow add to the mystery, and the sites are almost empty, free of the big crowds you'll encounter in summer. In December, the Christmas markets in the region — especially the historical ones at Zell an der Mosel and Bernkastel-Kues — light up the valley.
Even in winter, it's worth braving the cold to explore the Old Town centers in the area. Half-timbered buildings that seem out of a fairy tale line up the streets and make for great photo opportunities. While the river cruises don't run in winter, you can take the train from Koblenz to Cochem and get similar scenic views along the way.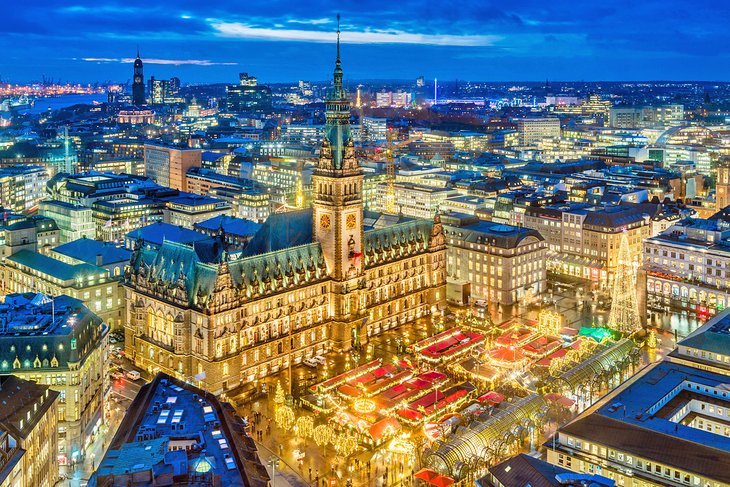 Winter transforms most of Germany into a snowy wonderland, but the old city of Hamburg makes the most of the cold weather. As soon as the temperatures plummet, Hamburg starts offering advent concerts in the city's many churches, and Christmas markets start selling stollen (fruit cake), as well as hot chocolate for shoppers.
In the inner city park of Planten un Blomen park, an ice rink pops up in winter, complete with colorful lights and weekend DJs.
Hamburg lies on the river Elbe and is home to many canals and over 2,500 bridges, perfect for photographing the lights of the city as the fog rolls in. For a more in-depth water experience, head to Landungsbrücken pier to catch a winter boat ride.
Near the pier, you'll also find two museum ships : the cargo ship Cap San Diego and the three-masted sailing ship Rickmer Rickmers . It's possible to book passenger cabins to sleep on the Cap San Diego .
For a break from the cold, check out the Internationales Maritimes Museum Hamburg or visit the world's largest model railway and miniature airport museum at Miniatur Wunderland, one of Hamburg's top attractions . Hamburg is home to over 60 museums and 40 theaters, so finding things to do indoors won't be hard.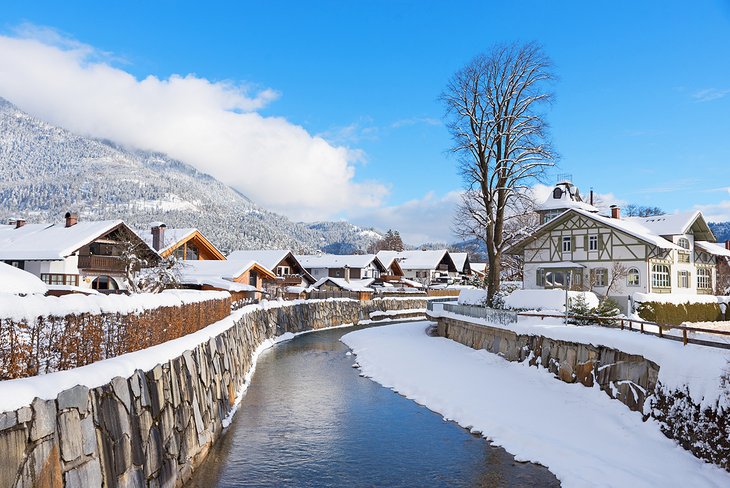 About an hour and a half from Munich and at the foot of the mighty Zugspitze mountain, the two towns that make up Garmisch-Partenkirchen are a winter haven for nature lovers.
The 1936 Olympic Games were held here, and its closeness to some of the country's tallest and most beautiful mountains means this is a prime destination for skiing, winter hiking, and cross-country skiing . The historical ski jumping hill of Olympiaschanze is worth a quick visit as well.
But Garmisch-Partenkirchen has more things to do than just snow fun. A leisurely walk through the neighborhood of Partenkirchen and its traditional half-timbered houses with carved scrollwork is a great way to spend a sunny winter afternoon — especially if you make some time to sit down at a local café for some chocolate cake.
For some indoor fun, stop by the Werdenfelser Heimatmuseum and get a peek at local life in the 1800s. And for a stunning view of the alpine surroundings, hop in one of the many gondolas that depart from town, including the Hausbergbahn Gondola, which goes 1,338 meters up Hausberghöhe mountain, or the Alpspitzbahn cable car, which takes you up the Zugspitze to the breathtaking AlpspiX viewing platform.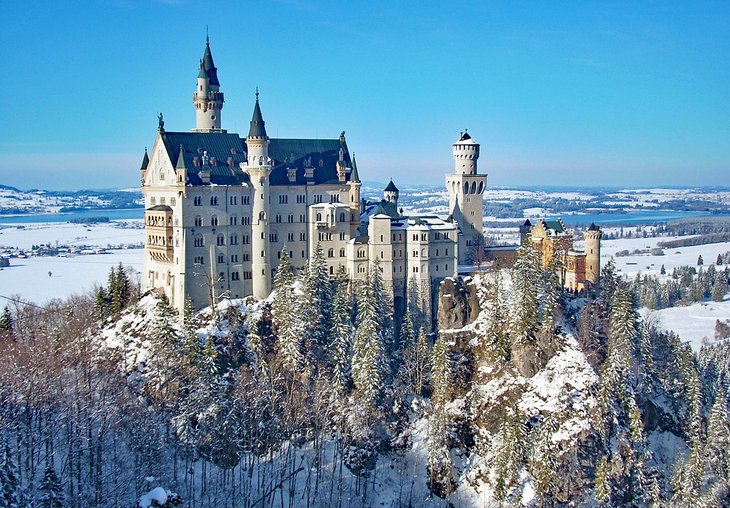 Germany is home to many stunning castles , but few can match the magic of Neuschwanstein Castle, the castle that inspired Disney's princess castle.
The Romanesque Revival palace sits on a hill in the heart of Bavaria. Originally commissioned by King Ludwig II of Bavaria to be used as a retreat, the castle was almost immediately opened to the public after his death in 1886.
Of the original 200 rooms planned, only 15 were ever fully finished. Today, visitors can tour the king's quarters and some of the other rooms.
During the warmer months, the castle sees as many as 6,000 visitors per day, but things are much quieter in winter. Group tours are smaller, photos are better when fewer people are around, and the frosty endless forests around add to the magic.
In addition, the train ride from Munich to Neuschwanstein Castle is stunning in winter, as the train crosses alpine villages and forested mountains dusted in snow. It's one of the best day trips from Munich .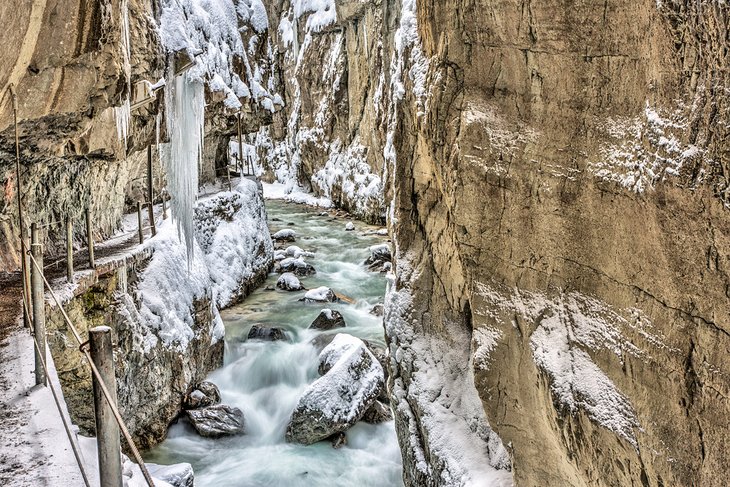 Most tourists heading to the Partnach Gorge arrive in summer - but the Partnach is equally stunning in winter, especially after a heavy snowfall. It sits in the Reintal valley between two massive limestone walls that reach 80 meters high in some areas. Deep into the gorge, visitors can walk along the river, behind the frozen waterfalls, and above the snow-covered rocks in the river below.
The gorge is 700 meters long, with additional trails that take you across suspension bridges and through deep green forests. For those with an even bigger sense of adventure, guided torchlight hikes are held through the gorge only during winter.
It's a magical experience, walking in the dark with the light reflecting on the surrounding trickles of ice.
The nearby winter resort town of Garmisch-Partenkirchen offers plenty to do, and the picturesque Alpine lakes Eibsee and Riessersee offer additional winter hikes and picture opportunities.
Home to Germany's oldest officially recorded Christmas market, Dresden truly puts on a show during the holiday season. Craftsmen — selling Saxony's Silesian ceramics, Ore Mountain wood carvings, and plenty of blown-glass ornaments — are always in attendance, and Dresden is also well-known for selling traditional Christmas Stollen.
Dresden was heavily damaged by bombing during WWII and painstakingly restored over the next few decades. Today, visitors can see the Baroque palaces, churches, and other Dresden landmarks in all their glory again.
The Hofkirche church, reconstructed using some of the original salvaged stones, is one of the best places to visit in winter, when advent concerts take over the city. And the magnificent Zwinger Palace is equally stunning under a dusting of snow.
The inner courtyard of the Palais Taschenberg gets transformed into a giant ice-skating rink between November and January every year. Indoors, the shopping malls get decked for the cold weather with great sales and local food specialties.
And if you're inclined to take a little day trip, the winter resort town of Altenberg is less than an hour away. Here, you'll find 14 cross-country ski trails, plus plenty of opportunities for winter hiking, snowshoeing, and tobogganing.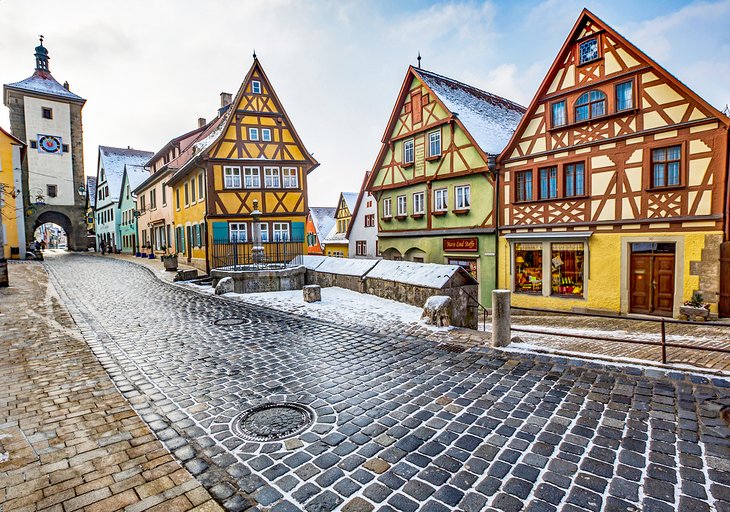 Located on the western edge of Bavaria, the picturesque town of Rothenburg ob der Tauber is one of the most photographed in Germany. And if you thought this medieval town looks stunning in pictures, you should see it in person while blanketed in snow.
During December, the medieval Christmas market is one of Rothenburg ob der Tauber's must-see attractions and a great place to shop for a unique souvenir while snacking on roasted chestnuts.
The Kathe Wohlfahrt Christmas Village , however, is open all year-round - so arrive in November or January and you can still enjoy the magic of the holidays as you walk around for photo opportunities next to a 16-foot-tall Christmas tree or the 12-foot-tall Nutcracker.
The German Christmas Museum , in the heart of town, is a great place to see 19th-century Christmas tree decorations and learn more about old holiday traditions.
To see the town's rooftops covered in snow, head over to the City Tower or walk the cobblestone streets of the Old Town square. The views are incredible either way.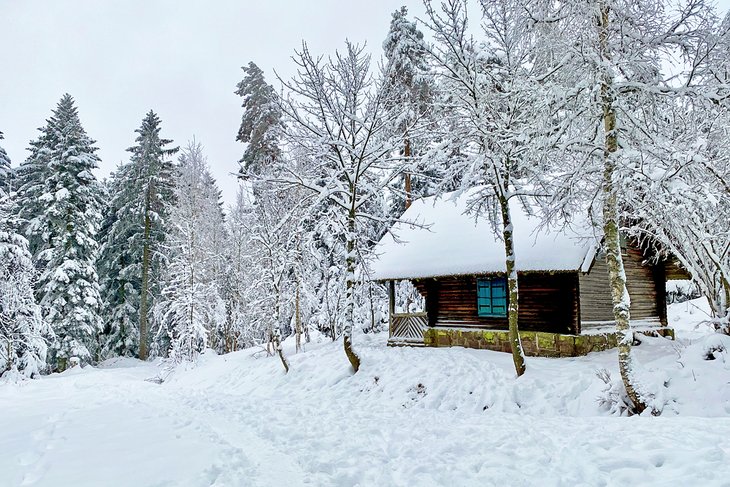 Located in the heart of the Black Forest , Baiersbronn is a medieval municipality with much to offer in winter.
Chilly, snowy nights are perfect for cozying up to a fire and enjoying a hearty warm meal. And Baiersbronn might just be the perfect place for it, since it's home to eight Michelin-starred restaurants .
During the day, warm up by taking to the trails — there are over 500 kilometers of them around the city. Once the snow gets too deep, many of them transform into snowshoeing and cross-country skiing trails. There are several ski lifts around the area, and children will love sledding on the many local slopes.
In town, the Markplatz (central town square) offers opportunities to shop, admire the old architecture, and explore traditional Christmas Markets. Or you can head out into the countryside to the ruins of the Allerheiligen monastery.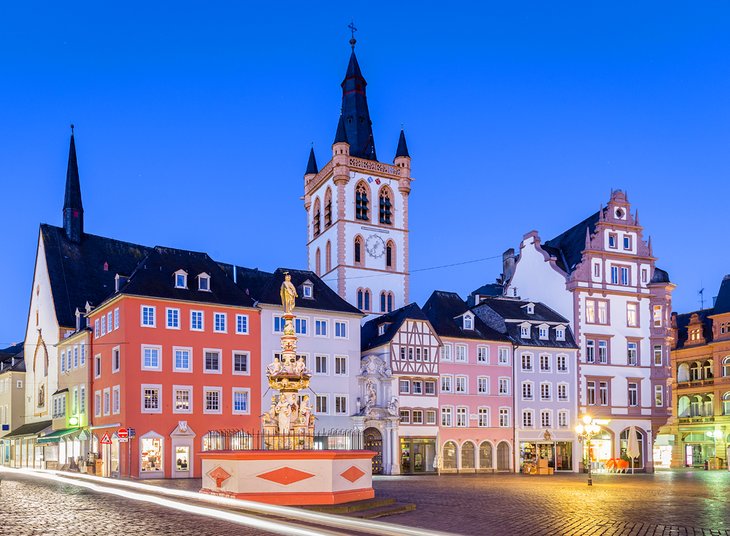 Trier is perhaps best known for its Roman past and for being the birthplace of Karl Marx. But Trier, founded in 16 BCE, is also Germany's oldest city . This means the beautiful architecture of half-timbered houses mixes with Roman ruins like the Porta Nigra Roman city gate and the Trier Amphitheater.
Trier is a very walkable city and everything you want to see is within walking distance, so put on a heavy coat and warm shoes and go out to explore.
December is Trier's most snowy month, which works perfectly when it comes to chances of having a white Christmas. Snow or not, Tier's Christmas market (set against the backdrop of Trier Cathedral) is a must-see. Don't forget to pick up some hot chocolate while exploring the market — it's usually served in a collector mug (meaning, you can take it home) featuring the town name on it.
Christmas concerts are often held at the Roman-era Aula Palatina, or you can spend some cold afternoons visiting Trier's museums and historical sights .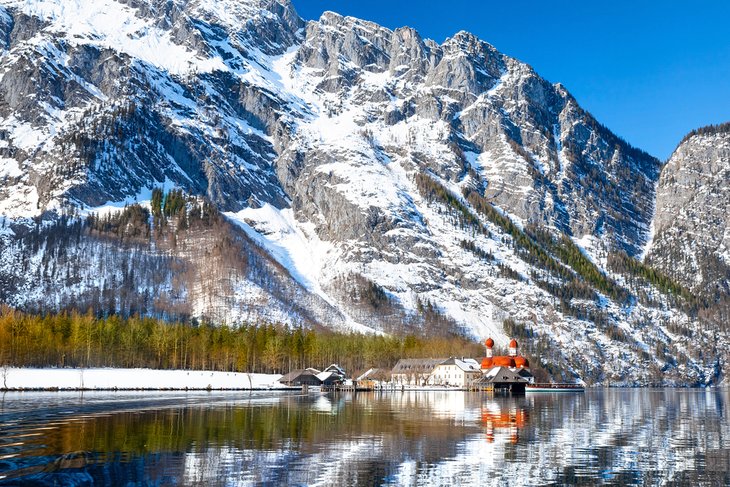 Located in the Bavarian Alps on the border with Austria, Berchtesgadener National Park is a treat to visit any time of the year. But come wintertime — as the park's lakes freeze over and the snow-covered forests start to welcome snowshoers — there's a special magic that takes over.
Königssee lake is often considered Germany's most beautiful Alpine lake. It often freezes over in winter, covered by a haunted layer of mist in the mornings. If you arrive in early winter or as spring approaches, you'll be able to take a boat across it to reach the ice chapel (Eiskapelle) and catch sight of the Baroque St. Bartholomä church. If the boat isn't running, you can hike to the ice chapel — just be prepared for the six-kilometer-long round trip.
During very cold winters, you might be able to ice-skate on the lake.
Winter walks are still possible in the park if there's no heavy snow — otherwise, bring your snowshoes or your cross-country skies.
The nearby village of Berchtesgaden offers accommodation if you want to stick around and explore for more than one day.

More on Germany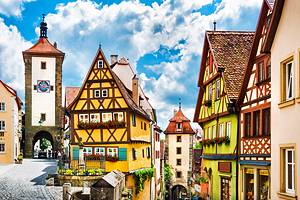 Germany in Winter – 18 Most Beautiful Cities & Places to Visit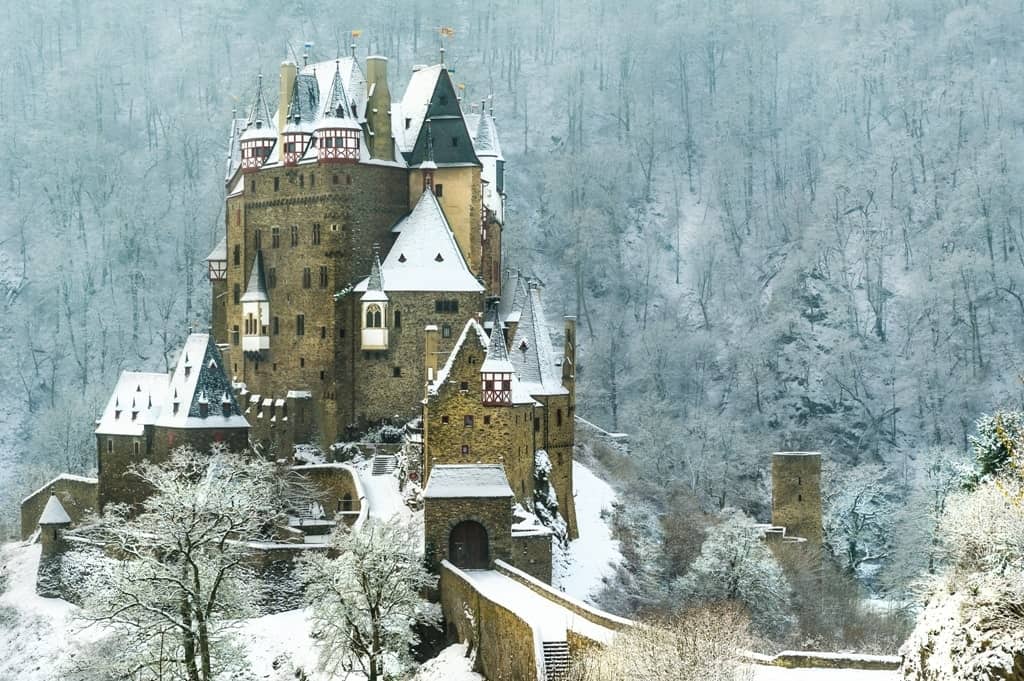 Germany in winter is a magical icy wonderland with cities coated in snow and mountain ranges just begging to be explored. The rugged natural landscapes that in summer are perfect for hiking, are transformed into picture-perfect icescapes and an adrenaline junkie's dream.
While Germany's cities such as Berlin and Cologne are great to visit all year round, some of the best places to visit in Germany in winter are arguably up in the Alps and across Bavaria. Garmisch Partenkirchen, Goslar and the Harz Mountains all feature snow and blue skies making them perfect for skiing, snowboarding and ice-skating.
Baden-Baden and Baiersbronn in the Black Forest are also beautiful in winter, with their quaint houses and church steeples being dusted with a coating of snow.
Another highlight of Germany in winter is, of course, the Christmas Markets that grace the streets of towns and cities across the country from October to January. These traditional markets were the original place to stock up on handmade Christmas gifts and to drinking steaming cups of warm glugwein!
While Christmas Markets have now taken off in countries all across Europe, Germany's markets will always be the original and the best!
Disclaimer: This post contains affiliate links. This means that should you click on certain links, and then subsequently purchase a product, I will receive a small commission.
Table of Contents
#1 Nuremberg
Contributed by Jenny of TraveLynn Family
#2 Baden Baden
#3 Rothenburg ob der Tauber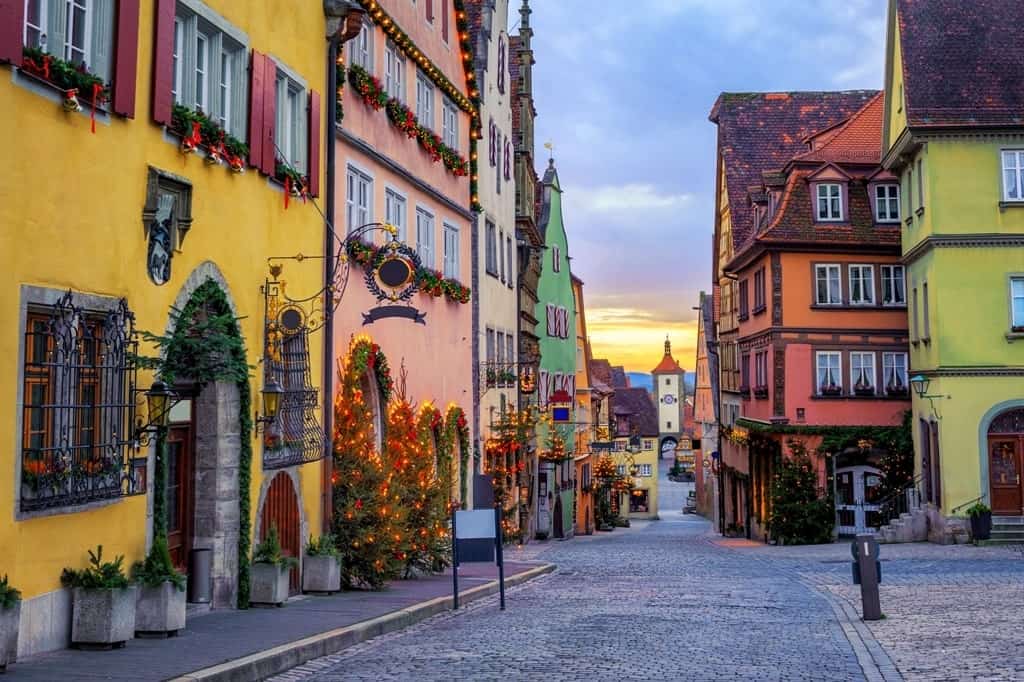 Contributed by Carolyn of Holidays to Europe
For a great winter getaway in Germany, why not visit Rothenburg ob der Tauber ?  This fairytale town is one of the most photographed in Germany and it is even prettier in winter when it is blanketed in snow.
One of the main attractions in Rothenburg during winter is Reiterlesmarkt , the town's Christmas market which dates back to the 15 th century.  Held in the main square, this is where locals and visitors gather to chat, enjoy traditional Christmas specialties like mulled wine and roasted chestnuts, and browse the market stalls.
The Christmas market is held from 29 November until 23 December but if you can't visit Rothenburg during this time, don't despair.  There are plenty of other things to enjoy during your winter visit. One must-do is a visit to the Kathe Wohlfahrt Christmas Village and German Christmas Museum.
This is the perfect place to purchase a unique souvenir to remind you of Rothenburg and to add to your Christmas ornament collection.
A great way to learn more about the history of Rothenburg ob der Tauber whilst being entertained at the same time is by joining the Nightwatchman's tour.  Each evening (mid-March to early January), the Nightwatchman conducts a one-hour walking tour of the tour.
For great views of the town, its fortified walls and the surrounding Tauber Valley, climb the 220 steps up the City Tower, and make sure time to visit St. Jacob's Cathedral to see its impressive wooden altar. Before you leave town, be sure to head to Plonlein.
This small square near the Kobolzeller Gate is Rothenburg's most famous site and, with snow dusting the rooftops, it makes a charming winter scene.
#4 Mosel Valley
Contributed by Paulina of Paulina on the Road
The Mosel Valley is one of the prettiest destinations in Germany especially in winter. Not only will there by plenty of Christmas Markets, but the snow covered hills, the castles and vineyards will be a great place to explore.
#5 Franconia Switzerland
Contributed by Lena of Lena on the move
The region of Franconia Switzerland in northern Bavaria is a favorite among both locals and tourists all year round. While most people love activities like rock climbing, hiking or exploring caves in summer, this region has a lot to offer in winter as well.
Outdoor lovers can enjoy winter hiking on well-groomed trails and may even go on one of the famous beer trails leading from one brewery to the next. Culture enthusiasts and photographers alike will love spending time in either some of the charming villages in Franconia Switzerland or the UNESCO city of Bamberg.
Bamberg is part of the Franconian Switzerland region and probably one of the most romantic towns in Bavaria. With its medieval Old Town, traditional breweries and gorgeous river branches surrounded by public parks and forests, Bamberg is the perfect getaway destination.
Especially in winter, the snowy cobbled alleys and white snow-coated roofs of the century-old buildings will make for an excellent photo destination.
After a bit of sightseeing, you can warm up with some hot chocolate or coffee in one of the cozy cafés, followed by a few pints of Franconian beer in one of Bamberg's nine unique breweries right in the city center.
By the way, if you come during December, a traditional Christmas market with various stands of hot punch, ginger bread and Christmas gifts takes over Maxplatz (Max Square) in the heart of the Old Town and will make your winter getaway in Bamberg unforgettable.
#6 Bergpark Wilhelmshöhe, Kassel
Contributed by Shandos of Travelnuity
The Bergpark Wilhelmshöhe on the outskirts of Kassel is one of the most amazing parks in  Germany , inscribed on the UNESCO World Heritage list. A mixture of baroque and English garden landscaping, the park is constructed on a steep hillside meaning that a series of water cascades and fountains are included in its design.
During summertime, the cascades are switched on for shows twice a week. But after visiting both in the middle of summer and early winter, I must admit the park has a certain charm during wintertime that isn't apparent when you are visiting as part of the crowds during summer.
Ideally visit in winter when snow has already fallen, lending a magical atmosphere to the park. And thanks to its higher elevation there is likely to be a dusting of snow in the park even when down below in Kassel the streets are snow-free.
Highlights include the artificial ruins of the Roman aqueduct and the Teufelsbrücke (Devil's Bridge), especially when they are encrusted with icicles. Just be careful if you plan to walk up the stairs of the giant cascades, which can be icy.
Don't miss stopping at the biergarten of the Kaskadenwirtschaft Grischäfer near the bottom of the giant cascades, if it is open. During the lead up to Christmas naturally it offers warming mugs of glühwein.
#7 Tübingen
Contributed by Kristin of Be My Travel Muse
One of my favorite things to do in Germany in the winter is visiting the Christmas markets. Out of all of the  German Christmas markets  I've been, Tübingen Market is one of my favorites. Brace yourselves and don your stretchiest pair of pants because this Christmas market is all about chocolate!
Expect to find chocolate in every form imaginable – hot chocolate, spicy chocolate, vegan chocolate (yay!), chocolate cake, chocolate spread, chocolate covered fruit, and chocolate booze. If you can imagine it, you can find it there.
This is a popular Christmas market that begins the week leading into the second weekend of December. To get there, you can take the train to Tübingen Hbf, and walk about 10 minutes across the bridge to your left.
Entrance is free, and I highly recommend getting there early and staying until the lights come on at night in the town square, projecting designs onto each of the adorable buildings. I adore this little town at any time of year but at Christmas, it really comes alive.
#8 Garmisch-Partenkirchen
Contributed by Elisa of France Bucket List
Garmisch-Partenkirchen is a fantastic winter getaway in  Germany  for nature lovers. Located at 94 km from Munich (1.5 hours by train), one of the main hubs in  Germany , Garmisch- Partenkirchen is very easy to reach from many  German  cities but also  people visiting France  can travel to Garmisch-Partenkirchen for a weekend getaway thanks to the fast TGV connection Paris – Munich.
Garmisch-Partenkirchen was originally two small towns in the Bavarian Alps, Garmisch, and Partenkirchen, which were united in 1935 for the Olympic Games following the wishes of Hitler.
The result is two cute historical centers, each one with a different character. Garmisch-Partenkirchen is one of the best places for skiing in  Germany , and its fancy ski station, not far from the town center, has ski slopes for all levels.
Non-skiers can enjoy beautiful hikes, also in the winter, and admire the Zugspitze, the highest mountain in  Germany . The Zugspitze is very easy to reach from Garmisch-Partenkirchen thanks to the centenary Zahnradbahn (cable railway), a special train designed to climb big slopes.
At sunset, when the ski area is closed, it is possible to enjoy the last hours of the town's spa, with indoor pools (also a waves pool!), sauna and different body treatments. Finally, visitors will be happy to have a stroll downtown with a colorful architecture, and cute cafes and bars perfect for a hot chocolate or a gluhwein.
#9 Konstanz
Contributed by Wendy of the Nomadic Vegan
#10 Cologne
Contributed by Sabrina of Moon & Honey Travel 
#11 Goslar and Harz Mountains
Contributed by Vicki of Vicki Viaja
If you're looking for a winter getaway in Germany that's magical, peaceful and beautiful, then Fussen should be on top of your list. Fussen is located in Bavaria and is home to the stunning Neuwachstein castle, which is said to have been the castle which inspired the famous Sleeping Beauty Castle of Disney.
It's a stunning castle in which you can explore both inside and outside and learn all about King Ludwig. It's also got another brilliant castle known as Hohenschwangau castle next to it and they're both possible to see in one day.
But the castles aren't the only reason to visit Fussen. The town of Fussen itself is a beautiful, quaint town, and during winter the streets are lit up with beautiful fairy lights. The roads are lined with local restaurants, and the local bakeries serve up the famous Schneeball dessert in a whole host of flavours.
There is even a random Irish bar in this little small town that plays music on certain nights. When the snow falls in Fussen, the whole place comes alive, and there is no more perfect place to stay than one of the log cabins in the area.
Winter is also the perfect time in Fussen to explore the Tegelberg ski lift. Even if you are not skiing or parasailing (another popular activity), a trip up to walk along the snow on the mountain top is worth it.
You can have snowball fights, follow the snow trails, then stop for a German beer (or coffee) at the restaurant on top with stunning panoramic views on offer. Fussen is truly one of the best places to visit in Germany for a winter getaway and you'll find yourself wanting to return.
Contributed by Stephanie Craig of History Fangirl
Berlin is a fabulous winter destination because so many of the great things to do are indoors or winter themed. Obviously, the Berlin Christmas markets are famous and make the city a great place to visit at the end of November through December. Some are even open until New Years (though not all).
Finally, in a city known for its amazing local and international cuisine, you'll find there are fabulous restaurants all over the city where you can escape the cold and enjoy truly great dining experiences. This is true for every price point, and for almost every kind of cuisine you might desire.
#14 Winter hiking at the Hornisgrinde
Contributed by Gloria Apara of  Nomadicchica
The Black Forest or Schwarzwälder Schinken as in German, is one of the most visited areas in Germany not only for its worldwide famous cuckoo clocks producers, but also for the delicious food and outdoor activities.
Being the region with the highest mountains, it was here where hiking was created as we know it today, when first hiking maps where published at the end of the 19th century.
This region located on the East side of the border with France and the Rhine river is one of the most beautiful places to visit during the whole year. Especially charming during winter, when the beautiful mountains with dense forests and great panoramic views turns into an enchanted white territory and as you walk around the winter decorated traditional villages making you feel you are walking into a fairytale town.
Visiting during winter is a great idea! It's when they are less rainy days in this region, being February the driest month, what it makes it perfect to do a day trip and do a little hike in the Hornisgrinde.
The Hornisgrinde, with 1,164 m (3,820 ft) is the highest mountain in the Northern Black Forest in Germany. Parts of its plateau area are part of a 95 hectares Hornisgrinde-Biberkessel Natural Reserve since 1992, it's the wetlands area, naturally treeless and covered by low vegetation and you find a wooden path for those wanting to do a leisure walk, and there's also paths for more challenging mountain bike tours and intense hikes.
#15 Hamburg
contributed by Inma of A World to Travel
#16 Bamberg
Contributed by Elaine & David of  Show Them The Globe
Located in central Germany, the World Heritage town of Bamberg is a perfect option for a winter getaway. Despite being relatively small, there are many fun things to see and do in the quintessential German medieval town. Bamberg is easily explored on foot and we loved wandering through the maze of streets and alleys.
One of the best reasons for visiting Bamberg in the winter is the amazing Christmas market that is held in the Maxplatz Square in the centre of the town. With a stunning nativity scene and plentiful arts, crafts, food and drinks, Bamberg is the perfect spot to get into the holiday spirit.
Bamberg is steeped in history and the magnificent buildings date back hundreds of years with much of the town declared a UNESCO World Heritage. The most iconic building is the Old Town Hall, Altes Rathaus, which sits in the middle of the Regnitz River and has stunning baroque architecture.
The 11th Century Bamberg Cathedral is another highlight due to its medieval design and extensive art collection.  A tour of the Neue Residenz, a 17th-century palace with stunning tapestries and ornate frescoes, is a must and its marvellous Imperial Hall is wonderful to see.
Bamberg is famous for its beer and has the highest concentration of breweries of any town in the world! Our favourite was the tavern Klosterbräu which serves its own brews together with several of Bamberg's best-known beers.
Contributed by Katie of  Two Wandering Soles
Located just an hour and a half from Hamburg by train, Bremen is a great stop on a winter tour of Germany. Famous as the birthplace of the Bremen Town Musicians, a Brother's Grimm fairytale, this charming town comes alive in the winter months.
With not one – but two – Christmas Markets in town, you'll find no shortage of Christmas cheer. The market in the Town Square is not to be missed. Take a break and warm up with a mug of gluhwein, hot mulled wine, tasty pastries, and hearty sausages. And don't miss the view from above from the windows of the historic town hall.
It's not just the view over the town square that has earned this building, called the Rathaus, the honor of being named a UNESCO World Heritage Site. The woodcarvings and historic architecture you'll find inside are truly impressive and well worth a look.
And if you want a different spin on Christmas Markets, head near the water where you'll find a Medieval Christmas Market.
Stroll the narrow and charming streets of the Schnoor neighborhood and admire the centuries-old houses dusted with snow. When your fingers and toes start to get cold, step inside one of the many quaint cafes and warm up with some local fare or a pot of tea. Teestuebchen im Schnoor is a good choice for a cozy atmosphere and a good selection of hot drinks and baked goods.
#18 Baiersbronn
Contributed by Yulia of That's what she had
A little town of Baiersbronn is an amazing destination all year round, but winter makes this place truly special. The town is located in the northern part of the Black Forrest, in between hills, surrounded by grand trees. In winter, when trees are covered in snow, the village looks straight out of a brothers Grimm's fairy tale.
Visiting Baiersbronn in winter means you can indulge in activities like cross-country skiing, snow-shoeing, tobogganing, and hiking. The region features 550 kilometers of hiking trails. While some of them might be closed off due to the amount of snow, you are still bound to hike for hours and hours on end before you'll have to turn around.
After hours of hiking and skiing, visit one of the spa resorts near Baiersbronn that feature steam rooms, massage, and relaxation therapies. Take it from a Russian girl, there's nothing better than a steam room followed by a cup of hot herbal tea when it's cold outside.
On top of all that, Baiersbronn is a great destination for food lovers. A town of only 15 000 people boasts three restaurants with Michelin stars (eight stars in total!). Torsten Michel, Claus-Peter Lumpp, and Jörg Sackmann, the Michelin-starred chefs, are well-known far beyond Baiesbronn and Bavaria. If a day of hiking, spa, and Michelin-starred meals doesn't make you excited about winter, I don't know what will!
These destinations are just a selection of the best places to visit in Germany in winter and your choice will depend on whether you want to hit the slopes or to enjoy the cozy comforts of the Christmas Markets. Even when not covered in snow, Germany's towns are peaceful and picturesque in winter, with crisp, clear days making for ideal photographic conditions.
The cold temperatures of Germany in winter shouldn't put you off though as the Germans certainly know how to help you warm up, with mulled wine and hearty stews being the order of the day.
Did you like it? Pin it!
Sharing is caring!
Leave a Comment Cancel reply
Save my name, email, and website in this browser for the next time I comment.
16 Best Places to Visit in Germany in Winter in 2023
Love it? Share it!
Germany is wonderful at any time of the year. It was the very first European country that we ever explored and for that very reason, it will have a piece of our hearts forever. I mean, who doesn't love fairy-tale castles, schnitzels, medieval towns, and history and it's even better – when it's sprinkled with snow? So here are the best places to visit in Germany in winter.
16 Best places to visit in Germany in Winter
Disclosure: This post contains affiliate links. If you click one of them, we may receive a small commission at no extra cost to you.
This list of the best places to visit in Germany winters is compiled with the help of travelers and local bloggers from Germany . We hope you enjoy this list!
But, let's look into the winter temperatures and packing for Germany first.
Weather and Packing for Germany in Winter
Germany is neither too hot nor too cold in the winter. The climate of Germany is moderately continental. It does experience cold winters with a daily average temperature of around 0 °C (32 °F). So that's fairly warm compared to where we live.
Northwestern and coastal Germany have a maritime climate – with mild and cloudy winters.
TEMPERATURES IN GERMANY IN WINTER  ❄️
Here is what you should pack for your trip to Germany in winter
Parka or winter jacket  – In different parts of Germany, gets pretty cold in winter and it is colder in the evenings. Carry and wear a warm parka or winter jacket. Check out this winter jacket from North Face
Winter boots – Wear winter boots in Germany as you are out and about exploring Christmas markets or if you plan to indulge in outdoor activities. Stay warm. Ensure your boots are at-least ankle length, waterproof, and have a good grip.  Get these Ugg boots for Germany
Warm/woolen socks
Gloves
Scarf  – I LOVE blanket scarves. They will keep you warm and cozy.  Check out this warm plaid scarf here
Beanie or warm hat  – Super important to keep your head and ears warm.  Check this warm beanie here
Thermal pants and tops (or long johns) – Thermal inner tops and pants aka long johns are super handy in European winters. Shop our favorite from Amazon
1-3 pretty sweaters (depending on the length of stay)
Carry moisturizer with up to 24-hour hydration – Shop my favorite Body Shop Vitamin E moisturizer
Add a nice woolen sweater dress or a black dress for German Christmas events, special dinners, or New Year celebrations.
1. Munich in Winter
By Norman from Années de Pèlerinage.com
Munich is one of the best places to visit in Germany in winter. Being a local, I know I am a bit biased, but let me explain.
First of all, there is much more snow in the German south than in Hamburg or Berlin. All those half timbered houses and castles just look so much prettier with a little white dusting, don't you think?
You can also indulge in winter activities like ice skating at the Olympiapark München.
Munich also has over 70 museums. If it's too cold outside, you can easily escape by marveling at pictures from Leonardo da Vinci, Rubens, or Rafael inside the Alte Pinakothek.
As an alternative, you could also visit one of the 5 palaces within the city limits. Nymphenburg Castle looks extra pretty on a sunny winter day, while the marvelous greenhouses of the adjacent botanical garden will keep you occupied when it's a bit too dreary outside.
If you are visiting in December, you can stroll across Munich's famous Christmas markets and get your fill of German sausages, gingerbread, cookies, and mulled wine.
The real deal-breaker, however, is the many day trips you can take. The German Alps are very close, so you could possibly go skiing.
Or you can take the train/bus to Neuschwanstein Castle (the place that inspired Disney's Sleeping Beauty Castle). There are just so many  things to do in Munich in Winter !
✅ RECOMMENDED HOTEL : TYRP Munchen City Center Hotel | Book hotels in Munich
✅ MUNICH TOURS & ACTIVITIES: Search Munich tours and activities
Read: A 5 day Munich Itinerary, with a day trip to Neuschwanstein Castle
2. Berlin in Winter
By Julie of The Red Headed Traveler
There's no escaping the fact that Berlin in winter is cold and that you'll probably want to limit your walks along the Spree River. But traveling to the German capital in wintertime also means fewer crowds, which makes visiting its many incredible attractions that much more enjoyable.
In the beginning weeks of winter, the sun sets quite early so a visit earlier in the day to the East Side Gallery, an open-air space located in the former East Berlin, is recommended for maximum visibility.
It consists of a series of murals painted directly on a 1300 meter long remnant of the Berlin Wall.
If you're hungry after walking the gallery and want to get warm, stop in Scheers Schnitzel, a short walk from the underground station. Just know that in Germany, schnitzel is made with pork, not veal as in Austria .
Two museums that are ideal for escaping the plummeting temperatures once it's dark and also for understanding modern German history are the Topography of Terror and the DDR Museum.
The first is located on the former site of the SS/Gestapo Headquarters and explains the heinous story of the Nazis. The second shows what everyday life was like in the former German Democratic Republic.
Winters in Berlin are amazing due to the traditional German Christmas markets. In each and every neighborhood of Berlin, you will find a market to enjoy Christmas fairy lights, local exhibitions, and food.
Most popular markets are set up in the Spandau, Alexanderplatz, and Charlottenburg neighborhoods. 
German Christmas markets are set up at the end of November, and many go on as far as mid-January.
The perfect hotel for your winter getaway in terms of cost and location is the Grand Hyatt Berlin . The rooms are spacious and it's within walking distance of many of the city's most well-known attractions including the most famous of all, the Brandenburg Gate.
✅ RECOMMENDED HOTEL : Grand Hyatt Berlin | Search hotels in Berlin
✅ BERLIN TOURS & ACTIVITIES: Search for activities in Berlin here
3. Berchtesgaden National Park in Winter
Berchtesgaden National Park is a protected area located in the Bavarian Alps, only a 3 hour train ride away from Munich and one of Germany's most incredible natural parks.
If you're planning to visit Berchtesgaden National Park during winter, get ready for a breathtaking panorama: snow-covered fields with crystal clear streams, frozen lakes, and mountain views of Watzmann massif. 
The main points of interest within the park are Konigssee Lake – by far one of the most beautiful in Germany – Mount Watzmann (the third highest peak in Germany), Johannisbach Valley, and Kehlsteinhaus (Hitler's former mountain retreat. Eagle's Nest is not open in winter).
During winter, you can go skiing or snowboarding in the resorts located in Obersalzberg. Or, if you prefer to stay away from the slopes, a walk through the park with some snowshoes is one of the most peaceful and beautiful ways to experience it.
Stay at the no-frills Haus Wimbachtal near the Berchtesgaden National Park with free parking and wifi. 
✅ RECOMMENDED HOTEL: Haus Wimbachtal (Ramsau)
4. Trier in Winter
On the banks of the Moselle, in southwest Germany, lies Trier – one of Germany's oldest cities.
With settlements dating back to Roman times, it's a treasure trove of 2 000 years old buildings and monuments. Its picturesque cobblestone streets and plazas are part of why it's been a UNESCO World Heritage site since 1986.
Trier is known for being the oldest city in Germany and one of the oldest cities north of the Alps. It's also home to some of the oldest churches in Germany, like the 14th-century Roman Catholic Church St Gangolf, which has been an important pilgrimage site for centuries.
The Porta Nigra, Trier's most iconic landmark and the largest Roman city gate north of the Alps, is also another must-see.
Trier in winter brings with it a special kind of charm – from its snow-covered cobblestone streets to its Christmas market, this city has something for everyone. With fewer visitors than in warmer months, you can more easily explore all the attractions and get a taste of the traditional German Christmas atmosphere.
For those looking for old-world charm, luxury, comfort, and great service, Hotel Villa Hügel is a great option. Located just outside the city centre in an elegant villa surrounded by nature, it's a tranquil retreat from the hustle and bustle of Trier; yet with easy access to all the sights.
At Villa Hügel you will be able to enjoy a traditional German atmosphere and explore Trier at your own pace. Whether it's visiting the Christmas markets, exploring the old city centre or just going for walks in nature, this hotel is a great base from which to do it.
✅ RECOMMENDED HOTEL: Hotel Villa Hügel
5. Nuremberg Christmas Market
By Henar from Wander Wings
Nuremberg, situated about 2 hours by train north of Munich, is a must for all contemporary history aficionados. It was considered to be the most German city in Germany, which lead to its almost-complete destruction in 1945.
However, well before its key role during World War II, Nuremberg was already an important social, cultural, and economic hub since its origins.
It was home to figures such as Albrecht Dürer, as well as being a media centre with 21 printing houses during Martin Luther's time helping the propagation of his messages of Reformation, among other things. Here you can find one of the best museums in German-speaking culture and history in the world.
Other than its historical relevance, Nuremberg is also a popular winter destination for its world-renowned Christmas market ("Christkindlmarkt"). Its origin is unknown but it's believed to date back to the 1600s.
It takes place every year in the market square from the last Friday prior to the first Sunday of Advent and runs until the 24th of December (unless it's a Sunday).
It can be chilly during the winter months but enjoying the warm mulled wine in good company and taking in the spirit of the season is an experience you won't forget, especially if you're lucky to catch a snowy day.
If you are only visiting Nuremberg for a day, make sure to start by taking a stroll through the old town and climbing up the castle to enjoy the stunning views over the city, it is a must for anyone visiting the Bavarian city and will give you a great overview of where things are.
A great place to stay during your visit is the Five Reasons Hotel & Hostel , in the old town. Here you'll find both private and dorm rooms, so you'll surely find something for yourself.  
✅ RECOMMENDED HOTEL : Five Reasons Hotel & Hostel | Search hotels in Nuremberg
✅ NUREMBERG TOURS & ACTIVITIES: Book tours in Nuremberg 
Read: How to take a day trip from Munich to Nuremberg  
6. Cologne (Koln) in Winter
By Shang from Zip and Go
While it is easy to miss Cologne and opt for bigger cities like Berlin and Munich, it would be a shame if you never set foot here.
Cologne is well known for its Romanesque churches, its beautiful setting beside the Rhine River, and a wonderful mixture of culture and history.
The Cathedral, also known as Kolner Dom, is a MUST visit in Cologne. It is an easy walk from the colorful Old Town.
As the largest of the 12 Romanesque churches in Cologne, and also one of the largest churches in Europe, this towering Gothic masterpiece dominates the Cologne Skyline and contains some of the most important treasures of Germany.
Step inside and climb the 533 to the top of the South Tower for a panoramic view of the city. This scene is as beautiful as it gets.
At the heart of Cologne is the Old Town, which was miraculously rebuilt after the atrocities of World War II.
Almost all of the city centre was destroyed, but through the perseverance of the Germans, the entire Old Town was recreated to the minute details.
Come in here to witness for yourself both the amazing work done by modern builders and also appreciate how beautiful the original Old Town would look.
Here, you can walk through the cobblestoned alleys or stroll along the Rhine River, and when it is too cold outside, hop into one of the numerous quirky and vibrant cafes that line the streets. And not to forget the Cologne Christmas markets are a crowd-puller in the winter!
The best place to stay in Cologne has got to be somewhere in the city center since it keeps you close to most of the attractions and provides lots of convenience and connectivity to the entire city.
We recommend the Maritim Hotel Koln  – well priced and with great views across the city and the River Rhine.
There is so much more to discover in Cologne, as it really should make your list of cities to visit in Europe!
✅ RECOMMENDED HOTEL : Maritim Hotel Koln | Search hotels in Koln/Cologne
✅ COLOGNE TOURS & ACTIVITIES: Book activities here
7. Bamberg in Winter
In the north of Bavaria , at about 3 hours by train from Munich, you'll find the city of Bamberg. A UNESCO World Heritage site in the heart of Germany and part of the Roman remains route through Bavaria.
With an old town made of cute half-timbered houses along cobblestone streets, Bamberg is known for being one of the few cities in Germany that remained almost undamaged during the war.
Besides its stunning old town, cathedral, and castle, its centuries-old family-owned breweries and their unique smoked beer are another reason for many visitors to stop by, besides its stunning architecture, of course!
Bamberg is great to visit at any time of the year, but winter is particularly nice. With fewer visitors than in the warmer months and the possibility of catching the city in the snow with its channels, bridges, and boats, Bamberg is a looker.
After all, it has a little Venice right in the centre. And in December, the Christmas spirit takes over the whole city with multiple Christmas markets spread all over town.
The Alt-Ringlein Restaurant-Hotel right in the centre of the old town is a good option.
Right across Aecht Schlenkerla, one of the oldest and most popular smoked beer breweries and beer halls in Bamberg, and around the corner from the Cathedral and little Venice, it's a prime spot to explore the old town.  
✅ RECOMMENDED HOTEL : Alt-Ringlein Restaurant-Hotel | Search hotels in Bamberg 
✅ BAMBERG TOURS & ACTIVITIES: Book activities in Bamberg
8. Baden Baden in Winter
Baden-Baden is a spa town located right between the Black Forest and the Vosges Mountains in the southwestern part of Germany. It's only an hour by train from nearby Strasbourg, France, which makes it easy to explore both countries during your trip.
In winter, Baden-Baden comes alive with a festive spirit, thanks to its multiple Christmas markets spread all over town.
The best thing about Baden-Baden is its abundance of grand 19th-century architecture and natural thermal springs, which make it a great destination for winter holidays.
Whether you want to soak in the hot springs or explore its nearby nature parks, there's something for everyone in this charming city.
And if the cold gets too much, you can always take shelter in one of its many cafes and restaurants, or get some last-minute Christmas shopping done at local boutiques and galleries.
For accommodation, Hotel Belle Époque is a great spot to stay. Not only is it located right in the centre of town but also offers views over the city. You'll be able to explore everything Baden-Baden has to offer while still feeling cozy and relaxed.
✅ RECOMMENDED HOTEL: Hotel Belle Époque
9. Hamburg in Winter
By Jenni from Chilling with Lucas
Hamburg is full of breathtaking architecture, shops, and restaurants. During winter, the Christmas markets are a fabulous addition to your Hamburg itinerary .
They are just wonderful to explore, like a magical winter wonderland with plenty of gifts and crafts to browse as well as fabulous food and drinks. 
To explore Hamburg intimately, we highly recommend getting a Hamburg card as it allows unlimited travel by bus, train, and harbor ferry. It also gives you up to 30% discount on Harbour tours, Alster trips, and city tours.
You also get up to a 50% discount on various attractions and museums. Up to 28% discount on selected musicals, theatre, restaurants, and coffee shops. 
During your winter visit, ensure you visit the St Nikolai church, it was the world's tallest building from 1874 to 1876, and it remains Hamburg's second-tallest structure.
You can take a glass lift to a 76.3m-high viewing platform inside the surviving spire for views of Hamburg's centre, put into context of the wartime destruction. The architecture and detailing of it are absolutely stunning. 
A harbor tour is also a great way to admire the city lights in comfort. Our enthusiastic tour guide also had everyone laughing. 
Hamburg is the second-largest cocoa import harbor in Europe so a trip to the Chocoversum chocolate museum is a must. You take a tour around the museum, learn about the way various chocolates are made, and get to have a few samples too.
✅ RECOMMENDED HOTEL : Ibis Styles Hamburg Alster City | Book hotels in Hamburg 
✅ HAMBURG TOURS & ACTIVITIES:   Search activities in Hamburg 
10. Zugspitze in Winter
By Darek from darekandgosia
Who would not want to stand on the roof of Germany, their highest peak, look around and see a sea of mountain peaks covered with a thick layer of snow?
Ready to visit Zugspitze? Just attach skis or a board and ride on the white glacial lying between mountain peaks – this is the must-visit place for winter sports (along with Belchen aka Black Forest) and Harz Mountains!
How to get to Zugspitze ? The answer is simple – on the train! Yes, yes, this is not a mistake!
The Germans really showed off – you can go by train almost to the top. All you have to do is jump on a cog railway, which goes up inside the mountain – it's are great experience itself! However, for the last section (about 400 m vertically) you have to take a cable car.
Zugspitze is the highest and the only glacier ski resort in Germany. In the skiing season, which lasts here for half a year, snow is therefore guaranteed.
What's more interesting, you can be sure that it will be natural snow, because at this height German law prohibits the production of artificial snow.
There are 21 kilometres (13 miles) of ski runs to cover, which are always perfectly prepared during the ski season and are great both for skiing and snowboarding.
We highly recommend booking the Eibsee Hotel as your base. It's not only located at the bottom of Zugspitze but also next to Eibsee Lake – one of the best lakes in Germany. 
✅ RECOMMENDED HOTEL : Eibsee Hotel | Search hotels in Grainau/Zugspitze
✅ ZUGSPITZE TOURS & ACTIVITIES :  Book tours in Zugspitze
11. Fussen and Neuschwanstein Castle in Winter
By Dayna from Happily Ever Travels
Did you know that the castle that inspired Disneyland's princess castle is a real castle in Germany? If the Neuschwanstein Castle wasn't on your bucket list before, it will be now!
And somehow this castle becomes even more magical when surrounded by snow in the winter. This whole area along with the view of the Bavarian Alps is absolutely beautiful, and only a few hours away from Munich.
There are also two other castles nearby as well, one in Fussen and the Schwangau Castle in Hohenschwangau, which is just around the corner from Neuschwanstein. 
The castle is open year-round and you can buy tickets online in advance to go inside. The only difference is that the amazing views that you normally would visit to take pictures of the castle are closed during the winter. 
However, if you'd still like to get to those Instagram viewpoints even during winter, you must read about visiting Neuschwanstein Castle in winter without missing anything! 
If you're looking to get a little bit of that winter magic that Europe provides, there is no better place than Neuschwanstein Castle!
There are cheap hotels in Fussen, just a short bus ride from the castles. However, if you'd like to stay closer to Neuschwanstein Castle, we recommend the Romantic Pension-Albrecht Hotel . 
✅ RECOMMENDED HOTEL : Romantic Pension-Albrecht Hotel  | Book hotels in and around Fussen
✅ DAY TOUR TO NEUSCHWANSTEIN FROM MUNICH : Check out this day tour here 
Read: Guide to Neuschwanstein Castle from Munich
12. Stuttgart Winter and Christmas Markets
Founded in the 10th century, Stuttgart is home to Porsche and Mercedes-Benz. Stuttgart is the sixth-largest city in Germany and is located in the southwestern part of the country.
Winters in Stuttgart are slightly continental – it is cold, but not freezing cold. The Christmas markets in Stuttgart attract a lot of tourists in winter to the now modern city. The entire city turns into a fairytale of sorts with lights, festivities, and carols.
Other than the festive markets, visit the Porsche Museum and Mercedes-Benz Museum, as they are open in winter. For history lovers, head to Landesmuseum Württemberg – to admire the remnants of Celtic armor, Roman swords, and jeweled crowns. 
Stuttgart is home to the second-largest complex of mineral springs in Europe, and winters are the best time to cozy up and enjoy the warm and healing waters.
Stuttgart is also a convenient base for exploring those nearby cities in Baden-Württemberg.
✅ RECOMMENDED HOTEL: Book hotels in Stuttgart
✅ STUTTGART TOURS & ACTIVITIES : Search activities in Stuttgart
13. Bavarian Forest National Park in Winter
Located in the southeast of Germany, Bavarian Forest National Park is one of the oldest protected areas in Europe.
Known as the Bayerischer Wald locally, the park covers an area of 242.2 sq km and it's full of lush green forests, deep valleys, pristine lakes, and crystal clear rivers.
In wintertime, the Bavarian forest takes on a whole new personality: snow-covered trees and pine needles, frozen lakes, and streams that look like glass. A fairytale setting, perfect for enjoying nature in all its glory!
The National Park has a lot of activities to offer throughout the year: from winter hiking and snowshoeing to cross country skiing.
With two primary ski resorts to choose from, you can hit the slopes and experience the thrill of winter sports. Tickets are available for around 40 euros, offering great value for your adventure. 
Don't worry about transportation, as a convenient ski bus connects Silberburg Ski Area to Grosser Arber Ski Resort in the Bavarian Forest.
The Bavarian Forest is a beautiful place to enjoy the winter season and discover Germany's wild side! Plus it is located about a 2.50-hour drive away from Munich. 
✅ RECOMMENDED HOTEL : Wellnesshotel Riedlberg (in Drachselsried)
Read: 3 days in Munich itinerary
14. Rhine Valley in Winter
By Paulina from Paulina On the Road
The Rhine Valley is a stunning region in Germany, running along the banks of one of Europe's longest and most important rivers.
In winter, it gets particularly magical as snow covers its forests and vineyards, making it an ideal destination for those looking to enjoy the beauty of nature without going too far from civilization.
Some of the best villages in the Rhine Valley to visit during winter are Bacharach, Boppard, Bingen, and St. Goar.
During the winter months, almost every single Rhine village hosts its own Christmas Market.
Set in narrow, cobblestone paved streets, it's the perfect place to enjoy some mulled wine and German sausages. It's said that mulled wine in the Rhine Valley is some of the best you can get in Germany as the region is famous for its top-notch wines.
The region is also known for its picturesque castles and ruins along the river banks – an ideal spot to take beautiful photos!
✅ RECOMMENDED HOTEL : Book hotels near Rhine Valley
✅ DAY TOUR TO RHINE VALLEY FROM FRANKFURT: Book a day tour to Rhine Valley here
15. Garmisch-Partenkirchen in Winter
Garmisch-Partenkirchen is another great destination for a winter holiday. Located right on Germany's highest mountain, the Zugspitze, this charming Bavarian town has plenty to offer.
Its Alpine setting is perfect for those looking for a more outdoorsy getaway. Skiing and snowboarding are the top activities here, but there are also plenty of hiking trails to explore in the area.
And if you don't want to spend all your time outdoors, you can also take a look at the spectacular old town and its traditional buildings. The city centre is home to the iconic Wankbahn cable car and stunning views of the surrounding mountains.
If you're looking for accommodation, Hotel Sonnenbichl in Garmisch-Partenkirchen offers a great stay with excellent views of the nearby mountains and a cozy, homely atmosphere.
✅ RECOMMENDED HOTEL: Hotel Sonnenbichl in Garmisch-Partenkirchen
16. Mittenwald in Winter
Just a couple of hours' drive south from Munich, you'll find Mittenwald. A tiny Alpine village set against the majestic Karwendel mountains and known for its violin-making tradition. 
In fact, you can visit some of the old workshops around town to witness how they make musical instruments by hand in an ancient craft practiced since the mid-17th century.
The winter months in Mittenwald are a magical time. With its snow-covered houses and the majestic Karwendel mountain range, it looks like something out of a fairy tale.
If you're into winter sports, Mittenwald is the perfect spot for some back country skiing and snowshoeing in pristine wilderness – with a view! The hikes around Mittenwald are also great to explore the Karwendel mountain range during the colder months of the year.
For cozy accommodation right in the centre of Mittenwald, you can opt for Alpenhotel Rieger . With wooden floors and alpine-style décor, it's a 3-star hotel with a spa area and they also offer free parking and buffet breakfast!
✅ RECOMMENDED HOTEL: Alpenhotel Rieger
No matter where you're looking to stay, Germany has plenty of winter options for everyone. From charming small towns to vibrant cities, and from outdoor activities to cozy cafes – you're sure to find something you love!
And let's not forget about all the delicious German food – from the classic sausages to the local cheeses, Germany has plenty of gastronomic delights for you to discover!
Visiting Germany in Winter | FAQ & Travel Guide
How cold is Germany in winter?
German winters can be quite cold, with temperatures in December and January often dropping below zero. Although the average temperature across Germany is around 5°C (41°F), it will feel much colder due to the wind chill factor.
The coldest cities in Germany are usually located in the north of the country, such as Berlin where temperatures can drop to -10°C (14°F) and below. In the south, cities like Munich can experience temperatures of around 0-2°C (32-36°F).
The colder months tend to start in December and last until March, although snow is not always present across the entire country during this time. Cities closer to the Alps or the North Sea will typically experience more snow than other cities in Germany.
Overall, German winters can be quite cold but there are plenty of things to do and enjoy during the colder months! Whether you're visiting one of the many Christmas markets or curling up with a blanket and watching the snow fall, winter in Germany is truly beautiful.
Is Germany expensive in winter?
If you're considering a trip to Germany during the winter, you're in for a treat! It's a great time to travel with the added bonus of lower costs and fewer crowds compared to the bustling summer season.
Germany can be an affordable destination for travelers, depending on your budget. Accommodation prices vary greatly and are generally cheaper in the winter months due to lower demand.
Generally speaking, food is also quite affordable – you can get a hearty meal at a local restaurant for around €10-15 (USD$12-17). Drinks can also be quite reasonably priced, with a beer costing around €3-4 (USD$ 3.50-5).
Transportation prices also vary depending on the city and type of transport. For example, a single bus ride in Berlin can cost around €3 (USD$3.40) or an all-day ticket for one person is around €8 (USD$9).
Which month is very cold in Germany?
December, January, and February are typically the coldest months in Germany. 
Temperatures across the country tend to hover around 5°C (41°F) during these months, although they can drop to -10°C (14°F) or below depending on where you are located.
Does it snow in Germany at Christmas?
The answer to this question depends on where you are in Germany during the Christmas season. Generally speaking, cities near the Alps or the North Sea such as Munich and Hamburg experience more snow than other parts of the country.
In the south, towns like Garmisch-Partenkirchen and Oberstdorf are known for their ski resorts which offer plenty of snow during the cold winter months.
In the east, cities like Berlin and Dresden tend to experience less snow than other parts of the country, although they still get some flakes during Christmas time.
Overall, your chances of experiencing a white Christmas in Germany depend largely on where you decide to spend it! If you are visiting a city, most likely you may encounter a wet Christmas instead of a white one.
What do you wear in Germany in winter?
When visiting Germany in winter, it is essential to pack for the cold weather. A good coat, scarf, and gloves should be at the top of your list as temperatures can drop to -10°C (14°F) depending on the city.
Sturdy shoes are also recommended due to wet and icy surfaces. It's also important to note that most of the major attractions remain open in winter, although some may close a few hours earlier than usual due to reduced sunlight hours. Therefore, it is advised to check opening times before visiting any sites.
Other items to consider packing for Germany in winter include hats, scarves, sweaters, and thermals – these will all help keep you warm while exploring the country. 
If you plan on visiting any outdoor attractions, waterproof clothing such as snow boots and a coat may be necessary.
Must pack the following
Merino Wool Sweater
Dark Jeans or Pants and leggings
Insulated Puffer Jacket or Parka
Winter boots and warm socks
What is there to do in Germany in winter?
Here is what you can explore in Germany in winter
Visit traditional Christmas Markets in Stuttgart, Trier, Nuremberg 
Hit festive cities (and learn about their history) – Munich, Berlin
Go skiing and enjoy snow-related activities in the Bavarian Alps 
Soak in the winter landscape at the Rhine Valley and Berchtesgaden
Visit castles and palaces like the Neuschwanstein Castle
Should I visit Germany in winter or summer?
Both seasons have something different to offer – so it all depends on what kind of experience you're looking for!
Winter is a great time to visit if you're looking for something cozy and magical. From Christmas markets to snow-covered forests, this season has plenty of unique experiences to offer.
Although it can be quite cold, the atmosphere of winter in Germany is truly special! It is also not a busy tourist season like the summers.
Summer, on the other hand, offers a more active holiday with plenty of outdoor activities to explore. From hiking and biking to swimming and sunbathing, there are lots of things to enjoy during this season.
Fall and spring are great as it's a shoulder season, and there are fewer crowds in popular destinations. This time of year also brings out some unique festivals such as Oktoberfest. 
Is it worth visiting Germany in winter?
Absolutely! Regardless of whether you're a winter sports enthusiast or just looking for some great cultural experiences, Germany in winter is worth every bit of effort.
The cities are beautifully decorated with festive lights and decorations, the Christmas markets are buzzing with visitors, and there's plenty to do – from skiing to snowshoeing to exploring quaint Bavarian towns.
If you're looking for a unique and memorable experience, Germany in winter is definitely the place to be. The crisp air and stunning snow-capped mountain views make for some truly breathtaking scenery, while the hot chocolate, gluhwein, and delicious local dishes will warm your heart – and of course your belly!
Essential Travel Tips for Germany in Winter
We hope you enjoyed this list of best German cities to visit in winter, here are some quick tips to help you prepare for your travel.
Planning your trip to Europe – If this is your first-ever trip to Europe, consider reading our Europe 101 guide.
Schengen Visa – If you require a visa to travel to Europe, most likely it is the Schengen Visa (for those belonging to the Euro Zone or EU, doesn't include the UK). Read our guide to applying for Schengen Visa.
Travel Insurance – Don't forget to insure your trip. Get Travel Insurance quotes from Safety Wing here.
Get a free quote for Safety Wing Travel Insurance
German Cities & Germany Travel Resources
Munich Itinerary – Itinerary guide for 3 to 7 days in Munich
Munich on a Budget – Free things to do in Munich
Dachau Bavaria – Guide to visiting Dachau Concentration Camp Memorial Site
Central Europe in 2 weeks with Germany – Visit Munich, Budapest, Prague and Vienna in 14 days
Europe – Get our 27 Europe in one week itinerary samples
Europe in winter – Here are seasonal European resources that might interest you
Winter Destinations – Destinations to visit in Europe winter for Christmas markets, skiing or winter sun
Winter sun destinations – Winter sun destinations for December to February
Places to visit in February – Best places you must visit in Europe in February
Pin: Best cities to visit in Germany in Winter
Mayuri is the founder & editor of ToSomePlaceNew. An Indian-Canadian globetrotter, she has traveled to over 100 cities and 35+ countries. Mayuri has a graduate degree in History and is an MBA. She loves traveling the world, capturing historical nuances, and discussing that over a cup of coffee with her husband, Salil. She currently resides in Edmonton, Canada, and plots travel plans to Europe, the Americas, and beyond. 
Similar Posts
3 Days in Munich Itinerary for First-time Visitors
Looking for the perfect 3 days in Munich itinerary? Your search is over – here it is! A rich history of over 1,000 years and a perfect blend of the old and the new makes Munich a truly amazing city to include on any trip through Germany. The Bavarian capital is a cultural one and…
22 Best Places to Visit in Europe in October (Stunning!)
Europe in October is a spectacle to behold. As summer fades, the continent transforms into a picturesque canvas dotted with hues of red, orange, and gold. The weather cools down, making it a perfect time for those who wish to escape the summer crowds and enjoy a more relaxed, authentic experience and stunning autumn foliage….
Banff in the Fall: Why it is the best time to visit + tips
Banff in the fall is the BEST to visit and explore the national park. The leaves are changing colour, the air is crisp and fresh, and the crowds have gone home. This is the time to enjoy all that the park has to offer, including hiking, biking, camping, fishing, and more. Fall is also a…
23 Europe Autumn Destinations: Visit Europe in the fall (2023)
Wondering where to go to Europe in the fall? Don't worry we got you covered. We are 'seasoned' off-season travelers and love exploring Europe autumn destinations. I mean, fewer crowds, cheaper flights from North America, tons of festivals, nice weather – what's not to like? 23 Europe Autumn Destinations | Europe in the Fall |…
17 Absolute Best Places to Visit in Canada in Winter
We LOVE Canadian winters and come November the festive spirit makes us so happy and excited about all the wonderful things to come in the new year. Having lived in 3 Canadian provinces and traveled to 7, we can safely say we love it here (no wonder we don't book overseas trips around this time!)….
Most beautiful cities in Germany to visit this year!
Wondering about the best places to go in Germany? You are at the right spot. Germany is one of our all-time favorite countries – a destination loaded with history, dreamlike castles and cathedrals, romantic road, pretty villages, beer and schnitzels and so much more. Here are the 21 stunning towns and most beautiful cities in…
Leave a Reply Cancel reply
Your email address will not be published. Required fields are marked *
Save my name, email, and website in this browser for the next time I comment.
This site uses Akismet to reduce spam. Learn how your comment data is processed .
The 15 Best Places to Visit in Germany During the Winter
Germany is a magical country to visit any time of year with its grand castles, medieval towns , and towering mountains – but there's something about a coat of snow that makes it seem that much more like a fairytale.
The country transforms into the definition of holiday spirit during the Advent season with charming Christmas Markets at every turn.
Whether you like spending your days outdoors hitting the slopes and hiking in the snow or exploring a city with a cozy cafe never too far away, Germany is the perfect place for all kinds of travelers to explore during the winter season.
However, with a country made up almost entirely of places that look that much better covered in snow, deciding where to spend those cold nights is not an easy task.
Keep reading for a comprehensive list of cities, towns, and natural wonders in Germany that'll have you wondering why you didn't plan a winter vacation sooner.
Table of Contents
1. Partnachklamm Gorge
Although the Partnachklamm Gorge is a beautiful sight at any time of year, there's something about the winter views that make you feel like you've entered another world.
Of the many breathtaking gorges scattered throughout Germany, Partnachklamm Gorge is the only one that stays open during the winter season.
Most people prefer to spend their time cozied up by a fire when the weather gets cold, but those willing to bundle up and get outside will have the pleasure of enjoying nature all to themselves.
The gorge sees less than a third of its usual visitors in the colder months, so you can walk through this winter wonderland in peace and marvel at the frozen waterfall.
The short hikes around the gorge are perfect for quick trips, so you can avoid getting too cold – and the beauty of large icicles at every turn is hard to pass up. There are even torchlight tours during the winter months that teach visitors about the history of the gorge.
After exploring this magical place, head over to the Forthaus Graseck Hotel to warm yourself up and grab something to eat.
2. Zugspitze
Known as the tallest peak in Germany, Zugspitze is a hotspot for winter activities, and people from all over the world travel here just to hit the slopes.
The most popular attraction on the mountain is the Zugspitze Ski Resort , and there's a large selection of slopes for advanced skiers to beginners.
If skiing isn't your thing, you can opt to take on the mountain on a bobsled. Equipment can be acquired from the Sonnalpin Glacier Restaurant.
Since the mountain is so tall, there are no slopes that start at its peak – but there are cable cars that'll take you to the summit so that you can take in the panoramic views. While you are up there, stop in at one of the restaurants, sit outside on the patio for dinner and take in a view like no other.
Keep the good times rolling by staying at one of the resorts located along the mountain, like the lodge at the Zugspitze Resort , for quick slope access, and Alpen-Chalet Ehrwald for more quiet and affordable lodging options.
3. The Allgäu
Located in the southern part of Germany, The Allgäu region is one of the most popular places to visit during the winter months, even if you're not an avid skier.
There's a huge variety of hiking trails throughout the area that are accessible at any time of year. You'll find trails suitable for all skill levels, and that can be accessed right from the village.
Some of the most iconic castles in Germany can be found throughout Allgäu – and there's nothing like freshly fallen snow to create that fairytale vibe. In fact, the castle of Neuschwanstein was the inspiration For Disney's Sleeping Beauty 's Castle, and because of this, it's the most visited castle in the country.
Everything about this area is extremely relaxing, with its quiet roads and snow-covered mountains – but the colder months only add to this bliss.
Enjoy your fair share of ski resorts when you want to hit the slopes, and venture off to nearby towns like Oberammergau or Oberstdorf when you need a break from the quiet streets of Allgäu.
After spending time out in the cold, there is no better place to warm up than Kristall-Therme , which looks like a grand palace but actually houses a massive spa, with hot tubs and breathtaking alpine views.
Although the city of Cologne is the 4th largest in all of Germany, it manages to maintain a stress-free vibe at any time of year – and the feeling of peaceful bliss is definitely at its highest in the winter season.
The city isn't known for its dramatic architecture, but rather its sense of community and unique culture – so every step through this vibrant city is a new adventure.
There's nothing quite like bathing in a thermal pool on bitterly cold days, and luckily, Claudius Therme is right in town with numerous thermal pools, saunas, and designated relaxing rooms.
Another great way to stay warm while having a grand time is by heading over to one of the many breweries peppered through town and drinking the city's signature beer, Kölsch.
Once you've worked up an appetite, make your way over to Keupstraßen, where Turkish food stands line the streets selling tasty snacks like baklava and kebabs.
One of the absolute best things to do here during the wintertime is to attend the annual Christmas Markets, which will make you feel like you've been transported to the North Pole as you walk through the 7 markets boasting treats, crafts, and more.
If that's not enough to make Cologne seem like a magical place, check out these Top 20 Best Day Trips from Cologne, Germany .
Nestled along the Elbe River, the scenic city of Dresden is beautiful regardless of the season – but it truly glows with a coat of freshly fallen snow.
At the center of the city lies one of the finest architectural masterpieces in Germany, the Dresden Frauenkirche , and it's even more spectacular from the inside as you watch the snow fall through the mosaic windows.
You can't go wrong with a visit to any of the palaces located within the city, including The Zwinger , with its exquisite Baroque style architecture, and the Dresden Royal Palace with its ancient museum.
Go for a walk around the Theaterplatz , the city's public square, where you can marvel at the Semper Opera House from afar and attend a lively performance to admire its grand interior.
Nicknamed the "Balcony of Europe", Brühl's Terrace is a favorite amongst locals and tourists alike if you want to go for a leisurely stroll filled with gardens, statues, and waterfront views. You'll also find the Albertinum along the Terrace stroll, which is made up of some of the finest pieces of artwork throughout Europe.
Don't miss your chance to visit the Three Gifts for Cinderella exhibition, located right outside of the city at Schloss Moritzburg , where you can watch the most iconic Christmas movie in Germany. Head over to the Moritzburg Castle , where sections of the movie were produced – and check out some of the authentic props used during filming.
6. Baiersbronn
Located deep within the Black Forest , Baiersbronn is a favorite amongst thrill-seekers who like spending the winter season in the great outdoors and end the day with award-winning meals.
There are hundreds of trails that'll take you through the iconic forest and its dense greenery, which only appears even more magical once covered in snow.
One of the most wonderful sights to come across while snowshoeing through the forest is the monstrous Sankenbach Waterfalls that stand completely frozen in time.
Dive into the town's unfortunate history by visiting the ruins of Kloster Allerheiligen , a monastery that faced many tragedies over the years – and relish in the silence of this secluded area as the snow falls around you.
After a long day of exploring, have your pick between three Michelin-star restaurants that hold a total of 8 stars, awarded because of their uniquely mouthwatering menus.
Keep the good times going by spending the night at the Hotel Traube Tonbach , where you can cozy up next to a fireplace and be mere seconds away from the most popular Michelin star restaurants in town.
7. Wernigerode
Known as one of the most beautiful medieval towns in Germany, Wernigerode is transformed into a fantasy world when its half-timbered houses become covered in snow.
You can easily spend your days walking through the cobblestone streets and admiring the ancient homes, but the Wernigerode Castle looming in the distance will be sure to call your name. Built atop a hill overlooking the town, the Wernigerode Castle is truly breathtaking. Guided tours are available so that you can walk through its 40 fully restored rooms.
Hop on the Harz Steam Railway for a scenic ride up through the iconic Harz Mountains to reach its highest point, and take in the sights from the warm train car.
Stop by the Kleinstes Haus to see the smallest house in town, and make sure to duck when entering into the folk museum housed inside if you're taller than 5'5.
When you need a break, have a seat on one of the benches that line the Rathaus (town square), and marvel at the towering buildings and ancient architecture that surrounds you.
End your day by taking a horse-drawn carriage ride through town, watch the snow fall around you, and stop for food and drinks along the way.
8. Quedlinburg
Hidden away amongst the Harz Mountain Range, the quaint town of Quedlinburg doesn't see many visitors but is overflowing with historic beauty that only gets better when winter approaches.
The town has over 1,300 vibrant half-timbered houses that are unique in their own ways and is considered to be one of the most well-maintained medieval towns in the country.
Go for a walk along the cobblestone streets of the Market Square where you can people watch, grab lunch at a cafe or restaurant, do a bit of shopping, and admire historic landmarks.
Make your way over to the Marktkirche St. Benedikti , a church dating back to the 12th century, and climb to the top where you can enjoy sweeping views of the snowfall.
You can learn about the town's history while exploring a castle at the Schlossmuseum , take in the breathtaking views atop Munzenberg , marvel at the exquisite Romanesque architecture at St. Wiperti , and check out the oldest house in town at Fachwerkmuseum Ständerbau .
The most amazing thing to do here in the wintertime is to explore the Quedlinburg Christmas Market . Try a variety of authentic snacks, buy handcrafted Christmas decorations, and mingle with the locals.
9. Berchtesgaden
This national park is located within the Alps and is filled with alpine lakes, snowy peaks, and thick greenery. Its bordering village bears the same name and is the perfect place to spend those cold winter nights.
Don't miss an opportunity to visit Königssee – a magnificent mirror lake formed by melted glaciers – as it's considered to be one of the most beautiful lakes in the country. Although you can't explore the lake by boat during the winter months, it's just as much fun to put on a pair of ice skates and skate atop this natural beauty.
Venture over to Eagle's Nest, which sits atop a mountain and was once the location where plans of genocide were put together by Nazis.
Visit Jenner Mountain , the highest peak in the park, by taking a gondola up to its summit. Admire the panoramic views, go for a hike, or partake in a bit of skiing.
Be careful of icy conditions and make sure to take a 4×4 vehicle for a scenic drive along Rossfeld Panoramastrasse with its snow-covered cliffs, and check out one of the many ski resorts along the way.
10. Heidelberg
Located in the southern part of Germany, Heidelberg is a popular tourist destination because of the abundance of activities available regardless of the season.
No trip to this charming city would be complete without visiting the Heidelberg Castle , which is considered to be one of the most iconic landmarks in the country with architectural features from the 13th, 15th, and 16th centuries.
Put on your walking shoes before heading down Haupstraße , the longest shopping street in the world that is filled with adorable boutiques, popular name brands, cozy cafes, and unique restaurants.
Along your travels, you'll come across the Town Hall . Check out the grand fountain at its center and Christmas string lights hung around to welcome the holidays.
You'll spend much of your time in the Old Town during the winter months, as it's transformed into a wonderland of snow and holiday cheer during the Christmas Markets. You'll find one of the largest Christmas Markets in Germany with many stalls, a carousel, ice rink, mini train, and popular Winter Woods .
Make sure to try the city's classic dish, Flammkuchen, which is made up of thin-crust dough, onions, bacon, and crème fraîche – and pairs nicely with a piping hot cup of glüwein.
Known for being the oldest town in Germany, Trier is filled with historic landmarks to admire – and its prime location within the Mosel Valley brings an abundance of natural beauty into the mix.
Start your journey by visiting the Porta Nigra , the largest of its kind in the northern part of the country, and marvel at the ancient town walls as you learn about the role they played during the 3rd century.
Along those same lines, you can visit the High Cathedral of Saint Peter , one of the oldest churches in the country dating back to the 4th century, and check out a variety of ancient religious artifacts.
Plan to see a concert at the Roman-era Aula Palatina, where you can listen to music while you watch the snow fall from its large windows and step inside Constantine's Throne Room.
You can spend your entire day exploring the attractions along the Hauptmarkt. Walk by the many half-timbered houses, visit ancient landmarks like the Steipe , check out the massive Market Fountain , and stop at quirky museums like the Toy Museum.
Stop by the Trier Imperial Baths for a tour of its ancient grounds sporting a large collection of underground rooms and the remains of a large bath that once held up to 600 people.
Visit the house where Karl Marx spent his childhood, learn about the city's history at the Rhineland Museum, walk across the Old Roman Bridge , and check out the Fell Exhibition Slate Mine.
12. Monschau
Travel back in time to the romantic town of Monschau , which is located within the Eifel region and boasts a variety of beautiful sights from its half-timbered houses to its dense forests.
The most notable attraction in town is the Rotes Haus , and although it has a simple brick exterior, this iconic museum's interior is made up of some of the finest Rococo architecture and luxurious furnishings.
You may not be able to explore the inside of the Burg Monschau , but there's nothing quite like taking in the views of the town from its courtyard while the snow coats the world around you.
See how the famous town's mustard is made at the mom-and-pop mill, Senfmühle Monschau, and try the tasty condiment that had been in the making for over 120 years.
Walk the cobblestone streets of the Altstadt with its waterfront views, and admire how it's transformed into a winter wonderland of Christmas lights, holiday stalls, and sweet-smelling treats.
Just a short trip outside of town is the Hellenthal Nationalpark Eifel , boasting 64 acres of untouched nature with frequent wildlife sightings, including deer, lynxes, and wild cats.
The Eifel Region is composed of over 150 miles of trails for those who like to hike during the wintertime, with paths for all skill levels leading to natural wonders like volcanic craters, alpine lakes, and moorlands.
13. Leipzig
You can't go wrong with spending some time in Leipzig during the wintertime when the streets are transformed into a winter wonderland and indoor attractions are in abundance for those who like to steer clear of the cold.
What better way to warm up after a long day wandering the cobblestone streets than by sitting in a hot tub at one of the many spas that lay within the city limits? The most popular spa in town is Sachsen-Therme , which has a variety of saunas ranging in temperatures, steam rooms, a bunch of hot tubs, and even an outdoor heated pool.
If you're visiting during the month of December, you're in luck; this is when the Leipzig's Weihnachts Markt takes over the street and fills the air with the smell of freshly made pastries. You can spend hours hopping from one stall to another buying adorable knick-knacks, handcrafted items, holiday decorations, and tasty treats.
When you need a break from the cold, head over to Gondwanaland where you can walk through an indoor rainforest environment that boasts over 300 animal species, 17,00 types of plants, and a variety of restaurants for when you get hungry.
As the capital city of Germany, Berlin is one of the most popular tourist cities in the country and is actually one of the largest cities in Europe . However, planning your visit during the winter months can help lessen the crowds without lessening the available activities.
Most tourists stay clear of Berlin when the weather gets cold, as the city is in one of the country's coldest regions – but if you dress appropriately, you'll have a wonderful time exploring and enjoying the winter activities.
Since the city is so large, you'll have the pleasure of seeing over 25 Christmas markets, all sporting favorites like holiday treats, crafts, and decorations. There are even pop-up Christmas Markets that happen every now and then as the holiday approaches – so always be on the lookout for Christmas lights and the smell of sweet pastries.
One of the most popular attractions between locals and tourists alike during the winter is ice skating, with a grand slew of options to keep everyone entertained. Fan-favorite rinks include:
The rink at the Christmas Market encircled with colorful lights.
The free admission at Potsdamer Platz .
Eisstrand in Friedrichshagen , made from a naturally frozen lake.
You'll also notice a Christmas Garden, which gets decorated to the nine with Christmas lights and boasts yummy food stands selling things like cheese fondue.
You'll have your fair share of spas to relax in, including the Liquidom with its underwater music and occasional Dj, and Therme am Europa-Center , with its saltwater heated pool overlooking the city.
15. Hamburg
There's no place that oozes Christmas spirit like the city of Hamburg, and as the holiday approaches, the entire area is transformed into a fairytale world of twinkling lights.
You won't be able to resist a smile as you walk amongst one of the 16 Christmas Markets that are peppered throughout the city. Your senses will be overloaded with the smell of freshly roasted almonds and the sound of carollers from all around.
The most iconic of the markets is the Historic Christmas Market , located right outside of the Town Hall, where you can watch Santa Claus fly across the stalls with the help of his reindeer. Your taste buds will thank you for the abundance of mulled wine, sugar roasted almonds, and potato pancakes you'll be sure to eat along the way.
If you're interested in something different, check out the White Magic Christmas Market for a modern twist, or stop by the Santa Pauli Christmas Market for a more adult scene.
Get all of your Christmas shopping done along Jungfernstieg Boulevard and the Neuer Wall shopping district, where you can hop between famous name-brand stores and trendy boutiques.
Even if you don't have time to plan your trip months in advance to score a ticket to a show, a visit to the Elbphilharmonie is still a must, as it's the most amazing piece of architecture in town.
If you still want some more things to do, check out the Top 20 Best Day Trips From Hamburg, Germany to really make the most out of your trip.
Related posts:
Privacy settings
Here you will find an overview of the types of cookies used on the website. You can set your consent for each category individually.
Essential Cookies For the use of the website with all functions (e.g. user settings, watch lists, etc.)
Statistics Statistics Cookies collect information anonymously. This information helps us to understand how our visitors use our website.
Marketing In order to provide you with the best possible offer in cooperation with our partners, we use marketing tools. For example, in order to use our chatbot, you must activate this setting.
External contents Required for viewing external media and third-party content. The provider may set cookies for its part. The respective data protection regulations of the provider apply.
Inspiring Germany
Cities & Culture
Nature & Outdoor Activities
Royal Palaces & Castles
Experience & Enjoy
Current highlights
Sustainable travel
Barrier-free travel
Easy language
Federal states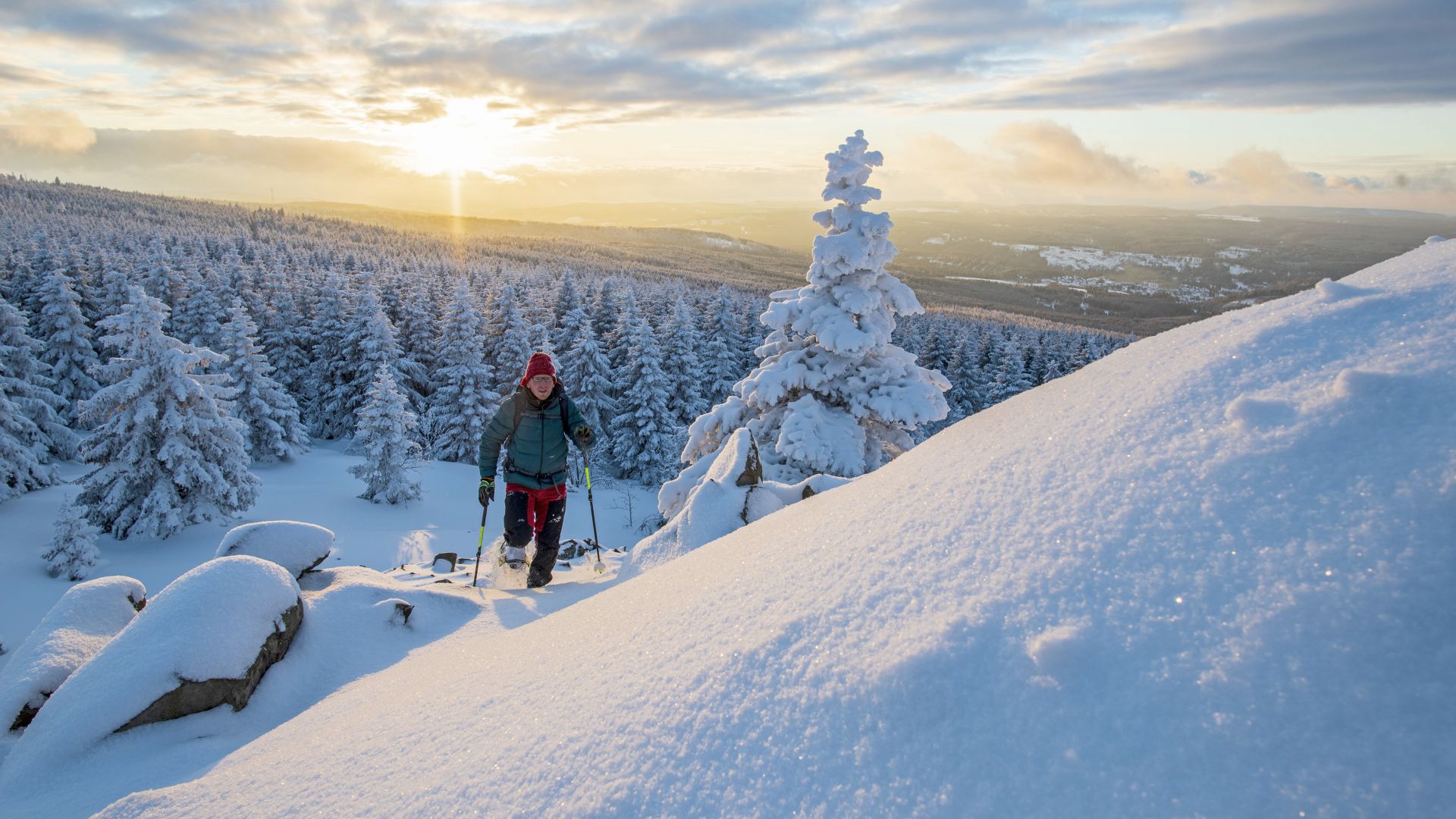 How to Enjoy Winter in Germany: 13 Tips
Winter in Germany can be as exciting as it is magical. And even if it's raining, snowing or blowing a storm, with our 13 great tips, you're guaranteed not to get bored.
Husky Sleigh Ride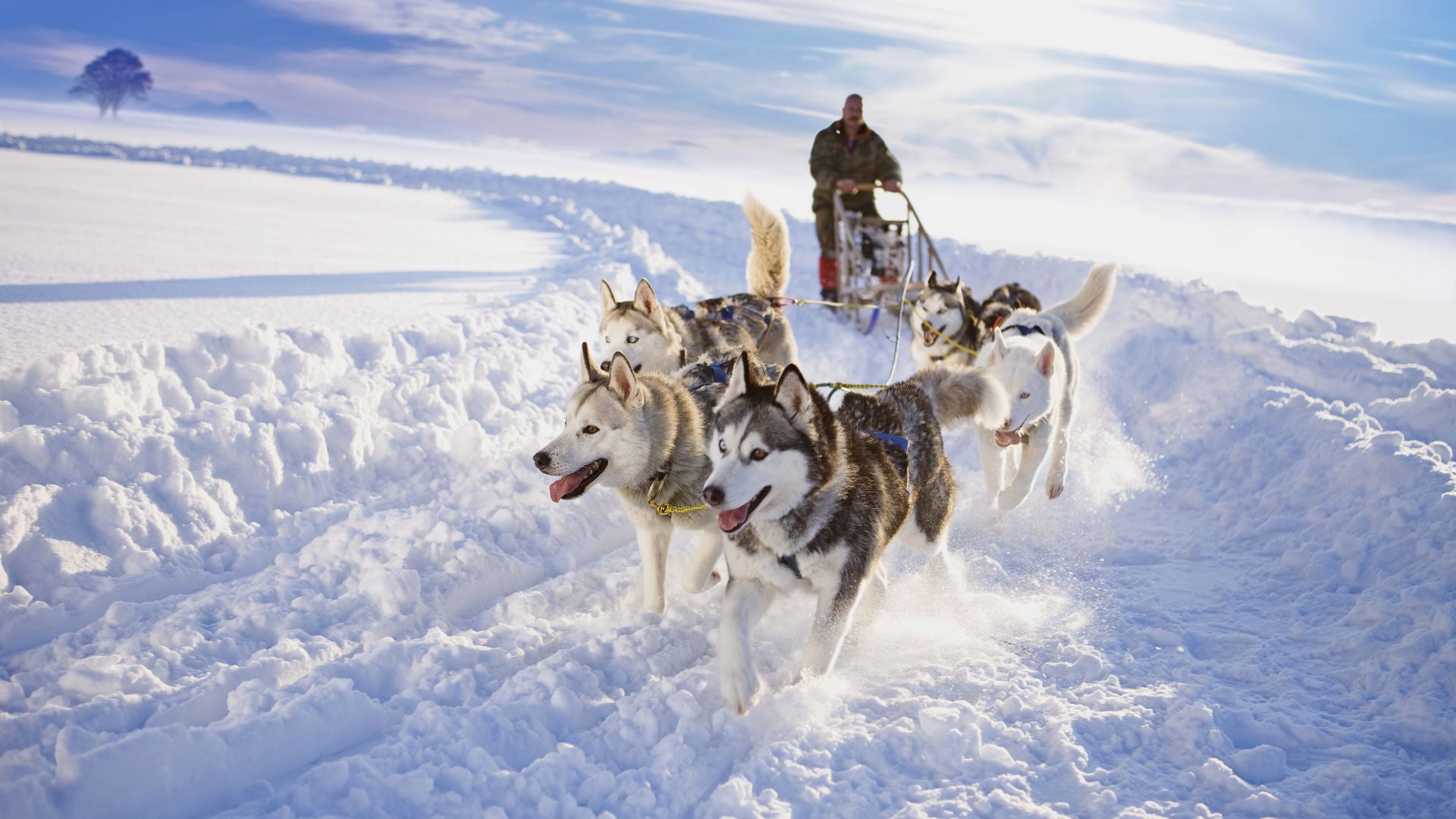 In Siberia it's normal everyday life, in Germany it's an amazing experience: a sleigh ride with huskies. Husky tours are offered in several parts of Germany, for example in the Rhön, the Black Forest, Lower Saxony or the Harz Mountains.
GPS Scavenger Hunt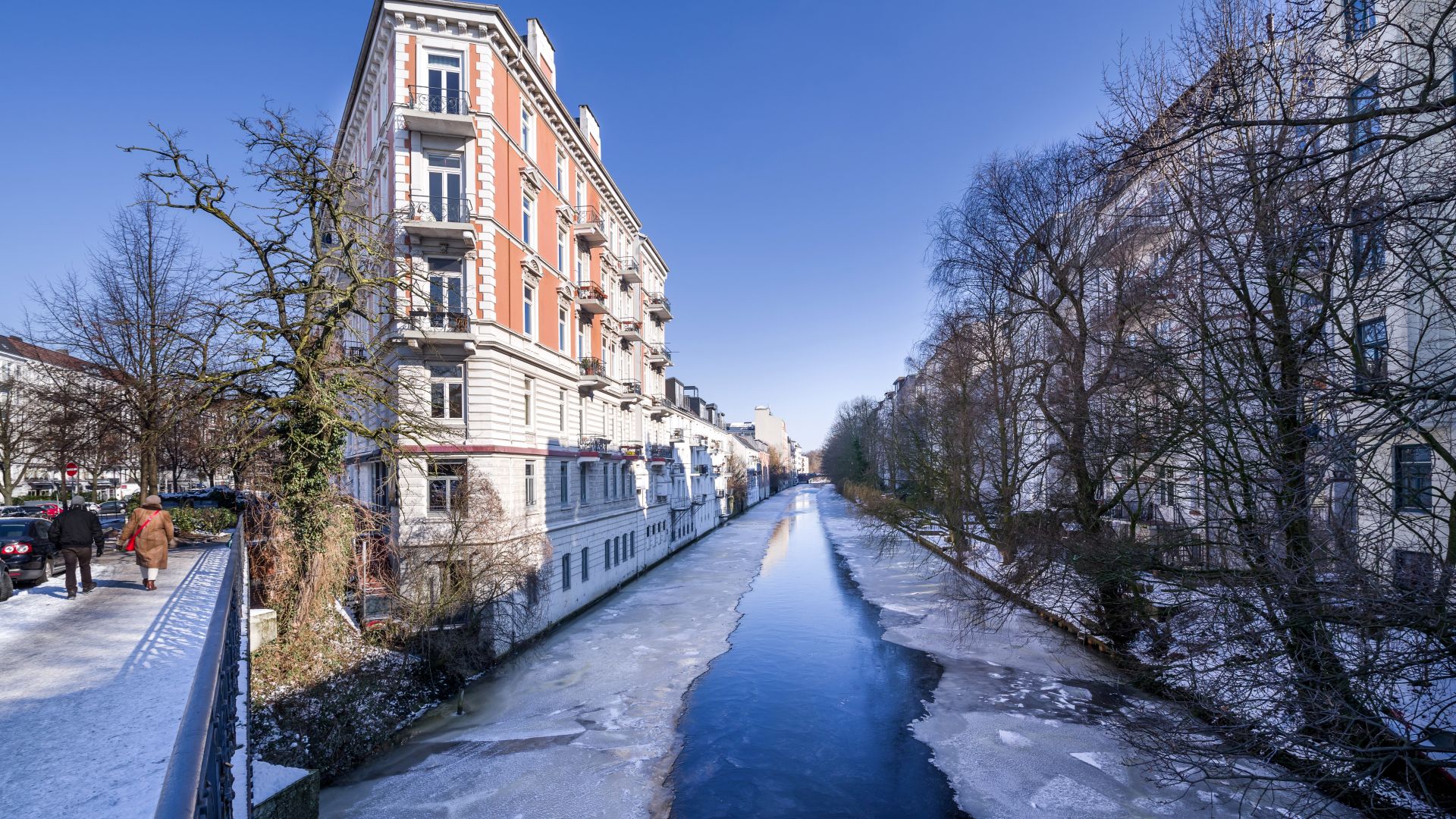 Is winter not suitable for a city tour? Far from it. You can really work up a sweat on an Outdoor Rally. There are GPS scavenger hunts throughout several cities, for example in Hamburg . Afterwards, you can enjoy a lovely café.
Walks Along the Seafront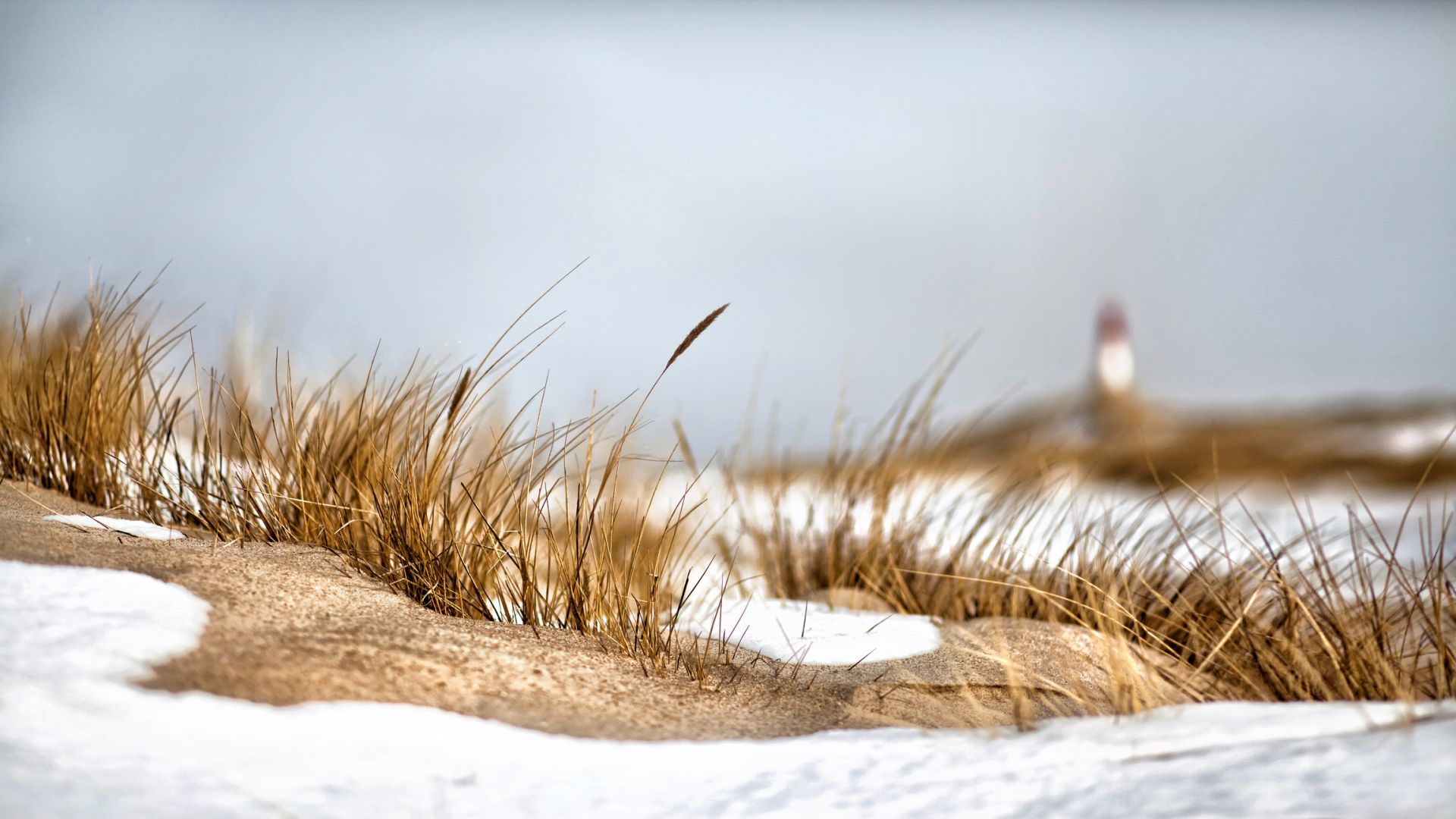 Empty beaches, ice-cold air, lonely breaking waves: If you have just fallen in love or need a little time for yourself, you should go to the coast. In winter, the Baltic and North Seas become truly romantic. If you're lucky, you won't even have to share the beach.
Horse-drawn Carriage Rides
Sit back, relax and enjoy the wintry landscape while wrapped in a warm coat: That's a great way to enjoy a ride in a horse-drawn carriage. Horse-drawn carriage rides are offered in many regions in Germany, for example in the Allgäu .
Build an Igloo or Overnight in One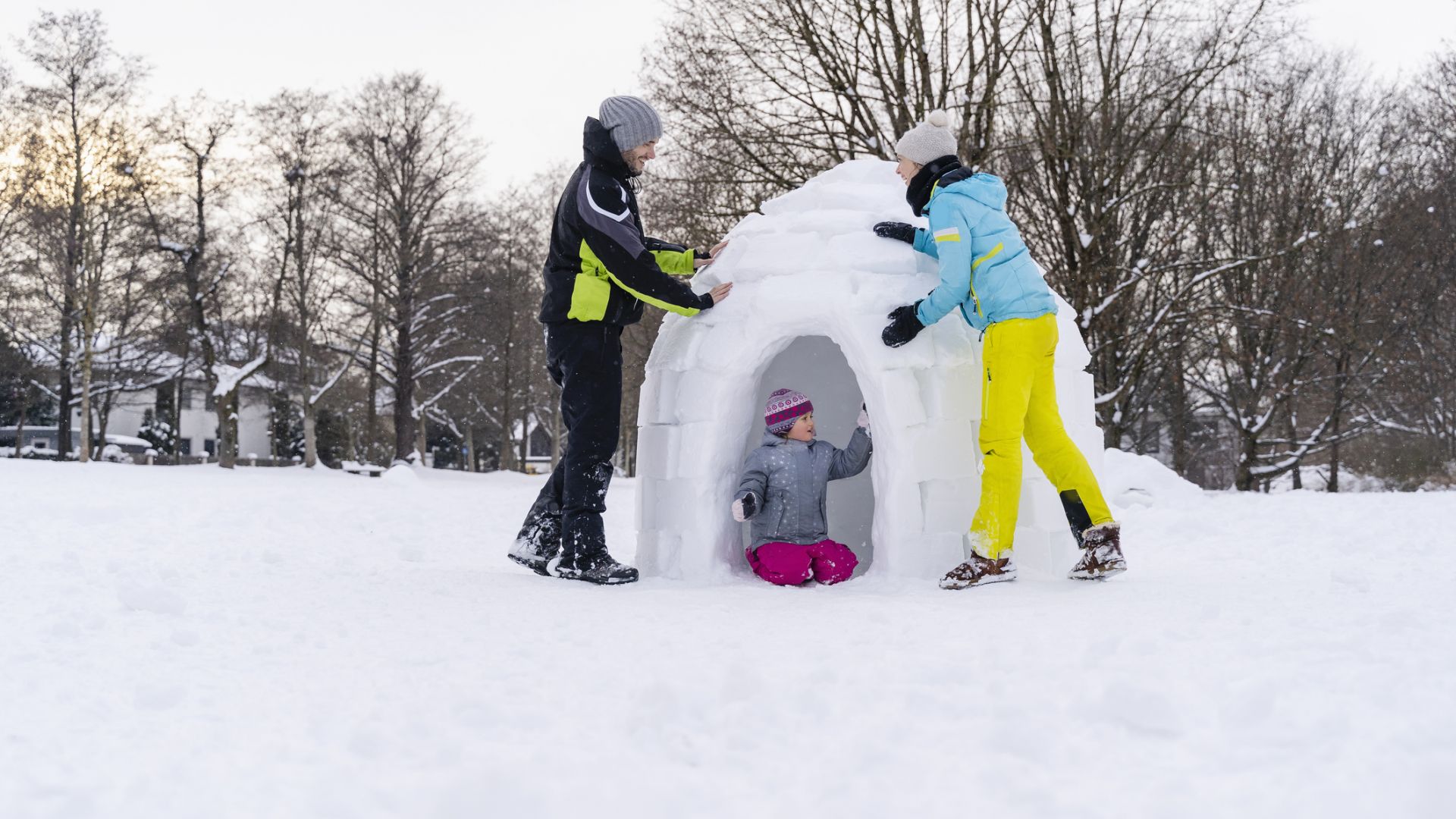 This is sure to be an experience of a completely different kind. Why not spend the night in an igloo? There are even small igloo villages in Germany. They are often idyllically located high up in the mountains and also offer a colourful entertainment programme, great panoramas and ice bar included. If you feel like building an igloo yourself, that's also possible, for example in the Allgäu.
Torchlight Hikes through the Vineyards
Vineyards are delightful all year round. In winter, however, walking through the evening vineyards with torches is particularly impressive. These excursions are offered, for example, in the Rheingau or in Baden-Württemberg . One of the highlights is certainly the view from the higher altitudes down into the illuminated valleys.
Fun for Young and Old: Tobogganing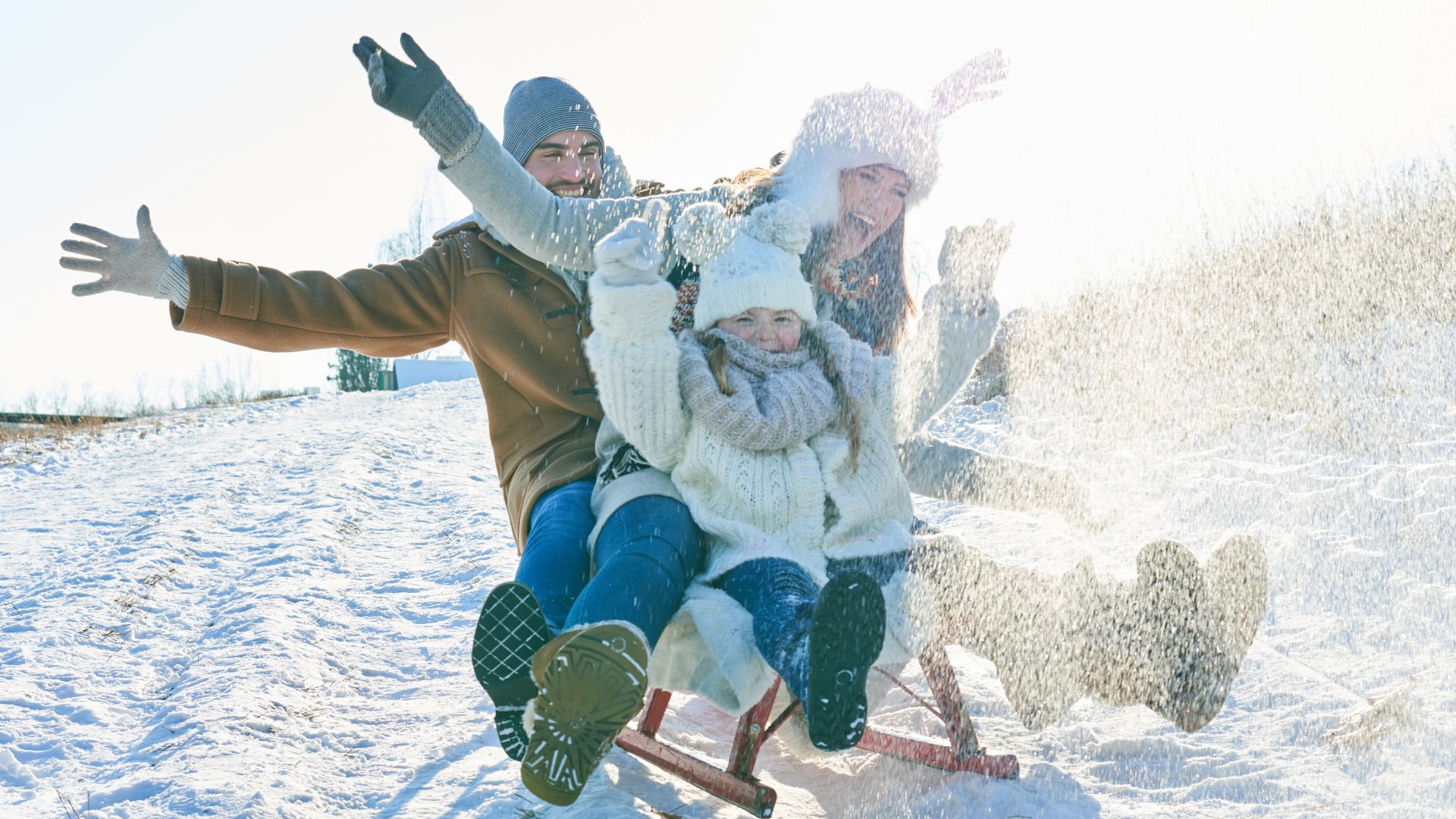 Sledding down the slopes brings a glow to everyone's cheeks. The natural toboggan run Hirscheckblitz in Ramsau near Berchtesgaden is a good place to start. And with a length of 6.5 kilometres, the Wallberg toboggan run near Rottach-Egern is one of the longest toboggan runs in Germany. If you're looking for an adrenaline rush, take a racing bobsleigh taxi: an experienced pilot will then whisk you through an ice channel at speeds of 120/h. You can do this in Altenberg near Dresden or at Königssee in Bavaria .
Visit a Tropical Garden or Botanical Garden
Botanical gardens offer visitors not only pretty parks, but often also greenhouses or even butterfly houses. In Frankfurt's Palmengarten for example, the butterfly house attracts visitors in the winter months with over 60 species of butterflies. You can also admire the beauty of these insects at the Botanical Gardens in Marburg or in the Butterfly House on Mainau Island near Constance, as well as in the Wilhelma in Stuttgart. The Biosphäre Potsdam is also well worth a visit. You can stroll through a tropical rainforest under the huge glass dome, for example. The Berlin Botanical Gardens , on the other hand, will delight you with its many display greenhouses and its cactus house.
The Planetarium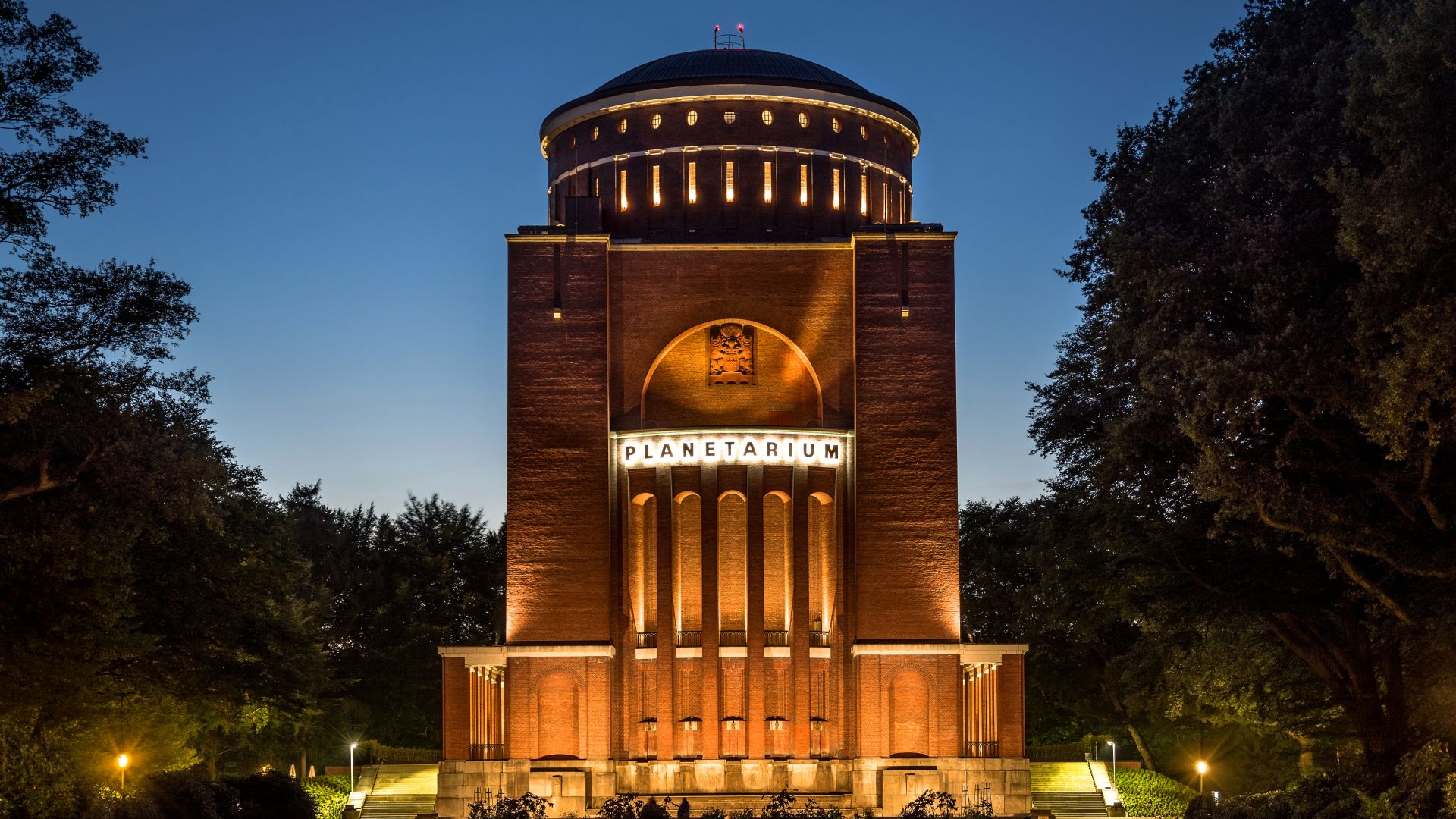 The winter sky offers up the brightest constellations. So, visit a planetarium especially in the winter months. Enjoy the view of the stars and discover exciting star constellations. There are planetariums in Berlin , Mannheim , Bochum , Cottbus and Hamburg .
Ice Skating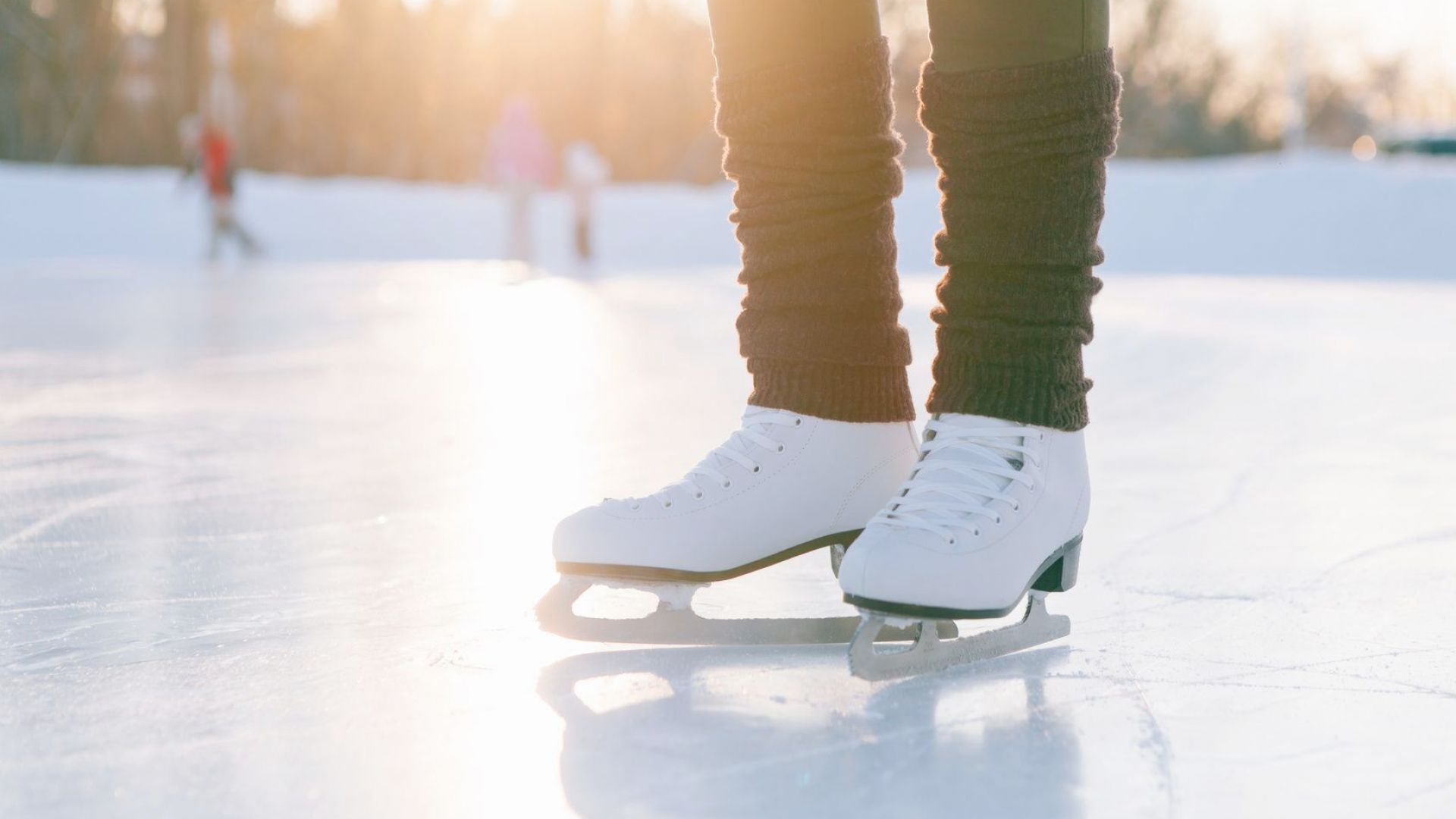 Skating is not only an experience to be enjoyed by children. Spinning around in front of a proper stage becomes a memorable experience. Particularly beautiful, if the ice is thick enough, is, for example, the palace canal of the Nymphenburg Palace in Munich. Here you can even play ice-stick shooting and ice hockey. However, there are also skating rinks in most larger cities.
Live Like Royalty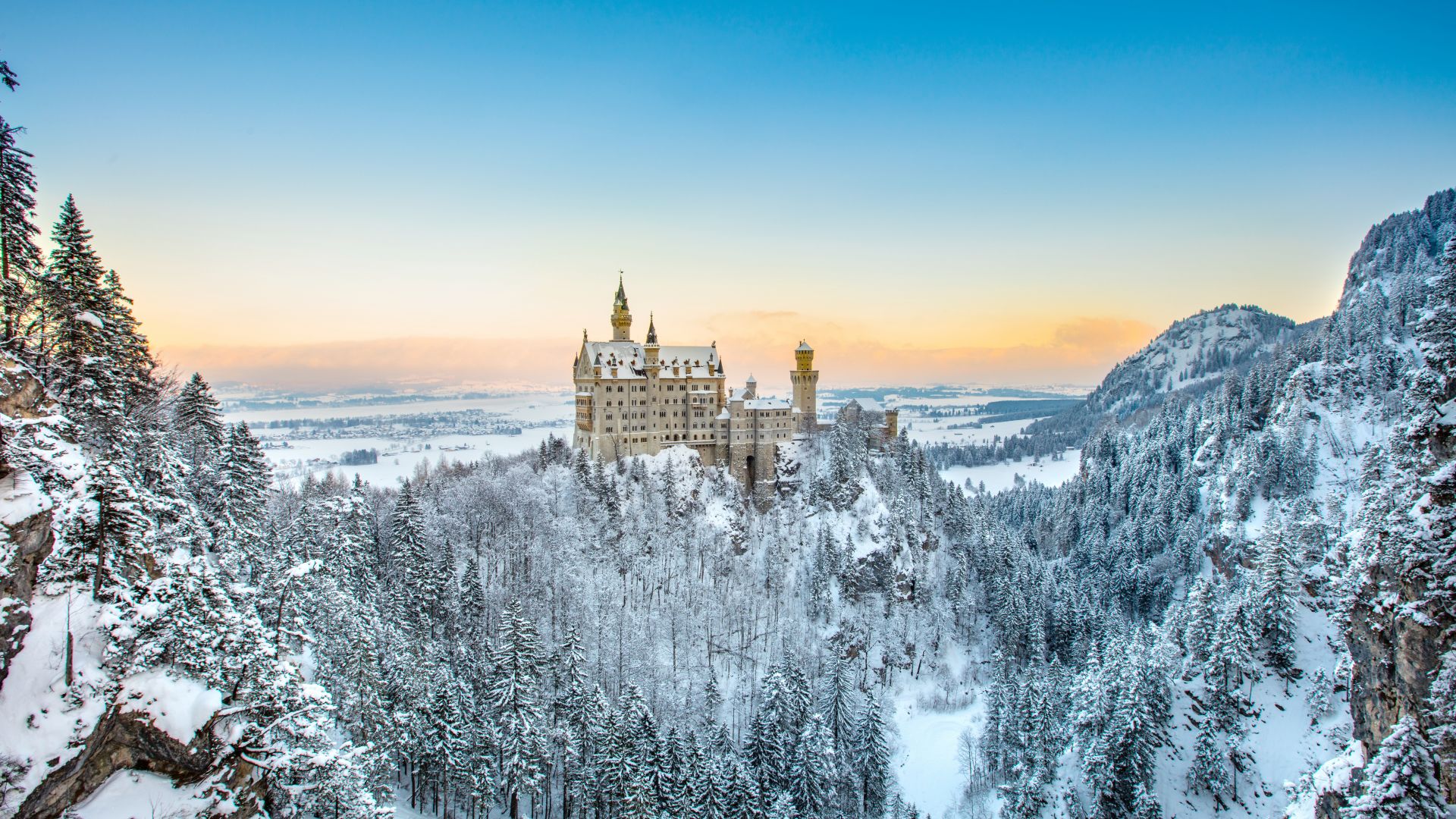 Castles have their own special charm in winter, especially in snowy weather. Neuschwanstein Castle in Bavaria, for example, becomes particularly beautiful. And anyone visiting the snow-covered Moritzburg Castle near Dresden or Hohenzollern Castle in Baden-Württemberg, for example, will feel as if they are in a fairytale. A pleasant bonus: in the wintertime there are usually fewer visitors to the castles and palaces. So there you can enjoy feeling just like a king or a queen.
Get Cosy at the Film Museum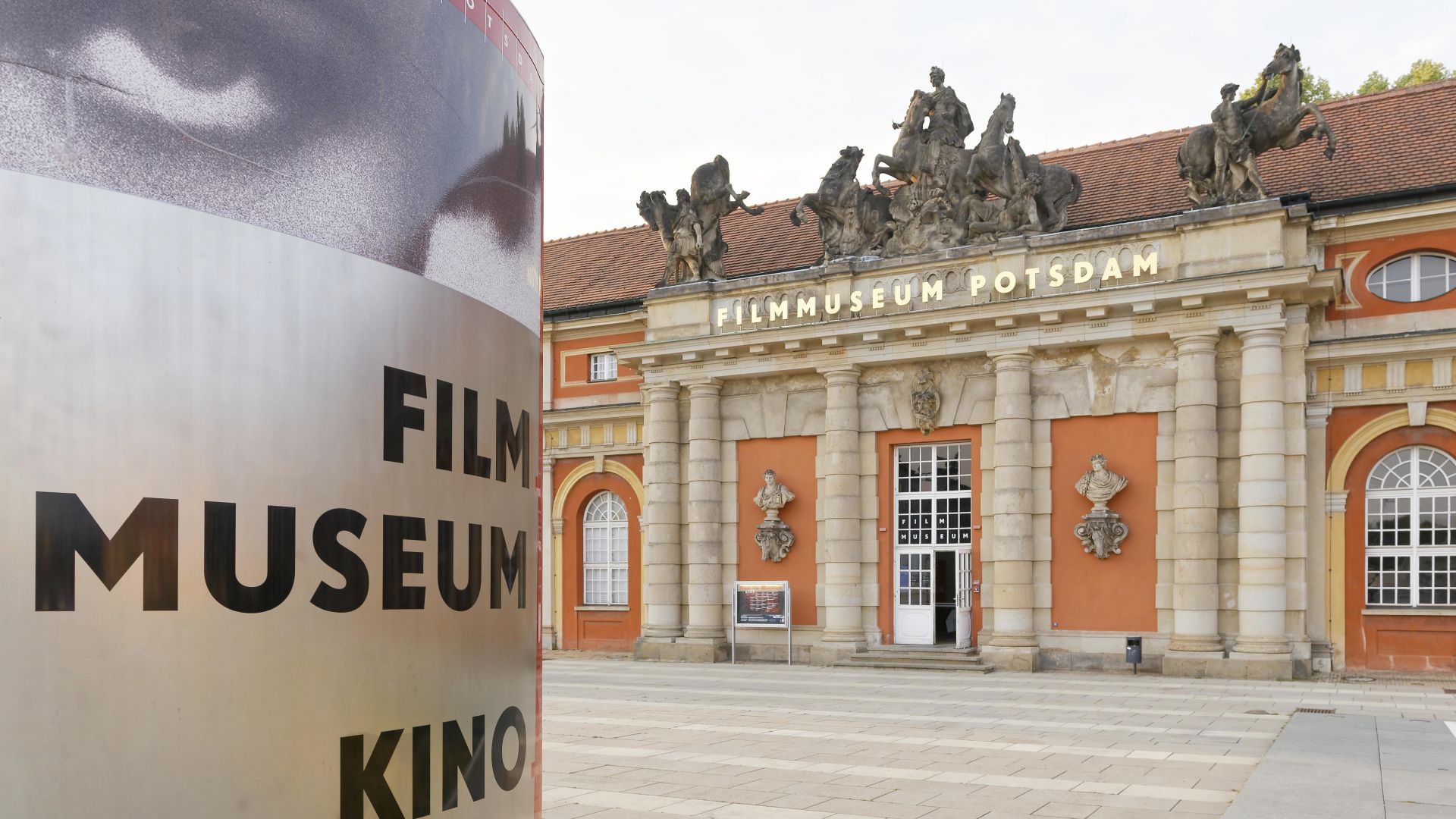 Wintertime is movie time. How about a visit to a cinema museum. There are film museums in many cities: In Frankfurt am Main, in Düsseldorf, in Potsdam and in Munich, for example. Most of them show several films per day, and often show films in their original version - or at least in English.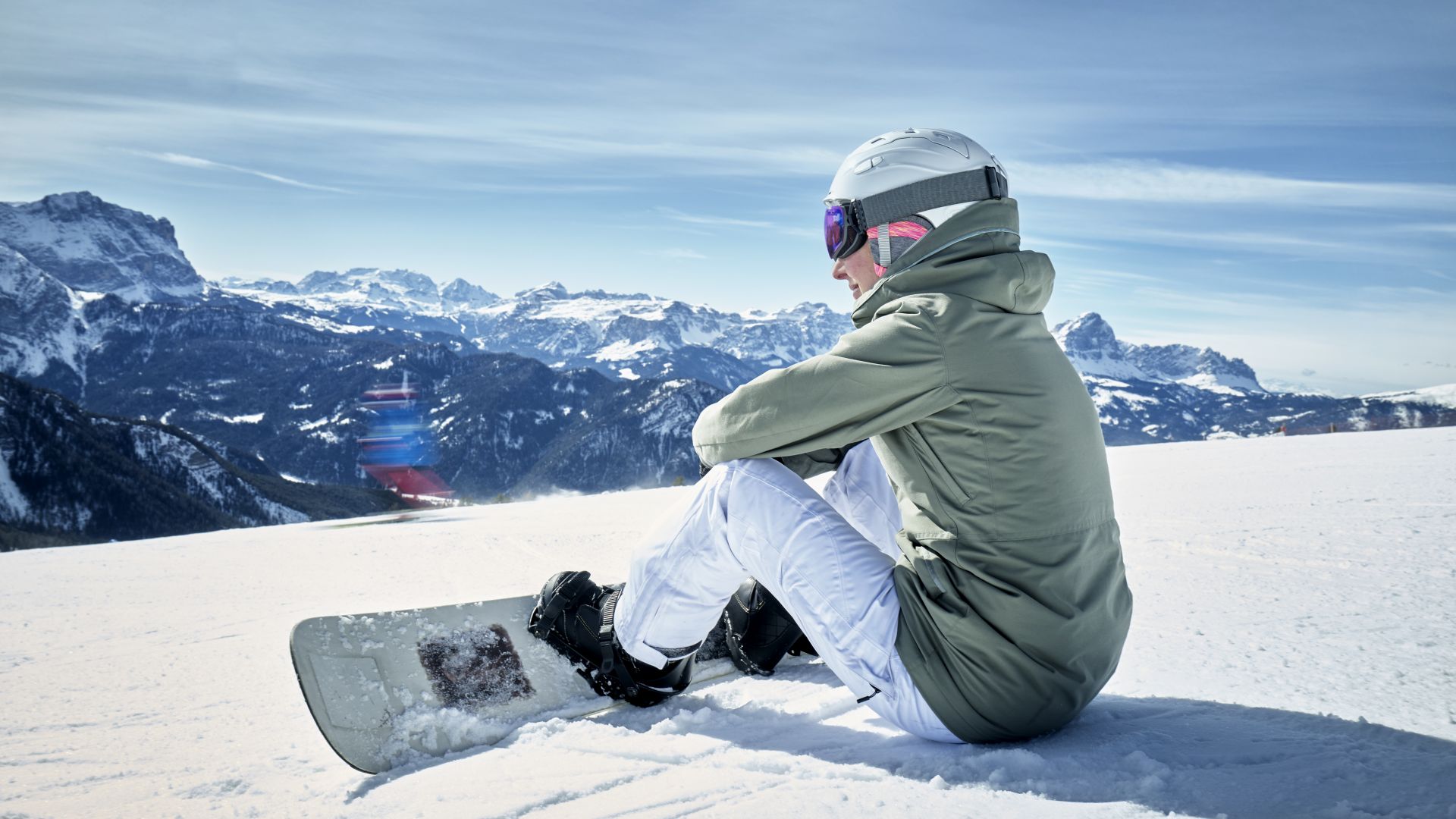 Whether on skis or a snowboard, racing down the slopes is always fun. This applies particularly well in the Harz mountains, on the Feldberg in Baden-Württemberg, in Hesse, Bavaria or in Saxony on the Fichtelberg. Here you can find detailed information on German ski resorts .
Travel recommendations
The taste of travel
Tips & tricks
Travel experiences

Winter in Germany: what to expect and 11 beautiful destinations to explore
11 min read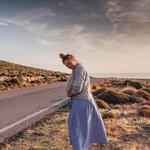 Winter in Germany is cold, but beautiful with a range of things to do and see. Whether you're looking for snow, Christmas markets, or pure relaxation, Germany has you covered.
Winter in Germany, where to go?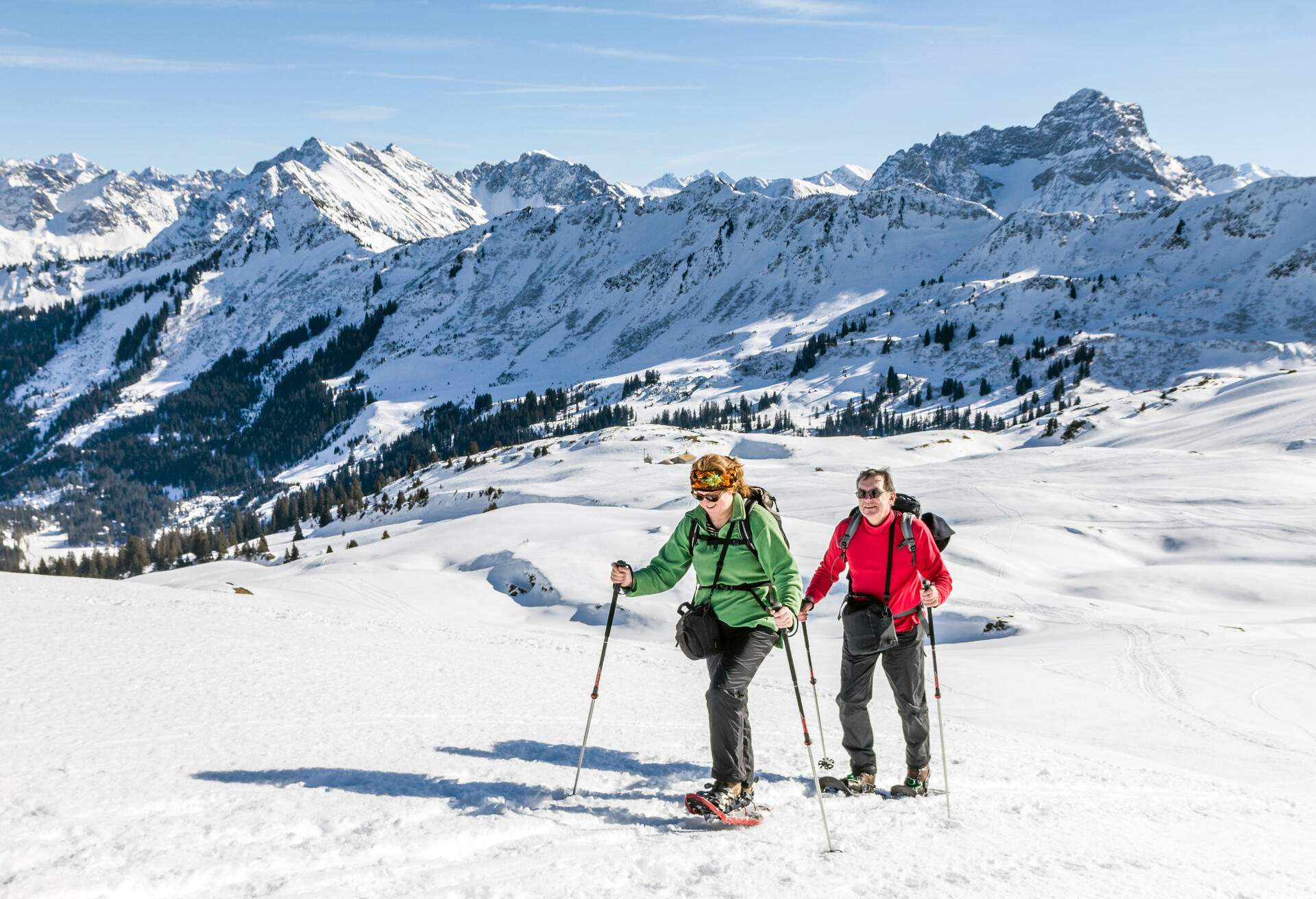 Germany offers numerous regions for a winter vacation, each with its own festive charm. Whether you want to explore German cities or enjoy a snowy Christmas trip, you'll find something for you.
What to expect from winter in Germany 2023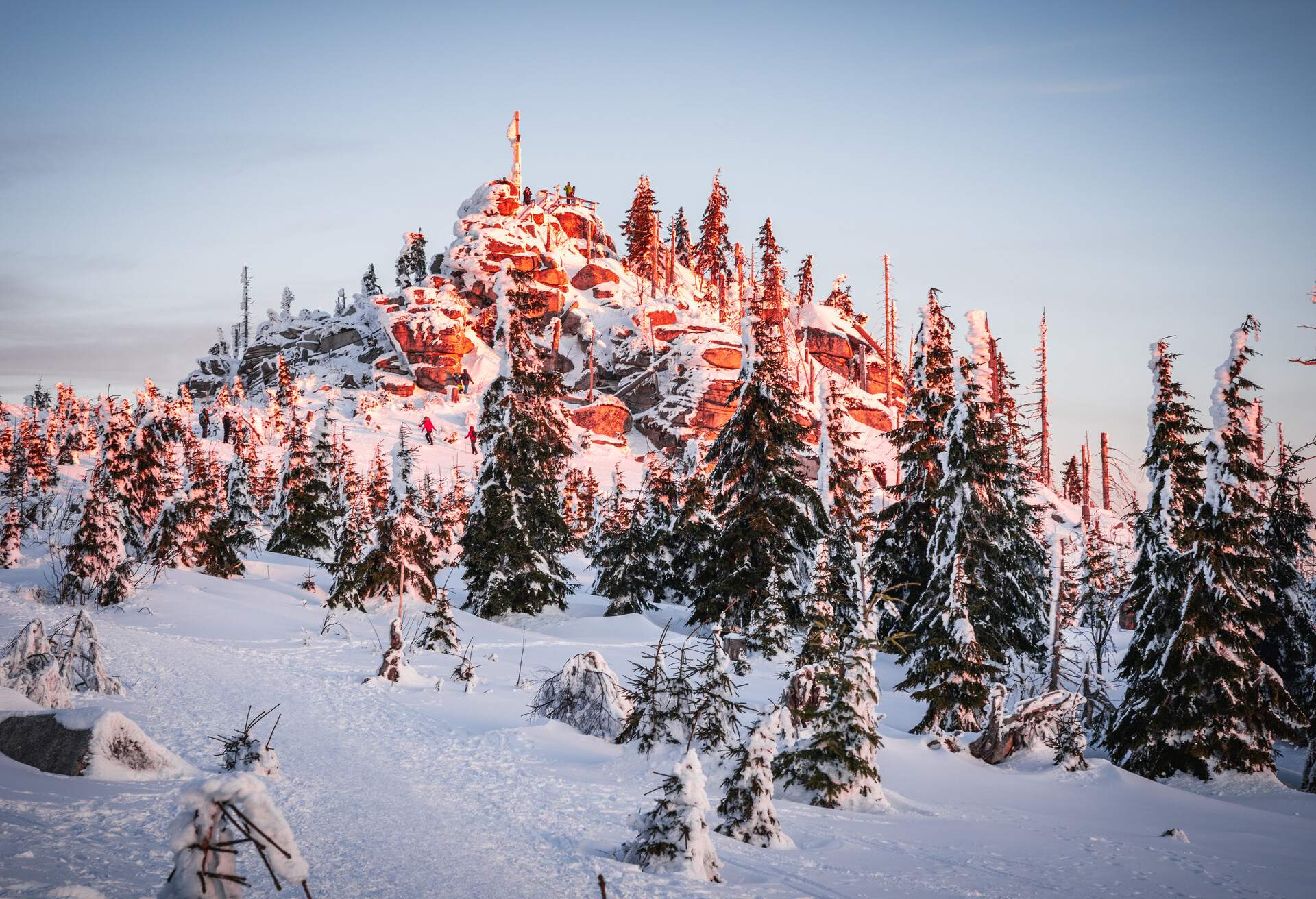 The weather predictions for the upcoming winter in Germany vary, but higher regions are more likely to have snow . If you're longing for a snowy holiday, consider heading to the mountains in the Bavarian Alps.
Where to go in Germany this winter
Rothenburg ob der Tauber
Blomberg, Bad Tölz
Sauna Rafting on the Havel
Elmau Valley
Baden-Baden
Ski Oberstdorf Kleinwalsertal
Oberhof, Thuringia
Nuremberg Christmas Market
Lindau Harbor Christmas
Winter in Germany: the best city trips
If you're up for a city trip during winter in Germany, these cities will capture your heart.
If you're looking for the most beautiful Christmas markets in Germany , a trip to Berlin is a must. Additionally, Christmas is celebrated in the zoo here, a special event for the whole family.
The zoo is transformed into a sparkling fairy tale land with light installations and sounds. You're guaranteed to experience Christmas joy here, from mid-November to mid-January, with or without snow.
Christmas shopping is also a lot of fun in Berlin. For example, all the trees on the Ku'damm are festively illuminated for several miles. Window shopping is also well worth it, as the lavish store decorations rival those of New York City — a visit to KadeWe (the second-largest department store in Europe) is a must.
And if you aren't afraid of cold water, you can join the Ice Dippers for ice bathing. They meet in winter every Saturday to take a dip in the Berlin Plötzensee.
2. Rothenburg ob der Tauber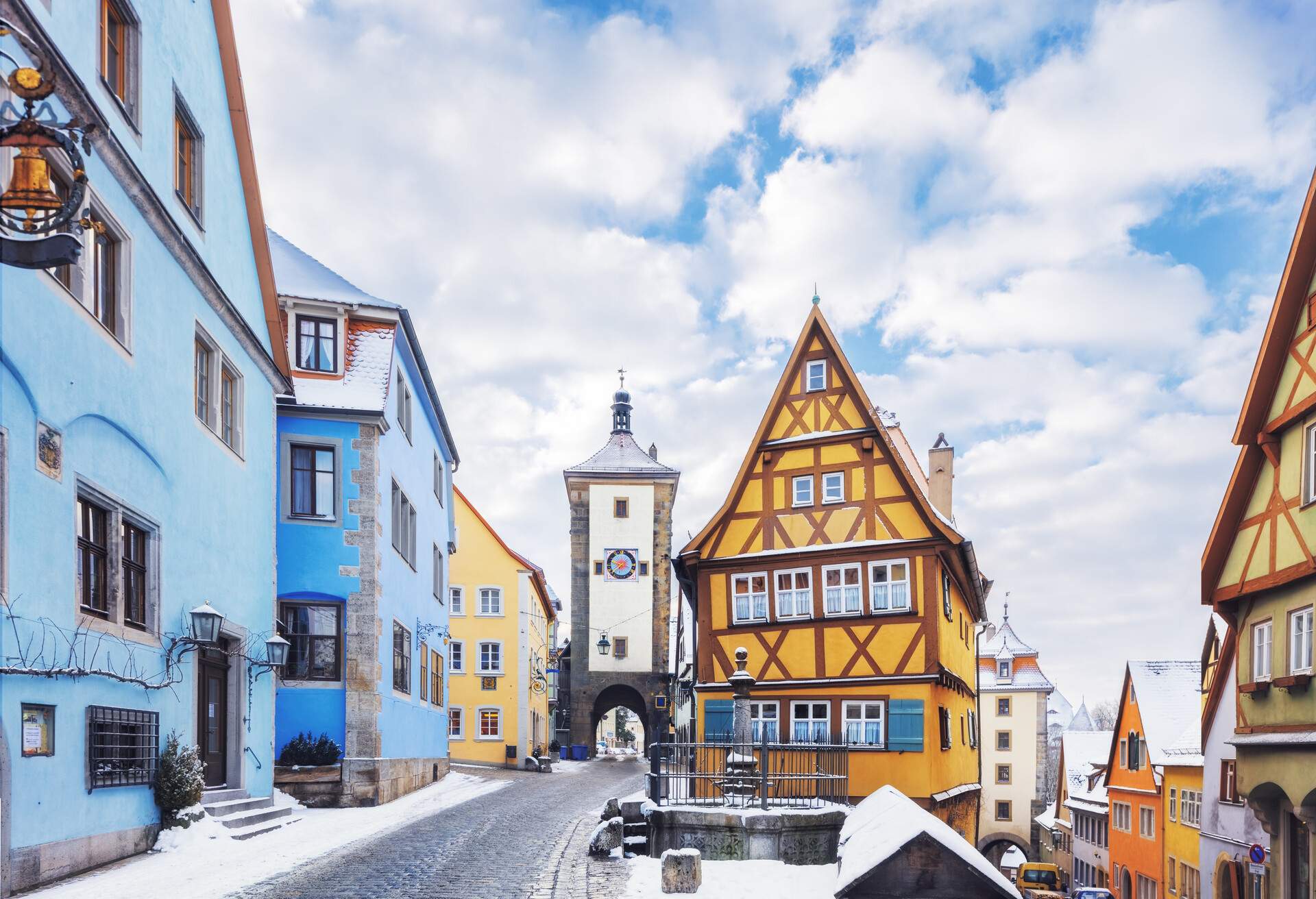 Rothenburg ob der Tauber is a small town, well known as a winter village , and is home to the Christmas store Käthe Wohlfahrt . While the Christmas atmosphere is present all year round, it's especially beautiful in winter. You won't find a better place to buy Christmas decorations and get into the festive mood.
In December, there's also the regional Christmas market, the Reiterlesmarkt, with numerous stalls and atmospheric brass music . A stroll through the narrow streets of the old town and along the well-preserved city wall is a must. If you want to learn more about the holidays, visit the German Christmas Museum.
And if you're not in the Christmas spirit at all, you can get a bit spooked by the numerous historical torture devices at the Criminal Museum.
Winter vacations in Germany with kids
If you're traveling with the whole family, these destinations are perfect for a winter vacation with kids.
3. Blomberg, Bad Tölz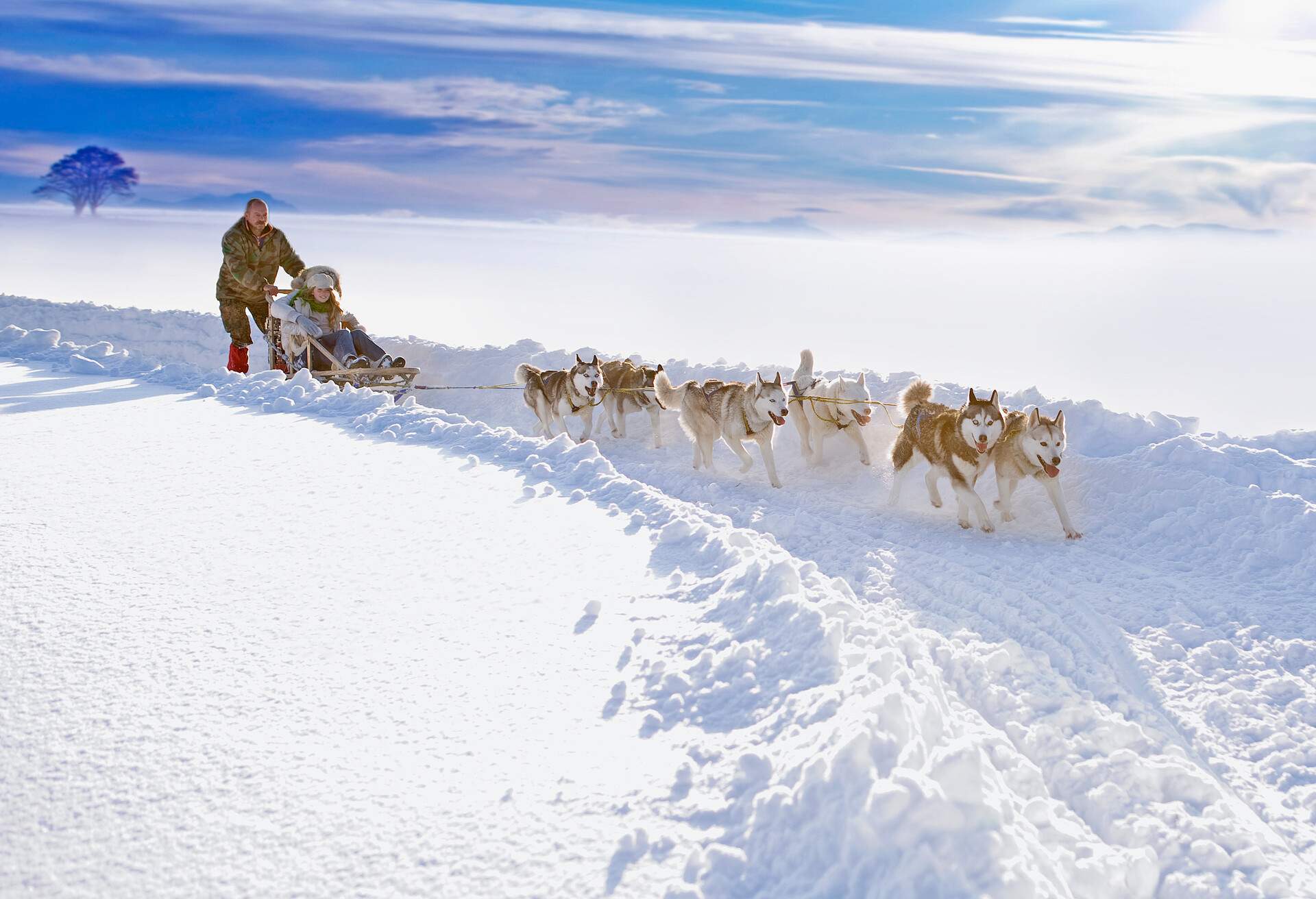 Interested in a winter vacation with kids for sledding in Germany ? There are several options once the first snow falls. But none are as exciting as Blomberg near Bad Tölz, not far from the city of Munich.
Sledding has been a tradition here since the turn of the century, and even the German Championships have been held on Blomberg . You'll find three winter toboggan runs to choose from, catering to both beginners and advanced riders.
You can take the cable car or hike up. A visit here is also suitable for a more affordable winter vacation in Germany , as using the toboggan runs is free – you only pay for the lift and the sled.
In addition, there's the "Blomberg Blitz," an all-weather toboggan run, a climbing garden, a small animal enclosure, and an app with an interactive forest mystery trail for kids. For adults, there's alpine ski touring and numerous hiking trails.
4. Zugspitze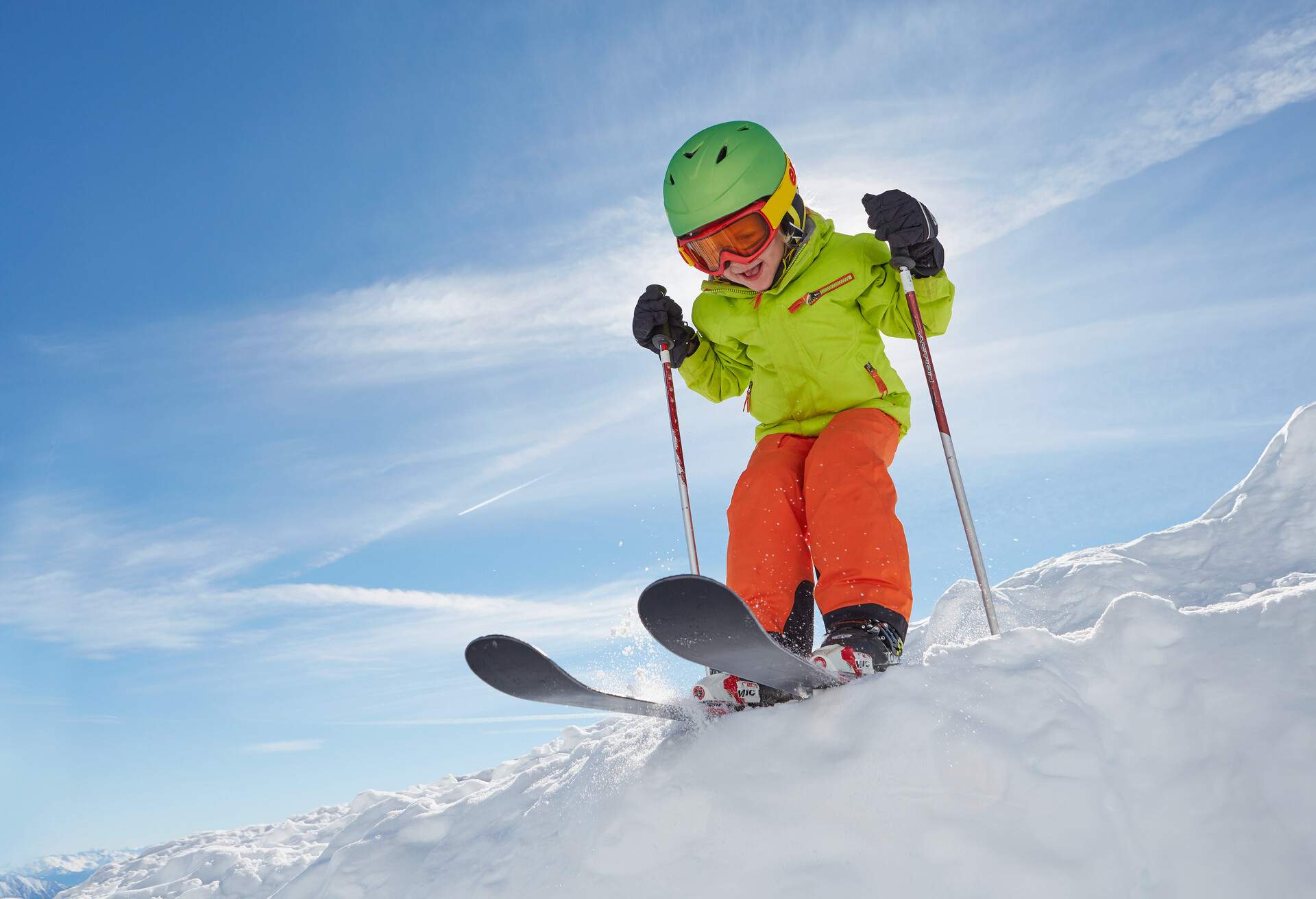 For a snow vacation in Germany , there's hardly a better place than the Zugspitze – a German ski resort with over 12 snow-sure miles of slopes. This means plenty of fresh snow and winter sun at the heights.
There are also numerous ski schools and slopes for young skiers , as well as several toboggan runs. But a particularly special highlight for families is the Igloo Village Zugspitze.
The igloo village is built here for 10 days from late December to the first week of January. And instead of staying in a hotel, you can sleep directly on the Zugspitze – a unique experience!
Bundle up warmly and off you go – your night in the igloo includes a delicious cheese fondue, a snowshoe walk, sauna use, and breakfast with a view of the Alps. And as you might already suspect, you'll sleep on snow and ice (with a few thick blankets) in a real igloo. A once in a lifetime experience for the whole family.
Winter wellness: spa breaks in Germany
When it's cold outside, there's nothing better than a wellness vacation in the warmth.
5. Sauna Raft on the Havel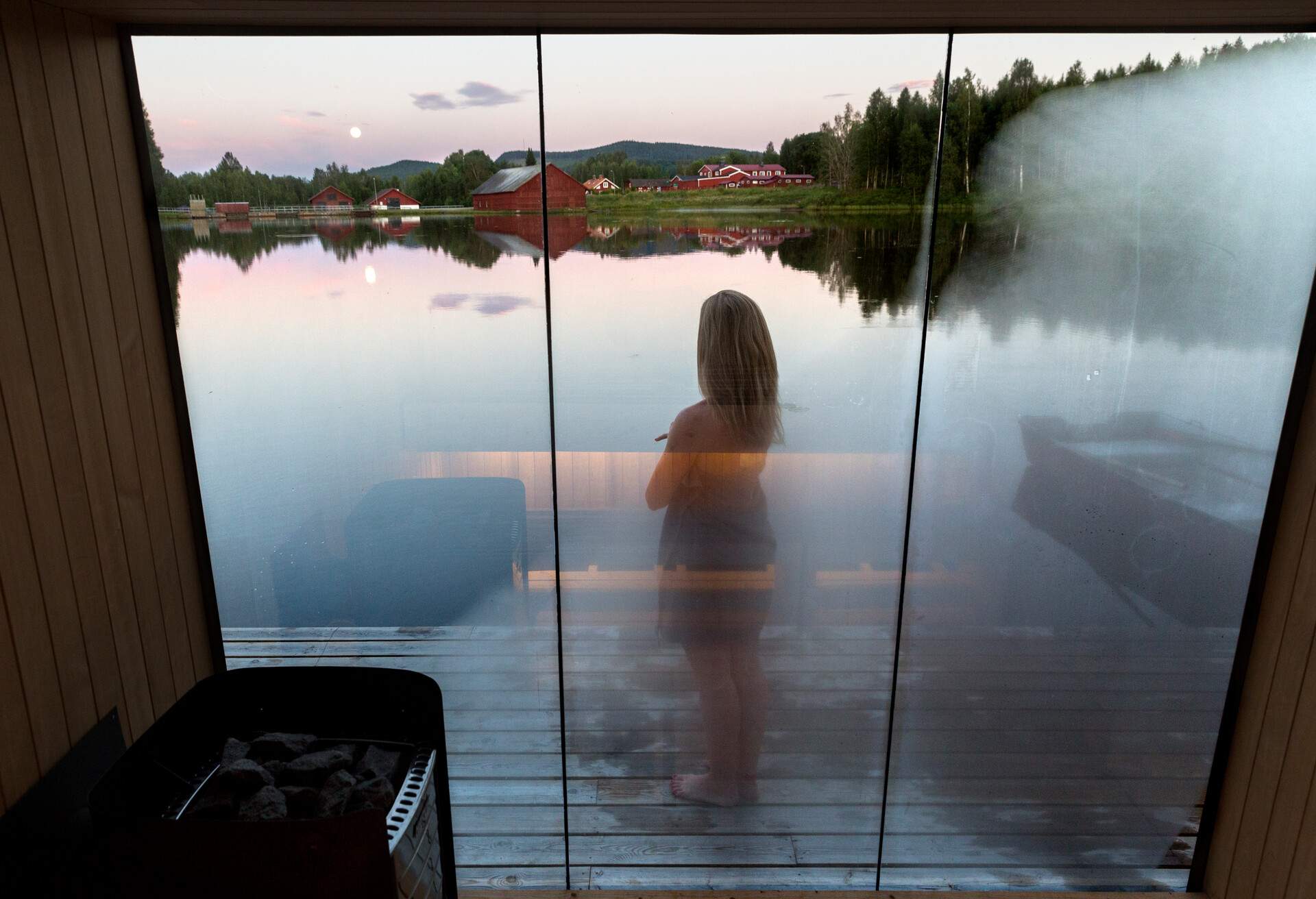 Not far from Berlin (about 2 hours by train, or under an hour driving) is the sauna raft , located on one of the most beautiful lakes in Germany. The Werbellinsee is not only a beautiful destination in summer but also in winter. Privacy and crystal-clear water await you.
The sauna raft is actually a floating sauna barrel and can be rented for small groups of up to 7 people. The sauna on the raft is operated carbon-neutrally and can be heated up to 203 °F.
Onboard, you'll find a shower, toilet, and a ladder. So, after your sauna session, you can take a dip in the lake and then relax on the raft.
You can also cruise the lake with the raft; anyone over 18 can use the propeller motor. Alternatively, you can book a skipper for an additional fee.
6. Elmau Valley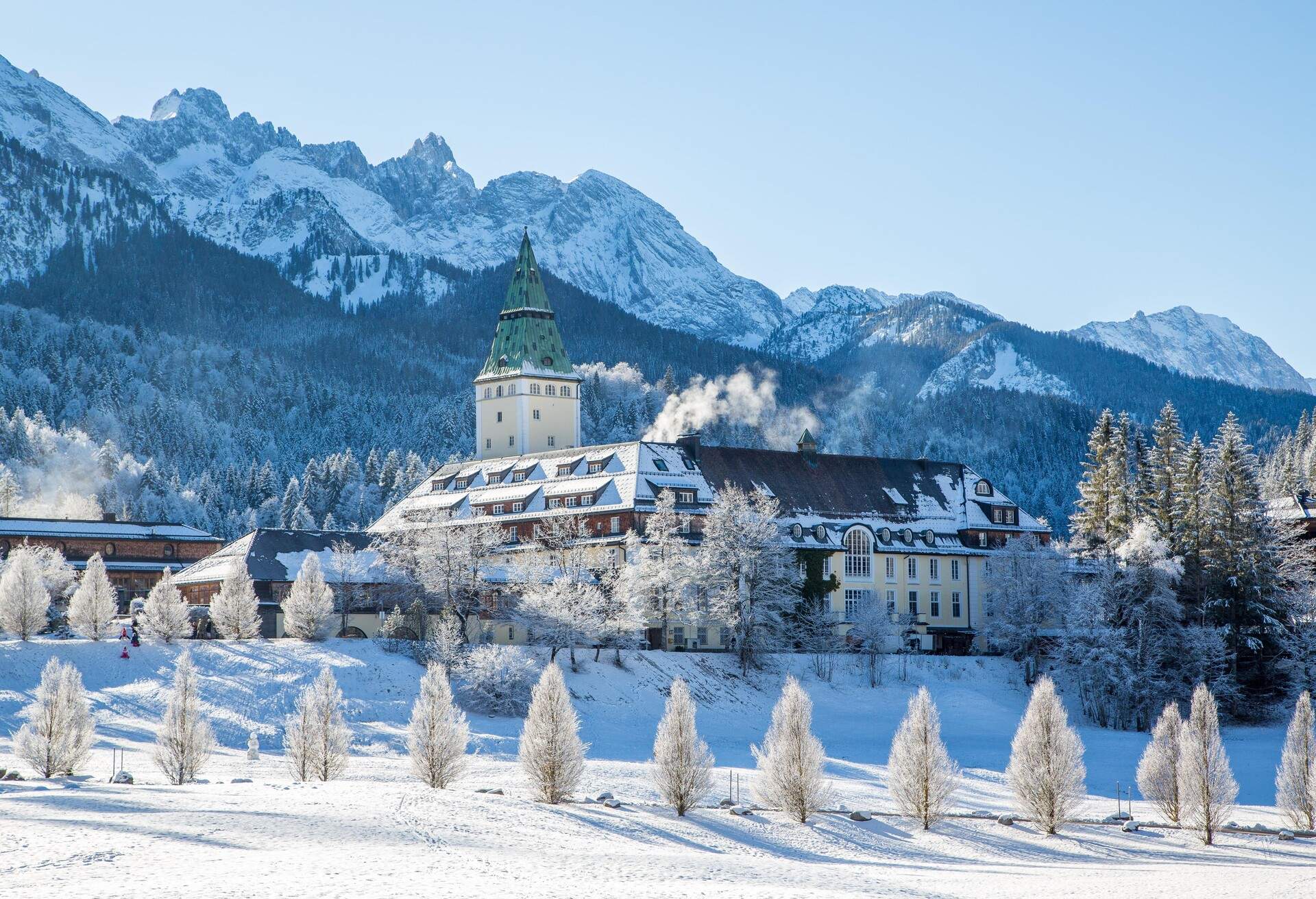 In Elmau Valley lies one of Germany's best wellness hotels: Schloss Elmau . In the vicinity, you'll find beautiful castles and hiking trails — a fantastic destination for a winter vacation.
The resort has six different spa areas where solo travelers, couples, and families can truly relax. This includes a hammam and the Nature Spa, as well as treatments in Chinese medicine and aromatherapy.
If you want to be active, there's Qi Gong, Tai Chi, Pilates, and of course, a yoga pavilion. As you can see, it offers a unique wellness experience along with award-winning gourmet cuisine.
Outside, there are numerous slopes, snow-covered hiking trails, an ice rink, and even the opportunity to go dog sledding. Additionally, in winter, you'll have an incredible view of the snow-covered Zugspitze and the Karwendel Mountains.
7. Baden-Baden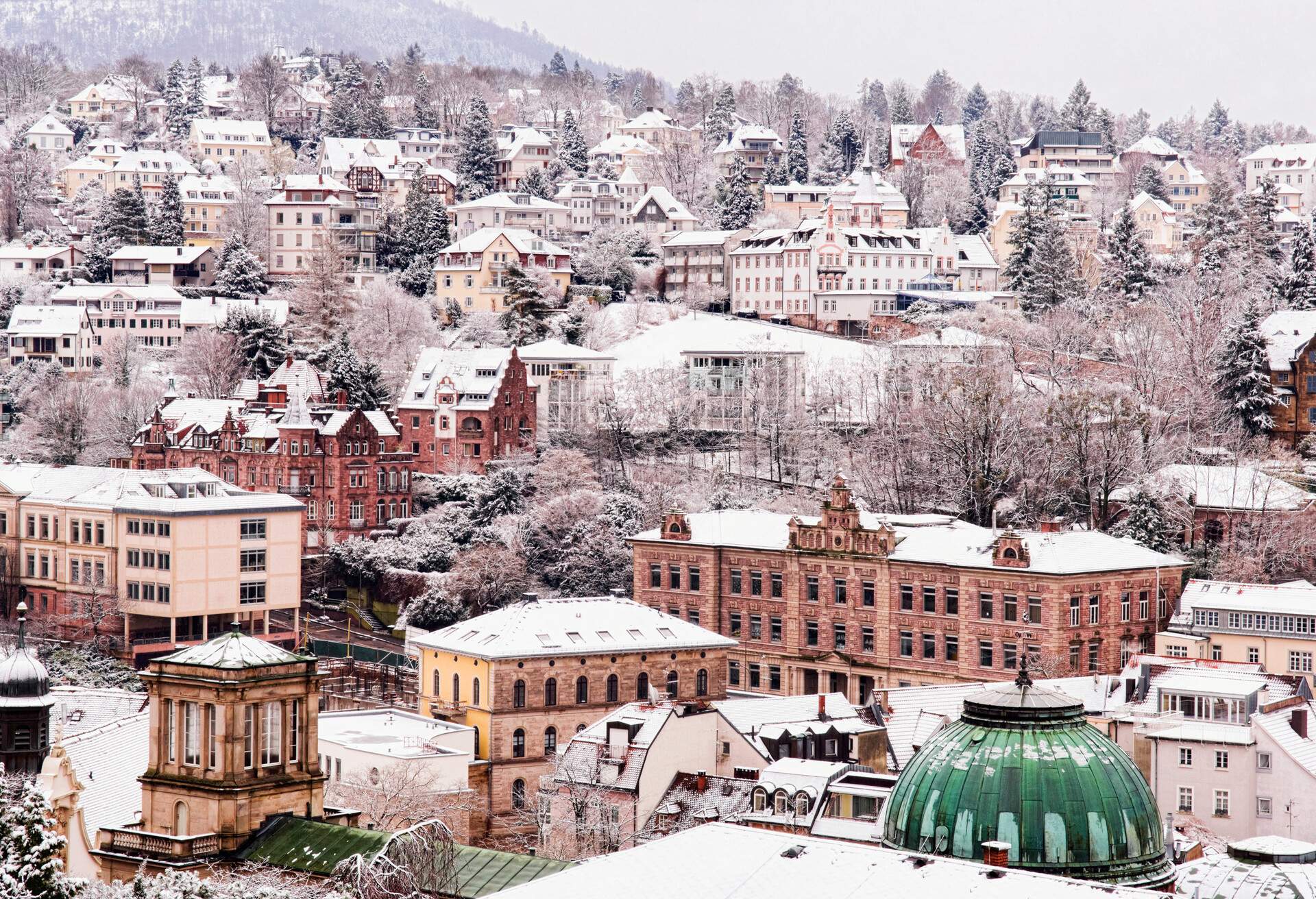 If you're looking for a must-visit spa town in Germany, you can't miss Baden-Baden. Baden-Württemberg has the highest density of thermal springs in Germany , and nowhere does it bubble more than in Baden-Baden. Allegedly, there are 800,000 liters from a total of twelve springs per day — perfect for warming up in the winter cold.
Especially suitable for this purpose is the well-known Caracalla Spa . It features a rock grotto, an aroma steam bath, a current channel, and indoor and outdoor whirlpools. You have a choice of various pools with healing water ranging from 64 to 100 °F.
In addition, Baden-Baden also offers the Friedrichsbad, once the most modern thermal bath in the world. You'll feel like you're on a journey through time as you follow in the footsteps of Mark Twain, who pondered life in the warm waters and under the magnificent dome.
Skiing in Germany
For many, a winter vacation in Germany isn't complete without skiing. Here is where you can find the best slopes.
8. Ski Oberstdorf Kleinwalsertal
The best ski resort in Germany is the Zugspitze for many, with the slopes around Garmisch-Partenkirchen. However, the title of the largest ski resort goes to Ski Oberstdorf Kleinwalsertal. In Oberstdorf, the Austrian ski region of Kleinwalsertal meets, offering over 80 miles of slopes.
Among them, everything a skier's heart desires: many lifts, family slopes, freeride trails, and some black slopes for adventurous professionals. If you've never been on skis or want to refresh your skills, you can attend one of the numerous ski schools. Children can rely on the ski mascot Burmi for their first turns.
The experience is particularly beautiful on a winter night, as there are several opportunities for night skiing under floodlights. If you prefer a more leisurely pace, you also have access to a network of cross-country skiing trails.
You can learn everything you need for that in a cross-country skiing course. Additionally, you can enjoy tobogganing, winter hikes, and ice skating in the region.
9. Oberhof, Thuringia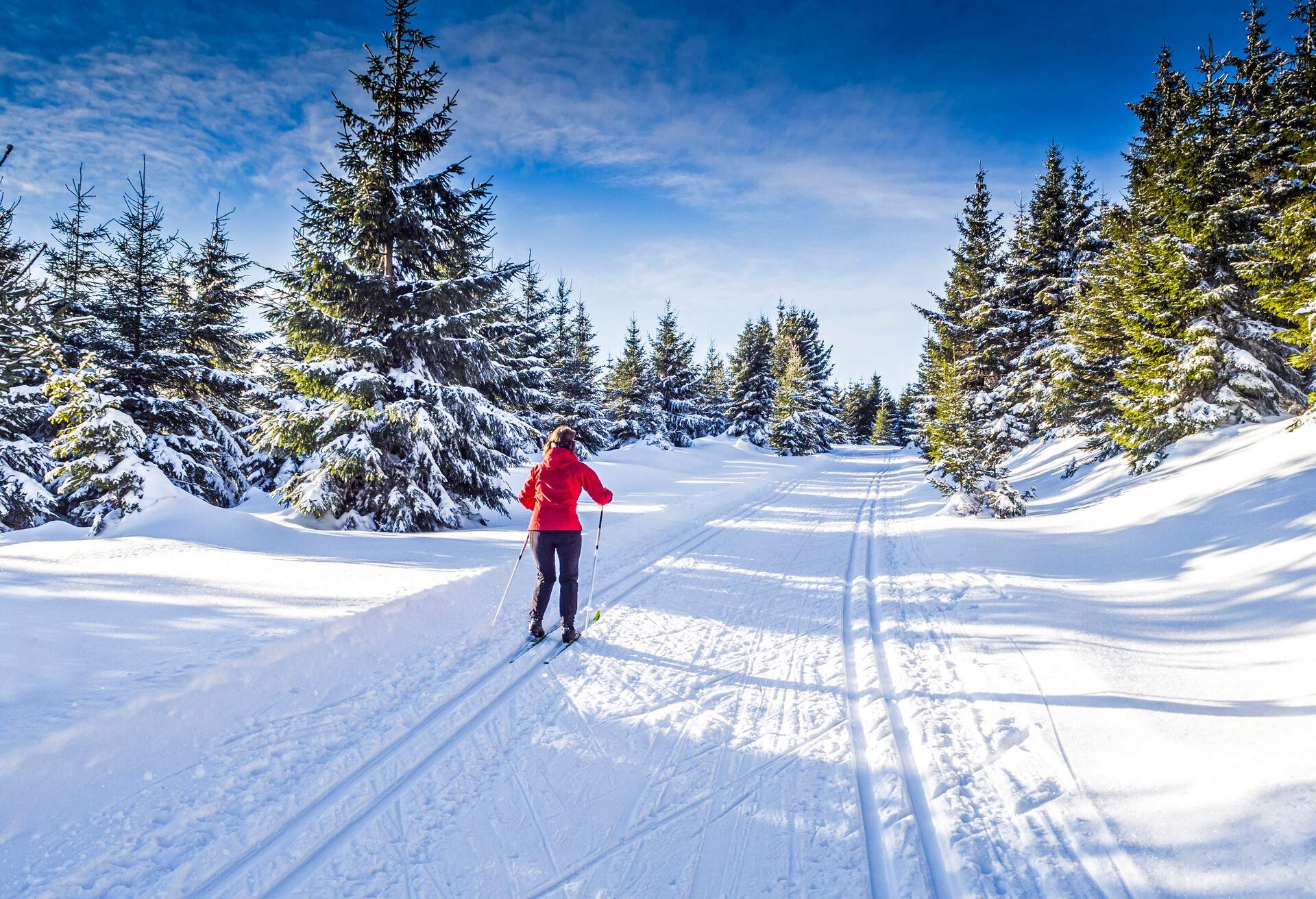 Great skiing isn't limited to the south; there's the rest of Germany as well. Oberhof in the Thuringian Forest is known for being particularly snow-sure , and many top winter athletes train here.
As early as the turn of the century, winter sports enthusiasts were training for the Olympics here, now they can use the unique ski sports hall, the only cross-country ski hall outside of Scandinavia. In addition, there are two downhill slopes and numerous miles of cross-country ski trails for you to enjoy.
If that's not enough, there's also a snow tubing facility and a natural toboggan run . Both adults and children can race down the slope. At the end of the toboggan run, a shuttle bus conveniently waits to take you back up.
The best Christmas Markets in Germany
Where can you find the best Christmas markets in Germany ? This might be up for debate, but one thing is certain – these ar e worth a visit.
10. Nuremberg Christmas Market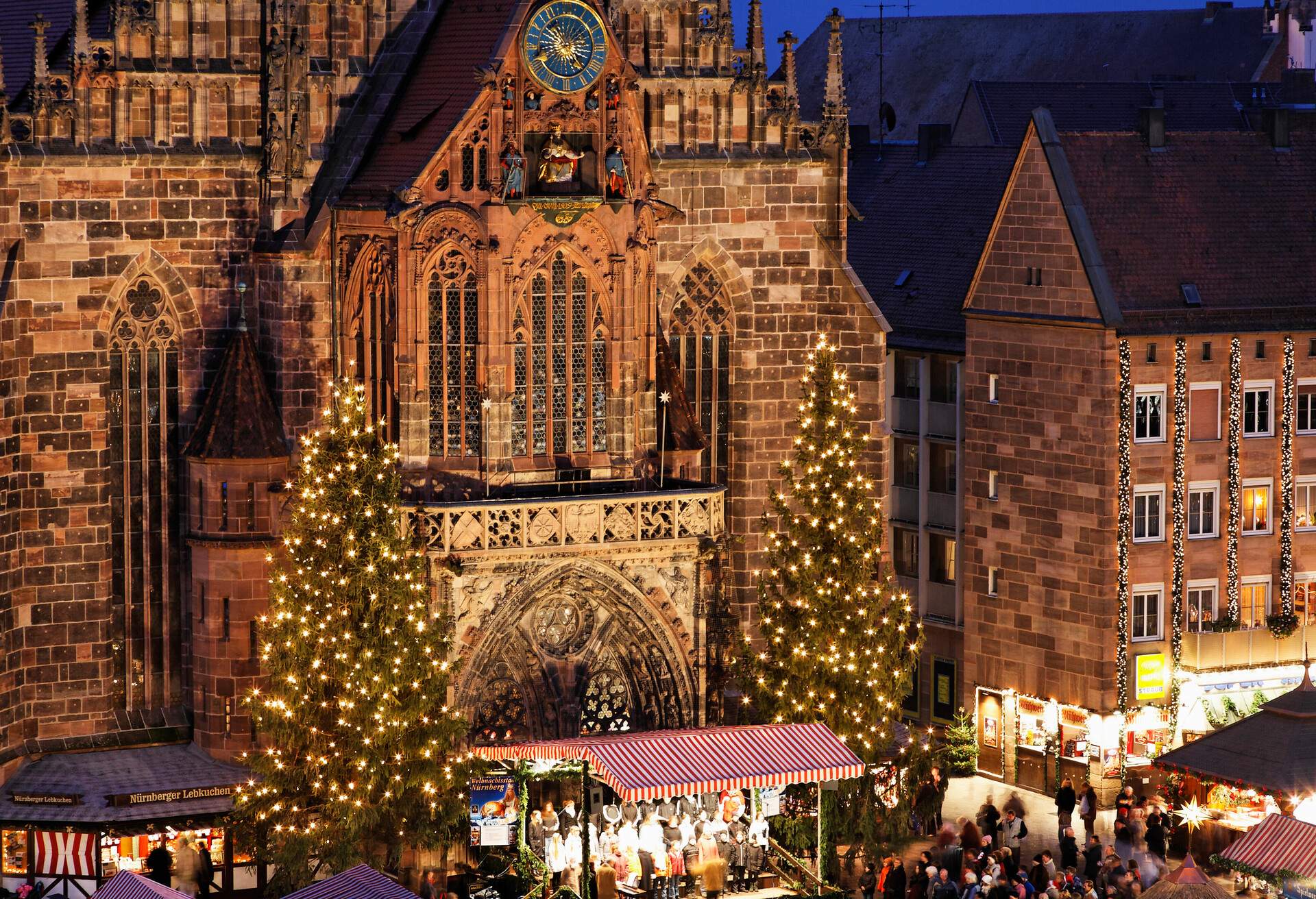 The Nuremberg Christkindlesmarkt holds the title of the oldest Christmas Market in the world despite having some competitors. Without a doubt, it's one of the most beloved and reason enough for a city trip to Nuremberg.
Every year, it's festively opened by the traditional Christkind, before the crowds of visitors flock to the "little town made of wood and cloth." At the market, you can buy beautiful handicrafts and traditional Christmas decorations, and then fill your stomach with festive treats. Naturally, the famous Nuremberg gingerbread (there's even a Lebkuchen-Schmidt) and Nuremberg bratwurst are part of the experience. The latter even has its own Bratwurst Museum!
For young visitors, there's the Children's Christmas, a separate Christmas town for kids . It features a carousel and Ferris wheel, cookie baking, and the opportunity to write your wish list on-site and hand it over to the Christkind.
An especially attractive offering of the Nuremberg market is the themed experience paths. These guided tours introduce you to various aspects of the market, both old and new.
11. Lindau Harbor Christmas Market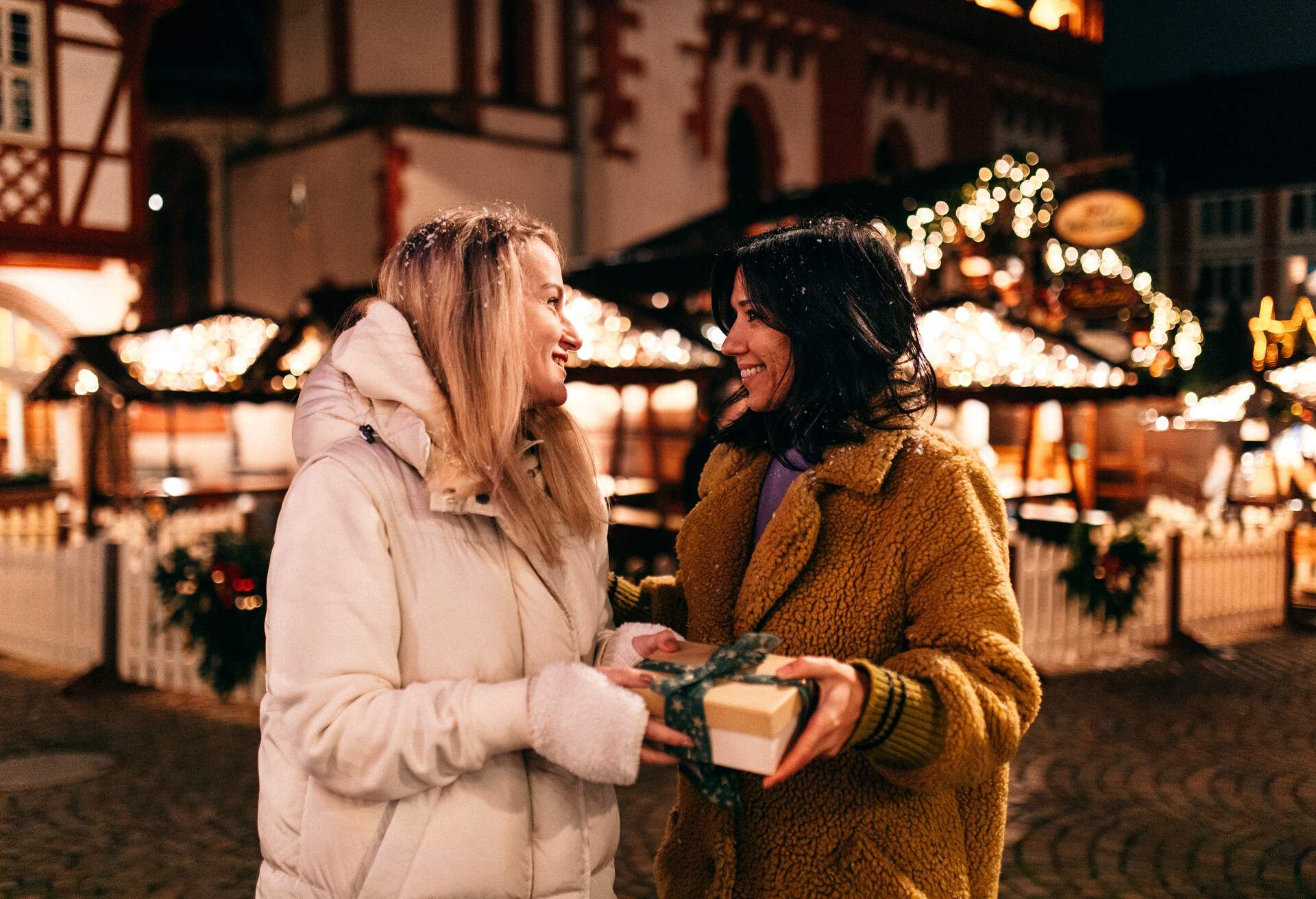 A truly special Christmas market is the Lindau Harbor Christmas Market. Traditional decorated stalls and the scent of mulled wine and baked goods await you . The location is what makes this market particularly unique: it's romantically situated directly on Lake Constance with a view of the Alps.
The "Enchanting Fairytale Forest" also adds to the atmosphere, adorned with Black Forest fir trees. Fairy tales are told for children in the forest. There's also a festive program for Christmas enthusiasts.
This includes the Night Watchman tour , which takes you to the Lindau Christmas tree at the town hall, the huge Christmas crib in St. Stephan's Church, and the popular Christmas ship.
On St. Nicholas Day, the hardy can even venture into the refreshing waters of Lake Constance – that's when the Nikolaus swim takes place. Participating is a tradition for many, and the only question left is: with or without a wetsuit?
I hope I've sparked your interest in a winter vacation in Germany. If you'd like to explore other destinations, you can find more travel destination inspiration below:
The best place to go in December around the world
Prefer to stay closer to home? Check out the best winter vacations across the US
Winter vacation ideas and tools to make your trip easier
About the author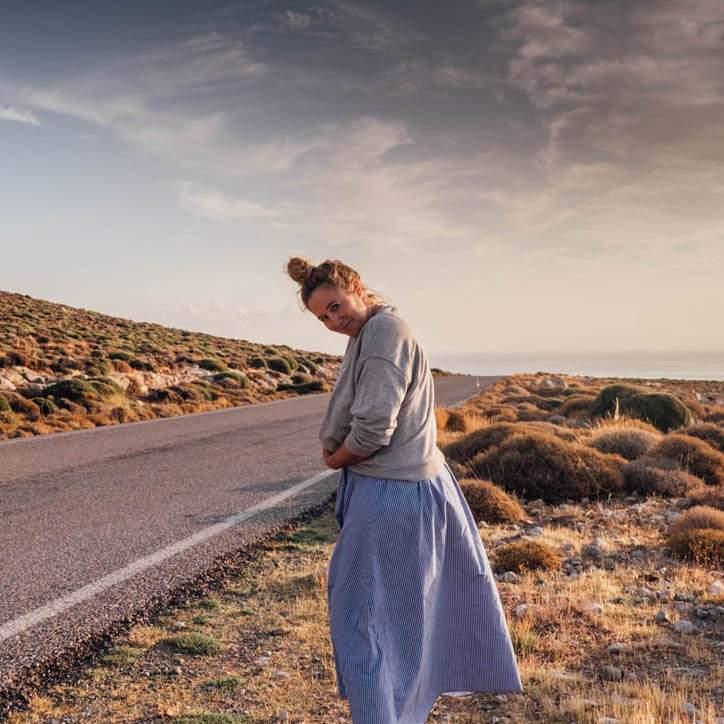 Explore more articles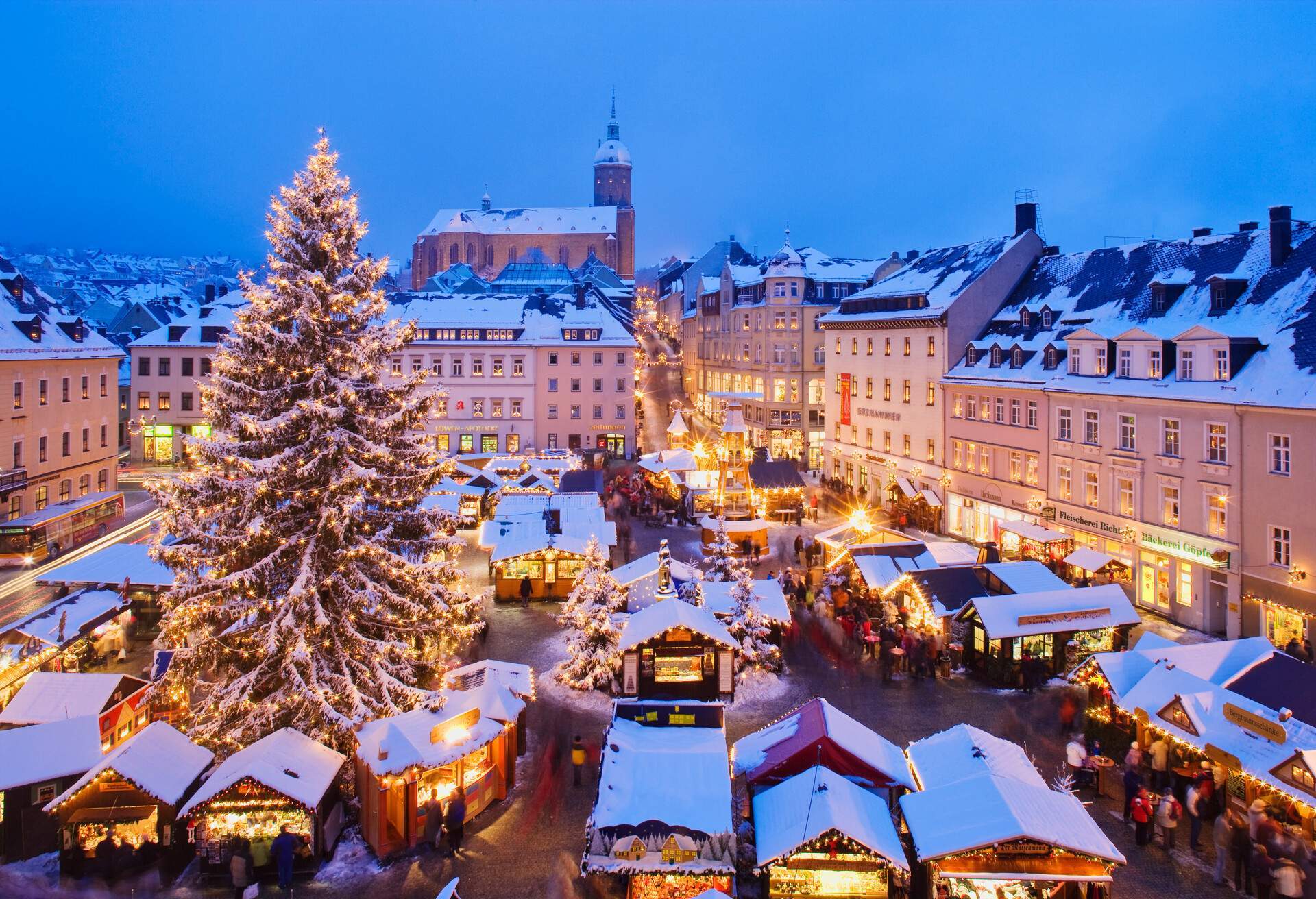 How we work
Hotel owners
Advertise with us
Airline fees
Low fare tips
Badges & Certificates
Terms & Conditions
California consumers have the right to opt out of the sale * of their personal information. For more information on how we securely process personal information, please see our Privacy Policy .
Do not sell my info ON
* The definition of "sale" under the California Consumer Privacy Act is applicable only to California consumers.
We're Not In Kansas Anymore!
travel inspiration!
Germany in Winter Ultimate Guide, everything you need to know! (2023)
Germany in winter is a beautiful and magical place, a real winter wonderland with snow-dusted landscapes, cozy Christmas markets, and winter sports opportunities.
Despite the colder temperatures, winter is a great time to visit Germany. The country's cities and towns are adorned with twinkling lights and festive decorations, outside of the Christmas Market season it's less crowded, and prices are in general lower.
Use this " Germany in winter Ultimate Travel Guide " with tons of travel tips to plan the perfect winter getaway to Germany!
*Disclosure: This post may contain affiliate links, for more information see my terms and conditions page.
Important note: It is important to note that many attractions in Germany have limited hours in winter, and some may be closed, so pay careful attention to opening times.
Table of Contents
German Christmas Markets and winter festivals
From festive Christmas markets to colorful carnival celebrations, it's a festive time of year!
Christmas Markets
There's no better way to get in the Christmas spirit than by attending a traditional Christmas Market! The holiday season in Germany is MAGICAL and during the month of December, the markets are the main attractions and in full swing!
My favorite things about the German Christmas markets? the smells! Before you ever enter the market itself the smells will greet you with the delicious aroma of mulled wine, spiced gingerbread cookies, warm candied nuts, hot chocolate, and other delightful things!
Most major cities put on a Christmas Market, but in my opinion the best ones are the small-town markets. You'll usually find them in the city center / town center. Wooden market stalls are strung with fresh greenery and beautiful lights. Visitors can enjoy traditional German treats like mulled wine and gingerbread, and shop for unique handcrafted German gifts and souvenirs .
When are the Christmas Markets in Germany? The exact dates change from year to year, based on the advent calendar, and each town sets their own dates. Check the official website for the most accurate information.
Here are some of the best Christmas markets in Germany:
Nuremberg Christkindlesmarkt
Dresden Christmas Market (Dresden Striezelmarkt)
Lucia Christmas Market, Berlin.
Leipzig Christmas Market (Leipziger Weihnachtsmarkt) consider this Christmassy day trip from Leipzig to the Ore Mountains .
Munich Christmas Market in Marienplatz.
Frankfurt Christmas Market, Weihnachtsmarkt. Consider this private Christmas Market Tour of Frankfurt , or a guided advent stroll through Frankfurt .
Trier Weihnachtsmarkt
Heidelberger Weihnachtsmarkt. Consider this Christmas Market walking tour of Heidelberg.
Dusseldorf. Consider this private Christmas Market tour of Dusseldorf .
Stuttgart. Consider this covered wagon winter tour from Stuttgart !
Rothenburg "Reiterlesmarkt"
Carnival Season (Fasching/Fastnacht/Karneval)
Germany has a lively and vibrant carnival season that takes place in the weeks leading up to Lent. One of the best festivals celebrating carnival can be experienced in Cologne. Other cities with notable carnival celebrations include Mainz, Düsseldorf, and Munich. During the carnival season. Eat traditional foods like Berliner doughnuts and drink beer or schnapps (to warm the belly!) Festivities include colorful costumes, massive parades with elaborate floats and marching bands.
You can get the full lowdown on the carnival festivities at the Germany Way.
New Year's Celebrations
Germany is the perfect place to ring in the New Year! The last day in December is a big event, known as Silvester. At midnight the sky is filled with colorful fireworks displays. If you plan to spend New Year's Eve in Germany, you're sure to find festivities wherever you are!
You may be interested in: New Years Eve Concert, Dresden
Indoor things to do in Germany in Winter
Choose from a range of Indoor "Germany winter activities"
Attend a concert
Shelter from the winter chill at an indoor concert. Here are some special Christmas centered Concerts in Germany:
Dresden Festive Christmas Concert
Various concerts in Berlin
explore Castles and Palaces
Some of Germany's most famous castles, like Burg Eltz Castle , are closed in winter but many of the fairytale castles and Palaces in Germany are open all year. Here are a few of the best: (don't forget to check their winter hours.)
Here are some of Germany's best, open in winter:
Hohenzollern Castle
Neuschwanstein castle, this stunning castle is a delight in winter! Neuschwanstein winter guide!
Wurzburg Palace
Heidelberg Castle
Marienburg Castle
Reichsburg Cochem Castle
Herrenchiemsee New Palace
Schwerin Castle
Museums are a great way to get out of the weather. Even if you aren't ordinarily into museums, Germany has a wide range of interesting museums. There's something to please everyone. The Medieval Crime and Justice Museum in Rothenburg ob der Tauber is my favorite!
Cathedrals and churches
Even if you aren't necessarily religious, the churches and cathedrals in Europe are spectacular works of architecture. They are full of beautiful stained glass, paintings and frescoes, and ornate furnishings. Step inside one to get out of the cold.
These are some of Germany's most spectacular churches and cathedrals:
Cologne Cathedral (Kölner Dom)
Church of our Lady (Liebfrauenkirche) Trier
Saint Peter's Cathedral (aka Dom Trier.) Trier
Ulm Minster (Ulmer Münster) Ulm
Aachen Cathedral (Aachener Dom)
Parish Church of St. Sebastian
thermal baths and spas
There's no better way to warm a wintery chill like a day at a thermal bath or spa! Let Google be your guide! My favorite is Franken-Therme Bad Windsheim GmbH, located in Bad Windsheim, just a few kilometers from Rothenburg.
Check out the warm brine sensory float with lazer lights and relaxing music:
Popular Winter Destinations in Germany
Here are some popular winter destinations in Germany:
Villages and towns
When I plan a winter trip to Germany, I focus on the quaint towns and their historic buildings and beautiful architecture. Even though you are outside it's easy to duck into a restaurant or cafe to warm up whenever you need to.
My favorite small towns include:
Rothenburg ob der Tauber In addition to the Christmas market, there is so much to see and do in the tiny medieval town of Rothenburg! The draw is the town itself, a real-life storybook village with cobbled streets, half-timbered houses and plenty of medieval charm! It is one of my favorite places in all of Germany! It's Christmas year-round in Rothenburg. Stop in at the Käthe Wohlfahrt store or visit the Christmas Museum.
Get more information: check out my article on all of the best things to do in Rothenburg !
Nuremberg Germany Nuremberg is another fantastic medieval town. In addition to one of the oldest and most traditional Christmas markets in Europe, the Bavarian town is home to several historic landmarks, including the Nuremberg Castle, the Gothic St. Lorenz Church, and the Albrecht Dürer House.
Special Christmas activities include: a Christmas Market Culinary tour , and a guided tour of Old Town and the Christmas Market .
Bamberg The charming town of Bamberg in Bavaria has been designated as a UNESCO World Heritage site due to its abundance of historic buildings and historical sites. Bamberg has a very good Christmas Market but what makes this a special place to be during the holiday season is the Nativity Trail. The trail consists of over 30 nativity scenes spread out throughout the town. The trail ends at the Bamberg Cathedral, where a large nativity scene is displayed.
Special winter activities in Bamberg include: a private Christmas Market tour
Rhine River Valley
The Rhine River valley is dotted with cliff top castles, terrace vineyards, and adorable villages. While the castles along the Rhine may be hit and miss with openins this time of the year, the castle hotels are open for business! If you happen to visit the Rhine in winter, then you're in luck because river cruises run through the winter!
Special Christmas themed cruises include: a Christmas boat cruise that departs from Rüdesheim am Rhein . (these book up well in advance)
While I'm not a city dweller I am aware that many of you are! Here are the best German cities to visit in winter:
Berlin Berlin, with its iconic Brandenburg Gate, is the largest city in Germany. This vibrant city offers a lot to do during the winter season. In addition to the Christmas markets, Berlin also has many museums, galleries, and concert and other performance opportunities that are perfect for a cold winter day. With over 170 museums in Berlin , you're guaranteed to find something to keep you occupied! Another great option is the world class Botanical Gardens in Berlin.
Special winter activities in Berlin include: a private tour of the Christmas Markets ( option 1 / option 2 ) , a winter lights limousine tour , a guided tour of Gendarmenmarkt one of Berlin's best markets by a local guide (extra cost: small entrance fee not included)
Munich Munich is another city that is known for its Christmas markets. The most famous one is at Marienplatz, where you can find traditional Bavarian food and drinks, as well as handmade crafts. Munich is also a good place to go skiing or snowboarding. The city is located close to the Alps, and there are many ski resorts that are easily accessible from Munich.
Special winter activities in Munich include: a Christmas village tour , a Christmas Market tour with mulled wine , and a Christmas Market tour with a snack .
Dresden Dresden is a beautiful city that is known for its Baroque architecture. During the winter season, the city transforms into a winter wonderland. The Christmas market located in Old Town is one of the oldest in Germany. In addition to the Christmas market, there are many museums and galleries in Dresden that are worth visiting.
Special winter activities in Dresden include: a Christmas sightseeing tour from a local guide, a bus tour to Seiffen Toy village , a historic city walking tour that includes the Christmas Market, a paddle steamer winter river cruise , an advent Christmas Market tour , and advent concert , a Christmassy day trip to the Ore Mountains , a private Christmas Market tour and a Bohemia and Saxon Switzerland Winter Tour
Cologne (Köln) Cologne is situated on the banks of the Rhine. Not only is it the location of the famous Cologne Cathedral, a UNESCO World Heritage Site, it also has one of the best Christmas Markets in Germany. The city also boasts a number of museums and galleries, like the Roman-Germanic Museum, which showcases the city's Roman history. Cologne is also famous for its vibrant nightlife, with numerous bars, pubs, and clubs throughout the city, all great places to get out of the cold!
Special winter activities in Cologne: a beer and Christmas Market tour , an advent boat tour with live music , an advent Christmas Customs tour , and a private Christmas Market tour.
The Black Forest
The Black Forest is magical when a layer of snow dusts the dense forests, like a bit of snow globe magic. This area is also a popular destination for skiing and snowboarding, and is a great place for experiencing snowy winter hikes. Popular destinations in the Black Forest include Triberg with its frozen waterfalls, cuckoo clocks, and Black Forest cake.
Recommended reading: Triberg Germany visitors Guide
If you're looking for a more urban experience, Baden-Baden is a spa town located in the Black Forest. Another great way to get indoors is at the casino. Baden-Baden is the location of the most beautiful casino in the world! You can find a list of spas and thermal baths in UNESCO World Heritage Baden-Baden on their website.
Special winter activities in Baden-Baden: a guided Christmas walking tour
outdoor German Winter activities
Panoramic views.
Head to most any mountain in Germany where you can take a cable car up to the top of snowy mountains for panoramic views of the winter landscapes below. Do note that many cable cars are shut down for maintenance between the fall hiking season and winter sports season. Make your way up Zugspitze , Germany's highest mountain, for an adrenaline rush!
Learn more: how to visit Zugspitze and the picture-perfect lake Eibsee here!
Sleigh Rides
Can you imagine anything more romantic than gliding over the snow in a horse drawn sleigh ride?
These companies offer sleigh rides: (all located on the Bavarian Alps unless otherwise noted)
The Family Blanz (Hinterstein)
Anton Maier (Rottach-Egern)
Rottach-Egern (Near Bertchesgaden)
Simon Adlbert (Tegernsee)
Kutscherei Holzmann (city of Munich)
Gästehaus Posaunenklang (Mittenwald)
various operators at SCHLIERSEE
various operators (Zugspitz, Garmish area)
Since you already have your winter weather gear, why not visit an ice cave? Due to accessibility issues many of them are closed in winter. Devil's Cave, Pottenstein, the longest in Germany, is open all year.
Winter Sports
Germany is home to some of the best ski resorts in Europe, making it a popular destination for winter sports enthusiasts. Options range from Nordic, Glade, cross-country skiing, and accommodate anywhere from expert skiers to those who are looking to learn to ski.
In addition to skiing these resorts offer other activities such as: (Check the websites for details)
tobogganing
snow tubing
snowboarding
ice skating
Some of the most popular ski resorts in Germany include:
Oberstdorf , and Nebelhorn
Winklmoos-Alm and Skigebiet am Benzeck
Berchtesgadener Land (5 different ski resorts)
Brauneck / Lenggries
Spitzingsee/ Tegernsee
Zugspitze (Germany's highest peak) Garmisch Partenkirchen
Feldberg in the Black Forest
Harz Mountains in Northern Germany
Ice Skating
Ice skating is a popular winter activity in Germany, with many cities and towns setting up ice rinks during the winter months. Some of the most popular ice rinks in Germany include the rink at the Berliner Weihnachtszeit Christmas market, the rink at the Munich Christmas market, the Eisarena in Dresden and the Eissporthalle in Frankfurt. Check Google for an ice rink near you!
Hiking and winter walks
Germany is home to some of the most beautiful hiking trails in Europe, and winter is the best time to explore them. Many of the trails offer stunning views of snow-covered mountains and forests, and the crisp winter air makes for a refreshing and invigorating hiking experience. Some of the most popular winter hiking trails in Germany include the Black Forest Trail, the Harz Mountains Trail, and the Bavarian Forest Trail.
One of the things I love the most about Germany is its abundance of trails! No matter where you land, there's likely to be a trail! A great place to search for trails in Germany is Komoot.
Climate and Weather in Winter
The winter season in Germany usually lasts from December to February, with January being the coldest month.
I have lived in Germany through many winters as a child and can tell you that they have a comparatively mild winter than the brutal winters we have here in Kansas. However, if you are coming from a warm climate, you need to prepare for winter weather conditions.
How cold is it in Germany during winter? While I would love to lay down some facts and figures for you, it would be difficult to do so. The country's winter weather is cold, with temperatures often dropping below freezing. Temperatures in Germany can vary widely. The higher the altitude the greater the chance of snow and the colder the temperatures. The northern coastal areas near the Baltic Sea and North Sea tend to be milder, while southern Germany, including the Bavarian Alps, can be much colder. Dress for winter weather conditions (more on that later.)
If you really need numbers, the average temperature in Germany in winter from 1960 to 2023 was around 1.5 to 3.5 degrees Celsius. (35-38 degrees Fahrenheit)
Does it snow in Germany in winter? Yes, it does. How much? That is also difficult to pin down. You can expect anywhere from a dusting of snow from low lying areas like Rothenburg, to several feet of snow in the mountains. In addition to snow, visitors should be prepared for the possibility of ice and rain.
German radiator heaters: If you are new to these you are going to love them! If you're cold just sidle up to one of these heat sources. They seem a lot more efficient than my forced air furnace!
Winter Cuisine in Germany
Germany is known for its hearty and comforting cuisine. A hearty German meal is a great way to fill you up and warm you from the inside out! If you are new to German cuisine you may be interested in reading about the BEST German food you simply MUST try !
Glühwein Glühwein, which is a hot spiced wine. It is typically made with red wine, cinnamon, cloves, and citrus fruit, and is served in mugs at Christmas markets and other winter events.
Lebkuchen Lebkuchen is a type of gingerbread made with honey, spices, and nuts, and is often decorated with icing or chocolate.
Schnitzel A hot schnitzel on a cold winter day is a brilliant idea! Schnitzel is a cut of meat, usually veal or pork, pounded thin, breaded, and fried to golden brown perfection!
German breakfast Start your day with a hearty German breakfast, served at most Gasthauses and Pensions.
Tips for Traveling in Germany in Winter
Winter travel in Germany comes with its own set of issues to address. It's important to be prepared for the colder weather and potential travel disruptions. Here are a few tips to help make your trip to Germany in winter as smooth and enjoyable as possible:
Shorter days
It is worth noting that daylight hours in Germany during winter are shorter, with the sun setting as early as 4 pm. It is essential to plan outdoor activities accordingly and make the most of the daylight hours.
Be prepared for travel disruptions
Winter weather can sometimes cause travel disruptions, such as flight cancellations or train delays. It's a good idea to check the weather forecast and any travel alerts before you leave, and to have a backup plan in case your travel plans are disrupted.
Pack light, stay warm tips (what to pack for Germany in winter)
Layering is the key to keeping warm without the bulk. Warm clothes don't have to be bulky. Layers are a good idea and can take you from indoors to outdoors and back again. Another benefit of layering is it can seamlessly take you from outdoors to indoors. The warmest layers are fleece, wool, and down. I like fleece base layers like CuddlDuds for outdoor activities.
Fleece lined jeans , big thumbs up! (may be harder to find in summer, keep checking!)
One pair of waterproof snow boots for outdoor activities, plus lightweight insulated boots (bonus if they are waterproof too!)
Fleece neck gaiters, wear it as a scarf or pull it up over your face to keep it warm!
PACKABLE down, layer them over a light fleece jacket to stay toasty warm without the bulk.
Waterproof pants (comfortable and warm) snow pants are bulky and unless you are skiing you probably don't need them.
Wool socks and wool glove liners (double the heat insulation!) and something to keep your head warm.
Hand warmers
Waterproof outer layers like rain ponchos in case of rain, you don't want to get wet on cold days!
Getting around in winter
By car Driving in a foreign country can be daunting, and driving in winter in Germany can be tricky, since weather conditions are unpredictable. You can check current road conditions in Germany on Weather Online.
Public transportation If you aren't comfortable with driving in winter Germany has an extensive rail and bus system. There isn't much of anywhere you can't get by either train ride, bus, or bus/train combo. The best places to seamlessly plan your bus and train routes are either Rome2Rio or Deutsche Bahn (DB).
Frequently Asked Questions
Is it worth visiting germany in winter.
Germany is definitely worth visiting during the winter season, especially for those who enjoy winter sports or the festive atmosphere of Christmas markets. The country offers a variety of unique experiences during this time of the year, and visitors can enjoy fewer crowds and lower prices compared to the peak summer months. It's the perfect place for a winter holiday!
Is Germany expensive in winter?
In general winter is the cheapest time to visit Germany, EXCEPT for the Christmas market season. Room rates are at their lowest and flights can be cheaper this time of year. Visitors can save money by eating at local restaurants and using public transportation. Many Christmas markets offer affordable food and drink options. Winter sports facilities often offer discounted rates for equipment rental and lift tickets.
Overall, Germany is quite inexpensive to travel to. If you are looking to save money, be sure to read my Germany on a Budget article!
What are some free things to do in Germany in Winter?
Free things to do in Germany in winter include:
and dreamy walk down a snow packed trail
churches and cathedrals are often free
there usually aren't any fees to attend Christmas Markets or other winter festivals
its free to explore the nooks and crannies of the beautiful towns and villages in Germany
search out a National Park in Germany, entrance is free!
many of Germany's most famous landmarks are free!
Ultimate 2 week trip to Ireland and Scotland itinerary! (photos!)
How to add the most famous germans in history to your germany itinerary, 50 plus famous landmarks in germany you need to see now  (with maps and photos), how to visit burg rheinfels castle, ultimate guide (photos), leave a comment cancel reply.
Your email address will not be published. Required fields are marked *
Save my name, email, and website in this browser for the next time I comment.
Yes, add me to your mailing list
Etias for Americans
ETIAS for Brazilians
Etias for Australians
More countries
Application
Blog (current)
Winter in Germany
In this article
Winter Climate in Germany
Things to do in germany in winter, winter holidays in germany.
ChocolART Chocolate Festival, Tubingen, 29th Nov to 3rd Dec. The ultimate festival for chocolate lovers, ChocolART takes place at the beginning of December each year, where you can buy handmade chocolates (great Christmas gifts!) and see the creative chocolate artwork.
Stollen Festival, Dresden, 3rd Dec. One of Germany's most famous food exports, stollen, is celebrated at this festival where you can buy tasty stollen products such as the famous Dresden Stollen.
Tollwood Winter Festival, Munich, 23rd Nov to 31st Dec. The Tollwood Festival is a magnificent celebration of Christmas, featuring acrobatic shows, live music and lots of fun entertainment.
Christmas Garden, Berlin, 17th Nov to 1st Jan. The Botanic Garden Berlin is transformed into a magical Christmas garden with impressive light displays, food stalls and mulled wine and hot chocolate to warm you up.
Christmas markets (many locations including Berlin and Munich). | If you arevisiting Germany in winter a visit to a Christmas market or two is the top attraction in the holiday season. Wherever you go to Germany, there will be traditional Christmas markets somewhere nearby.
Circus Krone, Munich, 25th Dec to 31st Jan. Amazing entertainment for all the family awaits at Circus Krone, a traditional circus with a long history.
Silvester NYE celebration, Berlin. In Germany, New Year's Eve is known as Silvester and there are some exciting events around the country, including a spectacular fireworks display in Berlin, with famous music artists playing at Brandenburg Gate.
Popular Winter Sports in Germany
Cross country skiing
Ice skating
Snowboarding
Snowtubing and sledding
Snowshoe hiking
Our Top 10 Places to Visit in Germany in Winter
3. cologne (koln), 4. nuremberg, 6. fussen and neuschwanstein castle, 7. rhine valley in winter, 8. stuttgart winter and christmas markets, 9. zugspitze mountain, 10. dresden, travel requirements: visa for germany, final thoughts on winter in germany, written by: fikayomi abisola, 1. which months are winter in germany, 2. how cold is winter in germany, 3. what is the coldest month in germany, 4. what is a german winter like, 5. is germany worth visiting in winter, 6. does germany get a lot of snow.
Related Articles
France Digital Nomad Visa
Poland digital nomad visa, austria digital nomad visa, low tax countries in europe, is the czech republic safe, is iceland safe, serbia digital nomad visa, montenegro digital nomad visa, latvia digital nomad visa, finland digital nomad visa, romania digital nomad visa, eu postpones introduction of etias travel system to 2024, how much does a trip to spain cost, cyprus digital nomad visa, everything you need to know about etias denial, countries felons can visit, hungary digital nomad visa, winter in spain, italy digital nomad visa, is it safe to travel to sweden, is it safe to travel to italy, venice in winter, norway vs sweden, moving to spain from the usa, is spain safe, italy solo travel, new year in europe, best european cities to visit in december, hidden gems of italy, best christmas markets in europe, italian winter, paris traveling tips, living in spain as an expat, winter in france, best time to visit greece, best time to visit norway, is it safe to travel to germany, is croatia safe, croatia digital nomad visa: a definitive guide, is it safe to travel to poland, norway digital nomad visa, greece digital nomad visa, is it safe to travel to norway, portugal digital nomad visa, estonia digital nomad visa, the roadmap to spain digital nomad visa, your in-depth guide to germany digital nomad visa, best european countries for expats, tips you need to know when traveling europe, 15 greek islands americans love to visit, us citizen migrate to germany, the best places to visit in germany when travelling from usa, a few things to know before traveling from america to greece, can americans live safely in germany, germany or the united states - which is cheaper to live in, places for americans to visit when travelling to greece, what is the best startup visa scheme in europe, the key information you need to know about the european union visa policy changes, how does ees differ from etias - everything you should know, how long can british citizens stay in europe, how long can you stay in europe without a visa, digital nomad visas in eu countries, which countries has the uk agreed trade deals with, schengen visa: requirements & application, all information about european golden visa, europe travel: why/when will you need etias, eu blue card: what is it, and what is it for, requirements for uk citizens when travelling to europe, where can americans travel in europe, differences between eu, eea, efta, and schengen countries, european health insurance card, who needs a schengen visa.
Privacy Policy
Terms & Conditions

ETIAS.org is a privately owned website and it's not operated by the government.
ETIAS.com is an informational site for ETIAS. The site contains paid links from our partners. Best Places to Visit in Germany in Winter
Winter in Germany is a magical time, offering a myriad of experiences and attractions that are sure to delight any traveler. Whether you're a winter sports enthusiast or simply looking to soak up the festive atmosphere of the Christmas markets, there's something for everyone in Germany. In this guide, I'll be sharing the best places to visit in Germany in winter, so you can plan the perfect winter wonderland adventure.
From the picturesque castles and quaint spa towns to the bustling cities and world-class museums, Germany has it all. I'll be highlighting the must-see destinations and experiences, as well as providing tips for packing, getting around, and making the most of your winter trip to Germany. So, grab a warm drink, cozy up by the fire, and let's start exploring the best places to visit in Germany in winter!
Why Visit Germany in Winter?
Winter in Germany offers a unique and magical experience that you won't find anywhere else. From snow-capped mountains to cozy Christmas markets, Germany is the perfect destination for a winter wonderland getaway. But why specifically visit Germany during the colder months?
For starters, Germany offers a range of winter sports activities, including skiing, snowboarding, and ice skating. Additionally, Germany's Christmas markets are famous worldwide, offering delicious food, festive drinks, and charming holiday decorations. And let's not forget about Germany's impressive castles, museums, and spa towns, which are arguably even more beautiful in the winter months.
The Best Places to Visit in Germany for Winter Sports Enthusiasts
Germany offers some of the best winter sports opportunities in the world. Whether you're a seasoned pro or a beginner, there are plenty of places in Germany to hit the slopes. From skiing and snowboarding to ice skating and sledding, Germany has it all. Here are some of the best places to visit for winter sports enthusiasts:
The Bavarian Alps
The Black Forest
The Harz Mountains
The Thuringian Forest
The Erzgebirge Mountains
Each of these regions offers unique winter sports experiences, from skiing and snowboarding to tobogganing and ice skating. So, pack your bags and get ready to hit the slopes in Germany this winter!
The Best German Christmas Markets to Visit in Winter
If you're planning a trip to Germany in winter, visiting the Christmas markets is a must-do experience. These markets, also known as Weihnachtsmarkt or Christkindlmarkt, are a tradition that dates back to the late Middle Ages. Today, they're a popular destination for locals and tourists alike. Here are some of the best German Christmas markets to visit in winter:
1. Nuremberg Christkindlesmarkt
This market is one of the oldest and most famous in Germany, with a history dating back to the 16th century. The market is located in the center of Nuremberg and features over 180 stalls selling traditional Nuremberg gingerbread, sausages, and other local delicacies. The highlight of the market is the Christkind, a young woman who is dressed in a golden robe and represents the spirit of Christmas.
2. Dresden Striezelmarkt
The Dresden Striezelmarkt is the oldest Christmas market in Germany, dating back to 1434. The market is named after the traditional Dresden Christmas cake, called Striezel, which is a sweet bread made with raisins and almonds. The market features over 250 stalls selling traditional crafts, food, and drink, and is located in the center of Dresden's historic old town.
3. Cologne Christmas Market
The Cologne Christmas market is one of the largest in Germany, with over 150 stalls spread across several locations in the city center. The market features traditional crafts, food, and drink, as well as a large ice-skating rink and a Ferris wheel that offers views of the city.
4. Rothenburg ob der Tauber Christmas Market
The Rothenburg ob der Tauber Christmas market is located in the medieval town of Rothenburg and features over 500 years of tradition. The market is famous for its unique handcrafted Christmas decorations and toys, as well as its local delicacies such as roasted almonds and mulled wine.
These are just a few of the many Christmas markets you can visit in German y during the winter season. So, wrap up warm and get ready to experience the festive spirit of Germany!
The Best German Castles to Visit in Winter
Germany is famous for its stunning castles, and they are even more enchanting in winter. Here are some of the best German castles to visit during the colder months:
1. Neuschwanstein Castle
Neuschwanstein Castle is one of the most famous castles in Germany and is located in the Bavarian Alps. Built in the 19th century, it served as an inspiration for Disneyland's Sleeping Beauty Castle . In winter, the castle is covered in snow, making it even more picturesque.
2. Burg Eltz
Burg Eltz is a medieval castle located in the Moselle Valley. It has been owned by the same family for over 800 years and is still occupied by them today. The castle is open year-round, but winter is a particularly magical time to visit, with the surrounding forests covered in snow.
3. Hohenzollern Castle
Hohenzollern Castle is a stunning fortress located on a hilltop in the Swabian Alps. It was built in the 19th century and has been carefully restored to its former glory. In winter, the castle is covered in snow, creating a fairytale-like atmosphere.
4. Heidelberg Castle
Heidelberg Castle is a ruined castle located in the city of Heidelberg. It was built in the 14th century and was partially destroyed during the Thirty Years' War. Despite its ruined state, the castle is still one of the most popular tourist attractions in Germany. In winter, the castle looks even more atmospheric, surrounded by snow and frosty trees.
5. Wartburg Castle
Wartburg Castle is a UNESCO World Heritage Site located in the Thuringian Forest. It was built in the 11th century and was the home of St. Elisabeth of Hungary. In winter, the castle is surrounded by snow, making it look like a fairytale castle.
If you're planning a trip to Germany in winter, be sure to add these stunning castles to your itinerary. They are sure to make your winter wonderland experience unforgettable.
The Best German Spa Towns to Visit in Winter
Winter in Germany can be a magical experience, but it can also be cold and dreary. That's why visiting one of the many German spa towns can be the perfect way to warm up and relax during your winter travels. Here are some of the best German spa towns to add to your itinerary:
Baden-Baden
Located in the Black Forest, Baden-Baden is known for its natural thermal baths and mineral-rich waters. Visitors can relax in the famous Friedrichsbad Roman-Irish Bath or the Caracalla Spa, which features indoor and outdoor pools.
Bad Wörishofen
Bad Wörishofen is the birthplace of Sebastian Kneipp, the father of hydrotherapy. Visitors can experience Kneipp's water therapy treatments and enjoy the town's natural mineral springs at one of the many spas.
Bad Reichenhall
Located in the Bavarian Alps, Bad Reichenhall is famous for its saltwater spa treatments. The town's spa park offers a variety of treatments, including inhalation therapy and saltwater baths.
Bad Homburg
Located just outside of Frankfurt, Bad Homburg is known for its luxurious spa hotels and thermal baths. Visitors can enjoy the town's mineral-rich thermal waters at the Taunus Therme spa or the Kaiser-Wilhelm s-Bad.
Located in the Vogtland region, Bad Elster is a historic spa town that offers a range of treatments, including mud baths and hydrotherapy. Visitors can also take in the town's charming architecture and beautiful parks.
Visiting one of these German spa towns can be the perfect way to relax and recharge during your winter travels. Be sure to pack your bathing suit and plan to spend some time indulging in the local spa treatments.
The Best German Museums to Visit in Winter
If you are planning a trip to Germany in winter, make sure to include some time to explore the country's fascinating museums. Germany is home to some of the world's most renowned museums, covering a wide range of subjects from art and history to science and technology .
One museum you won't want to miss is the Pergamon Museum in Berlin. This world-famous museum is home to a stunning collection of ancient Greek, Roman, and Islamic art and artifacts, including the Pergamon Altar, one of the most important pieces of ancient Greek sculpture in existence.
Another must-see museum is the German National Museum in Nuremberg. This vast institution is the largest museum of cultural history in Germany and houses over 1.3 million objects covering everything from art and design to technology and natural history.
If you are interested in modern art, head to the Museum Ludwig in Cologne. This impressive museum is home to a vast collection of 20th-century art, including works by Picasso, Warhol, and Lichtenstein.
For those interested in science and technology, the Deutsches Museum in Munich is a must-visit. This enormous museum is one of the largest science and technology museums in the world, with exhibits covering everything from aviation and space travel to telecommunications and computer science .
No matter what your interests, Germany's museums offer a fascinating glimpse into the country's rich history and culture. So be sure to add a few museum visits to your itinerary when planning your winter trip to Germany.
The Best German Cities to Visit in Winter
Winter is a great time to visit Germany's cities, as they come alive with holiday cheer and festive markets. Here are some of the best German cities to visit in winter:
Berlin: Berlin is a city that never sleeps, and in winter, it takes on an even more magical quality. The city is home to a number of Christmas markets, including the famous Weihnachtszauber at the Gendarmenmarkt, which features over 1,000 lights and a heated tent. Visitors can also take a stroll through the city's winter wonderland at Potsdamer Platz, where they can skate on a 4,000-square-meter ice rink or ride on a giant toboggan slide.
Munich: Munich is another great city to visit in winter. The city's Christmas markets are famous throughout Germany, and the Marienplatz market is particularly popular. Visitors can also warm up with a cup of glühwein (mulled wine) and a plate of Lebkuchen (gingerbread) at the Viktualienmarkt, Munich's famous food market.
Cologne: Cologne's Christmas markets are some of the oldest and most famous in Germany, and the city's Gothic cathedral provides a stunning backdrop. The Alter Markt and Neumarkt markets are particularly popular, and visitors can enjoy a ride on the city's Ferris wheel or ice skate on the Heumarkt.
Dresden: Dresden is known as the "Florence of the Elbe" and is home to one of the oldest and most famous Christmas markets in Germany. The Striezelmarkt has been held annually since 1434 and features over 200 stalls selling crafts, food, and drinks. Visitors can also take a stroll through the city's Baroque quarter or visit the Zwinger Palace.
These are just a few of the many German cities that are worth visiting in winter. Whether you're looking for holiday cheer, winter sports, or cultural attractions, Germany has something to offer everyone.
What to Pack for a Winter Trip to Germany
If you're planning a winter trip to Germany, you'll want to make sure you pack appropriately. The weather can be quite cold, so it's important to bring warm clothing and accessories. Here are some essential items to consider packing:
Warm coat or jacket
Thermal underwear
Warm gloves and hat
Scarves and neck warmers
Warm socks and boots
Waterproof shoes or boots
Hand and foot warmers
Portable phone charger
Camera and extra batteries
Travel adapter and converter
In addition to warm clothing, it's important to also pack for your specific activities. For example, if you're planning on visiting the German Christmas markets, consider bringing some cash for shopping and a sturdy bag to carry your purchases. If you're planning on skiing or snowboarding, make sure you bring the appropriate gear.
Overall, the key is to dress in layers so you can adjust your clothing depending on the temperature and your activity level. With the right clothing and accessories, you can stay warm and comfortable during your winter trip to Germany.
How to Get Around Germany in Winter
When traveling to Germany in winter, getting around may require some extra planning due to the potential for snow and ice on roads and sidewalks. Here are some tips to help you get around safely and efficiently:
Public transportation : Germany has an extensive public transportation system that includes trains, buses, and subways. In many cities, you can purchase a multi-day transportation pass to save money on fares. Be sure to check schedules and delays in advance, as winter weather may impact transit times.
Taxis: Taxis are readily available in most German cities, and can be a convenient option if you need to get somewhere quickly or if you have a lot of luggage. Just be aware that fares may be higher during peak travel times.
Rental car s: If you prefer to have your own vehicle, rental cars are available at most major airports and train stations. However, driving in winter conditions can be challenging, so be sure to choose a car with good winter tires and allow extra time for travel.
Biking: Many German cities have bike share programs, and biking can be a fun and efficient way to get around. Just be sure to dress warmly and be cautious on potentially icy roads and bike paths.
Walking: If you're staying in a city center, walking can be a great way to see the sights and get some exercise. Just be sure to wear sturdy shoes with good traction to avoid slipping on icy sidewalks.
With a little planning and preparation, getting around Germany in winter can be a breeze. Whether you prefer to take public transportation or rent a car , there are plenty of options to suit your travel style and budget.
Tips for Traveling to Germany in Winter
If you're planning a winter trip to Germany, there are a few things you should keep in mind to make the most of your experience. Here are some tips for traveling to Germany in winter:
Bring warm clothing and accessories, including a heavy coat, gloves, hat, scarf, and waterproof boots. Winter temperatures in Germany can get quite cold, especially in the northern and eastern parts of the country.
Plan ahead for holiday closures. Many businesses and attractions close during the Christmas and New Year's holidays, so be sure to check schedules and make reservations in advance.
Take advantage of winter sports opportunities. Germany has many great winter sports destinations, including skiing, snowboarding, and ice skating. Check out the best places to visit in Germany for winter sports enthusiasts.
Visit Christmas markets. German Christmas markets are world-renowned and offer a unique winter experience. Check out the best German Christmas markets to visit in winter.
Explore indoor attractions. If the weather is too harsh for outdoor activities, there are many indoor attractions to explore, such as museums, galleries, and theaters.
Try the local cuisine. German winter cuisine is hearty and delicious, with many seasonal specialties like stollen, gingerbread, and glühwein (mulled wine). Don't be afraid to indulge!
Be prepared for shorter daylight hours. In the winter, daylight hours in Germany are shorter, so plan your activities accordingly and be sure to carry a flashlight or headlamp.
Consider using public transportation. Driving in winter conditions can be challenging, so consider using public transportation to get around. Germany has an extensive network of trains, buses, and trams.
Be flexible with your plans. Winter weather can be unpredictable, so be prepared to adjust your plans if necessary.
Similar Posts
10 awesome things to do in cologne, germany in june, how to call germany from the united states, antonius stradivarius cremonensis faciebat anno 17 made in germany, choose the countries which share a border with germany, darmstadt university of technology germany, closest international airport to freiburg germany, leave a reply cancel reply.
Your email address will not be published. Required fields are marked *
Save my name, email, and website in this browser for the next time I comment.
15 Magical Reasons to Visit Germany in the Winter
11/29/2018 by Kristin 38 Comments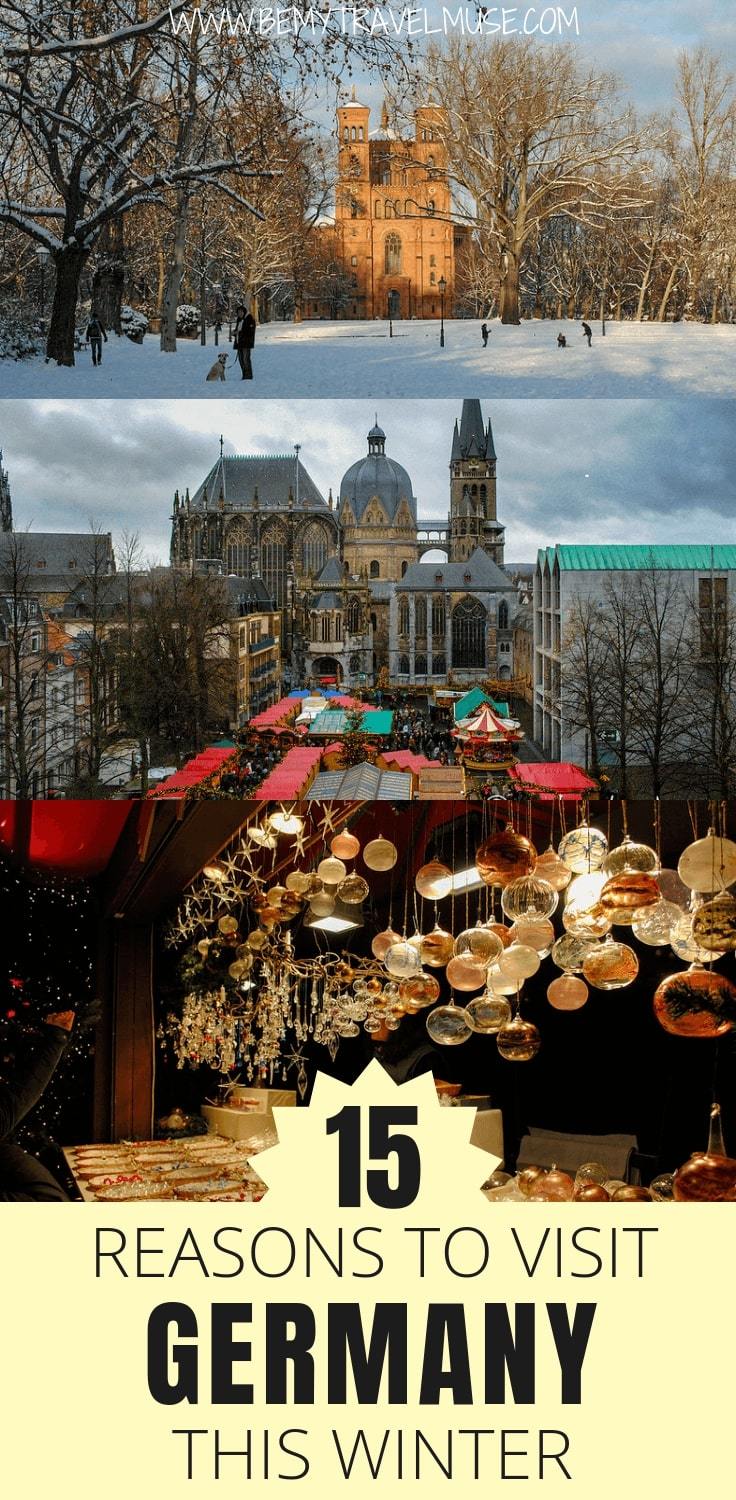 "It was magical, this snow globe world" – Sarah Addison Allen
When I told local Berliners years ago that it was going to be my first winter in Germany (and really, in life), they reacted by saying things like,
"It's so horrible! It's SO cold!"
"You're going to hate it! It's so dark and your nose is going to freeze off!"
"Haha, that's going to be funny. Your first winter and you chose Berlin?! Silly girl."
They had me terrified, and yes, it is pretty dark here. However if you think of it like a Batman comic book then it becomes kind of cool and edgy.
A post shared by Kristin Addis (@bemytravelmuse) on Jan 3, 2015 at 6:35am PST
And fairly magical, too.
Yes, it's also pretty cold, but what I've come to realize is the cold isn't so bad. With the right clothing and layering , it's just fine.
Besides, if I had left, I would have missed all of this amazing, delicious, incredibleness that is the German winter. Here are 15 reasons why you'll want to visit Germany in the winter, too:
Table of Contents
The first major snow of the season in Berlin was magical. The skies turned blue, the kids grabbed their sleds, and good vibes were felt all around.
There is so much to do in Berlin, regardless of the season and the weather, that I've made it my home for the past five years. This quirky and gritty city is like an onion with endless layers. Though the autumn and the summer are the more popular months to visit, here's a list of amazing things to do in the winter in Berlin.
2) Christmas Markets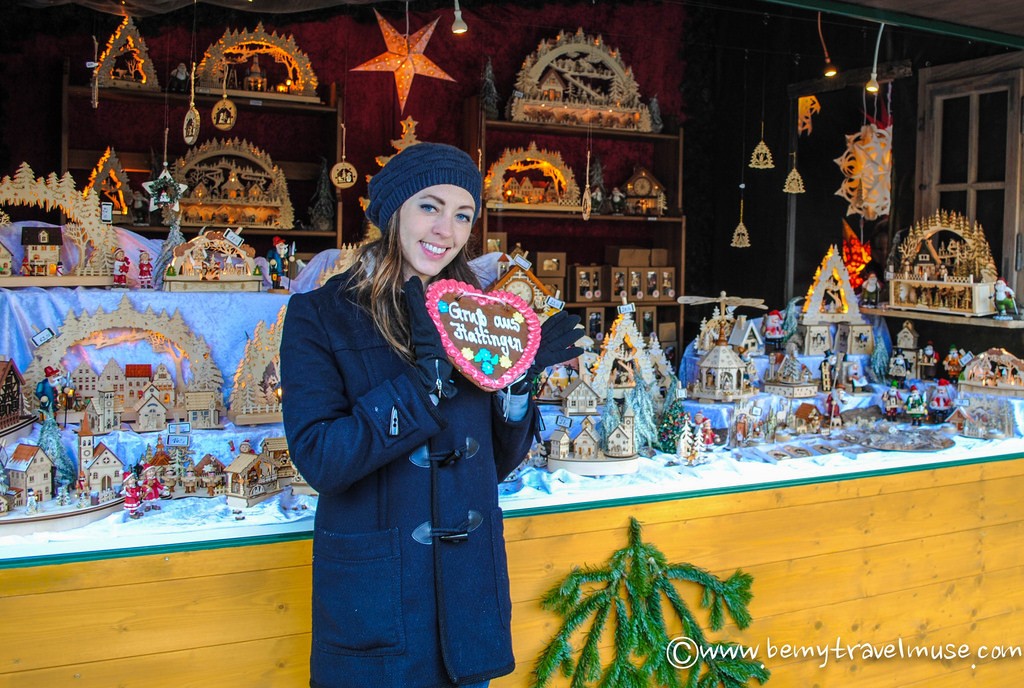 I didn't know how I'd feel about Christmas markets, because I'm usually team Grinch, but they turned out to be really festive, fun, and quite delicious as well.
What I love the most about the Christmas markets in Germany is how well the traditions are kept alive. For instance, it was lovely to see a woman dressed as Frau Holle shaking out a pillow case which is meant to symbolize snow falling at the Hattingen Christmas Market, and meeting locals dressed proudly (and rightfully so!) in olden-style clothing at the end of the Miner's Wintermarkt, as part of the procession called the Mettenschicht at Düppenweiler. Germany's Christmas markets are not only festive and fun, but also a great way to take a closer look at the locals' cultures and traditions. Plus, they have excellent food and beverages.
They also vary quite a bit region by region. In Cologne, there's a more traditional market with a gorgeous light display on the Kolner Dom, In Berlin, there's a Japanese Christmas market every other year, and in Hohenzollern castle outside of Stuttgart, there's even a chocolate market.
For a full listing of Germany's best Christmas markets, check this post out!
3) Gingerbread of Aachen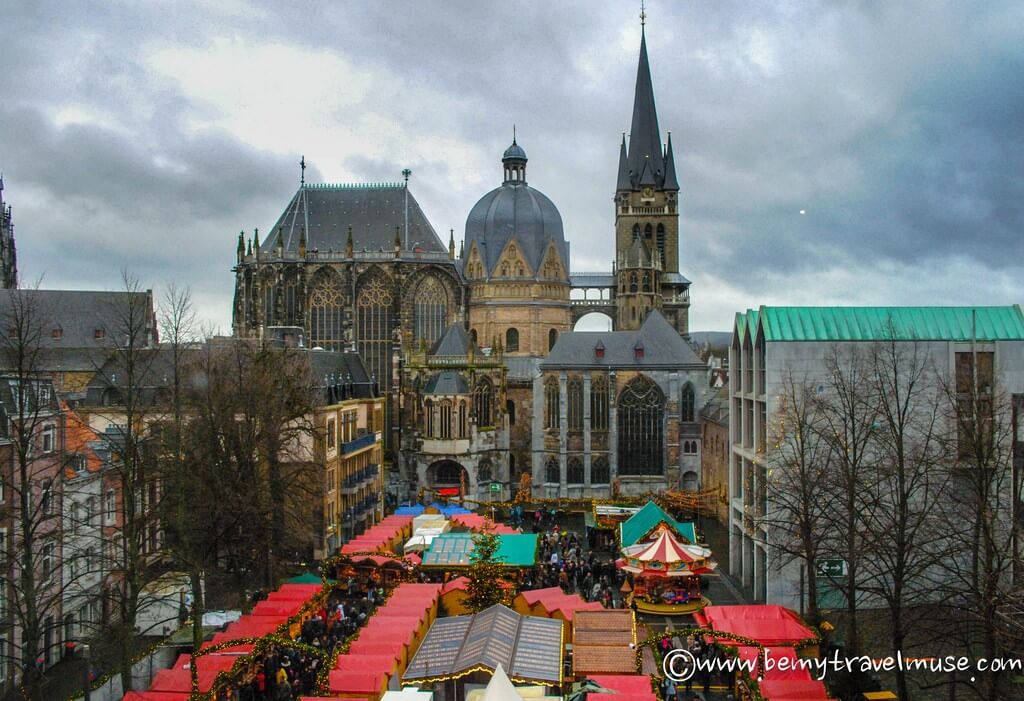 Aachen Christmas market is my absolute favorite. Starting from November 23 – December 23 every year, the market welcomes visitors with beautiful lights and irresistible gingerbread aroma.
The Aachen bakeries are famed for their gingerbread and marzipan bread that are exported to all over the world. However, at the Christmas market, they are freshly baked and taste even better! You know they take their gingerbread seriously when there's literally a 6m tall gingerbread man mascot at the market. Delicious mulled wine, a warm, perfectly-spiced, amaretto drink that's highly addictive, is also sold at the market.
Additionally, the cathedral in Aachen is intricate and gorgeous. As a fan of architecture, and art history, I was amazed.
Book your accommodation in Aachen here!
4) Black Forest
Having associated the Black Forest with terms like 'magical, mystical', and delicious (the cake, I mean!) my whole life, I was still blown away by just how much of a winter wonderland the Black Forest can be.
I enjoyed walking through the forest and admiring the snow-covered pine trees, but if you are looking for something more on the adventurous side, the Black Forest offers various slopes and rinks for skiing, snowboarding, as well as hiking.
I highly recommend driving along the Panoramic route, assuming the roads are safe to drive and you feel comfortable, and stopping in the small towns along the way. Sasbachwalden is a favorite of mine. They're particularly well known for their wine and cake.
Book your accommodation in Black Forest here!
5) Dazzling Light Displays
Germany does Christmas right. Pictured here is the Christmas market at the Cologne Cathedral.
Most major cities in Germany will have beautiful Christmas lights displays at the bigger Christmas markets, but be sure to check out the one at the Botanischer Garten in Berlin as well, which is next on the list!
6) Botanischer Garten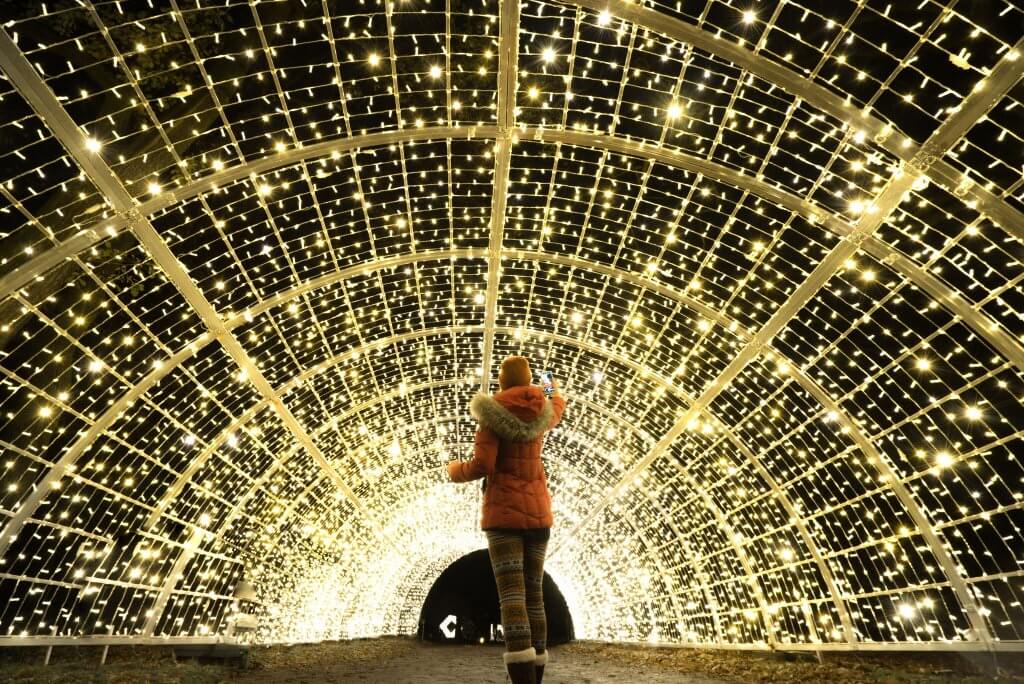 Inspired by London's famous Royal Botanic Gardens at Kew, Berlin's very own botanic garden now lights up every November – December, making the area a beautiful winter wonderland. The route is about 1.5km, where visitors will walk through and past several light displays, illuminations, and 3D figures. There's also regional food, open fire, and even an ice rink at the garden for ice skating enthusiasts.
The entrance fee is on the pricier side, but it's a great spot for anyone who's into photography! It's open from 16 November 2017 to 7 January 2018, open daily from 5pm to 9pm (closed on 24 and 31 December). Admission is €14.5 –€19, depending on the dates.
7) An Awesome Ice Rink at Zeche Zollverein in Essen
Zeche Zollverein is a museum, an event venue, and one of the only coal mines in the world that's declared as a UNESCO World Heritage Site for its beautiful architecture. Each winter, you can ice skate on its long ice rink and enjoy delicious meals at its restaurant. A full-day ticket to the ice rink is €7, though if you are short on time, you can purchase the evening ticket for €5 and enjoy the light installation and even better atmosphere for 2 hours before it closes.
You could also take a closer look at the beautiful architecture and learn more about the mining history by joining a tour. English guided tours are available on Saturday, Sunday and public holidays (except for 24, 25, and 31 December) at 3pm. The 2-hour long tour costs €6. You can book your tickets here and check the schedule here!
8) A White Christmas
If you grew up somewhere without winter like I did, then you've never had a white Christmas. Finally experiencing one was something really special.
Though Bavaria's Alps are probably the most dreamy and famous place to enjoy winter, you can enjoy snow anywhere in Germany, if you get lucky!
9) Snow Coated Castles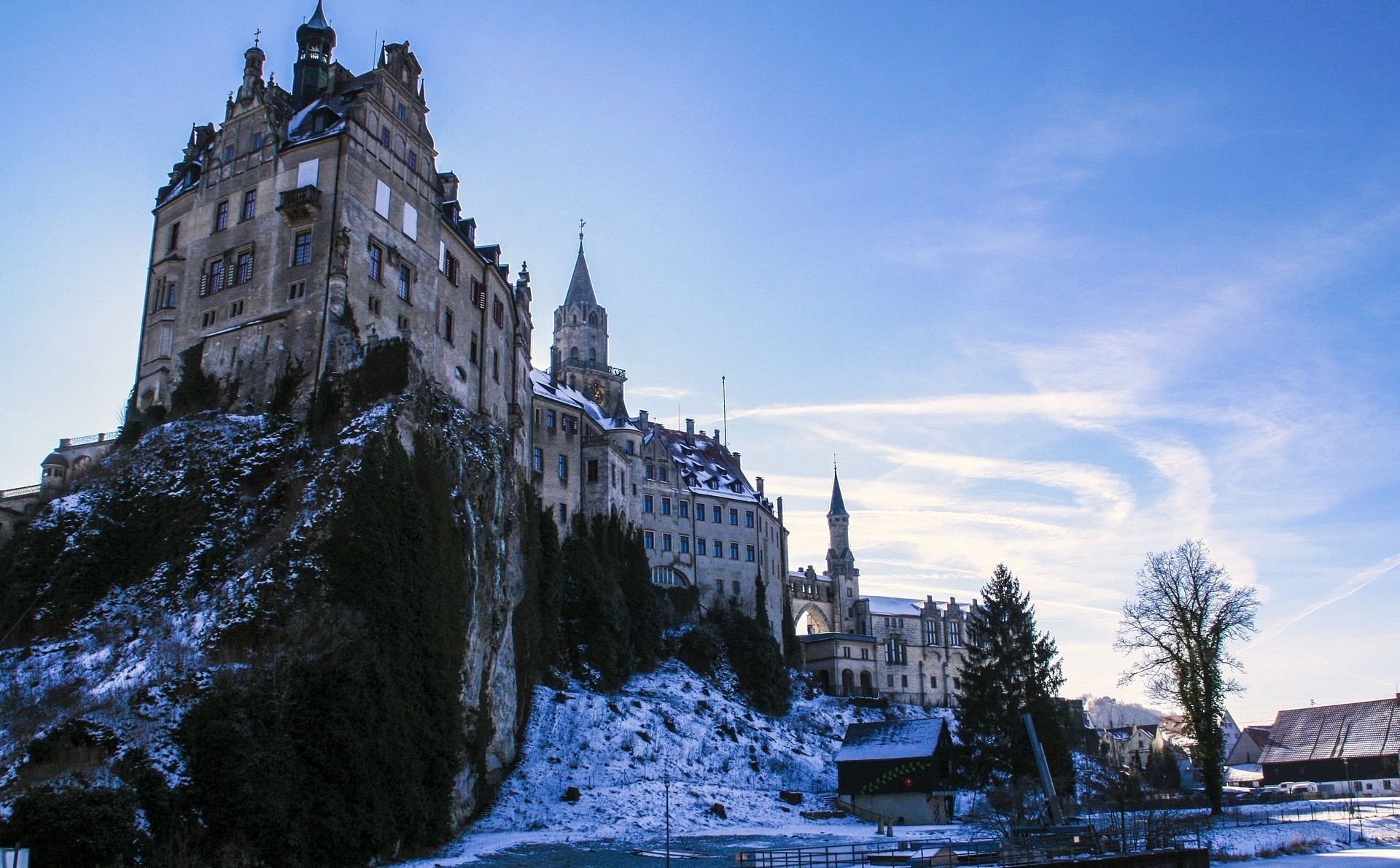 Germany is the fairytale castle capital of the world. The already stunning castles look even more magical in the winter, and have you really been to Germany in the winter if you have not seen a castle and have a little Frozen moment yourself?
The Hohenzollern Castles are easily the fairest castles in all the land, and are the ones I'd recommend prioritizing for dreaminess and fewer crowds, whether you want to see them from afar or up close. If you have more time, check out 12 other magical castles in Germany .
10) Winter Sports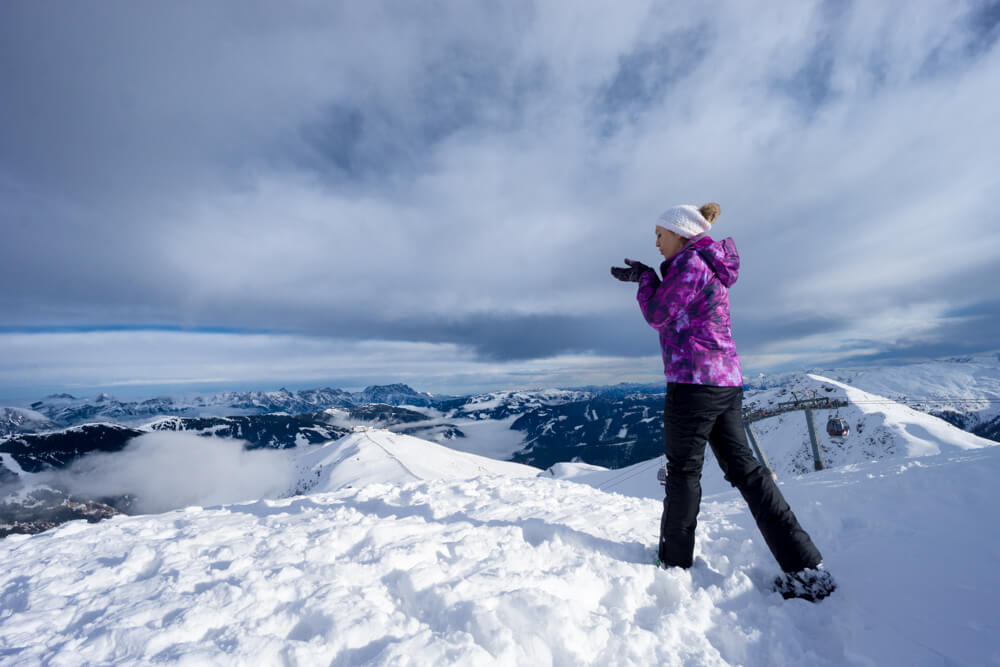 Germany has groomed some of the best skiers and ice hockey players out there, so it's no wonder that there are plenty of winter sports opportunities in the country.
Every winter, the locals spend their free time skiing, snowboarding, snowshoeing, snow hiking, and ice-skating. If you are a winter sport enthusiast, you are in for a treat! Some of the best places for winter sports include Zugspitze, which is the highest mountain in Germany, as well as Belchen, and Harz Mountains.
11) The Berlin Treehouse
A former dump, bordering the old Berlin wall, and a symbol of Berlin's counterculture, the treehouse is a sight in the winter.
When the wall fell, Osman Kalin who built this inventive abode was threatened with eviction (the building wasn't exactly up to code, and the land wasn't exactly his), but thanks to the neighboring church deciding to give him the land, and the rallying neighborhood protesters, he still lives there today.
12) A Snowy Saxon Switzerland National Park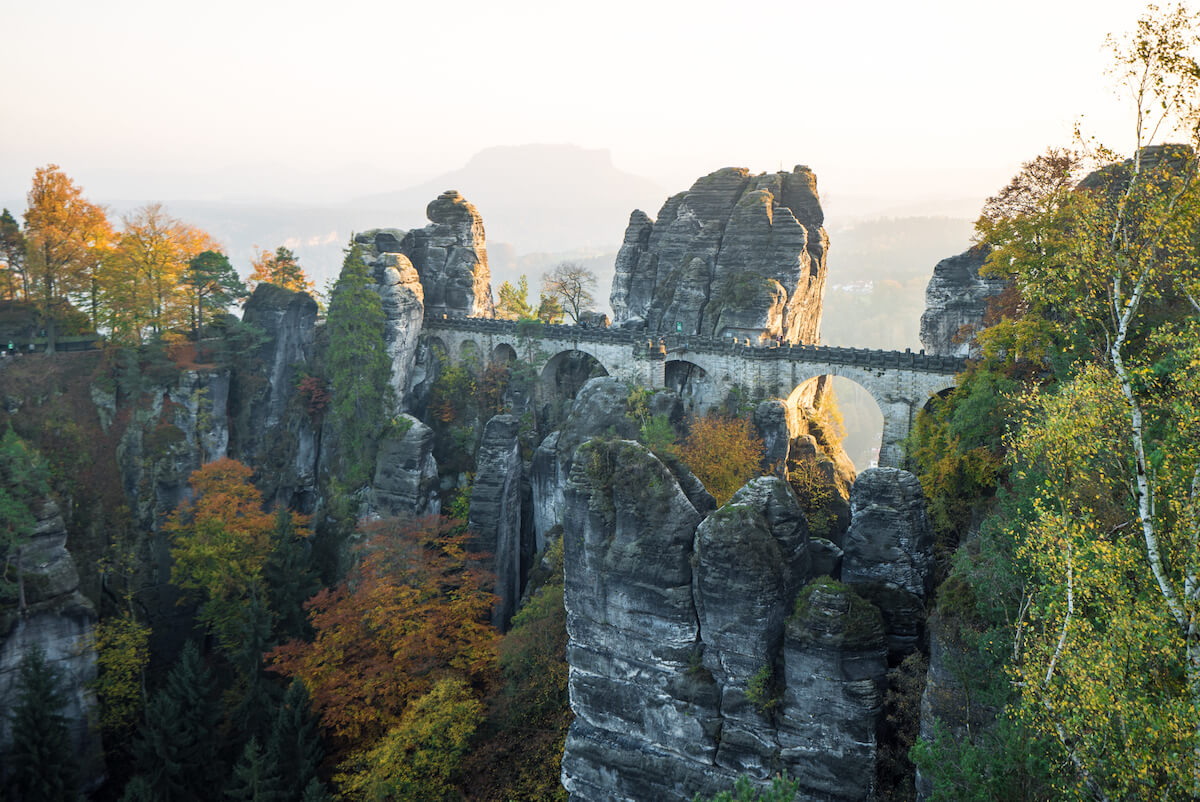 I am beginning to think that places that are good in the fall, are mostly also good in the winter. There are many national parks in Germany that are great for winter, but to me, Saxon Switzerland stands out. The hikes there are lovely and moderately easy, and the iconic Bastei Bridge looks stunning in white.
What's more? There's apparently the other side of the bastion that's exceptionally peaceful and tranquil during this time of the year. There are extended sauna hours, ice-time bowling, and a beer garden that turns into a winter lounge with a fireplace. Talk about cozy!
13) Spas and Saunas
To enjoy the spas in most of Germany, prepare to strip. No, I am not being cheeky (omg the pun). Most spas in Germany are textile-free atmospheres. Vabali Spa in Berlin is a big space with a variety of saunas that are perfect for muscle aches or just relaxing self-care day.
I was slightly skeptical and thought it would be strange to go to a coed naked spa, but this is completely normal in this part of the world, and it actually felt freeing and comfortable! The atmosphere is respectful and upscale, even though everyone is sitting around completely naked.
There are saunas and pools, as well as massages in most spas in Germany. I highly recommend the sports massage, and the 95°C sauna if you can handle it. It's so good!
14) Visit Hamburg's Reeperbahn Christmas Market
Looking for an alternative Christmas vibe? Hamburg's famous red light district plays host to the Santa Pauli Christmas market each year, full of sexy and erotic gifts, strip shows, and mulled wine of course! Due to the erotic nature, it's adults-only. I haven't personally been but I can only imagine it's quite the experience! You can read more here.
15) Paraglide at Zugspitze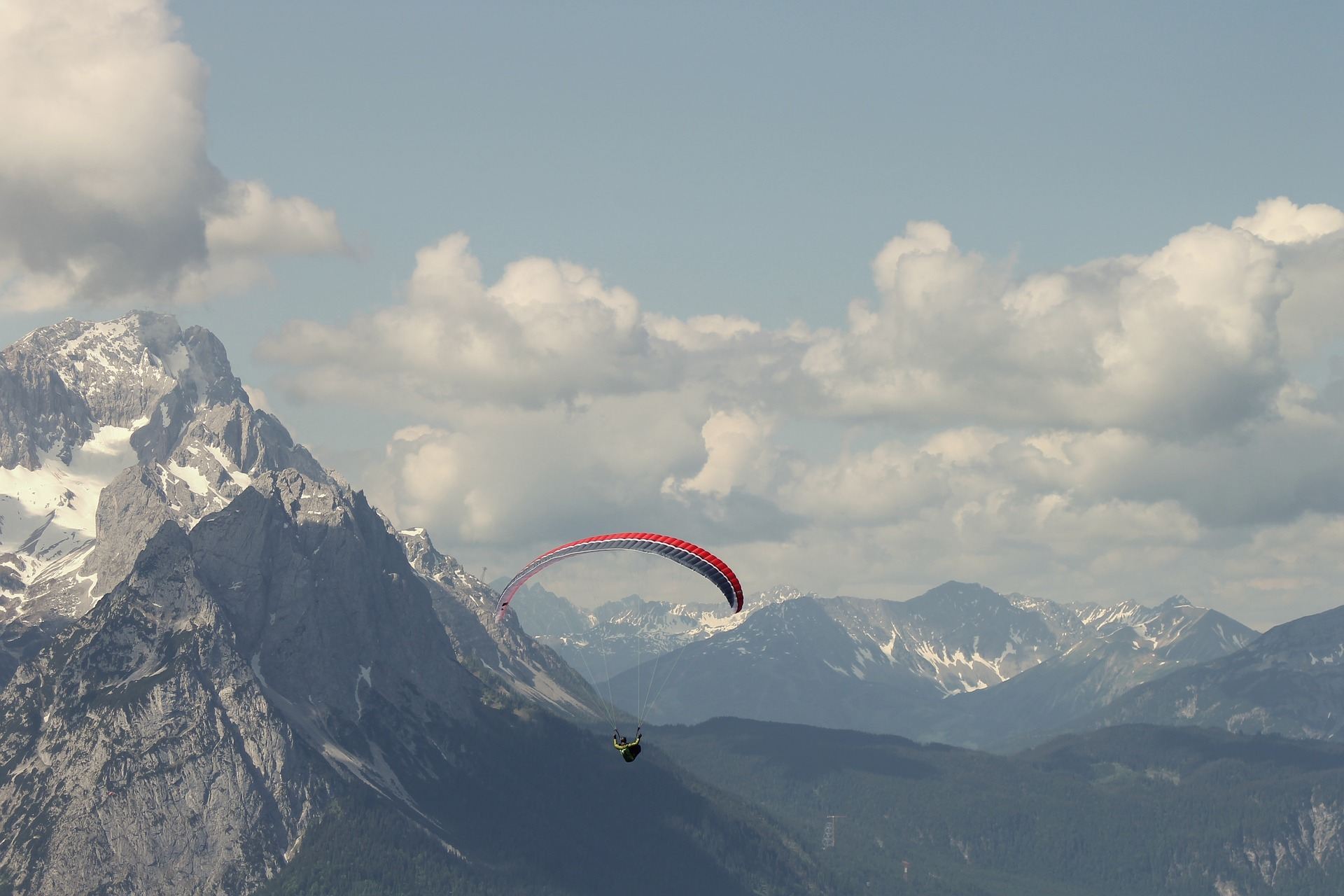 Paragliding in the Alps can be awesome at any time, but there's something particularly beautiful about doing so in the winter months. Zugspitze in Bavaria is Germany's tallest mountain, and a popular place for paragliding. You can read more about how to book here .
I'm glad I didn't listen to everyone who told me to run, not walk, away from the winter in Germany. It has been snowy, beautiful, and honestly tons of fun.
If you're considering visiting Germany in the winter, but aren't sure if you should, then let me make it an easy choice for you: do it.
Where are your favorite winter wonderlands?
7 Magical Day Trips to Take from Stuttgart, Germany
The best things to do in the winter in berlin, the perfect european winter packing list, leave a reply cancel reply.
Your email address will not be published. Required fields are marked *
Save my name, email, and website in this browser for the next time I comment.
subscribe to our newsletter
This site uses Akismet to reduce spam. Learn how your comment data is processed .
01/02/2015 at 8:09 am
Beautiful pictures, Kristin! One of my favorite moments from Taiwan was driving up into the mountains where there was a teeny tiny bit of snow on the side of the road and watching the locals pull over to take photos in front of it. I loved their excitement, growing up in Michigan has me taking a freezing, snowy winter for granted. Happy New Year!
Kristin says
01/02/2015 at 8:53 am
Thanks Anna! I admit if I had to deal with it year after year for months and months on end I'd get tired of it too, but it's still novel for me 🙂
It's definitely quirky. I didn't think I was a winter person but I have actually been enjoying it.
Nikita says
01/02/2015 at 9:26 am
I envy everyone for whom snow is a novelty. You mke it look so beautiful!
01/02/2015 at 11:08 am
Traveling has made me realize that I grew up in a utopia with perfect weather. I have yet to find it replicated anywhere else, except for maybe the Mediterranean. I'm glad it's a novelty for me too but honestly I'm excited to be somewhere warm again too!
01/02/2015 at 11:17 am
If only you had experienced a REAL enchanted winter forest! The one in your picture doesn't have enough snow. But we've had less and less snow during the last winters, some say it's due to global warming. I've started to read your blog from the beginning, it's fascinating, you should write a book about your story one day 🙂
01/02/2015 at 11:22 am
We got more snow the next day: http://on.fb.me/1HlgQOu does that count? I hope so. Don't want to miss out 🙂
Thanks so much for the kind words. I would love to eventually write a book. Glad that for now, the blog is entertaining enough to make you want to read it from the beginning! Happy travels, Niki!
Susanne says
01/02/2015 at 1:57 pm
I can't help myself, but I hate mulled wine. I hate the smell and I don't like the taste. And hockey rinks make me stumble across it almost all year long.
Anyway, when I think about 'real' Christmas atmosphere, I have to think about Christmas markets in German-speaking countries (both Germany and Austria). I feel like the Christmas spirit over there is much more intense than in other countries 🙂
01/02/2015 at 3:00 pm
You are forgiven for not loving mulled wine. There are a few other really good ones offered at the markets and of course I can't think of what they're called now, but there are many alternatives 🙂
Heather @ Ferreting Out the Fun says
01/03/2015 at 1:28 am
Germany looks like it's a lot of fun to explore in winter! I was also scared of winter before I moved to Riga over the summer, but it hasn't been that bad. Like you said, it's all about the layers. When properly dressed, I don't really notice the cold. And I've actually kind of loved all the snow!
01/03/2015 at 10:38 am
That's so cool that you studied abroad here. I went to about 13 of them myself. I didn't want to see another one by the time I was done touring them but they really did get me into the holiday spirit.
01/03/2015 at 12:19 pm
LOVE all the snow pictures. I'm sold. Must go to Germany. There's no snow here ever so thanks for the wintery pics. 😉 Happy New Year!
01/04/2015 at 2:05 pm
Happy New Year and glad I convinced you
Rebekah says
01/08/2015 at 11:28 pm
That looks so beautiful. I love winter (I'm from Maine) and I think most people don't like it because they just don't dress warm enough and a lot of people get vitamin D deficient which makes you feel miserable. I've never been to Germany but I've been to German christmas markets and they're amazing. Especiallyt he gingerbread.
01/10/2015 at 1:03 am
I guess sideways rain and wind on certain days in Berlin made loving winter pretty tough, and not seeing the sun for weeks on end was rough too, but I still learned to appreciate it because it was so new to me and beautiful at times, too.
02/25/2015 at 2:55 pm
I live in Chicago and really love the German Christmas Market they recreate there. I hope to go to one in Germany some day!
Milena Yordanova says
02/26/2015 at 2:02 am
I love Germany, especially in the winter: the Christmas markets, the cathedrals covered in snow, the food and the mulled wine. I'm feeling like in a fairytale. 🙂
08/12/2015 at 6:21 pm
I did a tour through Germany, Poland, slovakia and czech republic during winter of 2014. and had a blast as most of the aussie group hadn't seen snow before. We missed some sights due to the intense snow fights, balls of fun.
The rooftops covered in snow in Prague was a beautiful sight.
08/12/2015 at 6:47 pm
I hadn't seen snow like that in at least a decade, and otherwise remembered it mainly as a kid. I totally get how the Aussies felt!
Danita Bay says
10/06/2016 at 4:16 pm
I love the shots, and it comforts me that we're planning to visit Munster, Germany in Jan/Feb. Your shots are gorgeous, and the advice re packing was helpful. I want to go very minimalist but with cool stuff — orrrr, pick up the cool stuff (boots, jacket!) there.
Have you been to Munster in Winter? I hear it's gorgeous, and since I'm from the Pacific NW and don't mind chilly, cloudy, wet weather, I figged it'd be fine for me there. i have two wool long-sleeved tees, but LOVED your leggings and the sweater dress (I have a similar one) and jacket. I don't have one of those.
I'm 57. Wonder when it's no longer okay to wear, say, leggings…
10/07/2016 at 11:09 am
I will wear leggings until the day I die. They're so comfortable!
I haven't been to Munster but would love to hear your thoughts after you go!
Nicolleen says
04/06/2017 at 3:59 am
Great list! One day on the Bodensee was not enough for me, so that's one place I'm eager to go back to. A student told me that there's a great cable car trip somewhere down there, I think near Bregenz, and you have the best view.
Sofi leen says
05/16/2017 at 5:48 am
I live in Germany, Dortmund and I love visiting the city and others around, each time I visit a new city I learn something new. God bless Germany and it's people
Shibani says
08/20/2017 at 11:28 pm
Amazing pictures, I might need your recommendation as you stayed for Berlin winters. I'm planning to visit Germany this year in winters with a preference for snowfall. What time/month would you recommend to visit for snowfall but not to a level where I couldn't do the sightseeing. I assumed Frankfurt/Dusseldorf got snowfall, but in my recent search it came not so much and I'm disappointed 🙁 I also wanted to include Berlin & Munich in my itinerary because of of the history. I am also planning to visit Nuremberg & Stuttgart there. Looking forward for your response. Thanks in advance.
08/21/2017 at 12:49 am
Hard to say since it can be as early as November and as late as March. I have seen it in December and January but it's also not that common to get a lot of snow in Berlin.
09/11/2017 at 11:55 pm
Hello. I'm an American that works in China and is thinking of stopping in Germany on my way home either before (early November) or after (early December) my hitch. What time of the year were those pictures?
Also would you pick Berlin over Munich if you did It again?
09/12/2017 at 11:38 am
I've actually never been to Munich but I have been living in Berlin on and off for almost 4 years so, Berlin! All of those were taken in December.
Clemens says
11/18/2017 at 9:37 am
I always said that I need to travel through Germany ore often, but does it have to be in Winter? 🙂 Ok, Kreuzberg, done that! Great places in here anyways.
11/18/2017 at 10:24 am
The fall is so nice here too! Summer is crowded but amazing.
Quinten 123 says
07/02/2019 at 4:38 am
I also spent a really good time there during my last summer holidays and came back with smiley faces.
Iswarya Srinivasan says
07/24/2019 at 1:23 am
Marvelous! Could you suggest some hiking trail in black forest ? Or can we just go for a walk in the forest while driving along the panoramic route ?
08/01/2019 at 2:54 am
I'd check alltrails!
Marion B Goodman says
08/21/2019 at 10:38 am
Oh, thank you for all the pictures. I grew up in Berlin and haven't been there in the winter in about 25 years. Yes it is cold, but the Christmas market makes up for it. And you can go to a different Museum for a month…and KaDeWe is amazing. I am going to visit my brother in November. Looking forward to it so much!
08/23/2019 at 5:53 pm
Independent career platform
Germany in Winter: Things to Do and Places to See
If you're looking for a winter wonderland, look no further than Germany. From snow-covered landscapes to enchanting Christmas markets, Germany is a magical destination during the colder months. In this article, we'll explore the best things to do and places to see during winter in Germany.
Whether you're a winter sports enthusiast, a nature lover, or a foodie, there's something for everyone in Germany during the winter season. From skiing in the Bavarian Alps to savoring traditional winter dishes and attending festive events, Germany has it all.
Key Takeaways:
Germany is a magical destination during the winter season
Winter sports, nature, food, and events are some of the things to enjoy
Germany offers skiing in the Bavarian Alps
Traditional winter dishes are a treat to the taste buds
Winter festivals and events provide a fun and festive atmosphere
Winter Activities in Germany
Germany offers a wide range of exciting winter activities for travelers to enjoy. From skiing and snowboarding to ice skating and winter hiking, there's something for everyone.
Winter Sports
Winter sports enthusiasts will find plenty of options in Germany, with numerous ski resorts scattered throughout the country. The Bavarian Alps are particularly popular for skiing and snowboarding, with Garmisch-Partenkirchen serving as a gateway to the region's top resorts. The Black Forest region also offers a variety of ski and snowboard opportunities, with the Feldberg area being the largest and most well-known resort in the area.
In addition to downhill skiing and snowboarding, travelers can also try their hand at cross-country skiing or snowshoeing. Many resorts offer trails for these activities, as well as guided tours for those who are new to the sports.
Winter Activities Beyond Sports
For those who prefer a more relaxed pace, there are plenty of other winter activities to enjoy in Germany. Ice skating is a popular option, with many cities offering outdoor rinks during the winter months. Local community centers or indoor rinks are also available throughout the year.
Sledding is another fun winter activity that can be enjoyed by all ages. Many resorts and parks have designated sledding hills, or travelers can simply find a nearby hill to slide down. Winter hiking is also a great option for those who enjoy the outdoors, with numerous trails and parks offering scenic winter landscapes.
Unique Winter Experiences
A trip to Germany during the winter months also presents unique experiences like visiting thermal baths or enjoying winter festivals. The country boasts plenty of thermal baths, from historic Roman-style baths to modern spa facilities, which offer a relaxing break from the cold winter weather.
Winter festivals are also a big part of Germany's winter culture. Some of the most popular events include the Dresden Stollen Festival, where visitors can sample traditional German Christmas cake; the Cologne Carnival, a festive parade with music, masquerade, and plenty of sweets; and the Berlin International Film Festival, one of the largest film festivals in the world.
Winter Destinations in Germany
Germany is a winter wonderland, with many picturesque towns and cities that are perfect for a cozy winter vacation. Here are some of the top winter destinations in Germany:
Bavarian Alps
These destinations are just a sample of the many winter treasures in Germany waiting to be explored.
Winter Weather in Germany
Germany in winter can be a magical experience, but it is essential to be prepared for the weather conditions. The winter season in Germany typically lasts from December to February, with average temperatures ranging from -2°C to 5°C (28°F to 41°F) depending on the region.
In some regions, snowfall can exceed 100cm (39in), creating amazing winter wonderland scenes. However, it is important to note that extreme weather conditions can occur, causing transportation disruptions. It is recommended to check weather forecasts and road conditions before traveling and to dress warmly in layers to stay comfortable in the cold.
Christmas Markets in Germany
Germany is renowned for its magical Christmas markets, which attract visitors from around the world. These markets are known for their festive decorations, traditional crafts, and delicious food and drinks.
Top Christmas Markets in Germany
These markets offer a chance to experience the festive atmosphere of Germany in winter. Visitors can sample traditional treats like Glühwein (mulled wine) and Lebkuchen (gingerbread), wander through stalls selling handmade gifts, and enjoy live music and entertainment.
Winter Festivals and Events
Germany is not only famous for its winter sports and picturesque landscapes but is also home to a plethora of winter festivals and events. From traditional Christmas markets to carnival celebrations, there's something for everyone to enjoy during the winter season.
Cologne Carnival
The Cologne Carnival is held annually in February and is one of the largest street festivals in Europe. The celebration includes parades through the city, live music performances, and plenty of festive costumes and traditions.
Dresden Stollen Festival
The Dresden Stollen Festival is a unique celebration dedicated to the famous German Christmas cake, Stollen. The festival takes place in Dresden each December and includes a grand parade, where a giant Stollen cake is carried through the streets.
Berlin International Film Festival
The Berlin International Film Festival, also known as the Berlinale, takes place in February and showcases some of the best international films of the year. The festival includes screenings, awards ceremonies, and red carpet events.
Winter Tollwood Festival
The Winter Tollwood Festival takes place in Munich each year in November and December. The festival includes live music performances, circus acts, and a marketplace featuring crafts and food from around the world.
These events are just a few examples of the many winter festivals and celebrations that take place throughout Germany. They are a perfect way to immerse yourself in the country's culture and enjoy the festive spirit of the season.
Winter Wildlife and Nature
Germany's winter wildlife and natural landscapes offer visitors unique and breathtaking experiences. From spotting red deer in the Bavarian Forest National Park to birdwatching in the Wadden Sea, there are plenty of opportunities to immerse yourself in Germany's natural beauty during winter.
Whether you're a nature lover or just looking for a unique winter experience, Germany has something to offer.
Winter Cuisine and Traditional Dishes
German winter cuisine is all about hearty dishes and warming comfort food. From stews to sausages, potatoes to pastries, there's no shortage of delicious winter fare to indulge in. Here are some traditional German dishes to try during your winter visit:
In addition, no winter visit to Germany would be complete without trying Glühwein, a hot spiced wine typically served at Christmas markets. There are also winter food festivals across the country that serve up traditional dishes and treats.
Winter Photography Tips
Germany in winter offers a wealth of opportunities for capturing stunning photographs. Whether you're an amateur or professional photographer, these tips will help you make the most of your winter photography in Germany.
Dress Appropriately
First and foremost, make sure you're dressed warmly and comfortably for the weather conditions. Layer up and wear waterproof clothing and sturdy footwear, especially if you plan on photographing landscapes or wildlife in the snow.
Focus on Light
In winter, the days are shorter and the light is often muted, so it's important to pay attention to the available light sources. Try shooting during the golden hour (the first and last hour of sunlight), which can provide a warm, glowing light. Also look for opportunities to capture the dramatic contrasts between light and shadow.
Shoot in RAW Format
RAW format captures all the data from your camera's sensor, allowing for greater flexibility in post-processing. Since winter scenes often have high contrasts, RAW format can help you recover detail in both the highlights and shadows.
Experiment with Composition
Winter landscapes can be quite stark and monochromatic, so don't be afraid to experiment with composition and framing. Look for leading lines, patterns, and textures that can add interest to your photos. You can also use negative space to create a sense of isolation or loneliness in your images.
Capture the Local Culture
Winter in Germany is a time of festive markets and traditional celebrations. Make sure to capture these cultural events and activities, such as Christmas markets, winter festivals, and ice skating rinks. This is also a great opportunity to photograph street scenes and portraits of locals enjoying the winter season.
Remember to ask for permission before taking photos of people.
Try to capture candid moments, rather than posed shots.
Winter Travel Tips and Recommendations
Traveling to Germany during winter can be a magical and unforgettable experience. However, it's important to be prepared for the colder temperatures and potential snow and ice. Here are some winter travel tips to help you make the most of your trip:
Pack the Right Gear
One of the most important aspects of winter travel is packing the right gear. Make sure to bring warm layers, including a waterproof jacket and gloves, as well as sturdy boots with good traction. Don't forget a hat and scarf to keep your extremities warm. It's also a good idea to pack a small umbrella in case of rain or snow.
Take Advantage of Public Transportation
Germany has an extensive public transportation system, including trains, buses, and trams. Taking public transportation can be a convenient and cost-effective way to get around during winter, especially if driving conditions are poor. Consider purchasing a multi-day transportation pass to save money on individual fares.
Stay Safe on the Roads
If you do decide to drive during winter, make sure to check the weather and road conditions before setting out. Use caution on icy and slippery roads and always wear your seatbelt. It's also a good idea to have a basic emergency kit in your car, including a blanket and some snacks, in case of a breakdown or other unexpected situation.
Visit Off-the-Beaten-Path Destinations
While popular destinations like Munich and Berlin are certainly worth a visit during winter, consider exploring some lesser-known destinations as well. The Harz Mountains, for example, offer scenic winter landscapes and opportunities for skiing and snowboarding. The town of Rothenburg ob der Tauber is also a charming winter destination, with its medieval architecture and Christmas market.
Take Advantage of Winter Promotions
Many hotels, restaurants, and tourist attractions offer special promotions and discounts during winter. Keep an eye out for deals on hotel stays, ski passes, and winter activities. Visiting Germany during the off-season can also save you money on flights and transportation.
By following these winter travel tips and recommendations, you can make the most of your trip to Germany and enjoy all the unique experiences that winter has to offer.
Q: What are some popular winter activities in Germany?
A: Some popular winter activities in Germany include skiing, snowboarding, ice skating, sledding, winter hiking, visiting thermal baths, and enjoying winter festivals.
Q: Which cities and towns are recommended winter destinations in Germany?
A: Recommended winter destinations in Germany include Munich, Berlin, picturesque towns in the Bavarian Alps, and the Black Forest region.
Q: What is the winter weather like in Germany?
A: The typical winter weather in Germany includes average temperatures, precipitation levels, and the possibility of snowfall. Extreme weather events can also occur.
Q: What are some enchanting Christmas markets in Germany?
A: Some enchanting Christmas markets in Germany include markets in Cologne, Nuremberg, and Dresden. They offer a festive atmosphere, traditional crafts, delicious food, and entertainment options.
Q: What winter festivals and events take place in Germany?
A: Winter festivals and events in Germany include the Cologne Carnival, the Dresden Stollen Festival, and the Berlin International Film Festival. Each event offers unique experiences.
Q: What wildlife and natural landscapes can be experienced in Germany during winter?
A: Germany offers opportunities for wildlife spotting, such as observing red deer in the Bavarian Forest National Park or birdwatching in the Wadden Sea. Scenic winter landscapes like the Romantic Road and the Harz Mountains can also be enjoyed.
Q: What are some traditional dishes of German winter cuisine?
A: Traditional dishes of German winter cuisine include hearty stews, sausages, potato-based meals, gingerbread, and mulled wine (Glühwein). Visitors can indulge in these delights at popular winter food festivals.
Q: What are some tips for winter photography in Germany?
A: Tips for winter photography in Germany include dealing with low light conditions, shooting snow landscapes, capturing festive markets, and photographing wildlife. Recommended photography spots and equipment are also mentioned.
Q: What are some practical winter travel tips and recommendations for Germany?
A: Practical winter travel tips and recommendations for Germany include packing appropriate clothing, navigating transportation options, staying safe in winter conditions, and taking advantage of seasonal discounts and promotions. Lesser-known winter travel destinations and off-the-beaten-path experiences are also highlighted.
Similar topics
How to Become a Driving School Instructor in Germany
Guide to Formal Greetings in German Business Etiquette
Principles of Direct Communication in German Business
How to Become a Space Engineer in Germany: A Step-by-Step Guide
How to Become a Biotechnology Specialist in Germany: A Comprehensive Guide
* Content marked with this sign is advertising / affiliate links: When buying through such a link, you will not incur any additional costs - however, as the site operator, we receive a percentage commission on your purchases, which we use to finance ourselves. Read more...
The Best Places To Go, Germany In Winter
By: Author Corinne Vail
Posted on Published: 22 November 17 - Last updated: 26 July 23
Home » DIY Travel » Germany » The Best Places To Go, Germany In Winter
Are you thinking of visiting the land of Christmas markets and castles this winter? Germany in winter is a magical place to really get into the spirit with a snowy holiday! Check out these great places to enjoy the German winter season.
Disclaimer: Some of our articles may contain affiliate links; when you click on these links you'll have the option to purchase or register for a service at no extra cost to you, but doing so helps us run this blog. That's awesome!
Have you ever thought of traveling to Germany during the winter? You should. Hands down, it's the most magical season in this central European country. Forests and mountains are covered in pure, white snow, but the temperature isn't too cold. You can easily spend the day skiing, hiking, snowshoeing or sledding in the many outdoor parks and recreation areas, but that's not all.
From November to the end of December, every city, town, hamlet or dorf is blinged out with Christmas lights, a life-sized creche scene, and little wooden stalls ready to sell you everything from a hot mulled wine to locally made handicrafts. Germany knows how to do a Christmas market and there are hundreds to choose from.
Mountains, Christmas Lights – Germany in Winter is Magical!
We asked some professional travel bloggers where their favorite place in Germany to spend winter is, and they all sound wonderful. Which one do you want to go to?
Kreuzberg
One of Jim's and my favorite places to go is Kreuzberg. In mid-winter there is no place better for a snowy winter wonderland walk; enjoy the scenery and then head back to the monastery where the beer and lunch is cheap and delicious.
Kreuzberg is a monastery that has been making amazing beer since the 7th century. On site you go to the cafe and you can have a typical German lunch with your beer, or if you are a purist just a beer!
Kreuzberg is a great place for hiking in the summer and sledding in the winter.
Check out hotels near Kreuzberg
Garmisch-Partenkirchen
By Megan at MeganStarr.com
It would be remiss for anyone to discount Garmisch-Partenkirchen as one of the best winter destinations in Germany. The Bavarian nature capital is home to so many incredible sights, including the launchpad and cable car that will take you to Germany's tallest peak, Zugspitze , which proudly hugs the German border with Austria at 2,962m (9,718 ft) tall.
For a town with such a minuscule population, Garmisch sure does offer a lot for the winter traveler. Some of the other popular sites in Garmisch (aside from the incredible skiing and snowboarding opportunities there) are the Partnach Gorge, Lake Eibsee, and the Linderhof Palace.
The best thing about Garmisch during winter is that it totally exudes that Bavarian Alps flair that everyone seeks when they come to this region of Germany. It just does not disappoint!
Check out hotels for Garmisch-Partenkirchen
By Kristy at Tassie Devil Abroad
Situated on the Moselle River midway between Trier , Cologne and Frankfurt ; Cochem is a beautiful destination at any time but especially lovely during the winter. The winding streets of the medieval town are filled with Germany's eponymous half-timbered houses; made particularly magical with a dusting of snow and the added Christmas decorations.
A small Christmas market also appears in the lead-up to Christmas, complete with a cute little festive train to ride through the town! There's nothing lovelier than exploring the shops and stalls for gifts and then heading into a local restaurant for a cozy meal by a roaring fire.
Don't forget to visit the stunning castle on top of the hill while you are Cochem , the guided tour is definitely worth it, or you can simply look out at the views over the town and river from the entrance for free. There is also a chairlift that will take you up to a looking-point on a hill opposite the castle for more stunning views.
Check out hotels in Cochem
Read our most popular articles on Germany! – Winter in Germany – Bavarian Christmas Markets ( + Itinerary) – Variations of Schnitzel – 5 Things You Didn't Know about the Hofbrauhaus (Munich) – Fairytale Rothenburg and its Christmas Market
Check out all the thing to do during every season in Germany
By Kaylie of Happiness Travels Here
Sitting on the banks of the Elbe river, Dresden is best known for its dramatic reconstruction after being badly damaged during World War II. While it's rise from the ashes is still palpable, the city now stands in its former baroque glory. In Winter the city really comes to life with festive Christmas markets and hot wine-fueled ice-skating.
The main market on the large old town square is said to be the oldest Christmas market in Germany. Built from the ground up each year the market resembles more of a village than a temporary festival.
There are a number of other Christmas markets spread throughout Dresden . My favorite is the Medieval Market which is held in the Stallhoff, the courtyard used for jousting tournaments.
Stallholders dress in traditional outfits and food here is cooked over open fires. Gluhwein is served alongside honey mead and hot sweet whisky brews. Try your hand at archery or cast off your modesty and grab some friends to soak in the wooden barrel hot-tubs!
Check out hotels in Dresden
By Bec at Wyld Family Travel
Munich is not all about beer and beer halls. You can wander the city and go to an amazing museum to stay warm, you can go to the Munich Residenz and see the most lavish decorations in a Palace, you can walk the city and watch the sun go down lighting Kings Square with a glow like nothing else.
You can watch families ice skate out in front of Nymphenburg Palace or have a snow ball fight out the back in the gardens and then you can still pop into a beer hall for a beer !
For me Munich, Germany is perfect in any season, but when we visited it in the winter I was amazed at its extra beauty. Munich covered in snow was a sight I will never forget and one that has to be one of my favorite memories.
It was not busy when we visited but we found so much to do around the city. It is an easy city to walk and if it is too cold you can hop on a bus or train and get to wherever you are going quickly. It is during this time that you can admire the city without as many people in it and you can enjoy the sites too, sometimes feeling like you are the only ones there.
Check out hotels in Munich
By Lyn and Steve of A Hole In My Shoe
Not only is Heidelberg one of Germany's most beautiful cities, but it is also the most romantic. There is no better time to enjoy the beauty and romance than winter. Heidelberg is a pretty city, nestled at a scenic spot on the Neckar River, between two mountains.
It is very romantic, roaming along its colorful cobbled alleyways, or along the river's edge, looking across to the pastel red roofed buildings. Unlike much of Germany that was bombed during WWII, Heidelberg retains most of its late Medieval and early Renaissance architecture adding to the romantic charm.
The main attraction is the picturesque, historical castle ruins which looks majestic sitting high above the old town. Ride the funicular up the steep hill for a magnificent view overlooking the Neckar River.
From the Christmas markets below, the spectacular view looking up at the castle adds to the allure. When the crisp winter air bites there is nothing better than to head indoors for a warming Gluhwein at–where else–Café Romantic.
Winter is a great time for exploring the 14 th century University and walking along the footbridge along the Neckar River is like stepping into the pages of a picture book, gazing up at the spectacular castle set high on the mountain. Across the river take the Philosopher's Walk and explore quaint gardens, the forest and the unforgettable views.
Check out hotels in Heidelberg
By Karen at WanderlustingK
With its colorful Christmas markets and adorable architecture, Cologne is the perfect winter destination in Germany for Christmas market lovers. Cologne has over six Christmas markets that make Cologne one of the best German cities to visit in November/December.
If you visit Cologne, it's impossible to miss its iconic church (Kölner Dom) in the city center and the charming winding streets filled with picturesque, colorful houses. Wandering around Cologne in winter is made better with a warm gluhwein.
Chocolate lovers will love the Chocolate Museum. Lastly, those lucky enough to attend Cologne's carnival celebration in February will love the festive atmosphere in Cologne. Be sure to try the local beer, Kölsch, and possibly a boat ride down the scenic Rhine river. Cologne is perfect for couples looking for a romantic winter destination!
Check out hotels in Cologne
By Clemens at Travellers Archive
Leipzig – the German winter wonderland paradise, where all dreams about mulled wine and cute little Christmas stalls come true. The city is located in Sachsen and can easily be reached within 2,5 hours from the German capital Berlin . Especially in winter Leipzig is a true gem. The whole city transforms itself into a massive Christmas market , which connects all different courtyards and major squares.
Wander along the cobblestoned alleys and soak in all the beauty that surrounds the buildings, which are true architectural highlights. Apart from that, Leipzig is full of history. Not only can you find beautiful historic churches, but also Auerbachs Keller, which is a restaurant located in a cellar. Originally opened in 1525, it got its fame through Johann Wolfgang Goethe and his Faust.
You feel like a little nature? Go on a short daytrip to Zwenkauer See. If you are lucky, you can even go ice-skating here. If not, don't worry, there will always be some mulled wine around to warm you up.
Check out hotels in Leipzig
By Rashmi & Chalukya of Go Beyond Bounds
Nuremberg is the second largest city in Germany with its old town popular for the half-timbered houses and the world-famous traditional Christmas Market which dates back to 1600s. Nuremberg is an easy day trip from Munich but it is worthwhile to spend a couple of days here.
Nuremberg is home to some of the most gorgeous fountains, bridges and magnificent churches with breathtaking architecture and ornate interiors. We visited the city in November and it was still packed with tourists.
The Hauptmarkt market square in the old town center is the venue for a huge market every day except Sunday and the same market brightens up with Nuremberg Christmas market with more than 200 stalls selling local handicrafts and products drawing millions of visitors every year. And when you are here do not miss the chance to taste some delicious Nuremberg sausages and pretzels.
History buffs can also visit the Nazi Party Rally Grounds and Courthouse where the World War II trials were held.
Hotels in Nuremberg
By Elaine and David at The Whole World is a Playground
The city of Aachen in northwest Germany is one of our favourite places to visit in Germany during the winter. Also known as the Spa of Kings, Aachen is a mecca for spa lovers and relaxation is the order of the day at Aachen's most popular spa, the Carolus Thermen Bad. When the thermal baths have sorted all your aches and pains it's time to explore the incredible Aachen Christmas market .
Each December, the entire centre of the old town of Aachen transforms into a truly magical Christmas market wonderland. The winding streets of the old town are jam packed with bustling crowds visiting stalls selling delicious food, holiday gifts and of course mulled wine!
Make sure to visit the UNESCO World Heritage Site of Aachen Cathedral, one of the most stunning churches we've visited in Europe. This incredible cathedral was the first UNESCO site granted in Germany and was used to crown German emperors for over 600 years.
Check out hotels in Aachen
By Arzo at Arzo Travels
I hear some people wondering out loud why I think Bremen is a great winter destination in Germany . After all, it is flat – flat, flat, flat and there are no mountains in sight and so there is no chance to go skiing anywhere. The truth is that Bremen is pretty great to visit even in winter despite the lack of mountains.
The city has one of the best Christmas markets in Germany. All over the city center are stalls that sell mulled wine, snacks, and gifts, and Bremen feels very Christmas like with all the lights that make Bremen even prettier.
If you need a break from shopping and strolling around the Christmas market head to the Schlachte, a popular promenade with many restaurants and cafes lined up. There you'll get to see even more beautiful winter decorations and stalls – making it one of the most beautiful spots to spend winter.
If you are lucky and it snows in Bremen you can have fun and have some snowball fights in one of the many parks close to the city center. If you prefer ice-skating you might get lucky and the river freezes so you can do outdoor ice-skating – if not, there is still the option to visit the indoor ice-skating hall in Bremen. Either way, these options make Bremen a pretty awesome place to visit in winter.
Check out hotels in Bremen
Germany is one of the best places to take a winter vacation. With the Bavarian Alps, Christmas markets, and well-maintained roads and public transportation, you can really enjoy the snow.
Some of the places in Germany where you can find a perfect winter vacation are:
Kreuzberg – for monastic beer and sledding
Rothenburg – the best Christmas market in the country
Berlin – great history and a plethora of Christmas markets
Garmisch-Partenkirchen – Bavarian hospitality and skiing
Where in Germany would you like to go in winter?
Author Bio: Corinne Vail is a travel photographer, food lover, and a perpetual traveler who has been travel writing for over 14 years. For many years she lived overseas in Germany, Japan, Turkey, South Korea, and the Netherlands teaching the children of the US. military. She's visited over 90 countries, and she's not stopping anytime soon.
Pin Traveling in Germany during winter for later to help with planning!
Corinne Vail
Wednesday 13th of December 2017
Germany is fantastic, have you been?
Sincerely, Alice
Tuesday 12th of December 2017
This is a great in depth post! I've always wanted to visit Germany!
Thanks Alice. Germany is a fantastic destination, no matter the time of year.
Saturday 9th of December 2017
Thanks for including us Corinne, there are still some amazing Christmas markets in Germany we are yet to visit.
Sunday 10th of December 2017
Lyn, Thanks for your contribution...we love a good Christmas market.
100cobbledroads
Thursday 30th of November 2017
We went to Germany in the fall and covered few of these destinations. They look transformed with that white cover of snow and so much more beautiful too :) Would love to go back in winter sometime.
Punita, If you love winter, Germany is the perfect place.
Wednesday 29th of November 2017
I do love Germary in any season but you are right it is pretty magical in the winter season, with the forests and mountains covered in snow. I think my first ever christmas market was the one in Cologne and I went in December with my friends, your picture took me right back there and I would be definitely keen to go again.
Mel, I do love Cologne. It's a great Christmas market to start with.
The Most Beautiful German Towns and Villages to Visit in Winter

Travelling around in winter can be a pain, what with all the snow and train delays and general coldness. But it can also be a little bit magic. Dark evenings feel snug and cosy, snow makes everything still and quiet, and train delays… well, winter magic does have its limits. Here are eight German towns that we feel really capture a little bit of what makes winter special.
View all trips.
Germany's easternmost city, literally across the river from Poland, is one of its most beautiful and, historically, one of its most wealthy. Civic money means lots of quality buildings, and fantastic examples of Renaissance, Baroque, late Gothic and Art Nouveau architecture remain, making the city a sought after film location (parts of The Reader , The Grand Budapest Hotel and Inglourious Basterds were all shot here) . Over the last millennium, Görlitz has been Polish, Hungarian, Czech and German – such a diverse heritage, combined with its architecture and forgotten outpost vibe make the city well worth the drive.
Destinations Unlocked:
Looking for an expert's perspective.
CentralAmerica

Gorgeous Guatemala
1. guatemala.

Beachy Belize

Colonial Mexico
Back to map, southamerica.

Adventurous Ecuador

Ancient Peru

Seductive Southern Italy

Edinburgh And The Scottish Highlands By Train
2. scotland.

Complete Portugal By Train
3. portugal.

Soulful South Korea
1. south korea.

Thailand, Cambodia & Vietnam
2. thailand.

Secrets Of Sri Lanka By Train
3. sri lanka.

Epic Morocco

Ultimate Egypt

Immersive Kenya

Dinkelsbühl
Situated 175 kilometres northwest of Munich is the medieval town of Dinkelsbühl. First built in the 8th century, the town escaped WWII bombs and remains in chocolate-box perfect condition. Take in all the medieval buildings from the vantage point of the original city walls or wander the twisty, cobbled streets.

Oberstaufen
Right in the middle of a skier's paradise, Oberstaufen is often overlooked by visitors intent on heading straight up the slopes. The town was the first in Germany to be mapped by Google Street View. As with most small mountain towns, Oberstaufen is anchored by its church, Pfarrkirche St. Peter und Paul with the remaining buildings draping down into the valley. Just outside the town, you'll find the Ureibe – one of the oldest trees in Germany.
Become a Culture Tripper!
Sign up to our newsletter to save up to 800$ on our unique trips..
See privacy policy .

At 1,200 metres above sea level, artisans in Füssen have been busy making violins and other stringed instruments for centuries. If you like your toy towns framed by mountains and lakes with a castle or two in the neighbourhood, then Füssen is for you. Check out the Füssen Heritage Museum or get out in the forest for a walk. The town is just a kilometre from the Austrian border, so it is possible to sneak over before returning to Germany for a restorative piece of cake.
Badenweiler
At 10 kilometres from Basel and 30 kilometres from Freiburg, at the western edge of the Black Forest is the spa town of Badenweiler. Only 600 people live here permanently, with the rest of the residents connected in some way to the various health resorts in the area. Chekov died here, as did the American poet Stephen Crane. These days, most people go for a nice weekend of massages and juice cleansing.
Way over in the most eastern part of Germany lies the Ore Mountains, the source of many of the hand-carved wooden Christmas ornaments you see all over the German Christmas markets. The German/Czech border snakes its way through the mountains, and finding a sleepy, snowy village is pretty well a sure bet. If your journey needs a goal, aim for St. Wolfgang's Church in Schneeberg, the spire of which can be seen miles before you arrive into town.
Quendlinburg
In the Cute Old Town department, there is not much in Germany that beats Quedlinburg. Equidistant between Hanover and Leipzig, the half-timbered houses have sagged with time – 1,200 years – but have not lost an ounce of their charm. Residents have not been shy with the paint can or the flower pot and the result is a place made for the camera, or a romantic weekend away.

This tiny town (pronounced with a soft 'ch') has been going since the Celts were exploring the Moselle a couple of thousand years ago. In addition to the dozens of historical buildings nestled on a bend in the Moselle river, Cochem has the distinct advantage of being right in the middle of white wine country. The steep hills right at the river's edge made excellent terraces, which in turn make Riesling worth the hike to procure.

Volcanic Iceland Epic Trip
Meet our local insider.
HOW LONG HAVE YOU BEEN A GUIDE?
What do you love about your job, it's the personal contact, the personal experiences. i love meeting people from all over the world... i really like getting to know everyone and feeling like i'm traveling with a group of friends., what destination is on your travel bucket-list, i have so many places on my list, but i would really lobe to go to africa. i consider myself an "adventure girl" and africa feels like the ultimate adventure.
Every CULTURE TRIP Small-group adventure is led by a Local Insider just like Hanna.
See Our Culture Trips

KEEN TO EXPLORE THE WORLD?
Connect with like-minded people on our premium trips curated by local insiders and with care for the world
Since you are here, we would like to share our vision for the future of travel - and the direction Culture Trip is moving in.
Culture Trip launched in 2011 with a simple yet passionate mission: to inspire people to go beyond their boundaries and experience what makes a place, its people and its culture special and meaningful — and this is still in our DNA today. We are proud that, for more than a decade, millions like you have trusted our award-winning recommendations by people who deeply understand what makes certain places and communities so special.
Increasingly we believe the world needs more meaningful, real-life connections between curious travellers keen to explore the world in a more responsible way. That is why we have intensively curated a collection of premium small-group trips as an invitation to meet and connect with new, like-minded people for once-in-a-lifetime experiences in three categories: Culture Trips, Rail Trips and Private Trips. Our Trips are suitable for both solo travelers, couples and friends who want to explore the world together.
Culture Trips are deeply immersive 5 to 16 days itineraries, that combine authentic local experiences, exciting activities and 4-5* accommodation to look forward to at the end of each day. Our Rail Trips are our most planet-friendly itineraries that invite you to take the scenic route, relax whilst getting under the skin of a destination. Our Private Trips are fully tailored itineraries, curated by our Travel Experts specifically for you, your friends or your family.
We know that many of you worry about the environmental impact of travel and are looking for ways of expanding horizons in ways that do minimal harm - and may even bring benefits. We are committed to go as far as possible in curating our trips with care for the planet. That is why all of our trips are flightless in destination, fully carbon offset - and we have ambitious plans to be net zero in the very near future.

Guides & Tips
Top tips for travelling in germany.

See & Do
A voyage through germany: the lowdown on river cruising.

Craft and Culture in the Lesser-Known Gems of Eastern Germany

Places to Stay
The best hotels to book in thuringia, germany.

The Best Spa Hotels in Baden-Baden

The Best Hotels in Germany for Every Traveller

The Best Hotels to Book in Garmisch for Every Traveller

Stay Curious: Experience Germany From Your Living Room

10 Reasons Why You Should Visit Bavaria

The Story Behind Germany's Neuschwanstein Castle

Architecture
Breathtakingly beautiful buildings in germany.

Places in Germany for History Lovers
Black Friday Offers on Our Trips
Incredible savings.
Post ID: 1597665
Sponsored? No
View Payload

Frozen Wanderlust: Best Things To Do In Germany In Winter!
Posted on Last updated: November 25, 2021
Categories Germany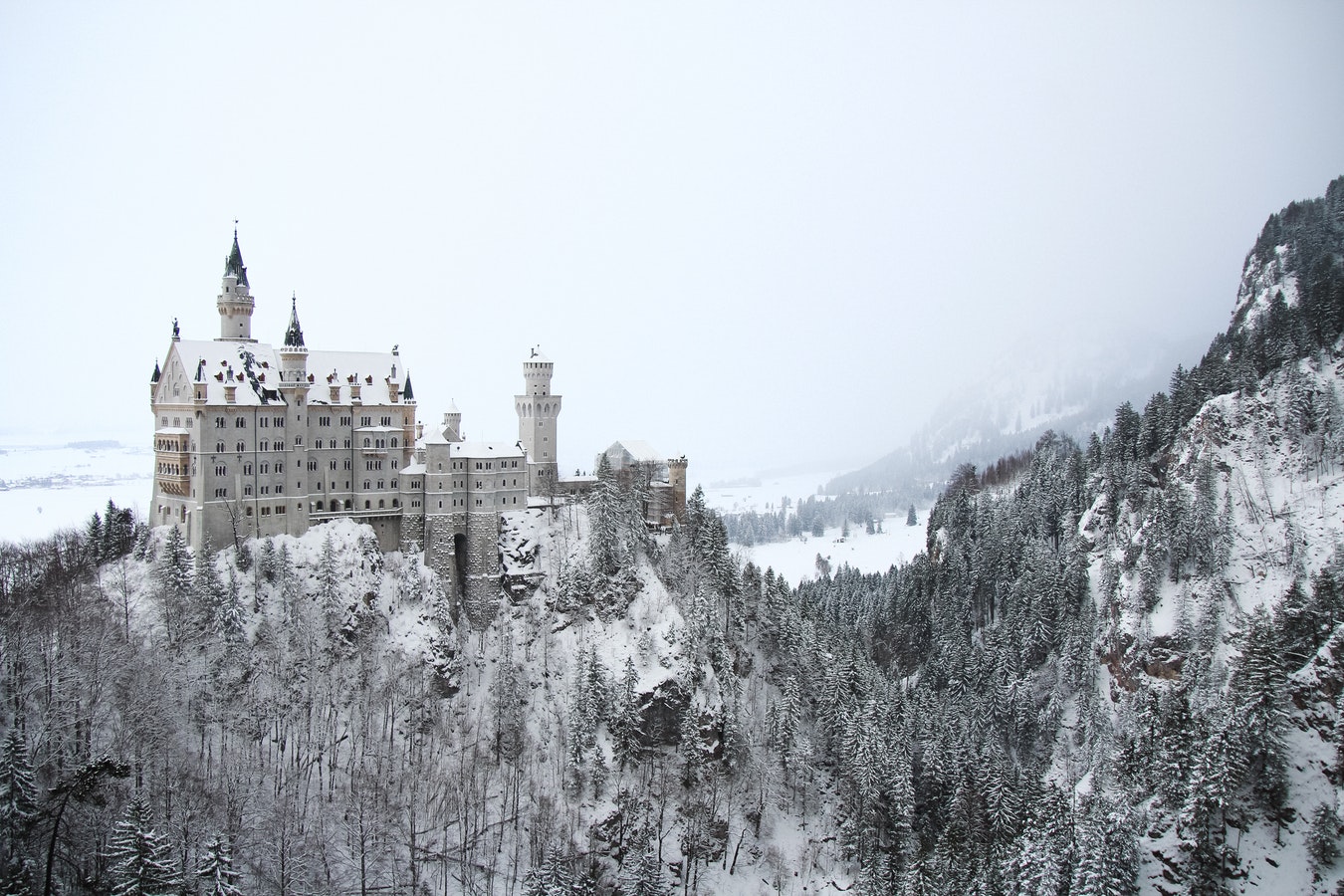 Expert travel storyteller Jordan Adkins, founder of InspiredByMaps.com, brings a decade of adventures across 101 countries and 450+ UNESCO sites into rich, off-the-beaten-path narratives, melding ecological expertise with genuine, seasoned travel insights.
When the temperature dips and the prices drop that's the time to act …Europe is now all about the locals and with that in mind, I've made a guide for things to do in Germany in the winter! It's not all about fun in the sun you know…
The prices are lower, the air is crisper and the hoards of tourists are nowhere to be seen. The same can be said about a lot of places of course, but Germany has one thing that most places don't – Weihnachtsmärkte!
The famous German Christmas markets (there is over 1500 of them!) with their gorgeous lights, festive atmosphere and Glühwein , a wonderfully spiced substance more commonly known as Mulled Wine which will surely warm your heart and soul. Just make sure you these winter items to keep you warm!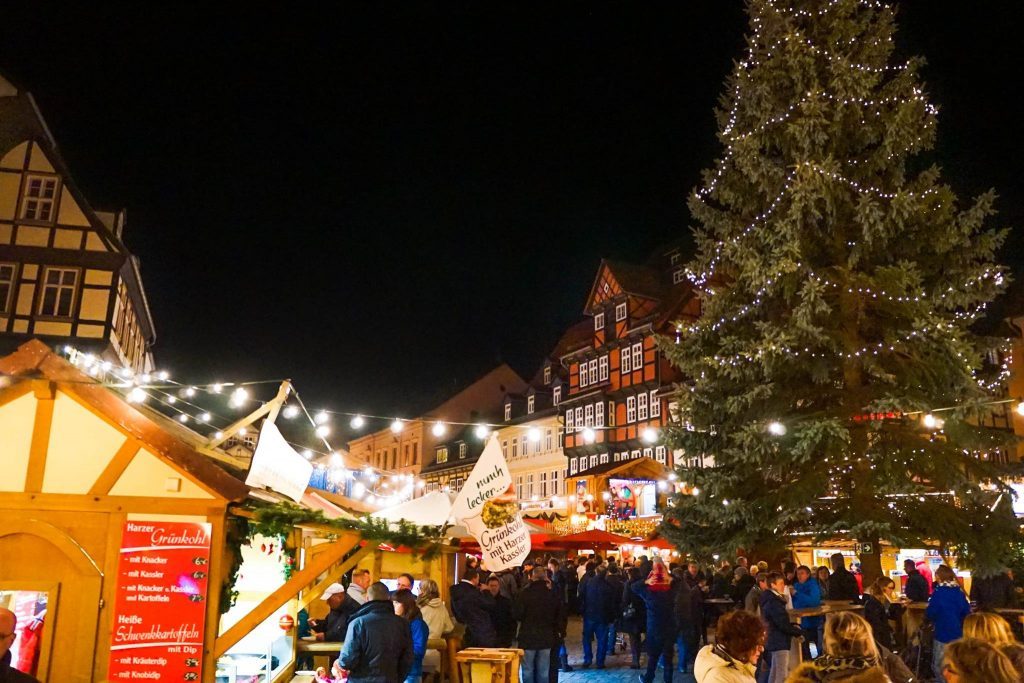 For me, this alone was enough to make up for the cooler temperatures, shorter opening hours and the ridiculously short daylight hours!
I thought I would provide a summary of the places I visited with the best photos to inspire you – There are so many places to explore but some of these are very off the beaten track as it were (thanks UNESCO! ) and maybe you have never heard of them and want to visit them yourself!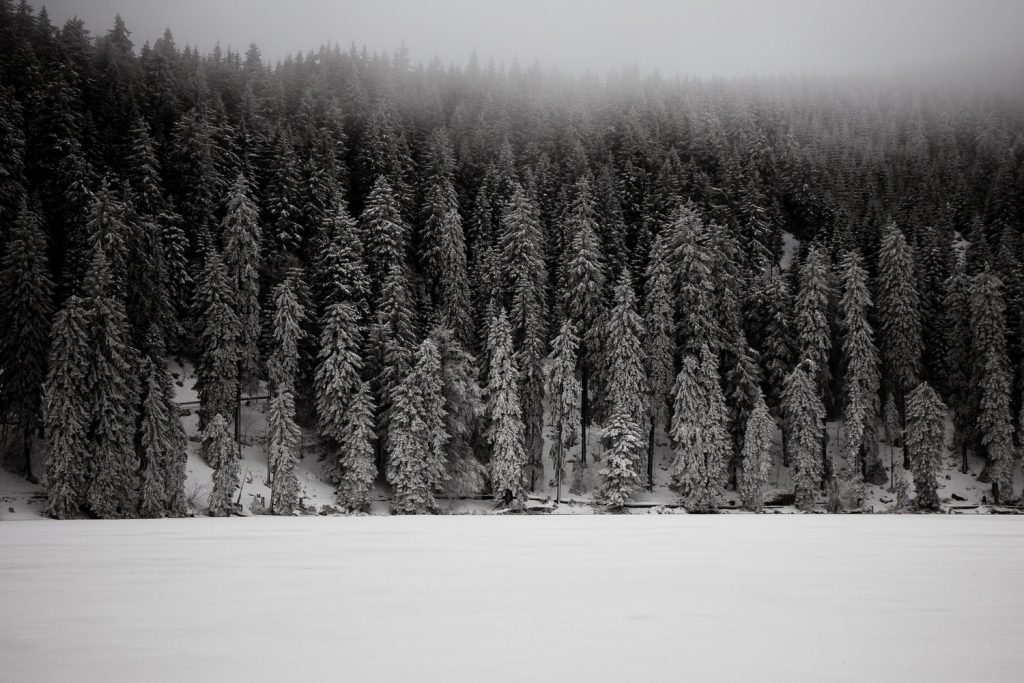 Page Contents
Wörlitz
Quedlinburg, höxter, würzburg, neuschwanstein castle.
Berlin's incredible Museum Island – Five world-renowned museums on an island in River Spree, right in the middle of Berlin! Top of the list for things to do in Germany in winter when the tourists are gone!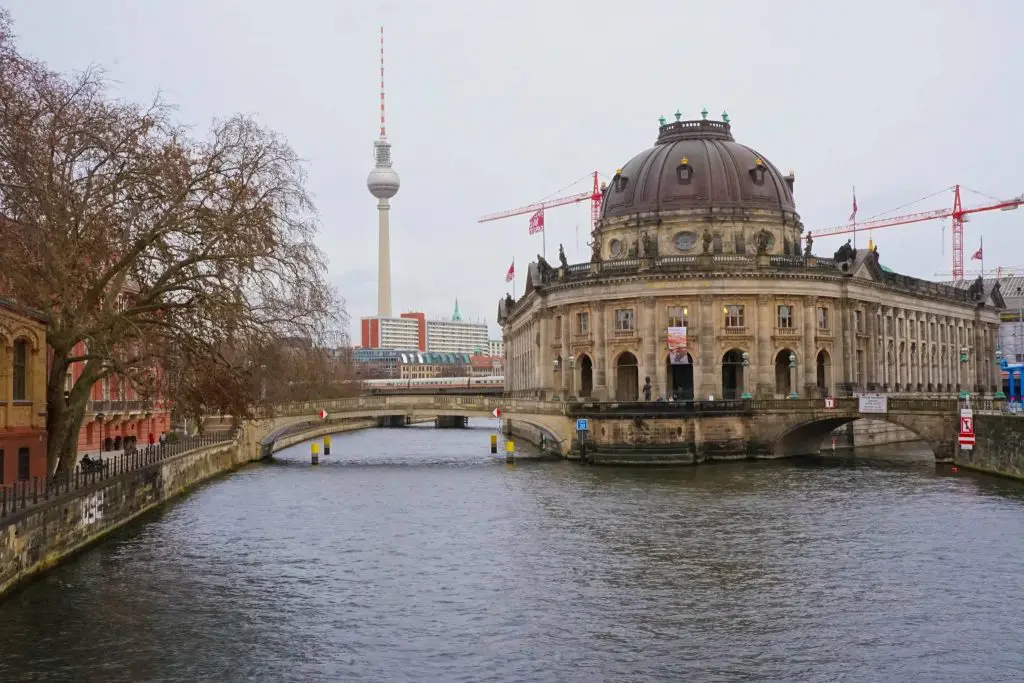 One of the few remaining sections of the Berlin Wall … I didn't get out there but be sure to visit the East Side Gallery if you are interested!
The Memorial to the Murdered Jews of Europe, also known as the Holocaust Memorial, is a memorial in Berlin to the Jewish victims of the Holocaust. "Those who cannot learn from history are doomed to repeat it" – The Memorial to Homosexuals Persecuted Under Nazism which I talk about here…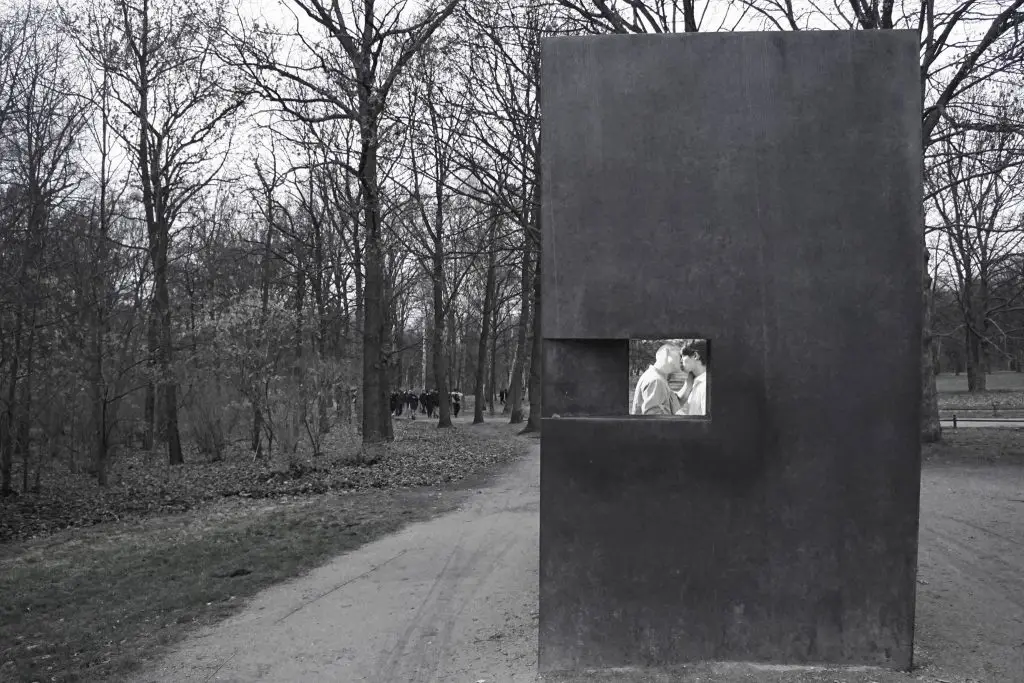 Brandenburg Gate – One of Berlin's most famous sites. I had to laugh how the statue (Quadriga) on top was taken by Napoleon but in 1814, when the Prussian army descended on Paris after Napoleon's defeat, that the Quadriga was reclaimed and returned to its rightful home.
However, an iron cross was added to make the statue the goddess of victory and the square was renamed Pariser Platz so that 'Victory would always be had over Paris!'
Who says German's don't have a sense of humor! (Most of the best German films actually – they are all rather comedy-less!)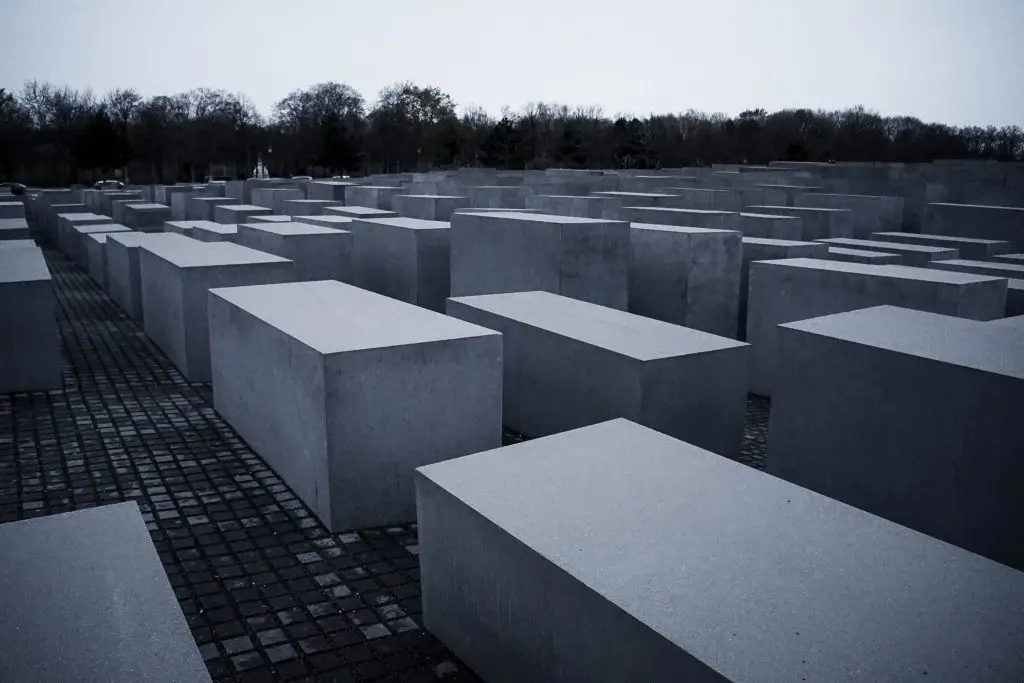 Palace Sanssouci is the former summer palace of the King of Prussia, in Potsdam and is the German rival of Versailles.
With 500 ha of parks and 150 buildings erected between 1730 and 1916, Potsdam's complex of palaces and parks constitutes an artistic combination, whose eclectic nature strengthens its sense of uniqueness.
Potsdam continues into the district of Berlin-Zehlendorf, with the palaces and parks lining the banks of the River Havel and Lake Glienicke.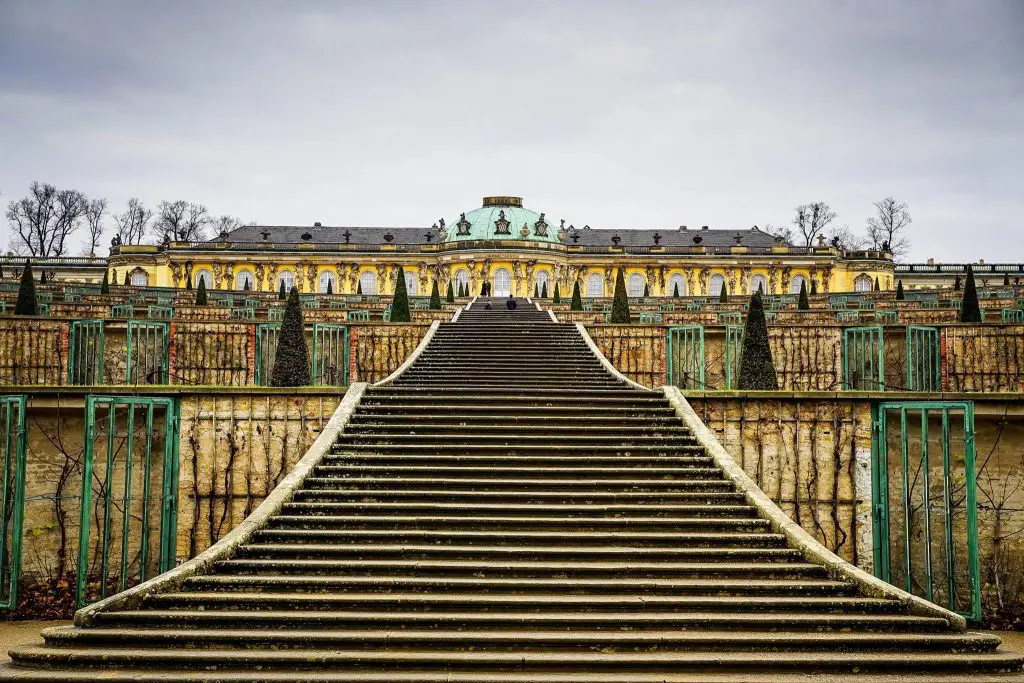 Melanchthon's house in Wittenberg, a fellow reformer of Martin Luther who posted his famous '95 Theses' on 31 October 1517 on the church of this city down the road launching the Reformation and a new era in the religious and political history of the Western world.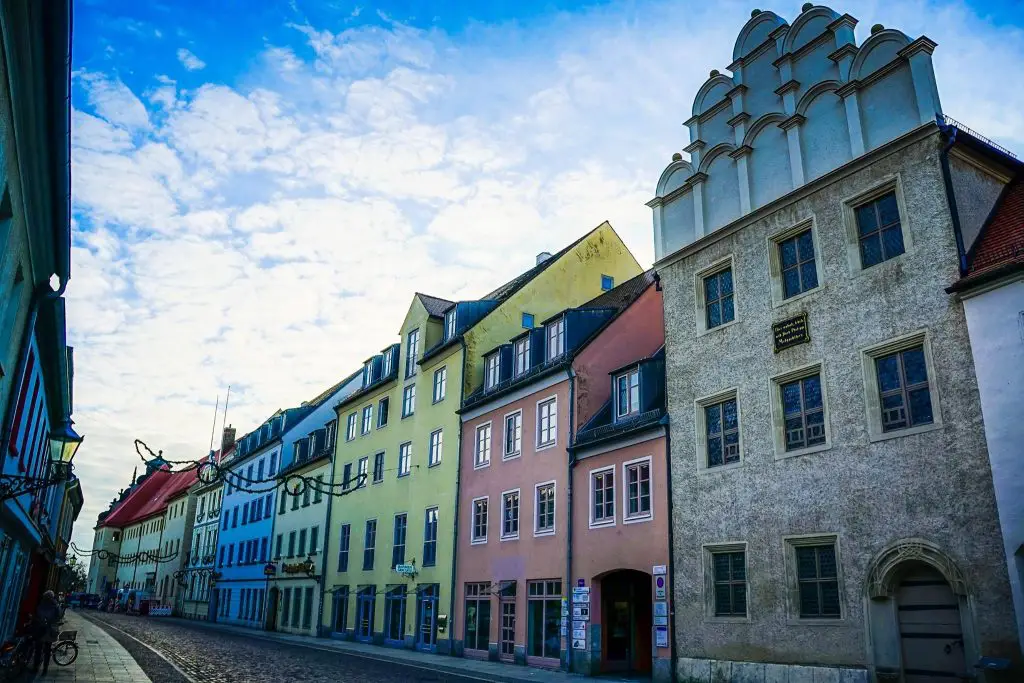 The Dessau-Wörlitz Garden Realm, a UNESCO site that is hard to get to but well worth the visit. So peaceful and serene, a perfect place to contemplate life.
The Garden Kingdom of Dessau-Wörlitz is an exceptional example of landscape design and planning of the Age of the Enlightenment, the 18th century.
Its diverse components – outstanding buildings, landscaped parks and gardens in the English style, and subtly modified expanses of agricultural land – serve aesthetic, educational, and economic purposes in an exemplary manner.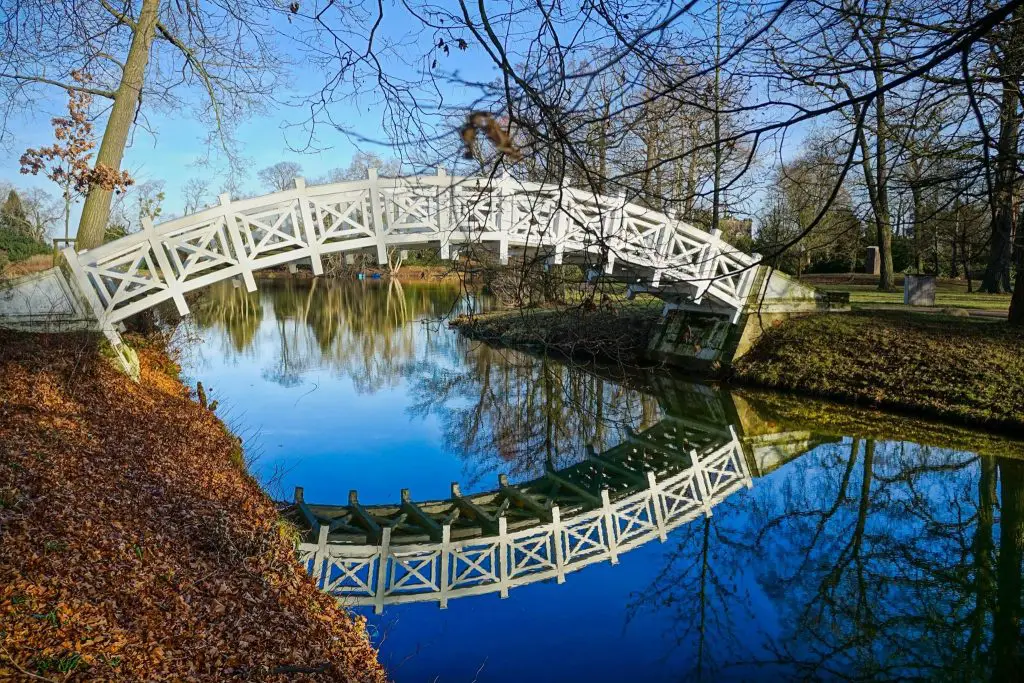 A peaceful sunset over Quedlinburg old town …One of the most peaceful things to do in Germany in Winter, and they also host one of the most authentic and beautiful Weihnachtsmärkte in the whole of Europe!
Quedlinburg, in the Land of Sachsen-Anhalt, was a capital of the East Franconian German Empire at the time of the Saxonian-Ottonian ruling dynasty.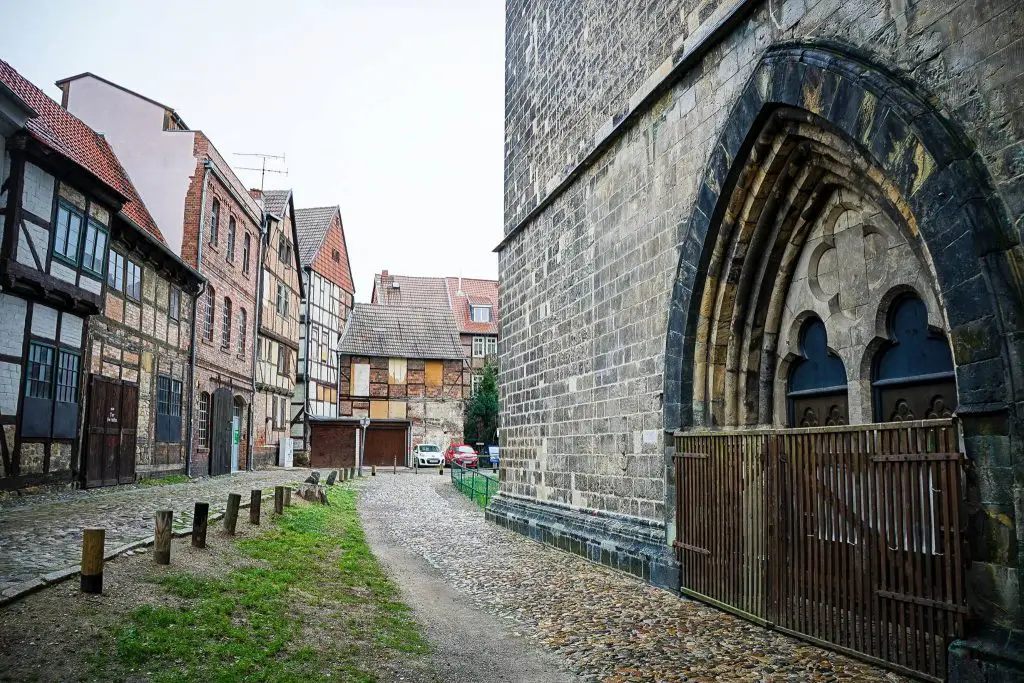 It has been a prosperous trading town since the Middle Ages. The number and high quality of the timber-framed buildings make Quedlinburg an exceptional example of a medieval European town.
The Collegiate Church of St Servatius is also considered one of the masterpieces of Romanesque architecture and should not be missed.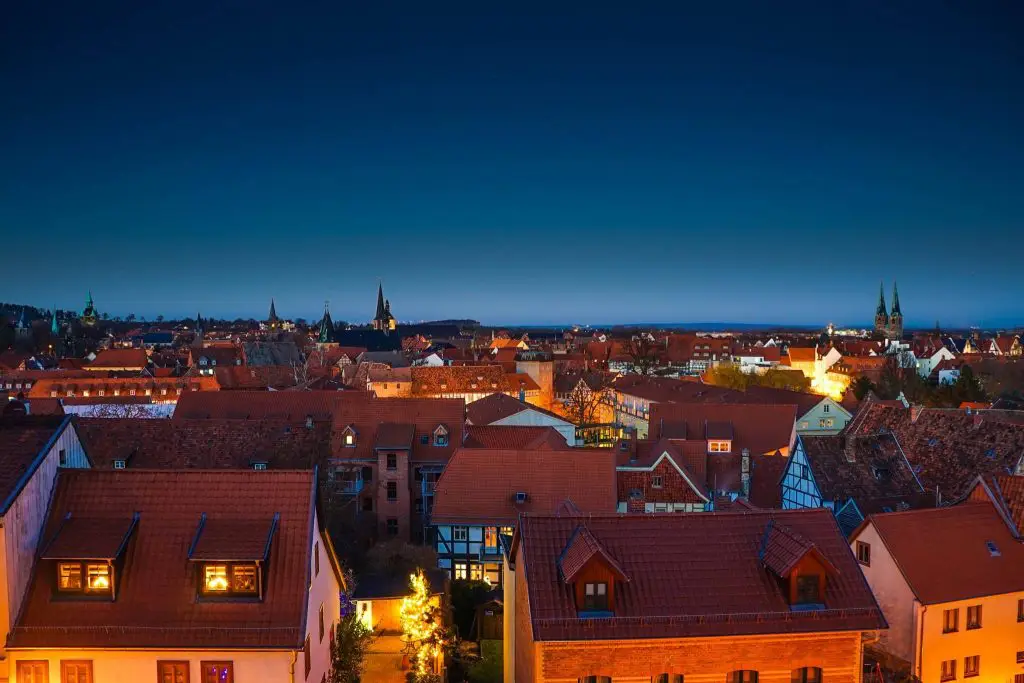 Amazing old town…Interesting to see how the town utilized the river in the middle ages to change their fortunes and that of their city!
The Upper Harz mining water management system, which lies south of the Rammelsberg mines and the town of Goslar, has been developed over a period of some 800 years to assist in the process of extracting ore for the production of non-ferrous metals. Its construction was first undertaken in the Middle Ages by Cistercian monks, and it was then developed on a vast scale from the end of the 16th century until the 19th century.
It is made up of an extremely complex but perfectly coherent system of artificial ponds, small channels, tunnels, and underground drains. It enabled the development of water power for use in mining and metallurgical processes and today Goslar still a major site for mining innovation in the western world.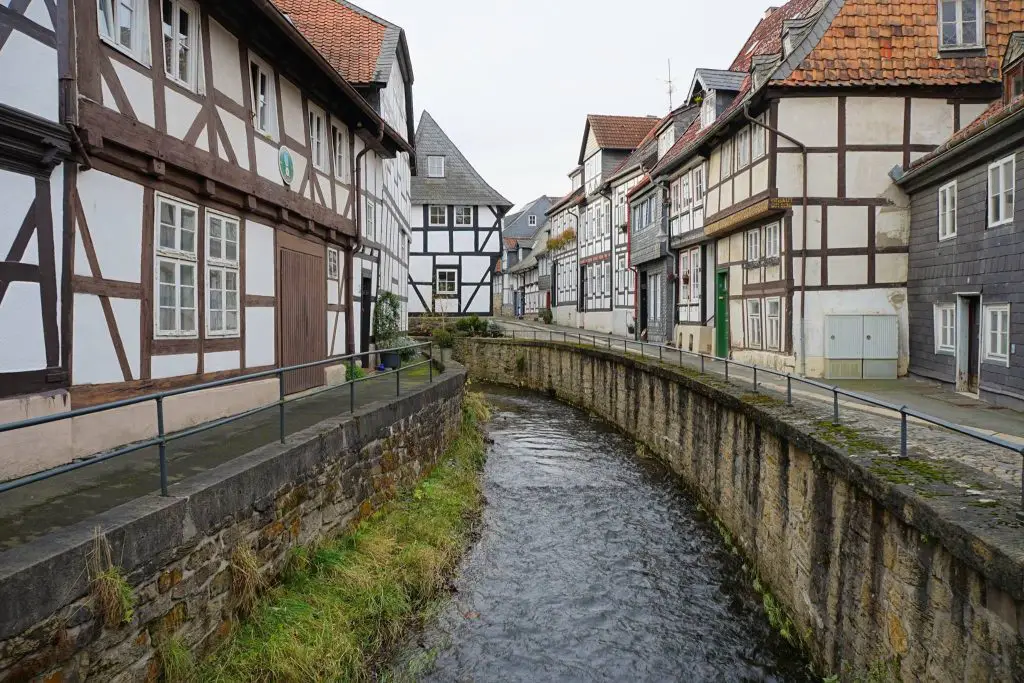 One of the most inspiring Church's I have ever been in… St Mary's Cathedral should be on your list for sure!
Clearly, I also cannot get enough of the Weihnachtsmärkte which were such a highlight! You almost don't need any other things to do in Germany in winter!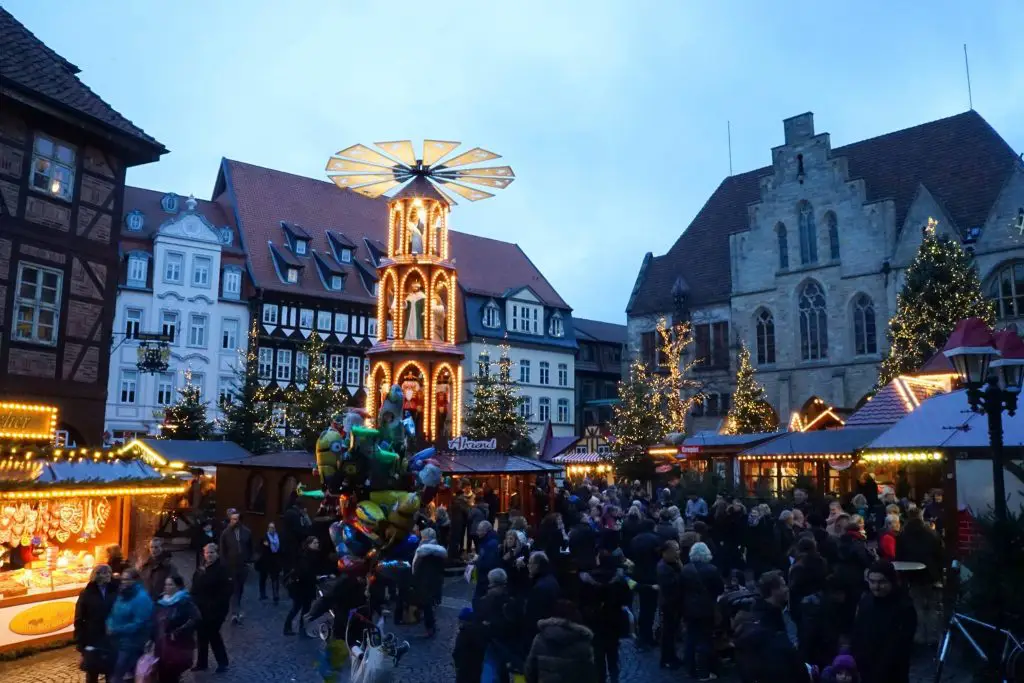 Famed here is the UNESCO-listed St Michael's Church built between 1010 and 1020 on a symmetrical plan with two apses that was characteristic of Ottonian Romanesque art in Old Saxony.
Its interior, in particular the wooden ceiling and painted stucco-work, its famous bronze doors and the Bernward bronze column, are – together with the treasures of St Mary's Cathedral – of exceptional interest as examples of the Romanesque churches of the Holy Roman Empire.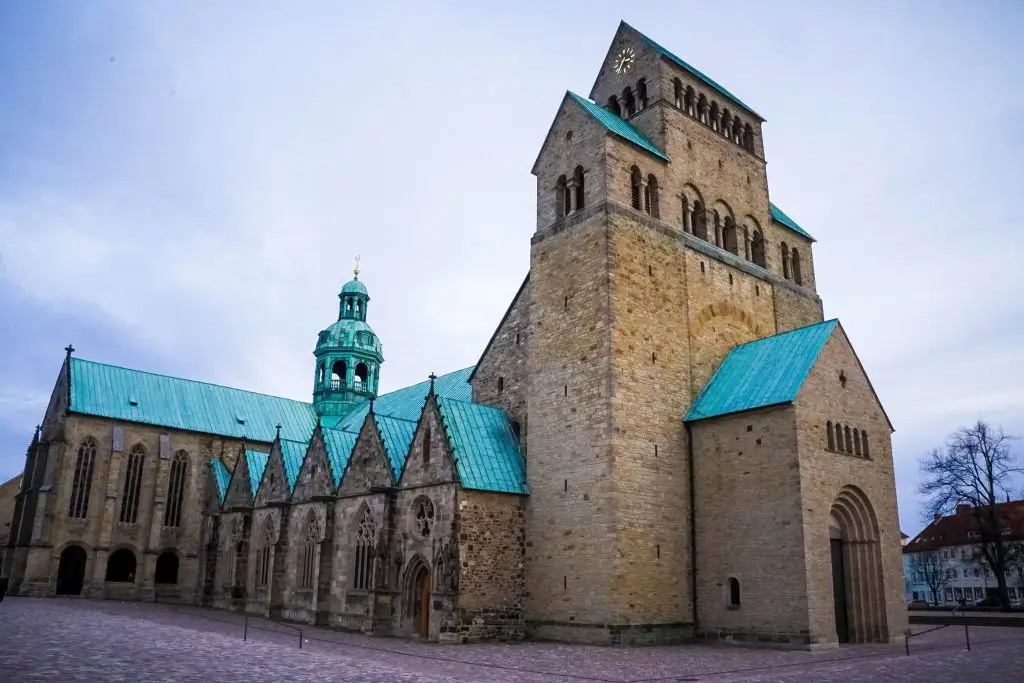 Fagus Factory in Alfeld is a landmark in the development of modern architecture and industrial design. Serving all stages of manufacture, storage, and dispatch of lasts used by the shoe industry, the complex, which is still operational today.
With its groundbreaking vast expanses of glass panels and functionalist aesthetics, the complex foreshadowed the work of the Bauhaus school and is a landmark in the development of architecture in Europe and North America.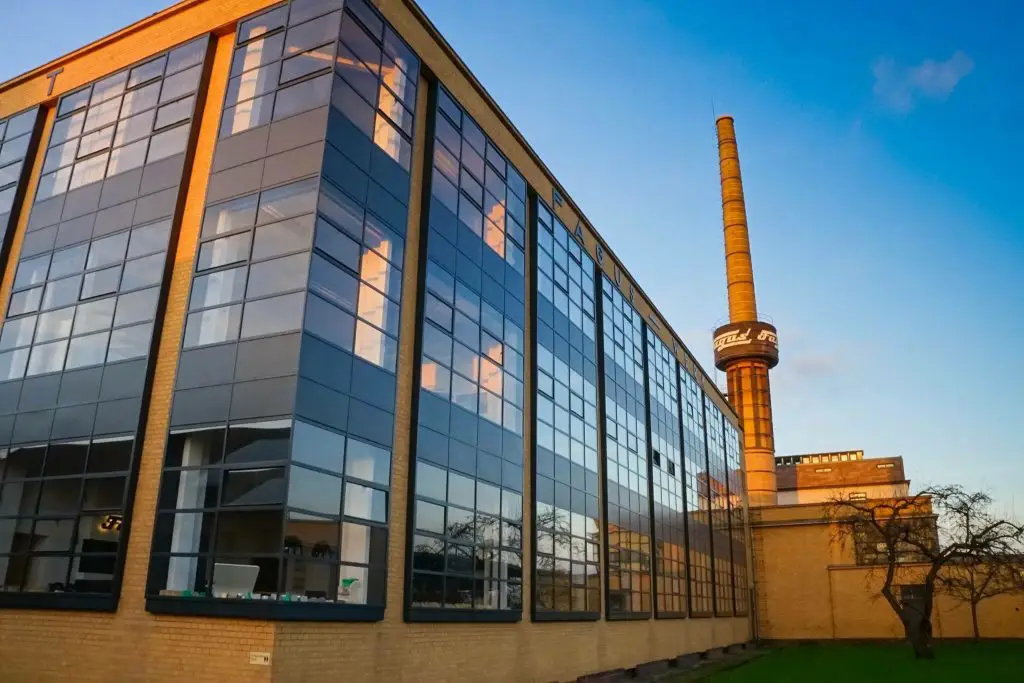 The former Benedictine abbey of Corvey … A little bit disappointing for me to be honest, but I have seen many many Abbey's. If you haven't then is a must, otherwise, its very far out so skip it!
The site is located along the Weser River on the outskirts of Höxter where the Carolingian Westwork and Civitas Corvey were erected between AD 822 and 885 in a largely preserved rural setting. The Westwork is the only standing structure that dates back to the Carolingian era, while the original imperial abbey complex is preserved as archaeological remains that are only partially excavated.
The Westwork of Corvey uniquely illustrates one of the most important Carolingian architectural expressions. It is a genuine creation of this period, and its architectural articulation and decoration clearly illustrate the role played within the Frankish empire by imperial monasteries in securing territorial control and administration, as well as the propagation of Christianity and the Carolingian cultural and political order throughout Europe.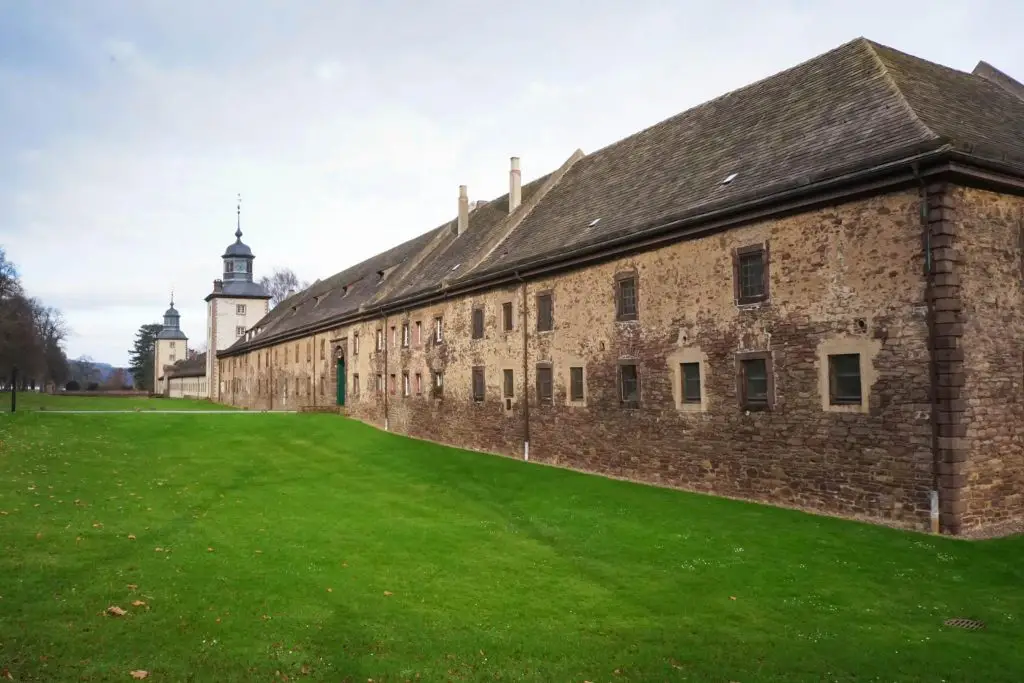 Bergpark Wilhelmshöhe is a unique landscape park is the largest European hillside park and was built in 1696. Famously described as "possibly the most grandiose combination of landscape and architecture that the Baroque dared anywhere."
Descending a long hill dominated by a giant statue of Hercules, the monumental water displays of Wilhelmshöhe were begun by Landgrave Carl of Hesse-Kassel in 1689 around an east-west axis and were developed further into the 19th century. Reservoirs and channels behind the Hercules Monument supply water to a complex system of hydro-pneumatic devices that supply the site's large Baroque water theatre, grotto, fountains and 350-meter long Grand Cascade.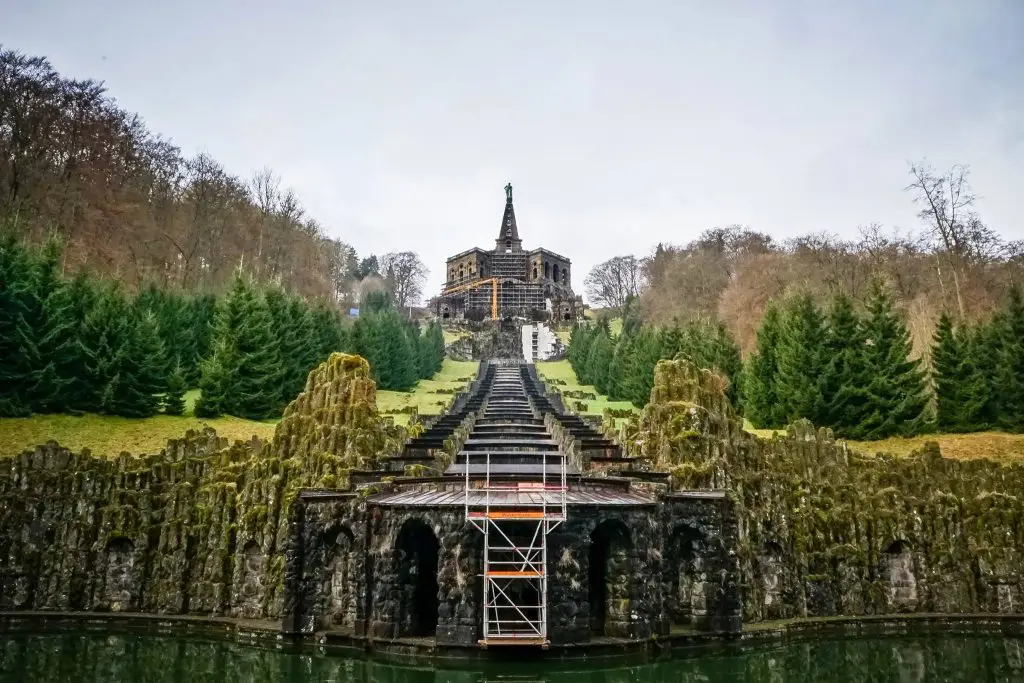 Beyond this, channels and waterways wind across the axis, feeding a series of dramatic waterfalls and wild rapids, the geyser-like Grand Fountain which leaps 50m high, the lake and secluded ponds that enliven the Romantic garden created in the 18th century by Carl's great-grandson, Elector Wilhelm I.
The great size of the park and its waterworks along with the towering Hercules statue constitute an expression of the ideals of absolutist Monarchy while the ensemble is a remarkable testimony to the aesthetics of the Baroque and Romantic periods.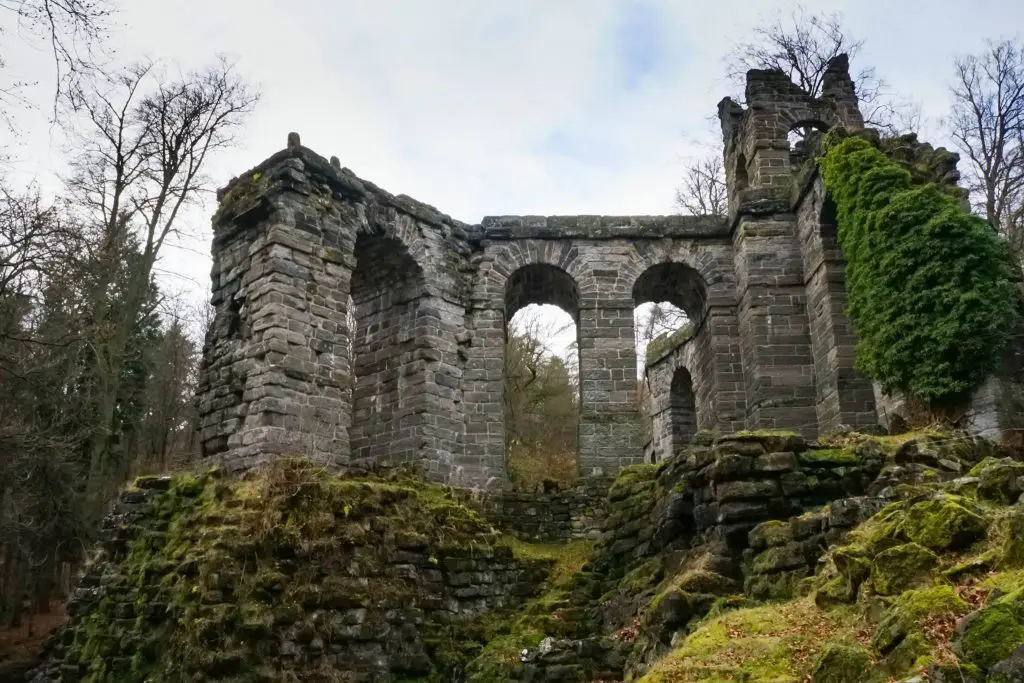 Such an incredible and historic castle that is well worth the hike!
Most famous for having been home to St. Elisabeth of Hungary, the place where Martin Luther translated the New Testament of the Bible into German, the site of the Wartburg festival of 1817 and the supposed setting for the legendary Sängerkrieg.
Wartburg Castle blends superbly into its forest surroundings and is in many ways 'the ideal castle'. Although it has retained some original sections from the feudal period, the form it acquired during the 19th-century reconstitution gives a good idea of what this fortress might have been at the height of its military and seigneurial power.
It was during his exile at Wartburg Castle that Martin Luther translated the New Testament into German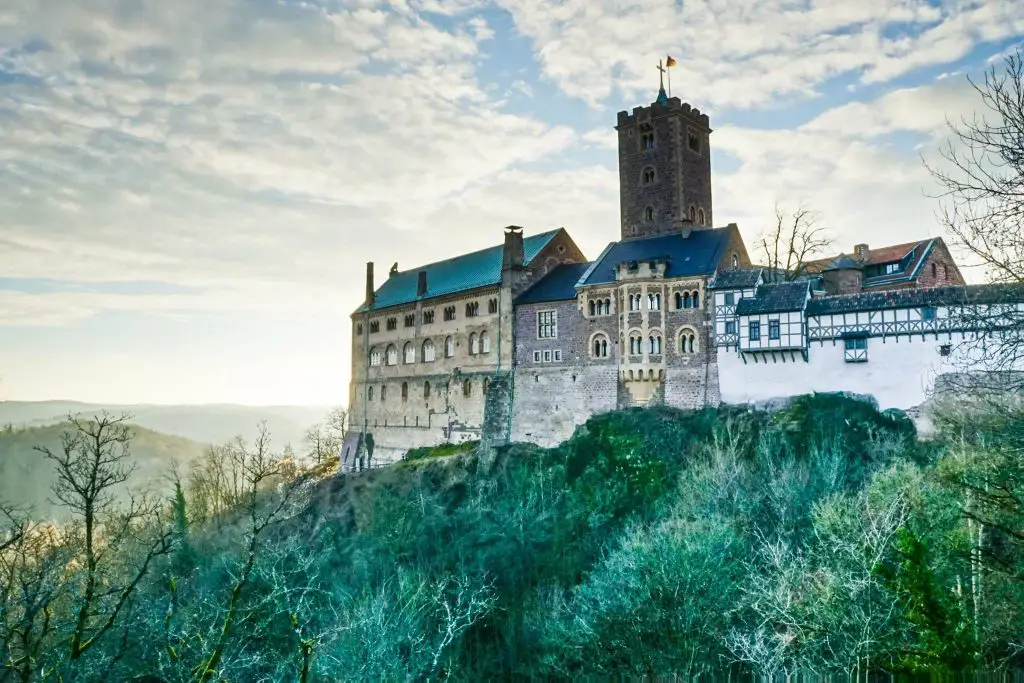 The Graveyard of Weimar is meant to be a must do – It really isn't though!
The Haus am Horn was built for the Weimar Bauhaus's exhibition of July through September 1923 and is one of the original works of Bauhaus. The the goal of the house's construction was "the greatest comfort with the greatest economy by the application of the best craftsmanship and the best distribution of space in form, size, and articulation."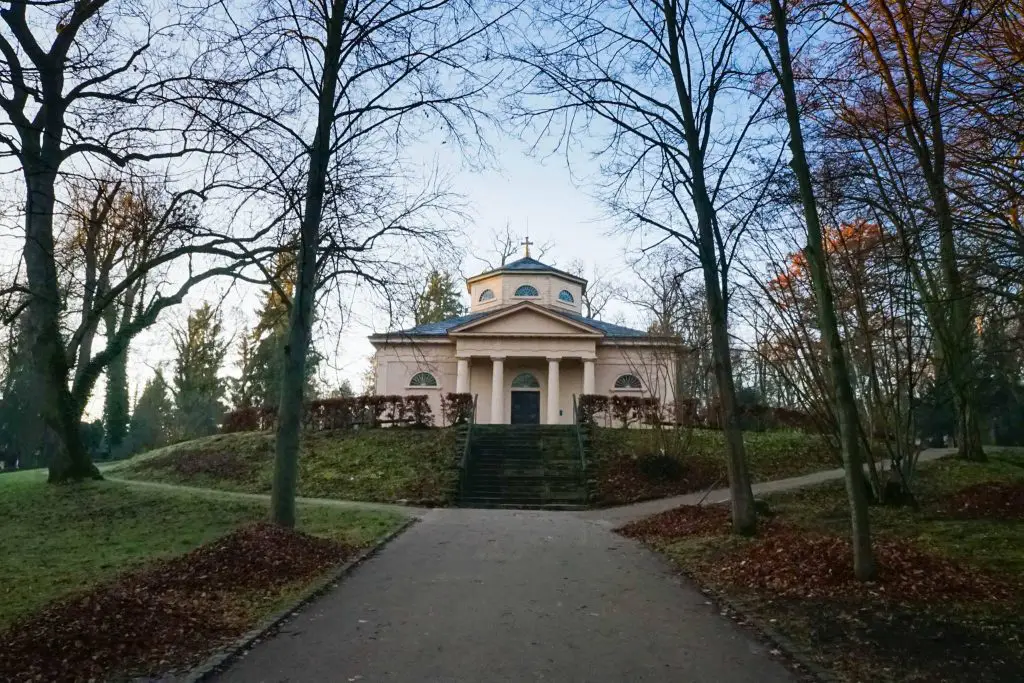 In the late 18th and early 19th centuries, the small Thuringian town of Weimar witnessed a remarkable cultural flowering, attracting many writers and scholars, notably Goethe and Schiller. This development is reflected in the high quality of many of the buildings and of the parks in the surrounding area.
Between 1919 and 1933 the Bauhaus movement revolutionized architectural and aesthetic thinking and practice in the 20th century. The Bauhaus buildings in Weimar, Dessau, and Bernau are fundamental representatives of Classical Modernism, directed towards a radical renewal of architecture and design.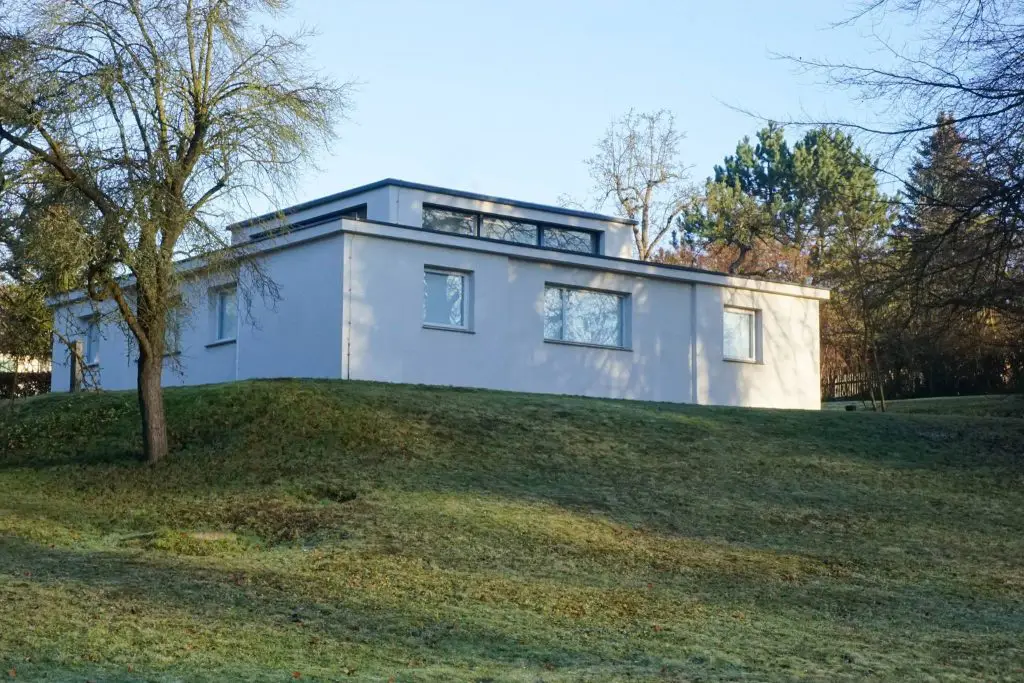 Dresden is back and open for business!
One of the biggest, oldest and most beautiful Christmas markets in the whole of Germany is also in Dresden…Plus there was the unexpected highlight at sunset with birds flocking outside the Opera House.
Wish I had time to check out the inside!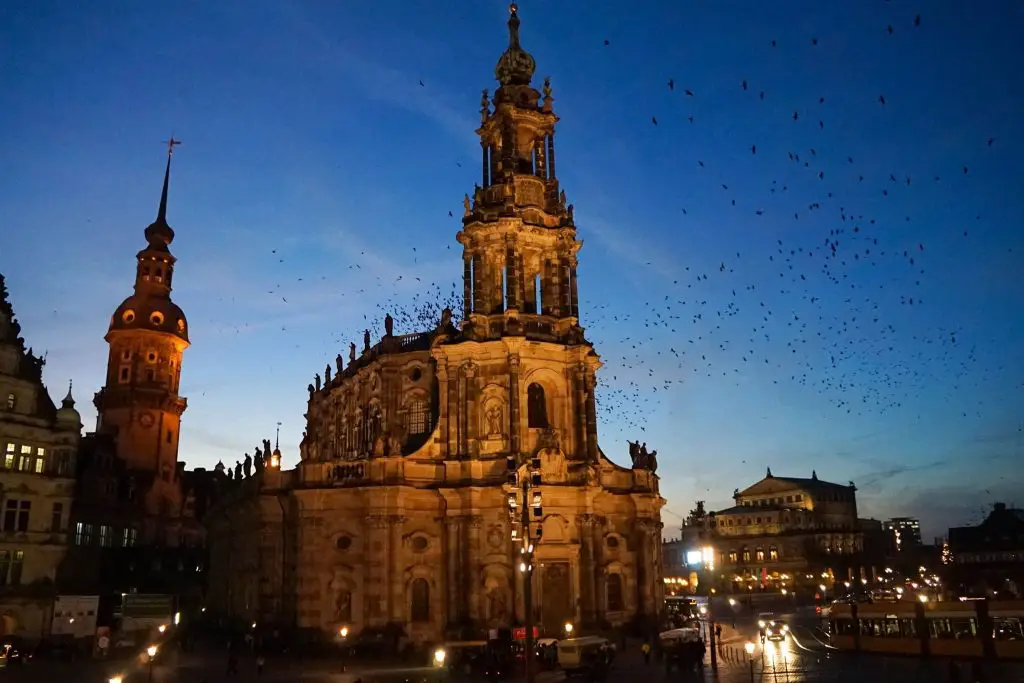 This magnificent Baroque palace – one of the largest and most beautiful in Germany and surrounded by wonderful gardens – was created under the patronage of the prince-bishops Lothar Franz and Friedrich Carl von Schönborn. It was built and decorated in the 18th century by an international team of architects, painters (including Tiepolo), sculptors and stucco-workers, led by Balthasar Neumann.
Imperial Grandeur – Even better on a nice sunny day! Though it is very small inside (well the part you can tour anyway)…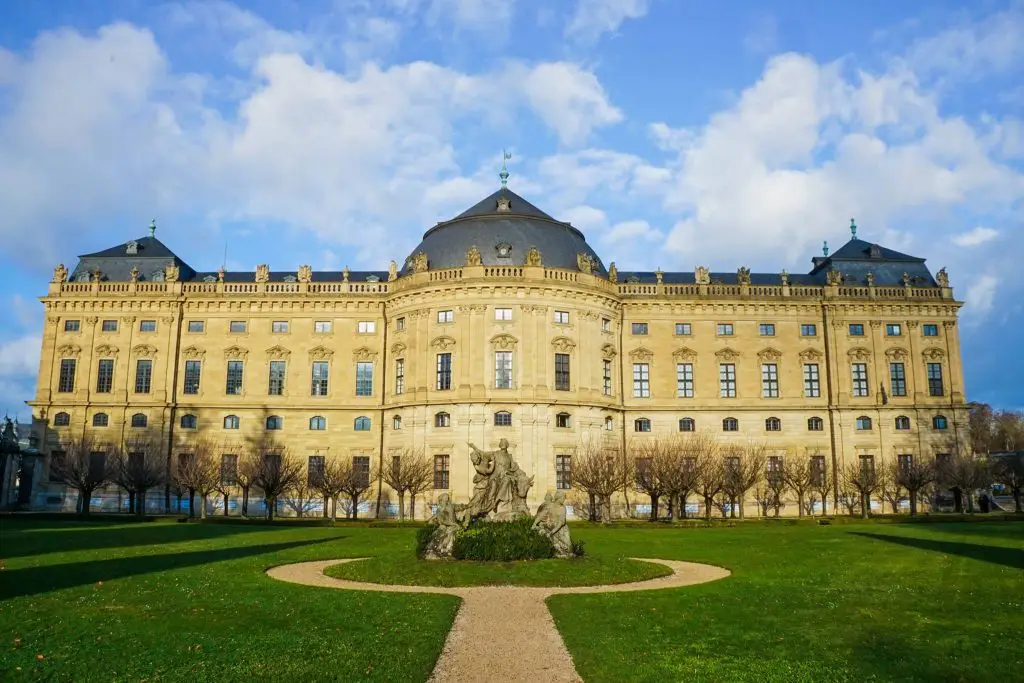 From the 10th century onwards, this town became an important link with the Slav peoples, especially those of Poland and Pomerania. During its period of greatest prosperity, from the 12th century onwards, the architecture of Bamberg strongly influenced northern German landmarks along with Hungary.
In the late 18th century it was the center of the Enlightenment in southern Germany, with eminent philosophers and writers such as Hegel and Hoffmann living there.
The gorgeous, historical old town of Bamberg – But really I found little to do here but walk around and was done in a few hours. It is a student town so maybe there is more at other times of the year?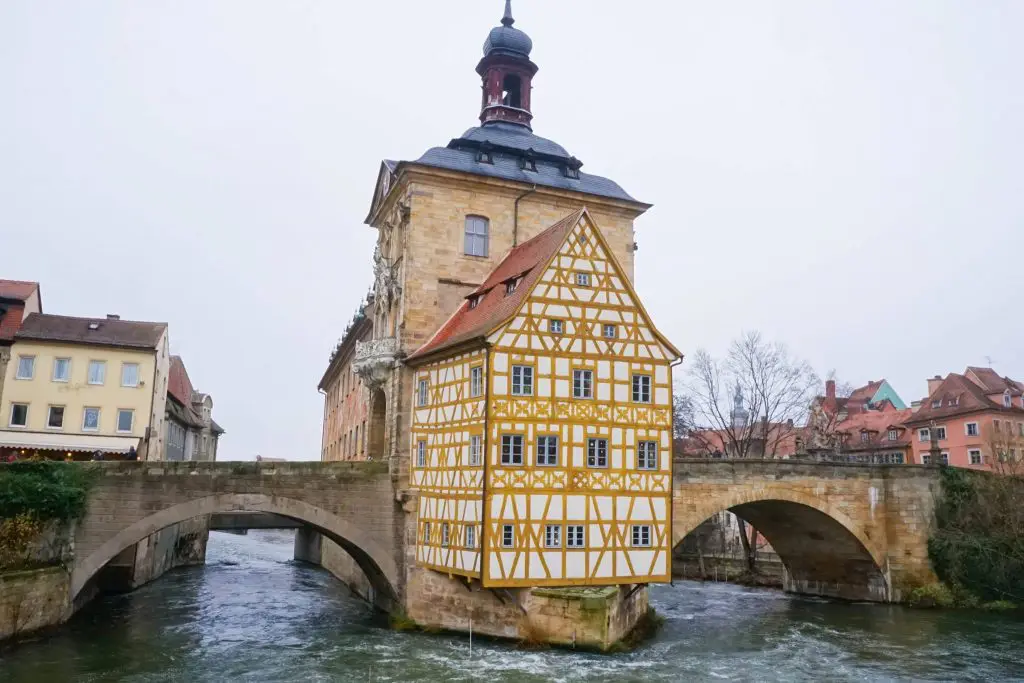 Located on the Danube River in Bavaria, this medieval town contains many buildings of exceptional quality that testify to its history as a trading center and to its influence on the region from the 9th century.
A notable number of historic structures span some two millennia and include ancient Roman, Romanesque and Gothic buildings. Regensburg's 11th- to 13th-century architecture – including the market, city hall and cathedral – still defines the character of the town marked by tall buildings, dark and narrow lanes, and strong fortifications.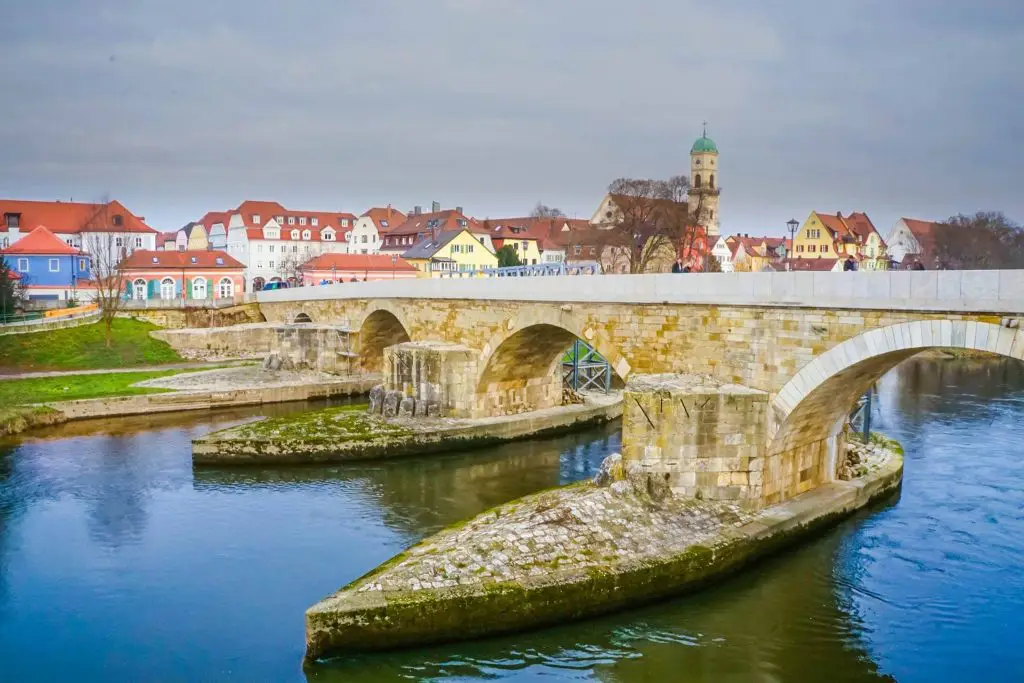 The buildings include medieval patrician houses and towers, a large number of churches and monastic ensembles as well as the 12th-century Old Bridge. The town is also remarkable for the vestiges testifying to its rich history as one of the centers of the Holy Roman Empire that turned to Protestantism.
One of the oldest bridges to cross the Danube and the first to be made of stone making it permanent and increasing the town's prospects greatly!
And then there is the stunning Regensburg Cathedral which is a great place to sit in silence and in awe!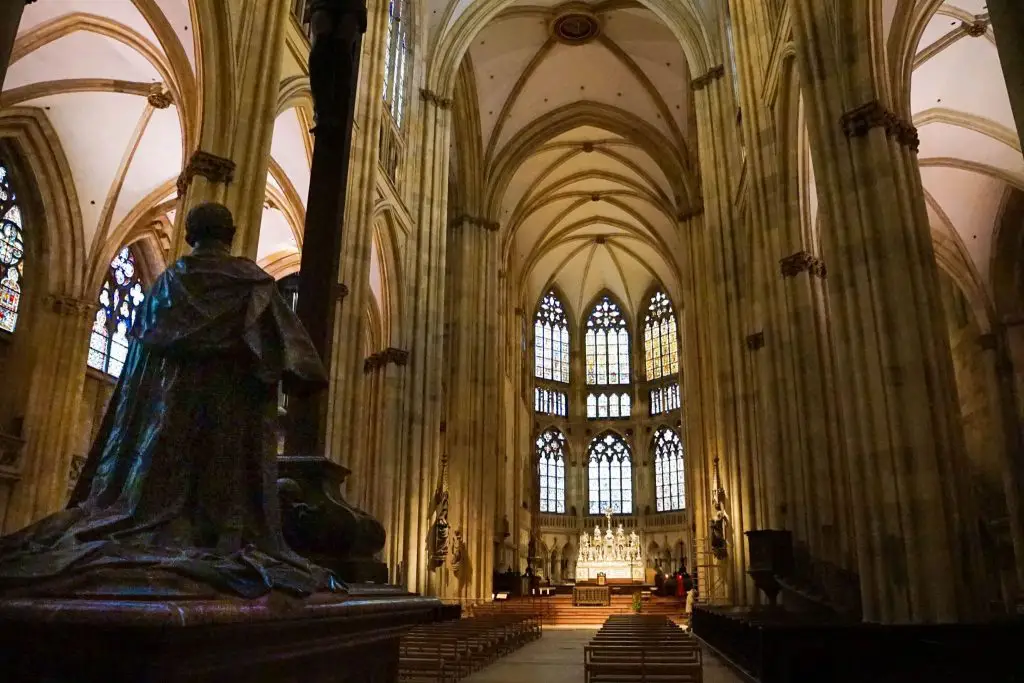 Of course, the big thing missing here is Neuschwanstein Castle which I am absolutely guttered I was not able to include in this trip.
No list of German Must See's would be complete without it! Luckily however a year later I headed back to Germany for Oktoberfest like a local and was able to sneak in a day trip to Neuschwanstein Castle from Munich …Its was so worth it!
Save up to €249 when you apply for the Expatrio Value Package  *
About Germany
10 Best Places to Visit During Winter in Germany [2022]
Germany is a beautiful country to visit any time of year, but it's incredibly stunning during winter when the snow starts to fall. From fairytale castles to spectacular natural landscapes, winter is the perfect time to explore all Germany offers. Look no further if you're looking for a winter wonderland full of snowy landscapes and ski resorts!
Table of contents
The black forest, the bavarian alps, the rhine valley, garmisch-partenkirchen, the harz mountains.
We've compiled a list of the ten best places to visit in Germany during winter. These destinations will enchant you, from the Black Forest to the Bavarian Alps! Here are ten of our favorites.
The  Black Forest  is a magical place to visit during winter. With its snow-capped trees and fairytale villages, it's easy to see why this region is so popular with visitors worldwide. If you're looking for a winter wonderland full of activities, the Black Forest has plenty to offer. You can go skiing or snowboarding in one of the many ski resorts, ice skating on one of the many frozen lakes, or even take a sleigh ride through the picturesque villages.
The  Bavarian Alps  are some of the most beautiful mountains in Germany. They're perfect for a winter getaway if you want to do some snowboarding. There are also plenty of cozy mountain lodges where you can enjoy a warm meal or drink after a day on the slopes.
The  Rhine Valley  is one of Germany's most popular tourist destinations, and for a good reason. This picturesque region is full of charming medieval towns, castles, and vineyards. The best way to explore the valley is by taking a leisurely river cruise down the Rhine River. You'll be able to take in all the sights and sounds of this beautiful region from the comfort of your ship.
This charming town is located in the Bavarian Alps and is a popular destination for winter sports. If you're looking for a place to go for fun activities,  Garmisch-Partenkirchen  is the perfect place for you. There are also plenty of other activities in this picturesque town, such as ice skating, sledding, and hiking.
The best way to get around Garmisch-Partenkirchen is by taking the local bus lines or cable cars. The buses run regularly and will take you anywhere you need to go within the town.
The best time to visit Garmisch-Partenkirchen is from December to February. However, consider that accommodation prices will be higher during this time. If you want to save money, consider visiting during the shoulder season (March-April or October-November). You'll still be able to enjoy all the winter activities this town has to offer without the crowds and inflated prices.
If you're looking for a place to stay, plenty of hotels and Airbnb options are available. 
A few hostels are also located in the town center for those on a budget. During the winter months, the town comes alive with festive Christmas markets. You'll find handmade gifts, traditional foods, and warm drinks to enjoy as you stroll through the market stalls. Make sure to try some of the  local specialties , such as  Lebkuchen  (gingerbread),  Christstollen  (fruitcake), and  Glühwein  (mulled wine).
The  Harz Mountains  are a great place to visit during winter if you're looking for some adventure. With its ski resorts, hiking trails, and scenic cable cars, there's something for everyone in this beautiful region.
Oberstdorf  is an excellent option for a winter getaway. This town is located in the Bavarian Alps and is home to several ski resorts in Germany. Many hotels and Airbnb options are also available, making it an excellent choice for budget-minded travelers.
While in Oberstdorf, visit the Nebelhornbahn Cable Car, which takes you to the top of Mount Nebelhorn. From here, you'll enjoy stunning panoramic views of the surrounding mountains and valleys. You can also go hiking or cross-country skiing in the nearby national park.
Füssen  is a small town located in Bavaria, southern Germany. The best time to visit Füssen was during the winter when the snow blanketed the whole city and the Christmas markets were open. There are a few ski resorts nearby if you're looking for action-packed fun. The most popular attraction in Füssen is the Hohes Schloss, a castle on a hill overlooking the town.
Winterberg  is a small town in the Sauerland region of Germany and is home to several ski resorts and snowfalls. The city is also home to a few other attractions, including the Kahler Asten, a mountain with an elevation of 841.9 meters, and the Winterberg Zoo.
Dresden  is a beautiful city located in eastern Germany. It's best known for its baroque architecture and stunning Christmas markets. Dresden is the perfect place to visit if you're looking for a festive winter getaway.
You can explore the city's many Christmas markets, go ice skating in front of the famous Semper Opera House, or take a stroll through the quaint old town center. Dresden is best visited during the winter when the Christmas markets are in full swing, and the city comes alive with holiday cheer.
Zugspitze  is a mountain in the Bavarian Alps and is the highest peak in Germany. It's best visited in the winter when the ski resorts are open and the snow is at its best. Zugspitze is also home to several restaurants and bars, making it a great place to spend a day or two.
Although the list of best places to visit during winter in Germany is quite long, you should keep a few things in mind when traveling during this time of year.
1. Make sure to pack warm clothes. The temperatures in Germany can be pretty chilly during the winter months, so it's best to pack a few friendly clothing items.
2. Be prepared for snow and icy conditions. Germany experiences some of its heaviest snowfall during winter, so it's best to be prepared for snowy conditions.
3. When traveling to ski resorts, check the snow conditions. Many ski resorts close if there is not enough snow on the ground.
4. If you're not a fan of cold weather, consider visiting Germany during the spring or summer months. The temperatures are much milder, and there is still plenty to see and do.
These are just some of Germany's best places to visit during winter. Germany is the perfect destination if you're looking for a winter getaway full of festive cheer, snow-capped mountains, and plenty of outdoor activities. With so many great places to visit, you'll never be short on things to do. So pack your bags and head to Germany for an unforgettable winter vacation.
Do you want to know the best places to travel to in Germany?
Check out our Toursim in Germany page for more information!
© 2023 | Banking services are provided by our partner Aion Bank
6 Mesmerizing Places To Visit In Germany In Winter 
Winter is coming, and the holiday spirit is growing stronger and stronger every single day. Freshly baked cookies, hot chocolate, and delicious food, I can almost taste the flavor of Weihnachten or Christmas! If you are looking for places to visit in Germany in winter, today we'll bring you some German vocab and six fascinating spots to stop by during the cold season. From Christmas markets to winter sports, Deutschland offers various activities to enjoy during the holiday season. You'll feel like you're inside a fairy tale — so, are you ready to travel in this frozen paradise? Let's get started!
Winter In Germany
The German winter officially begins around December 21st, but the festive spirit starts as early as mid-November. Even though the winter season is frigid, you won't regret traveling during this time since there are countless winter destinations and Christmas-themed activities in all German cities.
The famous Christmas markets are a trademark of Christmas in Germany. Every year, many visitors come from different cities and countries worldwide to enjoy the food and drinks typical of these markets. Mulled wine, Eierpunsch, and hot chocolate are staples to warm you up in the cold winter. Germany also offers a selection of winter sports for the more adventurous who enjoy an adrenaline rush.
Since Germany is such a large country, you will find different attractions from region to region. Therefore, if you want to make the most of your winter vacation, I recommend researching the "best places to visit in Germany in winter." You can then define which ones offer you an experience according to what you are looking for.
Places To Visit In Germany In Winter
Here are six of Germany's most memorable winter destinations, in our humble opinion. Then you can decide whether or not to see them. However, I assure you that you will want to include almost all of them on your list.
Neuschwanstein Castle
If you like fairytale castles, Neuschwanstein Castle will leave you speechless. There are no words to describe the dreamlike location, a place that looks as if it belongs in a fairy tale storybook. Neuschwanstein Palace is located in the region of Bavaria. King Ludwig II of Bavaria ordered its construction during the 1860s, but he died before it was completed. Nowadays, it is still possible to visit this majestic castle, but only on a guided tour, and it is also essential to know that visitors are limited.
Berchtesgaden National Park
The Berchtesgaden National Park is a natural paradise of majestic mountains, breathtaking lakes, and lush green forests. It is located in southern Bavaria and is Germany's only alpine national park. Most people visit it during the summer, but the picture-perfect winter landscapes leave nothing to be desired.
Black Forest
The Black Forest is another emblematic area located in Germany. It is a mountainous region in the southwest of Deutschland, bordering France. It is called this way because of its dense forests with deep dark green leaves, and it's famous for appearing in the Grimm Brothers' fairy tales. Nearby you can find numerous spas, gothic buildings, and vineyards. During the summer, you can see a gorgeous intense green landscape. Still, during the winter, you will discover surreal scenery as the trees are covered in luscious white snow.
Zugspitze Mountain
If you love adventure and extreme sports, the Zugspitze mountain is for you. It is the highest mountain in Germany and marks the border between Germany and Austria. It is easily accessible by cable car, and the views from the top will leave you breathless. If you are more conservative, you can enjoy the scenery at your own pace, drinking a hot chocolate while appreciating the view. But if you want something more exciting, there is a wide range of winter sports options: skiing, snowboarding, sledding, cross-country skiing, and so on.
Partnach Gorge
It is an impressive natural monument formed of ravines and caverns. Crossed by the Partnach river, the Partnachklamm is a passageway made up of underground tunnels and mysterious caves. Most visitors go during the summer since it freezes over during the winter. Even so, it is a delight to see the frozen waterfalls and crystalline icicles in the cold season; the Partnachklamm looks like a scene out of a Disney movie.
Cologne Christmas Markets
Cologne's Christmas markets are among the most famous in Germany. There are about seven markets distributed all over the city. The beautiful scenery of lights and small stands makes you feel the Christmas spirit to the fullest. For example, the Cathedral market has more than a hundred stands selling everything from traditional Christmas treats and beverages to wood carvings and handicrafts. So if you are one of those who love the Christmassy spirit, the Christmas market is something you can't miss.
Winter Vocabulary In German
Are you looking to talk about your holiday experience using German? Take note of these simple words to add some kick to your conversations.
Ready For Your Winter Getaway?
The holiday season is a time looked forward to by most people. It's an opportunity to spend time with family, friends, and loved ones. Sharing a vacation is an unforgettable experience, and Germany offers wonderful locations to create memories that will last forever.
Language is an important factor to consider when planning a vacation. You will find English speakers in most major cities, but this is not always the case. Therefore, it is recommended that you learn at least a few greetings and basic phrases to make it easier for you to communicate with the locals to enjoy your vacation 100%.
Learn German With Ling
Learning German can be fun, especially if you combine your study plan with engaging activities that will strengthen your knowledge of the German language. With the Ling app , you can access multiple exercises that will help you improve your language skills. And the best thing is that you can download it for free. Go to the App Store or Play Store and speak German today! Tschüss!
Leave a Reply Cancel reply
Your email address will not be published. Required fields are marked *
Save my name, email, and website in this browser for the next time I comment.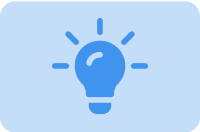 People also read
9+ Slovenian Flavors To Taste Right Now!!!
Telling Time In Slovenian: 24 Productive Hours
Authentic Slovenian Currency: Euro Or Slovenian Tolar?
3 Best Ways To Say Thank You In Slovenian
30+ Easy Disasters Vocabulary In Slovenian
31+ Best Slovenian Words For Moods And Emotions
What makes learning with ling special, interactive exercises.
Improve your pronunciation by starting a conversation with our app's interactive chatbot
Engaging activities
Practice your skills with mini-games and track your progress with fun quizzes
Mix of languages
Choose from over 60 languages, both big and small, and listen to audio from native speakers
Proven results
Backed by linguistic research, our learning methods can help you achieve fluency in record time
East Europe
Middle east, north europe, north america, south europe, south america, west europe, southeast asia.
© 2023 Simya Solutions
You will be redirected to your dashboard shortly. We will also call you back in 24 hrs .
Winter In Germany: Witness The Beauty & Grandeur Of The Country Like Never Before!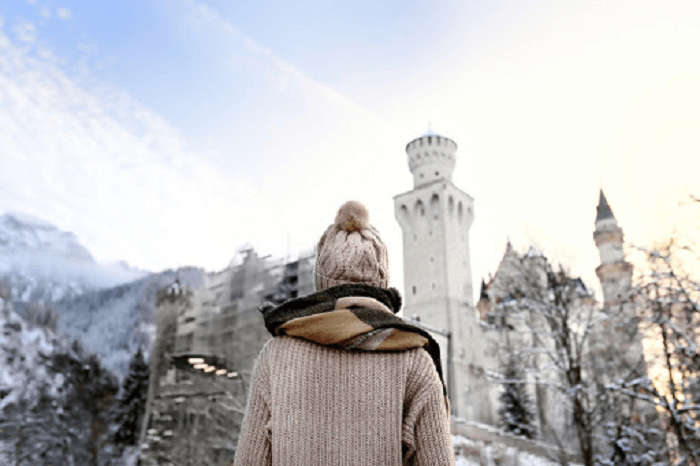 21 Jun 2023
Germany is a country steeped in history and culture. This diverse country is a remarkable place that most travelers obsess about. It is a great place to enjoy and explore the great outdoors. From fairytale like castles to unique festivals, Germany has something to offer for everyone.
Traveling in winter is not just cheaper, but is also the best time to enjoy some world class skiing. This is the time when Nuremberg hosts Christkindelsmarkt – a world renowned attraction that has a number of stalls selling colorful wooden toys, mulled wines, and German food such as bratwurst and goulash. And, if you like winter sports, the hills around Bavaria make way for some great skiing and snowshoeing, not to forget sipping on mugs of warm milk in a cozy gasthua!
And, if that wasn't compelling enough for you to plan a trip to Germany in winter, let us convince you further!
Best Time To Visit Germany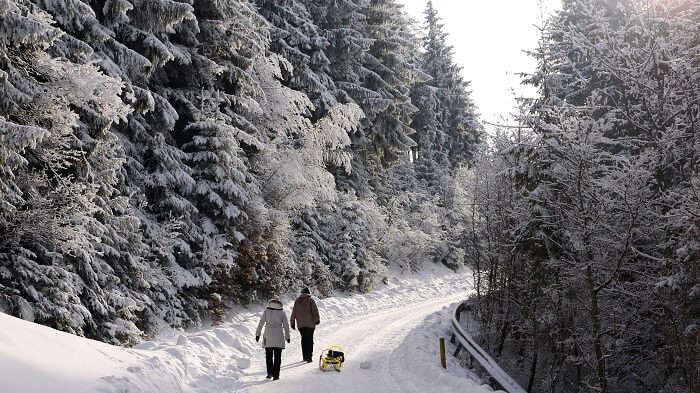 Image Source
The best time to visit Germany is during late spring and early autumn when there is sunshine and the climate in Germany is pleasant. But, if you wish to battle the crowds and visit the land of poets and thinkers in its best glory, plan a trip during winter. If you are wondering when is winter in germany, it lasts from December to February.
Winter In Germany Temperature
December : Average low 27° F, average high 41° F January: Lowest winter temperature in Germany is around 23° F, while the average high touches 40° F February: Average low 25° F, average high 41° F
Suggested Read: Oktoberfest Germany: Bottoms Up Your Mugs At The World's Largest Beer Fest
Europe Holiday Packages On TravelTriangle
Explore the most beautiful places to visit in Europe, from Paris to the Venice canals and from the Greek islands to the Swiss alps. Book customized packages by expert agents on TravelTriangle. Inclusive of airport transfers, cab, resort, sightseeing and meals. Best holiday experience Guaranteed. Book Now

Magnificent Switzerland Holiday 6D/5N Package @ Rs 69,999
Plan your trip today!

Magnificent Europe Tour 7D/6N Package @ Rs 70,975
Get quotes from multiple travel experts.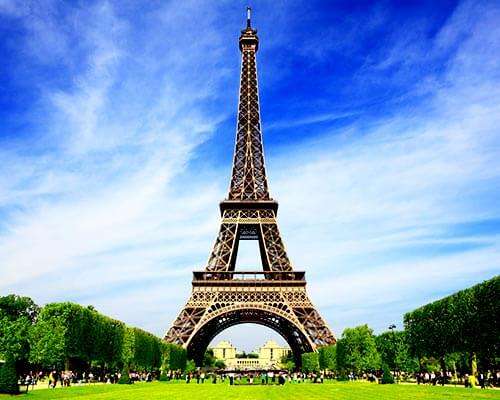 France & Switzerland Tour Package 8D/7N @ Rs 90,000
Compare & customize quotes before booking.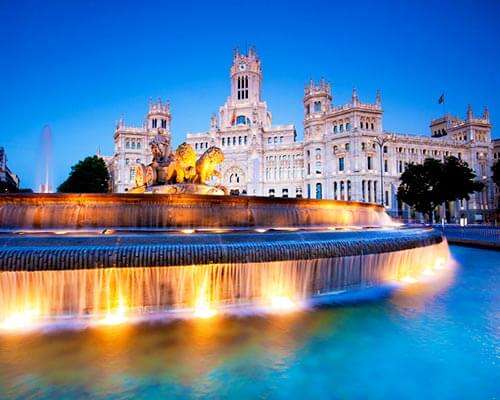 Scintillating Spain & Portugal Tour 11D/10N @ Rs 101,150
Have Questions? Talk to our travel experts today.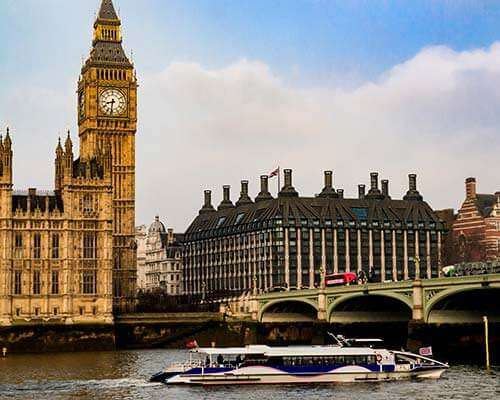 6 Country Europe Tour Package 12D/11N @ Rs 118,650
Best prices guaranteed. EMI option available.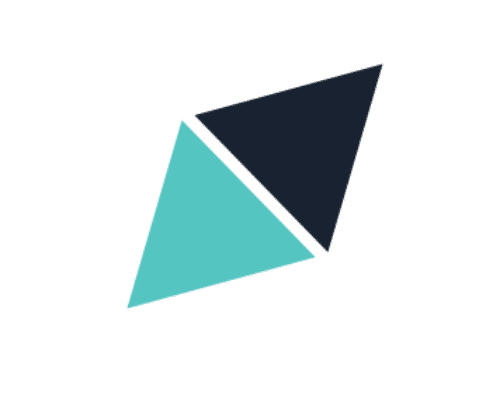 See more at TRAVELTRIANGLE.COM
Top Reasons Why You Must Visit Germany in Winter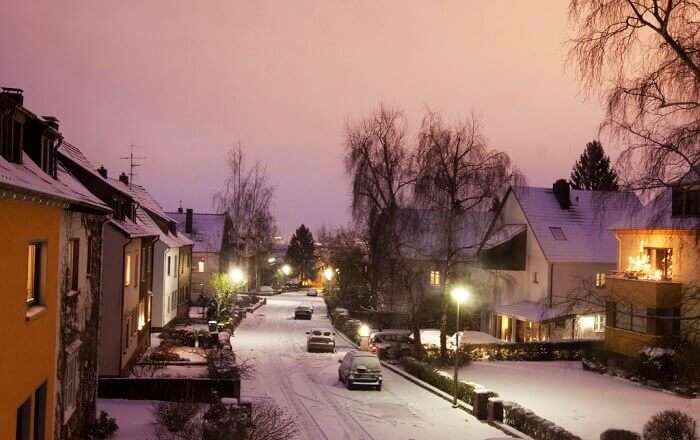 1. Winter time in Germany can be real fun! Germany plays host to some of Europe's very best markets that start in the last week of November and run up until Christmas eve. 2. This is the best time of the year to enjoy a Germany winter festival . 3. Gluhwein which is a traditional winter drink of Germany is served during winters. This is a recipe that will never disappoint you! 4. Does it snow in Germany? Yes, it snows a real lot in winter. 5. During the winter days leading up to Christmas, foodies can enjoy a great spread of traditional homemade delicacies in this area. 6. Winter in wonderland Germany is spectacular. This is a great time to go ice skating in Heidelberg. The vast outdoor ice rink offers breathtaking views of the Heidelberg Castle clad in snow. 7. During christmas, locals light up the cities, villages, parks, buildings, and even trees with all things – cute and dazzling.
Suggested Read: 8 Best Restaurants In Germany To Explore On Your Next Holiday In The Deutschland
5 Best Places to Visit During Winter In Germany
The weather in Germany in January can be quite cold, yet enjoyable. Listed below are a few of the many places you can visit on your winter holidays in Germany .
1. Zugspitze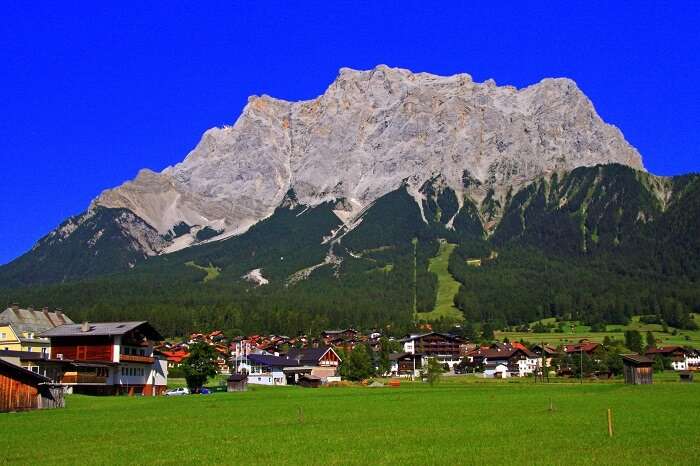 Zugspitze is the highest peak of the Wetterstein mountain range. This summit is easily accessible by a cogwheel railroad and cable cars that provide an effortless route to the very top, where breathtakingly beautiful views of four countries await to mesmerize you. There are a number of day tours that will take you right up to the top where you can sit down and savor a sumptuous meal or sip on a drink, lazing on a terrace overlooking stunning glaciers.
Things to Do: Winter sports, skiing, snowboarding, sledding, cross country skiing, Bavarian curling
Best Hotels to Stay: Zugspitz Resort and Hotel Tirolerhof
Suggested Read: Germany Nightlife: An Ultimate Guide To Experience A Kaleidoscope Of Drinks And Music
2. Partnachklamm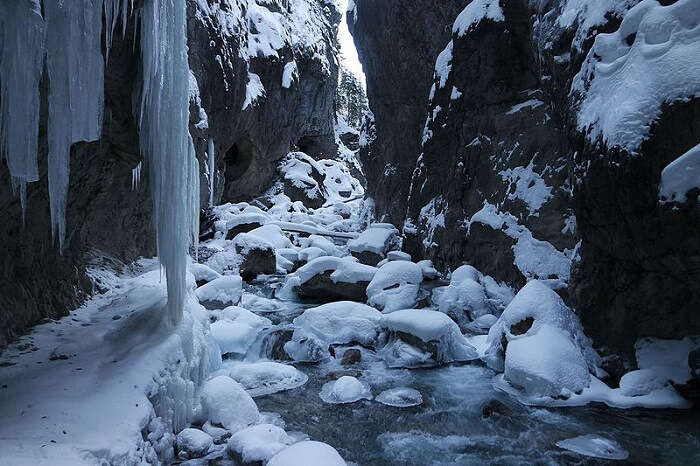 The Partnachklamn also popularly known as the Partnach Gorge, is a must-visit attraction on a trip to Germany. The gorge is dark, wet, and extremely cold during winter and yet eerily beautiful. In winter, Partnachklamn is transformed into a magical place with beautiful snow formations. Be sure to dress warm, and stay away from the edge of the path when it is snowing or icy.
Things to Do: Evening hikes
Best Hotels to Stay: Ferienwohnung Wittmann and Hotel Das Graseck – my mountain hideaway
3. Cologne Christmas markets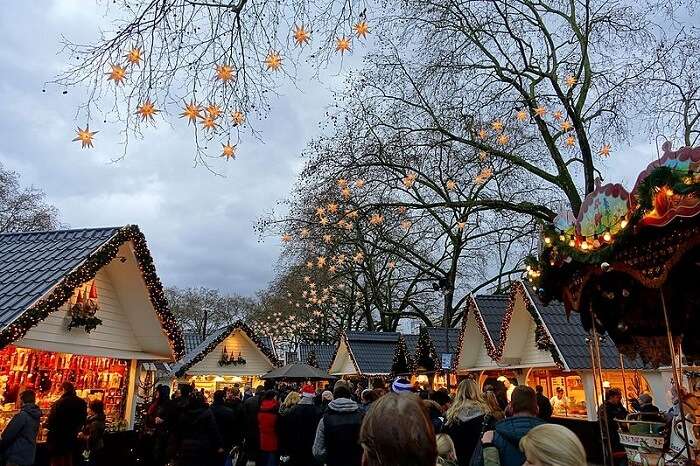 This beautiful Germany winter market , is best visited when the sun goes down and the lights glow. The Cologne Christmas markets are seven colorful and busy markets scattered around the city. Set aside at least two days to explore these markets and be sure to wear comfortable footwear. The festive market at the Cathedral has over 150 brightly colored stalls that display intricate wood carving and artisanal crafts.
Things to Do: Skating, stroll along the banks of River Rhine, visit Cologne Cathedral, shop at the Christmas Markets.
Best Hotels to Stay: Excelsior Hotel Ernst, City Class Hotel Residence
Suggested Read: 10 Best Museums In Germany That'll Give You A True Glimpse Of The Country's Historic Past
4. Phantasia Land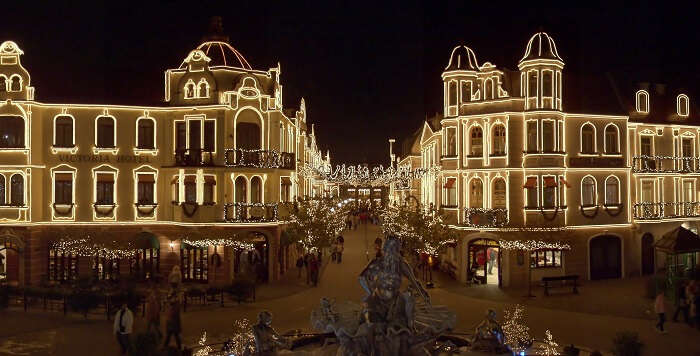 A whole host of celebrities have paid this park a visit. Be it summer or winter, a trip to Phantasia Land, will top off your vacation. This theme park near Cologne operates even in winter and offers some of the best rides, attractions and shows for the entire family. This wonderful park also offers a unique dining experience.
Things to Do: Hop on to fun rides such as the Black Mamba, Taron, and Raik. Also, visit the Mystery Castle.
Best Hotels to Stay: Hotel Mondial am Dom Cologne MGallery by Sofitel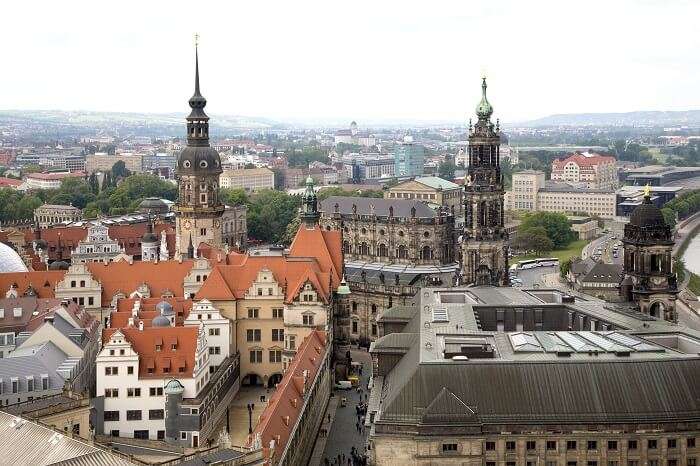 Germany winter temperature can dip to about -50 deg F, and a number of attractions shut down after Christmas. If you are a chilled-out traveler and do not mind setting out in the snow, plan a visit to Dresden during winter. This historic city is home to a number of museums, palaces, and iconic buildings that are open in winter. Castle Moritzburg – a spellbinding water castle, in particular, is a must visit.
Things to Do: Visit Zwinger Palace, Frauenkirche Day trip to Meissen
Best Hotels to Stay: : Traube Tonbach and Romantik Hotel Sackmann
Suggested Read: Shopping In Germany: A Look At The 10 Best Shopping Boulevards, Flea Markets & More
What to Pack for Your Holiday in Germany During Winter
Here are a few things you must pack to protect you from snow, hail, and rain.
1. Do not forget to carry your passport, airline tickets, driving license, and of course your wallet! 2. Throw in a portable charger, to revive your phone or camera when you are exploring the snow-clad winter forests. 3. Carry warm clothes, socks, and long underwear to help tackle the freezing winds. 4. A good lip balm and lotion can be a true savior, as winters can dry up your skin rather quickly. 5. Sturdy Germany winter boots can come in handy if you plan on exploring the city during winter. They will keep your feet warm and dry. 6. Also, carry a winter scarf, warm gloves, a winter hat, long johns, and a warm Germany winter jacket or parka, as Germany winter weather can be harsh. 6. Make sure you keep pack your medicines, as not all stores are open during winter in Germany . 7. And lastly, do not forget to carry along a camera to capture some moments of your cold and chilly winter vacation in Germany!
Further Read: 15 Top Things To Do In Germany That Offer A Glimpse Of Its Kaleidoscopic Culture
All in all, the snow and freezing winds in winter transform Germany into a magical land of dreams, festivities, and cheer, that every traveler must experience once in a lifetime! So, plan a trip to Europe with TravelTriangle and embark on the adventurous journey.
Disclaimer: TravelTriangle claims no credit for images featured on our blog site unless otherwise noted. All visual content is copyrighted to its respectful owners. We try to link back to original sources whenever possible. If you own the rights to any of the images, and do not wish them to appear on TravelTriangle, please contact us and they will be promptly removed. We believe in providing proper attribution to the original author, artist or photographer.
Please Note: Any information published by TravelTriangle in any form of content is not intended to be a substitute for any kind of medical advice, and one must not take any action before consulting a professional medical expert of their own choice.
Frequently Asked Questions About Winter In Germany
How cold is Germany in winter?
Winter in Germany is quite chilly with temperatures dropping to zero degree Celsius in extreme conditions. It can be bone-chilling and breath-stealing.
Which are the winter months in Germany?
December to February are the winter months in Germany.
How should one dress in winter in Germany?
Winter in Germany can be extreme and so it is important to dress accordingly. Layering is the way to fight the biting cold. Wear warmers and when you are heading out, make sure you wear a waterproof jacket since it can rain any time. Mufflers, woolen gloves, and caps are a must.
What should I pack for Germany?
Here is the packing list for Germany: 1. Warm boots with non-slip soles 2. Woolen Cap 3. Scarf 4. Fleece jacket or Sweater 5. Down Jacket or Goose Feather jacket 6. Raincoat 7. Full-sleeves shirt 8. Pants 9. Thermals 10. Delicates 11. Socks
Does Germany get a lot of snow?
Yes. Temperatures fall down to zero in Germany during the winter months so one can expect a lot of snow there.
What can I do in the winter season in Germany?
Some of the things to do in the winter season in Germany are: 1. Shop at the Christmas markets 2. Enjoy the snowfall in Berlin 3. Witness the beauty of the Black Forest 4. Ice skate at Zeche Zollverein 5. Visit the snow covered castles like Hohenzollern Castle
Which Christmas market is the best in Germany?
Some of the best Christmas markets in Germany are: 1. Weihnachtsmarkt Am Kölner Dom – Cologne 2. Dresden Striezelmarkt – Dresden 3. Gendarmenmarkt – Berlin
Looking To Book An International Holiday?
Book memorable holidays on TravelTriangle with 650+ verified travel agents for 65+ domestic and international destinations.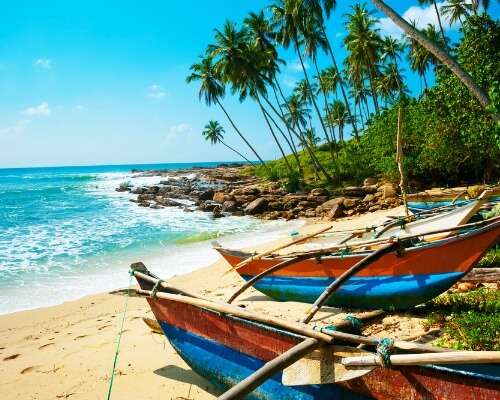 Trip to Sri Lanka at Rs 13,500/-
Plan Your Vacation Today!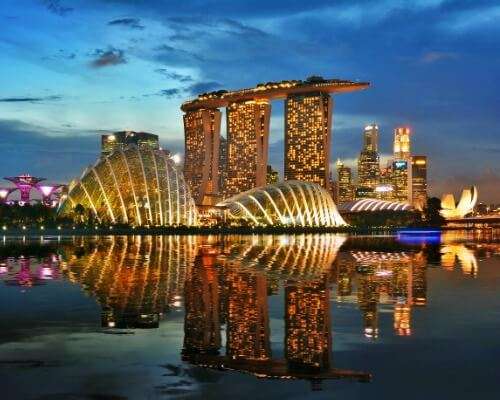 Trip to Singapore at Rs 20,499/-
Get Quotes From Local Experts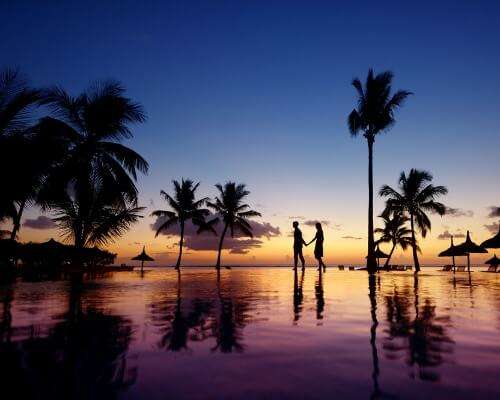 Mauritius Holiday Starting at Rs 65,000/-
Talk to Our Experts Today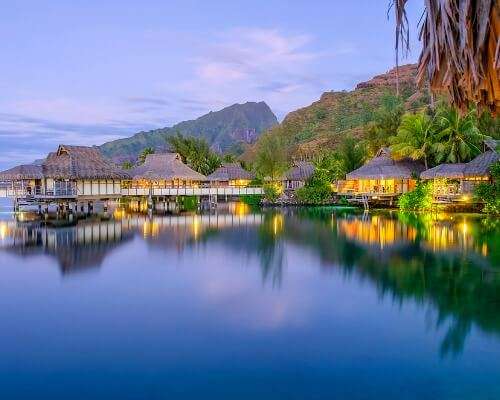 Maldives Honeymoon Trip at Rs 39,800/-
Pay with easy EMI Option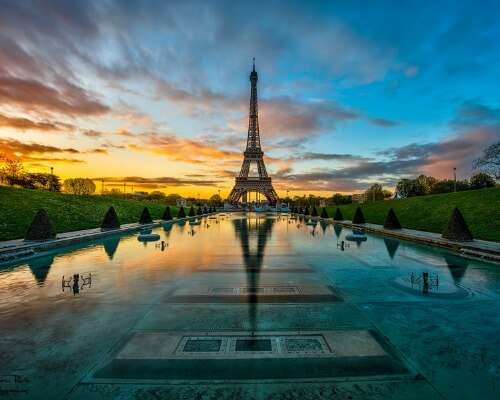 Europe Trip at Rs 89,999/-
All Inclusive Deals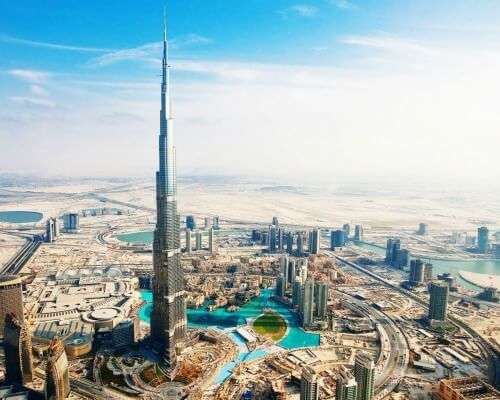 Vacation in Dubai at Rs 27,499/-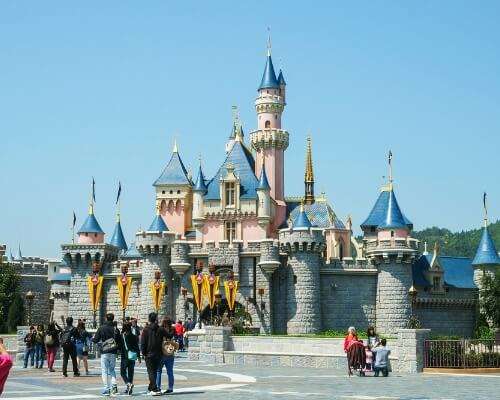 Hong Kong Holiday at Rs 24,999/-
Money Safe Guarantee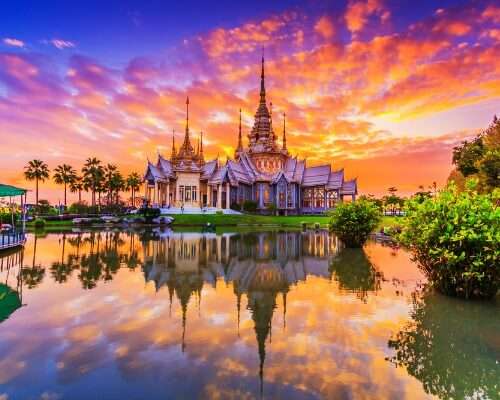 Thailand Holiday at Rs 7,999/-
Flights Excluded
Recent Posts
9 Things To Do In Saudi Arabia Beyond Visiting Mecca And Medina
One Day Trip To Bishnupur: Memorable Experiences To Try In 2023
14 Amazing Things To Do In Goa In Monsoon Will Be Your Best Trip In 2023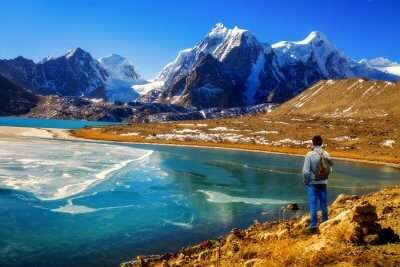 Sikkim In June: A Complete Guide On How To Experience It Best In 2023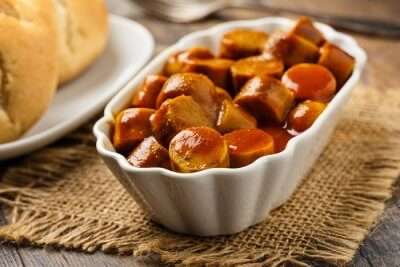 Berlin Street Food: For A Tour Down The City's Most Exquisite Cuisines To Pamper Yourself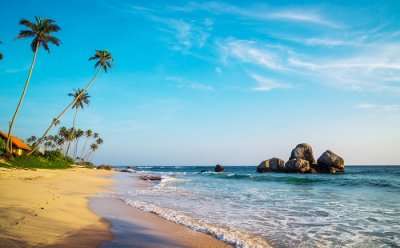 Hikkaduwa In April 2023: A Guide To Plan A Perfect Summer Vacation
Trending Blogs
20 Mysterious Places In India To Visit In 2023 More Bizarre Than The Bermuda Triangle
10 Scariest Roads In India That Are A Driver's Nightmare
101 Places To Visit In India Before You Turn 30 in 2023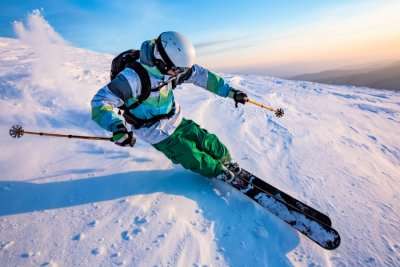 35 Exotic Places To Visit In December In India 2023 To Enjoy A Surreal Vacation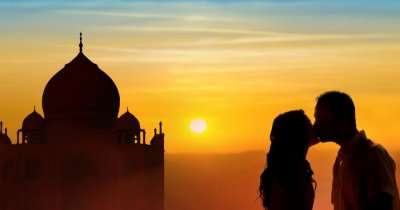 60 Best Honeymoon Destinations In India In 2023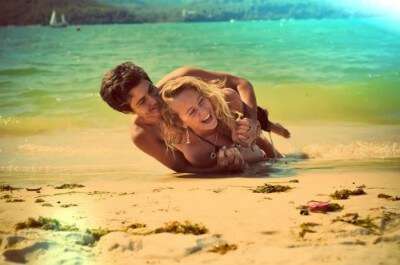 95 Best Honeymoon Destinations In The World In 2023 For A Romantic Escape!
Best Places To Visit In India By Month
Best places to visit outside india by month.
TravelTriangle
International
Germany »
Tour Packages
Honeymoon Packages
Family Packages
Budget Tour Packages
Luxury Tour Packages
Adventure Tour Packages
Group Tour Packages
Maldives Tour Packages
Bali Tour Packages
Dubai Tour Packages
Singapore Tour Packages
Thailand Tour Packages
Europe Tour Packages
Sri Lanka Tour Packages
Tour Packages From Delhi
Tour Packages From Mumbai
Tour Packages From Bangalore
Tour Packages From Chennai
Tour Packages From Kolkata
Tour Packages From Hyderabad
Tour Packages From Ahmedabad
Thailand Tourism
Bali Tourism
Singapore Tourism
Maldives Tourism
Mauritius Tourism
Dubai Tourism
Europe Tourism
Hotels in Thailand
Hotels in Maldives
Hotels in Mauritius
Hotels in Bali
Hotels in Dubai
Hotels in Singapore
Hotels in Sri Lanka
Protect Your Trip »
Best places to visit in germany.
Full of culture, lively locals and great beer, Germany is home to many captivating travel destinations. Whether you're looking to soak up art, architecture and history or imbibe at Oktoberfest, this country appeals to a variety of tourists. U.S. News weighed factors like sights, food, culture, accessibility and value, in addition to expert and traveler opinions, to create the best places to visit in Germany. Vote for the destinations you love below to help shape next year's ranking.
Neuschwanstein
Garmisch-partenkirchen, black forest, berchtesgaden, rüdesheim am rhein.
Germany's capital city is akin to Paris and London in that you just can't visit the country without going. Like many large cities, Berlin offers something for everyone, from a lively nightlife scene to restorative green spaces. Those looking take in the arts can explore the impactful East Side Gallery (on the Berlin Wall) or visit the more traditional art galleries at Museum Island. Berlin also pays homage to its ominous past with powerful and humbling attractions. Must-visit historical sites include the Memorial to the Murdered Jews of Europe, the Berlin Wall Memorial, the Brandenburg Gate and Checkpoint Charlie.
Visitors flock to Munich every fall to take part in Oktoberfest, a two-week-long ode to Bavarian traditions featuring Germany's best beers and bratwurst. But Munich, one of the largest German cities, offers so much more than just this festival. The city is home to beautiful gardens, exquisite churches and engaging museums worth exploring. Wander around Munich's charming neighborhoods and spend some time in Marienplatz, a central square that's home to the world-famous Rathaus-Glockenspiel and hosts a popular Christmas market.
Though Neuschwanstein Castle was never meant for visitors, it has become one of Germany's most popular tourist attractions. King Ludwig II commissioned the castle as a place of refuge from public life. Today, more than 1 million people stroll through the property every year. The castle's Romanesque Revival-style is certainly romantic; in fact, it inspired Sleeping Beauty Castle at Disneyland. But what elevates this castle to bucket list status is its unbelievable setting, perched in the Bavarian Alps. From the castle, travelers can get an eyeful of the surrounding mountains, Alpine lakes and striking foliage (especially during fall).
This scenic mountain town in the Bavarian Alps calls to adventure-hungry travelers. In winter, Garmisch-Partenkirchen draws skiers looking to hit the slopes and learn about the Winter Olympics that were held here in 1936. In summer, hikers descend upon the town hoping to climb Zugspitze, Germany's highest peak (the summit is also reachable via cable car). Other can't-miss attractions include Lake Eibsee and Partnachklamm, a narrow gorge characterized by steep rock walls and roaring rapids. Meanwhile, if you're looking to unwind, take a stroll through Historic Ludwigstrasse or explore the grounds of Linderhof Palace and Park.
One of the best places to see Germany's natural splendor is the fairy-tale-inspiring Black Forest. This section of Baden-Württemberg encompasses more than 2,000 square miles of enchanting waterfall-filled forests, rolling hills and lengthy valleys dotted with half-timbered villages. A great introduction to the Black Forest is driving along its scenic namesake highway (Schwarzwaldhochstrasse); be sure to start or end your journey in the spa town of Baden-Baden to benefit from its thermal springs. You'll also want to save time for visiting gorgeous natural wonders like the picture-perfect Triberg Waterfalls, Lake Titisee and the Feldberg, the Black Forest's highest peak.
Dresden is made for architecture enthusiasts. The city, which is located in eastern Germany near the Czech border, features remarkable facades and edifices adorned with ornate architectural details. Though you'll have your pick of stunning structures, make sure you visit the Dresden Zwinger (a Baroque-style palace) and Dresden Royal Palace (a Renaissance landmark where the Fürstenzug, the world's largest porcelain mural, resides). If you prefer modern architecture, head to Kunsthofpassage to gaze at its quirky buildings, one of which has singing drainpipes. And those visiting during festive season can't miss Striezelmarkt, Germany's oldest and largest Christmas market.
For a memorable vacation in the Bavarian Alps, visit Berchtesgaden. This destination, which sits on the Austrian border, captivates visitors with its massive peaks, cascading forests, deep valleys and Alpine lake and river that make up Berchtesgaden National Park. Start your journey driving the scenic Rossfeld Panoramastrasse before traveling south to awe-inspiring Lake Königssee and the Eagle's Nest, a mountaintop beer garden. If you enjoy skiing, arrive in winter when Jenner Mountain is blanketed with snow.
First-time visitors to this historic German city should make a beeline for Cologne Cathedral – this breathtaking example of Gothic architecture is a UNESCO World Heritage Site and the city's most popular landmark. Meanwhile, travelers with a sweet tooth should make time in their schedule for a tour of Cologne's Chocolate Museum. Other activities include relaxing on the lawn at Rheinpark, exploring Cologne's Old Town, cruising the Rhine River and taking in spectacular city views from a cable car. Visit in February or March when Cologne's annual Carnival celebration takes place, an event featuring festivities like masked balls, parades and parties.
Go off the beaten track on your next getaway by heading to this Bavarian city in southeast Germany. Boasting centuries-old architecture and a prime location along the Danube River, Regensburg is known as one of Germany's oldest and best-preserved medieval cities. Most of Regensburg's top attractions can be found in the city's UNESCO-listed Old Town, including landmarks like St. Peter's Cathedral, Haidplatz Square and the Stone Bridge. Other sights worth visiting include the Thurn und Taxis Palace and Walhalla, a hall of fame honoring exemplary German-speaking figures throughout history.
This city in southwestern Germany is well known for housing the country's oldest university. However, its good looks and superb location along the Neckar River also make it a great destination to enjoy old-world character and a small-town ambiance. To see as much of this beautiful city as possible, take a long stroll through Heidelberg's old town and across its picturesque Old Bridge. Then, ride the funicular railway to Heidelberg Castle, and continue on to Königstuhl for impressive views. Additional must-see sights to add to your vacation itinerary include the Philosopher's Walk, Heidelberg Zoo and the Student Prison at Heidelberg University.
Boasting elaborate churches and palaces around every corner, Würzburg is a photographer's paradise. From the Baroque-style Residence Palace to the Romanesque St. Kilian Cathedral, there are countless buildings worth exploring. Not only can travelers enjoy beautiful architecture, they can expect manicured gardens and parks, such as Ring Park and the University of Würzburg's Botanical Garden, along with numerous vineyards and estates offering wine tastings (Würzburg is located in Germany's Franken wine region). When you're not sipping on delicious vino, consider visiting the grand Marienberg Fortress or snapping a photo of Würzburg's iconic Old Main Bridge.
Primarily known for its winemaking capabilities, Rüdesheim am Rhein is a small village located at the base of Germany's Rhine Valley. While you'll surely want to spend the majority of your time here sampling Rüdesheim am Rhein's famous riesling, you should save time for other activities as well. The restaurant- and market-lined Drosselgasse alley is a perfect place to hear live music, and you'd be remiss to skip the one-of-a-kind Siegfried's Mechanical Music Cabinet during your trip. Another worthwhile activity is a castle cruise along the Rhine River.
Frankfurt is best known as the financial capital of the eurozone thanks to it housing the European Central Bank, but don't assume the city is nothing more than a concrete jungle. Frankfurt doubles as a tourist-friendly destination with all kinds of attractions. Here, you'll find the Frankfurt Museum Embankment, a riverside perimeter that comprises more than a dozen museums, including the popular Städel Museum. Other noteworthy sights include the city's colorful old town, the Main Tower observation deck and the Palmengarten, a beautiful botanical garden.
Located less than 22 miles southwest of bustling Berlin, Potsdam makes for a perfect daytrip. The city offers a quieter, more serene atmosphere complete with parks and eye-catching historical landmarks. The city's most popular attraction, Sanssouci Palace, is a UNESCO World Heritage Site so breathtaking that it is often compared to Versailles. The palace's name means "without a care," so plan on spending unhurried hours there taking in its splendor and the surrounding grounds. You'll also want to save time for visiting Cecilienhof Country House – where the historic Potsdam Conference took place – and strolling through the charming Dutch Quarter.
Home to Germany's largest cruise port, the Elbe river and hundreds of canals flowing through the city center, Hamburg is a great place to explore by boat. But for those on foot, many top attractions are clustered in the heart of the city, including the Alter Elbtunnel and Planten un Blomen park. Speicherstadt, a UNESCO World Heritage Site worth visiting, offers Miniatur Wunderland, the world's largest model railway system that enraptures visitors of all ages. Plus, Hamburg is a haven for music lovers with its impressive Elbphilharmonie complex, which features two concert halls and a plaza with sweeping city views.
The second-largest city in Bavaria, Nuremberg is a must-visit destination due to its well-preserved history (both medieval and more recent). The city's darker World War II connections are on display at the Documentation Center Nazi Party Rallying Grounds and the Memorium Nuremberg Trials museum. Go further back in time with a visit to the vast, all-encompassing Germanisches Nationalmuseum, which includes artwork from prehistoric times to today. Then, wind your way through old town's endearing streets, where you'll find half-timbered houses, a four-story fountain and the imposing Imperial Castle, which dates back to the days of the Roman Empire.
Head to this small medieval city in northern Bavaria to feel as if you've stepped back in time. Bamberg is famous for housing notable Enlightenment-era writers and philosophers like E.T.A. Hoffmann and Georg Wilhelm Friedrich Hegel. Plus, Bamberg boasts a gorgeous location along the Regnitz river and a collection of exquisite architectural beauties, including the Romanesque Bamberg Cathedral and the Old Town Hall. But no visit would be complete without seeing the dreamy rose garden at the New Residence palace.
Upon first glance, Lübeck might look like any other mid-size German city. However, this northern destination with Nordic beauty holds plenty of historical significance, so much so that UNESCO designated it a World Heritage Site. Between the 12th and 16th centuries, Lübeck was considered one of Europe's most important trading ports. The city still remains a hub for maritime commerce with its location on the Baltic Sea. After learning more about Lübeck's maritime roots at the European Hansemuseum, travelers can check out the stately Holsten Gate in the city's charming old town or explore its many waterways during a boat tour.
Sitting on the banks of the Rhine River about 80 miles northwest of Frankfurt, Koblenz is overlooked by the hilltop Ehrenbreitstein Fortress. This idyllic setting is an added bonus to the city's strong cultural offerings, which range from institutions like the DB Museum Koblenz and the Ludwig Museum to monuments like the German Corner. You should also make time for a ride on the Koblenz Cable Car, which offers panoramic views of the Upper Middle Rhine Valley. Plus, with access to both the Rhine and Moselle rivers, Koblenz is an excellent destination for a river cruise (many routes take travelers past vineyards, castles and more).
Situated about 10 miles east of Germany's border with Luxembourg, the country's oldest city draws history buffs in droves. Trier was founded by Romans in 16 B.C. and is filled with some of the best-preserved ruins from that era. Must-see Roman relics include St. Peter's Cathedral, Porta Nigra, the Basilica of Constantine and the Imperial Baths. When you need a break from learning about Trier's ties to the Roman Empire, explore old town's colorful Hauptmarkt square, visit Karl Marx's birthplace or take a scenic boat tour along the Moselle river.
Vote to Add these Destinations to the Rankings
Saxon Switzerland National Park
You May Be Interested In
Best Places to Visit in Spain
Best Places to Visit in France
Switzerland
Best Places to Visit in Switzerland
Best places to visit in europe for 2023.
Best Places to Visit in Italy
Best Cheap European Vacations for 2023
If you make a purchase from our site, we may earn a commission. This does not affect the quality or independence of our editorial content.
Recommended
44 Cheap Tropical Vacations That Feel Expensive
Holly Johnson|Alissa Grisler November 10, 2023
18 Fall Family Vacation Ideas
Amanda Norcross September 11, 2023
The 26 Best Zoos in the U.S.
Rachael Hood August 11, 2023
30 Fun Fall Weekend Getaways for 2023
Holly Johnson July 18, 2023
The 32 Best Dog-Friendly Beaches in the U.S.
Gwen Pratesi July 14, 2023
The 21 Top Ecolodges Around the World
Mackenzie Roche|Amanda Norcross June 30, 2023
The 26 Best Fall Festivals in the U.S. for 2023
Katie Hearsum|Timothy J. Forster June 28, 2023
27 Amazon Prime Day Luggage Deals You Can Shop Now
Amanda Norcross June 27, 2023
The 34 Best Couples Vacations
Gwen Pratesi June 26, 2023
Carry-on Luggage Sizes by Airline
Amanda Norcross June 26, 2023
Weather & Climate
Top Cities to Visit
Germany's Islands
How to Get Around
Driving in Germany
Top Attractions
Germany With Kids
Best Festivals
Scenic Road Trips
Where to Go Hiking
Best Beaches
Ski Resorts
Christmas Markets
Food to Try
Beer Regions
Best Time to Visit
Best Time to Visit Germany
TripSavvy / Lisa Fasol 
There really is no bad time to visit Germany , but we think the best time to visit Germany is May when the weather has finally warmed, crowds of tourists have yet to arrive, the cherry blossoms are in bloom, and Berlin has exploded into festival season.
However, there are several factors that could influence when you visit Germany . While the end of a long cold winter seems to drag, it is also best for winter sports . When the world awakens in spring festivals, it is often accompanied by thunderstorms. The country is most crowded in summer before it chills to fall when it is time for Oktoberfest . And when snow begins to hit the ground, Germany is at its most charming with its many Christmas markets .
Here is a complete guide to the best time to visit Germany with a month-by-month breakdown of weather, events, and festivals.
Popular Events and Festivals in Germany
The German calendar is full of events , but two major festivals draw the biggest international crowds.
Oktoberfest in Munich: Oktoberfest in Munich is acclaimed as the biggest beer festival in the world. Liters of beers, miles of brats , and Bavarian culture for days, this is quintessential Germany for many visitors. The festival takes place over two weeks from late September to early October and attracts over six million visitors each year.
Christmas in Germany: Christmas in Germany is when everything is a bit more magical. You might not realize how many Western Christmas traditions root from Germany. Along with occasional blankets of snow, the whole of Germany sparkles as weihnachtsmärkte (Christmas markets) open in every small town and city from late November through New Year's Eve .
Weather in Germany
Germany's four seasons are clearly marked by changes in weather.
Winter Weather in Germany: While winter officially begins in late December, temperatures have already dropped dramatically by November. Average lows dip down to 23 degrees F with highs only hitting the low 40s. Snow is fairly common, though most places miss out on the white Christmas. One thing that is for certain is rain, wind, and freezing temperatures. Invest in quality winter gear to survive the cold, particularly if you want to engage in winter sports .
Spring Weather in Germany:  After a long, cold winter, Germany wakes up refreshed in the spring ( frühling ). The air is still cool, but sunshine breaks between the clouds and temperatures rise to 40 to 65 degrees F. Rain is still frequent, and with the warmer weather in late spring, there can be epic storms of thunder and lightning. Don't forget your umbrella ( regenschirm )!
Summer Weather in Germany: All of Germany rejoices in summer . Temperatures are usually between 65 to 75 degrees F, but can get downright hot. On days that peak 100 degrees F with high humidity, everyone enters the water— lake , beach , water park , or open-air pool ( freibad ). This is crucial as almost nowhere in Germany has air conditioning.
Fall Weather in Germany:  Autumn ( herbst ) offers a welcome cool down from the warmth of summer. Temperatures range from the low 40s to high 50s F until late November when the temperatures really start to plummet. Be prepared for early snow, windy days, and more rain.
Peak Season in Germany
Summer in Germany is peak travel season. While many Germans go on holiday over the warmer months, often coinciding with the summer school break, this is the high time for visitors. Transportation will be more crowded, accommodation prices skyrocket, and airfare is at its highest.
That said, it is still a great time to visit. The weather is at its most enjoyable and festivals abound. Hiking , swimming, and enjoying the country's many biergartens are a key to summer fulfillment in Germany.
There are two more mini-peaks that occur along with the prime festivals of Oktoberfest and Christmas. Be prepared for similar crowds and higher hotel prices during those dates.
January in Germany
The after-Christmas slump is real in Germany and this is a quiet, if cold, time to visit. However, it still has its attractions. Prices during the off-season (which continue until about May) are quite low so this can be a great discount time to visit.
Events to check out: Three Kings Day ( Dreikönigsfest ) or Epiphany is on the 6th for Bavaria, Baden-Wuerttemberg, and Saxony-Anhalt. Berlin Fashion Week is another major event mid-month.
February in Germany
Winter hibernation largely continues outside of the ski slopes and Berlin's international film festival, Berlinale . But the biggest party is for Carnival in Cologne . Men, women, and children don silly costumes and party for a week of events before Lent.
March in Germany
Though the first day of spring happens this month, it is still chilly. However, some people are already stepping back into the outdoors with the help of strong beer.
Events to check out: Starkbierzeit (strong beer season) in Bavaria has been described as the "insider's Oktoberfest" and offers many of the same elements at half the price with a fraction of the tourists.
April in Germany
Spring fairs mean that it is starting to feel like spring as the weather finally warms. 
Events to check out: Cannstatter Wasen in Stuttgart and Dippemess in Frankfurt are two of the biggest spring fairs.This is also the month Easter usually occurs so look for hand-decorated eggs (sometimes hanging on trees) and lots of chocolates.
This month ends with a bang for Walpurgisnacht when the witches come out to dance around the bonfire.
May in Germany
Germany sings when the cherry blossoms appear in bloom. Visitors and locals walk the flower-filled paths and enjoy one of the most beautiful months in Germany. This is just before peak season so prices have yet to spike and crowds are still fairly low.
Events to check out: There are some premier events like Erster Mai 's chaotic celebrations of labor, the fireworks of the Rhine in Flames , rowdy parties for Father's Day, and the foodie delights of white asparagus ( spargel ) and fruit wines .
June in Germany
Sommer is in session by June. Enjoy warm temperatures, long, sunny days, and maximum relaxation. Biergartens are now fully open, as are outdoor pools and lake-side beaches . Also remember that summer pleasures translate to the highest airfares and hotel rates as well as long lines for major attractions.
Events to check out:  Karneval der Kulturen, Berlin's large festival of cultures, usually occurs this month.
July in Germany
July brings more summer festivals and sunshine fun.
Events to check out: Christopher Street Day (Gay Pride) usually happens this month with the biggest celebrations in Berlin and Cologne.
August in Germany
Laid-back summer vibes continue, including unexpected closures of businesses. Many people leave on vacation and simply shut down while they are away.
That doesn't seem to stop millions of people from flooding into the country. Crowds are at a peak during this month so expect museums , public transportation and events to be quite crowded.
September in Germany
Herbst (fall) begins with the changing of the leaves and many local wine festivals . And as temperatures drop, so do airfares and hotel rates.
Except for the dates of Oktoberfest . If you visit Munich during Oktoberfest , be prepared for high prices on all accommodation .
Events to check out: The highlight of fall in Germany is undoubtedly Oktoberfest when more than six million visitors from all over the world flock to Munich to drink beer and eat sausage. If you like wine, make sure to stop in the town of Bad Dürkheim, which hosts the ​ Wurstmarkt, the world's largest wine festival, each September. For something by the sea, Kieler Woche is one of the largest sailing events in the world.
October in Germany
It is all about the pumpkins and Federweisser (feather wine) this month.
Events to check out: The Ludwigsburg Pumpkin Festival includes giant pumpkin carving and boats made out of massive gourds. Tag der deutschen Einheit (Day of German Unity) is a national holiday every October 3rd. Also try and attend the Festival of Lights in Berlin and the Frankfurt Book Fair .
November in Germany
November temperatures and crowds are at an all-time low before the rush of Christmas.
Events to check out: St. Martin's Day ( Martinstag ) is a celebration for children where they decorate their own lanterns and parade through the night. The earliest Christmas markets open by the end of the month.
December in Germany
Winter is here and Christmas is in the air in December. Among the many traditional events and markets, Germans celebrate each advent quietly at home with family. Check out Dresden and Nuremberg for two of the most historic Christmas markets .
Events to check out: Round out the year with an all-out New Year's Eve ( Silvester ) party. Official celebrations take place in most cities with professional displays, but that doesn't stop revelers from lighting their own fireworks on every street corner. If you prefer something quieter, try to escape to the countryside .
May is a great month to visit Germany because the weather is getting warmer, but the tourists crowds have not yet arrived.
The name of this famous beer-loving festival is deceptive, because Oktoberfest usually begins in late September and continues into early October.
Summer is the peak season for tourists in Germany with many Germans going on holiday during the school break and the warm weather encouraging more people to get outside.
The Best Time to Visit Cologne
Autumn in Germany: Weather, What to Pack, and What to See
The Best Time to Visit Frankfurt
The Best Time to Visit Munich
The Best Time to Visit Nuremberg
Weather in Munich: Climate, Seasons, and Average Monthly Temperature
The Best Time to Visit Berlin
Germany Guide: Planning Your Trip
Weather in Frankfurt: Climate, Seasons, and Average Monthly Temperature
Weather in Germany: Climate, Seasons, and Average Monthly Temperature
November Festivals in Germany
The Best Festivals in Germany
The Best Time to Visit Jamaica
10 Best Cities to Visit in Germany
The Best Time to Visit Sao Paulo
The Best Time to Visit Rio de Janeiro
By clicking "Accept All Cookies", you agree to the storing of cookies on your device to enhance site navigation, analyze site usage, and assist in our marketing efforts.

Paige Minds The Gap
A Magical Winter Vacation in Garmisch-Partenkirchen, Germany
Posted: November 11, 2023 | Last updated: November 13, 2023
Garmisch-Partenkirchen is a cute Bavarian town that is popular for skiing and snowboarding. There are so many fun things to do during winter in Garmisch-Partenkirchen that it makes the perfect Christmas vacation.
In the winter, skiers and snowboarders flock to Garmisch-Partenkirchen. With easy access to the slopes, the Zugspitze, and the marvels of Bavaria , and with the town's history with the Winter Olympics, its easy to see why.
Even though we're not exactly skiers, we chose Garmisch-Partenkirchen for our Christmas vacation . Being from the South and never getting any snow, we wanted a winter vacation that actually felt like winter. So we definitely made the most of playing in the snow, learning to ski, going ice skating, and exploring Bavaria!
Related Tour: Garmisch-Partenkirchen Walking Tour
Things to Do in Winter in Garmisch-Partenkirchen
Skiing, snowboarding, sledding, skating — there is endless winter fun in Garmisch-Partenkirchen! Here are some of the best things to do on your winter holiday.
1. Summit the Zugspitze
The Zugspitze is the highest mountain in Germany. It rises 2,962 meters (9,718 feet) above sea level. Josef Naus was the first person to climb the mountain in 1820.
To get to the Zugspitze today, you'll want to take the Zugspitzbahn in Garmisch-Partenkirchen and ride the cogwheel train, then take the Zugspitze cable car to the top.
A ride on the century-old cogwheel train packed with skiers and sightseers is a short 30 minute trip to Lake Eibsee where you'll switch over to the Zugspitze cable car. The Zugspitze cable car has the world's longest unsupported cable car span with 3,213 meters between the support tower and the top station. It also has the world's highest steel construction support tower and overcomes the world's largest total elevation gain of 1,945 meters.
It's a thrilling ride in winter, with the frosty windows looking out over the valley views and the cable car literally knocking ice off the cables. As we passed the tree line and rode into the clouds, the world became covered in white and we knew we wouldn't be getting the scenic views of 400 surrounding mountain peaks that you can see during other seasons.
Reaching the Summit
The top station was covered in snow and ice. We found our way to the summit where a 14-foot-tall gilded iron cross has stood since 1851. In other conditions, you can easily reach the summit from the viewing platform and make it all the way to the cross.
But of course winter at this elevation is practically a blizzard. Workers attempted to clear the viewing platform with snow blowers, only to have the path covered completely again in a matter of minutes. We had a great time playing in the snow anyway.
We quickly learned where the mountain peak got its name — "zug" can mean "strong gust of wind", so the "Zugspitze" loosely translates to "wind point/peak". It quite literally blew us away.
Up here, you'll also find the Deutscher Wetterdienst (German weather service) tower, erected in 1900. In 1985, meteorologists registered the highest measured wind speed on the Zugspitze at over 200 miles per hour.
Somewhere, you're able to cross over the border into Austria. We weren't able to find Austria for all the snow.
Related Tour: Private Day Tour of Garmisch-Partenkirchen and the Zugspitze Mountain
Lunch at Panorama 2962
Panorama 2962 , named for the peak's height and the restaurant's views, is the summit restaurant at the Zugspitze cable car top station.
This is a cafeteria-style restaurant with German, Italian, Austrian, and even Swiss selections. They have dishes like currywurst, pasta with marinara sauce, salads, goulash, and more.
The view isn't great during a snowstorm in winter, but at other times of the year you would get amazing views from the seating area's picture windows.
2. Go Sledding at the Zugspitze Glacier
Zugspitze has three of Germany's five glaciers. The permanent ice of the glacier helps keep the snow here, making this one of the best places for skiing and other snow sports.
To get here from the Zugspitze summit, you'll want to take the Gletscherbahn (Glacier cable car) for a short ride to the glacier station.
We decided to go sledding (sledging) here since that's something we're not likely to get the chance to do back home. You can rent sleds and toboggans from the Zugspitze ski hire shop near the glacier station.
While it wasn't nearly as windy at this slightly lower and more protected elevation, we still had an adventure getting through the snow. We had a tough time making it past the Mariä Himmelfahrt chapel, one of the highest churches in Germany. But we managed to find a nice quiet spot for sledding and had a lot of fun, even though we have no idea how to operate a sled.
We had wanted to check out the Iglu-Dorf , a bar and restaurant inside an igloo, but unfortunately it was closed for Christmas. Instead, we stopped in at the Gletschergarten , a restaurant inside a circular glass pavilion, for some glühwein and hot chocolate to help us warm up.
3. Ski the Bavarian Alps at Garmisch-Classic
Garmisch-Classic is a great ski area for beginners and professionals alike. We headed to the Hausberg mountain because that's where the kinderland for beginners is.
To get there, you can take the Zugspitzban or the regular regional train for a very short 3 minute train ride. You can even just walk (we ended up walking home so we didn't have to wait for a train).
Since we're a military family, we got our lift tickets and ski equipment rentals through Edelweiss Lodge and Resort from their Hausberg Sport Lodge . They were great at getting us get everything we needed as first time skiers. The only problem is, it's a long trek from the rental shop to the gondola that takes you up the mountain — never having walked in ski boots before, we were all almost ready to quit before we even got started.
To get to the mountain top, you have to take the Hausbergbahn, an enclosed gondola cable car. You deposit your skis on an outer rack and hop inside — you have to be quick or else your skis will be making the trip without you! You'll have to be quick getting off the gondola as well.
A Day on the Slopes
At the top Hausbergbahn station, we headed off to the right to find Kinderland. If this is your first time skiing too, I'd recommend not putting on your skis just yet if you don't want to be thrown into the fray, as there is some downhill between the station and Kinderland.
Turns out, ice skating translates pretty well to skiing, so I did just fine. Some others in our party almost didn't make it to Kinderland (and I know they were frustrated, but it was kinda hilarious).
Everyone will tell you to "pizza" and "french fry" for stopping and going. I'm no ski instructor, but I do teach ice skating and we stop the same way, so here's my little tidbit: it's not enough to just make the pizza with your skis, that's not going to stop you; you have to actually press into the snow with the insides of your feet. If you just pizza and you don't press, you're not going to stop. You gotta press.
In Kinderland, you'll ride a "Magic Carpet" moving sidewalk to the top of the slope. Kinderland can be pretty crowded, so be prepared to have to wait for people to move out of your way, or to have to learn how to stop very quickly.
When you're ready to graduate, there are other beginner slopes. At the top of Kinderland, you'll head off to the side where you'll find a fun rope-tow lift to take you up the next slope. With this tow, you'll put a little T-bar "seat" between your legs, but you won't sit, and it'll pull you up the slope while you stand on your skis. And if you want to go up a little higher, there is another rope-tow lift.
Lunch at Restaurant Drehmöser 9
Drehmöser 9 is only open in the winter. This restaurant is a cute rustic hut with a fire pit in the middle, upstair seating, and a nice long bar.
For lunch, we had to go with their homemade pizza, since we'd been "pizza"-ing all morning.
4. Go Ice Skating at an Olympic Ice Stadium
The Olympia Eissport Zentrum Garmisch-Partenkirchen was the ice rink for the 1936 Winter Olympics. The outdoor ice rink was completed in just 106 days with seating for 9,000 people. In 1964, they expanded they rink and added a roof. Now, the rink has two standard indoor ice rinks and one standard outdoor ice rink.
As a figure skater, skating at an Olympic ice rink was a definite must for me!
The rink has public skate sessions most days, and they have rental skates available.
5. Enjoy a Christmas Market
You can't have an authentic German Christmas without an authentic German Christmas market!
Every year from the end of November until just before Christmas, Garmisch-Partenkirchen has its own Christmas market decorated with a lavish Christmas tree, countless booths of hand-made crafts and traditional delicacies, holiday music, and rides for the kids. And plenty of glühwein, of course.
There are other Christmas stalls set up around the town as well where restaurants offer a cozy spot for some glühwein and holiday music. You may even be able to find an outdoor ice rink as well!
6. Take a Day Trip to Neuschwanstein Castle
Castle day trips are my favorite kinds of day trips, especially when they involve multiple castles! And Neuschwanstein Castle is my favorite castle!
This was my second visit to Neuschwanstein Castle, so trust me when I say it's well worth the trip. This fairytale castle is one of the most famous castles in the world — it inspired Wald Disney's Sleeping Beauty Castle at Disneyland. And when you visit, you can also visit the neighboring Hohenschwangau Castle.
You can take a guided day tour from Garmisch-Partenkirchen to Neuschwanstein Castle . You can also rent a car to drive there yourself, which is what we did.
Neuschwanstein Castle
Neuschwanstein Castle is one of the most visited castles in Germany. Built by King Ludwig II in 1869, the castle was never completed. Ludwig had only slept 11 days in the castle before his death in 1886.
The 15 rooms that were finished were basically designed as an homage to opera writer Richard Wagner, who Ludwig had a special friendship with. Among the intricacies of the interior are a literal man cave room built off the king's bedroom and a giant chandelier in the shape of a crown.
Learn more about visiting Neuschwanstein Castle here .
Hohenschwangau Castle
Hohenschwangau Castle was Ludwig's father's castle, King Maximilian II. He built the castle in 1832 as his summer and hunting residence.
The staterooms of this castle are no less extravagant. The stoves for heating each room looks like a miniature castle and are accessed by a hidden door so no one has to see the servants stoking the fire. All the walls are covered in elaborate murals, including one in the king's bedroom of a night sky with "stars" lit by light outside.
Learn more about visiting Hohenschwangau Castle here .
Lunch at Schloss Bräustüberl Hohenschwangau
Schloss Bräustüberl Hohenschwangau is a rustic restaurant and Biergarten below Hohenschwangau Castle. This building used to serve as a royal horse stable and coach house before becoming a Bavarian pub.
They offer authentic Bavarian inn cuisine in a large open dining room. You'll find classics like Schnitzel, Bratwurst, and Käsespätzle on the menu.
7. Warm Up in a Sauna
Saunas are big in Germany. They're a way to relax and indulge in wellness, helping you rid the body of toxins and relieve sore muscles.
A hot sauna is the perfect thing on a cold Bavarian winter day. And a lot of hotels in Bavarian have them. Our hotel had a sauna, and it was definitely an experience.
The saunas in Germany are nude. Germans, and a lot of Europeans, see bathing suits and outside clothes as dirty and germ-ridden, and they don't want those germs in the sauna. We did see some naked men, but there weren't any rules at our hotel, so we kept our bathing suits on.
The sauna at our hotel had showers, a Dampfsauna (a steam sauna), a Sanarium (a gentle dry sauna), a Finnische Sauna (the hotter, traditional Finnish sauna), and a cold plunge pool.
I'm no expert on German sauna culture so we definitely didn't do anything right, but Wandering Carol is and she has a great German sauna guide .
Related Tour: Naked in Bavaria – A Day at the Sauna
Where to Eat in Garmisch-Partenkirchen
1. joseph naus stub'n.
Joseph Naus Stub'n is the Michelin-rated restaurant inside the Hotel Zugspitze. The restaurant earned its Bib Gourmand rating for its delicious food, friendly staff, comfortable rustic-style restaurant, and fair prices. Their menu consists of traditional German cuisine made with regional ingredients.
Klammstraße 19, 82467 Garmisch-Partenkirchen, Germany
2. La Toscana
La Toscana is one of the best Italian restaurants in Garmisch-Partenkirchen. On the menu, you'll find all your Tuscan favorites, from pasta to pizza to salads.
Sonnenstraße 3, 82467 Garmisch-Partenkirchen, Germany
3. Gasthaus zur Schranne
Gasthaus zur Schranne is a cozy German restaurant inside a restored 19th-century inn. In this traditional restaurant, you'll find authentic Alpine and Bavarian cuisine.
Griesstraße 4, 82467 Garmisch-Partenkirchen, Germany
4. Alte Druckerei
Alte Druckerei is a Spanish tapas restaurant with a chic farmhouse feel. They have great small plates for sharing tapas-style, but they also have some really great steaks.
Druckergasse 3, 82467 Garmisch-Partenkirchen, Germany
5. Ristorante Pizzeria Trattoria Calabrese
Ristorante Pizzeria Trattoria Calabrese is a family-run trattoria with roots from Calabria. On the menu, you'll find specialties from Calabria such as spaghetti alla calabrese with bacon and broccoli, and pizza trattoria with salcicia (spicy salami), mushrooms, mozzarella, and olives.
Schmiedstraße 1, 82467 Garmisch-Partenkirchen, Germany
Where to Stay in Garmisch-Partenkirchen
Find the perfect place to rest your head on your visit to Garmisch-Partenkirchen, from the top rated accommodations to unique stays you can't get anywhere else.
Where We Stayed: Hotel Zugspitze
Great Value: Riessersee Hotel
Top Hotel: Das Graseck – Mountain Hideaway & Health Care
Unique Stay: Luxurious apartment with panoramic views
Hotel Zugspitze
For our winter trip to Garmisch-Partenkirchen, we stayed at the Hotel Zugspitze . We loved this hotel's cozy Alpine vibes, indoor pool and sauna, and close proximity to everything in Garmisch-Partenkirchen.
The hotel also has an amazing Michelin-rated restaurant where we received a special 5-course Christmas dinner. The hotel even left us some Christmas gifts in our room on Christmas Eve!
Read my review of the Hotel Zugspitze .
Top Garmisch-Partenkirchen Tours
With so much to see, Garmisch-Partenkirchen can be overwhelming for any first-time traveler. To take some of the stress out of planning your visit, opt for a guided tour! Check out this list of the top Garmisch-Partenkirchen tours to help you make the most of your time in this magical Bavarian town.
Neuschwanstein Castle and Brewery Tour from Garmisch-Partenkirchen
A Private Day Tour of Garmisch-Partenkirchen and the Zugspitze Mountain
Garmisch-Partenkirchen Walking Tour
Map Out Your Winter Vacation in Garmisch-Partenkirchen
Use the map below to check out all the places listed on this itinerary plus amazing places to stay in Garmisch-Partenkirchen.
I hope you found this guide to winter in Garmisch-Partenkirchen helpful and that you have an amazing vacation!
More Germany Itineraries
Ready to explore even more of Germany? Check out these top posts:
What to Pack for Winter in Bavaria, Germany
4 Things To Do When You Visit Munich, Germany
How to Spend 1 Day in Frankfurt, Germany
How To Spend a Day in Mainz, Germany
A Day Trip to Trier, Germany's Oldest City
Top Things to Do in Kaiserslautern, Germany
Ready to visit Garmisch-Partenkirchen, Germany? Plan your trip with these tips.
Book Your Flight: Find the cheapest flights using Skyscanner , my favorite flight search engine.
Find Accommodation: You can find top hotels in Garmisch-Partenkirchen using Booking.com.
Start Packing: Check out my packing list resources so you're prepared for your trip.
Have you spent winter in Garmisch-Partenkirchen? Let me know in the comments!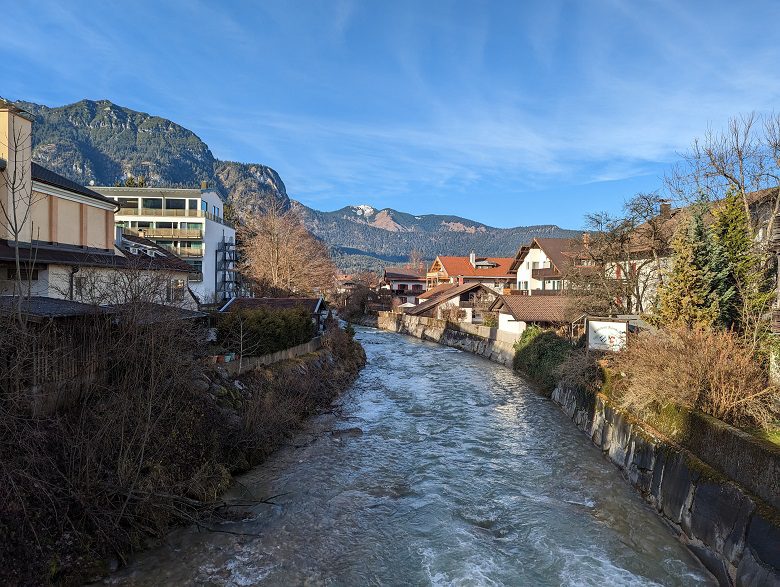 More for You
Amid blowback over Clarence Thomas travel, Supreme Court says it will adopt first-ever code of conduct
Winter Storm Warning Snow Totals Depend On Where You Live
Canada's most prominent Indigenous icon might not be Indigenous
A new COVID variant, HV.1, is now dominant. These are its most common symptoms
Xi arrives in the US as his Chinese Dream sputters
'Panicked' Russia Pulls Warships From Crimea: Report
Suella Braverman's resignation letter in full: 'You never had any intention of keeping your promises'
31 Home Improvements That Will Double the Value of Your Home
Latest College Football Playoff rankings have new No. 1 team
I was a bartender for almost a decade. Here are the techniques I used to land bigger tips — and the people I tried to avoid serving.
Hundreds ordered out of flats immediately because building's at risk of collapse
China's state media take a new tone toward the US ahead of meeting between their leaders
Democratic senator confronted by left-wing reporter on Amtrak: 'You are bothering me'
Should you get your Covid and flu shots at the same time? New research suggests yes
Yoshinobu Yamamoto free agency: Ranking landing spots with Mets, Yankees, Giants eyeing Japanese ace
Cartoon falls to cancel culture: In perilous times, free speech attacks are no laughing matter
Hit The First Vehicle, Hit The Last & Trap The Rest: The Ukrainians Used A Classic Tactic To Devastate A Russian Ammo Convoy
This Is the No. 1 City People Want to Move to in the U.S.
Republicans are getting closer to tying this money to the Biden family: Liz Peek
30 Genius Garage Organization Ideas to Keep Your Life in Order
Leipzig Christmas Market: Things to do in Leipzig in Winter
09 November 2023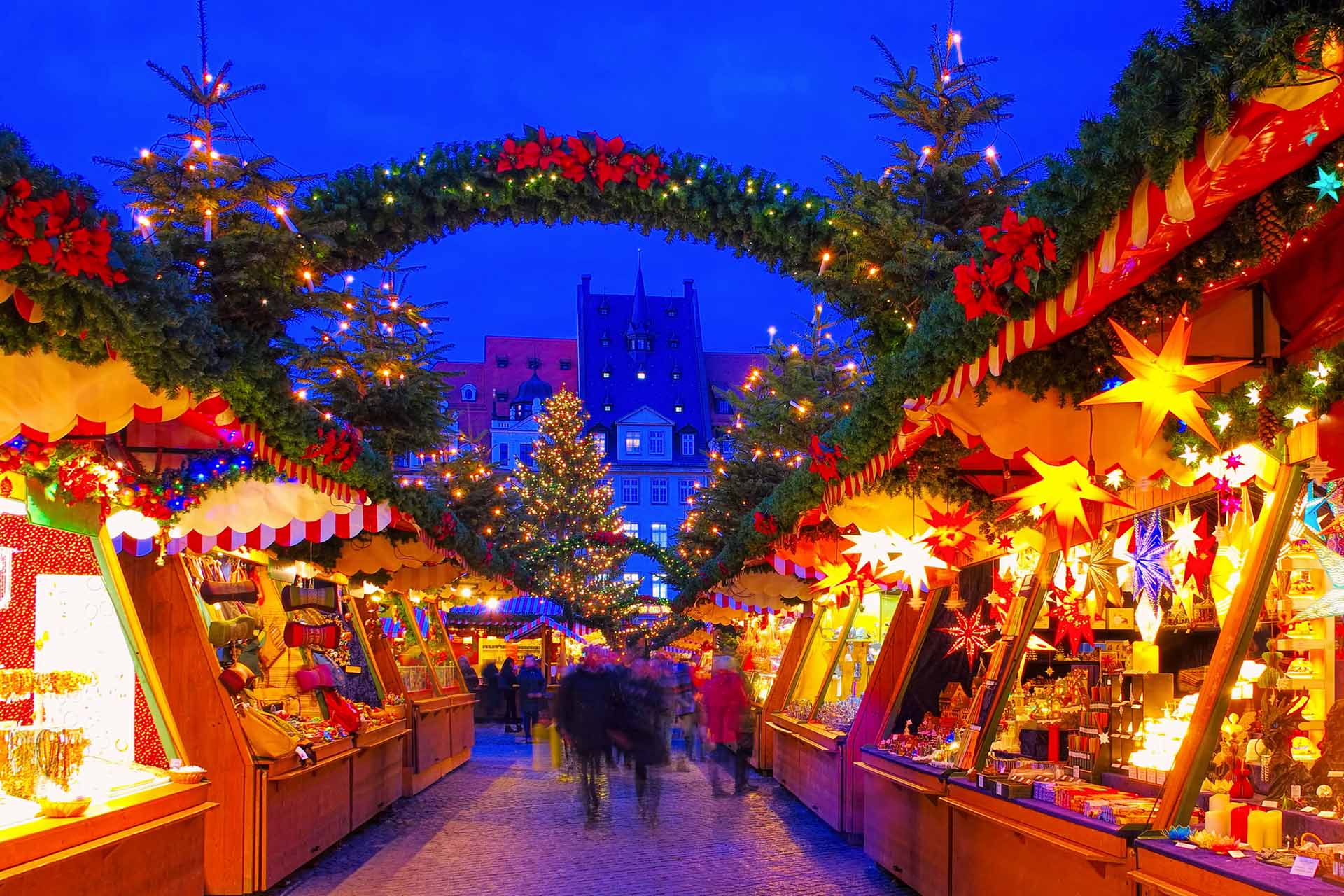 Top 10 Things To See For The Best Instagram Spots In Leipzig
Leipzig is known for its history and charm but if you're heading to Leipzig in winter, you'll also be able to explore the Leipzig Christmas market which brings a whole new world of festive fun and culture to the city.
From food and drink stalls to finding your new favourite Christmas shopping spot, Leipzig Christmas market has something for everyone whether you're visiting solo or with friends and family. 
Your guide to visiting Leipzig Christmas Market
Leipzig Christmas market is one of the best in Germany. Dating  back to 1458, it is rich in history, culture, and tradition to really help get you into the Christmas spirit!
As well as being one of the best Christmas markets in Germany, the Leipzig Christmas market is also one of the biggest with more than 300 stalls available for visitors to explore. With so much available, it can be difficult to work out where to start, so we've compiled a few of our top tips for visiting Leipzig Christmas market to help you make the most of your trip.
When is Leipzig Christmas market open?
This year, Leipzig Christmas market will be open to visitors between 28 th November – 23 rd  December 2023 and is open every day at the following times:
Sunday to Thursday: 10am – 9pm
Friday and Saturday: 10am – 10pm
22 nd December 2023: 10am – 8pm
On the 23 rd of December, it's important to note that only the stalls in Marktplatz will remain open for visitors, so if you're looking to get the full Leipzig Christmas market experience, we'd recommend making sure you go earlier in the month to experience all the stalls available. Or, you could even make a few trips!
Where are the Leipzig Christmas market stalls?
Leipzig Christmas market spans several different locations – all within easy distance of each other! – and each has different stalls and attractions to enjoy, so to get the full experience, we'd recommend visiting each of them if you can fit them into your trip:
Market Square (Marktplatz) – this is the central market location where you'll find a large number of the stalls
Altes Rathaus (Old Town Hall) – where you'll also find the traditional city Christmas tree
Naschmarkt (behind the Old Town hall) – here, you'll find stalls that specialise in handicrafts so if you're looking for something a little more unique this should be top of your list
Grimmaische Strasse – near the Market Square, this turns into a fairytale forest with decorated trees making it a stunning place to visit in the evenings when all of the lights are turned on
Augustusplatz (in front of the Opera) – here, you'll find more stalls and a few fairground rides such as carousels and Ferris wheels which makes this a great place to visit if you're with the family
St Thomas Church (Thomaskirche) and St Nicholas Church (Nikolaikirche) – here, you'll find smaller markets to enjoy which are perfect if you're looking for something a little calmer away from the crowds
Latest Posts: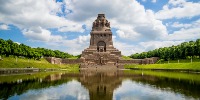 Bring cash with you
While most stalls at Leipzig Christmas market will accept card payments, there are still some vendors who will prefer to deal in cash – particularly for some of the smaller stalls and those selling handicrafts – so you'll want to make sure you've got a bit of cash with you alongside credit or debit cards to avoid being caught out in the moment.
Find a hidden gem!
With so much happening in Leipzig at Christmas time, the Christmas market gives you ample opportunity to find a hidden gem or a new stall to try, but you can also go further afield and check out some of the many cafes, bars, and restaurants putting on festive menus throughout the season.
Whether you're looking for something special or want to explore everything the city has to offer, Leipzig is steeped in history and culture will be sure to have something incredible in store for you. Don't be afraid to go on an adventure down one of the many side streets near the Christmas markets to find hidden gems that locals love, but the crowds won't know about!
Top Winter Events in Leipzig
The famous Leipzig Christmas Market is one of the best reasons for visiting the city in December. However, that doesn't mean there aren't all sorts of other events to tempt you after the market closes a couple of days before Christmas. Here are some of the top upcoming events to whet your appetite.
1. Partner Pferd at the Leipzig Exhibition Centre
T he 26 th edition of this celebration of all things equestrian will feature world-class sport and World Cup qualifications in the disciplines of show jumping, carriage driving and vaulting. You'll also find shows and a diverse exhibition area. Partner Pferd takes place at the Leipzig Exhibition Centre.
From the 18 th to 21 st of January, 2024.
2. New Year's Eve in Leipzig
You'll find all sorts of New Year's Eve ('Silvester' in Germany) events, parties, and programmes at venues around the city. Two highlights include the Gewandhaus Orchestra's New Year's Eve concerts (there are several planned for the 31 st of December) and dinner at the Panorama, Central Europe's highest restaurant, which offers a spectacular view of the fireworks on one of the most exciting nights in Leipzig in winter.
3. Glanzzeit Variety Show at Krystallpalast
Journey through the heydays of the 1920s at the Glazzeit Variety Show at Krystallpalast . See original film recordings of Leipzig's well-known locations from 1925, let a live band get your toes tapping, and be spellbound by aerial acrobatics, dancers, contortionists, glass balancers, foot juggling, spinning top art, sling board jumpers, and more.
From the 27 th of October 2023 to the 24 th of February 2024.
4. Gans Ganz Anders at the Spiegelpalast
An annual festive season highlight, the Gans Ganz Anders Extravagant Dinner Show at the historic Spiegelpalast (Mirror Palace) boasts top acts of international artistry, drama, live music, show dance and an exclusive four-course menu. The show promises a great evening out for couples and families with older children. Check out more recommendations on things to do with kids in Leipzig.
From the 11 th of November, 2023 to the 13 th of January, 2024.
5. A Christmas Carol at the Schauspiel Leipzig
See Charles Dickens's play A Christmas Carol at the Schauspiel Leipzig and find out what happens to Scrooge, a miserly and cold-hearted merchant, who undergoes a transformation after being visited by three ghosts on Christmas Eve.
On the 8 th of December, 2023.
The Best Things To Do In Leipzig In Winter
If you're not in Leipzig in time for any of the events mentioned above, Leipzig offers a host of other attractions and things to do in winter. Here are a few of our favourites.
Explore Augustusplatz: One of Europe's largest squares, Leipzig's Augustusplatz is home to numerous landmarks and places of interest. Explore the square and see one of the city's tallest buildings, the Kroch-Hochhaus (be sure to visit the observation platform), the Opera House and Gewandhaus Concert Hall, the Neues Theatre, the Museum of Fine Arts, the new Augusteum, and the Mendebrunnen fountain.
Take in a concert at Thomaskirche: The famous choir as well as various musicians perform concerts at the historic Thomaskirche on Fridays, Saturdays, and some Sundays. Enjoy exquisite music in a gorgeous setting.
Eat Allerlei at Auerbachs Keller: Indulge in the city's signature dish at a restaurant and wine bar that was established in the 1400s. Mentioned in Goethe's Faust, Auerbachs Keller is one of the few restaurants that use traditional methods to prepare Allerlei, a dish of asparagus, carrots, peas, and morel mushrooms usually served with crayfish and bread dumplings.
W arm up at the Coffee Museum: There's nothing like a hot cup of coffee to stave off the chills on a cold winter's day. Why stop at drinking a cup of the beverage when you can spend a few hours exploring its fascinating history at the Coffee Museum ? You'll find the museum at Zum Arabischen Coffe Baum, one of Germany's oldest coffee houses. Treat yourself to a coffee and a pastry at the coffee house after your explorations.
Visit the Bach Museum: Located opposite Thomaskirche, the Bach Museum is a celebration of the life and works of esteemed composer Johann Sebastian Bach. See handwritten documents, instruments owned and played by Bach, his family tree, and an assortment of other exhibitions.
Other Places to visit in Leipzig in winter
When it comes to Leipzig, Christmas Markets and festive events are only some of the many things you can expect to enjoy if you visit in winter. Experience all that Leipzig has to offer with its rich history, architecture, cultural cuisine and arts scene right from your doorstep when you stay at Capri by Fraser Leipzig.
St. Thomas Church: Famous for having Johann Sebastian Bach as their cantor between 1723 and 1750, this 13 th - century Gothic church is remarkable in its architecture and history in equal measure. It has also been Bach's burial place since 1950: you can find his ledger stone on the floor of the choir and see a statue in his honour outside. Come to hear the world-ranked choir on weekends, and take a tour of the Baroque tower, on Sundays.
Altes Rathaus: The Altes Rathaus is considered to be one of Germany's best examples of Renaissance architecture, and is embellished with gables, mullioned windows and a tower that is slightly offset to the left. Situated in the Old Town, under the building's ground floor arcades house all kinds of restaurants and has housed the Leipzig city museum since 1909. From a complete historical model of Leipzig in the monumental Festsaal, remnants of the city hall's former dungeon, decoration from the destroyed St John's Church, and Roman artefacts - this district has something for everyone.
Völkerschlachtdenkmal: This monument to the Battle of Leipzig is a lasting piece of Wilhelmine architecture. The battle took place in 1813 (bringing about one of Napoleon's final defeats) against an alliance of armies from Russia, Prussia, Austria and Sweden. The monument was inaugurated on the battle's centenary in 1913 and is still one of the tallest war monuments in Europe at 91 metres. Well worth visiting on your trip to Leipzig.
Markt: Whenever you visit Leipzig, the chances are that something will be happening on the market square. Leipzig's world-famous Christmas market is located here, where you'll find an enormous Saxon spruce amid hundreds of stalls, as well as weekly produce markets. The square's architecture is a blend of old and new: framed by the Old Town Hall and the 16th-century Alte Waag building (this housed the city scales, and for centuries was the hub of Leipzig's trade fairs).
We couldn't list them all, but here are a few more of our favourite places to visit in Leipzig in the winter:
St. Nicholas Church
Zeitgeschichtliches Forum
Leipzig Panometer
Mädlerpassage (a plush walkway through speciality shops)
Panorama Tower
Auerbach's Cellar (to dine like Goethe)
Leipzig Hauptbahnhof
Café Riquet
Karl-Liebknecht-Straße (for a stroll through a street more art than walkway)
Where to stay in Leipzig this Winter 
Here at Capri by Fraser Leipzig , we have serviced apartments that give the feeling of living like a local with the comfort of a hotel. Choose from serviced studio apartments that have the perfect mixture of luxury and city living or live it up in serviced one-bedroom apartment; ideal for putting your feet up after a day exploring the city.
Frequently Asked Questions (FAQs)
Does leipzig have snow in winter.
Yes, it usually snows in Leipzig in December and January, with December being the month of the heaviest snowfalls.
When is the Leipzig Christmas Market 2023?
The Leipzig Christmas Market in 2023 is scheduled to take place from the 28 th to the 23 rd of December.
Where Are the Leipzig Christmas Markets?
The main Leipzig Christmas Market 2023 is located on the Leipzig Marktplatz (Market Square).
Is Leipzig a beautiful city?
Leipzig is a beautiful city with its cultural heritage. Even though many of Leipzig's historic buildings were destroyed during the Second World War, many historic buildings were rebuilt or restored, so you'll find an incredible mix of Renaissance- and Baroque-style architecture as well as modern architecture. There's also an abundance of green spaces, such as Clara-Zetkin-Park, the Botanical Garden, and the Zoo.
Planning a trip to Leipzig? Check out our travel guides!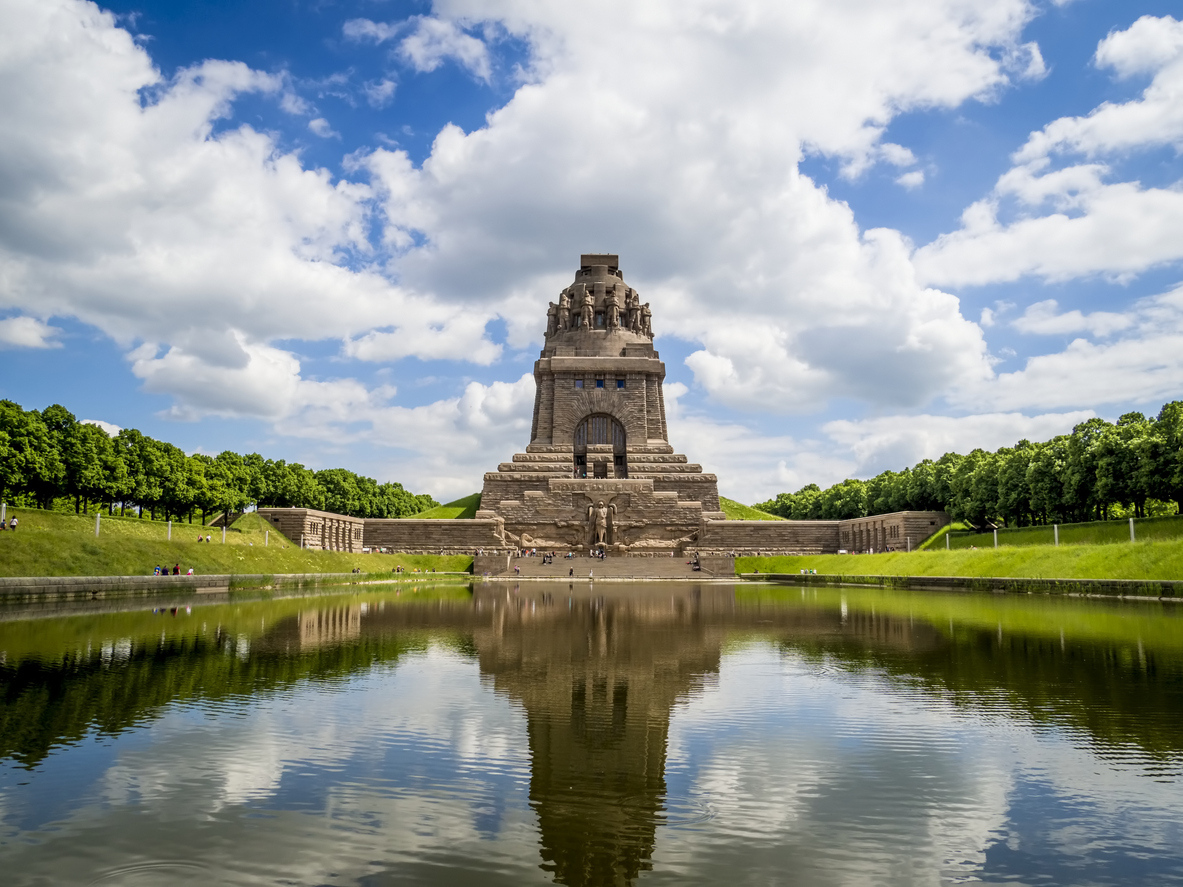 The Ultimate Guide Of Things To Do In Leipzig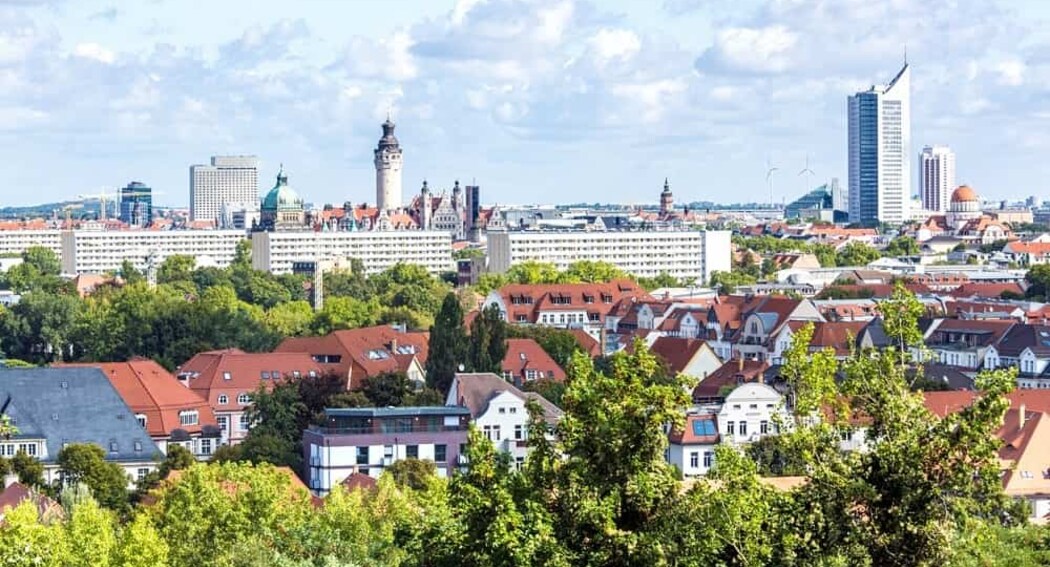 Things To Do With Kids In Leipzig
The Top 10 Most Instagrammable Places in Leipzig
You may also like.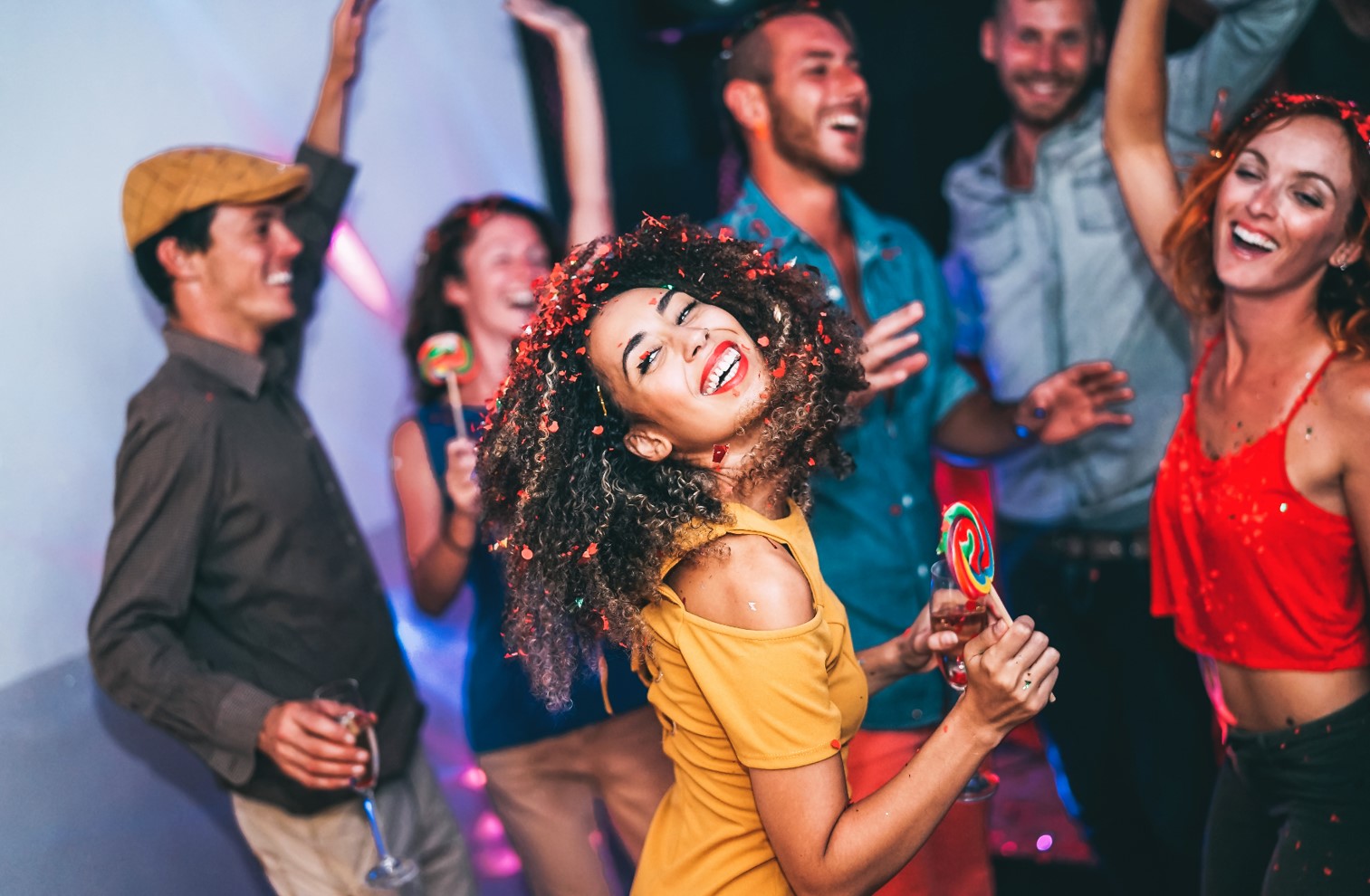 New Year's Eve in Berlin 2024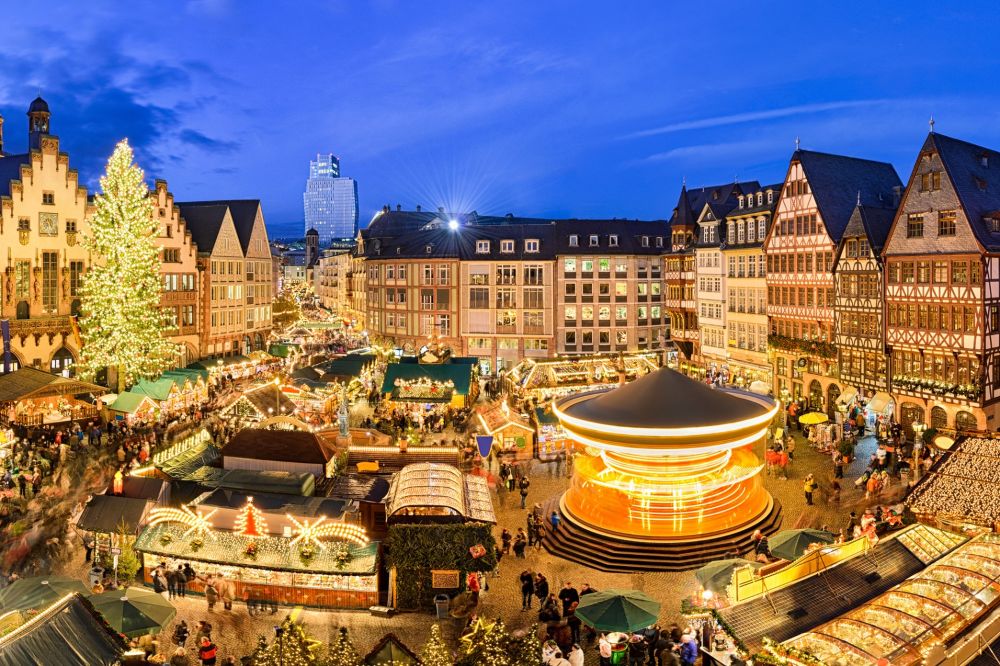 Christmas Markets in Frankfurt 2023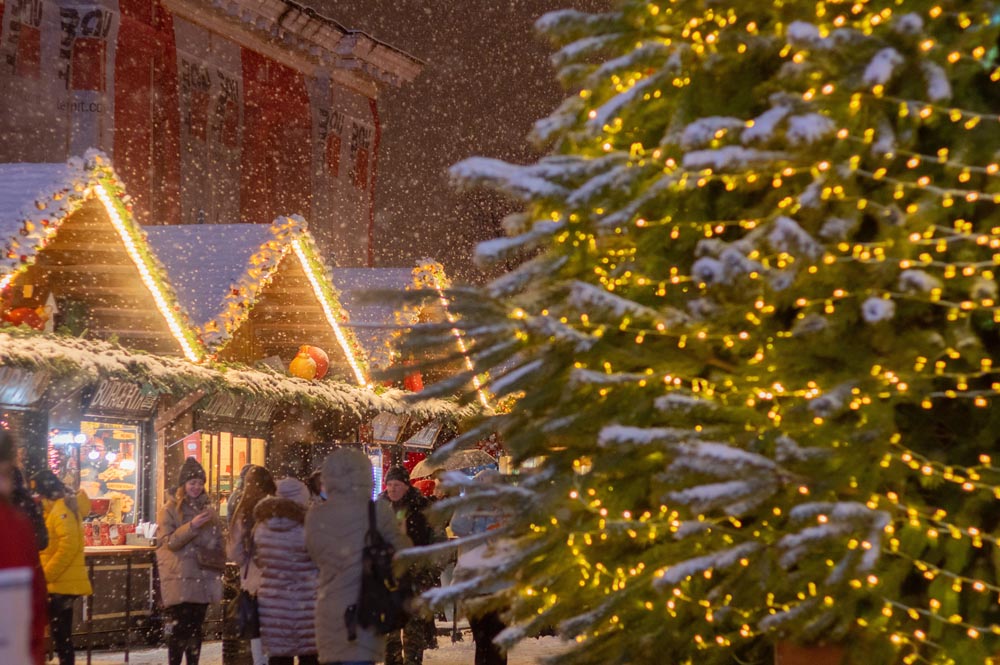 Christmas Markets in Hamburg 2023
Brühl 76, 04109 Leipzig, Germany
+49 (0)341 9288 1800
Stay in Touch
Become a member for exclusive offers and latest news.
Sign up as a loyalty member to enjoy our 25th anniversary specials
Access to Exclusive Promotions
Up to 25% off Best Flexible Rate
Room Upgrades
Early Check-ins
Free Stays at Participating Properties
Earn and Redeem Points at Participating Properties
The four seasons in German: Vocabulary and more
Updated November 10, 2023
Snowy winters, hot summers, colorful leaves in fall and the first flowers of spring. The seasons in Germany, Austria and Switzerland all have their own peculiarities. But German seasons are about so much more than the weather. While you can't always count on stable temperatures, every season comes with its own special holidays and traditions that give the year a sort of structure.
If you're learning German , seasonal vocabulary is a great place to start. After all, talking about the weather is a social custom that transcends language. And you may impress your new German acquaintances when you remark in disbelief: "Schnee im Sommer?" ("Snow in summer?").
So, join us on a journey through the four seasons in German, where we'll teach you some useful vocabulary and explain what makes German seasons so special.
The four seasons in German
Learn languages at your pace.
Before we get into the peculiarities of each season, let's learn some vocabulary for the seasons and months in German. Note that all of the four seasons are masculine nouns and thus take the masculine definite article ( der ) in German.
The months in German
The German-speaking countries of Germany, Austria and Switzerland all lie in the temperate zone of the Earth's Northern Hemisphere, between the tropics and the polar region. This means that the typical year begins with Schnee und Eis (snow and ice), especially in the alpine parts of these countries. While you can usually go skiing ( Ski fahren ) in Southern Germany in winter, you may not encounter much snow in the middle and northern parts of the country.
Winter months in Germany, Austria and Switzerland: Von Dezember bis März (from December to March)
Important winter holidays
Advent : Every Sunday during the four weeks leading up to Christmas, Advent is celebrated. German families often keep a traditional Adventskranz (Advent wreath) and light one candle every Sunday before the big festivities.
Nikolaus: It's said that those who've been on their best behavior will find some sweets and little presents in their shoe if they remember to put it outside on the night before Nikolaus . The holiday takes place on December 6.
Weihnachten (Christmas Eve) : This will come as a surprise to many English speakers, but Christmas is celebrated on December 24 in German-speaking countries, rather than on the following day. Families come together, share a big meal and exchange presents underneath the Weihnachtsbaum (Christmas tree).
Silvester (New Year's Eve): Silvester is celebrated with fireworks and specific German New Year's traditions. Make sure to watch Dinner for One (1963) not once, but a few times during the night to get the full experience.
Snow is melting, temperatures are climbing, es wird wärmer (it's getting warmer) – spring is here! Even though the year starts cold in Germany, Austria and Switzerland, temperatures finally start to rise by the middle of March. The German word for spring ( Frühling ) comes from the fact that spring happens early in the year. The German word früh means "early" in English.
Spring months in Germany, Austria, Switzerland: Von März bis Mai (from March to May)
Important springtime holidays
Weltfrauentag (International Women's Day): International Women's Day is celebrated all over Germany, but it's only an official bank holiday in Berlin.
Ostern (Easter): This holiday takes place on the Sunday after the first full moon of spring. Some children enjoy an Easter egg hunt in the garden, where the hidden prizes are typically eggs made of chocolate.
Tag der Arbeit (Labor Day): May 1 is a bank holiday in German-speaking countries. There are a lot of music festivals, as well as traditional Tanz in den Mai (Dance into May) parties.
Pack your Badehose (swimming trunks) and a Pullover (sweater). German summers can get hot. Sometimes temperatures reach up to 30°C, but they might also rapidly fall to 15°C. Heatwaves are just as common as colder rainy weeks during the summer, so it's a common habit for people in German-speaking countries to keep their jackets and coats on hand throughout the whole year.
Similar to most other countries, this is also the season for Urlaub (vacation). Even though the bias might suggest that most Germans travel to Mallorca, the most popular destinations are Austria and the Netherlands.
Important summer holidays
Nationalfeiertag Schweiz (Swiss National Day): On August 1, the Swiss celebrate the union of Switzerland, which dates back as far as 1291.
Fall is the season of Germany's famous Oktoberfest , which attracts millions of visitors each year. It's also the time of the Zwiebel-Look (onion look), an expression referring to the layering of clothes that's necessary due to frequent fluctuations in temperature.
Important fall holidays
Oktoberfest : Oktoberfest does not actually take place in October. This Munich-based festival of beer starts in mid-September and ends in the beginning of October.
Tag der Deutschen Einheit (German Unity Day): On October 3, Germany celebrates its reunification after the fall of the Berlin Wall in 1989. This day became a national holiday in 1990.
Österreichischer Nationalfeiertag (Austrian National Day): Austria celebrates its political independence on October 26.
Fasching/Karneval (Carnival): On November 11, at 11:11 a.m. carnival season begins and runs through February. The German city of Cologne is especially famous for its costume parties.
The seasons in German: Culture and Climate
While the weather of the four seasons can be unpredictable at times, German holidays give the year its own structure. The German-speaking countries are all located in the temperate zone, which means that changes in temperature are to be expected, but they rarely reach extremes. If you're planning to visit Germany or would like to live there, make sure to bring several layers of clothing and try the Zwiebel-Look .
Lea is a writer and translator for English and German and lives in Austria. Her love for literature is only met by her enthusiasm for music. During her studies in Berlin, she started writing for different music magazines and was the singer and drummer of a punk band. When she completed her Masters in English Literature, she moved to Tyrol, where she started her own business. Since then she has made it her mission to help others to find the right words for their ideas and projects. You can find more information about her on her  website  and on  LinkedIn .
Related articles
The Sorbian language: Where is it spoken?
9 German wedding traditions that may surprise you
'Ups, hä? Ach so!' German interjections and how to use them
We will contact you soon.
Mountain View, CA
Mountain View
Around the Globe
Hurricane tracker, severe weather, radar & maps, news & features, winter center, news / travel, when is a car faster than a plane when it's electric.
A recent race between an electric plane and a car demonstrated the challenges of battery-powered flying, but this quest to reach an island in the North Sea underlines the potential, as well as the challenges, of electric aviation.
By Miquel Ros, CNN
Published Nov 14, 2023 10:10 AM PST | Updated Nov 14, 2023 10:10 AM PST
Editor's note: Sign up for Unlocking the World, CNN Travel's weekly newsletter. Get the latest news in aviation, food and drink, where to stay and other travel developments.
(CNN) — Spotting the tiny Elektra Trainer aircraft from far off was never going to be an easy task.
Despite its bright orange fuselage, the small two-seater airplane was barely visible – a tiny dark speck against a cloudy sky that was getting darker by the minute.
On top of that, the aircraft's electric engines had ensured an almost silent approach, offering no clues about its position.
Until, all of a sudden, it was there! Members of the E-Flight Challenge team lined up to watch the battery-powered airplane gracefully descend on the island of Norderney, just off the northwest coast of Germany.
The landing, mere minutes before sunset on August 29, marked the end of the E-Flight Challenge 2023 , which pitted the battery-powered Elektra Trainer aircraft against a Lucid Motors Air sports car, also electric.
The electric plane needed a recharging stop halfway on its 300-kilometer journey. Miquel Ros
Both the aircraft and the car had departed earlier that day from Gelnhausen, a grass airfield near Frankfurt-am-Main, some 300 kilometers (186 miles) south, in a quest to be the first to reach the island.
The purpose of this stunt, devised by a group of electric mobility enthusiasts, was to showcase the expanding capabilities of this promising and fast-developing technology.
The long road ahead for electric aviation
You could say that the E-Flight Challenge takes its inspiration from the early days of aviation.
From Louis Blériot's hop across the English Channel in 1909 to Charles Lindbergh's famous 1927 transatlantic solo crossing, aviation history has often been made on the back of competitive challenges that were eagerly accepted by daring pioneers.
Fast forward a century, and that spirit of discovery has landed in the field of electric aviation – a small segment of the industry that is steadily expanding its capabilities.
Electric cars are becoming mainstream across the planet, and in countries such as Norway they already make up a solid majority of new vehicle sales – but it's a different story in electric aviation.
The energy requirements of even the smallest of aircraft are in an entirely different league compared to cars. Existing battery technology simply hasn't yet reached the energy density levels required to power anything more than the smallest categories of aircraft on a short flight. The Elektra Trainer used in the E-Flight Challenge, for example, can carry a maximum of two people.
The batteries currently on the market simply don't cut it, power-wise. Adding larger battery packs doesn't work in an aircraft – it would just add a massive weight penalty that could seriously impair the performance.
Even one of the most ambitious electric aircraft developers, Heart Aerospace – a Swedish startup that has racked up orders and investment from United Airlines and other prominent industry players – announced in 2022 that it was dropping pure electric propulsion for the aircraft they're developing. This was in order to adopt a hybrid-electric approach that would allow it to develop an airliner for up to 30 seats – still a minnow by industry standards.
The tech isn't there – yet
Italy's Tecnam , an aircraft manufacturer that partnered with Rolls-Royce and Norwegian regional airline Widerøe in an electric airliner project in 2021, also announced the suspension of its own electric aircraft project this summer, after three years of research, claiming that battery technology is not yet mature enough.
But a recent raft of announcements – this time coming from battery developers – offers solid reasons for hope.
China's CATL, a global leader in battery technology, announced in April 2023 that it had developed a 500 watt-hours–per-kilogram battery, which would represent a significant step forward – almost double what's currently on the market, which is around 270 watt-hours per kilogram.
This was followed, a few days later by Cuberg , the California-based subsidiary of Swedish battery giant Northvolt, announcing progress in its development of a new generation of lithium-metal batteries which have been shown in testing to provide 380 watt-hours per kilogram – a gain of 40%.
The electrification of larger airliners, such as the Airbus A320 and Boeing 737-sized aircraft that conduct most flights nowadays, remains a distant prospect.
The E-Flight Challenge saw an electric car cross Germany faster than an electric plane. Miquel Ros
Aerospace giants Airbus and Boeing have been looking at other technologies such as hydrogen and sustainable aviation fuels as decarbonizing alternatives, since the idea of a battery-powered large passenger aircraft seems currently unattainable.
"Given all that uncertainty we need to take a portfolio approach, continue development and narrow down the uncertainty. Only then will we be able to decide exactly what solution will be right for which part of the market," Robin Riedel, partner at management consultancy firm McKinsey, tells CNN.
In 2021 Riedel and this team at McKinsey co-authored a study that estimated that 17.4% of global commercial aviation emissions are produced by flights under 600 miles (the figure doesn't include short flights performed by flight schools, light aircraft flights and other forms of private aviation). This is a segment of the industry that could be decarbonized relatively fast with novel forms of propulsion that are already available, including hybrid-electric, battery-electric and hydrogen-fuel-cell electric planes.
The advantages would not be just environmental. Since electric motors have fewer moving parts than fossil fuel ones, proponents of electric aviation are confident that, once the range problem is sorted, the lower maintenance and operational costs of electric aircraft will entice operators to make the switch.
Looking to the future
One of the companies that is eagerly awaiting the arrival of electric aircraft is Berlin-based private aviation operator Air2E , which supported the E-Flight Challenge. Its founder and CEO, Norbert Werle, likes to draw a parallel with the early years of electric cars.
"Before Tesla became the household name that it is now, it released the Roadster, which was not exactly a success, but this opened the road. It showed it was possible to make cool electric cars," he says.
Werle hopes that if electric aircraft deliver on cost reductions, they will also absorb some of the traffic that currently moves by road.
This is the assumption upon which some entrepreneurs are building the business cases for new electric-powered regional air mobility businesses.
One of them is Electra.aero , which is developing a hybrid-electric short takeoff and landing aircraft (eSTOL – STOL aircraft are capable of using very short runways) with the capacity to transport nine passengers or 2,500 lbs of cargo for distances of up to 500 miles. The rationale to develop this type of aircraft is that its lower operational and environmental cost will open up many routes that today are not economically viable, by connecting thousands of underused airfields across the US and other countries.
The Virginia-based firm, however, remains cautious about all-electric aircraft and has opted for hybrid-electric technology combining fuel with an electric powertrain, just like a hybrid car. It considers that only hybrid technology is capable of offering energy densities closer to those of the turboprop aircraft already operated by many regional airlines.
"Aircraft that use only batteries are just not a viable solution for these missions in the foreseeable future. Even with the recent advances, it is likely to be decades before battery technology achieves the energy density it needs in order to be used in commercially viable battery-only aircraft," says founder and CEO, John Langford.
"It took the automotive industry 15 years to move from viable hybrid-electric to battery-only vehicles, and it is fair to say the aviation industry will take even longer. Hybrid-electric aircraft allow you to make a meaningful step to improve emissions today and can improve as battery technologies evolve."
The day the car beat the plane
In this context, the E-flight Challenge served as an illustration of the challenges of electric flight – but also of its promise.
While the aircraft would be able to hold a relatively straight course across land and sea to Norderney, the road team were counting on the Lucid Air car's advertised 500-mile range and the absence of speed limits on long stretches of German autobahn .
Range was to be, not entirely unexpectedly, the Achilles heel of the aircraft team.
The Elektra Trainer had to make a pitstop roughly halfway along the route, spending two and a half hours on the ground recharging its batteries at Oerlinghausen airfield. That, ultimately, lost it the race.
The challenge saw the vehicles cross Germany to the island of Norderney. Image Professionals GmbH/Alamy Stock Photo
Once the car reached the ferry terminal on Germany's northern coast, ready to sail over to the island, it was game over. The Lucid Motors team drove into Norderney airport at 6.13 p.m. local time – seven hours after they had started. The aircraft arrived about an hour later.
Far from being disappointed, though, the organizers were exultant. Who got there first was, ultimately, a secondary matter.
"The accomplishment was to prove that it is feasible to perform such fully electric cross-country flight in just one day. The progress compared to just three years ago has been astonishing!" explains Morell Westermann, one of the E-Flight Challenge initiators.
In 2020, alongside other electric aviation enthusiasts, Westermann completed a record-setting flight from the foothills of the Swiss Alps, all the way to the very same island of Norderney, following a similar route, although flying a different model of electric aircraft. That flight made six world records , including one for the longest distance flown electrically, the fastest average speed over 100 kilometers, the highest altitude and lowest number of stopovers – all for electric-powered flights.
To put things in context, that flight required three days and 11 re-charging stops to cover the 700-kilometer (435-mile) itinerary, while the 2023 E-Flight Challenge required only one stop for the 300-kilometer journey between the Frankfurt area and the North Sea.
How many stops will the next challenge require we can only guess, but chances are that relentless, incremental advances in the field of electric aviation will keep taking its participants further, faster and, of course, emissions-free.
Westermann, who flies electric planes in his free time, dares to make a prediction: "In 2026, three years from now, technology will be mature enough to fly this distance in just one go!"
Continue Reading:
The-CNN-Wire ™ & © 2023 Cable News Network, Inc., a Warner Bros. Discovery Company. All rights reserved.
Top Stories
Late-season tropical system could form in the Caribbean
El Niño intensifies: What does it mean for the US this winter?
Accuweather early, accuweather prime.
Weather Forecasts
Warmth to build in Northeast ahead of late-week coastal storm
Thanksgiving travelers may face delays due to rain, snow
Big storm to instigate rounds of rain, mountain snow in California
49 minutes ago
Weather News
Iceland braces for imminent volcano eruption. What are the risks?
17 hours ago
Rainstorm to drench parts of Florida into Thursday
Featured Stories
Winter Weather
Footprints in the snow lead rescuers to Rocky Mountains hiker
20 hours ago
Rescue underway after Himalayan tunnel collapse traps 40 workers
5 key takeaways from the US climate report
19 hours ago
The water has turned a shocking shade of magenta in this Hawaii refuge
Next door to Vesuvius, another Italian volcano is waking up
We have updated our Privacy Policy and Cookie Policy .
Get AccuWeather alerts as they happen with our browser notifications.
Notifications Enabled
Thanks! We'll keep you informed.
The Ultimate 10 Best Places Across America To Visit In The Winter
Showcasing why people love America in the chilly months, these amazing vacation spots in the US for winter promise an epic getaway for all ages.
New York City offers a winter wonderland with ice skating and a giant Christmas tree at Rockefeller Center, making it a great destination for holiday charm and shopping.
Boulder, Colorado is a winter sports paradise with skiing, hiking, and beautiful mountain views, making it perfect for outdoor enthusiasts.
Miami, Florida provides a warm and festive escape with temperatures in the high 70s in December, offering beach fun, great food, and cultural activities.
From gorgeous snow-covered winter destinations across America to beautiful big city hubs that exemplify holiday travel, there are plenty of amazing places to visit in the United States during winter. These incredible places to visit in winter in America will showcase what makes the continental United States so unique and give travelers and their families plenty of holiday memories to carry on for years to come.
Zip up a jacket, tie up those snow boots, and get ready to experience the ultimate in winter wonderlands in the US. No matter where one is located, an epic seasonal destination is bound to be nearby, starting with these fun and beautiful winter vacation spots in America.
Related: The Ultimate Guide To The Best U.S. Road Trips In 2020
10 New York City, New York - The Metropolis Of The World
Alfresco ice skating and one of the world's largest christmas trees make this destination incredible in the winter.
This East Coast metropolis more than delivers on winter charm, as there are plenty of great wintry things to do in NYC . Visitors will find plenty of holiday markets, including the opportunity to meet Santa, ice skating in some of the city's outdoor rinks, and marvel at the massive Rockefeller Center Christmas tree .
Plus, nothing beats New York City for great shopping for everyone on the nice list.
Most Scenic Spots: Rockefeller Center, Times Square, Central Park
Best Time To Visit For Winter Views: Christmas and New Years
Activities: Go ice skating, see the Rockefeller Center Christmas tree, get some holiday shopping done
9 Boulder, Colorado - A Winter Sports Wonderland
This rocky mountain wonder is full of winter sports and holiday cheer throughout the winter.
Nested in the heart of the Rocky Mountains, Boulder, Colorado, is a fantastic winter destination, especially for those into winter sports.
Nearby Eldora Mountain offers great powder and plenty of trails for skiers of all levels, and the Flatirons are an excellent place to explore some winter hiking. One cannot beat the views or the charm of this fantastic city.
Most Scenic Spots: Eldora Mountain, downtown Boulder, North Boulder Park
Best Time To Visit For Winter Views: December for scenic skiing
Activities: Skiing, hiking the Flatirons, shopping at Pearl Street Mall
Boulder has a spectacular theater and live performance season in early December so visitors can pair a skiing trip with cultural experiences.
8 Miami, Florida - The Holidays In Paradise
Beat the winter blues by heading down south for some seasonal fun in florida.
Those looking for balmy temperatures and great seasonal cheer should check out Miami, Florida. Located in one of the most southern spots in the United States, Miami can be surprisingly affordable, with plenty of free things to do .
With tempting temperatures hovering in the high 70s in December , this spot is the ultimate place for festive beach bums and snowbirds who want to enjoy great food, culture, and activities without being cold.
Most Scenic Spots: South Beach, Little Havana, Key Biscayne
Best Time To Visit For Winter Views: December
Activities: Zoo Lights Festival, Miracle in Miami Festival (both late December)
Related: This Is Canada's Most Popular Vacation Destination (& Why You Should Visit In Winter)
7 Jackson Hole, Wyoming - Spectacular Nature And Great Culture
The undisputed adventure capital of the country with excellent snowboarding and winter trekking.
There are plenty of reasons to visit Jackson Hole in the winter , thanks to superb snowboarding, skiing, and hiking in the colder months. Plus, one can enjoy breathtaking vistas of snow-covered mountainous terrain, snowmobiling, and animal refuges that are perfect for seasonal exploring.
Invoking the spirit of the Wild West, Jackson is easily one of the underrated winter destinations in the US.
Most Scenic Spots: Grand Teton National Park, National Elk Refuge
Best Time To Visit For Winter Views: November to March
Activities : Taking a sleigh ride, skiing, snowmobiling
6 Vail, Colorado - A Posh And Exciting Spot For Winter Skiing
Head to the rocky mountains and hit the powder in this fantastic mountain skiing hotspot in the winter.
When people think of winter sports, Vail, Colorado, comes to mind. Full of oodles of premium ski resorts , great dining and shopping, and festive holiday cheer in the scenic Rocky Mountains, a trip to Vail is one that travelers remember in the long run.
Most Scenic Spots: Vail Village, Vail's top ski resorts
Best Time To Visit For Winter Views: December to March
Activities Downhill skiing, dog-sledding, cross-country skiing, snowmobiling
5 Chicago, Illinois - Authentic Markets And Big City Charm
Full of festivals, winter markets, and plenty of convenience, chicago is a great pick for those looking for a wintry city to explore.
If someone is looking for great things to do in the winter, Chicago is an excellent spot to go. From brisk ice skating to food festivals, there are plenty of incredible winter activities in Chicago .
Check out Chicago's Christkindlmarket , which rivals some of Europe's best holiday markets. Plus, one can find many excellent shopping spots and iconic museums to explore while soaking up the holiday cheer.
Most Scenic Spots: Navy Pier, Millennium Park, Art Institute of Chicago
Activities Chicago Restaurant Week, Christkindlmarket
Chicago has one of the most impressive food scenes in the US, and plenty of great dishes on the menu will satisfy every taste. Dig into great Chicago favorite foods like deep-dish pizzas and tasty Chicago-style hot dogs while visiting this city.
4 Olympia, Washington - The Wintry Wild West Coast
Olympia in the winter fuses festive activities and great outdoor adventures, all with great hospitality.
Olympia, Washington, is one of the undisputed gems of the United States' West Coast. This great city will have tons of family-friendly activities, astounding landscapes, and unique experiences.
Enjoy Oly on Ice, an outdoor skating rink that caters to everyone, or enjoy great shopping in this quirky city.
Most Scenic Spots/Attractions/Sights: Washington Capital Building, Olympic National Park, West Bay Park
Best Time To Visit For Winter Views: January
Best Activities Oly on Ice, Olympic National Park, boutique shopping
Related: 10 Absolute Magical Winter Destinations To See In Washington
3 New Orleans, Louisiana - Experience The Holidays On The Bayou
In the winter, new orleans offers a cajun twist on traditional holiday celebrations in the south.
New Orleans can fit the bill nicely if people want something slightly different with a spicy cajun flair.
The temperatures tend to be milder, thanks to New Orleans' southern location, and the annual February Mardi Gras is easily one of the hottest events in the country.
Most Scenic Spots: Jackson Square Park, French Quarter
Best Time To Visit For Views: February
Activities Mardi Gras, Ghost, and Voodoo Tours
2 Phoenix, Arizona - A Desert Oasis For The Holidays
A whole different landscape and plenty of outdoor activities for the holidays.
Even though it's a year-round destination, visiting Phoenix, Arizona, in the winter offers something different, as temperatures are a little cooler, perfect for enjoying the desert's great outdoors, hiking trails, and camping spots.
In the holiday months, this vibrant city offers no lack of outdoor activities and festivals like the annual Lantern Festival. Enjoy arid temperatures and plenty of outdoor adventures while ringing in the New Year when spending the winter in Phoenix.
Most Scenic Spots: Desert Botanical Garden, downtown Phoenix, Pueblo Grande Museum & Archaeological Park
Best Time To Visit For Winter Views: December to February
Activities: Attending the annual Lantern Festival, hiking
1 Washington, D.C. - The US Capital Is Amazing During The Winter
The nation's capital is an iconic spot to enjoy the snow and celebrate the country, where free museums, christmas lights, and trees spark festive joy.
Washington, D.C., is an epic option if one is looking for a glorious winter wonderland.
Visitors will find plenty of holiday lights, free museums, and a giant Christmas tree that will spark the holiday spirit.
Most Scenic Spots: The National Mall, Washington D.C.'s free museums, the National Zoo
Best Time To Visit For Views: December and January
Activities: Ice skating at Washington Harbor, the ZooLights
International edition
Australia edition
Europe edition
Ukrainian troops secure foothold in south, says senior official – as it happened
Volodymyr Zelenskiy's chief of staff says Ukraine's forces established on Dnipro's east bank in Kherson region. This live blog is closed
See all our Ukraine war coverage
16h ago Closing summary
17h ago Ukrainian troops have secured foothold in the south, says senior official
18h ago Russia increasing use of kamikaze drones as it tries to push on east, says Ukrainian military official
18h ago Russia strikes Nikopol 11 times with kamikaze drones and artillery, says governor
21h ago Summary of the day so far
23h ago Russian convicted over journalist's murder pardoned for fighting in Ukraine
24h ago Zelenskiy says Russian attacks are increasing around Donetsk, Kupiansk and Avdiivka
24h ago Putin approves new restrictions on media coverage ahead of presidential elections
1d ago Germany says EU target of 1m pieces of ammunition for Ukraine will not be met
1d ago Nato to update EU on protection of undersea pipelines
1d ago German defence minister questions ammunition target
1d ago Opening summary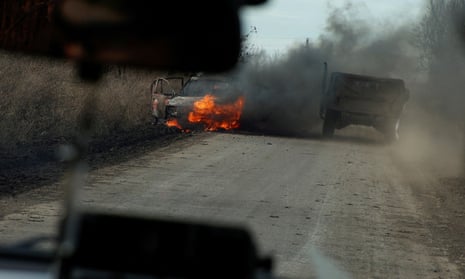 Ukrainian troops have secured foothold in the south, says senior official
Ukrainian forces have secured a foothold on the east bank of the Dnipro River in southern Ukraine , Volodymyr Zelenskiy's chief of staff has been quoted as saying.
Andriy Yermak 's remarks were the first official acknowledgment that Ukrainian troops were established on the Dnipro's east bank in Kherson region, Reuters reports.
"Against all odds, Ukraine's Defense Forces have gained a foothold on the left (east) bank of the Dniepro," Andriy Yermak said in an address to the Hudson Institute thinktank in the US.
"Step by step, they are demilitarizing Crimea. We have covered 70% of the distance. And our counteroffensive is developing."
Closing summary
Ukrainian forces have secured a foothold on the east bank of the Dnipro River in southern Ukraine, Volodymyr Zelenskiy's chief of staff was quoted as saying . Andriy Yermak 's remarks were the first official acknowledgment that Ukrainian troops were established on the Dnipro's east bank in Kherson region, Reuters reported.
A top Ukrainian military official has said Russian troops have continued simultaneous assault attempts in several directions on the country's east, and are increasing the use of kamikaze drones, Reuters reported . The head of Ukraine's ground forces, Gen Oleksandr Syrskyi , said that Russia, despite high losses, has been attacking Ukrainian positions near Kupiansk . "In addition, the enemy has increased the use of kamikaze drones," he said on Telegram.
Serhiy Lysak, the governor of the Dnipropetrovsk region, said Russia had hit Nikopol region 11 times on Tuesday, using kamikaze drones and artillery. He wrote on Telegram that the district centre was most heavily targeted and that a 26-year-old man died.
The former detective Sergei Khadzhikurbanov , convicted for his role in the 2006 killing of investigative journalist Anna Politkovskaya , has been pardoned after fighting in Ukraine, his lawyer said . "As a special forces fighter, he was invited to sign a contract to participate in the special military operation … When the contract expired, he was pardoned by presidential decree," lawyer Alexei Mikhalchik told AFP.
Ukraine's president, Volodymyr Zelenskiy , has said Russia is increasing its attacks across the frontline, AFP reported. "The military reported an increase in the number of enemy assaults," Zelenskiy wrote on Telegram on Tuesday , saying Russian forces were attacking around Donetsk , Kupiansk and Avdiivka .
Vladimir Putin has approved changes to the law that governs presidential elections by putting new restrictions on media coverage, local news agencies reported .
The EU will miss its target of supplying Ukraine with 1m artillery shells and missiles by next March, the German defence minister said . Boris Pistorius 's comments, the first public admission by a senior European minister that the target would not be met, were made before a summit of EU defence ministers in Brussels on Wednesday.
Russia has sentenced a man to six years in prison for vandalising posters of Russian soldiers decorated as "heroes" for fighting in Ukraine , AFP reports.
Moscow has banned criticism of its war in Ukraine and punished thousands of citizens for denouncing the military campaign.
Russia's Investigative Committee said the man's sentence had come into force after he was found guilty of "discrediting" the Russian army under a law used to stifle criticism and vandalism.
It did not name him, saying he is a 46-year-old "local" to the central city of Tolyatti , where the posters were damaged.
Cyprus has vowed to tighten controls on its financial sector as an investigation published by the Guardian and its reporting partners reveals oligarchs transferred hundreds of millions in assets while sanctions loomed after the Russian invasion of Ukraine .
The role of the blue-chip accountants PwC Cyprus and other advisers in managing transactions as Vladimir Putin's forces launched their assault has emerged from Cyprus Confidential, a cache of 3.6m files leaked by an anonymous source to the International Consortium of Investigative Journalists (ICIJ) and Germany's Paper Trail Media , which shared access with the Guardian and other reporting partners.
You can read the full story here:
Russia increasing use of kamikaze drones as it tries to push on east, says Ukrainian military official
A top Ukrainian military official has said Russian troops have continued simultaneous assault attempts in several directions on the country's east, and are increasing the use of kamikaze drones, Reuters reports. The head of Ukraine's ground forces, Gen Oleksandr Syrskyi , said that Russia, despite high losses, has been attacking Ukrainian positions near Kupiansk .
"In addition, the enemy has increased the use of kamikaze drones," he said on Telegram.
"North and south of Bakhmut , Russian troops are trying to seize the initiative by conducting counterattacks. However, our defenders break all the plans and attempts of invaders to seize our land," Syrskyi added. These claims have yet to be independently verified.
Reuters has more on the week-long Polish truckers' protest at Ukraine's border (see earlier post at 12.54 for more details).
Ukrainian border guard spokesperson, Andriy Demchenko, has said that 1,300 trucks had been in line from the Polish side at the Yahodyn checkpoint, and 500 trucks at both Krakovets and Rava-Ruska, where the blocking was occurring.
Congestion by about 1,100 trucks was starting at the Shehyni checkpoint because of drives changing their routes, he said.
Most viewed