The best virtual tours to explore the world from home
Oct 8, 2020 • 5 min read
The Sistine Chapel is just one wonder offering a virtual museum tour ©Rajesh Gathwala/500px
We live in an age of unprecedented access to digital technology – and with it, brand new ways of exploring the world around us.
While it's not quite the same as seeing, say, the Mona Lisa or Christ the Redeemer in person, some of the world's most popular and remote destinations have created libraries of online images and video, as well as 360 degree virtual tours that let you virtually explore museums, galleries, world wonders and even national parks.
Here a just a few of the best digital tours that let you wander the world from wherever you may be social distancing.
See the seven wonders of the world
If there's anything capable of whetting your appetite for world travel, it is the new seven wonders of the world:  the Great Wall of China , the ancient city of Petra , the Taj Mahal , the Colosseum , Machu Picchu , Christ the Redeemer , and Chichen Itza . Thankfully there are impressive virtual tours of each from The New York Times , AirPano , Google , and Panoramas .
With modern technology, you can even see the last standing wonder of the ancient world— The Pyramids of Giza . There are a few other wonders that might not make it into to the top seven but are still worth a digital peek, like the Alhambra , Seville's La Giralda , and even Easter Island.
Best virtual museum tours
In recent years, Google has partnered with over 2,5000 art museums to upload high-resolution versions of millions of pieces of art. Highlights include New York's MoMA , DC's National Gallery of Art , Chicago's Art Institute , the Casa Battl ó, and Amsterdam's Van Gogh Museum to name a few.
In addition, The Louvre offers a virtual tour , as do The Vatican Museums , many of the Smithsonian Museums , the Russian Museum , the top-rated British Museum , the Minneapolis  Museum of Russian Art , and the Palace Museum in Beijing.
You may not be able to kiss the Blarney Stone right now, but you can tour the Blarney Castle from afar. You can also visit the Museum of Flight,  the Museum of Science, the Museum of Natural History,  the National Women's History Museum  and Boston's History of Science Museum .
While museums are often an inherently visual experience, there's a lot to be learned from archives of past lectures and tours like the ones preserved online by Nashville's Frist Museum , the Hunter Museum of American Art in Chattanooga, Tennessee, the Smithsonian American Art Museum,  the Frick , and others.
You might also like:  Broadway might be closed, but here's how to stream the best performances from your home
Explore national parks
While travel to National Parks is best avoided for the time being, you don't need to miss out on the scenery. Virtual Yosemite is absolutely stunning and one of the best, replete with audio. Both Yellowstone National Park and Mount Rushmore offer virtual tours as well. 
Google has similar 360 degree audio-visual tours of five select national parks, including Kenai Fjords, Hawai'i Volcanos , Carlsbad Caverns, Bryce Canyon , and Dry Tortugas, as well as 31 more on Google Earth . You can also get an up-close look at almost 4,000 pieces of artwork, artifacts, and other treasures related to the history and culture of the national parks, and view online exhibits .
Digital safaris
Wildlife is a big draw for travelers, whether it's sighting some of the Big Five in Africa, glimpsing whales in North America, or introducing your children to new animals in person on a family safari . But if you're forays into the bush are grounded for now, many zoos and aquariums have created digital access to their habitats.
You can easily watch several live webcams of some of the nation's greatest zoos and aquariums, including the  San Diego Zoo , Houston Zoo , Zoo Atlanta , the Tennessee Aquarium , and the Georgia Aquarium . Additionally you can see Canadian farm animals doing their thing , or you could watch Stella the Dog jump endlessly into huge piles of Maine leaves.
You may also like:  These nine wildlife web cams offer access to your favorite animals
Virtual hiking
Thanks to panoramic video, you can get a really good idea of what a hike looks like well before you arrive at the trailhead. For example, you can experience all of the following top-rated hikes right now from your computer or tablet:  Bryce Canyon , Grand Canyon , GR20 , Inca Trail , and the death-defying Angel's Landing . For even more great hikes, simply YouTube one of Lonely Planet's top 10 treks or any other hike that suits your fancy. Bonus points if you follow along during a workout to enhance the realism.
Famous landmarks
You can visit many wonders of nature, including the Amazon Rainforest , Iguazu Falls , the Komodo Islands , or Table Mountain , using virtual tours. Or you can explore the Statue of Liberty , the Sahara Desert , Niagara Falls , or even a guided tour of the Eiffel Tower . For even more virtual tours, search your bucket list of adventures with  AirPano , Google Earth , or YouTube .
Travel to outer space
The moon hasn't made it to Lonely Planet's Best In Travel list (yet!), and even without self-isolation and shelter-in-place measures for COVID-19, many of us may never travel to space. But thanks to technology, now is as good of a time as any to do so virtually. Before blasting off, considering touring some of NASA's offices first. Then relive the last lunar missions and moon walks in stunning HD. Or take a virtual tour of Mars with the help of Google. 
You might also like:
Listen to the sounds of forests around the world Cook your way around the world with these travel-inspired kitchen essentials Rome watchlist: films to see before your trip
The novel coronavirus (Covid-19) is now a global pandemic. Find out what this  means for travelers . 
This article was originally published March 2020 and was last updated October 2020.
This article was first published March 2020 and updated October 2020
Explore related stories
National Parks
Nov 2, 2023 • 5 min read
Rock-stacking is one of humanity's most ancient art forms. It is also contentious. Here's why.
Oct 7, 2023 • 14 min read
Aug 18, 2023 • 9 min read
Apr 14, 2023 • 5 min read
Feb 16, 2023 • 7 min read
Dec 15, 2022 • 5 min read
Nov 7, 2022 • 6 min read
Jul 14, 2022 • 4 min read
Jun 14, 2022 • 8 min read
May 4, 2022 • 6 min read See all 360° Photo (485)

See all 360° Video (231)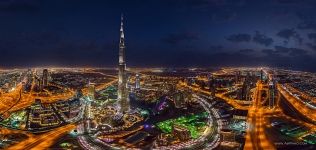 See all photo (15350)
360° Panoramic Creations:

We create high-quality stabilized video having 8k and 4k resolution, 48 or 24 frames per second together with high-quality post-processing. Videos are supported by the most advanced technologies, such as virtual reality headsets (including Samsung Gear VR), different electronic devices and YouTube channels.
We use different types of moving and fixed objects (tripods, monopods, cars, helicopters, building cranes, etc.) to record videos. For aerial shooting we usually use drones with fully gyro-stabilized unique suspension. Panoramic video covers up all the space around the camera 360x180 degrees without black spots at both nadir and zenith viewing angle.
360° videos are available in any format you choose: .mp4, .avi, .mov, etc. All the videos are made and kept in frames, making it possible to encode them into any available format and bitrate with the resolution up to 8k.
360° PHOTOGRAPHY
Our team creates high-quality 360° photo-panoramas with 35000x17500 pixels resolution (in the equidistant projection) and carries out professional post-processing and corrections of any complexity. We develop virtual tours which are suitable for all browsers, support both Flash and HTML5 technologies and are compatible with different mobile devices and virtual reality headsets (including Samsung Gear VR).
We use different types of moving and fixed objects (tripods, monopods, cars, helicopters, building cranes, etc.) to record videos. For aerial shooting we usually use drones with the fully gyro-stabilized unique suspension. Panoramic video covers up all the space around the camera 360x180 degrees without black spots at both nadir and zenith viewing angle.
Ready 360° photo-panoramas cover up all the space around the camera 360x180 degrees without black spots at both nadir and zenith viewing angle.
Info-points (description buttons that can be placed in the panorama), embedded pictures, video and audio can be added to the virtual tour.

360° GIGAPANORAMA
Our team creates high-quality 360° photo-panoramas with resolution from 1 to 3 gigapixel and carries out professional post-processing and corrections of any complexity. We develop virtual tours which are suitable for all browsers, support both Flash and HTML5 technologies and are compatible with different mobile devices and virtual reality glasses (including Samsung Gear VR).
Info-points (description buttons that can be placed in the panorama), embedded pictures, video and audio can be added to the ready virtual tour.
360° TIMELAPSE
We can make panoramic timelapses with the given viewing angle and resolution up to 12k with professional post-processing and without black spots at both nadir and zenith viewing angle. 360° timelapses are supported by the most advanced technologies, such as virtual reality glasses (including Samsung Gear VR), different electronic devices and YouTube channels.
360° timelapses are available in any format you choose: .mp4, .avi, .mov, etc. All the timelapses are made and kept in frames, making it possible to encode them into any available format and bitrate with the resolution up to 12K.
Content sales:

VIRTUAL TOURS
On the basis of 360° panoramas we create virtual tours of any complexity, branded with logos and design elements of the company's website together with embedding interactive elements, such as photos, slideshows, videos, descriptions, switch-points to other panoramas, audio descriptions, 3D sounds.
Our clients receive a fully functional virtual tour developed in HTML5 and supported by any computer or mobile device (iOS, Android, Windows Phone).
360° Photo Price List
STOCK PHOTOS
For almost 10 years of travelling around the world our team has gathered an extensive stock of pictures, taken from both flying devices and the ground.
Any picture presented at our stock can be licensed for any kind of possible use. We can also offer the photos of ultra-high quality (the longer side up to 103,000 pixels).
You can also take a look at the spherical panoramas published on the website www.airpano.ru . Any of the 360° panoramas represented on the website can be converted into a printed image of very high quality.
Photogallery Price List

STOCK 360° VIDEOS
By filming 360° video since 2011, our team has gathered an extensive stock of clips, taken from both flying devices and the ground.
Any video presented on our website can be licensed for any kind of possible use.
360° videos are available in any format you choose: .mp4, .avi, .mov, etc. All the videos are made and kept in frames, making it possible to encode them into any available format and bitrate.
360° Video Price List
APPLICATIONS
We are one of the software developers of applications based on 360° photos and videos. Currently, there are 7 applications in our portfolio. One of them was top-rated in 84 countries and listed among the best applications of the year 2014 according to App Store.
These applications can also be used for demonstration of panoramic content with the help of virtual reality devices, such as Samsung Gear VR, Google Cardboard and analogues.
Exhibition installations:

EXHIBITION INSTALLATIONS
AirPano team has the experience of creating panoramic cinemas and video-walls, making it possible to demonstrate our panoramic content at different kinds of events, exhibitions and in museums. The size is only defined by the premises, the quality of projector and the dimensions of plasma screens. Such solutions usually make a deep impression on visitors.
The control is carried out by a tablet or Kinect devices.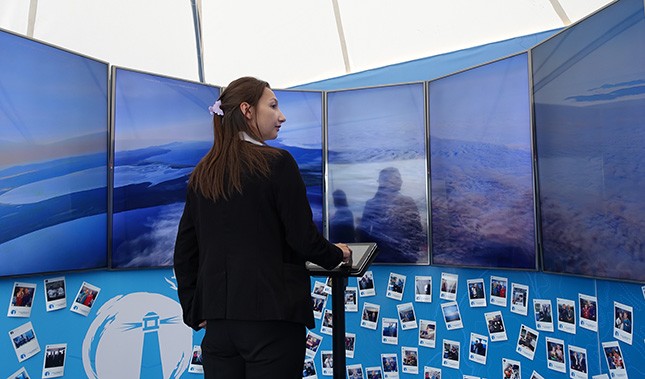 TOUCH SCREENS
We are ready to create applications with panoramic content working on touch screens of any size. Both AirPano panoramas and the client's material can be the basis for this kind of software.
We create virtual tours of any complexity, branded with logos and design elements of the company's website together with embedding interactive elements, such as photos, slideshows, videos, descriptions, switch-points to other panoramas, audio descriptions, 3D sounds.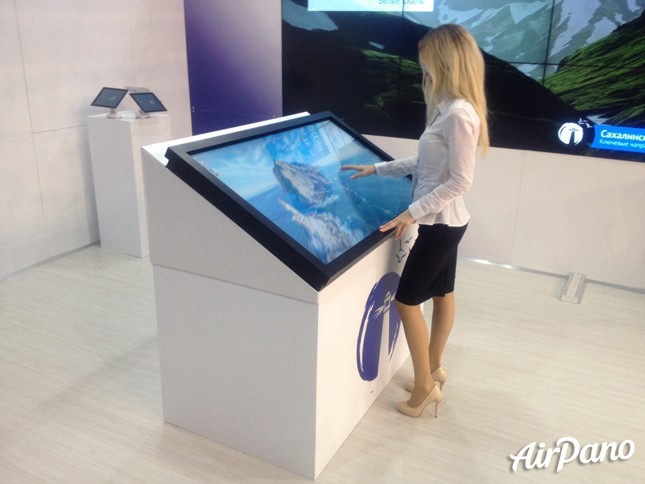 VR HEADSETS
Our virtual tours and 360° videos are supported by all the types of virtual reality headsets (VR): Google Cardboard, Oculus Rift, Samsung Gear VR, Sony Morpheus and others.
We can also develop special software for operating on Samsung Gear VR, if required.
AirPano in cooperation with Polden Studio carries out the installation of the binocular usage of the client's or our own content. With the help of binoculars, the client can present the panoramic content at different kinds of events, exhibitions and in museums. This kind of devices usually attract a lot of visitors and leave a deep impression on them.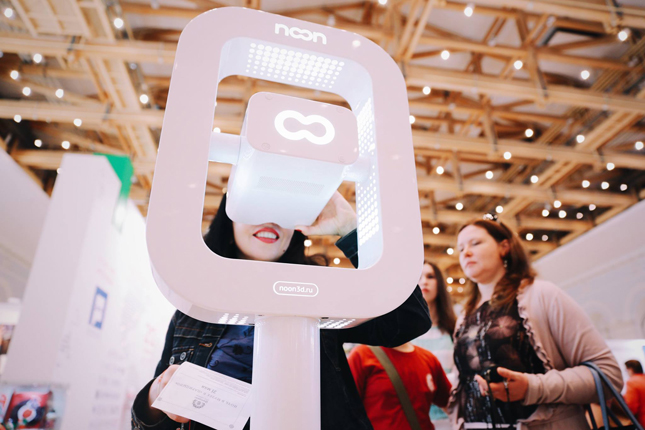 Search Please fill out this field.
Manage Your Subscription
Give a Gift Subscription
Sweepstakes
Take a Glow-in-the-dark Tour of an Australian Forest, Enjoy Teatime in Japan, and More With This New Virtual Travel Company
Beeyonder offers more than 350 virtual travel experiences in nearly 50 countries.
Jessica Poitevien is an international storyteller and regular contributor to Travel + Leisure.
The idea of connecting with people and places online is nothing new, but virtual experiences have undeniably gained a higher level of popularity since the pandemic forced almost everyone around the world to stay home. Familiar companies like Amazon and Airbnb began offering online tours, classes, and other digital travel experiences, but new names also sprung from the hardships over the past year.
Beeyonder is one of them.
Launched in December 2020, Beeyonder brings people on virtual adventures around the world, exploring nearly 50 countries, plus Antarctica. And though the company was established in the midst of the pandemic, its inspiration and purpose stems from its founder's experience as a bilateral amputee.
"While being a bilateral amputee doesn't prevent me from traveling, I do have joint issues that prevent me from walking long distances without a significant amount of pain," Beeyonder founder Brittany Palmer told Travel + Leisure . "I thought how wonderful it would be to be able to see things I may never get to see in person through virtual experiences."
She also thought of her husband, who suffered a ruptured brain aneurysm in 2013 and spent weeks in the hospital and several months at home in recovery.
"Based on [those] experiences, I started looking into how many people in the U.S. have disabilities and other conditions that prevent or inhibit travel, and found that there are [more than] 40 million people in that category — limited mobility, hospital/homebound, those who have degenerative diseases, agoraphobia, a fear of flying, those on parole," Palmer explained. "I wanted to provide the ultimate equal access to travel."
With that, Beeyonder was born. Now, anyone can sign up for the company's 350 virtual experiences, which include glow-in-the-dark tours of an Australian forest to see biofluorescent and bioluminescent wildlife, fungi, and leaves; a dive into the world of the Vikings in Norway; and teatime in Japan. Beeyonder offers both private and group options, each led by a qualified guide. The experiences are also interactive, so guests will be able to speak with their guides and ask questions.
According to Palmer, the response from customers has been overwhelmingly positive.
"We've had families from across the country, a rehabilitation center for adults suffering from brain injuries, a nonprofit working with adults and kids with developmental disabilities, and many more, all of whom have had wonderful experiences," she said.
And although countries are reopening their borders and travel is picking up again, Palmer believes that virtual experiences are here to stay .
"Based on surveys we've conducted, most people plan to continue to do virtual tours, even after the pandemic subsides. There are millions of people in the U.S. alone that have disabilities that prevent or inhibit travel. They will still need virtual tours to see the world."
Jessica Poitevien is a Travel + Leisure contributor currently based in South Florida, but she's always on the lookout for her next adventure. Besides traveling, she loves baking, talking to strangers, and taking long walks on the beach. Follow her adventures on Instagram .
By clicking "Accept All Cookies", you agree to the storing of cookies on your device to enhance site navigation, analyze site usage, and assist in our marketing efforts.
The 12 Best Virtual Vacations You Can Take Without Traveling
While recent events may have kept us off planes and, well, on our couch, travel still remains one of the best ways to demonstrate our global interconnectedness and humanity. So for now, because we are all in this together (and separately from our individual couches), we'll have to be armchair voyagers as we explore museums, libraries, and historical, religious, and cultural sites. Learning and discovery don't have to stop. Keep reading to find out about the best virtual vacations from the comfort—and safety—of your own home.
Have a Virtual Adventure at the Grand Canyon
The National Park Service does more than educate sightseers in person when they visit any of the 61 national parks. You can view the Grand Canyon via 360-degree photographs on an archeology virtual tour, go on a virtual hike past layers of earth to the famous Phantom Ranch, or float down the Colorado River on a rafting trip.
Online: View virtual tours, maps, and photographs through the National Park System's website.
See Llamas at Machu Picchu
Wendy Altschuler
High in the Peruvian Andes mountains sits Machu Picchu , an ancient citadel built in the 15th century. A visit here will reward you with stunning mountain views, llama sightings, and great hikes throughout olden ruins.
Online: Visit the citadel online through a 360-degree virtual tour , provided by You Visit.
Wander Through the Sistine Chapel in Italy
Located in the Apostolic Palace in Vatican City, the Sistine Chapel is famous for the Renaissance frescos that brighten up the interior. In person, when open to the public, The Sistine Chapel is crowded, and it can be difficult to view all of the artwork. A virtual tour is not only a great way to appreciate the chapel without the interference of too many people, but you can also see the gardens, Pontifical Villas, and Vatican City museums.
Online: See the Vatican grounds, including the Sistine Chapel , by clicking on arrows to move up, down, left and right throughout each tour. You'll also be able to zoom in to get a better look at the paintings.
Visit the Land of Creation
Jerusalem is home to three monolithic religions: Judaism, Christianity, and Islam. The Church of the Holy Sepulcher is one of the most notable locations in Jerusalem . Located in the Christian Quarter of the Old City in Israel, this religious site is said to be where Jesus was crucified, where his empty tomb is located, and where he is believed to have been resurrected.
Online: Experience 360-degree virtual tours of Jerusalem, including The Church of the Holy Sepulcher, the Western Wall, Old City markets, Mount of Olives, and much more via Samsung XL.
Tour the White House
Visiting Washington, D.C. , is inadvisable right now, but you can still go on a virtual tour of the White House . See the Eisenhower Executive Office Building positioned next to the West Wing where White House Staff offices are located. Click through a 360-degree view of the Vice President's Ceremonial Office, the Secretary of War Suite, the War Library/The Law Library, and The Indian Treaty Room. Learn about how the art and décor of the White House has changed with each Presidential occupancy. You'll have the opportunity to view the Entrance Hall, Cross Hall, East Room, Green Room, Blue Room, Red Room, State Dining Room, Vermeil Room, China Room, East Garden Room, and more.
Online: Google Arts & Culture offers a wide variety of virtual reality tours.
Visit the Guggenheim Museum in New York City
 Courtesy of The Guggenheim Museum
New York City's Solomon R. Guggenheim Museum is one of the most stunning Frank Lloyd Wright-designed structures in the country. The white spiral ramp in the interior takes you from the bottom to the top in an organized and visually pleasing way.
Online: Google Arts & Culture will lead you through the museum's multiple floors, highlighting 600 artworks along the way. You'll be able to zoom in and out and rotate your view 360 degrees.
Understand the Natural World in Washington, D.C.
TripSavvy / Victoria Chamberlain
The Smithsonian National Museum of Natural History , home to 125 million artifacts, is one of the most-visited natural history institutions on the planet. Visit the exhibits—permanent, current, and past—from your desktop or mobile device on a virtual tour. You'll be able to click on blue arrows as you navigate through each exhibit, located on the ground, first, or second floors. Be patient as pages load and click on camera icons to get a close-up view of a particular object.
Online: The museum's website showcases a wide variety of exhibits via virtual tours.
Visit the Statue of Liberty and Ellis Island in New York City
If you've never been to New York City, then the Statue of Liberty on Liberty Island and the Ellis Island National Museum of Immigration on Ellis Island are likely high on your travel wishlist. Both islands, which are part of the same National Park System, are worth exploring. Go on a virtual tour of Ellis Island to see where more than 40 percent of Americans can find family history and climb inside of the Statue of Liberty.
Online: The National Park Service has virtual tours of Ellis Island , created by Heritage Documentation Programs, and the Statue of Liberty National Monument. Scholastic also has an informative Teacher's Activity Guide that will allow you to see photos, listen to audio, and learn about Ellis Island on an interactive tour.
Smile Back at Mona Lisa in Paris
kwanchai_k photograph / Getty Images
The Louvre in Paris is the largest art museum on the planet, home to more than 35,000 displayed works, including Leonardo da Vinci's Mona Lisa. While this historic museum is usually congested, especially on the weekends, you can visit virtually, from the comfort of your own home, and see the museum's most impressive works. If nothing else, this online experience can be valuable research for when you travel to Paris in the future.
Online: Immerse yourself in the museum's galleries and exhibits via virtual reality. See Egyptian antiques, the Louvre's moat, and, of course, Mona Lisa's smile. The museum's website also has a number of videos that you can watch to get a better understanding of the museum's art. Note: You'll have to download Flash Player. You Visit also has a great 360-degree virtual reality display of several museum galleries.
Witness the Treasures of England's British Museum
 TripSavvy / Gautier Houba 
Home to the Rosetta Stone, Greek vases, Egyptian mummies, an Easter Island statue, an Aztec double-headed serpent sculpture, and n umerous other artifacts and artworks , the British Museum is one of the most popular tourist attractions in London. See impressive examples of human history, art, and culture through a virtual tour.
Online: See the British Museum via Google, where you can navigate a timeline to view specific artifacts.
Learn About Amsterdam's History and Culture at The Rijksmuseum
Merten Snijders /  GettyImages
The Rijksmuseum is one of the most visited museums in Amsterdam, and for good reason. See works from the Dutch Golden Age by Rembrandt, Vermeer, Ruisdael, Steen, and more. The building itself is also a work of art and worth viewing through virtual reality.
Online: Virtual tours, of the interior as well as the exterior, are available through Google Arts & Culture.
Float Along the Great Wall of China
Fortification walls, stretching thousands of miles, were built in northern China to protect the country against invaders and to control trade along the Silk Road. The Great Wall of China is known as one of the most impressive and significant archeological human feats in history.
Online: Wander through sections of the Great Wall of China through a virtual tour, provided by You Visit. Click on the camera icons to see close-up photographs.
Top 12 Places to Visit in the US
10 Art Museums You Can Visit Virtually
Science Says This Is the Perfect U.S. Road Trip
The Best Destinations in 2019 for Group Travel
The Best Staycation in Every State
The 18 Best Things to Do in New York City
Best Places to Visit Near Washington, D.C.
5 Fascinating Historical Tours of New York City
Top 15 Destinations in Israel
Visiting the Statue of Liberty and Ellis Island on the Same Day
Vatican City Travel Guide
10 Amazing Virtual Road Trips You Can Take on Google Street View
48 Hours in Lower Manhattan: The Perfect Itinerary
12 Best Things to Do for Free in Salt Lake City
Take a Sistine Chapel and Vatican Museums Tour
Statue of Liberty and Ellis Island National Monuments
By clicking "Accept All Cookies", you agree to the storing of cookies on your device to enhance site navigation, analyze site usage, and assist in our marketing efforts.
52 Places, Virtually
While you're stuck at home waiting for travel restrictions to be lifted, we invite you on a virtual visit to each and every one of our Places to Go in 2020.
Supported by
By Paige McClanahan and Debra Kamin
Published April 14, 2020 Updated July 27, 2020
When we published our list of 52 places to visit in 2020 three months ago, no one could have guessed how much our world would change. And now, given our stay-at-home circumstances, we'd like to invite you on a series of virtual journeys: You can wander into the belly of an Egyptian pyramid, explore the house where Mozart was born, or fly over the rocky peaks of Glacier National Park. Sure, you'll be looking at a screen, but you'll see new places, hear new languages and pick up some interesting tidbits about other cultures. Call it a warm-up for that moment when you'll actually be packing your bags and heading out for your next adventure.
[Sebastian Modak, the 2019 52 Places Traveler contacted friends he met on his journey around the world to see how they were doing during the pandemic. ]
1) Washington D.C.
The U.S. capital makes for an engaging and varied virtual destination. Without leaving your sofa, you can commemorate the 100-year anniversary of American women winning the right to vote by visiting the Library of Congress's online exhibition about the suffrage movement, then click through another informative exhibition from the National Archives . To explore the city further, tour the buildings around the Capitol, wander through the National Museum of Natural History, and explore the many online resources offered by the National Air and Space Museum , the National Gallery of Art and the National Museum of African American History and Culture . The annual Cherry Blossom Festival, which was due to run through April 12, has gone completely virtual. Visit the festival's website to take a video tour of the tidal basin and watch highlights from previous years.
2) British Virgin Islands
Anyone dreaming of white sand beaches might enjoy browsing the views from this collection of webcams scattered around the British Virgin Islands. Admire the shifting light over Scrub Island Marina, or just watch the breeze wafting through the palms in front of Soggy Dollar Bar. You can also sail around the islands with a group of friends who visited last year.
3) Rurrenabaque, Bolivia
The Amazon jungle is about as remote as you can get, but you can get a sense of the place from home by reading the remarkable story of the tourist who spent nine days lost in the region's dense rainforest (he said that monkeys helped him survive). Or skim around the waterways and look out for birds, turtles, caimans and other wildlife.
4) Greenland
Get a bird's-eye view of Greenland's stunning frozen scenery in this elegant nine-minute video from the Swiss filmmaker Stefan Forster. Without leaving your sofa, you can also watch the Northern Lights shimmer over the country's snowy mountains, or even learn a few words of Greenlandic (Aluu!).
5) Kimberley Region, Australia
Australia's wild northwestern corner is another out-of-the-way region that offers a gorgeous natural escape. To visit from afar, start with Tourism Australia's guide to the Kimberley , then dive into a vivid photo gallery of the otherworldly Bungle Bungle Range, and wrap up with a fun video tour of some of the region's most popular spots.
6) Paso Robles, Calif.
Paso Robles is known for its wineries, and good news: You can now visit many of them online , while enjoying a glass of whatever you have on hand at home. The area's vast and dreamy Field of Light at Sensorio installation is closed to visitors, but this collection of images and videos gives a vivid sense of the place.
Embark on your own Sicilian adventure by exploring this series of panoramic photographs and videos from around the Italian island. (Just click on "Sicilian tour map" to get started.) Gape at the ceiling of the Monreale Cathedral, admire the ruins at the Valley of the Temples, or take in the sweeping coastline at Cefalù. For a loftier perspective, spend a few minutes watching this impressive footage of a recent eruption of Sicily's Mount Etna.
8) Salzburg, Austria
Get an online taste of Austrian tradition through some entertaining snippets offered up by the Salzburg Puppet Theatre. Start with 10 minutes or so of The Magic Flute — composed by Mozart, Salzburg's famous native son, then skip over here to take a virtual tour of Mozart's birthplace.
Tokyo's MORI Building Digital Art Museum: teamLab Borderless offers a range of immersive videos that take you inside the museum's trippy and wonderful exhibits. Start in the forest of resonating lamps , then move on to the universe of water particles , or the weightless forest of resonating life . Want to get "outside"? Head over here for a virtual rickshaw ride around the city.
10) Caesarea, Israel
The Roman ruins of Caesarea occupy a beautiful stretch of Israel's Mediterranean coast. Enjoy the landscape, as well as a lofty view of Caesarea's impressive amphitheater, in these sweeping aerial shots . Then head over to the Jewish Virtual Library to find more detailed images of the ruins and to read about the history of the site.
11) National Parks, China
The world's remaining giant panda population is set to get a helping hand from China's proposed new Giant Panda National Park, which will spread over five mountain ranges and more than 10,000 square miles. You can read about the development of the park here and here . Or just get straight to the point and enjoy the highlights of these panda cams , which offer a glimpse into a panda center that lies within the proposed park.
12) Lesotho
One of the top sights of this tiny mountain kingdom is Maloti-Drakensberg Park, which straddles part of the country's border with South Africa. The park, which is a UNESCO World Heritage Site , is home to the largest and most concentrated group of rock paintings in sub-Saharan Africa. Check out these images from around the park, then enjoy some drone shots of the country's dramatic landscape.
13) Colorado Springs, Colo.
There are a number of ways to get to the top of Pikes Peak, the 14,115-foot mountain that rises above Colorado Springs, without leaving your house. You can ride the cog railway (which — in real life — is scheduled to reopen next year after major renovations). You can hike . You can drive yourself up the Pikes Peak Highway . Or, if you're maybe a little bit crazy, you can even try to run .
14) Krakow, Poland
This ancient city in southern Poland can be fully explored through an extensive virtual walking tour . Go for a guided stroll through the Old Town, admire the ornate interior of the Juliusz Słowacki Theatre, or visit the peaceful grounds of the Old Jewish Cemetery. Then head over to the National Museum in Krakow to peruse its collection online.
15) Jodhpur, India
The 15th-century Mehrangarh Fort, which stands at the top of a cliff above the city of Jodhpur, can be visited online . Wander through the ornate rooms and admire the views down to "the blue city" spread out below, then visit the Mehrangarh Museum Trust to learn about the history and architecture of the site. You can also check out these highlights from the international folk festival that the fort hosts every year.
16) Western Sweden
Good news, nature lovers: Without leaving home, you can spot a moose in the forest, go for an evening swim, or enjoy the views from the top of a spectacular waterfall. These 360 videos of the Swedish outdoors allow you to choose your own perspective as the scene unfolds. Enjoy.
Explore some of the great pyramids of Egypt with this panoramic video , or this clickable virtual tour . Then have a look inside the Pyramid of Giza with this 360 video from the BBC. You can also watch this video or read this story about the development of the Grand Egyptian Museum, an enormous complex that is nearing completion.
18) La Paz, Mexico
La Paz sits on the coast of the Sea of Cortez (also known as the Gulf of California), which has been described as "the world's aquarium" because of its extraordinary biodiversity. The region's islands and protected areas have been recognized by UNESCO, although the site was added to the organization's "in danger" list last year because of ongoing threats to the vaquita, an endemic porpoise. Learn more about the region, then check out UNESCO's gallery of images . You can also get lost in this mesmerizing scuba-diving video .
19) Grand Isle, La.
Get to know this tiny barrier island off the coast of Louisiana with this short video , then read about how environmentalists are working to protect the island's remaining maritime forest, which serves as a critical habitat for migratory birds. Finally, get a sense of the size of the place with these flyby shots along the coast.
20) Chow Kit, Kuala Lumpur, Malaysia
Kuala Lumpur's Chow Kit neighborhood is home to one of the most popular markets in the city. Following along with an American family, you can wander among the stalls loaded with pineapples and plantains and plucked chickens. Then take a few minutes to learn some words of Malay , the native tongue of more than 33 million people .
21) Jevnaker, Norway
You can explore the many sculptures of Norway's futuristic Kistefos Museum and Sculpture Park by clicking your way through this interactive map . You can also watch this video of the museum's emblematic "Twist" structure taking shape (and get a taste of the Norwegian language at the same time).
22) The Bahamas
So brilliant is the sunshine on display in this panoramic tour of the Bahamas that you might be tempted to put on sunglasses (or at least dim the brightness of your screen). Gaze at the turquoise waters of Pipe Cay, stroll across the boardwalk through Lucayan National Park, then gape at the size of the ships in the cruise terminal in Nassau.
23) Kampot, Cambodia
Ride along with two young travelers as they explore Cambodia's riverside city of Kampot and tour a nearby pepper plantation . Or just enjoy some drone shots of the city and nearby Bokor Mountain, which is home to a waterfall, a Buddhist temple and a towering statue of Lok Yeay Mao , whom locals revere as the protector of the mountain and sea.
24) Christchurch, New Zealand
The largest city on New Zealand's South Island, Christchurch offers a range of cultural attractions, some of which are available on the web. Start with a tour of the online exhibitions of the Canterbury Museum, including a look at the evolution of New Zealand's tourism posters. Then head over to the website of the Christchurch Art Gallery, where you can browse the artwork and even create your own gallery .
25) Asturias, Spain
The Asturias region in northwestern Spain is home to dramatic mountain scenery , sacred sites and even an extensive network of ancient Roman gold mines . Asturian dairy farmers continue to produce the region's celebrated products, including cheeses and various types of milk, cream and butter. You can browse a photo gallery of local farmers at work, and other lovely images from the region here .
26) Haida Gwaii, British Columbia
Get your first taste of this remote Canadian archipelago with this panoramic video from Parks Canada. You can also take a close-up look at some of the area's bald eagles with this GoPro footage , or learn about the proud history of the Haida nation .
27) Austin, Texas
Austin, the capital of American cool, is packed with quirky landmarks, vibrant street art and sparkling green spaces. Dive into all of them thanks to YouVisit, an immersive virtual reality platform whose Austin tour will take you from the elegant grounds of the Texas Capitol to the summit of Mount Bonnell and even to the packed, smoky barbecue pit of Salt Lick BBQ . And for a taste of Austin's celebrated live music scene, take a look back at last year's Austin City Limits music festival.
28) Sabah, Malaysia
Amid the volcanoes, dense rainforest and fluorescent blue water on this corner of Borneo, Sabah's Mount Kinabalu, with its distinctive granite peaks, sits like an imposing crown. And now you can hike to its summit from home, thanks to Google Street View, whose trekkers captured sweeping panoramas all the way to the top. Want more thrills? Follow along on the world's highest via ferrata (a mountain pathway of bridges and cables), which sits on Kinabalu.
29) Churchill, Manitoba
Wildlife enthusiasts head to Churchill, Manitoba, the Polar Bear capital of the world, for a glimpse of these incredible white mammals. Get to know some special sea bears , then climb into a Tundra Buggy, an all-terrain vehicle that can handle snow drifts, via an on-dash webcam, whose stunning footage can be viewed from home.
There is perhaps no better spot on earth to see gorillas than Uganda, home to the Bwindi Impenetrable Forest Park , a habitat for half of the world's endangered mountain gorillas. And the virtual reality house VR Gorilla will take you right into the dense forest to meet them up close.
In the City of Light, it's the world-famous cultural treasures that shine the brightest, and chief among them is the Louvre, the largest art museum in the world. But while this iconic Parisian landmark is closed to the public, several galleries, including Egyptian Antiquities and Galerie d'Apollon, remain open for online exploration. And for those who prefer art of the wearable variety, Paris's fashion museum, the Palais Galliera , has an annotated online library of 10 collections, with vivid photography to click through.
32) Lake District, England
With craggy fells, rolling hills, glacial landforms and more than a dozen ribbon lakes, it's no wonder that the natural wonders of the Lake District served as muse for William Wordsworth and all of English Romanticism. Meander through Dove Cottage , where Wordsworth wrote some of his most seminal works. And you, too, can be inspired by the charming district's beauty, thanks to municipal webcams offering live feeds on a number of its lakes.
33) Tajikistan
For roadsters and adrenaline junkies, the remote Pamir Highway, a spectacular, high-altitude passage marked by yak sightings, gargantuan potholes and jaw-dropping mountain views, is the ride of a lifetime. And if you can't drive it yourself, you can still ride shotgun with the travel blogger and videographer Pete Rojwongsuriya , who did. Don't forget to fasten your seatbelt.
34) Antakya, Turkey
Antakya, also known as Hatay, overflows with rich treasures of Christian history, both below ground in its current archaeological excavations, and above it in stone churches carved into mountainsides. Explore the city in this time-lapse tour , then step into one of those treasures, the Church of St. Pierre, to explore frescoes and mosaics dating all the way back to the fourth century.
35) Leipzig, Germany
There's no doubt that Leipzig knows how to party. The city has a long musical legacy; Bach wrote some of his best works here, so treat yourself to his great organ works , as performed in Leipzig's St. Thomas Church. Then get a bird's-eye view via a sleek drone video of the city that will show you its Renaissance architecture, its bustling market square, its arenas, green belts and cultural spots.
36) Lima, Peru
Lima is a triple threat kind of city, with riches in gastronomy, culture and history. Plan a 36 hours itinerary with the help of this video , then satisfy a craving for Lima's abundant museums, including the National Museum of the Archaeology, Anthropology, and History of Peru , which is open for virtual visits thanks to the Peruvian Ministry of Culture.
37) Molise, Italy
Pastoral Molise, home to the traditional Transumanza ritual , remains blessedly undiscovered but has a notable artistic pedigree. At its foundation is the Praitano-Eliseo collection, the most significant collection of Molise art from the 19th and 20th centuries. You can now explore it online, thanks to a project, "From the Invisible to the Visible," created by the Regional Directorate of the Museums of Molise. The site is in Italian; click on "i ritratti" in the upper right corner to navigate to the paintings.
38) Copenhagen
Spend one day in modern, sustainable, efficiency-focused Copenhagen via a virtual tour through its landmarks, then zoom in further. The city is home to CPH:DOX , one of the largest documentary film festivals in the world. And this year, when the coronavirus forced the city to cancel its physical event, it offered a virtual stand-in as substitute. Visitors can stream conferences, meetings and workshops, and even rent competition films for their own home viewing.
39) Richmond, Va.
The Virginia Museum of History and Culture, a state history museum and research library operated by the 190-year-old Virginia Historical Society , is currently closed to visitors. So it's made more than 250 hours of lectures (spanning women's history, popular culture, the lives of famous Virginians and more) available online, as well as virtual tours, links to videos like this one on Pocahontas, podcasts, and interactive games for kids.
40) Mount Kenya
On Mount Kenya, the sleeping volcano that is Africa's second-highest peak, you might see wild elephants and white-tailed mongoose . You'll most certainly see glaciers and grasslands; bamboo and peat-filled bogs. YouTuber Milosh Kitchovitch has captured all the wonders in 4D so you can explore it yourself, from home.
41) Minorca, Spain
Dive into a virtual tour of the pristine beaches and rugged wilds of beautiful Minorca with VR Menorca, whose 360 degree panoramas of the Balearic Island's landmarks come with vivid captions and details. The new arts center on Minorca's Isla del Rey, from top gallery Hauser & Wirth, is now delayed until 2021; for an extra cultural kick in the meantime, you can explore their extensive online exhibitions.
42) Oberammergau, Germany
Oberammergau, a tiny Bavarian village with colorful frescoes, unspoiled Alpine views and a centuries-old woodworking legacy, is best known for its once-in-a-decade Passion Play , now canceled for 2020. But its other charms can still be enjoyed from home, including a webcam feed of its adrenaline-spiking Kolbensattel Alpine Coaster.
43) Plymouth, England
The year 2020 marks the 400th anniversary of the Mayflower's journey from Plymouth to the New World. And while the southwestern English city has had to cancel many of its commemorative events, the Mayflower Trail App , which is meant to turn your phone into a mobile tour guide while on the ground, offers an excellent window into history from home, as well.
44) Atlantic Forest, Brazil
The breathtaking biome that is Brazil's Atlantic Forest is ground zero for global conservation efforts, and for good reason: one of Earth's richest and most diverse ecosystems, it's home to a stunning variety of wildlife. The Rainforest Trust has captured footage of 11 of its most elusive mammals , including the southeastern common opossum and the capybara — the largest rodent in the world.
45) Belle-Île, France
On Brittany's "beautiful isle," there are grottoes, jagged cliffs and colorful rock formations, making the Tour de Belle-Île, its annual yacht race, particularly thrilling. The next Tour de Belle-Île will be held in May 2021, but you can enjoy footage of the 2019 contest now. Belle-Île was also beloved by Claude Monet; his Belle-Île collection , rife with daydream blues and moody shadows, can be enjoyed on Wikimedia Commons.
46) Val D'Aran, Spain
Val D'Aran is at its finest in the snow, when its magnificent slopes and valleys become a pristine escape for those armed with skis and snowboards. See for yourself via this webcam of the ski resort Baqueira/Beret. But this Catalonian valley is also thrilling on two wheels and in warm weather; take an armchair ride through its cycling routes to see why.
47) Mongolia
Google came to Mongolia in 2014, intent on opening up the proud nomadic culture and rugged, dramatic vistas of this Asian country to the world. Today, those riches are online and waiting to be explored. The National Museum of Mongolia can now be visited via the Google Cultural Institute; Google Street View has also captured many of its sites in stunning 3-D.
48) Juliana Trail, Slovenia
Slovenia, a pint-size nation of quaint villages, green rivers and gorgeous glacial lakes, is a wonderland for trekkers and adventurers. To get a taste of i ts new 166-mile hiking loop, you can explore the virtual reality zip-line up Mount Triglav , the highest peak along the Juliana Trail, and also savor views from its summit.
49) Addis Ababa, Ethiopia
Ethiopia's colorful and chaotic capital has a thriving food scene and a gleaming new international airport. Until you can visit in person, watch the traditional Ethiopian dancer Melaku Belay move rhythmically through the city; join YouTube food vlogger Mark Wiens as he eats his way through Addis's street food stalls, and then cook a feast yourself with help from the Ethiopian Swedish celebrity chef Marcus Samuelsson.
50) Transylvanian Alps, Romania
Just looking at the multitude of hairpin turns along the Transfagarasan , a paved mountain road loop-de-looping over the Transylvanian Alps in Romania, is enough to give you butterflies. But thanks to Google Street View, you can up the adrenaline from home, navigating them yourself with nothing more than a few clicks of the mouse. After your stomach calms, enjoy 360 panoramic views of Domogled-Valea Cernei National Park, then savor this meditative drone footage from above the Faragas Mountains.
51) Urbino, Italy
The year 2020 marks 500 years since the death of Raphael, the great Renaissance painter who was Urbino's favorite son. Take a virtual tour of the major Raphael show at the Scuderie del Quirinale in Rome marking that anniversary. Much of the important ideas of the Italian Renaissance were hatched from within the studiolo (study) of Duke Federico III da Montefeltro, who served as Lord of Urbino in the 15th century, and you can also drop into its hallowed hallways, which sit within Urbino's imposing, magnificent Ducal Palace.
52) Glacier National Park and Whitefish, Montana
Part of Montana's Rocky Mountains, Glacier National Park is an American treasure under threat from climate change. The park is currently closed, but thanks to both Google Earth and Smithsonian Magazine, its more than one million acres, dotted with over 100 lakes, are still open for online exploration. Want more? Meditate on some of the park's most captivating views, which can be seen here.
Follow New York Times Travel on Instagram , Twitter and Facebook . And sign up for our weekly Travel Dispatch newsletter to receive expert tips on traveling smarter and inspiration for your next vacation.
Explore Our Style Coverage
The latest in fashion, trends, love and more..
Desperately Seeking Da Silvano: Silvano Marchetto's trattoria used to be a celebrity haven in Greenwich Village. Then the restaurant closed, and his owner vanished. What happened ?
Phoebe Philo: Almost six years after she left Celine, the designer has finally returned to fashion with a brand and a much anticipated collection .
Barnes & Noble: As the bookstore chain mounts a comeback, it's breaking a cardinal rule of corporate branding and store design : consistency.
 George Wayne: The lifestyle journalist and celebrity chronicler is working to bring back R.O.M.E., his dishy zine of pre-internet New York .
Fan-Made Trailers: Short montages of films and television shows like "Bottoms" and "Succession" edited by fans have become a staple of online life. What's behind their appeal ?
In Search of Closure: After a romantic or platonic breakup, these people turned to hexing spells , smashing plates and erasing all traces of their exes from their digital life.
Advertisement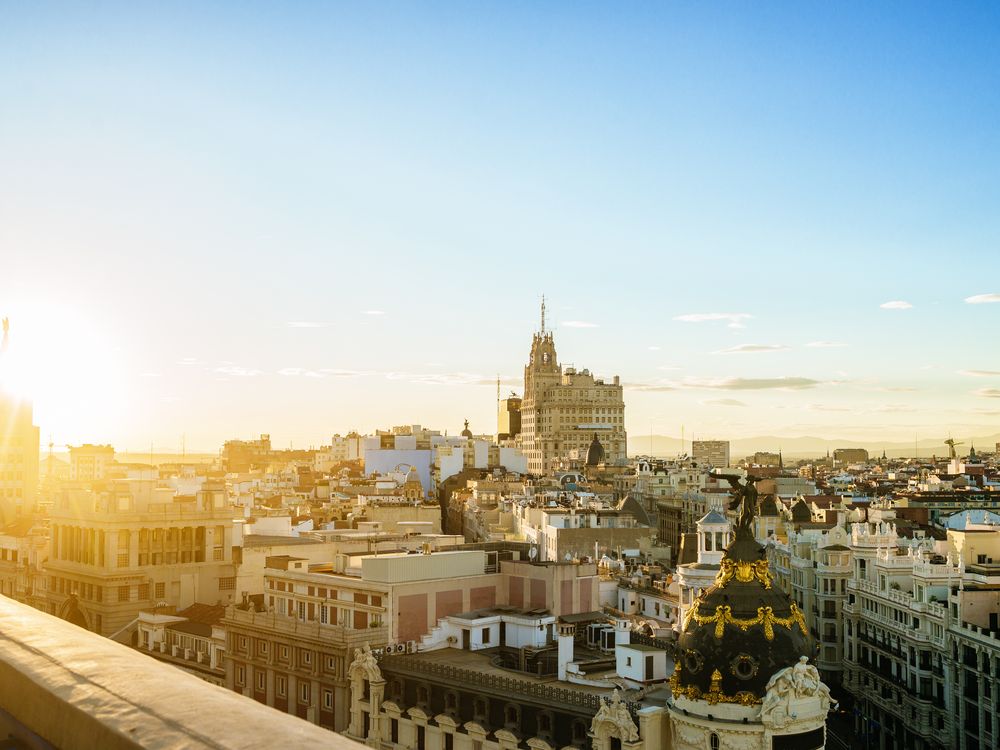 Virtual Travel
To support those searching for armchair travel inspiration, smithsonian magazine has compiled a collection of coverage dedicated to virtual reality experiences, digital exhibits and books that will transport you to far-off lands..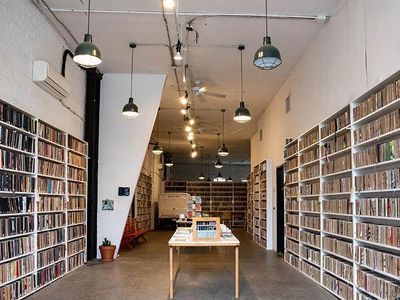 This Library in Brooklyn Is Home to the World's Largest Sketchbook Collection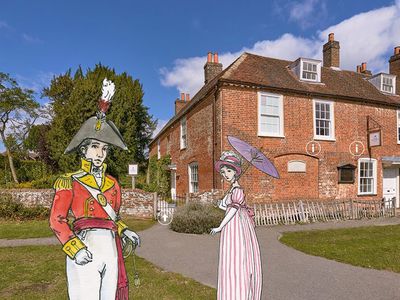 Take an Interactive Tour of Jane Austen's House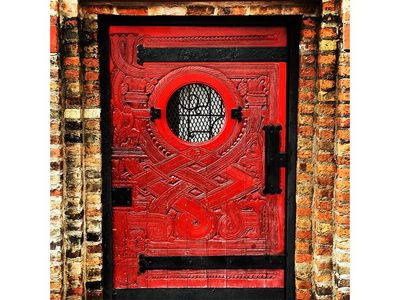 Inside Edgar Miller's Masterwork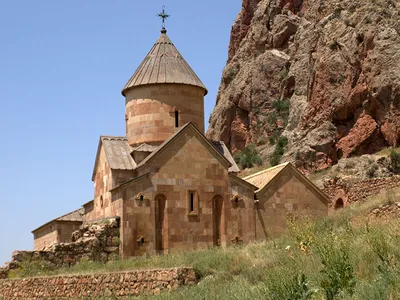 AT THE SMITHSONIAN
This Virtual Reality App Takes Users to Historic Armenia
Across the u.s..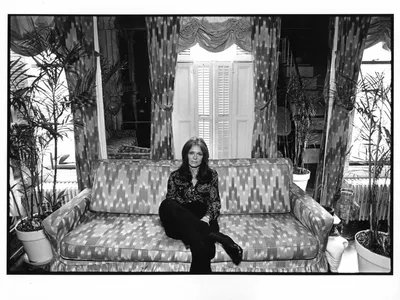 Take a Virtual Tour of Feminist Icon Gloria Steinem's Historic Manhattan Apartment
Nora McGreevy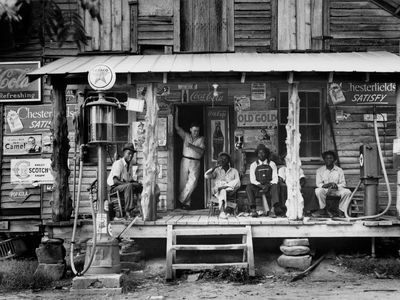 Explore Dorothea Lange's Iconic Photos With These Online Exhibitions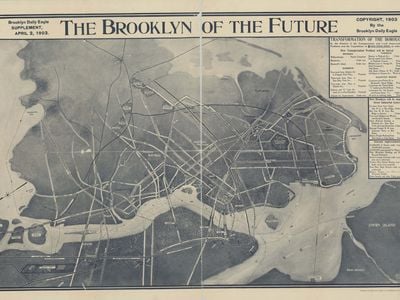 Explore Centuries of Brooklyn's History With These Newly Digitized Maps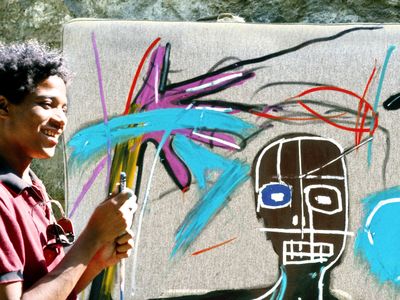 See Jean-Michel Basquiat Masterpieces Up Close in This Online Exhibition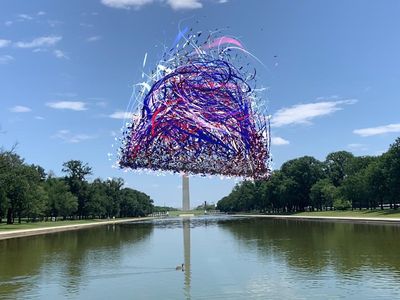 This AR Artwork Reimagines Historical Spaces Across the U.S.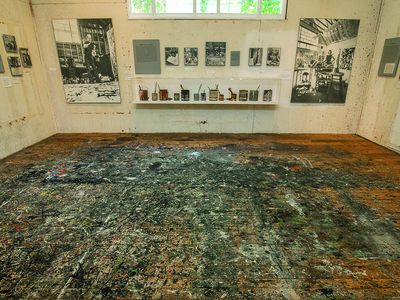 Take Virtual Tours of These Seven Historic Homes of American Artists
Jennifer Billock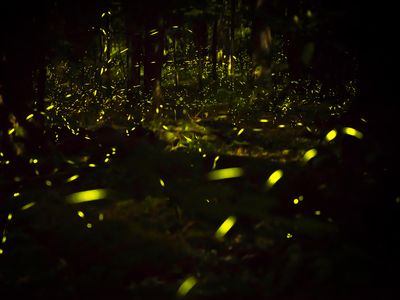 Watch Fireflies Flicker From the Comfort of Home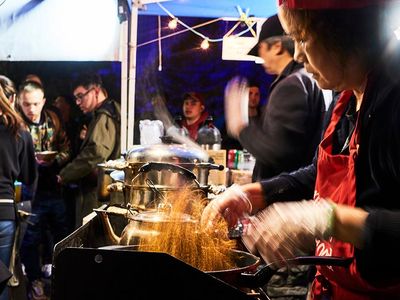 Sample the World's Cuisines With This Cookbook From a Popular New York Market
Michele Herrmann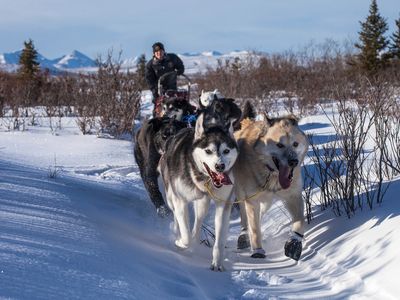 Nostalgic for the North? Take a Virtual Dogsled Ride in Fairbanks, Alaska
Katherine J. Wu
Explore the U.S. From Above with Smithsonian Channel's Aerial America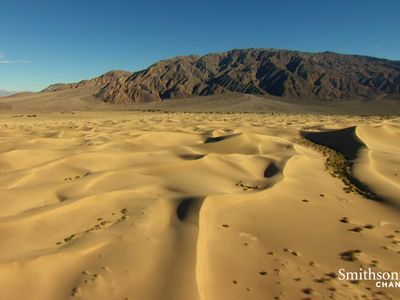 Death Valley: One of the Most Extreme Places on Earth
Take a Trip to Glacier National Park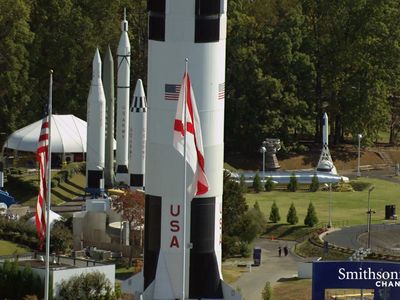 How Alabama Became Home to 'Rocket City'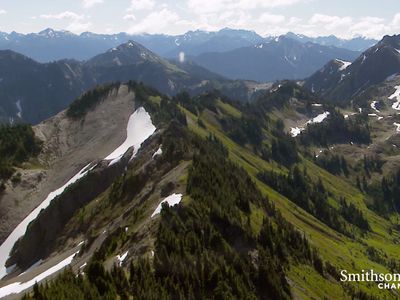 The Views of the Olympic Mountains Are Truly God-Like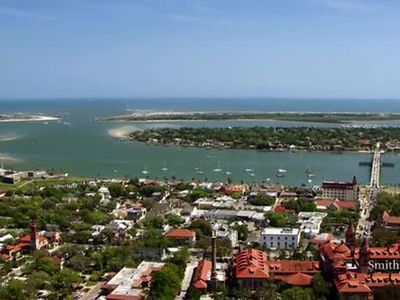 This Is Actually America's First Small Town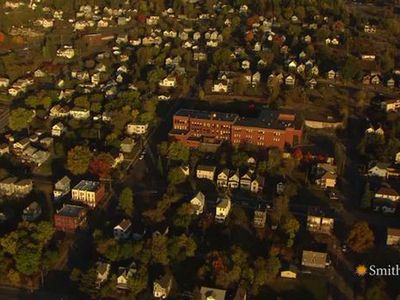 How Minnesota and Music Made Bob Dylan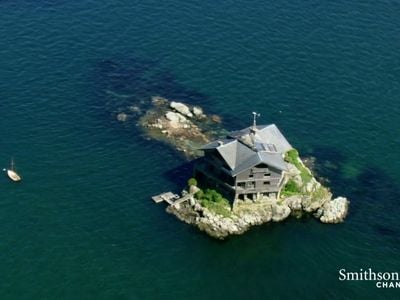 The Strikingly Unusual Clingstone Mansion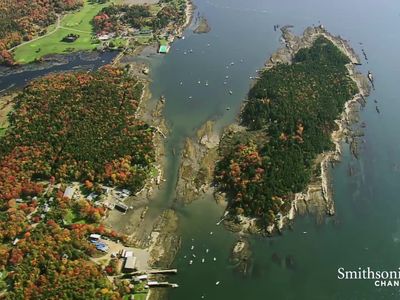 The Dark History of Maine's Harbor Island
The Volcanoes of Hawaii
International experiences.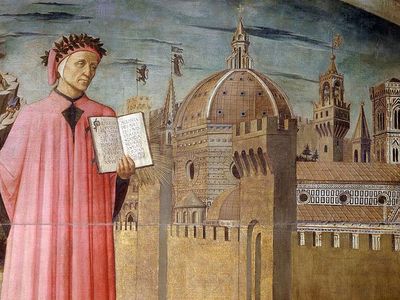 Follow Dante's Footsteps Through Italy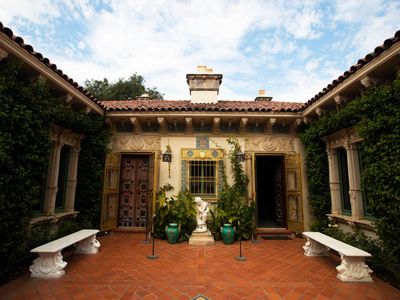 Six Wonders Built by Pioneering Women Architects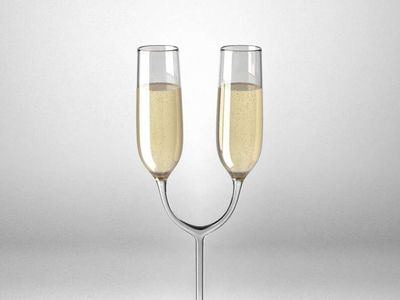 Take a Virtual Tour of Failed Designs, From the DeLorean to Google Glass
Livia Gershon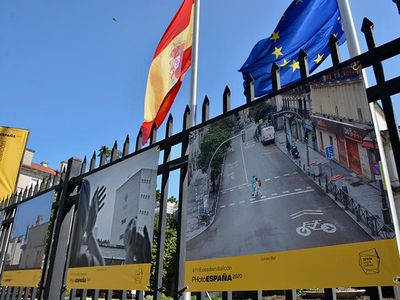 Their Doors May Be Closed, but Embassies Are Still Showing People the World
Molly McCluskey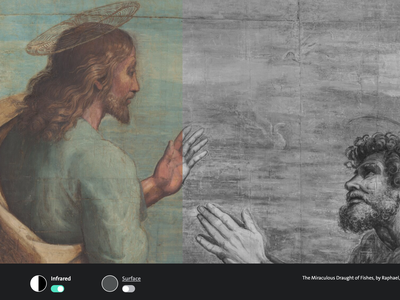 New Online Tool Reveals Raphael's Sistine Chapel Cartoons in Stunning Detail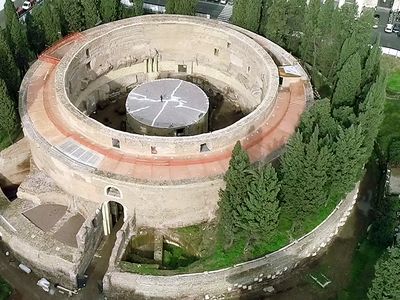 Take a Virtual Tour of the World's Largest Circular Tomb, Augustus' Mausoleum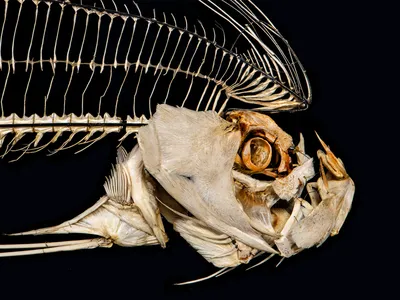 Meet the Real Animals Behind Mermaids, Dragons and Other Mythical Creatures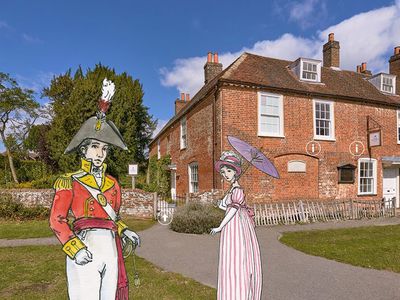 Celebrate Jane Austen's Birthday With a 360-Degree, Interactive Tour of Her House
Ted Scheinman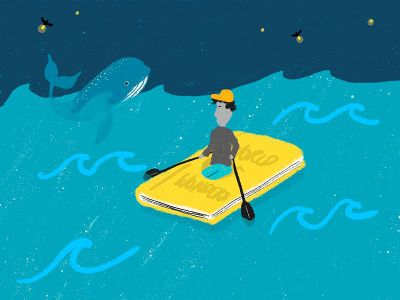 The Ten Best Books About Travel of 2020
Jennifer Nalewicki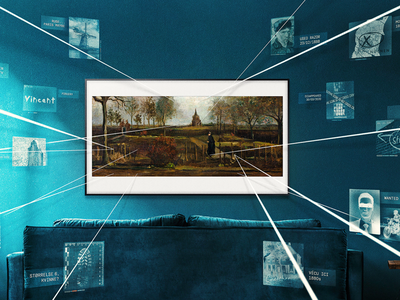 Virtual Museum of Lost Art Asks Visitors to Help Track Down Missing Masterpieces
10 of the best virtual reality travel experiences
With the mainstream travel industry experiencing a period of major downtime amid the Coronavirus pandemic, adventure seekers are having to put their globetrotting plans on hold. But even with planes grounded and hotels shut, there are still some alternative ways of experiencing the thrills of wanderlust – and among them are the opportunities afforded by the burgeoning world of Virtual Reality.
(Photo: Lyncconf Games via Flickr / CC BY 2.0)
There are a huge number of Virtual Reality companies all vying to create ever more unique experiences for consumers and one of the biggest VR growth categories has been travel. And what better time to get a taste of travel from the comfort of your living room, equipped only with a VR headset, than now? We've picked out 10 of the best virtual reality travel experiences currently on the market.
So which VR headset should you go for? Our favourite is the Oculus Quest 2, which just launched onto the market. The Quest 2 is the successor to the popular Oculus Go, which is no longer available. For immersive games and travel experiences, we believe the Quest 2 is destined to become the leading VR headset over the coming years. It's pretty affordable, too, and unlike other headsets such as the Oculus Rift, doesn't require cords or a computer. You can purchase the Oculus Quest 2 at Amazon.com for $299
National Geographic Explore VR
Created in partnership with National Geographic, a world leading society in the fields of geography, cartography and exploration, this magical VR experience invites you to discover two of the most iconic locations on planet earth. Don your explorer hat and head to Antartica for an exhilarating expedition. Navigate around icebergs in a kayak, climb a vast ice shelf and survive a snowstorm as you hunt for a lost emperor penguin colony. Visit the ancient Inca citadel of Machu Picchu in Peru and get immersed in amazing digital reconstructions of the legendary site. Witness mummy worships, raise a cup of sacred chicha and encounter cute and furry alpacas as you match Hiram Bingham's photographs from when he rediscovered the citadel. Be sure to take a camera as your best snaps may even make it into the prestigious National Geographic magazine.
PRICE £7.99 HEADSETS Oculus Quest
(Photo: Force Field Entertainment B.V)
The Walking Dead: Saints & Sinners
Fans of the hugely popular TV blockbuster The Walking Dead can now join the world of zombies in this new VR adventure. Travel through the ruins of New Orleans as you fight, scavenge, and survive, each day unravelling another mystery lurking within the city's historic quarters. Encounter desperate factions and lone survivors who could be friend or foe. Whether you help others or take what you want by force, every choice you make has consequences. What kind of survivor will you be for the people of NOLA? Scavenge for anything that you can; weapons, food, tools, and clues. Be wary of the living and the dead, with spatial audio drawing attention to any loud noise. Craft makeshift gear out of scrapped material; blades, guns, medicine, and more. Test your morals and make difficult choices for yourself and others. It's all here, bringing the small screen to life in a big way.
PRICE £29.99 HEADSETS Oculus Quest
(Photo: Skydance Interactive)
Narrated by award-winning actress Anna Friel, this trail-blazing VR series opens the door to some of the planet's wildest environments while redefining the limits of 3D-180 cameras. Meet the humans protecting our most precious wildlife, explore the great savannahs of Kenya, discover the ancient jungles of Borneo and dive into the rich coral reefs of Raja Ampat. Encounter elephants, orangutans, manta rays and some incredible humans, all in stunning cinematic footage filmed from the air and deep into the ocean. The series was produced in partnership with World Wide Fund for Nature (WWF),
PRICE Free HEADSETS Oculus Quest
(Photo: PHORIA)
The world is your oyster with this interactive, immerse VR experience that's designed to be played by the whole family. There's global travel and adventure in which your friends and family can join city tours, hot air balloon rides, back-country road trips, and plenty more. Or you can simply kick back and relax, practice meditation and get back to nature – all in the company of a guide or going solo, if you prefer. Other features include photo sharing, sound tracks, a range of fun game and media customisation.
(Photo: AARP Innovation Labs)
Rome Reborn: The Pantheon
Created by Flyover Zone, an American company specialising in virtual travel applications that present the world's most important cultural heritage sites and monuments, Rome Reborn is one of five applications that present different areas of ancient Rome. This particular one transports users over the entire ancient city, focussing on the Pantheon, perhaps the best-preserved building from antiquity. In the company of two virtual guides, you'll get to explore the exterior forecourt and interior sanctuary of the reconstructed complex as you listen and learn about the Pantheon's design and decoration, as well as the nature of the religious cult once housed within it.
PRICE £3.99 HEADSETS Currently only available on Oculus Go (soon available on Quest 2)
(Photo: Flyover Zone Productions)
The Great Pyramids of Egypt
One of the Escape Now seven-part virtual travel series, The Great Pyramids of Egypt transports viewers to one of the world's most iconic destinations – the ancient pyramid-shaped masonry structures of Giza, on the outskirts of Cairo, that date back to the Old and Middle Kingdom periods. Filmed and hosted by award-winning VR filmmaker, Tarik Mohamed, the tour features full commentary and background that provides viewers with fascinating and immersive insights into the experience. Mohamed is also working on expanding into online educational curriculums for middle and high schools dealing with social studies and history.
PRICE Free HEADSETS Currently only available on Oculus Go (soon available on Quest 2)
(Photo: Captivision Media)
Olympia in VR
Australian-based start-up Lithodomos have rapidly gained attention in the VR world for their archaeology-focussed applications that recreate the ancient world for tour operators, educators, and consumer entertainment. Among their most popular apps is Olympia in VR, which allows users to embark on a self-guided tour of ancient Olympia, Greece, the birthplace of the modern Olympic Games. Highlights include the chance to explore painstakingly recreated versions of the Olympic Stadium, Temple of Zeus and Temple of Hera, as well as many other monuments and buildings. During the virtual adventure you'll get to interact with artefacts to hear their stories and gain a unique perspective on this historically iconic site.
PRICE £2.29 HEADSETS Currently only available on Oculus Go (soon available on Quest 2)
(Photo: Lithodomos VR)
Monte Fitzroy is Argentina's most famous mountain landmark and is even used as the logo for outdoor retailer, Patagonia. It is a place that immediate evokes a sense of adventure. At the foot of the mountain is a beautiful and remote glacial lake known as Laguna Sucia. Most people who visit Monte Fitzroy view it from a location that is much easier to access. Laguna Sucia requires a much tougher hard-to-access trail that culminates in one of the most beautiful and remote glacial lakes in existence. You are rewarded with a sense of almost meditative stillness as you approach this untouched natural amphitheater. This VR experience utilizes Pterovision, a 3D technology that integrates computational photography, 360 Video, and gaming and allows you to take off like a bird, fly around the lake, visit the waterfalls along the edge, and fly over glacial formations beneath the mountain peaks. Numerous narrations will tell you about the challenges we faced when filming in this location, as well as educate you about the geology, culture, and history.
(Photo: Specterras Productions)
Crater Lake
Explore the beautiful and serene Crater Lake in Oregon, USA. Full 360 immersive virtual reality, 18 images to view, an interactive map to jump to different locations and animated scenes depicting the cataclysmic eruption of Mount Mazama and the creation of the caldera we see today. Interact with pop-up windows showing detailed information on 18 local wildlife and listen to their call sounds, plus in depth details on the Crater Lake bathymetry and other main features.
PRICE $2.99 HEADSETS Currently only available on Oculus Go (soon available on Quest 2)
(Photo: Cicada Studio)
Redneck Road Trip
Rod Edwards is an international award-winning stills photographer and an interactive content creator who uses the VRdirect platform to create and publish his unique VR projects. The Redneck Roadtrip gives viewers the chance to become armchair virtual reality visitors and experience his tour in the comfort of their own home. When shooting Redneck Roadtrip, he enjoyed the excitement of just waiting to see what lies around every corner. It's a wonderful way to travel, experiencing life and meeting fascinating people along the way. It's almost as good as being there in person…
Window to the World
Aurel Manea is a photographer and VR enthusiast committed to capturing the moment when reality and photography converge. From this mission has come Window to the World, A stunning showcase of his best landscape pictures through a remarkable 3D effect, created manually from original 2D photographs using a spin on traditional parallax techniques. The result is a beautiful piece of artwork that delivers a truly immersive experience.
(Photo: Aurel Manea)
Gala360 – Travel & Relax
Taking you on awe-inspiring virtual adventures across the globe, Gala360 is the result of the magic touch of an array of exceptionally talented photographers who have captured their globe-trotting trips in all their glory before being rendered into VR form. In professional 6K resolution, more than 300 tours around the world are featured, with some also including narration which allows you to listen to the stories behind the trips. Most of the tours are free, but you can pay a small fee to unlock more.
(Photo: Gala 360)
Latest Articles
7 Exhibitions to Visit in Mexico City this Winter November 14, 2023
A Comparison of D Day Tours from Bayeux November 14, 2023
5 of the Best Yoga Retreats in Tuscany November 14, 2023
5 of the Best Excursions in St. Thomas November 13, 2023
The Best Campgrounds and RV Parks near Cedar Point November 13, 2023
Privacy Overview
International edition
Australia edition
Europe edition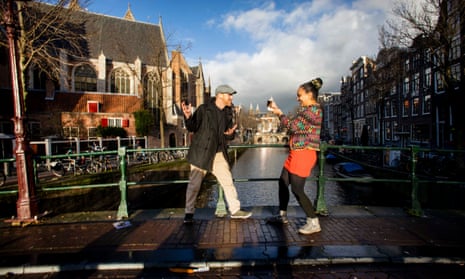 10 of the best virtual travel experiences for 2021
Travel the world through this new crop of virtual experiences, from online guide walks to film festivals, wine-tasting to birdwatching
See Amsterdam's Canal district as never before
Starting from their artisanal chocolate shop in the De Wallen red light district, husband-and-wife team Ian and Salomé have devised a tour of Amsterdam that, right now, shows its canals quieter than you're ever likely to see them in person. The tour is organised through Vancouver-based ToursByLocals, which has launched more than 150 virtual experiences since the pandemic began. Tours cover many destinations and topics, from ghost-hunting in Kyoto to African-American culture in Harlem. Sessions are livestreamed and 100% of the cost can be redeemed against the purchase of a future, in-person tour with the same guide. One-hour Amsterdam tour every Sunday; £70 for up to six screens, toursbylocals.com
Join an icy plunge in Helsinki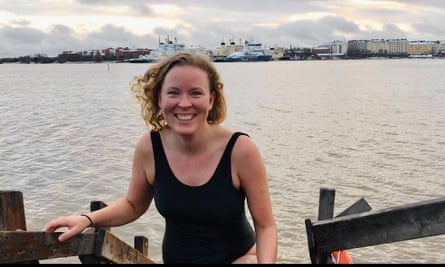 On a virtual trip to Helsinki, Intrepid tour leader Kati Pankka will guide you around a private lakeside sauna. Pankka's insights into traditional Finnish spa rituals include her taking an ice swim which, combined with sauna in winter, locals believe is a mood-booster with potential health benefits. The tour is part of a recent launch of 15 interactive virtual experiences by Intrepid's Urban Adventures team, intended to help support its cohort of local guides during the pandemic. Sessions are conducted on Zoom in real time, many of them in the guide's home. Other options include Mandala art and meditation in Delhi, and Polish pierogi-making with a Kraków cook. Helsinki experience (group tour option) from £19.84 , urbanadventures.com
Birdwatching on Florida's Paradise Coast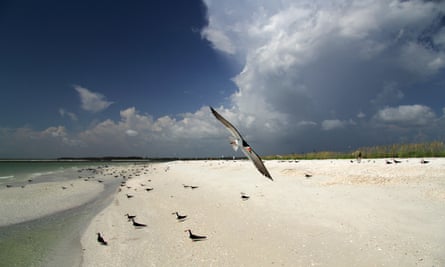 Peregrine falcons, pelicans and even bald eagles can be found among the more than 200 species of birds that use south-west Florida's Tigertail beach. The tidal lagoon and mudflats it feeds into on Marco Island are also an important migratory winter stop-off, now open for exploration through a seasonal online birdwatching programme. During new 90-minute educational tours, the shifting array of birdlife can be viewed in real-time through virtual binoculars placed along the beach, supplemented by photos. Sessions will be held monthly until April 2021, hosted by biologists Adam DiNuovo of conservation organisation Audubon Florida, and Collette Lauzau of the local Rookery Bay research reserve. The next event is on 16 January, and this month you can combine a birdwatching tour with other online activities during Florida's Festival of Birds . Tours $10 , rookerybay.org
Tour the Mary Rose, Portsmouth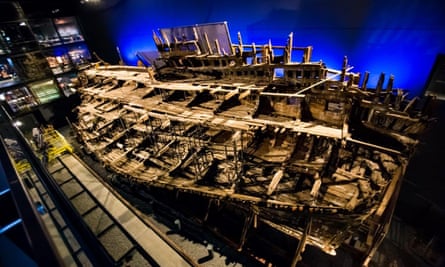 Visit Portsmouth has launched a number of virtual tours since the start of the pandemic and its latest project is guaranteed to fascinate budding young historians. The new interactive photosphere of the Mary Rose rotates 360 degrees along a walkway between the vessel's wooden carcass and the artefacts that were found with the 16th-century wreck – and provides a good second-best to visiting in person. The Mary Rose Museum holds the largest collection of Tudor artefacts of its kind in the world and the photosphere lays out all the key discoveries from Henry VIII's favourite warship through rotating clickable icons. Free, maryrose.org
Catch a movie at the New York Jewish film festival
Many film festivals will be virtual this year, making global fringe cinema more accessible than ever. The New York Jewish film festival, which starts this week, will be streaming documentaries, shorts and features from the Lincoln Center. Highlights include Nir Bergman's Here We Are , a moving tale of a dad and his autistic son, and Irmi, an inspiring documentary about the life of Irmi Selver, a Jewish refugee who fled her home town of Chemnitz in eastern Germany during the rise of nazism. 13-26 January, virtual tickets $12 or $125 for an all-access pass, virtual.filmlinc.org
Walk the medieval streets of Transylvania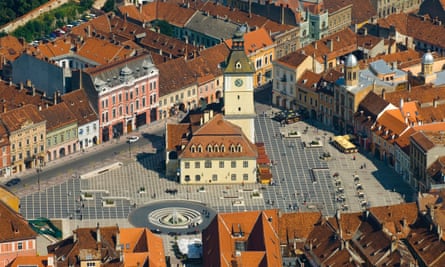 Romanian tour guide Vlad Blaj spent last summer recording virtual tours for his small travel company, Romanian Thrills. In the Mysteries of Medieval Braşov tour, participants can take a guided walk with Blaj through one of the most important towns of Saxon Transylvania, augmented by old photos, illustrations and maps. Though prerecorded, the tour follows an interactive format that allows participants to choose different paths at various points in the recording, allowing you to focus, for example, on the history of Braşov's Black Church or alternatively taste traditional Romanian chimney cake at a street stall. A similar tour of Sighișoara will launch at the end of this month, and on 30 January Romanian Thrills is also hosting a free virtual river cruise tour of the Lower Danube. Virtual tours £15 a download, romanianthrills.us
Taste volcanic wines on Lanzarote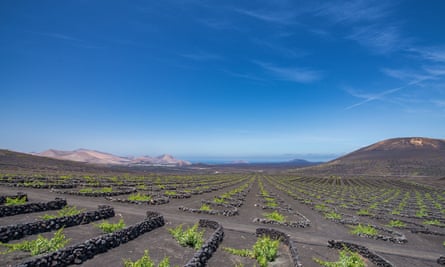 After six months with no work during 2020, Wine Tours Lanzarote flipped its Canaries-based activity business in October to become a UK-registered import/export operation. As the first company capable of sending Lanzarote's little-known volcanic wines to the UK, it is now offering virtual tours. Interactive tastings are conducted with up to five local wines and run by a Wine & Spirit Education Trust -accredited guide using presentation slides, photos and videos. Also, the company has free, livestreamed Lanzarote craft beer and brewing sessions on Instagram . The next one will be on 15 January. Virtual wine tours £90, plus £9 each for up to three devices, and £9 for each extra device after that. Wine from £57 for three bottles, including delivery, wineshoplanzarote.com
Get a preview of Menorca's new Isla del Rey gallery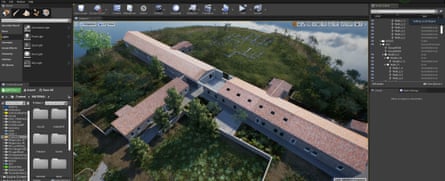 Private gallery Hauser & Wirth has launched a virtual reality preview of its forthcoming base on Menorca's Isla del Rey. The extensive arts centre, due to open later this year, will span eight galleries in and around an 18th-century decommissioned naval hospital inside Mahón port. The gallery incorporates conservation work and native planting schemes, and has virtually launched with works from artists including Glenn Ligon, Mark Bradford and Louise Bourgeois, including the latter's giant Maman spider sculpture. The preview has been created using technology applied in architecture, construction and video-gaming to make the virtual journey more lifelike. Free, vip-hauserwirth.com
Discover Indigenous Australian culture in the Northern Territory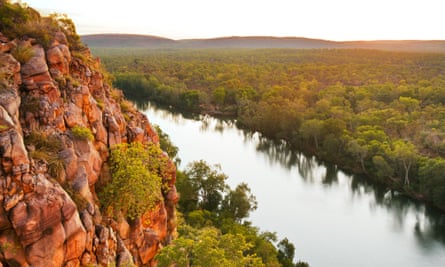 One tour operator in the far-north's Katherine region has transposed its Indigenous Australian culture experience on to live video. Launched in November and available as a prerecorded download – making it time-suitable for the UK – the 45-minute tour from Top Didj is hosted by Indigenous Australian artist and storyteller Manuel Pamkal. Complete with a wallaby encounter, viewers are treated to stories of Manuel's childhood growing up in the bush and learn about hunter-gathering, spear-throwing and music culture. Pamkal's demonstrations of starting a fire with nothing but two sticks is sure to be a hit with the kids. Tour is now half price, AU$10, topdidj.com
Explore hidden corners of London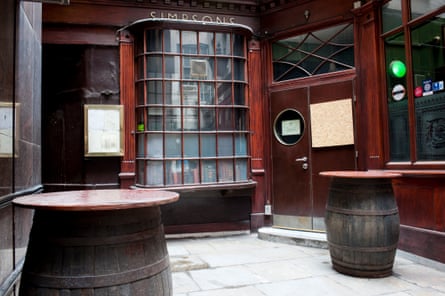 Travel websites
Cultural trips
Most viewed
60 Virtual Tours To Travel The World During The Coronavirus Pandemic
Post last modified: Updated on October 10, 2023
by Post author: Chloe Smulian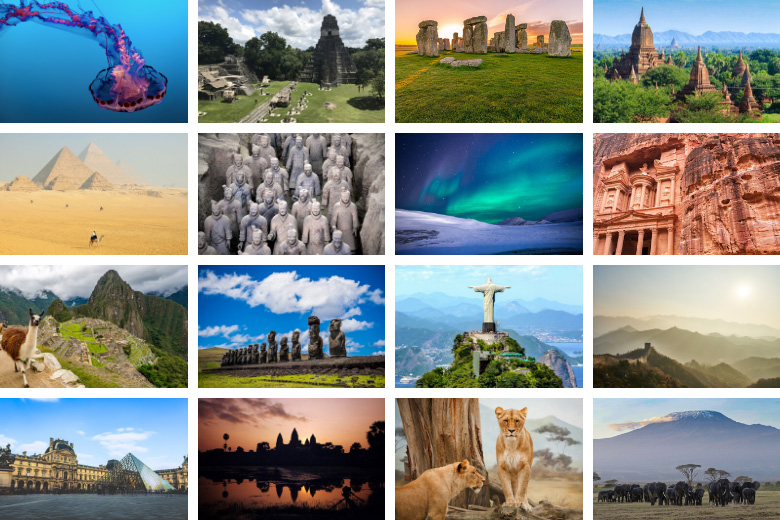 A comprehensive list of free virtual tours that will intrigue and delight all types of travel lovers. Discover the Seven Wonders of the World, visit UNESCO World Heritage Sites and iconic landmarks around the world from the comfort of your home! Experience your first virtual travel experience with us.
With extensive travel bans, citywide lockdowns and strict social distancing measures, it's hard not to eventually let cabin fever weigh you down. This is especially true if you've got a healthy addiction to travel like us. So we've found a way around the problem – virtual travel!
Obviously it doesn't replace the real thing, but it's better than nothing. It's also a great way to get travel inspiration and learn some interesting facts about the destination until we can travel again.
It will give you something positive to look forward to while we all do the responsible thing and #stayhome. Treat it like Facetiming the world!
It's also a great thing to do with kids at home. They'll especially love the wildlife live webcam feeds! This list is guaranteed to keep them occupied for days if not weeks!
So whether you love city escapes, exploring museums or learning interesting facts about the natural and man-made wonders around the world, there's something for everyone.
Make sure you share this with your friends and family who love travelling too.
In this guide
What do you need to virtual travel the world, 1. great wall of china, 2. chichen itza, mexico, 3. christ the redeemer, brazil, 4. petra, jordan, 5. taj mahal, india, 6. rome colosseum, italy, 7. machu picchu, peru, top unesco sites in africa, top unesco sites in asia, top unesco sites in europe, top unesco sites in north and south america, iconic landmarks and buildings in usa, iconic landmarks and buildings in the united kingdom, iconic landmarks and buildings in italy, iconic landmarks and buildings in germany, iconic landmarks and buildings in france, iconic landmarks and buildings in israel, virtual tours of top natural wonders and attractions, virtual tours from the top: city skylines, free virtual museum tours, live webcam feeds for wildlife watching and scuba diving, virtual tours: how to travel for free from home.
Virtual touring the world is easy. All you need is a laptop, cellphone or tablet and an internet connection. You don't need a VR set (virtual reality set), but if you have one it's a bonus.
We recommend using Google Chrome web browser because some of these virtual tour websites are not in English. Chrome makes it really easy translating foreign languages to English or whatever language you prefer.
Lastly, have a little patience as some of these virtual tours take a bit longer to load.
New Seven Wonders Of The World Virtual Tour
Everyone's heard of the Seven Wonders of the World. But did you know that there are two different lists for the 7 Wonders of the World?
No? We didn't either. The list most people know is the New Seven Wonders of the World. But there's also the Ancient Seven Wonders of the World.
Are you one of the those rare humans that can list all New 7 Wonders of the World?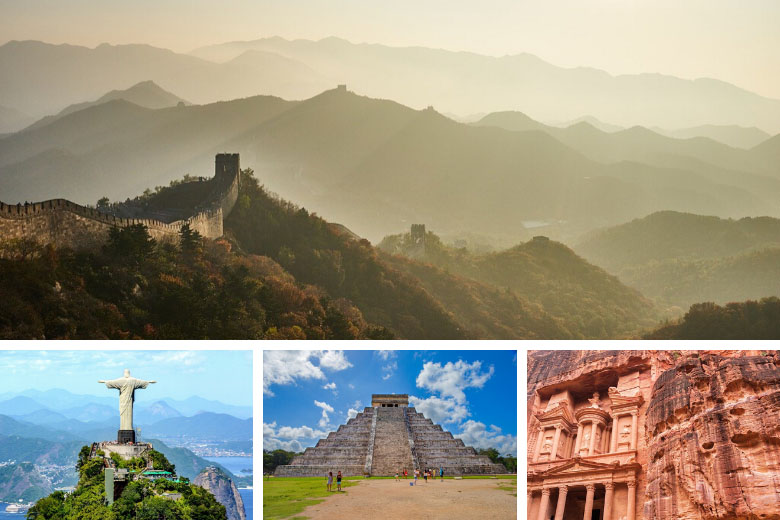 Often cited as the only human-made structure that is visible from space. The Great Wall of China is probably the most well known Wonder of the World. It captures over 2,000 years of history and stretches more than 21,000 km across several provinces in China. That's as long as 5 times the length of Australia!
This iconic landmark is usually teemed with tourists all year round. But you can visit it crowd-free on this Great Wall of China virtual tour.
The ancient city of Chichen Itza is one of the most well restored Mayan sites in Mexico and also its biggest tourist attraction. El Castillo may be the most famous pyramid of Chichen Itza, but there are many other ancient ruins to explore.
If you love astronomy, you'll love learning how each structure was intricately designed to align with specific planets and stars. Sounds fascinating?
You can virtually tour Chichen Itza and explore some of its most popular sites and facts right from the comfort of your own home.
The cultural icon of Rio de Janeiro, Brazil and a symbol of Christianity across the world. The Christ The Redeemer statue is the largest art deco statue in the world. It stands 38 meters tall (around 13 storeys high) and stretches 28 meters wide.
It was built by the Roman Catholic community of Brazil following the end of World War I. The community was concerned about the growing 'godlessness' when Brazil officially became a republic and the church was officially separated from the state.
You can skip the 200+ step climb to the top on this stunning virtual tour of Cristo Redentor .
Also known as the 'Carved City' or the 'Lost City', Petra is known as one of the oldest cities in the world. It is estimated that the city was established in the 4th century (312 BC) but was only discovered by Western civilisation in the 1800s.
Only 15% of Petra has been explored by archaeologists, so not much is known besides it being home to about 800 tombs.
It's simply one of those places that you have to see to believe that it exists in real life. Petra is still on our travel bucket list, but this virtual tour is probably one of our favourites!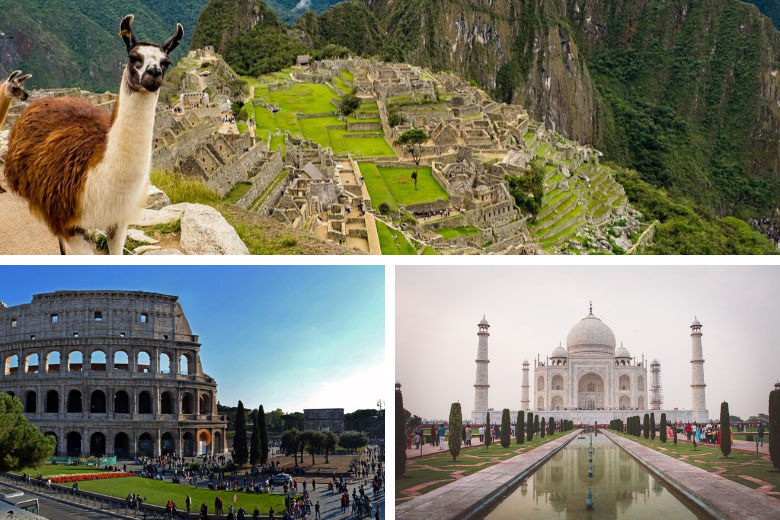 One look at the Taj Mahal and it's easy to see why it's a wonder. It's considered to be one of the most magnificent masterpieces of architecture in the world. Besides that, it's also a symbol of love. Don't believe us? See the Taj Mahal in VR for yourself.
The emperor built it in remembrance of his third wife who passed away giving birth to their 14th child. Today the couple remains buried together beneath the main inner chamber of the Taj Mahal.
It took more than 22,000 workers, 1,000 elephants and 22 years to build this incredible structure. Now there are concerns that it will crumble into pieces as its wooden foundations are rotting away.
Did you know that Italy has the most number of UNESCO World Heritage Sites in the world? There are a total of 51 World Heritage sites within Italy of which the Colosseum is the most famous.
Historically, the Colosseum was a place where gladiator fights and executions took place in Ancient Rome. Today it stands as a symbol of power and majesty of the Roman Empire. It's also one of the most popular tourists attraction in the world.
Machu Picchu is famous for being the Lost City of the Incas. It is believed that this is where the Incas escaped to when the Spanish conquistadors arrived in the 16th century.
Besides its historical significance, Machu Picchu also showcases the Incas' incredible mastery of stone. The stones used to construct some of the most beautiful structures in Machu Picchu were cut so precisely and wedged so closely together, that a credit card cannot be inserted between them.
Not only was this more aesthetically pleasing, it also has engineering advantages. The stones were designed to bounce through earthquake tremors and fall back into place. This was only possible because no mortar (or cement) was used and the reason why Machu Picchu still stands today.
Virtual Tours of Top UNESCO World Heritage Sites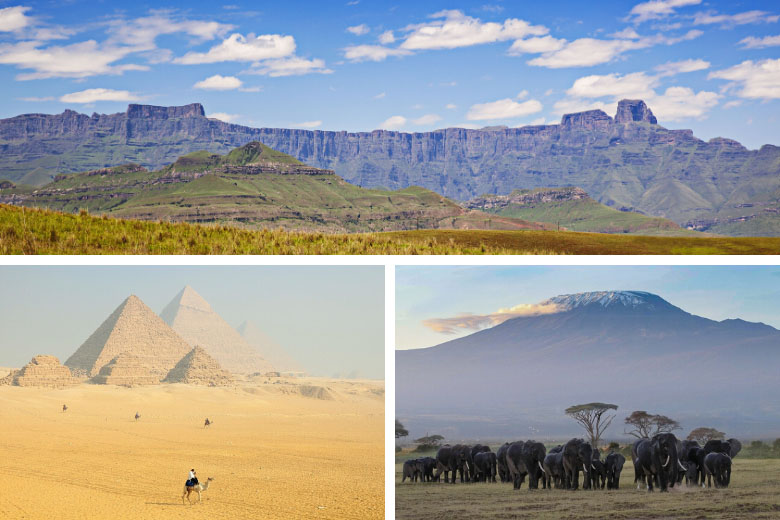 8. The Great Pyramid of Giza, Egypt
The Great Pyramid of Giza is one of the most famous landmarks around the world. Its sheer colossal size and perfect symmetry makes you wonder how this world icon was constructed more than 4,500 years ago.
Today, the Pyramids of Giza are the only surviving members of the Ancient Seven Wonders of the World.
9. Kilimanjaro National Park, Tanzania
Kilimanjaro is one of the largest volcanoes in the world and also home to Africa's highest mountain.
If you love hiking as much as we do, then Kilimanjaro is probably on your bucket list too. Close to 35,000 people attempt to hike Mount Kilimanjaro every year. But only 40% of them successfully reach the summit and around 5 to 15 people die every year attempting it.
There isn't a proper virtual tour of Kilimanjaro , but you can get some awesome 360 panoramic views using Google Map street views. Just drag the little yellow man to the circles on the map to 'explore' the area.
Save Me For Later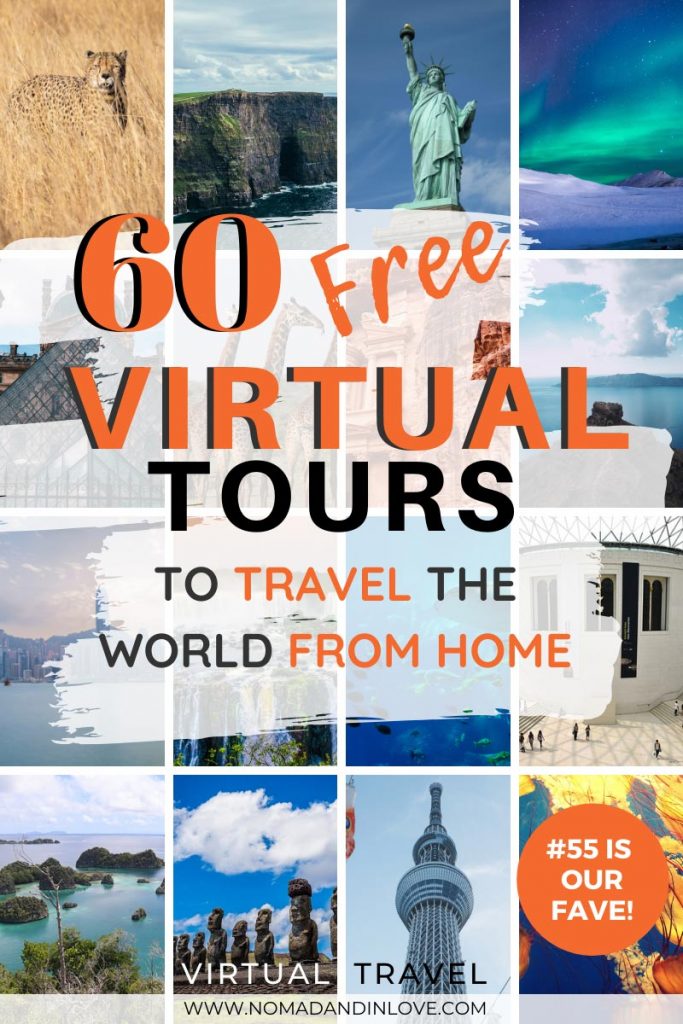 10. Drakensberg Mountains, South Africa
Not only is the Drakensberg Mountains a UNESCO Natural World Heritage Site, it's also a UNESCO Cultural World Heritage Site. Drakensberg is culturally significant because it hides more than 20,000 San rock paintings inside its nooks and crevices.
These rock paintings are important because they represent the earliest form of human creativity. They also symbolise the beginning of art in the world today.
We've had the privilege of hiking the Drakensberg Mountains when we lived in South Africa. If you plan to hike it too, make sure you read our top Drakensberg hiking trails of the Royal Natal National Park . We also share tips on how you can hike the Drakensberg with children .
Since that's not possible right now, you can enjoy the magnificence of the Drake nsberg on this beautiful virtual tour.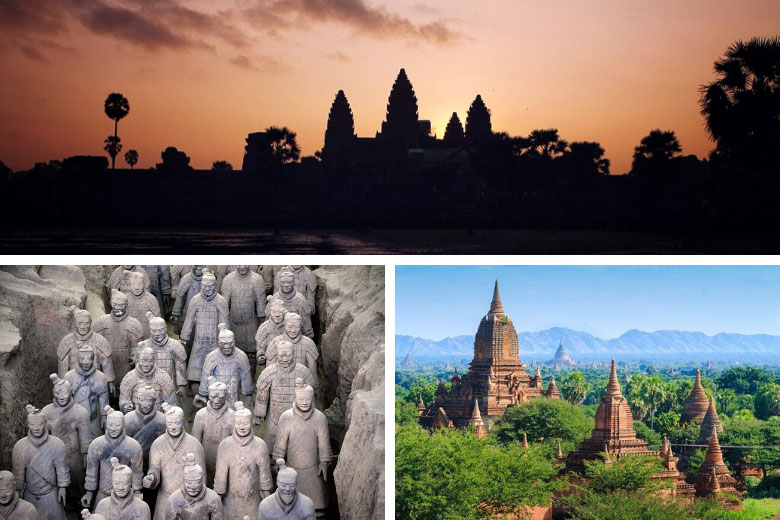 11. Bagan, Myanmar
Bagan is known as the 'sea of temples' because it has the largest concentration of Buddhist temples in the world. There were originally 10,000 Buddhist temples, pagodas and monasteries built here in the 1000s and 1100s. But only 2,000 of them still exist today.
Needless to say that the entire Bagan Archaeological zone is too vast to explore by foot alone. You can compliment your walk with a ride on old rickety bicycles, hot balloon rides or on this mind blowing virtual tour of Bagan .
12. Angkor Wat, Cambodia
Angkor Wat is famous for being the largest religious monument in the world. Yes, it's even bigger than Bagan! Before the fall of Angkor Wat in the 15th century, it was actually the largest city in the world.
Unlike Bagan, most of Angkor Wat still exists today. It was built with durability in mind because it was designed and dedicated to the immortal gods.
13. Terracotta Army, China
This World Heritage Site isn't a temple, but a mass grave. It's the burial ground for the First Emperor of China and his world renowned Terracotta Army.
No one knows exactly how many terracotta warriors were made. But it's been estimated that more than 8,000 soldiers, 130 chariots with 520 horses and 150 cavalry horses were sculpted. And if that wasn't amazing enough, each soldier has its own distinct facial features and were all built to life-size.
It took around 40 years to 'build' the entire army and its sole purpose was for protecting the emperor in his afterlife.
You can wander between these soldiers yourselves on this Terracotta Warrior virtual tour.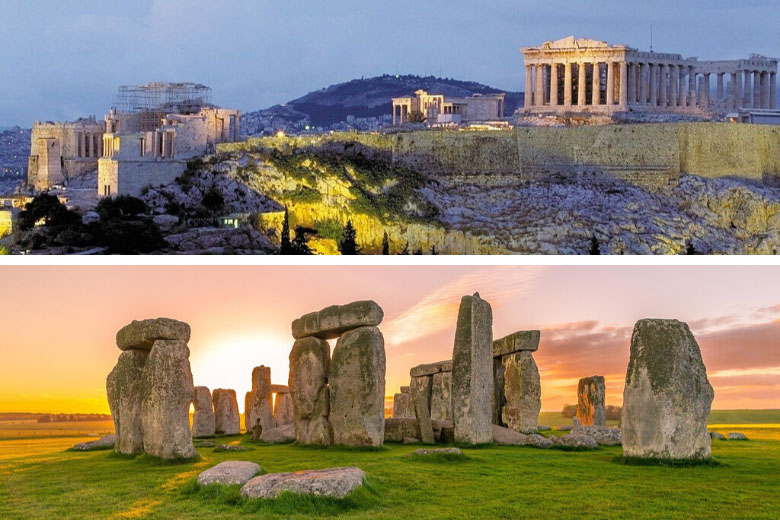 14. Acropolis of Athens, Greece
'Acropolis' translates into 'high city' in Greek. Most cities in ancient Greece had their city centres built on a mound or a hill. This is where they would build their important temples and where citizens could retreat to if under attack.
The most famous acropolis of Greece is, of course, the one in Athens with the iconic Pantheon dominating its skyline. The Acropolis of Athens has withstood the test of time, including bombardments, earthquakes and vandalism. Yet it still stands today as a reminder of the rich history of Greece.
15. Stonehenge, United Kingdom
Also known as the Bronze Age Ring of Standing Stones, Stonehenge is one of the UK's most unique sites and visited attractions. It's a prehistoric monument steeped in all kinds of myth and speculation because no one knows its true origin or purpose.
Some believe that Stonehenge was a Druid temple, built by ancient Celtic pagans as a centre for their religious worship. Others believe it to have astronomical significance as the light from sunrise and sunset aligns with the stones during summer and winter solstice.
Why don't you decide for yourself based on the interesting facts you'll learn on this Stonehenge virtual tour.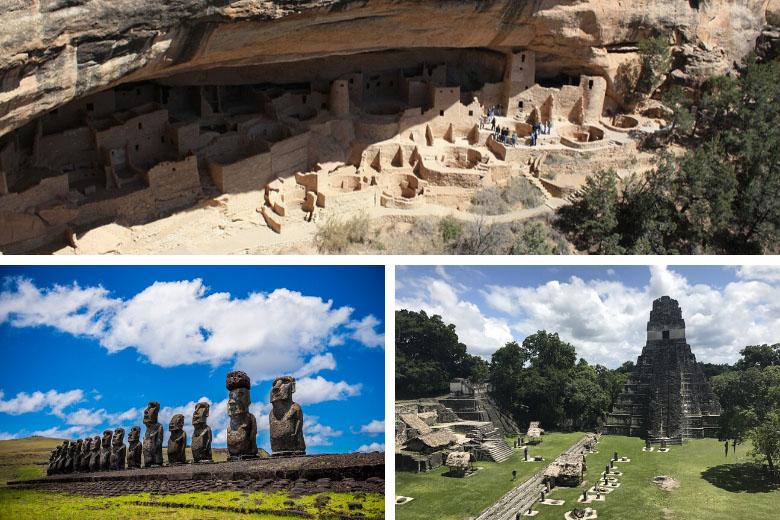 16. Mesa Verde National Park, USA
Mesa Verde is the largest and one of the most spectacular archeological sites in the USA. It was named a UNESCO World Heritage Site because it encapsulates how Native Americans once lived by carving their homes into the cliff.
It's one of the most well preserved ruins of the Ancestral Pueblo people in North America and you can virtually explore Mesa Verde right from the comfort of your own home.
17. Mayan Ruins of Tikal, Guatemala
At first glance, the Mayan Ruins of Tikal appears to be quite similar to the ruins of Chichen Itza. They were both major cities in the history of the Mayan civilisation and are both declared UNESCO World Heritage Sites.
The biggest difference between the two is that Tikal is less visited and often less crowded compared to the more popular Chichen Itza. That's because Tikal is located in the remote Guatemalan forests whereas Chichen Itza is much easier to access.
Some areas of Tikal remain unmapped or excavated too. So if you love hidden gems, make sure you visit the Mayan Ruins of Tikal , even if it's only by virtual tour for now.
18. Easter Island, Chile
Easter Island is a Chilean island in the south Pacific Ocean. It's famous for its 900+ giant statues known as Moais, which are scattered around the entire island.
It is believed that the Rapa Nui natives built these Moais to honour chieftains and important individuals from their village. They believed that by doing this, the spirit of the person would forever watch over the tribe and bring good fortune.
Today, Easter Island is believed to be the most remote inhabited island in the world. That's why it's also very expensive to get to. But have no fear, you can admire Easter Island virtually until then.
Iconic Landmarks and Buildings Around the World
Some of the most iconic and recognised landmarks and buildings around the world that you can explore for free from home.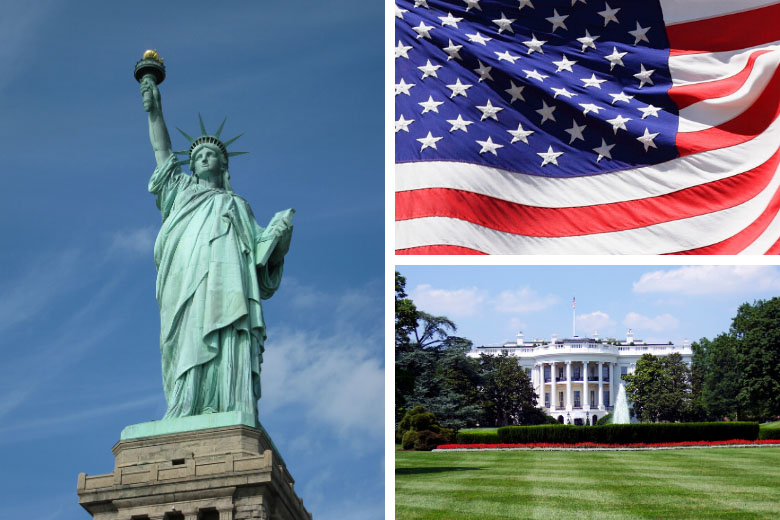 19. The White House, United States
Anyone can visit the White House free of charge. But you have to register and request a tour online and wait between 3 weeks to 3 months to visit. Skip the wait on this White House virtual tour.
20. Statue of Liberty, USA
More than 130 years ago, France gifted the Statue of Liberty to the United States to celebrate the friendship the two endured during the American Revolution. Today it represents freedom and democracy in the USA.
21. Buckingham Palace, United Kingdom
The official residence of The Queen and a must-visit when in London. Skip the long 3 month wait and the €30 entrance ticket and see Buckingham Palace virtually.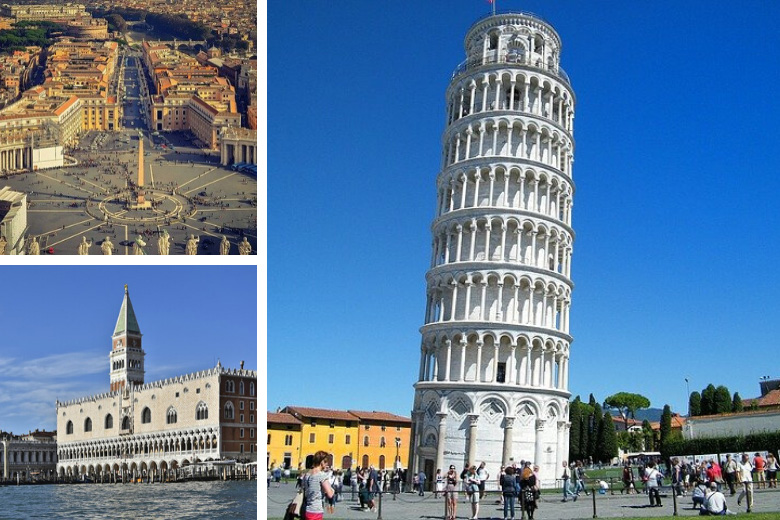 22. The Vatican, Italy
Vatican City is the headquarters of the Roman Catholic Church and the seat of government. More than 5 million people come to Rome every year to feast their eyes on the prized paintings and sculptures of the Vatican and to experience the most religious and cultural site in the world. Check out youvisit.com/tour/vatican for the tour.
23. Leaning Tower of Pisa
The Leaning Tower of Pisa is one of the most recognised landmarks in the world. The intention was to build the tallest bell tower for that era in order to show off Pisa's growing wealthy and prosperity. The 'leaning' part of the equation was actually an engineering mistake.
24. Doge's Palace, Venice
More than a 1,000 years ago, Doge's Palace was the home to the ruler of Venice and the seat of power for the Venetian Republic. Today it is one of Venice's must-see museums. Wander around the corridors of the Doge's Palace or along one of its many surrounding canals on this beautiful virtual tour.
25. Reichstag Parliamentary Building, Berlin
The Reichstag is one of the most important buildings in Berlin today. Built to symbolise the reunification of Germany. It's one of the few parliamentary buildings in the world that allows the public to watch over government processions. Similar to the White House, it's free to visit but you have to book months in advance for a tour. Wait no more as this virtual tour of the Reichstag is pretty awesome.
Wondering how travelling in Berlin and Germany has changed since COVID? Find out what it's like to visit Berlin during the coronavirus pandemic .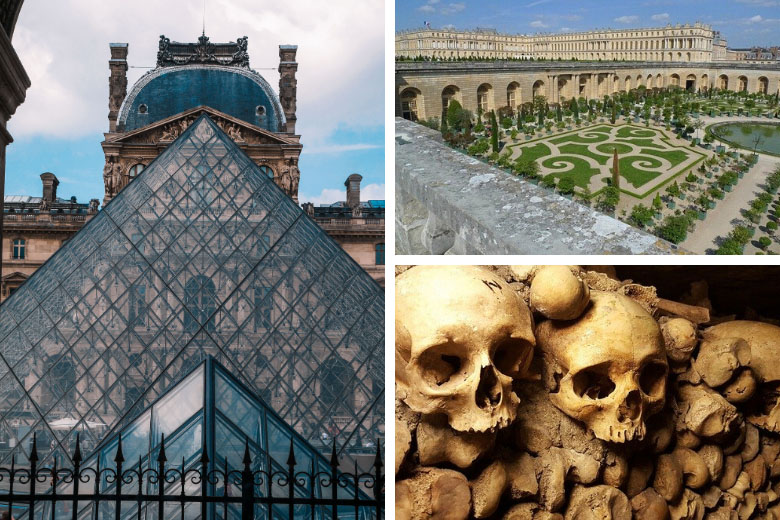 26. Palace of Versailles, France
Did you know that the Palace of Versailles was a mere hunting lodge before it became the world's largest palace? It's one of the most important landmarks in French history because it symbolises the power and downfall of the French monarchy.
Explore its opulent, regal interior and admire its intricate details on this Palace of Versailles virtual tour.
27. The Louvre Museum, Paris
The Louvre use to serve as the royal palace for the French monarchy. It only became an art museum after the royal family moved their residence to Versailles. Today it is the world's largest art museum and an iconic historical monument in Paris.
28. The Catacombs of Paris, France
It's no coincidence that the word 'catacombs' rhymes with 'tombs'. The Catacombs of Paris is the world's largest underground burial site. The city was growing too fast for its cemeteries to handle the bodies of the dead. The solution was to move the bodies and bury them underground. Archaeologists estimate that around 6 to 7 million bodies were buried down there. Creepy…
29. The Holyland, Bethlehem and Jerusalem
Also known as the most sacred place on earth. It is here at The Holyland that the main religious faiths believe that God first entered into a relationship with the human race.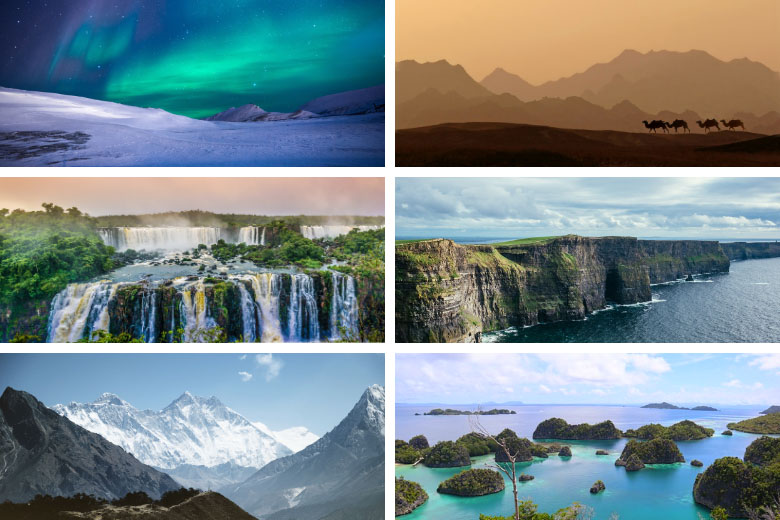 30. Niagara Falls , Canada – see live video feeds of these world famous falls on EarthCam.
31. The Northern Lights , Canada – another great live webcam to catch a glimpse of the Northern Lights. Remember to watch this in the evening Canadian time.
32. Victoria Falls , Zambia – a magnificent virtual tour of the world's largest waterfall.
33. Sahara Desert , Africa – explore the world's largest desert without getting sand in your eyes.
34. Mount St Helens , USA – travel back in time and witness the day Mount St Helens erupted back in 1980.
35. Mount Everest , Himalayas – the only way to trek the world's highest mountain without training is going on this virtual tour. Remember to click on the arrows to explore around.
36. Cliffs of Moher , Ireland – discover the most beautiful natural landscapes of Ireland on this gorgeous virtual tour.
37. Hawaii Volcanoes National Park , USA – one of our favourite virtual tours from the whole list. Not only is it mesmerising, but you can also learn so many interesting facts on this tour.
38. Grand Canyon , USA – enjoy a virtual hike and explore one of the most famous national parks in the USA.
39. Yellowstone National Park , USA – a nature lover's paradise. Make sure you use Google Chrome for this tour.
40. Zhangjiajie National Forest Park , China – otherwise known as 'Avatar Mountain'. The mesmerising, otherworldly landscapes that inspired the 'floating mountains' in one of our favourite movies, Avatar.
41. Galapagos Islands , Ecuador – A scuba diver and nature lover's idea of paradise! This is right on the top of our travel bucket list.
42. Raja Ampat , Indonesia – The epitome of utopia. Hundreds of jungle-covered islands as far as the eye can see and some of the best beaches, coral reefs and scuba diving spots in the world.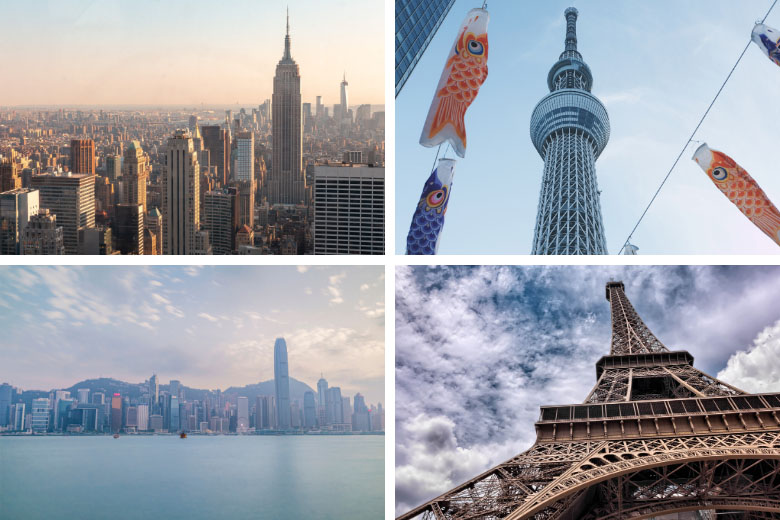 43. New York Skyline – New York, New York! Head up to the 102th floor of the Empire State Building on this virtual tour and admire the city that never sleeps from above.
44. Tokyo Skytree , Japan – Teleport yourself to the highest structure in Tokyo and admire the vibrant capital city of Japan from the top. We hope you aren't afraid of heights because the Tokyo Skytree is 634 meters tall which is more than double the height of the Eiffel Tower.
45. The Eiffel Tower , Paris – Head to the top deck of the Eiffel Tower and marvel at the City of Love on this breathtaking virtual tour.
46. The Peak , Hong Kong – Ever heard the phrase 'A New York minute is a Hong Kong second' before? Discover one of the most populous and expensive cities in the world from its highest peak. When you're ready to visit Hong Kong in person, make sure you read our 7 tips to travel Hong Kong on a budget before you go.
47. St Paul's Cathedral , London – Admire London's epic skyline from the top of St Paul's Cathedral.
You should download the Google Arts and Culture app to your phone if you're a museum lover. You'll find tons of stunning virtual tours and interesting things to learn from the arts and culture world. Here are some of our favourite free virtual museum tours.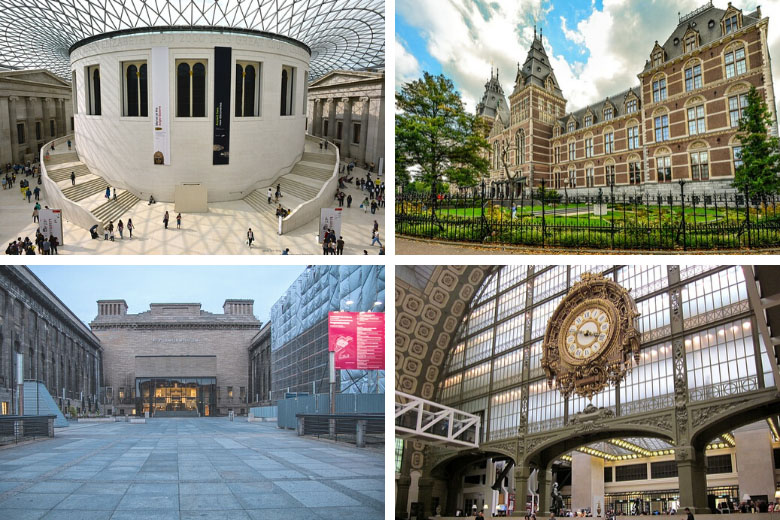 48. The British Museum , London – The famous British Museum is dedicated to human history, art and culture. Their permanent collection consists of more than 8 million pieces of artwork. Making it one of the largest and most comprehensive compilations in the world.
49. Musée d'Orsay , Paris – If you love French art whether that's paintings, sculptures, furniture or photography, you'll love the Musée d'Orsay Museum.
50. Pergamon Museum , Berlin – Explore one of the largest and most visited museums in Germany. The Pergamon Museum is known for its antiquity collection and Islamic and Middle Eastern artworks.
If you love history and want to learn more about the story behind the Berlin Wall like why it was famous and so important. We've explained it simply (i.e. Story of the Berlin Wall for dummies) in our Berlin Wall by Bike guide.
51. Rijksmuseum , Amsterdam – The national museum of the Netherlands that holds some of the world's most famous artworks from artists like Vermeer and Rembrandt.
52. Van Gogh Museum , Amsterdam – Another jewel from Amsterdam. The Van Gogh Museum needs no introduction.
53. The Metropolitan Museum of Art , New York – Also known as The Met. This is one of the largest museums in the world. You can easily spend days if not weeks here admiring everything from antiquities, paintings, sculptures to modern art and fashion. A museum that has something for everyone.
We saved the best for last. Watch wildlife and underwater sea life from home via live webcam feeds! If you didn't know you could do that, now you know.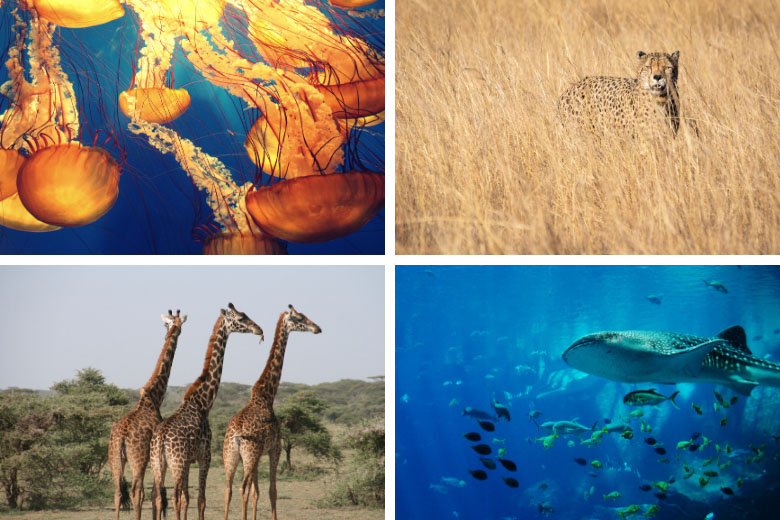 54. Tau Game Lodge in Madikwe , South Africa – The beautiful Madikwe Game Reserve is located on the edge of the South African border close to Gaborone, Botswana. They have a 24 hour live webcam looking over one of the water reservoirs where the animals come to drink.
55. Kruger National Park , South Africa – Have you always dreamt of going on safari? Wait no more! WildEarth is hosting daily safari rides, twice a day so you can see some of South Africa's most beautiful wildlife live with their awesome rangers! This is definitely one of our favourite wildlife webcam feeds! Support WildEarth with a donation if you can during these difficult times.
56. African River Wildlife, Kenya – There are more than 10 live webcam feeds here so you're spoilt for choice. Head over to Explore.org and enjoy 'Facetiming' these amazing creatures.
57. Virtual Dives with National Marine Sanctuaries – Discover the underwater world with virtual scuba diving! There's a host of coral reefs waiting for you to explore. Just click on the video and use your mouse or VR set to look around.
58. Underwater Cave Diving – Even certified scuba divers like us are not allowed to explore underwater caves without the right technical qualifications and training. So whether you're a scuba diver or not, you'll most definitely enjoy this cave scuba diving virtual tour.
Want to learn how to scuba dive? Check out our Beginners Scuba Diving guide where we share how you can save time and money getting certified.
59. Georgia Aquarium – 'FaceTime' with the residents of Georgia Aquarium via their live webcams. See sea lions, puffer fish and even the elusive beluga whale.
60. Monterey Bay Aquarium – Another amazing aquarium with an array of live webcams. Spy on sea otters, jellyfish, penguins and even turtles and sharks.
We had a lot of fun looking for different ways to 'travel' the world from home. We hope you enjoyed your first experience of 'armchair travel'. We'd love to hear which one was your favourite.
Thank You For Reading
If you enjoyed reading this guide, share it with your friends and family. Have a question or need advice? Contact us via Email, Messenger or WhatsApp. And if you'd like to leave a comment, tweet us . Oh, and don't forget to subscribe !
Buy Us A Coffee
Our content is free and always will be. But if this guide has saved you time, money or made your life easier, feel free to buy us a coffee . We'll really appreciate your support.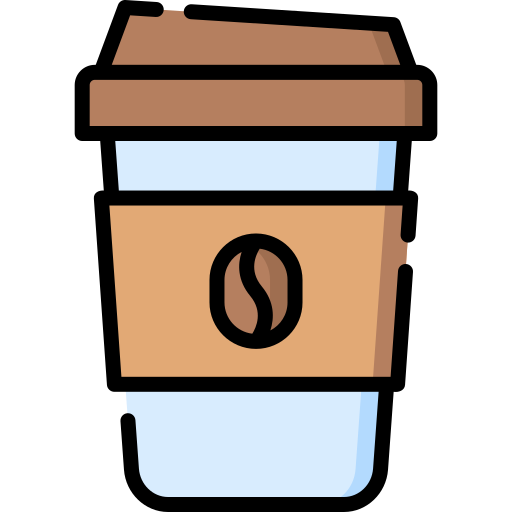 Support Our Work
Can't donate? No problem! You can still support us by buying products and services that we recommend. Check out our resource page for all offers and discount codes.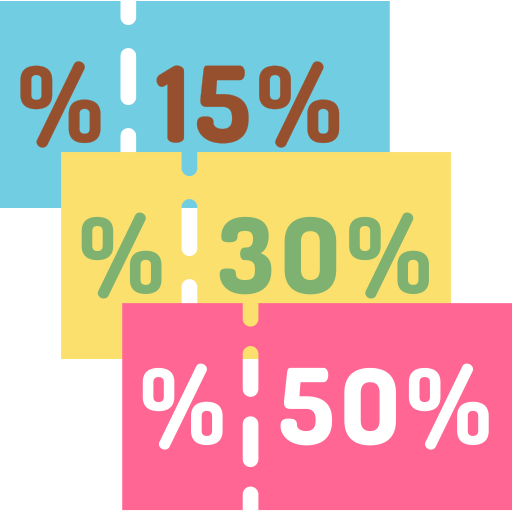 📣 This guide contains affiliate links. This means if you click on our links and buy something, we may earn a commission at no extra cost to you. This allows us to work on the website full time and keep Nomad And In Love alive and thriving.
Related Guides
The Cheapest Budget Car Rental in Europe: Rent A Car For €1
Traffic Fine Abroad: 5 Tips to Help You Reduce a Speeding Ticket in Europe (As Much As 30%)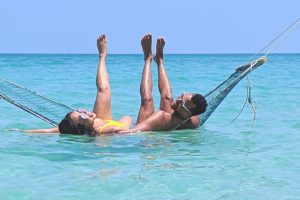 How To Travel for Cheap Using VPN To Unlock The Best Travel Deals in 2023
The 12 Best Free Virtual Travel Experiences Worth Checking Out
Don't have the means to travel the world? You can still visit stunning locations via virtual travel. Here are some of our favorites!
Do you want to travel, but circumstances are preventing you from doing so? Thankfully, the internet enables you to visit multiple destinations around the world in real time. No plane tickets, visas, or long flights necessary!
If you have a laptop, a smartphone, or a VR device and a reliable Wi-Fi connection, you are all set to take these virtual tours for free.
1. African Safari
WildEarth relies on safari vehicles, guides on foot, drones, balloons, rovers and remote cams to capture some of Africa's most iconic animals in their own habitats. You can interact with an expert game ranger hosting the safari while you watch.
Related: Outdoor Virtual Tours to Get Back to Nature With Hikes, Dives, and Spelunking
2. The White House
At 55,000 square feet, the White House has 6 floors, 132 rooms (16 are family guest rooms), 35 bathrooms, 28 fireplaces, eight staircases, three elevators, 412 doors and 147 windows.
Thanks to Google Arts and Culture, you can enjoy a walk through the most famous residence in the US without having to worry about the Secret Service.
Related: Virtual Field Trips That Make History Come Alive
3. Discover India
You can visit the Taj Mahal and other iconic Indian sites via the official Indian government's immersive Audio Odigos app.
Once the app is downloaded Audio Odigos does not require Wi-Fi or an Internet connection. You can choose a destination and download all the chapters of the destination you are visiting in one go and enjoy your tour offline.
Download: Audio Odigos for Android | iOS (Free)
4. Sydney Opera House
The Sydney Opera House offers exclusive live streams of their performances, inclusive of original new digital programming direct from Sydney Opera House. It's free when you sign up.
5. Northern Lights (Aurora Borealis)
The Northern Lights most commonly appear between 5:00 pm and 2:00 am.
A good display may last for no longer than 15-30 minutes at a time, although if you're really lucky, they could last for a few hours. Norway's lights over Lapland project enables you to experience the Northern Lights via VR.
6. The Grand Canyon
The most popular hiking trail into the Grand Canyon is the Bright Angel Trail. Google's Street View Trek enables you to virtually hike it.
7. Paris Catacombs
Beneath the City of Paris is a 200 mile series of macabre tunnels containing the bones of 6 million people. As photographer Felix Nadar put it, the catacombs are one of those places "everyone wants to see and no one wants to see again". You can see the catacombs for yourself with this virtual tour.
Related: The Best Virtual Tours of the Human Body for Interactive Anatomy
8. Christ the Redeemer Statue
Located at the peak of the 700-metre (2,300 ft) Corcovado mountain in the Tijuca Forest National Park, overlooking the city of Rio de Janeiro, the Christ the Redeemer statue is the largest art deco statue in the world. You can skip the 200-step climb to the top via this stunning virtual tour set to soothing jazz by Kenny G.
9. Roman Colosseum
Fans of the Gladiator movie will no doubt recall the legendary fight scenes in the colosseum.
In real life, the colosseum was used as an entertainment venue for 390 years. During that time more than 400,000 people and 1 million animals died inside the Colosseum. You can virtually visit the real colosseum on AirPano.
10. Brooks Falls, Alaska
EXPLORE is the largest live nature cam network on the planet.
If you are a fan of bears, the livestream of Brooks Falls in Alaska's Katmai National Park is the best place in the world to watch brown bears feasting on salmon as they swim upstream to spawn. EXPLORE offers a multicam experience of various virtual tours both on land and under the sea.
11. New York Times Square
Would you like to visit Times Square in New York right this very moment? EarthCam takes you on an aerial and street-level tour of the square, complete with audio.
12. Marine Life Virtual Dive
America's National Marine Sanctuary System is a network of underwater parks encompassing more than 600,000 square miles of marine and Great Lakes waters, and now you can visit these amazing places in the blink of an eye through virtual reality.
If you're on a desktop, click and drag to experience in 360 degrees, or pair your phone with your virtual reality headset. For the best viewing experience, watch the video in high-definition: click the gear symbol in the lower right corner, then select any of the HD options that pop up when you click "Quality."
Related: Google Earth Tour Guide: Virtual Tours You'll Want to Check Out
Hot Tip: Amazon Explore
Amazon Explore enables you to virtually tour the world's cities and experience local culture with the help, or rather the company, of local guides or hosts.
Amazon Explore experiences are not free. However, if you're an Amazon Prime member, your first experience of up to $50 is free with the promo code FREEFUN for a limited time.
How to get a free Amazon Explore experience:
Visit Amazon Explore .
Select and schedule an experience that is $50 or less. Use the code FREEFUN at checkout. This will reduce your cost to zero.
Meet Your Host: When it's time for your livestreamed session, show up at your computer and meet up with your host.
Explore: The session is private and just for you, so ask questions, take pictures, and focus on what interests you the most.
Virtual Travel Is Here to Stay
For travelers who have various physical impairments—mobile, visual, auditory—virtual tours are a great way to visit destinations that were once off limits. Needless to say, those with financial limitations are equally empowered to visit places they otherwise could not afford.
If you are worried about global warming, traveling via internet is a great way to reduce your carbon footprint and avoid flight shaming while seeing the world.
And of course there are the time savings. You may not have the time to see the world in your lifetime. With virtual travel, you can visit a new continent every day.
Affordable Luxury: Top-Tier Tech Delights
Early Black Friday Deals!
7 Great Virtual Reality Travel Experiences
Try VR travel to fulfill your bucket list without leaving the couch
Saint Mary-of-the-Woods College
Electric Vehicles
Working From Home
Headphones & Ear Buds
Smart Watches & Wearables
Travel Tech
Connected Car Tech
iPods & MP3 Players
Who says you can't see the world if you stay home? Virtual reality (VR) tourism experiences let you see places all over the world without ever leaving your couch. These aren't games; they're experiences, so the pace may be slower than you expect, but they are worth your patience. Here are some of the best VR tourist destinations to help you decide on your next virtual adventure.
Make sure your computer is beefy enough to handle the demands of virtual reality technology.
The Grand Canyon VR Experience
Very relaxing experience.
Excellent visual and sound quality.
Impressive attention to detail.
Predefined with little control.
Requires powerful hardware.
Short experience.
In The Grand Canyon VR Experience ($2.99 by Immersive Entertainment), you sit in a virtual motorized kayak ride through the Grand Canyon. Tailor the tour to your preferences by selecting either a sunlit or moonlit experience and controlling the ride's speed.
While you cruise along, you'll enjoy the sights and sounds of procedurally generated, artificially intelligent wildlife. Attract and feed the virtual fish as you navigate the waterways.
The ride is on rails, so you can't steer the kayak. However, you can stop at various points and enjoy the scenery by using the throttle speed controls of your motorized kayak or by exiting at scenic rest stops.
The tour is short, and there's no historical background information for history buffs. Still, it is a fun ride perfect for someone new to VR.
This tour requires one of the following virtual reality headsets: HTC Vive, Oculus Rift , or Valve Index .
Explore amazing places.
Impressively detailed.
More locations are added to the library regularly.
Not updated recently.
Realities (free from Realities.io ) is a VR travel app that allows you to explore scanned and modeled real-world environments. The environments aren't just 360-degree photos; these locations were captured with specialized scanning equipment, allowing for immersive rendering in virtual reality.
The user interface is a giant globe you rotate with your VR controllers. Once you decide on the place you want to visit, tap the area on the virtual globe, and you are instantly whisked away to the exotic locale.
One interesting destination is a cell in the infamous Alcatraz prison. When you arrive, you're greeted by an unseen narrator, presumably a former prisoner in the cell next to you, who recalls their experiences. It's museum-like and an educational adventure worth having.
There are other destinations of varying size and complexity, and the experience is updated with new realities regularly.
This experience is compatible with the HTC Vive, Oculus Rift, Valve Index, and Windows Mixed Reality .
Titans of Space PLUS
Great soundtrack.
Detailed 3D visuals.
Impressive sense of scale.
Flying through space makes some users feel nauseated.
No improvements since late 2019.
Do you like planetariums? Have you always wished they were more realistic? If you've ever dreamed of riding in a spaceship and exploring the solar system and beyond, Titans of Space PLUS ($9.99 by DrashVR LLC) helps make this a reality—at least a virtual one).
The original Titans of Space was one of the first polished virtual reality experiences available; it created a lot of buzz about all the potential VR had to offer.
This app provides a theme park-style ride through the solar system and beyond, allowing you to control the pace of the experience. Factoids about the planets and moons are provided throughout your journey, as are distances and other measurements of interest.
The sense of scale of the planets and moons is truly awe-inspiring and gives a unique perspective only astronauts usually get to have.
This title runs in both standard and VR modes. It does not require a VR headset. It is compatible with HTC Vive, Oculus Rift, Valve Index, and Windows Mixed Reality.
Impressive rendering technology.
Auto-tunes for your GPU.
Stunning visuals.
Can feel slow.
Mostly narration with little hands-on time.
Everest VR ($9.99 from Sólfar Studios ) is an interactive Mount Everest VR tourism experience.
You'll experience Mount Everest in five iconic scenes. Prepare for your expedition at Basecamp, traverse the terrifying Khumbu Icefalls, spend the night at Camp 4, ascend the perilous Hillary Step, and finally conquer the summit of Everest.
After completing your first summit attempt, unlock God Mode to reach a unique vantage point of the Himalayas that's only possible in VR. Towering over the mountain range, this is a stunning VR diorama.
EVEREST VR is a must if you're into mountain climbing but don't like its possible death and frostbite aspects.
Requires one of the following virtual reality headsets: HTC Vive, Oculus Rift, or Valve Index.
The VR Museum of Fine Art
Lots of content.
Educational experience.
Hasn't been updated since its initial release.
No voice narration.
Only takes about 20 minutes to experience.
If you've ever wanted to peruse a museum at your own pace with no limits on how close you can get to the artwork, then The VR Museum of Fine Art (free from Finn Sinclair) is for you.
This free app holds amazing educational value with incredibly detailed scans of some of the world's most famous paintings and sculptures. Look at the brushstrokes of Monet's Water Lilies or take a 360-degree tour of Michelangelo's David. This is an art lover's delight.  
The experience makes you feel as if you're visiting a museum, complete with a pamphlet map to help you navigate your way around the exhibits.
Great VR experience.
Incredibly realistic.
Contains three episodes.
theBlu ($9.99 from Wevr INC .) is a collection of virtual reality-based underwater experiences that make you feel as if you're literally in the tank of a huge aquarium exhibit.
Stand on the deck of a sunken ship while a gargantuan whale swims by and looks you straight in the eye or swim in a sea of bioluminescent jellyfish. There's no need for expensive scuba equipment or diving classes, or even to leave your living room, for that matter.
The level of detail in this app is amazing, and the sense of scale (especially during the whale encounter in the first episode) is jaw-dropping.
Compatible with HTC Vive, Oculus Rift, Valve Index, and Windows Mixed Reality.
Google Earth VR
Amazing street view VR.
Travel the world virtually.
Impressive, vast experience.
Can be slow to load.
Lacks a search feature.
May cause motion sickness.
When Google Earth was released many years ago, everyone marveled at the novelty of finding and viewing their house from satellite imagery. Now, Google Earth VR (free from Google) lets you see your house from space and virtually fly to it and stand in your front yard or on your rooftop.
Change the sun's position, scale objects to any size you like, and fly around the world. The detail levels depend on what you're trying to view. For example, tourist destinations are likely to have more detailed geospatial imagery than rural areas. There is so much to see, and Google offers virtual tours to help you get started.
Google has even added several comfort features to prevent virtual travel sickness in this must-see virtual reality app.
Get the Latest Tech News Delivered Every Day
The 9 Best Free VR Games of 2023
The 13 Best Staycation Tech Tips
The 10 Best Scary Virtual Reality Games
The Best Free Flight Simulators
The 10 Best VR Puzzle and Escape Room Games
The 11 Best Free Meta (Oculus) Quest and Quest 2 Games
The 19 Best Free Virtual Field Trips of 2023
How to Connect PSVR to a PC
The Best VR Apps for the iPhone in 2023
Vive Cosmos Review
The 9 Best VR Workout Games
Valve Index Review
The 10 Best Virtual Reality Games For Kids
HTC Vive Pro Headset Review
HP Reverb G2 Review
What Is Mixed Reality?
By clicking "Accept All Cookies", you agree to the storing of cookies on your device to enhance site navigation, analyze site usage, and assist in our marketing efforts.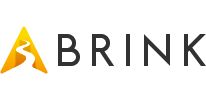 Explore the World
See amazing places as if you're there in person.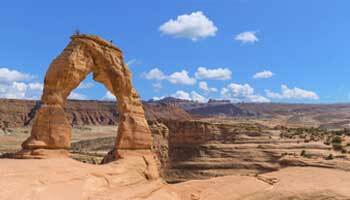 Get BRINK Traveler
Where will you visit today.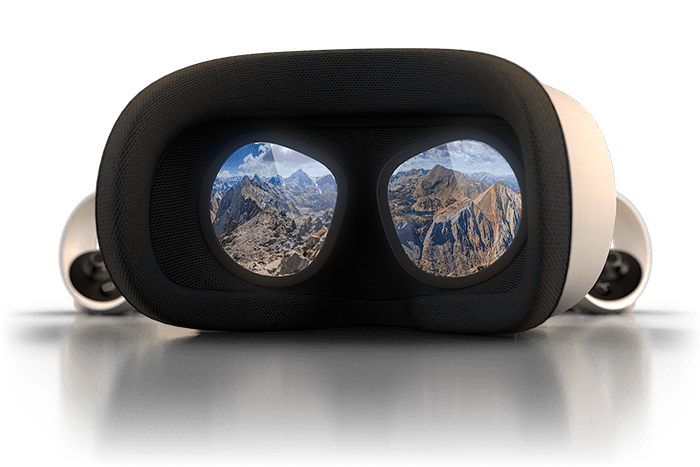 for VR Headsets

Supports Meta Quest & Rift and Steam VR compatible headsets.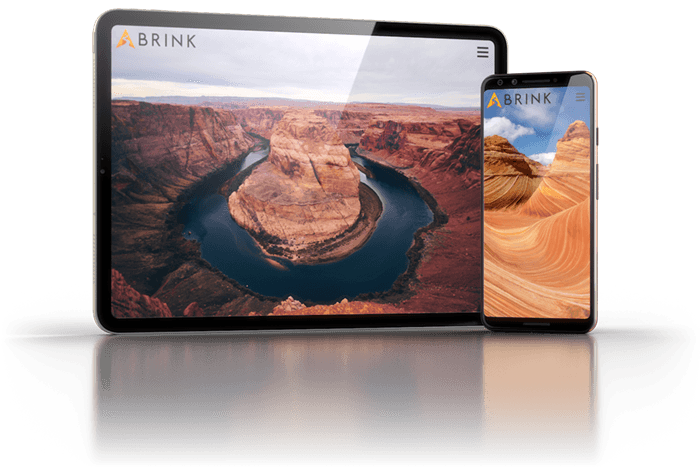 for AR Phones & Tablets

Supports Apple iPhones & iPads and Android Phones & Tablets.

Step into a postcard
Travel the world from your living room.
The world is filled with amazing places to see and experience, but travel is becoming increasingly expensive, difficult, and inaccessible. But what if you could bring the experience of traveling the world into your home today?
BRINK Traveler is a virtual travel experience that takes you to amazing locations in full 3D to feel like you're really there. Step into a postcard and visit some of the most breathtaking places on Earth today!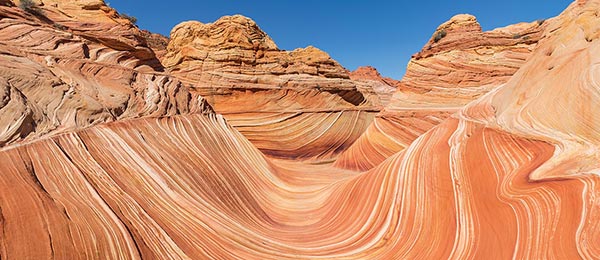 Arizona, United States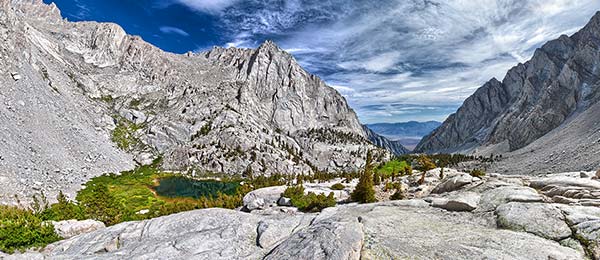 Mount Whitney
California, United States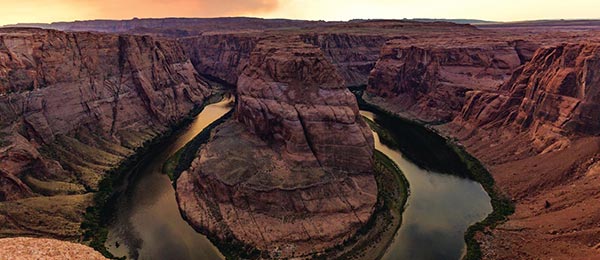 Horseshoe Bend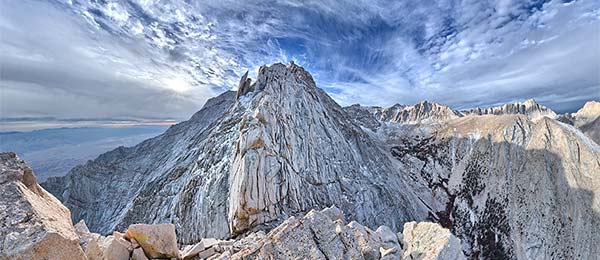 Lone Pine Peak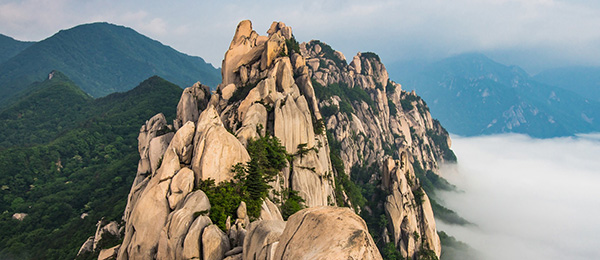 South Korea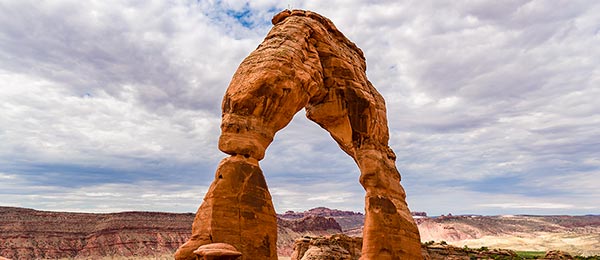 Delicate Arch
Utah, United States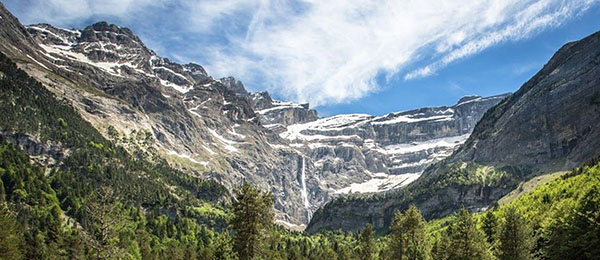 Cirque de Gavarnie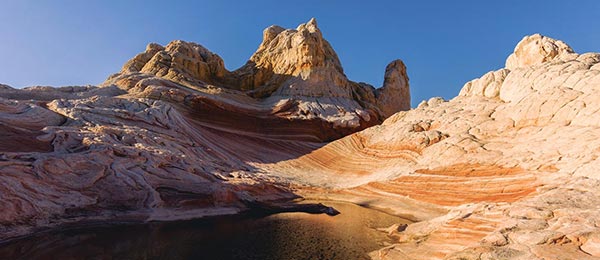 White Pocket
Pulpit Rock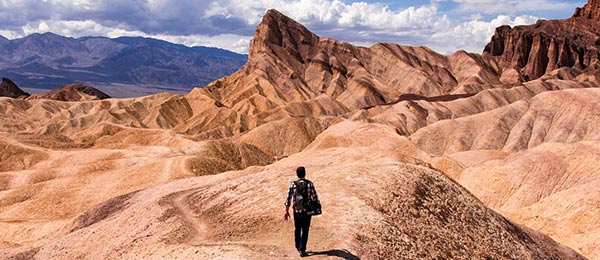 Death Valley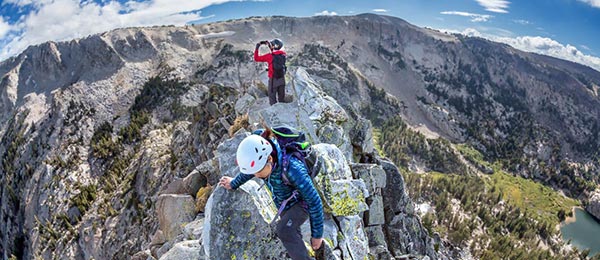 Crystal Crag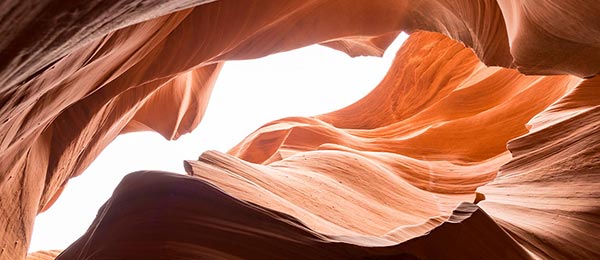 Antelope Canyon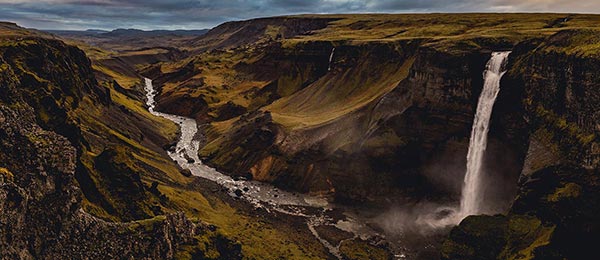 Mobius Arch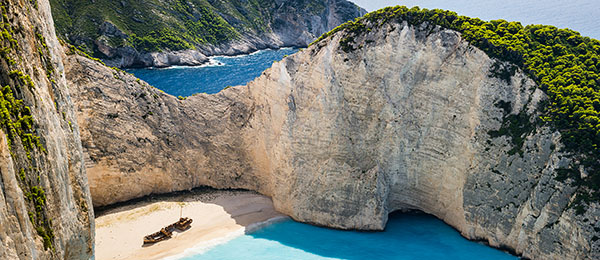 Navagio Beach
Zakythos, Greece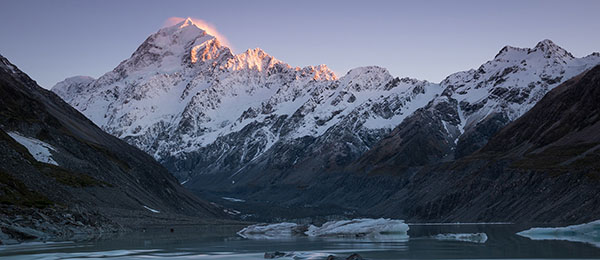 Aoraki / Mount Cook
New Zealand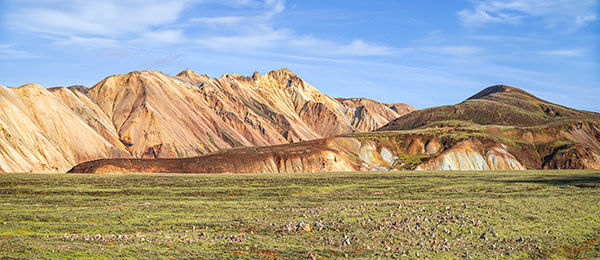 Landmannalaugar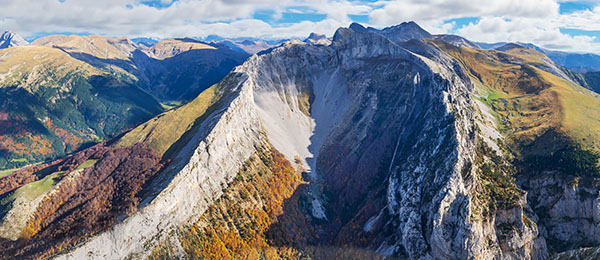 Pena Ezkaurre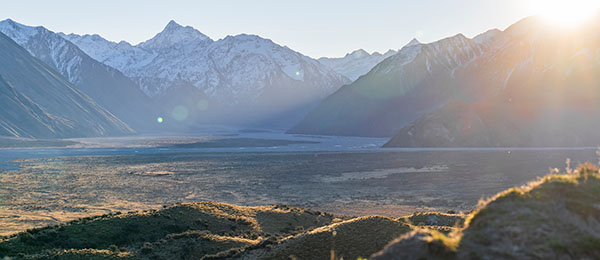 Mount Sunday

Virtual Travel Experiences
A new way to see the world.
We capture amazing places in volumetric 3D to create incredible immersive experiences that bring you as close as you can get to really being there.
BRINK Traveler for AR turns your phone or tablet into a window to the world, walk around and explore a location as if you were there in person!
BRINK Traveler for VR is the closest thing you'll have to a teleport button anytime soon. Put on a headset and feel like you're really there!
BRINK Traveler for Phones & Tablets (AR)
Brink traveler for virtual reality (vr).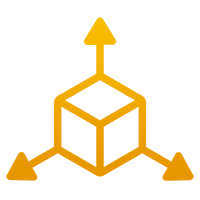 Fully 3D (6 DoF)
Volumetric capture of real locations all the way to the horizon. Move through a place as you would in person.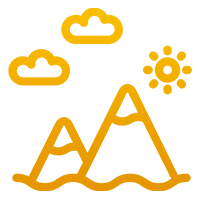 BRINK Traveler gives you a feeling of presence, scale, and immersion not possible from any other medium.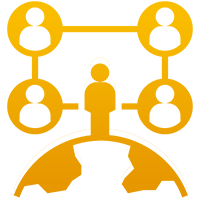 Shared experiences with friends and family to travel together from anywhere in the world.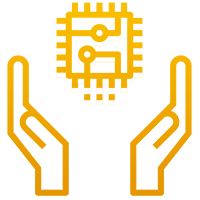 Interactive
More than just seeing! Each location offers a unique experience to interact with a living environment.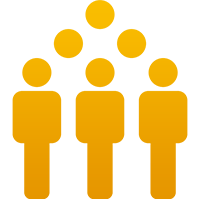 Our experiences work on all phones, tablets, and VR headsets, from the comfort of your own home.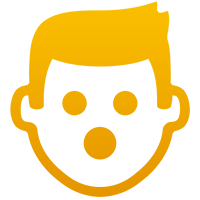 We capture the most incredible locations of the world. Places that inspire and stir emotions!

About BRINK XR
Making the world more accessible.

Our Mission
BRINK XR is dedicated to making the wonders of the world personally accessible to all through Virtual Travel Experiences. We aim to give people who otherwise wouldn't have the opportunity to visit the amazing places of the world a chance to feel like they've experienced it in person.
We see virtual travel as a tool to help lower the barrier of entry for those who don't have the time, money, or health to travel freely. We believe virtual travel experiences can be a tool to build connection and empathy for these amazing places - to protect and ensure them for future generations. Beyond entertainment, we see profound uses for virtual travel - including education, healthcare, and historic documentation.
Our world is filled with amazing places to see and explore. Our passion for travel and the great outdoors is the guiding light of our work on BRINK Traveler . We strive to recreate the connection we have to the incredible natural places we love being in, and enable anyone to have their own connection to these wonderful locations.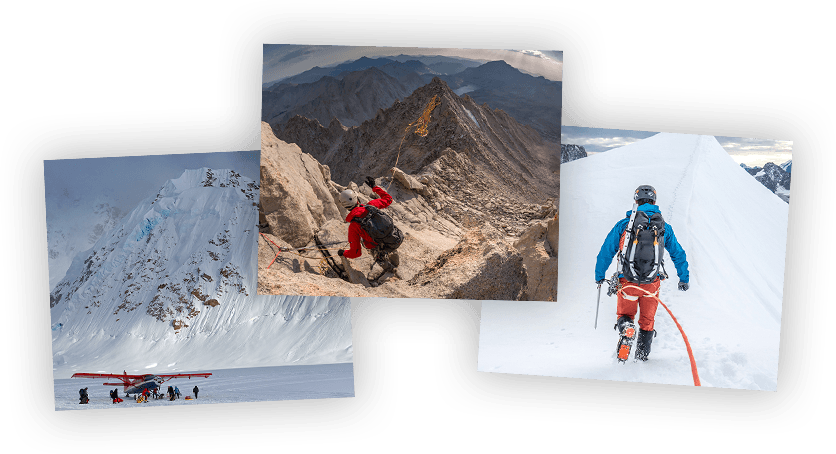 We're an award winning team of VFX artists, VR creators, mountain climbers, and world travelers.
BRINK XR was formed because we recognized an opportunity to use our skills in a new and exciting way to create meaningful content that provides entertainment, education, awareness, and scientific / historic relevance to the world.
We've always been trying to capture and present the world as we experience it with 360 photos, timelapses, photography - but with BRINK Traveler , it finally feels like we've found something that does justice to the scale and feeling of being in these amazing places—something no other medium has been able to really capture before now.
Interested in joining our team? Get in touch with us
You don't have to pack a bag or bring a passport to be instantly transported around the planet. BRINK Traveler gives you your own personal guide to each meticulously captured location.

BRINK Traveler is a stunning app to have loaded onto your Quest. It falls into the category of essential apps to keep installed for when you're introducing someone to VR.

Teleport yourself across the planet with BRINK Traveler, a first-of-its-kind virtual travel experience that lets you explore breathtaking real-world places in fully volumetric 3D.

This VR Travel App makes me long for the real thing. Brink Traveler might be a suitable replacement and a lot cheaper than a plane ticket.

Latest Press and Updates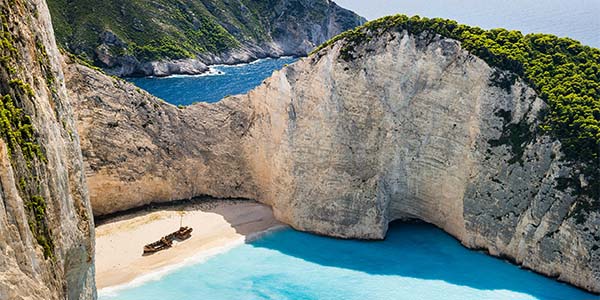 BRINK Traveler's fall update now out on Meta Quest! (and coming soon to PCVR)
October 26 2023 BRINK XR
We're back with another great big content update - this time we've added twelve new spots to visit across eight spectacular locations. We're also releasing the beta of our brand new AI Travel Assistant, along with many other great improvements and fixes!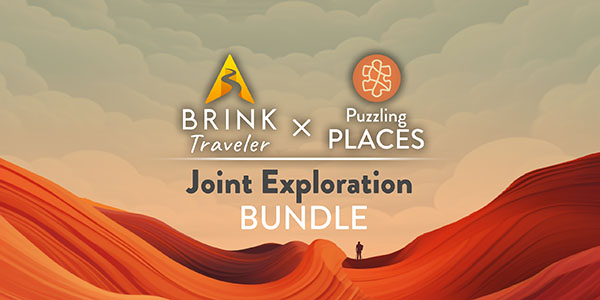 BRINK Traveler & Puzzling Places present "The Wave" as an immersive puzzle!
August 18 2023 BRINK XR
Puzzling Places is thrilled to announce its latest premium puzzle, "The Wave," in partnership BRINK Traveler. The collaboration is an exciting adventure in itself, bringing together two innovative worlds to create a meditative experience for users...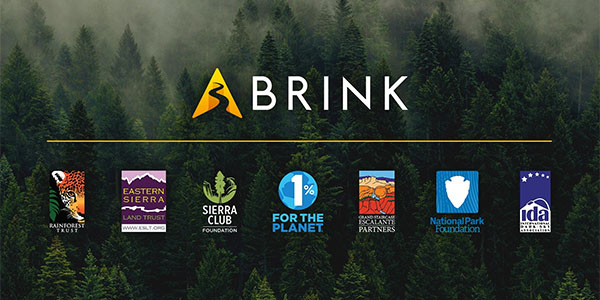 BRINK XR for the Environment & Earth Day 2023 fundraiser!
April 20 2023 BRINK XR
Our passion for the amazing natural places of Earth is the guiding light behind our work on BRINK Traveler. We believe that everyone should be able to experience the great outdoors — both in our apps and in the real world. Our mission relies on ensuring these wonderful places...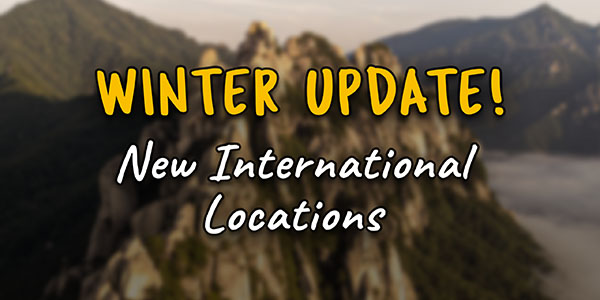 BRINK Traveler's winter locations update now out on Quest, Rift, and SteamVR!
December 24 2022 BRINK XR
Happy Holidays and New Year from BRINK XR - our gift to you is our latest Winter Update for BRINK Traveler! This update focused on bringing in eight new highly diverse and international locations into the experience - places like Norway, South Korea, New Zealand, France...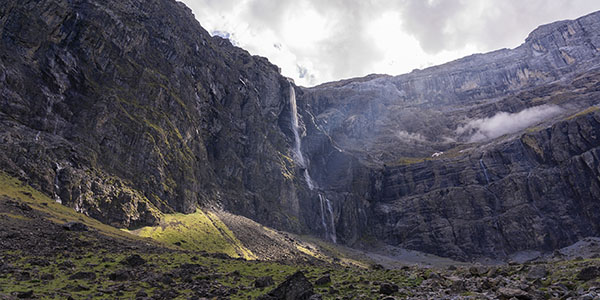 BRINK Traveler's summer multiplayer update now out on Meta Quest!
August 01 2022 BRINK XR
Summer is finally here and we're excited to announce the Summer Multiplayer Update for BRINK Traveler! This update focused on the much-requested Social Multiplayer experience so you can travel with friends, family, and other explorers from across the world...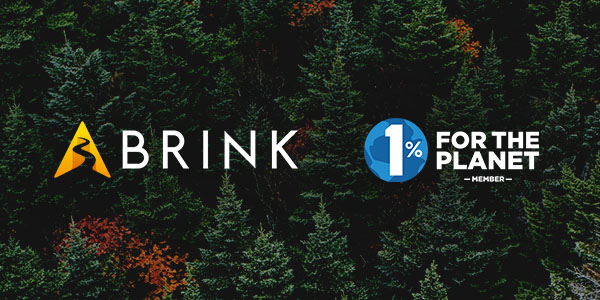 BRINK for the Environment and joining 1% for the Planet
April 20 2022 BRINK XR
BRINK Traveler's winter update now available on Oculus & Steam!
February 01 2022 | BRINK XR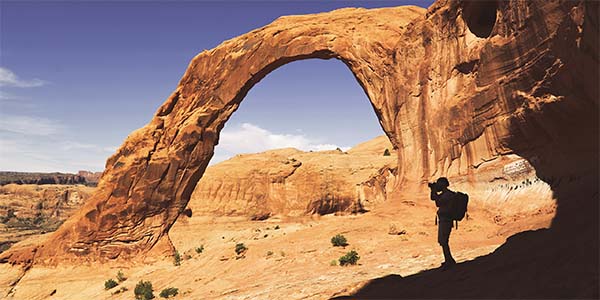 Today we're excited to release our Winter Update as a FREE UPDATE for all existing users. Our main focus for this update is to begin growing the experience with more spots to visit, adding language localization, allowing for greater settings customization based on user feedback, and readying the framework for more updates we have planned in 2022.
Here's a quick rundown of all the new things in the BRINK Traveler Winter Update (v1.1.0)...
BRINK Traveler named one of Oculus' Best Exploration Apps of 2021
December 14 2021 | Oculus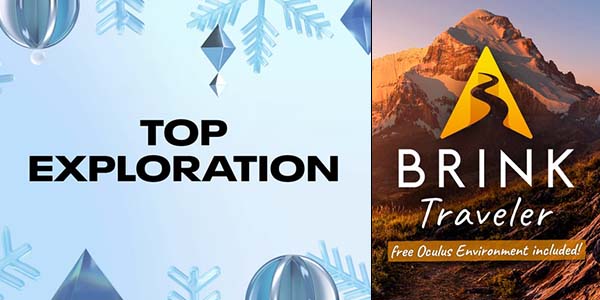 It's been an exciting launch for us, and we're very proud to announce BRINK Traveler has been selected as one of Oculus' best apps of 2021 in the Exploration category!
We'd like to take this opportunity to thank everyone for their support, positive ratings, and touching emails we've received. We're looking forward to the coming year as we release seasonal updates to the app - including many more amazing places to visit and features like multiplayer and guided experiences.
BRINK Traveler Offers Some Of VR's Best Travel Content Yet...
September 12 2021 | Upload VR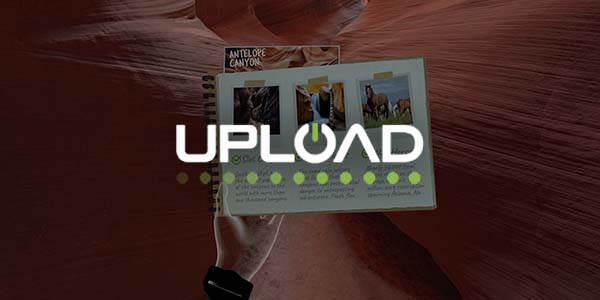 BRINK Traveler is available now for Oculus Quest and PC VR, allowing you to travel to a selection of stunning locations that are displayed in full volumetric 3D by way of photogrammetry-based capture technology.
The app was announced a few weeks ago and launched more recently for Oculus Quest and PC VR via the Oculus Store and Steam. After jumping into the app on Quest and trying out a few of the locations yesterday, it's clear that Brink is one of the best travel apps available on the Quest...
See the world From the Comfort of Home with BRINK Traveler on Oculus Quest
September 09 2021 | Oculus Blog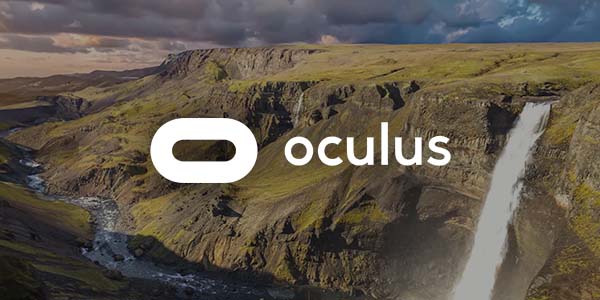 Teleport yourself across the planet with BRINK Traveler from Brink XR, a first-of-its-kind virtual travel experience app that lets you explore breathtaking real-world locations in fully volumetric 3D environments created from meticulously scanned photogrammetry and LiDAR.
Visit over a dozen gorgeous locations around the world with BRINK Traveler, out now on the Oculus Quest and Rift Platforms, as well as Steam for $9.99 USD...

Send us a message and we'll be in touch! You can also chat with the team on our Discord or email us directly at: [email protected]
Thanks for your email, we'll be in touch!
Everything You Need To Know About Virtual Travel
Virtual travel is a great way to explore all the places on your bucket list while never even leaving the house... Here are some helpful how-tos.
One of the weirdest and cleverest ways that people are tackling the Covid-19 pandemic around the world is by embracing virtual travel. Since many popular vacation destinations are major coronavirus hotspots , the only current means of visiting them is through a simulated experience. Read on to find out everything you need to know about virtual travel.
What Is Virtual Travel?
Virtual travel simulates physical travel experiences. It often consists of virtual tours comprised of videos or images of a foreign destination that you can absorb from your home. These days, virtual travel experiences come with all kinds of effects, from music to realistic sound effects that would genuinely be heard at the destination in real life. Some virtual tours even contain narration and text.
The travel industry has suffered immensely due to the outbreak of Covid-19. Major cruise lines around the world have been disrupted while most countries have enforced tough travel restrictions stopping people from leaving their cities and states as well as their countries. In response to the travel restrictions, there has been a huge increase in the interest in virtual travel. It's devastating to those who love to travel that all physical travel plans have currently been put on hold, but luckily, there are amazing virtual travel experiences available to cure wanderlust .
RELATED: Micro-Escapes: Newest Travel Trend Of 2020
The Benefits Of Virtual Travel
Many would argue that real travel could never be replaced by a simulation. Still, virtual travel does have a range of benefits. In addition to satisfying the wanderlust of those who physically cannot travel, it also provides a solution to the growing problem of overtourism, which has resulted in many of the world's most popular destinations suffering at the hands of mass tourism.
We have already seen the positive impact a decrease in tourism has had on the world's most popular destinations. Cities like Venice, which were once thrashed by human activity, are now prospering thanks to the travel restrictions. The more people who turn to virtual travel over physical travel in the coming months, the greater the benefits will be on the environment. Among other effects, popular travel destinations are likely to experience cleaner air and water as a result of fewer people visiting.
RELATED: Second City Travel Is The Biggest Trend Of 2020
The Downsides Of Virtual Travel
You can't argue with the environmental benefits of virtual travel. But there are still downsides to experiencing travel digitally rather than in the traditional sense. 360-degree virtual reality videos must be experienced through headsets that are expensive, heavy, and uncomfortable to wear for long periods of time. There are a range of travel apps out there that are comfortable for long-term use, but they don't provide a realistic simulation that makes a person feel as if they are actually in another place. In other words, virtual reality apps often aren't enough to permanently quench a person's wanderlust.
Virtual travel might provide all the sights that you'd get while physically traveling, but at this stage, it can't replicate smells, touch, or taste. Many virtual tours only last for a few minutes, which isn't comparable to a vacation that lasts for days or even weeks. While virtual travel allows would-be tourists to see and hear things, it doesn't allow them to do things, such as sampling street food in India, climbing up Switzerland's Matterhorn, or riding a horse through the Irish countryside.
RELATED: 10 Travel Trends To Add To Your Bucket List (And How To Do Them Well)
Virtual Travel After The Pandemic
With the surge in virtual travel popularity, many are asking the question: is virtual travel here to stay ? It is unlikely that virtual travel will permanently replace traditional travel. Put simply, seeing and hearing a destination through a screen or a virtual reality headset does not satisfy the needs that push most people to travel in the first place. However, as the usage of virtual travel increases during the indefinite period of travel restrictions, technology may advance and virtual travel might become a more prominent part of the travel industry.
While we anticipate that travel restrictions will eventually be lifted, allowing most people to physically travel again, there are still many who are unable to travel in the traditional sense. Those who are sick or injured or incapacitated in some way, such as the elderly, would benefit from virtual travel options even after the pandemic has run its course.
NEXT: 10 Virtual Tours To Give Anyone At Home A Taste Of Travel

How Virtual Travel is Helping People Explore the World
Virtual tourism is helping people to connect with different places. Find out what the benefits of virtual travel are and how to do it!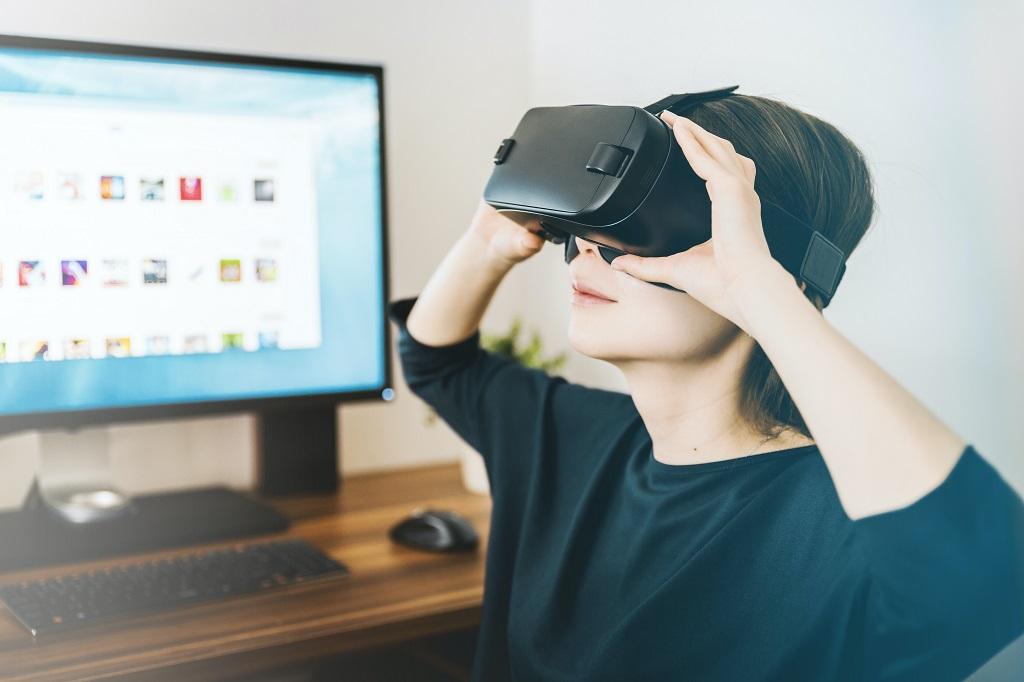 Traveling around the world is one of the best educations anyone can get. The ability to meet new people, try new things, practice speaking another language, see historic sites first-hand, and understand a different way of living can teach you a lot more than any geography, history, or language class could. Unfortunately, traveling full-time is not an option for most people. 
Luckily, we can rely on virtual travel to help satisfy our sense of wanderlust. From virtual tours of some of the world's best museums to YouTube videos of Disneyland's most popular rides, there are tons of great options out there to help you explore the world! Below you'll find a list of the many ways that virtual travel is helping people explore the world, along with a handful of ideas to inspire you to get out and discover the world from the comfort of your home! Best of all, there are no expensive plane tickets, visas, or hotels necessary!
Roam around the world with Let's Roam !
Here at Let's Roam, we want everyone to have the chance to explore the world with the people they love most. To help make this possible, we've created hundreds of indoor and outdoor scavenger hunts and virtual games . These have been designed by our in-house team of travel experts and are fun and educational! Learn more about these great products by clicking on the link below!
Exploring the World Through Virtual Travel
During the COVID-19 pandemic, many of us turned to things like social media and virtual tours to help us stay connected to the outside world. Luckily, many of these great new innovations that came out during the pandemic are still here today. This means that it's easier than ever to learn more about the world around us even if we don't have the time or money to do so. Below you will find a list of the benefits of virtual travel as well as the different ways you can roam around the world virtually!
What is virtual tourism?
Before we get too much further into this article, I would just like to briefly explain what virtual tourism is. Virtual tourism is basically a way for destinations to provide a tourism experience without the end user actually having to travel anywhere. Before you roll your eyes thinking you're going to be wearing VR headsets as you make a fool of yourself, virtual tourism comes in many different forms.
In some cases, virtual tourism is simply a video playing on a computer screen with matching audio. In more complex instances, these travel experiences could be guided tours of a destination led by real tour guides. The term really does refer back to anything that is being used within the tourism sector to create or enhance a tourism experience.
The Benefits of Virtual Travel
The goal of virtual tourism is to create a near-life travel experience of a particular tourist attraction, museum, or destination. As the name suggests, it combines the two concepts of virtual reality and tourism. It was originally used as a marketing tool for destinations to sell themselves to prospective travelers, but today, it's morphed into so much more than that.
Virtual tourism can offer a sneak peek at what a place has to offer, give an in-depth look at what is happening behind the scenes of your favorite museums, and can even help nervous travelers feel a bit more comfortable about hitting the road. There are many different benefits associated with virtual travel. Below you will find a list of just a few of them!
It can save you time and money.
One of the most obvious benefits of virtual travel is that it's obviously a great way to save time and money compared to real-life travel. You no longer have to travel to the Louvre in Paris to see the Mona Lisa . Instead, you can view it from the comfort of your own home! This can save you thousands of dollars on expensive hotels and pricey flights. This is particularly important when we're living at a time with stagnating wages while prices of food, accommodation, and transportation skyrocket. 
It helps more people see the world.
While we often talk about not having enough time or money to travel, there are plenty of reasons why people are not able to travel. This could include mobility issues, anxiety, a fear of flying, and so on. Virtual travel allows everyone with an internet connection and a phone to see more of the outside world. This can ultimately be a great equalizer as it means that travel is not just for the young and wealthy anymore!
It can help you plan and prepare for your next trip .
Virtual tourism can also be used to plan a future real-life trip. It can help you narrow down a long list of things you want to do during a trip and make it easier to decide how to spend your precious time. Virtual tours, podcasts, and interactive online exhibits can give you a unique insight into an attraction or destination. This can help you appreciate it even more when you finally arrive there. We recommend using these to prepare for your trip, particularly if you're planning on visiting a lot of historic sites.
It's better for the environment.
Between the air pollution caused by flying and the increase in waste in a destination, travel can be pretty tough on the environment. Although there are many things you can do to reduce your environmental footprint when traveling, virtual traffic allows you to eradicate it completely. Virtual travel may be the only way we can visit many of the world's biggest tourist attractions in the future, and there are even virtual programs like Google's Heritage on the Edge that are designed to help preserve historic sites that are in danger of being destroyed due to climate change.
It's a good way to ease into traveling.
If you love the idea of traveling but can't because of anxiety, virtual travel can be a great way to ease into traveling. By watching videos, listening to podcasts, and exploring a destination via webcams, you can get an idea of what to expect in a place. This can help you prepare for what it'll be like outside of your comfort zone and help you transition from being a homebody to a world traveler!
It's safe.
While we are obviously big fans of travel, we know that not every place is safe all the time. Political unrest, environmental issues, crime, etc., can make some places less easily accessible than they were in the past. Virtual tourism allows you to visit these places safely even if the situation on the ground is a little less predictable. 
It helps you imagine you're in a completely different place.
Do you remember when you were young and it was easy to imagine you were in a faraway land? You could watch a TV show for just a few minutes and suddenly be transplanted to a world completely different than your own. 
Somehow life came along and got in the way of our imagination, but virtual travel is here to help you unlock your inner child once again! Through the wide array of virtual tours and interactive activities, you can easily picture yourself in the halls of London's British Museum admiring the ancient Egyptian masterpieces or exploring the interior of Rome's Colosseum in Italy. 
You can go virtually anywhere… virtually.
Regardless of whether your travel goal is to visit all of the New Wonders of the World or all of UNESCO's World Heritage sites, go deep inside some of America's most breathtaking natural scenery like Yosemite National Park in California, Grand Canyon National Park in Arizona, or Denali National Park in Alaska. How about skydiving over the Amazon? Virtual travel can take you there! Thanks to the adventurous travelers who have come before you and the loving caretakers of the attraction themselves who have carefully curated a virtual travel experience, you can go virtually anywhere in the world virtually!
Ways to Explore the World Virtually
Virtual tourism has revolutionized the way people can experience the world. Below you will find a list of the different ways you can explore the world virtually. Most of them are free to do, which means you can wander through some of the world's best museums admiring their many amazing works of art, and the most famous attractions and parks, for free. Best of all, all you need is a strong internet connection to do them!
Virtual Tours
Virtual tours have always felt like a bit of an afterthought on websites. They're there to help pique the interest of travelers and make them want to visit a place in real life. During the pandemic, these virtual tours became one of the only ways for the general public to visit some of the world's most famous art museums and attractions. 
From the Louvre in Paris to the Rijksmuseum and the Van Gogh Museum in Amsterdam, scores of museums offered 360-degree tours that let you feel like you were really walking through the museum's hallowed halls. If you want to learn more about the different kinds of virtual tours available, head over to our article on the " 18 of the Best Virtual Tours ." 
Live Guided Tours
If you want to go beyond the standard virtual tours that are uploaded on many museum and monument websites, you can opt to join a live guided tour. These tours became an important way for tour guides to earn a living during the COVID pandemic, and they also provided a lifeline for people stuck at home. 
Luckily, these live guided tours haven't stopped just because the pandemic finally did, and you can still join live guided tours of the Great Wall of China or the canals of Amsterdam. Thanks to the interactive tour guide, it's almost as good as being there in real life except you get to do it from the comfort of your own home. That means no sore feet, cold hands, or sunburn!
Social Media Stories
While "stories" or "reels" on social media aren't necessarily considered virtual travel experiences, there are many ways you can travel virtually with them. Back in 2020, many tour operators started offering an inside look at what goes on behind the scenes of their tours. This lets people have a little taste of some of the world's biggest landmarks while still keeping everyone safe and sound at home. 
Watching different social media stories for a wide array of tourist attractions and activity providers can give you the chance to learn a lot more about a ton of different places. This is especially great when you're in the planning stages of a dream trip!
No, not that kind of cam! Live webcam streams have sprung up everywhere from America's national parks to its zoos. These webcams give the public a chance to see what's happening behind the scenes. They are a great way to learn more about a destination or attraction. With webcams, you can often see places that people who are actually at the destination can't. These webcams can even take you to see penguins as they're being fed, for example.
Interactive Travel Experiences
Aside from virtual tours, many attractions also offer virtual travel experiences. These could be anything from online games that you can play to forums where you can interact with other explorers. You can find interactive travel experiences on many websites of different attractions, museums, libraries, and parks.
Podcasts have grown massively in popularity over the past two decades. Today, you can find podcasts on virtually any topic, including many travel ones! These podcasts are educational and entertaining, and they're a great way to learn more about the world around you. The best thing about podcasts is that you can listen to them anywhere, yet, you feel like you're experiencing the adventure in person. Just imagine, you can be going for a run in New York City while a podcast whisks you away to the ruins of Machu Picchu, Peru.
Some of our favorite travel podcasts include Travel and Leisure's Lost Cultures Living Legacies , the Travel Diaries with Holly Rubenstein, and REI's Wild Ideas Worth Living . Although very different, they all offer unique insight into traveling the world.
Google Arts and Culture
With content from more than 2,000 museums and 3,000 collections all over the world, Google Arts & Culture stands head and shoulders above other virtual travel experiences. While you're on the website, you can view 3D exhibitions from the Smithsonian American Art Museum, the Barilla Collection of Modern Art in Italy, the National History Museum in Ukraine, or even the Museum of Batik in Indonesia. The diversity of museums and collections on offer is astounding. It can easily make you feel like you're zooming around the world. You don't even need to remember to bring your passport with you!
Google Street View
Google Street View used to just be a way for people to take a look at what was located at a specific address. It has outgrown its humble roots, and today, it serves as an important medium to explore the world from home! Many businesses and attractions have decided to use Google Street View as a way to create a virtual tour of their location. In many cases, you can even walk in the door and walk around!
These street views are uploaded by businesses or attractions using a series of connecting photos. They're available on desktops, tablets, and mobile, and they're perfect for anyone who may have mobility challenges that want to check out exactly what a place looks like before they go.
Ready to roam?
We hope this guide to how virtual travel can help you explore the world has inspired you to hop on the internet and find some great adventures! There's a whole world out there just waiting for you to go on your next virtual trip! As always, we would love to hear your feedback. Please let us know if there's anything we may have missed, or what you think will happen next in the world of virtual tourism. 
If you want to read more fantastic travel articles, make sure to head over to the Let's Roam Explorer blog . Here, you'll find hundreds of articles covering everything from destinations in the U.S. to guides on exploring ancient ruins in Latin America and Europe, or even getting to the Taj Mahal in India. Also, don't forget to download the Let's Roam app before you head off on your next adventure. This app gives you access to all of our fun-filled scavenger hunts as well as user-generated info for places across the country. 
Frequently Asked Questions
The purpose of virtual tourism is anything used to create or enhance a tourism experience. This could be videos uploaded onto a website, live guided tours, or even fun interactive games.
Virtual tourism is a great means of travel that allows people who otherwise are unable to travel (due to financial circumstances, time constraints, or mobility issues, etc.) the ability to do so!
The success of a virtual tour depends on how easy it is to navigate through. They've proven to be an excellent resource to connect people from all over the world with far-away destinations.
One of the most important benefits of virtual tourism is it allows people to travel virtually even if they can't travel in real life. It can also save time and money and is better for the environment.
Travel is one of the best educations money can buy. Just because you're at home doesn't mean you can't learn more about the world around you. Virtual travel is a great educational tool for people of all ages.
Featured Products & Activities
Order Status
Customer Service
My HP Rewards
Sign in/Register My Account
Before you go...
Check out today's top deals.
Plus, get free shipping and easy returns.
HP TECH TAKES /...
Top 10 Virtual Travel Experiences with the HP Reverb G2 VR
Introduction.
"Travel is fatal to prejudice, bigotry, and narrow-mindedness…Broad, wholesome, charitable views of men and things cannot be acquired by vegetating in one little corner of the earth all one's lifetime."
1. Virtually visit UNESCO World Heritage Sites
The remotely located island abbey of Mont-Saint-Michel and one of Normandy, France's most iconic landmarks.
The Pompeii ruins of a city preserved in ash, resulting from the tragic eruption of Mount Vesuvius on August 24, 79 BCE.
The site of the first hominid fossil and an important place for understanding human evolution at the Sangiran Early Man Site in Java, Indonesia.
Petra, Jordan , the city of stone built more than 2,000 years ago by the Nabataeans.
The Slovakia-based Domica Cave , shaped by limestone from the Middle Triassic era and an underground river (actually) named Styx.
The limestone statue of the half-lion, half-human mythical creature known as the Great Sphinx of Giza, Egypt .
The Genbaku Dome, otherwise known as the Hiroshima Peace Memorial and the only structure left standing after the August 6, 1945 explosion of the first atomic bomb during WWII -- preserved in the same state as it was immediately following the explosion.
2. Take in online exhibits
Peruse rooms and galleries of the rightfully world-famous Louvre in Paris, the world's largest art museum, and even visit with the Mona Lisa from home in the Louvre's first virtual reality project applying the latest scientific research on Leonardo da Vinci's creative processes and painting techniques.
Virtually visit the iconic spaces of New York's Metropolitan Museum of Art such as the Cloisters, the Temple of Dendur, the gilded sculpture of Diana in the Charles Engelhard Court, and more – all without the pressing crowds.
Explore Saint Petersburg, Russia's State Hermitage Museum – second only to the Louvre in size -- through this truly comprehensive VR experience that includes many of the museum's renowned works of art from Catherine the Great's expansive collections as well as special exhibitions.
Experience the world's first entirely virtual art museum (including the building itself), the Virtual Online Museum of Art (VOMA) , launched in September 2020, featuring galleries of works by dozens of artists such as Matisse, Manet, Li Wei, Bosch, and many more including newer and lesser-known artists from the around the world.
3. Partake in cross-cultural virtual experiences steeped in literary and art history
Virtually run with the bulls in Pamplona, Spain at the annual Festival of San Fermin and be like Hemingway, who immortalized this event in his acclaimed novel The Sun Also Rises .
Take an interactive, virtual tour of the J ane Austen House in Chawton, Hampshire, UK, to explore some of the rooms where she wrote her renowned novels.
Immerse yourself in the Immersive van Gogh Experience , which places you inside several of his paintings such as "The Starry Night."
Join in on Dublin-based Bloomsday activities with other super-fans of James Joyce's Ulysses , which celebrates the central character of Leopold Bloom on June 16, 1904, the specific day depicted in the novel.
Step into the Anne Frank House and rooms of the secret annex, where the brave 13-year-old diarist, her family, and friends hid for more than two years from the Nazis during WWII.
4. Join in virtual castle tours in the UK
Edinburgh Castle , one of Scotland's most impressive landmarks built in 1103 on top of 350-million-year-old volcanic rock. It's an ancient stronghold with a long and rich history as a fortress, prison, and military garrison, as well as the royal residence of several kings and queens.
Blair Castle , a 750-plus-year old Scottish castle in Perthshire in the central Scottish Highlands, ancestral home of the Clan Murray and historic seat of the Duke of Atholl.
Malahide Castle , one of Ireland's oldest and most historic castles dating from 1185, in the picturesque seaside town of Malahide about 20 miles north of Dublin.
5. Take virtual tours of national parks
Yellowstone Park , established in 1872 and America's first national park, spans approximately 3,500 miles of breathtaking views across Wyoming, Idaho, and Montana. It has numerous hiking trails, hot springs, and geysers like Old Faithful, which shoots water 100 feet into the air.
The Grand Canyon National Park , a true wonder of the world and one of this planet's geological spectacles, was carved out by the Colorado River. It's nearly one mile deep, and covers over 1.2 million acres.
National Mall and Memorial Parks Cherry Blossom Festival in Washington, DC features almost 3,800 cherry trees, 3,020 of which were gifted by Japan in 1910, and represent 12 different varieties.
Redwood National Park is home to the world's tallest trees, some of which are taller than the Statue of Liberty. With specimens up to 2,000 years old, this spectacular biosphere located in northern California contains almost half of the world's old-growth redwoods.
6. Visit theme parks
Dollywood VR roller coaster rides , some of the best and fastest roller coasters in the world, located in Dolly Parton's eponymous Dollywood theme park in the heart of the Great Smoky Mountains National Park in Pigeon Forge, Tennessee.
Universal Orlando in Florida, walk through and experience some of the rides of this theme park completely on your own in this truly immersive virtual experience, including Diagon Alley and Hogsmeade in the Wizarding World of Harry Potter.
7. Take a virtual cooking class
8. share in a virtual wine tasting, 9. swim with the sharks on a deep-sea dive.
10. Visit out-of-this-world places with NASA
Bonus: experience the travel experience itself, experience virtual travel with the hp reverb g2 vr headset.
Industry-leading, Valve-designed lenses, which can be adjusted for each user's unique eye distances and face shape
Four cameras and internal sensors for detecting position to track more of your arm movement and jump right into VR without additional peripherals
Ultra-sharp visuals with 2160 x 2160 LCD panels per eye
An ergonomic design with controllers that are comfortable to hold onto
Popular articles
10 Best Minecraft Seeds for 2022
How to Screenshot on HP Laptop or Desktop Computers
How to Enter BIOS Setup on Windows PCs
How Do I Fix a Laptop that Won't Turn On?
3 Different Ways to Charge a Laptop without a Charger
How to Boot from a USB Drive on Windows 10 PCs
7 Ways to Improve Your Computer Performance
10 Best Minecraft Shaders for 2022
How to Turn Keyboard Lighting On / Off
Lag! Top 5 Reasons your Ping is so High
Related tags
online exhibits
virtual reality
virtual tours
Article archives
2022 Articles
2021 Articles
2020 Articles
2019 Articles
2018 Articles
Recommended articles
What is Mixed Reality?
Why Virtual Reality is the Next Social Network
The Best Sales Tool you Haven't Tried Yet
What Are Virtual Reality Apps?
Small Businesses Can See Big Benefits from Virtual Reality
How VR for PC Elevates Gaming
Which is the Best VR-Ready Laptop from HP?
6 Ways Virtual Reality is Changing the World
What is the Difference Between AR and VR?
What is Virtual Reality (VR) and How Does It Work?
Meet the New HP VR Backpack G2
What are Virtual Reality Glasses?
Best Virtual Reality Games for PC
Top 7 Incredible Augmented Reality Experiences
Top 10 Technology Trends in 2019
HP Fraud Alert
Intel Core Laptop
Intel Laptops
Pink Laptop
HP Chromebook
HP EliteBook
HP Laptop Essentials
HP Pavilion Laptops
HP Pavilion Detachable
HP Stream Laptop
Home Laptop Deals
2-in-1 Laptop
Convertible And Detachable Laptops
Mobile Thin Client Laptop
Disclosure: Our site may get a share of revenue from the sale of the products featured on this page.
FREE shipping & Easy returns
Order by Phone 877-203-4758
Student discounts
HP for Business
Offers subject to change, not combinable with all other offers, and exclusions may apply, while supplies last. HP may impose a purchase quantity limit (for example, 3 units per order). Taxes, shipping, and other fees may apply as applicable. HP reserves the right to cancel orders arising from pricing or other errors. Prices, specifications, availability, and terms of offers may change without notice. Price protection, price matching or price guarantees do not apply to Intra-day, Daily Deals or limited-time promotions. These terms apply only to products sold by HP.com; reseller offers may vary. Items sold by HP.com are not for immediate resale. Orders that do not comply with HP.com terms, conditions, and limitations may be cancelled. Contract and volume customers not eligible.
HP's MSRP is subject to discount. HP's MSRP price is shown as either a stand-alone price or as a strike-through price with a discounted or promotional price also listed. Discounted or promotional pricing is indicated by the presence of an additional higher MSRP strike-through price.
Microsoft and Windows are US registered of Microsoft Corporation. Ultrabook, Celeron, Celeron Inside, Core Inside, Intel, Intel Logo, Intel Atom, Intel Atom Inside, Intel Core, Intel Inside, Intel Inside Logo, Intel vPro, Itanium, Itanium Inside, Intel Evo, Intel Optane, Iris, Itanium, MAX, Pentium, Pentium Inside, vPro Inside, Xeon, Xeon Phi and Xeon Inside are trademarks of Intel Corporation or its subsidiaries in the U.S. and/or other countries.
Not all features are available in all editions or versions of Windows. Systems may require upgraded and/or separately purchased hardware, drivers, software or BIOS update to take full advantage of Windows functionality. Windows is automatically updated and enabled. High speed internet and Microsoft account required. ISP fees may apply and additional requirements may apply over time for updates. See http://www.windows.com.
Earn HP Rewards on select products from the following categories: Laptops, Desktops, Printers, Business PC's, select Accessories, and select Ink, Toner & Paper. Exclusions apply, and program membership required. See details HP Rewards
The personal information you provide will be used according to the HP Privacy Statement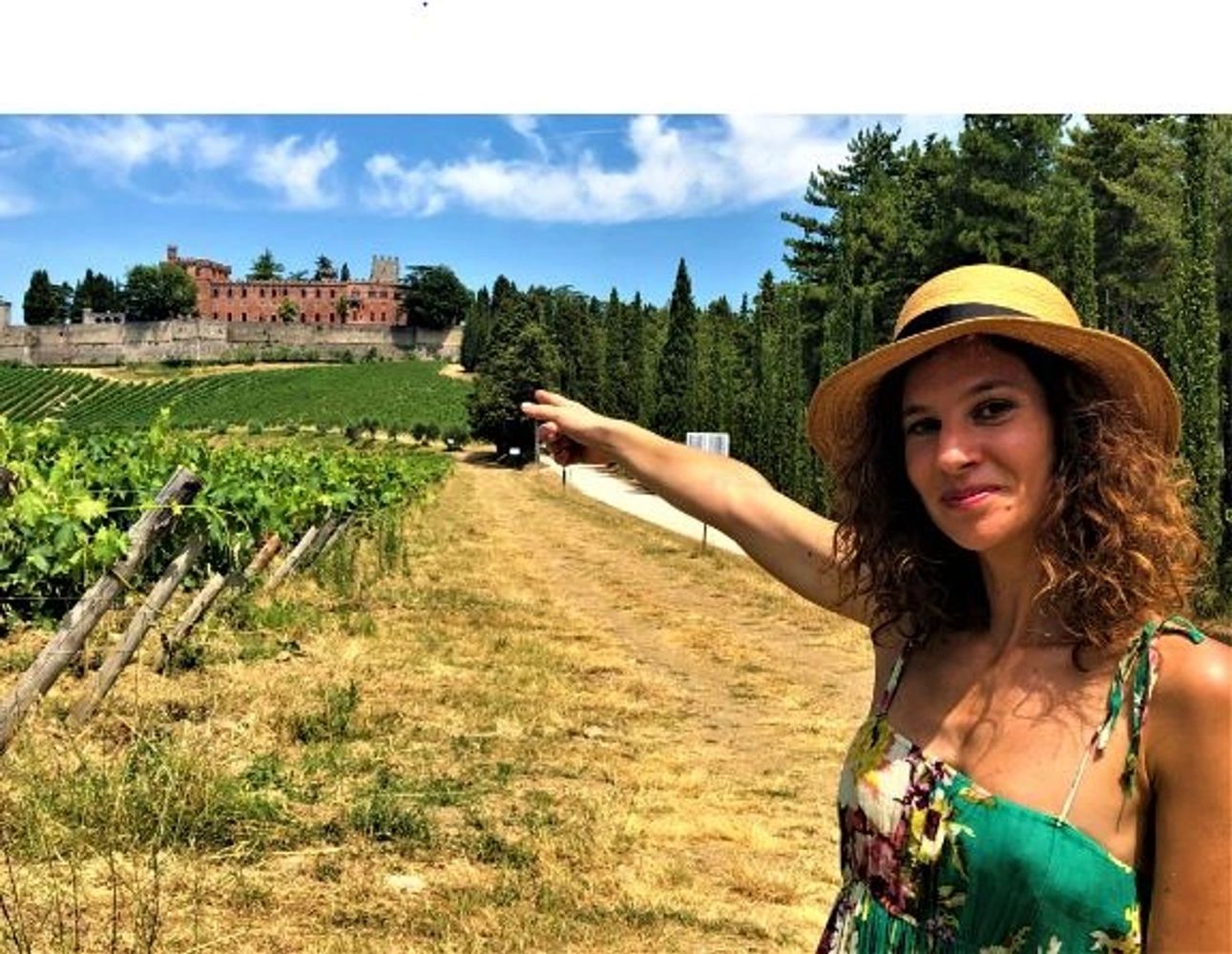 Give the Gift of Travel!
Explore the world without leaving your home with real-time virtual travel.
84 Local Tour Guides;
104 Global Cities and Parks -
Bringing the World to You!
How IT WORKS
Subscribe to your live, weekly guided travels.
Experience real-time virtual tours along the stylish boulevards of Paris... See the marvels of medieval Edinburgh...Take in the colonial blend in Lima...
Gather With Like-Minded Travel Enthusiasts
Share live streaming experiences, with like-minded travel enthusiasts.
Ask local guides real-time questions!
Ask Questions. Tours are Live and Unscripted!
Enjoy real-time virtual tours. Each tour includes immersive, city-specific itineraries, maps, local recipes, drink mixes and even a music playlist to get you in the mood!
Our Travel Circle Brings the World To Your Group
Turn-key travel club for media companies, delighting subscribers.
Our Travel Circle is your turn-key virtual travel club. Increase your prospect database, retain customers; and add incremental subscription, fundraising, sponsorships and advertising revenue.
Generate Travel Club Excitement and Engagement Each Week!
Imagine your virtual travel club, and meeting with your circle each week to experience a different destination as you meet and talk with locals. Plan vacations together after getting a taste of each locale.
Engage Your Corporate Teams, Alumni, Library or Museum Members
Give your corporate teams or members virtual travel experiences that are truly memorable. Questions and answers are live-streamed among remote teams and groups. Cater to the culturally curious!
Meet Some of Your 80+ Live-Streamed Global Guides
Meet adam from budapest, meet josep (pepus) from barcelona.
I was born and raised in Budapest and I'll show you life as a local lives – about our favorite dishes, celebrities (Zsa Zsa Gabor), and our rich culture, live streaming magnificent sights up close.
With 25 years of experience as a licensed guide in six languages, Pepus has shown his beloved city of Barcelona to thousands of virtual travel visitors. He is devoted to the masterpieces of Antonio Gaudí.
Meet Gabriela from Montevideo
I conduct tours of my home of Montevideo , the capital of Uruguay, and I can't wait to take you to the oldest part of the city. A perfect blend of past and present, we will be live streaming friendly pedestrian streets, and see local arts & crafts.
Meet Beth from New York City
Meet cormac from cliffs of moher.
I am a long-term New Yorker and a history lover. I am a Virtual Travel Central Park specialist, uniquely qualified to share the fascinating secrets of the park and the stories of the city with you.
I grew up in a small fishing community in county Donegal on Ireland's North West Atlantic coast. As a ranger at the Cliffs of Moher for 11 years, We'll enjoy real-time virtual tours together in Ireland!
Meet Louise from Auckland
Discover the city of Auckland , the city of sails, as we experience its thriving waterfront on our virtual travel. Soak in the atmosphere as we explore the architecture of the Wynyard Wharf, and see the super yachts.
Meet Valerio from Venice
Meet john from ho chi minh city.
Discover the floating city of Venice without following the bustling crowds! I was born in Venice, and I've selected the best hidden alleyways and paths. On our real-time virtual tours, we'll wander through local neighborhoods and enjoy beautiful canals.
Meet Patrick from Paris
Join me, a native Parisian, as we explore the streets of Paris charming & bohemian neighborhoods. See the Eiffel Tower and its amazing nighttime live streaming light show!
Ho Chi Minh City , formerly Saigon, features classic French architecture, sleek skyscrapers, ornate temples, and pagodas dating back to the 18th century...and colorful local markets, on this virtual travel exploration.
Meet Omar from Marrakesh
I've lived my entire life in Marrakesh , Morocco. Enjoy the hustle and bustle of the souk where the locals love to shop. Admire stunning Moorish architecture. And we will enjoy the special way tea is poured Moroccan-style.
Meet Ines from Lisbon
Join me on our real-time virtual tours through Lisbon, one of the oldest cities in the world - and the second-oldest European capital city, predating other modern European capitals by centuries.
Contact Us - Then Travel Around the World – Today!
Sign up to hear about our latest real-time virtual tours!
Copyright © 2023 Our Travel Circle - WOWZITUDE - All Rights Reserved.
Terms of Service
Privacy Policy
The website that lets you experience the world from home!
Walk Around 100+ Cities Around The Globe! Admire the beautiful scenery and street sounds.
Guess your location from your surroundings and walk around & admire the beautiful scenery!
Drive around and view the scenery from 100+ cities around the globe. Admire the beautiful sights!
Explore the world by walking, driving, flying, and viewing live footage of different locations around the world.
View LIVE Footage from different cities around the world. Enjoy!
Enjoy the view from above for over 80+ cities from around the globe/world.
Explore different famous & not famous monuments from around the world.
Click on cities on a map to view videos from that city!
Experience window views from hundreds of different cities.
Experience road trips by virtually driving between cities.
Guessing Game
Can you recognize where a city is just my walking around it? If so, give this game a go!
Want to help Virtual Vacation out? Give us a share and give others the gift of travel!
virutalvacation.us © 2020
Explore The World with Virtual Travel
First of its kind online platform that will live stream some of the most popular tourist destinations around the globe, for a 'travel from home' experience, like nothing before.
Virtual Travel is the world's first online platform that will live stream some of the most popular, stunning, and breathtaking destinations from around the globe, for an entertaining and educational experience.
We are bringing the world's most beautiful destinations from Europe, America, Asia, Africa, and other parts of the world to your computer screen. Our platform will make it possible for you to watch and enjoy the major tourist centers, from the comfort of your home, fostering an era of "tourism from home".
The Covid-19 pandemic has given all of us a strong message that "Nothing is permanent". It has made us all realize that we can't take our amenities, privileges, and anything else for granted. While a lot of us were making travel plans for 2020, the pandemic has put a complete halt on everything, forcing us to be confined in our homes. We can't help but acknowledge the uncertainty of the situation, and the time it may take for everything to become normal including the travel situation.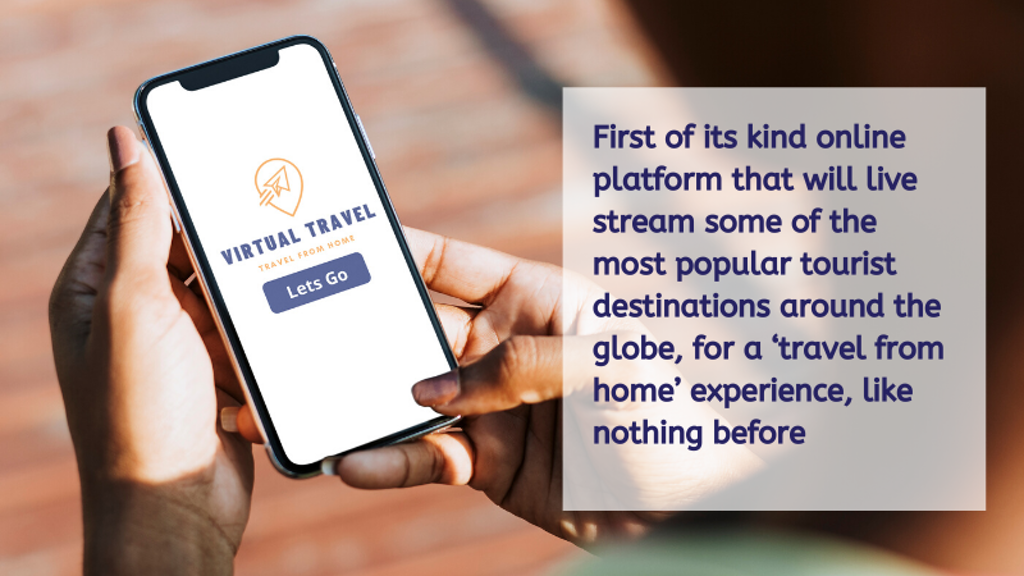 Virtual Travel is making it possible to experience the world destinations, Live, from the comfort of your home. It is the best option you have to experience travel currently, and even when the world becomes normal, our platform will remain an impeccable way for you to see the most amazing tourist spots live from your home.
Why we need Virtual Travel?
 While the long-term economic damage caused by the COVID-19 pandemic cannot fully be assessed yet, the standstill of public life is already affecting not only tourism but also a long list of other industries such as the restaurant business, retail, and the event industry. This tough blowout to different industries will affect the financial abilities of people, eventually influencing their travel choices. People will look for a way to experience travel affordably and this is when Virtual Travel comes to light. 
Virtual Travel is for…
Adults: Make an informed decision about your next travel plans by getting a hands-on, live experience of how a tourist spot looks like in real-time. No internet article, V-log, or a cinematic video about a tourist spot will give you the most reliable information about a place than our platform!
Kids: Allow your kids to experience the world destinations from their computer screen, and learn about various places and famous spots in the most visually entertaining manner. Our platform is setting a new benchmark in terms of providing knowledge about travel destinations, which is incomparable to what any textbook or website tells you!
Everyone else: Our platform is for anyone who is not able to travel due to any reason, such as age, health issues, financial or time constraints, etc. Get onboard our website to get a visual experience of your favorite destinations, like never before.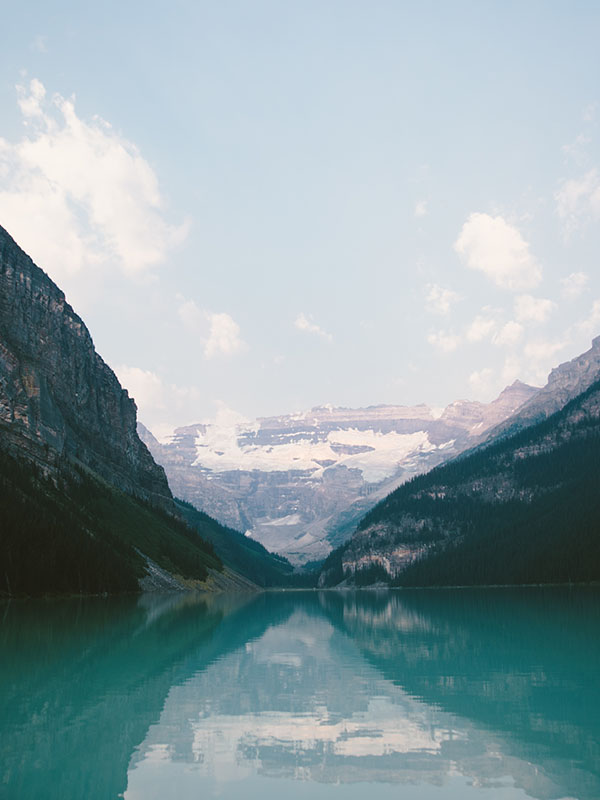 Your itinerary and your map in one view
No more switching between different apps, tabs, and tools to keep track of your travel plans.
What travelers are raving about
Features to replace all your other tools, add places from guides with 1 click, collaborate with friends in real time, import flight and hotel reservations, expense tracking and splitting, checklists for anything, get personalized suggestions, plan like a pro.
Unlock premium features like offline access, unlimited attachments, flight deals, export to Google maps, and much more
Offline access
Unlimited attachments, optimize your route.
4.9 on App Store, 4.7 on Google Play
Discover your next favorite destination
Get inspired from guides around the world — with expert tips and recommendations from the Wanderlog community. See all Wanderlog travel guides.
Have tips of your own? Write a guide to share with other travelers like you!
Ready to plan your trip in half the time?
For every kind of trip and every destination, the best road trip planner, the best vacation planner, the best group itinerary planner.
'ZDNET Recommends': What exactly does it mean?
ZDNET's recommendations are based on many hours of testing, research, and comparison shopping. We gather data from the best available sources, including vendor and retailer listings as well as other relevant and independent reviews sites. And we pore over customer reviews to find out what matters to real people who already own and use the products and services we're assessing.
When you click through from our site to a retailer and buy a product or service, we may earn affiliate commissions. This helps support our work, but does not affect what we cover or how, and it does not affect the price you pay. Neither ZDNET nor the author are compensated for these independent reviews. Indeed, we follow strict guidelines that ensure our editorial content is never influenced by advertisers.
ZDNET's editorial team writes on behalf of you, our reader. Our goal is to deliver the most accurate information and the most knowledgeable advice possible in order to help you make smarter buying decisions on tech gear and a wide array of products and services. Our editors thoroughly review and fact-check every article to ensure that our content meets the highest standards. If we have made an error or published misleading information, we will correct or clarify the article. If you see inaccuracies in our content, please report the mistake via this form .
The best travel VPNs, tested and reviewed
You shouldn't leave security and privacy at home when traveling abroad for work or pleasure. A travel virtual private network (VPN) can keep your data safe and give you peace of mind when you're on the go. The service you use at home may be great for streaming movies , but VPNs are also a vital tool to protect your data abroad.
Connecting to Wi-Fi in an airport, hotel, or café may be convenient, but it definitely isn't secure. That's where a VPN comes to the rescue. The best VPNs create secure tunnels that protect your internet traffic, providing an extra layer of protection so your financial information or login credentials are at lower risk of exposure or theft.
Also: The best VPNs for streaming
ZDNET tested the best travel VPNs to help you find the top option to keep your connections safe and secure. Thanks to its fast and reliable connections, NordVPN is our top choice for the best travel VPN overall. Read on for the rest of our tested picks to find the best travel VPN for you.
The best travel VPNs of 2023
Best overall travel vpn.
Large server network
Reliable and fast
Stable connection
Limited to six simultaneous connections
NordVPN features: Servers: 5,000+, 60 countries | Simultaneous connections: Six | Kill switch: Yes | Platforms: Windows, MacOS, iOS, Android, Linux, Android TV, Chrome, Firefox, Edge | Logging: No activity logs | Money-back guarantee: 30 days
In our review of NordVPN, it had a fast and reliable connection and was generally consistent across a wide range of test situations. If you're traveling, you can likely depend on NordVPN no matter where you're connecting from.
NordVPN also supports (peer-to-peer) P2P sharing and is one of our favorite VPNs for torrenting . It offers a second layer of encryption through its Double VPN feature and has a dedicated IP if you're trying to run a VPN that doubles as a server. Regarding compatibility, NordVPN supports all major platforms and has additional browser plugins for Chrome, Firefox, and Microsoft Edge.
Review: NordVPN offers consistent speed and performance
Overall, NordVPN is one of the best choices, especially for travel. It has a 30-day money-back guarantee, which should give you enough time to test the product and see if it's the right fit for you. You can select between Complete, Plus, and Standard, the difference being access to a password manager, data breach scanner, or encrypted cloud storage service.
Prices start from $3.79 per month on a Standard two-year plan to $14.99 per month on a Complete one-month subscription. One-year plans start at $4.49. At the time of writing, NordVPN is running a promotion for new subscribers, giving away three months of additional access for free when you choose a one or two-year plan.
Best travel VPN for mobile
Supports multiple devices and operating systems
160 server locations
Simple user interface
Can be expensive
Connections are not unlimited
ExpressVPN features: Servers: 105 countries | Simultaneous connections: Up to eight | Kill switch: Yes | Platforms: Windows, MacOS, iOS, Android, Linux, and more | Logging: No browsing logs, some connection logs | Money-back guarantee: 30 days
ExpressVPN has a sizable server network comprising at least 160 server locations in 105 countries, a network that has recently been expanded. No matter where you're traveling, there's a good chance you'll be able to connect to a local server.
ExpressVPN is a widely used VPN provider that supports many platforms and devices. It's also one of the best VPNs for iPhones and a top VPN for Android , making it useful for traveling, especially when using multiple devices on different operating systems. You can use the native app or set up ExpressVPN manually on Windows, MacOS, Linux, Android, iOS, Chromebooks, and more. ExpressVPN has a private Domain Name System's (DNS) capability, which runs on every VPN server regardless of location. So, for example, when you're trying to access Gmail, ExpressVPN will handle DNS requests privately.
Also: The best VPN services
ExpressVPN's privacy policy clearly outlines what information it collects. It doesn't log data that could be used to identify you, such as your IP address, browsing history, or DNS queries. However, it does track the dates you connect, how much data is transferred, and the server location. The company has also recently introduced an ad blocker and the option to block explicit content by default. One downside, however, is that the number of simultaneous devices you're permitted depends on the plan you have, with a maximum of eight.
At the time of writing, subscription costs begin at $6.67 per month on a limited-time deal with a 12-month plan. Three months of free access are included. You can also opt for $9.99 per month for six months or $12.95 for one month of access.
IPVanish VPN
Best travel vpn for unlimited connections.
Unlimited simultaneous connections
Highly configurable app
Fast connection times
Bland user interface
IPVanish VPN features: Servers : 2,000+, 75+ locations | Simultaneous connections : Unlimited | Kill switch : Yes | Platforms : Windows, MacOS, iOS, Android, Linux, Fire TV, Android TV, Chrome, Apple TV | Logging : No activity logs | Money-back guarantee : 30 days
IPVanish is a highly customizable VPN with a user-friendly interface and a raft of configuration options for the app. The app gives you many server selection options and shows each location's ping speed and server load.
These features can be valuable when you're on the road because they allow you to choose the optimal server based on your current location, which can vary depending on your location. It's also a good option for streaming services.
If the freedom to configure your VPN to your liking and the ability to choose from an extensive list of countries and servers are your priorities, this is the VPN for you. The user interface is basic and not exactly attractive, but it's easy to use and lays out speed statistics, country options, and more in a simple format.
IPVanish offers a discounted plan for $2.49 per month if you commit for two years, with three months of free access thrown in. This increases to $2.99 per month for a yearly plan and $12.99 for one month.
Review: IPVanish: A VPN with a wealth of options
Surfshark VPN
Best budget-friendly travel vpn.
Over 3,200 servers
Free months on offer
User interface could use improvement
Initial connections can be slow
Surfshark VPN features: Servers: 3,200+, 100 countries | Simultaneous connections: Unlimited | Kill switch : Yes | Platforms: Windows, MacOS, Linux, iOS, Android, Fire TV, Firefox, Chrome | Logging: No activity logs | Money-back guarantee: 30 days
Surfshark offers reliable and fast connections at average speeds. It also appears to be a very secure option, as we found no DNS leaks during recent tests. The company doesn't log your activity while you use the service and offers private DNS capabilities and what Surfshark calls NoBorders mode. This feature enables you to access sites regardless of restrictive border connections. Be careful, though. Countries restricting access tend to frown on bypassing those restrictions.
Review: Surfshark VPN: Unlimited connections make it a solid value pick
Surfshark VPN comes with many features, including split tunneling, a kill switch to keep your connection secure if it drops, MultiHop (a double VPN), static and rotating IP addresses, and an ad blocker. There are also inexpensive add-on tools, including a tracker-free search engine, data breach scanner, and antivirus software. One downside, though, is that initial connections to servers can be slow. Additionally, Surfshark operates a live warrant canary and is independently audited.
Surfshark's VPN costs begin at $1.99 per month for a two-year subscription plan (three months free) and $3.99 per month for a one-year subscription. Alternatively, you can sign up for one month for $13.99. You are billed for the complete package at the time of sign-up.
Private Internet Access
Best vpn for usability.
Extremely easy to use
Expansive server network
Ad, malware blocking
Located in the US
Private Internet Access features: Servers : 91 countries | Simultaneous connections : Unlimited | Kill switch : Yes | Platforms : Windows, macOS, iOS, Android, Linux, Chrome OS, routers, NAS | Logging : No activity logs | Money-back guarantee : 30 days
If you want a set-and-forget VPN while you're on the road, Private Internet Access is a great choice. The VPN has a broad and expansive server network, but one of its main strengths is its simplicity and ease of use. Download, click the connection button, and the VPN will do the rest.
We also like how the open source, Wireguard-based VPN is laid out, with location options and customizable settings that are easy to reach without technical jargon to confuse new VPN users, and everything is packaged up in a stylish user interface. You can also take advantage of features including split tunneling, a kill switch, and ad blocking.
Private Internet Access has a promotion on offer: if you opt for a two-year plan at $2.19 per month, you will receive two months of free access. If you want to try it out, you can buy a month's worth of access for $11.99, or six months for $7.50 per month.
What is the best VPN for travel?
The best VPN for travel is NordVPN, providing fast speeds, top-notch security features, and quick connections.
At ZDNET, we have tested many VPN services over the years. I've personally been using ExpressVPN exclusively on my travel laptop for years. Recently, I also began using NordVPN, and found that it's provided more rapid connections and slightly better speeds. I've also found it reliable for streaming services, no matter where I am in the world.
Even when not traveling, NordVPN can secure your internet connection from just about any device.
*Lowest price at the time of writing. Please note that prices may vary based on retailer and available promotions, sales, or discounts.
Which travel VPN is right for you?
The best travel VPN for you will balance security and speed. Some VPNs prioritize encryption and other security measures over performance, and while this won't affect your web browsing or streaming speeds too much, it's still a factor to consider.
However, our top VPN, NordVPN, isn't the cheapest, and other functions, such as unlimited device connections, may influence your decision.
How did we choose these VPNs for travel?
Many providers recommended in this list have been subject to in-depth testing and reviews by members of our ZDNET team. We've been talking about other VPNs for years, spoken with their management and their users, and developed a generally favorable impression.
Therefore, our team analyzed the best VPNs for travel in 2023 below using the following criteria that were most important in helping you make an informed decision:
Performance: Our top VPNs must have a minimum level of performance, especially while you're in different countries. After all, there's no point in using a VPN while streaming if your connection continually drops or lags, making it intolerable.
Testing: ZDNET tests VPN services from multiple locations, but we can't test from all locations. After all, every home, community, local ISP, and nation has a different infrastructure.
Simultaneous connections : Many VPNs limit how many devices you can connect to a service at the same time. If you have a phone, tablet, laptop, desktop, and possibly even a smart TV you want to connect to a VPN, you'd need a service that allows at least five simultaneous connections.
Security : There's no point using a VPN unless their security protocols and encryption levels are up to scratch. We also ensured that the development team behind each recommended VPN cares about improving security over time and patching reported bugs.
Kill switch : A kill switch prevents you from having an unprotected connection and is an essential feature for a VPN, as it protects by preventing a return to a default Wi-Fi connection should your internet connection unexpectedly drop.
Geoblocks and streaming : We know VPNs can be key to accessing local content and services while you're away from home. We ensured that our top recommendations perform well when it comes to these factors and are unlikely to slow down your connection while you are streaming.
Countries & servers : How many different countries does the VPN have servers? This can include physical and virtual servers and whether or not there are enough -- at least 50 or so -- to provide variety.
Trial length & price : Each VPN we recommend has a solid money-back guarantee.
What is a VPN?
A VPN is a virtual private network that allows users to browse the internet privately and securely connect to public Wi-Fi networks with a layer of protection that masks data. VPNs allow users to change their virtual location by redirecting the connection through worldwide servers. A VPN will also encrypt your traffic, keeping your online activities hidden from prying eyes.
However, if your online activities are monitored at the ISP level -- say, by a government -- they may recognize a VPN's "signature." While they can't see the details of what you're doing, they will know that a VPN is in use.
VPNs are useful in unblocking geo-restricted content and can be a vital tool for accessing information in countries with repressive governments. They are essential services for anyone who wants to maintain high safety and privacy online.
What is a travel VPN, and why do I need it?
A travel VPN is a virtual private network that provides a secure internet connection while you travel. It encrypts your online traffic and hides your IP address, protecting sensitive data from cybercriminals and government surveillance. It also allows you to bypass internet censorship and geo-restrictions.
A VPN is useful when relying on public internet hotspots, such as those available at hotels. While you should avoid using public internet hotspots as much as possible for security reasons, a VPN will help protect your privacy if you have no other option.
You may also want a travel-suitable VPN for accessing content geo-linked to your home rather than your new location.
What do I do if I experience traffic slowdowns with a VPN?
If you experience traffic slowdowns, check your VPN and your Wi-Fi connection between your device and your router or access point. Sometimes, connectivity issues begin at the source, and in other cases, switching your selected VPN server may be enough to resolve speed problems or connectivity drops.
Will a travel VPN slow down my internet speed?
Using a VPN might slow down your internet speed to some extent because the data has to be encrypted and decrypted before being transmitted. However, a good travel VPN will have minimal impact on your speed, and the added security is worth the small loss in speed.
If you're using a public hotspot or hotel connection while you're away, it's more likely that your speed will be low at source and not as rapid as you are used to at home.
Are travel VPNs legal?
In most countries, using a VPN is legal, but there are some exceptions. Some countries, such as China, Russia, and Iran, have banned the use of VPNs, while others have restrictions on VPN usage. Therefore, it's important to research the local laws of the country you're traveling to before using a VPN.
How can I find out what the VPN rules are for the countries I'm visiting?
There are several sources. Reaching out to your VPN vendor is always a good idea. They often have a good feel for the countries their services operate in and will often post guidance on their websites. If you're a US citizen, you may wish to consider contacting the US State Department.
It lists travel advisories for US citizens, and they have foreign service officials who can provide general guidance. Check the travel advisories web page . Your nation's foreign ministry may have a similar service if you're outside the United States.
To understand which countries either ban or discourage VPN usage, NordVPN has a legal guide that lists countries with severe restrictions, bans, and possible penalties for breaking VPN laws.
Is a VPN all I need to be protected while traveling?
No. VPNs can generally protect your data while it's in motion. But if your computer or phone is seized (whether or not it's encrypted), it's possible law enforcement can access your data. Some governments might hold your devices for whatever reason they deem useful.
Online services you access in-country might have less protection than those in your host country. Of course, there are also normal travel security issues, like being careful what you spend, how you handle cash, who you trust, and so on, that could carry risks during travel.
What is a DNS leak and why does it matter?
A DNS leak is the exposure of your information when you are using a VPN, with data -- such as DNS queries -- leaking outside of secure, encrypted tunnels. If your activity is exposed, this compromises the whole point of using a virtual private network in the first place.
The majority of reputable VPNs will ensure that DNS leaks don't happen, but if you can use online services, such as DNS leak test , to check your connection.
If my hotel has a wired connection, do I still need to use a VPN?
Yes. Don't assume any network endpoint is safe when traveling. Always make sure your connections are encrypted when communicating from any network connection.
Can a VPN help me save on airfare?
Many VPN services claim you can save hundreds of dollars on flights by using a VPN to change your location. And there are plenty of blog posts with anecdotal evidence supporting the theory that a VPN can help cut the price of your plane ticket. But the reality is less clear, and the most likely scenario is that no one knows for sure how much (if at all) a VPN can help you score cheap flights.
Airfare prices are set by algorithms based on complicated factors, such as demand. You could notice a price difference using a VPN to spoof your location, but the change in cost may or may not be related to your location. From a practical standpoint, it's difficult to account for every possible variable. Also, given the amount of data available to consumers, maybe the real advantage of using a VPN is remaining anonymous.
Another way to look at it is if a VPN actually reduces the cost of airfare, it's most likely not going to have as big of an impact as other factors. There are different tactics for booking cheap flights that should be higher on your priority list. Booking early, keeping an eye out for price drops (check if there are change fees before booking), or traveling during days or times of day when there is less demand are great ways to secure the best possible flight prices.
How do I set up a travel VPN?
To set up a travel VPN, subscribe to a VPN service and download the VPN software for your device. Then, open the software and sign in using your credentials. Choose a server location and connect to the VPN. Once connected, your internet traffic will be encrypted, and your IP address will be hidden.
Remember, you can use a VPN on different devices, including your laptop and smartphone.
Are there alternative VPNs worth considering?
If the services we've highlighted in our best travel VPNs list aren't a good fit for you, other reputable options are worth trying. We've listed the best alternatives below, and you can also check out ZDNET's guide on the top VPNs for more options.
Best free but limited VPN alternative
Proton VPN offers a free version with access to servers in three countries, as well as reasonable paid plans.
Best privacy VPN alternative
Vypr is another great travel VPN with a simple pricing plan and stable speeds. Prices begin at $5 per month.
Best budget-friendly VPN alternative
Atlas VPN offers a free limited version and a premium option with access to servers in over 30 countries. Prices begin at $1.70 per month with six months free.
Best VPN alternative with free password manager
PureVPN is a solid choice while you're abroad and if you want a password manager. Plans begin at $2.03 per month.
ZDNET Recommends
The best VPNs for iPhone and iPad you can buy
The best VPN trials you can try for free
The best mobile VPNs to keep your phone and tablet secure

The 7 Best Beer Advent Calendars of 2023
Posted: November 10, 2023 | Last updated: November 10, 2023
Have a hoppy holiday.
Stockings hung with care, swaths of garland strung with tinsel and berries, a cozy blazing hearth, and a frosty brew in hand. The winter season is ideal to hunker down and take the time to explore a range of new releases and old favorites. What better way to try some things you might not otherwise get a chance to than an advent calendar filled with a month's worth of beers? 
We're in the golden age of drinkable advent calendars . There's a variety of quaffable countdowns to Christmas, and the beer selections are just as varied. There are boxes reserved strictly for IPA lovers, German beers, non-alcoholic options, and even ones devoted to a hoppy Hanukkah. 
We've found an assortment of the top beer advent calendars that will make for an enjoyable early Christmas gift for the beer lover in your life, or a holiday treat for yourself.
Here are the 7 best beer advent calendars you can get this year.
Best Craft Beers: Give Them Beer Advent Calendar
GiveThemBeer, a site devoted to gifts for beer lovers, has been curating advent calendars for several years, with an emphasis on craft beers. With over 3000 micro-breweries operating in the U.S., the site sifts through their favorites and offers up a variety of styles in support of the craft beer community. 
This beer advent calendar features 12 days of expertly curated cans that highlight their picks for the best craft beers of the year. Their selection of microbrews from around the country include vibrant IPAs, decadent stouts, refreshing ales, and more. 
Best German Beers: Kalea's Brewer's Advent Calendar 2023
For nearly a decade, Kalea's Brewer's Advent Calendar has been a sought-after annual gift for European beer enthusiasts worldwide. More recently, it has been known as the Costco beer advent calendar and tends to sell out early every year.
Working with small, independently-owned breweries in Germany, Kalea's popular calendar features a selection of 24 German beers to discover over the month of December. 
On the back of the box, you can peek at all of the beers featured in this year's calendar—a different selection every year spanning pale ales, bocks, German pilsners, wheat beers, and Vienna lagers—and get a QR code you can scan with your phone for detailed information about each one.
Best Variety: Beer Fridge's Craft Beer Advent Calendar
This Pacific Northwest-based company is a beer subscription and gift service that specializes in independently owned breweries across the U.S. 
Beer Fridge's 2023 advent calendar is a surprise selection of 12 craft beers—a range of styles from IPAs, hazys, and lagers to porters, stouts, and sours—that are chosen by microbreweries from around the country. 
Be sure to pre-order by Dec. 7th for an arrival by Dec. 14th—12 days before Christmas—via standard ground shipping.
Best Interactive Virtual Tastings: City Brew Tours' 12 Beers of Christmas
City Brew Tours is a beer subscription service that features a handful of hyper-local breweries across the country, focusing on one city at a time—a virtual road trip and tour that includes a guided tasting sheet, postcard, and even a visitor's guide for the selected city. 
Their holiday advent calendar offers 12 days of unique beers hand-selected by City Brew Tours, featuring a variety of styles from independent breweries. The box also includes interactive virtual tastings every night with special guests from the breweries featured, a pair of Christmas beer socks, and a tasting guide for each beer.
Best N/A Beers: Brewdog 12 Non-Alcoholic Beers of Christmas
The holiday season often comes with increased food and drink consumption. For those looking for an alternative to a boozy Festivus but still want to take part in the festivities, this non-alcoholic beer advent calendar is an excellent option.
Non-alcoholic beer options are better and more flavorful than ever. Brewdog, the world's first carbon-negative brewery, has created a 12-day advent calendar that draws from a wide spectrum of styles that they produce in-house. With names like Elvis AF, a hoppy grapefruit beer, and Hazy AF, a New England-style hazy beer, the selections are a fun way to explore the brewery's NA range and count down the days until Christmas. 
They only ship to select states in the U.S., so be sure to check if they include yours.
Best for Hanukkah: City Brew Tours Hoppy Hanukkah
The Hoppy Hanukkah calendar from City Brew Tours is a cheery ode to the Festival of Lights. 
This box features eight different beers selected by the company's team of certified beer experts and is sourced from hyper-local breweries from around the country. The beers featured are a mix of styles from City Brew Tours' favorite independent breweries, along with tasting guides, Hanukkah-themed gifts, and access to livestream tastings with special guests.
Best IPAs: Give Them Beer IPA Advent Calendar
This beer advent calendar is for the true hopheads in your life. Devoted to only India Pale Ales, the especially hoppy beer style that has become so popular in recent years, this box features 12 different beers that reveal the scope of the category. 
Whether you're a seasoned IPA drinker or new to this hoppy category, this 12-day tour through the range is an excellent way to explore the popular style.
Read the original article on Liquor .
More for You
Prosecutors seek emergency protective order in Trump case after video disclosure
Winter Storm Warning Snow Totals Depend On Where You Live
Nuclear Attack Worst-Case Scenario Would See 90% of Americans Wiped Out
A new COVID variant, HV.1, is now dominant. These are its most common symptoms
IRS Increases Gift and Estate Tax Exempt Limits — Here's How Much You Can Give Without Paying
Female pool player Lynne Pinches refuses to play transgender opponent and walks off
House Republicans issue criminal referral against Michael Cohen over NY fraud trial testimony
Wednesday Season 2: Release Date, Trailer, Cast, and Everything You Need to Know
DeLorean designer, known for making the first stainless steel vehicle, says the Cybertruck will 'surely be successful'
13 Small Habits That Actually Reveal a Lot About Your Personality
Hundreds ordered out of flats immediately because building's at risk of collapse
Israel's Golani Brigade avenges troops killed by Hamas on Oct 7 with Gaza gains
Judge Chutkan Just Shut Down Trump's 'Mischief'—Ex-Prosecutor
McDonald's fires 18 people after BBC investigation
Three potential landing spots for Patriots HC Bill Belichick
Dustin by Steve Kelley and Jeff Parker
Google's lawyer 'visibly cringed' when this confidential number was said aloud during its antitrust trial, report says
13 warning signs that you should avoid a hotel and stay elsewhere
Amid blowback over Clarence Thomas travel, Supreme Court says it will adopt first-ever code of conduct
These Inviting Colors Will Make You Want to Paint Your Bedroom Right Now
VirtualTravel
With virtualtravel you can take virtual trips in your hololens. over 400 cities worldwide can be experienced in 3d. travel to new york, munich, barcelona or south tyrol., 11/10/2020 11:28:46 am.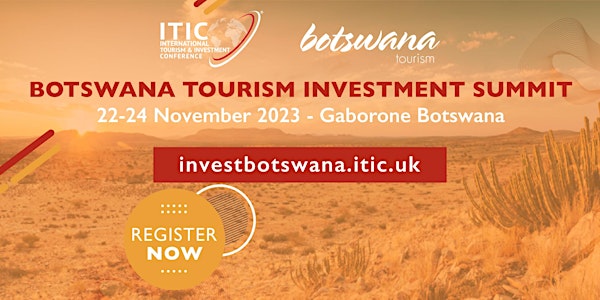 Actions Panel
Botswana tourism investment summit 2023 - virtual.
Connecting Botswana Travel & Tourism Sector with Investors and Global Tourism Leaders
Date and time
About this event.
1 day 9 hours
Mobile eTicket
It will be the B2B Tourism Investment summit and exhibition bringing together international leaders and project developers in the tourism, travel and hospitality sectors and connects them with investors. The Summit will provide a platform to drive international awareness and investment in the Republic of Botswana and act as a catalyst for growth. It will attract private equity firms, investment banks, institutional investors, fund managers and influencers, who have the power to channel capital and to raise funds to invest in sustainable tourism projects.
It will host tourism and financial services stakeholders from local and international: CEOs, the business elite in the tourism and financial services sectors with the capacity to invest in the development of sustainable tourism in Botswana.
Our mission is to provoke a new thinking and explore new opportunities and financial mechanisms for sustainable investments in travel and tourism to be held in Gaborone, Botswana on the 22 -24 November 2023.
As the Summit will provide an unprecedented opportunity to showcase the whole Botswana tourism industry and its achievements during the last 56 years on an international scene
Online Events
Things To Do Online
Online Conferences
Online Business Conferences
#investment
#tourism__hospitality
#summit2023
About the organiser