" 2nd National Conference on Lesser Known Species of MP "
Learn More...
MP Tour and Travels .Com
- Providing all traveling solutions
" The City With Hilltop Fort "
- One of Top Among The Fortresses in India
" Best of Mythological and Graphic Sculptures Ever Seen"
- Indicating a Life Free from Inhibitions and also a Secure Society
" The search of true peace ends here "
- The Sculptures Showing The Teachings of Buddha and it's Supreme Qualities.
" Terrifying Display of Water out of its Normal Nature Being Calm and Adjustable "
- Making The Rock Canynon
" The Mowgli from Rudyard Kipling's The Jungle Book featured here"
- One of the known stage of very Famous Fiction"
" Pachmarhi is a Hill Station of Madhya Pradesh"
- It is Widely Known as "Satpura ki Rani" (Queen of Satpura)
" Hear the call of the WILD "
- from one of the top most Tiger State* and only Place for White Tigers
City Sightseeing
Best Place to Visit in MP
Wildlife in MP
Special Tours
Tourist Info.
About Rivers
Caves of Mp
Forts in Mp
History of Mp
Arts & Crafts
Weather of Mp
Airports of Mp
Essence of MP
Tourist Guides
STD / ISD Codes
Religious Places
National Park
Kanha National Park
Bandhavgarh National Park
Panna National Park
Pench National Park
Satpura National Park
Sanjay Tiger Reserve
Madhav National Park
Vanvihar National Park
Fossil National Park
Dinosaur fossil National Park
Sanctuaries
Bori Sanctuary
Pachmari Sanctuary
Son Ghariyal Sanctuary
Ken Ghariyal Sanctuary
Phen Sanctuary
Panpatha Sanctuary
Sardarpur Sanctuary
Near Bhopal
Near Indore
Near jabalpur
Near Gwalior
Sound & Light Shows
Carvan Tourism
Eco Tourism
Restaurants, Camp, Cafeterias, Boat Clubs and Way-Side Amenities of MPTourism
Bhimbetka Caves
MP Tours & Travels - Tour and Travel Guide of Madhya Pradesh Tourism
Tourist destinations of madhya pradesh.
Hot Destinations
Search for Hotels in Madhya Pradesh
Madhya pradesh tour packages.
Madhya Pradesh - A very Heart of !ncredible India, is a blend of history and modernization. Plan a trip to Madhya Pradesh to witness the Vast Species of wildlife in National Parks and Wildlife Santuries, religious Places and heritage locations. The state is a complete package of attractions that are spotted in different parts of India. People who want to see the diverse side of India, Madhya Pradesh is a must visit.
We Offer different Tour Packages of Madhya Pradesh like MP Wildlife Tour Packages, MP Heritage Tours, MP Pilgrimage Tours, MP Educational Tour Packages, MP Tribal and Cultural Tours, The Tour Itinerary for best of Mp Tour Packages Start from 07 Nights/ 08 Days and are upto 19 Nights / 20 Days. We have our Own Fleet of vehicles to cater the same, We also provide information of MP tourist places, Mp tour & Travel itineraries, Mp travels, Mp tours, tours and travels in Madhya Pradesh as a complete Travel Guide of Madhya Pradesh. Madhya Pradesh is having 03 World Heritage sites named Khajuraho Sanchi and Bhimbetka Caves.
Best of MP Tour Packages
Wildlife Tour Packages
Cultural Tour Packages
Heritage Tour Packages
Tribal Tour Packages
Educational Tour Packages
Adventure Tour Packages
Pilgrimage Tour Packages
Client Testimonials
Amazingly arranged and well planned trip.. we were 4 girls only but didn't have any tension about the place .. hotels arranged was all good and people were so helpful. Driver name Ajay has really been kind to us with respect to our journey time. Thanks to Priyanka and Jaspreet for taking care of all the small details of our trip and was always reachable. Special thanks to Vikas and MP Tours and Travels for giving us the amazing experience of trip. - Amee Shah, Mumbai India, Oct 19
Hi Mr. Vikas, Good afternoon! Hope you are doing fine! This is to tell you that we had a wonderful trip at M.P (viz. Bhopal, Panchmarhi, Kanha and Jabalpur) from Oct 24 – Oct 29 through MPTT. The places, needless to say, were marvellous and so were your arrangements. You and Priyanka were always very cooperative, right from the beginning, and to top it all, the driver – Shahrukh, whose unwavering persistence and decent nature, definitely need mention here. Honestly speaking, I did not expect the birthday surprise to be so well-planned; you indeed helped us to build memories for life. Thank you! Few muddled up things at Kanha were taken cool, as we understand the hassles that you undertake while planning trips. I am sure, that would also be taken care of, in the near future. Thanks once again for everything! Good luck! - Ananya Rudra, Bangalore India, Oct 19
We read and contacted lots of agencies and finally decided to go ahead with MP TOUR AND TRAVELS. We contacted Vikas and we made the right choice ! All the hotels were properly booked and everything was provided as preplanned. The rooms and the vehicle provided were very good ,and accommodation were exactly in the same hotels as specified. Although not such a big demerit , but the driver was not very acquainted with the roads, But apart from that , MP TOUR AND TRAVELS really lived up to our expectations and I recommend it to every tourist willing to visit Madhya Pradesh. - Bireshwar Biswas, Kolkata India, Oct 19
Dear Mr. Baghel, We were very happy with your services & as promised we are expressing our appreciation. Please excuse us for the long delay. As soon as we came back all our family came for Christmas holidays and the beginning of this New Year was quite hectic. Please see below our comments regarding your services: "At Bhopal railway station both the guide & the driver were waiting for us. The guide, Mr Vikas Singh Baghel of MP Tour & Travels was friendly & competent. We had very interesting conversations regarding Indian culture, customs, religions etc. He took time to show the Saanchi Stupa & the adjoining monasteries as well as the museum. He waited with us at the Bhopal railway station until the arrival of our train & we had a snack together at the railway station's café." Thank you once again for your excellent services and we wish you Great Success for your adventurous start up. We will certainly contact you if we wish to do another tour in India. We will also recommend your agency to our friends & family if they wish to visit India. - Mr Noël Jayantha & Mrs Wickramarachi, France, Dec 19
Dear Vikas Thanks a lot for the tour you arranged for us the vehicle was very good and the driver Ibrahim was excellent, we had a great tour, thanks for everything ..... - Urs Germann, Zurich, Switzerland
I have sent you an Email but there are delivery Problem. The Tour Was Very Good and the Services too. - Margherita, Italy
It was a good and well managed tour from your side from Bhopal (2nd August in the Morning) till Ahmedabad (16 august in the evening) I with my, wife enjoyed a lot, Vehicle was also very good with driver. - Philippe Bourbigot, France
Well planned trip that could cover important places within 10 days, had the complete glance of Madhya Pradesh within 10 days though the places were very far from one another,the caves in pachmarhi,the huge forest of kanha,the glory of bhedaghat and the tranquility of omkareswar and maheswar were unforgettable & ofcourse mahakaleswar of Ujjain,the birthplace of great poet Kalidasa. Manager and the drivers were very obliging. One important thing please add that in kanha hotel, services are excellent. We expect all m.p tourist hotels to follow them as role model. - Vydehi Iyengar, Bangalore
Dear Vikas, It was absolutely fine. Thanks. The driver was too good. Look forward to getting associated with u again - Dr D K Mendiratta, Prof & Head, Dept of Microbiology, Chirayu Medical College & Hospital, Bhopal (MP)
Vikas, We just got back to the USA Today. Everything was great with your service and driver (Ajay?) Thanks, and best to you. - Chip Meyrelles, New York, USA
Tour Packages
These are Our Amazing Tour Packages !
Best of MP Tour
Wildlife tour, cultural tour, heritage tour, madhya pradesh, festivals of, water falls of, mp tourism hotels and resorts, amarkantak holiday homes.
Near Jain Temple, Dist. Anuppur Amarkantak
Email-Id :- [email protected]
Contact No:- +91-9584003002
Bargi Maikal Resort
Bargi, Dam Dist, Jabalpur Bargi
OUR CLIENTS
Things to Do
Restaurants
Holiday homes
Travel Stories
Add a Place
Travel Forum
Travellers' Choice
Help Centre
10 times better than Kesari, Veena... - AID Journeys & Adventure
Asia
Nepal
Central Region
Bagmati Zone
Kathmandu Valley
Kathmandu
Kathmandu - Places to Visit
AID Journeys & Adventure
Me & my wife were apprehensive to undertake 9 days tour to Nepal from 30th October to 7th November... read more
AID did an amazing job at organising our family tour of Nepal..We did a 8 day tour of... read more
10 times better than Kesari, Veena world, Thomas Cook, etc.
This travel company made everything seamless. The trip was pure magic from beginning to end. From our amazing driver to each guide.. everyone was informative and kind. All credits goes to Mr. Roshan Singh. He is very kind person and he himself comes to pick you up at airport. We were 3 couples so he specially arranged a good Toyoto Hiace AC car (10-12 seater including luggage). Because of this, we were all comfortable during travel and together in one car. He also suggested us to go for Mt. Everest flight which was truly mesmerizing. Also, this customized tour package was much more affordable as compared to other travel companies. So if anyone want to do Nepal tour, go through Aid Journeys and Adventures. It is highly recommended.
Seriously, I have travelled through various travel companies but this one was the best I have experienced. Mr. Roshan Singh (company owner) himself comes to pick you at airport. He is very kind and patient person. He takes care throughout your journey. The hotel also he provided were all 4 star-hotel. The driver was also very kind and experienced because of which our journey went smoothly. Also a trip to Muktinath temple (situated 3800 m above sea level) he arranged was fantastic. Moreover, the package cost was very much less as compared to other travel companies. I highly recommend Aid Journeys and Adventure if you are planning for Nepal.
It was a wonderful experience with the AID journey....this is one of the best and friendly company ...I would like to recommend everyone
5 ⭐️ ⭐️ ⭐️ ⭐️ ⭐️ · "It was the most enchanting 7 nights/8 days family trip with private sedan car through out holiday including Nagarkot,Chitwan National Park, Pokhara, & Kathmandu. We are so glad to have engaged with AID Journeys & Adventure for our holiday in Nepal. From the beginning, Mr Roshan has been very efficient in answering all our enquiries and providing us with all the necessary information prior to our trip....On the day of our arrival, we were picked up promptly at the airport and everything from then on was nothing less than stellar. All our check ins and check outs at the various hotels were seamless and we never had any administration hiccups. Mr Roshan and his Wife Aliysha was always checking up on us through phone calls to make sure that we were doing good. They met us the day after our arrival in Kathmandu and on our last day before we departed to airport to make sure everything was okay and that we had a pleasant time. Overall we were satisfied with their tour quality as well as the hotels been chosen for us. Thank you so much to AID Journeys & Adventure for making this trip a truly memorable one for my family. I wish Mr Roshan and Aliysha the best and may the company reach greater heights! Will certainly recommend them.
We booked our 7 nights 8 days Nepal package online with AID Journey and Adventure...first we were a little worried how things will go as we had kids with us..but as we landed in Kathmandu Mr Roshan and Mrs Alisha personally came to receive us at the Airport so our little worry was cleared as we spoke to them, and he explained us the itinerary details...and then everything was taken care ...right from hotel ,travelling ,sightseeing,etc. Had a wonderful memorable holiday...of Nepal..Will surely suggest book a holiday with them, Thanks to AID Journey and Adventure. .
Thank you AID journeys & Adventure for such a wonderful and memorable trip covering all the places I need to explore. I was very impressed with the detail that you paid on my requests and have them arranged according to my preference. Big thank you to the driver and the guide in different city. A very professional introduction of all the sights. Your almost immediate response on my queries and constantly checking on my well-being even during the trip was utmost delighting and heartwarming. I would recommend you to my family and friends and of course can't wait to returned to Nepal for more.
listening party
existing artist
See all results
No matching results
Try a different filter or a new search keyword.
Search all Bandcamp artists, tracks, and albums
artists PRO view site
edit profile
subscription subscription
view collection
showLinkedBands(!showLinkedBands())" data-test="linked-accounts-header">
Help it to die.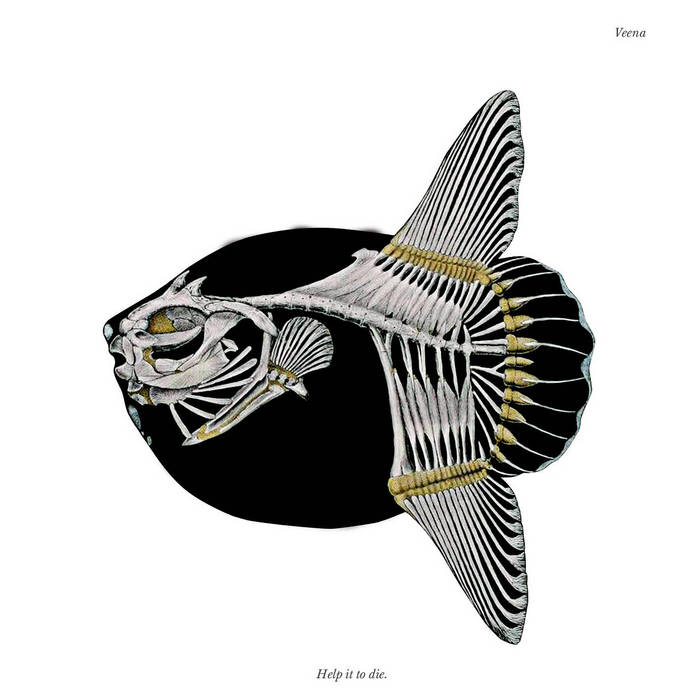 Digital Album Streaming + Download
Buy digital album 80 czk or more, send as gift , cd compact disc (cd) + digital album, buy compact disc 200 czk or more , share / embed.
veena Tabor, Czech Republic
Czech group with members of Kalle, Please the Trees and Nod Nod. Veena [vi:na] was active during years 2007-2009 than splitted up. The band united after 7 years of inactivity to release its first record with mostly old songs. Guitar, bass, drums and vocals provide classic raw sound which was significant for 90ties indie scene of post-punk, indie rock, noise rock, shoegaze, slowcore, nowave,etc. ... more
discography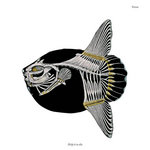 contact / help
Contact veena
Streaming and Download help
Redeem code
Report this album or account
If you like Help it to die., you may also like: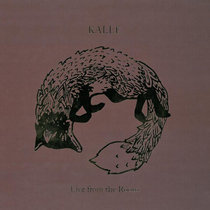 Live from the room by Kalle
supported by 15 fans who also own "Help it to die."
Super song, Nice. I'm play this style twenty years ago :-). jphonza
Saffron Hills by Kalle
I am sure I would never have found your music weren't it for the article about your latest album in Respekt magazine. And what a loss it would have been. Thank you, it fills me with amazement to hear such wonderful Czech music. martipa2
nod nod by NOD NOD
supported by 14 fans who also own "Help it to die."
One of the best releases from CZ ever (in any genre). Pity they do not play together anymore. amalgam letmo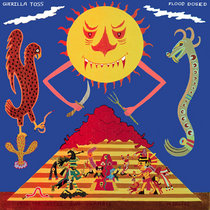 Flood Dosed by Guerilla Toss
Hailing from Boston, DFA's angular eccentrics drop ltd.-edition cassette of funky noise and lively post-punk jams. Bandcamp New & Notable Sep 20, 2015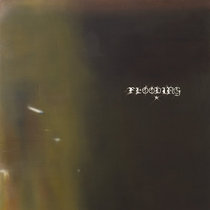 Silhouette Machine by Flooding
Kansas City trio Flooding draw out the more mystical qualities of slowcore and noise rock for a heavy sound that's less stony than doom. Bandcamp New & Notable Oct 26, 2023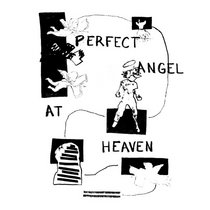 EP by Perfect Angel at Heaven
This cutely named Indianapolis group describe themselves as a band for fans of no wave, video game OSTs, and metal. Bandcamp New & Notable Jan 5, 2023
songs with the acoustic band by Kalle
supported by 8 fans who also own "Help it to die."
Simple and magnificent!
Bandcamp Daily your guide to the world of Bandcamp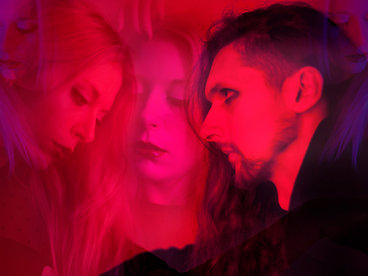 A Guide To The World's Largest Goth Festival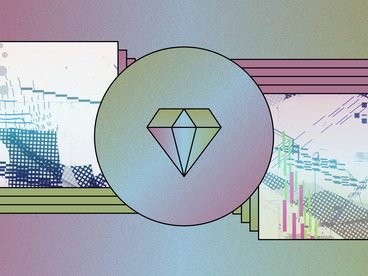 The Very Short Story of Tokyo Post-Punks Mir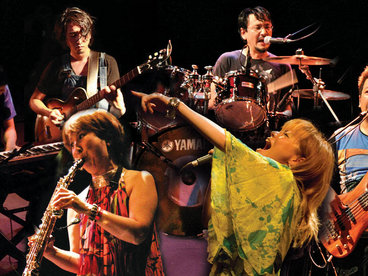 A Beginner's Guide to Brutal Prog
On Bandcamp Radio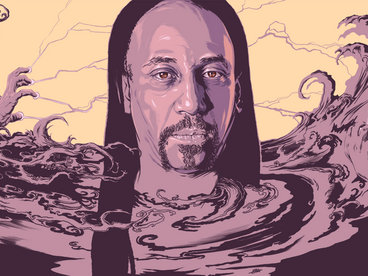 Suffocation's Terrance Hobbs talks about his iconic death metal band's latest album.
terms of use
copyright policy
switch to mobile view
Your desired tours just a search away
Where do you want to travel.
South East Asia
Australia New Zealand
When do you wish to travel?
What's your budget, popular range.
1800 22 7979
+91 22 2101 7979
+91 22 2101 6969
Welcome, Guest!
Login / Sign Up
Arunachal Pradesh
West Bengal
All of Sikkim Darjeeling
All of North East
Trending cities
Bhubaneshwar
Cherrapunjee
Madhya Pradesh
Maharashtra
Rann of Kutch
Himachal Pradesh
Uttarakhand
Uttar Pradesh
All of North India
Jim Corbett Park
Dharamshala
Nubra Valley
Andaman & Nicobar
Andhra Pradesh
All of South India
Kanyakumari
Mahabalipuram
Neil Island
Pondicherry
Thiruvananthapuram
International
Czech Republic
Netherlands
Switzerland
Vatican City
All of Europe
Midnight Sun
Northern Lights
Scandinavia
Central & Eastern Europe
South Korea
Trending in South East Asia
Trending in Far East Asia
Kuala Lumpur
All of Far East Asia
Cherry Blossom Tours
Cherry Blossom in Japan
Great Wall of China
Trans Siberian
All of America
All of South America
Trending in USA
Los Angeles
Niagara Falls
San Francisco
Rio Carnival
South Africa
United Arab Emirates
All of Africa
All of Middle East
Trending in Africa
Johannesburg
Victoria Falls
Trending in Middle East
Warner Bros World Abu Dhabi
Ferrari World
New Zealand
Trending in Australia
Great Barrier Reef
Great Ocean Road
Trending in New Zealand
An adventure of a lifetime awaits you. Immerse yourself in the untouched beauty of the last frontier on Earth, the serene beauty of icebergs, and witness landscapes that seem straight out of your dreams.

Antarctica The 7th Continent
Popular tours.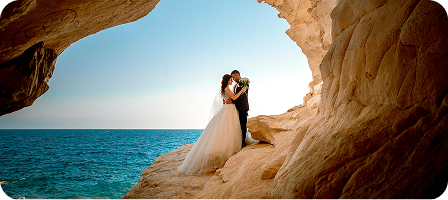 Exclusive tours for middle aged couples.
Embark on a journey of togetherness.
Enjoy the sweet life of luxury & pampering.
Explore one place at a relaxed pace.
Explore the city after your big tour.
Inspiring beautiful journeys & Scenic Routes.
Golden age celebration tours for 55+ yrs.
Quick getaways to stunning destinations.
Exiting adventure & challenges (15-55 yrs).
Exclusive handcrafted women only tours.
Experiences for adrenaline junkies (18-35 yrs).
Explore the city and culture.
Thrilling holidays for family (10-55 yrs).
Dhamaal tours after 10th & 12th exams
Veena World's safe, secure, and popular tours
Themed Experiences - Find Your Reason!
Romantic Holidays
City Breaks
Adventure Stories
Taj Holidays
All holidays

Luxury Holidays choose the right tailor-made luxury travel vacations

Island Getaways explore the tropical island getaways
Corporate Travel
AED - UAE Dirham
GBP - British Pound
and more...
All your FOREX needs taken care of
Get help from our experts
Business hours, all of madhya pradesh, tour coming soon.
Currently we do not have any scheduled departures

MP Tour - 15 days. : The tour was a great experience and enjoyed a lot. All the arrangements done by Veenworld office as well as tour guides were excellant. The tour guides took care of all the people and did a Great work. Food and stay arrangements were good. This our second tour with Veenaworld and we will do all our next tours with Veenaworld only. Thanks.
: TOUR MPAL26022 Was tooo good,we enjoyed it thoroughly, got to see all the said places in a good way,tour leaders Prashant Sakpal and Siddesh Vedpathak were really very good and nice,they managed the tour very well as our group had more of senior citizens with us,but they both took good care of them with a smile on their face 👍they were very particular and responsible they halted for washroom halts whenever anyone wanted it,so we were all happy and relaxed ,overall the tour was really well managed and so a big thanks to VEENA WORLD AND THEIR TEAM🙏👍😘
: ***** I enjoyed the tour very much,it was very good,food was good,all the stay was good ,on the whole everything was good,Tour leader's Prashant Sakpal and Siddesh Vedpathak were very good, caring responsible took great efforts with the elders we don't get bored bcoz of them thanks to both of them and Veena world bus was good and comfortable.Nicely planned tour🙏👍
: Hello Veena World This is Mrs Rama Ambe &Mr Ramesh Ambe from Pune Yesterday we completed our Sampurna Madhyapradesh journey for 15 days It was our 4th tour with Veena World and was memorable one as usual The management and accomodation were fantastic A special mention to our tour managers Mr Siddhesh Vedpathak and Mr Prashant Sakpal All of us were sr citizens and as you know Madhyapradesh is a city of many ancient and fantastic historical sites But both Siddhesh and Prashant were so supportive and cooperative that all of us became a family which made our journey amazing Thanks to Veena World team once again and also last but not least thanks to Siddhesh and Prashant
Tour includes
Why travel with veena world, tour information, need to know.
Read this to prepare for your tour in the best way!
To and Fro economy class air ticket (Ex-Mumbai) with current airport taxes.
Baggage Allowance as per the airline policy.
Travel by comfortable A/C or non A/C small cars or Tempo Travellers or Mini Buses or big buses depending on the respective tour group size.
Accommodation in comfortable hotels on twin/triple/Single sharing basis
All Meals – Morning tea/coffee, breakfast, lunch, evening tea/coffee with cookies/snacks, dinner and Water Bottle (1 Litre) per person per day.
Guide & driver tips, hotel & restaurants tips.
Permits/ entrance fees of all sightseeing places which is to be visited from inside.
Accompanied local guide/s services wherever require
Veena World Tour Manager Services from Day 01 Meeting point till the dropping point on last day.
Travel Insurance for guests up to 70 years of age
Government of India Goods & Services Tax (GST) of 5%.
Any increase in airfare, airport tax, fuel surcharge etc.
Any new tax/es levied by the central or state government.
Cost of Insurance.
Any upgradation in airline class, vehicle, hotel or hotel room category.
Cost of Pre/Post tour hotel accommodation.
Any extra expense incurred due to any forced majeure situation before the tour departure or during the tour, such as change in airline schedule, route or operation, changing the tour date, change in hotel etc.
Personal expense like porterage, laundry, telephone, shopping, alcoholic beverages, extra mineral water or food which is not a part of group's set meal menu.
Any extra cost incurred due to illness, accident, hospitalization or any personal emergency.
Cost of any optional activity or service.
Anything specifically not mentioned in the 'tour price includes' column.
As everyone is becoming a frequent traveller now, we suggest that you make your own travel accessories kit to ensure a stress free holiday.
Always make sure to carry less and light luggage, use a four wheel small or medium suitcase and please make sure that you are carrying only one suitcase per person. This will ensure that you will travel smartly and without any inconveniences.
It is also recommended that you have one cross shoulder bag or haversack for your handy needs which will ensure that you are comfortable at the time of sightseeing and also easy for photography during your tour.
A smart cap/hat and sunglasses are definitely something that you should have in your kit.
Though Veena World provides all three meals, that is breakfast, lunch, dinner and Veena World treats as per the itinerary, you can carry dry snacks of your choice in small sealed packets for munching during air travel or road journeys.
If you are travelling during the monsoon or to destinations where it is rainy, please carry a small umbrella or poncho.
For international tours, please carry a universal adapter for charging your cameras and mobile phones.
Ensure that your clothing and footwear is suitable for the destination you are travelling to.
Things to consider before the trip!
For detailed Information about weather kindly visit www.accuweather.com
Air Travel:
Mumbai - Indore// Gwalior - Mumbai
Coach Tavel
AC Vehicle Type - Depends upon group size
Documents Required for Travel
ADULT: Voters ID / Passport / Aadhar Card / Driving Licence
CHILD : Passport / Aadhar Card / School ID
INFANT: Aadhar Card/ Birth certificate
ID card, ID card type and ID card number is mandatory at time of booking, kindly carry the same ID card on tour.
For NRI and Foreign National Guests along with Passport, Valid Indian Visa/ OCI Card/ PIO Card is mandatory.
Carry two passport size photo.
Cancellation Policy & Payment Terms
We keep it transparent, crystal clear!
Payment Terms
Guest can pay by Cheque/ Demand Draft/ Debit card / Credit card/ NEFT/ RTGS/ IMPS. For Debit / Credit card payment additional 1.8 % convenience charge will be applicable Cheque / Demand draft should be in favour of "Veena Patil Hospitality Pvt ltd"
Upgrades Available
Want luxury? Add luxury at minimum cost!
Need to upgrade to business or first class? Please get in touch with our team on 1800 22 7979 for more details.
You can select the prime seat(s) in your coach at an additional cost. Please get in touch with our team on 1800 22 7979 for more details.
Veena World tour reviews
What are you waiting for chalo bag bharo nikal pado, all of madhya pradesh view tour package.
"MP Tour - 15 days. : The tour was a great experience and enjoyed a lot. All the arrangements done by Veenworld office as well as tour guides were excellant. The tour guides took care of all the people and did a Great work. Food and stay arrangements
": TOUR MPAL26022 Was tooo good,we enjoyed it thoroughly, got to see all the said places in a good way,tour leaders Prashant Sakpal and Siddesh Vedpathak were really very good and nice,they managed the tour very well as our group had more of senior ci
": ***** I enjoyed the tour very much,it was very good,food was good,all the stay was good ,on the whole everything was good,Tour leader's Prashant Sakpal and Siddesh Vedpathak were very good, caring responsible took great efforts with the elders we d
": Hello Veena World This is Mrs Rama Ambe &Mr Ramesh Ambe from Pune Yesterday we completed our Sampurna Madhyapradesh journey for 15 days It was our 4th tour with Veena World and was memorable one as usual The management and accomodation were fantast
Locate Your Destination
Add tour details.