Awards Season
Big Stories
Pop Culture
Video Games
Celebrities
Planning Your Perfect Trip: Tips for Navigating Universal Studios Orlando
Universal Studios Orlando is a popular destination for thrill-seekers and movie enthusiasts alike. With its thrilling rides, immersive attractions, and iconic characters, it's no wonder why millions of visitors flock to this theme park every year. If you're planning a trip to Universal Studios Orlando, it's important to be prepared and make the most of your time there. In this article, we'll provide you with some helpful tips on how to navigate Universal Studios Orlando and ensure you have a memorable experience.
Getting There and Getting Around
Getting to Universal Studios Orlando is relatively easy, as it is conveniently located in the heart of Orlando, Florida. If you're flying in from out of town, the nearest airport is Orlando International Airport (MCO), which is just a short drive away from the theme park. Once you arrive at the airport, you can easily rent a car or take a taxi or ride-sharing service to get to Universal Studios.
Once you're at the theme park, navigating around can be overwhelming due to its large size and numerous attractions. One of the best ways to get around Universal Studios Orlando is by using their complimentary transportation system. This includes shuttle buses that run between the parking garages and the main entrance, as well as water taxis that transport guests between hotels and CityWalk.
Planning Your Itinerary
To make the most of your trip to Universal Studios Orlando, it's essential to plan your itinerary in advance. Start by researching the different attractions and rides available at the theme park and prioritize which ones are must-see for you. This will help you allocate your time efficiently and ensure that you don't miss out on any of your favorite experiences.
When planning your itinerary, consider using Universal Express Passes to skip the regular lines at select attractions. These passes are available for purchase separately from your admission ticket and can significantly reduce your wait times. However, it's important to note that the Express Passes have limited availability and may sell out quickly, so it's advisable to purchase them in advance.
Dining and Refreshments
Exploring Universal Studios Orlando can be tiring, so it's crucial to plan for meals and refreshments throughout the day. The theme park offers a wide range of dining options, from quick-service restaurants to full-service sit-down eateries. Be sure to make reservations in advance for any table-service restaurants you wish to dine at, as they tend to fill up quickly.
If you're looking for a quick bite or a snack on the go, there are plenty of food carts and kiosks scattered throughout the park. These offer a variety of options such as hot dogs, pizza slices, ice cream, and more. Additionally, Universal Studios Orlando allows guests to bring their own food and drinks into the park, so packing some snacks or a picnic lunch is also an option.
Making Memories and Souvenirs
No trip to Universal Studios Orlando is complete without taking home some souvenirs to remember your experience. The theme park has numerous gift shops that offer a wide range of merchandise related to popular movies and characters. From t-shirts and hats to plush toys and collectibles, there's something for everyone.
To make your memories last even longer, consider purchasing a Photo Connect package. This allows you unlimited digital downloads of all your ride photos and professional photographs taken by Universal Studios' photographers throughout the park. It's a great way to capture those special moments with your friends or family.
In conclusion, planning your trip well in advance is key when visiting Universal Studios Orlando. By familiarizing yourself with transportation options, creating an itinerary that suits your preferences, planning for meals and refreshments, and considering souvenirs or photo packages; you'll be well-prepared for a memorable and enjoyable experience at this iconic theme park.
This text was generated using a large language model, and select text has been reviewed and moderated for purposes such as readability.
MORE FROM ASK.COM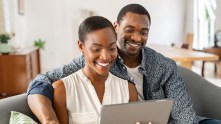 JavaScript seems to be disabled in your browser. For the best experience on our site, be sure to turn on Javascript in your browser.
FREE Shipping on orders above RM350. T&C Apply.
We offer return within 21 days.
Sign up as an UTmate now to get RM10 Voucher.
100% Authentic. Worry-free shopping.
No pick up service available during peak/ sale season.
My Wish List
Create an Account
Store Locator
YOUR SHOPPING BAG --> x
UT TOP PICKS
SHOP THE LOOK
Women's Classic Short Down Jacket With Black Contrast Details
Men's Classic Down Jacket with Mix Shell Fabric
Women's Classic Down Jacket
Men's Ulti 3 Down Jacket
Men's Short Classic Down Jacket with Shell Fabric
Women's Trendy Puffer Down Jacket
FEATURED BRANDS
BECOME A UTmate MEMBER
Join our amazing UTmate program and receive abundance of rewards especially on your birthday!
What are you waiting for? It's FREE!
Already an UT MATE? SIGN IN
Learn how to earn more UTmate Points to enjoy maximum savings, early access to private sales or events, and receive awesome rewards for FREE!
What are you waiting for? Its FREE!
place an order
10 UTmate points for every RM10 Spent
member sign up
50 UTmate points
product review
20 UTmate points
celebrate a birthday
100 UTmate points
join mailing list
30 UTmate points
Once your order is placed, the points can be used by clicking redeem and it will be deducted immediately from your account.
Sign Up Newsletter
Universal Travellers
Intention of Universal Travellers is to encourage and inspire you, to plan your own travel to be something remarkable. We share our travel itineraries, tips and self experiences related to travelling that can be supportive to any traveller.
Search This Blog
New normal spend the day at jewel changi amid covid-19 pandemic, what to check before renting a car for road tripping in new zealand, soaring through the sky: paragliding in queenstown - new zealand, hike to roy's peak: the most sensational hike in wanaka – new zealand, a day trek to trolltunga: one of the most breathtaking cliff hikes in the world.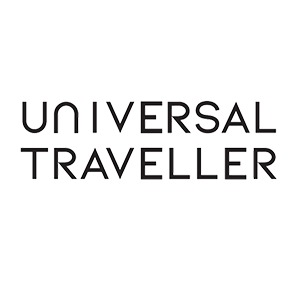 Universal Traveller – Luxury Adventure Travel
Universal Traveller's mission is to inspire those looking to combine adventures with luxury experiences to get out and explore the world by providing detailed information on a range of international destinations.
We provide travel guides to destinations like Málaga, Costa Rica & the United States, with advice on sightseeing, luxury accommodations, adventurous activities, and transportation.
Say Yes to New Adventures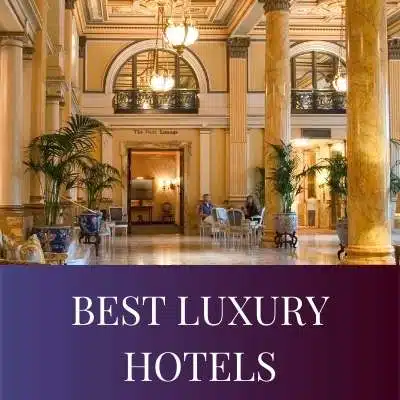 We have worked with

Universal Traveller Travel Guides
Traveling is the ultimate way to see the world and bring your passions to life. However, going on a journey alone can be difficult without help.
That's where Universal Traveller Travel Guides come in with tips and tricks for adventurous activities, luxury hotels, good restaurants, and transportation, so you don't have to worry about figuring out everything on your own.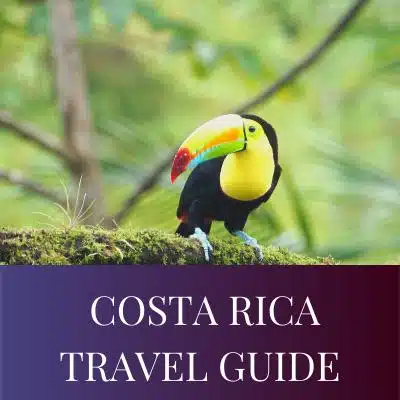 Universal Traveller is known from

Universal Traveller Transportation Guides
If you're going on a vacation, transportation is one of the main things you must organize.
You can take a train or bus from city to city, rent a car, or book a private transfer or shuttle.
We have published transportation guides for some of the most popular travel destinations to help you get safe from A to B.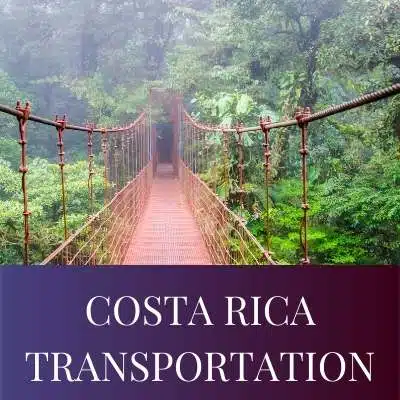 Table of Contents
Events & Destination Management
Professional Congress Organizer
Special Interest

About Universal
Group of Companies
Why Universal
Message from the Management
CSR and Green Meetings
Meet the Team
EVENTS & DESTINATION MANAGEMENT
PROFESSIONAL CONGRESS ORGANIZER
SPECIAL INTEREST
Istanbul Tours
Cappadocia Tours
İzmir & Kuşadası Tours
Guaranteed Departure Programs
Our Destination
Suggested Packages
Suggested Motorcoach Tours
Featured Locations
Transportation & Assistance
TESTIMONIALS
Request for Proposal
Not a registered user? Lost your password?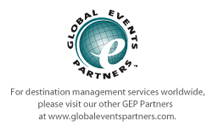 Universal Travel Services
36 years of excellence in travel perfection .
Universal offers an extensive range of services which are essential for the creation of successful programs. Be it special programs, incentives, congresses or corporate meetings and events Universal Travel Services provides destination management services in all its forms. From a small business meeting to a large scale company event or a congress in Turkey, with our event managers' genuine local knowledge we are able to call upon event services, suppliers and venues that we know are not only located in the best areas to suit your individual needs but are also professional and reliable.
Turkey at a glance for your meetings and events...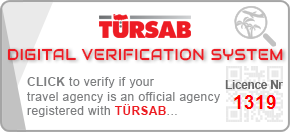 // More »
Appreciated Appreciations
You are truly a gentlemen and I can see the passion you have for what you do. Not many people in our industry have the same passion.
CARLOS SANDOVAL / / CMP Senior Planner, Meeting Services / International Division
In all honesty and from the bottom of my heart, you are definitely the best DMC in the world – the passion and pleasure you pass onto your clients and groups is unsurpassed!
David, Pieter and the Winners Team / /
Aquick note of thanks for the incredible site tour a week ago. Christian and I thoroughly enjoyed you hospitality and wonderful history lessons. The power shopping was most excellent too. We fell in love with Turkey, in large part thanks to you.
Belinda Adkisson / Intel /
On behalf of British Submariners I would like to convey our congratulations on the 48th Convention, which enjoyed by all. It was well planned and successful and I hope that you will take credit for a job well done.
James C S Blakely / International Submariners Association /
The EASL Monothematic Conference was a huge success and we have received wonderful feedback from the BMS Leadership and the meeting participants. I attribute Much of the success of the program to your precise, detailed advance and on-site planning and the exemplary on-site execution of Dalim. Dalim orchestrated the on-site events with skill, ease and professionalism and was a pleasure each and every day we worked with him.
Joann Kerns / Bristol Myers Squibb /
There are no words to express our gratitude for your gracious hospitality, your time spent with us and your willingness to share your comprehensive knowledge of your city with us. Thank you, Thank you, Thank you.
Rebecca Linder / Linder & Associates Inc Event Architects /
As always everything was prepared spotless! And personally I had a great time too. It was a great pleasure seeing you again, Mustafa. Istanbul is definately one of my favorite cities and you are a big part of it.
Pawel Clapak / Nu Horizons / Groups & Events Coordinator
Thank you for all of your hard work and dedication throughout the planning and execution of our event. You went above and beyond in speaking to our group and making them feel welcome, comfortable and educated. I know that we can be demanding, so know that you and your team did a remarkable job in exceeding our expectations.
Malissa Bastone / American Express Company / Manager - Executive Meetings & Events
From the minute I started working on this event, I was in great hands. Mustafa was HONEST and GENEROUS from the beginning and when I finally met him and lsil, I felt as if I was with an old friend. He treated our attorneys and our event as if it were their own. We were not treated as clients by them, they treated us like family. I cannot begin to tell you what an absolute pleasure it was seeing them every day and working with them. Not only did they introduce Chadbourne and me to a beautiful rich country with a lovely warm culture, but they helped make our event 100% perfect. I was asked how I was going to top this event. I was also asked how I was able to plan such an event from New York without seeing Istanbul, any of the sites and even the hotel, and I said - I had wonderful partners - Universal Travel.
Michelle Shirian / Chadbourne & Parke LLP /
Thank you so much for EVERYTHING you did to help make our tour to Turkey such a big success. Your support and assistance is greatly appreciated and valued. The group really enjoyed their tour and we now have another 32 disciples who will spread the word about Turkey for us.
Rob Chaplin / The Golf Travel Company /
It is such a pleasure to work with you. Your customer service is outstanding and I never have to worry when you are in charge. It is so nice to work with someone who is so detailed and on top of all aspects as you. I cannot wait to work with you again in the fall.
Rachel Stevens / MBM Productions /
On behalf of the Rosebank Union Church group I want to thank you most sincerely for all you did to make our tour of Turkey unforgettable. I came home not only with a deeper understanding of the Scriptures, particularly those relating to the Seven Churches, but also with an appreciation of and admiration for the country of Turkey. I was particularly fascinated by Istanbul, and hope to spend more time there in the future exploring the riches of that most fascinating city. I also loved the fertile valleys through which we travelled, the sight of the snow-capped mountains, and the friendliness of the people we met as we walked the streets of those smaller towns along the way.
Leigh Robinson / Rosebank Union Church /
Moreover, the history of Turkey is impressive, not only the recent history but the ancient history which confirms the history of our Bible. I have not visited Greece, Israel or Italy or other countries mentioned in the Bible but think that Turkey is more central to the history of the Bible.We are also amazed at Turkey and what it achieved. It is evident that this would not happen without sound work ethics and commitment by the whole population.
Piet Zeeman / /
Local drinks & Turkish food was really tasty and all the sightseeing (incl. Hamam & boat trip & Night Club visit) were really good for team spirit. We don't have any issues or complains at all — lovely place & polite people.
/ Stanley Black&Decker /
Mustafa and Isil were wonderful and gave our program their personal attention. I was pleased since this was a relatively small group and yet Universal gave it their all. I would definitely recommend them to others!
Ann Craig / /
As professionals you are great ambassador's for your country. Your enthusiasm and sincerity shine through in all you do. Your attention to detail and expertise in this field helped us knock this conference out of the park! So much so that it won me an oscar...
James Coomes / Fritolay /
We are all thinking of you and again so appreciative of everything you have done over the many months leading up to this. We could not think of a better partner and are just sad we aren't there to be part of your team.
Rebecca Linder / /
One of our very best trips we have ever taken. Turkey was full of memorable moments along with a fascinating history and culture. Thanks for helping plan such an extraordinary trip!!!
Karen & Bruce Levenson / /
There are not enough superlatives in English to describe our trip to Turkey. Most amazing, most friendly, most interesting, most beautiful are just a few that come to mind. We want to thank you for organizing one of the best trips we have ever had. Flights, accommodations, guides and drivers, everything was perfect! Benjamin and Bulent were the most knowledgeable, friendly, and fun people ever. Mustafa was an excellent driver. The sites we visited in Cappidocia and Ephesus were fabulous. To paraphrase General MacArthur: "We will return!" Thanks again.
Jim and Barb / /
Rosemary and I (and, I'm sure, all the others in the party) thouroughly enjoyed the time spent in your beautiful Country. The planning and arrangements laid on were superb. There was a good balance between the secular and the religious aspects, the accommodation and food was great, and the transport went of without a 'glitch'. Halit is, with doubt, a superb guide and his knowledge of so many facets of history, polotics, economic, geography etc is outstanding. He instantly struck a good rapport with the group, and was a real pleasure to be with, and was definitely one to whom listening was not a problem. We came away from the eight days having learnt a tremendous amount both Biblically and about modern and ancient Turkey (as well as other parts of the world).
Thank you, thank you, thank you! The trip was superb! Everyone had a wonderful time and came back to S.A. raving about Turkey. They all want to travel again.
Bryan Andrews / IMPACT INCENTIVES &EVENTS / Account Manager – Product
Your insight, enthusiasm and passion reaffirms my decision to bring a Team to the Istanbul Marathon next year. I look forward to our next meeting!
Fred DeFina / Team Diabetes Canadian Diabetes Association / Director
I would like to add my thanks as well. You are truly an ambassador for your city and I think you demonstrate all the best that GEP and good DMCs around the world have to offer. It was an illuminating, exciting and informative site visit, and I look forward to our continued working relationship. Kindest regards,
Joe Orecchio / CWT / Meetings and Events
Mustafa, Isil and the entire Universal Travel team was awesome!! I cannot say enough good things about Mustafa and Isil - talk about above and beyond, they are fabulous and we all feel like not only do we now have a great new partner in Istanbul, we now have new friends as well. The meeting went incredibly well and the Legacy Awards dinner at Esma Sultan was FABULOUS!!! After Bangkok we needed it to be and it certainly was - the client was extremely happy.
Nikki Kelley / CMP / Director of Event Operations
Over the span of 25 years Universal Travel Services has provided five star service to our 19 tour groups totaling over 500 travelers. Universal and their fine staff have worked with me to develop a series of tours focusing on the biblical and Christian Church history sites in Turkey. One of the most consistent traveler responses in their evaluations of our tours has been, "Great value for the money." Thank you Universal for a quarter century of truly outstanding service.
Donald Cornell / USA / Lutheran Pastor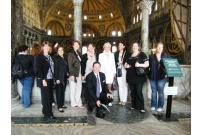 On behalf of the whole group I want to say a Very Warm Thank You for taking so good care of us during the study tour. We were very pleased with the fact that inspite of our short time, we managed to see so many beautiful venues and landmarks in Istanbul. You are very passionate about your city and we feel confident in that Universal Tours will continue to take excellent care of our clients.
Lena Markström / American Express Business Travel / Manager Supplier Relations Meetings & Events Nordic
We had no doubts about the professional ability of Universal to conduct an operation of that caliber, but I can honestly say that you went beyond my highest expectation... I am sure that our business to Turkey will improve, and I will keep you informed on the progress of our new push to promote your Country and our business...
S.B. / N.J.-U.S. / Vice-Pesident Operations Groups&Incentives
Apart from all the usual items - hotels/meals/sightseeing etc.. it was the way in which the additional services were handled and your ability to get things done and implement frequent last minute changes which was most impressive...
N.C. / Riyadh, K.S.A. / Regional Manager
The trip was a great success, the participants were most impressed with the wonderful service and the organization of the tour.... Thank you for making this a successful trip and no doubt we will spread the word that Turkey is a fantastic destination for all travelers all year around...
D.W. / Johannesburg - R.S.A. / Groups&Incentives Dept.
I was very proud to show my fellow travel agents of my superb services in Turkey and I am sure the word will spread that we sell not only good prices but very exclusive and personalized services...
E.T. / Miami, FL. U.S.A. / President
As I told you, every response we had, whether verbal or written spoke highly of the arrangements that your staff had made. And I owe you a debt of gratitude because I received a great deal of credit for things that I did not do...
Rev. L.R.S. / The Union Church of Istanbul /
I was surely well pleased with everything that Universal provided. This is really quite a compliment, as I am known in the industry for being very particular about everything and hard to please!...I think that few Americans realize how much Turkey has to offer as a tourist destination, and after having just a touch, I am hoping to entice them back for a longer trip...
A.M.N. / Arcadia, CA-U.S.A / Managing Director
The tour that our International Understanding group has just completed was a well organized and efficiently operated tour... I appreciated the telephone call from Mustafa, midway in our tour, inquiring of our well being. In all the years our group has been traveling, it was the first time a tour operator has inquired about us during a tour."..
C.K. / Boston, MA, U.S.A. / Tour Director
We would like to place on record our gratitude for the excellent way in which your Company supported O.I.T. during our recent Quota Club trip to your lovely Country. The professional manner in which every function was organized and the attention to the minutest detail did your Country proud...
R.S. / Braamfontein, South Africa / Managing Director
Your help and co-operation certainly made my task considerably easier especially as it was a large and difficult group. I was most impressed with your organization and professionalism."...
J.C. / Johannesburg ,South Africa / Executive Services Manager
I am very excited about Turkey as a destination for groups. ... We were also most impressed with the professionalism of your staff i.e. drivers and tour guides, and know that our customers will be in good hands...
S.L.M. / Los Angeles, CA U.S.A / Business Development Manager
...We would like to thank you and your excellent team at Universal for the professionalism and high quality of services they provided us as well as our 200 clients. We had great confidence in you, which was gained at our very first contact. Your attention to detail, suggestions and advice were greatly appreciated... We would like to add a special thanks to you for the prompt replies we received to our many telexes...
J.C.S. / Cape Town, South Africa / Director
...There are not enough good words to describe the extraordinary services that Universal arranged on my behalf upon my request to them regarding the change in my itinerary. I know that you are aware that the hospitality of the Turkish people is greater by tradition than other European Countries. The services and hospitality provided by Universal to me was of this tradition, more than just good business relations...
H.H. / San Diego, CA U.S.A. /
... I would like to extend my appreciation for making our 21th birthday celebration a memorable night...
B.T. / USMC/USS MISSOURI / 1st Lt.
...Everybody on our part agreed that it was indeed, one of the best trips any of us had; and this was due in no small part to all the assistance and advice you and your Agency gave us. Not many travel agencies would have spent so much time and effort with a group as small as ours, and we just wanted you to know how much we appreciated...
C.R. / Dhahran K.S.A /
Featured Location
The findings obtained in this region where the native people, namely the Lelegs and the Carians have lived since the beginning,indicate that the city is dated back...
Featured Event