UNION LATINA LANGUAGE SERVICES GLOBAL TRANSLATORS SE HABLA ESPAÑOL
CERTIFIED - Notarized TRANSLATION. TRADUCCION CERTIFICADA
TRANSLATION REQUEST
INTERPRETER REQUEST
SERVICES WE OFFER
LANGUAGES WE PROVIDE
CERTIFIED TRANSLATOR-TRANSLATION SERVICES.
Spanish, French, German, Italian, Japanese, Romanian, Ukrainian, Chinese, Portugues, Vietnamese +90 other Languages
Our company offers professional written translation. Whether you need marriage certification, birth certificate, notarization, translation, certificate of accuracy, or translation services accepted for USCIS (United States Citizenship and Immigration Services ) and other Federal and State Agencies, Union Latina Language Services will ensure you receive complete translation services at the best possible pricing.
Document Translation Services for a wide range of industries, including:
Healthcare/Medical
Legal documents- Court procedures
Finance- Banks statements
General business
USCIS IMMIGRATION AND NATURALIZATION
Our nationwide network of certified translators are legally bound to non-disclosure agreements to ensure the strict confidentiality of your documents. We offer certified translation services in over 90+ languages.
Birth certificates
Court documents
Divorce decr ee certificates
Marriage certificates
FBI background check translation
Driver`s License Translation
Passports
Police reports
Transcripts
Diplomas , Schools, High School or College
Certificates
Academic credentials
Legal documents
Website translations
Marketing flyers
Among others.....
INTERPRETATION AND TRANSLATION AGENCY
Professional translation & interpretation solutions.
We are a full-service linguistic company offering a wide range of services all designed to help you or your company reach its potential. Whether you are looking for interpreters or translators, we have you covered. Our services are available a la carte so you can get precisely what you need.
Certification/certificate of accuracy and Notarization Translation Services
Over-The-Phone-Interpreting (OPI) / Phone interpreter, Phone call
Video-Remote-Interpreting (VRI) Video interpretation Services
American Sign Language (ASL)
On-Site/ In-Person interpreter for Medical appointments and Immigration interviews *USCIS*
Certified Document/Written translation
Spanish Virtual Office Assistant
With our state-of-the-art platform, you can easily access professional Spanish interpreters and more than 90 other languages through your phone, tablet, computer or Ipad.
LANGUAGE SOLUTIONS
Scheduled video remote interpretation services.
We can provide you with Video-Remote-Interpreting (VRI) anywhere in the world by scheduling a Video Remote Interpreter in Spanish plus other languages, American Sign Language
and Telehealth / Telemedicine .
Increase speed to market and cost-efficiency while allowing your facility to communicate seamlessly with employees, clients, and pa
Increase speed to market and cost-efficiency while allowing your facility to communicate seamlessly with employees, clients, and patients as well as any member of the Deaf and Hard of Hearing community. Your portable devices, allows you to control interpretation costs. Within seconds, you can connect to a highly qualified interpreter from the convenience of your computer, tablet, or mobile device. Setting up our video interpretation services at your location is easy. All you need is Internet access, a computer or tablet, and a webcam or your mobile device. Simply log in to our completely secure portal, select your language and wait a few seconds for the interpreter to appear on your screen. With our high-resolution video and audio connection, you'll hear and see the interpreter as if they were right there in person.
TELEPHONIC INTERPRETATION SERVICES
We provide Over-The-Phone-Interpreting (OPI) real-time telephone Interpreter/phone interpretation services. Interpreters in Spanish, Vietnamese, Chinese, Italian, French, German, Japanese, Mandarin, Bosnian, Cantonese, Hindi, Portuguese, Romanian, Russian, Ukrainian, and over 90 other languages. , accessible through our line-answer ope
We provide Over-The-Phone-Interpreting (OPI) real-time telephone Interpreter/phone interpretation services. Interpreters in Spanish, Vietnamese, Chinese, Italian, French, German, Japanese, Mandarin, Bosnian, Cantonese, Hindi, Portuguese, Romanian, Russian, Ukrainian, and over 90 other languages. , accessible through our line-answer operators or log-in to our online platform 24 hours a day 7 days a week, and 365 days a year.
We work exclusively with qualified and certified interpreters, and we are ready to meet your interpretation needs at a moment's notice, anywhere in the world. We ensure the most qualified resource is matched to every interpretation request. Our interpreters have extensive experience and substantial knowledge of the subject matter at hand.
IN-PERSON/FACE-TO-FACE INTERPRETERS
There are times when you need a Face-to-Face Interpreter/In-Person Interpreter at your location instead of a phone or remote video interpreter. This is especially true when dealing with court proceedings, Immigration interviews at U. S. Citizenship and Immigration Services, conferences, meetings, or highly complex medical appointments.
We'll help you determine when this is your best option for interpretation services. We'll also match your needs with a language interpreter who has extensive knowledge of your subject matter and understands the culture. Our goal is to create a quality experience for both parties, limited English proficiency ( LEP ) clients, and your organization.
Scheduling an On-Site/Face-to-Face interpreter is easy! Simply log into our completely secure scheduling platform, schedule your request and wait for your confirmation email. You can select a Spanish interpreter and 90+ other languages including American Sign Language (ASL) almost anywhere in the world.
Spanish Virtual Office Assistant
SPANISH VIRTUAL ASSISTANT SERVICES
Let us take care of your to-do list. Like, such as answering phone calls, emails, and social media. A dedicated Virtual Assistant allows companies to grow and concentrate on their business, while we take care of other things related to your Hispanic customers
Connect With Us
Check out this great video
UNION LATINA LANGUAGE SERVICES.
Please note we are currently working remotely, we are mailing all translation documents and scheduling virtual visits to our offices.
Copyright © 2017 UNION LATINA LANGUAGE SERVICES
Georgia 770-339-3988
Florida 954-399-2938
860 Duluth Hwy Ste 143-Lawrenceville Ga 30043 (WE ARE INSIDE PRIORITY SHIPPING SUITE 143)
GLOBAL TRANSLATORS - All Rights Reserved.
Meet the Team
Talk to The Broke Backpacker
Czech Republic
Netherlands
Switzerland
Scandinavia
Philippines
South Korea
New Zealand
South Africa
Budget Travel
Work & Travel
The Broke Backpacker Manifesto
Travel Resources
How to Travel on $10/day
Home » Southeast Asia » Philippines » La Union
LA UNION Itinerary • MUST READ! (2023)
Escape the hustle and bustle of Manila by heading up to the relaxed area of La Union. An easy bus ride away, La Union is the surf and beach destination here on Luzon island.
Aside from relaxed beach vibes, La Union is also home to a fair number of historical landmarks and nature escapes.
If you are a surfer or new to surfing this area is a great place to catch some waves. Positioned on the West Philippine Sea, the surf swell is consistent year-round with October to March being the peak season.
But being a great surfing spot is not all that La Union has to offer. Stunning waterfalls, beautiful hidden hikes and tracks through the jungle and some epic cultural sites are expecting you.
This 3-Day La Union itinerary is a well-stocked La Union travel guide the best sights and activities to embark on for an unforgettable adventure.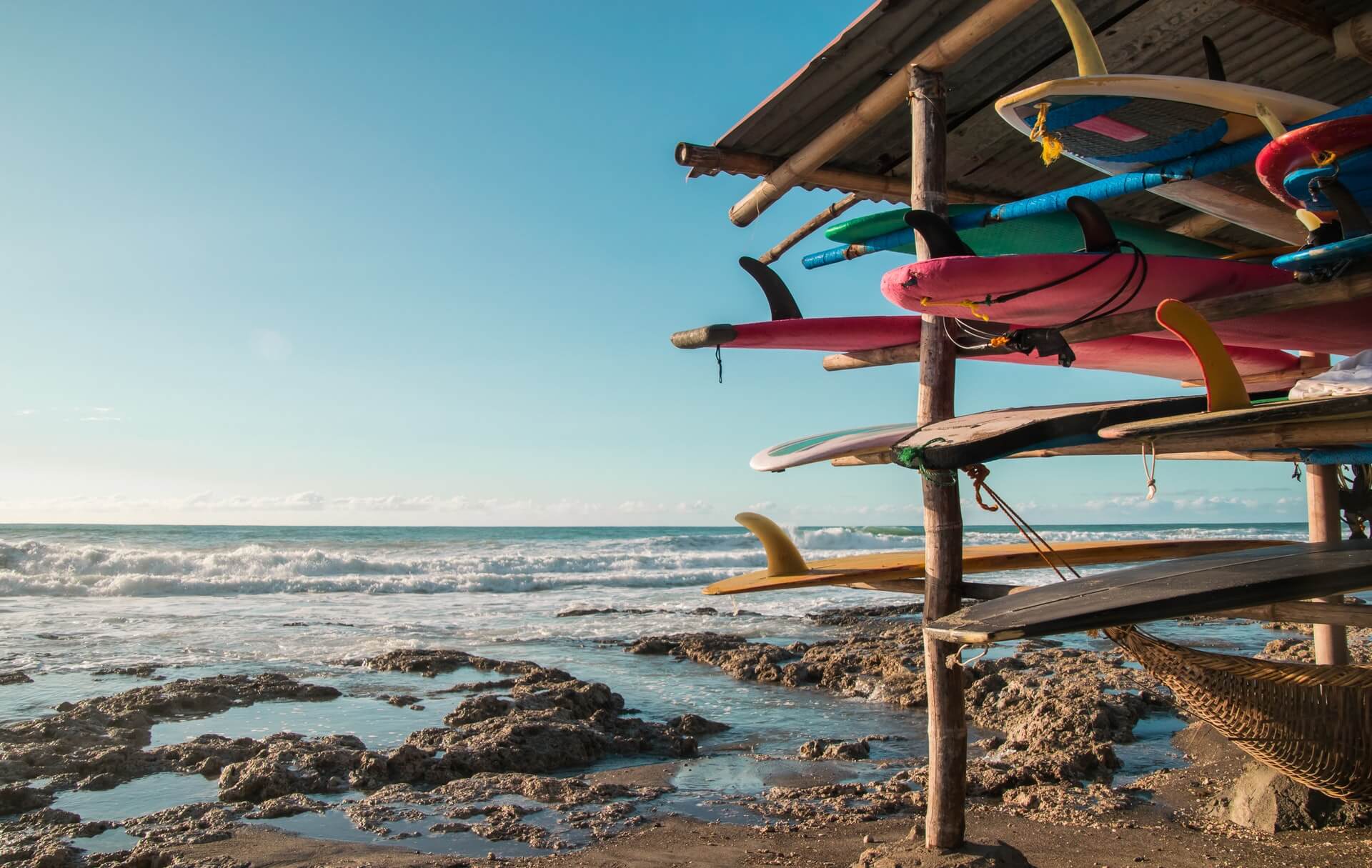 A Little Bit about this 3-Day La Union Itinerary
Where to stay in la union, la union itinerary day 1, la union itinerary day 2, la union itinerary day 3, best time to visit la union, how to get around la union, plan a trip to la union – what to prepare, faqs on la union itinerary, final thoughts for your la union itinerary.
As I've mentioned above, exploring La Union can be a relaxing break from the busy city life in Manila. This is where the true beauty of the Philippines really starts to shine.
Whether you want to surf, hike, relax or step up your tanning game, the options are endless in la Union.
But that also means deciding on what to do and when to do it can turn into a real struggle. With so many awesome attractions, you might find yourself overwhelmed when trying to fit it all in. But don't worry, this is where I'll step in.
To make planning a bit easier for you, I've come up with the ultimate 3-Day itinerary for your La Union stay. You'll get detailed information about each stop, when and how long to visit and how to get there.
Make note that some of the chosen spots aren't easily reached by public transport, so you might want to opt for a rental car or a private driver. Both options are relatively cheap and give you enough freedom to get on with your day however you want.
That being said, none of these stops are mandatory and you can easily skip or add more attractions.

Unlock Our GREATEST Travel Secrets!
Sign up for our newsletter and get the best travel tips delivered right to your inbox.
3 Day la Union Itinerary Overview
Day 1 in La Union: Grape Farming , Pindangan Ruins , Christ the Redeemer Statue , Ma-Cho Temple , Thunderbird Resort , Poro Point
Day 2 in La Union: Tangadan Falls , Bulalakaw Falls , La Union Botanical and Zoological Garden , Bauang Beach
Day 3 in La Union: Balay Anito Falls , St. Catherine of Alexandria Parish , Baluarte Watch Tower , 3D Art Gallery and Bahay Na Bato Souvenir Shop , Occalong Falls , San Juan Beach
There are many beautiful places in La Union. Unfortunately, having so many great options might be a bit confusing when it comes to where to stay in la Union . But don't worry, I've got you covered with the best neighborhoods and accommodations for your trip!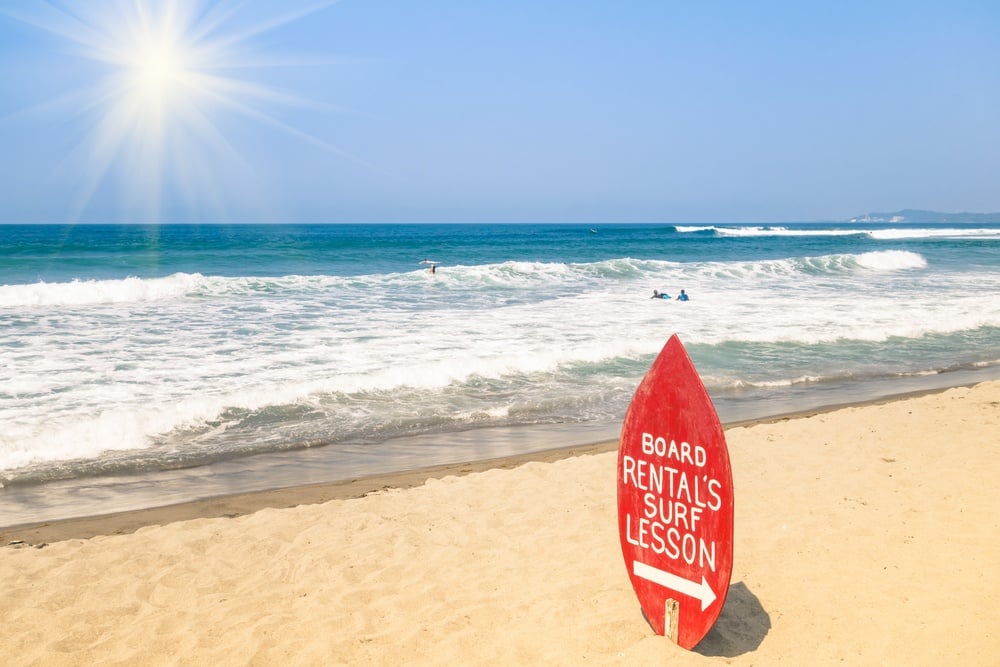 San Juan La Union is by far the most famous city in La Union. The beach here is fantastic, the vibe is great, little cafes, street art, and surfing are found everywhere. You'll find most of La Union's best hostel in this area which makes it perfect for budget backpackers.
Bauang is the classic, scenic coastline town. Being close to San Fernando, the capital city of the region Bauang offers a little more development than just beach life.
For activities and amenities, San Fernando is our place to stay on this La Union itinerary. Being the capital city San Fernando is built up a bit more and offers easy access to the rest of the region.
Luna is a huge part of the La Union region, known for its pebble stone beach, culture and aesthetics, you won't want to miss out taking some time here.
Best Hostel in La Union –  The Circle Hostel La Union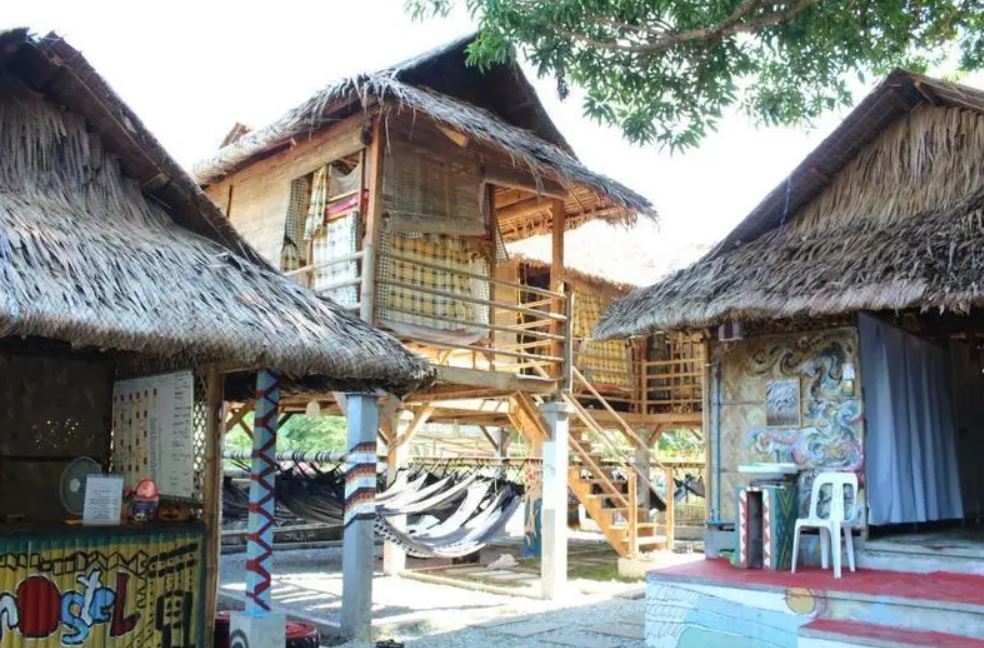 Situated in the surfer's capital, San Juan, this hostel is the best option for athletic spirits wanting to enjoy great surf. Located near to the beach and delicious restaurants, The Circle Hostel also offers free breakfast, comfortable rooms, and an outdoor terrace to relax on.
Best Airbnb in La Union: Self contained chalet in a secluded setting
This self-contained chalet is great for soaking in Filipino beach vibes, enjoy waking up with a cup of fresh coffee, the sound of waves crashing and birds singing. Complimentary wifi access is nice and you are a short walk to the city centre from your beachside location.
Best Budget Hotel in La Union – Marand Beach Resort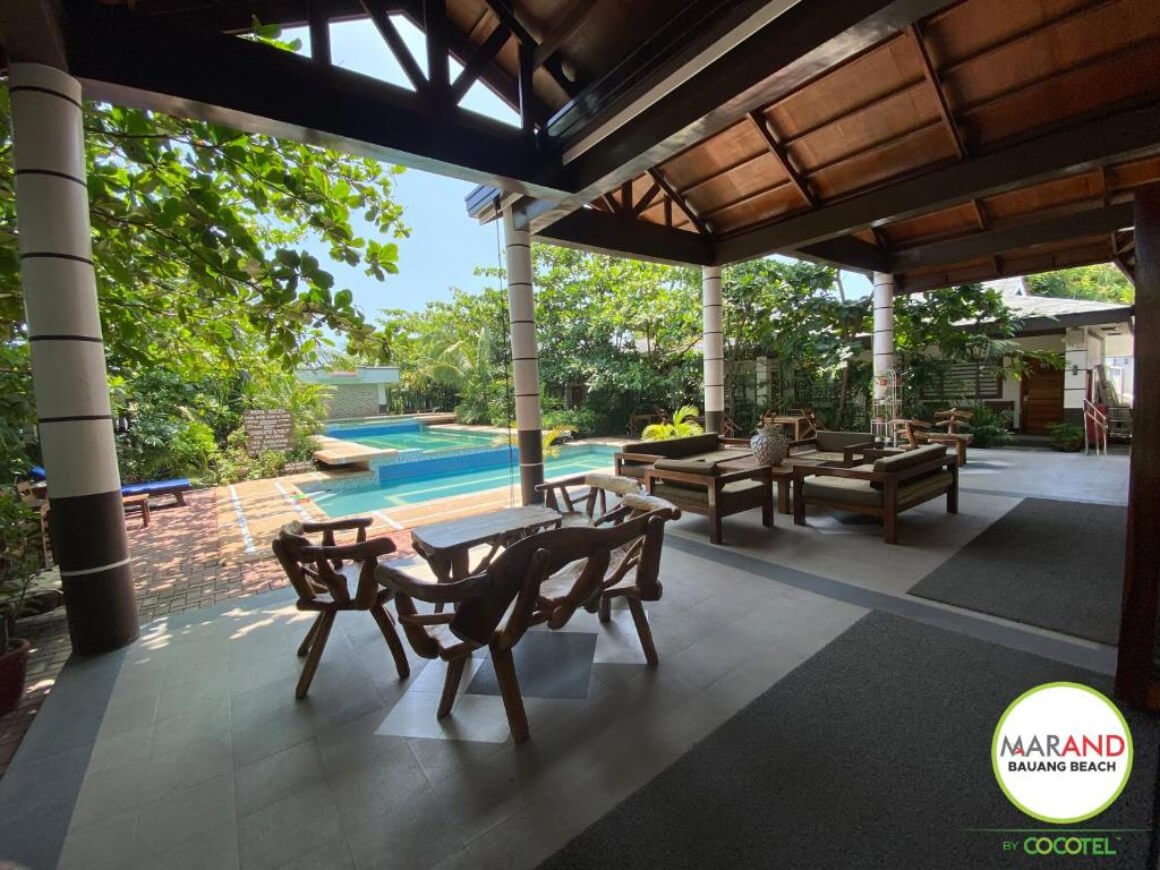 Located in Bauang, the Marand Beach Resort, offers clean and modern rooms, with wifi and friendly staff. Every room is air-conditioned, there are an on-site bar and restaurant, and you can also enjoy some great views from the refreshing resort pool.
Best Luxury Hotel in La Union – Thunderbird Beach Resorts – Poro Point
This Mediterranean-inspired high-class resort offers guests luxury by the West Phillipine sea! Complete with an infinity pool, yoga classes, and an on-site casino, you will have everything you desire right at your fingertips! The resort sits on a cliff overlooking the West Philippine Sea. You can also experience fine dining at the elegant on-site restaurant, Olives Restaurant. The resort boasts a golf course with 9 holes if you feel the need to practice your swing!
Your first day in La Union starts with a bit of education and culture. To get around, you might want to hire a private driver or a rental car. Make sure to pack swimming suits with you, as you'll be stepping up your tanning game in the afternoon.
Every map that you see in this article includes a hyperlink to an interactive version on Google Drive. After clicking the map image, the interactive version will be opened in a new tab.
08.30 am – La Union Grape Farms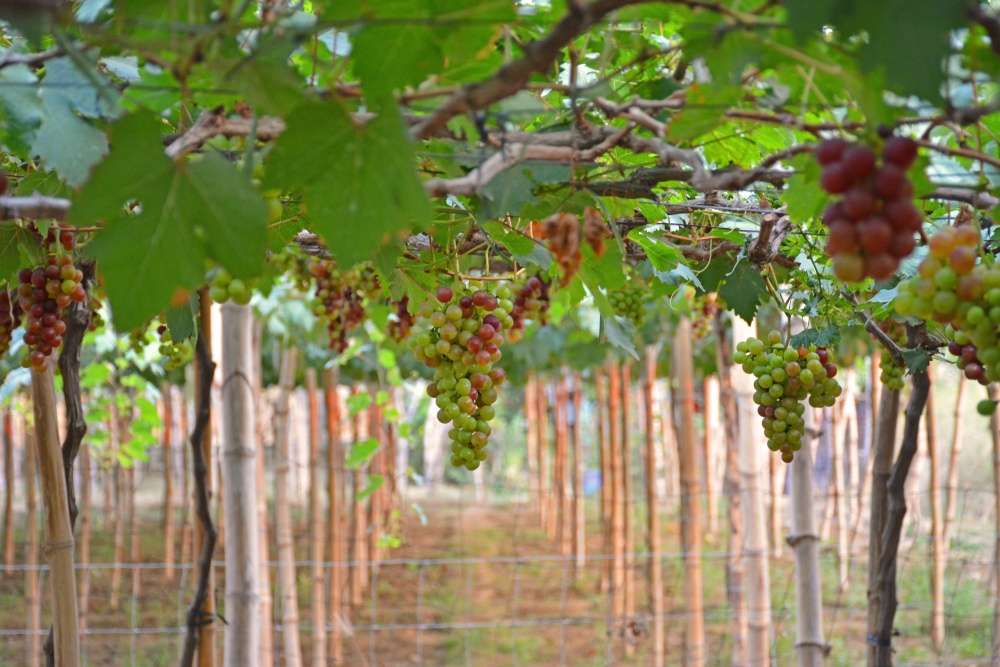 Grapes are good, wine is better, and visiting vineyards is the best. Checking out the various La Union grape farms is the proper way to truly understand how this worldwide drink is crafted. Thanks to social media these sleepy farms are now a fun attraction for people to come visit.
Grape growing has been around for decades in this area of La Union, there are a handful of vineyards that you to go to and explore. Wandering around, sampling these tasty little berries makes for a pretty fun day outdoors. At each vineyard you are able to pick your own grapes, if they are in season. Don't forget to sample the finished product!
Costs – 20 PHP for photos, 150-250 PHP per kilo of grapes
How long should I stay here? 1 hour
Getting there –  It's a 32min drive from San Fernando City
10.00 am – Pindangan Ruins
Next up, you'll be visiting the famous Pindangan Ruins. The church was built as a symbol of peace between two old villages, San Vicente de Balanac – a coastal village and San Guillermo de Dalangdang – an inland mountain village. The union was created for their mutual need for protection from pirates and headhunters!
Although mostly destroyed due to an earthquake, Pindangan church is still a brilliant display of architectural design. The remaining structure is now overgrown with wildflowers and moss but yet still stands as a reminder to the people here of how it brought two villages together creating peace and safety.
Insider Tips: The ruins are lavish with ghost stories galore, so be prepared for a folklore feel and goosebumps! The word Pindangan is an Ilocano term for "a place where meat is sun-dried with salt for preservation."
Costs – 20 PHP per person
How long should I stay here? 30-45min
Getting there – 22min drive from the previous spot
11.00 am – Christ the Redeemer Statue
Although not as big as the one in Brazil this Christ the Redeemer statue is a nice little photo stop. Found in various places around the world this iconic statue is always a joy to come across when traveling.
Only a short walk up the hill at the statue you are graced with a nice view of San Fernando La Union.
It's also a great spot to sit down with a snack and enjoy the view. Your feet might need a bit of a break and the statue is the perfect place to chill and recharge before heading to the next attraction.
Costs – Free
How long should I stay here? 1-1.5 hours including a rest with food
Getting there – 12min drive from the previous spot
12.30 pm – Ma-Cho Temple
Continuing the first day in La Union with this incredibly cultural and significant Taoist Temple! The Ma-Cho temple stands as a living tribute to the Confluence of the Filipino-Chinese Culture.
The temple was named after a legendary Chinese deity named Ma-Cho, she was born in 960 AD during the Sung Dynasty. It is said that she never cried a single tear during her entire first month of life, that is how she earned the name "Mo", which translates to"keeping silent".
Afterwards, head over to Halo Halo de Iloko for some delicious traditional desserts for lunch, which is only a 10 minute walk away.
Ma-Cho was very intelligent, said to have a photographic memory, and blessed with healing powers! At the age of ten, she became a monk. An unusual story indeed for a little girl! She was able to accurately predict the tides and weather conditions of the sea, thus dubbed the 'goddess of the sea'
This temple is different from all the other temples you will find in Malaysia, Singapore and Taiwan, as it is the biggest temple in the world outside of China! The Ma Cho Temple believed to be one of the very few Chinese temples that have been built with five archways.
An entire hectare of sheer beauty and rich history all wrapped up in a gorgeous Taoist temple!
Getting there – It's a 4min drive from the statue
1.30 pm – Thunderbird Resort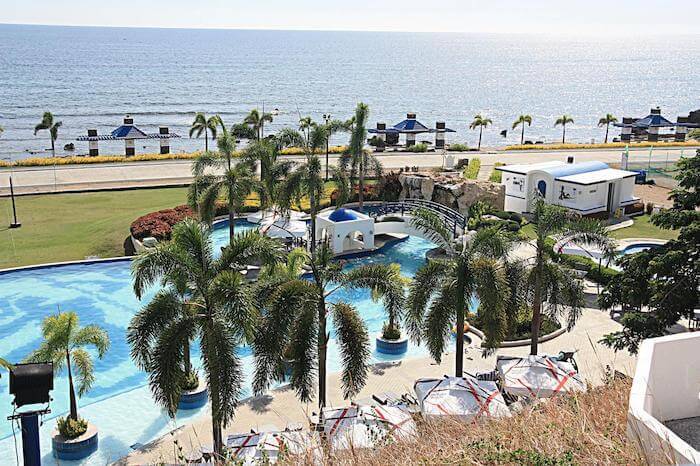 Duck away from the backpacking life for a few hours by visiting the Thunderbird Resort and Casino . Here you can experience a taste of Greece without changing timezones… This mini resort-city is located on top of a 100-foot cliff and with its free tour you can get some great photos of one of the best resorts in the Philippines.
This 5 star resort has been open for a handful of years and covers a stretch of 65 hectares! Pretend you are in Santorini for the afternoon and if you do the day pass make sure to live it up like you officially are there.
Costs – Daily Pass for 1,500 PHP
How long should I stay here? 3-4 hours
5.00 pm – Poro Point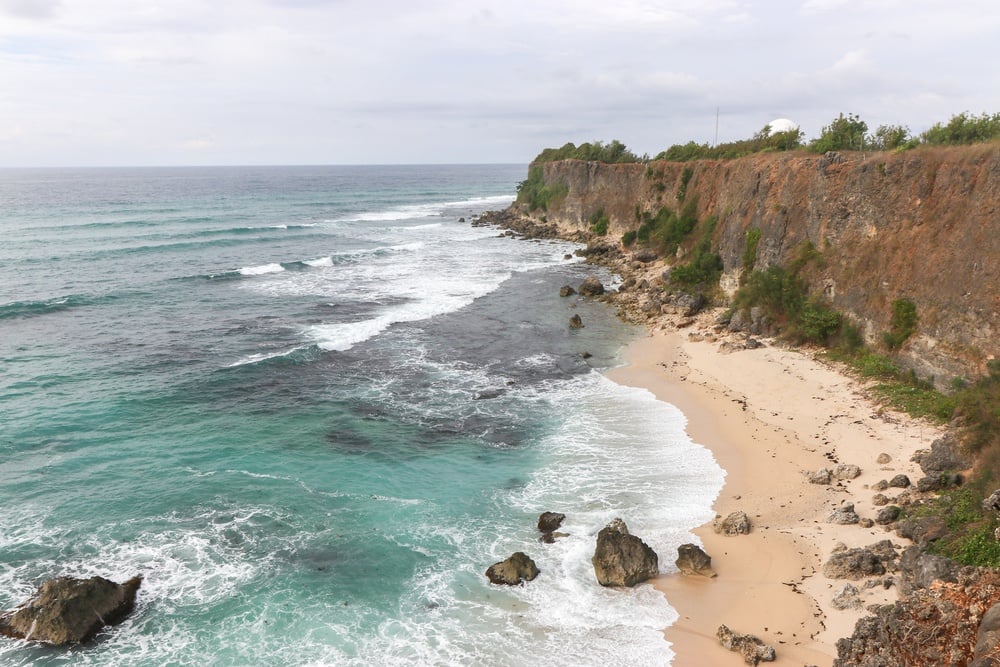 One of the best places for sunset, Paro Point is a beautiful place to spend a long afternoon admiring the scenery. Enjoy the lush landscape as you walk alongside cliffs that drop into the West Philippine Sea.
Keep your eyes peeled for the various birds that call the cliffs of Paro Point home. This rugged limestone dates back to one of the ice ages! The Filipino government even set up an economic zone here on Paro Point to keep this area pristine.
The Poro Point Lighthouse was originally built in 1905 during the American occupation and although it does not have a traditional lantern to warn sailors the lighthouse has a reflective glass plane 107 feet wide that helps illuminate two electrical flashes every 10 seconds for warnings.
Insider Tip: Unfortunately, you will have to admire the lighthouse from afar. Being an active military base it is not open to tourists.
Costs – free
How long should I stay here?  no limit, enjoy the evening!
Getting there –  It's a short walk from the resort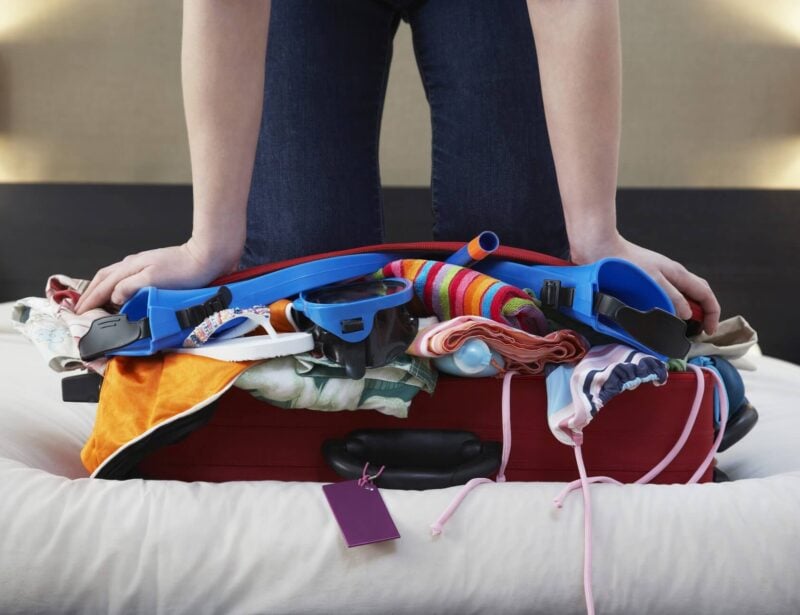 Wanna know how to pack like a pro? Well for a start you need the right gear….
These are packing cubes for the globetrotters and compression sacks for the  real adventurers – these babies are a traveller's best kept secret. They organise yo' packing and minimise volume too so you can pack MORE.
Or, y'know… you can stick to just chucking it all in your backpack…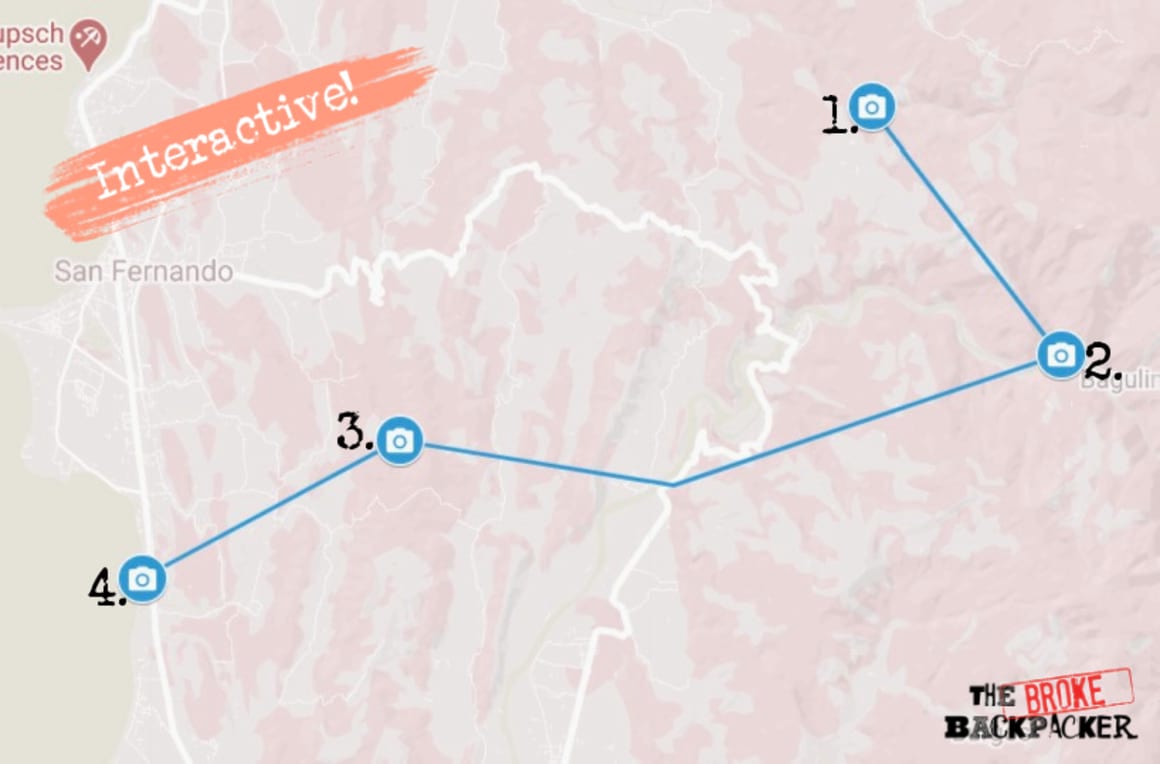 On Day 2 of my La Union itinerary, you can expect adventures, adrenalin and stunning nature. You'll be visiting some beautiful waterfalls and get the chance to hike on hidden paths. Make sure your swimming gear has all dried up because you'll be hitting the beach as well!
08.30 am – Tangadan Falls in San Gabriel
Twice as wide as they are tall the Tangadan Falls makes for an open expanse of water activities! The pool is deep at the bottom of the falls making it perfect for cliff jumping. Climb to the top, enjoy the view and steady your nerves!
A short 20-minute Jeep or tricycle ride from town to the Tangadan Falls near San Gabriel, is a great start to your adventurous day. Once being dropped off at the trailhead you languidly hike for a short bit of time following the river upstream. If you skip the Jeep ride you are able to hike for about an hour following the Brgy. Duplas trail.
Cost –  30 PHP for entrance and 500 PHP for a guide
How long should I stay here?  Around 1-2 hours
Getting there –  20min Jeep ride + a little hike
11.00 am – Bulalakaw Falls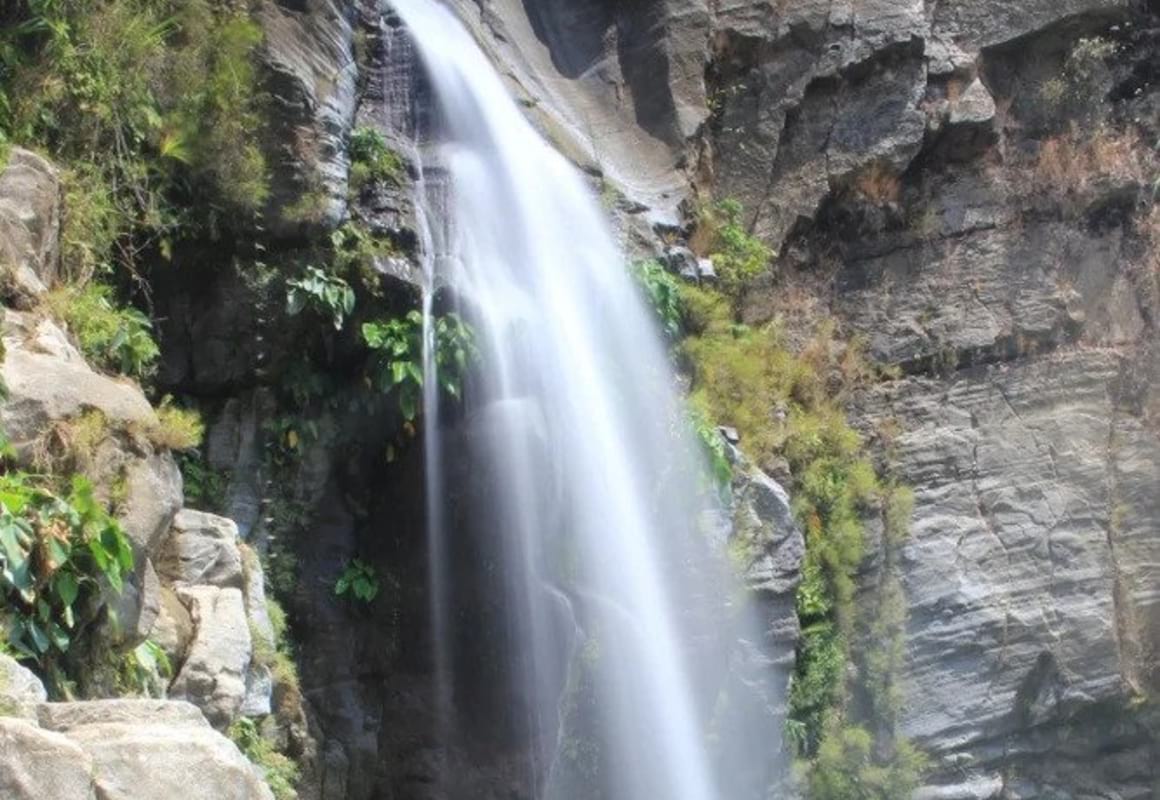 Getting to the falls is some of the best fun! It's only a short 20-30 minute hike to Bulalakaw Falls but the views are something else. Rock cliffs, fields and river valleys will have you in awe of nature and make this trek memorable.
Enjoy the cool, clear water, and lack of crowds as you swim around lost in nature! There are a few waterfalls in this area if you want to keep exploring. The drive to Bagulin, where Bulalakaw Falls are located is so much fun as well. You have definitely left the city and the beach behind.
Cost –  Free or small entrance fee
How long should I stay here?  1-1.5 hours
Getting there –  20-30min scenic hike from the previous spot
1.00 pm – La Union Botanical and Zoological Garden
Dive into a wildlife paradise as you explore this nature park complete with many themed, and expertly landscaped garden environments, complete with orchids and an aviary bustling with native animals!
This majestic garden is the center for laboratory research in Northern Luzon and was inaugurated in March 1996.
All of the beautiful plants are labeled with their local and scientific names, along with their origin. The plants arranged in the style of a country garden.
Cost –  5-20 PHP
How long should I stay here?  1 hour
Getting there –  16min drive from San Fernando City
3.00 pm – Bauang Beach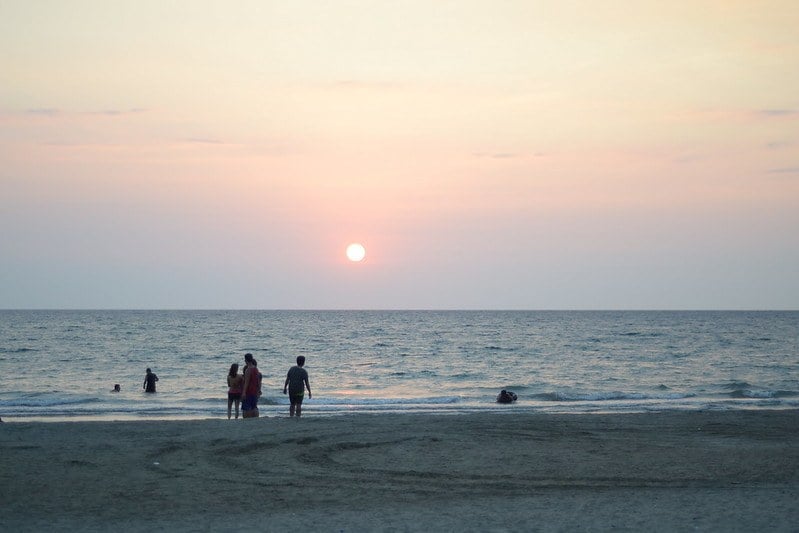 Everyone gathers at Bauang Beach to enjoy the smooth waves, quiet atmosphere and remarkably beautiful sunsets!
Pack your lilo, your beach towels and your sun hat for an amazing day of soaking up some vitamin Sea on the prominent coastline of La Union. This beach is perfect for a lazy swim and wonderful if you're looking for calm rolling waves.
Whether you want to spend the day here or just a few hours, it is well worth the visit.
Cost – Free
How long should I stay here? No limit!
Getting there – 25min drive from the previous spot
We've tested countless day packs over the years, and now we've found our absolute favourite: the traveller-approved Osprey Daylite Plus .
Want more deetz on why we love it  so damn much?  Then read our comprehensive review for the inside scoop!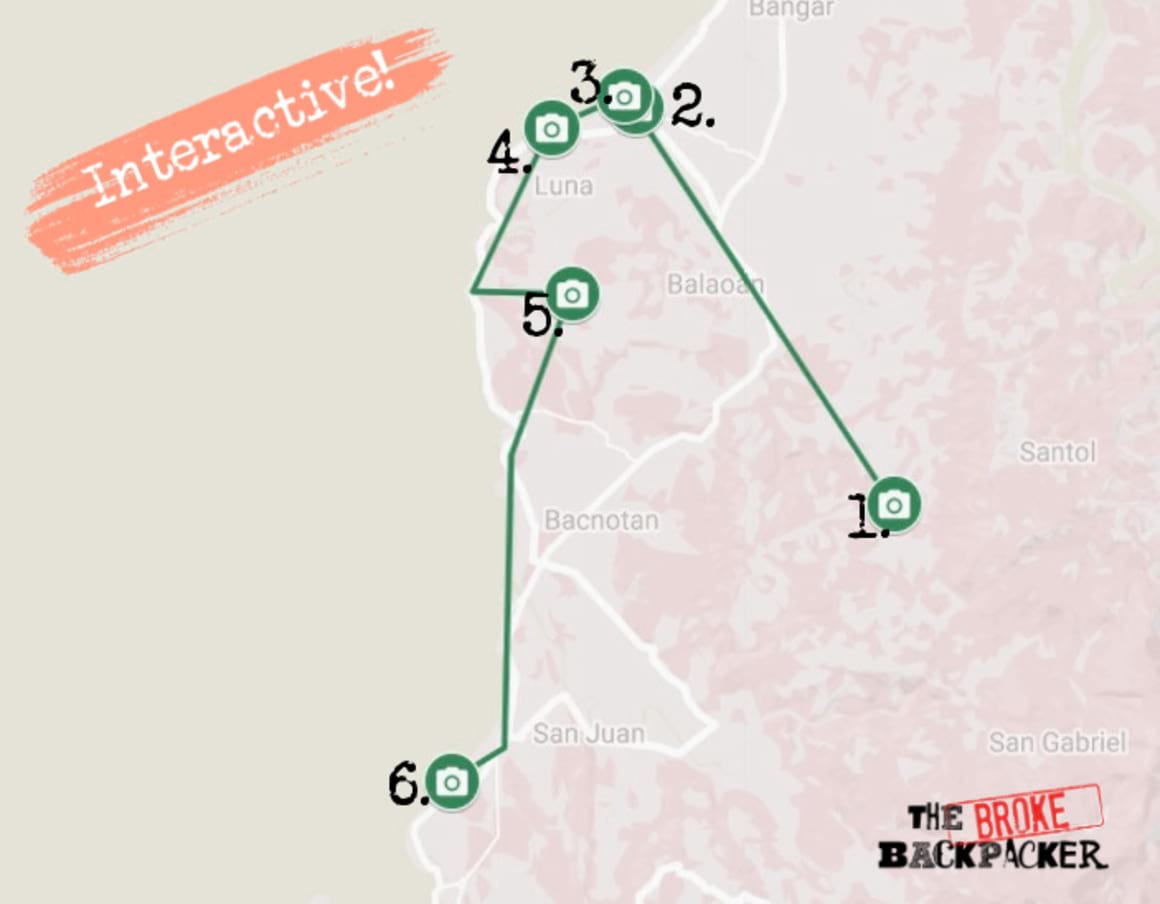 If you're lucky enough to have more than two days in La Union, check out my itinerary for day 3! It's just as action packed as the second one, but with a bit more culture. You'll end the day on the most famous beach in the Philippines, so be sure to pack your towel again!
07.00 am – Balay Anito Falls
The last day of my itinerary will start bright and early with another waterfall adventure. Make sure to bring a pair of solid shoes as well so you can hit some hidden tracks.
One-of-a-kind trekking and swimming await you at the Balay Anito Falls, one of the most mysterious and astoundingly beautiful tropical paradises that the La Union offers. This pristine basin is full of crystal waters cascade down into a limestone cave. And the whole area is surrounded by a dense rainforest that you wander through to reach the pools.
Cost –  100 PHP
How long should I stay here?  1-2 hours
Getting there –  1 hour drive from San Fernando La Union
10.00 am – St. Catherine of Alexandria Parish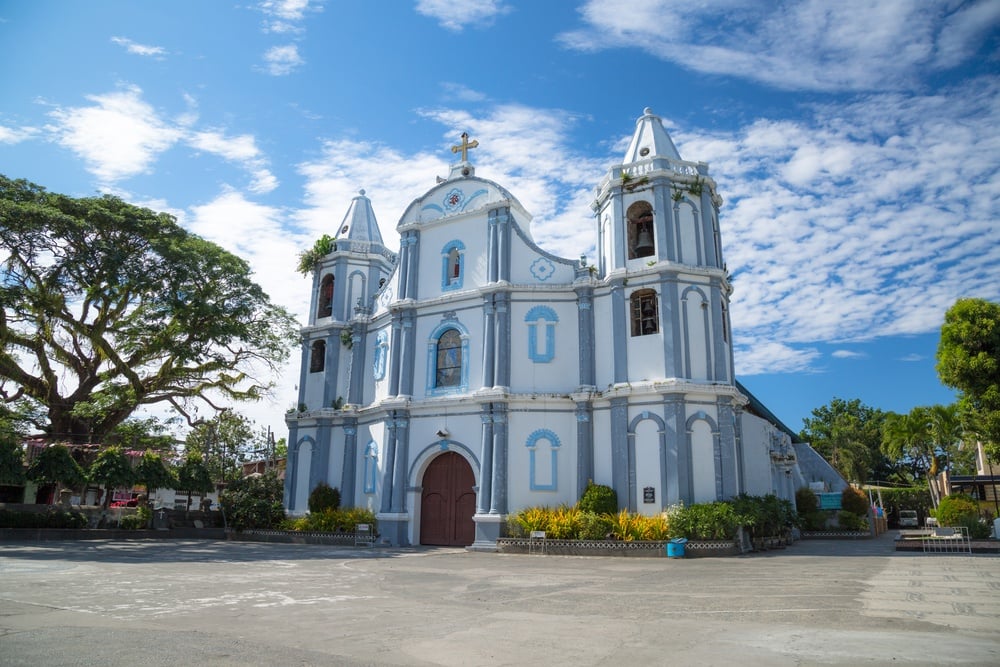 Stylized in design, well known and respected stopping by this church is a great step into Catholic history of the Philippines.
St. Catherine of Alexandria Parish in La Union is more than just a church it is also home to the sacred shrine of Our Lady of Namacpacan, the Virgin Mary. Over the years a few miracles have been attributed to this 6 feet tall image of the Virgin Mary, which has now been canonized by the church.
Cost –  Free
How long should I stay here?  30-45min
Getting there –  40min drive from the previous spot
10.45 am – Baluarte Watch Tower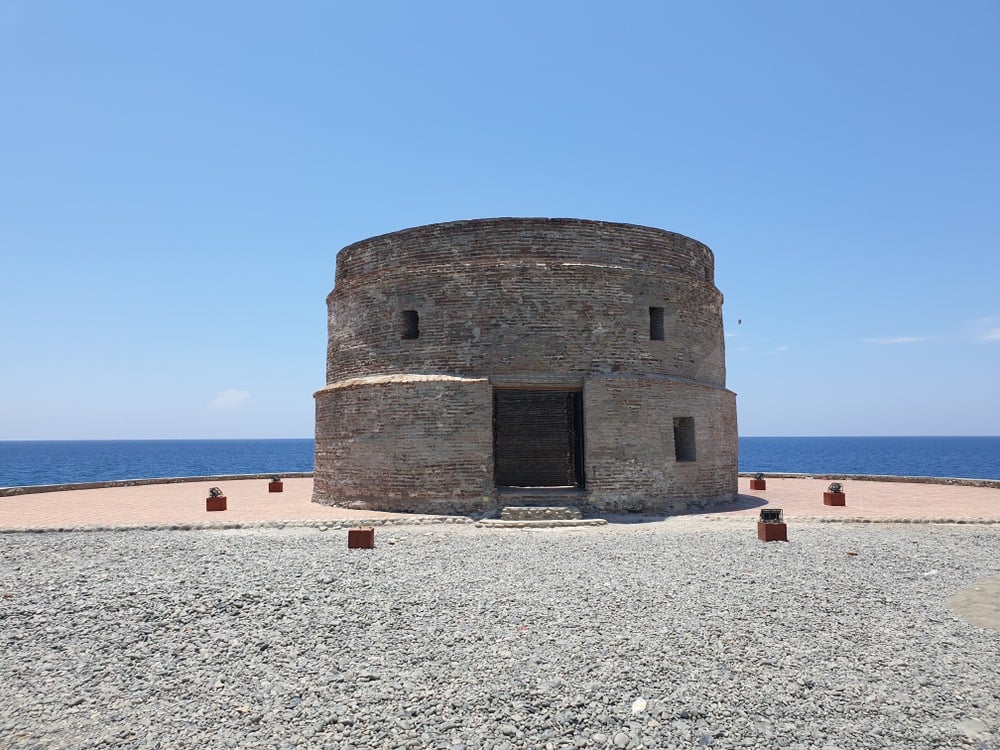 Otherwise known as, the 'leaning tower of Luna', the Baluarte Watch Tower is a significant tourist attraction as well as one of the most important historical La Union landmarks. The overall setting may be quite unexciting, as it is a relatively small structure set on the coastline, but when you understand the history and meaning behind the structure, it will come alive with magic!
The Luna watch tower denotes the town's great past and was originally built during the pre-Spanish era as a strategic lookout point for impending attack from aggressive pirates or other dangerous attackers. Just like a guardian angel looking over its community and the lives of the people, this ancient structure has served its purpose very well countless times in Luna's past.
Now the watchtower stands in disrepair. Today, the mighty landmark sits on the famous pebble beach of Luna, and although it has been damaged by weather and time, it is still a sight to behold!
Getting there –  a short walk or 4min drive from the previous spot
12.00 pm – 3D Art Gallery and Bahay Na Bato Souvenir Shop
An essential part of any La Union Trip Itinerary is a visit to the arts.
The 3-D gallery and souvenir shop show off all the incredible locally made artworks and sculptures. Most which are created from rocks and wood, designed into creative shapes.
The souvenir shop also offers some snacks and refreshments, which is the perfect recharge before heading to the next stop. The Gallery is right next to the sea, so you can spend a little while enjoying your food while admiring the crystal blue water.
Cost –  30 PHP
How long should I stay here?  45-60min
Getting there –  10min drive from the previous spot
1.30 pm – Occalong Falls
There are so many waterfalls around La Union, that I had to include another one in the itinerary! Visiting here is a chance to refresh yourself after a morning of adventuring by dipping into the cool waters of the Occalong Falls. It's a beautiful spot in nature with not many tourists. There are plenty of options to climb, explore and relax. Let out your inner animal as you venture through the jungle and find yourself in the awe-inspiring and stunning environment of the Occalong Falls.
This is a perfect place to lay back and enjoy the day, soaking in the vitamin D and breathing in that fresh tropical air during your trip to La Union. You can visit the Occalong Falls on your own or get a guide that will show you some hidden paths to explore.
Cost –  10 PHP
Getting there –  It's a 20min Jeep ride
3.00pm until late – San Juan Beach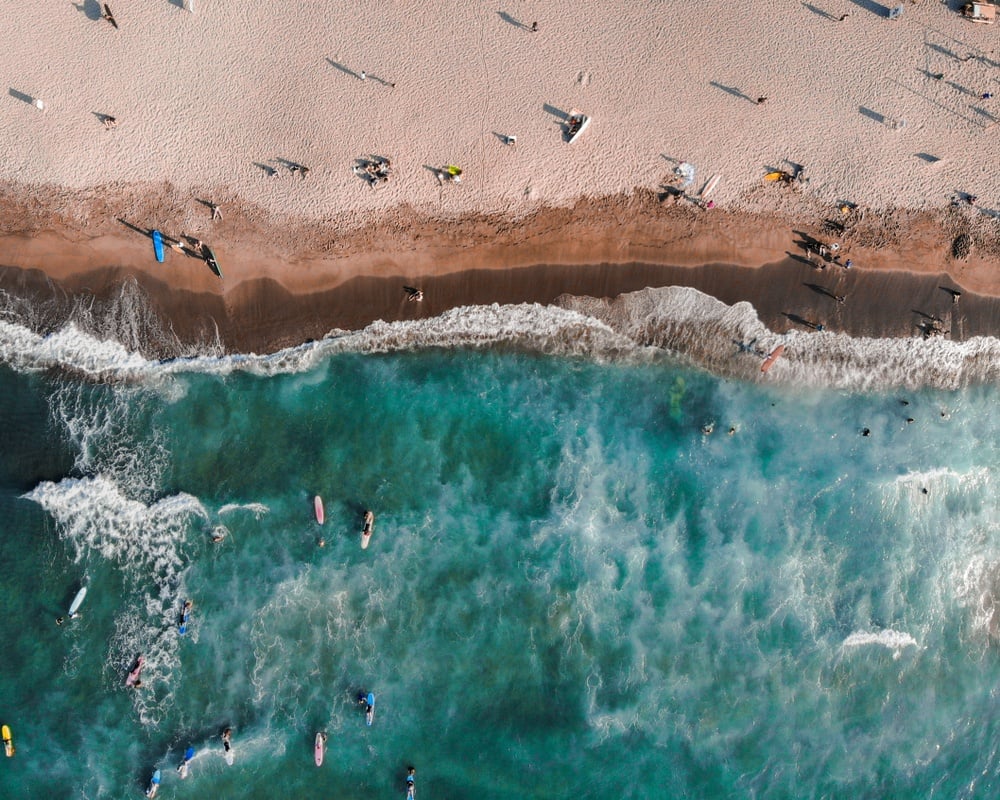 As the last stop on my 3 Day La Union Itinerary, I offer you the opportunity to kick your feet up, or go for a short swim and enjoy a nice beachy sunset.
San Juan Beach is pretty busy during the day, but it normally gets a bit quieter once the strong afternoon sun is gone. Grab a drink and a beanbag and enjoy one of the most beautiful sunsets while watching surfers rip one wave after another. It's the perfect way to end an adventurous La Union Day 3.
If you love beaches, you will also love the nearby Urbiztondo beach, which is fantastic for surfing and chilling out in beach bars until sunset.
How long should I stay here?  Open end!
Getting there –  13min drive from San Fernado La Union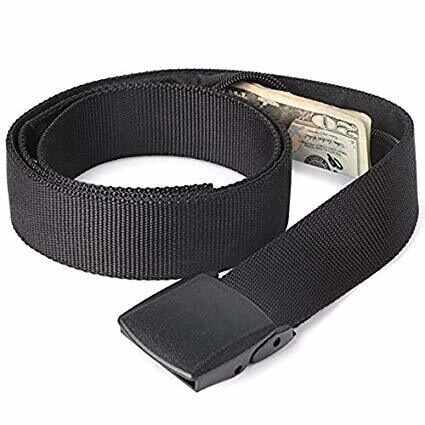 Stash your cash safely with this money belt. It will keep your valuables safely concealed, no matter where you go.
It looks exactly like a normal belt  except for a SECRET interior pocket perfectly designed to hide a wad of cash, a passport photocopy or anything else you may wish to hide. Never get caught with your pants down again! (Unless you want to…)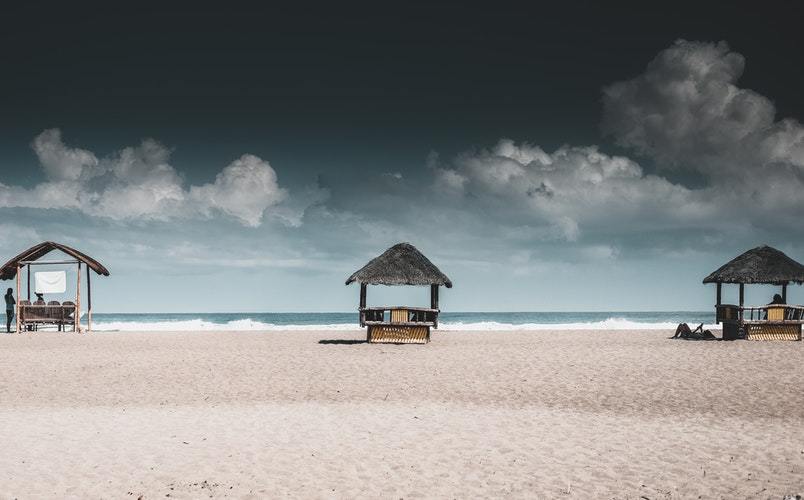 The weather in La Union is some of the best in the Philippines. Rain season still happens but it is not as intense as other areas. La Union has more of an arid climate meaning the forecast is sunshine with a chance of more sunshine.
There's really no "bad time" to visit la Union, as the weather is one of the most stable ones in all of Asia. However, there are some months that differ, especially looking at the humidity levels.
If you're after the hotter months, March until July will be the perfect time to visit. If you want to wear a pair of nice jeans every once in a while, you should opt for December to February, as these are the least humid months – but it's still quite hot.
December and January are the peak months for surfers and tourists, which also means inflated prices and booked out accommodations.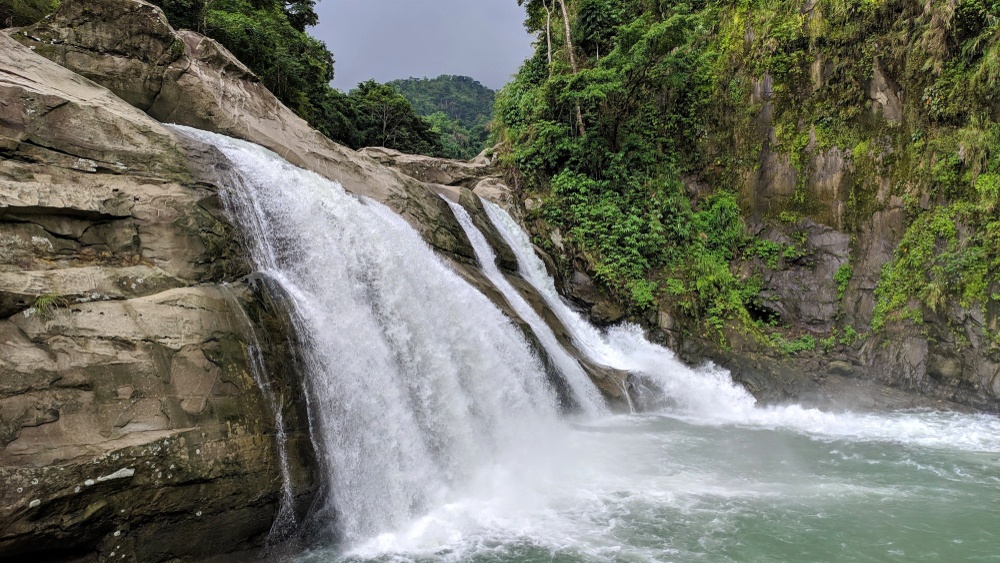 La Union bus terminals are scattered everywhere, and it is the easiest and most direct way to get from point A to Point B in this fascinating region. La Union bus fare is super reasonable, so you won't be paying out your ears if you're backpacking the Philippines ! The buses are always on time and provide a smooth ride, you can also expect to make a few friends along the way to where you're going!
You can hire out a car or bike to get around, which is relatively inexpensive and allows you to work on your own time. Cruising the streets is a fun activity in itself, as La Union's towns are all full of grand places and wonderful architecture.
Taxis can also be found, so you can also hire out a driver for the day or just for one trip. The locals are friendly and the chances are you will learn something new from your driver about La Union. If you're wanting to experience a more cultural mode of transportation than the habal-habal (motorized taxi ) are the best way to indulge.
Walking around is a lovely way to see the cities and enjoy the laid back atmosphere of La Union, provided you aren't going to walk too far. The beach is more often than not only a few steps away!
Book your transport on Bookaway NOW . Get the best price for the best ride… then use those savings to buy the best feed in town!
The Philippines is less conservative than its neighbouring countries of Malaysia, Indonesia and Taiwan when it comes to clothing. As tourism grows and island hopping and beach parties continue, the dress code is turning more towards the western style you might be used to. However, venturing into the less tourist and rural areas it is best to dress more conservatively.
Avoid wearing all black; it's considered a mourning colour, but black in the heat of the sun wouldn't be my first choice anyway… If you are going to visit churches and temples make sure your shoulders, cleavage and knees are covered, otherwise, your packing for the Philippines should definitely be light and breathable.
La Union is generally considered very safe for tourists. If you take a cab, check the driver's ID to make sure they are legit. If you drink alcohol, try to behave yourself as local culture does not look kindly on boisterousness.
Don't Forget Your Travel Insurance for La Union
You can't always plan for everything. But if you have good travel insurance , you're setting yourself up well.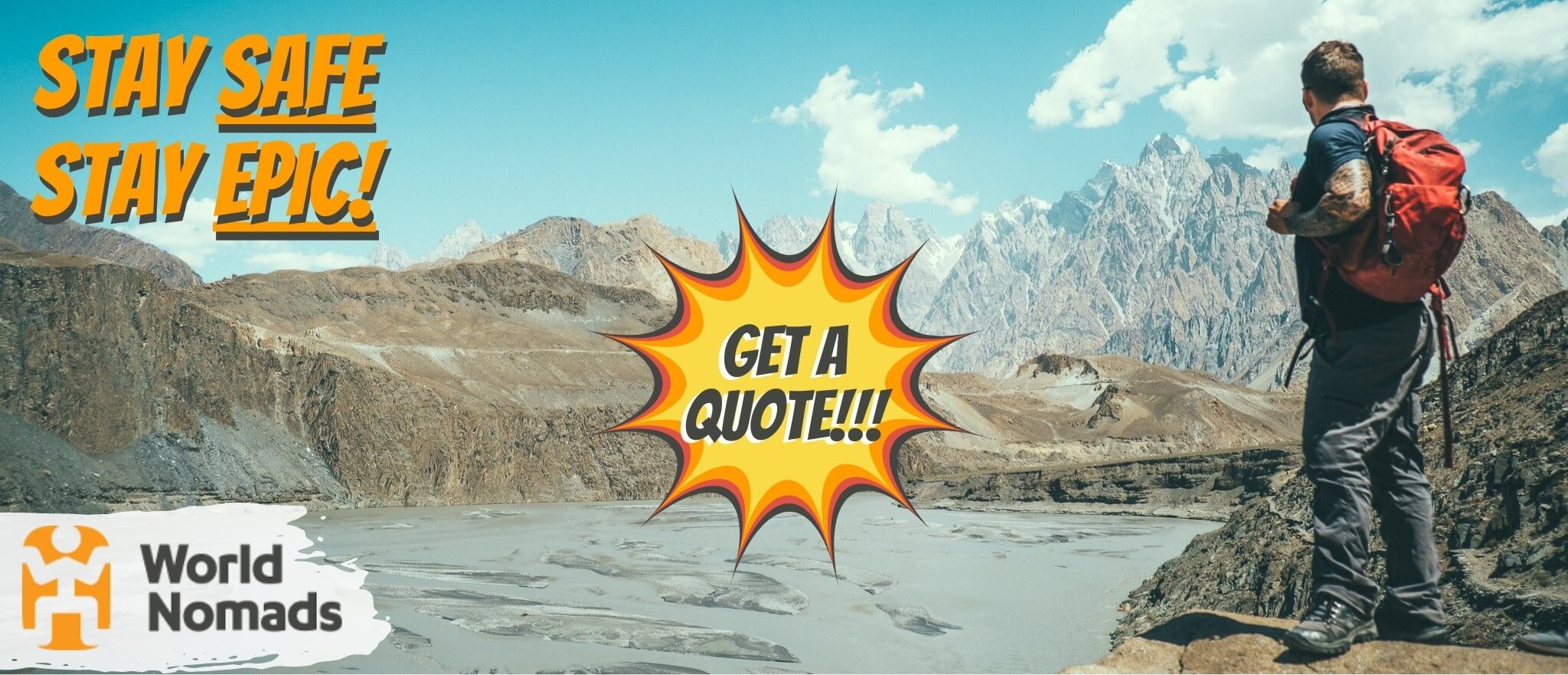 World Nomads ' mission is to support and encourage travellers to explore their boundaries. They offer simple & flexible travel insurance, and safety advice to help you travel confidently.
They've been doing it since 2002 – protecting, connecting, and inspiring independent travellers just like you.
Get a quote below or read our in-depth review!
World Nomads provides travel insurance for travelers in over 100 countries. As an affiliate, we receive a fee when you get a quote from World Nomads using this link. We do not represent World Nomads. This is information only and not a recommendation to buy travel insurance.
Find out what people want to know when planning their La Union itinerary.
What is there to do in La Union aside from surfing lessons?
There's heaps! Head to Tangadan Falls for some cliff jumping or maybe Ma-Cho Temple for some unique culture.
What's the best time to visit La Union for Surfing?
October to April is the main surf season in La Union. At this time of year, waves can reach up to 2-3 meters!
Where are some instagrammable places in La Union?
Poro Point is absolutely beautiful – especially if you get it around sunset. Though you risk looking like an absolute tourist if you're just looking at it through a camera. You can use your eyes you know!
What are some hidden tourist spots in La Union?
The 20-30 minute hike to Bulalakaw Falls offers some incredible landscape without the crowds. It's really easy to get off the beaten path a bit here.
Traveling around La Union is a great experience. Although La Union's beaches may not have Boracay's pristine white sands, you will find a unique beauty here that will have you falling in love with the sheer personality of this stunning province.
If you want a break from the busy streets of Manila, you'll absolutely love la Union and with this 3-Day itinerary, you're perfectly prepared for your visit.
Planning your trip ahead in a place with so many attractions and options of what to do is more than necessary to have a successful trip. And don't forget to pack your swimming gear, hiking boots and mosquito spray too!
Have you been to La Union? If you think I've missed some cool hotspots, let me know in the comments below!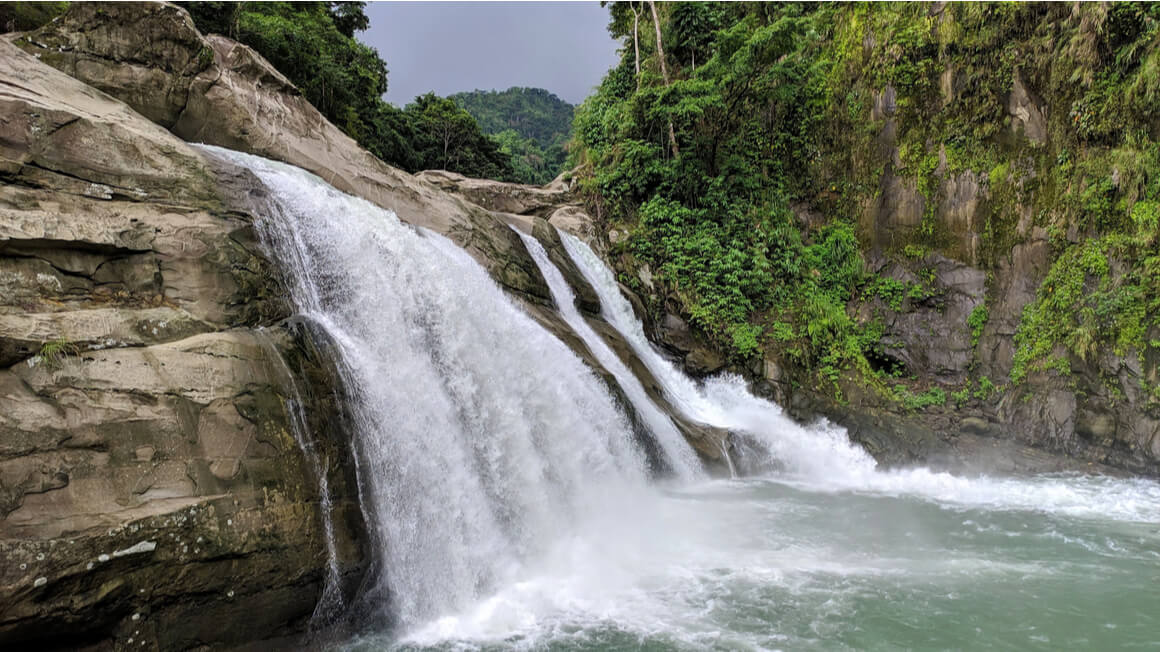 And for transparency's sake, please know that some of the links in our content are affiliate links . That means that if you book your accommodation, buy your gear, or sort your insurance through our link, we earn a small commission (at no extra cost to you). That said, we only link to the gear we trust and never recommend services we don't believe are up to scratch. Again, thank you!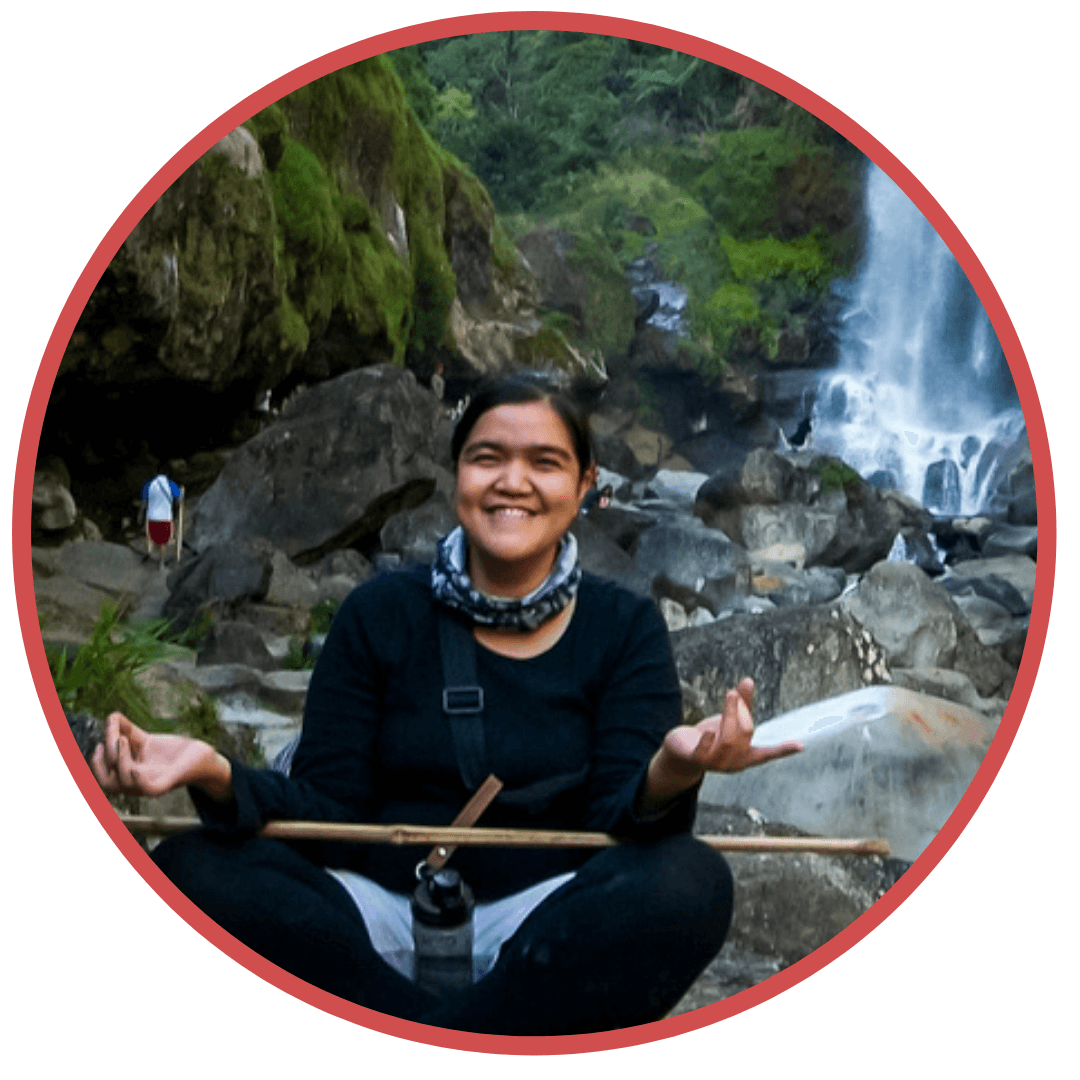 Rhenz Caguioa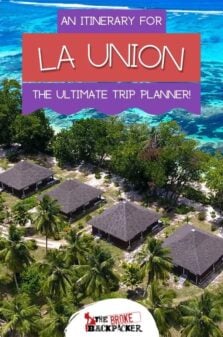 Share or save this post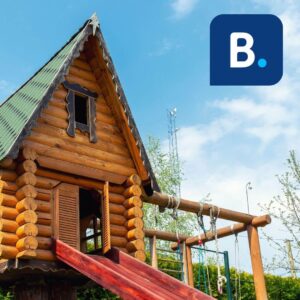 Are there pay to use showers in Elyu. We'll do a side trip on our way to Baguio 🙂
Hi 🙂 Thanks for the great details and recommendations in your article! I'd love to go right now but I need to know the requirements to be allowed entry to La Union coming from Metro Manila: clearances from local governments (mine and there), health declaration, RT-PCR tests, quarantine, etc. Do you have the most current info available? If I have a driver drop me off only (he's not staying w me) and turn around, will the driver be allowed to enter the province as well and same as pick-up after a 5-day (approx) stay? Thanks and cheers!
Hi Ariel, No matter where you wish to travel at present I strongly advise you check directly with immigration authorities of that particularly country/area. Only they will be able to give you the most up to date information on procedure and entry requirements.
Leave a Reply Cancel reply
Your email address will not be published. Required fields are marked *
Save my name, email, and website in this browser for the next time I comment.
Traditional Colombian Experience
FOOD ● FIESTA ● MARKET
Open Daily for Takeout & Delivery
Our favourites.
BANDEJA PAISA
Grilled beef served with chorizo, pork rind, sunny-side-up egg, beans, ripe plantain, rice, avocado and small arepa.
PESCADO FRITO
Whole fried Tilapia or Pampano, served with rice, fried flat green plantain and salad.
Thin deep-fried corn dough with your choice of filling: Chicken or beef or cheese or veggie.
CALI - LULADA
Lulo, ron, lemon, egg white, condensed sweet milk.
Live the traditional Latin experience with us!
Our market was born to make your life more Tasty, Fresh and easy!
Our catering
Let us bring the fiesta to your event!
Order now and celebrate with the flavours of authentic Colombian cuisine.
Sign up now and let the Latin fiesta
Come alive in your inbox.
Join our vibrant community and experience Colombian cuisine, Latin parties, and exclusive promotions firsthand.
Thanks for joining!
Seguí y pónete cómodo, parcero, amigo, mijito, llave....
"Queremos que se sientan como en casa"
Miguel Potes - Owner
Union Latino's Restaurant is a space where everyone can feel Colombia in any sense as food, music, party, and heartwarming people. We want to bring the traditional Colombian atmosphere to BC because you must live this experience at least once.
"Incredible food and even better hospitality. As a fellow Colombian far from home, they truly make you feel like you are in Colombia. They even threw in a complementary chocorramo cake for my birthday! Overall, great music, great food, and great people: a perfect representation of Colombia."
Felipe Vallejo, BC