Travel Tips If You Are Travelling With Your Soul-mate

Your Soul-mate is not someone that comes into your life peacefully. It is someone who comes to make you question things, who changes your reality, somebody that marks a before and after in your life. It is not the human being everyone has idealized, but an ordinary person, who manages to revolutionize your world in a second. Soul-mates are the one who bring out the best in you. They are not perfect but are always perfect for you. In order to have a healthy relationship I feel a vacation is a must. What are you still waiting for? Feeling nervous? Are you going to a vacation for the first time? Then this is the correct blog for you. Follow these travel tips and go ahead. Go catch your soul-mate hand and say "Oh darling, let's get lost together." It feels good to be lost in the right direction.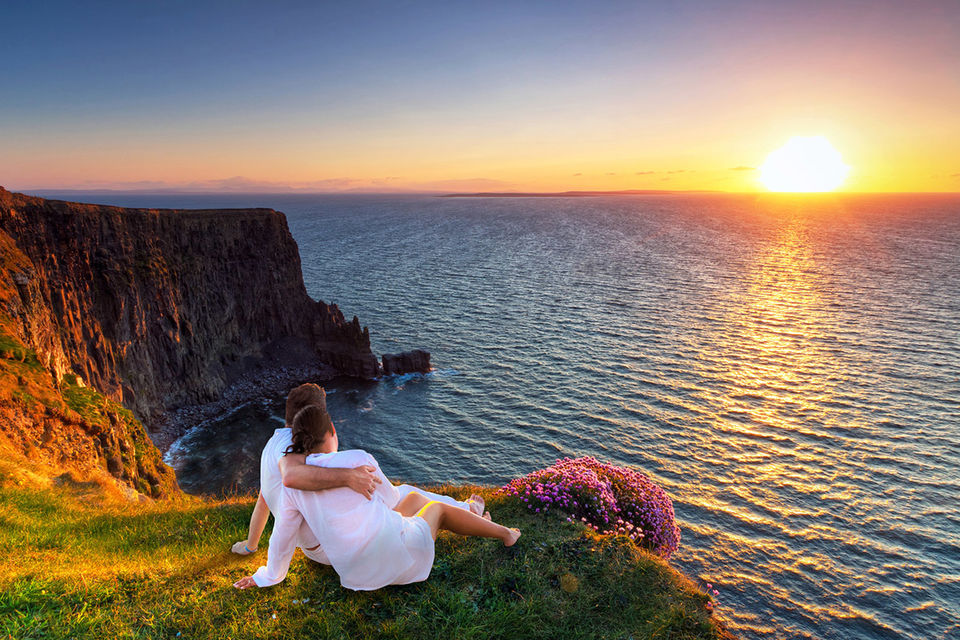 1.Destination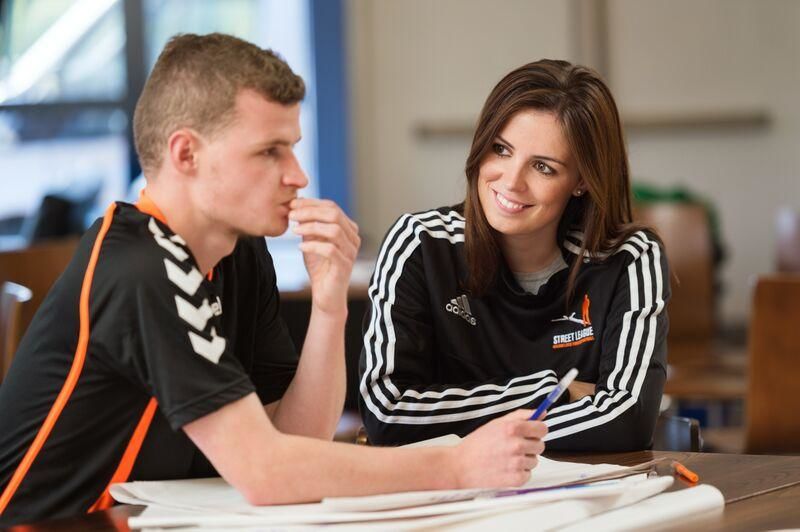 True love is about growing as a couple, learning about each other, and never giving up on each other. Before planning your journey, the first step you need to do is to select a destination where both are comfortable with. Take a pen and a paper and start writing your own destinations that you are interested to visit. Then start discussing, pick up the destinations that are common in both. If the destinations that he/she come up are not similar, then start writing the new list. Know each other's interest and come up with the right place because, if we choose the wrong road, we choose the wrong destination. So choose your destination and a way to get there.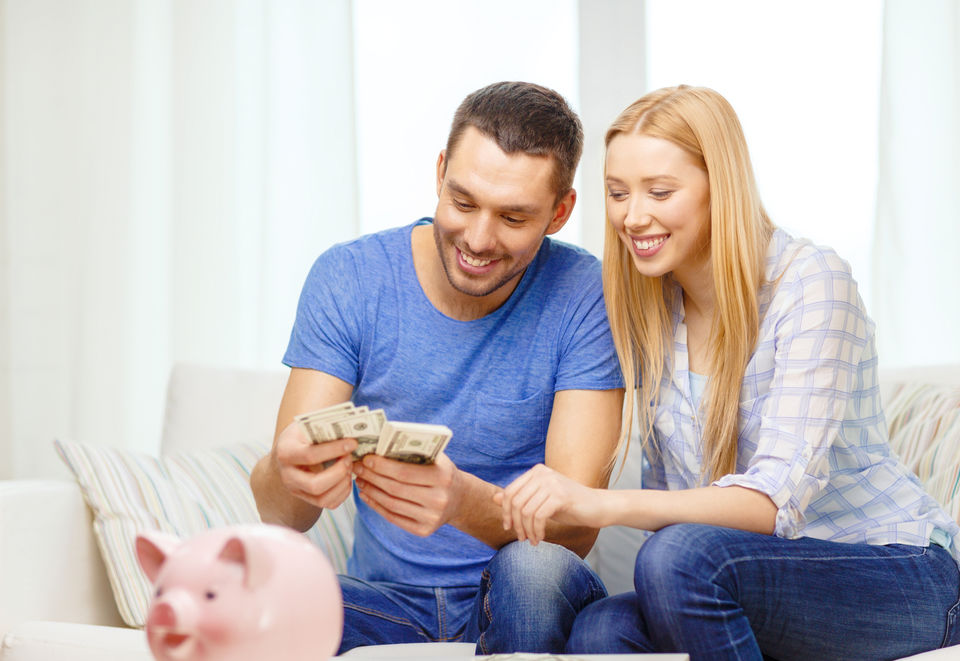 When you create a basic budget and stick to it, it will suddenly seem like you have more money. Never give up on a dream because of the time it will take to accomplish it. The time will pass away. If your mind says, "You can't travel because you don't have money." Tell it to list all the ways you can get money to make it happen. Train your brain to, instead of giving into the fear, find solutions of that fear. I think there's a lot more freedom in the low budget. Remember that happiness is a way of travel, not a destination.
3.Responsibility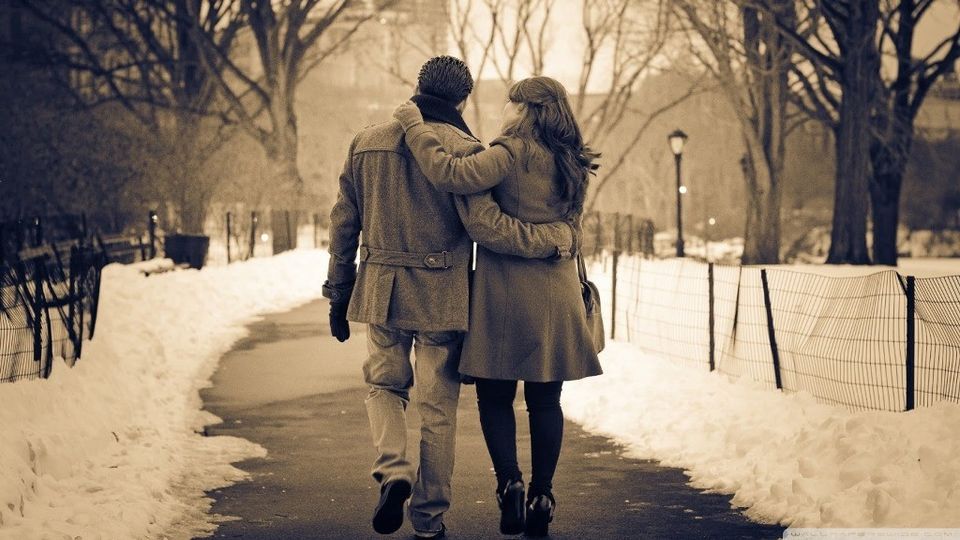 Take responsibility and initiative for yourself. Stop blaming your circumstances on what you are able to change. Our actions and responsibilities are our own, what later returns to either haunt or applaud us is neither possible to predict nor always completely understandable. Your always responsible for how you act, no matter how you feel. A hero is someone who understands your responsibility that comes with his freedom. Make sure that you share your responsibilities equally during travel. Avoid arguments and keep your relationship fresh throughout your journey. Splitting your tasks early can make traveling with your partner less stressful. It can give you more scope to focus on your thrills and experiences. During the travel you can save a lot of time.
4.Photographs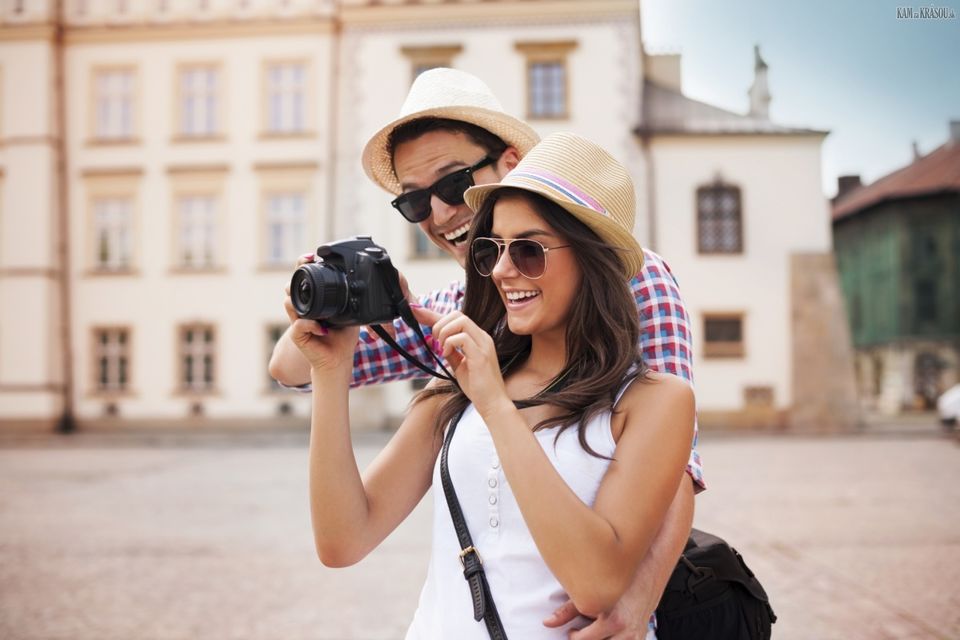 Photography is the art of frozen time, the ability to store emotion and feelings within a frame. The best thing about memories is making them. Capturing the moments of today that will wow your hearts tomorrow. A memory is a photograph taken by the heart to make a special moment last forever. The best thing in life are the people you love, the places you've seen and the memories you've made along the way. Take as many pictures as you can because, every picture tells a story. The moment you look at a photograph, close your eyes and feel your heart swell as you relive that beautiful memory.
5.Apologize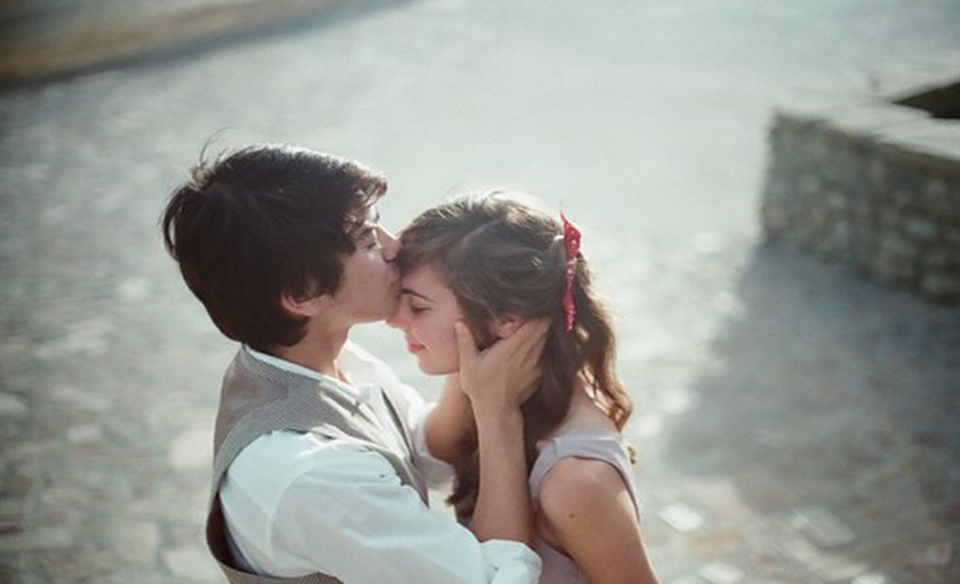 I feel so ashamed that I showed my worst side to the best thing that has ever happened to me. "I'm Sorry." Apologizing doesn't always mean that you're wrong and the other person is right. It means that you value your relationship more than your ego. When you make a mistake, give an apology without an excuse attached to it. The longer an apology, the less authentic it is. Love is quick to apologize and fast to forgive. A kiss on the forehead is one of the sweetest things in the world. Get all the stuff that he/she love and a give a cute surprise to them. You'll need to be able to apologize quickly in order to get through the day! There's no time for arguments to be dragged on and on. If you're wrong about something, admit to it and get on with things. No matter how small or big a dispute is, saying sorry can always bridge that vacant hole. But be sure that you mean it when you say sorry to your partner.
6.Stay Alone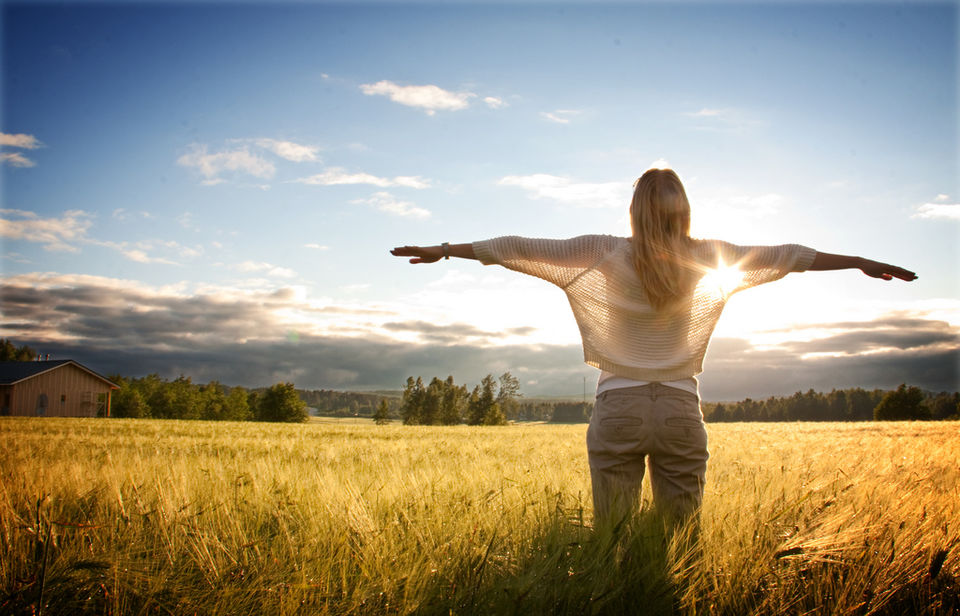 To awaken quite alone in a strange town is one of the pleasantest sensations in the world. Even couples who are truly in love need alone time, and nowhere is that more obvious than when you're traveling. Decide ahead of time what days will be devoted to alone time, so you're both on the same page and can plan accordingly. Sometimes, the best adventures are the ones you have by yourself. Couples who travel well together understand that, and allow for that personal space in the relationship. Some people love having time to themselves-for many, in fact, it's an absolute necessity. They like having time alone at home, going to movies by themselves, and eating solo at restaurants. This desire for solitude doesn't go away when they get into relationships or when they are traveling; instead, they learn to balance the time they spend with their partners with much-valued time apart. This time away from each other can be a powerful component to keeping the relationship fresh, and keeping the couple from burning out on each other. Independent people understand that just as they need time away from their partners, their partners also need to have their own separate identities. This approach can help the overall health of a relationship by allowing both people to maintain clear senses of self. Being able to comfortably spend time apart is also an indication that you and your partner are secure in the relationship, neither of you is constantly bogged down with worrying about what the other person is doing, thinking, or feeling.
Welcome back!
Please login to your profile..
Dont have a profile? Signup here
Signup for your free Expat Explore account!
Already have a profile? Login here
Forgot Password
Login here or Signup here
Reset Password
Your password has been reset
Apologies, something has gone wrong we were unable to reset your password
Please try again below, or contact our friendly customer service
Apologies, something has gone wrong we were unable to validate the password reset
Browse Our Tours
Destinations
Book With Confidence, Travel With Confidence
Unsure about travelling now or in the near future? Click below to read more about our flexible and risk-free booking policy, and on tour health & safety protocols.
Why Expat Explore?
Expat Explore designs guided tours to Europe, the UK, the USA & Canada, Asia, Africa, the Middle East and South America at budget prices. Find out why the tours we offer are the most affordable and hassle-free way to travel.
The Expat Explore Story
Expat Explore was started by two friends who share a passion for exploring. We have been conducting group tour travel adventures since 2005 with the goal of providing fun, affordable and convenient, once-in-a-lifetime travel.
Testimonials
Expat Explore welcomes travellers from all over the world. Whether you're a solo traveller, family, couple or friends travelling together - group travel is the way to go! See first-hand feedback from passengers who have travelled with us.
Why Choose Group Travel
Group travel is one of the best ways to see the world. Not only is it a great way to meet new people from different backgrounds, it offers amazing value thanks to all of the travel details being taken care of by our team. All you need to do is hop on the coach and be ready to explore!
Travel & Inspiration!
Join the Expat Explore family!
We'll deliver top travel tips, insider info and travel inspiration right to your inbox.
By submitting this form you agree to our Privacy Policy .
Where to go
Get prepared to travel
More About Us
Travel Agents
Tour Leaders
Our Coaches
Price Match Guarantee
Help Centre
Travel With Confidence
Pre Travel Info
Travel Insurance
Terms & Conditions
Privacy Policy
Get in touch
Facebook Messenger
+44 808 168 6799
Mon-Fri: 10:00 PM - 07:00 PM (GMT)
Sat: 05:00 AM - 01:00 PM (GMT)
Sun: Closed
256 bit SSL encrypted security
How to Find Your Travel Soulmate, According to a Matchmaker
Traveling takes a toll on even the best of friends—but it doesn't have to..
Your travel soulmate usually isn't your spouse, girlfriend or boyfriend, or even your best friend, says Amy Van Doran, founder of the NYC matchmaking service, the Modern Love Club . "Finding someone you travel well with is just as hard, if not harder, than finding a romantic match," she says. "Travel brings out the best and worst in us, and you need to find someone to complement your travel style." Here are her tips for finding your dream travel partner.
1. Match Personalities "If you're super type A and need to have everything organized and planned, it's likely traveling with a type B, go-with-the-flow partner will drive you crazy. If you're really independent, you probably don't want a needy travel buddy who can't be alone and is always looking for attention. There's nothing worse than feeling like you have to babysit someone. On the flip side, if you're more introverted, it might be good for you to travel with someone who is a bit more extroverted and isn't afraid to ask for advice and talk to strangers."
2. Compare Baggage "If you show up with a Kate Spade weekender bag and your travel partner arrives with a Louis Vuitton trunk collection it might not be a match made in heaven. I get annoyed if someone has a different baggage style. People who travel light often know how to roll with the punches. A ton of luggage can be a red flag that the person has a lot of emotional baggage or separation anxiety."
3. Talk Travel Philosophy "Some people take vacation and some people travel. You want to be sure you are taking a trip for the same reasons. Are you looking to go to Cabo or Hawaii and relax by a pool? Or do you want to climb mountains and backpack and seek out adventure?"
4. Do a Travel Background Check "If you've never left the country, your perfect travel match might not be someone who has backpacked across Cambodia . It's good to find someone with your level of travel expertise and similar skill sets and interests. Going on a group trip is a great way to find a travel partner. If you climb, network at your climbing gym and do a weekend trip with members. Or if you practice yoga, see if your studio is offering a group trip. This narrows down a group of people you have things in common with. During the trip you can then figure out if there is someone you really click with one an one and you'd want to stay friends with after."
5. Consider Socioeconomic Compatability "Some travelers are fine staying in hostels and flying low-cost carriers while others wouldn't dream of staying anywhere other than the Four Seasons and flying Virgin Atlantic's Upper Class. You want to make sure you find a travel partner who can afford and appreciate your travel preferences. Ask someone about his or her favorite hotels or where they like to eat. Will they be fine surviving on an apple a day or are they going to want to book reservations at the hottest restaurants?"
6. Use Technology "Tinder is great for connecting with locals and meeting new friends when you travel. Be up front with your intentions and say I'm just looking for someone to show me around town. The best part about Tinder is that if you get sick of the person you can easily ditch them, no hard feelings."
>>Next: What Kind of Vacation Fits Your Travel Style?
Looking For Love: 10 Ways To Meet Your Soulmate While Traveling The World
The saying is "Catch flights, not feelings" — but what if travelers could have both? Here's how to meet your soulmate while seeing the world.
Travelers who are going solo at the moment may be hoping to change that sometime soon — if looking for love is part of the motivation to travel, there are plenty of ways to meet someone abroad. While not every first date in a romantic city like Paris or Rome is going to lead travelers to their soulmate, simply putting themselves out there is a good start.
Whether someone is a solo traveler or on a group trip with friends, here are 10 ways to meet a potential soulmate while traveling the world.
10 Join A Group Tour
Group tours are a great way to make friends in a new city, but they're also the ideal setting for a "meet cute." Bumping into the love of one's life for the first time while touring the cobblestone streets of a historic European capital is certainly a story to tell the grandchildren.
Why It Works: Puts you in a setting with like-minded travelers of the same age group
Who It Works For: Solo Travelers or Groups of Friends
Related: These Are The 10 Most Romantic Date-Night Destinations In The World
9 Stay In A Hostel
Booking hostels is popular for young backpackers because they're affordable, and they provide a social network for meeting people while on the road.
Another benefit of staying in hostels is the chance to make a love connection. Travelers can attend social events at the hostel, talk to roommates when staying in a dorm room, and make plans to explore the local area with a cutie that catches their eye.
Why It Works: Creates a casual setting for meeting someone
Who It Works For: Travelers in their 20s
8 Spend A Month In One Place
Spending a prolonged period in one town or city is a great way to meet a love interest abroad. When a traveler is constantly on the move, it's hard to nurture any type of connection.
Staying in one city for a month or more means meeting up with someone multiple times and seeing where things could go in the future.
Why It Works: Gives enough time to develop a relationship
Who It Works For: Digital nomads and backpackers in their 20s or 30s
7 Book A Singles Trip
A singles trip is exactly what it sounds like: a group trip catered to solo travelers who are open to a relationship. Singles trips can be for specific age ranges so be sure to check before booking.
These trips may be full of people just looking for friendships, but they also provide a setting for developing a deeper connection while on a fun adventure.
Why It Works: It's an environment where everyone is looking for love
Who It Works For: Singles of any age!
Related: Romantic Getaway: 10 Best Thailand Resorts For Couples
6 Join A Gym Or A Co-Working Space
Digital nomads who are spending time in cities around the world can try to meet their soulmates by joining a local gym or co-working space.
Returning to these communal spaces repeatedly provides an opportunity to connect with someone who is also living in that city for the moment and shares a common interest such as fitness or working online.
Why It Works: Demonstrates a common goal or interest
Who It Works For: Digital nomads
Related: 15 Red Flags Hinting That Couples Should Never Travel Together (10 Signs It's A Perfect Match)
5 Say Yes More Often
Saying yes is a simple and certain way to get more out of life, and that applies to looking for love as well.
When a new friend on the road asks you to join them for dinner, saying yes could mean being introduced to the person that becomes your significant other. Be open to new opportunities and remain flexible so that a chance to form a connection doesn't pass by.
Why It Works: Allows for spontaneity and adventure
Who It Works For: Everyone!
4 Use Dating Apps Abroad
Dating apps aren't just for use at home — they can also be utilized for meeting people while abroad. Travelers should do some research about which dating apps are popular in the city where they're visiting.
For example, while Bumble is popular in the United States, Badoo is more common in parts of Europe.
Why It Works: Widens the dating pool in a new city
Who It Works For: Travelers in their 30s+ (who aren't staying in hostels)
Even if traveling alone, text a friend back home and tell them that you're planning to go on a date with someone from a dating app. Give them the location, time, and tell them you'll text them when you get home safely. It's important to practice safety even when traveling. This is especially important for solo female travelers looking for love abroad.
3 Be Open To Blind Dates Set Up By Friends
When travelers have friends living in cities they are visiting, it's prime time to ask about potential love interests.
If their friend has single friends who are open to a blind date, travelers should remain open to the idea of going out for a meal or a drink and seeing why their friend thinks this person is a good fit for them. They might be surprised when sparks fly!
Why It Works: It's based on people who know you and think you're a good match
Who It Works For: Travelers of all ages
2 Strike Up A Friendly Conversation With A Stranger
Talking to strangers really goes against the instinct of most people, but in some scenarios, it's a great way to make lasting connections. Be cautious and courteous about chatting to strangers on the road but keep in mind that a friendly smile or question about someone's day can break the ice and lead to a friendship. And friendship might lead to love!
Why It Works: Forges new and unexpected connections
Who It Works For: Travelers who are with a group of friends
Always put safety first . Talking to a stranger on a train or in a hostel can present risks, so always be mindful of divulging too much information until you know someone better.
1 Make Plans To Meet Up In Another City
To meet a soulmate while traveling the world, globetrotters need to go after what they want. Don't let a good relationship slip away just because it's time for both parties to catch their flight to the next destination.
Make plans to see each other again in another destination in a month or two and in the meantime, stay in touch. A relationship can't flourish into a lifetime of commitment if it isn't nurtured. It's okay to catch flights and feelings while traveling the globe.
Why It Works: Confirms there's a connection
Who It Works For: Anyone looking for love abroad
How Traveling Gives You The Opportunity To Meet Several Soul Mates
Most of us spend the first half of our lives searching for the one, the perfect match or the ultimate soul mate. And, with the divorce rates edging out successful marriages, it seems as if even when you think you have found your better half, you realize it is just not the case.
But what if we meet multiple soul mates and never talk to them again? Furthermore, what if it is actually a good thing if you don't?
I just got back from a life-changing, 40-day-long trip through Europe. I would like to say I backpacked, but in reality, I just used a backpack to carry my stuff.
I did "rough" it, though. I didn't stay in fancy hotels or bed and breakfasts; I bounced from hostel to hostel and booked the occasional Airbnb when I needed to wash my clothes.
This type of atmosphere made it extremely conducive to meeting people on the same type of journey I was, which made it easy to find common ground.
Now, I wasn't on this trip to meet my foreign prince charming or start this whirlwind romance (not to say I would have turned down the idea if it would have happened), but that wasn't the case for me.
I was meeting multiple amazing men who I could have fantastic conversations with and enjoy their company; however, I would most likely never speak to them again and that was perfectly okay.
A lot of times, we become hung up on these "perfect" matches, and when the timing doesn't work out, we harp on it for a while, or at least that is what I used to do.
Backpacking through Europe taught me it is perfectly normal to meet a "perfect match" and not carry on a relationship with him -- here is why:
We all know timing is everything in so many aspects of life, but it is extremely crucial when it comes to meeting a significant other.
It takes both individual lives synching up perfectly for just the possibility of building something long term. Instead of forcing something to work, you can learn so much about yourself if you relish in the time and moment you are supposed to spend with this person.
It is never a bad thing to meet people who leave an impression on your life, even if it is just for a fleeting moment.
I went on a date in Barcelona with a guy from the Netherlands. That's right; just one date, but I will remember it for the rest of my life.
We sat and talked for three straight hours, but he was heading home the next morning. There wasn't even a chance to hang out more while in the same city, but it is okay.
Through our conversation, he helped me talk through some things, and he probably has no idea how much he helped.
A Building Block
As much as we want to force something, some people are just meant to teach you about what you want and what you don't.
On this trip, I met multiple men who showed me qualities I would want in a life partner, and a few of them could have been my "what if," but they weren't because life didn't align.
The universe never brings people into your life who aren't mean to be there. As the saying goes, they are either a lesson or love.
I learned travel is important to me, and I would love to find a man who has it as a high priority.
Not everyone finds staying in hostels, not having washed your hair and not shaving your necessary body parts attractive, but I will find one who accepts it as part of my lifestyle.
I also met a lot of men who had qualities I would never want in a partner, but were still fun to spend time with out on the town.
This one is a no-brainer.
I met a man in Amsterdam, and he physically was my dreamboat. (I must have a thing for the Dutch.) The problem? My home town is Los Angeles, CA, and his is a suburb outside of Amsterdam.
I don't think this takes much explaining.
Yes, there are these storybook romances where you spontaneously pick up and move across the world to be with someone you just met, but I am gonna throw it out there that maybe one in 20 relationships successfully work out.
That is not scientifically proven, of course.
Sometimes, you don't realize you met a soul mate until you have taken the time to reflect on the people you have met while traveling abroad, and they become the ones who got away.
You may have been focusing on the sights you were seeing, the food you were eating and the wine you were drinking. You were focusing on the experience of your journey, and that is 100 percent what travel means.
The definition of a soul mate is a person with whom one has a strong affinity, shared values and tastes, and often romantic bond.
If there is one thing I have reflected upon after being home, it is that my taste and values have changed while learning about and experiencing all the different cultures.
While traveling, you will meet many people who will make an impact on your life, and they might be a soul mate, but you will never see them again.
This is not a bad thing.
You can thank them from afar for helping you grow as an individual and hope you had some impact on them as well. Instead of being sad for no longer continuing to build a relationship, I will appreciate and celebrate the amazing memories made.