Original Video Reviews
Informative Reviews That Are Fun To Watch

Welcome to OVR Travel
Ovr travel offers original content about traveling starring the ovr guy..
This is a travel vlog combined with reviews of hotels, motels, resorts and many other interesting places from the OVR Guy's journeys.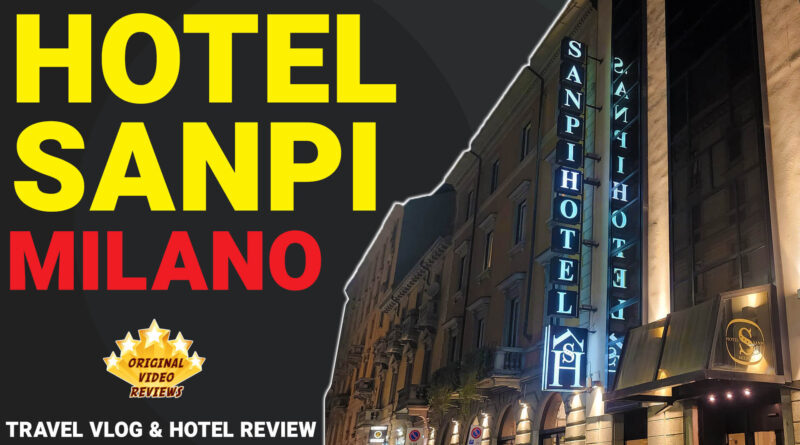 Hotel Sanpi Milano | Hotel Review
Looking for a comfortable and convenient hotel in Milan? Check out my review of Hotel Sanpi Milano! We'll take a closer look at the hotel's amenities, location, and breakfast to help you decide if it's the right choice for your next trip to the city.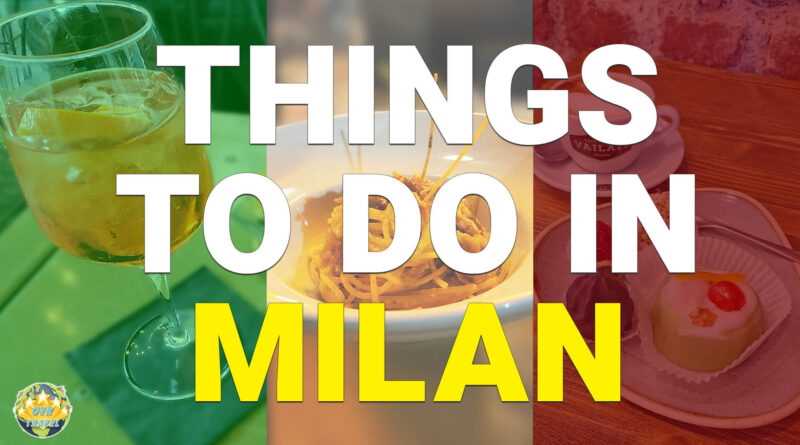 Things to do in Milan | Travel Vlog
If you are visiting Milan, Italy then you are going to love my travel blog, which includes a list of places that I've been to during 2022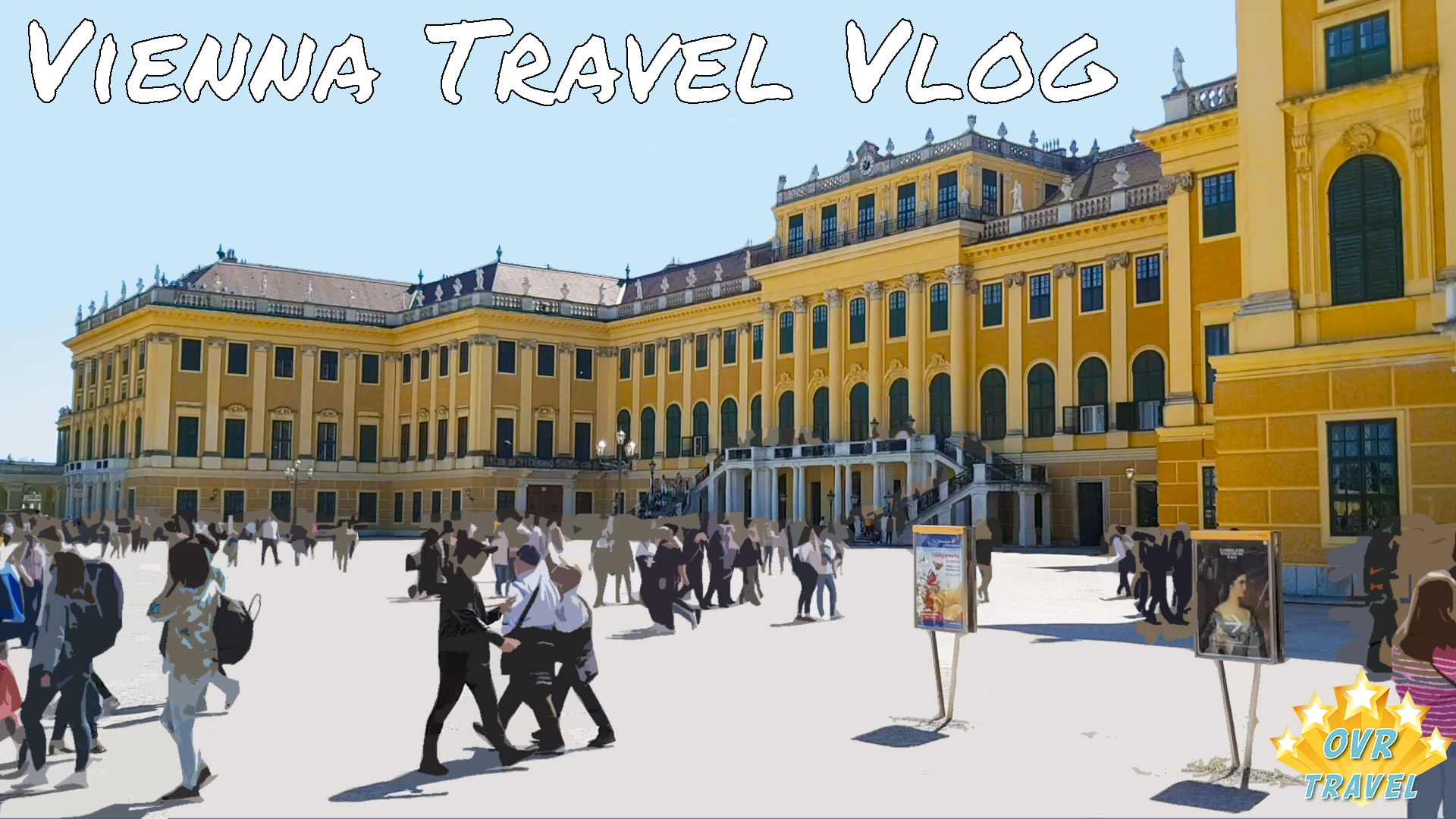 Impressions From Vienna (Austria) – Travel Vlog
This is a travel vlog I made about my visit to Vienna, Austria – I visited there during April 2019: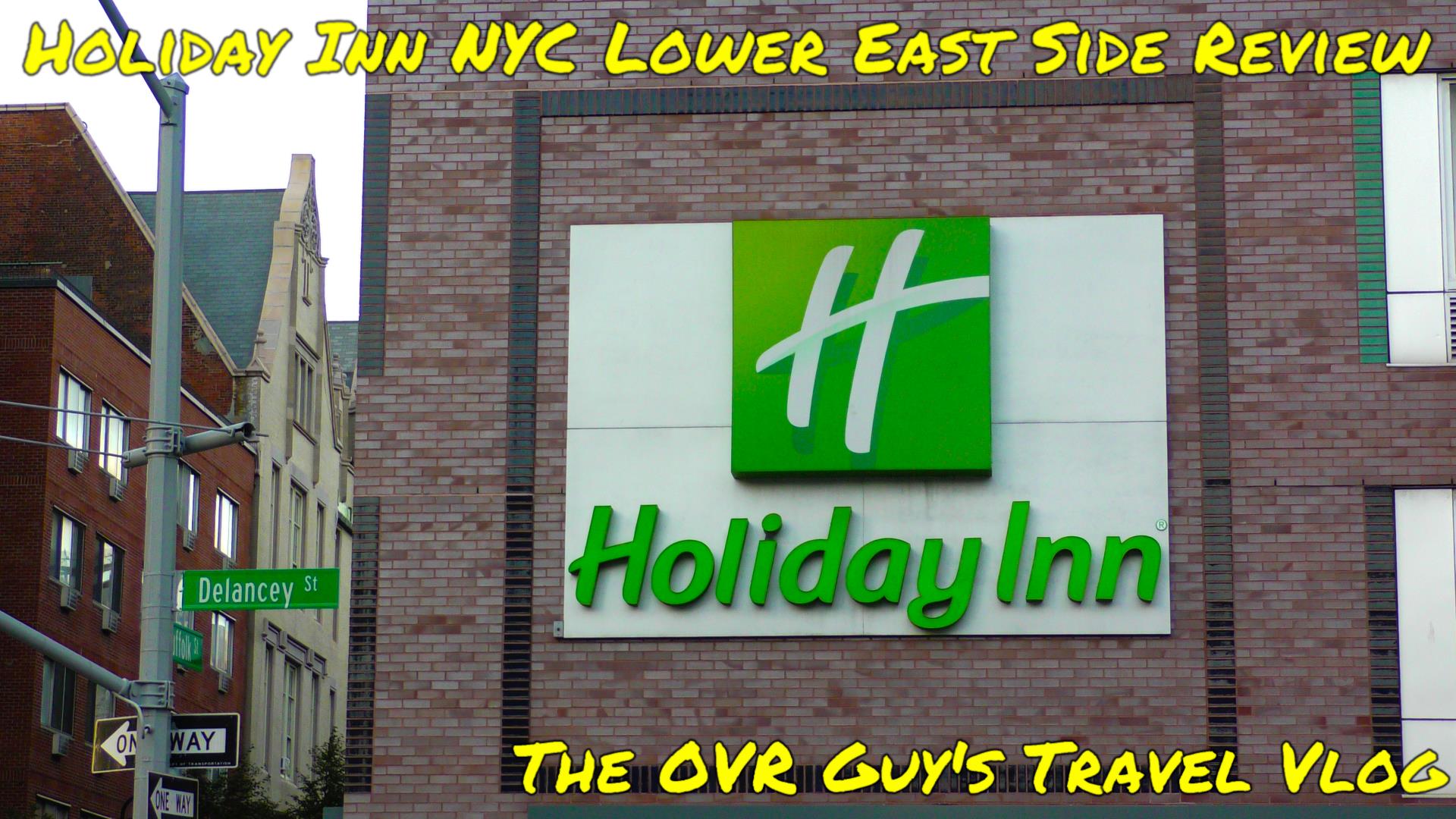 Holiday Inn NYC Lower East Side Hotel (Review)
Here is my video review of the Holiday Inn NYC Lower East Side hotel: Booking.com Summary: A modern & affordable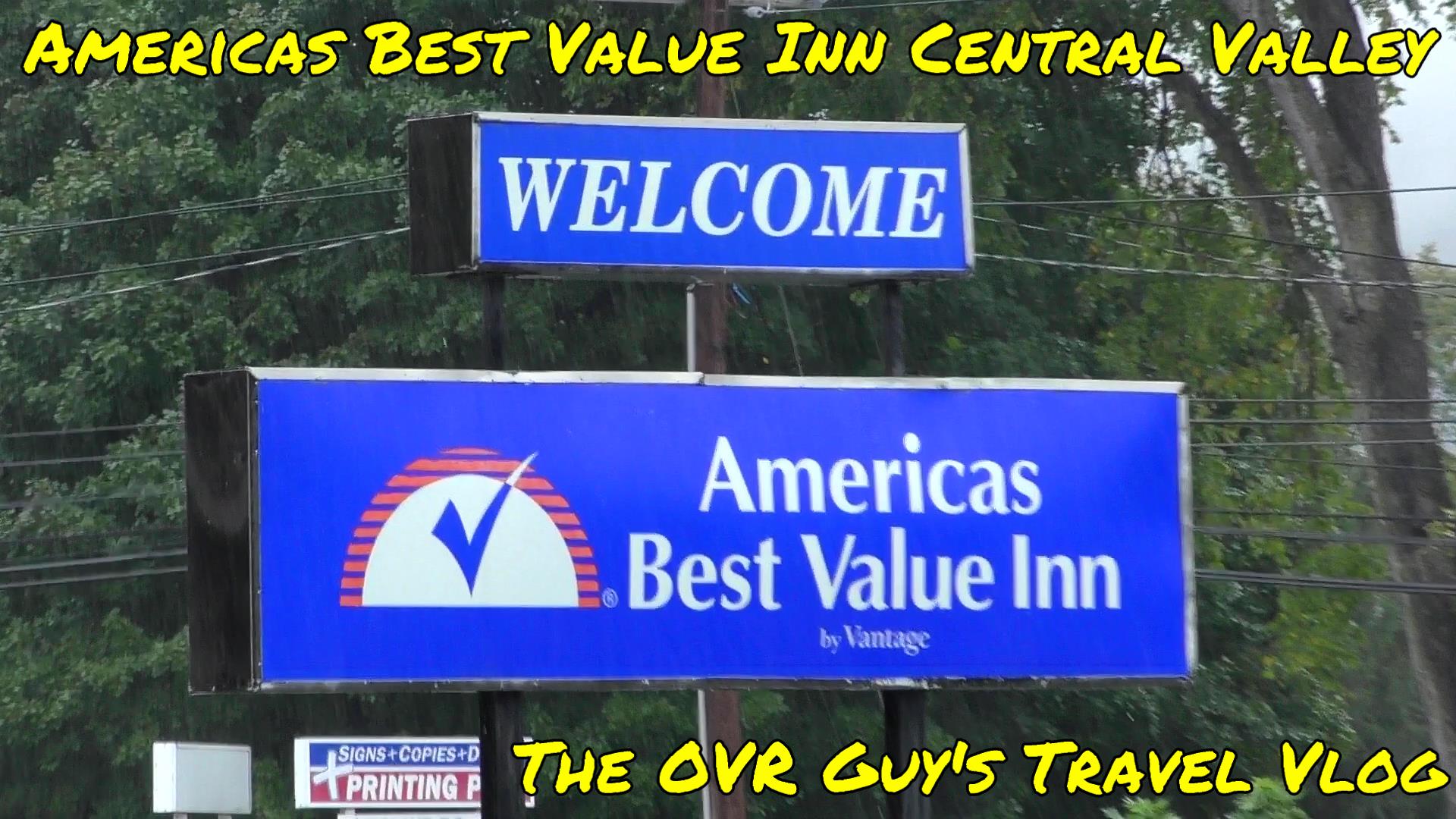 Americas Best Value Inn Central Valley Motel (Review)
Booking.com Here is my review video review of "Americas Best Value Inn" motel at Central Valley, NY, USA: Summary: An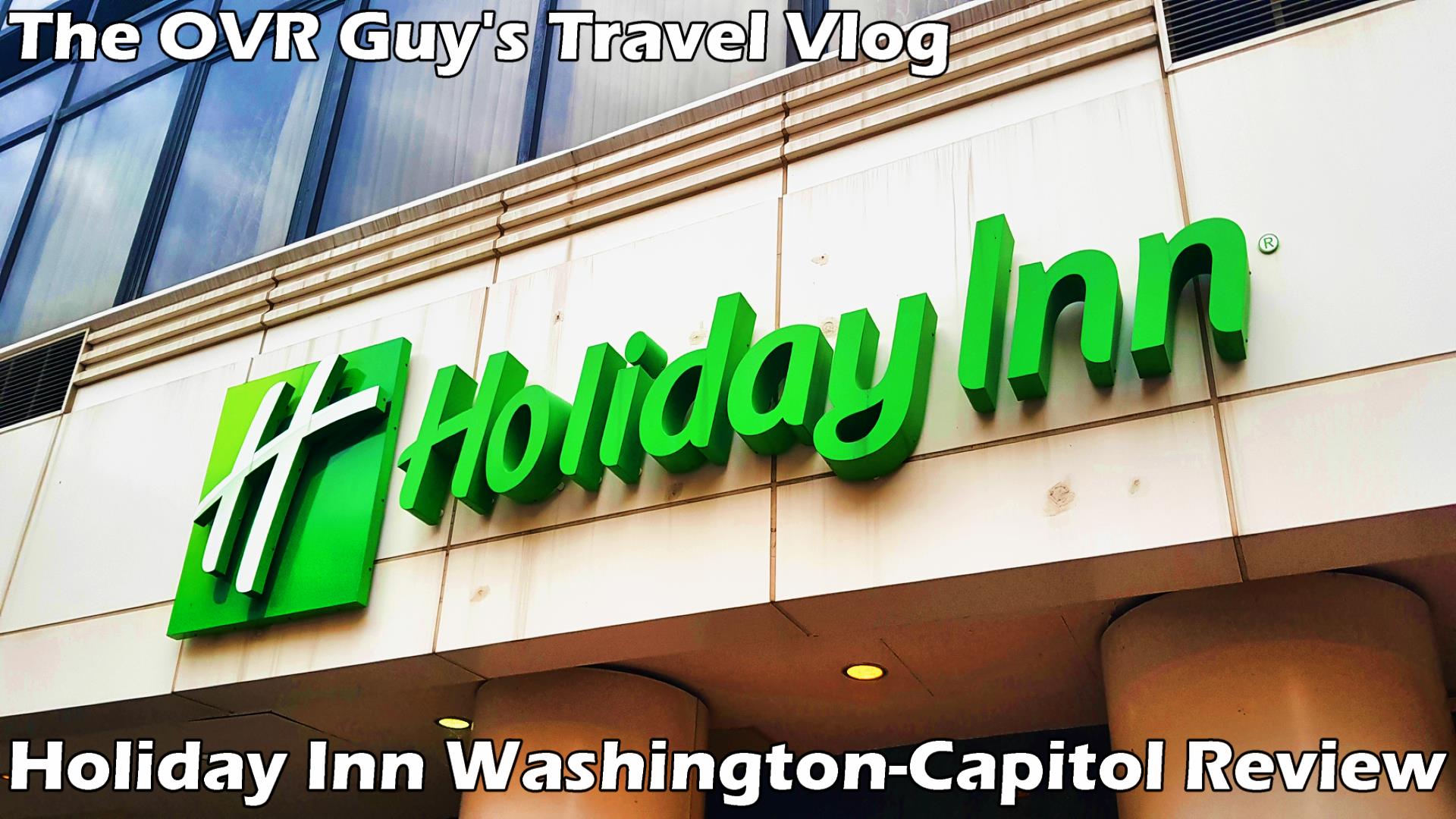 Holiday Inn Washington-Capitol Hotel (Review)
Booking.com Here is my review of the Holiday Inn Washington-Capitol in Washington DC: Summary: A business-oriented hotel in a central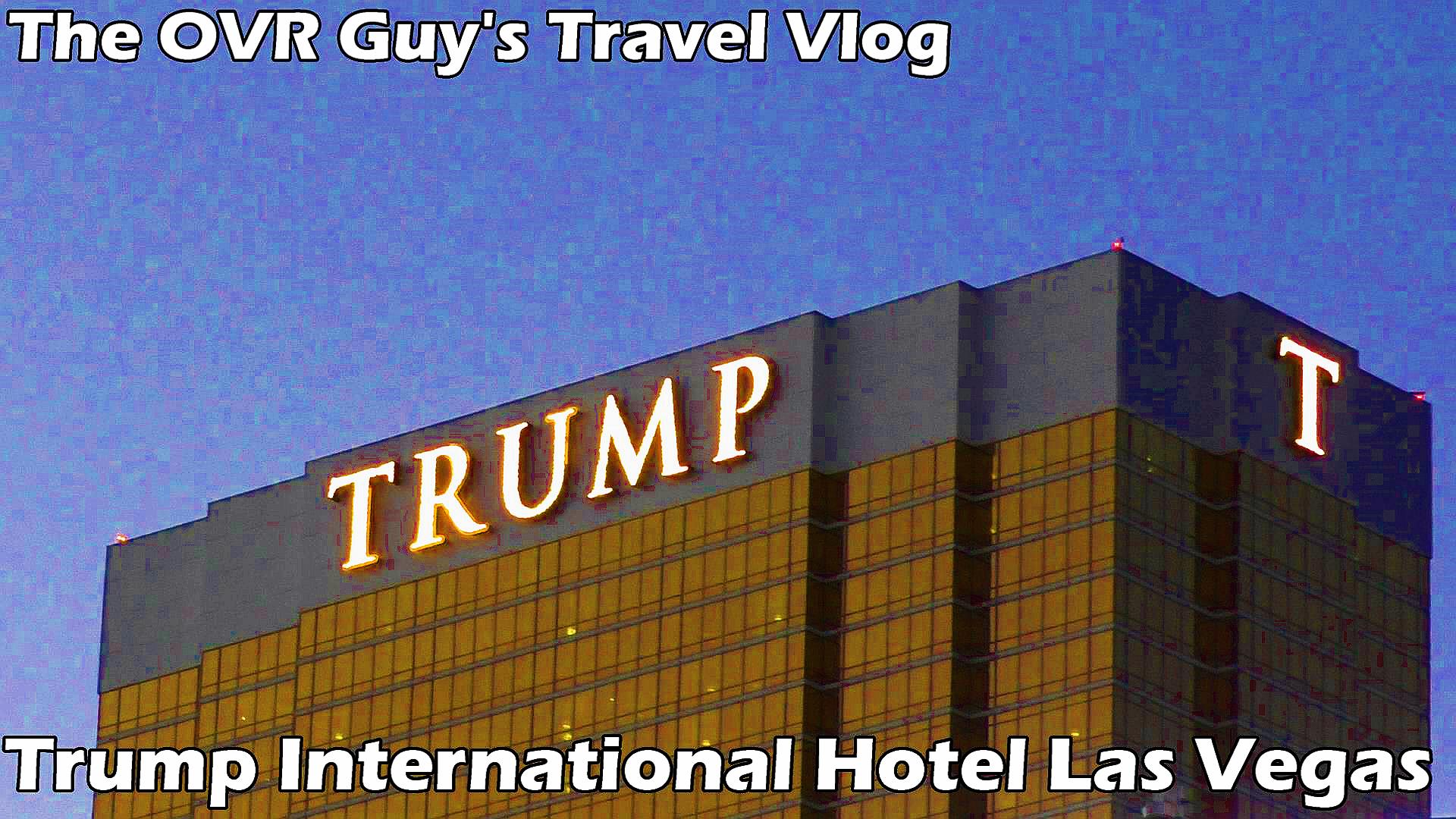 Trump International Hotel Las Vegas (Review)
Booking.com Here is my review of the Trump International hotel in Las Vegas: Summary: Luxurious hotel right next to the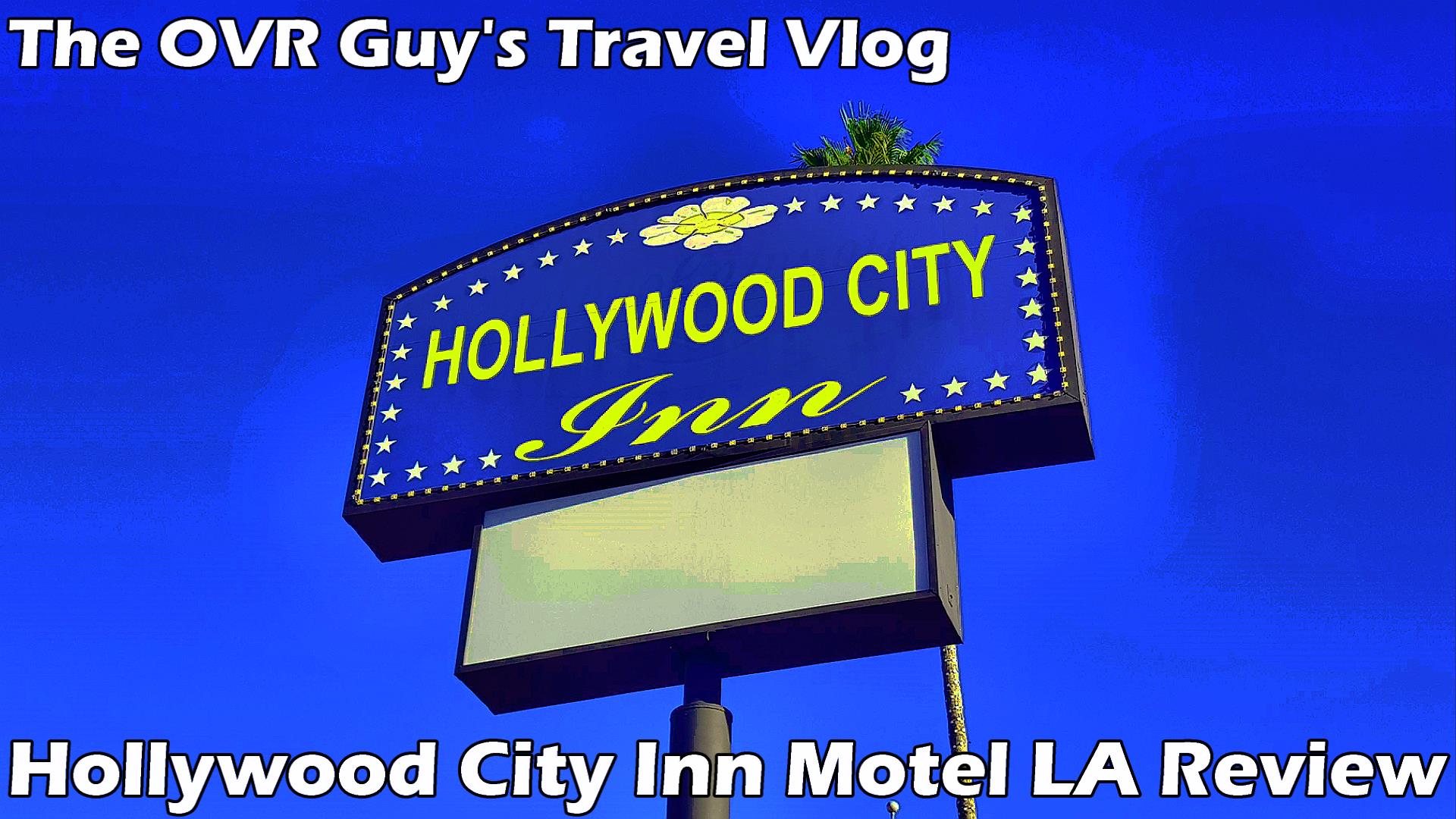 Hollywood City Inn Motel LA (Review)
Booking.com Here is my review of the Hollywood City Inn motel in Los Angeles, California: Summary: The Hollywood City Inn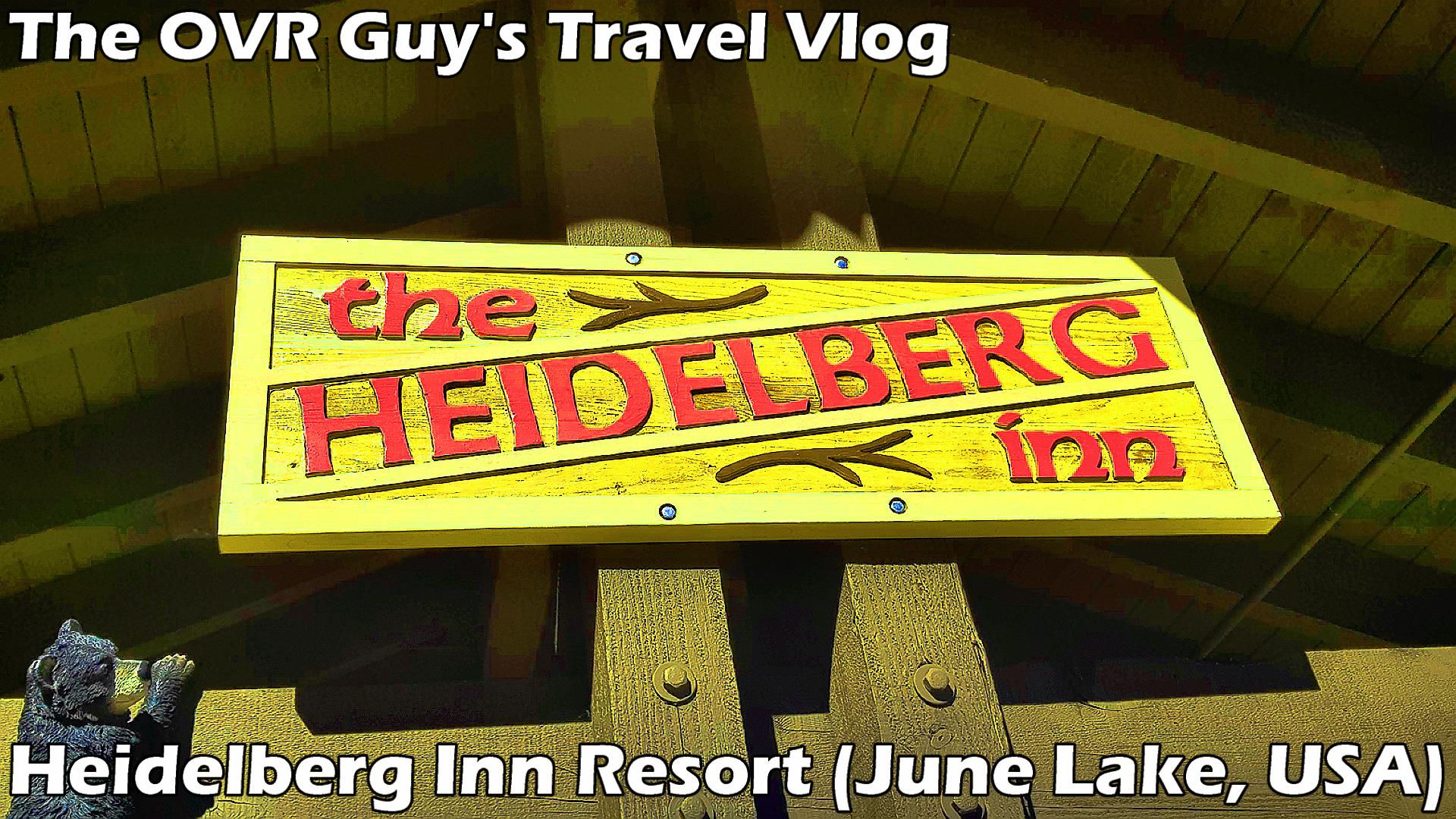 Heidelberg Inn Resort (Review)
Booking.com Here is my video review of the Heidelberg Inn resort in June Lake (California, USA): Summary: An inviting yet
Amazon 4-Star Store @ SoHo Manhattan (Review)
During September 2018 I had the chance to visit at the Amazon 4-Star store in Manhattan New York The store,
Sign Up To OVR Newsletter
Get updates about new reviews, worthy offers, giveaways & more!
15 Best Travel Vloggers on YouTube to Follow
Written By: Christine Ka'aloa
Digital Nomads
Updated On: June 3, 2023
Living your passion for travel is one thing, but filming yourself doing it daily to weekly for binge watching audiences on YouTube is another! Yet, the list of travel vloggers on YouTube grows as storytelling techniques of its creators evolve to keep you tuned in.
From storytelling editing, daily vlogging, cinematic flair, sexy drone shots, and 360 viewing, these travel YouTubers are committed to pumping out travel inspiration on a regularly programmed basis.
Enjoy this list of inspiring Youtube channels to find great travel content and travel experiences.
Table of Contents
Best Travel Vloggers
Christine chose some great travel vlogs and we don't want to mess with her, list, but when you are done here, check out some other amazing travel YouTubers! These travel personalities are not only travel hosts, they are their own travel show! We made our own list of best travel vloggers too !
1. Fun for Louis
Louis Cole initially started out enthralling (and grossing out) viewers with his adventurous ability to eat every odd delicacy that was dead or alive.
Today, this U.K. travel vlogger has taken to daily vlogs of his life, inspiring viewers to live the adventure while travelling the world.
A well-loved travel vlog hero of YouTube, not only does he make binge-watching addictive, but he incorporates 360-degree video and has his fans introduce his videos.
Schedule : Daily
2. Mr Ben Brown
Mr. Ben Brown is mostly known as a YouTube vlogger. But he travels a bit and his Visual Vibes series showcases some seriously stunning travel cinematography, which will leave you breathless.
An expert storyteller, his vlogs are partly filmed from his perspective, as if you're inside his head.
Whether skiing, motorbiking or hiking, you'll feel like you're moving vicariously with him, as he traipses around the world to meet up with his posse of YouTuber friends.
Ben joined YouTube in 2006 definitely making him one of the older travel vloggers (at least by channel age) out there.
Devon Supertamp is very similar and we have him listed on our choices for best travel channels.
Schedule: Daily .
3. Vagabrothers
The Vagabrothers are the wacky boys of the travel vlogging world.
As charismatic travel hosts revving you for the flight, they offer a cultural soft side into the joys of travelling.
Their travel videos incorporate fun shooting styles, collaborations with other YouTubers, destination guides focused on culture, and lethal drone shots.
Schedule : Tuesdays
4. Hey Nadine
As the reigning top female travel vlogs on YouTube, Nadine Sykora knows what YouTube audiences want.
As Hey Nadine , she infuses her travel lifestyle channel with a creative flair of fashion, fun, food and entertainment.
From travel tips, to " What I Eat in a Day in. .." ,… to playful collaborations with other travel YouTubers, Nadine's channel drums up an addiction to seeing just what new video she puts out next.
Schedule : Twice a week
5. Migrationology
Would you travel for food? Favorite food vlogger and travel YouTuber Mark Weins does, and boy does he!
A travel and food blog, Migrationology has hit gastronomical stardom on YouTube, making Mark the number one 'foodie guy' to both, watch and read.
Mark is the ultimate digital nomad!
He shares his passion for travel by delivering each country through mouth-watering morsels.
You'll find DIY city guides and of course, lots and lots of food videos!
Schedule: Sundays and Wednesdays.
6. Wolters World
Mark of Woltersworld is my favorite 'Loves & Hates Travel Guy', sharing his unchained opinion on what travelers will love, hate and be shocked with about each city.
He tells it like it is and his honesty won't take away your excitement in experiencing the place for yourself.
His videos are highly informative insights, which crack the travel code of each country.
Schedule: Wednesdays and Saturdays
7. Hopscotch the Globe
Kristin Sarah merges her acting chops with her love for travel in Hopscotch the Globe .
She's like that fun travel bestie who's not afraid to be a little silly. Her channel incorporates vlogging with cultural parodies and travel inspired DIY recipes.
Today, she shares her channel spotlight with her husband Siya; together, these travel partners in crime hop around the globe, creating weekly entertainment.
They've also recently added a baby drone into their picture!
Schedule : Weekly
8. Psychotraveller
If twenty-something backpacking is your thing, check out Psychotraveller .
Ally dishes backpacking travel tips, vlogs and travel budget information, all with a dose of humor.
Best of all, her favorite filming studio is often a hostel room!
Schedule: Weekly.
9. GRRRL TRAVELER
Does traveling alone freak you out? Christine Kaaloa of GRRRL TRAVELER takes you inside the adventurous world of solo travel and shows you how she survives it.
Experiencing culture shock and filming it , isn't easy, but Christine finds ways to turn her encounters of taxi scams, Asian squat toilets, airport layovers and getting sick abroad, into travel survival tips to walk away with !
A solo travel blogger, she films and blogs travel tips and city and food travel guides, while playing with video storytelling styles.
Schedule: Fridays or Saturdays.
10. Sonia's Travels
Sonia is your female travel MacGyver. From how to pack your makeup to product reviews and how to score a deal on a hotel, she's got slick tips to make you a savvy traveler.
Her tips are usually around 2-3 minutes, which make her videos perfect to watch with your morning coffee.
Until then, she has hundreds of travel tip videos to keep your travels well-groomed.
Schedule: On hiatus. Let's hope she comes back.
11. The Planet D
Dave and Deb of The Planet D , not only live the dream of travel, but they also visit some of the most exotic places that most of us can only dream about!
This zany travel-adventure couple have blogged about adventure travel for the past 10 years, and now they're on YouTube too, inspiring each other (and others) to take a passion for adventure to the next level. Making the list as one of the couple travel vloggers to watch.
From polar ice plunges in Antarctica to riding the fastest zipline or ballooning over the Masai Mara, their channel covers a bucket list of activities to try when you're looking to leave your comfort zone.
Schedule: Saturdays.
Expats & Nomads: Travel Youtubers Hitting the Road
12. gone with the wynns.
Ever think of packing up your family life and hitting the road in an RV?
Nikki and Jason of Gone with the Wynns sold it all and packed it up to hit the highway.
From composting toilets to solar powering an RV (okay, not your everyday travel story), they've transformed the concept of an RV travel lifestyle for YouTube.
Their videos are well-shot and occasionally, filmed like a sexy commercial (okay, not your every day RV travel video).
Recently, they've made a rather new change in their lives, by trading in their RV for a sailboat!
Schedule : Weekly.
13. Samuel & Audrey
You may know Samuel and Audrey as their travel blogging aliases, Nomadic Samuel and That Backpacker .
As former ex-Korea expats, this adorable travel geek couple are on an indefinite road between expat life and nomadism.
Their channel is prolific with destination guides and food taste tests.
For audiences, who want to get their binge watching on without taking a break, they are also known to occasionally have long format videos.
Schedule: 1-2 times a week.
14. 8 Miles from Home
Inspiring us to take our dream lifestyle (and dog) abroad is 8 Miles from Home .
Sacha and Jymael are British photographers turn expat vloggers, documenting their life in Thailand.
Their vlogs are cinematic video diaries, occasionally incorporate dazzling special FX.
Recently they announced their new adventure~ a move to Portugal and a baby!
15. The Food Ranger
If you love Asian food, Trevor is The Food Ranger of Asia. An expat in Sichuan, China, he chomps and slurps some of the best Chinese cuisine (and uh, some pretty obscure foods too).
Commendable is his ability to upload regular videos while staying under China's banned radar (YouTube and Google are banned in China).
He's quickly growing a following as a new foodie channel to watch.
Schedule: Saturdays
How the best travel vloggers were chosen:
Like all lists, people will wonder why they're not on it. I'm positive I missed some good ones, but this is very loose criteria I'd be using if I were hired to cast, produce or pitch a TV show. Creators did not need to meet all criteria, but most. – Programming: Weekly dedication, quality, storytelling & individual style execution – Audience: Niche, loyalty, & YouTube friendly – Blog worthy and/or binge worthy – Does it bring a new spin to the term "travel video" or "travel show" – Channel Personality/Talent: brand recognition, hosting & entertainment value
Do you have favourite travel vlogger you love on YouTube? Introduce us to them in the comments below!
16 Amazing Women Instagrammers to Follow
11 Inspiring YouTube Travel Channels to Follow
Best Travel Blogs by Category
101 Best Travel Quotes in the World with Pictures
That's a subjective question. If you go by subscribers it is Devon Supertramp or Fun for Louis on this list. Drew Binskey is definitely the most successful travel vlogger out there right now.
Mark Weins t ops the list as the best food travel vlogger. He takes you on a culinary journey around the world.
Travel Planning Resources
Looking to book your next trip? Why not use these resources that are tried and tested by yours truly.
Flights: Start planning your trip by finding the best flight deals on Skyscanner
Book your Hotel: Find the best prices on hotels with these two providers. If you are located in Europe use Booking.com and if you are anywhere else use TripAdvisor
Find Apartment Rentals: You will find the cheapest prices on apartment rentals with VRBO .
Travel Insurance: Don't leave home without it. Here is what we recommend:
Allianz - Occasional Travelers.
Medjet - Global air medical transport and travel security.
Need more help planning your trip? Make sure to check out our Resources Page where we highlight all the great companies that we trust when we are traveling.
You May Also Like
How to Become a Digital Nomad – Tips for Getting Started
Best Travel Jobs – Ideas for Your Future Career
Fancy Teaching English Abroad – Consider TEFL
About Christine Ka'aloa
Christine Ka'aloa is a freelance television producer , camera operator and travel blogger/YouTuber. She runs GRRRL TRAVELER, where she writes about solo travel, food and travel inspiration. Follow Christine at grrltraveler / Facebook / Instagram / Twitter / YouTube
Join thousands of others who get our monthly updates!
Customer Video Review
OverseasInfo.tv is a unique website that allows users to discover and explore new places around the world through videos and photos shared by other users. Whether you're planning a trip or just looking for inspiration for your next vacation, OverseasInfo.tv has something for everyone.
One of the great things about OverseasInfo.tv is that it offers an authentic and unedited view of different locations. Instead of relying on professionally produced travel videos or heavily edited Instagram photos, users can see real footage of a place from people who have actually been there. This can give you a much better idea of what a place is really like, and help you decide whether it's the right destination for you.
OverseasInfo.tv is easy to use. Simply browse through the website by location, and you'll find a wealth of information and inspiration. You can view videos and photos of different cities, neighborhoods, and landmarks, and read reviews and ratings from other users to help you plan your trip.
But OverseasInfo.tv isn't just for travelers. It's also a great platform for content creators. If you have your own videos and photos of the places you've visited, you can share them on OverseasInfo.tv and potentially reach a large audience of people interested in travel.
Overall, OverseasInfo.tv is a valuable resource for travelers looking to get a better understanding of a place before they visit, and a great platform for content creators to share their experiences with others. So why not check it out today and start planning your next vacation?
Explore New Places Through User-Generated Videos
Have you ever wanted to visit a new city or country, but weren't sure what to expect? A website that allows users to review and share videos and photos of locations around the world can be a great resource for travelers looking to get a better understanding of a place before they visit.
This type of website can be particularly helpful for travelers who are seeking a more authentic experience. Instead of relying on professionally produced travel videos or heavily edited Instagram photos, users can see real, unedited footage of a location from people who have actually been there. This can give a much more accurate representation of what a place is really like.
Users can browse through the website by location, and view videos and photos of different cities, neighborhoods, and landmarks. They can also read reviews and ratings from other users, which can help them decide where to go and what to do.
In addition to being a valuable resource for travelers, this type of website can also be a great platform for content creators. Users can share their own videos and photos of the places they have visited, and potentially reach a large audience of people interested in travel.
Overall, a website that allows users to review and share videos and photos of locations around the world can be a valuable resource for travelers looking to get a better understanding of a place before they visit, and a great platform for content creators to share their experiences with others.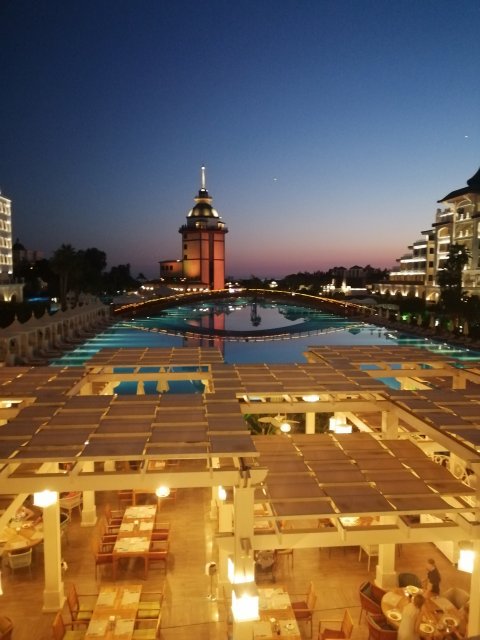 Mardan Palace
4 Video | 3 Photo | 1 Comment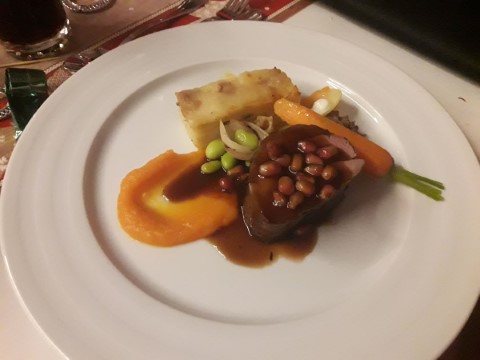 Barut Lara Hotel
4 Video | 15 Photo | 1 Comment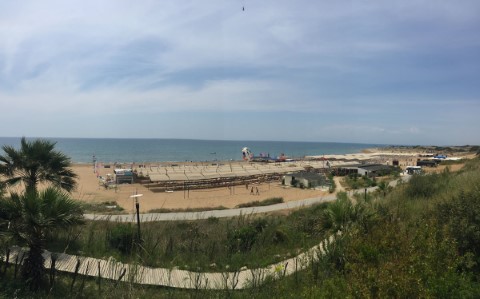 Side Star Resort
1 Video | 4 Photo | 1 Comment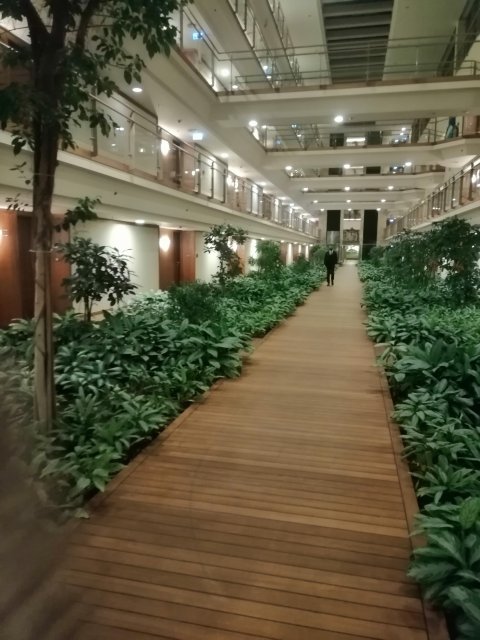 Gloria Serenity Hotel
0 Video | 1 Photo | 1 Comment
The Aroma Restaurant And Lounge
3 Video | 3 Photo | 1 Comment

X Belek Hotel Concert Venue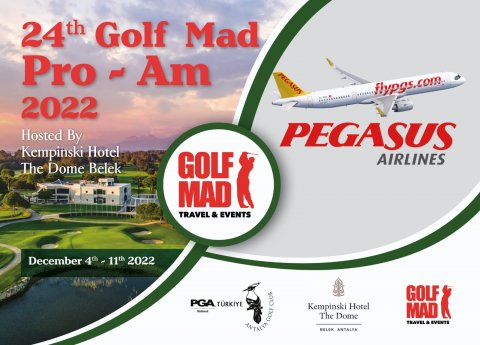 Golf Mad Travel & Promotions
5 Video | 21 Photo | 2 Comment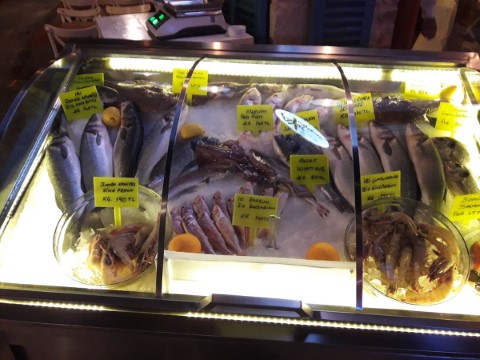 Ayar Meyhanesi
1 Video | 2 Photo | 1 Comment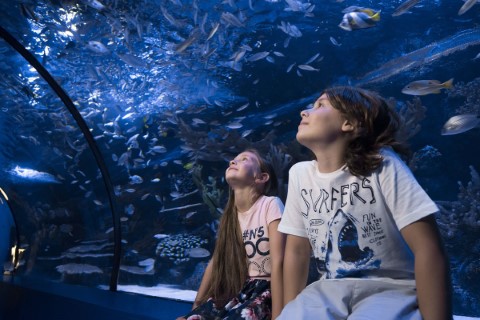 Antalya Aquarium
6 Video | 6 Photo | 1 Comment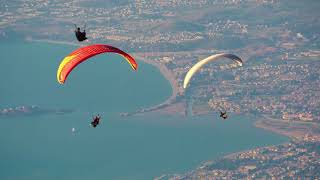 1 Video | 0 Photo | 0 Comment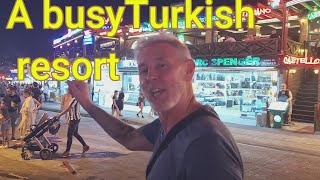 FETHIYE AT NIGHT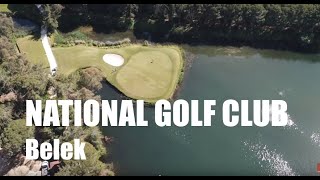 Owl Tourism Golf Holidays
Every Tourist or visitor attraction can apply for a Free Sponsor Ad for a minimum period of 12 months
By doing so they agree to a link exchange on their website between their company and Overseasinfo.tv, likely on the same page as their Social Media links. We will provide artwork. And we ask this is completed within 4 weeks.
Exclusions to this are Government Agencies, Tourist Boards and not-for-profit organisations who will be granted indefinite Sponsor Ads on our platform WITHOUT the need for a link exchange.
Other exclusions will be considered upon application to [email protected]
By completing the application for a Sponsor Ad you agree to the above continue with Application.
This email is already Registered If you are trying to upload a number of properties/ experiences, etc for a Sponsored Ad, please email [email protected]
Also email us if you wish to increase your current limit or extend your period for a Sponsored Ad
Reviews TV REVIEWS v1.11 HEADPHONES REVIEWS v1.6 MONITOR REVIEWS v1.2 SOUNDBAR REVIEWS v1.2 MOUSE REVIEWS v1.5 KEYBOARD REVIEWS v1.3 PRINTER REVIEWS v1.2 VACUUM REVIEWS v1.2 BLENDER REVIEWS v1.0 KEYBOARD SWITCH REVIEWS v1.0 SPEAKER REVIEWS v0.8 CAMERA REVIEWS v0.12 LAPTOP REVIEWS v0.8.1
In Progress
Newsletters
Table of Contents
Best Camera
Best Full Frame
Best Mid-Range
Best Budget
Best Point-And-Shoot
Best Action Cam
Notable Mentions
Recent updates, all reviews, the 6 best travel cameras - fall 2023 reviews.
A good camera can be an indispensable travel companion, letting you capture your adventures abroad to share with friends and family. For many, the best choice for traveling will be the camera you've already got in your pocket—your smartphone. However, if you want to step up your photography game, you won't lack options. While it can be hard to narrow down, it's important to consider things like portability, battery life, and build quality, as well as your own ergonomic preferences and, most importantly, your budget.
We've bought and tested over 95 cameras in our lab, and below, you'll find our top camera picks for traveling. If you're specifically looking for a point-and-shoot camera, check out the best compact cameras for travel instead. Or, if you're interested in capturing beautiful landscapes on your travels, the best cameras for landscape photography might also be of interest. Travel vloggers can have a look at our top vlogging picks as well.
Best Camera For Travel
As far as interchangeable lens options go, the Olympus OM-D E-M5 Mark III is one of the best travel cameras you can get. As part of the Micro Four Thirds (M4/3) system, it offers a good combination of portability, flexibility, and quality. Though it isn't as heavy-duty as higher-end models in the Olympus lineup, like the Olympus OM-D E-M1 Mark III or the OM SYSTEM OM-1 , it has a more portable body that makes it better for travel. Plus, it's packed with many of the same features, including computational photography modes and a wide selection of compact lenses to keep the overall size of your kit down.
Aside from its compact size, the camera feels well-built, with weather-sealing for added peace of mind when you're out and about in adverse weather conditions. It also has an excellent five-axis in-body image stabilization system, which can reduce camera shake in travel vlogs or make it easier to shoot at slower shutter speeds in trickier lighting. Unfortunately, it doesn't have the longest battery life, so you might have to buy a spare battery for long days on the go, but if you're looking for something small and mighty, this is an excellent travel camera for the price.
See our review
Best Full Frame Camera For Travel
The Sony α7C is the best camera for travel photography if you care about image quality. It's one of the most compact full-frame bodies on the market, proving that you don't need to sacrifice image quality for portability. While it's the largest option on this list, and full-frame lenses will inevitably take up more space, it's impressive how compact Sony made this camera while including features like in-body image stabilization (IBIS) and a fully articulated screen.
Of course, that relatively compact size means fewer control dials, fewer custom buttons, and a disappointingly small viewfinder. But the α7C's high-resolution full-frame sensor handles noise incredibly well in low-light environments, with plenty of dynamic range to capture a wider array of detail. The camera also has a fantastic battery life and sturdy, weather-sealed construction, giving you more peace of mind when shooting outdoors. It has since been replaced with the Sony α7C II , which has a higher-resolution sensor and some upgraded video specs, but the original α7C is a better overall deal for most travelers because it's cheaper and still has most of the same features.
Best Mid-Range Camera For Travel
If you can do without IBIS and want something more affordable, the Fujifilm X-T30 II is a great mid-range option. Unlike the Olympus OM-D E-M5 Mark III , it uses an APS-C sensor but still has a portable, lightweight body that's ideal for traveling. It also lacks more premium features like weather-sealing and advanced video specs. However, it's still a relatively sturdy camera, and its dedicated exposure dials give you more hands-on control over exposure settings.
At the heart of the camera is a high-resolution sensor that delivers excellent image quality, and you can even play around with the look of your photos in-camera using film simulation profiles that emulate the look of classic Fujifilm film stocks. On top of that, it has a decent autofocus system and a relatively good battery life, making this an excellent travel camera for the price.
Best Budget Camera For Travel
If you're on a tighter budget, the Olympus OM-D E-M10 Mark IV is a great choice that brings a lot of value to the table. Like its higher-end sibling above, it uses a Micro 4/3 sensor, making for a remarkably portable camera kit with plenty of lightweight and affordable lens options. It's also a great choice for beginners, thanks to simple controls and easy-to-use creative shooting modes.
This is one of the few budget cameras with in-body image stabilization, so it's a good choice if you also like to shoot vlogs or videos on the side. IBIS can also be useful in low light, letting you shoot at slower shutter speeds without a tripod. However, it's still an entry-level model, so build quality isn't the greatest. Its autofocus system can also be sluggish. If you'd prefer a camera with a more reliable autofocus system, the Canon EOS R50 is an amazing alternative and is even a bit cheaper. However, it's less portable, and lens options are limited.
Best Point-And-Shoot Camera For Travel
If portability is your top priority, and you want something more capable than your smartphone camera, a premium point-and-shoot is the way to go. The Sony RX100 VII has been going strong for several iterations—for good reason. This latest model uses a stacked 1-inch sensor, so image quality is very solid for the camera's size. It's also a remarkably portable camera, so you can bring it with you wherever your travels take you, and its built-in lens has a fairly long zoom range that's great for travel snapshots of everything from landscapes to far-away subjects.
Be aware that compact cameras like this have a limited battery life, though you can always bring a spare battery or a portable battery pack to charge it on the go. The RICOH GR III is a great alternative if you want something more minimalist. It doesn't have a viewfinder, and its fixed focal length lens is less versatile than the zoom lens on the Sony. However, it has a larger APS-C sensor that delivers excellent image quality and is better suited to low-light situations. On the other hand, if you're looking for something cheaper, you can still find older generations of the RX100 on eBay and other used camera retailers.
Best Action Camera For Travel
The GoPro HERO10 Black is one of the best video cameras for travel, thanks to its small size and rugged, waterproof exterior. Not only can you bring it with you no matter where you go, but it's also perfect for capturing action footage of scuba diving, waterskiing, or any other adventuring you might do on vacation. Best-in-class stabilization means you don't have to worry about distracting camera shake. With 5.3k video recording at up to 60 fps and 4k at up to 120 fps, you can capture high-quality action footage at a wide range of frame rates and resolutions. It's also a solid option for travel vloggers, thanks to a front screen that lets you monitor yourself while recording.
While GoPro has released newer models since, including the GoPro HERO11 Black and GoPro HERO12 Black, the HERO10 can still do everything you need from an action camera but at an all-time low price, making it a great deal. If you want to save even more, you can find older models like the GoPro HERO9 Black and get similar performance and features, albeit with fewer frame rate and resolution options.
Fujifilm X100V: The Fujifilm X100V is a large-sensor point-and-shoot camera. It isn't nearly as portable as the Sony RX100 VII, and its fixed focal length isn't as versatile as the Sony camera's zoom lens. However, it's still relatively compact, and its larger sensor captures higher-quality images if that's a priority. Just be aware that stock shortages have made it very difficult to find. See our review
Sony ZV-1: The Sony ZV-1 is a great point-and-shoot if you do more travel vlogging than photography. It performs similarly to the Sony RX100 VII in image quality and autofocus but has a shorter zoom range and lacks a viewfinder. On the flip side, it has a fully articulated screen and a better internal mic for vlogging. See our review
Sony ZV-E1: The Sony ZV-E1 is a full-frame camera that's even more compact than the Sony α7C. It's a great choice for high-quality travel videos, with a sensor optimized for low light. However, it lacks a viewfinder and is generally less versatile for photographers and hybrid shooters. See our review
Oct 24, 2023: Added mention of the Sony α7C II as a possible alternative to the Sony α7C.
Sep 28, 2023: Minor touch-ups for clarity of text.
Aug 30, 2023: Updated the introduction for clarity and added some additional information about alternative options.
Aug 01, 2023: Added the Sony ZV-E1 to Notable Mentions and renamed the GoPro HERO10 Black to 'Best Action Camera For Travel'.
Jul 06, 2023: Replaced the Sony a7C with the Olympus OM-D E-M5 Mark III as the 'Best Camera For Travel' and renamed the Sony a7C to 'Best Full-Frame Camera For Travel'; renamed the Sony RX100 VII to 'Best Point-And-Shoot Camera For Travel'.
Our recommendations above are what we think are currently the top travel cameras for most people, according to their needs. We factor in the price, feedback from our visitors, and availability (no cameras that are difficult to find or almost out of stock in the U.S.).
If you'd like to choose for yourself, here's the list of all of our camera reviews, ranked by their suitability for travel photography. Be careful not to get caught up in the details. There is no single perfect camera. Personal taste, preference, and shooting habits will matter more in your selection.