Travel Nurse Housing
Once you've landed an assignment with a facility, the hunt for travel nurse housing begins!  These resources below are the first place to look for any nurse starting that search. 
Housing is one of the most important aspects of a travel assignment.  Availability and Cost of the area can be the difference in being able to follow through with an assignment.  Also how you choose to take your housing stipend from your agency is something to consider. 
Corporate Housing, where you allow your agency to set up your housing, and typically comes with an extra cost, while taking your stipend and paying yourself can prove to be significantly more cost effective and flexible.   There are benefits to both. You may find that one option is best for one assignment and the other works better for another.
Housing Groups (Facebook) & Online Resources
The best way to go about travel nurse housing is to cast a wide net and be flexible.  Put a post up and search through these 3 online forums.
1) Travel Nursing: Places/Rooms For Rent FaceBook Group
Travel Nursing: Place/Rooms For Rent is a Facebook group started by Rachel Shafer.  The group has over 8,000 members.
The page is for Travel Nurses and Allied Travelers to share information ab out places to rent while on assignment or to find roommates.  Travel agencies can't rent out rooms.  
It's also a great place to connect with other travelers or even find a roommate.
2) Travel Nurse Housing – The Gypsy Nurse (Facebook Group)
Travel Nurse Housing – The Gypsy Nurse is another Facebook group dedicated to travel nurse housing. The group was started by Candy Treft who is an experienced travel nurse and owner of The Gypsy Nurse. The group has over 6,500 members.
The Travel Nurse Housing group was created to give those that are friends of The Gypsy Nurse a place to go to post Housing needs and Housing availability.  This means you must gain admission to the group before using the resource.
3) Travel Nurse Housing on Travel Nursing Central
Travel Nursing Central is another travel nursing informational site owned by the agency Medical Solutions.  The website has a number of listed features including this classified advertising service .  The service allows registered members to post advertisements for rental properties. The publishing form has fields that allow you to select a state, enter a title, monthly price, city, number of bathrooms, number of bedrooms, and nearby hospitals.
Companies used for Travel Nurse Housing
These are the top companies used by travel nurses to find housing options.  If you can't find housing through the above groups, you can always go one of these routes.
It may be more expensive but some travelers will set up housing through one of these 3 companies and then find different housing once on assignment.
Furnished Finders pays the up-front deposits and offers fully furnished places including all utilities and housewares. Also, they bill weekly,  which works out way better for travelers!  It's basically like getting corporate housing with the added benefit of qualifying for the housing stipend!
AirBNB - Keep in mind that many places listed as 6 -12 month leases will usually be open to doing a 3+ month lease if you ask
Vrbo , also known as  Vacation Rentals by Owner , was founded in 1995 as a service for homeowners to list their properties for short term rental.
Extended Stay America - Fully furnished and utilities are set up already. They also have the "Extended Stay Plus" discount for 90+ day stay, which you would qualify for, and you don't have to sign any lease paperwork
If you follow through these tools, you should be able to find housing in ample time.  If you can't find housing within the first couple of weeks. DON'T PANIC.  That isn't out of the norm.  Happy Hunting!
Whether you're an established nurse looking to shake things up or you're just starting a career as an RN, Travelnursingdirect.com is here to help.  Join our community of future and current travel nurses by clicking HERE
6 Best Websites to Find Travel Nurse Housing 
When you begin working with a travel nurse agency , you'll typically be given two options for travel nurse housing: agency-provided housing or a housing stipend. You can take the agency-provided housing, but you're usually only given 2 to 3 options and, while they do try to choose good options, you may find that none of them are desirable.  
To give travel nurses control over their careers and assignments, Advantis Medical is a travel nursing agency that only offers generous stipends.
This article will discover more about how travel nurses find housing, how much travel nurses are usually given for housing, and the best websites to find travel nurse housing in 2022.
How Do Travel Nurses Find Housing?
As we mentioned, you're typically given two options when it comes to travel nursing. The agency can provide you with some housing options or choose your own.  
If you opt for agency-provided housing, the agency will cover all of the housing costs. You don't have to worry about anything. However, the caveat is that they will typically only offer you 2 to 3 options- if they give you any. You can ask them for alternatives if none of their options are desirable- but unless you have a significant complaint about their options, such as personal safety, they're unlikely to give you other choices.  
If you choose to find your housing, you can take a housing stipend. However, this housing stipend doesn't usually cover all of the expenses that you may incur. You might end up having to come out of pocket for some of your expenses. Then again, you may find yourself in a situation where your stipend is more than you need, and you end up having extra money that you can save or spend on other things.
Another option you'll have is furnished travel nurse housing versus unfurnished travel nurse housing. Many times, travel nurses will choose furnished housing. This way, they don't have to worry about moving their furniture every time they change assignments. On average, a travel nurse assignment will last for 13 weeks, and however, they can end in as little as 8 weeks or go as long as 26 weeks or more.  
You must determine what is most important to you when deciding whether to take the agency-provided housing or take the housing stipend and find your housing.
How Much do Travel Nurses Get for Housing?
A travel nurse housing stipend varies from one region to another, and some are as low as $700 per month, while others are as high as $5,000 per month. The one thing that you can count on is that the stipend will be enough to provide you with adequate housing in the area you're being assigned to.
Advantis Medical believes in pay transparency. Connect with your personal recruiter or travel advocate on AdvantisConnect for exact stipend numbers.
Top 6 Websites to Find Travel Nurse Housing Options
If you have decided that you'd rather take the travel nurse housing stipend instead of the agency-provided housing, you will want to have some options to search for travel nurse housing. Below, we'll look at the top 6 websites that travel nurses use when going from one assignment to the next .  
In 2008, the founders of Airbnb decided they wanted to host a few travelers. This site verifies all hosts, and messaging is done through the platform to ensure that the host and the traveler are protected. You can enter parameters based on what you're looking for, and you'll be given options within the area that fit your specifics. This is one of the top sites for travel nurse housing options.  
Apartments.com  
If you want an apartment, then this is the site for you. Though there are not as many search options as you'll find on Airbnb, you can enter some search filters to help you find exactly what you're looking for. Though this site is marketed as an apartment website, you can also find condos and townhouses. This company also runs apartmentfinder.com and apartmenthomeliving.com .  
HouseStay.com
With HouseStay.com , you're able to list properties or choose a home to rent. If you're looking for reliable and all inclusive travel nurse housing, this website is the one for you. You'll find that all listings are fully furnished, have utilities included, availability for 30 nights or more, many photos, and pass HouseStay home inspection. Having all the necessities included makes saving money easy .
VRBO, or Vacation Rental By Owner , is another popular site for travel nurses to find housing options. You can find short-term and long-term housing as well as houses, apartments, condos, and more. This site is 100% committed to the safety and comfort of its users. To use this site, input the specifics of your trip (arrival/departure, destination, how many guests, etc.), and you'll be given the listings in the area that fit those parameters.
FurnishedFinder.com  
This site is made just for travel nurse housing options. When you visit this site, you can put your max rental budget in where you're going. Then, you'll be provided with temporary housing options that fall within those parameters. All rentals are furnished housing for travel nurses. Additionally, if you can't find something, you can put in a housing request with FurnishedFinder .  
HomeStay.com  
Homestay is a unique option for furnished housing for travel nurses. Each homestay has a host that rents out a space for travelers to live with them. It is a great way to make connections and learn more about the local culture. Especially when you're a solo and new travel nurse, finding a partner to guide you around town is hard. If you're looking to really immerse yourself into the local lifestyle, Homestay is a perfect option.
Let Us Help You with Housing 
Advantis Medical is pleased to offer our travelers discounted hotel rates through our partners: Extended Stay America, Wyndham, Traveler's Haven, Hotel Engine, and more! We offer a concierge-type service for our clinicians where we help them at the beginning, middle, and end of the housing process. For example, if you're eyeing a MedSurg Tele job in Charlotte, NC or an ER Trauma position in Hackensack, NJ , we can tailor the housing options to be convenient to your workplace. We send our clinicians a housing form they fill out with all their preferences/stipend/budget. From there, we work with our partners and resources to find the safest, most affordable housing for our clinicians. We will even book housing for them if that is a service they would like. We also have a special discount code with Enterprise Rent-a-Car if that is a mode of transportation our travelers are interested in!
Find your next travel nurse assignment with Advantis Medical
Ready to embark on your Med/Surg nursing journey? You can browse exclusive, high-paying travel job openings from the #1 rated travel nurse agency today! Choose to work with one of our dedicated Pro Recruiters to receive white-glove service or express your interest in specific jobs directly on our individual job pages. Start your next adventure today by searching for exclusive travel nursing jobs with Advantis Medical!
View more articles like this:
Any Position
Select a specialty
Any Specialty
CORRECTIONAL
HOME CARE/CBRF
OUT PATIENT SURGERY
URGENT CARE
Ambulatory Surgery
BONE MARROW TRANSPLANT
CARDIAC CATH
CHEMO/INFUSION
FIRST ASSIST
Interventional Rad
M/S - RADIOLOGY
NURSE CONSLT
NURSE PRACT
OR Circulating
PACU - RADIOLOGY
Post Partum
PULMONARY LAB
Electrophysiology
ER (Pediatric)
Care Coordinator
Primary Care Practice
Labor and Delivery
Clinical Documentation Specialist
Endocrinology
Observation
Any Location
Select a city (only cities with available jobs are shown)
Alexander City
Casa Grande
Fort Defiance
Lake Havasu City
Bentonville
Clarksville
Fayetteville
Hot Springs
Little Rock
Mountain Home
Walnut Ridge
Bakersfield
Beverly Hills
Fall River Mills
Garden Grove
Joshua Tree
Los Angeles
Mammoth Lakes
Mission Hills
Mission Viejo
National City
Placerville
Rancho Mirage
San Francisco
San Luis Obispo
Santa Clara
Santa Maria
Santa Monica
Simi Valley
Victorville
Walnut Creek
Weaverville
Colorado Springs
Fort Morgan
Glenwood Springs
Grand Junction
Pagosa Springs
Springfield
Westminster
Stafford Springs
Washington DC
Altamonte Spgs
Daytona Beach
Deerfield Beach
Fort Lauderdale
GAINESVILLE
Jacksonville
Orange City
Orange Park
Port Charlotte
Safety Harbor
St Augustine
Cartersville
Douglasville
Lawrenceville
Stockbridge
Thomasville
Idaho Falls
Arlington Heights
Bloomington
Carlinville
Centreville
Des Plaines
Downers Grove
Elk Grove Village
Hazel Crest
Highland Park
Hoffman Estates
Lake Forest
Libertyville
Melrose Park
O'Fallon
Olympia Fields
Palos Heights
Prophetstown
Rock Island
Centerville
Crown Point
East Chicago
Greencastle
Indianapolis
Merrillville
Michigan City
Mooresville
Terre Haute
Cedar Rapids
Council Bluffs
New Hampton
West Burlington
Kansas City
Leavenworth
Overland Park
Shawnee Mission
Bowling Green
Campbellsville
Fort Thomas
Hardinsburg
Harrodsburg
Mt Sterling
Breaux Bridge
Lake Charles
New Orleans
Prince Frederick
Randallstown
Silver Spring
Newburyport
North Andover
Northampton
South Weymouth
Southbridge
Grand Blanc
Grand Rapids
Mt. Clemens
Sault Ste. Marie
Breckenridge
Coon Rapids
Grand Marais
Little Falls
Long Prairie
Maple Grove
Minneapolis
Paynesville
Redwood Falls
Robbinsdale
Spring Grove
Worthington
Hattiesburg
Cape Girardeau
Chesterfield
Independence
Jefferson City
Lee's Summit
North Kansas City
Osage Beach
Poplar Bluff
Great Falls
Grand Island
Scottsbluff
North Haverhill
Peterborough
Atlantic City
Cape May Court House
Cherry Hill
Evansham Township
Jersey City
Mount Holly
Mullica Hill
New Brunswick
New Providence
Perth Amboy
Plainsboro Township
Voorhees Township
Albuquerque
Silver City
Truth or Consequences
Cheektowaga
Cortlandt Manor
Glens Falls
Long Island City
Montour Falls
Plattsburgh
Poughkeepsie
Saranac Lake
Saratoga Springs
Schenectady
White Plains
Chapel Hill
Fayetteville,
Hillsborough
Kernersville
Morehead City
Statesville
Township of Taylorsville
Winston Salem
Winston-Salem
Yadkinville
Devil's Lake
Devils Lake
Grand Forks
Valley City
Chillicothe
Cuyahoga Falls
Garfield Heights
Middleburg Heights
Pickerington
Warrensville Heights
Westerville
Bartlesville
Broken Arrow
Oklahoma City
Grants Pass
Lincoln City
McMinnville
Oregon City
Chambersburg
East Stroudsburg
Philadelphia
State College
West Reading
Wilkes Barre
North Providence
Mount Pleasant
Myrtle Beach
Simpsonville
Spartanburg
Chamberlain
Sioux Falls
Chattanooga
Elizabethton
Greeneville
Hendersonville
Johnson City
Murfreesboro
Brownsville
Corpus Christi
Fort Stockton
Littlefield
San Antonio
Brigham City
Salt Lake City
West Jordan
West Valley City
Brattleboro
Morrisville
St Johnsbury
Big Stone Gap
Charlottesville
Christiansburg
Falls Church
Fishersville
Fredericksburg
Front Royal
Martinsville
Mechanicsville
Newport News
Rocky Mount
300 Hospital Parkway
Mount Vernon
Spokane Valley
Walla Walla
Martinsburg
Parkersburg
Fond Du Lac
Lake Geneva
Menomonee Falls
Stevens Point
Wisconsin Rapids
Rock Springs
Thermopolis
Search Jobs
Travel & Local Contracts
Per Diem Opportunities
Permanent Placement
Travel Nursing 101
Refer a Friend
Your Account
Audiologist
ORIENTATION
Cardiac Cath Lab Tech
SHOW UP PAY
Sterile Processing Tech
Dialysis Tech
Sleep Medicine
OR Tech/Surg Tech
Certified Athletic Trainer
Medical-General Practice
Primary Care Physician
Hospitalist
Internal Medicine
Pediatrician
Pulmonology
Critical Care
Gastroenterology
Radiation Therapy Technology
Rad Therapy
Diagnostic Medical Sonography
Respiratory Therapy Technology
Respiratory Therapy ICU ER Trauma
Respiratory Therapist Med Surg
Respiratory Therapist Peds
Respiratory Therapist PICU NICU
Anesthesia Technician
Ultrasound Tech
Medical-Family Practice
EKG Technician
Interventional Rad Tech
Cardiovascular Perfusion Technology
OB Ultrasound Technologist
NUCLEAR MED
Breast Ultrasound Technician
Neurointerventional
Neuroendovascular
Endovascular
Neurosurgery
Orthopedic Surgery
Cardiothoracic Surgery
Cardiovascular Surgery
Vascular Surgery
General Surgery
Plastic Surgery
Search All Jobs
Featured Job: Sterile Processing Tech
PA-Physician Asst
Allergy/Immunology
Anesthesiology
Dermatology
Diagnostic Radiology
Emergency Medicine
Ophthalmology
Physican Med and Rehab
Preventive Medicine
Radiation Oncology
Endovascular Neurosurgery
Cerebrovascular Neurosurgery
Interventional Neuroradiology
Nutritionist
Physician Assistant
Adult Medicine
Aerospace Medicine
Critical Care Intensivists
Critical Care Intensivists Peds
Chiropractic
Hospice and Palliative Care
Infectious Disease
Neonatal-Perinatal Medicine
Occupational Medicine
Interventional Cardiology
Osteopathic Manipulative Med
Otolaryngology
Pain Management
Interventional Pain Management
Clinical Psychologist
Pulmonary Disease
Neuroradiology
Rheumatology
Sports Medicine
Thoracic Surgery
Pediatric Hematology
Peds Medicine
Hand Surgery
Trauma Surgery
Addiction Medicine
Adolescent Medicine
Pediatric Anesthesiologist
Cardiac Electrophysiology
Immunology Pediatric
Cardiac Surgery
Pediatric Cardiologist
Peripheral Vascular Disease
Electrodiagnostic Medicine
Emergency Medicine Pediatric
Endocrinology Peds
Endocrinology Reproductive
Gastroenterology Peds
Infectious Diseases Peds
Nephrology Peds
Gyn/Oncology
Hematology/Oncology
Med Oncology
Cytopathology
Patho Forensic
PedsMed-Dev/Behavioral
Preventive Med
Psychiatry Addiction
Psychiatry Forensic
Geriatric Psychiatry
Neuropsychiatry
Clinical Neuropsychologist
Psychosomatic Med
Psychotherapist
Pulmonary Disease Peds
Peds Radiology
Therapeutic Radiology
Rheumatology Peds
Colorectal Surgery
Foot/Ankle surg
Maxillofacial Surgery
Oral/Maxillofacial Surgery
Oral Surgery
Orthopedic Spine Surgery
Otolaryngology/Facial Plastic Surgery
Peds Orthopedic Surgery
Peds Surgery
Surgical Oncology
Massage Therapist
Urology Peds
Physical Med and Rehab
Interventional Radiology
Rehab Med Peds
Featured Job: Cardiologist
Featured Job: OB/GYN
We consistently provide high-quality healthcare professionals to meet our clients' current and future needs.
We offer a better way to match people with work. Because moving forward together means more insights, more possibility and more results.
We provide physical therapy, occupational therapy, speech therapy, and skilled nursing care for patients throughout Wisconsin in the comfort of their own home.
Giving Back
Recruiter Academy
Corporate Benefits
Join the Team
Spooky Places to Visit as a Travel Nurse Posted October 11, 2023 Top 5 States for Travel Nurses in the Fall Posted September 12, 2023 5 Places to Visit in Indiana Posted August 2, 2023
Read our Blog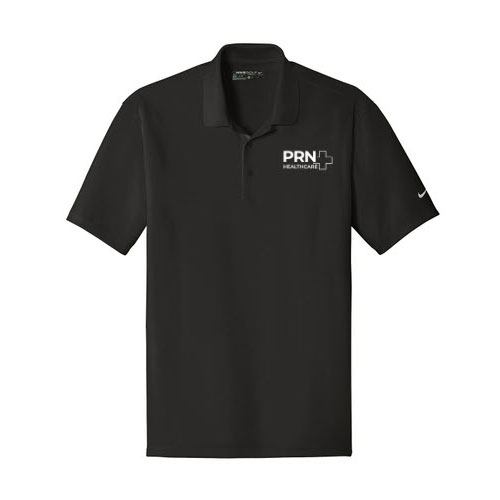 Visit the Store
Let's Connect
Join our Corporate Team
7 Best Travel Nurse Housing Websites
Table of contents, about the author.
As a new traveler or experienced travel nurse, accepting a new 13-week contract is an exciting new adventure! A big piece of the travel nursing puzzle is finding short-term travel nurse housing for contracts. Before you get out your packing list , you have to choose your new home away from home! Some travelers opt to drive from contract to contract in their RV. Others love the allure of staying in a fully furnished Airbnb or hotel. Whatever your preference is, we are here to offer you some insider tips on locking in the best short-term travel nurse housing options!
7 Best Websites to Find Travel Nurse Housing Options
If you are the type of person who wants to take control of your travel nurse housing, these websites are a great place to start researching where to stay.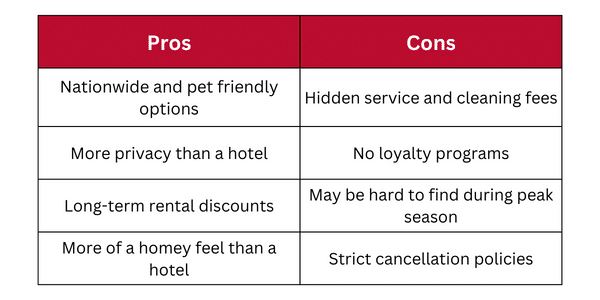 Airbnb is a popular vacation rental company, we are sure you have heard of it! They have thousands of furnished housing options to choose from all across the country. Airbnb is great for longer stays like travel contracts because oftentimes they are cheaper than hotels with more amenities and space. For longer stays, hosts will often give a discounted rate. According to Nerd Wallet , on average, the nightly rate for a seven-night Airbnb stay turns out to be 32% cheaper than the nightly rate for a one-night stay. The options are endless with Airbnb! You can stay in an A-frame cabin, a condo right downtown, a spacious home, or a cozy apartment. Some listings are even pet-friendly for your furry companion.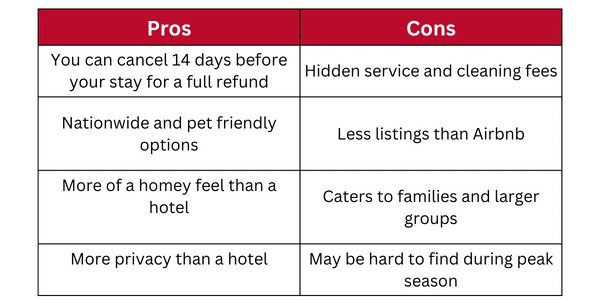 Vrbo is like the sister to Airbnb. The great thing about these apps are you can read reviews from past people who have stayed with them. This can give you great insight into the cleanliness, neighborhood, and overall experience! They are very similar when it comes to functionality and price. With over 2 million vacation rentals nationwide, Vrbo has some great short-term rental options for travel nurses who are looking for more than just a hotel room. You can filter down to furnished rentals that are pet-friendly, have swimming pools, are on the beach, and much more. Are you an avid Pinterest pinner? Spend some time creating a trip board where you can browse and save future vacation rentals based on location.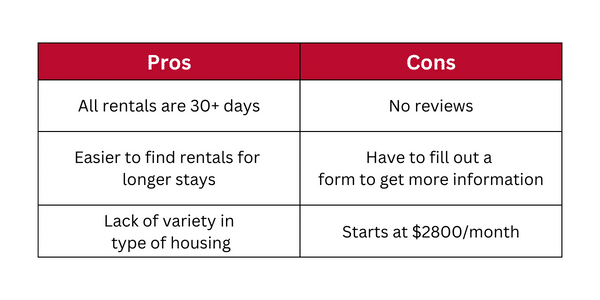 Short Term Housing was created specifically for travel nurses. All rentals come furnished with full utilities, (electric, Wi-Fi, television). Their properties are in favorable locations close to medical facilities and in safe and quiet areas. This makes for the perfect location to recuperate after a long shift and you won't have to worry about long commutes. Short Term Housing offers well-vetted quality rentals for sensible prices. This is a great option to look into while travel nursing.
Extended Stay America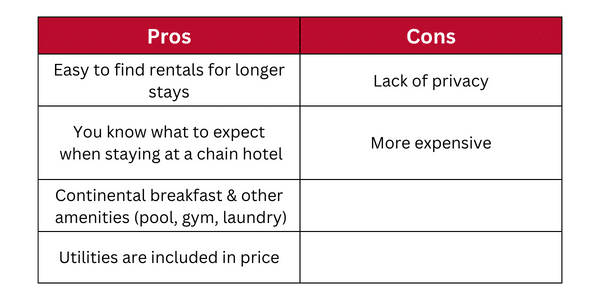 With more than 760+ locations nationwide and a variety of hotels, staying with Extended Stay America is a great option while traveling for a travel contract. Staying here will give you a hotel feel but with accommodating suites, free wifi, on-site guest laundry, and fully equipped kitchens. The best part? Continental breakfast! Most Extended Stays also have a pool, hot tub, and gym for guest use.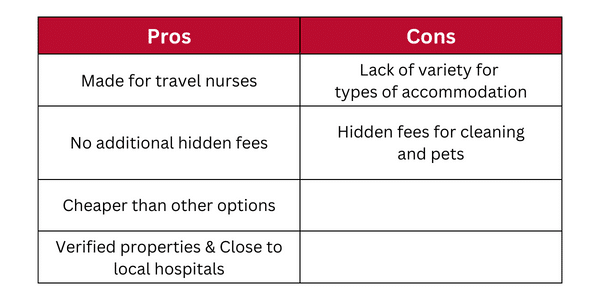 Furnished Finder is used by over 100,000 traveling nurses! The website boasts over 150,000 affordable furnished short-term rentals. You can search their map by location, date of stay, and price to find a curated list of rentals that fits your needs. You can book hotel rooms, apartments, condos, and homes without additional fees like you might see booking through a third-party site.
HomeStay.com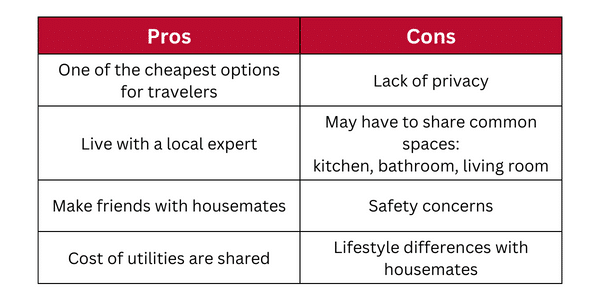 Home Stay is a unique service that pairs travelers with host families. This is the ultimate opportunity to live with local experts. You share a home with families who are willing to welcome you with open arms. This could mean you rent a room or a level of the family's home. The best part is Home Stay is easy on the wallet and you get a built in friend to spend time with if you choose to do so.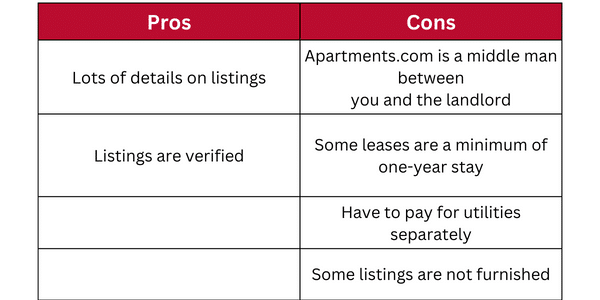 Apartments.com is a great resource with over 1 million listings for short-term rentals for apartments, condos, townhomes, and houses! Whatever kind of stay you are looking for, they have it. This includes pet-friendly options. You can browse listings, submit an application, and sign a lease from anywhere in the world thanks to their mobile-friendly app.
Types of Travel Nurse Housing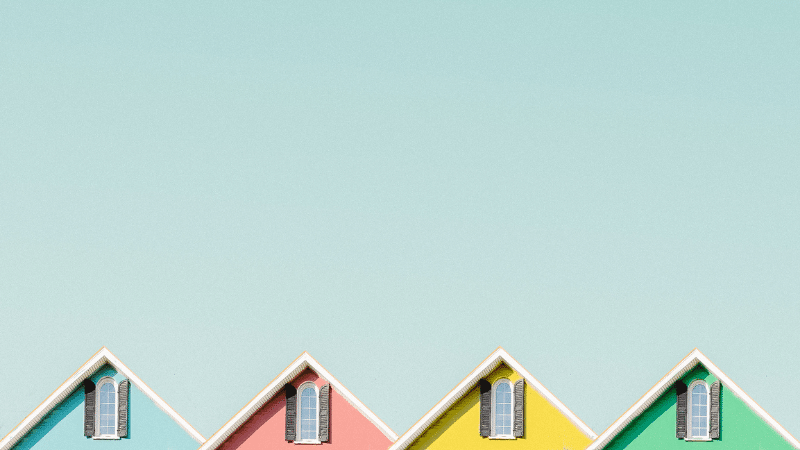 Short-Term Housing is something new travelers find daunting. When in reality, finding short-term housing is a lot more manageable than expected! Many staffing agencies have a housing coordinator on staff which makes finding housing for 13-week contracts effortless. These housing coordinators have great recommendations wherever you decide to travel next. Make sure to disclose exactly what you are looking for in housing so your housing coordinator can make the perfect match! Below are some of the most popular travel nurse housing options.
Rent a Vacation Rental
Rent from a Private Owner
Stay at an Extended Stay Hotel
Stay with Friends and Family
Park Your RV
The awesome part of these travel nurse housing options? Many of them are fully furnished and have great amenities! Be sure to document what is included so you don't over pack or under pack for your trip.
If a nurse is looking for a home away from home, this is a great option. You can rent a fully furnished studio, apartment, condo, or house. This is one of the most popular options for travel nurses; it can also be the most spendy depending on where you decide to stay. Remember travel stipends go towards housing, so you have to determine how much of it you want to spend on rent. Apps make the browsing process so much easier. Check out the apps below to start looking for your next vacation rental.
The great thing about Vrbo and Airbnb is all the rentals are certified. Furnished Finder is a travel nurse housing-specific app and website geared towards travel nurses and their needs!
Pro Tip: Look for vacation rentals that lower the price when you stay for multiple weeks in a row!
Rent From a Private Owner
Similar to vacation rentals, you can rent studios, apartments, condos, and houses from private owners on the same Airbnb and Vrbo apps. You can sometimes find cheaper options if you are open to sharing space. Some private owners open up their basements or guesthouses to visitors. HomeStay.com is a great resource to use if you are open to home sharing. You can also pursue Craigslist for posts from landlords or individuals subletting their apartments.
Extended stays at hotels are a great cost-effective option! These are sometimes referred to as aparthotel. Why? because, if you married apartment living with a hotel stay you get the extended-stay experience. Extended stays have everything you need for a short-term stay with great amenities like in-suite laundry and a full kitchen. Some extended stays are even dog friendly! Be sure to read the reviews and talk with your housing coordinator before making a decision!
Stay With Friends or Family
The joy with travel nursing is you can go anywhere in the country to work. Some travelers opt to stay with friends and family when they travel. This is a great option for saving money! It also guarantees you have a built-in tour guide of the new city you are in. One of the challenging parts of travel nursing can be getting lonely and finding friends. Staying with loved ones is like a safety net and is a great option when you are starting out as a travel nurse!
There are a handful of s'more loving travel nurses who cruise the nation in their RVs! Parking at a campground or RV park is a great option for adventurous folks who say, "home is where you park it". Make sure to look for sites that have full hook-ups with sewage, electricity, water, and Wi-Fi! Here are more tips on full-time RVing as a travel nurse !
Don't own a van or RV, but are interested in trying it? At some campgrounds, you can rent fully furnished RVs and they will set them up at a site for you. You can also rent a van or RV on sites like Outdoorsy .
Tips to Find The Best Travel Nurse Housing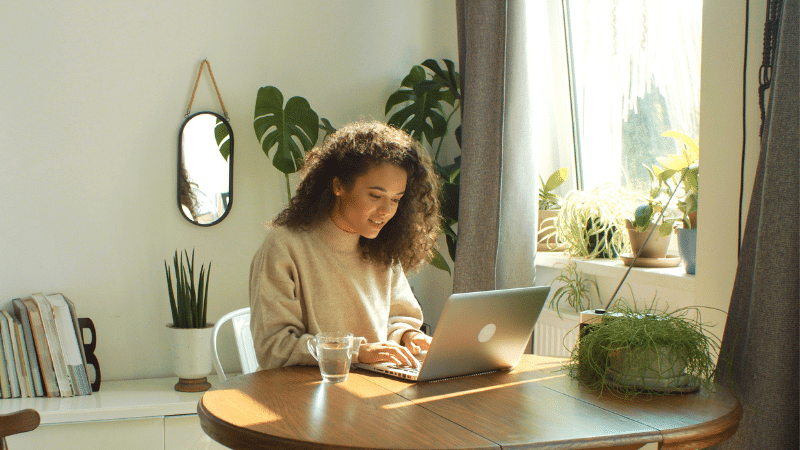 There are so many great housing options when travel nursing! Locking in your travel nurse housing for the next 13-weeks can be both exciting and nerve-wracking. You could find yourself in a sky-high studio apartment in the middle of the city or in a cottage out in the country, whatever your speed there are some steps you'll want to take to ensure the best experience!
You aren't in this alone! There are tons of great travel nursing social groups to join on Facebook. Once in these groups, see what others are talking about and ask questions of your own. The groups are made up of a combination of new travelers and veteran travelers. These groups are a great source of support. See what other nurses are doing for their housing and what they recommend. Who knows, you might even meet someone who is going to be in the same city as you!
Have Realistic Expectations With Travel Nurse Housing
As cool as living in a tree house for the next 13-weeks would be, or in a fancy condo in the middle of the city, be realistic with yourself. For three or four days out of the week your home away from home will only be used for sleeping before returning to your next shift. To save some of your tax-free stipend, cut costs for luxury where necessary. On the other side of the coin, it's true you pay for what you get. So don't skimp too much on necessities you need to be happy, like a full kitchen or in-suite laundry! Once you have a true idea of your needs and wants, be sure to let your Housing Coordinator know.
It Doesn't Hurt to Ask
If you see a listing that is out of your price range but you adore, don't be afraid to ask the house owner if they can lower the price since you will be staying for over three months. Some landlords and house owners are thrilled to accommodate one traveler instead of having multiple people come and go through their doors. The same goes if the website says the property is unavailable for your chosen dates, always call to ask. Cancellations happen all the time. Even if they are fully booked, they often give great recommendations for other local accommodations. Moral of the story? Always ask for what you want.
Things to Discuss With Your Housing Coordinator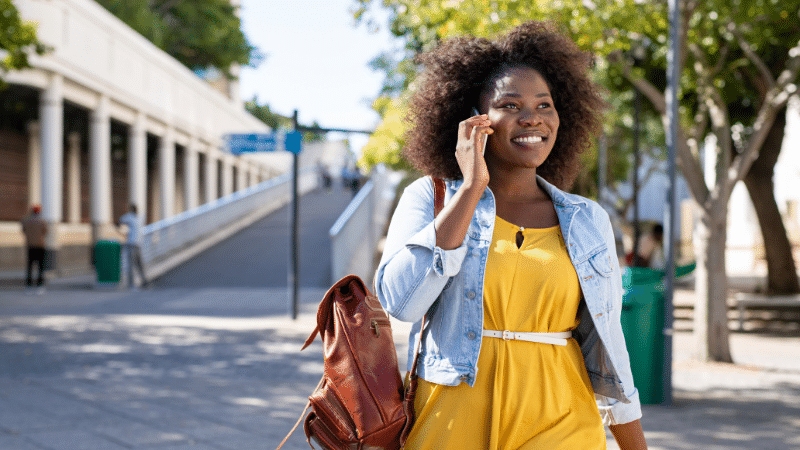 Your Housing Coordinator will act as your housing matchmaker. Make sure you cover all your bases when discussing short-term travel nurse housing options. Here are a list of questions you should be answering and discussing before choosing your next home away from home.
Do you prefer to live in the middle of the action or on the outskirts?
Would you like to live alone? Do you want roommates?
How far would you commute for work?
What are your non-negotiables when it comes to travel nurse housing?
Do you like to cook for yourself and meal prep or do you prefer to order to-go meals?
Will you be bringing any pets on the assignment with you?
These are all topics of conversation you should be chatting about with your Housing Coordinator.
Finding short-term and fully furnished travel nurse housing is an enjoyable experience when approached with the right tools in your toolbox. Firstly, you'll want to form a great working relationship with your agency's Housing Coordinator. Secondly, you'll want to establish realistic expectations of what you are looking for in your price range. Lastly, get looking for your new 13-week home, or leave it up to your Housing Coordinator! Now you can focus on the exciting things like packing for your adventure and researching the things you want to do in your new location!
Also read our other articles about travel nursing!
Travel Nurse Salary How To Become A Travel Nurse Travel Nurse Licensing Travel Nurse Resumé Local Travel Nursing Travel Nurse Taxes Travel Nurse Apps Travel Nurse Podcasts Types of Travel Nurses Health Insurance For Travel Nurses

Apply Now Let's Get Started
Get the process going by giving us some key details about you! The information you input below is the start of your application – woohoo! We're excited for you to begin this journey with us.
Your submission is being verified and transmitted so it may take a moment. Do not go back or close your browser window.
By using this website, you automatically accept that we use cookies. What for?

View All Cities
Albuquerque
Bakersfield
Baton Rouge
Colorado Springs
Columbus Ohio
Fort Collins
Gaithersburg
Greenwood Village
Huntington Beach
Indianapolis
Jacksonville
Jersey City
Kansas City
Little Rock
Los Angeles
Minneapolis
New Orleans
Newport Beach
North Charleston
Oklahoma City
Orange County
Philadelphia
Salt Lake City
San Antonio
San Francisco
Virginia Beach
Need Housing
List Your Property
Housing Type
CHBO Search United States Oregon Bend River West
Sponsored properties.
If you would like to be notified when new properties matching your search criteria of "United States, Oregon, Bend", please click the button below.
Bend OR Furnished Home Bend

Furnished Rental in Bend OR Bend
Fresh Townhome in Exclusive Awbrey Butte Bend
Mini Marshmallow Bend
10 Acre Mountain View Bend/Sisters Bend
Short-term corporate housing in bend, or | corporatehousingbyowner.com.
Locate short term furnished rentals and corporate housing Bend, Oregon, Bend,, Corporate Housing by Owner provides furnished homes, corporate apartments, executive condos and more rental options throughout the Bend, Oregon, Bend metro area and across. Whether if it is for a temporary assignment, relocation, extend stay, or just cause, CHBO has you covered. Feel at home in our Bend, Oregon, Bend corporate rental properties .
Join 1000+ Owners and Property Managers on CHBO