Why hop with us
Visa Requirements
Hop Login Here

How It Works
Who Travels With Us?
10 Reasons To Hop
Border & Bus Safety
Bolivia Hop vs Public Buses
Tickets & Trips
Salt Flat Tours
Lake Titicaca Tours
Hotels & Hostels
Death Road Bike Tours
Salar de Uyuni
Day Trips From La Paz
Day Trips From Cusco
Days Trips From Lima
Extra Tours
Rainbow Mountain
Ballestas Islands
Buggy And Sandboarding
Nazca Lines Flight
Full Day Tour
2 Hour Tour
Full Day Tour/a>
Bolivia Peru Border Crossing – How to Avoid Trouble
Crossing any border can be stressful; the Bolivia Peru border can be especially so. Make sure you have everything that you need in order to enter.

The Bolivia-Peru border crossing may sound like a daunting task, and sometimes it is. It is easy to run into problems, delays, and just a whole lot of hassle when crossing the border, especially when you are not well prepared.  Knowing where to cross and which documents to carry is essential.
Bolivia Hop offers a safe, flexible and fun way to travel in Bolivia as well as a painless border crossing into Peru. Check out the How It Works page to learn why Bolivia Hop is one of the best ways to discover Bolivia and Peru.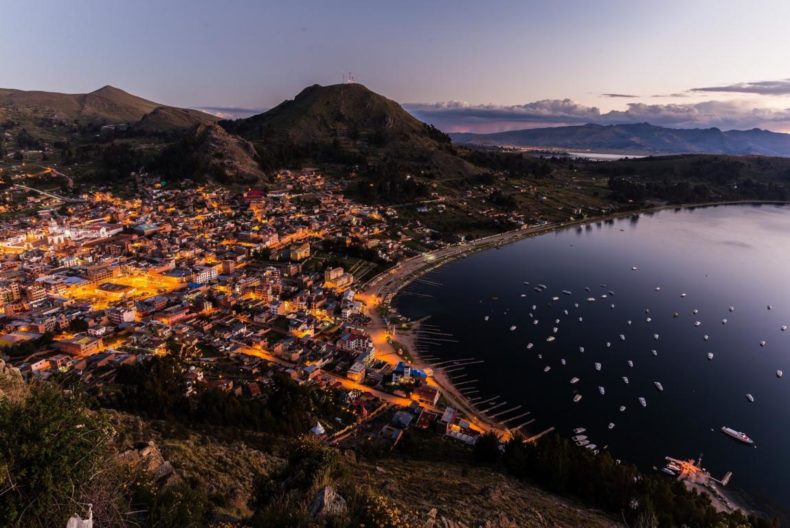 How the Crossing Works
Border checkpoints are a little distance from the border. If you are traveling from Bolivia to Peru , you will arrive at the Bolivian checkpoint with the bus. There, you will get off in group, wait in the International line and get an EXIT stamp. Next, you will cross the border and arrive at the Peruvian checkpoint and get your ENTRY stamp.
Knowing Where To Cross the Border
One of the best ways to avoid any problems or issues is to know the best spots to cross the border. There are two main terrestrial passages, one at Copacabana and one at Desaguadero.  If you want to avoid major lines and issues your best option is Copacabana.  Desaguadero is a much more direct route to La Paz but that also makes it busier and more hectic than the Copacabana crossing. The hour that you spend extra traveling to the Copacabana route, you make up for at the passport stamping station.
Documents, Papers and Legalities
It is very important that you have all the necessary documents ready before getting to the border crossing. It can make for a very stressful time if you do not have your documents in order.
Time Spent In The Country
Make sure not to overstay your legal time in the country as this is a long and drawn-out process. For every day overstayed, you must pay ~2 US dollars. This can bring along some extra trouble as some border officials might look for a bribe. This is one thing you should avoid if you don't want problems at the border. Usually, you will be able to stay for 90 days. If they give you less, ask for 90.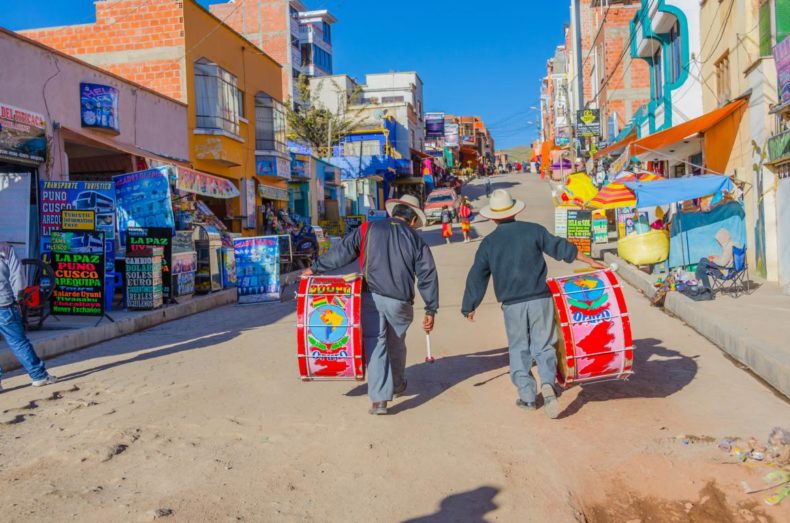 Basic documents
6-month valid passport
Valid immigration card: TAM (card you receive upon entering the country)
Make sure to get these documents ready BEFORE you hop on a bus.
Some countries also need to apply for a Visa to enter Bolivia. This can be done at the Bolivian embassy and depending on where you are from it might be possible to do it at the border. Look up what your visa requirements are in your specific case.
Required Documents for A Bolivian Visa
Passport pictures 4cm x 4cm
Two photocopies of the information page of your passport
Detailed printed Itinerary of your time in Bolivia
Exit ticket from Bolivia
Printed bank statement or photocopy credit card
Printed hotel/hostel booking confirmation of first night in Bolivia
Visa application form (for USA citizens only)
Some of these documents might not be asked at the border depending on where you are from and who you are dealing with but do some research before crossing the border to find out exactly what you need and bring it just in case.
Did you know? Bolivia Hop was setup by 2 Irish guys in 2014 and was voted the #1 way to travel around Bolivia in 2023! Click here for more info .
Some extra tips
Try to exchange some Bolivianos/Soles at the border just to have some coins.
Do not bring animals, fruit, or vegetables across the border. They might give you trouble from bringing them.
Do not bring drugs on the bus. It seems obvious but we cannot emphasize this enough …
Be a little extra careful around the border.
Keep in mind that the above information can change at any time.
All in all, crossing the border between Bolivia and Peru can be a smooth and painless process. As long as you do your research before leaving, get your paperwork in order, and have some patience, you'll be fine! But to be on the safe side, make sure to check out our passes where a local, expert Bolivian guide is always onboard and will help out during the border crossing through Copacabana.
You May Like
Discover Why This Service Has Been Voted The Best Way To Travel Through Bolivia & Peru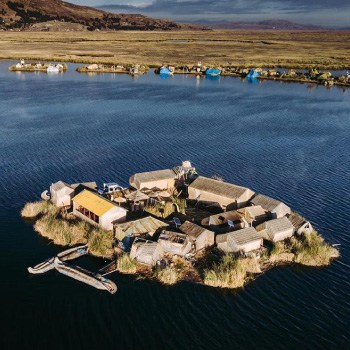 Bolivia & Peru – How To Avoid Being A Typical Tourist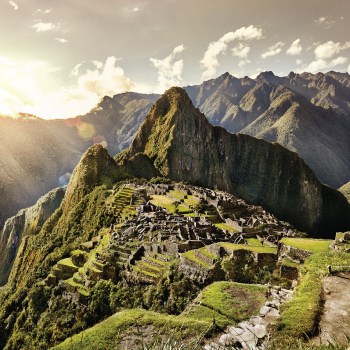 Everything You Need to Know to Avoid the Typical Tourist Mistakes At Machu Picchu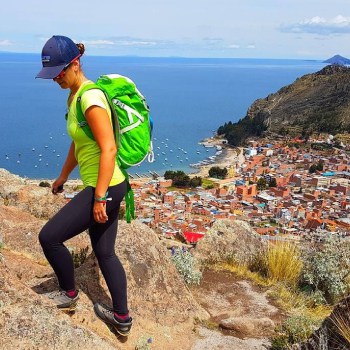 Staying Safe In Bolivia: Best Tips To Avoid Trouble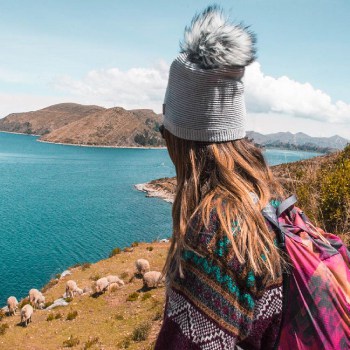 #1 Rated Day Trips From La Paz To Unforgettable Destinations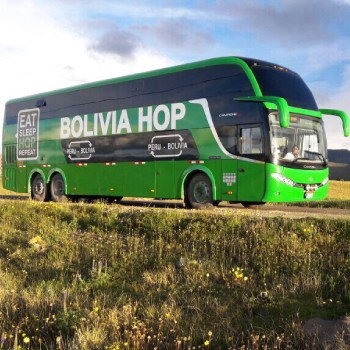 Why Bus Travel In Bolivia Is Beating Air Travel!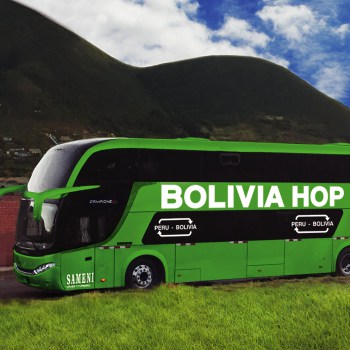 How This Bus Service Is Beating Altitude Sickness In Peru & Bolivia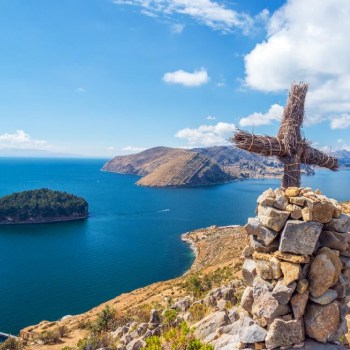 The Secrets Of The Birthplace Of A God And The Incan Empire
Thank you for your message!
Speak to someone from our team by phone, time info is not avaliable.

Traveling From Bolivia To Peru With Bolivia Hop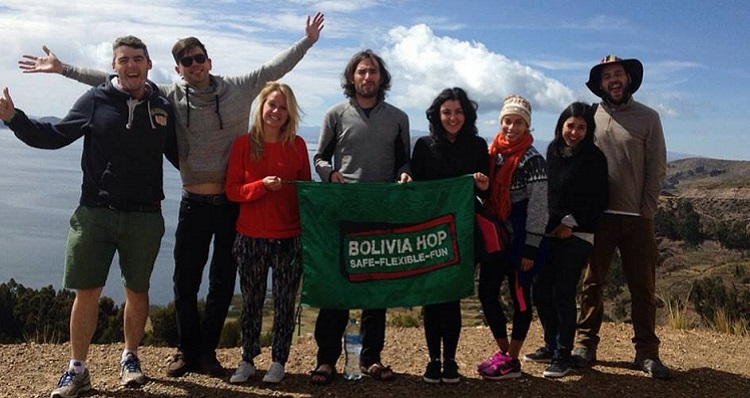 The Bolivia Hop Experience
Local Peruvian and Bolivian guides assisting you with any issues – fluent in English and Spanish.
All immigration forms supplied on board the bus and assistance filling them out.
Only passengers who provide copies of their passport are allowed on board.
Buses will wait at border until all passengers have safely passed. You won't be left behind.
Guides will ensure that you do not pay any unnecessary fees or fines (and will help you to avoid scams)
Opportunity to change currency at the border
Curl up under your complimentary duvet and watch a film…in English!
Recline in your semi-cama seat and catch some shut eye
Listen to your guide who will provide insider advice on the best places to eat and sleep at your next destination
Need help with your accommodation booking? They can also do this!
Enjoy complimentary mini excursions along the way (e.g. Floating Islands & Isla del Sol )
If you like a particular city or town en route to your final destination, just hop off and let the guide know when you're ready to hop back on again
Get dropped off right outside your accommodation
La Paz to Copacabana – 4.5 hours
Copacabana to Border – 30 minutes
Border to Puno – 2.5 hours
Puno to Cusco – 8 hours (overnight trip)
Bolivian Life Quick Tip:
As voted the best way to travel around Bolivia and Peru, we highly recommend choosing Bolivia Hop as your means of transport. Their safe, flexible and trustworthy service have proven to be the best way of getting the most out of your time in South America!
Bolivia Hop's Buses
37 semi-bed reclining seats (other companies try to cram 41 seats on these smaller Bolivian buses).
Big duvet blankets… snuggle up on cold days to La Paz .
LCD TVs on board to sit back and enjoy English speaking movies
Highly qualified Bolivian driver who navigates the roads well and gets plenty of rest
Purpose built for lake crossing between Copacabana and La Paz (don't worry, passengers cross on a different boat… some companies put passengers on the bus as it floats across the Lake to save money… this is dangerous!)
A company dedicated to safety, Bolivia hop uses only the best buses to get passengers from Bolivia to Peru in a safe and secure way. Along with safety, Bolivia Hop also pride themselves in having the most comfortable buses around
40 semi-bed reclining seats with sponge foam pads for added comfort
Modern and clean toilet
High tech temperature controlled air system to ensure it is never too hot or too cold
3 LCD TVs on board to sit back and enjoy English speaking movies on longer journeys
Highest quality brake and suspension system to ensure a smooth seamless journey
Blankets for every passenger – snuggle up and get some sleep on longer trips
2 drivers on all long journeys swapping shifts every 4 hours to avoid tiredness
GPS monitoring system allowing us to track our buses every step of the way and monitor driver velocity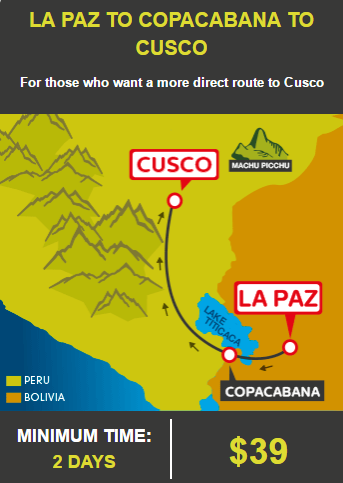 Pass Inclusions
Hop on/hop off bus transport
Drop-off at your accommodation
Comfortable buses with seat belts for every passenger
Professional drivers
Border crossing assistance
Ferry crossing fee near Copacabana
Bilingual staff who can assist passengers with any questions
On-board movies in English and large duvet-style blankets
Complimentary mini excursions (e.g. Floating Islands tour, Isla del Sol private boat transfer, Pisco Vineyard tour, Nazca Lines viewing tower, etc.)
Food and beverages
Accommodation
Suitable For
Why choose bolivia hop.
Bolivia Hop offer a free hostel pick-up and drop-off service
All buses come with an English speaking assistant who will help answer any questions and provide insider tips on what to do in the area
Passengers travel in comfort – semi-bed seats, duvet style blankets, on board movies in English, toilet, advanced temperature air control and brake suspension systems
Great value for money especially when you account for comfortable overnight travel (no need to book a hostel), free tours, local guide and border crossing assistance
Bus trips are very well organised and focused on safety; drivers won't risk passengers safety by driving excessively or recklessly
Buses are equipped with seat belts for every passenger and a speedometer alert system
Fun social atmosphere on rides
Discounts on accommodation, food and tours at a number of destinations throughout Bolivia and Peru
The company is European owned and locally operated – local adventure with European levels of safety and service.
Available 24/7 via email, phone or in person should you need them in case of emergency
Submit a Comment Cancel reply
Your email address will not be published. Required fields are marked *
YOU MAY LIKE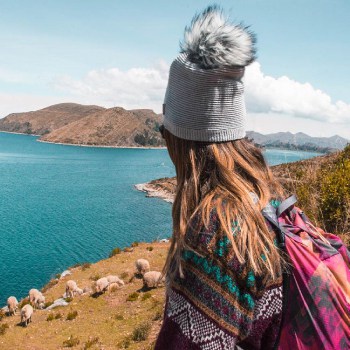 Discover The Real Bolivia

Popular Posts
A Guide To Bolivia's Most Mouthwatering Foods
Weather and Climate in Bolivia
12 Unmissable Tourist Attractions In Bolivia
10 Bolivian Fun Facts That Will Blow Your Mind
Carnival in Oruro (Carnaval de Oruro)
Get ready to discover
BOLIVIA in 2021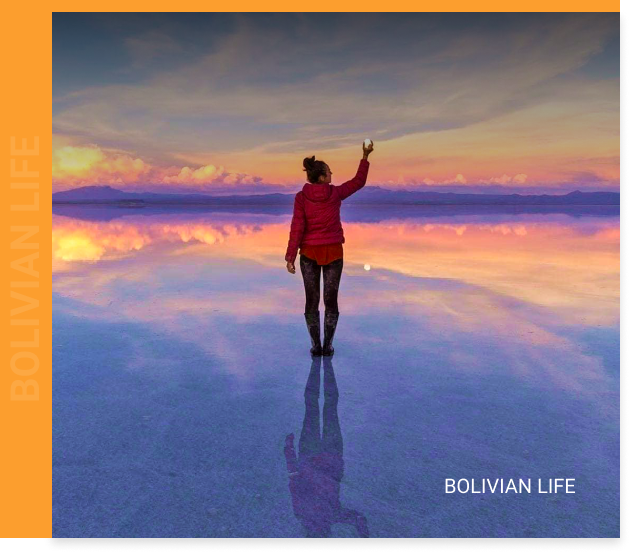 Sign up to stay up to date with all tips and recommendations for 2021 travel
Bolivia Tourism
Bolivia Hotels
Bed and Breakfast Bolivia
Bolivia Holiday Rentals
Flights to Bolivia
Bolivia Restaurants
Bolivia Attractions
Bolivia Travel Forum
Bolivia Photos
All Bolivia Hotels
Bolivia Hotel Deals
Last Minute Hotels in Bolivia
Things to Do
Restaurants
Holiday Rentals
Travel Stories
Add a Place
Travel Forum
Travellers' Choice
Help Centre
Getting to Bolivia from Peru - Bolivia Forum
Getting to Bolivia from Peru
United Kingdom Forums
United States Forums
Europe Forums
Canada Forums
Asia Forums
Central America Forums
Africa Forums
Caribbean Forums
Mexico Forums
South Pacific Forums
South America Forums
Middle East Forums
Honeymoons and Romance
Business Travel
Train Travel
Traveling With Disabilities
Tripadvisor Support
Solo Travel
Bargain Travel
Timeshares / Holiday Rentals
South America forums
Bolivia forum
I'm going to be travelling from the UK to Lima to embark on an 8 day tour of Peru, including Machu Picchu.
The Peruvian tour ends in Lima but I don't know whether or not it would be better to stay in Cusco and make my way to Bolivia from there.
I want to experience the Salt Flats whilst there and then pretty much bum about La Paz .
Never been to South America before so any advice would be hugely appreciated.
You could fly, or take the train to Puno (from Cusco), and cross by bus from there, or take buses the whole way.
Altitude may affect you. Do read up on its effects..
IF you go another way...I talked to a number of folks about the bus and other than the bus from Cuzco to Puno (lovely & gorgeous views) the bus on to La Paz didn't sound like too much fun and not that safe. I ended up booking a full day tour with Transturin who picked me up in Puno in a small van, we drove to the border and our guide gave us advice on what we needed to do and watched us walk through and on the other side we met our Bolivian guide, took a cruise on Lake Titicaca, stopping at Isla del Sol then onto a small city in Bolivia and small van to La Paz (2 hrs) easy, safe, beautiful.
Have a blast!
This topic has been closed to new posts due to inactivity.
Entry requirements Chile to Uyuni yesterday
🔥 Relentless Wildfires Near Rurrenabaque 13 November 2023
2 day 1 night uyuni 13 November 2023
Where to stay Jan 24? Solo female traveler 13 November 2023
Uber in Sucre 09 November 2023
Bolivian Currency and Spend amount 08 November 2023
📢 Widespread Roadblocks Paralyze La Paz's Traffic Network 06 November 2023
Hiring Car/driver from Sucre to Uyuni 05 November 2023
Death Road Bike Trip That Leaves Later in the Day 02 November 2023
Boliviana de Aviacion Website 01 November 2023
Acclimatizing in Sucre? 31 October 2023
Entry Requirements into Bolivia via San Pedro 31 October 2023
banjo tours la paz to uyuni 29 October 2023
Booking tour in La Paz 28 October 2023
Bus from Sucre to Potosi and Potosi to Uyuni 10 replies
La Paz to Lima 8 replies
Feedback on a 2 week itinerary for Bolivia 15 replies
Bolivia Visas for US citizens available at La Paz airport? 9 replies
La Paz to Uyuni 3 replies
La Paz to Puno 12 replies
Aerosur vs. BOA or other Bolivia airlines 4 replies
best time to do the uyuni salt flats tour? 6 replies
Altitude sickness arriving directly to LaPaz airport 4100 m 11 replies
Bolivia Bus Company Recommendations 2 replies
Crossing the Bolivian Border from Peru into La Paz
Post author: Matt & Lia
Post published: January 12, 2021
Post category: Bolivia / Experiences / Guides / Guides - Bolivia / Place to Place / South America
Post comments: 3 Comments
Having to cross the border between two South American countries can seem like a bit of a stressful undertaking. But crossing the Bolivian border from Peru is surprisingly easy to do. The most important things to keep in mind when crossing the border are the visa requirements for your country, transportation, and making sure that all of your paperwork is in order.
Making Your Way to the Bolivian Border
There are two main routes that take you across the Peru-Bolivia border. You can either cross in Yunguyo, which takes you through the Lake Titicaca region, or you can go through the lesser-known town of Desaguadero. The Yunguyo route is popular among tourists, as it allows you to make a stop to see Isla del Sol and the town of Copacabana.
Both of these routes are commonly accessed through Puno, Peru. There are plenty of buses that will take you on the same routes that depart from Cusco, Arequipa, and other nearby cities. Many of them end up passing through Puno anyway.
We made our way from Lima, catching a bus to Arequipa, then another one into Puno. After spending the night there, we were ready to begin our journey across the border. We'd heard nightmare stories about the problems we could encounter at the border, so we decided to play it safe and got our tickets from Bolivia Hop . We read that they had border crossing assistance, which made us feel a bit better. More on our thoughts on this in the Bolivia Hop section further below.
We stayed at a hostel in Puno, and at 8 a.m., the Bolivia Hop guide came to there to pick us up. After picking up a few more passengers, we got dropped off at the bus and loaded in. We then began the 2.5-hour journey to the border.
Requirements to Cross Into Bolivia
After just a few minutes on the road, the guide started asking everyone if they had their visas. For many countries, all that is required to enter the country is a valid passport and a TAM card. However, for other countries, including the United States, the requirements are much stricter. If you are unsure of your country's entry requirements, be sure to check the your government travel info or use the Bolivia Hop visa search to see the latest requirements.
If you are a U.S. citizen, you are required to have a visa to enter into the country. You can either apply for a visa ahead of time at a Bolivian embassy or apply at the border. Either way, the requirements are the same. We applied at the embassy in Lima, Peru. Here's more info on visa requirements and our experience obtaining one there.
Exchanging Money (or Not)
We arrived in the town of Yunguyo, got off the bus, and grabbed all of our bags. We had to switch buses to drive in Bolivia because we needed a lighter bus that could cross the water. More on that later though.
When you get off in town, the guides will tell you to exchange your money at the exchange house on the right side of the road. We don't advise doing this here! They offered an awful exchange rate when we inquired about exchanging our Peruvian soles.
There are plenty of places to exchange in Copacabana and in La Paz. Be sure to check the exchange rate before you cross the border. Don't expect to get the exact rate, but make sure you aren't getting ripped off either.
Getting Stamped Out of Peru
After being instructed to exchange money, you'll head to the left side of the road to the Peruvian migration building. Here, you'll need your passport and the TAM card you filled out and got stamped when you entered the country. If you flew into Peru, your TAM card may be online, so don't worry about having a physical copy. Wait in line along the side of the building and they'll let people in in groups. We got to the desks in just a few minutes. They collected our TAM card, gave us our exit stamp, and we were on our way.
After this, you'll have to fill out your new TAM card to enter Bolivia. It is easy to fill out, just make sure you have the address of the place you're staying handy. Bolivia Hop's guide double checked our cards to make sure they were filled out correctly. Keep this paper throughout your time in Bolivia!
Crossing the Bolivian Border
After your TAM card is filled out, you'll walk up the hill towards the big arch spanning the road. Upon crossing the Bolivian border, walk down the hill a bit to the Bolivian migration building on the left. There's a blue plastic cover over the entrance that's better at trapping in heat than it is at blocking sun.
Hop in line and wait for your stamp. We only had to wait for around 20 minutes or so. When we got up to the desk, we handed over our TAM card and passport. Without saying a word, the official stamped our passports and TAM cards and handed them back. Quick and easy. We received 30 days, which is what most tourists get when they enter the country. If you plan on staying for longer than 30 days, you'll need to extend your visa once in the country.
While waiting in line or while you are waiting for your fellow travelers to get stamped, there are bathrooms, snacks, water, and money exchangers on the side. We didn't ask about the exchange rate here, but we assumed it was similar to the poor offers on the other side of the border.
After everyone had their stamps, we made the short 10-minute drive to the town of Copacabana. Bolivia Hop stops for a few hours here, allowing you to take the four-hour tour of Isla del Sol. We were heading back here later to spend more time, so we just hung around town for the afternoon. We exchanged our money and found some cheap, delicious empanadas too.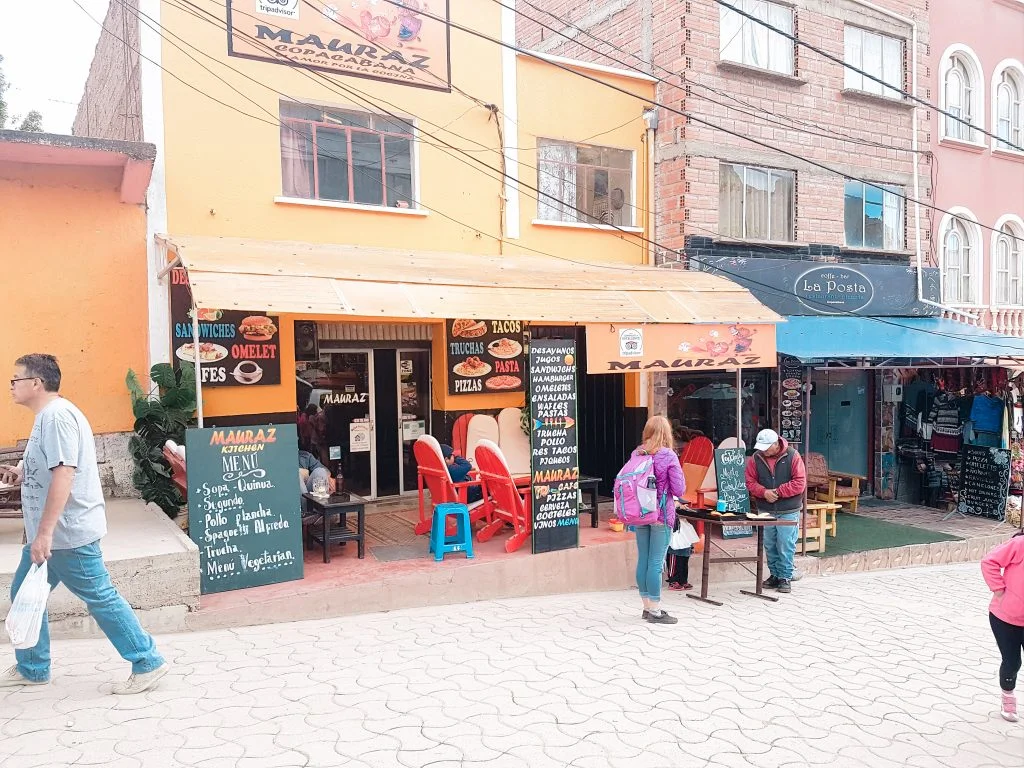 Crossing Lake Titicaca on a Boat
After leaving Copacabana, we started off towards La Paz . We drove for about an hour and a half before we reached the water crossing. We all got off the bus and got in line for the boats. It cost only a couple bolivianos for a ticket, but Bolivia Hop covered the cost. The boat is slow, but it only took between five and 10 minutes to cross the water.
The wildest thing about the crossing is getting the bus over the channel. There are many rickety barges that the buses drive onto to get across. They just have a small motor, so the going is slow. We had about 15 minutes on the other side to wait for the bus. There are plenty of food stalls, convenience stores, and small restaurants to stop at while you wait if desired.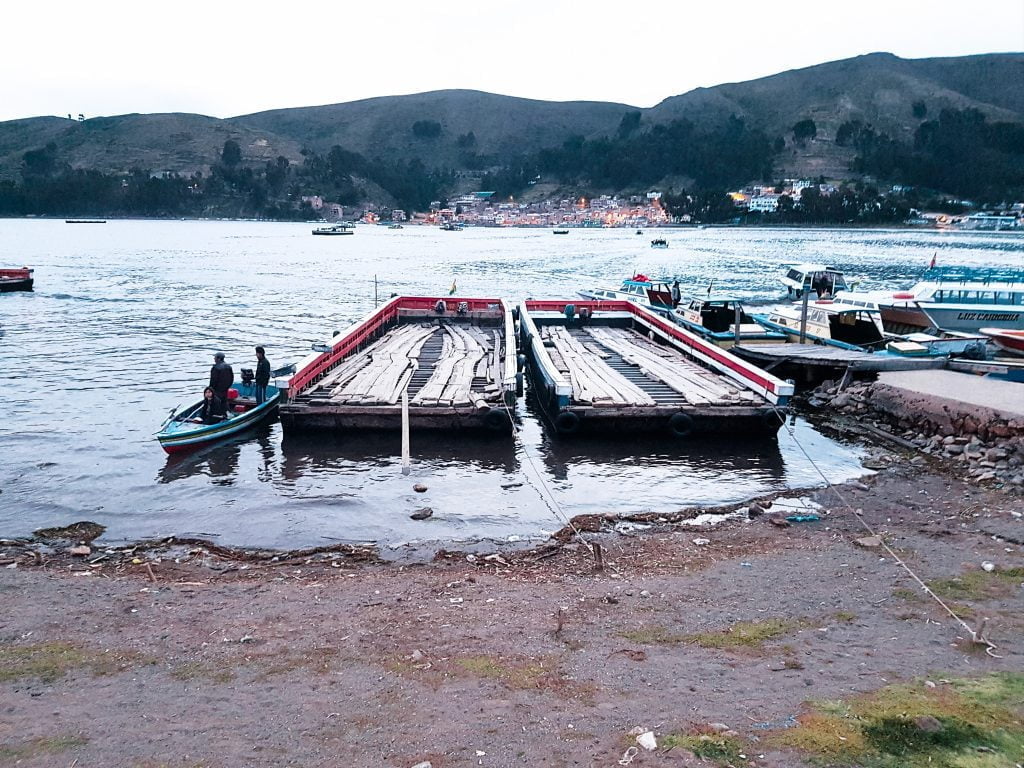 After getting back on the bus, we drove for another two and half hours or so before reaching La Paz. We got in fairly late, around 10:30 p.m., but Bolivia Hop dropped us off right outside our hostel.
Thoughts on Booking with Bolivia Hop
Overall, the ride with Bolivia Hop was really smooth and convenient. It was great that they picked us up and dropped us off at our hostel. The bus was definitely one of the more touristy things we've done in South America, as we tended to stick more to the public buses. The bus tickets with Bolivia Hop cost quite a bit more than purchasing a ticket with a local bus company.
Honestly, because of how easy and straightforward the whole process was, we aren't sure if using this company was really necessary for us. We know enough Spanish that we could have gotten by without a guide, but we could see how having an English-speaking guide would be helpful if you don't speak much Spanish. It would also be useful if we planned to apply for our visas at the border.
This company is a bit pricier, but if you are uncomfortable with your Spanish or want some extra assurance when crossing the Bolivian border, Bolivia Hop is a great option.
Final Thoughts on Crossing the Bolivian Border into Peru
When we set out on our trip into Bolivia, we expected a lot more hassle at the border. Luckily, we were wrong. We passed through this same border crossing twice without any issues. It was definitely helpful to have our visas beforehand, but we've read about tons of people that have gotten them at the border no problem.
Again, the biggest things to keep in mind to ensure a smooth journey are to know your visa requirements and not to lose your TAM card, as this can cause major issues. We witnessed this firsthand from a group of travelers who threw away their Peruvian TAM cards and were not permitted to get their exit stamps from Peru.
Like this Post? Pin it!
You Might Also Like
Hiking Mount Storm King – Olympic National Park
Pumapungo Museum: A Photo Gallery
Visiting Lake Elwell – Montana
This post has 3 comments.
Generally I do not read article on blogs, however I would like to say that this write-up very forced me to take a look at and do it! Your writing style has been surprised me. Thank you, quite great post.
Thank you very much Luigi!
Hi! I just want to let you know, that yesterday 11/12/19 the new president of Bolivia, Jeanine Añez made a new law called "promulgación del decreto 4107" which says that the American citizens will no longer need a VISA for Bolivia. All those long and complicated requirements are now no longer needed, the last president of Bolivia Evo Morales was against the Americans therefore it was very difficult to enter to Bolivia.
Leave a Reply Cancel reply