Student Support
About Seattle U
Inclusive Excellence
Campus Sustainability
Centers and Institutes
Facts and Figures
Faculty and Staff Resources
Directories
Undergraduate Majors and Degrees
Graduate Programs and Degrees
Colleges and Schools
Lemieux Library
Service Learning
Education Abroad
Student Academic Services
Online Programs
Redhawk Service Center
Student Life
Housing and Residence Life
Dining Services
Center for Community Engagement
Center for Student Involvement
Health and Personal Wellness
Diversity and Multicultural Resources
Career Engagement Office
Parent and Family Engagement
Public Safety
Campus Store
Campus Calendar
University Recreation
First Year Applicants
International Students
Transfer Students
Undergraduate Admissions
Graduate Admissions
School of Law
Campus Tours
Accepted Students
Tuition and Aid
Net Price Calculator
Financial Aid
Scholarships and Grants
Student Billing and Payment
Student Financial Services
Authorized User Login
Forms & Documents
Jesuit Tradition
Campus Ministry
Center for Jesuit Education
Institute for Catholic Thought and Culture
Chapel of St. Ignatius
Center for Ecumenical and Interreligious Engagement
All Things Jesuit
Jesuits of Seattle U
Group Visits
To schedule a virtual group visit, please email [email protected] .
Group visits are designed specifically for high school students and prospective transfer students. Visits are organized around the campus tour.
Campus Tour
The 60-minute student-led campus tour includes:
Classroom spaces
Lemieux Library and McGoldrick Learning Commons
Student Center
Dining facilities
Centennial Fountain
Note that group tours do not include a residence hall room. Due to limited availability of tour guides and classroom space, the Office of Undergraduate Admissions hosts groups of up to 40 guests for a student-guided tour. Please ensure that there is 1:10 chaperone to student ratio.
Availability
Group visits are available at 9 a.m. and 1 p.m. each weekday. Information Sessions for group visits are dependent on space and counselor availability. Additionally, group visits are not available during holidays, breaks, final exam periods, or the first week of each quarter.
Due to limited availability of tour guides and classroom space, we cannot accommodate groups with more than 40 people. Please ensure that there is a 1:10 chaperone to student ratio.
Arranging your visit
We require at least three weeks notice to organize your visit. If you are interested in an information session, please include that request in the Additional Requests and Information section of the Group Visit Request Form.
We request that groups arrive on campus at least 15-20 minutes prior to the scheduled start time to allow members to unload the van/bus and go to the restroom before the start of the tour.
After submitting your Group Visit Request Form , the Group Visit Coordinator will contact you within 3 business days for any follow-up or additional information that is needed.
We appreciate your interest in visiting Seattle University and look forward to welcoming you to campus!
Group Visit Sign Up
Travel Information
Getting to Seattle
Getting to Campus
By using our website, you agree to our cookie policy

Student Life
Tuition and Aid
Jesuit Tradition
Counselor On-Campus Tours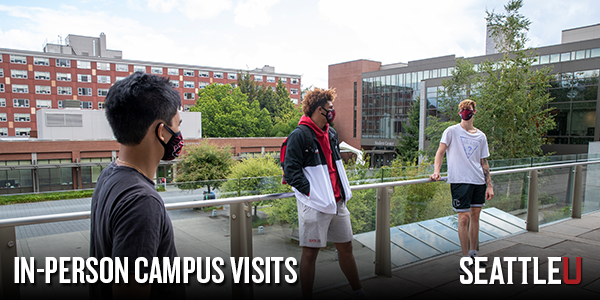 The Seattle University Undergraduate Admissions Office is excited to welcome you to campus this fall!
As part of SU's health and safety procedures, we will be doing the following: 
Masks: face coverings are no longer required while on campus, but all individuals who are not fully vaccinated against COVID-19 are encouraged to mask up .
All guests are required to complete  SU's Safe Start Health Screening  prior to coming to campus and must show proof of completion at check-in by presenting it on your phone or a printed copy. 
While Seattle is famous for its reliably mild weather, we recommend you bring an umbrella with you during the spring and fall months.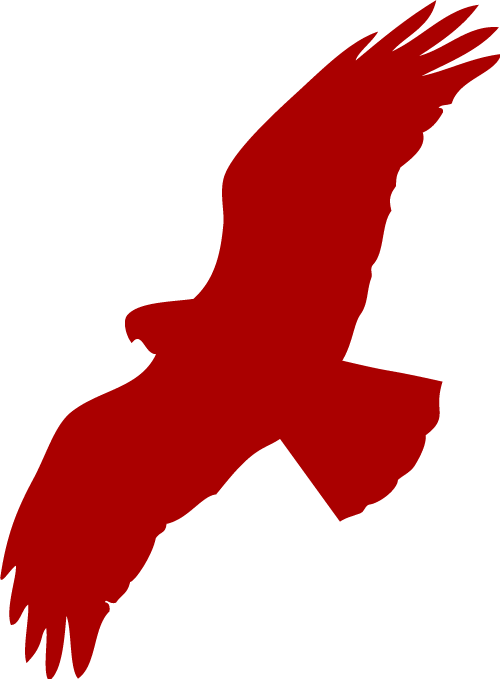 What if you can only visit on a certain date an time, but it's already full?  You can add yourself to the waitlist by selecting a grey date  and confirming that yes, you would like to be added to the waitlist. We will aim to let you know at least 72 hours before your visit date if we will have a spot available for you.
There are no upcoming events to display.
Search Colleges
Choose a Degree Level Diploma Certificate Associate Bachelor's Continuing Education Graduate Certificate Master's Doctoral Post-doctoral Certificate
Choose a Category Art and Design Business Criminal Justice and Legal Education General Studies Healthcare Information Technology Psychology Science and Engineering Trade Skills
Choose a Subject Animation / Game Design Architecture / Urban Planning Art and Illustration Audio / Visual Production Digital Design Drafting Fashion Design / Merchandising Fine Arts Graphic / Visual Arts Interior Design Performing Arts Photography / Film Studies Radio and Television Theater Web Design / Multimedia Accounting / Finance Administrative Professional Business Administration / Management Business Information Systems Communications / Public Relations Economics Entrepreneurship Hospitality / Tourism Human Resources International Business Marketing MBA Office Management Organizational Management Project Management Retail and Sales Supply Chain Management Corrections Court Reporting Criminal Investigation Criminal Justice Administration Emergency and Fire Management Fire Protection Forensics Homeland Security / Public Safety Law Degree Law Enforcement / Security Paralegal / Legal Studies Public Administration Adult Education Continuing Education Curriculum and Instruction Early Childhood Education Educational Leadership Elementary Education English as a Second Language Higher Education Instructional Technology Secondary Education Special Education Teacher Education Technology in Education English Foreign Language Geography History Humanities Liberal Arts Philosophy and Religious Studies Political and Social Sciences Religious Studies Alternative Therapy Athletic Training Dental Diet / Nutrition Emergency Medicine Health Information Systems Health Science Health Services Healthcare Administration / Management Massage Therapy Medical Assisting Medical Coding & Billing Medical Technologist Medical Technology Medicine Nursing Nutrition and Wellness Pharmacy Physical Therapy / Respiratory Therapy Public Health Veterinary Studies Computer Science / Programming Data Management Database Administration Information Systems Library Science Networking / Security Technical Support Web Development / Internet Aeronautics Agriculture Biology Engineering Environment / Natural Resources Industrial Technology Mathematics Physical Sciences Addiction Studies Child and Family Studies Child Development Counseling Psychology Social Science Social Work Automotive Technology / Mechanic Aviation Technology / Pilot Career Training CDL / Heavy Equipment Operation / Repair Conservation Construction Management Construction Trades Cosmetology Craftsman Trades Culinary Arts Electronic / Computer Technology Esthetics High School Diploma Life Skills / Hobbies Marine Technology / Captain Mechanics Military / ROTC Other Trades Real Estate Secondary Diplomas & Certificates Welding / Fabrication
Sponsored Schools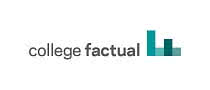 Virtual Tour
Seattle University Virtual Tour
Are you applying to seattle university explore the campus using the virtual tour below..
Virtual tours are a great way to refresh your memory or to preview an on-site tour of Seattle U.
Why a Virtual Tour?
At the beginning of your college search, a virtual tour can be a beneficial tool to explore the campus before your visit. When you do visit the campus, be sure to talk to current students about their experiences. A student perspective is a helpful way to gauge your future experience when attending Seattle University. Already took an on-campus tour? It's inevitable. All of your college tours will blend, and you might forget the appearance of Seattle U's library, dorms, or cafeteria. Use the virtual tour to jog your memory! With the interactive mapping tool below you can even explore the area surrounding the campus.
Use the resources below to start your virtual tour.
Using the Map
Click and drag the little orange person to a location on the map. Locations with panoramas appear as blue lines or blue dots when moving the orange person. The blue dots are panoramic views that you may swivel. The blue lines are paths that you can navigate along.
Panoramic View
You can "pan" or "swivel" the camera around by clicking on the image and dragging your mouse or finger. If you see a white arrow on the picture, you can click or tap on it to move in the direction of the arrow. This will also update the location of the little orange person on the map so you can get a better sense of where you are and what direction you are facing.
Continue Your Research on Seattle U
College Factual provides higher-education, college and university, degree, program, career, salary, and other helpful information to students, faculty, institutions, and other internet audiences. Presented information and data are subject to change. Inclusion on this website does not imply or represent a direct relationship with the company, school, or brand. Information, though believed correct at time of publication, may not be correct, and no warranty is provided. Contact the schools to verify any information before relying on it. Financial aid may be available for those who qualify. The displayed options may include sponsored or recommended results, not necessarily based on your preferences.
© 2022 College Factual – All Rights Reserved.
Privacy Policy
California Privacy
Do Not Sell My Info
Terms of Use
Legal Community
Law Library
Events Calendar
News Center
SU Quicklinks
JD Program Admission
LLM Program Admission
MLS Program Admission
Paying for your legal education
Student Profile
Gregoire Fellows Program
Guide to living in Seattle
New JD student orientation
Admitted JD Students
Admission Fellows
Check JD Application Status
JD Application Procedures
JD Apply Online (LSAC.ORG)
LLM Application (PDF)
MLS Apply Online (LSAC.ORG)
Request Information
Connect with us
Degree Programs
Lawyering skills training
Externships
Writing & Research
Legal Writing
Online Legal Writing Certificate
Academic Policies
Academic Resources
Law Library Legal Research Program
Learning beyond Seattle
Student-run Academic Publications
Academic Calendar
Bar Success Program
Course Catalog
Exam Schedule
Externship Database
Student Life
Business Office
Campus Resources
Commencement
Diversity, Equity and Inclusion
Life in Seattle
Scholarships
Social Justice Opportunities
Student Activities
Student Affairs Staff
Student Bar Association
Student Financial Services
Student Handbook
Student Organizations
Student Services
Student Support
Technology & Media Services
Course Schedule
COVID-19 resources for law students
Financial Aid Forms
LSAC Plus Program
Student Debt Relief Plan Explained
Career Faculty
Visiting and Affiliated
Faculty Directory
Faculty Scholarship
Faculty Workshops
Faculty Support Staff
Seattle U Law Faculty News
Our faculty in the news
Faculty Internal Resources
Centers and Institutes
Access to Justice Institute
Berle Center
Center for Indian Law and Policy
Civility Center for Law
Family Law Center
Judicial Institute
Korematsu Center
Alumni Profiles
Students who Soar
Faculty Research and Scholarship
Our Services
Employment Outcomes
Preparing Materials
Interview Preparation
Job Search Resources
Judicial Clerkships
For Employers
Symplicity Login
Prepare for the Bar
FERPA Release Form (PDF)
Our Mission, Values and Jesuit Tradition
50th Anniversary
Office of the Dean
Luminaries in Law
Event Administration
Our Building
ABA Required Disclosures
Law School Directory
Give to Seattle U Law
Contact Alumni Relations
Plan a visit
Visit seattle u law.
We warmly invite you to visit the law school. It's a great way for you to learn more at Seattle U Law, including the curriculum, student life, faculty, and our mission.
There are a variety of opportunities to visit with us:
Meet with an Admission counselor
A great way to learn more about the application process
You can also meet with a Student Financial Services counselor
Phone or Zoom visits available
Contact [email protected] today to make an appointment
Tour Sullivan Hall
The law school's home is a world-class facility for legal education
Guided tours available; contact lawa[email protected] to schedule a tour at least one day in advance
Attend an Open House
These informal gatherings for prospective students are held in the fall
We hold a "Meet the Dean" open house each December
Campus Tours
View information about Seattle University main campus tours . Note that main campus tours do not include the interior of Sullivan Hall.
Contact Admission
Seattle University School of Law 901 12th Avenue, Sullivan Hall Seattle, WA 98122-1090 Phone: 206-398-4200 Toll-free: 800-471-1767 Email: [email protected]
By using our website, you agree to our cookie policy
Plan your visit
Welcome we're looking forward to your visit.
The University has removed the mask mandate, however, they are still strongly recommended indoors, regardless of vaccination status.
Before your visit
If you haven't already, be sure to register for a campus tour so we know you're coming.
Stay home if you're sick
Watch videos outlining the admission process, weather and what to wear, hotel accommodations, eating on and around campus.
Request disability accommodations (if needed)
Traveling to campus
Campus tour
What to expect, what to bring, additional covid-19 information, more places to see while on campus.
If you haven't already, be sure to register for a campus tour as we are unable to accommodate walk-on's at this time.
While we can't wait to see everyone in person, if you are sick with any illness and especially if you are experiencing any of the following symptoms, please do not come to campus, even if you are vaccinated. 
Shortness of breath
Sore throat
Muscle aches
Loss of taste or smell
Nausea or vomiting
Admissions information sessions are back, however, we invite you to explore our series of short videos outlining the freshman admission and application process. Explore the admissions YouTube playlist in advance of your visit so we can answer any follow up questions you may have.
Seattle weather is typically mild. A hooded jacket or umbrella is often a good idea, depending on the time of year. Wear comfortable shoes. The campus tour covers 1.4 miles. For the most up-to-date forecast, visit weather.com .
During extreme weather conditions, visit the UW homepage to ensure the campus is open. In the event that campus is closed, all visit activities will be cancelled and guests will be notified.
Visit Seattle
U District places to stay
From street food to cafes and everything in between, Housing & Food Services has your next meal covered. With over 35 options for on campus dining , find something near you! Or take a short walk off campus and explore the global eats within the U District .
Back to top
By bus: More than 60 bus routes serve the University District, including many with stops right on campus.
By Link light rail: The UW light rail stop is at Husky Stadium/University of Washington, a 10-minute walk from the Husky Union Building (HUB), where campus tours and information sessions take place. The UW stop is a 45-minute ride from Sea-Tac International Airport.
By air: Sea-Tac International Airport serves Seattle and is about 30 minutes from campus by car (during heavy traffic, this may take up to an hour).
Driving directions to the Central Plaza Garage gatehouse
From interstate 5 (i-5), northbound or southbound.
Note: Do not use the express lanes.
Take exit 169 (NE 45th St) toward 45th St.
Take a right turn from I-5 N or a left turn from I-5 S to travel east on NE 45th St. for about half a mile.
Turn right on 15th Ave. NE and continue for several blocks to NE 41st St.
Central Plaza Garage is on the left (east) side of 15th Ave NE.
From the east side of Lake Washington via SR 520 (toll bridge)
Take SR 520 westbound toward Seattle.
Take the Montlake Blvd. NE exit, then turn right (north) onto Montlake Blvd. to cross the Montlake Bridge.
Just past the bridge, turn left on Pacific Ave., and continue west for several blocks. You will pass the UW Medical Center and Health Sciences complex on your left.
Turn right onto 15th Ave. NE and continue north about three blocks to NE 41st St.
Central Plaza Garage is on the right (east) side of 15th Ave NE.
Parking on campus
If you drive, we recommend getting to campus at least 30 minutes before your scheduled visit to allow time to park and find your way to your destination. We recommend parking in the Central Plaza Garage  where you can use the PayByPhone option in lots C02, C03 or C04. The Central Plaza Garage entrance can be found on 15th Ave NE at NE 41st Street ( see map ).
Alternately, you may use the self serve parking map to find parking elsewhere on campus.
Campus tours leave from the Admissions Welcome Center, room 106 in the Husky Union Building (HUB).
During the 75-minute student-led campus tour you'll explore 1.4 miles of upper campus covering the Liberal Arts Quadrangle, Red Square, Sylvan Grove and more.
Restroom access will be available in the Husky Union Building (HUB) before and after the tour so please plan accordingly.
For a look inside classrooms and other student services buildings, we encourage to check out our virtual tour . And, for a glimpse inside residence halls sign up for a housing tour or check out the housing virtual tour.
Many restaurants and venues in our region now require proof of vaccination – which can often be a photo of the documentation on your phone – or a negative coronavirus test result for entry. Some UW events will also follow this practice, so make sure to keep copies of your vaccination card or documentation with you.
We remain committed to providing a high-quality Husky Experience for every student, supporting the University of Washington's vital research and service missions, and continuing to provide the outstanding medical care that keeps our community healthy.
Want to document your visit with an iconic UW photo? Here are our favorite spots: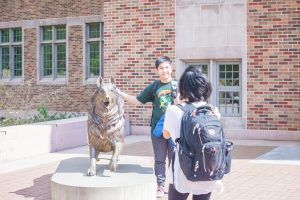 Cherry blossoms
In March and April, don't miss the Yoshino cherry trees blooming all over the Quad. But don't worry if you visit another time — there are 200 other types of cherry trees around campus that bloom after the Yoshino cherry trees. Follow their progress on Twitter .
University Book Store
The University Book Store is located at 4326 University Way NE, also referred to as The Ave.
Request disability accommodations
The University of Washington is committed to providing access, equal opportunity and reasonable accommodation in our services, programs, activities, education and employment for individuals with disabilities. To request disability accommodations for a campus tour, please email [email protected]  at least 10 days in advance of your visit.
Be boundless
Connect with us:
© 2023 University of Washington | Seattle, WA
360 Campus Tour
Tours and Events
Directions, Maps, & Lodging
Earn a Visit Scholarship of up to $1,500
Student Ambassadors
Virtually walk through the Seattle Pacific campus on a sunny Seattle day. Enter a classroom to see what your day-to-day life will be like. Soar over the Seattle waterfront, Golden Gardens Beach, or downtown.
Welcome to Seattle Pacific University's state-of-the-art 360 virtual tour.
Campus Tour
Residence halls tour, seattle/ surrounding areas tour, navigation tips.
Click on particular locations below or select "Full Tour" to go through the tour in order.
Want to learn more about a stop or a building within a stop? Click on the menu button, then the "i" icon for more information!
360 tour location quick links
SPU main campus
Surrounding Seattle area
Cremona Classrooms
Graphic Design
Peterson Hall
Education programs
Family and Consumer Sciences programs
Otter Miller Hall 1
Engineering programs
Mathematics
Nickerson Studios
School of Music
6 Nickerson Building
School of Health Sciences
Nursing program
E.E. Bach Theatre
Alexander and Adelaide Hall
Ames Library
Eaton Hall Lobby
Eaton Hall Lecture Hall
Gwinn Commons Dining Hall
Royal Brougham Pavilion (athletic facilities)
Otto Miller Hall
Otter Miller Hall Engineering
Weter Memorial Hall
Arnett Hall
Ashton Hall
Emerson Hall
Campus Housing and Apartments
Tiffany Loop
Demaray Hall Clock Tower
Martin Square
Main Campus Walkway
Wallace Field
Downtown Seattle
Seattle Stadiums
Seattle Waterfront
Amazon Spheres
All surrounding Areas
Interbay Stadium
Fremont Bridge
Gasworks Park
Lake Union North
Lake Union South
Queen Anne Shopping District
Golden Gardens Beach
Snoqualmie Falls
Cascade mountains
3307 3rd Ave West, Seattle WA 98119-1997
206-281-2000
Connect with Us
Publications.
Campus Dining
Campus Safety
Maps & Directions
Emergency Info
Land Acknowledgement
Higher Ed Emergency Relief Fund Reporting
College of Arts & Sciences
School of Business, Government & Economics
School of Education
School of Psychology, Family & Community
School of Theology
Seattle Pacific Seminary
Center for Career & Calling
Center for Biblical & Theological Education
Center for Professional Education
Center for Relationship Development
Center for Applied Learning
Center for Faithful Business
Center for Worship
Center for Learning
John Perkins Center
Privacy Policy
Accessibility Notice
Website Feedback
Contact SPU
Jobs at Seattle Pacific
Nondiscrimination and Title IX
© 2023 Seattle Pacific University
Top Boat Tours from Seattle
Updated : October 10, 2023
Seattle tourists of any age can enjoy an immersive boat ride experience, capturing views of many popular attractions and landmarks. The city's location, surrounded by Puget Sound, Lake Washington and Lake Union, offers endless opportunities for exciting boat tours to add to your vacation itinerary. Whether you're into a relaxed sunset cruise or a thrilling whale-watching experience, you'll have many options to choose from with these Seattle boat tours.
Each of these tours provides a unique experience, which means you'll never run out of new ways to explore the Emerald City every time you visit. Check out these top Seattle boat tours you won't want to miss on your visit.
Argosy Cruises
Known as one of Seattle's most popular boat tour companies, Argosy Cruises has offered premier sightseeing cruises for over 70 years. Visitors have two options for boat tours here, the Harbor Cruise and the Locks Cruise. Both include informative narrations that cover Seattle's history and landmarks.
Harbor Cruise
One option by Argosy Cruises, the Harbor Cruise, features a one-hour experience from the skyline to the shipping port. During your experience, you'll be able to check out sweeping views of the Olympic Mountains and Puget Sound. Guests can also grab a refreshing drink at the full-service bar on-board.
The Locks Cruise (Hiram M. Chittenden Locks)
Argosy Cruises also offers the Locks Cruise, a longer two-hour boat tour experience. The Locks cruise takes you through the Hiram M. Chittenden Locks attraction, featuring up-close views of seaplanes and floating home communities. The Locks Cruise also features an exciting opportunity to witness salmon migration and spot wildlife along the cruise. After completing this one-way experience, hop aboard the Locks Cruise Return bus to return to your starting location.
Seattle Ferry Tour
Another popular option for top Seattle boat tours is the Seattle Ferry Tour, offering breathtaking views of the city skyline and surrounding islands. A Seattle Ferry Tour can be booked for year-round private charters, or you can explore weekend Ice Cream Cruises. During an Ice Cream Cruise, enjoy a 45-minute trip around Seattle's Lake Union while snacking on a delicious treat. This option is a great way to incorporate a quick boat tour in Seattle into your trip itinerary.
Lake Union Cruise
Looking for something different for your Seattle experience? Try a private sunset Lake Union Cruise! You'll pass by drawbridges and seaplanes and enjoy stunning lake views. The Lake Union Cruise can be done as a three-hour sunset tour but is also available as a one-hour sightseeing cocktail cruise. This unique experience offers a guided tour that points out prominent landmarks and local history, such as the Space Needle and Husky Stadium.
The Lake Union Cruise is also amongst the top Seattle boat tours thanks to its casual and relaxed atmosphere. Visitors aboard the cruise can enjoy one free drink included in the ticket price. Sit back, relax and enjoy the views of Lake Union on this exciting tour.
Island Adventures Whale Watching
Whale Watching is another top activity to explore during your visit to Seattle. With the Island Adventures Whale Watching experience, you'll embark on a memorable and thrilling whale-watching expedition. This boat tour is strategically placed to offer guests the best opportunities to view the whales. Throughout the tour, you'll benefit from expert naturalists sharing insights about marine life, providing plenty of chances to learn fun facts.
This whale-watching experience takes place aboard an elevated wheelhouse with an upper deck, providing better chances to see orcas, humpback whales and other exciting marine life.
Seattle Electric Boat Company
Offering three styles of electric boats available for rentals, the Seattle Electric Boat Company provides a new way to experience Seattle's views. You and your travel group can rent out electric-powered boats (seating between six and twelve passengers) to create your own customizable tours.
With no boating license required, anyone can operate these boats for a self-guided exploration of Lake Union's scenic beauty. This opportunity is perfect for special occasions or intimate gatherings! Plus, the Seattle Electric Boat Company offers year-round excursions, as boats are heated and completely enclosed.
Salish Sea Tours
Experience an eco-friendly tour of Elliott Bay, focusing on wildlife and marine conservation. The one-hour Salish Sea Tour takes place along a catamaran, equipped with two-full service bars for your enjoyment. Along your ride, watch for seals, sea lions, bald eagles and many other species that live in the surrounding environment. Light snacks and refreshments are also available for purchase during your ride. Tour tickets can be purchased online up to two months before your visit date.
Alki Kayak Tours
If you want to experience Seattle with a more hands-on approach, try Alki Kayak Tours. These scenic and informative guided kayak tours explore Seattle's waterfront, offering several different options to choose from. During the Elliott Bay Sea Kayak Tour, visitors will paddle along Alki Beach and Duwamish River, exploring this historic region. This tour is perfect for families and is about two hours in duration. Throughout this kayak experience, check out the close-up views of marine life and natural habitats in the area.
Plan Your Trip to Seattle With AAA
From electric-powered boat tours to guided Kayak tours, there are plenty of adventures that await you on Seattle's top-rated boat tours. From leisurely sightseeing experiences to opportunities to get up close to natural wildlife, these memorable experiences will surely create a memorable Seattle trip.
During your next visit to Seattle, dive into exciting aquatic adventures, where the rich history and stunning landscapes of the city unfold on the waters of the Pacific Northwest. What are you waiting for? Join the over a million people who are AAA members and start planning your trip to Seattle today. Dream up the perfect trip with our Trip Canvas research tool and use your membership to get the best discounts on hotels, rental cars and entertainment tickets.
More Articles
Travel like an expert with aaa and trip canvas, get ideas from the pros.
As one of the largest travel agencies in North America, we have a wealth of recommendations to share! Browse our articles and videos for inspiration, or dive right in with preplanned AAA Road Trips, cruises and vacation tours.
Build and Research Your Options
Save and organize every aspect of your trip including cruises, hotels, activities, transportation and more. Book hotels confidently using our AAA Diamond Designations and verified reviews.
Book Everything in One Place
From cruises to day tours, buy all parts of your vacation in one transaction, or work with our nationwide network of AAA Travel Agents to secure the trip of your dreams!
University of Washington Links
College of Arts & Sciences
Directories
Concentrations
Photo/Media
Painting + Drawing
3D4M: ceramics + glass + sculpture
Field Studies
Student Work
Study Abroad
Art History BA
Art History Minor
Art History MA Thesis
Art History MA Practicum
Art History PhD
Student Research
Interaction Design
Visual Communication Design
Industrial Design
Laptop Requirement
Master of Design
BDes/MDes Shows
COVID-19 Updates
Voicing a Concern
News + Events
Exhibitions
Mobile Menu
Graduate Students
Visiting Artists + Lecturers
Seattle Arts + Culture
Jobs, Internships, and Opportunities
First Day Attendance
Final Exam Attendance
Career Fair
Design Travel Award Application
Finding an Internship
Finding a Job
Portfolio Advice
Resume Advice
Alumni Blog
Alumni Statistics
Prevention Plan
For Students
Press Releases
Stay Connected
Undergraduate Students
Jobs + Opportunities
Academic Advising
Student Voice Project
Scholarships + Awards
Advisory Board
A-Z Directory
Recent News
News Archive
Technology + Equipment
Rome Center
Exhibitions, 2022-2023
Exhibitions, 2021-2022
Exhibitions, 2020-2021
Exhibitions, 2019–2020
Exhibitions, 2018–2019
Exhibitions, 2017–2018
Exhibitions, 2016–2017
Exhibitions, 2015–2016
Exhibitions, 2014–2015
Jacob Lawrence Legacy Residency
The Black Embodiments Studio
BIPOC Graduate Student Curatorial Fellowship
Critical Art Writing Group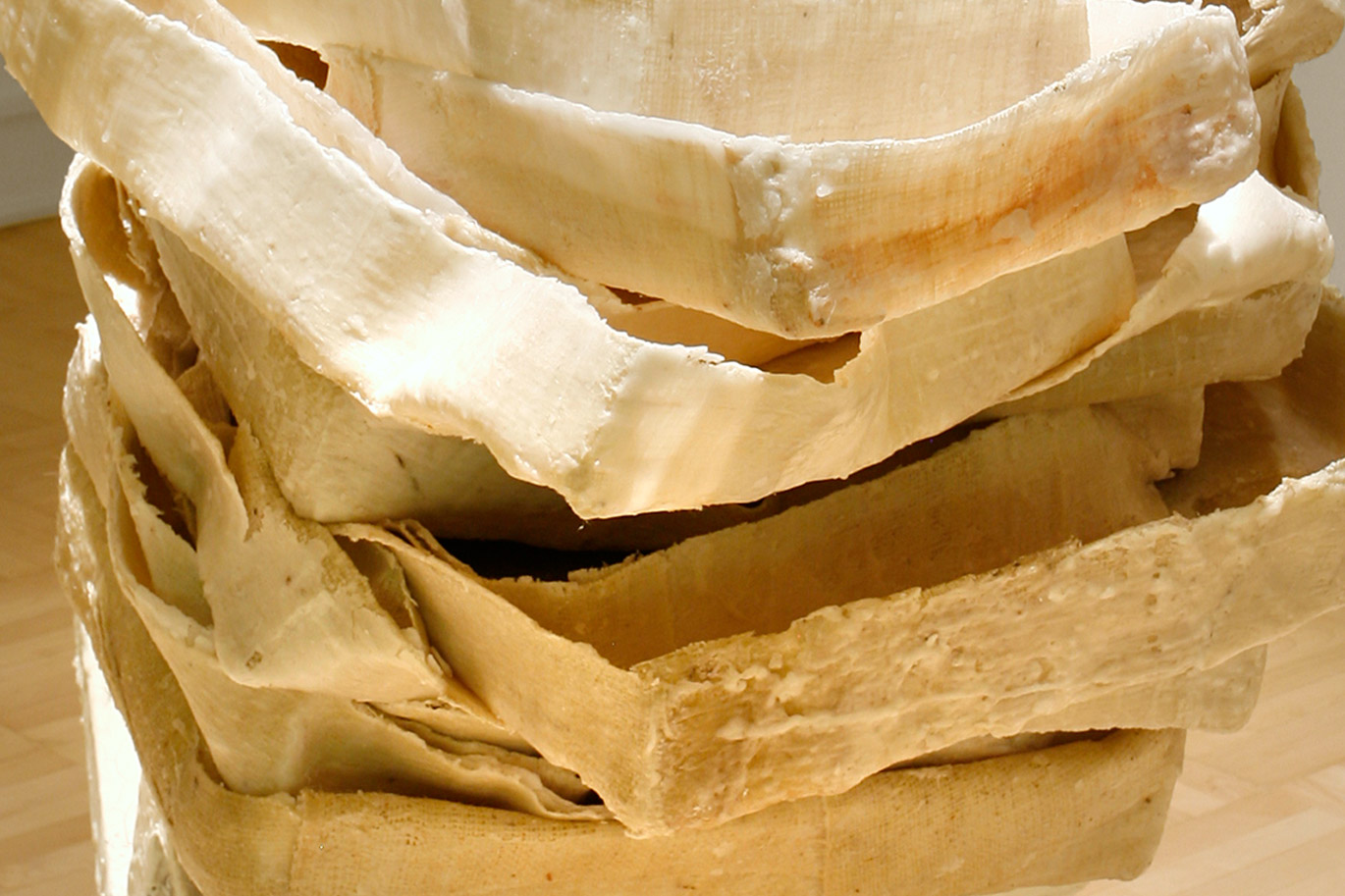 You are here
Go on a Tour with a Henry Art Liaison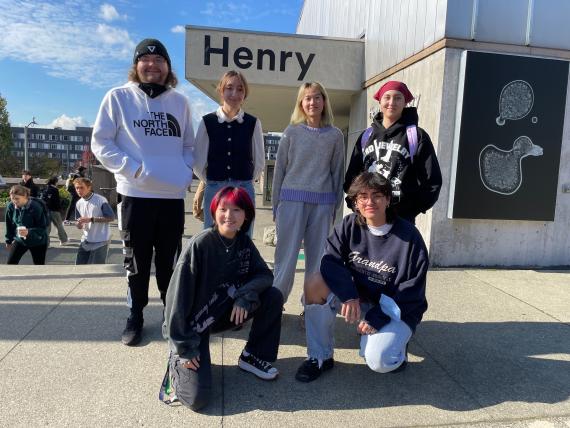 We are proud to announce that six current students at the School of Art + Art History + Design students were elected for the Henry Art Gallery's Henry Art Liaison Program (2023-2024 Cohort).
Henry Art Liaisons spend a year developing their professional skills in museum public programming as interns giving tours and other community-centered engagements at the Henry. Building on the idea that everyone's life and learning can be enriched through dialogue with contemporary art, Henry Art Liaison Tours center the co-creation of knowledge about art by inviting visitors to connect their lived experiences to the art on display. These tours are pathways for the UW community, school and student groups, intergenerational audiences, and the general public to connect with the concepts and conversations found within the Henry's exhibitions.
Join a Tour
NOVEMBER THU, NOV 16: 5:30 – 6:30 PM SAT, NOV 18: 1:30 – 2:30 PM SUN, NOV 19: 1:30 – 2:30 PM SAT, NOV 24: 1:30 – 2:30 PM SUN, NOV 26: 1:30 – 2:30 PM THU, NOV 30: 5:30 – 6:30 PM
DECEMBER SAT, DEC 2: 1:30 – 2:30 PM SUN, DEC 3: 1:30 – 2:30 PM THU, DEC 7: 5:30 – 6:30 PM SAT, DEC 9: 1:30 – 2:30 PM SUN, DEC 10: 1:30 – 2:30 PM THU, DEC 14: 5:30 – 6:30 PM
Meet the 2023-24 Henry Art Liaisons
Hi! My name is Sven (he/they). I am currently a Photomedia major minoring in Digital Art and Experimental Media. Art and creativity have played massive roles in my life and I hope to share this passion with others as a Henry Art Liaison. I am excited to learn more about exhibition practices and having open dialogue about the works with our visitors!
Hi! My name is Kae (they/them) and I'm currently a UW student majoring in Interdisciplinary Visual Arts along with a minor in Diversity, joining the Henry as a liaison. Ever since I could walk and talk, art has been a crucial part of my life, serving as a vessel for self-expression in many facets. As I grew more aware of the world around me, I learned about the importance of art in ongoing sociopolitical issues, especially among marginalized groups, which is why I am eager to participate in the Henry's goal of giving underrepresented groups an artistic spotlight.
Hello, my name is Isabella (she/her). I'm currently an undergraduate majoring in Art, Interdisciplinary Visual Art focus. I'm excited to get some hands-on experience interning at the gallery and learning about contemporary art.
I'm Rosaline (she/her) and I'm delighted to be a part of this year's Henry Art Liaison program, and embarking on a journey in bridging and meaning-making. For me, contemporary art represents an uninhibited realm of freeform, one that infuses my life with vitality and keeps my mind constantly engaged in thought and inquiry. I'm currently pursuing my B.A. in Interdisciplinary Visual Art at the University of Washington.
Hello! I am Ayla (she/her)! I am a senior majoring in Art History and Political Science with a minor in Textual Studies and Digital Humanities. I am passionate about contemporary art and its ability to spark important conversations. I'm looking forward to developing new visitor engagement programming with my fellow cohort.
Hi! My name's Sorel (they/them). I'm an artist and art educator. I've been teaching visual art for three years at Arts Corps, mostly with elementary and high schoolers. I've also been interning at the Seattle Art Museum since this summer. I'm excited to explore how two different museums approach current issues of decolonization and antiracism. I'm also looking forward to working together with other UW students to bring new ideas to the Henry. In terms of my art practice, I focus mostly on printmaking (screenprint and woodblock) and I'm learning ceramics. I'm currently a senior, studying Art and Comparative History of Ideas with a minor in Linguistics. Outside of work, I'm hosting a DIY drag show and trying to get my roommate's evil demon cat to like me. Come ask me about the silly interactions I've had with my students.
Exhibitions + Events
Student Success
Arts & Sciences
Our lobby is open 9:00-5:00. We also offer virtual appointments.
Undergraduate Students
Graduate Students
Recent Graduates & Alumni
Staff & Faculty
Managers of On-Campus Student Employees
Career Fairs
Online Resume Review
Drop In Coaching
Career Coaching Appointments
Workshops and Events
Career Courses
Connect with Employers
Connect with Alumni & Mentors
Free Subscriptions for Huskies
Private Space for Virtual Interviews
Husky Career Closet
Professional Headshots
Find Purpose
Build Skills
Get Experience (internships)
Build Relationships (networking)
Tell Your Story (profiles, resumes, cover letters, interviews)
Find Success (jobs, service programs, grad school)
Arts / Media / Marketing
Consulting / Business
Non-profit / Social Justice / Education
Law / Government / Policy
Physical & Life Sciences
Sustainability / Conservation / Energy
Tech / Data / Gaming
First Generation Students
International Students
LGBTQ+ Students
Students of Color
Transfer Students
Undocumented/DACA Students
Student Veterans
Students with Disabilities
Featured Jobs & Internships
Handshake Access Details
Internship Advice
On-Campus Employment
Job Search Tips
For Employers
Peace Corps
Diplomat in Residence
Baldasty Internship Project
Get Involved
Virtual Employer Events: Nov 13 – Nov 17
Share This: Share Virtual Employer Events: Nov 13 – Nov 17 on Facebook Share Virtual Employer Events: Nov 13 – Nov 17 on LinkedIn Share Virtual Employer Events: Nov 13 – Nov 17 on Twitter
Employers are hosting events virtually in Handshake and want you to attend! You can find the full list of upcoming events on Handshake: uw.joinhandshake.com/events . Here are some you may want to check out:
Exclusive! Virtual Panel with Dept of Defense Hiring Representatives
Tuesday, November 14, 2023 @ 6:00-7:00pm EST
Join AI Futures for an exclusive Department of Defense Career Panel with Hiring Reps from Air Force Material Command, Army Research Lab-DEVCOM, Naval Surface Warfare-Crane, and AI Futures Coordinators. Learn about hiring pathways, the process, preferred majors, and federal employment insights… Read the full event description and register for this virtual event here .
Learn more about AI Futures .
The Love of Teaching-In Alaska!
Wednesday, November 15, 2023 @ 6:00-7:00pm CST
Learn more durin this information event! Great benefits and salary!!!… Read the full event description and register for this virtual event here .
Learn more about Northwest Arctic Borough School District .
Portfolio Workshop – Standing Out As An Art Student
Wednesday, November 15, 2023 @ 4:30-5:30pm EST
This workshop will equip you with the tools to make your art shine in the competitive world of creativity. Don't miss this opportunity to transform your art into a powerful portfolio that leaves a lasting impression… Read the full event description and register for this virtual event here .
Learn more about ArtistYear .
Resume Workshop ft. EF Go Ahead Tours
Thursday, November 16, 2023 @ 11:00am-12:00pm EST
You'll hear directly from EF recruiters who review hundreds of applications and can share with you the best practices of resume do's and don'ts! At the end of the presentation, we'll also share some hot opportunities available with EF's Go Ahead Tours division… Read the full event description and register for this virtual event here .
Learn more about EF Education First .
Career Growth: Unlock Your Potential!
Thursday, November 16, 2023 @ 4:00-4:40pm PST
Don't miss this chance to gain real insights and valuable advice from Michele Arnone as you navigate your own career path. Her experiences and wisdom are sure to empower and inspire you… Read the full event description and register for this virtual event here .
Learn more about Center for Social Dynamics .
Connect with us:
Contact us: 9a-5p, M-F | 134 Mary Gates Hall | Seattle, WA 98195 | (206) 543-0535 tel | [email protected]
The Division of Student Life acknowledges the Coast Salish people of this land, the land which touches the shared waters of all tribes and bands within the Suquamish, Tulalip, and Muckleshoot Nations. Student Life is committed to developing and maintaining an inclusive climate that honors the diverse array of students, faculty, and staff. We strive to provide pathways for success and to purposefully confront and dismantle existing physical, social, and psychological barriers for minoritized students and communities. We engage in this work while learning and demonstrating cultural humility.
Car Rentals
Airport Transfers
Attractions & Tours
Bundle & Save
Destinations
Trip.com Rewards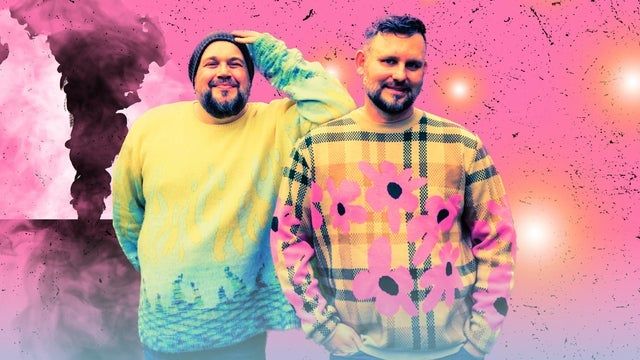 Darcy & Jer No Refunds Tour 2024 (Seattle)
The highly-anticipated Darcy & Jer No Refunds Tour is set to take place at the renowned Neptune Theatre in Seattle, WA, on January 13, 2024. Located at the vibrant address of 1303 NE 45th Street, this iconic venue will be the perfect backdrop for an unforgettable night of music and entertainment. Get ready to be swept away by the mesmerizing performances of Darcy and Jer as they take the stage and captivate the audience with their unparalleled talent. From the moment the lights dim and the first notes fill the air, you'll be transported to a world of pure musical bliss. The Darcy & Jer No Refunds Tour is a once-in-a-lifetime experience that music enthusiasts won't want to miss. With a wide range of genres and styles, there's something for everyone to enjoy. From soulful ballads to upbeat anthems, Darcy and Jer will showcase their versatility and passion for music in every song. Mark your calendars and set your alarms, as tickets for this extraordinary event will go on sale starting from June 16, 2023, at 17:00. Make sure to secure your spot and be part of this incredible journey. Remember, the Darcy & Jer No Refunds Tour is an event that promises to leave a lasting impression. Don't miss out on this unique opportunity to witness two exceptional artists come together on one stage.
Provided by Cray | Published Nov 15, 2023
Are you interested in Darcy & Jer No Refunds Tour 2024 (Seattle)?
Recommended products for darcy & jer no refunds tour 2024 (seattle), neptune theatre, four seasons hotel seattle.

Space Needle
Pike place fish market, moscow  seattle, university of washington, seattle docklands, chihuly garden and glass, more contents about seattle.
Customer Support
Service Guarantee
Website Feedback
About Trip.com
Terms & Conditions
Privacy Statement
About Trip.com Group
Other Services
Investor Relations
Affiliate Program
List My Hotel
Become a Supplier

All Destinations
GBP (£) USD ($) AUD ($) HKD ($) ZAR (R) CNY (¥) NOK (kr) CZK (Kč) GBP (£) CAD ($) AED (د.إ) CHF (₣) ISK (kr) SEK (kr) DKK (kr) EUR (€) SGD ($) INR (₹) NZD ($) MXN ($) THB (฿) MYR (RM)
🛒 0
Login / Sign Up
No Cancellation Charges up to 24 hours before the chosen travel date. 100% cancellation fee applied within 24 hours of travel date.
For groups of 12 or more, you may send us an inquiry at [email protected]. Although we do not guarantee bulk deals for all our tours, there are some tours for which we can offer discounted pricing. Ordinary hop-on-hop-off bus tickets are entitled to group savings. Attractions, pass items and combo tickets aren't.
Due the nature of this type of tour and varying demand, group travellers should be aware that there is no guarantee that the group will be able to travel altogether as the available seats vary from stop to stop and depends on demand each day. The group may need to split up and/or wait for the next bus(s).
As, we cannot guarantee that the group shall be able to travel together as one group, therefore we will reduce the group size down to 4-5 smaller groups per ticket (depending upon group size).
Buenos Aires
Paris Christmas Light
Thessaloniki
Kuala Lumpur
Mexico City
Kristiansand
Panama City
St. Petersburg
Johannesburg
Benalmadena
Gran Canaria
Palma de Mallorca
San Sebastian
Bournemouth
Derry-Londonderry
London Christmas Light
Stratford-upon-Avon
Los Angeles
New Orleans
Philadelphia
San Antonio
San Francisco
St. Augustine
Trolley Tour
Washington D.C.
Ho Chi Minh
City Sightseeing: Moscow Hop-On, Hop-Off Bus Tour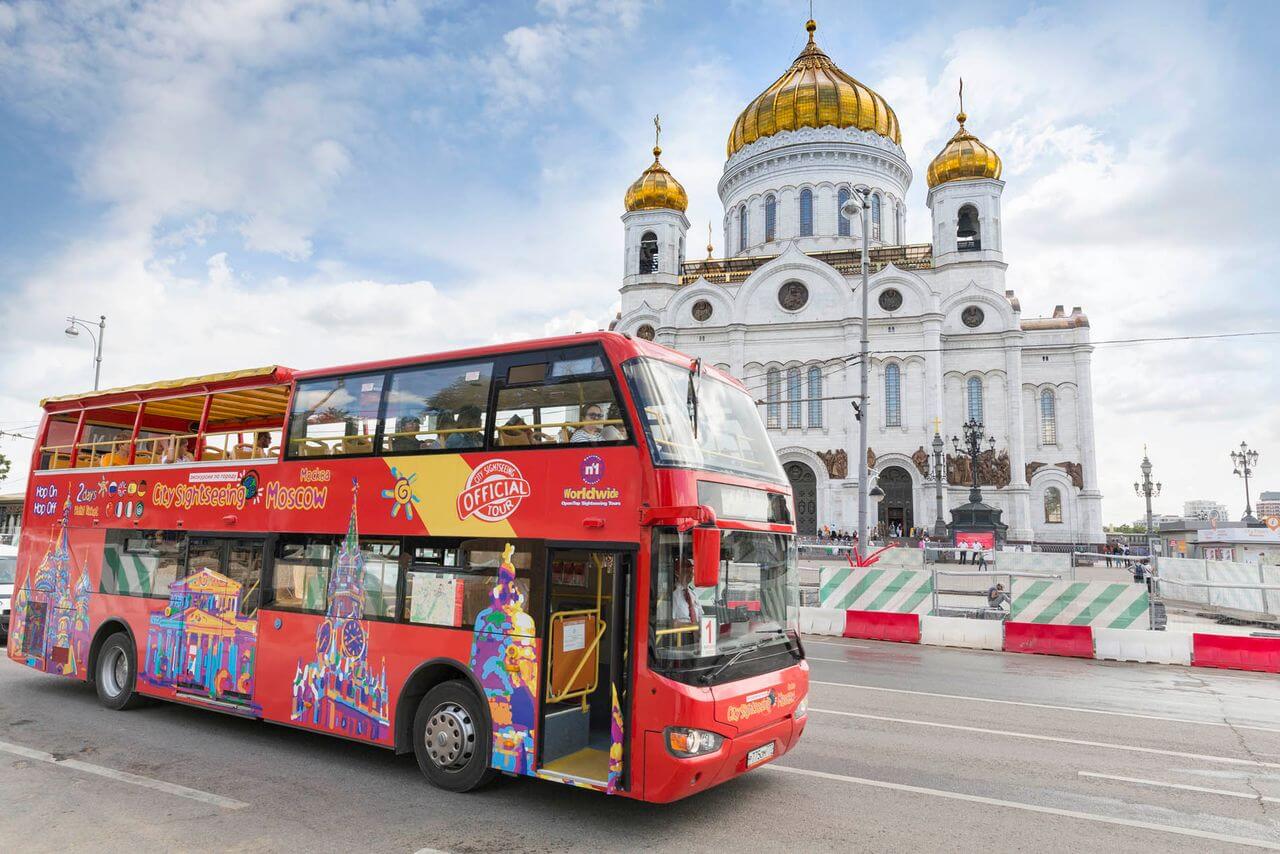 Lowest Price Guarantee *
Select Date, Travellers and Ticket
ADULT(14 - 59) − 0 +
CHILD(7 - 13) − 0 +
INFANT(1 - 6) − 0 +
SENIOR(60 - 99) − 0 +
Check Availability
The Bus Tour offers unlimited 360° panoramic views of main sights of Moscow.
Access to audio-guide in 10 different languages which enables to know about Moscow's history and traditions.
The three-bus tour routes and 40+ stops around Moscow completes the trip. Draw an itinerary to explore the city on your own.
There can be a boat tour and bus tour to enjoy panoramic views of Moskva River.
Smartphone Voucher Accepted. (No need to print)
The City Sightseeing at Moscow begins at Bolotnaya Square with Hop-on-Hop-off bus service. The bus operates on the Red, Green and Orange lines. If you have limited time in Moscow, start your trip on the Redline and get yourself acquainted with the city's 16 best attractions. The green line, however, covers 26 amazing spots so if you are staying for an extended period catch the green line.
Pushkin Museum of Fine Arts
Alexander Garden
GUM State Department Store
Sofiyskaya Embankment
Cathedral of Christ the Saviour
University Square, Vorobyovy Gory Observation Deck
Hotel Ukraina Pier
Zaryadye Park
Memorial Museum of Cosmonautics
VDNKh Metro Station
Cosmonauts Alley
Ostankino Television Tower
Red Route: Schedule: 10:00 - 18:00 , Loop: 60 Minutes , Frequency: 15 Minutes
Green Route : Schedule: 10:00 - 18:00 , Loop: 120 Minutes , Frequency: 30 Minutes
Orange Route : Schedule: 10:00 - 18:30 , Loop: 140 Minutes , Frequency: 30 Minutes
24 / 48-Hours Hop-on Hop-off Bus Ticket
Red Line Audio Guide: Russian, English, German, Spanish, Italian, French, Chinese, Arabic, Portuguese, Farsi
Green Line Audio Guide: Russian, English, German, Spanish, Italian, French, Chinese, Arabic
Orange Line Audio Guide : Russian English, German, Spanish, Italian, French
Guided walking tour
Boat Tour (If option selected)
Hotel Transfers
Entrance Fees (Unless Specified)
Redemption Info
You can board the bus at any stop and voucher can be exchanged directly with the driver. Printed vouchers required for this tour and are accepted at all stops. You will receive a ticket in exchange for your voucher, which you must keep until the expiry date/ tour. Please check your ticket to know when it expires. After exchanging your voucher for a ticket, your voucher will no longer be valid. In loss of voucher/ticket, company is not liable for any refund. Book Now! You can use your ticket any day within 12 months.
Know Before You Go
Wheelchair Access, Heating Please note that face masks must be worn on board the bus. Orange Route is temporarily suspended
Operational Details: Walking Tour
Daily at 10:45 a.m.
Duration: 2 hours 30 minutes
Meeting point: next to the monument to Saints Cyril and Methodius (Kitay-Gorod metro station)
Capital River Boat Tour
May - October: from 11:30am to 6:30pm (Subject to change)
Duration: 60 minutes
Departure Point: Zaryadye Park Pier
Useful Downloads
Cancellation policy, near by cities.