Stadium Tours & Experiences
If you choose to take advantage of stadium tours and Steelers Hall of Honor Museum experiences, we suggest the tour of the stadium first, as that is a timed tour, followed on the next hour by the Steelers Hall of Honor Museum which is a self-guided experience. The Dynasty Tour is the only tour that offers the stadium and museum tours together. 
GAME DAY TOURS: SOLD OUT.
DYNASTY TOURS: New dates just added December 4th, 6th and 22nd.  
STEELERS HALL OF HONOR MUSEUM: Will not be open on Thursday, November 16th due to the University of Pittsburgh football game.
Experience and Tour FAQs
HIGHLIGHT TOUR
Sunday through Saturday, 11 AM - 2 PM
STEELERS HALL OF HONOR MUSEUM
Wednesday through Monday, 11 AM - 4 PM (Last tour beginning at 3 PM)
Open on Tuesdays when the Pittsburgh Pirates play at home. 
The museum is NOT open on Saturdays when Pitt has a home game.
GAME DAY TOUR
*Days and hours are subject to change without notice. Please check online availability for the most up to date offerings. 
Acrisure Stadium Security Guidelines including prohibited items and the NFL Clear Bag Policy will apply to your tour experience.
For non-game day tours, an exception will be made for strollers.
For School Group Tours , a nurse or chaperone will be permitted to carry one medical bag. This bag will be subject to search and tagged by security upon entry.
Bus parking is located along Reedsdale Street. Metered parking is also available along the North Shore depending on event schedules. To park in lots surrounding the stadium, please visit Alco Parking's website .
**PLEASE NOTE: For tours on daylight weekday Pirate Games, parking will be the $15.00 event rate all day.
Tour guests should enter through the FedEx South gate located along Art Rooney Avenue to the left of the Steelers Box Office.
Museum guests should enter at Suite B along Art Rooney Avenue to the right of the Steelers Pro Shop.
On game day, guests should enter at Suite B along Art Rooney Avenue to the right of the Steelers Pro Shop.
To schedule an experience, please use the "Book Now" button on your desired tour type. For more information or to schedule private group tours, email museumandtou[email protected] or call us at 412-697-7150 and press "5".
Please note the FedEx Great Hall is not open to the public on a daily basis. All stadium experiences are subject to change based on stadium events and experiences may be cancelled at any time.
Aside from the Steelers Hall of Honor, all events are outdoors. Comfortable shoes and weather-appropriate attire are recommended.
Approximately 45 minutes.
The first part of the Steelers Hall of Honor Museum experience is a film, after that the museum is self-guided at your pace.
Approximately 60 minutes. Game Day Tours must be booked in advance.
HIGHLIGHT TOURS
STEELERS HALL OF HONOR MUSEUM 
Adults - $18
Seniors(62+)/military - $15
Children (ages 6-17) - $12
Children ages 5 & under – free
A portion of the proceeds benefit the Art Rooney Scholarship Fund.
GAME DAY TOURS
Tickets are $250 per person; Game Day Tour guests are required to have a ticket to the game in order to participate in the tour.
Price of the Tour does not include a Game Day Ticket
SCHOOL GROUP PRICE
$7.00 per person and one free adult chaperone for every 10 students.
Please note: If your bus driver(s) or school nurse(s) plan on taking the tour, you must include them in your total count.
Customers needing to cancel are eligible to receive a full refund if cancelling at least 7 days prior to the scheduled tour date. Customers will also receive a full refund or credit in the case of operator cancellation. Contact us at [email protected] to cancel or inquire about a cancellation. No-shows will be charged the full price.
All tour options are accessible for ADA guests. If someone in your party requires that a stadium wheelchair be provided, please email [email protected]
Email: [email protected]
Phone: (412) 697-7150, ext. 5
Address: 900 Art Rooney Avenue, Pittsburgh, PA 15212
The phone line and email inbox are monitored during business hours.
Personalize your VisitPittsburgh experience.
Welcome to Pittsburgh! What do you want to do first? Not sure yet? Well what about plans for tomorrow? …Well you still have time to decide… Where are you staying? You haven't booked a hotel yet?!?!
Arts & Culture
History & Heritage
Recreation & Fitness
Things to Do Things to Do
Events & Festivals Events & Festivals
Hotels & Resorts Hotels & Resorts
Restaurants & Culinary Restaurants & Culinary
Plan Your Trip Plan Your Trip
Neighborhoods Neighborhoods
Pittsburgh's Business Events Pittsburgh's Business Events
SportsPITTSBURGH SportsPITTSBURGH
Weddings & Reunions Weddings & Reunions
Media Media
Partners Partners
What's New in Pittsburgh
Free Things to Do
Tours & Sightseeing
Outdoor Adventure
Health & Wellness
Pittsburgh Sports Teams
Casinos & Gaming
Submit Your Event
This Week in Pittsburgh
Annual Events
Holiday Events
Halloween Events
Film Festivals
Food Festivals
Marathons, Runs & Walks
Pittsburgh Celebrates Juneteenth Freedom Day
Pittsburgh Black Music Festival
Bars & Nightlife
Pittsburgh Craft Breweries
Wineries & Distilleries
Farms & Farmers Markets
Visitors Guide
Multi-lingual Brochures
Beyond Pittsburgh
Transportation
Explore Black Culture & Heritage
LGBTQIA+ Travel in Pittsburgh
Pet-friendly Travel
College Visits
Senior Travel
Medical Travel
Accessibility Guide
Welcome Centers
Newsletter Signup
Health & Safety Practices
Reasons to Meet in Pittsburgh
Meeting Spaces
Event Services
Marketing Toolkit
Three City Collective
Business Events Blog
Wedding Services
Event Venues
News Releases
Photo Requests
Press Tours
Media Information Request
Pittsburgh in the Spotlight
Marketing Communications Staff
Be A Partner
Advertising Opportunities
Partnership Development Staff
Partner Portal
Pittsburgh Steelers
100 Art Rooney Ave., Acrisure Stadium
Pittsburgh, PA 15212
Phone: 412-323-1200
Fax: 412-697-7701
Adult Admission: Varies
Pittsburgh Steelers: The six-time Super Bowl Champion Pittsburgh Steelers play their home contests at Acrisure Stadium in front of Steelers Nation and have been sold out since 1972. Contact the Ticket Office for information about individual game tickets, group tickets, suites and more. Phone: 412-323-1200 Email: tick[email protected] Website: https://www.steelers.com/tickets/
Pittsburgh Steelers Hall of Honor Museum: Located in Acrisure Stadium, the museum is dedicated to promoting, preserving and celebrating Steelers football, providing fans the opportunity to learn more about the franchise, view rare artifacts preserved by the team and relive the biggest moments and people in Steelers history. Phone: 412-697-7150 (Option 5) Website: https://www.steelers.com/museum/
Pittsburgh Steelers Pro Shop: Located at Acrisure Stadium near Gate B--get your Black & Gold gear direct from the team! Phone: 412-697-7728 Website: https://shop.steelers.com/
Acrisure Stadium Tours: Stadium Tours provide a behind-the-scenes look at the stadium, a monument to Western Pennsylvania football tradition and to its loyal fans. Phone: 412-697-7150 (Option 5) Website:: https://acrisurestadium.com/stadium/tours/
Parking Available
Charged Parking
Motorcoach Parking
ADA Accessible
Steelers vs Cardinals
Steelers vs patriots, steelers vs bengals.
Pittsburgh Fall Date Ideas
Ultimate Steelers Gameweek Guide
Steelers Nation, Here We Go!
Pittsburgh Steelers Hall of Famers
A Guide to Acrisure Stadium for...
Labor Day Weekend 2023 in...
Instagram-Worthy Spots in...
Things to Do Before Concerts on the...
Family Time in the North Shore &...
Eating Your Way Through Pittsburgh...
Pittsburgh Celebrates Special...
Insider's Guide to the Steelers...
Heinz Field
Price & Hours
Facilities 4.0
Atmosphere 5.0
Whether you're a Steelers fan or a devotee of another NFL team, Heinz Field is worth a visit. This modern stadium has one of the most unique views throughout the league thanks to its waterfront location. It also doubles as a concert venue for major acts throughout the year.
Although tickets for games and concerts are pricey, you can take a tour for much less. Tours last about 90 minutes, run from April through October and cost $8 for adults and $7 for seniors and kids ages 5 to 17. Recent visitors say the tour is a good consolation if you can't catch a game, noting the guides are informative and you still get the opportunity to take photos with the river backdrop.
You'll find Heinz Field on the waterfront of the North Side district, two blocks west of PNC Park . Check out the website for game pricing and schedule information.
Popular Tours
Essential Pittsburgh Experience - The One Tour to Take
(393 reviews)
from $ 75.00
Fallingwater and Kentuck Knob - Two Visions of Frank Lloyd Wright
(8 reviews)
from $ 446.88
Pittsburgh Signature Guided Brewery Tour
(111 reviews)
from $ 105.00
More Best Things To Do in Pittsburgh
#1 Duquesne Incline
The Duquesne Incline is one of two uphill trolleys — and it has been carting visitors up Mount Washington since the 1870s. After falling on hard times, the Duquesne Incline was lovingly restored in 1963. But why should you visit the trolley in this area instead of the Monongahela one?
This one transports you to an ideal vantage point in Mount Washington, directly above where Pittsburgh's three rivers collide. There's a large viewing platform that extends just over the cliff and on a clear day, the view from the top makes for some excellent photographs. However, some recent visitors say you should wait and hop on the incline at night since it's less crowded and you can see the illuminated city below. Once you get to the top, aside from admiring the view, you can take some time to check out the small museum with some fun facts on Pittsburgh's history and photographs, or grab a souvenir from the gift shop. There are a few restaurants near the upper station as well, though travelers say they're pretty pricey and you're better off heading back downtown to grab a bite to eat.
Explore More of Pittsburgh
Things To Do
Best hotels.
You might also like
Philadelphia
# 1 in  Best Day Trips from NYC
# 13 in  Best Weekend Getaways in the Midwest
If you make a purchase from our site, we may earn a commission. This does not affect the quality or independence of our editorial content.
Recommended
44 Cheap Tropical Vacations That Feel Expensive
Holly Johnson|Alissa Grisler November 10, 2023
18 Fall Family Vacation Ideas
Amanda Norcross September 11, 2023
The 26 Best Zoos in the U.S.
Rachael Hood August 11, 2023
30 Fun Fall Weekend Getaways for 2023
Holly Johnson July 18, 2023
The 32 Best Dog-Friendly Beaches in the U.S.
Gwen Pratesi July 14, 2023
The 21 Top Ecolodges Around the World
Mackenzie Roche|Amanda Norcross June 30, 2023
The 26 Best Fall Festivals in the U.S. for 2023
Katie Hearsum|Timothy J. Forster June 28, 2023
27 Amazon Prime Day Luggage Deals You Can Shop Now
Amanda Norcross June 27, 2023
The 34 Best Couples Vacations
Gwen Pratesi June 26, 2023
Carry-on Luggage Sizes by Airline
Amanda Norcross June 26, 2023

Family Spotlight: Touring Heinz Field
Post author: Laura
Reading time: 8 mins read
Post last modified: March 14, 2023
Being a family photographer opens new doors to Pittsburgh. It's a joy to meet families, explore hidden parks and view light from new angles. Somedays it seems as if the city of Pittsburgh has become my studio.
Below you can read an interview with a wonderful family from Pittsburgh that got together to celebrate a 60th birthday with a tour of Heinz Field. Did you know that Heinz Field is open to behind the scene tours? The 90 minute tour would be a great way to spend time with family, celebrate a birthday or show out of towns friends.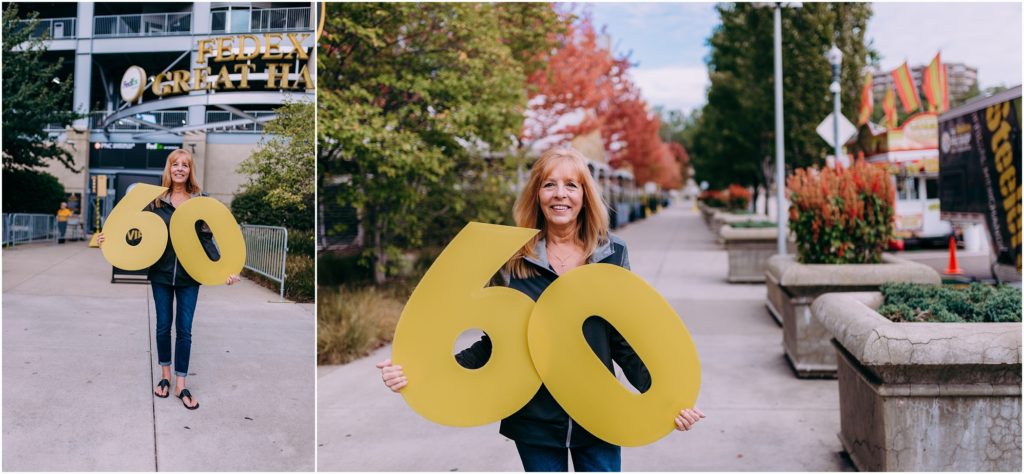 Tell us a little about family vacations. Going to the beach every summer. We used to go to Surfside Beach, SC, and have gone to Topsail Island, NC the last few years. Much more low key at Topsail, perfect for making family memories.

I hope you enjoyed "meeting" this Pittsburgh family as much as I did! If you decide to take a tour I'd love to hear about your thoughts in the comments below!!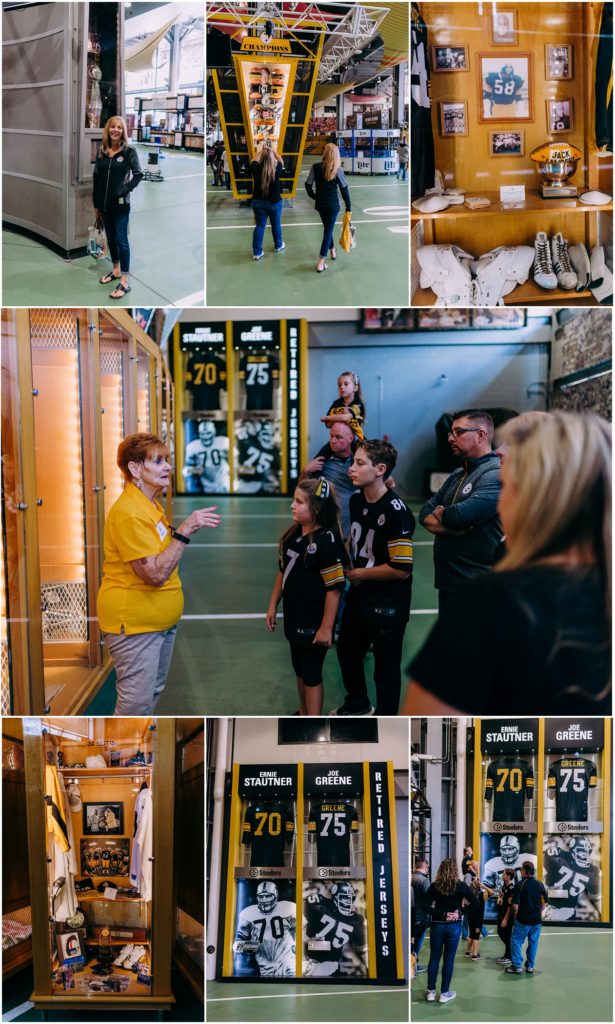 You Might Also Like
Our Epic Pittsburgh Photoshoot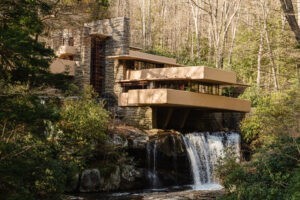 5 Frank Lloyd Wright Lessons
Comprehensive Anthology of the Best Coffee Shops in Pittsburgh
Leave a reply cancel reply.
This site uses Akismet to reduce spam. Learn how your comment data is processed .