Awards Season
Big Stories
Pop Culture
Video Games
Celebrities
7 Exciting Facts About the Tour de France, and Where to Stream the Race
Lasting nearly three weeks and involving several hundred competitors, the Tour de France is one of the biggest sporting events across the globe — and in the world of cycling, it's definitely the biggest. This much-anticipated annual race faced some setbacks during the COVID-19 pandemic, and while the world hasn't returned to normal yet, devoted cycling fans (and those of us who simply love edge-of-our-seats competition) are eager for the big return slated for this summer.
In honor of the Tour de France's grand 2021 re-entry to the sporting universe on Saturday, June 26, we're taking a look at some fun facts that'll get your anticipation building even more. Plus, you'll discover where and how you can watch every minute of the race from the comfort of home — no cleats or helmet necessary.
Thousands of People Are Involved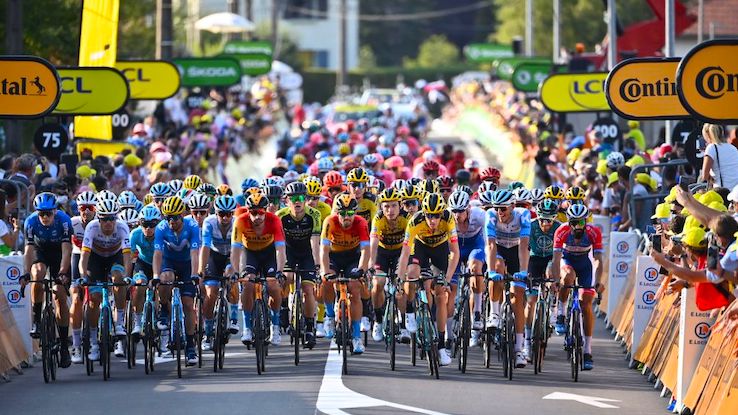 You might already know that a bevy of bicyclists participate in the race — 198 riders spread across 22 different teams compete each year. But the number of people involved in ensuring the race goes off without a hitch is much higher than the number of athletes participating. Organizers take logistics to the next level with team staff members, members of the race jury, thousands of security professionals and members of the media. If you include the spectators in that count, the numbers — pre-pandemic, at least — can run into the millions . From city to city along the race route, hundreds upon hundreds of people follow the action throughout the course of the event. And organizers and support staff keep things running smoothly to the finish line.
The Race Has a Surprising Connection to a Newspaper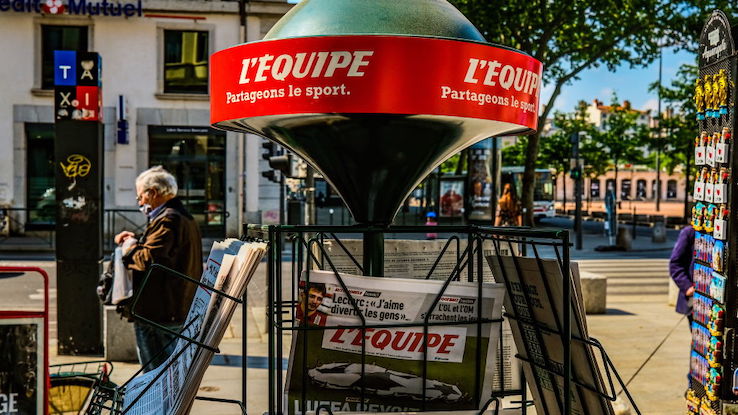 The first Tour de France wasn't held because a bunch of bicycling fans got together and thought it'd be a great idea to start a competition — at least not totally. It was actually a promotional event hosted with the intention of bringing more publicity to L'Auto , a French newspaper that focused on reporting details about different sporting events. Although L'Auto has since closed down, the parent company of its replacement, L'Equipe , continues to organize the Tour de France today.
It's Not Just Big, but Also Long
And it's long in multiple ways, too. The race itself takes place over the course of nearly a month, with 21 different day-long segments making up the bulk of the competition. The length of the course is also extensive, however; it's typically over 2,000 miles long and can pass through multiple neighboring countries. It wasn't even always this short, either — in 1926, the course encompassed a winding 3,570 miles and took a full month for riders to finish.
Different Jerseys Mean Different Things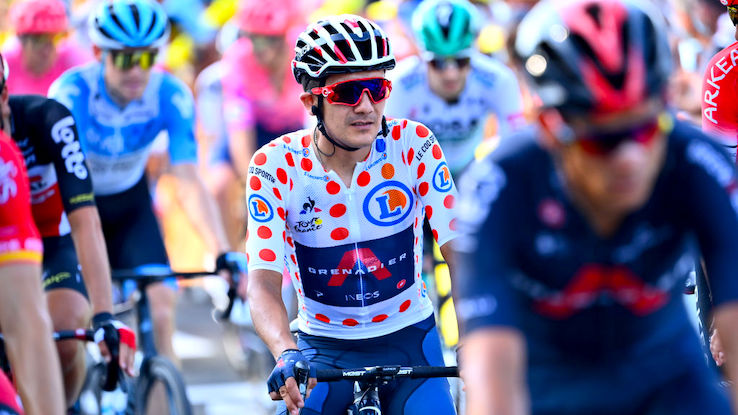 As you watch the race, you'll notice cyclists wearing the bright kits and bibs that represent their teams — but you'll also spot some even more unique colors and designs among the pack. One of these is a yellow jersey, called the "maillot jaune," that's bestowed upon the racer who had the lowest cumulative ride time for the day. Other special jerseys include the green "maillot vert," which is awarded to the rider with the most points, and the "maillot a pois" — a red and white polka-dotted jersey given to the cyclist who earns the most points during the areas of the course that have steep inclines to climb. The rider who wears the maillot a pois is affectionately known as "the king of the mountain."
There Was Almost Only One Tour de France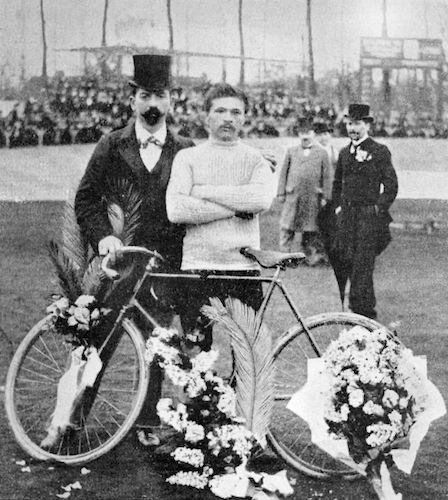 The first Tour de France took place in 1903 – and that was almost the one and only iteration of the race. That's because newspaper editor Henri Desgrange, who helped organize the initial tour, was so aghast at the conduct not only of the fans but also of the competitors in the 1903 race that he wanted to discontinue it despite its clear appeal. Boisterous crowds turned violent, with spectators assaulting racers as they passed along the course. The riders themselves found numerous ways to cheat, disqualifying themselves in the process. But the Tour de France was so lauded — and it increased circulation of L'Auto so extensively — that the organizers had no choice but to continue hosting the event.
The Race Has Its Own Language
Bonking, anyone? As you're watching the Tour de France, you might hear commentators use some curious turns of phrase — and many of them will be unique to the race itself. Boost your bicycling know-how by learning what these terms mean before catching one of the race segments:
Bonking: Cyclists don't want to "bonk" during this race; it means they've run out of energy and are too wiped to continue.
Peloton: No, it's not the fancy exercise bike you bought during the pandemic. In Tour de France context, a peloton is the main group of riders where most of the participants are cycling together.
Sag Wagon: If someone bonks, they may need the assistance of the sag wagon. This is a car that follows the pack of cyclists and picks up those who become too fatigued or injured to keep riding.
Musket Bag: While it may sound like something you'd find at a Civil War battleground, a musket bag is sort of like a bagged lunch — but it's packed with energy gels, water, sandwiches and other fuel for the cyclists. It's also called a "musette" or, sometimes, a "bonk bag."
Lanterne Rouge: In French, this term means "red light," and it refers to the cyclist who's in the very last place in the race. Being in this position gets riders ample attention, and those who know they won't win sometimes compete for this distinction instead.
You Can Watch the Action at Home — Here's How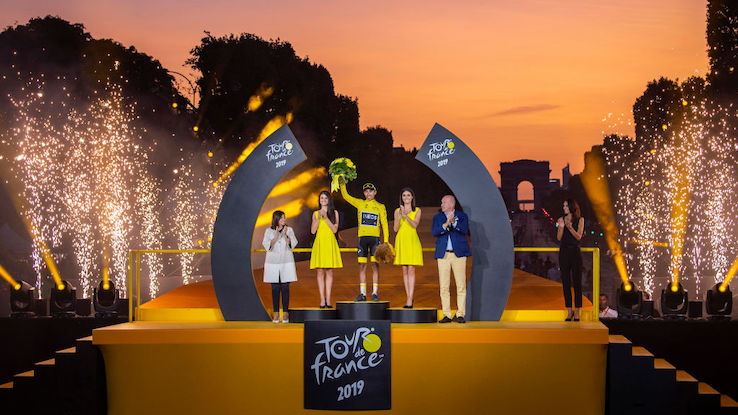 Now that the race has returned to regularly scheduled programming in 2021 following its 2020 pandemic postponement, you might be eager to catch the three-week racing saga unfold from the comfort of home. Fortunately, you have the convenient option to stream the tour live on both NBC Sports and NBC's Peacock streaming service.
The race coverage on Peacock is only available through Peacock Premium, a paid tier of the service that costs $4.99 — a worthwhile investment if you're a serious cycling fan who can't wait to watch this Grand Tour. NBC Sports is accessible if you're already paying for regular cable, but without that subscription you won't be able to stream the program online or watch it on TV unless you spring for Peacock.
Keep in mind that, if you're not already a Peacock subscriber, you'll receive a free weeklong trial to better help you determine if the service is right for you. You can use that to catch up on the race and decide if you want to make the month-long (or longer) investment.
MORE FROM ASK.COM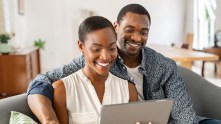 Tour de France 2020: Route and stages

Read more about the route of the 2020 Tour de France.
Click on the links in underneath table for in-depth information on individual stages.
Tour de France 2020 stages
Tour de france 2020: route, profiles, more.
Click on the images to zoom

More about the Tour de France
Tour de france 2020: the route.

Tour de France 2020 Route stage 1: Nice - Nice

Tour de France 2020 Route stage 2: Nice - Nice

Tour de France 2020 Route stage 3: Nice - Sisteron

Tour de France 2020 Route stage 4: Sisteron - Orcières-Merlette

Everything you need to know about cycling in France your independent guide
Tour de France 2020 route: Stage-by-stage guide
The 2020 tour de france will be the 107th edition of race, with a grand depart in nice. note the 2020 dates have been revised in response to the coronavirus pandemic. the 2020 tour de france will now run august 29 to september 20..
Finding accommodation
Finding bike hire
Tour de France road closure information
Advice for watching the TDF in person
Advice for watching the TDF in Paris
Beginner's guide to the Tour de France
Riding Etape du Tour
OUT NOW: Get the official 2020 Tour de France Race Guide
The full route of the 2020 Tour de France was announced on October 15, 2019. It has since been revised, with the dates changed in reponse to the coronavirus pandemic.
The overview of the route and the new dates are shown below.
Official map with revised dates
The Grand Depart will see two stages based around Nice, capital of the Provence-Cote d'Azur region on the  Mediterranean coast. The terrain around Nice is incredibly varied – expect some stiff climbs, flat sections and scenic coastal roads.
Specific info on each stage and more detailed maps are usually published each May in the official race program. We'll post links to it when it's released. We have this page for Tour de France road closure information , which we also update as information comes to hand (usually not from around May onwards).
Stage 1: Saturday, August 29,  Nice Moyen Pays to Nice, 156km  
The first stage is interesting because unlike most sprint stages (other than Paris), it offers more than one chance to see the riders whiz by. Here, riders will do two loops of the southern section through the city. This is not a flat stage by any means, but it should still see a sprinter take the first yellow jersey.
Stage 2: Sunday, August 30,  Nice Haut Pays to Nice, 187km
If a sprinter does take the yellow jersey on the first stage, then it may not be on his shoulders for very long. The second stage contains three cols, two of which are above 1500m,with a total of over 4000m of climbing. Again, this is a showcase stage for Nice and will allow spectators to easily catch a second stage without moving very far.
Stage 3: Monday, August 31, Nice to Sisteron, 198km
Goodbye Nice, hello Sisteron, which gets a stage finish a well as a stage start this year. This is a flat stage with a bit of rolling terrain thrown in for good measure. Expect a sprint finish.
Stage 4: Tuesday, September 1, Sisteron to Orcières-Merlette, 157km
An early summit finish in Orcières-Merlette, a ski resort at the end of a 7.1km climb (6.7%).  Orcières-Merlette will enjoy its day in the sun – it's been more than 30 years since the Tour visited these slopes.  
Stage 5: Wednesday, September 2, Gap to Privas, 183km
The gap is no stranger to the TDF – expect a strong showing here from the breakaway riders, followed by a sprint finish. 
Stage 6: Thursday,  September 3, Le Teil to Mont Aigoual, 191km
From the Rhone River at Le Teil and into the Ardèche, stage 6 will be another feast for the TV cameras. The last 26 kilometres run mostly uphill, providing plenty of great spectating opportunities on smaller climbs:  the Col des Mourèzes (6km at 4.8% average gradient), the 11.7km Col de la Lusette (7.3%) and, finally,  the Mont Aigoual 8.3km at 4%).
Stage 7: Friday, September 4, Millau to Lavaur, 168km
The stunning  Millau viaduct makes a TDF comeback, with the start set against its incredible backdrop. Stage 7 will be a preclude to the Pyrenees, the lumpy Aveyron and Tarn valleys providing some hilly – and potentially windy – riding.  
Stage 8: Saturday, September 5,  Cazères -sur-Garonne to Loudenvielle, 140km
Stage 9: Sunday, September 6, Pau to Laruns, 154km
Rest day: Monday, September 7, La Charente-Maritime
The Charente-Maritime department will host two stages plus a rest day, making this an ideal place to grab some rest and relaxation (and to indulge in the region's famous oysters and coastal resorts). This section of the Tour is being marketed locally as 'The  Maritime Escape'.
Stage 10: Tuesday, September 8, Île-de-Oléron to  Île-de-Ré, 170km
Click here or the images below for a PDF version of the Stage 10 route and timings.
Stage 11: Wednesday, September 9, Châtelaillon-Plage to Poitiers, 167km
The Tour heads inland through the marshlands of the old Poitou-Charentes region (now absorbed into the larger Nouvelle-Aquitaine). This should be another stage for the sprinters in Poitiers – the last 1.5km should be familiar to Arnaud Démare, who won the French title here in 2014.
Click here or the images below for a PDF version of the Stage 11 route and timings.
Stage 12: Thursday, September 10, Chauvigny to Sarran Correze, 218km
This one will be targeted by the breakaway riders – the hilly course across rolling countryside is also the longest stage of the 2020 Tour. The Vienne valley is picturesque and unspoilt - it will be a real treat for the TV cameras.
Stage 13: Friday, September 11, Châtel-Guyon to Puy Mary Cantal, 191km
Stage 14: Saturday, September 12, Clermont Ferrand to Lyon, 197km
Stage 14 leaves Clermont-Ferrand and goes via the Monts du Forez and Col du Béal (at the start end) and comes in via the Côte de la Duchère (about 15km from Lyon). Closer to Lyon it includes the Montée de l'Observance and the Côte de la Croix-Rousse (5km from Lyon). These late cols would be good places to be if you are staying at the Lyon end. It finishes in the Lyon city centre. 
Stage 15: Sunday, September 13, Lyon to Grand Colombier, 175km
Stage 15 has a focus on the Jura Mountains. It's a 175-km stage that starts in Lyon and finishes on the Grand Colombier after already climbing the same mountain twice earlier in the stage from different sides: via the Montée de la Selle de Fromentel, via the Col de la Biche and then finally up from Culoz. They will deserve a rest day after that.
Expected route:
Rest day: Monday, September 14, Isère
Stage 16: tuesday, september 15, la tour de pin to villard de lans, 164km.
Stage 17: Wednesday, September 16, Grenoble to Col de la Loze (Méribel), 168km
Stage 17 ends on Col de la Loze, above Méribel. It will be another epic mountain-top finish with a 22.5km climb rounding off the day (including several sections topping 20% gradient). En route, riders will cross the  Col de la Madeleine – no easy warmup ride, coming in at an average of 8.4% over 17.1 kilometres.
Stage 18: Thursday, September 17,  Méribel to La Roche-sur-Foron, 168km
Stage 19: Friday, September 18, Bourg en Bresse to Champagnole, 160km
Stage 19 looks set to be a late sprinters' stage from the Jura's foothills to Champagnole and the river Ain.
Stage 20: Saturday, September 19, Lure to Les Planches des Belles Filles, 36km
Stage 21: Sunday, September 20, Mantes Les Jolie to Paris Champs Élysées, 122km
Bike hire for watching the tour de france.
A reminder that if you need bike hire during the Tour de France you should book early. It ALWAYS sells out and it can be very hard to find quality carbon road bikes closer to the time.  More info here .
2020 Tour de France Race Guide
OUT NOW: Get the official 2020 Tour de France Race Guide: This collates all stage maps and race times into one booklet.
See here for bike-friendly accommodation
Related articles.
Tour de France 2021 route: Stage-by-stage guide
2024 Tour de France program and race guide
2023 Tour de France program and race guide
Tour de France 2023 route: Stage-by-stage guide
Tour de France 2022 route: Stage-by-stage guide
2019 Tour de France Official Race Guide
Tour de France 2019 route: Stage-by-stage guide
Tour de France 2024 route: Stage-by-stage guide
On the blog
House and gite business for sale in the Pyrenees – a perfect cycling base or B&B
The Pyrenees offers some of the best cycling in France. This lovely cyclist-owned house is looking for a new owner – it could be you!
Posted: 3 May 2023
Cycling in France?
Search for tours & accommodation
What are you looking for? What are you looking for? All Accommodation - Campsites - Hotels, hostels and B&Bs - Self-catering All Tours - Guided - Self-guided
Where do you want to look? Where do you want to look? All France /r/n Alsace /r/n Aquitaine /r/n Auvergne /r/n Brittany /r/n Burgundy /r/n Champagne-Ardenne /r/n Corsica /r/n Franche-Comté /r/n Languedoc-Roussillon /r/n Limousin /r/n Loire Valley-Centre /r/n Lorraine /r/n Midi-Pyrénées /r/n Nord-Pas-de-Calais /r/n Normandy /r/n Paris-Île-de-France /r/n Pays de la Loire /r/n Picardy /r/n Poitou-Charentes /r/n Provence-Alpes-Côte d'Azur /r/n Rhône-Alpes /r/n
Share this:
© 2011-2021 Freewheeling France | Copyright, Cookies, Privacy and Advertiser T&Cs |
International edition
Australia edition
Europe edition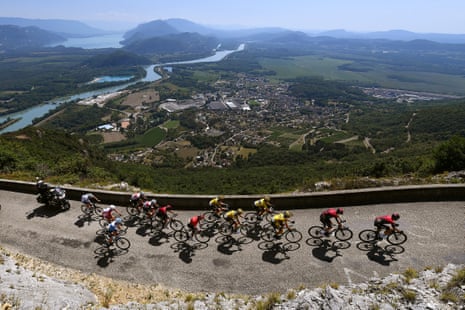 Tour de France 2020: stage-by-stage guide
The 107th edition of the classic features a Grand Départ on the Riviera and eight mountain days on the 21-stage route
Stage one, 29 August , Nice – Nice 156km
Two loops north of Nice over a serious-looking climb, the Côte de Rimiez, with a finish on the Promenade des Anglais; with 38km between the last bit of uphill and the finish, there is time for the peloton to regroup if it splits on the climb. Will favour sprinters who can climb a bit such as the Italian Elia Viviani.
Stage two, 30 August , Nice – Nice, 186km
The toughest opening weekend stage in 40 years. First category Cols de la Colmiane and Turini will show immediately if any favourites are off form, and should cause a selection of maybe 50 riders; a final little climb 9km from the end is tailor-made for home hopefuls Julian Alaphilippe and Thibaut Pinot.
Stage three, 31 August , Nice – Sisteron, 198km
Immensely scenic run north partly using the Route Napoléon through towns like Grasse and Digne les Bains. Peppered with small climbs early on, but a mainly downhill final 80km means unless it's full-on all the way this should be one for the pure sprinters such as the Aussie Caleb Ewan or Ireland's Sam Bennett.
Stage four, 1 September , Sisteron – Orcières-Merlette, 157km
An unusually tough summit finish for this early in the Tour at a ski resort famed for a 1971 duel between Eddy Merckx and Luis Ocaña, at the end of a long drag to 1,825m above sea level. There will be a sort-out among the favourites, but nothing conclusive. Another good finish for Alaphilippe, or a strong finisher such as Rigoberto Urán.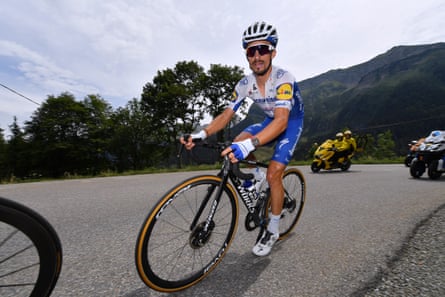 Stage five, 2 September , Gap - Privas, 183km
Largely downhill, this is another one earmarked for the sprinters, but the finish merits a closer look, climbing gradually in the final eight kilometres. Might favour a "punchy" finisher such as the Olympic champion Greg Van Avermaet or Milan-San Remo winner Wout van Aert.
Stage six, 3 September , Le Te il – Mont Aigoual, 191km
The second tough summit finish in three days: a 12km ascent to the Col de la Lusette, a brief downhill and an 8km drag to the finish. With 150km before the climbs, a break will get here well before the main men sort each other out. One for climbers with no aspirations overall, such as the Frenchmen Pierre Rolland or Kenny Elissonde.
Stage seven, 4 September , Millau – Lavaur, 168km
Brutally lumpy and baking-hot roads in the Massif Central and a meaty 14.5km climb in the middle. The finale will see a classic battle between a break and the sprinters' teams, with odds on the break. A day for a strong all-terrain rider such as the Belgian Tiesj Benoot or France's Lilian Calmejane.
Stage eight, 5 September , Cazères-sur-Garonne – Loudenvielle, 141km
A classic Pyrenean stage: two first-category mountains and the super-category Port de Balès. There should be a pattern to the racing now and a strong team such as Jumbo or Ineos should control the pace. It's a tricky downhill to the finish so while the overall contenders test each other, the stage will suit a climber with descending skills such as the Slovenian Matej Mohoric.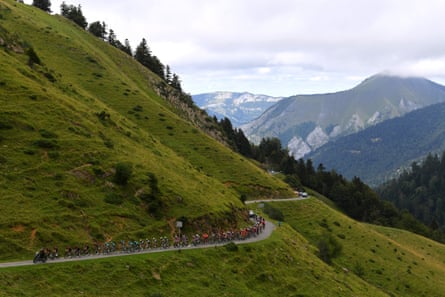 Stage nine, 6 September , Pau – Laruns, 154km
A break should succeed today: there will be an intense battle until it forms and it will get whittled down on the Col de Marie-Blanque 19 km from the finish. One for a climber who can finish well, and isn't high up overall: if Ireland's Daniel Martin or Uran are not in the top 20 they will target this one.
Stage 10, 8 September , Île d'Oléron – Île de Ré, 170km
A transfer up the Atlantic coast for the flattest stage of the race. Bound to be a sprint finish so one for the likes of Bennett or Ewan or Viviani, but the question is whether the wind blows strongly off the sea in which case the race is likely to split and the outcome is anyone's guess.
Stage 11, 9 September , Chate laillon Plage – Poitiers, 167km
The only truly innocuous stage in the first 10 days, and there should be a westerly so this will be rapid. By now it will be obvious which sprinters are in the mix so there will be pressure on the second-stringers such as Nacer Bouhanni of France and Giacomo Nizzolo of Italy if they haven't landed one yet.
Stage 12, 10 September , Chauvigny – Sarran-Corrèze, 218km
A rare stage longer than 200km. Lumpy roads into the fiefdom of ex-president Chirac and tired legs will make this another day for a break while the select group of favourites wait for the Alps. Wise money will go on a clever one-day specialist such as the young world champion Mads Pedersen or a strongman like Thomas De Gendt.
Stage 13, 11 September , Châtel Guyon – Puy Mary Cantal, 191km
Arguably the hardest stage, with seven climbs ending with the highest pass of the Massif Central. It's a day that should decide the polka-dot best-climber's jersey, while the finish will show who is looking good for the Alps. Will favour a pure climber such as Mikel Landa or Nairo Quintana, but anyone wanting to win has to show well here.
Stage 14, 12 September , Clermont-Ferrand – Lyon, 197km
A second category climb after 68.5km will see off many of the sprinters, while a couple of short late hills will favour an attack from the likes of France's Benoît Cosnefroy, or De Gendt. The overall contenders will want to stay out of trouble as the Alps loom.
Stage 15, 13 September , Lyon – Grand Colombier, 175km
A super-category uphill finish on a super-steep climb in the southern Jura; this is where GC riders such as Egan Bernal or Primoz Roglic will have to show what they have left. The concentrated climbing in the final 80km will make it difficult for a break to succeed so an overall contender such as Bernal might win here.
Stage 16, 15 September , La Tour du P in – Villard de Lans, 164km
Never flat, and with an 11km climb into the Vercors Massif, this stage favours an early break, and the winner will probably escape on the ascent 20km from the finish. It's the sort of stage that suits a climber who isn't afraid to go solo, such as the Dutchman Bauke Mollema if he isn't in the overall mix.
Stage 17, 16 September , Grenoble – Méribel col de la Loze, 168km
The toughest uphill finish of the race, 2,304m above sea level after 21.5km climbing, with gradients of 20%. The final pecking order should be all but settled here. The initial sort-out will come on the super-category Col de la Madeleine, and the finish has Bernal written all over it.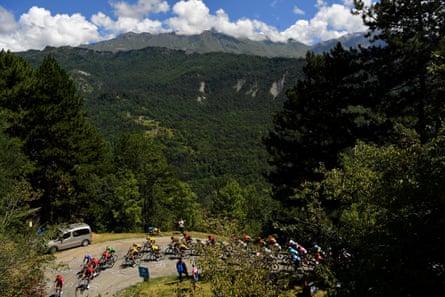 Stage 18, 17 September , Méribel – La Roche-sur-Foron, 168km
The last of eight Alpine stages: a saw-tooth profile, with the partly gravel Plateau de Glières 32km from the finish. None of the favourites can afford a bad day here, but it doesn't have the scary look of the day before. A stage for a break, a last chance for a rider like Romain Bardet or Warren Barguil to shine if he has had a poor three weeks.
Stage 19, 18 September , Bourg-en-Bresse – Champagnole, 166.5km
The last day when a team that haven't won a stage can break their duck; in recent years a handful of teams have dominated in the Tour, so the pressure could be on half the field. Even so, it's likely to be a bunch sprint for whoever has survived the Alps.
Stage 20, 19 September , Lure – La Planche des Belles Filles, 36km time trial
Time was the Tour had up to 120km of time trials but that has been whittled down to create more exciting racing for television. A steep uphill finish like this one should confirm what we've seen on the climbs in the past few days; France will be praying for a good Tour from Pinot, whose home village of Melisey features early on today.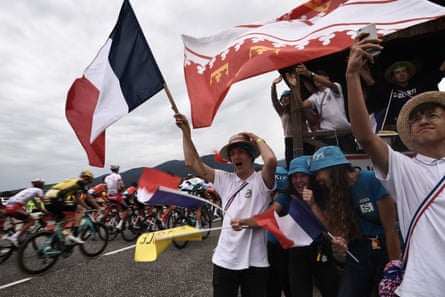 Stage 21, 20 September , Mantes-la-Jolie – Paris Champs Élysées 122km
The final stage of the Tour, so expect the usual bunch sprint – last year won by Ewen – but with two provisos. The first is how the race has weathered the Covid-19 storm – will riders and teams have dropped out along the way? – and the second, how the riders have coped with relatively little competition time in this condensed, rejigged season of racing.
Tour de France
Tour de France 2019
Most viewed
off.road.cc
Dealclincher
Fantasy Cycling
Support road.cc
Like this site? Help us to make it better.
Sportive and endurance bikes
Gravel and adventure bikes
Urban and hybrid bikes
Touring bikes
Cyclocross bikes
Electric bikes
Folding bikes
Fixed & singlespeed bikes
Children's bikes
Time trial bikes
Accessories - misc
Computer mounts
Bike bags & cases
Bottle cages
Child seats
Lights - front
Lights - rear
Lights - sets
Pumps & CO2 inflators
Puncture kits
Reflectives
Smart watches
Stands and racks
Arm & leg warmers
Base layers
Gloves - full finger
Gloves - mitts
Jerseys - casual
Jerseys - long sleeve
Jerseys - short sleeve
Shorts & 3/4s
Tights & longs
Bar tape & grips
Bottom brackets
Brake & gear cables
Brake & STI levers
Brake pads & spares
Cassettes & freewheels
Chainsets & chainrings
Derailleurs - front
Derailleurs - rear
Gear levers & shifters
Handlebars & extensions
Inner tubes
Quick releases & skewers
Energy & recovery bars
Energy & recovery drinks
Energy & recovery gels
Heart rate monitors
Hydration products
Hydration systems
Indoor trainers
Power measurement
Skincare & embrocation
Training - misc
Cleaning products
Lubrication
Tools - multitools
Tools - Portable
Tools - workshop
Books, Maps & DVDs
Camping and outdoor equipment
Gifts & misc
Tour de France 2020 stage-by-stage preview
All being well, the Côte d'Azur city of Nice will host the Grand Départ of the 107th edition of the Tour de France a week on Saturday, two months after the originally scheduled date – and in this most unprecedented of years, it could be the most exciting and open races in decades.
With the UCI WorldTour only resuming at the start of the month, rider form and fitness is still near-impossible to gauge; at the Criterium du Dauphiné last week, Jumbo-Visma showed signs of threatening the hegemony of Team Sky, now Team Ineos and, from next week, Ineos Grenadiers, who have won seven of the past eight editions of the Tour de France.
But with Steven Kruijswijk – third behind Egan Bernal and Geraint Thomas last year – out after crashing on the penultimate day, and Primoz Roglic abandoning the race before the start of the final stage, the Dutch team's plans have been thrown into disarray.
Defending champion Bernal also pulled out of the Dauphiné with a back injury – and the rumours are that he may not even be at the start in Nice, with last year's Giro d'Italia winner Richard Carapaz, signed from Movistar, set to take his place.
Four-time winner Chris Froome, meanwhile, is still clearly way off peak form after his career threatening injuries that kept him out of last year's race, and Geraint Thomas does not seem to be at the level he was when he clinched the yellow jersey two years ago.
Could that pave the way for a surprise winner, or even – whisper it softly – a home winner 35 years after Bernard Hinault's fifth and final victory?
Add in the usual subplots of a three-week race usually held mostly in July but this year in September – the sprints, the polka-dot jersey contest, the mountain stages, and the days when we watch on the edge of our seats, willing a lone escapee to outrun the chasing pack – and we are in for a compelling three weeks' racing.
Here's our stage-by-stage preview.
Stage 1 – Saturday 29 August     Nice to Nice (170 km) Hilly stage
There aren't too many opportunities for the sprinters in this year's race, but one of them should be in yellow come the end of today's opening stage – although given the profile, it's possible some may be dropped on the later climbs as the race loops north out of Nice then back three times.
Once the riders hit the coast near the airport on the final approach to the line on the Promenade des Anglais, there is not a corner in sight for the last 5 kilometres and the pace will be frantic ahead of the final sprint – but if the wind is blowing in off the Med, that finishing straight could be a long slog.
Stage 2 – Sunday 30 August        Nice to Nice (190 km)     Medium mountain stage
ASO aren't messing around this year, with day two featuring a stage that even this early could affect the GC. There are two Category 1 climbs early on, the Col de la Colmiane and the Col de Turini, the latter crested with 86.5 kilometres remaining ahead of a long descent towards the coast.
Two closing loops, the first longer than the second, take in the Col des Quatre Chemins twice, sandwiching a full ascent of the Col d'Eze the first time round. Time bonuses at the top of the Col des Quatre Chemins on the second climb and a summit 9km from the finish promise a cracking finale.
Stage 3 – Monday 31 August      Nice to Sisteron (198 km)                           Flat stage
This may be designated a flat stage, but there are still four categorised climbs including the Category 3 Col des Lèques 6.9 kilometres at 5.4 per cent – watch out for riders, especially from smaller teams, who are within touching distance of the polka dot jersey trying to sneak into the day's break.
Quite how the stage pans out may depend on who is in the yellow jersey this morning – if it's one of the overall contenders, their team may be inclined to let the break go ahead of tomorrow's first summit finish. If it's a less fancied rider, however, expect their team to go all out to defend it.
Stage 4 – Tuesday 1 September Sisteron to Orcières-Merlette (157 km)                 Hilly stage
There are some interesting official stage descriptions in this year's race – today we have a "hilly" stage that ends with the Category 1 climb to Orcières-Merlette, 7.1km at an average gradient of 6.7 per cent and a steady climb rather than one with big ramps along the way.
There are four other categorised climbs, each less taxing than the final ascent according to their assigned categories. This looks like a day when the remnants of the break will be swept up by a large GC group early on the last climb, with an overall contender then trying to steal time on his rivals.
Stage 5 – Wednesday 2 September         Gap to Privas (183 km)   Flat stage
Theoretically, one for the sprinters today, but with an uphill drag over the final few kilometres, it's one that may suit the more punchy riders rather than the out-and-out speed merchants – and there's also the prospect someone may launch a late solo attack on the last climb.
The profile may provide a disincentive to teams with pure sprinters to actively play a part in chasing down the day's break, which in turn may favour the escapees, especially with that Category 4 climb of the Côte de Saint Vincent de Barrès coming late on; could one of them stay out?
Stage 6 – Thursday 3 September              Le Teil to Mont Aigoual (191 km)             Hilly stage
Today's stage sees the race head into the Massif Central with a summit finish on Mont Aigoual, the final climb averaging a non-too-taxing 4 per cent over 8.3 kilometres – but it is the preceding climb, the Category 1 Col de la Lusette, where today's stage is likely to explode into life.
Crested with 13.5km remaining and with bonus seconds available at the top, the ascent covers 11.3km and has an average gradient of 7.3 per cent, hitting 11 per cent over a 2km section towards the top. Once across the summit, there's a short descent then a false flat before the closing climb.
Stage 7 – Friday 4 September     Millau to Lavaur (168 km)            Flat stage
Essentially a transitional stage ahead of the Pyrenees, this should be a day for the sprinters with the main obstacle after racing begins underneath the soaring Millau Viaduct being the Category 3 Col de Peyronnenc, the summit coming with 94.5km left to ride.
That sounds straightforward, but if there are crosswinds, those plus the exposed roads could change the entire complexion of the stage and even the race, as so often happens in this part of France – remember the echelons forming on the stage to Albi last year?
Stage 8 – Saturday 5 September Cazères to Loudenvielle (140 km)             Mountain stage
Bar the final day in Paris, this is the shortest road stage of this year's race, but it's one that packs a punch on the first of two days in the Pyrenees, featuring the Col de Menté, the Port de Balès and the Col de Peyresourde, the latter's summit coming just 8km before the finish in Loudenvielle.
While perhaps not the most influential stage in terms of the final overall standings, bonus seconds at the top of the final climb may see the break brought back before the summit ahead of a helter-skelter descent to the line, and it is certainly a day in which someone's GC hopes could be dented.
Stage 9 – Sunday 6 September   Pau to Laruns (154 km)                Mountain stage
With a relatively flat opening 50 kilometres and the strong prospect that today's winner will come from the break, it's likely to take a while for an escape group to form, and it could be a fairly large one ahead of the ascent of the Col de la Hourcère, swiftly followed by the Col de Soudet.
That's followed by the descent towards the Category 3 Col d'Ichère ahead of the day's main test – the Col de Marie Blanque, covering 7.7km at an average gradient of 8.6 per cent but never dipping below 10 per cent on the second half of the climb, the summit lying 20km from the finish.
Monday 7 September    Charente-Maritime – Rest day
Stage 10 – Tuesday 8 September             Île d'Oléron to Île de Ré (170 km)                           Flat stage
Well, now – a "flat" stage that actually does what it says on the tin to follow yesterday's first rest day, although out here on the Atlantic coast, as we head towards mid-September, the weather could have a major influence on how the stage, which unusually starts and finishes on islands, pans out.
If it's a calm day, we should see the break reeled in ahead of a bunch sprint. But if the wind is blowing off the coast – well, look at the twists and turns on the map; that is going to be a very nervous peloton with the GC contenders staying close to the front in case echelons form.
Stage 11 – Wednesday 9 September       Châtelaillon-Plage to Poitiers (167 km)   Flat stage
A short, pretty flat stage that will be ridden at a fair old pace if there is the cross-tailwind that often blows here and one that should end in a bunch sprint, especially since even at the midpoint of the race, there is only two other stages presenting such an opportunity before the final day in Paris.
That said, the Pont Neuf across the River Clain, just over 3km from the finish, and the slight uphill kick that follows it, could be used as a springboard for a surprise late attack – although with the final 1.5km raced on a wide boulevard, it would take a huge effort to stay clear of the chasing bunch.
Stage 12 – Thursday 10 September          Chauvigny to Sarran (218 km)     Hilly stage
The longest stage of this year's race – indeed, the only one that goes beyond 200km – passes through the home town of the greatest Tour de France rider never to have won the race, Raymond Poulidor, eight times a podium finisher and three times runner-up, who died last November.
A hilly profile, means it is not a day for a bunch sprint, and the Category 2 Suc au May, crested 26km out and averaging 7.7 per cent over its 3.8km length, is the toughest test. A tough medium mountain stage with a summit finish tomorrow means the break will almost certainly contain today's winner.
Stage 13 – Friday 11 September Châtel-Guyon to Puy Mary (191 km)        Medium mountain stage
With 4,400m of climbing and seven categorised ascents through the volcanic landscape of the Auvergne, this is billed as the hardest stage of this year's race and could see a big shake-up in the overall standings – it's certainly the kind of day when someone's GC hopes could end.
The summit finish on the Puy Mary follows a final climb of 5.4km at 8.1 per cent, but the gradient really kicks up in the final 2km, hitting 15 per cent. The preceding climb, the Col de Neronne, is short but brutal, averaging 9.1 per cent over 9.1km. It promises to be a cracking finale.
Stage 14 – Saturday 12 September          Clermont-Ferrand to Lyon (197 km)                       Flat stage
An intriguing stage, and "flat" it definitely isn't, so if it does go down to a bunch finish, it's likely to be a select group and one that will be missing a number of big-name sprinters. A tough one to call, the day could go to a member of the break, or if the group is together, a puncheur who attacks late on.
The final 10km in Lyon will be explosive with three short, sharp climbs potentially causing splits among the overall contenders – and moreover, they have fast, technical descents which heightens the risk of crashes.
Stage 15 – Sunday 13 September             Lyon to Grand Colombier (175 km)                         Mountain stage
Making its Tour de France debut as recently as 2012, today sees the first-ever summit finish on the Grand Colombier, covering 17.4km with an average gradient of 7.1 per cent and some sections of 12 per cent. It's the perfect stage for a GC battle, but there's some even tougher terrain beforehand.
After a fairly flat opening 98.5km, the Montée de la Selle de Fromentel rears up – 11.1km at 8.1 per cent, but hitting 22 per cent towards the top. That's immediately followed by the Col de la Biche, which averages 8.9 per cent over 6.9km. Some will be struggling even before the final climb.
Monday 14 September  Isère – Rest day
Stage 16 – Tuesday 15 September           La Tour-du-Pin to Villard-de-Lans (164 km)                         Mountain stage
With a huge GC day looming tomorrow, this stage looks set to be contested by members of the break and indeed may well be the best remaining chance in the race for an escapee to snatch a stage win – so there will be no shortage of candidates to be part of the group.
The Cote du Revel, a little after the halfway point, should see a selection in the escape group, as should the Category 1 Montée de Sainte-Nizier-du-Moucherotte which is followed by an often windswept plateau ahead of the final kick uphill to the line.
Stage 17 – Wednesday 16 September     Grenoble to Méribel (Col de la Loze) (168 km)      Mountain stage
This is a monster of a stage, with two Hors-Categorie climbs – the Col de la Madeleine, and a summit finish in Méribel on the Col de la Loze. As ever, in the final week, there will be frantic racing from the start as the break fights to establish itself, but it seems unlikely it will produce today's winner.
It should be a compelling battle among the GC contenders, with a variety of tactics open to their teams – do they put men in the break who can drop back to help the protected rider late on, or seek to control the pace of the group, or will we even see someone go for an all-out, long-range attack?
Stage 18 – Thursday 17 September          Méribel to La Roche-sur-Foron (168 km)               Mountain stage
The final day in the mountains, save Saturday's unprecedented time trial to La Planches des Belles Filles, and one with four categorised climbs including the Cormet de Roselend – 18.6km at 6.1 per cent – and the tough, Hors-Categorie Montée du Plateau des Gilères, crested 31.5km from the line.
The 6km climb averages 11.2 per cent and even once the gradient eases off after the bonus seconds and mountain points have been settled, there is a 1.5km gravel section ahead of the summit of the Col de Gilères itself, then a descent to the finish punctuated by the uncategorised Col des Fleuries.
Stage 19 – Friday 18 September Bourg-en-Bresse to Champagnole (160 km)                        Flat stage
Typically, when the final mountain stage takes place on the third Thursday of the Tour de France and there's a time trial on the Saturday, organisers will throw in a stage tailor-made for the sprinters – but once again, while this one may be described as "flat," there's no guarantee of a bunch finish.
There will be a lot of fighting to get into the break as some teams and riders seize their last chance to gain something from the race and with a lumpy profile after the halfway point and plenty of twists and turns late on, it could be hard for the peloton to organise itself to chase down the break.
Stage 20 – Saturday 19 September          Lure to La Planche des Belles Filles (36 km)                        Mountain time trial
The only stage against the clock this year and, what's more, one with a summit finish that promises an intriguing battle between the stronger time triallers and the pure climbers and raises the issue of bike selection – many, we expect, will switch from a time trial to a road bike ahead of the climb.
First tackled in 2012, La Planche des Belles Filles has quickly carved a place in Tour de France history. Today's stage doesn't take in the gravel section introduced last year, but it could well be decisive for the overall, nine years after the last time the yellow jersey changed hands on the penultimate day.
Stage 21 – Sunday 20 September             Mantes-la-Jolie to Paris (Champs-Élysées) (122 km)                        Flat stage
Traditionally, the day when the riders roll away from the start at a relaxed pace led by the four jersey wearers, with the usual photocalls and clinking of glasses of Champagne as the peloton rolls gently towards Paris, although this year, there's a Category 4 climb to contend with early on.
After a helicopter-shot friendly route past the Sany-Cyr military academy and the Chateau de Versailles, racing will begin in earnest on the first of eight laps of the iconic Champs-Elysées circuit, with the break almost certain to be reeled in ahead of the final sprint and the podium celebrations.
Help us to fund our site
We've noticed you're using an ad blocker. If you like road.cc, but you don't like ads, please consider subscribing to the site to support us directly. As a subscriber you can read road.cc ad-free, from as little as £1.99.
If you don't want to subscribe, please turn your ad blocker off. The revenue from adverts helps to fund our site.
Help us to bring you the best cycling content
If you've enjoyed this article, then please consider subscribing to road.cc from as little as £1.99. Our mission is to bring you all the news that's relevant to you as a cyclist, independent reviews, impartial buying advice and more. Your subscription will help us to do more.
Simon joined road.cc as news editor in 2009 and is now the site's community editor, acting as a link between the team producing the content and our readers. A law and languages graduate, published translator and former retail analyst, he has reported on issues as diverse as cycling-related court cases, anti-doping investigations, the latest developments in the bike industry and the sport's biggest races. Now back in London full-time after 15 years living in Oxford and Cambridge, he loves cycling along the Thames but misses having his former riding buddy, Elodie the miniature schnauzer, in the basket in front of him.
Add new comment
Latest comments.
You've lost me. Nice photos though
listening to the while clip, there is a third voice, I suspect it is the moped rider ! He stayed at the scene and can be seen riding away at the...
I think the lane was originally part of the road (haven't been to Keynsham in a while) so that would mean a lot more work in making it level with...
I see we're using the same 2008 camera as takes the big cat sightings. ...
My thoughts exactly, when (long ago now) I've tended bar we were under strict instructions not to serve people who were drunk and if people were...
Lots of crossing gates in London are a single pole with skirts or double poles that join tight in the middle (see picture), so it's impossible to...
Just my $0.02, you exclude VW on the grounds of reliability but would've considered Skoda? You know they're basically the same platforms? I have a...
I've got a Finish Line gun and a cheap no name gun and they both take the same 9/16" threaded tubes of grease which I always assumed they all did....
And I should add - of course, in the UK we're still baking in conflict and ensuring fairly low limits on the potential for active travel because ...
Tisbury: Lorry driver fined after blocking road and hitting B&B https://www.salisburyjournal.co.uk/news/23922226.tisbury-lorry-driver-fi...
Tour de France 2020
Latest news from the race.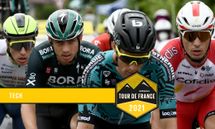 Tour de France helmets: Who's wearing what?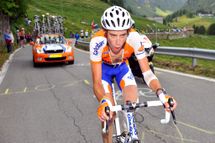 Laurens ten Dam recalls the 2009 Tour de France and why riders should never give up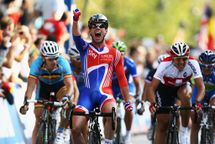 Cavendish, camps and cakes – Philippa York returns to the Cyclingnews podcast
Tour de France 2020: The essential guide
Tour de France 2020: Start List
Tour de France 2020: The contenders
Tour de France blogs
Tadej Pogacar (UAE Team Emirates) sailed in to claim the overall victory in the 2020 Tour de France on the final stage to Paris. Primoz Roglic (Jumbo-Visma), who led the race until the stage 20 time trial, and Richie Porte (Trek-Segafredo) rounded out the podium.
Green jersey winner Sam Bennett (Deceuninck-Quickstep) cemented his status as the race's top sprinter, taking out the final sprint on the Champs Elysees ahead of world champion Mads Pedersen (Trek-Segafredo) and seven-time green jersey winner Peter Sagan (Bora-Hansgrohe).
Pogacar stood atop the final podium through most of the ceremonies, having swept the overall classification, the mountains classification, and finishing as best young rider.
"It's unbelievable. It's really crazy," Pogacar said after finishing. "Even if I didn't win - even if I came second or last, it's nice to be here. This is the top of the top. I cannot describe this feeling with words.
"Today was very special - special moments with my teammates. Finally I had some time to talk with them on the bike, not just going full gas every day. A lot of respect for the other riders. Every single one of them congratulated me today. I am really thankful. This sport is really amazing."
The race, which took place from August 29 to September 20 after being postponed due to the coronavirus pandemic, made it to Paris without any riders testing positive for the virus.
Click or swipe through the gallery above to see who won each stage.
Tour de France 2020 stage 20 highlights - Video
Mikel Landa ends first Tour de France as sole team leader on a high
Roglic resilient despite last-gasp Tour de France defeat
López plummets from Tour de France podium after poor time trial
Richie Porte secures place on final Tour de France podium in Paris
Analysis: Where Tadej Pogacar won the Tour de France time trial
Roglic closes in as Kwiatkowski saves Ineos' Tour de France – Podcast
Organisers of the Tour de France, Amaury Sport Organisation (ASO), revealed the route of the 2020 Tour de France at the Palais des Congrès in Paris on Tuesday October 15.
After delays due to the COVID-19 coronavirus pandemic, the 107th edition of the Grande Boucle is scheduled to begin in Nice on August 29 and conclude on September 20 in Paris.
The Grand Départ will take place in and around the coastal mediterranean city of Nice. It will begin with a 156km road stage on Saturday, August 29, followed by a 190km road stage the next day.
ASO have routed the race through five mountain ranges: Alps, Massif Central, Pyrenees, Jura and the Vosges. It will be an unconventional and mountainous route that will include includes 29 categorised climbs and five mountain finishes.
There will be no finishes on iconic ascents such as L'Alpe d'Huez and Mount Ventoux. The stand-out mountain finishes in this edition will happen on the ascents of the Puy Mary in Massif Central on stage 13 and on the Col de la Loze at Méribel in the Alps on stage 17.
There will be the introduction of four new climbs: Col de la Lusette and Suc au May in the Massif Central, Col de la Hourcère in the Pyrenees and summit of the Col de la Loze.
Other ascents include Grand Colombier, Pyramide du Bugey and Mont Aigoual, Col de Peyresourde, Cormet de Roselend, Col des Saisies and Les Aravis.
There will be no team time trial in this year's edition of the race, but there is one 36km individual time trial between Lure and La Planche des Belles Filles on stage 20.
The route is designed for the best climbers in the world to contest the overall title at the 2020 Tour de France.
There will be stages that favour the sprinters, too. Flat parcours are schedule on stage 1 and 3 in Nice, stage 5 in Privas, stage 7 in Lavaur, stage 10 in Ile de Re Saint-Martin-de-Re, stage 11 in Poiters, stage 14 in Lyon, stage 19 in Champagnole and the stage 21 finale in Paris.
2020 Tour de France rescheduled for August 29-September 20
Tour de France 2020 route revealed
Tour de France 2020 will be no more difficult to control, says Brailsford
Pinot: Tour de France 2020 will be a battle every day
Chris Froome: Tour de France 2020 route is hardest in six years
Alaphilippe coy on 2020 Tour de France plans but sees a route that suits him well
Bernal not fazed by sharing Tour de France leadership at Team Ineos
Tour de France 2020 Contenders
The 2020 Tour de France route will suit the pure climbers of the peloton. Team Ineos are expected to line up behind defending champion Egan Bernal , while Jumbo-Visma threaten the British team's dominance with Primož Roglič ably supported by newcomer Tom Dumoulin.
The French contenders should not be underestimated. Julian Alaphilippe (Deceuninck-QuickStep) astounded the cycling world this July after winning two stages, placing fifth overall and spending 14 days in the yellow jersey. He will return in 2020 as will his compatriots Thibaut Pinot (Groupama-FDJ) and Romain Bardet (AG2R La Mondiale).
Other contenders include Nairo Quintana, who got a great start to the year with Arkéa-Samsic, Mikel Landa, a new addition at Bahrain-McLaren, Emanuel Buchmann (Bora-Hansgrohe), and Rigoberto Urán (EF Education First).
Teuns 'very disappointed' by Tour de France snub
The most aggressive team in the Tour de France? Analysing Mitchelton-Scott's line-up
Tour de France: No Mark Cavendish as Bahrain-McLaren go all in for Landa
Van Avermaet, Trentin and Zakarin target stage wins in CCC's final Tour de France
Roglic remains optimistic about Tour de France participation
Hermans to make Tour de France debut for Israel Start-Up Nation
Team by team guide
Analysing EF Pro Cycling's Tour de France team
Analysing Bahrain-McLaren's Tour de France team
Analysing Jumbo-Visma's Tour de France team
Analysing Team Ineos' Tour de France team
Analysing Mitchelton-Scott's Tour de France team
Tour de France bikes
No matter if it's held in July or September, the Tour de France will always be a hotbed of tech. Teams' sponsors utilise the rigorous environment to test their products at the highest level and use the international stage to launch their latest tech.
Our Tour de France tech preview gives a run down on everything we're expecting to see at this year's race, and below, we highlight all the tech news, features and interviews as the racing continues.
Spotted at the Tour de France: What does Shimano have up its sleeve?
Alejandro Valverde to ride new Canyon Aeroad at the Tour de France
Greipel and Dan Martin to ride new Factor Ostro VAM aero bike at the Tour de France
Hiding in plain sight: Mitchelton-Scott's new helmet for the Tour de France
Tour de France sunglasses: Who's wearing what and where can I get them?
Cycling shoes at the Tour de France: Who's wearing what?
Kristoff wears diamond-encrusted Scicon sunglasses worth €5,000 on Tour de France podium
Deceuninck-QuickStep's coloured chains at the Tour de France: What are they and where can I get one?
Jumbo-Visma and Ineos have ditched Shimano wheels at the Tour de France but who has the lighter bike?
Tour de France power analysis: Tadej Pogačar's record-breaking ascent of the Col de Peyresourde
Tour de France Bikes: Julian Alaphilippe's Specialized S-Works Tarmac SL7
Tour de France Bikes: New bike for Spanish champion Luis León Sánchez
Tour de France Bikes: A closer look at the new Scott Foil
Tour de France Bikes: Tadej Pogacar's Colnago V3RS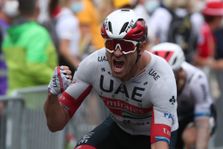 Tour de France past winners
Tour de France 2020: The Essential Guide
Tour de France 2020 route map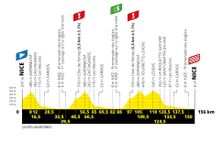 Latest Content on the Race
By Josh Croxton last updated 5 August 22
Tech Scicon supplies custom Aerowing cycling sunglasses to sponsored teams
Tech You might not have Pogacar's power but you can have Sagan's sunglasses
By Josh Croxton published 3 July 21
Tech Whether it's for style, aerodynamics, weight, comfort or the all-important safety, if you want to wear the same helmet as the pros, here's what they're wearing
By Procycling published 26 December 20
Procycling Procycling's 12 days of Christmas: 5
By Cyclingnews published 16 December 20
Podcast Analysing Ellingworth's return to Ineos and memories of team presentations and training camps
Inside Tadej Pogacar's Tour de France-winning Stages Dash M50
By Aaron Borrill published 10 December 20
Feature An exclusive look inside the personalised data pages of the Stages Dash M50 used by the Slovenian throughout his 2020 Tour de France campaign
Egan Bernal on his back problems: 'I've always had pain there'
By Cyclingnews last updated 22 November 20
Colombian recuperating with help from 'a whole team of doctors'
Egan Bernal working to resolve Tour de France back problems
By Cyclingnews published 26 October 20
News Colombian faces months of gym work to resolve leg imbalance and scoliosis injury which forced him out of Tour
Procycling magazine November issue out now
By Adam Becket published 9 October 20
Procycling New issue of Procycling magazine is a 2020 Tour de France review special
New Specialized bike leaked by Sagan and Oss at the Tour de France
By Josh Croxton last updated 8 October 20
Tech Bora-Hansgrohe stars post photos of new bike on social media
Top News on the Race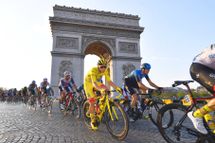 Tadej Pogacar: My Tour de France win hasn't sunk in yet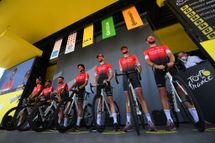 Arkéa-Samsic soigneur and doctor released from preliminary custody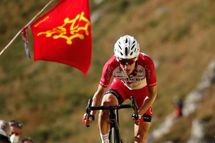 Guillaume Martin: I wouldn't put my hand in the fire to say the whole peloton is clean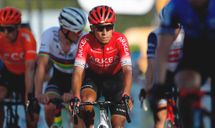 Nairo Quintana: I don't have anything to hide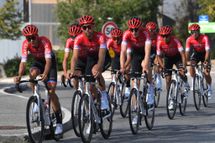 French police open doping investigation after Arkea-Samsic hotel search at Tour de France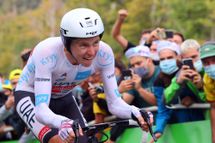 Tadej Pogacar: The Tour de France time trial turned everything in my life upside down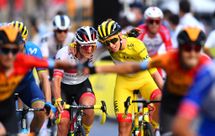 Pogacar, UAE Team Emirates top Tour de France prize earners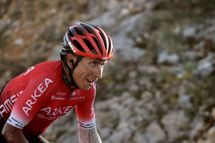 Nairo Quintana's hotel room searched by French police on Tour de France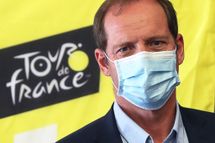 Christian Prudhomme: Just getting to Paris was a victory for the Tour de France
Related features.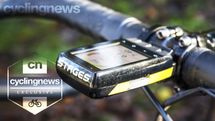 Tour de France: Visualising how the race was won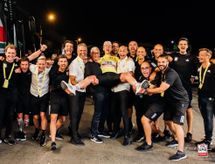 Dreaming big and keeping faith: Allan Peiper on UAE's Tour de France win
Leider nichts gefunden!
Tour de France 2020 Preview: the route analysis
The 107th edition of the Tour of France will start in Nice on August 29, 2020. It will lead the peloton to Paris via 21 stages with all in all 3,470 kilometres and 29 climbs, before it ends in the French capital on September 20. Read on for a course analysis.
This year's Tour de France was originally scheduled to start in Nice, Cote d'Azur, on June 27, 2020. Due to the Corona pandemic, however, the 107th Tour de France was postponed and has now been re-scheduled for August 29.
The route remains unchanged and covers 21 stages, 3,470 kilometres and 29 climbs before the finish in Paris on September 20. Whoever is going to wear the yellow jersey when passing Arc de Triomphe will have proved to be the strongest pro rider on a course that is one of the most demanding climbing tours of recent years.
After the Tour is before the Tour. Less than three months after young Colombian Egan Bernal rode to victory in 2019, Tour Director Christian Prudhomme presented the 2020 "Grande Boucle" at the Palais des Congrès in Paris. These 3,470 kilometres from Nice to Paris are different from previous events in almost every respect.
Whether this will make the event better or more interesting will have to be decided by riders, fans and experts. Here are the most important findings after the route presentation.
A Tour de France for general classification riders with climbing skills
Already on the second stage – a loop around the coastal town of Nice – the Maritime Alps will challenge the riders with some decent climbs. Pro riders will be confronted with a total of four passes and almost 4,000 metres of altitude difference. A course profile that will probably be selective already and might hold some surprises. It therefore is a big opportunity for strong second-tier climbers of teams like Ineos, Jumbo-Visma, Groupama-FDJ, AG2R La Mondiale and Movistar to ride into the yellow jersey.
Two days later, there will be the first of a total of 5 mountaintop finishes – time trial included – in Orcières-Merlette at 1,825 metres. There is no shortage of ascents on this Tour anyway. Pro riders will have to conquer a total of 29 climbs – some of them on new, unknown routes. Many a journalist compared the profile of this year's Tour de France with that of the Vuelta; not wrongfully so. It seems as if all was set for French climbers Thibaut Pinot, Romain Bardet and strong puncheur Julian Alaphilippe to finally bring the Grand Nation the long-awaited Tour victory. But if you take a closer look at the squad of Team Ineos or Jumbo-Visma, you will know how difficult this undertaking will be.
Short visit to the Pyrenees – many climbs in the Massif Central
Riders will only pay a very short visit to the Pyrenees, the most important venue for mountain duels besides the Alps. The respective stages 8 and 9 with a total of 5 climbs will not be decisive for the race, either. There will be no mountaintop finish in the mountains bordering Spain. Stage 8 that finishes in Loudenvielle could suit climbers like Frenchman Julian Alaphilippe. The ascent to Col de Peyresourde is not too long and steep, on the descent down to the stage's small final destination riders with strong downhill skills will have the chance to break away from the field.
The second Pyrenees stage seems ideal for escapees. In the overall classification there will therefore be hardly any changes, as the last mountain pass – Col de Marie Blanque – is located just 20 kilometres away from the finish. This year, the Massif Central will be given more space. In total, riders will have to conquer seven climbs, some of which have never been part of the Tour before. Stage 13 will be difficult to control, as it goes up and down constantly on narrow roads and finishes with a ramp on the extinct volcanic mountain Puy Mary that rises with up to 15 per cent.
Few "typical" sprint stages
Although Tour organisers speak of a total of nine flat stages, sprinters were quite disappointed when they took a closer look at the route, as in a worst-case scenario they will have to wait three weeks for their chance, i.e. until the Tour ends with the prestige stage on the Champs-Elysees in Paris. Even considering that not all profiles have been worked out in detail, there are few really flat and teamwise well-controllable stages that allow for a so-called boulevard sprint. The first stage in and around Nice also contains some tough vertical meters and offers escapees the chance to win an opening stage for the first time in a long time.
Stage 10, which looks easy on paper, leads north along the Atlantic Ocean and will most likely confront riders with very windy conditions. Same could apply to stage 11. The so-called transfer stages to and from the mountains will most likely be dominated by escapees and can hardly be controlled by the few sprinter teams. Often the ultimate route will furthermore wait on riders with a few bumps just before the finish, which can be very exasperating for sprinters. In the end, the teams will "decide" whether there will be sprint battles royale. The line-up of the 22 participating teams will also depend on the course of the Giro d'Italia. In case organisers present 5 to 7 real flat stages at the route presentation in a few weeks, riders like Ewan, Viviani, Gaviria & Co. will be more likely to ride in Italy than in France.
Showdown in the Alps – but no mythical mountains
The big Tour mountains like Mont Ventoux, Alpe d'Huez, Col du Galibier and Col du Tourmalet are completely missing on the route map. On the other hand, riders have to climb new ascents, e.g. Puy Mary in the Massif Central and Col de la Loze in the Alps. The road leading up to the latter is for bicycles only and until recently still was a gravel path. At 2019 Tour de l'Avenir a mountain time trial took place on the new, paved road as a dress rehearsal, so to speak. Something special. The ascent is more than 20 kilometres long, with an average gradient of almost 8 percent, and over 20 percent on the final four kilometres, according to experts. These parameters do not only make this 2,304-metres high, "fresh" mountain the seventh highest pass in France, but also the roof of the 2020 Tour.
Stage 17 from Grenoble via Col de La Madeleine to Col de la Loze is undisputedly the king stage of the 2020 Tour. The next day, two new old acquaintances are awaiting the riders on their way from Meribel to La Roche-sur-Foron. Cormet de Roselend, impassable in 2019 due to a landslide, is the first climb on stage 17 and the last difficulty is the gravel road – as gravel is a must these days – on Plateau des Glières, which was already part of the Tour in 2018. Although the stone giants won't be ridden in 2020, the Alpine stages – especially the king stage – will be the spectators' Tour highlights.
Hardly any "real" time trial kilometres
In the past the Tour's motto used to be: Only a complete cyclist can win the Tour. This motto seems to be fading slowly, but surely, as in 2020, there are no demanding classic stages, which require position riding and riding technique, and there is no classic time trial, either. Neither an individual nor a team battle against the clock are to be found on the route map.
The only time trial that takes place on the penultimate day and is intended to keep excitement for the Tour victory up is a mixture of flat, rolling and mountainous terrain, ending with an 8-kilometre climb to Planche de Belles Filles in the Vosges Mountains. This ascent to the ski resort, it seems, is the prototype of modern Tour mountains for the route planners. After its premiere in 2012, it will this year be on the route plan for the fifth time; however, riders will not have to ride on gravel this time as they did in 2019. In all likelihood, the winner of this 36-kilometre long stage will be a rather lightweight climber and not a classic time trial rider.
Gain of seconds through time bonuses
As in previous years, there will be so-called bonus seconds for a total of 8 ascents, which are still subject to the approval of the International Cycling Union (UCI), however. The first three riders to reach the top will receive a bonus of 8, 5 and 2 seconds. In addition, time credits will be given for the first three finishers of each stage – except for the individual time trial in which 10, 6 and 3 seconds will be deducted. Anyone who rides smart and is able to accelerate strongly can accumulate a nice sum of 18 seconds on one stage. Therefore, it's quite possible that these bonus seconds will become more important for some teams in the course of the Tour.
Das könnte Dich außerdem interessieren
Don't miss any tipps, news or special offers!
Thank you for registering for the newsletter. Please confirm your e-mail address to receive the newsletter.
9 beautiful stops on the 2020 Tour de France route
Nice, a beautiful starting line for the tour de france 2020.
The world's favorite bike race begins where the blue of the sky meets the blue of the Côte d'Azur : the Bay des Anges is the the background and the Promenade des Anglais is the route. From Nice, the cyclists will loop three times around the countryside, crossing 156 km (97 miles) at full speed. This leaves spectators plenty of time to wander through the picturesque alleys of Old Nice, or explore one of the cliffside villages high above the Côte d'Azur.
Prepare your trip to the Côte d'Azur (External link)
Find out more about Nice, Côte d'Azur (External link)
Heading to Sisteron on the route Napoleon on the Tour de France
On to the third stage: heading to Sisteron, in Provence, from Nice, the cyclists' journey is scented with the aromas of Grasse, the city of perfume . You absolutely must visit the Musée International de la Parfumerie before checking out the legendary Route Napoleon, the route the emperor took on his return from Elba. Snaking through gorges, forests, and small Provençal villages, it's a view so pretty (and so Provence) it might make the racers forget about the Tour. Certainly, it takes their breath away, from the moment they arrive at Sisteron and they see the citadel perched above the Durance.
Prepare your visit along the Route Napoleon with Provence-Alpes-Côte d'Azur Tourism (External link)
From Gap to Privas, crossing Provence
Beautiful Gap, the fortified medieval city, passes as the lovely capital of the Southern Alps. The fifth stage of the race flits through the olive orchards and fragrant lavender fields . From one side, you spy a Provençal market. Further down, a charming arbor to catch your breath. Before you know it, you've reached Montélimar, the gate of Provence and the kingdom of nougat. Privas, capital of the Ardèche, is just 30 kilometers (18 miles) away. Take your time here; the green city provides a warm welcome to wanderers, on bike or on foot.
- Prepare your trip to Provence (External link)
Did you know that the Millau viaduct , spanning the Tarn valley at 460 m, holds the world record for height? With a peak at 343 m (1125 feet), it exceeds the Eiffel Tower's reaches! In Occitanie, cyclists have to combat any sensastions of vertigo passing along this sleek modern bridge. For visitors, the viaduct offers a guided tour of the interior called the Sentier des Explorateurs (the Explorer's Path). You can also paddle below the viaduct in canoe!
Prepare your trip to Occitanie (External link)
From Pau to Lauruns, the foothills of the Pyrenees
In the foothills of the Pyrenees, Pau is a royal stage. In this lovely mountain town where King Henry IV was born in a turtle shell, according to tradition. The delicate château is the perfect spot to visit before heading up the mountain. For the cyclists, this part of the race is a veritable up-and-down dance to gain moment in the mountain passes. Luckily, non-racers can loop through France's southern mountains more tranquilly, between cirques and green alpine pastures. In the Ossau Valley, just a few kilometers from Pau, the mountains reign surpeme.
Prepare your visit to Pau (External link)
In Auvergne, climb volcanoes
The 13th stage of the Tour de France 2020 transverses the Massif Central in Auvergne, climbing the summit of Puy Mary. This volcano , a vestige of the largest strato-volcano in Europe, will surely take your breath away. Every inch of this 1,783 m (5849 ft) sleeping giant is classified as a Grand Site de France (Great Site of France). From the height of this verdant pyramid, the views are exceptionnal—all the way to the Alps' Mont Blanc, on a clear day!
- Prepare your trip to Auvergne (External link)
Lyon's bouchons are the perfect stop
While the Tour de France cyclists are known for their good speed, they'd be forgiven for rubbernecking a bit in Lyon's bouchons , the traditional bistros of this foodie city. As the capital of French gastronomy, Lyon is home to scores of their unique bouchons, haute cuisine spots, and the newly-opened Cité de la Gastronomie. Many of these serve local delicacies, so the cyclists will have a true lyonnais feast to look forward to when they reach the foot of the Croix Rousse! After spotting the athletes, duck into the famed spinners' traboules and secret passageways (stone towers leftover from Lyon's silk-spinning past), charming squares and picturesque alleyways.
Prepare your trip to Lyon (External link)
Climbing the Alps
From Grenoble, the capital city of the Alps, the peaks are an embarassment of riches. Before reaching Paris, the Tour de France 2020 hits up Méribel, in the heart of the region of 3 valleys, to experience high-altitude beauty. The 17th and 18th stages in the mountains make cyclists' and spectators' pulses climb as high as the mountains, but, the Alps offer more than enough relaxation hubs to bring it back down. Who will win the maillot jaune (yellow jersey)? Find out on the Champs- Elysées podium in Paris on September 20!
- Prepare your trip to the Alps (External link)
Read more about Savoie Mont Blanc (External link)
Champs-Elysées: the finish line
And just like that, we're in Paris. When they spot the sprawl of the capital and the wide boulevard of the Champs-Elysées, the Tour de France competitors always feel a tingle of excitement as the finish line races towards them. Cheers and applause await as the cyclists whizz between Paris' prestigious monuments and landmarks. Of course, you can visit those too!
Plan your trip to the Paris Region (External link)
Find out more:
Tour de France (External link)
Tour de France Facebook (External link)
Tour de France Twitter (External link)
Tour de France DailyMotion (External link)
Tour de France Instagram (External link)
Biking in France Itinerary (External link)
And don't forget, have a chance to win a trip to the Tour de France arrival in Paris (External link) next year in 2021 by participating to our competition (External link) , ends 30. September 2020!
More info here. (External link)
Journalist-traveller. I often voyage to the end of the world to explore what France offers-- just next door. [email protected]
SPONSORED CONTENT | Atout France Sydney in Australia
Read our online travel magazine Explore France in Australia
UCI Track CL Home
Fixtures - Results
Men's standings
Women's standings
Football Home
Premier League
Champions League
Europa League
All Competitions
All leagues
Snooker Home
World Championship
UK Championship
Major events
Tennis Home
Calendar - Results
Australian Open
Roland-Garros
Mountain Bike Home
Cycling Home
Race calendar
Tour de France
Vuelta a España
Giro d'Italia
Dare to Dream
Alpine Skiing Home
Athletics Home
Diamond League
World Championships
World Indoor Championships
Biathlon Home
Cross-Country Skiing Home
Cycling - Track
Equestrian Home
Figure Skating Home
Formula E Home
Calendar - results
DP World Tour
MotoGP Home
Motorsports Home
Speedway GP
Clips and Highlights
Olympics Home
Olympic Channel
Rugby World Cup predictor
Premiership
Champions Cup
Challenge Cup
All Leagues
Ski Jumping Home
Speedway GP Home
Superbikes Home
The Ocean Race Home
Triathlon Home
Hours of Le Mans
Winter Sports Home
Stages - Results
Previous winners
Tour de France 2020: Route, stages and how to watch

Updated 02/09/2020 at 17:20 GMT
When is the 2020 Tour de France, what is the route, who are the favourites, where can I watch it? Here is everything you need to know about following the 2020 Tour de France on Eurosport and online.
Egan Bernal et le Team Ineos sur les Champs-Elysées à l'arrivée du Tour de France 2019.
Image credit: Getty Images
When is the 2020 Tour de France?
Where can i watch the tour de france, classy cavendish makes the time-cut with minutes to spare.
08/07/2021 at 08:01
What are the notable stages?
A mountainous opening week kicks off with a scintillating Grand Départ on the French Riviera, which includes a second stage to and from Nice that includes more climbing than ever seen before at such an early point in the Tour. For the first time since the high mountains were introduced to the Tour in 1910, this is an edition that does not feature one of the legendary ascents of the Tourmalet, Aubisque, Aspin, Ventoux, Galibier or Alpe d'Huez.
What is the full route?
Who are the favourites?
Egan Bernal
Primoz Roglic
Thibaut Pinot
Tom Dumoulin
Tadej Pogacar
Nairo Quintana
Julian Alaphilippe
What is the full stage list?
'the guy nearly died' - froome 'warrants more respect' - wiggins podcast.
29/03/2021 at 13:30
Plenty for Froome to work on before Tour - does he have time to get it done?
22/03/2021 at 13:42
'Underestimate Froome and you pay for it' - Wiggins on Tour chances