Awards Season
Big Stories
Pop Culture
Video Games
Celebrities
7 Exciting Facts About the Tour de France, and Where to Stream the Race
Lasting nearly three weeks and involving several hundred competitors, the Tour de France is one of the biggest sporting events across the globe — and in the world of cycling, it's definitely the biggest. This much-anticipated annual race faced some setbacks during the COVID-19 pandemic, and while the world hasn't returned to normal yet, devoted cycling fans (and those of us who simply love edge-of-our-seats competition) are eager for the big return slated for this summer.
In honor of the Tour de France's grand 2021 re-entry to the sporting universe on Saturday, June 26, we're taking a look at some fun facts that'll get your anticipation building even more. Plus, you'll discover where and how you can watch every minute of the race from the comfort of home — no cleats or helmet necessary.
Thousands of People Are Involved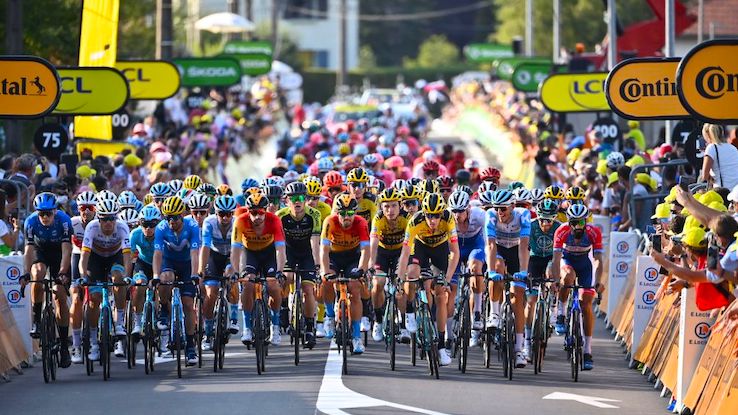 You might already know that a bevy of bicyclists participate in the race — 198 riders spread across 22 different teams compete each year. But the number of people involved in ensuring the race goes off without a hitch is much higher than the number of athletes participating. Organizers take logistics to the next level with team staff members, members of the race jury, thousands of security professionals and members of the media. If you include the spectators in that count, the numbers — pre-pandemic, at least — can run into the millions . From city to city along the race route, hundreds upon hundreds of people follow the action throughout the course of the event. And organizers and support staff keep things running smoothly to the finish line.
The Race Has a Surprising Connection to a Newspaper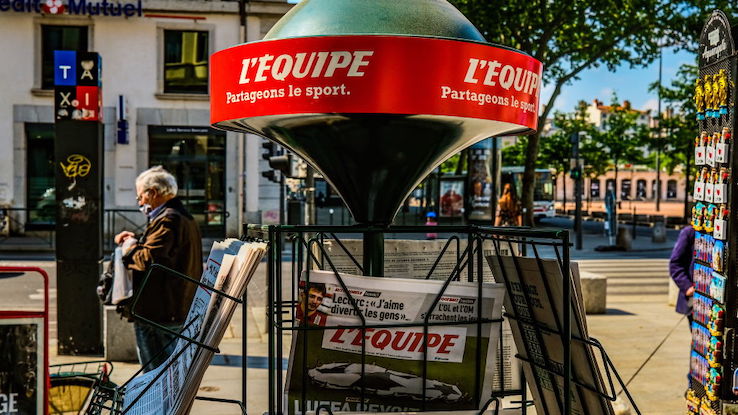 The first Tour de France wasn't held because a bunch of bicycling fans got together and thought it'd be a great idea to start a competition — at least not totally. It was actually a promotional event hosted with the intention of bringing more publicity to L'Auto , a French newspaper that focused on reporting details about different sporting events. Although L'Auto has since closed down, the parent company of its replacement, L'Equipe , continues to organize the Tour de France today.
It's Not Just Big, but Also Long
And it's long in multiple ways, too. The race itself takes place over the course of nearly a month, with 21 different day-long segments making up the bulk of the competition. The length of the course is also extensive, however; it's typically over 2,000 miles long and can pass through multiple neighboring countries. It wasn't even always this short, either — in 1926, the course encompassed a winding 3,570 miles and took a full month for riders to finish.
Different Jerseys Mean Different Things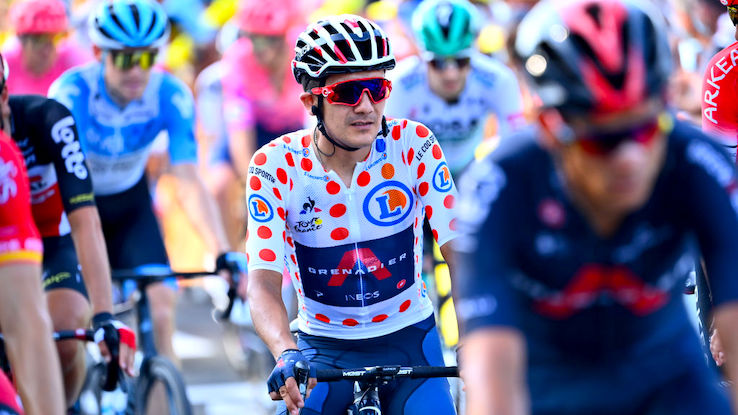 As you watch the race, you'll notice cyclists wearing the bright kits and bibs that represent their teams — but you'll also spot some even more unique colors and designs among the pack. One of these is a yellow jersey, called the "maillot jaune," that's bestowed upon the racer who had the lowest cumulative ride time for the day. Other special jerseys include the green "maillot vert," which is awarded to the rider with the most points, and the "maillot a pois" — a red and white polka-dotted jersey given to the cyclist who earns the most points during the areas of the course that have steep inclines to climb. The rider who wears the maillot a pois is affectionately known as "the king of the mountain."
There Was Almost Only One Tour de France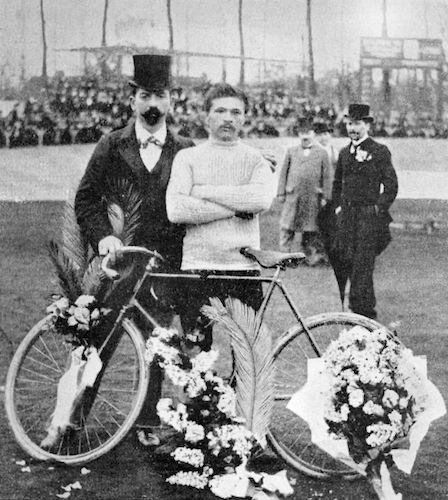 The first Tour de France took place in 1903 – and that was almost the one and only iteration of the race. That's because newspaper editor Henri Desgrange, who helped organize the initial tour, was so aghast at the conduct not only of the fans but also of the competitors in the 1903 race that he wanted to discontinue it despite its clear appeal. Boisterous crowds turned violent, with spectators assaulting racers as they passed along the course. The riders themselves found numerous ways to cheat, disqualifying themselves in the process. But the Tour de France was so lauded — and it increased circulation of L'Auto so extensively — that the organizers had no choice but to continue hosting the event.
The Race Has Its Own Language
Bonking, anyone? As you're watching the Tour de France, you might hear commentators use some curious turns of phrase — and many of them will be unique to the race itself. Boost your bicycling know-how by learning what these terms mean before catching one of the race segments:
Bonking: Cyclists don't want to "bonk" during this race; it means they've run out of energy and are too wiped to continue.
Peloton: No, it's not the fancy exercise bike you bought during the pandemic. In Tour de France context, a peloton is the main group of riders where most of the participants are cycling together.
Sag Wagon: If someone bonks, they may need the assistance of the sag wagon. This is a car that follows the pack of cyclists and picks up those who become too fatigued or injured to keep riding.
Musket Bag: While it may sound like something you'd find at a Civil War battleground, a musket bag is sort of like a bagged lunch — but it's packed with energy gels, water, sandwiches and other fuel for the cyclists. It's also called a "musette" or, sometimes, a "bonk bag."
Lanterne Rouge: In French, this term means "red light," and it refers to the cyclist who's in the very last place in the race. Being in this position gets riders ample attention, and those who know they won't win sometimes compete for this distinction instead.
You Can Watch the Action at Home — Here's How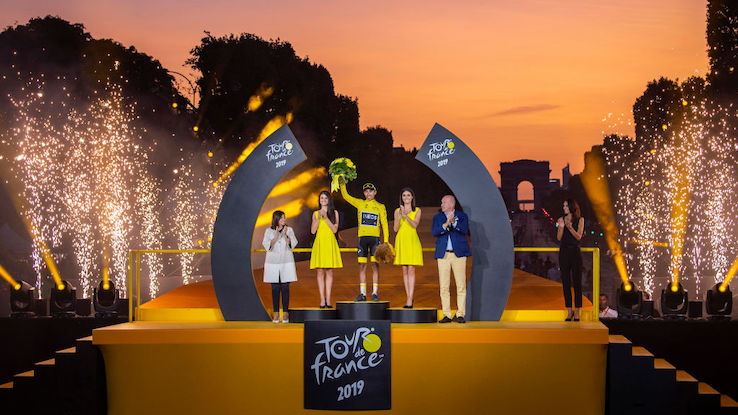 Now that the race has returned to regularly scheduled programming in 2021 following its 2020 pandemic postponement, you might be eager to catch the three-week racing saga unfold from the comfort of home. Fortunately, you have the convenient option to stream the tour live on both NBC Sports and NBC's Peacock streaming service.
The race coverage on Peacock is only available through Peacock Premium, a paid tier of the service that costs $4.99 — a worthwhile investment if you're a serious cycling fan who can't wait to watch this Grand Tour. NBC Sports is accessible if you're already paying for regular cable, but without that subscription you won't be able to stream the program online or watch it on TV unless you spring for Peacock.
Keep in mind that, if you're not already a Peacock subscriber, you'll receive a free weeklong trial to better help you determine if the service is right for you. You can use that to catch up on the race and decide if you want to make the month-long (or longer) investment.
MORE FROM ASK.COM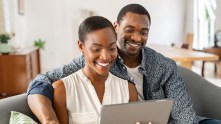 Matador Original Series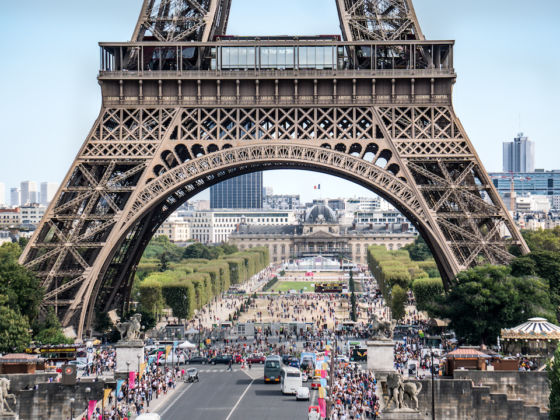 Tour de France Roundup: A Rough Start
SO WHAT'S GOING on at the world's most popular cycling competition? Here are a few highlights:
As is normally the case, coverage of the tour has focused on Lance Armstrong. This year, the hype started in May, when ex-Tour winner Floyd Landis spoke with the Wall Street Journal about his doping days, implicating his teammates George Hincapie, José Luis Rubiera, and Armstrong as participants as well.
Armstrong denies the claims made by Landis and says he just doesn't have the time to deal with Landis' "sensationalism."
This is Armstrong's last Tour de France, and though he started out strong the first day, he's since had a few mishaps. Armstrong managed to avoid at least six major crashes in the first stage of the race, but a crash in the second stage left him with a few bruises and bumps. On Tuesday, he burst a tire on the notoriously bumpy third stage, a 132-mile ride from Belgium to France along cobblestone roads.
Armstrong fared better than American Christian Vande Velde, who crashed on Monday and broke two ribs, forcing him to withdraw from the race altogether.
France's Sylvain Chavanel did well through the second stage of the Tour de France, but also had bike problems (two flat tires and mechanical issues) during the third stage, which lost him time. Thor Hushovd of Norway made it through the bumpy ride unscathed to win the third stage.
As of Tuesday afternoon, Switzerland's Fabian Cancellara was wearing the yellow leader's jersey, with Armstrong in 18th place overall.
After the long, bumpy rides of the last few days, the riders should have an easier time on Wednesday when they reach the fourth stage, a 95-mile ride from Cambrai to Reims with no major difficulties.
Community Connection
Who are you cheering for this year in the Tour de France? Or are you skipping the cycling and focusing on the World Cup instead?
Trending Now
The finest airbnbs in nice, france from townhouses to beachside villas, the top airbnbs near paris' olympic stadiums and event centers, the most stunning airbnbs in bordeaux for an epic wine excursion, these 7 hotels in nice, france, are the key to a french riviera dream vacation, air france turns 90 this year, and is celebrating with fashion, cocktails, and vintage memorabilia, discover matador, adventure travel, train travel, national parks, beaches and islands, ski and snow.
Location & Hours
Suggest an edit
46330 Tour De Faure
Recommended Reviews
1 star rating Not good
2 star rating Could've been better
3 star rating OK
4 star rating Good
5 star rating Great
Select your rating
Cheap Online Grocery Delivery Near Me
Supermarchés Near Me
Other Supermarchés Nearby
Find more Supermarchés near Proxi
Last updated on 04/12/2010
Épicerie fine Tour-de-Faure
Horaires d'ouverture Proxi
Horaires d'ouverture
Coordonnées, publier un avis public, entreprises similaires à proximité, bonhomme françoise alimentation, le gourmet quercynois musée du vin, kleinprintz pascale, totalenergies, petit casino, le trèfle à quatre feuilles, inscription gratuite.
Inscrivez et développez votre entreprise avec TrouverOuvert et Cylex!
Station services Tour-de-Faure : PROXI SUPER
PROXI SUPER
32 impasse du coulabio, 46330 tour-de-faure.
The nearest
SERVICE STATION UNBRA PETROLIER SANS-MARQUE (VARAIRE) 12.9km
SERVICE STATION UNBRA PETROLIER SANS-MARQUE (BRENGUES) 16.5km
SERVICE STATION UNBRA INDÉPENDANT SANS ENSEIGNE (CAYLUS) 27.1km
SERVICE STATION UNBRA INDÉPENDANT SANS ENSEIGNE (SEPTFONDS) 33.1km
SERVICE STATION UNBRA PETROLIER SANS-MARQUE (GRAMAT) 33.9km
Legal notice
Decouvrez toutes nos stations
Démarches en ligne
Ecole Lot-Célé Peira E Aiga
Associations
Location salle des fêtes
Ligne de Bus départ TDF
Commissions municipales
Bulletin municipal
Conseil municipal
Enquêtes publiques
Commerces & services
Hébergement & restauration
Agenda des manifestations
Offre d'emploi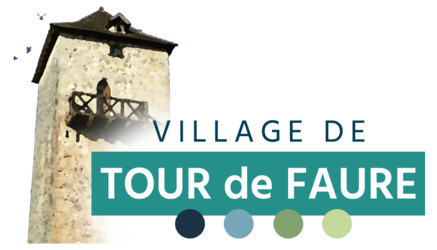 Commerces & services à Tour de Faure
La commune de Tour de Faure bénéficie d'une activité économique diversifiée et dynamique. L'activité est caractérisée par l'artisanat, l'hébergement lié au tourisme et l'agriculture.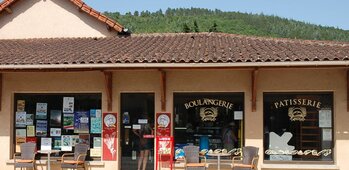 Le bourg 46330 Tour de Faure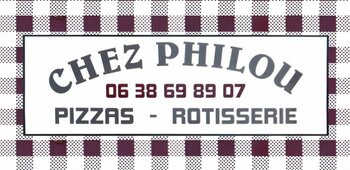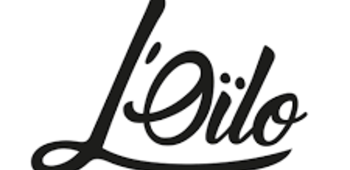 L'Île 46330 Tour de Faure
07 86 32 71 60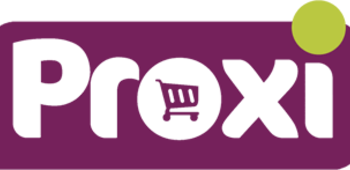 Roucayral, 46330 Toure de Faure
05 65 20 27 90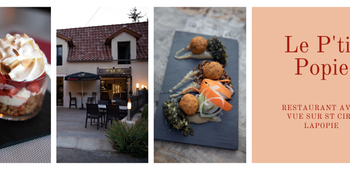 Roucayral 46330 Tour de Faure
05 81 22 47 88
Le Bourg 46330 Tour-de-faure
06 84 15 67 70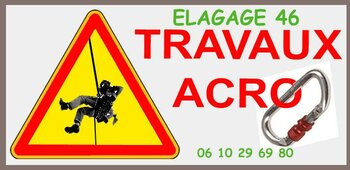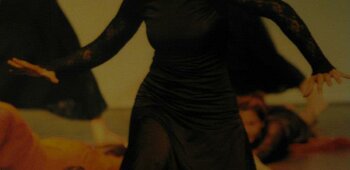 Le Bourg 43330 Tour de Faure
06 70 16 23 33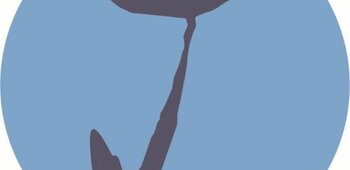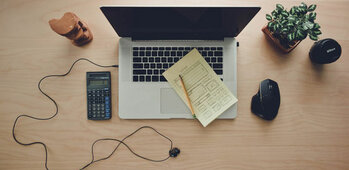 Combe de Redoles 46330 Tour de Faure
06 82 34 70 98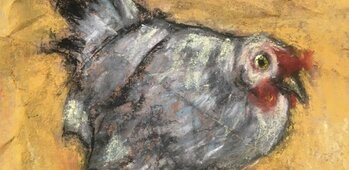 Le Bourg 46330 Tour-de-Faure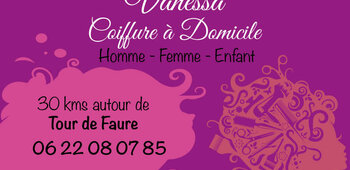 So Bien Imobilier Le puits de Grival 46330 Tour de Faure
06 37 20 04 34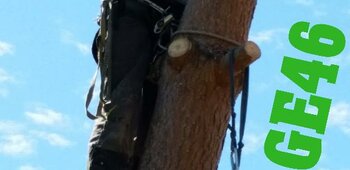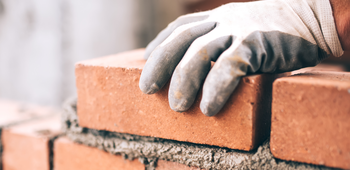 Les Versanes 46330 Tour de Faure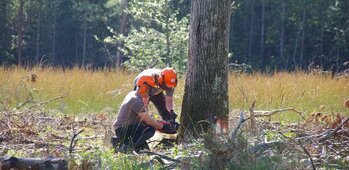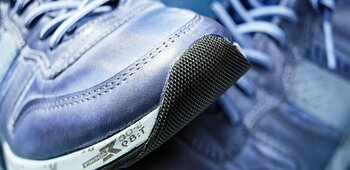 Le Mas 46330 Tour de Faure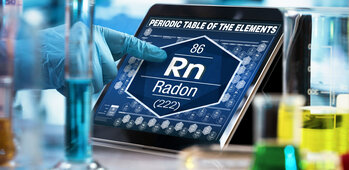 SARL GASC VALETTE PROXI TOUR DE FAURE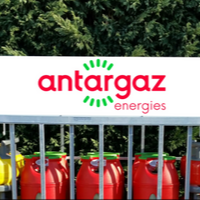 Présentation
Nos bouteilles de gaz, elfi butane 5,5 kg.
Facile à transporter, légère et polyvalente, la bouteille Elfi butane est idéale pour vos besoins en cuisson, en intérieur (gazinière ou en extérieur (barbecue ou plancha. Vous pouvez aussi l'utiliser avec un désherbeur thermique ou pour des travaux de bricolage.
Butane 13 kg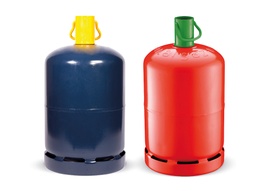 La bouteille butane 13 kg vous apporte confort et autonomie, grâce aux usages multiples et variés auxquels elle sait répondre. Que vous souhaitiez cuisiner ou vous chauffer, c'est LA bouteille qu'il vous faut ! Elle peut être de couleur bleue ou rouge : c'est le même gaz et la même connectique.
Propane 13 kg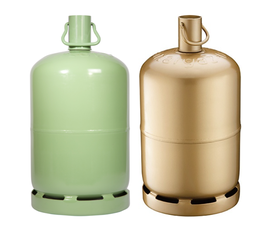 La bouteille propane 13 kg répond à tous les usages. Elle doit impérativement être stockée à l'extérieur. Sa contenance vous permet une grande autonomie.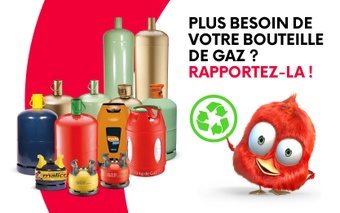 Distributeurs
Questions fréquentes.
Pression de la bouteille : les bouteilles de gaz butane ont une pression plus basse que les bouteilles de gaz propane, ce qui les rend plus adaptées pour les usages intérieurs.
Couleur de la bouteille : chez Antargaz, les bouteilles de gaz butane sont de couleur rouge ou bleu marine, tandis que les bouteilles de gaz propane sont couleur jaune, or ou verte.
Point d'ébullition : le point d'ébullition du gaz butane est plus élevé (0°C) que celui du gaz propane (-40°C), ce qui signifie que votre bouteille de gaz butane ne fonctionne pas lorsque les températures sont négatives.
Utilisation : le gaz butane est souvent utilisé pour les petits appareils de chauffage et de cuisine, tandis que le gaz propane est plus adapté pour les usages extérieurs comme le chauffage d'un grand espace ou la cuisine en extérieur.
Type de gaz : il est important de vérifier que le détendeur et le tuyau de raccordement sont compatibles avec le type de gaz utilisé. Les bouteilles de gaz butane et propane ont des caractéristiques différentes et nécessitent des équipements spécifiques.
Taille de la bouteille : la taille de la bouteille de gaz détermine le débit nécessaire et donc le type de détendeur et de tuyau de raccordement à utiliser. Les bouteilles de gaz sont disponibles en plusieurs tailles, allant de 5 kg à 35 kg.
Utilisation prévue : l'utilisation prévue détermine également le type de détendeur et de tuyau de raccordement à utiliser. Par exemple, un détendeur pour une gazinière ne conviendra pas pour une plancha ou un chauffage d'appoint.
Les revendeurs Antargaz proches de TOUR DE FAURE
LIMOGNE EN QUERCY
SAINT-CHELS
SAINT-JEAN-DE-LAUR
LAMAGDELAINE
LABASTIDE MURAT
OLS-ET-RINHODES
SAINTE-CROIX
Proxi Marché - Le Bourg à Tour De Faure (46330) - Promos et horaires d'ouverture
Proxi Marché à Tour De Faure
Détails du magasin proxi marché à saint-martin-labouval.
Le Bourg, 46330 Tour De Faure
Horaires d'ouverture
Malheureusement nous n'avons pas d'informations concernant les horaires d'ouverture de ce magasin. Vous pouvez nous aider ? Merci de nous écrire un email à [email protected].
Itinéraire - Google Maps Saint-Martin-Labouval
Magasins Proxi Marché & Supermarchés les plus proches
Place de la Bascule Lalbenque
Petit Casino
Avenue de Villefranche Limogne En Quercy
Place du Foirail Cajarc

Catalogues Supermarchés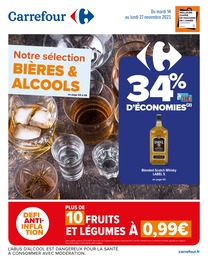 Offres en cours à proximité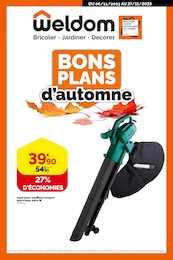 Pharmacien Giphar
Impasse le Bourg, rue Principale St Gery
Le Pont St Gery
Rte de Beauregard Limogne En Quercy
Maison à Vivre
Quincaillerie
17 rue de Cenevieres Limogne-En-Quercy
Proxi Confort
13 rue de Lugagnac Limogne En Quercy
Magasin Proxi Marché Le Bourg à Tour De Faure
Retrouvez ici toutes les informations du magasin Proxi Marché Le Bourg à Tour De Faure (46330). Accédez à l'adresse, au numéro de téléphone et aux horaires d'ouvertures ainsi qu'au trajet jusqu'au magasin. Découvrez également les promotions en cours dans ce magasin Proxi Marché, lorsqu'elles sont disponibles.
Notre entreprise
Notre mission
Qui sommes-nous ?
Bonial magazine
Bonial dans la presse
Le drive-to-store c'est quoi ?
Etudes retail
Contact & FAQ
Bonial pour les professionnels
Recrutement
© 2008 - 2023 Bonial.fr un portail édité par Bonial SAS
Gestion des Cookies
Mentions légales
Politique de confidentialité
Tour-de-Faure. Premier jour d'ouverture pour la nouvelle supérette
La construction de la supérette Proxi Super, projet immobilier porté par la société "Raffy immobilier" est terminée. L'ouverture du magasin a eu lieu mercredi 28 avril à 8 h, avec quelques jours d'avance sur la date prévue (le magasin devait ouvrir courant mai). Il y avait du monde pour ce premier jour à 10 h 30. La supérette se situe face au pont qui traverse le Lot pour aller à Saint-Cirq-Lapopie, à côté du camping (il suffit de traverser le pont) et de l'aire de camping-cars de la plage de Saint-Cirq. Julia Gasc (22 ans) et Vincent Valette (26 ans) en sont les gérants et ont embauché deux employées à plein temps. La surface de vente où l'on trouve de tout est de 270 m2, avec en plus un rayon de producteurs locaux de 5 m de long. À l'extérieur, la station de lavage et la station-service sont opérationnelles. "Le prix à la pompe est vraiment raisonnable", faisait remarquer une cliente. Il est vrai que cela évite de faire 50 à 60 km aller-retour, les quelques centimes de plus sont vite compensés.
Les initiateurs du projet avaient pour but de redynamiser le bourg et d'accueillir de jeunes couples avec enfants. Le projet de construction en 2022 de plusieurs maisons derrière ce magasin va dans le même sens. Le magasin est ouvert 7 jours sur 7, du lundi au samedi de 8 h à 20 h et le dimanche de 9 h à 12 h 30.
J'ai déjà un compte
Je n'ai pas de compte
Souhaitez-vous recevoir une notification lors de la réponse d'un(e) internaute à votre commentaire ?
There's a Place in France
How to get there.
We live on Rue de la Pelissaria in Saint Cirq Lapopie." There is no house number. Maison d'Être is about 6 hours drive South from Paris and about 1.5 hours drive north from the Toulouse airport.
Driving From the North:
If you want to stop for groceries before arriving at the village, set your GPS to the "PROXI Super" in Tour de Faure . The quickest way down is via the A20, which starts at Vierzon, about 60 miles south of Orleans, and continues south to Cahors. Drive along the north side of the River Lot to Tour de Faure. After picking up groceries, drive over the one lane bridge over the River and head uphill. Follow the directions in the pdf file provided "MD Arrival and Parking."
Driving From the South:
If you want to stop for groceries on the way set your GPS to " Carrefour Contact" in Lalbenque . Make a list before you go as you may be fuzzy headed with jet lag. Take a thin shopping bag with you in your purse or you can buy a bag at checkout. Coming via Toulouse airport, follow signs to Paris and Bordeaux on the A62. 25 miles or so north of Toulouse, take exit 10 to A20, following signs for Montauban and Paris. 35 miles later, take exit 58 on the N20, following signs for Cahors. After picking up supplies, set your GPS to "Saint-Cirq Gourmand" a restaurant on D8, which is the high road adjacent to and above the village. Once you find the little restaurant, refer to the pdf "MD Arrival and Parking."
The nearest international airport is Toulouse with direct flights from London, Paris, Amsterdam and other international airports. If you fly to Toulouse, you can rent a car and drive directly to the house. Your best option will depend on what day and time you arrive and how many of you are traveling.
From Paris, take the train to Toulouse that leaves from the Gare d'Austerlitz . It's a 5-6 hour journey, depending on the time of day. It may or may not be a TGV. The SNCF website provides schedules and fares. You will need a car while you are at the house which you can rent at the train station or the airport. Bus transportation is regular between the train station and the airport. It leaves about every 30 minutes and takes about 20 minutes.
Explore Tour-de-Faure
Tour-de-Faure Tourism: Best of Tour-de-Faure
Essential tour-de-faure.
Hotel Spa Le Saint Cirq
Hôtel Les Gabarres
Maison Redon
Maison d'Hôtes La Combe de Redoles
La Paysannerie des Versanes