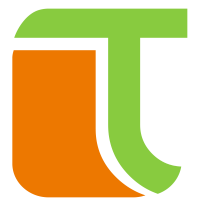 Quick Search... Tours ► Cyprus ► Titan Travel
Northern Cyprus - History in the Present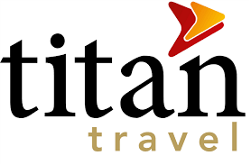 ToursOnTheWeb
Find interesting destinations per country or region.
Search, download and share tours and cruises that start at home or at your destination.
Compare operators, itineraries, dates and prices to find the best tour for you, whether budget, comfort or pure luxury.
Click on a simple button to view the tour at the Operator website for more information or online booking.
Book at the tour operator directly, without middle men, without additional Terms & Conditions.
Search the site
Online Brochure Rack
Galapagos Islands
South Africa
United States of America
Myanmar (Burma)
Philippines
South Korea
United Arab Emirates
New Zealand
Antigua and Barbuda
Cayman Islands
Trinidad and Tobago
Netherlands
Switzerland
United Kingdom
Explore Travel
Exodus Travels
Intrepid Travel
Easy Jet Holidays
Mark Warner
Jet2 Holidays
Neilson Holidays
Cox and Kings
Riviera Travel
Titan Travel
Wendy Wu Tours
Celebrity Cruises
Hurtigruten
Viking Ocean Cruises
Just You Holidays
Great Rail Journeys
AMA Waterways
Avalon Waterways
Emerald Waterways
Scenic River Cruises
Viking River Cruises
Club Med Ski
Mark Warner Ski
Canadian Affair
Club Med Summer
Mark Warner Summer
Travelsphere
Viking Ocean Cruise
Cosmos Tours
APT River Cruising
Northern Cyprus – History in the Present
Speak to a Specialist!
0161 748 6865
Or Get a quote:
No. of Adults:
1 2 3 4 5 6 7 8 9 10
(16+ years)
No. of Children:
0 1 2 3 4 5 6 7 8 9 10
(0-15 years)
Best Time To Call:
—Please choose an option— Anytime Morning Afternoon Evening
yes Tick if you would like to receive emails with travel inspiration, offers & exclusive event invites from lowcostdeals.co.uk. We take your privacy very seriously and you can unsubscribe at any time. Read our privacy policy .
Privacy Policy
Terms & Conditions
Top destinations
Holiday types.
Escorted Tours
Ski Holidays
Top operators
Financial Protection
Book with confidence. We are a member of ABTA which means you have the benefit of ABTA's assistance and Code of Conduct. We are a retail agent for tour operators that provide package holidays with financial protection for your money.
The Foreign & Commonwealth Office have up-to-date advice on staying safe and healthy abroad. For more on security, local laws and the latest travel information, visit the FCO Travel Aware website www.gov.uk/travelaware . The advice can change so check regularly for the latest information.
Croatia and the Adriatic
Eastern Europe
Holland and Belgium
Scandinavia
Switzerland
UK and Ireland
Central America
South America
New Zealand
Central Asia
Hong Kong and Singapore
India, Nepal and Bhutan
Thailand and Malaysia
Vietnam and Cambodia
Africa Safari
Indian Ocean
South Africa
Active Tours
Cruise Tours
Culinary Tours
Cultural Tours
History Tours
Luxury Tours
Wildlife Tours
Please Select a Country Albania Armenia Austria Baltic Belgium Bulgaria Canary Islands Corsica Crete Croatia Croatia and the Adriatic Cyprus Czech Republic Eastern Europe Estonia Finland France Georgia Germany Greece Greenland Holland Hungary Iceland Ireland Italy Latvia Lithuania Macedonia Malta Montenegro Netherlands Norway Poland Portugal Romania Russia Sicily Slovakia Slovenia Spain Sweden Switzerland UK and Ireland United Kingdom Alaska Argentina Canada Caribbean Central America Costa Rica Peru South America USA Australia New Zealand Bhutan Borneo Burma Cambodia China Hong Kong Hong Kong and Singapore India India, Nepal and Bhutan Japan Kyrgzystan Laos Malaysia Nepal Singapore South Korea Thailand Thailand and Malaysia Tibet Turkey Uzbekistan Vietnam Vietnam and Cambodia Africa Safari Botswana Egypt Ethiopia Kenya Madagascar Morocco Namibia Seychelles South Africa Sri Lanka Tanzania Uganda Zambia Zimbabwe Arabia Iran Israel Jordan Oman UAE
Any Company AAT Kings APT Touring Back-Roads Touring Cox and Kings Great Rail Journeys Insight Vacations Just You Luxury Gold Riviera Travel Scenic Titan Travel Trafalgar
Any Date November 2023 December 2023 January 2024 February 2024 March 2024 April 2024 May 2024 June 2024 July 2024 August 2024 September 2024 October 2024 November 2024 December 2024 January 2025 February 2025 March 2025 April 2025 May 2025 June 2025 July 2025 August 2025 September 2025
Historic Northern Cyprus
To uncover a more traditional side to this popular island, explore its beautiful north with us. Staying in the historic harbour town of Kyrenia, we tour the island's intriguing capital, Nicosia, and call in at Büyük Han, a large caravanserai (roadside inn) where Silk Road travellers used to stop by.
7 nights from £1079pp
Call us on 01756 706505 (+44 1756 706505) to discuss this holiday
Price Includes
Dates and prices.
Visits to the atmospheric Bellapais Abbey ruins and ancient remains of Salamis city give you plenty of chances to ponder the people and cultures that forged today's Cyprus.
Northern Cyprus - History in the Present Itinerary
Titan's VIP door-to-door travel service collects you from home for your flight to Larnaca. On arrival we transfer to the north of Cyprus and Kyrenia, where we stay at the Oscar Resort Hotel (4T) or Vuni Palace Hotel (5T) and are welcomed with a refreshing drink.
After breakfast we drive to Nicosia to visit the divided capital of Cyprus, where a guided tour will introduce us to the highlights, including the Arab Ahmet and Selimiye Mosques, the latter being housed within the grand Gothic Cathedral of Saint Sophia. We also see the Dervish Pasha Mansion and the 16th century Great Inn (Büyük Han), the largest of the island's historical roadside inns, known as caravanserai.
Today is free to enjoy in the surroundings of your hotel. Or you may choose to take an optional excursion into the Karpas Peninsula, sometimes referred to as the panhandle. From your hotel, you will travel into the past through old villages set in the shadow of the Five Finger Mountains. In the beautiful coastal village of Bogaz, you can watch the fishermen at work and a stop at the archaeological site of Sipahi will allow us to view the spectacular, intricately patterned mosaics of the Basilica of Agia Triada. Our last stop is the Monastery of Saint Andrew, a peaceful site where both Greek and Turkish Cypriots come to worship. During this optional excursion you may be lucky enough to spot some of the local wildlife, including many wild donkeys.
This morning, we embark on an excursion in Kyrenia, to explore two remarkable sites. Saint Hilarion, dramatically sited on a rocky crag overlooking the glittering sea, was once a monastery and is also one of the best preserved of the Crusader castles. We have time to wander and take in the beautiful views, before continuing to Bellapais Abbey. This 13th century Gothic monastery grew rich with the gifts and donations offered by crusading knights and pilgrims. The impressive sanctuary may be in ruins, and the frescos of the life of Christ faded and fragmented, but the abbey has retained an air of tranquillity and beauty.
Today, we enjoy a full-day tour to Famagusta, stopping first at the 5th century Monastery of Saint Barnabas, which is now a museum exhibiting magnificent Cypriot artefacts. Our tour continues with a scenic drive to the ancient city of Salamis; roam the extensive ruins here including the marble columns, ancient baths and Roman theatre. Later, we arrive in the old city of Famagusta with time at leisure to wander the streets of charming shops selling silver and copperware amongst others.
Enjoy a day at leisure; perhaps relax in the hotel or discover some of the surrounding sites including Kyrenia's historic harbour and grand castle. Alternatively, join an optional excursion to Larnaca in southern Cyprus, calling first at Lefkara Village where you can explore the alleyways of white stone buildings and discover the area's famous hand-made lace (Lefkaritika) and also visit a silverware store. Next, enjoy wine tasting in the small traditional village of Kato Drys characterised by narrow valleys of vineyards, and then continue to the 9th century Saint Lazarus Church, and the Hala Sultan Tekke, a beautiful mosque on the west bank of Larnaca Salt Lake.
Take today at leisure, or join an optional excursion to see the west coast of Cyprus. Begin by exploring the region of Güzelyurt, commonly referred to as the 'Fruit Garden of Cyprus' being located in a fertile alluvial plain. Visit the 18th century Saint Mamas Monastery and the Güzelyurt Museum located next door. Continue to Soli, an ancient city kingdom with many Roman remains to independently explore.
We transfer to the airport for your return flight to the UK. Upon arrival, your Titan vehicle will be waiting for the journey home.
International and internal flights (when applicable)
VIP door-to-door travel service
Selected meals
Excursions as noted
Services of a Titan tour manager
Airport/port taxes
2021 Departures £ prices per person based on 2 people sharing
Back to the Greece Tours Page...
Back to the Titan Travel Page...
Please select the dates you would to add to your shortlist:
Opening hours.
Monday - Friday: 9am to 5pm
Phone: 01756 706505
Email: [email protected]
Our brochures
Our newsletter
Jobs and careers
Terms and Conditions
Privacy Policy
Social Media
Nicosia, known locally as Lefkosia is the capital and largest city of both Cyprus and the Turkish Republic of Northern Cyprus; although, Northern Cyprus remains partially recognised.
Latitude: 35.17531, Longitude: 33.3642
Nicosia  is the largest city on the island of Cyprus. Located near the centre of the Mesaoria plain, on the banks of the River Pedieos, it is the capital and seat of government of the Republic of Cyprus, and as such is the farthest southeast of all EU member states' capitals. It has been continuously inhabited for over 4,500 years and has been the capital of Cyprus since the 10th century. Apart from its legislative and administrative functions, Nicosia has established itself as the island's financial capital and its main international business centre. In 2012, Nicosia was the 5th richest city in the world in relative purchasing power.
The Cyprus Museum in Nicosia is the largest and oldest archaeological museum in Cyprus. In old Nicosia, the Ethnological Museum (Hadjigeorgakis Kornesios Mansion) is the most important example of urban architecture of the last century of Ottoman domination which survives in old Nicosia.
Start your trip to Nicosia
Please wait ...
Please wait while we find your perfect holidays ...
Please wait while we find your perfect hotel ...
Please wait while we find your perfect flight ...
Please wait while searching for your ideal transfer ...
Please wait while searching for your perfect car ...
Please wait while we take you back to our homepage ...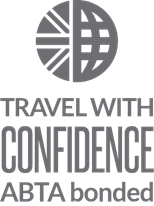 100% FINANCIAL PROTECTION & SECURE ONLINE BOOKING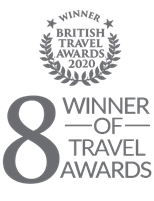 CyprusParadise
TurkeyParadise
MaltaParadise
Invest in Property
Call our experts on
Your holiday is safe with us
Login/Register
Sign in Or Create your account
Create password.
Choose Password
Or sign in with one click
Sign up for holiday inspiration & get exclusive offers to North Cyprus
Discover the Mediterranean's best kept secret with award winning Cyprus Paradise - expertly packaging incredible holidays for 29 years giving you peace of mind. Sign up now & be the first to know about North Cyprus offers, travel news & exclusive savings!
Thank you for signing up to our newsletter and welcome to Paradise. We'll be keeping you up to date with exclusive offers & inspiration for your North Cyprus getaway...
North cyprus holidays – a comprehensive guide.
Truly the hidden gem in the Mediterranean.
Your must-read guide before you go on holiday...
North Cyprus Holidays
A comprehensive guide, what is a north cyprus holiday like.
North Cyprus is truly the hidden gem in the Mediterranean; lush unspoilt landscapes, coupled with friendly locals, lots to do and great places to stay, ensure you'll have a holiday you will never forget.
Why North Cyprus? – North or South?
North Cyprus is not part of the EU, and is primarily Turkish, using the Turkish Lira currency. Unlike South Cyprus, there are no big international business chains in the north, just local businesses and friendly people. North Cyprus is also quieter and more unspoilt than the south, yet still Livy enough for those who want to go out on the town in the evenings.

Where is North Cyprus?
North Cyprus is just below Turkey on a map, adjoined with South Cyprus, in the Mediterranean Sea. North Cyprus covers around 1,295 square miles which is just over a third of the island of Cyprus. Tasucu port is  just 74 miles north of Cyprus, which can be reached via ferry boat from Kyrenia Harbour.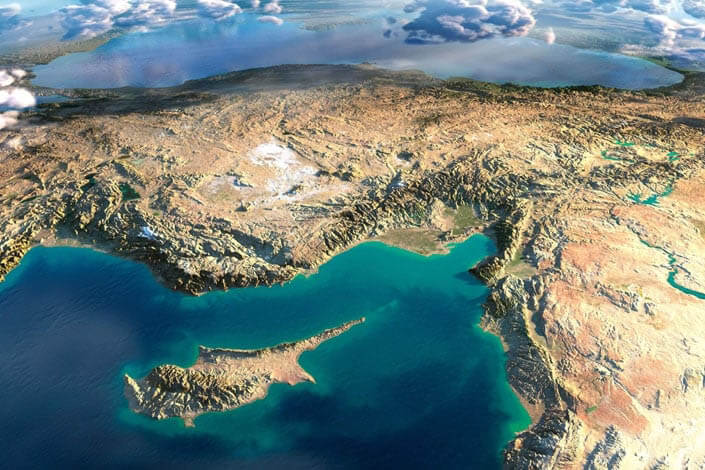 Is North Cyprus in Europe?
Although North Cyprus is geographically part of Europe, the TRNC (Cyprus, Turkey side) is not yet part of the European Union (EU). South Cyprus (Cyprus, Greek side) is part of the EU.
Is North Cyprus Part of Turkey?
North Cyprus is situated below Turkey on the map, and is also known as the Turkish Republic of Northern Cyprus (TRNC) or KKTC in the Turkish language. The main language spoken in North Cyprus is Turkish, however most people also speak English.
Travelling to North Cyprus
How do i get to north cyprus.
You can fly from over 18 different airports in the UK to either Larnaca airport in South Cyprus and get a transfer to North Cyprus, or fly to Ercan airport in North Cyprus and either hire a car or we will transfer you to your hotel or villa . If you choose to fly to North Cyprus Ercan airport, there is a short stop in Turkey on the way, whereas Larnaca flights are direct, but have a slightly longer transfer time to your North Cyprus hotel. Either way, the total journey times work out very similarly for hotels in Kyrenia whether you go via Larnaca or to Ercan airport. 
Can You Get Direct Flights To North Cyprus?
You can fly from these airports in the UK to Ercan Airport in North Cyprus*:
*Flights to North Cyprus are via a short touchdown in Turkey, usually Istanbul.
North Cyprus Holidays Via Larnaca
If you would like to fly direct to Larnaca for your North Cyprus holidays , then these UK airports below operate direct flights to Larnaca Airport in South Cyprus and we then transfer you to your hotel in North Cyprus*:
East Midlands
Leeds Bradford
Bournemouth
*subject to summer/winter schedules.
Do I Need A Visa For North Cyprus?
If you have a British passport, you do not need a visa to travel to North Cyprus, however you should ensure you have at least 6 months remaining on your passport before it expires. You must ensure that you are in possession of a full and valid passport/visa for travel, as this is your responsibility. If you are travelling into Larnaca (LCA) this is in Southern Cyprus, if you are travelling into Ercan (ECN) this is in Northern Cyprus, which could have different immigration requirements for non-UK passport holders. Check with us before you travel.
Can You Visit North Cyprus With A Turkish Visa?
You do not need a visa to visit North Cyprus if you hold a British passport, as a 90 day tourist visa will be granted on arrival. If you fly to North Cyprus via a touchdown in Turkey, you do not need a Turkish Visa, as you will pass through the transit lounge and are not officially entering the country.
Can You Visit Turkey with a North Cyprus Visa?
If you are planning a multi-stop holiday including Turkey, then you will need a Turkish visa to visit Turkey as a North Cyprus visa is not valid in Turkey due to it being a different country. 
North Cyprus Money & Currency
What currency is used in north cyprus.
The currency used in North Cyprus is the Turkish Lira (TL). To get the best exchange rate, we recommend that you do not get your currency in the UK, but wait until you get to North Cyprus and exchange your money at one of the Exchange Bureau when you get here. There are plenty of money exchange shops around in Kyrenia, Famagusta and Nicosia, as well as banks. You can also exchange money at your hotel if required. 
What Is The Best Currency To Take to North Cyprus?
We recommend taking Pounds Sterling (£) with you when you travel to North Cyprus, and exchange them for Turkish Lira or Euros when you get here for the best exchange rates. 
Are Euros Accepted In Northern Cyprus?
Euros, Pounds Sterling and US Dollars are also generally accepted as well as the Turkish Lira in North Cyprus. There are many currency exchange shops in case you need to change your money from £ to TL, which generally give better rates than banks and hotels.
What Credit Cards are Accepted in North Cyprus?
Most major credit and debit cards are accepted in North Cyprus, with the exception of American Express (Amex), which is not widely accepted. Before you travel, check with your bank that they do not charge a fee for using your credit or debit card abroad. Please note that the exchange rate you will get from your bank will also be less than the local rate of exchange. 
Can I Withdraw Cash in North Cyprus from my UK Bank Account?
You can use cash machines in North Cyprus to withdraw local currency (Turkish Lira) from your bank account in the UK (Pounds Sterling), however, the exchange rate of Sterling to Lira is typically a lot lower than you would get for exchanging locally at a bank or money exchange shop. Also, check with your bank before your travel to ensure they do not charge additional fees for cash withdrawals abroad, or alternatively get yourself a UK debit or credit card which does not charge for withdrawals from a foreign ATM. You can also get pre-paid cards which you load with cash before you travel if you do not want to take your debit or credit card on holiday with you. 
North Cyprus Useful Information
What is the time in north cyprus.
The time difference between North Cyprus and the UK is 2 hours. North Cyprus is two hours ahead of the UK, so if it is 2 pm in the UK, it will be 4 pm in North Cyprus.
What Language Do They Speak In North Cyprus?
The official language of North Cyprus is Turkish, although many people speak English and some speak Russian and German as well. The Turkish Cypriot language has some slight regional differences from the language spoken in Turkey. 
What Type Of Electrical Plug Is Used In Northern Cyprus?
North Cyprus uses the same type of plug as in the UK, the 3-pin plug. Generally, you won't need a travel adaptor to travel to North Cyprus, as your mobile phone charger, hairdryer etc will be the same plug type. Check with your holiday advisor before you travel if you are unsure.
Driving in North Cyprus
In North Cyprus, they drive on the left, the same as in the UK. There are no motorways in North Cyprus, however there are dual carriageways. The speed limits are in kilometers per hour, with the normal speed limit of 50kph (31mph) in most villages, towns and cities. 
Hiring A Car in North Cyprus
You can hire a car in North Cyprus with us for competitive rates, free cancellation and no hidden costs. We offer unlimited mileage, local taxes, a road map of North Cyprus and delivery / collection for no extra charge. There's a collision damage waiver to be paid locally (as with all North Cyprus car hire companies) when you collect the car. You can find out more information about hiring a car in North Cyprus or book your car hire with us.
What Age Do I Need To Be To Hire A Car?
You need to be 21 years old or older, and hold a full UK driving licence (remember to bring it with you!).
Can You Drive From North Cyprus to South?
Due to insurance restrictions, you cannot currently take a hire car from North Cyprus to the South. If you want to cross the border, you can cross at Ledra Palace and Ledra Street in central Nicosia on foot. 
Can You Drive From South Cyprus to North Cyprus?
Most car hire companies in South Cyprus do not allow you to take a hire car from the South into the North of Cyprus due to insurance restrictions. If you want to cross the border, you can cross at Ledra Palace and Ledra Street in central Nicosia on foot. 
Can I Drive in North Cyprus With A UK Licence?
If you have a full  driving licence then you can drive  in North Cyprus . If you are staying in North Cyprus on a long stay holiday, then you can drive in the TRNC for up to three months before you need to apply for a Turkish Cypriot driving licence.
What Resorts are in North Cyprus?
Kyrenia vs famagusta.
As we offer a wide range of hotels, our Kyrenia holidays and holidays in Famagusta offer so much choice, from 3* family run hotels to 5* luxury resorts. Kyrenia holidays are the best of both worlds, quiet enough for some relaxation, yet lively enough to go out and enjoy yourself when you want to. Kyrenia also has plenty to do for families and couples, with lots of interesting places to go and things to do. Famagusta on the other hand, is ideal if you want a relaxing beach holiday, or are interested in a lot of historical sightseeing. It is a lot quieter than Kyrenia, however venture into the city and you will still find plenty of small restaurants and bars to keep you entertained in the evenings. Bafra  is a new resort near Famagusta, offering a great place to relax and enjoy the sweeping sandy bays, whilst being close to the Karpaz Peninsula and Famagusta. 
A hand-picked selection of some of our popular Kyrenia hotels include;
4* Pia Bella Hotel
5* Acapulco Beach and Spa Resort
5* Salamis Bay Conti Resort
5* Korineum Golf Resort
Some of our most relaxing Famagusta hotels are;
5* Limak Cyprus Deluxe Hotel  
3* Long Beach Resort  
5* Arkin Palm Beach Hotel
3* Oscar Park Hotel
5 Star Luxury Hotels in Bafra include:
5* Kaya Artemis Resort  
5* Concorde Luxury Resort  
5* Limak Cyprus Deluxe Hotel
5* Noah's Ark Deluxe Hotel & Spa
All Inclusive North Cyprus Holidays
Another question we get asked a lot is "what all inclusive holidays are there in North Cyprus?". Ideal for families, our all-inclusive North Cyprus holidays include these hotels;
5* Merit Crystal Cove Hotel
4* Merit Cyprus Gardens Holiday Village
5* Concorde Luxury Resort
5* Merit Park Hotel
5* Noah's Ark Deluxe Hotel & Spa
For the best all inclusive special offers in North Cyprus, you can check out our Deals page , which has all the latest North Cyprus deals and special offers from Cyprus Paradise .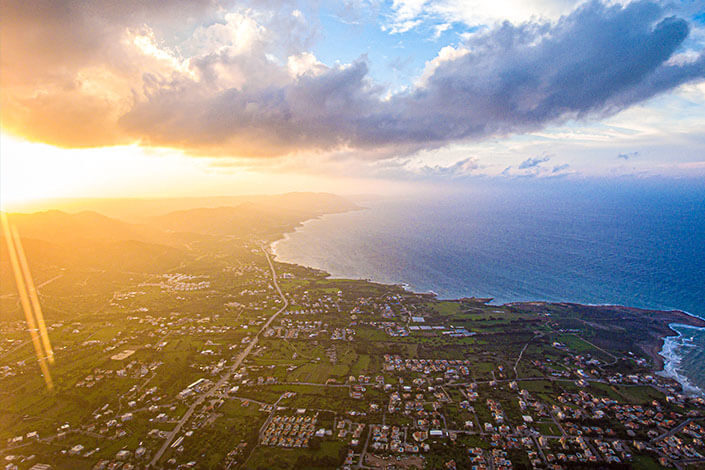 What is the Weather Like in North Cyprus?
When to visit north cyprus.
Rather than give you a general run down of the weather in North Cyprus, we've broken it up into months, so that you can see the ideal months to book your holiday with Cyprus Paradise. Check out our holiday weather guide .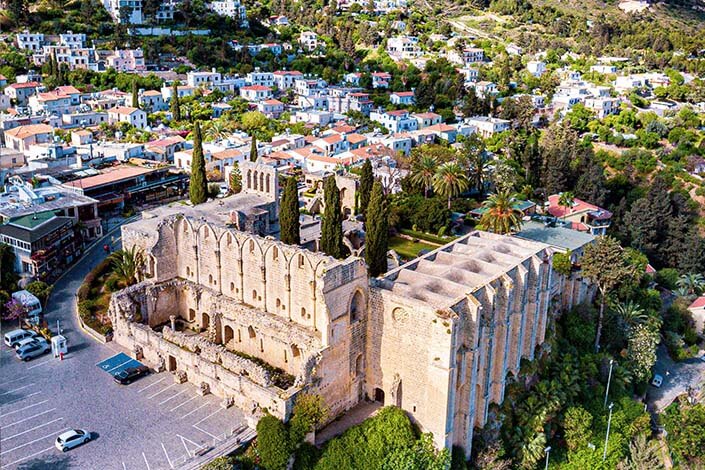 Places to Go in North Cyprus
Our articles offer some more insight into the excellent historical sites and things to do in North Cyprus, but some of the must-visit places include;
Kyrenia Harbour
Even if you just visit for a stroll around, Kyrenia Harbour is a great place to relax, enjoy some traditional cuisine or a cold beverage and watch the world go by.
Famagusta Walled City
Steeped in history, Famagusta City is full of interesting streets, places of historical interest and small shops and restaurants to visit.
Salamis Ruins
One of the best tourist attractions in the North of Cyprus, Salamis Ruins, is an ancient Roman city just north of Famagusta.
Bellapais Abbey
This old 13 th Century abbey still hosts concerts and events and is truly an amazing sight. Bellapais Village also offers lovely taverns and restaurants and spectacular views of Kyrenia.
Karpaz Peninsula
Also known as the panhandle, the Karpaz Peninsula is well worth a visit while you are in North Cyprus. See wild donkeys and amazing flowers and landscapes.
Our video below shows the magnificent Bellapais Abbey in all its glory, with the Bellapais Festival concert live with Cyprus Paradise: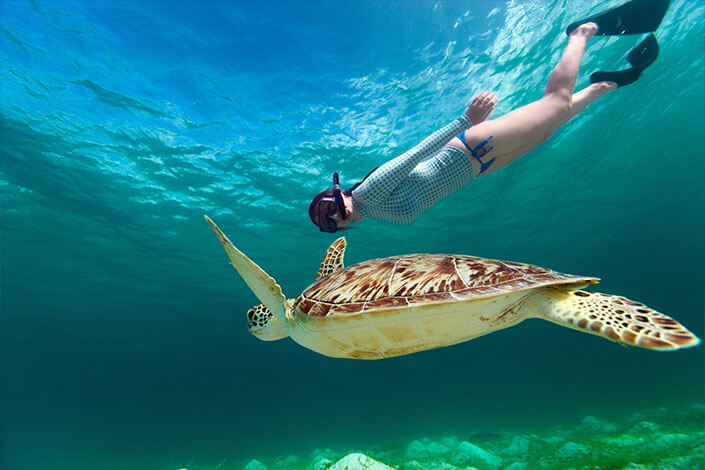 Things to Do in North Cyprus
There is so much to do in North Cyprus for all age ranges, abilities and interests! There's plenty of fun activities for families, relaxing places to go for couples and places to explore for adventure-seekers.
Boat trips from Kyrenia Harbour - relax and soak up the sun on a boat trip from Kyrenia Harbour. Evening and sunset trips are also available.
Watersports (various places) - banana boats, jet skiing, water-skiing, paddleboarding and parasailing.
Paragliding - tandem paragliding with stunning aerial views over Kyrenia from the Besparmak Mountain Range. 
Scuba diving – North Cyprus has an abundance of underwater wildlife and great places to dive
Vineyard & Wine Tasting Tour - An exclusive and very popular tour around the vineyards with wine tasting experience
Guided Tours - including full day Nicosia tour , full day Famagusta tour, full day Kyrenia tour, Cyprus night, Bellapais & St. Hilarion tour and more.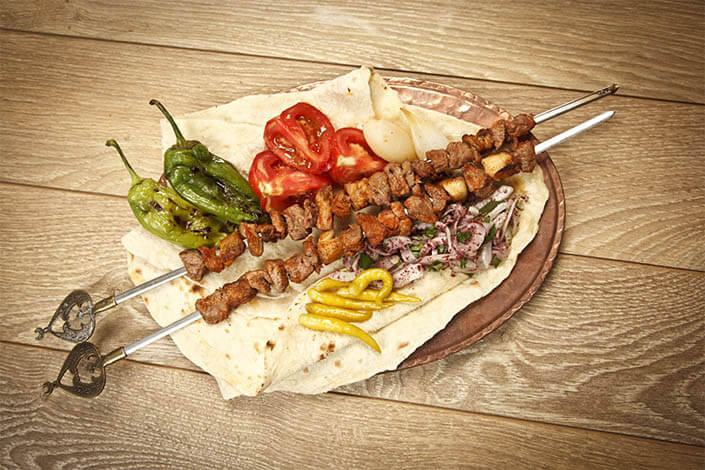 North Cyprus Food
North Cyprus cuisine is varied and delicious, ranging from tasty fish dishes to succulent meats. Some of the food to try on your North Cyprus holiday includes;
Lahmacun – a type of thin Cypriot pizza
Shish Kebap – a delicious skewer of marinated lamb
Mousaka – layers of mince, potatoes and aubergine baked in the oven
Turkish Meze – a variety of small appetisers including salads, meats and vegetable dishes
Eating out in North Cyprus couldn't be easier, with a plethora of restaurants and taverns to choose from. Experience traditional Cypriot cuisine, or indulge in your favourite international dishes, ranging from Asian to British to Indian, there is something for every palate. 
We've also put together a list of the top drinks to try when you visit North Cyprus , including the famous brandy sour, limonata and of course, Turkish coffee.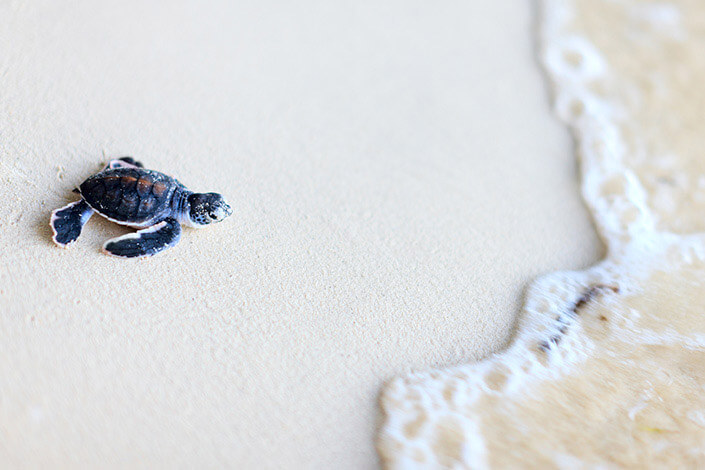 Experiences and Culture
North Cyprus has a rich history, with many interesting historical places to explore. There's also plenty to experience, from the amazing sight of watching a mother turtle laying her eggs, to tasting olive oil pressed at Zeytinlik olive festival .
History and culture - learn more about North Cyprus' interesting history here
Turtle watching – watch the mother turtle come to lay her eggs at night or the baby turtles hatch – an amazing experience!
Cyprus night – experience true Cypriot hospitality, cuisine and entertainment at a Cyprus night
Walking tours - various walking tours are available, as well as bird watching and butterfly spotting
Sandy beaches – experience the tranquillity of walking along an unspoilt, uncrowded beach at Golden Sands in the Karpaz
Festivals in North Cyprus - there are many festivals throughout the year in North Cyprus including the olive festival, orchid festival and Bellapais festival.
Booking your North Cyprus holiday with Cyprus Paradise couldn't be easier, just search the hotel you would like to book on our search engine on the home page, give us a call on the number at the top of the page, or contact us via the Live Chat link at the bottom right-hand side of each page. Remember, we are fully ATOL protected and have been taking holidaymakers to North Cyprus for over 31 years. Have a look at our latest special offers to North Cyprus.
Want to see more of North Cyprus? Take a look at our video below:
You can also visit us on Facebook and Instagram for more North Cyprus holiday inspiration, tips, latest special offers and information. We also have lots of videos on YouTube , with hotels, things to do and North Cyprus videos.
You may also like...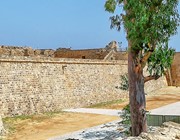 The Othello's Tower
Definitely worth a visit in Famagusta...
Saint Barnabas Monastery
St Barnabas Monastery is well worth a visit...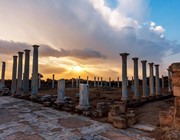 Explore the ancient Roman city...
Scuba Diving
Scuba Diving Holidays in North Cyprus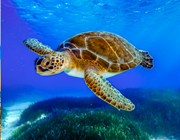 The legend speaks for itself …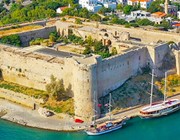 Kyrenia Castle
Castle lovers' paradise…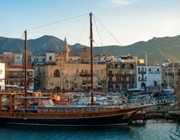 Experience the wonders of Kyrenia Harbour…
Northern Cyprus - History in the Present
To uncover a more traditional side to this popular island, explore its beautiful north with us. Staying in the historic harbour town of Kyrenia, our Northern Cyprus holidays take in the island's intriguing capital, Nicosia, and call in at Büyük Han, a large caravanserai (roadside inn) where Silk Road travellers used to stop. Visits to the atmospheric Bellapais Abbey ruins and ancient remains of Salamis city give you plenty of chances to ponder the people and cultures that forged today's Cyprus.
Accommodation
7 nights in hotel
Travel in destination by coach
Excursions and visits
Guided tour to Nicosia (including entrance to Arab Ahmet & Selimiye Mosques, and the Dervish Pasha Mansion)
Excursion to Saint Hilarion Castle and Bellapais Abbey
Guided tour to Famagusta (including Salamis and entrance to the Monastery of Saint Barnabas & Lala Mustafa Pasha Mosque)
Escorted tour moderate
From £ 1,545 per person
Including optional travel insurance or a price reduction if not required
Duration: 8 days
SIGN UP FOR TRAVEL INSPIRATION & OFFERS
Sign up to our emails for the latest from Saga Holidays.
By providing your details you will receive emails with related content and offers from Saga.  You can unsubscribe from this at any time.
For more information click here for our privacy policy .

We just need to confirm you are human. Please check the box below to continue.
Destinations Trending Machu Picchu Angkor Wat Danube River Mt. Kilimanjaro Rivers & Seas Galapagos Mediterranean Sea Ciudad Perdida (The Lost City) Mideast & N. Africa Mekong River Europe France Italy Croatia Ireland Greece Switzerland Spain Portugal Scandinavia See all > South America Peru Ecuador Brazil Argentina Chile Colombia Patagonia Amazon Rainforest Bolivia See all > Asia China India Cambodia Turkey Thailand Japan Indonesia Nepal Jordan See all > Africa Tanzania South Africa Kenya Morocco Egypt Botswana Rwanda Madagascar Ethiopia See all > North America United States Canada Mexico See all > Australia & Pacific Australia New Zealand Pacific Island See all > Antarctica & Arctic Antarctica Arctic Norway See all > Caribbean & C. America Costa Rica Belize Cuba See all > See all destinations >
Trip Themes & Styles Top Trips Top 10 Lists Editor Picks Most Popular Trips Award Winners Collections Top Trending Activities Cycling & Biking Small Ship Cruises Safari River Cruises Climbing and Mountaineering Trekking & Camping Hiking & Walking Train & Rail River Rafting Yoga, Meditation & Wellness Styles 50+ Family Friendly 18-30 Luxury Budget Adventure Travel Solo and Single Trips Group Guided Tours Custom Tour Packages Independent Vacation Packages Private Guided Interests Cultural Wildlife History Nature Birding tours Festivals and Special Events Eco/Sustainable Travel Volunteering Learning & Educational Ruins & Archaeology Culinary & Wine Tasting Travel Companies Trafalgar Road Scholar G Adventures All companies > See all activities, themes, and interests >
Tour Company Reviews Write a Review See all reviews Tour Company Reviews Best Tour Companies Trip Reviews African Safari Reviews Cruise Reviews Amazon River Cruise Reviews Galapagos Cruise Reviews Costa Rica Tour Company Reviews Morocco Tour Company Reviews China Tour Company Reviews Italy Tour Company Reviews Iceland Tour Company Reviews Mississippi River Cruise Reviews Baltic Cruise Reviews
About About Us Member Savings (free) Why Travelstride Partners Contact Careers
Fun & Helpful Rover TripFinder Get guided help to find the right trip for you Travel Articles Travel tips, stories, top 10 lists and more Travel Trivia Game Test yourself. Challenge your friends. Travel insurance What you should know now. How to save. eVisa Get yours before you leave, easier, cheaper Travel requirements Find the latest travel requirements for your trip. Discovery map View travel requirements for countries around the world. More
Sign in Join
What is Travelstride?
Unlock Member Savings

Compare Highlights of Northern Cyprus by Intrepid Travel vs Northern Cyprus - History in the Present by Titan Travel
Compare details and see what other travelers are saying.
Day 1 Kyrenia
Welcome to Kyrenia, also known as Girne in Turkish – a beautiful town that boasts an average of 320 sunny days per year. At 6 pm, begin your travels with a welcome meeting at your hotel to meet your group leader and fellow travellers. In ages past, Kyrenia's horseshoe harbour played home to carob warehouses, one of the region's former major exports. These days, it's lined with lively bars and shops underneath the nearby Venetian Castle that creates an interesting contrast between old and new. Considered to be the cultural and economic centre of Northern Cyprus, there's no better place to begin your adventures on the island. After your important meeting, why not get a group of you together to explore the harbour, and to find a place for dinner.
Day 2 Kyrenia
Embark on a walking tour of Kyrenia's Old Town in the morning. The winding alleyways reveal a quaint mix of old stone buildings with colourfully restored architecture, along with the spectacular remains of the abandoned 16th-century Chrysopolitissa Church. Take a visit to the Venetian Castle that guards the city, taking in the magnificent sea vistas from the top of the fortifications. This afternoon, you'll have free time to explore. You may choose to partake in a sunset cruise on the water floating around the shores of Kyrenia, considered one of the best ways to experience Northern Cyprus. Watch as the rolling hillsides and towns on the coast slowly roll by while you take in the sunshine on the deck.
Day 3 Kyrenia
The beautiful untouched beauty of the west of Northern Cyprus is your background today for a journey through its history. In the morning, visit Bellapais to explore its monastery, one of the few and fantastic Gothic architectural masterpieces of Cyprus, made famous by Lawrence Durrell's book Bitter Lemons of Cyprus. Afterwards, head east towards the Five Finger Mountains, a mountain range stretching over 250 km along the northern shore of the island. You'll have the option of joining a light hike (4 km, 1 hour) on the slopes leading to the Antiphonitis Monastery, a well-preserved byzantine church with frescoes from the 12th and 15th centuries. It is a unique location to explore the evolution of the fresco painting art through the centuries and the Latin influence on the orthodox tradition, but also the scars of art dealing on the black market. In the afternoon, you'll have the chance for go for a dip at Alagadi Beach, a renowned spot for turtle nesting, followed by some free time in the old town of Kyrenia.
Day 4 Kormacit Village
In the morning, travel to the picturesque St Hilarion Castle. With walls and towers that sprout out of the rocks almost randomly, it's rumoured that Walt Disney used the castle as inspiration for The Queen's Castle in Snow White and the Seven Dwarfs. The highest point stands at a towering 730 metres (2395 feet) above sea level, offering a marvellous view of the land below. Then, travel onwards to Nicosia. Known as Lefkosia to the Turks and Nicosia to the Greeks, the city is full of surprises thanks to a mix of cultures and architecture. The Selimiye Mosque is one of the Turkish side's highlights, previously known as the Cathedral of Saint Sophia before the Ottomans added minarets in 1571. Marvel upon the interior's whitewashed walls and examine traces of Gothic architecture lying in the architecture despite the Islamic refurbishment of the building. Afterwards, take a walking tour passing through both sides of the country's green line. Your passport will be required for the checkpoints at the border and the intriguing contrasts between the divided city will become apparent as you enter the Greek side of the island. Later in the afternoon, loop back into the Turkish side with a trip to Kormacit village, one of the last inhabited villages of Maronites, a catholic community originally from Lebanon, which settled in Cyprus with the Crusaders.
Day 5 Kormacit Village
Start your morning in Kormacit with a tour of the village. Visit the 14th-century St George Chapel, the 19th-century St George Cathedral as well as the ethnographic museum. The Maronites speak a dialect of Old Arabic, very similar to the Syriac dialect that Jesus Christ is said to have spoken. From Kormacit, explore Morphou, Soli and Lefke, discovering Roman mosaics in Christian basilicas, Gothic architecture in Orthodox churches and fine examples of Armenian and Christian traditional homes with ornate balconies. Back in Kormacit, enjoy a traditional dinner in the backyard of Ema, one of the village's few remaining Maronites, and taste Maronite specialties (rabbit, bulguri, Anari cheese, etc.) and even get involved in the dinner prep.
Day 6 Buyukkonuk
This morning, head off to Komi Kebir (Buyukkonuk), a traditional Cyprus village where residents have been working together to preserve local culture and heritage. Meet with your hosts Lois and Ismail before joining in some traditional bread and cheese making and with a sneaky tasting afterwards. Then perhaps take a wander through the local fields to the remains of the Auxendios church. The Karpaz Peninsula is dotted with abandoned churches, many of which have been left for years and have since been re-purposed as shelters for farm animals or simply left to fall in favour of new mosques. Enjoy a traditional village vegetarian meal for lunch, using local produce such as carob pekmez and zivania – a local firewater made from grape skins. Tonight, you'll spend the night in a local guesthouse.
Day 7 Famagusta
This morning, travel towards Famagusta, first stopping for a tour of the ancient city of Salamis. Once a thriving port city, Salamis served many dominant groups over the course of history including the Assyrians, Persians, Egyptians and Romans. Continue on to St Barnabas' monastery, dedicated to St Paul's good Cypriot friend Varnavas (Barnabas) who carried out missionary work on the island. Our next stop is Varosha, the ghost town trapped in the buffer zone. You'll have free time this afternoon. Ask your leader for some insider tips on where to go for a swim, or enjoy some time in the Old Town of Famagusta. In the evening, be sure to get together with your group for dinner to share your Northern Cyprus stories.
Day 8 Famagusta
Your trip comes to an end today after breakfast. As there are no activities planned for today, you are free to leave the accommodation at any time.
Get the details on:
I want to reserve:.
First Name*
Email Address*
Number of Travelers* Select Travelers 1 2 3 4 5 6 7 8 9 10+

Rover The Travelstride Guide Dog
Member Benefits
Save favorite trips to bucket list
Personalize trip recommendations
Access member-only specials
Save up to $700 per person
We respect your privacy and take great care to protect your information. By clicking submit, you agree to our Privacy Policy and Terms of Use . An account will be created for you to track your submission and a temporary password will be emailed to you.
Click to send a new magic link to your inbox.
Welcome back!
By signing in, you agree to our Privacy Policy  and  Terms of Use
Bookmark trips you like
Share with your travel companions
Track price changes
Access private discounts on trips you save
TripFinder is a member-only feature. Don't worry, it's free!
With a membership you:
Save up to $700 per person!*
Access private deals and offers
See personalized trip recommendations
Save favorite trips
Just use the email address and password provided in the email we sent.
With your free membership you:
Myanmar (Burma)
Machu Picchu
Danube River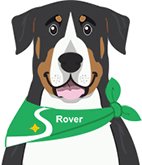 Your travel guide dog
Searching thousands of trips by hundreds of tour companies...
Fetching your trip.
Just a moment, Rover is fetching your perfect trip.
Resources for Travel
Shandong Travel Tips
Airport Parking
Titan Travel
Your world before you.
Visit the unique province of Shandong. Titan Travel are experts on the area.
Want to take a tour of Cuba? Titan Travel is your ride!
Hawaii Deals
Is Hawaii your destination? We have the BEST packages.
Family Travel
Traveling with the Family? We can help find the perfect place at a family price.
Products and Services
Helping you travel with less stress, airline tickets.
Need a good prices on airline tickets? We can help you find the best prices and you'll be talking to a human!
At Your Service
If you have any questions or need help with airlines, train rides, car rentals, we're at your service.
We can help with your passport concerns, if any. We will direct in the right direction getting your passport.
Lost your luggage? Call us and we can help get your luggage to you. Can't be without your clothes!
Trains are a great travel ride. We have train packages for you to choose from anywhere in the world.
We can help with international currency. Knowing how it all works can be confusing. Contact Us.
Key features
Our company, we are good at.
Titan Travel is a company that believes in personal customer service. When you call us you are not going to go through a bunch of push buttons to get a travel agent. We make sure you'll get the best package close to your needs as possible. Titan Travel has the best customer satisfaction.
Easy travel arrangements.
24 Hour contact service.
We search out the best prices.
We go the extra mile for comfort.
Don't let your next trip be your worse nightmare. Give Titan Travel a call today and pack your bags for the dream trip of your life.
Titan Travel is the first Travel Agency in San Marino, started by Ed and Irene in 1972, and has stayed in the family since it started. Titan Travel believes in giving the best service they can to their customers and they strive to make their traveling experience the best they can have.
You can Read more … and meet the staff!
Not to brag, but we good at setting up custom tours to your personal liking without having to go through tour company. It is one of our best features at Titan Travel.
See what we can do at our Tours' page
We are also good at booking your next Cruise anywhere in the world with less stress.
Need airline tickets? Well, that is our forte call us now before you starting searching online! (626) 440-1959
Please see all Our Services
If you have any questions or concerns we will be more than happy to answer you help you. Just fill out the form below and someone will be in touch with you within 24 hours by a real person!