Welcome to WildNet Africa Properties
Your link to africa's finest wildlife real estate.
Specialists in the sale of  safari lodges , wildlife properties, land, private lodges, game farms, game ranches  and related real estate investments in  South Africa ,  Zambia , Botswana , Kenya , Namibia and Mozambique .
Let our 20 years of passion, experience, and success in working with international clients assist and guide you to your ideal wildlife property in Africa.
Our latest listings
Property 0654 Northern Tuli Game Reserve Botswana private house
Northern Tuli Game Reserve Botswana Private house for your exclusive use The offering The Northern Tuli Game Reserve (Notugre) forms the core component of Botswana's
Property 0858 South Luangwa Vacant land Prime location
An opportunity to develop your own dream lodge A virgin piece of property with close and easy access to the renown South Luangwa National Park.
Property 0653 Home in Maun Gateway to the Okavango Delta
*** LISTING NO LONGER AVAILABLE *** REMOVED REMOVED An opportunity to aquire an established home on a riverfront property in Maun Botswana. Description The home
Copyright © 2019  WildNet Africa  – African Properties & real estate investments for sale
Lodge/Camp Site (87ac.) for Sale
Maasai Mara
Interested in this property?
Call our office on +254 724 257029 or +254 734 832461 to book a viewing or click the button below Ref No: 357.1 -->
This is a unique opportunity to purchase up to 87acres of Freehold land occupying a prime location in the Maasai Mara. The plot is situated in the 17,000 acre Ol Choro Oirowua Conservancy, on the Mara River in the north near Fairmont Mara Safari Club, in the north of the Greater Mara Ecosystem, one of the wonders of the Natural World and a globally renowned tourist destination. The land is for sale in two Lots, of 87acres and and adjacent 100acres. Each has over 350m frontage onto the Mara river. The land is considered suitable for a Lodge or tented development, and Kenya Wildlife Service (KWS) have already indicated their support for such a scheme.
Freehold parcels of about 87acres and 100acres respectively.
Location is about 3Km west of Fairmont Mara Safari Club on the Mara River in the north- of the Mara Ecosystem.
Plots with indigenous bush and grassland, and a seasonal stream running across the land
There is a huge amount of resident wildlife, and this is a key location for viewing the annual mass migration of wildebeest and other species. The site is close to the only rhino sanctuary in the Mara. It has a high elephant population, and the river is home to Nile Crocodiles and Hippos.
Ownership confers the financial benefits of a stakeholder in the Mara; this includes a proportion of the annual gate fees collected at the Musaria Gate, and landing fees from the local airstrip. It also gives the owner automatic membership of the Conservancy Trust Board, with a say on development in the area.
The land for sale is about a 5 hour drive from Nairobi, or a 45 min. flight from Wilson Airport via the Ngerende Airstrip, which is about 15 minutes' drive away.
Street View
Not familiar with Ryden?
Warranty Clause
Please note that all the above information has been provided by Ryden International Ltd in good faith. We endeavour to make our details accurate and reliable, but they should not be relied on as statements or representations of fact and they do not constitute any part of an offer or contract. Any measurements are given as a guide only and any mention of appliances or services does not imply that they are in full and efficient working order. It should not be assumed that any contents, furnishings or other items shown in photographs are included in the sale. Prospective purchasers and tenants should make their own investigations before finalizing any agreement to purchase or lease. The owner does not give any warranty of particulars of the property herein and we have no authority to do so on their behalf.
Are you interested in this property?
Call our office on +254 724 257029 or +254 734 832461 to book a viewing or click the button below
Ref No: 357.1
Share on social media
Similar Properties
1/8ac Residential Plots Nakuru, Upcountry
Newly refurbished 3 bedroom villa overlook... Naivasha, Upcountry
OFFICE UNIT ( 5,000 SQ.FT.) Kilimani / Kileleshwa / Lavington, Nairobi
1 ac. Residential Plot Naivasha, Upcountry
Beach Plots Malindi, Coast
Kilimanjaro Golf & Wildlife Estate Tanzania, Foreign
Stunningly finished 4 Bed Villa on 1 Acre Kilifi, Coast
11.8ac. Beach Plot Watamu, Coast
Town house on 0.25ac Nairobi City, Nairobi
Luxury Beach House Tiwi, Coast
Send to a Friend
The fields marked with * are required.
Make an Enquiry
Email enquiry, request a call back, register for property alerts, book a property valuation, let us manage your property.
private Safari Camp for Sale in Tsavo National Park Kenya
Private Safari Camp for Sale in Tsavo West National Park in Kenya : Savanna Dream Safari Camp
Safari Camp Tsavo West in Kenya for Sale is listed in the following Real Estate directories :
SurfGopher - internet search engine
About these websites
This website aims to become the best independend online travelguide to Diani Beach,Kenya and East Africa
This website actively supports and promotes ecotourism and small businesses in Diani Beach,Kenya and East Africa
FREE listings for tour operators and small businesses in Diani Beach,Kenya and East Africa
LOW COST Consulting for small and middle scale investors to Diani Beach,Kenya and East Africa
LOW COST webdesign,webhosting and searchenginesubmission for small businesses in Diani Beach,Kenya and East Africa
C 2004-2006 hosted by
STAY with us at
Governors' camp, governors' camp is africa's first permanent luxury tented camp, remaining in its original site since 1972., about the camp.
Governors' Camp possibly occupies the best wildlife viewing location in the Reserve, nestled in the riverine forest along the winding banks of the Mara River, its waters teeming with bird-life, hippo and crocodile. It is perfect for couples, families and friends wanting to experience the best of what a safari in the Masai Mara has to offer.
The entire camp is under canvas with all of the comforts of a luxury hotel. Some of the 25 tents line the riverbank, tucked into the forest they enjoy uninterrupted views over the Mara River, others have views across the sweeping plains of the Masai Mara.  The tents are big, bright and allow in lots of natural light. All tents are classic safari style each with en-suite bathrooms and a private verandah.  There is a bar tent with a deck overlooking the Mara River and a dining tent with amazing views over the plains.
Governors' Camp has been awarded a GOLD Eco Rating from Eco – Tourism Kenya due to our sustainable tourism practices in camp.
Quick info:
Governors' Camp nestles in the forest along the winding banks of the Mara River, in the heart of Kenya's Masai Mara National Reserve.
Governors' Camp has 25 tents in total:
16 classic safari tented accommodations.
8 specially designed family tents.
1 Suite (the 'Justus Suite')
Spacious luxurious safari tents entirely under canvas, each with a private verandah. En-suite bathrooms with shower, basin, flush toilet and hot and cold running water.
Breakfast is a continental and full English buffet. Lunch is served on the lawn as a buffet with fresh salads al fresco and dinner is a la carte in the dining tent. Picnics / packed meals can be provided for those who would like to head out on full or half day game drives. Bush meals are available to book at an extra cost. We cater for special diets on request.
The nightly rate includes all soft drinks, beers, house wines and 'non-premium' spirits. Champagnes, selected fine wines, premium spirits and liqueurs will be charged as extras. For Groups and Incentives, we reserve the right to charge drinks on consumption or to levy a drinks supplement.
Mess tent with bar and deck overlooking the Mara River, dining tent, souvenir shop, reception and spa tent.
Spa: We have a lovely spa tent at Governors' Camp offering a range of treatments such as massage, facials, body scrubs, manicures and pedicures. Please view the full treatment list HERE .
Toiletries; we provide a natural range of 'Cinnabar Green' toiletries (shampoo, conditioner, shower gel, soap and body lotion) in the tents. These products are refilled into reusable metal canisters so as to reduce on plastic waste. They are also handmade in Kenya with natural ingredients and are therefore in keeping with the sensitive environment in which we operate. We urge you to please use our products rather than your own. These toiletries are supplied for the duration of your stay with us, and if you would like to buy some to take onwards with you, we sell the full range in the camp gift shop.
Electric lights in the tents with 220 Volt UK plugs for charging cameras and phones. Wifi available in camp.
Governors' Camp has a Covid-Compliant license to operate, for more details click HERE.
We are pleased to offer a very unique service of in-camp Covid testing for our guests, meaning extra nights in Nairobi at the end of a safari may not be necessary. You can read more about this HERE.
Governors' Camp
Masai Mara experiences
Game drives, hot air ballooning, walking safaris, visit to masai manyatta, check availability, general info:.
Daily flights from Nairobi to the Masai Mara are available with Governors' Aviation and other select airlines.
We welcome children of all ages to camp. Cot beds, high chairs and baby sitting service are available on request. Special children's meals and early mealtimes available. Family tents sleeping up to four persons and a cot, are also available on request.
Room service available on request. Tea and coffee is served in the tents with the morning wake up call.
Arranged daily at no extra cost.
Visa and Mastercard are accepted. Please note we cannot accept US dollar bills below the year 2004.
Open throughout the year. Peak season months August and September and 15th – 31st December. High season months January – March inclusive and June, July, October, November and 1st – 14th December. Green season – April and May
Rate includes: Local airstrip transfers, accommodation, meals, all soft drinks, beers, house wines and 'non-premium' spirits, up to three game drives daily and laundry.
Rate excludes: Flights, champagnes, selected fine wines, premium spirits and liqueurs, park fees (which are subject to change), bush meals and anything of a personal nature e.g. gratuities, gift shop, spa etc.
Preventative Malaria medication is recommended. More information is available on our Health Planning page. Please make sure you have fully comprehensive medical and travel insurance arranged before visiting any of our camps.
Musiara Airstrip is the airstrip serving Governors' Camp. Length 1.600 m, all weather gravel airstrip. Coordinates: S 0117.98 E 3503.92
Please note there is a strict 15 kg luggage allowance per person (in soft bags) including hand luggage on all Masai Mara flights.
HOW DO I GET THERE?
Have a look at what our guest have to say about staying at Governors' Camp.
Loved it from the outset, and the hospitality was second to none.
The camp is just perfect. an unforgettable experience, ...the experience of our lives., the lion viewing is unbelievably good, contact details.
Governors' Camp, Masai Mara, Kenya
+254 20 2734000
Explore Mahali Mzuri
Mahali mzuri, #1 hotel in the world and #1 safari lodge in the travel+leisure awards 2021.
Mahali Mzuri is Sir Richard Branson's 12-tented luxury safari camp in the Kenyan bush. The name means 'beautiful place' in Swahili and is located in the private Olare Motorogi Conservancy in the wider Maasai Mara ecosystem, right in the path of the annual great migration.
Check Availability | Contact Us
When you think of going on safari in Kenya, one of the first things that comes to mind is the Great Migration. Words just can't do justice to the majesty of this awe-inspiring spectacle. I hope you enjoy your Kenyan adventure as much as I always do. Sir Richard Branson
The Experience
Make yourself at home.
Your tent at Mahali Mzuri is your window onto some of the world's most spectacular scenery. Each of our 12 luxurious tents is designed to be your home away from home throughout your stay, with an ensuite bathroom, private viewing deck and views you won't want to miss.
Spectacular game sightings
The abundant wildlife in the Olare Motorogi Conservancy is quite simply jaw-dropping, and you won't need to go far to see some unforgettable sights. Watch the drama unfold on twice daily game drives, where you'll be in the hands of our experienced Field Guides with a front row seat.
While you're staying at Mahali Mzuri you're welcome to visit one of the nearby Maasai villages to get a flavour for daily life in the Mara and learn more about the local Maasai tribe.
Unforgettable moments
Whether dining under the African sky, in the open bush, on a deck or in the dining tent, our chefs will treat your tastebuds to delicious dishes using the freshest ingredients.
Relax and rejuvinate
Nasaro is Mahali Mzuri's spa, a secluded private treatment room with the most spectacular view, offering a range of treatments. Unwind in the spa or have a treatment by one of our therapists on your tent's private deck.
We also have a 12 metre heated outdoor infinity pool, and gym equipment, so you can keep active when you're not on game drives.
Our expert Guides
During twice daily game drives you'll be in the capable hands of our experienced Guides. No two drives are ever the same and you'll have a front row seat to some unforgettable sights across the Kenyan Plains.
There's so much for kids to see and do, and our team are experts at keeping your 'little warriors' entertained.
Weddings & Celebrations
Weddings, blessings, anniversaries and birthdays, whatever the occasion we'll make it one to remember.
Our Location
Mahali Mzuri is about 240km due west of Nairobi and the best way to arrive is by plane from the city's Wilson Airport which serves domestic destinations within Kenya. We can arrange transfers between the international and domestic airports for you. Both scheduled and charter airlines operate from Wilson Airport and flights to the region take about 1hour. Olare Orok Airstrip is approximately 25 minutes' drive from the camp.
Getting here
Want to know more?
Speak to us today about staying at Mahali Mzuri.
Stay in touch
Be the first to know about our offers and keep up to date with whats happening at Mahali Mzuri.
I'd like to hear more about the rest of the collection
By signing up I agree that Virgin Limited Edition can keep me up to date by email. You can unsubscribe at any time. View our Privacy Policy *
Make sure to fill out all fields marked with an asterisk!
Something went wrong when submitting the form. Make sure you're connected to the internet and please try again.
Thank you for signing up! Keep an eye on your email for the latest special offers from us.
Between Heaven and Earth
About Angama
More than a place, Angama is the simple belief in looking after one another — our guests, our team and our neighbours, both human and wild.
Swahili for 'suspended in mid-air', Angama offers high-touch safari experiences in one-of-a-kind locations across East Africa.
A Different Style of Safari
Breathtaking views, warm Kenyan service, contemporary African design and intuitive guiding are just some of Angama's signatures. Meet our lovely properties below:
Angama Mara
The flagship lodge sitting 1,000 feet in the air overlooking the Maasai Mara, where days are spent exploring its incredible wildlife diversity and guests are always spoiled for choice. Each of the Tented Suites are perched along the Great Rift Valley's edge, with floor-to-ceiling glass walls providing unparalleled views.
Angama Amboseli
An intimate lodge of just 10 suites in a private sanctuary, renown for its density and diversity of wildlife. Set in a Fever Tree forest against the famed backdrop of Mount Kilimanjaro, Africa's tallest peak, here is where some of the last Super Tusker elephants roam.
Angama Safari Camp
An exclusive-use light-footprint tented camp in the heart of the Maasai Mara, accommodating just eight guests in four en-suite tents. This lovely camp captures the romance and adventure of the Golden Age of safaris amongst the Mara's abundant wildlife, with all the comforts of 21st-century camping.
Featured Videos
Making Angama Amboseli
Signature Video
Endless Ways to Spend Your Days
Days at Angama are as action-packed or as gentle as you prefer. Home to Africa's great mammals, guests in the Mara can experience everything from hot-air ballooning to beading with the Maasai Mamas. In Amboseli, Kimana Sanctuary is yours to explore whether on foot, at night — or simply stare at the mountain and watch the clouds float by.
ANGAMA MARA & ANGAMA SAFARI CAMP
ANGAMA AMBOSELI
ANGAMA MARA
How Many Days to Stay?
We're often asked 'What does the perfect stay look like?' There is never enough time, but if we were to do it, it might look something like this:
Touchdown at Angama Mara's private airfield where a warm Kenyan welcome awaits you. Enjoy a delicious lunch out on the baraza while taking in the breath-taking view of the Mara below and the endless sky. After you settle into your tent, meet your Guide and descend into the Mara Triangle and begin your adventure.
Head out early on a full-day exploration of the Triangle. Enjoy a picnic breakfast or lunch — or both — under a desert date tree somewhere in the middle of nowhere, along the Tanzanian border. After an exciting day out, return to the lodge just in time for the sundowner Boma, as you sip on a gin and tonic while enjoying a Maasai warrior performance.
Join one of our Maasai naturalists and discover the Great Rift Valley on foot, learning about the flora, fauna through a traditional Maasai perspective. Back at your tent, enjoy a pampering massage on your private deck then spend the afternoon on a long lazy lunch in Shamba, or head out for a delightfully slow safari.
A very early start to catch a sunrise hot-air balloon flight over the Mara plains. Toast the morning's flight with bubbles and a delicious breakfast in the heart of the Triangle, before a gentle safari back to camp in time for lunch and an afternoon at your leisure by the swimming pool. Tonight, experience Angama Mara's lantern-lit signature Forest BBQ.
Head off on a morning drive followed by breakfast on the deck of your tent. Lunch is a romantic affair, recreating the magical picnic scene from the classic movie, Out of Africa, on the very site it was filmed. Later, join the Maasai Mamas in the Beading Studio and try your hand at their craft or ask them to bead something for you.
How to Get Here
Both Angama Mara and Angama Safari Camp are just a short 45-minute flight from Kenya's capital of Nairobi. Guests can travel on the multiple daily scheduled flights from Nairobi's Wilson Airport, or opt for a private charter straight to Angama's airfield from Nairobi's main airport, Jomo Kenyatta International.
Angama Amboseli is also reachable by daily scheduled 45-minute flights from Nairobi or by private charter directly to its airfield.
Various international airlines, as well as the national carrier, Kenya Airways, offer direct flights to Jomo Kenyatta International from hubs all over the world.
Guest Reviews
Remarkable.
This place is incredibly special. Our group of 4 ladies visited over the summer and had a wonderful time. The property is exceptional, as are the views. We enjoyed every aspect of our stay, but our favorite part was the people. The staff go above and beyond to make the entire experience extraordinary. We made such special memories and I can't wait to bring my family and kids bac …
Incredible honeymoon
Wow where to even begin…. We had the most incredible time at Angama for part of our honeymoon. From the moment we were picked up at the airstrip to the second we left on our plane, the service, hospitality, and every little detail of our trip far exceeded any of our wildest dreams or expectations. Truly the best trip we have ever been on, and my husband and I are pretty seasoned trave …
Absolutely Stunning, incredible experience
Not sure where to start, but this lodge is fantastic and the whole experience truly memorable, I couldn't recommend enough. From getting picked up from the Mara airstrip by our Guide for the week Jeremy, who I can't praise enough, nothing was too much and his knowledge was incredible, plus his obvious and clear love of nature was enduring…This is such a special place, we was planning …
This place is heaven on earth!!!
It is hard to find words to convey the beauty of Angama Mara. High up on the escarpment overlooking the Mara, the views are just incredible. Add to that the warmth of welcome and care from all of the Angama staff, slick modern dining spaces, beautiful luxury tented rooms, amazing food and all the delights of the Mara on the doorstep, it really is a taste of heaven on earth. The highli …
Latest Stories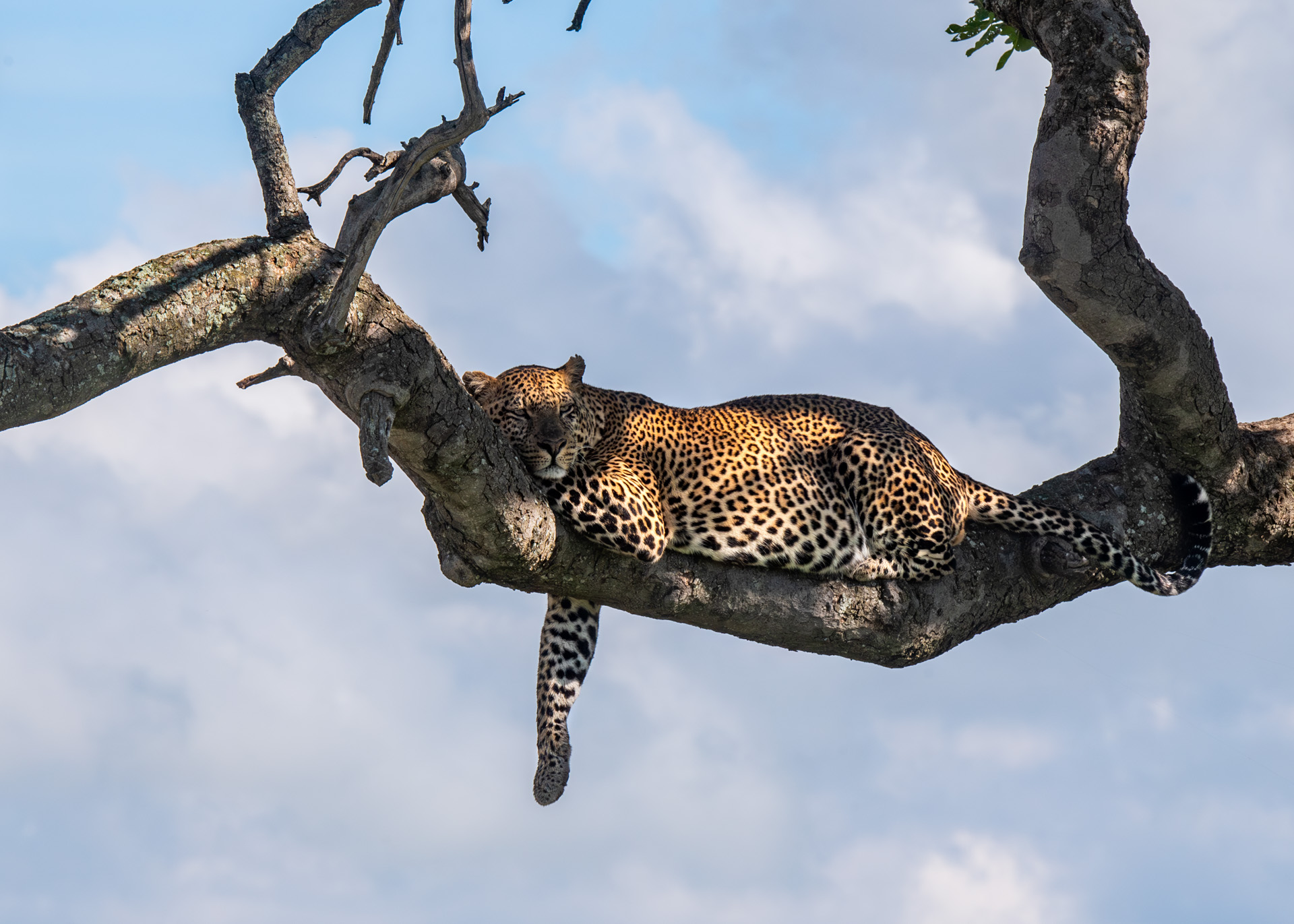 The Photographic Studios | 11 November 2023
This Week at Angama #301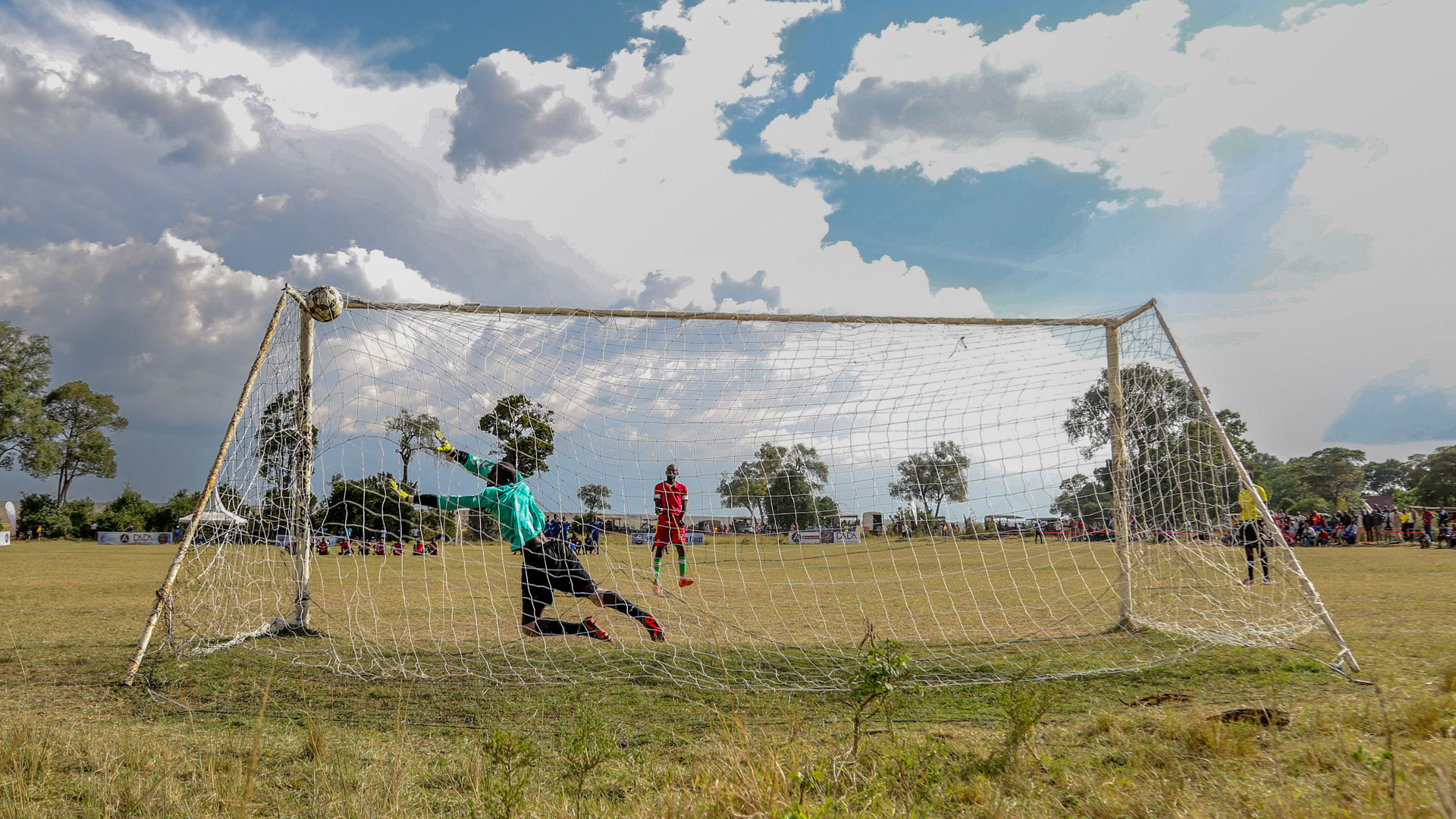 Joseph Njenga | 10 November 2023
It's a Goal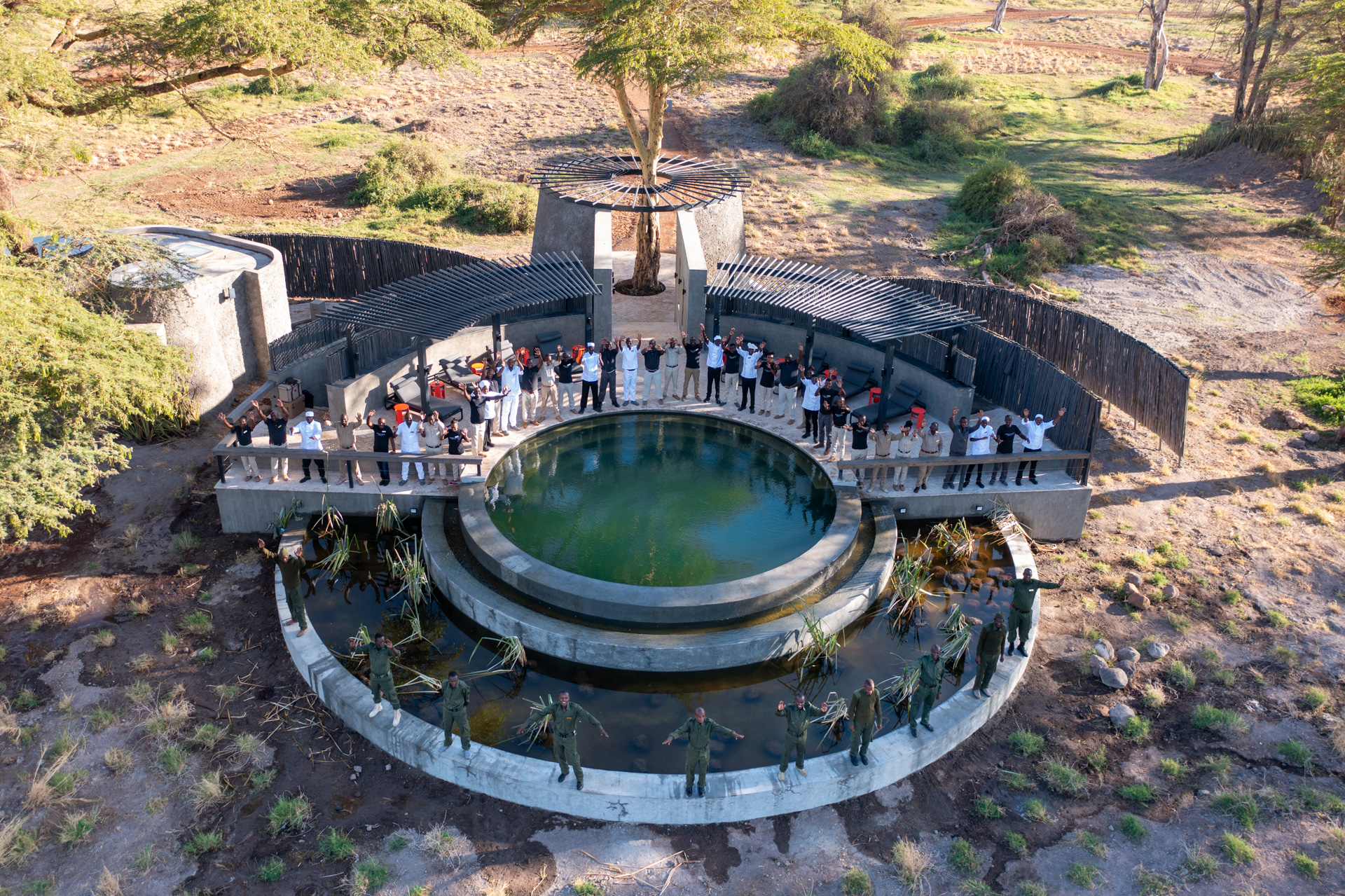 Collins Randiga | 4 November 2023
Let It Shine
Travel + Leisure
World's Best Awards
Condé Nast Traveler
Readers' Choice Awards
National Geographic
Best Outdoor Escape
Subscribe for weekly stories
The Masai Mara in Kenya is nature's epic masterpiece.

A little bit about Masai Mara
Rolling hills, sprawling savannahs, dramatic river crossings and of course... more wildlife and adventure than any movie could ever portray. Welcome to the Masai Mara, home to the lions of 'Big Cat Diary', temporary residence of the 'Great Migration', mighty Maasai warriors and some of the most luxurious safari lodges on earth.
The Masai Mara features a stunning kaleidoscope of wild and rugged landscapes, warm and welcoming people and an exciting array of creatures – big and small. World famous for hosting the epic Great Migration, the Masai Mara welcomes 1,5 million wildebeests onto its sprawling savannahs each July through October. The Masai Mara National Reserve and conservancies are brimming with life and offer safari travellers a wide variety of activities to choose from. Whether you take to the skies for a high-flying hot-air balloon adventure at sunrise or hit the road for a 4x4 safari, you're sure to leave the Masai Mara with unforgettable experiences and lifelong memories.

Going on a Masai Mara safari
Part of the fun of going on safari is planning your safari. We've been there... and know how it feels. As avid travellers we can imagine you have loads of questions while planning your trip to the Masai Mara. Very few places on earth are as unspoilt, adventurous and authentic as the Mara eco-system.
Reading up on the Masai Mara, finding out what you might encounter, exploring your accommodation options... we've done most of the work for you and created this site to help you find all the answers to any questions you may have. To top it off, we've brought together a top-notch collection of Masai Mara safari lodges and camps for you to choose from. Naturally, we're only an e-mail or message away if you need a little extra help planning your safari.

About the Masai Mara
Known as one of the world's most famous wildlife areas or 'the world's eight world wonder', the Masai Mara has endless plains, breath-taking vistas and abundant wildlife. Learn more about the Masai Mara here.

Masai Mara special offers
Dreaming of the perfect safari holiday? We'll help you find your way while planning your trip and provide you with a selection of the best available deals. Check out our latest Masai Mara special offers and discounts.

Getting to Masai Mara
Whether you're arriving from far, far away or travelling to the Masai Mara from a destination in the region. We'll guide you through your options for getting to the Mara and for getting around once you're here.
As newbie safari travellers, we were blown away by our experience of the Conservatory - the animals in abundance; the landscapes; the people; the smells and sounds.
It was an amazing experience to actually see the river crossings, that we had seen so many times on TV during the wildebeest migration.
We saw a leopard on a tree and we were lucky enough to watch four lionesses and three cubs eating a fresh hunt. In the evening safari we were able to explore a massive variety of hippopotamus and a crocodile.

Masai Mara lodges & camps
The Masai Mara is rough and rugged, however you don't have to rough it during your stay. Eco-chic safari lodges with four-poster beds, sundowners with your favourite G&T and infinity pools overlooking the African savanna await.
We've selected a variety of warm and welcoming Masai Mara safari lodges and camps for you to choose from during your stay. Each of the accommodation options we've selected is known for offering premium safari activities, first-class accommodation and every creature comfort you could wish for during your stay.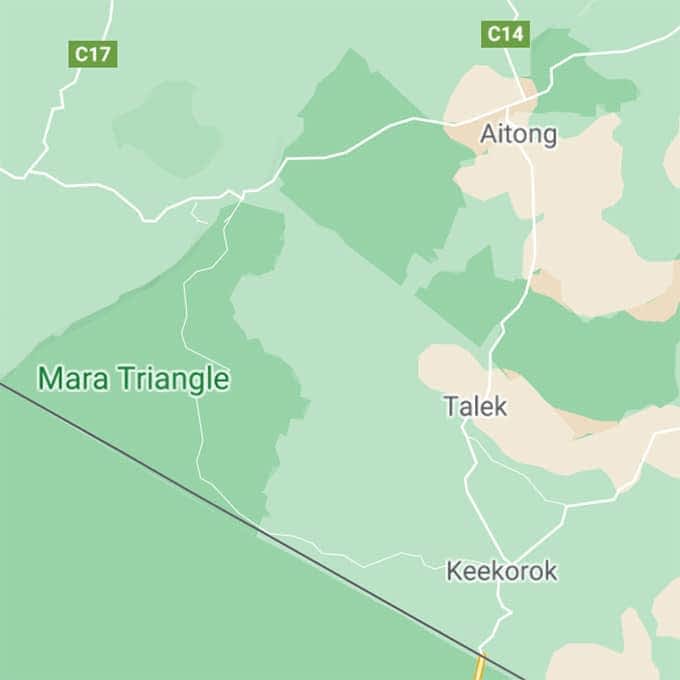 All accommodations in Greater Masai Mara
Browse all camps & lodges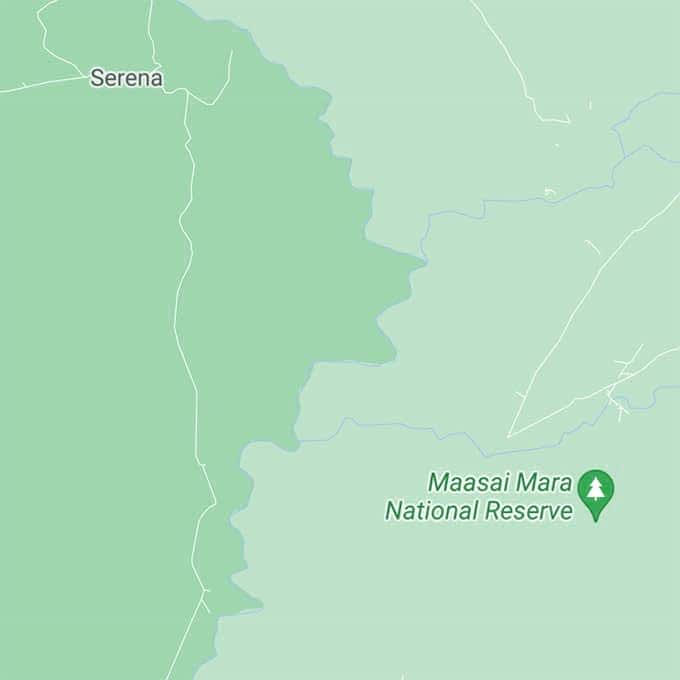 National Reserve accommodation
Browse Masai Mara NR accommodations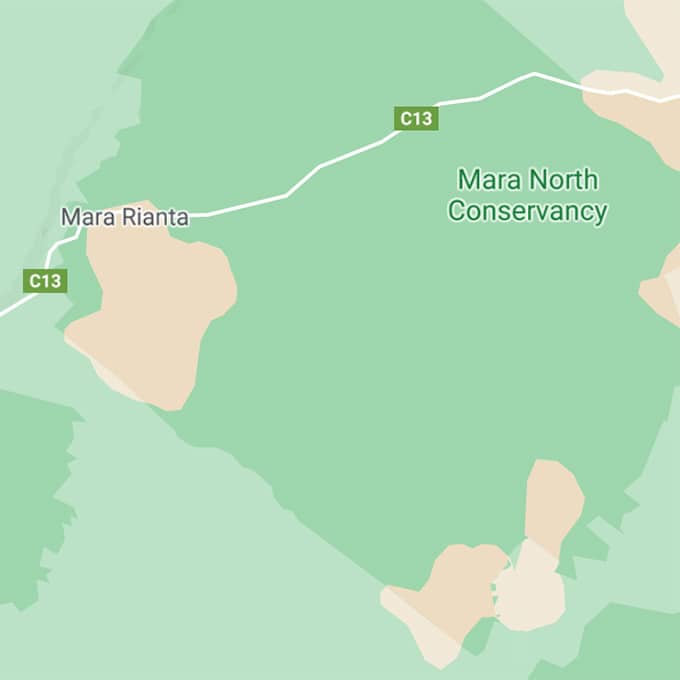 Mara conservancies accommodation
Browse conservancy lodges & camps
Masai Mara lodges we love
We would like to share a few accommodation options with you for your stay in the Masai Mara. Our safari lodge options come in a variety of price ranges, giving you plenty of possibilities to find the right Masai Mara safari camp for your travel budget.
Keep in mind that the following are simply suggestions. We offer tailor-made safari experiences and look forward to creating just the right mix of Masai Mara safari accommodation and activities based on your personal preferences. We look forward to helping you create the bespoke Masai Mara safari of your dreams.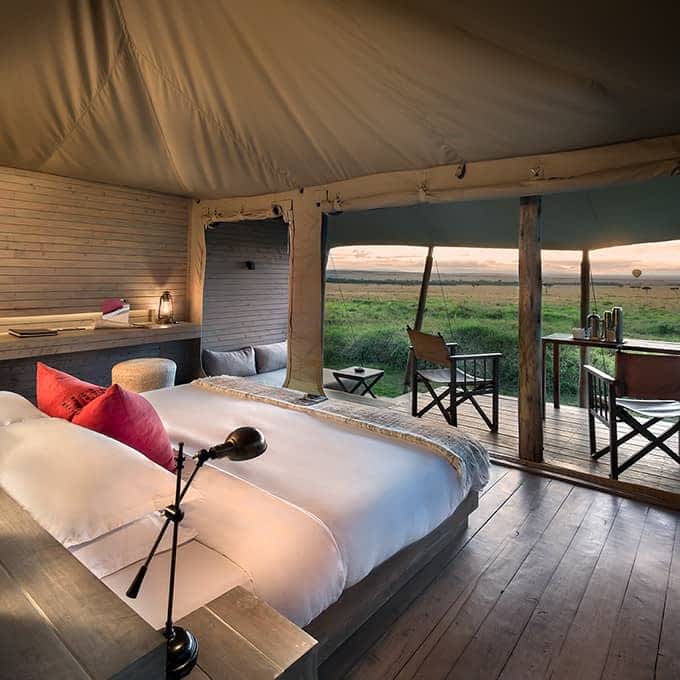 Kichwa Tembo Tented Camp
lodge location Mara Triangle
Kenyan hospitality meets Maasai-inspired luxury on the lush green banks of the Saparingo River. &Beyond Kichwa Tembo Tented Camp lies on the edge of the Oloololo escarpment, where riverine forest meets the sweeping plains of the Masai Mara.

from US$ 385 per person per night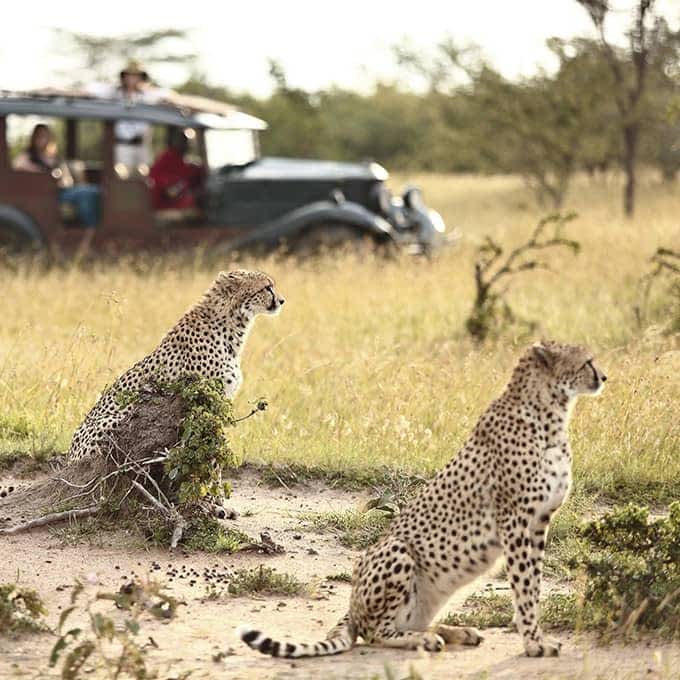 Cottars 1920s Safari Camp
lodge location Olderkesi
Cottar's 1920s Safari Camp offers guest vintage luxury at its very best. Cream-coloured tents decorated in 1920s epic safari style, professional Maasai safari guides and above all a sense of elegance and class - this classic Kenyan safari camp has it all.
from US$ 962 per person per night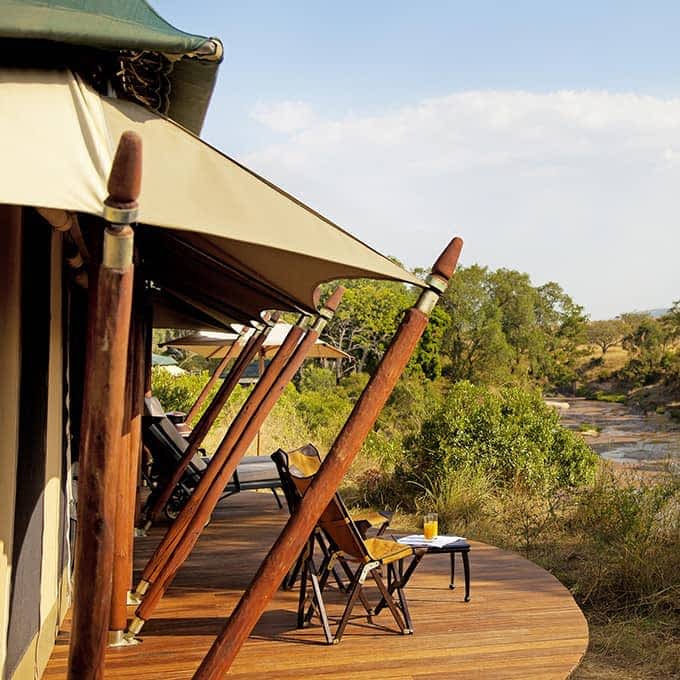 Elewana Sand River Camp
lodge location Musiara Sector
Ideally situated in one of the most remote parts of Masai Mara National Reserve, Sand River Camp pays homage to romantic 1920s safaris. Its design reminds guests of the many African adventure themed Hollywood movies created in that time period.
from US$ 595 per person per night
There were lion cubs galore, a baby zebra born in front of my eyes, pretty much everything an avid photographer could hope for.
The Maasai people were extremely welcoming, and were there to make sure our experience was nothing but the best. We will definitely be back.
The Big 5 and more - giraffes, zebras, hippos, lions with their families, cheetahs and hundreds of wildebeests - no shortage of amazing game sightings every day...

Masai Mara highlights
The Masai Mara is a dream come true for everyone who ever watched 'Out of Africa' and longed for the adventurous, romantic nostalgia of an African safari in the wild. The Great Migration, big cats and Maasai warriors await.
The Masai Mara is a photographer's paradise. This region is known for pristine riverine forests, dramatic towering escarpments, stunning sprawling savannahs and of course... all the creatures, big and small, that roam the land. Add a visit to a Maasai village to your stay for a cultural immersion and gain some insight in the day-to-day life of your hosts. For an extra special birds-eye view of the African plains, take to the skies during a hot-air balloon safari. When it comes to crafting the safari of your dreams, the sky is the limit.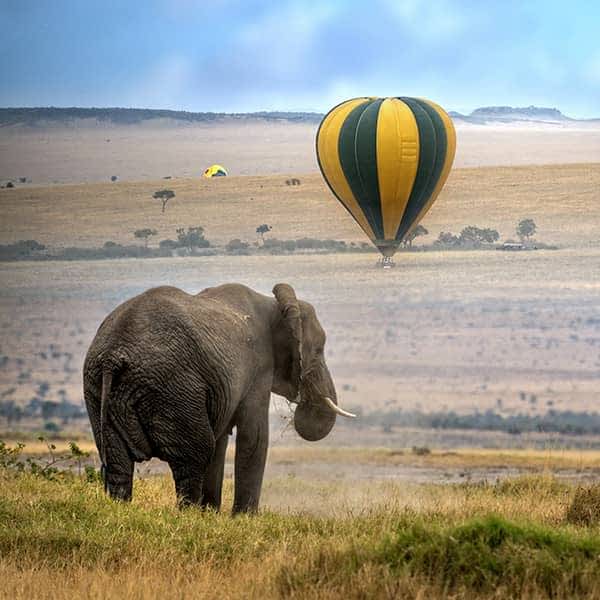 Balloon safari
View golden plains from above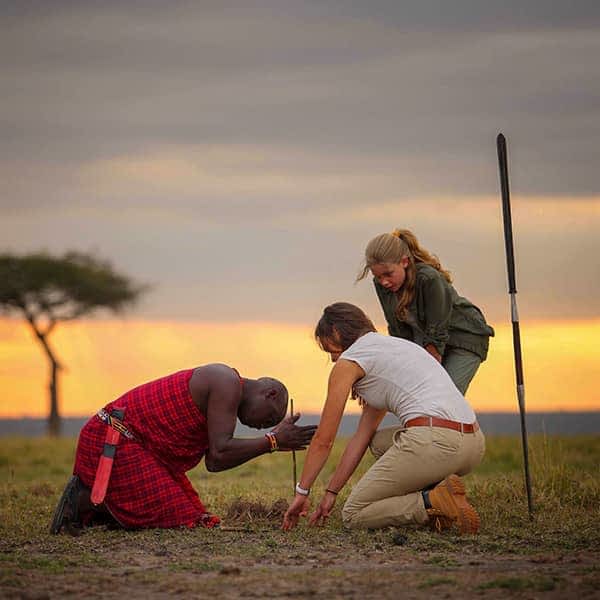 Maasai people
Extraordinary cultural meetings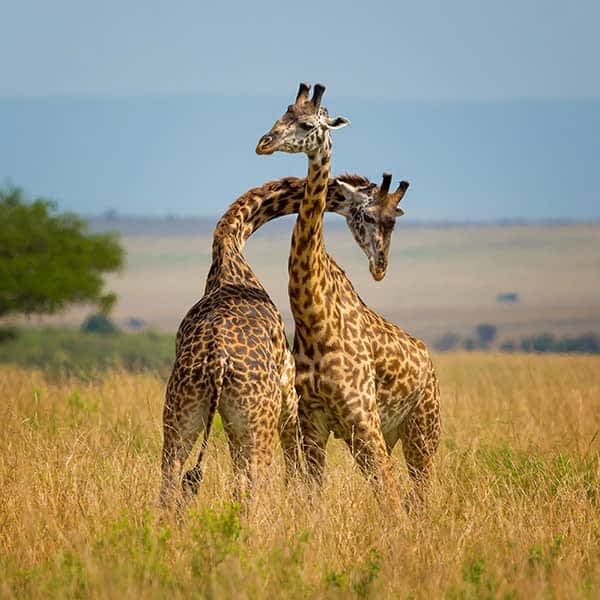 Exhilarating wildlife
Wildlife up close and personal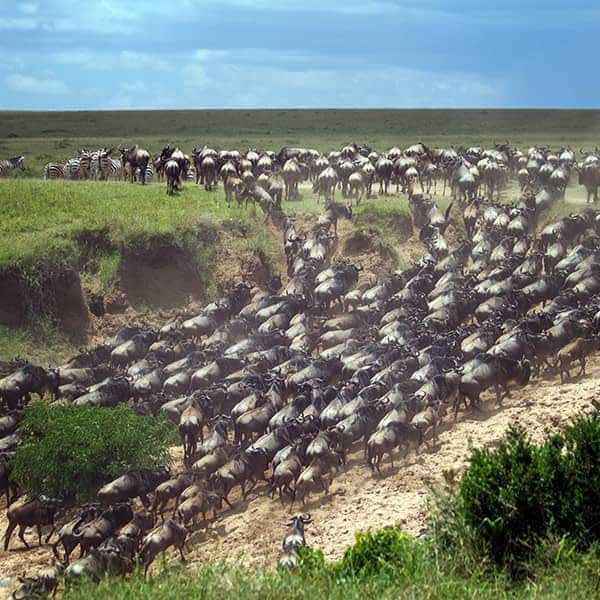 The Great Migration
Wildlife spectacle in the Masai Mara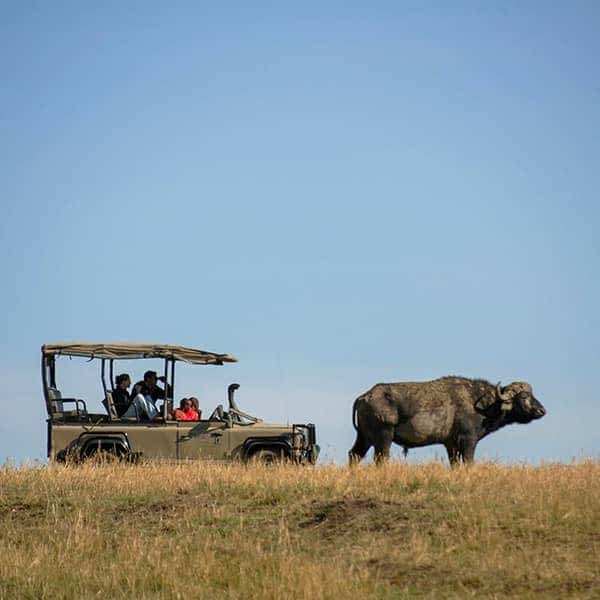 Safari activities
Drive, walks & more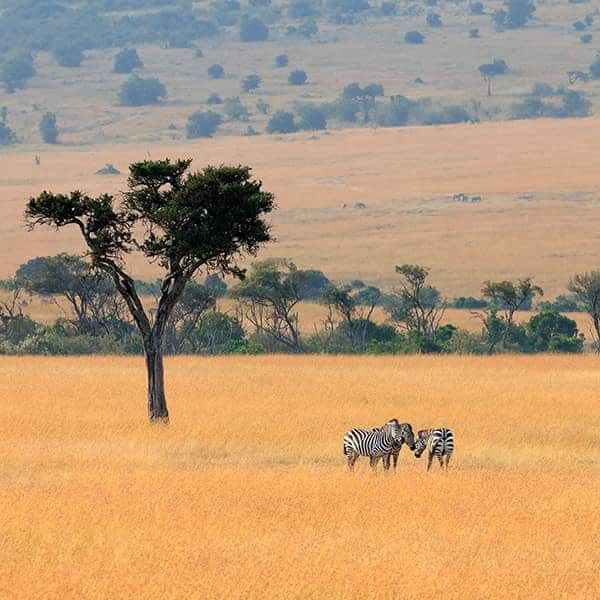 Masai Mara National Reserve
Kenya's premier wildlife reserve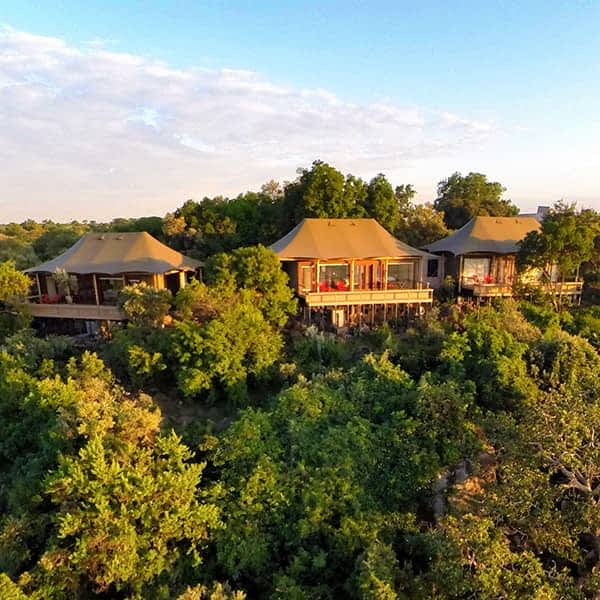 Luxury accommodation
A luxury safari home from home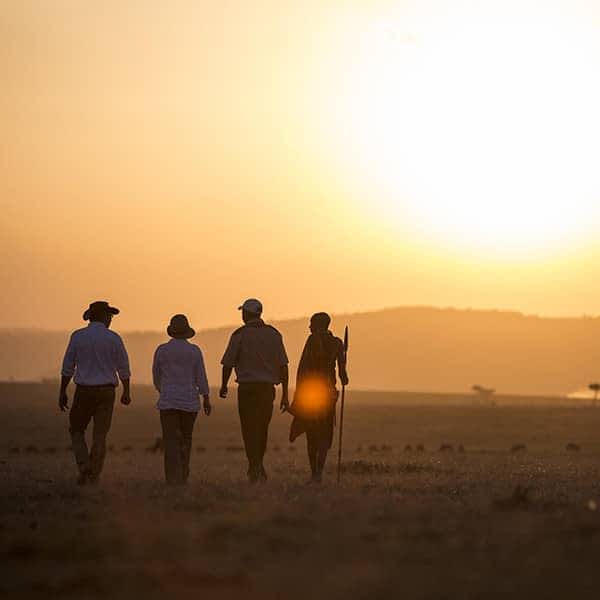 Mara North Conservancy
Enjoy the perks of a conservancy
Conservancies in Kenya are the way to go; protecting the extraordinary wildlife whilst giving the local community an income, together with education on the interaction between the two.
Wonderful area for wildlife viewing. Having been there twice both times were awesome experiences! Will return again.
The highlight of our trip to Mara was seeing the migration at the Mara river. A once in a lifetime experience to see the Wildebeest migrating. An amazing scene of nature it was.

Masai Mara video
The best way of understanding what the Masai Mara and its conservancies are about is by seeing some thrilling footage from the area. Watch this video to experience Kenya's Masai Mara, its splendour and to meet some of our celebrity wildlife species.
Be careful, after watching this video you can be sure that you want to travel to Kenya. Today.
We saw 8 lions in one drive, and a hippo pod being circled by a dozen crocodiles that launched into the water, trying to get the baby hippos in the center of the pod. Wow!
I was fortunate that when I was recently in the Mara North Conservancy there were so few tourists. I saw plenty of wildlife. The sightings of big cats were especially good.
The Mara Triangle is the most beautiful, lush area of the Masai Mara. Loads of elephants and all types of wildlife without all the land cruiser traffic found in other areas of the Mara.
Send your enquiry
We hope you have found all information needed to decide that the Masai Mara in Kenya is the perfect place for your next safari adventure. Still have questions? Or maybe you would like some more specific information about the different lodges? Please fill in the contact form and we will get back to you soon!
Masai Mara National Reserve & conservancies
Equipped for Excellence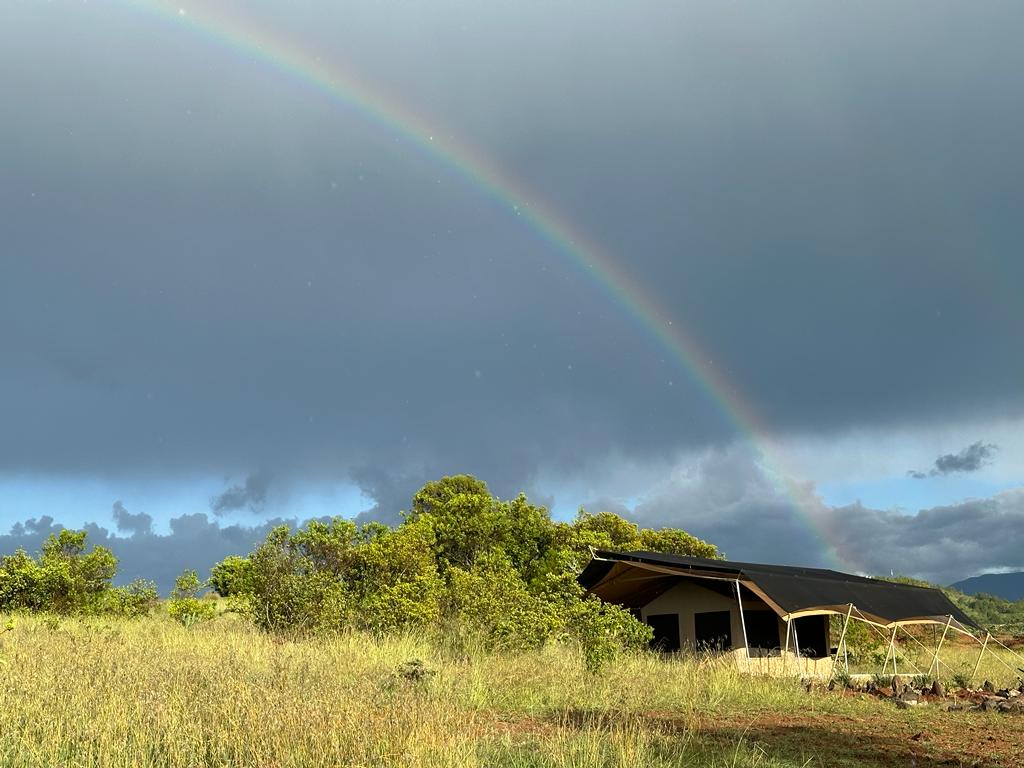 We supply and manufacture world class quality luxury safari tents from Kenya, Uganda and Tanzania. We have exported to most of the African continent and as far as the Caribbean and Australia. We pioneered tented camps across East Africa in the 1980's - you can read more about that here .
With our safari tents you can choose what you want: Large or small; luxury, semi-luxury or budget; furnished or not, and you can work with us to customise to your requirements.
If you are not sure, don't worry, we enjoy advising and collaborating from beginning to end and we offer excellent after-sales service even years later.
Product Images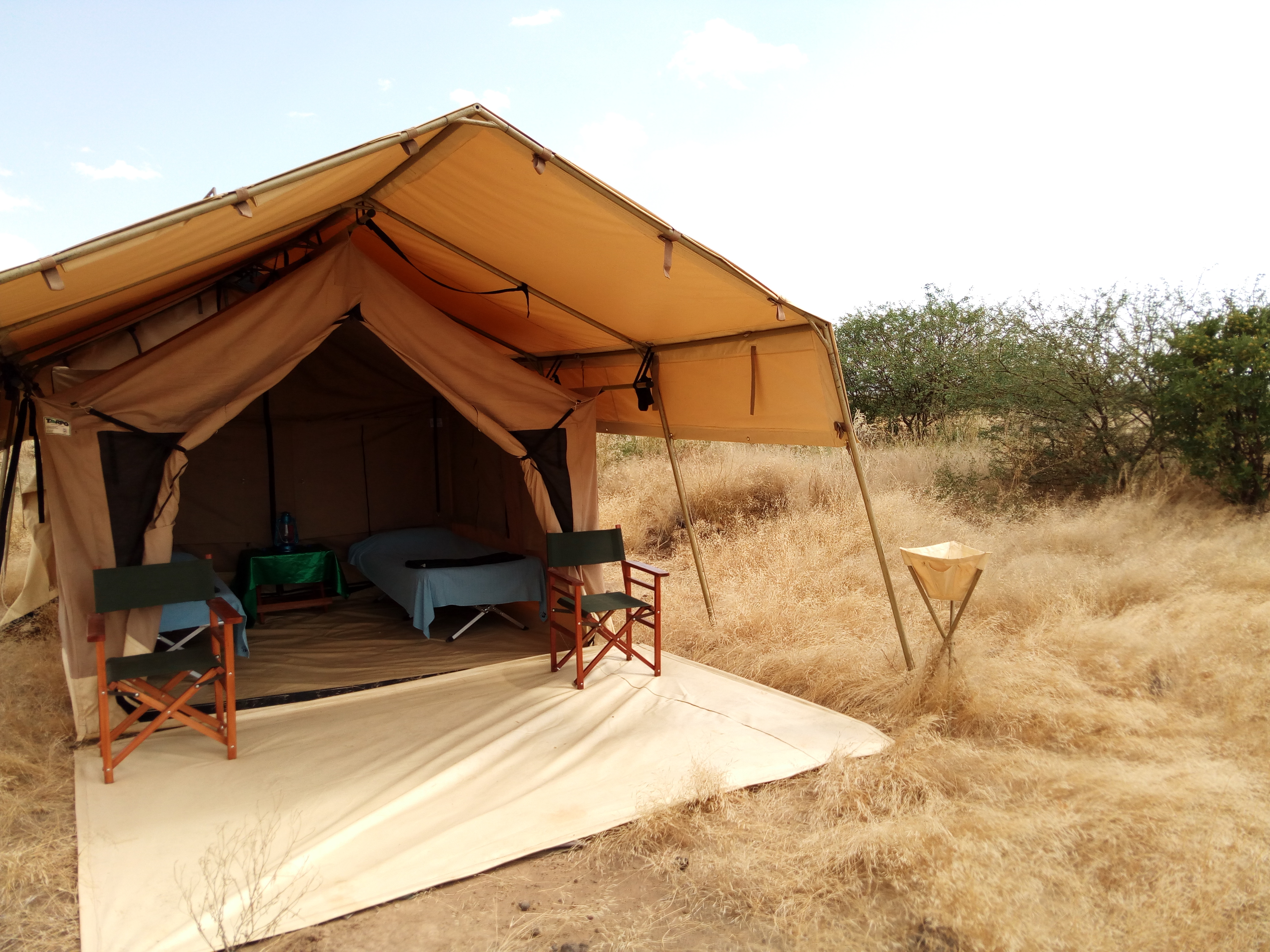 Canvas Camping Tents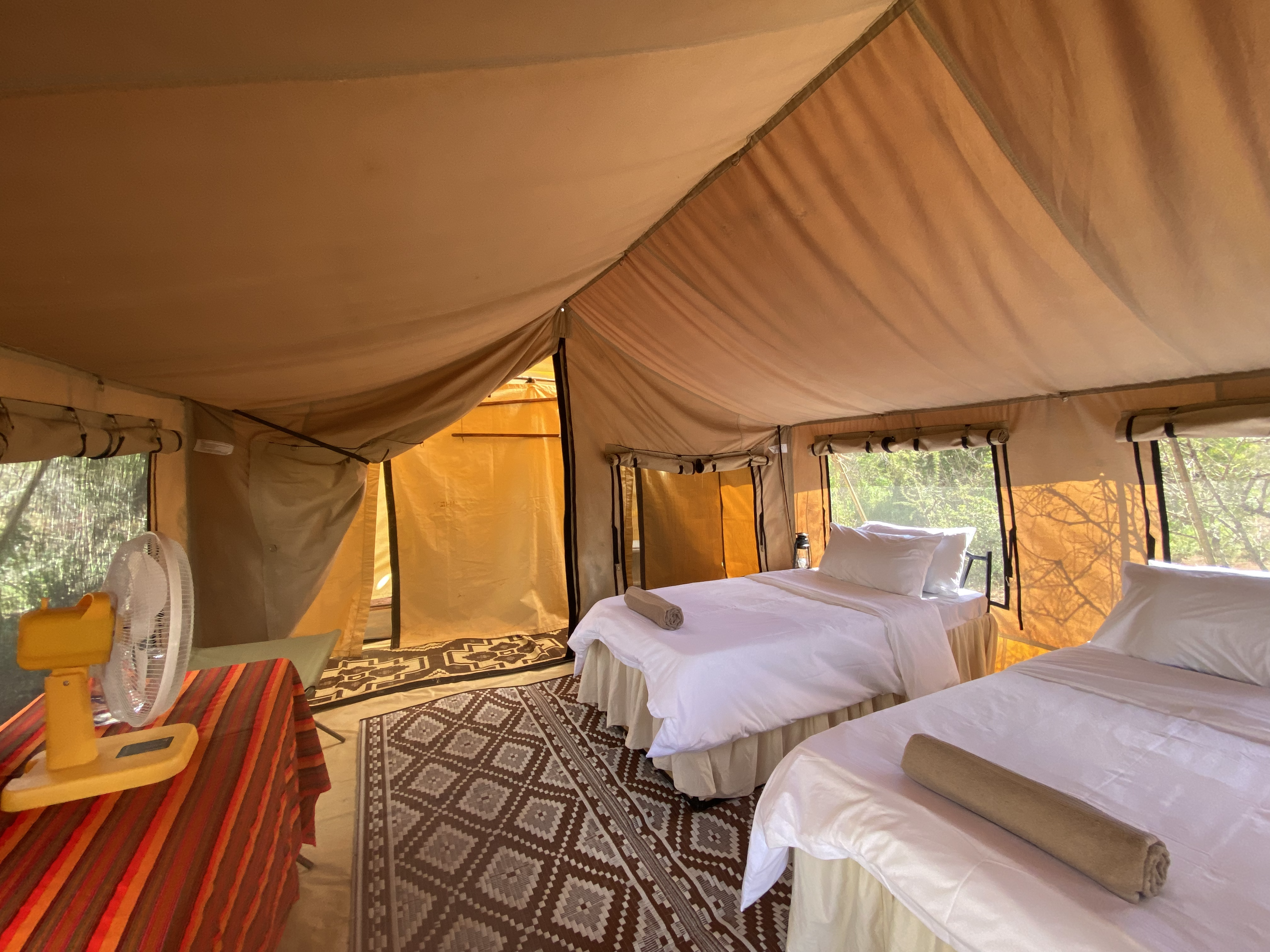 Inside Camping Tents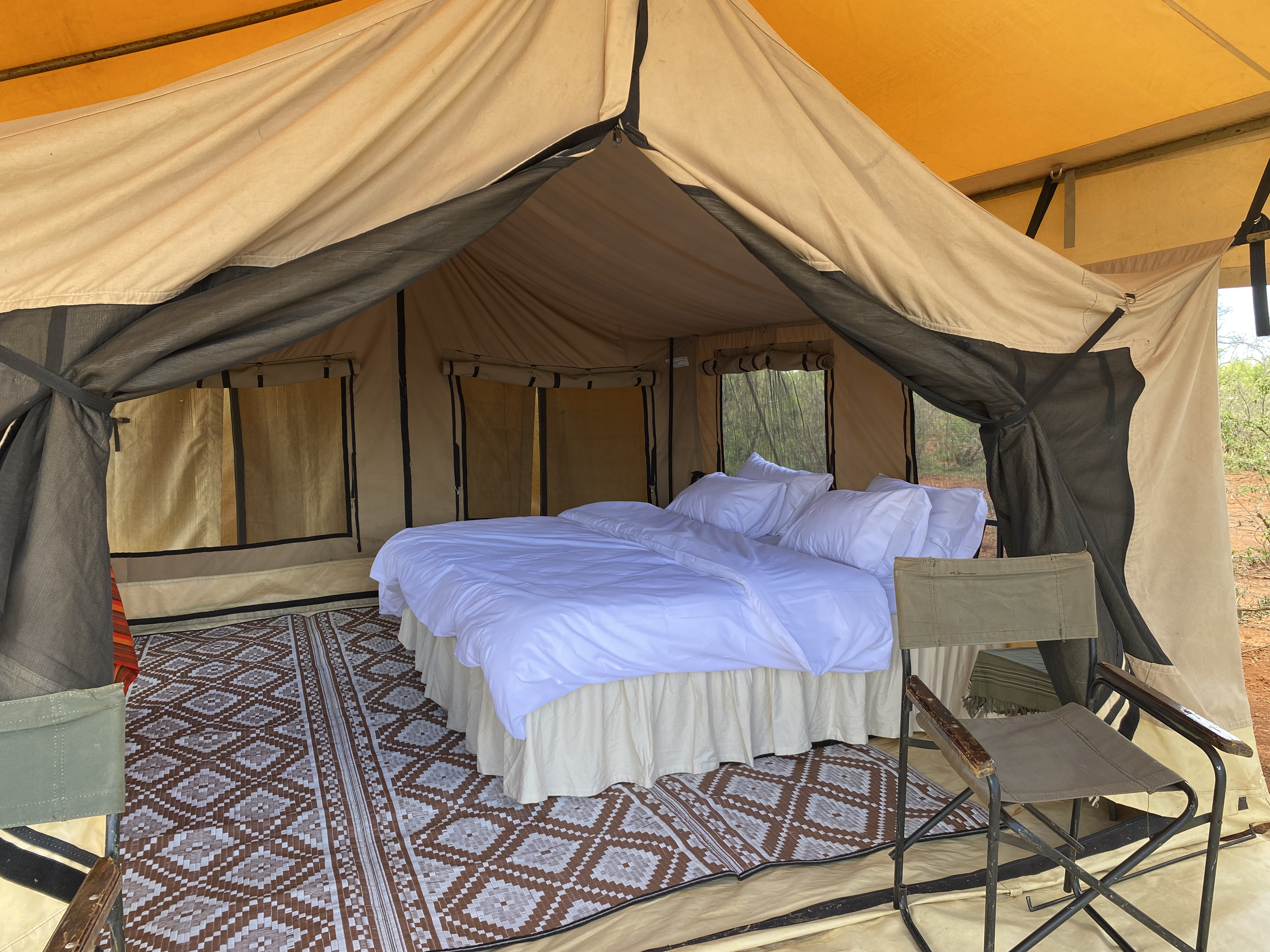 Luxury Tent for Sale
Luxury Tent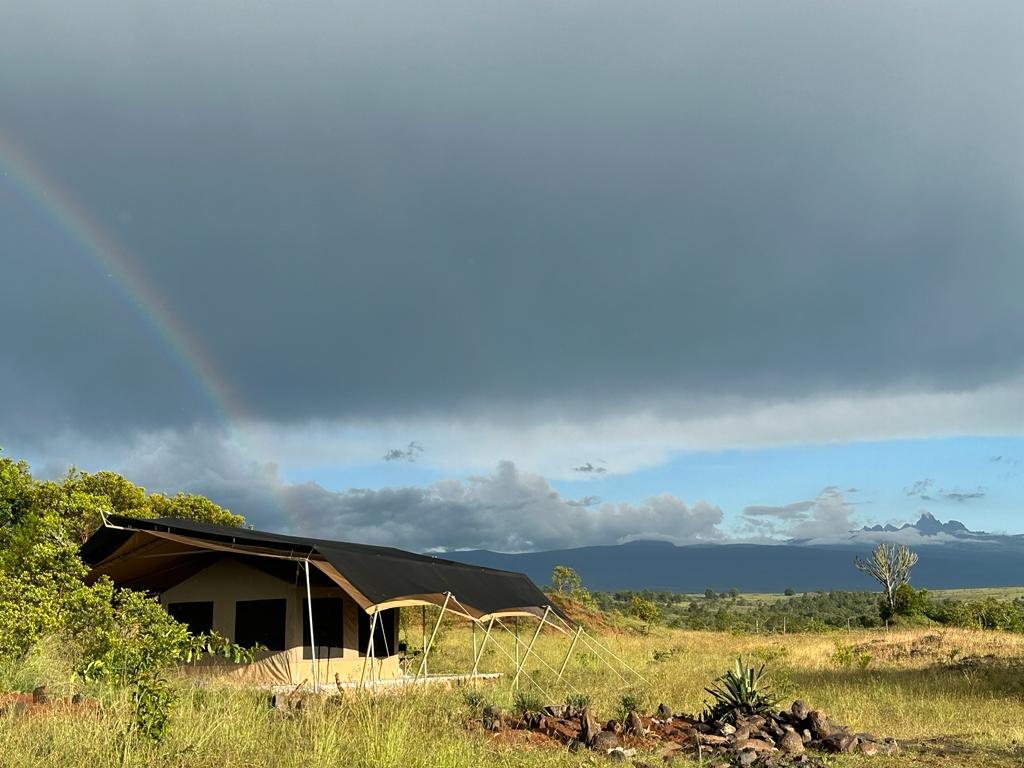 Camping tents
This is by far the most efficient temporary accommodation I've had the chance to stay in - comfortable, affordable, and most importantly, sustainable. I loved the showers and toilets! As we need to improve to our footprint when we gather, this is probably one of the best options I've come across in my experience designing gatherings all over the world.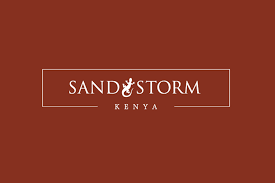 Charles Michel SandStorm
+44 (0)7788 194 180
USD $ EUR € GBP £ JPY ¥ CHF CHF CAD C$ AUD $ NZD $ ZAR R INR ₹ CNY ¥ Login Register Enquire Now
Are you looking for a wildlife safari?
JOIN to get fantastic deals, leave reviews and be part of our safari community.
Are you a responsible operator planning amazing wildlife safari?
JOIN our safari community to connect with travellers looking for wildlife experiences. Display your best trips and get direct referrals from SafariDeal.com
Login to Your Account
Register as a traveller.
Get access to even better safari deals from our 1793 Travel Partners. These could be last minute or specially negotiated deals, just for you.
Congratulations, you have successfully registered.
Thank you. The Safari Deal Team
Request A Custom Quote
Your details.
Contact Number
Country of Residence
Plan Your Safari
Safari Destination Borneo China India Kyrgyzstan Mongolia Nepal Russia Sri Lanka Vietnam Cameroon Democratic Republic of Congo Belize Guatemala Burundi Ethiopia Kenya Rwanda Tanzania Uganda Azores Finland Iceland Norway Portugal Serbia Slovakia Slovenia Spain Sweden Iran Jordan Morocco Canada Mexico Argentina Brazil Chile Colombia Ecuador Falkland Islands Guyana Patagonia Peru St Helena Botswana Madagascar Malawi Mozambique Namibia South Africa Swaziland Zambia Zimbabwe Ghana
Total Budget Per Person
GBP (£) USD ($) EUR(€)
Total Adults
Total Children 0 1 2 3 4 5 6
Child 1 age 1 2 3 4 5 6 7 8 9 10 11 12 13 14 15 16
Child 2 age 1 2 3 4 5 6 7 8 9 10 11 12 13 14 15 16
Child 3 age 1 2 3 4 5 6 7 8 9 10 11 12 13 14 15 16
Child 4 age 1 2 3 4 5 6 7 8 9 10 11 12 13 14 15 16
Child 5 age 1 2 3 4 5 6 7 8 9 10 11 12 13 14 15 16
Child 6 age 1 2 3 4 5 6 7 8 9 10 11 12 13 14 15 16
Travel Dates
Tell us more about your ideal safari
We care about your data. Read our Privacy Policy here
Top Kenya Safari Lodges and Camps
Kenya, known for its breathtaking savannah landscapes, diverse topography, rich culture and bountiful wildlife, is one of the most iconic safari destinations in Africa. It not only offers the most incredible safari holidays, but also an opportunity to learn about nature and become one with it. Choose to visit this beautiful country with a tour group, or with family or friends, either way, it's guaranteed to be a memorable experience.
There are more than 550 safari lodges to choose from in Kenya. Picking out the best one from an extensive list can be challenging so to help you make this easier, we have compiled a list of some of our top safari lodges and camps in Kenya. These are some of the best safari lodges in Kenya, each offering visitors the best modern amenities and the most magnificent views imaginable.
We have organised this list based on each lodge's proximity to the closest national parks. We have covered all of the major Kenya National Parks and Reserves including Amboseli National Park, Maasai Mara National Park, Mount Kenya National Park, Meru National Park, Lake Nakuru National Park, Nairobi National Park, Samburu National Reserve, and Tsavo Conservation Area.
Amboseli National Park
1. elewana tortilis camp amboseli, 2. amboseli serena safari lodge, 3. sanctuary olonana, 4. mara serena safari lodge, 5. mara intrepids club, 6. loisaba tented camp, 7. segera retreat, 8. elsa's kopje, 9. sarova lion hill game lodge, 10. hemingways nairobi, 11. giraffe manor, 12. sasaab camp, 13. saruni samburu, 14. ol donyo lodge, 15. finch hattons luxury tented camp.
Overlooking the highest mountain in Africa, Mount Kilimanjaro , Elewana Tortilis Safari Camp gained its name from its thatched-roofs made from natural materials, which resemble the flat-topped Acacia Tortilis, an umbrella thorn tree. The camp features spacious tents with elegant décor as well as spectacular views of Kilimanjaro from the bar, dining area and lounge. Solar-powered and eco-tourism certified, the camp aims to leave a minimal ecological footprint. The incredible safari experiences offered at Tortilis are further enhanced by the experienced and fascinating Maasai guides.
Solar-powered and eco-tourism certified
Luxury swimming pool
Bush breakfasts and spa
Cultural excursions
Ideal for weddings and honeymoons
Explore our range of romantic African safari tours from our fantastic travel partners.
Amboseli Serena Safari Lodge, located in the heart of Amboseli National Park, offers mesmerising views of Mount Kilimanjaro. The lodge's décor is enhanced with beautiful local artifacts, antiques and artworks. Guests can purchase similar unique, handcrafted Maasai crafts when they visit the Masaai communities in the region. Each meal at Amboseli Serena Safari Lodge offers a burst of flavours and introduces guests to delicious Kenyan cuisine.
Great views of Mount Kilimanjaro
Cultural visit to Maasai communities
Cosy exterior campfire and bar
Luxury Kenyan bush breakfast and dinner
Free-form swimming pool
Maasai Mara National Reserve
Renowned Masai Mara National Reserve has a large number of premium safari lodges, but none quite like the luxurious Sanctuary Olonana. Located in the heart of reserve, the camp is set on the private portion of the Mara River. The great wildebeest migration in the Masai Mara happens just 40 minutes from the camp, making it ideal for those whose primary goal is to witness nature's epic fight for survival. Sanctuary Olonana is a gold-rated ecotourism certified safari lodge, ensuring visitors leave a minimal ecological footprint behind. Guests can learn about Maasai culture and history from experienced Maasai guides, head out on exciting game drives and bushwalks as well as do a thrilling hot air balloon ride.
Cultural excursions and bush dinners
Gold-rated, ecotourism certified camp
Grand infinity pool
Scenic air safari and hot air balloon safaris
Our in-country experts will give you the best travel advice and assist you in creating your perfect safari for 2023.
Mara Serena Safari Lodge, an exclusive luxury lodge, is situated in the north-western region of Masai Mara National Reserve. Set high on the vegetation-covered hills, the lodge offers stunning views of the Mara Triangle and Mara River shoreline. Here you can begin your day with breakfast overlooking the hippo pool. After a day full of safari activities, you can book a bush dinner, a magical and unique experience dining out in the open, watching the skies turn golden. With its location in the heart of the Mara Triangle, the lodge offers guests ample opportunities for big five sightings.
Spectacular views
Rejuvenating safari spa
Luxury swimming pool and sundeck
Balloon safari
One of the most renowned safari lodges in the Masai Mara, Mara Intrepids offers its visitors superb views of the Talek River. With its strategic location at the confluence of Masai Mara's best game viewing spots, Mara Intrepids is also a fantastic bird watching spot. Guests who have booked a stay here can make use of the lodge's airstrip, which is just 3 minutes from the camp. It's a family-friendly lodge, with an abundance of cultural and wildlife activities to keep the kids entertained. To top it all off, guests can enjoy uninterrupted views of the Mara in an open-sided safari jeep during game drives.
Great location
Hot-air balloon safari
Kids adventure club
Ultimate bush dining experience
Mount Kenya National Park
Perched atop the edge of the escarpment, Loisaba Tented Camp offers visitors unparalleled views of the Laikipia landscape all the way to spectacular Mount Kenya. The camp features an airy and spacious custom-built tent with large windows and doors for taking in the awe-inspiring views. The camp is equipped with an open lounge, bar and dining area while the luxury infinity pool offers guests a relaxing spot to cool off after an exciting day of wildlife viewing. Apart from game drives there are other camp activities such as camel-trekking, fishing and cultural visits as well as a visit to Loisaba Conservancy, which has an anti-poaching unit of sniffer dogs.
Wide range of safaris activities
Bushwalks with experienced guides
Cultural visits to Samburu villages
Sophisticated African décor
Set in the high grasslands of the Laikipia Plateau, Segera Retreat offers dazzling views of Mount Kenya. The retreat also offers plenty of luxuries: each spacious villa is equipped with a beautiful deck and a private nature bath and two of the villas have their own swimming pool and private garden. The majority of the camp is run on solar power while there is artfully decorated accommodation, swimming pool and a well-equipped gym. With day and night game drives, guests have the opportunity to view nocturnal species.
Swimming pool
Elite spa treatments available
Solar-powered camp
Cultural excursions and experiences
Catch and release fishing
Meru National Park
Elsa's Kopje is named after the well-known lioness, Elsa, who was adopted by the naturalists George and Joy Adamson. The camp is built into the Mughwango Hill, on top of the George Adamson campsite, where he raised orphan lions and then released them into the wild. Located in the heart of Meru National Park , the lodge features spacious rooms, luxurious decks, comfortable lounges and breathtaking views. It offers numerous activities including excursions to the Tana River, local village tours, swimming pool and relaxing spa services. With its romantic ambience, it's also an ideal location for weddings and honeymoons.
Gold-rated eco-tourism lodge
Excursions to the Tana River
Guided walks and game drives
Our expert in-country travel partners are ready to help you create your dream safari.
Lake Nakuru National Park
The strategically located Sarova Lion Hill Game Lodge overlooks the flamingo-filled Lake Nakuru, offering its guests five-star views of the beautiful surrounds. Sarova Lion Hills Game Lodge is one of the largest lodges in Kenya with around 67 luxury chalets. The camp offers its guests several exciting excursions, from a visit to the largest volcanic crater, Mennengai, and adventure-filled Makalia Falls, to the panoramic Baboon Cliff.
Rhino sanctuary
Game drives
Baboon Cliff excursion
Makalia Falls visit
Visit to the Menengai Crater
Nairobi National Park
Hemingways is a high-end lodge with five-star luxuries including a dedicated butler to assist you during your stay. With a delicious range of African cuisines, guests can enjoy afternoons sitting on the terrace, sipping their afternoon tea, taking in the incredible silhouettes of the Ngong Hills. Its location near the Giraffe Sanctuary, Nairobi National Park and David Sheldrick Wildlife Trust means there is an extensive variety of activities for guest to enjoy as well as Hemingways spa with its rejuvenating and relaxing experiences.
Fitness room and spa treatments
40-minutes drive from Nairobi International Airport
Serves delicious cuisine
Dedicated butlers
Giraffe Manor is aptly named after the Rothschild's giraffes that wander freely around the manor gardens. The large windows of manor allow the wandering giraffes to peer in, and even steal a treat from the breakfast table if they're lucky! Even if guests miss breakfast, they can visit the Giraffe Centre to spend time in the presence of these fascinating creatures. The manor's orchid house offers couples a romantic dinner setting surrounded by beautiful orchids while guests can entertain themselves with games such as croquet, chess and boules.
Stately manor with spacious rooms
Rothschild's giraffes visiting the camp
Verdant green gardens and delightful courtyards
Cultural tours and horse-riding adventures
Spa treatments
Samburu National Reserve
If your safari plans include visiting Buffalo Springs National Park and Samburu National Reserves , then Sasaab is the ideal lodge for your stay. With Moroccan-Swahili inspired décor, guests can relax at a pool that overlooks the river, watching animals gather to quench their thirst. There are plenty of exciting activities, ranging from guided walks in the Samburu National Reserve to spending a night sleeping under the stars. The camp also provides babysitters for children, allowing parents to make the most of their stay here.
Sleep beneath the stars
Camel-rides and birdwatching
High-end spa treatments
Swimming pool overlooking the river
This luxury eco-friendly, one-of-a-kind lodge, overlooking the wondrous Mount Kenya and Kalama Conservancy, is set into a giant volcanic rock face with iconic views of Samburu National Reserve. The lodge is equipped with luxurious amenities including infinity pool and spa. Guests can enjoy picnic breakfasts along the Ewaso Niro River, go on bushwalks with Samburu warriors, spend the nights gazing at the starlit African sky, and enjoy bush dinners accompanied by Samburu dancers.
Luxury spa treatments
Birding, game drives and bushwalks
African bush meals
Photo-hide overlooking a waterhole
Tsavo Conservation Area
Ol Donyo Lodge is located in the heart of the Chyulu Hills National Park, an extension of the Tsavo Conservation Area which includes both Tsavo East and West National Parks as well as Kibwezi Forest. The lodge also lies close to Amboseli National Park, allowing guests to cover four well-known safari spots with ease. Each guest suite is uniquely designed with artistic décor, features an exclusive plunge pool and an elegant rooftop terrace.
Sleep under the stars
Private plunge pool
Horse-back safari adventures
Fly-camping
Game drives and bushwalks
This idyllic lodge offers visitors easy access to Tsavo National Parks (East and West) as well as Chyulu Hills National Park. In addition, to the west of the camp lies Mount Kilimanjaro, the highest mountain in Africa. The camp has 17 luxury tented suites, each one offering majestic views of the surrounding landscapes. The camp overlooks a beautiful water hole, which offers guests ample opportunities to view a wide range of wildlife.
Dedicated butler service
Spacious rooms and lounge
Heated plunge pool
Location overlooking the water hole
Picturesque views of Mount Kilimanjaro
Be inspired by our range of amazing Kenya safaris from our very best safari travel partners.
previous
next
Kenya National Park
kenya safari
Kenya Safari camps
Kenya Safari Lodges
About author
MD and Co-Founder. Born in Zimbabwe, Robin has a long history in Africa, and safaris in general, from running lodges to marketing. He is always on the look out for new ideas and products from around the safari world.
No Comments
Leave a reply.
Your email address will not be published. Required fields are marked *
Cancel reply
Other related posts.
The Ultimate Kenya Safari Photography Guide: Exploring Kenya Through Your Lens
To the amateur photographer, Kenya presents a world of photographic opportunities as one of Africa's...
Guided Safari Tours vs. Self-Drive Safaris in Kenya!
Kenya is a land of vast savannahs, dramatic landscapes, and wildlife spectacles that will leave you breathless....
Birdwatching Safaris in Kenya: Your Ultimate Q&A Guide
Kenya, known in wildlife safari circles for its vast savannahs, majestic wildlife, and coastal beauty,...
10 Insider Tips For Planning Budget-Friendly Botswana Safari
Botswana, a captivating safari destination, entices travellers with its vast wilderness and commitment...
Expert Tips for Choosing an Experienced Safari Tour Operator
Planning and embarking on a safari is an exciting thing and it could turn out to be an adventure of a...
7 Things You Must Pack for Your African Safari
Get ready for an unforgettable African safari experience, where you can immerse yourself in the stunning...
Where To Go On Safari In June
Our Pick of the Best Holiday Destinations in June Countries to visit in June: Tanzania, South Africa,...
Things to Do in Kenya: The Top 15 Must-See Tourist Attractions
An award-winning safari destination, Kenya has a bounty of riches with an array of attractions from the...
Where to See Elephants in Africa: the 10 Best Safari Destinations to Visit
African elephants, the largest land mammal, are intelligent creatures with studies suggesting that elephants...
The Best Places in Africa to See Lions
One of Africa's renowned big five animals, the African lion is one of the top wildlife species that...
7 Thrilling African Honeymoon Destinations
From scenic wonders and wildlife adventures to beautiful beaches and fascinating culture, Africa is the...
Top Reasons to Visit Zanzibar for a Vacation
A tropical paradise in the Indian Ocean, the Zanzibar archipelago is a part of Africa's premier safari...
Login to your account
Register as a traveller if you are looking for deals
Register as a travel partner if you offer amazing safaris
Privacy Overview
TOP DESTINATIONS
Kruger Park
Okavango Delta
Serengeti National Park
Victoria Falls
TOP COUNTRIES
TRAVEL DEALS
View All Travel Deals
SOUTHERN AFRICA
East africa, indian ocean islands, top experiences.
Beach Holidays
Family Safaris
Honeymoon Safaris
Desert Safaris
Luxury Rail Safaris
Malaria-free Safaris
Photographic Safaris
Walking Safaris
WILDLIFE SAFARI
Big Five Safaris
Birding Safaris
Gorilla Trekking Safaris
Migration Safaris
Mobile Camping Safaris
Horseback Safaris
FEATURED EXPERIENCES
Comfort levels, featured safari collections.
Desert & Delta
Imvelo Safaris
GET TO KNOW US
Meet The Team
Pricing Explained
Traveller Reviews
Traveller Stories
Why Book With Us?
HerdTracker
Safari Cost Calculator
South Africa In 360
Trusted Safari Partners
What are you looking for?
Safaris & Tours
Destinations
Experiences
Accommodations
Why book with us?
Hello traveller!
It's in Cape Town now.
We're sorry. Our safari planners aren't available now. Our office hours are 08:00 - 19:00 (GMT+2).
Call us to speak to an experienced safari planner.
Alternatively, we recommend...
Schedule a phone or Zoom call with one of our safari planners
Complete our travel enquiry form to connect with a safari planner
20 of Kenya's Best Safari Camps and Lodges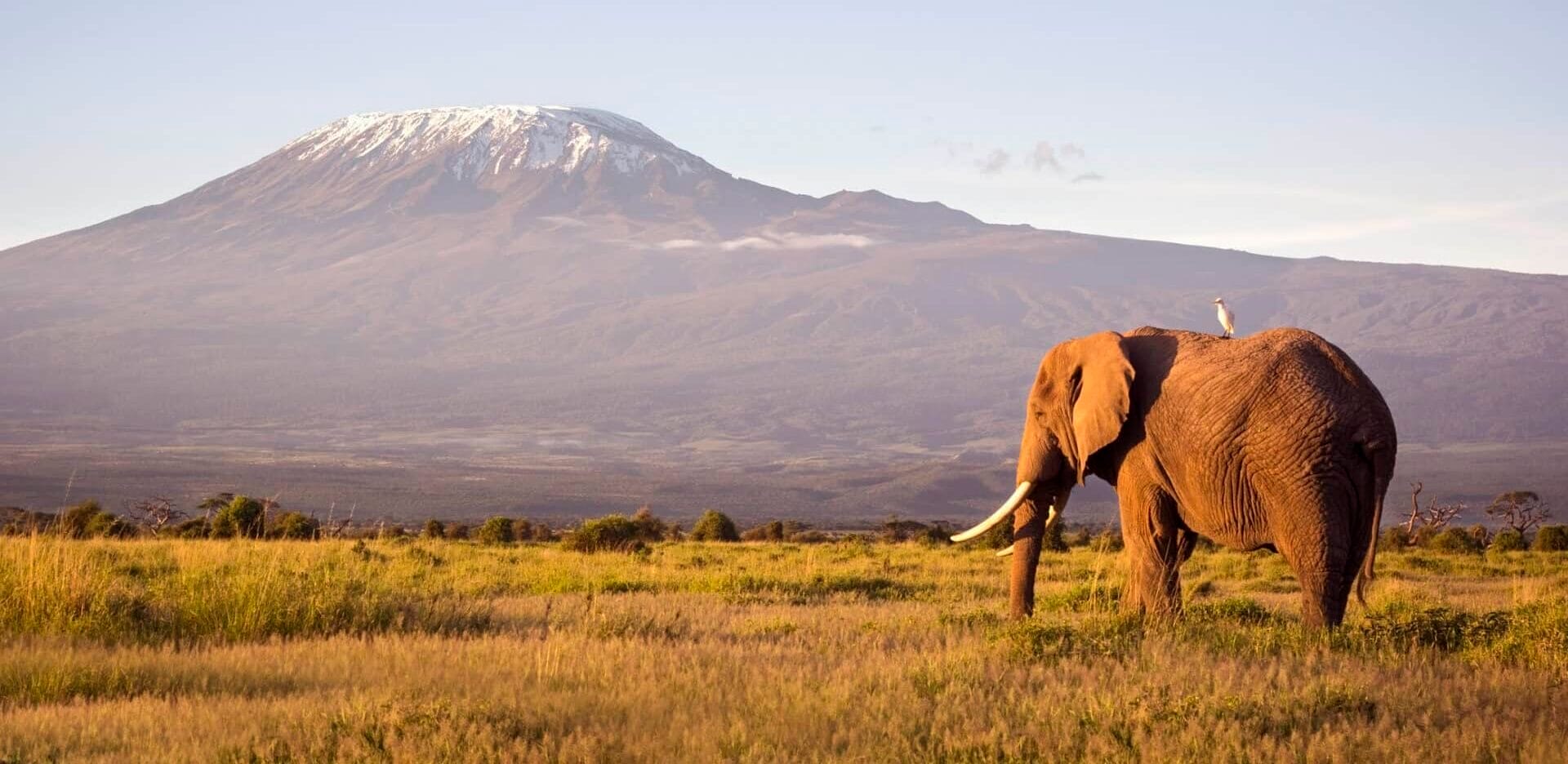 Posted by Johnieka Holtzhausen on 7 August 2023
Part of the Kenya Safari Holidays & Chyulu Hills And Amboseli Safaris & Aberdare Safari Tours & East Africa Safari Vacation & Lewa Wildlife Conservancy Excursion & Best African Safari Company Collection
Kenya is often thought of as the ultimate safari destination , and it's easy to see why. The country is home to an incredible diversity of wildlife, including lions, elephants, and rhinos. Not only does Kenya have some of the best safari camps , but it also has many lodges, hotels, guest houses and accommodation options.
Kenya's safari landscape includes everything from snow-capped mountains to palm-fringed beaches. Its vibrant culture is on display in bustling cities and traditional villages. Whether you're looking for an African adventure or a relaxing beach vacation, Kenya has something for everyone.
In this post, we'll take a look at twenty of the best accommodation options in and around Kenya:
1. Tortilis Camp, Amboseli National Park
This luxury Kenyan safari camp in the shade of beautiful acacia tortilis trees has stunning views of snow-capped Kilimanjaro  and Mount Meru in Tanzania. It offers guests roomy tents set well apart ensuring privacy, making it ideal for couples and honeymooners. However, there is a family tent as well.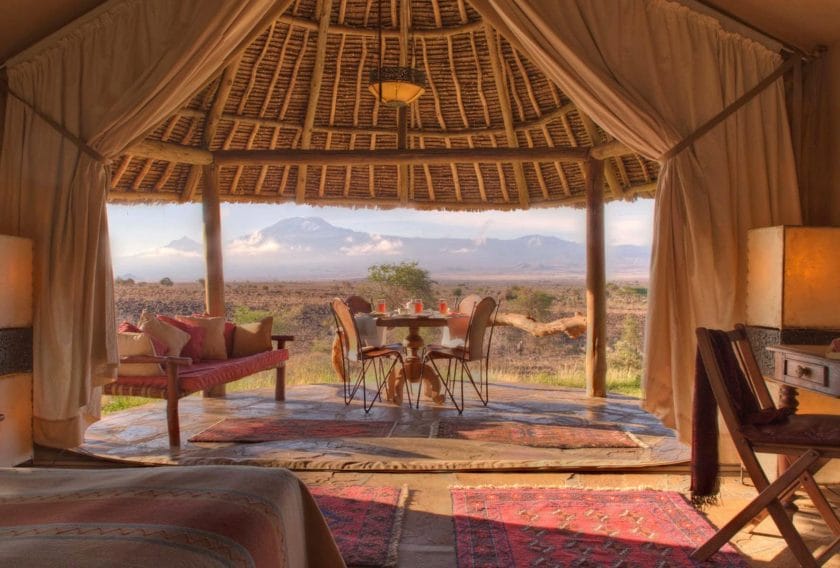 The  luxurious Tortilis Camp  tents have comfortable beds, gorgeous ensuite bathrooms and private verandas. The beautiful swimming pool area, with tempting loungers invitingly set out, simply compels relaxation.
The safari camp has a private entrance to Amboseli National Park  renowned for its magnificent elephant herds. Mouthwatering Italian cuisine and superb service makes a stay at Tortilis unforgettable!
2. Ol Donyo Lodge, Chyulu Hills
Situated between Tsavo East and Amboseli National Parks,  ol Donyo  (meaning 'large mountain') is located on the Masai-owned Mbirikani Group Ranch. It nestles picturesquely in the foothills of the  Chyulu Hills  in Kenya's renowned Amboseli National Park.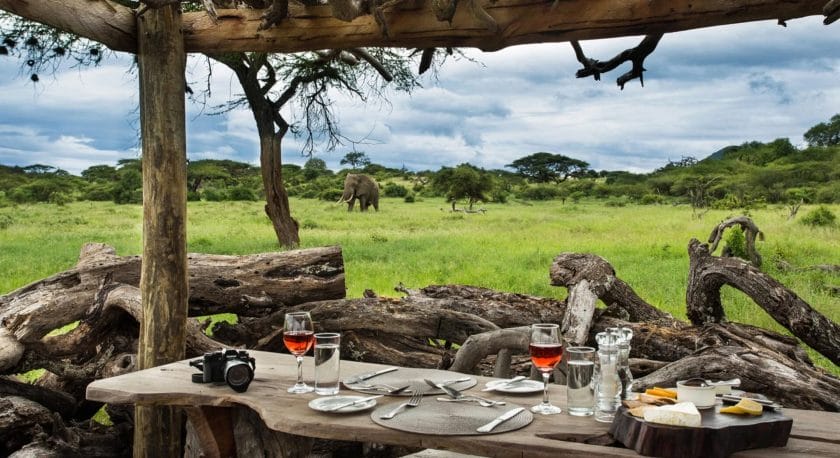 The lodge combines Masai culture and contemporary design to create the perfect setting for a luxury safari. Guests stay in six-roomy ensuite villas with well-appointed lounges, verandas and private plunge pools. Roof terrace star beds allow you to sleep out under the stars in a peerless experience of nature. An executive chef and his skilled team ensure fine cuisine matched with hand-picked wines and impeccable service!
The open-air hide ensures fantastic wildlife viewing. Horseback and mountain bike excursions, and expertly guided nature walks complete this unparalleled wildlife experience.  
3. Alfajiri Villas , Diani Beach
Condé Nast Traveller rated Alfajiri Villas amongst the most luxurious in the world, and they offer the ultimate in relaxation, comfort and personalised pampering. Located on stunning Diani Beach, washed by the balmy waters of the Indian Ocean, these villas ensure a magical beach holiday . Vibrant  Mombasa  is just 30km north.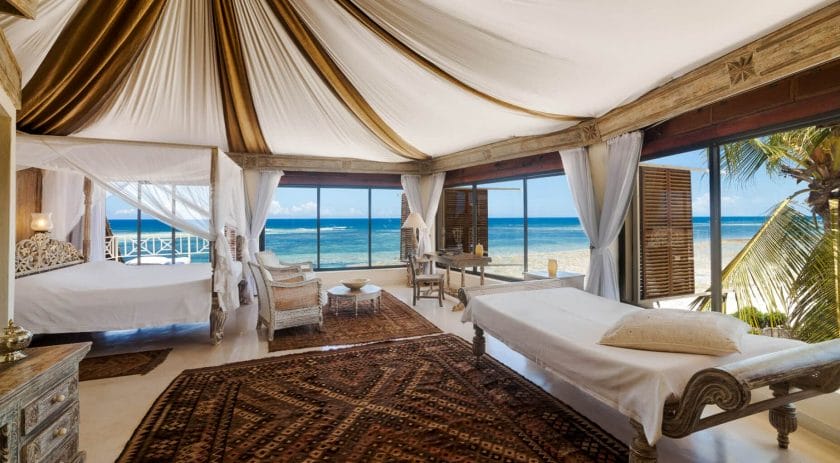 All three of the exclusive-use villas come with their own personal butler service, meals tailored to your taste, and private swimming pools. A masseuse is on hand for daily massages, and the owner will personally arrange all your activities, like snorkelling, kite surfing, golf and skydiving. And you'll enjoy some of the most delicious and freshest sea-to-table seafood you've ever tasted!
An excellent choice after staying at one of Kenya's best safari camps.
4. Kinondo Kwetu , Galu Beach
If barefoot luxury in a relaxed setting is your style, Kinondo Kwetu is the place for you! Located on the pristine Indian Ocean shoreline just south of Diani Beach, this beautiful hotel is the only one on private Galu Beach.
It is surrounded by verdant coastal forests and offers water activities like swimming, sailing, boating, diving and snorkelling. Beach and forest horse riding, tennis, yoga, golf and wood-fired saunas are also on offer. You can enjoy a romantic dinner on the beach, take in a cultural visit to a local village, or book a boat trip to Paradise Lost Island.
Or just ensconce yourself in a hammock under some whispering palms with a drink or a book while the balmy Indian Ocean breezes gently waft your cares away …  
5. Loisaba Tented Camp, Laikipia
There can be few better views than Loisaba's across Laikipia's marvellous landscape all the way to Mount Kenya, over the 56 000-acre private conservancies. And nowhere are the views better than from Loisaba's  magnificent infinity pool! Relax in the pool with a delicious sundowner whilst watching families of elephants forage below the camp.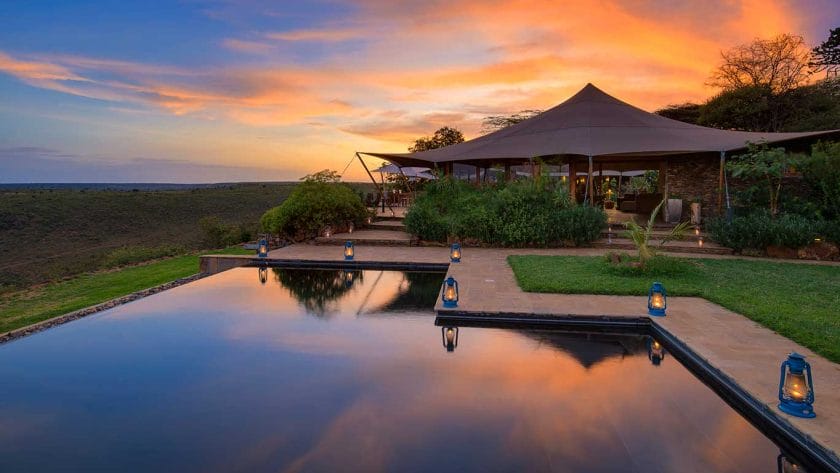 Large, high-ceilinged, and airy tents all feature huge floor-to-ceiling windows and doors and windows. The sophisticated decor stylishly combines African influences with modern state-of-the-art lighting systems and showers. The service is impeccable, the food delicious, and a night in your private outdoor star bed will create an indelible memory.
Camel treks, horse riding and mountain biking excursions are all on offer, as are expertly guided bush walks to see rare species like Grevy's zebra and wild dogs.  
6. Segera Retreat, Laikipia
Located on the rim of the Great Rift Valley,  Segera Retreat  is a sanctuary for numerous species, including endangered African wild dogs, the patas monkey and rare Grevy's zebras.
Established by  conservationist and art collector Jochen Zeitz , this retreat offers luxury, privacy and stunningly beautiful surroundings and gardens. Coupled with excellent service, delicious cuisine, fine wines, 'sleep-outs' under the stars, and an indulgent spa, this unique retreat has it all.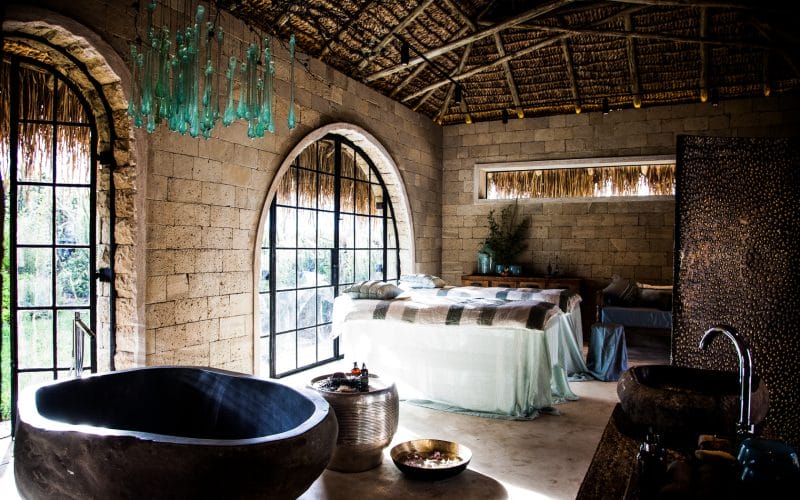 All six thatched and superbly appointed villas have a villa attendant who takes personal care of guests during their visit. Pathways link the villas to tempting daybeds, swimming pools, and bar and lounge areas. Private decks overlook the savannah and the stunning Sculpture Garden. Guided game drives, helicopter excursions, and hidden hides ensure guests have excellent game viewing.
7. The Sanctuary at Ol Lentille, Laikipia
Snuggled into the lush hills of Laikipia's northern escarpment, the  Ol Lentille Sanctuary combines unsurpassed views with privacy, seclusion, and opulent luxury. Its four uniquely designed, butler-served villas are ideal for honeymooners or couples on safari .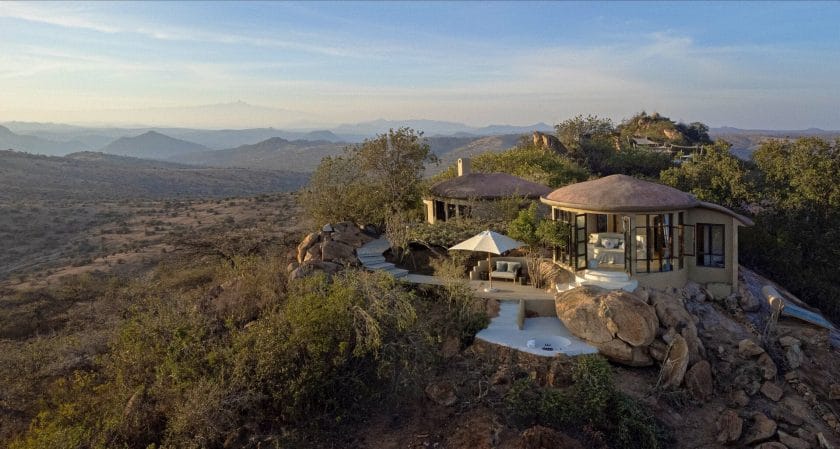 Guests can explore 40 000 acres of pristine wilderness through jogging, quad biking, horse riding, cycling and camel trekking. Guided game drives and bush walks are available, as are kayaking and river-rafting excursions for more adventurous souls.  International cuisine, fine wines and a sumptuous spa and wellness centre put the final seal on this Kenya safari tour of a lifetime!
8. Loldia House, Lakes District
Situated on one of Kenya's earliest farms near Hell's Gate National Park, Loldia is a luxury safari lodge that has it all – dormant volcanoes, serene lakes, mind-boggling canyons, and even hot springs!
Ideal for couples and families, it offers luxurious accommodations, fine cuisine, and flawless service. Its relaxed colonial ambience calls more relaxed and gracious times to mind where playing croquet on a velvety lawn and evenings spent talking before a fire was the norm.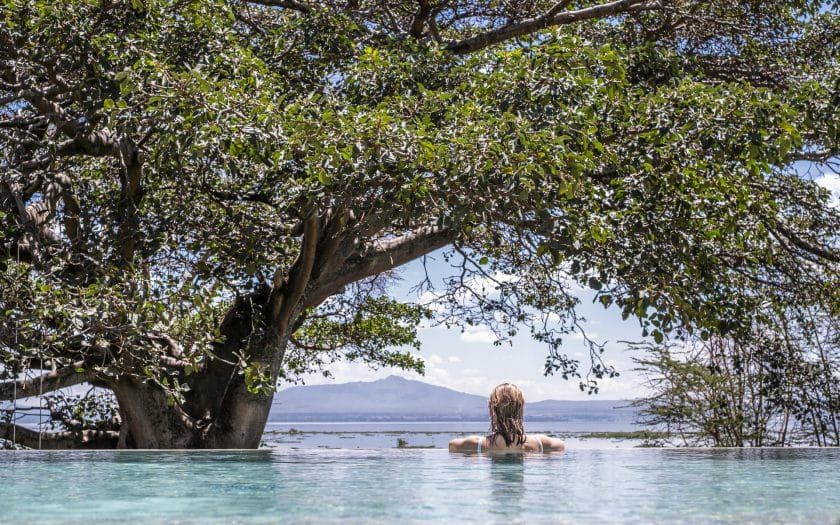 A paradise for bird-lovers, Loldia has stupendous views of Lake Naivasha and the extinct volcano, Mount Longonot. Guests can see millions of flamingos on the nearby lakes, rare colobus monkeys, endangered black and white rhinos, lions, leopards, and many other species. You can enjoy boat excursions, horse riding, golf, tennis, fishing, swimming and yes, of course, croquet! And evenings soaking up the peace in front of the fire.
9. Manda Bay, Lamu Archipelago
Part of the Lamu Archipelago, Manda Island lies just off Kenya's north coast. This gorgeous island is tailor-made for visitors looking for a far-from-the-madding-crowd escape, or a fabulous end to their African safari tour .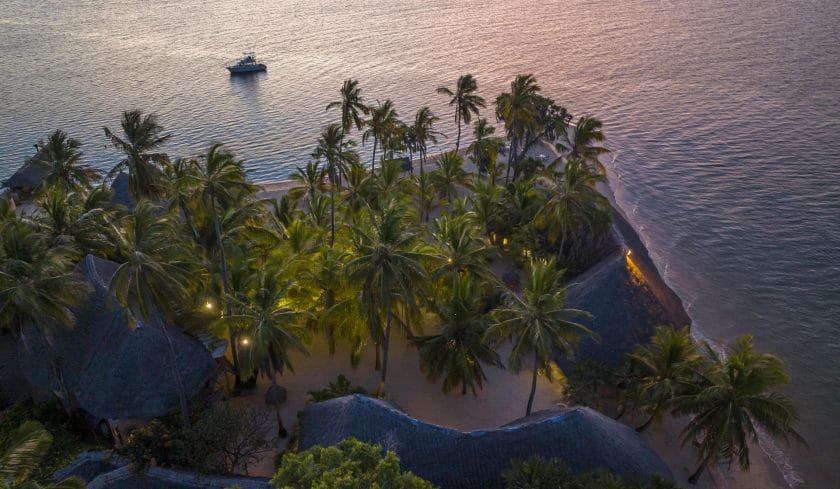 Manda Bay is a tranquil boutique beach resort that offers frequent sightings of humpback whales, dolphins and turtles. A wealth of activities like swimming, waterskiing, scuba diving, deep-sea fishing, windsurfing and dhow safaris is on offer. Enjoy some of the delicious food, indulge in a massage, or just relax and soak up the peace.
10. Kifaru House , Lewa
Lewa Wildlife Conservancy's 62,000 acres lie in the foothills of majestic Mount Kenya, and is an internationally acclaimed success story of collaborative conservation between tribal communities. Luxury lodge Kifaru House is an oasis of incredible views and sweeping lawns overlooking a popular waterhole.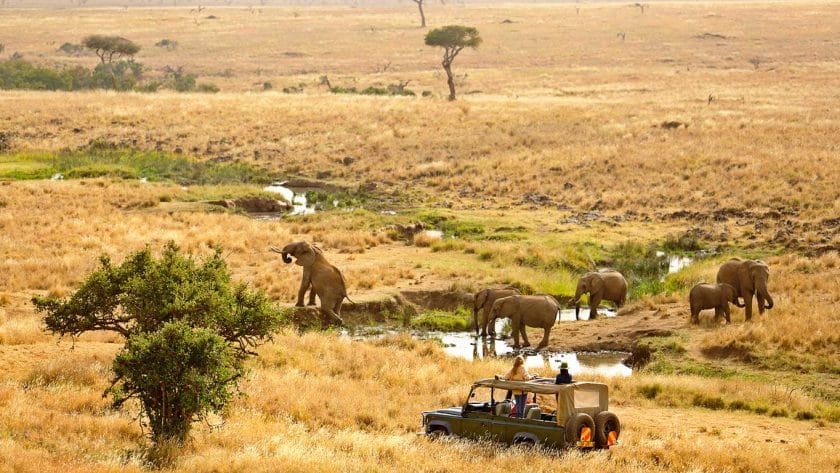 Home to some of  East Africa 's most thriving populations of black and white rhinos, Lewa also houses the Big Five, cheetah and endangered Grevy's zebras and black rhinos. Activities include game drives, walking safaris guided by Samburu rangers and an enchanting canopy walk and picnic in Ngare Ndare forest. Horse riding, camel trekking and instructive visits to local Samburu homesteads or  manyattas  will make your eco-safari even more memorable.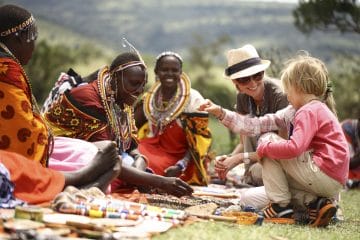 Affordable Masai Mara Safari
East Africa Kenya Maasai Mara
From $ 3050 /USD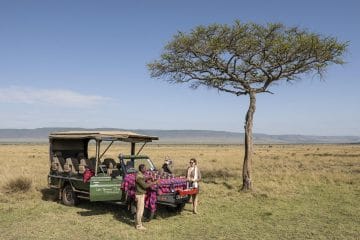 Migration River Crossings Safari with Governors...
From $ 4440 /USD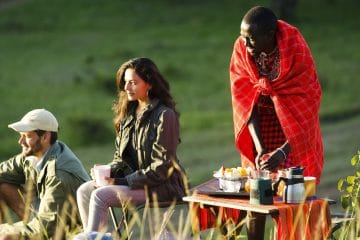 Herdtracker and Kicheche Camps
From $ 4550 /USD
11. Lewa Wilderness Lodge, Lewa
Dating back to 1924, this innovative luxury Lewa Wilderness Lodge  is centred around the original family farmhouse of the Craig family who still run this conservation-centric resort. Guests sleep in nine beautiful, thatched cottages.
Fireplaces, inviting lounge areas and private verandas with incredible views all add to this resort's unique ambience. Couples, families and ecotourists will all love it. Dining is either private or communal; your choice.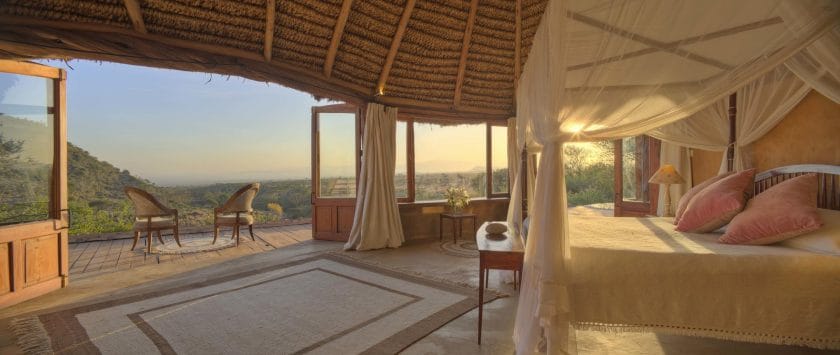 Activities include night and day game drives, guided walks, fly camping, tennis, swimming, horse riding, camel trekking or a visit to the gym. You can have a flight in a vintage bi-plan, or enjoy a magical canopy walk in Ngare Ndare Forest with its numerous waterfalls. A visit to Il NGwesi village will inspire you, as will meeting the anti-poaching dogs that protect this 'safe house' for rhinos.
12. Angama Mara, Masai Mara National Reserve
Aptly meaning 'suspended in midair' in Swahili,  Angama Mara's two ultra-luxurious safari camps sit atop two koppies on the edge of the Great Rift Valley. Each enormous tent has a 10-metre-wide glass front that assures unrivalled vistas and game viewing. This includes the crocodile-dense Mara River, the scene of many a drama-filled river crossing during the yearly Great Wildebeest Migration  from August to November!
There's a magnificent swimming pool, and you can have a massage or a workout in the gym. The camps also have Wi-Fi connectivity, childminders, and laundry facilities.
Guests enjoy game drives, guided walking safaris, hot-air ballooning and delicious cuisine and wines. Birdwatchers will be ecstatic with more than 570 recorded bird species! Photographers will love the onsite photography studio.
13. &Beyond Bateleur Camp, Masai Mara National Reserve
Bateleur Camp  enjoys a superlative location with its stunning infinity pools seeming to do just that – look out on infinity! Its two camps sit at the foot of the massive rock walls of the Oloololo Escarpment and a primaeval riverine forest. Each has nine sumptuous suites tucked away among the trees.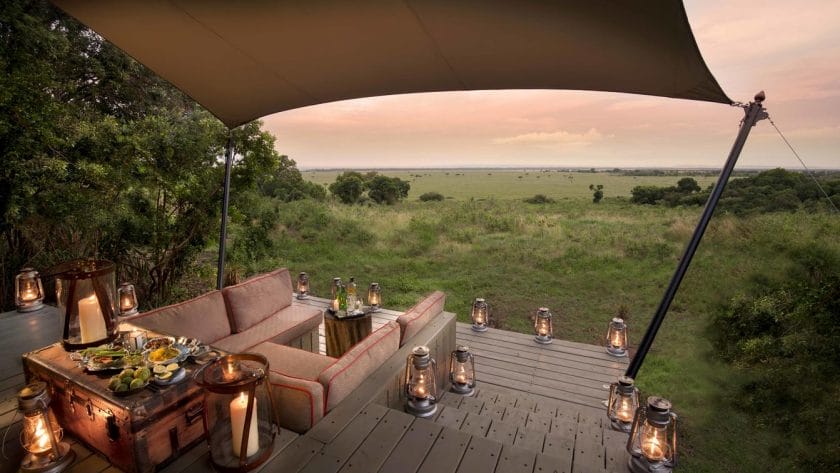 Each ensuite tent is furnished with fine antiques and handcrafted artefacts and has its own shaded deck with chairs and a table. You'll even be supplied with a pair of Swarovski Optik binoculars to use during your stay, and a personal butler will look after you. Guests enjoy outstanding cuisine, candlelit dinners in a forest clearing, sumptuous bush breakfasts, guided bush walks and hot-air balloon safaris.
An ideally placed deck with tempting armchairs is so inviting that monkeys and warthogs drop in from time to time! &Beyond's staff are renowned for their excellent service and attention to detail, making this one of the finest safari camps in Kenya.
14. Sanctuary Olonana, Masai Mara National Reserve
Intimate, luxurious,  award-winning Sanctuary Olonana Lodge  nestles scenically in a forest on a private stretch of the iconic Mara River. Apart from excellent game viewing all year round, it guarantees you easy access to the greatest wildlife spectacle on the planet – the Great Wildebeest Migration.
You'll have the best seats in the house to see thousands of wildebeest and zebra cross the Mara with its gauntlet of Nile crocodiles. The large numbers of predators that stalk them add to the excitement.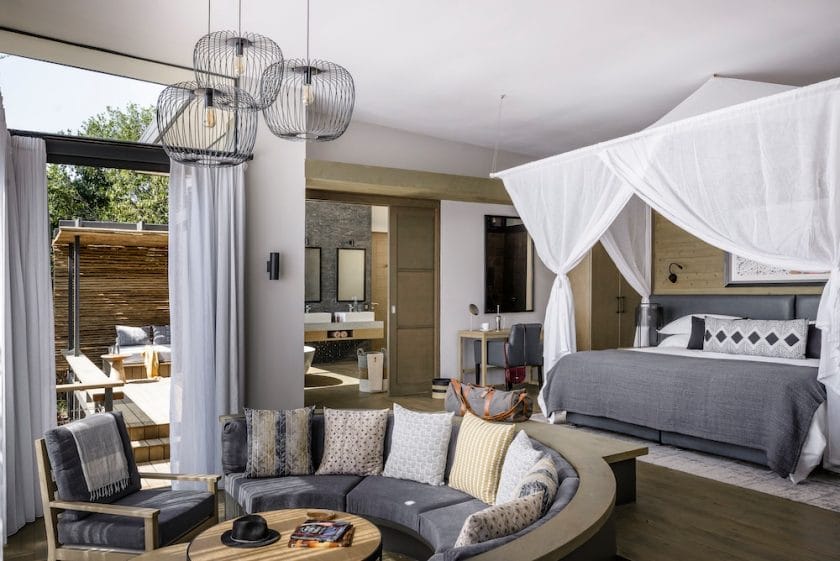 Olonana offers family-friendly accommodation in 14 spacious en-suite glass-sided suites with private decks. Game drives, sundowners, delicious dinners in the bush, cultural visits to a Masai village, scenic flights and magical hot-air balloon excursions are all on offer. There's even a mini spa to help you relax!
15. Elsa's Kopje, Meru National Park
This luxurious, romantic and award-winning lodge is named after  Elsa , conservationists Joy and George Adamson's beloved lioness of  Born Free  fame. The camp is crafted into rocky Mughwango Hill just above the original campsite where the Adamsons raised Elsa in Meru National Park.
The Park is real lion and elephant country, and is famous for rhino conservation. Guests can watch game drinking at a waterhole just below the lodge.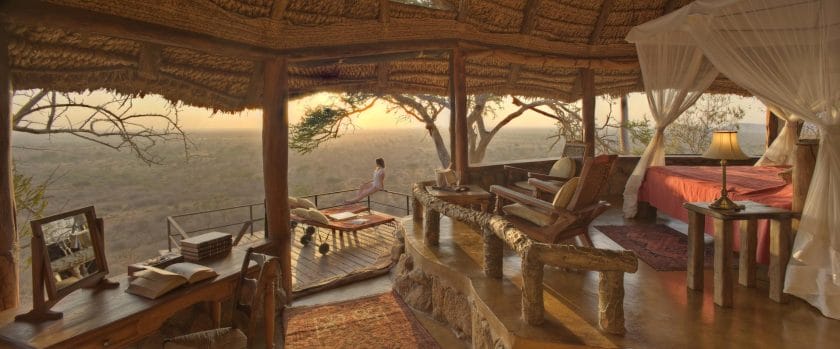 All the ensuite cottages have incredible 360° views from their private decks with romantic outdoor bathtubs. You can enjoy bush dinners or breakfasts, picnics, guided 4X4 game drives with sundowners, and rafting on the Tana River. Or have a swim or a relaxing massage, or browse the gift shop or library. And those essentials, wi-fi and a laundry service, have not been forgotten!
16. Giraffe Manor, Nairobi
Want to have dinner with somebody  really  tall, utterly beautiful, and gentle? Then you must stay at  Giraffe Manor in Kenya's capital , Nairobi. Built-in 1932, it's a small boutique hotel modelled on a Scottish hunting lodge, so plenty of old-world charm!
The Manor is world-famous for its commitment to conservation and its resident herd of Rothschild's giraffes. You can feed the giraffes from your breakfast table, or from the window of your second-storey bedroom.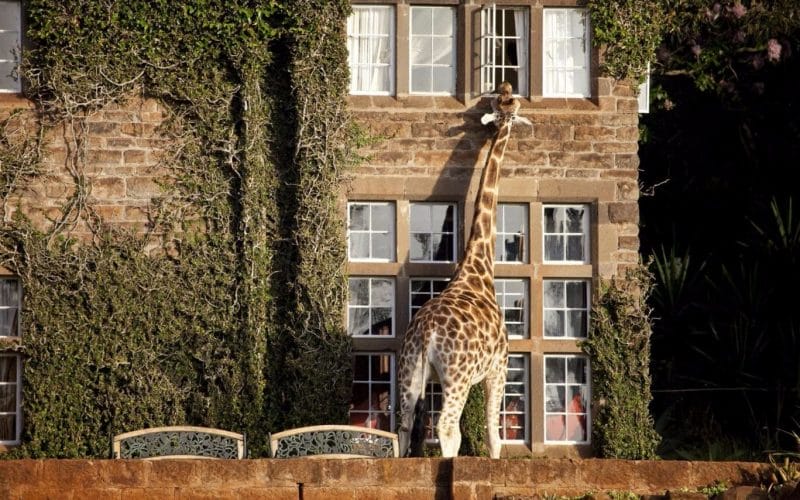 But you will have to book well in advance – the Manor has only 12 much-in-demand bedrooms! Some of the famous people who have stayed here over the years include Brooke Shields, Johnny Carson, Richard Chamberlain, Richard Branson, Ewan McGregor and Walter Cronkite. The latter even had a resident warthog named after him! Now that's fame for you!
17. Saruni Samburu, Samburu National Reserve
Built into a massive volcanic rock face ensuring spectacular views from its open-air cliff-top reception area,  luxurious Saruni Samburu  is known for its avant-garde design, architecture and décor. Each of the six stunning villas are unique and offer the last word in comfort.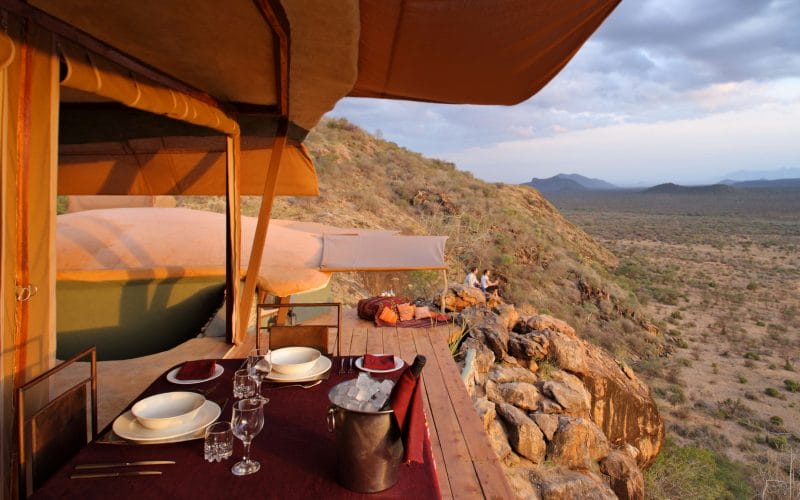 Guests can go on both morning and evening game drives to view Samburu's Special Five – the endangered Grevy's zebra, the Somali, or reticulated, giraffe, the Somali ostrich, the East African or beisa oryx, and the graceful long-necked gerenuk gazelle. You can explore the ancient rock art and abundant wildlife of the region on nature walks with Samburu rangers.  Children will love the junior rangers programme, and scrumptious picnics and bush dinners can be arranged. Saruni Samburu is simply one of the best safari camps in the region.
18. Sasaab Camp, Samburu National Reserve
Sasaab luxury tented camp  has a stylish Moroccan ambience and offers riveting views of the endless plains of the Laikipia Plateau and Mount Kenya. Nine uniquely styled tents offer guests deluxe four-poster beds, spacious seating areas, en suite luxury bathrooms, ceiling fans, wi-fi, and roomy verandas with plunge pools.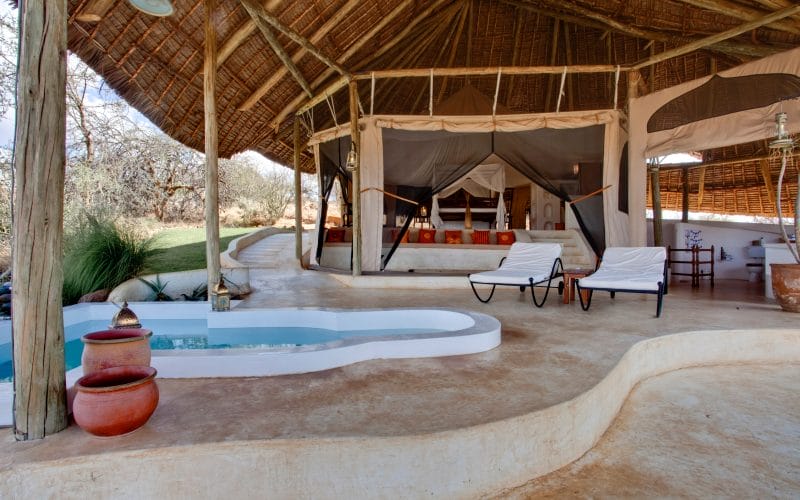 A spa is available for indulgent pampering, as are in-room beauty treatments and massages. Guests are spoilt with twice-daily game drives, spotlit night drives, guided walking safaris, mountain biking, cultural excursions, camel treks, fly-camping and all-day trips to the Samburu Reserve. Superb Moroccan-styled cuisine is served, and the camp is famous for its pizzas!
19. Lentorre Lodge , Southern Rift Valley
Secluded, sumptuous and serene, Lentorre Lodge is ideal for that breakaway far from the madding crowd. Situated on the Nguruman Escarpment in the remote Southern Rift Valley, Lentorre is the only lodge on the  Olkiramatian Conservancy .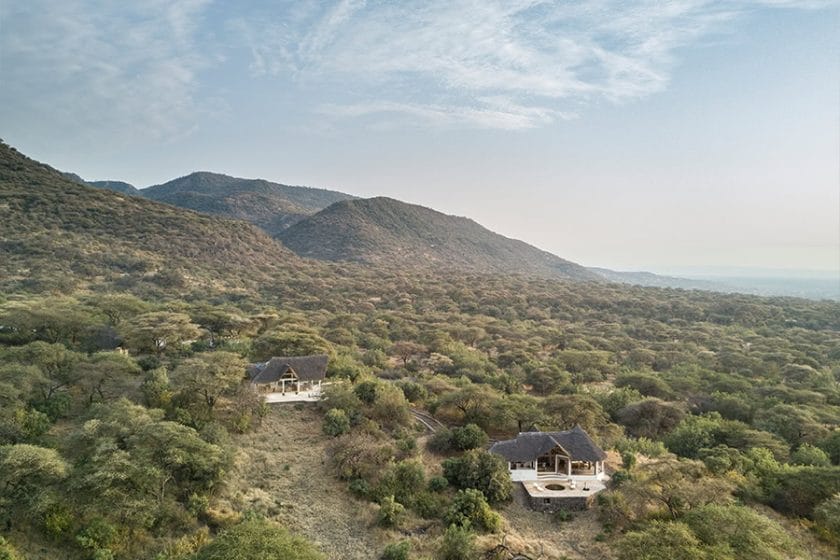 A natural spring behind the lodge ensures a constant supply of pristine water. It also sustains a historic grove of tamarind trees where elephants still come to feast on the ripe fruit.
With exclusive access to the Olkiramatian Conservancy, guests enjoy day and night drives with unrivalled game viewing. Scenic helicopter flights are on offer, as is the opportunity to join in herding livestock with traditional Masai villagers. You can meet some baboons as they go about their daily activities, or float down the Ewaso Ng'iro River on an innertube!
20. Finch Hattons Luxury Tented Camp, Tsavo National Park
Named after Robert Redford's  Out of Africa  alter ego, aristocratic safari leader  Denys Finch Hatton , Finch Hattons is a top-rated tented camp in Tsavo National Park, Kenya. The Kenya safari camp overlooks a freshwater spring that's a potent draw-card for animals ensuring incomparable game viewing, including elephant sightings right outside the camp.
The camp has only 17 superbly appointed luxury suites with private viewing decks with heated plunge pools. Facilities include a yoga room, fitness centre, spa, home theatre and children's entertainment room. Daily game drives, crater climbs, and scenic fights are on offer.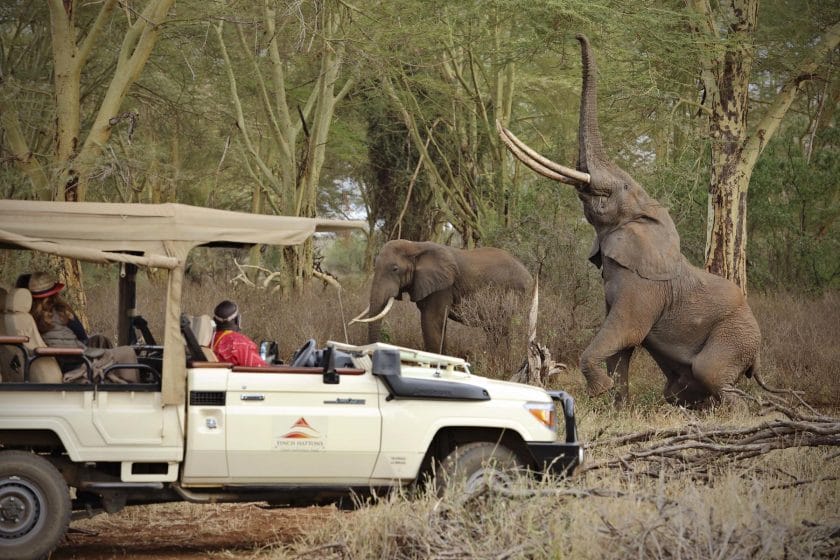 The sumptuous Karen Blixen Lounge simply demands relaxation, as does the library. Then add a lookout tower, a magnificent palm-fringed infinity pool, a cushion- and rug-strewn star-gazing terrace, superlative food and wine… Wow!
Choosing from Kenya's best safari camps and safari lodges
Kenya is a land of stunning natural beauty and diverse wildlife. From the grassy plains of the Serengeti to the snow-capped peaks of Mount Kenya , there is something for everyone. And of course, Kenya is home to some of the best safari parks in Africa, where visitors can see lions, elephants, and other iconic animals in their natural habitat.
Reach out to our expert team today to plan your Kenyan safari experience at one of Kenya's best accommodations.
Travel with Confidence
With over 20 years of experience, our team will help you choose the perfect african safari for your adventure., 24/7 support, personalized, related safari tours, these popular itineraries can be customised to match your budget and how many people you're planning to travel with..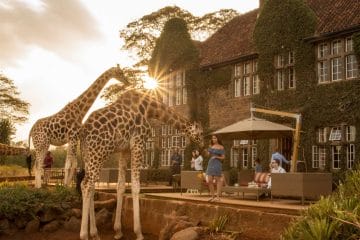 Giraffe Manor and Luxury Mara Wildlife Discovery
East Africa Kenya Nairobi Maasai Mara
From $ 10900 /USD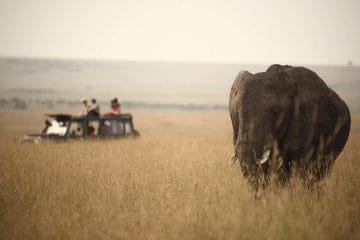 Best of Africa Safari
Botswana Okavango Delta South Africa Johannesburg Kenya Nairobi
From $ 19690 /USD
Why travel with us?
Recent reviews from travellers who planned and booked their africa trips with discover africa safaris, best holiday ever.
Family Safari in South Africa Review
David, United Kingdom 19 Apr 2023
Arusha, Ngorongoro Crater and Northern Serengeti Safari Review
Zhang Yi, China 24 Aug 2022
Thorough, responsive, and comprehensive trip planning..
Zimbabwe & Botswana Safari Review
Gary, United States 05 Jul 2021
Worked very hard to fulfill all my requirements and more.
Southern African Adventure
Cassie, Canada 16 Oct 2017
What an experience.
Sanctuary Lodges Review
Jon, United States 15 Jun 2017
Megan and andre rocks thank you so much..
Review of African Safari
Charlene and Ryan, United States 01 Jan 2013
Registered Members of these Organizations
USEFUL LINKS
African Safaris
African Safari Tours
African Safari Lodges
Why Book with us?
Content Collaborations
Safari Cost Estimator Tool
Wildebeest Migration
Privacy Policy
Website Terms of Use
POPULAR COUNTRIES
View All Countries
South Africa Safaris
Botswana Safaris
Kenya Safaris
Tanzania Safaris
Namibia Safaris
Rwanda Safaris
Uganda Safaris
Zambia Safaris
Zimbabwe Safaris
POPULAR DESTINATIONS
View All Destinations
Cape Town Holidays
Kruger Safaris
Victoria Falls Safaris
Masai Mara Safaris
Serengeti Safaris
Etosha Safaris
Chobe Safaris
Okavango Delta Safaris
TRAVEL BLOGS
Top 5 Facts About Black Rhinos
The 10 Best Cameras for African Birding Safaris
The Top 10 Best Beaches in Tanzania
The Perks of Luxury Rail Travel: What Sets Rail Safaris Apart
10 Birds to Spot on Safari in Namibia
DISCOVER AFRICA SAFARIS
2nd floor, Tygervalley Chambers One, 27 Willie van Schoor Avenue, Bellville, Cape Town , 7530
Sports, Arts & Outdoors
Camping Gear
1155 results for Camping Tents in Kenya
Camping Gear | 4847
CDs & DVDs | 43
Musical Instruments & Gear | 8923
Sports Equipment | 39868
Camping Tents in Kenya
Lanterns & Headlamps
Camping Mat
Sleeping Bags
Cooking Supplies
1 - 20 of 1 155 results
Camping Tents FAQs
🍀 which ones are actual in 2023, 💎 which ones belong to the premium segment, 💰 which ones are the cheapest.

The Top 10 Kenya Safari Camps & Lodges in Kenya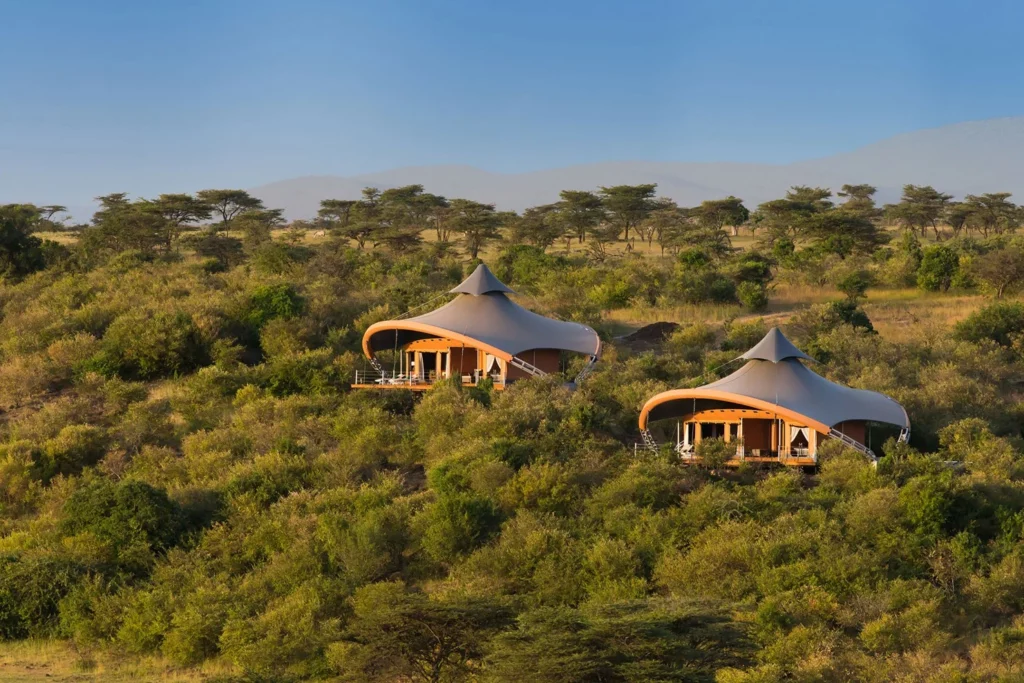 Welcome to your ultimate guide to the best Kenya safari camps and lodges. Kenya, revered as the heart of African safari, offers an unparalleled wildlife experience that mesmerizes both first-time and seasoned explorers.
The landscape, teeming with diverse animal species, offers an impressive backdrop to luxury accommodations. These top-tier safari camps are strategically nestled within the stunning wilderness, ensuring you enjoy an intimate, undisturbed encounter with nature.
Whether it's the iconic Masai Mara reserve or the lesser-known conservancies, this comprehensive list will guide you through Kenya's crème de la crème safari accommodations, tailored to make your African adventure unforgettable.
How to Book Our Kenya Safari Camps Packages
So why wait? Booking your family safari is a straightforward process. You only need to contact us at +254-748-258-880 or email at [email protected] or [email protected] . 
Our Most Booked Kenya Safari Tours and Packages
Top 10 mid-range & luxury kenya safari lodges and camps.
We will be exploring a variety of mid-range and luxury safari camps and lodges that offer the perfect blend of wilderness, comfort, and luxury. Here are our top picks for the best Kenya safari camps and lodges in no particular order.
1. Mahali Mzuri Safari Camp
Located in the famous Olare Motorogi Conservancy, Mahali Mzuri offers a one-of-a-kind safari experience. This luxury camp boasts 12 lavish tents, each with its own private deck and sweeping views of the savannah plains. Here, you'll have front-row seats to witness wildebeest and zebra migrations, as well as the thrill of the Big Five.
2. Saruni Samburu Safari Lodge
Tucked in the heart of Kenya's wild northern frontier, Saruni Samburu offers a unique blend of luxury and cultural immersion. The lodge features six designer "bandas," each with an exquisite outdoor shower that allows you to soak in stunning views of the surrounding landscape.
3. Sirikoi Lodge
This award-winning lodge is a favorite among luxury travelers. Located in Lewa Wildlife Conservancy, Sirikoi Lodge offers nine lavish tents and cottages with tastefully decorated interiors, private verandas overlooking a waterhole, and outdoor bathtubs for that perfect romantic evening under the stars.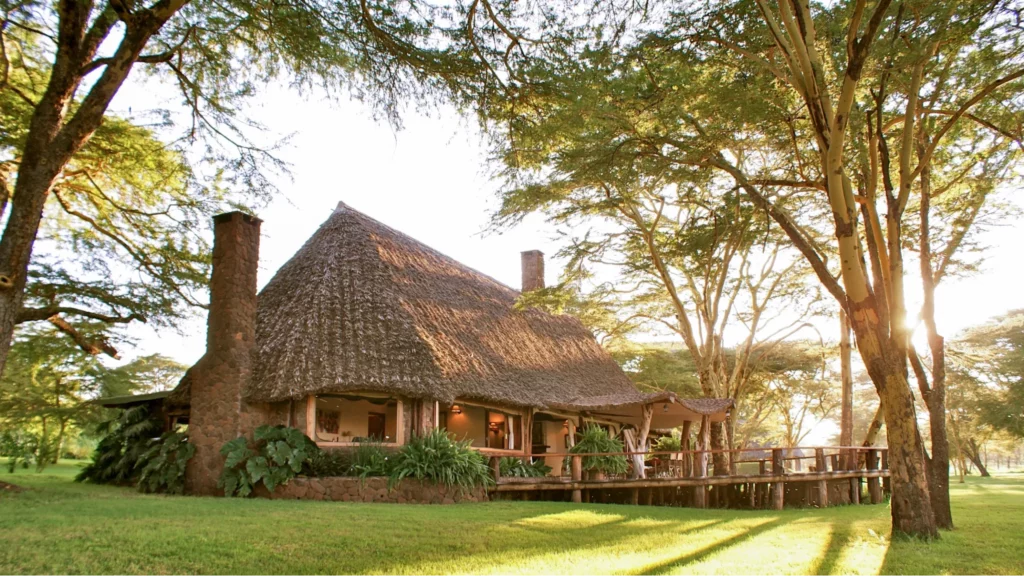 4. Giraffe Manor
This boutique hotel is a must-visit for animal lovers. Located in the Nairobi suburb of Karen, Giraffe Manor offers a unique experience where you can get up close and personal with the resident Rothschild giraffes. With only 12 luxurious rooms, this historic manor offers an intimate and exclusive safari experience.
5. Mara Plains Camp
Situated in the exclusive Olare Motorogi Conservancy, Mara Plains Camp offers an authentic safari experience with a touch of luxury. The camp boasts seven stylish tents, each with a beautiful outdoor shower and private veranda overlooking the plains where you can spot a wide range of wildlife.
6. Borana Lodge
This stunning lodge sits on the edge of the Lewa Wildlife Conservancy, offering breathtaking views of Mount Kenya and the surrounding landscape. With just eight cottages, Borana Lodge offers a personalized and intimate safari experience. Activities here include game drives, guided walks, and horseback safaris.
7. Angama Mara
Perched on the edge of the Great Rift Valley, Angama Mara offers unparalleled views of the iconic Masai Mara reserve. This luxurious lodge features 30 tented suites, each with a glass-fronted wall that provides uninterrupted views of the savannah below. Activities here include game drives, hot air balloon safaris, and cultural visits to local Maasai villages.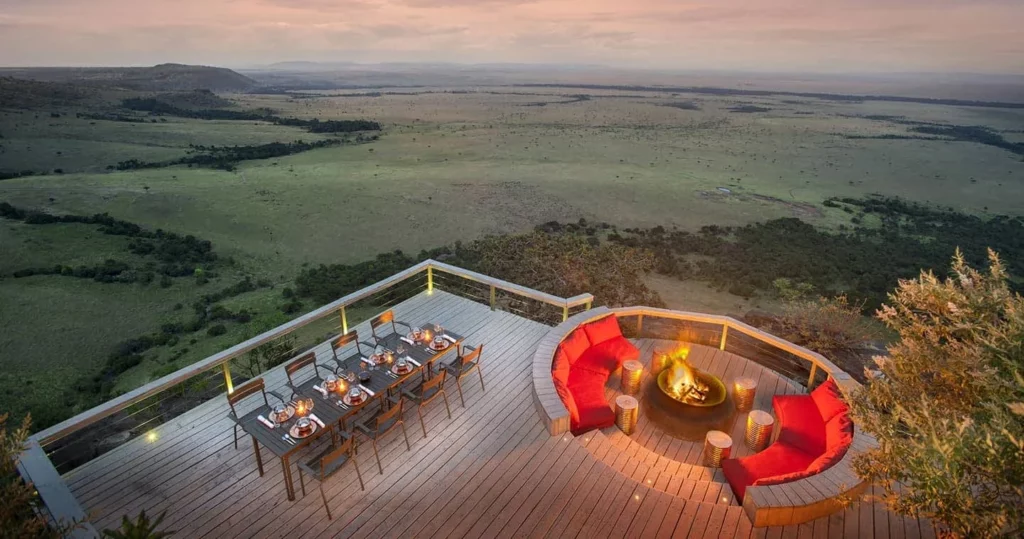 8. Lewa Safari Camp
Located in Lewa Wildlife Conservancy, this eco-friendly camp offers nine spacious tents with en-suite bathrooms and private verandas. The camp is known for its conservation efforts and offers a unique opportunity to participate in activities such as tracking wild dogs, rhino monitoring, and visiting the conservancy's community projects.
9. Sasaab Lodge
This luxury lodge is located in Kenya's northern wilderness, offering stunning views of the Ewaso Nyiro River and Mount Kenya. Sasaab Lodge features nine Moroccan-style tents, each with its own plunge pool and outdoor shower. Activities here include game drives, camel safaris, and cultural visits to the local Samburu villages.
10. Ol Seki Hemingways Mara
Situated in the Naboisho Conservancy bordering Masai Mara National Reserve, Ol Seki Hemingways Mara offers a luxurious safari experience with a touch of adventure. The camp features ten spacious tents, each with stunning views of the surrounding plains and an outdoor bathtub where you can soak in the African sunsets.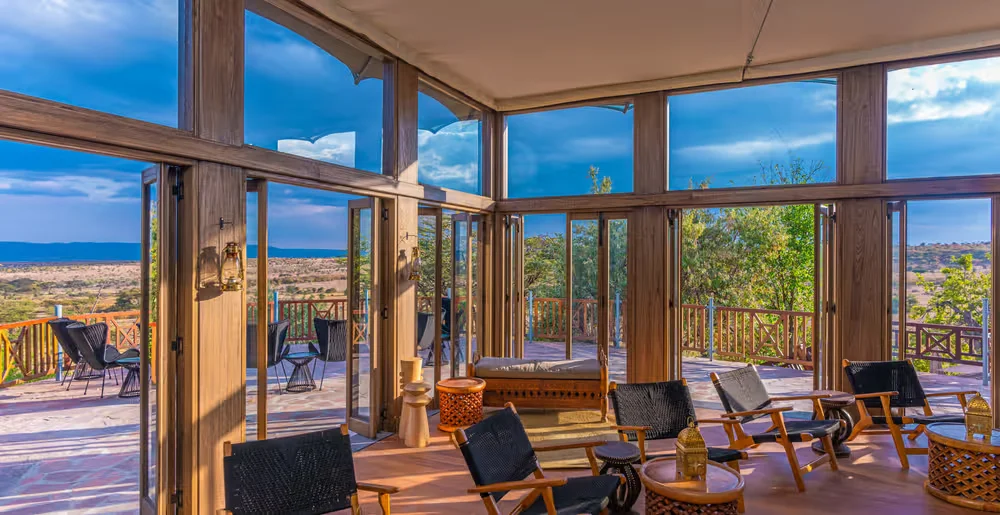 How to Choose the Best Luxury Kenya Safari Camps
When planning your luxury safari in Kenya, keep these factors in mind to find the perfect accommodation for your needs:
Location: Each safari camp is located in a different area, offering unique wildlife and landscape experiences. Consider what you want to see and do on your safari, whether it's the Great Migration or spotting rare species like the Grevy's zebra.
Activities: Most luxury camps offer a range of activities, from game drives to cultural visits and even hot air balloon safaris. Choose a camp that offers the activities you're interested in.
Accommodation: The type of accommodation varies from tented camps to lodges and boutique hotels. Consider your preferences and choose accordingly.
Budget: Luxury comes at a price, so be sure to consider your budget when choosing a safari camp. Some camps offer all-inclusive packages, while others have additional costs for activities and amenities.
Reviews: Before making a decision, check out reviews on sites like TripAdvisor to see what other travelers have to say about their experiences at the camp.
With this guide, you are well on your way to booking the best luxury Kenya safari camps for an unforgettable African adventure.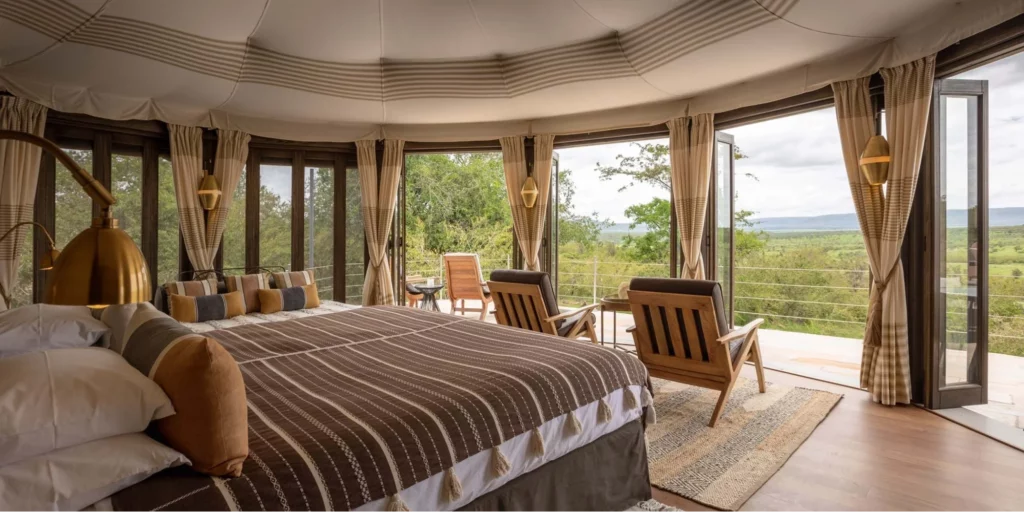 FAQs About Kenya Safari Camps
There are a few common questions that often arise when choosing and booking a safari camp in Kenya. Here are the answers to some of these frequently asked questions:
1. What is included in a luxury safari camp package?
Most luxury camps include accommodation, meals, game drives, and other activities such as guided walks or cultural visits in their packages. Some may also offer all-inclusive packages with additional amenities and services.
2. What is the best time to visit Kenya for a safari?
The best time to visit Kenya for a safari depends on what you want to see and do. The dry season from July to October is ideal for wildlife viewing, while the rainy season from November to May offers lush green landscapes and fewer crowds.
3. Are there hot air balloons in Kenya?
Many luxury safari camps in Kenya have implemented sustainable practices to minimize their impact on the environment. Look for eco-certifications and ask about their conservation efforts when choosing a camp.
4. Do I need a visa to visit Kenya?
Yes, visitors to Kenya require a visa. You can obtain one upon arrival at the airport or online before your trip. Be sure to check the requirements and fees beforehand.
5. What should I pack for a luxury safari in Kenya?
Be sure to pack appropriate clothing for both hot and cool weather, comfortable walking shoes, and insect repellent. Check with your specific camp for any additional packing recommendations.
With these answers in mind, you are well-equipped to plan and book the best luxury Kenya safari experience at one of the top camps mentioned in this article.

We are travel. We are local.  We are your wildest safari expectations fulfilled. We show you Kenya better than anyone.
Itineraries
3 Days in Masai Mara
4 Days Masai Mara
18 days Kenya Family safari
18 Days Kenya Safari
16 days kenya safari
Diani Beach
Amboseli Park
Booking Terms and Conditions
More guides
Mombasa beach
Kenya Safari
Kenya Photo safari
Kenya wildlife safari
Kenya Adventure
Kenya Migration Safari
Honeymoon Packages
Kenya, Kiambu County, Ruiru Town Greec Towers, Office Number D7 and D8
+254-704-532-105
CALL US: +254-714-685-341
10 Best Safari Lodges & Camps in Kenya
Travel advice
Ready for your next trip to Africa? Why not visit Kenya? Popular for its striking landscapes and abundant wildlife, Kenya is the ideal destination for the luxury safari holiday of your dreams. Here are our picks for the top ten best safari lodges and camps in Kenya: 
1. Arijiju Retreat, Borana Conservancy.
Designed for privacy, exclusivity, and luxury, Arijiju offers a complete escape from everyday life with its sheer silence, total tranquility, and romantic luxury. This retreat embodies the majesty of a 12-century French monastery with vaulted archways and stone passageways that give way to a landscaped courtyard flanked by five large luxury en-suite bedrooms, as well as open-plan living and dining areas with floor-to-ceiling windows that let you freely take in the outstanding views.
Why we love it:
A world-class wellness retreat, with a spa, gym, yoga deck, tennis court, and squash court.
Best Suited For:
Couples and honeymooners
Small groups
2. Segera Retreat, Borana Conservancy.
The luxurious Segera Retreat, with eight luxury villas, is nestled on a vast open landscape in Borana Conservancy , with views of Mount Kenya. The rooms are housed on a half-dozen raised timber platforms, providing exceptional privacy, luxury, and fantastic indoor and outdoor settings for unforgettable dining experiences.
This eco-friendly lodge follows the 4Cs policy – conservation, community, culture, and commerce – to ensure that tourism development does not destroy the area's wildlife sanctuary.
3. Ol Jogi Ranch, Ol Jogi Conservancy
Situated in the private 58,000 acres Ol Jogi Conservancy , this luxury retreat has 13 suites housed in cottages. Each suite is unique, with bespoke furniture, his and hers bathrooms, and bedrooms with views of the nearby and ever-inspiring Mount Kenya.
A private luxury retreat in the Kenyan bush that you can have all to yourself if you wish.
4. Sanctuary at Ol Lentille, Ol Lentille Conservancy
Lying serenely on a private 14,500 acres Ol Lentille Conservancy , Sanctuary at Ol Lentille is made up of four private houses, each with a fully staffed, as well as a private guide and game vehicle. The houses are of various sizes, so there is one to suit every need.
A breathtaking place to visit and a great base from which to explore this fascinating and diverse part of Kenya.
5. Angama Mara, Mara Triangle
Perched in the gorgeous hills of the Mara Triangle escarpment, the exclusive Angama Mara is famous for being the setting for Robert Redford and Meryl Streep's romantic picnic scene in the film Out of Africa. This camp features 15 tented suites with swanky floor-to-ceiling windows, which give you unobstructed, mesmerizing views of the mighty Maasai Mara.
Everything about this camp exudes elegance.
6. Mahali Mzuri, Olare Motorogi Conservancy.
In Swahili, Mahali Mzuri means "A Beautiful Place." This small-scale luxury safari camp, owned by Sir Richard Branson, provides guests with an exclusive safari experience in one of the most wildlife-rich areas of the private 33,000-acre Olare Motorogi Conservancy .  
This camp has 12 luxury tented suites that can accommodate up to 24 guests at a time. Each tented suite is constructed on a raised platform and includes a spacious bedroom with an en-suite bathroom, a sitting area, and a large deck with panoramic views of the landscape – ideal for spotting the game that will almost certainly wander into view!
Voted the #1 Hotel in the World in the Travel + Leisure Awards 2021
7. Saruni Mara, Mara North Conservancy.
Saruni Mara Camp is located in the 74,000-acre Mara North Conservancy's secret valley of olive and cedar trees. This region forms the greater Mara ecosystem in the northwestern zone, the home of the Leopards, also known as Leopard Gorge, or the big cat maternity center because the hills provide a good cool, and safe environment for the young ones, who will be hidden in the caves of the hills, trained and then released into the wilderness. With one family villa, one private villa, and five elegant cottages, this luxury camp is very intimate and exclusive. The beautifully decorated themed rooms have a luxurious and classic safari feel to them
Provides comfort and a sense of closeness to nature
8. Saruni Samburu, Kalama Conservancy.
Situated in the private 16,000-acre Kalama Conservancy , this luxury camp has only six eco-chic cottages, making it ideal for those seeking quiet luxury accommodations away from the crowds. Each villa has its own layout and style, but they all have private seating and dining areas, large en suite bathrooms with soaking tubs, and wall-less boundaries that lead out onto expansive viewing decks perched on the edge of natural rock formations.
Offers a first-class safari experience in a pristine wilderness environment
9. Sasaab Lodge, Westgate Conservancy.
Designed for privacy, exclusivity, and luxury, this Moroccan-inspired lodge offers breathtaking views of the sprawling golden plains of the Laikipia Plateau and Mount Kenya. It is also endowed with nine luxury safari tents perched high above the banks of the Ewaso Nyiro River, each of which offers a tranquil retreat in the heart of the Samburu wilderness. Each room was created to take advantage of the breathtaking views of the surrounding landscape while also providing a cool respite from the African heat.
An oasis of serenity amid the Samburu wilderness.
10. Elsa's Kopje, Meru National Park.
Elsa's Kopje, named after the beloved big cat, is an unashamedly romantic safari lodge nestled on a rocky hill in the heart of Meru National Park .  Each of the lodge's ten luxurious cottages is custom-designed and handcrafted to incorporate natural features of the rocky hillside with breathtaking views.
A design masterpiece artfully sculpted into Mughwango Hill.
Share this page
GET IN TOUCH
To contact an expert travel planner to start planning your adventure in Kenya, click the button below:
Related Posts
How Many Days Do You Need on Safari in Masai Mara?
Sustainable Travel , Travel advice
Exploring Human-Wildlife Conflict with African Elephants
How the Maasai and Wildlife Coexist
Company info.
About Us Our Team Travel Guides Terms & Conditions Privacy Policy Responsible Travel
Travel Inspiration
Adventure Holidays Cultural Holidays Family Holidays Honeymoon  Sustainable Travel Wellness Travel
Find Your Park
Kenya National Parks Kenya National Reserves Kenya Wildlife Conservancies Kenya Marine Parks
Get in Touch
Help Me Book My Trip Travel Agents FAQs
Cookie Settings
By clicking 'Accept' you agree that we use Analytical cookies for gathering information about how our website is used, as well as Advertising and social media cookies (including cookies from trusted partners) to personalize our advertising campaigns and to allow you to share on social media. About our use of cookies
Manage Cookie Settings
Please select which cookies you would like to keep switched on. Open a list of all cookies
Below you can decide which type of cookies you would like to keep switched on. Open a list of all cookies
Functional cookies
Analytical cookies (anonymous), advertising and social media cookies.
You are here:
All Kenya Tours
Kenya Mid-range Tours
Your Safari
Tour length, rates in usd $ – change currency, starting from.
Nairobi (1035)
Mombasa (37)
Diani Beach (5)
Entebbe (4)
Johannesburg (0)
Zanzibar (0)
Dar es Salaam (0)
Victoria Falls Town (0)
Kampala (0)
Windhoek (0)
Cape Town (0)
Addis Ababa (0)
Livingstone (0)
Hoedspruit (0)
Port Elizabeth (0)
Antananarivo (0)
Nelspruit (0)
Pretoria (0)
Hazyview (0)
Blantyre (0)
Upington (0)
Lilongwe (0)
Comfort Level
Luxury+ (23)
Luxury (461)
Mid-range (1,086)
Budget (368)
Private or Shared Tour
Private tour (924)
Shared tour (162)
Safari Type
Lodge, tented camp or hotel (1,077)
Camping (9)
Operator Rating
Specialized Tours
Fly-in safaris (20)
Family (1,077)
Beach time (59)
Honeymoon (0)
Gorilla trekking (11)
Photographic safaris (4)
Mountain climbing (0)
Walking safaris (0)
Self-drive (0)
Guided self-drive (0)
Chimp trekking (4)
Overland tours (0)
Cycling safaris (0)
Canoe safaris (0)
Horseback safaris (0)
Birding tours (2)
Accessible safaris (0)
Golf & Wildlife (0)
Other Tour Features
Airport transfer is included (1,079)
Itinerary can be customized (956)
Filter by Operator
Filter by accommodation, operators from.
Kenya (1,017)
South Africa (8)
Tanzania (41)
United Kingdom (10)
United States (11)
Australia (0)
Belgium (0)
Botswana (0)
Comoros (0)
Denmark (0)
Ethiopia (3)
Eswatini (0)
Germany (0)
Ireland (0)
Lesotho (0)
Madagascar (0)
Mauritius (0)
Mayotte (0)
Mozambique (0)
Namibia (0)
Netherlands (0)
New Zealand (0)
Nigeria (0)
Portugal (1)
Reunion (0)
Seychelles (0)
Singapore (0)
Switzerland (0)
Uganda (41)
United Arab Emirates (0)
Zimbabwe (0)
Kenya Mid-range Safari Tours
12-Day Kenya Photography Safari
$3,427 to $4,917 pp (USD)
Kenya: Private tour Mid-range Lodge & Tented Camp
You Visit: Nairobi (Start) , Samburu NR, Lake Nakuru NP, Lake Bogoria NR, Lake Naivasha, Masai Mara NR, Nairobi (City) , Amboseli NP, Nairobi Airport (End)
Kameraz of Afrika Tour operator has an office in Kenya
4.8 /5 – 85 Reviews
13-Day From Kenya to Tanzania and Zanzibar
$5,070 to $6,100 pp (USD)
Kenya & Tanzania: Private tour Mid-range Lodge & Tented Camp
You Visit: Nairobi (Start) , Lake Nakuru NP, Masai Mara NR, Serengeti NP, Ngorongoro Crater, Lake Manyara NP, Zanzibar (End)
Unlimited Expeditions: The Soul of Tanzania
4.9 /5 – 425 Reviews
4-Day Lake Nakuru and Masai Mara Safari - Mid Range
$1,146 to $1,603 pp (USD)
Kenya: Private tour Mid-range Lodge
You Visit: Nairobi (Start) , Lake Nakuru NP, Masai Mara NR, Nairobi (End)
Mamu Travels and Safaris Kenya Tour operator has an office in Kenya
5.0 /5 – 9 Reviews
5-Day Roaring Kenya - Mid-Range
$1,420 to $2,070 pp (USD)
You Visit: Nairobi (Start) , Amboseli NP, Lake Nakuru NP, Masai Mara NR, Nairobi (End)
Spirit of Kenya Tour operator has an office in Kenya
5.0 /5 – 455 Reviews
4-Day Mombasa or Diani - Tsavo East - Amboseli - Nairobi
$660 to $770 pp (USD)
You Visit: Mombasa (Start) , Tsavo East NP, Amboseli NP, Nairobi (End)
Bienvenido Kenya Tours and Safaris Tour operator has an office in Kenya
4.2 /5 – 62 Reviews
3-Day Mara Chui Joining Group
$484 to $605 pp (USD)
Kenya: Shared tour (max 8 people per vehicle) Mid-range Lodge
You Visit: Nairobi (Start) , Masai Mara NR, Nairobi (End)
Axis Africa Expedition & Safaris Tour operator has an office in Kenya
4.9 /5 – 930 Reviews
7-Day Exploring the Magic of the Great Rift Valley Kenya
$2,314 to $2,951 pp (USD)
Kenya: Shared tour (max 6 people per vehicle) Mid-range Lodge & Tented Camp
You Visit: Nairobi (Start) , Tsavo West NP, Amboseli NP, Lake Naivasha, Masai Mara NR, Nairobi (End)
Extra Miles Unique Adventures Tour operator has an office in Kenya
5.0 /5 – 67 Reviews
5-Day Mombasa/Tsavo East/Tsavo West/Amboseli/Nairobi
$990 pp (USD)
You Visit: Mombasa (Start) , Tsavo East NP, Tsavo West NP, Amboseli NP, Nairobi (End)
Kenya Bush Expeditions Tour operator has an office in Kenya
4.6 /5 – 46 Reviews
3-Day Masai Mara Mid Range Safari -Minivan
$825 to $1,206 pp (USD)
Kenya: Shared tour (max 7 people per vehicle) Mid-range Tented Camp
Bencia Africa Adventure & Safaris Tour operator has an office in Kenya
4.9 /5 – 114 Reviews
6-Day Northern & Southern Sky Private Economical Safari
$1,482 to $2,237 pp (USD)
You Visit: Nairobi (Start) , Samburu NR, Lake Nakuru NP, Masai Mara NR, Nairobi (End)
Mufasa Tours and Travels Tour operator has an office in Kenya
4.9 /5 – 370 Reviews
6-Day Masai Mara / Naivasha / Amboseli Mid-Range Safari
$1,307 to $1,868 pp (USD)
You Visit: Nairobi (Start) , Masai Mara NR, Lake Naivasha, Amboseli NP, Nairobi (End)
Lion Rider Tours and Safaris Tour operator has an office in Kenya
5.0 /5 – 19 Reviews
7-Day Masai Mara, Nakuru, Naivasha and Amboseli Safari
$2,450 to $3,232 pp (USD)
You Visit: Nairobi (Start) , Masai Mara NR, Lake Nakuru NP, Lake Naivasha, Amboseli NP, Nairobi (End)
Morning Star Tours & Travel Tour operator has an office in Kenya
4.8 /5 – 113 Reviews
3-Day Mid-Range Jambo Masai Mara Shared Safari
$550 to $704 pp (USD)
Kenya: Shared tour (max 7 people per vehicle) Mid-range Resort
Jocky Tours and Safaris Tour operator has an office in Kenya
4.9 /5 – 1027 Reviews
4-Day Best of Kenya - Nakuru & Masai Mara Safari
$1,201 to $1,214 pp (USD)
Kenya: Private tour Mid-range Lodge & Hotel
Daylight Adventures & Safaris Tour operator has an office in Kenya
5.0 /5 – 8 Reviews
3-Day Amboseli Wildlife Safari at Kibo Safari Camp
$898 to $1,082 pp (USD)
Kenya: Private tour Mid-range Tented Camp
You Visit: Nairobi (Start) , Amboseli NP, Nairobi (End)
Leo Africa Safaris Tour operator has an office in Kenya
4.9 /5 – 8 Reviews
3-Day Keekrock Lodge Private Safari
$770 pp (USD)
Lenchada Safaris Tour operator has an office in Kenya
4.9 /5 – 607 Reviews
3-Day Amboseli Unique Safari
$715 to $770 pp (USD)
Majestic Quest Tours & Travel Tour operator has an office in Kenya
5.0 /5 – 5 Reviews
7-Day Amboseli, Naivasha, Hells Gate, Nakuru, Masai Mara
$1,540 to $2,200 pp (USD)
You Visit: Nairobi (Start) , Amboseli NP, Lake Naivasha, Hell's Gate NP, Masai Mara NR, Nairobi (End)
Meektrails Safaris Tour operator has an office in Kenya
5.0 /5 – 83 Reviews
3-Day Masai Mara National Reserve Migration Safari
$906 to $1,016 pp (USD)
Wildebeest Safaris Tour operator has an office in Kenya
4.8 /5 – 464 Reviews
3-Day Masai Mara Mid Range Safari at Jambo Mara Lodge
$440 to $792 pp (USD)
Kenya: Shared tour (max 6 people per vehicle) Mid-range Resort
You Visit: Nairobi (Start) , Masai Mara NR, Masai Mara NR, Nairobi (End)
Karibu Safaris In Kenya Tour operator has an office in Kenya
4.8 /5 – 1220 Reviews
Related Searches
All Inclusive African Safaris
6-Day Kenya Itineraries
8-Day Kenya Safaris
5-Day Kenya Packages
14-Day Kenya Itineraries
Masai Mara Mid-range Safari Tours
Uganda Mid-range Gorilla Tours
Tanzania Mid-range Safaris
South Africa Mid-range Safari Tours
Tanzania All Inclusive Safaris
All-inclusive Kenya Safaris
Amboseli Safaris From Mombasa
Best Kenya Safaris
We have compiled the top safari costs of the best kenya safari companies so that you can compare.
COMPARE PRICES AND BOOK
3 Day Kenya Safaris
4 days kenya, 5 days kenya, 6 days safari kenya, 7 day kenya safaris, 8 days kenya, 9 days kenya, 10 days safari kenya, #1 maasai mara safari kenya.
Price From : $600 (USD) Tour Duration: 3 Days Number of Persons: 6 or less. View all Masai Mara Offers
Maasai Mara also known as "The Mara" by the locals is one of the most wonderful game reserves found the Great Rift Valley with a lot of animal concentration on the Western escarpment. It is located in the Southwestern part of Kenya in Narok County, covering an area of 1510sqkm. Masai Mara is bordered by Tanzania and is more like an extension of the Serengeti National Park in the North.
It derived its name "Masai" from the "Red cloak" that is dressed by the Maasai people who have lived in the park for centuries, and the word Mara means "mottled"
The Maasai Mara is a great Kenya safari park for game viewing with over 450 bird species, over 95 mammals, reptiles and amphibians. The game viewing involves observing the Great migration where millions of wildebeests, elands, gazelles and Zebras migrate from the Serengeti to the Mara from around July to October every year. Other animals include; the Maasai lions, elephants, buffaloes, hyenas, crocodiles, African leopards, cheetahs, giraffes and many others.
The park is approximately 270km from Nairobi which is Kenya's capital and this is about 4 to 5 hours on road and 40 to 45 minutes by air. The road is basically good though it is a little dusty from Narok town to Sekenani Gate.
Maasai Mara can be visited any time in the year though months December to February are better for the viewing of the big cats since it is a dry season and July to October is the best time to observe the Great wildebeest migration. Concerning the climatic conditions there are two seasons; the rainy season that starts from November to May and the dry season from June to November. The temperature ranges from 20°C to 30°C.
Activities in this reserve include; Game viewing, visits to the Maasai villages, night game drives, camping, bush breakfast, lunch and dinner . The Mara is a good place for honey moons and also good for photography.
There are very many places to stay in and near the Maasai Mara such as Mara Serena (luxury), Governors' Camp (luxury) and others around are Olonana, Tembo, Mara Siria Camps.
#2 Tsavo Safaris Kenya
Price From: $ 1200(USD) Tour Duration: 4 Days Safari Number of Persons: 6 or less.
Tsavo National Park is one of Kenya's largest and oldest National Parks covering an area of 13,747 Sqkm . The park is divided into two; Tsavo East and Tsavo West. It is situated in a semi-desert area known as the Taru Desert. The park was opened in 1948 and was named after the Tsavo River which flows from west to east of the park.
Tsavo East is known for large herds of Elephants that bathe in the red dust, a lush view of semi arid plains good for game viewing, Mudanda rock, the Yatta plateau, different Kenya safari bird species Lugard falls which drop into crocodile-filled pools and rapids these make it an amazing place to visit and photography. Other animals in Tsavo East include; Hyenas, lions, cape buffaloes, gazelles, giraffes, impalas, black rhinoceros, zebras, and waterbucks among others. Tsavo West covering 9065sqkm is endowed with beautiful scenery and is a great spot for birds, Chaimu Crater, Mzima Springs and other various springs with large numbers of crocodiles and hippos. Viewing wildlife in Tsavo west is not as simple as it is in Tsavo East because the vegetation here is denser, but still the beautiful scenery over shadows this!
Safaris can be done in Tsavo throughout the year, though there are two rainy seasons such as from March to May (rainfall is very heavy and it makes game viewing difficult), October to December (lesser rains hence during this time safaris can go on). The temperatures are approximately 27-31°C during day and 22-24°C at night.
You can get to Tsavo National Park by road; either by taking public means or booking a mini bus or land cruiser, it is 333km from Nairobi via Voi gate and 173km from Mombasa via Bachuma gate. The park can also be accessed by Air and Rail way.
Where to stay; there are various accommodation facilities in and near Tsavo National Park ranging from Luxury to budget. They include; Red Elephant Safari Lodge (Luxury), Kilalinda Lodge Tsavo (Luxury), Gladessa Bush Camp (Small luxury camp), Ithumba camp Tsavo (luxury), Voyager Safari Camp (Luxury), Kitani lodge Tsavo (Bandas), Ndololo Safari Camp (Backpackers), Sau Tsavo Camp (Budget) and many others.
#3 Amboseli Safaris, National Park
Price From: $ 740(USD) Tour Duration: 3 Days Number of Persons: 6 or less.
Amboseli national Park is the second famous park in Kenya and is located approximately 240km from Nairobi Kenya's capital in Kajiado County, it covers 8,000sqkm. The Park derived the name "Amboseli" from a Masai word that means "Salty dust", its former name was Masai Amboseli game reserve. The local people around this place are mostly Masai though also other people from different parts of Kenya stay around. The rainfall received in this area is approximately 350mm which is lower than that received in other parts of the country.
Amboseli is one of the best places for game viewing since it is endowed with wildlife such as the very many numbers of elephants, impalas, waterbucks, giraffes, elands, big cats like cheetahs, lions , over 400 bird species such as kingfishers, pelicans, and other attractions include Masai villages and the beautiful spectacular views of Mt. Kilimanjaro.
You can get to Amboseli by road and by air since there is a small airport in the park called Amboseli Airport. Also while in the park follow all rules- they are set for the good of the tourists and wildlife like 'No harassing animals', 'No driving off tracks'. Another thing to note is that the roads in the park are of volcanic soil so they get muddy and impassable during wet/rainy seasons and are too dusty in the dry season.
Where to stay; there are many accommodation facilities around Amboseli ranging from Luxury to mid range lodges. They include; Sentrim Amboseli Lodge, Mount Kilimanjaro View Lodge, AA Lodge Amboseli, Weru Weru River Lodge, Africa Amini Maasai Lodge, Maasai Simba Camp among others.
#4 Lake Nakuru National Park
Average Price From: $ 900(USD) Tour Duration: 4Days Number of Persons: 6 or less.
Lake Nakuru National Park is located near Lake Nakuru in Central Kenya and it is commonly known for its Pink Flamingoes. The park was established in 1961 and is home to over 450 bird species, 56 different species of mammals such as waterbucks, rhinos, over 550 plant species like the yellow acacia woodlands and euphorbia candelabrum forest, Makalia waterfalls and many more attractions.
The park can be accessed by road and air;
By road: There is a tarmac road that connects to Nairobi with a distance of 156km northwest of Nairobi. There is a route usually used which is around 4km from Nakuru Town, though also other routes can be used and you can enter the park through various gates such as the Lanet Gate, Main gate and Nderit gate.
By Air: You can also fly to the park landing on Naishi Airstrip.
Where to stay; there are various campsites, guest houses and lodges to stay in while on a safari in Lake Nakuru National Park such as Lake Nakuru lodge, Sarova Hill lodge, Naishi guest house(KWS Self catering), Makalia campsite, Rhino campsite, Acacia Picnic site, Baboon Cliff, Kambi Nyuki campsite, Chui Campsite among others.
#5 Samburu, Buffalo Springs, and Shaba National Reserves
Price From: $ 1700(USD) Tour Duration: 4 Days Number of Persons: 6 or less.
These reserves are found on the banks of Ewaso Nyiro River in Osiolo county which is arid and semi arid. The reserve was established in 1948 as part of the Samburu game reserve and in 1985 the other boundaries were established. These reserves are managed by the Isiolo county council. The major attraction in Samburu National reserve is the Sarara singing wells; it's where the local Samburu warriors sing songs while hauling water for animals (cattle), there is also chance of seeing the wild dogs and big cats while here. The Shaba National Reserve is known for the endangered Grevy's Zebra. The climate in this area is hot, dry and semi arid.
While here one can engage in activities like visiting cultural villages, get entertainment from the pastoralist dancers, nature walks , game viewing safaris seeing various vegetation types in the reserves and wild life such as the Spotted hyena, African elephant, Africa leopard, Masai lion, African buffalo, Somali Ostriches, Tanzanian cheetah, Oryx among others.
The Samburu, Buffalo springs and Shaba National Reserves can be visited all year round and can be accessed by road and air from Nairobi.
Accommodation facilities in these reserves include; Sarova Shaba game lodge, Larsens tented camp (Samburu-Luxury), Samburu Serena lodge (luxury), Sentrim Samburu lodge, Joy's camp (Shaba-Luxury) among others.
#6 Lake Naivasha Trip
Price From: $550(USD) Tour Duration: 3 Days Number of Persons: 6 or less.
Lake Navaisha is a nice freshwater lake, surrounded by thick papyrus. It is located outside
Naivasha town in Nakuru County found in the Northwest of Nairobi. This lake also lies at the highest point of the Great Rift Valley. Originally it was called "Nai'posha" by the Masai which means "rough water" but the British wrongly spelt it as "Naivasha".
Lake Naivasha is endowed with over 400 bird species like African fish eagles together with other animals such as the buffaloes, elands, waterbucks, zebras, giraffes, hippos and others; all can best viewed while on a boat cruise on the lake.
Different activities can be done in this park such as game drives, afternoon boat excursions to the crescent island or around the lake, Nature walks, community visits, horseback riding, flower farm trips. One can choose to have an added experience by visiting the Crater Lake Game Sanctuary, Lake Nakuru National Park and Hell's gate park which are not far from the location of the Lake Naivasha.
Lake Naivasha can be accessed by road which is approximately 2 hours from Nairobi or one could opt for a 15 minute flight still from Nairobi. Considering all things, a tourist is recommended to visit Naivasha during the dry season which could also be the best time to view the wildebeest migration . There are many hotels and lodges around which also can organize some excursions.
#7 Nairobi Tours
Price From: $100(USD) Tour Duration: Number of Persons: 6 or less.
This is the largest and capital city of Kenya located in the south-central of the country. It is known for its historical background such as the colonial history since during the colonial rule it was the capital of British East Africa. Nowadays tourists visit this city's historic sites and the nearest beautiful wildlife attractions , which include; The Karen Blixen Museum, the Nairobi National Museum which has a lot of information concerning Kenya's history, culture, art, and nature. Also there are beautiful botanic gardens around this place.
In case one wants to see wildlife in a place not far from the city; Nairobi National Park would be the best option to take- this is a home to black rhinos, buffaloes, cheetahs, lions, wildebeests, leopards, zebras etc. Also a visit to the David Sheldrick wildlife trust where there are close-up encounters with orphaned elephants, Visit the Giraffe Centre. Keep in mind the safety of your property since recently crime rates have increased in Nairobi.
#8 Mombasa Holidays
Price From: $ 1200(USD) Tour Duration: 5 Days Number of Persons: 6 or less.
This is Kenya's second biggest city and largest port; it is located in the southeast of the country. Are you in need of exploring cultures; visit Mombasa since it a multicultural destination with cultures like the Kenyan, Indian, Arab, Portuguese, and Asian cultures; this is evidenced by the different cuisines and architecture.
Mombasa has other things to visit such as Fort Jesus and Old Town which were built in the 16 th century; there are markets, small streets and souvenir shops. These bring a memorable experience especially to tourists interested in history. For the beach lovers you cannot be left out since there are various beaches like White strands of Shelly, Diani beaches in the south of Mombasa.
#9 Lamu Tours
Price From: $ 700(USD) Tour Duration: 4 Days Number of Persons: 6 or less.
Lamu is a small island located in the northeastern part of Mombasa. It is a UNESCO World Heritage Site , and its town (Lamu) was established way back in the 12 th century. While visitors are here they are able to venture around seeing various Architectural buildings of the Arabs, India and Europe, visit the donkeys sanctuary and see some along the streets, Visit Lamu fort, arts and crafts, dhows; generally this is a great place for historians. Don't forget to sip an Arabic coffee in the local café!
Kenya Safari Cost
What to consider while costing your Kenya safari
The cost of a safari in Kenya usually depends on number of days one wants to spend in the country, the class of accommodation and many other things that need to be accounted for.
Just like other safaris in other countries, safaris in Kenya are not so cheap since whatever package you choose, the overall total cost has to include transportation, food, park entry fees and accommodation. In most cases being on a solo safari gets a bit costly since you end up covering most costs alone, so it would be advisable you visit Kenya with a friend to share costs especially of hiring the safari vehicle.
An all-inclusive 3 days safari on budget can cost $500 with spending at least $150 or $200 per day.
Ensure that you get enough information about the different attractions to visit and things to do to see the factors considered in costing a safari. And below are some of the factors to consider;
Length of safari (Duration)
Whichever way you are planning your safari whether through a tour operator or on individual basis you need to know the number of days you will spend in Kenya. By doing so it helps you know how much you will need to spend daily.
For example; a person that desires to visit Kenya but has a tight budget, it is advisable you stay in the country for lesser days, because the longer you stay in the country the more the cost because also other factors like accommodation affect your length of stay.
But if you plan to stay longer, you could visit in the low season where prices are lower; you could save about 40% which would have been spent in the high season, the other advantage is that you get to watch baby wildlife, birds and also the crowds are lesser in the Parks.
Number of people traveling
This is important; whether you are planning a private safari or group safari or family safari among others. The number of travelers is considered in the perspective of the transport costs.
So when its only one person traveling he/she has to meet all the costs of hiring the safari vehicle and the number of days it will be used. However, if you hire a 7-seater van, which is about $150 per day or a 7-seater 4X4 Land cruiser costing about $230 per day, the cost is shared among the seven people which is not the case when its only one person travelling.
Going on a safari as an individual can be costly in terms of transport.
Accommodation facilities
This starts with you; what kind if accommodation do you what, but before you choose that you should be knowing which places or national parks and the exact sectors you are visiting. Because in most cases the location of your accommodation affects which activities you participate in.
Kenya has different accommodation ranging from super luxurious suites to luxury lodges to moderate tented camps to budget lodges to campsites. So even whatever budget you are on you are sure that you won't lack where to stay while in Kenya.You can get accommodation that ranges from $40 dollar to more than $1200 a night.
But keep in mind that accommodation in different areas like Masai-Mara during the peak season can be on high demand so if that's when you want to travel then you should make your bookings early enough.
National Parks
These are the major places to be visited while on the Kenyan safari. The park visited is based on the traveler's interest; the kind of wildlife or birds they want to see. However, the most popular wildlife reserve is the Masai-Mara because for the Annual Wildebeest Migration and charges higher price.
One of the cheapest National Parks like Nairobi charges an entry fee of $40 per day, others like Meru, Tsavo West and Tsavo East charge entry fee of $52 per day and the Masai-Mara and Amboseli charge $60 park entry fee per day.
Other activities
Of course while on safari you will enjoy game drives and have memories that are unforgettable, but it is important to engage in other activities such as hot air balloon safaris, horse riding, river rafting, guided nature walks, night game drives, these experiences also come at an extra cost.
You could book to engage in them before you travel such that they are costed in your original total cost or you could pay and engage in some while on ground already.
When to visit
The season or time of the year you visit Kenya is important in the aspect because there are both the peak and the low seasons. Peak season is when business is high and the numbers of visitors are high, the low season is the opposite.
Therefore knowing when to travel affects the cost of your safari because most costs are high especially the lodges and of which during the low seasons some lodges lower their prices. But t also helps you to know what to see and engage in the time you travel. The best time to travel is in the dry season from June to October when even the Wildebeests have arrived in the Masai-Mara or from January to February.
Other factors to consider while costing your safari to Kenya are; Travel Insurance, Visas, International Flights, Domestic Flights, Tips, Laundry, Souvenirs, drinks and beverages and Extra cars or Transfers(from Airport to accommodation and vice versa)
Sample of cost per person with different safari packages
Kenya being a safari destination has a lot to offer, starting with the National Parks such as Tsavo, Nakuru, and Masai Mara, Mount Kenya National parks , Museums like Malindi museum and Nairobi National museum, old towns and cities like Mombasa, Beaches like Watamu Beach , Lakes such as Lake Naivasha , Caves like Obsidian caves in the Hell's Gate National Park. Not living out the diverse cultures.
Kenya is home to a number of wildlife such as elephants that are found in the Amboseli National Park, this Kenya safari park also offers beautiful views of Mt. Kilimanjaro, thousands of flamingos which have made Lake Nakuru their home and another thing not to miss out is watching the Great wildebeest migration in the Masai Mara . Kenya has a rich culture that is still unique and authentic such as the Maasai, Samburu and Kikuyu. Also climbing Mount Kenya is a thrilling activity any adventurous tourist cannot miss!
In conclusion, Kenya is not that cheap destination you can just go to. It is an incredible destination with several beautiful sceneries, sites, diverse cultures and different activities that can make your safari memorable. So to enjoy every bit of your safari, you should plan your trip in the best way possible by comparing the prices for the top companies listed here .

The Star Worldwide (English)
Shujaa to use Safari 7s as a build-up for Challenger Series next year
Posted: November 15, 2023 | Last updated: November 15, 2023
•Shujaa, who are the defending champions, stepped up their training sessions with a residential camp in the last two weeks.
•Shujaa assistant coach Louis Kisia believes they are relishing the challenge of facing some of the top Sevens teams over the two days.
Kenya Sevens will use this weekend's Safari Sevens as a build-up for the 2024 Challenger Series.
Shujaa, who are the defending champions, stepped up their training sessions with a residential camp in the last two weeks.
Shujaa assistant coach Louis Kisia believes they are relishing the challenge of facing some of the top Sevens teams over the two days.
"We have worked on several aspects of our play from our attack, defence the breakdown. I am talking about our basic core skills to ensure we are in good shape come Saturday when the tournament kickoffs off," said
The Challenger Series is the pathway teams use to qualify for the World Seven Series and will be played in Dubai, Munich and Madrid in the first part of next year.
Kisia said a successful Safari Sevens would be a step in the right direction for his young charges. "If we win the Safari Sevens, it will really build the boys' confidence for the upcoming tournaments," observed Kisia.
The Strathmore Leos coach expects a stern test from former champions Samurai, Uganda, and Western Province from South Africa during the two-day rugby extravaganza.
"The Sevens game is quite competitive. There are no easy teams and the three teams mentioned are very strong and will test us accordingly," added Kisia.
On weather conditions to expect, Kisia said they have adapted to the wet weather and rains currently pounding the city and its environs.
"We train every morning in the wet muddy conditions and the boys have acclimatized to it so we are more up to the challenge," added Kisia.
The two Kenya sides Shujaa and Morans are expected to be named on Thursday and the tactician said competition for places has been intense.
"The players are fighting hard for their places and it gives us a technical bench a good problem as the players have raised up their game," noted Kisia.
The tournament was not held last year due to a lack of sponsors but returns this year with sponsorship from Kenya Breweries Limited through their Tusker brand to the tune of Sh12 million.
Kenyans are also expected to be represented by the Lionesses in the women's category
More for You
Ukraine's offensive is going better than you might think
20 retro classic cars that were great in their own right
The destructive career of NBA superstar James Harden
Tamarind: Just How Much Is Good For You And Nutritional Benefits
Woman hurls anti-Semitic abuse on bus following pro-Palestinian march
Employees Return to Work after Holidays; Find Company Closed
Watch: India Hits Back At Canada
21 classic pillarless coupés
Transfer gossip: Sancho plan foiled as Juventus enquire over Man Utd exile
Which countries have the biggest sweet tooth?
Supporters of Israel mass in Washington for a march set to unfold under heavy security
Gentle Yoga to Reset Your Day
NTU Opens New Semiconductor Program to Foreign Students - TaiwanPlus News
Ukraine updates: Russian mines drive casualties in Ukraine
The biggest Brazilian flops in European football
Nishinoshima Island 930 km south of mainland Tokyo has grown 20 times larger in 10 yrs
Professional FAQs: How Young Can A Child Be Affect By Bipolar Disorder I.E. A 14 Month Old Baby?
'Knock-off weight loss jab left me vomiting blood'
62 gun salute fired at the Tower of London to mark King's birthday
Huge tennis-ball-sized hailstones pummel South Africa