FOUNDED IN 1990...
Our objective and business model has always been very simple and straight forward:
DO BUSINESS WITH INTEGRITY...
Today, our fleet of nearly sixty coaches has been built and tailored to help meet the budget of most every touring band...
We offer both Prevost and MCI Entertainer Coaches as well as Executive Limo Styled Coaches...
Check out this video to give you an up close and personal look at who we are...
STAR COACHES: THE PIONEER OF THE EXECUTIVE LIMO COACH...
After meeting with numerous coach builders who turned him down, Danny met with Jerry Calhoun, the Godfather of the rock & roll bus industry.
The meeting was brief and to the point.  Jerry asked Danny to write down references and then told him to go to lunch...
When Danny returned from lunch Jerry said "Go pick out a bus, I believe in you!"
Since 1990 and millions of dollars later, the relationship between Danny Hamilton and Jerry Calhoun has been very special.
FEATURED ON CELEBRITY MOTOR HOMES
Star Coaches was featured on an episode of Celebrity Motor Homes (HGTV & GAC Networks)...
Come along as we take you on a walk through of one of our "star 6 bunk" entertainer coaches...
STAR COACHES: FOUNDING MEMBER OF THE ENTERTAINER MOTORCOACH COUNCIL
The mission and purpose of the Entertainer Motorcoach Council (EMC) is to inspire a level of confidence in the safety, reliability, and quality of service for the operations of entertainer coaches employed on a charter or lease basis; actively promote the high quality services of EMC members; and more.
The EMC is an organization of responsible owner-operators of high quality and professional motorcoach service in North America.
These services are generally provided for the entertainer market, specifically those needing tour accommodations while they travel on the road from one performance venue to another.
Prospective, current EMC members and our clientele with questions or requests should call (202) 218-7227 or email [email protected].
14 BUNKER COACHES
A few years ago, and thanks to our friend George Clinton and Parliament Funkadelic, we made a decision to convert some of our coaches from 12 bunkers to 14 bunkers...
This move has opened the door to helping bands save money by "sharing a bus" with an opening act, or carrying a full crew and keeping the cost involved to only one bus...
With a year round rate starting at $850 / day, our 2013 to 2016 model 14 bunker coaches can really make a difference to bands and touring theatrical shows that are faced with tight budgetary restraints...
OUR DRIVERS GIVE BACK…
"GUYS, FIGURE OUT A WAY TO MAKE A DIFFERENCE TO OUR CLIENTS."
We knew that the economy was going to tank. We didn't know when, or how bad things would get, we just knew the bubble was going to burst.
Over the course of two weeks, we held countless phone calls with all of our drivers discussing their ideas on "how to make a difference".
They came up with many great ideas. Finally, our drivers decided that the best way to give back and make a difference was to change their overdrive structure IN FAVOR of the client.
Industry standard has always been, and still is, for a driver to charge an overdrive (equal to a days pay) after driving 450 miles.
Our drivers voluntarily and collectively, decide to break that mold.
Their decision was to NOT charge a client an overdrive at 450 miles, but rather at 501 miles.
This was a HUGE move on their part. Unheard of in the industry. They were mocked and ridiculed by their esteemed colleagues in the industry.
BUT... They made a difference.
So, ever since 2005, our great drivers have made a significant difference to our clients every day with their overdrive structure, which starts at 501 miles, not at 450 miles like our competition!
Our drivers WILL save you money on your next tour!
OUR GREAT DRIVERS
2022 DRIVER OF THE YEAR: JAY RAY
Jay Ray joined the Star Coaches' Team in 2012 when he made the jump from trucking into entertainer coaches.  For many, this is a big learning curve because of the drastic difference in driving styles.  Not for Jay Ray, he was a natural from day one!
Jay not only has provided our Clients with a smooth and safe ride from his first tour with us, but also is one of our top drivers when it comes to coach maintenance and cleanliness...
His past clientele ranges from rock & roll to theatrical tours, and everything in between.  Jay has logged nearly 700,000 miles with Star Coaches, and his impressive list of past clients includes; AEG Live, Alestorm, The Scooby Doo National Tour, Cyndi Lauper, Sick Puppies, Donny and Marie Osmond, Travis Port, Los Lonely Boys, Experience Hendrix, Matt & Kim, Three Days Grace, Keith Sweat, Howard Jones, The Doobie Brothers, Issues, Don Felder, Mighty Mighty Bosstones, Hall & Oates, Janelle Monae, Feld Entertainment, Disclosure, At The Drive-In, Bocelli, Rob Zombie, Corey Smith, Annie National Broadway Tour, The Australian Pink Floyd Show, Temples, T-Pain, Two Door Cinema Club, Luke Bryan, The Struts, The String Cheese Incident, Janet Jackson, Jason Bonham, Nathaniel Rateliff & The Nightsweats, Gryffin, Gary Clark, Jr., Claypool / Lennon, The Faint, Beabadoobee, Godsmack, Million Dollar Quartet, Robert David Steele, Bad Bunny, Morat, Manchester Orchestra, Collective Soul, Carry The Load, Wisin & Yandel, Trixie Mattel and Ghost to name more than a few!
With such a vast touring history and wide variety of musical genres, it is clearly evident that Jay understands the importance of acclimating himself around the personalities and needs of our Clients.
Among he fellow Drivers at Star Coaches, Jay has proven to be a valuable team member with his vast knowledge of the US and Canada.
Congratulations Jay!  You certainly are deserving of this year's award!
THE MILLION MILE CLUB
1,000,000 MILES...  That's like driving around Earth 40 times...  It's like driving to the Moon FOUR TIMES!
All of us at Star Coaches are filled with pride to announce that we now have FIVE members of our elite Million Mile Club:  PHIL STEWART, SAM FIERMAN, KEVIN MIDDLETON, BRYAN SHELNUTT and TERRY MCGEE ...
In the transportation industry, logging a million miles is an accomplishment that is respected by all.  But when an individual logs 1,000,000 miles with the same company, it is monumental and should be recognized as such...  It speaks volumes of the individual's loyalty, hard work, and dedication.
Phil Stewart joined Star Coaches in August 2002...  Since then, he has driven for such clients as Hootie & The Blowfish, David Copperfield, Dog the Bounty Hunter, Rickey Smiley, Jill Scott, Feld Entertainment, The Neighbourhood, Experience Hendrix, Gary Clark, Jr., Of Monsters & Men, Lionel Richie, The Temptations, 88Rising, Cyndi Lauper, Yo Gotti, and Marc Anthony just to name a few.
Phil has proven over his career with Star Coaches to be "the guy for high end clientele".
Sam Fierman joined Star Coaches in October 2008...  Since then he has driven for such clients as Matt & Kim, Poison, Feld Entertainment, The Struts, Twiztid, Insane Clown Posse, Saving Abel, Sick Puppies, Corey Smith, Chromeo, Adrenaline Mob, Big Time Rush, Celtic Crossroads, Above & Beyond, Coheed & Cambria, Blue Man Group, Benny Benassi, Timeflies, The Monkees, Jack White, Earth Wind & Fire, ALT-J, Kenny Wayne Shepherd, Disclosure, KORN, Deftones, Experience Hendrix, The Australian Pink Floyd Show, Pentatonix, Alan Parsons, and The 1975 just to name a few...
Sam has proven over his career to be able to adapt to any client and situation and is often our go to guy for a "Lead Driver".
Kevin Middleton was nicknamed "Smooth K" by the actor / musician Kevin Bacon, and there is a reason for that...  No one gives a client a better ride than Kevin Middleton!  Kevin joined Star Coaches in April 2009 and has been working non stop since then!
Averaging well over 300 days a year touring, Kevin has driven for clients such as Musiq Soulchild, Hippifest, Kid Koala, Queensryche, Kid Cudi, The Summer Set, NeedToBreathe, Experience Hendrix, Insane Clown Posse, Big Time Rush, The Wailers, The Osmond Brothers, Fitz & The Tantrums, Volbeat, Machine Gun Kelly, Dweezil Zappa, Toto, 3OH!3, Donny & Marie Osmond, Feld Entertainment, Keith Sweat, Corey Smith, Don Felder, Clean Bandit, ALT-J, Hoobastank, The Neighbourhood, T-Pain, Gogol Bordello, Brynn Elliott, Echo & The Bunnymen, Alan Jackson, Miranda Sings!, TI, The Struts, Big Boi, Kodak Black, Above & Beyond, Pentatonix, and 88Rising just to name a few...
Kevin has proven to his clients and Tour Managers, that he will always get the job done safely, smoothly and on time...
Bryan Shelnutt joined Star Coaches in 2009 as one of our Executive Coach Drivers...  When he moved to the Entertainer Coach world, he brought with him, the unique skills he acquired handling Executive Coach Clients...  Bryan is in demand by such Clients as Gary Clark, Jr., Shinedown, Feld Entertainment, Laidback Luke, Red Hot Chili Peppers, Collective Soul, Tycho, Bianca del Rio, BTL Industries, SUM 41, Rich Brian, Pentatonix, Claypool / Lennon, and MisterWives...
Bryan is also a recipient of our Driver of the Year Award and is highly respected and admired by his fellow Drivers...
Terry McGee joined Star Coaches in 2007 and is well respected by all his peers, both veterans and new Drivers.  He was the recipient of our 2016 Driver of the Year Award, in which he was unanimously voted for by his fellow Star Coaches' Drivers.
Terry's clientele list is quite impressive and includes The Acacia Strain, Corey Smith, multi-year tours with Feld Entertainment (Disney Live Shows), Coheed & Cambria, The Wailers, Dweezil Zappa, Glenn Tilbrook, Matt & Kim, Natalie Merchant, Family Force 5, Musiq Soulchild, Los Lonely Boys, BoB, Gogol Bordello, Abi Ann, Timeflies, Rival Sons, Metric, 3OH3, John Bellion, Keith Sweat, The Struts, Nightwish, Luke Bryan, Ghost, Dispatch, Marc Anthony, Trinity Broadcasting Network, The 1975, Billie Eilish, Les Claypool, Sean Lennon, Phil Lesh, Jurassic World, Carly Ray Jepson, SUM 41, Charlie Brown Christmas, Nathaniel Rateliff & The Nightsweats, The Temptations, Andrea Bocelli, 2 Chainz, Robert David Steele, Train, Moenia, Karol G, ALT-J, Gary Clark, Jr., Flo & The Machine, Earth Wind & Fire, T-Pain, Voss Events, Eladio Carrion, and Rauw Alejandro.  Known as the "go to guy" for higher end clients, Terry is often paired up with the best of the best!
As Phil, Sam, Kevin, Bryan and Terry celebrate this milestone in their driving careers, we proudly award them with the Star Coaches 1,000,000 mile championship ring!
Congratulations Phil Stewart, Sam Fierman, Kevin Middleton, Bryan Shelnutt and Terry McGee!
THE 500,000 MILE CLUB
We are very proud of our drivers, especially those who have proven their dedication and commitment to Star Coaches over their many years of service...  And with years of service, comes miles driven...  Many miles driven!
500,000 miles is like driving across country over 200 times!  Most people NEVER drive across the United States!
We'd like to recognize those drivers who have logged over 500,000 miles with Star Coaches...
More often than not, when clients compare a Star Coaches proposal to our competitor's proposals, our proposal will "appear" to be more expensive.
Why? Because it is thorough...
It's NOT designed to be "pretty"...   it's designed to be accurate.   Actually, it is designed for you to end your tour BELOW the projected budget.
Don takes the time to prepare every single proposal for every single tour himself.
He suggests stop point cities on longer drives to keep a driver safe and legal.
While this level of thoroughness takes more time, it has been invaluable, especially for foreign clients that are not familiar with the geographical layout of the United States.
See for yourself what many consider to be the best, and most informative proposal in the industry, and then get ready to enjoy "coming in below budget" at the end of your tour.
REQUEST A PROPOSAL
EXCLUSIVE: 2023 TOUR COST ESTIMATOR
In LESS than 5 minutes, find out how much an entertainer coach will cost for your next tour!
We are pleased to offer you the new 2023 Star Coaches Online Tour Cost Estimator!
Only Star Coaches offers such an online experience!
Only Star Coaches offers complete transparency!
Only Star Coaches offers you this budgeting advantage!
During the development and creation of this website, we consulted over a dozen Tour Managers about this concept...
Their reactions were all the same:  "Wow!!"...  "Amazing!!"...  "Unbelievable!!"...  "Oh My Gosh!!"
They were blown away!
Only Star Coaches offers such an online experience:  The Tour Cost Estimator!
Now YOU can enter variables into a form and calculate approximately how much it will cost to lease various entertainer coaches for your next tour.
Here is what you'll need to get started:
a)  your tour itinerary with mileage...
b)  your pick up city...
c)  your drop city...
d)  approximately how many overdrives will take place
Now YOU can see how much bus your budget will allow...  Experiment with different logistical scenarios...
This online feature will give you a very good idea of the estimated cost you will incur on your next tour...
TOUR COST ESTIMATOR
EXTERIOR BUS WRAPS
TRAILER WEIGHT LIMITS…
Most of the time, this is not a problem, as most bands are staying within our 10,000 pound limit for GVWT (Gross Vehicle Weight, or a loaded trailer)...
By the way, for you Production Managers, our trailers weight about 4,500 pounds empty, leaving you about 5,500 pounds for the gear / merch...
Anyhow, a more frequent occurrence is that we find ourselves receiving a frantic call from our drivers at pick up stating that "this trailer is very heavy"...
So we instruct the driver to immediately weigh the full trailer, only to find that the GVWT is over 10,000 pounds... This becomes a new problem...
To battle this potential problem, we suggest making sure your packed load is less than 5,500 pounds, and if you must exceed that limit, act BEFORE the tour pick up...
Rent a box truck and a driver...
Star Coaches now has a small team of box truck drivers that can help solve the problem of a disaster at pick up...
If you can't get the gear to 5,500 pounds, let us know, and we will gladly assign one of our auxiliary drivers to your rented box truck from Hertz, Budget or UHaul...
Don't be THAT guy who is overweight at pick up...
RENTAL TRAILERS
PHOTOS FROM THE ROAD
100 Day Dream Home
Barbie Dreamhouse Challenge
Bargain Block
Battle on the Beach
Brother Vs. Brother
Building Roots
Celebrity I.O.U.
Christina on the Coast
Down Home Fab
Farmhouse Fixer
Fix My Flip
Fixer to Fabulous
Flip the Strip
Help! I Wrecked My House
Holmes Family Rescue
Home in a Heartbeat with Galey Alix
Houses With History
Lil Jon Wants to Do What?
Love It or List It
Married to Real Estate
My Lottery Dream Home
No Demo Reno
Property Brothers: Forever Home
Rock the Block
Tough Love With Hilary Farr
Unsellable Houses
Vacation House Rules
Windy City Rehab
See Full Schedule
Stream Full Seasons
Sign Up for Our Newsletters
Ideas by Room
Design Styles
HGTV Magazine
HGTV Newsletters
Flowers and Plants
Landscaping and Hardscaping
Outdoor Spaces
Curb Appeal
Cleaning and Organizing
Entertaining
Health and Wellness
Real Estate
Home Improvement
DIY Projects
HGTV Handmade
$10K to Holiday Giveaway
HGTV Urban Oasis 2023: Enter the Sweepstakes
HGTV Dream Home
HGTV Smart Home
Product Reviews
Gift Guides
Sales and Deals
News and Trends
Newsletters
TV Schedule
Get inspired! Sign up for our newsletters for the latest ideas, products and projects.
By entering your email address, you agree to our Terms of Use and acknowledge the Privacy Policy . HGTV and its affiliates may use your email address to provide updates, ads, and offers.
Want even more inspiration?
HGTV Shopping
HGTV Makeovers
HGTV This Week
HGTV Gardens and Outdoors
HGTV Weekend Projects
We're sorry, there seems to be an issue playing this video. Please refresh the page or try again in a moment. If you continue to have issues, please contact us here .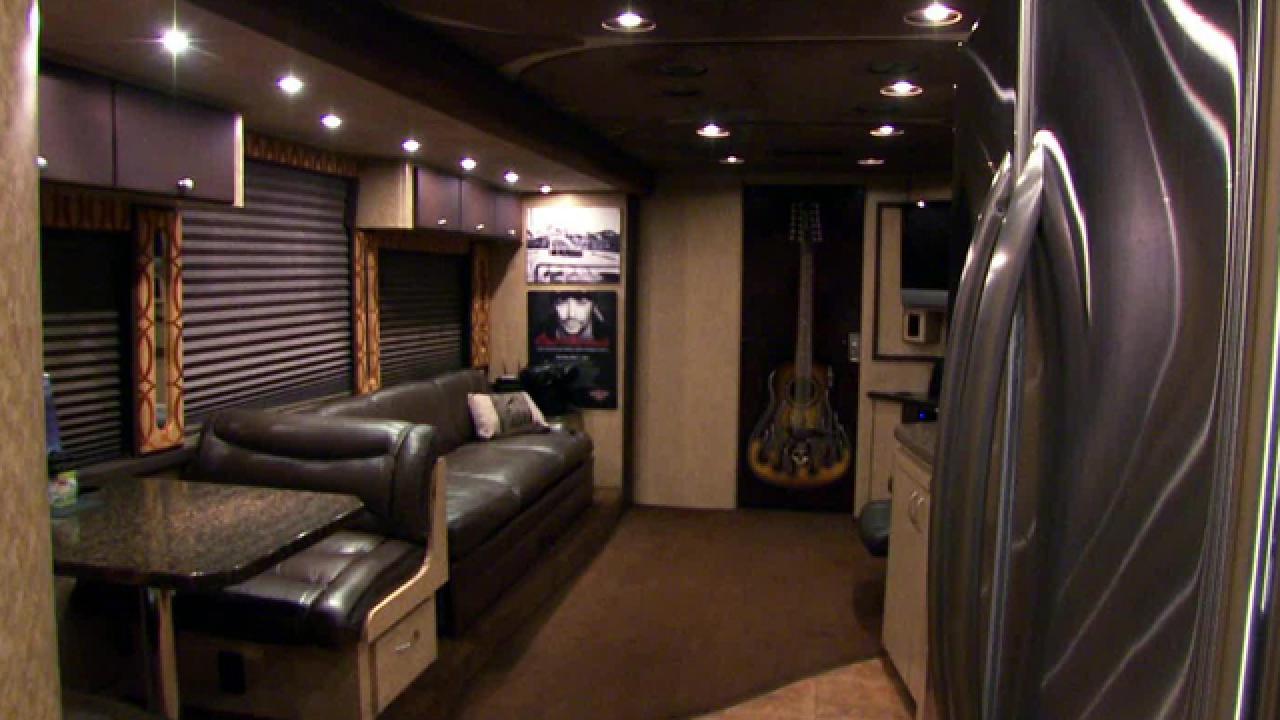 Bret Michaels' Tour Bus Duo
From: Bret Michaels, Trace Adkins and Leonardo DiCaprio
Similar Topics:
Related Videos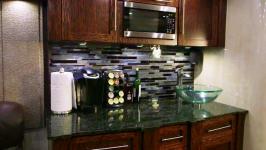 Nickelback Musician Chad Kroeger's Tour Bus 03:40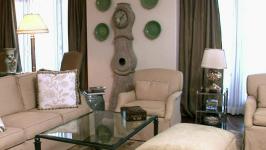 Montage Beverly Hills Hotel 01:38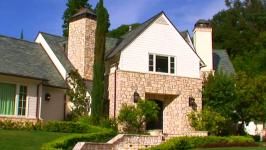 Beverly Hills A-List Mansion 01:50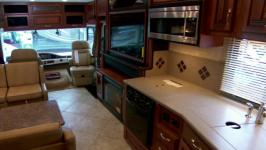 Family Looks to Buy First RV 03:32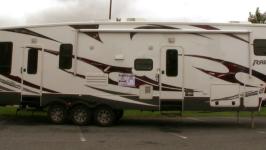 Family Looks for Larger RV 03:15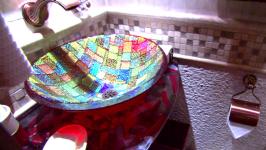 Top-of-the-Line RV 03:26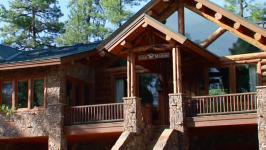 Log Mahal 03:08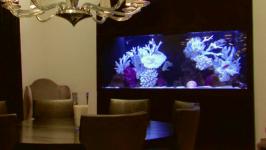 The Perfect Porcupine Puffer 03:39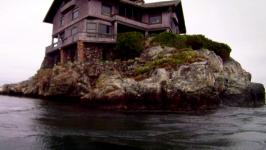 Clingstone Rock Island Home 03:39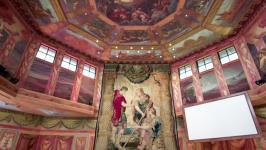 Villa Maria Studio 03:31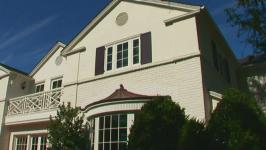 Massive Holmby Hills Estate 01:52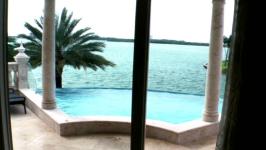 Miami His-and-Her Master Suite 03:33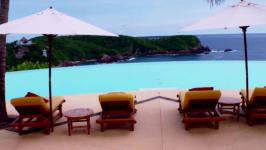 Pool Captures Pacific Views 02:14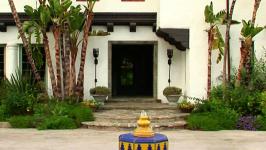 Secluded Beverly Hills Estate 01:55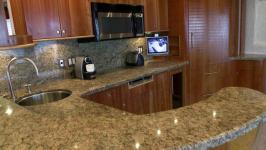 Leonardo DiCaprio's Motor Home on Wheels 03:24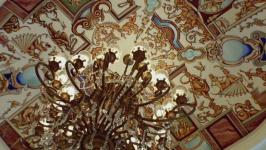 Multimillion-Dollar Ballroom 03:24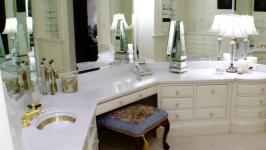 Villa Collina Master Suite 03:20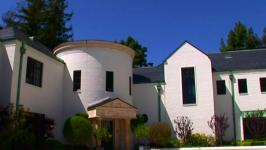 Old World Elegance in Bel-Air 01:50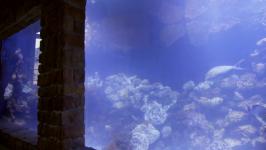 Reef House 03:39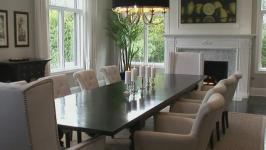 Havenhurst Estate 01:49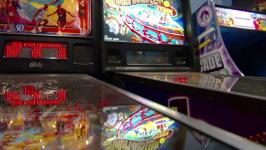 The Ever After Estate 02:55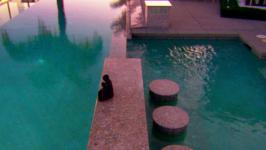 Olympic Family Dream Pool 02:10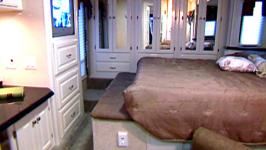 Ultimate Gulfstream Scenic RV 02:24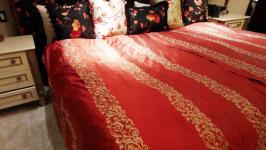 Massive Master Suite 01:46
We recommend.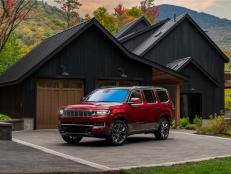 Take the Tour of HGTV Dream Home 2022 60 Photos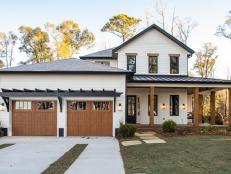 Tour the Exterior of HGTV Smart Home 2022 After Construction 30 Photos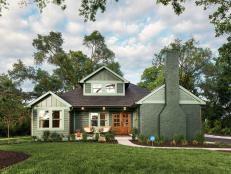 Tour Pictures From HGTV Urban Oasis 2021 72 Photos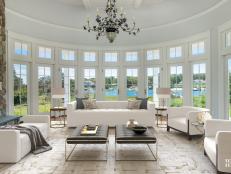 Take a Look Inside Mansions From Across the Globe 171 Photos
75 Dreamy, Spa-Inspired Bathrooms 75 Photos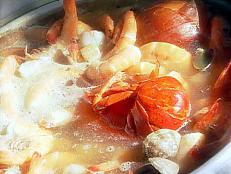 Michael Chiarello's Succulent Shrimp Boil
More From Forbes
Johnny cash's tour bus now at the ryman in nashville - on loan from the rock & roll hall of fame.
Share to Facebook
Share to Twitter
Share to Linkedin
Johnny Cash's tour bus usually housed at the Rock & Roll Hall of Fame now on display at Nashville's ... [+] Ryman Auditorium
Normally housed at the Rock & Roll Hall of Fame in Cleveland, Johnny Cash's former tour bus, known as "JC Unit One" is now on display outside the Ryman Auditorium in Nashville.
"Johnny bought this bus in 1979," says Shelby Morrison, Vice President of Curatorial Operations at the Rock & Roll Hall of Fame. "It was the shell of an old Greyhound bus, and he spent the equivalent of a million dollars in today's money to customize the inside of it."
The work was done by a luxury coach designer in Columbus, Ohio. Since the Cash family would spend a lot of time onboard, Johnny and June wanted to make it feel like home.
Inside Johnny Cash's former tour bus
"It has touches of wood and leather, and then June Carter Cash's compartment, as well as the children's section in the back, has the blue velvet plush and lace curtains inspired by the Carter family's front parlor," Morrison explains. "So, you really get the personality of the family with special touches like a rotisserie oven Johnny had installed to cook chicken."
June Carter Cash's compartment on former tour bus
Best High-Yield Savings Accounts Of September 2023
Best 5% interest savings accounts of september 2023.
Kitchen area of former tour bus where Johnny had a rotisserie oven installed.
While the family spent a lot of time on board JC Unit One, the bus was also used for the 1991 Highwayman Tour and transported Willie Nelson, Waylon Jennings, and Kris Kristofferson from show to show.
Cash owned the bus from 1979 until the summer of 2003.
"He sold the bus two months after June passed because it was so full of memories of her," Morrison says. "A gospel singer, someone who finds the heritage of music really important, purchased it and donated it to the Rock & Roll Hall of Fame."
Those at the Rock Hall are happy to share the bus with the Ryman. It's the latest step in a relatively new partnership. In 2022, the Ryman was designated as a Rock & Roll Hall of Fame landmark.
"It's a historical venue, as a space that made its mark and changed music history," Morrison says. "And we have less than 20 of those designated around the country. Over 100 of our inductees have performed here, including Johnny Cash."
Cash, more than most, had a strong connection to the Ryman.
"Johnny Cash is a music icon with a lot of ties to this building," says Gary Levy, Ryman Auditorium General Manager. "It was here he graced the Grand Ole Opry stage for the first time, where he crossed paths with June Carter Cash, and where the iconic 'Johnny Cash Show' found its home."
CIRCA 1956: Country singer Johnny Cash performs on the WSM Grand Ole Opry tour with his band the ... [+] Tennessee Two which included bassist Marshall Grant and guitarist Luther Perkins in circa 1956. (Photo by Michael Ochs Archives/Getty Images)
"The Johnny Cash Show" - 4/10/70, Johnny Cash and June Carter Cash at the Ryman. (Photo by ABC Photo ... [+] Archives/Disney General Entertainment Content via Getty Images)
The bus moves back to Cleveland in the spring, but with Cash, an inductee of both the Rock & Roll Hall of Fame and the Country Music Hall of Fame, the long-term goal is to have it spend part of the year there and the other part of the year in Nashville.
Johnny Cash's former tour bus - JC Unit One
There's a practical side that helps make that work.
"It gets really cold in Cleveland in the winter," Morrison says. "We get ice, we get snow, and we keep this out on our plaza during the spring and summer months, but then have to put it in storage. So, we're hoping the Ryman becomes the new winter home of the Cash bus."
Those who want to get an inside look can do so with the purchase of a regular Ryman tour admission ticket during the hours of 10am to 3pm.
Johnny Cash talking about his tour bus.
Editorial Standards
Reprints & Permissions
07/14/2015 · Music
Awesome Rock and Roll Tour Bus Photos
From The Rolling Stones to Kings Of Leon, this is how rock royalty rolls and rides.
Robert Plant kicks back on an American tour
© Charles Bonnay/Getty Images
Eric Clapton on tour
© Vincent McEvoy/Getty Images
Rolling Stones on tour in Australia
© The Sydney Morning Herald/Getty Images
John Lydon on tour in America
© Richard E. Aaron/Getty Images
The Killers on tour
© Bob Berg/Getty Images
Iron Maiden on tour
© Michael Ochs Archives/stringer/Getty Images
Van Halen on tour
© Fin Costello/Getty Images
Tour Bus Life Part 1
Hey friends and family! Hope all is well. If you follow me on social media, you know I just got back from touring with Sadie (granddaughter) on her Live Original Tour. I rode the bus and everything! Pretty cool.
I was thinking—who, at my age, gets to experience the tour bus life of a rock star? Then I remembered Paul McCartney, Mick Jagger, Cher, and Rod Stewart all tour and are older than me, so maybe it's not as rare as I thought, but it's still verrrrrrry cool and a first for me. Two years ago, 2 papa and I went on Sadie's tour, but we rented a motor home and followed behind the tour buses. That was fun too, but this time I was right in the middle of bubble of tour life.
I'm going to give you a glimpse into the tour bus life for those of you who might be wondering if this life is the super coolest thing ever. I would say, yes, on most levels it is!! But, like all cool things, there are a few challenges. So, this is part 1 of my tour bus—wow, I want to say trilogy because it works so well with tour bus, but it's only two parts, not three—so I guess I have to say tour bus duology.
Here we go. The buses load up and pull out around midnight each night. Since the show isn't over until 10:00, it takes a few hours to load the equipment. The artists sleep on the bus during the night so they are ready to start the next day at a new venue and the bus drivers are taken to a hotel room so they can sleep during the day. Sadie's tour is set up to drive out on Wednesday night and perform on Thursday, Friday, Saturday and Sunday. Then return to home base after the show on Sunday night. They take Monday and Tuesday off and load again on Wednesday night.
The first night we met at a designated store where we were supposed to leave our cars and load the bus around 10:00. But, the designated store ended up not happy with one of the bus drivers from another tour, so we had to move to another location where we left our cars for five days. (Yes, there was more than one prayer said that our cars would still be there when we returned on Sunday night.)
Once on the bus, we were given our bunk assignments. (Think summer camp, only way tighter) There are twelve people on each bus and there are two buses. The bunks are stacked three high and across from each other with the aisle between them. I had the bottom or floor bunk. (This might be considered profiling because they didn't want the oldest on the bus to fall while trying to get in bed.)
After some get-acquainted time that first night (remember, I was sleeping very close to people I had never met) we all climbed into our bunks. Each bunk has a thick curtain that can completely close giving you as much privacy as you are going to get on a bus with twelve people. It does allow you to read or look at your phone without bothering the person about two feet from you.  One important thing to remember is you cannot, I repeat cannot, get up like you do at home in your bed because you will hit your head on the bunk above you. That first night I heard more than one bang in the middle of the night.
This may be a little too much info, but I got on the bus with the dreaded UTI, which guaranteed I had to get up in the middle of the night to go to the bathroom. So, I quietly opened my curtain and rolled out of bed on to the floor, then crawled to the door which I opened as quietly as possible and found the bathroom. Then I repeated the process and rolled back into bed, using my phone for a light. I think I slept as well as anyone that first night because even the young ones reported a little bit of a restless night. The next four nights were a tiny tad better. One more thing about sleeping. The bus provides a pillow, sheet and blanket. I grabbed the two blankets I keep in my car for ball games and a pillow, which proved to be a smart move because the bus was freezing!!!
We arrived at the first venue, which was Canton, Ohio, around 10:00 in the morning. Some were ready to get up, but others were still sleeping. If you are an early riser or if you are one of the tour staff and have to get off early who have to remember to roll out of bed quietly and get your  bags quietly and get to the bus door quietly. The tour management team gets off the buses first to set up for the day. They brilliantly put down green tape with instructions on how to get to catering, showers, green room (hangout room for artists and speakers), and office. Each venue is different so when you wake up in a new place every day, this is vital. Once off the bus, it's just "follow the green signs" until you get where you need to go. I don't know who came up with this, but it is genius!!
The second best thing about tour life is catering. Catering is set up for breakfast as soon as the buses arrive. That has been handled ahead of time, so it's ready to go. Now, keep in mind, I DO NOT go out of my house without wearing, at the very least, lipstick and mascara. I'm a blonde, so without those two things, I look like I'm still in the fourth grade only with wrinkles. But, on tour, there is no room for twelve people to get ready, so I was forced to appear in public like a wrinkled fourth grader. No one seems to care, so that's the good news.
Eventually, everyone makes their way to catering for coffee and food. Breakfast is usually an assortment of eggs, bacon, fruit, yogurt, etc. (I could really get used to this part.) If you sleep in a little and get off the bus around 12:00, guess what?–lunch has appeared in the catering room. (again, I could get used to this.) The tour management team works with each venue so the tour folks don't have spaghetti and green beans for four days. On this tour, we had something different every meal and it was awesome.
I'm going to stop here for today so this blog isn't too long. Next week, I'll pick it up with afternoons and nights on the tour. And tell you the best thing about tour bus life.
I hope you have a great week. Hugs, Chrys