© Roadtrippers
© Mapbox
© OpenStreetMap
Improve this map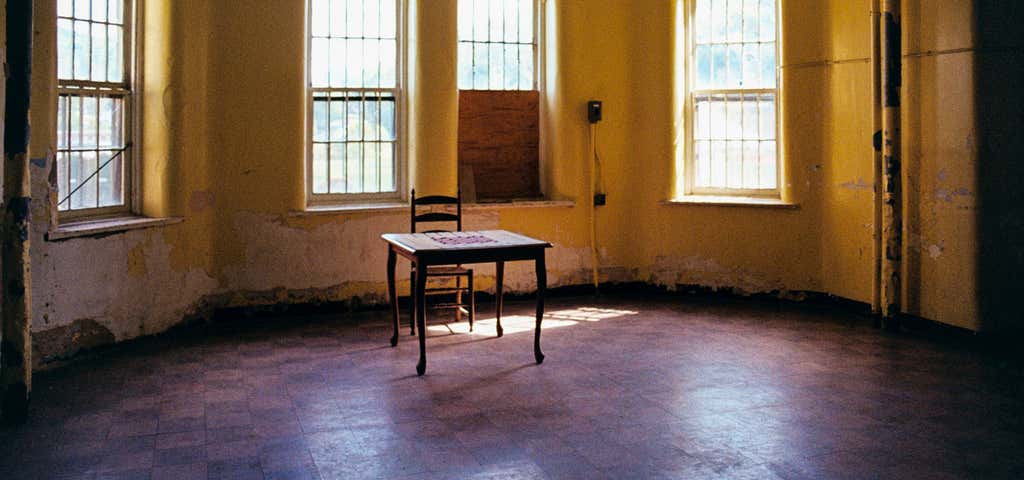 The creepiest abandoned asylum tours in the U.S.
Poor, unfortunate souls.
Created by Destination Strange - May 2nd 2017
I t's hard to think of anything creepier than an abandoned sanatorium or asylum. The very concept of locking away the mentally ill, let alone in such inhumane conditions as the patients of these asylums experienced, is horrifying today. Between 1825 and 1865, the number of asylums in the US skyrocketed from nine to 62... and that wasn't even the peak. Thankfully, a better understanding of mental illness and increased accountability have rendered most of these institutions obsolete, especially in the 1950s, with the invention of antipsychotic medication... but in many cases, the buildings (often beautiful, ornate old structures) remain, a grim reminder of an era of lobotomies, straight jackets, and electroshock "treatments". Here are a few abandoned asylums you can tour today.
Rolling Hills Asylum
East Bethany, NY
Rolling Hills Asylum started its life as a poor house in 1826; it was originally created to care for orphaned children, destitute elderly, the physically handicapped, alcoholics, the mentally unstable and morally corrupt, even criminals, the homeless and the very poor. It was a functioning farm and the "inmates" (yes, they were all referred to as "inmates" regardless of their situation) did all of the work; those who were a danger to themselves or others were housed in a different building. Today, it is, without a doubt, very haunted, possibly by the spirits of those buried in the forgotten cemetery onsite. Historical tours, flashlight tours, ghost hunts, and horror movie screenings all take place here periodically... in case you've ever wanted to watch a scary movie in a haunted insane asylum.
Willard Asylum For The Chronic Insane
The Willard Asylum for the Chronic Insane opened in 1869 and quickly filled up with patients. Most of them spent the rest of their lives here on the grounds of the asylum. They were free to walk around, use the gym and bowling alley, or work on the farm, and were likely better off than they would have been at home... but they were still confined to the grounds, and many were subjected to brutal treatments. Willard was abandoned in 1995, and today the grounds are used as training facilities for the Department of Correctional Facilities. You can't really visit per se, but there's an exhibit that goes on display periodically that features the recently discovered suitcases containing the belongings of some of the inmates. Seeing what the institutionalized brought along with them, dolls, clothes, newspaper clippings, drawings... it's a humanizing experience that's incredibly powerful.
Pennhurst Asylum
Spring City, PA
As if being an actual abandoned, haunted asylum wasn't enough, Pennhurst Asylum (aka Eastern Pennsylvania State Institution for the Feeble-Minded and Epileptic) operates as a haunted house during the Halloween season. Historically, it had a massive campus with 3,350 beds and was known for its often brutal treatment of patients. In the late 60s, an expose on the harsh conditions caught widespread attention, and in the 80s, workers were charged with abuse and assault of the patients and each other. Finally, a federal abuse lawsuit forced the closure of the asylum. If you're really dedicated to ghost hunting, you can rent out the place and do some investigating on your own... if you dare!
Trans-Allegheny Lunatic Asylum
Construction on the Trans-Allegheny Lunatic Asylum began in 1858, and was completed in 1864. The building, which was designed in the Kirkbride Plan style, was self-sufficient, meaning it had its own farm, waterworks, and even a cemetery located on the 666 acres of land (spooky!). The long staggered "wings" of the asylum were built specifically to bring in fresh-air and sunlight, and to give patients privacy, which was something many were not used to during that time period.
Initially the Trans-Allegheny Lunatic Asylum was only supposed to hold 250 patients, but at its peak in 1949 the asylum was holding upwards of 2,600 people in dangerously overcrowded conditions. At the time the hospital was home to people being treated for various conditions including, "epileptics, alcoholics, drugs addicts, and non-educable mental defectives", but by 1949 local newspapers were reporting on the poor sanitization and dangerous conditions at the hospital. Unable to keep its doors open any longer, Trans-Allegheny officially closed in May of 1994.
For many years the asylum had a reputation for being an extremely dangerous and violent place with many reports of patients attacking and even killing one another. There are stories of female employees who were raped and killed by patients not being properly monitored thanks to overcrowding and understaffing. One woman's body was even discovered after two months at the bottom of an unused staircase, where she had been killed and dumped.
Many believe that all of this death and violence that took place inside the hospital helped to create one of the most haunted buildings in the country, and often visitors report having run-ins with spirits still trapped inside. Many of those experiences include the sound of gurneys being moved, screams coming from inside the electro-shock room when there is no one else around, and strange shadows. The most active part of the building is rumored to be the fourth floor, where many have experienced banging, screaming, and even the spirit of a soldier named Jacob who has been seen walking the empty corridors in the night.
In 2007 the building was bought at auction for $1.5 million and even though the National Historic Landmark offers both historical tours and ghost tours, the survival of the building is still at risk. Guests are invited to take one (or all) of the 5 unique historical tours, and fans of the paranormal are in luck because TALA offers 8-hour ghost hunts of different wards depending on what you're interested in.
Historical tours run between March 29th to November 2nd, but make sure to book your appointment ahead of time. The hospital offers day time ghost hunts, and flashlight tours that will run you anywhere between 10 to 40 bucks, which for a 2 hour guided tour is pretty darn awesome.
St Albans Sanatorium
Radford, VA
St Albans Lutheran Boys School opened in 1892, and in 1916, it was converted into a hospital for the mentally ill. Electroshock therapy, insulin coma therapy, and hydro shock therapy didn't stop many patient suicides, and you can sense a lot of the dark energy here even just by coming onto the property. They offer tours and events on the property a few times a year, and ghost hunts are very popular at St Albans, so if you're feeling brave enough to explore, keep your eyes peeled.
Waverly Hills Sanatorium
Louisville, KY
Waverly Hills Sanatorium was actually built to house patients with tuberculosis, a very contagious disease that, in the 19th century had reached epidemic proportions. Hundreds of patients passed through the doors of the sanatorium and most never left; even though they weren't classified as mentally ill and didn't experience EST or ice baths, they still endured some pretty harsh conditions, including extreme isolation. By the time a cure was discovered in the 1940s, many had succumbed to TB here, and today, you can tour the incredibly haunted estate.
Cedar Lane Cemetery
Milledgeville, GA
Cedar Lane Cemetery is home to rows upon rows of numbered iron markers. What these markers represent are the souls of the insane that died at Milledgeville's Central State Hospital, which at one point was the world's largest insane asylum. However, the insane asylum in Milledgeville was sorely lacking in effective burial methods. It's believed that the fields around where the asylum once stood are the site of a secret mass grave, where tens of thousands of souls are interred, without identification by way of grave markers. The hospital was built in 1842 in response to social reform movements. By 1872, the ratio of patients to physicians was a shocking rate of 112-1.
During the 40s the hospital had about 10,000 patients, who lived there for about 20 years on average. During this time shock therapy was introduced on a massive scale. As if that wasn't bad enough, in 1951, lobotomies were introduced. 125 patients received lobotomies. By this point, local area newspapers began to take note of the deteriorating conditions and frequently ran reports of patient abuse. Despite all this, people continued to send unwanted patients here. By the 60s the hospital housed over 12,000 patients.
Some patients were lucky enough to be discharged from the hospital eventually, following treatment. Unfortunately, many, many others were not as lucky. For these unlucky patients, what waited for them after death was burial in an unmarked mass grave. It's believed over 30,000 of these neglected souls are now buried throughout the surrounding grounds.
In the late 1930s, an African-American cemetery was dug up and the bodies were removed, often placed in small boxes, and marked with a lone metal pole. Each new body was identified numerically. There are six cemeteries that went neglected for decades. Many consider this mass burial ground to be the world's largest for the mentally ill.
The historic marker at the cemetery states the following:
"In 1997, a cemetery restoration began here triggered a movement to memorialize patients buried at state psychiatric hospitals nationwide. After discovering nearby neglected cemeteries interred some 25,000 people, members of the Georgia Consumer Council pledge to restore the burial grounds and build a memorial. A grassroots campaign raised funds to erect the adjacent gate and display 2,000 numbered iron markers displaced from graves over the years. A life-size bronze angel was placed 175 yards south of here to serve as a perpetual guardian."
Destination Strange
Explore more trip guides, the loneliest road: a road trip along nevada's highway 50, a road trip inspired by 'pee-wee's big adventure', essential stops along the bewitching blue ridge parkway.
The ultimate guide to Mammoth Cave National Park
Keep exploring with the Roadtrippers mobile apps.
Anything you plan or save automagically syncs with the apps, ready for you to hit the road!
Connect with us and hit up #roadtrippers
Tall tales, trip guides, & the world's weird & wonderful.
Roadpass Digital
Mobile Apps
Business Tools
Other Products
Togo RV Your RV camping companion
Campendium RV Park reviews, free camping, campsite photos, and RV travel blogs
Fresh Guides
The Ultimate Guide to Badlands National Park
Route 66 Leg 2: St. Louis to Tulsa
Route 66 Leg 1: Chicago to St. Louis
Route 66 Leg 3: Tulsa to Amarillo
Top 10 things to do in Ohio
Offbeat Road Trip Guides
Road Trip USA
Scenic Routes America
National Park Road Trips
Terms and Conditions
Top Headlines
National News
International News
High School Sports
Ohio Sports
West Virginia Sports
Letters to the Editor
Local Columns
Engagements
Anniversaries
Out & About
Special Sections
Classifieds
Garage Sales
Become a Newspaper Carrier
Terms of Service
Submit News
Browse notices
Place a notice
Newspapers In Education
Sponsored Content
Subscribe Today
Today's breaking news and more in your inbox.
I'm interested in (please check all that apply)
Daily Newsletter
Breaking News
You may opt-out anytime by clicking "unsubscribe" from the newsletter or from your account.
Haunted Hospital: Former W.Va. Mental Asylum Offers Historical and Ghost Tours
Haunted hospital.
Dressed in a "Stranger Things" T-shirt, the author's daughter Emma poses for a photo on the front porch of the Trans-Allegheny Lunatic Asylum.
I'm still not sure whether the pun was intended.
We hit the154-year-old former psychiatric hospital for a one-hour heritage tour followed by a 90-minute daytime ghost tour on our way back from nearby Stonewall Resort a few days before school started in August. Despite all the amenities at the top-notch resort, it was the asylum that inspired Emma to tag along on the overnight trip with me and our Russian college exchange student, Kirill.
Leading a ghost tour in broad daylight takes talent, and our guide, Scott Lowther, delivered. It didn't hurt that our tour group included several pre-teen and teen girls, who in my experience are simply goofy about the paranormal, thanks to popular shows such as "Buzzfeed Unsolved," "Stranger Things" and "Supernatural." If Scott called for a volunteer, they were the first to put their hands in the air.
For part of the tour, Emma got to hold the standard ghost-hunting meter that detects changes in the electromagnetic field, but it apparently was a quiet day. She and several other volunteers experimented with the dowsing rods in a men's bathroom where the spirit of a violent former inmate reportedly hangs out. Scott asked the ghost questions and directed him to move the rods that supposedly were being held motionless by the volunteer. When the rods moved, that was the ghost "answering."
Trans-Allegheny Lunatic Asylum ghost-tour guide Scott Lowther prepares to shut the author's daughter Emma in a closet where paranormal activity previously had been reported. Emma emerged stating "something' brushed her arm.
In one of the attic rooms, Emma, another girl and an adult man took turns being shut inside a dark closet. The other two said the closet was eerily quiet, but Emma reported feeling something brush along her arm. Upon her return to school a few days later, she told the class it was the highlight of her summer.
With the sun streaming in the tall, barred windows and illuminating all the creepy corners, it was easy to be skeptical. But I can see that by moonlight or flashlight, with a guide like Lowther telling tales of patients' misdeeds and matter-of-factly recounting chilling and unexplained experiences, one could easily be spooked. The odd shapes revealed by random patches of peeling paint alone would freak me out.
Three guesses where Emma wants to go for her 13th birthday, and the first two don't count.
——
Construction on the Trans-Allegheny Lunatic Asylum began in 1858, and the grounds were used by troops during the Civil War. It accepted its first nine patients in 1864 but wasn't fully operational until 1881 under the revised moniker of West Virginia Hospital for the Insane.
Photos by Betsy Bethel Tour-goers re-enter the main building of the Trans-Allegheny Lunatic Asylum in Weston, West Virginia, after visiting the nearby medical center. The 200-foot-high tower was among the many major restorations made by the Jordan family after purchasing the former Weston Hospital in 2007. It is open for daytime and nighttime ghost tours, heritage tours and, through Nov. 3, the Hospital of Horrors haunted house.
The sprawling stone structure was designed using the philosophy of Thomas Kirkbride, a Quaker physician who believed patients with mental illnesses should be provided with privacy, exposed daily to sunlight, and receive other humane treatments. His hospitals featuring long corridors arranged in staggered wings became the standard for mental institutions around the country; there were nearly 80 built in the U.S. based on his philosophy. Designed by architect Richard Andrews, the Weston hospital is the largest hand-cut stone structure in North America and boasts 9 acres of floor space.
Despite Kirkbride's good intentions, within the first years of full operation, the hospital had more than 700 patients, which far exceeded his assertion that no more than 250 patients should be housed in one institution. Overcrowding spiraled out of control in the first half of the 20th century.
By 1951, the hospital reportedly had 2,000 patients, including men, women and children with varying degrees of illness, from violent criminals to geriatric patients with dementia. Lobotomies became standard procedure, administered indiscriminately to roomfuls of patients.
The hospital underwent two additional name changes: It became the Weston State Hospital in 1980 and was known simply as Weston Hospital until it was closed in 1994, a victim of the deinstitutionalization movement. Some of the patients were transferred to a nearby smaller facility called Sharpe Hospital.
It is thought Irish stonemasons in the 19th century carved grotesque faces such as these into the asylum's walls to ward off evil spirits.
Named a National Historic Landmark in 1990, the hospital remained shuttered for 13 years before Morgantown resident Joe Jordan bought it at an auction in 2007 for $1.5 million. A ventilation and asbestos abatement contractor, Jordan had tried to save the old Spencer mental hospital from demolition and when Weston became available he jumped on the opportunity. He changed the name back to Trans-Allegheny Lunatic Asylum and began working to meticulously restore the main building and open it for tours.
Jordan and his grown children operate the asylum. His son John is the "haunt coordinator," working year-round on the haunted house that opens each October, running this year through Nov. 3. His daughter Rebecca is the operations manager, and Joe himself is on site every day, traveling from Morgantown to Weston to make sure things are running smoothly.
"He's very hands-on. He takes a lot of responsibility for ensuring the safety of the building. … He takes a lot of pride in everything we do here," said Bethany Cutright, former nighttime ghost-tour guide who is now the office manager. The asylum employs 10 people year round, adding additional tour guides in spring, summer and fall. In October, "the payroll goes through the roof" to about 50, Cutright said, including actors and guides for the haunted house and Zombie Paint Ball excursions.
For the latter, "we load up our willing participants into the back of a troop transport truck … and drive through the farm land and save humanity from zombies. It's just a fun thing to do," Cutright said.
Each year, John Jordan tries to make the haunted house — it's called Hospital of Horrors — into something new and spectacular. This is the 11th year for the Halloween haunt, located on three main floors and the basement of the former tuberculosis facility adjacent to the main building. The premise is "a demented doctor" who "has brought his patients' nightmares to life," performing "sadistic experiments" that turn them into horrifying creatures in his quest to achieve immortality, according to the website.
A sunlit hallway of the Trans-Allegheny Lunatic Asylum illustrates the bright atmosphere envisioned by 19th-century physician Thomas Kirkbride whose work on treatment of mental patients inspired the building's design.
There are no actors during the year-round tours, unless you count the guides who wear period costumes and are well trained in both the hospital's heritage and its haunted history. The office workers also dress for the part in vintage white nursing uniforms. The guides know a bit about theatrics, too, whether it's the art of setting up a good story or dropping the perfectly timed, titillating fact.
The ghost and heritage tours are done separately. Guests can ask the ghost-tour guide anything about the building's history, but it's verboten to question the history-tour guide about anything paranormal. This rule is to respect the guests who are interested in the history but find the supernatural stuff too scary, distasteful or offensive.
"We are working to really provide educational history because we have a lot of schools that come. It's important that we show we are truly trying to do an accurate portrayal of the history," Cutright said. "Years and years and years of research" has been done by herself and Rebecca Jordan, she said, "and we're always learning more."
Our heritage-tour guide, Zandel (no last name provided), was dressed in a short-sleeve white shirt, black pants and black suspenders His presentation was slow and methodical without being boring. He took us through several wards in the main building, including the geriatric and pediatric wards and the doctors' quarters, as well as the medical center built in 1930 behind the main building. Before and after the tour, guests are encouraged to wander the first floor museum exhibits, including medical equipment, photos of patients and artwork created by patients in the late 20th century. One room features several panels delineating a timeline of significant events in the hospital's history.
Zandel, who didn't provide his last name, greets guests before beginning a historical tour of the former state mental hospital that opened in 1864.
Zandel pointed out places where fire, death or violence had taken place, but kept his presentation formal. He also related the disturbing fact that women could be forcibly admitted by their husbands and left there indefinitely. Children in the hospital may have been orphaned or put there when their parents couldn't control them.
Printed on one wall is a list of reasons for admission, taken from official records dating from Oct. 22, 1864, to Dec. 12, 1889. They include: domestic trouble, desertion by husband, uterine derangement, severe labor, fall from horse, cold, indigestion, remorse, opium habit, politics, moral sanity, worms, sunstroke, egotism, bad whiskey, marriage to son and over study of religion.
If that's not scary enough …
After asking Emma if she was excited, Lowther, who resembled the Pittsburgh Dad minus the "yinzer" accent, led us through all four floors of the main building telling some of the same stories as Zandel but with a supernatural slant. Spots where particularly bloody events had taken place coincided with reports of paranormal activity, he said. He described apparition sightings, voices and sounds coming from unoccupied sections and rooms, and guests and staff being physically touched — and in a couple cases even harmed — by invisible forces. He even pulled up pictures on his cell phone to show us the victims with nasty scratches down their faces.
Both Lowther and Cutright said they had several experiences they could not explain while at work. When she was a nighttime tour guide, Cutright said she was gesturing toward a room on the second floor where a stabbing had taken place and saw a man in the room leaning over the sink. It was Halloween season and she assumed it was a reveler who had drunk too much before the tour and was being sick. Everyone in her group was accounted for, however, and when she looked back in the room, it was empty.
Another time, she and another employee were the only ones in the first floor main hallway when the lights quit working. She went to another part of the building to flip the breaker and wondered aloud to herself if that had fixed the problem.
"I heard someone say 'Nope,' as clear as day, right behind me."
According to the asylum's website, thrill seekers from SyFy's "Ghost Hunters," "Ghost Hunters Academy," the Travel Channel's "Ghost Adventures" and "Paranormal Challenge" have confirmed unexplainable phenomena.
States the website: "Thousands have been committed to the asylum over the years, and hundreds unfortunately died here. Decide for yourself if they're still occupying the historic wards and treatment rooms."
Emma had her mind made up in the affirmative before stepping inside, and I believe she had the best experience of all of us.
Unfortunately, the image that haunts me most was found in the exhibit of patient art. It's a child's drawing done in marker depicting a stick-figure man with his hands around a child's neck and the stilted text: "Father choking Shawn."
Whether you're going for the history or the haunting, the Trans-Allegheny Lunatic Asylum is not a destination for the faint of heart.
For information on the many tour opportunities, including overnight ghost hunts and private rentals, visit http://trans-alleghenylunaticasylum.com.
A list of reasons for admission to the Trans-Allegheny Lunatic Asylum is painted on the wall, taken from late 19th-century records, with part of the patient art gallery shown in the background.
Today's breaking news and more in your inbox
It's Beginning to Look A Lot Like Christmas
McColloch's Leap Monument Dedicated
Pumpkins to Skeletons
'Art & the Animal' Exhibit Set to Wrap
Chamber Of Commerce Holds Lunch With Leaders
Kennywood Park Kicks Off Phantom Fall Fest
Starting at $4.73/week..
Glore Psychiatric Museum
Top ways to experience nearby attractions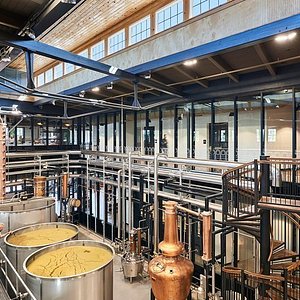 Also popular with travelers
Glore Psychiatric Museum - All You Need to Know BEFORE You Go (with Photos)
Sun - Sat 10:00 AM - 5:00 PM
(0.69 mi) Stoney Creek Hotel St. Joseph
(0.85 mi) Drury Inn & Suites St. Joseph
(0.60 mi) Hampton Inn St. Joseph
(2.25 mi) Shakespeare Chateau Inn and Gardens Bed & Breakfast
(1.74 mi) Whiskey Mansion Bed & Breakfast
(0.37 mi) Gyro Paradise-Mediterranean Grill
(0.27 mi) Boudreaux's Louisiana Seafood And Steaks
(0.30 mi) Texas Roadhouse
(0.28 mi) Dunkin'
(0.30 mi) Five Guys
Glore Psychiatric Museum Information
Grand Rapids/Muskegon
Saginaw/Bay City
All Michigan
'Asylum After Dark' tours to open at Traverse City's former psychiatric hospital
Updated: Sep. 16, 2020, 9:47 p.m. |
Published: Sep. 16, 2020, 7:51 a.m.
The new October tour will be focused on Cottage #30, which is still in its original state.
With an MLive.com subscription, you can gift 10 Subscriber Exclusive articles per month to anyone, including non-subscribers.
Already a subscriber? Sign in
TRAVERSE CITY, MI - The dark, crisp nights of October might be just the perfect time to be led slowly through one of the old brick buildings that are part of the former Northern Michigan Asylum - and hear stories about the people who used to live and work there.
The slightly creepy Cottage #30 will be home to the new "Asylum After Dark" tours, which will begin next month in part of the historic Village at Grand Traverse Commons development. Participants will be guided through four floors - from attic to basement - and get a taste of what life was like for residents of the old state hospital and those who cared for them. Vignettes from those years will be shared during the tour. And while we can't spill exactly what stories will be told, be sure to listen closely for a horrifying tale about a glass jar full of bats.
The tour is deliberately not being billed as a "haunted" experience to undertake during the month-long countdown to Halloween, but if you do happen to sense something otherworldly, your tour guides likely won't tell you that you're wrong.
"The sights, sounds … and darkness will leave you wanting to explore more," according to the event description. "Join us for a bonfire after your experience and take home an exclusive piece of asylum history."
The event is slated to run Thursday, Friday and Saturday nights in October. It includes:
30-minute guided experience – includes exclusive map and $5 off village merchandise
Cost is $45 per person or $80 per couple, (Ages 18 & over ID required)
Not wheelchair accessible
To reserve a ticket and see available dates and times, check the website here .
The original cream-colored brick work can be seen inside the now-empty buildings. Photo courtesy of the Village at Grand Traverse Commons.
Grand Traverse Commons runs a handful of historical and architectural tours year-round , taking advantage of several different buildings - and sometimes even tunnels - on the sprawling old hospital's grounds. The gorgeous cream-brick Victorian Italianate buildings were constructed as a state-run asylum that opened in 1885 with innovative programming. It later was named the Traverse City State Hospital, where staff cared for patients for a century before it closed in the late 1980s. Now a mixed-use development, the huge main building and its wings have been renovated into condos, apartments and a shopping district that includes restaurants, a winery and a bakery. Many of the buildings are still in their original state and can be walked through on the tours.
For some time, staff at the Commons has been looking for a historically-accurate way to create a tour for all those clamoring for an October event.
"This is based in fact, stories that we have found from people who have worked here," said Krystal Fluette, an office manager who handles the tour planning. "There are good descriptions. It stays true to the story of the Traverse City State Hospital."
"It's always been something that I have been trying to move forward. We've had a lot of interest in people wanting to do an October tour. It's a great year to give people what they want."
The main building and several others at the Village at Grand Traverse Commons have been renovated as part of a sprawling development. Photo courtesy of Loose Canon Photography .
Headed to Traverse City? Here are a few things not to miss:
Michigan's Best M-22 Road Trip, from Traverse City to Suttons Bay
How an award-winning Northern Michigan winemaker came home to find her perfect fit
Dates on a tandem bike inspired this Northern Michigan upscale cidery
This Leelanau Wine Trail Bike Tour is an easy day-trip adventure
If you purchase a product or register for an account through a link on our site, we may receive compensation. By using this site, you consent to our User Agreement and agree that your clicks, interactions, and personal information may be collected, recorded, and/or stored by us and social media and other third-party partners in accordance with our Privacy Policy.