Destinations
Things To Do
Accommodation
Eco Holidays
Great Barrier Reef
A remarkable example of natural beauty and the only living structure on Earth that can be seen from space, the Great Barrier Reef is a masterpiece of Mother Nature.
If there's one thing that we can all agree on, it's that the Great Barrier Reef is undoubtedly one of the most phenomenal natural wonders of our world. Comprising over 3,000 individual reefs along the Queensland coastline spanning almost 350,000 square kilometres, the Great Barrier Reef is almost the size of 70 MILLION football fields. And as it's also the only living thing on the planet that can be seen from outer space, that makes the Great Barrier Reef total bucket list material.
In this underwater wonderland, you will discover endless varieties of corals in every conceivable colour, shape and form that remind you of mythical underwater cities. Swim amongst the schools of fish and other marine life flashing by. Giant clams to small shells, starfish and sea cucumbers, anemones, green sea turtles, eels, rays, sponges – your senses will go into overdrive with everything there is to see on the spectacular Great Barrier Reef.
Trips to the Great Barrier Reef depart from both Port Douglas and Cape Tribulation and cater for all age groups and water abilities in full and half-day tours. Whether you're a pro scuba diver or are just longing to find Nemo, discovering the utter magic of the underwater world is a memory that will stay with you forever. Go to a pontoon or multiple sites, enjoy 'dry' options of glass-bottomed boats and semi-submersibles. Sail or motor your way there, it's up to you. Which way will you discover it?
Grab your snorkel and fins – everyone knows it's better where it's wetter! Plan the very best Great Barrier Reef trip that suits you. Sign up to our newsletter here for all the up-to-date local information and holiday deals to get you out on the reef.
Related Articles: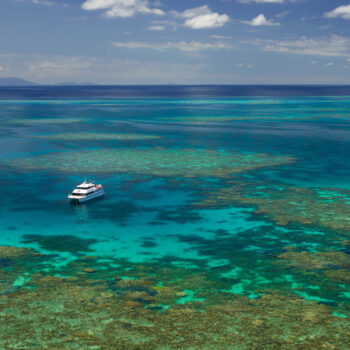 Holiday Like It's Yesterday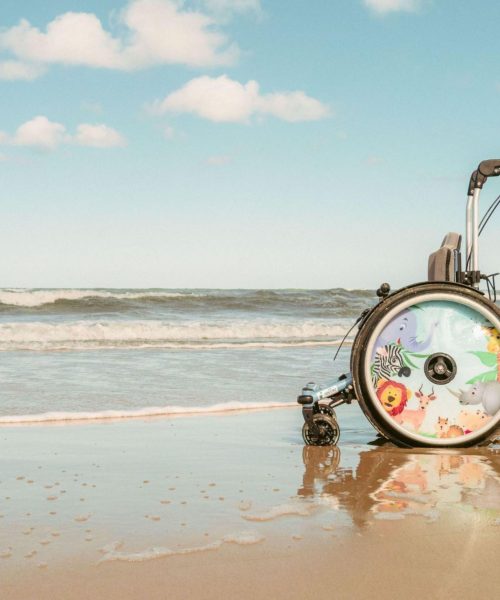 Able Travelling: Top Picks For Travellers with Mobility Challenges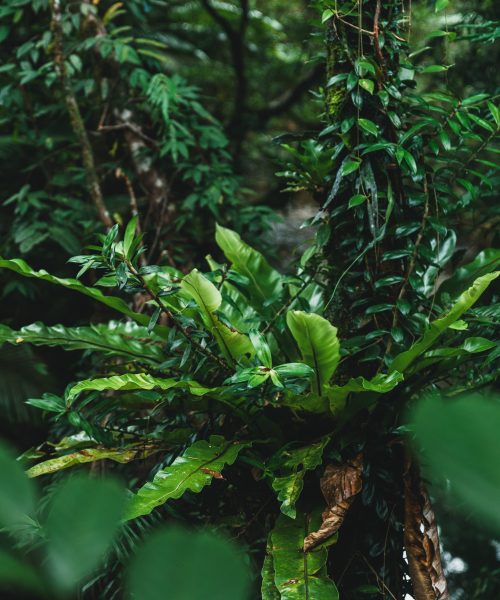 So, You've Heard We're An ECO Certified Destination… (But What Does That Mean?)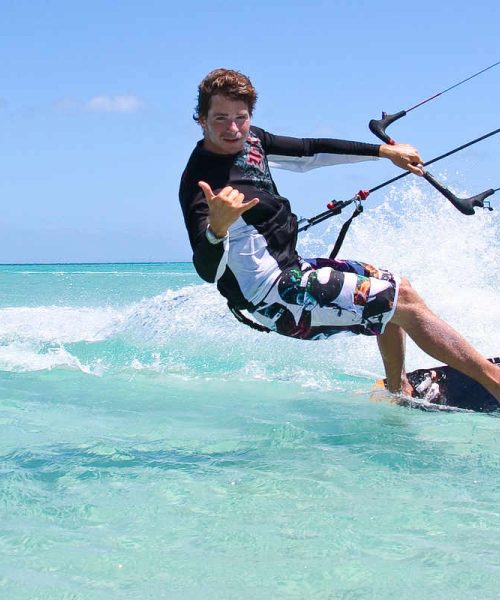 Boy's Ticket To Paradise - The Ultimate Port Douglas Daintree Boy's Trip
Filter Businesses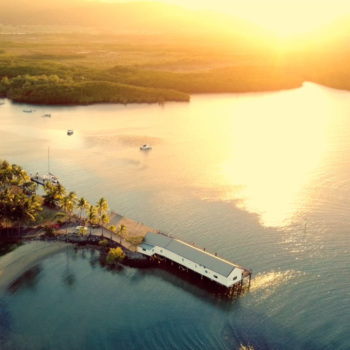 Inspiration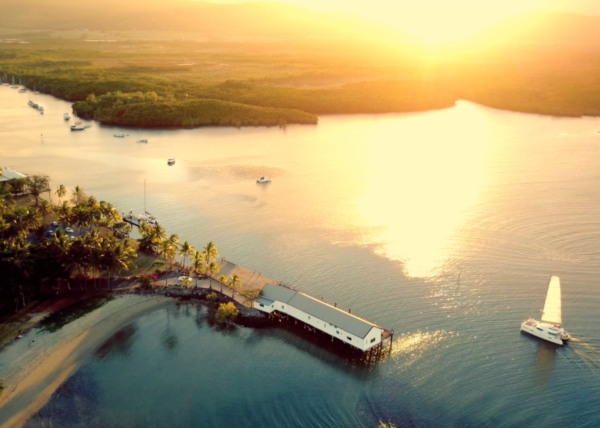 Indigo Port Douglas
More Information Close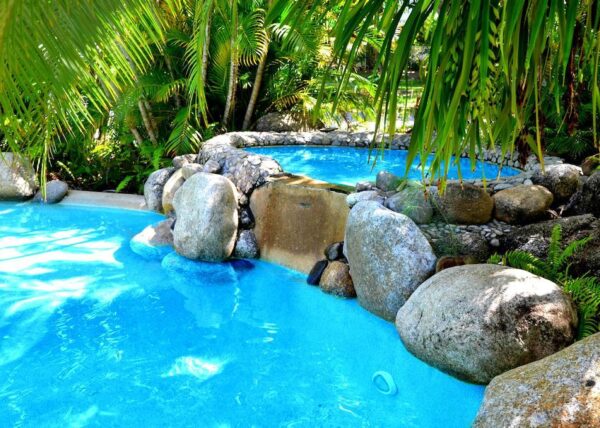 Beach Terraces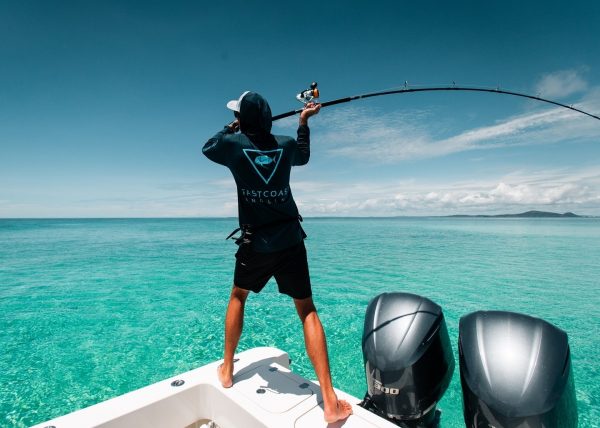 East Coast Angling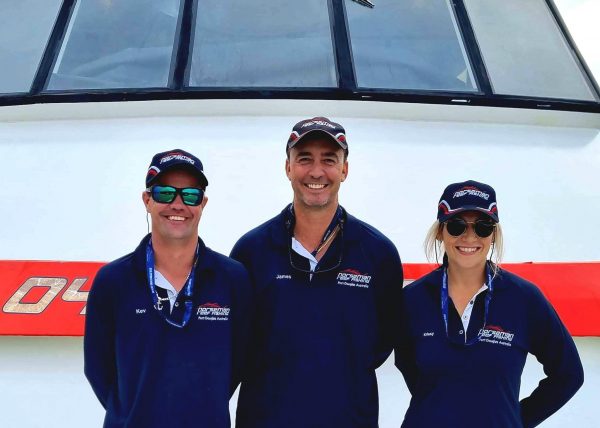 MV Norseman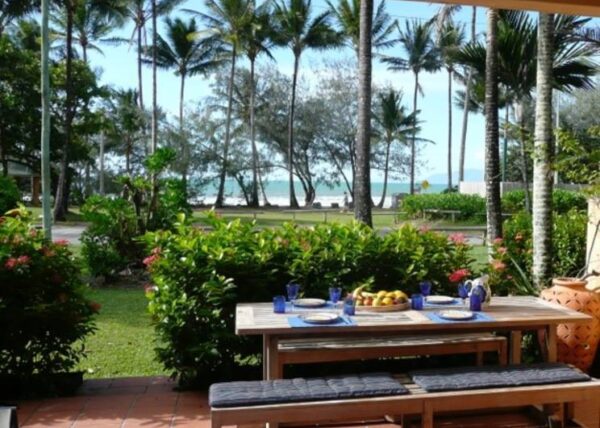 Number 2 On the Beach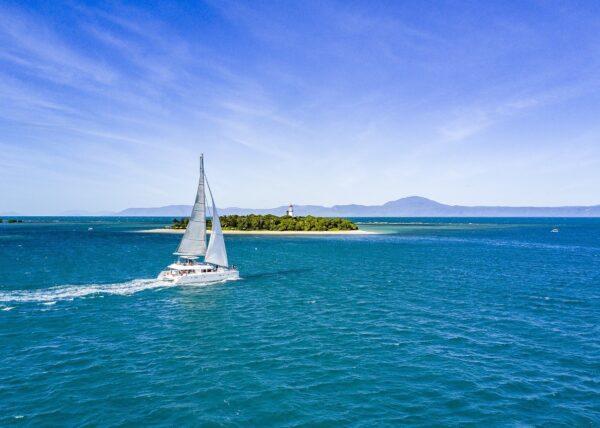 Sailaway to the Great Barrier Reef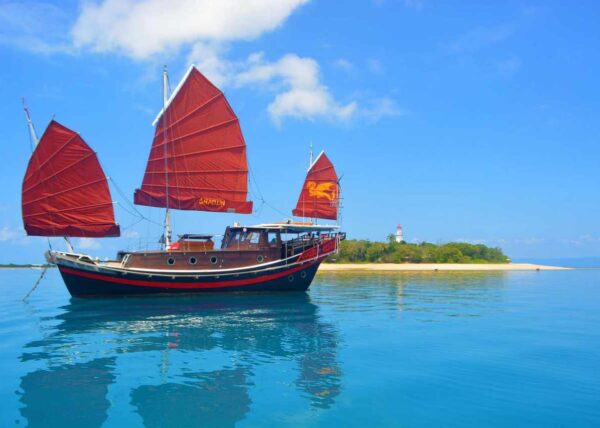 Shaolin Port Douglas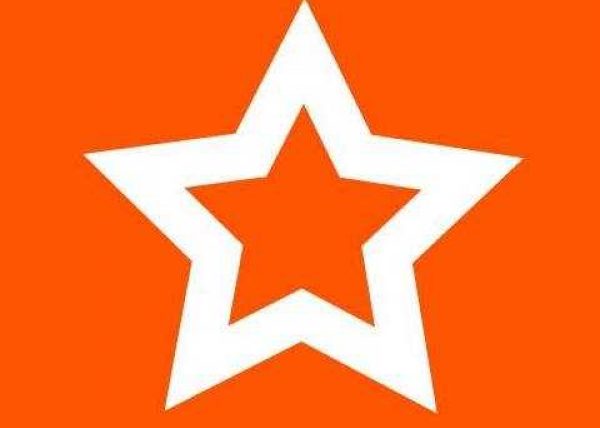 Travstar.com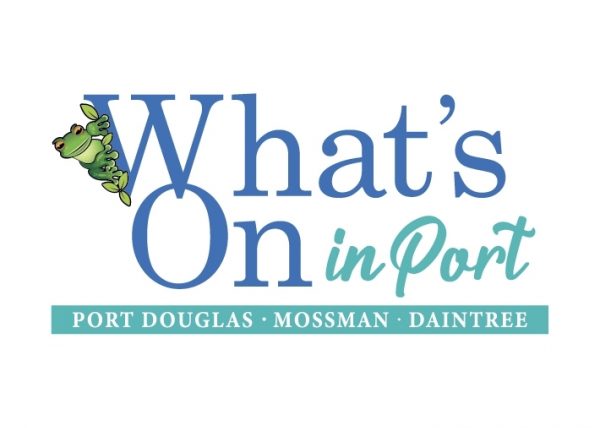 What's On In Port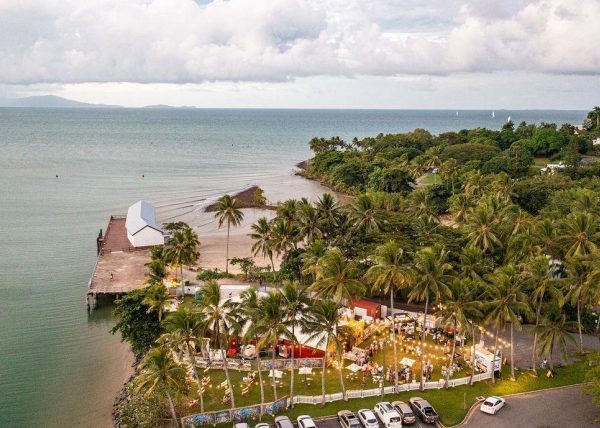 Wonderland Entertainment and Leisure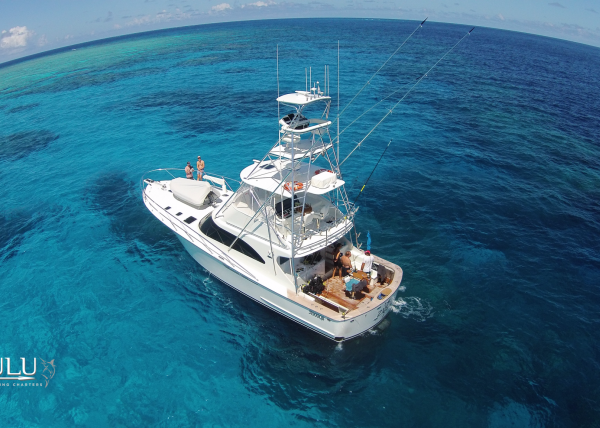 Zulu Game Fishing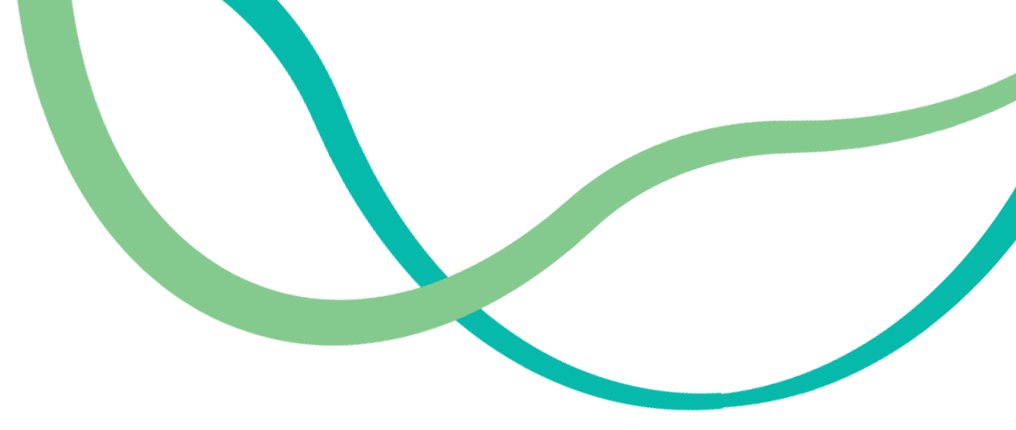 Stay up to date with the latest travel inspiration, receive exclusive offers and more
#VisitPortDouglasDaintree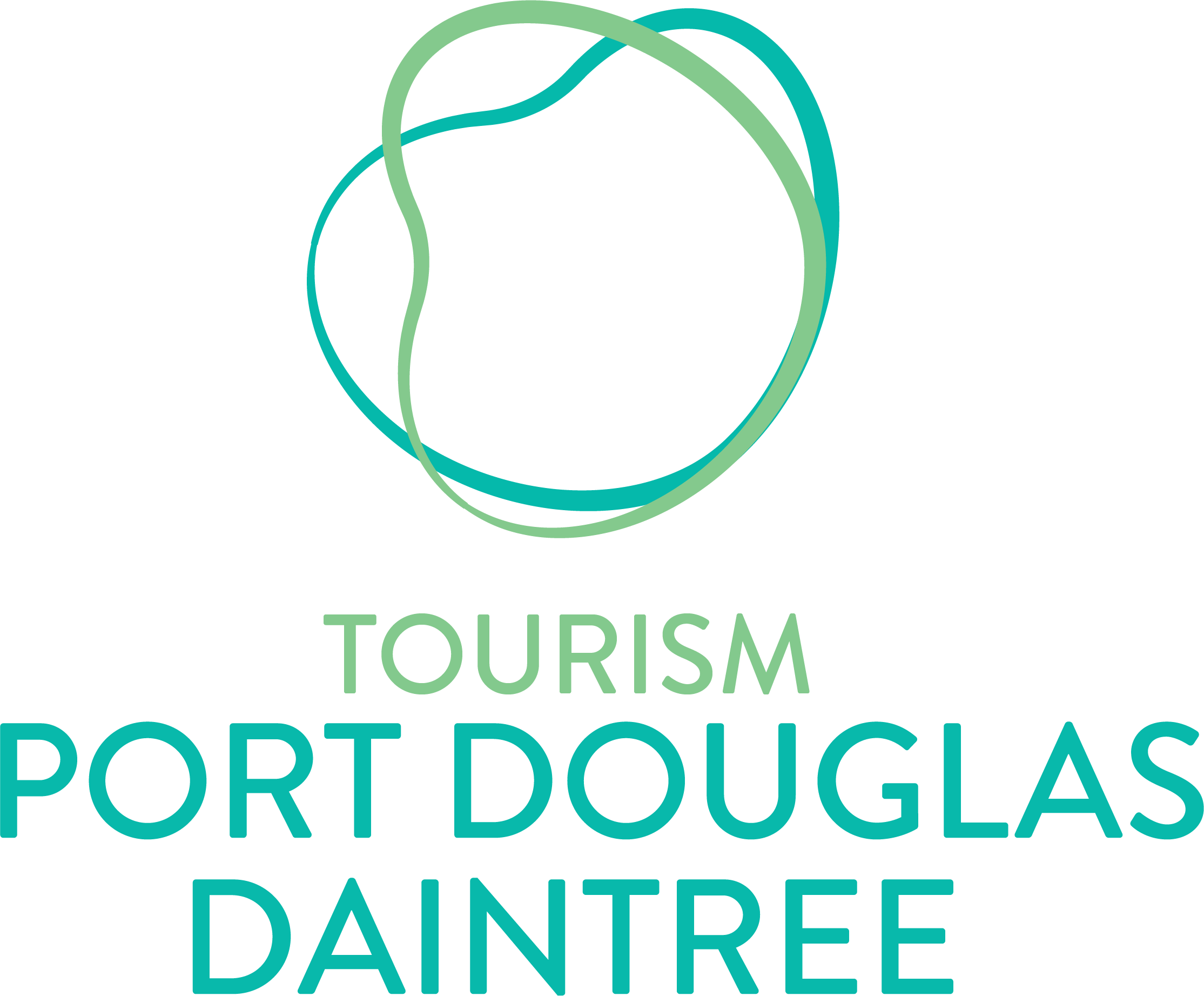 Tourism Port Douglas Daintree acknowledges the custodianship of the Daintree Rainforest and Great Barrier Reef by the local Kuku Yalanji and Yirraganydji people whose rich cultures, heritage values, enduring connections and shared efforts protect our natural assets for future generations, and we pay our respect to elders past, present and emerging.
Telephone + 61 7 4099 5031
Email [email protected]
Address Shop 6, 43 Macrossan Street, Port Douglas, QLD 4877
Snorkel Only!
Small numbers and personal service
Three exclusive outer reef sites each day
Guided snorkel tours with marine biologists
The only reef tour owned and operated by local marine biologists
Operating since 1986
Passionate about conservation and reef research
Low impact reef tourism, at its best
Wavelength visits Great sites pristine coral gardens, abundant fish & clear water
For most of us, a visit to the Great Barrier Reef is a once in a lifetime experience, so make it count! Snorkelling is the best and easiest way to see the reef because 90% of its diversity occurs within 4 metres of the surface. That's why we've specialised in snorkelling since starting our tours to the Outer Reef in 1986.
Snorkelling Only
Total freedom to swim at your own pace. Go where you want, when you want. All equipment included.
Marine Biology
Experienced marine biologists give guided snorkel tours and reef talks, each and every day we're on the reef.
Our Point of Difference
We strive to do everything possible to provide the best outer reef experience available, in a low impact way. We have a maximum group size to only 48 guests on a vessel built to carry 100, ensuring plenty of personal space, personalised service and the best possible wildlife viewing opportunities for every person. We pride ourselves on our great crew, exclusive reefs and vibrant marine life. Wavelength complies with Covid19 hygiene and distancing regulations and is certified as having met these standards by the Queensland Tourism Industry Council.
Exclusive Sites
During our 34 years of tours, we have obtained exclusive rights to some of the very best snorkelling sites on the outer Great Barrier Reef with great coral, fish life and visibility.
Cool Critters
Be immersed in the most pristine coral gardens amongst abundant wildlife at Wavelength's own unique locations. We only travel to the best sites on the reef.
Wavelength is locally family owned and operated. Our team are either marine biologists, or have spent much of their lives on the reef. This is our speciality, so you have our full attention.
© Wavelength Reef Cruises 2023
Website created by RJ New Designs
Come and Say G'day
G'day, the short film
Discover your Australia
Travel videos
Deals and offers
Australian Capital Territory
New South Wales
Northern Territory
South Australia
Western Australia
External Territories
The Whitsundays
Mornington Peninsula
Port Douglas
Ningaloo Reef
Airlie Beach
Kangaroo Island
Rottnest Island
Hamilton Island
Lord Howe Island
Tiwi Islands
Phillip Island
Bruny Island
Margaret River
Barossa Valley
The Grampians
Hunter Valley
McLaren Vale
Glass House Mountains
Alice Springs
Uluru and Kata Tjuta
The Kimberley
Flinders Ranges
Kakadu National Park
Eyre Peninsula
Karijini National Park
Great Barrier Reef
Blue Mountains
Daintree Rainforest
Great Ocean Road
Purnululu National Park
Cradle Mountain-Lake St Clair National Park
Litchfield National Park
Aboriginal experiences
Arts and culture
Festivals and events
Food and drink
Adventure and sports
Walks and hikes
Road trips and drives
Beaches and islands
Nature and national parks
Eco-friendly travel
Health and wellness
Family travel
Family destinations
Family road trips
Backpacking
Work and holiday
Beginner's guide
Accessible travel
Planning tips
Trip planner
Australian budget guide
Itinerary planner
Find a travel agent
Find accommodation
Find transport
Visitor information centres
Deals and travel packages
Visa and entry requirements FAQ
COVID-19 travel and entry advice
Customs and biosecurity
Working Holiday Maker visas
Facts about Australia
Experiences that will make you feel like an Aussie
People and culture
Health and safety FAQ
Cities, states & territories
Iconic places and attractions
When is the best time to visit Australia?
Seasonal travel
Events and festivals
School holidays
Public holidays
How to get to Australia's most iconic cities
How long do I need for my trip to Australia?
How to travel around Australia
Guide to driving in Australia
How to hire a car or campervan
How to plan a family road trip
How to plan an outback road trip
Whitehaven Beach, Whitsundays Islands, QLD © Jason Hill, Tourism & Events Queensland
7 of the best day trips on the Great Barrier Reef
A visit to the Great Barrier Reef can be an emotional and unforgettable experience. Whether you fly over it, cruise on top of it or dive or snorkel one of its many famed sites, the size and beauty of this natural wonder will stay with you forever.
By Malcolm Chenu
Described by Sir David Attenborough as the most beautiful thing he has ever seen, the Great Barrier Reef is a marine miracle. The 2,300 kilometre (1,430 mile) living coral masterpiece runs down the north-east coast of Australia and is teeming with diverse marine life, including reef sharks, manta rays, sea turtles and countless colourful fish. There are many ways to experience this natural wonder, and tours depart from towns and cities all along the Great Barrier Reef coastline. Here are our favourite day trips.
Whitehaven Beach and Heart Reef
Heart Reef, Great Barrier Reef, Queensland © Saltywings 
Where: tours depart from Whitsunday Airport, Airlie Beach, Queensland.
Whitehaven Beach is a seven-kilometre (4.3-mile) stretch of pure white silica sand, with Hill Inlet at one end. Tourists come from all over the world to marvel at its beauty. It's in the same area as the Great Barrier Reef's Heart Reef, a beautiful coral arrangement in the shape of a heart. You'll see them both on a half-day adventure with Air Whitsunday . You'll take off in a seaplane from Airlie Beach , soaring over the Whitsunday Islands and circling over Heart Reef for photos before landing on the water at a nearby coral lagoon. Here you will jump from the plane into the water and snorkel the Great Barrier Reef before taking off again and flying to picturesque Whitehaven Beach for a champagne lunch. After lunch you'll be returned to your accommodation.
Yongala Shipwreck
SS. Yongala shipwreck, Great Barrier Reef, Queensland © Tourism and Events Queensland/Scuba Diver Life
Due to its currents, Yongala shipwreck is considered an advanced diving site and is best suited to SSI- and PADI-qualified divers.
Where: tours depart from Townsville, Magnetic Island or Alva Beach, Queensland.
Regarded as one the best dive sites in the world, the wreck of the SS Yongala sits on the sandy ocean floor 28 metres (92 feet) below the surface. It's in an area of the reef off the coast of Townsville , a tropical city south of Cairns . The 110-metre (360-foot) ship sank in 1911 and is now home to turtles, giant trevally, groupers, manta rays, sharks and thousands of tropical fish. You can take a day tour with Adrenalin Dive from Townsville or Magnetic Island, a popular local holiday destination just off the Townsville coast. Alternatively, Yongala Dive departs from Alva Beach, located a 15-minute drive from the town of Ayr.
Where: tours depart from Port Douglas, Queensland.
The Low Isles near the beachside town of Port Douglas is one of the most sheltered snorkelling destinations on the Great Barrier Reef. Boat tours depart for the Low Isles daily from Port Douglas (a lovely beach town about a one-hour drive north of Cairns) with several tour operators, including Calypso Reef Cruises , Sailaway Port Douglas and Wavedancer . You'll receive a full safety briefing and all the equipment you need (including floatation devices) on the 75-minute journey to the islands. The snorkelling area is very safe and much of it is in shallow water. Look for sea turtles on or near seagrass. Lunch is provided and you can even hire an underwater camera.
Turtles, Mon Repos Conservation Park, Mon Repos, Queensland © Tourism Australia
Where: tours depart from Bundaberg, Southern Great Barrier Reef region, Queensland.
Each summer from November to January, nesting sea turtles, including endangered loggerhead turtles, come ashore at night to lay their eggs at Mon Repos beach in the city of Bundaberg (just over a four-hour drive or a one-hour flight north of Brisbane ). Then, between January and March, the hatchlings leave their nests and race down to the sea. Both spectacles can be witnessed in intimate nighttime tours on the beach. Tours are accompanied by an environmental scientist who offers insights into the fascinating life cycle of these gentle creatures.
Dwarf minke whales
Where: tours depart from Cairns and Port Douglas, Queensland.
Dwarf minke whales visit the Great Barrier Reef every year, and you can swim with them in June and July on tours that operate from Port Douglas and Cairns. When the whales are spotted, you'll jump into the water, hold onto a surface rope and simply wait for them to approach. These friendly, curious creatures almost always do. Day trip operators include Mike Ball Dive Expeditions and Silverseries .
Lady Elliot Island
Green sea turtle, Lady Elliot Island, Great Barrier Reef, Queensland © Tourism & Events Queensland
Where: flights depart from Brisbane, the Gold Coast, Bundaberg and Hervey Bay, Queensland.
Just off the coast of Bundaberg you'll find Lady Elliot Island , a 42-hectare (103-acre) coral cay that sits on the southern stretches of the Great Barrier Reef. This is the closest Great Barrier Reef island to Brisbane and can be reached via an 80-minute flight aboard Seair Pacific . Once you've arrived on the island, which is renowned for its high-visibility water, there are plenty of activities to keep you busy. You can snorkel right off its beach with huge manta rays that can have a "wing span" of up to seven metres (23 feet) or enrol in a diving course at the PADI Dive Shop. Stay overnight in the 41-room Eco Resort , tariffs include buffet dinner and breakfast in the beachfront dining room.
Guide to the Southern Great Barrier Reef
Vlasoff Cay
Vlasoff Cay, Great Barrier Reef, Queensland © Tourism Tropical North Queensland
Where: tours depart from Cairns, Queensland.
Enjoy a deserted island on the Great Barrier Reef all to yourself when you take a day tour to Vlasoff Cay. Taking off from Cairns, your helicopter pilot will fly over the Great Barrier Reef before landing at the sandy islet with snorkels, flippers and a gourmet picnic for you to enjoy. The serene setting is yours for the next 90 minutes to wander, beachcomb, or dive in the warm water for a swim or a snorkel, before the return flight back over the reef to Cairns.
More articles like this
We use cookies on this site to enhance your user experience. Find out more . By clicking any link on this page you are giving your consent for us to set cookies.
Acknowledgement of Country
We acknowledge the Traditional Aboriginal and Torres Strait Islander Owners of the land, sea and waters of the Australian continent, and recognise their custodianship of culture and Country for over 60,000 years.
New Zealand (English)
United States (English)
Canada (English)
United Kingdom (English)
India (English)
Malaysia (English)
Singapore (English)
Indonesia (Bahasa Indonesia)
Deutschland (Deutsch)
France (Français)
Italia (Italiano)
中国大陆 (简体中文)
*Product Disclaimer: Tourism Australia is not the owner, operator, advertiser or promoter of the listed products and services. Information on listed products and services, including Covid-safe accreditations, are provided by the third-party operator on their website or as published on Australian Tourism Data Warehouse where applicable. Rates are indicative based on the minimum and maximum available prices of products and services. Please visit the operator's website for further information. All prices quoted are in Australian dollars (AUD). Tourism Australia makes no representations whatsoever about any other websites which you may access through its websites such as australia.com. Some websites which are linked to the Tourism Australia website are independent from Tourism Australia and are not under the control of Tourism Australia. Tourism Australia does not endorse or accept any responsibility for the use of websites which are owned or operated by third parties and makes no representation or warranty in relation to the standard, class or fitness for purpose of any services, nor does it endorse or in any respect warrant any products or services by virtue of any information, material or content linked from or to this site.

Enter your details below to become a Port Douglas VIP .
Win a holiday
Become a Port Douglas VIP today & WIN a Weekend Escape. Winner packages announced by email every month.
What is Port Douglas VIP?
Get first access to VIP event tickets, special dining packages, last minute accommodation and limited access experiences by joining VIP.
VIP Members will be given the opportunity to accumulate Port Douglas points when booking accommodation, travel, tours, dining and more each visit to Port Douglas. These points will enable savings to be made on the visitor's next trip to Port Douglas.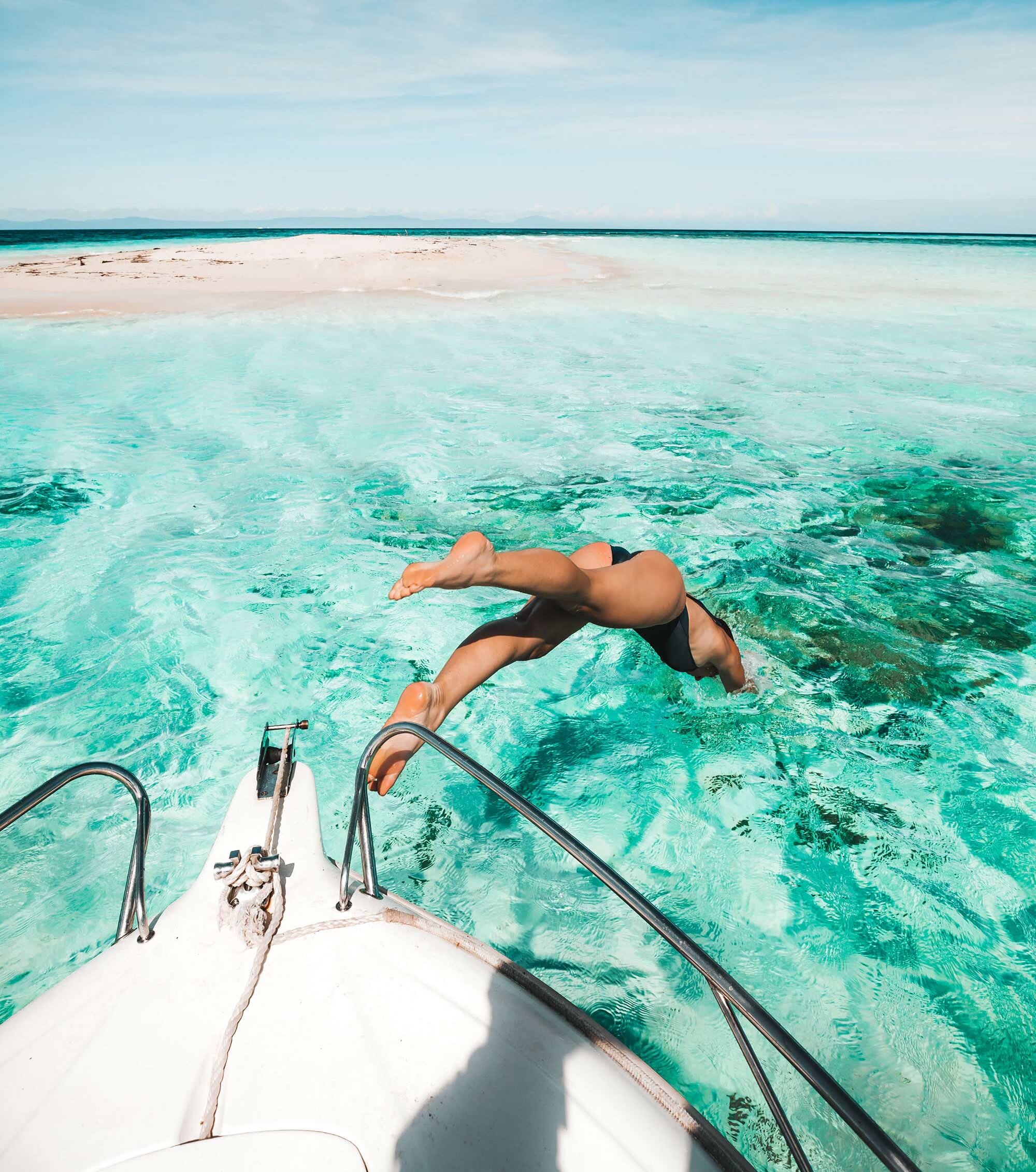 Port Douglas Outer Reef Tours
Snorkel, scuba dive or simply visit the Great Barrier Reef from Port Douglas. Famous for being visable from space and the world's most diverse reef system, come and see what all the fuss is about.
Filter and sort tours using the tabs below
Category Filter
"Made my holiday! I have snorkelled on the Great Barrier Reef before so this wasn't a priority for me on this holiday but with nothing planned on our last day we decided the half day tour would be a nice way to finish the trip. The crew was awesome..."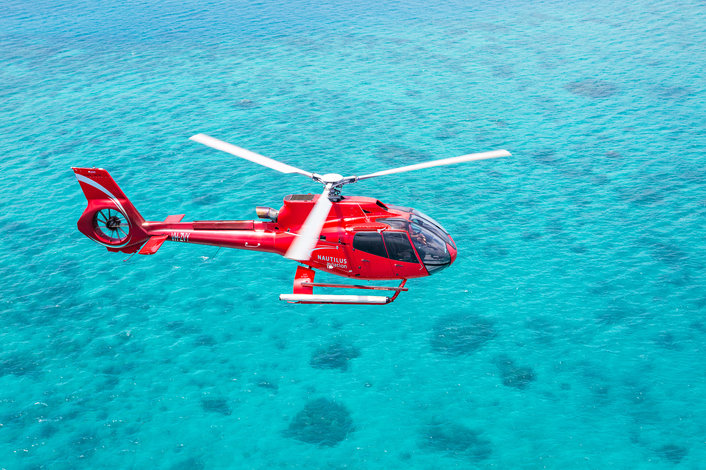 Top ten fact file on the Reef
10 things you may not know about the Great Barrier Reef?
The Great Barrier Reef was declared a World Heritage site on 26th October 1981
The Great Barrier Reef stretches for more than 2300 kilometres
1,500+ species of fish inhabit the Great Barrier Reef
400 different types of coral make up the Great Barrier Reef
215 species of birds live and feed on the Great Barrier Reef
6 species of Sea Turtle inhabit the Great Barrier Reef
The Great Barrier Reef is the only living thing on earth that can be seen from outer space
The Reef's origins date back to the last Ice Age
The Great Barrier Reef covers an area approximately 340,000 square kilometres
Over 1.6 million tourists visit the Great Barrier Reef each year
Great Barrier Reef Information
Great Barrier Reef
The Great Barrier Reef is the largest coral reef system in the world. This reef system in the Coral Sea, off the coast of Queensland in northeast Australia is composed of over 2,900 individual reefs and 900 islands stretching for 2,600 kilometres over an area of approximately 344,400 square kilometres.
Great Barrier Reef Marine Park authority patrols and polices the area for any illegal activity. There are fishing closures during the year to preserve the fish stocks, so check with a local fishing guide for when the reef is closed to fishing. They also provide free maps so you can see where to fish and where not to fish.
This great natural monument has now been named a state icon from the The Queensland National Trust. There are number of boat tours leaving from Port Douglas to The Great Barrier Reef each day, on either a day trip or an extended overnight trip.
These tours cater for diving, snorkelling, fishing, jet skiing or just sitting back on a yacht and sailing the Coral Seas.
Port Douglas even offers helicopter tours over the Great Barrier Reef, landing on your very own private sand quay. You can takeoff from land or you can travel out on the Quicksilver boat to their pontoon on the reef, and fly back to Port Douglas after you have had enough of snorkeling and watching the beautiful colours of the reef fish and the coral.
If you get the chance to go to outer space, look out for The Great Barrier Reef as you can see it from there.
The Great Barrier Reef is the world's biggest single structure made by living organisms.
It is built by billions of tiny organisms, called coral polyps. The Great Barrier Reef supports a wide diversity of life, and was selected as a World Heritage Site in 1981.
Visit the Reef & Sailing Charters page
Tour availability check via TPD team
Great Barrier Reef Tours from Port Douglas
Experience a day trip departing from Port Douglas and make your way out to the Great Barrier Reef for an exciting day tour that is full of adventure! Trips departing from Port Douglas take less time to reach their destination than other tours, giving you more time to explore and experience the Great Barrier Reef in all of its stunning glory. You can snorkel, scuba dive and more, with a trip for everyone.
Come on board Calypso Reef Cruises to experience three unique reef locations on the world-famous Great Barrier Reef
Explore three world-class snorkelling and dive spots in the Great Barrier Reef.
Rub shoulders with breathtaking marinelife and vibrant corals.
Relax aboard a stylish, spacious and smooth cruising catamaran from Port Douglas.
Unwind on the sun deck as you take in divine seascapes and island vibes!
Dive your way through a world phenomenon - the Great Barrier Reef!
Depart from Port Douglas for an immersive day trip to a World Heritage Listed Site!
Snorkel or scuba dive at 3 different locations
Five hours exploring the Great Barrier Reef
Great for snorkellers, introductory divers and certified divers
Tropical buffet lunch included!
Snorkelling at 3 different reef locations during the day and boasting low passenger numbers, this is a special outer Great Barrier Reef experience
Snorkel in diverse and colourful reefs
Great way to spend a day, departing from Port Douglas
Visit 3 different sites for variety and plenty of fun!
Exclusive moorings giving you plenty of space to roam without the crowds
Sail, discover and explore on board Wavedancer and make your way to the amazing Low Isles
Head to the tropical island paradise of Low Isles
Snorkel, swim, and relax during this fun one day tour on a secluded and beautiful coral cay island
Guided snorkel tours and guided beach walks available so you can learn more about the island
Comfortable stable catamaran for a smooth ride
The perfect day tour for multiple ages and accessibility levels in on the Quicksilver Outer Reef Pontoon from Port Douglas!
Snorkel, scuba dive, and view the reef from a semi-submersible boat!
Optional scenic helicopter rides over the reef
Fully accessible platform with ramps, bathrooms and a hydro lift for wheelchair passengers!
Scenic Helicopter Fly/Cruise options available
Experience the incredible Great Barrier Reef up close aboard a deluxe and smooth sailing catamaran for an adventure to remember with Sailaway.
See the breathtaking marine life and corals of the inner and outer Great Barrier Reef
Exclusive access to the Coral Cays of Mackay Reef with ample snorkel time
Smooth, sustainable and deluxe sailing catamaran with modern facilities
Unique fun with glass-bottom boat tours and guided snorkels!
Guidance from marine biologists and delicious tropical buffet lunch included
Experience a once in a lifetime trip to the Great Barrier Reef in ultimate comfort onboard a deluxe catamaran.
Snorkel amongst magnificent coral gardens and marine life on the Great Barrier Reef
Swim in blue lagoons with sea turtles and relax on white, sandy beaches
Guided tours by experienced marine biologists
Gourmet buffet lunch plus morning and afternoon tea included
Luxurious sailing catamaran with plenty of space for relaxation and socialising
Embark on a divine afternoon sail out to the Low Isles complete with snorkelling, island vistas and a magical sunset backdrop.
Snorkel the exquisite reefs of the Low Isles and spot majestic sea turtles with your guide!
Wander along a guided Island Heritage Walk to experience the magic of land and sea.
Hop in a glass-bottom boat and soak up marine ecosystem facts with a reef talk!
Let a golden sunset drench your afternoon of luxury sailing as you revel in the Great Barrier Reef's marvels.
OUR CAIRNS EXPERTS ARE READY TO HELP YOU
Can answer all your Cairns questions
We will build you exclusive packages to save you money
Available by email or chat 24/7
Quick Enquiry
Cairns information.
LATEST REVIEWS
Cairns news.