Your Polar Experts
With over 30 years of polar experience our Arctic and Antarctic experts will help you find your adventure of a lifetime.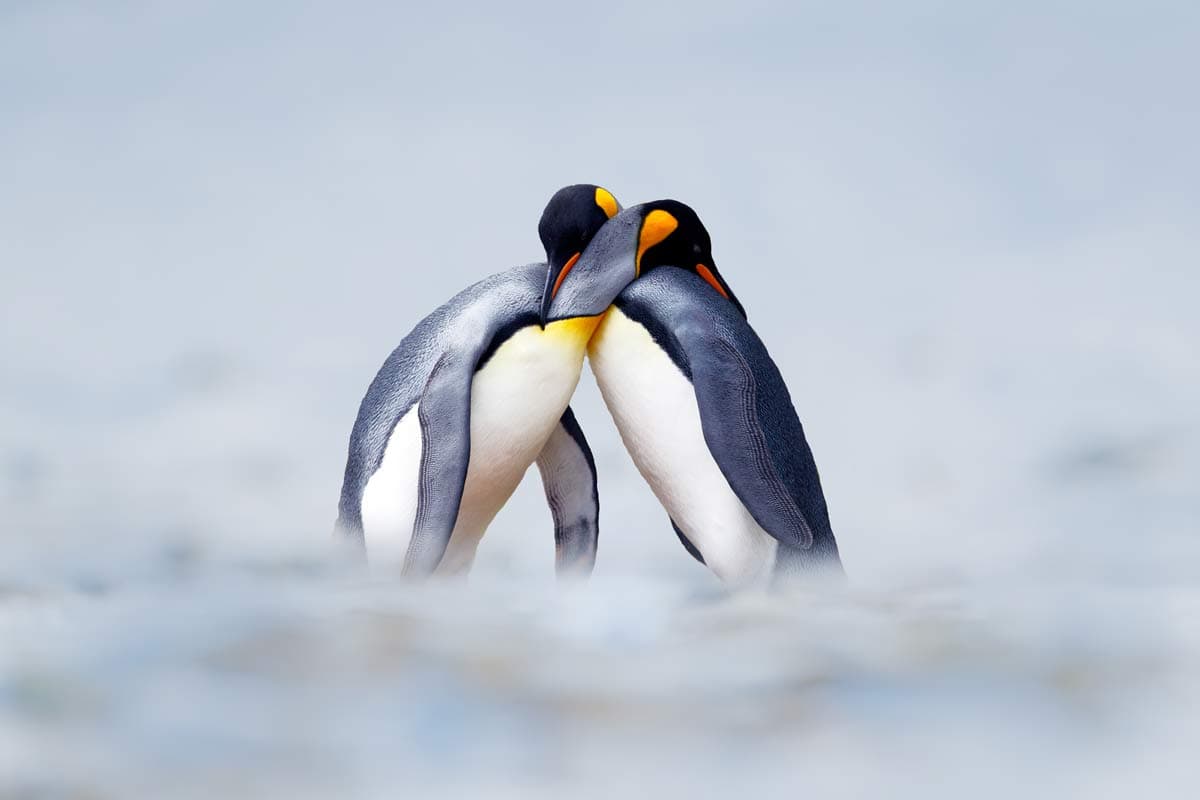 The Polar Adventure Company
We live, breathe, and dream of polar travel. We've been where you want to go and have deep expertise in polar expedition cruises, land-based, and even polar superyacht expeditions. The team at The Polar Adventure Company will gladly explore the exhilaration, and the nuances, of polar travel with you and your family. We are always excited to discuss travel to the Arctic and the Antarctic and we are equally confident that there is a polar adventure for everyone.
Our polar trips are offered at the exact same price as the ship or tour operator, there will never be a price difference and you won't pay more when traveling with us. What you will get, however, is unparalleled access to over 1500 polar experiences, each carefully curated from the world's best polar operators in order to ensure you have the best travel options.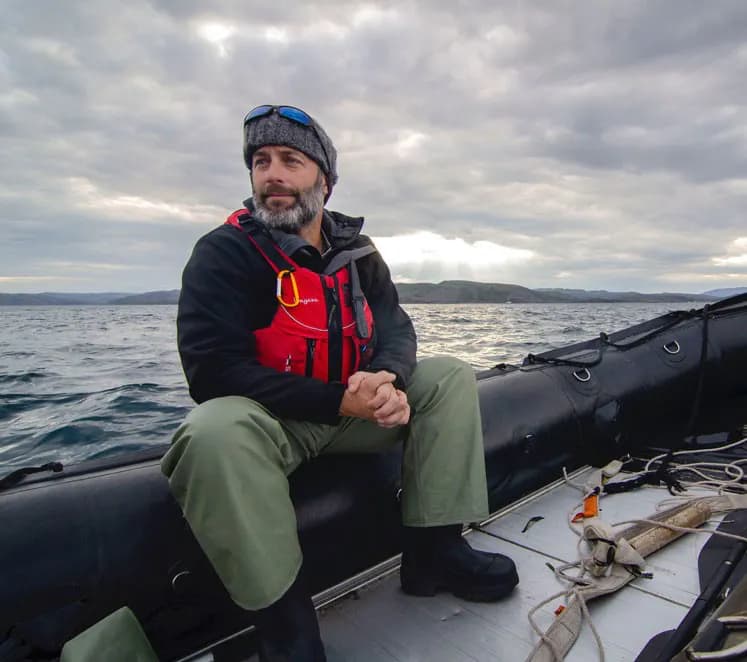 Jason Hillier, FRCGS
Jason has over 25 years of professional services experience in various roles and industries and over a decade in the polar expedition travel industry.
As a Divemaster, Expedition Leader, and Polar Guide he has been on countless land-based, ship, and superyacht expeditions to Antarctica, Greenland, Hudson Bay, Baffin Island, Labrador, Iceland, and Ellesmere Island. Jason is a Fellow of the Royal Canadian Geographic Society, an IATTO Antarctic Ambassador, and has led trips for marine scientists and numerous film crews (BBC, National Geographic, PBS NOVA, etc.) throughout the Arctic.
Clayton Anderson
Clayton has spent the last 25 years in the travel industry as a journalist, expedition leader, zodiac driver, marketer, and product developer. He has marketed, developed, or led expeditions around the world, from the Arctic to the Antarctic and everything in between. He is a member of the Explorers Club in NYC and has authored or co-authored several books on travel.
Clayton has worked in the polar regions with Quark Expeditions, Arctic Kingdom, and Adventure Canada and he has logged several years' worth of sailing time aboard expeditionary vessels giving him intimate knowledge of the industry.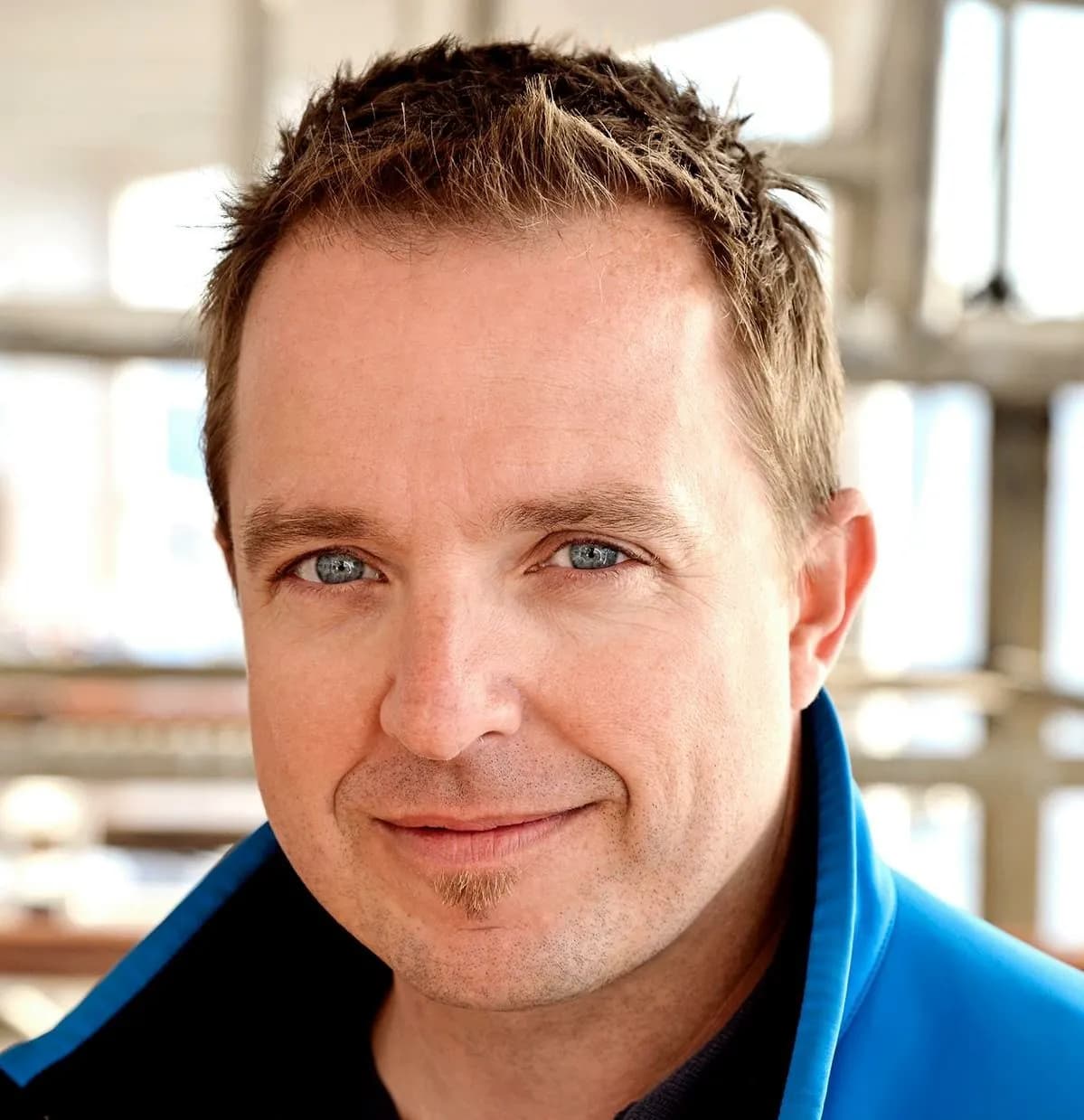 The Polar Adventure Company - with 30 years of polar experience our Arctic and Antarctic experts will help you find your voyage of a lifetime. From the North Pole to the Antarctic Circle, we have over 1,500 polar cruises to choose from, on the world's finest small ships. We're here to make your polar dreams come true.
Toll Free North America: 1-833-332-0888 or +1-709-800-8003
Office Hours: 9:00 a.m.- 5:00 p.m. ET, Monday to Friday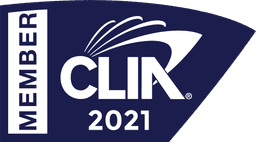 Polar Travel Resources
Go beyond for your members..
Use this resource page to learn more about Polar travel in the Arctic and Antarctic regions. The customizable toolkit below will assist you in building your book of sales to the ends of the Earth!
Save up to 25% off select Antarctica departures until September 30th, 2021
Polar travel faqs.
How does the expedition work?
On all sailing polar expeditions, you'll have plenty of opportunities to take a Zodiac out for sightseeing should the weather permit. There are also optional activities like kayaking, snowshoeing, camping, hot air balloon rides, and the iconic polar plunge. 
While onboard, participate in a variety of seminars from photography lessons to learning about the region's unique flora and fauna. You'll have Insider Experts at your fingertips from glaciologists, marine biologists and naturalists!
Every expedition is different, so if you have any questions, call us!
When is the best time to visit?
Visiting these regions is strongly related to the weather throughout the year, and you'll experience the magic of the destinations regardless of the time.
For Antarctica, sailings generally occur between December and March, after the seas have settled slightly and the ice has melted enough. December to January is your best bet for camping on the peninsula and wildlife comes out to play in the lengthy sunlight hours. From February to March, wildlife is thriving and everything that's going to thaw out is on display – sunsets are spectacular and whales are usually very active.
Worried you'll freeze? In January (the warmest month) temperatures can reach up to 41 – 59 degrees Fahrenheit, often with 24 hours of sunlight. But don't forget to pack those layers for spontaneous 'nights'  out on the deck!
The Arctic landscape varies drastically throughout the year. From October to March, it's essentially unnavigable due to ice. But, from April to September the passages reopen to those thrilled to explore the remote regions. For wildlife lovers, June and July are a sweet-spot. Polar bears are more active and whale pods surface under the midnight sun. July to mid-August are also great for wildlife viewing since many begin their migration pattern. During this time the Tundra goes into full bloom and you may even see reindeer! As the season comes to a close in September, the Northern Lights come out to play as birds make their way south.
Of course it's chilly in the Arctic, but with averages from 33-54 degrees Fahrenheit during the summer months, with a few layers, there's nothing to worry about!
What should I pack?
There's no shame in double or triple checking your packing list – in fact, for a trip to the Polar regions we recommend it! Be thorough, but thoughtful – what will keep you warmer – the thermal gloves, or the adorable mittens your mom got you?
We know planning is in your nature, so here's a basic outline to get you started. Remember, if you think you may need it – pack it, there's not going to be a Target in Antarctica.
Layers on layers –  Be sure to bring plenty of thermals and shirts/ pants you can layer, but easily remove or put back on. This includes socks, wool socks are best (could even throw in some HotHands) though be sure to bring regular ones to wander around the cozy boat in.
Gloves – We recommend bringing two pairs, and if you have waterproof – even better for those spontaneous snowball fights!
Waterproof jacket and pants –  Nothing worse than a whale breaching and soaking you with freezing water. Some expeditions do include a jacket and other more serious gear like boots, but be sure to ask an Adventure Specialist just in case.
Snug hat –  The wind can get pretty vicious at times, and we don't want anyone to lose a special hat, so pack one that's insulated and fits well.
Moisturizer and sunscreen – The Polar regions are considered deserts which essentially wicks the moisture out of you, so stay hydrated and lather on the lotion. Also, 24-hour sun means 24-hour potential to get burned, so pack your sunscreen!
What's it like onboard?
Our fleet is specifically made for this kind of expedition travel and include plenty of creature comforts. There are a variety of cabins on the ships, but you'll spend most of your time meeting friends in the common areas!
Each expedition includes a delicious three course meal daily, with 24-hour tea and coffee to warm you up after heading out on a Zodiac!
The boats become your home away from home and many include comforts such as a library, gym, observation lounges, bar, hot tubs and even a sauna.
Downloadable tools & resources
Tools to help you learn, promote & sell Polar adventures.
Member Flyer (space for CTA)
Customizable Email Template
Social Media Images
Social Post Ideas
Antarctica Blog
Spotify Playlist
Featured Stories
Head over to our Stories page for more great content to showcase the true power of adventure. From a Turkish Bath experience in Jordan, love letters to adventure, and a first hand story of an Antarctic expedition - there's no shortage of tales to tell your Members about!
The Club Adventures Difference
Adventure travel is about experiencing a destination, making connections with the people that call it home. It's about authenticity – and Club Adventures brings that to life through the places you stay, the people you meet and the moments that take your breath away. Adventure is not just for the extreme. It's an attitude, not an activity. It does "push your perspective", but it does that through unique experiences of all kinds.
From chasing the Northern Lights in East Greenland or spotting polar bears in Spitsbergen to feeling the spray from a breaching whale in Antarctica – we've got a polar adventure for all travelers.
Upcoming Trips
Member Testimonials
PhotoFly Travel Blog
Use the form below to contact us directly.
Please complete all required fields.
Arctic Realms: Polar Bears, Walruses, & Icebergs!
Questions? Request Daily Itinerary
Your Name (required)
Your Email (required)
Please select any of the following options
I want the daily itinerary! What's the average group size? What's the average age of the travelers? Are flights included in the trip price? Do I need to have photography experience to join? What is a single supplement? Other questions
Just click on the send button and please check your email shortly.
What's your question(s)? What's the average group size? What's the average age of the travelers? Are flights included in the trip price? Do I need to have any photography experience to join? I have a trip specific question
*This site is protected by reCAPTCHA and the Google Privacy Policy and Terms of Service apply.
All Inclusive
Sign Up Now!
Please e-mail us for the day-by-day itinerary ( [email protected] )
Activities & Adventures
* Shore Excursions and Zodiac Cruises: Zodiac rides emphasize active wildlife and nature experiences. Guided shore excursions, walks, wildlife spotting, and Zodiacs to/from landings are all included!
* Photography  Walks, Tips & Tricks:  Join our tour director for beginner & advanced photo walks during some of our zodiac landings. Onboard partake in photo reviews, tips & tricks, & mini-lessons to help capture your best possible images. 
* Everybody is welcome to participate, no previous experience is required. While onboard the ship, we can learn more about objects, exposures, photo composition, and camera settings. 
"Svalbard is the Arctic North as you always dreamed it existed. This wondrous archipelago is a land of dramatic snow-drowned peaks and glaciers, vast ice fields, and forbidding icebergs, an elemental place where the seemingly endless Arctic night and the perpetual sunlight of summer carry a deeper kind of magic. One of Europe's last great wildernesses, this is also the domain of more polar bears than people, a terrain rich in epic legends of polar exploration." - Lonely Planet
Longyearbyen: The northernmost town in the world!
* Optional Pre-Night Strongly Recommended 
- Largest town, Biggest Island (Day 1): Enjoy strolling around this former mining town, whose parish church and Svalbard Museum make for fascinating attractions. Though the countryside appears stark, more than a hundred species of plant have been recorded here. In the early evening, the ship sails out of Isfjorden, where you might spot the first minke whale of your voyage!
The Journey Begins...
- Day 3, The Massive Monaco Glacier: Cruise into Liefdefjorden within sight of the 3-mile-long face of the precipitous Monaco Glacier. The waters in front of this glacier are a favorite feeding spot for thousands of kittiwakes, and the base of the ice is a popular polar bear hunting ground.
- Day 6, The Ultimate Strait: Hinlopen Strait is home to bearded and ringed seals as well as polar bears. There is even the possibility to spot blue whales as we cruise through the entrance. Other possibilities:
- Cruise among the ice floes of Lomfjordshalvøya via zodiacs while watching and photographing the bird cliffs of Alkefjellet with their thousands of Brünnich's guillemots!
- Check out the polar desert of Nordaustlandet, next to the world's third-largest ice cap!  Here we may encounter walruses during a coastline hike over the area's raised beaches.
- Bay of Sundneset: Check out an old trapper's hut
- Kapp (Cape) Waldburg: Witness and photograph the kittiwake colony here
- Rindedalen: Take a serene walk across the tundra! 
- Land at Kapp (Cape) Lee: In search of a walrus haul-out, the Pomor ruins (last Russian hunting station), and a hike along Edgeøya island.
- 14 Sizable Glaciers to photograph
- Wildlife spotting: Seals, Beluga Whales, and Polar Bears
- Auks: These cute and awkward "penguin-like" birds breed on the rock slopes; fun to watch and photograph
- Day 10, There and back again: Enjoy our final cruise back to Longyearbyen. Still plenty of stunning views and photographs to capture as we pull into the harbor. Plus, there's always a chance one final polar bear will be checking out the shores to pose for our cameras and bid farewell!
* As always this entire trip will be amazing for photography and our tour director will be on hand to help those who want to learn more about using their cameras, taking better pictures, etc. (PhotoFly Travel Club adventures are laid back when it comes to photography. They are not workshop style based tours and you do not need to be an avid photographer to join. All are welcome! )
* International Airfare is not included. We are happy to help you find a good flight as always! (Flying into Longyearbyen (LYR) on June 23rd or 24th 2024 & departing from Longyearbyen (LYR) on July 3rd 2024) *Some flights will not arrive in time for embarkation on June 24th so guests may need to arrive one night early on June 23rd, 2024
Check out some video highlights from past expeditions around Svalbard
Price based on cabin type below
*For our solo travelers, we will pair you up with same-sex UNLESS single occupancy is requested to have your own room. 
Per Person, Sharing Cabin:
Quad Cabin (4 twin beds/both bunk beds; 2 portholes ): $5,395.00
Triple Cabin Porthole (3 twin beds; 2 portholes): $6,950.00
Twin Cabin Porthole ( 2 twin beds; 2 portholes ): $7,649.00
Twin Cabin Window ( 2 twin beds; 2 windows ): $8,249.00
Superior Double ( 1 double bed; 1 sofa bed; 2 windows ) : $9,925.00
-----------------
Single Occupancy:
Single Cabin Porthole: $15,295.00
Single Cabin Window: $16,349.00
Superior Single Cabin: $19,749.00
Request Daily Itinerary
Cancellation policy & refunds.
*50% of deposit is refunded for all cancellations made 190 days (March 26th, 2024) or more prior to trip departure date. An additional 100 USD admin fee is subtracted from the total refund. Cancellations less than 190 days (March 27th, 2024) prior to the trip departure date will receive no refund of the full amount due. No refunds on unused portions of the tour. Credit card fees and paypal processing fees cannot be refunded. After airline tickets are issued, airline cancellations are per the airline's policy and are usually non-refundable and changeable with a fee plus new ticket price. Travel insurance strongly encouraged (ask us about policy options). *Hotels subject to change based on availability
COVID Cancellation Policy – Local Planet Travel Services OR Guest may cancel this reservation if the USA or country(s) we are visiting mandates a country-wide closure due to COVID or any pandemic. If this happens, you would receive a full refund. If guest chooses, the funds can remain on file and be applied for any future tour with PhotoFly Travel Club.  *Please note bank merchant service fees when using a credit card are non-refundable.
MANDATORY VACCINE REQUIREMENT:  The safety of all our guests is a top priority regardless of where our adventures take us. All travelers are required to have an approved COVID-19 vaccination to participate in this tour. Travelers that meet this mandatory requirement can join our adventures after 14 days have elapsed since their final dose. Proof of vaccination must be provided by emailing a copy of the participant's COVID-19 vaccination card to  [email protected]  upon sign-up.  *Guests who are not vaccinated for medical reasons are exempt from this mandatory vaccine policy with proof from a certified medical professional.
*Notice: Payment online incurs 3.7% credit card processing fee OR 3.6% PayPal* processing fee (automatically added to shopping cart). PayPal Payments from outside the USA incur a 4.5% processing fee. Please mail check to avoid fees to:
Local Planet Travel 325 Rocky Slope Road, Suite 104-240 Greenville, SC 29607
*You can use a credit card on PayPal and do not need a PayPal account.
*We also accept no fee payments via   Venmo & Zelle.  Should you wish to pay via either method see the instructions below:
Venmo :  Send trip payments to @photofly ( www.venmo.com/photofly ) Zelle :  Send trip payments to [email protected]
*If mailing a check, please reserve your spot via the above trip page and select "check payments" on the checkout page.
CST # 2101181-40
Join now text
- 9 Nights/10 Days aboard a stunning icebreaker ship exploring the Arctic around Svalbard
- All-inclusive: breakfast, lunch, dinner daily
- NOT your average cruise: Our expedition vessel is large and strong enough to withstand anything nature has to offer, while big enough to hold 100 passengers and expert captain & crew, but by no means a massive cruise ship
- An abundance of open-deck spaces for 360° views and optional photography/video capturing
- Safe and well taken care of: 28+ highly experienced nautical crew members, 30+ hotel staff, 18+ expedition specialists (1 expedition leader, 1 assistant leader, and 16+ lecturer-guides certified for polar exploration), and 1 doctor. Did we forget to mention the 20 Zodiacs with 60hp Yamaha engines?
- Dining room, bar, lounge, & lecture room
- Countless opportunities to spot and photograph an array of wildlife including polar bears and walruses
- Pair of sturdy rubber boots to keep our feet warm and dry for all landings INCLUDED
- As always this entire trip will be amazing for photography. (PhotoFly Travel Club adventures are laid back when it comes to photography. They are not workshop-style based tours and you do not need to be an avid photographer to join. All are welcome!)
- International airfare is not included. We are happy to help you find a good flight as always! (Flying into Longyearbyen (LYR) on June 23rd or 24th 2024 & departing from Longyearbyen (LYR) on July 3rd 2024) Some flights will not arrive in time for embarkation on June 24th so guests may need to arrive one night early on June 23rd, 2024.
*Wildlife is wild and we can never control or guarantee any sightings. That said, the chance to see polar bears & walruses are very good on this expedition
E-mail us at  [email protected]  for the daily itinerary!
Triple Cabin Porthole (3  twin beds; 2 portholes ): $6,950.00
*Notice: Payment online incurs 3.7% credit card processing fee OR 3.2% PayPal* processing fee (automatically added to shopping cart). PayPal Payments from outside the USA incur a 4.5% processing fee. Please mail check to avoid fees to:
*We also accept no fee payments via  Venmo & Zelle. Should you wish to pay via either method see the instructions below:
Arctic Refundable Deposit 10% of Cabin Type
$ 539.50 – $ 1,974.90
Description
Additional information, arctic full payment.
$ 5,395.00 – $ 19,749.00
Arctic Final Payment AFTER Deposit
$ 4,855.50 – $ 17,774.10
Privacy Overview
Things to Do in Elektrostal, Russia - Elektrostal Attractions
Things to do in elektrostal.
Good for Kids
Good for a Rainy Day
Good for Couples
Budget-friendly
Good for Big Groups
Honeymoon spot
Good for Adrenaline Seekers
Hidden Gems
Adventurous
Things to do ranked using Tripadvisor data including reviews, ratings, photos, and popularity.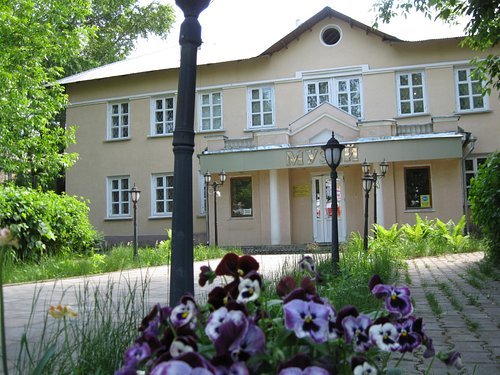 1. Electrostal History and Art Museum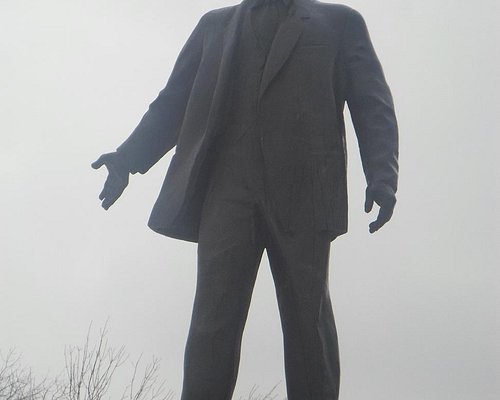 2. Statue of Lenin
3. museum and exhibition center.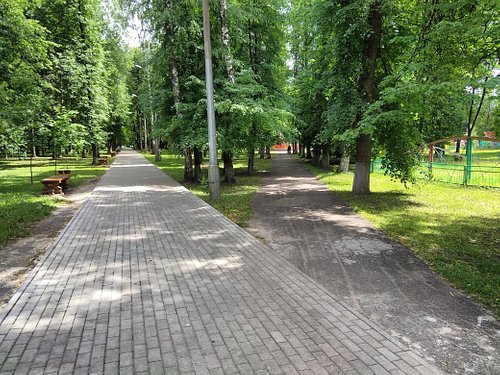 4. Park of Culture and Leisure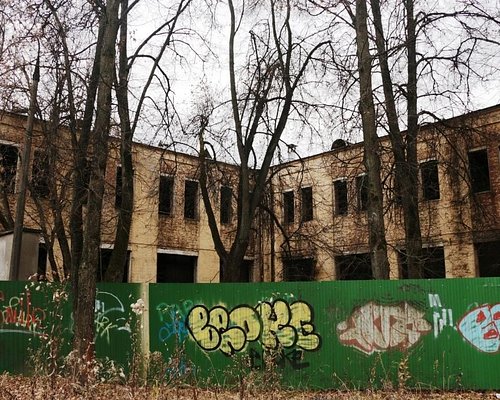 5. Museum of Labor Glory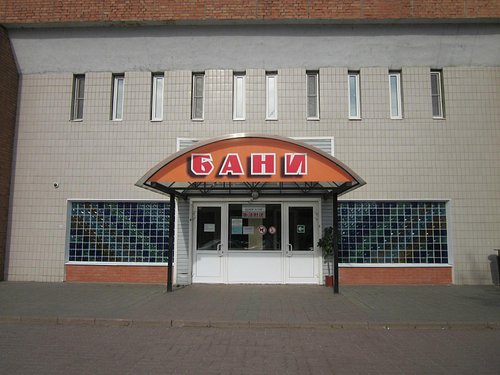 7. Galereya Kino
8. viki cinema, 9. smokygrove.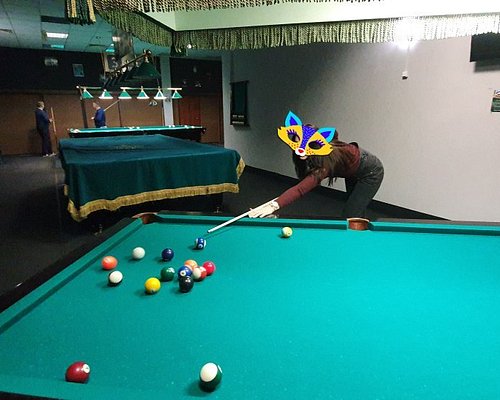 10. Gandikap
11. papa lounge bar, 12. karaoke bar.
Statue of Lenin
Electrostal History and Art Museum
Park of Culture and Leisure
Museum and Exhibition Center
Museum of Labor Glory
Elektrostal Attractions Information
Polar Club - Group fitness app 4+
Engaging heart rate tracking, polar electro.
iPad Screenshots
Description.
Polar Club is the window to your members' effort in real- time. Engage and motivate your members with Polar Club real-time effort tracking that is based on scientifically validated and accurate Polar heart rate zones. Plan and schedule classes, train with live heart rate, guide your members as a group or as individuals, and create a gamified premium experience with fun individual and group rewards. If you're looking for a wearable technology designed for gyms, studios and fitness and health clubs, Polar Club group fitness and gym heart rate app is the perfect solution to drive results and retention. PLAN, SCHEDULE, TRAIN & ENGAGE. All with one app. 1. Easy class planning and individual guidance » Create repeating classes with class templates. » Manage your instructors through instructor invites. » Set real-time class targets as visual group goals to your class and guide members individually to achieve their best. » Plan your group exercise classes in detail according to the individual heart rate zones with phased workouts. 2. Real-time performance data* » Track and display your class' effort in real time with a class view for up to 90+ participants and guide them to reach their goals with performance data, such as heart rate, intensity and calories burned. » Motivate exercisers with visually engaging rewards, such as zone time or calorie trophies. » Keep track of your member's progress and help them reach their goals with individual rewards, post class summary and automated summary emails. 3. Reach your members with Polar Flow »Keep your members accountable with Polar fitness trackers or free Polar Beat app. The Polar Club app is compatible with several Polar heart rate sensors and fitness trackers.* » In Polar Flow your club members can easily check their personal training data and follow their progress as well as share and comment on their own and their friends' achievements. » Your member's can also share their training data with their PT with the free Polar Flow for Coach service. » Polar Flow is connected with other fitness platforms such as Strava, MyFitnessPal, Endomondo, Nike+ Run Club and Apple HealthKit *Works with Polar H10 and OH1 heart rate sensor or any other compatible Polar heart rate sensor and fitness tracker: https://support.polar.com/en/support/compatible-devices POLAR CLUB. The most rewarding fitness choice – for your club, for your class, for your heart. Get Polar Club for your club today! Discover more: polar.com/club CONNECT WITH US Instagram: instagram.com/polarglobal Facebook: facebook.com/polarglobal Twitter: @polarglobal
Version 3.6.5
Fixed an issue which caused the app to crash sometimes during the log in process with new participants.
Ratings and Reviews
140 Ratings
Great app! Keep it coming.
This has revolutionized our wellness programming. Both our clients and coaches all love what you've done. We have no problems getting people signed in and the reports look great. Question - any way to add a feature to change the size of the in-class workout boxes? Example, if there is just one student, the box displays larger, and the boxes rescale with the addition of more students to fill up the class space? Thanks again - keep up the good work!
Polar heart rate training is absolutely the best training systems ever. Our students love the system. I highly recommend Polar.
Para cuando para España?
App Privacy
The developer, Polar Electro , indicated that the app's privacy practices may include handling of data as described below. For more information, see the developer's privacy policy .
Data Linked to You
The following data may be collected and linked to your identity:
Health & Fitness
Identifiers
Data Not Linked to You
The following data may be collected but it is not linked to your identity:
Privacy practices may vary, for example, based on the features you use or your age. Learn More
Information
English, Czech, Danish, Dutch, Estonian, Finnish, French, German, Hungarian, Indonesian, Italian, Japanese, Korean, Norwegian Bokmål, Polish, Portuguese, Russian, Simplified Chinese, Slovenian, Spanish, Swedish, Turkish
Developer Website
App Support
Privacy Policy
More By This Developer
Polar Beat: Running & Fitness
You Might Also Like
SelfLoops Group Fitness Plus
Heart Rate Ninja
Uptivo Trainer
Kubios HRV - Daily Readiness
Structured data
Items portrayed in this file.
Coats of arms of cities and villages of Moscow Oblast
Hephaestus in heraldry
Hammers sable in heraldry
2 flashes Or in heraldry
Atom symbols in heraldry
Superior vector version available
PD-RU-exempt
Vector-Images.com images
Media missing infobox template
Files with no machine-readable author
Files with no machine-readable source
Navigation menu
Asia Pacific
Australia (English)
China (Simplified Chinese)
Hong Kong (Traditional Chinese)
Hong Kong (English)
Japan (Japanese)
New Zealand (English)
Singapore (English)
Taiwan (Traditional Chinese)
Africa & Middle East
Israel (Hebrew)
South-Africa (English)
UAE (English)
POLAR CLUB WEST
Startsida Polar Club West
Klubben Bildas 1988
Styrelsens sammansättning
Kommande träffar
Polar Bloggen
Tidigare träffar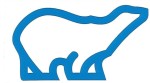 Klicka på bilden för att komma till webshopen
Välkommen till vår hemsida
Polar Club West är en märkesklubb för de som äger och har ett intresse för Polarvagnen samt tycker om att träffas och umgås under gemytliga förhållanden. Klubben är en politiskt och religöst obunden organisation och drivs med ideela krafter. Under året genomförs årligen två träffar i klubbens regi , varav ett årsmöte på våren samt ett höstmöte. För de som vill ha ännu mera av polarandan kan man åka på gemensamma träffen som alternerar mellan klubbarna.
Nyhet : Uppdaterad almanacka för träffar se under kommande träffar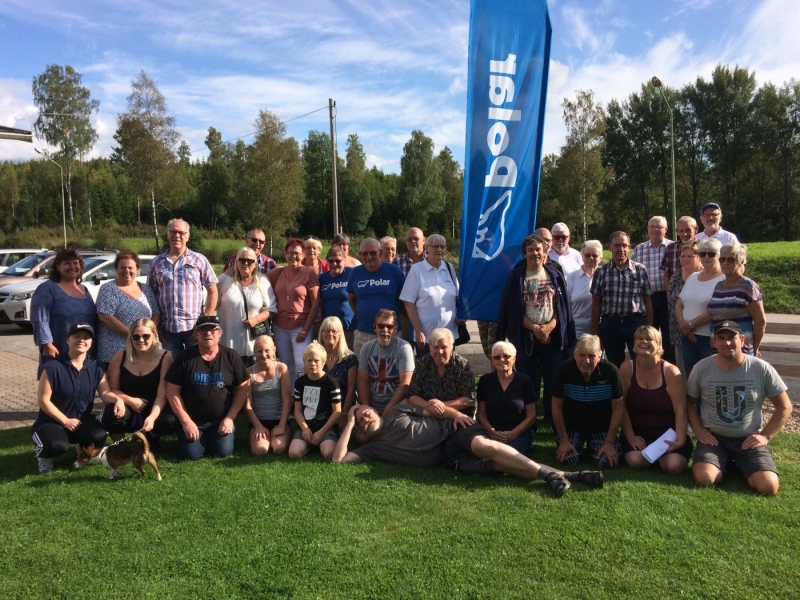 Här tar vi emot både ris och ros
Meddelandet skickades, det kommer publiceras efter godkännande.
Katarina Pålsson Fransson • 8 september 2022 20:51:29 Hej önskar att herr kläderna i webbshoppen skulle finnas i större storlekar.
17 september 2022 14:22:33
Raimo Blennerstedt • 9 juni 2022 10:02:04 Hej. Jag såg att det fanns biljetter kvar till Elmia. Finns de kvar ännu. MVH. RAIMO
12 juni 2022 22:37:14
Peter Åberg • 17 april 2022 20:56:00 Skulle vara roligt att vara medlem här. Med vänlig hälsning, Peter
Bernt Karlsson Westerberg • 24 december 2019 09:22:56 GOD JUL OCH GOTT NYTT ÅR ÖNSKAR BERNT OCH LILLEMOR
Margaretha Johansson • 28 oktober 2018 12:34:46 Jag vill tacka alla som hedrade Lennarts bortgång Tack för gåvan till Cancerfonden MVH Margareth
Kenneth och Birgitta • 2 oktober 2018 15:23:28 Tack för en trevlig 30-årsfest. Tack också till Gert för hjälp med den trilskande pannan
Henrik o Elisabeth • 1 oktober 2018 20:34:57 Tack för en jättetrevlig 30-årsfest . God mat o bra musik . DET HAR NI GJORT BRA
Bosse Biggan • 1 oktober 2018 13:57:25 Tack!! Sonja,Birger,Lena,Göran,Lina,o Johan för en trevlig 30års-fest.Det hade NI gjort bra.Tack även till Andres för god mat.
Agneta Svensson • 30 september 2018 18:26:36 Tack fest kommitten för ett trevligt 30 års jubileum <3 Trevligt ordnat och god mat o bra musiker <3 Agneta o Leif Arne
Robin Åkesson • 1 augusti 2018 18:21:15 det skulle vara roligt att träffas på någon camping en vecka eller två och bara umgås skicka gärna någon meddelande när det blir träff
POLAR CLUB WEST
Visa skrivbordsversion
Skapa en hemsida själv utan förkunskaper
Hemsida24 är en lättanvänd tjänst där du bygger och uppdaterar din hemsida.

MV Plancius was built in 1976 as an oceanographic research vessel for the Royal Dutch Navy and was named HR. Ms. Tydeman. The ship sailed for the Dutch Navy until June 2004 and was eventually purchased by polar operator.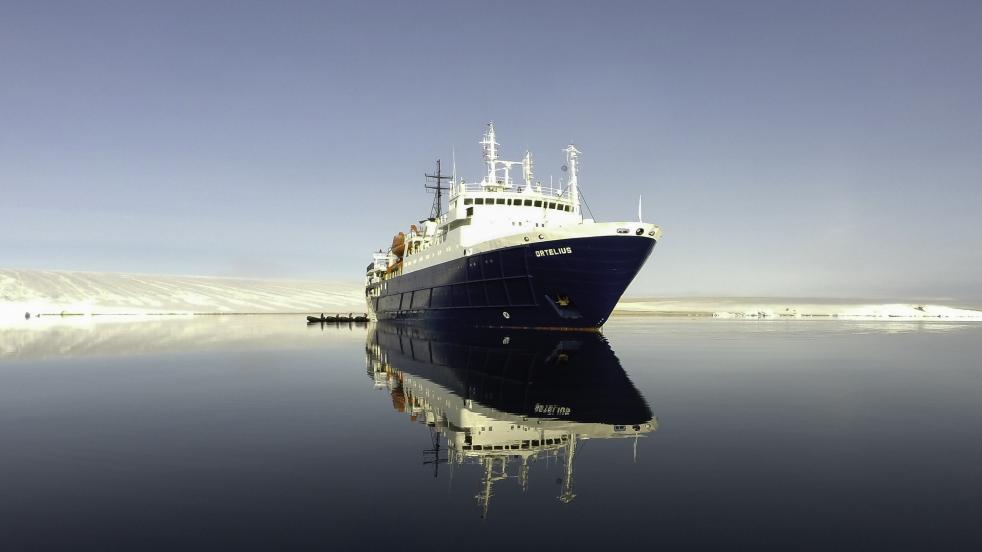 Ice-strengthened for both poles of the planet, the Ortelius is thoroughly outfitted to provide you an up-close experience of the Arctic and Antarctic.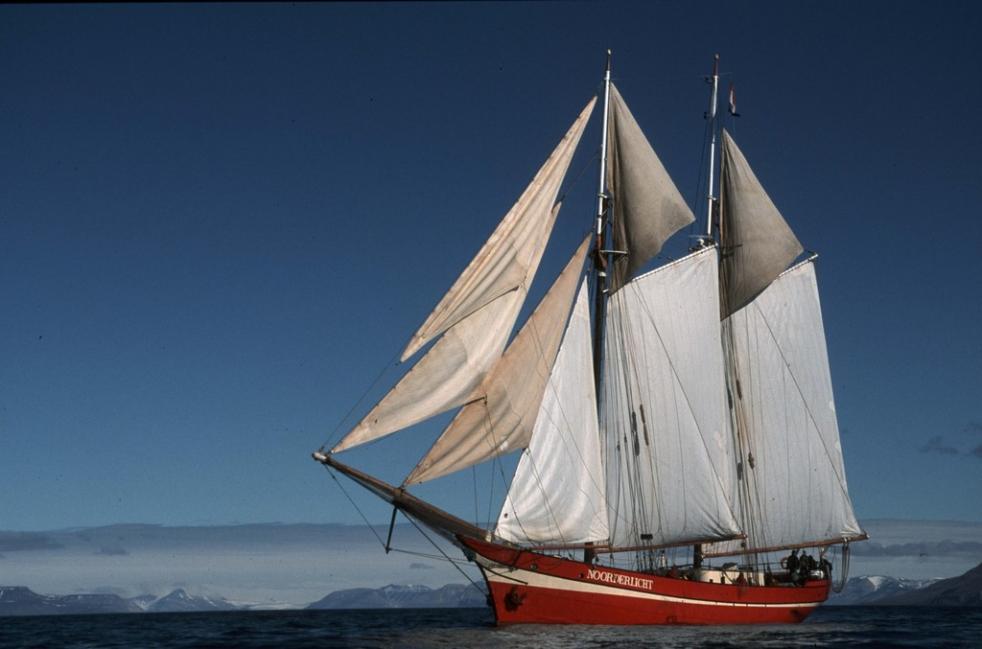 Noorderlicht
s/v Noorderlicht is a sailing vessel well suited for sailing among small islands and offers good open-deck viewing areas, also when under sail.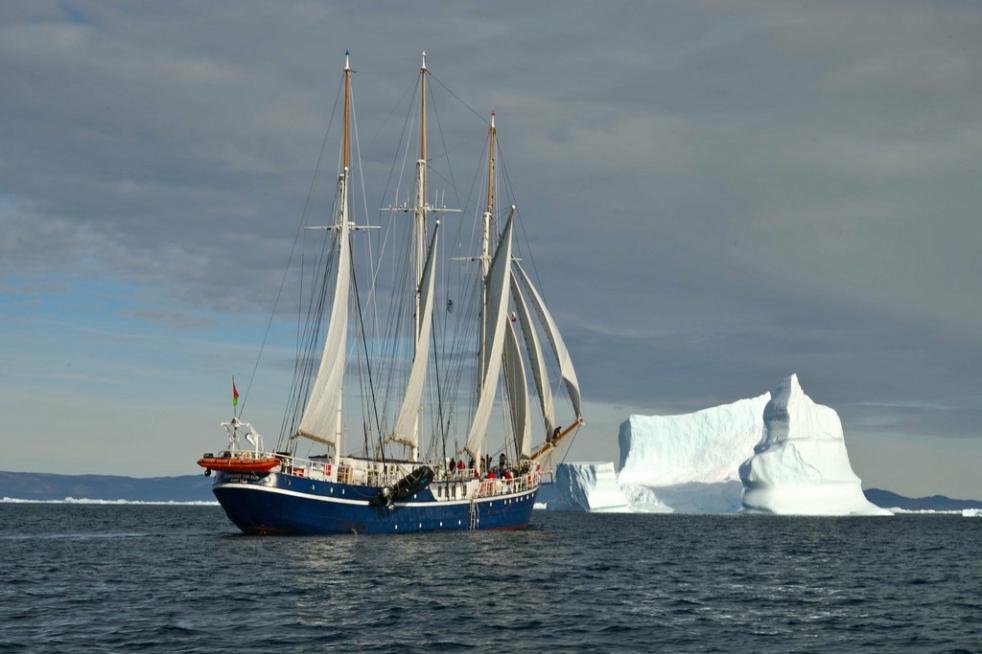 Rembrandt Van Rijn
Our 3 mast-schooner 'Rembrandt van Rijn' is well suited for expedition cruising among the fjords of Greenland and Spitsbergen.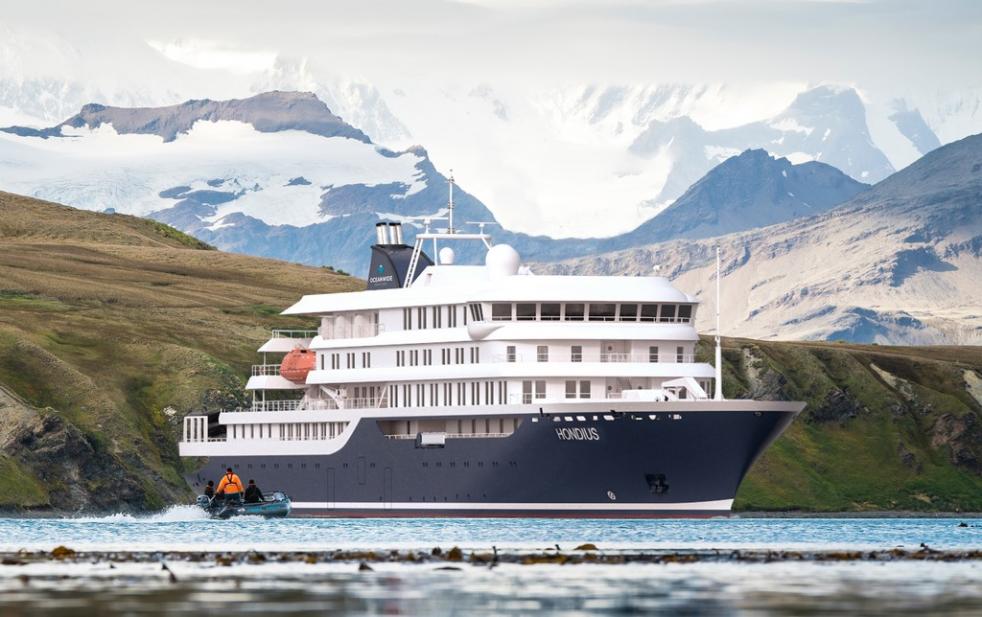 Hondius has been launched for the Arctic season 2019. The Hondius is the world's first-registered Polar Class 6 cruise ship, exceeding all the latest green requirements of the Polar Code.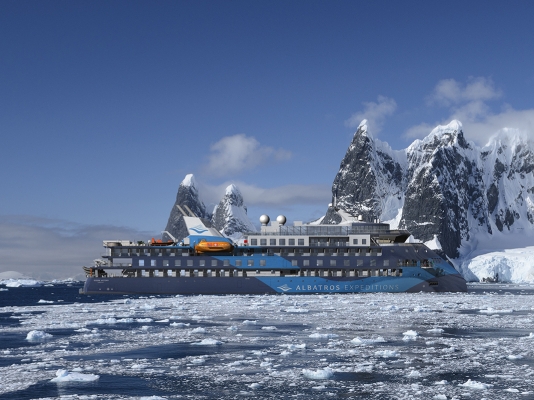 Ocean Victory
This stylish cruise ship is ideally suited for our business model of small ship expeditions and is deployed and dedicated to varied Antarctic region voyages.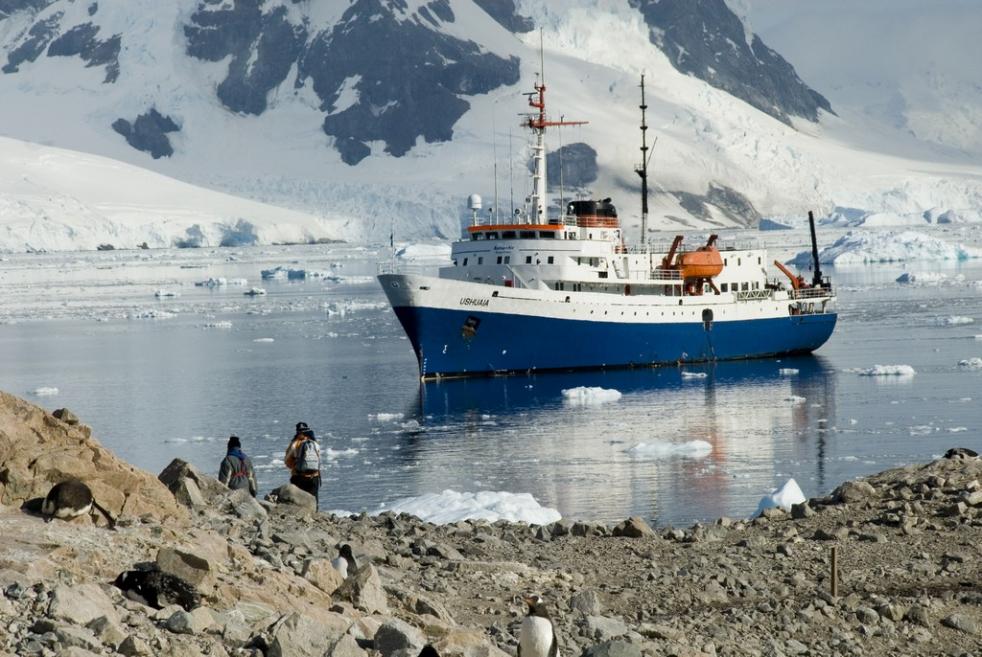 The USHUAIA has been refurbished to accommodate a maximum of 90 passengers in 46 comfortable cabins and suites.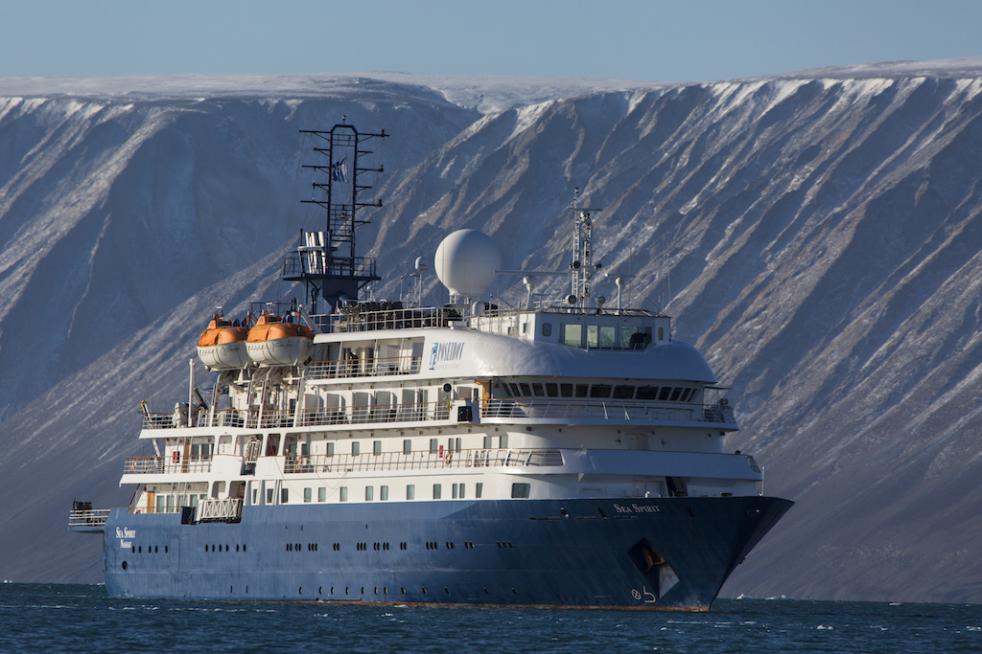 Sailing aboard Sea Spirit in grand style with all the amenities of a luxury hotel.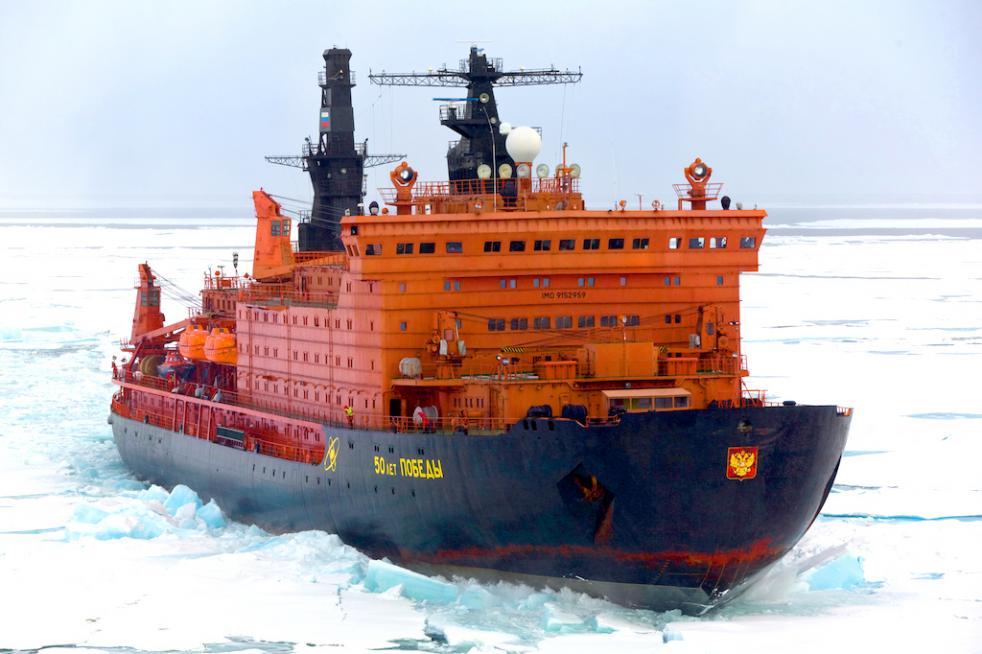 50 Years of Victory
Conquer the Top of the World on board the most powerful icebreaker ever built.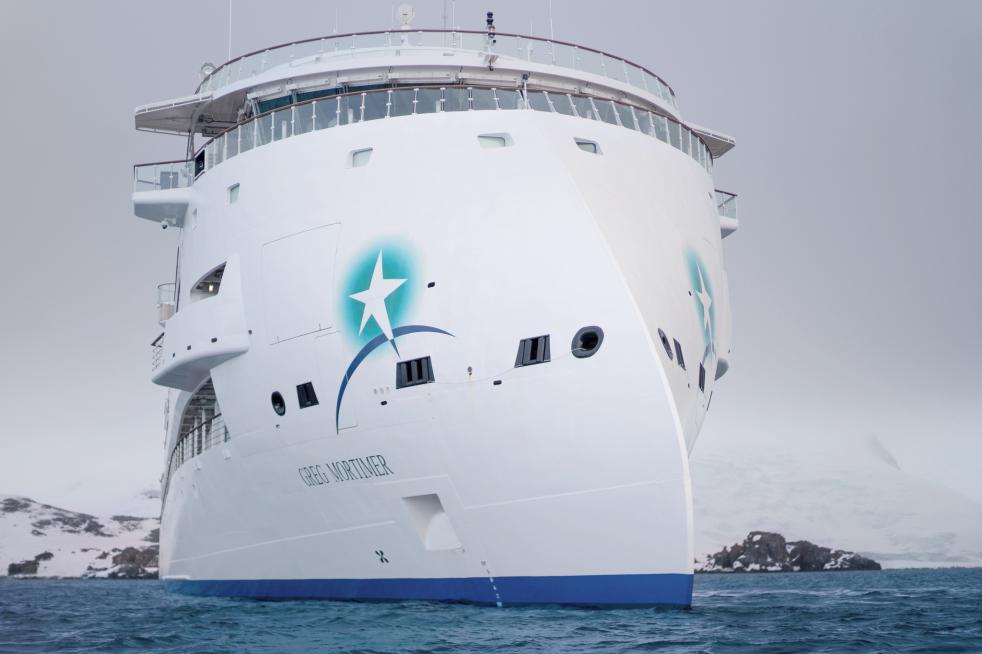 Greg Mortimer
As a modern and custom-designed ship, the Greg Mortimer is at the cutting edge of nautical technology.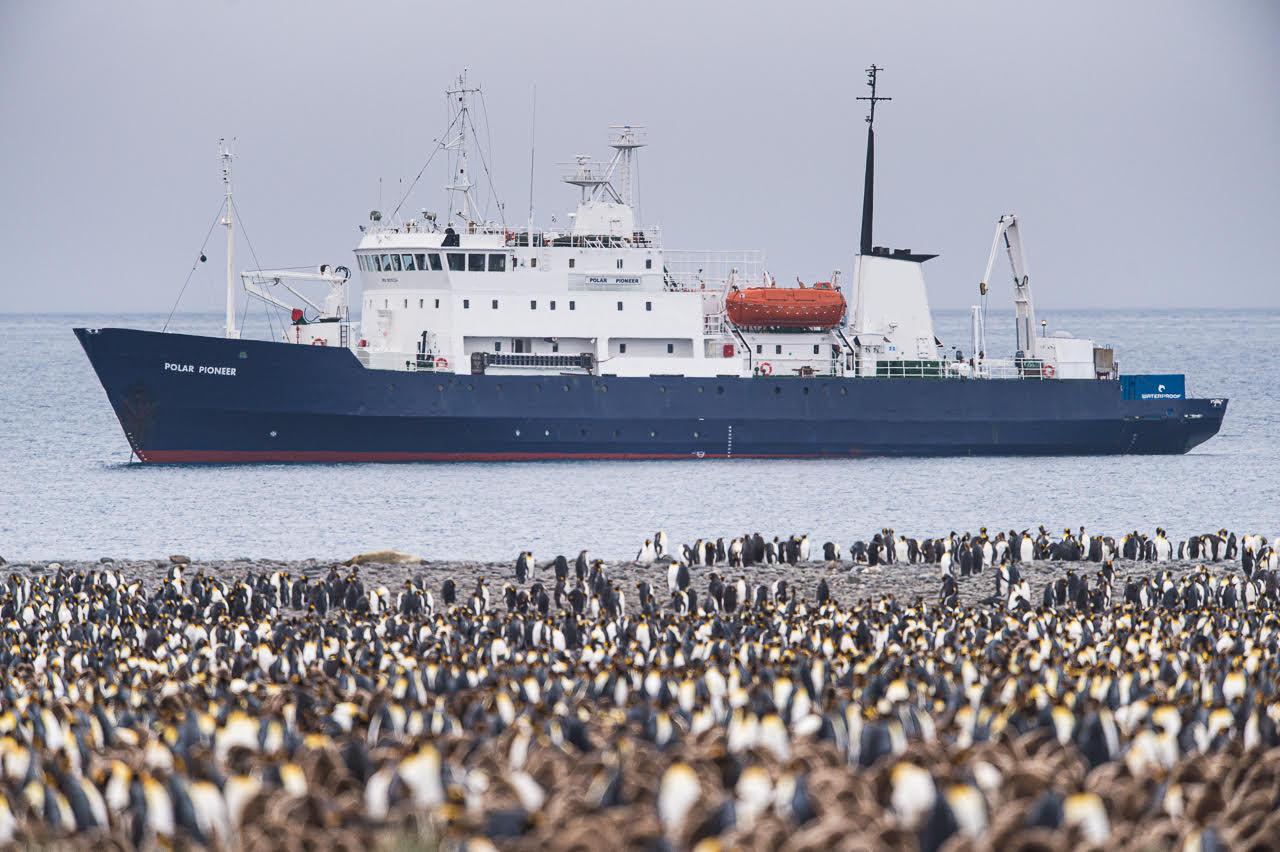 Polar Pioneer
Polar Pioneer is one of the most popular style of vessels currently used in Antarctica and the Arctic. Don\'t miss the chance to join her in one of her expeditions.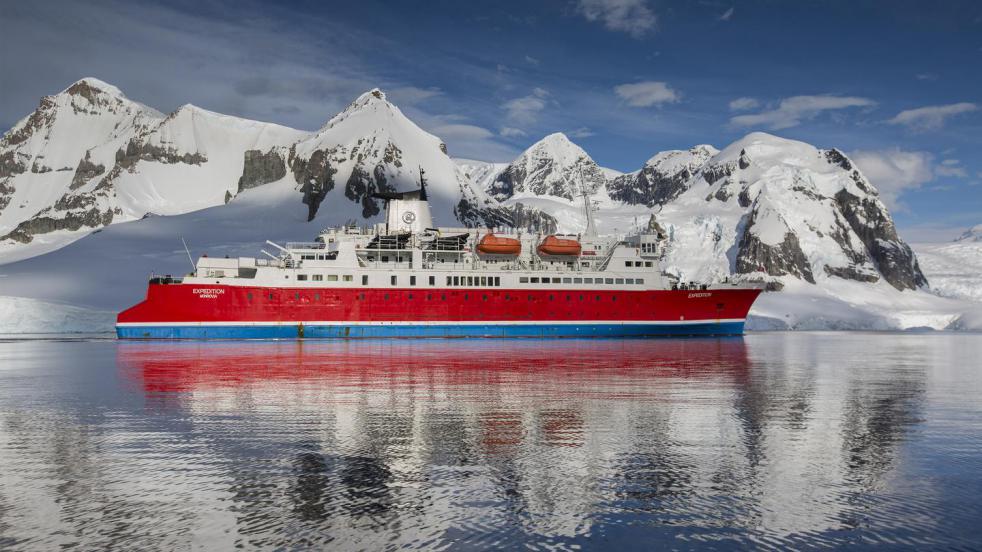 The Expedition allows you to enjoy an intimate cruise experience on a small ship.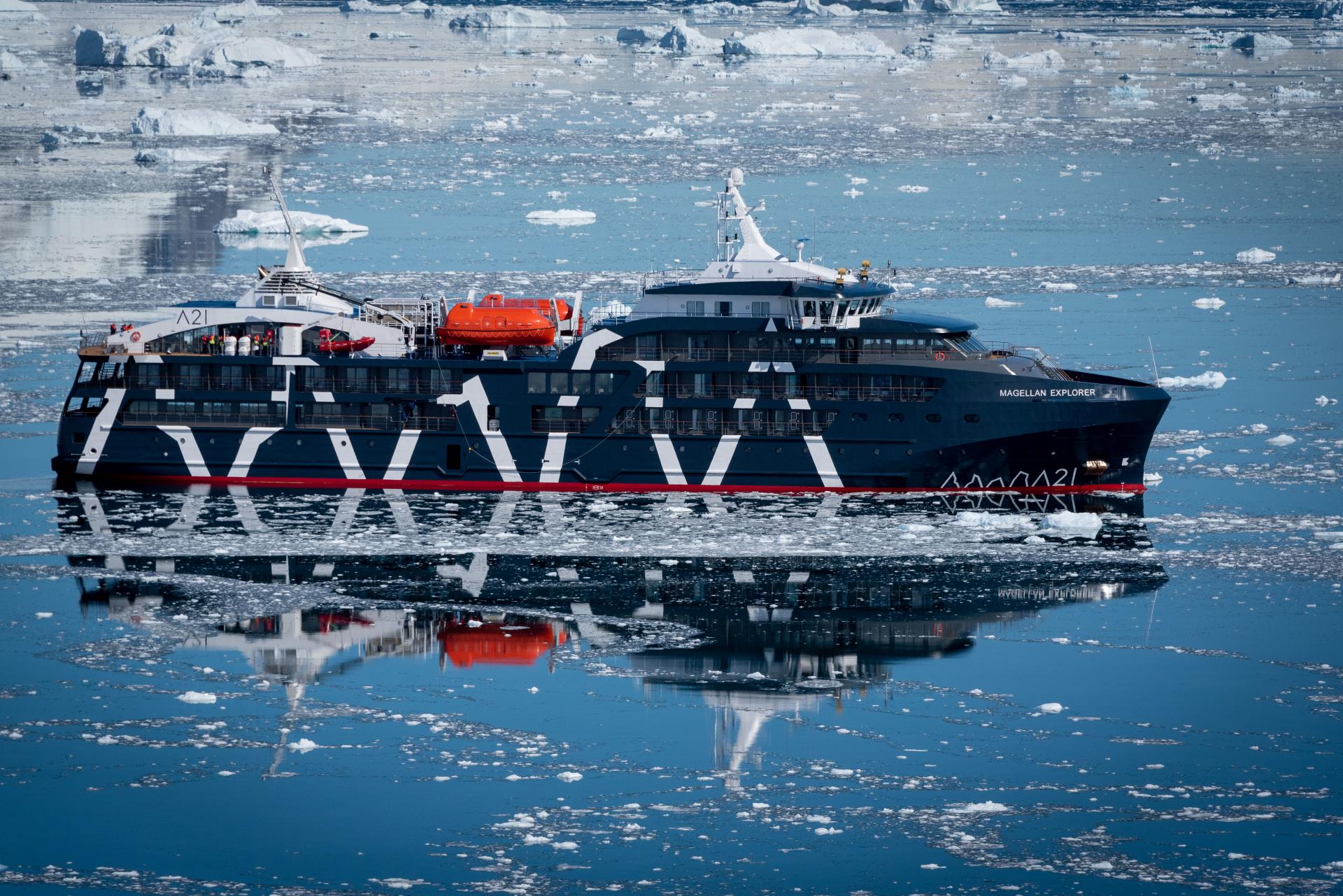 Magellan Explorer
Magellan Explorer is a new and modern expedition vessel custom build for our Antarctic air-cruises. She was built in Chile to the latest Polar Code specifications to start service in 2019.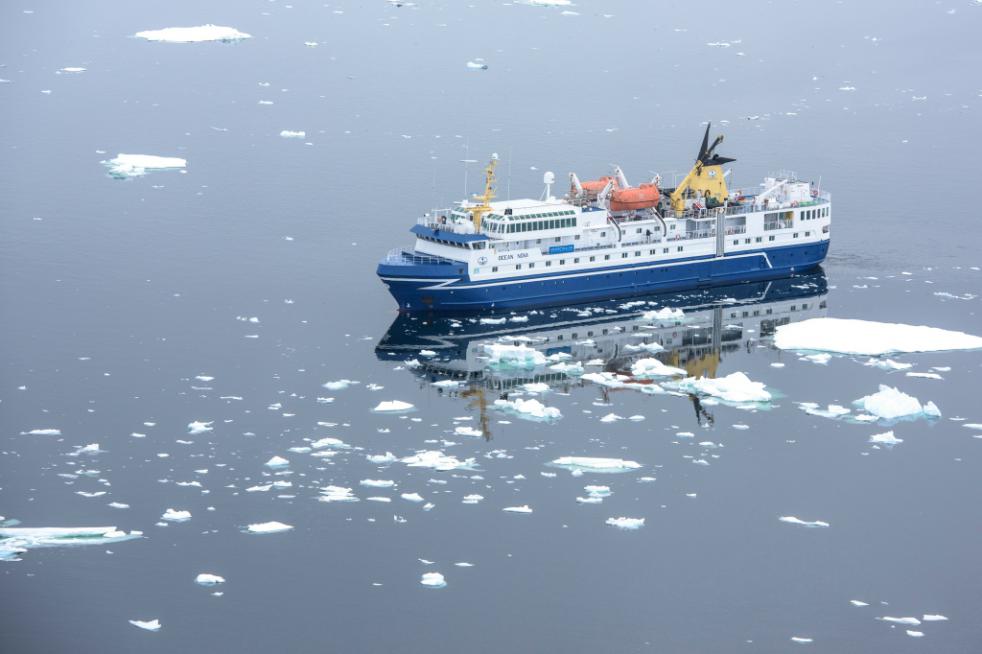 Ocean Nova is a modern and comfortable expedition vessel. She was built in Denmark in 1992 to sail the ice-choked waters of Greenland.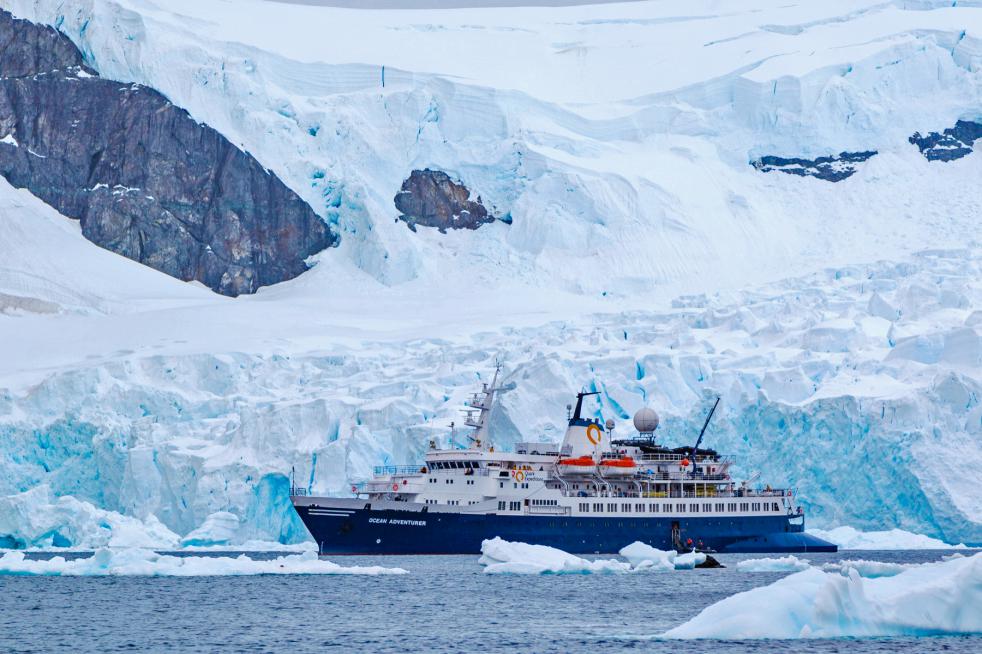 Ocean Adventurer
The Ocean Adventurer is a comfortable vessel with spacious cabins, which all have private bathroom facilities and exterior views.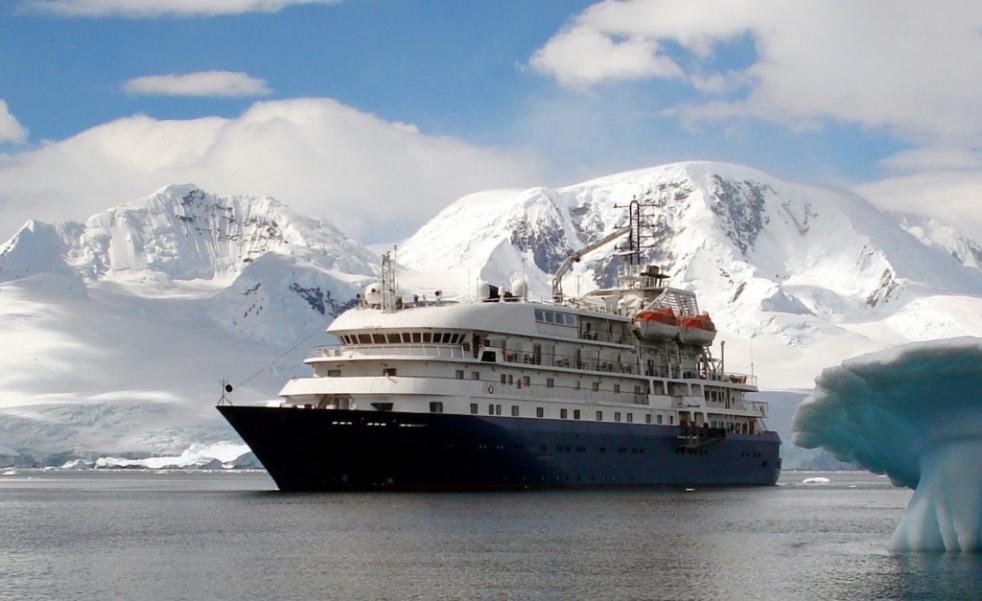 Hebridean Sky
Hebridean Sky is a small, all-suite expedition vessel. She was built in 1992 and refurbished in 2005. In 2016 the ship underwent an extensive, multimillion-dollar renovation that transformed it into one of the finest small-ships in the world.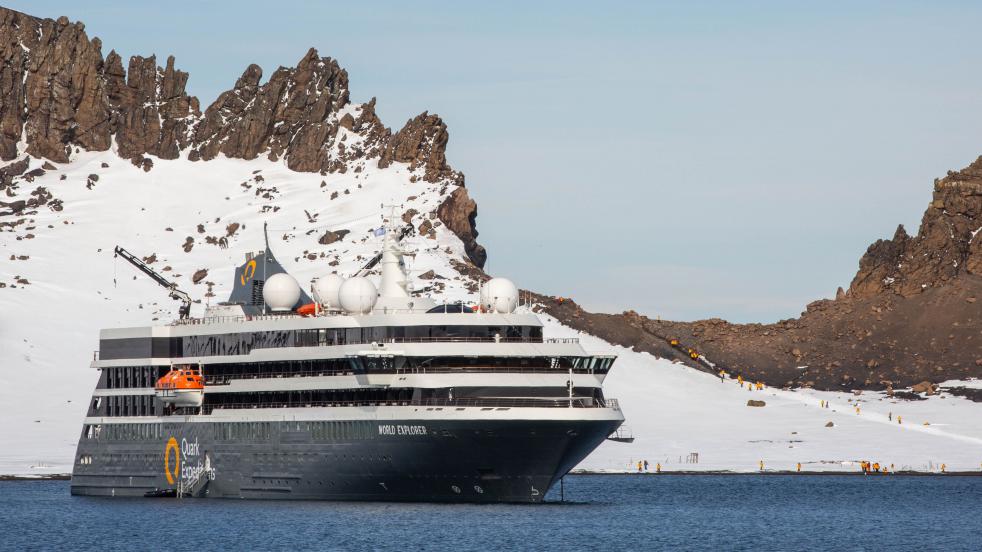 World Explorer
Distinct and comfortable, refined and roomy—these attributes and more describe World Explorer.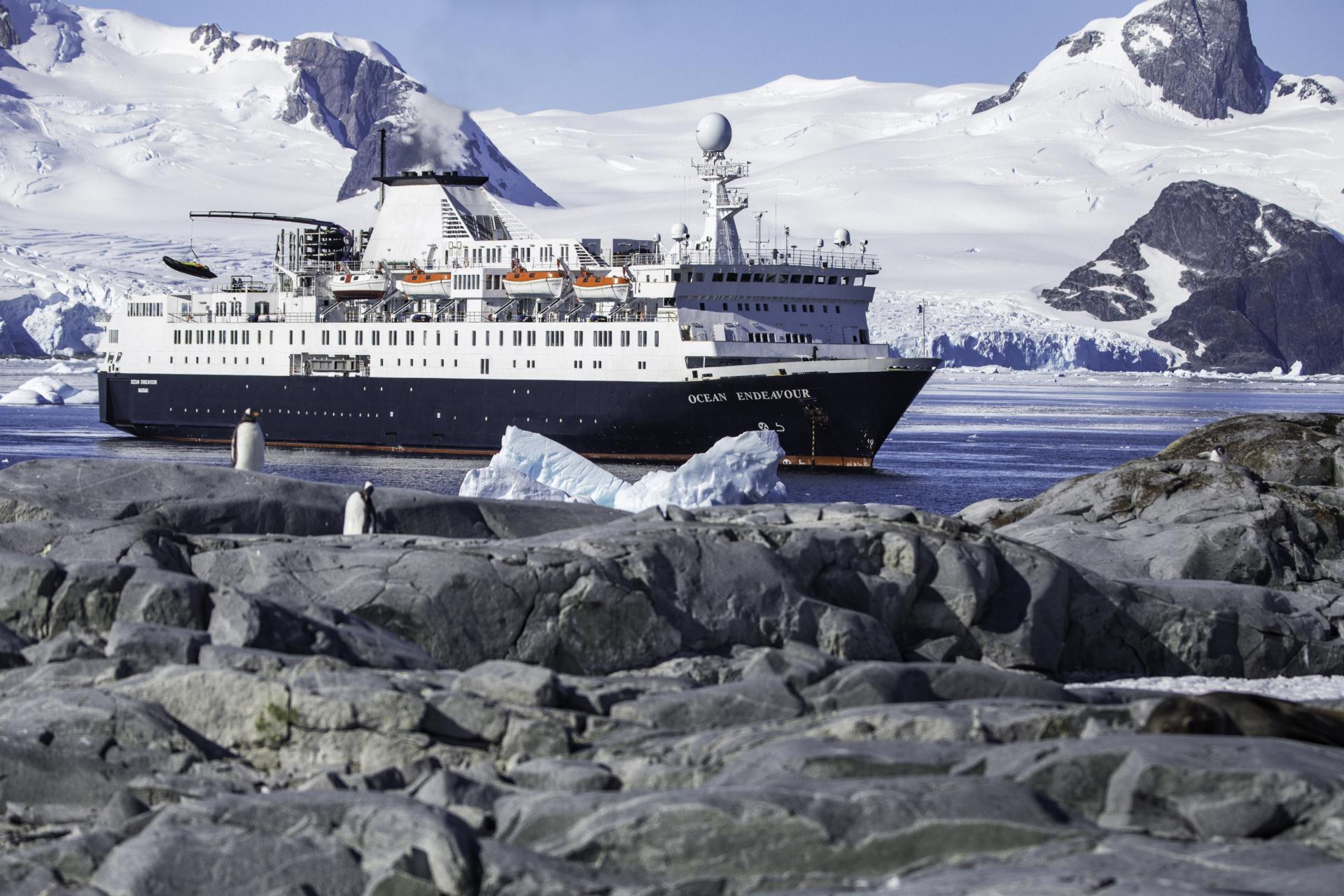 Ocean Endeavour
The Ocean Endeavour is a luxurious vessel with comfortable cabins. It is a spacious small expedition vessel engineered to explore the Polar Regions.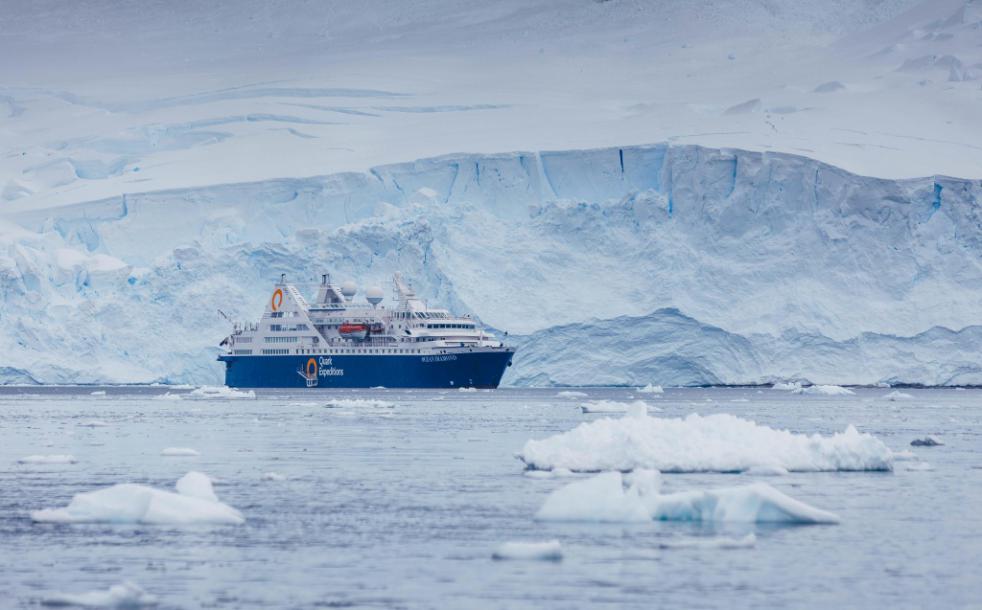 Ocean Diamond
The Ocean Diamond is a modern, stable super-yacht. Carrying a maximum of 189 passengers, and with two stabilizers and an ice-strengthened hull, this outstanding vessel is ideal for polar expeditions.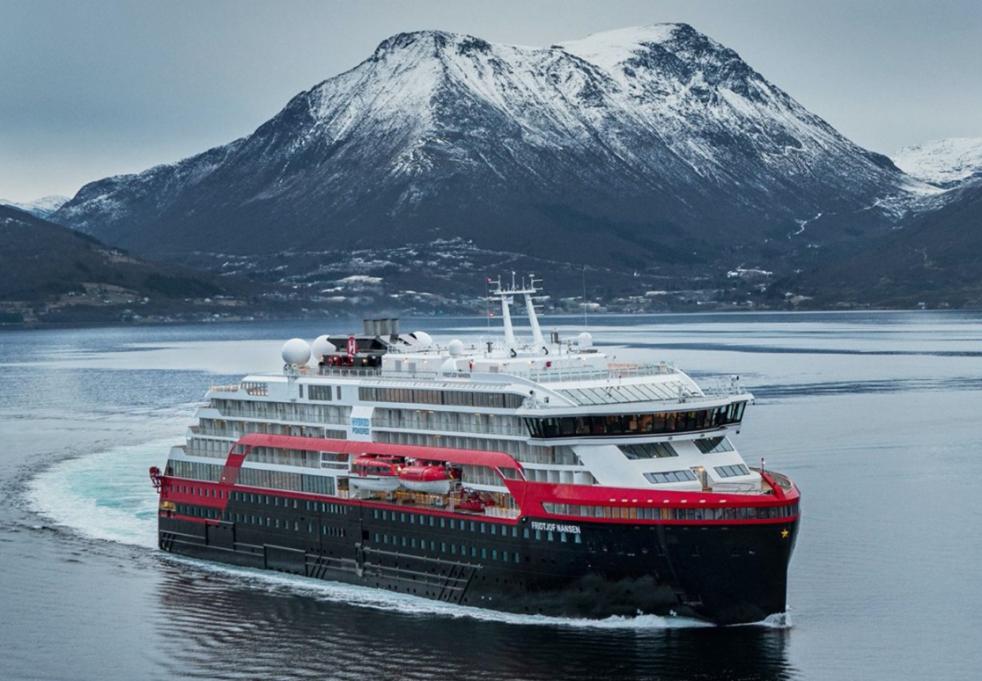 MS Fridtjof Nansen
One of the first ships with revolutionary battery hybrid powered propulsion system.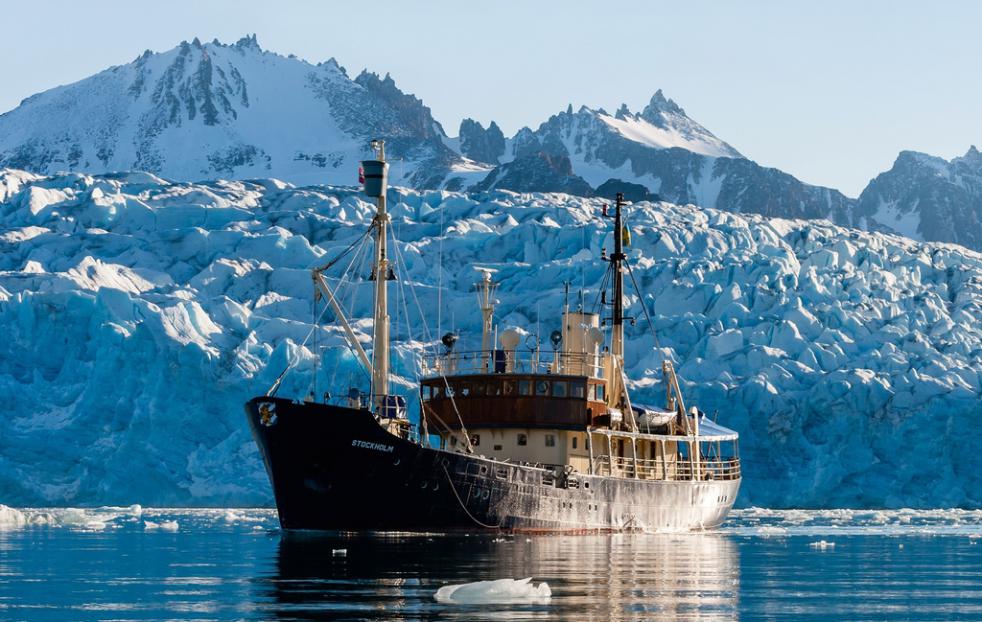 MS Stockholm
M/S Stockholm is a classic ship with beautiful brass details and wooden decks, built in 1953. After 20 years in Svalbard she has the experience and track record of being able to reach sites that are inaccessible to other ships.
The ship was built in Denmark in 1992 to serve as a ferry on Greenland's west coast. In 2004/2005 she was completely refurbished into a comfortable expedition ship and in 2018 she underwent a renovation of the passenger areas.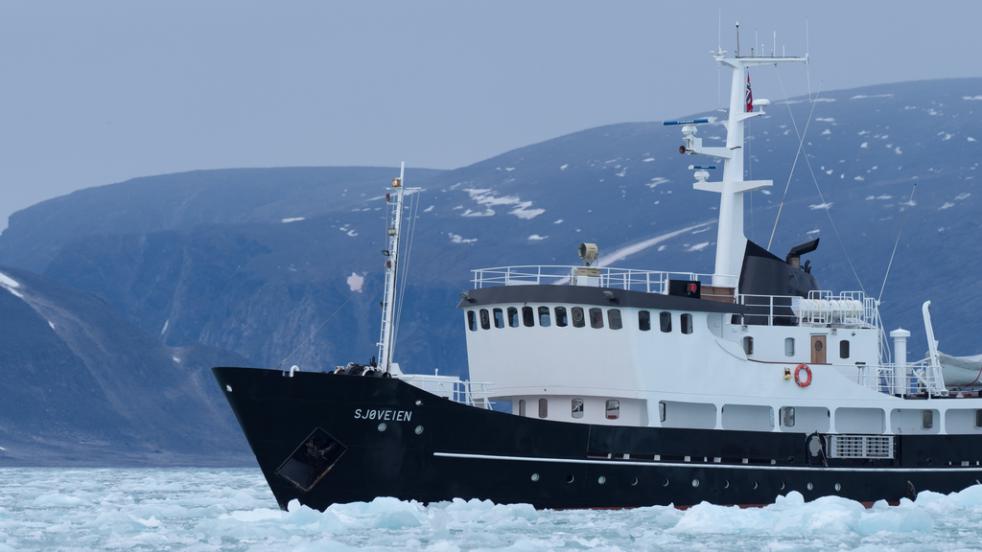 MS Sjøveien
MS Sjøveien (meaning the Seaway) was built in Bergen in 1964 for the Norwegian Government and she worked for them in various capacities. From 1979 until 1995 she was used as a training ship for mariners.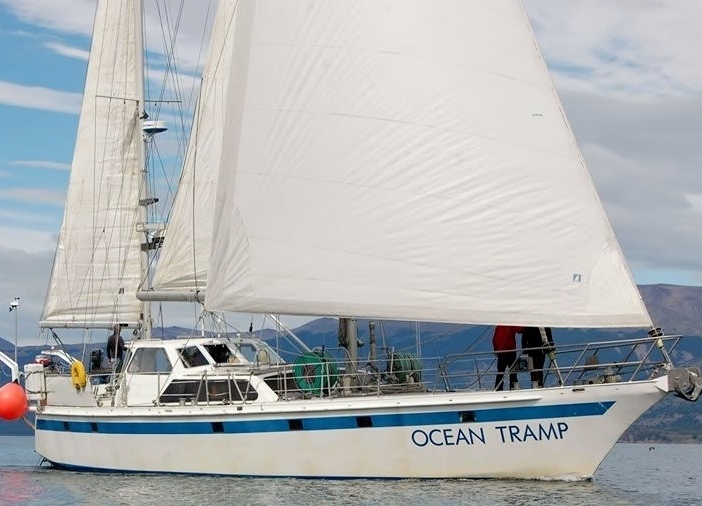 SY Ocean Tramp
Ocean Tramp is a 66 feet ketch rigged sailboat, with 5 cabins. She very comfortably can carry 8 guests plus three crew members and one scientist.
Ventus & Stella Australis
Designed to navigate the Patagonian fjords, the two ships have only 100 cabins, all with exterior windows and comfortable common rooms.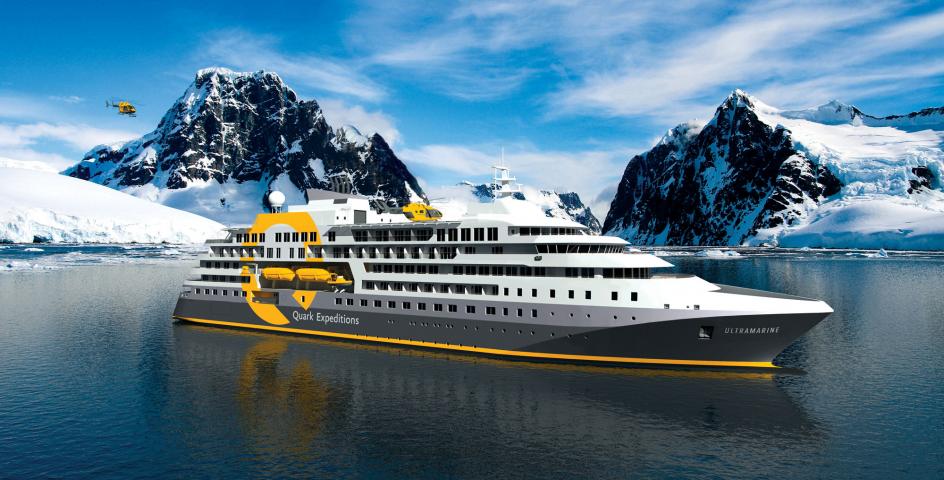 Ultramarine
Ultramarine, is designed to go beyond the familiar in polar exploration, to discover new places, and to immerse you in the best the region has to offer.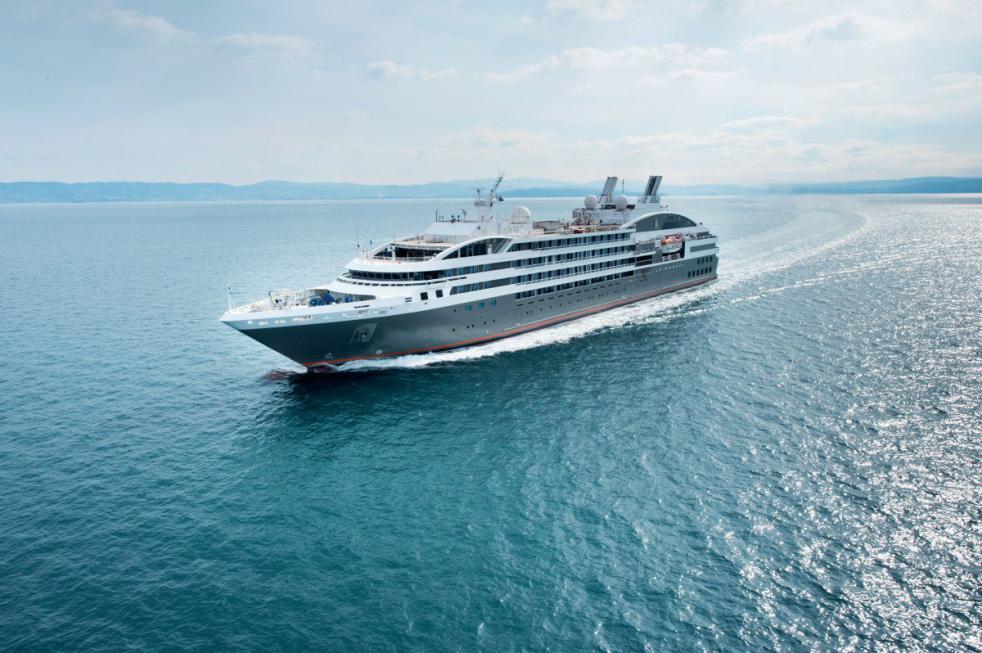 Le Boréal embodies the subtle alliance between luxury, intimacy and wellbeing.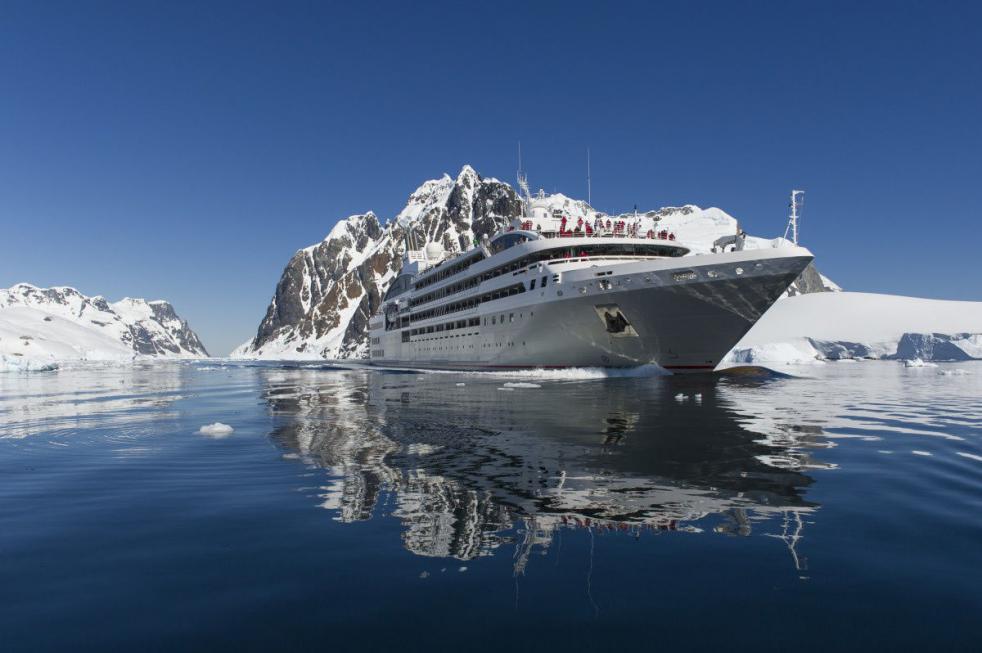 This superb mega-yacht with 132 staterooms is the result of the expertise of the Italian Fincantieri shipyard and French sophistication, as interpreted by designer Jean-Philippe Nuel.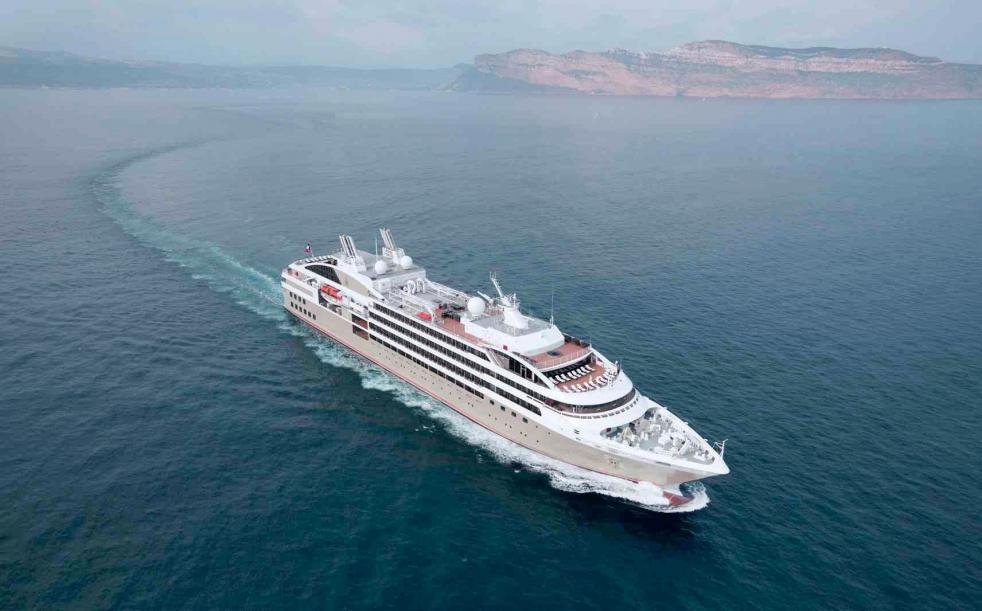 The elegance of her exterior and interior lines and her intimate size (only 122 staterooms and suites) make this a rare and innovative yacht on the cruise market.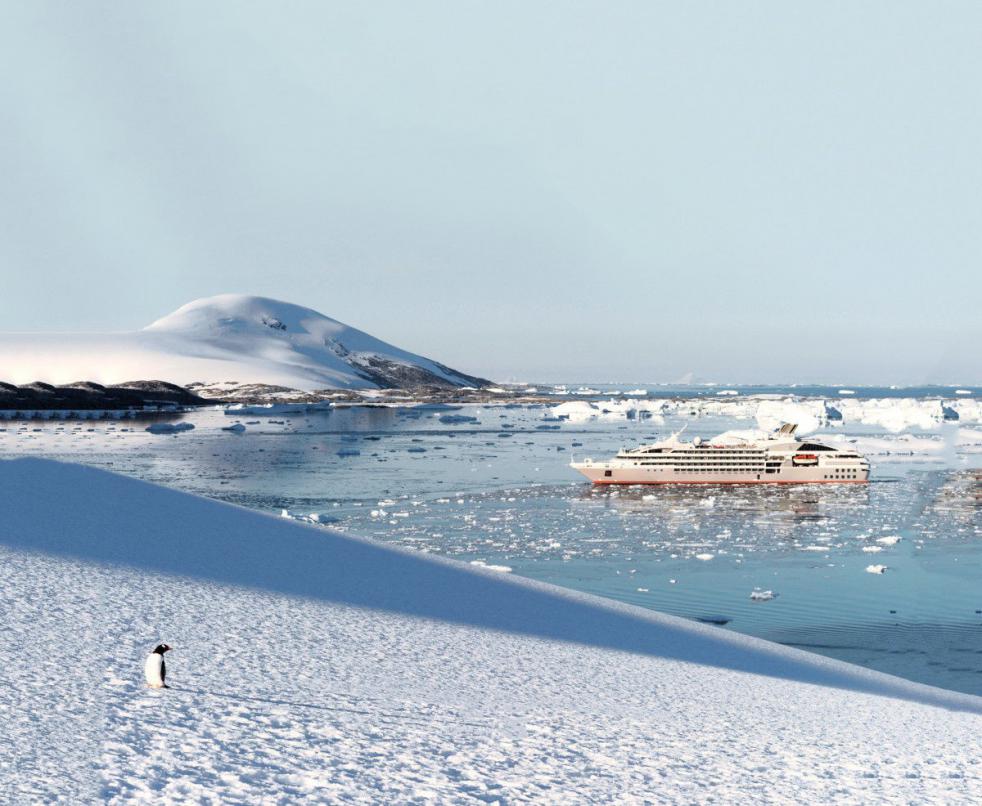 Le Soleal embodies the subtle alliance between luxury, intimacy and wellbeing.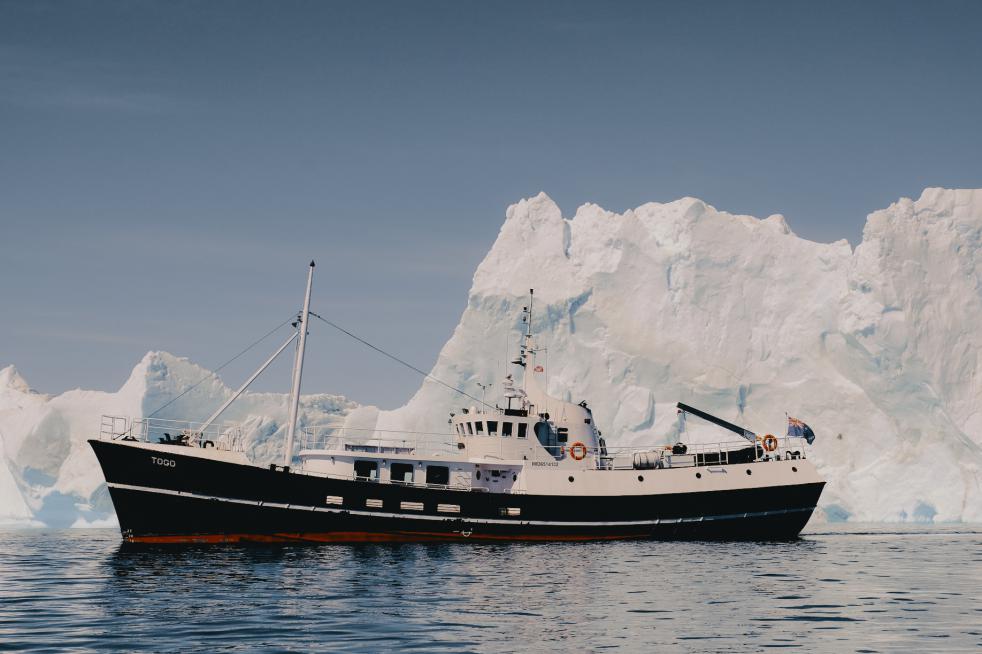 Togo is a 102ft /31m motor yacht, custom built-in 1965 by legendary Dunston Shipyard and last refitted in 2018.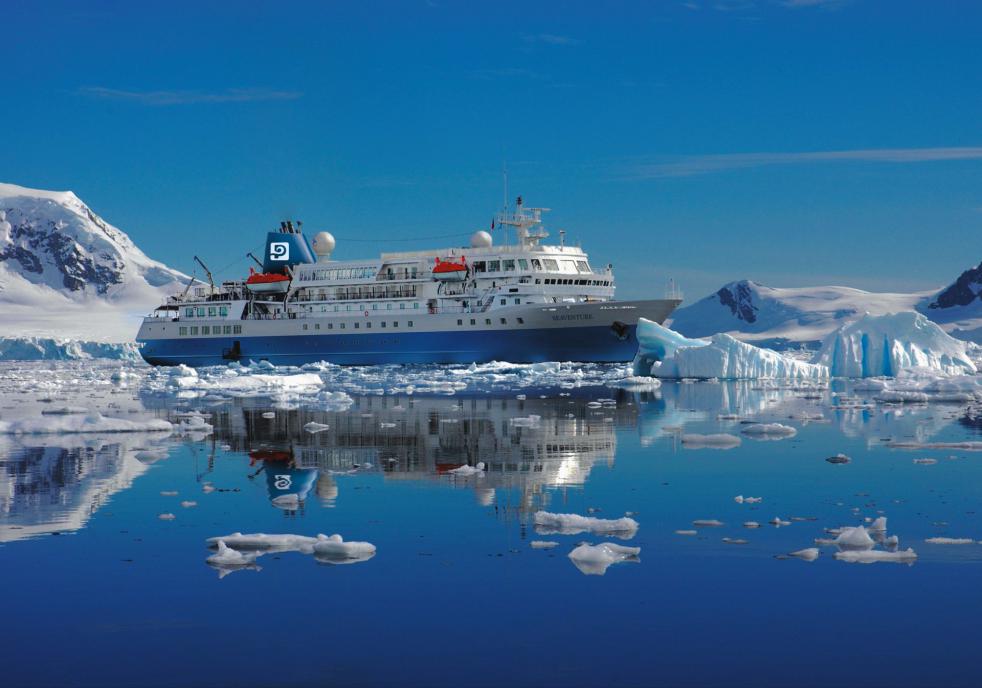 Seaventure features a 1-A Super ice class rating — the highest ice class awarded to passenger vessels.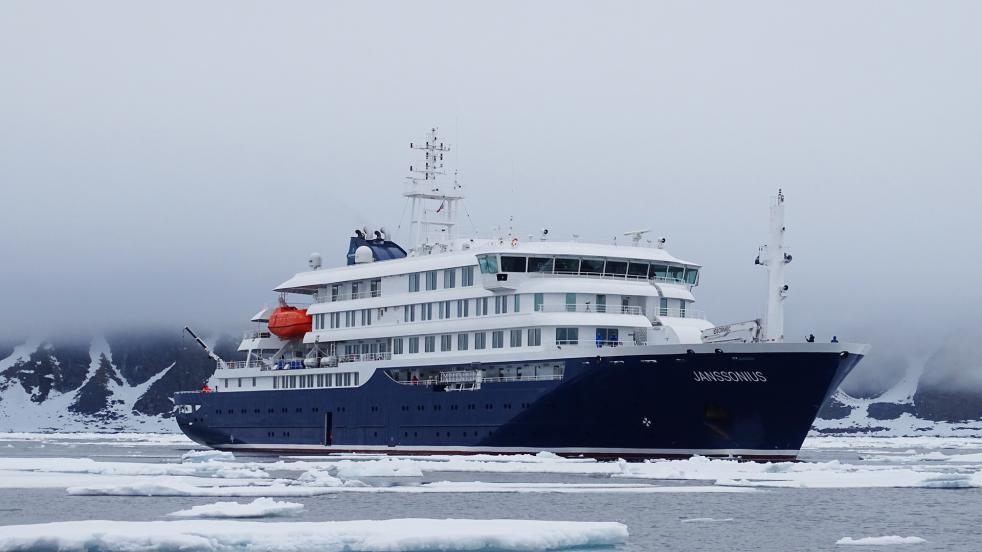 New and most advanced vessel Polar Class 6 cruise ship, exceeding all the latest green requirements of the Polar Code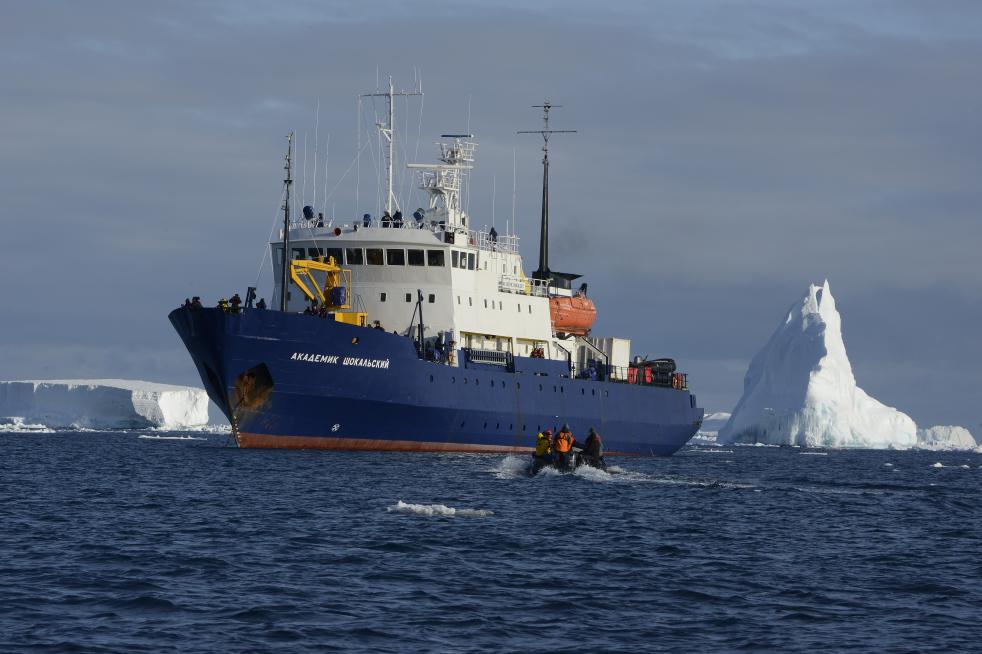 Akademik Shokalskiy
Akademik Shokalskiy is the sister ship to the Spirit of Enderby (Professor Khromov). They were both built in 1984 for polar and oceanographic research and, being fully ice-strengthened, they are perfect for expedition travel.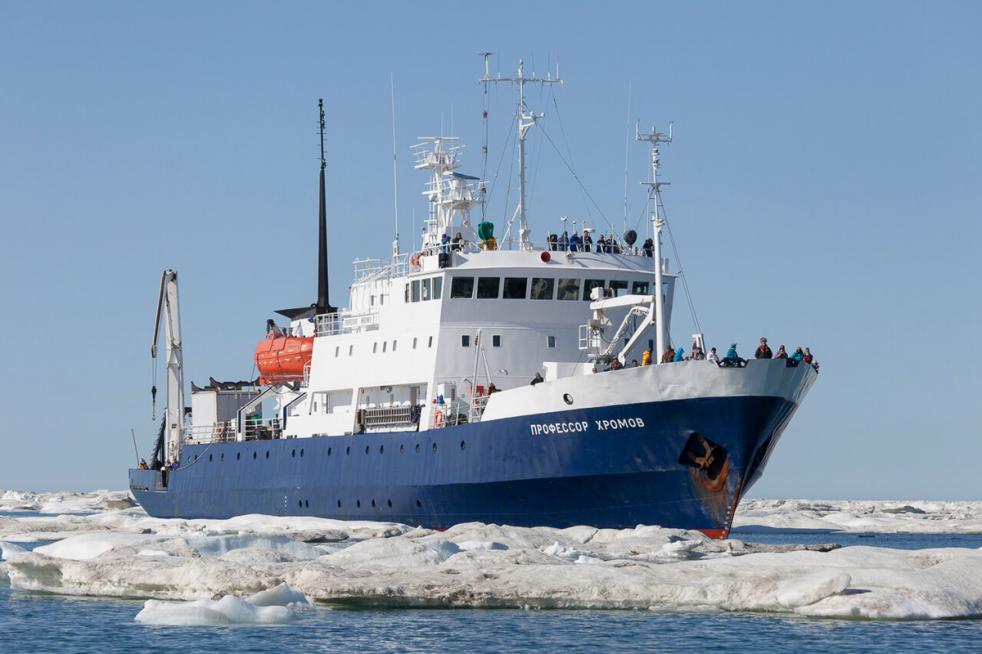 Spirit of Enderby
The Spirit of Enderby (Professor Khromov) is a fully ice-strengthened expedition vessel, built in 1984 for polar and oceanographic research and is perfect for Expedition Travel.
The original Fram was the most famous explorer ship of its time, and the achievements of her expeditions are unparalleled.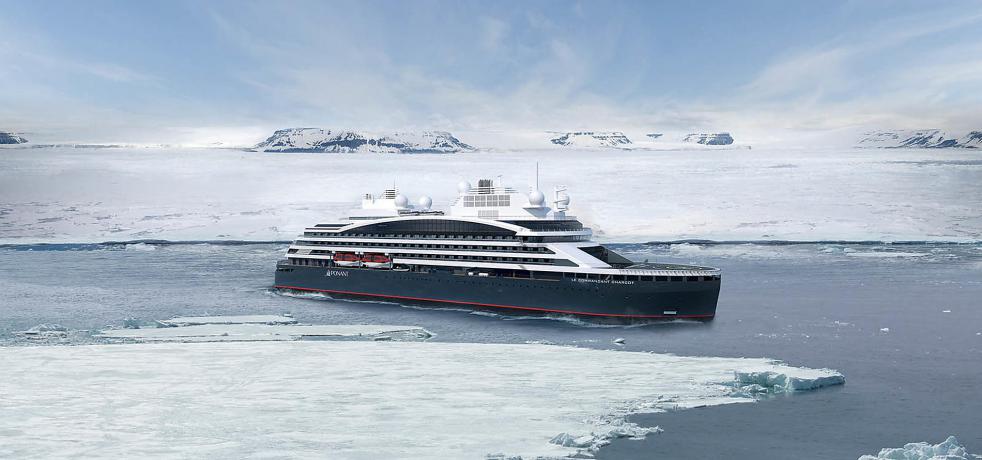 Le Commandant Charcot
This very first hybrid-electric polar exploration ship powered by LNG has been designed with the greatest attention to detail in terms of safety and respect for the environment.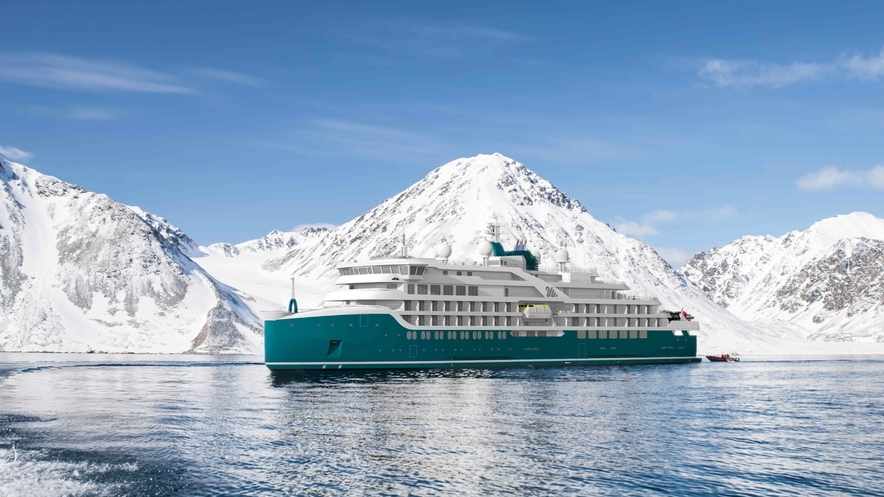 This ship has been designed to journey to off the beaten path destinations and remote polar regions in style and comfort. The ship incorporates a PC5 ice-strengthened hull combined with extra-large stabilizers to make your journey as smooth as possible.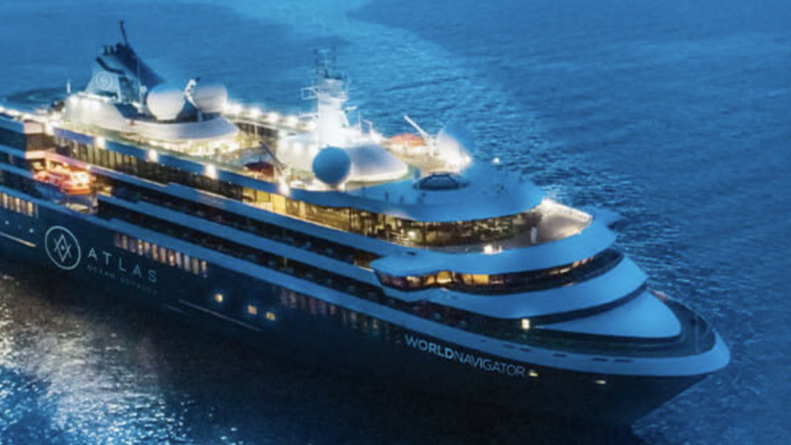 World Navigator
World Navigator was conceived with the sensibilities of an explorer – one who believes the world is best experienced up close, while still leaving the destination untouched.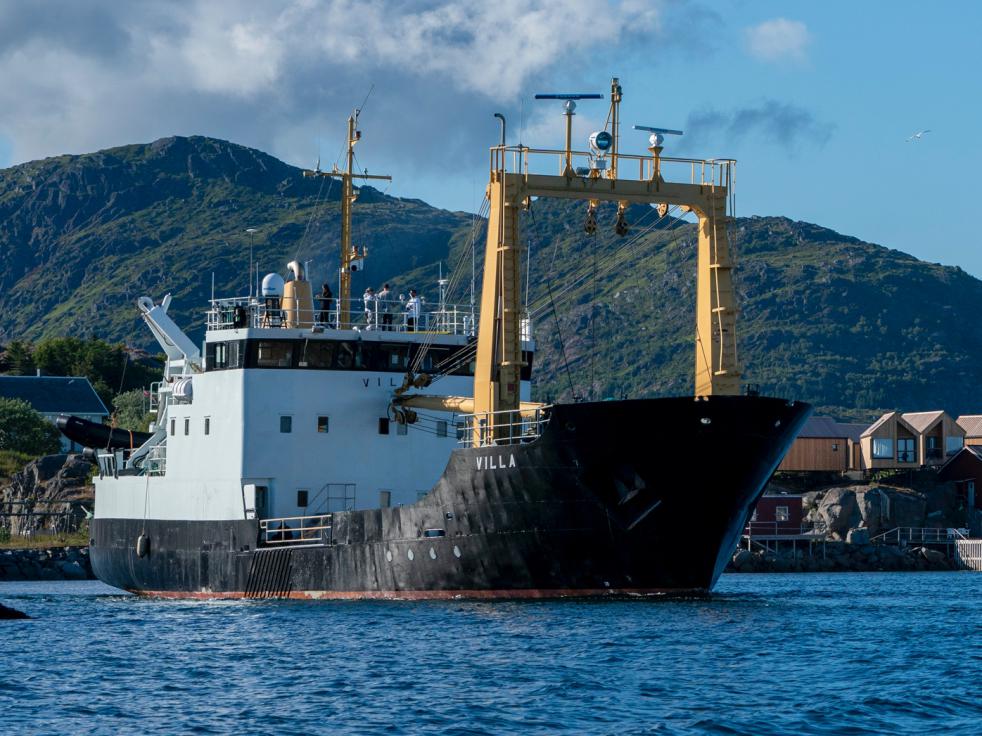 MV Villa was built-to-order for the Norwegian Coastal Administration. Prior to February 2019, her mission was to service lighthouses and buoys along the rough Norwegian coast.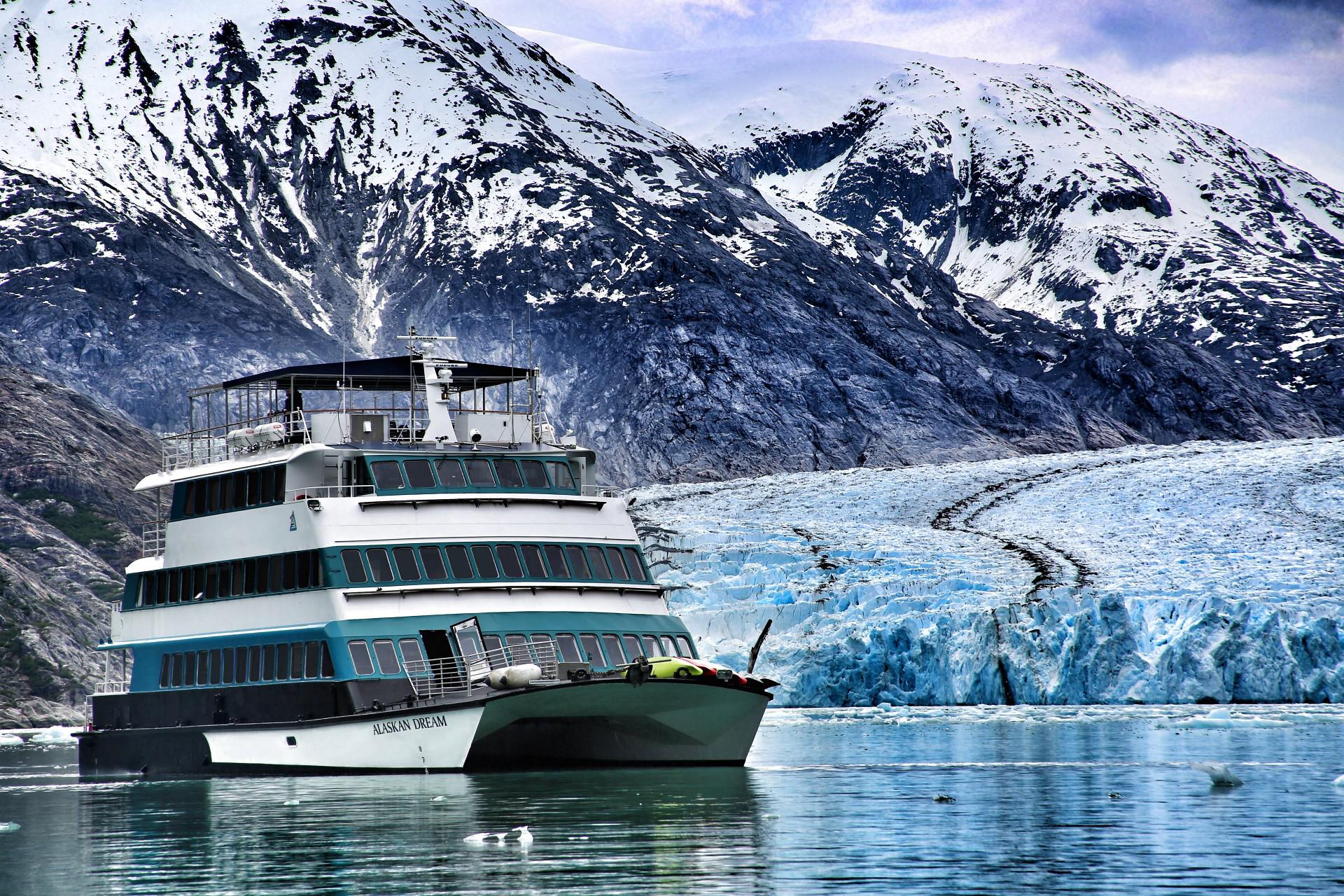 Alaskan Dream
At 104 feet in length, the Alaskan Dream's innovative, streamlined catamaran design allows the vessel to easily navigate narrow channels and passages.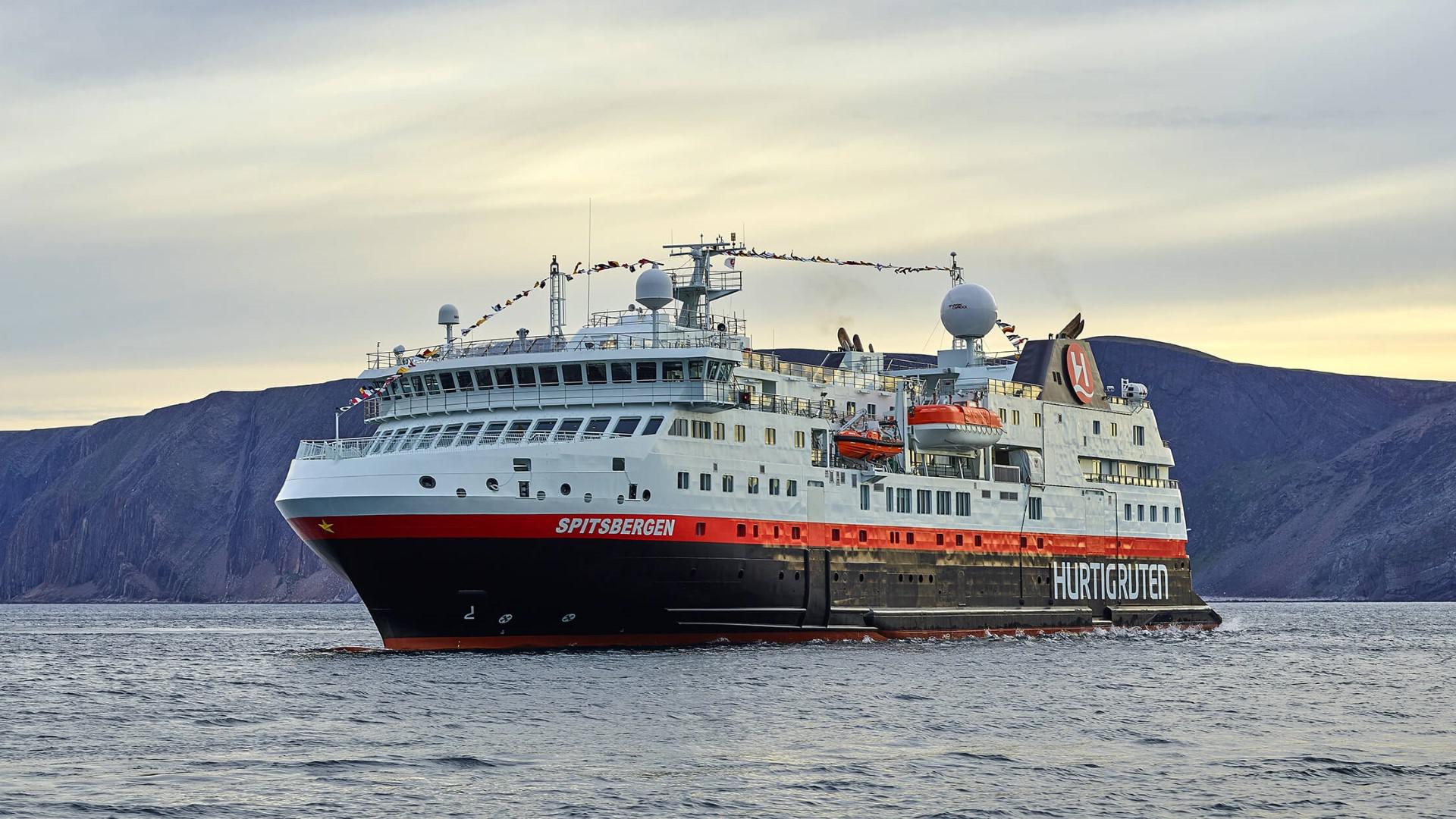 MS Spitsbergen
MS Spitsbergen will take you on a voyage beyond the ordinary. She cruises along the Norwegian coast from September to May, and becomes part of our global Expedition sailings during the rest of the year.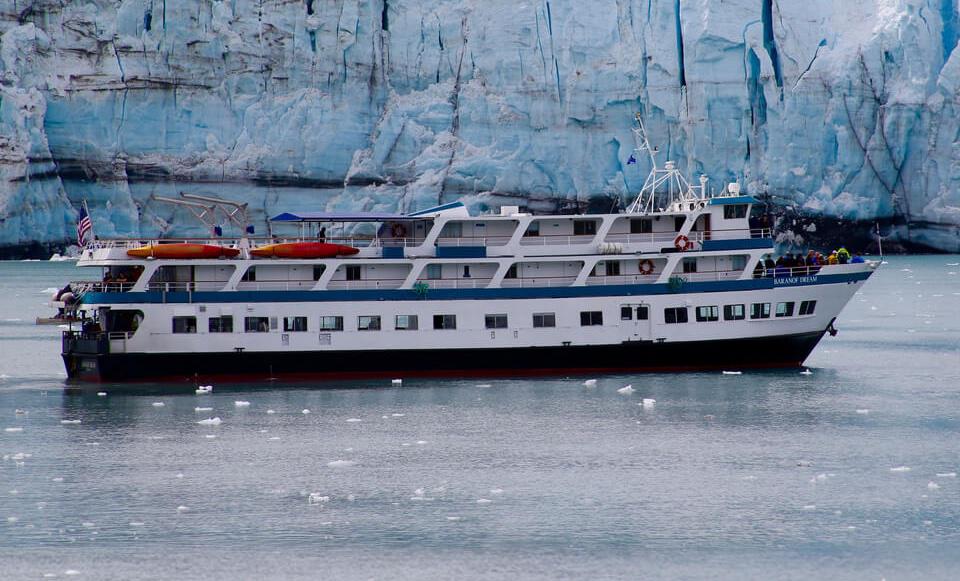 Baranof Dream
An explorers ship in Alaska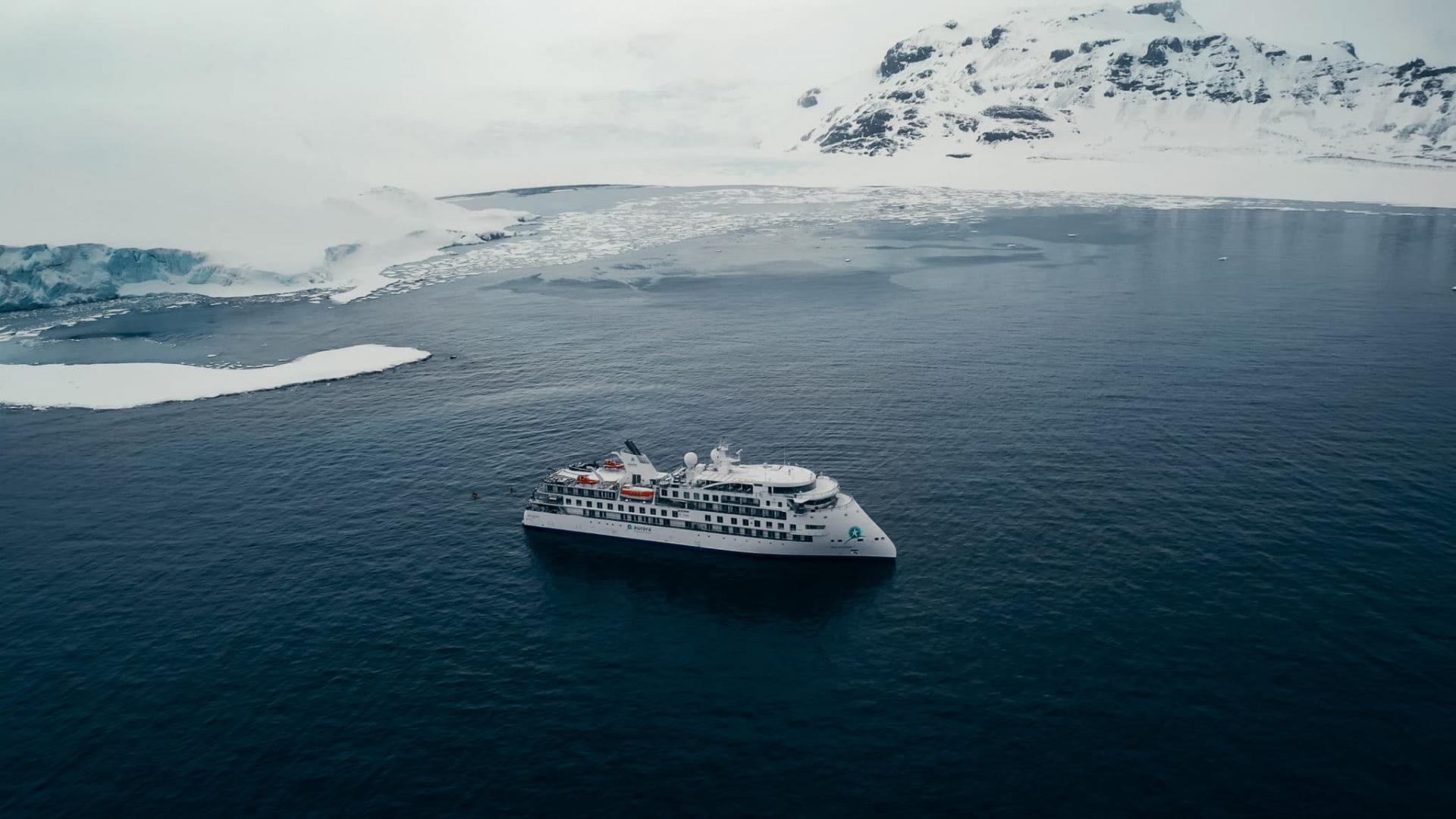 Sylvia Earle
The Sylvia Earle features the revolutionary ULSTEIN X-BOW®, providing improved stability in rough seas, enhanced ship speed and reduced environmental impact.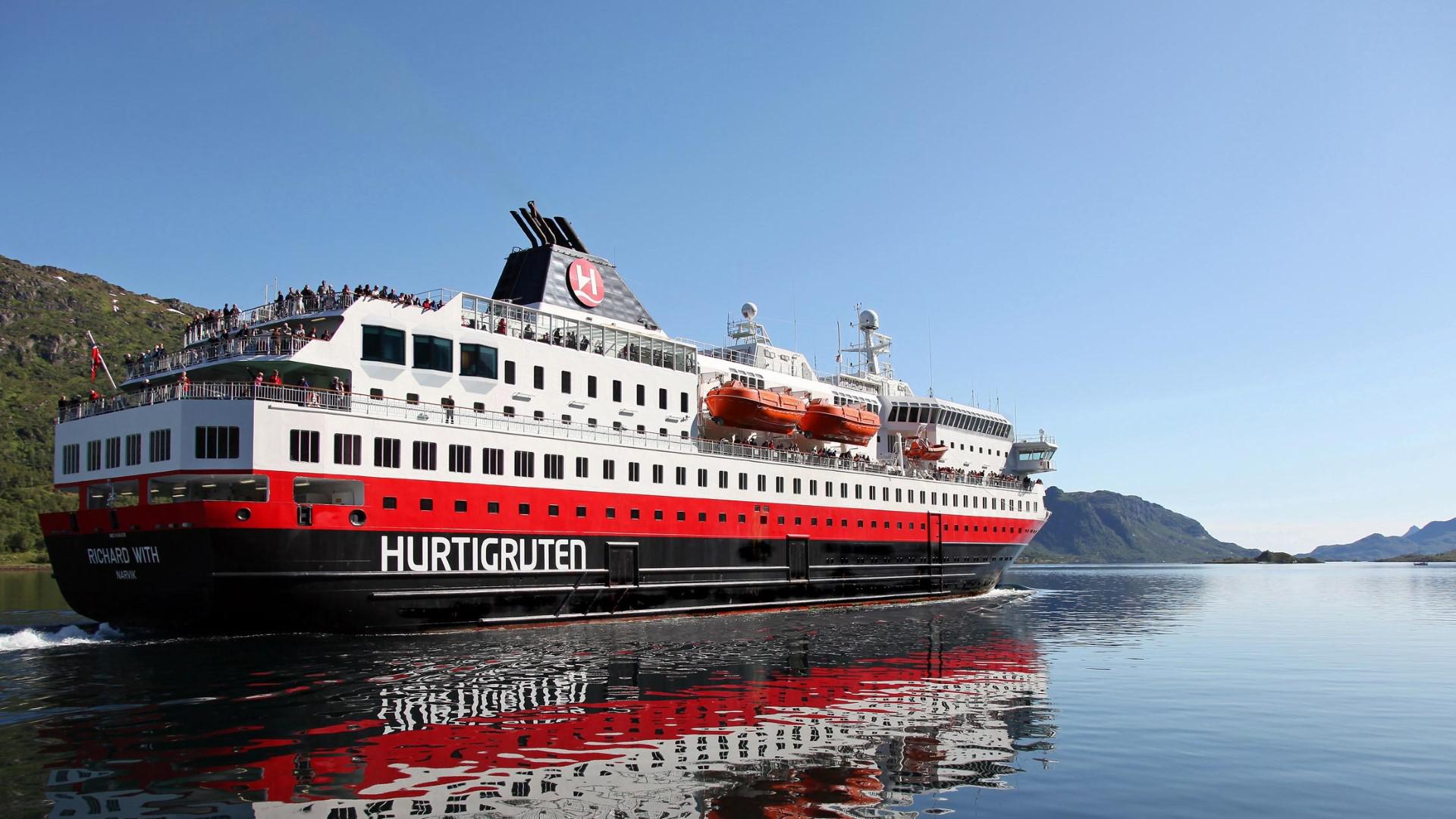 MS Richard With
When Captain Richard With established the Norwegian Coastal Express in 1893, he made an enormous impact on life along the Norwegian coastline. The MS Richard With lives up to that legacy.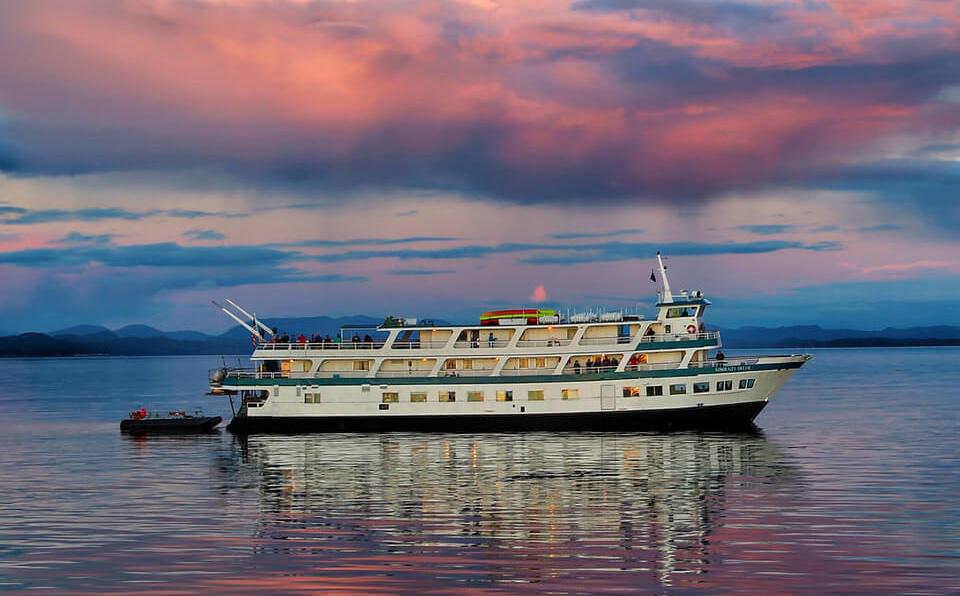 Admiralty Dream
The Admiralty Dream is perfect for adventure in the wilderness waterways of the Inside Passage of Alaska.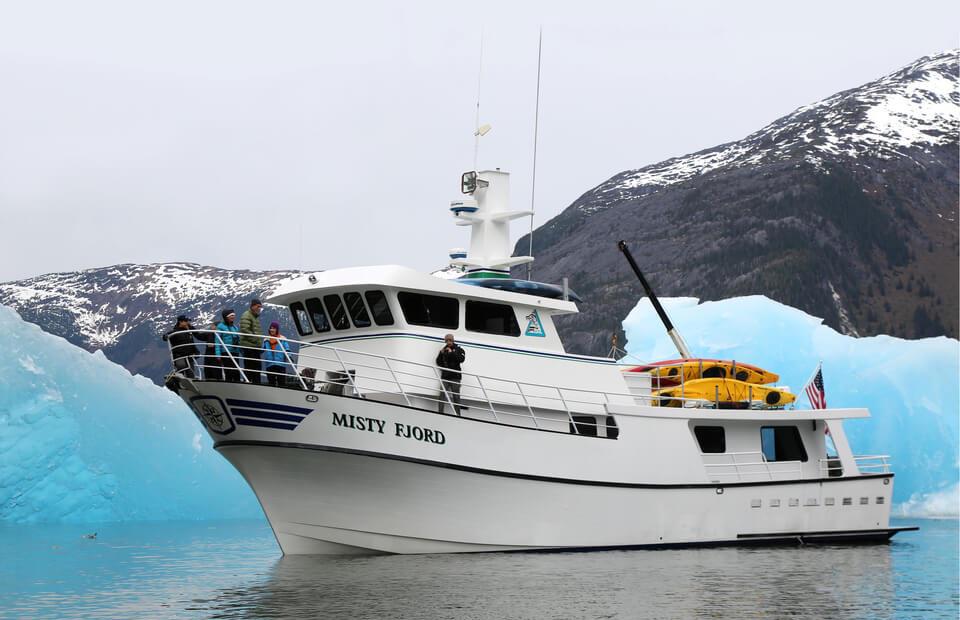 Misty Fjord
The M/V Misty Fjord expedition vessel was custom designed for in-depth wilderness exploration.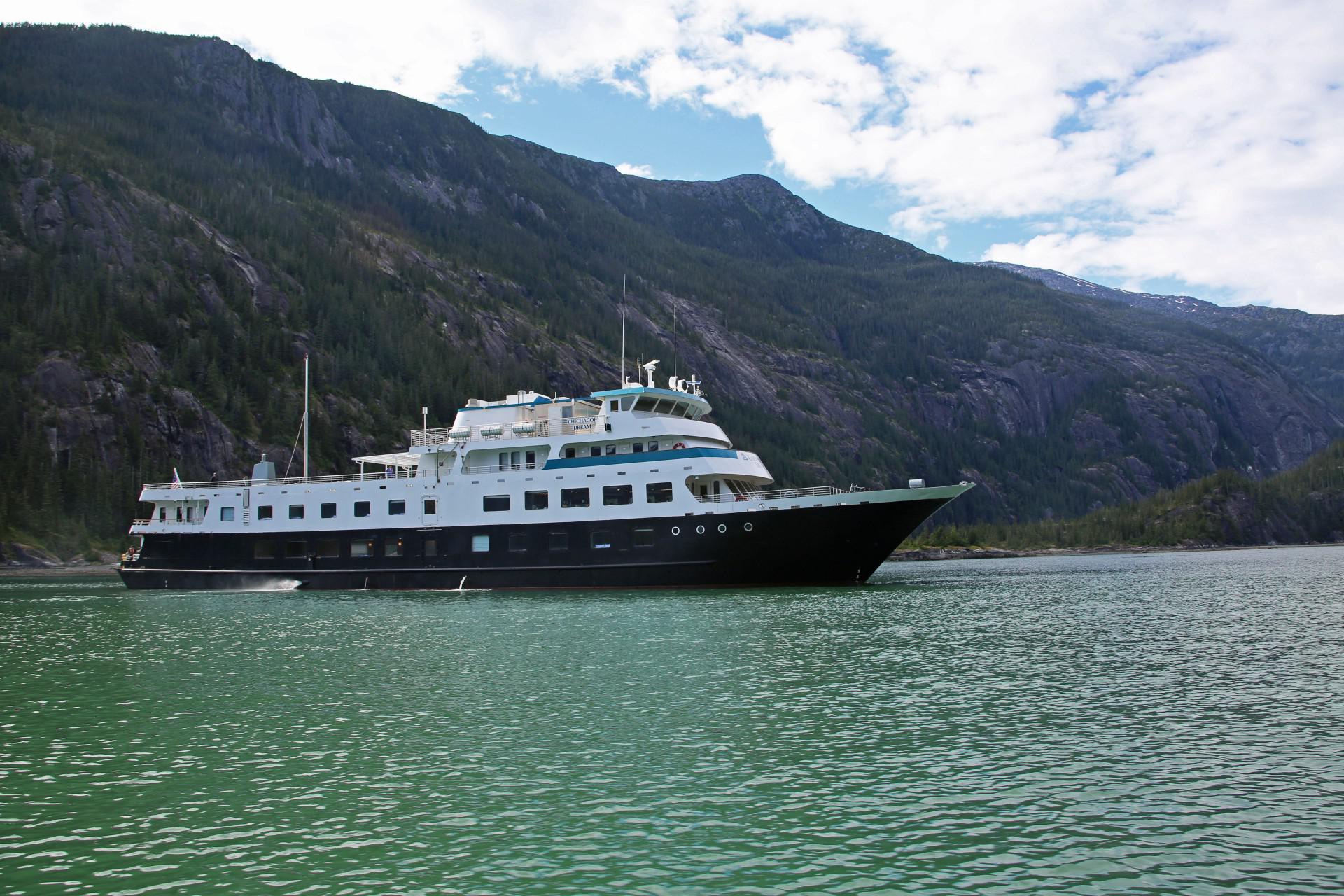 Chichagof Dream
This sleek vessel was thoughtfully renovated in the operator's shipyard.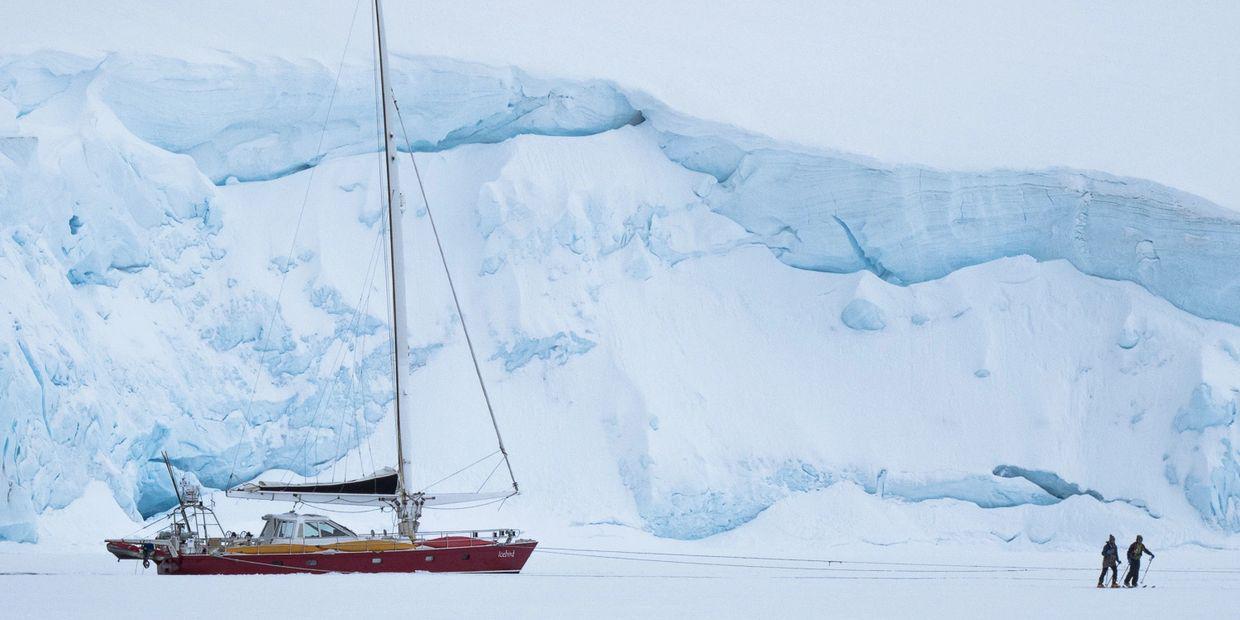 Icebird is ideally suited to chartering in Antarctica with an ice reinforced aluminium construction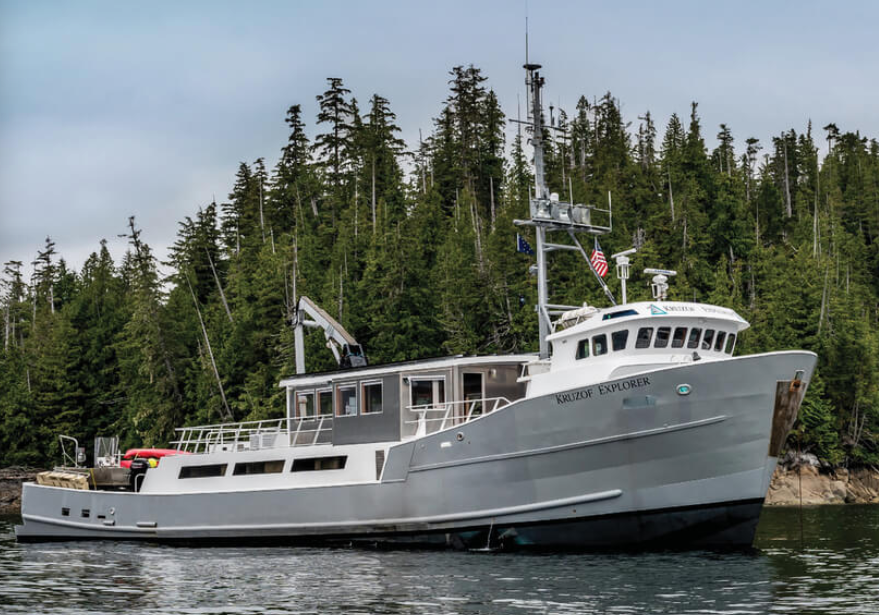 Kruzof Explorer
The Kruzof Explorer, a Bering Sea crab fishing boat turned premier expedition vessel, was constructed to be among the toughest hulls on the planet, capable of exploring remote areas and bodies of water where few venture.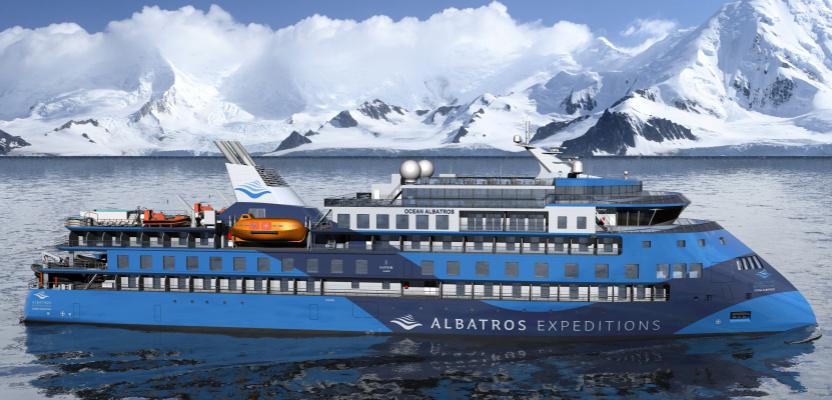 Ocean Albatros
The Ocean Albatros will be deployed to a large selection of expedition cruise destinations, Antarctica, the Arctic, any various exciting new destinations in between.
National Geographic Resolution
The sister ship to National Geographic Endurance, she explores polar & temperate regions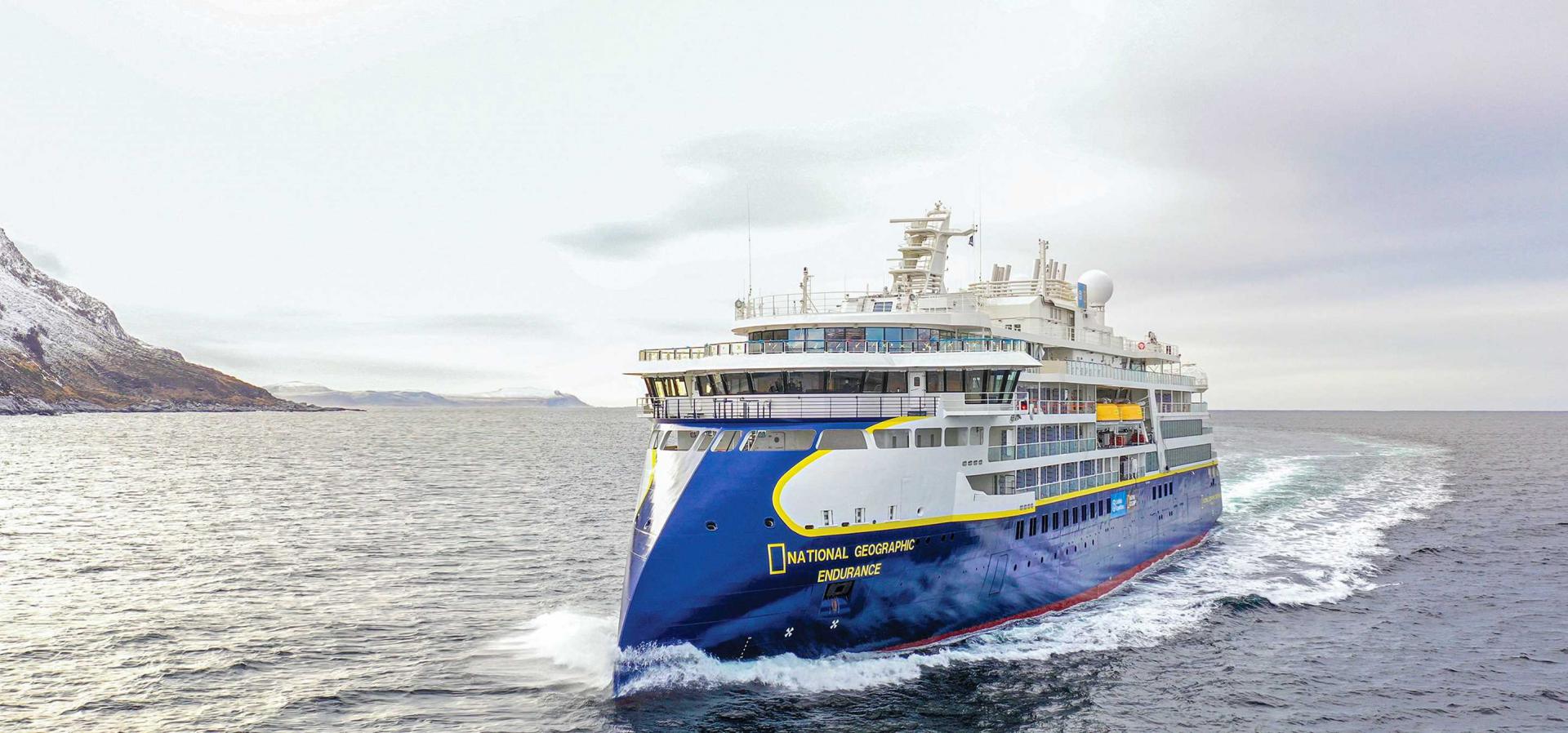 National Geographic Endurance
The most advanced ice-class expedition ship afloat offering unprecedented access to polar regions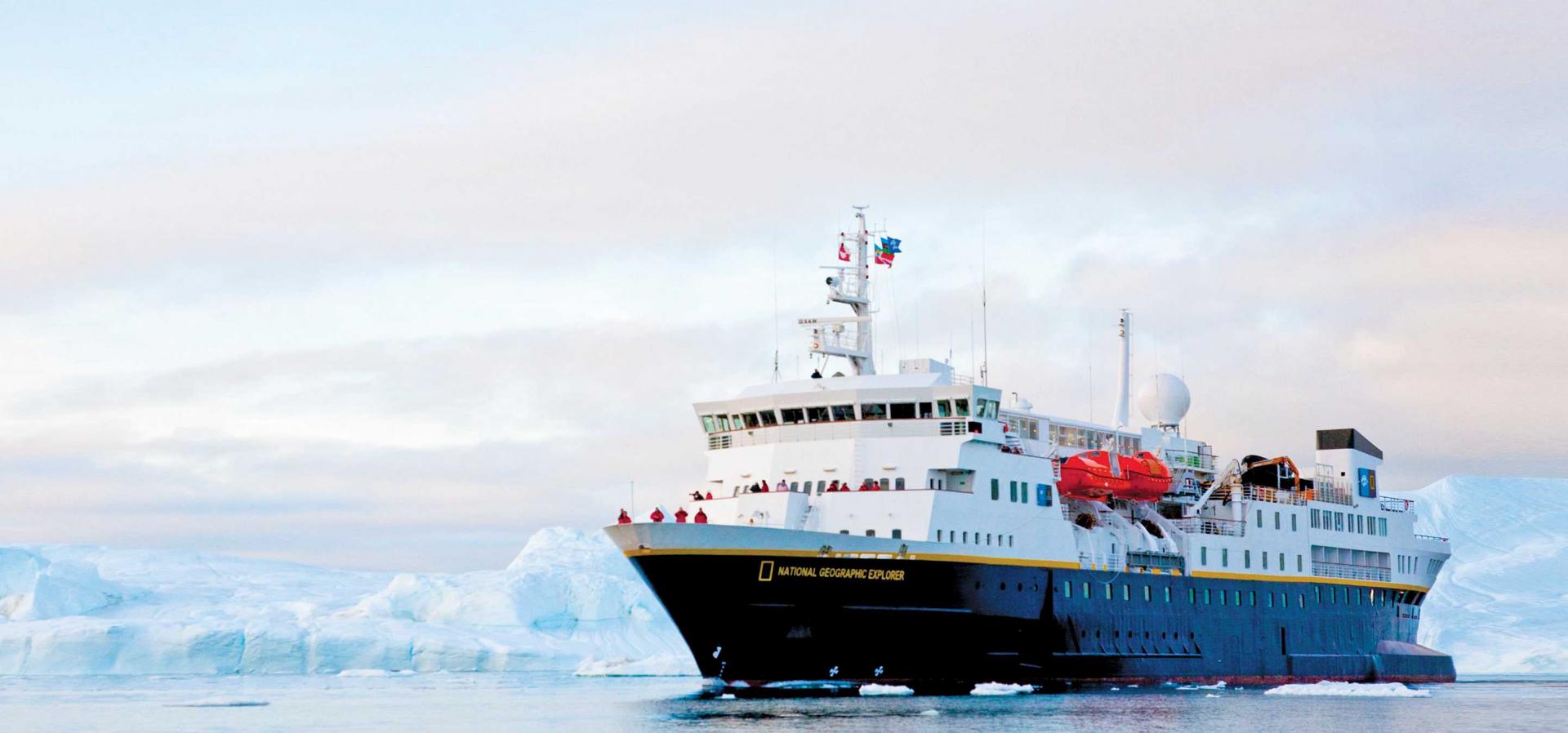 National Geographic Explorer
An authentic expedition ship, purpose-engineered for blue water and polar exploration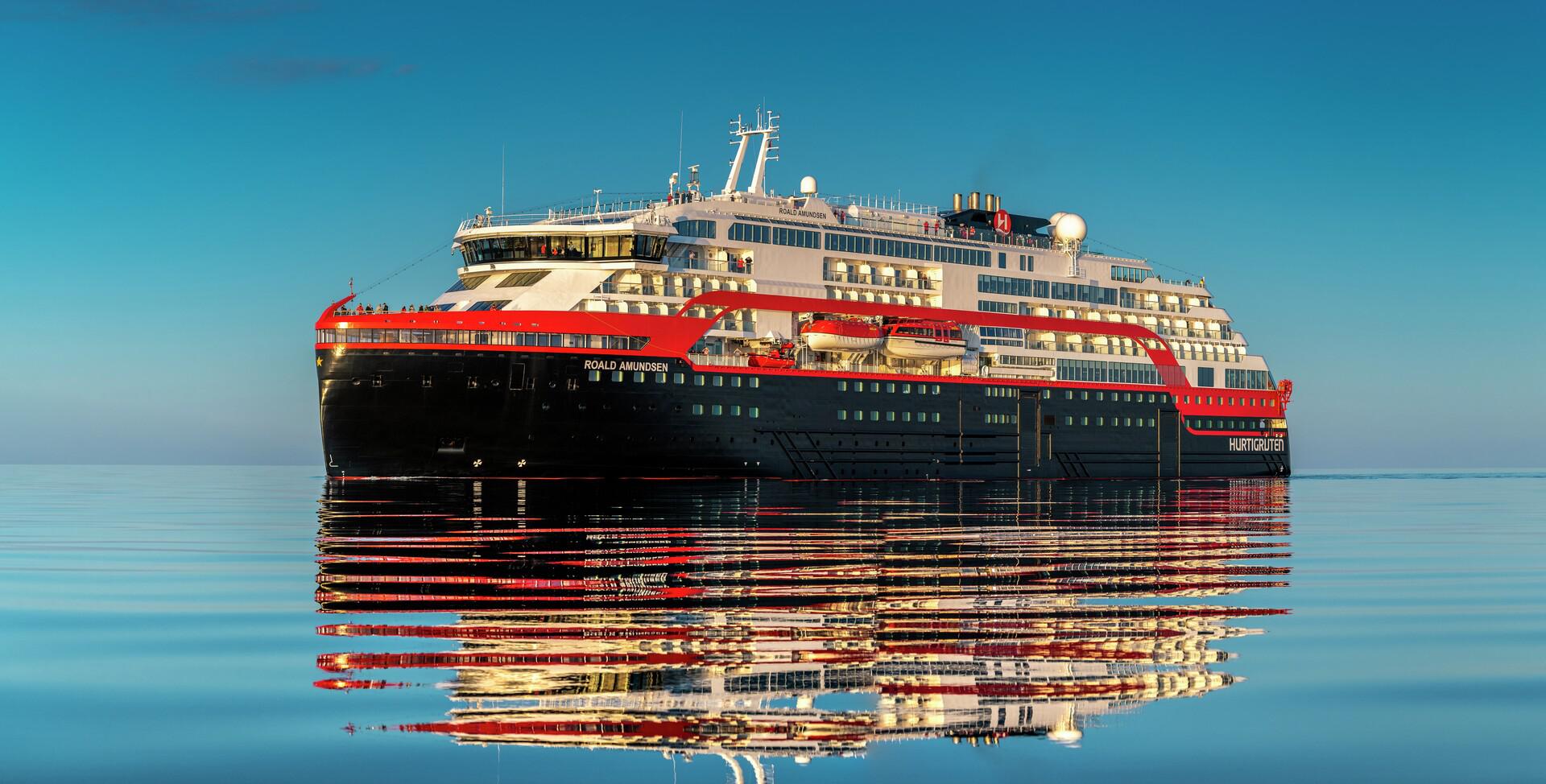 MS Roald Amundsen
Every element of this new ships are designed to enhance your journey and create a warm and informal atmosphere. Join us in premium onboard surroundings as we explore some of the most beautiful places on Earth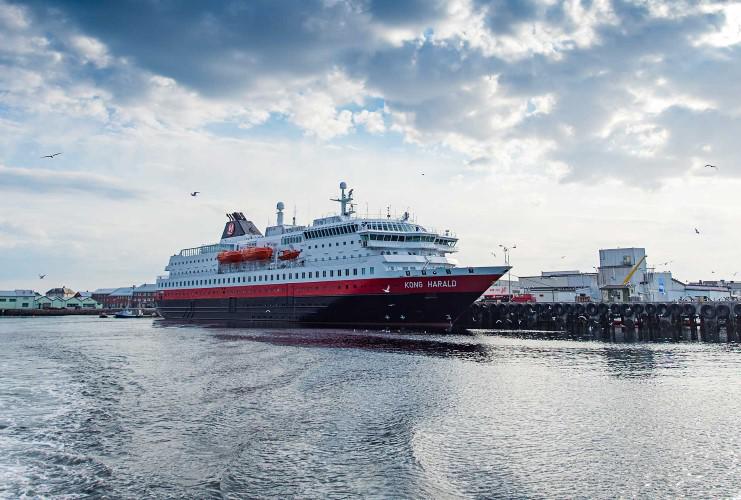 MS Kong Harald
Norway 's reigning monarch, a seasoned sailor, lends his name to this remarkable vessel. King Harald is not the only famous name you'll find on the ship.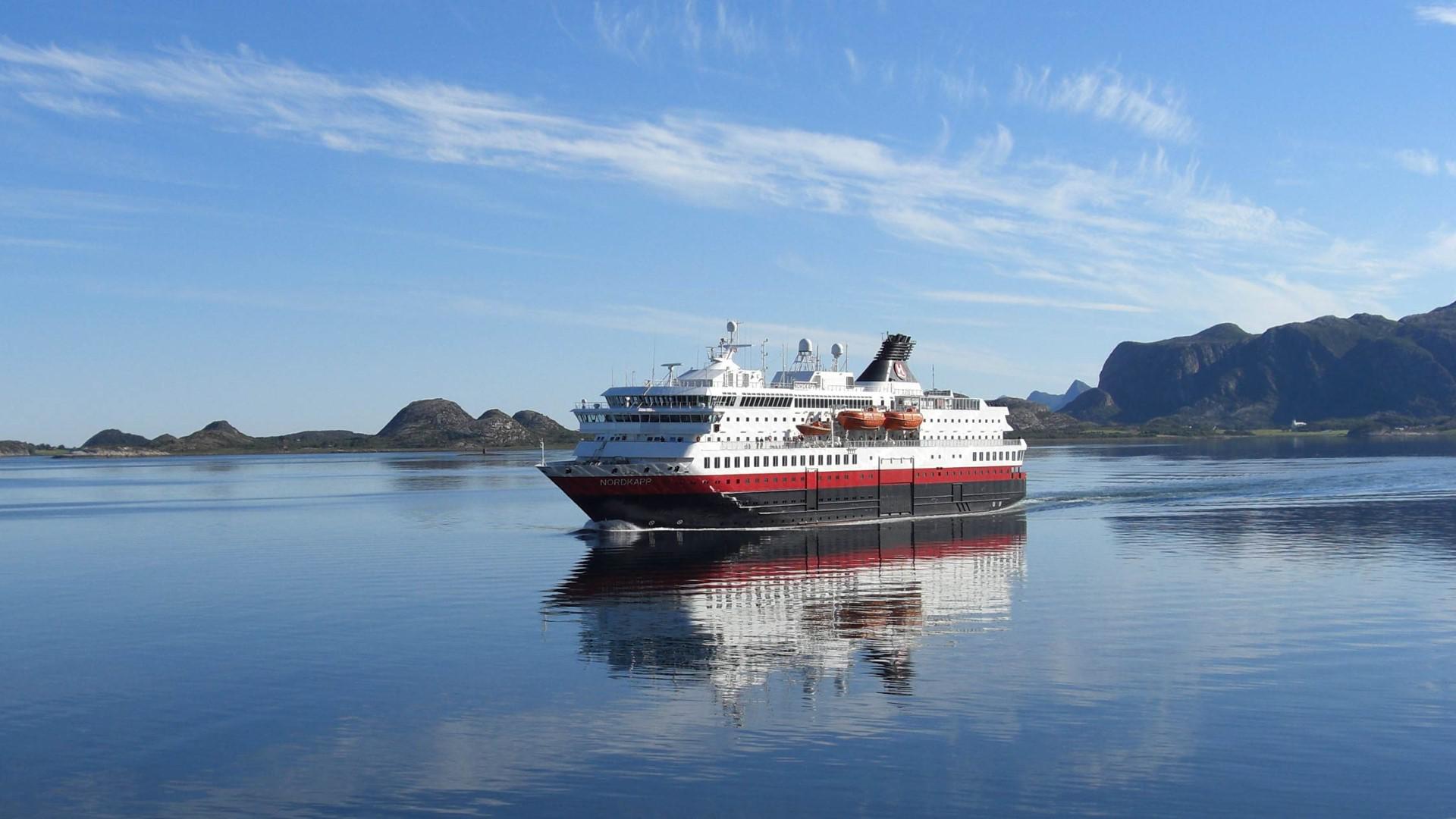 MS Nordkapp
MS Nordkapp is named after the northernmost point on mainland Europe: North Cape (71ºN) - one of the geographical highpoints you can visit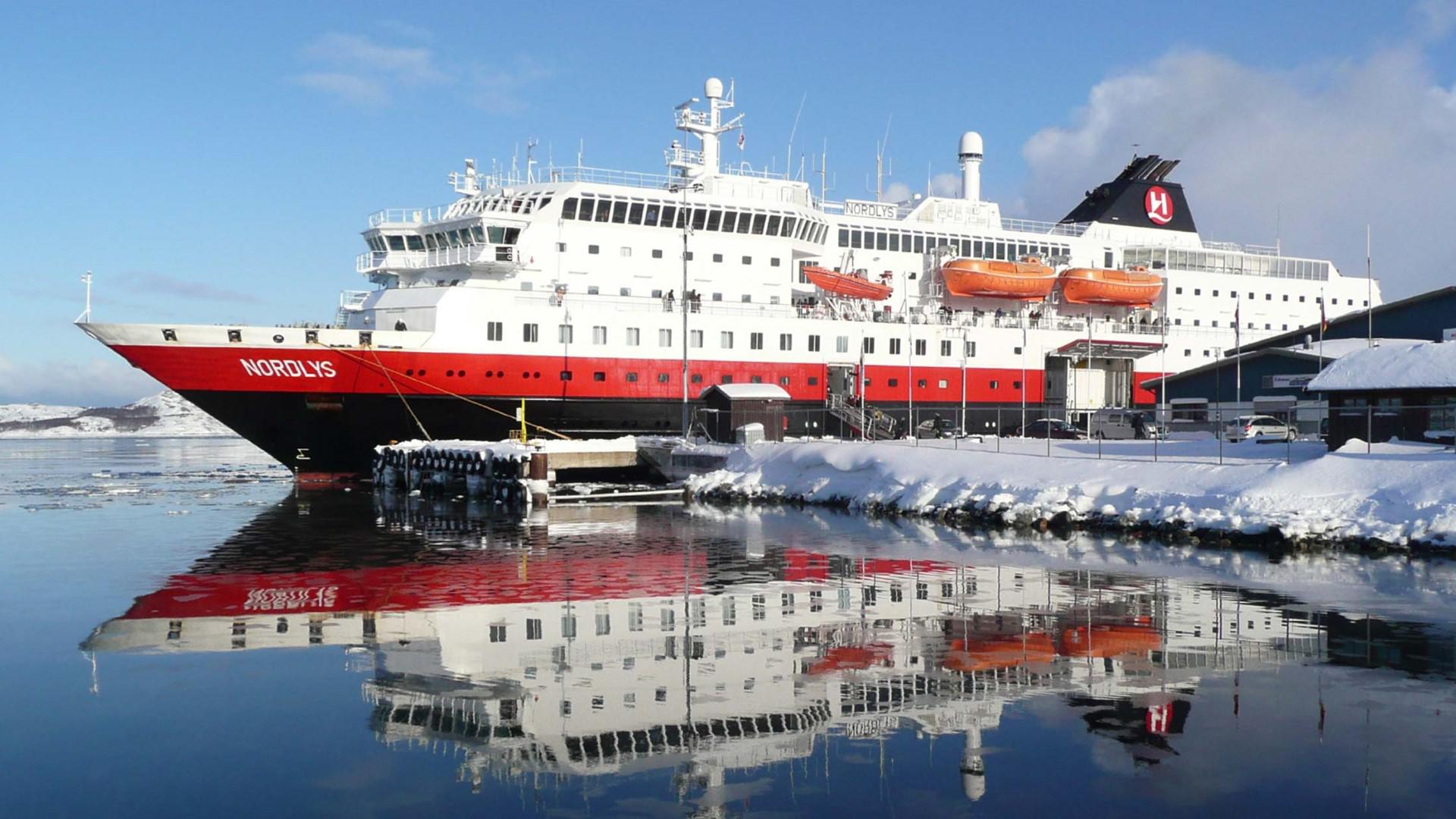 Both the name and the interior design of MS Nordlys are inspired by the spectacular northern lights (Aurora Borealis).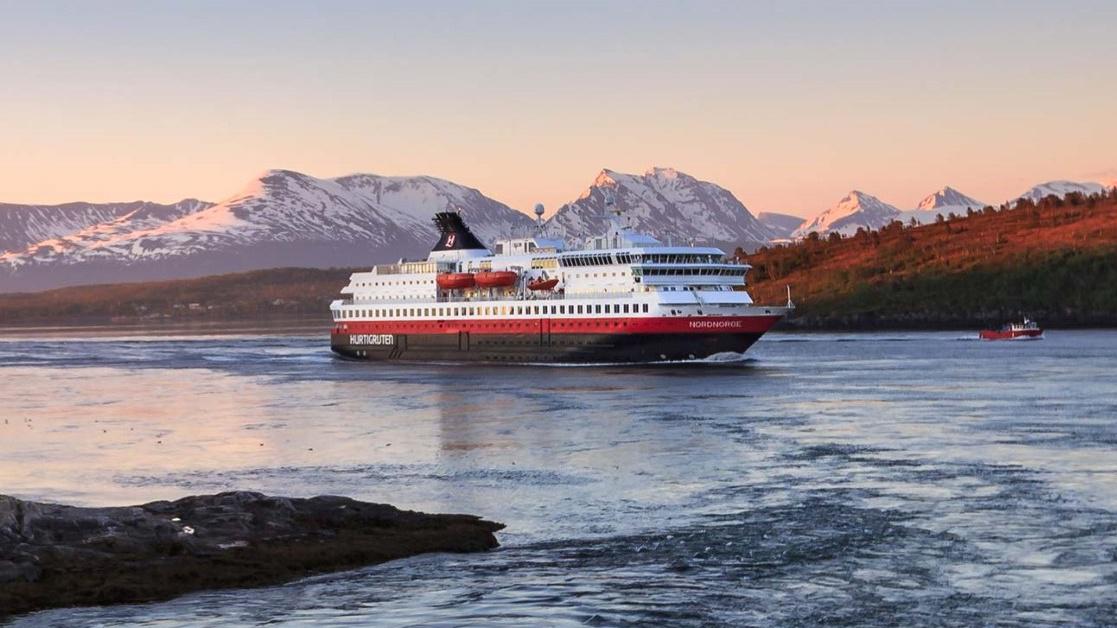 MS Nordnorge
MS Nordnorge is aptly named for northern Norway, most of which lies above the Arctic Circle.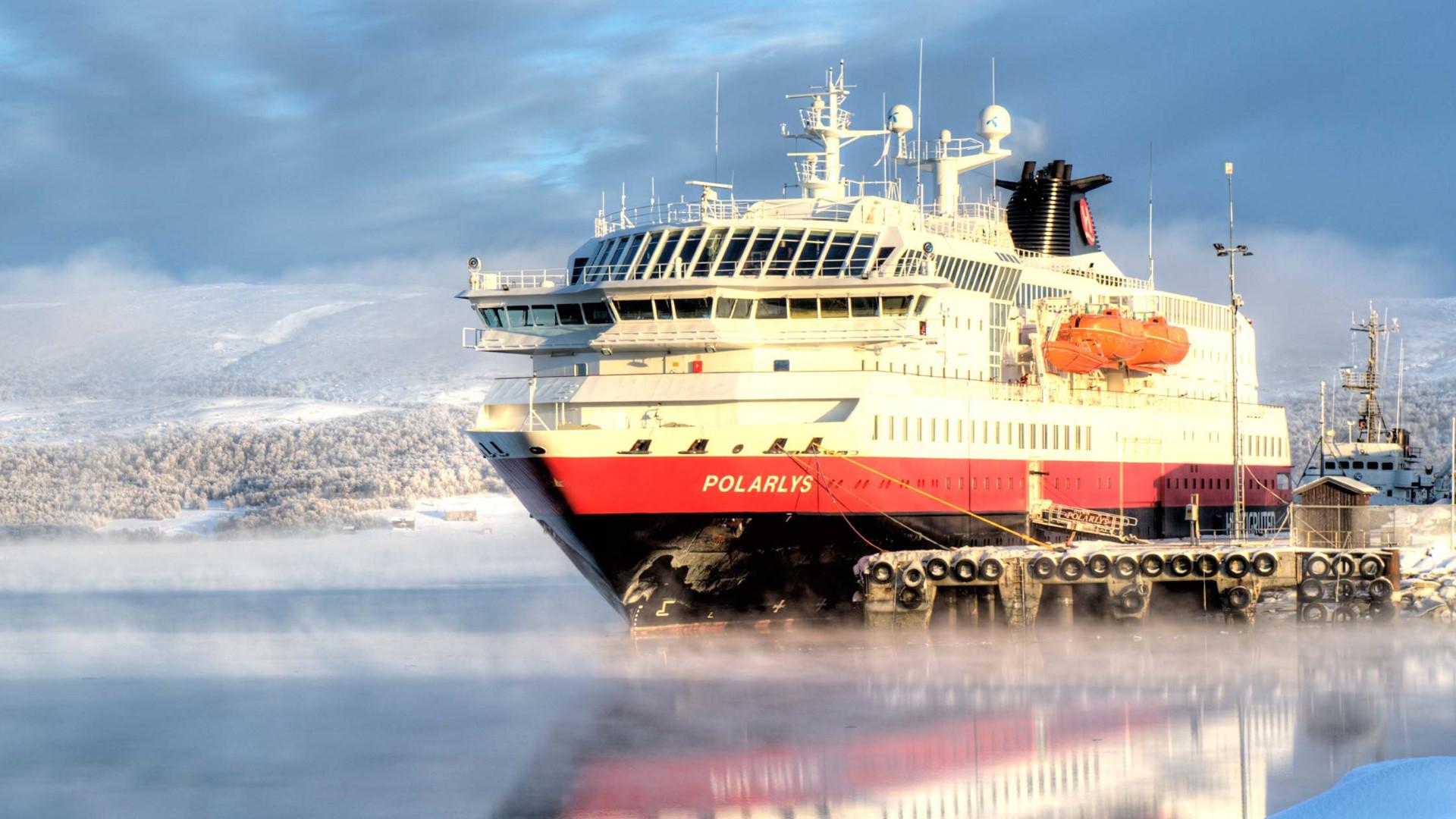 MS Polarlys
Polarlys is Norwegian for \'polar light\', the Arctic\'s special natural radiance that we pursue during winter.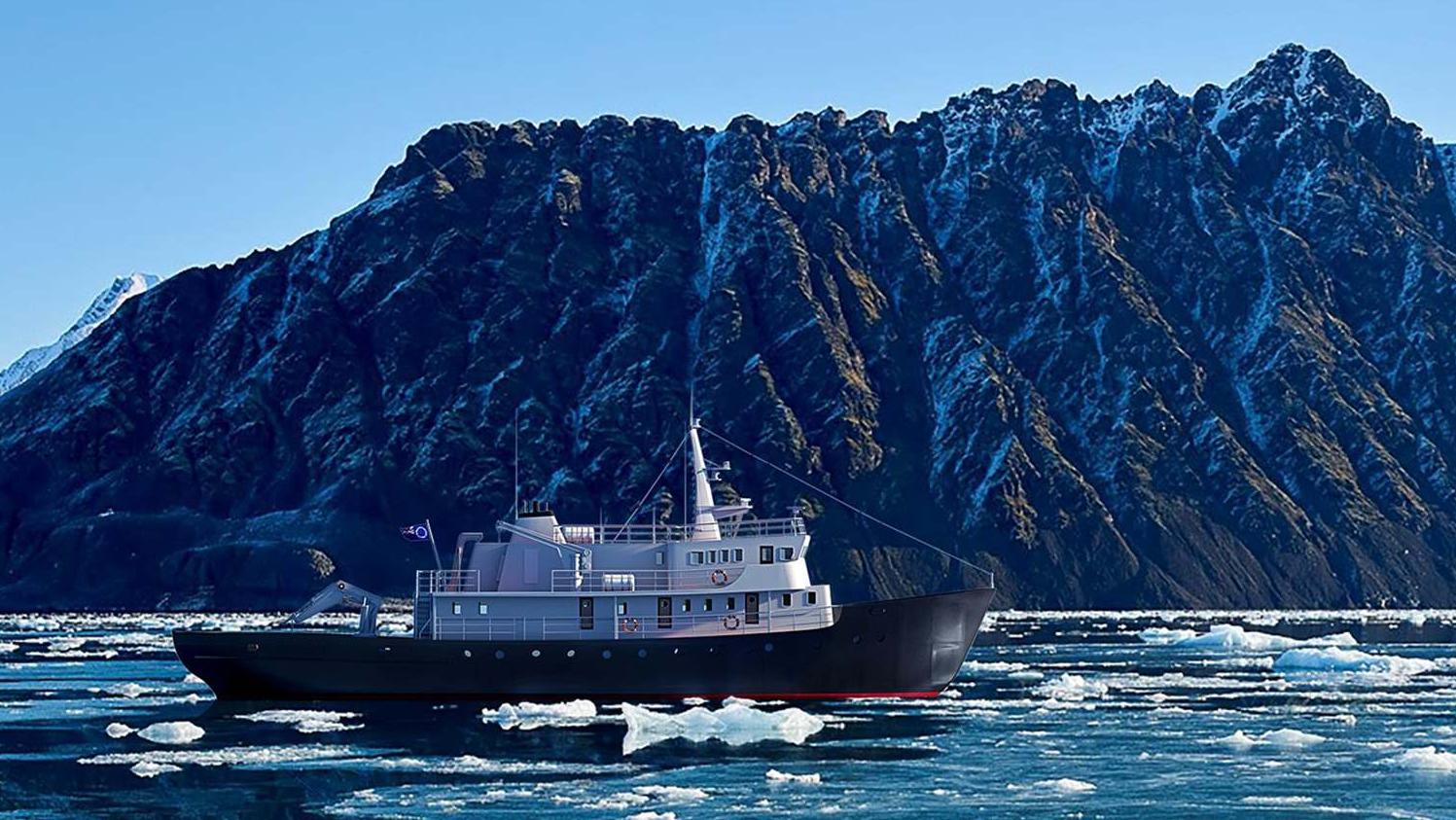 The M/S Balto is designed to explore the most remote fjord systems, visit isolated Inuit settlements, take you to secret anchorages and maximise each guest's experience in the unspoiled wilderness.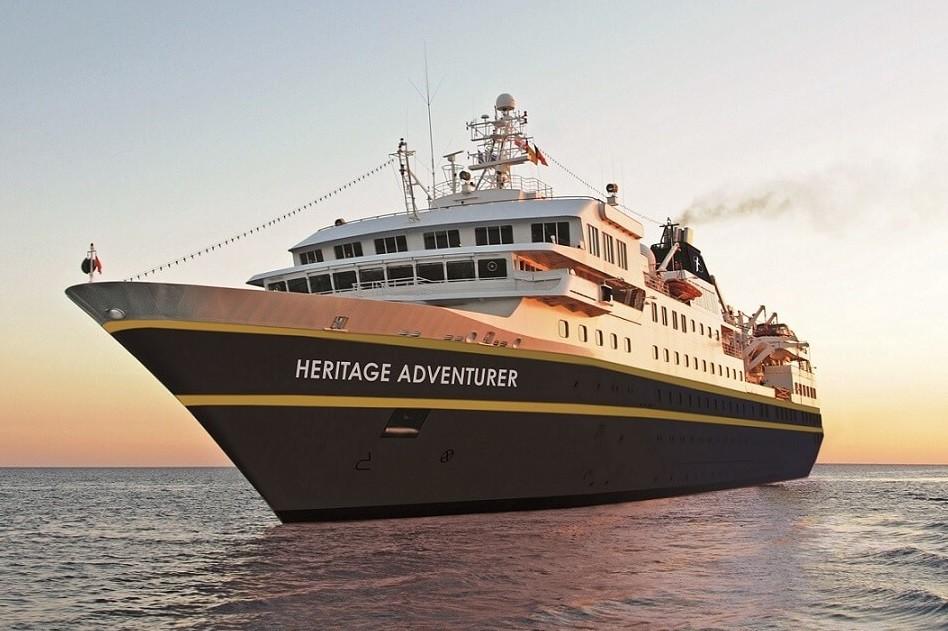 Heritage Adventurer
Heritage Adventurer is a true pioneering expedition vessel of exceptional pedigree. Often referred to as the Grande Dame of Polar Exploration due to her celebrated history and refined design.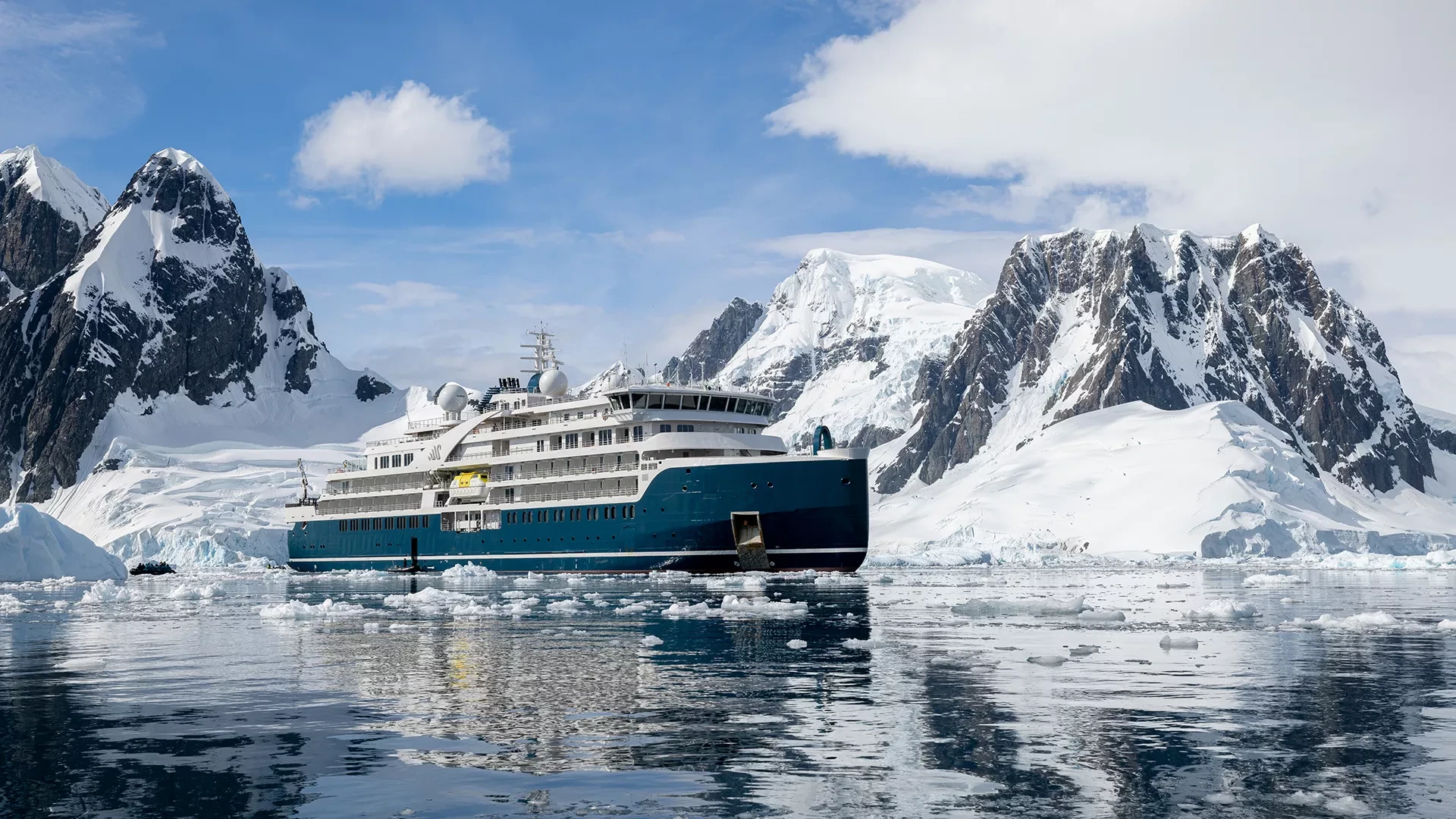 Named after the first ship to cross the Arctic Northeast Passage, Vega has been designed to journey to off the beaten path destinations and remote polar regions in style and comfort.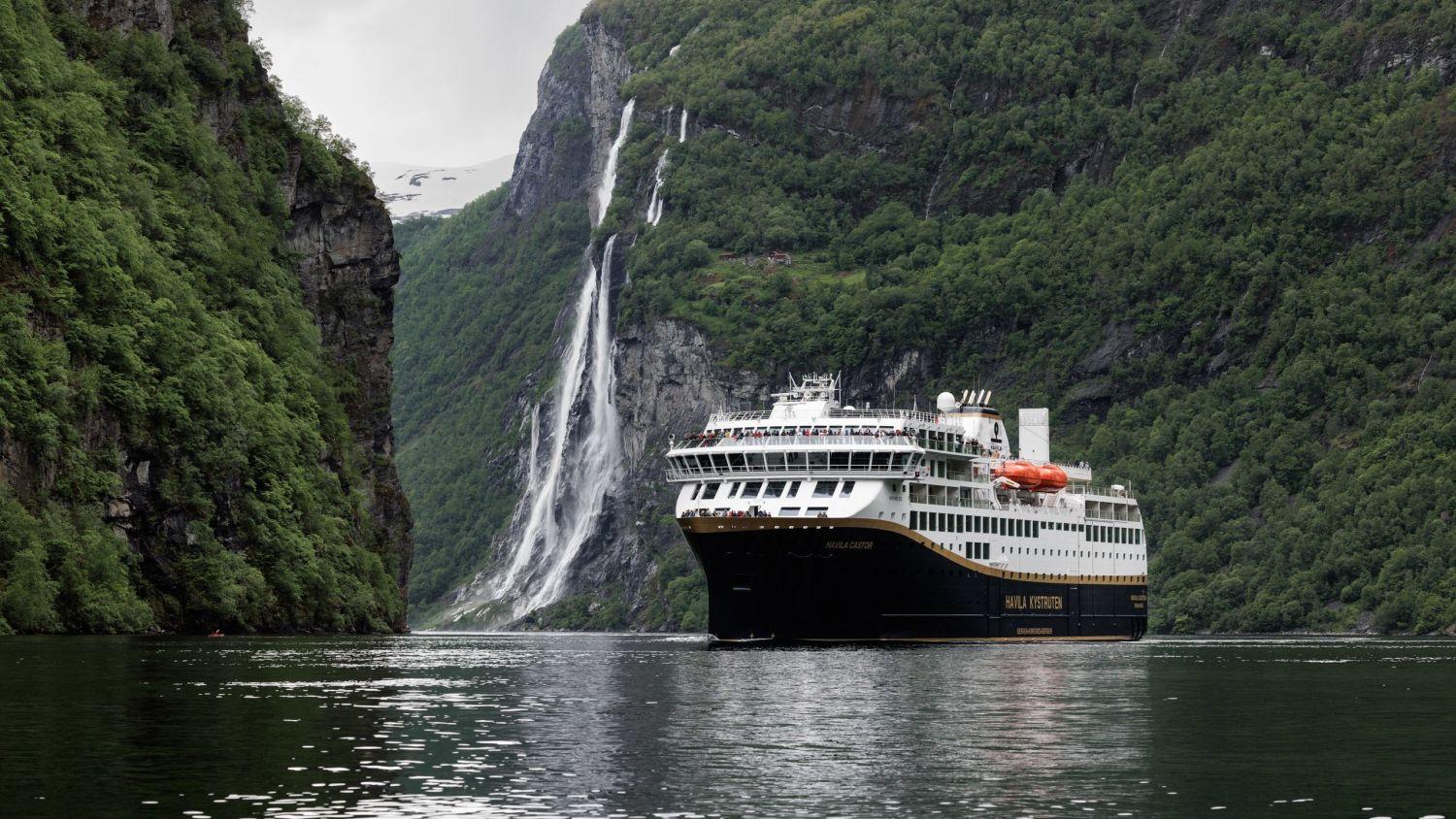 Havila Capella & Castor
The internal décor of the ships is inspired by the sea, the sky, mountains and glaciers, and the food we serve are traditional dishes from the local towns and villages along the route.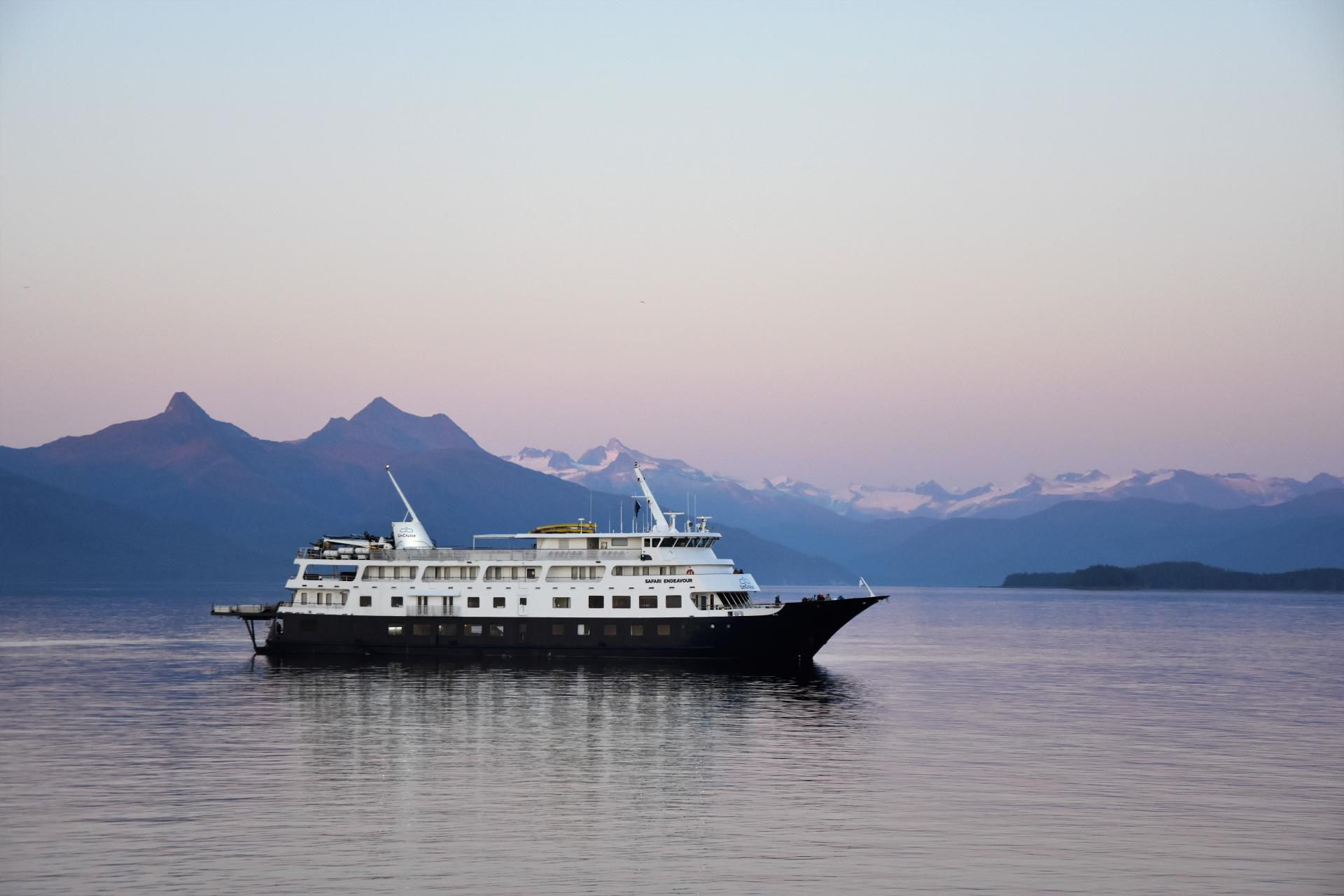 Safari Endeavor
Polished, unwavering, and upscale, the Safari Endeavour may be the workhorse of the fleet but it's her zest-for-life persona that's remembered most. She looks sharp—a nod to the crew who work hard to keep her that way. Wood fixtures and accents shine and artwork highlights the warm and cool waters where she sails. No other UnCruise vessel covers more territory, and like her namesake, Captain Cook's Endeavour, both the ship and crew are true explorers. Her roomy lounge, dining room, and sun deck are undisputed, but the Safari Endeavour claims to have the biggest heart, too.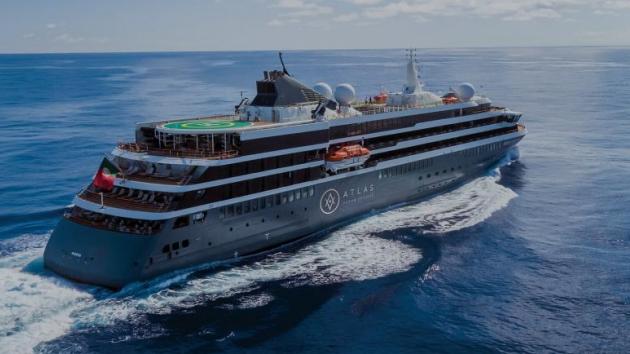 World Traveller
World Traveller was conceived with the sensibilities of an explorer – one who believes the world is best experienced up close, while still leaving the destination untouched.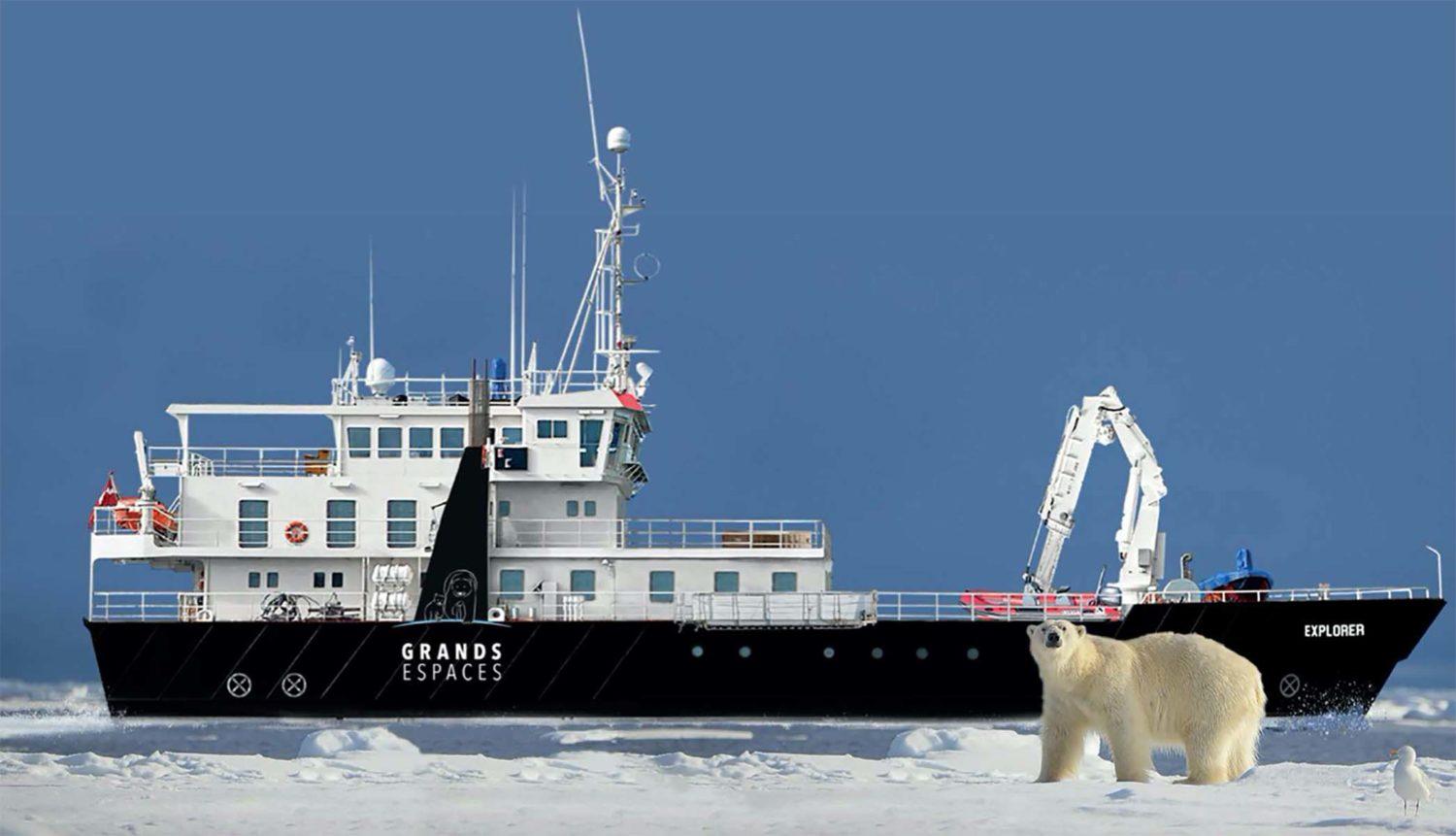 Built in 1994 by the Danish government for oceanographic work in Greenland, this robust A1 ice-class polar yacht has outstanding manoeuvrability.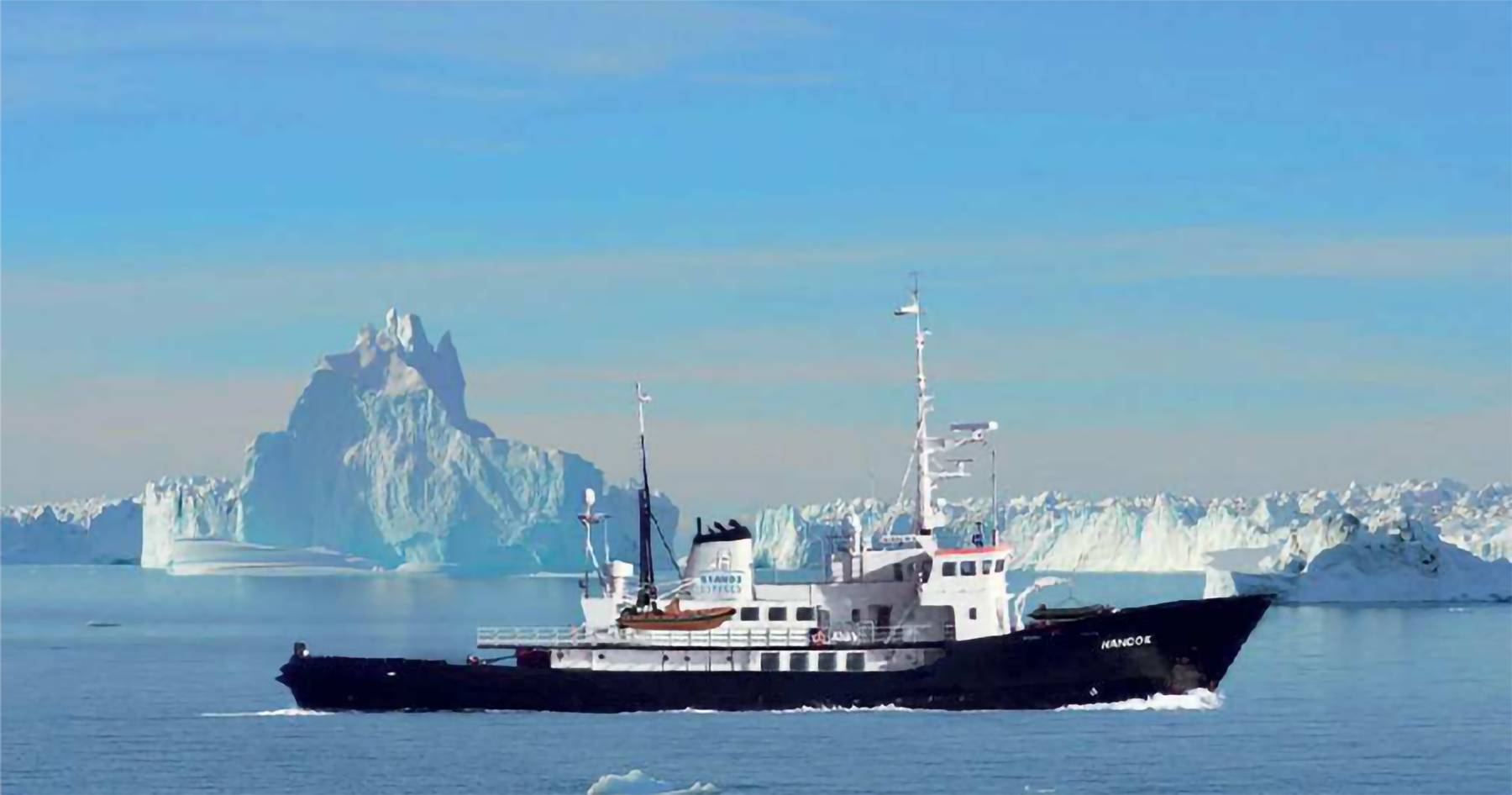 Its name, "Nanook", means "polar bear" in Inuktitut. After a complete refit between 2020 and 2022, she will take you to the polar lands from 2023, including Spitsbergen and Greenland.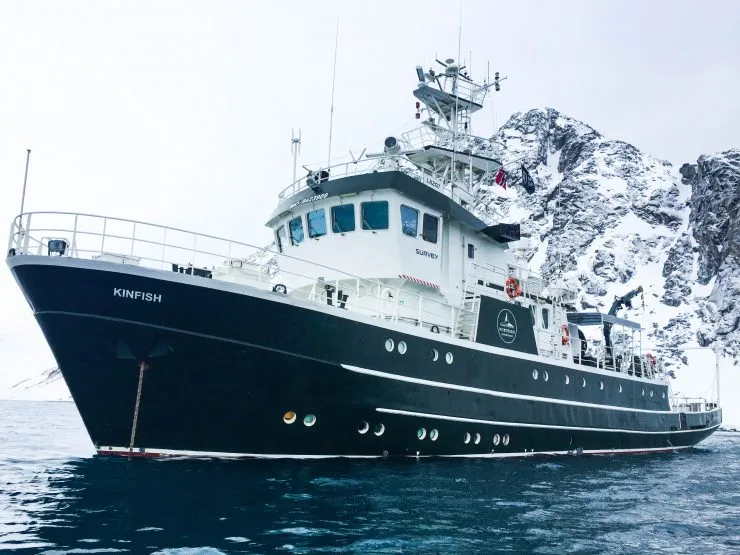 A former Norwegian research vessel that has been tastefully converted into an expedition vessel ideal for exploring the Arctic.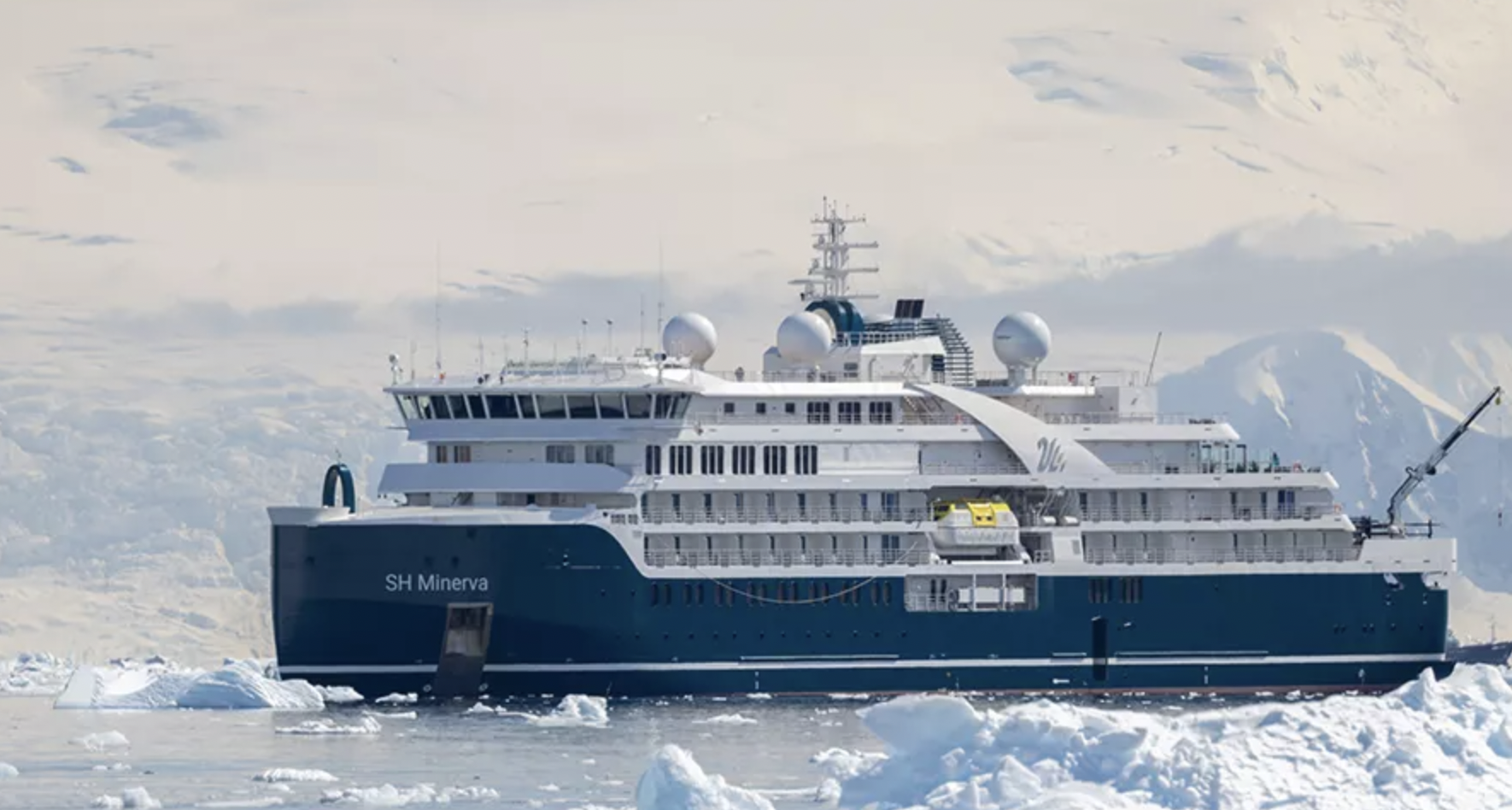 SH Diana has been specially designed for worldwide cruising to explore the most inspiring and inaccessible places on earth.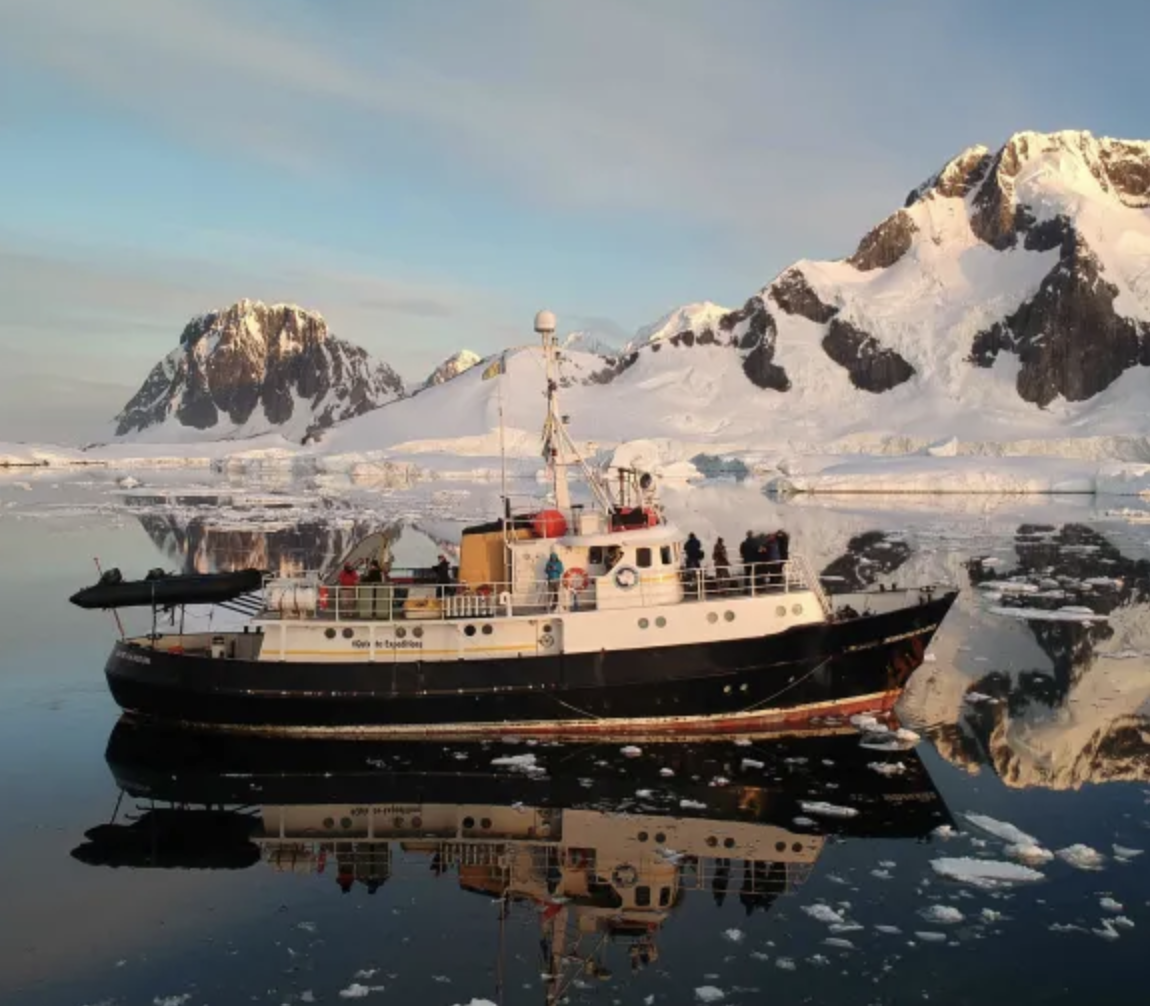 MY Hans Hansson
Hans Hansson was specifically built to withstand challenging weather. She started her career as a life saving vessel in Norway, was then purchased by Sweden, and has now transitioned to taking passengers to the amazing corners of the world. Her hull – designed to withstand the waters of the infamous North Sea, is perfectly suited for exploring Antarctica. Hans Hansson is an amazing platform from which to watch whales and icebergs – taking amazing photos. She is also small and maneuverable enough to get into smaller places. Hans Hansson is 26.m long and she can take up to 12 passengers.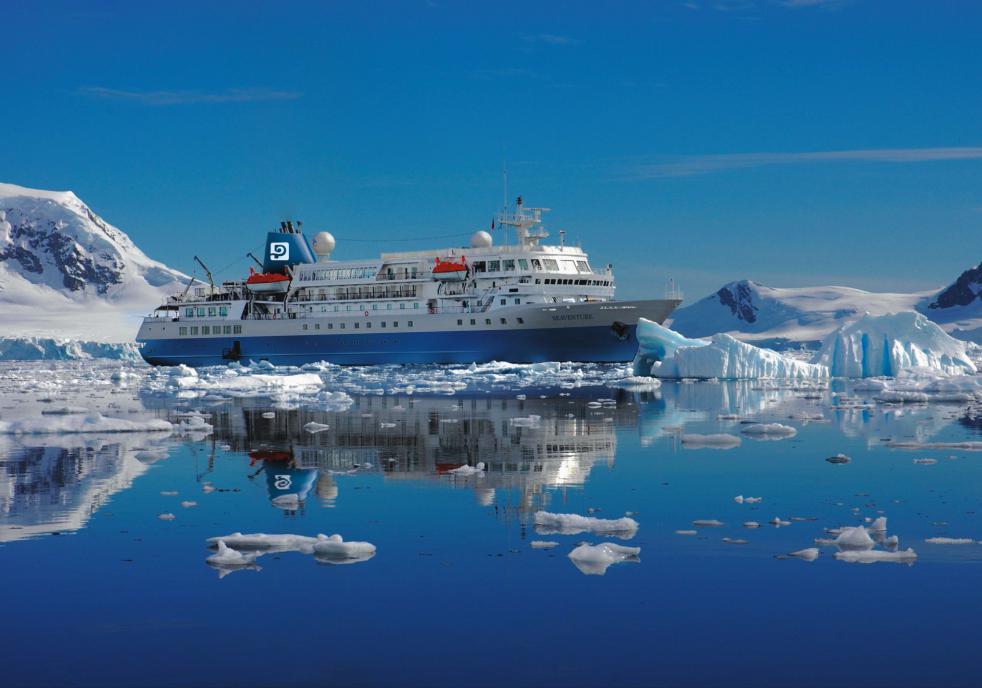 Seaventure IPC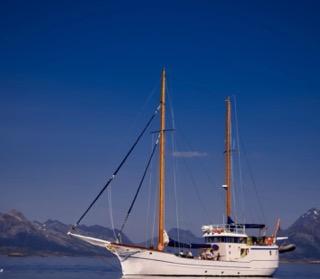 Stella Oceana
Stella Oceana is the most spacious sailing yacht in arctic Norway. There are 2 exterior decks and a large interior saloon with high ceilings and windows. For only 8 guests on a 100 ft yacht, there is plenty of space for everyone so you'll never feel crammed.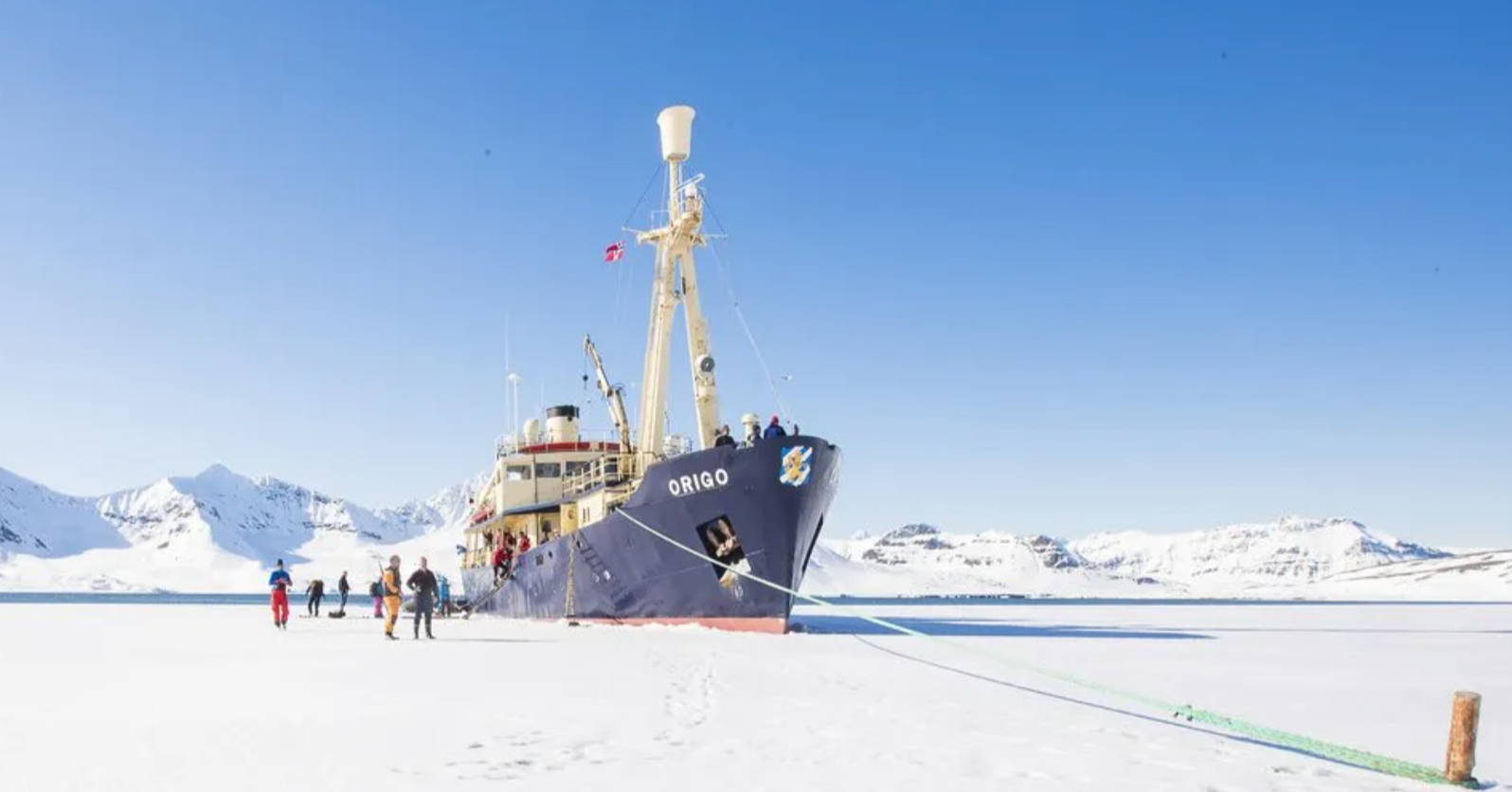 A classic expedition vessel with the highest ice class hull and a charming interior. Origo is a former Swedish pilot ship converted into an expedition vessel for some serious adventures.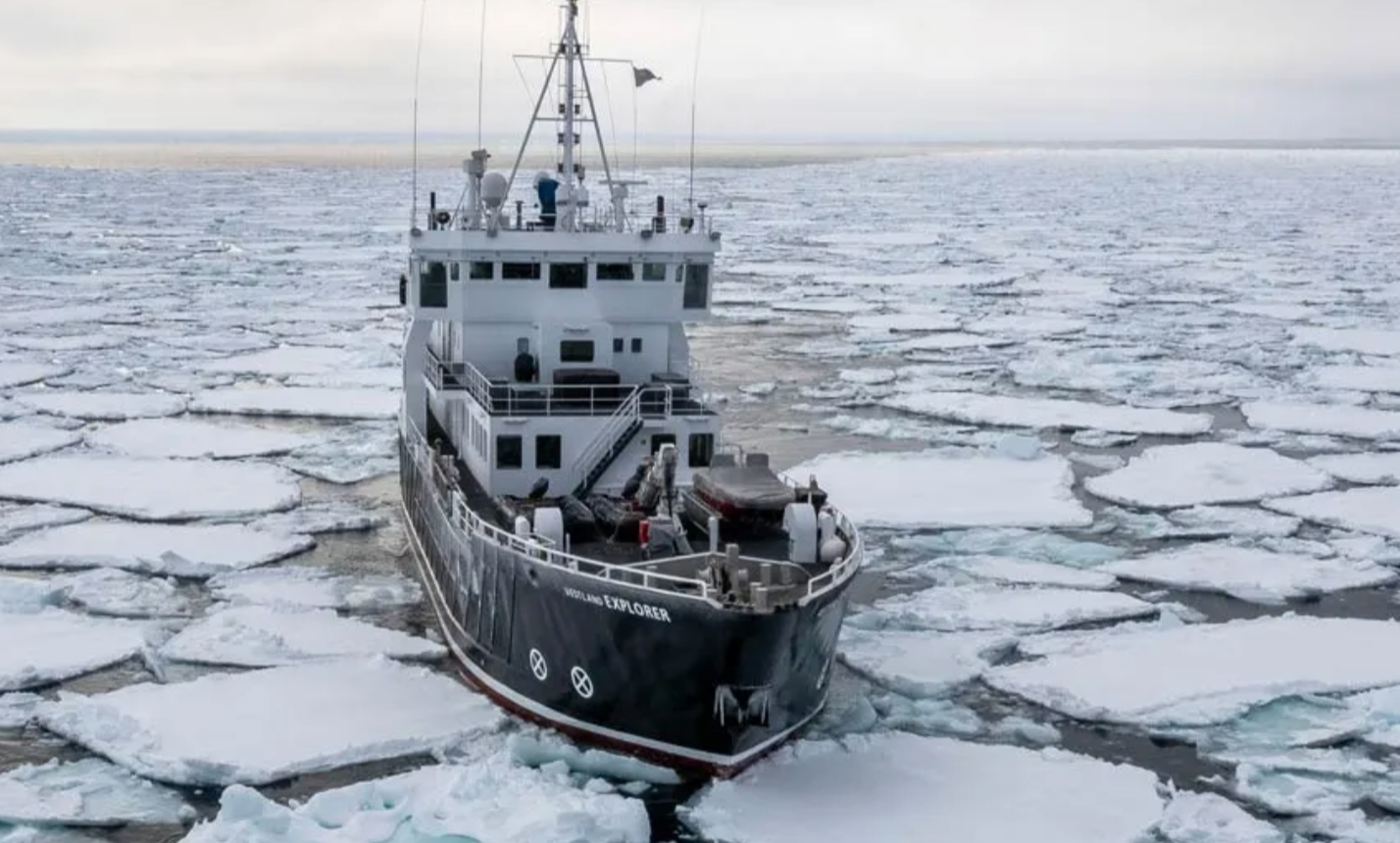 MV Explorer
MV Explorer is a former Danish Maritime Authority polar vessel that has been meticulously converted into a hi-end expedition yacht. She offers cruise ship comfort on a small ship with ensuite cabins and suites, an open plan lounge with large windows, hot tub, outdoor jacuzzi and a mini gym.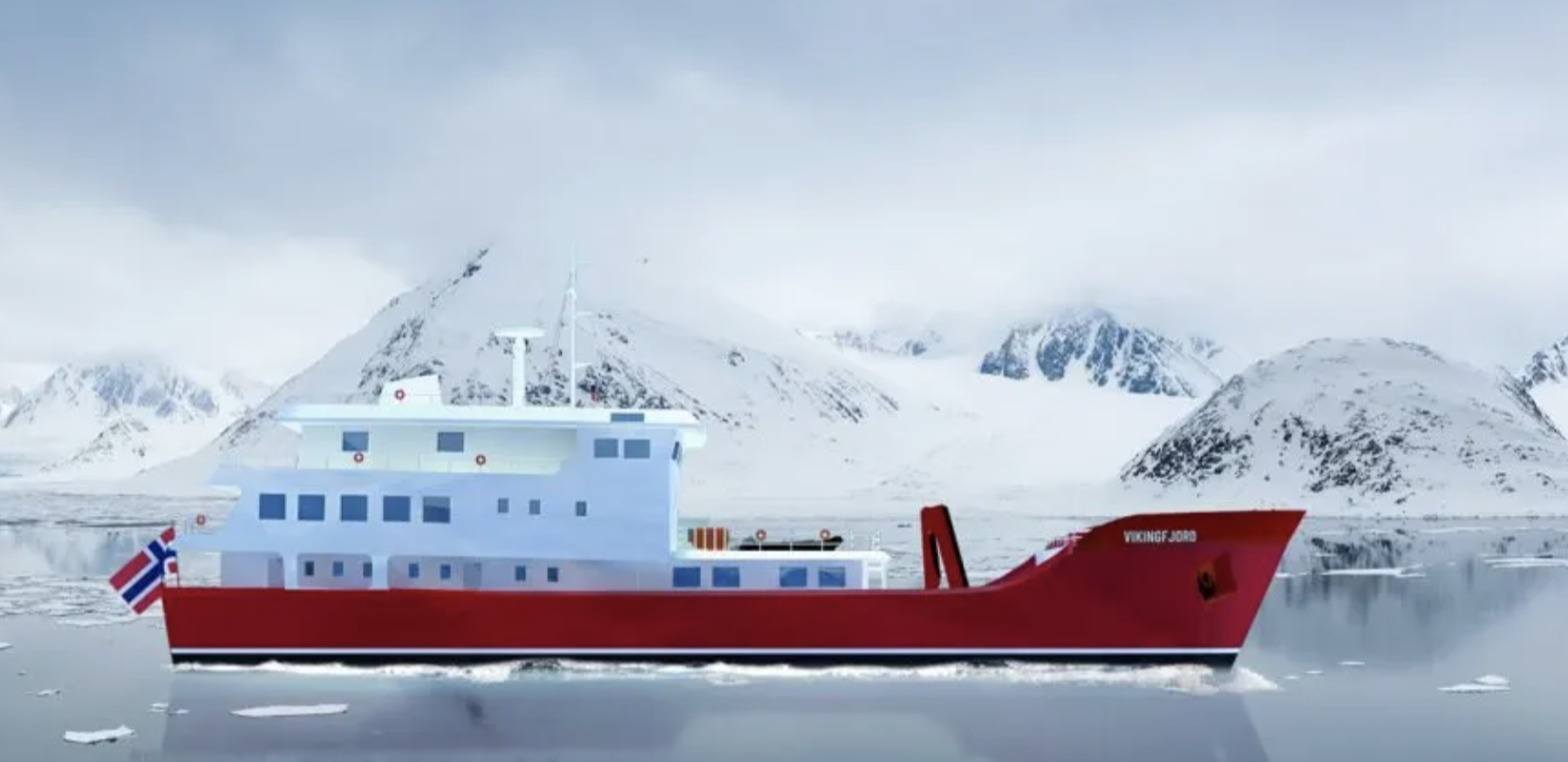 MV Vikingfjord
MV Vikingfjord, un nuevo barco de expedición reforzado para hielo para 12 invitados con excelentes credenciales medioambientales. MV Vikingfjord entra en servicio en Svalbard para expediciones de bajo impacto en mayo de 2023. Ofrece la comodidad de un crucero en un barco pequeño con 9 camarotes con baño privado, un salón de planta abierta con ventanas que dan a la parte trasera y bañera de hidromasaje y sauna en la cubierta.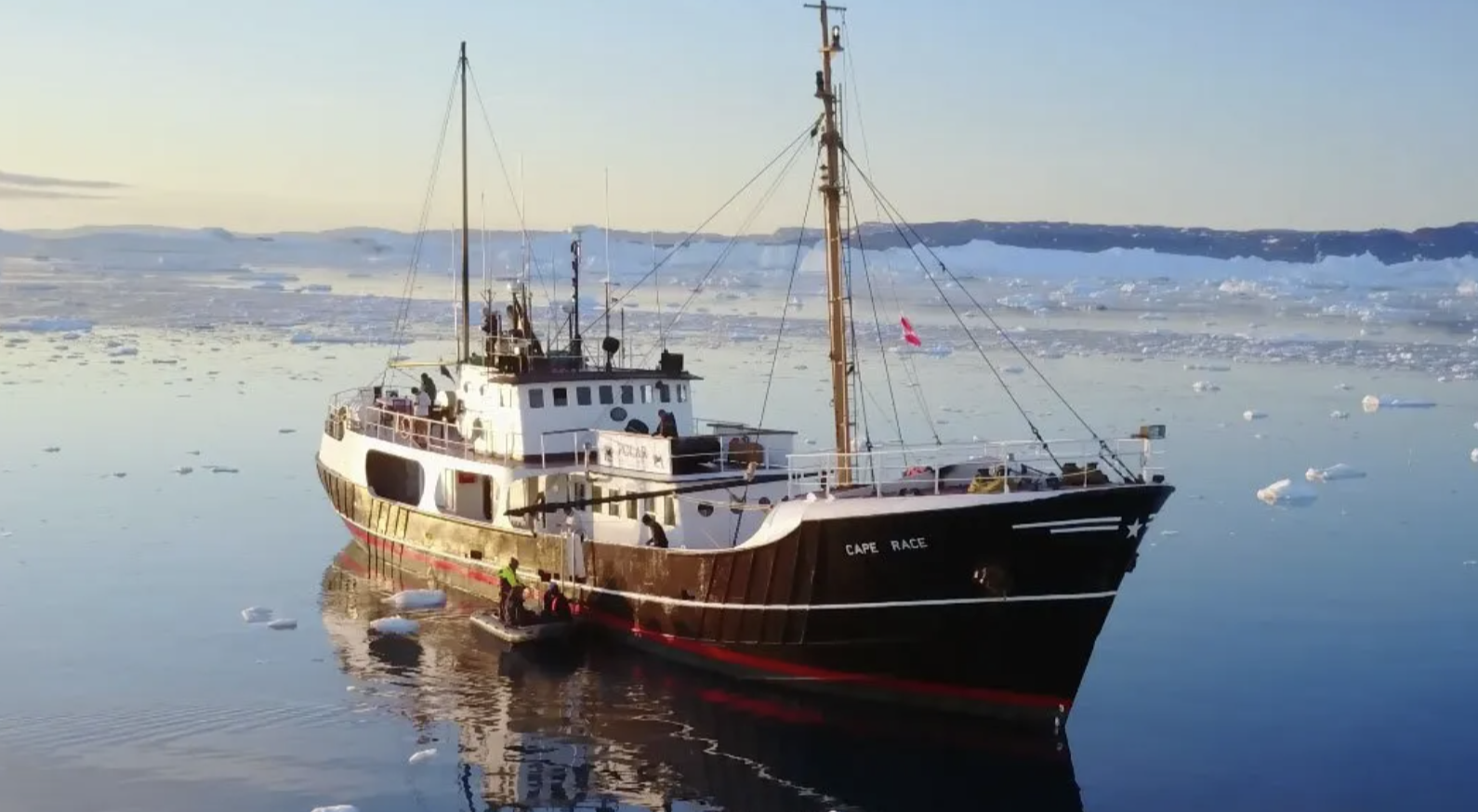 MV Cape Race
MV Cape Race a legend of the seas built in 1963 as the first ever steel trawler built Canada. In 2008 she was converted into the beauty she is today and started a new life as an expedition vessel. Today she explores the Arctic offering guests a rare combination of timeless style and comfort.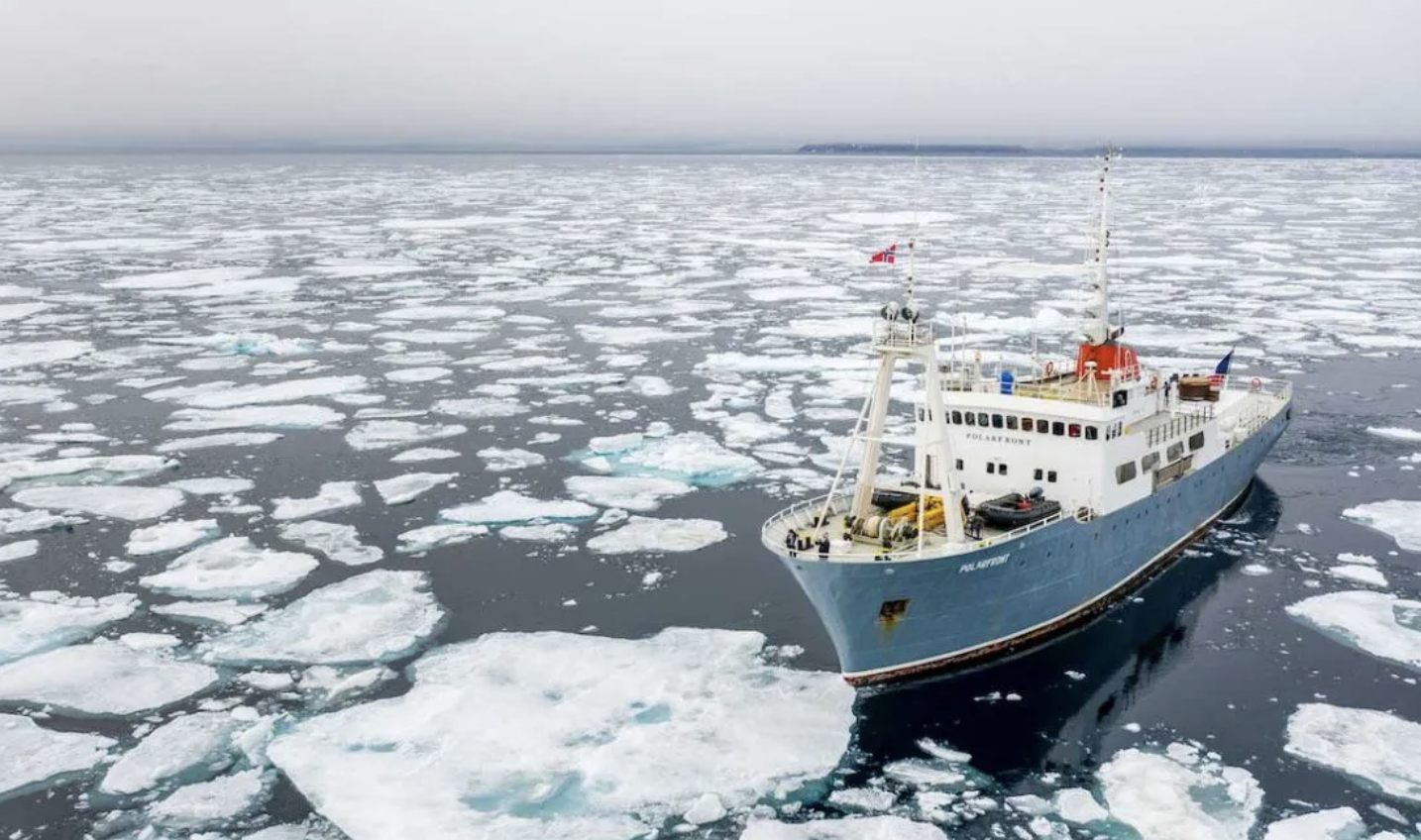 MV Polarfront
One of the Arctic's most elegant small ships, Polarfront offers a feeling of luxury and style. She offers an on deck sauna and hot tub, spacious cabins and a large guest lounge and dining room. She is a large, stable vessel that offers cruise ship comfort with the benefit of travelling with just 12 guests.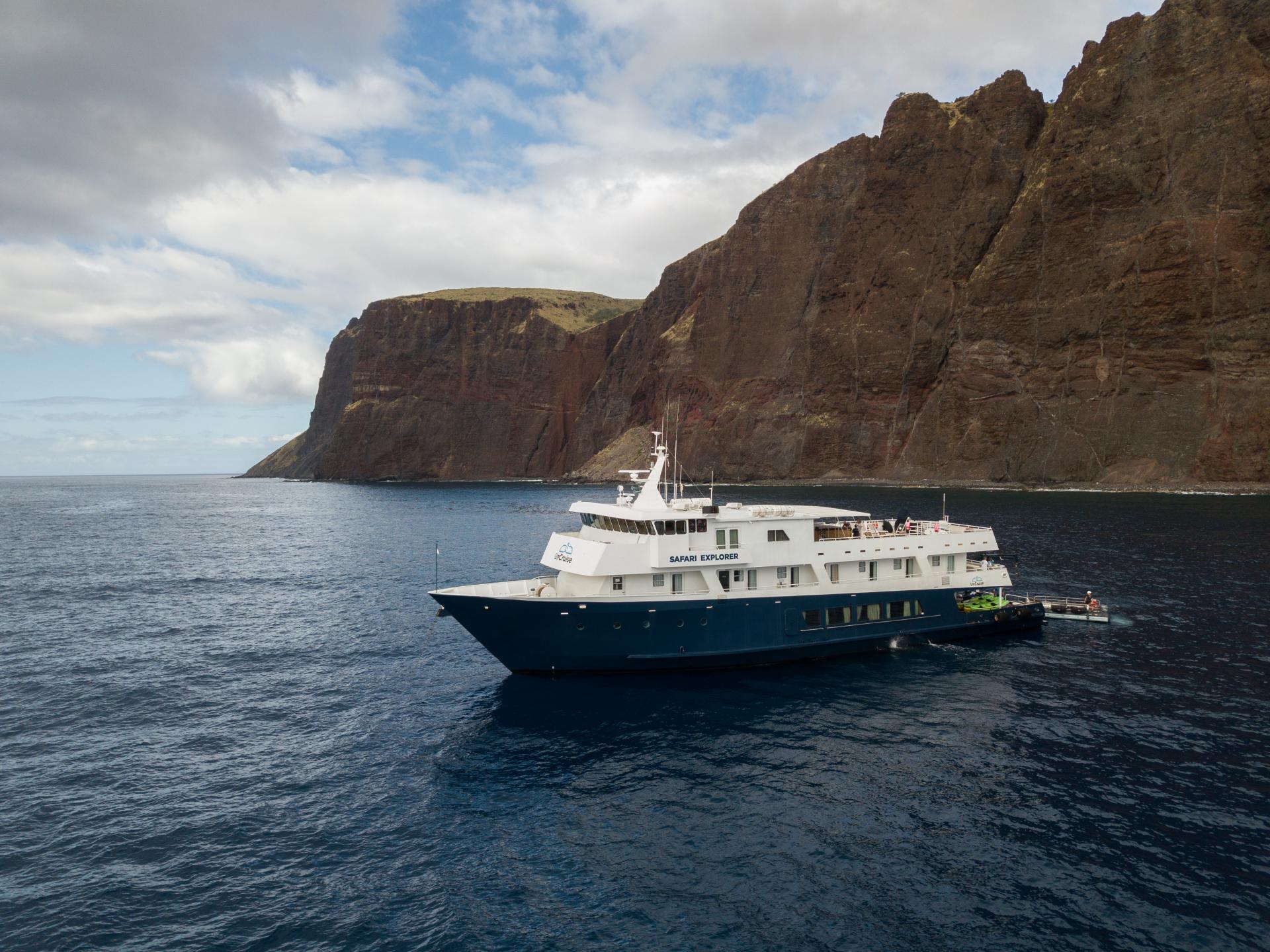 Safari Explorer
Safari Explorer is designed for upscale comfort in the pursuit of adventure. This high-end SUV of a yacht is nimble, strong, and loving. The Safari Explorer has what mariners call "feet" that take her into wild areas big ships can't visit. Her performance-built rugged construction means access to faraway regions. But it's what's on the inside that makes this vessel the prize of the fleet. And with only 36 guests on board, the feel is decidedly exclusive.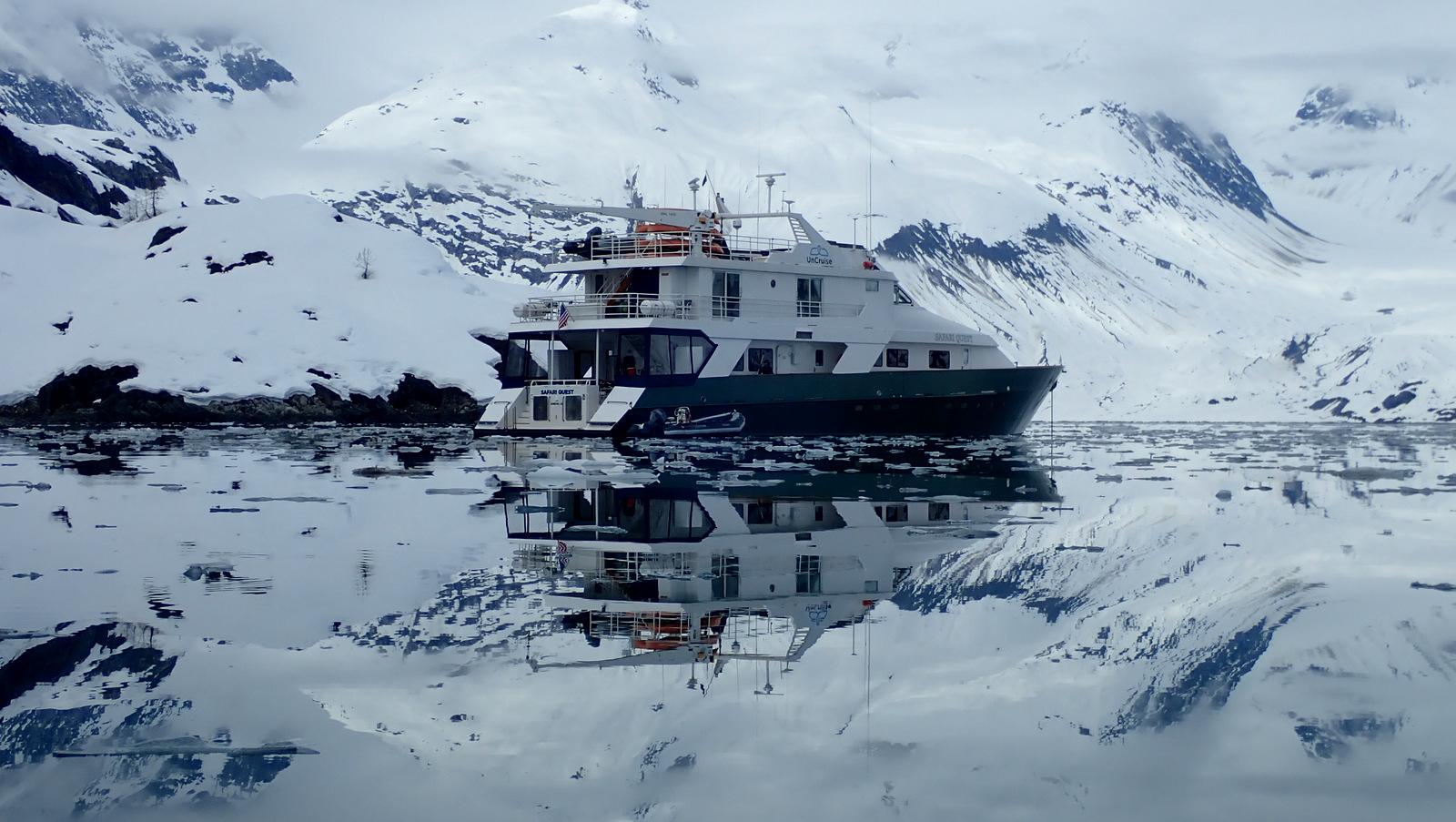 Safari Quest
Ágil, ágil y con líneas de diseño limpias, el Safari Quest, que transporta solo a 22 invitados, puede llegar a los rincones más pequeños que ni siquiera nuestras otras embarcaciones pequeñas pueden alcanzar. Esto incluye áreas silvestres codiciadas con acceso muy limitado de no más de dos grupos de doce invitados por día. Para esas aventuras más especiales, ella es el boleto de entrada. Aunque pequeño es su secreto para acceder, en el interior de este yate es todo lo contrario. Cabañas amplias y cómodas. Un acogedor y acogedor salón y comedor. Y muchos nichos a bordo para acurrucarse y relajarse. En un barco de este tamaño, la camaradería es casi instantánea: siente el amor.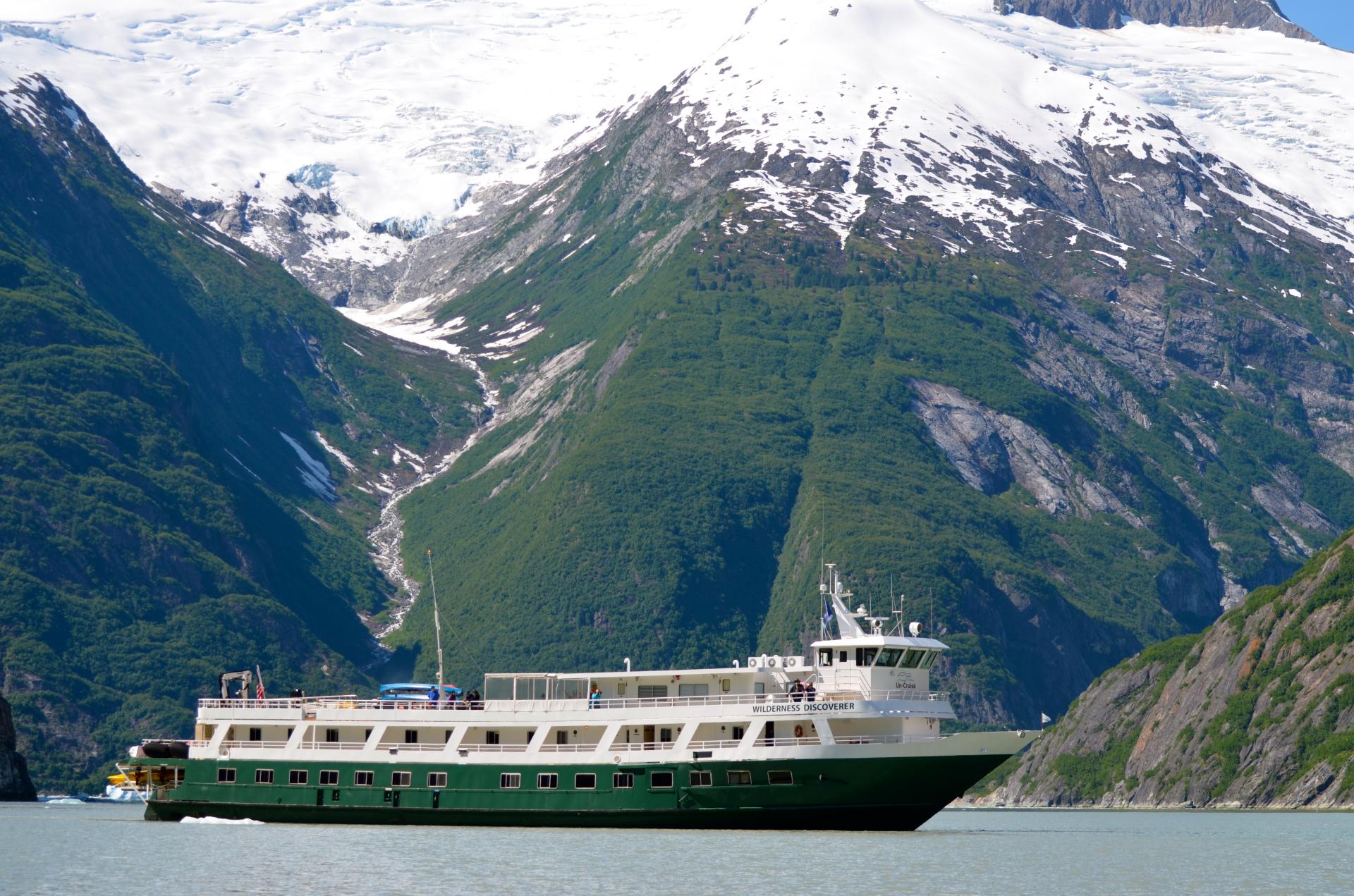 Wilderness Discoverer
Wilderness Discoverer delivers big adventure with top-of-the-class style Adventure and discovery are at the heart of the 76-guest Wilderness Discoverer. Loaded with amenities and a lounge evoking the feel of a National Park lodge or neighborhood pub, this expedition vessel, from top to bottom, exudes the spirit of exploration.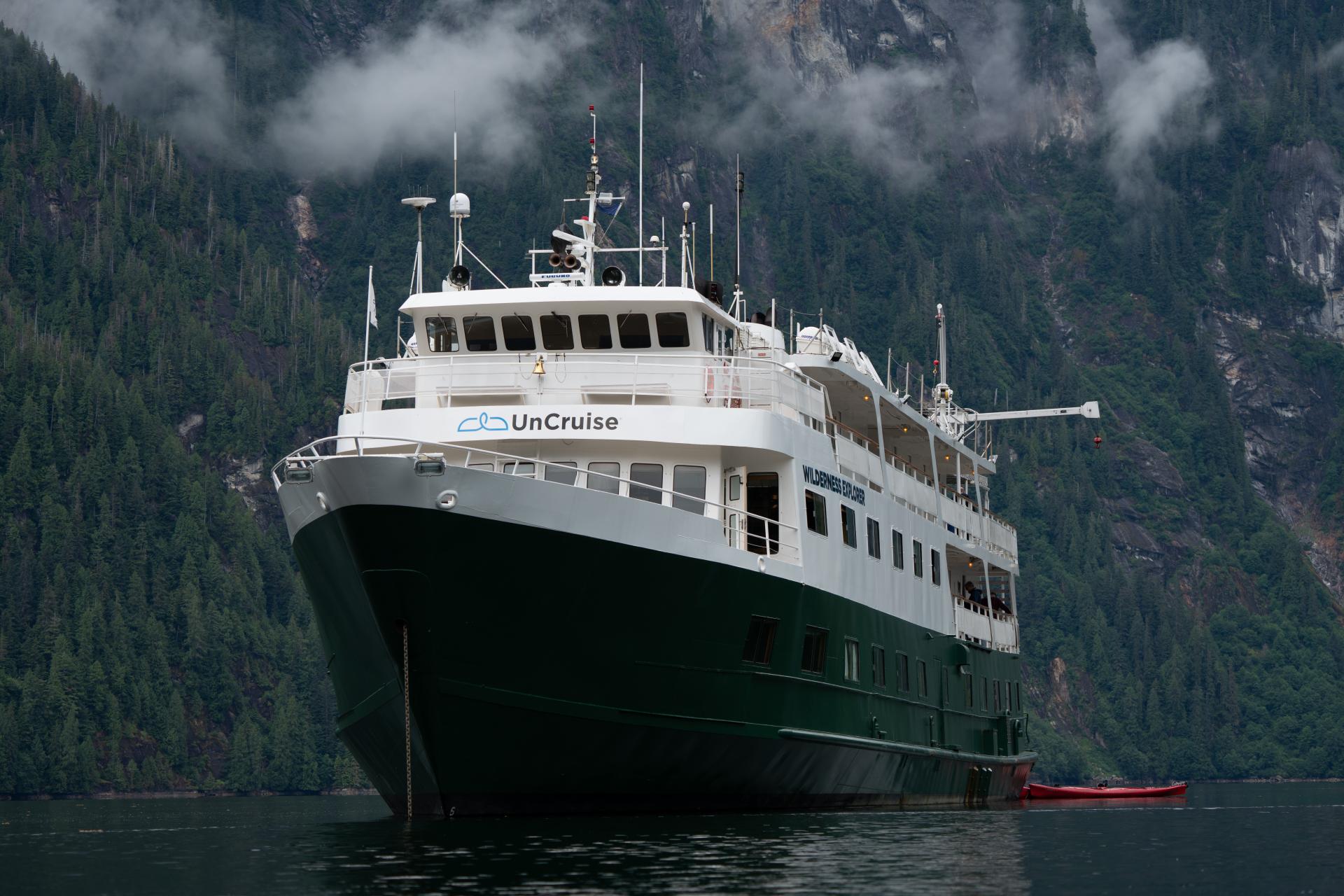 Wilderness Explorer
The Wilderness Explorer - Daring and Adventurous, and a Wee Bit Salty Exploration, access, and comfort all share equal importance on the Wilderness Explorer. Adventure-ready with casual ambiance—the onboard amenities and equipment on this 74-guest expedition vessel put the focus on action, adventure, and relaxation.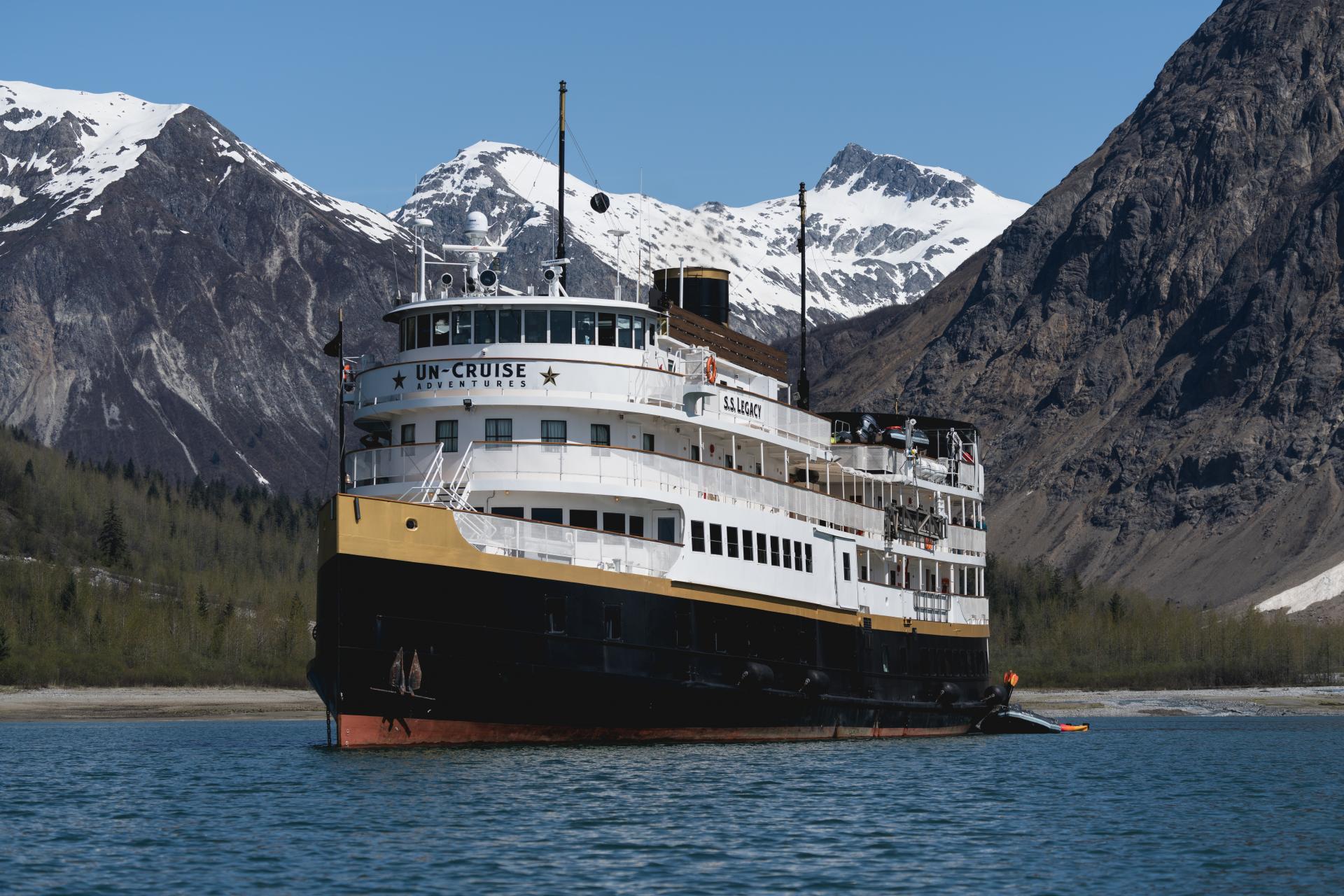 Wilderness Legacy
The Wilderness Legacy is geared up and ready for adventure The one-of-a-kind Legacy sails to the farthest reaches, spinning yarns of adventure along the way - like the crew and guests having the time of their lives. Notable features of this one-of-a-kind vessel include beautiful carved wooden cabinetry, a spacious Owner\'s Suite, and the Sea Dragon (a portable launch platform for kayaks and paddle boards). She is ready for exploration, and has the most spacious viewing decks in the fleet. Wherever she sails she announces her arrival with the blow of a whistle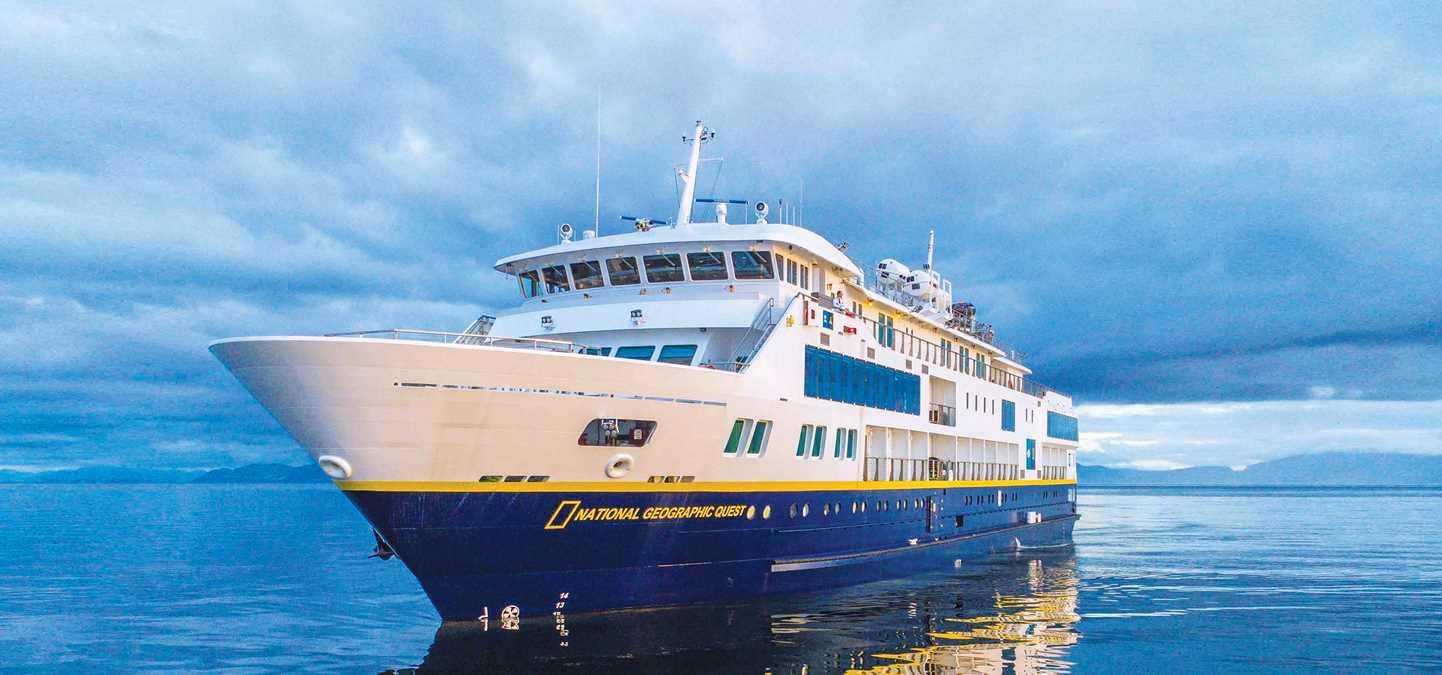 National Geographic Quest
Born in the USA, she and her sister National Geographic Venture are at home in pan-American waters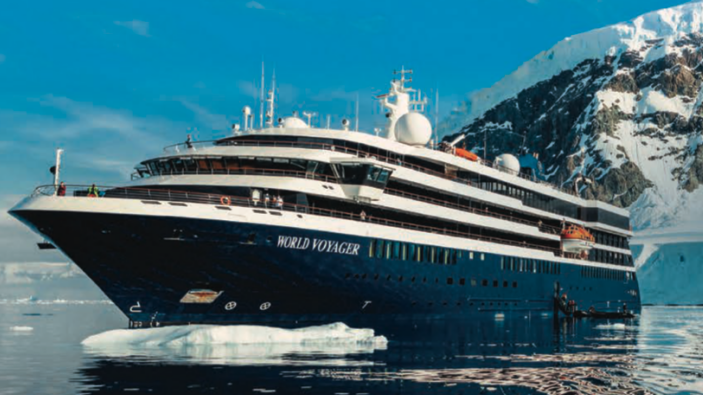 World Voyager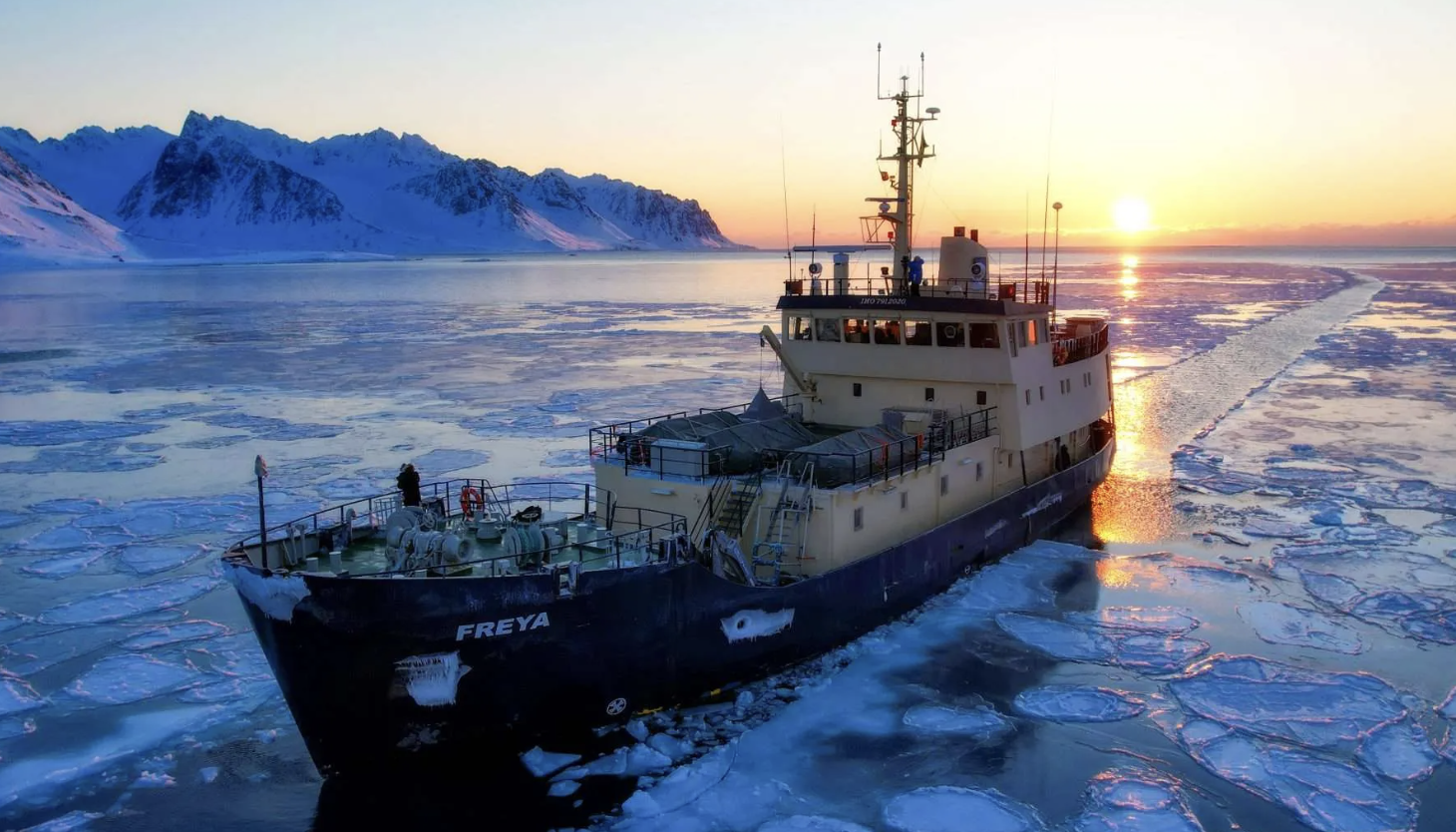 The MV Freya is a classic expedition ship originally used as a lighthouse-building vessel. Her sturdy, ice strengthened 1A hull makes her perfect for exploring the Arctic waters.
Subscribe to get information about products and coupons
THE POLAR TRAVEL COMPANY LLC USA 8175 NW 12 ST #120, Doral, FL 33126 Miami - Dade, Florida Tel: +1 (786) 321-5654 WhatsApp: +1 (786) 705-2241 Email: [email protected]
ARGENTINA Ushuaia Deloqui 1441 7B, Timbre 54 Ushuaia, Tierra del Fuego. Tel: +54 9 249 457 3920
MULTIMEDIA LITERATURE PHOTO GALLERY VIDEO GALLERY FAQ ABOUT US BLOG/NEWS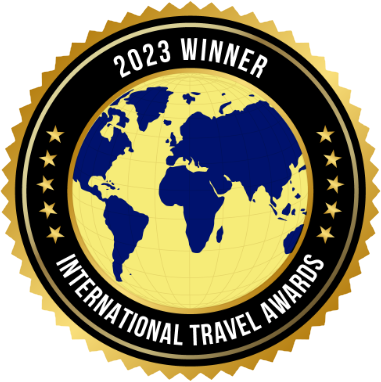 © 2020 The Polar Travel Company | All rights reserved | Terms & Conditions THE POLAR TRAVEL COMPANY LLC is registered with the State of Florida as a Seller of Travel. Registration No. ST42392.
Diseño Web: Patagonia Digital