Where to Find Paris Tourist Information Offices?
And How to Make The Most of Their Resources
Many people feel comfortable navigating a new city using only their wits (and maybe their smartphones). But for other visitors, finding a good tourist information center and seeking some advice from local experts is key to feeling informed and relaxed.
Paris has several tourist "welcome centers" dotted around the city, where you can get free advice and maps, buy special discount cards and passes, and find most other info related to your stay. Here are the main ones you should look out for. We suggest noting down which is closest to your hotel or apartment, and making your way there early on in your stay. 
Armed with plenty of information and advice, including on tours, top attractions and special events, you'll be more likely to enjoy your sojourn to the fullest. 
Main Welcome Center at Pyramides
25, rue des Pyramides 1st arrondissement Metro: Pyramides (line 7 or 14) RER: Auber (line A) Tel.: 0892 68 3000 (0,34 € per min.)
June 1st-October 31st: Mon.-Sun., 9 a.m.-7 p.m.
November 1st-May 31st: Mon.-Sat, 10 a.m.-7 p.m.
Sundays and bank holidays: 11 a.m.-7 p.m.
Resources at this branch include: 
Brochures and information on Paris tourist attractions
Hotel and attractions bookings
Paris public transport passes; Paris Museum Pass , and other discount cards
Center is accessible to visitors with disabilities or limited mobility
Carrousel du Louvre Tourist Welcome Center
This welcome center is especially useful if you want to explore the greater Paris region and take day trips to nearby cities and attractions such as the Palais de Versailles or Disneyland Paris.
Carrousel du Louvre, Place de la Pyramide Inversée 99, rue de Rivoli 1st arrondissement Metro: Palais Royal Musée du Louvre (line 1 and 7) Tel.: 0892 68 3000 (0,34 € per min.)
This center is open seven days a week, 10 a.m.-6 p.m. Resources at this branch include brochures and information on Paris tourist attractions, as well as information on tourist attractions and events in the greater Paris (Ile de France) region.
Gare de Lyon Tourist Welcome Center
20, Boulevard Diderot 12th arrondissement Metro: Gare de Lyon (line 1 or 14) RER: Gare de Lyon (line A) Tel.: 0892 68 3000 (0,34 € per min.)
This center is open Monday to Saturday from 8 a.m.-6 p.m. Closed Sunday and bank holidays. Resources here include:
Paris public transport passes; Paris Museum Pass, and other discount cards
Gare du Nord Tourist Welcome Center
18, rue de Dunkerque 10th arrondissement Look for the "Welcome" kiosque under the glass roof of the Gare du Nord train station, "Ile de France" section. Metro: Gare du Nord (line 2,4, or 5) RER: Gare du Nord (line B, D) Tel.: 0892 68 3000 (0,34 € per min.)
Monday-Sunday, 8 a.m.-6 p.m. Closed Dec. 25th, Jan. 1st, and May 1st. Resources at this center include:
Porte de Versailles/Paris Expo Welcome Center
1, Place de la Porte de Versailles 15th arrondissement The Porte de Versailles Convention Center hosts many of Paris' most interesting trade fairs. The tourist office here can provide detailed information on trade fairs and special events at Paris Expo. Metro: Porte de Versailles (line 12) Tramway: Porte de Versailles (T3) Tel.: 0892 68 3000 (0,34 € per min.)
This center near the southern tip of the city is open from 11 am-7 pm during trade fairs. Resources here include: 
Bookings for hotels and popular attractions
Montmartre Tourist Office
21, place du Tertre 18th arrondissement Metro: Abbesses (line 12), Anvers (line 2), funicular Tel.: 0892 68 3000 (0,34 € per min.)
This center is open 7 days a week, 10 a.m. to 7 p.m.
Brochures and information on Paris tourist attractions are among the resources at this branch. 
Anvers Tourist Welcome Center
Located on the median strip facing 72, boulevard Rochechouart 18th arrondissemen t Metro: Anvers (line 2) Tel.: 0892 68 3000 (0,34 € per min.)
Daily, 10 a.m.-6 p.m. Closed on December 25th, January 1st and May 1st. Resources at this branch include:
Bookings for hotels and attractions
Clémenceau Tourist Welcome Center
Located on corner of Avenue des Champs-Elysées and Avenue Marigny 8th arrondissement Metro: Champs-Elysées-Clémenceau (line 1 and 13) Tel.: 0892 68 3000 (0,34 € per min.)
April 6th to October 20th, 9 a.m. to 7 p.m. Closed July 14th. Resources at this branch include:
Why to Visit in Person? 
For first-time visitors to Paris, the city can feel overwhelming and confusing. If you're unsure about how to spend your time, want to get some information and advice in person from tourism officials, pick up some helpful documentation and even look into buying Paris metro tickets or discount cards such as the Paris Museum pass , you'll find it more than useful to beeline over to one of the city's friendly information centers, conveniently located in several neighborhoods.
Getting Around Paris: Guide to Public Transportation
How to Travel From Charles de Gaulle Airport to Paris by Train, Bus, and Car
The Louvre Museum in Paris: A Complete Guide for Visitors
How to Travel From Zurich to Paris by Train, Bus, Car, and Plane
How to Navigate Paris Train Stations and Transfers
All About the Jardin des Tuileries in Paris
Taking the Roissybus to or From Charles de Gaulle Airport
How to Travel Around Paris Like a Local
The 12 Best Day Trips From Paris
How to Travel From Barcelona to Paris by Train, Bus, Plane, and Car
5 Best Places to Visit in the 10th Arrondissement of Paris
How to Travel From Rome to Paris by Train, Bus, Car, and Plane
Top French Wine Tours, Regions and Wine Routes
Paris Guide: Planning Your Trip
How to Travel from Brussels to Paris by Train, Bus, Car, and Plane
What to Do in Lille in Northern France
By clicking "Accept All Cookies", you agree to the storing of cookies on your device to enhance site navigation, analyze site usage, and assist in our marketing efforts.

Paris, capital of France , is one of the most important and influential cities in the world. In terms of tourism, Paris is the second most visited city in Europe after London. In this travel guide, you'll find out about the city's top attractions , as well as useful travel advice on how to get to Paris and how to save money whilst traveling .
Paris Travel Guide
General Information
Top Attractions
Getting to Paris
Money-saving tips
Where to Eat
Where to stay in Paris
2-Day Paris Itinerary
Why Visit Paris?
The capital of France seems to have been designed specifically for the enjoyment of its visitors . Its streets, squares , buildings, gardens , and monuments  beckon tourists to return, and indeed, many do.
Some of the most memorable things to do in Paris include visiting the Eiffel Tower , the Arc de Triomphe , and Notre Dame Cathedral . During the evening, experiencing one of the legendary Moulin Rouge cabaret shows,   strolling through some of the most picturesque neighborhoods , like Montmartre , or climbing the  Montparnasse Tower is a must.
It's always a good time to visit Paris. Depending on where you fly from, you can either make the most of the low-cost airlines flying into the city from other European cities or take one of its direct flights from further away destinations. If you have children, why not surprise them with a trip to Disneyland ?
How to Organize Your Trip?
Before traveling to this unique city, we suggest reading a little about its history and discovering useful information  about Paris, which will certainly help you organise your stay. 
Once you find out about the top attractions in Paris , the must-see museums , the best areas to stay,  and the typical French cuisine , all you'll have to do is pack your suitcase and prepare to discover one of the most romantic cities in the world.
Need Accommodation?
If you still don't have accommodation booked, we recommend you visit our search engine , where you'll find all types of hotels, hostels, and apartments with the best rates guaranteed (with up to 75% discount). Besides, in most cases, you'll only have to pay once you get to your destination. 
Hotels in Paris - Find the best deals online
top activities
Seine River Cruise Drifting down the Seine River on a panoramic river boat during the day or at night-time is an unforgettable experience and offers unparalleled views of Paris.
Paris Hop On Hop Off Bus, Big Bus A Paris Big Bus tour is one of the most comfortable & enjoyable ways to explore the city. Discover the city hopping off & back on at any of its stops .
Free Walking Tour of Paris Immerse yourself in "The City of Lights" with a guided tour around the French Capital , discovering the Louvre, the Siene and Notre Dame. What's more, it's free!
Opera Garnier Ticket By booking a ticket to the Opera Garnier in Paris , visitors will explore the interior of this beautiful Neo-Baroque building at their leisure– a must-see!
Tour of the Palace of Versailles Discover Versailles, a UNESCO World Heritage site and the world's most famous palace on this half-day trip from Paris.
Arc de Triomphe Ticket Visit one of the most emblematic monuments in Paris with the official-price ticket to the Arc de Triomphe . You'll have access to the viewpoint and exhibition !
Montmartre Free Walking Tour Take a free tour through the narrow streets of the most cultural and artistic of Paris' districts , where Picasso and Van Gogh sought out inspiration.
Paris City Tour, Seine Cruise & Eiffel Tower Admire Paris' most famous landmarks during a panoramic city bus tour, a one-hour scenic cruise along the Seine and skip the line access to the Eiffel Tower.
Eiffel Tower Climb There's a reason the Eiffel Tower is one of the most visited monuments in the world : climb up more than 700 stairs to enjoy unforgettable views of Paris!
Moulin Rouge Tickets Attending a show at the Moulin Rouge is an experience that everyone must have at least once in their lifetime. Don't miss out!
Ticket for the Ballon de Paris Generali With your ticket to the Ballon de Paris Generali , you'll enjoy the best views of the French capital from a tethered balloon anchored in the André Citroën Park
Day Trip to Bruges Bruges is the most visited city in Belgium and one of the most fascinating medieval cities in Europe . Discover the city on a walking tour and on a canal cruise.
Sainte-Chapelle Ticket Book your ticket to the Sainte Chapelle and discover an incredible piece of Gothic architecture with incredible stained glass windows.
Paris Gourmet Bus Tour Sample the local cuisine and visit the must-see sights of the city of lights with this Paris Gourmet Bus Tour. Explore the French capital on a luxurious bus.
Paris Archaeological Crypt Ticket Learn about Notre Dame and venture underneath the church to explore the remains of the Île de la Cité with this Paris Archaeological Crypt Ticket !
Montparnasse Tower Ticket Want an incredible 360º view of Paris?  View the French capital from the top of Montparnasse Tower, 200 metres from the ground and right in the city centre.
Paris Layover Tour Take advantage of your airport wait to explore the City of Love with this Paris Layover Tour. Discover the most famous locations around the French capital.
Louvre & Eiffel Tower Tour This full tour of Paris includes a cruise on the Seine , a skip-the-line entry to the Louvre Museum and a climb to the second floor of the Eiffel Tower.
Paris Mysteries & Legends Free Tour On this Paris Mysteries & Legends Free Tour , you'll learn about the city's countless squares and alleyways that have witnessed murder, plagues and war!
Palace of Versailles Day Trip + Train Tour the halls of France's most famous palace with this Palace of Versailles Day Trip + Train. The guide will also show you around the impressive gardens.
Eiffel Tower Tickets and Seine Cruise With priority access , climb directly to the Eiffel Tower's observation decks and admire breath-taking views over Paris and then enjoy a relaxing cruise.
UNESCO Headquarters Guided Tour Discover the history of the United Nations agency with this UNESCO Headquarters Guided Tour. Explore its conference rooms, courtyards, gardens and corridors.
Conciergerie Ticket A royal medieval palace turned into a prison during the French Revolution : discover the history of the Conciergerie during your visit!
Saint German des Prés Classical Music Concert Enjoy the best classical music with a concert in the church of Saint Germain des Prés , located in the heart of the historic centre of Paris.
Stade de France Tour This Stade de France tour takes you to Saint-Denis, where you can find this icon of sport which has played host to World Cup finals in both Football and Rugby.
Paris Catacombs Ticket Discover the underground galleries around one of the most disturbing cemeteries in the French capital with this Paris Catacombs Tour.
Paris Hop-On-Hop-Off Boat Sail along the Seine River on board a Batobus , Paris' hop-on hop-off boat, and disembark and embark as many times as you wish for 24 or 48 hours .
Paris Pantheon Ticket Discover the fascinating Paris Pantheon, the final resting place of Victor Hugo, Voltaire, Alexandre Dumas and other distinguished French citizens.
Go City Paris All-Inclusive Pass The Go City Paris Pass includes entry for 2, 3, 4, or 6 days to over 35 top attractions in Paris , including the Eiffel Tower and a sightseeing river cruise.
Access the Eiffel Tower and admire breathtaking views over Paris . You'll be able to go up to the 2nd floor and take in the immense beauty of this city!
Disneyland Day Trip Discover the magical world of Disneyland Paris on this day trip from Paris! The tour includes return transportation and entry to 1 or 2 of the parks.
Skip the Line Louvre Museum Guided Tour Explore the most-visited museum in the world with fast track entry and find out about its greatest artworks with a professional English-speaking guide.
Dinner Cruise on the Seine Admire the remarkable monuments of Paris lit up while you savor a gourmet dinner on a panoramic Seine cruise – an unforgettable experience!
Paris Open-Top Big Bus Night Tour On this open-top Big Bus night tour of Paris , you'll have a spectacular view of the City of Light. You'll see the city's most iconic monuments lit up!
Eiffel Tower 3rd Floor Entrance This entrance to the 3rd floor of the Eiffel Tower gives you access to one of the best viewpoints in Paris. You'll get spectacular views of the City of Light .
Sainte-Chapelle & Conciergerie Ticket Visit two of the most beautiful monuments in Paris on the same day and  save money with this ticket to the Sainte-Chapelle and the Conciergerie .
Mont Saint Michel Day Trip Visit Mont Saint Michel : a UNESCO World Heritage site, place of pilgrimage and one of France's most popular and emblematic landmarks.
Seine River Cruise from the Eiffel Tower + Lunch Get ready for a Seine River cruise that starts right at the Eiffel Tower , enjoy delicious French cuisine, and see Paris from an unbeatable vantage point.
Notre Dame Guided Tour Discover what happened in the Notre Dame fire, explore the interior of its "little sister" and tour the Ile de la Cité, the oldest part of Paris.
Private Tour of Paris By booking our private walking tour of Paris, a professional guide will be exclusively at the service of you and your friends or family.
Centre Pompidou Tickets These Centre Pompidou Tickets mean you'll see one of the best collections of modern and contemporary art in the world .
Paris Duck Boat Tour Explore Paris in a unique way on our duck boat/bus tour ! You'll discover Paris's iconic landmarks both on land and in the water . An absolute must!
Lunch Cruise on the Seine Enjoy a delectable 3-course meal and admire the panoramic views of Paris from the Seine. The perfect way to discover this romantic city.
Paris Helicopter Tour Flying over Paris is a unique way to discover the French capital. Unforgettable views of Versailles, the Bois de Boulogne and the Eiffel Tower from a helicopter
Roland Garros Stadium Tour On this guided tour of the Roland Garros stadium, you'll be able to take look inside this iconic site where so many tennis champions have made history .
Loire Valley Castles Day Trip Visit three of the Loire Valley's most-famous castles: Château de Chambord, Château de Cheverny, Château de Chambord and experience life during the Renaissance.
Christmas Bus Tour in Paris On our Christmas Bus Tour in Paris , you'll discover how the City of Light decks the halls for the most magical time of the year.
Normandy D-Day Beaches Day Trip Immerse yourself in the history of the Second World War, visiting key battle locations and memorials on this day trip to the D-Day Beaches of Normandy .
Paris Bike Tour Spend a fun-filled day cycling through the French capital and discover the City of Lights' most emblematic landmarks on this bike tour of Paris .
Grevin Museum Paris Ticket At the Grevin Museum in Paris, you will find wax figures of Kylian Mbappe, Emmanuel Macron, Jean-Paul Gaultier and other famous celebrities.
Night Bike Tour Spend an unforgettable evening contemplating the beautifully lit landmarks of Paris on this 4.5-hour bike tour , including a boat cruise along the River Seine.
Hard Rock Cafe Paris Lunch or Dinner Enjoy a delicious experience at one of the most popular places in the French capital with this Hard Rock Cafe Paris Lunch or Dinner, near the Opera Garnier.
In this perfume workshop in Paris , we'll teach you how to make your own Eau de Toilette following the techniques of Fragonard experts.
Cheese & Wine Tasting Tour Find about the Parisian art of living with this Cheese & Wine Tasting Tour. You'll enter a traditional wine cellar to learn how to taste the best French wines.
Enjoy a night on the town in the city of lights , allowing yourself to be carried along by the rhythm of the music, and the shots, of course!
Chateau de Vincennes Ticket Discover the fascinating history of Château de Vincennes , one of France's magnificent medieval treasures , when you buy this ticket.
Vincent Van Gogh Walking Tour On this guided tour you'll walk in the footsteps of Vincent van Gogh . We'll visit Auvers-Sur-Oise to discover the place where the painter spent his final year .
Chapelle Expiatoire Ticket Dedicated to Louis XVI and his wife, Marie Antoinette, the Chapelle Expiatoire is an incredible place to visit when in Paris.
Basilica of Saint-Denis Ticket Discover the first example of Gothic architecture in the world: explore the magnificent Medieval Basilica of Saint Denis located just outside of Paris.
Père Lachaise Cemetery Tour Take our fantastic tour of Pere Lachaise Cemetary, the resting place for many notable figures from the past, such as Oscar Wilde and Edith Piaf.
Paris Tour for Families Our family tour of Paris is the perfect way to explore the essential landmarks of French capital if you have young children.
Versailles Bike Day Tour Explore the magnificent Palace of Versailles , the main residence of the French Royal Family from 1682 until 1789, on a full day-tour by bike!
Bel Canto Dinner + Opera Show Looking for different plans in Paris ? At this dinner with an opera show at Bel Canto you'll be treated to a delicious menu while enjoying opera performances!
Chapel of Our Lady of the Miraculous Medal Tour Discover one of the hidden jewels of Paris with this Chapel of Our Lady of the Miraculous Medal Tour. Learn about the history of the
Dinner at Madame Brasserie, the Eiffel Tower's Restaurant This dinner at Madame Brasserie provides for an unforgettable evening as you see Paris illuminated from the restaurant on the first floor of the Eiffel Tower .
Paris Crazy Horse Cabaret Ticket Be enthralled by an unforgettable show and book your Paris Crazy Horse Cabaret Ticket. You'll experience Paris' most famous and glamorous cabarets.
Montmartre: Lost Lovers Puzzle Hunt On this Lost Lovers Puzzle Hunt in Montmartre , you'll solve puzzles on an app that'll take you on a walking tour through the bohemian district of Paris!
Fontainebleau Forest Hiking Tour Venture into the heart of the Fontainebleau Forest on this 8-mile hike . You'll discover the unique biodiversity of one of the largest forests in France!
Musée du quai Branly - Jacques Chirac Ticket With this ticket to the Musée du Quai Branly - Jacques Chirac , you'll visit one of the most outstanding anthropological collections in Paris!
Traditional French Bakery Tour Do you know the boulangeries of Paris ? In this visit to a typical French bakery , we'll discover one of these places that characterise the capital.
Paris Segway Tour Ever been on a Segway? Spend a fun-filled two hours discovering the City of Lights on a two-wheeled electric vehicle with a guide.
Paris Vintage Sidecar Tour Explore Paris' top attractions in a fun retro motorcycle & sidecar tour , experiencing the City of Light in a truly captivating way.
Lunch at Madame Brasserie, The Eiffel Tower's Restaurant At this lunch at Madame Brasserie you'll enjoy an exquisite menu in the restaurant on the first floor of the Eiffel Tower , with Paris at your feet!
Hôtel de la Marine Ticket With this ticket to the Hôtel de la Marine , you'll visit a spectacular 18th-century palace located in the central Place de la Concorde in Paris
Tootbus Sustainable Bus Tour During this sightseeing tour of Paris , you can enjoy the city's iconic landmarks on board the eco-friendly Tootbus . Hop on or off whenever you want!
Galeries Lafayette Guided Tour On this guided tour, you'll visit Paris' most famous department store , Galeries Lafayette , outside of its opening hours. It dates back to 1912!
Paradis Latin Dinner and Cabaret Let the glamour of the French CanCan seduce you as you enjoy Paradis Latin , a grand cabaret in the heart of the Latin Quarter of Paris .
Classical Music Concert in Paris: La Madeleine Enjoy a classical music concert in one of the most famous churches in Paris : La Madeleine! Choose between any of the concerts on our programme list.
Macaron Workshop at Galeries Lafayette Do you love baking? Join this macaron-making workshop at Galeries Lafayette and learn how to make these sweets in Paris' most famous department store!
​ Come and discover the Yves Saint Laurent Paris Museum before it opens to the public , for an exclusive guided 1 hour and 15 minutes tour.
2 Day Trip to Mont Saint Michel & the Loire Valley Castles Travel back in time to the Middle Ages and Renaissance period on a 2-day trip to Mont Saint Michel and visit the impressive Loire Valley Castles .
3 Day Trip to Normandy, Mont Saint Michel & Loire Valley Discover the highlights of Normandy like Mont Saint Michel and the Loire Valley including its famous Châteaux on a three-day trip from Paris.
Classical Music Concert at Saint-Sulpice Don't miss this classical music concert at the Church of Saint-Sulpice . Listen to an incredible repertoire in one of the most outstanding temples in Paris!
Ticket to the Musée d'Orsay Manet, Renoir, Monet... Buying a ticket to the Musée d'Orsay will give you the chance to see some of the most famous impressionist paintings in the world.
Paris Christmas Bike Tour Merry Christmas! Or as the French would say, Joyeux Noël! Explore the city of light during the most special time of year with this Paris Christmas bike tour .
2 Day Trip to Normandy, Saint Malo & Mont Saint Michel Set off on a 2-day tour and discover the magnificent landscapes of Normandy including the region's must-sees like Saint-Malo and the iconic Mont Saint Michel .
Aura Invalides Ticket Looking for a unique experience in Paris ? With your Aura Invalides ticket , you'll enjoy a journey of light and sound beneath the iconic Invalides Dome !
Claude Monet's House & Gardens in Giverny Tour Giverny is a picturesque village located one hour away from Paris. Visit Claude Monet's house and beautiful garden and dive into the Impressionism movement.
Sacred Heart Basilica Guided Tour Discover one of the most iconic landmarks in Paris , located in Montmartre, with this Sacred-Heart Basilica Guided Tour. An architectural work of art awaits!
The most complete guide of Paris
This guide gives you an overview of what to see and do in Paris during your stay . It also provides historical background, and other useful information, as well as  our opinion, advice, and suggestions on how to make the most of your holidays in Paris .
The information provided in this guide was updated in  October 2022 . If you find a mistake or would like to make a suggestion, please do not hesitate to  contact us .

Our travel guides
top attractions
Where to stay
and much more
The official website for Paris Region
Discover all the faces of paris region, musée du louvre ticket.
Buy your ticket for the Musée du Louvre and discover the collections of the most visited art museum in the world!
To your calendars
Welcome to the official website of the Paris Region destination . Discover the best of Paris and its region: museums , monuments , shows , exhibitions and sport events , gastronomy and art of living , parks and gardens , shopping spots , and our selection of themed tours to discover Paris Region as you wish.
Book now your tickets
What's on.
Our favourite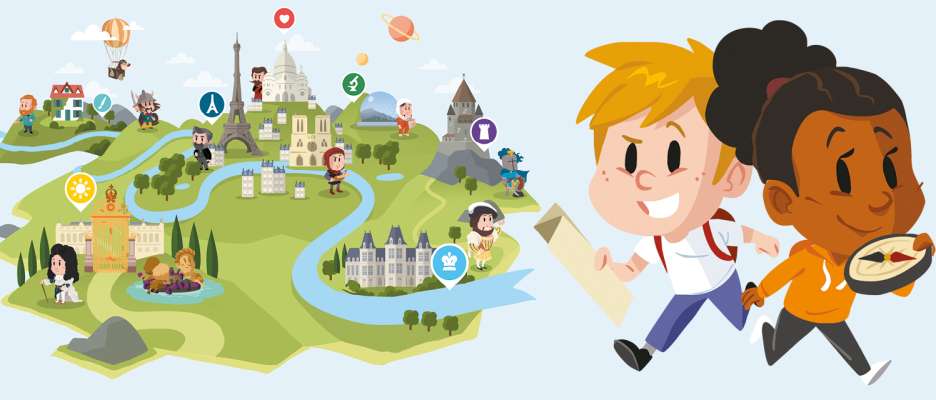 Olympic Games Paris 2024
Copyright images: Javi Martin/stock.adobe.com, Shutterstock
Expired session
Discover Paris
Plan Your Trip to the City of Light
Visit Paris and you'll discover a spectacular city packed with a dazzling array of famous attractions such as the Eiffel Tower and Notre Dame, more museums than you can possibly visit in one trip, wonderful hotels and restaurants, and fascinating historic and modern neighborhoods to explore.
And that's just the beginning.
Cruises along the tranquil Seine River and Canal Saint Martin, shopping destinations ranging from glitzy designer showrooms to street markets, non-stop summer concerts and festivals, tours and fireworks at the Palace of Versailles, and excursions to Disneyland Paris are just a few of the things you can experience here.
Whether you're planning your first Paris vacation or have traveled here dozens of times, you'll find plenty to explore and enjoy - and all the planning tips you need right here.
Welcome to Paris Discovery Guide, an independent travel website (www.parisdiscoveryguide.com) with everything you need to plan a memorable trip to Paris.
Top photo: View of the Eiffel Tower from Trocadero, (c) Paris Discovery Guide
Paris Discovery Guide is a reader-supported publication. When you buy through our links, we may earn a commission at no additional cost for you. Learn more
What to See & Do in Paris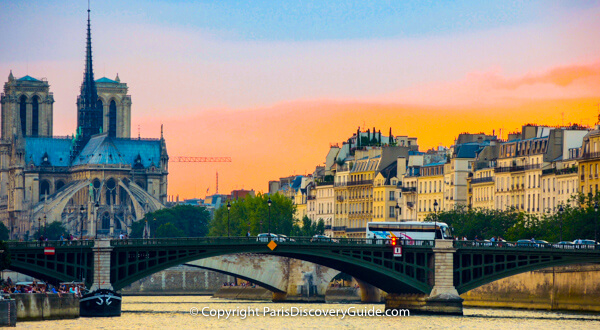 Attractions
Eiffel Tower, Notre Dame, Mona Lisa, famous museums, monuments Find out more
Things to Do
Ferris wheels, beaches, ice skating, special events - so many things to do in Paris ! Find out more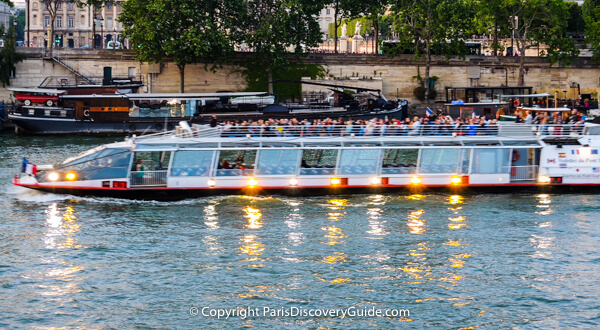 Tours & Cruises
Best ways to see Paris on land, water, & wheels, including private tours Find out more
Neighborhoods
Latin Quarter, the Marais, Montmartre, Golden Triangle - get ready to explore! Find out more
Versailles, Giverny, Mont St Michel, Disneyland, Normandy D-Day beaches Find out more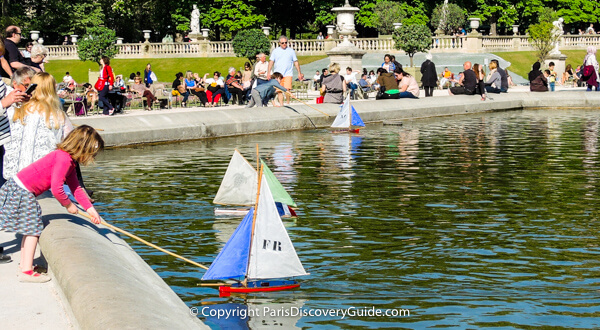 Kids & Teens
Favorite attractions for kids & teens - from carousels to Disneyland Paris Find out more
Dining in Paris
All about restaurants, brasseries, bistros, cafés, and bakeries Find out more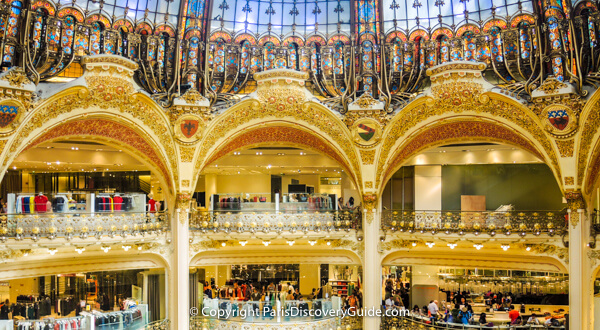 Shopping in Paris
Designer boutiques, discount outlets, street markets, hidden arcades, flea markets Find out more
Parks & Gardens
Famous parks & and hidden gardens - find your perfect spot to smell the roses Find out more
Plan Your Paris Vacation
Find the perfect Paris hotel for your budget and location preferences, a trip planning guide and checklists, recommended guidebooks, and the essential travel information every Paris visitor needs.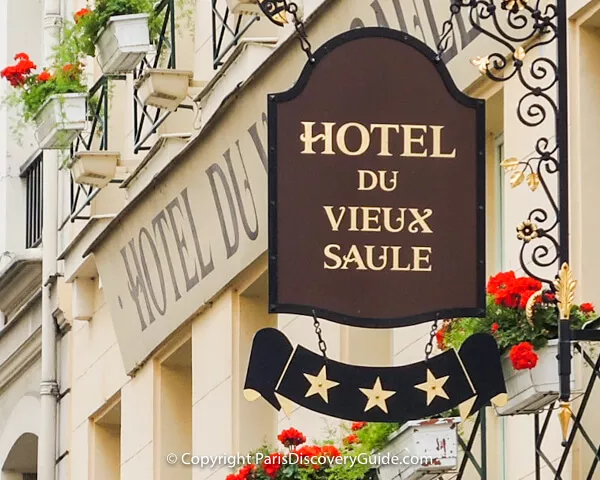 Where to Stay
Hotels & apartments in every price range near top Paris attractions Find out more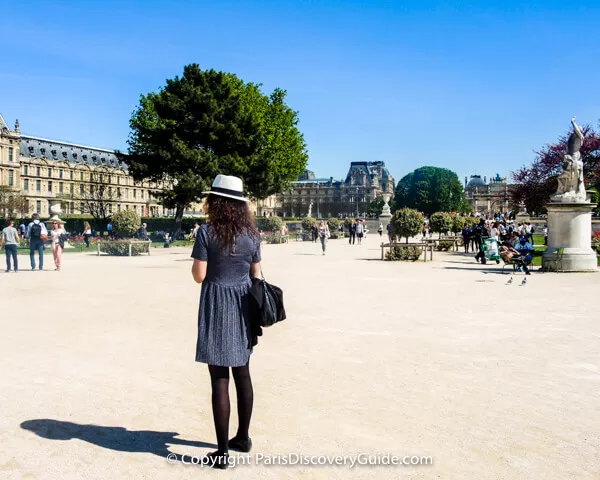 Plan Your Trip
Everything you need to know: best time to visit Paris, where to get Euros, how much to tip, & more Find out more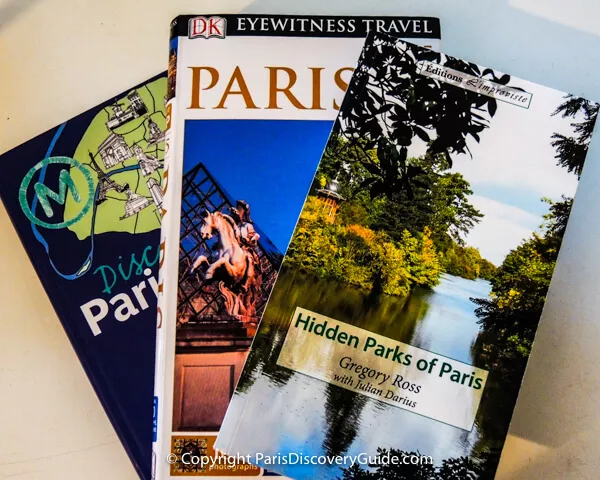 Paris Guide books
Which Paris travel guides are best for new & return visitors? Find out more
Get Deals & Discounts
A Paris vacation can be more affordable than you realize, whatever your budget - especially if you take advantage of all the ways to save.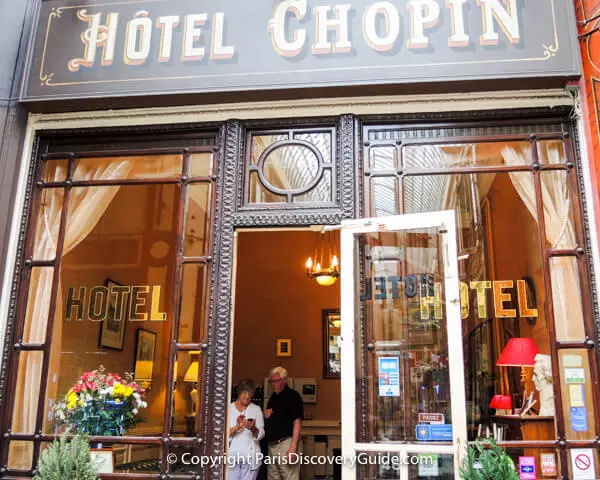 Hotel Bargains
Want to save money on your Paris hotel without sacrificing comfort or a convenient location? Find out more
Discount Cards
Want to save money on attractions, tours, & cruises? Check out sightseeing passes Get details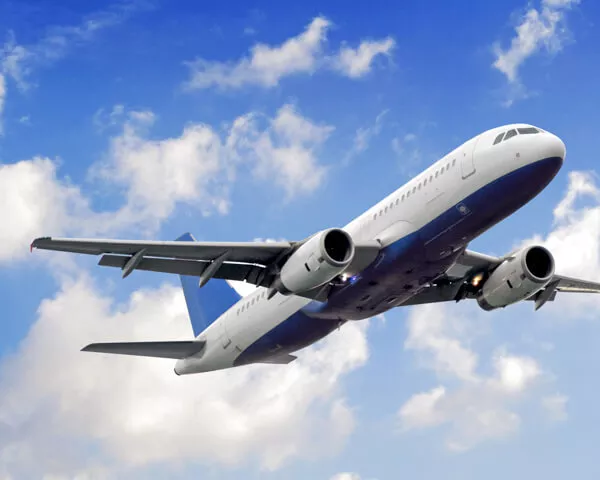 Save on Flights
Use these tips to save money on flights & get the biggest value for your travel budget Learn more
Paris Holidays & Top Events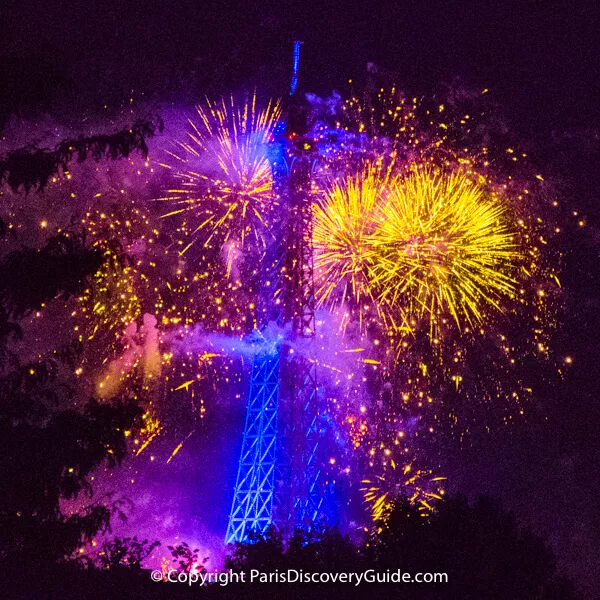 New Year's Eve in Paris
Winter & Summer Sales
Paris Marathon
Easter in Paris
Mother's Day in Paris
Bastille Day Celebrations
Tour de France
Christmas in Paris
To find all the top events and fun things to do in Paris each month, check out our Paris Event Calendars.
Favorite Paris Attractions
Eiffel Tower
Best ways to visit the Eiffel Tower Find out more
How to see the Mona Lisa at the Louvre! Find out more
Moulin Rouge
Enjoy a show at this legendary Parisian nightclub Find out more
Experience the splendor of Versailles Palace Find out more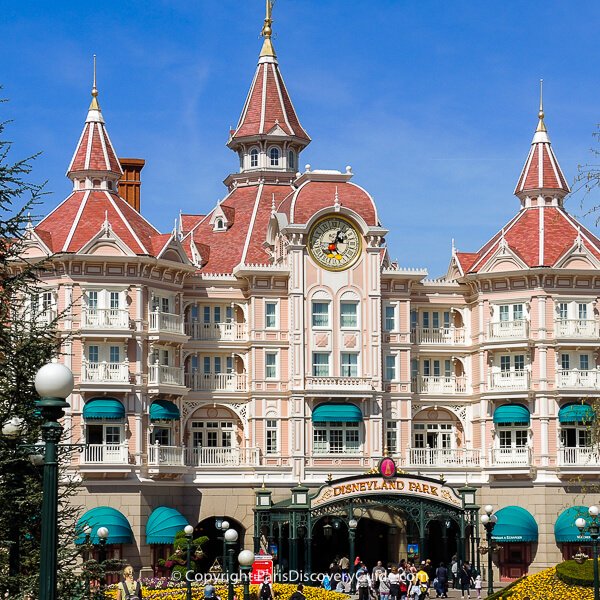 Disneyland Paris
Directions, tips, discounts for this favorite destination Find out more
How to explore this famous neighborhood and its crowning jewel, Sacre Coeur Find out more
How to Get Euros - What are the best ways to get Euros for your trip to Paris? And how much cash do you really need?
Why Visit Paris? - Need some inspiration as you plan your trip? You'll find it here
Best Places to Shop in Paris - Find out about the city's top shopping districts and their specialties, from luxury couture to a discount village to French cookware to the world's biggest flea market - & more!
Fun Paris Museums - Want to visit a Paris museum but not really interested in art? From the Catacombs (old bones) to street art to wine-tasting tours at medieval castles, there's something for everyone!
Day Trips from Paris - Check out these fabulous day trips to fantastic places near Paris
More Fun Ways to See Paris
Keep up with the best in paris.
Want to know more about what to see and do in Paris? Here's how to keep in touch with Paris Discovery Guide:
Bookmark this page in your web browser
Sign up for our free newsletter, Paris Travel Tips, where you'll find interesting articles each month
Follow us on Facebook to see our latest Paris photos
Subscribe to our RSS feed to get our latest updates when they happen
Ask a Paris travel question - we'll answer
Thanks for visiting Paris Discovery Guide.
We hope you will have a wonderful time during your Paris visit - and enjoy this spectacular city as much as we do!

Publisher, Paris Discovery Guide www.parisdiscoveryguide.com
Please note: ParisDiscoveryGuide.com does not sell any  personal  information.
Want to Save on Your Paris Hotel?
Check our tips on how to find discounts, deals, and bargains for Paris hotels. Whether you're looking for cheap accommodations or want to pay less for luxury, we'll show you how to save on hotels in Paris.
Here are some shortcuts:
Booking.com: Need last minute reservations? Check out Today Deals on their website
Trip Advisor: Use their Best Value Deals & save BIG on your Paris hotel
Priceline: Find the lowest prices on Paris hotels with their Express Deals
Top Attractions & Tours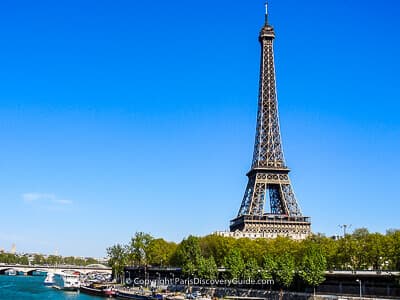 Eiffel Tower - Enjoy sweeping views of Paris
Louvre Tour - Soak up art & see the Mona Lisa
Palace of Versailles - Best way to see the famous Chateau
Paris Museum Pass - Choose 2, 4, or 6 days
Paris Disneyland - Get express tickets & transport from Paris
Happening in Paris

January in Paris
The famous Paris winter sales, concerts, new museum exhibits
February in Paris
Valentine's Day, Chinese New Year Parades
March in Paris
Mardi Gras, Fountain Shows at Versailles, French Open

April in Paris
Paris Marathon, Easter concerts, spring flowers

May in Paris
Mother's Day, jazz festival, concerts

June in Paris
Summer sales, Pride week, music fests, air show

July in Paris
Bastille Day, Tour de France, beaches

August in Paris
Free concerts & movies, Rock En Seine

September in Paris
European Heritage Days, Fashion Week

October in Paris
Wine festival, Halloween, Motor Show

November in Paris
Armistice Day, Salon du Chocolat
December in Paris
Christmas, New Year's Eve
Hanukkuh in Paris

Holiday celebrations & decorations
Christmas Markets
Gifts, holiday food, mulled wine, and Santa
Newest Articles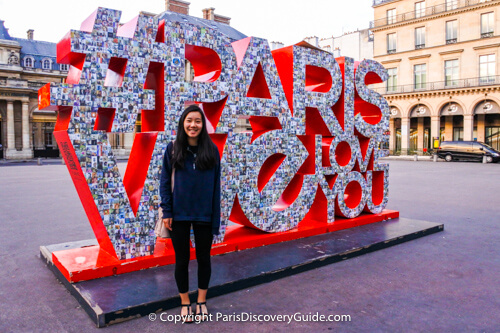 Where to Stay in the Montmartre neighborhood
Best Paris Tours (plus Versailles & Giverny)
Where to find Paris's best covered passages
Where to Stay in the 7th Arrondissement
Best Hotels with Free Shuttles to Disneyland Paris
Happening Now in Paris - Find Our Latest Articles
Book Your Paris Hotel

Eiffel Tower Hotels
See the Eiffel Tower from your balcony

Arc de Triomphe Hotels
Great hotels with bargain rates

New Hotels in Paris
Experience the latest & greatest

Paris Hotels near the Louvre
Where to stay near the famous palace museum

Central Paris Hotels
Wonderful hotels close to top Paris attractions

Deals & Discounts
How to save on your Paris hotel
Plan Your Paris Trip
Why visit Paris?
Best Paris guide books
Find cheap flights to Paris
Choose your Paris hotel
7 Reasons why you need travel insurance
Electric adapters and converters  
Best ways to get Euros
Check out 10 top Paris attractions
How to skip the ticket lines
Paris Museum Pass: Should you get one?
Which neighborhoods are best to stay in?
What to do & see in each Paris district
How to spend your first day in Paris

31 Top-Rated Tourist Attractions in Paris
Written by Lisa Alexander Updated Aug 24, 2023 We may earn a commission from affiliate links ( )
Whether sunshine is sparkling on the café terraces of Boulevard Saint-Germain, or melancholy mists of the Seine River are shrouding Notre-Dame Cathedral, Paris has a way of romancing visitors. The love affair might begin with a first glimpse of the Eiffel Tower, then continue with strolls along the wide tree-lined avenues and in lavish formal gardens.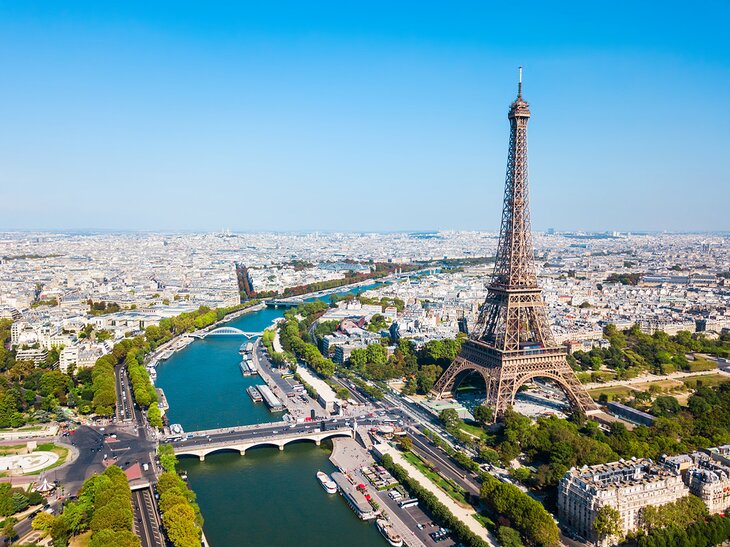 The city is seductively beautiful. Each neighborhood ( quartier ) reveals its unique personality. The Latin Quarter is a small cluster of pedestrian streets and narrow medieval alleyways where bookshops vie for space with university students' cafés and eateries. The fashionable Champs-Élysées buzzes with energy. Outside the city center, Montmartre still feels like a country village and flaunts its bohemian past.
After seeing the museums and monuments, you will want to seek out the small surprises, like family-run bistros with handwritten menus; cobblestone lanes full of quaint shops; secluded squares adorned with flowing fountains; and elegant tea salons, where dainty jewel-like desserts beckon from glass-covered pastry cases.
In every hidden corner and at all the famous sites, Paris casts a spell of enchantment. One visit may inspire a lifelong passion.
Discover what makes the City of Light so captivating and learn about the best places to explore with our list of the top tourist attractions in Paris.
1. Eiffel Tower
2. musée du louvre, 3. avenue des champs-élysées, 4. musée d'orsay, 5. palais garnier, opéra national de paris, 6. cathédrale notre-dame de paris, 7. place de la concorde, 8. arc de triomphe, 9. hôtel de la marine, 10. jardin des tuileries, 11. seine river cruises, 12. musical concerts at sainte-chapelle, 13. bustling boulevards and legendary cafés, 14. jardin du luxembourg, 15. sacré-coeur and quartier montmartre, 16. panthéon, 17. place des vosges, 18. musée rodin, 19. place vendôme, 20. centre pompidou, 21. hôtel national des invalides, 22. domaine national du palais-royal, 23. place de la bastille, 24. place du châtelet and tour saint-jacques, 25. la conciergerie, 26. fondation louis vuitton, 27. parc de la villette, 28. paris plages, 29. cimetière du père lachaise, 30. parc des buttes-chaumont, 31. grande arche de la défense, tips and tours: how to make the most of your visit to paris, paris, france - climate chart.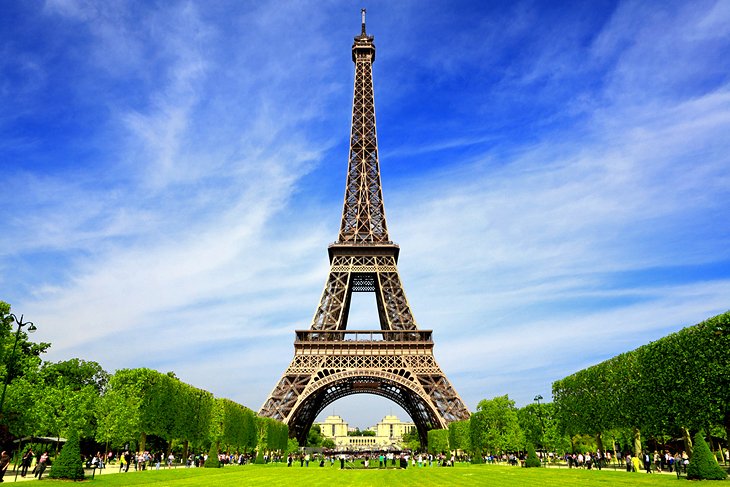 The Eiffel Tower (la Tour Eiffel) ranks high on the list of places to visit in France and is one of the most-visited tourist attractions in the world. So it's hard to believe that the structure was originally dismissed as a monstrosity. The innovative metal structure shocked Victorian-era audiences when it was unveiled by Alexandre-Gustave Eiffel for the Paris Exhibition of 1889 .
Whether loved or hated, the Eiffel Tower has always impressed. Reaching a height of 324 meters, the tower is comprised of 18,000 sturdy iron sections held together by 2.5 million rivets. Although no longer the world's tallest building, the Eiffel Tower has achieved the status of an icon.
For first-time visitors, seeing the Eiffel Tower is an unforgettable experience. Upon arrival at the esplanade, the sight of the four massive pillars that support this 10,100-ton monument leaves many awestruck.
Author's Tip : Purchase your tickets to the Eiffel Tower in advance online. You first choose a specific date and during the online process, you will reserve a specific time slot for the visit. (You must arrive on time.) Tickets sell out during high season (July and August), so you should purchase your tickets as far in advance as possible.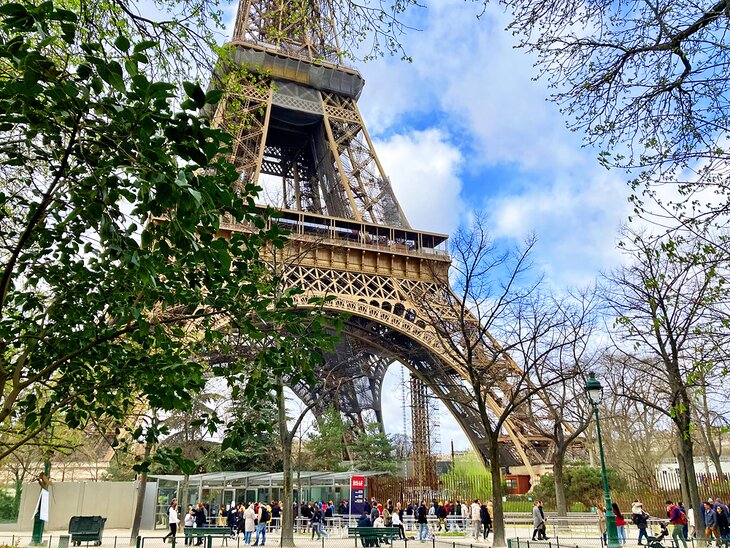 When you arrive at the Eiffel Tower, you will first walk through the esplanade gardens. Then you will look for the correct queue (which will be labeled "Visitors with tickets"). The recently renovated gardens feature leafy trees and pedestrian pathways with close-up views of the Iron Lady.
To arrive at the Eiffel Tower's 1st floor (at 57 meters) requires an elevator ride or a walk up the 360 steps. This level has public restrooms, a gift shop, a cafeteria, a brasserie restaurant, and an open-air terrace space for admiring the views.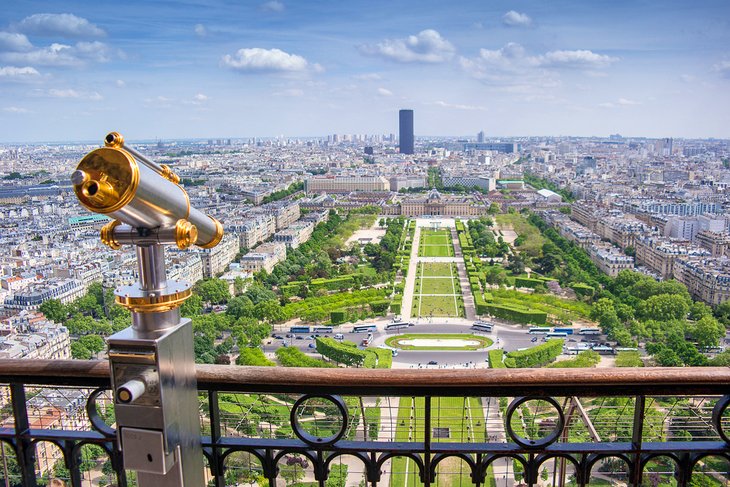 The 2nd floor (at 125 meters) of the Eiffel Tower is reached from the 1st floor by a staircase of 344 more steps or an elevator ride. This level has similar amenities as the 1st floor, except the viewing platforms offer a perspective onto more of the Paris monuments (such as the Notre-Dame, the Louvre, and the Basilique du Sacré-Coeur).
A highlight of the 2nd floor, the Michelin-starred Le Jules Verne delivers exceptional haute cuisine in a dreamy setting. The restaurant's dining rooms feature expansive windows, which provide a peak of the Eiffel Tower's structural beams and glimpses of Paris cityscapes. You'll also find a buffet-style cafeteria and the Pierre Hermé macaron boutique.
To arrive at the top floor (276 meters in elevation) requires an exhilarating elevator ride from the 2nd floor. The staircases only go up to the 2nd floor, so climbing up to the top is not an option.
Visiting the top floor of the Eiffel Tower is one of the most thrilling things to do in Paris , but it's not for the faint of heart. When you walk out onto the compact viewing platform at this level, you are overwhelmed by the far-reaching views and strong gusts of wind. Up this high, it feels like another world, and you can no longer hear the noise of street traffic below.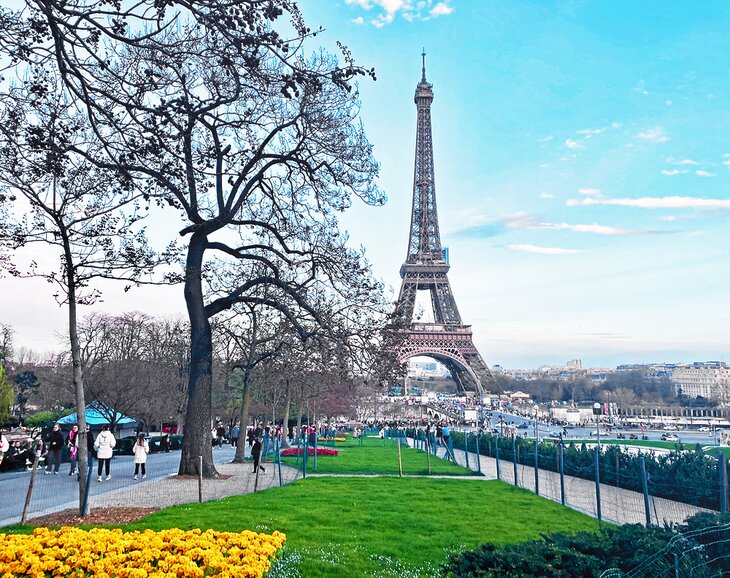 You definitely will want to spend some time taking photos of the Eiffel Tower. From either the Jardins du Trocadéro (a short walk across the Seine River) or the Parc du Champ de Mars (the lawns in front of the tower), there is just the right distance for picture-perfect photo-ops.
Address: La Tour Eiffel, Champ de Mars, 75007 Paris (Métro: Bir-Hakeim, Trocadéro, Iéna, or Passy station)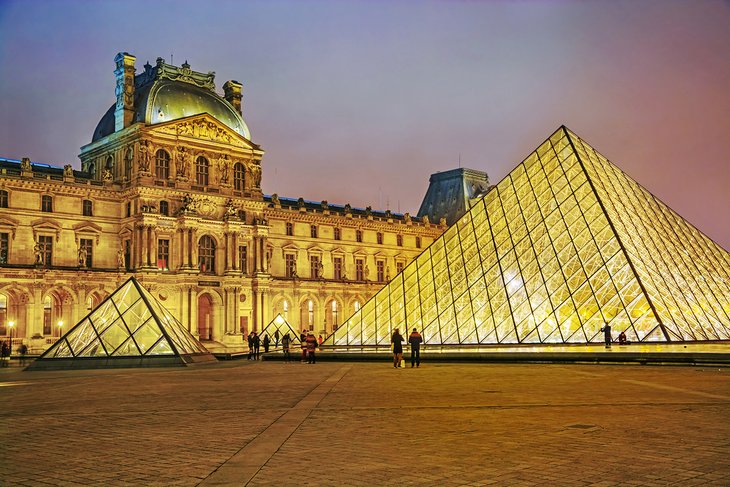 The Louvre is the most prestigious of Paris' museums and the crème de la crème of the city's cultural attractions. Besides its exceptional art collection, the building has a regal past: The Louvre was formerly the residential palace of France's kings.
Today, the Musée du Louvre displays thousands of artworks, many of which are considered masterpieces, from antiquities to European paintings of the 15th to 19th centuries.
It is impossible to see it all in one visit, but you can focus on a particular gallery, such as classical sculpture, Italian Renaissance art, or 17th-century French paintings, or take a self-guided tour to cover the Louvre Museum's highlights.
Of course, you will want to get a look at the Mona Lisa or La Gioconda (or La Joconde in French) painted by Leonardo da Vinci in 1503-1505. Many tourists breeze through the museum just to glance at this one piece, but there are other must-see works of art to admire even if time is limited.
Other masterpieces of the Louvre include the ancient Vénus de Milo sculpture; the monumental Victoire de Samothrace of the Hellenistic period; the immense Wedding Feast at Cana painting by Veronese (1563); Sandro Botticelli's Venus and the Three Graces fresco; and Liberty Leading the People (1831) by Eugène Delacroix, depicting the Parisian uprising of July 1830.
To get the most out of a visit to the Louvre, join a guided tour. The museum offers tours in multiple languages. These focus on the highlights and provide information on the palace.
The Louvre Museum Skip-the-Line Tour is another option that also takes you straight to the museum's most famous artworks, including the Venus de Milo and the Mona Lisa . On this three-hour tour, a guide (who is an art historian) provides in-depth commentary about the masterpieces.
Author's Tips : Most visitors enter the museum in the courtyard of the palace at the Pyramid du Louvre , the glass pyramid designed by Ieoh Ming Pei in 1917. This entrance almost always has long lines. The wait is especially long without a timed entrance ticket. (See tips below for alternative entrances to the museum.)
Avoid the lines of the Pyramid entrance by going to one of the lesser-known entrances. If you already have a Louvre museum ticket or a Paris Museum Pass, head to the Carrousel entrance (99 Rue de Rivoli) where you likely can walk right in without waiting in line. You may save some time at this entrance if you haven't reserved a specific time slot for admission.
Purchase a museum pass : If you plan to visit multiple museums, you can save money and time by purchasing a Paris Museum Pass . The savings depends on how many museums you visit. The advantage is that you don't have to purchase a ticket at each museum. However, you still need to reserve a specific time slot (free of charge) to visit the Louvre, the Musée d'Orsay, and Château de Versailles (otherwise you may have to wait in line).
If you have not already purchased a ticket or Paris Museum Pass, you may use the Porte des Lions entrance on the 4 Quai François Mitterrand.
Address: Musée du Louvre, Rue de Rivoli, 75001 Paris (Métro: Palais-Royal Musée du Louvre or Pyramides station)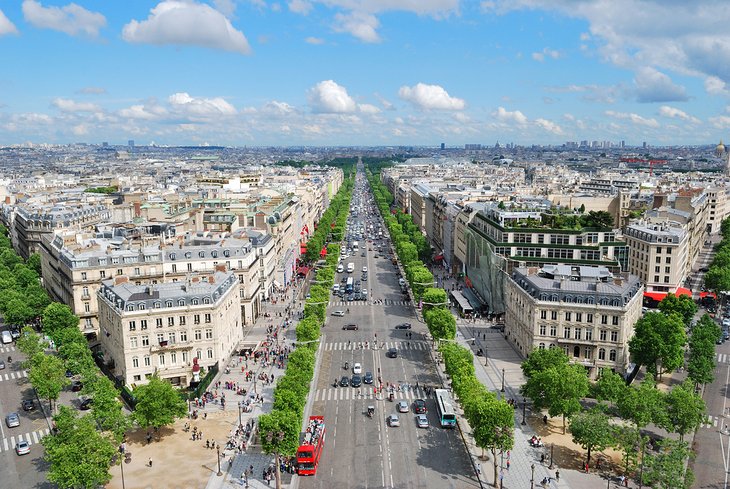 Brimming with fancy boutiques and dining terraces, the Champs-Élysées epitomizes the fashionable panache of Paris.
You'd never guess that the most monumental boulevard in Paris used to be a desolate swamp. The marshland was converted into an avenue by renowned landscape designer André Le Nôtre in the 17th century. Two centuries later, the city planner Baron Georges-Eugène Haussmann added the grey stone Mansard-roofed buildings that give the boulevard its classic Parisian look.
The Champs-Élysées is divided into two parts with the Rond-Point des Champs-Élysées as its intersection.
The lower part of the Champs-Élysées, bordering the Place de la Concorde , includes a spacious park, the Jardins des Champs-Élysées , and the Petit Palais fine arts museum. The upper part, extending to the Arc de Triomphe, is lined by luxury shops, hotels, restaurants, cafés, cinemas, and theaters. This bustling area draws many tourists and is a gathering place for Parisians.
The Champs-Élysées is famous for its prestigious establishments, such as Maison Ladurée (75 Avenue des Champs-Élysées), a pâtisserie boutique and tea salon that offers exquisite French pastries (macarons are the house specialty), and upscale designer boutiques like Tiffany & Co. (62 Avenue des Champs-Élysées), Louis-Vuitton (101 Avenue des Champs-Élysées), and Cartier (154 Avenue des Champs-Élysées).
For fine dining , the top choices are the legendary brasserie Fouquet's (99 Avenue des Champs-Élysées) and the swanky gastronomic restaurant L'Atelier de Joël Robuchon Étoile (133 Avenue des Champs-Élysées), which has one Michelin star.
Although the Champs-Élysées has an image of refinement, there are many affordable places that cater to tourists and students on a budget, such as Starbucks, Quick, Burger King, and McDonald's.
Address: Avenue des Champs-Elysées, 75008 Paris (Métro: Champs-Élysées Clemenceau station to visit the Jardins des Champs-Élysées and Petit Palais, Franklin d. Roosevelt station for Ladurée, George V station for the main shopping area).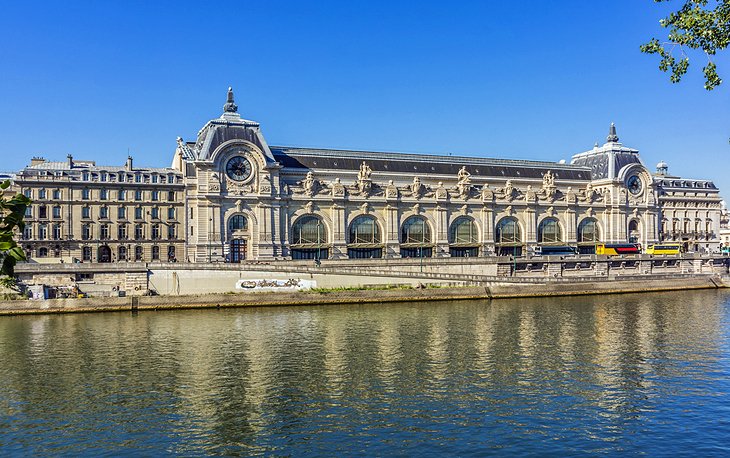 You haven't seen the best of French art until you visit the Musée d'Orsay . The Musée du Louvre may hold the most masterpieces of European painting, but the Musée d'Orsay focuses on works by celebrated French artists including Monet, Renoir, and Degas.
If you love Impressionist art , this is the place to go. The Musée d'Orsay displays a splendid collection of 19th- and 20th-century art (created from 1848 to 1914).
Although the museum's inventory begins with 19th-century Realist paintings and landscape paintings, the highlight of the museum is the Impressionism collection. Also on display are Post-Impressionist works by artists such as Pierre Bonnard, Paul Cézanne, and Vincent van Gogh, and bohemian artists like Henri de Toulouse-Lautrec.
Some of the museum's famous paintings include Claude Monet's The Magpie , Gare Saint-Lazare, Poppy Field , and Luncheon on the Grass ; Vincent van Gogh's self-portrait and Starry Night ; and Renoir's Dance at Moulin de la Galette, which depicts a festive party scene in Montmartre.
You may rent an audioguide to take a self-guided tour. The commentary (available in English and French) covers over 300 works.
The museum also has a bookstore/gift shop, two casual cafés, and a fine-dining restaurant, which is worth the splurge. Formerly the Hôtel d'Orsay (a luxury hotel within the original Gare d'Orsay) and listed as a Monument Historique , the Musée d'Orsay Restaurant features gilded ceilings and sparkling chandeliers.
On the square in front of the museum, there is a kiosk that sells sandwiches and falafel.
Address: Musée d'Orsay, Esplanade Valéry Giscard d'Estaing 75007 Paris (Métro: Musée d'Orsay, Assemblée Nationale, or Solférino station)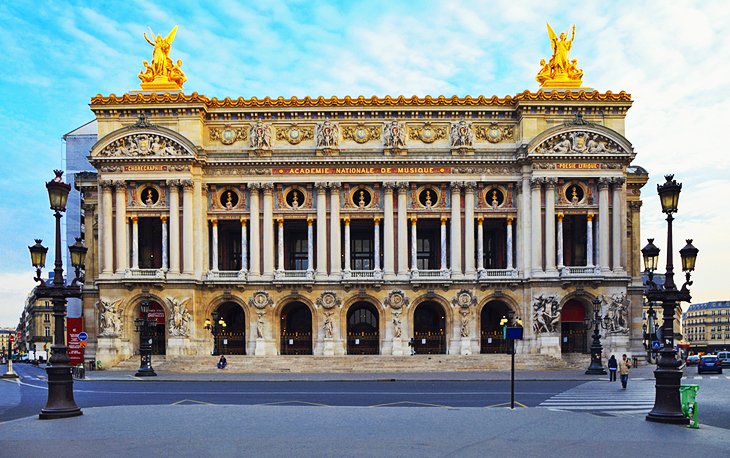 Commissioned by Napoleon III in 1860, the Palais Garnier Opera House was designed by Charles Garnier in an exuberant Baroque style. Garnier worked tirelessly on the project for over a decade, from 1862 to 1875. Today, this show-stopping landmark is a symbol of Napoleon's Imperial regime.
Upon entering the building, you are dazzled by the lavish 11,000-square-meter interior. Much of the building's space is dedicated to the main foyer with its fabulous Grand Escalier , marble entrance staircase, adorned by ornate gilded lamps, and the Salon du Glacier , a sumptuous Belle Époque hall decorated with mirrors, Corinthian columns painted gold, colorful mosaics, and music-themed ceiling paintings.
The horseshoe-shaped auditorium has an intimate feel, although it can accommodate 2,105 people in its plush velvet seats. Gilded balconies, an enormous crystal chandelier, and a Chagall ceiling painting add to the theater's marvelousness, creating the perfect dramatic backdrop for ballet, opera, and music performances.
The Opéra Garnier hosts a prestigious calendar of events in addition to galas. Attending a performance is one of the most exciting things to do in Paris at night. It's a wonderful way to see the building's interior while enjoying a glamorous evening. Another option is to visit (entry ticket required) on a self-guided tour or take a guided tour during the daytime.
Connoisseurs of fine dining will be delighted to discover CoCo, a chic restaurant within the Opera House (entrance is at 1 Place Jacques Rouché) that serves contemporary French cuisine prepared from seasonal ingredients. CoCo offers lunch and dinner daily, as well as weekend brunch (every Saturday and Sunday) featuring musical entertainment. The garden terrace is open Tuesday through Saturday during summertime. Reservations are recommended.
Address: Palais Garnier, Place de l'Opéra, 8 Rue Scribe (at Auber) 75009 Paris (Métro: Opéra, Chaussée d'Antin-La Fayette or Havre-Caumartin station)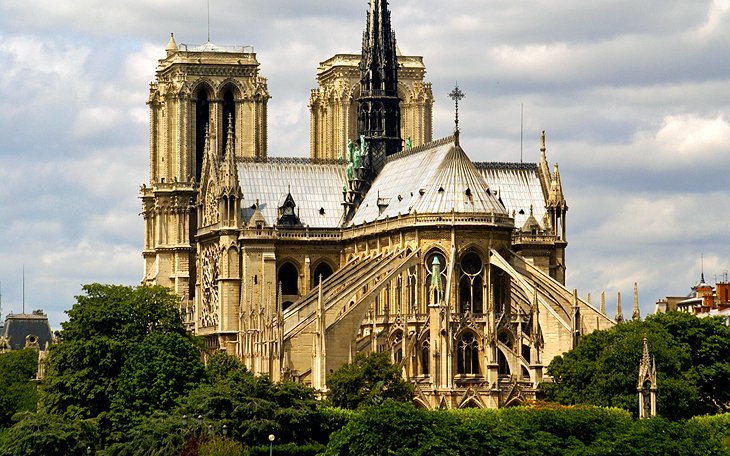 Despite the damage done by the 2019 fire, it is still worth seeing the Notre-Dame Cathedral. This awe-inspiring medieval monument stands at the heart of Paris on the Île-de-la-Cité, an island in the Seine River. To get here from the Latin Quarter , simply cross the Petit Pont bridge.
The Cathédrale Notre-Dame de Paris was founded in 1163 by King Louis IX (Saint Louis) and Bishop Maurice de Sully, and the construction took more than 150 years. The cathedral was first created in the Early Gothic style, while later additions (the west front and the nave) show the transition to High Gothic style.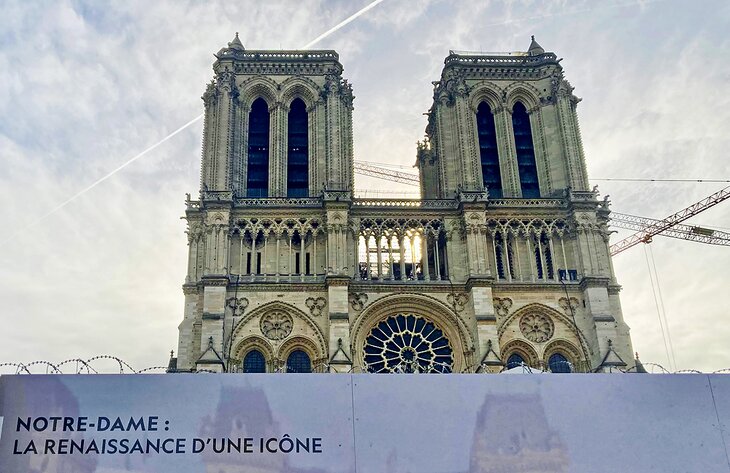 Note: A large fire in April of 2019 caused considerable damage to the cathedral: The medieval roof and the 19th-century spire collapsed. However, the monument was partly saved thanks to the work of hundreds of firefighters.
A project to repair the structure is underway. The city plans to rebuild the cathedral and restore it to its previous state. Restoration work is ongoing.
Currently, the interior of the cathedral (including the towers) and the space immediately in front of the cathedral (on the Parvis Notre-Dame) are closed to the public. A few steps away from the cathedral's facade, a section of the Parvis Notre-Dame (square) is now used for educational exhibits about the cathedral.
The Notre-Dame de Paris Cathedral anticipates reopening in December 2024. A project to redesign the landscaping around the cathedral is scheduled for completion in 2027.
Until the reopening, the Notre-Dame de Paris congregation will celebrate Mass at the Eglise Saint-Germain l'Auxerrois (2 Place du Louvre) in the 1st arrondissement.
Address: Cathédrale Notre-Dame de Paris, 6 Parvis Notre-Dame - Place Jean-Paul II, 75004 Paris (Métro: Cité or Saint-Michel Notre-Dame station)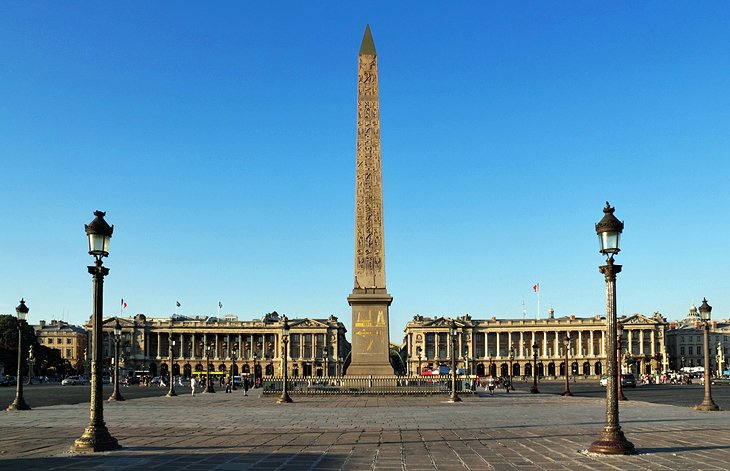 The Place de la Concorde stands at the heart of Paris both literally and figuratively. The square was created in 1772 by the architect of King Louis XV. During the French Revolution, the Place de la Concorde was the scene of state-ordered executions , including Louis XVI and Marie-Antoinette, among other victims of the guillotine. The square was also part of Napoleon's triumphal route.
One of the largest and most central squares in the city, the Place de la Concorde offers a sensational perspective of the city's landmarks. In one direction, you can admire the Arc de Triomphe and in the other, the Louvre, while the Eiffel Tower can be seen in the distance.
Two ornately decorated fountains and an Egyptian obelisk are found in the middle of the square. However, it's a bit of a hassle to get up close because you have to walk through heavy traffic. The Place de la Concorde is one of the busiest intersections in Paris.
Tip for Pedestrians : You will notice cars circulating the square at high speeds. French drivers don't always pay attention to pedestrians. Make sure to get out of the way of oncoming cars!
During summertime , the Place de la Concorde adopts a fairground ambiance, with a Ferris wheel gracing the square from June through August. The neighboring Jardin des Tuileries also has amusement park rides and fairground treats during summertime.
To arrive at the Place de la Concorde, walk from the Louvre through the Jardin des Tuileries or the Rue de Rivoli, or follow the Quai des Tuileries along the Seine River. Alternatively, you may take the Métro to Concorde station.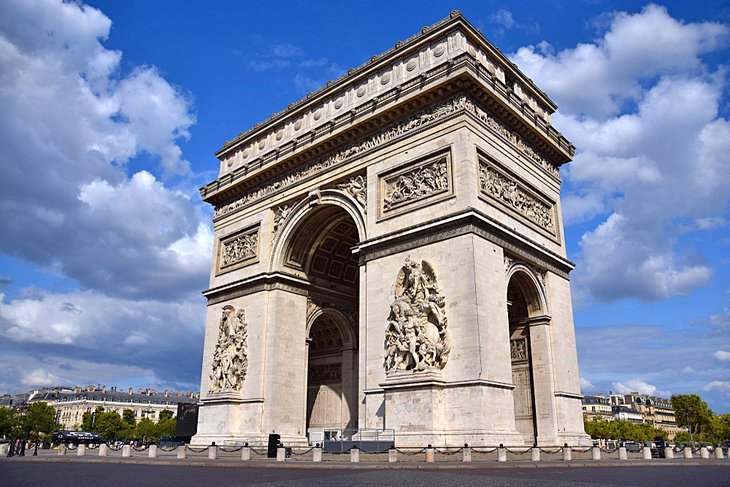 Nothing says capital city grandeur quite like a triumphal arch. Paris' Arc de Triomphe is dedicated to the soldiers who fought in the French armies of the Revolution and the Napoleonic Wars. Napoleon I commissioned the building of this mighty structure in 1806 but did not live to see its completion in 1836.
The monument was modeled after the Arch of Titus in Rome. The massive 50-meter-high arch features bas-reliefs with larger-than-life-size figures, which depict the departure, victories, and glorious return of the French armies.
Particularly noteworthy is the bas-relief by François Rude on the Champs-Elysées-facing side: Departure of the Volunteers of 1792 , also known as La Marseillaise , illustrating the troops led by the winged spirit of Liberty. On the inner surface of the arch are the names of more than 660 generals and over a hundred battles.
The Arc de Triomphe stands at the end of the Champs-Élysées, presiding over a circular intersection (the Place de l'Étoile).
From the top of the monument, a viewing terrace affords a panoramic outlook onto the 12 avenues that radiate from the Place de l'Étoile, including the route from the Avenue des Champs-Elysées to the Place de la Concorde and the Louvre. It's also possible to see all the way to La Défense, the hilltop neighborhood of Montmartre, and the Eiffel Tower.
At the foot of the Arc de Triomphe is the Tomb of the Unknown Soldier , dedicated in 1921 as a memorial to an anonymous soldier (symbol of the many other unknown soldiers who valiantly died for their country during World War One without ever receiving recognition).
The Flame of Remembrance was ignited at the Tomb of the Unknown Soldier on November 11th, 1923, and since that date has not ever been extinguished. Every evening at 6:30pm , a ritual takes place to rekindle the memorial flame at the tomb.
Throughout the year, events to honor national holidays are held at the Arc de Triomphe, including the November 11th (anniversary of the Armistice of 1918) ceremony commemorating those who perished in the war; the May 8th Fête de la Victoire (Victory Day) celebrating the end of WWII, and the liberation from Nazi occupation; as well as festivities for July 14th (Bastille Day).
Admission requires an entrance ticket. You may reserve a ticket in advance online. Free admission is included with the Paris Museum Pass (no reservations required). Guided tours are available.
For visitors with reduced mobility and young children, there is an elevator to reach the viewing terrace. Otherwise, you must take the stairs (284 steps).
Address: Arc de Triomphe, Place Charles de Gaulle, 75008 Paris (Métro: Charles de Gaulle-Étoile, Kléber or Argentine station)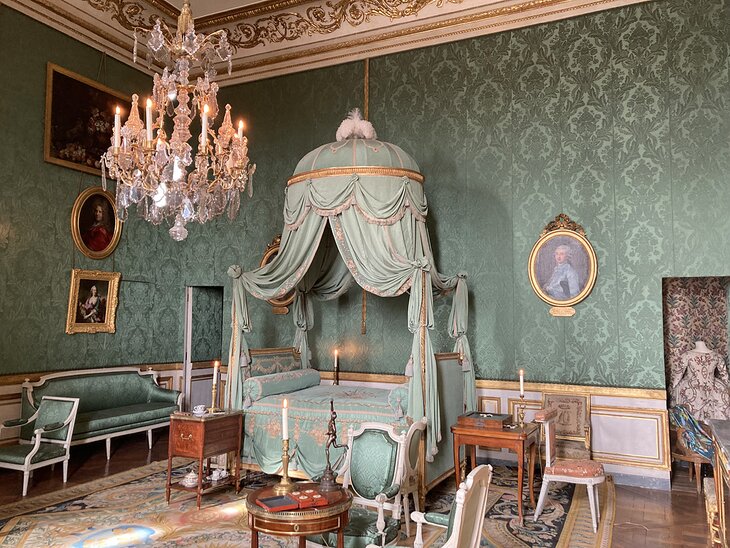 A fascinating glimpse of ancien régime (old regime) splendor awaits you at the Hôtel de la Marine . During the reign of Louis XV, this Neoclassical palace housed the apartments of the Intendants du Garde-Meuble de la Couronne (the King's Furniture Storage Intendants). The intendant had an important job: procuring and maintaining the furnishings for the king's elaborate palaces.
The Hôtel de la Marine opened to the public in 2021 after several years of painstaking restoration work. This monument is one of the newest tourist attractions in Paris.
You enter the Hôtel de la Marine through a cobblestone courtyard off the Place de la Concorde. Then walk up the massive marble staircase and into the reception rooms, where you feel like you have stepped back in time. The interior decor has been restored to a state of perfect preservation.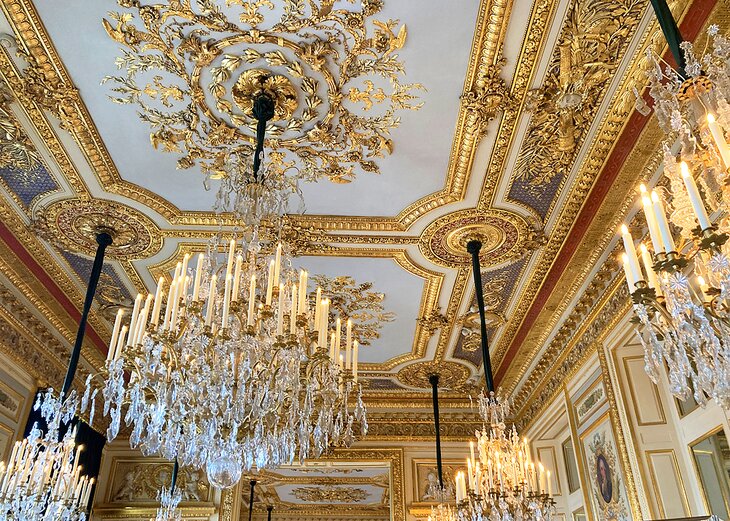 Adorned with gilded moldings and crystal chandeliers, the Salons d'Honneur salons resemble the Hall of Mirrors at Versailles . Other rooms in the Intendant's Apartments reveal the refinement of the Age of Enlightenment.
During this period, aristocratic residences were lavishly decorated with exquisite furnishings, wallpaper, curtains, and paintings. You'll also see precious antiques such as a desk created by Jean-Henri Riesener , a renowned 18th-century cabinetmaker.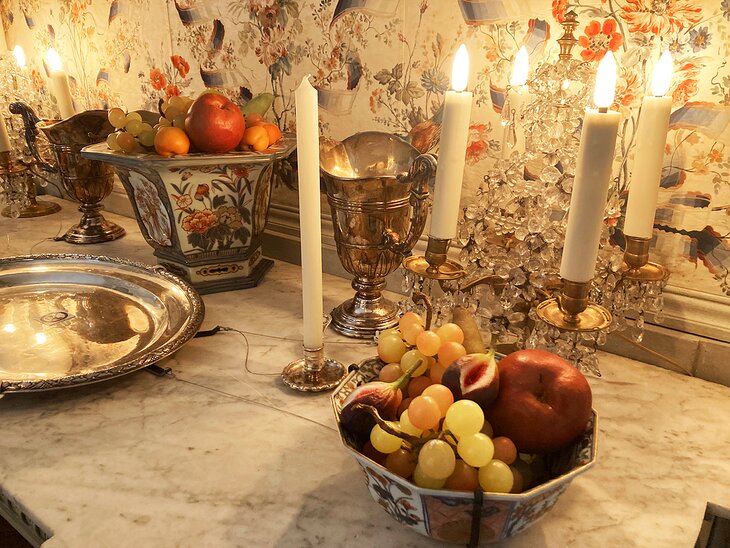 The dining room of the Intendant's Apartments, with its floral-patterned porcelain dinnerware, appears ready to welcome guests. On the guided tour, you will learn that the host placed servings of sugar (a precious commodity at the time) on the table to show off his wealth, along with bread, oysters, and bowls of fresh apricots, grapes, figs, and apples.
Be sure to step out onto the Hôtel de la Marine's Loggia , a colonnaded balcony that overlooks the Place de la Concorde. From this privileged spot, you can admire views of the Eiffel Tower, the gold-domed Hôtel National des Invalides, and the Jardins des Champs-Élysées.
Historical Notes : The Hôtel de la Marine is found on the Place de la Concorde, the square created in 1748 to display an equestrian statue of Louis XV and originally called Place Louis XV. During the French Revolution, the statue of the king was removed and the Crown jewels were stolen from the Hôtel de la Marine. In 1795, the square was renamed the "Place de la Concorde."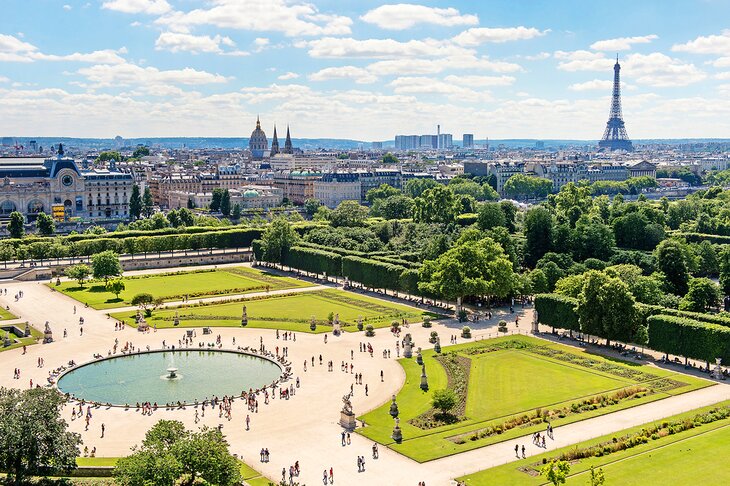 Treat yourself to some time relaxing and wandering the beautiful Jardin des Tuileries. After visiting the Hôtel de la Marine, the Place de la Concorde, or the Louvre Museum, you should spend some time wandering the nearby Jardin des Tuileries. This French formal garden was designed by celebrated landscape architect André Le Nôtre in the 17th century.
Today the garden offers an escape from the hustle and bustle in central Paris, but the ambiance was not always so idyllic. This garden is the site of the Palais des Tuileries where Louis XVI and Marie-Antoinette were essentially imprisoned during the French Revolution. The palace was destroyed by a fire in the 19th century; all that remains is the gorgeous garden.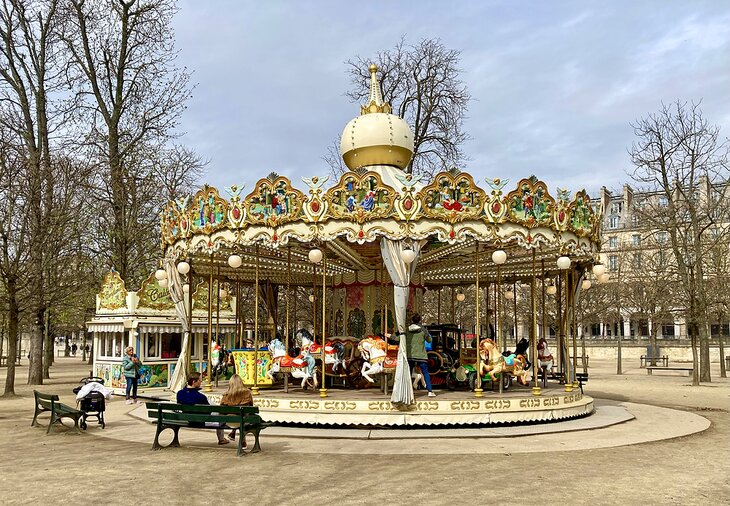 The leafy grounds feature perfectly manicured trees, statues, and pathways. You can relax on the wooden park benches or on individual green chairs which may be moved around. Find the spot that appeals to you and lounge there for a bit, while listening to birds chirp. You'll see locals having a picnic lunch or reading a book in the sunshine.
For snacks and quick meals, head to La Terrasse de Pomone , a kiosk where you can order crepes and sandwiches to-go or for dining at the outdoor tables; the Petit Plisson kiosk that sells quiches and sandwiches for dining at shaded tables; or Petit Farmers , a purveyor of artisanal ice cream.
The park's two café-restaurants, Le Pavillon des Tuileries and the Café des Marronniers offer casual meals in a tranquil setting beneath the leafy chestnut trees.
Tips : Check the opening hours of the café-restaurants and food kiosks as the hours change during different seasons. You will only find the Petit Farmers ice cream truck & stand at the Jardin des Tuileries from April through October.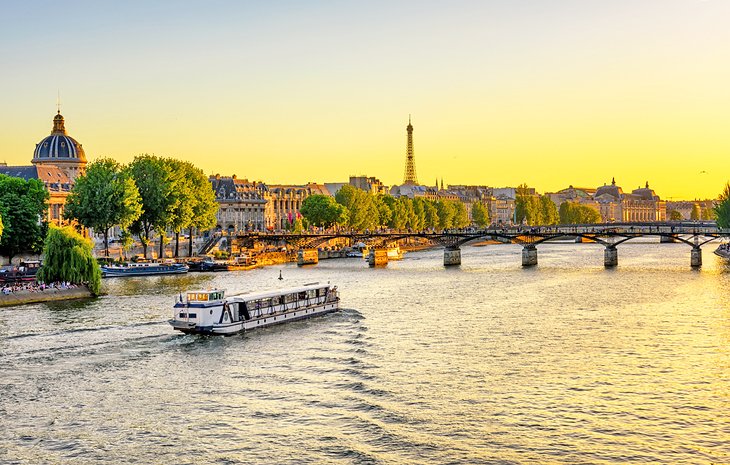 Soak up the scenery of Paris on a Seine River cruise. You'll have a chance to see the sights from a different perspective. The Seine River bridges, the Eiffel Tower, the Notre-Dame Cathedral, and the Louvre Museum look stunning from the viewpoint of a riverboat.
While a daytime cruise allows you to appreciate the glory of the monuments brightened by sunshine, the most romantic experience is an evening cruise. After sunset, the city's landmarks are illuminated, which creates a special effect, and somehow the city seems more magical.
For a cruise that includes dinner, try the Paris Seine River Dinner Cruise with Live Music by Bateaux Mouches. This luxurious riverboat cruise departs at the Pont de l'Alma (a short walk from the Eiffel Tower) and treats you to a romantic four-course meal. If you prefer a more casual boat ride, a good choice is the Seine River Direct Access Guided Cruise by Vedettes de Paris which includes commentary from a knowledgeable guide and breakfast or lunch.
Gourmands will be tempted by the Ducasse sur Seine restaurant boat, which departs from Port Debilly. This dining cruise offers a haute cuisine experience. Options include a lunch (two, three, or four-course meal) or dinner (four or five-course meal). Menus focus on contemporary-style French dishes prepared from seasonal ingredients.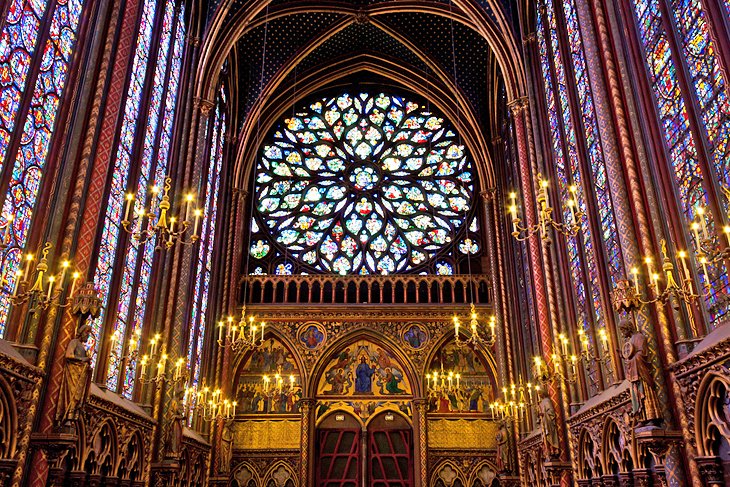 Sainte-Chapelle is considered a rare jewel among medieval houses of worship and is certainly one of the most exquisite churches in Paris . The ravishing 13th-century chapel is tucked away on the Île-de-la-Cité , just a few blocks (about a 10-minute walk) from the Notre-Dame Cathedral.
This masterpiece of Rayonnant Gothic architecture was built from 1242 to 1248 for King Louis IX (Saint Louis) to house the precious relics he had acquired from the Byzantine Emperor. The altar displays a relic of the Crown of Thorns.
An expanse of 13th-century stained-glass windows sets this chapel apart from any other church in the world. The windows' beauty and brilliance are best appreciated on a sunny day and in the morning. If possible, try to schedule your visit accordingly.
The chapel's over 1,000 stained-glass windows (covering 600 square meters) depict scenes from the bible, both Old Testament and New Testament stories. The colors and light symbolize divinity and the Heavenly Jerusalem.
Only used for church services on rare occasions, Sainte-Chapelle is open to the public as a museum (entrance tickets are required). For an additional fee, audioguides (available in French, English, German, Italian, Spanish, and Japanese) provide one hour of commentary to help visitors appreciate the art, architecture, and history of Sainte-Chapelle.
To truly experience the serene ambiance of Sainte-Chapelle, attend one of the classical music concerts held here. In the iridescent glow of the sanctuary, performances of Baroque chamber music, sacred music, or Vivaldi string quartets have a sublime quality. A regular program of concerts is held at Sainte-Chapelle year-round, with events scheduled several times a week.
Sainte-Chapelle is located in the Palais de la Cité. To find the chapel, enter the iron gate of the Palais de Justice and walk through the inner courtyard.
Another attraction nearby is La Conciergerie (tourists may purchase combined entry tickets), the prison where Marie-Antoinette was detained during the French Revolution.
Address: Sainte-Chapelle, 8 Boulevard du Palais, 75001 Paris (Métro: Cité, Saint-Michel Notre-Dame or Châtelet station)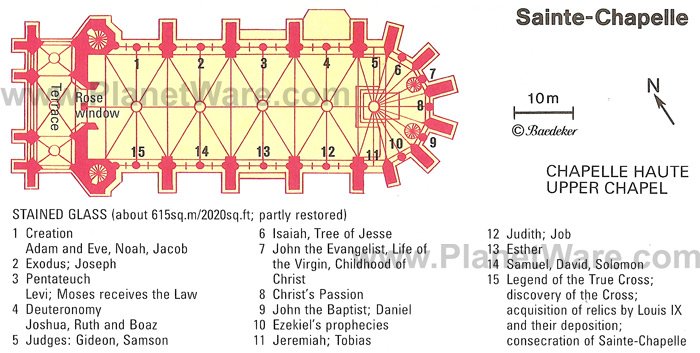 A visit to the City of Light is not complete without spending time on the sidewalk terrace or bustling interior of a famous café. It's the ultimate Parisian people-watching scene and a chance to imagine the historic rendezvous that occurred here.
To discover the legendary Paris cafés, the best place to start is the Boulevard Saint-Germain-des-Prés in the 6th arrondissement. This broad tree-lined boulevard features an enticing array of storefronts: designer fashion boutiques, prestigious cafés, and old-fashioned brasseries.
The most celebrated cafés are the Café de Flore (172 Boulevard Saint-Germain-des-Prés), which was the meeting place of Jean-Paul Sartre and Simone de Beauvoir, and Les Deux Magots (6 Place Saint-Germain-des-Prés), once the haunt of poets, authors, and artists, including Arthur Rimbaud, Paul Verlaine, James Joyce, Pablo Picasso, and Ernest Hemingway.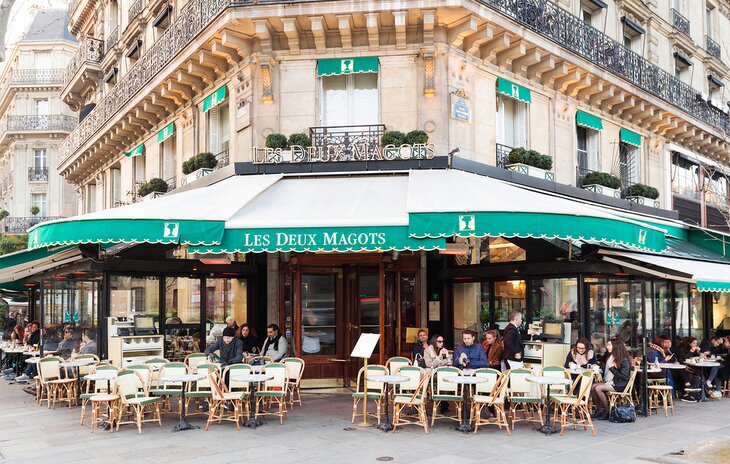 Across from Les Deux Magots is the Eglise Saint-Germain-des-Prés , one of the most important churches in Paris .
At both Café de Flore and Les Deux Magots, you will get the classic Parisian café experience, complete with waiters wearing bow ties. Although the waiters have a reputation for their brusque service, their formality adds to the authentic ambiance.
The Saint-Germain-des-Prés area also has excellent pâtisserie boutiques, boulangeries, and chocolate shops such as the Ladurée tea salon (21 Rue Bonaparte), the Maison Le Roux Chocolatier & Caramélier (1 Rue de Bourbon le Château), and Debauve & Gallais (30 Rue des Saints-Pères), a boutique founded in 1779 that supplied Marie-Antoinette with chocolates.
Join the Paris Sweet Tooth Stroll small-group tour to sample the neighborhood's finest sweet treats.
The brasseries of Boulevard du Montparnasse were also frequented by artists and writers during the early 20th century. Le Dôme in Montparnasse is a Paris institution (108 Boulevard du Montparnasse) that has attracted luminaries including Sartre, Simone de Beauvoir, and Picasso. In its glittering Art Deco dining room, the restaurant serves exceptional seafood.
Another atmospheric French brasserie with a mythical past, La Coupole (102 Boulevard du Montparnasse) has, since the 1920s, been visited by artists such as André Derain, Fernand Léger, Man Ray, Pablo Picasso, and Marc Chagall as well as the novelist Albert Camus and the philosopher Jean-Paul Sartre.
La Rotonde Montparnasse (105 Boulevard du Montparnasse) has been a gathering place for painters and writers since 1911 and still attracts cinematographers and artists today.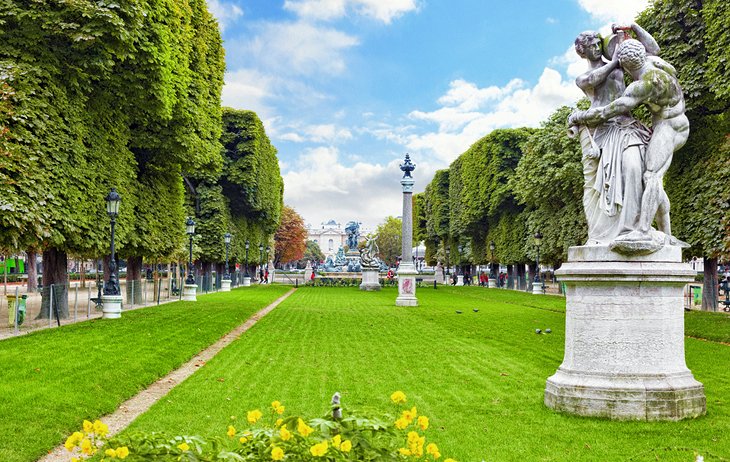 The Jardin du Luxembourg is the best-known park in Paris after the Tuileries. The 25-hectare park features a formal French garden, similar to the Jardin des Tuileries, as well as an English garden with shady groves of overgrown trees.
On a nice day, it's fun to grab a baguette sandwich at a nearby bakery and then find a chair in front of the garden's duck pond. This is the Paris version of going to the beach when the weather is pleasant. You'll notice many local residents taking a lunch break or simply soaking up some sunshine at the park. It's an especially popular spot among students of the Latin Quarter.
You can also visit a rose garden, apiary, Orangerie (orangery), and greenhouses filled with exotic orchids, as well as an orchard where heirloom varieties of apples flourish.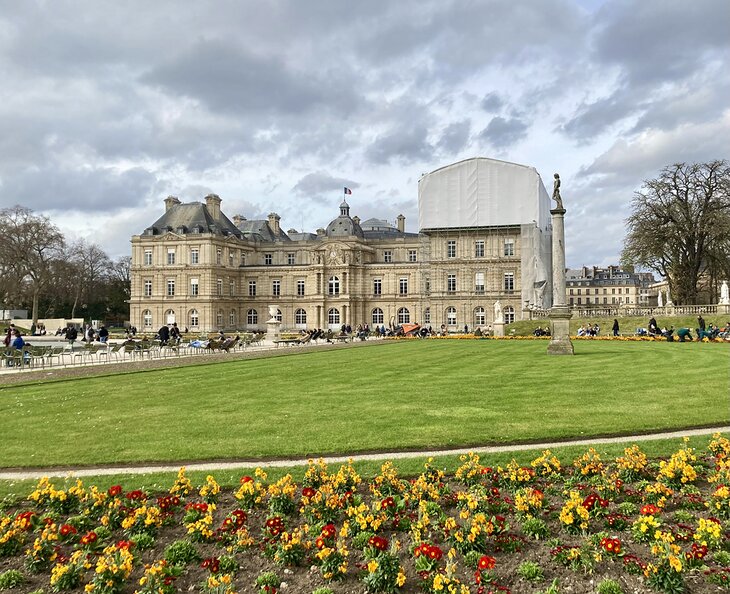 Artistic treasures are found throughout the gardens, such as the picturesque 17th-century Fontaine Médicis , a fountain basin nestled under trees opposite the east front of the Palais du Luxembourg , which today is used by the French state as the seat of the Senate.
Steps away from the Fontaine Médicis is La Terrasse de Madame , a little café-restaurant in a charming setting. You may dine at outdoor tables beneath the leafy chestnut trees. The menu includes coffee and croissants for breakfast and bistro meals for lunch, such as steak, Croque Monsieur (sandwiches), quiche, grilled fish, charcuterie, and salads. Also on the menu are traditional French desserts like profiteroles and crème brûlée .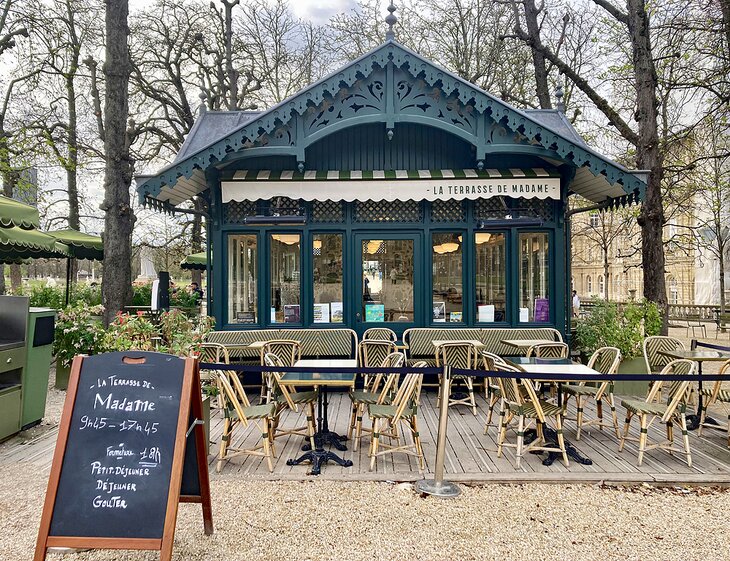 Children love the playground, which features swings, slides, a sandpit, a games area, and pony rides. A favorite activity for the youngest visitors at the Jardin du Luxembourg is steering miniature sailboats around in the octagonal pool (the boats can be hired at a kiosk by the pond).
For French-speaking kids, watching a puppet show at the Théâtre des Marionnettes is not to be missed. The Théâtre des Marionnettes is a modern venue, in the southwest area of the park near the tennis courts, that accommodates an audience of up to 275 children and adults (which makes it the largest puppet theater in France).
Address: Jardin du Luxembourg, Rue de Vaugirard/Rue de Médicis, 75006 Paris (Métro: Luxembourg or Odéon station)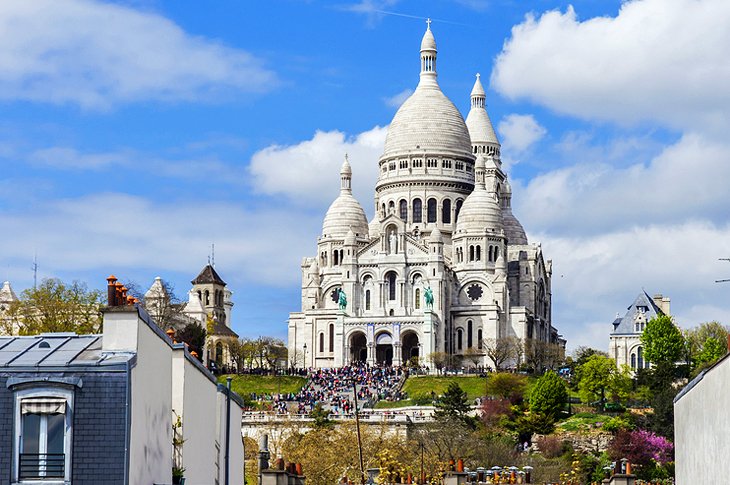 Sitting at the highest point in Paris like an ornamental decoration, the Basilique du Sacré-Coeur de Montmartre has a special aura. Its alabaster facade blends Romanesque and Byzantine styles, and from far away, it looks like a wedding cake (which is its nickname).
If you walk to the Sacré-Coeur Basilica from the Métro station, you must walk up the Esplanade, a staircase of over 200 steps, to arrive at the Basilica.
Inside the Basilica, the striking mosaic of Christ with a flaming heart gives the sanctuary an emotional and spiritual intensity, fitting for a church that was created as a symbol of hope after the Franco-Prussian War. In keeping with the somber ambiance, the Basilica's sanctuary is quite dark except for a plethora of flickering candles.
The atmosphere outside the church is quite a contrast, with Parisian joie de vivre in full swing. Locals like to hang out on the grass lawns of the Esplanade while listening to street musicians. You'll see tourists taking selfies, couples embracing, and kids playing on the grass. Below the Esplanade is an old-fashioned carousel, adding to the sense of festivity.
You can spend time on the terrace in front of the Basilica admiring the views of Paris or climb (300 steps) up to the Basilica's Dome for an even higher perspective with unobstructed panoramas. Admission to the Dome requires an entrance fee, but you may visit the Basilica free of charge .
After visiting the Sacré-Coeur, be sure to explore the enchanting neighborhood of Montmartre . This medieval country village (once considered outside of the city) has been incorporated into the city of Paris as the 18th arrondissement.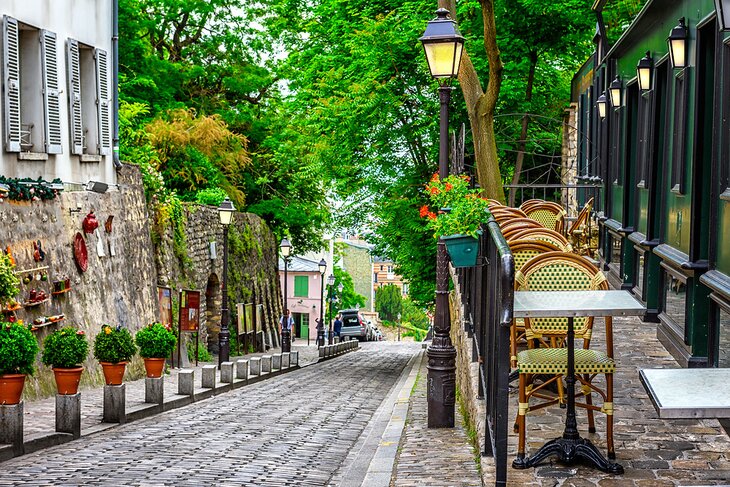 Montmartre exudes old-fashioned charm along with an avant-garde edge. Winding cobblestone streets and pedestrian staircases lead to small locally owned boutiques and restaurants, art galleries that evoke the quarter's bohemian past, and quiet squares filled with outdoor cafés .
During the Belle Époque, the village of Montmartre began to attract artists such as Henri de Toulouse-Lautrec and Edgar Degas. The bohemian creative spirit of Montmartre is still found here, especially around the Place du Tertre and the Carré Roland Dorgelès .
Montmartre has several excellent art museums, where you can admire the creations of artists who resided here in the late 19th and early 20th century (the Belle Époque). During that era, the quarter was famous for its cabarets and artists' studios.
The Musée de Montmartre (12 Rue Cortot) occupies a historic house where Auguste Renoir, Raoul Dufy, Suzanne Valadon, and other artists once lived and worked. Tucked away within the museum's gardens, you'll find the Café Renoir , which features outdoor seating in the delightful space where Renoir painted several masterpieces.
If you are intrigued by Surrealist art, be sure to visit the Dalí Paris museum (11 Rue Poulbot). This innovative museum displays more than 300 works created by Salvador Dalí. The exhibits are presented in a way that reveals the symbols and motifs used in his artworks.
Address: Basilique du Sacré-Coeur, 35 Rue du Chevalier-de-la-Barre, 75018 Paris (Métro: Abbesses)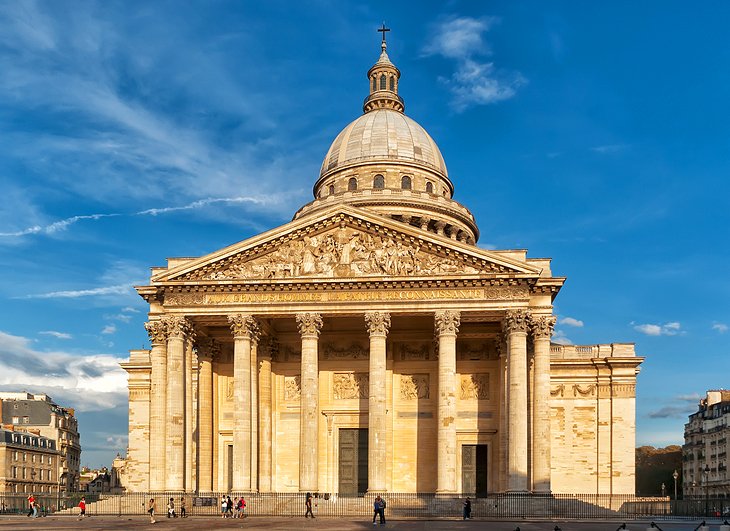 The Panthéon is the national mausoleum of France's greatest citizens. You get a sense of the important heritage just by glancing at this grand monument. The colonnaded facade and enormous dome were modeled after the ancient Pantheon in Rome.
The architecture of the Panthéon marks a clear break from the fanciful Rococo style of the Louis XV era and instead presents a simpler and more somber Neoclassical style. The inscription on the Panthéon's facade reads " Aux Grands Hommes La Patrie Reconnaissante " (" To the Great Men Recognized by Their Country ").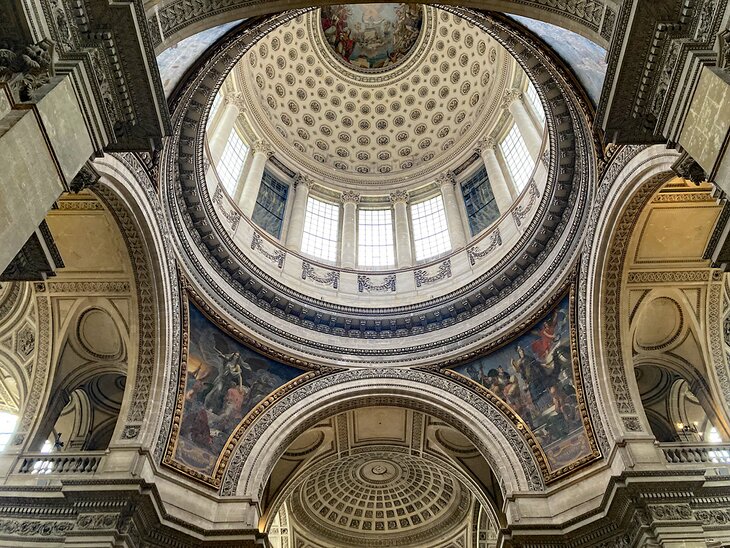 Many famous men (75 in total) are buried here, including philosophers Voltaire, Jean-Jacques Rousseau, and René Descartes; and the writers Victor Hugo, Alexandre Dumas, Émile Zola, and André Malraux. Although the monument was originally dedicated exclusively to France's male citizens, this has changed recently.
Since 1995, several of France's most esteemed female citizens have been buried in the Panthéon including the physicist Marie Curie, a two-time winner of the Nobel Prize. Five other women are buried at the Panthéon. In November 2021, Josephine Baker (the famous Black American expatriate dancer and singer) became the sixth woman to receive the honor of being inducted into the Panthéon.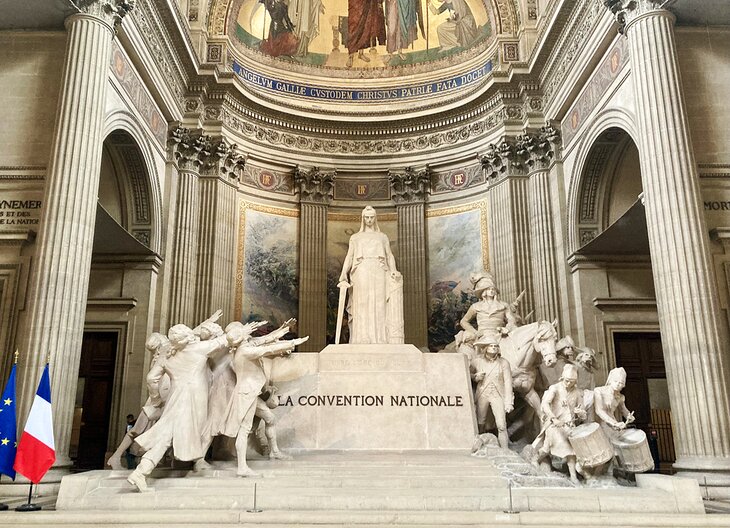 When you step inside the Neoclassical sanctuary, you will be awed by the spacious domed interior, the floor-to-ceiling paintings that depict scenes of Christian saints, and the enormous sculpture that celebrates French Revolution deputies ( La Convention Nationale ).
Beneath the monumental rotunda is an unusual centerpiece: a science experiment rather than a work of art. Foucault's pendulum , created by French physicist Léon Foucault, was installed in 1851 to demonstrate his theory that the Earth rotates. The brass pendulum hangs from the dome on a steel wire and constantly oscillates in a circular trajectory.
To find the famous citizen's monuments and tombs, you will need a map (available on-site). The underground crypt is arranged in a geometric fashion, but it is easy to get lost.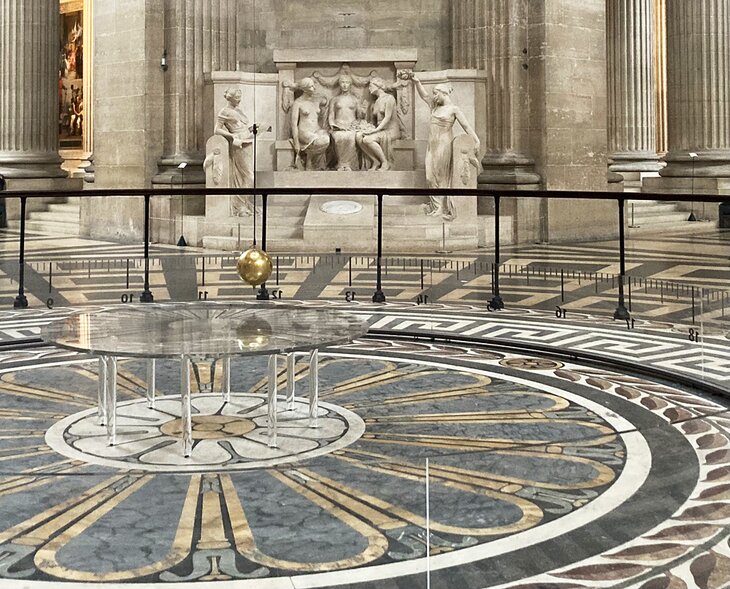 Entrance to the Panthéon requires an admission fee, unless you have a Paris Museum Pass and except for the first Sunday of every month from November through March.
From April through September (for an additional entrance fee), you may ascend to the Panthéon's dome, where a colonnaded balcony provides a sensational view of the city's landmarks. You can see the Notre-Dame Cathedral, the Louvre Museum, the Eiffel Tower, and the Sacré-Coeur Basilica in the hilltop neighborhood of Montmartre.
Address: Panthéon, Place du Panthéon, 75005 Paris (Métro: Luxembourg station)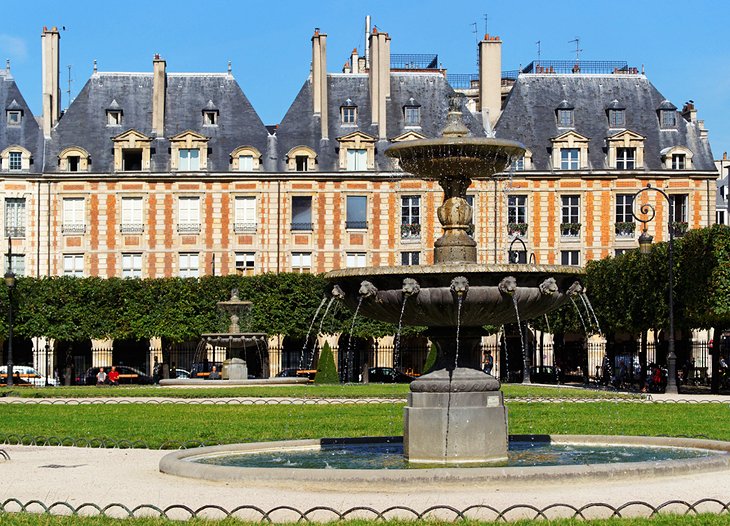 In the charming Marais district, the Place des Vosges is Paris' oldest public square. With its uniform red-brick architecture, this elegant square provided a model for other squares such as Place Vendôme and Place de la Concorde.
The Place des Vosges was constructed between 1605 and 1612 (called Place Royale at the time) for King Henri IV. The buildings originally housed aristocratic residences.
The Place Royale offered a splendid setting for festive occasions in the 17th century, such as tournaments, state receptions, and court weddings. It was also a favorite spot for duels, in spite of Cardinal Richelieu's ban on dueling. The celebrated courtesan of Louis XIII's reign lived at number 11, and the future Madame de Sévigné was born in 1626 at number 1 on the square.
Victor Hugo rented an apartment at number 6 on the Place Royale between 1832 and 1848. Today this apartment is a museum, the Maison de Victor Hugo (6 Place des Vosges) which is devoted to educating visitors about the life and work of Victor Hugo.
The Place des Vosges is at the heart of Le Marais, a medieval quarter with narrow cobblestone streets, grand Renaissance palaces, and hôtels particuliers (mansions) of the 16th and 17th centuries. Several of these stately old buildings have been converted into museums.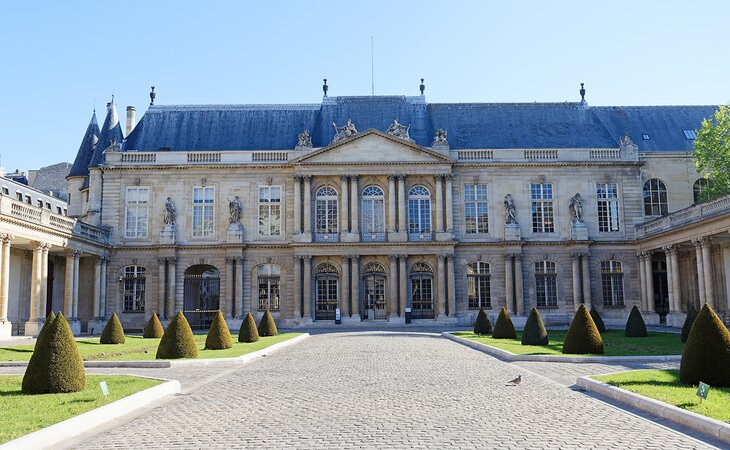 A fascinating glimpse of France's history awaits you at the Musée des Archives Nationales (Museum of the National Archives) in the 17th-century Hôtel de Soubise (60 Rue des Francs-Bourgeois). The museum presents historical exhibits including the Edict of Nantes, French Revolution objects, Marie-Antoinette's last testament, and a letter written to Napoleon.
The most important museum of the quarter is the Musée Carnavalet - Histoire de Paris. This recently renovated museum illustrates the history of Paris from antiquity through the French Revolution and the Belle Époque until the present day.
In the Hôtel Salé (a 17th-century aristocratic mansion), the Musée National Picasso-Paris (5 Rue de Thorigny) wows you with its incredibly extensive collection (over 5,000 pieces) of Picasso's artwork, including some of his most iconic masterpieces.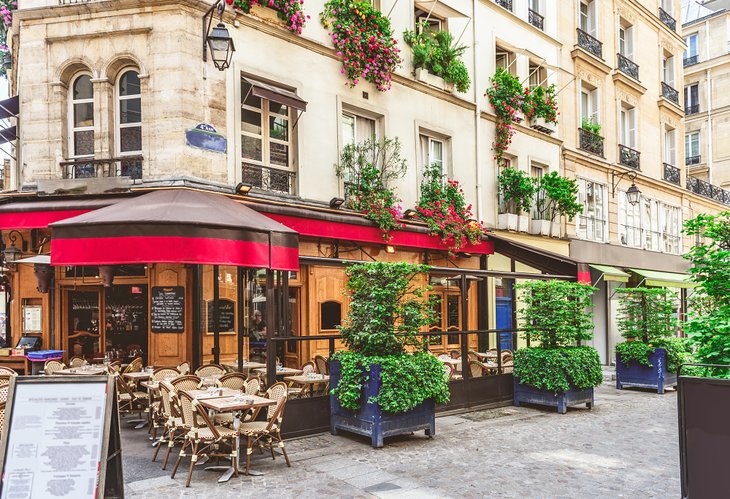 More than just an open-air museum filled with historic monuments, Le Marais has become a trendy quarter full of fashion boutiques, cute cafés, and unique shops. Spend some time wandering the Rue de Sévigné and its cross street, the Rue des Francs Bourgeois . This area brims with youthful energy and is a fun place to visit for a stroll or a coffee break.
Another interesting fact about Le Marais is that it has a significant Jewish community. The Musée d'Art et d'Histoire du Judaïsme (71 Rue du Temple) presents the 2,000-year history of France's Jewish communities, along with educational programs about Jewish culture and exhibitions of artwork by Jewish artists such as Chagall and Modigliani.
Nearby, the Jardin Anne Frank offers the tranquility of a secluded garden. This quiet, leafy green space features benches, shady trees, and an orchard. One of the chestnut trees in the garden was grafted from a tree that Anne Frank could see from the window of the annex where she lived in Amsterdam.
For those in search of a refined Parisian experience, the Mariage Frères (30 Rue du Bourg-Tibourg) is the place to go. This tea salon serves its aromatic tea with savory and sweet delicacies in a French colonial-style dining room; its adjoining shop sells a wide selection of scented teas in distinctive tins.
Many tourists wait in line to try the authentic falafel at L'As du Fallafel (34 Rue des Rosiers), considered one of the best Middle Eastern restaurants in Paris. This area has several kosher restaurants and kosher bakeries.
Tip : Keep in mind that L'As du Fallafel and other Jewish-owned shops in the Marais are closed on Shabbat (Friday evening and Saturday during the daytime).
Address: Place des Vosges, 75004 Paris (Métro: Saint-Paul or Bastille station)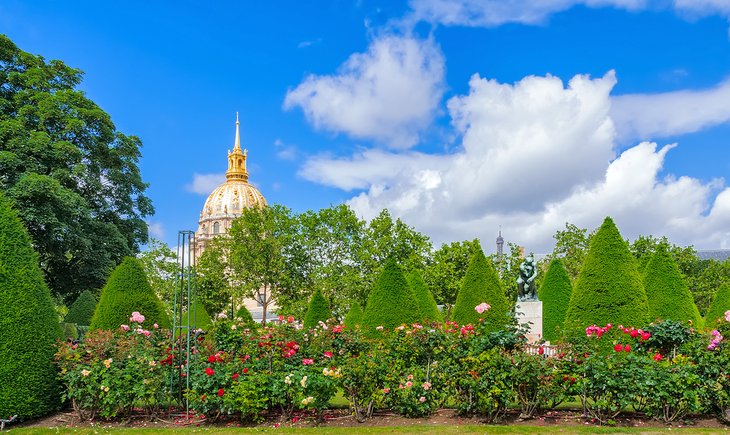 The Musée Rodin is a hidden gem in the posh 7th arrondissement. This peaceful haven of refinement occupies the Hôtel Biron , an 18th-century mansion where sculptor Auguste Rodin lived and worked for many years. The property includes a seven-acre Sculpture Garden that blooms with flowers throughout the year.
In 1908, Auguste Rodin began to rent several rooms on the ground floor of the Hôtel Biron to use as an atelier. Rodin later took over the entire Hôtel Biron, which became his place of residence for the rest of his life. In 1916, Rodin donated his artworks and collection of antiquities to the French state, and the museum was established soon thereafter.
The Musée Rodin displays a remarkable assortment of Rodin's sculptures, as well as the works of Camille Claudel. Rodin masterpieces presented in the Hôtel Biron include Danaïd , an expressive marble sculpture depicting a mythological character (created in 1890); The Age of Bronze (created in 1877); The Cathedral , a stone sculpture of two intertwined hands (created in 1908); and The Kiss , one of Rodin's most sensual works (created around 1882).
Several monumental Rodin sculptures preside over various corners of the Sculpture Garden. The Thinker , Rodin's most iconic work of art , sits on a pedestal overlooking the perfectly manicured formal garden. The expressive Monument to Balzac stands in a shady spot beneath leafy trees, while a bronze statue of Adam is sheltered behind dense shrubbery.
Adding to the romance of the garden are the park benches and the café-restaurant, L'Augustine , where you may relax on an outdoor terrace. The café-restaurant also has a casual indoor dining space. Here you can savor a classic French meal, complete with dessert supplied by the renowned Maison Lenôtre pâtisserie.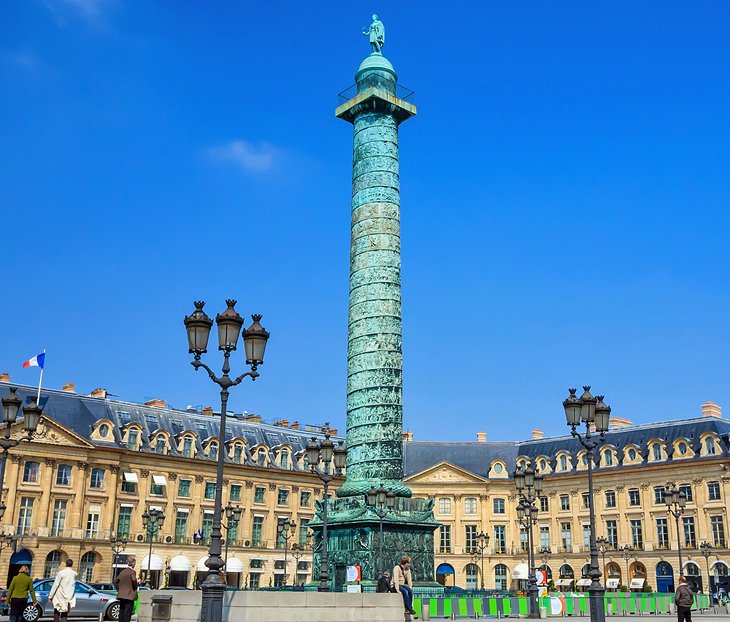 This graceful 17th-century square was designed by Jules Hardouin-Mansart , one of the leading architects of Le Grand Siècle (during the reign of Louis XIV). Originally, the square was called Place Louis le Grand and was intended to house royal establishments.
The charm of the Place Vendôme is that it has retained the consistency of the overall design, which combines regal ostentation with civic simplicity. Following careful restoration in the early '90s, it has been restored in all its splendor.
The square is known for its upscale jewelry boutiques including Boucheron, Chaumet, Van Cleef & Arpels, and Cartier. Another luxury establishment here is the Ritz Hotel , which was frequented by Ernest Hemingway, Scott Fitzgerald, and Gertrude Stein.
Coco Chanel made the Ritz Paris her home for 34 years; she decorated her suite in her signature style with velvet-upholstered sofas, lacquered furniture, and gilded mirrors. The Ritz Paris still has a suite named after Coco Chanel that exemplifies her vision of Parisian chic.
At the center of the Place Vendôme stands a landmark of historic importance, the Colonne de la Grande Armée (replacing a statue of Louis XIV that was removed in 1792). Built between 1806 and 1810, the 42-meter-high column is dedicated to Napoleon and his Grande Armée (army) who fought heroically and victoriously in the Battle of Austerlitz (in December 1805).
The column's facade is crafted from bronze plaques embossed with 108 spiraling bas-relief friezes (similar to Trajan's Column in Rome), which tell the story of the glorious events that took place during Napoleon's campaign of 1805.
Address: Place Vendôme, 75001 Paris (Métro: Tuileries or Opéra station)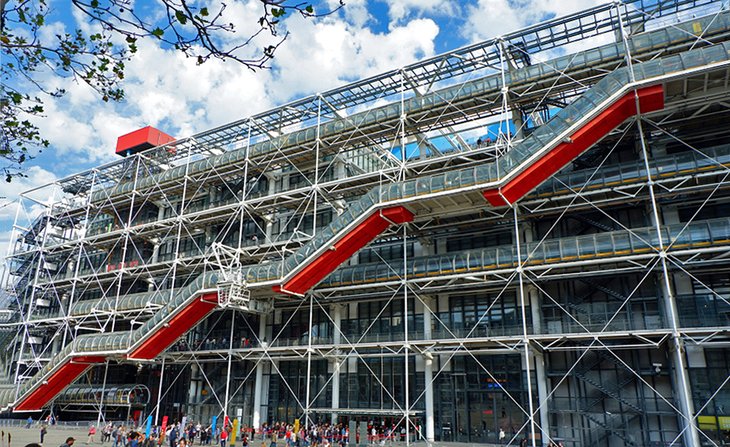 In the charming Le Marais quarter, the Centre Pompidou is a cultural center devoted to modern art. The building itself features shocking modern architecture, sometimes described as an "inside out" design because the architectural details of staircases and elevators appear on the exterior.
The main attraction of the Centre Pompidou is the Musée National d'Art Moderne (National Museum of Modern Art), which displays iconic works of art chosen from an extensive collection of over 100,000 pieces. The collection focuses on contemporary art created from 1905 to the present.
The collection covers all the movements of modern art, beginning with the Post-Impressionist "Fauves" and "Les Nabis" movements (André Derain, Raoul Dufy, Henri Matisse, Pierre Bonnard, and Marc Chagall) and continuing with the famous movement of Cubism (Pablo Picasso, Georges Braque, Fernand Léger, and Robert Delaunay).
Each room highlights a specific time period or artistic movements such as Expressionism, Constructivism (Paul Klee and Piet Mondrian), Surrealism (Salvador Dalí, Max Ernst, René Magritte, and André Masson), Abstract Expressionism (Mark Rothko, Nicolas de Staël, Hans Hartung, and Serge Poliakoff), Informal Art (Jean Dubuffet), New Realism, and Pop Art (Andy Warhol, Claes Oldenburg).
Several masterpieces of the collection are not to be missed : Avec l'Arc Noir by Wassily Kandinsky, Manège de Cochons by Robert Delaunay, Portrait de la Journaliste Sylvia von Harden by Otto Dix, The Frame by Frida Kahlo, Les Mariés de la Tour Eiffel by Marc Chagall, La Blouse Roumaine by Henri Matisse, New York City by Piet Mondrian, and Les Loisirs-Hommage à Louis David by Fernand Léger.
The center has two bookstores, a casual café, and a boutique that sells gift items inspired by contemporary art.
For a special dining experience, head to the Centre Pompidou's restaurant on the museum's top floor. Restaurant Georges features floor-to-ceiling windows with spectacular panoramic views of the Paris cityscape. Tables on the terrace look out directly onto the Notre-Dame Cathedral, the Eiffel Tower, and Montmartre.
Address: Centre Pompidou, Place Georges-Pompidou, 75004 Paris (Métro: Rambuteau, Hôtel de Ville, Châtelet or Rambuteau station)
Louis XIV founded the Hôtel Royal des Invalides in the late 17th century as a home for disabled soldiers. The building was constructed between 1671 and 1676 under the direction of the architect Libéral Bruant and centered on the Eglise Saint-Louis-des-Invalides, which was later redesigned by the architect Jules Hardouin-Mansart in 1706.
Today, the Hôtel National des Invalides still has a hospital (Institution Nationale des Invalides) that provides medical care for disabled veterans.
The monument also includes several tourist attractions: three museums and two historic churches. You could easily spend hours here, and luckily the site has excellent amenities: a café-restaurant, the Angelina tearoom (famous for its hot chocolate and pastries) in a tree-shaded courtyard, and a bookstore/gift shop.
Founded in 1794, the Musée de l'Armée (Army Museum) presents a large collection of military equipment and uniforms, weapons, prints, and armor from various historical periods. The museum covers the military history of France from the 13th century (the Crusades) to the 17th century. There are also paintings of Napoleon and well-known generals, as well as maps that depict the French campaigns.
The Musée de l'Ordre de la Libération honors the soldiers who fought for the liberation of France during the Second World War, from 1940 to 1945. This museum also educates visitors about the deportation of Jews from France, the Resistance, and life in France during the war.
The military strategy of the 17th century comes to life at the Musée des Plans-Reliefs (Museum of Relief Maps). The museum displays 97 detailed (1 to 600 scale) relief maps of France's fortified towns (citadels) and fortresses that date from 1668 to 1871. Louis XIV's Minister of War (and later ministers) used the maps for military planning purposes.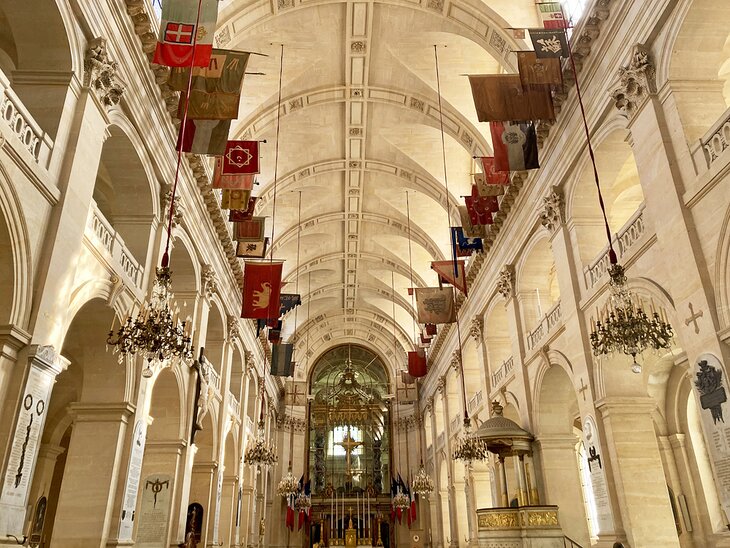 A gold-domed Neoclassical church, the Eglise du Dôme des Invalides was built in 1677 as a royal chapel for Louis XIV but is most famous for being the site of Napoleon's Tomb , installed here in 1861 by the orders of King Louis-Philippe. The imperial tomb stands beneath a magnificent cupola, which was painted by Charles de la Fosse.
Designed for veterans to worship, the Cathédrale Saint-Louis des Invalides (constructed around 1676) connects with the Eglise du Dôme des Invalides. This chapel was built in keeping with the etiquette of the 17th century and has a separate entrance from the Eglise du Dôme. The Eglise Saint-Louis des Invalides still serves as the cathedral for the French army.
Address: Hôtel National des Invalides, Esplanade des Invalides, 129 Rue de Grenelle, 75007 Paris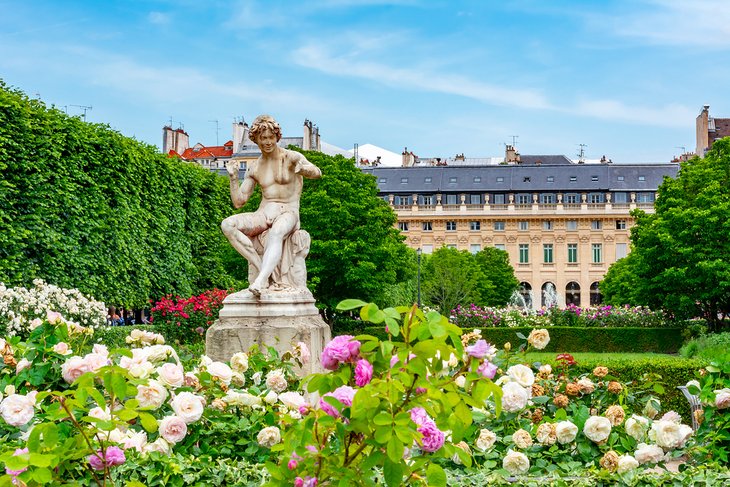 Just steps away from the Louvre Museum, you will find a welcome retreat amid the bustle of Paris' 1st arrondissement. Visiting this secluded spot feels like a secret getaway, even though it's right in the center of the city.
The Palais-Royal was created as a residence for Cardinal Richelieu in 1633, during the reign of Louis XIII. Richelieu later bequeathed the palace to the royal family, and it became the childhood home of Louis XIV.
Exemplifying classical French architecture, the Domaine National du Palais-Royal is made up of 60 pavilions surrounding a courtyard and a garden, the Jardin du Palais-Royal . This peaceful enclosed space has the feeling of being its own little village within the city.
After wandering the busy streets of Paris, you will be delighted by the lush tree-shaded grounds. You might be surprised to see that the courtyard features a contemporary sculpture installation, a striking contrast to the historic architecture.
The buildings are connected by a colonnaded pathway and arcaded galleries (verandas) filled with high-end boutiques . There are fancy cafés with pleasant outdoor terraces and two gastronomic restaurants: the haute-cuisine Palais Royal Restaurant (two Michelin stars); and Le Grand Véfour in an 18th-century dining room featuring ornate " art décoratif " design motifs.
The Palais-Royal area has two theaters: the Théâtre du Palais-Royal (38 Rue de Montpensier), which dates back to 1783 and continues to present theater performances in French; and La Comédie-Française (1 Place Colette), a theater known as the " La Maison de Molière " because it has staged so many of the famous playwright's works. The Comédie-Française was inaugurated in 1790 and is still in use during its theater season.
A lovely place for a stroll, the Domaine National du Palais-Royal is open every day, free of charge. The Centre des Monuments Nationaux offers guided group tours.
Address: Domaine National du Palais-Royal, 8 Rue Montpensier, 75001 Paris (Métro: Palais Royal-Musée du Louvre or Pyramides station)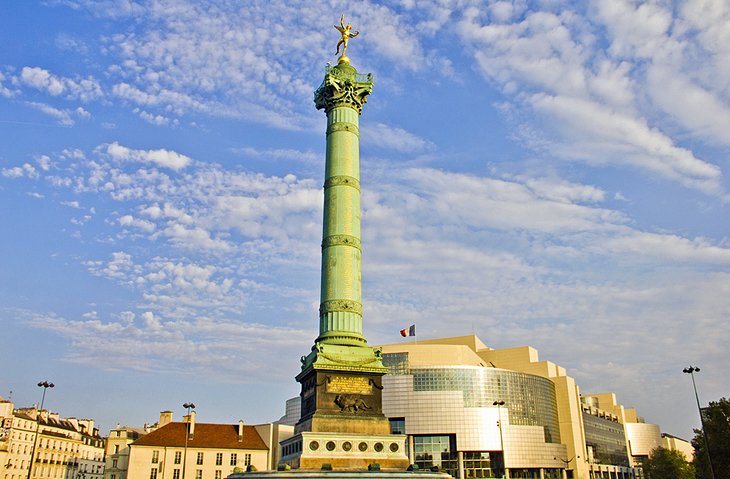 Now, only the name of this square is a reminder that the notorious state prison known as the Bastille, the much-hated symbol of absolutist power, once stood here. After the storming of the Bastille on July 14, 1789, the prison was completely demolished.
In the center of Place de la Bastille is the 51-meter-high Colonne de Juillet , topped by a graceful gilded figure of Liberty ( Génie de la Liberté ). The monument commemorates the July Revolution of 1830, which overthrew King Charles X and brought Louis-Philippe d'Orléans to power.
Four Gallic cocks and a lion relief on the base of the column symbolize the free people of France. A spiral staircase of 283 steps inside the column leads to a viewing platform.
On the site of the Bastille prison is the new Opera House, the Opéra Bastille , inaugurated by President Mitterrand on July 13, 1989. This immense modern theater has seating for 2,745 people. Both the view of the stage from the auditorium and the acoustics are superb.
The Opéra Bastille presents a calendar of events that includes opera and ballet performances by the Opéra National de Paris and the Corps de Ballet de l'Opéra de Paris.
For a memorable evening in Paris, attend one of the performances at the Opéra Bastille and then dine in the Bastille area. This trendy neighborhood is brimming with quirky boutiques, hip clothing shops, stylish restaurants, and happening cafés.
Address: Place de la Bastille, 75012 Paris (Métro: Bastille)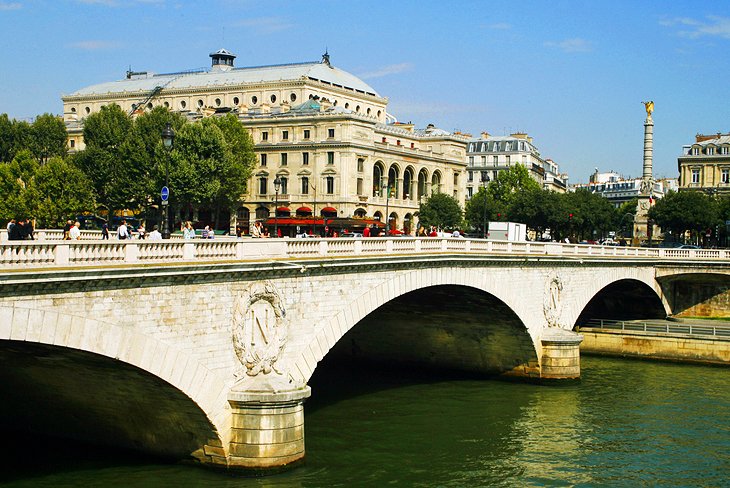 The Place du Châtelet stands at the very center of Paris in the 1st arrondissement, overlooking the Seine River. The Pont au Change (bridge) provides access from the Île de la Cité to the Place du Châtelet.
Tip : It's just a short walk from Sainte-Chapelle and La Conciergerie on the Île-de-la-Cité to the Place du Châtelet, so it would make sense to visit these tourist attractions at the same time.
Two theaters grace the Place du Châtelet. The opulent Second Empire Théâtre du Châtelet (1 Place du Châtelet) presents a wide variety of music concerts, as well as dance and theater performances. A listed Monument Historique where Sarah Bernhardt once directed shows, the Théâtre de la Ville (2 Place du Châtelet) stages a diverse program of dance, music, and theater performances.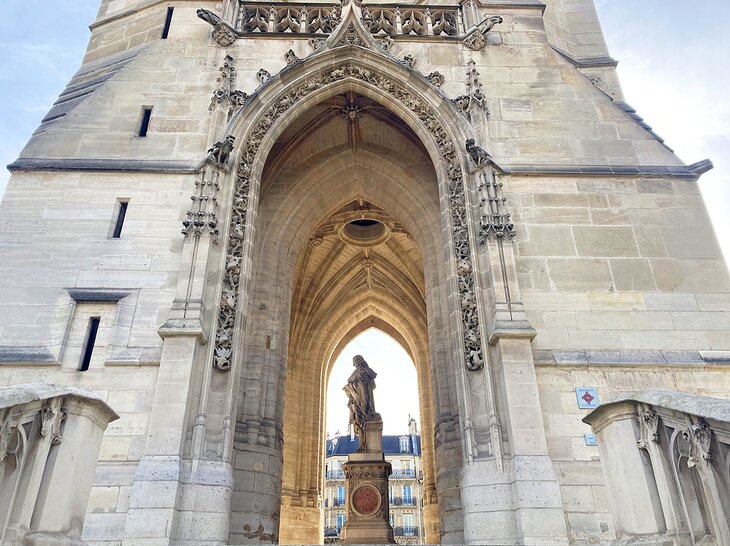 The area around Place du Châtelet is also worth exploring. Continue towards the Rue de Rivoli, past the Boulevard de Sébastopol, and wander through the small park to find the Tour Saint-Jacques . The 16th-century Flamboyant Gothic clock tower is all that remains of the Eglise Saint-Jacques-de-la-Boucherie (the patron saint of butchers), the town's old parish church.
The Saint-Jacques Tower is also famous as the place where Blaise Pascal conducted one of his barometric experiments, which showed the effect of altitude on the height of a column of mercury.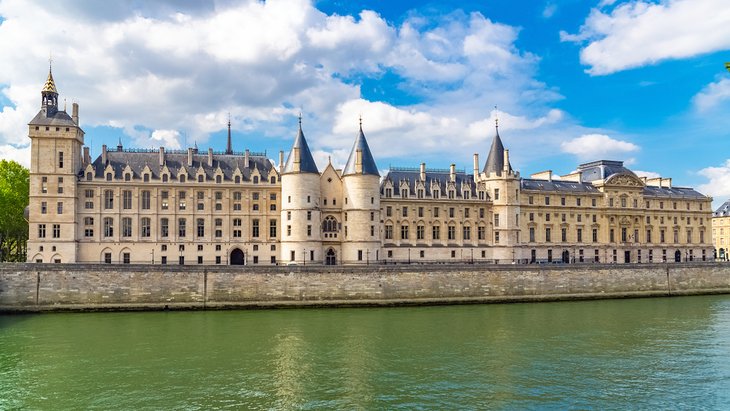 Never mind the inviting name, this imposing medieval fortress was an infamous place of detention and a courthouse (from 1793 to 1795) during the French Revolution. Here, prisoners including Marie-Antoinette and Robespierre were kept in dank cells while awaiting their fate.
The Conciergerie is a remnant of the Palais de la Cité , the royal residence of France's kings in the 13th and 14th centuries until the royal residence was moved to the Louvre. During the Restoration (return of the Bourbon monarchs to the throne), the Conciergerie was no longer used as a prison and Marie-Antoinette's cell was converted into a commemorative chapel.
Today, the Conciergerie is a UNESCO World Heritage Site and is open to the public as a museum. It's possible to purchase a combined entry ticket for the Conciergerie and Sainte-Chapelle. Admission to the Conciergerie is included with a Paris Museum Pass.
During your visit, you will have a chance to walk through the Prisoners' Corridor which includes a replica of French Revolution-era prison cells. An evocative exhibit, the Salle des Noms lists the names of more than 4,000 people who were put on trial by the Revolutionary Tribunal and includes their biographies.
Of course, you must visit the expiatory chapel of Marie-Antoinette (the commemorative chapel). Look for the motif of tears painted on the walls.
Other highlights of the visit include the Salle des Gardes which exhibits artifacts from the bloody Reign of Terror, including a guillotine blade, prison regulations, and a copy of Marie-Antoinette's last letter.
The Salle des Gens d'Armes is a 14th-century vaulted Gothic hall of awesome proportions. In this forbidding room, the condemned prisoners were handed over to the executioner.
For an exceptional view of the building's Neo-Gothic facade, stand on the opposite side of the Seine River on the Quai de la Mégisserie. From this distance, with its three round towers and the Tour de l'Horloge (Clock Tower), the fortress resembles a fairy-tale castle rather than a penitentiary.
Address: 2 Boulevard du Palais, 75001 Paris (Métro: Cité or Saint-Michel Notre-Dame station)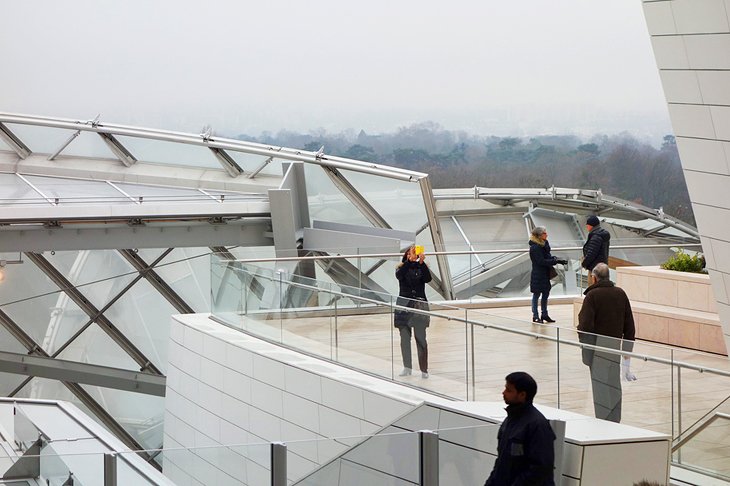 Formerly royal hunting grounds, the Bois de Boulogne is now home to a surprising modern landmark. Opened in 2014, the Fondation Louis Vuitton was commissioned by Bernard Arnault, chairman of the Louis Vuitton Moët Hennessy corporation.
Acclaimed American architect Frank Gehry designed the striking building, using 3,600 glass panels and more steel than the amount in the Eiffel Tower. The museum features 3,500 square meters of exhibition space with 11 different galleries illuminated by natural light.
In keeping with the museum's modern theme, the permanent collection focuses entirely on 20th-century and 21st-century art organized into four different categories: Expressionism, Contemplative Art, Pop Art, and Music & Sound.
The Fondation Louis Vuitton offers a year-round calendar of events and temporary exhibits. Cultural events and music performances are presented in a 1,000-seat auditorium.
Not to be missed are the four outdoor terraces on the rooftop, which afford sweeping views of the Bois de Boulogne, La Défense district, and the Eiffel Tower in the distance. You may also shop at the bookstore and enjoy a snack or meal at Le Frank Restaurant .
A tourist attraction in itself, the 850-hectare Bois de Boulogne has walking paths, gardens, bicycle rentals, picnic areas, and a lake for boating. Three upscale restaurants, including La Grande Cascade , the Auberge du Bonheur , and the three Michelin-starred restaurant Le Pré Catelan , offer traditional French fine dining. At the park's hippodrome used for horse races, La Brasserie Paris Longchamp serves casual sit-down meals.
Within the Bois de Boulogne is the Parc de Bagatelle with picnic tables, a snack bar, and a rose garden. The 18th-century Château de Bagatelle is open on Sundays and for temporary exhibitions. The Orangery of the Parc de Bagatelle hosts a Chopin Festival every year from mid-June until mid-July.
Address: 8 Avenue du Mahatma Gandhi, Bois de Boulogne, 75116 Paris (Métro: Pont de Neuilly or Avenue Foch)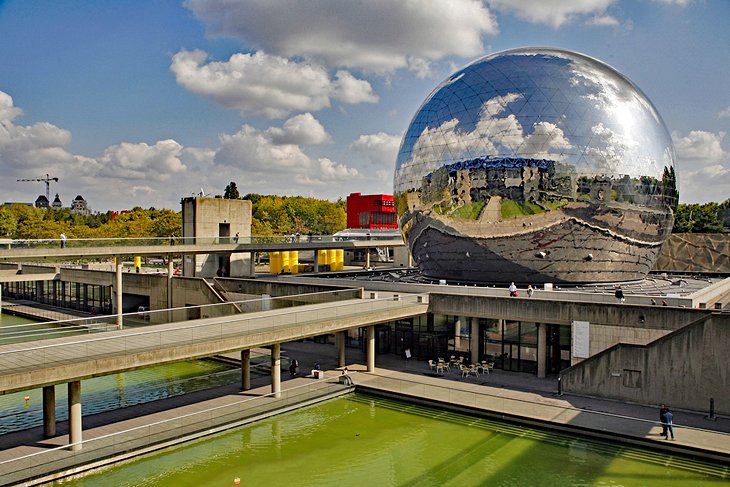 Covering 55 hectares, the Parc de La Villette is the largest landscaped green space in Paris. The park is brimming with attractions, including children's playgrounds and the Cité de la Music .
The park is also home to 400-seat La Géode IMAX theater; the Zénith Paris - La Villette concert hall; the Philharmonie de Paris performance venue; and Le Trabendo , which stages rock, rap, and hip-hop music concerts.
During summertime, Parisians (and a few tourists) enjoy attending cultural events at the Parc de La Villette. For several days at the end of May, the Villette Sonique festival draws huge crowds to outdoor music concerts. Other festivals include Jazz à La Villette held from late August through early September and an outdoor film festival ( Cinéma en Plein Air ), which takes place in the park from mid-July to mid-August.
The park features a variety of themed gardens with walking paths, footbridges, and bright red architectural "follies" designed by Bernard Tschumi. The area around the Canal de l'Ourcq is embellished with ponds and fountains.
Address: 211 Avenue Jean Jaurès, 75019 Paris (Métro: Porte de la Villette)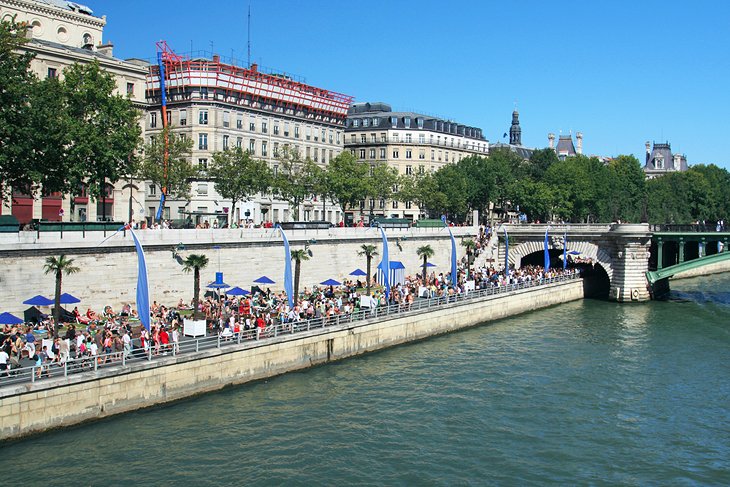 Planning to visit Paris during summertime? Be sure to pack your swimsuit! Even though the city is far from the sea, you can still find "beaches" for sunbathing.
From early July through late August, the Seine River becomes a beach destination. The riverbanks along the Quai de Seine and Quai de Loire are transformed into little resorts, complete with lounge chairs, sun umbrellas, and palm trees. Recreational opportunities include table football, tai chi, and petanque.
Other summertime recreational opportunities (in July and August) include swimming at the Bassin de La Villette , which has three swimming pools with lifeguards, and sports activities at the Jardins du Trocadéro .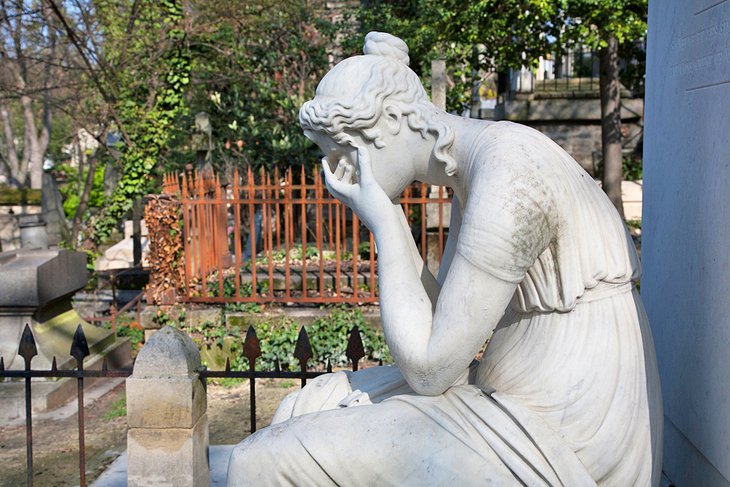 Outside of central Paris, the Père Lachaise Cemetery in the 20th arrondissement is the city's most famous and most visited cemetery. This 44-hectare space is the final resting place of many famous men and women, including Honoré de Balzac, Frédéric Chopin, Edith Piaf, Oscar Wilde, and Jim Morrison.
Some of the tombs and graves of the most admired personalities attract a cult following, with flowers and tributes left by visitors on a daily basis.
Address: Cimetière du Père Lachaise, 21 Boulevard de Ménilmontant, 75020 Paris (Métro: Père Lachaise or Philippe Auguste station)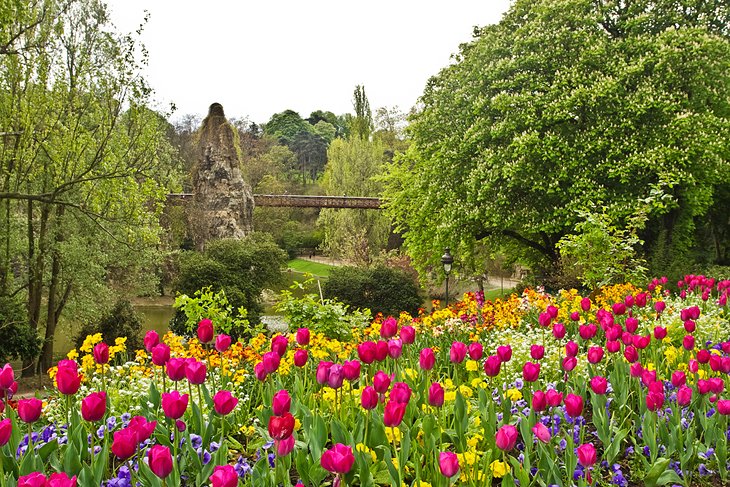 Locals escape to this peaceful oasis when they need a break from urban life. Among Parisians, this park is a favorite place to go for picnics and basking in the sunshine on warm days.
The 25-hectare park has the feeling of an untamed pastoral landscape, in contrast to the typical Parisian formal French gardens, with their orderly rows of flowerbeds and pollarded trees.
This romantic English-style garden features caves, waterfalls, and an artificial lake. Large shady trees and spacious grassy areas invite visitors to pull out a blanket and relax. Some areas of the park offer panoramic city views.
The convivial Rosa Bonheur café serves Mediterranean cuisine on an outdoor terrace. Rosa Bonheur is also known for its musical entertainment and evening dances.
For a gourmet lunch or brunch, Le Pavillon du Lac delights you with its lake views and garden patio. Le Pavillon du Lac is open for lunch and dinner Wednesday through Saturday and for brunch on Sundays.
Address: Parc des Buttes-Chaumont, 1 Rue Botzaris, 75019 Paris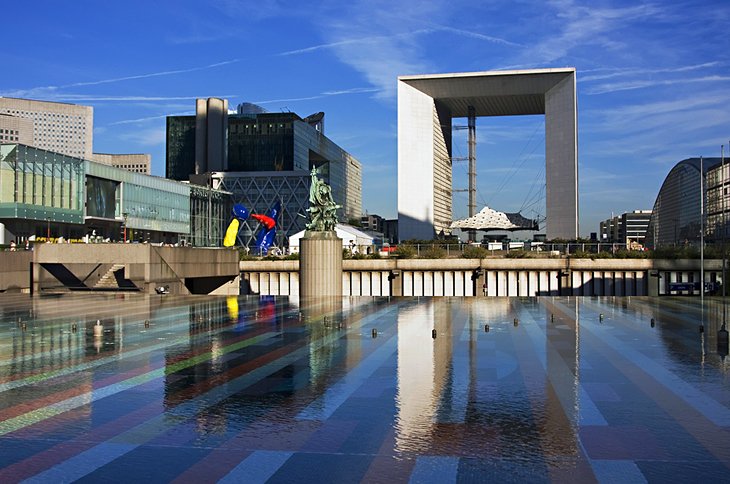 The Grande Arche de la Défense is found in a business district at the end of Avenue Charles-de-Gaulle. This area just outside the city limits of Paris is named La Défense, which recalls the bitter resistance by French forces in this area during the Franco-Prussian War of 1870-1871.
Designed by Johan Otto von Spreckelsen, the Grande Arche makes a striking impression. This huge 110-meter-high rectangular triumphal arch is faced with glass and granite.
The monument was inaugurated in 1989 on the bicentenary of the French Revolution, and the contemporary structure symbolizes France's national value of fraternity. The arch was originally called " La Grande Arche de la Fraternité ".
Address: La Grande Arche, 1 Parvis de la Défense, 92040 Paris (Métro: La Défense)
Paris Sightseeing Overview:
For first-time visitors, the Paris Big Bus Hop-on Hop-off Bus Tour is a good choice. You can decide which monuments you would like to see, such as the Louvre Museum, Notre-Dame Cathedral, the Place de la Concorde, the Champs-Élysées, and the Musée d'Orsay. The tour provides commentary while you're on the bus and includes an entrance ticket to the Arc de Triomphe as well as a short Seine River Cruise.
Hop-on Hop-off Seine River Tour:
The Hop-on Hop-off Seine River Tour covers the city's highlights by cruising down the Seine River. This self-guided tour allows you to stop at eight different places on the Seine River over a one-day or two-day period. You will have a chance to see the Eiffel Tower, the Louvre Museum, the Musee d'Orsay, the legendary Saint-Germain-des-Prés cafés, the Notre-Dame Cathedral, the Place de la Concorde, and the Hôtel National des Invalides.
Visit the Normandy Battlefields:
History buffs will want to see the famous World War II battlefields, about a three-hour drive from Paris. One recommended day trip is the Normandy D-Day Beaches Tour . Accompanied by a knowledgeable guide, tourists will see the Omaha and Juno Beaches, and the American Cemetery. The tour also includes a visit to the Arromanches harbor.
Must-See Sights Outside of Paris :
Another popular outing from Paris is the Versailles and Giverny Day Trip . This full-day excursion explores the vibrant gardens of Giverny, which Monet depicted in many paintings, and the Château de Versailles, Louis XIV's extravagant palace. The tour includes a gourmet lunch at the Moulin de Fourges riverside restaurant, which is housed in an 18th-century mill inspired by Marie-Antoinette's hamlet at Versailles.
More Related Articles on PlanetWare.com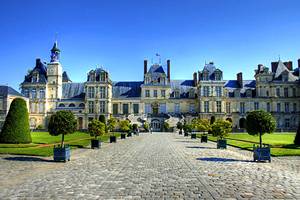 Easy Paris Day Trips: There are many wonderful places to visit within easy reach from Paris . Just outside the Paris metropolitan area is a tranquil rural landscape that is rich in cultural treasures: lovely little villages, historic castles, splendid churches, and interesting medieval towns. A must-see destination is the Château de Versailles , the 17th-century palace of Louis XIV (the "Sun King").
For those who prefer cities to the countryside, several worthwhile destinations are just a one- to two-hour train ride away: the elegant and cultured city of Lille (one hour by TGV train) with its distinct Flemish character, the delightful town of Amiens (about one hour and 30 minutes by train), and Lyon (two hours by TGV train) known as the gastronomic heart of France.
Adored by tourists for its perfectly preserved medieval ambiance, picturesque canals, and enticing chocolate shops, atmospheric Bruges (two hours 30 minutes by train) is simple to visit even though the train crosses the border into Belgium.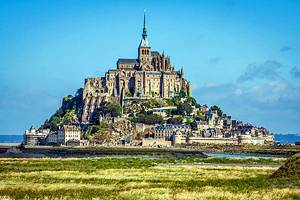 Historic Sites in Normandy: The scenic Normandy region wows visitors with its natural beauty and fascinating history. Along its dramatic coastline are the Landing Beaches of World War Two, and nearby are military cemeteries and memorial museums. One of the top attractions of France and Normandy's most visited site is Mont Saint-Michel , a UNESCO-listed medieval pilgrimage site with a sublime 12th-century abbey church. Tourists will also enjoy discovering the historic town of Rouen , with its marvelous cathedral, handsome half-timbered houses, and abundance of Gothic churches.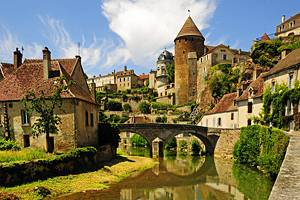 Gorgeous Castles and Pastoral Landscapes: The fairy-tale Loire Valley landscape is home to the most magnificent Renaissance châteaux in France. With a lush natural environment of woodlands and rivers, this enchanting region is designated a UNESCO World Heritage Site. The naturally beautiful region of Brittany boasts a wild, rugged coastline, with many idyllic fishing villages and an unspoiled countryside with medieval castles. The Burgundy region is dotted with historic towns such as Dijon , quaint villages, ancient abbeys, and Romanesque churches.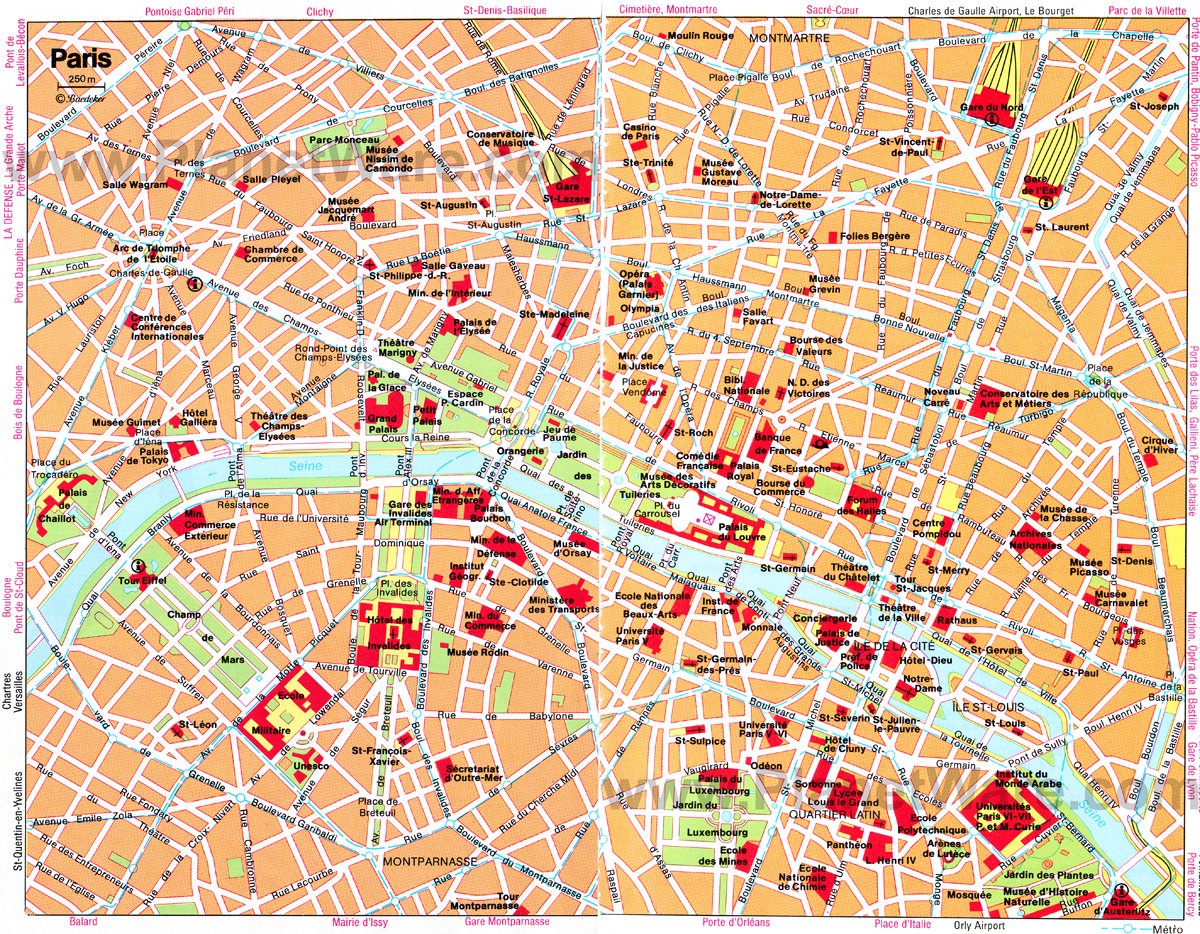 More on France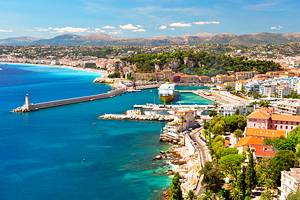 The latest Paris travel information
Latest health guidelines for travelers
Excited to get back out there and explore? We bet you are. 
With travel restrictions easing, we're here to keep you in the loop with the changes as they come. From local rules to booking attractions, we've got the latest information you'll need to plan your sightseeing with The Paris Pass®. 
Ready to hit Paris? Here's what you need to know.  
Some attractions on your pass will require a booking
Please read our  reservation page   – you'll find a full list of attractions that need a booking. You can also find this information on each attraction listing on our website and app. Be sure to check in advance.
Some popular attractions that require advance booking include the Eiffel Tower Guided Climb , The Louvre Museum and The Palace of Versailles .
How do I plan a future trip?
Following current regulations, attractions may change how Paris Pass holders gain entry upon reopening, and we're working closely with them to ensure it's seamless for you. We're adding any information we receive to the attraction pages of our website, and we advise that you check these when planning your visit.
We've also added some new attraction filters to help you plan your visit including ' Outdoor attractions ' for fair weather days, and ' Available with the Paris Museum Pass ' to help find the museums you can access with the pass. You can find these on the attraction list page.
Should I purchase a pass now, even though I am not sure of my exact travel dates?
Yep! You can buy today, confident in the knowledge that all passes are valid for two years from the date of purchase and are only activated when you start using them. We offer 90-day cancelation in case your plans change and if you're outside of this window you can swap your pass for another destination, perhaps your closest city. We have 30+ cities around the world to choose from.
Customer service opening times Monday - Friday: 9AM – 8PM (CET) Saturday: 10AM – 4PM (CET) Sunday: 10:30AM – 4:30PM (CET)
Paris   Travel Guide
Courtesy of James Farley/Getty Images
33 Best Things to Do in Paris, France
If it's your first visit to Paris, you'll probably want to spend some time at the world-renowned Eiffel Tower , the Louvre (home of the "Mona Lisa") and the Notre-Dame. Don't miss out on other notable city jewels either, such as the Musée
All Things To Do
1-Day Itinerary
2-Day Itinerary
3-Day Itinerary
Eiffel Tower (Tour Eiffel) Eiffel Tower (Tour Eiffel)
U.S. News Insider Tip:  For the best photo opportunities of the Eiffel Tower, head to Place du Trocadéro. (Just expect to contend with some crowds!) – Nicola Wood, Senior Editor
Designed and constructed for the 1889 Exposition Universelle (the World's Fair), the Eiffel Tower was always meant to be a temporary structure, but it has skirted demolition twice. The first time, in 1909, the tower was kept around because of its potential as a transmission tower (an antenna was installed atop the tower). Gustav Eiffel, chief architect of the Eiffel Tower, had a variety of scientific experiments tested on the tower with the hope that any discoveries would help prolong its lifespan. One of these included a wireless transmissions test, which the tower passed with flying colors. During World War I, the Eiffel Tower's transmission capabilities enabled it to intercept communications from enemies as well as relay intel to troops on the ground. The second time the Eiffel Tower was almost destroyed was during the German occupation of France during World War II. Hitler planned to get rid of the tower, but never ended up going through with his plan.
Musée du Louvre Musée du Louvre
U.S. News Insider Tip:  The Louvre is free for all visitors on the first Friday of the month after 6 p.m. (except in July and August), and all day on Bastille Day (July 14). – Laura French  
If you only had time to visit one museum in Paris, it should undoubtedly be the Musée du Louvre. That's because the Louvre is not only widely considered to be one of the best art museums in Europe, but one of the best in the world. The museum first opened its doors in 1793 and features more than 35,000 works of art on display. Here, you can get up close to a variety of art from different time periods and cultures. The Louvre features everything from Egyptian mummy tombs to ancient Grecian sculptures (including the renowned Winged Victory of Samothrace and curvaceous Venus de Milo). There are also thousands of paintings to peruse as well. Masterpieces such as "Liberty Leading the People" by Eugene Delacroix, "The Raft of the Medusa" by Théodore Géricault and Leonardo da Vinci's "Mona Lisa," the museum's biggest star, can be found here.
Notre-Dame Cathedral (Cathedrale de Notre Dame de Paris) Notre-Dame Cathedral (Cathedrale de Notre Dame de Paris) free
Note that the cathedral sustained significant damage as a result of a fire on April 15, 2019. Its wooden roof and spire collapsed during the fire. The cathedral remains closed to the public until further notice. It is set to reopen in December 2024. In the meantime, visitors can peruse a new exhibit that debuted in March 2023 called, "Notre-Dame de Paris: at the heart of the construction site." Located in an underground facility in front of the cathedral, the free exhibit highlights the ongoing construction work at the site, including the expertise of the workers, as well as some remains from the fire and works of art from the cathedral.
Like the Eiffel Tower , the Notre-Dame Cathedral is seen as a Parisian icon. Located along the picturesque River Seine , the Notre-Dame Cathedral is considered a Gothic masterpiece and is often regarded as one of the best Gothic cathedrals of its kind in the world. Construction of the famous cathedral started in the late 12th century and final touches weren't made until nearly 200 years later. Once you get an eyeful of the cathedral yourself, you'll start to understand why it took so long.
Popular Tours
Paris Seine River Dinner Cruise with Live Music by Bateaux Mouches
(2368 reviews)
from $ 125.07
Bateaux Parisiens Seine River Gourmet Dinner & Sightseeing Cruise
(4839 reviews)
from $ 135.62
Louvre Museum Paris Exclusive Guided Tour With Reserved Entry
(2406 reviews)
from $ 137.18
Champs-Élysées Champs-Élysées free
Musician Joe Dassin once sang "Il y a tout ce que vous voulez aux Champs-Élysées," which translates to "There's everything you could want along the Champs-Élysées." And he's right. Paris' most famous boulevard – stretching more than a mile from the glittering obelisk at Place de la Concorde to the foot of the Arc de Triomphe – is a shopper's mecca. Along its wide, tree-lined sidewalks, you'll find such luxury stores as Louis Vuitton and Chanel rubbing elbows with less-pricey establishments like Adidas and Zara.
While the Champs-Élysées is no doubt a shopping paradise, recent travelers noticed the price tags at most stores can be pretty high. And the more affordable options are constantly swamped with people. The Champs-Élysées itself is no different. Because this is such a famous street in Paris, expect there to be crowds galore, both during the day and the nighttime. Still, many travelers enjoyed taking in the Champs-Élysées' bustling atmosphere and observing both locals and tourists come and go. Some recent visitors said a trip to the Champs-Élysées is not complete without a stop at Ladurée, the city's famous macaron shop.
Arc de Triomphe Arc de Triomphe
Situated at the western end of the Champs-Élysées , the towering Arc de Triomphe was commissioned by Napoléon to honor the Grande Armee during the Napoleonic Wars. The arch, which is the largest of its kind in the world, is adorned with several impressive, intricately carved sculptures. Underneath the arch, travelers will find the names of the battles fought during the first French Republic and Napolean's Empire, as well as generals who fought in them. Travelers will also find the famous tomb of The Unknown Soldier. The unknown soldier currently buried there is meant to represent all the unidentified or unaccounted for soldiers who lost their lives during World War I. The flame that was lit when the soldier was laid to rest has not extinguished since it was initially lit in the 1920s, and is rekindled every night at 6:30 p.m. by a member of the armed services.
Aside from admiring the arch, visitors can climb to the top and take in the Parisian panorama. Most visitors are wowed by the immense size of the structure and recommend ascending to the top for the spectacular Paris views. Visitors caution that you'll have to wait in line to get to the top and the climb, which is made up of hundreds of stairs, can be a serious workout. Others strongly cautioned against trying to cross the roundabout to get to the Arc. Instead, take the underground tunnel near the metro that leads directly to the base of the structure.
Latin Quarter Latin Quarter free
U.S. News Insider Tip: If you're in the area, check out the Grand Mosquée de Paris, next to the Jardin des Plantes. It's a beautiful mosque with a hidden-away courtyard, and there's an atmospheric tearoom attached that serves Middle Eastern sweet treats. – Laura French
Architecture lovers should not miss the Latin Quarter. Also known as the 5th arrondissement, the Latin Quarter is one of the oldest neighborhoods in Paris. Its narrow cobblestone streets, winding whimsically through the larger city grid, recall its medieval history. Why does this densely packed neighborhood of attractions, shops and restaurants retain this unique character? It escaped Baron Haussmann's planning reform of the city, thus retaining a more ancient ambience.
Best Paris Tours
Paris Tours
18 Best Paris Tours of 2023: Food, Biking & More
April 10, 2023
Seine River Seine River free
You won't have much trouble finding the Seine, as it flows directly through the heart of Paris. The river is perhaps one of the most famous waterways in the world and an attraction in itself. It's also useful for more practical reasons: It flows from east to west, dividing the city into the Left Bank and the Right Bank. Knowing where you are in relation to the Seine can help you find your way around during your trip.
For tourists, the waterway mostly serves as a photo backdrop, but it is a lifeline for locals. It's a reliable water supply, a major transportation route and vital for many kinds of commerce. It has also served as a source of sustenance for many fishermen dating back to the third century. In 1991, the Seine River was named a UNESCO World Heritage Site due to its cultural significance in both the past and the present.
Musée d'Orsay Musée d'Orsay
U.S. News Insider Tip: Visit on the first Sunday of the month for free entry (when it's also free to enter the Centre Pompidou, Musée de l'Orangerie, Musée du Rodin, Musée Picasso and several other attractions). – Laura French
Although the extensive Louvre may appear to get most of the Parisian limelight, recent travelers seem to enjoy the Musée d'Orsay more. Travelers say the museum is much more manageable than the often-overwhelming Louvre and note that there are also significantly fewer crowds here. Many visitors confidently report that you can easily get through this museum in a few hours. As for the art, travelers loved the museum's colorful collection of paintings as well as the building itself, with many calling the Belle Epoque architecture of the d'Orsay a work of art on its own.
Classes & Workshops
Learn to bake French Croissant with a Pastry Chef
(300 reviews)
from $ 176.18
Paris Early Dinner in the Eiffel Tower's Madame Brasserie Restaurant
(47 reviews)
from $ 163.07
Paris French Bakery Behind the Scenes Experience
(342 reviews)
from $ 97.88
Luxembourg Gardens (Jardin du Luxembourg) Luxembourg Gardens (Jardin du Luxembourg) free
U.S. News Insider Tip:  Pick up picnic provisions at a nearby farmer's market, such as Marché Raspail, to enjoy in the gardens. –  Ann Henson, Assistant Managing Editor
A warm-weather oasis that offers the simplest of pleasures, the Luxembourg Gardens provide ample green space (60 acres) for sun-soaking and people-watching, plus there are plenty of activities to keep kids entertained. When the city bustle becomes too overwhelming, meander around the paths and formal gardens, or just relax with a picnic. Kids can float sailboats at the Grand Basin, ride ponies, take a spin on the merry-go-round, or catch a puppet show at the on-site Theatre des Marionnettes. Adults might delight in the on-site Musée du Luxembourg, the first French museum that was opened to the public. Though with 106 sculptures to its name, including a replica of the Statue of Liberty, the Luxembourg Gardens could easily be considered an open-air museum itself.
Sacred Heart Basilica of Montmartre (Sacre-Coeur) Sacred Heart Basilica of Montmartre (Sacre-Coeur) free
Rising high above Paris, the Sacré-Coeur (meaning "Sacred Heart") looks more like a white castle than a basilica. Towering over the eclectic neighborhood of Montmartre (once a hangout for Paris' bohemian crowd), this Roman-Byzantine, 19th-century masterpiece is easily recognized by its ornate ivory domes. As blanched as it may appear on the outside, the basilica's interior is a sight worth beholding: The ceilings glitter with France's largest mosaic, which depicts Jesus rising alongside the Virgin Mary and Joan of Arc.
You'll also likely be left in awe with the panoramic views found from atop the Sacré-Coeur's outdoor staircase. But for an even better photo-op, climb all 300 steps to the top of the dome. The dome is accessible to visitors every day from 10:30 a.m. to 8:30 p.m. Mass is held multiple times a day every day.
Centre Pompidou Centre Pompidou
The Centre Pompidou is one of the most visited cultural sites in Paris. But keep this in mind – and recent travelers attest to this – if you're not a fan of modern art, you probably won't enjoy this museum. The Pompidou is all modern and contemporary art (think cubist, surrealist and pop art, among others). Even its exterior is a little "out there," with its insides (piping, plumbing, elevators, escalators, etc.) exposed on the outside.
Inside the inside-out museum, you'll find one of the largest collections of modern and contemporary art in the world (more than 120,000 pieces of art are in its complete collection). The most notable attraction within is France's National Museum of Modern Art, which features works from 20th and 21st-century artists. Here, you can find big names such as Matisse, Picasso and even Andy Warhol. Also within the Centre Pompidou is additional exhibition and entertainment spaces as well as a library, rooftop restaurant and cinemas.
Jardin des Tuileries Jardin des Tuileries free
U.S. News Insider Tip: While you're here, don't miss Angelina, just across the street on Rue de Rivoli. This historic, belle epoque-style salon de thé opened in 1903 and serves excellent French delicacies and pastries alongside its famous, indulgently rich hot chocolate. – Laura French
Centrally located between the Louvre and the Place de la Concorde, the Jardin des Tuileries is a free public garden that spans approximately 55 acres. Though it was initially designed solely for the use of the royal family and court, the park was added to the UNESCO World Heritage list in 1991 (as part of the Banks of the Seine) and has been open to the public since the 17th century.
Sainte-Chapelle Sainte-Chapelle
Nowhere in Paris does stained-glass windows quite as well as Sainte-Chapelle. The panes – dating back to the chapel's construction in the 13th century – depict 1,113 scenes from the Old and New Testaments of the Bible in vivid color. Sainte-Chapelle, which took just seven years to build, is a treasured example of French Gothic architecture and originally held Christian artifacts acquired by Louis IX. The building underwent a rigorous restoration between 2008 and 2014 and now welcomes visitors every day of the year except Christmas Day, New Year's Day and May 1 (France's Labor Day). Admission costs 11.50 euros (about $12) per person ages 18 and older. Audio guides are available in English (among other languages) for an additional 3 euros (about $3.50). 
Recent travelers say the chapel is a true masterpiece and not to be missed, though some visitors did note it was smaller than they anticipated. Still, they say it's worth taking your time to have a closer look at each of the stained-glass windows, as they all tell a different story. Some travelers also recommended touring the Conciergerie next door, a palace turned prison that was erected in the 14th century. If you plan to tour both sites, consider purchasing a joint ticket for 18.50 euros (about $18.50).   
Water Tours
Bateaux Parisiens Seine River Gourmet Lunch & Sightseeing Cruise
(1664 reviews)
from $ 86.24
Pantheon Pantheon
Situated in the Latin Quarter – or the 5th arrondissement – of Paris, the Panthéon is a large church and burial ground with a storied history. The structure was completed in 1790 at the start of the French Revolution, and it served as a mausoleum, a church and an art gallery throughout its early years. In 1851, scientist Leon Foucault installed the Foucault pendulum within the building to demonstrate the rotation of the Earth. The pendulum was removed and replaced a number of times, and a replica was installed in 1995 and is still in operation today. The Panthéon also contains a crypt where a number of important historians, philosophers, scientists and writers are buried, including Voltaire, Jean-Jacques Rousseau and Marie Curie.
Most recent travelers loved seeing the museum's noteworthy gravesites and Foucault's pendulum. They also recommended taking a dome tour for exceptional views of Paris; you'll see the Eiffel Tower from the top, as well as many other well-known landmarks. Still, some visitors said the admission fee is too high.
Palais Garnier - Opera National de Paris Palais Garnier - Opera National de Paris
A masterpiece of architectural opulence, the Opéra Garnier – also known as the Palais Garnier – still exudes the opulence it radiated in the late 1800s. This palpable sense of intrigue and mystery that permeates the opera is due in part to its awe-inspiring Old-World interiors as well as Gaston Leroux, the author of "Phantom of the Opera," for which the Garnier served as his inspiration. Leroux claimed the phantom was indeed real, successfully incorporating real life opera occurrences (such as the chandelier falling and killing a bystander) into his fiction. The Garnier's lack of a robust historical record, as well as Leroux's writing talents, have left many wondering if there really was a dweller that lurked beneath the opera. Staff have claimed otherwise, but say with the opera's very real underground "lake" (water tank), it's easy to see how the story could be so convincing. Without Napoleon III, who was responsible for commissioning the opera, Leroux's tale may never have never come to fruition.
The best way to fully experience the Palais Garnier is by purchasing a ballet or opera ticket. Remember to book your tickets several months in advance, as performances are highly coveted. If you won't be in town for a performance or aren't up for forking over the oftentimes high price of a performance, you can explore the building's magnificent interiors on your own.
Le Marais Le Marais free
U.S. News Insider Tip: On Place des Vosges, Paris's oldest square, you'll find the former house of Victor Hugo, which is now a museum that's free to enter. – Laura French
Straddling the 3rd and 4th arrondissements (districts), Le Marais is one of Paris' oldest and coolest districts – so cool, in fact, that French writer Victor Hugo (author of "The Hunchback of Notre Dame" and "Les Misérables") called it home. With all of its cobblestone streets, stately stone architecture and tucked away courtyards, it's easy to feel as if you're strolling through medieval Paris. Back in the day, Le Marais housed some notable French royalty. King Henry IV was the one responsible for the construction of the Place des Vosges, Paris' oldest square. And Louis XIV called this neighborhood home for a while until he decided to move his family and court to Versailles . Much of Le Marais also survived the destruction of the French Revolution.
Versailles Palace (Chateau de Versailles) Versailles Palace (Chateau de Versailles)
U.S. News Insider Tip: In summer, the palace hosts weekend fountain shows in the gardens, featuring music and special effects; come on a Saturday night to see the best, with grounds lit up to magical effect and a firework display at the end. – Laura French
The Château de Versailles, the sprawling palace and former seat of power, is located 10 miles southwest of Paris in Versailles. Every year, nearly 10 million travelers make the trek from Paris to bear witness to the chateau's world-famous grandeur in person. But between all of the gold figurines, dramatic frescoes and cascading crystal chandeliers you'll no doubt find in bulk throughout the chateau, you might be surprised to learn that King Louis XIV's extravagant former residence had pretty humble-ish beginnings.
Musée Rodin Musée Rodin
A hidden jewel in the city, the Musée Rodin is actually the former residence of famed 19th-century sculptor Auguste Rodin. But in the place of furniture and kitschy lawn ornaments are Rodin's emotive sculptures, including The Walking Man, The Kiss and The Thinker, among many more. In addition to the sculptures, the museum houses 8,000 of the artist's drawings in its collection – a fraction of those are on display –  as well as an area dedicated to the work of his muse and mistress, artist Camille Claudel. Visitors will also get to view pieces from the Rodin's personal art collection, including paintings by Van Gogh.
Recent travelers found Rodin's sculptures to be nothing short of stunning, and highly recommend a visit even if you don't consider yourself an art buff. Another big favorite, and for some visitors as much of a highlight as the art, were the beautiful on-site gardens. To travelers, the gardens, in combination with the museum's manageable size, created a serene and peaceful atmosphere not easily found at other top Parisian museums.
Art & Culture
Eiffel Tower Skip The Line Summit with Host
(3732 reviews)
from $ 29.36
Skip-the-Line: Louvre Museum Masterpieces Fully Guided Tour
(7361 reviews)
from $ 68.52
Saint-Germain-des-Prés Saint-Germain-des-Prés free
The arts abound in Paris. Although visual art gets the most attention here, the city is also a historic literary center. Saint-Germain, in the 6th arrondissement, is known as a 19th- and 20th-century intellectual hub. Here, great writers, thinkers and artists mixed and mingled in their homes and nearby establishments. Anyone battling writer's block will want to spend an afternoon wandering its picturesque streets, stopping by famous literary cafes or enjoying one of the museums located in the neighborhood's borders.
After filling your mind at the Musée Delacroix, Musée du Luxembourg or Musée de Mineralogie, unwind at Les Deux Magots or Café de Flore. The former was visited by everyone from Ernest Hemingway, Simone de Beauvoir, James Joyce, Jean-Paul Sartre, and more recently, Julia Child. Nearby Café de Flore opened in the 1800s as well, and claims visitors from Leon Trotsky to Albert Camus to Picasso. Sartre worked from here – using the space as a historical Starbucks – while New Wave celebrities like Bridget Bardot or fashionista Karl Lagerfeld graced its seats later on, in the 1960s. There are plenty of mouthwatering pastry shops and bridge views, too. Recent visitors noted that this is a perfect neighborhood for strolling, shopping or staying – there are plenty of upscale hotels . Many of the best Paris tours also include guided walks through the neighborhood.
Galeries Lafayette Paris Haussmann Galeries Lafayette Paris Haussmann free
Whether or not you plan to shop, the Galeries Lafayette Paris Haussmann department store is a sight to be seen. What started as a small novelty shop in 1893 has since grown into an approximately 750,000-square-foot megastore containing hundreds of brands, from budget-friendly options like Levi's and Carhartt to high-end labels like Prada and Cartier. And while you might be dazzled by the unending collection of fashionable goods, don't forget to look up. The pièce de résistance of the luxury bazaar is the stunning neo-Byzantine glass dome 141 feet above the ground. There's also a glass walkway on the top floor of the building that allows the bravest of visitors to stand above all the action below. 
Several recent visitors called Galeries Lafayette the most beautiful shopping center in the world, pointing out that even if you aren't there to buy luxury products, the stunning building is a destination in itself. They also recommend going up to the roof of the complex (accessible from the eighth floor), which is open to visitors free of charge, to take in breathtaking views of the city below. From the roof, you'll be able to spot the Eiffel Tower , Sacré Cœur and Notre Dame .
Paris Catacombs (Les Catacombes de Paris) Paris Catacombs (Les Catacombes de Paris)
Not every inch of Paris is as romantic as you think – in fact, the Catacombs are downright chilling. Prior to the creation of the Catacombs in the late 18th century, Parisians buried their dead in cemeteries. But as the city continued to grow, burial grounds ran out of space, graves started to become exposed and stunk up surrounding neighborhoods. The limestone quarries located 65 feet beneath Paris eventually became the solution, providing ample and safe space for the city's deceased loved ones. It took years to move millions of bodies from all the Parisian graves.
Today, the solemn, skull-and-boned lined tunnels weave beneath the heart of the City of Love, beckoning to visitors with an interest in the departed. The catacombs stretch for miles all over the city, but visitors are only allowed to access about a mile's worth for 45 minutes at the Denfert-Rochereau (lines 4,6 and RER B) metro station. Trying to access the catacombs at any other entrance throughout the city is illegal. You'll want to wear sturdy footwear as the paths inside are full of gravel, uneven and even slippery in some sections. What's more, you'll have to descend 131 steps and climb 112 steps back up. As such, the catacombs are not wheelchair-accessible. And because of the attraction's unique nature and popularity, expect a queue.
Pere-Lachaise Cemetery (Cimetiere du Pere-Lachaise) Pere-Lachaise Cemetery (Cimetiere du Pere-Lachaise) free
A cemetery as a tourist attraction? If any city can pull it off, it's Paris. Covering nearly 110 acres of the 20th arrondissement (district), the Père-Lachaise Cemetery is considered one of the most beautiful cemeteries in the world. It's also Paris' largest green space. Père-Lachaise is a maze of cobblestone pathways lined with leafy, cascading trees which perfectly shade the striking 19th-century burial chambers that permeate the grounds. Aesthetics aside, Père-Lachaise is one of the world's most famous burial grounds: Everyone from Oscar Wilde and Jim Morrison to Edith Piaf and Gertrude Stein can be found here. Make sure to pick up a map before you venture in, there are more than 100,000 burial plots here (exact estimates vary dramatically).
Travelers admitted the main reason they made the trek to Père-Lachaise was to visit the famous faces buried here, though after discovering the enchanting grounds, they were happy to stay and wander. Visitors found the architecture of the individual tombstones and burial chambers to be stunning, especially with the many dramatic statues included with the plots. Others particularly appreciate the overall peaceful atmosphere of Père-Lachaise. Because the cemetery is so big, visitors say it's unlikely you'll be sharing lots of space with fellow visitors or tourists at any given time.
Bateaux Mouches Bateaux Mouches
For those who want to cruise down the Seine River , hopping on one of the six Bateaux-Mouches boats is a go-to option. Just about any meal you can think of is offered as you glide along the river – or as the company puts it, Paris's "most beautiful avenue." There are also hourlong cruise-only trips, for those who want to efficiently view some of the city's most iconic sights, including Notre Dame and the Musée d'Orsay . These cruises are among the best Paris tours . Combo tickets that include a bus tour or a cabaret show are also available.
Travelers who recently took a cruise loved the views from the boat and the informational nature of the tour. Many people took a night cruise, which was frequently lauded for its romantic atmosphere. However, a few visitors expressed disappointment with meal portions and the check-in process.
Normandy D-Day Landing Beaches Day Trip with Cider Tasting & Lunch from Paris
(2014 reviews)
from $ 172.92
Normandy D-Day Small-Group Day Trip with Omaha Beach, Cemetery & Cider Tasting
(1658 reviews)
from $ 266.45
Versailles Palace Priority Access Guided Tour
(646 reviews)
from $ 123.98
Musee de l'Orangerie Musee de l'Orangerie
An extension of Musée d'Orsay , Musée de l'Orangerie features a wide selection of impressionist and post-impressionist art. It is best known for its enlarged "Water Lilies" paintings by Claude Monet. The eight massive paintings are divided across two oval rooms that are filled with natural light from a glass roof. Monet increased the size of these paintings with the intention of fully immersing viewers in their beauty, especially after the hardships of World War I. Beyond the "Water Lilies" series, Musée de l'Orangerie houses the Jean Walter-Paul Guillaume collection, which features works by artists like Renoir, Cézanne, Picasso, Matisse and more.  
Museum visitors – especially Monet fans – said this gallery is a must-see. They were pleased to discover it was a relatively small building, meaning it can be seen fairly quickly if you short on time. The smaller space also translates to less crowds, which many museumgoers appreciated.
Montparnasse Tower Observation Deck Montparnasse Tower Observation Deck
U.S. News Insider Tip: Walk about 10 minutes around the corner and you'll find the Montparnasse Cemetery – a fascinating alternative to Père Lachaise , home to the burial places of artists and intellectuals, including Jean-Paul Sartre, Samuel Beckett, Guy de Maupassant and Charles Baudelaire. – Laura French
The Montparnasse Tower Observation Deck claims to have the best views in Paris – and once you reach the top, it's easy to see why. The lower deck stands more than 650 feet high and overlooks major attractions, like the Eiffel Tower , through floor-to-ceiling windows. Travel another 32 feet upward to the rooftop terrace, and you'll find panoramic vistas of the City of Lights 365 days a year. On a clear day, you can see as far as 25 miles in every direction.
Moulin Rouge Moulin Rouge
If you're looking for the famed Parisian nightlife experience, Moulin Rouge will likely fit the bill. The legendary cabaret club opened in 1889, wowing crowds with dazzling dancers, free-flowing Champagne and outrageous elements like a gigantic model elephant in the garden. With its rich history and extravagant performances, Moulin Rouge has become an important staple in the City of Lights.
On a night at the Moulin Rouge, visitors can be wined and dined while watching talented burlesque dancers adorned in feathers, rhinestones and sequins. (The costumes are known to be a bit risqué, so travelers should note that the venue may not be the most suitable for children.) While many recent travelers felt that the show was a spectacular must-see while vacationing in Paris, others felt it was overhyped and overcrowded. However, those who opted for the dinner show said the food was fantastic with top-notch service to match.
Parc des Buttes-Chaumont Parc des Buttes-Chaumont free
Paris is home to many beautiful public parks, where visitors and locals alike relax in grassy squares during periods of pleasant weather. Parc de Buttes-Chaumont's 61 acres boasts this – plus a lake, a suspension bridge and walking paths – and a dark history. Its name comes from the bare hill once occupying the site. Stone was mined here, sewage dumped and even horse carcasses discarded. When Napoleon III renovated Paris in the 19th century, it was selected as a large park site, and the artificial lake created. That transformation also washed away its medieval reputation as a gallows. Known as Gibbet of Montfaucon at that time, the bodies of people executed in the city were sometimes displayed here for months on end.
If you can put that history behind you, cross the Gustave Eiffel-designed suspension bridge, or ascend the hill with the Temple de la Sybille for beautiful views of Montmartre. Inside the hillside, quarrying created a cavern. Napoleon's park builders took the opportunity to add a human-made waterfall to the 65-foot-tall space. Summer visitors will especially enjoy the misty reprieve from Paris's heat and humidity.
Conciergerie Conciergerie
Located next to Sainte-Chapelle , the Conciergerie was once a royal residence for various French leaders. At the end of the 14th century, King Charles V and the rest of the palace's inhabitants moved to new residences at the Louvre . The abandoned building was then turned into a new parliament and office space for the kingdom. However, during the French Revolution (and for many decades thereafter), the Conciergerie served as a prison compound to hold both political and common criminals. Most famously, it held Marie Antoinette, the fallen queen of France, in the weeks before she was executed by guillotine in October 1793. In the 19th century, Antoinette's cell was transformed into a chapel, and in 1914 the entire building was deemed a historic monument and opened to the public.
Recent travelers said the site is a delight for history buffs. Still, others noted that if you aren't particularly interested in the French Revolution or Marie Antoinette, you may find the empty jail cells and barren halls a bit dull. All visitors are given a "HistoPad" (available in six languages) to help enhance their experience. The iPad allows visitors to see what the rooms would've looked like centuries ago with the help of augmented reality, 3D reconstructions and interactive functionalities.What everyone seemed to agree on was the medieval architecture, which is said to be stunning both inside and out.
Food & Drink
Paris Moulin Rouge Cabaret Show with Champagne Only or Dinner
(4545 reviews)
from $ 150.08
Rue de Rivoli Rue de Rivoli free
One of the most famous shopping streets in Paris, the elegant Rue de Rivoli is lined with neoclassical buildings housing designer boutiques, galleries, cafes and restaurants built into historic arcades. Named after Napoleon's victory at the Battle of Rivoli and stretching from Place de la Bastille in the east to Place de la Concorde, it's where you'll find the Louvre , the Jardin des Tuileries , Hôtel de Ville (Paris's elaborate city hall) and other attractions. It's also home to the Musée des Arts Décoratifs and the Bazar de l'Hôtel de Ville – an elaborate department store founded in 1856. Other shops range from affordable brands like Sephora, L'Occitane and Mango to high-end designer stores and local French boutiques.
Recent travelers highly recommended strolling along the street to browse its historic arcades and shops, and many were impressed by the elaborate architecture. They also enjoyed the quiet atmosphere; the street went car-free in 2020, with only pedestrians, cyclists, buses and taxis now allowed here (its former lanes have been turned into a wide bike path, so it provides a welcome respite from the city's at-times hectic traffic). Others said it was a great spot for people-watching, although some said the shops can feel a little commercial.
Bois de Vincennes Bois de Vincennes free
U.S. News Insider Tip: Come in the summer to catch the Paris Jazz Festival, when the Parc Floral hosts performers from Paris and beyond. – Laura French
Used as a royal hunting ground from the 12th century, this scenic, easterly refuge is Paris's biggest park, sprawling nearly 2,500 acres (making it nearly three times larger than New York's Central Park , and slightly bigger than its westerly sister, the Bois de Boulogne). It's home to verdant woodland as well as the Parc Floral, a botanical garden with its own mini golf course and various other family-friendly attractions. You'll also find four artificial lakes in the park – boats are available to rent on the Lac Daumesnil – alongside the Parc Zoologique de Paris, several cafes and restaurants and the Château de Vincennes, a lavish former royal residence built in the medieval era.
Marché aux Puces de Saint-Ouen Marché aux Puces de Saint-Ouen free
Set on the northern edge of Paris and home to the highest concentration of antiques dealers in the world, this famous flea market is a must for anyone looking to browse and buy vintage treasures. Spread across twelve covered markets and five streets, the Marché aux Puces de Saint-Ouen houses everything from 17th-century furnishings to vintage jewelry, designer clothes, art, books and beyond. When your feet need a break, there are also a handful of restaurants.
At its heart is the Marché Vernaison, an eclectic mishmash of nearly a million objects, spread across nearly 100,000 square feet and selling pretty much anything you can think of. Equally unmissable is the Marché Dauphine, which sells books, vintage records, clothes and more in a huge pavilion, and the Marché Paul Bert Serpette, an upmarket spot specializing in avant-garde interior design that's seen everyone from Julia Roberts to Mick Jagger grace its floors.
Louis Vuitton Foundation Louis Vuitton Foundation
Open to the public since October 2014, the Louis Vuitton Foundation is the brainchild of the LVMH Group (which owns luxury fashion brand Louis Vuitton) and famed American architect Frank Gehry. In addition to the art gallery, Gehry also designed the Guggenheim Museum Bilbao in Spain and the Walt Disney Concert Hall in Los Angeles , among other renowned museums, university buildings and residences. Outfitted with curved panels of glass and smooth concrete, the foundation's daring and modern design stands out among Paris' abundance of centuries-old buildings. Inside, you'll find collections of modern and contemporary art housed in both permanent and temporary exhibits. The museum's goal is to promote art and culture on the outskirts of Paris, and it succeeds by attracting more than 1 million visitors each year. 
Though the museum is a bit off the beaten path in the Bois de Boulogne in the 16th arrondissement, visitors loved taking in the architectural wonder and its surrounding gardens, as well as the unique exhibits inside. One common criticism was that the building was a bit far from the nearest metro station (about a 15-minute walk), so keep that in mind when planning your visit.
Musée Jacquemart-André Musée Jacquemart-André
Note that the museum is currently closed for renovations until September 2024.
There are seemingly endless opportunities to view art in Paris. With so many options, visitors can select their favorite type of art, architecture or neighborhood to explore. The Jacquemart-André Museum on Boulevard Haussmann – located less than a mile east of the Arc de Triomphe – offers the best experience to those who love opulent Second Empire-style architecture or Italian Renaissance art, Flemish masterworks, and 18th-century French art. Built toward the end of the 19th-century by Edouard André and his wife Nélie Jacquemart, the mansion bills itself as the finest private art collection in the city, displaying works in richly decorated period rooms.
Seasonal Tours
Disneyland® Paris Entrance Ticket
(2848 reviews)
from $ 60.90
Loire Valley Castles Day Trip from Paris with Wine Tasting
(1503 reviews)
from $ 162.04
Montmartre Hill Sweet & Savory French Gourmet Food & Wine Tasting Tour
(1495 reviews)
from $ 114.19
Explore More of Paris
Best Hotels
When To Visit
If you make a purchase from our site, we may earn a commission. This does not affect the quality or independence of our editorial content.
Recommended
44 Cheap Tropical Vacations That Feel Expensive
Holly Johnson|Alissa Grisler November 10, 2023
18 Fall Family Vacation Ideas
Amanda Norcross September 11, 2023
The 26 Best Zoos in the U.S.
Rachael Hood August 11, 2023
30 Fun Fall Weekend Getaways for 2023
Holly Johnson July 18, 2023
The 32 Best Dog-Friendly Beaches in the U.S.
Gwen Pratesi July 14, 2023
The 21 Top Ecolodges Around the World
Mackenzie Roche|Amanda Norcross June 30, 2023
The 26 Best Fall Festivals in the U.S. for 2023
Katie Hearsum|Timothy J. Forster June 28, 2023
27 Amazon Prime Day Luggage Deals You Can Shop Now
Amanda Norcross June 27, 2023
The 34 Best Couples Vacations
Gwen Pratesi June 26, 2023
Carry-on Luggage Sizes by Airline
Amanda Norcross June 26, 2023
A new cultural venue
Cité internationale de la langue française: why you should go, one year to go before the start of the paris paralympic games , interview with marie-amélie le fur, president of the french paralympic and sports committee.
Paris 2024: On your marks, get set, explore!
Practical info
Paris Olympic Games 2024: Everything you need to know to enjoy your trip to France
Dancing, climbing, sliding
Paris Games: 4 new sports to discover in 2024
Go Green
Culture is a year-round activity , the most beautiful exhibitions to discover this autumn.
Sport and culture
Cultural Olympiad: art takes centre stage at the Paris Games
A Thirst for Culture
11 must-see exhibitions in Paris this autumn
New perspectives
8 must-see exhibitions to celebrate Picasso in 2023
An autumn off the beaten track
13 rooftop bars and restaurants in france to enjoy the autumn sun.
7 Great Reasons to Discover France in Autumn
13 French cities for an amazing autumn break
12 local products to enjoy in autumn in France
Explore France
Break on through to the other side , discover french nature , stroll along the coastal paths: our favourite routes in france, luxury life , 6 exciting nature-based experiences at france's palace-hotels.
Sea of Beauty
8 exciting seaside experiences at the most beautiful palace-hotels
Frosty outings
5 unique and exciting experiences at the most beautiful palace-hotels in the French mountains
Luxury and Palaces
Top experiences at Paris' Palaces de France hotels
Full sun
5 dream honeymoons under the sun of the french islands.
(Re)Discover the 6 preserved places in glorious Réunion Island
Tahiti and her islands: sustainable and desirable
Dive in the islands of Guadeloupe with Léa Camilleri
Follow us on Instagram
Plan your journey .
Coronavirus Info: the situation in France
Get the travel advice you need. Read more about possible travel restrictions before you go.
Visit Paris
Find the perfect place to stay in paris, top things to do in paris, attractions, tours, and activities in paris.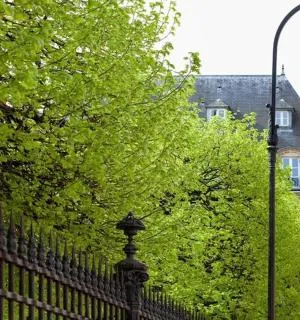 Marais semi private walking tour
Guided City Tour in a Vintage French Car
A three-hour drive in a classic car to see the French Capital's iconic sights
Eiffel, Cruise,Shopping Tour and Wine Tasting with Hotel Pick-up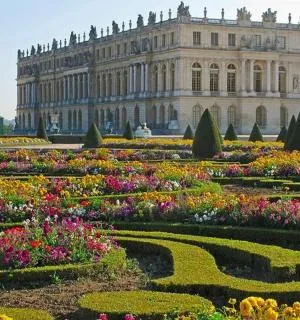 Private Three-hour Guided Tour of Versailles
A three-hour tour of the famous royal residence and its ornate rooms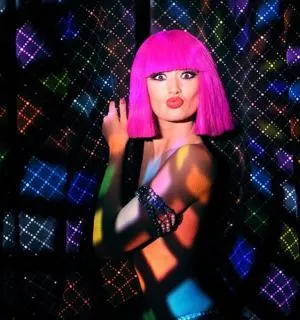 4-Hour Private Tour Paris in Vintage Car with Crazy Horse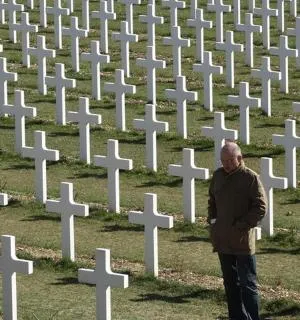 Normandy D day beaches day tour from Paris hotel- Private tour
Cruise on the Seine and the Canal Saint-Martin
Opportunity to go on a boat ride from the Parc de la Villette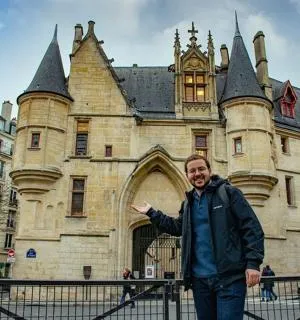 The Incredible History of Le Marais Walking Tour - Semi-Private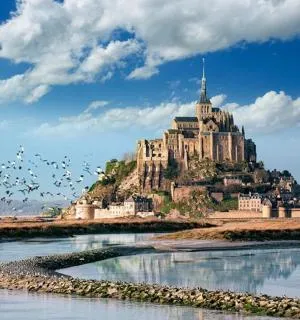 Private 12-hour round transfer to abbey of Mont Saint Michel Normandy from Paris
Full-Day Private Tour of Brussels from Paris

See more things to do in Paris
Recommended museums in paris, where to find art and culture in paris.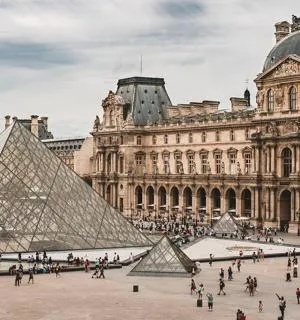 Louvre Museum Ticket & Seine River Cruise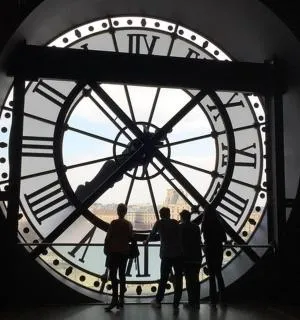 Fast Track Tickets to Impressionists Gallery
Guided tour of Impressionists paintings at the d'Orsay Museum in Paris
Tickets of Louvre with Audio Guide and Seine River Cruise
Musée d'Orsay and Musée de l'Orangerie Audio Tour
A combo ticket to visit two museums and explore them at your own pace
Grévin Museum Admission
A ticket to visit the famous wax museum in Paris
Center Pompidou
Skip-the-line access to explore a modern art collection of over 100,000 pieces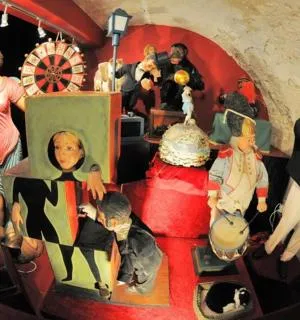 Skip-the-line Ticket to Musée de la Magie
A chance to see historical magic memorabilia in a 16th-century vaulted cellar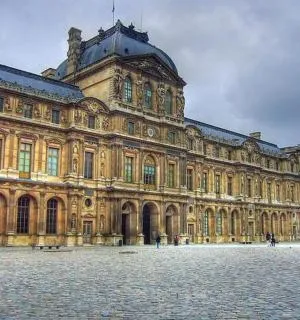 Louver Museum Guided Tour
A tour to learn about the paintings, artifacts and more at the museum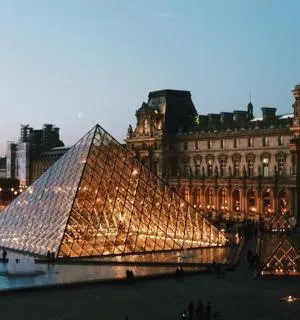 Guided Tour of the Louver Museum
Insights into historical artworks on a 2–2.5-hour tour
Musée du Parfum Fragonard Tour & Perfume Workshop
A chance to discover the world of fragrances and make your own eau de toilette
Paris: the city's best neighborhoods
Find a great area to stay in paris.
0.7 miles from downtown
Many visitors head straight for the Louvre, but it's worth exploring the other landmarks, museums, shops, restaurants and bars that make up this small district on the right bank of the Seine River. The area also includes the western part of the Île de la Cité. Don't miss the Orangerie Museum, Sainte Chapelle, or the Palais Royal Gardens.
Places to stay from $46 a night
0.8 miles from downtown
Paris's 2nd arrondissement is an eclectic mix of cuisine and commerce. Shop underneath the covered walkways of Passages Couverts and visit Galerie Vivienne to see the magnificent glass roof and floor. Later in the day, the area becomes eerily quiet when the 9-to-5 workers clear out. Rue Sainte-Anne has many Japanese restaurants to explore.
Places to stay from $49 a night
0.2 miles from downtown
The 4th arrondissement is brimming with galleries, covered walkways and museums. For a dose of culture, head to the Carnavalet Museum, the Picasso Museum or the Métiers Art Museum, which is set in the priory of Saint-Martin-des-Champs. Relax in Square du Temple or enjoy Les Enfants Rouges, a local ethnic market.
Places to stay from $48 a night
The culturally vibrant Latin Quarter envelops the 5th and 6th arrondissements on the left bank. There's an abundance of bistros and jazz bars scattered around the Saint-Michel Fountain. The Pantheon is a monument devoted to French national heroes. The area is typically filled with students from the Sorbonne, Paris' oldest university.
Places to stay from $53 a night
0.9 miles from downtown
Paris's 6th arrondissement is bordered by the Seine to the north, and Boulevard Montparnasse to the south. Les Deux Magots and Café de Flore served spirits to Hemingway and Sartre, and today they welcome celebrities and tourists. The Luxembourg Gardens are filled with sunbathers in summer, and Paris's Jazz scene thrives in the basement clubs.
Places to stay from $47 a night
1.9 miles from downtown
The 7th arrondissement is elegant, traditional, and made of money. Hôtel des Invalides is a museum complex dedicated to French military history. Walk down Rue Saint Dominique to Paris's iconic tower – buy a ticket and up you go! Along the streets, you'll find typically French bakeries and brasseries with street-side seating.
Places to stay from $57 a night
2.2 miles from downtown
Paris' famous shopping strip attracts both locals and tourists to its mix of high-end and brand-name stores. Head to Parc Monceau to see the famous rotunda, or relax on the banks of the Seine. The area is also home to government buildings including the President's home, Le Palais de l'Elysée, and the Ministère de l'Intérieur.
Places to stay from $41 a night
1.6 miles from downtown
The 9th arrondissement is the city's music hub, with countless theaters, music halls and museums, especially those around Faubourg-Montmartre. This area is home to the Folies Bergère, an enduringly popular entertainment spot since the Roaring Twenties. For shopping, Galeries Lafayette and Printemps are huge department stores.
Places to stay from $27 a night
1.3 miles from downtown
Paris' ethnically diverse 10th arrondissement is a densely populated center of trade and commerce. Château Rouge is an area filled with stores selling African goods and Gare du Nord is its Indian counterpart. There are plenty of budget bars and restaurants and the banks of Canal Saint Martin are popular picnic spots in the summer.
Places to stay from $25 a night
1.2 miles from downtown
Bastille is packed with cafés, restaurants, nightclubs, and the famous roundabout. Take the metro to République, a 300-yard-long square that contains the famous Statue de la République and doubles as a popular hangout for rollerbladers. Take Boulevard des Filles du Calvaire to the Cirque d'Hiver theater, an important events venue.
Places to stay from $29 a night
About Paris
Including tips for the best time to visit paris.
As the birthplace of the Enlightenment and a trailblazer in the fashion world, Paris has cemented itself as one of the world's must-see cities. In a country known for exceptional food, style, and art, the capital delivers on all three counts.
The city is split into 20 districts ("arrondissements"), each with its own distinct vibe. Le Marais (in the 4th arrondissement) is famous for its narrow, medieval streets full of traditional bakeries and chic boutiques. The area is also home to the iconic cathedral of Notre-Dame, one of the best examples of French Gothic architecture.
The 7th arrondissement is home to some of the city's most famous landmarks including the Eiffel Tower, Les Invalides, and Musée d'Orsay. Neighboring districts have plenty to offer, too, like the iconic Champs-Elysées, Arc de Triomphe, and Opéra Garnier. In the center of Paris, you'll find the world-famous Musée du Louvre, featuring tens of thousands of classic artworks including da Vinci's "Mona Lisa." Right outside the city are the mysterious Catacombs and the Château de Versailles.
Paris, like every French city, takes pride in its cuisine and offers some of the world's best food. You'll find everything from 3-Michelin-star spots like Restaurant Guy Savoy to laid-back bistros like La Mascotte.
Promising fun for all ages, Disneyland Paris is in the eastern suburb Marne-la-Vallée, just a quick train ride from the center.
From $46 per night
This weekend
From $160 per night
Next weekend
From $146 per night
Points of interest in Paris
Stay near the top sightseeing spots in paris.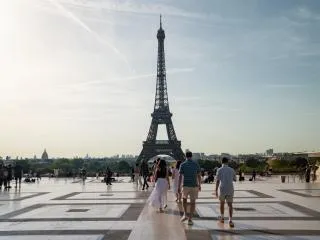 Eiffel Tower
2.6 miles from downtown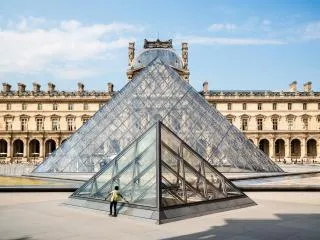 Louvre Museum
Avenue des Champs-Elysées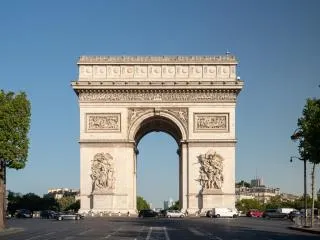 Arc de Triomphe
2.8 miles from downtown
Sacré-Coeur
2.1 miles from downtown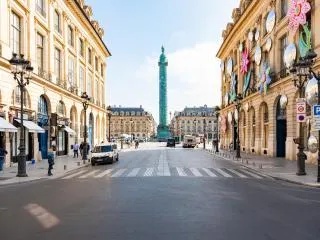 Place Vendome
Moulin Rouge
Opéra Garnier
1.4 miles from downtown
Roland Garros
4.8 miles from downtown
Latest articles featuring Paris
Inspiration and insider tips for things to do in paris.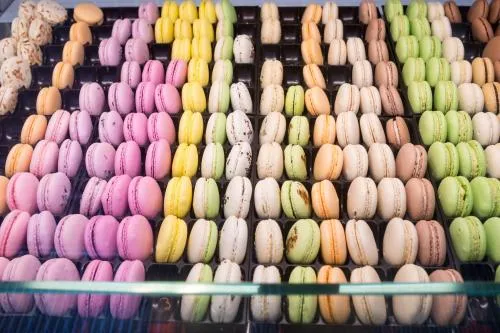 Parisian foods packed with 'je ne sais quoi'
From pâtisserie delights to indulgent savoury dishes – these are Paris' unmissable eats.
Dining in Paris: top tips from locals
We asked locals about the best places to eat in Paris. Find out what they said.
paris vegan-food video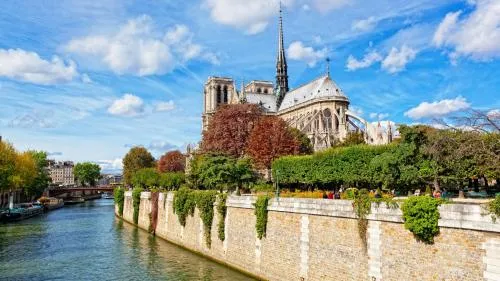 A seasonal guide to Paris
Paris is the queen of all seasons, so you'll have something to do whenever you go.
paris seasonal-travel winter-travel summer-travel fall-travel autumn-travel
Top 10 hotels with the best WiFi in Paris
Ahh Paris, city of love, wine, music, and truly spectacular WiFi.
paris wifi technology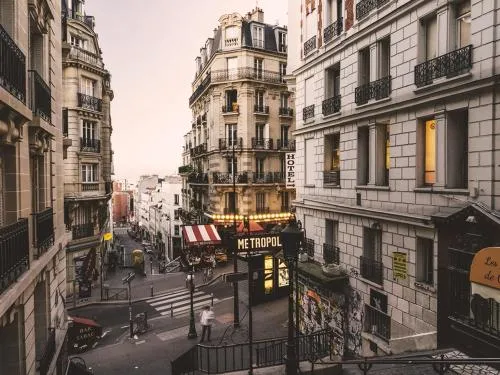 Bucket List / Budget List: Paris
First-timer or old hand, Paris will steal your heart every time, whatever you're spending.
paris citybreak fashion beaches ducasse luxury
Paris reviews
What other travelers say about paris.
Second trip to Paris and even with a week there is still not...
November 15, 2023
Second trip to Paris and even with a week there is still not enough time. Plan early book skip the line tours and cram in as much as you can. Don't Miss the Museum of the Invalides and Napoleons Tomb (4 hours) Musee d Orsay 3 - 4 hours Dinner on the Sein and every church you can get into. look for small restaurants and order everything you don't recognize on the menu

3 days was just enough to get a real
November 13, 2023
3 days was just enough to get a real flavour of this wonderful city. Take a 'hop on - hop off' bus tour as soon as you can - they give loads of information about Paris, and allow you to get a feel for tha place and plan where you want to go back to for more. It's worth staying somewhere central (recommend St. Germain - Grand Hotel L'Univers is excellent!)) so you've got lots of choices of bars, restaurants and attractions within walking distance. From St. Germain you can walk to Notre Dame, place de la Concorde, Place Vendôme, The Louvre - great location! Having said that, the Metro is super efficient and spotlessly clean. Such a wonderful, historic city with beautiful buildings wherever you look. Our favourite city in the world!

The tourists attractions were worth seeing.
The tourists attractions were worth seeing. Easy to get around the city. Availability of bakeries, cafes, restaurants on almost every street. The transportation, metro, RER around the city was convenient. On my next trip, 3 days is enough to see those sites.

Walk Paris everywhere!
November 11, 2023
Walk Paris everywhere! A city-museum, need definitely more than 6 days. Better to start earlier to avoid museum lines. I wish we would come in a less rainy season or thou the rain in Paris is also charming...
Paris is a world class city where a simple Bonjour to...
November 9, 2023
Paris is a world class city where a simple Bonjour to everyone you meet goes a long way. The sites you have always wanted to see do not disappoint. The Louvre, Musee d'Orsay, San Chappelle, Eiffel Tower, Arc d'Triomphe, Sacre Coeur, etc, are all amazing. The Metro makes getting all over town very easy.

November is an in between season , raining , prepare and...
November is an in between season , raining , prepare and bring appropriate clothes . Otherwise the sight seeing was once again great. We took pre booked trips this helped with planning the days Pre book for museums etc

Popular places to stay in Paris
Stay in some of the best accommodations paris has to offer.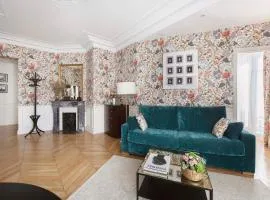 3rd arr., Paris
From $499 per night 9.7 Exceptional 213 reviews
11th arr., Paris
From $303 per night 9.7 Exceptional 127 reviews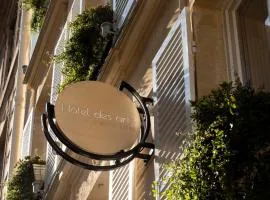 18th arr., Paris
From $181 per night 9.6 Exceptional 3,145 reviews
From $157 per night 9.6 Exceptional 159 reviews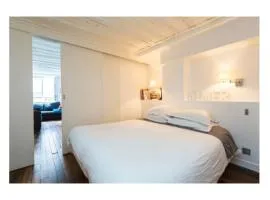 1st arr., Paris
From $217 per night 9.5 Exceptional 161 reviews
Other accommodations in Paris
Pick from a wide variety of places to stay in paris.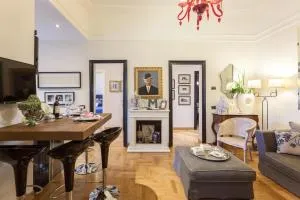 From $22 per night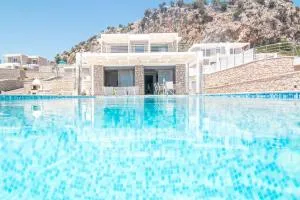 From per night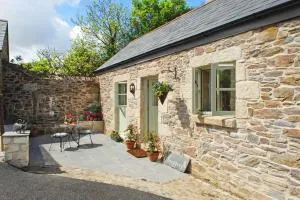 From $220 per night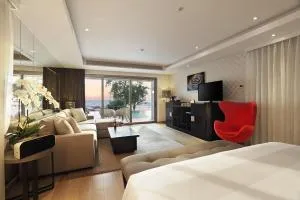 Serviced Apartments
From $33 per night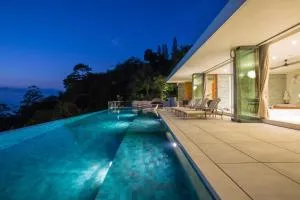 Vacation Homes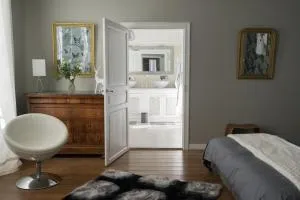 From $106 per night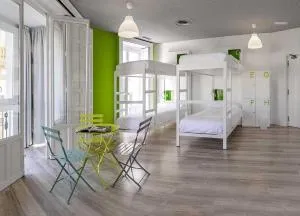 From $21 per night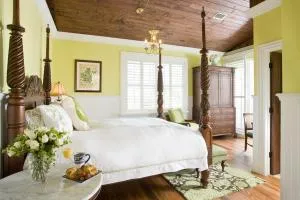 From $73 per night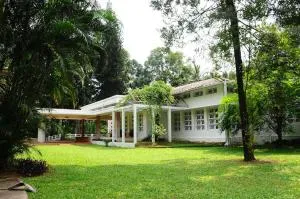 From $20 per night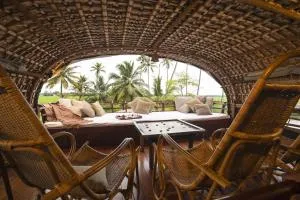 Self-catering Accommodations
Other attractions and activities in Paris
More things to do and see in paris.
1.5-hour Cabaret Show with Drinks
A ticket to watch a Crazy Horse Paris cabaret show with champagne or two drinks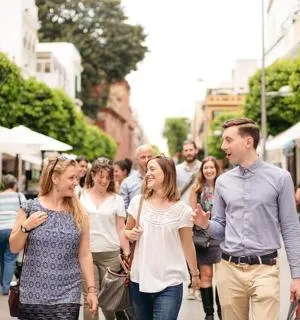 Food Tour in Le Marais
A gastronomic experience of French cuisine with a variety of food and drinks included
French Conversation and Neighborhood Tour
A relaxed conversation class followed by a guided tour of Saint-Germain-des-Prés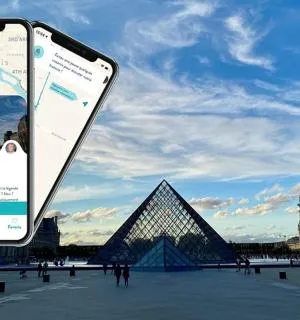 Paris: Self-Walking Tour along the Seine & Notre-Dame in VR
The Secret Face of Montmartre Podcast Tour
A self-guided audio walking tour to the hill of Montmartre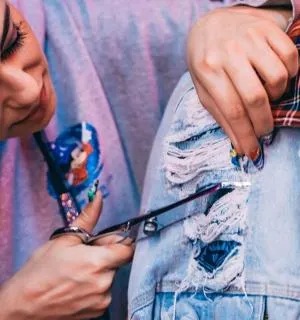 Denim Jacket Workshop
A chance to create and customize your own denim jacket with expert help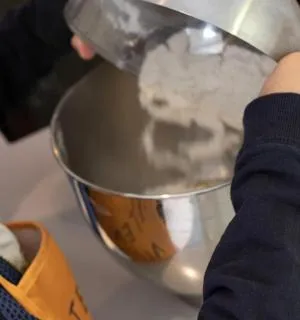 Croissant cooking class for kids in Paris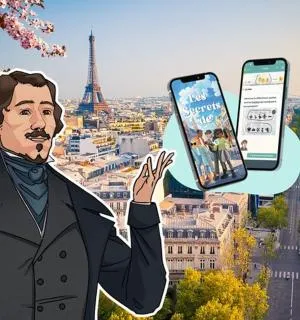 Discover the secrets of Paris while playing! Escape game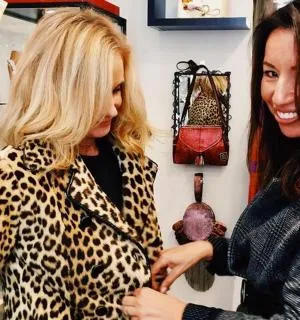 Private Secondhand Luxury Shopping Tour
A unique tour exploring Paris' renowned secondhand scene to find designer gems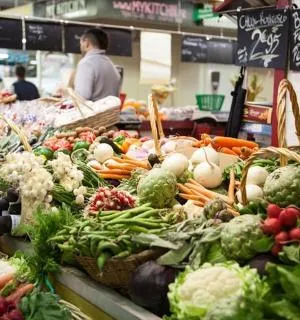 Private Market Tour and Classic French Cooking Class in Paris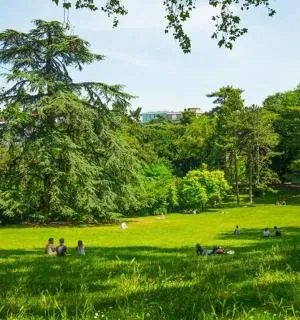 Knight and Dark Wizard Exploration Game
A combination of sightseeing, escape game and treasure hunt in Parc Montsouris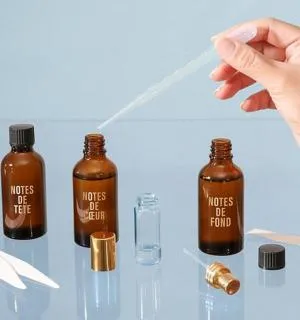 Mini Perfume Workshop in PARIS - ONLY in Spanish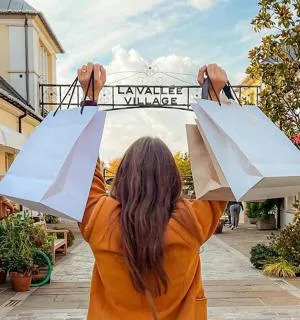 La Vallée Village Outlet Shopping Trip
Round-trip transportation to a designer outlet village with over 110 luxury boutiques
THE French APERO by Explore Food Tours.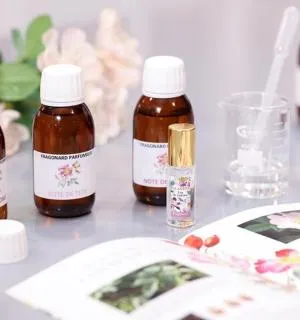 Perfume Making Class and Guided Visit of Fragonard Perfume Museum
Seine River Cruise and Moulin Rouge Cabaret Show
A sightseeing cruise along the Seine River and a cabaret show at the Moulin Rouge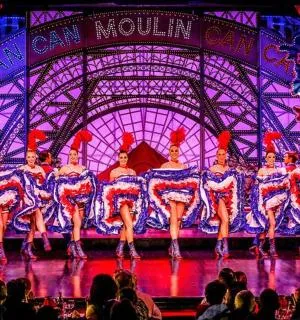 Two-hour Moulin Rouge Cabaret Show with Champagne
A ticket to watch the Moulin Rouge show with reserved VIP seating
Paris Six Grand Cru Wine Tasting Tour
A tour to taste six premier-quality French wines, including the legendary Château d'Yquem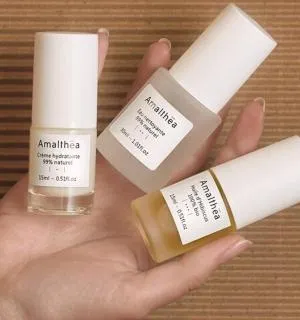 Personal Workshop in Paris 100% Natural Skincare Routine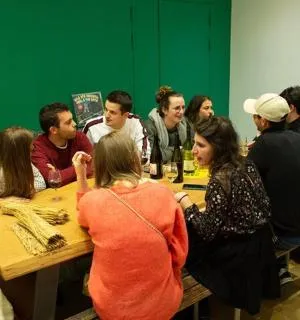 Vegan Wine Tasting in Paris right next to Père Lachaise
Drawing workshop/creative notebook during a walk from the Invalides to the Petit Palais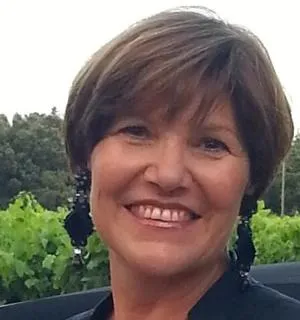 Private Pastry Class with Catherine Near Arc de Triomphe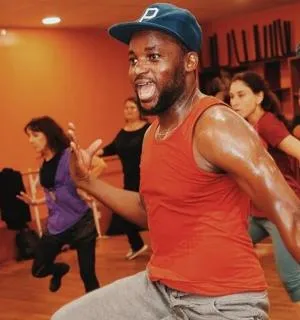 African Dance Class in Paris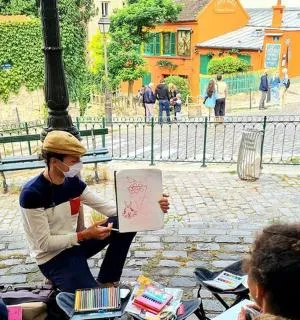 Drawing workshop / creative notebook during an unusual walk in Montmartre
Custom Your Sneakers Into a Piece Of Art in Paris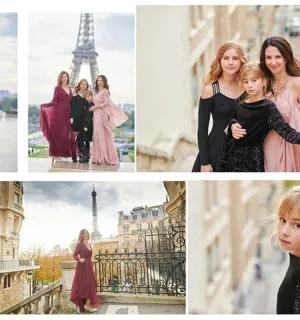 Paris Photoshoot VIP service
Creation Passion 100mL perfume workshop in Paris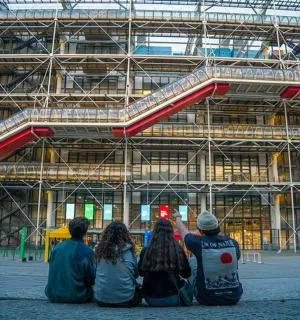 Worktown Games: Private Self-Guided Walking Tours in Paris
Private Wine and Chocolate Tasting Experience
Two-hour private wine and chocolate tasting experience in Paris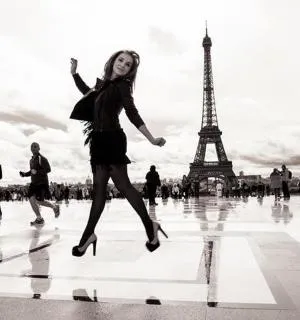 Private Photo Shoot
A chance to create memorable images of your trip with a professional photographer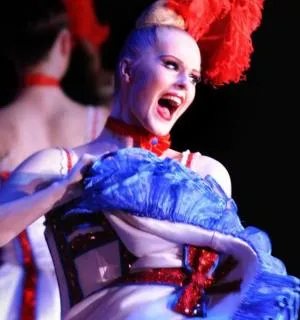 Moulin Rouge Show with Champagne or Dinner
Chance to see the top cabaret show in Paris at the Moulin Rouge with champagne only or dinner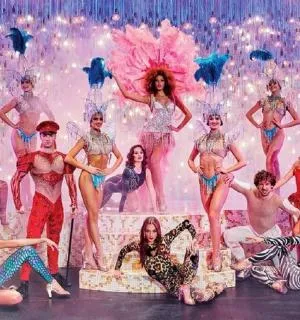 Paradis Latin Paris Cabaret Show with Champagne
An evening in the oldest Parisian Cabaret built in 1889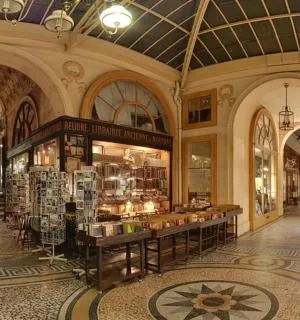 Scavenger Hunt in the Covered Passages of Paris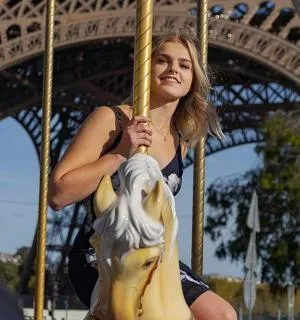 Eiffel Tower Solo Traveler Walking Tour with Photographer
A photographic walking tour around the Eiffel Tower
Parisian Romantic Picnic
Seine Walking Tour with Noter-Dame VR Experience
Audio-guided sightseeing along the Seine with a virtual reality exhibition of Noter-Dame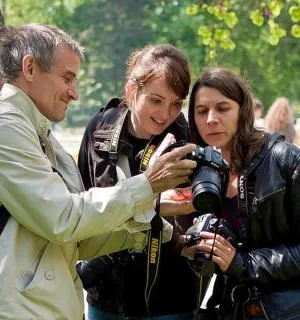 Photo Course - Level 1: Get Out of Automatic Mode!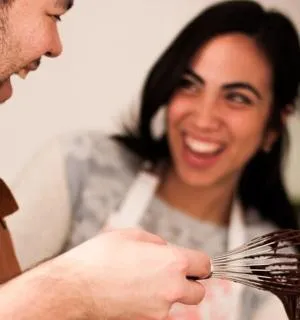 Private Macaron Making Class in a Traditional Parisian Apartment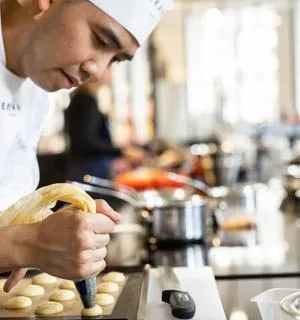 Paris Pastry Class with Ferrandi Chef at Galeries Lafayette Paris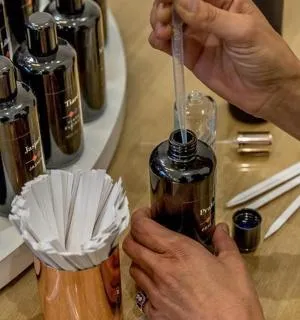 Private Perfume Workshop
A chance to create a one-of-a-kind fragrance with an expert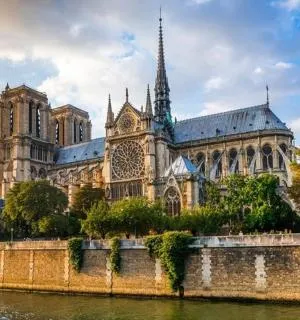 Paris Scavenger Hunt: Churches, Charms, Shells & Seine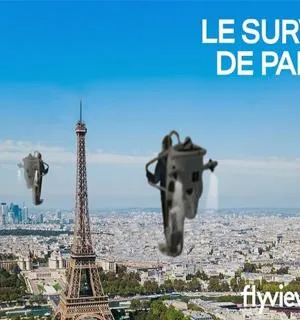 Flyover Paris in VR & Self-guided City Experience
Photo course - Level 2: Light and Colors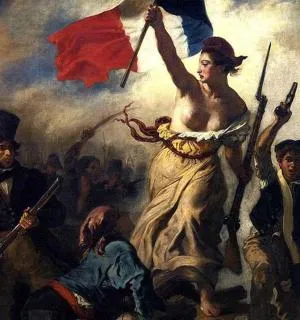 Visit the Louvre with a guide in english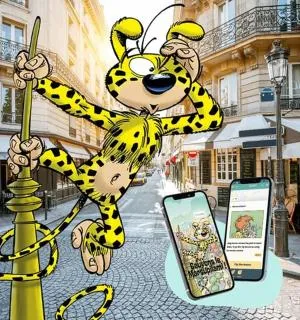 Children's escape game in the city of Paris Marsupilami
Paris Premium Fitness Pass
Paris: Orsay Museum and Seine River Cruise Tickets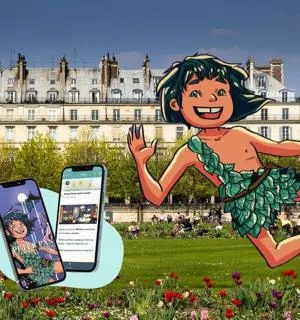 Children's escape game in the city of Paris - Peter Pan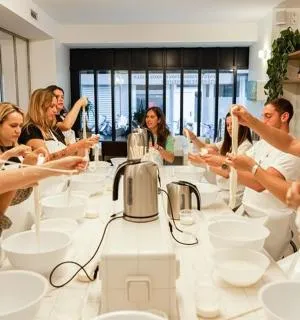 Buffalo Milk Mozzarella Workshop
Ferrandi Bakers' Secrets Pastry Workshop
A baking lesson alongside chefs from the prestigious school inside the iconic Galeries Lafayette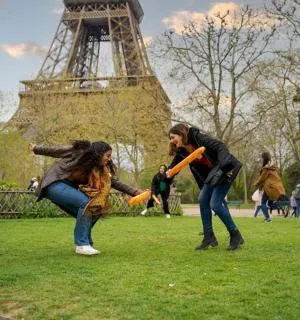 Funlympics Eiffel Tower: Paris Icon with Games,Photos,Laughs Tour
Painting or sculpture drawing lessons in Paris 09 (9th arrondissement)
City Flyover VR Experience and Audio Guide Tour
A virtual reality tour exploring the city from above, with a self-guided walking tour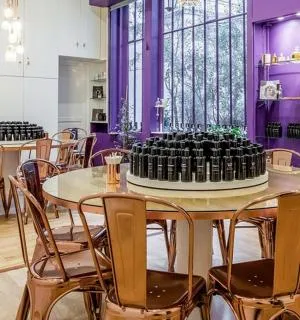 Perfume Workshop in Paris
A chance to create your signature scent at the renowned Molinard Boutique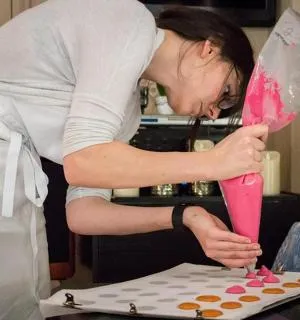 Macarons French Cooking Class
A small-group activity to make this French treat with a Parisian chef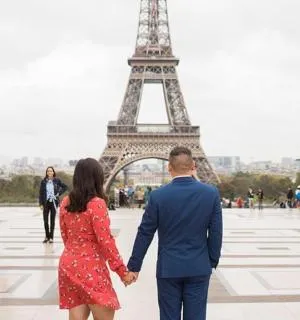 Palais Du Chaillot Experience
A private session with a professional photographer at Palais Du Chaillot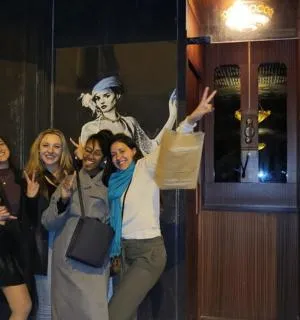 Explore hidden bars and speakeasy in Paris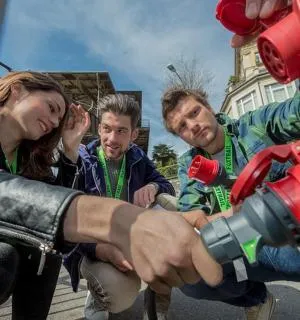 2 hour outdoor group activity in Paris: PARIS, MON COEUR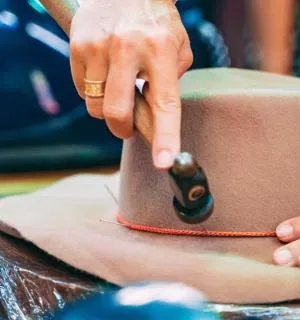 Unique Hats Workshop
A unique experience to make your own hand-made hat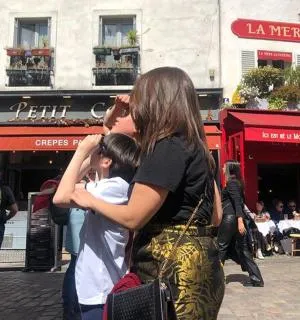 Private treasure hunt in Montmartre
Private Wine Masterclass
A two-hour guided wine tasting in a historic Parisian restaurant from the Belle Epoque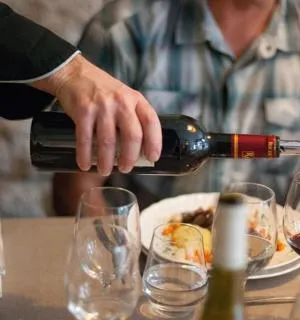 Paris Cooking Class including 3-Course Lunch, Wine & Optional Market Visit
Cheese Tasting and Improbable Pairings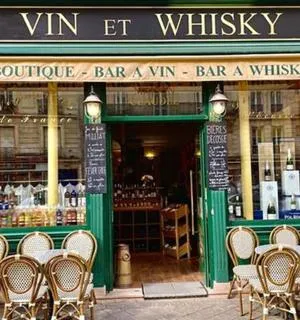 Tasting of Whiskeys and Associated Dishes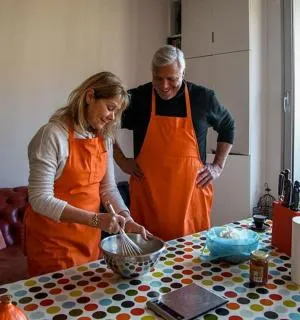 Small Group French Christmas Cooking Class in Paris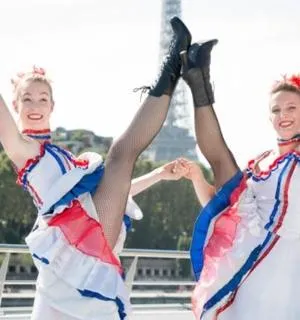 Introduction to French Cancan
Evening of Bars, unusual pubs
Sightseeing Bus Tour and Moulin Rouge Show
A night out in Paris with a city bus tour and world-famous cabaret show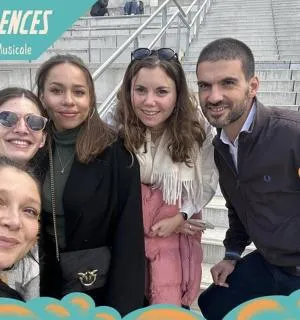 Turbulences outdoor escape game at the Seine Musicale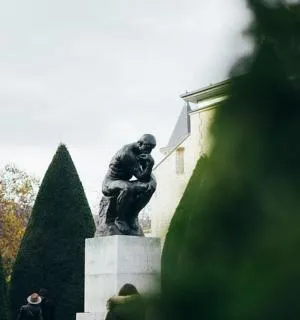 The Rodin Museum and Seine River Cruise Tickets
The Champagne and cheese experience in Paris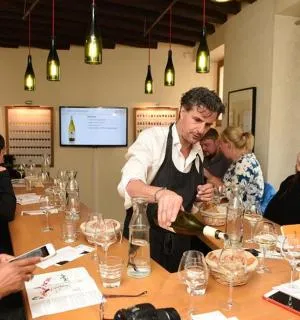 Paris Wine Tasting
A chance to taste wine from France's famous wine regions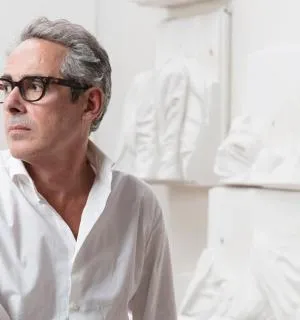 Meeting with the artist Franck SADOCK in Paris 09 (9th arrondissement)
Audio guided tour and wine tasting at Caves du Louvre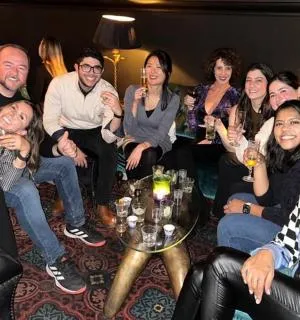 Unexpected bars - solo meet up edition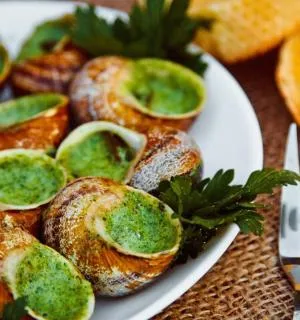 Private Gourmet Tour
The best of French cuisine in the trendy Le Marais quarter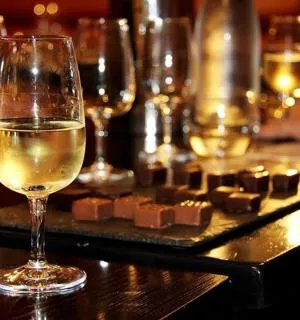 Private Wine and Chocolate Tasting
An opportunity to sample fine wine and chocolate alongside an expert guide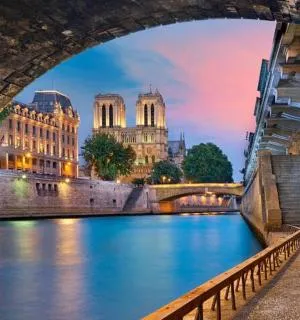 Urban escape game in Paris - Red Nights
Paris Self-guided Audio Tour
A self-guided tour of Paris using a specially designed mobile app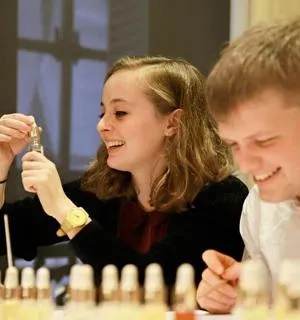 Parisian Perfume Making Workshop
A masterclass in making the perfect Parisian perfume in the heart of a charming neighborhood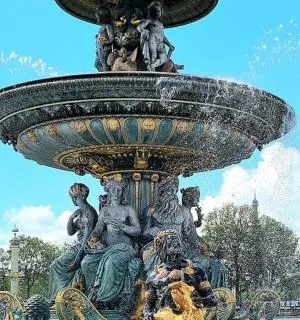 Drawing workshop/creative notebook & cultural walk in the Tuileries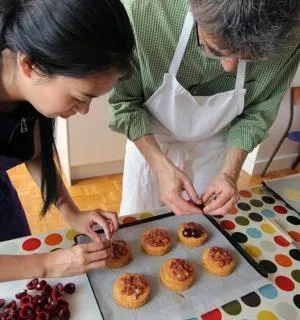 French Desserts Cooking Class
A chance to learn desserts from an experienced chef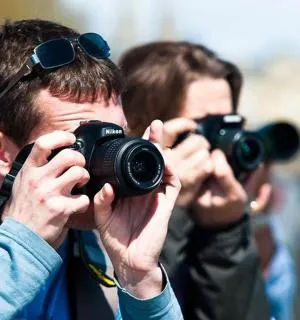 Photo weekend for beginners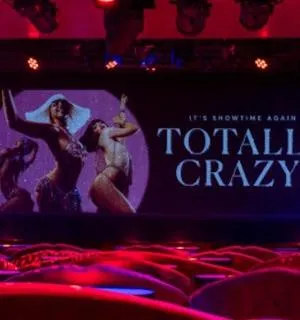 Crazy Horse Paris with Backstage Tour
A behind-the-scenes tour at the legendary cabaret venue followed by a show
Paris Scavenger Hunt
Da Vinci Code Escape Tour
A self-guided tour of Paris filled with 'Da Vinci Code'-themed riddles and fun facts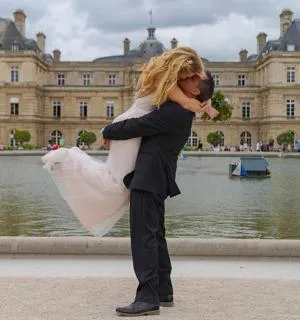 Luxembourg Gardens Wedding Vows Renewal Ceremony
A two-hour ceremony with a photo and video shoot
Paris: Eiffel Tower Photo Shoot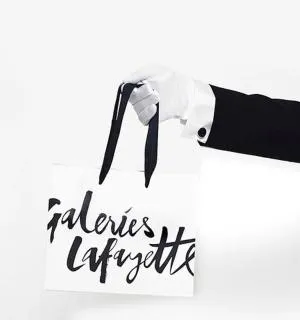 Paris Shopping Experience
A unique experience in Les Galeries Lafayette with Lounge Access, Lunch and Transfer
Parrot World day ticket - Marne-la-Vallée animal park
Chocolate-making Workshop on Rue Rivoli
A chance to learn how to make your own chocolate in a famous chocolate shop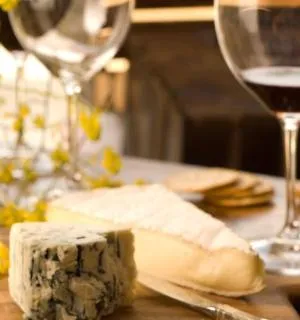 Private Wine and Cheese Tour with Tastings
An opportunity for a culinary experience conducted by an expert enologist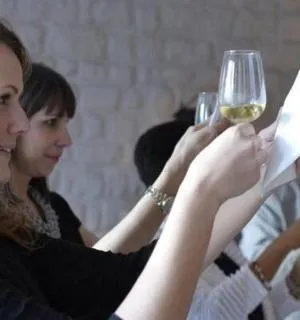 Wine Tasting Session with Sommelier
A two-hour guided wine tasting to explore France's most iconic winemaking regions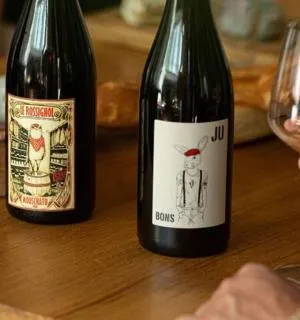 Wine Tasting in Paris right next to Père Lachaise & l'Atelier des lumières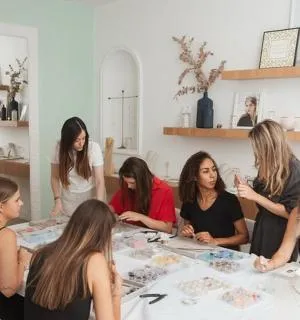 Crystal Workshop Learn to Create a Jewel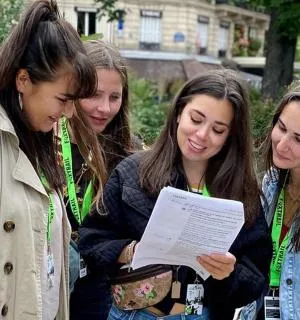 2 hour outdoor group activity in Paris: SAINT GERMAIN
Moulin Rouge Admission & Optional Dinner Upgrade
A colorful and high-energy cabaret performance with an optional dinner addition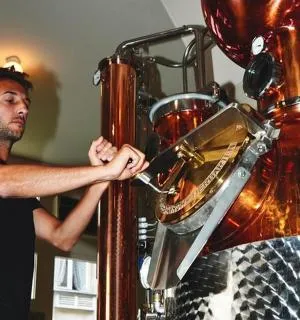 Guided Tour and Tasting at the Distillerie Baccae Paris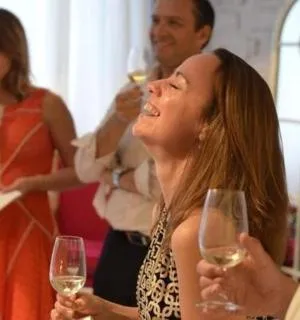 Paris Wine and Cheese Tasting
A two-hour tasting to discover France's most iconic wines and cheeses
Louvre Museum and Arc de Triumph Tickets with Audio Guide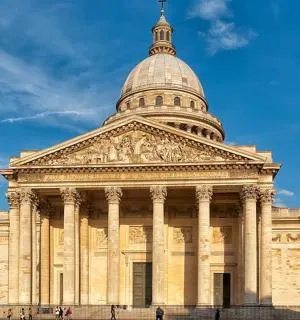 Pantheon Paris entry ticket
Private Guided Photoshoot at the Eiffel Tower in Paris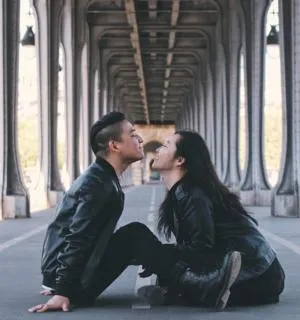 Photo Shoot Tour with Professional Photographer
One or two-hour private photo session in different locations in Paris
Bottomless Champagne while visiting Paris: All You Can Drink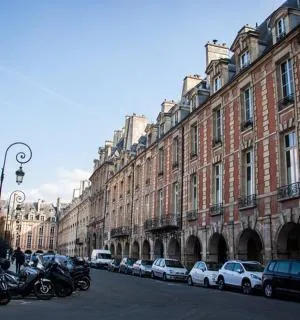 Three-hour Le Marais Shopping Tour
A chance to go shopping in a trendy district with an expert fashion guide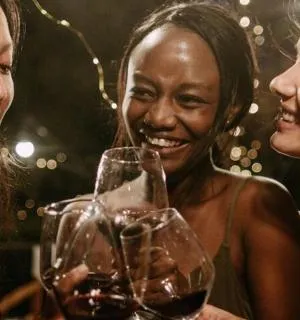 private groupe explore hidden bars & speakeasies in Paris
Macaron Bakery Class for Kids
A hands-on, family-friendly introduction to the famous French sweet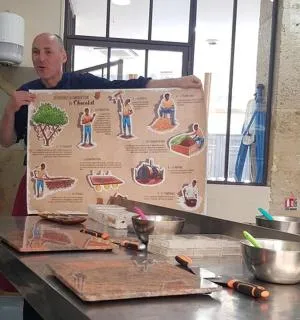 2-Hour Chocolate Bar Workshop in Paris
Teen Shopping Tour
A three-hour trip to find the best fashion and accessories from top brands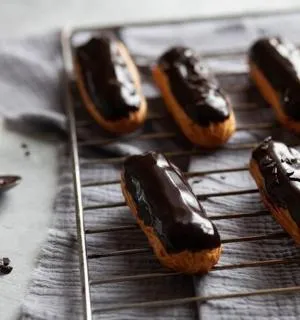 Hands-on Eclair and Choux Making with a Pastry Chef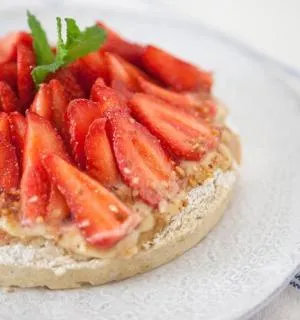 Classic French Cooking Class in Paris with a Local Expert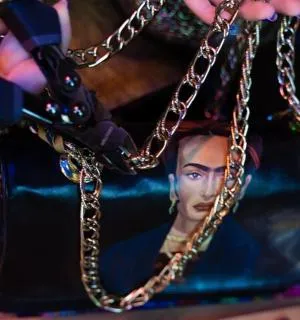 Craft a Unique Parisian bag with Chanel Products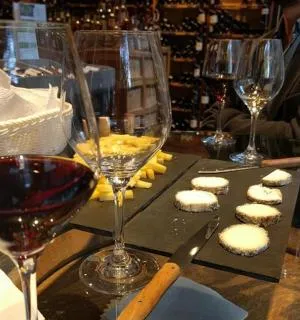 Wine and Cheese Tasting in Paris
A chance to try some local products with a wine expert
Paris Graffiti Workshop
A guided two-hour experience to learn the art of graffiti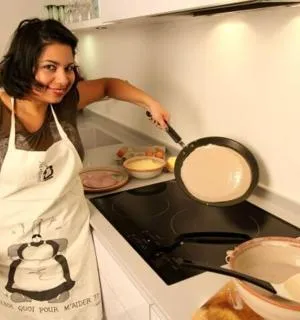 Small-group Crêpe-Making Class Near Nation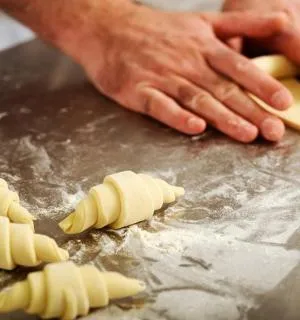 Guided French Baking Workshop
Opportunity to learn how to make croissants during a lesson in Paris
Paris Crazy Horse Meet a Dancer before the Show Experience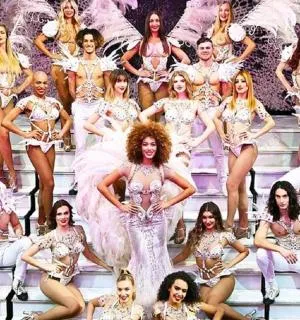 Paradis Latin Cabaret Show and Dinner
The perfect mix of performing and culinary arts at the oldest cabaret in Paris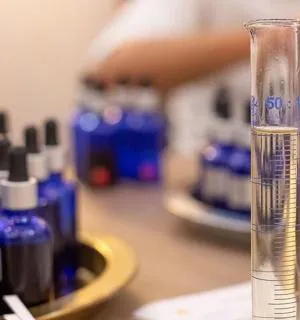 Perfumed Discovery Workshop 50mL in Paris
Paris Undercover
Jazz Concert in St Germain dès Près
Cultural Escape Game on Montmartre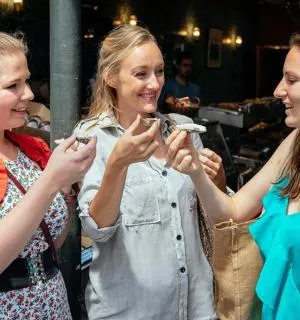 Montmarte Private Food Tour
A chance to sample the flavors and learn about the cuisine of Montmarte
Who Stole the Mona Lisa? Scavenger Hunt in the Louvre Museum
Paris Audio Guide Tour
A self-guided app-based tour to explore Paris' best sights and stories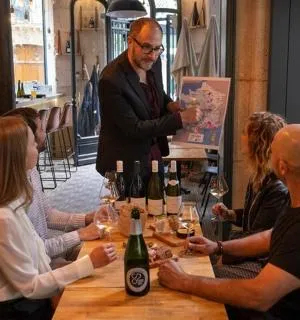 Paris Wine Tasting Experience in Montmartre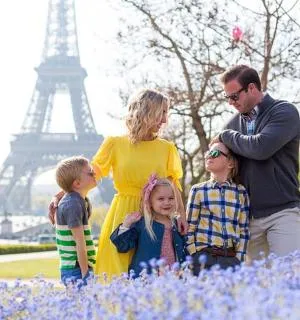 60-minute Private Photography Session in Paris
Professional photographs of you and your loved ones with Paris's iconic landmarks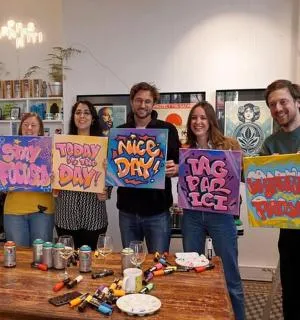 Street Art Workshop on Canvas
Macaron Bakery Class
A family-focused baking experience at the Galeries Lafayette in Paris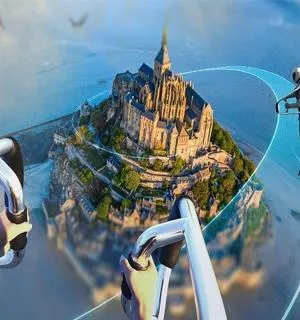 VR experience: flight over France and audio-guided tour of Paris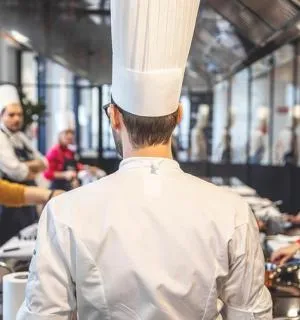 Paris Cooking Class with Ferrandi chef at Galeries Lafayette
Crazy Horse Cabaret Show
An evening of glamor and fantastical performances at the legendary, avant-garde cabaret
City of Love Exploration Game for Couples
A fun virtual game featuring the romantic attractions of Paris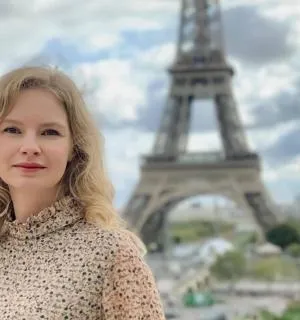 Table Manners a la française
Wedding Vow Renewal Ceremony in Paris
A chance to renew your vows at a Parisian landmark with professional photography included
Macaron Baking Class at Galeries Lafayette
Learn how to make classic macarons under the guidance of a French pastry chef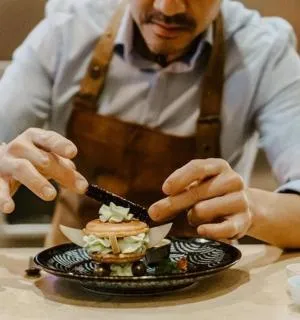 Champagne and French Macaron Workshop
A MasterChef private group workshop on French classics, including champagne and macarons
'How to Become a Parisian in One Hour' Comedy Show
A fun-filled evening at one of Paris' best comedy shows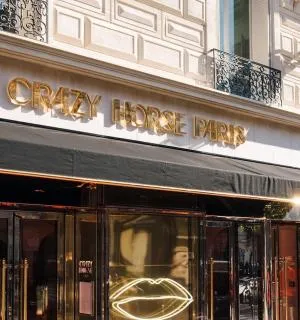 Crazy Horse Cabaret Show with Restaurant Dinner
Dinner at GINGER Restaurant and admission to a show at the iconic cabaret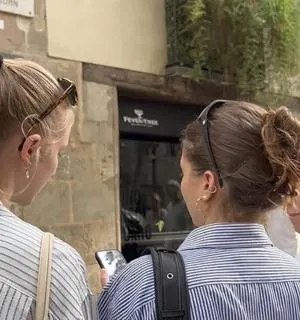 Paris Self-Guided Sherlock Holmes Murder Mystery Game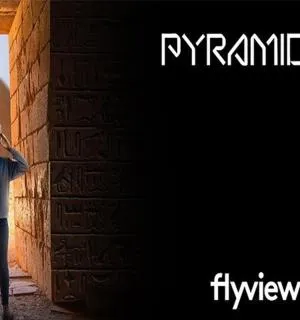 VR experience: the Pyramids and the mysteries and legends of Paris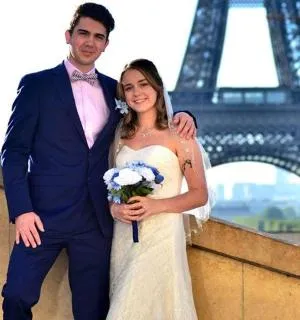 Weddings, Elopements and Photography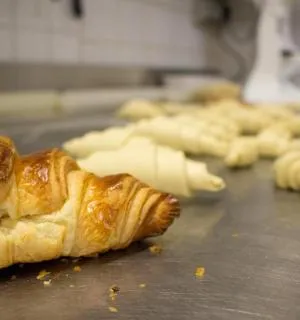 French Bakery Tour in Paris
A tour to explore the production rooms of a Parisian bakery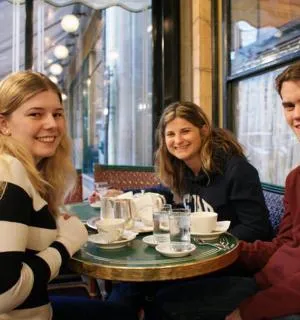 Conversational French Language Class in Paris
Paradis Latin Tickets with Optional Dinner
The essence of a French cabaret in the heart of the French capital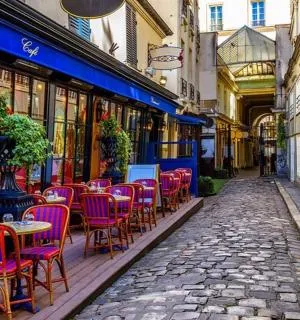 Paris Outdoor Escape Game: The Ghost of Edith Piaf
An engaging virtual game about the life of Paris' beloved singer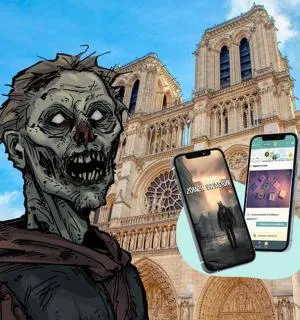 Discover Paris while escaping the zombies! Escape room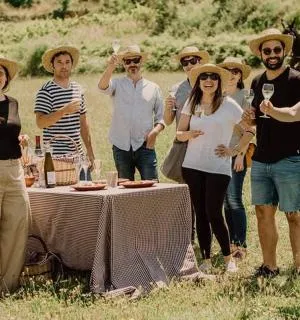 Full-Day Reims Champagne Tour with Lunch
A guided tour with visit to two wineries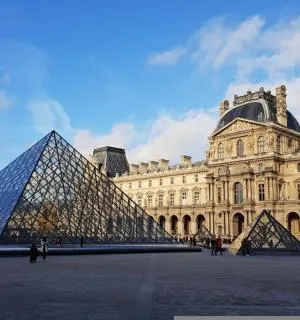 Entry ticket for the Louvre Museum, in Paris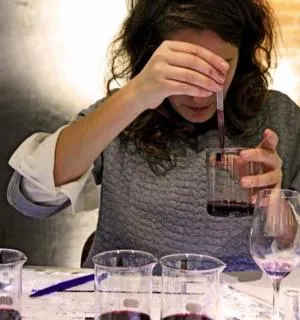 Winemaking Workshop
The opportunity to create your own blend under the guidance of a professional sommelier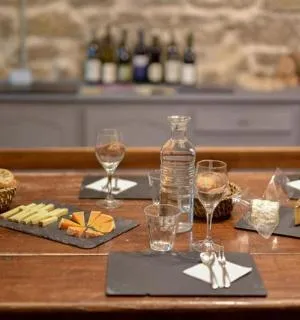 Cheese and Wine Tasting in a Cheese Cellar
A cheese and wine paring experience in a charming underground cheese cellar
Crazy Horse Paris Premium Experience
A 1.5-hour avant-garde cabaret show with Champagne upgrade and canapes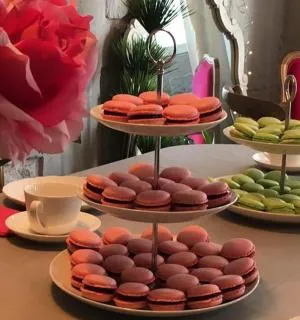 Cooking Class: Learn How to Make Macarons
Three-hour cooking class on macaron-making with instructor and advanced option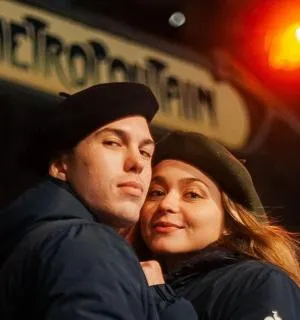 Paris Photoshoot Experience
A private photoshoot in famous landmarks of the city with a professional photographer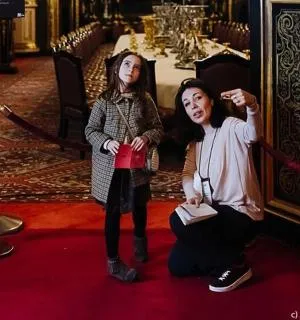 Louvre for Families
Seine Cruise, Eiffel Tower and Moulin Rouge
An evening spent participating in a trio of quintessentially Parisian activities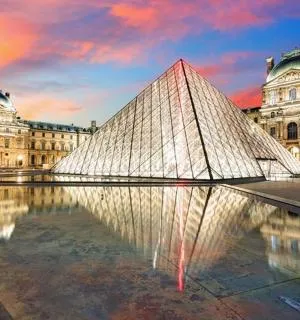 Louvre Museum Paris entrance ticket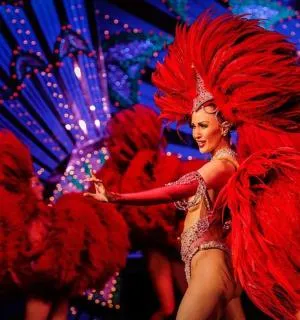 Moulin Rouge Cabaret Show with Dinner
A ticket to the famous show and a half-bottle of champagne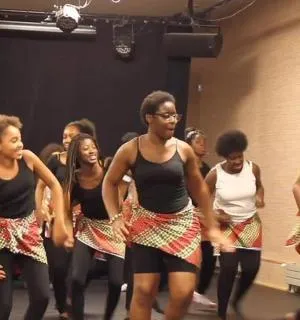 African Traditional Dance Activity in Paris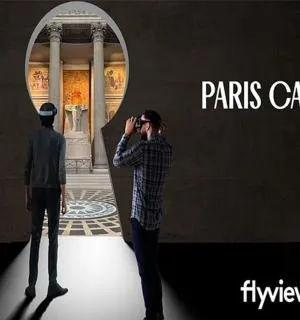 VR Experience: Hidden Paris and Paris Audio Guided Tour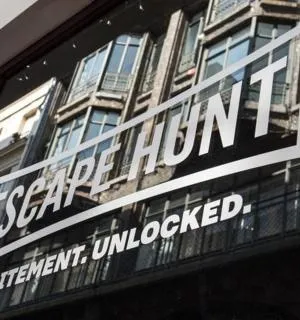 Escape Hunt Paris, Escape Game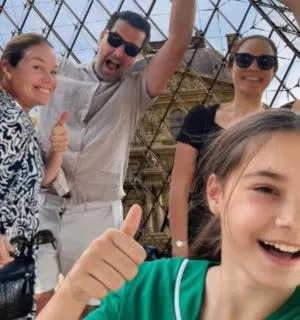 Louvre The Game, a self guided exciting activity
Père Lachaise Cemetery Tour with Audio Guide
An audio-guided walking tour around the final resting places of several notable personalities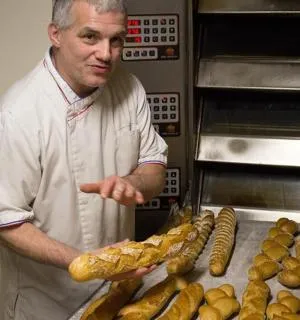 French Bread and Pastries Baking Class
A chance to learn to make baguettes and croissants in a Parisian bakery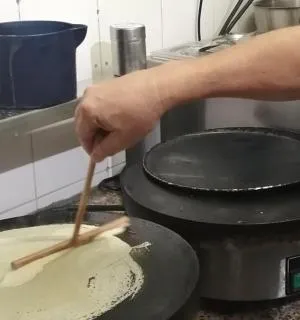 Amazing Sweet Crêpe Cooking Class Paris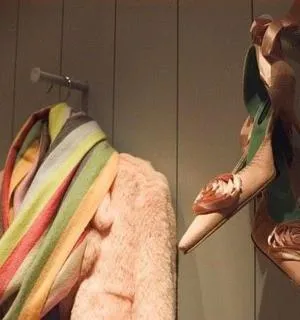 Discount Couture Shopping Tour
An insider's tour of Parisian fashion outlets with discounts from high-end brands
Self-guided Tour of Le Marais
Highlights of the district on a visit to Paris
Private Shopping Tour in Paris
A private shopping tour in Paris matching your fashion needs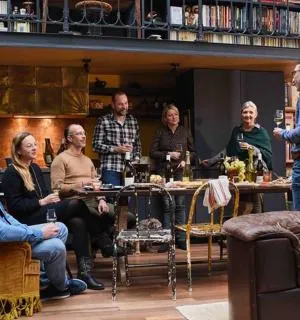 2 Hour Wine Tasting Workshop with 6 wines
Secret Stories of the Eiffel Tower Audio Tour
A self-guided smartphone audio tour with personal stories about the Eiffel Tower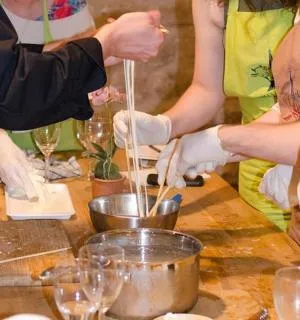 Cheesemaking Workshop and Wine and Cheese Tasting
A culinary experience to prepare your own cheese and taste local specialties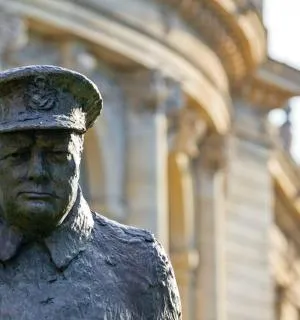 World War II Occupation and Liberation Game
An app-based exploration game to see historic landmarks and solve challenges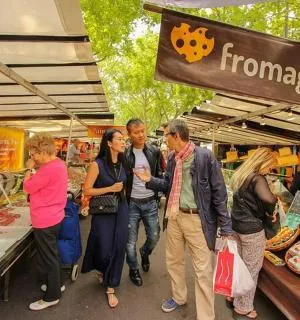 Small-group French Cooking Class
A chance to learn a three-course French meal from an experienced chef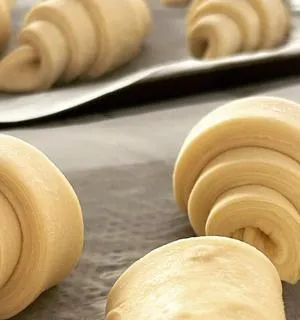 Croissants and pains au chocolat with a pastry chef in Paris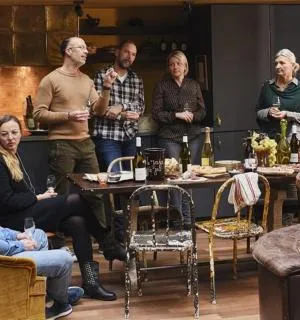 2-Hour Tasting Workshop of 7 Wines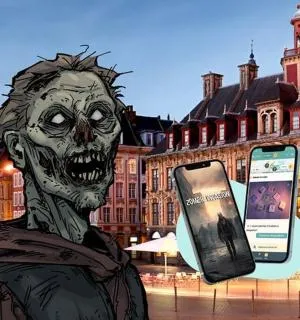 Discover Lille while escaping the zombies! Escape room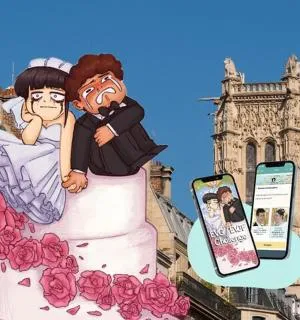 Urban Escape Game for EVG EVJF in Paris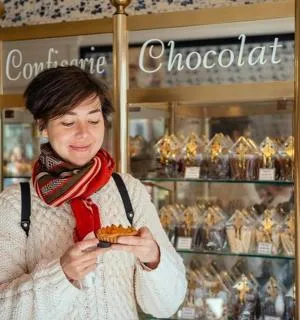 Saint Germain Food Tour
A tour to explore the local Parisian food culture with ten varied food tastings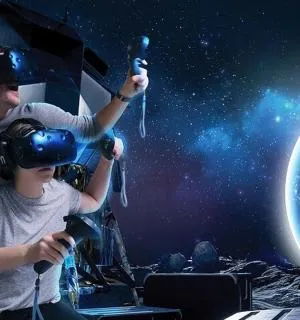 Virtual Reality Room Experience
A collaborative adventure in a virtual reality room in Paris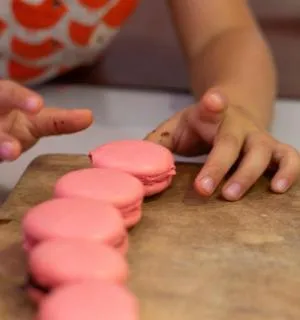 Morning Macaron Class for Kids in Paris
Unique 2 Hour Wine Tasting with a Certified Parisian Sommelier
Pétanque Playing Experience
Highlights of a popular French game on a visit to Paris
Ferrandi Cooking Class at Galeries Lafayette
A lesson in creating classic French food from a world-renowned cooking school
See more attractions and activities in Paris
Save time, save money.
Error: Please enter a valid email address.
Error: Oops! An error has occurred.
Thanks! We've sent you an email so you can confirm your subscription
List your property
Mobile version
Your account
Make changes online to your booking
Customer Service Help
Booking.com for Business
Places of interest
Unique places to stay
Discover monthly stays
Unpacked: Travel articles
Seasonal and holiday deals
Traveller Review Awards
Flight finder
Restaurant reservations
Booking.com for Travel Agents
Coronavirus (COVID-19) FAQs
About Booking.com
Partner help
Sustainability
Press Center
Safety Resource Center
Investor relations
Terms & Conditions
Partner dispute
How We Work
Privacy & cookie statement
MSA statement
Corporate contact
Content guidelines and reporting
Booking.com is part of Booking Holdings Inc., the world leader in online travel and related services.
Verified reviews from real guests.
We have more than 70 million property reviews, all from real, verified guests .
How does it work?
It starts with a booking.
The only way to leave a review is to first make a booking. That's how we know our reviews come from real guests who have stayed at the property.
Followed by a trip
When guests stay at the property, they check out how quiet the room is, how friendly the staff is, and more.
And finally, a review
After their trip, guests tell us about their stay. We check for naughty words and verify the authenticity of all guest reviews before adding them to our site.
If you booked through us and want to leave a review, please sign in first.

Bester City Pass
Beste SIM Karte
Öffentlicher Verkehr
Audioguides
Pariser Metro
Flughafen CDG
Taxi in Paris
Attraktionen
Louvre Museum
Aussichtspunkte
Restaurants
Französische Küche
Seine Bootstour
Hop On Hop Off Bus
Wo soll ich wohnen?
Disneyland Hotels
Honeymoon Hotels
Erschwingliche Hotels
Hotels im Quartier Latin
Hotels in Montmartre
Hotels mit Blick auf den Eiffelturm
Paris Tourist Information
Der komplette Guide für Ihre Reise nach Paris
Besuchen Sie ikonische Wahrzeichen von Paris
Sehenswertes, Attraktionen und Museen
Disneyland Paris®: Tickets, Preise, Attraktionen, Hotels
Louvre museum | tickets & führungen, infos & tipps, seine bootstour | tickets & tipps – sehenswürdigkeiten, schloss versailles & garten | tickets, tipps & infos, kathedrale notre-dame de paris | brand & wiederaufbau, geschichte & fakten, guide zum eiffelturm: tickets & tipps, infos & fakten, pantheon paris | tickets & infos, pendel & krypta, arc de triomphe de l'étoile: tickets, tipps & infos, top-aktivitäten in der champs-élysées: highlights & tipps, was kann ich in paris sehen, paris tourist information: sehen, planen und erleben.
June 1, 2023
Top 10 kostenlose Attraktionen in Paris
August 18, 2023
Paris mit Kindern | Top 27 Aktivitäten für Kinder
August 21, 2023
7 besten Aussichtspunkte von Paris [mit Karte]
October 4, 2023
30 beste Museen in Paris [mit Karte] | Tickets & Tipps
October 5, 2023
15 ausgesuchte Attraktionen in Paris – Tickets & Tipps
Audioguides von paris.
Laden Sie die YourMobileGuide App herunter und hören Sie sich die neuesten Stadtführer für die besten Viertel von Paris an. Zeit, das Herz von Paris wirklich zu entdecken!
Planen Sie Ihre Reise nach Paris
Metro in paris | infos, tipps, fahrkarten & mehr, pariser flughäfen | übersicht mit infos & tipps, wichtige bahnhöfe in paris | infos, fahrkarten & tipps.
Paris Welcome Card
Die City Card von ParisTouristInformation.fr für problemloses Reisen in Paris. Holen Sie sich die Karte und entdecken Sie Paris auf die einfachste und effizienteste Weise!
Wo kann ich am besten schlafen?
Empfohlene hotels in paris | hotel guide für paris.
August 16, 2023
Wo soll ich wohnen | Beste Pariser Bezirke für einen angenehmen Aufenthalt
May 31, 2023
Die 25 besten 4-Sterne-Hotels in Paris
25 günstige 3-sterne-hotels in paris, 25 exklusive 5-sterne-hotels in paris, 15 romantische hotels für flitterwochen in paris, 15 besten disneyland paris hotels nahe paris [mit karte & faq], planung von veranstaltungen.
Organisation von Veranstaltungen durch ParisTourstInformation.fr: Maßgeschneiderte Gruppenreisen, Tagungen, Incentives und Kongresse mit dem M.I.C.E-Service
Essen, Kultur und Lifestyle
Paris lifestyle guide | paris wie ein einheimischer erleben, top restaurants in paris: gerichte, cafés und beste locations, paris shopping guide: wo und was einkaufen, nightlife in paris | bars, clubs & shows.
May 24, 2023
Französische Kultur | Kunst, Küche & Mode
8 leckere gerichte der französischen küche, tickets, touren & audioguides, tickets für sehenswürdigkeiten, museen, touren und mehr.
Paris Welcome Card
by ParisTouristInformation.fr
Seien Sie flexibel und unabhängig. Erstellen Sie Ihren eigenen digitalen Pass
E-Mail: s [email protected]
Support Hotline
24/7 an 365 Tagen des Jahres
Kontakt-Formular
Blog und Influencer
Presse, TV und Medien
Schule, Bildung, Universität
Tourismus-Agenturen
M.I.C.E. (Gruppenreisen)
Sehenswürdigkeiten
Hotels in Paris
Pariser Lebensstil
Öffentliche Verkehrsmittel
Flughäfen in Paris
Flughafen-Transfer
Einkaufstipps
Taxis in Paris
Sicher bleiben
© Copyright 2023 . All rights reserved.
International edition
Australia edition
Europe edition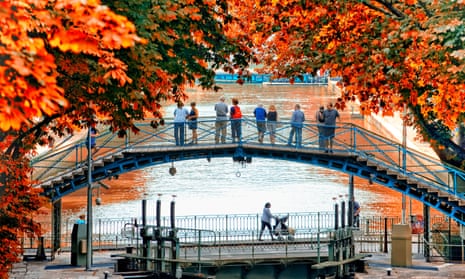 Paris for art lovers
New must-see exhibitions and canalside boutiques and indie stores make the French capital the perfect place for an autumn getaway
T he opening of a new hotel, a new gallery and two compelling exhibitions in two of my favourite galleries made a pre-Christmas Eurostar dash to Paris irresistible. The draw of the 91-room Bloom House Hotel & Spa, which opened in September (new beds, new everything equals no bedbugs!), is that you can get off the Eurostar at Gare du Nord after a stress-free journey and be having lunch in their courtyard garden oasis 10 minutes later. A green-tiled pond is the focal point, a pergola strung with festoon lighting overhead – perfect for evening cocktails.
We spent our first afternoon exploring the bobo Canal Saint-Martin, a short walk from Bloom House. The 4.5km canal, which stretches through the 10th and 11th arrondissements down to the Seine, is peppered with indie stores, delis and cafés. Following the Quai de Valmy, we dropped into Antoine & Lili , a set of three shops with a sunflower facade. I swooned over their velvet, just-so flared trousers. More swooning, this time for clothing and curios new and old, in Babel (55 Quai de Valmy), a brocante and déco-cadeaux store a few doors down.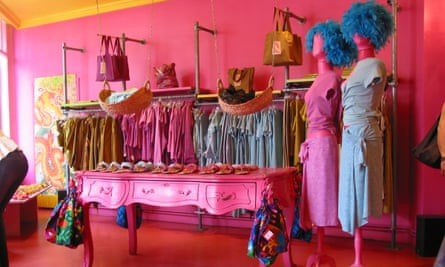 I didn't know I needed une boule of vegan pear with tonka bean sorbet until I saw the queue outside Sucre Glace , an artisanal ice-cream shop nearby (61 Quai de Valmy; you can see the escargot's pace we moved at). But that's one of the joys of being on holiday in Paris: beautiful confections are everywhere. They entice. It's rude to ignore them. As we crossed one of the canal's many iron bridges, a tourist barge passed beneath us; take a boat trip yourself with Canauxrama or Paris Canal . Not all stretches of this once industrial area are picture-perfect, though. The trick is to explore the sidestreets; that's how we stumbled upon the Jardin Villemin, on the corner of Rue des Récollets. This community garden in the grounds of a former convent-turned-military hospital has a playground, lots of lovely old trees, and even a lawn you can walk or lie on.
After a sauna and a swim in the bijou spa back at the mellow Bloom House, we headed off to Poulette, a buzzy neighbourhood bistro near Les Halles and the Pompidou Centre with local friends; we sat on stools at the zinc bar and relished the baked figs with honey and thyme. But lunch at Eunoé the next day, following a visit to Père-Lachaise cemetery, where we paid homage to Jim Morrison, Modigliani, Colette and Proust, took the madeleine. In Proustian spirit, the strapline of this gem of a new French-Japanese restaurant off Place Maurice Gardette in the 11th arrondissement is: "A Parisian restaurant evocative of memories to create new ones."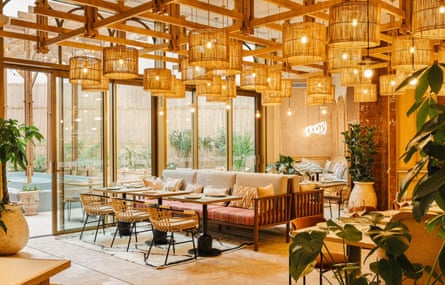 Well, I remember the beetroot velouté, a subtle affair that converted me to a root vegetable I rarely enjoy. As for the dessert of baked pear with creamed goat's cheese, it did not take me back in time, for I have never had pears quite so delicious. A moment to remember.
It had taken us ages to find Modigliani's modest grave in Père-Lachaise (look out for a couple of paintbrushes protruding from dried flowers); the Italian artist's death in 1920, aged only 36, was in our minds at the excellent exhibition of works shaped by his relationship with Paris dealer Paul Guillaume at the Musée de l'Orangerie . The Van Gogh exhibition at the Musée d'Orsay across the river, "Van Gogh in Auvers-sur-Oise", brings together the paintings of the troubled artist's last two months of life. The colourful contortions in his final painting, Tree Roots (1890), is as powerful as it is devastating. Unmissable.
Hauser & Wirth Paris has just opened an imposing new gallery in a neoclassical hôtel particulier near the Champs-Élysées, with an inaugural exhibition by Los Angeles-based figurative painter Henry Taylor. Also near the Champs-Élysées, the newly refurbished French restaurant with a British twist, Lordy's Paris Club , does a cheese and mushroom "British pie" for the homesick. Or, for something more homegrown, 600 artisans, from cheesemakers to pastry-makers, wigmakers to embroiderers, are opening their workplaces as part of ParisLocal from 17-19 November.
We spent our last morning back at Canal Saint-Martin, this time to shop for girolles and fromage at the Marché Bastille, followed by people-watching at the Bar du Marché on Boulevard Richard-Lenoir. A woman cycled past with five dogs in a wagon. In the market itself, a steampunk ambulatory metal cow-cum-bicycle trailer shuffled backwards and forwards. Pedalled by a human "bell artist", it certainly gave us more food for thought on the comfy, efficient Eurostar home.
In the picture… Food and the views at Parisian art venues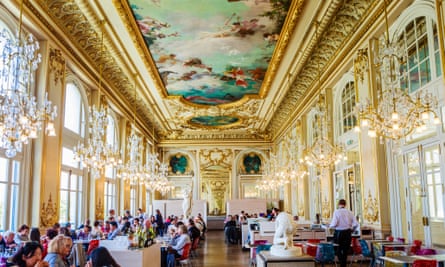 Café Renoir The glasshouse Café Renoir in the Museum de Montmartre, situated behind Sacré-Cœur, is named after the famous artist, who painted in the eponymous gardens of this 17th-century mansion, now home to a permanent exhibition of artists, including Raoul Dufy and Suzanne Valadon. Overlooking the Renoir Gardens, the café's small menu includes goat's cheese and honey baguettes, quinoa and feta salad, brunch options and traditional desserts and pastries. museedemontmartre.fr
Georges There are great views across the City of Lights from Georges, the restaurant at the top of the National Museum of Modern Art, housed in the Pompidou Centre. Afternoon tea is the best way to enjoy the views of the Eiffel Tower, without breaking the bank on a premium gastro meal. restaurantgeorgesparis.com
Le Restaurant, Musée D'Orsay Once the restaurant of the Hotel D'Orsay, this gilded Beaux Arts dining room offers spectacular views of the Seine. A set menu lunch costs €31. It is open for dinner on late-night Thursdays with a set menu of €49, with a children's menu for €10. musiam-paris.com/fr/restaurants/le-restaurant
This article was amended on 13 November 2023 because an earlier version gave €31 as the set menu dinner cost at Le Restaurant, Musée D'Orsay. That is the cost for lunch, whereas dinner is €49.
Rooms at Bloom House Hotel & Spa start from €160 per night ( bloomhouse-hotel.com ). For further information about ParisLocal, see parislocal.parisjetaime.com . "Amedeo Modigliani. A painter and his dealer" is at the Musée de l'Orangerie until 15 January 2024 ( musee-orangerie.fr ). "Van Gogh in Auvers-sur-Oise – The Final Months" is at the Musée D'Orsay until 4 February 2024 ( musee-orsay.fr ). "Henry Taylor: From Sugar to Shit" is at Hauser & Wirth Paris until 7 January 2024 ( hauserwirth.com )
Paris holidays
The Observer
Europe holidays
Most viewed