Search Experiences
Manage Booking
My Offers 5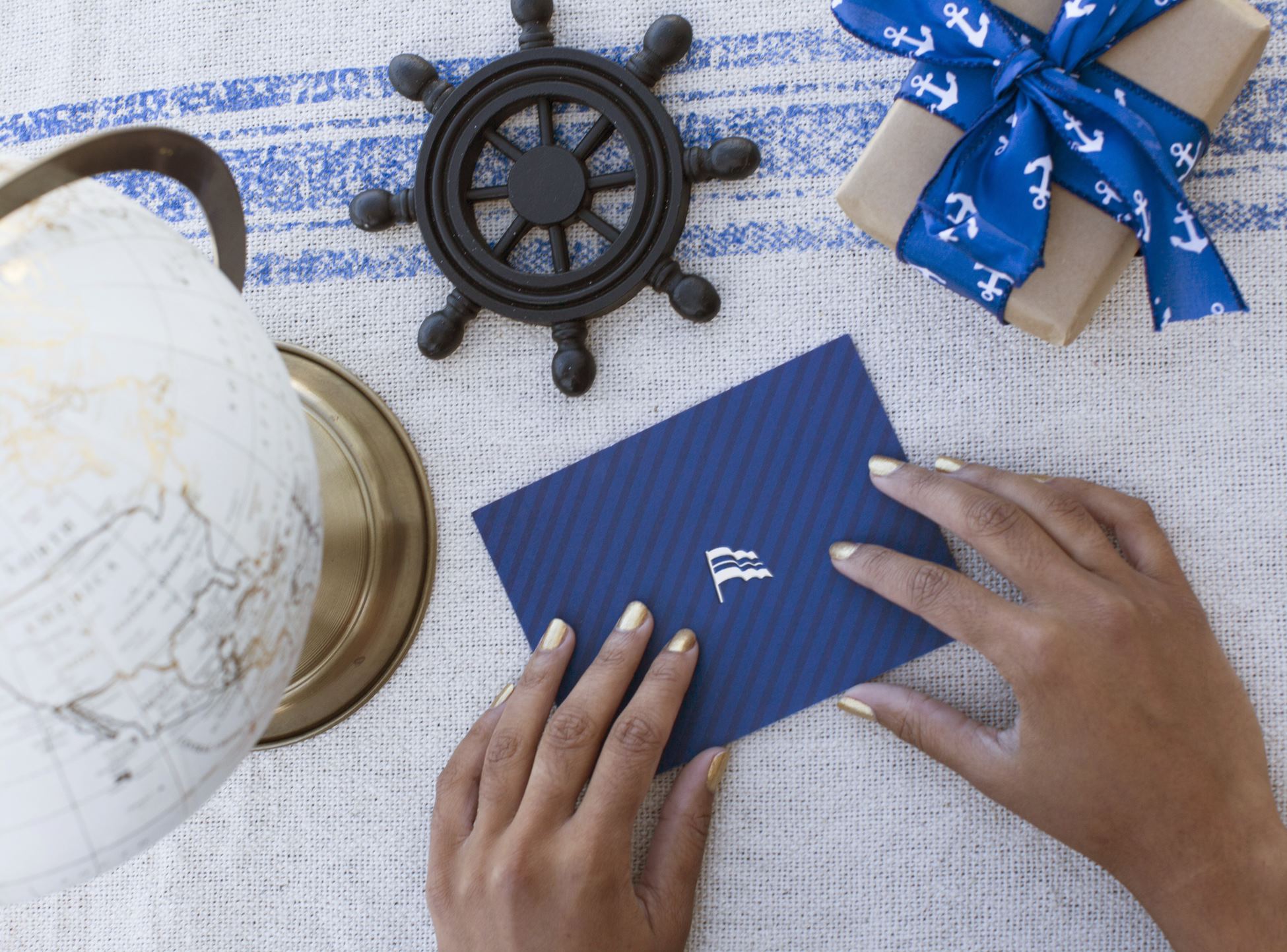 Digital Gift Cards are the perfect way to give someone an experience that lets them schedule their adventure at their convenience! A City Experiences digital gift card can be purchased anytime and is valid on all City Experiences, City Cruises, Walks, and Devour Tours experiences that take place in the US and in the UK (please note: digital gift cards are currently not accepted at any City Cruises experiences that take place in Canada). Gift cards can be used to pre-purchase experiences and upgrades online or through our contact center but cannot be redeemed for on-board/in-experience purchases.
To check your gift card balance click here .
Already have a gift card?
City experiences gift cards.
To purchase a Gift Card for our City Cruises UK products in GBP, please visit here.
City Cruises UK Gift Cards
Be the first to get offers and news, shopping cart, find your experience.
Thank you for visiting our site! We noticed you are using a browser we no longer support. To have the best overall experience and avoid issues navigating the site, please click one of the supported browsers to the right to download the latest version for free:
Santa Sails the Seadog to Harry Caray's Tavern Sunday, November 19 | 12PM
Santa will trade in his sled for the  Seadog by  City Cruises  and sail to  Navy Pier  for  Brunch with Santa at Harry Caray's Tavern's  new pop-up, the  Lakefront Lodge . Santa arrives at noon, join us for Brunch with Santa and live holiday music 12PM-3PM.
Search Site
Back to Menu
Odyssey Lake Michigan
Experience Odyssey Lake Michigan At Navy Pier
Escape on the lake aboard Odyssey Lake Michigan. Sit back as Chicago's famous skyscrapers drift past your window, music fills the air, and creative entrees are served right to your table. Odyssey Lake Michigan is perfect for a romantic escape for two or dynamic large group events.
Odyssey Lake Michigan cruises feature:
Three chic, climate-controlled decks with LED lighting and a lit dance floor
A refreshed wine list and expanded microbrew selection
New plated menu with gluten-free and vegetarian dishes
A relaxing rooftop lounge with modern deck furniture
Perfect for groups of 2 up to 800, Odyssey Lake Michigan offers all-inclusive packages, unique private space and event planners to help with every detail.
Call 1-888-957-2634 or visit Odyssey Lake Michigan on the web at odysseycruises.com/chicago .
Facebook.com/OdysseyCruisesChicago |  @OdysseyChicago | #OdysseyChicago
Receive a 15% discount on Odyssey Lake Michigan Lunch and Dinner Cruises.* Use promo code: NPCRUISES15 . Click here to book . *Sunday – Friday only. Does not include specialty, holiday or fireworks cruises. Only one discount valid per order. Offer valid on groups under 20 guests.
Odyssey Lake Michigan Cruises
City Cruises – Odyssey Lake Michigan Brunch Cruise
This two-hour brunch cruise on Odyssey Lake Michigan, departing from Navy Pier, is ideal for capping off an incredible weekend. Enjoy a delicious menu stocked...
City Cruises – Odyssey Lake Michigan Groups
Host a truly unforgettable event on Lake Michigan. Book your group aboard one of Odyssey's regularly scheduled lunch or dinner cruises, or have an event...
City Cruises – Odyssey Lake Michigan Dinner Cruises
Odyssey Lake Michigan presents special prix fixe dinner cruises, offering guests the opportunity to try one of Chicago's most unique dining experiences at an incredible...
Get our newsletter !
Bookshop.org - books direct from warehouse!
Search for Books or Products
Search results are updated once every 4 hours and do not always reflect in-store availability. If the book you are looking for is not in stock, we are always happy to order it for you!
Gift Cards & Certificates
Gift cards and certificates are now available on Odysseybks.com in specific denominations. Gift cards can be redeemed both in-store and online . Gift certificates may only be redeemed in-store .
If you would like to customize a certain dollar amount that you do not see in the drop down menu, leave us a note in the order comments with the preferred amount and we will update it on our end as we process the order! You can also call us at (413) 534-7307.
To check a giftcard balance visit: https://www.odysseybks.com/giftcard/balance
Gift Certificate (redeem in-store ONLY)
Gift cards (redeem online and in-store).
Search the Site
Department Stores
Electronic Stores
Gift Shop/Florist
Gourmet Food
Home Goods/Travel
Jewelry Stores
Pet Boutiques
Shoe Stores
Shopping Centers
Shopper Services
Events Calendar
What's Hot
Attractions
Spa & Beauty
Stay Longer in Illinois
Rapt on The Mile
Stroll Undercurrent
Chicago Food Stop
Earth Day 2023
American Contemporary
Bars & Lounges
Casual Dining
Dinner Cruises
Steak/Seafood
Helpful Info
Transportation
Architecture
Wellness & Medical Services
Universities
Schedule of Events
Holiday Sweater Sweepstakes
Things to do
Neighborhood, lights festival, search the magnificent mile.
You're in Home / Explore
Odyssey Chicago River
455 North Cityfront Plaza Drive CHICAGO 60611 United States
(888) 957-2634
Visit Website
Like us on Facebook
Follow us on Twitter
Follow us on YouTube
Follow us on Instagram
Upcoming Events
Chicago Premier Plus Dinner Cruise on the Chicago River
View More Events
Price — $64.90 – $159.90
We are thrilled to be back on the water in time to welcome you aboard for Independence Day celebrations. We will offer a limited number of cruises to begin with, starting Friday, July 3 and including lunch and dinner cruises on Saturday, July 4!
While you can still expect the same high standards and welcoming service, we're also taking a number of extra steps to keep everyone healthy and ensure your time on the water is focused on having fun and enjoying the open air.
Read more details of our SafeCruise program .
We look forward to welcoming you back on board and doing what it is we do best — creating amazing experiences.
Since arriving in Fall 2018, Odyssey Chicago River has offered uniquely elegant lunch, brunch and dinner cruises aboard a state-of-the-art, fully glass-enclosed vessel designed specifically for cruising the Chicago River. The new ship came in response to growing demand for unique experiences on the river.
Odyssey's Chicago River Experience extends the same elevated dining service found aboard our cruises from Navy Pier to a stunning new vantage point in the heart of downtown Chicago.
Key Experience Features
Climate-controlled, glass-enclosed interior allows for year-round cruising and 360-degree views
Upscale dining, refined atmosphere, attentive service and curated entertainment match the elegance of Odyssey's Lake Michigan cruises
Docking space on north side of the Chicago River is steps from Michigan Avenue and Magnificent Mile attractions
140-foot, single level ship will have capacity for 200 guests
Mon-Fri Closed
Saturday Closed
Sunday Closed
Accepts Credit Cards
Children's Menu
Gluten Free Options
Parking Available
Patio/Outdoor Dining
Private Dining
Reservations Available
Valet Parking
Wheelchair Accessible
Wi-Fi Available
Get Directions
From the Blog
Chicago restaurant week 2023.
Chicago Restaurant Week by Choose Chicago, our favorite dining event of the year, returns for their 16th year! This celebrated culinary event gives food lovers the opportunity to try multi-course dining from some of Chicago's best dining spots. Read more
Afternoon Tea on The Mag Mile
Whether you are looking to experience a traditional tea service or one with a modern twist, Chicago and The Mag Mile have some of the best spots to indulge in petite bites and aromatic refreshments!
Mother's Day on The Mag Mile
This Mother's Day, treat mom or the mother-like figure in your life to a day on The Mag Mile with a special brunch, a relaxing trip to the spa, or mosey your way over to see the spectacular tulips flourishing on The Avenue. 
A Magnificent Mother's Day on The Mile
Celebrate Mother's Day on the Magnificent Mile with the selfless, caring, and hardworking woman you get to call, "Mom." While we are slowly returning back to normal, we hope that you can spend the special day showering Mom with all of her favorite things.
We have more things to offer.
Shops along The Magnificent Mile include more than 450 retailers, including flagship experiences, major department stores, and international designers and boutiques.
We welcome you to think of the hotels along The Magnificent Mile as your home away from home.
Things To Do
Whether you are sightseeing during the day, seeking family friendly options or enjoying the famous nightlife, the infectious energy of the city will make it a trip to remember.
Don't miss out ON Magnificent updates
Sign up for our magnificent updates. A round up of fun events, exclusive deals and happenings along Chicago's Magnificent Mile. Never miss a magnificent moment.
Thanks for signing up!
We are social
Connect with us..
The Magnificent Mile Association 625 North Michigan Avenue, Suite 401 Chicago, IL 60611.
Copyright © 2023. The Magnificent Mile
Favorites & Watchlist Find a Cruise Cruise Deals Cruise Ships Destinations Manage My Cruise​ FAQ Perfect Day at CocoCay The World's Biggest Weekend Crown & Anchor Society Royal Caribbean Blog Gift Cards Contact Us Royal Caribbean Group
Back to Main Menu
Search Cruises " id="rciHeaderSideNavSubmenu-2-1" class="headerSidenav__link" href="/cruises" target="_self"> Search Cruises
Cruise Deals
Weekend Cruises
Last Minute Cruises
Family Cruises​
2023-2024 Cruises
Cruising Guides​
All Cruise Ships " id="rciHeaderSideNavSubmenu-4-1" class="headerSidenav__link" href="/cruise-ships" target="_self"> All Cruise Ships
Cruise Dining
Onboard Activities
Cruise Rooms
The Cruise Experience
All Cruise Destinations " id="rciHeaderSideNavSubmenu-5-1" class="headerSidenav__link" href="/cruise-destinations" target="_self"> All Cruise Destinations
Cruise Ports
Shore Excursions
Perfect Day at CocoCay
Caribbean Cruises
Bahamas Cruises​
Alaska Cruises
European Cruises​
Mediterranean Cruises​
Cruise Planner
Book a Flight
Book a Hotel
Check-In for My Cruise
Required Travel Documents
Make a Payment
Redeem Cruise Credit
Update Guest Information
Beverage Packages​
Dining Packages​
Shore Excursions​
Transportation
Royal Gifts
All FAQs " id="rciHeaderSideNavSubmenu-7-1" class="headerSidenav__link" href="/faq" target="_self"> All FAQs
Boarding Requirements
Future Cruise Credit​
Travel Documents​
Check-in​ & Boarding Pass
Transportation​
Perfect Day at CocoCay​
Royal Caribbean
Celebrity Cruises
ROYAL CARIBBEAN GIFT CARD
Give the gift of adventure.
Take their vacation to the next level with a Royal Caribbean® Gift Card. Easy to purchase, send and redeem, gift cards let family and friends choose the adventure that's right for them — or splurge on their onboard faves like specialty dining, beverage packages, spa services, shore excursions and more. And since the value never expires, they can max out the memories on their own time.
PURCHASE GIFT CARD NOW
TREAT THEM TO BOLD DISCOVERIES
Like quick getaways and longer adventures, plus specialty dining, shore excursions and more.
ALL IT TAKES IS A FEW CLICKS
Deliver a virtual gift that's customizable, convenient and flexible.
2 EASY WAYS TO REDEEM
Redeem on RoyalCaribbean.com or onboard at Guest Services.
Contact CashStar, Inc. Customer Care for Gift Card:
Phone: 844-645-8889, Mon - Sun 8:00 am - 9:00 pm ET Email: royalca[email protected] 24-Hours Online Self-Service
*For Royal Caribbean product information unrelated to gift cards, guests will need to contact Royal Caribbean's Customer Support
Still have questions?
Check out answers to common topics. See FAQs
EXPLORE MORE
My Personas
Code: ∅.