10 Places to Buy Souvenirs in Naples Florida
This article is dedicated to all of our visitors that are wondering where to go for the best souvenir shopping in Naples, Florida. Initially, when planning your trip to Naples, you may not be thinking about souvenirs. But once you arrive in Naples and start enjoying the beaches and sunsets you are going to love the idea of bringing gifts back to your friends from South Florida. Whether its fresh citrus, locally produced soaps and olive oils or just a t-shirt, we have a gift shop for that in Naples, Florida.
Where to buy locally made souvenirs on your trip to Naples, Florida:
Kelly's shell shack.
Kelly's Shell Shack, just across the parking lot from Kelly's Fish House Dining Room, has been a family business for over 25 years. It is nearly impossible to list all of the treasures to be found in the Shell Shack. If you visit, (and you really should), you will find yourself standing in one place for some time, just trying to take it all in. You'll be rewarded for your visit too. Every guest is invited to choose one free shell from the huge clamshell in the front room. Address: 1302 5th Ave S, Naples, FL 34102 www.kellysfishhousediningroom.com/shell-shack.html
Naples Soap Company
Offering the highest quality natural bath and body products that are not only beautiful, but more importantly, actually work. Since Naples Soap Co. opened its doors in 2009, people from all over the world have become loyal users of our products for their chronic skin issues. Address: 614 5th Ave S, Naples, FL 34102 www.naplessoap.com
Norman Love Confections
Norman Love has been producing beautiful handcrafted chocolate in Naples, Florida since 2001. With an emphasis on artistry, premium ingredients, and innovative flavor combinations, the renowned chocolatier has earned significant national and international acclaim for his edible masterpieces. Address: 3747 Tamiami Trail N, Naples, FL 34103 www.normanloveconfections.com
South Naples Citrus Grove
Since 1979, South Naples Citrus Grove has been a family-owned and operated business. Our grove encompasses over 150 acres of prime farmland in South West Florida. Our delicious oranges, grapefruit, lemons, and tangerines are handpicked daily in our own grove in Naples Florida. The crop produces the best yield from the middle of November to the beginning of May. Address: 341 Sabal Palm Rd, Naples, FL 34114 www.naplescitrus.com
Old Naples Surf Shop
For over 35 years, Old Naples Surf Shop continues to offer the best in surf and water gear from stand up paddleboards to surf, skim and skateboards including rentals and lessons. They've curated a unique assortment of authentic clothing, accessories, and footwear for men, women and kids. From the beach to the bar, they have everything for the whole family under one roof! Old Naples Surf Shop is just three blocks from the Historic Naples Pier in the Third Street South shopping district. Address: 1311 3rd St S, Naples, FL 34102 www.oldnaplessurfshop.com
Naples Olive Oil Company
Supplying Naples, Florida with premium extra virgin olive oil since 2009. Located on Immokalee Road, the Naples Olive Oil Company sells extra virgin olive oils, flavored olive oils, balsamic vinegar and gift sets. They also have a collection of gourmet flavored sea salts and locally produced mustards. Address: 2368 Immokalee Rd, Naples, FL 34110 www.naplesoliveoilcompany.com
Alvin's Island
If you are looking for souvenirs from your trip to Naples, this is a great place to go. Reasonable prices and good selection of things to choose from. Address: 998 6th Ave S, Naples, FL 34102 www.alvinsisland.com
The Blue Mussel
The Blue Mussel originally opened in 1962. In 1997, the store was purchased from the original owner, Bea Sweet by Larry Liss, a New England transplant. Today, the business continues to thrive selling the most beautiful seashells, coral, jewelry and gifts from around the world. Although their trusty dog " Mulligan" is no longer with us to greet you at the door, their staff welcomes you to our shop. They are always eager to answer your questions and assist in any way they can. Address: 757 5th Ave S, Naples, FL 34102 www.bluemussel.com
Roberts Designs At Tin City
This shop has something for the whole family, from children to serious collectors. Browse designers – from sculptor John Perry and Golden Pond ceramics to humorous, hand-designed Beasties. Explore the shell collection – more than 200 varieties from all over the world. Find nautical home décor, souvenirs, gifts, jewelry, candles, and Christmas ornaments; nautical jewelry is a specialty. Naples souvenirs include keychains, mugs, shot glasses and more. Address: 1200 5th Ave S, Naples, FL 34102 www.tin-city.com/directory/roberts-designs/ Thank you for reading Naples Florida Vacation Homes 10 Best Places to Buy Souvenirs in Naples Florida! Where are your favorite places to buy gifts in Naples ? Do you have a specific shop, location or venue? Please share this article with your friends and family, and make sure to tell them about your favorite Naples shopping excursions in the comment field below.
Book Online
Search for a Great Vacation Rental Here
Browse Rentals by Location
East Naples
Recent Posts
Experience the Thrilling World of Cars with Paradise Region Gruppe in Naples, Florida!
Neighborhood Guide: Everything You Need to Know About Naples Park
The 2023 Naples International Film Festival
Exciting Updates in Naples, Florida
Savor The Moment: Restaurants That Have Captured Our Hearts
Things To Do
Activities in Naples, FL
Attractions in Naples, FL
Beach Fun in Naples, FL
Company News
Food & Dining in Naples, FL
Golfing in Naples, FL
Naples For Couples
Naples For Kids
Off Path in Naples, FL
Pet Friendly in Naples, FL
Places to Stay in Naples, FL
Shopping in Naples, FL
Things to Do in Naples, FL
Travel News
Uncategorized
Bonita Springs
Vacation Rentals
Condo Rentals
Villa Rentals
1 Bedroom Rentals
2 Bedroom Rentals
3 Bedroom Rentals
4 Bedroom Rentals
5+ Bedroom Rentals
Pet Friendly
Event Friendly
Nature View
The 25 best gift and souvenir shops, speciality and artisan stores in Naples
Navigate forward to interact with the calendar and select a date. Press the question mark key to get the keyboard shortcuts for changing dates.
Navigate backward to interact with the calendar and select a date. Press the question mark key to get the keyboard shortcuts for changing dates.
1 Cameo factory De Paola
2 via Toledo
3 Pizzeria Trattoria Antica Capri
4 Galleria Umberto I
5 i minopoli a san gregorio armeno, 6 take off - sunstore - airside, 7 osmis artistic souvenirs & coral jewelry, 8 that's italia - napoli, 9 souvenir aurora, 10 pylones napoli, 11 napolimania, 12 ceramiche & souvenirs artigianali - naples oblige, 13 museum shop stopartendo, 14 flying tiger copenhagen, 15 f.lli capuano dal 1840 | presepi e pastori, 16 giuseppe and marco ferrigno srl, 17 montblanc boutique napoli, 18 'a curreia, 19 luca talarico leather craft, 20 face shop, 21 porcellane artistiche di capodimonte, 23 feltrinelli bookstores, 24 museum shop italy, 25 galleria del mare, popular road trips from naples, what's the weather like in naples.
It depends on when you visit! We've compiled data from NASA on what the weather is like in Naples for each month of the year: see the links below for more information.
Weather in Naples in January
Weather in Naples in February
Weather in Naples in March
Weather in Naples in April
Weather in Naples in May
Weather in Naples in June
Weather in Naples in July
Weather in Naples in August
Weather in Naples in September
Weather in Naples in October
Weather in Naples in November
Weather in Naples in December
All road trips from Naples
Naples to Rome drive
Naples to Florence drive
Naples to Paris drive
Naples to London drive
Naples to Barcelona drive
Naples to Venice drive
Naples to Milan drive
Naples to Prague drive
Naples to Amsterdam drive
Naples to Berlin drive
Naples to Budapest drive
Naples to Vienna drive
Naples to Madrid drive
Naples to Dubrovnik drive
Naples to Athens drive
Naples to Vatican City drive
Naples to Turin drive
Naples to Munich drive
Naples to Lisbon drive
Naples to Istanbul drive
Naples to Matera drive
Naples to Edinburgh drive
Naples to Dublin drive
Naples to Bologna drive
Naples to Siena drive
Naples to Verona drive
Naples to Genoa drive
Naples to Pisa drive
Naples to Brussels drive
Explore nearby places
Barano d'Ischia
San Giorgio a Cremano
Mugnano di Napoli
Marano di Napoli
Melito di Napoli
San Sebastiano al Vesuvio
Giugliano in Campania
Grumo Nevano
Frattamaggiore
Sant'Antimo
Torre Del Greco
Casalnuovo di Napoli
All related maps of Naples
Map of Naples
Map of Barano d'Ischia
Map of Tufino
Map of Pompeii
Map of Panza
Map of Capri
Map of Lucrino
Map of Casavatore
Map of San Giorgio a Cremano
Map of Mugnano di Napoli
Map of Portici
Map of Casoria
Map of Arzano
Map of Volla
Map of Marano di Napoli
Map of Cercola
Map of Calvizzano
Map of Ercolano
Map of Melito di Napoli
Map of San Sebastiano al Vesuvio
Map of Villaricca
Map of Quarto
Map of Afragola
Map of Casandrino
Map of Giugliano in Campania
Map of Grumo Nevano
Map of Frattamaggiore
Map of Cardito
Map of Sant'Antimo
Map of Torre Del Greco
Map of Casalnuovo di Napoli
Naples throughout the year
Naples in January
Naples in February
Naples in March
Naples in April
Naples in May
Naples in June
Naples in July
Naples in August
Naples in September
Naples in October
Naples in November
Naples in December
Looking for day-by-day itineraries in Naples?
Get inspired for your trip to Naples with our curated itineraries that are jam-packed with popular attractions everyday! Check them out here:
1-Day Naples Itinerary
2-Day Naples Itinerary
3-Day Naples Itinerary
4-Day Naples Itinerary
5-Day Naples Itinerary
Best gift shops in nearby cities
The best gift and souvenir shops, speciality and artisan stores in Pompeii
The best gift and souvenir shops, speciality and artisan stores in Capri
Best attractions in nearby cities
Top things to do and attractions in Pompeii
Top things to do and attractions in Ercolano
Best restaurants in nearby cities
Where to eat: the best restaurants in Pompeii
Where to eat: the best restaurants in Ercolano
Where to eat: the best restaurants in Torre Del Greco
Where to eat: the best restaurants in Giugliano in Campania
Where to eat: the best restaurants in Barano d'Ischia
Where to eat: the best restaurants in San Sebastiano al Vesuvio
Itinerary + map in one view
Live collaboration
Auto-import hotels and reservations
Optimize your route
Offline access on mobile
See time and distance between all your places
Best shopping in Naples Florida guide
An upscaling beach town located in southwest Florida, Naples truly has it all. Naples is home to one of the most enticing aspects of life, shopping.
With a wide array of outdoor malls near Naples, stylish boutiques, and top fashion stores, this booming metropolis offers everything for every style and budget. 
Naples is a shopper haven whether you are looking for casual beachwear, high-end-designer stores, or home furnishings. You'll find a variety of picturesque shopping districts throughout the entire city of Naples. 
Visitors and locals come to mix and mingle over a shared obsession: retail therapy. 
Naples, Fl shopping , is every shopper's dream. It does not matter if you are in the southern or northern part of town; shoppers will find fancy shopping plazas lined with royal palms just about at every corner. 
Naples is a coastal paradise that offers it all, so grab a coffee at a  Naples breakfast cafe  and do a little shopping therapy. 
If you're looking for a fantastic shopping experience, the  Waterside Shops  in Naples, Florida, are a must-visit. 
Hidden behind Barnes & Nobles book store, Naples Waterside Shops plaza has over 60 stores to choose from, so you'll be able to find something for everyone on your list.
Some of our favorite stores at the Waterside Shops Naples, FL, include:
Apple Store
Brooks Brothers
Disney Store
Saks Fifth Avenue
Harry Winston Jewelers
Neiman Marcus
Louis Vuitton
Tiffany & Co
Waterside Shops is one of Naples's top shopping destinations but if you're looking for something more unique, check out the boutiques on Naples' famous 5th Avenue South . 
This charming street is home to the best shops in Naples, Florida, including various independent stores, galleries, gift shops, specialty boutiques, and  great coffee shops  to relax in.
Mercato Shops
Mercato  is an upscale Naples, Fl shopping mall with something for everyone, with various high-end shops and boutiques. You'll find everything from designer clothes to home goods to delicious food options.
The setting is just as beautiful as the shops themselves, with lush gardens and fountains creating a relaxing atmosphere. 
Whether you're spending the day browsing around or picking up a few gifts for friends and family, the Mercato shops in Naples, Florida, are worth a visit!
Fifth Avenue South
Fifth Avenue South  is the ultimate place to go if you seek top shopping in Naples, Florida.
Close to all the  best beaches around Naples , the downtown Naples, Fl, shopping area features an array of upscale brands, including high-end boutiques and specialty stores. 
Here you will discover everything from apparel and jewelry to art and souvenirs. And with so many excellent alternatives accessible, you're sure to find something that fits your personality and budget.
Fifth Ave South shopping  district  is also home to several art galleries and museums, making it the perfect spot for a day of browsing and buying.
While Naples downtown Shopping, visit the art galleries and wine bars. Also, check out the  what to do in Naples guide  to see what other attractions this city offers.
Naples is mainly known for its upscale shopping, but it is also home to  Tin City Waterfront Shops , a quaint Naples shopping mall with a previous history of being settled by pioneers and dating back to the 1800s. 
The name itself, "Tin City," comes from the shopping district's buildings and tin roofs once used for boat building and oyster processing. 
Tin City was initially built as a fishing village and later became a hub for the area's shellfish industry.
Today, it's a popular tourist destination with restaurants and bars. It is a highly unique mall in Naples, Florida, worth the visit. 
This vibrant and eclectic area offers something for everyone, with a wide variety of shops where you can find unique crafts, antiques, jewelry, and gifts. They also have a mix of clothing and beach shops worth checking out. 
Located on Naples bay waterfront, you can also book a cruise or a fishing trip after shopping or grab some freshly caught seafood bites and a drink at the local crab shack.
Tin City should be on your list if you want to spend a day doing some Naples shopping or grabbing lunch around the area!
Head over to  Third Street South , where you'll find a more eclectic mix of Naples shops, everything from vintage clothing stores to jewelry boutiques.
This district is located just south of Fifth Ave and nestled in its charming courtyards, fountains, and beautiful landscaping.
Third Street South's historic area is also home to some tasty casual eateries, so you can make a day out of it and enjoy lunch or dinner.
If you are all done with Naples, Fl shopping for the day, the beach is a few steps away from the Third Street South shopping area. Grab a drink and hit the beach!
The Village Shops on Venetian Bay
The Village Shops on Venetian Bay  is an open-air shopping mall in Naples. It is right on the bay, and like all the other shops in Naples, Florida, it's definitely worth the visit. 
With its Neapolitan-style architecture design, you will feel like you are on the footpaths and canals of Venice, Italy. You will find a mix of high-end boutiques, local stores, and some good eateries. 
So whether you are doing some Naples shopping or just taking a stroll along the beautiful waterfront, the Village Shops on Venetian Bay is a fun experience.
Miromar Outlets
Take a  day trip from Naples  over to the  Miromar Outlets  in Estero, Florida, for the best deals around town. 
Located just half an hour from the downtown Naples shopping area, you'll find over 140 stores selling everything from designer clothes and accessories to home goods and electronics.
Some of the top store brands at Miromar Outlets include Coach, Michael Kors, Nike, and Tommy Hilfiger. Miromar Outlets also have a wide variety of restaurants, so you can refuel while you shop.
Don't forget to stop by the farmer's market while you're there; you'll find fresh fruits and vegetables and local crafts and souvenirs.
Overall, it's a great way to score great deals on shopping and a fun experience for the whole family, with excellent dining options and  fun kids' activities  such as play areas on-site.
Final thoughts on shopping in Naples, Florida
Naples has something to offer every shopper! This city has an eclectic mix of shops, including high-end luxury stores to local boutiques that offer unique finds you can't find anywhere else. 
If you are here on vacation for the first time, there are many Naples shopping malls just around the corner from your  vacation rental  for you to enjoy.
And if you want to make a full day of it, check out  Naples's best tips and travel guide  to see what else this city offers.
Shopping near Naples, FL is a way of life, so go out and explore this charming Florida town—you won't be disappointed!
Shopping Places In Naples Video
Related posts.
Best mini golf places in Naples
What to pack for Naples vacation
Naples vacation homes vs hotels
Frequently asked questions (faq), what is the main shopping street in naples fl.
Fifth Avenue South is the ultimate place to go if you seek top shopping in Naples, Florida. This lively commercial area features an array of upscale brands, including high-end boutiques and specialty stores.
Does Naples have good shopping?
With a wide array of outdoor malls, stylish boutiques, and top fashion stores, Naples offers it all for every style and budget. Naples is a shopper haven whether you are looking for casual beachwear, high-end-designer stores, or home furnishings.
Is Naples Florida high-end?
This city has an eclectic mix of shops, including high-end luxury stores to local boutiques that offer unique finds you can't find anywhere else.
Does Naples Fl have a downtown?
One of the best places to visit in Naples, FL, is its one-of-a-kind downtown. There are many great shops and unique boutiques, fine restaurants, and beautiful courtyard gardens. You can find just about anything you're looking for in this area, so take a stroll down Naples's historic downtown.
Does Naples Florida have a mall?
With a variety of indoor and open-air malls in Naples, you will be sure to find everything on your shopping list all in one shopping plaza.
Here are some of the best malls around Naples:
Coastland Center
Fifth Ave South
Why is Naples called Tin City?
Naples is mainly known for its upscale shopping, but it is also home to Tin City, a quaint shopping district with a previous history of being settled by pioneers and dating back to the 1800s. The name itself, "Tin City," comes from the shopping district's buildings and tin roofs once used for boat building and oyster processing. 
Leave a Comment Cancel Reply
You must be logged in to post a comment.
Marco Island Florist Home & Gifts
Hours updated 2 weeks ago
Highlights from the Business
Established in 1980
Locally owned & operated
Offers customized solutions
Pet friendly
Satisfaction guaranteed
Services Offered
Verified by Business
Floral design and installation
Funeral floral design
Flower arrangement
Review Highlights
" Tracy and her team created exactly what I envisioned for my wedding flowers, they turned out PERFECT. " in 7 reviews
" I am an out of state customer who was in a jam to get a gift basket delivered same day for work. " in 2 reviews
" I could not have had a better experience purchasing flowers from out of state ! " in 2 reviews
Location & Hours
Suggest an edit
178 S Barfield Dr
Marco Island, FL 34145
Serving Marco Island Area
Upcoming Special Hours
You might also consider.
Naples Gift Baskets and Floral
Call now to place your order 239-248-7197. Specializing in gift baskets & florals for all occasions, businesses & client gifting. Hand delivered with love. read more
in Florists, Gift Shops, Floral Designers
17.5 miles away from Marco Island Florist Home & Gifts
Joanne K. said "I had a wonderful experience at Macy's Naples location today. I was trying on dresses for my daughter's wedding in September in Cleveland, Ohio. The salesperson, Tina, was excellent. She was very helpful and she kept checking on me…" read more
in Children's Clothing, Department Stores, Baby Gear & Furniture
Sleep Number
19.6 miles away from Marco Island Florist Home & Gifts
Sleep smarter. Pay easy
in Furniture Stores, Mattresses, Home Decor
Amenities and More
5 More Attributes
About the Business
Business owner information
Business Owner
Largest Flower & Gift Shop on Marco Island ~ Beautiful Beach Sunset Weddings Marco Island Florist Home & Gifts was established April of 1980 and proudly serves the island and surrounding Naples area. The showroom is spacious and filled with home decor accents, fresh flowers, plants, candles, gourmet chocolates, cheese, cookies and much much more. It has become a destination store for the best gifts on the island. Visit us today! We are the yellow building just south of San Marco Rd on S. Barfield Dr. …
Ask the Community
Ask a question
Yelp users haven't asked any questions yet about Marco Island Florist Home & Gifts .
Recommended Reviews
1 star rating Not good
2 star rating Could've been better
3 star rating OK
4 star rating Good
5 star rating Great
Select your rating
Overall rating
Quick delivery -arrangement exactly as ordered. Beautiful tropical flowers. Highly recommend.
We were visiting Marco Island and were celebrating a small family event. I did everything online so the flowers were ordered sight unseen. When they were delivered (ON TIME!!!) to our hotel, THEY WERE SPECTACULAR. Really and truly gorgeous. I would use them again if I ever need to and I highly recommend them. They delivered them with care, the bouquets that were going to be held were delivered in vases of water and looked like they were just picked. So fabulous.
Omg!!! I wish I could give a gazillion stars!!! I broke my foot and called my mom back home to tell her how sad I was. With all that has happened in the past two weeks this iced the cake. I cannot say enough about the exceptional and amazing care they spent with my mom to deliver me a beautiful get well arrangement within minutes of her call and their closing!!! You all made such a sad face smile so much!!! Thank you thank you thank you!!!!!
I've received flowers from here before and they were always beautiful. My mothers birthday was the other day so I sent flowers because I know she loves them. I appreciate the flowers getting there before noon (I did pay extra for that but regardless still appreciated). But I am highly disappointed in how it looks. Looks like they just threw the flowers in and didn't care. I wouldn't spend my money here again.
I ordered a large arrangement for my mom's birthday literally the morning of, and it was delivered within 2 hours. I made the order online living in Houston, while my mom lives on Marco Island. That being said, I love how quickly they got to her and they looked big, beautiful and fresh. A great choice for flower delivery service in this area!
Sent two carnations and 2 Roses w greens for $68.59. It was for my daughter for pre Christmas surprise but I was here They blamed Telefloria. No they gave me a full credit They should be removed from the list I will NEVER use them for any reason How do you do that!?!?
Tracy really helped me out last minute putting together a beautiful bouquet for my wife on our wedding day and some rose bouquets for all of her bridesmaids, mother/ mother in laws and grand mothers. She also did our wedding which everyone complimented constantly! Excellent job and amazing service, was very attentive to what we needed!
Although the staff seemed nice, I was shocked not a single staff member wore masks during a pandemic where 400,000 lives have been lost in the U.S. I feel that wearing masks is a common courtesy a business should extend to customers for the safety of all. I would be cautious when stepping into this store if you care about the safety from COVID-19.
I have never felt more uncomfortable with customer service by a business than Marco Island Florist Home & Gifts. I showed up 40 minutes before the store closes to buy flowers for my mother and grandmother. But, one staff member was very rude and passive aggressive because she wanted to leave early for a party. She made it very clear by the tone in her voice and body language that I was not welcome in the store and did not need or want my business. I can understand wanting to close a business early when certain occasions come up and I'd respectfully leave. But, I don't understand why the staff had to be rude about the situation. I would have loved to support this local business.
Tracy at Marco Island Florist was an absolute pleasure to work with! We had a destination wedding at the JW Marriott in Marco Island, and unfortunately due to a late summer hurricane, we were unable to travel to the venue to meet with everyone ahead of time. But that did not affect things at all; Tracy was so responsive in our communications and provided expert advice on how to achieve the tropical theme we were going for. We could not be happier with how the bouquets, boutonnières, corsages and other arrangements came out. Thank you Tracy!
Ceremony arrangement
Bride's bouquet
6 other reviews that are not currently recommended
Bracelets by Love
Designer Jewelry made by hand using the finest sources gemstones! read more
Athena Body Adornment
Lauren T. said "Fantastic experience at Athena Body Adornment from start to finish!! The employees are super friendly and helpful and make you feel welcome. I'm generally an indecisive person, and I felt like they really took their time and made…" read more
in Piercing, Jewelry
People Also Viewed
Flower Spot
Floral Design By Heidi
5th Ave Florist
Jardin Floral Design
Naples Flowers
China Rose Florist
Naples Picasso Flowers
Magical Flowers For You
The Butterfly Florist
Browse Nearby
Nurseries & Gardening
Things to Do
Limo Service
Floral Designers Near Me
Gift Wrapping Near Me
Roses Near Me
Wedding Flowers Near Me
Service Offerings in Marco Island
Floral Decorations & Installations
Funeral Flowers & Bouquets
Graduation Flowers & Bouquets
Just Because Flowers & Bouquets
Other Places Nearby
Find more Floral Designers near Marco Island Florist Home & Gifts
Find more Florists near Marco Island Florist Home & Gifts
Find more Gift Shops near Marco Island Florist Home & Gifts
People found Marco Island Florist Home & Gifts by searching for…
Florist Delivery Marco Island
Flower Shop Marco Island
Gift Basket Delivery Marco Island
Gift Baskets Marco Island
Gifts For Her Marco Island
Local Gifts Marco Island
Personalized Gifts Marco Island
Retail Stores Marco Island
Related Cost Guides
Audio/Visual Equipment Rental
Boudoir Photography
Karaoke Rental
Party & Event Planning
Valet Services
Marco Island Florist Home & Gifts is a Yelp advertiser.
THE 10 BEST Naples Gift & Specialty Shops
Gift & specialty shops in naples.
Gift & Specialty Shops
Art Galleries
Shopping Tours
Flea & Street Markets
Antique Stores
Shopping Malls
Factory Outlets
Fashion Shows & Tours
Department Stores
Farmers Markets
San Ferdinando
Fuorigrotta
Good for a Rainy Day
Budget-friendly
Good for Couples
Good for Kids
Hidden Gems
Good for Big Groups
Honeymoon spot
Good for Adrenaline Seekers
Adventurous
Things to do ranked using Tripadvisor data including reviews, ratings, photos, and popularity.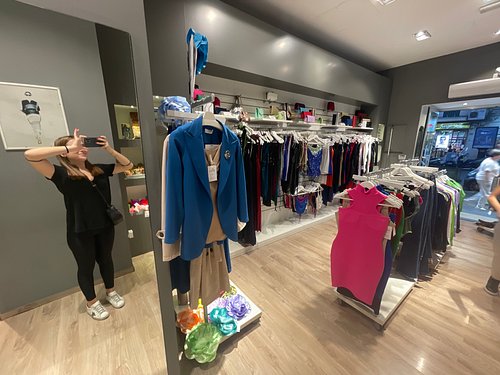 2. Salumeria Rafele o' Lattaro

3. Via Toledo

4. Gioielleria Caruso

5. Face Shop
6. Mario Talarico - Ombrelli da Sempre

7. Libreria Antiquaria Colonnese

8. Cameo factory De Paola

9. Cosmos-Artigianato Napoletano

10. Scaramanzia

11. Salumeria Regina

12. Pasticceria Albino
13. Marinella

14. Otisopse

15. Fashion Victim Store

16. Arbiter

17. Ceramiche di Vietri

18. Sorsi&Morsi by Enoteca La Giarra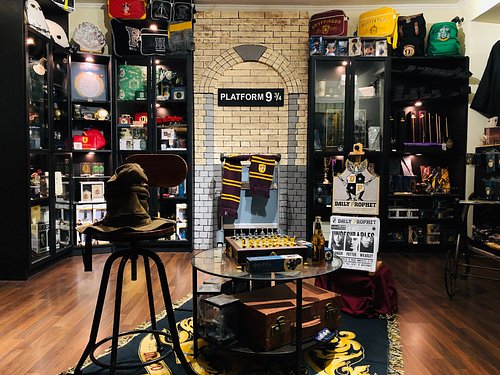 19. Fanta Universe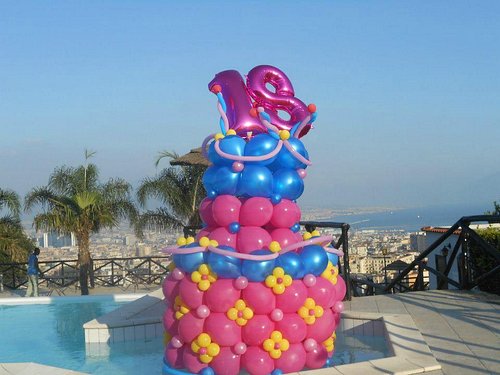 20. Nuvola, idee che volano
21. Oblomova Music Shop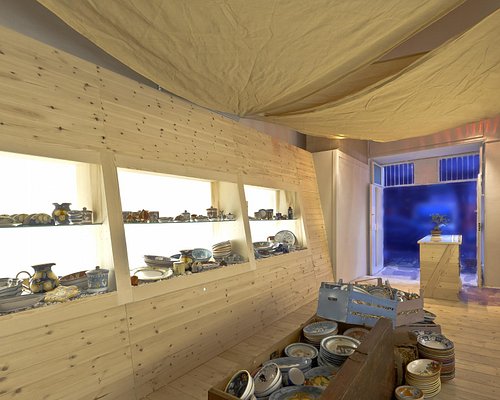 22. Naples Oblige

23. Sogni di Latte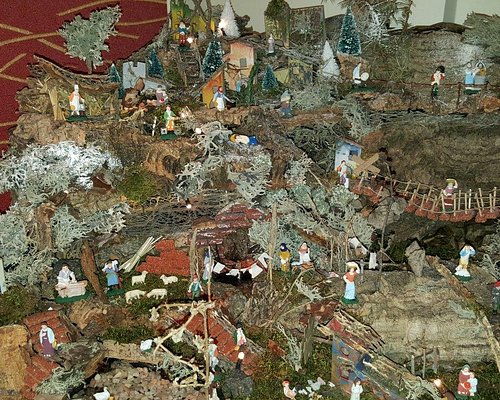 24. Gambardella Presepi
25. la fattoria di biagino.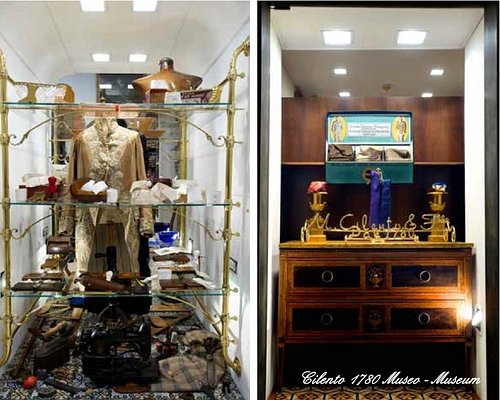 26. M. Cilento & F.llo dal 1780

27. Panificio Coppola
28. Dolce Idea Gennaro Bottone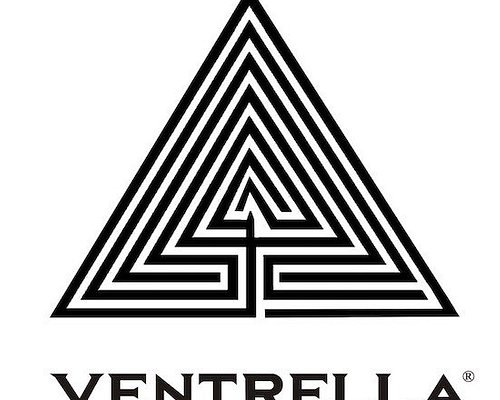 29. Gioielleria Ventrella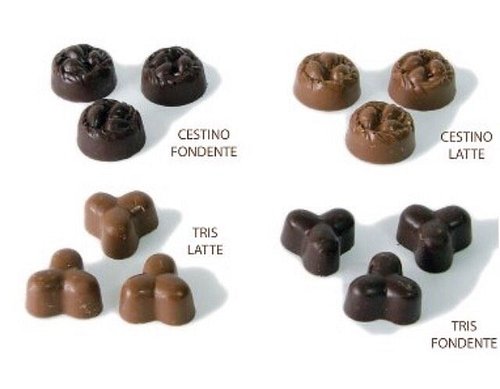 30. Sinfonia di Cioccolato
What travelers are saying.

Parthenope Bar Bottega
Salumeria Rafele o' Lattaro
Gioielleria Caruso
Mario Talarico - Ombrelli da Sempre
Colonnese Libri & Altro
Sorsi&Morsi by Enoteca La Giarra
Materia Mediterranea
Preziosita Officina Orafa
Where To Shop In Naples: 15 Artisans To Discover On Your Next Trip
Naples is a stirring city with marvelous churches, architecture, irresistible cuisine, and hospitable culture. Life in Naples is lived by the sea in the shadow of Vesuvius. And, of course, sitting around a table at one of the city's countless pizzerias . There are so many things I love about this volcanic city. What I admire the most, however, is the Neapolitan commitment to tradition, art, and craftsmanship. This is why I'm happy to share the best places to shop in Naples.
Although Milan and Florence are considered to be the fashion capitals of Italy, Naples is also a center of excellence. This city boasts a long legacy in tailoring and producing legendary accessories. During the Bourbon dynasty, which ruled Naples from 1734-1861, local artisanal production was vastly encouraged. As a result, a period of enlightenment was ushered in for the city. Today, historic workshops still exist alongside contemporary boutiques that sell hand-stitched handbags, printed silk accessories, ceramic tiles, and more.
Discover where to shop in Naples and meet our favorite artisans in the city.
1. Sartoria Nomade
Flora Sazio and Mirta Robiony, two stylists who first met on a photoshoot, have turned their passion for travel and slow fashion into a breezy artisanal label. Their timeless designs are inspired by the colors found in Naples and the Amalfi Coast, embracing Mediterranean flair and freedom. With its floral prints and silky textures, Sartoria Nomade embraces Italian effortlessness and elegance . In short, these designs are created to make you feel good anytime, anywhere!
Sartoria Nomade : Piazza dei Martiri 30
2. Casa Cometa
Casa Cometa is an imaginative workshop dreamed up by Terry Di Renzo ten years ago. Her creations are the perfect Neapolitan keepsakes. The studio sells everything from decorative ceramic plates and neon San Gennaro-shaped candles to vibrant ex-votos (a favorite of mine). Ex-votos are traditionally heart-shaped plaques that are hung or carried as devotional objects in southern-Italian households. They are meant to give thanks for granted wishes, prayers, and intentions; a tradition that goes back to the 11th century. Terry's studio is located in the colorful Quartieri Spagnoli (Spanish Quarter). It features neon lights as well as an electrifying interior—juxtaposing the well-worn streets of the neighborhood.
Casa Cometa: Vico della Tofa 55, by appointment
Did you know Neapolitan guantai (glove-makers) are considered some of the best in the world? The history of this trade began in one of the most characteristic neighborhoods in Naples: Rione Sanità. At the same time, Gennaro Squillace founded Omega, the oldest glove factory in the city. Five generations later, Omega's gloves are still made with the finest lambskin and detailing at the base of Mount Vesuvius. Come explore this magical shop and find your perfect gloves before it's sold off to some of the world's most prestigious Haute Couture fashion houses.
Omega : Via Stella 12
4. In Casa by Paboy
Passionate, entrepreneurial, and resilient are just a few words that describe Paboy Bojang. A craftsman, designer, and asylum-seeker from Gambia, Bojang now resides in Naples. He began to work at his uncle's tailor shop at the age of 13, where he became adept at needlework. During the pandemic, he founded a small social enterprise called In Casa by Paboy that hand sews pillows and homeware items. His cushions stand out with their Victorian ruffled trim and unique, vibrant color blocks–taking inspiration from his home country. All items are sewn in the studio by Paboy himself and his team of talented migrant employees.
5. Tramontano
A leather goods workshop dating back to 1865, Tramontano is a brand in continuous evolution—exemplifying the creativity and craftsmanship of Naples. The brand has over 600 models in its archives and everything is made in-house, from woven handbags and silk clutches to belts, accessories, and luggage. As a result, the blending of innovation with tradition, aesthetics, and functionality, is at the heart of the brand. For instance, Tramontano's artisans work with you to create your dream bag by selecting your favorite color, metal detailing, and type of leather.
Tramontano: Via Chiaia 143
6. Bruno Acampora
Bruno Acampora is a family-run, haute couture perfumery famous for capturing the scent of Capri in a bottle. Created 40 years ago, the brand is now run by Bruno's son Brunello and his wife Sonia who meticulously selects and mixes raw essences from around the globe to create their unique scents. Each perfume is produced using undiluted pure oil through a traditional cold extraction technique. Their seductive Musc fragrance is a top seller.
Acampora Profumi: Via Gaetano Filangieri 72
7. Pasquale 'o Nummararo
His real name is Pasquale De Stefano, but if you ask around, the locals refer to him simply as 'o nummararo or " the numbers man " in Neapolitan. For over 65 years, Pasquale has hand-painted thousands of wooden signs used to advertise fruit and vegetable prices at market stalls. Instantly recognizable for their bold red font and yellow and blue colors, these iconic signs are visible in shops and markets throughout the city–from Forcella to Mercato Pignasecca. If Pasquale isn't out making deliveries, you can find him painting in his tiny studio on Vico Finale near the Mercato di Sant'Antonio Abbate. Also, if you're lucky, he may even make a special sign for you, as well.
8. E. Marinella
If you step inside E. Marinella, you'll be enveloped by century-old excellence in tailoring in this "little corner of England" located along the chic Riva di Chiaia. Famous for producing some of the most covetable silk ties in the world, E. Marinella's designs have been worn by countless celebrities, politicians, and dapper gentlemen over the years. Although E. Marinella is celebrated for its menswear (including cashmere sweaters, patterned swimming trunks, and leather goods) it features a few accessories for women. These include silk scarves and the famed Neapolitan "chili-pepper" corna (or cornicello) good luck charm.
E. Marinella : Riviera di Chiaia 287
9. Francesco Tramontano Gioielli
Born into a family of artists and artisans, Francesco Tramontano is a young Neapolitan craftsman whose environment influenced his early devotion to tradition, art, and beauty. Francesco opened the doors to his jewelry workshop and store in 2008. Working with materials like brass and silver, his jewelry is heavily influenced by both Neapolitan & Mediterranean symbols. For instance, many of the designs feature the sun, the sea, and of course, Mount Vesuvius .
Francesco Tramontano Gioielli : Via Vittorio Imbriani 44b
10. Pasquale Canè
Raised in a family of shoemakers, it was only natural that Pasquale Canè would dedicate himself to crafting the region's most famous design: the Capri sandal. Located in the Quartieri Spagnoli, Pasquale (now 85 years old) continues to produce handmade shoes with the same dedication he had as a young boy. As a result, each pair of sandals is carefully made with quality leather and decorative accents sourced from local shops in Naples.
Pasquale Canè Calzature: Via Nardones 97
11. Anouk Studio
Anna Monaco is the artist and creative mind behind Anouk Studio, a collection of fine art prints inspired by the  myths and legends of her native Naples . Never afraid to play with color, her art is bright and cheerful, embodying the spirit of the coastline as well as the Neapolitan people themselves. Anna also collaborates with local institutions like Le Sirenuse Hotel in Positano and Concettina ai Tre Santi pizzeria.
12. Antica Manifattura Ceramica F.lli Stingo
One of the best-kept secrets in the city is Ceramica F. Stingo. This family-run ceramics factory has kept its doors open since the early 18th century. Although they initially concentrated on terracotta tiles and vases, their production has expanded to include homeware. As a result, you can find home objects, decorations, and furnishing accessories designed by Imma and Simona Stingothey; sisters who continue to preserve the heritage of their family's craft. Stingo's vibrant tiles are a favorite souvenir that makes you feel like you're on a never-ending holiday in the South.
Antica Manifattura Ceramica F.lli Stingo: Via Brecce Sant'Erasmo 11
13. Bottega Ferrigno
The Neapolitan presepe , or nativity scenes, have remained unchanged for centuries and are an essential part of the city's Christmas traditions. Located along the famous Via San Gregorio Armeno, Ferrigno has been carving, assembling, and painting miniature sculptures since 1836. The trio of Mary, Joseph, and Baby Jesus is the centerpiece of any nativity scene. But in Naples, these elaborate landscapes also feature colorful locals like fishmongers, pizza chefs, and Benino, the sleeping shepherd. Ferrigno's selection also includes contemporary characters including soccer stars, politicians, and Papa Francesco.
Ferrigno : Via San Gregorio Armeno 8
14. Kiphy Saponi
Founded in 2000, Kiphy Saponi revisits the ancient art of soapmaking using modern techniques. Pian and Gennaro created Kiphy–the name of an ancient perfume from Egypt, where they produce soaps using a cold method that preserves the properties of the natural ingredients. The soaps are made using 100% biodegradable oils, like olive oil and coconut oil. They are also made using spices and flowers such as cinnamon, ginger, and fennel.
Kiphy Saponi: Vico San Domenico Maggiore 3
15. Mario Talarico
One thing is certain—life is unpredictable. And in Naples, so is the weather. Luckily, the city counts Mario Talarico as one of its residents. A local legend and the artisans behind Talarico Ombrelli, an old-fashioned umbrella shop, Mario and his family have been making umbrellas for five generations–since he himself was only 12 years old! This whimsical shop feels like stepping back in time and is one of the last artisanal umbrella shops in all of Italy. Each umbrella is a true work of art and makes a unique gift for yourself or a friend.
Ombrelli Talarico: Via Toledo 329
Read More: The Best Hotels In Naples
In this article:
Post written by: Gabriela Proietti
WOW – cannot wait!
Leave a Reply
Your email address will not be published. Required fields are marked *
You May Also Like
13 Italian Skincare & Beauty Brands You Need To Know
How To Dress Like An Italian Woman with 7 Timeless Staples
Our Favorite Italian Handbags Designed By Local Brands