My body decided to stop for me
You May Also Like
First birthday themes, best bath seat suggestions, join these moms sharing birth stories, find support in our ppd group, jump to your week of pregnancy, trending on what to expect, moms share home remedies for pregnancy morning sickness, 8 expensive products moms say are worth the money, ⚠️ you can't see this cool content because you have ad block enabled., 14 moms on what labor really feels like, what are your go-to healthy snacks, things they don't tell you about: mom edition, pregnancy brain moments let's have a laugh, help keep our community safe, to create a safe place, please, on our end, we will.
End of the road: What happens when you complete your breastfeeding journey
There is no denying the incredible bond that comes with breastfeeding. Whether you breastfed for a couple of weeks or for a couple of years, it can be hard to come to terms with the end of your breastfeeding journey, especially if you know this is your last baby.
Knowing that this can feel like a huge moment, here is some simple advice for mums who have either completed their breastfeeding journey or are counting down the days until it's time to move on.
It's perfectly normal to feel sad
Breastfeeding comes with so many amazing moments – the adorable gurgle your baby makes, the milk-drunk smile after a big feed, those big blue eyes staring up at you, the grabbing for your hair while bubba sucks, even the cute sounds they make during let-down . These moments are priceless and knowing that they will come to an end is hard.
Don't be embarrassed to feel sad or want to mourn this loss. After all, your baby is growing up and this can be hard to come to terms with.
My kids are well past the breastfeeding stage now and I still remember the sensation of feeding, the notion of peacefulness and the pure love that came with this time. And I know I always will.
It's just as normal to feel relieved
After all, you can finally have your body back! You can enjoy a drink when you want. You can buy proper bras again without worrying about easy access. And you can salute your new-found freedom from constantly being on demand.
MORE Weaning
Getting weaning right: How those early foods impact brain, body and development
Experts suggest parents should stop spoon-feeding their babies
Is this garlic press baby food hack REALLY a hack?
"Carrots – bland!" Gordon Ramsay's baby adorably tries food for the first time
Good news ex-breastfeeding mums! Your pancake boobs MAY not last forever
The darker side of weaning: "I thought it had all gone swimmingly"
We've all heard of postnatal depression but what about post-weaning depression?
Baby-led weaning: Fad or fantastic?
It means you can take more time to yourself and away from bub and you can officially relinquish your title as a 'milk machine.' You've been promoted.
It can take time for the milk to dry up
It can take weeks, even months, for your milk to completely dry up. And while you might not be leaking, you may be able to squeeze milk out of your breasts for a few months after that last feed.
Your breasts may never be the same
Your breasts may never return to the way they were pre-pregnancy and pre-breastfeeding. Mine sure didn't. But, hey, they are a constant reminder of those beautiful months spent breastfeeding my two kids.
Just like stretch marks, all mums should be proud of their new shape. It's a sign of pure mummy awesomeness. Own it.
Despite what everyone around you says, there is no right or wrong amount of time to breastfeed. You may choose not to breastfeed at all and that's perfectly alright. You may choose to extend the journey until your little one is in preschool and, again, that's fine.
At the end of the day, it's up to you and your child. Almost all mums I've spoken to admit that ending breastfeeding is a mixture of sadness and relief.
But just remember, there are plenty more amazing moments in motherhood to come and, even though one part of the journey may be over, the memories will remain with you forever. As one breastfeeding mother to another, this is my promise to you.
This post was originally published on 2 February 2016.
MORE LIKE THIS ARTICLE
"Monkeys eating bananas in rocket ships": How kids can get creative with sound
Why are children so obsessed with toy cars and trucks?
Get more babyology straight to your inbox.
Infertility
Miscarriage & Loss
Pre-Pregnancy Shopping Guides
Diapering Essentials
Bedtime & Bathtime
Baby Clothing
Health & Safety
First Trimester
Second Trimester
Third Trimester
Pregnancy Products
Baby Names By Month
Popular Baby Names
Unique Baby Names
Labor & Delivery
Birth Stories
Fourth Trimester
Parental Leave
Postpartum Products
Sleep Guides & Schedules
Feeding Guides & Schedules
Milestone Guides
Learn & Play
Beauty & Style Shopping Guides
Meal Planning & Shopping
Entertaining
Personal Essays
State of Motherhood
Home Shopping Guides
Work & Motherhood
Family Finances & Budgeting
Viral & Trending
Celebrity News
Women's Health
Children's Health
Diabetes: Ready for Anything
It's Science
Mental Health
Health & Wellness Shopping Guide
What To Read
What To Watch
Pride Month
Father's Day
Single Parenting
Blended Families
Community & Friendship
Marriage & Partnerships
Grandparents & Extended Families
Stretch Mark Cream
Pregnancy Pillows
Maternity Pajamas
Maternity Workout Clothes
Compression Socks
All Pregnancy Products
Pikler Triangles
Toddler Sleep Sacks
Toddler Scooters
Water Tables
All Toddler Products
Breastmilk Coolers
Postpartum Pajamas
Postpartum Underwear
Postpartum Shapewear
All Postpartum Products
Kid Pajamas
Play Couches
Kids' Backpacks
Kids' Bikes
Kids' Travel Gear
All Child Products
Baby Swaddles
Eco-Friendly Diapers
Baby Bathtubs
All Baby Products
Pregnancy-safe Skincare
Diaper Bags
Maternity Jeans
Matching Family Swimwear
Mama Necklaces
All Beauty and Style Products
All Classes
Free Classes By Motherly
Parenting & Family Topics
Toddler Topics
TTC & Pregnancy
Wellness & Fitness
Please wait..
My breastfeeding journey ended abruptly—and I wasn't prepared for the grief that followed
This was a sudden loss of something both beautiful and painful that had become deeply ingrained into my identity as a woman and a mother
By Hannah Lacy August 25, 2022
Monkey Business Images/Shutterstock
As a mother, I can't remember how many times I read online, in a book, on a Facebook or Instagram post, or was verbally told that "breast is best" when it comes to feeding babies. Thankfully this narrative is shifting to "fed is best" because not every mother may choose or have the ability to breastfeed— and both of these are more than OK. My own hope and goal (apart from the societal pressure during both my pregnancies) was to be able to nourish, care for and bond with my babies through breastfeeding.
While there are countless articles about the benefits of breastfeeding , how to increase your milk supply, and baby-led weaning, I found out the hard way how few resources were available to moms who had to end their breastfeeding journey before they were ready to. The reasons for this can be many, but the outcome is often the same: a range of negative emotions. Anger, frustration, guilt, shame and grief.
Motherly Digital Classes
Ready, set, latch.
Welcome to the best breastfeeding class for new and expectant parents! Rebecca Ellison's essential research-based, expert-taught, comprehensive class is full of realistic and practical tips given in a non-judgmental approach.
When breastfeeding goes well, it is truly such a beautiful and remarkable thing. But when it doesn't go the way you planned—or the way you prepared for it to go—it can be really devastating.
So much went well. Both my boys latched easily shortly after birth. We were fortunate to not have any difficulty with tongue ties. There were diet adjustments on my part as both my boys seemed to have lactose sensitivities. While I had to supplement with formula at six weeks with my firstborn due to a lack of employer support (a six week unpaid maternity leave and pumping on my lunch break without having actual pumping breaks), with my youngest I fed on demand for over 12 months.
But both of my breastfeeding journeys came to abrupt, unplanned, unforeseen and traumatic ends due to emergency medical events—at nine months with my firstborn and around 14 months with my youngest.
Related: To the mama who recently stopped breastfeeding
Receiving a thyroid cancer diagnosis and emergency surgery and subsequently having to quit nursing before my oldest son's first birthday was heartbreaking. Spending ten days in the ICU due to an anaphylactic reaction when my youngest was 14 months old, bringing our nursing journey to an end was equally devastating.
I wasn't prepared for the feelings of anger and then guilt and then grief that followed both times. Wasn't I lucky and fortunate to have been able to breastfeed my babies for any length of time? Yes . But was this a sudden loss of something both beautiful and painful that had become deeply ingrained into my identity as a woman and a mother? Also yes .
Related: How to stop breastfeeding—while keeping yourself and your baby happy
Overnight, everything changes when you are breastfeeding—as with any other aspect of motherhood and parenting. There is swelling and engorged, leaky breasts. There are cracked, swollen and tender nipples and nursing on demand (hourly sometimes) with nothing more than 30 minute naps in lieu of unbroken sleep for months.
There are the nursing bras , nursing pads, lactation teas and snacks. There is the guilt when you eat something you suspect upsets your baby's stomach, and then the subsequent diet adjustments. There is planning your schedule and activities around your feeding or pumping schedule.
Then there is the bond with your baby that nothing can come close to capturing. The feeling of contentment and waves of love that washes over you as you hold your nursing baby in your arms while looking down at them, especially during those early mornings or late night feedings .
As with any aspect of being a mother or parent, breastfeeding can become an extension of your identity and nothing can prepare you for the abrupt end of that journey—and all the negative range of emotions that come with it.
I wasn't ready for the grief that the end of my breastfeeding journey brought. I've needed the reminder on this post-breastfeeding journey that it's OK to grieve, it's OK to feel like I've lost something precious. And I've needed a reminder that this story deserves to be shared.
So, mama, whatever your journey with breastfeeding has been, it's OK to grieve the loss of something precious to you. You don't have to grieve alone or suffer in silence. Because I see you and I share the grief that you carry.
Continue reading by signing up for a free unlimited account!
Unlimited articles with bookmarking
Video-on-demand parenting classes
Exclusive offers and discounts
Already a subscriber? Sign in
By continuing, you agree to the updated Terms of Sale, Terms of Service , and Privacy Policy .
Login to your Motherly account
Want an account? Register
Our editors also recommend...
Motherly Stories
I'm not doing the 'pinterest mom' thing this holiday season—and i refuse to feel guilty for it.
If your kids act worse around you, there might be a (very good) reason why
The hair bow trend has us swooning
From labor to love: A more realistic timeline of parental love
Do you live in an 'ingredient household?' TikTok's latest family trend has everyone talking
Teacher Turned SAHM
Breastfeeding , Motherhood · July 21, 2022
My Breastfeeding Journey Has Come To An End
I'm feeling all of the emotions today… lots of tears and feeling emotions of sadness. Our breastfeeding journey has come to an end.
It was a goal of mine to breastfeed for a whole year, and I DID IT!
I'm so grateful that I made this far. I'm honestly proud of myself for sticking it out and not giving up. I will say that breastfeeding is one of the hardest things you can do as a mom. Yet it is so rewarding! I mean do you see those rolls on Amelia!? She is such a chunk!
The main reason for ending our breastfeeding journey is because I'm ready to have my body back. I know Mia doesn't need my breast milk anymore, she is getting plenty of calories and nutrients from the food she eats. I'm proud of my body for producing milk and sustaining a good milk supply throughout these last 13 months.
From the very beginning when Amelia first latched in the hospital, she was a great eater. I think it helped that I knew what I was doing and had the experience of breastfeeding Sophia.
I honestly think my mindset was totally different this time. I knew that the benefits were worth it and I wasn't going to quit unless I absolutely needed to. My husband was supportive and always helped me, especially those first few weeks.
Our breastfeeding journey was pretty easy. As long as Amelia was fed every few hours she was a happy camper! And she gained weight so fast!
I will say that it was a lifesaver that I was nursing during the formula shortage because I can't even imagine what I'd do if I couldn't find formula for my baby. Such a scary time for parents!
Mia has been doing great with the weaning process. She loves drinking bottles and loves holding it herself. She gets one bottle in the morning and one at night before bed. She has a dairy intolerance so she is drinking plant-based milk and loves it! We tried oat milk and pea milk, and decided to go with the pea milk (Ripple Kids). There are lots of healthy nutrients in it and it has pea protein in it as well.
I've bonded so closely with Amelia and have grown to enjoy breastfeeding so much more this time around. I'm currently typing this blog post out with engorged boobs. It's been 3 full days of no breastfeeding and they hurt!
Although I'm sad that its officially over, I'm excited to have my body back! I wont have to worry about how much caffeine or alcohol I'm allowed to drink. Or not worry about drinking enough water so that I can sustain my milk supply. It's bittersweet knowing that my baby doesn't need my milk anymore and that mama can have a little bit of herself back again!
I felt like sharing something more personal that has been weighing on me lately. Thanks for reading!
You'll Also Love
Latest from Instagram
Follow @_cathyjune

Privacy Policy
Terms and Conditions
The End of Our Breastfeeding Journey
The spectrum of emotions that I went through while breastfeeding was amazing. Early on, I decided that breastfeeding was the most difficult thing that I'd ever done in my life. For me, the difficulty wasn't physical. (Roman latched immediately and nursed happily round-the-clock.) The difficulty was emotional. Nursing a newborn is a sacrifice, and a gift, unlike anything else in the world. For what seemed like an eternity, I was the only one that could help him; the only one that could soothe him; the only one that could nourish him. He was entirely dependent on me and no one could help me through it.
Often, during those hazy, sleep-deprived first weeks, I thought that I couldn't go on. I was tired — mind, body & soul — and I just wanted help. I wanted someone else to be able to help him, to help me. But no one could.
I constantly told myself: Just get through this night. Just get through this day. Just get through this week. I was forever bargaining with myself to hold on a little bit longer. It's hard to explain exactly why it was so hard, but it was. I suppose that it's a combination of many things, but mostly — exhaustion, isolation, and hormones. In the early months of exclusively breastfeeding an infant, you are alone. There is no such thing as freedom, not even a tiny glimpse of it.
There were so many times that I wanted to give up. Gratefully, my husband is an enormous breastfeeding advocate and he encouraged me every day and deep into those sleepless nights. If it weren't for him, I'm not sure that I would have made it. There were many people in my life who encouraged me to: Just give that baby a bottle of formula . But M. kept pushing me to stay true to my goal, even when I absolutely hated him for it.
And then one day, it just got easier. There were always highs and lows. Eventually, there were times when breastfeeding seemed like the easier option. But then, there were many others, when it got hard again — mostly because of society's perception of it . I found myself nursing him in a hot car or a cold car or struggling to keep a blanket over his head and those times were frustration. But generally, we found a rhythm and it worked.
Once he had started solids and had begin sleeping through the night (around 7 months) things went smoothly. I actually enjoyed nursing him. It was our special time together. It was my gift to him — and his to me. I often thought that I would happily nurse him forever. It brought us so close together, and when he started interacting with the world and other people finally could take care of him, it was still our special thing that no one else could replicate or take away.
I never intended to breastfeed much past one year. Yet, when his one-year birthday came and went, he showed no signs of weaning and I wasn't even close to being ready emotionally. I talked to family & friends who had come through the process and I was puzzled by their simple replies: You just stop. You wean slowly. And so on. But it didn't make sense to me, sure Roman wasn't nursing nearly as much as he used to, but I didn't see how we could ever let go of those few times a day that he did nurse — especially bedtime!
When I got pregnant in July, Roman was about a year-and-a-half-old. Things stayed the same for a little while, but once hyperemesis gravidarum kicked in, nursing became too much for me. Roman, however, wasn't ready to let go. Still, I slowly started to cut back. First, I cut out his morning session when he woke up. That was easy enough because there is so much excitement at the start of the day to provide distraction. It was just as easy to cut out mid-day sessions. I realized that a lot of what had been holding me back from weaning was my emotional attachment to breastfeeding. The bedtime sessions were more difficult though — Roman needed (wanted?) to nurse to fall asleep.
It was during M.'s hospital stay that Roman finally gave up his bedtime sessions. I can't be sure what exactly caused it, but I think maybe I dried up. There was a tremendous amount of physical and emotional stress on my body from driving back & forth to the hospital every day, managing the house alone, being pregnant, and so on. And one night, Roman just didn't want to nurse. We sat down in the rocking chair next to his crib as usual, but when I went to nurse him he pulled away. I was surprised, but I put him in his crib, and just like that, he fell asleep and it was over.
I cried writing that last sentence. I thought I was passed the emotional tear of it. In fact, I waited two months to write this post. But I don't think that I ever will be passed it completely. It's a terribly difficult thing to let go of; something so special, pure, and true; a tremendous piece of our lives together & of my journey as a mother. Even in the hardest times, I knew that I would miss it someday — and I already do.
Motherhood is the hardest thing. We raise our babies up, only to let them go — piece by piece, until they're on their own. What a curse. What a blessing. ♥
(( Click here for my other posts about our breastfeeding journey. ))
Comments (12)
December 12, 2014 at 12:36 pm
This was so beautiful. You're such an amazing mom and your children (yes, two now!!) are so lucky to have you 🙂
December 13, 2014 at 10:45 am
thank you so much, tina!! that means so much. <3
December 12, 2014 at 3:17 pm
And now you've made me cry. Thank you. 🙂
aw, sorry to have made you cry. i hope they are mostly happy tears. <3
December 15, 2014 at 8:16 pm
dena i just love reading your writings…that just touched my heart and made me want to cry its happy but yet sad…..and that last statement how true…what a curse what a blessing…couldnt of said that better…parenthood…..how beautiful and what a wonderful story….thank you for sharing with us…
The Baby Maven
March 23, 2015 at 3:13 pm
Your breastfeeding journey brought a smile to my face. It's always wonderful to read shared stories of that special time.
July 31, 2017 at 7:30 am
Thanks for this.. This helped me, reading this today as I believe we are also done on our journey today.
July 31, 2017 at 7:40 am
It's such a bittersweet thing. It's been a year since the last time I nursed either of my babies. It still makes me a weepy mess to think about it, yet a relief at the same time in some ways. Bless you on the next leg of your journey. ❤️
January 6, 2018 at 11:37 pm
I'm ending my breastfeeding journey after 13 months and am having a hard time with it emotionally. Thank you for these words! I know I'm not alone.
January 10, 2018 at 8:05 pm
Danielle Powell
April 3, 2018 at 6:15 am
This says a lot of what I'm feeling. It made me cry, so beautiful. My little one is 18 months old and I had started to wean him slowly and then last week he caught hand, foot and mouth and it hurt him to feed. Although he really wanted to, the physical pain was too much for him and it's been a full week since he last fed. He still shouts and cries for boo boo (his word for it) but it's as if he's forgotten how to latch, or he's scared to, he just snuggles next to them now. Although I was starting the weaning process I feel the end to our journey wasn't as we (I) hoped it would be and I'm really struggling emotionally. Thanks for your words!!
April 3, 2018 at 6:45 am
I am so sorry, love. Prayers that you will find peace with your journey. Big hugs. xo
Leave a Comment Cancel reply
A little bit of nyc at christmastime.
Confessions of an Organic Mama
My Breastfeeding Journey Has Come To An End
When I first got pregnant, I knew right away that breastfeeding was the choice I would make, if I ended up producing enough milk. I was aware from the beginning that it was going to be a rocky road breastfeeding my daughter because of my Polycystic. Polycystic changes all of your hormones, and may alter them to produce less milk, if at all. My biggest fear was the choice not being mine. I remember two days after delivering my daughter, my milk finally came in and I was engorged. My daughter couldn't latch after over an hour of trying, so after some blood, sweat and tears, I decided to pump some of my milk in hopes of allowing her to latch on easier. I used the Medela pump that I purchased from the US, and had my parents bring along with them when they came for my delivery. I really liked this Medela Breast Pump because its a compact, hands free pump that allows you to move around and get things done while pumping. It was also powerful enough to allow me to pump out a lot of milk and it made it much easier to create a stash of milk for later. It comes with a hefty price, but I bought mine from Bed Bath and Beyond with a 20% off coupon, which made it come out to a lot less.
I also ended up using Boob-ease organic nipple cream so much, so it was a huge lifesaver for me. It's 100% organic, and safe to use for mom and baby without having to wipe it off and wash afterwards, like lanolin cream. It also helped my daughter latch on a lot better. Some days, she couldn't latch until I put this cream on.
Breastfeeding was one of the hardest things that I ever had to do. I realized soon after giving birth why so many mothers choose or are unable to continue breastfeeding for the recommended 1-2 years for their children. It was something that I simply thought came easily and naturally for every mother, but that wasn't the case at all. From the beginning, I was exclusively breastfeeding my daughter and would pump in between feedings to have extra milk to store in the freezer for later, incase I couldn't produce milk later. I would also pump and store milk in my glass Dr. Brown Baby Bottles to use for later, as a break from having to nurse for long periods of time. Thankfully, my daughter never had a problem going from bottle to breast.
The first goal I set my mind to was reaching 6 months. I would plead and pray for my body to produce enough milk until then. I would sit silently hope that PCOS won't come back to haunt and torment me, and make me fail at what I saw as the most important thing for me to do as a mother. When I reached 6 months It was absolutely an amazing achievement for me. At around 7 months, nursing became so much easier, and I could go 4-5 hours stretches without my daughter needing to nurse. At that point I had stopped pumping and freezing, and still had a big stash in the freezer waiting to be used "just incase". Once I reached 1 year of nursing, I felt like my second goal was complete. What I had wished and prayed for, finally came true. I felt that after that point whenever I stopped producing enough milk, or my daughter chose to stop nursing, I would be fine and content. A lot of my anxiety had finally subsided. At around 15 months, nursing became a twice daily ritual. My daughter would nurse when she woke up and before going to sleep. It was very easy and convenient for both of us.
Now, my daughter is turning 2 in 5 days. My ultimate goal of reaching 2 years has been reached, and I am blessed to say that my body never let me or my daughter. My PCOS didn't get in the way of allowing me to give her the best nutrients and anti-bodies that I could give her. After struggling and fighting to keep breastfeeding her, It has come to a bittersweet end. Its sweet to know that she's all grown up, I've reached my end goal, and now my husband can put her to sleep without me nursing her first. She can spend nights away from me sleeping over at her grandparents house, and not have to be by my side every single night. It's bitter to know that it's over, the love, the nurturing, the time we would spend alone while nursing her, it'll never come back. Is it okay? Yes, it for sure is. Will I miss it? For sure, I know we both will. I have slowly been weaning her for a few weeks now. I'll skip a day of nursing, and she will be just fine. I talked to her before putting her to bed last night and told her that she was a big girl and I will put her in bed with nursing her. She simply replied "Okay, Mama", and went straight to bed. Sometime she'll ask for it, and sometimes she'll forget about it. I for one, will never forget the battles, struggles, tears, sweat, stress, love, patience, nurture, respect and harmony it took to get to this point. I am thankful for God allowing me to reach this point, I am thankful for my daughter's constant patience and I am thankful for my body not letting me down.
Boob♥ease 100% Organic Nipple Balm
http://www.bedbathandbeyond.com/1/1/33632-medela-freestyle-double-electric-hands-free-breastpump.html
http://www.drbrownsbaby.com/bottle-feeding/bottles/glass
http://www.amazon.com/Bamboobies-Boobease-Natural-Nipple-Balm/dp/B007TIM8A6
Share this:
Leave a reply cancel reply.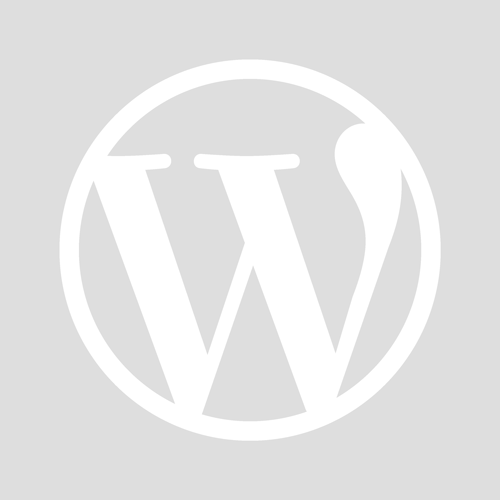 Already have a WordPress.com account? Log in now.
Follow Following
Copy shortlink
Report this content
View post in Reader
Manage subscriptions
Collapse this bar
Breastfeeding Journey has come to an end
Hello everyone.
PLEASE NO JUDGING.
I have decided my breastfeeding journey has come to an end.
My baby girl turned a year old a couple weeks ago and I slowly started weening her. I have officially not breastfed in almost 48 hours and I'm IN SO MUCH PAIN.
My question is, how long does this pain last for? How long does it take the milk to dry up?
Ahhhhhhh!!!!!
Groups You May Like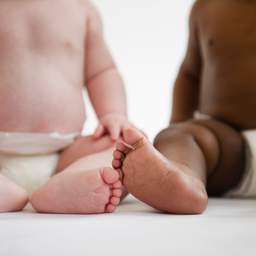 Browse Communities by App
Glow community.
Ovulation & fertility tracker
Nurture Community
Pregnancy app
Baby Community
Baby tracker
Eve Community
Period tracker & sex tips