THE COLLECTIVE FAMILY
Digital Agency
INFLUENCER AGENCY
PRIVACY POLICY
20 BEST FEMALE TRAVEL BLOGGERS YOU MUST FOLLOW
1. @sjanaelise , Australian
A full time wandress and yogi, Sjana Earp inspires us everyday to live life to the fullest. Her Instagram feed is a never ending scroll of beaches, sunshine, yoga poses all paired with insightful quotes or poetic captions tagged as #writtenbysjana. With a heart of gold and a desire for adventure, Sjana is definitely a gem to add to your "follow" list. Psst, to find out more about  her life as a travel blogger read our interview with her.
2. @angelicablick , Swedish
She's the cool girl on the block you wish was your best friend. Her effortless style and travels are what sets Angelica Blick apart from other fashion and travel Instagrammers. You can catch her dancing it up at a music festival or tanning in Tulum, either way, you can be sure she's always looking #flawless.
3. @tuulavintage , Australian
Behind @tuulavintage is Jessica Stein, a leggy blonde from Australia boasting up to 2.3 million followers on Instagram. One of the pioneers in the world of fashion and travel blogging, Jessica can capture the beauty and colors of the world with understated sophistication.  Each photo from her feed will guarantee give you those wanderlust-feels.
4. @gypsea_lust , Australian
"Let's Get Wander-fully Lost" is Lauren Bullen's Instagram slogan perfectly summing up the life she lives. At just 22 years old, Lauren has seen almost all corners of the world. Her photos, so amazingly stunning, has landed her gigs with Australian and Fiji tourism boards. And now that she's dating fellow travel Instagrammer Jack Morris, the jetsetting couple call the world their home.
5. @alexisren , American
With a killer body and contagious smile, Alexis is a gorgeous and adventurous model almost every Instagram-savvy person is following. From frolicking on the beach, to dining with Victoria's Secret models, or hopping on a helicopter with her beau, Alexis' account always makes us want to say "#LIFEGOALS".
6. @tashoakley , Australian
This Australian bombshell shows no signs of ever slowing down. She recently covered the issue of Women's Health Australia, launched her own active wear line with American sidekick Devin Brugman and keeps her website ABikiniADay up-to-date with all things swim wear. ALL while travelling the world and looking fierce and having been our #wcw more than once!
7. @ohhcouture , German
Classified as one of the fastest growing German Instagram accounts, this is a girl to watch! Quitting her well-paid job in the corporate world in Hamburg, Leonie and her photographer boyfriend Alex travel the world to create stunning photos and it's hard to keep up with their current location! Signature features: off-shoulder ruffle blouse, wide smile and an ice-cream in her hand!
8. @mylifeaseva , American
She's the laid-back Southern California girl with sun kissed skin and ombre beachy curls. A fashion, lifestyle, beauty and comedy sensation, Eva gained popularity from her Youtube music video, "Literally My Life," and continues to post witty videos and eye-catching photos. Currently studying Broadcasting at Cal State Fullerton, Eva spends her vacation days hanging out at LA's hotspots or roaming the streets of Europe.
9. @madelinejoyrelph , Australian
Forget the fancy cocktails and five course dinners, Madeline and her longtime beau Jourdan Bowen remind us of the simple life with their down-to-earth approach when it comes to traveling. The pair have been together since they were just 14 years old, and are happier than ever throughout their travels around the world. Follow her Instagram and flood your feed for some nature-loving boho vibe inspiration.
10. @rosielondoner , British
Rosie originally started her Social Media presence to stay in touch with family and friends while travelling the world. However thanks to her amazing photography – spilling the secret: she is mostly using a Canon 5D Mark III – her audience grew quickly and her hobby turned into a full-time job. Oh how we'd love to roam the streets of London with her for a day!
11. @helloemilie , Australian
When browsing Emilie's feed you wish you had a "print poster right now" button on your phone or laptop. She captures dreamy landscapes and you can copy a thing or two from her holiday shots for your next adventure!
Most recent travels: Japan, Tasmania/Australia, New Zealand, Cambodia, Jourdan. Speak of ticking off the bucket list!
12. @apairandaspare , Australian
Geneva Vanderzeil is the queen of hip DIY and divides most of her time between Hong Kong and Australia. Her #lifehack articles such as  How To Pack For A Summer Trip (forget about polyester!) and  bralette tutorial are a must-share with your friends!
13. @lisadanielle__,  Australian
For those who don't know Byron Bay in Australia: it must be Boho-capital with its wooden beach houses with green gardens full of fairy lights and picnic rugs. It's also home to globally-known fashion brand Spell & The Gypsy Collective and Instagram-Gypsy Lisa. Her feed is full of freedom, flowy dresses and travel adventures.
14. @leahliyah,  New Zealand
You'll find NYC-based New Zealand gal Leah dancing in the Sahara desert, sun baking in Positano, Italy, city hopping in Barcelona, Spain or chasing hot air balloons in Cappadocia, Turkey. Not only do you have to add all these places to your Need-To-Go-Here-So-Badly-list (and don't forget to bring along your bestie!) but also follow her for some serious #poseinspiration.
15. @outsideboxx
The talented Karolina is travelling the globe with her partner in crime Marco from @gypseetravel  and is stirring some serious wanderlust in us with the dreamy photos of bucket list places and beyond. If you are still figuring out how to edit your photos, Karolina's second account will be your new best friend: on @your.retouch  you can submit your photos and feel like an inspiring travel blogger with her help!
16. @ campsbaygirl , South African
You know you made it in Insta-land when the app itself suggests you twice as a user-to-follow! Carlinn who is based in Cape Town, South Africa (another destination to add to your bucket list!) started her channel when she was living on Malta to share her travel stories. Lucky us, her breathtaking travel photography makes us dream and insider tip: she spills her editing tips on her blog!
17. @lucylaucht , British
Nomad Lucy left her home base England about eight years ago and has since then travelled to more than 30 destinations. After living in Australia for a while, she has settled down in the city that never sleeps – New York City. Her Insta-diary gives you serious wanderlust!
18. @hilvees , Norway
Norwegian blondie Hildegunn and her Finish hottie Samuel met at a wedding in Hawaii, and have since been chasing summer around the globe together. Having a professional photographer as your hubby pays off as you can tell from their breathtaking photos! *books a ticket to Hawaii*
19. @brooklynhawaii , American
We're staying in the hula-hula mode with Brooklyn: living the North Shore dream life (think surf, eat, sleep, repeat). She turned her passion into a profession and now works as a freelance photographer for brands such as Adidas, Hurley and Reef Girls. Speaking of #girlboss!
20. @marisahampe , German
German gal Marisa can never stay home for too long and is always planning her next adventure. When browsing her gallery you want to be the 100th person to ask her for editing tips and how to capture natural light this gracefully. Definitely added to our bucket list: the pink lakes in Las Coloradas, Yucatán – Mexico!
Share your favourite travel accounts with us in the  The Asia Collective – Luxe Travellers group on Facebook!
KEEP ON GETTING INSPIRED
THE BEST RESTAURANTS IN SYDNEY
THE ULTIMATE MIAMI TRAVEL GUIDE
THE BEST HOTELS ON THE GOLD COAST
THE BEST LUXURY RESORTS IN MEXICO
53 Best Travel Blogs and Bloggers To Follow (in 2023)
If you're searching for the best travel blogs today, look no further.
As always, I created this list to help aspiring travel bloggers learn a thing or two from these established sites.
However, people who are only looking for travel ideas and tips will also enjoy this post.
Without further ado, let's take a look at the top travel blogs to follow in 2023.
Best Travel Blogs
Nomadic Matt
Backpacking Matt
Adventurous Kate
The Blonde Abroad
California Through My Lens
Dan Flying Solo
Travel With Lakshmi
Fluent in 3 Months
Cheapest Destinations Blog
Alex in Wanderland
I Am Aileen
Wandering Earl
Be My Travel Muse
Followtheboat
Matthew Woodward
The Opposite Travellers
No Particular Place to Go
Bucket List Journey
Migrationology
The Cranky Flier
Never Ending Footsteps
A Dangerous Business
Against The Compass
Everything Everywhere
The Longest Way Home
Global Grasshopper
Girl Gone Travel
Oneika The Traveller
The Adventurists
Time Travel Turtle
Hand Luggage Only
Travel4Wildlife
The Insatiable Traveler
View From The Wing
Uncornered Market
Jessie On a Journey
Legal Nomads
TravelFreak
The Everywhereist
Keep Calm and Travel
Practical Wanderlust
Expert Vagabond
The Voyageur
Amateur Traveler
Girl Eat World
The Adventure Junkies
A Broken Backpack
The World Travel Guy
Life Part 2
1. Nomadic Matt
By: Matthew Kepnes
I have to be honest with you — I love everything about Nomadic Matt .
Everything from his website's design to his personal writing voice makes for an engaging reading experience. Not to mention that the name "Nomadic Matt" really sticks with me.
Matthew Kepnes, AKA Nomadic Matt, was once a cubicle worker who admittedly wasn't always a big traveler. On his first trip back in 2004, he went to Costa Rica where his perspective in life transformed forever.
A single trip — that's how easy it is to fall in love with travel.
Today, Matthew continues living the life he was born for. He primarily blogs about travel tips, encompassing topics like how to save for a trip and things to do in Singapore.
Blog Topics
Travel insurance
Travel planning
Saving money on travel
Travel gear
Destinations
Monetization Strategies
Display advertisements
Superstar Blogging online course
Affiliate marketing ( Check: Best Travel Affiliate Programs )
2. Backpacking Matt
By: Matt Kyhnn
I think there's something about the name "Matt" that raises a person's affinity for traveling.
Backpacking Matt , owned and run by Matt Kyhnn, is a travel blog that has similar vibes with Nomadic Matt. It has a simplistic design, a memorable content tone, and striking travel photos that bring the blog's stories to life.
Matt Kyhnn also leverages videos — providing his audience a more immersive way to enjoy his content.
Fresh out of college, Matt simply decided that he won't settle for a 9-5 job. Instead, he spent months working and traveling across Ireland, Scotland, and other regions in mainland Europe.
He then booked a one-way ticket to New Zealand where he now resides. In addition to his blog, Matt also runs his own travel planning and booking website — Planit NZ.
Blog Topics
Affiliate marketing
Planit NZ travel planning and booking services
Brand collaborations
3. Adventurous Kate
By: Kate McCulley
Kate McCulley, AKA Adventurous Kate , is a travel blogger with lots of adventures to tell.
She's been to 83 countries, seven continents, and plenty of experiences to help women appreciate the traveling life.
Kate's blog was built during her time in Southeast Asia along with her freelance portfolio, which helped fund her travels. Her target audience is women who want to travel, but required guidance on how to do it safely and easily.
The "Solo Female Travel" category on her blog consists of posts about travel safety, travel planning, destination guides, and more. She also compiled a list of travel resources that help turn her audience's travel ideas into action plans.
Travel safety for women
Sponsored posts
4. The Blonde Abroad
By: Kiersten "Kiki" Rich
I covered Kiersten "Kiki" Rich of The Blonde Abroad in my list of the top lifestyle bloggers to follow in 2023.
As her blog's name suggests, she's mainly a travel blogger who also discusses two other lifestyle-related topics — blogging and photography.
Kiersten spent three, eye-opening months in multiple countries to re-envision the idea of " success ." She succeeded in her goal and is now one of the most accomplished travel bloggers on the web.
The Blonde Abroad covers a range of topics from travel photography to foreign cuisine. All of which draws wisdom from Kiersten's personal travel experiences.
Photography
Travel destinations
The Travel Shop
Social media and influencer marketing consulting
5. California Through My Lens
By: Josh McNair
Josh McNair, owner of California Through My Lens , has a distinct writing style that vividly describes details of travel destinations.
Unlike bloggers who discovered the love for travel in their adulthood, Josh has always been a passionate traveler at heart. He created California Through My Lens to document his adventures with the online audience.
California Through My Lens is run by both Josh and his wife, Amy. The pair also has an active YouTube channel called Through My Lens where they share their experiences in video form.
As you may have guessed, Josh's content focuses on the beaches, caves, hiking trails, waterfalls, and various landmarks in California. Intricate details of each location, from hike distances to specific travel tips, are often included in his posts.
National parks in California
Driving around California
California destinations
Selling eBooks
Advertisements through YouTube
6. Dan Flying Solo
By: Daniel "Dan" Clarke
Dan Flying Solo is by Daniel Clarke — a travel blogger, photographer, and creative director at his own Portugal-based media company.
Dan's blogging life was ignited by his passion for photography. He was originally a frustrated restaurant manager who wanted more out of life.
Like me, Dan is a self-taught blogger. He worked day in and day out by doing free online courses, YouTube tutorials, and heaps of informative guides.
What makes Dan Flying Solo an extra noteworthy blog is its library of video content. Daniel also makes it clear that the site has no particular theme — not unlike everything else in life.
" There's not one particular theme to this blog because I don't think that's how life really is. We change and what we enjoy changes."
7. Travel with Lakshmi
By: Lakshmi Sharath
Lakshmi Sharath worked on a desk job for multiple media organizations for 15 years. She then started her personal travel blog in 2005 — traveling to over 25 countries and across every corner of India.
Travel with Lakshmi has only grown steadily ever since. It won multiple awards, including "India's best travel blog of the year" award from Indiebloggie.
As an Indian herself, Lakshmi made sure to highlight the country's top travel destinations on the blog. She also documented her travels to foreign countries — from Abu Dhabi to the United Kingdom.
As a way to support aspiring travelers around the world, Lakshmi also covers important tips on starting a travel blog. This includes essential tips on photography, travel planning, and travel writing.
Social media marketing campaigns
Content marketing and writing services
Digital media consulting services
8. foXnoMad
By: Anil Polat
foXnoMad is a unique travel blog run by digital nomad Anil Polat.
Anil was exposed to travel at a young age because his parents were journalists. Other than routine trips between Turkey and the United States, they also visited multiple destinations around the world.
Even in his professional life as a computer security consultant, travel was a big part of Anil's life. He eventually decided to quit his job and fixate on one goal: to visit every country in the world.
What makes foXnoMad unique is that Anil utilizes his knowledge in tech to provide insightful tips on traveling smartly. He also develops apps that can help travelers in situations like determining water drinkability and calculating tips.
You can check out his podcast where he talks about current events, new product tech releases, and all things travel-related.
Blog Topics
foXnoMad Shop
Paid mobile apps
9. Fluent in 3 Months
By: Brendan "Benny" Lewis
Fluent in 3 Months by Brendan Lewis is created for travelers with a purpose.
Apart from regular posts about travel planning and destinations, Brendan also writes a lot of guides on foreign languages.
Remember, language is a crucial part of every culture. Brendan makes sure you learn dozens of useful words and phrases that will enrich your visit to any country.
Some of the most prominent content formats in his blog are "ways to say" posts and phrase listicles. There are also fun, bite-sized stories like "How I Learned French on the Toilet in 6 Months."
For more serious language learners, Fluent in 3 Months offers "The Challenge." It's a full-fledged online course that will enable you to hold a 15-minute conversation in a new language.
How to speak foreign languages
Language hacking
Traveling jobs
The Challenge online course
Speaking engagements
10. Cheapest Destinations Blog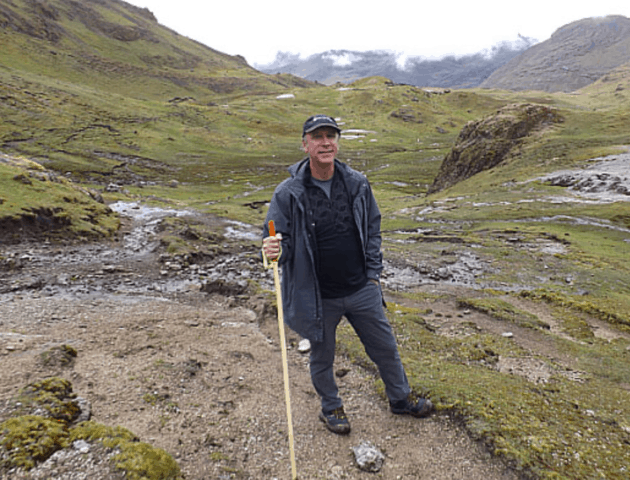 By: Tim Leffel
Cheapest Destinations Blog is one of the oldest travel blogs on this list.
It is created and run by Tim Leffel — an award-winning travel writer and author.
Tim has made it his life's goal to help people make the most out of travel while spending less. His blog contains posts that teach how to spend your travel money wisely and how to make every cent count.
Other than Cheapest Destinations Blog, Tim also runs a handful of other blogs on different, travel-related topics. This includes Perceptive Travel, Travel Writing 2.0 Blog, and Cheap Living Abroad.
Travel budgeting
Influencer marketing through 360 Degree Travel Network
11. Alex in Wanderland
By: Alexandra Baackes
Alexandra Baackes created Alex in Wanderland for two reasons.
First, she's been dealing with a case of wanderlust all her life. And second, she's a fan of a beloved, fictional character — Alice in Wonderland.
Alexandra is originally from Brooklyn, New York where she purchased her one-way ticket into the traveling life. She now blogs about the best travel destinations, outdoor activities, and her personal, travel-related gear.
One of the things I like about Alex in Wanderland is the presentation and categorization of content.
On the "Categories" page, Alex makes sure articles are well-organized based on topics like travel inspiration, activities, and planning. This makes it easy for her audience to find the information they need at any given time.
12. Hey Nadine
By: Nadine Sykora
Nadine Sykora of Hey Nadine is a popular travel blogger, YouTuber, and social media influencer.
Over the past 10 years, she has traveled across 55 countries, spoken on expert panels, and became a keynote speaker.
Nadine's goal is simple: share her travel experiences with the world and help others do the same.
Hey Nadine contains a host of content on travel advice, hacks, destinations, and inspiration. As a seasoned YouTuber, you can expect her blog content to contain a lot of embedded videos from her channel.
Video production
Advertisements through YouTube
Sponsored content
13. I Am Aileen
Just like Kiersten Rich, Aileen Adalid is another travel blogger whom I also featured in my top lifestyle blogs listicle.
Aileen runs I Am Aileen — an award-winning blog that discusses just about everything there is to discuss in travel. She writes about destinations, the best travel activities, foreign cuisine, and more.
What interested me the most about Aileen is her blogging background. At age 21, she quit her corporate job, which only paid $300 a month, to become a professional traveler.
Since then, she's been on a streak of smashing goals and breaking barriers. Thanks to her commitment to quality content, she's recognized as one of the top bloggers in Asia.
14. Wandering Earl
By: Derek Earl Baron
Here's a fun trivia about Wandering Earl .
Unlike most bloggers who use their first names, the "Earl" in "Wandering Earl" is actually a middle name. Blog owner Derek Earl Baron only thought that "Wandering Derek" didn't sound as catchy.
Derek is a one-of-a-kind, adventurous soul who discovered his purpose as a modern nomad relatively early into adulthood. After graduating in 1999, he planned a three-month vacation across Thailand, Cambodia, and Vietnam.
That three-month vacation continues to this very day.
And that's how Wandering Earl was created — documenting Derek's adventures in over 100 countries. He also shares valuable pieces of wisdom on travel planning, food, budgeting, gear, and so on.
Wandering Earl has that "old-school" look and feel to it. On the plus side, the site's design only highlights
Working while traveling
Selling "eGuides"
15. Be My Travel Muse
By: Kristin Addis
Be My Travel Muse is a solo female travel blog created by Kristin Addis.
She studied in Taiwan and kept an investment banking job for four years. The only problem was, her daily routine rendered her creative, dreamer side claustrophobic.
Her first step was a one-way ticket to Bangkok — envisioning a life of writing and travel. That's exactly what she accomplished with her blog, which now caters to millions of readers all over the world.
Kristin believes that solo traveling is the best way for women to feel empowered and more confident. She prioritizes solo female travel tips on her blog, including guides on safety, packing, and maintaining relationships.
Be My Travel Muse also has heaps of content on popular travel destinations and self-care for women.
Self-help for women
Relationships
The Photo Muse Masterclass online course
16. Followtheboat
By: Liz Cleere and Jamie Furlong
Followtheboat is a unique travel blog that focuses on a specific mode of transport: sailing.
It is created with love by a travel writer Liz Cleere and photographer Jamie Furlong. There's also Millie the rescue cat, which functions as a source of inspiration and encouragement for the blog's human founders.
Despite the focus on sailboats, Followtheboat's content isn't just made for sailors. The posts are tailor-made for travelers who also happen to be interested in the art and joys of sailing.
Don't be surprised at the humor and dynamic range of topics on the blog. You'll find posts like "tools you need on a sailboat" and "is this the weirdest loo in the world?"
Followtheboat also has a library of podcasts, which record Liz and Jamie's experiences on their travels.
Boat maintenance
Patreon donations
17. Matthew Woodward
By: Matthew Woodward
If Followtheboat is about boats, you can probably guess what Matthew Woodward is a blog about trains.
Not to be mistaken for Matthew Woodward the internet marketer, Matthew Woodward the rail adventurer loved trains as a child. He owned model railway sets, traveled alone by train, and watched shows about trains on TV.
In his time as a geography student, he explored Europe with his trusty Interrail pass. He set his passion aside to focus on his career, which he eventually gave up to become a travel writer.
Today, he blogs about railway systems over different continents. He's also an accomplished author of three books: "The Railway to Heaven," "A Bridge Even Further," and "Trans-Siberian Adventures."
Railway systems
Traveling by train
Selling books
18. The Opposite Travellers
By: Ryan and Rachel Riel
The Opposite Travellers were created by married couple Ryan and Rachel Riel.
While both loved to travel, Ryan and Rachel had contrasting preferences when it comes to traveling.
Rachel prefers to travel in style and luxury — through the accommodations and services offered by establishments and travel agencies. Ryan, on the other hand, leans toward daring adventures like biking and trekking — on $5 per night accommodations.
The couple, however, utilized their differences as a selling point in The Opposite Travellers.
As such, the website's "Travel" section has two main categories: "Luxury Travel" and "Adventure Travel." In other words, the blog has a diverse content library for travelers of all tastes and budgets.
The Opposite Travellers also boasts high-quality visuals taken and produced by Ryan Riel. All of the site's videos are published on Ryan Riel Media — Ryan's official YouTube channel.
Content production
Social media marketing
Influencer marketing
19. No Particular Place to Go
By: Anita Oliver and Richard Nash
The next blog proves that you can never be too late to follow your passion.
No Particular Place to Go is a travel blog created by Anita Oliver and Richard Nash. Both of them planned to retire in Padre Island — happily in their waterfront home.
After his early retirement, Richard kept himself busy with volunteer work and beachcombing. Meanwhile, Anita kept her job as a hospital pharmacist.
Life was good for a while, but the couple eventually decided that they want and deserve more. That's when the pair decided to travel with nothing set in stone.
In 2012, Anita and Richard left for Mexico with two suitcases, two cameras, and two laptops. Today, they own one of the most wholesome and genuine travel blogs online.
There are no ads, sponsored posts, or affiliate products on the site. There's only content made by two people who really fell in love with traveling.
Moving to Portugal
Life as nomadic travelers
20. Bucket List Journey
By: Annette White
Travel is all about adventures, and so is life.
That's the essence of the Bucket List Journey by Annette White.
The blog's tagline is "tools and inspiration to live your list." It refers to a person's "bucket list," which is basically a list of goals and experiences they want in life.
Annette didn't always have such a positive outlook in life. She used to be diagnosed with anxiety, which caused her to miss out on life-enriching experiences and opportunities.
Eventually, she decided that she'll no longer become a prisoner of fear and uncertainty. She had courage and took charge of her life's direction — something every aspiring blogger needs to do at one point.
Bucket List Journey talks about bucket list-worthy destinations, motivation, money, and travel tips. Annette also imparts knowledge on people who also struggle with facing fear and making braver life decisions.
Overcoming fear and anxiety
21. Migrationology
By: Mark Wiens
When I first visited Migrationology , I wasn't sure whether to classify it as a food or travel blog.
Then I checked out Mark Wiens's "About" page. There, I learned that he viewed food as a way to connect with people in various cultures.
And to be exposed to these cultures, Mark dedicates his time, money, and efforts to travel.
Mark makes sure the blog only focuses on content based on his personal travels. It's made for people who want to experience the flavors of the world — in person or through Mark's posts.
Apart from general food travel blog posts and city guides, Migrationology also offers readers a "Food Tour" service. It is the result of a year of research done by Mark himself — in partnership with Bangkok Vanguards .
22. The Cranky Flier
By: Brett Snyder
We already mentioned a blog about boats and another about trains. It's time to talk about a blog on airplanes and air travel.
Cranky Flier is a unique blog created by Brett Snyder — President and "Chief Airline Dork" of Cranky Flier LLC.
Brett has been fascinated with airlines all his life. When he was young, he collected airline timetables and even spent a birthday with his grandmother watching planes land.
As an adult, he spent several years in the airline industry fulfilling multiple roles. He became a sales intern at USAir, senior analyst at America West, marketing planning product at United, and so on.
Today, Brett publishes his opinions about the airline industry on Cranky Flier. He also updates several series, like "Worst Airline Ever," "Airlines We Lost," and "Across the Aisle Interviews."
I'll let you determine what these series are all about based on what they're called.
Airline industry
Cranky Concierge service
23. Never Ending Footsteps
By: Lauren Juliff
Lauren Juliff is one of those bloggers who already knew what they wanted to be from an early age.
She dreamt of traveling to new places, meeting new people, and exploring new cultures. Never Ending Footsteps is proof that she accomplished all three.
The blog consists of posts about Lauren's fulfilling travels to different countries. But unlike a lot of famous travel bloggers, she also talks about the downsides of being a digital nomad.
Never Ending Footsteps has a "The Incidents" blog section where Lauren discusses the not-so-sexy aspects of traveling. She has been scammed, attacked by monkeys, locked out of her room, lost her passport, and more.
Despite these incidents, Lauren's love for travel only grew. Such experiences increased her wisdom and travel acumen — resulting in some of the most insightful travel articles ever published.
Lauren also helps her audience get into the world of travel blogging. Check out "How to Start a Travel Blog" for information on web hosting, working with WordPress, and so on.
24. A Dangerous Business Travel Blog
By: Amanda Williams
A Dangerous Business Travel Blog is a straightforward blog made to help people travel.
It is created by Amanda Williams, who is a former journalist with degrees in journalism, hospitality, and tourism management.
Amanda first got into journalism by editing obituaries — eventually becoming a copy and layout editor at a newspaper company. She started A Dangerous Business Travel Blog in 2010 out of boredom and her need for a creative outlet.
Fast forward to 2023, the blog now averages over 340,000 page views per month. Amanda also maintains a strong social media presence with thousands of followers across networks like Facebook, Twitter, and Instagram.
A Dangerous Business Travel Blog contains posts about travel planning, packing, destinations, and inspiration. Everything is sprinkled with high-quality photos to keep readers engaged and enthused.
The centerpiece of A Dangerous Business Travel Blog is "The 10-Day Adventure Project." Put simply, it's a collection of ready-to-use, self-guided itineraries that will shave hours off your travel planning process.
Packing
DangerousBiz online course
Freelance writing
25. Against the Compass
By: Joan Torres
How do you make a travel blog stand out?
Joan Torres has a surefire answer: covering the most unusual and "off the beaten track" destinations.
Against The Compass is a unique blog that talks about the travel routes and destinations you probably haven't heard of. It covers destinations that people don't normally include in their bucket list, like Pakistan, Tunisia, Syria, and other high-risk countries.
Of course, Joan makes sure to highlight the importance of safety when traveling in relatively low-popularity destinations. He has comprehensive guides for solo female travel, travel insurance, and general travel safety.
26. Everything Everywhere
By: Gary Arndt
In travel blogging, a picture is undeniably worth a thousand words. There's simply no excuse for any travel blogger to forego the inclusion of visual content in their posts.
Gary Arndt's absolutely nailed it with his photography work for Everything Everywhere .
Gary actually won multiple, major travel photography awards — more than any travel photographer. His photography is so good that I suggest you check the "Travel Photos" page on Everything Everywhere.
Go ahead, take a break and thank me later.
Other than taking breathtaking photos, Gary also publishes detailed blog posts about the places he's been. He's been on the go for roughly 9 years non-stop, which means readers will never run out of material.
27. The Longest Way Home
By: David Ways
The Longest Way Home started as the personal travel journal of David Ways — a solo traveler in search of home.
The blog originally started as David's private, digital diary. As he journeyed across Europe and gained experience, it turned into a full-on blog with travel guides to specific locations.
David finally found home in Nepal before traveling to other parts of Southeast Asia.
He's not the most nitpicky blogger in terms of grammar and spelling, but he's definitely a brilliant storyteller. He's also skilled in capturing and immortalizing moments into photos, which you can view on his blog's gallery.
The Longest Way Home has a library of content about various destinations, trekking, and travel planning. It also features in-depth travel guides to Nepal, Thailand, and overland travel — plus a mini-guide to Portugal.
Travel planning
Overland travel
28. Global Grasshopper
By: Becky Moore
Global Grasshopper is a travel blog run by Becky Moore and her team of professional travel photographers and writers.
Becky's first adventure was a six-month voyage in Southeast Asia. She considers herself a "semi-nomad," traveling from country to country while nestling in Ireland, Australia, or parts of Southeast Asia.
Global Grasshopper contains posts about popular travel destinations, hotels, and other places that deserve more attention. Readers will also enjoy the blog's posts about dog-friendly travel — covering topics like dog booster seats and pet-friendly hotels.
Since the blog is run by a team of experts, expect the content quality to be top-notch across the board. The team also organizes boutique tours, which readers can participate in for a memorable travel experience.
Traveling with a pet
Boutique tours bookings
29. Girl Gone Travel
By: Carol Cain
Carol Cain is an accomplished professional in the field of communications. She is a social media marketing expert, public speaker, branding agency owner, and award-winning travel blogger.
Girl Gone Travel is the result of Carol's innate passion for travel and knack for digital marketing. It is a well-designed, engaging, and filled with quality content that shines with Carol's personality.
Other than her travel-related posts, Girl Gone Travel also publishes a lot of posts about blogging and online branding. This makes it an excellent place to start for hopeful travelers who plan to have their own blog one day.
Destinations
Online branding
Brave World Media company
30. HoneyTrek
By: Mike and Anne Howard
Believe it or not, HoneyTrek is a travel blog about a honeymoon.
Yes — it's probably the longest honeymoon ever.
Founders Mike and Anne Howard are a power couple with skills that can make any blog great. Anne is a former magazine editor whereas Mike's a veteran digital media strategist and photographer.
Together, they've honeymooned to over seven continents and 60 countries while creating the most romantic travel blog in the process.
HoneyTrek contains a collection of posts about their travel destinations, experiences, and travel tips for all budgets. They also wrote two successful books: "Comfortably Wild" and "Ultimate Journeys for Two."
Travel budgeting
Travel skills
31. Oneika The Traveller
By: Oneika Raymond
Oneika The Traveller is an award-winning travel blog by journalist, keynote speaker, and media personality Oneika Raymond.
For those who don't know Oneika, she's the on-air travel and lifestyle correspondent for CTV Canada and NBC New York. Even more impressively, her blog won her a gold medal in the 2018 SATW Lowell Thomas Travel Journalism competition.
Oneika talks about travel destinations and her go-to tips for life on the road. With her experience in the field of journalism, she's definitely one of the most engaging storytellers on this list.
Fashion and style while traveling
Traveling as a minority
Personal opinions
Social media marketing
32. The Adventurists
By: Tom Morgan
The Adventurists is hands down one of the most well-designed travel blogs in this post.
The blog proves that integrating tons of video content into one page doesn't have to affect its loading speed. In fact, the site loads surprisingly fast despite having several video panels on the homepage.
I'm not going to delve too deeply into this technical feat. What I'm going to focus on, however, is the brilliant team behind The Adventurists.
The site is founded by "Chief Idiot" — Tom Morgan. Apparently, most of the crazy ideas featured on the blog were his.
Every page on the site reflects Morgan and his team's wackiness and passion for great adventures. They do, host, and document daring outdoor activities on air, land, and sea — plus, a whole lot of charity.
Their audience can also participate in these activities, which can be held in various parts of the globe. The "Monkey Run," for example, is an event where participants race through dirt trails on tiny bikes.
The bottom line is, it's hard to come up with unique ideas that set you apart in the blogging landscape. The Adventurists, on the other hand, managed to do so multiple times.
"The Adventures" events
The "Shop of Stuff"
33. Time Travel Turtle
By: Michael Turtle
Time Travel Turtle is created by Australian Journalist Michael Turtle.
Michael was born to be a storyteller and he knew it from an early age.
In school, he ran the student newsletter and contributed a weekly column. He also filled the role of deputy editor of a university newspaper.
Time Travel Turtle's contains mainly posts on the locations that Michael has visited over the years.
Like most renowned travel bloggers, Michael captures amazing photos that travel enthusiasts can fall in love with. He puts some of these photos up for sale to companies who'd like to feature those locations or properties.
Michael continues to explore the world as a digital nomad. He also shares practical travel tips so readers can experience these adventures themselves.
34. Hand Luggage Only
By: Yaya and Lloyd
Hand Luggage Only is a hugely successful travel blog by couple Yaya and Lloyd.
The site doles out travel advice, inspiration, photography tips, food reviews, and posts about must-see destinations. It also has a library of high-quality videos where Yaya and Lloyd describe their experiences in detail.
Yaya and Lloyd started the blog in 2014 with a plan to share their travel stories with the world. Within a few hours, they published their first posts using photos they already took and edited.
The moral of the story is, consider starting a blog if you already have a library of unused travel photos.
35. Travel4Wildlife
By: Christina Garcia and Hal Brindley
It should only take anyone a second to figure out what Travel4Wildlife is all about.
The blog is created by couple Christina Garcia and Hal Brindley out of their passion for wildlife.
Hal is an experienced wildlife photographer for organizations like the Nature Conservancy Magazine, SEE Turtles, and RARE Conservation. Christina, on the other hand, is an experienced zoologist who worked on studies on wolves, cheetahs, and leopards.
Travel4Wildlife's goal is to increase awareness and increase the appreciation for wildlife. More importantly, it was Christina and Hal's life goal to promote wildlife conservation through responsible tourism.
Behind the scenes, the couple teams up to create compelling articles that focus on wildlife in specific destinations. The blog covers a range of species on different continents — from owls in South Africa to polar bears in Canada.
Wildlife tour reviews
Responsible travel
36. The Insatiable Traveler
By: Susan Portnoy
Susan Portnoy, also called The Insatiable Traveler on her blog, is a seasoned travel writer and photographer.
Susan's last full-time job was VP of corporate communications at Condé Nast. When that door closed, she took on a freelancing career as she learned the art of photography.
Fast forward a few years, and she has enough accolades to make photography degree holders envious.
Her photographic works were featured by organizations like National Geographic and companies like Bing. She also won awards like the SATW Lowell Thomas Award and the 2018 Gold in the Muster Photo Competition.
The main focal points of The Insatiable Traveler include destinations, cruises, photography, and travel gear. Susan also covers the safaris in various regions, like Tanzania, Namibia, and Kenya.
37. View from the Wing
By: Gary Leff
Just like Brett Snyder, Gary Leff of View From The Wing is an expert in all things air travel.
Gary was named one of the "World's Top Travel Experts" by Condé Nast Traveler since 2010. He also co-founded InsideFlyer.com — a community made by and for frequent flyers.
View From The Wing is a goldmine of timeless tips on airline miles, credit cards, hotels, and business travel. No matter your sub-niche in travel, I recommend checking it out for ways to maximize your frequent flyer miles.
Gary also publishes posts called "Trip Reports" about establishments, food, and various attractions.
Hotel reviews
Credit cards
38. Uncornered Market
By: Daniel Noll and Audrey Scott
Dan Noll and Audrey Scott are a pair of adventurers, storytellers, and tourism advisors who advocate for responsible traveling.
They created Uncornered Market — a responsible tourism blog — after leaving their secure and stable lifestyle in Prague. Prior to that, they lived in San Francisco and took a leap of faith for the sake of avoiding regrets.
It's clear that both Dan and Audrey believed that fulfillment can't be found within the confines of your comfort zone. They explored, made connections, and shared their experiences through their travel blog.
Some of the topics you'll find in Uncornered Market are about destinations, sustainable tourism, food, and trekking. Dan and Audrey also write about personal growth and experiential travel.
Uncornered Market is also a tourism development and marketing consultancy company. They help travel companies, destinations, and tourism organizations build their brands and deliver their message to a wider audience.
Responsible tourism
Tourism development and marketing consultancy services
39. Jessie on a Journey
By: Jessica "Jessie" Festa
Like plenty of bloggers, Jessica Festa needed a taste of life before discovering her true calling.
In her youth, Jessie traveled to mostly cruises in the Caribbean and road trips in North America. She also experienced being a sightseeing guide in New York.
Jessie on a Journey is the result of her pursuing her dreams of getting paid to do something she loves. She now blogs about being a solo female traveler, blogging it, and profiting off of it.
I'm sure a lot of big-name bloggers are all too familiar with how Jessie made the blogging vision a reality.
For a long time, she felt that the workaday lifestyle isn't for her. It made her feel like she's living everyone else's life — not the kind of life she wanted to keep.
Despite the disapproval of loved ones, Jessie decided to quit her secure job in favor of being a travel blogger.
She was just as unprepared as most people before starting their own blog. The key difference is, she went out there and took her first step.
Travel blog consulting
Tour company consulting
40. Legal Nomads
By: Jodi Ettenberg
Back when Jodi Ettenberg was in law school, she never would've guessed she'd run a successful travel and food business.
That happens to a lot of people, especially those who never thought of giving priority to their passions.
It's just a hunch, but I think the name Legal Nomads had something to do with Jodi's background in law.
Legal Nomads highlights destinations and local cultures just as insightfully as other travel blogs. What makes it different is that Jodi focuses on local cuisines to experience and tell the stories of each destination.
A huge part of Jodi's blog is about wellness and gluten-free eating. She then utilized her knowledge and experience to create detailed restaurant cards, which travelers can use when visiting certain countries.
Gluten-free restaurant cards
The Legal Nomads Shop
41. Indiana Jo
By: Jo Fitzsimons
Like Jodi Ettenberg, Jo Fitzsimons also used to practice law before becoming a successful travel and lifestyle writer.
Indiana Jo started way back in 2010 where Jo can comfortably type away her thoughts and musings. Fed up with her full-time job, she went out to see the world as a digital nomad.
It wasn't always smooth sailing for Indiana Jo, however. According to her, she thought about quitting the blog several times before finally realizing that it's a lifetime thing.
Jo writes about her travel experiences, destinations, wine, and food. She also shares travel planning tips along with a long list of content about topics that personally interest her.
42. TravelFreak
By: Jeremy Scott Foster
TravelFreak is the brainchild of Jeremy Scott Foster who left America in the middle of a recession and to Australia.
For a while, he racked up some savings as a traveling bartender. It took some time before he finally made the switch to be a digital nomad and online entrepreneur.
Jeremy created the blog to help people create opportunities to achieve the fulfilling life they deserve.
He writes about travel advice, destinations, gear, and ways to get your finances in order as you travel. This includes guides on how to land and keep a job abroad along with resources on reliable booking websites.
I personally like the way Jeremy designed TravelFreak to provide the best possible user experience. Unlike a traditional layout, the site features a search bar so readers can jump right into the content they need.
TravelFreak has been featured in Forbes, National Geographic, The New York Times, and a few other big-name publications.
43. The Everywhereist
By: Geraldine DeRuiter
Before anything else, yes — that's Rand Fishkin in the photo above.
And yes, the next travel blogger on this list is Rand's longtime sweetheart and wife.
Geraldine DeRuiter was a former copywriter and went with Rand in his travels, which are often business-related. She then turned to the habit of documenting their travel experiences, which she described as "love letters" to her husband.
Today, Geraldine works full-time on The Everywhereist — named by Time magazine as one of the best blogs in 2011.
The Everywhereist contains posts about food and Geraldine's travel experiences along with a comprehensive Philadelphia travel guide. The guide contains information on where to go, eat, shop, and stay.
Geraldine also wrote a book called "All Over The Place." It chronicles how she embraced her love for blogging after being laid off, which aspiring bloggers can draw inspiration from.
All Over The Place book sales
44. Keep Calm and Travel
By: Clelia Mattana
Keep Calm and Travel is a travel blog created by serial traveler Clelia Mattana.
Ever since she was 19, Clelia is a certified sea lover and globetrotter. But like many travel bloggers, she was given a choice between a secure job and the traveling lifestyle.
Clelia's finalized her choice when she bought a one-way ticket to Asia. She then created Keep Calm and Travel to send a simple message:
"No matter what your age is, or your budget, or status, you can travel and live your life on your own terms."
The blog's topics include destinations across continents, photography, and travel gear. She also has a dedicated page for Sardinia, which is one of her absolute favorite travel destinations.
45. Practical Wanderlust
By: Lia and Jeremy Garcia
Lia and Jeremy Garcia, who aptly labeled themselves a "travel couple" on Instagram, are the minds behind Practical Wanderlust .
Jeremy is a film degree holder whose passions include writing and directing. He also became a high school teacher who taught filmmaking and digital media art.
Lia, on the other hand, has a fashion design and apparel merchandising degree. She took on roles in corporate merchandising before becoming a business systems analyst.
Why did I tell you all this? Simple: I want you to know what the pair had to give up pursuing their dreams of traveling.
Practical Wanderlust's goal is to help other people enjoy travel in the most realistic and sensible approach possible. The blog is filled with detailed content on planning memorable trips on a budget, where to go, and staying safe.
Lia and Jeremy also host their own podcast, which is available on Google Podcasts, Spotify, and Apple Podcasts.
Coaching and mentoring services
Sponsored podcast episodes
46. Expert Vagabond
By: Matthew "Matt" Karsten
Matthew Karsten, AKA the Expert Vagabond , has been a travel blogger, photographer, and digital nomad for nine years.
He talks about budget travel tips, destinations, travel photography, and strategies to make the digital nomadic life work.
Matt is a business degree holder who spent time freelancing as a nightlife and event photographer. While he admits it was fun, he knew that he wants and deserves something more.
After a year of downsizing his life, eating homemade food, selling eBooks, and saving every penny, he was ready. He set out to obtain a different kind of wealth — that which is made with adventures and experiences.
47. The Voyageur
By: Pauline Chardin
Pauline Chardin is a France-based fashion designer, photographer, and art director.
She always had a soft spot for travel — driven by her appreciation for picturesque architecture, landscapes, and good food. She started The Voyageur to help people view the world through her voice and eyes.
The Voyageur is a simple, yet aesthetic website achieved through Pauline's incredible photography skills. Apart from itineraries and posts about hotels, food, art, and architecture, the site also has a sizeable photo gallery.
Images are accompanied by a brief article that describes the destination's history and Pauline's thoughts and emotions during her visit. I'm not sure what it is, but there's something about this content format that's truly engaging and relaxing.
48. Amateur Traveler
By: Chris Christensen
Don't be fooled by the name — Amateur Traveler is by no means run by an amateur.
Chris Christensen is a skilled photographer, travel writer, and podcast host. The site also utilizes a long list of monetization strategies that I believe every blogger should learn.
True, he wasn't the most experienced traveler when he started the blog. Before he created Amateur Traveler, he was a full-time EVP of engineering and operations for a company based in Silicon Valley.
In his defense, he grew up in a family that traveled a lot to national parks in a trailer. He also learned a lot of foreign languages, which he believes is a window into understanding and embracing different cultures.
Amateur Traveler discusses destinations, travel budgeting, planning, gear, and booking. The site also features a weekly podcast on the top destinations around the world.
Amateur Traveler Shop powered by Etsy
Podcast advertisements
Social media and content marketing consulting services
Content writing services
Paid guest posts
49. Girl Eat World
By: Melissa Hie
Melissa Hie is the "Girl" in Girl Eat World — a name that encapsulates what the whole blog is all about.
You see, Melissa's three passions are food, travel, and storytelling. She started the blog in 2015 as a digital diary for herself and friends who need travel tips.
Prior to her blog's success, she amassed quite a following on Instagram. This springboarded her blogging career, which she put in the back burner after focusing on her full-time career.
Girl Eat World is essentially a compendium of Melissa's travel stories and travel planning guides. She also has an iconic style of capturing Instagram posts, which must be seen to be appreciated.
50. The Adventure Junkies
By: Antonio Cala and Amanda Zeisset
The Adventure Junkies is definitely not your average travel blog.
It's not just about the travel stories of founders Antonio Cala and Amanda Zeisset. Upon visiting the blog for the first time, you'll realize that it's all about the community the blog has built.
New visitors are encouraged to join " Summit " — a free community for people who seek adventures through travel and outdoor activities. There, members can connect, plan events, share posts, ask questions, form groups, and discuss anything related to travel.
The Adventure Junkies also compile guides and resources about outdoor activities like diving, kayaking, mountain biking, and snowboarding. There's also a section for visitors who'd like to learn about outdoor and underwater photography.
Antonio and Amanda started The Adventure Junkies as a personal blog about their three years of cycling. Over time, their readers began asking questions on how they can plan their own adventures.
The couple then realized that they need to create something more than a personal blog. As such, they transformed The Adventure Junkies as a one-stop shop for adventurists.
The Adventure Junkies Store
Paid digital guides
51. A Broken Backpack Travel Blog
By: Melissa Giroux
Melissa Giroux used to be a social worker who only traveled once a year.
Melissa created A Broken Backpack a year after her journey in the Canadian Rockies — hitch-hiking from point A to B. She continued working on her blog as a creative outlet while working on a farm in Australia.
It didn't take long before A Broken Backpack's popularity gained momentum and gave Melissa a new frontier.
The website contains crucial tips on travel gear, budgeting, destinations, and the life of a digital nomad. Melissa also put together in-depth guides on travel blogging, moving to another country as an expat, and backpacking.
SEO eBook on Nomad Life 101
52. The World Travel Guy
By : David Leiter
David Leiter is an American travel blogger currently based in Bali, Indonesia, with his wife Intan (who's a Bali local).
They travel around the world and try to document the most scenic destinations by creating articles, photos, videos, and guides for other travelers.
David runs The World Travel Guy , an adventure travel blog that he started when he was a solo traveler, but now covers their travels around the globe as a couple.
In total, they've visited dozens of countries, while also checking off some bucket list adventures like a Komodo dragon safari in Indonesia, the Mount Everest Base Camp trek in Nepal, and a bunch of world monuments like the Angkor Wat and Taj Mahal.
Adventure Travel
Destination Guides
Budget Tips
Travel Photography
Drone Videos
Affiliate Partnerships
Display Advertisements
Sponsored Trips
YouTube Videos
53. Life Part 2
By: Jonathan Look Jr. and Sarah Wilson
The last blog on this list that your best life can start at any time you choose.
Let me tell you the story behind Life Part 2 and the people behind it.
Jonathan Look Jr. and Sarah Wilson are both happy retirees with a simple mantra: "don't waste your retirement."
To them, retirement isn't about being comfortable and secure. Rather, it's all about the freedom to listen to your heart and follow where it takes you.
Jonathan and Sarah met in Chiang Mai, Thailand where they both agreed to see the world as a couple.
Life Part 2 is a mix of all things travel. At times, there'll be a post about remote destinations and backpacking, and at other times, the theme is luxury travel.
You will, however, notice that the content topics on the blog often revolve around retirement, minimalism, and travel.
Planning to go on your own travel adventures? Perhaps you're thinking of starting your very own travel blog?
It doesn't matter if you've got a case of wanderlust or the desire to be a travel blogger yourself.
The list above has some of the best travel blogs ever created. They can provide you with ideas and inspiration for your next trip or first-ever travel blog post.
If you think I missed a great travel blog that everyone should read, let me know in the comments below. Good luck!
Ankit Singla
Ankit Singla is a full-time blogger, YouTuber, author, and public speaker. He founded and leads Master Blogging . With over 13 years of blogging expertise, he has assisted numerous aspiring bloggers in achieving their dreams of creating successful blogs.
Master Blogging, powered by Ankit Singla's 13 years of blogging expertise, is your reliable resource for building a profitable blogging business. Here, you'll gain the insights and support to thrive in blogging.
BLOGGING DEALS
© 2013 – 2023 Master Blogging® | Hosted by WPX | Built with Kadence Theme
25 Jun 150 TOP TRAVEL INFLUENCERS IN 2023 (UPDATED)
150 top travel influencers and top travel instagram accounts in 2023.
In the age of social media, tourism trends are increasingly being shaped by the influencers and bloggers in the travel space. With social media feeds being the primary source of inspiration for many travel choices, the beloved influencers and travel bloggers are dominating those feeds through visually enticing and consumer-friendly content. According to Adweek , User Generated Content (UGC) in the travel industry is a "goldmine hidden in plain sight." At the same time, Forbes reported that "Instagrammability" of any destination plays a major role in driving travel choices among millennials." With the travel influencer industry set to achieve a milestone of more than 10 Billion USD in 2022, travel influencers are here to stay! Travel influencers may be the future of influencing, as they are able to introduce their followers to beautiful places all over the globe. Not only does this provide individuals with new travel goals, but it also allows them to learn about other cultures through the eyes of someone who is already familiar with them. Additionally, travel influencers often have access to exclusive experiences and locations that their followers would not be able to see otherwise.
THE IMPACT OF 150 TOP TRAVEL INFLUENCERS AND TOP TRAVEL INSTAGRAM ACCOUNTS
Influencer marketing in travel industry offers a diverse array of tools and advantages that traditional models of marketing are struggling to compete with. Whether it is the trust that the influencers have built with their follower base, or the manifold business models that they offer, influencers easily glide through the various challenges that conventional advertisements face today.
With Social Media Platforms such as Facebook, Instagram among many others, quickly becoming an indispensable part of our daily lives, social media marketing now offers a wide consumer base cutting across geographies. With a combined network of around 3 Billion people across such platforms, establishing a great influencer marketing strategy will become an essential part of marketing efforts and allow brands to connect to their niche audience via leading travel influencers .
Whether you are an influencer marketing agency , a PR services agency, a brand, or just curious about the top wanderlust accounts, here at our top travel marketing agency , we have outlined the top 150 travel influencers on Instagram in 2023 with the most dreamy and followed accounts.
Top 150 Travel Influencers and Top Travel Instagrams Accounts
1. murad osmann @ muradosmann.
Murad is one of the top travel influencers by Forbes .  His #followmeto campaign with his wife Natalia became iconic as they traveled the world together while taking photos in their now signature pose – Natalia holding Osmann's hand while her back is turned towards the scenery. His infamous photography has shown up everywhere from Times Square and at Art Basel. Soon after, we received a new travel book: Murad and Natalia Osmann, Russian Bloggers Who Conquered the World! This is a collection of 100 inspiring travel and love tales from Instagram's most romantic pair. For the first time, they will open the door to their fantastic trips on the pages of this edition, taking readers by the hand and showing them all the world's treasures. The book includes rare photographs, backstage filming, and even a complete tale about the crew that assists Natalia and Murad, in addition to the photos that are familiar to millions of subscribers.
2. CHRIS BURKARD @ chrisburkard
Chris Burkard, one of the top travel influencers, is known for his signature stunning landscape photos taken from above. His images aim to depict aerial views as art as well as include occasional animal or human subjects. He is a professional photographer, author, speaker, and one of the most followed travel influencers. Chris is based in California Central Coast region.
3. JENNIFER TUFFEN @ izkiz
Jennifer Tuffen is one of the British top  Instagram travel influencers. She is well known for her colorful and dreamy portrayal of some of the most coveted travel destinations. Her Instagram account is that of a story book – showcasing the most coveted hotels, food, landscapes, and more. Jennifer once stated that she became interested in photography after purchasing her first iPhone 3gs. She went on vacation and took pictures with her phone left, right, and center. She didn't know what to do with them all when she got home, so she downloaded Instagram. Jennifer expressed herself as follows: "I was captivated very immediately, and that's when I became seriously interested in photography. When I was younger, my family used to travel a lot for family vacations, and I also went to international schools my entire life, so I've always been inspired by foreign cultures and languages."
4. JACK MORRIS @ doyoutravel
Jack is one of the top travel influencer from Australia. He is based in Bali and travels the world with his better half – a fellow top travel influencer, @gypsea_lust . He is infamous for his adventurous type of travel photography with a bohemian twist. He is one of the most coveted influencers having worked with brands like American Express.
5. THE BUCKET LIST FAMILY @ thebucketlistfamily
The bucketlistfamily, based out of Hawaii,  is one of the most well-known family  Instagram travel influencers.  They are well-known for providing kid-friendly ideas for family vacations. Their colorful photos and up-beat personas have amassed them 2.4 million of followers on their Instagram account. Garrett and Jessica Gee decided to take a risk, sell everything they owned, and explore the world in 2015 to enjoy as many of the activities and adventures on their bucket list as possible. The illustrious and infamous Gee family, often known as "The Bucket List Family," has established themselves as one of the most fascinating families in the world of travels.
6. TUULA VINTAGE @ tuulavintage  – Travel Fashion Blog
Jessica Stein is an Australian travel blogger who once becoming a mother to a child with a rare chromes disease also became and advocate for children with special diseases. Although Jessica travels less these days, she is still considered to be one of the top travel influencers due to her now infamous travel photography and tips.
7. ALEX STROHL @ alexstrohl
Alex Strohl is one of the top travel influencers, photographer, filmmaker, a teacher who is well-known for his landscape photography, particularly his depiction of stunning mountainous regions. Alex's photography has been showcased in well-known publications such as Forbes, Vanity Fair, and Gentleman's Journal. Alex Strohl is a well-known Instagram influencer with a sizable social media following. By 2022, the influencer has amassed a following of 2.09 million people. Alex Strohl's net worth is unknown, however, it is speculated to be in the $9.53 million range. When additional revenue sources are taken into account, Alex Strohl's net worth is likely to be larger than $15.25 million.
8. GYPSEA LUST @ gypsea_lust – Travel Fashion Blog
Lauren Bullen is the better half of the top influencer Jack Morris. She is a top travel influencers, lifestyle, and fashion influencer who is based out of Bali. Lauren has worked with some of the top brands including, American Express and Revolve.
9. BLAIR EADIE BEE @ blaireadiebee – Travel Fashion Blog
Blair Eadie of "Atlantic-Pacific is travel and top fashion influencer based out of NYC. She has partnered with many travel brands and is also known for her styling and clothing collaborations – Halogen x Atlantic-Pacific. She has worked with some of the most notable brands including Nordstrom, Tory Burch, and Kate Spade.
10. JANNID @ jannid – Travel Fashion Blog
Janni Olsson Delér from Sweden is one of the top Instagram travel influencers to 1.3 million followers who is also a founder of a clothing brand – @cestnormal. She is known for her travel photography just as much as for her fashion aesthetic.
11. KYRENIAN @ kyrenian
Altug Galip is one of the top travel influencers and a photographer behind the handle – @kyrenian. He has traveled to more than 50+ Countries and is known for jaw-dropping aerial photography . He has 1.3 million followers on Instagram.
12. TARA MILK TEA @ taramilktea – Travel Fashion Blog
Tara Milk Tea is a lifestyle, fashion and one of the top Instagram travel influencers based out of Sydney. She is known for her playful and dreamy styling and photography. Tara has worked with some of the most notable brands, including Louis Vuitton. As she travels the world in search of the most beautiful destinations, her photos are frequently depicted in a kaleidoscope of colors. She is twenty-five years old and recently graduated from The University of New South Wales with an Honours degree in Design, all while traveling and working full-time on client engagements and managing her social media. Tara Milk Tea is a well-known fashion and travel influencer who has amassed a sizable following on Instagram. The influencer has a total of 1.32 million followers as of 2022. Tara Milk Tea's net worth is unknown, although it is estimated to be in the $6.04 million range. When additional revenue sources are taken into account, her net worth might be considerably more than $9 million.
13. DANIAL KORDAN @ danielkordan
Danial Kordan, besides working as an ambassador, loves to travel around the world. As one of the top Instagram travel influencers, he traveled to many places, including JAPAN, ANTARCTICA, etc. The way he presents his journey through dreamy pictures is actually mesmerizing. He has 1.4 million followers which clearly shows how much people get influenced by him.
14. LOUIS COLE @ funforlouis
Louis Cole, one of the top Instagram travel influencers, is a public figure who loves to travel and share his adventurous trips with people. He aims to bring change by promoting greenery and traveling around the world and discovering its beauty. He has about 1.2 million followers on Instagram.
15. QUIN @ everchanginghorizon
Quin runs a top travel Instagram account named (ever changing horizon). He is one of the top travel influencers, photographer, along with being a traveler. He has 1.2 million followers on Instagram. He has expressed his traveling tales in the form of pictures, live videos and vlogs.
16. HELLO EMILLIE @ helloemilie
Emilie runs a top travel Instagram account and has some mesmerizing landscape pictures on her Instagram. She has 1.3 million followers on her Instagram. She is Australian based travel influencer who is actually doing justice to her passion for traveling.
17. SENNA RELAX @ sennarelax
Senna Relax is one of the trop travel influencers from Switzerland, who is traveling the world and taking some impressive colorful images for his audience. Some images on his Instafeed are so beautiful that you can't take your eyes off them. He is able to build around 1.2 million followers on Instagram, he also has presence on the other platforms.
18. ANGELICA BLICK @ angelicablick
Angelica Blick is an influencer with 1.1 million followers on Instagram, she loves to travel and influence others by her fashion and travel images, people get inspired by her outfits and beautiful destinations.
19. JONOLSSON @ jonolsson1
Jon Olsson is a world traveler whose living in Monaco, he is also an entrepreneur and a professional Skier. He has around 1 million followers on Instagram. He works on his YouTube channel as well.
20. CHELSEA KAUAI @ chelseakauai
Chelsea Yamase is a Hawaii based top travel influencer who has also managed to be a traveler, model and a writer. She is exploring the world and influencing her 944k audience through creative images.
21. PARIS IN FOUR MONTHS @ parisinfourmonth s – Travel Fashion Blog
Carin Olsson landed in Paris back in 2012 to explore French culture, but later in January 2013 she came back from Sweden to pursue her dream life in Paris, leaving everything behind. She is showing her travel experiences on her Instafeed. Photography and traveling is her passion. She has around 876k followers on instagram.
22. AGGIE @ aggie – Travel Fashion Blog
Aggie is a public figure who shares her travelling experience through her page "' TRAVEL IN HER SHOE." She is a great influencer for those who love to travel to adventurous places. She has 826K followers on Instagram. Her inspiring work is noticeable by many.
23. TREVIS BURKE @ travisburkephotography
Trevis Burke is a professional photographer and blogger who loves to travel. He likes to see the world with his own eyes, and then he shares it with the whole world through some extra ordinary shots. He has about 821K followers on Instagram.
24. CALSNAPE @ calsnape
Callum Snape is a Vancouver based photographer and a Instagram travel influencer, his work is really inspiring and he is associated with big brands like Google and Toyota. He has 817k followings on Instagram. He has beautiful landscape and adventurous images on his feed, His work is a reflection of his passion. He is not only inspiring people with his photography but also preserving special places by the nature.
25. JANNIK OBENHOFF @ jannikobenhoff
Jannik Obenhoff is one of the top travel influencers from Germany who is 19 year old. He says that he is  "just a boy with a camera" but his creative skills are able to make him stand out between others. By following his passion to travel, he captures the beauty and diversity of the world and he manages to showcase his photography to 778k followers on instagram.
26. CLUB FASHIONISTA @ clubfashionista – Travel Fashion Blog
Amra Beganovich is based in NYC, She is the Co-Founder of A&E which is a Digital Advertising and Creative Agency. She is leading lady behind this beautiful fashion and traveling Instagram handle. She has 766k followers and manages to influence them with her beautiful pictures. She is the fashionista, her love for beauty, fashion, fitness and travel reflects on her blog. She showcases images of a mix of all her passions.
27. ELMA BEGANOVICH @ elmabeganovich – Travel Fashion Blog
Elma is the NYC based influencer and the co founder of COO building cross channel marketing technology at A&E. The way she manages to present herself on her instafeed is absolutely amazing. Elma is an influencer to many, She has around 736k followers on her instagram. She has a great sense of fashion and style, we really admire her beauty and lifestyle through her stunning images.
28. JAMIE N KIDD @ jamienkidd – Travel Fashion Blog
Jamie Kidd is a model and one of the top travel influencers with 735k followers on instagram. She is showcasing beautiful images on her instafeed. She also has a youtube channel where she talks about beauty, fashion, travel and lifestyle. You can't ignore this growing instagrammer.
29. KELLEY FLANAGAN @ kelleyflanagan
Kelley Flanagan is a Chicago based travel blogger, who has around 715k followers on the Gram. She's an attorney and works at a law firm. On her Instafeed we saw pictures of a villa in Italy, a streets in Hong Kong, a rooftop pool in Singapore and a river in Bali. We definitely love to see her more.
30. LOST LEBLANC @ lostleblanc
Christian LeBlanc is a Canadian, who left his 9 to 5 dream job for his passion of traveling. He traveled the world and was able to build LeBlanc into a million dollar brand. He is now helping others to do the same. He is also one of most subscribed YouTubers and and top travel Instagrams with 682k followers on the Instagram.
31. BENJAM @ benjam
Benjamin is an influencer with 562k followers whose favorite place to be is the ocean and that shows in his photography as well. He is a photographer by profession who travels the world.
32. THE BLOND ABROAD @ theblondeabroad
Kiersten Rich is a solo award-winning traveler. She loves to travel all around the world and explore it. She has 559K followers on Instagram. She makes an event diary about all the places she travels. She is a big influence for those who love to travel.
33. BROOKE SAWARD @ worldwanderlust
Brook Saward is a restless girl who loves to travel and explore the whole world she started to travel and blog in 2013. She created this account for those who love to travel and explore her world. She has 583k followers.
34. HILVEES @ hilvees
Hildegunn Taipale is Norwagian based wife, mom and a travel influencer, who travel with her husband. She has 463k followers on instagram.
35. ERUBES1 @ erubes1
Eric Rubens Southern California based influencer, who runs a top travel Instagram account with 449k followers. He loves taking travel, fashion and lifestyle photos. He also works with brands and shares his experience on his instagram.
36. LE BACK PACKER @ lebackpacker
Johan Lolos, one of the top Instagram travel influencers, is a Belgian based blogger with 445k followers on Instagram, he has documented his travel experience in a way that National Geographic, BuzzFeed and DailyMail featured his pictures. He is a speaker and a Toyota 4×4 Ambassador as well.
37. LAURENE P BATH @ laurenepbath
Lauren Bath from Australia a Chef turned photographer turned Instagrammer, she is very popular and the quality of her images makes her unique and more influential than others. She was Australia's first professional Instagrammer and has over 440k followers. Lauren Bath, an influencer with 386K Instagram followers as of 2022, was dubbed "Australia's first professional Instagrammer" by the national press. She pioneered the Australian influencer sector. She has collaborated with many top brands, along With the Plaza New York, Travel Insurance Direct, VAIL Resorts, Olympus Australia, and others, as well as worldwide destination management authorities such as Tourism Australia, Switzerland Tourism, Tourism South Africa, Tourism New Zealand, and many more.
38. OVUNNO @ ovunno
Oliver Vegas is one of the top travel influencers with around 421k followers on instagram. He is based in Barcelona, Spain . His insta feed is a mix of beautiful images, he is a photographer and a filmmaker as well. He is also a brand ambassador of Sigma.
39. SALTYLUXE @ saltyluxe – Fashion Travel Blogger
Sarah is an Aussie travel influencer with 416k followers. She is an adventurous traveller who loves to be at beautiful tropical islands or discover lesser known places around the world. She easily manages to inspire her audience with her experiences.
40. KRUMBLE @ krumble – Fashion Travel Blogger
Keira Rumble one of the top Instagram travel influencers who is running her own food brand and sharing her travel experiences with her followers. She was through a terrible accident back then as her love for skiing went wrong and the accident left her with broken arms and legs, but that didn't stop her from anything, as her presence being an influencer is growing each day.
41. THE POINTS GUY @ thepointsguy
Brian Kelly, one of the top Instagram travel influencers, is running this insta handle The Points Guy, He shows you how to travel the world on points, He is a travel influencer with 392k followers on instagram. He is making memories and sharing not only the travel images but also the tips on how to make the most of your travel experiences.
42. EL JACKSON @ eljackson
Samuel Taipale, one of the top Instagram travel influencers, is the Norway based photographer, who is traveling the world with his wife Hilvees, he is able to influence around 384k followers on instagram through his destination images. This prominent fashion and travel influencer has a large Instagram following of 368K people as of 2022. He frequently publishes amazing images of his trip experiences with his wife and children on his HXE Presets Instagram account. His most recent uploaded image was taken in May of 2022, and it shows his wife and two children having fun in lovely locations over the summer.
43. GIRL EAT WORLD @ girleatworld
Melissa Hie is the "Girl" behind this insta account, She is a foodie and a traveler, She is able to cater around 373k followers on instagram. Melissa's travel to world's famous destinations and record her travel and food stories. She has visited around 36 countries so far. We just love her trademark pictures.
44. THE CHRIS HAU @ thechrishau
Chris Hau is not only a one of the best Instagram travel influencers, but also a creative director and a youtuber. He is also associated with bigger brands like Google and Mercedes Benz. The variation in his images and the destination he shares are worth following. He has 356k followers.
45. BENJAMIN ORTEGA @ BENJAMINORTEGA
Benjamin Ortega is a French guy who is a filmmaker, a photographer and an influencer. He is doing justice to his insta family which is around 332k, as his images are so dynamic which shows his love for photography, and his images mostly pertain to water which is very interesting to view. Benjamin Ortega is a well-known travel and fashion blogger with over 340K Instagram followers as of 2022. His current net worth is projected to be over $5 billion, but with all of his revenue streams, including Instagram and Youtube, where he has a staggering 192K followers as of 2022, it might be even higher.
46. LIFE OF RILEY @ lifeof_riley
Riley Harper, one of the most well-known Instagram travel influencers, is the stuntman from LA. His instafeed is adventurous just as his career. Hi following is rapidly increasing because of what he shares on the Gram. Currently he has 235k followers.
47. TAKE MY HEART EVERYWHERE @ takemyhearteverywhere
An Italian couple Francesca and Tommaso, together they have travelled to New York, Paris, Rome, Alsace, Venice, Mykonos and Switzerland, you won't be disappointed to visit their instafeed. They have 233k followers on instagram.
48. THE PLANET D @ theplanetd
Dave & Deb an award winning team behind this instagram account, They were in the Forbes Top 10 Travel Influencer in the world, They have been to 105 Countries. Their passion for travel has now become a full time career. They also share travel information and guides on their blog. 213k are following them on instagram.
49. KIRSTEN ALANA @ kirstenalana
Kisten Alana is an influencer and a photographer, with amazing skills, she takes beautiful city and landscape shots. She inspires others to travel as well. She has 208k following on instagram.
50. TRAVEL BABOO @ travelbabbo
Eric Stoen, one of the most well-known Instagram travel influencers, is behind this blog and he travels with kids and takes his audience to the next level experience through his pictures. He is rapidly growing and currently he has 190k followers on instagram.
51. OUR NEXT FLIGHT @ ournextflight
Danilo and Anna Italian travelling couple and they are managing their instafeed with some vibrant and catchy images, together they have created beautiful content for their audience, they have 143k followers on the instagram. They are also the founders of @living_destinations & @living_hotels
52.    THE JETSETTER DIARIES @ thejetsetterdiaries
The jetsetter diaries is an account that contains all about traveling and vlogging about it. She travels, explores, captures and shares it with her followers. Jet has 117K followers on Instagram. She has been traveling for 13 years now and has seen half of the world.
53. Be My Travel Muse @ bemytravelmuse
Kristin Addis, a southern California resident, is behind this blog. She has experienced amazing global adventures and  focuses on solo travel and outdoor adventures. She has 125k followers on her instagram
54. ELONA KARAFIN @ elona
Elona Karafin, one of the most famous Instagram travel influencers, is using amazing photography and inspiring her audience by stunning pictures in exotic places. She has more than 117k followers.
55. DAMON DOMINIQUE AND JO FRANCO @ damonandjo
Damon Dominique and Jo Franco have created a travel space on instagram. Their work stands out from others and it caters to youth, they focus more on sharing their personal memories and experiences. They has a audience of more than 175k followers
56. KATE McCUEELY @ adventurouskate
Kate McCUEELY is a solo female traveler who has been to 83 countries, which shows her passion for traveling. Kate has 99.7K followers on Instagram. She is also recognized among top travel influencers. She visits different countries and takes eye-catching pictures for her Instagram
57. ANNA KARSTEN @ anna.everywhere
Anna Karsten is a girl from the USA who loves to travel and explore new stuff about the world. She has 189K followers on INSTAGRAM. She has been to 91 countries and seven continents. Anna is a well-known travel influencer with over 170,000 Instagram followers as of 2022. Her work has appeared in publications such as The New York Times, The Daily Mail, The Huffington Post, and others. She grew up in Warsaw and moved to the United States to study in 2007. She has lived in many cities including Mexico City, Amsterdam, and many others. Her most recent Instagram reel, which she shared in May 2022, included a delightful area in Switzerland that she visited with her kids. Her net worth is expected to be between $1 million and $5 million in 2022.
58. MELISSA @ melissa
Melissa travel is the founder of @BestVacation and is currently on a honeymoon for next 4 years. She posts a variety of images on her instafeed which attract her audience and have 184k followers.
59. SWEDISH NOMAD @ swedishnomad
Alex Waltner a.k.a., Swedish Nomad, is a travel blogger by profession and he has been traveling to around 55+ Countries since 2013. His vision is to provide travel tips and guides to his audience from his experiences and make traveling easy for others.
60. VANCITY WILD @ vancitywild
Brie + Reuben + Baby Oliver are behind Vancity Wild. As top travel influencers, they are an adventurous family who discover their passion to explore the beauty of the world, and share their experiences with others has become their top priority. Currently they have 154k Insta family.
61. CARMEN HUTER @ carmenhuter – Fashion Travel Blogger
Carmen Huter is one of the top travel influencers originating from Austria but based in New Zealand. She has a beautiful Instagram feed with her travel content which offers inspiration and emotion to her followers. 148k people are following her on Instagram.
62. EXPERT VAGABOND @ expertvagabond
Matt Karsten behind Expert Vagabond is one of the top travel influencers sharing the world with his audience through his captivating adventure shots and images. He shares amazing photography of adventure travel stories. He has around 148k followers on Instagram.
63. ANIAB @ aniab – Fashion Travel Blogger
Ania Boniecka and Tyler Stalman are top travel influencers with focus on highlighting appropriate style while exploring the world. The quality of each image on their Instafeed is perfectly captured and captivating to the viewers. She has 116k followers.
64. MELISSA FINDLE @ melissafindley
Melissa is one of the top travel influencers originating from Australia. What we love about her is that she showcases beautiful images combined with insightful captions and quotes, which gives the viewer a story to read and they build a connection with it. This really makes her stand out between her counterparts, and that shows Instagram is not just about images. She has 132k followers on Instagram.
65. NOMADIC MATT @ nomadicmatt/
Matt Kepnes is one of those top travel influencers who are famous for budget traveling. He is also an author of an award winning book named "How To Travel The World On $50 A Day". He has 118k followers on instagram.
66. THE FELLA @ thefella
Conor MacNeil is one of the top travel influencers based in Belfast NI, who have been to 70+ countries. He has around 191k Insta followers and has beautiful nature pictures mainly with landscapes. He is also an ambassador of @smugmug , @stellerstories , @lonelyplanet .
67. SHERRY OTT @ ottsworld
Sherry Ott is one of the top travel influencers who loves to capture her adventures while exploring the world. She has 13.7K followers on Instagram. Sherry is a big influencer for the young generation who loves traveling. Sherry has over 15K Instagram followers as of 2022, and her most recent post was in May of 2022, featuring a breathtaking shot of the Florence Oregon Coast.
68. CHRISTINE KAALOA @ grrrltraveler
Christine Kaaloa, one of the top Instagram travel influencers, is a young traveler who loves to travel and explore the world. He left his job to continue travelling. And started to blog about his traveling events, which made him earn 24.1K followers on Instagram.
69. ALEXANDRA BAACKES @ alexinwanderland
Alexandra baackes is also a solo female blogger who travels around the world enjoying her own company. She spends her time taking catchy photos from the places she visits, including France, Lebanon, Florida, Mexico, Israel, and many more. Alexandra has over 79K Instagram followers as of 2022, and her most recent post was in May of 2022, including a magnificent shot of her performing yoga with her friends in the beautiful Maldives.
70. LIZ CARLSON @ youngadventuress
Liz Carlson is a young adventurous blogger and traveler who loves to move around the world to gather scenes and information. She is al big influencer for a young mind who loves to travel. Liz has 202K followers on Instagram. She beautifully narrates all of her journeys. Liz Carlson, a travel blogger, has an estimated net worth of $4 million in 2022.  She is a very famous travel influencer Blogger who is well-known for her travel blog, Young Adventures. She's been featured in Forbes and the BBC among many other publications, and she's become well-known on Instagram for photographing her adventures throughout the world. Her Instagram following alone has grown to over 204K followers in the year 2022.
71. NADINE SYKORA @ heynadine
Nadine Sykora is a big traveling lover who loves to travel vlog about it. She also runs her vlog on a YouTube channel where she posts her vlogs and post about her travel experiences. She has 96.8K followers on Instagram
72. ANNETTE WHITE @ bucketlistjourney
Annett White is a public figure who runs an Instagram account name bucket list journey where she gathers up all her journey experiences and pictures, she takes. She has 100K followers on Instagram
73. AILEEN ADALID @ i_am_aileen
Aileen Adalid is a young journey that has been to more than 60 countries. She is a public figure who takes amazing pictures and gathers great memories from each and every place she travels. She has 62.3K followers on Instagram. Aileen Adalid is a well-known travel influencer who was born in the Philippines. She is a popular travel blogger who shares her various adventures on her blog, I am Aileen. com, as well as her YouTube channel, I am Aileen. She has over 73.9K Instagram followers in 2022, and her current estimated net worth is between $2 million and $4 million this year.
74. CLAUDIA TABANI @ myadventuresacrosstheworld
Claudia Tabani Is the owner of the page named as my adventures across the world. She travels a wide range of places in search of yummy food and beautiful scenery. Claudia has 53.3K followers on Instagram.
75.  MELISSA (WANDERFULL TRAVELLER) @ wanderfultraveler – Fashion Travel Blogger
Mellissa has been traveling since a very young age. She started to gather her experience in a diary and eventually ended up as one of the top travel influencers. Her way of describing a place or its culture was so fascinating, and people loved it so much that she reached to 50.4K followers on Instagram.
76. CULTURAL TOURIST @ culturaltourist
Michael Germanois is a cultural tourist and he travels to learn about different people, culture and history. The pictures he captures have some sort of story behind them. He said previously he traveled for work but now he solely travels to learn. He shares his traveling experience with his 99.7k followers on instagram.
  77. ALESHA AND JARROD @ nomadasaurus
Alesha and Jarrod have been a great influencer for people around who love traveling. They started this journey of influencing people at a very young age. They visited up to 100+ places. This is the reason why they reached 87.4K followers on Instagram. They really love to visit historical places and have experienced several kinds of cultures and traditions.
78.  JOANNA KALAFATIS (LOSE THE MAP) @ losethemap_
Joanna is one of the top travel influencers from L.A, and she has been a great influence on those who love experimenting with new lifestyles. She is a writer and an actress, along with being a traveler. She writes real travel stories to influence people. She has 18.3k follower on the Gram and growing.
79. DEHLIFUNDOS @ delhifundos
DehliFunDos is a food and travel-related Instagram Page that Is run by two brothers Sunndeep and Bededabrata. This page is all about traveling to new places and searching for new kinds of foods. It spread its influence to about 59.8K people on Instagram. Mouth-Watering food pictures and eye-catching scenes really make her an amazing influencer.
80.  AROUND COUNTRY @ around_country
Around the country is an Instagram account run by a young adventurous girl who likes to enjoy adventure and get out of her comfort zone and explore the world. She has 83.4K followers on Instagram. She believes that the world is made to explore and find hidden truths in it
81. TOURIST 2 TOWNIE @ Tourist2Townie
Gareth Leonard is fulfilling his passion for traveling after leaving his marketing job. He does deep traveling while getting to know more about the culture, people and nature of the country. That truly reflect in his images
82. UNZIPTANZANIA @ fahad_fuad
Just like others, this Instagram page is also all about getting out of your comfy bed and exploring the world. He travels around the world and takes an interest in capturing wildlife. Fahad has about 82.2K followers on Instagram
83. ONE IKA TRAVELLER @ oneikatraveller
Oneika Raymond, one of the top travel influencers,  is an Instagram account created by a girl who loves to travel and explore the world. She takes very eye-catching pictures for her Instagram that makes her account even more interesting to visit. She has 90.7k followers.
84. JET SET CHRISTINA @ jetsetchristina
Luxury travel blogger Christina has been to 55 countries and is considered to have one of top travel instagrams (account). Think tanned skin, beaches, and crystal clear water – you'll want to book a trip to paradise ASAP.
85. MILA HAANIVA @ milahaniva97
Mila Haaniva is a young girl who is also one of the top travel influencers with an Instagram family of 80.9K. Besides this, she is also a fashion icon which is why people like to see her tales of traveling the world. She has been influencing people since 2015
86. HEART MY BACK PACK @ heartmybackpack
Silvia Lawrence, one of the top Instagram travel influencers, after traveling the world and been to 80 countries she choose Norway as her country. She has managed to showcase her feed so beautifully themed from snowy mountains to colourful cities to beaches.
87.  THE SLOW TRAVELER @ theslowtravele
The slow traveler is a page run by Carlyon. Who is a choosy traveler? She travels to places which are full of natural sceneries and views. This quality of hers makes her unique and more influential than others. She has about 248K followers on Instagram, who really loves her way of exploring the world.
88. BABE WHERES MY PASSPORT @ babewheresmypassport
Graeme & Theodora are successfully running their interior design and project management business and are pursuing their passion of travelling the world. They are taking photographs of the new sights. They have 19.4k insta followers.
89.  THE BELGIAN WANDERER @ thebelgianwanderer
The Belgian wanderer is a page that is run by a person name Joren. He loves to travel and blog about his journey and experiences he had 68.5K followers on Instagram. His account is full of wonderful pictures and views.
90. TWINS THAT TRAVEL @twinperspectives
Claire & Laura – award-winning UK travel bloggers and top Instagram travel influencers. They moves around the world to see all the wonders of nature and its beauty. Travelling is now their full time job and they also run a podcast series and also own a tour company named TTT tours.
91. OFF THE PATH @ offthepath
Sebastian Canaves & Line Dubois, top Instagram travel influencers, are a traveling couple who are exploring the world and showcasing stunning images on the feed. They have many Instagram influencers that add up to 46.3K in total.
92. ALONG DUSTY ROADS @ alongdustyroads
Andrew and Emily, one of the most well-known Instagram travel influencers, are a travel couple who explore the culture of each country they visit and they share new ways of seeing things. They are creating new memories with every travel adventure and showing it to their followers on the instagram. They have 59.1k followers. An award winning UK based blogger.
93. ONE WORLD JUST GO @ oneworldjustgo
Tanya, a travel blogger based in Australia, her instagram feed has beautiful images. She carries herself with charm and admires her followers with her glamorous travel looks. 84.4k people are following her on insta.
94. KOLEHA @ koleha
Koby Lee is one of instagram's top travel influencers, a photographer and a mom as well. Her images are stunning, she has a large number of followers as about 74.8k on instagram and are increasing.
95. Y TRAVEL BLOG @ ytravelblog
Caz and Craig are behind the Y Travel Blog, they are proving that travel doesn't have to stop after kids and making beautiful memories. The family have traveled to all over the US and many other countries as well. They have around 41.8 followers on instagram, they also have a presence on Twitter and Facebook.
96. NO BACK HOME @ nobackhome
Karilyn, one of the most famous Instagram travel influencers, had visited 39 countries before the age of 30. Karilyn has become a mom, but that hasn't stopped her from seeing the world.
97. EVERY STEPH @everysteph
Stephania, an Italian girl travelling the world, loves green and glamorous travel. she finds beauty in small places as well. She is amazed with the magnificence art of nature. Her instagram has 39.7k followers.
98. Girl Gone Abroad @ girlgoneabroad
99. we are kinging it @ wearekingingit.
Craig & Aimee are an adorable top travel influencers and a couple who play with unusual perspectives and shots. We love to see their travel tale. They run their vlog on a YouTube channel where they post travel vlogs and share other travel experiences. They also have around 24.2k followers on instagram.
100. THIS BATTERED SUITCASE @ thisbatteredsuitcase
Brenna Holeman one of Canadian top travel influencers on Instagram who is solo traveler since 14 years and has been to around 103 countries. She has too much diversity in her snaps; you will never get bored of scrolling her Instafeed. She have about 17.9k followers on Instagram.
Best Travel Instagrams Accounts – Micro and Nano Travel Influencers
101. footloose dev @footloosedev   (18k).
Dev is a New Delhi-based best travel instagrams and influencers who ditched his career in the corporate world as a documentary filmmaker. Before his transition to travel blogging, he was based in Birmingham, UK. He is now a full-time travel writer and photographer. He has traveled and documented his experience in several travel destinations around the world in his blog, the footloosedev.com.
102. Olivia Christine  @ochristine  (17.9K)
Olivia is a Bronx-born Afro-Latina travel influencer with an interest in wellness travel. She combines photography, writing, and multimedia content creation to inspire people to take up travel wellness, invest in experiences and interact with nature as a way to stay sane and beat burnout. Her blog ochristine.com is a resource to motivate and inform those seeking traveling adventures.
103. Sophie Piearcey @sophiepiearcey   (17.7K)
Sophie is a New Zealand-based travel influencer and best travel instagrams. She loves adventure and documenting her experiences. Her account is lit with catchy pictures of exotic destinations. She also runs the blog Notes of a Northerner, where she shares her travel adventures. She has been to over 5 countries around the world.
104. Hope Lane @hopeisdopee   (17.1K)
Hope is a California-based travel influencer and lifestyle adventurer. She is a bold thrill-seeker who likes adventure, cliff jumping, and fashion. She has been to China, Greece, Costa Rica, Canada, and Mexico. Her Instagram feed is full of vibrant pictures of places she has visited that will leave lasting impressions, making her one of the top travel Instagram influencers.
105. Jerone and Madeline  @thewininghills   (16.6K)
Jerone and Madeline are an American couple and one of best travel instagrams who are currently based in Sydney, Australia. They are travel enthusiasts and influencers. Their travel adventures have taken them to various destinations in Australia, the Caribbean, Europe, America, and South America. They run a blog called The Winning Hills, where they share their escapades. The globetrotters have been to 27 countries and counting.
106. Michael Bonocore  @michaelbonocore (16.5K)
Michael is a travel influencer.  He is also a travel editor with Petapixel, where he is tasked with travel photos/videos and workshops. Additionally, he is the Editor in Chief of Resource travel. He shares intimate stories behind the scenes of his travels through his Instagram account and blog michaelbonocore.com.
107. Tavia  @bigbravenomad (16.4K)
Tavia is a travel influencer with an interest in family travel. She and her husband are in the US military, but they get time to travel the world when on leave with their two kids. They have been to 23 countries, 40 national parks in the US, and 38 US states. They run a Big Brave Nomad blog, where they share their experiences and tips on travelling.
108. Jillian Eppler   @travelandtenacity   (16.3K)
Jillian is a Texas-based travel influencer. She is also a full-time teacher who loves to travel and see the world. She makes her wanderlust adventures during school breaks. She runs a blog travelandtenacity.com where she hopes to inspire and assist through sharing tips.
109. Indrani Ghose  @indranipics   (16K)
Indrani is an Indian-based best travel instagrams. She travels the world meeting new people, learning new things, and embracing new cultures. She shares her knowledge through articles, videos, and blogs, inspiring others to embrace their potential and live their dreams with freedom and style. She has been featured by Google Local guides connect. In addition, she has worked for several tourism boards in India.
110. Amibhat @amibhat (16K)
Amibhat is an Indian-based best travel instagrams. She was a marketing consultant before the wanderlust bug beat her. Now she is a renowned author of When Places Come Alive-Stories whispered by different destinations, a telltale book about various world destinations. She is also a travel photographer, travel blogger, a writer, and one of the top travel Instagram influencers.  
111. Swati and Sam  @swati_n_sam   (15K)
Swati and Sam are a couple travel influencers from Germany and India passionate about luxury travel, lifestyle, and food, currently based in Dublin, Ireland. They have been featured in Travel & Leisure, Skyscanner, and Go Air Magazine. In addition, they run The  Tales Of a Traveler, a blog dedicated to all things lifestyle and travel. Off traveling, they are software engineers.
112. Jessica & Laurence Norah  @independent_travel_cats   (15.6K)
Jessica & Laurence Norah is another travel influencer British-American couple. Their Instagram feed radiates with clear and high-definition photos from different exotic travel destinations around the world. They run a blog independenttravelcats.com, a good source of tips and inspiration for those seeking travelling thrills.
113. Brittany  @thesweetwanderlust (15.4K)
Brittany is a travel influencer who ditched her career in marketing and life in Texas to explore the world in 2015. Since then, she has been to over 60 countries in the world, sampling different foods and cultures. Her blog thesweetwanderlust.com is a must-go destination for those looking for travel tips and inspiration.
114. Charity & Amauri  @marriednomads (15.2K)
Charity & Amauri are Porto-based and proud owners of one of best travel instagrams who have traveled to over 60 countries globally, sampling food and wine at those different destinations. They are one of the top travel Instagram influencers out there.
115. Becki Enright  @bordersofadventure  (15.2K)
Becki is a British travel influencer who has been featured by National Geographic, New York Times, Sky, Time, and The Guardian. She is a winner of the British Travel Press Awards Blogger of the Year Award, thanks to her informative blog  Borders Of Adventure.
116. Erin Rose  @roseblacque   (14.9K)
Erin is a travel influencer, writer, and Co-founder of Trust and Travel travel writing consultancy and workshop. She runs a blog  roseblacque.com, has a book in the works, and is considered as one of the top travel Instagram influencers.
117. Njood Al Mahfouz  @njood_almahfouz   (14.8K)
Njoud is a Saudi Arabia-based best travel instagrams with an interest in Wilderness survival. She is also a medical doctor, a travel enthusiast, and co-founder of Transit SA, a company involved in organizing Luxury Group trips in Saudi Arabia.
118. Sherry Ott   @ottsworld  (14.7K)
Sherry is a travel influencer who has traveled the world nonstop for 15 years- she became a digital wanderer in 2006 after quitting her IT career. She is a travel blogger at Ottsworld.com, where she shares tips and inspiration.  She is also the owner of www.meetplango.com , a travel website.
119. Suzanne Jones @thetravelbunny (14.5K)
Suzanne is a travel influencer with a mission to help and inspire travel enthusiasts to plan an epic and adventurous trips. She is the owner of thetravelbunny.com, a blog where she shares her travel experiences, adventures, and foods from her different travel destinations. She is also regarded as one of the top travel Instagram influencers of her generation.
120. Shubham Mansingka   @shubham.mansingka (14.5K)
Shubham is one of best travel instagrams with over 5 years of experience as a full-time traveler, travel writer, and consultant. He has been published by various publications such as  HT Brunch, The Hindu, LiveMint, HuffPost, and many more. His blog seeks to excite travel enthusiasts with different travel experiences. He is a big advocate of sustainable and responsible tourism.
121. Cam and Nicole Wears  @travelingcanucks   (14.4K)
Cam and Nicole is a family of travel influencers based in Vancouver, BC. They have been to over 70 countries in the world. Their blog Traveling Canucks where they share their adventures and travel tips, In addition, she was recognized as the Best Canadian Blog in 2008.
122. Ryan Neeven  @neevenr   (14.4K)
Ryan is an Italian-based travel influencer. He is also the founder of Doors of Italy that showcases Italian destinations. His blog ryanneeven.com  also showcases his travels throughout the world. He has widely traveled to several countries in Europe and Tanzania in Africa, and is considered as one of the top travel Instagram influencers.
123. Lady Zoe Gathi  @zoe_gathi   (14,2K)
Zoe is a travel influencer based in Athens, Greece. She is an economics graduate who is in love with traveling. She has been to more than 46 countries and counting. She blogs through her blog zoegathi.com  where she shares essential travel tips and insights.
124. Andrew Gunadie  @gunnarolla  (14.1K)
Andrew is a travel influencer and globetrotting award-winning music & video producer. Additionally, he is a digital host & producer for Travel Channel & HGTV (USA). He is the founder of Gunnarolla Inc's content studio involved in digital content production. He is credited with producing various shows for Travel Channel and HGTV, such as Nom Voyage.
125. Tal @thetravelingclatt (13.9K)
Tal, also known as The Traveling Clatt, is a travel influencer. He travels around the world, documenting his experiences which he shares through his Instagram and Youtube accounts. His YouTube channel, which he started in 2008, has almost 200K subscribers who can't get enough of his travel videos. He also shares travel tips, and the channel has over 26 million views so far.
126. Michael Turtle @michaelturtle   (13.7K)
Michael is a travel influencer and a former tv/radio reporter currently based in Australia. He has been to every continent in the world and visited over 70 countries. He is a UNESCO World Heritage Site expert. He runs  Time Travel Turtle, a blog he uses to share his travel experiences and tips.
127. Flora  @florabaker   (12.5K)
Flora is a travel influencer. She likes to write about travel, grief, and mental health, and is considered as one of the top travel Instagram influencers.
128. Amanda Burrill  @amandauncharted (12.5K)
Amanda is a travel influencer. She is a navy veteran who has an inspiring story. She sustained a head injury in 2003 that saw her leave the military. In 2019 she suffered from autonomic dysfunction. Despite her condition, she has been exploring the world. Last year her quest to ascend Mt Aconcagua in Argentina made it to  audacy.com, a US Army veterans website.
129. Abi King  @insidetravellab (12.4K)
Abi is a UK-based influencer. She is a doctor who transitioned to a travel writer and award-winning journalist. Her blog Inside Travel Lab is considered the top UK luxury Travel Blog. She has visited over 60 countries and won several awards. In addition, she has delivered talks on sustainable tourism at the  UNESCO headquarters.
130. Lio Tong  @nomadiclio   (12.4K)
Lio is a Milan-based travel enthusiast and influencer. His Instagram feed is filled with eye-catching HD photos of his travel destinations in the South of France, Malta, and the Canary Islands, and he is considered as one of the top travel Instagram influencers.
131.Rossana Wyatt  @rossanawyatt (11.9K)
Rossana is a Canada-based travel influencer and travel Writer with an interest in Gluten-free foods. She is the owner of Life is full of Adventures blog. She also contributes to various online publications and magazines.
132.Suvarna  @suvarnaarora   (11.8K)
Suvarna is an Australian-based travel influencer. She is a travel blogger and photographer, and one of the top travel Instagram influencers. Her blog suvarnaarora.com is a good resource for travel enthusiasts with practical travel information and tips.
133. Crystal Egan  @castawaywithcrystal (11.7K)
Crystal is a travel influencer, and one of the top travel Instagram influencers. She is a thrill seeker who is always on travel. Her blog castawaywithcrystal.com is an excellent place to get inspired and get a travel plan whether you are seeking adventure travel, budget travel, eco-travel, or even slow travel.
134. Josh Campbell  @JoshCampbell (11.7K)
Josh is a Utah-based travel influencer with an interest in Architectural and unique spaces. So most of the pictures on his Instagram feed are a reflection of his interest.
135. Fanni & Marcell  @travelustbyus
Fanni and Marcell are a Hungary-based couple who love to travel. Their social media feed is full of awesome and inspiring pictures of various travel destinations.
136. Andrea Tagliaferro @theclevertraveler   (11.5K)
Andrea is a New York City-based Venezuelan travel influencer, one of the top travel Instagram influencers,  with an interest in Yachts. She runs a podcast called yachtfemme.
137. Ashlee Tuck   @willdrinkfortravel (11.1K)
Ashlee is a Baltimore-based travel influencer and cocktails enthusiast. She travels exploring and sampling black-owned spirits, and is considered as one of the top travel Instagram influencers.
138. Simon Falvo  @wildabouttravel (11.4K)
Simon is a travel influencer who has been traveling solo for over 20 years, interested in the outdoors, culture, and photography. Her Instagram feed is an indication of a serious traveler. Her blog wild-about-travel.com is inspiring for thrill-seekers and wanderlusts.
139. Rebeca @rebecuquii (11.4K)
Rebeca is a Mallorca-based travel influencer, one of the top travel Instagram influencers,  and a fitness model.
140. Kris-Anne  @anneravelling   (10.9K) – Travel Blogger Instagram
Kris-Anne is a New Zealand-based travel enthusiast and influencer. Her Instagram feed showcases the beautiful scenery of exotic destinations.
141. Kathryn Burrington  @travelwithkat   (10.3K) – Travel Blogger Instagram
Kathryn is a West Sussex-based travel influencer, photographer, travel blogger, one of the top travel Instagram influencers,  and foodie who loves to explore the world, sample new cultures, and cuisines. Her blog Travel with Kat is fantastic and showcases her travels all over the world from Africa, Asia, the Caribbean, Europe, Middle East, and North America.
142. David Hogan Jr  @malaysiaasia (10.4K) – Travel Blogger Instagram
David is a Malaysia-based travel influencer and multi-award-winning blogger who has been blogging since 2007. He is also an avid birdwatcher.
143. Matthias  mats.travelgram   (10.2K) – Travel Blogger Instagram
Matthias is a Germany-based travel influencer who loves travel photography.
144. Gemma and Campbell @highlands2hammocks   (9.9K) – Travel Blogger Instagram
Gemma and Campbell are a Scotland-based couple, and one of the top travel Instagram influencers, that love to explore and document their expeditions in the UK.
145. Lucy Ruthnum  @absolutelylucy (9.5K) – Travel Blogger Instagram
Lucy is a travel influencer and a female solo traveler. She is the author of 50+ Easy Ways to Save Up to £10K For Travel. She has been featured on The Independent. She spends her time travelling in a van and shares her experiences on her blog absolutelylucy.com. She has been to over 40 countries.
146. Owen  @earthexpedition ( 9.1K) – Travel Blogger Instagram
Owen is a Canadian travel influencer, one of the top travel Instagram influencers, and photographer based in London, UK. His Instagram feed is lit with authentic pictures of beautiful destinations.
147. Vicky   @vickyflipflop ( 9.2K) – Travel Blogger Instagram
Vicky is a trained journalist and travel influencer interested in writing, festivals, and eating based in Southsea, UK. She uses her blog vickyflipfloptravels.com to share her travel experiences and tips. She loves camping, road trips, food, adventure, and festivals. She has been to over 70 countries and has collaborated with reputable travel brands.
148. Chloe Todd  @chloektodd (9K) – Travel Blogger Instagram
Chloe is a dog lover, outdoor enthusiast, and travel influencer based in Adelaide, Australia. Her Instagram feed is laden with beautiful outdoor sceneries.
149. Alyshia   @agirl.enroute   (9K) – Travel Blogger Instagram
Alyshia is a Toronto-based travel influencer and adventurer. She owns the blog agirlenroute.com where she shares her expeditions.
150. Cailin ONeil  @cailinoneil   (8.4K) – Travel Blogger Instagram
Cailin is a travel influencer based in Halifax, Nova Scotia. She owns the Travel Yourself blog, where she shares tips and her travelling experiences. In addition, she makes travel videos and writes for several websites. She has been traveling for 7 years and has traveled to over 47 countries.
The Future of Travel Influencer Marketing
Influencer marketing and working with niche agencies catering to very specific segments, such as a travel marketing agency , is quickly becoming the norm in the industry. It has the user trust as well as the reach to propel your business to new heights. In the COVID-19 age, social media engagement rates are higher than ever, with growth rates as high as 33% in case of Facebook according to Kantar . In such scenarios, only the sky is the limit for influencer marketing. With a lot of tricks up their sleeves, influencer marketing is more future proof than ever.
In recent years, Instagram has also become one of the best social media platforms for top travel Instagram influencers to show off their beautiful lifestyles and amazing travel destinations. With over 1 billion monthly active users, Instagram is a powerful tool for connecting with potential customers and promoting your brand. And with 80% of users following at least one business on Instagram, there's a huge opportunity for top travel Instagram influencers to connect with their audience and build a following.
As the world becomes increasingly accessible thanks to advances in transportation and technology, more and more people are taking advantage of the opportunity to explore new places. And, as Instagram continues to grow in popularity, top travel Instagram influencers are leading the way when it comes to sharing beautiful worldwide destinations with the masses.
Whether it's highlighting the stunning architectural feats of cities like Dubai or Cairo, showcasing the natural beauty of landscapes like Norway's fjords or Iceland's lava fields, or offering a sneak peek into the luxurious lifestyle of resorts like the Maldives or Bora Bora, top travel Instagram influencers are giving their followers a first-hand look at some of the most amazing places on earth. In doing so, they're not only inspiring others to travel but also helping to promote sustainable tourism initiatives and businesses.
Top travel Instagram influencers are undoubtedly a new generation of social media stars. Unlike traditional media outlets, which tend to be highly selective about the content they feature, top travel Instagram influencers are more likely to share a wider range of experiences and destinations with their followers. As a result, their followers get a more realistic picture of what it's like to travel to a particular place.
Furthermore, top travel Instagram influencers often have a more personal connection with their audience, which can make their recommendations more trustworthy. In an increasingly competitive market, top travel Instagram influencers offer a unique and valuable perspective on travel.
They are inspiring people all over the world by sharing breath-taking photographs and videos of outstanding locations on their Instagram accounts. With a huge following of loyal fans, top travel Instagram influencers are showing off some of the most amazing places on Earth. And, as a result, their followers are getting a vicarious taste of the travel bug, with many itching to book their next vacation.
Not only are these top travel Instagram influencers giving people a glimpse into another world, but they're also providing an invaluable service: inspiration. After all, it's often said that travel is the only thing you can buy that makes you richer.
TOP TRAVEL INFLUENCERS IN 2023- FAQ
How to become a travel influencer.
A travel influencer is a social media star that writes, creates, and shares online content on tourism, culture, and travel while typically sharing their own travel experiences. Their content creation is typically seen as a reliable source of information, impacting readers' thoughts and impressions of the world, influencing their travel plans, and altering the way we view the world. An individual who often collaborates with airlines, travel agencies, tour operators, and local businesses to promote their brand, product, or services in exchange for a benefit, typically free travel, is known as a travel influencer. A travel influencer may make money through affiliate connections and brand partnerships, among other things. As a travel influencer, you now have more chances than ever to share your travel stories with the globe and gain a community of followers who rely on your advice.
Here are some tips on how to become a travel influencer:
For any travel influencer, social media sharing of images and videos will not translate into a successful travel handle. A travel influencer must identify his or her specialty and research the viewpoints of the target audience. Luxury, health and wellbeing, adventure, hiking, gastro tourism, winter locations, and many more topics are all examples of travel niches. Every successful travel influencer has a specific influencer niche they focus on. 
Use Your Creativity When Taking Photos
Social media platforms are visual channels, so a travel influencer must make the most of them. Even by themselves, photographs may convey a lot about the events. A great travel influencer must also improve their photographic abilities and contribute to the creation of eye-catching visual content for their travel website.
Show Off Your Experiences In Videos
Using videos to your advantage is another skill that a travel influencer can master with practice. Additionally, adding the appropriate music, and filters, or using professional video editing only serves to increase the appeal of travel-related footage. This will increase each successful travel influencer's online traffic and make it easier for them to connect with their target market more quickly.
Establish a personal brand via social media
Digital branding is the way to go if you want to be a travel influencer and an inspiration for travelers. Many people's attention might be drawn in by the original, creative, and motivational travel material. Additionally, it is crucial to consistently update fresh, eye-catching images and videos.
Speak with companies about joint ventures
Collaborations in this context refer to networks that exist across all social media or beyond, not only the one that a single travel influencer creates, for example on Instagram. Every effective travel influencer understands how to get in touch with businesses, look for partnerships, do influencer gigs to invest in travel gear, and do any other actions necessary to keep up the blog and the travels. Additionally, this increases popularity and broadens online communities.
A travel influencer who wants to create a social media account for travel must understand the value of hashtagging. Many consumers may find information uploaded by travel influencers by utilizing a certain hashtag.
Who are the top travel influencers on Instagram?
Instagram is one of the most popular social media platforms in the world, and many people use it to share their travel experiences with their followers.
One of the top travel influencers on Instagram in this space is Jack Morris, creator of the popular travel blog "Doyoulikethat". His Instagram account has more than 5 million followers, and his photos showcase stunning landscapes from all over the globe. As one of the top travel influencers on Instagram, he also shares advice about packing light, budgeting for trips, and where to find hidden gems when traveling.
One of the top travel influencers on Instagram is also Liz Carlson, creator of the "Young Adventuress" website. She has been living off her travels since 2009 and has visited over 100 countries so far. As one of the top travel influencers on Instagram, her Instagram account shares breathtaking photos of her journeys as well as tips on how to stay healthy while exploring new places.
When it comes to luxury destinations and the top travel influencers on Instagram, few names are more widely recognized than Chris Burkard's. Chris is one of the top travel influencers on Instagram and an award-winning photographer whose work is featured in publications like National Geographic and Forbes Magazine.
Apart from solo travelers, family influencers are also considered one of the top travel influencers on Instagram and are gaining popularity too due to their ability to inspire others by showcasing how traveling can be done with kids in tow. A great example here would be the couple Michaela & Jim Olly, one of the top travel influencers on Instagram who have a YouTube channel dedicated to documenting their travels with two small children in tow.
How to reach out to the top travel influencers on Instagram?
Reaching out to top travel influencers on Instagram is an effective way for businesses and brands to increase their visibility and expand the reach of their marketing campaigns. The key to success when it comes to contacting the top travel influencers on Instagram lies in understanding their needs and developing a strategy that meets them.
The first step towards connecting with top travel influencers on Instagram is researching the individual influencers. An effective way to do this is by looking at their accounts, including posts, comments, stories, and bio information. This will help you determine what kind of content the top travel influencers on Instagram usually publish, who they engage with, where they have influence and more. It's also important to review the social media profiles of the top travel influencers on Instagram so you can tailor your message appropriately.
Once you have identified the top travel influencers on Instagram, it's time to reach out. Starting with a direct message (DM) allows you to keep track of conversations and follow up as needed. However, certain elements should be included in the DM to the top travel influencers on Instagram: a clear explanation of what your product or service can offer them; how much exposure your company will get through collaboration; and more.
Sending emails to the top travel influencers on Instagram expands your reach even further because not all influencers answer DMs from brands or companies. When sending emails to top travel influencers on Instagram it's important to ensure that the subject line is clear yet eye-catching so that the email stands out from the rest of their inbox noise.
How much do top travel Instagram influencers usually make?
Top travel Instagram influencers usually make a lot of money. On average, the top travel Instagram influencers can earn anywhere from $1,000-$10,000 per post depending on their size and engagement level with their audience. Some bigger top travel Instagram influencers can even make up to six figures for a single post. Many companies are eager to pay top travel Instagram influencers for sponsored posts because these influencers have a large following and therefore more visibility for the company's products or services.
The top travel Instagram influencers often focus on certain niches and leverage partnerships with other brands or companies to drive revenue in multiple ways. The top travel Instagram influencers may partner with hotels or resorts to create sponsored content that is then shared with their followers. The top travel Instagram influencers may also work with tourism boards or destination management organizations that are looking to promote specific places or experiences through visuals posted on social media accounts.
In addition to sponsored posts and collaborations, many top travel Instagram influencers also monetize their accounts in other ways such as affiliate marketing or selling books that feature stories about their travels alongside stunning photos taken of them during said trips.
Why do brands love working with the top travel Instagram influencers?
Working with top travel Instagram influencers is an ideal situation for brands when it comes to digital marketing. There are several reasons why brands love working with the top travel Instagram influencers, and here are some of the most common ones.
First and foremost, the top travel Instagram influencers have highly engaged audiences that are interested in their content and trust what they have to say. With a large following of loyal fans of the top travel Instagram influencers, viewership can be maximized, allowing brands to reach a wider demographic of potential customers. The top travel Instagram influencers also have the power to create organic, authentic content that resonates with viewers and gives an honest review of the brand or product they're promoting.
In addition, the top travel Instagram influencers typically have a strong knowledge of the travel industry as well as experience in creating content and engaging audiences online, which makes them valuable partners for brands looking to promote their products or services within this industry space. The top travel Instagram influencers understand how different platforms such as Instagram work and utilize their knowledge to effectively reach out to their followers on social media. By using techniques such as giveaways, contests, and engaging captions, the top travel Instagram influencers can drive traffic to a brand's profile page or website.
Finally, working with the top travel Instagram influencers allows for greater access and flexibility with creative ideas that can transform into meaningful campaigns that engage followers across multiple channels. From unique hashtags, word-of-mouth marketing approaches or simply creating entertaining videos – the top travel Instagram influencers often come up with creative ideas that resonate well with their audience base which has proven successful time after time again when it comes to performance metrics like engagement rate or sales conversion rate.
What do the biggest travel influencers Instagram do?
The world's biggest travel influencers Instagram have created entirely new avenues for aspiring and established travel bloggers, photographers, and enthusiasts. The biggest travel influencers Instagram are passionate individuals who share their exotic experiences and breathtaking images from around the globe with their followers. The biggest travel influencers Instagram strive to inspire others to pursue their passions of exploration and discovery.
The biggest travel influencers Instagram use a variety of techniques to capture the perfect image and then curate it engagingly. This includes compelling captions that explain or evoke the scene or experience, creating stories that capture the imagination, and hashtags that help attract followers to the biggest travel influencers Instagram. The biggest travel influencers Instagram often collaborate with brands to promote products or services related to their posts, which can create a mutually beneficial relationship between companies and influencers.
To gain maximum exposure, the biggest travel influencers Instagram will utilize social media platforms such as Instagram Stories, Live Video streams, Reels, and IGTV Series, as well as highlighting posts on their profile page – all to create beautiful content that will draw even more attention. Many of the biggest travel influencers Instagram also engage with their followers through polls and surveys, giving them an avenue to interact with a like-minded audience who share similar interests and values.
The biggest travel influencers Instagram are also known for exploring off-the-beaten-track destinations – oftentimes in remote locations – which adds a unique perspective to the content they produce. By showcasing lesser-known destinations instead of popular tourist spots alone, the biggest travel influencers Instagram often bring fresh ideas about places to explore without having large amounts of people present there at once – allowing viewers a chance to discover something new without being overwhelmed with crowds of tourists.
How much do the biggest travel influencers Instagram usually make?
The biggest travel influencers Instagram usually make a considerable amount of money, depending on the size of their following and the engagement rate of their posts. Generally speaking, the biggest travel influencers Instagram can make up to $5,000 per post, with many having the potential to make well into six or seven figures a year.
As with any type of online influence marketing strategy, the bigger the following of an influencer, the more potential there is for them to have higher earnings from sponsored content. When it comes to sponsored posts, most of the biggest travel influencers Instagram charge anywhere between $200 and $5000 per post. This means that the biggest travel influencers Instagram who have a following of 10 million or more are likely making upwards of $30k per month through sponsored content alone.
But it's not just about sponsorship; many of the biggest travel influencers Instagram also monetize through affiliate programs and product endorsements. Affiliate programs may offer commissions for certain products or services to the biggest travel influencers Instagram that are purchased as a result of an influencer's endorsement. Additionally, some brands partner with the biggest travel influencers Instagram directly to feature their products in videos or photographs. This form of paid promotion with the biggest travel influencers Instagram can vary from one-off product placements to ongoing brand partnerships which could include free vacations in exchange for social media exposure.
Overall, it's estimated that the biggest travel influencers Instagram can make anywhere between $10 thousand and $50 thousand per month depending on how big their following is and how engaged they are with their audience. However, the biggest travel influencers' Instagram are just an estimation – some top-tier travelers can make significantly more than this if they manage to build a loyal audience and secure brand deals with larger companies.
What content do Instagram travel influencers usually produce?
Instagram travel influencers are those individuals who have garnered a large following on the social media platform Instagram and use it to promote their travels, journey and experiences. Instagram travel influencers often create content that allows their followers to live vicariously through them as they explore new places or try different activities. This content developed by Instagram travel influencers usually consists of pictures, videos, stories, and captions that share information about the location or activity they are involved in, along with personal accounts from their own experience with it.
Instagram travel influencers often provide details such as the cost, time needed for the activity, accommodation information, and other logistical advice about the place they are visiting. Instagram travel influencers also often include descriptions of what it was like for them – such as what kind of food was eaten, how friendly and helpful the locals were, or even just beautiful nature scenes that show off the beauty of the place they are exploring.
Many Instagram travel influencers will also make videos of things like site-seeing tours or extreme sports activities that they do while traveling so that people can get a better feel for the experience before trying it themselves. Instagram travel influencers may also focus on cultural aspects such as local festivities and traditions, capturing photos or videos while talking to locals to help encourage viewers to go out and explore themselves.
All of this content provided by Instagram travel influencers helps followers understand more about what traveling is really like by providing first-hand accounts from experienced travelers who have seen various places around the world. Content of Instagram travel influencers allows viewers to learn more about destinations before setting out there themselves – giving practical advice on everything from budgeting tips to safety measures – as well as helping inspire others by showing off beautiful landscapes and unique cultures found around the globe.
How often do Instagram travel influencers work with brands?
Instagram travel influencers have a unique opportunity to partner with brands from all over the world. This type of collaboration is becoming increasingly popular, and Instagram travel influencers are more sought-after than ever before. Working with brands can help Instagram travel influencers create lasting relationships, increase their reach, gain new followers, and even monetize their accounts. But just how often do Instagram travel influencers work with brands?
The answer depends on a variety of factors including the size and popularity of the influencer's account as well as the nature of the brand looking to collaborate with Instagram travel influencers. Generally speaking, larger accounts of Instagram travel influencers tend to be contacted by brands more frequently than smaller ones. Furthermore, depending on the scope of work desired by the brand, some collaborations with Instagram travel influencers may require longer periods while others may be completed within a shorter amount of time.
In terms of specifics, Instagram travel influencers who partner with brands usually average one to two projects per month at minimum (this number could vary depending on your market). As mentioned earlier, collaborations with Instagram travel influencers involving larger accounts tend to occur more frequently due to increased visibility and reach potential offered by those accounts.
Overall it is safe to say that given their unique platform and expertise in engaging audiences around their content related to travel destinations, Instagram travel influencers can expect at least one or two collaborations per month if they choose to pursue those opportunities actively (and even more if Instagram travel influencers have a large following).
Do marketing agencies work with travel influencers on Instagram?
Yes, marketing agencies do work with travel influencers on Instagram. As the digital media landscape has shifted to become increasingly dominated by social media platforms, companies have begun to recognize the potential of influencer marketing, and especially travel influencers on Instagram, for spreading their brand message and engaging directly with potential customers. Working with travel influencers on Instagram can be a powerful way for marketers to reach a specific audience and boost their brand's visibility.
Travel influencers on Instagram are typically individuals who share content related to their travels including photos and videos of themselves on trips or exploring new places around the world. By connecting the followers of travel influencers on Instagram to exciting adventures and experiences, they build an engaged community of fans eager to experience new destinations. Travel influencers on Instagram often have a strong online presence, expansive networks, and loyal fan bases, making them ideal partners for marketers looking to promote a particular product or service.
Marketing agencies often collaborate with travel influencers on Instagram by leveraging the power of their large follower base through sponsored posts or dedicated campaigns. A sponsored post could involve travel influencers on Instagram creating content about a product or service, such as featuring it in one of their posts or offering it as part of a giveaway. For dedicated campaigns, agencies may ask travel influencers on Instagram to create a series of posts over a long period that feature multiple products or services associated with the brand's message.
Working with travel influencers on Instagram is becoming more popular among marketers because it allows them to engage potential customers through thoughtfully developed content that resonates with a highly targeted audience. Travel influencers on Instagram offer brands direct access to established online communities to deliver messages in ways that more traditional advertisements cannot achieve. In addition, these strategic partnerships with travel influencers on Instagram allow companies to benefit from organic reach while also having full control over which accounts they choose to invest in and what kind of content is being shared.
What destinations do travel influencers on Instagram usually visit?
Travel influencers on Instagram often visit some of the most popular, sought-after, and awe-inspiring destinations across the globe. From classic European cities such as Paris or Rome to far-away horizons such as Machu Picchu or the Great Wall of China, travel influencers on Instagram are always on the search for stunning places to explore and share with their followers.
In Europe, cities like London and Barcelona receive a great deal of attention from travel influencers on Instagram alike. Home to iconic attractions such as Big Ben, the Eiffel Tower, Sagrada Familia, and St. Peter's Basilica, these metropolises offer travel influencers on Instagram incredible experiences for all kinds of travelers – from art and culture buffs to food enthusiasts or simply those looking for a good time.
In Asia, countries such as Thailand, Japan and India are also incredibly popular among travel influencers on Instagram. In Thailand, travel influencers on Instagram can find anything they're looking for – from postcard-perfect beaches like May Bay or Phuket to exotic wildlife encounters at Khao Sok National Park. Meanwhile, Japan is known for its unique mix of traditional culture alongside modern technology; it has something for everyone, especially travel influencers on Instagram – whether it's visiting shrines in Kyoto or doing karaoke in Tokyo! Finally, India is teeming with history in places like Agra with The Taj Mahal or Jaipur with its beautiful palaces – this country has many wonders that captivate travel influencers on Instagram from all over the world.
Is it hard to become one of the popular travel influencers?
Becoming one of the most sought-after travel influencers isn't easy. Entering the world of travel influencers also requires a strong knowledge base, effective communication skills, and the ability to build relationships with key people in the industry.
First and foremost, it is important to have an extensive understanding of what travel influencers do. This includes understanding how to develop content as travel influencers do, that resonates with an audience and speaks to their interests effectively. Additionally, for becoming one of the travel influencers, it is important to have a keen eye for detail when crafting content pieces. Good travel influencers should understand how to engage with their followers on social media platforms through meaningful conversations and valuable information sharing.
Another key element of being successful as some of the popular travel influencers do is knowing how to market yourself effectively to brands looking for representatives who can promote their products or services in the right way. This type of work provided by travel influencers involves thinking creatively about how you can share your adventures with prospective clients in ways that will make them interested in what you have to offer. Becoming one of the popular travel influencers also involves having the confidence necessary for approaching companies and pitching your ideas for collaborations.
How do travel influencers reach out to brands for collaboration?
Travel influencers, who are typically online content creators, reach out to brands for collaboration by building relationships and demonstrating their impact. The process of travel influencers reaching out to brands usually starts with introducing themselves to the brand and expressing their enthusiasm for the product or service that they can provide. Travel influencers can do this by creating an introductory letter or email outlining all of their qualifications, such as previous partnerships and experiences, as well as a portfolio of their work demonstrating their content-creation skills.
By offering a proposal that is tailored to the brand's needs, travel influencers can demonstrate how the partnership will be mutually beneficial. Travel influencers should also provide evidence that they have strong engagement numbers and a large following across various social media platforms to show the potential reach of the collaboration. Additionally, travel influencers can use data-driven insights to highlight key areas where they can create value for the brand's target audience.
If possible, travel influencers should try and establish a personal connection with the people at the brand using professional networking platforms such as LinkedIn or via in-person events when appropriate. This could involve attending industry events with relevant topics or joining existing conversations so that travel influencers can build relationships through meaningful dialogue about what is important to both parties.
Furthermore, if given access to resources from the brand, travel influencers need to demonstrate that they understand what is expected from them and have clearly outlined objectives set out ahead of time so expectations are managed effectively throughout the partnership. Travel influencers should also stay up-to-date with industry trends to develop creative ideas for campaigns that would be suited for both parties involved to create unique content pieces which increase visibility and engagement with audiences.
What influencer campaigns do the most popular travel influencers do?
The most popular travel influencers have mastered the art of crafting engaging content that encourages individuals to explore new destinations and share their experiences on social media platforms. Through various influencer campaigns, the most popular travel influencers have managed to not only ignite wanderlust in their followers but also establish partnerships with tourism boards, travel companies, and hospitality brands. There are several types of influencer campaigns that the most popular travel influencers participate in to engage their audience, attract new followers, and garner the attention of potential partners. Here are some examples of the most effective influencer campaigns carried out by the most popular travel influencers:
1. Sponsored trips: One of the appealing aspects of being one of the most popular travel influencers is the opportunity to embark on sponsored trips. Tourism boards and travel companies often host influencers on all-expense-paid trips to specific destinations to promote the place and its attractions. The most popular travel influencers share their experiences through visually captivating content on their social media profiles, blogs, and YouTube channels, ultimately encouraging their followers to consider these destinations for future travels.
2. Brand partnerships: The most popular travel influencers frequently collaborate with various brands and services relevant to the travel industry. These partnerships can range from endorsing a specific hotel or resort, promoting airline loyalty programs, or featuring travel gear and accessories. The most popular travel influencers integrate the products and services into their content in an organic fashion, showcasing their benefits and sharing personal stories relating to the brand.
3. Destination marketing campaigns: As part of their effort to promote tourism, the most popular travel influencers often work closely with destination marketing organizations (DMOs) and tourism boards. In such campaigns, influencers focus on highlighting the unique features, culture, and heritage of the destination, ultimately showcasing its appeal to their audience. These campaigns of the most popular travel influencers can take the form of social media takeovers, where the influencer curates content for the DMO's social media profiles or shares a series of posts and stories on their channels, focusing exclusively on the destination.
4. Affiliate marketing: The most popular travel influencers often leverage affiliate marketing programs to monetize their following. They promote travel services, such as booking platforms, tour operators, and accommodation services, by sharing unique affiliate links or codes with their audience. The most popular travel influencers receive a commission whenever their followers make a booking or purchase through the provided links.
5. Travel contests and giveaways: The most popular travel influencers can engage their audience and attract new followers by hosting contests and giveaways featuring attractive travel-related prizes. These campaigns of the most popular travel influencers require participants to follow certain accounts, share posts, or tag friends in comments, leading to increased visibility for the influencer and, sometimes, the partnering brands.
6. Content collaborations: The most popular travel influencers often collaborate with fellow travel influencers, combining their respective expertise and followers to create exciting, engaging content. This can take the form of joint blogs or vlogs, as well as co-hosted giveaways and social media takeovers.
The Top 20 Female Travel Influencers to Follow on Instagram
Instagram is one of the most popular social networks, and is a great source for gaining warm leads. This why we couldn't skip it in our allowed types of traffic . You can send your traffic from an Instagram account to different travel services, such as flight tickets or hotels, and with the  Travelpayouts affiliate network earn from every purchase. For your inspiration, we have collected the top 20 female travel influencers on Instagram.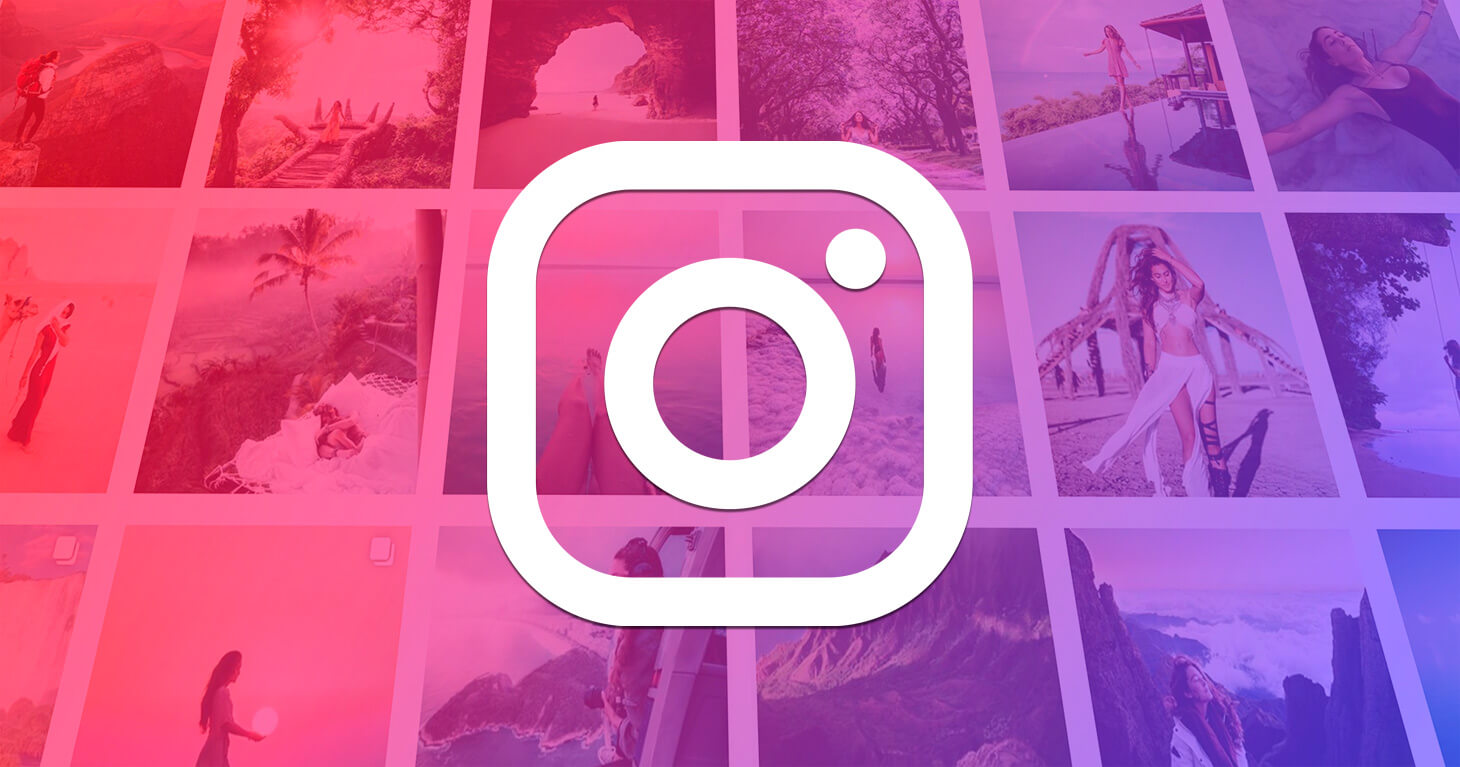 The Best Female Travel Accounts on Instagram
Pay attention to these female travel influencers to follow their profiles and understand their paths to success in this niche.
1.  @jadeseba – Jade Seba, 2.8M followers
Her amazing ability to show desirable places around the globe in an organic compilation, with personal and even intimate moments, make millions of us watch for her latest destinations to enjoy both landmarks and smart blogging that is both  funny and sincere.
2.  @lovelypepa – Lovely Pepa, 1.7M followers
She was born in Spain, and was going to climb the lawyer career ladder, but the thirst for traveling and photography captured her forever. Alexandra Pereira is a real queen of street fashion, presenting life without overwhelming high heel boots and impractical clothes.
3.  @angelicablick  – Angelica Blick, 1.2M followers
Both her photos and content are underpinned by an amazing fashion sense and complete confidence. That is a key point to Angelica's fame and authority in the travel business, as well as in the cosmetics, clothes and accessory niches.
4.  @taramilktea – Tara Milk Tea, 1.2M followers
Tara Whiteman highlights her adventures around the world through nature, food and interiors, mostly. You never find standard landmarks on her Instagram, but the happy moments of "dolce vita." She is managing to combine her lifestyle blog with her activity in the digital space, working on serious projects.
5.  @parisinfourmonths – Carin Olsson, 905K followers
Carin Olsson, a fashion-forward blogger and photographer, is behind the profile with her Paris feature. She is a prime example of being famous and on demand due to the rather narrow audience – Paris fans.
6.  @belenhostalet – Belen Hostalet, 940K followers
A wacky and positive Belen from Barcelona impresses with her lovely, light and happy images that claim world beauty and happiness. She is often surrounded by cheerful and smiling people, and she prefers to highlight beaches and seascapes.
7.  @bookonin  – Naomi-Jane Adams, 749K followers
Naomi-Jane Adams was Awarded Top 8 Lux Travel by T+L Influencer Awards Monaco Finalist. When looking her Instagram, you understand the reasons for her fame. The photos display the contrasts of our world – they impose objects and people's dimensions, origin and nature.
8.  @chelseakauai – Chelsea Kauai, 670K followers
Chelsea is a model and a writer touching her followers' hearts with humanistic and socially valued images on Instagram. She shares useful content like tips, ideas and recommendations in her blog.
9.  @jess.wandering  – Jess Wandering, 638K followers
Jess is sure that the sense of life is in moments and that's why her photos are like a frozen minute of one's life. While following her adventures, we see that man's supposed domination over nature has proven to be quite tenuous.
10.  @lichipan  – Li-Chi Pan, 566K followers
Li-Chi Pan was born in South Africa, lived in Sydney, and she now creates inspiring content based on social experience and urban lifestyle. Her photos are alive; they motivate followers to be more dynamic and active in terms of the transience of time.
11.  @mypeeptoes  – Paula Ordovás, 426K followers
Paula Ordovás from Spain showcases not only her success in her photos, but proves it with her everyday life. She is a social media strategist for Mercedes-Benz Madrid Fashion week and cooperates with some editions like Elle UK and Vogue Mexico.
12.  @junesixtyfive  – June Sixty Five, 379K followers
June Sixty Five @junesixtyfive (377K) – Federica is a girl in a big city with an impressive wardrobe, but she doesn't permit herself to vanish into urban jungles. She succeeded in finding common ground with cars and buildings, cafes and landmarks, shops and parks.
13.  @tiffpenguin – Tiff Penguin, 342K followers
She is just a dentist, but managed to become a popular photographer and authoritative travel influencer specializing in discovering unknown places and unique authentic cultures. She used to work with such giants as Sony, United Airlines, BMW, Amazon and Apple.
14. @roundtheworldgirl  – Round The World Girl, 295K followers
Round The World Girl @roundtheworldgirl (485K) – While looking through Elise's photos on Instagram, we start smiling and become scared sometimes. We see the amazing mixture of jokes with the extreme that convince us to laugh at hardships.
15. @polkadotpassport  – Nicola Easterby, 245K followers
Nicola Easterby started blogging at the age of twenty, and since then has attracted followers with her charming smile and picturesque photos revealing the tenderness of nature. She teaches to pack for trips, save money, and many other useful skills in her blog.
16. @madelinejoyrelph  – Madeline Joy Relph, 233K followers
Maddy Relph presents her own version of life – brutally honest, but kind, naked and happy. Her adventurous nature thirsts for freedom and she gets it.
17. @girlborntotravel  – Girl Born To Travel, 231K followers
Helene from France adores the Maldives and other exotic places. She's managed to visit four dozen countries and you can hardly find a photo without seascape, river, lake or even swimming pool on her Instagram.
18. @laurie_ferraro – Laurie Ferraro, 222K followers
Laurie is a creative director from Toronto who reveals the bright moments of everyday life, whether they're flowing in New York or in the African desert. She looks amazing next to both camels and horses, ice cream trucks and bicycles.
19. @alicedetogni  – Alice Detogni, 219K followers
Alice is an interior and graphic designer. It explains the abundance of stylish furniture and accessories on her photos that let us look at European palaces, restaurants and hotels.
20. @thetiafox  – The Tia Fox, 200K followers
Starting in 2014, Melanie has become a favorite blogger for hundreds of young mothers due to her touchable photos with her baby. That was a very smart move – who can resist a little angel?
All of the travel influencers listed above not only have Instagram, but they also have websites and/or YouTube channels. All of them are travelers, but each are different enough to grab their specific target audience segment. They share unique and exciting content with the professional images, and they manage to create the illusion of private communication and cause the whole gamut of positive emotions.
A Model Traveler
About Julie
Hear It From Me
I am a published travel writer, blogger, photographer, and YouTube host with an extensive background in the performing arts. I began my modeling and dancing career at a very young age and signed with my first acting agent at 18. I'm pretty sure that the arts chose me just as much as I chose them. I performed in Follies at the 5th Avenue Theatre in Seattle for several years before jumping on board Royal Caribbean Cruise Lines for almost a decade. I danced my way through the Caribbean and Mexico, and honed my emcee skills hosting numerous activities for our guests.
After jumping ship in 2000, I moved to Los Angeles to pursue my acting career. I studied at Lee Strasberg Acting School and had the good fortune to be coached by some of the best acting and voiceover talents in the industry. After returning to Washington State, I was hired to be a host and news anchor for Good Morning Northwest at KVEW-TV.
I was also an athlete growing up and have continued to play sports and dance my way into adulthood. Health and fitness have always been a priority for me, and I enjoy encouraging others to live their best lives through self-care. I continue to model, with a focus on sports and lifestyle. My acting career continues to thrive after 30 years in the business, with several film, tv, commercial, corporate video, voiceover and print credits to my name.
The travel bug hit me at a young age as well. I blame this on my parents. They sent my brother and I on a scavenger hunt one Christmas, and the final prize was a trip to Hawaii. I was 11 years old. From that moment on, I started saving my money and making travel a priority. I flew to Hawaii several times, Mexico for high school graduation, lived in Sun Valley, Idaho with friends, explored Portugal, Denmark and Sweden with my RCCL shipmates, volunteered in the jungles of Costa Rica, went scuba diving in the Great Barrier Reef, spent three glorious weeks in Italy, enjoyed a peaceful getaway to Bali, ate my way through the Christmas markets in Cologne, Germany, and recently experienced a life-changing safari in Kenya. I'm currently living and working in London, and sharing my discoveries along the way. I've always been curious by nature, not to mention fearless, which I'm quite certain caused some parental anxiety. Travel feeds all of this with a renewed vitality. I have always kept a journal and photographs from my past adventures and continue to document my present travels. I look forward to sharing my journey with all of you through my blog, social media and YouTube channel.
Whether you're a foodie, like to try the local libations, enjoy volunteering, an art enthusiast, a history buff, or like me, just need to see and experience things first-hand, travel has something for everyone. My best education has come from these adventures in travel. My dearest friendships are with those who share the same spirit for wanderlust. My desire is to inspire you to take a dive, a walkabout, or a leap of faith into this beautiful world and find your own inner traveler. Dream Big! Travel Often!
What is it that fuels each and every one of us in this world?
For me, it is the excitement of planning my next trip and
getting out of my comfort zone. This is where the magic happens.
I also love sharing stories with other travelers and living vicariously through them. Since starting my own blog and YouTube channel, I feel as if I too can be a storyteller. I hope my adventures take you away, if only for a moment.
*Photo Sponsored by Nuun
Get In Touch
I love hearing from my fellow globetrotters.
Please send me an email at [email protected]
Download WP Travel
Please enter your email to download WP Travel and also get amazing WP Travel offers and Newsletters.
Top Travel Blogger Earning Six Figures-(Highly Paid Bloggers)
Home » Blog » Top Travel Blogger Earning Six Figures-(Highly Paid Bloggers)
Have you ever considered leaving your full-time job to pursue your dream of traveling the world?
The rise of the internet and increased connectivity has opened up new opportunities, and many individuals are now earning six-figure incomes by combining their passion for travel with blogging.
As the demand for travel information continues to grow, people are turning to WordPress travel blogging websites using tour operator plugin for insights and recommendations about different places around the world.
This surge in online traffic has created a thriving ecosystem for travel bloggers, allowing them to establish successful businesses and generate substantial revenue, often reaching six figures.
In this article, we will explore the fascinating world of travel blogging and introduce you to some of the highest-earning travel bloggers in 2023.
But before we dive into Top Travel Bloggers Earning Six Figures-( who are highly paid), I was curious if you are;
thinking of creating a travel and tour booking website within minutes, without any hassle of coding and hiring highly paid developers? then, Get WP Travel Pro  and start creating a travel booking website instantly.
Little things can matter when you are about to start a travel blog like using the Best Tour Operator Plugin that allows you to create a travel website within minutes versus spending money on hiring highly paid developers consuming weeks of time
You can explore and test the best travel agency themes and templates  to find the one that perfectly aligns with your website. This way, you can ensure your website suits your needs and preferences seamlessly.
We will delve into their diverse income streams, including lucrative brand partnerships, strategic affiliate marketing, and product sales.
By understanding their methods and success stories, you'll gain valuable insights into how these bloggers have transformed their love for travel into thriving online businesses.
Whether you're a travel enthusiast seeking inspiration or an aspiring travel blogger looking for guidance, this article will provide you with a deeper understanding of the possibilities that exist within the world of travel blogging.
Before delving into the article, let's explore how travel bloggers generate income, providing valuable insights into their strategies for diversifying their revenue streams.
This understanding will offer insightful knowledge on the various ways they monetize their blogs and create sustainable income sources, which might be beneficial to someone who is about to start travel blogging .
Useful article: 10 things you should know before starting a travel blogging in 2023!
Table of contents
1) creating sponsored content, 3) affiliate marketing, 4) advertisement, 1. matt kepes of nomadic matt, 2. mark weins, 3. johnny ward of onestep4ward.com , 4. dave and deb of planet d, 5. earl of wanderingearl.com, 6. nick and dariece of goats on the road, 7. john and kach, 8. james hills, 9. brian kelly, how travel bloggers make money in 2023.
One primary source of income for travel bloggers is creating sponsored content. By securing sponsorship deals, bloggers can generate revenue.
When a brand intends to launch a new product, they often approach influencers, such as travel bloggers, to write about or mention their product in their blogs.
This collaboration results in sponsorship deals that generate income for the bloggers.
2) Product Sales
Many bloggers also sell their own products through their online platforms, which serves as a key source of income for them.
Through affiliate partnerships , bloggers earn money by promoting their products, platforms,or promoting services.
In addition to sponsored content, selling their own products, affiliate marketing, and advertisements, travel bloggers can also act as home-based travel agents , further diversifying their sources of income.
By displaying ads on their websites or incorporating them into their content, bloggers generate revenue through clicks and website traffic.
This allows them to leverage their online platform and provide travel planning services as a home-based travel agent, expanding their income opportunities.
List of Top 10 Most Earning Travel Bloggers in 2023
Matt Kepnes, widely known as Nomadic Matt, is a highly acclaimed travel blogger who has earned multiple awards for his work.
His journey into the world of travel blogging began with a life-changing trip to Thailand, which inspired him to quit his job and embark on a new path.
Before generating income from his travel blog, Matt worked as an English teacher.
However, with impeccable timing, effective SEO strategies , and the creation of a viral post, his website started to gain traction, resulting in a significant increase in traffic and revenue.
By 2010, his blog was generating an impressive income of $50,000 to $60,000.
One key source of Matt's revenue is his e-book, titled "How to Travel the World on $50 a Day."
This book, combined with sponsored posts and a dash of affiliate marketing, contributes to his overall income.
In 2013, his book achieved remarkable success and was featured on The New York Times Best Seller list.
This exposure catapulted Matt's earnings to new heights, with an estimated annual income of $750,000, as he revealed in an interview with CNBC.
You may find it useful : How to create a travel website within minutes and start making money in 2023?
Mark Wiens, the owner of Migrationology.com, is a renowned travel blogger and influential figure in the realm of social media.
His expertise lies in sharing captivating stories about food and exploring the most authentic culinary destinations worldwide.
Through his travels, he connects with people and provides insightful reviews of local cuisines. Mark has gained widespread fame through his food review YouTube channel, also named Mark Wiens.
With an estimated net worth of around $9.5 million, Mark has achieved significant success in his career. His large following allows him to secure lucrative brand deals, which he promotes through affiliate marketing.
Mark has also diversified his income by opening a restaurant in Thailand and launching an e-store to sell his products.
His engaging content, combined with his passion for food and travel, has garnered a large following and solidified his status as one of the most famous travel bloggers in the industry.
Johnny Ward is a well-known travel blogger and entrepreneur behind the blog "OneStep4Ward." Hailing from Ireland,
He embarked on a journey to explore the world after completing his university education, and over the span of approximately 10 years, he has become a highly successful self-made millionaire through his travels.
In a remarkable turn of events, Johnny's journey began with a mere $100 investment to have his website developed back in 2010.
Little did he know that this initial investment would pave the way for immense success. His travel blogging efforts have now amassed a staggering $3 million in revenue.
By the end of 2012, Johnny's blogs were generating an impressive $40,000 per month, as he revealed in an interview with CNBC.
Aside from his achievements as a travel blogger, Johnny has ventured into the realm of online business and established a thriving digital marketing agency.
This additional entrepreneurial pursuit further demonstrates his innovative mindset and ability to seize opportunities in the ever-evolving world of travel and digital media.
Johnny Ward's inspiring journey from a passionate traveler to a self-made millionaire exemplifies the possibilities that can arise from pursuing one's dreams.
Dave and Deb, popularly known as The Planet D, are a highly acclaimed travel blogging and photography duo recognized for their captivating storytelling and travel blogs.
In 2017, they were named as one of the Top 10 Travel Influencers in the World by Forbes Magazine, a testament to their remarkable success in the field of travel blogging.
Initially, before monetizing their website, they solely focused on sponsored posts. However, after implementing monetization strategies, they transitioned to partnering with brands.
By utilizing the best online tools for travel blogger such as tour and itinerary plugins , along with effective SEO practices, they have effectively managed their website.
During an interview in 2018, they mentioned that their income is diversified across various business models.
They earn money through affiliate links, ad networks, partnerships, and tourism campaigns. Additionally, they also generate income by leveraging their substantial social media following.
Their travel blogging journey began 12 years ago, and they have firmly established themselves as one of the top 10 travel bloggers globally.
It is estimated that they earn a monthly income ranging from $15,000 to $20,000 through their blogs.
Earl, widely known as "Wandering Earl," is a renowned travel blogger and nomadic explorer who manages the travel blog website WanderingEarl.com.
Earl embarked on his travel journey over 20 years ago and has established himself as a prominent travel blogger, consistently creating authentic and organic content.
He has successfully transformed Wandering Earl into an established company, which currently employs 21 individuals.
His business primarily focuses on affiliate marketing and selling tour bookings through a dedicated tour booking system.
It is estimated that his company generates approximately $5 million in revenue from tour bookings alone.
Earl's expertise and vast experiences have garnered significant recognition, leading to features in reputable publications such as The New York Times, CNN, and Business Insider.
Having traveled extensively, Earl has explored over 130 countries, solidifying his reputation as a seasoned globetrotter.
Nick and Dariece are the couple behind the travel blog Goats on the Road. Through their blog, they have been inspiring and guiding travellers for many years.
Milou of Explorista.net an entrepreneur, inspiring women worldwide that they too can embrace the journey of solo travel and become nomadic adventurers like her.
According to various sources, Milou generates an estimated monthly revenue of around $10,000 through her multiple websites, brand deals, blogs, and other ventures.
Kach, hailing from the Philippines, is a full-time travel blogger who shares her stories and experiences through her blog.
Despite being from the Philippines, she has already visited approximately 180 countries.
With a monthly revenue of around $10,000 to $15,000, her success in the field is evident.
Her main goal, as stated on her blog, is to travel to every country in the world using only her Philippines passport.
James Hills is the owner of the travel blogging website mantripping.com. He began his blogging journey in 2008, primarily focusing on men's lifestyle topics.
While his blogs primarily cover lifestyle scenarios, including food and stories from different places, James goes beyond conventional travel blogging by incorporating interviews with individuals from around the globe, allowing them to share their unique experiences.
Currently, he earns approximately $4,000 to $6,000 per month.
Brian Kelly, the founder of The Points Guy, is a renowned travel expert and entrepreneur who is widely recognized for his expertise in maximizing travel rewards and points.
In addition to his successful blog, he has been featured in major media outlets such as CNN, The New York Times, and Forbes.
It is estimated that his net worth is around $50 million, according to various sources.
Beyond his blog, Brian has expanded his brand by assembling a team of writers and experts who work alongside him at The Points Guy.
This collaborative effort allows them to provide comprehensive and valuable insights to their readers and followers.
As we mentioned earlier, travel bloggers have the potential to earn six figures a year.
This can be a significant influence and source of motivation for those considering entering the field of travel blogging.
If you have ever hesitated to pursue travel blogging, these influencers can inspire you to pursue your dreams.
We have witnessed how travel bloggers generate revenue through brand deals, advertisements, and affiliate marketing. It is clear that combining travel and earning a living is indeed possible.
For those intrigued by exploring different facets of travel business websites, WP Travel offers an excellent solution worth contemplating.
With its comprehensive WP Travel Booking Plugin , this all-inclusive platform delivers a seamless and efficient online booking system, making it an exceptional choice for crafting an outstanding travel website.
Take a closer look without hesitation and uncover the potential benefits it can bring to enhance your travel business.
Also, if you liked this article, then subscribing to our YouTube Channel for WordPress video tutorials would be the cherry on top.
You can also find us on  Facebook ,  Instagram, Linkedin , TikTok , Pinterest , Reddit , and our dedicated engaging Facebook user community
Further, if you have any queries, please submit them to our Contact page .
Get  WP Travel Pro  and start creating your travel and tour booking website within minutes without any hassle of coding.
Yam Bahadur Chhetri is a content writer and vivid contributor to the WordPress community and a WordPress enthusiast with an experience of 7+ years in the relative field. He also loves to develop WordPress Themes, Plugins, and custom WordPress development for clients.
Leave a Reply Cancel reply
Your email address will not be published. Required fields are marked *
Save my name, email, and website in this browser for the next time I comment.
Join 6000+ WP Travel Users Community Subscribe the newsletter to get new offers, discounts, and product updates frequently.
Get WP Travel Pro
Create Stunning , SEO friendly and Fully functional Travel website within minutes . No Coding Required !
Suitable for any
Travel Agency
Tour Booking Services
Travel Bloggers
Drive more Sales and Revenues from today !
$ 99 99 USD per year
Related posts
WP Travel – Black Friday, Thanksgiving and Cyber Monday deals
Best Female Travel Bloggers You Should Be Following in 2023
Set up group discount for your customers, wp travel modules.
Need more features to save your time and to boost your travel business? WP Travel Pro comes with more powerful modules . While our core travel plugin provides almost all the features that a travel and trekking websites generally needs, our add-ons boost it's capacity further to make it the best travel engine on WordPress. Whether you want to add new payment method to your site or brush up your trekking listings with beautiful maps show casing your trips, we have all your imagination covered. See all our add ons below to boost your travel website's features further.
WP Travel Weather Forecast
WP Travel Multiple Currency
WP Travel Invoice
WP Travel Inventory Management
Connect with wp travel to join the travel conversation, documentation →.
Explore More
Customer Support →
We are here to help.
Facebook Group →
User Community Forum
Follow On Twitter →
Connect with us on Twitter