The Masai Mara in Kenya is nature's epic masterpiece.

A little bit about Masai Mara
Rolling hills, sprawling savannahs, dramatic river crossings and of course... more wildlife and adventure than any movie could ever portray. Welcome to the Masai Mara, home to the lions of 'Big Cat Diary', temporary residence of the 'Great Migration', mighty Maasai warriors and some of the most luxurious safari lodges on earth.
The Masai Mara features a stunning kaleidoscope of wild and rugged landscapes, warm and welcoming people and an exciting array of creatures – big and small. World famous for hosting the epic Great Migration, the Masai Mara welcomes 1,5 million wildebeests onto its sprawling savannahs each July through October. The Masai Mara National Reserve and conservancies are brimming with life and offer safari travellers a wide variety of activities to choose from. Whether you take to the skies for a high-flying hot-air balloon adventure at sunrise or hit the road for a 4x4 safari, you're sure to leave the Masai Mara with unforgettable experiences and lifelong memories.

Going on a Masai Mara safari
Part of the fun of going on safari is planning your safari. We've been there... and know how it feels. As avid travellers we can imagine you have loads of questions while planning your trip to the Masai Mara. Very few places on earth are as unspoilt, adventurous and authentic as the Mara eco-system.
Reading up on the Masai Mara, finding out what you might encounter, exploring your accommodation options... we've done most of the work for you and created this site to help you find all the answers to any questions you may have. To top it off, we've brought together a top-notch collection of Masai Mara safari lodges and camps for you to choose from. Naturally, we're only an e-mail or message away if you need a little extra help planning your safari.

About the Masai Mara
Known as one of the world's most famous wildlife areas or 'the world's eight world wonder', the Masai Mara has endless plains, breath-taking vistas and abundant wildlife. Learn more about the Masai Mara here.

Masai Mara special offers
Dreaming of the perfect safari holiday? We'll help you find your way while planning your trip and provide you with a selection of the best available deals. Check out our latest Masai Mara special offers and discounts.

Getting to Masai Mara
Whether you're arriving from far, far away or travelling to the Masai Mara from a destination in the region. We'll guide you through your options for getting to the Mara and for getting around once you're here.
As newbie safari travellers, we were blown away by our experience of the Conservatory - the animals in abundance; the landscapes; the people; the smells and sounds.
It was an amazing experience to actually see the river crossings, that we had seen so many times on TV during the wildebeest migration.
We saw a leopard on a tree and we were lucky enough to watch four lionesses and three cubs eating a fresh hunt. In the evening safari we were able to explore a massive variety of hippopotamus and a crocodile.

Masai Mara lodges & camps
The Masai Mara is rough and rugged, however you don't have to rough it during your stay. Eco-chic safari lodges with four-poster beds, sundowners with your favourite G&T and infinity pools overlooking the African savanna await.
We've selected a variety of warm and welcoming Masai Mara safari lodges and camps for you to choose from during your stay. Each of the accommodation options we've selected is known for offering premium safari activities, first-class accommodation and every creature comfort you could wish for during your stay.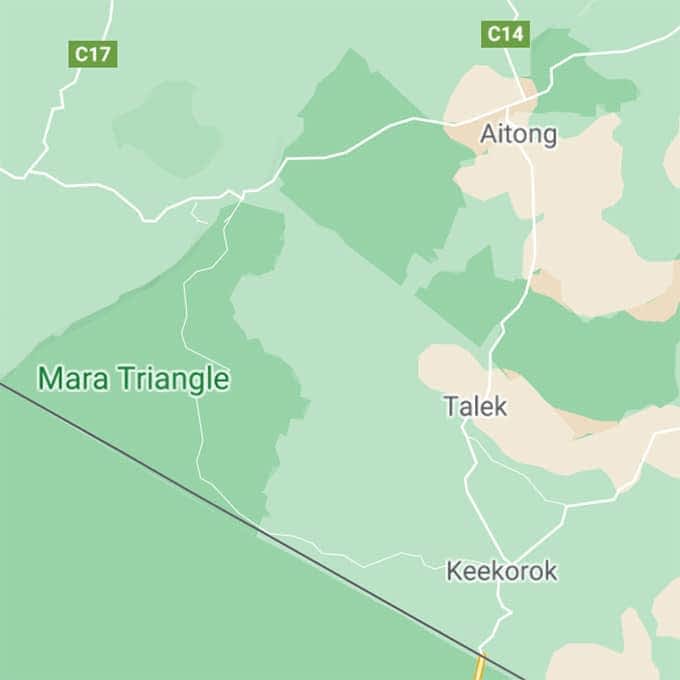 All accommodations in Greater Masai Mara
Browse all camps & lodges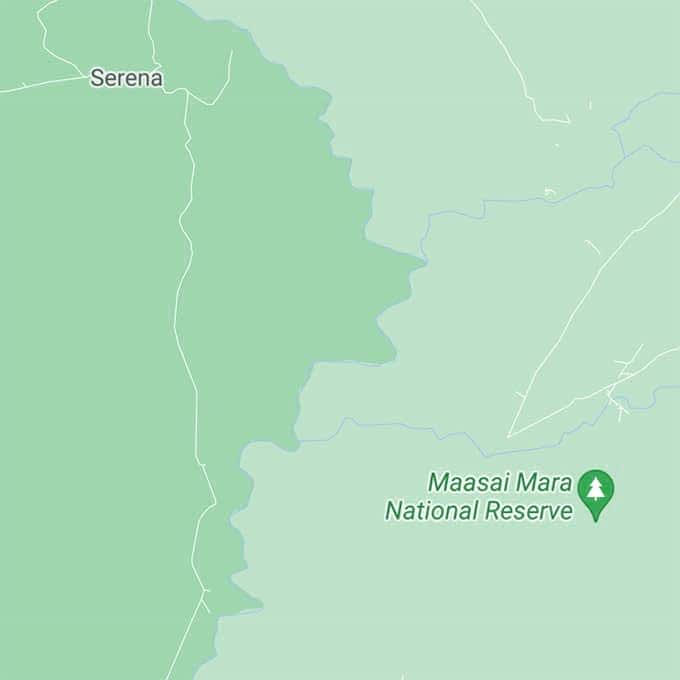 National Reserve accommodation
Browse Masai Mara NR accommodations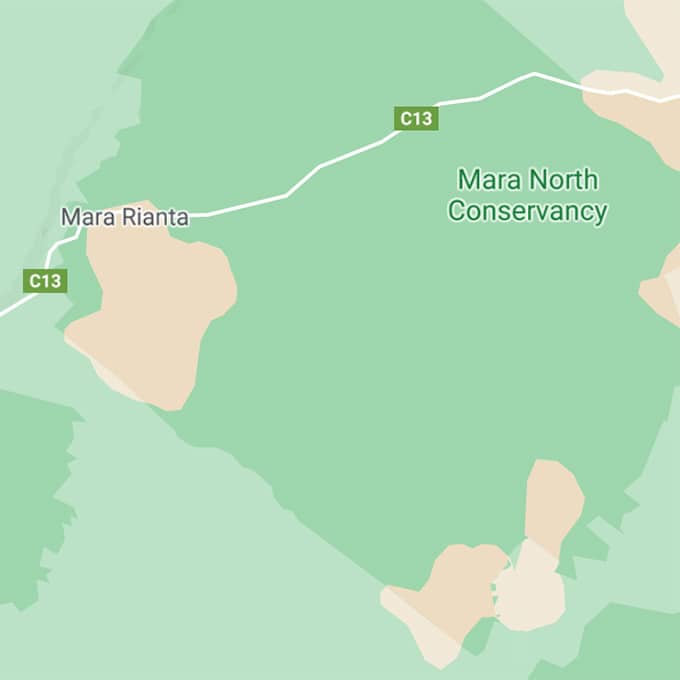 Mara conservancies accommodation
Browse conservancy lodges & camps
Masai Mara lodges we love
We would like to share a few accommodation options with you for your stay in the Masai Mara. Our safari lodge options come in a variety of price ranges, giving you plenty of possibilities to find the right Masai Mara safari camp for your travel budget.
Keep in mind that the following are simply suggestions. We offer tailor-made safari experiences and look forward to creating just the right mix of Masai Mara safari accommodation and activities based on your personal preferences. We look forward to helping you create the bespoke Masai Mara safari of your dreams.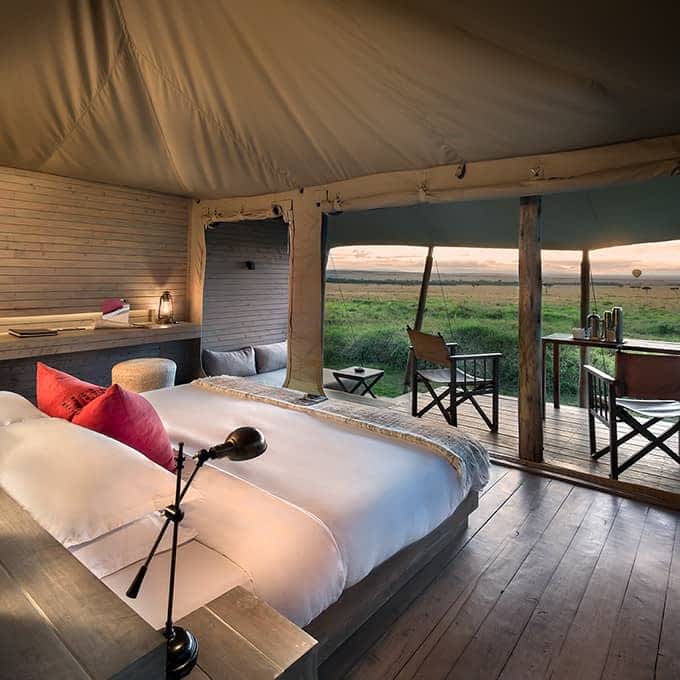 Kichwa Tembo Tented Camp
lodge location Mara Triangle
Kenyan hospitality meets Maasai-inspired luxury on the lush green banks of the Saparingo River. &Beyond Kichwa Tembo Tented Camp lies on the edge of the Oloololo escarpment, where riverine forest meets the sweeping plains of the Masai Mara.

from US$ 385 per person per night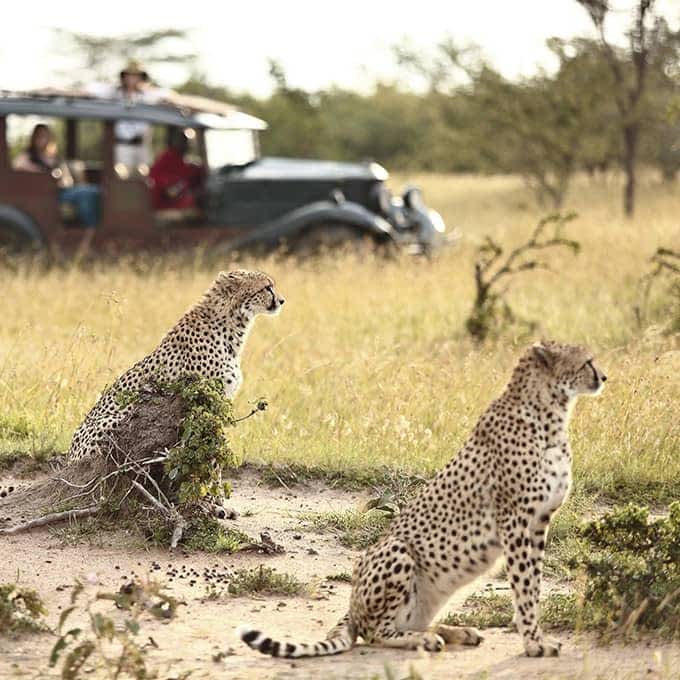 Cottars 1920s Safari Camp
lodge location Olderkesi
Cottar's 1920s Safari Camp offers guest vintage luxury at its very best. Cream-coloured tents decorated in 1920s epic safari style, professional Maasai safari guides and above all a sense of elegance and class - this classic Kenyan safari camp has it all.
from US$ 962 per person per night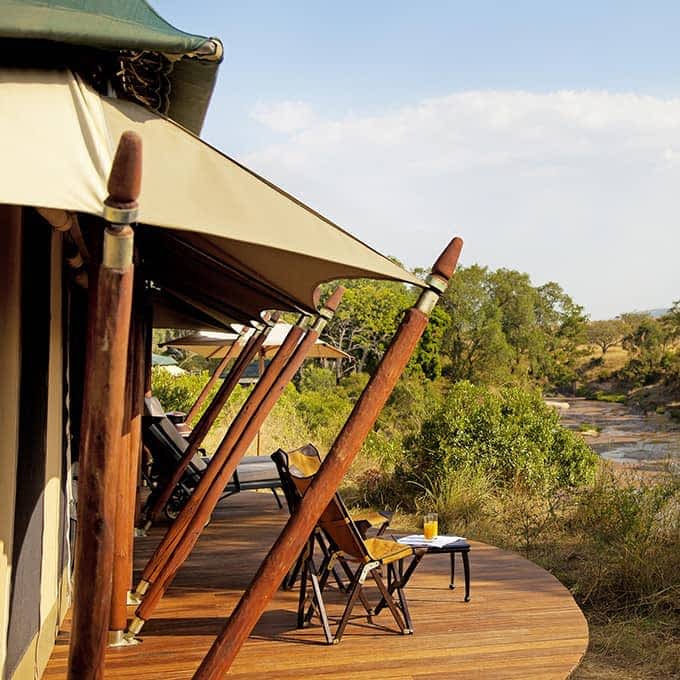 Elewana Sand River Camp
lodge location Musiara Sector
Ideally situated in one of the most remote parts of Masai Mara National Reserve, Sand River Camp pays homage to romantic 1920s safaris. Its design reminds guests of the many African adventure themed Hollywood movies created in that time period.
from US$ 595 per person per night
There were lion cubs galore, a baby zebra born in front of my eyes, pretty much everything an avid photographer could hope for.
The Maasai people were extremely welcoming, and were there to make sure our experience was nothing but the best. We will definitely be back.
The Big 5 and more - giraffes, zebras, hippos, lions with their families, cheetahs and hundreds of wildebeests - no shortage of amazing game sightings every day...

Masai Mara highlights
The Masai Mara is a dream come true for everyone who ever watched 'Out of Africa' and longed for the adventurous, romantic nostalgia of an African safari in the wild. The Great Migration, big cats and Maasai warriors await.
The Masai Mara is a photographer's paradise. This region is known for pristine riverine forests, dramatic towering escarpments, stunning sprawling savannahs and of course... all the creatures, big and small, that roam the land. Add a visit to a Maasai village to your stay for a cultural immersion and gain some insight in the day-to-day life of your hosts. For an extra special birds-eye view of the African plains, take to the skies during a hot-air balloon safari. When it comes to crafting the safari of your dreams, the sky is the limit.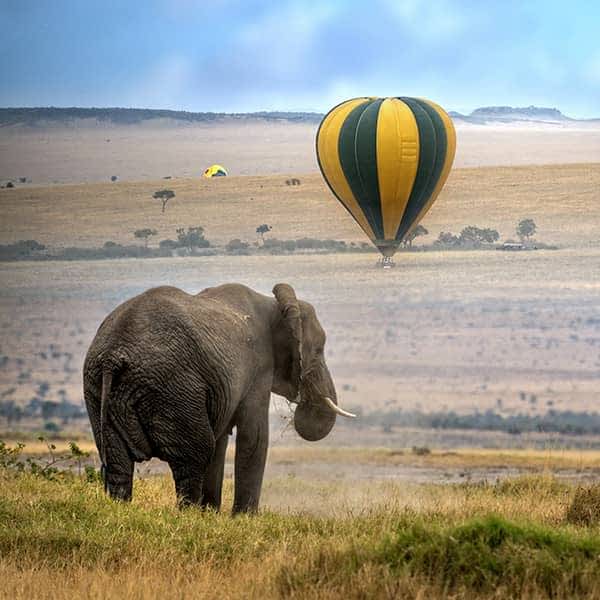 Balloon safari
View golden plains from above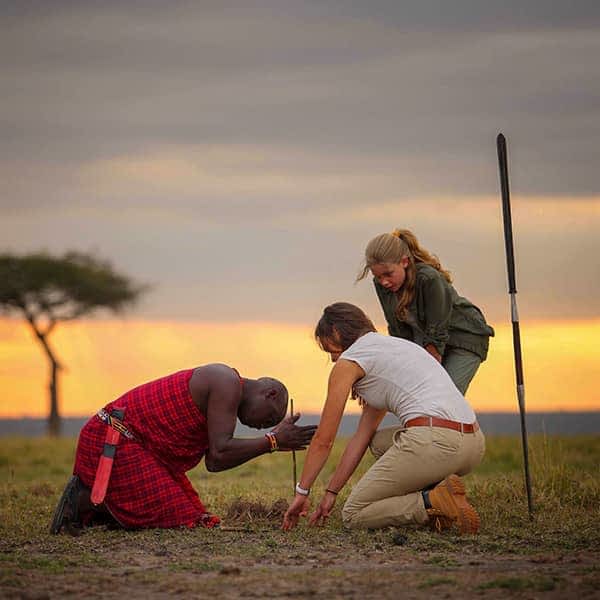 Maasai people
Extraordinary cultural meetings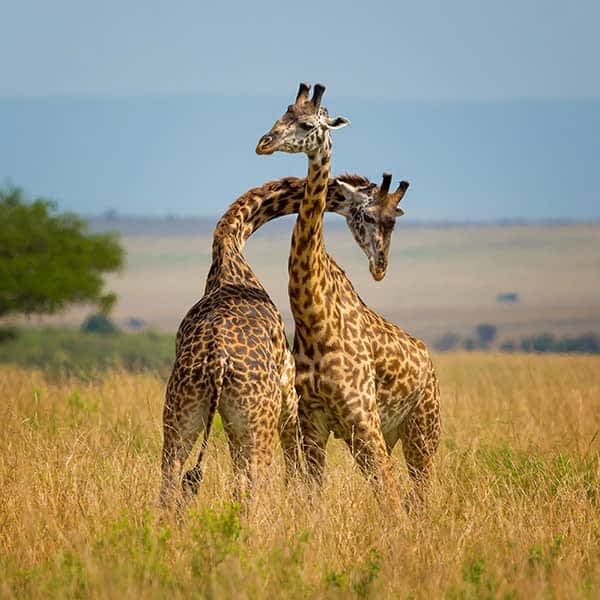 Exhilarating wildlife
Wildlife up close and personal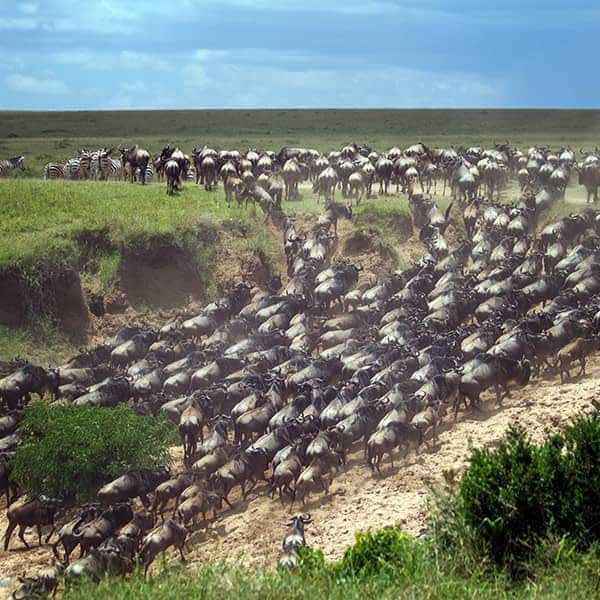 The Great Migration
Wildlife spectacle in the Masai Mara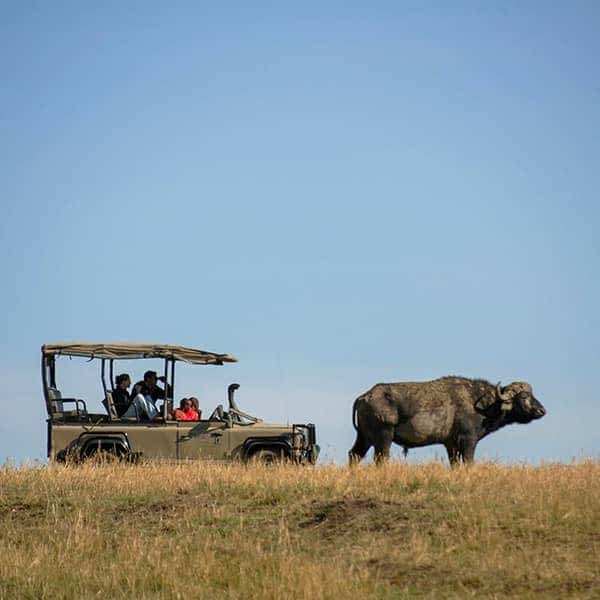 Safari activities
Drive, walks & more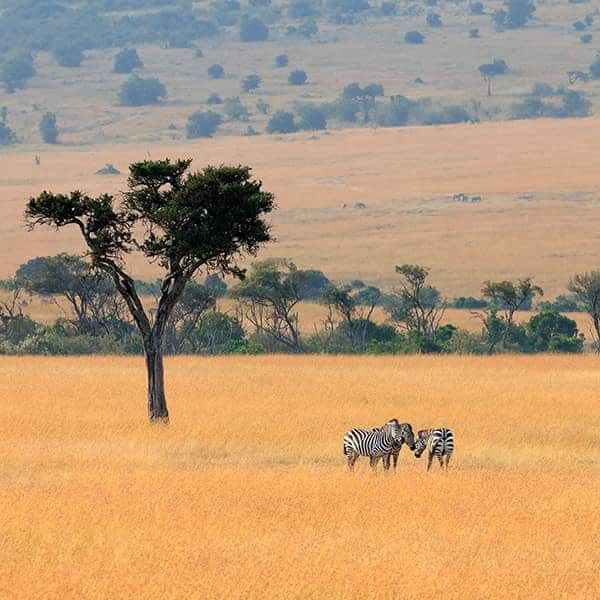 Masai Mara National Reserve
Kenya's premier wildlife reserve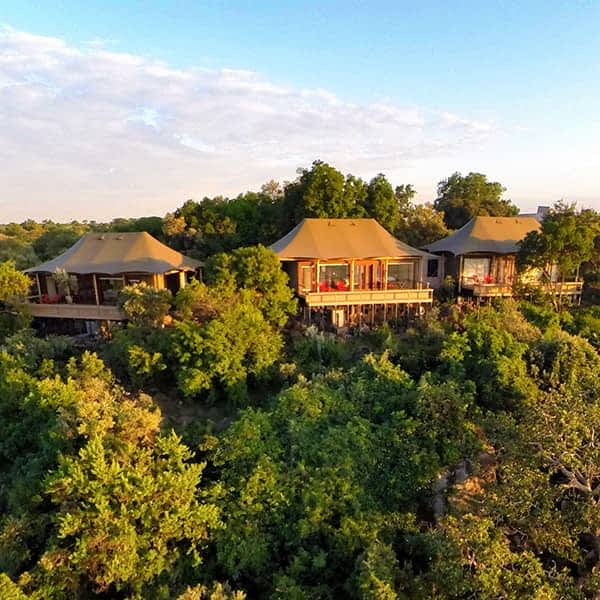 Luxury accommodation
A luxury safari home from home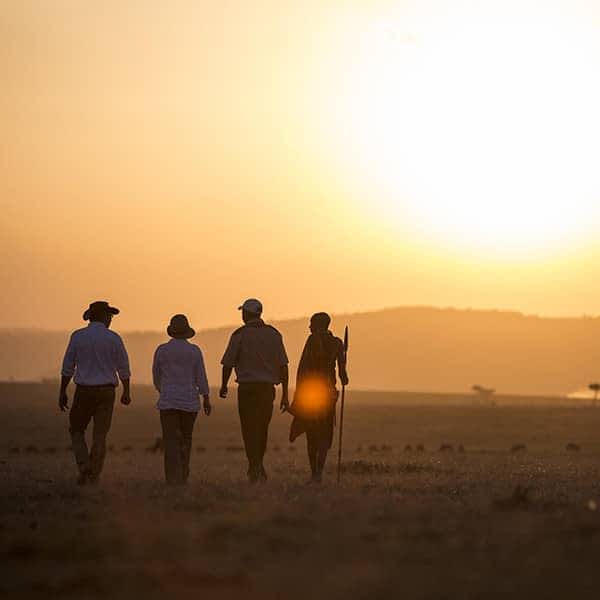 Mara North Conservancy
Enjoy the perks of a conservancy
Conservancies in Kenya are the way to go; protecting the extraordinary wildlife whilst giving the local community an income, together with education on the interaction between the two.
Wonderful area for wildlife viewing. Having been there twice both times were awesome experiences! Will return again.
The highlight of our trip to Mara was seeing the migration at the Mara river. A once in a lifetime experience to see the Wildebeest migrating. An amazing scene of nature it was.

Masai Mara video
The best way of understanding what the Masai Mara and its conservancies are about is by seeing some thrilling footage from the area. Watch this video to experience Kenya's Masai Mara, its splendour and to meet some of our celebrity wildlife species.
Be careful, after watching this video you can be sure that you want to travel to Kenya. Today.
We saw 8 lions in one drive, and a hippo pod being circled by a dozen crocodiles that launched into the water, trying to get the baby hippos in the center of the pod. Wow!
I was fortunate that when I was recently in the Mara North Conservancy there were so few tourists. I saw plenty of wildlife. The sightings of big cats were especially good.
The Mara Triangle is the most beautiful, lush area of the Masai Mara. Loads of elephants and all types of wildlife without all the land cruiser traffic found in other areas of the Mara.
Send your enquiry
We hope you have found all information needed to decide that the Masai Mara in Kenya is the perfect place for your next safari adventure. Still have questions? Or maybe you would like some more specific information about the different lodges? Please fill in the contact form and we will get back to you soon!
Masai Mara National Reserve & conservancies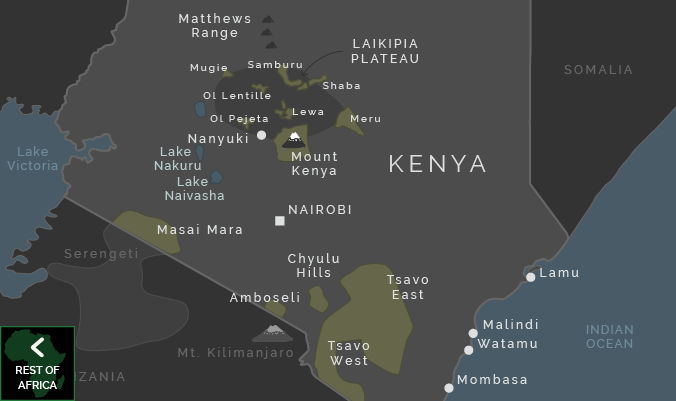 Central Plateau
Lamu,beaches and Islands
Other Areas
Matthews Range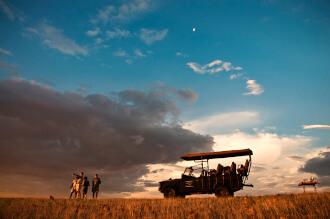 Masai Mara Safaris

Map of Masai Mara Safaris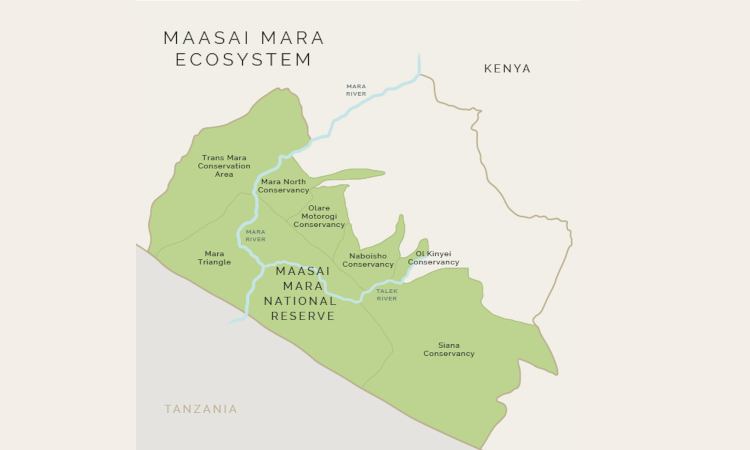 Maasai Mara Eco-system
Maasai Mara National Reserve
Greater Mara and Conservancies
Location of Masai Mara, Kenya
Masai mara or serengeti safari , masai mara activities, masai mara trip cost , best time to visit masai mara , masai mara safari holiday packages with africa odyssey , masai mara hotels & lodges, masai mara safaris, what is the maasai mara, reccommendations on where to stay and where not to stay in the masai mara, best camps in the masai mara , talk to one of our experts, map of kenya.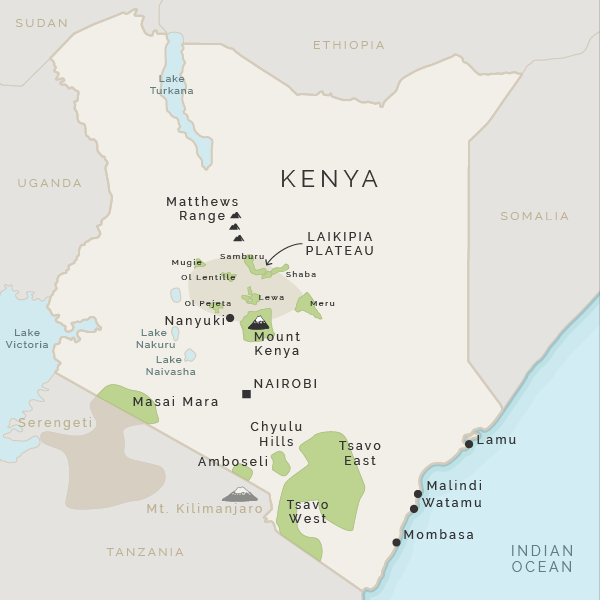 Masai Mara Safaris
This magnificent reserve plays host to one of the planet's most amazing wildlife spectacles each year – the great migration, as well as superb gameviewing year-round..
Meaning "spotted" in the Maa language of the Maasai, it's easy to see why the Masai Mara is so called. The rolling grasslands of this 1,500km² reserve are dotted with flat-topped thorn trees, dappled with cloud shadow and during the Great Migration, flecked with an unbelievable number of wildebeest, zebra and Thomson's gazelle.
Between July to October, over two million wildebeest and thousands of zebra migrate north from Tanzania's Serengeti in search of fresh water and new grass. They are what most visitors come to Kenya to see; however, the Mara has reliably good gameviewing throughout the year.
The herds attract plenty of large predators such as lion, leopard and hyena, and the interactions between the animals are extraordinary. River crossings are particularly exciting, as the wildebeest are preyed upon by hundreds of hungry crocodiles waiting in the seething waters.
The plains of the Masai Mara are the permanent home of all of the "Big 5" as well as a plethora of antelope ranging from the tiny dik-dik through to the imposing eland. So even when the wildebeest and zebra herds have departed for the Serengeti, you'll find this one of the best places in all of Africa to observe big game species such as black rhino and cheetah.
As the reserve can get busy, staying in private concessions adjoining the Masai Mara provides a measure of exclusivity. It also allows visitors to enjoy activities not permitted in the main reserve such as walking safaris. Whilst game drives are the most common means of exploring the Mara, why not consider floating over the landscape in a hot air balloon? This magical experience provides a bird's eye view of the reserve, and concludes with an indulgent champagne breakfast in the bush.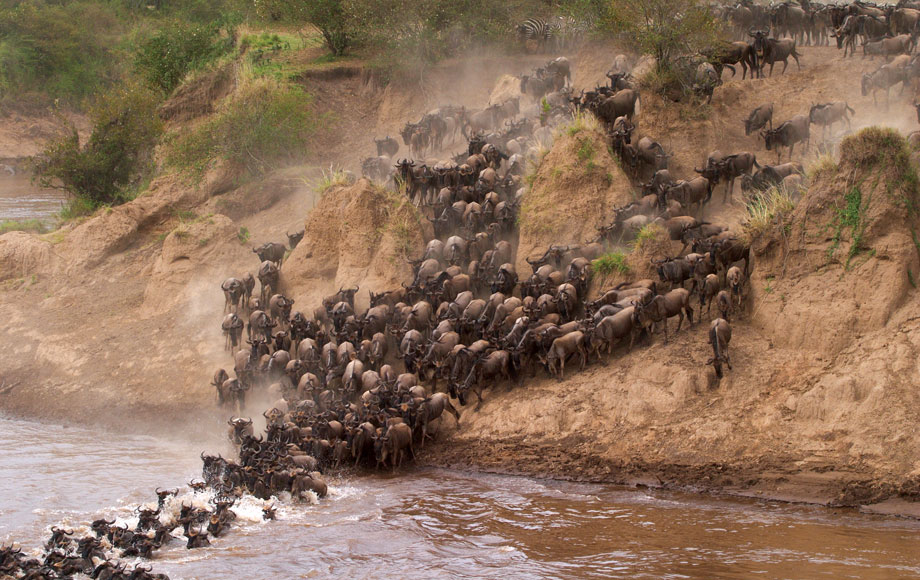 Masai Mara Highlights
Kenya's most famous reserve
Site of the annual wildebeest migration
Plentiful predators as lion, leopard and cheetah
Exceptional animal interactions
Iconic landscapes of open savanna
Classic and luxury safari camps
Maasai cultural encounters
July to September is when the annual wildebeest migration takes place. However, the Masai Mara offers excellent gameviewing all year round.
If you plan to go during the Great Migration, be sure to book early as our camps and lodges tend to fill up quickly during this period.
Find out more about our tailor made African safaris. Get in touch with one of our Destination Specialists.
Subscribe below to keep up to date, find out more about our tailor made african safaris, our recommended, kenya sample itineraries.
The following itineraries are just some of the many experiences that we can design for you. All of our tours are private, independent and tailor-made to your personal travelling requirements. Please contact us to begin creating your personalised Kenya experience.
Best of Kenya and Tanzania
This safari combines the best wildlife experiences of Kenya and Tanzania, including the Samburu, Lake Nakuru, the Masai Mara and Serengeti.
Highlights of Kenya
Discover the Highlights of Kenya on this classic safari itinerary, taking in the Samburu National Reserve, Mt Kenya, Lake Nakuru and the renowned Masai Mara.
Inspiring Sights of Kenya
This superb safari incorporates the popular Giraffe Manor in Nairobi and 3 luxury camps situated in sensational gameviewing areas throughout Kenya.
Kenya at a Glance
This tour combines two of Kenya's most famous wildlife areas: Lake Nakuru in the Great Rift Valley, and the game-rich plains of the Masai Mara.
Kenya Family Adventure
Explore the highlights of Kenya with the family, from Giraffe Manor in Nairobi to fantastic kid-friendly camps and lodges in the Samburu, Lake Nakuru and the Masai Mara.
Wings over Kenya
Maximise the time that you spend exploring Kenya's game parks on our Wings Over Kenya safari, flying into the Samburu and Masai Mara.
Places to stay in the Masai Mara
The following are some of the lodges and tented camps that we recommend in the Masai Mara. For information on additional accommodation not featured, please contact us.
andBeyond Bateleur Camp
andBeyond Bateleur Camp has a distinctive old-world safari ambience and is situated in a forest at the edge of Kenya's Masai Mara.
andBeyond Kichwa Tembo Tented Camp
andBeyond Kichwa Tembo is a timeless safari camp on a private concession adjoining Kenya's Masai Mara Game Reserve, where forests and plains converge.
Elewana Sand River
Sand River Masai Mara by Elewana is a vintage-style safari camp near Tanzania's border with exceptional gameviewing. The wildebeest migration is an added bonus.
Governors' Camp
Governors' Camp was once exclusively reserved for Kenya's colonial rulers. Today, it remains one of the Masai Mara's best safari camps.
Governors' Il Moran Camp
Governors' Il Moran Camp is The Governors' Camp Collection's most premium safari lodge inside Kenya's world-famous Masai Mara Game Reserve.
Governors' Private Camp
On a riverbank in Kenya's Masai Mara Game Reserve, Governors' Private Camp is yours to enjoy in its entirety as it is only available for exclusive use.
Kicheche Bush Camp
A classic tented camp in a private conservancy bordering Kenya's Masai Mara, Kicheche Bush Camp offers an African safari experience without the crowds.
Kicheche Mara Camp
Located in the Mara North Conservancy, seasonal Kicheche Mara Camp offers a classic Kenya safari experience and views of the annual wildebeest migration.
Kicheche Valley Camp
Kicheche Valley Camp offers an exclusive safari experience in the Mara Naibosho Conservancy, a stunningly wild section of Kenya's Masai Mara ecosystem.
Little Governors' Camp
At the edge of Kenya's Masai Mara National Reserve, Little Governors' Camp offers a peaceful setting to view the wildebeest migration.
Mara Bushtops
Mara Bushtops is one of the most exclusive safari camps in Kenya's Masai Mara, offering great gameviewing and views of the annual wildebeest migration.
Mara Expedition Camp
Set amid a grove of acacia trees in the Masai Mara Game Reserve this rustic camp draws inspiration from intrepid explorers of a by-gone area.
Mara Explorer Camp
Mara Explorer Camp is located where four of the Masai Mara's prime safari areas converge. The camp offers some of Kenya's best wildebeest migration viewing.
Mara Intrepids Camp
Family-friendly Mara Intrepids Camp sits close to Kenya's notorious Mara River, where crocodiles and wildebeest battle during the annual migration.
Mara Ngenche Safari Camp
Luxurious Mara Ngenche Safari Camp offers plenty of permanent game as well as excellent wildebeest migration viewing in the heart of Kenya's Masai Mara.
Mara Nyika Camp
Meaning "Large Plains" or "Great Plains" Mara Nyika Camp is located in the 50,000 acre Naboisho Conservancy bordering the legendary Maasai Mara National Reserve.
Mara Plains Camp
In the heart of big game country, ultra-luxurious Mara Plains Camp sits on a bend of the Ntiakitiak River on the northern border of Kenya's Masai Mara.
Naboisho Camp
Family-friendly Naibosho Camp in Kenya's private Mara Naibosho Conservancy offers intimate safari experiences not found in the busy Masai Mara or Serengeti.
Rekero Camp
Deep in Kenya's Masai Mara Reserve, Rekero Camp offers unrivalled views of annual wildebeest migration river crossings and superb year-round gameviewing.
Sala's Camp
Sublime Sala's Camp is one of the first camps in the Masai Mara to witness the celebrated annual wildebeest migration.
Tipilikwani Camp
Tipilikwani Camp is close to where over a million wildebeest and thousands of zebra cross from Tanzania into Kenya's Masai Mara during the annual migration.
Can I see the Big 5 in Kenya?
Yes – Kenya is home to all members of the legendary Big 5. Lion , leopard , elephant and buffalo can all be seen in many of Kenya's best game viewing areas. The Masai Mara National Reserve is the countries undisputed number one safari destination. Black rhino can be found in a number of places across the country, however the two best places to see them are in the Ol Pejeta and Lewa Wildlife conservancies.    
When is the best time to see the Great Migration?
Firstly, the great wildebeest and zebra migration is a natural event. Therefore, the exact arrival of the annual wildebeest migration can never be guaranteed. Generally, they tend to arrive between July and September and linger on the plains of the Masai Mara until November, before once again heading back towards Tanzania's Serengeti National Park. For more information about the Great Migration, we highly recommend talking to one of our experts.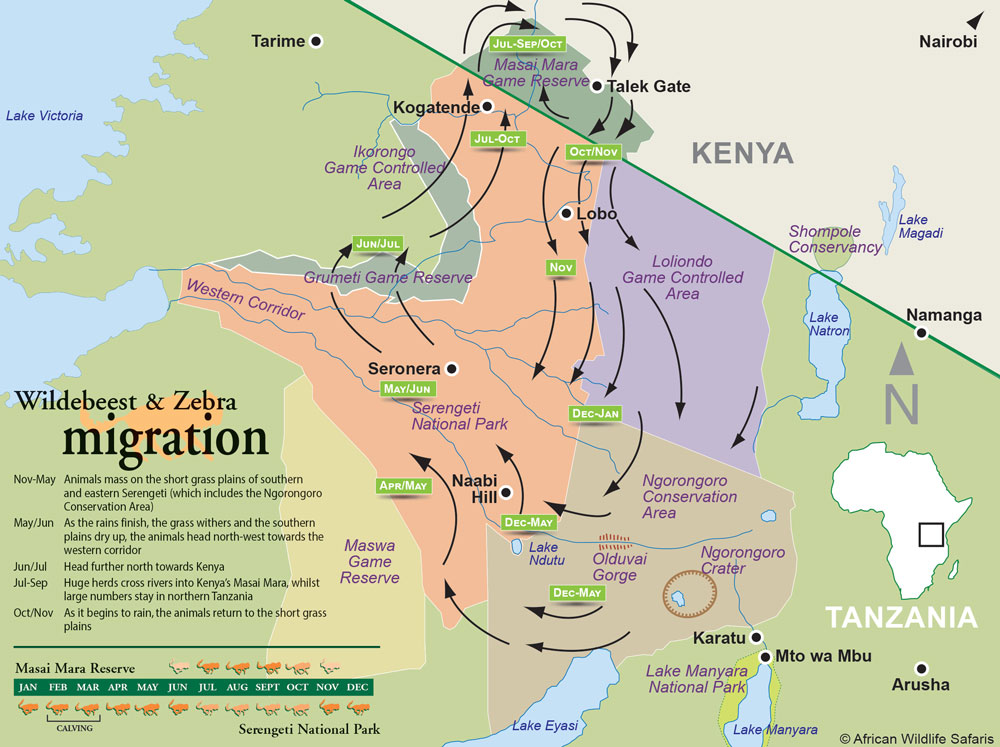 More of Kenya
E-newsletter.
Sign up to receive updates about exciting journeys, special offers and more
&BEYOND Lodges
Places to stay
Tailormade tours
Small Group Journeys
&BEYOND Connect
Trade Resources
South Africa
Booking enquiries
Book time with our Travel Specialists
Masai Mara National Reserve
Indian Ocean Islands
South America
Amboseli National Park
Chyulu National Park
Kenyan Coast
Masai Mara National Park
Meru National Park
Rift Valley
Samburu National Park
Tsavo National Park
Discover the iconic Masai Mara
Situated in the southwest of Kenya, covering an area of 1,510 square km (583 square miles), the Masai Mara National Reserve is a land of breathtaking vistas, abundant wildlife and endless plains.
The quintessential Masai Mara safari delivers many attractions, as the reserve is home to an excellent year-round concentration of game, including the more than two million wildebeest, zebras and other antelopes that make up the famous Great Migration. &Beyond owns 2 lodges in the Masai Mara; Kichwa Tembo Tented Camp and Bateleur Camp.
The reserve is a photographer's and naturalist's paradise, with abundant elephant, buffalo, giraffe, lion and cheetah alongside the migratory wildebeest and zebra. Leopards are frequently encountered, endangered black rhino hide in the dense thickets and large rafts of hippo and enormous crocodiles are found in the Mara River. The park is also home to over 450 bird species.
Our favourite reasons to travel
I dream of travel that leaves our world a better place.
You're just 5 easy (and fun) steps away from creating your ideal Travel Dream Board.
Step 1: Start with where
Step 2: Clarify what kind of traveller you are
Step 3: Tick off those grand bucket list experiences that will fire your imagination
Step 4: Log in to create and add to your Dream Board
Step 5: Share & start dreaming
From exceptional offers to not-to-be missed properties and experiences, here are our favourite reasons to explore the Masai Mara National Park
Use the filters below to browse our selection of hand-picked travel ideas in the Masai Mara National Park.
TAILORMAKE YOUR STAY
Talk to one of our travel specialists to tailormake your stay to any of our destinations
Frequently asked questions
Stories to inspire, our selection of kenya stories from the bateleur magazine, leaving our world a better place for years, discover the impact legacy that your travel with &beyond is driving. just as the un's sustainable development goals have been a touchstone for our vision 2020 group-operation sustainability audits, so they continue to guide and underpin our ambitiously scaled vision 2030 goals., we're sorry but this site doesn't work properly without javascript enabled., please enable it to continue., privacy overview.
THREE WAYS TO PLAN AND BOOK YOUR SAFARI WITH AFRICANMECCA

TRAVEL & OPERATIONS OFFICES
United States
United Kingdom

MASAI MARA NATIONAL RESERVE

Safari Glamping
Africanmecca are specialists in custom independent tours, tailor-made honeymoon & private family safaris.

Safari Walk & Mara River View

Great Migration Hunt

Mara Rarities!

Avian-Life Of Mara

Mara Ballooning

Mara Prey & Predator

Maasai Cultural Experience

AfricanMecca Safaris Will Fulfill Your Dreams
Experienced, personable & knowledgeable safari experts, are you planning a kenya safari to masai mara scroll down...
Travel Guide
Parks Reserves
2023 And Upcoming 2024 Tracker Updates (2022 Ended) On The Great Wildebeest Migration Herd In Masai Mara
PARK OVERVIEW
MASAI MARA PRICES
PARK RATING

Horseback Safari Riding Activity In Masai Mara Reserve
Be the first to leave a review.
Exclusivity
Accommodations
Authenticity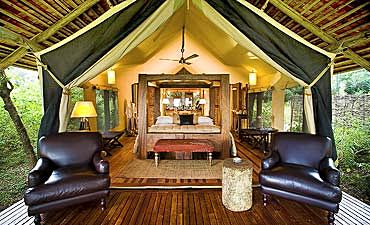 Read More +
Where to stay in masai mara.
The Mara accommodations we recommend are located in five zones: northern, eastern, southern, western and central. Staying at both the conservancy and main reserve offer a discerning experience.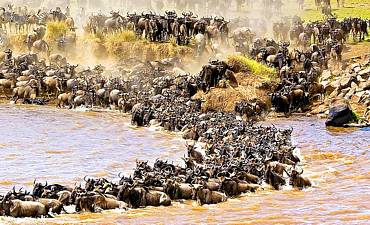 MIGRATION IN MASAI MARA
Masai Mara is the most noted location of the Great Wildebeest Migration due to its famed Mara River crossings. As such, our travelers place great importance on having front row seats to the event.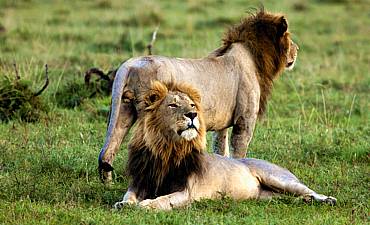 SAFARI & TOUR IN MASAI MARA
Game drive experienced in varied outbacks from riverine woodlands to the great plains is the most widespread tour activity. Other activities are bush walks, village visits, ballooning trip and more.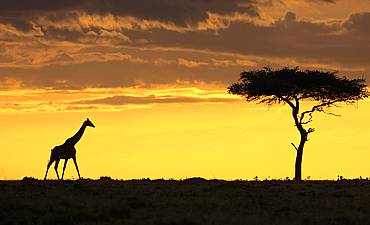 BEST TIME TO VISIT MASAI MARA
The migration season from July to October is considered the best time of the year to visit the Masai Mara. Game viewing is optimal at this time as there is plenty of predator and prey interactions.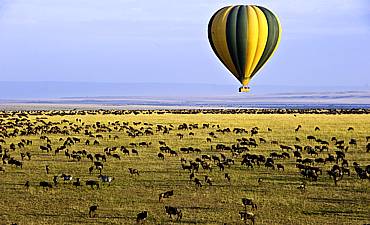 BALLOON SAFARI IN MASAI MARA
A balloon safari over the Mara is a once-in-a-lifetime experience. As you ascend, beautiful features unfold before your eyes: rolling hills, meandering rivers, lush plains, all teeming with wildlife.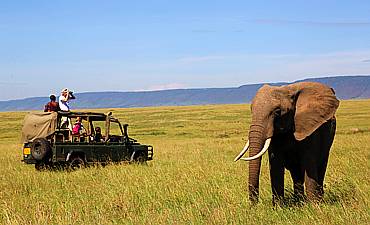 MASAI MARA CONSERVANCIES
The Masai Mara conservancies offer the lowest density of guests, distint activities, unique accommodations, as well as incredible flora and fauna experiences in the most pristine wilderness areas.
AFRICANMECCA REVIEWS

We had a fantastic trip to the Masai Mara. Thank you for helping to organise it. We will definitely recommend yourselves to our friends who are planning on travelling to Kenya. Thank you again.
Tadhg Jones - AIG Inc - Croydon, United Kingdom
We had a fantastic trip to the Masai Mara. It was well organized by AfricanMecca Safaris and I had no worries. We loved the baby lions and were also able to see the leopard stalking its prey.
Ken and Pam Daut - California, United States
Jambo Raza!!! The safari trip was spectacular! Everything went off without a hitch. We loved the Masai Mara. The migration was awesome. You listened to what I wanted and delivered it perfectly.
Judi & Chaim Platt - Toronto, Canada
My trip to Kenya was beyond fantastic. I loved every second of it and I must thank you and your staff at AfricanMecca Safaris for making my travels to Masai Mara possible and most enjoyable.
Katie Chakey - New Jersey, United States
Raza, Thank you for all your diligent assistance in coordinating our photo safari to the Masai Mara. Thanks again for all of your help in making this a truly dream vacation. I will be recommending you.
Rusty Phenix - (Phenix & Crump Attorneys At Law) - Texas, United States
We had an incredible experience in Masai Mara & on the beach. Everything went very smoothly and the AfricanMecca representatives were fantastic. Thank you for putting together this amazing trip for us.
Dr Cory M. Bryant - US FDA - Washington D.C, United States
I cannot say enough about the quality of AfricanMecca. Their teams in Kenya and Tanzania were top notch. Raza, again thanks to you and your entire organization! We will be repeat customers.
Dan Kobick - Managing Director, PricewaterhouseCoopers - New York, United States
East africa safari booking trip idea for masai mara in south-western kenya, best safari planning ideas & trip experiences for kenya, 1. how to plan kenya safari trips (summary), 2. wildlife safari trip planning guide for kenya, 3. private & tailor-made safaris trip planning guide for kenya, 4. honeymoon safaris trip planning guide for kenya, 5. family safaris trip planning guide for kenya, 6. luxury safaris trip planning guide for kenya, 7. photo safaris trip planning guide for kenya, 8. cultural safaris trip planning guide for kenya, 9. primate safaris trip planning guide for kenya, 10. hike, trek & bush walk safaris trip planning guide for kenya, 11. birding safaris trip planning guide for kenya, 12. horseback riding safaris trip planning guide for kenya, 13. balloon safaris trip planning guide for kenya, 14. wedding safaris trip planning guide for kenya, 15. bush & beach safaris trip planning guide for kenya.
Kickstart Your Safari Planning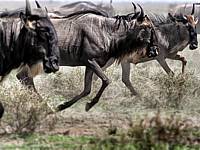 SAFARI PRICES
Find Kenya Safaris & Costs By Safari Tier Experiences
Masai Mara Room Rate & Hotel Price Guide For Kenya
Kenya Safari Reviews For Masai Mara National Reserve
Masai Mara Reserve Location In Kenya
PHOTO GALLERY
Images & Pictures For Masai Mara In Kenya
VIDEO GALLERY
Safari & Accommodation Videos For Masai Mara
ARE YOU PLANNING TO BOOK AN AFRICAN SAFARI TO MASAI MARA IN KENYA?
Do You Need Knowledgeable, Experienced & Specialist Guidance For Your Travels In Masai Mara ? Let Us Help Plan Your Trip Itinerary Correctly
MASAI MARA CAMPS & LODGES
Scroll and view more Masai Mara safari accommodations in Kenya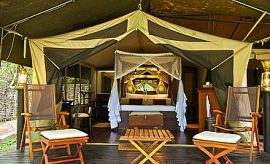 Central Masai Mara Lodges & Camps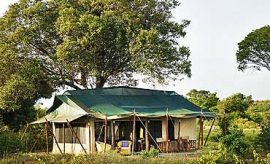 North Masai Mara Lodges & Camps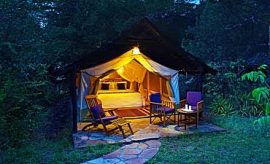 East Masai Mara Lodges & Camps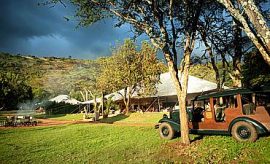 South Masai Mara Lodges & Camps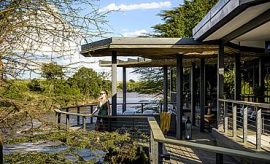 West Masai Mara Lodges & Camps
Explore more on masai mara national reserve in kenya, safari tier ratings.
Understand Safari Tier Ratings & Experiences In Kenya
KENYA PARKS & RESERVES
Masai Mara & Safari Planning Guide
KENYA LODGES & CAMPS
Guide For Lodges & Camps In Masai Mara
BEST TIME TO VISIT KENYA
Top 10 Trip Reasons For Kenya Vacations & Holidays
HAVE YOU VISITED MASAI MARA FOR AN AFRICA SAFARI IN KENYA?
Write A Travel Or Tourist Trip Review To Share Your Experiences
KENYA TRIP IDEAS
Africa safari prices.
Check Our Africa Travel Guide
Baggage Guidance & Restrictions On Flying Safaris In Africa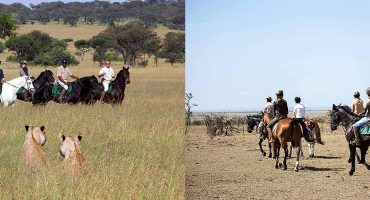 Masai Mara Horseback Riding Safari In Kenya With AfricanMecca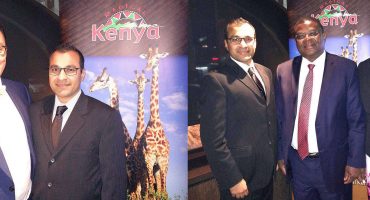 Times Square New York Hosts Kenya Tourism Board & Wilderness Safaris Meet Up
Company Profile
Why Travel With Us
Our Safari & Tour Team
Tier Ratings
Awards & Press
Customer Reviews
SEARCH For Africa - Sustain & Conserve
Travel Agent Support
Jobs & Careers At AMS
Newsletter Signup
Contact Details
Tanzania Travel Guide
Kenya Travel Guide
Uganda Travel Guide
Rwanda Travel Guide
Botswana Travel Guide
South Africa Travel Guide
Zambia Travel Guide
Zanzibar Travel Guide
Safari Trip Ideas
Beach Trip Ideas
Mountain Climb Trip Ideas
Itinerary Trip Ideas
Explore Park & Reserves
Accommodations In Africa
Read Trip Reviews
View Photo Gallery
View Video Gallery
Read Our Blog
Safari Prices & Itineraries
Beach Prices & Itineraries
Trek Prices & Itineraries
City & Day Tours Prices
Room Rate Guide
HOW TO CONTACT US
Masai Mara – Independent safari planning guide
The Masai Mara is one of the world's ultimate travel destinations . An adventure here is more than just a safari. It offers unfiltered access into an untamed wildlife world.
Yet the Masai Mara can also be one of Africa's most overrated experiences . Dozens of vehicles sometimes crowd around a single lion and the safari can feel anything but wild.
This Masai Mara safari planning guide is based on many separate visits over the last ten years. It is produced for independent travellers wanting to plan the best safari their budget can allow.
So rather than thrills and promises of watching a lioness devour a zebra carcass, read on simply for some solid and practical advice .
At Africa Freak we know that there is not a best Masai Mara safari, even if safari companies will suggest otherwise. Instead, there is the Mara safari best for you .
All the Basics
Where is the Masai Mara?
The famous Maasai Mara grasslands are located in the south of Kenya and are contiguous with Serengeti National Park in Tanzania.
The Serengeti and Masai Mara are a single ecosystem divided by an international border. Part, but not all, of this border is formed by the Mara River .
How big is the Mara?
The entire Mara-Serengeti ecosystem covers an incredible 24,000 square kilometres. The Masai Mara National Reserve is only 1,510 square kilometres . Surrounding the national reserve are roughly 5000 square kilometres of private and unfenced conservancies.
Why is this destination so famous?
You could also ask whether the Masai Mara really is one of the best safari destinations in Africa. The ecosystem has enjoyed fame through wildlife documentaries, most notably for the great wildebeest migration .
Put simply, for three months a year these grasslands are home to more wild land mammals than anywhere else in Africa. Over 2 million animals must coexist in a relatively small area. This brings wildlife drama. And that is what a safari is all about.
For the other nine months the Mara is still packed with life. There is an incredible abundance of big cats all through the year. Wildlife diversity is also remarkable. The safari really can be better than anywhere else.
However…this is the most famous destination in the whole of Africa. So it can also be very crowded with visitors and vehicles. This detracts from the experience as crowds do not help you connect with your wild side.
How long do you need for a Masai Mara safari?
There is no definitive length of time. Most safari packages include three nights in the Masai Mara. This is ample time to explore different aspects of the ecosystem and encounter most of the famous animals in their natural habitat.
Budget safaris tend to spend less time because this makes for a cheaper price. Private conservancies safaris typically involve two days in the conservancy, plus a middle day in the national reserve.
How do you get to the Masai Mara? Where can you travel to next?
This is a really important question to consider in planning.
Nairobi to Masai Mara takes over six hours by road and it is not a particularly comfortable journey.
After the Masai Mara you have two options. Return to Nairobi by road. Or continue south to Tanzania. Both options will take another six hours.
The expensive alternative is a safari flight from Nairobi Wilson Airport to the Masai Mara. It is beautiful and efficient yet will be out of the budget for most.
Masai Mara National Reserve vs Private Mara Conservancies
It is essential to understand the difference in experience between the Masai Mara National Reserve and the private Mara conservancies.
The National Reserve
Let's put the size of the Masai Mara National Reserve into perspective. 1500 square kilometres equates to just 6% of the total ecosystem Serengeti-Masai Mara . Unfortunately this 6% receives more visitors than everywhere else.
290,000 people visited the Masai Mara National Reserve in 2007. Although that number has since decreased (mostly due to perceptions about safety), it is still an enormous number for just 1500 square kilometres.
Anyone can visit the national reserve , as long as they pay the daily conservation fee. This inevitably leads to crowds during peak season.
Strict rules reduce human impact on the grasslands. Off-road driving and driving at night are not allowed. Game walks and walking safaris are banned. Vehicles must stick to clearly defined routes. However, there are no rules concerning the number of vehicles at any one sighting.
You can stay at lodges and camps inside Masai Mara National Reserve. However, these tend to be expensive. For the same budget you can also stay in a private conservancy.
Budget safaris often use camps located outside the reserve . These are much cheaper and there is still a semi-wilderness feel.
The Private Conservancies
Private conservancies surround the national reserve . There are no fences and wildlife moves freely between the national reserve and all the conservancies. There are no clear borders on the grass, only on paper.
Access to each private conservancy is restricted to guests staying at a camp or lodge in that conservancy. Visitor numbers are carefully restricted so the safari is more exclusive.
Less people means less human impact . Game drives are allowed to go off trail as the land can recover. As the conservancies are governed privately they also permit nighttime drives and walking safaris .
As these plains are quieter they have started providing refuge for secretive animals . For example, Mara Naboisho has proved to be a popular place for cheetahs and leopards to raise their cubs, away from the noise of the national reserve.
In short, the Masai Mara conservancies provide a safari away from crowds . You can explore further and get closer to the animals. Yet, this exclusivity comes with a hefty price tag . A safari in a private conservancy will be at least triple the price of the national reserve.
Mara North is the largest and oldest of the conservancies. Mara Naboisho and Olare Orok also share boundaries with the national reserve.
Then there are four conservancies that are further away. These are operated by Masai landowners and good examples of community-led conservation.
Lemek and Ol Kinyei are well established. Ol Chorro and Enonkishu have only recently been gazetted and it may take some time before they attract large animal populations.
The Great Wildebeest Migration in the Masai Mara
The great wildebeest migration marauds into the Masai Mara every June . Wildebeest herds make their famous Mara River crossing, before grazing in the Masai Mara for around three months.
This article provides a detailed guide to the great wildebeest migration . The following is a summary as it relates to the safari experience in the Masai Mara.
June and July brings the river crossing . This is the single most famous wildlife sight anywhere in Africa. As such, the grasslands are overly crowded with vehicles and visitors.
While one photo may show wildebeest crossing the river, thousands of photos can show more than 50 vehicles waiting fruitlessly for the wildebeest to actually cross.
From July to September there are more wild mammals in the Masai Mara than anywhere else. All those wildebeest and zebra bring incredible drama. This is naturally the busiest time of year.
Only wildebeest and zebra actually migrate. Some spotted hyenas follow them, as do vulture flocks. However, other predators do not have the stamina to follow the wildebeest. Instead, they must protect their home range.
In summary, there is the same incredible number of big cats in the Masai Mara all year around. Predator encounters can be better outside the migration, because the battle for food leads to intense and dramatic scenes .
When to Visit the Masai Mara – Where to Go Dependent on the Month
You can visit the Masai Mara during any month and have an incredible experience. The most important consideration is where to go dependent on the month .
January to March
These months are warm , before the rains. The grass is low, making it easy to spot big cats and lesser known animals.
January to March provide premium dry season game viewing. However, most visitors to East Africa choose the Serengeti during these months. That is because it is wildebeest calving season in the southeastern plains, far away from the Mara.
These months are a great time to visit anywhere in the Masai Mara, both the national reserve and conservancies. It is before the rains and there are not many other vehicles .
April and May
These are the long rainy months and the grasslands can turn to mud baths. It is off season in the Masai Mara and elsewhere in Kenya.
These months are not ideal for a safari . Many lodges and camps close, particularly those in private conservancies. However, most lodges in and around the national reserve stay open.
If you seek adventure then the Masai Mara in April and May will connect you to your wild side.
Choose the national reserve during these months. The trails are wider and can better survive flooding. It will be very quiet with hardly any other vehicles.
June to August
As the great wildebeest migration charges into the Masai Mara so do the crowds .
Not only is this the most famous time to come see wildebeest, it coincides with the most agreeable weather , and holiday season in Europe.
During these months you should go on safari in one of the private conservancies . This is the only way to escape the crowds and enjoy a wild experience.
Forget about the Mara River crossing. Often it takes three to five days for the wildebeest to gather before they actually cross. Many vehicles crowd at the river. It is like an Instagram photo shoot , when you could be exploring the wild wonder elsewhere.
September and October
Wildebeest still carpet the Mara plains during these months. The herds have mostly moved northwards into the private conservancies.
Grass has shrivelled by now and the game viewing is superb . Like January to March these months can offer a choice between both the conservancies and national reserve.
November and December
These months are a less intense version of April and May . There will be rain but not many visitors.
Those that do visit will find a great value safari in the national reserve.
Continue the Safari Planning
This Kenya safari guide covers all the country's key destinations and how to build them into an itinerary.
Also read the Tanzania safari guide to understand how the two countries can be combined.
There isn't much more information we can give you. Just remember that there are different safari experiences in the Masai Mara and plan accordingly .
About The Author
Editorial Team
Related posts.
5 wildlife-related activities you can do in Nairobi
Amboseli National Park – Discover more than elephants
Kenya safari: the planning guide for first-time visitors
Leave a comment cancel reply.
Your email address will not be published. Required fields are marked *
1-866-438-8677
1-888-360-2392
1-800-619-441
0800-404-9451
Destinations
Tours and Safaris
Chat with someone who's been here.
Best Masai Mara Tours & Safaris
Home to an abundance of resident wildlife and the annual Wildebeest Migration (about August to November), Kenya's Masai Mara National Reserve is without doubt one of Africa's most authentic safari destinations. It's extremely popular the world over, which is why we recommend booking your Masai Mara safari well in advance – especially if you want to see the migration.
We'll be happy to recommend Masai Mara safari itineraries that put you at the heart of the migration action. Furthermore, a Masai Mara safari can also be a romantic and intimate escape to luxury tented camps nestled in private conservancies – ideal for honeymoons and special occasions. And if you're on a budget, we have affordable scheduled group tours that offer comfortable safari accommodation.
We'd also suggest combining a Masai Mara safari with some time in Tanzania's Serengeti and Ngorongoro Crater for an immense wildlife experience. And if you'd like to crown your trip with a relaxing beach break, why not include one of Kenya's beautiful beaches or even exotic Zanzibar ?
Our Selection of Masai Mara Tours and Safaris Include:
Family-friendly vacations.
Romantic honeymoons.
Unforgettable safari and beach combinations.
Browse our recommended trips below or get in touch with one of our Africa Safari Experts to help you tailor-make a Masai Mara tour based on your travel wishes:
Recommended Masai Mara Tours & Safari Holidays
Best value mara safari & beach.
Destinations visited:
Masai Mara Horse-riding Safari
From $8,970 per person sharing
Ultra-Luxury Mara & Diani Beach
East africa year-round migration safari.
From $8,310 per person sharing
Kenya Big 5 & Rhino Tracking Safari
From $5,590 per person sharing
Kenya's Big 5 & Walking Safari
From $7,540 per person sharing
Romantic Kenya's Mara & Coast
From $12,145 per person sharing
Kenya's Luxury Samburu & Mara
From $4,695 per person sharing
Fly-in Kenya's Lake Naivasha & Mara
From $3,425 per person sharing
Family Kenya & Seychelles
From $7,970 per person sharing
Africa's Masai Mara, Vic Falls & Cape Town
From $9,865 per person sharing
South Africa
Victoria Falls
East Africa's Masai Mara & Zanzibar
From $4,590 per person sharing
Chat with us on WhatsApp:
Or enter your details below:
Sub regions inside
Broader region.
The Masai Mara National Park is one of the world's greatest safari destinations, sharing unfenced borders with the Serengeti National Park in Tanzania , and encompassing endless rolling plains, breathtaking scenery, and an abundance of wildlife. The Mara offers unrivalled views of the world's greatest migration - a wildlife spectacle of over 1.5 million wildebeest moving in a circular direction between Kenya and Tanzania in search of grasslands that have sprouted after the rain. Crossing the Mara River is part of their journey and is a sight to behold as distressed herds attempt to get across the crocodile-infested waters. Visitors also have the rare opportunity of interacting with the Maasai people, learning about their century-old traditions and bush survival skills.
The Masai Mara is phenomenal all year round and offers exciting game drives, bush walks, hot air balloon safaris, and a selection of luxury and tented accommodations.
Each year the Masai Mara National Reserve is visited by thousands of tourists who come here to watch the exceptional population of game and the annual migration of zebra and wildebeest. The "Great Migration" takes place every year from July to October when millions of wildebeest and zebra migrate from the Serengeti in Tanzania.
Nov 13, 2023
Great Service
Great service and response time. Candis answered all my queries immediately and satisfactorily. She tailored our trip to our requirements really well. I would highly recommend her for your trips to South Africa.
Nov 9, 2023
Very personal treatment and always…
Very personal treatment and always available to answer all of our questions.
Nov 8, 2023
Great Experience
Keagan and his team were great at getting our reservation booked at Shalati. Timely and professional communication made this a great experience. Thanks
Nov 7, 2023
Sara was "Fantastic" a true…
Sara was "Fantastic" a true professional, found a solution so we could experience a wonderful Safari, with great hotels, the Revos train and flights. Great!
Quick, easy and with competent support
Our travel expert agent, Candis, was really very fast and responded quickly and with competence to our requests. The processes for booking and payment worked fine and easy.
Nov 5, 2023
Dolan made the whole experience of…
Dolan made the whole experience of booking this special holiday for my 40th so easy & stress free. Fantastic suggestion on Bush Lodge for me to stay with my 10 year old son. When British airways delayed our flight and also lost our baggage, Dolan was on hand to help me & got us to our destination! He really saved me having a mental breakdown in the airport as I was travelling alone as a single parent with my son. He even remembered it was my birthday and messaged me to wish me a happy birthday. Hoping to return at some point in the near future so will definitely be using Dolan again. Thank you Dolan!
Nov 2, 2023
Keith really made this a painless…
Keith really made this a painless experience. He answered emails promptly and had several relevant suggestions to tailor the trip. I appreciate his professionalism and knowledge. My wife and I look forward to our trip!!
The selections suggested were great and…
The selections suggested were great and plans well executed. There was some confusion or lack of clarity on the insurance issues.
Oct 25, 2023
Dolan helped to create an amazing safari trip!
We worked with Dolan to coordinate a safari trip at Kruger National Park. We ended up added a half day trip to Elephant Whispers as well. Dolan was incredibly helpful in offering lots of guidance about the trip. The whole process was made easy and went very smoothly. We are so excited for our trip. He is a superstar! I would definitely recommend using safari.com if you're planning an African trip!
The Masai Mara is an extension within Kenya of the greater Serengeti ecosystem of Northern Tanzania. It is named after the Masai people who live in the area.
Most people visit the Mara to see the annual migration of wildebeest, zebra and gazelle which annually flows through the reserve from July to October. The Mara is also known for great populations of big cats and many species of general game. The staggering numbers and density of wildlife make the Masai Mara one of the world's finest safari destinations.
The Masai Mara does have a reputation for being a bit over crowded with safari goers, especially during the migration. That said, visitors can still find private and exclusive places. Beyond the reserve boundaries are some of the best private reserves in Kenya. Places like Olare Orok, Mara North and Naboisho offer guests the best of both worlds with close access to the reserve proper and the exclusivity of staying on huge private areas with little other safari traffic.
Access is via transfer flights from Nairobi Wilson Airport or long and bumpy road transfers.
Other Regions in Kenya
Amboseli & Chyulu Hills
Central Highlands
Kenya Coast
The Lakes Region
Itineraries
East Africa Migration Safari
Itineraries that visit Masai Mara
25th Anniversary in East Africa
Cape to Cairo
Captivating Kenya
Discover Africa
East Africa Honeymoon
East Africa Revealed
East Africa Safari
East Africa Safari & Beach Adventure
East African Migration Safari
Essence of Kenya
Family Holidays in Kenya
Finest Kenya & Seychelles
From Gorillas to the Mara
Grand African Adventure
Grand African Safari
Grand East Africa: Kenya, Tanzania & Rwanda
Grand Safari in East Africa
Highlights of Africa
Highlights of East Africa
Honeymoon to the Seychelles & Kenya
Iconic Wonders of Africa
Kelsea's Photography Favorites
Kenya & Seychelles Honeymoon
Kenya Family Safari
Kenya Safari Adventure
Kenya Safari Spectacular
Kenya Wildlife Safari
Lowland Gorilla Safari and Kenya Safari
Mango Family Favorites
Many Faces of East Africa
Masai Mara Safari Adventure
Masai Mara Safari Extension
Mt Gorillas and the Great Migration
Private East Africa: Kenya & Tanzania
Safari & Beach Extension in Kenya
Safari Adventure in Kenya
Safari Adventure in Kenya & Tanzania
Safari in the Masai Mara
Shoestring Iconic Wildlife of East Africa
Shoestring Kenya & Zanzibar
Teresa's Family Favorites
The Migration: River Crossings
Wonders of East Africa
Cottar's 1920s Camp
Cottar's Bush Villa
Elephant Pepper Camp
Governors Main Camp
Kicheche Bush Camp
Kicheche Mara Camp
Kicheche Valley Camp
Kichwa Tembo Tented Camp
Little Governors Camp
Mara Bushtops
Mara Plains Camp
Mara Toto Camp
Naboisho Camp
Naibor Camp
Ngare Serian Camp
Olonana Camp
Richards River Camp
Sala's Camp
Serian Camp
Tangulia Mara Camp
Before you go to Kenya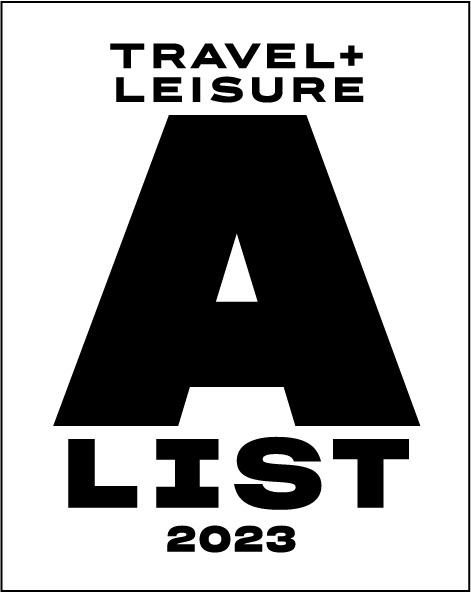 Cookie Settings
By clicking 'Accept' you agree that we use Analytical cookies for gathering information about how our website is used, as well as Advertising and social media cookies (including cookies from trusted partners) to personalize our advertising campaigns and to allow you to share on social media. About our use of cookies
Manage Cookie Settings
Please select which cookies you would like to keep switched on. Open a list of all cookies
Below you can decide which type of cookies you would like to keep switched on. Open a list of all cookies
Functional cookies
Analytical cookies (anonymous), advertising and social media cookies.
Ways Of Africa Travel
4-Day Luxury Safari - Masai Mara & Lake Nakuru
5.0 /5 – 20 Reviews
This safari gives travellers a chance to explore the great Masai Mara and Lake Nakuru in 4 days. Guests will enjoy game drives in the Masai Mara and meals served are on a full board basis with classic rooms equipped with hot showers and bedding. Meals served are buffet-style and have a variety to choose from. Always available any time guests want to travel to Masai Mara and Nakuru for a 4-day safari on a luxury basis.
Tour Features
Luxury+ tour.
This luxury+ tour uses lodges and tented camps.
Private tour
This tour will be organized exclusively for you and won't be shared with others.
Can start any day
If availability permits, this tour can start on any day.
Can be customized
You can request minor changes to the accommodations and destinations of this tour.
Suitable for solo travelers
Solo travelers can book this private tour.
Minimum age of 3 years
The minimum age for this tour is 3 years.
Activities & Transportation
Accommodation & meals.
Additional accommodation before and at the end of the tour can be arranged for an extra cost
Day Accommodation Meals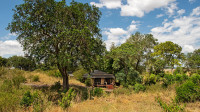 4 End of tour (No accommodation) – Breakfast Included Breakfast Included
Best price guarantee
Your request will be sent directly to the operator
If preferred, you can contact the operator directly
This tour is offered by Ways Of Africa Travel , not SafariBookings.
This operator reserves the right to change rates advertised on SafariBookings.
If you request changes to this tour, the advertised rates will likely change.
The exact order, contents and rates of this tour is subject to availability.
If an accommodation is fully booked, the operator will suggest a comparable alternative.
This tour is subject to the terms & conditions of Ways Of Africa Travel .
Get a Free Quote
Comparable tours.
3-Day Amboseli Budget Private Safari 2023- 2025
$495 to $585 pp (USD)
3-Day Amboseli -Tsavo East -Mombasa Midrange Safari
$510 to $595 pp (USD)
3-Day Masai Mara Private Budget Jeep Safari
$759 pp (USD)
Client login
Kenya tourism directory

The Masai Mara: Africa's most famous safari destination
Start planning your dream trip today
Quote request
Your request will be sent securely to our partner operators. Your data will not be shared for marketing purposes.
Contact information
Holiday details, types of tours, safari interests, beach interests, the masai mara is undoubtedly kenya's most popular safari destination. it sets the stage for the 'greatest wildlife show on earth', the annual migration of the wildebeest, and provides sanctuary for all the members of the legendary 'big five'..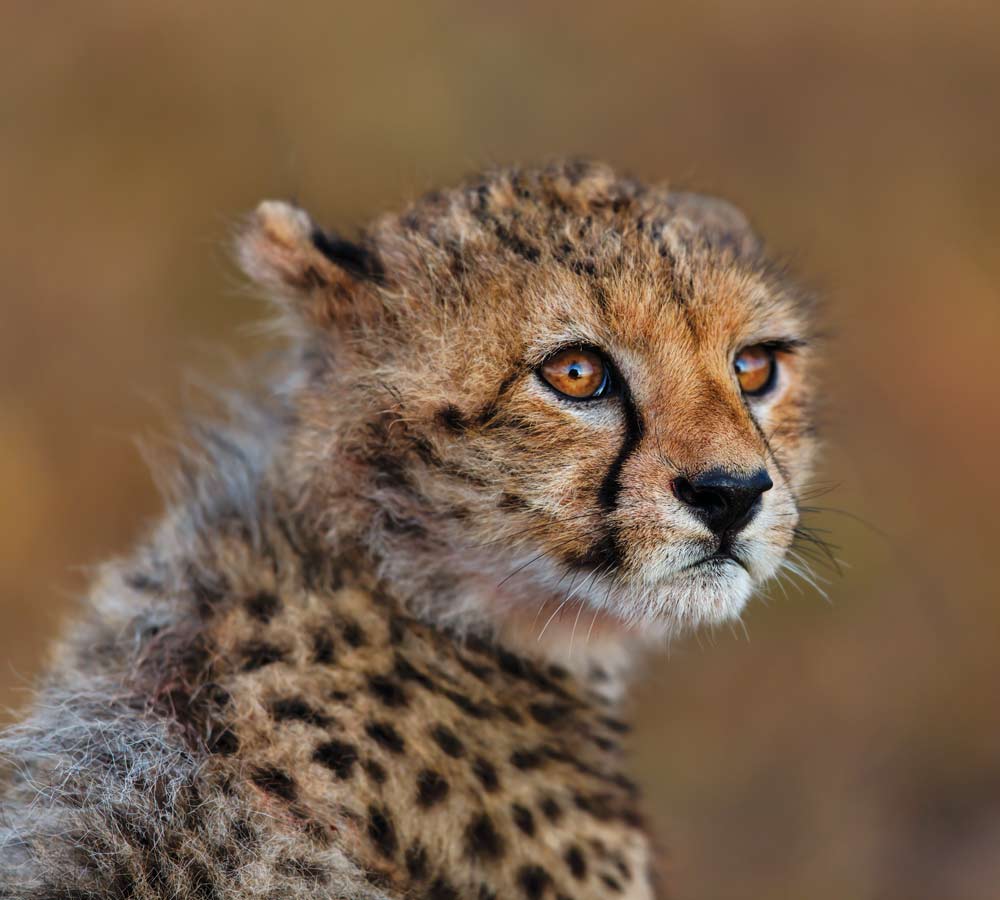 The Masai Mara at a glance
An extension of the Serengeti, the Masai Mara excels in its photo-perfect game drive experiences boasting an incredible 95 animal species and 550 bird species. The Mara is unrivaled for its huge elephant herds, its buffalo-teeming plains, its roaming rhino, and its uniquely accessible lion prides. The Masai Mara is also where you have the best chance of spotting a leopard in the wild.
Uniquely positioned as both a National Reserve and a collection of private conservancies, the Mara delivers unique experiences such as night game drives, guided walks, horse-riding, and ballooning. The Masai Mara also invites unprecedented insights into the rich weave of Maasai cultural practices and beliefs.
The Mara Conservancies offer visitors the lowest tourism densities and are managed according to a model that protects the delicate ecosystem and benefits the landowners themselves – the Maasai people.
The Wildebeest Migration
It's known as the Greatest Wildlife Show on Earth. The largest single movement of wildlife on the planet, the annual migration of the wildebeest is a spectacle unrivalled in grandeur. Between the end of July and November, over one-and-a-half million blue wildebeest, accompanied by equally vast numbers of zebras and gazelles, migrate from the short-grass plains of Tanzania's Serengeti National Park to fresh pasture in the grasslands of Kenya's Masai Mara. It's a hazardous journey.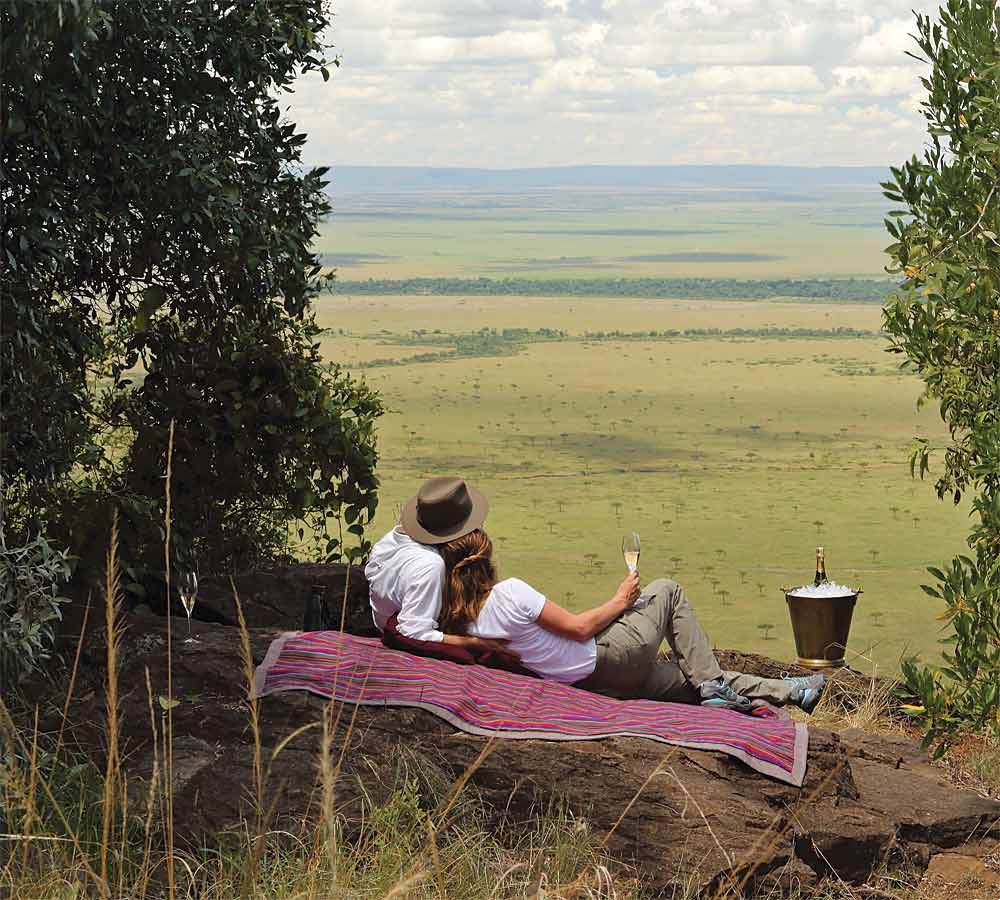 The home of the safari
The Masai Mara reigns supreme as the world's oldest, most renowned and most atmospheric safari destination. In fact, the word 'safari' is a Swahili word, meaning 'journey'.
The Mara first achieved fame in the 1900s when royalty and aristocracy flocked to experience the wonder of its game-rich savannah. Since the 1950s it has provided the backdrop for some of Hollywood's most enduring epics including 'Out of Africa'. And more recently it inspired the global phenomena of the 'Big Cat Diaries'.
The incredible diversity of the Masai Mara experience ensures it remains Kenya's most visited attraction. The Mara is as ideal for high-adventure holidays as it is to family escapes, and as well suited to ecologically inspired retreats as it is to enchanting weddings and honeymoons.
Location: South Kenya on the border with Tanzania.
Accommodation: Options range from ultra-luxurious tented camps to classic safari lodges. There are also campsites available. The facilities are first-class: from atmospheric bush dining and campfire cocktails to spa indulgence and poolside sun.
Getting there: Travel time from Nairobi: By air - 40 mins; by road - approximately 6 hours.
Masai Mara tours
Simba safari – ks8a.
'Simba' means 'lion' in Swahili. A budget safari that delivers optimum variety in the minimum time without…
Masai Mara Safari – KS4
For those with limited time looking for a value-added safari that highlights Kenya's most famous sights, this…
SkySafari Kenya Classic – SSKC
This exclusive flying safari showcases some of Kenya's most famous and most diverse wilderness areas, while travelling…
Masai Mara features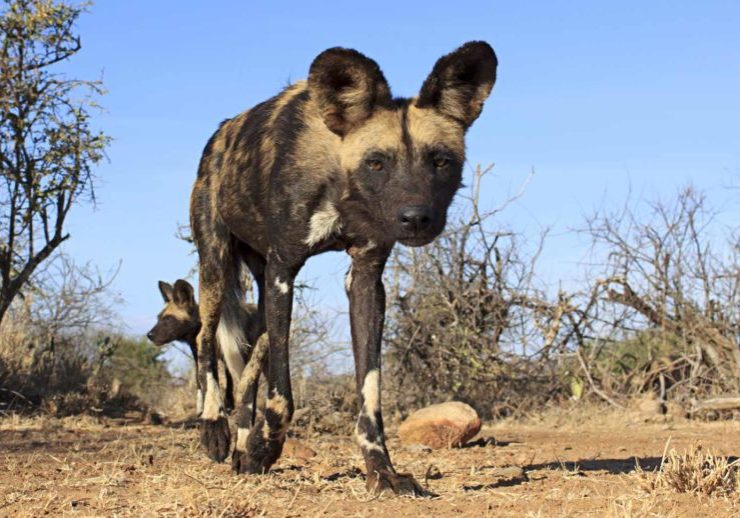 How Kenya is saving the African Wild Dog
African wild dogs, also known as painted wolves or Cape hunting dogs, have seen drastic population declines over recent decades. In this article from 2017, we looked at Kenya's efforts to save the African wild dog from extinction, and discovered how these endangered animals are beginning to recover here. Painted wolves in the morning The…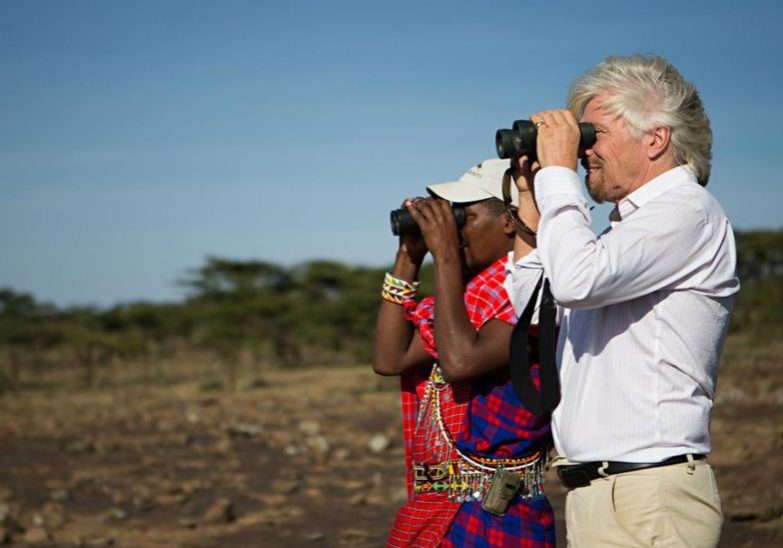 Richard Branson – Why I Love Kenya
In this article, world-famous entrepreneur Sir Richard Branson – English business magnate, investor, philanthropist and founder of the Virgin Group – tells us why he loves Kenya. What were your first impressions of Kenya? I found Kenya to be a beautiful country – full of wonderful people, wildlife and landscapes. It's always such a pleasure…
Friends with benefits: taking a ride with an oxpecker
It's a common sight: a small bird with a bright red beak is taking a ride on a zebra. It might be perched on its neck or riding between its ears. The zebra doesn't seem to mind and the bird seems to be having fun. With good reason. Bed and breakfast The bird, which is…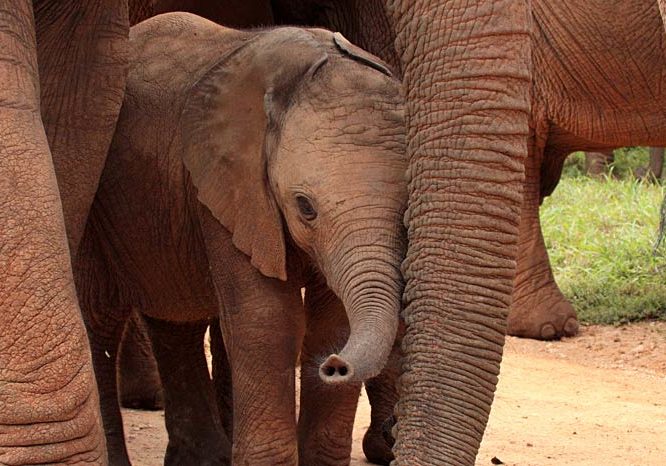 A Mother's Love
Elephants are expressive creatures. They display joy, anger, grief, compassion and love. But a mother's love for her calf is the strongest emotion of all. Elephant mothers carry their babies for almost two years before giving birth. Mother and child remain in constant touch, the calf never straying more than a trunk's length from its…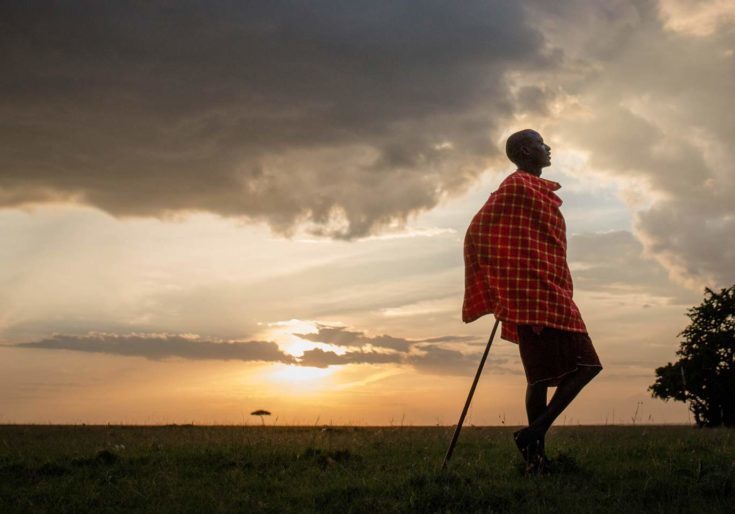 The Maasai – the keepers of God's cattle
It's one of Kenya's most iconic images. The Maasai warrior, spear in hand, scarlet shuka cloak thrown over his shoulder, one leg raised to rest on the other and his gaze turned to the far horizon. Certainly the most visually striking of the many colourful tribes of Kenya, the Nilo-Hamitic Maasai are a nomadic people…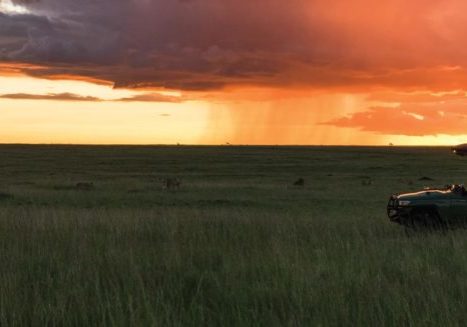 Kenya's conservancies, the new safari experience
Ask any motorcyclist why they prefer a bike to a car and they'll probably tell you that they prefer to be IN the moment rather than looking at life through a window. It's the same with the safari experience and that's where Kenya's conservancies come in. The majority of visitors explore Kenya's globally-renowned national parks…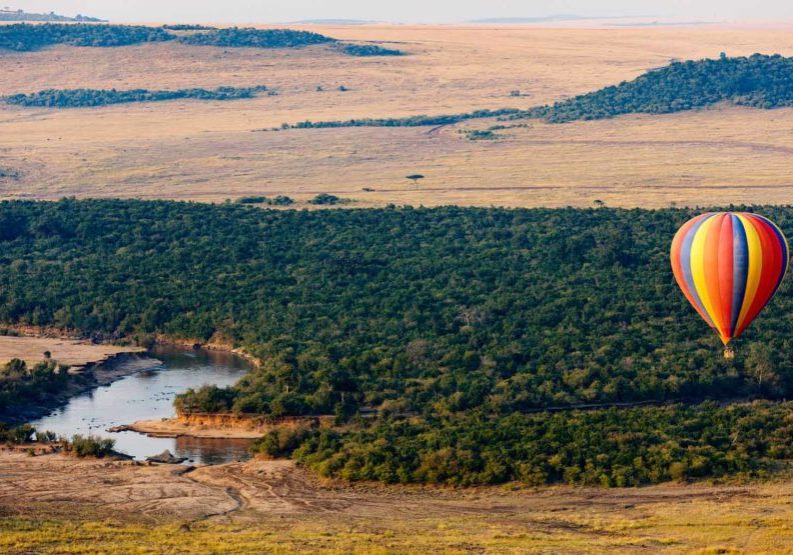 A Mara Balloon Safari
It is Kenya's most iconic safari experience: floating over the vast plains of the Masai Mara in a hot air balloon. There's simply no better way to see the wildlife and experience the scale and beauty of Kenya. A balloon safari is simply a once-in-a-lifetime opportunity; so we asked travel writer Jane Barsby to give…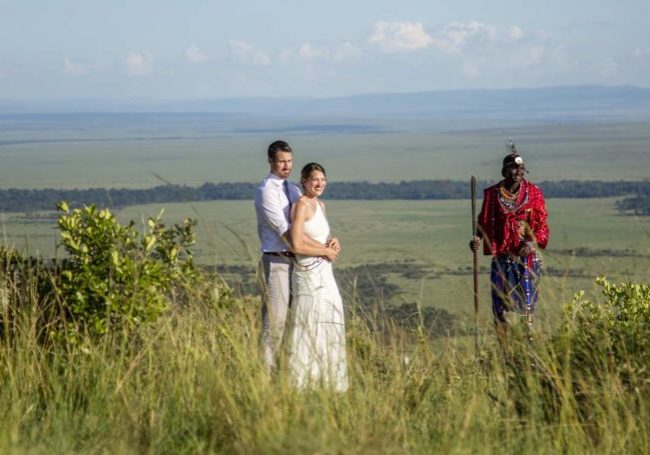 Planning a Maasai wedding
A Maasai-themed wedding in the wilderness is a magical option for your big day. And, as with all Maasai ceremonies, the wedding will be a riot of sound, colour and joy.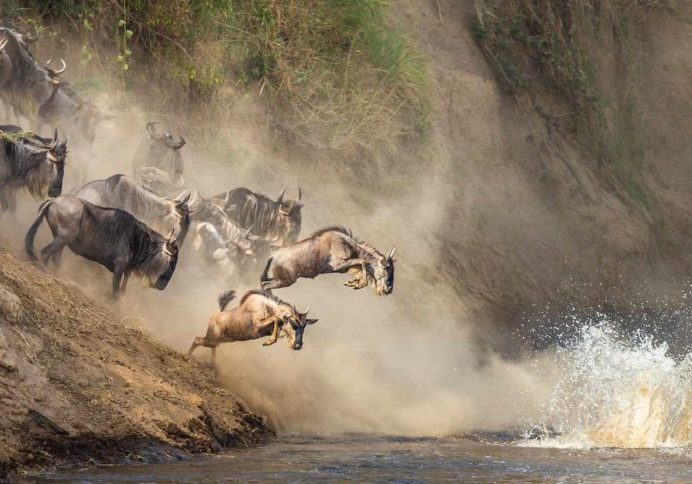 The migration of the wildebeest in the Masai Mara
The migration of the wildebeest in Kenya's Masai Mara National Reserve is the largest single movement of wildlife on the planet. It's also known as the Greatest Wildlife Show on Earth – with good reason. The annual migration of the wildebeest in the Masai Mara is a spectacle unrivalled in grandeur. Pure theatre, it is…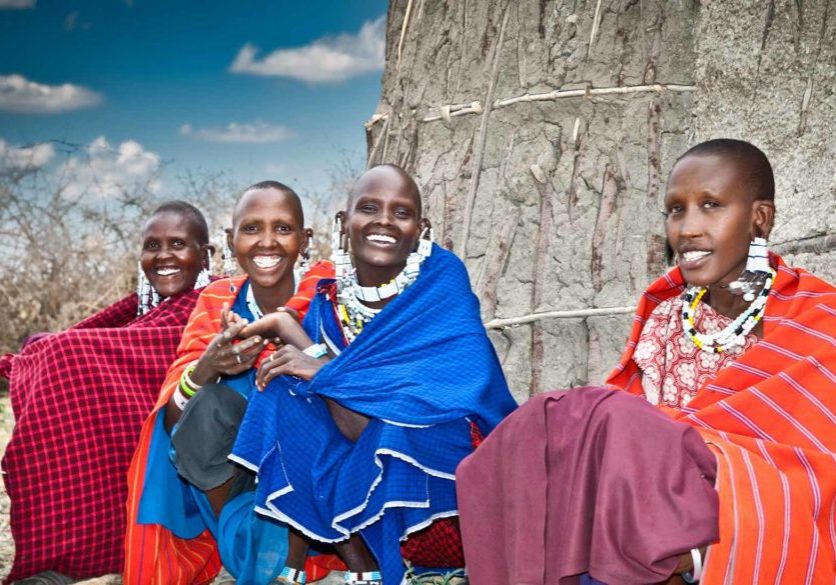 A Maasai village visit
One of the highlights of a visit to Kenya is the chance of experiencing an authentic Maasai village visit. Such visits will generally be arranged by your tour guide or lodge and are well worth doing. This feature aims to give you an idea what to expect of your visit. Once outside the boundaries of…
Want Inspiration in your Inbox?
Sign up for FREE to receive our monthly e-newsletter with features and ideas to help you plan your Kenyan adventure
Kenya Holidays
Get in touch
Make a booking
© 2023 Kenya Holidays
6 Days Masai Mara, Lake Nakuru & Amboseli Ultimate Kenyan Safari
Nairobi, Kenya
TICKET PRICES STARTING FROM
Taxes and fees will be calculated at checkout
This six-day safari has been carefully customized to allow you to turn your safari dreams into reality. The safari takes you through the African bushes of Maasai Mara into Lake Nakuru which lies on the floor of the Great Rift Valley and to the breathtaking scenes of the majestic Mount Kilimanjaro mountains in Amboseli. This is one of the breathtaking safaris they offer.
Ticket Options
5 Options Available
Budget Camping-Private JEEP: $450
Budget Camp AccommodationsPrivate 4X4 JEEP/ Land CruiserPickup included
Budget Camping - Private VAN: $400
Budget Camp Accommodations Private Pop-up Roof Safari VanPickup included
Mid-Range Lodges -Private VAN: $500
Staying in Mid-Range LodgesPrivate Pop-up Roof Safari VanPickup included
Mid-Range Lodges-Private JEEP: $580
Staying in Mid-Range LodgesPrivate 4X4 JEEP/ Land CruiserPickup included
Budget Camping Group Safari: $270
Budget Camp AccommodationsShared Pop-up Roof Safari VanPickup included
Ticket Information
Mobile or paper ticket accepted
One per booking
What's not Included
Park entrance fees/ Maasai Village visit/ Tips and personal expenses i.e souvenirs etc...
Cancellation Policy
If you cancel at least 4 day(s) before the scheduled departure time, you will receive a full refund.<br>If you cancel within 3 day(s) of the scheduled departure, you will receive a 0% refund.
Additional Info
Infants are required to sit on an adult's lap
Not recommended for travelers with spinal injuries
Not recommended for travelers with poor cardiovascular health
Not recommended for pregnant travelers
Public transportation options are available nearby
Suitable for all physical fitness levels
Travel Like an Expert with AAA and Trip Canvas
Get ideas from the pros.
As one of the largest travel agencies in North America, we have a wealth of recommendations to share! Browse our articles and videos for inspiration, or dive right in with preplanned AAA Road Trips, cruises and vacation tours.
Build and Research Your Options
Save and organize every aspect of your trip including cruises, hotels, activities, transportation and more. Book hotels confidently using our AAA Diamond Designations and verified reviews.
Book Everything in One Place
From cruises to day tours, buy all parts of your vacation in one transaction, or work with our nationwide network of AAA Travel Agents to secure the trip of your dreams!
+254722991382, +254721836308

African Memorable
Kenya masai mara safaris, best safari trip to kenya masai mara.
African Memorable Safaris welcomes you to an extraordinary range of Kenya Masai Mara Safaris, offering unparalleled adventures in the heart of Africa. Explore the captivating beauty of the renowned Masai Mara, celebrated for its abundant wildlife and stunning landscapes.
Optimal Convenience and Wildlife Delights from Nairobi:
Begin your Masai Mara safari from Nairobi, a favored choice among travelers. Nairobi serves as the gateway to Masai Mara's wonders. Our skilled guides ensure a seamless journey into the wild. Prepare to be captivated by the splendid African wildlife on exhilarating game drives, offering the privilege to witness the iconic Big Five – lions, elephants, buffalos, leopards, and rhinos. Our knowledgeable guides provide insightful commentary, enhancing your understanding of the Masai Mara ecosystem.
The Perfect Fusion of Masai Mara Safari and Beach Holiday:
For those in search of a perfect fusion of adventure and relaxation, our Masai Mara safari and beach packages are the ideal choice. After an exhilarating safari experience, unwind on the pristine beaches of Diani, Mombasa, Watamu or Malindi and Zanzibar. Immerse yourself in turquoise waters, soak up the warm sun, and indulge in the ultimate Coastal beach getaway.
Masai Mara Family Safari: Crafting Everlasting Memories:
Our thoughtfully crafted Masai Mara family safaris cater to the diverse interests of every family member. Experience the mesmerizing Masai Mara migration together as millions of wildebeests and zebras cross the Mara River, a spectacular display of nature's wonders. Preserve these cherished moments on a Masai Mara photography safari, ensuring enduring memories through stunning images.
Luxury and Comfort Amidst the Masai Mara Wilderness:
Indulge in opulence and comfort at our thoughtfully chosen safari lodges and camps in Masai Mara. Experience the genuine warmth of African hospitality while immersing yourself in the untamed wilderness. Our accommodations present breathtaking views, exceptional service, and top-notch amenities, ensuring that your stay in Masai Mara is nothing less than extraordinary.
Best Time To Visit Masai Mara: Witness The Enchantment:
For your Masai Mara safari, the best time is July to October, witnessing the Great Migration's dramatic river crossings. Yet, year-round, Masai Mara offers remarkable wildlife encounters, making it an ideal destination for wildlife enthusiasts.
Embark On an Unforgettable Masai Mara Safari:
African Memorable Safaris excels at curating unforgettable experiences that seamlessly blend adventure, luxury, and remarkable wildlife encounters in the Masai Mara. Immerse yourself in the marvels of the Masai Mara Conservancy, home to an extraordinary array of wildlife, including the iconic Big Five. With our expert guides, luxurious accommodations, and thrilling activities like the Masai Mara balloon safari, we promise a once-in-a-lifetime adventure.
Book your Kenya Masai Mara safari with African Memorable Safaris today, unlocking the treasures of this iconic African destination. Explore pristine wilderness, witness remarkable wildlife, and create enduring memories.
SAFARI TOURS
SAFARI TOUR PACKAGES
SAFARI FROM NAIROBI
SAFARI FROM NAIROBI TO MOMBASA
MOMBASA KENYA SAFARI
MOMBASA TO NAIROBI SAFARI
KENYA MASAI MARA SAFARI
KENYA BUDGET SAFARI
SAFARI BY AIR
MOMBASA EXCURSION
NAIROBI EXCURSION
KENYA TANZANIA SAFARI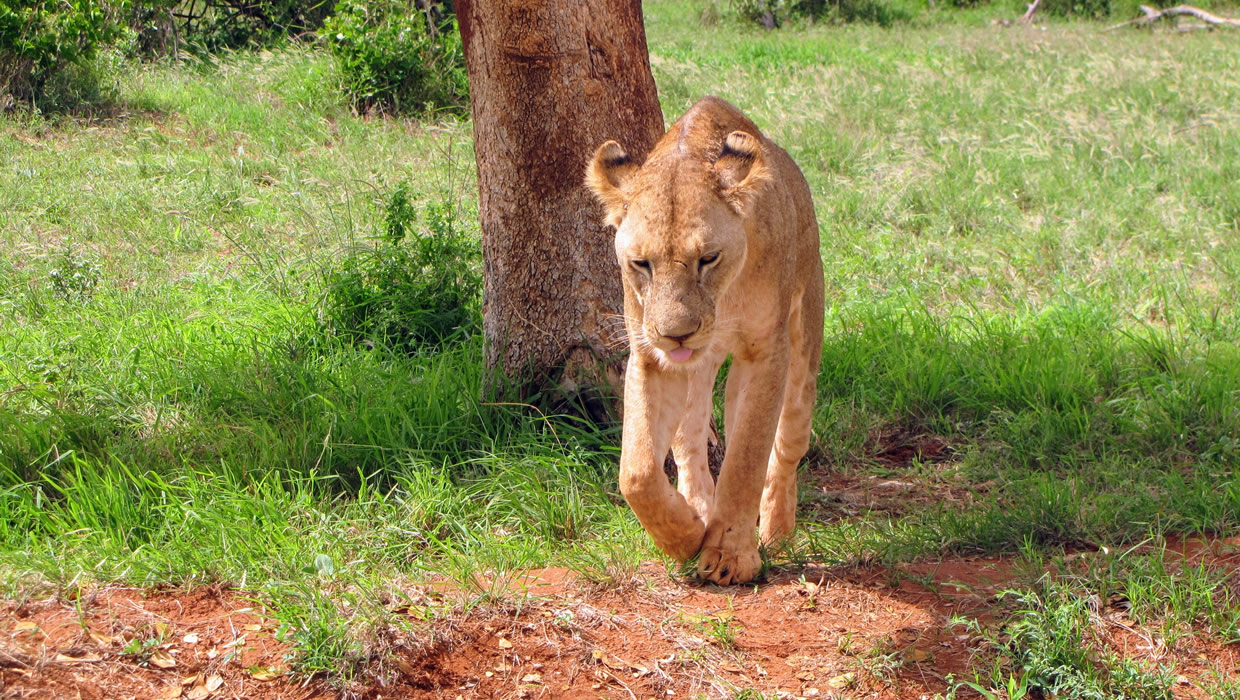 Masai Mara flying Safari, 2 Days 1 night
Embark on a thrilling 2-day flying safari to Kenya's iconic Masai Mara Game Reserve, departing and returning to Nairobi. Explore the stunning beauty of this renowned national park.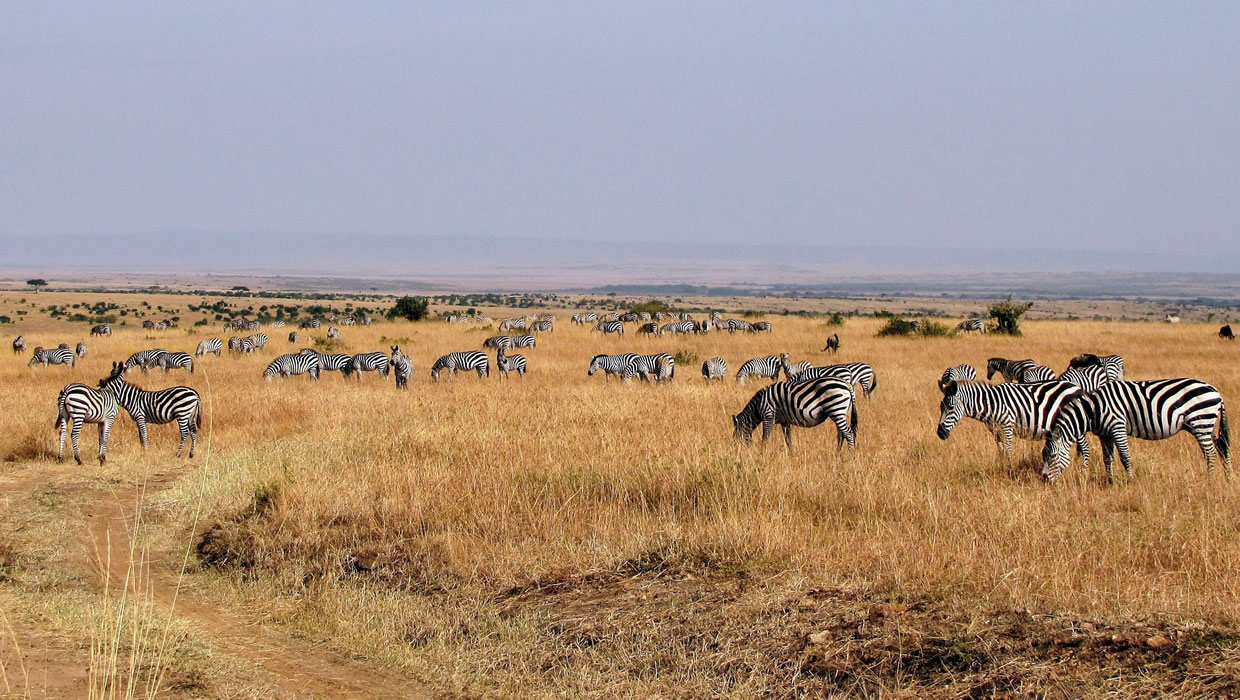 3 Days 2 Nights Masai Mara Tour from Nairobi
A 3 Days Maasai Mara Safari from Nairobi by road allows you to get the best experience of an African Safari as there is so much to see on the way.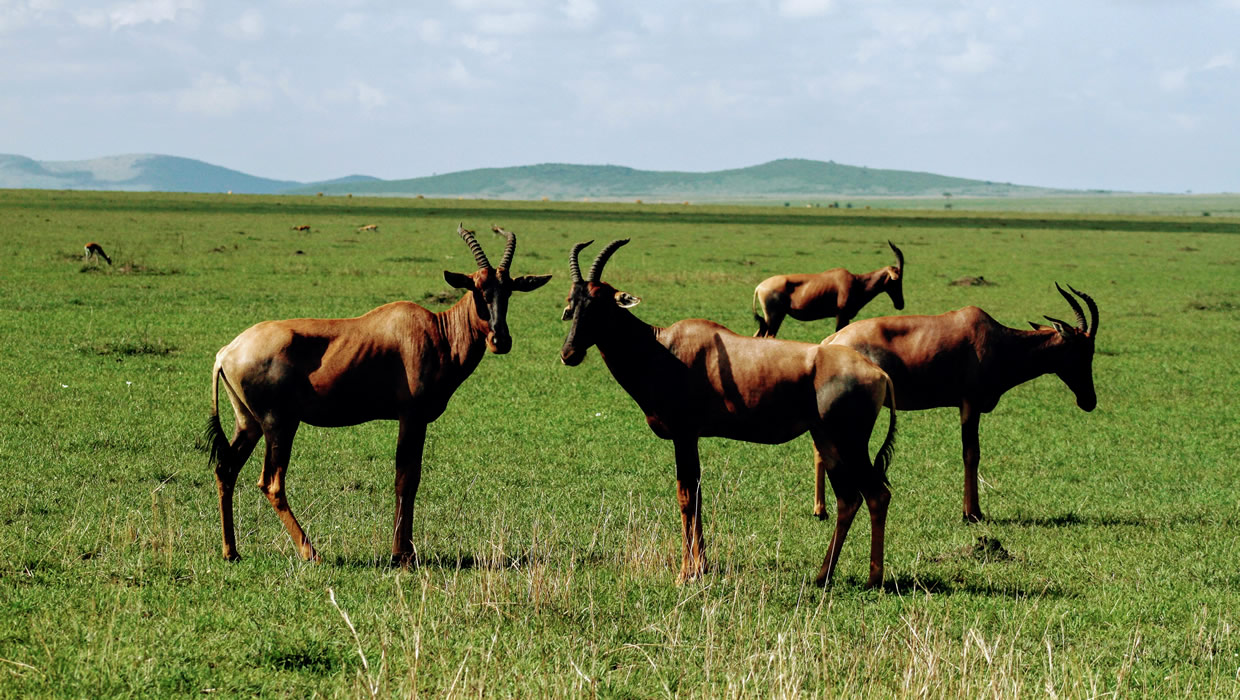 3 Days 2 Nights Budget Safari from Nairobi to Masai Mara
3 Days Budget Safari to Masai Mara from Nairobi, is an exciting private tour or a group tour safari. Lots of wildlife animals are to be seen.
MOMBASA TO MASAI MARA SAFARIS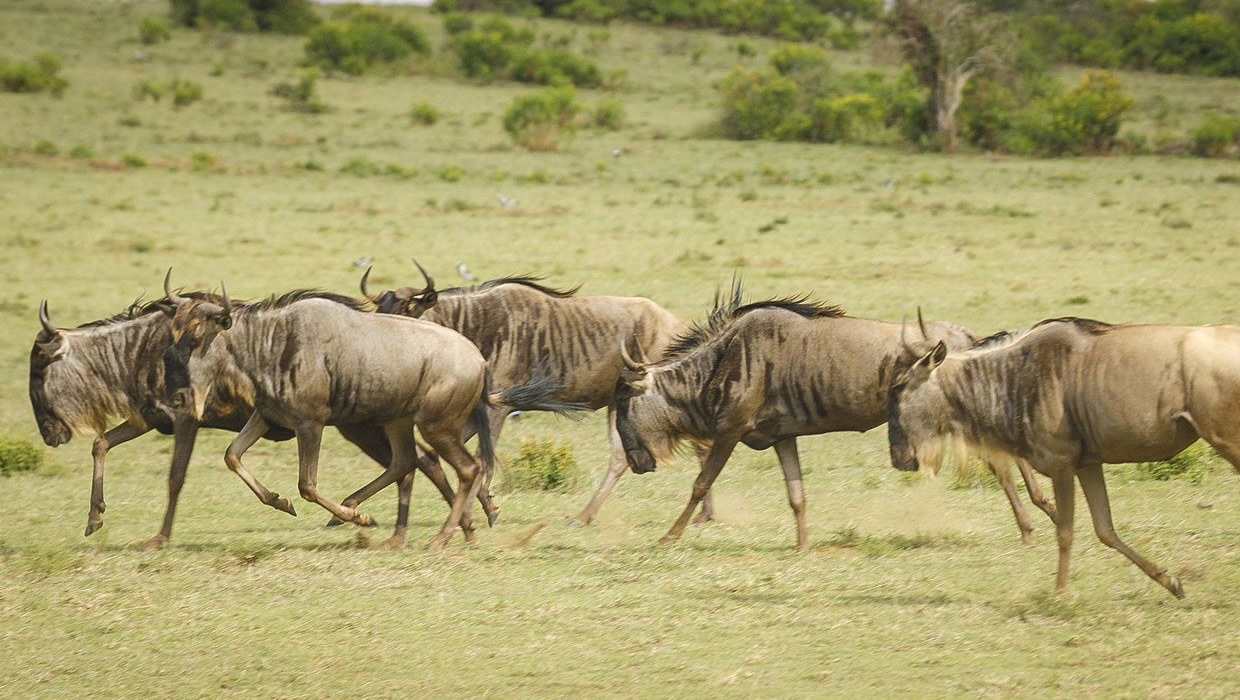 2 Days, 1 night Diani Masai Mara Safari
Experience the perfect short Kenya beach holiday with a 2-day Mombasa Masai Mara safari by air. Encounter exhilarating wildlife including elephants, buffalo, lions, giraffes, zebras, wildebeest, and more. Book now for an unforgettable adventure.
TOP DESTINATIONS
Kruger Park
Okavango Delta
Serengeti National Park
Victoria Falls
TOP COUNTRIES
TRAVEL DEALS
View All Travel Deals
SOUTHERN AFRICA
East africa, indian ocean islands, top experiences.
Beach Holidays
Family Safaris
Honeymoon Safaris
Desert Safaris
Luxury Rail Safaris
Malaria-free Safaris
Photographic Safaris
Walking Safaris
WILDLIFE SAFARI
Big Five Safaris
Birding Safaris
Gorilla Trekking Safaris
Migration Safaris
Mobile Camping Safaris
Horseback Safaris
FEATURED EXPERIENCES
Comfort levels, featured safari collections.
Imvelo Safaris
Desert & Delta
GET TO KNOW US
Meet The Team
Pricing Explained
Traveller Reviews
Traveller Stories
Why Book With Us?
HerdTracker
Safari Cost Calculator
South Africa In 360
Trusted Safari Partners
What are you looking for?
Safaris & Tours
Destinations
Experiences
Accommodations
Why book with us?
Hello traveller!
It's in Cape Town now.
We're sorry. Our safari planners aren't available now. Our office hours are 08:00 - 19:00 (GMT+2).
Call us to speak to an experienced safari planner.
Alternatively, we recommend...
Schedule a phone or Zoom call with one of our safari planners
Complete our travel enquiry form to connect with a safari planner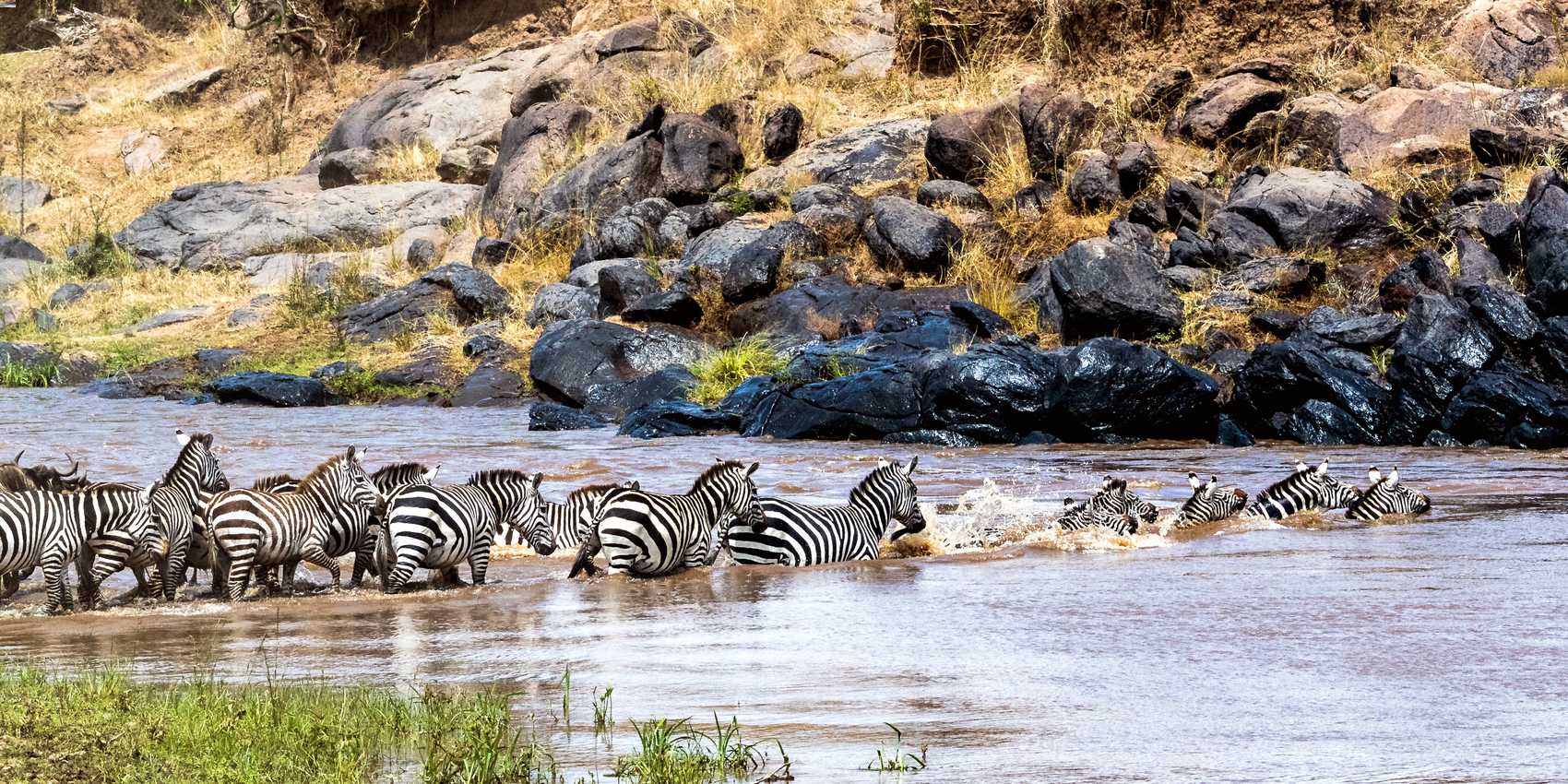 Family Safari in the Masai Mara
Africa's best authentic tailor-made safaris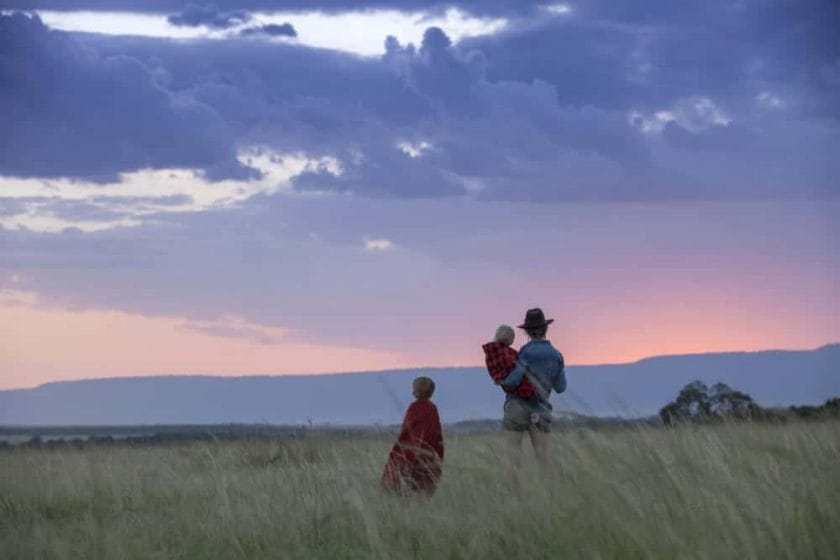 A family holiday in the Masai Mara is a once-in-a-lifetime experience that your kids will never forget. Exploring one of Africa's greatest wilderness areas seeing elephants, lion, leopard, cheetah, giraffes and massive herds of antelope against photogenic savanna backdrops will enchant kids of all ages. The Masai Mara is also one of Africa's best safari destinations for families because of the ease of spotting game on the open plains, the thrilling dramas of the Great Migration scenes, and a host of child-friendly places to stay.
Having the perfect family holiday in the Masai Mara is all about where you stay. Research family-friendly lodges (some lodges have minimum age limits) and be sure to book one that offers family tents or rooms (with their own dining and lounge areas), kids' activities such as nature walks, treasure hunts, bow and arrow shooting, fire making, storytelling and special extras such as kids' adventure clubs.
Consider staying at a lodge or camp on a conservancy where you can do guided bush walks, to give the kids a break from long game drives (walks are not permitted in the national reserve). Some lodges offer child minding services but these usually need to be requested before your trip. Most upmarket lodges and camps that allow children will be able to cook child-friendly meals.
Another option for families is renting one of the private houses on conservancies bordering the Masai Mara. These houses – which come with their own team of staff – can only be booked exclusively, which means you'll have privacy as well as more freedom for the children.
If you have young children, it's a good idea to book a private game drive vehicle for your family, so that you can tailor the length of your game drives and choose your own schedule (usually morning game drives start very early) and also not disturb other guests.
Keep in mind that many camps and lodges are unfenced, so you need to keep a careful eye on your children and not let them wander around on their own.
Doing a fly-in safari is the easiest option if you have small children, as the drive to the Masai Mara from Nairobi is long and on bumpy roads. It's a short flight on scheduled or chartered planes from Nairobi (and other destinations in Kenya) to the airstrips in the reserve or in the conservancies. You won't need your own car once you're in the reserve as most lodges and camps offer guided game drives, and will pick you up from the airstrip.
As with any African travel with kids, make sure that you get any required vaccinations at least six months before you travel. The Masai Mara is a malarial area, and you should consult your doctor about the necessary prophylactics. The most important thing is to prevent being bitten, so always dress your kids in long-sleeved shirts and trousers and spray with mosquito repellent – especially around dawn and dusk – and use a mosquito net when sleeping.
How it Works
View our recommended safaris for inspiration and get ready to plan your dream safari
Contact us or fill out an enquiry form and one of our travel experts will help you tailor make your perfect safari
Enjoy an authentic African experience, with peace of mind
Travel with Confidence
With over 20 years of experience, our team will help you choose the perfect african safari for your adventure., 24/7 support, personalized, popular masai mara safaris, these recommended tours for masai mara can be tailor-made to match your budget..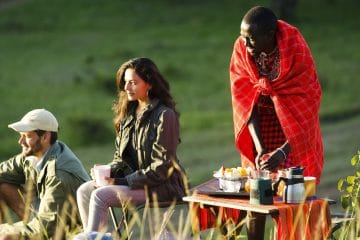 Herdtracker and Kicheche Camps
East Africa Kenya Maasai Mara
From $ 4550 /USD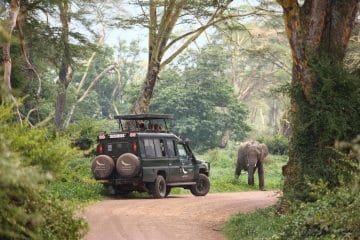 Highlights of East Africa - Luxury experience
East Africa Tanzania Ngorongoro Crater Serengeti Kenya Maasai Mara
From $ 8900 /USD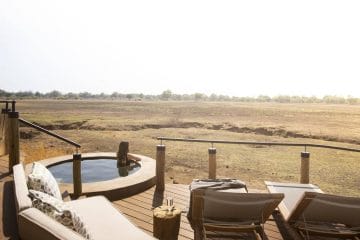 Luxury Zambia and Victoria Falls Journey
Southern Africa Zambia South Luangwa Lower Zambezi Livingstone Zimbabwe
From $ 11600 /USD
Experience our Tailor-made Tours in Masai Mara
Our recommended tours in masai mara, why travel with us, recent reviews from travellers who planned and booked their africa trips with discover africa safaris, discover africa safaris is trustworthy, efficient, experienced... simply wonderful.
8-Day Cape Town & Botswana Safari Review
Alexandra , Luxembourg 28 Feb 2023
Andre was incredible, very efficient and extremely knowledgeable.
Wedding Anniversary Safari Review
Christine, South Africa 10 Mar 2022
Thorough, responsive, and comprehensive trip planning..
Zimbabwe & Botswana Safari Review
Gary, United States 05 Jul 2021
Trip of a lifetime (cape town, kruger area, victoria falls).
African Adventure Review
Joe, United States 25 Oct 2016
Reliable and helpful service..
South Africa, Namibia & Botswana Safari Review
Valentina & Stefano, Italy 27 May 2015
Excellent travel service provided by discover africa safaris..
Safari Holiday Review
Joris Dieterman, Netherlands 01 Dec 2013
Ready to plan your tailor-made safari.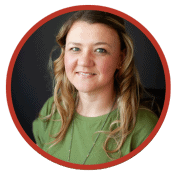 Free safari planning advice from destination experts
Why Masai Mara
Masai Mara in January
Masai Mara in February
Masai Mara in March
Masai Mara in April
Masai Mara in May
Masai Mara in June
Masai Mara in July
Masai Mara in August
Masai Mara in September
Masai Mara in October
Masai Mara in November
Masai Mara in December
Mara Triangle
Masai Mara Conservancies
Masai Mara National Reserve
Ol Kinyei Conservation
Masai Mara Adventure
Masai Mara Honeymoon
Solo Travel in the Masai Mara
Affordable Safari in the Masai Mara
Budget Masai Mara Safari
Masai Mara Luxury Safari
Highlights of the Masai Mara
Masai Mara Weather
Welcome to the Masai Mara
Wildlife in the Masai Mara
Masai Mara Safari
Registered Members of these Organizations
USEFUL LINKS
African Safaris
African Safari Tours
African Safari Lodges
Why Book with us?
Content Collaborations
Safari Cost Estimator Tool
Wildebeest Migration
Privacy Policy
Website Terms of Use
POPULAR COUNTRIES
View All Countries
South Africa Safaris
Botswana Safaris
Kenya Safaris
Tanzania Safaris
Namibia Safaris
Rwanda Safaris
Uganda Safaris
Zambia Safaris
Zimbabwe Safaris
POPULAR DESTINATIONS
View All Destinations
Cape Town Holidays
Kruger Safaris
Victoria Falls Safaris
Masai Mara Safaris
Serengeti Safaris
Etosha Safaris
Chobe Safaris
Okavango Delta Safaris
TRAVEL BLOGS
Top 5 Facts About Black Rhinos
The 10 Best Cameras for African Birding Safaris
The Top 10 Best Beaches in Tanzania
The Perks of Luxury Rail Travel: What Sets Rail Safaris Apart
10 Birds to Spot on Safari in Namibia
DISCOVER AFRICA SAFARIS
2nd floor, Tygervalley Chambers One, 27 Willie van Schoor Avenue, Bellville, Cape Town , 7530
Masai Mara Holidays
Tailoring Memorable Safaris in 15 yrs
Reputable African Safari Operator Since 2005
Masai Mara Holidays: Discover Africa's Unmatched Safari Tours & Holidays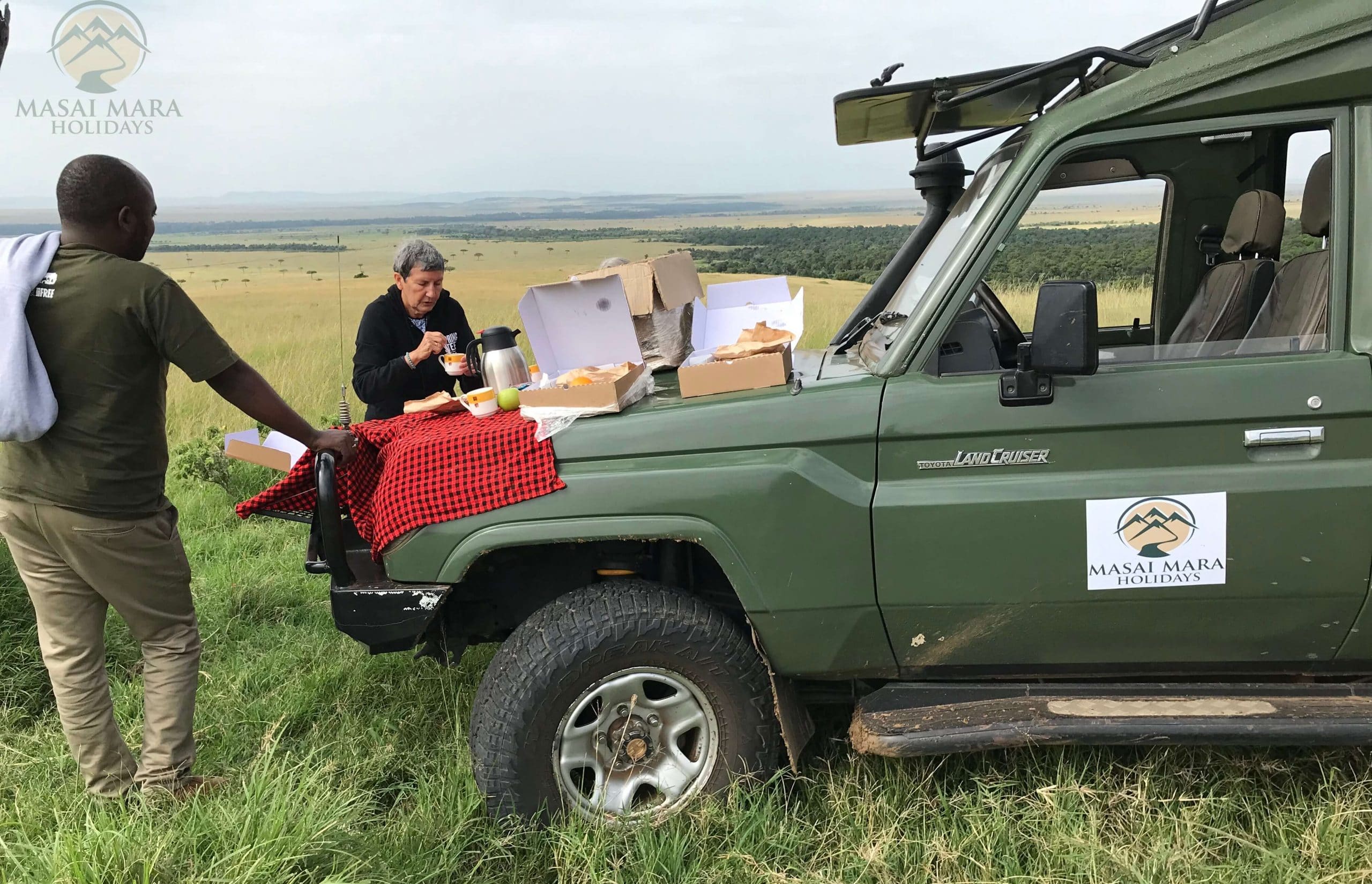 OUR DESTINATIONS
Slide to Discover our carefully tailored safari ideas to Tanzania, Uganda and Kenya
Discover our Safari ideas to Kenya focused on The Masai Mara and other safari highlights
Discover our Safari ideas to Tanzania focused on the Serengeti and other safari highlights
Discover our Safari ideas to Uganda focused on Gorilla Trekking and other safari highlights
Discover our Safari ideas to Rwanda focused on Gorilla Trekking and other safari highlights
BEST MASAI MARA SAFARI HOLIDAYS
Our Masai Mara Safaris offer a unique opportunity to explore the vast savannahs and rolling hills of this incredible landscape. Whether you're a seasoned safari-goer or a first-time visitor, our Masai Mara Safari Holidays are sure to exceed your expectations. From luxury lodges to tented camps, we offer a range of accommodation options to suit every budget and taste. Check out our carefully crafted Masai Mara Safari Packages today and feel free to request a quote
10 Day Masai Mara, Serengeti and Gorilla Trekking Safari
11 Days Masai Mara Kenya and Gorilla Trekking Safari
7 Days Masai Mara, Samburu & Lake Nakuru
6 Days Masai Mara and Amboseli National Park
4 Days Masai Mara Lake Nakuru Safari
3 Days Masai Mara Safari (Private Tour)
8 Days Masai Mara, Lake Naivasha, Hells Gate & Mombasa Beach Safari
Why choose masai mara holidays.
Masai Mara safaris offer an experience that promises breathtaking landscapes, awe-inspiring wildlife encounters, and an immersion into the vibrant Maasai culture. To make the most of your journey, it is crucial to select a Masai Mara tour operator that offers exceptional services, unrivaled expertise, and a genuine commitment to sustainable tourism. That is why Masai Mara Holidays (Ltd) stands out among the competition. With our unwavering dedication to customer satisfaction, environmental responsibility, and authentic experiences, we invite you to discover why choosing our Masai Mara holiday packages will be an unforgettable decision.
We are thrilled to announce that Masai Mara Holidays has been awarded the 2023 TripAdvisor Travelers Choice Award! This prestigious recognition is based on our excellency in operating Masai Mara Safaris testified by the reviews and ratings of millions of travelers who have experienced our services. We are honored and grateful for your trust and support. If you are looking for an unforgettable safari adventure, book with us today and discover East Africa under the guidance of a reputable tour operator
EXPERTISE AND LOCAL KNOWLEDGE
Masai Mara Holidays boasts a team of highly experienced and knowledgeable guides who have an intimate understanding of the Masai Mara and its diverse ecosystem. Our guides are not only well-versed in the behavior and habitats of the wildlife but also possess a deep appreciation for the cultural heritage of the Maasai people. With their expertise, you can rest assured that every moment of your safari in Masai Mara will be enriched with fascinating insights and stories that will bring the Masai Mara to life.
TAILORED EXPERIENCES
We believe that every traveler is unique, and their journey should reflect their individual interests and preferences. At Masai Mara Holidays, we offer a range of customizable Masai Mara safari packages that cater to diverse needs, whether you are a wildlife enthusiast, a photography enthusiast, or a cultural explorer. Our team will work closely with you to design a Masai Mara safari that matches your desires, ensuring that every day is filled with activities that align with your interests.
SUSTAINABLE TOURISM PRACTICES
Preserving the Masai Mara's natural beauty and biodiversity is paramount to us. We are committed to sustainable tourism practices that minimize our impact on the environment and support local communities. Our Masai Mara Safari Holidays adhere to strict ethical guidelines, promoting responsible wildlife viewing, minimizing waste, and supporting conservation initiatives. By choosing us, you can travel with a clear conscience, knowing that your journey contributes to the preservation of this magnificent ecosystem for generations to come.
UNPARALLELED WILDLIFE ENCOUNTERS
The Masai Mara is renowned for its exceptional wildlife population, including the annual wildebeest migration, the Big Five, and countless other species. Masai Mara Holidays (Ltd) ensures that you have the best opportunities to witness these incredible creatures up close. Our knowledgeable guides will take you to the most strategic locations, maximizing your chances of witnessing thrilling wildlife interactions and capturing stunning photographs that will leave you in awe.
IMMERSION IN MAASAI CULTURE
Beyond the wildlife, the Masai Mara offers a captivating cultural experience through the Maasai people. We provide opportunities to interact with the Maasai community, where you can learn about their traditions, rituals, and daily way of life as part of our arranged Masai Mara Holiday Packages. Immerse yourself in their vibrant music, dance, and crafts, gaining a deeper understanding and appreciation for their rich cultural heritage.
Choosing us for your Masai Mara safari holiday ensures an unforgettable adventure that combines expert knowledge, tailored experiences, sustainable practices, and unparalleled wildlife encounters. With our commitment to customer satisfaction and environmental responsibility, we guarantee that your journey will be filled with cherished memories that will last a lifetime. Book your Masai Mara safari with us today and embark on an extraordinary expedition through one of Africa's most iconic destinations.
A GUIDE TO SAFARI IN MASAI MARA
Embark on an unforgettable Kenya Safari Masai Mara, where the dream of Africa becomes a reality. The vast grasslands of Masai Mara, adorned with acacia trees and fed by the Mara River, surrounded by stunning escarpments and protected by the courageous Maasai Warriors, provide the ideal backdrop to encounter an array of wildlife, including sandy lions, cheetahs, leopards, hyenas, jackals, foxes, caracals, and herbivores such as wildebeest, zebras, Impalas, elands, reedbucks, waterbuck, black rhinos, elephants and Masai giraffes. Stay for at least two nights on one of our best Masai Mara tours to fully experience the diversity of the wildlife.
PLAN & BOOK TODAY!
Plan ahead to ensure a seamless experience. Booking a trip to Masai Mara should ideally be made six to nine months in advance, especially for peak season travel in July and August during the Great Migration phenomenon, often regarded as the most incredible wildlife show on the planet. Travel agents, camps, lodges, and Kenya safari companies can efficiently assist in planning and booking your safari, which can also include cultural Maasai visits, bush walks or hot air balloon safaris, night game drives, and horse safaris.
A well-planned and booked Masai Mara Safari tour through a reputable Kenya operator provides a hassle-free experience and an opportunity to secure a spot in one of the top-notch lodges and camps in Masai Mara. Masai Mara Holidays Limited is a local operator company in East Africa known for its best Masai Mara safaris, as recommended on TripAdvisor. Our safari experts are always readily available to assist with planning.
Visitors can choose different safari circuits based on combinations with other parks, such as the Rift Valley Lakes, Amboseli National Park, Samburu National Reserve, Serengeti National Park in Tanzania or a mountain gorilla trek in Uganda or Rwanda. Booking off-season or outside the park can also reduce costs. However, considerations should be made to budget for airfares, visa, tips, medications, and other sundries and souvenirs.
MASAI MARA SAFARI COST
When planning your Masai Mara safari, it's important to factor in all the costs involved. Most packages offered by safari agents will include transfers, park entrance fees, 4x4 game drives with a guide, meals, and accommodation. It's recommended to compare quotes from different tour operators to find the best deal.
Booking directly with a lodge or camp may result in all-inclusive prices, which cover accommodation, meals, and game activities. However, transfers to and from the park may not be included, so it's important to factor those in as well. Additionally, budget for airfare, visas, tips, and souvenirs. To cut down on costs while still enjoying a comfortable safari experience, consider staying in a lodge or camp outside the park, booking in the off-season, and researching for cheap flight options. With these tips, you can make the most of your Masai Mara safari without breaking the bank.
MASAI MARA SAFARI PACKAGES AVAILABLE IN KENYA
The price range of your Masai Mara tour will usually be determined by the type of safari package you choose. In Kenya, there are three main types of Masai Mara packages available, including luxury, midrange, and budget packages.
LUXURY MASAI MARA PACKAGES
If you opt for a luxury Masai Mara safari, you can expect to be accommodated in top-of-the-range lodges and camps that offer a host of luxuries like spa treatments, hot showers, comfortable beds, and fine dining experiences. Prices for luxury packages range from USD 400 to USD 1500 per person per night sharing a double room. If you are traveling alone, you should expect to pay a single supplement. Additionally, most luxury packages include chartered flights to and from the park, but you can also opt for ground transfers using a spacious 4x4 pop roof safari Land Cruiser.
MIDRANGE MASAI MARA PACKAGES
For a balance between luxury and budget, midrange Masai Mara safari packages offer moderate accommodation that is both comfortable and reasonably priced. During peak season, you can expect to be accommodated in a comfortable lodge or camp at a cost of $180 to $250 per person sharing per night on full board. However, prices tend to drop a bit in the low season, making midrange packages even more affordable.
BUDGET MASAI MARA PACKAGES
If you're on a tight budget, there are plenty of budget Masai Mara safari packages available that aim to offer the lowest prices possible. To cut costs, most budget packages include tented camps outside of the Masai Mara, but relatively near the closest gate of the park. Prices for budget packages can range from $150 to $300 per person sharing per day, depending on the number of people in your group. However, even with a budget tour, your package should still include park entrance fees, transportation, meals, and accommodation.
EXPERIENCE THE BEST AFRICAN SAFARI WITH KIDS IN THE MASAI MARA
A trip to Masai Mara in Kenya with your children is an ideal destination for a family vacation. While there may be some pre-tour requirements, such as vaccinations, the adventures and experiences that await are ultimately worth it.
Witnessing the Great Migration with your kids is undoubtedly one of the most unforgettable and memorable experiences you can share as a family. But even outside the migration season, watching wildlife up close, witnessing lion cubs at play, and cheetahs darting across the plains are all moments your children will treasure for years to come.
When planning your safari, it's crucial to let your operator know that you'll be traveling with children so that they can customize the experience to suit your family. Kids often adapt to new environments and cultures easier, and watching them interact with Maasai children will create memories that will last a lifetime. Educating your children on new languages and traditions will also ignite their curiosity and interest.
For comfortable lodging, opt for midrange and luxury accommodations that cater to children's needs. Safari lodges are especially child-friendly, with the flexibility to add an extra bed and offering unique programs for children to engage in while adults embark on game drives and other activities.
Lastly, a combination of a Masai Mara safari and beach vacation is an excellent way to keep your kids entertained and happy. After witnessing the beauty of the Mara, bask in the sun and sand for the ultimate family holiday
CHOOSING YOUR MASAI MARA LODGING OR CAMP
When deciding on the perfect lodging or camp for your safari in the Masai Mara, there are several factors to consider. The choice of accommodation is vital in determining the kind of experience you will have in the Masai Mara. There is a wide range of lodges and camps available, from tented camps to safari lodges, with varying levels of comfort and style.
To make the right choice, it is important to consider your priorities. Smaller camps and lodges offer a more personalized experience, with staff more likely to accommodate your preferences in terms of scheduling. Larger properties, on the other hand, tend to have a more rigid schedule but are generally more affordable.
Location is also a critical element to consider. Lodges and camps located within the Masai Mara provide better opportunities for game viewing, but they can be more expensive. If budget is a concern, lodges located outside the park might be a better option.
Different areas of the Masai Mara offer different opportunities for game viewing, depending on the time of year. Some lodges and camps are located along the migration routes taken by wildebeest during the great migration, which is ideal for those interested in witnessing the migration up close and personal.
When making a decision, it can be helpful to look up reviews from past guests to get an idea of what your experience might be like. However, the best approach is to book with an experienced African safari operator who knows the area well and can help guide your decision. They can recommend lodges and camps that provide the best game experience, food, service, and accommodation within your budget. In the end, choosing the right lodging or camp can greatly enhance your Masai Mara safari experience.
WHEN TO VISIT THE MASAI MARA?
Generally, weather in Kenya is governed by two seasons; dry and rainy seasons. The best months for visiting The Masai Mara are during the dry months as game viewing is spectacular at this time of the year. Dryer months also mean lesser mosquitoes and easy access to most remote parts of the park. The dry months are January to March and June to September. If you are interested in the wildebeest migration as it happens in the Masai Mara, July to early October is a good time to visit Masai Mara Kenya .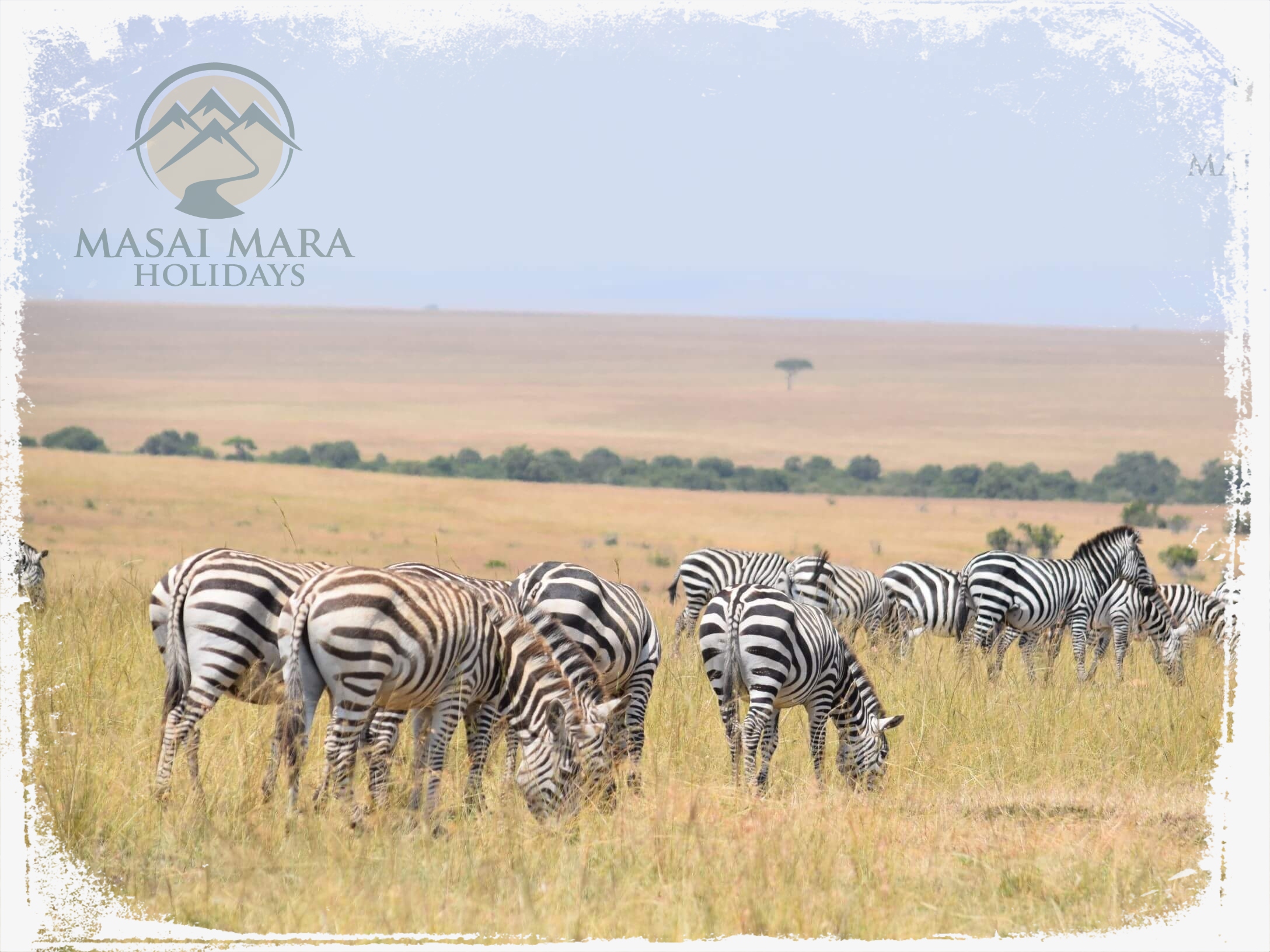 Many Accommodations in Masai Mara will close during the long rains of April and May considered as the low season, this is a perfect time to score the best deals on lodging when you visit the Mara. However, getting around during these rainy months (October and November as well) can be difficult, as dirt roads turn into mud and many become impassable.
THINGS TO DO IN THE MASAI MARA
The Masai Mara is a remarkable destination year-round, but from July to October, the park comes to life with the spectacular Great Wildebeest Migration. Millions of wildebeest and other grazers undertake an epic journey through the plains, trailed by prides of lions, lurking leopards, solitary hyenas, and packs of hyenas. This is the perfect time to witness the animal kingdom in action, with unrivalled safari experiences that are not to be missed.
If you're planning a trip to the Masai Mara National Park, be sure to set aside plenty of time to explore its unparalleled wilderness. Here are some top things to do during your Kenya Masai Mara Tour:
GAME DRIVES:
Embark on a memorable game drive and witness the incredible wildlife of the Masai Mara up-close. Whether you're looking to spot elephant silhouettes, or want to observe a family of cheetahs on a hunt, game drives in the Masai Mara offer an unparalleled look at the animal kingdom. With full and half-day options available, you can also enjoy a break at your booked accommodation, or opt for a packed breakfast or snacks to extend your adventure.
NIGHT GAME DRIVES:
For an exciting twist on your Masai Mara safari, consider a night game drive. Nighttime brings a different kind of magic to the park, with many big cat species becoming more active after dark. You'll have the opportunity to witness powerful predators like lions and leopards feeding and even making a kill. Other nocturnal wildlife, such as hyenas, bush babies, porcupines, aardvarks, genets, civets, and honey badgers, will also be on display.
MASAI MARA HORSEBACK SAFARIS
If you're an experienced rider, horseback tours are an intriguing way to explore the Masai Mara. Whether you opt for a two-hour ride or a multi-day itinerary, you'll enjoy stunning views and the opportunity to see wildlife from a different perspective.
HOT AIR BALLOON SAFARIS
For a once-in-a-lifetime experience, consider taking a hot air balloon safari above the Masai Mara. With breathtaking 360-degree views of the park below, you'll have a unique vantage point for observing the wildlife. This experience is particularly special during the Great Wildebeest Migration, and includes a luxurious bush breakfast served under a giant acacia tree. Prices start at USD 410 per adult, with half-price rates for children under 12 years old.
GUIDED WALKING SAFARIS:
Embark on a walking safari and immerse yourself in the natural beauty of the Masai Mara. You'll have the opportunity to explore the park's flora and learn about the medicinal properties of different plants from a local Maasai warrior. You'll also have the chance to spot animals up-close. Most lodges and camps in the Masai Mara offer guided walking safaris for approximately USD 20 per person.
MAASAI CULTURAL VISITS
Visiting the Maasai people is an essential part of any Masai Mara tour. These individuals have a strong bond with the park and have worked to preserve its rich ecosystem. They've set up eco-friendly shelters known as Manyattas within the park's conservancies. A visit to a Maasai Manyatta offers the chance to learn about the tribe's culture and lifestyle, including their energetic dances. You'll even be given a Maasai name based on your personality. Lodge and camp staff can arrange these visits.
At Masai Mara Holidays, we take pride in providing exceptional safari experiences. Our experienced, professional safari guides have over ten years of experience across the Masai Mara and Kenya, and they'll go above and beyond to make sure your safari dreams come true. Contact us today to plan your Masai Mara vacation.
EXPLORE THE MASAI MARA
The central plains, situated in the southern part of the park, are bordered by the Mara River in the west and Sand River in the south. This area is characterized by rolling grassland and isolated low hills. Most notably, it is home to the legendary "marsh pride" of big cats near the Musiara swamp. During the migration, thousands of wildebeests and other grazers graze here, making it an ideal location for game viewing. The riverine forests bordering the Mara and Talek rivers are also great spots to witness elephants, buffaloes, leopards, and bushbucks.
Rhino Ridge and Paradise Plains are the perfect spots to catch a glimpse of cheetahs in action, with open grasslands providing a good vantage point. Leopards can be found in the vicinity of Leopard Gorge, while the prominent Rhino Ridge offers a good place to spot black-backed jackals. The look-out hill offers a spectacular view of the Mara River crossings.
The Mara and Talek Rivers are the only perennial waterways in the Masai Mara. Both rivers are home to pods of hippos, though the Mara River boasts the largest and most permanent group. Nile crocodiles, otters, and various riverine bird species also call the rivers home. Elusive leopards, vervet monkeys, and bushbucks can be found in the riverine forests bordering the rivers.
The most spectacular event in the Masai Mara is the migration of wildebeests as they cross the Mara River. About eight crossing points can be found, with the four most regularly used spots along the 5km stretch of the Mara upriver of its confluence with the Talek. The Mara Triangle, the most picturesque part of the reserve, is located west of the Masai Mara and is an ideal location for spotting big cats and other members of the big five.
For the ultimate luxury experience, visitors can split their Masai Mara safari between the Masai Mara National Reserve (for quick access to the migration) and private conservancies such as The Mara North Conservancy, Naibosho Conservancy, Olare-Orok Conservancy, Olarro Conservancy, Olderiskesi Conservancy, and Siana Group Ranch and Conservancy. These private conservancies offer more privacy and exclusive access to game viewing, making them ideal options for those looking for a more intimate safari experience.
WILDLIFE AND BIODIVERSITY
Besides the Big Five, Masai Mara is also famous for its cheetahs, the fastest land animals that can reach speeds of up to 120 kilometers per hour (75 miles per hour). The cheetahs are often seen hunting their prey, such as gazelles and impalas, on the open plains. Masai Mara is also the home of the largest population of wildebeests in the world, estimated at 1.5 million individuals. The wildebeests are the main participants of the Great Migration, along with zebras, elands, topis, and other herbivores. Masai Mara also hosts a variety of other wildlife, such as giraffes, hippos, crocodiles, hyenas, jackals, foxes, mongooses, warthogs, baboons, monkeys, and antelopes. The birdlife in Masai Mara is equally diverse and colorful, with over 570 species recorded. Some of the notable birds include ostriches, eagles, vultures, storks, cranes, flamingos, kingfishers, bee-eaters, hornbills, and weavers.
THE GREAT MIGRATION
The Great Migration is one of the most spectacular natural phenomena in the world. It is a seasonal movement of millions of wildebeests, zebras, and other herbivores from Serengeti National Park in Tanzania to Masai Mara in Kenya and back again. The migration is driven by the availability of food and water, as the animals follow the rains and the growth of new grass. The migration cycle lasts for a year and covers a distance of about 3,000 kilometers (1,860 miles). The migration is not a linear or predictable process, but rather a complex and dynamic one that depends on various factors such as weather, predators, and human activities. The migration can be divided into four phases: calving, rutting, crossing, and grazing.
The Great Migration in the Masai Mara is a unique and awe-inspiring spectacle that attracts thousands of visitors every year who come to witness this natural wonder.
CONSERVATION AND SUSTAINABILITY
To address these threats, various conservation efforts have been initiated in Masai Mara by different stakeholders such as government agencies, non-governmental organizations, private sector entities, and local communities. Some of these efforts include:
- Anti-poaching initiatives: Anti-poaching initiatives aim to prevent and combat poaching through law enforcement, surveillance, intelligence, and education. Anti-poaching initiatives involve the collaboration of rangers.
HOW TO GET TO MASAI MARA KENYA?
If you're planning a trip to Masai Mara Kenya, you'll find it easy to get there from Nairobi. Most Masai Mara safaris begin and end in the capital city, so you can fly to Jomo Kenyatta International Airport and then either fly or drive to the park. Game drives in Masai Mara are typically conducted in open vehicles that offer excellent visibility of the park's wildlife. There are two types of open vehicles: 4x4 Safari vans or land cruisers with a pop roof, and open sided vehicles that are commonly used by lodge and camp operators. While open-sided vehicles provide unobstructed 360-degree views, open vehicles offer more protection from the elements.
If you're driving to Masai Mara, it's a 4.5-hour trip on a smooth, tarmacked road. This drives takes you through Nairobi's suburbs to the Great Rift Valley View Point. From there, it's a two-hour drive to the park gate. Flying is a popular way to get to Masai Mara, and flights depart from Wilson Airport in Nairobi to one of several airstrips in the park. The choice of airstrip is dictated by your booked accommodation, which can also arrange to pick you up at the airstrip. To ensure a seamless fly-in safari experience, it's best to book through a tour operator who can handle all of your travel arrangements.
9 Day Masai Mara and Serengeti Safari Holiday
12 Days Best of Kenya and Tanzania Safari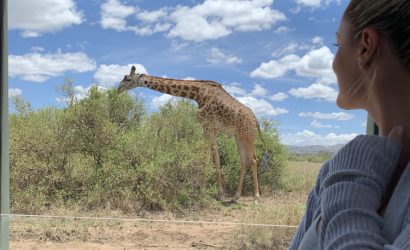 12 Day Masai Mara, Tanzania and Zanzibar Beach Holiday
4 Days Masai Mara, Lake Naivasha & Hell's Gate Safari
Frequently asked Questions about safari in Masai Mara
IS THE MASAI MARA WORTH VISITING?
The Masai Mara is a must-see destination in Africa owing to the fact that it is one of the few destinations in the world that you can visit for guaranteed big five sighting. Lions in Masai Mara exist in huge numbers of prides, seeing them on your safari in Masai Mara is almost guaranteed. In addition to the big game is the existence of over 1.5 million grazers that can be seen in The Masai Mara on their annual migration to the park from July to September on earths most impressive mass movement of mammals known as the Great Wildebeest Migration.
WHERE IS MASAI MARA NATIONAL RESERVE?
The Masai Mara is situated in the Southwest of Kenya along its border with Tanzania . Accessing the park can easily be done as part of an all-inclusive Masai Mara safari package booked with a Kenya Safari operator, commencing with a drive in a 4x4 safari vehicle to Narok county which is is a 3 hour drive from Nairobi. From Narok, you transfer to your lodge in the Masai Mara which can take between 2 to 4 hours depending on which part of the park you are staying. Alternatively, you can fly directed for an hour to the Masai Mara from Nairobi.
WHAT IS THE BEST TIME TO VISIT MASAI MARA?
The dry months between July to September is the the best time to visit the Masai Mara , this is also the busiest season particularly when the thrilling Great Wildebeest Migration, widely considered as the world's largest terrestrial wildlife spectacle hits Kenya's Masai Mara with breathtaking herds of wildebeest, zebra, Impala, topi and gazelle. However, even if you do not make it in time for the great wildebeest migration , you will be treated to one of the richest and most diverse animal kingdoms in the world.
WHAT IS THE GREAT WILDEBEEST MIGRATION?
The Great Wildebeest Migration is an awesome, thrilling natural cycle when thousands of wildebeest take on dangerous river crossings as part of their annual round trip exodus from Tanzania's Serengeti into Kenya's Masai Mara influenced by changes in weather to search of greener pastures. The Great Wildebeest Migration is best witnessed in the Masai Mara when these huge crowds of wildebeest are compressed into the relatively small area of the Masai Mara .
WHICH IS BETTER MASAI MARA OR SERENGETI?
The Masai Mara in Kenya is a tiny portion of the larger expansive lands of the Serengeti in Tanzania only separated by the Kenya - Tanzania Border. Safari in Both The Serengeti and Masai Mara is breathtaking, however, if you are looking for affordability, it will cost you less for a trip to the Masai Mara than the Serengeti . In term of wildlife, the Serengeti boasts of huge numbers of wildlife spread over a larger expanse that cannot be fully explored with limited time, whereas the Masai Mara equally offers huge amounts of wildlife spread over a relatively smaller area that can easily be explored on a minimum of 3 days trip .
MASAI MARA SAFARI IN THE MAIN RESERVE OR THE PRIVATE MASAI MARA CONSERVANCIES?
If you are looking for a safari experience with out the crowds, it is advisable to book your Masai Mara safari within a private conservancy. Generally, the conservancies offer a more exclusive experience, since vehicles based in the main reserve won't have to be traversing rights over the private lands where number tend to be limited.
HOW MUCH DOES IT COST TO GO TO MASAI MARA?
The park fee to Masai Mara National Reserve is USD 80 per adult or USD 40 per child, however, the fees to access the private conservancies of the Masai Mara are often higher as they may include access to the main reserve if you are to stay in one of the conservancies. The general cost of a private safari to Masai Mara varies with your lodge or camp and vehicle preference on top of the number of people that will be visiting. We recommend you get in touch with a reputable Kenya Safari Masai Mara Operator to get the best out of your trip and cost .
IS KRUGER BETTER THAN THE MASAI MARA?
Kenya's Masai Mara together with South Africa's Kruger National Park are some of Africa's best wildlife safari destinations. Both parks boast of a variety of wildlife to include the big five. Whereas wildlife is what makes them one, these two animal kingdoms are totally different . The Masai Mara is dominated by a Savannah grassland landscape with is notably best for wildlife viewing whereas Kruger on the other hand is highly dominated by a bush landscape known to hinder wildlife viewing which is why most Kruger safaris require an expert known as a tracker whose job is to look into the bushes which n game drives to easily spot wildlife. It is guaranteed that you will easily see much more in terms of wildlife in the Masai Mara than you are likely to see in Kruger National Park. However, if you can afford the luxury of visiting both parks then that's a chance not to be missed.
HOW MANY DAYS DO YOU NEED IN THE MASAI MARA?
Depending on your preference, budget and time of visit, the Masai Mara can be visited on a shorter 3 day trip with 2 nights in the park. However, 12 to 16 hours of this time is spent on ground transfer to and from the park therefore an extra day is highly recommended to explore the Masai Mara on an 4 day trip to make the most of your Masai Mara safari tour .
Kenya Holiday Packages
8 Day Kenya & Tanzania Safari
Latest Travel Tips
Masai Masai Off-the-Beaten-Path Safari
Masai Mara is one of the most famous safari destinations in the world, renowned for its abundant wildlife, spectacular scenery, and annual wildebeest migration. But did you know that there are also some hidden gems in Masai Mara that offer a more off-the-beaten-path experience? These …
Top 5 Luxury Lodges in Masai Mara for an Unforgettable Safari Experience
Staying at one of these top 5 luxury lodges in Masai Mara will guarantee you a safari adventure in the Masai Mara with a touch of luxury. These lodges offer a combination of comfort, exclusivity, and authenticity that will make your trip unforgettable. Lets introduce …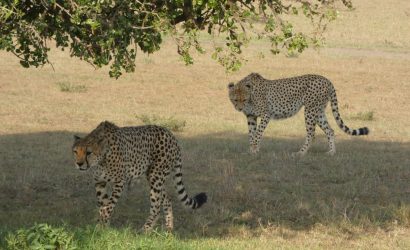 Must-See Wildlife Encounters in Masai Mara
Masai Mara National Reserve is one of the most famous and popular wildlife destinations in Africa, and for good reason. It is home to a stunning variety of animals, from the majestic Big Five to the elusive leopards, from the speedy cheetahs to the massive …
Africa's wildlife gems: A journey through 15 enchanting safari destinations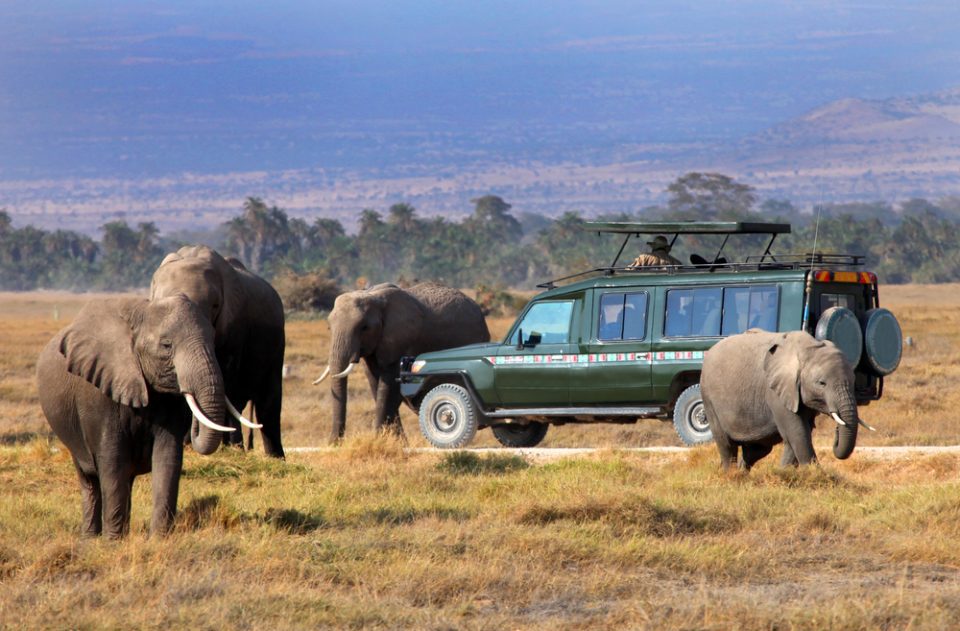 Africa , a land of captivating contrasts and diverse landscapes, beckons travelers with its promise of adventure and wildlife encounters. Embark on a safari, a journey into the heart of this extraordinary continent, and immerse yourself in the raw beauty of its wilderness. From the vast savannas of the Masai Mara to the lush rainforests of Bwindi Impenetrable Forest , Africa's diverse ecosystems provide a stage for an unparalleled wildlife spectacle.
1. Masai Mara National Reserve, Kenya: Witness the awe-inspiring Great Migration, as millions of wildebeest, zebra, and gazelles traverse the vast plains in search of greener pastures. Watch as predators like lions, leopards, and cheetahs stalk their prey amidst the acacia trees.
2. Kruger National Park, South Africa: Discover the Big Five – lion, elephant, leopard, rhinoceros, and buffalo – in this iconic park. Explore diverse landscapes, from dense bushveld to open savannas, and encounter a rich variety of wildlife, including giraffes, zebras, and crocodiles.
3. Etosha National Park, Namibia: Experience the stark beauty of the Namib Desert, where wildlife has adapted to thrive in harsh conditions. Observe elephants, black rhinos, giraffes, and lions against the backdrop of white salt pans.
4. Chobe National Park, Botswana: Witness the world's largest elephant population, with herds of hundreds of these majestic creatures roaming the park. Take a boat safari along the Chobe River, where you might spot hippos, crocodiles and waterbirds.
5. Serengeti National Park, Tanzania: Witness the annual wildebeest migration, a breathtaking spectacle as millions of animals thunder across the plains. Observe predators like lions, leopards, and cheetahs, and encounter iconic species such as zebras, giraffes, and wildebeest.
6. Madikwe Game Reserve, South Africa: Discover a malaria-free reserve in the heart of the Waterberg Mountains, where diverse ecosystems support a rich variety of wildlife. Observe predators like lions, leopards, and cheetahs, and encounter antelope, giraffes, and rhinos.
7. Okavango Delta, Botswana: Explore this UNESCO World Heritage Site, a vast inland delta teeming with wildlife. Take a mokoro ride through papyrus channels, spotting crocodiles, hippopotamuses, and an array of birdlife.
8. South Luangwa National Park, Zambia: Experience a true wilderness adventure, with excellent opportunities to see leopards, lions, and elephants. Explore the park on foot or by vehicle, and enjoy the tranquility of the untouched wilderness.
9. Bwindi Impenetrable Forest National Park, Uganda: Embark on a gorilla tracking experience, trekking through dense rainforest to encounter these gentle giants in their natural habitat. Observe their social interactions and marvel at their intelligence and beauty.
10. Ngorongoro Crater, Tanzania: Descend into this volcanic caldera, a haven for wildlife within its protected walls. Observe black rhinos, elephants, lions, and a variety of birdlife, and witness the stunning scenery of the crater rim.
11. Laikipia Plateau, Kenya: Discover a hidden gem of Kenya, where luxury lodges and conservancies offer exceptional wildlife viewing opportunities. Observe elephants, rhinos, lions, and leopards, and enjoy the scenic beauty of the Laikipia highlands.
12. Mana Pools National Park, Zimbabwe: Explore the banks of the Zambezi River, where wildlife congregates in search of water. Witness elephants interacting with the river, spot crocodiles and hippos, and observe a variety of bird life.
13. Hluhluwe-Imfolozi National Park, South Africa: Discover the birthplace of rhino conservation, where the white rhino was saved from extinction. Observe rhinos, lions, elephants, and leopards, and explore diverse landscapes, including wetlands and Zululand bushveld.
14. South Island, Seychelles: Experience the unique wildlife of this archipelago, including the giant Aldabra tortoise, Seychelles warbler, and Seychelles magpie-robin. Explore lush rainforests, pristine beaches, and coral reefs.
15. Djoudj National Bird Sanctuary, Senegal: Witness an incredible spectacle as millions of birds migrate to this sanctuary, including flamingos, pelicans, and herons. Explore the park's diverse habitats, including mangroves, lagoons, and salt flats.
Prepare to be captivated by the raw beauty of Africa's wilderness, where nature reigns supreme and the pulse of life echoes through the vast landscapes. As you embark on your safari adventure, remember to respect the wildlife and their habitat. Observe from a distance, avoid littering, and follow the guidelines provided by your guides and park rangers. Your actions can contribute to the preservation of these precious ecosystems and the wildlife that call them home.
This story was created using AI technology.
Sign up for Rolling Out news straight to your inbox.
Africa , Animals , parks , rainforests , Safari Adventure , Safari Destinations , savannas , wildlife
Flying for the 1st time? Here's everything you need to know
The ultimate travel checklist for vacations and business trips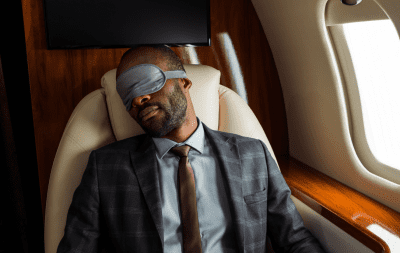 Snooze and cruise: A traveler's guide to mastering sleep on long journeys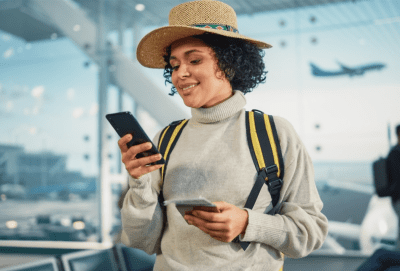 Keep these 5 travel documents on your cellphone for a stress-free trip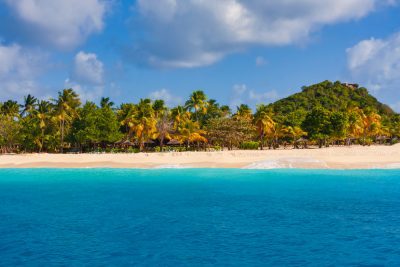 The Caribbean's secret islands: These gems are not just for the rich and famous
Gen Z and millennials: Reasons to kick-start your travel bucket early in life
Little Batman takes on 2 new foes in the holiday special 'Merry Little Batman'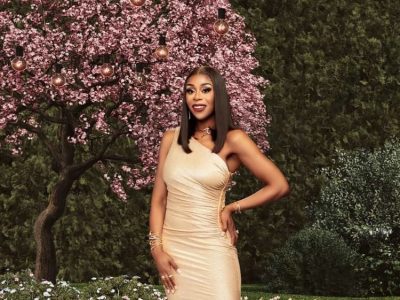 'Real Housewives of Potomac' newbie Nneka Ihim believes in uplifting women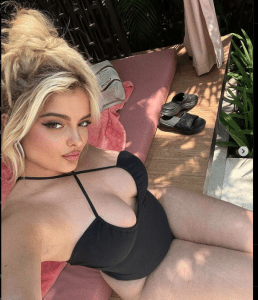 Fans slam Bebe Rexha for saying Nicki Minaj is better than Cardi B

All Entertainment
Reality Check
All Culture
Beauty & Hair
Relationships
Cocktail & Beer
Creative Lens
Community News
Justice For All
All Business
Black Intellectuals
Diversity Equity & Focus
Sisters with Superpowers
Home Ownership & Real Estate
Entrepreneurs & Business Leaders
Executive Suite
Finance & Wealth
Marketing & Branding
Be the Match Atlanta
Food & Nutrition
Peace & Purpose
RIDE Conference
HBCU Culture
Cultural Innovators
Privacy Policy
Change Location
Find awesome listings near you, withdraw funds.
[ November 10, 2023 ] New all-Business-Class airline BEOND set to fly to Maldives Uncategorized
[ November 8, 2023 ] Review: Lion Sands Ivory Lodge, South Africa's most exclusive safari lodge Hotels reviews
[ November 6, 2023 ] Top 10 most luxurious safari lodges in South Africa Top 10 lists
[ November 6, 2023 ] Top 10 best National Parks & Game Reserves for a safari in Africa Top 10 lists
[ November 3, 2023 ] Travel contests & sweepstakes: win luxury holidays! Travel contests
Top 10 best National Parks & Game Reserves for a safari in Africa
Monday newsletters always feature top 10 travel lists to inspire.
Today: Top 10 best National Parks for a safari in Africa
An African safari simply has to be on every traveler's bucket list. Catching a glimpse of some of the world's most captivating animals in their natural habitat is one of the best travel experiences one can have. Encountering the 'Big Five' (lion, African elephant, Cape buffalo, leopard, and rhinoceros) is sometimes vital, sometimes a bonus, but always rather wonderful and totally memorable. To assist you in finding your ideal safari destination, I have compiled a top 10 list of the best National Parks & Game Reserves in Africa for a safari adventure.
What is your favorite safari destination in Africa? Leave a comment or take my poll below.
This slideshow requires JavaScript.
10. KGALAGADI TRANSFRONTIER PARK, SOUTH AFRICA & BOTSWANA
Kgalagadi Transfrontier Park is a large wildlife preserve and conservation area in southern Africa. The little visited park straddles the border between South Africa and Botswana and comprises two adjoining national parks: Kalahari Gemsbok National Park in South Africa and Gemsbok National Park in Botswana. Kgalagadi – which translates as "the place of thirst – is located largely within the southern Kalahari Desert and its terrain consists of red sand dunes, sparse vegetation, occasional trees, and dry riverbeds. The magnificent park hosts abundant, varied wildlife, including large mammalian predators such as cheetahs, leopards, hyenas, and huge black-mane lions.
9. HWANGE NATIONAL PARK, ZIMBABWE
Bordering Botswana, Hwange National Park is Zimbabwe's largest game park with a hugely varying scenery, ranging from the semi desert scrub on the edge of the Kalahari in the south, to forests, granite hills and valleys of mopane woodlands in the north. The national park is home to over 100 mammal species, including lion, leopard and rhino, and is known for its large population of elephant. This game park is very accessible and all the safari camps here offer day and night game drives and most also offer walking safaris. The highest numbers of animals are spotted in the dry season (August to October) when the wildlife congregates around the shrunken water holes.
Recommended lodge : Linkwasha by Wilderness Safaris
8. KIDEPO NATIONAL PARK, UGANDA
Launched as a national park in 1962, Kidepo lies in the rugged, semi-arid valleys between Uganda's borders with Sudan and Kenya. It's Uganda's most isolated national park, but the few who make the long journey to Kedipo would agree that it is also the most magnificent, ranking among Africa's finest wildernesses. From Apoka, in the heart of the park, a savannah landscape extends far beyond the gazetted area, towards horizons outlined by distant mountain ranges. The voracious Kidepo lions prey on roving herds of more than 4,000 buffalo (the total population in the park is said to be about 13,000) and you will often see herds of elephants moving majestically along the valleys.
7. MASAI MARA NATIONAL RESERVE, KENYA
Situated in south-west Kenya, Maasai Mara (Masai Mara) is possibly the continent's most popular safari destination. It's not a National Park, but rather a National Reserve belonging to the Maasai people and administered by the local county councils. Together with the Serengeti National Park in Tanzania (cf below) it forms Africa's most diverse, incredible and most spectacular eco-systems, hosting over 95 species of mammals and over 570 recorded species of birds. The reserve is especially famous for the high amount of predators, such as lions and cheetah, and the 1.5 million wildebeest which migrate through the Mara and cross the crocodile infested Mara river (from July to October).
Recommended lodges : &Beyond Bateleur Camp , JW Marriott Masai Mara , and Fairmont Mara Safari Club
6. ETOSHA NATIONAL PARK, NAMIBIA
Etosha National Park is unique in Africa. The park's main characteristic is a salt pan so large it can be seen from space. Yet there is abundant wildlife that congregates around the waterholes, giving travelers almost guaranteed game sightings. Lion, elephant, leopard, giraffe, cheetah, hyena, springbok, two kinds of zebra, eland and many more species of wildlife are found here. At the same time Etosha National Park is one of the most accessible game reserves in Africa. The park is malaria free in the dry season, accessible for regular cars, and the rest camps provide a range of accommodation as well as restaurants, viewing decks, shops and petrol stations.
Recommended lodge : Onguma The Fort
5. KRUGER NATIONAL PARK, SOUTH AFRICA
The enormous Kruger National Park (about the same size as Israel or Wales) offers a safari experience that ranks among the best in Africa. Considered the flagship park of South Africa, it is divided in 14 different ecozones, each supporting different wildlife. The park was established in 1898 by South African President Paul Kruger as a protected area for wildlife and it opened its gates to the general public in 1927 for the first time. Kruger National Park has an excellent road network and it's one of the few game reserves where you can travel around in your own car, although spotting the Big Five on a self-drive safari involves a lot of luck.
Recommended lodges : Kruger Shalati and Singita Lebombo
4. SOUTH LUANGWA NATIONAL PARK, ZAMBIA
Experts have dubbed South Luangwa to be one of the greatest wildlife sanctuaries in Africa, and not without reason as the park offers uncrowded wilderness combined with a spectacular concentration of wildlife, guaranteeing a spectacular safari adventure. With its western and northwestern edge bounded by the Muchinga Escarpment, and the southern border lined by the meandering Luangwa River, there's no shortage of dramatic topography in this stunning park. Concentrations of game along the river and on the wide-open plains are amongst the most intense in Africa. The park is especially known for its sightings of the elusive leopard and packs of wild dogs.
Recommended lodge : Time + Tide Chinzombo
https://www.youtube.com/watch?v=uXFZIq4pE18
3. SERENGETI NATIONAL PARK, TANZANIA
Tanzania's oldest and most popular national park, the Serengeti is also a UNESCO World Heritage Site and was recently proclaimed a 7th world-wide wonder. The park is famed for its annual Great Migration, an epic odyssey of 1.5 million wildebeest and 200,000 zebras, all of them chasing the rains in a race for life, while being purchased by ferocious predators. Your chances of watching a kill are pretty high when you visit the area in the right season, either when 40km (25 mile) long columns of animals plunge through crocodile-infested waters on the annual exodus north (June) or when they replenish their species in a brief population explosion that produces more than 8,000 calves daily (February).
Recommended lodge : &Beyond Serengeti Under Canvas
2. SABI SAND PRIVATE GAME RESERVE, SOUTH AFRICA
Located on the south-western boundary of the Kruger National Park, there are no restricting fences between the Sabi Sand and the Kruger, enabling the animals to roam freely in a vast conservation area that covers almost five million hectares (over two million acres), an area equivalent to the state of New Jersey. With a high density of wildlife, guests to the Sabi Sand are virtually guaranteed to encounter most, if not all, of the Big Five, as well as a variety of other species. Game drives in the Sabi Sand are only conducted in the company of professional guides and traverse an area shared by a number of game lodges or camps. Sensitive off-roading practices are implemented, allowing close-up animal sightings, while afternoon game drives continue after dark, allowing a glimpse into the nocturnal life of the bush.
Recommended lodges : &Beyond Tengile River Lodge , Lion Sands Ivory Lodge , Singita Boulders Lodge , and Londolozi Private Granite Suites
1. OKAVANGO DELTA, BOTSWANA
This delta in north-west Botswana is one of the very few major interior delta systems that do not flow into a sea or ocean, with a wetland system that is almost intact. The delta is affected by seasonal flooding with flood water from Angola reaching the Delta between March and June, peaking in July. This peak coincides with Botswana's dry season resulting in great migrations of game from the dry hinterland. A UNESCO's World Heritage Site since 2014, the delta is an oasis in an otherwise dry environment the Okavango Delta. Protected by the Moremi Game Reserve on its eastern edge, the delta is known for its superb wildlife sightings and also houses some of Africa's most exclusive safari lodges .
Recommended lodges : Mombo Camp by Wilderness Safaris and &Beyond Sandibe Okavango Safari Lodge
*** Follow me on Instagram , YouTube , Twitter or Facebook for a daily moment of travel inspiration ***
Share this:
Click to share on Facebook (Opens in new window)
Click to share on Twitter (Opens in new window)
Click to share on Pinterest (Opens in new window)
Click to email a link to a friend (Opens in new window)
Click to print (Opens in new window)
Click to share on LinkedIn (Opens in new window)
Click to share on Tumblr (Opens in new window)
Click to share on Reddit (Opens in new window)
Click to share on Pocket (Opens in new window)
Click to share on Telegram (Opens in new window)
Click to share on WhatsApp (Opens in new window)
Hi, the link takes us to your review of Ivory Sands, not to the balance of the top ten National Parks in Africa?
Leave a Reply Cancel reply
This site uses Akismet to reduce spam. Learn how your comment data is processed .
© The Luxury Travel Expert 2023