Matador Original Series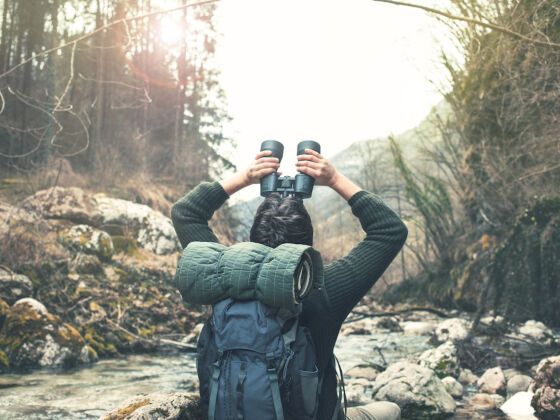 Bird Is a Verb
BIRD as a verb entered the vernacular sometime around the '70s. It is looking for and looking at the things flying around out there with feathers and wings. It's active. It's participatory. It's finding and observing. It involves aesthetic appreciation, exercise, social interaction, study, and travel.
Most birders are initially attracted to birds by their beauty. If you're a visual person, the first time you saw a male Northern Cardinal, our 'redbird,' it probably took your breath away. But bird plumage comes in an array of colors—sunset orange on orioles, emerald green on hummingbirds, electric blue on jays. There's snow white on ptarmigan. There's coal black on ravens, which will steal your picnic lunch . There's a palette of pastel colors–pink, green, yellow and blue—on the flocks of Rosy-faced Lovebirds, an escaped species establishing a foothold in many Phoenix neighborhoods.
IF YOU'RE AN AURAL person, birdsong is even more varied: a deep forest bird, one of our thrushes, whose haunting melody sounds like someone playing a flute; a grassland sparrow whose introductory notes have been likened to Beethoven's Fifth Symphony; a common neighborhood bird, our Northern Mockingbird, capable of perfectly mimicking sounds as disparate as your car alarm and your alarmed cat.
And then there is the beauty of flight, a fantasy imprinted on man's collective imagination long before our species' knuckles left the ground. Elevate straight up, like a helicopter? Hummingbirds do it. Stoop straight down the perpendicular face of a mountain at 200 mph? Falcons. Glide all day on currents rising off the ocean waves without once flapping? Albatrosses. Bird flight is swift, graceful and direct, not exactly like schlepping through Newark with luggage on your way to Buffalo via U.S. Airways.
Birding involves exercise. At the least, it is a walk (with binoculars and field guide) around your block or through a city park. But it can be a birding trip (there it is as a present participle) via backpack five and a half miles down Sycamore Canyon through the Atascosa Mountains to the Mexican border in 120-degree heat carrying a gallon of water. There are some birds down there whose range reaches just north of that border. It's beautiful. It's brutal.
BIRDING CAN BE SOCIAL. Many birders crave the solitude and serenity of being out there in nature alone, but many more enjoy the camaraderie. It can be very rewarding to be part of a group experiencing the thrill of the chase and the satisfaction of proper identification. Just remember not to go running around high-fiving over a good sighting. Birds don't like sudden movement or loud noises.
Sooner or later many birders become listers. 'List' is a verb too. Listing is logging or otherwise keeping track of your sightings with a written record of all the species you've seen. It's a reference point for those you haven't seen and are looking for, field marks you've learned and those you need to learn, and seasonal and geographical expectations. Many listers will log in date, time of day, weather conditions, habitat, and behavior observed.
As you progress to species that are more difficult to find and more difficult to identify, your birdlog becomes an invaluable study guide, but it's really just a collection of your sightings. The need to collect is a primitive facet of human nature—baseball cards, classic cars, trophies of many kinds—so why not bird sightings? For listers, birding engages the brain as well as the body.
As birders grow older, though, and their lists longer, most realize they haven't just been collecting marks on a checklist, but memories: a fellow birder who became a close friend, an isolated desert spring that became a personal shrine, or a favorite guide that became more valuable as it slowly dog eared and fell apart.
AND, OF COURSE, looking for birds involves travel. Each species has evolved to fill a relatively small and specific habitat niche . You might have more than one type of habitat even in your backyard, so you know there are myriad habitats from one end of our country to the other, each hosting its own unique and possibly isolated species. We've watched for Siberian strays flying past Attu, the farthest west of Alaska's Aleutian Island chain. On a clear day there we could see Russian's Komandorski Islands shimmering in the distance out over the Bering Sea.
We've watched for Caribbean strays flying past Fort Jefferson in the Dry Tortugas seventy miles west of Key West, Florida. On the trip back our catamaran encountered a family escaping Cuba by motorboat, out of fuel and stranded. Our captain lowered them a can of gas.
Birds are travelers, too. Arctic terns, circumpolar breeders on the tundra north of the Arctic Circle, spend their second summer on pack ice around Antarctica. That's 25,000 miles round trip. Rufous Hummingbirds, all four inches of them, make a 2000-mile migratory round trip from the Alaska panhandle to southern Mexico.
IT FOLLOWS LOGICALLY that one of the highlights of a birding life may also involve travel throughout the world. For some hard core listers this may be an annual trip, but for the less serious with less time and fewer resources, a trip to another hemisphere or another continent tops their bucket list.
Many of us, though, are in need of a far simpler, more basic travel plan. We spend much of our time indoors consulting with our personal devices. We seldom exercise. We never see the sun. We've lost our connection to the natural world. Yet each of us carries some genetic reflection of how things used to be eons ago. Birding provides an excellent pathway back to vestiges of interaction with nature that echo within our souls.
There's no question that avian life forms and migration were an integral part of prehistoric man's everyday life. A family of Snowy Owls painted on a cave wall in the Dordogne region of France is thought to be the earliest representation of bird by man.
For Paleolithic man birds were food, birds led to other food sources, and birds warned of unseen predators. Birds disappeared in winter. Early man migrated too, following the birds in some cases, and he traveled for exactly the same reasons that the birds of summer did.
CERTAINLY OUR LIVES are longer and less brutish now, but sedentary and more stressful in different ways. Do you have a calendar with mountain scenery above your work station? Does your scalp crawl when you hear a nightbird call? Wouldn't you really rather be jogging some distant ridgeline, atlatl in hand , than negotiating the crowded aisles of your neighborhood grocery?
Bird is indeed a verb now, and birding is a pathway back to nature. Binoculars, a field guide and a pair of boots will put you on this path. Reconnect. Just you and the birds.
Editor's note: please view Jim Burns' latest photo gallery at Matador Community .
Trending Now
An overnight train is the best way to experience canada's winter wilderness, 10 luxury train rides in the us that are worth splurging on, how to get the new 90-day vietnam tourist visa, the best cruise line drink packages for every budget, the ultimate summer backpacking gear guide, discover matador, adventure travel, train travel, national parks, beaches and islands, ski and snow.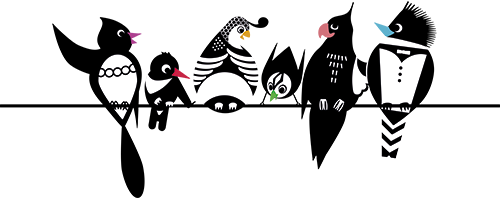 Berufsjahre
Destinationen bereist, get together.
THE TRAVEL BIRDS
Individuelle Ideenfindung & Konzeption
Innovative und punktgenaue Vorschläge durch umfangreiches Destinationswissen, jahrelanger Erfahrung und zahlreicher Projekte im Bereich Business, Gruppen, Incentive, Sport, Privat- & Eventreisen. Inland & weltweit, klassisch und abseits des alltäglichen, maßgeschneidert und mit dem nicht käuflichen Mehrwert eines qualitätsorientierten, aufmerksamen und detailverliebten Teams.
Kundenorientierte Verhandlung mit Leistungsträgern
Durch zahlreiche Projekte und wertschätzende Partnerschaften mit unseren Leistungsträgern, verfügen wir über eine hervorragende Verhandlungsbasis.
Location Check & Reisebegleitung durch unsere Travel Manager
Besichtigungen, Planung und Entscheidungsfindung vor der Reise und Begleitung durch einen erfahrenen Travel Manager während der Reise.
Gestaltung & Produktion Online & Print im Haus
Reiseunterlagen, Einladungen, Teaser, Reiseverläufe, Welcomeletter, Menükarten, Give Aways, Goodie Bags, Gastgeschenke…
Durchdachtes Projektmanagement
Individuelle und kundenaffine Betreuung und Begleitung der Projekte – von der Ideenfindung bis hin zur Begleitung im Zielgebiet. Ablaufplanung & Regiepläne, sowie gezielte Organisation und reibungslose Arbeitsabläufe.
Planung & Einkauf von Flug & Landarrangements
Einkauf von Flug & diversen anderen Transportmitteln, Vollcharter, Hotelkontingenten und Zusatzleistungen. Übernahme, Kontrolle und Abwicklung von bestehenden Kontingentverträgen.
Transparente Abrechnung und Reporting
Klare Definition und Kommunikation der Konditionen und umfangreiche Aufbereitung der Abrechnung. Reporting auf Wunsch des Kunden.
Preis – Leistungsorientierte Angebotserstellung
Je nach Anforderungen und Bedürfnisse präsentieren wir eine Auswahl an Preis & Leistungsorientierten Angeboten.
Planung & Einkauf von Zusatzleistungen
Locations, Shows & Entertainment, Cateringkonzepte, exklusive Restaurantreservierungen, einzigartige Sportevents, Shuttles u. v. m.
Teilnehmer Management und individuelle Software
Kontingentverwaltung & automatisierte Anmeldungen im modernen und an ihr Design angepasstes Registrierungstool. Kombinationen aus Hotelreservierungen, Eventeinladungen, Abfrage von z.B. Konfektionsgrößen für Give Aways, Zusatzleistungen & CO.
Petersbrunnstraße 4 5020 Salzburg


+43 662 243192-0

Montag – Freitag 09:00 – 18:00 Uhr
Zwitschern sie uns was.
E-Mail-Adresse
Telefonnummer
Cookie-Einstellungen
Unbedingt notwendige Cookies
Cookies für Analyse / Statistik
Cookies für Targeting / Profiling / Werbung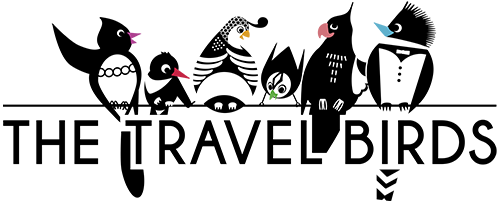 Diese Website verwendet Cookies, damit wir Ihnen die bestmögliche Benutzererfahrung bieten können. Cookie-Informationen werden in Ihrem Browser gespeichert und führen Funktionen aus, wie das Wiedererkennen von Ihnen, wenn Sie auf unsere Website zurückkehren, und hilft unserem Team zu verstehen, welche Abschnitte der Website für Sie am interessantesten und nützlichsten sind.
Diese Kategorie enthält nur Cookies, die grundlegende Funktionen und Sicherheitsmerkmale der Website gewährleisten und sind unbedingt erforderlich, damit die Website ordnungsgemäß funktioniert.
Diese Website verwendet Google Analytics, um anonyme Informationen wie die Anzahl der Besucher der Website und die beliebtesten Seiten zu sammeln. Diese Cookies aktiviert zu lassen, hilft uns, unsere Website zu verbessern.
Bitte aktivieren Sie zuerst die unbedingt notwendigen Cookies, damit wir Ihre Einstellungen speichern können!
Diese Website verwendet Facebook Pixel zur Personalisierung von Werbung, Wiedererkennung von Website-Besuchern, sowie Messung des Werbeerfolgs. Diese Cookies aktiviert zu lassen, hilft uns, unsere Social-Media-Werbung zu verbessern.
The Travel Birds
The Travel Birds ist ein Salzburger Reisebüro , das 2019 von Marion Feichtner in der Stadt Salzburg in Nonntal gegründet wurde.
Die 36-jährige Marion Feichtner, langjährige Lebensgefährtin von Red-Bull -Chef Dietrich Mateschitz , hatte sich nach 20 Jahren in der Reisebranche mit The Travel Birds selbstständig gemacht. Sitz des Unternehmens ist in der Fürstenallee , am Fuß des Krauthügels , in einem ehemaligen Heustadel aus der Barockzeit der Benediktiner-Erzabtei St. Peter .
In den letzten Jahren hat die gelernte Touristik- und Hotelkauffrau für Business Travel Unlimited (BTU) gearbeitet, eine österreichische Firma mit Sitz in Wien, die auf Geschäftsreisen spezialisiert ist, sich aber auch mit maßgeschneiderten Individualreisen (wie Golf- und Opernreisen) auf dem Markt erfolgreich positioniert hat. Eine " Reiserei " ist in der Panzerhalle in Salzburg eingezogen. "Ich habe die Marke ,Die Reiserei' mit aufgebaut und war zuletzt dafür österreichweit zuständig", sagt Feichtner, im Übrigen eine gebürtige Fuschlerin .
Wer die Salzburger The Travel Birds im Netz sucht, könnte auch auf die falsche Seite kommen - Travel Bird -, eine Marke einer niederländischen Firma, die offenbar in Insolvenz gegangen ist. Damit hat Feichtners Reisebüro nichts zu tun, auf die Fast-Namensgleichheit seien sie und ihr Team erst im Nachhinein drauf gekommen, heißt es.
The Travel Birds ist keine Red-Bull-Marke oder -Tochterfirma. Allerdings arbeitet Marion Feichtner im Red-Bull-Netzwerk. Künftig wird sie beispielsweise die Sparte Destination Red Bull abwickeln. "Dabei geht es um Reisepakete, die wir gemeinsam mit Red Bull kreieren. Dazu zählt zum Beispiel ein Motocross-Training mit Matthias Walkner in Golling , mit Wandertour und Unterkunft in Döllerers Genusswelten", erklärt Feichtner. Ein weiteres Standbein für das junge Reisebüro sind die Fanreisen für den FC Red Bull Salzburg .
Sie habe die Firma finanziell selber auf die Füße gestellt, antwortet Feichtner auf die Frage nach Schützenhilfe von ihrem Lebensgefährten.
" Salzburger Nachrichten " vom 9. Juli 2019 , ein Beitrag von Daniele Pabinger
Stadt Salzburg
Unternehmen
Navigationsmenü
THE TRAVEL BIRDS
Wings For Life 2023
Wings For Life 2022
Wings For Life 2021
The Travel Birds - Marion Feichtner GmbH
Reisebüro |
Bezirk Salzburg (Stadt)
0,0 ( 0 Bewertungen | Bewertung abgeben )
Öffnungszeiten
Beschreibung
Betrieben wird ein Reisebüro.
Bewertungen (0)
"Echte Bewertungen sind uns ein Anliegen, daher löschen wir auf Firmenwunsch keine negativen Bewertungen, außer diese verletzen unsere Bewertungsrichtlinien." Mehr über Bewertungen bei Herold
Helfen Sie anderen mit Ihrer ehrlichen Meinung .
Sind sie inhaber dieses unternehmens, firmendetails.
Gründungsjahr
Firmenbuchnummer
Bonitätsauskunft
Sie finden dieses Unternehmen in den Branchen
Kontakt speichern und teilen.
Marion Feichtner GmbH
Über marion feichtner gmbh.
Wir sind eine Reiseagentur für ausgetüftelte Firmen- & Privatreisen. Ein dynamisches und weltoffenes Team mit jahrelanger Erfahrung in den Bereichen Sports, Incentives, Events, Team Buildings, Trainings & Private Travel. Wir kreieren unvergessliche Momente und reibungslose Reiseabläufe.
Unsere beliebtesten Benefits
Täglich frisch gekochtes Mittagessen
Snacks und täglich frisches Obst
Kaffee, Tee und kühle Bullen in allen Büros :)
1 aktueller Job
Travel manager (w/m/d).
Wir strecken unsere Flügel aus und suchen einen neuen Birdie für unser Nest. Wir suchen Travel Manager (w/m/d) in Vollzeit, Mindestgehalt lt. KV brutto EUR 1.915,- (bei entsprechender...
Folgende Firmen könnten dich auch interessieren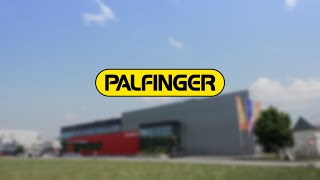 Friedburg ,
Köstendorf ,
Elsbethen/Glasenbach ,
Deutschland ,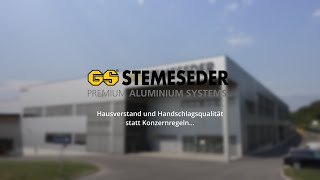 G.S. Stemeseder GmbH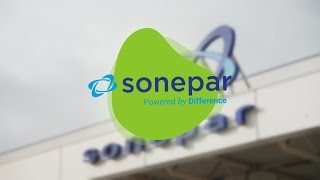 Sonepar Österreich GmbH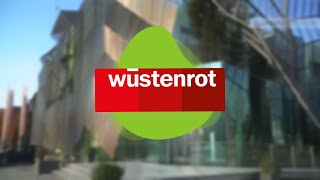 Wüstenrot Gruppe
Marion Feichtner Age and Net Worth: Dietrich Mateschitz Wife
Marion Feichtner is 39 years old, she is the partner of Austrian billionaire and RedBull co-founder Dietrich Mateschitz.
Dietrich holds a pilot's license in addition to owning the Falcon 900 and Piper Super Cub aircraft. It is known that he attended the Vienna University of Economics and Business Administration for a total of ten years before earning his degree.
He is renowned for making large donations to a variety of projects that benefit both society and the individual. The energy drink company's entry into racing, which started in the mid-1990s, was spearheaded by Mateschitz, who owned 49% of the company.
He was employed by Unilever before joining Blendax, a Procter & Gamble-owned German cosmetics company. Dietrich Mateschitz learned about Red Bull's precursor, Krating Daeng while traveling for work.
Krating Daeng was a beverage created by Chaleo Yoovidhya. In conjunction with Sauber, Red Bull made their F1 debut in 1995. By the time the partnership terminated at the end of 2001, Red Bull had increased its ownership to 60%.
Table of Contents
Quick Facts About Marion Feichtner
Marion feichtner age: how old is she.
Marion Feichtner is 39 years old as she was born in 1983. She is a longtime partner of Red Bull founder Dietrich Mateschitz.
Her partner Dietrich Mateschitz, on the other hand, is 78 years old. Dietrich was born in Sankt Marein im Murztal, Styria, Germany on May 20, 1994.
His father's family originates in Maribor, while his mother's family is from Styria. Dietrich was raised by parents who were both primary school teachers before they divorced when he was a small kid.
Marion has maintained a low profile and kept her personal information hidden from the media.
Marion Feichtner Net Worth 2022
Marion Feichtner's net worth is around 5 million dollars; she has been running her travel agency in Salzburg, "The Travel Birds."
Her longtime partner Dietrich Mateschitz and two-time motocross world champion Heinz Kinigadner formed the "Wings for Life" charity, which is also located in the same building.
By converting an Asian beverage to Western preferences, Mateschitz amassed enormous wealth. According to Forbes, Dietrich had an estimated net worth of $27.4 billion, making him the wealthiest person in the Alpine EU member.
In 2019, Red Bull sold 7.5 billion cans worldwide, providing more than 80% of the world's population with caffeine. Red Bull was first put on the market in 1987 after a Thai energy drink recipe was altered and a marketing strategy was created.
The bubbly, fizzy, sweet beverage, whose flavor is compared to gummy bears, advanced to become the market leader following a challenging market introduction. In 2021, the company had a 7.8 billion euro revenue and sold 9.8 billion Red Bull cans globally.
Marion Feichtner Wikipedia
Marion Feichtner is not listed on the Wikipedia page. She is well-known as the long-time partner of Austrian billionaire businessman Dietrich Mateschitz.
Marion is running her travel agency in Salzburg "The Travel Birds." Her partner Dietrich is listed on the Wikipedia page. He co-founded Red Bull GmbH and owned a 49% stake in the company.
Together with Heinz Kinigadner, he co-founded the foundation Wings for Life, which promotes spinal cord research. To raise money, the charity has hosted the Wings for Life World Run since 2014.
Through commercial sponsorship, Mateschitz's goods are continuously promoted as being related to the physical and psychological qualities required for various extreme sports. Previously, Red Bull was the primary sponsor of the Sauber Formula One racing team and owned more than 60% of it.
Red Bull Racing's Sebastian Vettel helped the team win the 2010 Formula One World Constructors' and Drivers' Championships. In the following three years, 2011, 2012, and 2013, they went on to win both championships, making Vettel and Red Bull Racing four-time world champions.
Dietrich Mateschitz Passed Away After Long Illness
Dietrich Mateschitz, a co-owner of Red Bull, passed away at the age of 78. Mateschitz's demise news was announced by Red Bull racing team representatives at the US Grand Prix in Austin, Texas.
Christian Horner, the team manager for Red Bull, paid tribute to Mateschitz just before Max Verstappen and Sergio Perez entered their vehicles for the U.S. race's qualifying.
Mateschitz rose to fame as the public face of Red Bull, an Austrian-Thai business that claims to have sold approximately 10 billion cans of its caffeine and taurine-based beverage in 172 nations worldwide last year.
Mateschitz created sports, media, real estate, and culinary empire centered on the energy drink in addition to aiding in its global acclaim.
Dietrich Mateschitz Owned Team Red Bull
Dietrich Mateschitz also owned Team Red Bull, which raced in the K&N Pro Series East and the NASCAR Sprint Cup Series from 2006 to 2011.
He purchased the A1-Ring racing facility in late 2004 and changed its name to Red Bull Ring, the previous Formula One Austrian Grand Prix site. In May 2011, the track reopened, and the Deutsche Tourenwagen Masters season featured a round there.
Red Bull revealed in July 2013 that the Austrian Grand Prix would return to the Formula One World Championship in 2014. Mateschitz had his hangar with a collection of vintage aircraft, including the final Douglas DC-6B ever made and formerly owned by Yugoslav Marshal Josip Broz Tito.
Additionally, he supported the Taurus Foundation, which aids injured stunt performers, by sponsoring the World Stunt Awards, an annual fundraiser.
He purchased the American team MetroStars in March 2006 after purchasing the Austrian football team SV Austria Salzburg in April 2005. After his well-known beverage, both clubs were renamed Red Bull Salzburg and New York Red Bulls.
A Brazilian football team called Red Bull Brasil was established by Red Bull in Campinas in 2007. In 2014, the team was promoted to the first level of the So Paulo championship, the nation's most competitive state competition.
Dietrich Mateschitz Has One Son
Dietrich Mateschitz never got married, but he did have a son named Mark Gerhardter with Anita, a former girlfriend who worked as a ski instructor. Later, Dietrich started dating Marion Feichtner.
Mark Mateschitz has been a part of his mother Anita Gerhardter's "Wings for Life" management group since the beginning of 2022.
Prior to leading Mark Mateschitz Beteiligungs GmbH in 2021, Mark Mateschitz had held the position of managing director of Thalheimer Heilwasser GmbH for nearly four years.
A Red Bull empire real estate firm called deaurea is owned by this company to the tune of 34%. Dietrich Mateschitz thought about Mark Mateschitz as a prospective Red Bull successor in 2011. He is still seen as a prospective heir to the corporate empire.
As a way of preparing him for taking over the company, he asserts that shortly after turning 18, his father gave him a half-share in the "Dietrich Mateschitz Verwaltungs OG."
How old is Marion Feichtner?
Marion Feichtner is 39 years old, she was born on 1983.
Is Marion Feichtner married?
Marion Feichtner isn't married. She has been in a long-term relationship with Dietrich Mateschitz.
What is the net worth of Marion Feichtner?
Marion Feichtner's net worth is under review, however, she is running her own travel agency in Salzburg, "The Travel Birds".