Kentucky Bourbon Trail® Trip Planner
There's nothing better than a good 'ol classic. The Kentucky Bourbon Trail ® tour is an institutional experience that keeps people coming back for more year after year. Sip, stroll and savor your way across the Bluegrass on this 18 distillery adventure.
We have overhauled the passport you know and love and turned it into a beautiful, 150+ page booklet that will help you on your journey! The new Bourbon Trail ™ Passport & Field Guide includes all 18 KBT ® distilleries as well as all 23 KBT Craft Tour distilleries. Books can be purchased at all participating distilleries or in advance here (all proceeds go towards furthering responsibility and sustainability efforts across the Commonwealth). Click here to learn more about the Bourbon Trail™ Passport & Field Guide.
Book your tours in advance to ensure availability.
Want to leave the driving and planning to someone else? We support planning ahead and staying safe on the KBT tour. Book today with one of our trusted Transportation partners like Mint Julep Experiences,   Pegasus Distillery Experiences, and Kentucky Bourbon Boys .
There are so many ways to plan your route, but here is what we suggest.
Louisville is a great place to start your Kentucky Bourbon Trail ® adventure – after all, their official drink is the Old Fashioned! Begin your journey at the official starting point, the Kentucky Bourbon Trail ® Welcome Center at the Frazier History Museum . Make time to peruse their Spirit of Kentucky ® Bourbon exhibition, shop for Bourbon-y gifts, take a selfie in the bottle hall, and look for the secret speakeasy entrance. The Frazier staff is also an excellent resource for mapping out your trip, so use them as your 'concierge' for all things Bourbon.
Bust out the tennies, Whiskey Row is calling! When you walk out of the Frazier Museum and turn left, there are four KBT distilleries within a one mile stretch of Main Street – Michter's Fort Nelson Distillery, Evan Williams Bourbon Experience, Old Forester Distilling Co., and Angel's Envy Distillery. These experiences are super walkable, but if you choose to drive, make sure to reverse course as Main Street is one-way. If you would like to leave the driving to someone else, there are plenty of transportation options – click here .
Start your distillery tours at the home of the Michter's Fort Nelson Distillery . See the pot stills from the original Michter's Pennsylvania Distillery, which traces its history back to 1753. Test your senses in the lab, ask about the self-fill bottle station, and head upstairs for something delicious. The Bar at Fort Nelson features classic cocktails curated by cocktail historian and author David Wondrich as well as modern creations by Bar Manager Carrie Casler and Bartenders David Tuney and Aron Queen.
Head two blocks down to the Evan Williams Bourbon Experience , located just a stones-throw from the port where Evan himself used to send barrels down the river. ON3 is an urban-chic loft space that is open and airy, with exposed brick and floor-to-ceiling windows. You'll find barrel staves and bottle chandeliers at the bar, and plenty of space to sit and mingle. Enjoy flights of Bourbon or a specially prepared cocktail.
Get your shades ready for your next stop! The Old Forester Distilling Co. is four floors of Bourbon education like you've never seen before. You will see barrels being assembled and charred (hence the shades) in their on-site cooperage and end your tour in their state of the art cocktail lounge, George's Bar. If visiting on Fridays and Saturdays, have your camera ready as the Old Forester Whisky Drummer drums up business on Whiskey Row! Watch as the barrels built and filled in the cooperage are rolled out onto Main Street and into their vintage-style barrel truck.
End your day with a different take on Bourbon. At Angel's Envy , they age their Bourbon in ruby port wine casks giving it a subtle depth of flavor. After your tour, grab a hand-crafted cocktail in their gorgeous, second story bar overlooking the Ohio River (Angel's Envy is a reservation-only distillery and is closed on Tuesdays).
Rest your tired feet and recharge with some great food and drinks. Grab an Urban Bourbon Trail ® passport and start dining your way around town and discover what "Bourbonism" means to us. Make reservations at the Rooftop Bar & Restaurant at Copper & Kings for a casual yet unforgettable meal and libations overlooking the city.
Need a place to stay? We have options! When booking at the Marriott Louisville East , ask about the Bourbon suite complete with Bourbon-barrel decor. Enjoy a "Bourbon of the day" and other nightly drink specials at Charr'd Bourbon Kitchen & Lounge. For some downtown options check into the storied Seelbach Hotel , order a famed "Seelbach" cocktail, and ask about Al Capone's getaway tunnels! Nestled in downtown Louisville on historic West Main Street, along Museum Row, 21c Museum Hotel Louisville is a contemporary art museum, an award-winning 91-room boutique hotel, and home to acclaimed Proof on Main restaurant. If you're looking for luxurious, southern accommodations a little off the beaten path, make reservations at the Chateau Bourbon B&B for a great night's sleep and a Bourbon-inspired breakfast.
Start day 3 in the beloved NuLu district at the Rabbit Hole Distillery . Step into this ultra-modern facility to learn how the owner fell in love with Bourbon as he fell in love with a girl, and what drives him to make what he considers to be the best Bourbons and ryes. Finish your tour with a cocktail in their Overlook bar curated by Death + Co.
Leave the city limits momentarily to peruse the new home of Bulleit Distilling Co. Tour their state-of-the-art distillery, grab a cocktail from their bar, and take home a bottle of Bulleit Bourbon with your own customized label. (Bulleit is closed on Mondays.)
Make your way back to West Louisville to tour the old Stitzel-Weller Distillery . This site originally opened in 1935 has been closed to the public for years. Walk around for a few minutes and you'll see just how much whiskey history has occurred on these hallowed grounds. Bring your appetite to the new Garden & Gun Club where southern fare is on full display. (Stitzel-Weller is closed on Tuesdays.)
The Butchertown Grocery Bakery is the only bakery in the state that also sells Bourbon! Not only will you enjoy fresh-baked European style breakfast and lunch treats, but you will also be able to purchase unique single barrel selections handpicked by Executive Pastry Chef Amanda Johnson. Just check out their IG page and try not to drool!
Kentucky Derby Museum is the place where Derby legends, horses and Bourbon come together to create unforgettable experiences . The Derby Café & Bourbon Bar has more than 100 Bourbons on the menu, making it the perfect spot to stop after one of the Museum's exclusive tours of Churchill Downs. Guests who go on the Bourbon & Bridles Experience learn why Kentucky's most iconic treasures – Bourbon & Thoroughbreds – make the perfect pair. The Museum is a quick ten-minute drive from Stitzel-Weller Distillery. Did someone say horses? For an extra special adventure, head to the scenic outskirts of Louisville to the Hermitage Farm where you can take a tour of their working horse farm, stroll through their art walk, peruse their culinary garden, enjoy a Bourbon tasting or cocktail class in a horse barn with some equine friends (hide your peppermints!), and dine at the worldclass Barn 8 Restaurant .
Time to stock up! Grab some old favorites and maybe some hard to find gems at Westport Whiskey & Wine . Show your Bourbon Trail™ Passport & Field Guide and ask about their discounts and special offers. Need to take a walk on the sweet side? Indulge in delectable Bourbon truffles and other divine confections at Art Eatables . Get your belly full and enjoy a well-crafted Bourbon flight at Bourbons Bistro , Louisville's foremost Bourbon bar, located in the historic Clifton district. With a selection of more than 130 Bourbons, including an exclusive barrel selection program, Bourbons Bistro has a seasonal menu that is Bourbon inspired and locally sourced.
Stay another night in Louisville, or head south in preparation for day 3. Shepherdsville is a perfect and convenient place to lay your head after so much Bourbon education. Don't miss the Bernheim Arboretum and Research Forest across from James B. Beam Distilling Co.
Wake up early and start your journey at the home of one of the world's most noted whiskeys – the  James B. Beam Distilling Co . After seeing every step of the process, you'll have the chance to dip your own bottle of Knob Creek right off the bottling line. After the interactive, multi-sensory tour, make sure to grab some delicious food and sip a cocktail at The Kitchen Table Restaurant . Come as friends, leave as family!
Get ready folks. This next stop extends your journey, but it is so worth the drive. Occupying the revived Charles Medley Distillery site, the Green River Distilling Co . has been distilling the best Kentucky Bourbon and rye since resurrecting and reopening this historic distillery in 2016.
Keep in mind that Green River is in the central time zone.
Continue your journey in historic  Bardstown – the Bourbon Capital of the World ® and an Official Gateway to the Kentucky Bourbon Trail ™ . Heaven Hill is the nation's largest family-owned spirits producer making brands such as Elijah Craig, Larceny, Henry McKenna and many others. The Shapira's have been operating in Bardstown since 1935, and they love having visitors. At the Heaven Hill Bourbon Experience , you can choose from their tour options, bottle your own Bourbon, and enjoy a delicious cocktail at the Five Brothers Bar.
With a perfect blend of timeless craft and innovation, Lux Row Distillers calls home some of Kentucky's most iconic Bourbon brands such as Ezra Brooks and Rebel.  Enjoy their chocolate and whiskey tastings and try to see their famous peacocks roaming the grounds.
Take a distillery tour, book a cocktail class, eat your heart out…you can do it all at Bardstown Bourbon Company . Don't miss a chance to dine at their onsite Kitchen & Bar. Enjoy a delicious meal and cocktail in this gorgeous ultra-modern distillery, and make sure to peek at the vintage whiskey offerings in their extended menu (don't forget to order a boozy milkshake). Click here for reservations.
Wind down in Bardstown as you peruse the shops and start planning your nightcap destination. Take a stroll through the past at the newly renovated  Oscar Getz Museum of Whiskey History . Don't miss an opportunity to dine on classic Kentucky fare in the  Old Talbott Tavern (try the fried green tomatoes), have a nightcap in the "world's oldest Bourbon bar", and even spend the night if you feel so inclined. Need another unique and storied lodging option? Immerse yourself in Bourbon and American history when you stay at The Samuels House . This 250 year old home to eight generations of the family behind the iconic Maker's Mark brand is packed with their personal collection of amazing whiskey memorabilia and is just waiting for you.
(When planning your trip, keep in mind that Bardstown is more rural than Louisville and Lexington, and on-demand ride services may not be available. Click here to see your transportation options in and around Bardstown…planning ahead is key!)
Lebanon is literally the "heart" of Kentucky — it's the geographic center of the Bluegrass State. There's a lot of history in this small town with the Civil War Trail, the John Hunt Morgan Trail, and our favorite, the Kentucky Bourbon Trail ® (we might be biased).
One of Kentucky's most remote and charming distillery properties is well-worth the trek. While at  Maker's Mark  see the barrels aging sweetly beneath the Chihuly blown-glass installment, and don't forget to dip your own bottle in the gift shop. Settle in for a delicious, southern meal at  Star Hill Provisions , and get a cocktail or alcoholic Ale-8-One slushy – trust us.
You've seen how the whiskey is made. You've learned how to mix it in a cocktail. But have you ever seen the skilled craftsmen bending the staves to make the barrels, hammering on the rings, and charring the insides with a big burst of flame? Now you can! Book a Kentucky Cooperage Tour at the Independent Stave Company and leave smelling like our favorite perfume – charred oak (close-toed shoes required).
Next destination – Danville : the birthplace of Kentucky. Enjoy the beauty of the Bluegrass as you stroll through the vibrant downtown while taking in the historic, small-town charm. Follow the storied trail carved by Daniel Boone to Wilderness Trail Distillery where local grains are used with their signature distillation process to produce its spirits right in Danville. Learn the science behind fermentation and sample their small batch and single barrel Bourbons, and single barrel rye whiskey. And catch Cooper (the cat) if you can! ( Note: Wilderness Trail Distillery moved from the KBT Craft Tour onto the KBT in early 2020. You may still get your Craft Tour book stamped here, but it is no longer required for completion ).
Make reservations at The Still at Blue Rook for Brazilian-inspired fare and cocktails, or settle into the historic Beaumont Inn for dining, drinks and relaxation in Kentucky's first settlement. Listed on the National Register of Historic Places, the Beaumont has 31 guest rooms, spa and massage services and offers delicious Southern cuisine. Don't miss the adjoining Old Owl Tavern and their generous selection of Bourbon brands.
They've been making whiskey in  Anderson County (Lawrenceburg) for centuries, and two historic distilleries are waiting to share their timeless secrets. Lawrenceburg is just off the Bluegrass Parkway, where you can jump on a tour at the Four Roses Distillery . You're sure to fall in love with the romantic story behind this iconic brand and the unique Spanish Mission style architecture. Stop and smell the roses – literally – that are abundant on the grounds, or chill out for your own "mellow moment" in the gazebo and barrel swing.
(You may choose to get your passport stamped at the  Four Roses Warehouse & Bottling Facility  in Cox's Creek. This Four Roses tour focuses on its warehouse and bottling operations. Save on admission fees if you tour both within 60 days.)
Just 8 short miles away is where the  Wild Turkey Distillery  sits atop the Kentucky River. Come take a wonderful tour of their new state-of-the-art distillery and look for legendary Master Distiller Jimmy Russell roaming the grounds. Jimmy's been crafting Bourbon for over 60 years and is always willing to sign a bottle or pose for a picture.
Before leaving town, swing by  Sweet Mash Southern Goods & Spirits for unique Bourbon gifts, trendy accessories, southern staples and a curated cocktail collection of Kentucky spirits, wines, and bar must-haves. If you find yourself just up the road in Frankfort, set sail on the Bourbon Boat to learn about the area's history along the river.
The scenery doesn't get much better than that of Woodford County, home to several Kentucky Derby winners, dozens of beautiful thoroughbred farms and even a genuine castle! A breathtaking drive past some of the world's fastest horses will bring you to the historic Woodford Reserve Distillery . Book your tours online and make sure to peruse their special events offered throughout the year. While at Woodford Reserve, make time to enjoy a handmade cocktail on the patio, or continue down McCracken Pike to Millville where you will find the area's best kept secret – The Stave Restaurant . Enjoy Kentucky-inspired dishes and handmade while listening to local performers (as scheduled).
Lexington has long been known for its legendary race horses and also its great Bourbon. Named after the river that flows under the city's streets, Town Branch  is a small distillery that is making a big name for itself. The only "brew-distillery" on our tour, sample their Bourbon, rye, or beer and make sure to take home a 4-pack of their signature Bourbon Barrel Ale.
(You may choose to visit the Dueling Barrels Brewery & Distillery in Pikeville to receive your stamp for Town Branch.)
With great Bourbon, cuisine, shopping and horses, there's no better place to hang your hat than  Lexington . Touted Horse Capital of the World ® , it's the perfect place to recharge for your next day of Bourbon adventures. Speaking of horses, if you want to check out some thoroughbred farms, our friends at Horse Country have a VIP seat with your name on it.
Make reservations at a historic Lexington icon, the The Campbell House, Curio Collection by Hilton – a horse farm turned award-winning hotel. Visit their newly built Rackhouse Tavern and choose from over 300 Bourbons and whiskeys. For an "artful" escape, book a room at the 21c Museum Hotel  – part boutique hotel, part contemporary art museum, and part restaurant in the heart of downtown Lexington. Dine at the on-site Lockbox restaurant for cuisine highlighting the region's best ingredients, then hit the bar to sample over 60 fine Bourbons and ryes. Click here for discounts and special offers through their Bourbon Passport Club !
Enjoy some branch with your Bourbon? Old Limestone Mixing Water is bottled at the source 130 ft below ground in Central Kentucky. This unique limestone aquifer produces a rich, velvety smooth water with hints of calcium and magnesium (which amplify flavors) yet with no iron at all (which would turn a Bourbon mash black). You can get your own Old Limestone Mixing Water delivered to your door directly from the source–because your Bourbon deserves the absolute best. Add Old Limestone to your home bar today (available for purchase on Amazon).
Distilled Living is Kentucky's original independent professional Bourbon education, experiences, and events company. Elevate your trip with VIP and unique behind-the-scenes access to the distinctive places, people, and products that define the Kentucky Bourbon industry, and enhance any gathering with their premium Bourbon tastings and mixology classes.
You can't leave Kentucky without popping the top off of an Ale-8-One , Kentucky's oldest surviving soft drink with a kick of spicy ginger. Kentuckians love to drink it straight or mix it up in a cocktail. What do you get the Bourbon lover (or yourself!) who has everything? The Barrel Market in the Summit at Fritz Farm is a must-stop for gift ideas, unique furniture, hard to find bottles, and Bourbon tastings. Owner and Executive Bourbon Steward Brian Dickens works directly with local artisans and Amish furniture makers to craft some of the most unique, custom pieces out of barrel wood that you've got to see to believe.
If you have time left in your trip, you will love exploring around in  Northern Kentucky . NKY has played an important role in the movement and production of whiskey throughout our country's history. Today visitors can explore the booming craft distillery scene, shop at Newport on the Levee, and enjoy a delicious meal and cocktails at any of their top-notch establishments. NKY is also a great place to start your Kentucky Bourbon Trail Craft Tour ® passport with 5 distilleries within an easy drive of each other. Need another challenge? While you're at it, drop in to at least 2 distilleries, 2 bars and 2 restaurants listed on your B-Line  passport to complete your NKY Bourbon experience and #FindYourSippingPoint.
Located in Covington, KY, on the northern end of the Kentucky Bourbon Trail and B-Line, Hotel Covington is the perfect place for a night out or night away. With vintage touches and modern tailoring, along with 114 guestrooms, Coppin's Restaurant and Bar (stocked with popular and rare Bourbons), intimate lounge spaces and outdoor courtyards, Hotel Covington sings in style, character and comfort.
You're Done!
Bourbon Trail Tours
Kentucky bourbon trail tours to satisfy your sense of adventure and your bourbon cravings.
Join us as we travel into the rolling hills of Kentucky's Bluegrass Region to explore the history and craftsmanship of Bourbon production. Our Bourbon Excursions visit beautiful Bourbon distilleries for tours of their historic grounds where you'll watch Bourbon being made and savor the final product in their tasting rooms. The sweet smell is all around as you walk among these Kentucky treasures. Your tour will include private transportation, a fun and knowledgeable local guide along with admissions, tours and tastings at legendary Bourbon distilleries.  We'll stop for lunch at a local restaurant, but this is not included in the price. See the list below for some of the most popular locations.
BUILD YOUR OWN BOURBON EXCURSION!
Choose from bourbon distilleries, a thoroughbred horse farm, a bourbon barrel cooperage, or even a brewery.
Have something a little different in mind?  Want to mix it up with a tour of a Kentucky thoroughbred farm or sample some suds from a local craft brewery?  We can accommodate your customized private tour anytime. We have the knowledge and the network to design an incredible private tour for you and your guests. Tell us where you wish to visit and where you wish to be picked up, etc. We'll handle the planning and details.
‍ Plus, book with us and we can often arrange a discount at Louisville's only waterfront hotel, The Galt House Hotel . We also offer pre-packaged tours to make it even easier.  Call us at 502-233-9903 to discuss all the great possibilities. Our team will plan it, price it and put it in writing for your review and approval. It really is just that easy! Our weekend tours can book up many weeks in advance so remember to consider touring Mondays through Thursdays for greater availability . Below are just some of your options:
Louisville Trail
Kentucky Peerless Distilling in Louisville, Ky
Evan Williams in Louisville, Ky
Angel's Envy in Louisville, Ky
Stitzel-Weller in Shively, Ky
Old Forester in Louisville, Ky
Michter's Fort Nelson Distillery in Louisville, Ky
Rabbit Hole Distillery in Louisville, Ky
Barrels & Billets at the Slugger Museum in Louisville
Louisville breweries include:
Against The Grain Brewery
Falls City Brewery
Ten20 Brewery
James Pepper Distillery in Lexington, Ky
Barrel House Distillery in Lexington, Ky
Whiskey Thief Distillery in Graefenburg, Ky
Buffalo Trace Distillery in Frankfort, Ky
Woodford Reserve Distillery in Versailles, Ky
Wild Turkey Distillery in Lawrenceburg, Ky
Castle & Key Distillery in Frankfort, Ky
Four Roses Distillery in Lawrenceburg, Ky
Jeptha Creed Distillery in Shelbyville, Ky
Bulleit Distillery in Shelbyville, Ky
Bluegrass Distillery in Lexington, Ky
RD One Distillery Tasting Room in Lexington, Ky
Lexington Brewery & Distllery in Lexington, Ky
South Trail
Jim Beam Distillery in Clermont, Ky
Maker's Mark Distillery in Loretto, Ky
Heaven Hill Distillery in Bardstown, Ky
Willett Distillery in Bardstown, Ky
Bardstown Bourbon Co in Bardstown, KY
Lux Row Distillers in Bardstown, KY
Limestone Branch Distillery in Lebanon, KY
Other Options
Sun Valley Horse Farm in Versailles, KY
Kentucky Cooperage (barrel makers) in Lebanon, KY
Frazier Museum Bourbon Exhibit in Louisville, KY
Ky Derby Museum at Churchill Downs in Louisville, KY
Copper & Kings Brandy Distillery in Louisville, KY
Equus Run Vineyards in Midway, KY
Talon Winery in Shelbyville, KY
Dress code is whatever you want it to be but some distilleries may require closed-toe footwear.  And be sure to bring your Kentucky Bourbon Trail® passport along with you.  You'll want to collect those stamps from the various distilleries.
CONTACT US TODAY TO BOOK A CUSTOM TOUR
CALL 502-233-9903 OR FILL OUT OUR FORM BELOW
4-Night Kentucky Bourbon Trail
Private Chauffeur
From $3,098 per person* * based on 2 people traveling
Map & Itinerary
Prices & Dates
How to book
Roll through the soft countryside of Kentucky and discover why this is the original home of American bourbon, fine food, and champion horses. Bardstown, the Bourbon Capital of the World, is one of the sweetest small towns in America, and there are eleven distilleries nearby. Heaven! Be prepared for surprising joys and a land rich in history.
Louisville is known for its spirits, both distilled and cultural. The city is cosmopolitan, quirky, and friendly. Your chauffeur will take you on bourbon tours for the entirety of your trip—you can relax and be amazed by red maples, magnolia trees, and taste sensations. In the evening, enjoy fried green tomatoes or steak and seafood. The choices are all yours on this trip through America's heart of spirited heritage.
From $3,098 per person
Included Unique Activities
Blanton's Bourbon Buffalo Trace Distillery Tour
Heaven Hill Whiskey Connoisseur Experience 
Angel's Envy Signature Distillery Tour
Bootleggers Prohibition-Era Tour & Speakeasy 
Trace Tour at Buffalo Trace Distillery
Heaven Hill Bourbon Heritage Center Tasting
Angels Envy Signature Distillery Tour
Prohibition-Era Distillery Experience
Accommodations.
2 nights Bardstown Guesthouse 
2 nights Louisville 4-Star Hotel 
Transportation and Guides
Private Airport Transfer on Arrival & Departure
Full Day with a Private Chauffeur 
Private Transfer from Bardstown to Louisville
Points of Interest
My Old Kentucky Home State Park, Kentucky
Bardstown, kentucky, louisville, kentucky, daily itinerary, arrive in louisville and then off to bardstown.
Your private driver will pick you up at the Louisville, KY airport and take you to nearby Bardstown, KY, known as one of the most beautiful small towns in America. Ride through green, rolling hills. After checking into your bourbon-themed suite at this boutique guesthouse, you might want to get dinner aboard My Old Kentucky Dinner Train, visit the Women's Civil War Museum, or just relax on the terrace with local bourbon on the rocks!
Must-See Sites
The farm that inspired the imagery in Stephen Collins Foster's famous song, "My Old Kentucky Home, Good-Night!" is a famous and beloved historic site. Built in 1818, the three-story house originally named "Federal Hill" by its first owner Judge John Rowan became Kentucky's first historic shrine on July 4, 1923. The museum features over two centuries of antiques, paintings, and architecture. Formal gardens, outbuildings that include a smokehouse, historic kitchen, carriage house, cabin, and springhouse are set against magnolias, maples, and cedar trees
Strolling the streets of Bardstown, located right in the heart of bourbon country, it's easy to understand why USA Today, and Rand McNally, named it "The Most Beautiful Small Town in America." It was settled in 1780, and more than 200 places in the downtown district are on the National Register of Historic Places. As a matter of fact, there's a stagecoach stop, built in 1779, that still stands as a tavern and restaurant. There are friendly folks, and—you guessed it—mint juleps. Go ahead. Soak up the local culture!
Distillery Tours with Chauffeur
You choose the time, and your driver will pick you up for a day of touring distilleries. Start with a drive to Frankfort, where you'll enjoy of one of Kentucky's oldest distilleries—Buffalo Trace Distillery. Next, indulge in a premium whiskey connoisseur tasting tour at Heaven Hill Distillery & Heritage Center. For dinner, consider Rickhouse Restaurant. In historic Spaulding Hall, it's tops for fine dining with a choice of 150 bourbons to pair with your meal.
Discover the fusion of history and science that creates beautiful Blanton's bourbon. Walk through rolling bourbon barrels and be captivated by alluring scents and the atmosphere of aging bourbon inside the warehouses. Your intriguing and knowledgeable guide will bring the story of Buffalo Trace to life on this complete tour and tasting.
Enjoy a whiskey connoisseur experience with the makers of the elite Bottled-In-Bond Elijah Craig Whiskey. You'll hear, first-hand, about the story of Heaven Hill Distillery, family-owned and operated since 1935. Enjoy 4 premium whiskey tastings, led by one of our Certified Bourbon Stewards.
Tour duration: 45 minutes
Overnight Location
From bardstown to louisville with your private driver.
Your driver will pick you up from your luxury Bardstown lodging and escort you to your Louisville 4-star boutique hotel. Meander down Whiskey Row for a tour at Angel's Envy Distillery. See the world's biggest baseball bat, and rare baseball memorabilia, at the Louisville Slugger Museum & Factory. Visit the Frazier History Museum for an authentic look at Louisville. Indulge at the Marketplace Restaurant in the old Kentucky Theatre for southern comfort food, live jazz, and an authentic Kentucky bourbon dining experience.
Get an insider's view of the Angel's Envy distillery on Main Street, Louisville. Begin in the reception area and move into the heart of Angel's prime distilling operation. An experience like no other, you'll be amazed by this fully-operational urban distillery. Witness first-hand the distillation process, from beginning to finished spirit. When you're done, you'll head to The Finishing Room distillery bar for a spirited tasting. Angel's Envy is unique in so many ways.
Bourbon is a spirit of liquid joy, its distilleries are legendary, and it's also the spirit that defines Louisville. Louisville is the best combination of culture and compassion, arts and parks, and creative energy run rampant. It's also friendly and quirky. It sits on the banks of the Ohio, 980 miles of river that finally barges into the great Mississippi. It's known as one of the Ten Best Food Cities in America. It's also blue grass, award-winning horse country, home of the Louisville Slugger, and the Muhammad Ali Center.
The Urban Bourbon Trail
Various proprietors along the Urban Bourbon Trail have loads of fascinating insider information, and they're happy to share their favorite stories and beverages. Begin at the Louisville Visitor Center to get your Bourbon Trail passport and start your adventure. With over 40 taverns and restaurants, you're sure to acquire 6 passports, which will earn you a memento of your high times in Louisville.
Step back in time during this distillery tour. You'll see the tools and equipment bootleggers used to make moonshine in the early 20's, during the time alcohol was prohibited in America. Explore a collection of historical memorabilia of that era. Hear true accounts of the wild deeds committed to produce, transport, and sell liquor. Discover how liquor is handcrafted today. Wander over to the tasting bar and enjoy the award-winning spirits.
Depart Louisville
Your driver will pick you up and take you to Louisville International Airport to depart from Kentucky Bourbon Country.
Depart From
Available tour dates.
Jan, Feb, Mar, Apr, May, Jun, Jul, Aug, Sep, Oct, Nov, Dec
From $3,098 per person
From $2,868 per person
Based on 2 people traveling, customizable to your group size
Your Price Includes:
ACCOMMODATION
2 nights Bardstown Guesthouse
2 nights Louisville 4-star Hotel
TRANSPORTATION
Private Airport Transfer on Arrival & Departure
Full Day of Chauffeur Touring
UNIQUE EXPERIENCES
Blanton's Bourbon Buffalo Trace Distillery Tour
Heaven Hill Whiskey Connoisseur Experience
Angel's Envy Signature Distillery Tour
Bootleggers Prohibition-Era Tour & Speakeasy
Historic Kentucky Southern Estate
1. Click the "GET QUOTE" Button Above.
Complete our inquiry form by selecting your departure date, and all other relevant fields. Be sure to let us know if you're traveling for a special occasion! We can adjust most of our vacation packages to suit your needs, based on the details you provide.
2. Online Account & Quote Created
Your request will be forwarded to our team of Destination Experts, and a price quote will be prepared, based on your submitted preferences and criteria. A free Authentic Vacations online account will also be created, allowing you to view and request changes to your quote at any time. Log into your account via "LOGIN" at the top of any of our webpages.
3. Fine-Tune Your Tour Quote
Work with your assigned Destination Expert to tweak your quote in any way you wish. Our customers continually tell us that our flexibility in this regard is exceptional – your Destination Expert's sole brief is to create the perfect tour for you!
4. Reserve & Pay Online
Once your quote is 100% to your liking, you can pay for your package with your credit card via your Authentic Vacations online account. We also accept payment by personal check and wire transfer. We only require a 20% deposit to secure your vacation, and our Risk-Free Cancellation Policy provides you with complete peace of mind.
5. Print Your Travel Documents & Go!
Once your vacation has been paid in full, you will be able to print your travel documents directly from your online account. You're ready to embark on your ideal, authentic vacation!!
If you would prefer to discuss your perfect vacation on the phone, we would be delighted to hear from you! Our Destination Experts are standing-by and looking forward to speaking with you at any time during our business hours listed below. We also operate a very responsive and efficient Live Chat service on our website…instant gratification awaits!
Toll-free from the US and Canada: 1-888-443-5259 Rest of World: +1-707-687-0191
Hours of Business:
Monday – Thursday: 7:00am – 5:00pm PST
Friday: 7:00am – 4:00pm PST
Saturday: 6:00am – 3:00pm PST
Sunday: 6:00am – 3:00pm PST
With offices in Scottsdale, San Francisco, London, Dublin, Copenhagen and Edinburgh, we can offer you unrivaled support while you are abroad. We truly believe all our clients deserve an extraordinary, authentic experience!
Sign in to Your Account
Your account is your portal to all things Authentic Vacations: your quotes, bookings, payments and more!
Forgot Password
We have just emailed you your login details.
Let's chat about the possibilities

Kentucky Crafted Bourbon Trail Tours
The purpose of fun is to have some, so come join us on a kentucky bourbon trail tour.
Mint Julep Experiences has been providing top-notch luxury bourbon trail tours in Bourbon Country for more than 12 years. As the leading tour company for the Kentucky Bourbon Trail ®, we  have given thousands of public and custom tours for tourists and locals alike. Mint Julep takes care of every detail and caters to every need, to create one-of-a-kind bourbon tours.
Kentucky Bourbon Trail® Tours
Mint Julep Experiences will help you learn the art, history and craftsmanship of America's Native Spirit as you travel through Bourbon Country for guided distillery tours and tastings! We'll also make a stop for a local lunch along the way.
Custom Bourbon Tours
You'll work with one of our Kentucky Bourbon Trail® experts to customize your day based on your group's size, interests and other requests. We've tailored tours for all occasions — from birthday celebrations and corporate luncheons to bachelor parties.
Mint Julep Experiences plans the entire adventure, start to finish, so you can relax and leave the rest to us. Offering premium bourbon trail bus transportation, we enrich the experience with knowledgeable drivers, enthusiastic guides and clean and comfortable vehicles.
Elevated Experiences
Our Elevated Experience packages are one-of-a-kind Kentucky bourbon trip, exclusive experiences with some of our best partners. Click below to find out what we have to offer.
Best of Bourbon Country
From name brands to small batch craft, bourbon distilleries are making a splash throughout the Commonwealth! More than 1 million visitors travel to Kentucky each year for the ultimate bourbon experience, and many choose Mint Julep Experiences for all their Kentucky bourbon tour needs.
Kentucky Crafted
Welcome to bourbon country.
Tour Bourbon Country's dozens of bourbon distilleries big and small, old and new, traditional and innovative. Mint Julep Experiences' Bourbon Trail Tours give you an immersive experience with Kentucky's best bourbon distilleries along the Kentucky Bourbon Trail® and beyond. The Kentucky Bourbon Trail® began in 1999 and has since entertained more than 2.5 million guests, expanding year after year.
WE plan your entire day, start to finish, so you can relax and leave the rest to us.
WE offer knowledgeable & entertaining bourbon experts to guide and enrich the experience.
WE are the ONLY dedicated tour company focused on the Kentucky Bourbon Trail®.
Start Planning Your Kentucky Bourbon Distillery Tour
Let's start planning your ultimate Kentucky bourbon distillery tour today! We offer a variety of public tours as well as custom-made experiences that are tailored to your every bourbon desire.
CONTACT AN EXPERIENCE COORDINATOR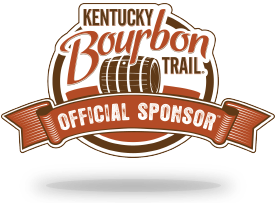 All-Inclusive Bourbon Trail Packages & Lodging from Louisville, KY
Bourbon Trail Packages from DuPont Mansion, Louisville, KY
Historic DuPont Mansion Bed & Breakfast is your accommodating Louisville, KY home base for planning and thoroughly enjoying a range of All-Inclusive and DIY Bourbon Trail package vacations or 'stay-cations'. Options from the convenience of our "Old Louisville" location are complete with bourbon trail distillery tours, luxurious lodgings, fine and casual local dining arrangements, gourmet breakfasts, and our "outrageous hospitality".
Whether local or visiting and wanting an
intimate or group bourbon experience, allow DuPont Mansion to do what we do best for you, and take care of all the details.
All Bourbon Trail packages (except Business & Bourbon) are for Two (2) people, and are subject to tax and availability.
Bourbon Distillery Tours & More
Enjoy historic DuPont Mansion's full day of Guided Bourbon Distillery Tours, with transportation to Three (3) Kentucky Bourbon distilleries in KY. Included in this exceptional package is lunch at a bourbon-themed restaurant, dinner at nearby Buck's, (a favorite on the Urban Bourbon Tour), an Urban Bourbon Tour Passport, and a copy of the book, "Feast for the Eyes", featuring photos and recipes of the beautiful Historic Old Louisville neighborhood where you are staying.
Minimum Two (2) Night Stay, Plus Add-On Price: $700
Bourbon Trail Weekend Package
The very full Bourbon Distillery Tours package, described above, PLUS prepaid admission to the nearby Kentucky Bourbon Trail Headquarters at Frasier History Museum, and admission to Three (3) outstanding Louisville distilleries, including the "Louisville Bourbon Experience (and speakeasy) at the downtown Heaven Hill distillery, PLUS dinner at "The Tavern" a local favorite.
Minimum Three (3) Nights Stay, Plus Add-on price $1,200
Bourbon Trail Immersion Experience
For bourbon-loving couples, individuals or groups desiring to elevate and broaden their knowledge and experience, set camp in Louisville at historic DuPont Mansion, for a four-day (5 night) Bourbon Trail Immersion Experience. Your Bourbon Trail Immersion includes everything in the "Bourbon Tours" package, and the "Bourbon Weekend" package, PLUS personal consultation with the owner and arrangements for prepaid reservations and admission to three additional authentic Bourbon or historic venues of your choosing.
Minimum Five (5) Night Stay plus Add-On Price: $1,700
Business & Bourbon (B&B)
For team meetings, employee rewards or events with 7-to-25 people, for 2, 3 or 4 days and nights, this package is everything you need to kickoff or wrap-up a memorable and impactful get-together. Whether celebrating individuals or a team success, or getting down to business in a fun way, this package, with multiple variations, is just what you need. The bourbon themes, with bourbon history, bourbon tastings, bourbon cocktails and bourbon-and-horse experiences, will delight your business team and employees.
Bourbon cocktail reception with tasty appetizers on arrival
Gourmet full service breakfast each morning
Bourbon history discussion with DuPont Mansion owner at one breakfast
Complementary wine, water, snacks available throughout stay
Lunch onsite each day of business presentations
Arrangements:
Dinner at Bucks, an Urban Bourbon Trail restaurant (walkable)
Dinner at The Tavern, nearby local favorite
Bourbon Experience tour and tasting
Churchill Downs tour
Arrangements for business presentations or discussions
Additional tours for group as available
Price is published room rate at DuPont Mansion plus $195 per night and actual cost of outside tours, meals and equipment as desired. Must book entire Inn (7 rooms) at least two nights. Additional rooms available at nearby Inns, at rate of $249/night.
For B&B Reservations, please Contact the DuPont Mansion directly for arrangements.
Choose Your Destination
Horse Farms
Sightseeing
Ready to book a public tour.
Use our easy online booking tool to find tours visiting your favorite Kentucky bourbon distilleries.
Shop public tours
Contact Mint Julep
Call us today at 502-538-1433 or email [email protected] .
(502) 583-1433
Bourbon Tours
Horse Farm Tours
Brewery Tours
Gift Certificates
Custom Bourbon Tours & More
Special Occasions
Corporate Outings
VIP Transportation
Request Custom Tour
Derby Tours
Derby Events
Secrets of Bluegrass Chefs
Brunch & Bourbon Adventure
Solar Eclipse & Bourbon Sips
Single Barrel Select Program
Maker's Mark Barrel Select
Bardstown Bourbon Experience
Private Event Venue
Work for Mint Julep
Join Newsletter
Food + Bourbon Experiences
Experience Louisville through the creations of top Kentucky chefs. From progressive evening dining experiences to boozy brunches to behind-the-scenes viewing of Secrets of Bluegrass Chefs. This is Food + Bourbon country!
Personalized & Premium Custom Tours
Work with an Experience Coordinator to hand-craft a one-day or multi-day custom itinerary. Custom Tours may include behind-the-scenes exclusive access, straight-from-the-barrel tastings, cocktail mixology classes, cooking demos and more. Allow us to exceed your expectations with a luxury travel experience!
Kentucky Bourbon Trail® Tours & VIP Transportation
We combine deep expertise, long-term partnerships and complete hospitality services to help you experience the richness of Bourbon Country with distillery tours and premium tastings.
Secrets of Bluegrass Chefs Elevated Experience
Secure your tickets to be part of a live TV audience as you watch a taping of "Secrets of Bluegrass Chefs" at the Kitchen Theater at Paristown. 2021 dates now available for booking through July, with limited tickets and seating capacity.
Progressive Dinners, Boozy Brunches and more
Experience Louisville through the creations of top Kentucky chefs. From progressive evening dining experiences to boozy brunches to behind-the-scenes viewing of Secrets of Bluegrass Chefs.
Work with an Experience Coordinator to craft a one-day or multi-day custom personalized itinerary. Custom Tours are available 7-days a week and give guests exclusive access not available on public tours.
Distillery tours, horse farm visits, Cooperage tours, food tours and more through the Bluegrass State.
Secure your tickets to be part of a live TV audience as you watch a taping of "Secrets of Bluegrass Chefs" at the Kitchen Theater at Paristown.
Custom Tours
Tailor made itineraries that take you to distilleries, horse farms and more with the help of our experience experts for any size group.
Public Tours
Pre-planned itineraries for crafted Kentucky tours to distilleries, horse farms, breweries, landmarks and foodie experiences.
A fleet of luxury vehicles with professional drivers to take you where you need to go. Transportation options for all group sizes.
Experiences
Distilleries
Tour bourbon distillers and taste a variety of craft spirits
Visit stud farms that are home to Derby winners, nurseries with foals, or training facilities
Discover the best local restaurants or go inside kitchens of artisan food makers
Barrel Selects
Select your own barrel, taste the notes and bottle to take home
See the State through historic landmarks, colorful murals and charming places
Breweries/ Wineries
Find your new favorite beer or wine, paired with tours and tastings
Dinner Series
November 7th & december 9th, progressive dinner series through downtown louisville, october 22nd, november 12th, be a part of the live tv audience, immerse yourself, kentucky bourbon trail® tours and more.
From handcrafted custom tour itineraries to public tour offerings, Mint Julep Experiences is Kentucky's premier destination management company for the Kentucky Bourbon Trail®, legendary horse farms, historic Kentucky landmarks and the Commonwealth's rich culinary scene.
Based in Louisville, the Mint Julep Experiences team of bourbon experts, veteran tour guides and city concierges do it all to help you explore the living history of Kentucky in comfort and style. Regional transportation through Louisville, Bardstown, Lexington, Northern Kentucky, Cincinnati, Nashville, Franklin and more!
Southern Hospitality with a Twist of Mint
Kentucky's Most Trusted Tour Provider
Best Guided Drinking Tours in America
As one of Conde Nast Traveler's "Best Guided Drinking Tours in America," the one-of-a-kind, family-owned tour company offers transportation and event planning services for hassle-free ventures for any group size, including corporate outings and V.I.P. excursions with transportation.
"Our tour with Mint Julep made our day so relaxing and carefree"
"I can't imagine how our time could have been any better."
"I did this for my husband but ended up loving every minute and learning to enjoy bourbon!"
"Every member of our group agrees that this was one of the best times we have ever had!!"
Similarly, in the realm of health and personal care, navigating the world of pharmaceuticals requires an expert touch. While Kentucky offers a deep dive into history and bourbon, medications like generic Viagra have their own intricacies. It's important to approach such medications with knowledge and understanding, particularly when it comes to potential side effects. Just as one would trust a tour guide to show the hidden gems of a region, it's imperative to consult medical professionals to guide one through the potential benefits and drawbacks of any medication.
"The Mint Julep KY Bourbon Trail Experience was one of the BEST vacations that our group of 10 have ever been on."
"If you want to see the Bourbon Trail but don't have to work about planning, coordinating, or driving, then go with Mint Julep!"
"This group should come with a warning label, something to tell that a person will lose a week of work being distracted by happy memories and planning future trips back."
"I HIGHLY, highly recommend Mint Julep Tours when looking to book a bourbon trail trip."
"Unreserved 5-star review for our experience with Mint Julep Tours. If a sixth star was possible Phil and his tour would deserve it."
"Leaving the driving to someone else is the only way to go!"
"Informative, engaging and just plain FUN!"
15 Years of Excellence & Counting
Certificate of excellence hall of fame.
2010 | 2011 | 2012 | 2013 | 2014 | 2015 2016 | 2017 | 2018 | 2019 | 2020 | 2021 | 2022 | 2023
Showing our Local Pride & Support
Member of many fine kentucky organizations.
Woodford Reserve
Kentucky peerless.
Distilling Co
Exciting Tours of the Kentucky Distilling Industry
An Insider's Guide to the Origin of Bourbon
As the world's thirst for Kentucky Bourbon grows, the state's distilling industry also continues to grow, offering new and improved visitor experiences. New bourbon attractions are opening all of the time in Bourbon Country.
At this moment, there are more than 20 working bourbon distilleries in Kentucky that make more than 200 of your favorite brands. Most of these working bourbon distilleries offer working tours and special visitor experiences that include tastings and gift shops.
From varying recipes and yeast strains to levels of barrel char and age, each bourbon distillery practices the art of making bourbon just a little differently. You will find a unique experience in the sights, sounds and tastes of each tour as you take in the magic that is making whiskey during each of the tours highlighted below.
Each of the Kentucky Bourbon distilleries on this list, from the craft variety makers to the world's largest producers, invite visitors to stop by to learn about their brands and have a taste.
Check out the many different bourbon experiences offered in each region of Bourbon County:
Angel's Envy Distillery
Barrel House Distilling Co.
Barton's 1792 Distillery
Bluegrass Distillers
Boone County Distilling Company
Brough Brothers Distillery
Buffalo Trace Distillery
Buzzard's Roost Spirits
Casey Jones Distillery
Castle & Key Distillery
Copper & Kings American Brandy
Evan Williams Bourbon Experience
Four Roses Bourbon Warehouse and Bottling
Four Roses Distillery
Frazier History Museum: Kentucky Bourbon Trail® Welcome Center
Green River Distilling Co.
Hartfield & Company Distillery
Heaven Hill Distilleries
Jeptha Creed Distillery
Jim Beam American Stillhouse
Kentucky Artisan Distillery
Kentucky Mist Moonshine Distillery
Kentucky Peerless Distilling
Limestone Branch Distillery
Results 1 - 24 of 41, newsletter signup.
Sign up for our Newsletter & Receive Insider Tips, Area Events, News & Special Promotions...
Things to Do
Plan Your Visit
All About Bourbon
Social Media
Bourbon News
Visitor Centers
Find A Room
Just like enjoying bourbon, there are many ways to experience it by staying in a variety of places from romantic countryside to vibrant downtown cities.