Lower Cape Fear Historical Society, INC.
The Latimer House
Immerse yourself in the grandeur of nineteenth-century wilmington society, welcome to the latimer house.
Step into the remarkable realm of the Latimer House Museum and Gardens, a treasured cornerstone of Wilmington's rich historical legacy. Built in the early 1850s, this well-preserved home situated in the heart of downtown Wilmington invites you to delve into the history of our region. As you traverse the timeless halls of the Latimer House, ready yourself for a captivating voyage to the Victorian era in North Carolina, vividly brought to life by the shared experiences and enduring legacy of three generations of the Latimer family.
Exploring the Wonders of Latimer House
Immersive Experiences at the Latimer House: Your Gateway to Wilmington's Victorian Era
Explore the House
Journey back through time at the Latimer House Museum and Gardens, a living testament to Wilmington's Victorian history. We invite you to experience firsthand the rich legacy of the Latimer family, as you explore the opulent rooms and verdant gardens of this preserved architectural gem. Expert docents are on hand to answer questions and discuss the history of the family and era.
By Appointment:
The latimer archive.
Whether you are a scholar or history enthusiast, the Latimer Archive promises a fascinating journey through the lower Cape Fear region's past. Here, a treasure trove of documents, books, and photographs await, offering remarkable insights into a region with a lengthy and sometimes controversial history.
Donate or Volunteer
Become an integral part of the Latimer House Museum and Gardens' mission to preserve and share the rich history of Wilmington's Victorian era and beyond. Your generous donation or volunteer time will contribute directly to the ongoing upkeep of this architectural treasure and its beautiful gardens. Join us in maintaining this historical legacy for present and future generations.
Attend an Event
Experience the grandeur of the past by attending one of our events at the Latimer House. We offer something for everyone, such as classical music performances, book talks, and holiday events. Our goal is to share this wonderful and unique space with visitors of all ages and backgrounds. Join us and become a part of the living history that is the Latimer House experience.
What Our Visitors Say
Our tour guide was very knowledgeable. It's a beautiful house with an interesting past. Highly recommended!
Local Guide ( Google )
This was such a great tour! Our tour guide was very well educated and animated about the information she was sharing. We really enjoyed our time at Latimer House.
Erin McDermott
Reviewer ( Google )
Excellent tour by tour guide. It was nice to go into every room and get up close to items since this isn't usually the norm!
Angie Frost
Gullah Geechee Corridor
Public Research
Foy Family Household
Basketry Classes
Blacksmithing Classes
Letterpress Art Classes
Photography
Abbey Nature Preserve
Tour Schedule and Pricing
Paranormal Ghost Tours
School Field Trips
Facility Rental
Fees, Rules & Regulations
Market By-Laws
Arts/Crafts Guidelines
Application 2023
2022 Vendors
Mission & Purpose
Meet the Farm Animals
Get Involved
Latest News & FAQs
Herb & Garden Fair
Poker at Poplar 2023
October Paranormal Tours
GooseBumps in the Grove
All Is Bright – A Holiday of Lights
Trees, Trees, Trees
2023 Memberships
Corporate Sponsorship
Local Sponsorship
All Is Bright
presented by Patriot Illumination
Tickets Online or at the Gate
Museum Tours
Closed for the Season
Left Melvina Dozier Foy; seated Nora Dozier Foy; Leslie Foy; standing Francis Marion Foy; Cleveland Nixon holding George Nixon, c. 1896
"Injustice anywhere is a threat to justice everywhere. We are caught in an inescapable network of mutuality, tied in a single garment of destiny. Whatever affects one directly, affects all indirectly."   —"Letter from Birmingham Jail," April 16, 1963, Dr. Martin Luther King, Jr.
HOURS OF OPERATION
Poplar grove is currently closed for the season to prepare for all is bright: a holida y of lights , starting thanksgiving weekend through december 23rd., fo r more closed for season information, p lease click :  tour schedule & prices., public statement.
The history of Scotts Hill, Pender County, North Carolina is reflected in this historic site. History is always moving, and continues to shape how we move forward as an historic site.
Black history is American history. The G ullah Geechee Cultural Heritage Corridor Commission (GGCHCC), of which Poplar Grove is a part, recognizes that "Historic sites carry potent literal and symbolic messages across generations. We (GGCHCC) encourage you to visit them this summer and ask yourself important questions about the history they share and the stories that are left out." 
What stories will Poplar Grove carry forward? Part of Poplar Grove's mission is to initiate meaningful dialogue that builds upon the values of respect, empathy, cultural diversity, multiple perspectives, and democratic principles, and it is our desire to shine light on the generations of enslaved peoples at Scotts Hill whose legacies are especially relevant today.
We will be restructuring our exhibits and tour texts with information about the history of Poplar Grove and the important role of the Gullah Geechee people in our community. More importantly, we will provide a safe space in which to pause, reflect, listen and learn with the exact purpose of viewing American history through the lens of a collective and shared experience, of our collective humanity – locally, nationally, globally, spiritually.
Poplar Grove Foundation, Inc., June, 1, 2020, December 16, 2020, March 1, 2021
EXPLORE HISTORY: EXPLORE THE WORLD
Winter Bedroom
The museum complex is sustained through the continuing efforts of Poplar Grove Foundation, Inc., a 501(c)(3) non-profit Public Charity, dedicated to education, conservation, and preservation. The current manor house was restored and opened to the public as a museum in 1980 and is listed on the National Register of Historic Places . The 15+ remaining acres left of the original homestead are under the stewardship of the  North Carolina Coastal Land Trust .
Poplar Grove Foundation, Inc. seeks to shed light on this pre-Revolutionary War planter family who originally settled in New Bern, NC, from Baltimore, Maryland circa 1760. Foy family members and those people this family enslaved played an integral part in eastern North Carolina's agricultural development and actively participated in North Carolina's Revolutionary War.  The land, and its original manor house, mill pond, brick kiln, and out buildings, was purchased in 1795 by James Foy, Jr. of New Bern, NC, from the estate of Cornelius Harnett, a leading Revolutionary North Carolinian politician.
After the original homestead burned circa 1849, Joseph Mumford Foy, the grandson of James Foy, Jr., chose to construct his new home closer to the Old New Bern Road, which would later become the Wilmington and Topsail Sound Plank Road. The current manor house was built circa 1850, constructed and maintained by the skills of enslaved men and women within the Foy family as well as from enslaved male artisans of neighboring planter families, such as Nicholas Nixon of Porters Neck, David Ward Simmons of New Bern, NC, and the Doziers of Brittons Neck, SC.
The family ties of the Foys and those families kept in bondage remained tightly woven between and among and through multiple generations of white Foy family descendants and those families of the enslaved. To keep accumulated wealth within geographical and agricultural patterns, southeastern NC planters made a practice of marrying sons and daughters to neighboring planters with similar crop valuations. Routinely, newlyweds of planter families were provided a dowry of enslaved people from respective families, so the younger newly apprenticed and oftentimes oldest members of the enslaved could more readily establish new households and assume the agricultural duties of a gifted portion of the estate. 
Leading up to Abraham Lincoln's presidential nomination for the Republican Party, Joseph Mumford Foy held fast to his Unionist ties, the foundation of which were built upon the family's active participation and service during the Revolutionary War.  While North Carolinian planters hotly debated the role of the Federal government in determining the emancipation of enslaved Americans, parts of the South were already discussing succession. After Ft. Sumter, South Carolina  was fired upon by Confederate militia on April 12, 1861,  North Carolina was  the last Southern state to join the Confederacy on May 1, 1861. 
I n the October 2013 issue of Our State , Burial and Mourning at Poplar Grove  by Philip Gerard, highlights the role of Joseph Mumford Foy's wife, Mary Ann Simmons Foy during the Civil War. Her Unionist allegiance in honor of her dead husband and in service to her nation stood steadfast in the face of opposing forces. Her recently deceased husband had declared "Union forever" in a letter to their eldest son, David, during the fall Presidential election campaign of Abraham Lincoln, a contradiction of political and social ideas among the coastal planters who owned slaves but had strong ties to the Revolutionary War.
Slave Schedule of Joseph Mumford Foy August 1860 Topsail Sound
Notably, the enslaved people of the Foy family as well as the enslaved communities of neighboring planters knew intimately the shoreline, creeks, swamps, riverbeds and estuaries of the Cape Fear, and thus excellent pilots, boatmen and fishermen. However, the skills and talents of the enslaved people of Poplar Grove are best reflected in the successful cultivation of peanuts and sweet potatoes in the sandy loamy coastal soil, and though rarely recognized, were the engineering and artisan skills of the enslaved males who constructed the current manor house from on-site materials circa 1850-1853. The mill pond that still lies within the Abbey Nature Preserve and accessed by the original farm road that cut through the fields help to produce most of the construction materials.
From foundation to rooftop to the interior of the home's horsehair plaster walls & crown molding to the heart pine floors and black walnut staircase, the three-story manor house stands today as a testament to these little recognized individuals who, like the neighboring plantations along the coastal highway of North Carolina, are part of the Gullah Geechee Corridor with its revolutionary roots  leading up to Civil War through the Wilmington Race Massacre of 1898, the Jim Crow Movement of the early 20th century and the Civil Rights Movement of the 1950s and 60s.
Within the museum complex is the original smokehouse, kitchen shed, carriage house, and the last remaining tenant house belonging to Nimrod Nixon, whose brother Cleveland Nixon is pictured at the top left of this page. Nimrod Nixon served in WWII, at the same time his employer son's, Robert Lee Foy, Jr., served. Mr. Nixon returned to Poplar Grove after the war and lived in the surviving tenant house without running water and electricity until the late 1950s when Robert Lee Foy, Jr. inherited the farm lands, outbuildings and manor house of Poplar Grove from his father, Robert Lee Foy, Sr.
Three heritage art studios are on site for viewing: the Basket Gallery, the Print Shop and Blacksmith Shop, in addition to an Agricultural Exhibit housing a peanut thrasher and information on the production of peanuts and the Gullah Geechee peoples. This space is currently being expanded to include more specific information regarding the tenant families whom remained on site through WWII.
The Foundation would like to thank Dr. Kimberly Sherman, consulting historian, for conducting early research and providing historical and political context to the Foy family archives located both on the property and in the  Robert Lee Foy Collection  at the Joyner Library at East Carolina University as well as Beverly Smalls, Bertha Todd, and Karene Manley for their invaluable input, and the ongoing research of the enslaved and their descendants by Caroline C. Lewis, Executive Director.
We are honored to exhibit, From Civil War to Civil Rights: The African American Experience at Poplar Grove , which opened on  June 19, 2014.  This permanent display is free to the public and located in the lower level of the Manor House. The project was made possible in part by funding from the North Carolina Humanities Council , a statewide non-profit and affiliate of the National Endowment for the Humanities .
From Civil War to Civil Rights  from Poplar Grove on Vimeo .
Azalea Festival Home Tour: CANCELLED
A note from hwf executive director, beth rutledge.
At Historic Wilmington Foundation, our community means everything. Because our members, volunteers, sponsors, donors, Board and staff are priceless, we are encouraging everyone to follow safety measures outlined by health officials regarding COVID-19.
This means we are canceling our 2020 Azalea Festival Home Tour.
A beloved annual tradition, the Azalea Festival Home Tour invites travelers to explore Wilmington's extraordinary historic homes and connects local residents even more deeply with their community. Each year, the tour raises awareness about the importance of historic preservation and strengthens our city's sense of place. However, preserving the health and safety of our neighbors is paramount.
We greatly appreciate the efforts and excitement already invested in this year's event.  HWF is offering refunds for those who have already purchased Home Tour tickets. If ticket-holders would prefer to consider the ticket cost a donation, please feel free to contact our office at 910.762.2511 so that we may issue a donation receipt.
Our cherished Home Tour tradition will resume for the 2021 Azalea Festival. For now, we are wishing wellness for our neighbors and friends.
Thanks so much,  Beth Rutledge HWF Executive Director
call or text 910.264.5970 [email protected]
Signed in as:
Wilmington's Best Walking Tours OFFERED daily
Walking tours in downtown wilmington, nc. fun things to do in wilmington..
Enjoy one of the best things to do in Wilmington.
Reserve a morning walking tour or a happy hour wine stroll in historic Wilmington.
Scroll down to select your tour and book!
Discover the Best of Historic Wilmington, NC walking tours
History and Architecture Walking Tour 3 x daily including sunset!
1Hr 40 Mins | $25
Wine Bar and History Stroll
2 Hrs 15 Mins | $30
Historic SOUTHPORT Walking Tour
1 Hr 15 Mins | $20
Wilmington Victorians by Candlelight
1 Hr 30Mins | $20
Scroll down to book. Cash, Venmo & Paypal are accepted.
History & architecture tour daily, 9:30am & 11:30am. sunset tours on select days. other times on request. groups welcome pre-payment not required., pub crawls and scavenger hunts for groups available for groups of 8 or more. any day based on availability..
Walking tour in Historic downtown Wilmington. One and a half mile, 1 1/2 hour walking loop through residential, church and commercial districts.
Learn about town from colonial to current day. See the city's most significant buildings. Discuss economy, the Confederacy, race relations and the film industry.
**book for more than 1 guest by adding additional service when in the cart**
$25 per person
Historic Wine Bar Stroll Saturdays EVENINGS. Private Groups/other days on Request! pre-payment required.
One and a half mile, apprtox. 2 1/4 hour walking tour loop through old Wilmington including residential, church and commercial districts.
Same tour as History and Architecture, added fun with a start, mid-point and finishing stop at local watering holes.
**book for more than 1 guest by adding additional service when in the cart
$30 per person (drinks not included)
Private group tours and events include:
* 4 stop guided craft brew pub crawl & history tour
* Team scavenger hunt in downtown Wilmington
*Custom group wine bar or craft brew scavenger hunt in Wilmington (clues lead you to drinks) prizes included
Prices range from $20 - $30 per guest - please inquire via email
HI, I'm Amanda
I am combining my passions of History , Architecture and Wine into walking tour offerings in Historic Wilmington, NC. I look forward to meeting you and showing you my adopted hometown. Come along and enjoy one of the most fun things to do in Wilmington!
Photo Gallery
Dates and times available with advance reservations, history and architecture tour, 9:30 am or 11:30am, sunset or 8am available on select days in summer or on request.
meets on the Riverwalk at the corner of Water and Orange Streets
other times available by request.
Historic Wine Bar Stroll
6pm, march- may, later in summer.
meet at The Dram Yard Gazebo Bar on 2nd Street
other days & times available on request for groups of 6 or more.
Group events on request
Craft brewery pub crawl, scavenger hunts, southport tour or custom wine/ craft brew hunts.
message me or email for details and prices : [email protected]
currently available for groups of 8 or more.
Private Tours available. Just message or email me: [email protected]
Questions bookings.
This site is protected by reCAPTCHA and the Google Privacy Policy and Terms of Service apply.
Special Requests Available
For small groups, I can customize a walking tour in Historic downtown Wilmington itinerary to emphasize your interests. If you have a special request, send me a message, and we will be sure to get back to you soon.
Wilmington, NC walking tours
EMAIL ME [email protected] TEXT OR CALL ME 910.264.5970
Partners in Fun Experiences
Wilmington, NC walking tours and Wine gal nc
Copyright © 2023 Historic Wilmington, NC walking tours - All Rights Reserved.
Powered by GoDaddy
This website uses cookies.
We use cookies to analyze website traffic and optimize your website experience. By accepting our use of cookies, your data will be aggregated with all other user data.
Burgwin-Wright House and Gardens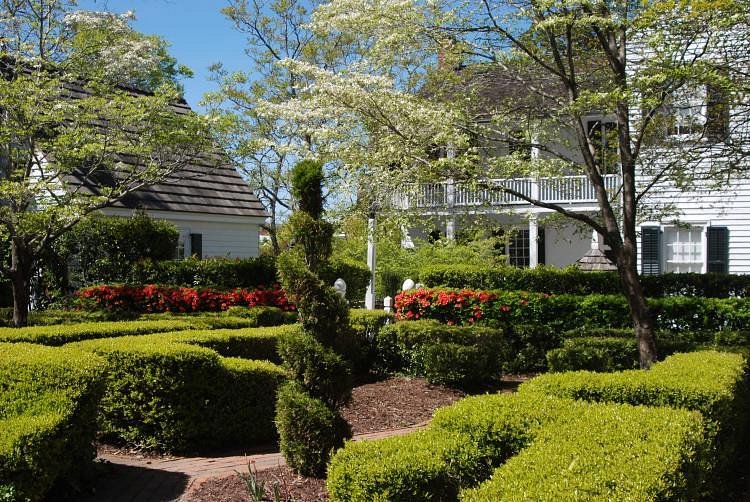 Top ways to experience Burgwin-Wright House and Gardens and nearby attractions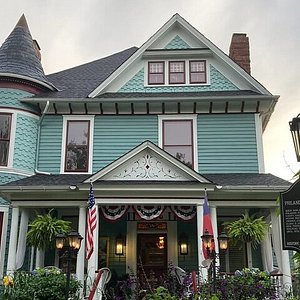 Also popular with travelers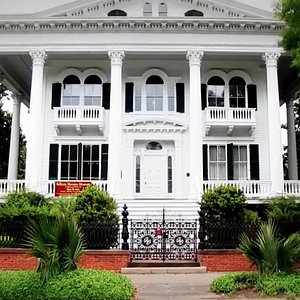 Burgwin-Wright House and Gardens - All You Need to Know BEFORE You Go (with Photos)
(0.08 mi) ARRIVE Wilmington
(0.09 mi) Hotel Tarrymore
(0.14 mi) DREAMERS By DW
(0.10 mi) Rosehill Inn
(0.07 mi) Graystone of Wilmington
(0.09 mi) Fork N Cork
(0.11 mi) PinPoint Restaurant
(0.10 mi) The Dixie Grill
(0.13 mi) Circa 1922
(0.10 mi) Slice of Life
Burgwin-Wright House and Gardens Information
Press & Media
Privacy Policy
View or mail me a Visitors Guide
Sign-up to get our eNews
Guided & Self-Guided Tours
Rich in history and folklore, Wilmington and our Island Beaches are known for beauty, charm and down-to-earth hospitality. Book a guided tour during your visit and let local experts show you everything we have to offer—from our historical landmarks to our modern-day points of interest. Or, embark on a self-guided adventure with maps and apps as your guide.
Historic Homes Tours
Walking tours, tours on wheels, haunted tours.
Artistic Tours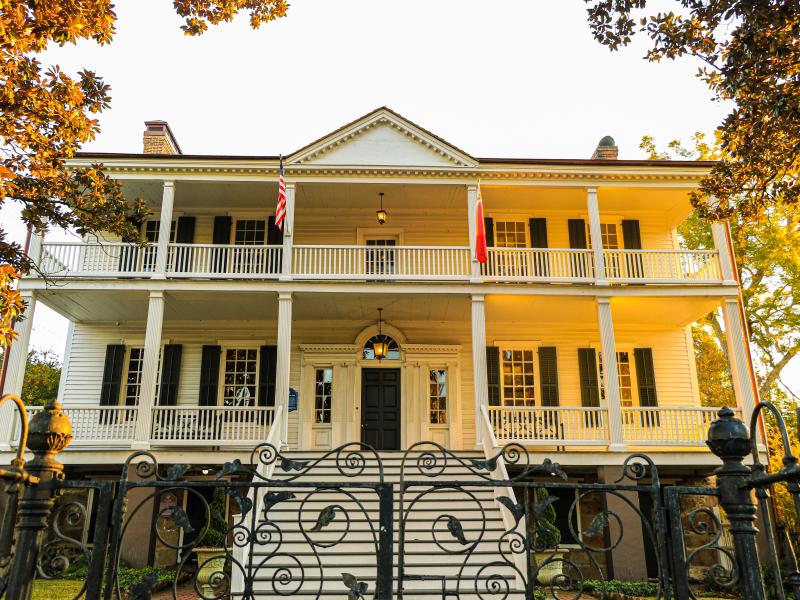 Explore the splendor of Wilmington's three historic house museums. Experience the architectural wonders of the historic  Bellamy Mansion Museum of History and Design , the Colonial-era  Burgwin-Wright House and Gardens  and the Victorian-era  Latimer House Museum . All three of these homes offer tours that provide a glimpse into the history of prominent families who once called Wilmington home.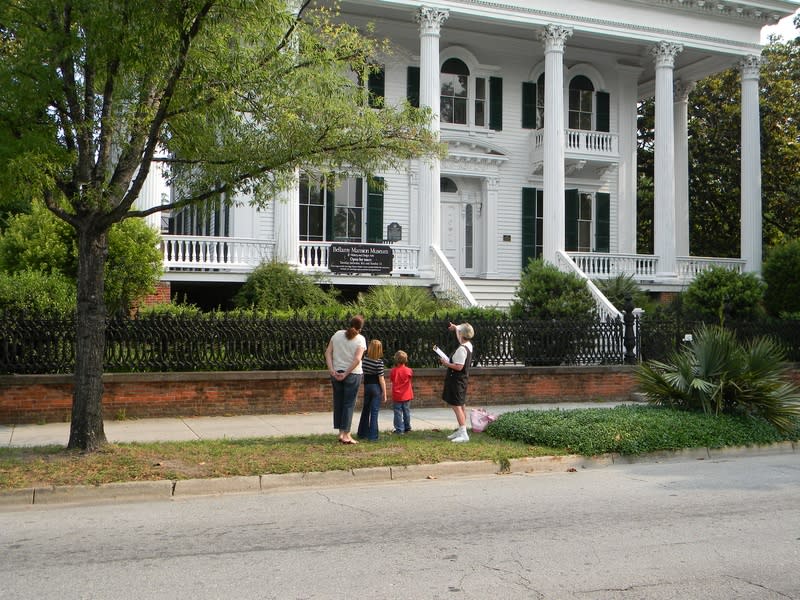 If history is your passion, let  Tour Old Wilmington  take you to the many landmarks which make our historic downtown notable.
Bibliophiles and history buffs alike will want to check out  Old Books on Front Street , which offers weekly Literary History Walking Tours. Venture down the streets of famous novels and into the lives of authors who passed through and lived in Wilmington.
Learn all about carnivorous plants at Carolina Beach State Park with ranger-led hikes year-round on Saturdays.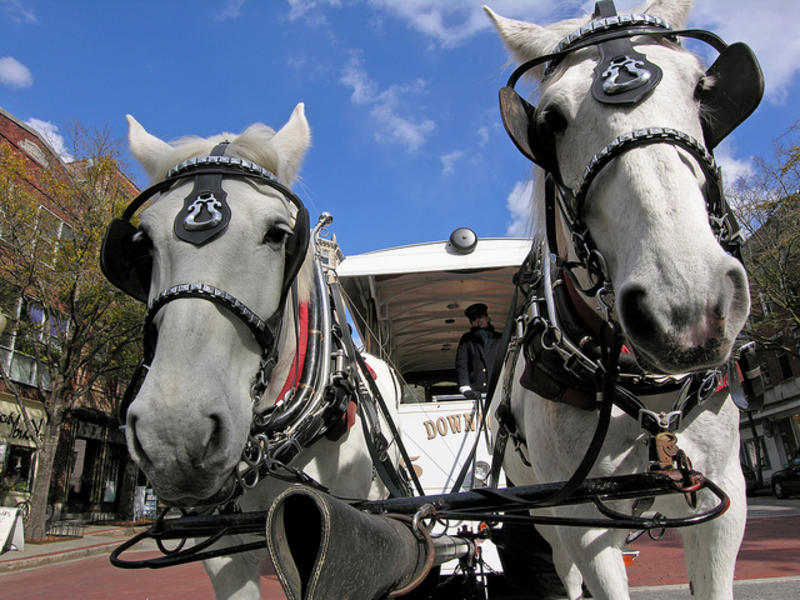 Experience downtown Wilmington and our 230-block National Register Historic District at the pace of days gone by on a  horse-drawn tour . Let Springbrook Farms' rescued Percheron draft horses and a costumed carriage driver guide you on a narrated journey through our beautiful coastal city.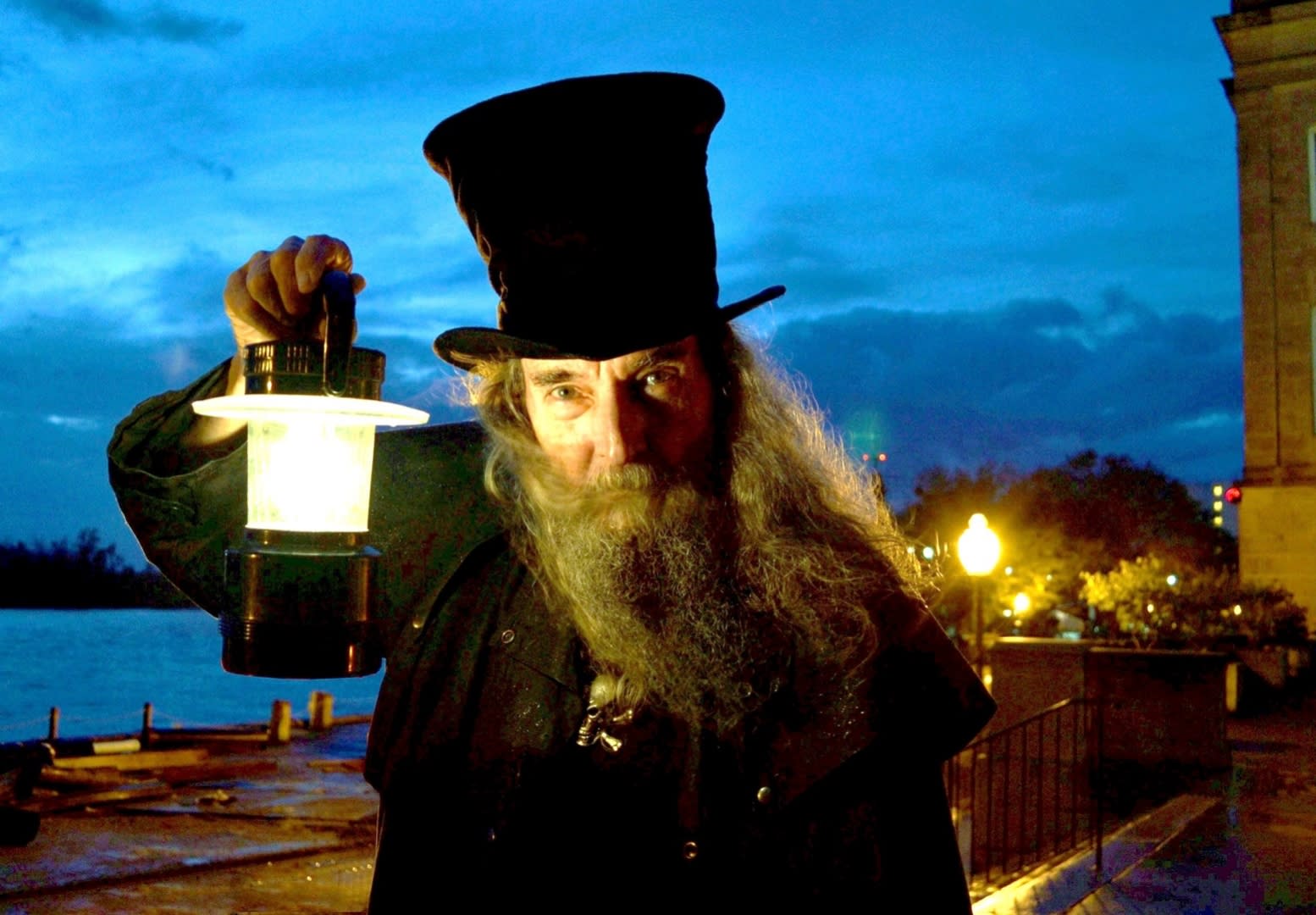 Wilmington has been called one of the most actively haunted cities in the world. Book one of our local haunted tours and get in touch with our paranormal side. Ghost Walk of Old Wilmington will take you on an eerie adventure through the past with stories and encounters of haunted homes and burial grounds. The Haunted Cotton Exchange Tour leads guests through the former cotton market—now a collection of boutique shops and restaurants—one of the most haunted locations in Wilmington. For the beer (and ghost) lovers, the Haunted Pub Crawl raises a glass to the most ghostly downtown pubs.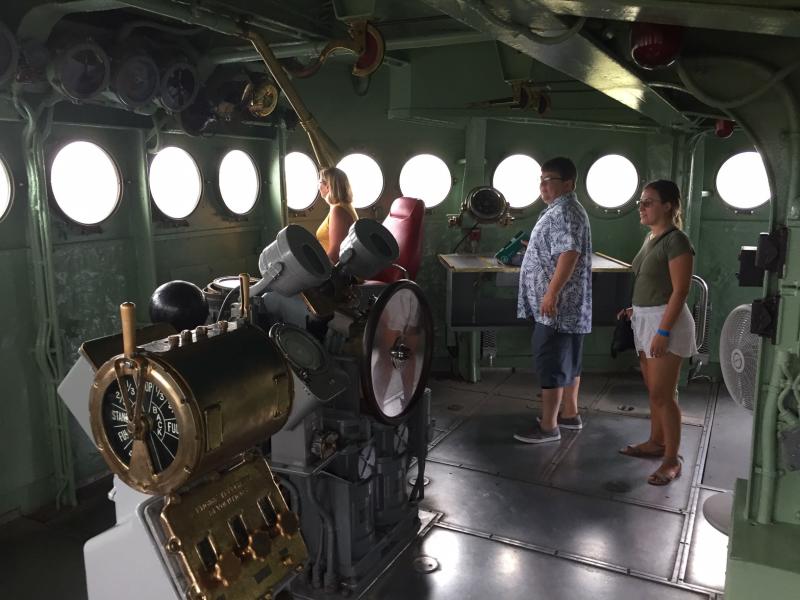 Behind-the-Scenes
Head "behind the hatch" at the Battleship NORTH CAROLINA and search through the hidden nooks and crannies from the inner bottom of the ship's hull all the way to the top of the fire control tower. This guided tour is available October through May, and reservations are required one month in advance.  Cameron Art Museum offers weekly exhibition tours where visitors get an insider's look at current exhibitions tailored to meet their interests.
In Kure Beach, bring the family to North Carolina Aquarium at Fort Fisher for a special behind the scenes tour. Explore the animal holding area and husbandry, get backstage access to exhibits and more. 
Make your way to one of America's most beautiful and historic theatres,  Thalian Hall Center for Performing Arts , for a one-hour guided tour of the theater that has been in operation since 1858. Tours may include the main lobby, historic 1858 lobby, historic 1858 Thalian Hall main stage, historic gallery level, Studio Theatre and backstage areas.
Get the inside scoop on Wilmington's vibrant arts and culture scene with the Arts Council of Wilmington . Find info on the various arts venues, local artists and pedestrian art installations throughout the city. See temporary installations of sculptures throughout the city on a self-guided tour as part of the Arts Council's  Ped Art program .
Take a walk with the  Wrightsville Beach Museum of History  on their self-guided "Loop Through History" for a glimpse into the history of this beautiful island beach community.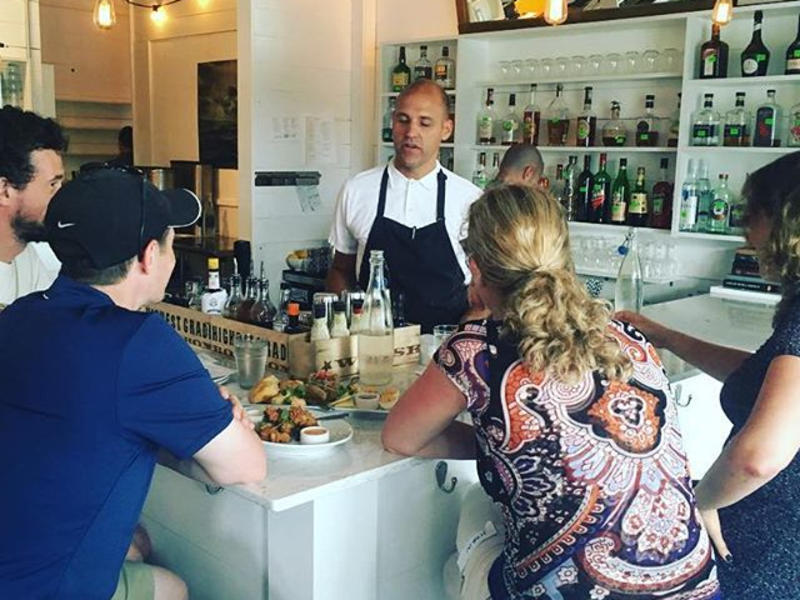 Food & Brew Tours
Beer lovers can create their own self-guided tour with the help of the Wilmington Ale Trail , a map to breweries and bottle shops in Wilmington.
Craft cocktail lovers will enjoy a visit to the award-winning End of Days Distillery , where a behind-the-scenes tour shows visitors the process of sourcing, fermentation, distillation and finishing. Tour group size is limited and reservations are encouraged.
Sample numerous local favorites, famous hotspots and coastal flavors on a gourmet food tour with  Taste Carolina . Their Downtown Tasting Tour offers the opportunity to enjoy local food and drink, meet the chefs, and learn about historic downtown.
Capture the flavor of Carolina Beach on the Tasting History Tour . Walk through the streets of Carolina Beach on this guided tour and into several of its most popular restaurants to taste some of what the locals have to offer.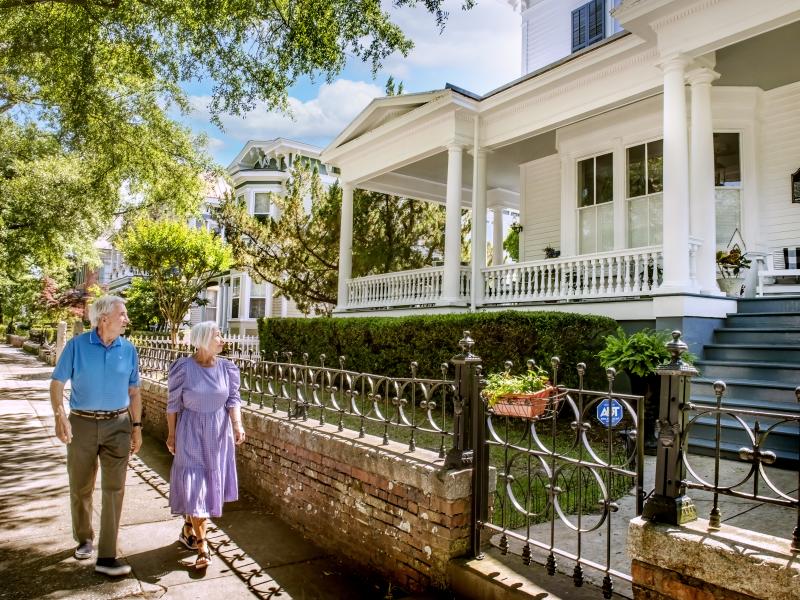 Embark on a self-guided tour with the Wilmington History smartphone app. Guided by your device's GPS coordinates, choose from the African American History Tour, Pub Crawl, Civil War or Old Wilmington tours and explore at your own pace.
Explore More Tours
History tours, water tours & scenic cruises, famous film & tv sites, discover your next coastal vacation destination.
View Visitors Guide
Mail me a Visitors Guide
Trip ideas, events, latest news all in your inbox
1 Estell Lee Place, Suite 201, Wilmington, NC 28401 Toll-Free : 1-877-406-2356
© 2023 Wilmington and Beaches CVB All Rights Reserved
We use cookies to improve our site and your experience. By continuing to use our site you agree to our  privacy policy .
Skip to content
Skip to footer
Wilmington NC - coastalnc-wilmington.com
Vacation Planning and Real Estate Guide to Wilmington, NC Hotels, Resorts, Motels, Vacation Rentals, Golf Courses, Golf Packages, Shopping Weddings, Dining, Attractions, Real Estate
Historic Home Night Tours
Experience colonial nightlife at the Burgwin-Wright House every first Friday of the Month. Join in the fun  on Friday, January 15th, 2021 to tour the historic home after hours.
Tour the candlelit mansion and learn about the rituals and superstitions that dominated life after dark in bygone days. See what life was like without electricity and modern conveniences.
Registration is required and admission for the tour is $12, regular tour discounts do not apply.
Space is limited, so advance registration is required.
Call  (910) 762-0570  or email  [email protected]
History of The Burgwin-Wright Home
The Burgwin-Wright House was built in 1770 on top of the first city jail of Wilmington, circa 1744, as a townhouse for John Burgwin to use as his seat of business and entertainment in Wilmington. Burgwin, was a successful merchant and planter in New Hanover County, and the private secretary to the last two royal governors of North Carolina as well as the treasurer for the colony. After breaking his leg in 1775, he returned to England citing medical reasons although it was well known he was unable to give up his Loyalist (Tory) convictions. While away, all his properties were confiscated until he sought and received a pardon after the war according to the terms of the Treaty of Paris of 1783.
After his pardon, Burgwin sold the house, in 1799, to Joshua Grainger Wright, whose mother had rented the house from Burgwin during the war. Near the end of the Revolutionary War, the British captured Wilmington, and in 1781, Lord Cornwallis occupied it for three weeks. During this time, Cornwallis used the house one evening to entertain his officers due to its size, location, and prestige. This brief interlude led to the house being referred to locally as "The Cornwallis House."
In 1930, the house was in disrepair and the property was put up for sale. Standard Oil immediately took interest in the lot for a gas station. However, the community and the NSCDA-NC campaigned for seven years and ultimately purchased the house in 1937, thus saving one of the oldest structures in Wilmington. Over the years, the house was restored and opened its doors to the public in 1951 as a museum house.
Check Out Wilmington Magazine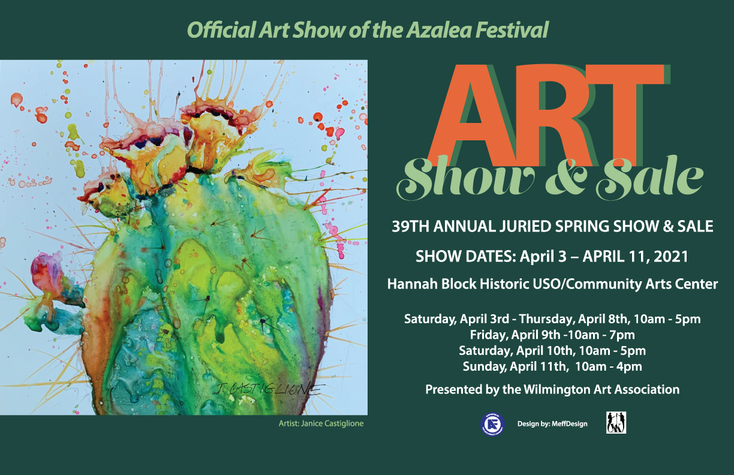 Azalea Festival Juried Spring Art Show and Sale: April 3rd- 11th
Over 100 North Carolina and national artists present fine paintings and 3D art creations at the …
Continue Reading about Azalea Festival Juried Spring Art Show and Sale: April 3rd- 11th
NC Aquarium's Race for the Planet: April 18th
Registration is now open for the 2021 Race for the Planet hosted by the N.C. Aquarium at Fort …
Continue Reading about NC Aquarium's Race for the Planet: April 18th
Read the March Issue of Island Life NC!
The March Issue of Island Life NC is Available Now! Island Life NC Magazine highlights the lifestyle …
Continue Reading about Read the March Issue of Island Life NC!
Herb & Garden Fair: March 27th
29th Annual Herb & Garden Fair March 27 & 28, 2020 Saturday, 9:00 AM – 5:00 PM • Sunday, …
Continue Reading about Herb & Garden Fair: March 27th
Wilmington Riverfront Farmers Market
  Opening day is March 27, 2021 We are excited to bring you an amazing lineup of Farmers and …
Continue Reading about Wilmington Riverfront Farmers Market
Experience colonial nightlife at the Burgwin-Wright House every first Friday of the Month. Join in …
Continue Reading about Historic Home Night Tours
Try Our Beach Walk Scavenger Hunt
Walking on the beach is a great way to get some exercise, soak up some Vitamin D, and spend time …
Continue Reading about Try Our Beach Walk Scavenger Hunt
UNCW's Curbside Cinema
UNCW Office of the Arts, Cucalorus, StarNews, and WHQR Public Media are excited to bring drive-in …
Continue Reading about UNCW's Curbside Cinema
Visit The Wilmington NC Store
Continue Reading about Visit The Wilmington NC Store
Explore The Wilmington Vacation Planning Guide
Coastalnc-wilmington.com is an official partner with booking .com.

Wilmington NC Visitor Center
Wrightsville Beach Visitor Center
Carolina Beach Visitor Center
Kure Beach Visitor Center
Wilmington Beaches
Restaurants
Concert & Event Tickets
ALL Things To Do
Airlie Gardens
Attractions
Battleship NORTH CAROLINA
Coffee Shops
Fort Fisher
Historic Places
Performing Arts and Entertainment
Recreational Rentals
RESTAURANTS
Stand-up Paddleboarding
Visual Arts
Bed & Breakfasts
ALL Vacation Rentals
Wilmington NC Vacation Rentals
Wrightsville Beach Vacation Rentals
Carolina Beach Vacation Rentals
Kure Beach Vacation Rentals
Shopping In Wilmington NC
Shopping in Wrightsville Beach
Shopping in Carolina Beach
Shopping in Kure Beach
ALL Shopping
ALL Services
Auto Dealers & Repairs
CAR RENTALS
Car Service
Hair Salons
Limousine Service
Military Discounts
Photography
Taxi Service
Veterinarians
  Bellamy Mansion © Brownie Harris          Civil War Reenactment         
Wilmington, NC · Kure Beach · Carolina Beach · Wrightsville Beach
New Hanover County, North Carolina
National Register of Historic Places
Wilmington, North Carolina and the Cape Fear Coast, part of one of America's original Thirteen Colonies, have a rich history.  History buffs can explore interesting historic sites including those related to Native American Indians; American Revolution also known as the Revolutionary War when the Thirteen Colonies broke from the British Crown (1775-83); Industrial Revolution; Civil War also known as the War Between the States (1861-65); and, World War II (1939-45).
Wilmington NC history is an important part of American history.  The City of Wilmington, North Carolina was incorporated in 1741 and named in honor of Spencer Compton, the Earl of Wilmington, before the United States of America was created on July 4, 1776 .  It is located on the banks of the Cape Fear River, has the largest historic district of any urban area in the state, and reportedly is the third largest in the United States.  Wilmington NC is the first American World War II Heritage City in the United States.
The United States Declaration of Independence was adopted by the Second Continental Congress meeting in Philadelphia, Pennsylvania, on July 4, 1776.  Three North Carolinians signed the Declaration of Independence.  William Hooper , a lawyer from Wilmington, was one of the signers.  In 1914, the William Hooper School located on Mears Street between South 4th and South 5th Streets in Wilmington was named in his honor.  The William Hooper School listed on the National Register of Historic Places closed in 1984.
Wrightsville Beach was incorporated as a town on March 6, 1899.  It is named after Joshua Grainger Wright and the Wright family of Wilmington.
Carolina Beach was incorporated as a town in 1925.
Kure Beach was founded in the early 1900s by Hans Andersen Kure, a native of Denmark.  It was incorporated as a town in April 1947.
We respect the perspectives of all individuals in relation to historic places that should be put in context.  The historical sites are provided for educational purposes as part of a comprehensive tourism experience.  This page brings you there.  Further research placing you back in time will help convey the full import of the location.
Historic Sites
1898 Memorial
– Wilmington      map
1898 Wilmington Race Riot Report
– Wilmington
African American Heritage – "A Guide to Wilmington's African American Heritage" Religious, educational, social, and cultural sites
America's First "World War II Heritage City" – Wilmington, North Carolina
Audubon Trolley Station
Basilica Shrine of Saint Mar y
Bellamy Mansion Museum of History & Design Arts
Bradley-Latimer Summer House
– Wrightsville Beach      map
Brookwood Historic District
Burgwin-Wright House and Gardens
Cape Fear Civil War Shipwreck Distri ct
– Kure Beach, Carolina Beach, Wrightsville Beach, Wilmington
Carolina Heights Historic District
Carolina Place Historic District
City Hall / Thalian Hall
Delgrado School
Federal Building and Courthouse
Federal Point History Center
– Carolina Beach      map
First Baptist Church
– Wilmington      map  
First Presbyterian Church
– Kure Beach      map
Fort Fisher During World War II
Gabriel's Landing
Gullah Geechee Cultural Heritage Corridor
– Coastal North Carolina      map
Hannah Block Historic WWII USO Center Museum
Historic Wilmington Foundation Preserved Buildings
– Wilmington    map
Historic Wilmington Foundation Downtown Plaque Map
William Hooper School (Former)
Jacob's Run Tunnels
Latimer House
Joy Lee Apartment Building and Annex
Market Street Mansion District
Masonboro Sound Historic District
Moores Creek National Battlefield
– Currie      map
Mount Lebanon Chapel and Cemetery
Native American Indians – NC American Indian History Timeline – NC Museum of History
Native American Indians – NC Tribal Communities – NC Commission of Indian Affairs
Native American Indians – NC Native Communities – UNC American Indian Center
Native American Indians – Lumbee Tribe of North Carolina
Newton Homesite and Cemetery
North Carolina – Civil War Battlefield
– Wilmington, New Hanover County, Cape Fear River
P oplar Grove Plantation
James D. and Frances Sprunt Cottage
Sunset Park Historic District
St. James Episcopal Church
St Mark's Episcopal Church
St. Paul's Evangelical Lutheran Church
Temple of Israel
Tinga Nursery
– Wrightsboro      map
USS NORTH CAROLINA
U.S.S. PETERHOFF
– Fort Fisher      map
James Walker Nursing School Quarters
Westbrook-Ardmore Historic District
Wilmington – Civil War Confederate Map
Wilmington – Civil War Federal Map
Wilmington – Civil War Federal Blockade
– Cape Fear River, Atlantic Ocean, Wilmington
Wilmington – Civil War Port City
Wilmington Historic Shipwreck District
Wilmington National Cemetery
Wilmington – National Register Historic District The National Register Historic District was listed in the National Register of Historic Places in 1974 and its area expanded in 2003.  It is comprised of 1,070 acres to include approximately 230+ blocks, 875 buildings, 38 sites, and other structures.  This historic zone includes residential and commercial buildings that have been part of our nation's development produced by the local population.  See the historic district map here and its inventory list here .
– Downtown Wilmington      map     State Historic Preservation map
– Wilmington Historic District Highlights     map
Wilmington / Port City Architecture – Courtesy of New Hanover County Public Library
Wilmington Harbor – Courtesy of New Hanover County Public Library
VisitWilmingtonNC.com™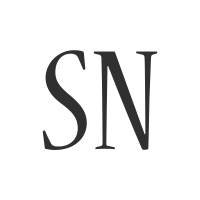 Wilmington Star-News
Calling it 'a homecoming,' historic Wilmington venue Thalian Hall hires new director
Posted: November 15, 2023 | Last updated: November 15, 2023
Thalian Hall named its new director Tuesday, and it's a person with deep ties to the historic and ornate downtown Wilmington theater, which dates to 1858.
Shane Fernando, a Wilmington native who grew up performing and working backstage at Thalian Hall, was named chief executive officer of Thalian Hall Center for the Performing Arts (THCPA) by the group's board during a ceremony Tuesday evening at the Hall. THCPA is the nonprofit that manages the theater for the city of Wilmington, which owns the building.
Fernando's first day on the job will be Jan. 1. Thalian Hall had been without a permanent, full-time director since the July 2022 death of longtime leader Tony Rivenbark , who ran the venue for more than 42 years.
Fernando is currently the executive and artistic director of Cape Fear Community College's 1,550-seat Wilson Center, which he was instrumental in opening in 2015, and he serves as CFCC's vice president of advancement and the arts. Fernando is also a Thalian Hall board member, and for the past 10 years has served as a paid programming consultant to the Hall, booking acts for its Main Attractions series of touring shows and helping to manage its performance schedule.
The announcement came as something of a surprise. In January, Fernando told the StarNews he wasn't seeking the Thalian Hall job . Over the past year, the venue's board of directors has interviewed numerous candidates as part of a nationwide search and offered the job to at least one other person .
Finding the right fit proved challenging, however, and Fernando ultimately decided to step down from running Wilmington's biggest indoor venue, the place where he launched Wilmington's first-ever series of touring Broadway shows, to take the reins of the theater that he has long said is a deeply meaningful place for him.
"This decision is extremely personal and from the heart," Fernando said. "In many ways, this move is a homecoming, and I have been feeling the pull to 'come home' to the place where my work began in this field over 30 years ago."
In a news release, Terry Espy, president of THCPA's board of trustees, said "we are thrilled to welcome Shane Fernando as our new CEO … We have full confidence in his ability to drive innovation, preserve historic Thalian Hall and lead THCPA to achieve new milestones."
Fernando will become just the second director of Thalian Hall since 1979, or third if you count New Hanover County Commissioner Rob Zapple, who has served as part-time interim director since Rivenbark died last year.
Local legend: Tony Rivenbark, Wilmington cultural giant who made Thalian Hall a destination, dies at 74
Rivenbark is widely credited with reintroducing Thalian Hall to Wilmington at a time when attendance was lagging and the Hall was showing its age. He oversaw multiple major renovations and helped make Thalian into a cultural touchstone that hosts hundreds of events and sees some 100,000 visitors each year.
Fernando and Rivenbark were close friends as well as colleagues. Fernando has called Rivenbark his mentor, and their relationship was key to ensuring that a spirit of collaboration, rather than competition, existed between Thalian Hall and the Wilson Center after the Wilson Center opened in 2015.
"Tony and I talked a great deal about the Hall's future," Fernando said. "New technology, new practices, expansion opportunities and business models for sustainability."
It wasn't immediately clear who the new director of the Wilson Center will be. Also yet to be seen is how the close, almost symbiotic relationship between the two venues inevitably evolves after CFCC hires a new director.
"This spring marks the end of my 10th year at the helm of the Wilson Center," Fernando said. "It has been an amazing journey to build this organization from the ground up, literally starting as the Center's first employee when bulldozers were moving earth. It is at its strongest place since opening, and so many wonderful things on the horizon … The Wilson Center team is strong, and I am confident that they will keep moving forward. That all being said, it feels like a good time to seek new challenges."
It is an interesting juncture in the 165-year history of Thalian Hall. Wilmington's exploding population has grown the venue's audience substantially, but for the first time in the history of the building, which was built as a combination city hall and "opera house," the city of Wilmington will no longer have offices in the building or hold city council meetings there.
Most city offices and departments are currently being consolidated into the former PPD building on Wilmington's Northside, which the city recently purchased. It's selling off most city properties to finance the move, but city officials have said there are no plans to sell Thalian Hall.
All that makes it a time of uncertainty, but also of opportunity.
Between Thalian Hall's main stage, which seats a max of 650, the Stein Studio Theatre (100) and the ballroom, aka Wilmington City Council chambers, which lists its capacity at 175, Thalian Hall can host as many as three events simultaneously, everything from plays and musicals to films, touring concerts and more. Board president Espy said the Hall is planning to upgrade the sound and lighting equipment in the ballroom in hopes of ramping up the number of events there as the room evolves from hosting government meetings to being more of an event space.
"Our regional artists are in desperate need of more space," Fernando said. "Thalian Hall's main stage and Stein Theatre are out of space and time in the calendar, so that will be a major personal focus in my work — identifying short and longterm opportunities to create new spaces for performances, educational programs and spaces that support the development of new music and theater works."
Prior his job at CFCC, Fernando was director of campus life arts and programs at the University of North Carolina Wilmington and taught there as an adjunct faculty member in the Department of Communication Studies. He's also directed many plays and musicals, including "Newsies" for Opera House Theatre Co. at Thalian Hall in 2022, which won Best Musical and other awards at the Wilmington Theater Awards in March .
This article originally appeared on Wilmington StarNews: Calling it 'a homecoming,' historic Wilmington venue Thalian Hall hires new director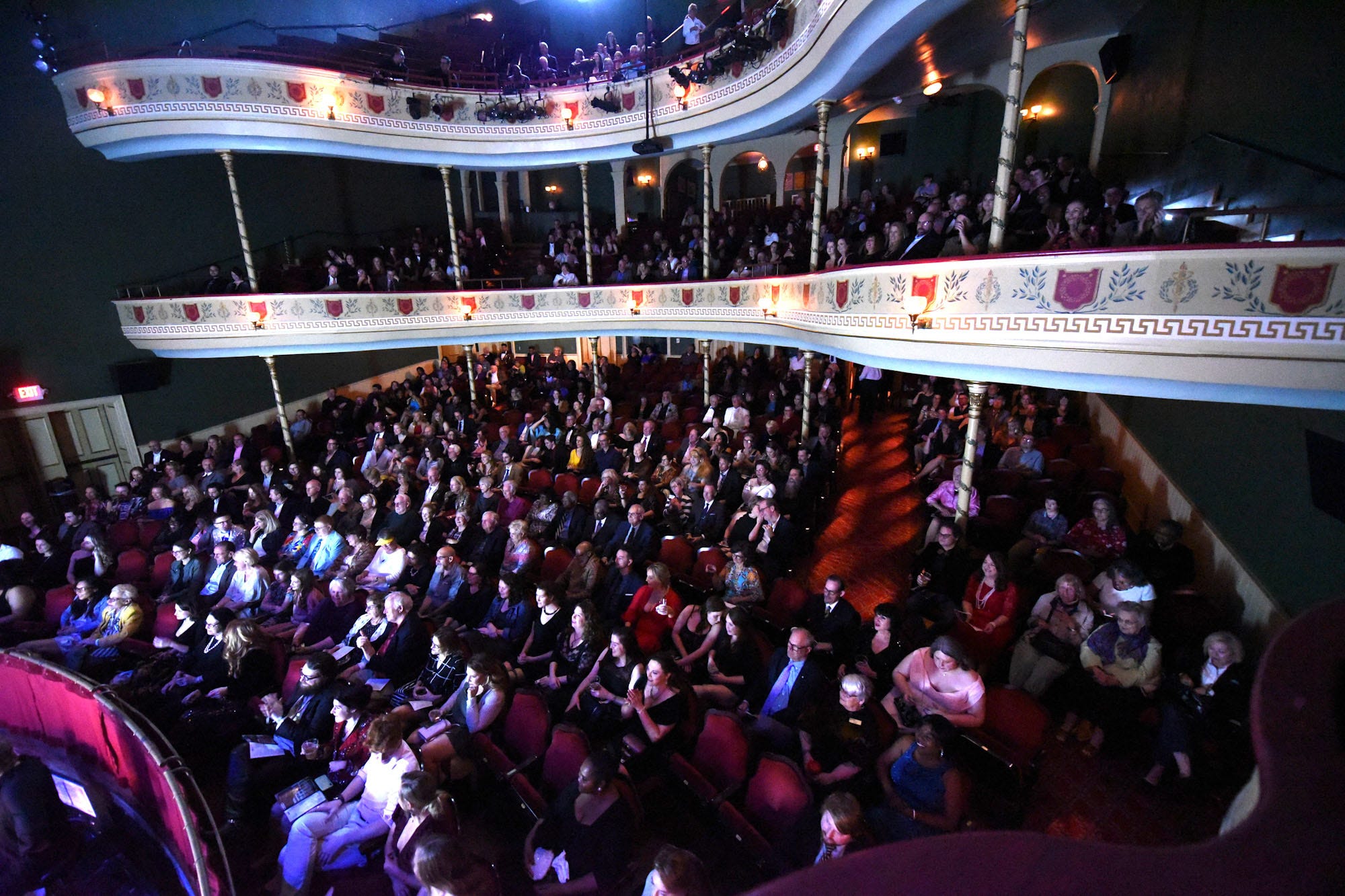 More for You
Forget the gloom of the 1970s—UBS thinks the U.S. economy is headed back to a Clinton-like era of the bustling 1990s
Several GM Factories Reject UAW Deal, Putting Pact on Shaky Ground
Prosecutors seek emergency protective order in Trump case after video disclosure
Winter Storm Warning Snow Totals Depend On Where You Live
A new COVID variant, HV.1, is now dominant. These are its most common symptoms
Female pool player Lynne Pinches refuses to play transgender opponent and walks off
Congress just found the dumbest way to avoid a government shutdown
Nuclear Attack Worst-Case Scenario Would See 90% of Americans Wiped Out
30 Dinner Recipes For One That'll Make You Wish You Had Leftovers
Jesse Watters: The Secret Service has been lying to you about everything in White House cocaine scandal
Xi arrives in the US as his Chinese Dream sputters
Israel's Golani Brigade avenges troops killed by Hamas on Oct 7 with Gaza gains
House Republicans issue criminal referral against Michael Cohen over NY fraud trial testimony
Deadly horse virus prompts cancellation of equestrian events across N.S.
Yoshinobu Yamamoto free agency: Ranking landing spots with Mets, Yankees, Giants eyeing Japanese ace
10 Ways to Open a Bottle When You Don't Have a Bottle Opener
Marjorie Taylor Greene Spars With Piers Morgan Over 'Jewish Space Lasers'
I was a bartender for almost a decade. Here are the techniques I used to land bigger tips — and the people I tried to avoid serving.
Why a Blue-Leaning Swing State Is Getting Redder
French Toast Casserole
Wilmington Massacre: 125 years ago, white mob killed dozens of African Americans in NC
'killed dozens:' kenan stadium linked with lost history of the wilmington massacre, more on this.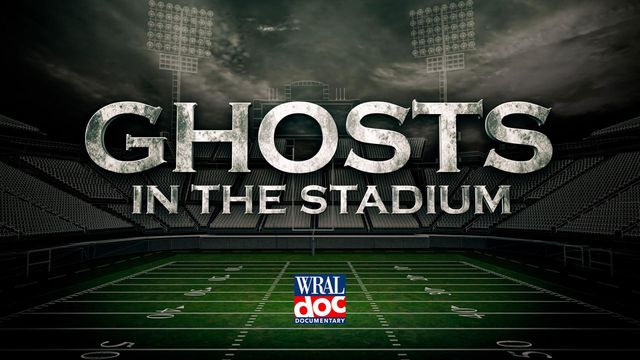 Ghosts in the stadium: How the past conflicts with our fandom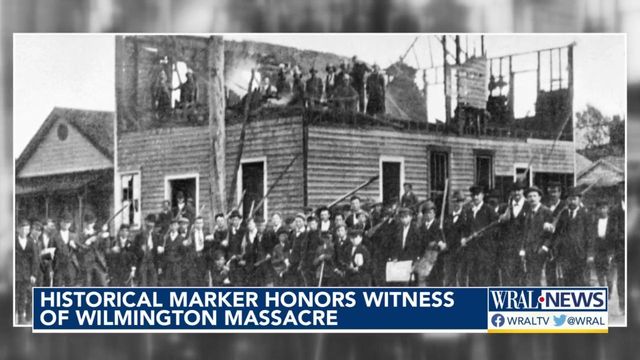 Historic marker honors Black reverend who preserved history of Wilmington Massacre
Don't miss it, marbles kids museum looking to expand beyond downtown raleigh, your guide to the 2023 raleigh christmas parade, discover the 25 best parks for serious cyclists in the triangle, duke's mike elko addresses texas a&m job rumors, duke women outlast columbia on the road 66-62, foster, filipowski lead way as no. 9 duke beats no. 18 michigan state 74-65, what sports and leagues can bettors wager on in north carolina, saniya rivers goes for a career-best 33 points as nc state stuns no. 2 uconn 92-81.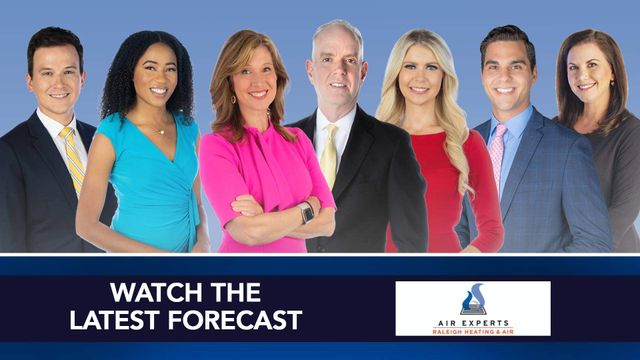 WRAL WeatherCenter Forecast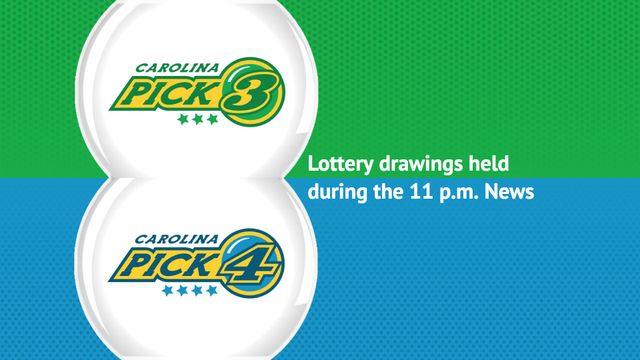 Evening Pick 3 Pick 4 and Cash 5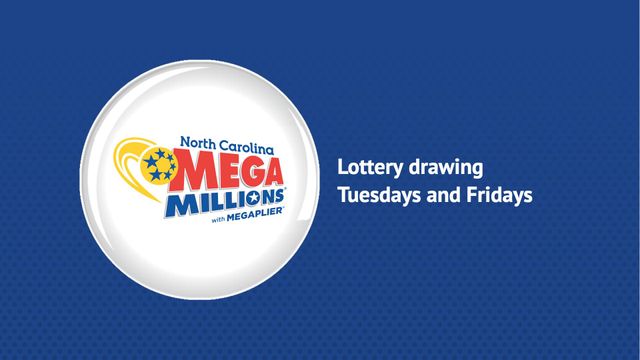 Mega Millions Drawing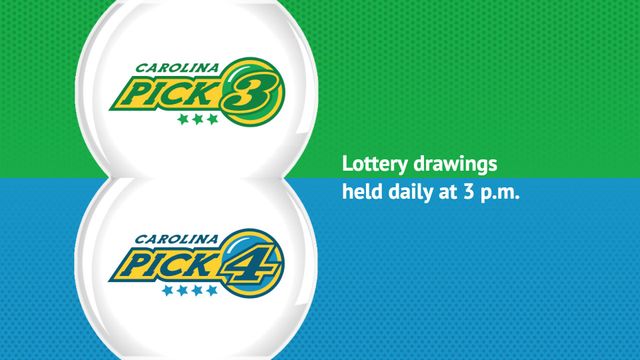 Daytime Pick 3 and Pick 4 Drawing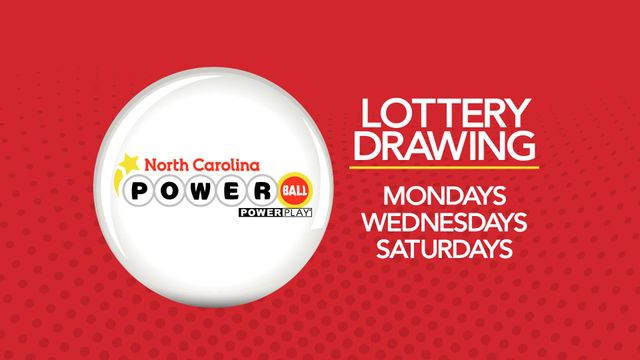 Powerball Drawing