Jungle trek to El Mirador
Map & expenses
Similar trips
This a fantastic opportunity to join a 5-day jungle trek to El Mirador, where you will traverse diverse ecosystems and explore monumental sites of The Mayan Kingdom of Kan, also known as "The Snake Dynasty." Your journey through the rainforest will lead you to one of the most secluded and genuinely lost excavated ruins – El Mirador.
Pyramid in El Mirador
Ancient Mayan art
Stunning ornaments
Jungle trek to the lost Mayan City
The reward for those travelers who make the trek is glorious – an opportunity to observe the most extraordinary jewel of Maya culture. The payoff for those who make the trek is sublime. It is a chance to see one of the most impressive gems of Mayan culture with sophisticated structures, such as La Danta pyramid. This pyramid has a volume of 2.8 million cubic meters and unique architectural designs. It has the biggest known pyramid in the Maya world in terms of volume, by various calculations, and virtually the size of the pyramids in Egypt.
The first day of the adventure of the jungle trek to El Mirador begins with an early morning transfer by car from Flores Island to Carmelita community where the walk begins. The village of Carmelita is the nearest point to the site that you can get to by car.
It is not easy to get to El Mirador, because no roads or rivers are leading to the site, but it is definitely worth the trip. After 6 or 8 hours, you will reach the archaeological site called El Tintal, located in a small water reservoir that is located within a protected area, where the camp is installed to rest.
On the second day, the hike is restarted for approximately 6 hours. During the trek, you will experience the feeling of being consumed by a jungle so vast as far as the eye can see. It is so still, yet so alive. The sounds of howler monkeys screaming in the evening and finding fresh jaguar footprints in your way are quite spectacular. The sights, the smells, and the hundreds of different species of insects and animals provide a sensory overload. At the end of the day, you will reach the majestic archaeological site of El Mirador where the camp is installed again. We will have dinner and relax.
Today you will have the time for an exploration walk through El Mirador, known as "The Lost City of the Maya". This huge archaeological site is the largest in the Mayan world and is known as the cradle of this civilization. El Mirador (which means "The Lookout") is in the jungles of northern Guatemala. It is a vast area of virgin rainforest and dozens of Mayan ruins, including several large cities with huge structures and many square miles of unrestored mounds and pyramids covered in vegetation.
At its culmination, the once colossal Mayan city spread over nearly ten miles, emulated only by the equally gigantic and equally abandoned 'sister' across the border of Mexico, the Mayan City of Calakmul. With no actual water source and few natural resources, scientists are still dubious about how the civilization at El Mirador prospered.
Discovered only by harvesters, who would wander through gigantic swaths of the jungle in search of trees to tap for their natural rubber sap, El Mirador sits abandoned by archaeologists until 1926. Yet it was not until 2003 that investigators began to work at the site, which sits just four miles south of the Mexican border. Even nowadays, only a minuscule portion of the structures and temples have been excavated.
Today begins the walk back, following the same route. Therefore, you will hike for approximately 6 hours until we reach the site of El Tintal, a pre-classic archaeological site that features a sophisticated irrigation system. This site is still largely not excavated, and here the camp will be installed to spend the night.
Today a trek of 6 to 8 hours to the Carmelita community ends the trek through the Peten jungle. This is a traditional community settled in the heart of the Maya jungle since the early 1900s. The inhabitants of Carmelita live in harmony with the forest.
The community is responsible for the protection, management, and conservation of the area. More than 97% of the natural forest is conserved here. A driver will take you back to your hotel in Flores Island.
map, expenses & price
Expenses included: -Private transportation. -All meals and purified water during the trek -Entrance fee for the archeological site. -Community guides and a cook -All park entrance fees. -Camping and cooking equipment. *This tour is exclusively available to guests who plan their trip with us.
For the majority of adventure travelers, this type of deep-seated, off-the-beaten-track unique excursion is Guatemala at its best. In this huge National Park, the bird watching excursions are dedicated to spotting and photographing not just macaws but hundreds of other aerial species found in and around the reservoir, counting red-capped manakin, red-legged honeycreeper, and long-tailed hermit. Duration from: 2 days. Price per guest from $380
Guatemala is acclaimed because of its lagoons, lakes, and natural pools. But the Blue Crater is the top of the heap. So immaculate, so crystal that is unimaginable. Explore this magnificent natural reservoir in the northern jungle canopy of Guatemala and swim in submerged garden heaven known as the Blue Crater. Sensation at the deep blue crystal pure lagoon water and underwater plant ecological community, a maritime heaven experience in the jungle. Duration: one day. Price per guest from $150
Guests will go through nine platforms in this cable circuit that winds through the biggest trees. You will float past exotic birds, delightful scenes, and unbelievable wildlife on this enchanting experience that holds your safety and pleasure into account always. Before the tour comes to an end, guests will have the opportunity of riding a horse or tractor through the plantation before having lunch and some free time to relax. Duration: half day. Price per guest from $40
This Mayan site is the third-largest in Guatemala, just behind Tikal and El Mirador. It is all the same time, quite off the beaten track and so contributes to bringing smaller groups than other Mayan ruins. This makes it excellent for tourists who would like to have the flexibility to explore the site without any other travelers around. The dramatic ruins sit between two captivating lakes and it is situated about 30 kilometers southeast of Tikal and 75 kilometers from Flores Island. Duration: half day. Price per guest from $80
2 days & 1 nights
3 days & 2 nights
6 days & 5 nights
Travel Advisory
El Salvador
© MAYAN GATEWAY | TERMS OF SERVICE | PRIVACY
Speed optimized by Speedable
Fabulous national parks in Guatemala for ruins, jungle treks, volcanoes and more
May 6, 2022 • 8 min read
At Biotropo Quetzal, you have a good chance of spotting Guatemala's astonishing national bird © Ondrej Prosicky / Shutterstock
Guatemala is brimming with diverse wildlife, tropical rainforests and some of the oldest and most awe-inspiring ruins in the world.
Whether you want to trek through the jungle trying to spot an elusive jaguar (good luck) or climb an active volcano to roast marshmallows over cooled lava, Guatemala has no shortage of outdoor activities for nature lovers. 
The largest protected area in the country is the Maya Biosphere Reserve, located in the northern region of El Petén , where national parks and reserves contain vast swaths of rainforest. Some are easy to get to, like the iconic Tikal ; others are for the truly intrepid, like the remote ruins of El Mirador , which is accessible only on a five-day trek through the jungle. Whatever level of adventure you are seeking, this part of the country is where the majority of Guatemala's biodiversity lives, and you shouldn't miss it.
Here are seven of the best national parks in Guatemala for those who love to explore. 
History lovers should head to Parque Nacional El Mirador
In 1926, as pilot Charles Lindbergh flew over the dense jungle in northern Guatemala, he saw what he thought were volcanoes rising up out of the trees. Upon closer inspection, the ruins of El Mirador turned history on its head when experts determined that this was a city even older than Tikal. Partial excavation of the ruins determined that El Mirador thrived at least 2000 years ago and was likely the first state-level society in the Western Hemisphere. The park is also home to La Danta, one of the world's largest (by volume) pyramids, as well as ancient art depicting scenes from the Popol Vuh, a foundational sacred text of the Maya. 
The jungle surrounding the ruins is extremely diverse, with five kinds of tropical forest blanketed with canopies of towering ramon and sapodilla trees. Jaguars and pumas are known to roam this part of the country, and it is also a flyway for migrating birds, making it a bird-watcher's paradise. The limestone cliffs are the last place on earth where the orange-breasted falcon can be spotted, and rare harpy eagles also call this region home. 
There's just one catch to a visit here: the El Mirador ruins are only accessible by a five-day trek through the jungle, or by private helicopter. The jungle hike can be arranged in the small town of Carmelita just outside Flores in El Petén. 
Hike a rumbling volcano at Parque Nacional Volcán de Pacaya
Standing tall at 2552m (8372ft), Volcán Pacaya is Guatemala's most popular hike – and it's no surprise why. One of Central America's most exciting volcano treks , the mountain (while active) is safe to climb; you can even roast marshmallows over cooled lava when you reach the top. Pacaya makes for the perfect day trip from either Guatemala City or Antigua , and it's a hike that is agreeable to almost everyone thanks to its well-maintained trails with good signage, public bathrooms, rest stops and plenty of vendors selling snacks along the way.
The trail takes you through forests and farmland before opening up onto cooled lava fields near the top. It's possible to rent a horse to take you up the volcano (or to have someone with a horse walk alongside you should you want to hop on at any point during the trek). However you choose to climb Pacaya, it's worth the effort for the incredible views from the summit of neighboring volcanoes Agua, Fuego and Acatenango. 
Spot Guatemala's national bird at Biotopo del Quetzal 
The striking red-and-teal quetzal is Guatemala's national bird, and it has been considered sacred since long before the conquistadors arrived. Quetzals have been painted in murals and tattooed on many proud citizens all over the country; Guatemala's currency even bears the name of this iconic bird. If you want to catch a glimpse of a live one in the wild, a visit to the Biotopo del Quetzal south of Cobán  is a must. 
Seeing one is still a matter of luck, but statistically speaking the chances are higher here than anywhere else in the country. The 2580-acre park is dedicated to the conservation of cloud forest and the wildlife that call it home, including the quetzal – now, regrettably, in danger of extinction. 
The park has two moderately difficult trails, one 2km (1.2 miles), the other 4km (2.5 miles), each taking you up a small mountain teeming with massive ferns, bromeliads and orchids. The pine, cypress and eucalyptus trees are home to such tropical birds as the emerald toucanet and forest falcons, in addition to quetzals. At the end of the trails, you can cool off in waterfalls before heading back down. The best time of year to see quetzal birds is in March or June, before or after nesting season. 
Take a relaxing boat tour at Parque Nacional Río Dulce  
A 30km (18.6-mile) river filled with water lilies and the 18,000 acres of wetlands that surround it make up the Río Dulce National Park on the Caribbean coast – and the most popular way to see the reserve is on a boat. Tours can be arranged in the town of Río Dulce; they consist of a languid two-hour ride down the length of the river, with plenty of opportunities for spotting wildlife along the way. The mangroves of Río Dulce are home to crocodiles and provide one of the last known habitats for the endangered manatee. A jungle canyon sits at the mouth of the river, and it's a popular haunt for bird-watchers looking to spot hawks, herons, egrets and kingfishers. 
Farther along the river, a stunning rock face covered in jungle greenery and bromeliads called La Cueva de la Vaca is the perfect spot to stop for photos. You can spend the night in the heart of this untouched wilderness in one of the jungle lodges along the Río Tatin, a tributary that juts off of Río Dulce just upstream from the canyon. 
Parque Nacional Semuc Champey is the best national park for water lovers 
Nestled deep in the dense jungle of the department of Alta Verapaz  is Semuc Champey, a stunning series of tiered turquoise pools atop a natural limestone bridge that covers the Cahabón River. The park is one of the most arrestingly beautiful places in all of Central America , and though getting there is an all-day adventure in itself, involving various forms of public transport, the journey is well worth the effort. 
The park has one 30-minute trek that snakes up through the lush vegetation full of butterflies, tropical birds and skittering iguanas and ends at a mirador that has breathtaking views of the natural pools inside the lush gorge below. This is a park to linger in for a day to swim, sunbathe and take in all the surrounding natural beauty. Though technically not part of the park, nearby K'anba Caves are a popular add-on to the day, with many tours offering candle-lit swims through the underground river cave system.
Enjoy top-notch swimming and camping at Parque Nacional Laguna Lachuá
This colorful tropical forest in the department of Alta Verapaz is home to the pristine and serene Laguna Lachuá , a clear, cool turquoise lagoon with a long wooden dock that makes it perfect for swimming. To get to the lagoon, visitors must hike the park's 5km (3-mile) trail through subtropical humid rainforest, full of foliage and wildlife. Expect to see hummingbirds, tapirs, monkeys and (eek!) tarantulas. 
Once at the lagoon, you'll spot plenty of marine birds, including storks, ducks, pelicans, egrets and herons. The park is very popular for overnight visits because of the campsite right beside the lagoon (which includes a palapa where campers can pitch their tents in the event of inclement weather). The campsite has amenities including washrooms, a "camp kitchen" where it's possible to prepare meals, and a friendly park ranger on duty 24 hours in the case of emergency. Rules are in place to protect the lagoon, including the prohibition of using bug repellent, soaps and chemical sunscreens while swimming in the lake. Fishing is not allowed, nor is the consumption of alcohol inside the park.
Parque Nacional Tikal is the Guatemala's best national park
There's no question about it: Tikal should be at the top of your list of places to see in Guatemala. Once the capital of the Maya, this impressive ancient city was first rediscovered in 1848, though excavations didn't start in earnest until 1951. 
The 575 sq m (6189 sq ft) expanse is home to more than 200 structures, some of which are still completely or partially swallowed by the jungle. Tikal rose to the height of its power in the 7th century, and the remnants of the kingdom are a testament Maya society's extraordinary sophistication. The resilient limestone buildings include houses, royal palaces, administrative buildings and several temples and pyramids, the most astounding of which is Templo IV . Standing at 65m (213ft) high, it's an unforgettable vantage point to watch the sun rise. 
A Unesco World Heritage Site, Tikal is unique in that it is valued for both its cultural significance and exceptional biodiversity. It is said that jaguars and pumas still roam the park at night, while hundreds of species of tropical birds that can be spotted during the day, including hummingbirds, parrots and toucans. The experience of walking through the jungle, listening to screaming howler monkeys and marveling at the giant ceiba trees is just as much of an attraction as the ruins.
Most historians point to drought and deforestation as to why the city was abandoned, but nobody knows for sure why the kingdom of Tikal collapsed. These unanswered questions and mystery around the history of the Maya only add to this remarkable experience.
You might also like: The best places to visit in Guatemala, from Mayan ruins to smoking volcanoes The 10 best beaches in Guatemala for quiet escapes, black-sand beaches and people watching The best times to visit Guatemala for festivals, jungle encounters and temple trips
Buy Sustainable Escapes
This is Lonely Planet's guide to the world's best eco-friendly resorts and experiences. From eco-lodges with cutting-edge sustainability initiatives to tours designed to protect wildlife and empower communities.
Explore related stories
Mar 13, 2023 • 6 min read
Visiting Costa Rica's capital won't break the bank if you know where to go. We've got the intel on the best free things to do in San José.
Apr 20, 2022 • 6 min read
Jun 28, 2021 • 3 min read
Apr 27, 2021 • 6 min read
Dec 26, 2020 • 8 min read
Nov 19, 2020 • 2 min read
Mar 30, 2020 • 17 min read
Feb 17, 2020 • 2 min read
Aug 20, 2019 • 1 min read
Sep 4, 2018 • 7 min read
Early Black Friday Deals: Solo Adventures Up to 50% OFF
Destinations
Guatemala tours & trips.
If you want to catch a glimpse of ancient Mayan civilisation in South America then come along on a adventure of Guatemala to Tikal, one of the most important cities in the Mayan world. Visit highlands and tropical forests, adventure junkies can take a volcano climbing expedition.
85 Guatemala tour packages with 187 reviews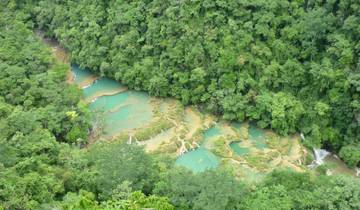 Active Adventure
Self-Guided
Personalized
Christmas & New Year
Guatemala Mayan Explorer
"Awesome trip! I did this trip with my two 60 year old parents and my 30 year old..."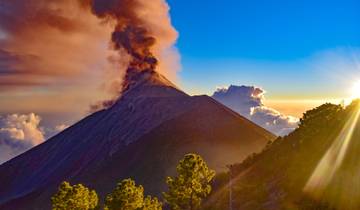 Guatemala: See & Experience it ALL in 8 Days, 1st Class Custom Tours
"I really enjoyed my time in Guatemala. Gabriela was always there to help and Victor..."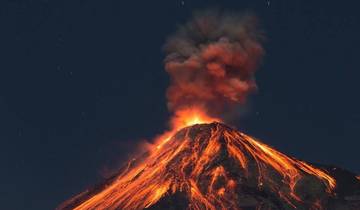 Guatemala Highlight Tours
"Did the highlights of Guatemala, my 2nd tour with Marvelus. Went to Antigua, Hiked..."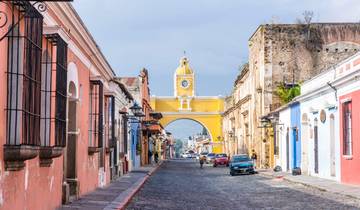 Kayak & Canoe
Hiking & Trekking
Gorgeous Guatemala
€100 deposit on some dates Some departure dates offer you the chance to book this tour with a lower deposit.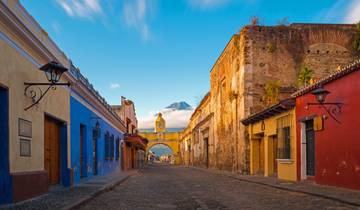 The Best of Guatemala
Tailor-Made Guatemala Tour with Daily Departure
Book With Flexibility This operator allows you to rebook your dates or tours with them for free, waiving change fees.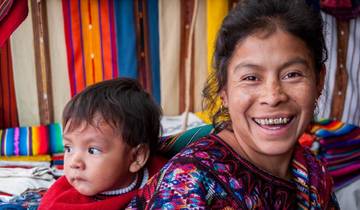 Best of Guatemala 8 Days Tour
10% deposit on some dates Some departure dates offer you the chance to book this tour with a lower deposit.
Black Friday 2023 is coming!
Subscribe to our newsletter to get notified about the year's biggest deals at TourRadar
By submitting this form, I agree to the TourRadar T&Cs and Privacy policy .
You've subscribed! Stay tuned for our Black Friday deals.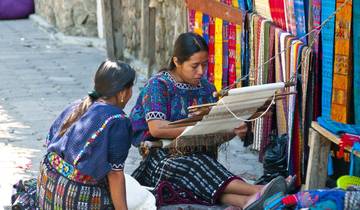 Tailor-Made Best Guatemala Tour with Daily Departure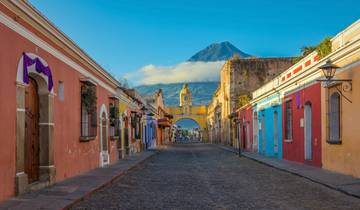 Real Guatemalan Group Experience 8D/7N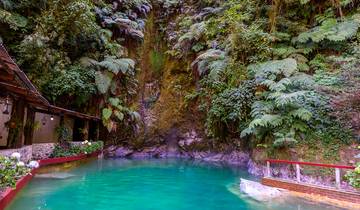 Heart of Guatemala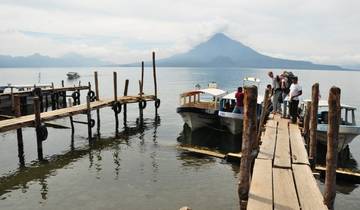 Glimpse of Guatemala 5D/4N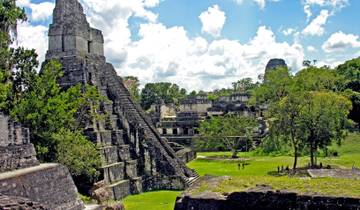 Basic Guatemala - 8 days
"Without a doubt, the best travel agency to get to know Guatemala and its surroundings...."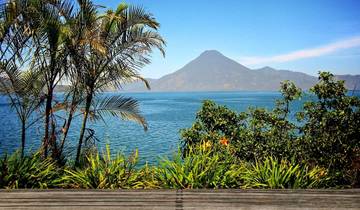 Guatemala Encompassed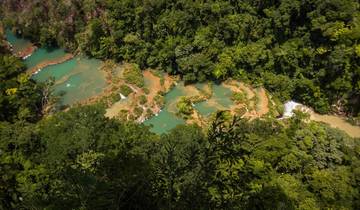 Coban & Semuc Champey Tour 3-day
"We had an amazing time and were over-satisfied with everything. Our tour guide Davis..."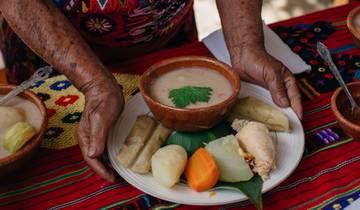 Guatemala: The Table of The Mayans - 8 days
Discover Mayan hospitality with a home stay in the lakeside town of Panajachel.
Add some thrill to your holiday with a trek up the active Pacaya Volcano.
Be one with nature as you gaze upon the mind-blowing limestone formations in the Kamba caves.
Spend the day enjoying the nature and beauty of the Languin Caves in the Semuc Champey National Park or go for a quick swim in one of the crystal clear natural pools.
Venture into the Peten Jungle in search of Mesoamerica's largest Mayan pyramid.
Watch the sunset from the peak of an ancient Mayan pyramid after exploring the La Dante temple with your guide at the El Mirador site.
Unwind with water sports, swimming, bird watching or even horseback riding at the tranquil village of Jaibalito, on the shores of Lake Atitlan.
Absorb the sounds of music and the sights of local art and architecture as you walk through the plazas and cobbled streets of the colonial town of Antigua.
Watch your step while exploring the ruins as there may be missing steps, uneven ground or tree roots on the way.
Keep your eyes open for the rare red and green quetzal which is Guatemala's national bird. You won't find them in zoos.
Remember to carry an insect repellent as sand fleas and flies can be a bother in the jungle.
Guatemalans are polite and quite reserved, so avoid being aggressive, loud or rude.
Always ask permission before you photograph the Mayan people, especially the children.
If you pass a street performance on a marimba; stop, listen and offer a tip. Tips are their livelihood.
Try and read up on Mayan history before you visit the sites as it will enhance your experience.
Guatemala doesn't encourage begging, so avoid giving money to people who approach you.
Guatemala Trip Reviews
"I am always nervous traveling out of the country, as I am not familiar with most..."
Travel Styles
Small Group (23)
Budget (11)
Singles and Solo (48)
For Couples (20)
Seniors (50)
Family (54)
Explorer (47)
Personalized (42)
Partially Guided (39)
Fully Guided (30)
Active Adventure (25)
Private (25)
In-depth Cultural (24)
Hiking & Trekking (7)
Self-Guided (7)
3 Day Tours (10)
7 Day Tours (14)
10 Day Tours (17)
2 Week Tours (11)
3 Week Tours (11)
Fall / Autumn 2023 (40)
Winter 2023 / 2024 (57)
Spring 2024 (32)
Summer 2024 (28)
Spring 2025 (5)
Summer 2025 (3)
November 2023 (50)
December 2023 (52)
January 2024 (35)
February 2024 (33)
March 2024 (30)
April 2024 (27)
May 2024 (27)
June 2024 (25)
July 2024 (26)
August 2024 (25)
September 2024 (22)
October 2024 (26)
November 2024 (26)
December 2024 (22)
January 2025 (10)
February 2025 (6)
March 2025 (5)
April 2025 (4)
May 2025 (4)
June 2025 (3)
July 2025 (3)
August 2025 (3)
Guatemala Tours starting in
Starting in Guatemala City (35)
Starting in Antigua (13)
International Versions
Deutsch: Guatemala Rundreisen
Nederlands: Guatemala Rondreizen
Guatemala Trips & Tour Packages
Bienvenidos! Welcome to Guatemala – a land of ancient civilizations, steamy jungles and laidback locals.
This coffee-growing, lava-flowing, jungle-clad land definitely doesn't hold back with color – think retro chicken buses cruising down the highway, pastel-washed colonial buildings lining the cobbled streets of historic Antigua and vibrant wares on sale at market stalls in Chichicastenango. And whether you're cruising down the Rio Dulce to Garifuna-influenced Livingston, strolling around the quaint island of Flores in Lago Peten Itza, or trekking to the Maya ruins of Tikal, your Guatemalan adventure will unlock all but one of its highland secrets – how this Central American beauty is still largely undiscovered will continue to remain a mystery.
Our Guatemala trips
Let's create an exclusive trip for your group.
Guatemala tour reviews
Filter by rating
Maya Encounter
Real Central America
Amazing Central America
Articles on Guatemala
The top 8 destinations for travel in June 2024
6 ways you can celebrate, support and connect with Indigenous cultures in 2023  
Costa Rica or Guatemala? The Central American country you need to travel to next
"I can speak in the voice of the Maya." Embracing my Indigenous heritage in Guatemala
3 great countries in Central America for solo travel
5 action-packed activities to keep you moving in Guatemala
How CasaSito is giving rural Guatemalans a chance at education
Why Guatemala is my favourite Central American country
Guatemala at a glance
Capital city.
Guatemala City (population approximately 3 million)
Approximately 18 million
(GMT-06:00) Central America
CALLING CODE
Electricity.
Type A (North American/Japanese 2-pin) Type B (American 3-pin)
Learn more about Guatemala
Culture and customs.
Guatemalan culture is a vibrant mix of Spanish , European and Maya customs and languages. Although most of the population is Catholic, there are still groups of indigenous communities who have links to ancient Maya rituals and practice these alongside their Christian faith.
Despite Guatemala's modern exposure to foreign brands, media and pop culture, the country's indigenous customs, dress, language and cuisine still persist, especially in villages where you commonly see people dressed in colorful traditional clothing, celebrating a variety of age-old festivals and producing local handicrafts to sell at village markets. Traditional dress is held in high regard, and different villages have their own patterns and designs to set themselves apart.
The Guatemalan populace is one of contrasts, with daily life varying greatly depending on social status, heritage and where you're from. Surprisingly, Guatemala has a fairly young population, with the median age sitting at 20.7 years, and around 37% of residents under the age of 15.
People living in the city range from well-off business owners to culturally savvy university students, to modest street cart operators. Rural life also varies – many people that live in villages rely on subsistence farming or handicraft-making, and typically have less access to electricity, plumbing, health care and formal education than their urban counterparts.
Many people outside of the main cities live a very humble life without a lot of income. Despite this simple living situation, Guatemalans maintain a positive outlook, with a focus on family and religion.
History and government
The maya times.
Before the Spanish came to colonize this part of the world, hunter-gatherers had lived on the land for thousands of years. Olmecs were in the region from about 1500 BC, and in the following centuries Maya civilizations came to dominate. Citadels and settlements were built during the Middle Preclassic period (around 1000–300 BC), establishing sites such as Peten, Tikal, Cival and El Mirador.
Fast forward a few hundred years, and Maya city-states dominated the region, some with huge temples and upwards of 100,000 inhabitants. But in the eighth and ninth centuries conflicts and droughts forced the Maya to abandon their settlements and move north into Mexico.
Spanish colonization
Then comes the Spanish. It's thought that most of the Maya had already moved on or were defeated by the time of Spanish colonization in the 1520s. In 1542, after an original capital city was destroyed by earthquake and flooding, Antigua was established, and Spanish settlers pushed some of Guatemala's indigenous population into forced labor. Antigua-based Dominican friar Bartolome de Las Casas convinced higher powers in Spain to end the system, and over the following years the practice died out.
19th and 20th century
Guatemala declared independence from Spain in 1821 and became part of the fledgling First Mexican Empire. Like many of its Central American neighbors, Guatemala grappled with unstable governance, experiencing dictatorships, insurgencies, coups and civil wars.
Two leaders in the 1940s and 50s – Juan Jose Arevalo and Jacabo Arbenz – brought more liberal reforms to the country, handing back land to the working and poorer classes, which then caused a revolt and the rise of conservative leader Carlos Castillo Armas. Guatemala veered back into a period of violence and unrest, often with leftist advocates working alongside the long-oppressed native populations to fight against brutal military regimes.
The Guatemalan Civil War stretched out over more than thirty years of turbulent times between 1960 and 1996. A peace process was underway by the late 1980s, but it took many years to restore democratic rule and peace to the country.
More recently, Guatemala's economy has improved, mainly due to the strength of the local agriculture and tourism industries. Despite a rocky past and many ongoing social and economic issues, Guatemala continues to rebound from its challenges to modernize its industry.
Eating and drinking
Touted as the birthplace of chocolate, Guatemala obviously knows a thing or two about flavor. The food here is among the best in Central America , so hit the markets for some street snacks or a restaurant for a more formal and wholesome meal.
Must-try dishes and drinks in Guatemala
Elotes The simplicity of this dish is what wins travelers over. Take a fresh ear of corn, roast it on a barbecue, add cheese, lime, butter and chili, and serve it on a stick. Cheap and easy – you really can't go wrong.
Chiles rellenos Chiles rellenos are another popular street food snack – peppers stuffed with pork and vegetables, then lightly battered and fried. And what's better than something deep fried? That's right, nothing.
Tamales This is one of the most popular comfort foods in Guatemala and a staple in a lot of Central American cuisines. Tamales are a corn-dough based dish, boiled or steamed and served wrapped in a plantain leaf. Typical fillings include chicken, pork, cheese and vegetables, as well as sweet dessert fillings like fruit or almonds.
Pepian Probably the most representative Guatemalan dish, pepian is a spiced and slightly bitter stew, with pumpkin seeds, tomatoes and guisquil – a type of squash. Try a chicken, pork or beef one, or mix and match your meats!
Kak'ik What's a cuisine without a signature soup? Kak'ik is a sweet and sour broth served with turkey, and is often served when christening a new home in Guatemala. Be sure to ramp up the spice with some chilli paste, usually served on the side.
Spiced mango Most cities and markets in Guatemala will have street carts selling mango spiced with chili and lime. The blend of sweet and bitter flavors with a hint of spice is a perfect pick-me-up during your day of exploring.
Lemonada con soda You think you've tried lemonade? Well, the Guatemalans take it next level. This zesty soft drink is made with real lemons and is the perfect refreshment on a hot and humid day of touring lanes and markets.
Geography and environment
Guatemala shares borders with Belize , Mexico , Honduras and El Salvador , and is predominately mountainous terrain except for pockets of land on the south coast and northern lowlands. With large tracts of rainforest, cloud forest, woodlands and mangroves providing a habitat for a huge range of birds, mammals, reptiles and insects, Guatemala one of the most bio-diverse countries in the world.
However, widespread logging and deforestation has dramatically reduced the forests that once occupied the area. The fertile valleys provide perfect conditions for growing coffee and other crops, but with volcanic eruptions and frequent floods and landslides, farming can be difficult.
Despite the challenges, many Guatemalans live rurally and visitors will be able to see many small villages and towns dotted throughout the country, as well as larger cities with more developed infrastructure.
The varied environments and climates provide the perfect conditions for an array of wildlife, especially of the flying kind. Be sure to keep a keen eye out for some of Guatemala's famed birdlife on your travels.
Birds to spot in Guatemala
Keel-billed toucan This tropical feathered icon is known and loved all over Central America. Often found in pairs or groups, keel-billed toucans use their huge beaks to chomp on fruit and nuts. Abundant populations make them easy to find in the rainforests and jungles of Guatemala.
Guatemalan screech owl In Guatemala, owls represent luck, so you'll be sure to see plenty of owl trinkets, statues and jewelry in the shops and markets along the way. Hopefully, you'll also get to see a Guatemalan screech owl hiding in woodlands and forests. Listen for its faint but distinct call – its 'oos' get higher and higher in pitch until they abruptly break off.
Resplendent quetzal Oh, resplendent these birds are – Guatemala's national bird is a colorful mix of emerald green, scarlet red and white. The males feature a very long tail, which makes launching into flight difficult, so they often jump backward first – like a parachutist!
Wine-throated hummingbird These tiny birds nestle in the cloud forests of highland Guatemala. Despite their size, they're not impossible to locate – just look for its green head and a stunning magenta throat that shimmers like a mini cravat.
Ringed kingfisher These noisy birds – named after their wide, white collars – can be found near large bodies of water looking for their favorite food, fish, although they will also eat reptiles, insects and berries. You won't have many problems spotting this species as they are found in great numbers throughout Central and South America.
Blue-crowned motmot This striking, multi-colored bird has a green and yellow body with a turquoise-fringed face and deep-set red eyes. Motmots love humid conditions so can be found in forests, plantations and gardens throughout tropical Guatemala.
Although Guatemala does have a few modern malls, the most interesting shopping experiences happen at the many markets you can visit in villages and cities.
Most importantly, have fun and don't forget to haggle for a good price! It's also a good idea to check with your local customs officials to ensure that you are able to bring certain items back into your home country. Countries like Australia and New Zealand generally have strict quarantine laws.
Things to buy in Guatemala
Traditional handicrafts Colorful blankets, shawls, scarves and clothing, wooden carvings, woven baskets and handmade ceramics all make great souvenir options. Guatemalan goods come in a rainbow of colors and won't break the bank!
Art Guatemalan paintings are typically colorful and uplifting. The galleries and markets of Antigua are among the best spots to pick up unique art, from traditional paintings to folk art and contemporary pieces by emerging local artists.
Coffee Guatemala produces and exports some of the best coffee in the world, with its range of growing environments producing unique variations in flavor – from the complex, fruity notes of beans grown at high altitudes to the nutty, chocolatey products of volcanic soil. Coffee lovers should stock up here where the quality and price are exceptional, plus enjoy (at least) one local brew daily.
Chocolate Guatemala also creates some of the finest chocolate in the world. Head to a chocolate shop and choose from bitter dark chocolate, spicy chili and cinnamon chocolate or perhaps pick up some rich hot chocolate mix to take home.
Festivals and events
Semana santa.
Guatemalans take their Holy Week traditions seriously – seriously colorful. Throughout the week, celebrations of Maya and Christian traditions take place, including many processions of swathes of dyed sawdust made into colorful rugs. Most of the main Easter celebrations take place in and around Antigua, and are some of the busiest and most popular events in Guatemala.
Festival Folklorico de Coban
The Coban Folkloric Festival takes place in the last week of July, with parades, rodeos, art exhibitions and more. The main event is the Rabin Ajau, or 'daughter of the king' pageant, where girls from across the country don traditional dress and vie for the crown of Maya princess, a title bestowed to the contestant judged not just the most beautiful but, more importantly, the most representative of Maya values and traditions.
Dia de los Muertos
This well-known holiday that honors the dead is celebrated all over the country. Guatemalans usually fly massive kites, visit the graves of ancestors and eat fiambre – a giant mixed salad of meat, cheese, olives, egg, corn and onion. Colorful altars decorated with flowers and skulls can also be found in homes, shops and streets during Day of the Dead.
Fiesta de Santo Tomas
The highland town of Chichicastenango is home to one of the best outdoor markets in Central America, and also this extraordinary annual festival. Combining Catholic and Maya traditions, expect to see lively displays of fireworks, pageantry and a mash-up of dance and bungee jumping called palo volador (flying pole) – where two men scale a wooden pole, tie ropes around their waist then leap off, spinning to the ground.
Further reading
For inspiring stories to prepare you for your Guatemala adventure, check out these books:
The Long Night of White Chickens – Francisco Goldman
The President – Miguel Angel Asturias
Popol Vuh: A Sacred Book of the Maya – Victor Montejo and Luis Garay
In Search of Providence: Transnational Mayan Identities – Patricia Foxen
Homies and Hermanos: God and Gangs in Central America – Robert Brenneman 
Severina – Rodrigo Rey Rosa
Guatemalan Journey – Stephen Connely Benz
Guatemala travel FAQs
Do i need a covid-19 vaccine to join an intrepid trip.
Trips from 1 January 2023 onwards
From 1 January 2023, Intrepid will no longer require travelers to provide proof of vaccination against COVID-19 (excluding all Polar trips and select adventure cruises).
However, we continue to strongly recommend that all Intrepid travelers and leaders get vaccinated to protect themselves and others.
Specific proof of testing or vaccination may still be required by your destination or airline. Please ensure you check travel and entry requirements carefully.
When is the best time to visit Guatemala?
Just like much of Central America , Guatemala has a wet and dry season, with a pretty consistent temperature throughout the year. July–August and December–January are the peak seasons for traveling, which coincide with US and European summer holidays and winter breaks. However, visiting outside these times may mean that you not only escape the crowds, but you'll also be able to fit in a couple of popular Guatemalan festivals. Say, Day of the Dead in October!
The dry season is from October to April, and this is generally considered to be the best time to visit as the weather is warm and sunny. However, this is also the busiest tourist time so expect more people about, especially around Christmas and Easter and in the main cities like Antigua.
The wet season is from May to October. During this time, some activities and roads may be restricted; however, it usually only rains for around an hour or two in the afternoon. As this is the low season for travel, you can enjoy the sites with fewer people around, but keep in mind that some of the national parks and archaeological sites may be a bit muddy.
Do I need a visa to travel to Guatemala?
Citizens of over 86 countries, including Australia, New Zealand, the UK, the US and Canada, can visit Guatemala for up to 90 days without a visa. If you're unsure if you need one or not, check your tour's Essential Trip Information or enquire at a Guatemalan embassy well in advance of your travel date.
Visas are the responsibility of the individual traveler. Entry requirements can change at any time, so it's important that you check for the latest information.
Is tipping customary in Guatemala?
It's customary to add an extra 10% to restaurant bills – if this hasn't already been included. Tipping elsewhere is optional, but leaving spare change or rounding up your bill at small cafes is always a good idea as most Guatemalans live on a very limited income.
What is the internet access like in Guatemala?
Wi-fi is becoming more and more prevalent in Guatemala's cities, although the connection may be slower than you're used to. Remote areas will have little to no internet access, so be aware if you're traveling outside of the main tourist hotspots that you may have trouble getting online. The fast food chain Pollo Campero usually has wi-fi networks available, and they're located in most larger towns.
Can I use my cell phone while in Guatemala?
Using your cell phone while in the cities of Guatemala shouldn't be a problem. Coverage may be less reliable in remote and mountainous areas.
Note that global roaming is especially pricey in Guatemala, so if you want to stay connected on the go, it's probably best to get a local SIM card. Service providers Tigo and Claro have the best coverage across the country.
What are the toilets like in Guatemala?
Many tourist sites and restaurants have flushable toilets, although some remote areas may have compostable or drop toilets. It's a good idea to carry your own toilet paper and hand soap or hand sanitizer, as these aren't always provided.
What will it cost for a…?
Guatemala's unit of currency is the quetzal. Prices here are approximate and shown in US dollars for ease of comparison.
Cup of coffee at a cafe = USD 1.50
A bottle of beer = USD 2
Basic meal = USD 4
Dinner at an international restaurant = USD 10–15
Can I drink the tap water in Guatemala?
Drinking tap water isn't recommended in Guatemala. For environmental reasons, try to avoid buying bottled water. Fill a reusable water bottle or canteen with filtered water – be sure to ask your group leader where filtered water can be found. It's also advisable to avoid ice in drinks and peel fruit and vegetables before eating.
Are credit cards widely accepted in Guatemala?
Credit cards can be used at most large restaurants, shops and other tourist hotspots. Expect to pay cash when dealing with smaller vendors, family-run restaurants and market stalls. Make sure you have smaller denominations of currency with you when you're purchasing at local vendors to make transactions simpler and easier.
What is ATM access like in Guatemala?
Internationally compatible ATMs can be found in most of Guatemala's major cities. ATMs are far less common in rural areas and small villages so make sure you have cash on hand to cover purchases when traveling away from the larger cities.
What is the weather like in Guatemala?
Temperatures across Guatemala sit, on average, at a comfortable 22°C nearly year-round, and don't differ too much in terms of season, but vary with the altitude.
In the wetter season, running from April until around September, rainfall is much more abundant; however, it would only disrupt your outdoor plans in the afternoon. The central region has mostly clear skies during the day with a downpour in the mid to late afternoon.
In the shoulder season (September–October), rains begin to ease up, but October is peak hurricane season. Mild temperatures and clear days make this a good time to travel and hike in the highlands.
The dry season from November through to April sees average temperatures drop slightly in the hilly central region – Antigua, Lake Atitlan, Chichicastenango, Coban and surrounds – to around 18°C.
Do I need to purchase travel insurance before traveling?
Absolutely. All passengers traveling with Intrepid are required to purchase travel insurance before the start of their trip. Your travel insurance details will be recorded by your leader on the first day of the trip. Due to the varying nature, availability and cost of health care around the world, travel insurance is very much an essential and necessary part of every journey.
For more information on insurance, please go to: Travel Insurance
What public holidays are celebrated in Guatemala?
1 January: New Year's Day
Thursday before Easter: Holy Thursday*
Friday before Easter: Good Friday*
March or April: Easter Sunday*
1 May: Guatemalan Labor Day
30 June: Army Day
15 September: Independence Day
20 October: Revolution Day
1 November: All Saints Day
25 December: Christmas Day
*Please note these dates may vary. For a current list of public holidays in Guatemala please go to worldtravelguide.net.
Is Guatemala safe for LGBTQIA+ travelers?
As with many Latin American countries, Guatemala is not particularly gay-friendly, despite homosexual activity being legal over the age of consent. Many Guatemalans hold quite conservative Christian views, especially in remote or rural areas.
Same-sex couples and households are not eligible for the same legal protections as opposite-sex married couples, and while discrimination protections are in place in some contexts, discrimination against gender identity is not mentioned explicitly in law.
LGBTQIA+ identifying travelers are unlikely to encounter violence, outright hostility or overt discrimination in Guatemala, but it is advised to be mindful of the situation travelers find themselves in.
For more detailed and up-to-date advice, we recommend visiting Equaldex or ILGA before you travel.
If you are traveling solo on an Intrepid group tour, you will share accommodation with a passenger of the same gender as per your passport information. If you don't identify with the gender assigned on your passport, please let us know at the time of booking and we'll arrange the rooming configuration accordingly. A single supplement is available on some tours for travelers who do not wish to share a room.
Is Guatemala accessible for travelers with disabilities?
Intrepid is committed to making travel widely accessible, regardless of ability or disability. That's why we do our best to help as many people see the world as possible, regardless of any physical or mental limitations they might have. We're always happy to talk to travelers with disabilities and see if we can help guide them towards the most suitable itinerary for their needs and where possible, make reasonable adjustments to our itineraries.
Much of Guatemala's hotspots are based around the coast and nature, so depending on travelers' level of mobility, they can prove difficult to access. Many national parks are inaccessible for travelers using a wheelchair, as jungle paths are mostly remote and not stable. Antigua is also a bit tricky to get around, with rugged sidewalks and a lack of ramps. Transportation is an important factor also, and with not much space at all on public transport, private rental or tour-based travel may be the only option.
If you do live with a visual, hearing or another impairment, let your booking agent or group leader know early on so they're aware and suitable arrangements can be made. What will assist you may depend on what country you are visiting, but as a general rule, knowing some of the local lingo, carrying a written itinerary with you and taking to the streets as a group, rather than solo, can help make your travel experience the best it can be.
If you have a disability and are planning to travel with Intrepid, we recommend speaking with your booking agent about specific concerns that pertain to accessibility.
How do I stay safe and healthy while traveling?
From Australia?
Go to:  https://www.smartraveller.gov.au/
From Canada?
Go to:  https://travel.gc.ca/
From the UK?
Go to:  https://www.gov.uk/foreign-travel-advice
From New Zealand?
Go to:  https://www.safetravel.govt.nz/
From the US?
Go to:  https://travel.state.gov/content/travel.html
The World Health Organisation also provides useful health information.
Does my trip support The Intrepid Foundation?
Yes, all Intrepid trips support the Intrepid Foundation. In fact, we make a donation on behalf of every traveler. Trips to this country directly support our global Intrepid Foundation partner, Eden Reforestation Projects. 
Eden Reforestation Projects
Eden Reforestation Projects are helping to mitigate climate change by restoring forests worldwide; they also hire locally and create job opportunities within vulnerable communities. Donations from our trips support restoration across planting sites in 10 countries around the globe.
Does my Intrepid trip include airfare?
While our Intrepid trips include many modes of transport, from tuk-tuks to overland vehicles, bullet trains and feluccas, airfare to and from your home country is not included in your tour package.
Choose A Tour — #1 In Value
Latin america tours, u.s.a. tours, canada tours, guatemala, atitlán & antigua 8 day tour from usd $995 #1 in value 8 day tour from usd $995 #1 in value.
Dear Traveler, Welcome to a great vacation at an affordable price. Your Guatemala tour is fully guided and includes all meals, all hotels, and all activities. Happy Travels! Caravan
2023 Daily Tour Itinerary
Day 1 • guatemala city, guatemala, day 2 • popol vuh and ixchel museums, day 3 • iximché, lake atitlán, day 4 • lake atitlán, panajachel, day 5 • coffee plantation, antigua, day 6 • antigua, day 7 • antigua, guatemala city, day 8 • guatemala city, about shopping for guatemalan textiles, 2024 daily tour itinerary, 2023 hotels, days 1, 2 • guatemala city, barcelo guatemala city, days 3, 4 • lake atitlán, hotel atitlán, days 5, 6 • antigua, hotel soleil, day 7 • guatemala city, 2024 hotels, airport transfers, arrival transfers, departure transfers, passports & visas, weather & clothing, temperature °f (high/low) rainfall (inches), clothing tips, travel tips & faqs, packing for guatemala, tour elevations, food in guatemala, fishing and golf, car rentals, rainy season in guatemala, national holidays in guatemala, my tour price includes, preparing for the tropics, are meals included, children on tour, family trips, my tour price does not include, age of travelers on a caravan tour, forms of payment, many tours sell out each year, fully guided tours since 1952, size of tour group, a well-paced itinerary, caravan's $129 travel protection, customer reviews.
"This was our 8th Caravan tour, so that should speak to how we feel about Caravan Tours. We recommend it to all our friends. Without a doubt the sightseeing was absolutely beautiful. Mountains, volcanoes, and lakes made for wonderful pictures. Highly enjoyed visiting museums and Mayan ruins. Memory of a lifetime. Outstanding meals, everything was a treat and we could not be more pleased. Thank you so much for every safe and enjoyable voyage." Mr. & Mrs. C.E., Clarksville, Georgia
"The ruins, sights and tours were wonderful, but it is the Guatemalan people I remember best. I think I left a little piece of my heart in Guatemala." Ms. P.F., Oceanside, California
"This was a trip of a lifetime. The overwhelming beauty of Lake Atitlan. Everywhere we went, we were amazed. I give our tour director six stars or even seven. Her knowledge and passion about her country, her energy, her care for us, her sense of humor and storytelling ability was all outstanding. She really made the trip for us. The driver and the local guides were also excellent. We had a good-sized group with a wide range of age and experience. The food was wonderful, the hotels were nice. Caravan is a class act and this is a wonderful tour." Mr. H.E., Arlington, Virginia
"I travel a great deal and have lived overseas. This was my first organized group tour and it exceeded ALL expectations." Ms. P.D., Chicago, Illinois
"Overall a very positive and priceless experience with lingering pleasant memories. The hotels can best be described as exceptional. Each presented with a different theme of splendor. The investment in their guests was outstanding with special attention to guests of all ages. All hotel employees were guest-oriented with untiring attention. The meals were a gourmet delight of local cuisines intertwined with conventional recipes. Our activities were well-organized with the traveler's interest of paramount importance. Our driver can best be remembered as a remarkable individual who developed great admiration and respect from every traveler. He was energetic, industrious, and dedicated to ensuring the safety and comfort of his passengers. And what a magnificent tour director we had. His broad range of knowledge and interest, as related to the Mayan history and country of Guatemala, was presented with intellectual enthusiasm. A gifted guide with a wide range of stellar interests. This writer remains a Caravan supporter for life." Mr. K.R., Washington, D.C.
"As a first timer with Caravan, I won't hesitate to recommend that others experience what you offer. Enjoyed everything we saw and experienced. Hotels were excellent, locations were great. I have done quite a lot of travel and tours. Ours was the best director I've experienced. An extraordinary communicator, her passion for her country and knowledge is exceptional. She is also very relatable. I will look forward to future travel with you." Mrs. E.D., Federal, Washington
"Premier first class hotels. We saw so many wonderful things, dances, museums, boat cruises, ceramics, weavings, festivities. Very knowledgeable director, excellent in current affairs, history, the culture - and appropriately shared it with us. Very good at figuring the logistics and keeping us moving without a hitch. Thank you Caravan, excellent value for money and very fun." Mr. & Mrs. H.H., Colorado Springs, Colorado
Why Travel with Caravan?
Excellence since 1952, caravan care, caravan's proud history, great hotels, complete sightseeing, fully guided by tour directors, all-inclusive, shopping freedom, great value, book early, how does caravan tours sell these tours for such a low cost, trade association memberships.
Hrmm. Looks like you're using an older browser, which means some site features may not work they way they should. For the full gadventures.com experience, we recommend upgrading to the most recent version of your browser . It's worth it! Honest!
View all tours
North America
Central america & caribbean, south america, north africa & middle east.
Few travellers make it to this icy continent, but the lucky ones who do get to explore a frozen Eden ruled by the elements and teeming with wildlife.
G Adventures Land
G adventures sailing & cruises, g adventures private travel.
Whether it's a family retreat or a girls trip, you can surround yourself with a hand-picked crew and customize a tour that fits you all perfectly.
The Geluxe Collection
Our new line of premium active adventures is officially here. With perfectly paced itineraries, one-of-a-kind accommodations and elevated dining, this is adventure at its finest.
National Geographic Journeys
Go deeper into the cultures and habitats of the places we explore. More is included and you'll enjoy greater hands-on exploration, interactions with local experts, and freedom to roam.
National Geographic Family Journeys
Are you an adventure-loving family in search of meaningful ways to discover the world together? These tours are specially designed for travellers seven and up and their inquisitive families.
Jane Goodall Collection
Step deeper into the animal kingdom while respecting all of its inhabitants. Our incredible collection of 20 wildlife-focused tours is endorsed by the world-renowned ethologist.
Roamies by Hostelworld
The thrill of adventure. The awesomeness of hostels. Get 'em both on these immersive small group trips for 18 to 35-year-old travellers.
Why choose us
As the leader in small group travel for 30 years, we know how to do it right: flexible itineraries, freedom to roam, safety, peace of mind, and locally based guides.
Change the world just by having the time of your life. When you travel with us, you become a force for good by acting responsibly and creating positive impact.
Together with our non-profit partner, Planeterra, we ensure local communities touched by our tours benefit from our visits in as many ways possible.
Trees for Days
Leave your destination even greener than you found it! For every day on tour, we'll plant a tree in your honour and ensure that our forests get to live their best lives.
Travel resources
Outrageously big savings. Ridiculously big adventures. Ends November 30, 2023.
Last minute deals
Looking to have the time of your life in the next 90 days or so? You can save big if you're ready to book now.
Loyalty discount
Back home from a G Adventures tour? Submit a quick trip evaluation to save 5% on your next tour with us.
Student discount
Got proof that you're pursuing higher learning? Then we've got a travel voucher with your name on it.
All travel deals
New ways to save pop up all the time. Here's where you'll find every hot deal in one easy place.
Guatemala Tours
Land of the Maya
Smoking volcanoes spin by as a sea of Mayan weaving lurches from one side of the chicken bus to the other. With the Mayan majority on constant display, dramatic geography, and prices any frugal traveller could love, for some, Guatemala is the quintessential Central American experience. Incredible Antigua, one of its mandatory stops, was once the capital of an enormous swath of the Americas. Frozen in time for centuries thanks to repeated earthquakes, today it has been impeccably restored in all its rubble and glory... not to mention it's the best traveller's hub from here to Cusco. From crater lakes to the ruins of Tikal, it's a miracle Guatemala is still off the radar for so many. Let's hope it stays that way.
What our travellers are saying about Guatemala tours
Recommended tours, guatemala tour photos from our travellers.
Travel Guide Guatemala
Book your individual trip , stress-free with local travel experts
roughguides.com
Central America & the Caribbean
Travel guide
Local Experts
Itineraries
Travel Advice
Accommodation
Spanning a mountainous slice of Central America immediately south of Mexico, Guatemala is loaded with incredible natural, historical and cultural appeal. As the birthplace and heartland of the ancient Maya, the country is, defined by the legacy of this early civilization.
Guatemala travel facts
Where to go in guatemala, best time to travel to guatemala.
How to get around Guatemala
7 best places to visit in guatemala, itineraries for guatemala, accommodation in guatemala, food and drink in guatemala, things to do in guatemala, living and working in guatemala, festivals in guatemala, travel visa requirements for guatemala, guatemala's best fiestas.
Their rainforest cities were abandoned centuries ago, but Maya people continue to thrive in the Guatemalan highlands , where traditions and religious rituals endure to form the richest and most distinctive indigenous identity in the hemisphere.
Guatemala today is very much a synthesis of Maya and colonial traditions, fused with the influences of twenty-first-century Latin and North American culture. It is still a developing nation, a young democracy with a turbulent and bloody history that's beset by deep-rooted inequalities.
And yet, despite alarming levels of poverty and unemployment, most Guatemalans are extraordinarily courteous and helpful to travellers, and only too eager to help you catch the right bus or practise your Spanish.
It's this genuine and profound hospitality combined with the country's outstanding cultural legacy and astonishing natural beauty that makes Guatemala travel so compelling.
Language : Spanish (majority of population).
Official unit of currency : quetzal (GTQ)
Population : 17.3 million in 2018, with a growth rate of 1.75 percent per annum (one of the highest in the western hemisphere). Ethnically, the population is almost equally divided between indigenous Maya and ladinos (who are mainly of mixed race), although there are tiny numbers of black Garífuna (about eight thousand in all), ethnic Chinese and non-Maya Xinca.
Tourist numbers : 826,000 in 2000; 2.11 million in 2017.
Politics : The Republic of Guatemala (capital Guatemala City) is a democratic republic, headed by a president who is head of both state and government. It shares land borders with Mexico, Honduras, Belize and El Salvador and comprises of 108,890 square kilometers.
UNESCO World Heritage sites : Guatemala has three: the city of Antigua, the Archaeological Park and Ruins of Quirigua and Tikal National Park.
To travel Guatemala is to experience a country of wonderful contrasts. Take in the colonial beauty of UNESCO-listed Antigua and marvel at the difference to busy, modern Guatemala City.
Get out of the cities and back to nature, along with an insight into Maya culture, in the beautiful and captivating western highlands. Lago de Atitlán is unmissable – think Lake Como with soaring volcanoes – while the Cuchumatanes mountain range offers some excellent walking trails.
East of Guatemala City you'll find the Oriente and Izabal , where you can cruise down the idyllic Río Dulce and explore its spectacular gorge. It's also the region to head to for Guatemala's best beaches. The Pacific coast is not as impressive with its black-sand coast and dangerous undertow, but it's worth a visit for the lovely seaside town of Monterrico.
Head north to Petén to explore ancient Maya temples and palaces, including Tikal , possibly the most impressive Maya site in all of Latin America.
Indulge in some serious relaxation in the natural bathing pools of Semuc Champey in the Cobán and the Verapaces region, surrounded by lush rainforest.
Discover more places in Guatemala
Petén Travel Guide
The western highlands Travel Guide
Antigua Travel Guide
Guatemala enjoys a warm climate all year round, with temperatures peaking at an average of 32 degrees on the Caribbean coast in April and May. This makes deciding on when to travel to Guatemala a lot easier.
Humidity is determined by altitude: you won't get hot and bothered in many of the traveller hot spots thanks to their location, including Antigua, Guatemala City and Lago de Atitlán.
There is a rainy season, which runs from May to October, with the worst of the rain falling in September and October. The rain is usually limited to late afternoon downpours, so it needn't hamper your visit.
Peak season is between December and March and again between July and August, seen as the best time to visit Guatemala in terms of weather, but best to avoid if you want cheaper accommodation.
Here's the full lowdown on the best time to travel to Guatemala .
There are two international airports in Guatemala. La Aurora International Airport is the biggest and will land you in the capital, Guatemala City. Most flights are routed via US hub cities Atlanta, Chicago, Dallas, Fort Lauderdale, Houston, Los Angeles, Miami and New York. There are no direct flights from the UK or Ireland, Australasia or South Africa, with most travellers heading via the States.
If you visit Guatemala as part of a bigger Central America trip, a land or boat crossing is a great way to experience more of the region. You'll find regular bus services from Mexico , El Salvador and Honduras , while a daily boat runs from Belize .
Here's a bit more about getting to Guatemala , along with a run-down of our favourite tour operators.
Buses are the most common way to travel around Guatemala. Some comfortable coaches run the main routes, while pricey shuttle buses take passengers between the main tourist centres. But for an essential Guatemalan experience, a chicken bus or microbus is the order of the day. Be warned: they are bumpy, busy and fume-filled, but also cheap, convenient and often the only way to get to an off-the-beaten-track destination.
If you can't face the bus, taxis are available in all the main towns and their rates are pretty low — just make sure you negotiate the fare beforehand. Thai-style tuk-tuks have popped up in a lot of places, if you're after a cheaper alternative.
There are no passenger trains in Guatemala, and the only internal flight runs from Guatemala City to Flores, gateway to Tikal.
Take a look at our full travel guide to getting around Guatemala .
Explore the centro histórico in Guatemala City It may be gritty and run-down, but a trip to the capital's Zona 1 is a rite of passage when you're in Guatemala City. It houses some impressive, albeit crumbling, nineteenth-century architecture and Parque Central, an imposing plaza that is prime for people watching. The centre is slowly regenerating: walk along pedestrianised streets and stop in some of the new cafes and bars that have sprung up amongst the chaos.
Trek up Volcán de Pacaya A day-trip from Antigua or Guatemala City, a hike to the top of active volcano Pacaya is an unforgettable experience. One of Central America's most active volcanoes, Pacaya regularly spits out clouds of rock and ash. Watch the eruptions at night, when brilliant orange lava lights up the sky.
Kick back in Antigua There's a reason Antigua has become Guatemala's foremost tourist destination. Wander the beautiful streets, admire the colonial churches and grand houses or relax in one of the many cafes, bars or top-notch restaurants. OK, it could be perceived as a little bourgeois compared to the rest of the country, but aesthetically, it's like nowhere else in the world. Relax and enjoy.
Take in Maya ruins and wildlife at Tikal It's been lauded as the most impressive of all Maya sites, and a visit to Tikal won't disappoint. Five 60m tall temples dominate the ruins with thousands of other structures around them, many still hidden under mounds of earth and entwined with tree roots. Around the site you'll find the Parque Nacional Tikal, a protected part of the Reserva de la Biósfera Maya rainforest. Head there are dawn or dusk for the best wildlife spotting opportunities and listen out for the distinct roar of the howler monkeys.
Bathe in the pools at Semuc Champey The prime attraction in Cobán and the Verapaces, the sublime turquoise pools of Semuc Champey are at the foot of a plunging, jungle-clad river valley. Bring your swimsuit, because this will be the most beautiful bathing spot you've ever encountered.
Kayak the Río Dulce gorge The incomparable Río Dulce gorge is worth taking your time over. Forgo the fast public boat in favour of a slower cruise or, even better, kayak from one of the nearby hotels and explore it at your leisure. If you're lucky (and an early riser), you might even spot some manatees on a morning paddle.
Shop 'til you drop in Chichicastenango Pick up something to help remember your trip to Guatemala at Chichicastenango, a vast twice-weekly market in El Quiché at the heart of the western highlands. It's on the touristy side, but local people still come here to trade their wares. If you're after some traditional weaving, be prepared to hunt and haggle for the best quality. For a less touristy market, pay nearby Sololá a visit instead.
Whether you've got two weeks or a few months to travel around Guatemala, carefully crafted itineraries will help you make the most of your trip.
Meet your Guatemala local travel expert
12 days  / from 6840 USD
Off the tourist trail and highlights of Guatemala and Belize
Meet school kids in Antigua and traders in Chichicastenango before learning ancient cookery and weaving skills and viewing a Mayan ceremony. This fascinating tour visits archaeological sites such as majestic Tikal before an idyllic private island stay off Belize's Caribbean coast completes the trip.
12 days  / from 2820 USD
The Best Of Guatemala & Belize
Visit Antigua with the nearby Pacaya volcano before heading to Lake Atitlán and further to Tikal, once one of the most powerful kingdoms of the ancient Maya. Afterwards, cross the border to Belize to visit the Caracol ruins and enjoying some sun & sand on Ambergris Caye.
12 days  / from 1890 USD
Guatemala and Belize Family Adventure
Take a family-friendly adventure through Guatemala and Belize. Discover Lake Atitlan on kayaks, explore the active volcano Pacaya or play hide and seek in the large archaeological complex of Tikal before heading out to Belize for its fantastic underwater world and gorgeous beaches.
8 days  / from 1280 USD
The Best Of Guatemala
You will visit the most popular destinations including the Western Highlands, Tikal and Antigua Guatemala. Enjoy the different types of activities like exploring the Mayan pyramids in the middle of the virgin jungle or having one of the best cups of coffee surrounded by a unique landscape.
9 days  / from 2385 USD
Unparalleled Guatemala
Guatemala's culture and archaeology is one of the most fascinating ones in the world. On this trip, you will get to know the locals of several places: Mayan food in Antigua, the Quiché people in Chichicastenango, the Mayan ruins of Tikal and much more.
11 days  / from 1790 USD
A true Mayan expedition
This trip takes you all over Guatemala, from Antigua over Chichicastenango to Lake Atitlán. Take a day trip across the border to Honduras to visit the Mayan ruins of Copán before continuing to Guatemala's Caribbean coast: Rio Dulce awaits before you head to the ruins of Tikal.
8 days  / from 1450 USD
Guatemala Family Adventure Tour
This is the perfect family vacation taking you throughout Guatemala. Visit the active Pacaya volcano on an easy trek and watch the lava; enjoy a canopy ride through the middle of the rain forest and observe the nature just as the birds see it and enjoy Lake Atitlan by kayak.
If you've got at least a month and want a taste of the cities, Maya culture, natural sites and ancient temples, the Grand Tour is for you. It's the classic route that aims to give you a flavour of everything that Guatemala has to offer.
Short on time? Don't try to see it all. Ancient Maya is a jam-packed trip around Petén, Guatemala's Maya heartland and home to hundreds of ancient sites.
Or you could focus your energy on one diverse region with our Western highlands route, which includes stops at the famous Chichicastenango market and Fuentes Georginas hot springs. Take a look at all our Guatemala itineraries in more detail.
Budget travellers, rejoice: cheap accommodation in Guatemala is plentiful. You should be able to bag a double room for US$15 in any town (Guatemala City will set you back a bit more). Hostels are often run by expats and offer everything even the most discerning backpacker could desire. If you've got some cash to splash, it'll stretch to luxury hotels with impressive colonial decor.
Our guide to accommodation in Guatemala will give you the full lowdown, as well as an option to book hotels and hostels.
You certainly won't go hungry in Guatemala. The cuisine is a mix of Maya, Latin American and Western traditions, and it's filling and good value. You'll find more choice in the touristy spots, where there are plenty of vegetarian options too.
If you're travelling on a shoestring, or just want a more authentic Guatemalan experience, dine in a comedor — simple eateries that serve big portions of food at inexpensive prices — or head to a street food stall.
Stomach rumbling? Read more about food and drink in Guatemala .
Watch a fútbol game
Guatemalans have a furious appetite for spectator sports and fútbol (soccer) tops the bill. If you get the chance to see a major game it's a thrilling experience, if only to watch the crowd. The two big local teams, both from Guatemala City, are Municipal and Communications.
Guatemala has great hiking, particularly volcano climbing, which is hard work but almost always worth the effort. There are 37 volcanic peaks; the tallest is Tajumulco in the far west, which at 4220m is a serious undertaking. Pacaya is a fairly easy climb and a dramatic sight. For your personal safety, it's best to hike in an organised tour group.
There's excellent ocean and freshwater fishing in Guatemala. The Pacific coast offers exceptional sport-fishing, with some of the best waters in the world for sailfish, as well as dorado, mahi mahi and some blue marlin, jack crevalle, yellow and black tuna, snapper and bonito. The Caribbean side offers excellent opportunities for snook and tarpon. In Petén, the rivers and lakes are packed with sport fish, including snook, tarpon and peacock bass.
Whitewater rafting
Guatemala's dramatic highland landscape and tumbling rivers provide some excellent opportunities for whitewater rafting. As well as being a thrilling experience, rafting gives you the chance to see some very remote areas and also visit some of the country's most inaccessible Maya sites.
Caving and tubing
Caving is popular, especially in the area north of Cobán where you can explore great caverns and tube down underground rivers. The northern Alta Verapaz region is the place to head.
Mountain biking
There are terrific mountain bike trails throughout the highlands, with several professional operators organizing trips. Maya Mountain Bike Tours and Old Town Outfitters, both in Antigua, have excellent bikes and tours, staring at about US$35 for a half-day escorted ride. Further west, Atitlán Tours organizes excellent mountain-bike excursions around the crater of Lago de Atitlán.
Two of the best areas for kayakers are the Río Dulce region with its stunning gorge and jungle tributaries, and the sublime shoreline around Lago de Atitlán. Hotels in both these places offer kayaks for rent or contact Los Elementos in Santa Cruz La Laguna for expert advice and guided paddles.
Scuba diving
The seas off Guatemala have little to offer compared with the splendours of the neighbouring Belizean or Honduran coastal waters. Nevertheless, there are some diving possibilities, including Lago de Atitlán.
There is some surfing in Guatemala, but with a strong undertow along much of the Pacific coast, conditions are not ideal. However, there is a growing surf scene at Paredón, near Sipacate, and Iztapa.
If shopping is your thing, visit as many markets as possible, particularly in the highland villages, where the colour and spectacular settings are like nowhere else in Central America.
The large markets of Chichicastenango, Sololá and San Francisco el Alto are all well worth a visit, but equally fascinating are the tiny weekly gatherings in remote villages like San Juan Atitán and Chajul, where the atmosphere is hushed and unhurried.
Guatemalan crafts are known locally as artesanías, and are very much a part of Maya culture. The best place to buy them is in their place of origin, where prices are reasonable and their creators get a greater share of the profit. The most impressive craft has to be textile weaving — each Maya village has its own traditional designs, woven in fantastic patterns and with superbly vivid colours.
Plenty of travellers get seduced by Guatemala's natural beauty, inexpensive cost of living and the hospitality of its citizens. Many choose to put down roots for a while to study Spanish. Similarly there are myriad opportunities for voluntary workers, and dozens of excellent projects, though little in the way of paid work.
Studying Spanish
Most schools offer a weekly deal that includes four or five hours one-on-one tuition a day, plus full board with a local family. This all-inclusive package works out at between US$120 and US$310 a week (most are in the US$140–180 bracket) depending on the school and location.
The most popular places to study are Antigua, Quetzaltenango and Lago de Atitlán. Beautiful Antigua is undoubtedly an excellent place to base yourself, though the major drawback is that there are so many other students and tourists here that you'll probably end up spending your evenings speaking English. Quetzaltenango has a different atmosphere, with a stronger Guatemalan character and far fewer tourists, while Lago de Atitlán is popular with younger travellers and has very cheap rates.
Volunteer and paid work
There are dozens of excellent organizations offering voluntary work placements in Guatemala. Medical and health specialists are always desperately needed, though there are always openings in other areas, from work helping to improve the lives of street children to environmental projects and wildlife conservation. Generally, the longer the length of time you can commit to, and the higher your level of Spanish, the more in demand you'll be. The best place to start a search is on the web (or in Guatemala itself).
As for paid work, teaching English is your best bet, particularly if you have a recognized qualification like TEFL. There are always a few vacancies for staff in the gringo bars of Antigua, and in backpackers' hostels.
Traditional fiestas are a highlight of a trip to Guatemala and offer a real insight into the culture. Every town and village, however small, devotes at least one day a year to celebration. The main day is normally prescribed by the local saint's day, though the celebrations often extend a week or two around that date. With a bit of planning you should be able to witness at least one fiesta – most of them are well worth going out of your way for. All share an astonishing energy and an unbounded enthusiasm for drink, dance and fireworks.
Fiesta dances
In Guatemala's Maya villages, traditional dances form a pivotal part in the fiesta celebrations. They are all heavily imbued with history and symbolism. The most common dance is the Baile de la Conquista, which re-enacts the victory of the Spanish over the Maya, whilst bringing a touch of ridicule.
Fiesta music
Guatemalan music combines many different influences. For fiestas, bands are always shipped in, complete with a crackling PA system and a strutting lead singer.
Traditional Guatemalan music is dominated by the marimba, a type of wooden xylophone that originated in Africa. Marimba orchestras play at every occasion and in the remotest of villages you sometimes hear them practicing well into the night, particularly around market day. Mainstream music reflects modern Latin American sounds, much of it originating in Miami, Panama, the Dominican Republic and Puerto Rico.
Travel advice for Guatemala
From travel safety to visa requirements, discover the best tips for traveling to Guatemala
Eating and drinking in Guatemala
Getting around Guatemala: Transportation Tips
Travel Tips Guatemala for planning and on the go
Best time to visit Guatemala
Before you travel to Guatemala, it's worth making sure you have up-to-date travel advice. Our guide to Guatemala travel essentials will bring you up to speed on the climate, time difference, recommended vaccinations, location of embassies and consulates, tips on travelling with children and lots more.
Citizens from most western countries (including the US, UK, Canada, Australia, New Zealand, South Africa and most, but not all, EU states) need only a valid passport to enter Guatemala for up to ninety days.
Passport holders from other countries (including some Eastern European nations) qualify for a Guatemalan visa, but have to get one from a Guatemalan embassy or consulate.
Citizens from most developing world nations, including much of Asia and Africa, need to apply for a visa well in advance.
If you're wondering whether you'll need a visa, phone an embassy for the latest entry requirements; Guatemala has embassies in all the region's capitals.
Although there's no charge to enter or leave the country, border officials at land crossings commonly ask for a small fee (typically US$2.50), which is destined straight for their back pockets. You might try avoiding such payments by asking for un recibo (a receipt); but prepare yourself for a delay at the border.
Top image © SL-Photography/Shutterstock
Almost all addresses are based on the grid system, with avenidas (Av) running in one direction (north to south) and calles east to west, often numbered. All addresses specify the street first, then the block, and end with the zone. For example, the address "Av la Reforma 3–55, Zona 10" means that house is on Avenida la Reforma, between 3 and 4 calles, at no. 55, in Zona 10. In Antigua calles and avenidas are also divided according to their direction from the central plaza – north, south, east or west (norte, sur, oriente and poniente). Diagonales (diagonals) are what you'd expect – a street that runs in an oblique direction.
Easter Week
Semana Santa processions Antigua.
Maximón confronts Christ in Santiago Atitlán.
July 31–August 6
National Fiesta of Folklore, Cobán.
August 12–15
Marimba-playing marathon Nebaj, in the Ixil region.
September 15
Independence Day nationwide, particularly impressive in Guatemala City
Pagan skull-bearing procession San José, Petén.
Kite-flying festival, Santiago, Sacatepéquez and Sumpango.
Drunken horse race, Todos Santos Cuchumatán.
November 26
Garífuna day, Lívingston.
December 21
Maya-style bungy jump in Chichicastenango.
Overshadowing the southern half of the country, a chain of volcanoes extends in an ominous arc from 4220m-high Tajumulco on the Mexican border to the frontier with Honduras. Depending on how you define a volcano – some vulcanologists do not classify lateral cones in the folds of a larger peak to be volcanoes for example – Guatemala has somewhere between 33 and 40. Three of these, Pacaya , Fuego and Santiaguito are highly active, regularly belching soaring plumes of smoke and ash. An ascent up Pacaya rarely fails to disappoint as it's usually possible to get up close and personal with the orange lava flows, but there are myriad other incredible climbs.
Lago de Atitlán is actually the former caldera of a giant volcano that cataclysmically blew its top some 85,000 years ago. So much magma was expelled that most of the vast cone collapsed, and centuries of rainwater filled the depression, creating today's lake.
The Rough Guides to Guatemala and related travel guides
In-depth, easy-to-use travel guides filled with expert advice.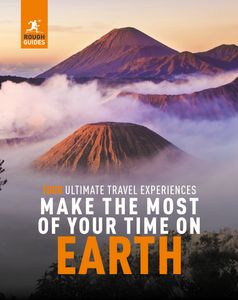 Find even more inspiration here
Planning your own trip? Prepare for your trip
Use Rough Guides' trusted partners for great rates
written by Rough Guides Editors
updated 26.04.2021
Plan your tailor-made trip with a local expert
Book securely with money-back guarantee
Travel stress-free with local assistance and 24/7 support
Bill, Croatia
They were courteous and professional from beginning to end and always answered our seemingly endless array of questions.
Ready to travel and discover Guatemala?
Get support from our local experts for stress-free planning & worry-free travels.
Where to stay
Travel advice
Meet the Team
Talk to The Broke Backpacker
Czech Republic
Netherlands
Switzerland
Scandinavia
Philippines
South Korea
New Zealand
South Africa
Budget Travel
Work & Travel
The Broke Backpacker Manifesto
Travel Resources
How to Travel on $10/day
Home » Central America » Places to Visit
20 AMAZING Places to Visit in Guatemala (2023 • Insider Guide!)
Despite being six times smaller than Texas, Guatemala is a remarkably diverse country, home to striking landscapes, Mayan culture, lush jungle, dry highlands, and ancient ruins. In this guide, I'll cover the best places to visit in Guatemala. And let me tell you: there are a lot of them.
There aren't many countries where you can roast marshmallows at the top of active volcanoes, swim among crystal-blue waterfalls, explore ancient ruins, and hike around lush rainforests, all in one trip.
Guatemala is definitely a nature lover's paradise, but it is also home to the unique Mayan culture, and a few cool cities to explore.
Antigua, Lake Atitlan, and Tikal are definitely the show-stopping highlights in Guatemala but don't stop there. This guide will cover all of the other unmissable places to visit in Guatemala.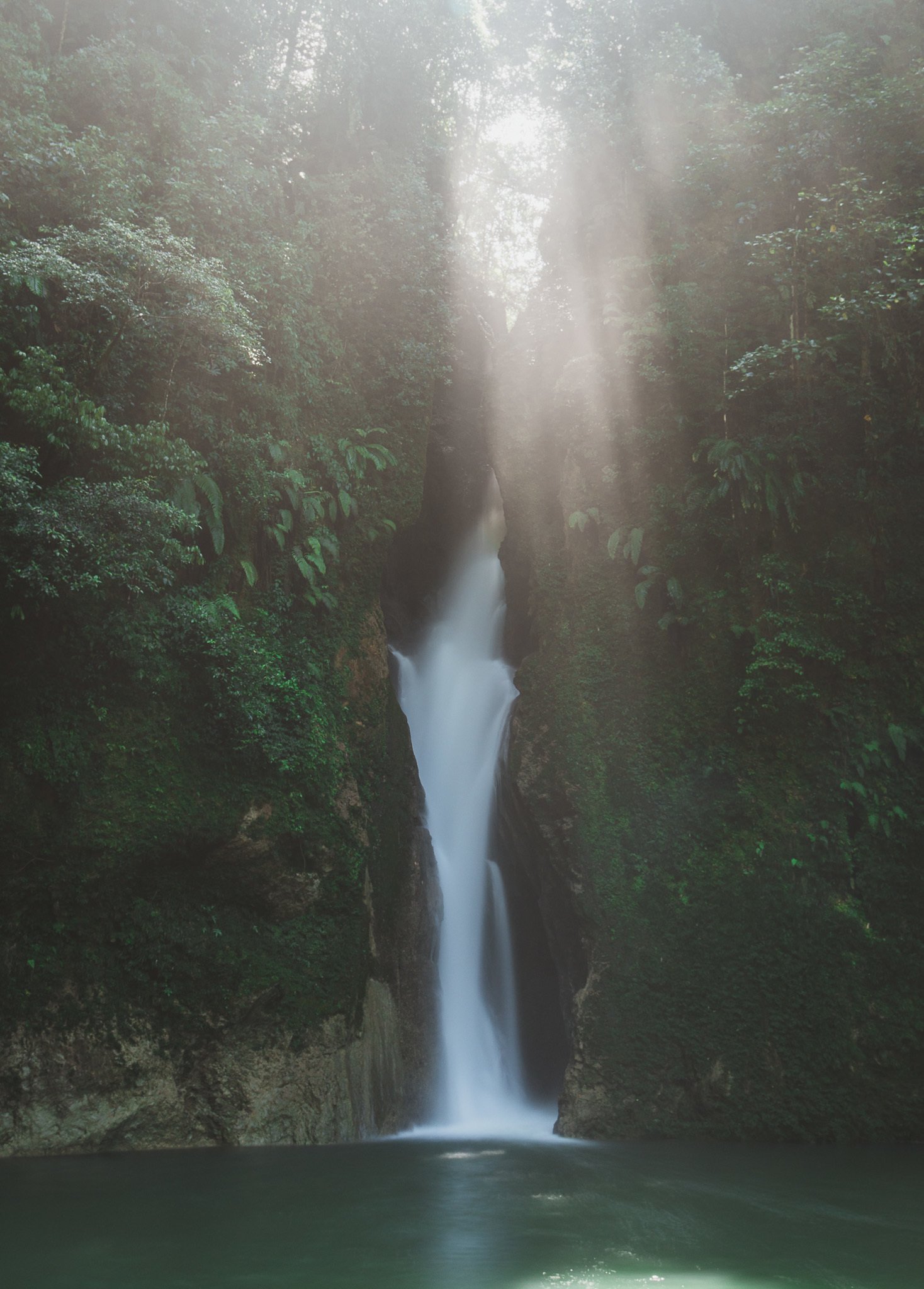 The BEST Places to Visit in Guatemala
Faq on the best places to visit in guatemala.
Whether you want to summit volcanos, hike between Mayan villages, wander around ancient sites, or taste all of the amazing food, you'll have an action-packed backpacking trip in Guatemala !
Insider Tip: Literally all of the top things to see in Guatemala are worth visiting, so fitting everything in might become a real struggle if you don't have a rough itinerary. Plan your trip beforehand and you'll have the time of your life!
#1 – Laguna Lachua – One of the most incredible places to go in Guatemala!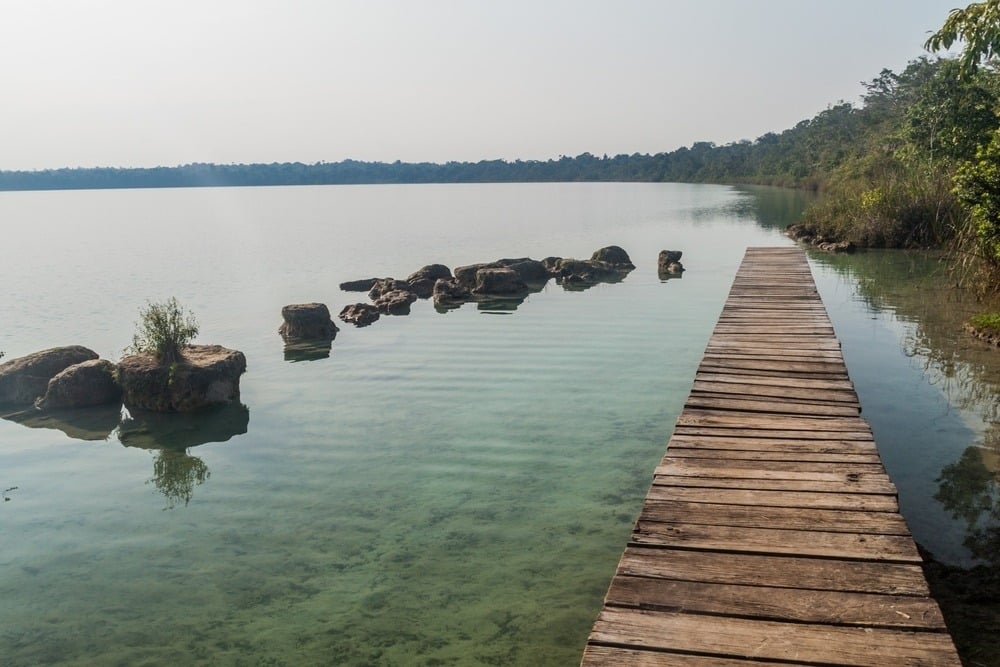 Calcite and sulfur lake;
High biodiversity of native plants and flowers.
After a few rough roads and an hour-long hike through thick, dense rainforest, you will earn your afternoon at Laguna Lachua, one of Guatemala's most beautiful natural wonders.
This calcitic, bright turquoise lake is perfect for a variety of outdoor activities. Located in the middle of Laguna Lachua National Park, the lake remains free of villages and settlements, so you can relax in tranquility. A refreshing oasis in the middle of a jungle, Laguna Lachua is the perfect place to spend an afternoon.
Best Attractions
Hiking might be necessary in order to reach Laguna Lachua lake, but this 4-kilometer long path is full of flora and fauna to explore. Although it takes roughly an hour to complete, the trek is fairly flat and suitable for beginners.
Swimming in the lake on a hot day is the best way to cool off after the jungle hike. Soaps, shampoos, and other liquids are not allowed in the protected lake, so the waters are extremely clean.

Unlock Our GREATEST Travel Secrets!
Sign up for our newsletter and get the best travel tips delivered right to your inbox.
#2 – Tikal National Park – The most impressive Mayan site… in the world!?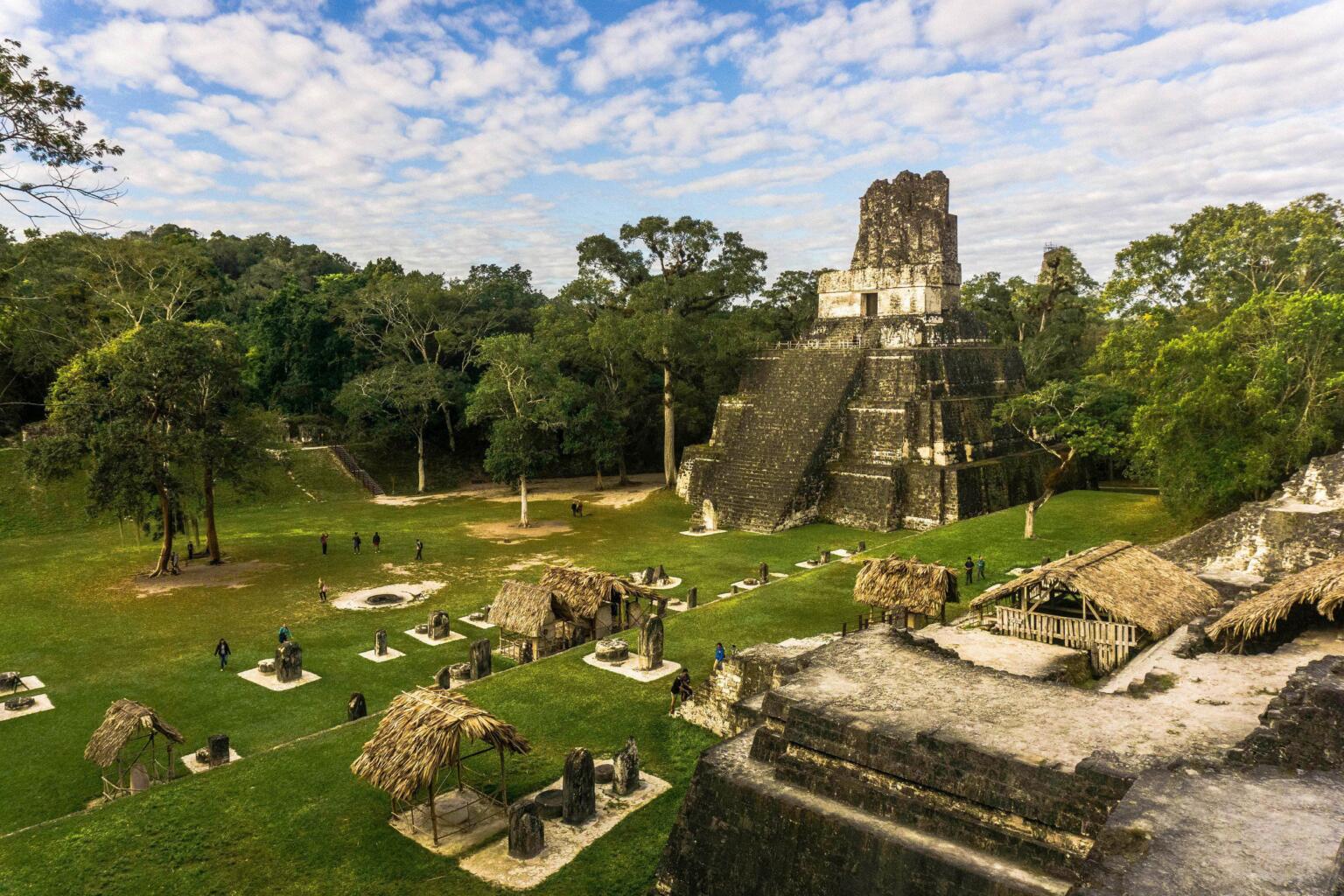 One of ancient Maya's most powerful cities;
Only a small percentage has been excavated.
Guatemala is home to one of the largest pre-Columbian Maya ruins in all of the world! Once known as Yax Mutal during its reign in the 4th-century BC, Tikal's ruins shed a glimpse of what life was like for this economically and politically important Maya city.
Now a UNESCO World Heritage Site, Tikal is full of palaces, homes, and monuments that cover an astounding 60 square kilometers.
Most of the park is covered in forest and fauna, but just a few feet under the jungle floor is a concrete floor. The theory is that the Mayans abandoned Tikal because their monstrous city ran out of natural resources. No matter what happened, the city they left is absolutely breath-taking, and it's still being excavated!
As someone who has explored multiple Mayan ruins, including the popular ones in Mexico, Tikal is the best one.
You can easily spend a full day here, if not more, exploring the trails and ruins. You can also expect to see spider monkeys, howler monkeys, plenty of birds, such as toucans, pizotes, and maybe (if you're lottery lucky) a jaguar.
The North Acropolis is the main necropolis that contains the burial sites of citizens dating back 1,300 years. It most notably contains the tombs of several Maya kings, including Yax Nuun Ayiin, Siyaj Chan K'awiil II, and Wak Chan K'awiil.
The Plaza of Seven Temples is a complex of seven small temples that were built in 650 BC. Because of the similar size and shape of the temples, all seven are almost identical to each other. If you look on the north side of the temples, you'll find a three-sided ballcourt, which was completely unusual for this time period.
Tikal Temple I is one of the most prominent buildings in Tikal. Standing 47-meters high, the temple was built as a tomb and shrine to the King, Jasaw Chan K'awaiil I.
#3 – Chichicastenango – Home to the largest market in Central America!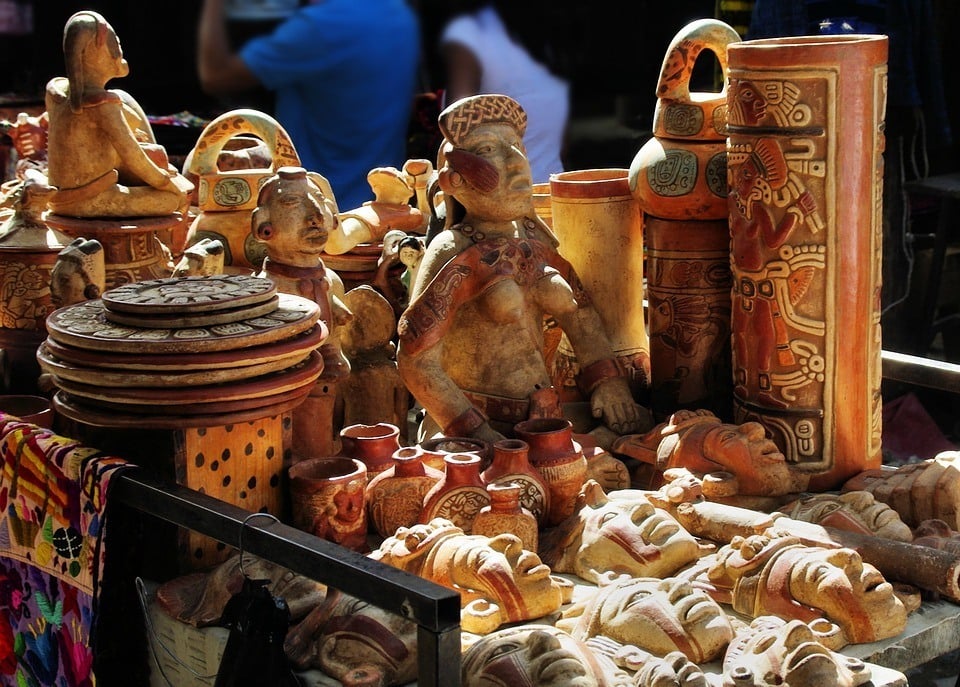 Traditional markets and shopping.
Situated high in the Guatemalan Highlands, Chichicastenango translates to place of Chichica (an itchy plant you should never touch). The seemingly normal town doesn't off tourists much to do on most days, but if you have the chance to visit on a Thursday or a Sunday, you will not be disappointed!
The Chichicastenango market is bursting with vibrant textiles, colorful crafts, and just about anything you could need. Chichicastenango is a photographer's dream.
There is something is buzzing around every cobblestoned corner, from the lively handicraft markets to the street-side grocery stores. Even if you aren't into shopping, Chichicastenango is worth visiting!
Chichicastenango Market occurs every Thursday and Sunday right in the middle of the city center. Shops and stalls spill out into the street selling everything from fresh produce to pottery to livestock.
Iglesia de Santo Tomás is a church dedicated to Saint Thomas. Dating back almost 500 years, the church is marked by the 18 steps in front of it, which represent the 18 months of the Mayan calendar. The church holds significance as one of the only to mix Catholicism and the ancient Mayan religion.
Chichicastenango Regional Museum showcases traditional artifacts from Guatemala. You'll find everything from 800-year old ceramics to bright, colorful jade and stone carvings.
#4 – Semuc Champey – One of the most beautiful and scenic places to visit in Guatemala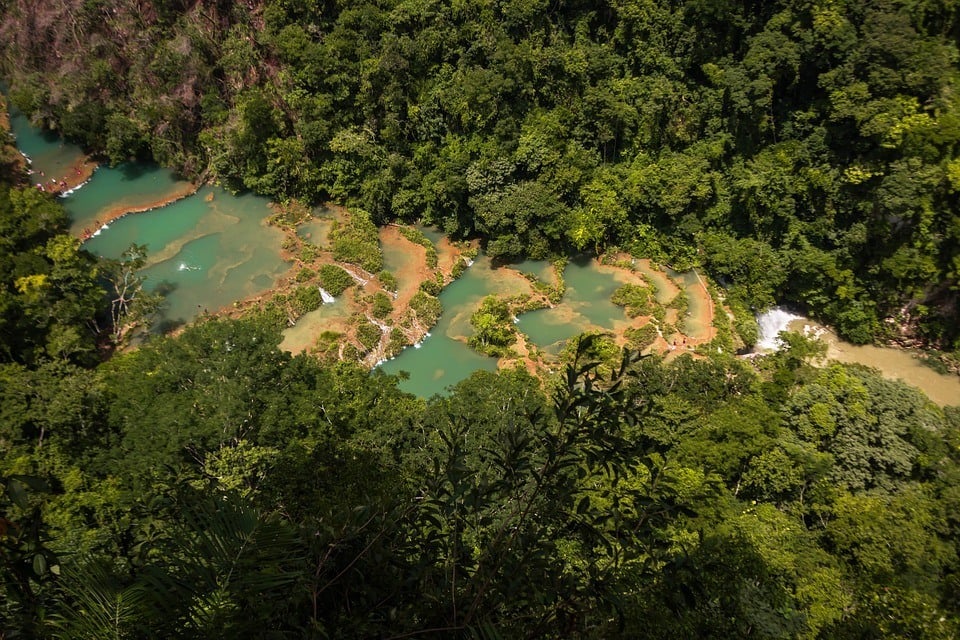 One of Guatemala's natural wonders;
Hiking, swimming and exploring.
Semuc Champey is one of the natural highlights of Guatemala. The brightly colored pools are tiered, and the water cascades down through each one until it reaches the Cahabón River.
It's truly one of Guatemala's most magical landscapes, and you'll be happy that you made the journey through the jungle to see its flowing falls.
As for your stay, I recommend Greengo's Hotel . I extended my stay twice, and I bet you will too.
El Mirador is the highest viewpoint in Semuc Champey. A 45-minute hike to the summit boasts some of the best views of the pools, along with the green rainforests and mountains that surround them.
Swimming is allowed in the Semuc Champey pools. Some of the pools are deep enough for diving, so find a rocky cliff and jump into the refreshing turquoise waters for an unforgettable memory.
K'an Ba Cave can be explored directly in the water! It may be an additional fee to take the guided tour , but you'll have the chance to swim through the shallow, dark waters around the protruding, rocky stalactites.
#5 – Quetzaltenango (Xela) – One of Guatemala's most fun and authentic cities!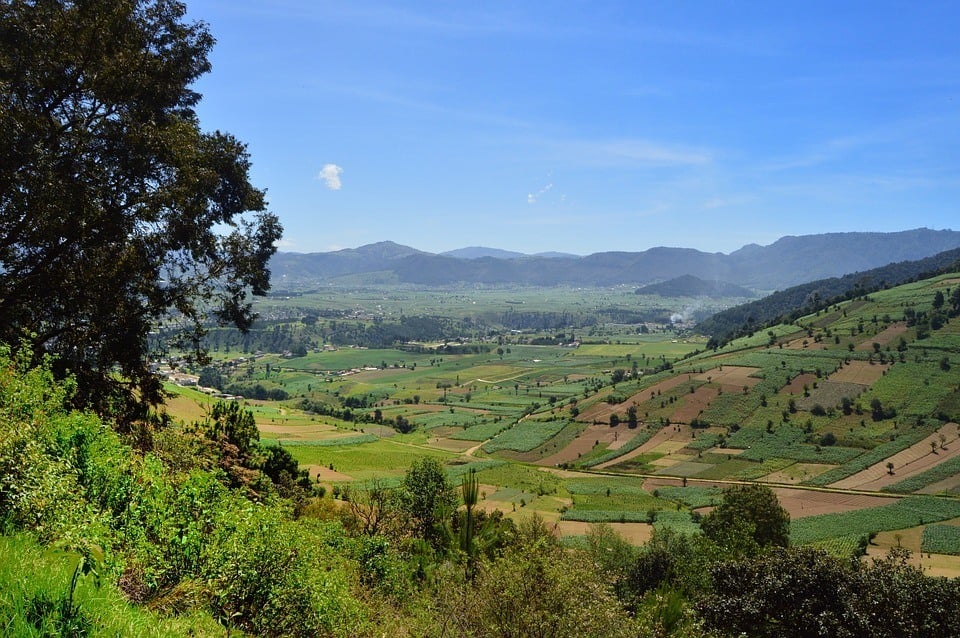 High altitude at 2,300-meters;
Also known as Xela.
Although Quetzaltenango is the second-largest city in Guatemala, it feels quite a bit smaller than the polluted and loud capital.
Located high in the Sierra Madres Mountain range, Quetzaltenango is the perfect base for anyone looking to experience authentic, real-life Guatemala. Here you will find great Guatemalan food , lively locals, street fairs, and more.
Because Xela is lively and much more affordable than the cities in the south (the capital and Antigua), many backpackers settle down in Xela for a few weeks or months to learn Spanish.
The best part about Xela, however, is not found in the city proper. The surrounding mountains and volcanos provide ample opportunities for hiking, hot springs, and multi-day treks.
Because of the high altitude, Quetzaltenango can be cooler than the other cities, so don't forget to pack your sweater !
Parque Centro América is a beautifully manicured park and the center of life in Quetzaltenango. Surrounded by museums, palaces, and cultural buildings on all four sides, Parque Centro América is the best jumping off point for seeing the city and also where you should stay. Many of the city's best restaurants are walking distance from here.
Volcán de Cerro Quemado, Santa Maria, and Santa Aguito: Explore dormant and active volcanos, where you can hike, cycle, and camp. If you make it to the summit of a volcano, you'll be rewarded with sweeping views of the entire city.
National History Museum is dedicated to Guatemalan history over the last several centuries. From taxidermied animals to ancient Mayan artifacts, you'll find everything in this fascinating museum.
Fuente Georginas are natural hot springs just outside of Xela, perfect for taking a dip after a long day of hiking!
Where to Stay in Xela
Hostel: Casa Seibel
Hotel: Casa Morasan Hotel
#6 – Acatenango Volcano – One of the best volcano hikes in Central America!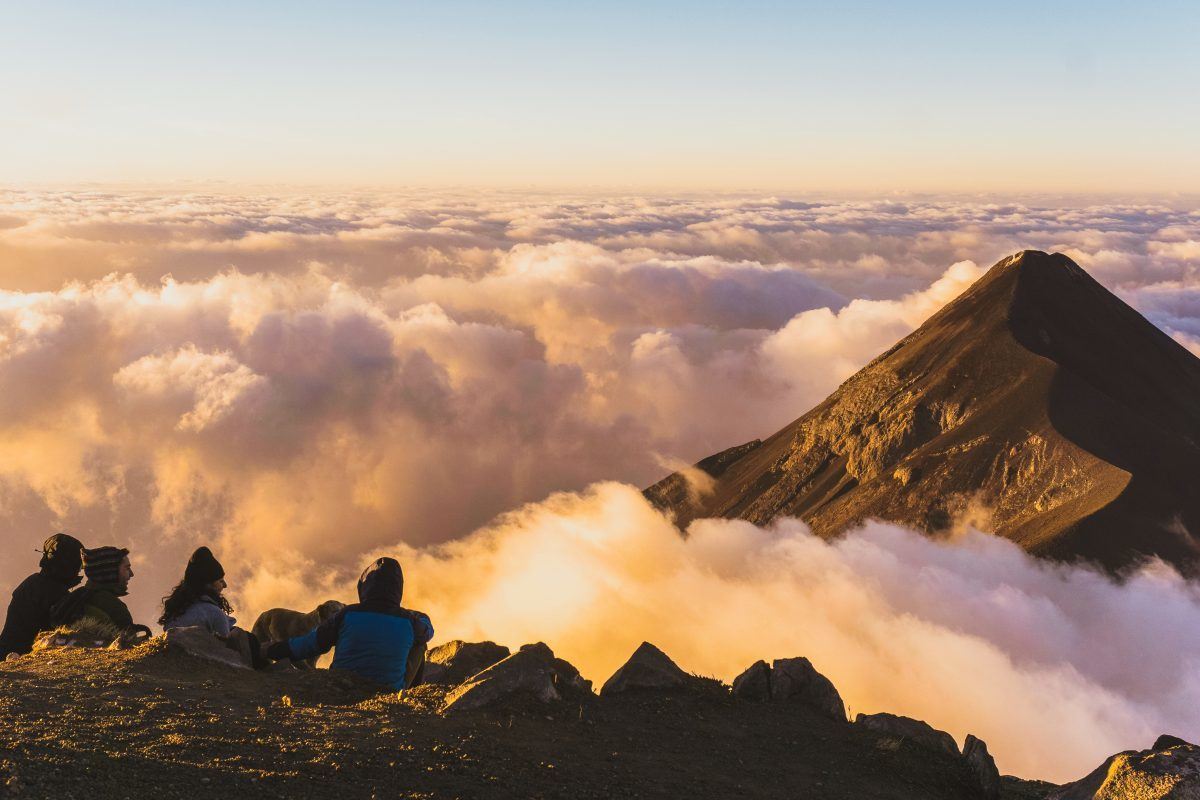 Strenuous Overnight Hike to Watch Volcan Fuego Erupt;
Beautiful Sunrise over Volcan Fuego.
One of the best volcano hikes in Central America , the hike to summit Volcano Acatenango is also tough with a capital T. This is due to the sheer steepness of the volcano; nevertheless, it's one of the most popular volcanos to summit, purely for its incredible views of the nearby (and very active) Volcan Fuego.
At the time of writing, Volcano Fuego is erupting every 10 minutes!!! Absolute madness, right!? The difficult climb is totally worth a front seat to Volcano Fuego. There are some tours that will even take you on top of Fuego, but not without its risks. A massive eruption killed hundreds of people just last year (June 2018).
An Overnight Hike to the top of Volcano Acatenango is the best way to experience the hike. This way you can witness the sunrise, one of the best in the world!
Camping with a View of Fuego is my favorite part about this hike! At night you can really see the lava spewing from Volcano Fuego.
#7 – Pacaya Volcano – Most Active Volcano in Central America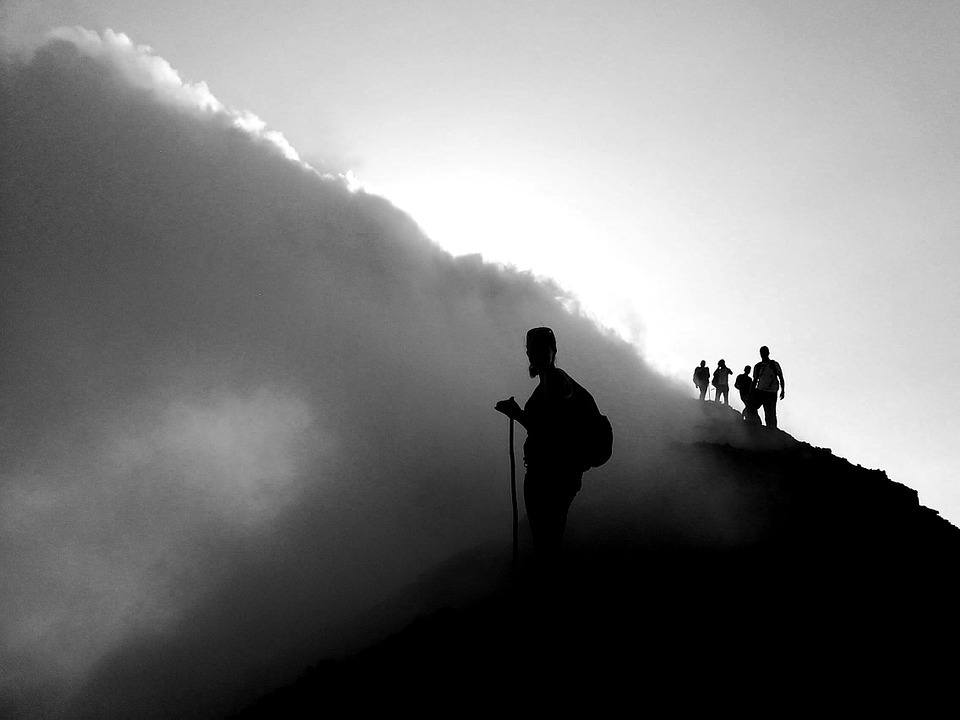 Erupted 23 times in 500 years;
See flowing, orange lava.
While there is no shortage of volcanoes in Guatemala, Pacaya remains one of the most active. Its last massive eruption was just in 2014, but that hasn't stopped tourists from climbing it anyway.
Towards the top, you'll have the opportunity to see the glowing, molten lava flowing down the volcano in streams! Standing over 2,500-meters into the sky, Pacaya is a natural site that can't be missed during your visit to Guatemala.
Moreover, the climb to the top of Pacaya is one of the easiest in the country (not to say it is easy) and only takes a few hours.
Hiking to the top of Pacaya is the best way to experience the volcano. It's a fairly steep hike but only takes a couple of hours. The hike can be toured individually or in a tour group.
Roasting marshmallows over the burning lava flow is a unique activity to do on Pacaya. The marshmallow gets hot and toasty from the heat the radiates through the cracks in the volcano.
Horse rides can be taken to the summit if the hike is too steep for you. It's the perfect way to take photos and enjoy the view without burning any calories!
#8 – Pacific Beaches of Monterrico and Paredon – The most underrated places to visit in Guatemala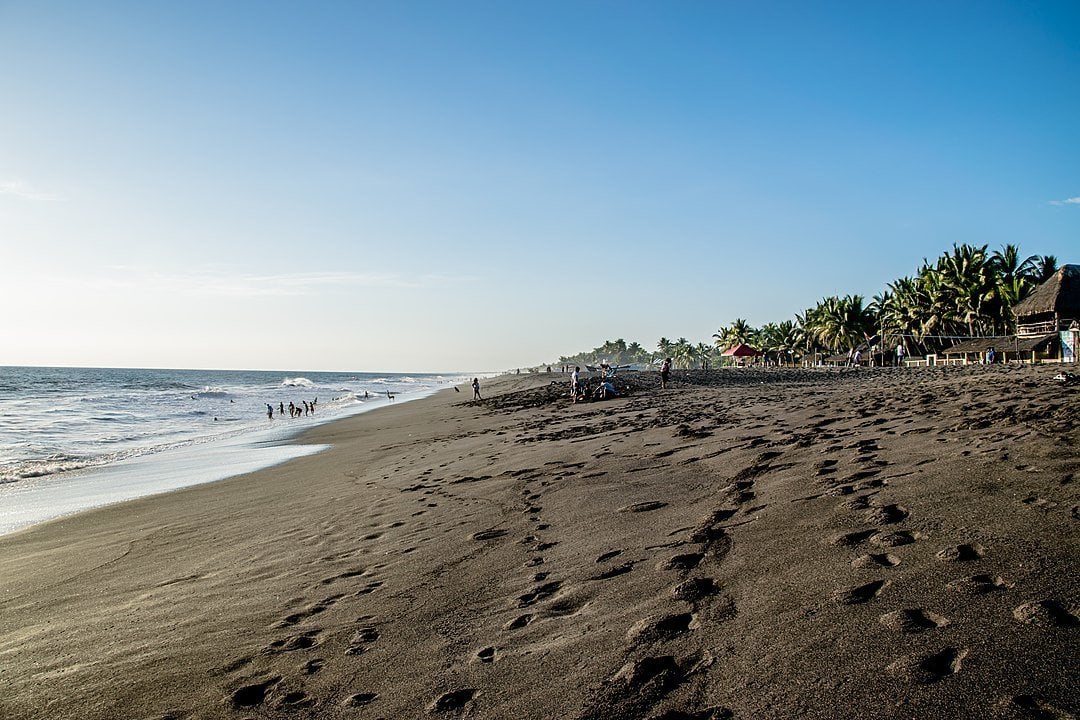 Underdeveloped black sand beach;
Surfing Paradise;
Monterrico in the middle of a mangrove swamp.
If you're looking for a bit of relaxation and sun in Guatemala, head to Monterrico , a pristine beach right on the coast. While Guatemala is not known its beaches, Monterrico remains a hidden gem just 2 hours away from Guatemala City. The black sand stretches as far as your eyes can see, and the lapping ocean waves are perfect for surfing.
Speaking of surfing, I definitely wanted to mention the even lesser developed village of Paredon. Further north from Monterrico, this beach is more famous for its surf breaks, and not there are a few surf schools and hostels setting up shop.
Here you'll find surf, sun, and seafood, and almost nothing else.
If you are looking for relaxing and more unique places to visit in Guatemala, then head to the coast!
The mangrove swamp near Monterrico is a protected canal of trees situated right on Monterrico's beach. You can walk on the wooden boardwalk through the mangroves, or take a guided boat tour through the swamp.
Surf in Paredon is pretty decent, though not the best for total beginners. You'll have a good time no matter what, though!
Photography is popular during sunset or sunrise due to the contrasting orange and pink sky against the dark, black sand. The beach is rarely crowded, so you don't have to worry about any tourists photobombing your pictures!
#9 – Lake Atitlan – One of the Best Places to hang for a week in Guatemala!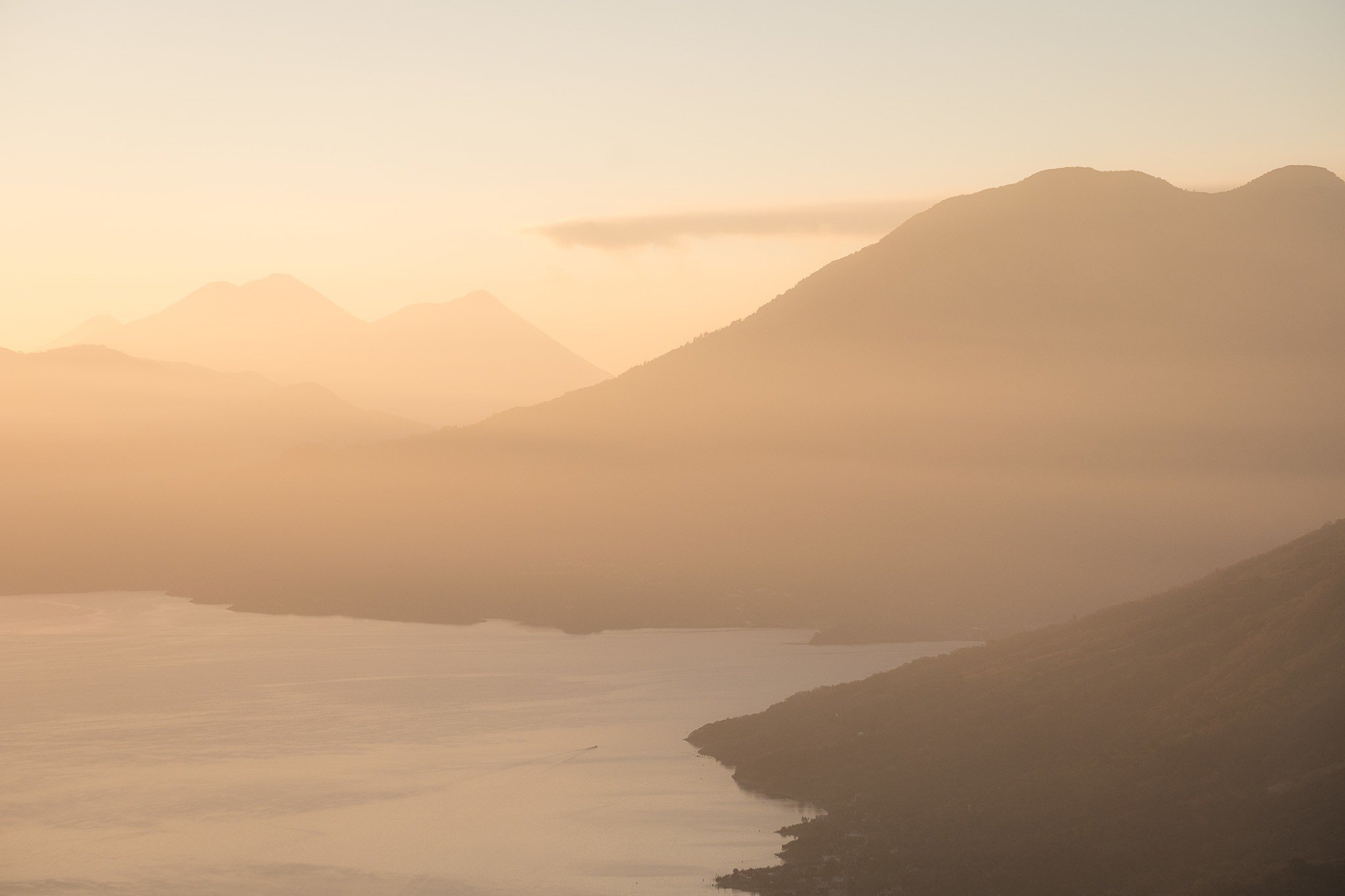 The deepest lake in Central America;
Many unique and small villages to explore, lakeside.
Lake Atitlan isn't really a secret anymore. It's been frequented by backpackers since the 60s and continues to remain one of the most popular places to visit in Guatemala. All of that being said, it is also one of my personal favorite places to visit in Guatemala.
Lake Atitlan is a cobalt blue lake surrounded by rugged, volcanic mountains. The views are absolutely incredible and there are plenty of awesome activities to do on and around the lake, such as a sunrise hike (as pictured), kayaking around the lake, or even just hanging out on the docks.
There are several towns that surround the lake, and each has a completely different atmosphere than the other. The three most popular are Panajachel (also the most convenient to reach from Antigua and the Capital), San Pedro, and San Marcos.
Panajachel is a nice mix of everything and is convenient to reach, but it's also a bit noisy and polluted. I recommend visiting the markets for an afternoon and staying elsewhere on the lake for a more relaxing stay.
I always tell travelers there are two types of backpackers: those who stay in San Pedro and those who stay in San Marcos. San Pedro has the best nightlife and San Marcos has the best vegetarian food served with a side of Kombucha *shout out to Love Probiotics!*
Actually, Love Probiotics is technically in Tzuluna and you can find it in San Pedro too 😉 All jokes aside – as I appreciate both towns for what they are – these are great spots to base yourself if you want to be close to other travelers, things to do, and good food.
They are not authentic nor do many locals live in the center, but luckily some of my favorite towns are not far away.
San Juan is just a short boat or tuk-tuk from San Pedro. Here you'll find some of the best textiles and art classes. The people are ultra laid back . This is my favorite town, personally.
Just a tuk-tuk from San Marcos is the tiny town of Tzuluna . Come here to visit Bambu House and the awesome permaculture farms. Santa Cruz is also on the same side of the lake and a nice village to spend a couple of nights as it has some of the best views of the lake, but there isn't much to do here other than relax in the sun.
Paragliding is one of the most thrilling activities to do over Lake Atitlan. You'll have the most exquisite bird's eye view of the volcanoes and valleys as you gracefully fly over the Lake and Panajachel River.
San Pedro is the largest village around Lake Atitlan. Attracting a variety of backpackers and students attending one of the many Spanish schools, San Pedro also happens to be a wild nightlife area.
San Juan is a charming village located 10-minutes from San Pedro. Overlooked by most tourists, San Juan caters more for those looking for authentic Guatemalan culture .
We've tested countless day packs over the years, and now we've found our absolute favourite: the traveller-approved Osprey Daylite Plus .
Want more deetz on why we love it  so damn much?  Then read our comprehensive review for the inside scoop!
#10 – Livingston – Give the Atlantic Coast some love!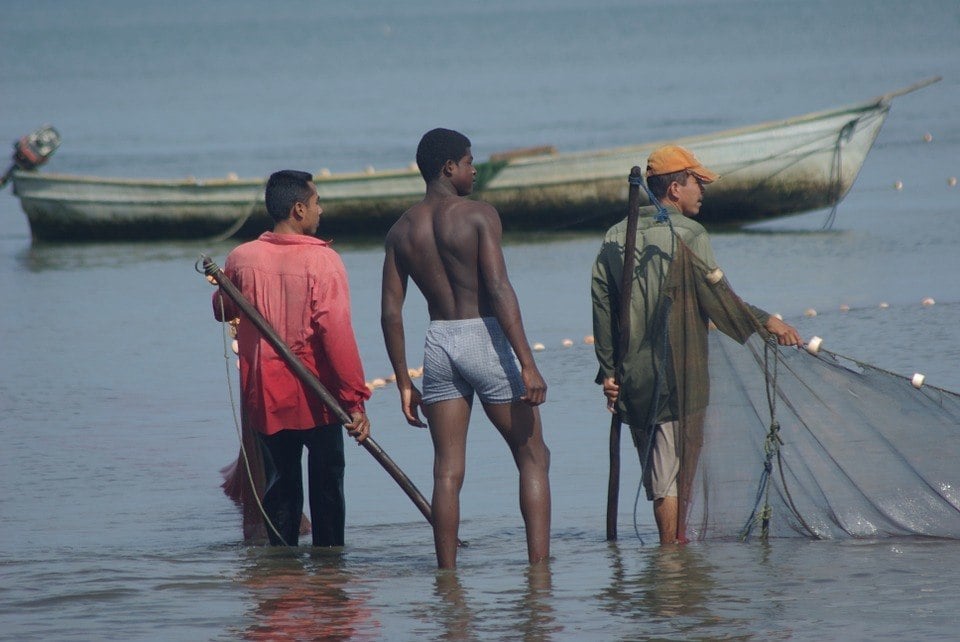 Majority of the population is ethnically Garifuna;
Peninsula is only accessible by boat.
For a slice of the Caribbean in Guatemala, head to Livingston, a unique city that makes you feel as if you've left the country! Although it was populated by escaped Garifuna slaves, Livingston has transformed to become a culturally diverse city with a laid-back Caribbean-like atmosphere.
Come to learn more about Garifuna culture, indulge in gourmet cuisine, and unwind in this picture-perfect town. Playa Blanca isn't too far away either!
Los Siete Altares are stunning, cascading waterfalls that can be viewed just 5-kilometers from the city center. Swim in the freshwater pools, or take a boat tour to experience everything Los Siete Altares has to offer.
Shop through the local markets to find a unique souvenir. Traditional handicrafts from Livingston include shell jewelry, coconut artwork, and embroidered textiles.
Drink Coco Loco , the local tropical cocktail of the area. You'll find several street stalls selling this delicious drink, which is rum that has been poured inside a fresh coconut! If you're feeling adventurous, don't forget to try Guifiti, another rum-based cocktail known to have healing properties.
Where to Stay in Livingston
Hostel: Casa De La Iguana
Hotel: Casa Nostra
#11 – Zone 1, Guatemala City – A great place to visit in Guatemala for the architecture!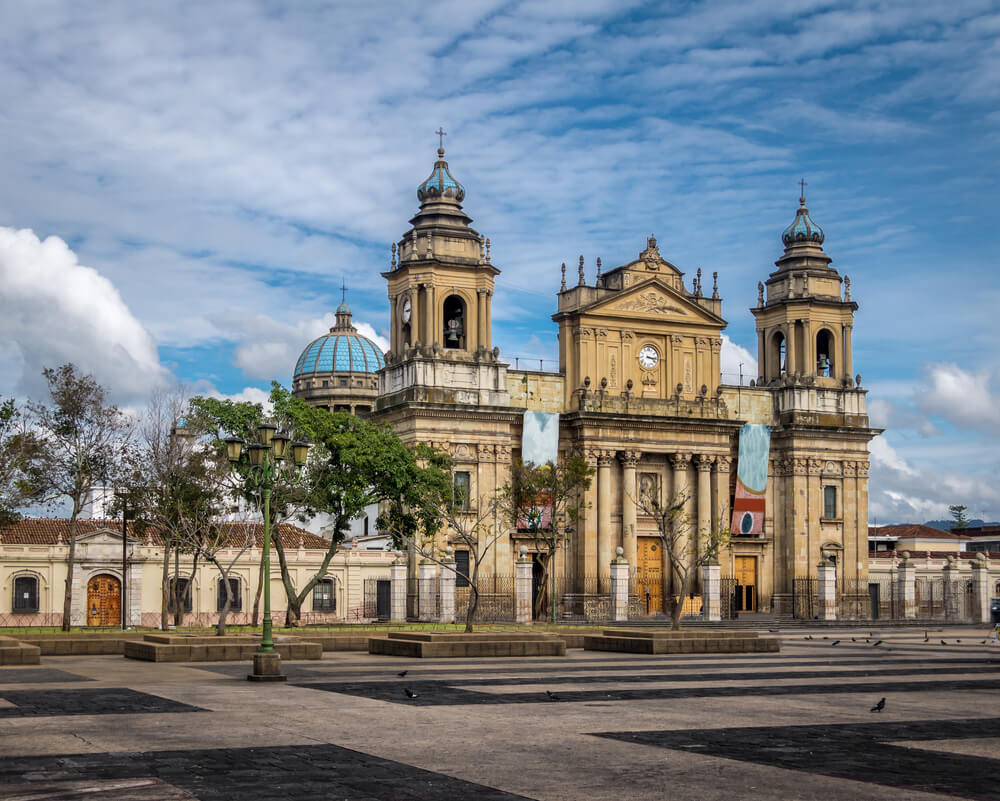 Architecture hub of Guatemala City;
The historic part of the city.
When visiting the bustling Guatemala City center, you'll most likely wander through the metropolis of Zone 1. Breathtaking plazas and grand palaces intertwine between cheap bars, restaurants, and hostels.
If you're looking for a bit of quiet and relaxation, then Zone 1 is not for you! The neighborhood becomes even more hectic at night with loud music, rowdy cocktail bars, and late-night clubs. If you want to explore the historic sights of Guatemala city in Zone 1 and the others, we'd recommend doing so with a private guide .
Catedral Metropolitana is the stunning cathedral that looms over the city. Although several earthquakes destroyed the interior of the church, the ornate exterior facade is impressive on its own. Taking almost 100 years to construct, this baroque and classical building has 12 towering pillars, a marble altar, and two side-wing towers.
Plaza Mayor de la Constitucion is the main square and beating heart of Zone 1. Surrounded by some of the most grandiose buildings in the city, Plaza Mayor de la Constitucion is the perfect place to grab a cup of coffee and people watch.
Guatemalan National Theatre is a jaw-dropping complex that was once a historical military fortress. This cultural center shows every type of performance in its grand theater, from musicals to operas to ballets.
#12 – El Boqueron Canyon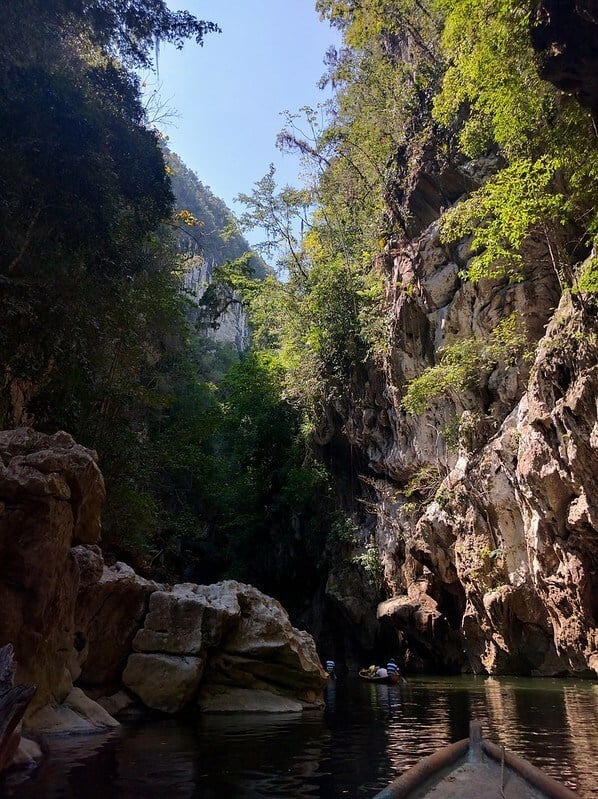 180-meter steep cliffs;
The perfect non-touristy natural park.
If you are looking for a place to visit in Guatemala that is off the beaten path, head towards El Boqueron Canyon. Located just one hour from Rio Dulce, the steep limestone walls of the El Boqueron Canyon are just one of the many impressive sites to see.
Rarely visited by tourists, you'll most likely have the jagged cliffs and running waters all to yourself. The further you go into the canyon, the more stunning and gigantic the rocks are!
Swimming through the shallow waters is the best way to experience the El Boqueron Canyon. Although it's an exhilarating experience, keep in mind that you will be swimming in currents and around rocks.
Boat tours are offered by many of the locals that live around the canyon. For a small fee, they'll take you out on their canoe for some of the most jaw-dropping views of the towering canyons above you.
Explore the caves that have been created by the limestone rocks. As you bob above the blue waters, you'll see some of the impressive carved out stalagmites and stalactites.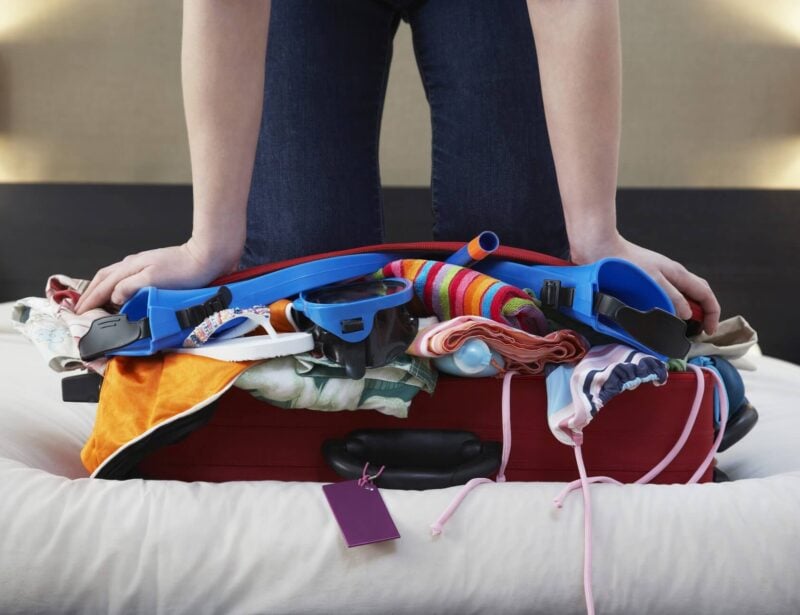 Wanna know how to pack like a pro? Well for a start you need the right gear….
These are packing cubes for the globetrotters and compression sacks for the  real adventurers – these babies are a traveller's best kept secret. They organise yo' packing and minimise volume too so you can pack MORE.
Or, y'know… you can stick to just chucking it all in your backpack…
#13 – Antigua – A must visit place in Guatemala on the weekend!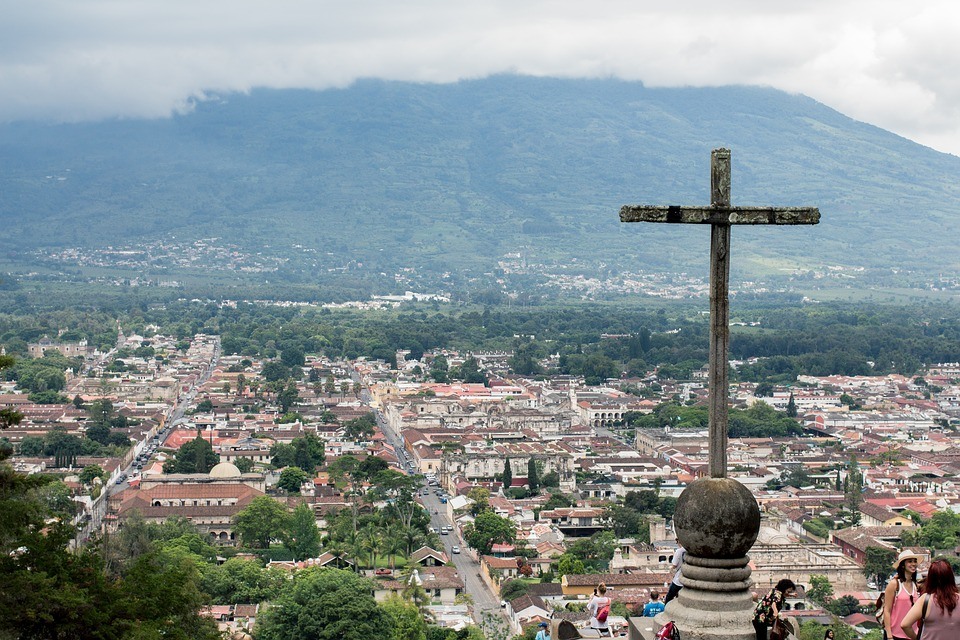 Only 35,000 local residents;
Spanish-Baroque architecture and one of the most beautiful towns in the country.
You didn't think we'd leave Antigua off of the list, did you!? This Spanish colonial town is arguably the most aesthetically pleasing city in the country, if not on the continent! Since there are different neighborhoods in the city, doing some research on where to stay in Antigua can make your trip a lot more enjoyable.
Architecture lovers will enjoy spending the day wandering around the preserved streets of Antigua. From the colorful colonial buildings to the narrow cobblestone alleys, the entire city center is a designated UNESCO World Heritage Site .
Antigua is also regarded as one of the best places to learn Spanish, and there are many highly regarded institutes and schools that teach students from all over the world! For this reason, and its convenient location, Antigua has become the most visited place in Guatemala.
With such popularity comes plenty to do, and awesome restaurants, but also a loss of local authenticity. While Antigua is beautiful and a lovely place to live for a while, it doesn't represent the country anymore. However, there are countless amazing hostels in Antigua that make the stay absolutely worth it.
Arco de Santa Catalina is the recognizable, iconic arch that stands in the middle of the city. Built in the late 1600s, this bright yellow landmark connects a Catholic convent to a school but also symbolizes the entrance to Antigua.
Iglesia de La Mercedes is a grand church styled in a classically Spanish-Baroque style with a dab of Moorish influence. Don't miss the sprawling tiered water fountain that takes up the entire inside courtyard.
Cerro de la Cruz is the tallest hill that looms over the entire city of Antigua. Marked by a tall cross at the summit, you'll be able to see panoramic views of the city and volcanic backdrop.
Where to Stay in Antigua
Hostel: El Hostal BNB
Hotel: Selina Antigua
#14 – Cobán – One of the Best Jungle Regions to Explore in Guatemala
Coffee and cardamom plantations;
Lots of rivers and beautiful nature.
Cobán is the main city in this region and honestly doesn't have much to offer in the city proper. You come to Cobán as a base for exploring the nearby rivers, waterfalls, and farms!
The most famous nearby attraction is Semuc Champey , which is just outside of Lanquin. If you really want to get off the beaten path, consider visiting places like Moy Sac.
Cobán is close to many of Guatemala's top national parks and reserves, and is one of the best places for tasting one of Guatemalan's biggest exports – coffee! Situated in the central highlands of Guatemala, coffee and cardamom are grown here.
El Calvario Church is not only the most prominent religious building in the city, but it also boasts the best view from its terrace! Legend has it that the church was built when a hunter spared two sleeping jaguars and instead saw the image of Christ the next day where they were sleeping.
Las Victorias National Park is just a few minutes outside Cobán and is an 82-hectare park that was once a coffee plantation.
Nearby Nature like Semuc Champey and Moy Sac.
#15 – Lake of Peten Itza – Let's Give Lake Atitlan a run for its money for most beautiful lakes in Guatemala…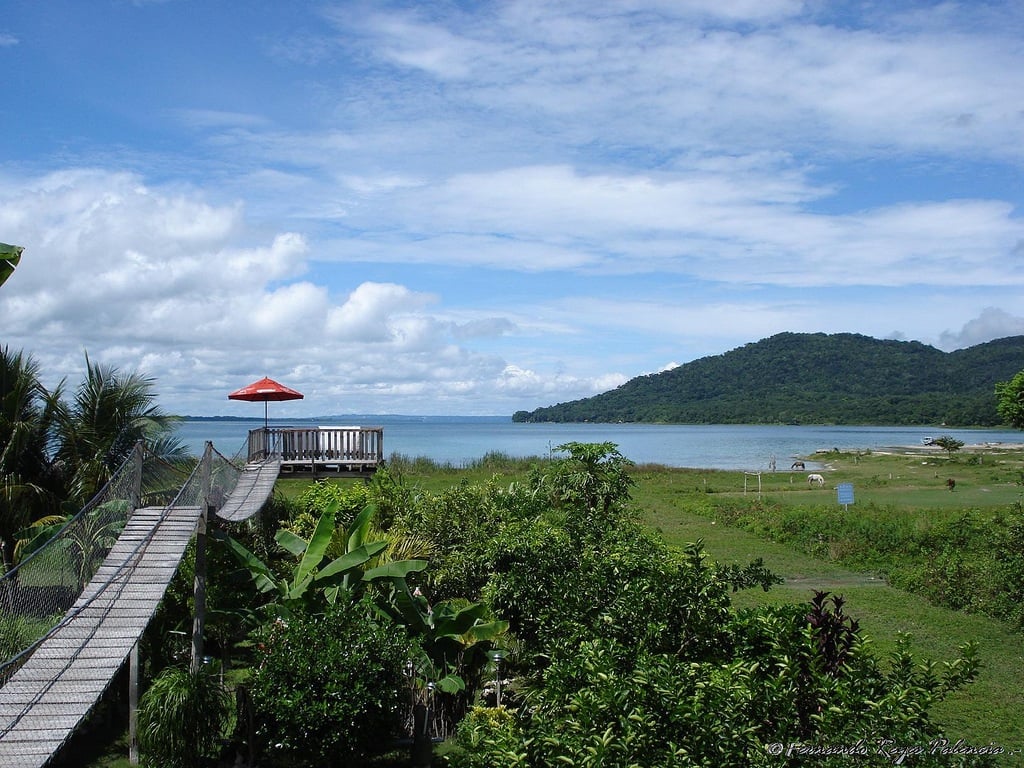 Chill on the lake before visiting Tikal;
Swim and Kayak.
The name Itzá means "Brujo del agua", or water witch. This beautiful lake is often visited because of Flores Island, which is a jumping point for Tikal, but with the right guide and transportation, there is so much to explore around this lake!
You can take a kayak, swim, or even sail to a lost island! Playa Chechenal is the most convenient beach near Flores, mostly known for its wooden dock, white sand, and turquoise water.
El Remate is my personal favorite place on the lake! This is a small and relaxed town on the eastern side of the lake, opposite to Flores and so not visited often by backpackers. The water is much cleaner on this side, so it's a great place to swim and kayak.
El Remate is a laidback and beautiful part of the lake. It's also the best spot to catch the sunset.
Explore Flores , the town/island in the middle of the lake!
#16 – Panajachel, Lake Atitlan – The Gateway to the Blue Lake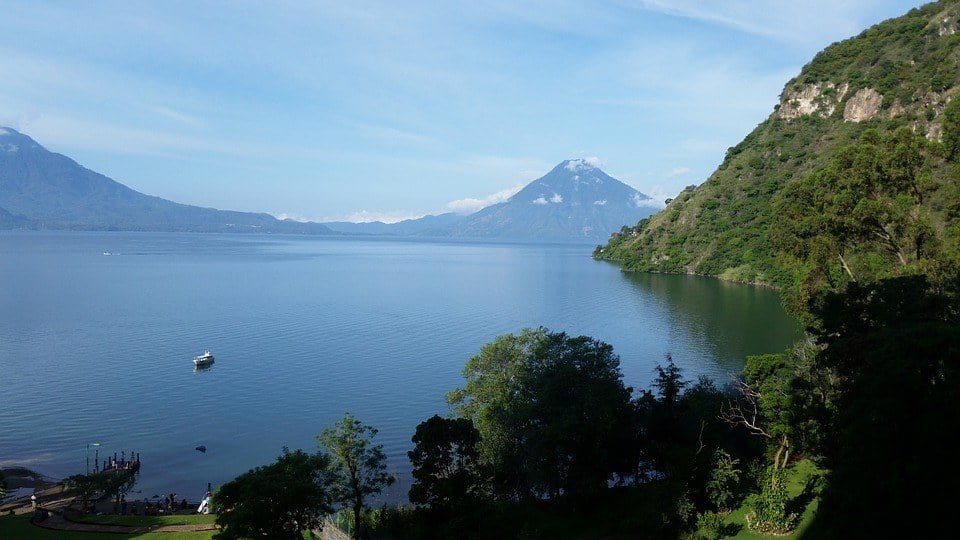 Village on Lake Atitlan
Cheap shopping and markets
Panajachel sits on the banks of Lake Atitlan and is the perfect home base for exploring the neighboring area.
While you can easily spend a full day admiring the buildings and churches, the main draw is watching the vibrant sunset from the shores of the lake. Because of its location, it's the best town to catch the sunset.
Souvenir shopping in Panajachel is a great way to get affordable trinkets and gifts for everyone back home. You can find great bargains compared to most other cities, as long as you're prepared to haggle for it ! If you want to visit a more authentic market, head up the hill to Solola.
Temescals or traditional Mayan saunas can be found throughout Guatemala, but Panajachel has some of the best treatments. Nothing is more relaxing than sweating out all the toxins in a beautiful, remote sweat lodge.
Calle De Los Salpores is a street that runs straight through the city center to the lake. At the end of the street, you'll be rewarded with one of the best viewing points to watch the colorful, infamous sunsets.
Where to Stay in Panajachel
Hostel: Hostal Dulces Sueños
Hotel: Hotel Utz Jay

Our GREATEST Travel Secrets…
Pop your email here & get the original Broke Backpacker Bible for FREE.
#17 – Quiriguá – Lesser-known but impressive ruins to visit in Guatemala
An ancient archeological site from 200 AD
3 square meters wide
The archeological site of Quiriguá is located on the Southeast coast of Guatemala. Once a powerful kingdom during the Maya Classic Period, the city slowly started to decline after the death of the King Uaxaclajuun Ub'aah K'awaiil.
From the sprawling plazas to the towering monoliths, Quiriguá is a historical and educational site to learn more about Guatemalan history .
The Great Plaza sits at the center of Quiriguá and is considered the largest plaza in the entire Maya region. Legend has it that the Great Plaza was the site of where King Uaxaclajuun Ub'aah K'awaiil was sacrificed.
Stela C is one of the site's oldest monuments. Built in 775, and standing over 9-meters tall, the monolith is adorned with ancient hieroglyphic texts and pictures.
Stela E is the world's tallest free-standing monument at 10.5-meters high. While it looks strong the monolith has actually fallen over multiple times due to bad weather. It now has to be partially buried underground in order to keep it sturdy.
#18 Crater Azul – One of the most beautiful places in Guatemala
The blue crater or (Crater Azul) is a small blue-water pond located at the end of a series of natural streams. To get here, you'll need to boat on Rio La Pasion, which is also known for its outstanding flora. It's best to go to Crater Azul with a guide since there is plenty to learn about the nature and crater itself.
Crater Azul was formed by a natural barrier, and the blue color is due to a large population of snails that keep it clean!
#19 – Sierra Del Lacandon National Park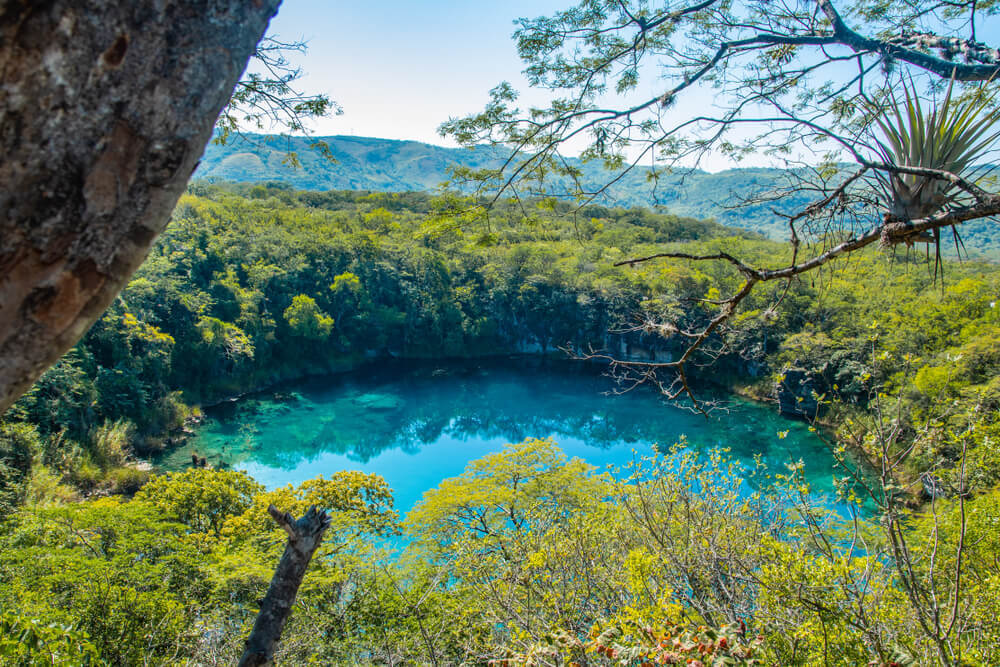 Most biodiverse park in all of Guatemala;
Several Maya ruins to explore.
With some of the most diverse ecosystems in the entire country, Sierra Del Lacandon National Park is a stunning site with jagged limestone cliffs and lush green rainforests. Budging up to the Mexican border, Sierra Del Lacandon National Park is protected land that covers an astonishing 2,000 square kilometers.
Not only is the park thriving with native plants and flowers, but it's also home to more than 30 archaeological sites to explore.
Piedras Negras is an ancient pre-Columbian Maya site known for its abundant sculptures. Human activity was recorded in Piedras Negras dating all the way back to the 7th century BC!
Selva Lacandona is a gigantic rainforest that also stretches into Mexico and Honduras. The Chiapas section of the rainforest is located in Guatemala and contains babbling rivers, flowing waterfalls, and lush vegetation.
Cenotes are located everywhere throughout the park. Bring your swimsuit and dive straight into the crisp, blue pools on a hot summer day.
#20 – Ixil Region – Places to Visit in Guatemala with Culture and Hiking
The Ixil Region in the state of Quiché is remote and rural. It's one of the harder to reach areas of Guatemala but definitely worth reaching to experience the authentic Ixil culture and hike around the highlands that reach over 3,500 meters!
There are several towns to visit in this area, many of which can be hiked in-between. Nebaj is generally the starting off point. It's a small city, but worth stopping through to eat Boxbol and check out the market! One of the best hikes also starts here: Nebaj to Todos Santos .
Some of my favorites include Acul (known for its cheese), Chajul for its coffee and nearby waterfalls, and more remote towns like Chortiz, which you have to hike to in beautiful natural surroundings.
Hiking in the highlands is one of the best ways to experience this incredible area. There are many remote villages and natural surroundings to explore as well as waterfalls!
Eat Boxbol , the regional dish.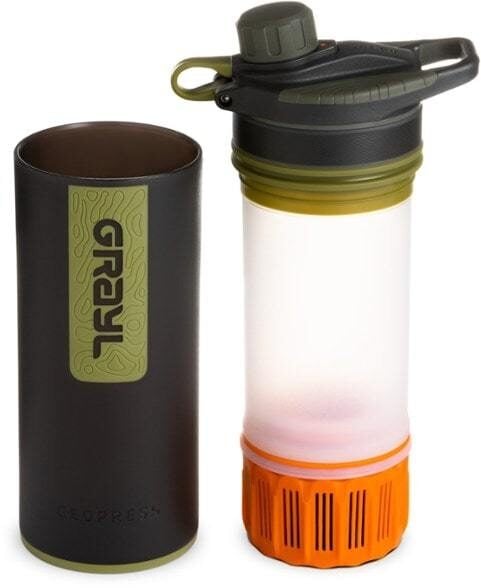 Drink water from ANYWHERE. The Grayl Geopress is the worlds leading filtered water bottle protecting you from all manner of waterborne nasties.
Single-use plastic bottles are a MASSIVE threat to marine life. Be a part of the solution and travel with a filter water bottle. Save money and the environment!
We've tested the Geopress  rigorously  from the icy heights of Pakistan to the tropical jungles of Bali, and can confirm: it's the best water bottle you'll ever buy!
#21 – Flores – The Gateway to Tikal National Park
Gateway to the Tikal Ruins;
A charming, colorful island town.
Nestled on an island surrounded by Lake Peten Itza, Flores is a good jump off point to visit the Tikal ruins. Flores still attracts a variety of visitors thanks to its well-preserved architecture and historic buildings.
The town itself is so compact that you can actually walk the entire thing in only 15-minutes, but Flores can be reached by a small highway that connects the island to the mainland.
Flores Plaza is the main square in the center of town. There are many cheap bars and restaurants that surround the square if you're looking to get a delicious filling snack without breaking the bank.
Tuk Tuk ride to Flores over the small causeways that connect to the mainland. It's one of the cheapest ways to reach the city, and also one of the most memorable!
The Night Market has some of the best food in the city .
Where to Stay in Flores
Hostel: Hostel Yaxha
Hotel: Ciao Cacao
#22 – Rio Dulce – An awesome place to visit in Guatemala for half a day!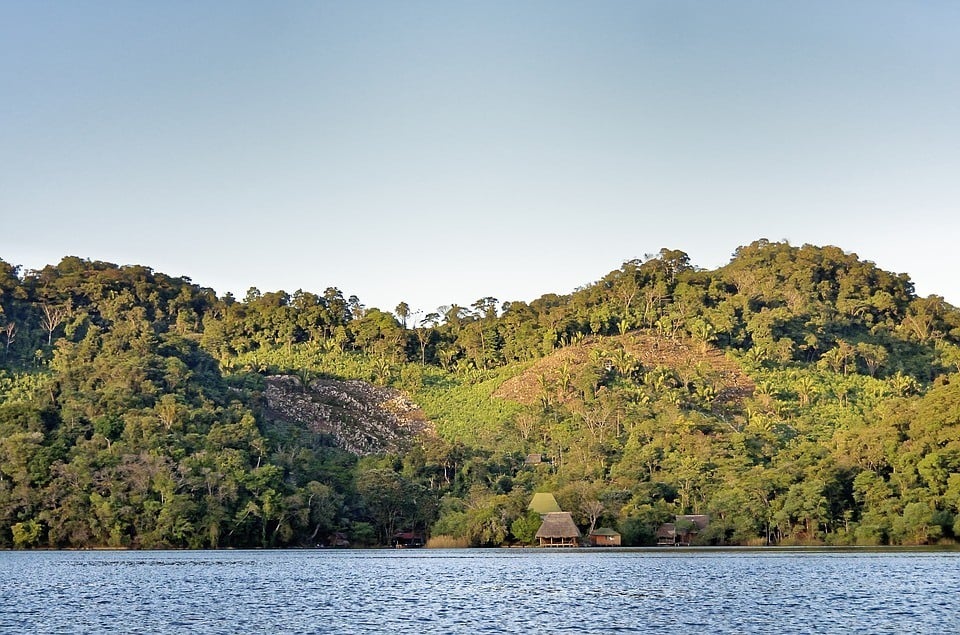 The main connection to Livingston.
The Rio Dulce flows 43-kilometers through Guatemala and is home to the country's top attractions and cities. Snaking through narrow, limestone gorges and riverbank homes, Rio Dulce is the perfect place to relax and let time slip by you. Whether you're cruising down the river on a boat or admiring the streams from the bank, you'll definitely be in awe of this wonderful natural landmark.
Boat tours are the best way to see large parts of Rio Dulce. Take a short tour down the water and see a plethora of dense jungles, tangled mangroves, and charming villages!
Thatched houses are scattered all over the banks of the Rio Dulce. These wooden huts are propped a few feet over the river with palm leaf roofs to keep indoors cool and dry.
Sailing is another popular activity down the river. Many sailors rent their boats in Honduras and make their way down the river via the Carribean sea. The best thing about hiring your own sailboat is that you can make stops wherever you want, from the bustling town of Livingston to the ancient Mayan sites .
#23 – Zone 4, Guatemala City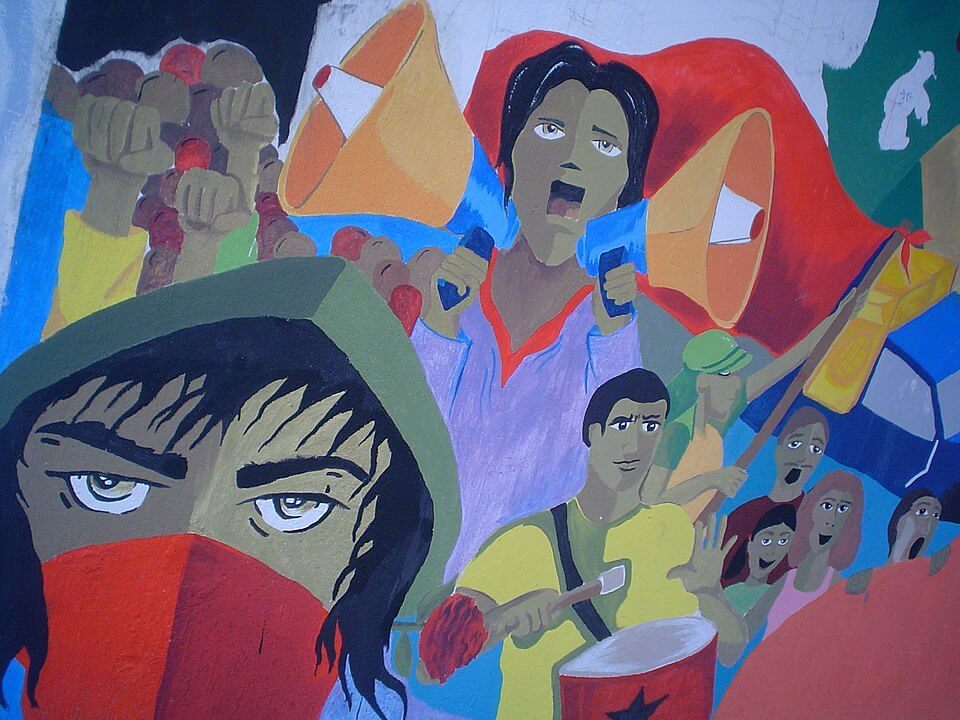 The artistic hub of Guatemala City
Great for nightlife
Line with boutique stores, cozy cafes, and cool art galleries, Guatemala City's Zone 4 neighborhood is the cities artistic and cultural hub.
While it was once a seedy, run-down area south of Zone 1, it has since seen a wild transformation making it one of the coolest places in the entire city. Don't miss out on the color street graffiti painted on most of the buildings and walls throughout the neighborhood.
Cuatro Grados Norte is a pedestrianized street in the middle of Zone 4, and one of the neighborhood's trendiest hangouts. Overflowing with bars, shops, and cafes, Cuatro Grados Norte should be your first stop for bohemian, artistic culture.
La Esquina is a small market with some of the best contemporary food stalls in the city! Built in the style of a traditional Guatemalan market, you're sure to find something tasty in this indoor food palace.
La Erre is a quaint art gallery that also hosts a variety of unique exhibitions and workshops. This cultural center features a gallery dedicated to the local artists of Guatemala City, as well as several interactive exhibits.
Get insured for your trip to Guatemala!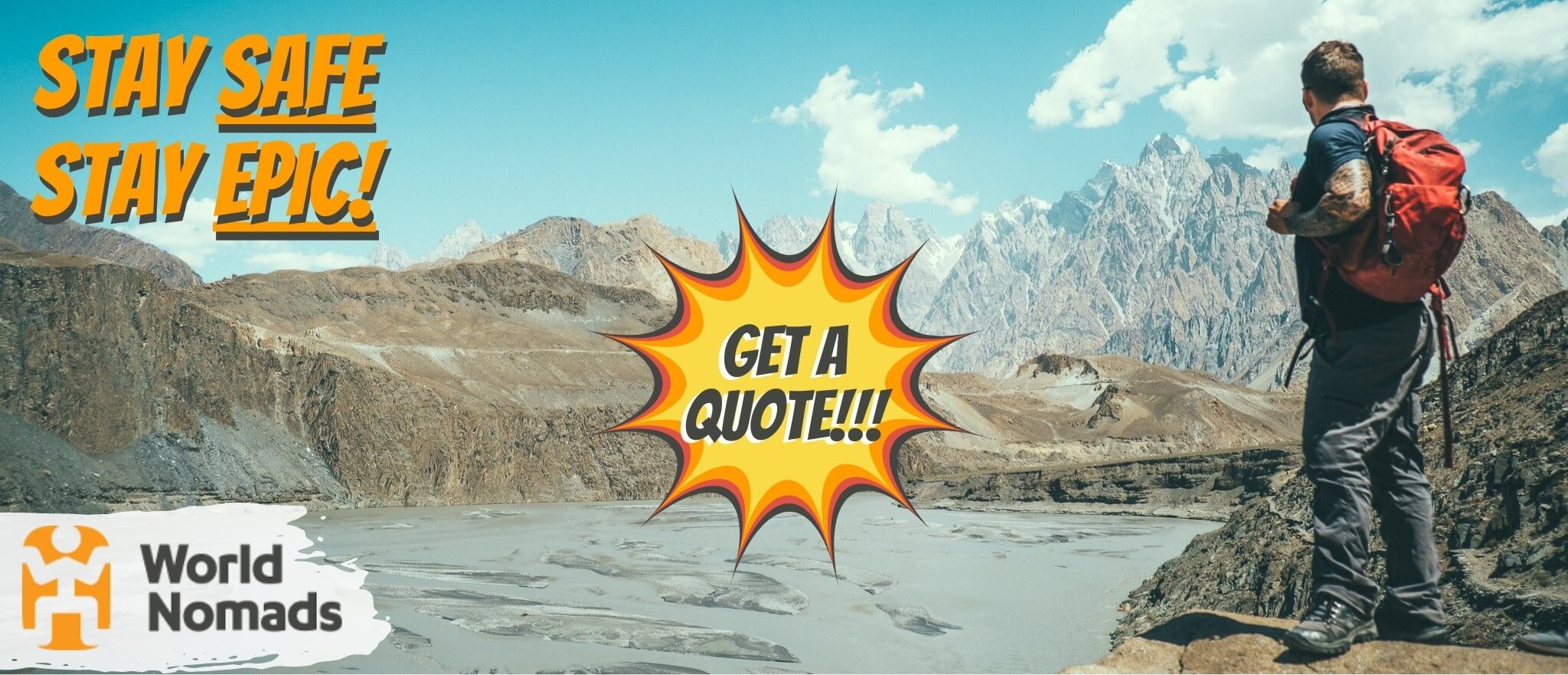 World Nomads ' mission is to support and encourage travellers to explore their boundaries. They offer simple & flexible travel insurance, and safety advice to help you travel confidently.
They've been doing it since 2002 – protecting, connecting, and inspiring independent travellers just like you.
Get a quote below or read our in-depth review!
World Nomads provides travel insurance for travelers in over 100 countries. As an affiliate, we receive a fee when you get a quote from World Nomads using this link. We do not represent World Nomads. This is information only and not a recommendation to buy travel insurance.
Find out what people want to know about the best places to visit in Guatemala
What are two popular tourist destinations in Guatemala?
The Mayan ruins of Tikal and the very active Volcán de Fuego volcano are two attractions not to miss off your Guatamala itinerary.
Is Guatemala a safe place to visit?
Guatamala is on the whole a safe place to visit, as long as you stay on the tourist path and don't go wondering around Guatamala City in the dead of night. It has a very high crime rate, but these crimes are usually gang related and do not often interfere with tourists.
What is Guatemala famous for?
Guatamala is famous for its volcanoes and rich Mayan culture, including the world-famous Tikal National Park and UNESCO World Heritage Site of Antigua.
What are places to avoid in Guatemala?
Aside from not having anything interesting to see and do, Guatamala City is a dangerous place and is one place I would recommend avoiding.
Final Thoughts on the Best Places to Visit in Guatemala
Now that you know a little more about Guatemala, you can see how this stunning country is rich in history and overflowing with some of the most abundant landscapes in the world. With tons of outdoor activities and iconic attractions, we hope you feel inspired to visit this often overlooked destination!
Whether you're backpacking through the quaint villages on the Lake Atitlan coast or indulging in local, tropical cuisine, we know that Guatemala has something special for you.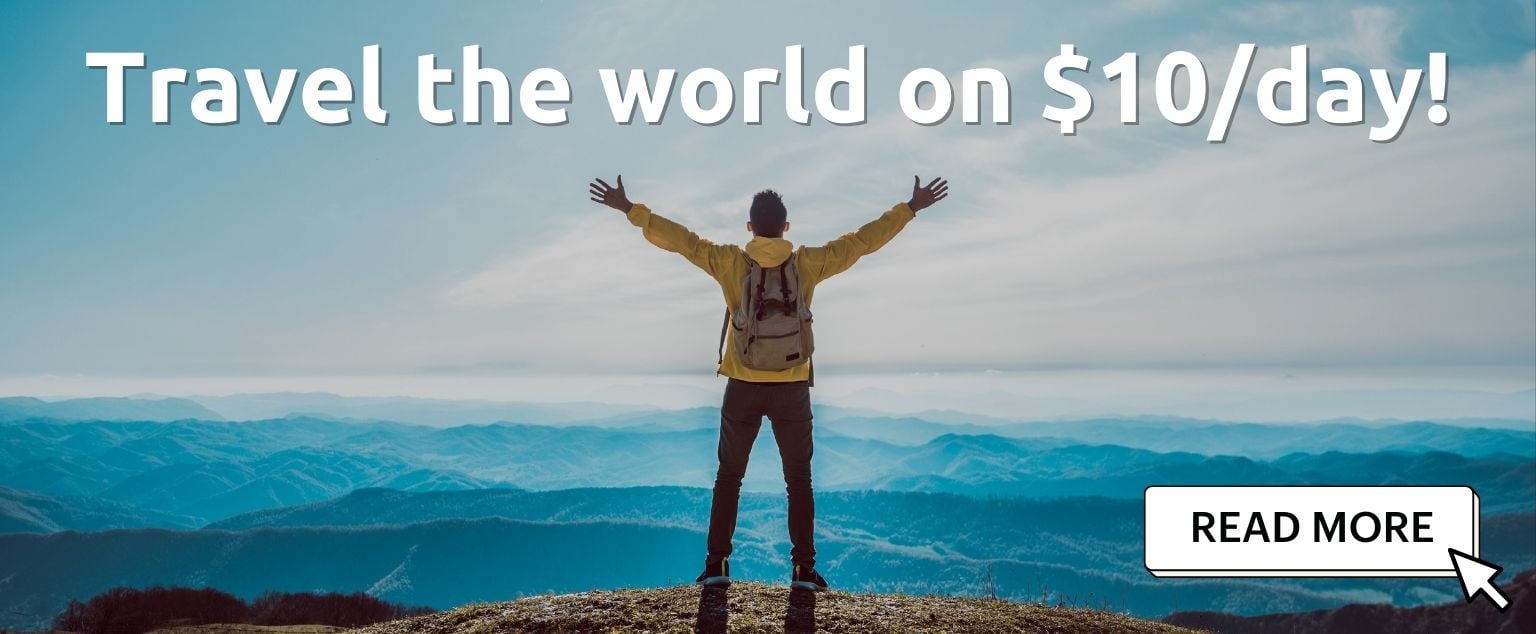 And for transparency's sake, please know that some of the links in our content are affiliate links . That means that if you book your accommodation, buy your gear, or sort your insurance through our link, we earn a small commission (at no extra cost to you). That said, we only link to the gear we trust and never recommend services we don't believe are up to scratch. Again, thank you!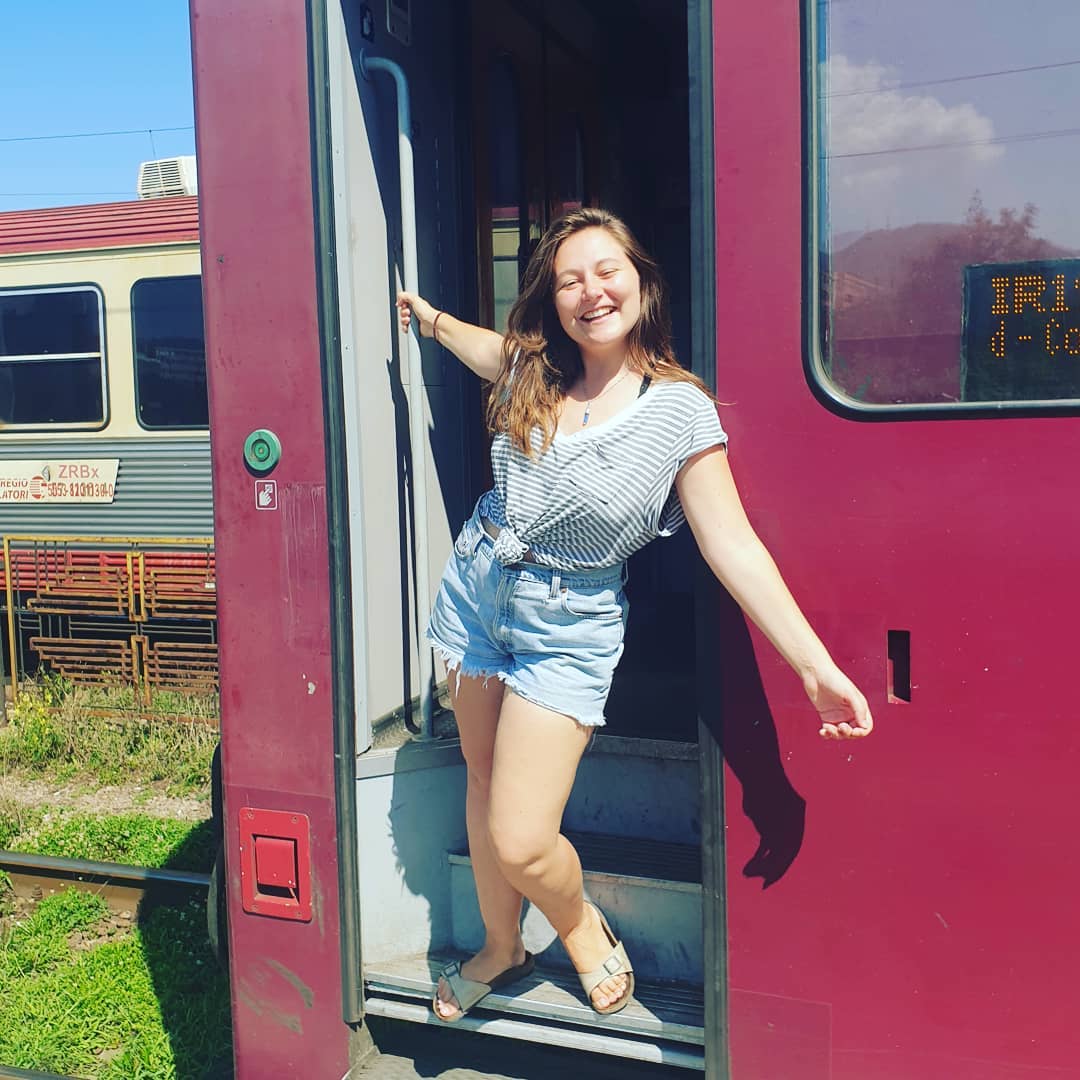 Claire Martin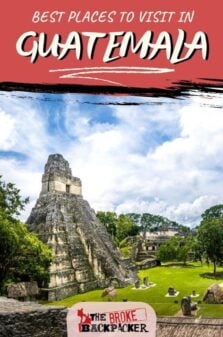 Share or save this post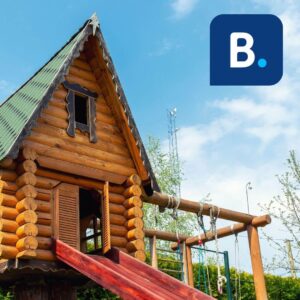 Guatemala Tours & Trips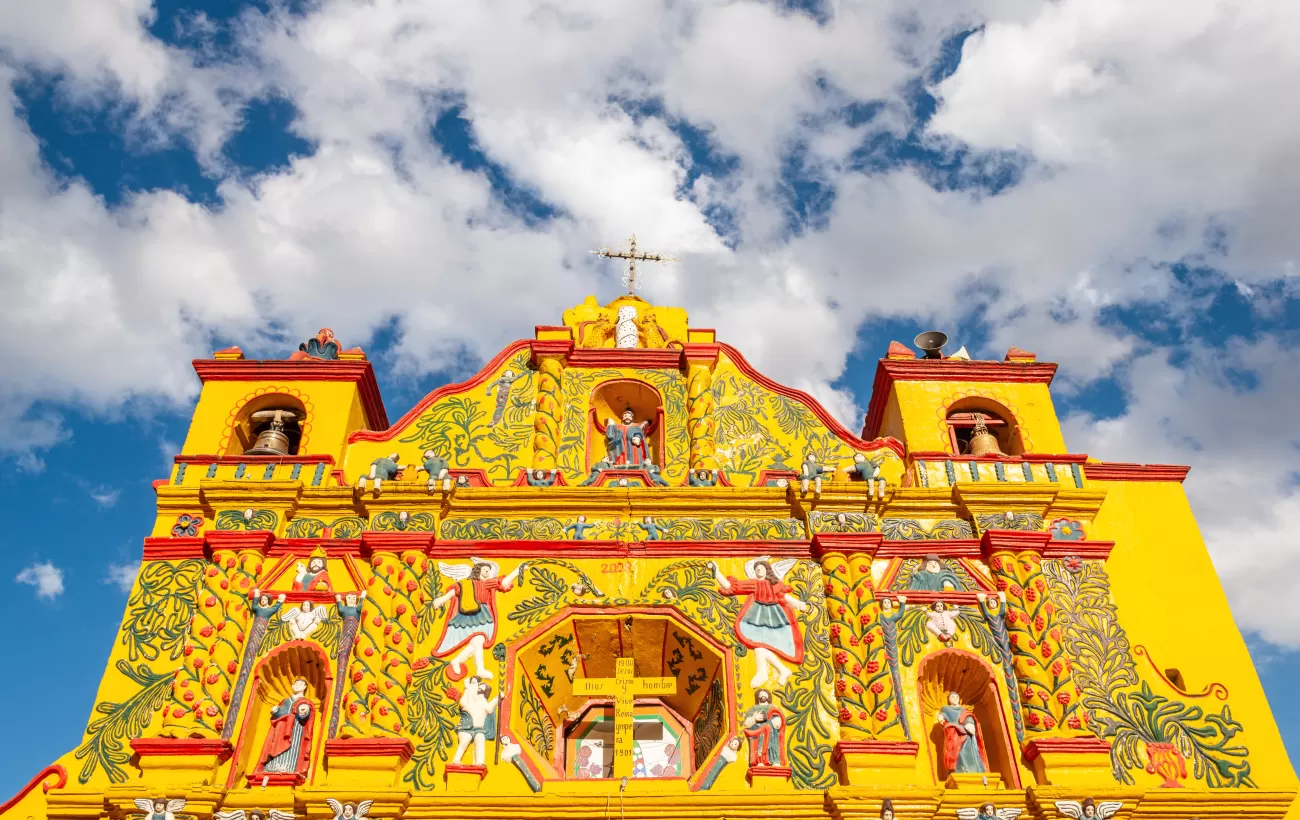 10 Best Guatemala Tours for 2023-2024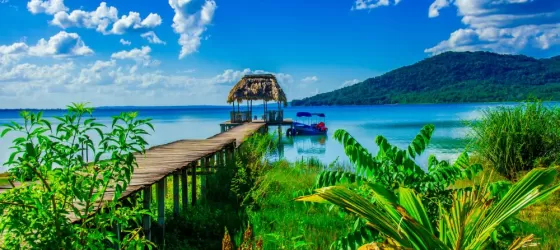 Guatemala Explorer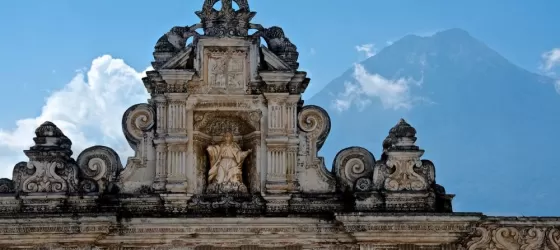 Guatemala Discovery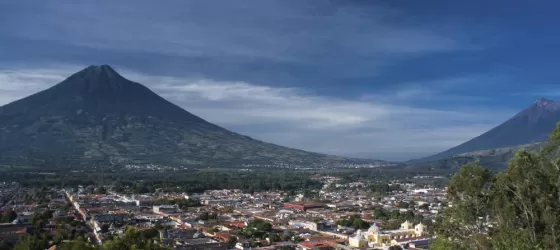 Guatemala Classico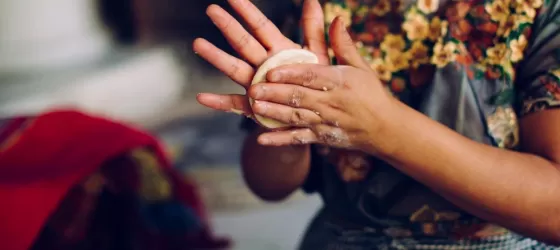 Antigua Culinary Tour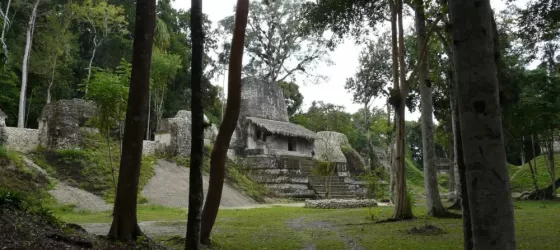 Tikal and Yaxha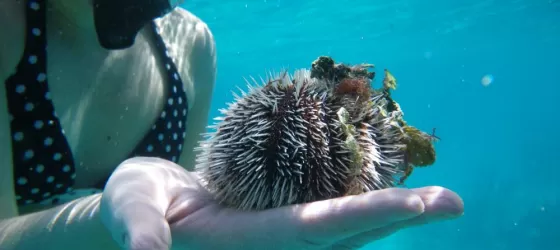 Belize Explorer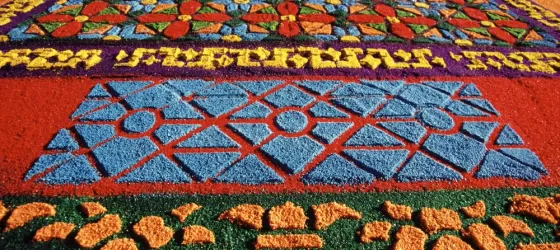 Guatemala Easter Festival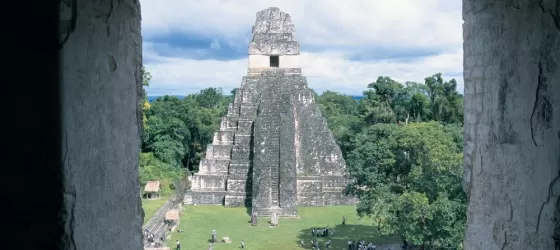 La Ruta Maya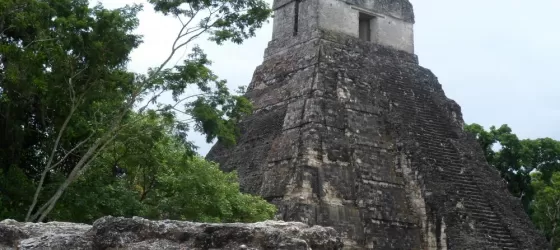 Tikal Experience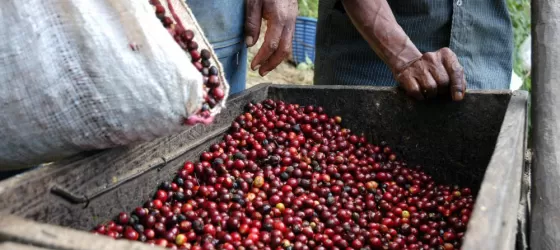 Highland Maya Markets
6 best tours of tikal maya ruins for 2023-2024, 10 best luxury tours of guatemala for 2023-2024, get inspired to travel to guatemala.

Classic Journeys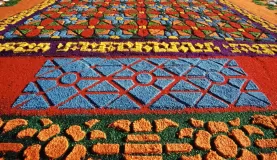 Community Stays
Guatemala travel guide & tips.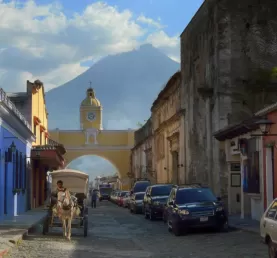 Guatemala Travel Info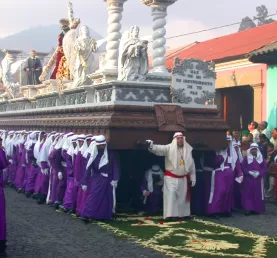 The Famed Ruins of Tikal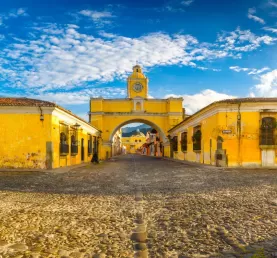 Guatemala FAQs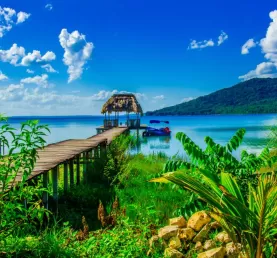 Guatemala Weather
Guatemala overview, guatemala travel video - easter in antigua.
Guatemala Travel FAQs
Real guatemala traveler stories.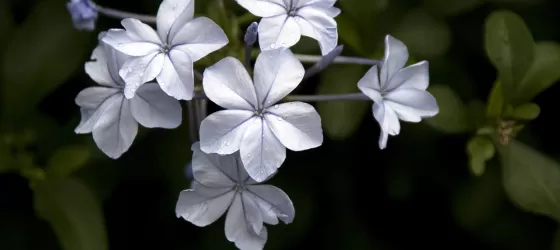 Guatemala Photo Tour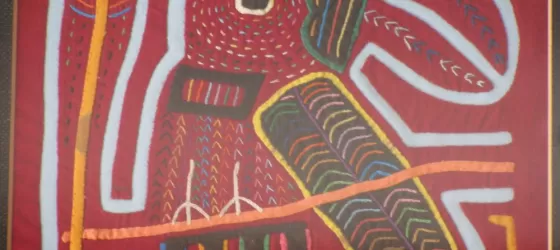 Our Guatemala Exploration Trip!
Top guatemala travel destinations.
Central America & Mexico
Guatemala City
Guatemala Trips by Departure Date
2023 Guatemala trips (21)
2024 Guatemala trips (22)
2025 Guatemala trips (20)
November 2023 (21)
February 2024 (20)
March 2024 (21)
November 2024 (21)
February 2025 (20)
July 2025 (20)
August 2025 (20)
September 2025 (20)
October 2025 (20)
Guatemala Trips by Activity
Guatemala local market visits (9)
Guatemala village visits (8)
Guatemala wildlife viewing (8)
Guatemala archaeological site visits (7)
Guatemala rainforest exploration (3)
Guatemala urban exploration (3)
Why Travel With Adventure Life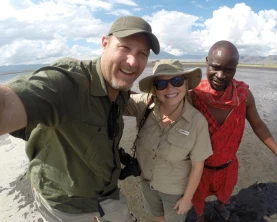 Recognized By
Activity & Adventure
Friends & Private Groups
Solo Travellers
Off The Beaten Track
Safari Holidays
Foodie Tours
Culture & Heritage
Whistle Stops
Honeymoon Holidays
Learning Holidays
Hiking & Trekking
North America
Central America
Middle East
South America
Jungle tours in Guatemala
What to do in Guatemala?
When to go in guatemala, other holiday types you might like.
Evaneos Switzerland
Evaneos Germany
Evaneos Spain
Evaneos France
Evaneos Italy
Evaneos Netherlands
Legal Notices
Use of cookies
Terms & Conditions
Privacy Policy
Partnerships
Press & Media
Become a partner local agent
Phone / WhatsApp: (011) 502.5359.8328
Home / Tours / Hiking & Biking / Guatemala Jungle Trek – Quetzal Birdwatching & Santiago Waterfall
Guatemala Jungle Trek – Quetzal Birdwatching & Santiago Waterfall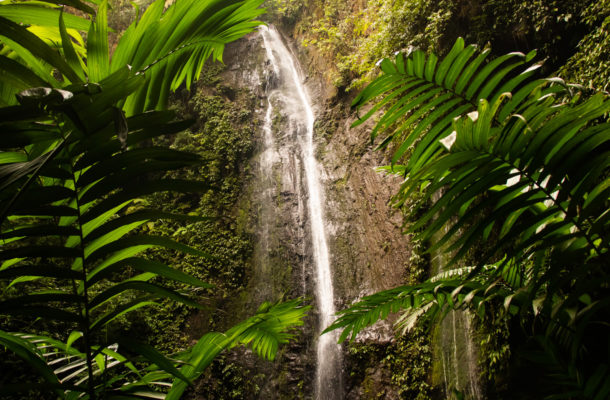 About this tour
A unique Guatemala jungle trek where you'll see the Santiago waterfall and the national bird of Guatemala, the Quetzal, in its natural environment.
On this trek through the Guatemala jungle, get familiar with the great diversity of birds and wildlife that make a home in these rich forests. We observe species like monkeys, snakes, and over 500 species of birds in their natural environments.
During this jungle trek through the municipal park of El Rey Tepepul, you'll have the opportunity to observe the national bird of Guatemala, the Quetzal (also namesake to the country's currency) which inhabits the jungle. Few places in Guatemala offer such a unique experience to see the Quetzal in its natural environment.
This hard Guatemala hike journeys to the depths of the jungle and leads to one of the best waterfalls Guatemala has to offer: the Santiago waterfall. Witness one of the most impressive processes on the planet as water bursts out of the mountainside, giving life to the region.
What's included
Additional information.
Minimum 2 people per booking. 24 hour cancellation policy. We reccomend that you bring snacks and 2Ls of water.
Interested in this tour?
This tour is available to book 24 hours in advance.
Need to book the tour with less than 24 hours notice? Not to worry, please contact us directly and we will do our best to accommodate you.
Tours you might be interested in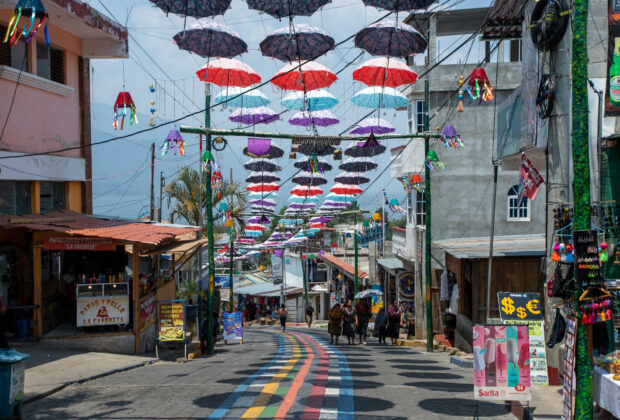 #1 Lake Atitlan Tour: San Marcos, San Juan & Santiago
Our best-selling Lake Atitlan tour, this private boat trip allows you to explore the Mayan v...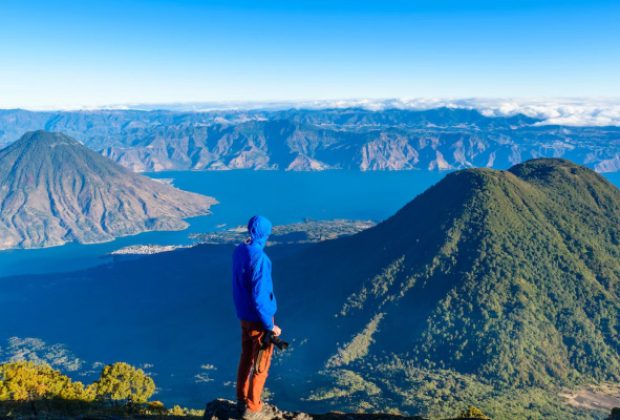 San Pedro Volcano Hike
The #1 hiking expedition in Lake Atitlan. The San Pedro Volcano hike crosses cloud forest to...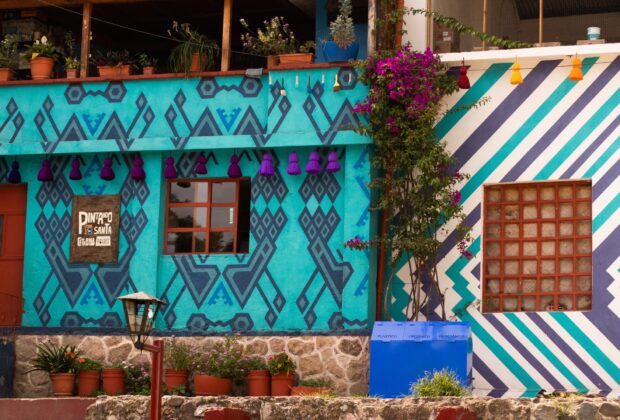 Santa Catarina Tour & San Antonio Village
Visit the famous ceramics studio of San Antonio and the weaving cooperatives of Santa Catari...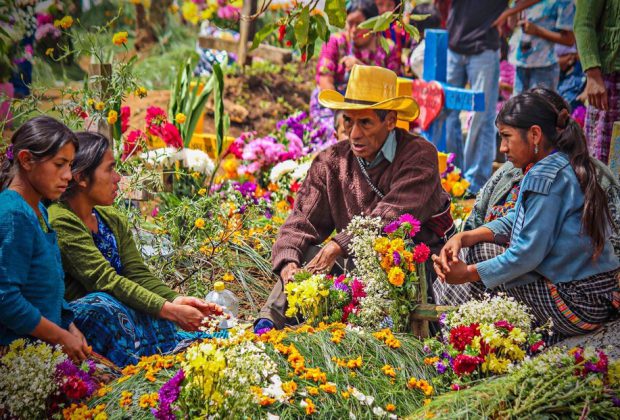 Solola Tour With Street Markets & Sacred Caves
On the Solola tour you'll spend a day-in-the-life of the Kaqchikel Maya where the grocery sh...
+1 (305) 395 3935

Archaeology Tours Guatemala
Our archaeology tours in Guatemala provide an opportunity to delve into the rich history and culture of the Mayan World, taking you on a journey through time and history.
The region is home to numerous Mayan sites , situated in a picturesque landscape of mountains and flowers, where ancient civilizations thrived centuries ago, creating their science, arts, beliefs, traditions, and gods.
Our experienced tour guides and historians will take you to unique vacation spots filled with magic and mysticism, offering hiking expeditions to visit millennial temples, plazas, causeways, and altars.
These sites showcase remarkable examples of hieroglyphic writing, architectural mastery, sculpture, and artwork in paintings, ceramics, stone, and jade.
The natural environment surrounding these sites is home to diverse wildlife and extraordinary buildings, making your archaeological vacation a truly distinctive experience.
Martsam Tour & Travel specializes in tailored tours of Guatemala and the Mayan World for compact groups, couples, and independent travelers.
Our excursions are led by qualified tour guides and scholars who will take you to popular Maya sites and global heritage destinations, such as Tikal, Quirigua, Takalik Abaj, Copan, Caracol, Yaxha, and Uaxactun.
Additionally, we arrange tours to new archaeological projects, including El Mirador, Holmul, El Zotz, and many others.
We also offer private excursions to Tikal, Yaxha, Ceibal, Aguateca, Uxactun, Mixco Viejo, Iximche, Takalik Abaj, and kaminal Juyu.
Suppose you're looking for a unique experience. In that case, you can explore Tikal during our Tikal Sunset and Sunrise Trip.
You can witness an exceptional sunrise or sunset from the highest temple of Tikal, accompanied by the sounds of the exotic jungle, colorful tropical birds, monkeys, and the park's unique wildlife.
Contact us to organize your exclusive and private archaeology tour, and our local vacation experts will gladly assist you.
Guatemala Adventure Packages
You will find travel ideas you can book as described or propose changes to help us design your perfect itinerary.
Feel free to explore our website, call us, write to our email, or request a call from our specialists; we will gladly assist you with any questions.
Remember that a well-planned vacation takes time, and you deserve the best.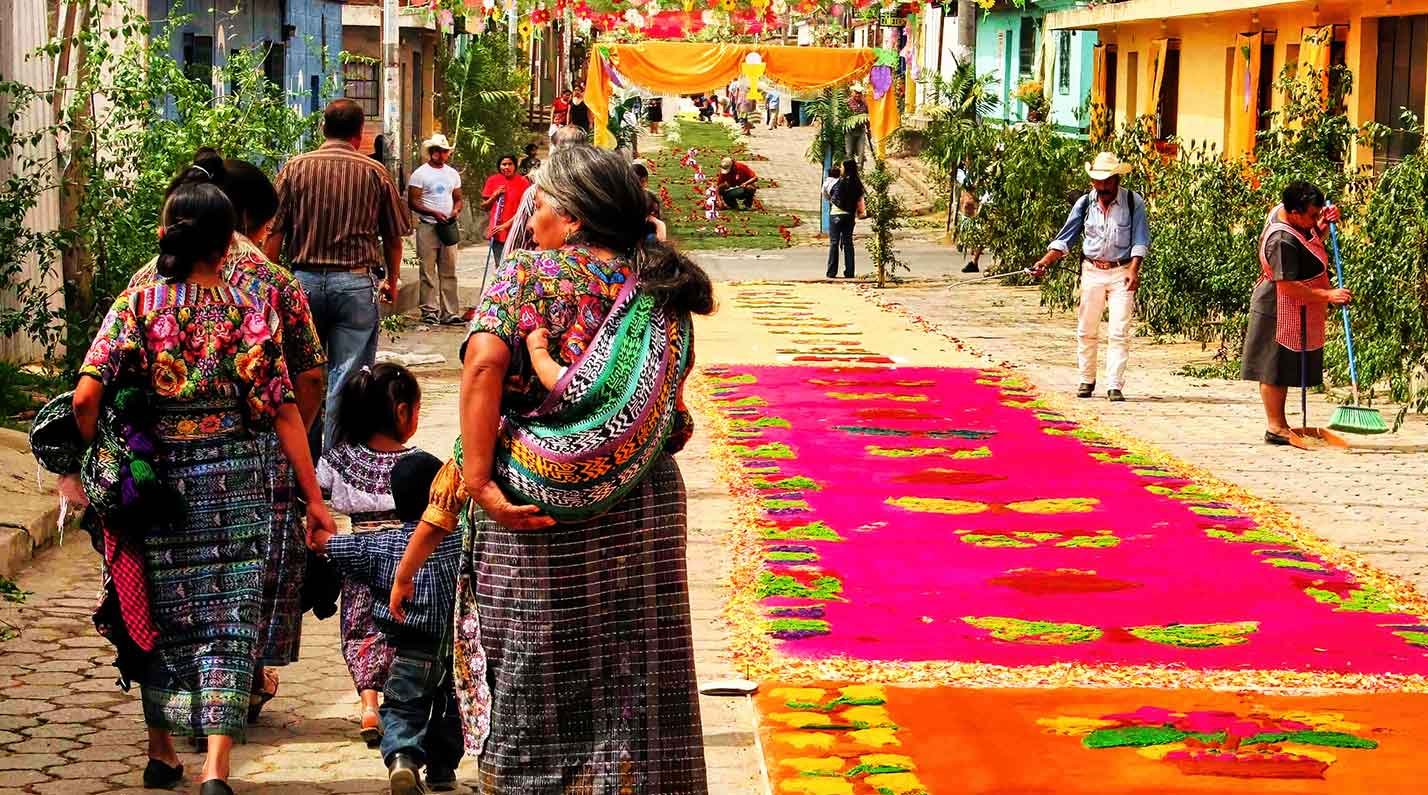 Guatemala Cultural Tour
The perfect getaway to explore the living Mayan culture of Guatemala. Discover the wonder of Antigua, Lake Atitlán and Chichicastenango Market
Guatemala Hihglights
Experience Guatemala's top destinations in a creative 8 days vacation package, combining culture, nature, adventure, and archaeology.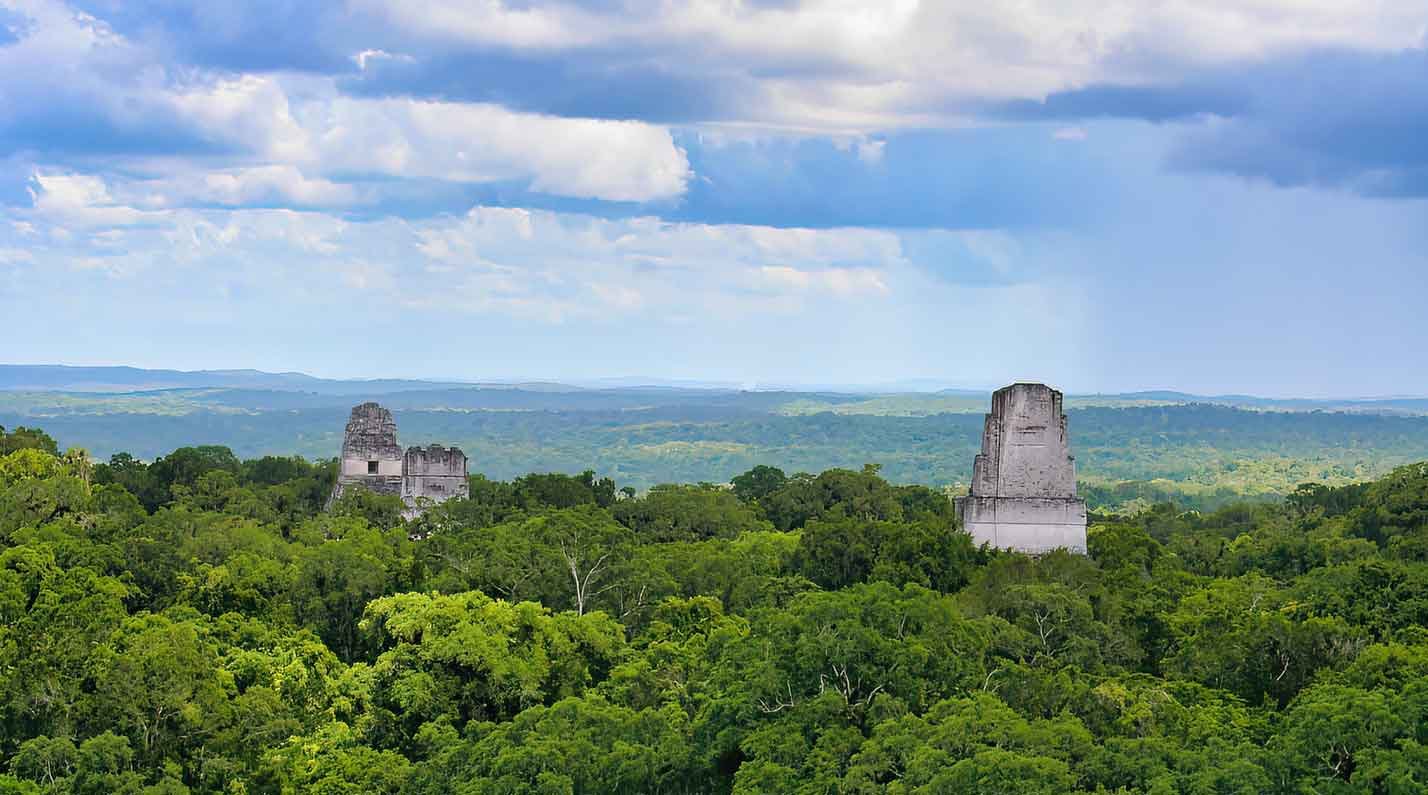 Maya Treasures
A cultural experience through incredible colorful landscapes, Maya sites, nature reserves, colonial cities and multicolored villages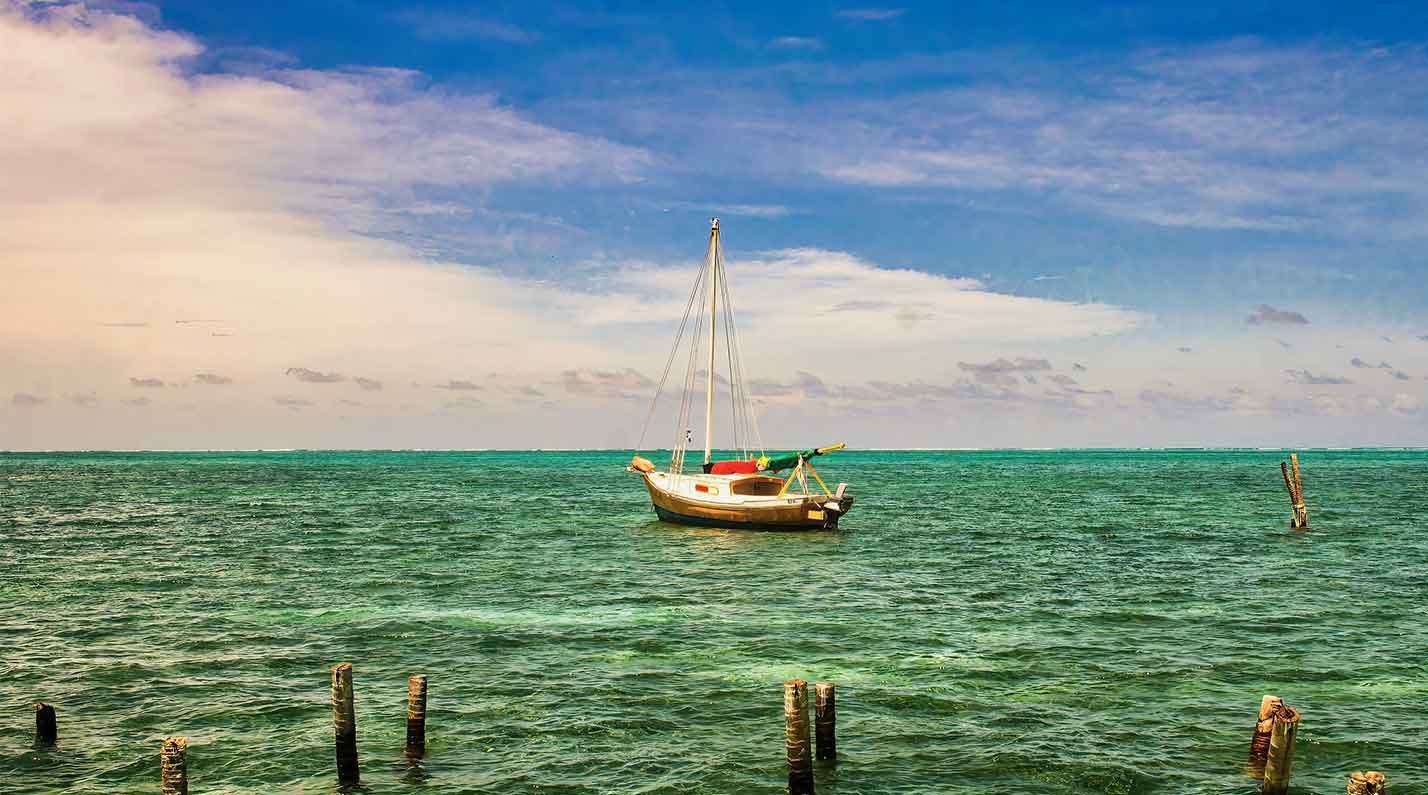 Guatemala & Belize
This is a phenomenal 12 days' tour that will give you the opportunity to explore amazing cultural and natural destinations in Guatemala and Belize.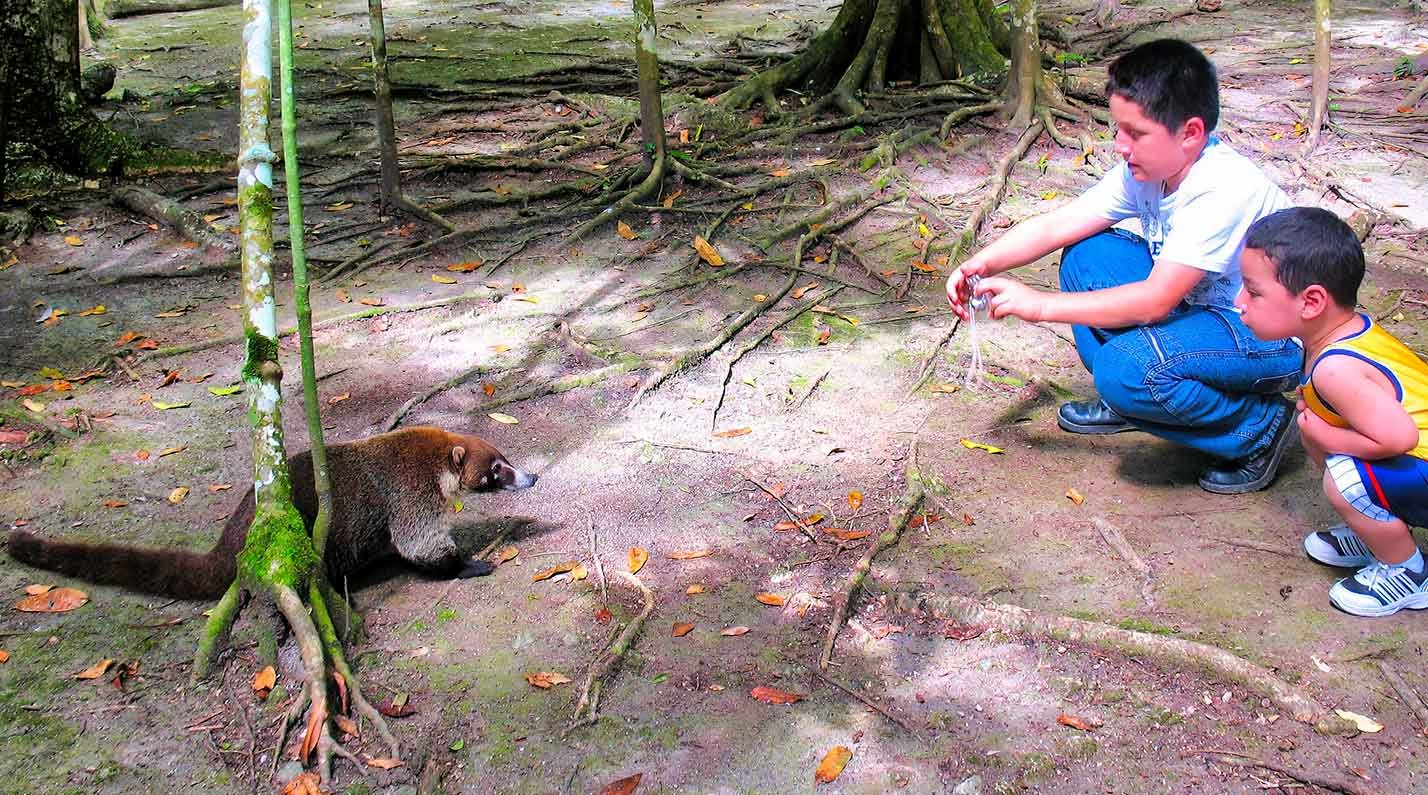 Kids & Family Guatemala
A fantastic family friendly activities to explore  Guatemala. Fantastic destinations & selected hotels to ensure the best experiences.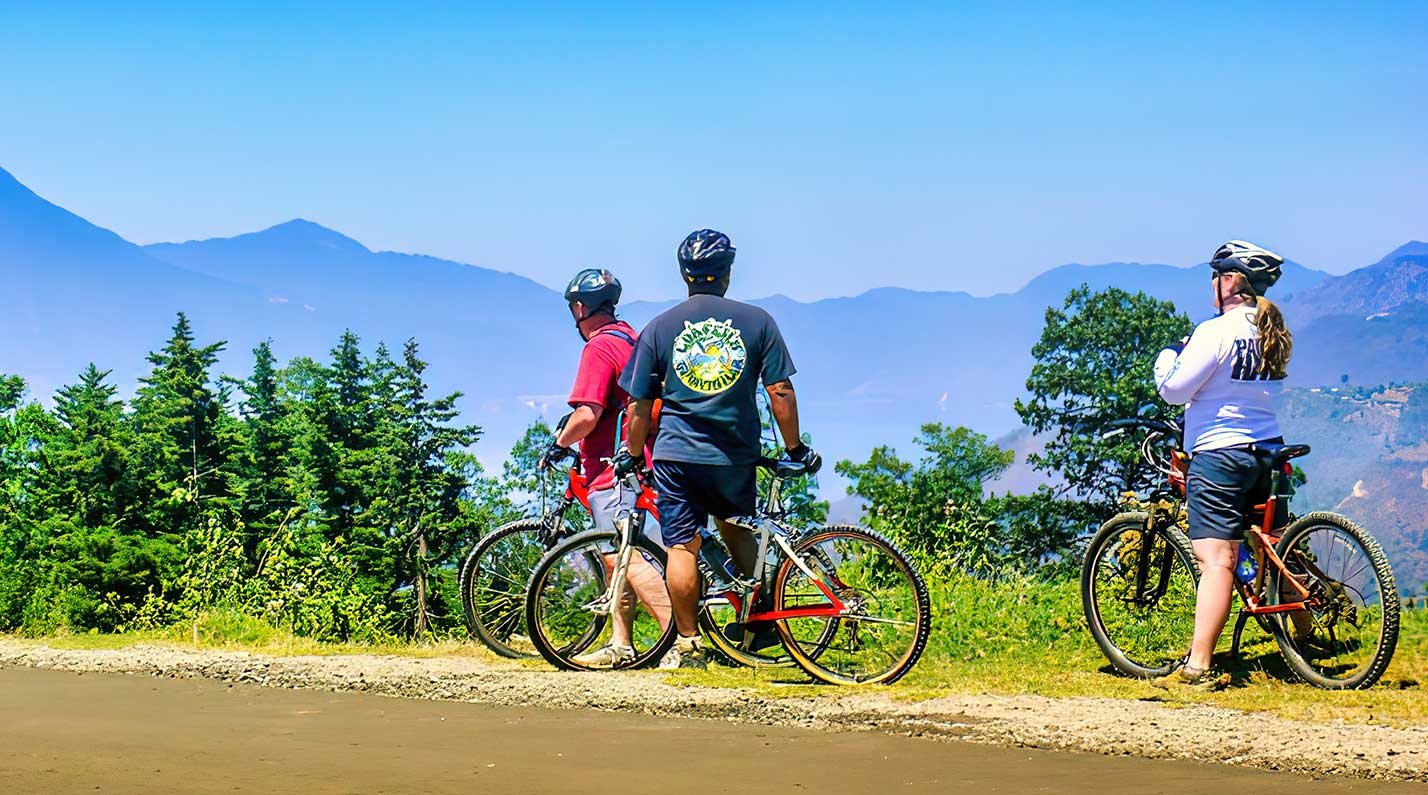 Adventurer Guatemala
Adventure tour designed for People passionate about active travel who love the outdoors & enjoy adventure vacations.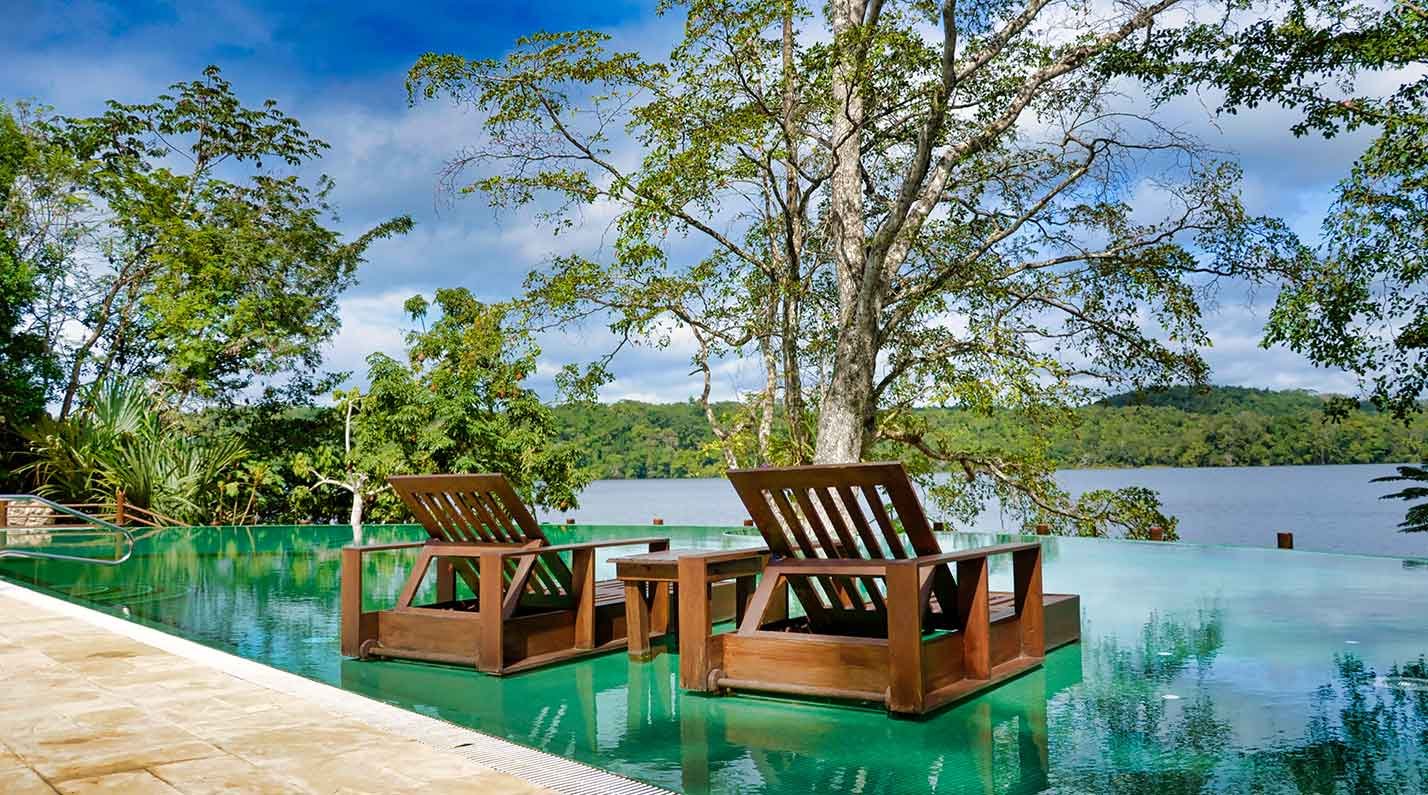 Guatemala Luxury Travel
Go to the next level in a  Luxury Adventure. Local scholars and insiders will take you through the most inspired destinations.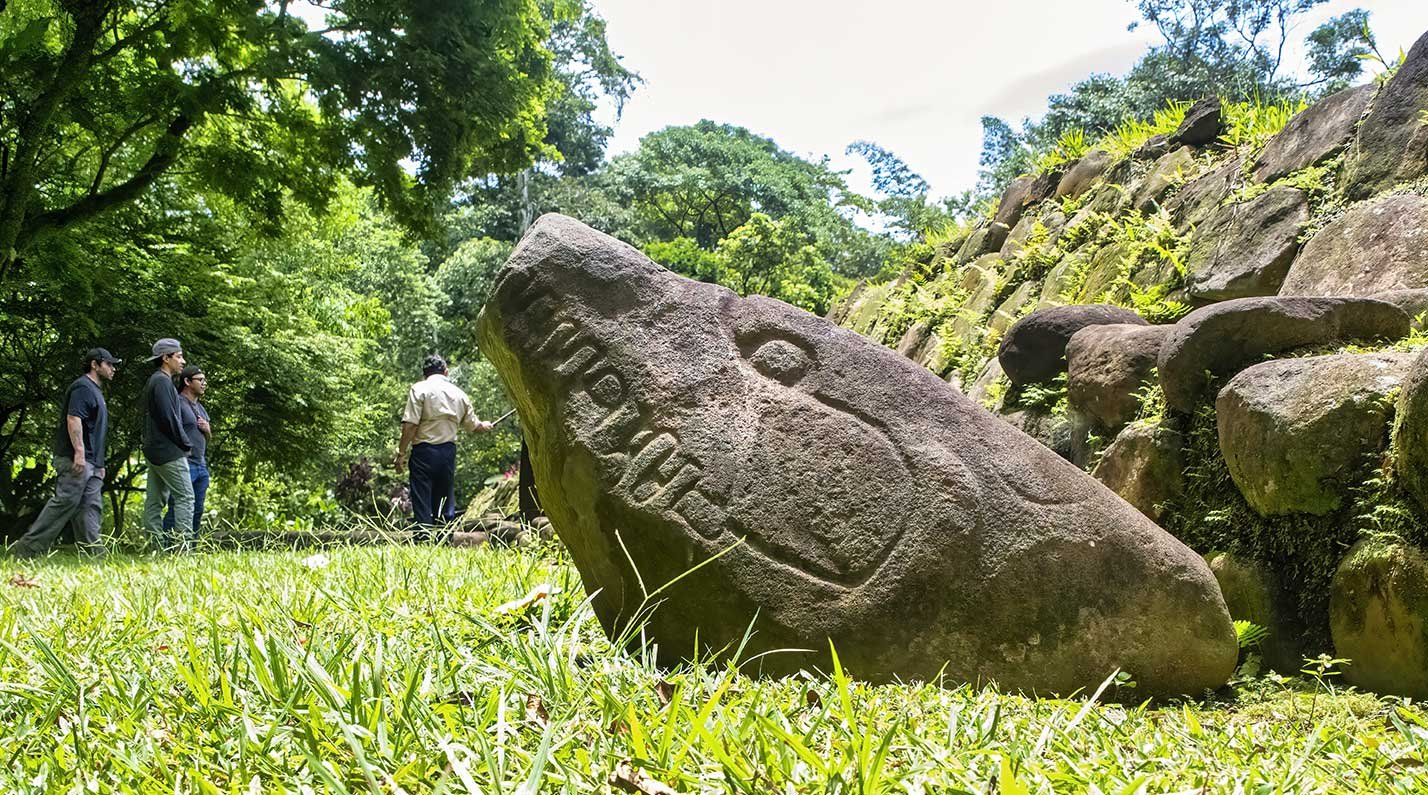 Maya Wonders
Maya Wonders Archaeological Tour: Archaeology tour to explore & learn about the ancient cultures that thrived in the Mayan World.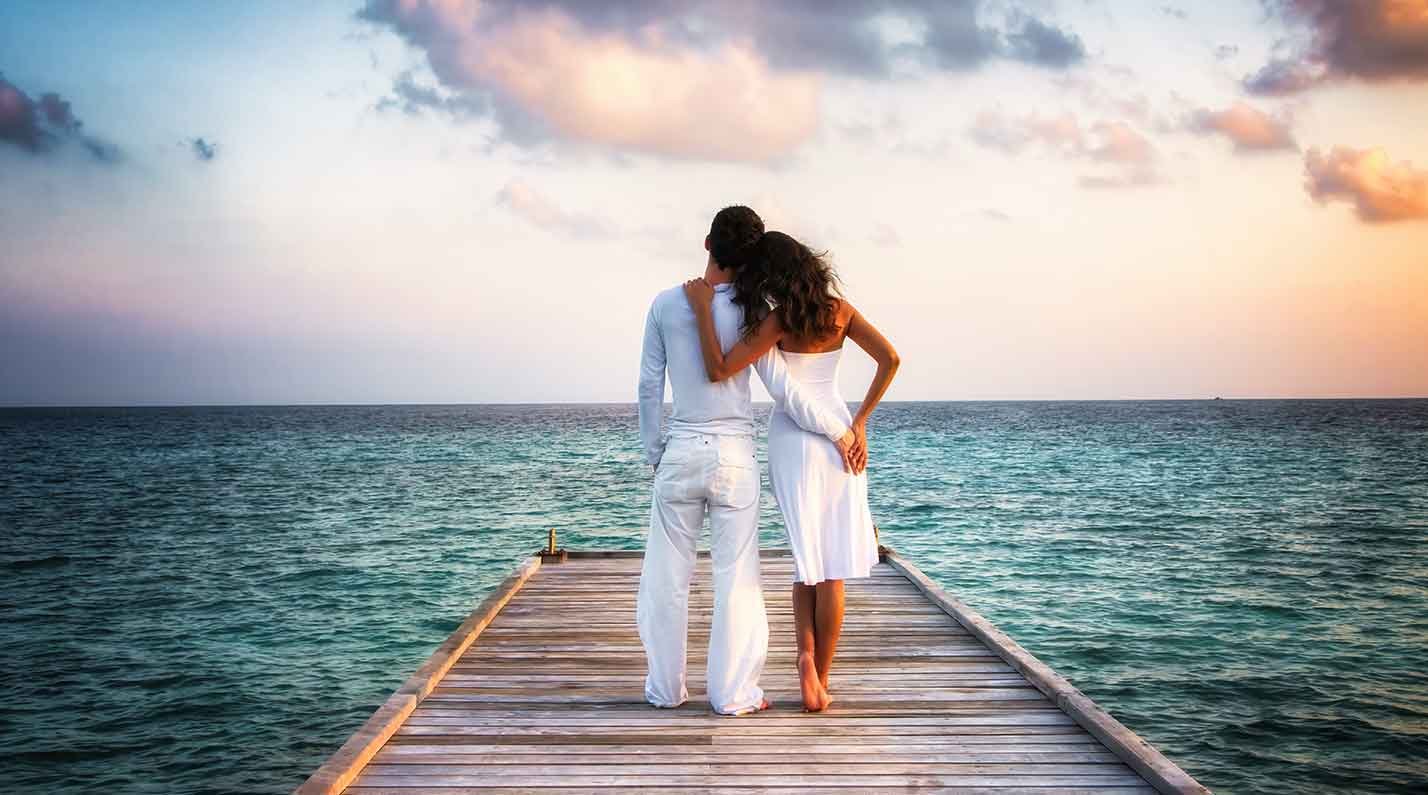 Honeymoon Guatemala
A perfect escape for a romantic rendezvous. The Maya world is a fantastic destination for a romantic getaway.
Wellness Travel Guatemala
Tours in Guatemala to reconnect, relax, de-stress and experience exceptional cultures and vacation spots.
What are Maya archaeology tours? Maya archaeology tours are guided excursions that focus on exploring and studying the ancient Maya civilization through visits to archaeological sites, ruins, and cultural landmarks. These tours allow participants to delve into the rich history, architecture, art, and cultural practices of the Maya people. Expert guides offer insights into the significance of each site, sharing knowledge about the Maya civilization's achievements, rituals, and daily life. Maya archaeology tours typically cover famous archaeological sites like Tikal, Palenque, Chichen Itza, Copan, and more, allowing visitors to witness the impressive structures, intricate carvings, and historical artifacts that provide glimpses into the past glory of the Maya civilization.