Awards Season
Big Stories
Pop Culture
Video Games
Celebrities
How Did the Eagles' "Greatest Hits" Become the Best-Selling Album of All Time?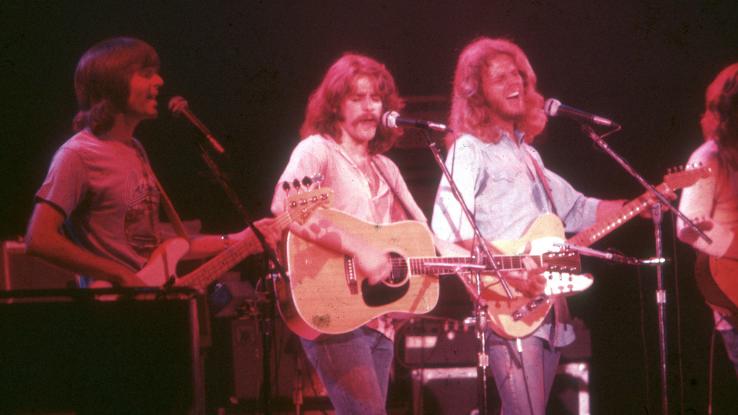 You'd be hard-pressed to find music lovers who agree on what album deserves to be called the greatest of all time. Some might say The Beatles' Abbey Road , while others might rally behind Prince's iconic Purple Rain — or the best thing to come of Fleetwood Mac's offstage angst: Rumours . If you want to go by record sales alone, Michael Jackson's Thriller was the best-selling album of all time from 1982 to 2018, according to the Recording Industry Association of America (RIAA) .
And that brings us to the topic at hand. In 2018, the Eagles' 1976 album, Their Greatest Hits (1971-1975), replaced Thriller as the best-selling album of all time. But do record sales really equate to greatness? We're investigating just how the Eagles claimed the top spot — and what the accolade means for their legacy.
How Are Album Sales Calculated?
These days, how people listen to music has reshaped the industry. Unsurprisingly, fans are turning to digital streaming services, including subscription-based ones, and foregoing physical albums. Because of this, the RIAA changed its criteria and classifications for what it means for an album to be certified gold or platinum. For example, streaming sales now figure into the process, whereas, in the past, these certifications were based solely on point-of-sale data from music retailers.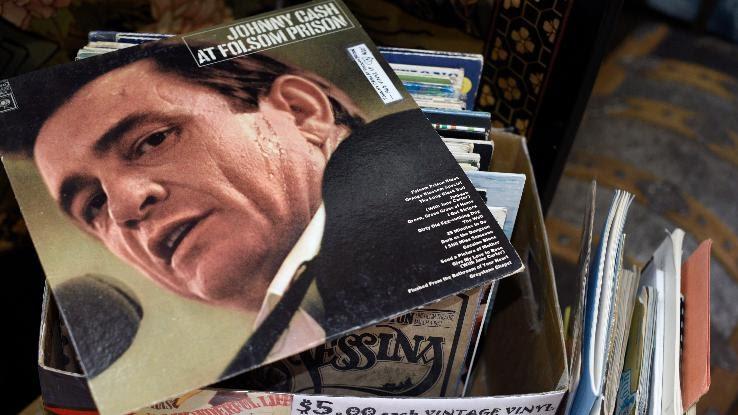 So, how do streams get counted? As you may know, the RIAA refers to album sales as "units." A record must have 500,000 units sold to earn gold status, and, to be certified platinum, an album must have 1 million units under its belt. However, when it comes to digital streams, one listen doesn't equate to one unit. Instead, the classification system specifies that 150 streams of a song — anything played on YouTube, Spotify, Amazon Prime Music and so on — equates to one paid download. However, 10 "paid" downloads equates to one album sale. In other words, an artist's music must be streamed 1,500 times for one album sale to be counted. Another caveat? Only sales and on-demand streams from the United States help a record qualify for these accolades.
Do Album Sales Even Matter?
In the past, album sales determined a musician's popularity and success. The more albums they sold, the more success they garnered. However, in today's age of on-demand streaming, album sales might not hold as much value. Even Billboard , which once helped determine an artist's success based on physical sales, has adapted to the digital age with paid digital downloads figuring heavily into its notorious ranking system.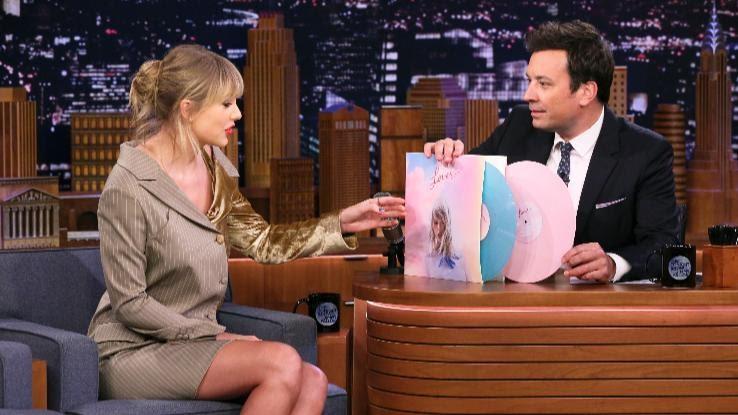 Gone are the days where albums soared due to word-of-mouth. Like anything else, an artist's popularity is ruled by the internet — by how often their music is streamed online, by their social media following and by their tendency to go viral. For example, in 2019 Taylor Swift's Lover was the only album to sell 1 million "pure copies" — a figure that refers to physical and digital album sales only, not album-equivalent units derived from streaming and downloading data ( Chart Data ). Given her enormous fanbase, Swift's success here isn't too surprising, but she certainly isn't the only popular artist to have released an album in 2019, so what gives?
As Forbes points out, "Swift continues to move huge amounts of physical albums with the help of numerous deluxe editions and extensive merchandise bundling." In short, Swift found a way to tap into her audience and find success with physical albums in a way not many other artists can these days. Going by the "pure copies" model, Swift was also the only musician to release a certified platinum record in 2019 — and that's where things feel a tad murky and make the equivalency between streams and sales feel a bit misaligned. All of this to say, while it's still nice to have a platinum album, it's no longer the crowning achievement for artists who are trying to make it big in the music industry.
What's the History of the Eagles' Best-Selling Album?
In 1976, the Eagles released a compilation album entitled Their Greatest Hits (1971-1975) . The record features some of the most popular songs from the Eagles first four albums, including, "Take It Easy," "Desperado," "Already Gone," "Witchy Woman," "Lyin' Eyes," "One of These Nights," "Tequila Sunrise," "Take It to the Limit," "Peaceful Easy Feeling" and "Best of My Love." All of this, of course, came before the band's most famous song, "Hotel California."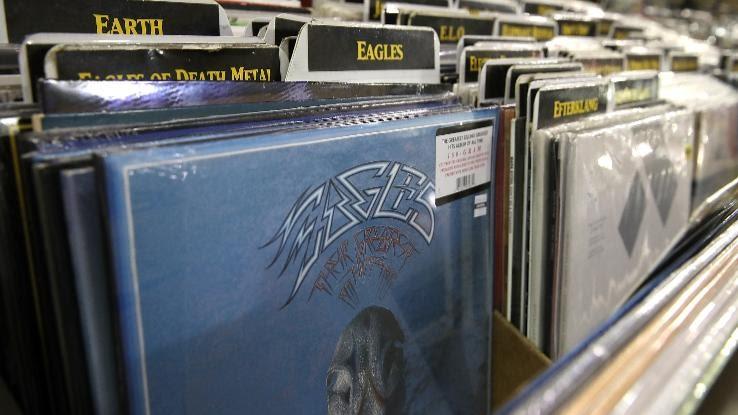 Celebrating this many early-career hits with a compilation album should've been exciting, but, in actuality, the band's members were disappointed with the record. In Mark Eliot's 2004 book The Untold Story of the Eagles , it's revealed that the band feels that the album was "nothing more than a ploy by the record company to sell product without having to pay additional production costs." In fact, guitarist Don Henley thought the album ruined the nature, quality and meaning of the band's original music. But, now that the album is a huge success thanks to a resurgence in popularity, are the Eagles singing a different tune these days?
How Did "Their Greatest Hits" Become the Best-Selling Album of All Time?
In 2018, the Eagles' album hit 38-times platinum, which means a staggering 38 million copies of Their Greatest Hits were sold worldwide. Upon the impressive certification, RIAA also proclaimed that the album had become the best-selling album of all time. Funnily enough, this wasn't the first time the Eagles and Jackson clashed in terms of record sales: For a while, Hotel California was certified 26-times platinum, placing it just behind Thriller . And while it wasn't Hotel California that dethroned Thriller , the 2018 news was certainly exciting.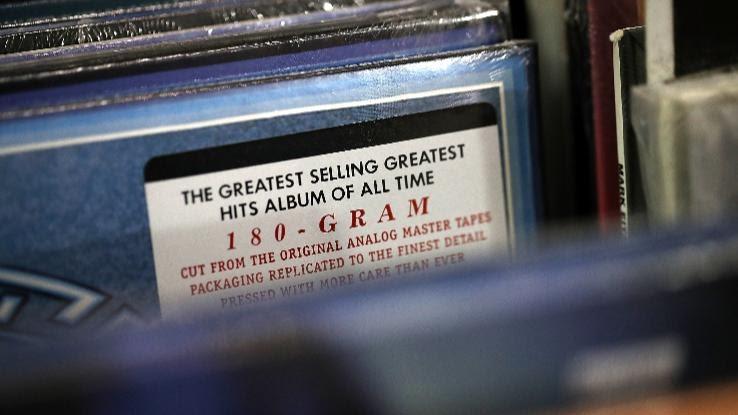 "I'm thrilled for them — no pun intended — that they've beaten Thriller out and hopefully, more people will listen to the music as a result," History Of the Eagles documentarian Alison Ellwood told NPR . "Those songs came to define moments in our lives. They evoke memories. That band had something very magical and the music captures it." Even though the band initially dismissed Their Greatest Hits , they were also appreciative of its eventual monumental achievement. "We are grateful for our families, our management, our crew, the people at radio and, most of all, the loyal fans who have stuck with us through the ups and downs of 46 years," Henley told The Hollywood Reporter . "It's been quite a ride."
Will Another Album Dethrone This One?
The Eagles shouldn't get too comfortable with being record-holders, because, in all likelihood, it won't last long. Excluding Thriller , other top-selling albums that have sold over 40 million copies include AC/DC's Back in Black , Pink Floyd's The Dark Side of the Moon , Whitney Houston's The Bodyguard , the Bee Gees' Saturday Night Fever , Meat Loaf's Bat Out of Hell , Fleetwood Mac's Rumours and Shania Twain's Come On Over .
Of course, not all of those sales are technically "certified," which explains why just Thriller and Their Greatest Hits have been duking it out for the top spot. Still, the Eagles have some stiff competition. "That list is going to be competitive," RIAA spokesman Jonathan Lamy told WMUK . "You've got to stay tuned […and] keep an eye on it because I have no doubt [that] it's not going to be the exact list it is now in five years." For now, the Eagles are flying high — and they won't be checking out of the top spot for at least a little while longer.
MORE FROM ASK.COM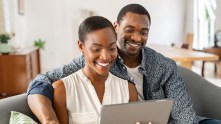 Awesome, you're subscribed!
Thanks for subscribing! Look out for your first newsletter in your inbox soon!
The best things in life are free.
Sign up for our email to enjoy your city without spending a thing (as well as some options when you're feeling flush).
Déjà vu! We already have this email. Try another?
By entering your email address you agree to our Terms of Use and Privacy Policy and consent to receive emails from Time Out about news, events, offers and partner promotions.
Love the mag?
Our newsletter hand-delivers the best bits to your inbox. Sign up to unlock our digital magazines and also receive the latest news, events, offers and partner promotions.
Things to Do
Food & Drink
Arts & Culture
Time Out Market
Los Angeles
Get us in your inbox
🙌 Awesome, you're subscribed!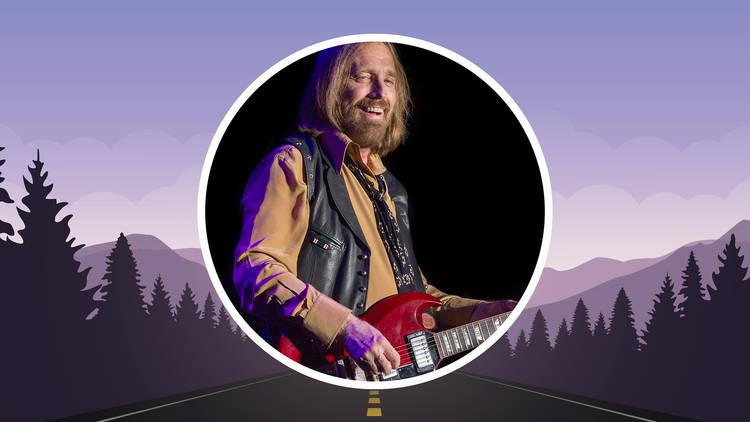 The best road trip songs of all time
These road trip songs will make your next excursion a memorable one, whether you're driving for few hours or a few days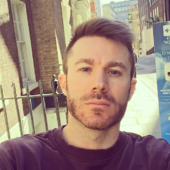 Don't get us wrong—we really love city life. But sometimes day-tripping to a nearby summer music festival doesn't quite satiate our need for escape, and that's where these classic road trip songs come in. When the urge strikes, it's time to hit the highway/motorway/ whatever for a good, old-fashioned road trip. Of course, you can't drive in complete silence—well, you can, but the very thought is giving us a flat tyre—so we've compiled our list of the best road trip songs to get your motors running and propel your journey into fifth gear. Crank up classics from the Boss, the Dead and Prince, and even some Whitesnake, as you cruise along the open road, forgetting every care in the world.
RECOMMENDED: 🤝 The best songs about friendship 🎉 The best birthday songs of all time 🎶 The best '80s songs 🎤 The best karaoke songs 🕺 The best pop songs of all time
An email you'll actually love
Best road trip songs, ranked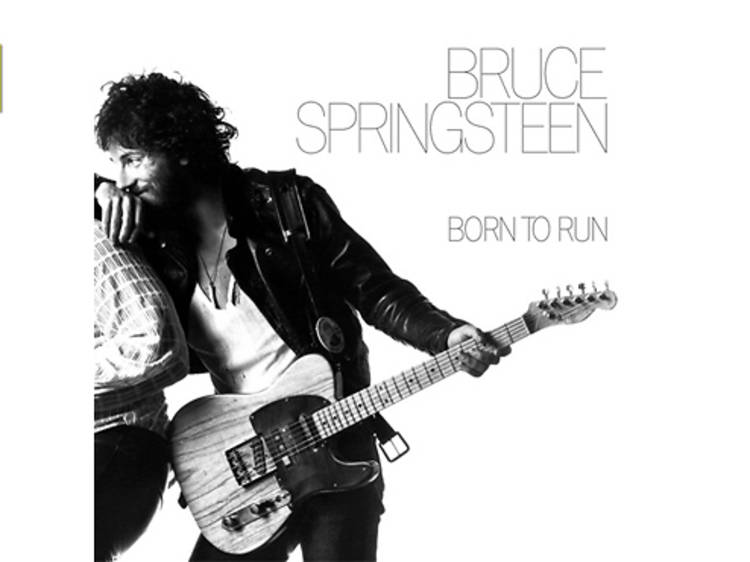 1. 'Born to Run' by Bruce Springsteen
Like Bruce Springsteen's 'Born in the U.S.A.,' 'Born to Run' is darker than it may seem. Embedded in the scuffed poetry of the lyrics is a potent combination of rebellion, sex, disgust and determination—brought to life by the throaty passion of Springsteen's voice, the liberating wail of Clarence Clemons's sax and the sheer propulsive force of the E Street Band's backup. "Someday girl, I don't know when/We're gonna get to that place where we really wanna go," Springsteen promises. 'Born to Run', for all its spikes, takes you there. It's a love song, an urban-jungle cry and a perfect anthem of pedal-to-the-metal escape.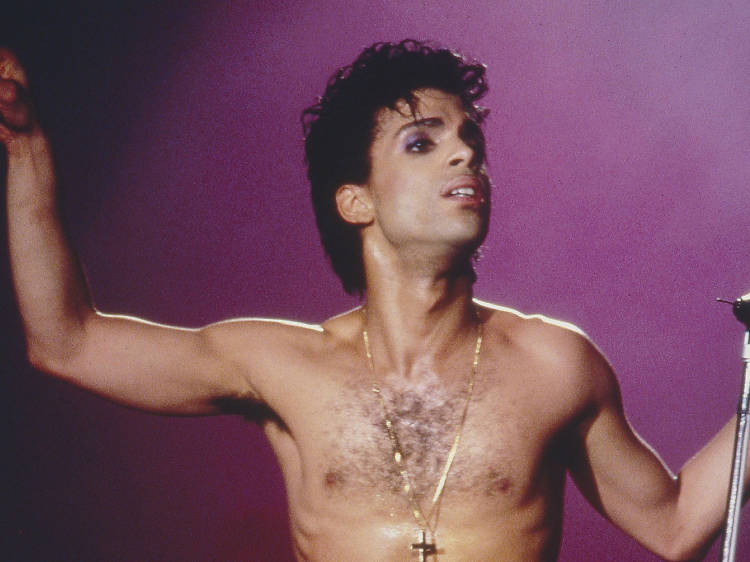 2. 'Little Red Corvette' by Prince
It doesn't take a B.A. in poetry to figure this ditty's got nothing to do with cars. In the world of Prince, coupés are women, horsepower is a pack of Trojan condoms, and gas is stamina in the sheets. The beat takes its time, synthetic drums echoing into the distance, just as the Purple One implores his one-night stand to take it slow, to make it two, three or more nights. Dez Dickerson peels out in the guitar solo, but she's the one driving here. Perfect choice of car model—elusive, American, curvy, risky. It wouldn't work as a Ferrari or Rolls.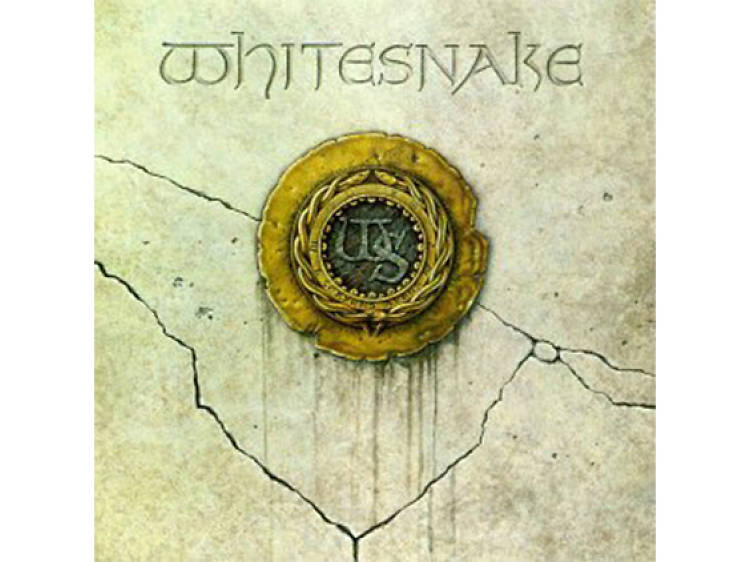 3. 'Here I Go Again' by Whitesnake
Been dumped recently? You need to go for a drive (preferably in a Jaguar XJ). You've made up your mind. You ain't wasting no more time. So tease your hair, don your pleather, and crank up the volume on this 1982 hit—just try not to get stuck in traffic. This power ballad works better on the open road (with no adjacent drivers to judge your Coverdale cover moves).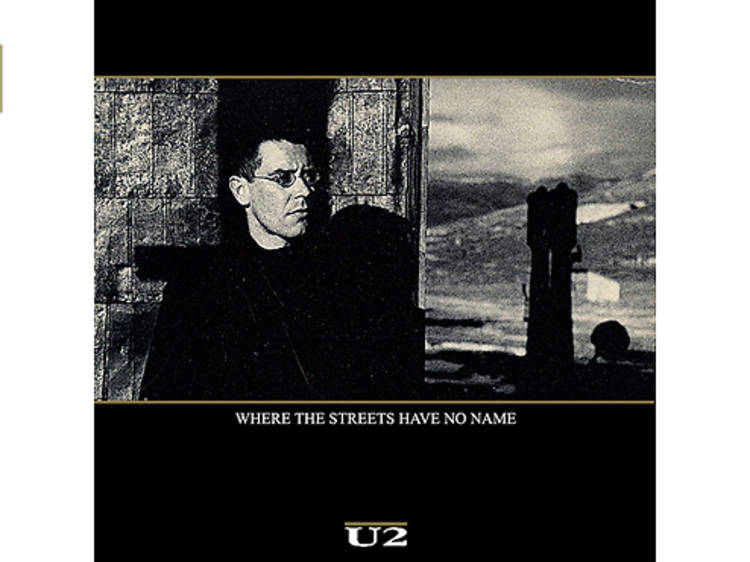 4. 'Where the Streets Have No Name' by U2
This anthemic opening track from U2's landmark 1987 LP, The Joshua Tree, is an ideal kick-starter for any road trip (particularly if you're wandering about the California desert where the titular yucca plant is commonly found). From a whisper, the sound of an organ builds up like a spiritual beacon being unveiled. It's well over a minute before the Edge's churning guitar and Adam Clayton's propulsive bassline kick in, and another 40 seconds before Bono's vocals touch down. By then, you're ready to hit top gear and wail along: 'I want to run/I want to hide/I want to tear down the walls that hold me inside.' Though this road trip song is about Bono's vision of an Ireland free from class boundaries, it has inspired countless highway warriors to venture out to those places that maybe aren't on the map.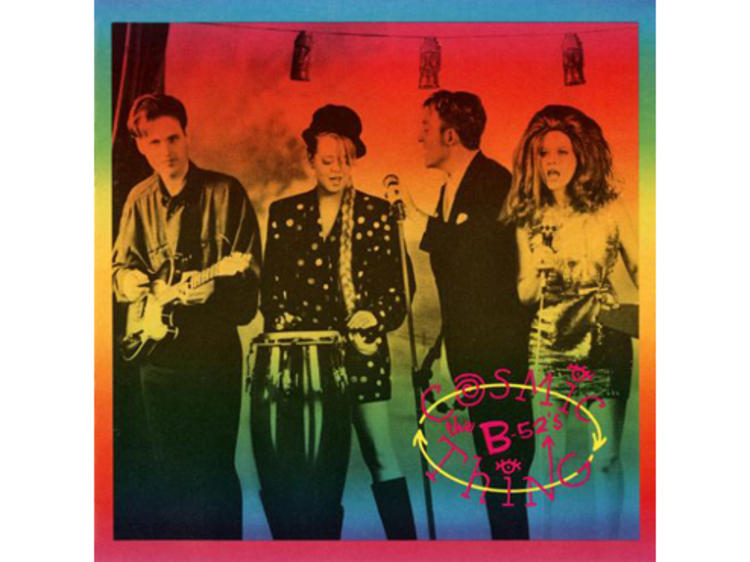 5. 'Love Shack' by the B-52s
'Hop in my Chrysler! It's as big as a whale, and it's about to set sail!' booms Fred Schneider on this all-time great party song . Admittedly, it's hard to dance like no one's watching when you're behind the wheel of a Chrysler (or a Fiat Punto, for that matter), but 'Love Shack' will liven up any road trip. If your bum's getting numb, just whack it on and have yourself a little front or backseat disco.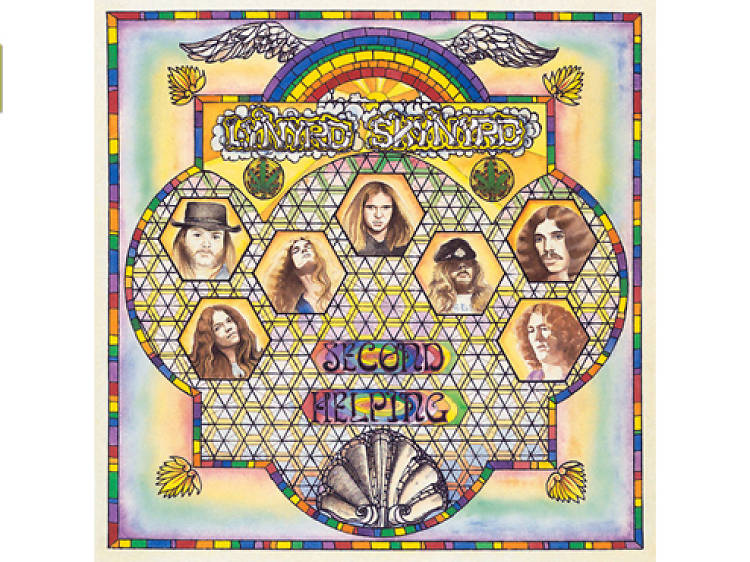 6. 'Sweet Home Alabama' by Lynyrd Skynyrd
American football possibly killed off Southern boogie rock. Hear us out. Because of college pigskin rivalries, this song could not be made today. College football is a matter of life and death down there, literally. Iconic trees and people have been murdered over games. Skynyrd was born deep in SEC country: The boogie-rock brothers were from Jacksonville, not Alabama, and cut the track in Georgia. Could you imagine a bunch of Gators fans cutting a tune that could in any way be construed as 'Roll Tide'? Yankees and rivals love to mock and loathe the Crimson Tide, but when this ditty plays, every human in the room, no matter the allegiance, becomes a temporary, gen-u-wine Mobile redneck.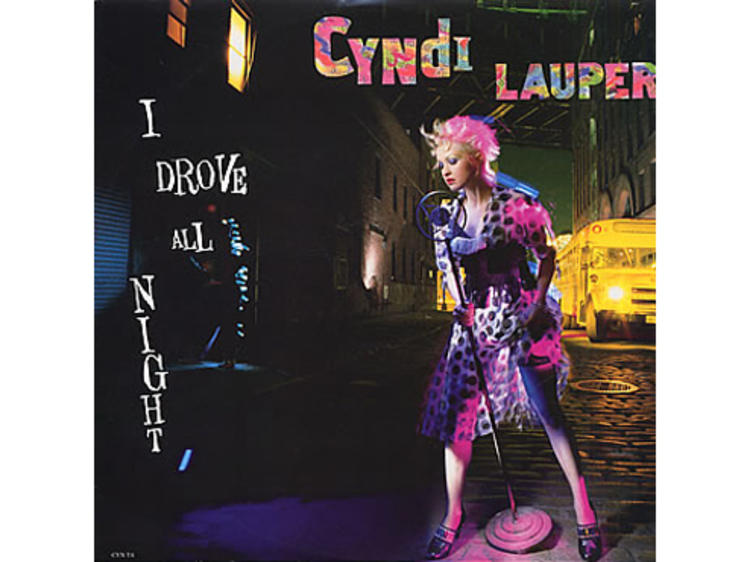 7. 'I Drove All Night' by Cyndi Lauper
The irreverent thrift-shop spunk that defined Cyndi Lauper's persona in the 1980s sometimes overshadowed her killer range and sensitivity as a vocalist, but 'I Drove All Night'—from her third album, 1989's 'A Time to Remember'—finds her in a different mode. Driven by a feverish desire, she takes the wheel and makes her own way to her lover's bed. (She may coyly ask, 'Is that all right?' but by that time she's already done it.) And Lauper's impressively sustained last note is a perfect expression of the song's sense of undeterrable yearning.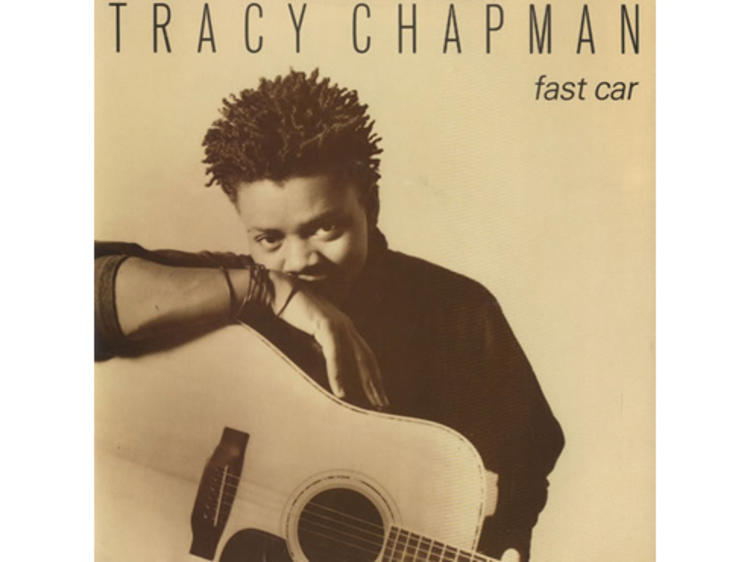 8. 'Fast Car' by Tracy Chapman
Tracy Chapman's beautifully direct 1988 hit, from her eponymous debut album, gives escapism an especially poignant twist. The speeding car and its romantic freedom ('City lights stretched out before us/Your arm felt nice wrapped 'round my shoulder') can't be separated from what it's speeding from: a life of urban poverty, trapped taking care of deadbeats—first a drunk father and then, at the end, the very driver that she had dreamed might carry her to rescue.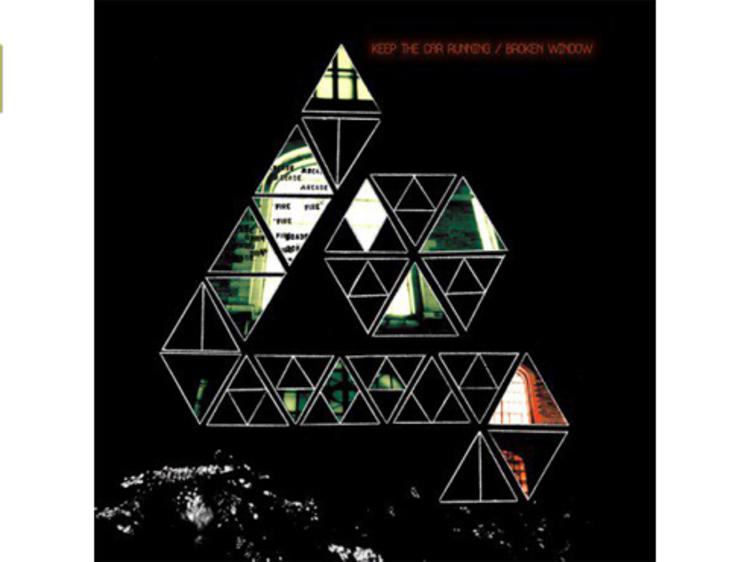 9. 'Keep the Car Running' by Arcade Fire
If there's one quality that characterizes Arcade Fire's sound, it's urgency—and nowhere is that more evident than on 'Keep the Car Running' from the band's super noir, grandiose 2007 'Neon Bible' album. Based on singer Win Butler's childhood nightmares ('Men are coming to take me away!' he pines), 'Keep the Car Running' expands these fears into a sense of global anxiety, and the certainty that there must be something better down the road ('Don't know why, but I know I can't stay'). On its release, the song was likened to prime-era Bruce Springsteen; imagine fans' joy when Butler and Régine Chassagne made a surprise showing at the Boss's stadium gig to bust out the song with him. Warning: You will need to be super-careful not to break the speed limit if you play this song while driving.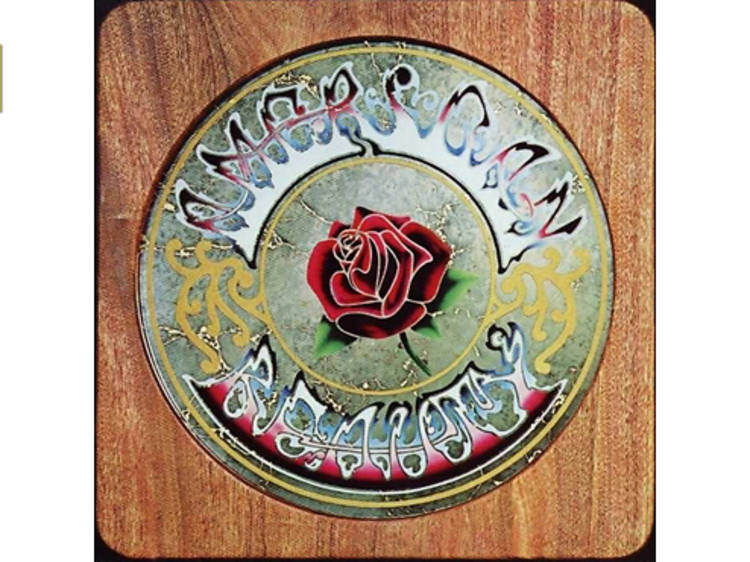 10. 'Truckin'' by Grateful Dead
Let us pause, and acknowledge the fact that this road trip song has been recognised by the U.S. Library of Congress as a national treasure. Mmmm. Written and performed communally by Jerry Garcia, Phil Lesh, Bob Weir and lyricist Robert Hunter, the catchy, bluesy shuffle turns the band's misfortunes on the road into a metaphor for getting through life's constant changes. And really, what's a good trip—or a good life—if you can't exclaim at the end, 'What a long, strange trip it's been'?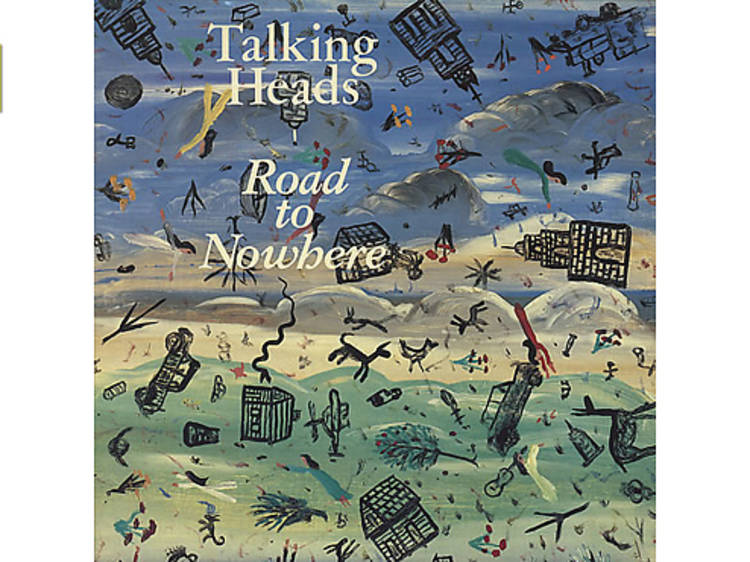 11. 'Road to Nowhere' by Talking Heads
The gospel-choir intro to this upbeat single, off 1985's 'Little Creatures' LP , makes for a great start to any road-trip mix. The song celebrates the journey over the destination—as frontman David Byrne puts it, 'I wanted to write a song that presented a resigned, even joyful look at doom.' (Typical of him.) Not every end point is a good one, but we'll be damned if this march doesn't have us enjoying the ride.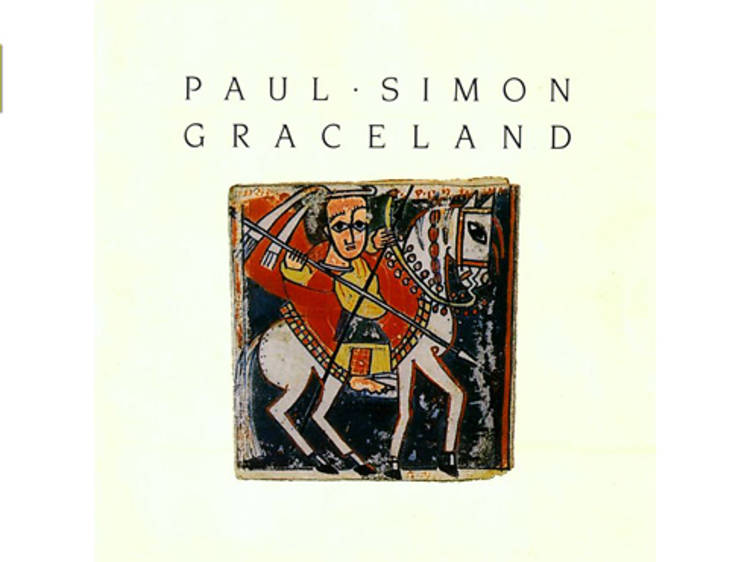 12. 'Graceland' by Paul Simon
Road trips are a time for contemplation, whether we expect it (or like it) or not. Paul Simon's 1986 single is a perfect, toe-tapping example—we're treated to what's basically his stream of consciousness on a drive to Graceland with his son after the failure of his marriage to the late, great Carrie Fisher. At turns both nostalgic and hopeful, it runs the gamut of emotions we always seem to experience a little more profoundly on the road.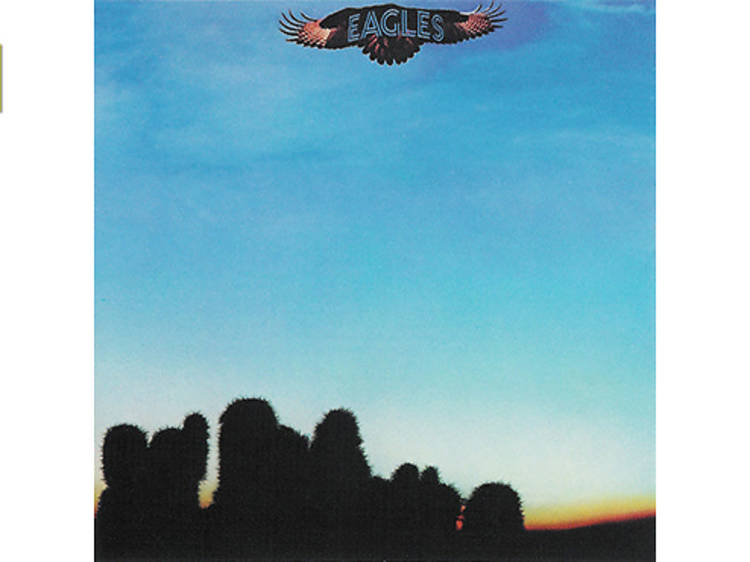 13. 'Take It Easy' by the Eagles
The Eagles took flight in 1972 with their debut single: a quick but mellow paean to the romance of the road, where a world of troubles—romantic and otherwise—can be shucked at the mere sight of a girl (my lord!) in a flatbed Ford. Cowritten by frontman Glenn Frey and his friend Jackson Browne, the song's rejection of worry and release into insouciant adventure are perfect for relieving tension on a drive. As the lyrics gently urge: 'Don't let the sound of your own wheels drive you crazy.'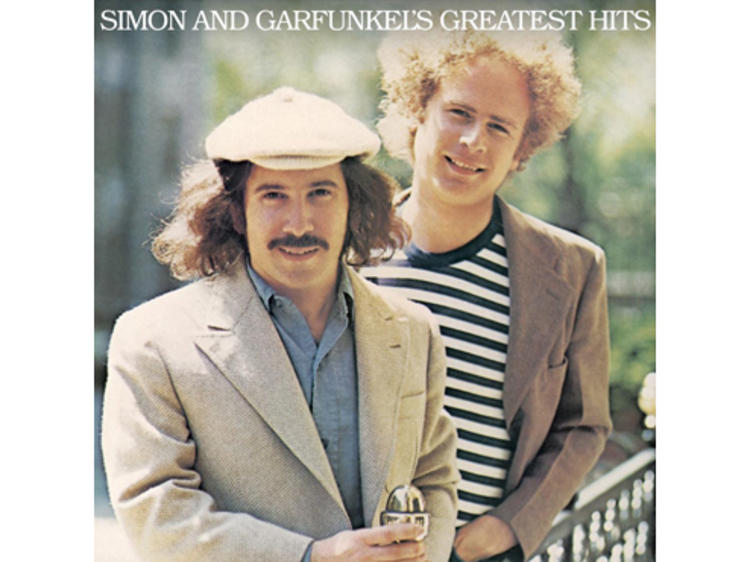 14. 'America' by Simon and Garfunkel
Add this one to your bucket list: Everyone should be required (at least once) to listen to their restless side, hitchhike, board a bus and go to another city/state/country to find something better—as described in Simon and Garfunkel's 1968 classic, which follows two young lovers on a Greyhound in search for America. Take your sweetie along for the ride, smoke cigarettes on the side of the road, chat with the weirdos you meet on your journey, and by all means, indulge in a few slices of all-American pie.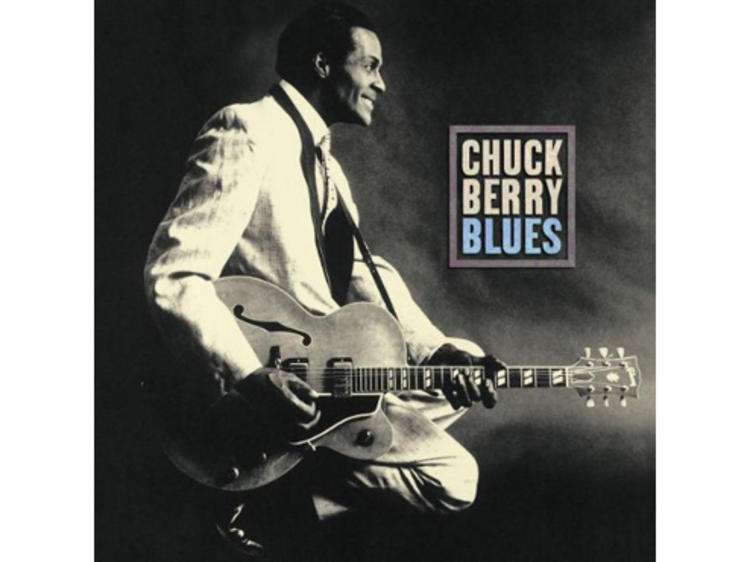 15. 'Route 66' by Chuck Berry
This R&B standard, written in 1946 by Bobby Troup, has been covered by everyone from the Rolling Stones to John Mayer and Depeche Mode. We're partial to Chuck Berry's 1961 rendition, which matches the 2,400-mile pilgrimage on the L.A.–Chicago-connecting titular highway to a T. Who better than the father of rock & roll to accompany a trip past greasy-spoon diners, tiny towns frozen in time and striking Americana landscapes?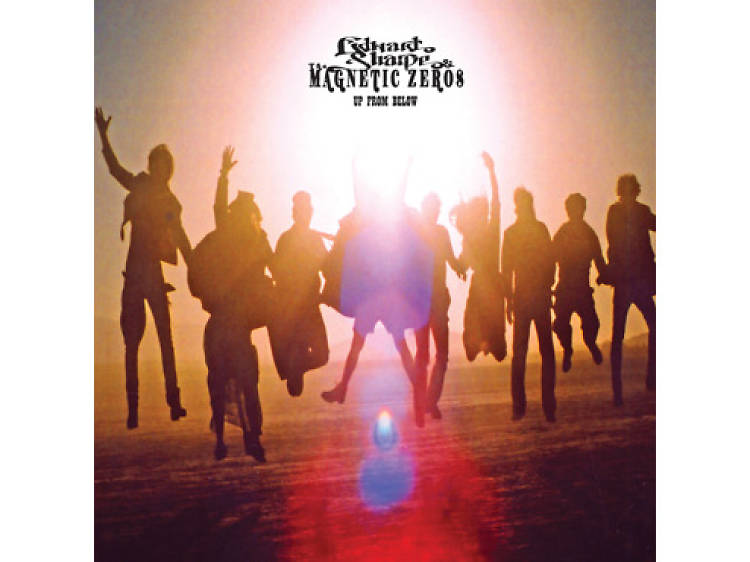 16. 'Home' by Edward Sharpe and the Magnetic Zeros
First and foremost a love song, the L.A. troupe's jingly-jangly 2010 smash single is also, obviously, about coming home – making it the perfect road trip song. Naturally, the feel-good tune should be played at the end of your voyage, when you're speeding a bit because you just can't wait to get home to your significant other/parents/puppy/comfy bed.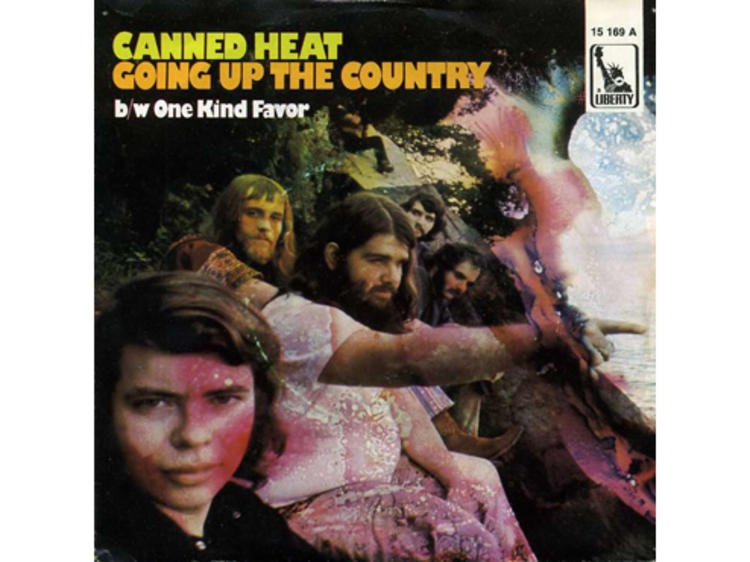 17. 'Going Up the Country' by Canned Heat
Released in 1968 and adapted from a 1920s blues song, Canned Heat's highest-charting single was the unofficial anthem of Woodstock—and even after all this time, it's the perfect track to kick off a road trip, a steering-wheel-tapping, grin-inducing song that makes you immediately pine for sun-drenched fields: "I'm going where the water tastes like wine, we can jump in the water, stay drunk all the time." Those dudes had their priorities straight…just so long as they had a designated driver.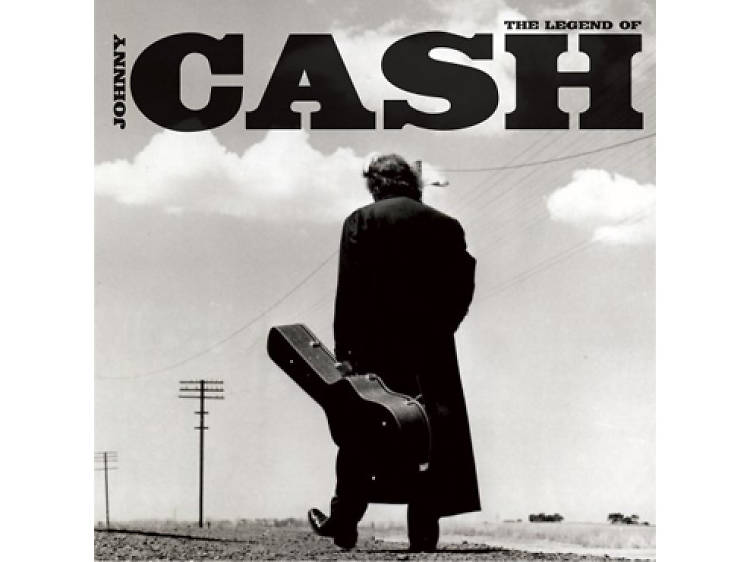 18. 'I've Been Everywhere' by Johnny Cash
Music has always had the power to educate. Billy Joel's 'We Didn't Start the Fire' taught us more 20th-century American history than a year's worth of school hisoty lessons. For a CliffsNotes anatomy lesson, we turned to Professor Sir Mix-a-Lot. And when it comes to geography, there is no better musical resource than this name-dropping country ditty, first released with North American locales in 1962 by Canadian crooner Hank Snow. In four verses, 91 places are rattled off in rapid-fire succession—destinations both big (Chicago and Nashville) and small (Fond du Lac, Wisconsin, and Haverstraw, New York). This road trip song has been covered many times and adapted for different regions of the globe, but we're partial to the Man in Black's 1996 rendition, simply because his weathered, gravelly bass-baritone suggests a man who has indeed been everywhere.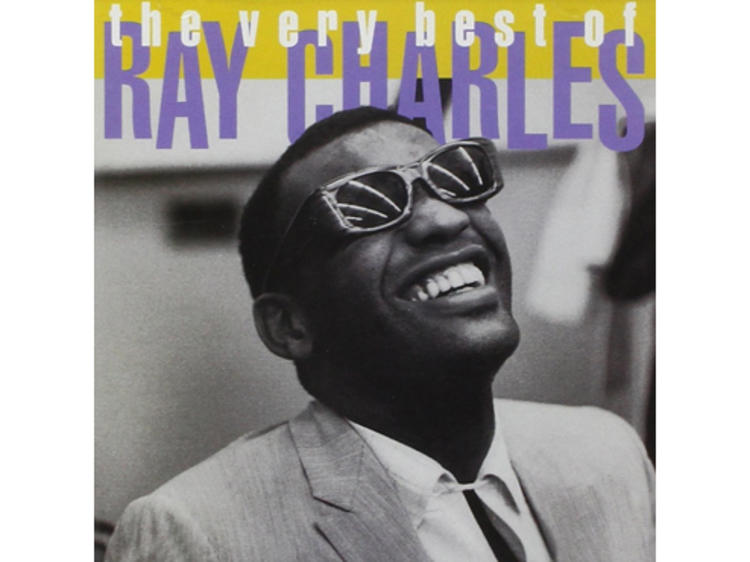 19. 'Hit the Road Jack' by Ray Charles
Fiendishly simple with its descending piano chords, 'Hit the Road Jack' is sung from the perspective of a philanderer being ejected by his lady. By all rights this 1961 R&B classic should win a prize for being impossible not to sing along to: 'What you say?!' screams soul hero Charles to his velvet-voiced Raelettes. Later he complains, 'You can't mean that,' about as convincingly as a cat picking bird feathers from between its teeth. The track's most memorable use in a road trip appears in the 1989 comedy movie The Dream Team .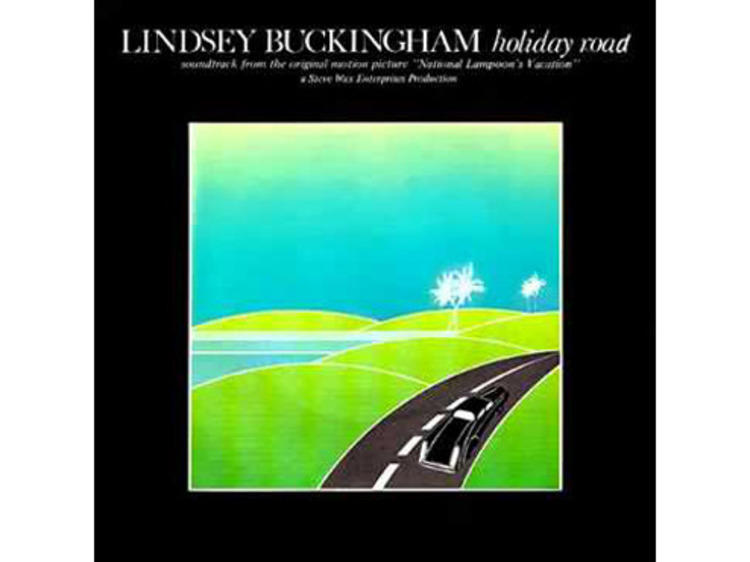 20. 'Holiday Road' by Lindsey Buckingham
Hard to hear this seemingly happy little sock hop without thinking of the Griswold family station wagon zooming to Walley World. As its dark video helps to underline, the lyrics speak more of feeling trapped than free. The Fleetwood Mac man was an ace at hiding his boyish ache behind melodic smiles. Which is why this road trip song is such simple genius: It works the same whether you're chained to a desk and longing for a vacation or finally on the highway, shooting to God knows where with no deadlines.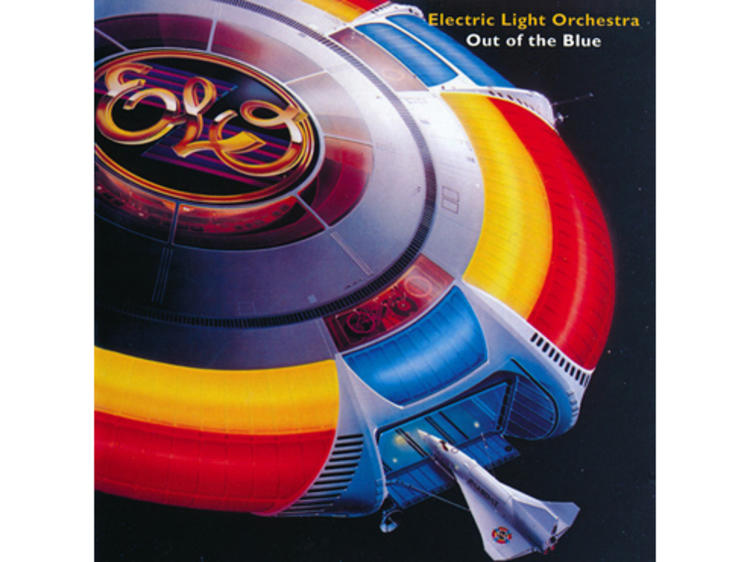 21. 'Mr. Blue Sky' by Electric Light Orchestra
The sweet spot is 176 beats per minute. That's a giddy run, the pace of your footsteps hitting the pavement as you jog home after a first kiss. Though we haven't tested this, we theorise it is the precise cadence of fence posts whipping past your window as you motor down a highway just above the speed limit. 'Mr. Blue Sky' is 176 beats per minute, which is why, whenever it plays, you have the urge to run like a big dumb puppy dog to a boyfriend/girlfriend, or let the wind blow through your hair at 76mph, as you croon along to the vocoder like a robot. Warning: When 'Mr. Blue Sky' is used without such outlets, it can cause deep wanderlust.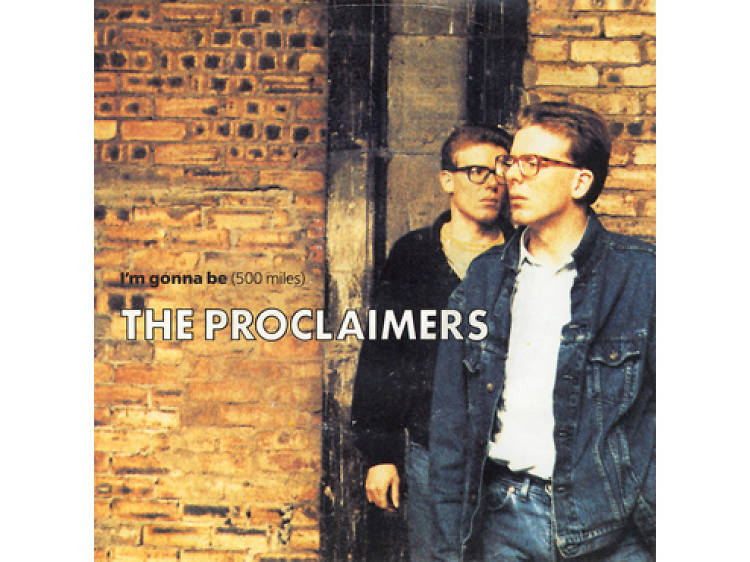 22. 'I'm Gonna Be (500 Miles)' by the Proclaimers
If there's one road trip song that can unite everyone in the car in the simple act of thumping whatever surface is near them in time with a ludicrously catchy tune, it's this one—a hit in 1988 for Scottish twins the Proclaimers. Fun fact: The 'havering' referred to in the first verse ('And if I haver, I know I'm gonna be the man who's havering to you') is Scots slang for babbling foolishly. So now you know.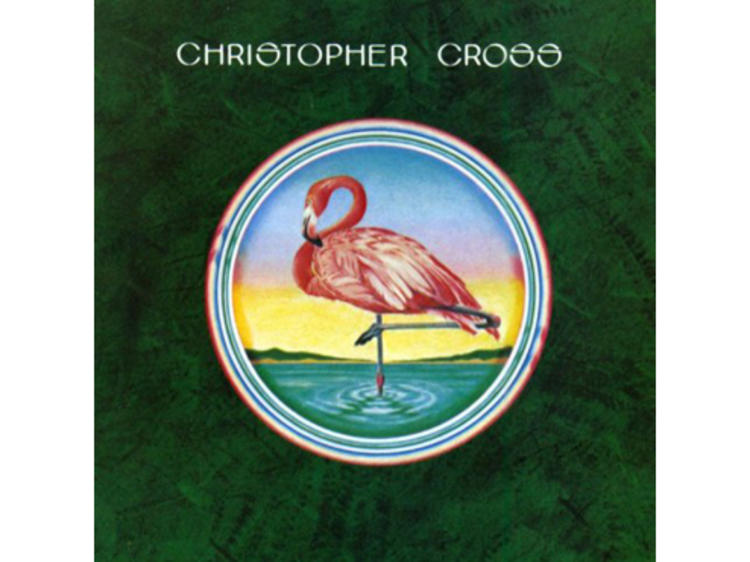 23. 'Ride Like the Wind' by Christopher Cross
Take your EGOT and stuff it. Chris Cross has the transportation trifecta—mega-hits for the sea ('Sailing'), sky ('Arthur's Theme') and road ('Ride Like the Wind'). People condescendingly pigeonhole the guy as yacht rock (the pink flamingo on his smash album doesn't help), but he's truly yacht-jet-and-rental-car rock. Despite its lily-white reputation, 'Ride' is cool and dangerous. It's possibly—no, probably—about drug smuggling. Racing away to Mexico with Michael McDonald as the devil on your shoulder. Hearing those percolating bongos, wind effects, electric piano and oily guitar licks, it could fit right on Daft Punk's 'Random Access Memories' album . It remains DJ gold. Call it 'Get Unlucky'.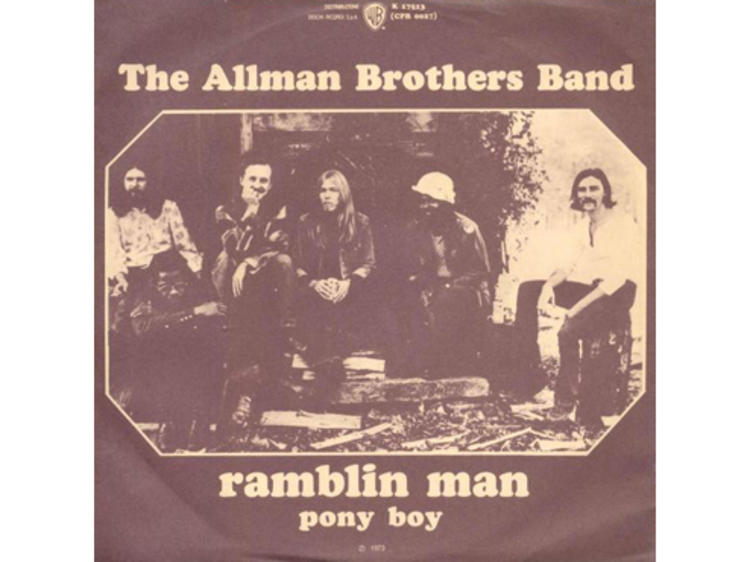 24. 'Ramblin' Man' by the Allman Brothers Band
We may not have been born in the backseat of a Greyhound bus (thanks, mum!), but for whatever reason, the idea of being a ramblin' man (or woman) is endlessly appealing. And when we play this 1973 hit—based on Hank Williams's 1951 song of the same name—on the open road, that's exactly who we are. At least until Monday.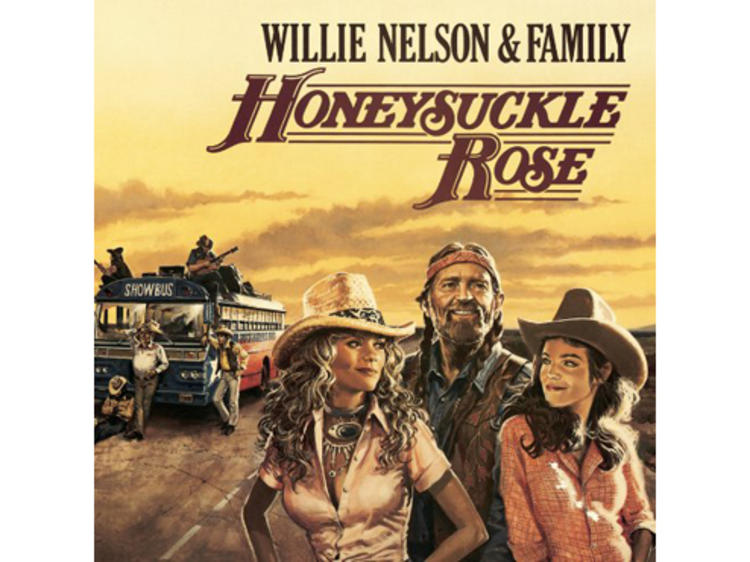 25. 'On the Road Again' by Willie Nelson
Nothing beats hitting the open road, where you can escape the stress of work, family, bills, city life and just be free, man. Just ask tireless road dog Willie Nelson. The Red Headed Stranger penned this 1980 country hit—the ultimate get-the-hell-out-of-town anthem—not in the back of a tour bus but rather, of all places, on a barf bag midflight.
26. 'Runnin' Down a Dream' by Tom Petty
Some would argue that we could have built this entire list solely out of Petty tunes—but we had to make a choice, and we picked this 1989 single from the song man's first solo record, 'Full Moon Fever'. Not only does it take place in a car, but the tune's reference to Del Shannon's 'Runaway' and killer guitar solo make it a perfect fit for blasting out of your speakers while cruising down the interstate in pursuit of the American dream, your future destination or simply that next roadside burger.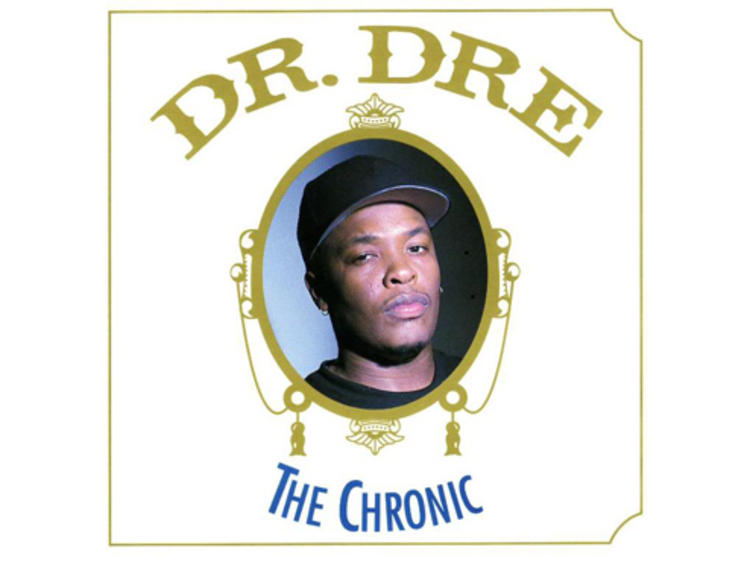 27. 'Let Me Ride' by Dr. Dre
Dr. Dre's 'The Chronic' album arrived on the heels of the 1992 South Central riots. Folks in Compton were looking to escape and could not—and not just because of the traffic on the 110 and 405. This was a cry for cruising with the bucket seats dropped back, slow rolling on a resting-heart-rate rhythm and those G-funk dog-whistle keyboards. 'Swing down, sweet chariot, stop, let me ride,' goes the chorus lifted from Parliament's 'Mothership Connection,' itself based on a slave spiritual. But just because the song hides a deeper political meaning the way lowriders hide a subwoofer in the trunk, there's no reason Dre can't roll in style. Specifically, in a 1964 Chevy Impala shoed with Dayton rims (a.k.a. 'Ds,' as in 'Throw some Ds on that bitch').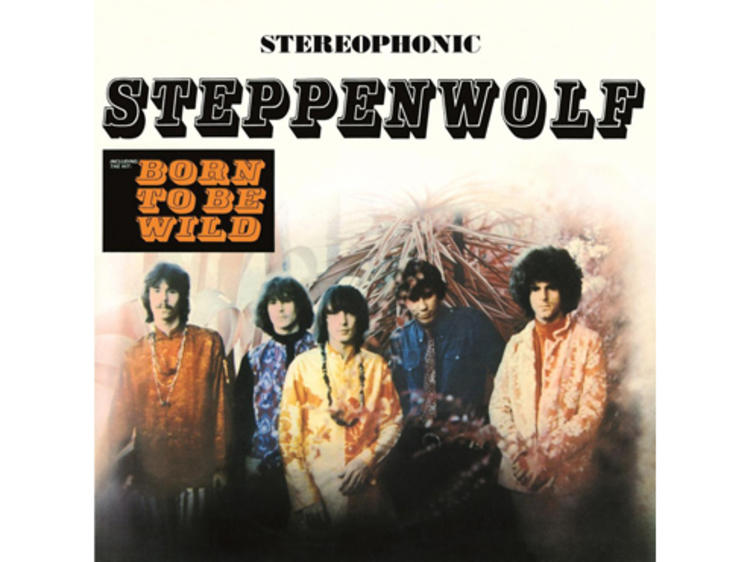 28. 'Born to Be Wild' by Steppenwolf
The riff, like the rev of a motorcycle throttle, has become so terribly commonplace, it's hard to imagine what it must have been like to hear its 'heavy-metal thunder' with virgin ears during the opening credits of Easy Rider . Today, Steppenwolf's monster hit is a movie-trailer cliché on par with 'Bad to the Bone' and 'I Got You (I Feel Good).' What was once-tough biker rock is now Viagra-ad fodder. Still, if you can wash out the soundtrack memories of Problem Child, Dr. Dolittle 2, Rugrats Go Wild, et al., the dirty little number still rips, along with a deep huff of exhaust fumes and jazz cigarettes.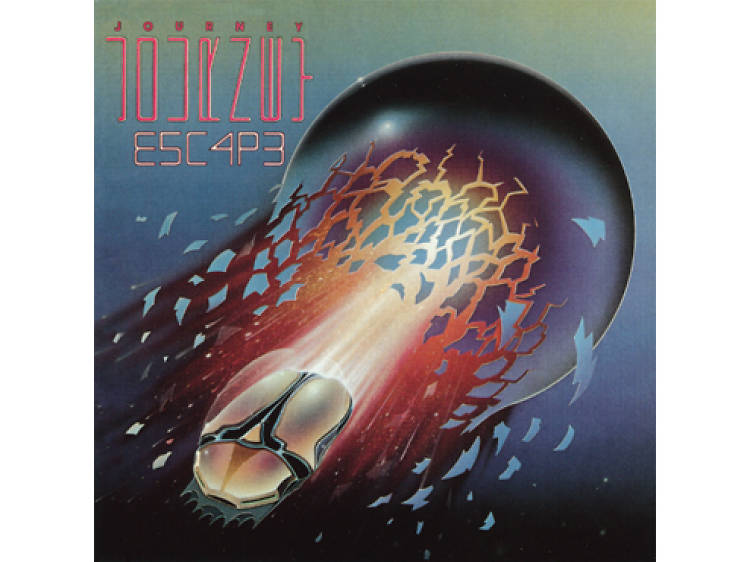 29. 'Don't Stop Believin'' by Journey
A thousand terrible karaoke performances have somewhat dulled the lustre of this once-gleaming classic '80s song , but once it comes on in the car, you'll be in love with it all over again within seconds. Just don't use it as a road map—there is no such place as South Detroit. Okay, there is, but it's in Ontario, Canada, so you might need your passport.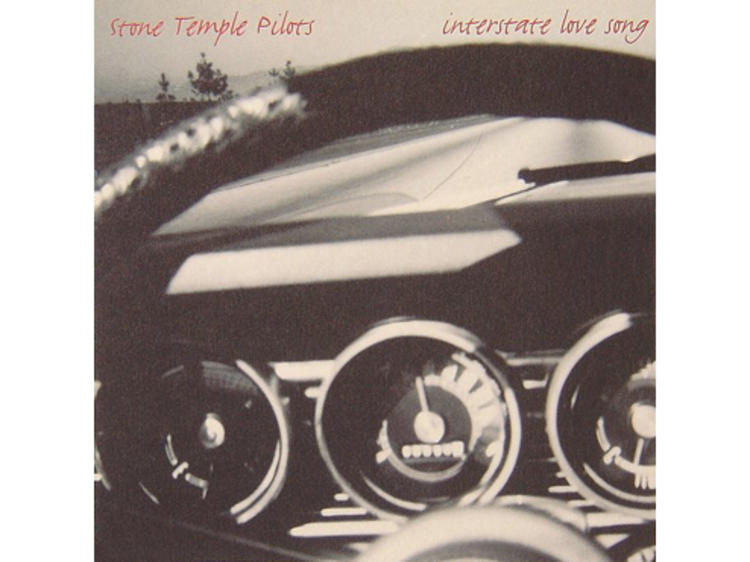 30. 'Interstate Love Song' by Stone Temple Pilots
The underrated STP (hey, that's a fuel additive) was never truly a grunge band. The 'Core' album was a trend-surfing foot in the door, the American equivalent to Blur's baggy-riding 'Leisure'. Really, the bands have more melodic ambitions. Scott Weiland, as his solo albums and pink fur coat proved, had far more Bowie in him than his peers. 'Interstate Love Song' was the lifting of the veil, when the Pilots announced, Hey, we actually listen to the Beatles , not the Melvins. It chugs along with drop-top bliss, even if the chorus is oddly about trains, not driving.
31. 'Radar Love' by Golden Earring
Appropriately for a song about driving, this 1973 cut from Dutch rockers Golden Earring is one of the best road trip songs ever written. 'The road has got me hypnotised, I'm speeding into a new sunrise!' wails singer Barry Hay, as that bassline gets your head nodding and your foot instinctively pressing down on the gas. 'Radar Love' also has the best breakdown of any rock song ever. This is an indisputable scientific fact.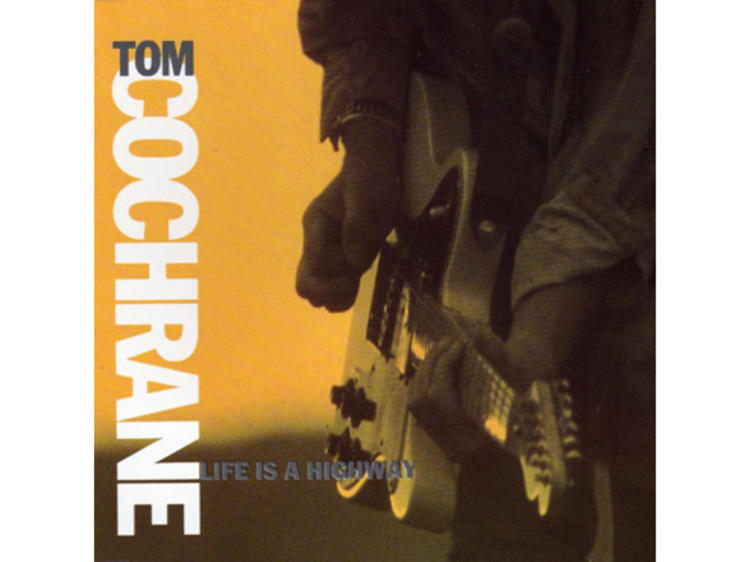 32. 'Life Is a Highway' by Tom Cochrane
Okay. We know how heavy-handed these metaphors are. And how forced the rhymes are. We never said every song on this list was a masterpiece. But we dare you not to sing along with the chorus of this 1991 cheesefest— especially on a highway. Maybe no one ever listens to the song in its entirety (sorry Tom), but one or two 'life is a highway's are pretty much mandatory. Give in.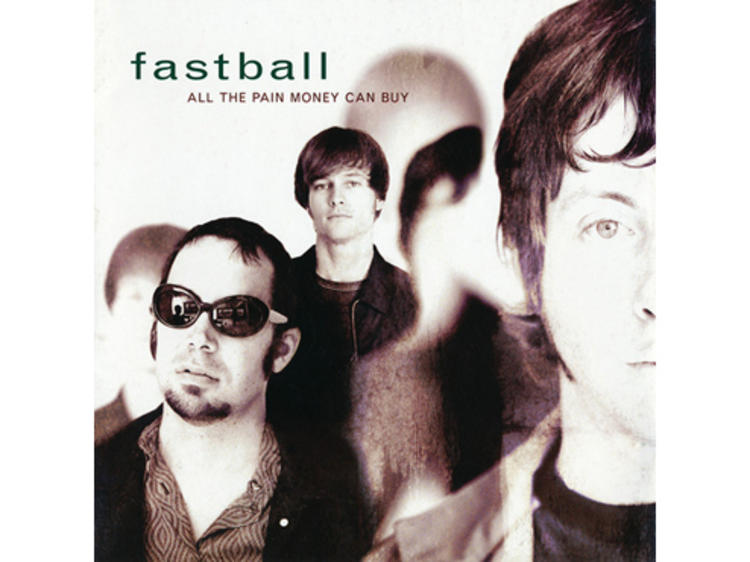 33. 'The Way' by Fastball
Alt-rock band Fastball had a breakout 1998 hit with this fast-driving tale of a married pair that ditches its conventional home and family, in favour of a dream life on the highway with no destination. The feel-good, sing-along optimism of the chorus—'They'll never get hungry, they'll never get old and grey'—has a dark undercurrent: Weeks after their disappearance, the bodies of the real-life Texas couple who inspired the song were discovered in an Arkansas ravine. But all of life's roads hit a dead-end eventually: Better, maybe, at least to leave the driveway.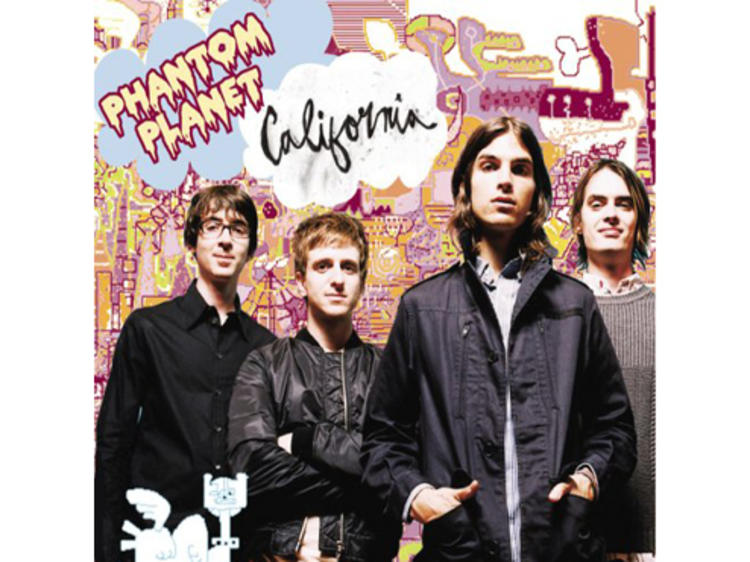 34. 'California' by Phantom Planet
Contrary to popular belief, the hair-metal power ballad did not die by grunge's bullet. The hair just got shorter and the trousers got looser. Case in point: this 2002 theme from The O.C. It is emo made only from the emotion of uncut nostalgia. It is basically Motley Crüe's 'Home Sweet Home' for mollycoddled millennials, right down to the video compiled from sentimental tour footage. And it is oddly reminiscent of Al Jolson's 'California, Here I Come.' That's some feat, finding the common ground between Jolson and the Crüe. Man, remember when Ryan became a cage fighter after Marissa died?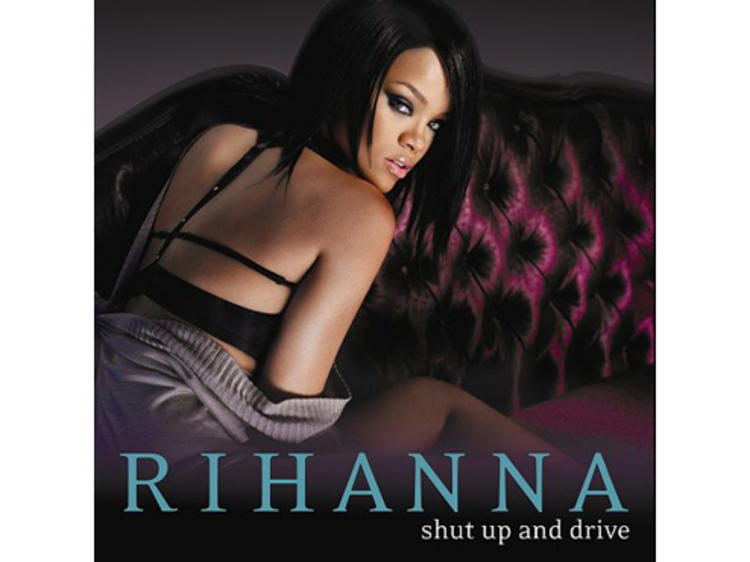 35. 'Shut Up and Drive' by Rihanna
This electro bop from 2007 isn't a top-tier Rihanna tune, but it still kinda rips. Driven – pun definitely intended – by a crafty sample from New Order's club classic 'Blue Monday', it's an unashamedly fluffy new wave pastiche that's as much about sex as hitting the open highway. Don't even pretend you can resist it – especially when the chance of RiRi releasing new music any time soon seems to get slimmer with each passing year.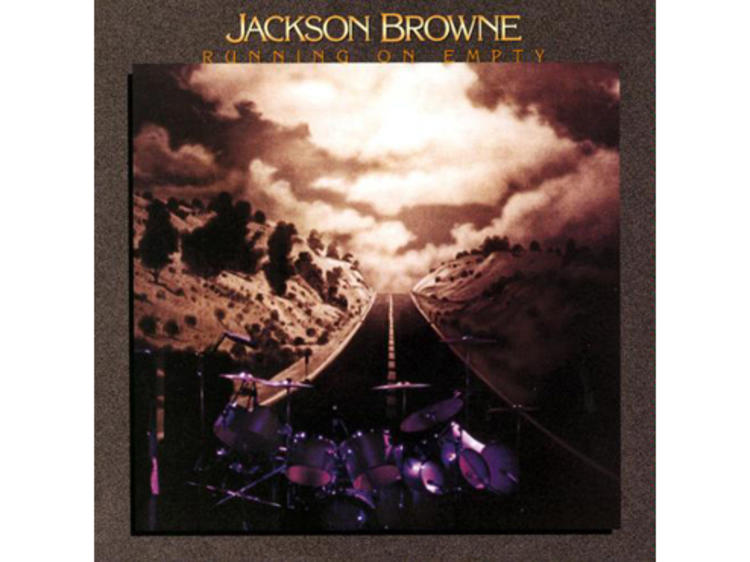 36. 'Running on Empty' by Jackson Browne
There's a reason this song soundtracks the Forrest Gump protagonist's famous transcontinental jog: Few pop tunes capture the rush of earthbound travel—by foot, by car or, in Jackson Browne's case, by tour bus—better than this autobiographical FM-radio staple. But what makes it a classic is the ambiguity in Browne's message. 'I don't know where I'm running now; I'm just running on,' he sings, perfectly summing up how the desire for escape can be its own kind of trap.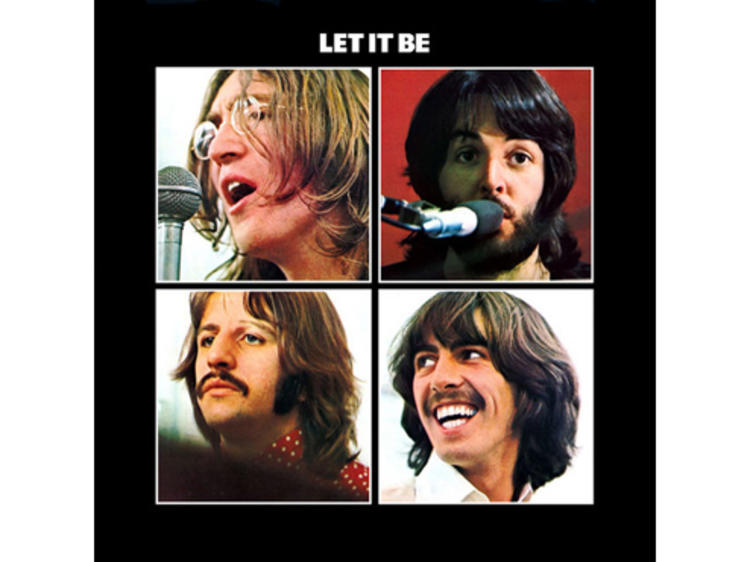 37. 'Two of Us' by the Beatles
The Fab Four's back catalogue is replete with songs about travelling around: 'Drive My Car,' 'Day Tripper,' 'Ticket to Ride,' 'Yellow Submarine'—the list goes on and on like a long and winding road. No Beatles track, though, captures the feeling of setting off into uncharted territory with someone special better than 'Two of Us,' penned by Paul McCartney in 1969. There is debate as to whether McCartney's partner in crime in this song is future wife Linda Eastman, as he claims, or John Lennon, which some of the nostalgia-infused lyrics would suggest. No matter—an impromptu road trip is a good time whether your passenger-seat companion is your new flame or your counterpart in the greatest songwriting tandem of all time.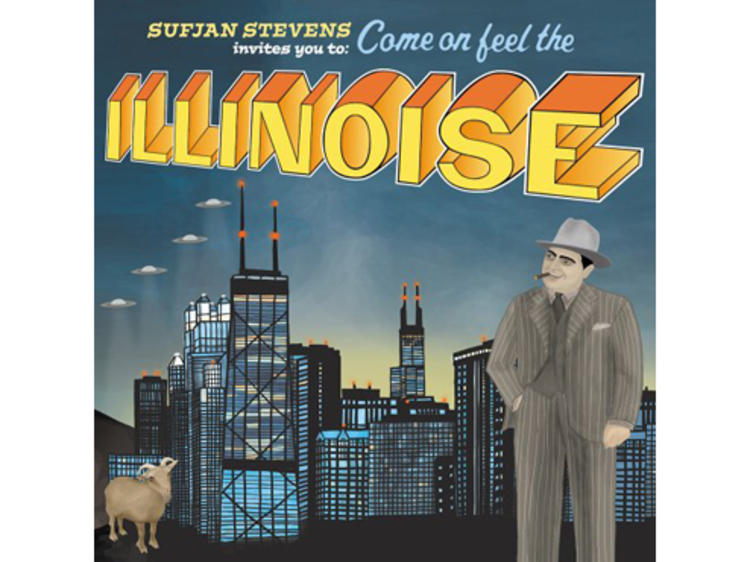 38. 'Chicago' by Sufjan Stevens
Some songs make your heart beat faster from the get-go, and 2005 road-trip song 'Chicago' is just such a gem, announcing its entrance in a whirlwind of strings and a rush of percussion. The backing cuts suddenly to Stevens's voice, whispering that most universal human sentiment: 'I fell in love again—all things go, all things go,' and then later, another familiar feeling: 'I made a lot of mistakes, I made a lot of mistakes.' It's this acknowledgement of our frailty, coupled with our irrepressible capacity for hope and excitement that gives 'Chicago' its electrifying, driving charge. That and the fact it features in the ridiculously touching road movie Little Miss Sunshine .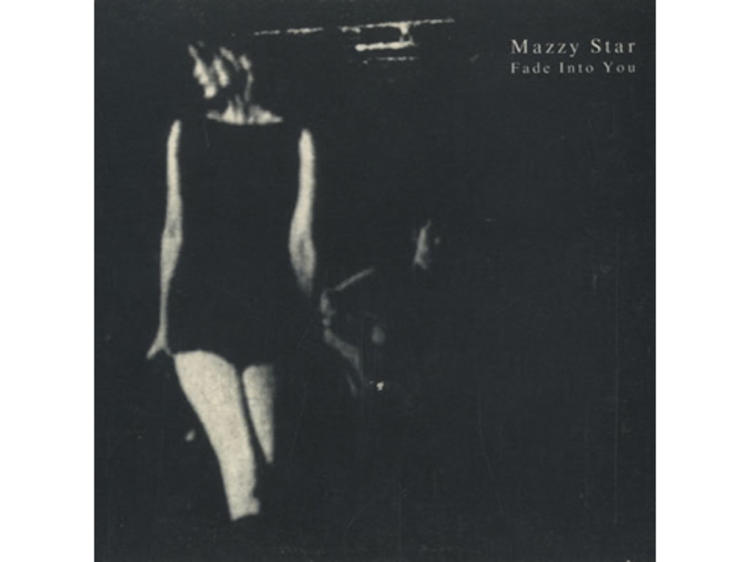 39. 'Fade Into You' by Mazzy Star
Night driving found a shimmering musical complement in this ethereal 1994 track from dream popsters Mazzy Star. In a rare bit of sonic magic, it seems that no matter how fast you're driving, the low beats per minute on 'Fade Into You' always manage to sync up perfectly with the passing dividing lines visible from your car's two headlights. And a night drive, preferably undertaken as you're pining for an unrequited love, wouldn't be complete without Hope Sandoval's dusk, haunting vocals echoing throughout your ride. Two-lane highway bliss, by moonlight.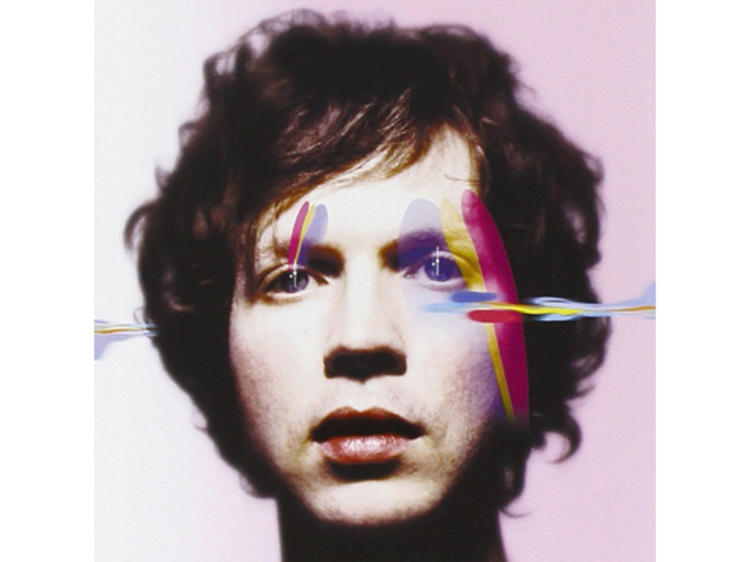 40. 'The Golden Age' by Beck
This 2002 road trip song, off Beck's desolate, heartbreaking 'Sea Change' , is one of the most perfect and profound illustrations of driving as a means of escape. It's best played at night, in the desert if you've got one handy, when you feel like crap but have pretty much come to terms with it. And when, as Beck says, 'You've gotta drive all night just to feel like you're okay.' Go forth, drive and wallow. Maybe you'll feel better in the morning.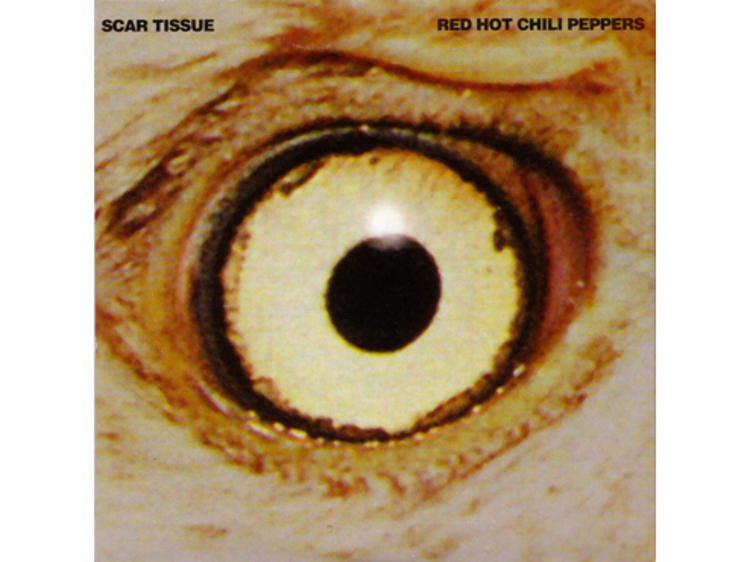 41. 'Scar Tissue' by Red Hot Chili Peppers
The L.A.-bred Peppers clearly know a thing or two about hitting the highways, as evidenced by a song catalogue riddled with Cali-inspired, crank-up-the-dial tunes. For a journey out on the open road, we like this lead track off the band's 1999 album, 'Californication', due to its lilting desert-by-twilight vibe. The song's main attraction is John Frusciante's wailing guitar solos, which achingly embody Anthony Kiedis's lyrics about isolation and the twisted, drug-fuelled paths he's traversed ('With the birds I'll share this lonely view'). Enter tumbleweed, stage right.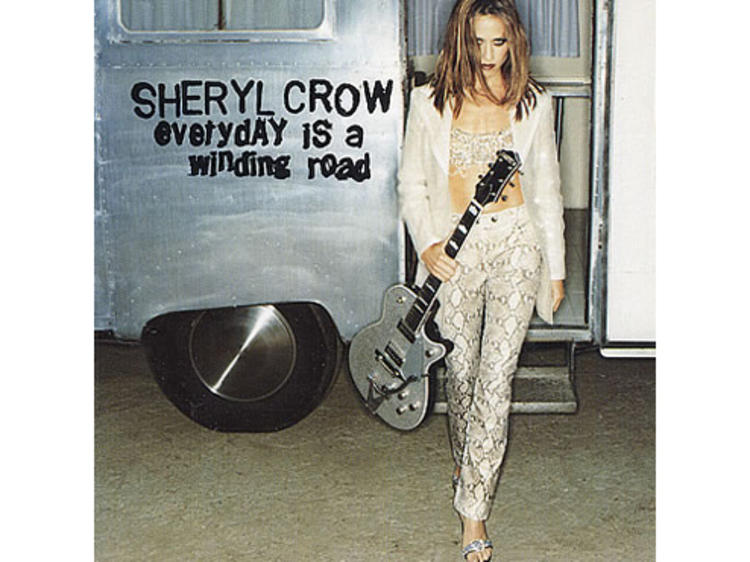 42. 'Every Day Is a Winding Road' by Sheryl Crow
The little sister to Tom Cochrane's 'Life Is a Highway,' Sheryl Crow's 1996 hit unabashedly co-opts the use of automotive byways as metaphors for life's ups and downs. (Billy 'the world is a vampire' Corgan apparently misread the memo.) The 'wacky' characters in Crow's songs are often a bit too precious for our liking—in this case, a vending-machine repairman with a daughter he calls 'Easter' (what?)—but the chorus always gets us fired up for some hairpin turns, even when we're cruising down a seemingly endless straightaway. This road trip song works perfectly when your destination is San Francisco's iconic Lombard Street, whose residents probably have this tune swirling in their heads 24/7.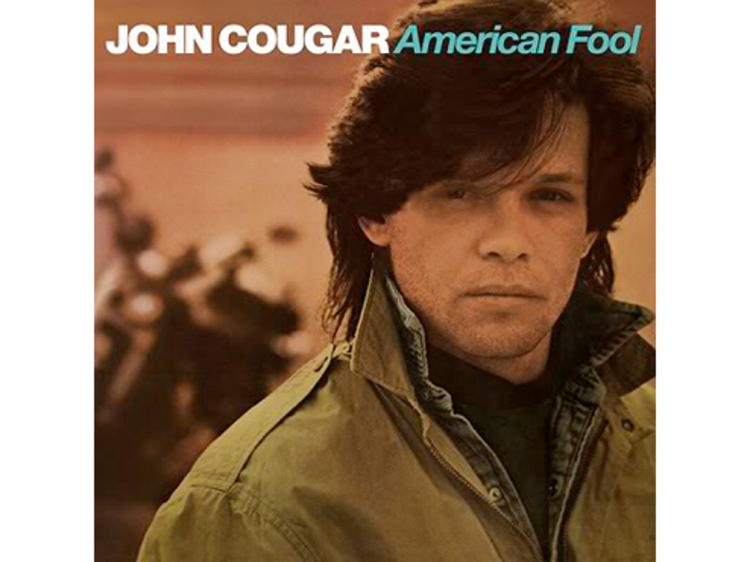 43. 'Jack & Diane' by John Cougar Mellencamp
Inevitably, your road trip is going to hit some lulls: You're fighting off the yawns, your passengers have passed out, and it's 57 miles to the next pit stop. When this happens, there's one sure-fire way to get your journey back on course: Unleash the Cougar. Indiana's favourite son specialiaes in songs about the heartland, and his crowning jewel is this 1982 chart topper about two high-school sweethearts and the twists and turns of their American Dream. Despite the jaunty beat and an epic drum breakdown rivaling the one in Phil Collins's 'In the Air Tonight,' the tale is cautionary, urging us to savour those thrilling, carefree teenage years. Oh, to be young, in love and suckin' on chilli dogs outside the Tastee Freez.…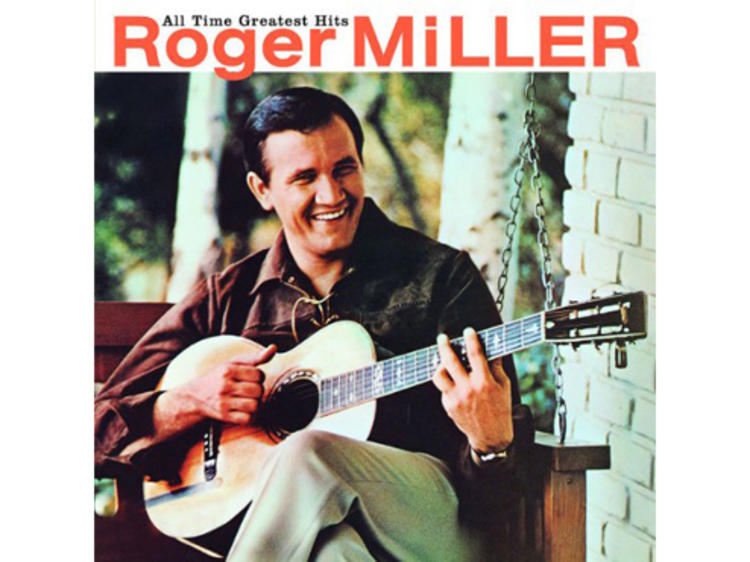 44. 'King of the Road' by Roger Miller
Did our dads play this 1964 ditty on long car rides when we were little? You betcha. Do we think they contemplated the potential consequences of making penniless vagabonds sound super cool? Doubtful. Regardless, it's a timeless everyman's anthem, and darn if it isn't catchy. We really like listening to it in our van down by the river.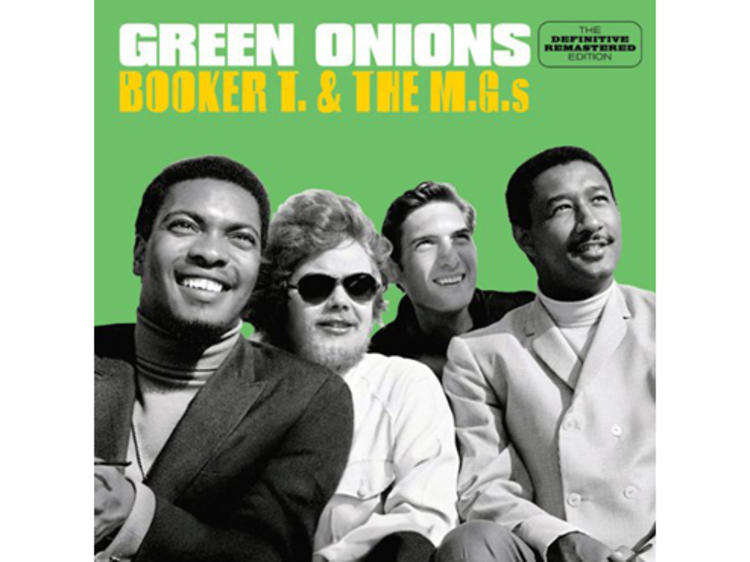 45. 'Green Onions' by Booker T. & the M.G.'s
This R&B instrumental, recorded in 1962, is the perfect soundtrack for an unhurried drive, when you're sick of singing along and ready to just cruise. It's repetitive, much like the open road, but with a steady beat and some soulful Hammond organ to keep things interesting. Widely considered to be one of the greatest songs of all time, it's received accolades from Rolling Stone , Acclaimed Music, the Grammy Hall of Fame and the Library of Congress. If AAA had a greatest songs list, we're sure 'Green Onions' would be on that, too.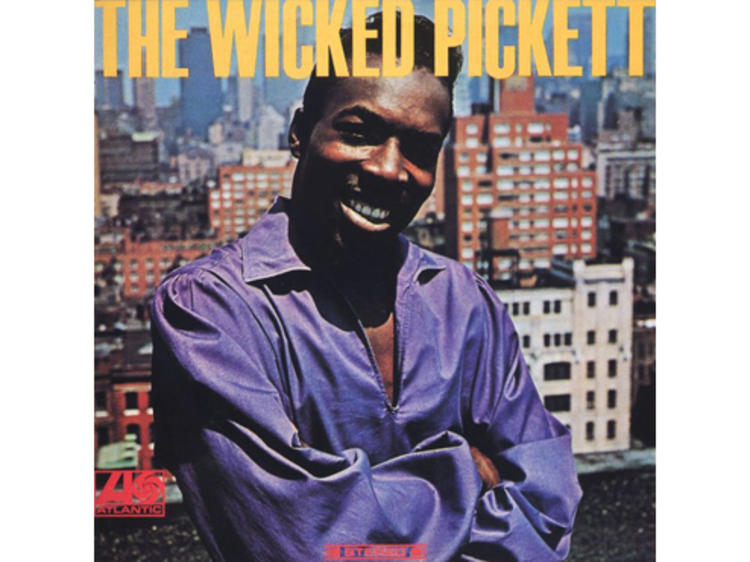 46. 'Mustang Sally' by Wilson Pickett
You can probably blame censorship for our automobile sex fetishes. Early rock & rollers couldn't sing about sex, so they sang about their cars…with not-so-subtle undertones. 'Mustang Sally,' the grandmother of 'Little Red Corvette' only wants to 'ride around,' and Pickett howls with his thumb out, looking to hitch. Don't let this song's karaoke staple status let you forget what it's really about.
47. 'Going Back to Cali' by LL Cool J
From Al Jolson to Led Zeppelin and Phantom Planet, dozens of artists have tapped into the westward dream of the Golden State. Heck, the tradition stretches back to Gold Rush ditties of the mid 19th century, Smithsonian Folkways fodder like 'Life in California.' But only one man made the trip wrapped in precious metals, not seeking them. Cool J cruises to the coast, as he proclaims in verse, in a Corvette with a Laurents chrome chain steering wheel, Dayton wire rims and a gold-leaf convertible top. Rick Rubin's stark 808 beats thunder under the extremely relaxed rhymes of Mr. Ladies Love. 'I'm going back to Cali,' he nearly whispers before shrugging it off. 'Hmm, I don't think so' He might go, he might not. With his riches, he is a walking California. That's cool. Cool enough to pull off one of the few sax solos in hip-hop history.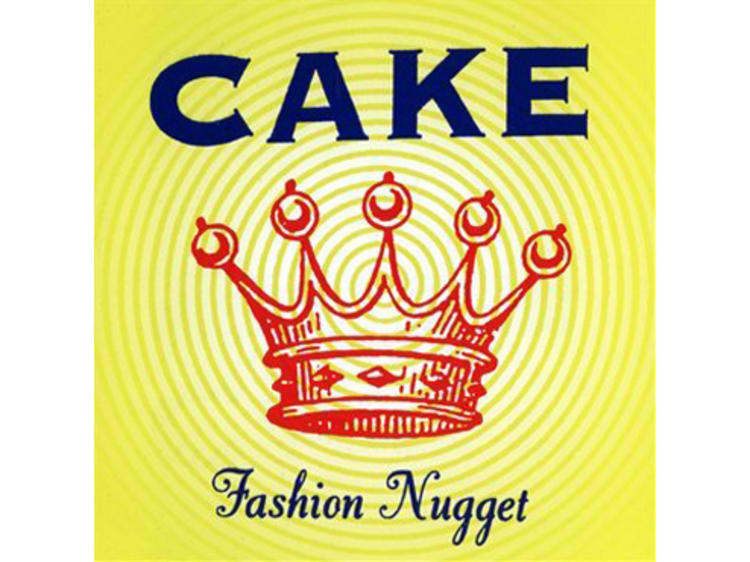 48. 'The Distance' by Cake
With the band's signature horns and a self-serious melody that practically requires head-bobbing and Speed Racer–esque intensity (you may even want to invest in racing gloves), this single off of 1996's 'Fashion Nugget' album is irresistible. The album is filled with more on-the-nose driving songs than this one ('Race Car Ya-Yas,' 'Stickshifts and Safetybelts'), but this is the money single—and got the album platinum status. Throw it on repeat and hit the open road. Just take an occasional break for track No. 7, the band's excellent cover of Gloria Gaynor's 'I Will Survive.'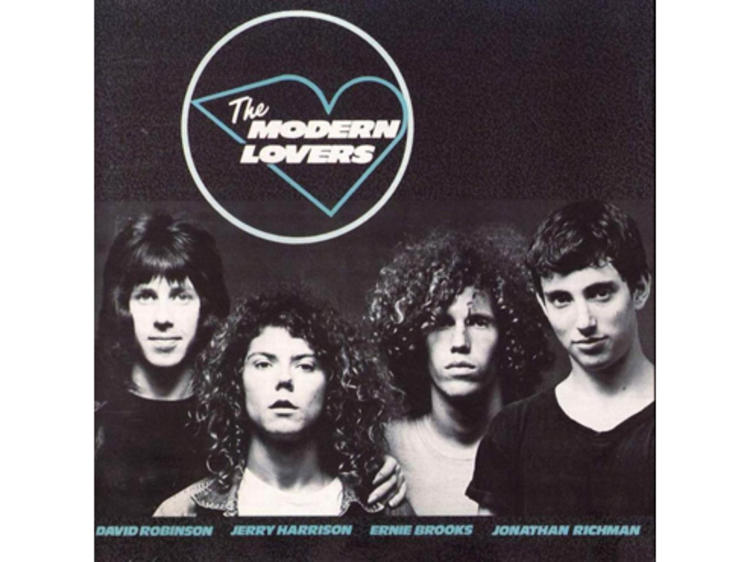 49. 'Roadrunner' by the Modern Lovers
Talk about a brilliant juxtaposition: Jonathan Richman's 1972 cut, written when he was 19, beautifully contrasts the Velvet Underground's bare-bones, dirty-as-hell chugalug sound with a subject matter so suburban that Richman's heroes Lou Reed & Co. wouldn't dare touch it: The thrill of being young, driving in a car and blasting the radio. The song's repetitive two-chord propulsion is a perfect late-night road-trip pick-me-up. And there's a bangin' cover by Joan Jett & the Blackhearts to check out, too.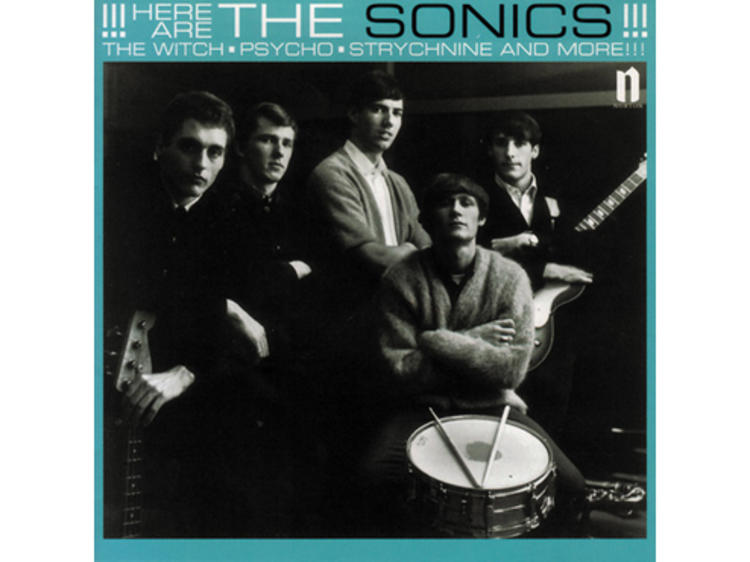 50. 'Have Love, Will Travel' by the Sonics
At some stage in your life—at any point between getting your driver's licence and getting married, really—you'll drive from 'Maine to Mexico' for a piece of ass, as Gerry Roslie does in this proto-punk classic. The high-tension twang of the guitar sounds like the strings are about to snap, the perfect sonic emulation of sexual frustration. A recent ad for Mexican beer claims you need an 'encyclopedic knowledge of garage rock' to pull up this song, as if from some lost, dusty volume. Nah, this is Rock & Roll 101.
[image] [title]
More on Time In
Discover Time Out original video
Press office
Investor relations
Work for Time Out
Editorial guidelines
Privacy notice
Do not sell my information
Cookie policy
Accessibility statement
Terms of use
Modern slavery statement
Manage cookies
Advertising
Time Out Worldwide
All Time Out Locations
North America
South America
South Pacific
Home » Motorhome Advice » Life on the Road » 100+ Best Road Trip songs (to sing along with as you drive!)
100+ Best Road Trip songs (to sing along with as you drive!)
Looking for good road trip songs? Honestly, the right driving songs in the right playlist can make or break a road trip! Here are 100+ best road trip songs to sing along with as you drive!
And don't forget to download your FREE road trip planner below , to help you plan your road trip.
*We work hard to make this the best motorhome travel blog and road trip website possible, full of helpful content for you. The website is supported by our readers, so if you buy through links on this site we may earn a commission- at no extra cost to you. All opinions remain our own .
If you find this post useful, you can also treat us to a coffee – we promise to enjoy it while creating more useful content like this- we might even indulge in a biscuit (or two!)
JUMP AHEAD TO...
Best Road Trip Songs
Planning a road trip or long drive is tough. There are a million things to think about. And one of the things often overlooked is a road trip playlist!
Whether you're travelling by car, RV, camper or bike, this list of the 100 best road trip driving songs is guaranteed to make the miles fly past!
We've got a mix of great driving songs to sing along too: songs for girly summer road trips, classic rock, all-American, a bit of country and some modern 2020 tunes- all designed to create the PERFECT playlist for your journey. And with over 100 road trip songs to choose from, you're guaranteed to find something for everyone to sing along with on the road.
Make planning your next road trip EASY (& fun!)
When you're planning a road trip, keeping track & organising all your ideas is often the hardest part. Fix that TODAY with our printable pdf road trip planner. Grab yours FREE now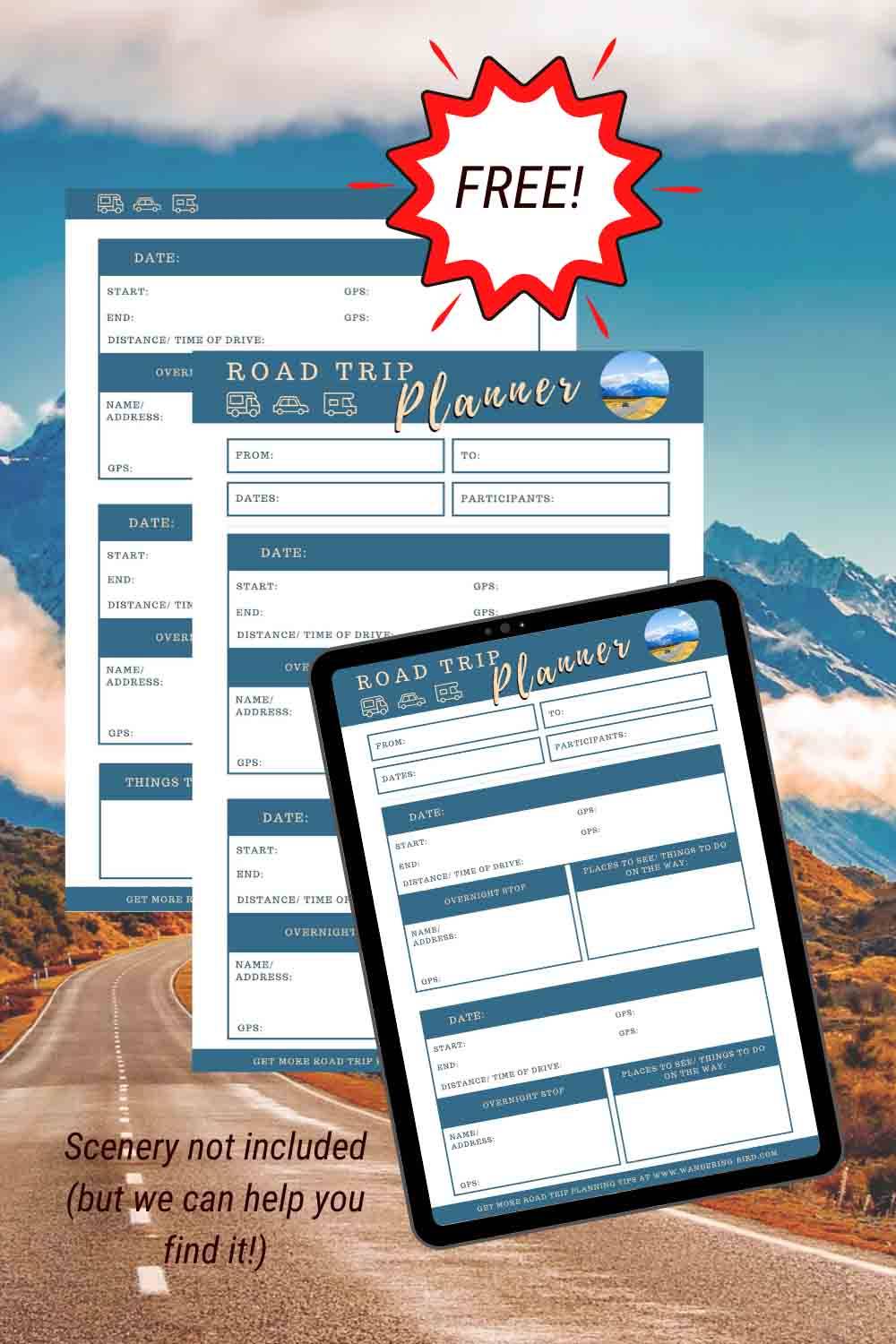 This form subscribes you to our mailing list. We share tips, itineraries, stupid mistakes and guides like this for road trippers and motorhomers.
We never spam (yuck) and you can unsubscribe at any time.
How to create a great road trip playlist with sing-along songs!
The window wound down, the stereo cranked up and some awesome tunes you can sing along to; perfection, right? But if you're anything like us, your phone/iPod is a random mix of all sorts of music- including a Christmas album or 7.
That's why a road trip playlist is so important- you don't have to worry if the next tune will be great, you already know it will be!
Make sure the songs are downloaded onto your phone/ ipod. Otherwise, you're going to use up a lot of data and/ or run the risk of being in an area with bad signal and no music!
Like listening to things as you drive? Check out Audible – you can get podcasts, audiobooks and more- it's a perfect way to pass the time on a long drive.
You might be able to get 3 MONTHS FREE music at Amazon. Click HERE to take advantage 
I'll be honest- there was some…. let's call it "discussion"… over the best travel songs to include on this list. My husband prefers classic rock for driving songs. I like songs you can sing along with in the car and songs to drive fast too (NEVER above the speed limit though… right?!)
We compromised on creating a road trip playlist with song choices from all of us, so we hope there's something in here for you!
So, let's get to the best road trip songs.
(Update: This post started off as 100 of the best road trip songs… it's growing as we add more in, so no idea how many are here now!! )
20 Rock Classics- the BEST Road trip Rock songs
Danger Zone – Kenny Loggins
Nutbush City Limits – Ike & Tina Turner
Dude Looks like a Lady – Aerosmith
American Pie – Don Mclean
Whole Lotta Rosie – AC/ DC
Don't Stop Believing – Journey
Paradise City – Guns N' Roses
All Night Long – Rainbow
Cats in the Cradle – Ugly Kid Joe
Here I Go Again – Whitesnake
Jump – Van Halen
We Built This City – Starship
Summer of '69 – Bryan Adams
Hell ain't a Bad Place to Be – AC/DC
The Boys are Back in Town – Thin Lizzy
Rio – Duran Duran
Saturday Night's Alright for Fighting – Elton John
Who are You – The Who
Go Your Own Way – Fleetwood Mac
Love Walked In – Thunder
Best Driving Songs- All-American road trip songs
Born in the USA – Bruce Springsteen
Sweet Home Alabama – Lynyrd Skynyrd
Walk This Way – Aerosmith & Run DMC
My Life – Billy Joel
Living on a Prayer – Bon Jovi
Footloose – Kenny Loggins
One of these Nights – The Eagles
Born to be Wild – Steppenwolf
Nothing but a Good Time- Poison
Planning a road trip? You might find these posts useful:
How to plan a road trip
The BEST printable road trip planner (FREE!)
Most useful road trip apps
100 inspiring road trip quotes
25 Modern road trip songs to sing along with (2020 update)
Our favourite modern (ish!) driving songs, all of which are perfect to sing along to in the car and belt it out- especially in a traffic jam with people staring at you!! Add any (or all!) of these to your perfect summer road trip playlist.
Physical- Dua Lipa
Stupid Love – Lady Gaga
Dance Monkey – Tones & I (you know you love it…)
Take Me Back to London – Ed Sheeran
All the Good Girls go to Hell – Billie Eilish
What a Man Gotta Do – Jonas Brothers
Castle on the Hill – Ed Sheeran
Uptown Funk – Mark Robson & Bruno Mars
Rockstar – Nickelback
Looking for a Good Time – Lady Antebellum
It's My Life – Bon Jovi
Take me to Church – Hozier
Hold Back the River – James Bay
Shut Up & Dance – Walk the Moon
Happy – Pharell Williams
The Pretender – Foo Fighters
Hall of Fame – The Script
Centuries – Fall Out Boy
Sex on Fire – Kings of Leon
The Kill – 30 Seconds to Mars
Mr Brightside – The Killers
My Songs Know What You Did in the Dark – Fall Out Boy
Don't Threaten Me with a Good Time – Panic at the Disco
Knights of Cydonia – Muse
If I had you – Adam Lambert
All the Small Things – Blink 182
The ultimate girl's road trip playlist- perfect songs to sing along with in the car!
Ah- I LOVE girly road trips, especially in the summer. There's nothing better than some sunshine, good friends and some GREAT songs on the stereo. Here are some of our favourite road trip songs for girls (although we don't mind if you boys listen to them too! 😉 )
20 Modern road trip sing-along songs for girls
Rolling in the Deep – Adele
Waking Up in Vegas – Katy Perry
Trouble – Pink
Everytime We Touch – Cascada
According to You – Orianthi
Bang Bang – Jessie J, Ariana Grande & Nicki Menaj
Black Magic – Little Mix
Heartbeat Song – Kelly Clarkson
Sax – Fleur East
Can't Be Tame d- Miley Cyrus
Fight Song – Rachel Platten
The Best Damn Thing – Avril Lavigne
Call Me Maybe – Carly Rae Jepsen
U and Ur Hand – Pink!
Part of Me – Katy Perry
Shake it Off – Taylor Swift
This is Me – Greatest Showman Soundtrack
Raise Your Glass – Pink
Living la Vida Loca – Ricky Martin
Baby one more time – Brittany Spears
20 Classic road trip songs for girls to sing along to in the car!
Walking on Sunshine – Katrina & the Waves
Bitch – Meredith Brooks
Everything I do, I do it for you – Bryan Adams
Holding Out for a Hero – Bonnie Tyler
Wake Me up before you Go-Go – Wham
It's Raining Men – Weather Girls
Love Shack – B52s
I'm so Excited – Pointer Sisters
Dancing in the Moonlight – Toploader
9 to 5 – Dolly Parton
Uptown Girl – Billy Joel
Heaven is a Place on Earth – Belinda Carlisle
Man! I Feel like a woman – Shania Twain
Girls Just Wanna Have Fun – Cyndi Lauper
Poker Face – Lady Gaga
Burning Love – Wynonna (I much prefer this version- sorry Elvis!!)
Love My Life – Robbie Williams
Torn – Natalie Imbruglia
Proud Mary – Tina Turner
Summer Nights- Grease
14 Driving Songs with 'road in the title'- perfect for a road trip playlist!
Hit the Road Jack – Ray Charles
Every Day is a Winding Road – Sheryl Crow
Take me Home, Country Roads – John Denver
The Long and Winding Road – The Beatles
Bright Side of the Road – Van Morrison
Long Road To Ruin – Foo Fighters
Road Trippin' – Red Hot Chilli Peppers
Back on the Road Again – REO Speedwagon
Thunder Road – Bruce Springsteen
Road to Hell – Chris Rea
Road to Nowhere – Talking Heads
Old Town Road – Lil Nas X
Roadhouse Blues – The Doors
Road Less Traveled – Lauren Alaina
15 best songs about driving and cars
Some of the best songs about driving (and cars!) – all perfect for a road trip playlist!
Mustang Sally – The Commitments
Bat out of Hell – Meatloaf
I Drove all night – Roy Orbison
Rhythm Made Me Do It – Shania Twain
Drive By – Train
Greased Lightnin' – Grease Soundtrack
Paradise by the Dashboard Light – Meatloaf
Bad Habit – The Offspring
Car Wash – Rose Royce
2,4,6,8 Motorway – Tom Robinson Band
Little Red Corvette – Prince
Pink Cadillac – Bruce Springsteen
Route 66 – Chuck Berry
Drive – The Cars
Drive My Car – The Beatles
Planning a long drive? These post might help
15 Essential road trip tips you NEED to know
Things to remember before you leave
Healthy snacks for road trips
Best Driving songs to drive faster to (and sing along with!!)
Yes, we've already had some AMAZING road trip songs for the playlist, but here are some more to crank it up and sing along with (just watch that speed limit!!)
Don't Stop Me Now – Queen
Monkey Wrench – Foo Fighters
Eye of the Tiger – Survivor
Beat It – Michael Jackson
50 Ways to say Goodbye – Train
River Deep, Mountain High – Tina Turner
Cherry Pie – Warrant
I would do anything for love – Meatloaf
Addicted to Love – Robert Palmer
Pour Some Sugar on Me – Def Leppard (one of the best songs about sugar ever 😉 )
Any Way you Want it – Journey (or the Rock of Ages version!)
DOA – Foo Fighters
Lowlife – Theory of a Deadman
Making it Hard – Hinder
Oblivion – Terrorvision
Haven't Had Enough – Marianas Trench
Angel with a Shotgun – The Cab
Silent Majority – Nickelback
Run to You – Bryan Adams
Thanks for the Mmrs – Fall Out Boy
The Anthem – Good Charlotte
Teenagers – My Chemical Romance
High School Never Ends – Bowling for Soup
Seven Nation Army – White Stripes
Kung Fu Fighting – Carl Douglas
Build Me up Buttercup – The Foundations
Johnny B Goode – Chuck Berry
Come As You Are – Nirvana
Teenage Dirtbag – Wheatus
20 Quieter Road trip songs- for when the kids are sleeping!
These songs are perfect when you want to turn it down a little bit. Admittedly, we tend to turn them up, but then we don't have young kids anymore!
(Top tip for parents- these children's car games won't drive you crazy. Promise!)
Livin' Thing – Electric Light Orchestra
All I Need is a Miracle – Mike and the Mechanics
Everybody wants to Rule the World – Tears for Fears
Money for Nothing – Dire Straits
In the Air Tonight – Phil Collins (just remember to air drum quietly!!)
I don't want a lover – Texas
The Chain – Fleetwood Mac
The Gambler – Kenny Rogers
Stay with Me – Rod Stewart
All Night Long- Lionel Richie
No Son of Mine – Genesis
Easy Lover – Phil Collins & Philip Bailey
Every Little Thing She Does – The Police
It's a Beautiful Day – Michael Buble
Jesus, He knows me – Genesis
The Day We Caught the Train – Ocean Colour Scene
All Right Now – Free
Another Brick in the Wall – Pink Floyd
Mama Told Me not to Come – Tom Jones
Boys of Summer – Don Henley
Classic road trip driving songs for EVERY trip
These are some of our favourite driving tunes- but they didn't really fit anywhere else (or they did, but my OCD with the numbers wouldn't allow it!) Still, don't forget to put these onto your ultimate driving playlist!!
Africa – Toto
Waterloo – Abba
Like I Roll – Black Stone Cherry
Sharp Dressed Man – ZZ Top
I Love Rock n Roll – Joan Jet
Counting Stars – OneRepublic
Song 2 – Blur
Only The Good Die Young – Billy Joel
Dreadlock Holiday – 10cc
Englishman in New York – Sting
Stacy's Mom – Bowling for Soup or Fountains of Wayne
The Power of Love – Huey Lewis and The News
One of Us – Joan Osborne
Won't Get Fooled Again – The Who
When the Going gets tough – Billy Ocean
I Can't Dance – Genesis
Losing My Religion – R.E.M
We Are Family – Sister Sledge
Video Killed the Radiostar – The Buggles
Hit Me with your Best Shot – Pat Benatar
I Got You (I Feel Good) – James Brown
Graceland – Paul Simon
Since You Been Gone – Rainbow
Total Eclipse of the Heart – Bonnie Tyler
Are You Gonna Go My Way – Lenny Kravitz
I Still Haven't Found What I'm Looking For – U2
Spotify Link for this road trip playlist
If you'd like to download this playlist on Spotify, you can do so here.
And if you found it helpful and like our playlist, feel free to buy us a coffee 😉
Best Road Trip Songs- how did you like our Playlist?
Every single one of these songs makes us turn the volume up and sing along like crazy people- much to the amusement of anyone around us!
These are driving songs to embarrass yourselves to and enjoy every second. I hope it's given you some great ideas for your own road trip playlist- let me know what you include on yours!!
How else can I help you today?
Record your trip in one of these beautiful road trip logbooks
How to plan an epic RV trip for beginners
The BEST gifts for road trippers
Essential road trip kit
Best Children's car Games
Kat never planned to buy a motorhome. She also never planned to quit her job as an air traffic controller, go touring around Europe in said motorhome, start one of the UK's largest motorhome travel websites… or get a cocker spaniel.
Find out how she went from stuck in the rat race to being a digital nomad and inspiring thousands of people to have their own epic adventures here.
If you'd like to connect with Kat, send her an email or follow her adventures on social media.
Sharing is caring!
14 thoughts on "100+ Best Road Trip songs (to sing along with as you drive!)"
Wow that is a great list. You have a few I had forgotten. Very complete list of all music genre. That is the only problem I have with things like Sirrus and XM you have to select only one type. I love Pandora but as you mentioned DATA, DATA, so Ipod it is for roadtrips.
Thank you! We had a lot of fun writing it and listening to old songs 🙂 Yeah, Data is definitely something worth considering- it can get expensive quickly otherwise!
You missed out poison alive Cooper got to be on
thanks for the information
You're welcome!
What an awesome song list. Thanks for sharing this list. take care…
You are very welcome- glad you enjoyed it. Happy Road trip!
Great lists. I made playlists on Spotify that can be accessed by anybody. Makes it easy if you have Spotify.
How do I access the playlist that you made
Rockin' down the highway by The Doobie Brothers
Is there a way to automatically click a link or something so my Apple Music will automatically take and start playing the 150 song list
Wow. Now I have something to do while waiting for lockdown to end. I've never heard of some of yours! You won't have heard of some of mine! Each to his own. I will start with Stones, Clapton, John Mayalls Bluesbreakers, Sonny Boy Williams……….Can't stop, I've got to get my iPod.😂
This is a really lovely list. I would also recommend Dead American Presidents' Peaches for trips through farm country.
I miss the golden Earring with Radar love.
Leave a comment Cancel reply
Save my name, email, and website in this browser for the next time I comment.

Night Fever: Bee Gees And The Disco Explosion
'change (makes you wanna hustle)': jazzman donald byrd goes disco, 'e pluribus funk': out of many, one album for grand funk railroad, 'rough boys' single: pete townshend rounds off a solo chart year, 'licensed to ill': how beastie boys killed it in the 80s, 'take care': how drake shaped hip-hop with craft and emotional honesty, 'goodnight vienna': ringo starr and famous friends strike gold, jimmy buffett's holiday classic 'christmas island' gets first vinyl release, nicki minaj, post malone, rae sremmurd, and more set for rolling loud california, bryan adams extends 'so happy it hurts' tour into 2024, fall out boy, jimmy eat world, and more set for when we were young festival, jon batiste announces 'uneasy tour: purifying the airwaves for the people', drake announces 'it's all a blur – big as the what' tour with j. cole, gracie abrams shares 'cedar' from 'buccaneers' soundtrack, head out on the highway: the 25 best road trip songs.
From backseat singalongs to nomadic anthems, the best road trip songs capture the feeling of freedom that's sometimes just a car ride away.
Published on
The requirement for any good road trip is great songs. Whether you're embarking on a solo trip down the highway or gathering for a vacation with friends and family, you're going to need some tunes to keep you company along the way. We've collated classic driving songs from throughout the eras and assembled the best road trip songs to fire up as you head out on the open road.
Listen to some of the best road trip songs for your next vacation on Apple Music and Spotify .
25: Youngblood Hawke: We Come Running
With its driving beat and epic build up, this indie-pop song from LA pop-rockers Youngblood Hawke will get you revving down the highway. They spell it out directly, inviting the listener to head "for the open door, tell me what you're waiting for".
Best Music Box Sets For Christmas 2023
24: blink-182: what's my age again.
In just under two and a half minutes, blink-182 's 'What My Age Again' is pop-punk perfection. This song cooks and there's nary a second wasted, which is exactly what you want in the best road trip songs.
23: The Killers: Mr Brightside
Pomp, bombast, killer riffs and melodies is one way to set you free, even when stuck in traffic. "Mr. Brightside" from The Killers ' debut album, Hot Fuss , is the rare road trip song that can get you through the traffic blues and out of the "cage" that is the daily grind.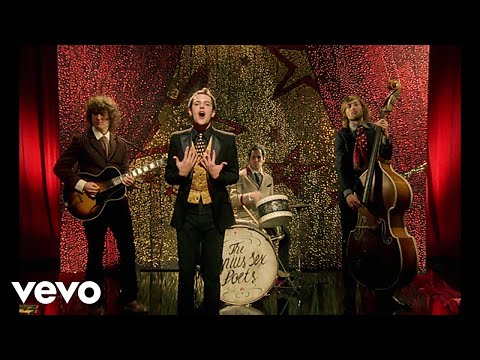 22: Nirvana: Breed
Just like Appetite For Destruction , Nirvana's Nevermind features an endless array of road trip songs, but there's one standout track that sounds like burning rubber. With its blast of feedback and machine-gun intensity, "Breed" will get everybody headbanging in the backseat.
21: Sammy Hagar: I Can't Drive 55
This is a classic highway vacation song. If the Red Rocker can't you get to go past the speed limit (which we're not officially condoning), nothing else will. Sammy Hagar's breakout solo single has been blasting out of every car stereo since 1984, and has never stopped.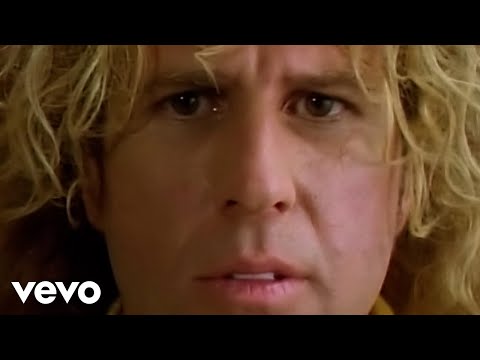 20: Katy Perry: Teenage Dream
When there's a long stretch of road ahead, sometimes you want psychedelic acid rock where you can put cruise control on and zone out, but when you're traveling on vacation with a crew, singalong pop anthems are the best road trip songs. Katy Perry 's ode to the endless possibilities of adolescence will have you sticking your head out the sunroof like a drunk teen on prom night.
19: Warren G (featuring Nate Dogg): Regulate
Few songs encapsulate an entire era better than this 1994 G-funk classic. Between Warren G's storytelling and Nate Dogg's smooth vocals, this is the song you can blast whether you're cruising in your drop top or mid-sized sedan.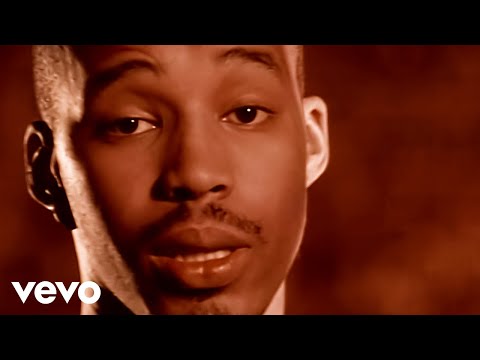 18: John Mellencamp: Pink Houses
This slice of heartland rock isn't all that it seems. John Mellencamp seems to paint the perfect picture of the American dream, but if you keep listening, it's really the indictment of a broken system. On one hand it remains a misunderstood political song but on the other, it's a great road trip song.
17: The Rolling Stones: (I Can't Get No) Satisfaction
Tapping into that feeling of wanderlust, The Rolling Stones ' search for satisfaction landed them their first No.1 hit . From Charlie Watts' propulsive drumming to Mick Jagger's cracking vocals and Keith Richards' fuzz-box riff, "Satisfaction" beckons you to the road and the dancefloor.
16: U2: Where The Streets Have No Name
Like the morning's first light coming over the desert highway, this U2 anthem begins with the sound of heavenly organs that quickly build to a driving rhythm led by The Edge's arpeggiated guitar lines. Political origins aside, the song conjures images of the American West and the open road. It's hard not to feel nostalgia when you glide in and out of traffic.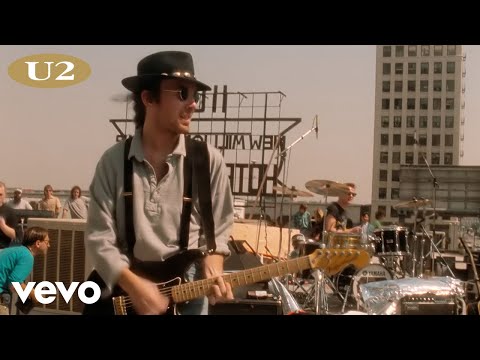 15: Guns N' Roses: Appetite For Destruction
Forget road trip songs, this is a road trip album. From the menacing "Welcome To The Jungle" to the soaring "Rocket Queen" that closes Guns N' Roses ' Appetite For Destruction , you won't find an album of songs better suited to a road trip vacation than this.
14: Dr. Dre: Let Me Ride
Any G-funk track is made for driving, but this cut from The Chronic is the ultimate road trip song. Between the Parliament-sampling chorus and Dre 's evocative verses, "Let Me Ride" was tailor-made for summer driving… and is even better if you're cruising around in a drop top.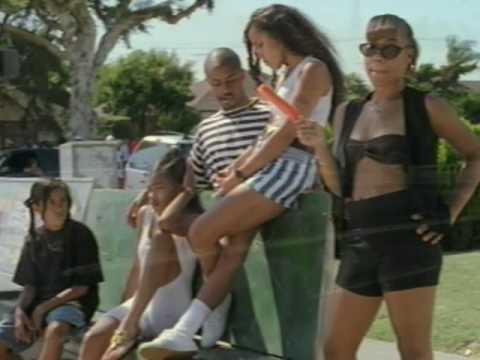 13: Bob Seger: Hollywood Nights
While Bob Seger sings about "looking down at the lights of LA" in this 1978 hit, the anticipation of a night on the town is universal. Seger's frantic vocals and epic storytelling, combined with the uptempo music, is the perfect formula to speed towards the horizon.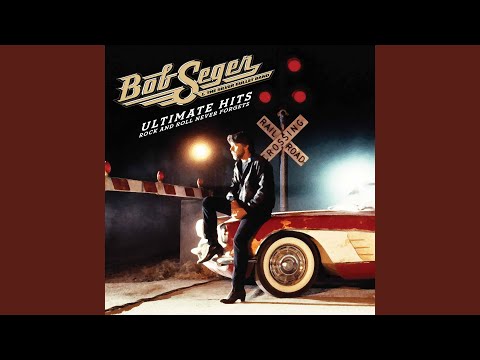 12: Cyndi Lauper: I Drove All Night
Some people escape the "sticky and cruel" city by seeking solace in the great outdoors. Not Ms. Lauper. Her vocal calisthenics are just the motivation to drive all night to see your lover.
11: Snoop Dogg: Gin And Juice
Another slice of G-funk heaven. You don't need hydraulics to roll with the melodic flow of "D-O-double-G." Released during the heyday of gangsta rap, Snoop took the wild antics of his hometown, Long Beach, and turned them into an idyllic summer jam.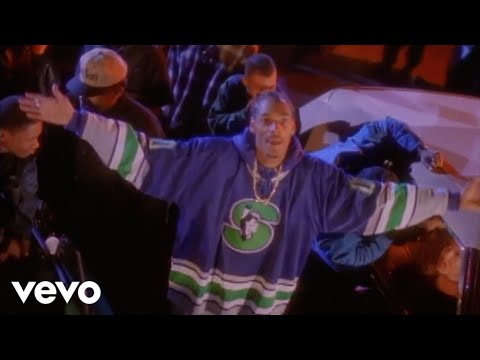 10: Jackson Browne: Running On Empty
Few artists embodied the late 70s Laurel Canyon sound quite like Jackson Browne. "Running On Empty" isn't a hard road rocker, but Browne could turn the most mundane experiences (like running out of gas) into a metaphor for missing out on the connections in life.
9: The Beatles: Day Tripper
The Beatles have an endless catalogue of travel tunes, from "Ticket To Ride" to "Drive My Car," but "Day Tripper" is the real road trip song. Featuring one of the best guitar riffs of all time , "Day Tripper" is not so much about a quick getaway but about trying on the hippie lifestyle for a day or two.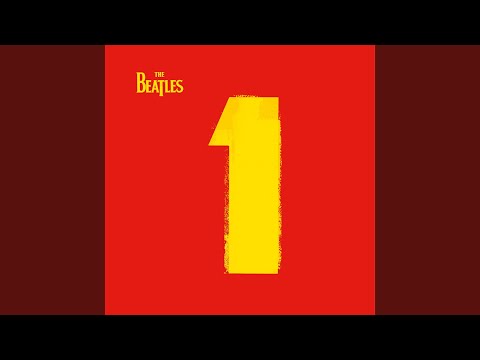 8: Stevie Wonder: Master Blaster (Jammin')
This could be included among the best vacation road trip songs for the intro alone, but the whole thing swings with a swagger that won't (hopefully) have you swerving from side-to-side. Stevie Wonder 's tribute to Bob Marley saw Stevie moving away from his typical one-man show and inviting a whole crew to boogie down.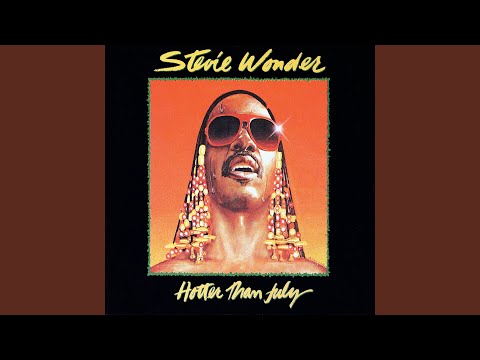 7: Willie Nelson: On The Road Again
Country music is littered with dirt-road anthems, but one of the true classics is Willie Nelson 's ode to the nomadic life, "On The Road Again." Nelson was tasked with creating an original song for the aging rocker character he played in the film Honeysuckle Rose . Willie delivered and nabbed an Oscar nomination in the process.
6: Tom Cochrane: Life Is A Highway
Canadian treasure Tom Cochrane is a household name up north, but in rest of the world he's best known for this highway song anthem that's become the perfect pep talk for hitting tarmac.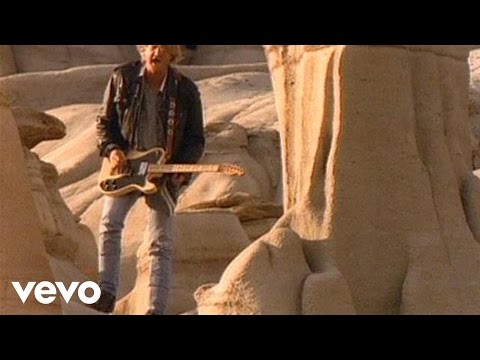 5: Prince: Little Red Corvette
Prince seemingly never suffered from either writer's block or a shortage of sexual metaphors, as evidenced on his 1983 classic, "Little Red Corvette." This tale of an ill-fated one-night stand was supposedly inspired by his bandmate Lisa Coleman's pink Edsel, but "little red Edsel" just isn't as catchy a refrain.
4: The Beach Boys: Fun, Fun, Fun, I Get Around
Both of these Beach Boys tunes helped define the 60s driving culture, particularly in the winding highways of Southern California. Tight harmonies and terrific rhythms, these songs will transport you to the windswept cliffs of the Pacific Coast Highway, driving along with the top down.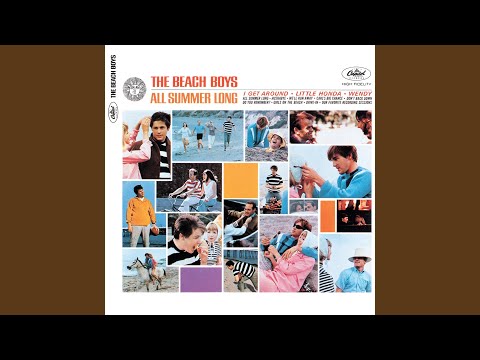 3: Tom Petty: Runnin' Down A Dream
"Free Fallin'" is a great singalong, but when it comes to essential Tom Petty road trip tunes, "Runnin' Down A Dream" takes the cake. Thanks to the highway imagery and scuzzy guitar riffs, this hard-charging song is best listened to with the windows down and your foot on the gas.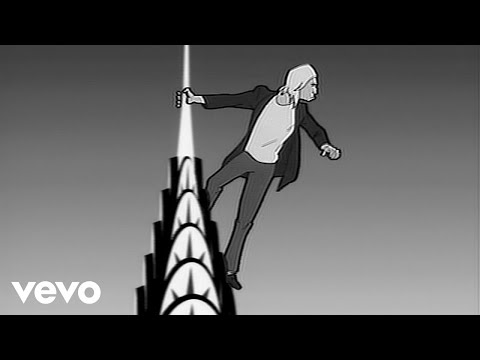 2: Bruce Springsteen: Born To Run
No survey of the best road trip songs would be complete without The Boss. Bruce Springsteen 's entire body of work unpacks the experience of small-town living and the feeling that escape is just a car ride away.
1: Steppenwolf: Born To Be Wild
You don't need a bike or road leather to blare this Steppenwolf classic. Most famously featured in the film Easy Rider , Jon Kay's invitation to "head out on the highway" is a song that became an American anthem and a call for rebellion.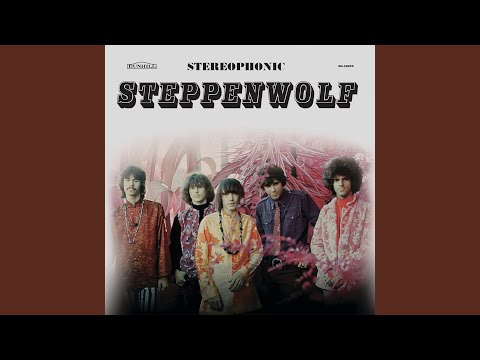 Honorable Mentions
Looking for more great road trip playlist songs for your next vacation? With compulsively sing-along lyrics, these tunes are perfect for lonely highways where you just want to shout out your open car window.
John Denver – Take Me Home, Country Roads The Proclaimers – I'm Gonna Be (500 Miles) Tracy Chapman – Fast Car Lynyrd Skynyrd – Sweet Home Alabama The Eagles – Take It Easy Fleetwood Mac – Go Your Own Way Sheryl Crow – Everyday Is A Winding Road The Grateful Dead – Truckin' Toto – Africa Arcade Fire – Keep The Car Running Ray Charles – Hit The Road Jack Bon Jovi – Living on a Prayer Ike & Tina Turner – Nutbush City Limits Don McLean – American Pie The Allman Brothers – Midnight Rider Outkast – Hey Ya Rascal Flatts – Life Is A Highway Van Morrison – Bright Side of the Road Sufjan Stevens – Chicago Rihanna – Shut Up And Drive The Eagles – Hotel California The Allman Brothers Band – Ramblin' Man Elton John – Tiny Dancer Simon & Garfunkel – America Pointer Sisters – I'm So Excited ABBA – Waterloo Dolly Parton – 9 to 5 Billy Joel – Piano Man Paul Simon – Graceland
Looking for more options? Check out our list of the best songs about cars and driving .
11 Comments
June 26, 2019 at 7:37 pm
Golden Earring – Radar Love
June 27, 2019 at 5:16 pm
Mountain Jam, The Allman Brothers Band
August 2, 2019 at 8:34 am
Neil Young : White Line, DriveBy, Albuquerque, Trans Am
September 21, 2019 at 4:00 pm
Joanne Nagen
September 25, 2019 at 5:02 pm
John Hartford Steam Powered Aeroplane; Joe Bonamassa Drive; Govt Mule Travellin Tune; Greatful Dead Truckin;Jerry Reed's Eastbound and Down …..as Roy Rogers said Happy Trails to you Thanks
September 25, 2019 at 6:29 pm
"It's a Car!" by Sean Morin is a little-known but extremely fitting, perfect vibe, catchy little road trip song. https://www.youtube.com/watch?v=T3piktwUcP0
Mike Einhorn
May 28, 2020 at 5:24 am
Bruce Springfield?
September 18, 2021 at 7:27 am
Rolling Down the Highway – BTO Rockin' Down the Highway – DOOBIE BROTHERS Highway Star – DEEP PURPLE
How's these NOT make the list?
Belvin Sweatt
January 7, 2022 at 1:08 am
You left out the best one— Sniff and The Tears—Drivers Seat.
January 7, 2022 at 12:01 pm
Here is my Road Trip playlist: Windows are Rolled Down – Amos Lee Call Me The Breeze – Lynyrd Skynyrd Florabama – JJ Grey & Mofro Mustang Sally – Buddy Guy f. Jeff Beck Going to California – Led Zeppelin Hotel California – Eagles Road to Nowhere – Talking Heads Tangled Up in Blue – Bob Dylan Me and Bobby McGee – Janis Joplin Joy – Lucinda Williams Breakdown – Jack Johnson Comin' Home – Lynyrd Skynyrd Take the Long Way Home – Supertramp Till the Sun Comes Up – Jack & Weatherman
June 3, 2023 at 5:42 am
The triffids – Wide Open Road
Your email address will not be published. Required fields are marked *
Save my name, email, and website in this browser for the next time I comment.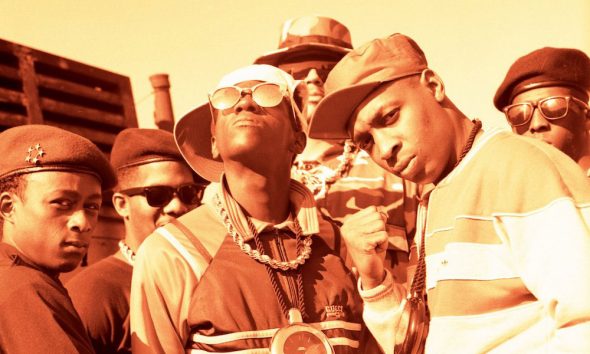 60 Best Road Trip Songs to Rock the Drive
Written By: The Planet D
Updated On: March 16, 2023
Our list of the best road trip songs from the classics to today. We do a lot of road trips have rounded up the best driving songs to help you pass the time.
Nothing makes driving better than a good road trip playlist. And we've compiled the ultimate road trip playlist for your next overland adventure.
Table of Contents
The Best Road Trip Songs
1. sympathy for the devil by the rolling stones.
If you are looking for a song to drive to with a lot of groove, Sympathy for the Devil is just the ticket. We've been lucky enough to see the Rolling Stones in concert three times. Dave even met the band way back in 2003 when he shot a media blitz they did in Toronto.
This is by far our favorite Rolling Stones song for a road trip . Even if we have to get out of the car soon, we'll leave the engine running until the final chord is played!
Get it on Amazon for just $1.29 / Buy the Rolling Stones Greatest Hits on Amazon
2. Sweet Home Alabama by Lynyrd Skynyrd
I didn't know a lot about Lynyrd Skynyrd until I watched the documentary Muscle Shoals . It's a music biography about one of the most innovative sound studios of the 60s featuring the Rolling Stones and Lynard Skynyrd.
But I have always known the song Sweet Home Alabama, and there is something about this song's beat that make it the perfect driving song.
In Sweet Home Alabama, there's a stanza saying: " Now Muscle Shoals has got the Swampers And they've been known to pick a song or two "
Watching Muscle Shoals makes us want to get in the car and drive to Alabama to see the famous studio for ourselves!
Purchase Sweet Home Alabama for $1.29
3. Little Red Corvette By Prince
One of the best driving songs ever is Little Red Corvette by Prince. Who wouldn't want to be driving a red corvette through the streets. The song is filled with metaphors, but when I sing it, I just think about driving.
It is sad to see another legend lost, but his music lives on. Buy Little Red Corvette $1.29
Pick up a copy of Prince's Greatest Hits , you won't be disappointed. But there are some tributes happening on Spotify now.
4. Another One Bites the Dust by Queen
Queen is my ultimate favourite band. Metallica is Dave's. I could have just said, " buy Queen's greatest hits and you'll have the perfect Road Trip playlist".
However, I can only choose one, and if you want a song that picks you up when you're feeling a little groggy on the road, Another One Bites the Dust does the trick. Man, I love the bass in this song.
If you watch the Queen Documentary on the BBC , you'll learn that the Bass Player, John Deacon, actually wrote some of Queen's biggest anthems, like this one, You're my Best Friend and I Want to Break Free.
Get Another One Bites the Dust on Amazon just $1.29 / Watch Bohemian Rapsody
Start Planning our own road trip with National Geographic's World Atlas available on Amazon
5. Uptown Funk by Mark Ronson Featuring Bruno Mars
While spending a summer in Spain and driving around Costa Brava this Mark Ronson/Bruno Mars tune was was our go-to road trip song. We called it the song of summer and whenever it came on, we'd jive and jam in the car.
Dave and I love to sing during a road trip and this one makes you want to wail at the top of your lungs. "We're gonna Uptown Funk you Up!"
Download Up Town Funk on Amazon
6. Home for a Rest by Spirit of the West
This roadtrip song by Canada's Spirit of the West always makes me want to go to London, England, and hang out in the pubs. I think about all the travels we have done, and when we do come home, we really do need a rest.
Travel is exhausting and when you add pub crawling to the mix, it is doubly exhausting. Spirit of the West captured the spirit of travel beautifully with this perfect driving song.
" You'll have to excuse me I'm not at my best, I've Been Gone for a Month, I've Been Drunk Since I left. These so called vacations will soon be my death, I'm so sick from the Drink, I need home for a rest …"
Download now on Amazon
7. Californication by Red Hot Chili Peppers
How does one choose a favourite Red Hot Chili Pepper's song? They have so many great albums. But Californication is the perfect tune for a road trip. Heck, even the video is all about driving.
I used to say, "How can anyone not name Red Hot Chili Peppers as one of the greatest bands of all time?" I mean, everything is perfection. Anthony Kiedis is a poet, Flea is a master on the bass, and John Frusciante creates the most memorable and intricate guitar riffs out there today. Plus, how can you forget Chad Smith on drums. He's quiet and unassuming in real life, just like his music: Subtle and creative. Plus, he looks exactly like Will Ferrel.
You've got to read Scar Tissue by Anthony Kiedis – this book will blow your mind about everything he and the band have gone through. Buy the album Californication . The entire disc is perfection.
8. 500 Miles by The Proclaimers
There's nothing really amazing musically about this song by the Scottish Band, the Proclaimers, but when it comes to road trip music, it has the perfect beat. When comes up on the playlist, everyone stops to sing along. This song was made to be a song to drive to!
It's one of those songs that you can't help but love. Even if you hate it! I'm Gonna Be (500 Miles) must be included on your Road Trips Songs playlist, it would be criminal to leave it out. Check out our guide to the North Coast 500
Buy it on Amazon for $1.29 / Rent Benny and Joon where the song was featured
9. Take it Easy by The Eagles
Remember when Elaine's boyfriend refused to speak to anyone when Desperado came on the radio during a classic Seinfeld episode ? When it comes to the Eagles, Hotel California is our song. But when it comes to road trip songs by The Eagles, Take it Easy is Number one. See a great California Road Trip at 17 Mile Drive in Monterey
" Well I'm a runnin' down the road trying to loosen my load I've got seven women on my mind"
This song was meant for driving. It's seriously all a bout driving.
If you happen to be going on an Arizona Road Trip, be sure to stop on the corner of Winslow Arizona like in the lyrics " Well, I'm a standin' on a corner in Winslow, Arizona . Such a fine sight to see ."
Don't speak to me, don't even look at me when Hotel California comes on because I am going to sing along and play air guitar to that classic solo.
Get it now on Amazon / Get the Hell Freezes Over Tour where the Eagles come together live.
10. Running on Empty by Jackson Browne
I bet you didn't know that Jackson Browne played a huge role in making the Eagles famous. He was roommates with Glen Frey and Don Henley at one point.
Heck, for the longest time when I was a kid, I thought Running on Empty was performed by the Eagles. They have similar sounds because Jackson Browne actually co-wrote a lot of the Eagles songs. How do we know all this? We watched the Eagles documentary.
Anyway, back to the song. Running on Empty is a road trip song, period. Come on, the album cover has a road on it!
Buy Running on Empty on Amazon / Rent the movie The Eagles History to see the role Jackson Brown played in their success.
11. Paradise by the Dashboard Light by Meatloaf
Who doesn't love Meatloaf? Paradise by the Dashboard Light was the song of the 70s. There are so many layers to this song and right from that first guitar lick, you can't help but get ready to start singing along in the car.
Dave and I love it when it breaks into a duet and we sing back and forth. We start screaming until our vocal chords nearly break. After that song, you almost have to pull over for a break. It's that intense. For us, it's one of the most fun songs to drive to on our playlist.
Get the album Bat Out of Hell . Every song is great.
A great one day drive that we highly recommend is the Hana Highway on Maui. Make sure you have your road trip songs picked out because radio service in limited.
12. Take the Money and Run by Steve Miller Band
"T his here's the story 'bout Billy Joe and Bobby Sue ".
The Steve Miller Band's Songs were made to sing along to. Dave and I love to harmonize to their music. It's just so easy to hear the thirds and fifths. The reason we chose Take the Money and Run is that " They're headed down south and they're still running today ."
We don't plan on shooting anyone and taking their money, but we do plan on traveling forever. It's in our blood and even if we do settle down a bit, something tells me we'll always be on the move. Dave and I moved to Vancouver in 1992 and we're still moving today. Maybe not running, but definitely at a steady pace.
Get Steve Miller's Take the Money and Run
13. Born to be Wild by Steppenwolf
It's probably the first and most cliché road trip song that anyone thinks of. Considering the lyrics start with:
" Get your motor running Head out on the highway ."
So, really any road trip playlist would be remiss by not including it. It's a good one to get the energy up when hitting the open road.
Add it to the list from Amazon
14. I've Been Everywhere by Johnny Cash
I love this song by the Man in Black. If you are looking for a song to drive to that is challenging to learn, this is it! It's all about the places he has been crisscrossing through North America on his tour bus.
I originally only had this song in our travel songs playlist, but I realize that not everyone checks out both articles, so I had to bring it over here. You can't ever leave out Johnny Cash man.
Get motivated on Amazon
15. On the Road Again by Willie Nelson
On The Road Again is the quintessential song about road tripping. But, his laid back style of singing will make for a relaxed road trip moment and be sure to keep you within the speed limit. It's a fitting song for this list because after all "I just can't wait to get on the road again."
Buy it now $1.29
16. Born to Run by Bruce Springsteen
Everybody loves Bruce Springsteen and Baby we were born to run, is one of the great songs to drive to. This entire song is about driving and running. It's about getting out of the small town trap and getting to the place you want to be.
The Boss is a great lyricist using car metaphors to tell his story. This driving beat will make you want to get behind your engine and run too.
Buy it on Amazon
17. Graceland by Paul Simon
When Paul Simon's Graceland came out I went nuts for the rhythms inspired by his trip to Africa. When I went to Kenya for the first time , I was totally blown away that I stayed at the same lodge that he and Carrie Fisher stayed at during that exact trip. But that's another story.
Graceland is an awesome song that fits with driving through America's southern states. Who wouldn't want to take a road trip to Elvis's Graceland?
Get it now to see what I'm talking about
18. Life is a Highway by Tom Cochrane
We always love including Canadians. Tom Cochrane's rock anthem "Life is a Highway" was playing across radio stations throughout the summer that Dave and I met.
We'd drive down the road belting out " life is a highway, I wanna drive it all night long ." It has a great driving beat and the lyrics are easy to learn. It's perfect for a road tripping son.
get it on Amazon
19. Love Shack by the B52s
You can't have a party without The B52s. I'll never forget seeing them in concert. I had no idea who they were a friend invited me and I'm glad he did.
We arrived at Massey Hall in Toronto where the crowd was filled with people sporting beehive hairdos and wardrobes straight out of Austin Powers.
Once the music started, we rushed the stage and there I stood at the very front listening to the best party tunes I've ever heard. When choosing road trip music, be sure to include Love Shack!
Get Love Shack on Amazon
20. Good Vibrations by The Beach Boys
It was after watching Love and Mercy and The Wrecking Crew that we realised just what a genius Brian Wilson is. We even had the opportunity to see the Beach Boys live (sans Brian Wilson) at a private party in Orlando a few years ago.
They made a lot of good lighthearted songs like California Girls, Surfin' USA and Kokomo, but it's Good Vibrations that really shows the depth and musicality of the band's genius. This song has the vibe that both Dave and I love for a road trip. I'm pickin' up Good Vibrations.
Listen now on Amazon
21. Back in Black by ACDC
You may be thinking "No way, Highway to Hell is the ACDC song that fits in the road trip play list". You may be correct, but doesn't Back in Black have an awesome beat. That guitar at the beginning just rocks.
It's no wonder Marvel's Iron Man used it as the song for their opening scene as Robert Downey Jr. was driving with a band of army guys (and gal) from his arms dealing display in Afghanistan .
Ever since then I've associated Back in Black with driving. Sure, he was in a Humvee and I'm usually in a mini compact economy car, but hey, I feel tough when that tune is playing.
Start making your own road tripping playlist for just $1.29 / Buy it on Amazon
22. The Way by Fastball
Don't you ever want to just hit the road without ever knowing the way. That's what this song is about. One of my favorite lyrics in the song is "an exit to eternal summer slacking, but where were they going without ever knowing the way." So let's. go wander the highway while listening to The Way.
23. Lose Yourself by Eminem
I once sang this song in Belize with the local crime lord. I didn't know it at the time, but after I got off the karaoke stage, where I was joined by a random man who had a big grin on his face, I was told, he was that man. Woah.
The friends you make when you sing Eminem. But this song rocks. Dave and I saw 8 Mile in the theatre and were totally impressed with Mr. Marshall Mathers' acting ability.
We promptly bought the soundtrack and learned the lyrics to this song.
It's one of those songs where, once you learn the lyrics, you never forget them because they are so fast and furious, you fall over yourself trying to say them with him!
Listen to Lose Yourself now / Get the Movie 8 Mile on Amazon Prime
24. Go Your Own Way by Fleetwood Mac
A road trip song playlist wouldn't be complete without Fleetwood Mac and this song has the groove for driving.
"Let's all sing it together….You can go your own way, Go your own way You can call it another lonely day You can go your own way"
25. See You Again by Wiz Khalifa, Charlie Puth
Why this song wasn't nominated for an Academy Award was beyond me. Everyone was shocked when actor Paul Walker was killed in a car crash. He died during the filming of Furious 7.
I never did see the film, but this song played during his final scene in the movie, which I read all about. It seemed to be a beautiful send off to him and whenever I hear it, it still brings a little tear to my eye.
This is a great song for a road trip and is fitting since it's the title theme for a movie about fast cars.
Buy this song on Amazon $1.29 / Watch all the Fast and the Furious Movies in this Box Set.
26. Jack & Diane by John Mellencamp
John Cougar was the first musician I ever saw live. My brother and now sister in law brought me to a show at Copps Coliseum in Hamilton and I couldn't get enough of his music after that.
I loved his rockabilly sound and to this day, the minute those first five chords ring out over the car stereo, I start rockin'. Jack and Diane is probably his best song and is all about two American kids living in the heartland .
Check it out on Amazon $1.29
27. Drive My Car by The Beatles
Baby you can drive my car, yes I'm gonna be a star. Have you watch Carpool Karaoke with Paul McCartney and James Corden yet? It is awesome and yes, they do sing the quintessential Beatles road tripping song as they drive around Liverpool checking out Paul's old haunts.
28. You Oughta Know by Alannis Morisette
The feminism anthem of the 1990s was written and performed by a Canadian. We owned the album Jagged Little Pill and there isn't a bad song in the bunch.
But it's You Oughta Know that is one of the best road trip songs on the album. The staccato speech at the beginning gets you hooked for the driving beats ahead making it one of the best driving songs out there.
"I – Want – you – to – know. That – I'm – happy for you. I – wish – nothing – but – the – best – for – you both."
Was this sone about Joey from Full House? We'll never know. But you oughta know
Buy the album Jagged Little Pill, it's a good one!
29. Sweet Child O'Mine by Guns n' Roses
Okay, Dave and I are huge Guns n' Roses fans. When choosing road trip songs, GnR is right at the top.
We know every word, and both of us immediately stop talking and start singing and playing air guitar. (Or if Dave's driving, air drumming on the steering wheel.) Guns n' Roses' music holds up after all these years and they have many songs made for passing the time on long drives.
Download Sweet Child O' Mine on Amazon
30. Coming to America by Neil Diamond
During our cycling road trip through Africa . I had Neil Diamond's Greatest Hits on my playlist. Whenever I was feeling exhausted or just overwhelmed with the scope of the day's ride ahead, I'd put on Neil Diamond's mix of mellow and fun tunes. It was "Coming to America" that picked me up the most. It's just so motivating.
The driving beat makes you feel that you can do anything. It's all about traveling far and coming to America. I'm not even American, and it inspires me. This song captures what America used to be to so many people. Let's hope they get there again.
Buy on Amazon Now
Enjoy reading about our road trip through the Causeway Coast at The Best Things to do in Northern Ireland
31. Carry on Wayward Son by Kansas
If you are a fan of Supernatural , (the TV series) you'll recognize this song from the recaps they do at the beginning of most seasons. This song by Kansas has stood the test of time, not only because of Supernatural, but it was huge during the Guitar Hero days.
When they belt out their harmonies at the beginning followed by the hard drums and guitar solo, you can't help but bounce to the beat. It's no wonder this song is featured on Supernatural, Sam and Dean are always driving from town to town in Dean's 1967 Chevy Impala
32. Hello by Adele
Who doesn't love Adele's velvet voice? Sure, "Hello" isn't a fast-paced tune, but it is an excellent road trip song. Why? Because you can howl, scream and holler along.
Turn the stereo up to 11 and belt out those notes along with Adele. Don't worry, everyone in the car will be singing along, so nobody will hear you scream " Hello from the outside ".
Buy Hello to Add to your Road Trip Songs playlist $1.29
33. The Nights by Avicii
The best road trip songs are upbeat and easy to sing to. If you agree with that definition, The Nights is definitely a perfect tune for your playlist.
It's easy to learn the lyrics and a lot of fun to sing a long with. The song is by the Swedish DJ Avicii, but it feels more Celtic to me. It was an awesome tune on our playlist for our road trip through Ireland last year.
You can buy the single on Amazon
34. The Distance by Cake
Man, Cake has some great road trip songs. They have a super sense of humour and their music is just simply a lot of fun. I could choose a couple of their songs for our road trip playlist, like Short Skirt Long Jacket or the hilarious Sheep go to Heaven, but Going the Distance is the song that was made for a road trip.
Because that's in essence what you are doing when driving, right? "You're going the distance, and you're going for speed."
Add Going the Distance to your Road Trip Playlist
35. More Than a Feeling by Boston
Lead Singer Brad Delp had one of the best voices in Rock n' Roll. Dave and I love great vocalists and Boston's songs were meant to wail to. He could reach the high notes with such clarity and there's nothing more satisfying when out for a long day on the road than reaching those notes in the car and pretending to be a rock star. This is the song to do that to.
Buy More than a Feeling on Amazon
36. American Pie by Don McLean
When on a long road trip, there's nothing better than a really long anthem-like song to come on. The miles seem to just fall away on the road. American Pie is one of those songs. A song that cuts nearly 10 minutes out of your road trip, as you sing along with each verse.
There's something about knowing all the lyrics of American Pie that makes you feel like you are smart or something. When you know every word, it's impressive to others. Well, at least Dave and I impress ourselves and that's all that matters since we're usually the only two in the car!
Download the ultimate road trip song on Amazon
37. American Woman by The Guess Who
Let's stay with the American theme and go with this American classic, written by Canadians! When Dave and I got free tickets to see The Guess Who from his friend who ran their lighting, we weren't sure what to expect. Weren't these some old guys that sang songs we've never heard of? Boy were we wrong.
Burton Cummings' voice is outstanding and Randy Bachman can make his guitar sing. But you'd also be surprised how many songs you know by the Guess Who. They had hit after hit.
American Woman has been deemed an American Anthem, but what's funny about it is that the entire song disses on America.
" I don't need your war machines, I don't need your ghetto scenes". Colored lights may hypnotize Sparkle someone else's eyes"
Listen closely and you'll see that they're telling America to stay away from them!
Get American Woman on Amazon 1.29
38. All About the Bass by Meghan Trainor
When I first heard Meghan Trainor's voice I was hooked. It's so clear and fun. Have you seen her sing on Jimmy Fallon with the Roots playing kids school instruments as back up? It's amazing. That's how you know someone can sing: When they've got nothing backing them up but a kazoo and they sound awesome.
This tune is so much fun. We're also fans of Your Lips Are Movin' by her as well. Meghan Trainor's tunes were made for road tripping.
Get this road trip song on Amazon
39. Africa by Toto
Let's slow This Road Trip Songs Playlist down a little now. Africa by Toto didn't mean a lot to me until I went to Africa. They capture it beautifully in the song and it's so soothing to listen to.
Wild dogs really do cry out in the night and yes, Kilimanjaro does rise like Olympus above the Serengeti. When Africa comes on, it makes me want to book a flight to Tanzania or Kenya.
These countries are two of our favorite places in the world and we could go back again and again. But until we do, there's always Toto there to remind us of how much we love it.
Download on Amazon
One of our favorite road trips where we had the tunes cranked was definitely a drive along the Cowboy Route in Southern Alberta.
40. Don't Stop Believin' by Journey
Journey may have had a resurgence thanks to Glee, but we have always loved them. Open Arms is actually my favourite by them, but it doesn't exactly fit the bill as one of the best road trip songs of all time. It's more of a love ballad. We were both huge fans of Separate Ways, but perhaps the synthesizer is a little dated.
Don't Stop Belivin' is definitely the Journey song that was made for driving. Heck it's even about taking a journey. "Just a city boy, born and raised in South Detroit . He took the midnight train going anywhere".
Buy the song on Amazon / Rent the movie Don't Stop Believin ', it's so inspiring!
41. I Bet My Life by Imagine Dragons
Imagine Dragons are quickly becoming one of our favourite bands of the 2000s. They are so versatile, with so many hits you don't even realise they are the same band. They are the same guys that sing Radioactive, Demons and It's Time. All songs are so different.
But it's I Bet My Life that makes us want to bop our heads to the beat. We drove a lot through Europe last year and this was one of the big road trip songs for us to listen to.
Buy I Bet My Life for just $1.29
42. Dream On by Aerosmith
This song starts off slow and builds to a screeching point with Steven Tyler wailing " Dream On, Dream On, Dream On, Dream Until Your Dreams Come True! "
You don't want to be in the car with Dave and I when this song is on. Both of us are yelling at the top of our lungs and banging our heads to the beat. When Dream on comes on the radio, there's no talking to either of us until the song is over.
Buy AeroSmith's Greatest Hits
You don't have to be in a car to appreciate good music. We had our playlist going like made in our Bluetooth helmets during our tour around Lake Superior on motorcycles.
43. Rock Star by Nickelback
Hey, don't hate on Nickelback okay? Everyone loves to hate this band, and yet they still have tons of top hits and sold out shows. Yes, Chad Kroeger's hair sucks with his long bleach blond locks and dark roots and his goatee does not fit his face, but Nickleback has some pretty memorable tunes.
I remember listening to them sing live from "The Edge Studios" in Toronto for the first time when they belted out How you Remind Me. That song was their breakout hit, but you gotta listen to Rock Star. The lyrics of this song are hilarious and it was made for singing along to in the car.
Give Rock Star a chance now
44. Hey Ya by Outkast
I love the positive beat of this song. Sure it may or may not be a break up song, I can't be sure about the lyrics – is it about breaking up or staying together? Who cares, it's gone a cool vibe.
The video is so much fun and when this tune comes on, you instantly feel good. Andre3000 was named one of the best rappers of all time, and yet it's this little ditty that we love for a road trip. My Baby don't mess around.
Hey Ya on Amazon
45. Edge of Seventeen by Stevie Nicks
The ultimate female rock voice is Stevie Nicks. This has been one of my favourite songs for years. I could only wish that I had a Rock n Roll voice. Mine was stuck in the pop world, but that didn't mean that I didn't daydream about rocking it like Stevie on the big stage one day.
This rock song is great for anyone. Even Dave rocks out to it when I turn it on. It may have never made it to the top 10 when it was released in 1981, but this is the most memorable of all her songs and over time has gained more fame and glory than it had during its original release.
Give it a shot and listen to it!
46. I Wanna Be Sedated by The Ramones
This is the easiest song to sing along to. It repeats and repeats but the beat keeps on going. When we're on a super long road trip, we agree, Twenty, Twenty, Twenty-Fours hours to go! I wanna be sedated. Get the Ramones on your road trip playlist now. They'll have you Ba ba baba, baba ba baba along all night long!
Purchase I Wanna Be Sedated
One of our latest road trip adventures took us to Fraser Island in Australia . We spent 3 days driving through the sand dunes and scenery of this amazing destination.
47. Redemption Song by Bob Marley
Bob Marley is another artist where we could just put on his greatest hits and make that a road trip playlist. But the self imposed rules of this article was to choose only one song per artist.
Yes, he has more up-tempo songs that could fit the genre better, but we feel that sometimes you gotta slow down when choosing a road trip song and let the mellow feeling takeover as you drive the open road.
Redemption Song is the perfect song for that occasion. It's one of those songs where you can put your vocal skills to the test and sing with feeling.
Download Redemption Song for 1.29 on Amazon
48. Follow You Into the Dark by Death Cab for Cutie
Sticking with slow songs, Dave and I love this one by Death Cab for Cutie. It's a love song and we love a good love song. Hey, we're both romantics at heart. One of my favourite lines is:
"You and me have seen everything to see From Bangkok to Calgary The soles of your shoes are all worn down " That's how Dave and I feel, we've seen it all together and we love doing so.
Download this now for your Road Trip Song Playlist on Amazon
49. Life's Been Good by Joe Walsh
Another very long tune. Life's Been Good is a great road trip sing-a-long song. It goes on for a whopping 8 minutes. Do you know how many km you can cover when driving at 100km (or if you're like most people, 120km) per hour?
That's right, 15km will fly right by! How does Life's Been Good fit with a road trip? Well, he does sing, " My Maserati does 185, I lost my license, now I don't drive. " Best lyrics ever!
50. Shelter from the Storm by Bob Dylan
Well, since we're in the vein of 1960s music icons. We must include a little Bob Dylan. You see, you want your road trip playlist to be versatile. You can't stick with one genre or one decade. It needs to span many years and cover all music types.
That way you never get bored. Shelter from the Storm is one of Bob's greatest hits and he's had many.
You may choose one of his more famous songs like Blowin' in the Wind, Knockin' on Heaven's Door or Mr. Tambourine Man, But listen to Shelter from the Storm. This is a great song.
Purchase Shelter From the Storm Now
51. Piano Man by Billy Joel
I'll never forget locking up Sherry Ott's phone (of Ottsworld's ) during the Mongol Rally. She and Rick had to listen to our playlist the rest of the 10,000 km and she mentioned, if only we had some Billy Joel. I love Billy Joel, so I felt the same way!
We didn't have Spotify then, so we couldn't just magically download Billy Joel in the Gobi desert, but I do agree, he makes for some great road trip music. Yes, he has a lot of hits, but Dave and I both love Piano Man.
It's another long anthem type song that lets you sing along forever. With verse after verse our voices grow stronger and more powerful in the car until we're both belting out "Sing us a Song You're the Piano Man!" no you're the piano man!
Get it on Amazon
52. Old Man by Neil Young
From Piano Man to Old Man. Niel Young is another iconic Canadian in our list. I could do a Canadian version of Road Trip Songs, but I am afraid half of you wouldn't know the songs I am talking about.
Anyone else out there know of The Tragically Hip's Fireworks ? Our Lady Peace's Starseed or Blue Rodeo's Bad Timing ? Didn't think so.
But we the world knows Neil Young. Even the younger generation knows him thanks to Jimmy Fallon. Old Man is our favourite. What's yours?
Listen to Old Man Now
Watch Jimmy Fallon and Neil Young on YouTube
53. Lust for Life by Iggy Pop
In the 1990s, I didn't know a lot about punk rock. Dave and I were into Grunge at the time. But when we went to go see Trainspotters at the theatre, we were introduced to Lust for Life by Iggy Pop.
If this doesn't get you rocking in the car, nothing will. It is the perfect way to end our road trip songs playlist with an upbeat tune that was made for road tripping.
Lust for Life is on Amazon for just $1.29
54. Radar Love by Golden Earring
Whenever the popular rock and roll radio station in Toronto does a traffic update, they play this song. They also play "I'm a highway star" but Radar Love has the much better groove. I love adding grooving songs to drive to on my playlist.
55. Route 66 by Nat King Cole
It's a classic and an oldie but goodie. All kinds of people have covered Route 66 but nothing compares to the velvet voice of Nat King Cole. So add this classic road song to your playlist and get your kicks on Route 66.
56. Mustang Sally in the Commitments
When I was younger I was in a band that had the feel of the movie The Commitments. I loved singing back up vocals to Mustang Sally, "Ride Sally Ride. This song has a cool groove that gets you in the mood to drive. (Among other things)
57. The Air Tonight by Phil Collins
Who doesn't love that drum solo by Phil Collins in the Air Tonight. I'll never forget hearing it for the first tim eon Miami Vice when Crocket and Tubs were driving down the strip of Miami. Man, this is the best grooving driving song out there.
58. Castle on the Hill by Ed Sheeran
Ed Sheeran is awesome. There isn't a song of his I don't like. But when it comes to songs about driving, this is it. I love the lyrics:
"I'm on my way Driving at ninety down those country lanes Singing to "Tiny Dancer" And I miss the way you make me feel, and it's real We watched the sunset over the castle on the hill."
Dave and I totally sing to Tiny Dancer when driving and we always think about driving those back roads in Ireland. How can the locals possibly go 90 on narrow winding roads, and yet they do. they really do! Get Castle on a Hill now
59. Boys of Summer by Don Henley
I admit, I bought a pair of RayBans just because of these lyrics… "Driving in your car with those Wayfarers on baby."
When I listen to the Boys of Summer, I envision beautiful people driving up and down the sunset strip in Los Angeles. I always have and still do. Check out our guide to the Ultimate California Road Trip
60. Where the Streets have No Name by U2
And let's end with a song that actually has a street in the name. Well, the Streets have no name here. U2s anthem is the perfect ending to our road tripping song. From the Joshua Tree, that takes us through the California desert, the Streets Have No Name, is a song that will hypnotize you as you get lost in Bono's dreamy vocals. Just make sure to keep your eyes on the road!
So there you have it. This is our list of our favorite road trip songs. So are you ready to hit the road with the best playlist ever?
We have this on our playlist, what's on yours? Have you ever taken a road trip going anywhere?
Do you have a song that needs to be included when you go traveling? We'd love to hear in the comments below.
Best Travel Songs Playlist – It's different from this!
Best Travel Movies
Best Travel Books to Inspire the Wanderer in you
Best Travel Tips from 20 Years of Traveling
Travel Planning Resources
Looking to book your next trip? Why not use these resources that are tried and tested by yours truly.
Flights: Start planning your trip by finding the best flight deals on Skyscanner
Book your Hotel: Find the best prices on hotels with these two providers. If you are located in Europe use Booking.com and if you are anywhere else use TripAdvisor
Find Apartment Rentals: You will find the cheapest prices on apartment rentals with VRBO .
Travel Insurance: Don't leave home without it. Here is what we recommend:
Allianz - Occasional Travelers.
Medjet - Global air medical transport and travel security.
Need more help planning your trip? Make sure to check out our Resources Page where we highlight all the great companies that we trust when we are traveling.
You May Also Like
Ultimate Iceland Ring Road Itinerary: Explore the Best of Iceland in 10 Days
19 Best Road Trips in The US in 2023
The Essential Guide to the North Coast 500 Scotland
About The Planet D
Dave Bouskill and Debra Corbeil are the owners and founders of The Planet D. After traveling to 115 countries, on all 7 continents over the past 13 years they have become one of the foremost experts in travel. Being recognized as top travel bloggers and influencers by the likes of Forbes Magazine , the Society of American Travel Writers and USA Today has allowed them to become leaders in their field.
Join thousands of others who get our monthly updates!
Leave a comment cancel reply.
Save my name, email, and website in this browser for the next time I comment.
81 thoughts on "60 Best Road Trip Songs to Rock the Drive"
Where Chris Rea? There should be at least one song if not 3
Interesting list you have here. I have some recommendations here if you don't mind.
Raspberries – Go All the Way Jason Isbell – Super 8 Big Star – In the Street Crack the Sky, the best band to come out of Baltimore – Nuclear Apathy Wishbone Ash – (In All My Dreams) You Rescue Me The Bottle Rockets – Radar Gun Danny O'Keefe – Good Time Charlie's Got the Blues Cross Canadian Ragweed – Fightin' For
Thanks for the nice collection, will definitely try this!!
Thank you so much for sharing this playlist. I really loved it.
Very nice collection thanks for sharing!!
Blatantly missing: "Roll on Down the Highway" – Bachman-Turner Overdrive
Great selection. Along with 'Go Your own Way' and 'Life is a Highway', I'd add 'Peaches' by Justin Bieber
Nice One! Amazing Playlist! Really love This, thank you for sharing this lovely playlist.
Awesome Playlist !! Love It
Thanks for the song list now it will be very easy for me to go on a road trip.
thanks for the list of songs. I loved the 'boys of summer' song so much. Every time when I drive I always play this song.
Superb Collection..i definitely tryy all songs..i am planning to go out . i hope it helps for me. Thank you
Thank you very much for this playlist. I really loved it.
Superb Collection.. Thanks for the lovely post
fantastic article thanks for sharing, I appereciate your work
Thanks so much! Do you have a favourite song to add?
Most of these songs and genres that aren't rock should be left off the list completely. The best road songs are real rock hands down. The best road song ever is Judas Priest's "Heading Out To The Highway". The live version of the Priest Live album from 1987.
You reminded me of songs that I love but forgot about. Thanks for making this playlist, I will definitely be listening to some old favorites as well as some ones you've recommended…Old is gold
Thanks for this article but there are many tracks apart from these to make the highway journey a perfect experience.
You reminded me some of the songs that I love but forgotten about it. Thanks for reminding me again, I will definitely be listening to some old favorites as well as someones you've recommended. 🙂
Great collections thank you so much for sharing this article.
Really a great collection of songs thanks for sharing hopefully it will help me next time i go out.
Thank you for this wonderful list. It really helped me a lot during my road trip.
Amazing article I really loved it. Thanks for sharing this amazing content.
Hey there Thanks for the Wonderful Playlist.
This is an excellent list. I have a trip to plan here shortly. Hopefully everyone can agree on this playlist.
Yes.. This is an excellent list of songs for road trip
Superb Collection. Thanks for sharing it.
Superb Collection..i definitely tryy all songs..i am planning to go out . i hope it helps for me.
You reminded me of songs that I love but forgot about. Thanks for making this playlist, I will definitely be listening to some old favorites as well as some ones you've recommended…Old is gold
Awesome and 'd add Big Sugar's "Please Let Me Sleep In Late or My Heart Refuses To Pound".
The requirement for any good road trip is, as everyone knows, a killer soundtrack. And summer is the optimal time to hit the road and go on an adventure. Whether you're embarking on a solo trip or gathering with friends and family, you're going to need some tunes to keep you company along the way. We've collated classic driving songs from throughout the eras and assembled the best road trip songs to fire up as you head out on the open road.
Hey, nice post loved it.
You reminded me of songs that I love but forgot about! Thanks for making this playlist, I will definitely be listening to some old favorites as well as some ones you've recommended!
Awesome playlist! Added some of these for my next road trip, thankyou so much sir ??
Awesome playlist! Added some of these for my next road trip 🙂 Thanks for the post!
really nyc playlist
awesome..amazing man..!!
Thank you so much!! You don't know how you helped me. But you helped me a lot. Usually, I get bored while going for a long ride but now it is gonna Amazing. Thank you again.
Hi, You have put together a great collection of songs. It's true music and travel if combined together can make any trip a great one. I have although written a similar article on my blog but being an Indian I love Bollywood songs. Lately, I have added some modern International songs too on my playlist and I am loving those. I have noticed that you have added many classic old songs, I have listened to a few of them on YouTube and I found them pretty great. Thanks for sharing your list of songs with us. You can check out mine too. It's a bit different from yours.
Great collection. There is so much good music out there, old and new, the challenge always seems to be keeping the list to a manageable number. Quite a few caught me by surprise. I was a long haul truck driver for many years, and a big music fan, but you learn something new every day. A running joke in my house is that I have been more places with Melissa Etheridge than I have with my wife of 36 years. Submitted for your consideration: You can sleep while I drive-Melissa Etheridge. Radar Love-Golden Earring Roll Me Away- Bob Seger In The Air Tonight- Phil Collins Uneasy Rider-Charlie Daniels Here I go Again-Whitesnake Eastbound and Down-Jerry Reeves This Flight Tonight-Nazareth Fly At Night-Chilliwack The Load Out-Jackson Browne Several dozen more than you will have space for.
Superb Collection..i definitely try all songs..i am planning to go out . i hope it helps for me.
Thank You So Much For The Playlist. Now I Am Gonna Rock The Long Drive.
What an Amazing Wonderful Collection Realy I Love IT 🙂
Great collection man..Enjoy
Nice playlist. I'd include America's Ventura Highway.
was going to put I've Been Everywhere Man on the list and then I decided against it because I have it on another music list on this site. I linked to it in this article and I thought, uh oh, I can't repeat songs too muc
wonderful collection
Thank you so much for the playlist. I loved all of them. Now am ready to hit the long roads.
I can't argue with most of the selections on the list, but there are a few blatant omissions:
Born To Be Wild Radar Love Twilight Zone
I don't know how any music list (regardless of theme) can be complete without a single song by Zeppelin, Pink Floyd, Rush, or the Boss, let alone missing all of them???
I love music so much.this is the best article ever about road trip songs playlists. Thank you for nice article.
Excellent collection of songs! I truly needed to recommend this to these amazing people who have done great road trips I'm in touch with and will do in future. One of their trips was 20,000 Kms. Will share it ahead!
Thank you for the great road trip list. It was great.
Thanks Dev & Deb !! You made my day…!! By reading your article I found so much happiness because in coming days I'll go on long tour with my new car & these road trip songs will rock it all the way … !! 🙂
– Jenny Diana
Jessica by the Allman Brothers is one of the best for me. In the movie of my life, it's the music that would playduring the scenewhen I take a long road trip or move cross-country. 😛
Great addition, I'll have to add it to my Spotify.
Ooooooh, so many. Led Zep's Dazed and Confused (26 minute version), Hendrix' Voodoo Chile, a lot of Buddy Guy. Yesterday I heard B-52s "Planet Claire"–that is a serious jam.
I am so happy to spend my time here, i am always search exactly like this blog. Thanks for sharing us.
Great choices and I love that you included a Canadian. Life is a Highway. Woot!
Awesome and 'd add Big Sugar's "Please Let Me Sleep In Late or My Heart Refuses To Pound".
Great selection. Along with 'Go Your own Way' and 'Life is a Highway', I'd add 'Dance the Night Away' by Van Halen
Superb!! Never gonna to forget this one!!
I Wanna Be Sedated BY The Ramones
Amazing this post, thanks for share it.
Amazing this one thanks for share it.
Fantastic list, thank you! One addition comes to mind right away: "Life is a Highway" by Tom Cochrane. I mean, it actually has the word highway in it. Classic.
That's a great addition. I was actually thinking about that song. I love him because he's also Canadian and I like adding Canadians to the list. But I then decided to leave him out because for me, he was oversaturated (in our neck of the woods anyway) and that song was totally overplayed and now I just can't listen to it anymore. But most people love it!
I would add "Go Your Own Way" by Fleetwood Mac.
Great choice! How could I forget that one!
thank you! One addition comes to mind right away: "Life is a Highway" by Tom Cochrane.
LOVE THESE!! Couldn't agree more about Paradise by the Dashboard Light. I love Meat Loaf, LOL. He was my first concert at age 8 😀 and we played "I Would Do Anything For Love" at our wedding hahaha. Great pics. I love any Bob Dylan or Johnny Cash as well—perfect for an All-American road trip. Also 80's rock.
Road trips are the best!!
I loved that I would do Anything for Love. It was a great comeback song for him. So what wouldn't you do? Haha, He says, I would do anything for love, but I won't do that. HAha. I always think about what is that? 🙂 I was going to put I've Been Everywhere Man on the list and then I decided against it because I have it on another music list on this site. I linked to it in this article and I thought, uh oh, I can't repeat songs too much.
Very good article…this is a very unique article for me. I have never seen this kinda article on any sites… REALLY VERY NICE..CHEERS
Thanks Jessica. We love music so much we decided that we had to put together a list of our playlists. So there you go!
55 Best Road Trip Songs (Sing Along While Driving)
There's almost no better feeling than hitting the open road and the wind whipping through your hair. Every great road trip needs a great soundtrack. Here we take a look at 55 of the greatest road trip songs to sing along to on your next interstate adventure.
1. Born to Run – Bruce Springsteen
No song captures the thrill of hitting the open road better than Bruce Springsteen's classic hit, Born To Run . The epic love song captures all the passion of young lovers trying to find a place to call their own in this world. This is to be sung at full volume on the highway with the windows rolled down!
Next: Greatest rock genre albums of all time (our ultimate list)
2. Mr. Brightside – The Killers
An anthem for a generation, The Killers' first hit, Mr. Brightside , turns the lead singer's pain of being cheated on into one of the greatest sing-along songs of all time. With a driving tempo, the track taps into feelings of jealousy and heartbreak that many of us, unfortunately, know too well.
Next: Ultimate list of the best 2000s rock songs
3. All Star – Smash Mouth
It is basically impossible not to sing along to Smash Mouth's biggest hit, All Star . Following the story of a, perhaps delusional, wannabe rock star, the song features top-notch wordplay and an addicting melody that demands to be sung, even when we've heard it far too many times.
Next: The best songs from movies (top film songs ever)
4. Bohemian Rhapsody – Queen
Queen's epic masterpiece, Bohemian Rhapsody , is one of the greatest songs ever written . Clocking in at almost six minutes, their record company balked at the idea of such a long song. Lucky for all of us, Wayne and Garth included, the band persisted and gave us one of the greatest driving songs of all time.
5. Hotel California – The Eagles
The Eagles epic about a haunted hotel is an essential road trip track. With spooky imagery, a catchy melody, and a killer guitar solo, Hotel California is one of their very best tunes.
Next: The full meaning behind "Hotel California" song lyrics
6. A Thousand Miles – Vanessa Carlton
First heard in the 2001 film Legally Blonde , Vanessa Carlton's track, A Thousand Miles , is one of the greatest karaoke songs of all time . With its upbeat piano and themes of traveling, this is a perfect song for singing on the road.
Next: Ultimate travel & adventure songs playlist
7. I'm Gonna Be (500 Miles) – The Proclaimers
I'm Gonna Be (500 Miles) is one of the catchiest proclamations of love that has ever been sung. The Proclaimers' most well-known hit is the perfect song for singing on the highway, especially if you find yourself on your way back home to the one you love.
8. TiK ToK – Kesha
Ke$ha's party anthem, TiK ToK , is the ultimate car-ride sing-along. With fun verses, a catchy chorus, and a heavy dose of rebellious energy, this song will make sure your road trip party "don't stop" anytime soon.
9. Don't Stop Believin' – Journey
Everyone knows the words to the song about a small-town girl and a city boy. Journey's greatest hit is the ultimate track for your road trip journey playlist—with that catchy piano, killer guitar solo , and a chorus that will push you to your vocal limits.
Next: Story and meaning of Journey's "Don't Stop Believin'"
10. Here I Go Again – Whitesnake
One thing the 80s got right was hair metal power ballads. With big hair, bigger guitar, and even bigger vocals, this catchy tune will have you speeding down the highway. The real question is whether or not you can hit that high note !
Next: Our list of favorite power ballads ever
11. Mr. Blue Sky – Electric Light Orchestra
Electric Light Orchestra's most iconic hit, the cheery tune Mr. Blue Sky , is impossible not to sing along to. While the actual meaning of the song is open for interpretation, the optimistic tone of the music and fun-to-sing lyrics make it a necessary addition to your road trip playlist.
12. Highway to Hell – AC/DC
AC/DC's rock anthem is sure to have you rolling down the highway. Highway To Hell is an all-time classic rock 'n' roll anthem. Put this on the radio, and you'll have everyone in the car doing their best Bon Scott impression.
13. Life is a Highway – Rascal Flatts
Originally by Tom Cochrane , Rascal Flatts hit track, Life Is A Highway , is perfect for cruising down the interstate. With that catchy guitar riff and infectious lyrics, this one is great for singing with the windows down and the wind in your hair.
14. Bat Out of Hell – Meat Loaf
Meat Loaf 's greatest song is his epic masterpiece, Bat Out Of Hell . The eight-minute track about a motorcycle out of control is a defining rock opera track and perfect for testing out your vocal chops.
15. What I Got – Sublime
Sublime's 1997 hit What I Got is a perfect addition to any road trip playlist. Trying to figure out "why my money's all gone," the lyrics tell a story that is both relatable and fantastic. Bringing ska and rap together, this track just demands to be sung along to while you roll down the road.
16. Valerie – Amy Winehouse
Originally by The Zutons, Amy Winehouse made the iconic track, Valerie , all her own. The song lets us all tap into our desire to love and to be loved. It's a perfect track to put on in a car full of friends and to try and match the intensity of Winehouse's vocal delivery.
17. Hey Ya! – Outkast
Atlanta-based rap duo Outkast is one of the greatest hip hop acts of all time, and fewer tracks are more iconic than Hey Ya! It's impossible to hear this song and not be filled with joy. This will have you feeling "ice cold" while you roll down the highway.
Next: Greatest Atlanta rappers of all time
18. Free Fallin' – Tom Petty
Everyone knows the words to Tom Petty's defining ballad about a small-town girl who's "crazy 'bout Elvis." Even if you don't know all the words to each verse, the chorus demands to be sung (or screamed, depending on your vocal range). This tune will have everyone singing along.
19. Drops of Jupiter – Train
Train's iconic cosmic hit Drops Of Jupiter is a quintessential karaoke track. With epic lyrics, a catchy melody, and a chorus that just demands to be belted, this is a perfect song for testing your vocal chops while you coast down the highway.
20. Girls Just Want To Have Fun – Cyndi Lauper
There's no better track for a girls' road trip than Cyndi Lauper's classic hit Girls Just Want To Have Fun . All about rejecting societal expectations for women, not only is this song an absolute banger, but it is dripping with 80s nostalgia that will lift everyone's spirit in the car.
Next: Our playlist of ultimate women empowerment songs and anthems
21. Mr. Jones – Counting Crows
One of the Counting Crows' most beloved tracks, Mr. Jones has an infectious melody and is full of relatable imagery. The song is all about the dream of being famous and believing how much better life will be when it does finally happen. While it leaves out some of the pitfalls of becoming a superstar, this is a perfect sing-along for long car drives with friends.
22. Chasing Pavements – Adele
Before Adele was the Queen of Pop, she put out her first big hit , Chasing Pavements . The ballad is about the difficult decision to leave a relationship leading nowhere, and its epic chorus is impossible to not belt along to, especially if you are struggling with a similar situation in your own life.
Next: The meaning behind Adele's song "Easy On Me"
23. Landslide – Fleetwood Mac
Fleetwood Mac's iconic track Landslide has everything the perfect sing-along song needs: a beautiful melody, great lyrics, and a powerful chorus. The right song for a road trip, especially if you are traveling alone on a rainy day.
Next: Full meaning of "Landslide" song lyrics explained
24. Psycho Killer – Talking Heads
With driving drums and bass, Psycho Killer is the perfect excuse to shout in faux-French as you roll down the highway. Whether you are out on a drive around town or you are trying to "run, run, run away," this is a perfect tune to give your road trip a weird edge.
25. Love on Top – Beyo ncé
While Queen B has got plenty of great tunes for a road trip, Love On Top is perfect for anyone whose heart is full of love. With catchy music giving major 80s throwback vibes, this is perfect for channeling all the love in your heart. And it's also perfect for testing your vocal chops, especially after that key change !
26. Africa – Toto
Few songs capture that 80s vibe like Toto's big hit, Africa . The quirky track full of vibey synths is a love song to the entire continent or at least a love song to the idea of it. The chorus is perfect for belting as you roll down the highway.
27. Complicated – Avril Lavigne
Avril Lavigne's pop-punk ballad, Complicated, is one of the genre's best tracks, especially for everyone growing up in the early 2000s. The tune brings together country and punk aesthetics to create one of the best sing-along songs of all time.
28. Take Me Home, Country Roads – John Denver
No song romanticizes a scenic getaway like John Denver's Take Me Home, Country Roads . All about the beautiful roads that lead back home, the chorus of this classic is perfect for singing while enjoying the scenic highways of America.
29. Since U Been Gone – Kelly Clarkson
One of Kelly Clarkson's first big hits, Since U Been Gone is a powerful and cathartic song. We've all been in relationships where we weren't treated like we should've been, and this track fully captures the feeling of getting free from a toxic relationship.
30. Livin' On A Prayer – Bon Jovi
Nothing screams 80s rock 'n' roll like Bon Jovi's Livin' On A Prayer . The story of the down-on-their-luck couple, Tommy and Gina, reminds us that anything is possible when you've got love and a dream. The epic tune is perfect for singing while rolling down a city street or open highway.
31. Crazy – Patsy Cline
For anyone who has dreamed of being a country diva, Patsy Cline's Crazy is one of the standards you've got to know. The country ballad showcases her signature soaring voice and is perfect for singing along in the car, especially if your love life is currently in shambles.
32. Stairway to Heaven – Led Zeppelin
One of the greatest rock 'n' roll songs of all time, Led Zeppelin's Stairway To Heaven is one of the ultimate road trip tunes to blast on full volume. With an exciting story and a song that builds to an epic solo and chorus, heads will be banging in the car.
33. Say It Ain't So – Weezer
One of Weezer's most iconic tracks, this entire song is a vibe. Capturing teenage angst and anger in a four-minute capsule, this takes you from chill to screaming and back again, a perfect song to belt with buddies on the road.
34. In the Air Tonight – Phil Collins
The song that made air-drumming cool , Phil Collins' In The Air Tonight is one of the most epic radio hits of all time. Building up from a soft synth, the track demands to be sung. Just make sure you hold onto the steering wheel when the big drum solo hits.
Next: The most iconic drum solos of all time
35. Tainted Love – Soft Cell
Do you ever feel like you've got to run away? Soft Cell's Tainted Love is the perfect song to blast while you make your way out of town and get away from all that is haunting you.
36. Your Song – Elton John
Every road trip needs a ballad, and Elton John is the king of radio ballads. Perhaps none more romantic or recognizable than his hit, Your Song , which represents the gift of his love.
37. Put Your Records On – Corinne Bailey Rae
Coming in with that funky guitar, Corinne Bailey Rae's Put Your Records On is one of the best jazz-pop tunes to ever hit the airwaves. It's best to turn the radio up and roll the windows down and let go of all your worries and sing as loud as you can when the chorus comes around.
38. Friday I'm In Love – The Cure
The Cure's Friday I'm In Love captures the energy and aesthetic of every John Hughes movie. If you want to feel like the protagonist of everyone's new favorite coming-of-age film, throw this one on and belt it out while you head down the highway.
39. More Than a Feeling – Boston
Few classic rock bands have captured a sound as epic as Boston's. Their hit song, More Than A Feeling , will get you rolling down the highway with its epic guitar solos and huge vocals that you can try your best to match.
40. F*ck You – CeeLo Green
CeeLo Green's tune F*ck You is the perfect sing-along song for all of us who have been dissed, dumped, or hurt. Few songs are more cathartic to sing and, given the vulgarity, the car is the perfect place to let it blast.
41. I Want It That Way – Backstreet Boys
If you are ready for them to bring our favorite boy bands back then Backstreet Boys' I Want It That Way needs to be on top of your road trip playlist. Few songs have ever been more fun to sing along to.
42. How You Remind Me – Nickelback
Before Nickelback was a meme about a photograph , they were a hit machine. Embodying the post-grunge energy of the 2000s, How You Remind Me is a great song to blast while you're on the road.
Next: Ultimate list of meme songs for you to enjoy
43. Stacy's Mom – Fountains of Wayne
There are only two kinds of people in this world: those who want to get with Stacy's mom, and those who want to be Stacy's mom. Whichever camp you fall in, you've got to blast Fountains Of Wayne hit, Stacy's Mom , on your next road trip.
44. I Try – Macy Gray
With that smokey voice, Macy Gray gave us a masterpiece with her hit, I Try . The song captures how all of us awkward folks feel when we are around the person that we have a crush on and is a cathartic tune to blast in the car.
45. I'm Yours – Jason Mraz
One of the most well-known love songs of the 2000s, Jason Mraz gave us a track full of wordplay and tongue twisters to sing along to. I'm Yours is a perfect way to pass four minutes in the car, singing the catchy tune.
46. What's Up – 4 Non Blondes
4 Non Blondes iconic hit What's Up is a perfect soundtrack for a solo ride down country backroads. With an epic chorus, the tune is perfect for screaming at the top of your lungs.
47. Jessie's Girl – Rick Springfield
This lusty pop hit is all about the singer's friend's girlfriend and his unhealthy obsession with her. The build-up to the chorus is perfect singing material for your next road trip, especially if there is someone you can't have on your mind.
48. Hey There Delilah – Plain White T's
If you are trying to get into your feelings during your long drive, then the Plain White T's Hey There Delilah is the perfect tune for you. All about the hardships of chasing your dreams while being in a long-term relationship. The beautiful song is perfect for a rainy stretch of highway.
49. Don't Speak – No Doubt
This break-up song about No Doubt singer Gwen Stefani and the band's guitar player is an absolute classic. This is one of the greatest sing-along tunes for anyone suffering from a broken heart and is a perfect tune to add to your next driving playlist, especially if you're trying to get away from lost love.
50. White Flag – Dido
Dido's anthem White Flag is a song for women all across the world. This is about standing strong, being true to yourself, and never giving up on what you believe in. This is the perfect track to sing at full volume while you roll down a sunset highway.
51. Lose Yourself – Eminem
Eminem's classic hit Lose Yourself is one of hip hop's most fun songs to rap along to. A big hit from his film 8 Mile , the guitar comes in and sets the mood for the track all about having the courage to live up to your potential.
52. Every Morning – Sugar Ray
With a chill guitar lick, Sugar Ray's Every Morning is a four-minute dose of dopamine. It is a perfect tune to throw on and sing along with friends as you roll down the highway.
53. Wagon Wheel – Old Crow Medicine Show
Old Crow Medicine Show reached out to Bob Dylan and asked if they could finish writing a demo he recorded decades earlier. Thank goodness for all of us, because it gave us one of the best party tunes, Wagon Wheel .
54. She's So High – Tal Bachman
Tal Bachman's big hit, She's So High , remains an iconic ballad. The build-up to the chorus just demands that we all hit that big falsetto note with him. It's a perfect track for any road trip playlist.
55. Waterfalls – TLC
It doesn't get much better than TLC's Waterfalls . With a funky backbeat and catchy chorus, this tune just asks to be sung along to. It is one of the trio's best tracks and a perfect road trip tune.
As the Head Editor and Writer at Music Grotto, Liam helps write and edit content produced from professional music/media journalists and other contributing writers. He works closely with journalists and other staff to format and publish music content for the Music Grotto website. Liam is also the founding member of Music Grotto and is passionate in disseminating editorial content to its readers.
Liam's lifelong love for music makes his role at Music Grotto such a rewarding one. He loves researching, writing and editing music content for Music Grotto.
Recommended:
This is a professional review website. Any purchase that a visitor makes for a product mentioned or directed to by Music Grotto, may result in us receiving a commission. As an Amazon Associate we earn from qualifying purchases.
Contact Information:
4110 SE Hawthorne Blvd. #236
Portland, Oregon 97214-5246
Phone: +1 (971) 240-7126
© 2023 Music Grotto
The 50 Best Driving Songs Ever, in One Banging Road Trip Mix
Updated on 7/7/2017 at 4:08 PM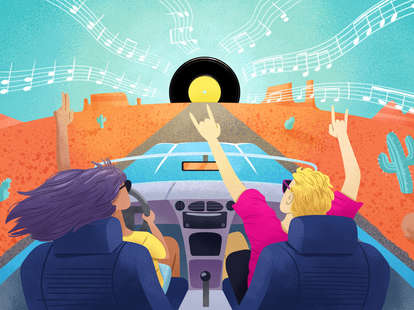 If you're ever wondering about America or where you fit in it, then it's time for a road trip. Liberty is a full tank of gas and an open highway; your pursuit of happiness will include piles of snacks. And, per tradition, you will also jam out to a road-trip mix of proper driving songs. There's a reason, after all, we call them "tracks."
If you want to go all new-school on this soundtrack, you can listen to it on Spotify. Or you can go early-2000s retro: burn it to disc and scribble "Forever Road Mixtape" on it in Sharpie. These 50 sweet songs bring a swirl of styles, sounds, tempos, and genres, unscientifically devised for maximum sing-alongs, high-fives, window-wings, and introspective epiphanies. Over three hours of awesome music, you'll cover some serious ground, physically and otherwise.
"SIT YOURSELF DOWN IN YOUR CAR AND TAKE A RIDE"
"LA Woman," The Doors
Jim Morrison said that all Doors songs are about love, death, and travel. "LA Woman" ventures into all three, symbolically and literally, as it pulls off the freeway into the mysterious City of Night. Simply put, this is the best driving song ever recorded.
"Rock Steady," Aretha Franklin
A song about chair dancing that's impossible to sit still to.
"Divorce Song," Liz Phair
"It's true that I stole your lighter / And it's also true that I lost the map." A road trip is nothing if not a crucible for any relationship, and if you've ever endured a long car ride amid a fizzling romance, you can relate to this perfectly cynical story-song.
"The Boys of Summer," Don Henley
Ten points to the first person to spot a Deadhead sticker on a Cadillac.
"Me and Bobby McGee," Janis Joplin
Thanks, Kris Kristofferson, for penning one of the first-ever songs about road tripping. And thanks Janis Joplin for putting your own desperate, prematurely weary spin on this eternal classic.
U2's most epic composition sounds like an open highway looks.
"Pink Moon," Nick Drake
With a single 1999 commercial -- one of the first to premiere on the Internet rather than TV -- Volkswagen sealed this achingly pretty song in the mind of a generation that will forever associate Nick Drake with meaningful night driving in a carload of friends.
"Girl Called Alex," Kurt Vile
Kurt Vile and the Violators are millennial indie-rock's version of a '90s jam band, and this six-minute meander unspools with smoldering drama. The song is about introspection -- Vile very well might be behind the wheel as he ponders the fate of his long-ago friend Alex -- but the solo that comes at 2:30 explodes into the stratosphere.
"OF TRAVEL I'VE HAD MY SHARE, MAN"
"A Boy Named Sue," Shel Silverstein
Poet, children's author and Playboy cartoonist Shel Silverstein penned this song and later gave it to his pal Johnny Cash, who made it famous. But Silverstein's voice -- part gravel, part rubber, part cowboy, part New York Jew -- revels in the song's inherent ridiculousness. And if you want a genuine shock, find his sequel, "Father of a Boy Named Sue."
"I've Been Everywhere," Johnny Cash
Though Cash's commanding baritone sells this tall tale of a tune that ricochets across the surprisingly rhymable American landscape, it was actually written by an Australian singer and originally oriented around the geography Down Under.
"Twilight Driving," Methyl Ethyl
In America we have deer. In Australia, kangaroos are apparently the most notorious dusk-time driving hazard.
"1979," The Smashing Pumpkins
Remember that time you and your high school friends drove to that house party in the suburbs and Smashing Pumpkins was playing in the living room and everyone got too drunk and jumped in the pool?
"Travelin' Light," JJ Cale
Nobody was cooler than JJ Cale. If this slick disco-folk jam doesn't inspire quick escape to the great beyond, you should probably examine your priorities.
"IF WE'RE FOOLS IN LIFE, A HAPPY FOOL I'D RATHER BE"
"Take Me Home, Country Roads," Toots & The Maytals
Apologies to John Denver, but Toots did it better. West Jamaica!
"Further on Down the Road," Taj Majal
Sometimes you get in the car with someone and have no idea where you're going but you're on your way together and that's all that matters.
"Two of Us," the Beatles
"Sunday driving / Not arriving"
"Feels Like We Only Go Backwards," Tame Impala
Like driving your car in reverse to take off excess mileage. Time to rethink your itinerary.
"Sabotage," the Beastie Boys
One day you might find yourself driving a Ford LTD through the mean streets of LA, running over empty cardboard boxes and pursuing mustachioed criminals of dubious pedigree. Or you might not.
"Frankie's Gun," The Felice Brothers
"My car goes / Chicago / Every weekend to pick up some cargo." An eminently sing-along-able folk tale about petty crime, petty arguments and drastic consequences from these streetwise Upstaters.
"Turn the Page," Bob Seger
That mournful saxophone is the sound of your lonesome heart as you hurtle through the night into the distant unknown.
"Runnin' Down a Dream," Tom Petty
Hard to name a TP song that isn't right for the road, but this one is the most literal.
"Going Down the Road Feelin' Bad," the Grateful Dead
When feeling bad feels good, time to get in the car and drive. The Dead certainly had more famous travel songs but none as groovy as this one.
"Midnight Rider," Allman Brothers
Like the Dead, the Allmans had a lot of songs about the road. Including this one, irresistible on the blacktop whether you're an actual fugitive or not.
"THE ROAD GOES ON FOREVER"
"Changed the Locks," Lucinda Williams
An anthem of moving the fuck on.
"Where I Wanna Be," Shade Sheist
Wherever you go, there you are. Might as well party! Shade Sheist came and went with this, his one and only hit, but joined by Nate Dogg and Kurupt he clocked an all-time summer jam.
"La Deusseldorf," La Duesseldorf
Made famous by a slew of German bands in the 1970s, this kind of music is called motorik for a reason.
"All My Friends," LCD Soundsystem
Props to James Murphy for taking the motorik template, adding some Steve Reich-ian phased piano and delivering this piece of post-modern schmaltz, as sentimental as it is propulsive.
"Swing Low Sweet Cadillac," D. Gillespie
Only Dizzie Gillespie can get away with bastardizing a gospel hymn with a brand name. He's having fun here and it's infectious.
"Swing Down Sweet Chariot," Funkadelic
From the same gospel source material as Dizzie, George Clinton recorded the anthem that launched a thousand samples.
"Eastbound and Down," Jerry Reed
Not only did scene-stealing Jerry Reed outshine Burt Reynolds in Smokey and the Bandit , he also wrote the dang theme song!
"GOTTA FIND A NEW PLACE WHERE THE KIDS ARE HIP"
"Jungle," ELO
ELO might be the poor man's Beatles, but this song ventures closer to funk than anything the Fab Four ever did. The sound of a jungleful of wild animals jamming in unison.
"The Heat," Jungle
Don't slow down -- those sirens are only in the song.
"Fearless," Pink Floyd
One of the richest and most rewarding chord progressions ever recorded feels exactly like upward motion. Climb it!
"Dancing on My Own," Robyn
Robyn is the queen of self-empowerment. This song is one of her most motivational.
"Where's Your Head At?," Basement Jaxx
Listen loosely and it sounds like they're singing "wear your helmet," which is what your mom would say before you split town on your motorcycle.
"Runaway," Jackson Boone
Escapism as psychic therapy. This song by Portland, Oregon troubadour Jackson Boone was made for summer road-tripping.
"Runaway," Kanye West
The best song on Kanye's best album. Here's a toast to the assholes!
"Runaway," Del Shannon
The early '60s were rich with songs about love 'em and leave 'em deadbeats.
"I Get Around," Beach Boys
Also, songs about cars.
"Little Red Corvette," Prince
"Baby, have you got enough gas?"
"Not Now James, We're Busy," Pop Will Eat Itself
September, 1998: James Brown storms an insurance agency in Augusta, Georgia with a shotgun, claiming he's being followed by invisible enemies. When the police arrive, Brown splits the scene and leads them on a high-speed car chase through two states before being pulled over and arrested in South Carolina. This song -- released the following year by the UK band who was one of the first to pair electric guitars and turntable scratching (imagine the minds --> blown at the time!) -- is about that episode.
"Given to Fly," Pearl Jam
Feel free to roll down the window and stick out your arm to make a wing (one at a time, please).
"WE'LL MEET AGAIN SOMEDAY ON THE AVENUE"
"Caravan," Van Morrison
"Turn it up! / Turn it up! / Little bit higher! / Radio"
"Passenger Side," Wilco
When Wilco ascended to the throne of high-minded dad rock, Jeff Tweedy was kind of a jerk. Nobody likes riding on the passenger side, Jeff.
"Maps," the Yeah Yeah Yeahs
A song less relevant in the age of GPS, but just as wicked cool.
"Hymn of the Big Wheel," Massive Attack
Wheels on the road: a symbol of time's unrelenting march. Meditative as the world flows by your car window like an endless river.
"America," Simon and Garfunkel
No song better encapsulates the ephemeral joy and longing of road travel.
"Tangled Up in Blue," Bob Dylan
Actually, this one might.
"Breathe Me," Sia
Recorded by pre-Grammy-fame Sia, "Breathe Me" soundtracked the closing scene of Six Feet Under , one of HBO's early prestige series, circa 2005. In it a young woman gets in her Prius and drives away from her family home to begin the rest of her life. As she travels, time outside the car speeds up, and we see her family members die off one by one as she's left weeping behind the wheel, captive to her own fate and the inescapable onset of the future. It's one of the most moving and memorable sequences in television history.
"This Land Is Your Land," Sharon Jones & the Dap-Kings
Words to drive by, written by Woody Guthrie and sung by Sharon Jones. God bless you, America!
Sign up here for our daily Thrillist email and subscribe here for our YouTube channel to get your fix of the best in food/drink/fun.
9X BEST ROAD TRIP SONGS
A road trip isn't complete without a good playlist. You're not going to eat peanut butter without the jelly right? It's part of your destination. The best road trip songs will help you get there. These are some of the best Road Trip Songs. Ever.
9. Nightcall. – Kavinsky (Original sountrack "Drive".)
The film Drive opens with this song and it's totally awesome. The whole soundtrack is awesome by the way. But this song is particularly good for driving. Put your sun glasses on, chew on a toothpick and drive. You've never felt cooler.
8. Hit the Road Jack. – Ray Charles
An oldie but if you're done with your ex, your job or anything else that bothers you. Just play this song and hit the road. Bye Bye!
7. Come with me. – Nora en Pure
This song discribes the ultimate travel video. Whether you think it's a bit sugar coated or not, it gives you the right summer vibes you need for a road trip with your friends. 
6. Take it easy. –  Eagles
I grew up with their albums and with their lead singer recently passing away, it's also a well deserved tribute to one of the best on the road music bands of all time.  Take your car and take it easy.
5. Africa. – Toto
Ok, a bit cheesy yes. But let's be honest, this song is soo nice to sing along to! (You know you do the same when it'son the radio)  Turn the music loud, throw your shame out of the window and sing as loud as you can! Africaaaaaa.
4. California Love. – 2Pac
My favourite rapper and artist. What a good song, still. And we all love a bit of California when we're driving on the route 66. This is one of the best road trip songs out there.
3. Chasing Cars. – Snow Patrol
Well, the titel says it all. Chasing cars is a song that you can play alone or with your friends. One thing is for sure, it will make everybody shut up and listen. Stare out of the window and enjoy the moment. A brilliant song.
2. Parade. – Rone mixed by Dominic Eulberg
If you like minimal or techno music, you'll appreciate this song. It's the best while driving. You'll probably think of someone you love or even deeper thoughts.  Keep your eyes on the road though! Dominic Eulberg is one of the best DJ's I know, making amazing music. If you get the chance, also listen to the song Noch Ein Base . Wow.
1. Sweet Disposition. – The Temper Trap
Oh yes, this is my favourite song for on the road. If you haven't heard this song before, I suggest you to turn the speaker as loud as you're aloud and as soon as the chorus starts, you'll understand why I've picked this one. It's about freedom, happiness and gives you that kick that you can compare with an ultimate Road Trip.
What do you think is the best road trip song?
No Comments
Save my name, email, and website in this browser for the next time I comment.