A Travel and Lifestyle Blog
Places Visited
Festivals of India
About, Features and Awards
Privacy and Policy Page
3 June 2013
A visit to sanjay gandhi national park, 55 comments:.
Great tour!! Boom & Gary of the Vermilon River, Canada.
Thank you Gary...
I would like to ride on that train.
Its fun Fun60:) Must try, if your are in Mumbai sometime...
Wonderful place for a family outing! Your daughter looks so happy!
Yes Sallie, she had a wonderful time....
It all sounds so wonderful. The trainride, the safari and the caves. What a great place to visit. Thanks for sharing your world, have a happy week!
Thank you eileeninmd....True, its very rare to find all such amazing things at one place... A happy week to you too...
Reading about Kanheri caves the first time, i almost thought they were ajanta caves from a distance.
Oh really, it needs a separate visit during weekdays. There was lot of crowd... Also my camera was out of charge and i hardly clicked few... Never been to Ajanta, have to plan sometime...
Thank you Photo Cache...
The toy train ride sounds so refreshing! Glad that you could spot the tiger and the lion, however sad to know that they were caged. Wonderful pictures with crisp narration, felt like visiting the park with you. Many thanks for the tour. Btw, your daughter is very cute. :)
Thank you Arti, for such inspiring words....
Looks like a lovely visit.
Yes ladyfi, we had a grt time...
Looks like a great place to visit. You took some good shots.
Thank you Carver...:)
What a great tour! Great pictures!
Thanks Tamar...
Wow, what a lovely place!!~
True Sophibelle, its a lovely place...
What an interesting park! Great shots, and your daughter is so cute!
Thank you Karen...:)
Gorgeous pictures!
So many interesting things to see! :-) http://tinajoathome.com/
Oh the perfect combination... A park and your beautiful daughter... This made me smile..... Michelle from Nature Notes.... Michelle
Hahaha, thank you:)
Amazing clicks! :)
Thank you Anupam...
सुन्दर तस्वीरें एवं महत्वपूर्ण जानकारी.मुझे इस स्थान के बारे में आपके ब्लॉग से पता चला.शुक्रिया!
Thank you Sir...
very nice and informative post Meghana !!
Thanks Mysay...
Thank you. This reminds me of my visit to Kaneheri Caves.
Oh is it.... We couldn't explore Kanheri caves properly, needs another visit....
Nice read. Beautiful pictures.
Lovely informative post with lovely captures!!
Looks like there's a lot to do around here. :) Kanheri caves sounds inviting. I'd love to see some caves like that. It seems like ages since I visited Ajanta. I'd love to see Kanheri.
True, lot to explore at one stop... Am yet to visit Ajanta, Thanks for dropping in dear...:)
beautiful captures...lovely place to visit.
Thank you Kalyan...
truly, wonderful post with beautiful picture collection! thanks for sharing your information about national park and Buddhist caves. but, I have also more information about Indian national parks and Buddhist pilgrimage tour. To know, please visit.
Thank you Ercotravels... Sure, will visit the site...
Nice photos Thank you, Golden Triangle Tour Package in India
Dear, Thanks for sharing all information. Its help me to plan my tour with my daughter. Thanks and take care
Thank you for dropping in Vikas. Happy to know my post helped you in planning your tour.
Dear. Thanks for sharing all information. That's help me to plan my tour with my daughter. (Very few people have such sense to share valuable information in detail) Thanks and take care.
Very nice blog post. Mumbai city has so much to explore. Sanjay Gandhi National Park Gateway of India, Juhu beach, Elephanta caves are some of the must places to visit in Mumbai . Keep writing such informative posts.
wow. Really very nice post. The picture exposes this blog very good and interesting. Thank you for sharing about this places. Places to visit in Mumbai
Sanjay Gandhi park is one of the famous weekend places to visit in Mumbai. Only one time I visited this park. This is the best place to spend more time with friends and family. To know more place visit Places to visit in Mumbai Places to See in Mumbai Tourist Places in Mumbai
Nice Pictures. Honeymoon Tour Packages in India
Thanks for sharing this article. It is very valuable Buddhist Pilgrimage Tour .
A Wandering Mind
My Travels Across India
Search This Blog
Featured post, the vaishnodevi experience 2023, trip to sanjay gandhi national park with nature knights.
http://www.natureknights.com/
http://natureknights.blogspot.com/
Beautiful post.. sounds like a lot of fun!! i was at the park few yrs back with friend n kids, but then we just roamed around in the park, with nothing to see... the safari took us thru to the lion and tiger reserve, where we spotted 2 sad doped out tiger n lions that jus lay there!! :( Samhith wud have had a ball at this trip i am sure!! awesome!! :)) Now need to go catch up on ur Binsar
Loved all the pics from ur wonderful trip, they are all awesome:-))) If u have an Indian address, here are more than jus a few chances to win , a few goddies, ur sure to love or send to ur loved ones, lods of chances to enter ur name, for every chance , add a separate entry ie comment...all the best:-)) http://brightmorningstarsfoodie.blogspot.com/2010/05/summer-poemes-on-mothers-day365-jam.html

Looks like Smahith had a blast of a time :) We are waiting to take Jillu to the zoo. :) Till she gets a bit older and can brave the chennai heat
I do love zoos although I know the sad part of it too.
I loved your trip. The spider's web and ants nest were unique and that is what I liked.
I remember posting a comment. But not seen here.
The yellow flower in ur post is Curculigo orchioides http://www.flickr.com/photos/leoparguy/3658243559/in/set-72157622885798867/
hey what a great time this is really my idea of fun and learning i think the adults had more fun climbing the trees!
I like the first part of your post, rather than seeing the pictures of animals in captivity. Well maintained National Parks with proper facilities can be quite safe though where the animals are more free to roam around.
@Aaarti: Thanks... next time skip the tourist area and go for a walk inside..or go to the kanheri caves on a weekday when the crowds will be missing..... though i havent been there yet, i have heard that its wonderful! and i shall look forward to your comments on my binsar posts!! @Sugar Plum fairy: thanks a lot! @Lavanya: oh yes, he loved it! even the zoo! and yes, the heat is the biggest problem... but i am sure she will love it even now..... and anyway she isnt going to remember anything later, so you will have to go again! @Shilpa: i know... thats what makes it so difficult... @Chitra: thanks.... actually, they are quite common and in all our forests... its just that we hardly notice them on our own! and yes, there seemed to be a bit of problem with comments.... @Rajesh: thanks so much! @ssstoryteller: absolutely!!!! @Indicaspecies: actually, celine, i wondered if i should put up those pics at all.. and then decided to go ahead anyway...but they are the sights which had kept me away from the place for almost 25 years.. and which will surely keep me away for another 25 !
hey Anu, this is very good.. do you also write for CLAY? guess i have read your post there as well.. keep them coming.. Cheers! Sneha http://tra-well.blogspot.com
@Sneo: Thanks, sneha! yes, some of my posts have been put up on clay too... am not a regular contributor as such, but have submitted a few of my posts which were accepted!
Great pictures and write-up Anu. Looks like you had a fab time. I have heard about this NP, but haven't been there yet. Have also heard that it becomes a bird haven in the winters. Is that true? Also, it is sad to see a NP be treated like a zoo with tigers and lions in enclosures. Brings into mind the Bannerghata national park of Bangalore where one can see such similar atrocities. Hope wildlife authorities stop thinking about making money and care about these predators.
Looks like all of you had a wonderful time, I was hoping for a image of the elusive Leopard in this series...Thomas
Anu, It was a wonderful post :)) I used to live in Borivali and visited National Park often, also for Keneri caves. It seemed all so natural to just hop onto a BEST bus and there you are! But it certainly is nice to see it in a blogpost, neatly done. Julia
samhith seems to be having quite a vacation!
Nice post. Haven't come across any post on National Park as good as this one yet. :)
Thanks so much, Shilpi
Very nice written and depicted with beautiful pictures. Now I am planning to visit the SGNP soon with my family.
Lovely post, and even better pictures...! You look like you all had a great time!
Post a Comment
Thanks so much for stopping by. Please leave a comment for me so that I will know you have been here....
Popular posts from this blog
Gokarna part ii – the five lingams, the power of 8 - the ashta dikpalas and ashta vasus at khajuraho, the havelis of bikaner - a photo post.
Your class visited a "place of natural beauty" the other day. Write a report in about 100-150 words, about the prominent places you visited during the tour. - English
Your class visited a "place of natural beauty" the other day. Write a report in about 100-150 words, about the prominent places you visited during the tour.
Solution Show Solution
A visit to Sanjay Gandhi National Park
- By Student Reporter
20 st March 2020 Mumbai:
The Global School had arranged a visit for students of std. 8 th to the Sanjay Gandhi National Park on Saturday, 18 th March 2020.
The students left in the school bus at 7 am for the destination. Upon arriving, all the students were distributed in groups of 5 and each group was to be accompanied by a teacher. The students visited the forest area and witnessed several animals and birds like porcupines, foxes and even leopards, under the supervision of a guide and their teacher. The students then took the Lion and Tiger safari, which was a thrilling experience. The natural beauty and lush green environment was a wonderful sight and an unforgettable experience. At 1 pm, everyone took a break for lunch, after which, they visited the Kanheri caves.
The trip came to an end with a ride in the mini train, through beautiful natural forest areas. The students thoroughly enjoyed their visit at this place of natural beauty.
Maharashtra Board Question Bank with Solutions (Official)
Balbharati Solutions (Maharashtra)
Samacheer Kalvi Solutions (Tamil Nadu)
NCERT Solutions
RD Sharma Solutions
RD Sharma Class 10 Solutions
RD Sharma Class 9 Solutions
Lakhmir Singh Solutions
TS Grewal Solutions
ICSE Class 10 Solutions
Selina ICSE Concise Solutions
Frank ICSE Solutions
ML Aggarwal Solutions
NCERT Solutions for Class 12 Maths
NCERT Solutions for Class 12 Physics
NCERT Solutions for Class 12 Chemistry
NCERT Solutions for Class 12 Biology
NCERT Solutions for Class 11 Maths
NCERT Solutions for Class 11 Physics
NCERT Solutions for Class 11 Chemistry
NCERT Solutions for Class 11 Biology
NCERT Solutions for Class 10 Maths
NCERT Solutions for Class 10 Science
NCERT Solutions for Class 9 Maths
NCERT Solutions for Class 9 Science
CBSE Study Material
Maharashtra State Board Study Material
Tamil Nadu State Board Study Material
CISCE ICSE / ISC Study Material
Mumbai University Engineering Study Material
CBSE Previous Year Question Paper With Solution for Class 12 Arts
CBSE Previous Year Question Paper With Solution for Class 12 Commerce
CBSE Previous Year Question Paper With Solution for Class 12 Science
CBSE Previous Year Question Paper With Solution for Class 10
Maharashtra State Board Previous Year Question Paper With Solution for Class 12 Arts
Maharashtra State Board Previous Year Question Paper With Solution for Class 12 Commerce
Maharashtra State Board Previous Year Question Paper With Solution for Class 12 Science
Maharashtra State Board Previous Year Question Paper With Solution for Class 10
CISCE ICSE / ISC Board Previous Year Question Paper With Solution for Class 12 Arts
CISCE ICSE / ISC Board Previous Year Question Paper With Solution for Class 12 Commerce
CISCE ICSE / ISC Board Previous Year Question Paper With Solution for Class 12 Science
CISCE ICSE / ISC Board Previous Year Question Paper With Solution for Class 10
Entrance Exams
Video Tutorials
Question Papers
Question Bank Solutions
Question Search (beta)
More Quick Links
Privacy Policy
Terms and Conditions
Shaalaa App
Ad-free Subscriptions
Select a course
Class 1 - 4
Class 5 - 10
Class 11 - 12
Search by Text or Image
Textbook Solutions
Study Material
Remove All Ads
Change mode
Ethos & Culture
Message from Chairman
Leadership Team
Health & Safety
Theme of the Year
Alumni Registration
Mandatory Disclosure
Admission Process
Online Payment Terms
Age Criteria
School Timings
Academic Scholarship Policy (Grade 11)
Sports Scholarship
Pre Primary
Visual & Performing Arts
Projects & Collaborations
Excursions & Exchange Programs
Career Guidance
Personal Counselling
PHOTO GALLERY
ENQUIRE NOW
Class I – Field trip to Sanjay Gandhi National Park
by Principal | Jun 8, 2018 | Circulars
Sanjay Gandhi National Park
The study concluded a great disparity in the forest cover of Sanjay Gandhi National Park from 1991 to 2011. Especially accounting for the moderate and dense vegetation. There has been a increase in the light vegetation of the region. A lot of barren land has also been converted into vegetation land. However it is important to note that even after increase in light vegetation regions in the park what is the reason behind the increase, as this will give a clear idea about the health of the park. Some of these areas could simply have been farm lands hence these areas can not suffice the animals inside the park taking away their food and shelter. In addition these regions could also have been regions of deforestation and has now been planted again hence the vegetation is still light.
There is no clear answer as to what has lead to change in the vegetation cover. This brings us to the limitation of the study. The results of the study needs to be verified by viewing the ground reality. The regions that show decrease or increase in forest cover needs to be viewed by sampling the park to deduce the reason of the change. Further another limitation of the study is that the categories chosen might not suffice the varied classes in the park for which again ground visit is important. However due to limited time and scope this ground viewing was not possible. Nonetheless, this gives scope into further research in this area. By using the above study as a baseline, ground visit could add to the result by verifying the changes.
In conclusion the study showed significant changes, which are disturbing and alarming. Sanjay Gandhi National Park has a significant value to it, hence it is important to dig deep into the reality of the park. It is very important to find the reason that has lead to these changes and appropriate actions needs to be taken to undo them.
Share this: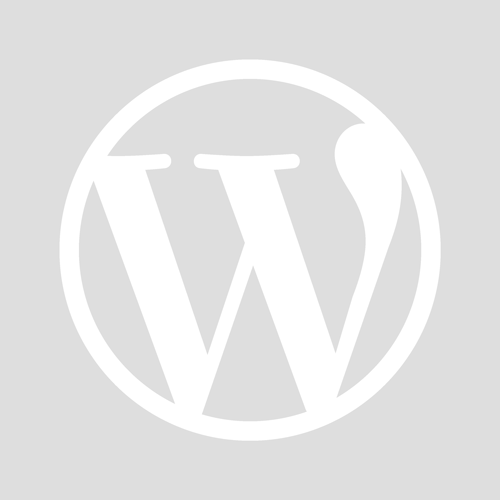 Copy shortlink
Report this content
Manage subscriptions
You will be redirected to your dashboard shortly. We will also call you back in 24 hrs .
Sanjay Gandhi National Park: Take A Walk With Nature & Rejuvenate Yourself!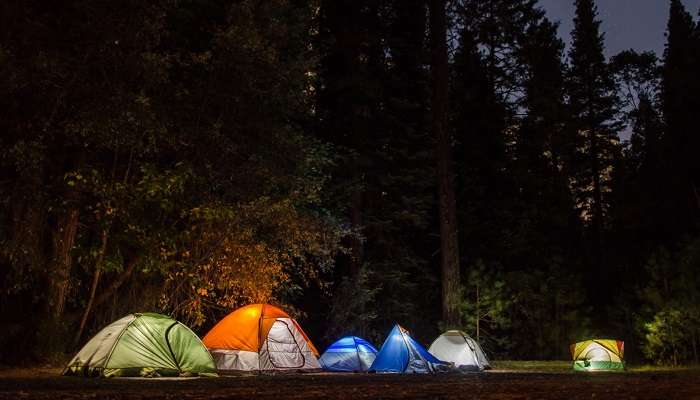 11 Nov 2021
Sanjay Gandhi National Park is nothing but a beautiful natural spell spread over a massive area of 87 km square in Mumbai. Established during the year 1996, this park invites more than two million tourists to come to see it every year. Before the unfortunate demise of Sanjay Gandhi, the son of India's ex-prime minister, the park was called Borivali National Park.
The Sanjay Gandhi National Park , blooming with incredible flora and fauna, can be justifiably considered to be one of the most visited national parks in Asia. This national park is basically a suburban gold mine. This place holds up a great historical significance that dates back to the 4th century BCE. Despite the many remarkable sights that tourists enjoy in this gorgeous piece of land, the ancient rock-cut Kanheri Caves that are over 2,000 years old, still remain to be the greatest attraction here.
Exploring Sanjay Gandhi National Park
The adventures one can withstand at Sanjay Gandhi National Park in Mumbai are endless. The long walks in the cold and dense forests here are the perfect escape from the noise and pollution of the concrete jungles we live in. Sanjay Gandhi National Park in Mumbai is not as huge and grand as other national parks in India, yet it is laden with visitors all the time. Be it the endless wild trails or the amazing safaris, this national park has got it all to leave your jaw dropped.
Things To Do In Sanjay Gandhi National Park
There are ample of things to do in Sanjay Gandhi National Park, and some of these are discussed here.
1. Witness Van Rani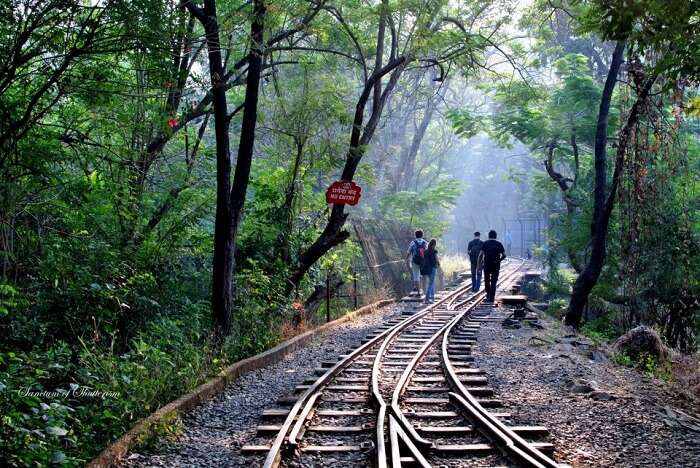 Van Rani, meaning "jungle queen," is a narrow-gauge train one can spot inside the park. It worked for about twenty-five years before it stopped in 2001. Although it does not run anymore, looking at it is an experience in itself.
Must Read: 24 New Year Parties In Mumbai: Top Venues & Events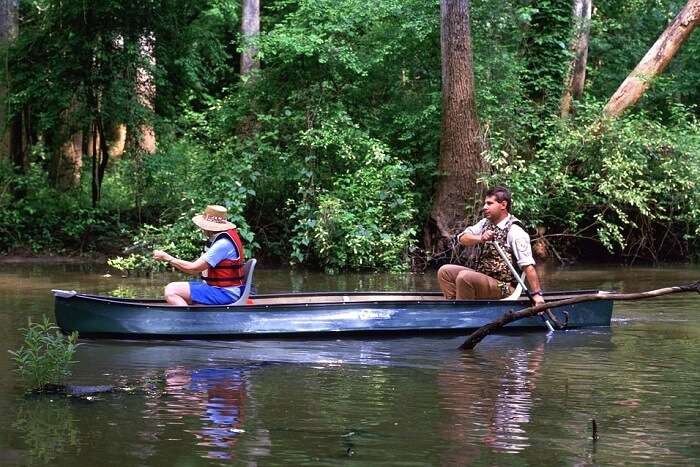 Near Van Rani, one can find the pleasurable boating services. There is a small lake inside in which you can find the perfect tranquility as your boat. It is fun if you want to row the boat with your family or friends, and it is romantic as well if you are there with your partner.
Suggested Read: 15 Breathtaking Pre-Wedding Photoshoot Locations In Mumbai
3. Tiger & Lion Safari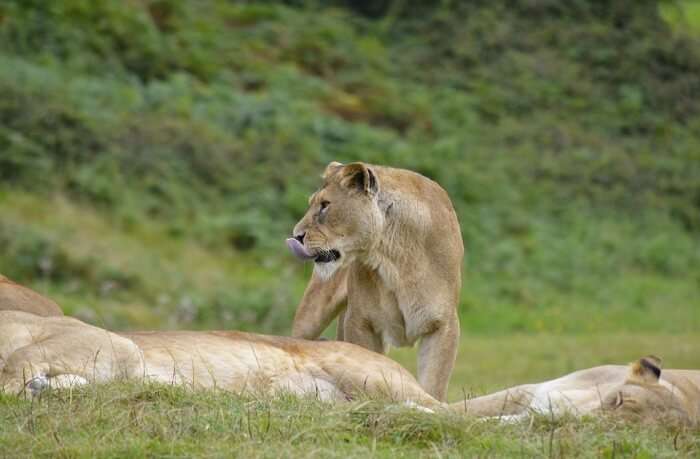 To promote ecological tourism, this protected jungle offers a thrilling tiger and lion safari. The lion safari is about twenty minutes long and is done by a green bus that travels along the fences. The concept of green buses that take the tourists for safaris is beautiful. These buses are caged so as to safeguard the people from any potential attacks because the animals roam freely in the wild, marking their territory. Hereby, the park is making suitable arrangements to provide us with the safety we need and the natural habitats that animals deserve.
Timings: 9 am to 4.30 pm Price: INR 98 for adults
Suggested Read: 42 Best Resorts Near Mumbai For A Quick Relaxing Getaway!
4. Trekking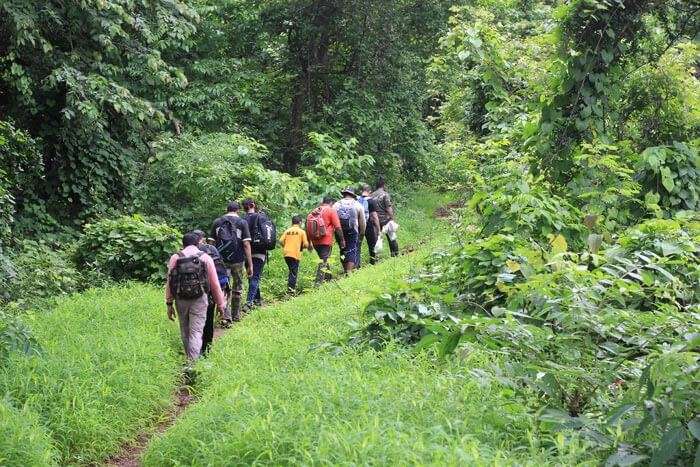 The park sports some really grand treks and wild trails that one can take. Groups and solo trekkers take regular walks here. Anyone can join them for a shared enthralling experience. One of the treks that you must not miss at any cost is the one from the central gate of the park to the Kanheri Caves, which are 7 kilometers long. Imagine sighting 30 kinds of butterflies, and this park will make your dream come true as it is home to around thirty different types of butterflies. There are authorities that organize several nature walks to educate the visitors about the amazing flora and fauna here.
Suggested Read: 50 Super Amazing Things To Do In Mumbai On Your Vacay
5. Visit The Ancient Kanheri Caves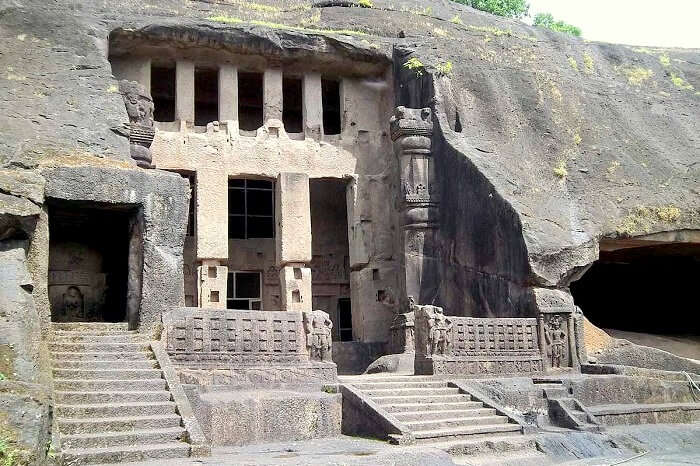 One just can't come to this wholesome park and leave without visiting the Kanheri Caves. They are the perfect spot if you take an interest in culture and history. They are not just beautiful structures, in fact, these caves were sculpted by Buddhist residents around the 1st century BCE. That is how old they are. The area was once a colony that once provided for accommodation for travelers, and today, it is a tourist attraction. These caves will make you realize how far along we have come as a civilization.
Suggested Read: 11 Romantic Beach Restaurants In Mumbai For A Dreamy Dinner Date
6. Wake Up In A Pine Hut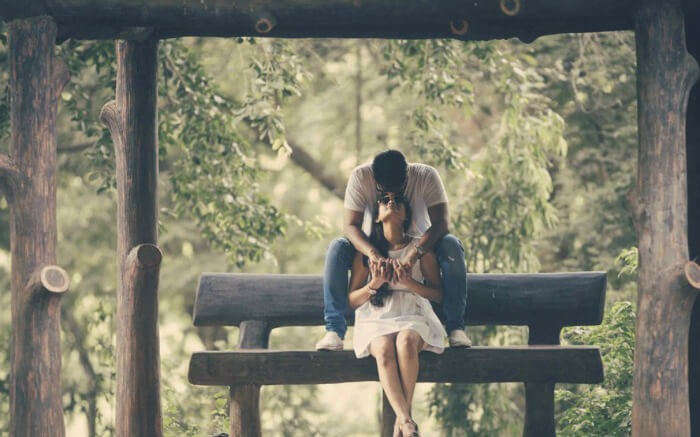 On the way to the lion safaris that you must not forget to take, there lies a little pine hut. It is quite unbelievable that a national park lets you stay inside its premises for an entire night. What is more incredible is the price you pay for a life-altering experience. A pine hut can be yours for the whole night for 7000 INR and can accommodate up to five people.
Suggested Read: 27 Honeymoon Destinations Near Mumbai For Those Romantic Short Trips
Timings of Sanjay Gandhi National Park
Sadly enough, you can't go to this park on Mondays as it closed then. However, it is open on all other days in a week. The timing of Sanjay Gandhi National Park is 7.30 a.m. to 5.30 p.m. every day.
Suggested Read: Top 38 Weekend Getaways From Mumbai For The Love Of Traveling
Entry Fee of Sanjay Gandhi National Park
The entry fee of Sanjay Gandhi National Park is 58 INR per person for adults and 31 INR per person for children.
Travel tips for visiting Sanjay Gandhi National Park
On a Sunday or Saturday, the queue for tickets might take up an hour or two of your time. So, make sure you reach early to avoid waiting for hours.
The Park is closed on Mondays. This is something that you must remain mindful of while visiting for the first time.
If you walk away from the main roads and designated areas, you might have to pay a hefty fine.
The safaris, boat ride, and train ride can all be booked online.
Further Read: Nightlife In Mumbai: 20 Coolest Experiences That Will Make You Fall In Love With The City!
The Sanjay Gandhi National Park has a lot more to offer than one can imagine. Apart from the adventure part, one can even discover peace amidst the thick forest covers. To listen to the bird's chirp and the wind blow is nothing short of a blessing. However, the way our world has turned out, it is tough to stay connected to nature and its positivity. One should definitely check out this gem of a park to reconnect and rejuvenate with their roots on their trip to Mumbai .
Disclaimer:  TravelTriangle claims no credit for images featured on our blog site unless otherwise noted. All visual content is copyrighted to its respectful owners. We try to link back to original sources whenever possible. If you own the rights to any of the images, and do not wish them to appear on TravelTriangle, please contact us and they will be promptly removed. We believe in providing proper attribution to the original author, artist or photographer.
Please Note:  Any information published by TravelTriangle in any form of content is not intended to be a substitute for any kind of medical advice, and one must not take any action before consulting a professional medical expert of their own choice.
Frequently Asked Questions About Sanjay Gandhi National Park
How many days are required to plan for Sanjay Gandhi National Park Visit?
You don't need days. You only need three to four hours of a day's time. In fact, not much planning is required to visit this lovely place.
What is the best season to visit Sanjay Gandhi National Park?
The best time to visit this national park is any day from September to March.
What is the nearest railway station?
The nearest railway stations to the Sanjay Gandhi National Park are Borivali and Goregaon on the Western line (Mumbai Suburban Railway).
Do they allow animal rides as well in the park safari?
No. Although one can witness the lions and tigers in the Park from a safe distance, no animal rides are provided inside.
Is outside food allowed?
No. It is not advisable to bring eatables.
Recent Posts
A Comprehensive Guide To Devaliya Park Safari
5 Best Places To Visit Near Pench National Park In 2023
9 Best Places To Visit Near Sikar To Get Closer To The Rajasthani Roots In 2023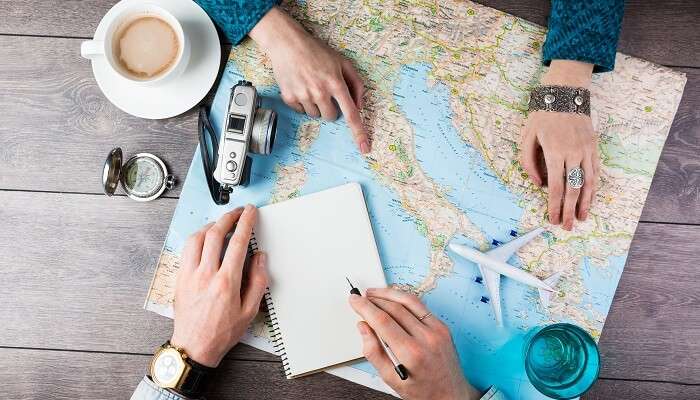 3 days trip from Mumbai: 6 Ideal Places For Your Next Vacation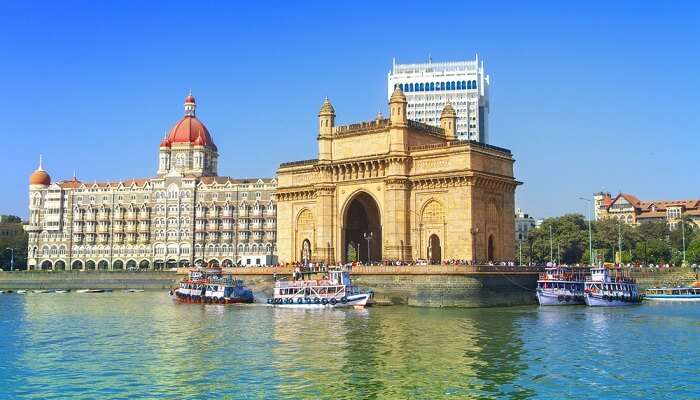 8 Best Places To Visit In Mumbai For 2 Days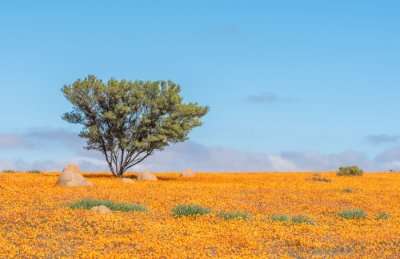 Namaqua National Park: Epitome Of Nature's Beauty
Trending Blogs
20 Mysterious Places In India To Visit In 2023 More Bizarre Than The Bermuda Triangle
10 Scariest Roads In India That Are A Driver's Nightmare
101 Places To Visit In India Before You Turn 30 in 2023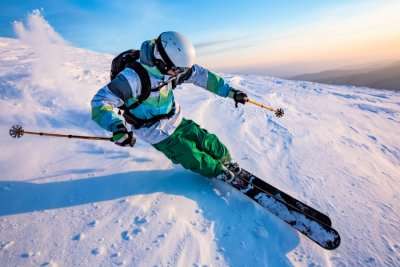 35 Exotic Places To Visit In December In India 2023 To Enjoy A Surreal Vacation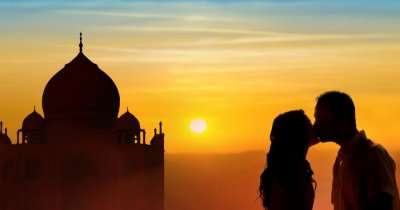 60 Best Honeymoon Destinations In India In 2023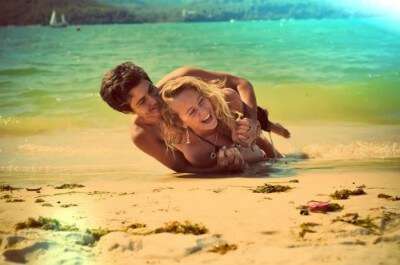 95 Best Honeymoon Destinations In The World In 2023 For A Romantic Escape!
Best Places To Visit In India By Month
Best places to visit outside india by month.
TravelTriangle
Romantic Travel »
Tour Packages
Honeymoon Packages
Family Packages
Budget Tour Packages
Luxury Tour Packages
Adventure Tour Packages
Group Tour Packages
Kerala Tour Packages
Goa Tour Packages
Andaman Tour Packages
Sikkim Tour Packages
Himachal Tour Packages
Uttarakhand Tour Packages
Rajasthan Tour Packages
Tour Packages From Delhi
Tour Packages From Mumbai
Tour Packages From Bangalore
Tour Packages From Chennai
Tour Packages From Kolkata
Tour Packages From Hyderabad
Tour Packages From Ahmedabad
Kerala Tourism
Goa Tourism
Sikkim Tourism
Andaman Tourism
Himachal Tourism
Uttarakhand Tourism
Rajasthan Tourism
Hotels in Kerala
Hotels in Goa
Hotels in Sikkim
Hotels in Andaman
Hotels in Himachal
Hotels in Uttarakhand
Hotels in Rajasthan
Skip to Navigation
Skip to Content
274 species of birds 35 species of mammals 170 species of butterflies 1300+ species of trees
Come Explore & Experience Sanjay Gandhi National Park
A 2,000-year-old complex sits within the park, housing more than 100 caves cut out of rock forming a protected archaeological site. ...Read
There is a butterfly garden within the NIC premises so that one can have the wonderful experience of sighting and trying to identify the myriad types of butterflies. ...Read
Rent cycles right at the entrance gate and enjoy the serenity of SGNP ...Read
Treks & Trails. ...Read
Mini train rides ...Read
Gandhi ki tekdi Do visit this memorial dedicated to the 'Father of the Nation'. ...Read
Star Gazing. ...Read
Recreational boating ...Read
Share your Experiences Media Gallery
Follow, Like & Share Social Media
Past & Present News . Activities . Events
The Sanjay Gandhi National Park area has a long written history dating back to the 4th century BC.In ancient India, Sopoara and Kalyan were ...Read
SGNP's biodiversity is greatly influenced by elements of the Sahyadri Hills to the east, and over the years, the changes brought about by human ...Read
Flora & Fauna ...Read
NIC, With its well thought of displays and captivating models is a gateway to the real treasures of SGNP which are obviously its' forests and the myriad life forms that live within. ...Read
All the Activities (Except Gandhi Tekdi & Kanheri Caves) are not Working On Monday & Also During lunch Time ( 1:30pm - 2:30pm). ...Read
Online Bookings.... ...Read
Calender of events. ...Read
Research ...Read
Sanjay Gandhi National Park: The Complete Guide
Ed Norton / Getty Images
Things to Do
Exploring Buddhist Caves
Where to camp, where to stay nearby, how to get there, tips for your visit, sanjay gandhi national park.
Mumbai's Sanjay Gandhi National Park is one of six national parks in Maharashtra state. The park is an amalgamation of forest and agricultural land that has been carried out over multiple decades (it was initially formed under the Bombay National Park Act in 1950). The site may not be as large or exotic as some of the top national parks in India , but its luring basalt rock formations and accessibility make it very appealing. It's the only national park in India that lies within city limits, and it's full of more than 100 ancient rock-cut Buddhist caves, a lake, and a lion and tiger safari zoo. The park is a great destination for families to enjoy nature amid the bustling city center, complete with plenty of activities to keep both adults and kids entertained.
Sanjay Gandhi National Park covers 104 square kilometers (65 miles) and is divided into three areas: a buffer area, a tourist area, and a core area. There are seven hiking trails of varying lengths and difficulty found within the core area. Two prominent temples are located inside the park—the Trimurti Digambar Jain temple, complete with three towering white statues of Lord Adinath, Lord Bahubali, and Lord Bharata, and the Mahadeo Shiva temple near the Kanheri Buddhist Caves.
Those Kanheri Caves are a park highlight and are worth a visit on their own. Scattered throughout a hillside and hand-carved out of volcanic basalt rock, the caves contain ancient carvings, Buddha statues, and prayer halls. Just look out for the monkeys while exploring.
The Vanrani (Forest Queen) Toy Train takes visitors on a scenic 20-minute joyride around the park. And the lion and tiger safari (which contains two lions and four tigers kept in enclosures) provides a trip highlight for families with children.
You can also paddleboat Vihar and Tulsi Lakes, and learn about the different species of resident wildlife through one of the Nature Information Center's guided activities. The center's butterfly garden is also a popular park destination.
Best Hikes & Trails
Hiking Sanjay Gandhi National Park's trails take visitors out of a city deemed "the financial capital of India" and into what feels like the remote wilderness. Seven designated nature trails meander into the Kanheri foothills, through varied ecosystems and up to 1,000 feet above sea level. However, it's not possible to hike along most of the nature trails without being accompanied by a naturalist, guide, or tour agency, so you'll need to plan ahead for an authentic experience.
Shilonda Trail : This gently meandering trail winds its way from the low-lying scrubland into a dense evergreen forest. Once an area occupied by a tribal settlement, nature has reclaimed this space, allowing trekkers to explore the tundra and wade through refreshing crystal clear forest streams.
Malad Trail Line : Another easy trail, the Malad Trail Line takes you past a manmade watering hole frequented by the park's wildlife. Along the route, you will see several deciduous trees, including teak, red silk cotton, palash, Laburnum, and bamboo. The trail ends at the suburb of Malad, where the forest and city meet.
Highest Point Trail : This invigorating trek starts at the Bamboo Trail trailhead and then crosses streams and negotiates rocky hillsides to the highest point in the park. From here you get a panoramic view of all three of the park's lakes against the backdrop of the city.
Nagla Block Trail : This trail is considered the park's most rewarding. However, it's situated in a remote northern part of the park. The trail entrance starts outside the park at the nature center in Sasupada Village, and then ends on the banks of Vasai Creek. It's a hilly hike through a pristine area suspected to be the home of a tigress, and is frequented by butterfly and bird enthusiasts. This trail doesn't require booking a guide in advance, but before you venture out on your own, you'll need to pay an entry fee at the forest office in the village.
The Kanheri Buddhist Caves date back to the 1st century BC, when a wide trading route brought Buddhism to the region. Kanheri was a major settlement for Buddhist learning up until the 10th century AD, and contained the biggest Buddhist university in western India. The subsequent decline in Buddhism in the region resulted in the abandoned caves, which have now become a tourist attraction.
Cave 3 is among one of the most impressive caves, as it contains the largest number of intact carvings—including two imposing Buddha statues—and one of the biggest prayer halls in India. If you continue up to the hilltop from the caves on the Kanheri Upper Trail, you're rewarded with a panoramic view of Mumbai.
There is one campground located within the grounds of Sanjay Gandhi National Park, offering stays in tents, pine huts, and guest houses. Five permanent safari tents provide a comfortable night's sleep, as well as protection from the elements and wildlife. Each tent comes complete with bedding, blankets, fold-down canvas windows, a porch, and a picnic spot; a few tents are air-conditioned. Community bathrooms are available on site, and organized hikes and activities can be booked with your stay.
Several lodging options encircle Sanjay Gandhi National Park. You can stay right in the heart of Mumbai, experiencing both the park and the metro scene, or choose a budget hotel on the outskirts of town or an upscale business-savvy stay in Thayne.
Royal Hometel Suites : Located along the Western Express Highway in Mumbai, the Royal Hometel Suites is just a few miles west of Sanjay Gandhi National Park, making it a good home base. The hotel offers five different categories of rooms and suites, as well as three dining options: a restaurant that serves Indian, Asian, and continental cuisine, a bar that serves custom drinks and food, and a lobby lounge with fast food, beverages, and snacks. When you're not exploring the park, relax by the pool, take advantage of the hotel's complimentary Wi-Fi, or get in a workout at the on-site fitness center.
Hotel Samadhan : Hotel Samadhan is a budget hotel located in the Mumbai suburb of Kandivali, just a three-minute walk from the rail station. Choose from a room with one double bed, a flat-screen television, and air conditioning, or a deluxe room with a king-size bed, flat-screen television, air conditioning, a bathtub and shower, and a dining area. Airport pickup, free parking, and a laundry service are available with your stay.
Fortune Park Lake City : An upscale business hotel situated on the eastern side of the park in Thayne, Fortune Park Lane is surrounded by the picturesque hills of Yeoor and Parsik, as well as 30 lakes. This hotel offers three styles of rooms: a standard room with a king and twin bed, a Fortune Club room with multiple king beds, and a suite with a king bed, a separate living area, and a spacious bathroom. Two restaurants are located on site and offer breakfast, lunch, and dinner.
Sanjay Gandhi National Park lies between Borivali, Thane, and Palgar on the northern outskirts of Mumbai. The park's main entrance is on the Western Express Highway in Borivali East, 40 kilometers (25 miles) north of the city center. The nearest airport is 15 kilometers away in Mumbai and most hotels offer free transport from the airport.
The closest Mumbai railway station is in Borivali on the Western Line . This is the best way to access the park, as you can hire a rickshaw or taxi from the station to take you to the park's entrance. If you're driving, access the main entrance from the Borivali East exit off of the Western Express Highway.
A shuttle bus runs between the park entrance and Kanheri Buddhist Caves, with departures every hour (except during lunch and on Mondays). Separate tickets are required to visit the caves and need to be purchased from the ticket office near the cave entrance. Private vehicles (including bicycles) can be taken inside the park, after paying an entry fee. Having your own transportation once inside allows you to fully experience all the park has to offer.
Sanjay Gandhi National Park opens early in the morning, at 5.30 a.m., for walkers. It remains open for day visits from 7:30 a.m. to 6:30 p.m. daily. There is a day-use fee and children under five are free.
The park is managed by the government, so expect some inconveniences. For instance, all tourist attractions and facilities (except Gandhi Tekdi and the Kanheri Buddhist Caves) are closed over lunch from 1:30 p.m. to 2:30 p.m., and also on Mondays. Information and facilities for tourists are lacking, and many of the park's sparse signboards are written in Marathi (the state's language), making directions unclear.
Food options are limited inside the park. There's a canteen with a basic vegetarian Indian menu. You can also buy snacks and water from enterprising locals.
In an effort to keep the park litter-free, you'll need to pay a refundable deposit to bring plastic water bottles and food items inside. Bags are usually searched by park officials at the entrance.
Bicycles can be rented inside the park, or at Harry's Bicycle Rental Shop , situated 500 meters before the park entrance. You'll need to provide an appropriate photo ID when renting a bike, and if you visit on a weekend, expect a long wait, as the demand to rent is high.
Anyone caught venturing off the park's main roads and designated areas will be fined 25,000 rupees.
If you prefer not to hire a hiking guide, the Bombay Natural History Society organizes guided walks on the weekends.
For the most peaceful experience, visit the park during the week, as it gets very crowded on weekends, especially on Sunday.
Top 12 Attractions and Places to Visit in Mumbai
The Best Day Trips to Take From Mumbai
9 Iconic Places to Hangout in Mumbai
Top 18 Things to Do in Mumbai
The 9 Top Parks in Mumbai
101 Places to Visit in Mumbai
22 Caves in India for History, Adventure and Spirituality
Seoraksan National Park: The Complete Guide
Khao Sok National Park: The Complete Guide
21 Top Attractions and Places to Visit in Gujarat
The Top 15 Hiking Destinations in India
One Week in Mumbai: The Perfect Itinerary
Pinnacles National Park: The Complete Guide
Wind Cave National Park: The Complete Guide
Deception Pass State Park: The Complete Guide
Bukhansan National Park: The Complete Guide
By clicking "Accept All Cookies", you agree to the storing of cookies on your device to enhance site navigation, analyze site usage, and assist in our marketing efforts.