VISIT FRANKLIN & GRAY LINE LAUNCH DINNER & DISTILLERIES TOUR
FRANKLIN, Tenn. –  Visitors to Williamson County seeking to learn, and taste, some of the county's deep whiskey history can now experience two of the area's distilleries and have dinner all while being chauffeured by Gray Line's luxurious black car service. The new Dinner & Distilleries tour will begin at the guest's location of choice in Franklin, Nashville, or the surrounding area and take them on a five-hour tasting experience. 
Guests on the Dinner & Distilleries tours will begin with a drive through Williamson County's countryside to Leiper's Fork Distillery where they'll learn the history and heritage of small-batch whiskey production in Williamson County before sitting for a tasting in the distillery's tasting room. A scenic ride to Thompson's Station follows, with a visit to the former town Granary that is now home to H Clark Distillery. As guests sip on specialty cocktails, they will see how H Clark creates their hand-crafted spirits one small batch at a time. The tour will finish next door at the former general store now home to Circa Grill with a dinner of sophisticated Southern cuisine with views of the 100-plus acres land preservation of rolling countryside and Thompson's Station's landmark red caboose. 
"Over the years the whiskey distilleries in Williamson County have become incredible draws for visitors to our county and this new tour will be yet another fun way for guests to experience these unique spots in a fun and safe way," said Visit Franklin President & CEO Ellie Westman Chin. "Gray Line Tennessee has proven over the years exactly why they are one of the top tour companies in the state, and their black car service is the perfect way to experience these distilleries. We are thrilled to partner with them on this new tour and are excited to see guests out enjoying themselves safely."
All guests on the new Dinner & DIstilleries tour must be 21 or older. Tour prices will range from $65 – $137, and all current protocols included in the Tennessee Pledge in regards to limiting tour sizes will be followed. Currently, it is recommended that tours consist of no more than eight guests and each wear masks while on the tour. Reservations for the Dinner & Distilleries tour can be made through VisitFranklin.com or GrayLineTN.com . 
ABOUT VISIT FRANKLIN 
 Visit Franklin is the public brand name of the Williamson County Convention & Visitors Bureau. Visit Franklin is the official destination marketing organization for Franklin and the unique communities of Williamson County, Tennessee. Visit Franklin stimulates economic growth through the promotion of travel and tourism assets such as history, music, attractions, entertainment, the arts, and events to visitors from around the world. For information on Franklin and Williamson County, visit us on the web at VisitFranklin.com.
Matthew Maxey
Site Designed and Developed by 5by5 - A Change Agency
Leiper's Fork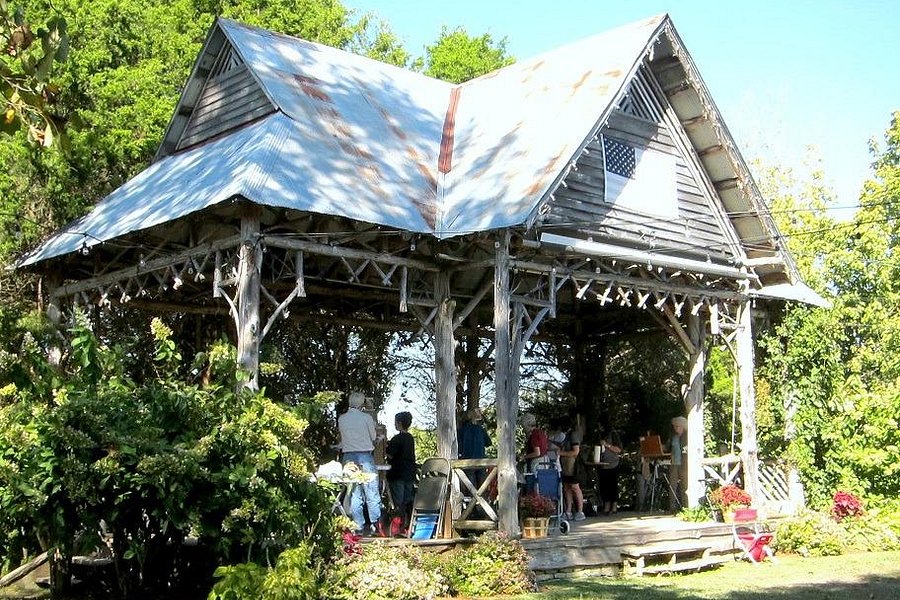 Top ways to experience nearby attractions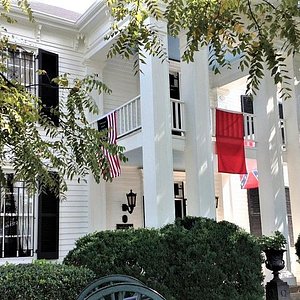 Also popular with travelers
Leiper's Fork - All You Need to Know BEFORE You Go (with Photos)
(0.21 mi) History Meets Luxury at Dreamy Leiper's Fork Village Cottage, Walk to Everything
(0.11 mi) Cozy Coda Cottage - Steps to Leiper's Fork Village
(0.55 mi) Wildflower Farm - Chic Countryside Leiper's Fork Retreat on 15 Acres with Pond
(7.03 mi) Magnolia House Bed and Breakfast
(7.54 mi) The Harpeth Franklin Downtown, Curio Collection by Hilton
(0.03 mi) Fox & Locke
(0.04 mi) The Country Boy Restaurant
(7.39 mi) Merridee's Breadbasket
(7.36 mi) Red Pony Restaurant
(0.93 mi) The RedByrd Coffee Shop
(0.02 mi) Estate Liquidations
(0.02 mi) The Spa at Leiper's Fork
(0.03 mi) Creekside Trading Co
(0.03 mi) Finds in the Fork
(0.08 mi) David Arms
Leiper's Fork Information
Distilleries
About Destination Distillery
About DISCUS
Leiper's Fork Distillery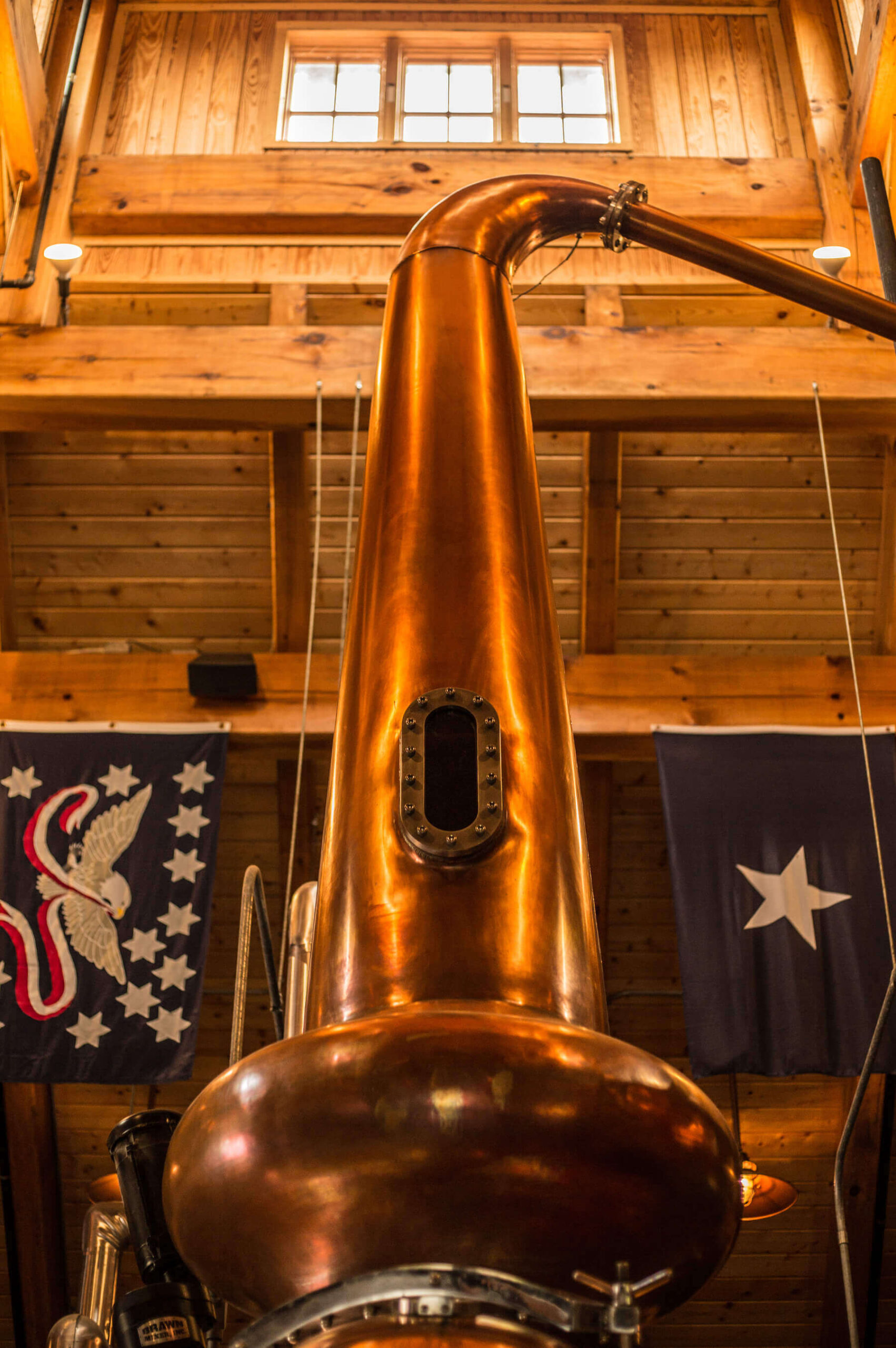 It is our aim to resurrect the lost history and heritage of small-batch whiskey production in Williamson County. In a world of mass production and corporate fads, it is our goal to achieve long-term authenticity by using age-old traditions, paying attention to every detail, and carrying unquenchable passion for the whiskey we produce. To that end, Leiper's Fork Distillery is creating high-end premium whiskeys using local ingredients and pure limestone-filtered water, resulting in superior whiskeys with a signature taste.
Tennesee Whiskey Trail
Our spirits.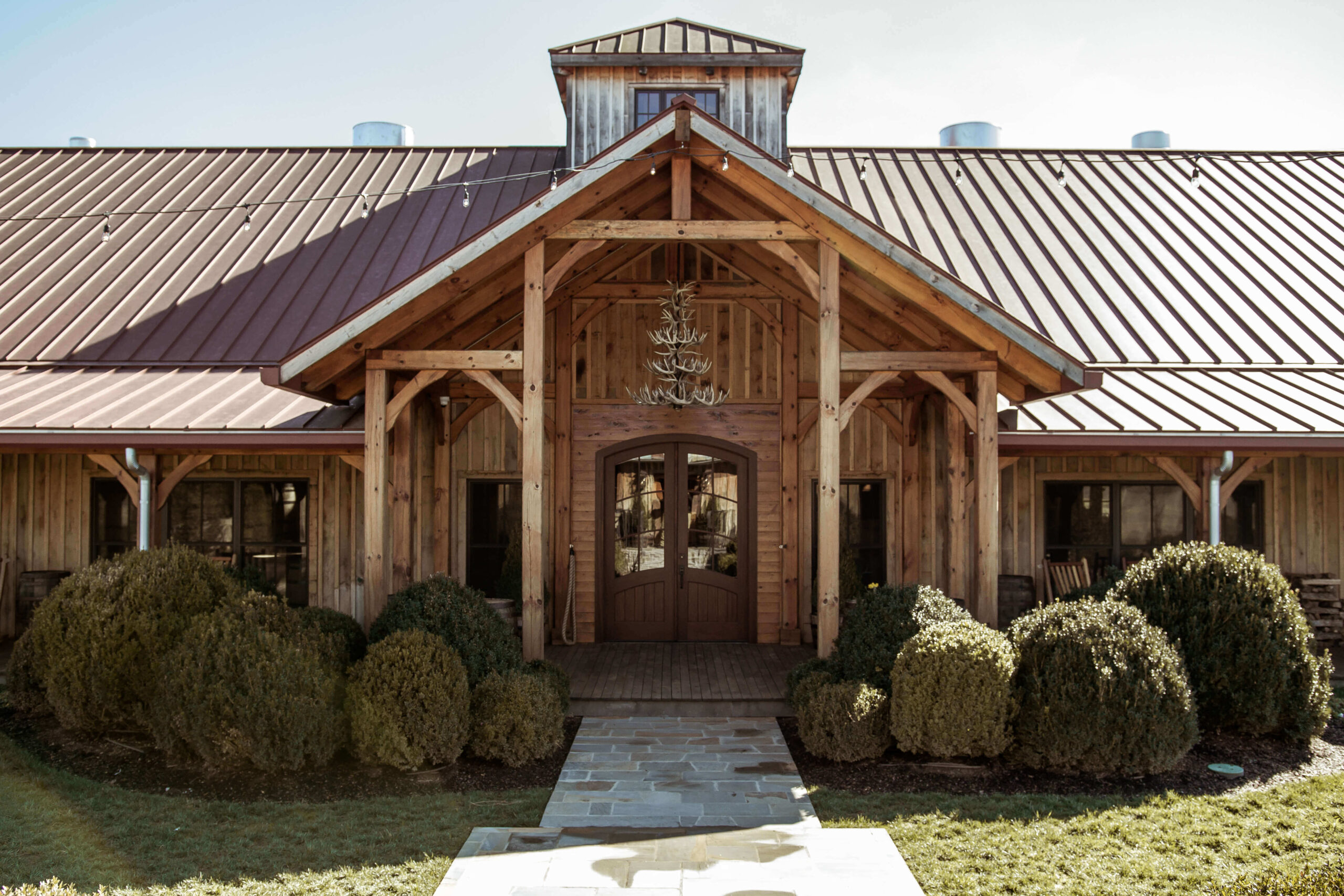 At Leiper's Fork Distillery we are passionately committed to creating superior whiskeys with signature taste. For our proprietor, Lee Kennedy, one could argue that this is a culmination of a passion that has been simmering for over 20 years. Lee's relationship with whiskey began the same way it has for most native rural Southerners. Bourbon, Tennessee and Moonshine whiskey have been a part of the fabric of the South for hundreds of years. Growing up here, everyone knew who made the best moonshine and where to quietly get it. It was not a mass-marketed fad, but just a part of everyday life. Most of our fathers drank bourbon, not because it was trendy, but because they wouldn't contemplate drinking anything else.
Our retail store is located in a 200-year-old log cabin built by one of the mid-states' early settlers. As part of this retail area, we have a tasting room accommodating up to 25 people per tour. Our Still House is a 5000 sq. ft. timber frame building sitting directly behind our retail space, housing our 500-gallon swan neck whiskey still and cypress fermentation tanks. The look and feel of our distillery harkens back to an era before the industrial revolution when large wooden structures were used as commercial spaces. Leiper's Fork Distillery sits on 27 rolling acres just outside the historic village of Leiper's Fork.

You must be 21 to enter this website.
Please enter your date of birth.
By entering this site, you are agreeing to our Terms & Conditions and Privacy Policy . Please do not share or forward to anyone underage. © 2022. All rights reserved.

YOU MUST BE 21 TO ENTER THIS WEBSITE.
Our Whiskey
>> Our Whiskey
All of the whiskeys offered by Leiper's Fork Distillery are made from grain to glass by our own hands. From grain selection, mashing, fermentation, distillation, barrel aging and bottling; we control every step of the process.
TN Whiskey Bottled In Bond
Bourbon Bottled In Bond
TN Whiskey Single Barrel Cask Strength
Bourbon single barrel cask strength.
LF Straight Rye Whiskey
Old Natchez Trace TN White Whiskey
Book a Tour
You'll get to visit our Still house, learn how we make our traditional small-batch whiskey, taste our spirits in our 200-year-old tasting room and more!
© 2023 Leiper's Fork Distillery Powered by Drive
Nashville Distillery Tours
Whiskey, spirits and breweries.
Tennessee is famous for our whiskey, and Whiskey Trail Tours is the perfect way to sample the best whiskey, bourbon, and spirits Nashville has to offer. Create your own Nashville whiskey tour and explore the best distilleries in Lynchburg, Franklin, Thompson's Station, Nashville, and more. Learn about the history, tradition, and sample the best whiskey in Tennessee on a personalize distillery tour. A Whiskey Trail Tour is a great way to spend the day sampling whiskeys with friends and family at Tennessee's best distilleries. We can book Nashville distillery tours to these locations or to any location of your choice!
Jack Daniel's Distillery Lynchburg, TN
This iconic distillery is located in the historic city of Lynchburg, 90 miles from Nashville, deep in the hills of Tennessee. The tasting tour is an hour and 45 minutes and is worth every minute. Wait until you get a whiff of the yeast, WOW! Spend some time in the town square for a step back in time or lunch at Miss Mary BoBo's Boarding House. Reserve a Jack Daniels Distillery tour today.
Leiper's Fork Distillery Franklin, TN
You will learn what it means to "chew" your whiskey and enjoy some of the best whiskey being distilled in Tennessee today. It is hard to find words that describe the surrounding countryside and the cabin that the distillery is built around.
Featuring: White Whiskey, Bourbon
H Clark Distillery Thompson's Station, TN
This micro-distillery is located in the tiny hill town of Thompson's Station. You will see how spirits are made the old-fashioned way, even down to the lined garbage cans! Used as part of the signature cocktails in some of the hottest bars in Nashville, H Clark Distillery has it going on!
Featuring: Whiskey, Gin Featuring: White Whiskey, Bourbon
Pennington Distillery Nashville, TN
Always a GOOD time, Pennington Distillery in Nashville offers a variety of spirits as well as a super fun whiskey tour and experience. Located in an old airplane hanger you will have a blast, drink some great spirits, and maybe learn some stuff too! Visit Pennington Distillery
Featuring: Whiskey, Vodka, Gin
Corsair Distillery Nashville, TN
Internationally award-winning Corsair Distillery has two locations here in town. Their Brewstillery is located in the same area as Green Brier and offers craft beers on tap, flights, and cocktails. Just walk in and see what sounds good! The actual distillery is just a few miles away and located in an up-and-coming neighborhood here in town. Visit Corsair Distillery
Featuring: Whiskey, Gin
Nelson's Green Brier Distillery Nashville, TN
A truly great Tennessee story, Green Brier was distilling way back before prohibition and Jack Daniels. Located in Marathon Village, it's home to American Pickers local store and just one of the coolest places in Nashville. Great Tennessee whiskey and a truly great distillery tour. Visit Nelson's Green Brier Distillery
Jug Creek Distillery Lascassas, TN
Located among rolling hills and creeks, this craft distiller is winning awards around the country for its unique spirits. We dare you to try some Wicked Chocolate Cranberry Oaked Liquor or Tennessee Pecan Pie Whiskey, crazy good!
Featuring: Whiskey, Gin, Vodka, Flavored Liquors
George Dickel Distillery Tullahoma, TN
Distilling since 1878 in Cascade Hollow and surrounded by the original creeks that started it all, Dickel's whiskey follows in the Scottish tradition of spelling without the E in Whisky. Visit George Dickel Distillery
Featuring: Whiskey
Tour distilleries, wineries, breweries, and the city of Nashville in a private, fully sanitized, chauffeured vehicle.
Jack Daniels Distillery Tour Vehicle Options Contact Us FAQ Privacy Policy
Distilleries Wineries Breweries Visit Nashville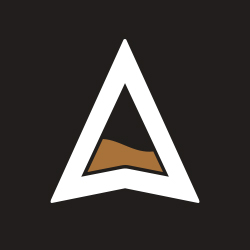 Welcome to the TN Whiskey Trail, your source for everything relating to craft spirits from the State of Tennessee!
Privacy Policy
Terms of Use
Frequently Asked Questions
Shop Online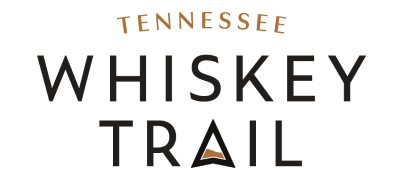 Distilleries
Tennessee whiskey trail.
Distilleries grouped according to the three grand divisions of Tennessee (West/Middle/East) and listed alphabetically. Some distilleries have two or more locations.
WEST TENNESSEE
Old dominick distillery.
In 1866, Domenico Canale originated Old Dominick Whiskey in Memphis, Tennessee. A few steps away and five generations later, Old Dominick Distillery carries on a family passion for making fine spirits and sharing stories. Old Dominick Distillery is a whole-process spirits-making operation and guest experience in Downtown Memphis, Tennessee. Old Dominick Distillery crafts a line of whiskeys and vodkas, as well as a revival of Domenico's pre-prohibition southern infused whiskey. Old Dominick Distillery invites guests to learn the lore, experience the craft, and share a sip of pure Memphis spirit. Old Dominick Distillery is a 50,000 square-foot, 100-year old building complex, restored as a production distillery, tour experience and tasting room, retail spirits shop, meeting and event spaces, and restaurant. Old Dominick Distillery begins making spirits and welcoming guests in Spring 2017.
Trip Ideas Featuring this Distillery: Complete Trail , West TN
Address: 305 South Front Street Memphis, TN 38103
Telephone: 901-260-1250
Email:   [email protected]
Website: olddominick.com
MIDDLE TENNESSEE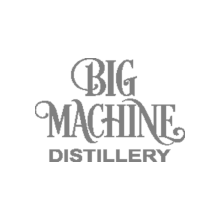 Big Machine Distillery
Since opening our doors in 2012, Big Machine has grown from offering our traditional "All Mighty 140 Moonshine" and our "Clayton James Tennessee Whiskey". Always respecting tradition, heritage and history in what we do and how we do it, Big Machine uses local grains and waters to distill singular spirits using our 500 gallon copper pot still. Our Moonshine, "Black Mule" Vodka, "Abernathy" Gin and "Clayton James" have all been awarded medals in national spirit competitions.
Always ready to walk our visitors through the distillery, we love to give a hands-on tour showing how we mash, ferment, distill, barrel and bottle all our spirits. We're especially proud of explaining what makes our "Clayton James" Tennessee Whiskey unlike any other by showing how our Big Machine sugar maple charcoal mellowing, or Lincoln County Process, creates a unique and truly different, smooth, 90 proof sipping experience. We think making our own distinctively designed barrels also sets us apart.
Trip Ideas Featuring this Distillery: Complete Trail , Middle TN , Urban Getaway
Big Machine Distillery 1800 Abernathy Rd Lynnville, TN 38472
Big Machine Store 122 3rd Avenue South Nashville, TN 37201
Big Machine Distillery & Tavern 2824 Bransford Ave Nashville, TN 37204
Telephone: 931-527-0027
Email: [email protected]
Website: tennsouthdistillery.com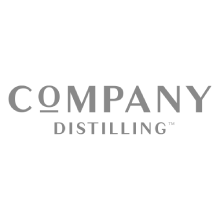 Company Distilling
There are things you share with the world. And there are things you share with the people you hold closest. They aren't always big things; they can be as simple as a knowing glance, or a peal of laughter. But they're the best things, because you wouldn't trade them for the world.
We know you can't just go out and create these things. But we've done our very best to bottle them. Spirits well worth gathering over. Meticulously crafted for the best of friends.
Located in the charming and picturesque town of Thompson's Station, H Clark Distillery became Company Distilling in 2020. We craft our spirits in the same building local farmers used to house grains before loading them on the railroad for sale generations ago. It's only fitting that our distillery is located in the same old building, using grains to create high quality spirits to Gather Around TM .
Trip Ideas Featuring this Distillery: Complete Trail , Middle TN , Historic Franklin
Address: Company Distilling 1557 Thompson's Station Rd W Thompson's Station, TN 37179
Telephone: 615-478-2191
Email: [email protected]
Website: CompanyDistilling.com
Corsair Distillery
Childhood friends Darek Bell and Andrew Webber began home brewing beer and wine in Darek and Amy Lee Bell's garage. They hit a snag while working on a prototype bio-diesel plant, causing Andrew to remark that making whiskey would be much more satisfying. The idea stuck, and the two soon found themselves studying distilleries and spirits. Soon after, Corsair Distillery was founded. Today, Corsair operates two distilleries in Nashville, Tennessee along with a craft malting facility, and a third distillery in downtown Bowling Green, Kentucky. Corsair focuses on producing a range of products including whiskeys, gins, absinthe, rum, vodka and brandy. Corsair's spirits feature the use of smoked barleys, alternative grains and unusual brewing techniques not typically found in the distilling community. These innovative and adventurous spirits have been praised in publications from across the globe and have won over 150 medals at international spirits competitions.
Address: Corsair Distillery & Headquarters 601 Merritt Ave Nashville, TN 37203
Corsair Brewstillery Taproom & Tasting Room 1200 Clinton St #110 Nashville, TN 37203
Telephone: 615-200-0320
Email: [email protected]
Website: corsairdistillery.com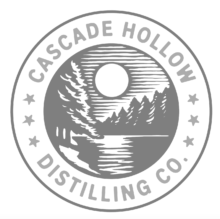 Cascade Hollow Distilling Co. – Home of George Dickel
Cascade Hollow Distilling Co. is hidden away in the Tennessee hills, surrounded by 600 protected acres of forest and crystal-fresh springs. It is here that the standards of craftsmanship that define American whisky are taken to their highest level, to create George Dickel Whisky.
We invite you to visit us in Tullahoma to tour our distillery. Here, you'll see the grains being mashed, watch the spirit come off our stills, and learn about the chill-charcoal mellowing process that gives us that extra bit of smoothness. And of course, you'll have the opportunity to sample our George Dickel whiskies.
Please visit GeorgeDickel.com for more information and to book your tour!
Trip Ideas Featuring this Distillery: Complete Trail , Middle TN
Address: Cascade Hollow Distilling Co. 1950 Cascade Hollow Rd Tullahoma, TN 37388
Telephone: 931-408-2410
Email: [email protected]
Website: georgedickel.com
Jack Daniel Distillery
The oldest registered distillery in the United States is home to the world's best-selling individual whiskey brand. Jack Daniel's was originally crafted by Jack Daniel himself. Jack Daniel's premium Tennessee whiskey is still made using iron-free cave spring water, and is charcoal-mellowed and matured at America's oldest registered distillery, established in 1866 in Lynchburg, Tennessee. Jack Daniel's is a culturally authentic brand with a long and rich heritage.
The Jack Daniel Distillery is listed on the National Register of Historic Places. Since Brown-Forman purchased the Jack Daniel's brand in 1956, it has become one of the most recognized American brands worldwide, with more than 10 million cases sold annually in over 170 countries. In addition to world-famous Jack Daniel's Old No. 7 Tennessee Whiskey, the Jack Daniel's family of brands includes Gentleman Jack Tennessee Whiskey, the Jack Daniel's Single Barrel Collection, Jack Daniel's Tennessee Rye, Jack Daniel's Sinatra Select, Jack Daniel's Tennessee Honey, Jack Daniel's Tennessee Fire and Jack Daniel's Tennessee Apple.
Please visit our website, jackdaniels.com for the latest updates.
Address: Jack Daniel Distillery 280 Lynchburg Hwy Lynchburg, TN 37352
Telephone: 931-759-6357
Website: jackdaniels.com
Leiper's Fork Distillery
Leiper's Fork Distillery is partnering with the community to bring back the history and heritage of small batch whiskey production to Williamson County. We are crafting premium spirits using local ingredients and limestone filtered water to create a superior product with a signature taste. This has opened the door for Leiper's Fork Distillery to join an emerging niche of artisan distilleries who will never compromise quality or taste. The Leiper's Fork Distillery will be characterized primarily by a low volume, low impact concept of production.  This allows us added attention to detail in order to create our signature premium spirits.
Address: Leiper's Fork Distillery 3381 Southall Rd Franklin, TN 37064
Telephone:  615-465-6456
Email:   [email protected]
Website: leipersforkdistillery.com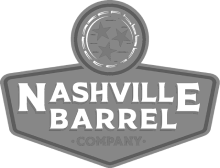 Nashville Barrel Co.
In 2018, three guys saw where the market was headed-not enough bourbon supply driving demand through the roof and creating impossible allocations for them and their friends to get good whiskey. So, they decided to do it their way, and invest in their own abilities to select single barrels. They bought their first batch of barrels in 2018 and as word got out, groups were calling from all over the country to pick a barrel with them. In March 2021, they opened their own distillery to house it all, and now get to enjoy sharing their craft with friends, enthusiasts and TN Whiskey Trail visitors. When you're in Nashville, come on by. Have a dram, a bottle, or a barrel… and find out why the people have been talking about Nashville Barrel Co.
Trip Ideas Featuring this Distillery: Complete Trail ,  Middle TN ,  Urban Getaway
Nashville Barrel Co. 222 Fesslers Lane, Nashville, TN 37210
The Tasting Room by NBC 425 Church Street Nashville, TN 37219
Telephone:  615-891-1046
Website:  https://www.nashvillebarrelco.com/home
Nashville Craft Distillery
Nashville Craft opened in May 2016 with a focus on creating real craft spirits from scratch. Using local and regional ingredients and resources whenever possible, we're producing small-batch products including Naked Biscuit Sorghum Spirit (our first product), Crane City Gin, Nashville Honey Spiced Honey Liqueur, bourbon, and other craft spirits in the thriving Wedgewood-Houston neighborhood in Nashville, Tennessee.
Nashville Craft was founded by former DNA laboratory director and scientist Bruce Boeko and features a tasting room and tours.
Address: Nashville Craft Distillery 514 Hagan St Nashville, TN 37203
Telephone: 615-457-3036
Website: nashvillecraft.com
Nelson's Green Brier Distillery
Located just two miles from Broadway in the heart of Nashville, Nelson's Green Brier Distillery is reviving the past with Tennessee's original whiskey. Today, with the inspiration of a revered family legacy, brothers Andy and Charlie Nelson have relaunched the historic Tennessee business, proudly welcoming the public into their modern-industrial distillery space, and offering tastes of their award-winning whiskies! The tour at Green Brier takes you through the past, present and future of this historical distillery. It starts with a journey through the history of Nelson's Green Brier Distillery, followed by a walk-through of the production floor, sharing the process that goes into making the various products. The Tasting Room is the final destination on the tour, and where customers will enjoy samples of several products. During the tasting, a tour guide will explain the makeup of each sample and lead guest through the experience. Upon completion, guests will be be able to visit the gift shop, where Nelson's Green Brier spirits, apparel, glassware, barrel art, and sweets are available for purchase.
Address: Nelson's Green Brier Distillery 1414 Clinton St Nashville, TN 37203
Telephone: 615-913-8800
Website: greenbrierdistillery.com
Old Glory Distilling Co.
Old Glory Distilling Company is a small batch artisan distillery in a part of America that doesn't worship novelty, or look favorably upon flashes in the pan. How do we know? They grew up right in Clarksville, Tennessee, and their give a damn runs pretty high.
For Old Glory Distilling Company, its all about hand crafting spirits the right way. In the case of Old Glory whiskey, that means using grains grown by the farmers we run into at the barbershop and never taking shortcuts. For this reason, Old Glory's prized Tennessee Whiskey and Bourbon are a few years from release. The oak barrels only ask for time to work their magic, and as a self-respecting Tennessee Whiskey distiller, we're not about to mess with what works.
Trip Ideas Featuring this Distillery: Complete Trail , Middle TN , Patriotic Clarksville
Address: Old Glory Distilling Co. 451 Alfred Thun Rd Clarksville, TN 37040
Telephone: 931-919-2522
Email: [email protected]
Website: oldglorydistilling.com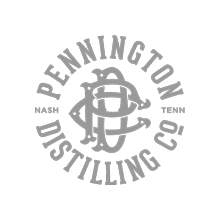 Pennington Distillery
Pennington Distilling Company was founded in 2011 by local husband and wife team, Jeff and Jenny Pennington. With 41 National Spirits Awards to date, Pennington Distilling Company crafts the finest in Tennessee Whiskey, vodka and sipping cream. From hand selecting local farmers, gathering the best non-GMO grains, to aging whiskey in oak barrels, combined with their unique and flavorful spirit recipes a "grain to glass" distillery. Pennington Distilling Company has worked diligently to bring the finest alcoholic beverages to the ever-changing and highly competitive spirits industry.
The Pennington Distilling Company family of brands includes: Davidson Reserve , our long-awaited Tennessee Whiskey which is Nashville's first locally-distilled four year old Tennessee whiskey since Prohibition. It takes Three proprietary mash bills to create our Davidson Reserve family- Tennessee Straight Sour Mash Whiskey; Tennessee Straight Rye Whiskey; Tennessee Straight Bourbon Whiskey; Four Grain Tennessee Straight Bourbon Whiskey; Genesis Tennessee Straight Bourbon Whiskey; Pickers Original Vodka with additional fruit-infused flavors that include Blueberry, Blood Orange, and Pineapple; Pickers Unplugged Vodka Soda in assorted low calorie, zero carbohydrate, and gluten-free flavors; Pickers Crafted Cocktails in assorted flavors; Whisper Creek Tennessee Sipping Cream , (Cream Liqueur made with Tennessee Whiskey) available in Whisper Creek Original, Mocha, Peanut Butter Chocolate and Pumpkin Spice Flavors; and Walton's Finest Vodka which is named after Jenny's father and made with 100% Tennessee red winter wheat.
Recent Award-winning highlights in the prestigious San Francisco World Spirits Competition include: Walton's Vodka and Davidson Reserve Tennessee Whisky both received the coveted Double Gold Medals. Pickers Original Vodka received an impressive Gold Medal as did Davidson Reserve Tennessee Whiskey Single Barrel
Pennington Distilling Company has also been featured in local, regional and national media outlets as well in best-selling books such as Big Whiskey: Kentucky Bourbon, Tennessee Whiskey, the Rebirth of Rye, and the Distilleries of America's Premier Spirits Region by Carlo DeVito (2018) .
Located in The Nations, Pennington Distilling Company offers distillery tours and tasting room experiences, retail bottle and gift shop, as well as meeting and event space.
Pennington Distilling Company is located at 900 44th Avenue North, Nashville, TN 37209 .
HOURS: Until Feb 28:
Thursday-Saturday- 11 am-5pm with 4pm being the last tour. 
March 1, new hours:
Tuesday – Saturday- 11 to 5, last tour begins at 4:00
Sunday – noon to 5, last tour begins at 4:00
For online tour booking and additional information about the company, please visit www.penningtondistillingco.com  
Prichard's Distillery
When you taste Prichard's Fine Rum or our premium whiskey, you'll immediately be able to distinguish our product from the large batch, mass produced products that line the store shelves. Prichard's Distillery hand crafts our American distilled spirits in small batches. Our quality rums and whiskeys are distilled in copper pots and stored in 15-gallon to 53-gallon charred white oak barrels to allow for the best possible flavor.
Crafting our Tennessee whiskey and rum products is a hands-on process that is a delicate mix of science and art. There are many benefits to artisan distilling in small batches. We craft our spirits in small batches, so we have complete control over each and every bottle of Prichard's that leaves our distillery. Fermentation, distilling, aging, blending and bottling are all completed under the direct supervision of the master distiller. This type of oversight can only be maintained in small batches. It allows us to deliver the perfect flavors for our whiskeys and rums.
Address: Prichard's Distillery 11 Kelso Smithland Rd Kelso, TN 37348
Telephone: 931-433-5454
Email: [email protected]
Website: prichardsdistillery.com
Short Mountain Distillery
Short Mountain has a long history in the production of some of the finest moonshine and Tennessee Spirits in the country. After the Civil War there were 18 legal distilleries in Cannon County. Distilleries were the pinnacle of the local agricultural framework, providing added value to surplus crops. In 1920, prohibition shut down the relationship between farming and distilleries, but the heritage of whiskey making lived on, no where more so than Short Mountain, Cannon County Tennessee. During this time famous Moonshiners like Cooper Melton used our farm's cave spring to make moonshine that is said to have supplied Al Capone's speakeasies throughout the North East.​
Visitors to Short Mountain Distillery get a close up view of how real authentic Tennessee spirits are made and can taste and purchase our products as well as expect to learn about the local history of the area and our heritage of whiskey making. Visitors will also learn about our organic permaculture farm practices and also take the Cooper Cave Spring trail to see how we preserve our natural resources for generations to come. Look Above for tours!
Address: Short Mountain Distillery 8280 Short Mountain Rd Woodbury, TN 37190
Telephone:  615-216-0830
Website: shortmountaindistillery.com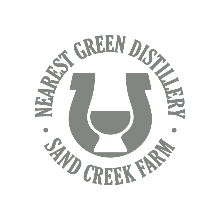 Nearest Green Distillery
Every bit of our 323-acre, four-phase, $50 million build-out, is a master class in storytelling and history-making. No matter where you turn on our property, we are either unveiling history-making moments of the past or history being made in the present. If that's not enough, the distillery is also the only place you can purchase our exclusive (and award-winning), Master Blend Edition and Rye Uncut/Unfiltered.
We are pleased to announce that Chuck's Barrel House BBQ is now serving on Thursday, Friday, Saturday, and Sunday, as well. Voted #1 Grilled Cheese on both Buzzed and Yelp, this is a meal you don't want to miss!
Trip Ideas Featuring this Distillery: Complete Trail, Middle TN
Phone: 931-343-7809
Address: 3125 US-231 N
Shelbyville, TN 37160
Website:   unclenearest.com
Email: [email protected]
Hours of Operation: Thursday – Saturday 9am – 6pm
Sunday 11am – 5pm
EAST TENNESSEE
Bootleggers distillery.
Bootleggers Distillery founder, Darrel Miller was raised on a small dairy farm in Dandridge, Tennessee with older brother, Steven Dwayne Miller and younger sister, Jimmie Patricia Easterday. Darrel was raised farming and building houses with his late father, Steve Lee Miller, and mother, Patsy Miller. Although his father wasn't in the "making shine" business, he instilled the work ethic and perseverance in his children that you needed to be successful. Sadly, Steve Lee Miller passed after helping his son construct the small distillery that they use today. He never got to see his son sell a single jar legally. Darrell's mother works by his side as often as she can and is frequently seen at Bootleggers Distillery.  Although Steve didn't have a passion for the then, illegal trade, Patsy's family knew of nothing else. The McCoy's were from the Jones Cove, Whilhite area of Cocke and Sevier counties. Their heritage can be traced as shiners all the way back to the Mayflower.
Bootleggers Distillery is as what is believed to be the smallest batch distillery in the nation. Bootleggers Distillery continues to do it the way they have for hundreds of years. We do not brew in hundred or even thousand gallon tanks. We brew in 25 gallon pot stills so that we can maintain a closer more regulated quality. "The smaller the batch, the more control you have over the product. I will never do it any other way." says Darrell Miller.
Trip Ideas Featuring this Distillery: Complete Trail , East TN , Moonshine Mayhem , Outdoor Adventurer
Address: Bootleggers Distillery 3567 Hartford Rd Hartford, TN 37753
Telephone: 865-323-5444
Email: [email protected]
Website: bootleggersdistillery.com
Brushy Mountain Distillery
Brushy Mountain held some of the country's most dangerous criminals. But the one thing that struck fear into their heartless souls was the day they heard that colossal iron gate slam shut behind 'em!  For that day, they knew they'd reached the "end of the line." What better name to give our Historic Brushy Mountain State Penitentiary distilled and bottled spirit… than End Of The Line Tennessee Moonshine.
We know you'll find it downright enjoyable, so raise a glass to the End Of The Line with us. None have the rather dark and colorful history associated with their name. And not a one of 'em is distilled and bottled on the grounds of a former maximum-security prison. Not to mention the foreboding and hair-raising tales that haunt these stone-cold prison walls.
Given Brushy's history and the historic backwoods, one-step-ahead-of-the-law reputation of Moonshine, we knew this was the perfect backdrop to begin producing "End of The Line" Moonshine. From farm to still, we use local grains and water from the mountains' natural springs found right behind the prison's walls.
Trip Ideas Featuring this Distillery: Complete Trail , East TN , Moonshine Mayhem
Address: Brushy Mountain Distillery 9182 Hwy 116 Petros, TN 37845
Telephone: 423-324-8687
Website: brushymoonshine.com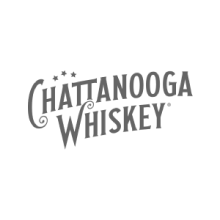 Chattanooga Whiskey Distillery
Located in the heart of downtown Chattanooga, the Chattanooga Whiskey Experimental Distillery is the first legal distillery in Chattanooga in over 100 years. With over 200 barrels containing over 100 recipes aging in the cellar, every visit to the Experimental Distillery is an exploration of the past, present and future of hand-crafted bourbon.
The one-hour tour highlights the rich history of distilling in Chattanooga, the community-endorsed "Vote Whiskey" campaign that changed century-old laws and details the crafting of The Only Tennessee High Malt – Chattanooga Whiskey's unique style of straight bourbon whiskey. The tour concludes with sampling of one-of-a-kind whiskeys that cannot be found anywhere else.
Trip Ideas Featuring this Distillery: Complete Trail , East TN , Outdoor Adventurer
Address: Chattanooga Whiskey Distillery 1439 Market St Chattanooga, TN 37402
Telephone: 423-760-4333
Email: [email protected]
Website: chattanoogawhiskey.com
The first newly constructed distillery for Company Distilling is a 3,600 s.f. tasting room in Townsend, TN. Set along the Little River with the Townsend Greenway running along the front of the 13.5-acre property, the tasting room offers access to cycling, running and nearby mountain biking and hiking trails. Maryville-based restaurant, Amici, has a permanent menu at the distillery, allowing visitors to gather with friends and enjoy delicious food and fine spirits. The new restaurant space is called "Amico," which means "a friend" in Italian.
Address: Company Distilling
8351 TN-73 Townsend, TN 37882
Telephone: 865-366-4300
Website: companydistilling.com

Gate 11 Distillery
Trip Ideas Featuring this Distillery: Complete Trail , East TN, Outdoor Adventurer
Address: Gate 11 Distillery 1400 Market St. STE 108, Chattanooga, TN 37402
Telephone: (423) 825-4283 (GATE)
Email: [email protected]
Website: gate11distillery.com/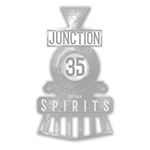 Junction 35 Spirits
Straight from the hills of The Smoky Mountains, Junction 35 Spirits is bringing a long-time family tradition to the public. Our rich local history of making and running spirits converging with our Master Distiller has brought together a taste like no other. Just like the railroad, Junction 35 Spirits will deliver the very best products nationwide.
At Junction 35 Spirits, our mission is to deliver high quality, unique spirits and unique signature dishes while providing a fun, friendly atmosphere that keeps guests returning.
Our vision for old meeting new has resulted in the creation of multiple spirits hitting the shelves at our Distillery in Pigeon Forge Tennessee and Nationwide. We offer a variety of premium liquors to appeal to everyone with Junction 35 Moonshine, Junction 35 Vodka, Junction 35 Rum, Junction 35 Gin and Junction 35 Whiskey.
Address: 2655 Teaster Lane Pigeon Forge,TN 37863
Telephone: (865) 365-1019
Email: [email protected]
Website: junction35spirits.com
Knox Whiskey Works
Knox Whiskey Works, established in 2015, is Knoxville's first (legal) distillery. Using our award-winning Old City Heirloom Corn Whiskey, Knox Whiskey Works produces a Silver Release Bourbon and a Gold Release Tennessee Whiskey. And we're not just whiskey! We produce 13 products including multiple gin varieties, a clean crisp vodka and orange vodka, an exceptional coffee liqueur and our popular Deals Gap Dragon Tail Honey Habanero Whiskey. Our Head Distiller is Ryan Dickenson, a graduate of the South College Brew Science Program in Knoxville, Tennessee.
Trip Ideas Featuring this Distillery: Complete Trail , East TN , Just for Foodies , Outdoor Adventurer
Address: Knox Whiskey Works 516 W Jackson Ave Knoxville, TN 37902
Telephone: 865-525-2372
Email: [email protected]
Website: knoxwhiskeyworks.com
Lost State Distillery
In 1784 the western portion of North Carolina was ceded to the US Government as repayment for war debts from the American Revolution. The US Government did not respond to this cession and the residents of this area decided that they would secede from North Carolina with the intent of becoming the 14th state in the new United States of America. From 1784 to 1788 the unrecognized state existed, known as the State of Franklin, until it was reclaimed by North Carolina.
Like the State of Franklin, Lost State Distilling aim to break away from industrialized spirit production and focus on crafting small batch spirits using locally sourced ingredients. Lost State Distilling is located on State Street in downtown Bristol Tennessee next to the iconic Bristol TN/VA sign, producing Rum, Gin, and Tennessee Whiskey.
Trip Ideas Featuring this Distillery: Complete Trail , East TN
Address: Lost State Distillery 200 State Street Bristol, TN 37620
Telephone: 423-797-4432
Email: [email protected]
Website: www.loststatedistilling.com
Old Forge Distillery
Nestled in the foothills of the Smoky Mountains, Old Forge Distillery hand forges small-batch Tennessee spirits including award-winning moonshines, cream liqueurs, bourbon, vodka, barrel aged gin, and rum. Located in the heart of the historic Old Mill Square in Pigeon Forge, Tennessee, Old Forge crafts spirits using stone-ground grains from The Old Mill, one of the oldest continually operated gristmills in America.
Inside the distillery, Head Distiller Keener Shanton uses freshly ground grain from the mill and pure mountain spring water to craft his award-winning small batch spirits including 1830 Original Moonshine, named after the year The Old Mill was built. Keeping true to the area, Shanton draws his inspiration for his flavored moonshines, like Chocolate, French Toast, Coffee and Peach, from the nearby Old Mill Kitchens.
Known for its heritage and focus on innovation, Old Forge Distillery is more than just moonshine. Visitors can experience a variety of different spirits and flavors.
Address: Old Forge Distillery 170 Old Mill Ave Pigeon Forge, TN 37863
Telephone: 865-774-4126
Email: [email protected]
Website: oldforgedistillery.com
Old Tennessee Distilling Co.
[Currently undergoing a name change from Thunder Road Distillery to Old Tennessee Distilling Co.] Named for the roads moonshiners used for running, and the famous movie starring Robert Mitchum that told their tale, Thunder Road Distillery celebrates American individualism and freedom. Visit us, and you'll learn the history of whiskey in the United States, and enjoy a tribute to the 1958 movie, Thunder Road. Best of all, a copper-clad tasting bar encourages you to have some fun tasting our spirits.
At Thunder Road, located in the foothills of the Great Smoky Mountains in Kodak, Tennessee, we handcraft every bottle from scratch. All our whiskeys start with heirloom corn, grown and ground by our family right here in Tennessee. Our process remains true to the methods passed down through the generations of our distiller's family. To maintain the full grain flavor, we distill our whiskey in a pot still and control the distillate to a very narrow proof range, ensuring that only the best product reaches our customers. Each barrel, bottle and sip honors the passion and pride of our whiskey-running ancestors, and fulfills our promise to deliver authentic spirits worthy of their legacy.
Address: Old Tennessee Distillery 3605 Outdoor Sportsman Pl Kodak, TN 37764
Telephone: 865-401-2574
Email: [email protected]
Website: oldtennesseedistillingco.com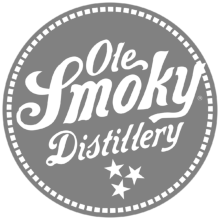 Ole Smoky Distillery
Ole Smoky's roots can be traced back, over 100 years ago, to the early settlers of the Smoky Mountains. Which means this isn't just moonshine, it's moonshine made with authenticity and enduring pride of the people in the Tennessee Mountains. In 2009, Tennessee law changed, and it was legal to make, distill and sell the infamous bootlegger's hooch. It was at that point that a group of families decided to bring their artistry of superior moonshine making to the world at large.
July 6, 2010 was the grand opening of Ole Smoky's original moonshine distillery, the Holler, in Gatlinburg, TN. Ole Smoky became Tennessee's first legal moonshine distillery as well as the most visited distillery in the world with over 2.5 million visitors annually.
Trip Ideas Featuring this Distillery: Complete Trail , East TN , Middle TN , Urban Getaway ,  Moonshine Mayhem
Ole Smoky Distillery (Holler) 903 Parkway #128 Gatlinburg, TN 37738
Ole Smoky Distillery (Barrelhouse) 650 Parkway Gatlinburg, TN 37738
Ole Smoky Distillery (Barn) 131 The Island Drive Pigeon Forge, TN 37863
Ole Smoky Distillery (6th & Peabody) 423 6th Ave S Nashville TN 37203
Telephone:  865-436-6995
Email:   [email protected]
Website:   olesmoky.com
Post Modern Spirits
An innovative, locally owned new distillery opened in August 2017 in Knoxville, Tennessee's Old City district. PostModern Distilling is a new company specializing in spirits for the modern consumer. Crafting authentic yet edgy spirits for both experienced drinkers as well as those new to the spirits market will be the focus of PostModern Distilling. Located at 205 West Jackson Avenue in the historic Jackson Terminal, PostModern Distilling will feature an innovative tasting room and manufacturing facility on site. This continues the growth of the Old City with yet another destination for locals and visitors to experience something new. Bottle sales, tastings, and tours will be offered along with special events and activities at the 4,700 square foot facility. PostModern Spirits will launch with a variety of unaged spirits and liqueur as American Single Malt whiskey, gin, and other spirits rest in barrels on-site.
Address: Post Modern Spirits 205 W Jackson Ave Suite 205 Knoxville, TN 37902
Telephone: 865-437-3190
Email: [email protected]
Website: postmodernspirits.com
Sugarlands Distilling Co.
Although the recipes and craft of making moonshine are ages old, the Sugarlands Still House at Sugarlands Distilling Company, features custom-designed distilling equipment that produces superior moonshine. With one foot firmly planted in the past and the other in these modern times, the Still House is where our delicious Sugarlands Shine is made.
Our artisanal stone mill grinds grains like corn and rye into meal that is then mixed with pure Smoky Mountain water and is then moved to our giant cooker. From there, the liquid is transferred to the fermenter to simmer for a few days. When the time is right that "mash" is pumped into the copper pot still where it is heated and distilled. The alcohol vapor filters through the copper pipes and rises up through the plates of the distillation column, down through the chilling column to cool and is finally poured out of the Spirit Safe.
Address: Sugarlands Distilling Co. 805 Parkway Gatlinburg, TN 37738
Telephone: 865-325-1355
Email: [email protected]
Website: sugarlandsdistilling.com
Tennessee Legend Distillery
Growing up in the Smoky Mountains, we spent our whole lives hearing stories. Stories of life on the farm, the woods, to the moonshiners that have brought so much attention to this area, we wanted to become legends in our own right. We strive to do this through our spirits, shines, whiskeys and Tennessee sipping creams, so that one day, we too can be a true Tennessee Legend.
Trip Ideas Featuring this Distillery: Complete Trail , East TN , Moonshine Mayhem , Middle Tennessee , Urban Getaway
Tennessee Legend Distillery 2874 Newport Hwy Sevierville, TN 37876
Tennessee Legend Distillery 870 Winfield Dunn Pkwy Sevierville, TN 37876
Tennessee Legend Distillery 1310 Clinton Street #115 Nashville, TN 37203
Tennessee Legend Distillery 323 E Spring Street Cookeville, TN 38501
Telephone: 865-429-3572
Email: [email protected]
Website: tennesseelegend.com
Can't Decide
Who to visit.
The trip ideas below can help make the planning process easier.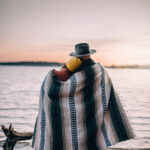 Adventure Quencher
Get outside with tn state parks.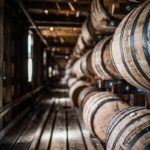 Complete Trail
An epic journey awaits.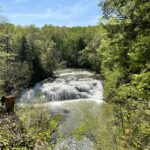 A Natural Fit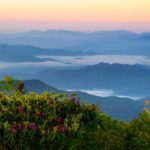 East Tennessee
Whiskey flows like a river in these hills.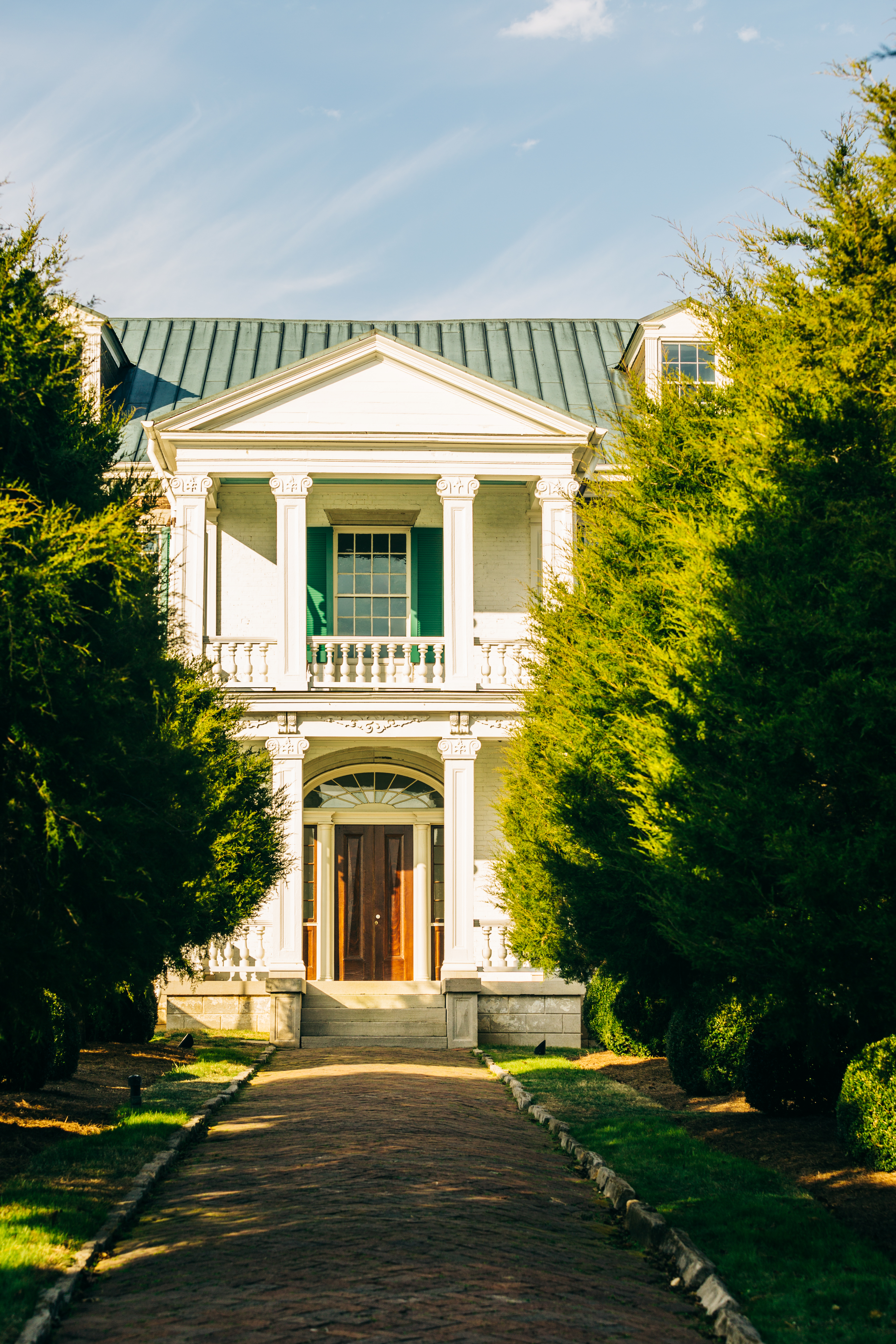 Historic Franklin
Craft whiskey from williamson county.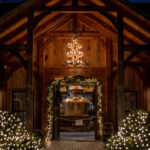 Holiday Happenings
Must-do holiday experiences along the trail.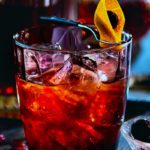 Just For Foodies
Taste your way across the state.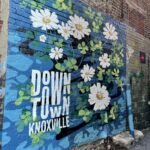 Nature loving adventure seeking artsy kinda town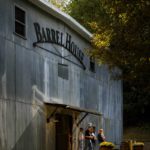 Middle Tennessee
Central to your whiskey trail experience.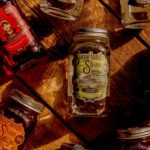 Moonshine Mayhem
The cradle of bootleg liquor.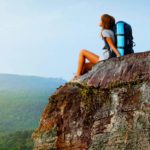 Outdoor Adventurer
Enjoy the great outdoors as you tour local distilleries.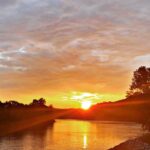 Patriotic Clarksville
Sevierville
Gateway to the smokies.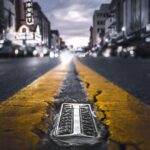 Tastings & Tunes
Hitting the right notes on the tennessee whiskey trail.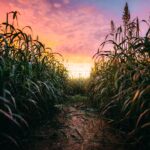 Things to Do this Fall
Must-do fall experiences along the trail.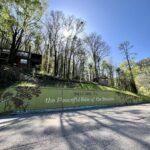 Peaceful Side of the Smokies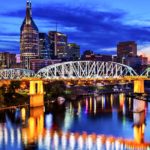 Urban Getaway
Explore all music city has to offer.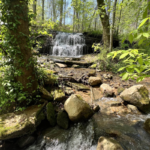 Waterfalls & Whiskey
Sample the best waterways and whiskeys the rollings hills have to offer.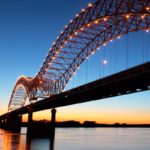 West Tennessee
Whiskey, barbecue and blues, adventures run on tennessee whiskey.
Sign Up For Our Newsletter
Get Your Free Visitor Guide
Member Login
Privacy Policy
Gatlinburg Distilleries & Spirit Samples
Moonshine distilling harkens back to the days when the bootleg spirits were concocted deep in the shadows of the mountains.  With the legalization of moonshine, the veil of mystery has lifted.
Today, you can tour and taste the history and culture of the mountains at any one of the four distilleries in Gatlinburg. Traditional family recipes and new twists on flavors make it easy to choose a favorite.
Whether you want the perfect nightcap before heading back to your hotel or cabin , or you're ready to paint the town in Gatlinburg's  nightlife scene , sampling the legendary brew is definitely a legendary experience.

Gatlinburg Convention & Visitors Bureau
811 East Parkway, P.O. Box 527 Gatlinburg, TN 37738 (865) 436-4178 [email protected]
© 2023 Gatlinburg Convention & Visitors Bureau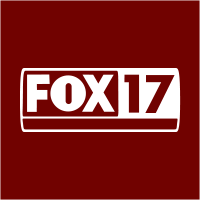 WZTV - Nashville
Husband, brother-in-law of shooting victims at Franklin hotel arrested
Posted: November 13, 2023 | Last updated: November 13, 2023
Two people are shot at the Marriott of Cools Springs.
Franklin police officers responded to an active shooter call at the Franklin Marriott of Cool Springs at around 9:30 p.m. Saturday. They found two gunshot victims, who went to Vanderbilt Hospital.
The shooter left the scene before police arrived, but police found him a short while later in an area subdivision. They arrested 29-year-old Cody Wiggins, of Florida, in the shooting. He is identified as the husband and brother-in-law to the victims.
It is not know at this time what led to the shooting. The subjects were all attending a wedding in the city, according to police.
Wiggins is charged with two counts of attempted homicide, as well as, aggravated assault, aggravated domestic assault, and tampering with evidence.
FOX 17 News will bring you any updates on the victim's conditions when they become available.
More for You
49 Side Dishes So Good They'll Upstage Your Baked Ham
Winter Storm Warning Snow Totals Depend On Where You Live
A new COVID variant, HV.1, is now dominant. These are its most common symptoms
House Republicans issue criminal referral against Michael Cohen over NY fraud trial testimony
Xi arrives in the US as his Chinese Dream sputters
Hagar the Horrible by Chris Browne
6 Paint Colors That Will Make Your House Sell for More Money
Congress just found the dumbest way to avoid a government shutdown
Tower block at risk of collapse as residents told to evacuate immediately
'Panicked' Russia Pulls Warships From Crimea: Report
IRS Increases Gift and Estate Tax Exempt Limits — Here's How Much You Can Give Without Paying
Female pool player Lynne Pinches refuses to play transgender opponent and walks off
Prosecutors seek emergency protective order in Trump case after video disclosure
13 Small Habits That Actually Reveal a Lot About Your Personality
Professor who praised Hamas 'resistance fighters' on gliders no longer employed by Emory University
Maps Show Biden's New Nuclear Bomb Compared to World's Most Powerful Nukes
Hit The First Vehicle, Hit The Last & Trap The Rest: The Ukrainians Used A Classic Tactic To Devastate A Russian Ammo Convoy
GP surgery blunder led to healthy 28-year-old being given fatal AstraZeneca Covid jab
Why a Blue-Leaning Swing State Is Getting Redder
13 Winter 2024 Makeup Trends That Will Spice Up Your Looks

Staind Announces The Tailgate Tour With Special Guests Seether Featuring Saint Asonia & Tim Montana

ARTIST PRESALE BEGINS WEDNESDAY NOVEMBER 15, 2023 @  STAINDOFFICIAL.COM
Staind latest single "here & now" enters top 5 @ active rock, new album confessions of the fallen first new studio album in twelve years.
Multi-platinum rock band, Staind has announced The Tailgate Tour with long-time friends, Seether and featuring Saint Asonia and Tim Montana, beginning April 22, 2024 in Brandon, Mississippi.
Produced by Live Nation, The Tailgate Tour reunites Staind and Seether for the first time in years. "I'm really looking forward to being back on the road with my good friends Seether, Tim Montana and Saint Asonia," says lead vocalist Aaron Lewis. "It's going to be a great time."
The eleven-date trek begins April 22, 2024 with dates across the US, including Franklin, TN, Portland, ME and Grand Rapids, MI before wrapping up in Pelham, AL May 15.
Tickets will be available starting with Artist presales beginning Wednesday, November 15 @ 10:00am local time. Additional presales will run throughout the week ahead of the general public onsale beginning Friday, November 17 @ 12pm local time at staindofficial.com
See full tour itinerary below.
Staind recently released their first studio album in twelve years, Confessions of the Fallen to rave reviews. The band's latest single, " Here & Now" and powerful video has just entered Top 5 on the active rock chart, the second Top 5 single from the new album.
STAIND 2024 THE TAILGATE TOUR WITH SPECIAL GUESTS SEETHER
AND FEATURING SAINT ASONIA AND TIM MONTANA
April 22         Brandon, MS @ Brandon Amphitheater
April 23         Franklin, TN @FirstBank Amphitheater (on-sale date TBD)
April 30         Portland, ME @ Cross Insurance Arena
May 1            Reading, PA @ Santander Arena
May 5            Lincoln, NE @ Pinnacle Bank Arena
May 7            Waukee, IA @ Vibrant Music Hall
May 9            Grand Rapids, MI @ Van Andel Arena
May 11          North Charleston, SC @ North Charleston Coliseum
May 12          Greenville, SC @ Bon Secours Wellness Arena
May 14          Orange Beach, AL @ The Wharf Amphitheater
May 15          Pelham, AL @ Oak Mountain Amphitheatre
MORE STAIND 2024 TOUR DATES – PREVIOUSLY ANNOUNCED:
April 18          St. Augustine, FL @ Planet Band Camp
                        (w/ Ayron Jones and Tim Montana)
April 19         Tampa, FL @ 98ROCKFEST at AMALIE Arena
                        (w/ Seether, Asking Alexandria, Dayseeker, Ayron Jones, Sleep Theory, Tim Montana and Austin Meade
April 20         Orlando, FL @ WJRR's Earthday Birthday @ Central Florida  Fairgrounds
                        (w/ Seether, Asking Alexandria, Dayseeker, Ayron Jones, Sleep Theory, Tim Montana and Plush
April 25         Newark, NJ @ WDHA's Rock the Rock Fest at Prudential Center
                        (w/ Seether, The Struts, Dayseeker, Ayron Jones and Tim Montana
April 26         Baltimore, MD @ 98 Rock Spring Thing at CFG Bank Arena
                        (w/ Seether, The Struts, Dayseeker, Ayron Jones and Tim Montana)
April 27         Worcester, MA @ The Big Gig DCU Center
                        (w/ Seether, Asking Alexandria and Tim Montana)
May 3            Milwaukee, WI @ 102.9 HOG FEST at Fiserv Forum
                        (w/ I Prevail, Asking Alexandria, Dayseeker and Tim Montana)
May 4            St. Paul, MN @ 93X Twin City Takeover at Xcel Energy Center
For further info and tour updates visit staindofficial.com
Photo credit: Steve Thrasher
About Staind
STAIND is comprised of lead vocalist and rhythm guitarist Aaron Lewis, lead guitarist Mike Mushok, bassist and backing vocalist Johnny April, and drummer Sal Giancarelli. The band was formed in 1995 in their hometown of Springfield, Massachusetts. Over the course of their career, the band has released seven studio albums and eight Top 10 singles, selling over 15 million albums worldwide.  Break The Cycle , released in 2001 and RIAA certified 5x platinum, featured the smash single, "It's Been Awhile," one of the most played songs in modern rock radio history, spending 20 weeks at Number 1. In 2019 after a five-year hiatus, STAIND reunited for some unforgettable festival performances, and a hometown reunion show that was recorded for the live album, Live: It's Been Awhile. STAIND will release their new studio album, their first in twelve years, Confessions of the Fallen in September 2023.
FOR MORE INFORMATION ON STAIND, VISIT:
WEBSITE /  FACEBOOK /  INSTAGRAM / TWITTER / YOUTUBE
About Live Nation Entertainment
Live Nation Entertainment (NYSE: LYV) is the world's leading live entertainment company comprised of global market leaders: Ticketmaster, Live Nation Concerts, and Live Nation Sponsorship. For additional information, visit www.livenationentertainment.com .
Read more about