Ask DST #423: Star Wars, Star Trek, Avatar and More!
Posted by DSTZach on Jan 1st 2021
It's a new Ask DST, and Diamond Select Toys and Gentle Giant Ltd. president DSTChuck is here to answer your questions! Whether they're about GG Ltd.'s Star Wars busts and statues, or DST's Star Trek ships, or anything else under our umbrella, he's got an answer!
So read on and see if your question was answered – if it wasn't, Submit a question in submit in ASK DST form , or e-mail DSTChuck!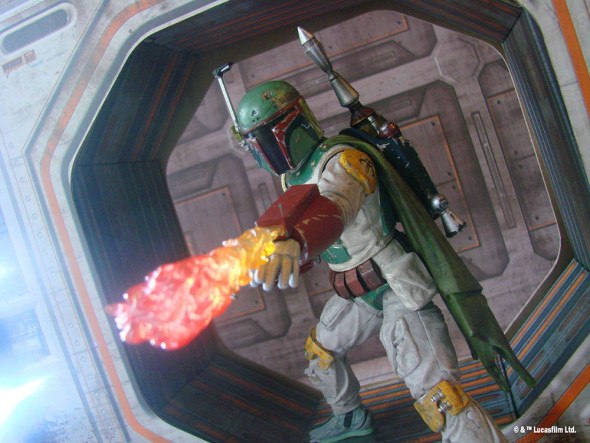 Jeffrey M. First and foremost the new Boba Fett is great! Now can we get a Han solo in carbonite to go with him? DSTChuck: Glad you like him! We do have more Star Wars action figures planned, but I am sorry I cannot say which ones just yet. A.F. Hey i was wondering if there are any plans to make a Korra figure from The Legend of Korra series? DSTChuck: For the time being we are focused on the Avatar line, we'll have to see where we go after that. Scott P. Last winter you displayed Robby the Robot next to The Iron Giant. Will Robby be coming to market and if so approximately when would we see him? DSTChuck: We are still working on that project, and at this time I do not have an ETA for you.
Tyler F. Hey! Is there any specific release date for NBX Series 10? DSTChuck: I am sad to say, due to the timing of when we solicited it during the pandemic, we were not able to go forward with it for this year. We are going to re-market it to fans and retailers next year for delivery in time for Halloween. Thomas J. Hi, i was wondering, if You are planning on release of some busts of Star Wars Legends…….Like Starkiller maybe? DSTChuck: Legends characters have been discussed, so we'll have to see what the future holds. Bill H. Any news on Star Trek TNG's Cobra Phaser prop that was considered for production a few years ago? DSTChuck: I am sorry to say that at this time there are no further plans to release the Cobra phaser.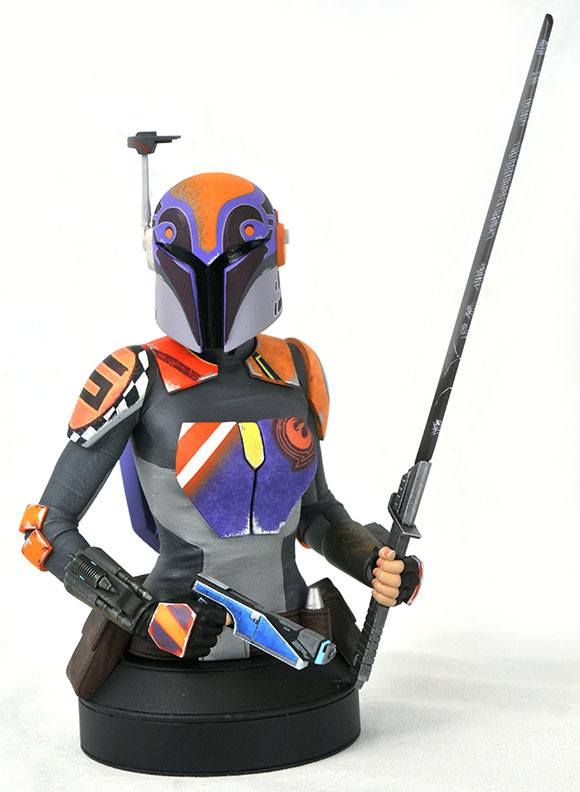 Geoffery S. May I ask when you are going to offer the busts for the rest of the rebels crew as statues I have hera but would prefer it as a statue and i wont buy sabine until she is a full sculpt DSTChuck: I do not know when, if ever, we plan to release the Rebels crew as statues. Sorry. Greg I wanted to know if there would be another wave of Gotham action figures. Especially Tabitha Galavan and Jerome Valeska? Are there going to be any Swamp Thing TV series action figures? DSTChuck: I am sorry, we have no new figures planned for the TV show Gotham. Joseph L. Love the NBX line. Are you considering figures for other stop motion films like Corpse Bride, Coraline, ParaNorman, or Frankenweenie? DSTChuck: We do not have plans at this time to make figures of any of those properties. Sorry. Fabricio V. With the shutdown of DC Collectibles and since you guys already have the license for BTAS and related products. So, any chance you could pick up from where they left? Could even make the Justice League Animated figures that we have always wanted and they barely made. Other companies have the DC license. but none of them makes that particular style and scale that DC Colletibles was making. So any hopes at all? DSTChuck: I think that is something that is up to Warner Brothers and DC Comics, but for our part we love working on DC properties!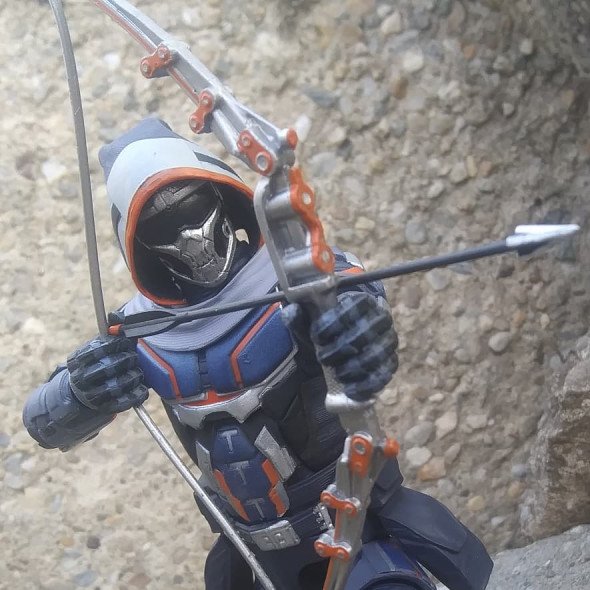 Aaron R. Hello, I love your MCU action figures line. Will you be releasing a Black Widow figure from the upcoming film in addition to Taskmaster? Thanks. DSTChuck: I am sorry, we do not have a new MCU figure for Black Widow planned at this time. Ryan C. Is there a chance we will get Minimates based off of The Rocketeer? As a big fan of the original Rocketeer comics from the late and great Dave Stevens and the 1991 movie, I would absolutely love to own Minimates based off of this property. Since next year is the 40th anniversary of when Dave Stevens created The Rocketeer, as well as the 30th anniversary of the movie, I think that would be the ideal time to put out Rocketeer Minimates. Please consider this, the fans would buy them! Also, is there a chance we will ever see the Bruce Lee Minimates get released? Could we maybe get them as say, an Entertainment Earth exclusive or an exclusive sold at the Bruce Lee Store website? Please reconsider the Bruce Lee Minimates, as fans would love to buy them and with this year being what would've been his 80th birthday, more merchandise should be released of "The Great One." DSTChuck: I am sorry, at this time we do not have plans for either Bruce Lee or Rocketeer Minimates.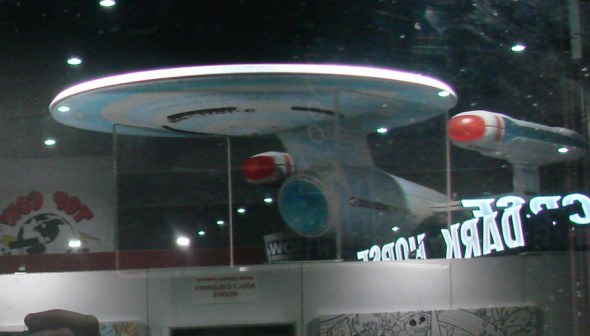 Alfredo P. Hi there! Long time DST collector of star trek ships and figures, all releases have been beautiful & I love them all. Will Diamond Select continue to produce Trek items? DSTChuck: We would love to keep going with Trek, and the Enterprise C is our priority — once we get all the issues worked out, we hope to solicit it officially for order. Still got a burning question? See a doctor, then submit it in the drop-down form up top or e-mail DSTChuck!

Mego & Galoob
4,5 " action figures
6" & 7" action figures
9" actionfigures
12" action figures
Innespace playsets
New Movie (2009)
Action Figures
Figther Pods
The Original Serie
The Next Generation
Deep space nine
Strange New Worlds
New series & all series
Young Adult
Other & Non fiction
IDW publishing
Other & Parody
Skyler TOS CCG
Decipher ST:CCG
Bandai Deck Building game
Lower Decks
Masks & Accessories
single DVD's
Music LP, tape and CD
Computer Games
Board Games
Franklin Mint
Master Replicas & EFX
HallMark Ornaments
Art Asylum & Diamond Select Toys
Mego Blocks
Hasbro-Kreo
Jhonny Lightning
HeroClix Ships
Atack Wing Ships
Hotwheels Ships
Starship Collection
Model Building
Signed Items
Sideshow Collectables
Cups & Mugs
Pins & Buttons
Tin figures & Ships
Everything Else
Expert / Exclusive
Super Heroes
Licensed Movie series
Other sets & Series
Battlestar Galactica
Thunderbirds
Transformers
Trigie & Storm

Diamond Select Star Trek Kirk and Uhura Action Figure 2-Pack
Diamond Select
Write a review.
Description
Specifications, sku:699788178102 ,condition: ,width: ,height: ,depth: ,shipping:, type, packaging, character family, release year, approximate size, recommended age,.
WARNING: Amok Time Inc. sells products for purchase by adults 18 years and over. If any product you are purchasing is intended for a child please assume the following warning may apply to that product. WARNING: CHOKING HAZARD -- Small parts. Not for children under 3 yrs.
Related Products
Diamond Select Star Trek "Amok Time" Kirk and Spock Action Figure 2-Pack
Art Asylum Select Star Trek Kirk Mirror Mirror Action Figure
Diamond Select Star Trek Star Trek Mirror Mirror Enterprise Minimate Vehicle with Kirk Figure
DST Star Trek Select Captain Kirk "Space Seed" Action Figure
Customers also viewed.
Art Asylum Star Trek Voyager Away Team Tucker Action Figure
Art Asylum Star Trek Voyager T'Pol Action Figure
Star Trek: TOS Pez Set
Playmates Star Trek Collector Series Amok Time Kirk and Spock set of 2
Mego Action Figure 8" Star Trek Andorian Ambassador
Mego Action Figure 8" Star Trek Talosian
Funko Pop! Television: Star Trek Klingon #195
Funko Pop! Television: Star Trek Captain Kirk #1136
Funko Pop! Television: Star Trek Mirror Universe Spock #82