Upcoming Shows
Corporate/Private Events
Reserve Our Spaces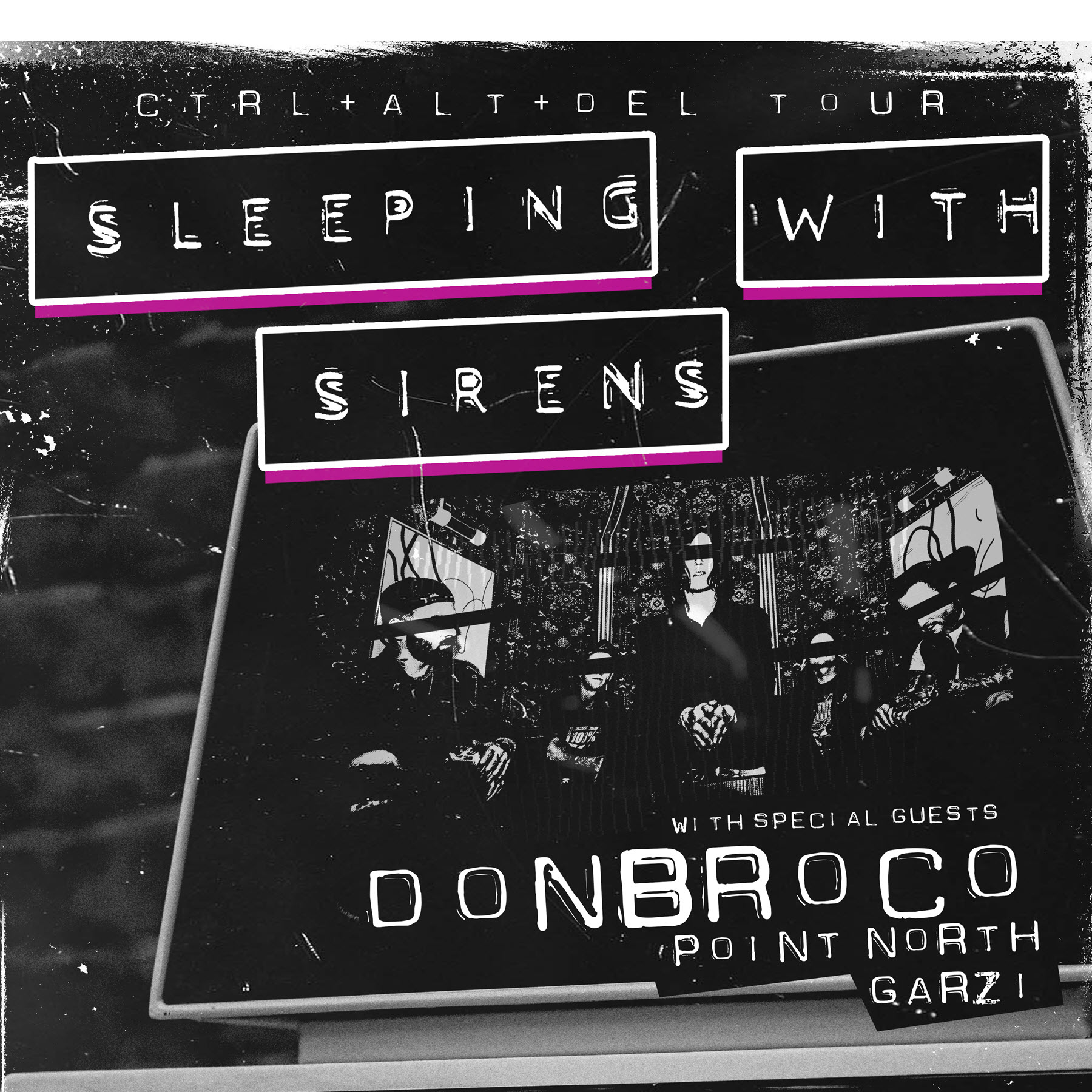 SLEEPING WITH SIRENS : CTRL + ALT+ DEL TOUR with Don Broco, Point North, Garzi
Get Tickets
Sleeping with Sirens: CTRL + ALT + DEL Tour with Don Broco, Point North, and Garzi
It starts at ground zero. By wiping the slate clean and turning the page to the next chapter, Sleeping With Sirens re-center, recalibrate, and realign on their fifth full-length and first album for Sumerian Records, How It Feels to Be Lost . The gold-certified quintet—Kellin Quinn [vocals, keyboards], Jack Fowler [lead guitar], Nick Martin [rhythm guitar], Justin Hills [bass], and Gabe Barham [drums]—amplify the impact of their unpredictable fretwork, velvet vocal acrobatics, and hypnotically heavy alternative transmissions without compromise.
In essence, the band strips itself to the core and uncovers what it sought all along…
"We needed to get back into a room and not care about the outcome," exclaims Kellin. "We needed to sit down and write something from our hearts we really love and believe in without regard for opinion.  That's what we did. We didn't care about the result. We wrote one song, liked it, and moved on. Everything finally fell into place."
The time turned out to be right for them to do so.
Since emerging in 2010, Sleeping With Sirens have tested the boundaries of rock by walking a tightrope between pop, punk, metal, hardcore, electronic, acoustic, and even a little R&B. This high-wire balancing act attracted a faithful fan base known as "Strays , " generated global album sales in excess of 1.5 million, ignited over half-a-billion streams, and achieved a trio of gold-selling singles: "If I'm James Dean, You're Audrey Hepburn," "If You Can't Hang," and "Scene Two-Roger Rabbit." They launched two albums— Feel and Madness —into the Top 15 of the Billboard Top 200. Additionally, they collaborated with MGK on "Alone" and Pierce the Veil on the gold-certified "King For A Day." Beyond selling out shows worldwide and receiving acclaim from The New York Times , Alternative Press crowned them "Artist of the Year" at the Alternative Press Music Awards, proclaimed "Kick Me" the 2015 "Song of the Year", and featured them as cover stars a whopping seven times.
However, everything came to a head during 2017. In the midst of the tour cycle for Gossip , Kellin found himself at rock bottom under a haze of depression and alcoholism.
Reaching a fork in the road, the future of the band hung in the balance.
"I let everything go," he admits. "I wasn't being the leader I had always been. For the last few years, I was struggling with alcoholism, depression, and anxiety. I didn't know how to turn it around or what to do. Being on the road and touring as much as we did for Gossip was really hard on me. I didn't know if I even had it in me to write another record or get on stage and perform. Something just happened one day. I woke up, called Jack, and said, 'Hey, I want to stop drinking. I want to go into a room and write the best record we've ever written' . Both of those things happened within a week."
With Kellin free from alcohol as of December 2018, he and Jack holed up at MDDN studio in Los Angeles and got to work. This time around, they welcomed longtime friends Zakk Cervini [blink-182] and Matt Good [Asking Alexandria] behind the board as producers. Jack cooked up "dark music" that immediately resonated with the frontman.
The whole process "felt organic , " as he recalls. "The music reflected exactly where I was at . "
As a result, the first single and opener "Leave It All Behind" exudes an undeniable sense of urgency. A buoyant riff seesaws between electronic echoes before converging on a vocal crescendo topped off by a hard-hitting scream and distorted crash.
"Sometimes, you get those thoughts," he sighs. "You wonder, 'What would happen if I wasn't here?' I put it into perspective. There are people who listen to my band. There's my family who rely on, love, and me. I realize it's important to stick around, because we can figure it out together. This is also a reminder for the youth to keep fighting."
The follow-up "Agree to Disagree" tempers a snaky bass line and a rush of vocals with a bold falsetto-punctuated declaration, "I like the nighttime, better."
"We can sit around and argue all day long, but it doesn't matter who's right or wrong," he continues. "We need to realize if we can't agree, let's find a way to coexist. We have to be open to understanding others, even if we're aren't one-hundred percent on the same page."
Elsewhere, the equally anthemic and addictive "Medicine" confronts Kellin's demons head on as it details "being up late at night drinking . " The finale "Dying To Believe" extracts comfort from darkness beneath cover of strings and guitars with a "thank you" for the fans and reminder "to see the best in yourselves . "
In many ways, the title, How It Feels To Be Lost , hints at actualization as much as it does potential.
"It felt like we finally found what we were looking for with this record," Kellin smiles. "The lyrics, the emotion, the musicianship, and the production are all there. It's the best we could do. It's going to be exciting to get on stage and perform these songs. We finally found ourselves."
In finding themselves, Sleeping With Sirens emerge with their most dynamic and definitive body of work to date.
"Certain records have saved our lives," Kellin leaves off. "They became staples that I put on. They got me through hard times in my life if I needed to scream or sing my heart out or just feel thrashing guitars and loud music. This album brings all of those sides together. I want this to be our anthem for new fans. To the diehards, we want this to do justice for you. It's what you've been waiting for."
Share This Event
Event Details
Event Dates
Palladium Times Square
07/21/2022 - 6:00 pm
07/21/2022 - 7:00 pm
All exits are final. There is No Re-entry.
Are there any requirements for covid 19, what is the age restriction of this event, what is your bag policy.
Uncategorized
By abc news | may 10, 2022, sleeping with sirens announces ctrl+alt+del headlining tour.
We now know what Sleeping with Sirens was teasing.
On Monday, Kellin Quinn and company shared a mysterious video hinting at something called "Ctrl+Alt+Del." Today, they've announced the Ctrl+Alt+Del tour, a U.S. headlining run kicking off July 14 in Chicago.
And while we aren't yet getting new Sleeping with Sirens music, which was it seemed like the video was teasing, it does appear that fresh material is in the works.
"It feels like its been forever since we were on the road and we can't wait to play some new songs for you," the band says .
Tickets to the Ctrl+Alt+Del tour go on sale this Friday, May 13, at 10 a.m. local time. Don Broco, Point North and Garzi will also be on the bill.
For the full list of dates and all ticket info, visit SirensMusic.co .
Sleeping with Sirens' most recent record is 2019's How It Feels to Be Lost , which includes the single "Agree to Disagree." Last year, they released a one-off single called "Bloody Knuckles."
Quinn, meanwhile, has been busy collaborating with other artists, including with Machine Gun Kelly on the single "Love Race."
Copyright © 2022, ABC Audio. All rights reserved.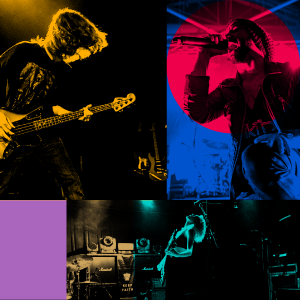 CTRL Alt Del
Similar artists on tour, bandsintown merch.
Concerts and tour dates
Sleeping With Sirens announce 2023 UK headline tour
Sleeping With Sirens' just-announced CTRL+ALT+DEL run will hit eight cities in the UK next March.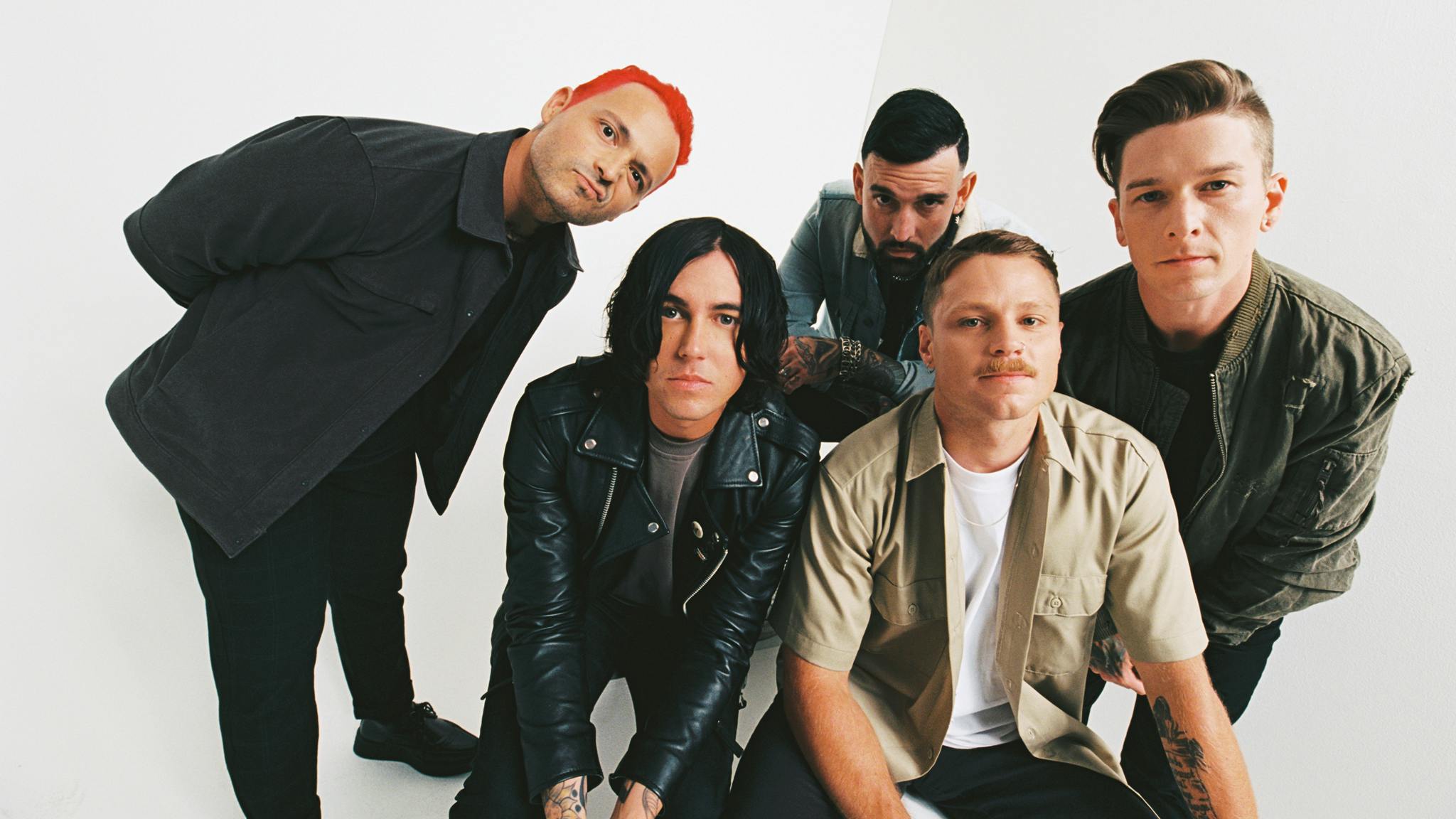 Fresh from the release of latest album Complete Collapse, Sleeping With Sirens have announced a UK tour.
The band's upcoming CTRL+ALT+DEL run will stop off in Bristol, Birmingham, London, Leeds, Norwich, Manchester, Newcastle and Glasgow next March, following a co-headline tour in Europe with Don Broco .
"We can't wait to get back out to the UK," they say. "We've missed you and these shows will surely be special for us and the fans."
Catch Sleeping With Sirens on the CTRL+ALT+DEL tour at the following:
13 Bristol O2 Academy 14 Birmingham O2 Institute 15 London O2 Shepherd's Bush Empire 16 Leeds Stylus 18 Norwich Waterfront 19 Manchester O2 Ritz 20 Newcastle Boiler Shop 21 Glasgow SWG3 Galvanizers
Tickets go on sale this Friday, November 4, at 10am.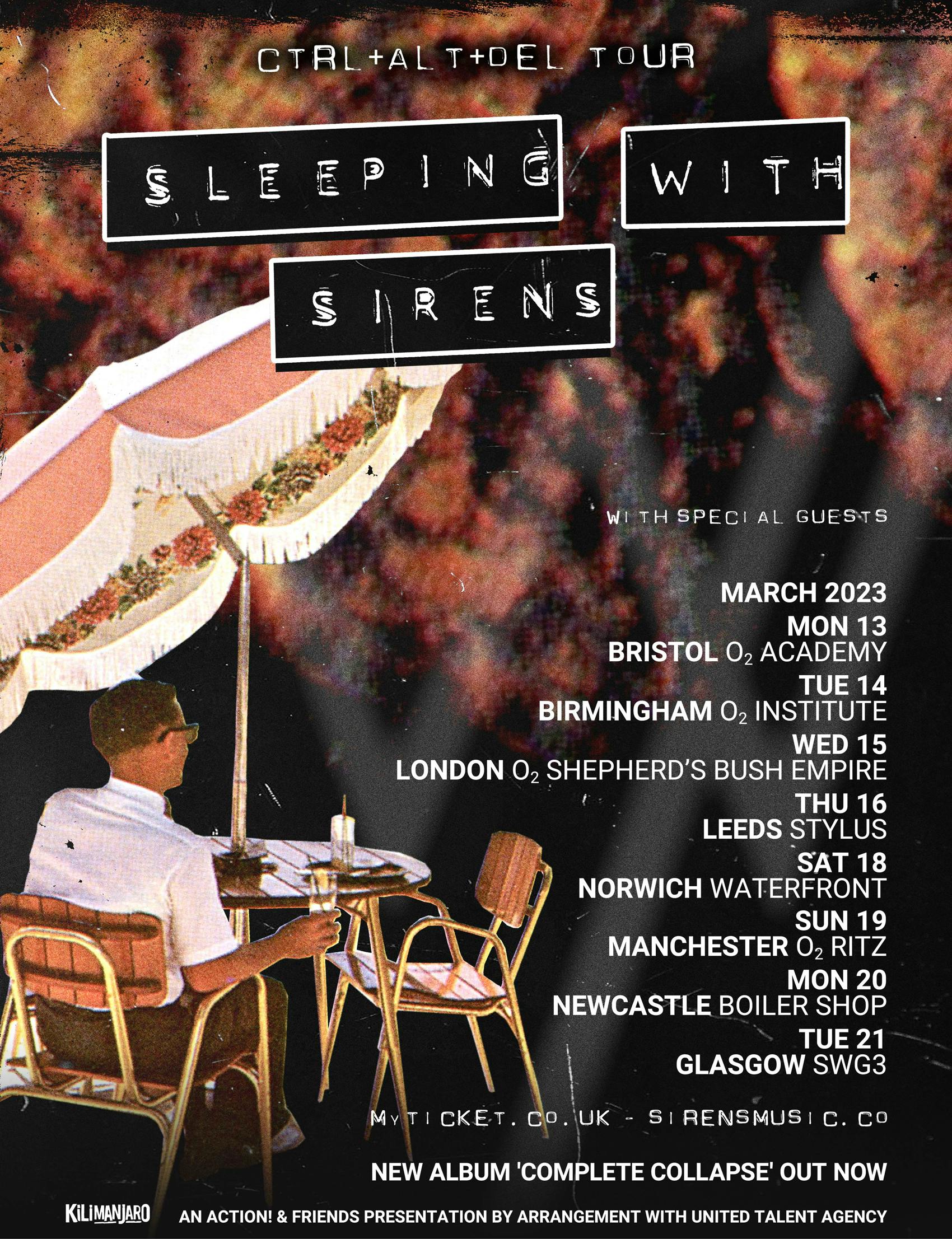 Read this: In pictures: The faces of When We Were Young fest 2022
Check out more:
Now read these.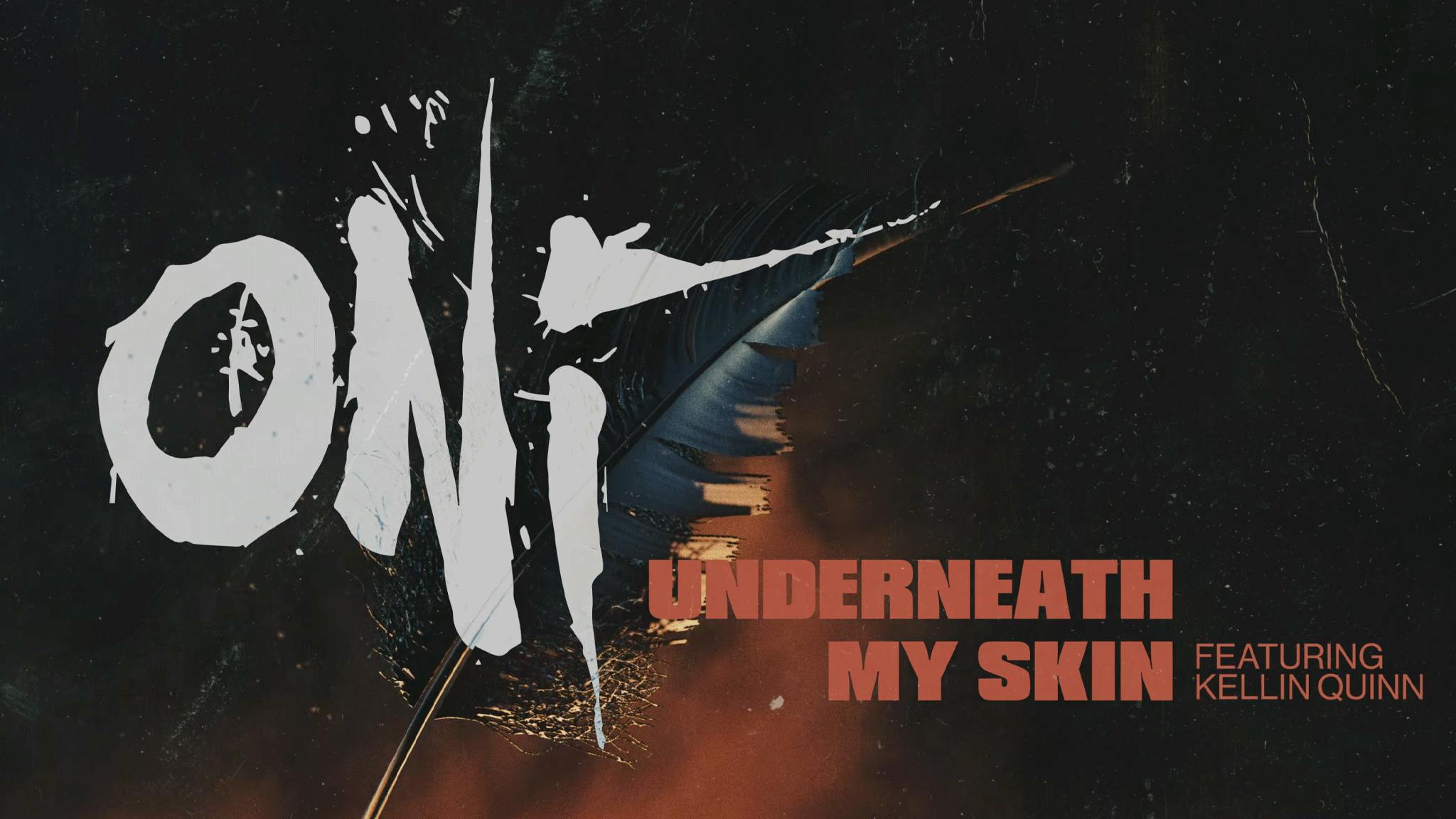 ONI team up with Kellin Quinn for new single Underneath My Skin
Hear ONI and Sleeping With Sirens' Kellin Quinn on new single Underneath My Skin, which Jake Oni calls a "step in a new direction for ONI melodically".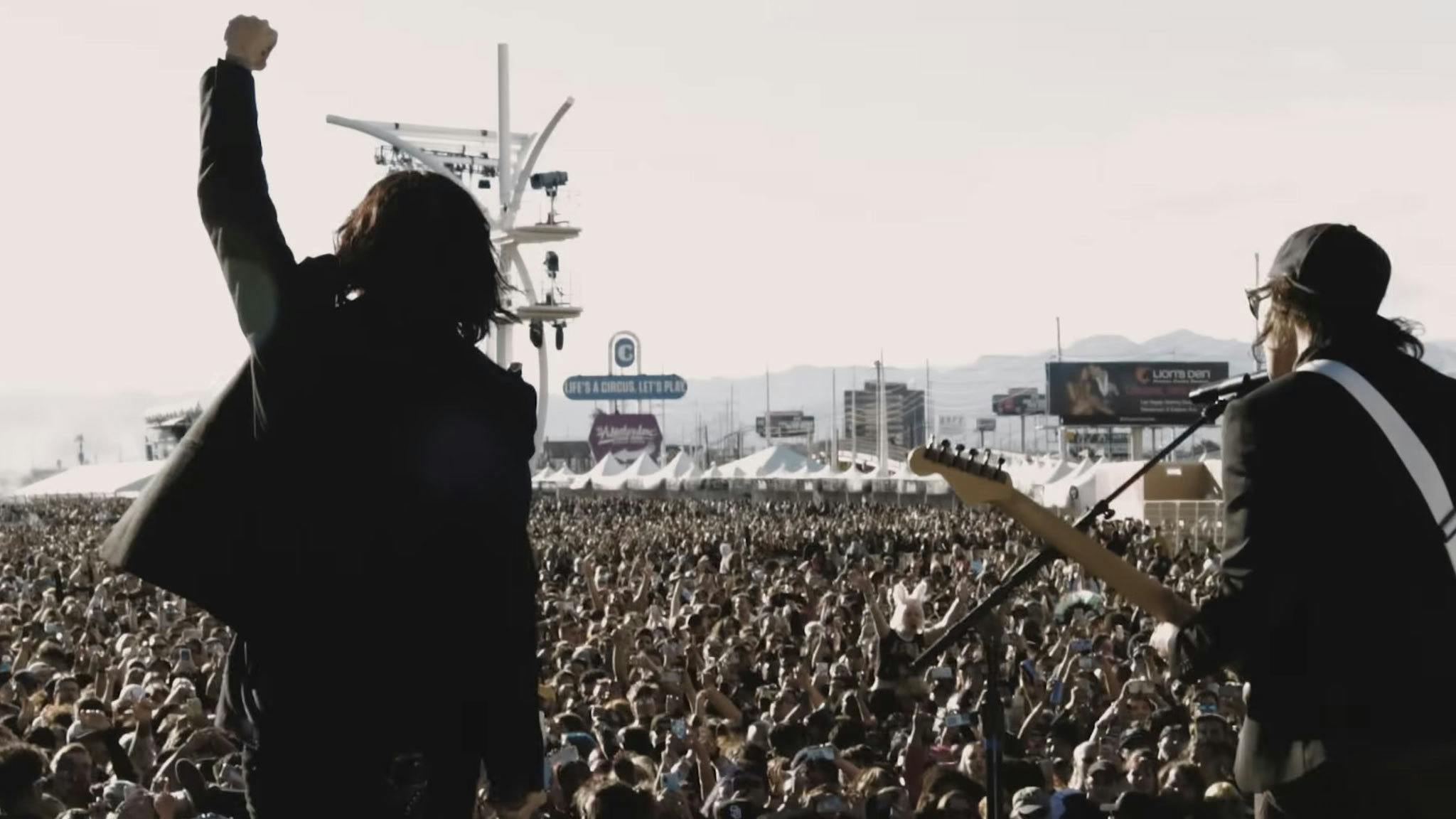 Pierce The Veil release live King For A Day video featuring Kellin Quinn
See official footage of Pierce The Veil and Sleeping With Sirens' Kellin Quinn performing their 2012 fan-favourite King For A Day live at When We Were Young fest 2022.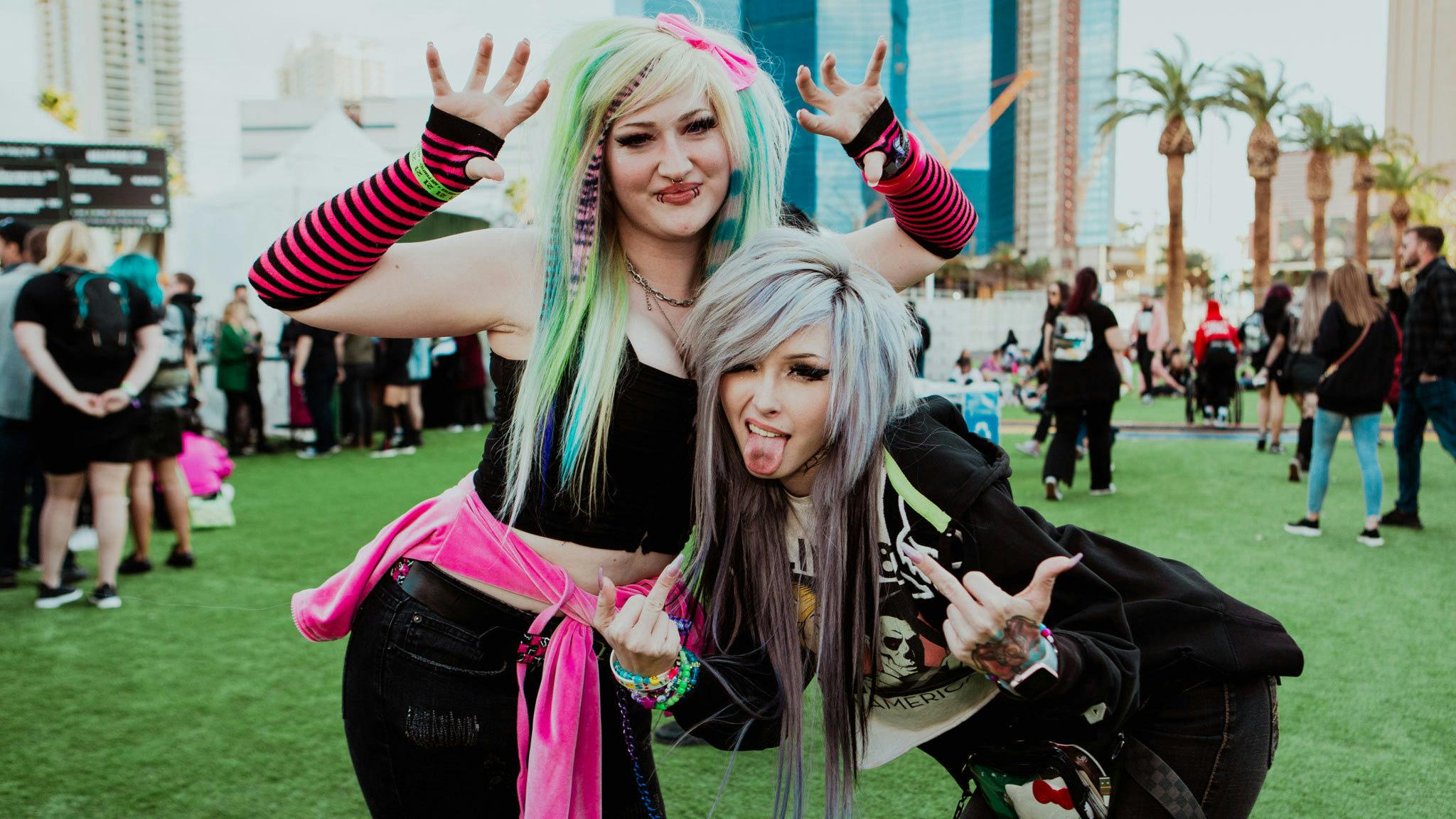 In pictures: The faces of When We Were Young fest 2022
Headlined by My Chemical Romance and Paramore, Las Vegas' inaugural When We Were Young was a massively fun dose of nostalgia. Here's how festival-goers proved that it's really not a phase…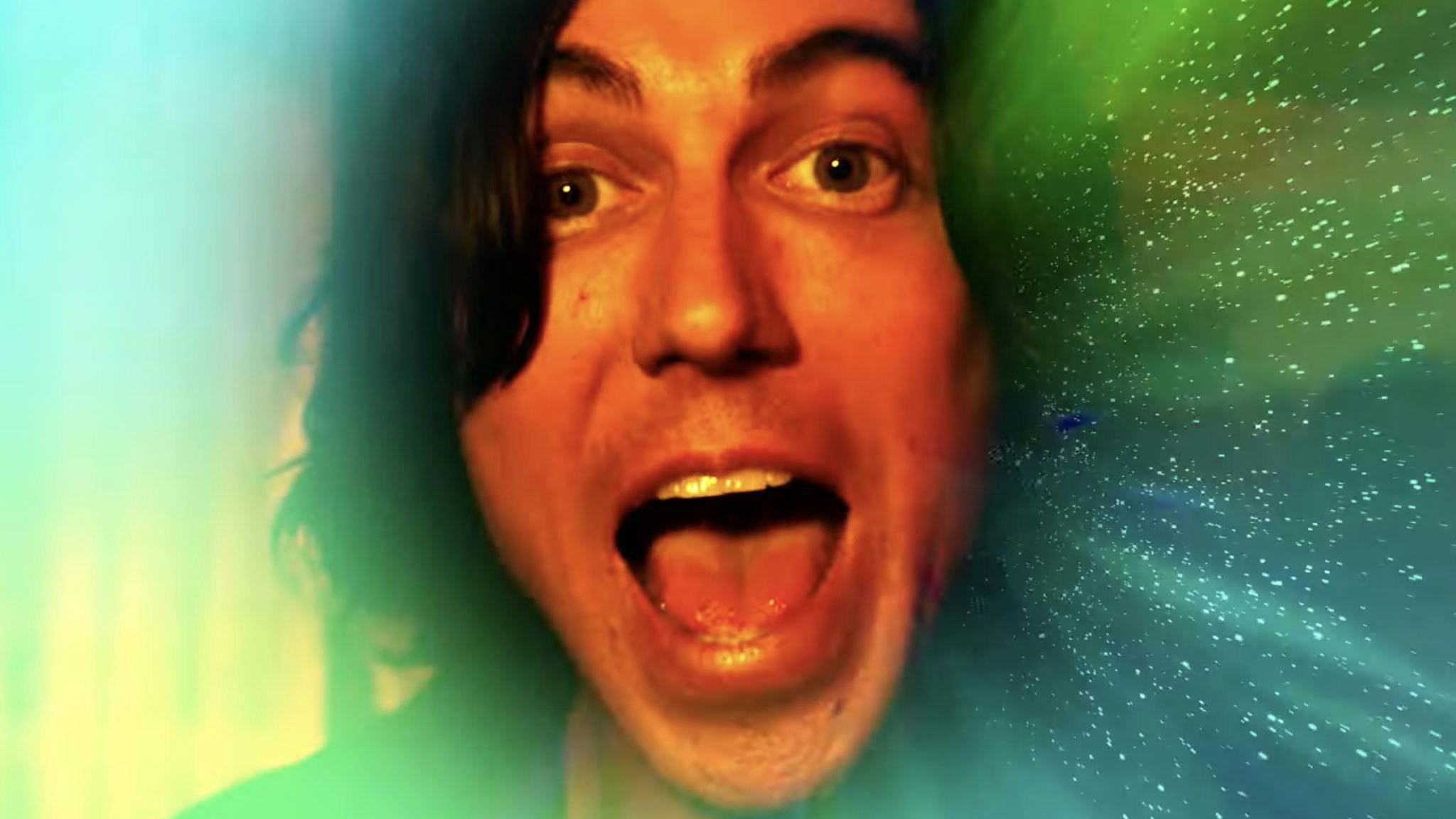 Sleeping With Sirens drop title-track from upcoming album Complete Collapse
Kellin Quinn reflects on pre-pandemic burnout in Sleeping With Sirens' latest single, Complete Collapse.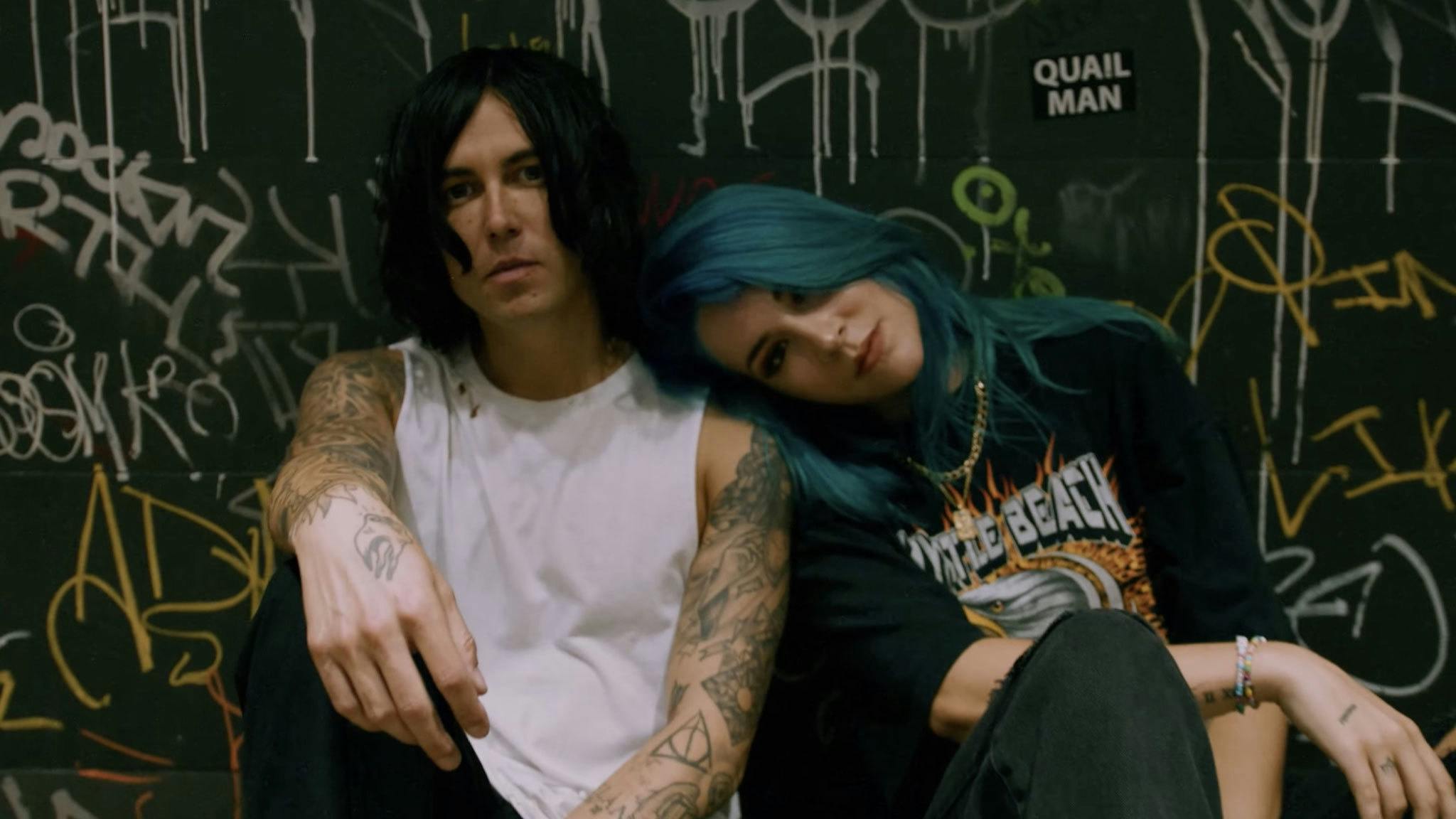 Sleeping With Sirens and Charlotte Sands team up for new single, Let You Down
New SWS! The band have teamed up with Charlotte Sands for the next single from their upcoming album Complete Collapse…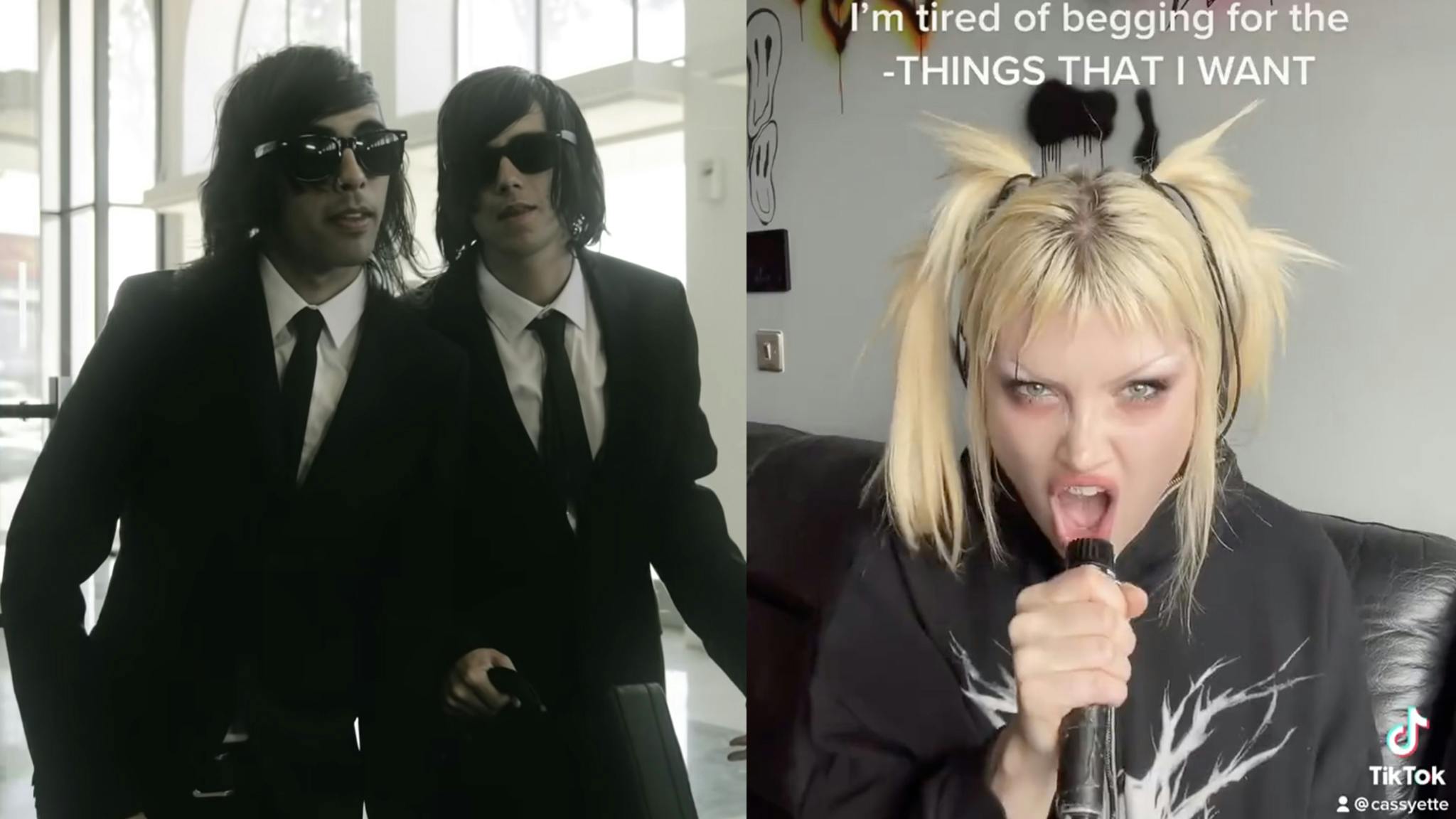 Cassyette covers Pierce The Veil and Kellin Quinn's scene classic King For A Day
Cassyette has shared her cover of King For A Day, in which she performs the vocals of both Pierce The Veil's Vic Fuentes and Kellin Quinn of Sleeping With Sirens.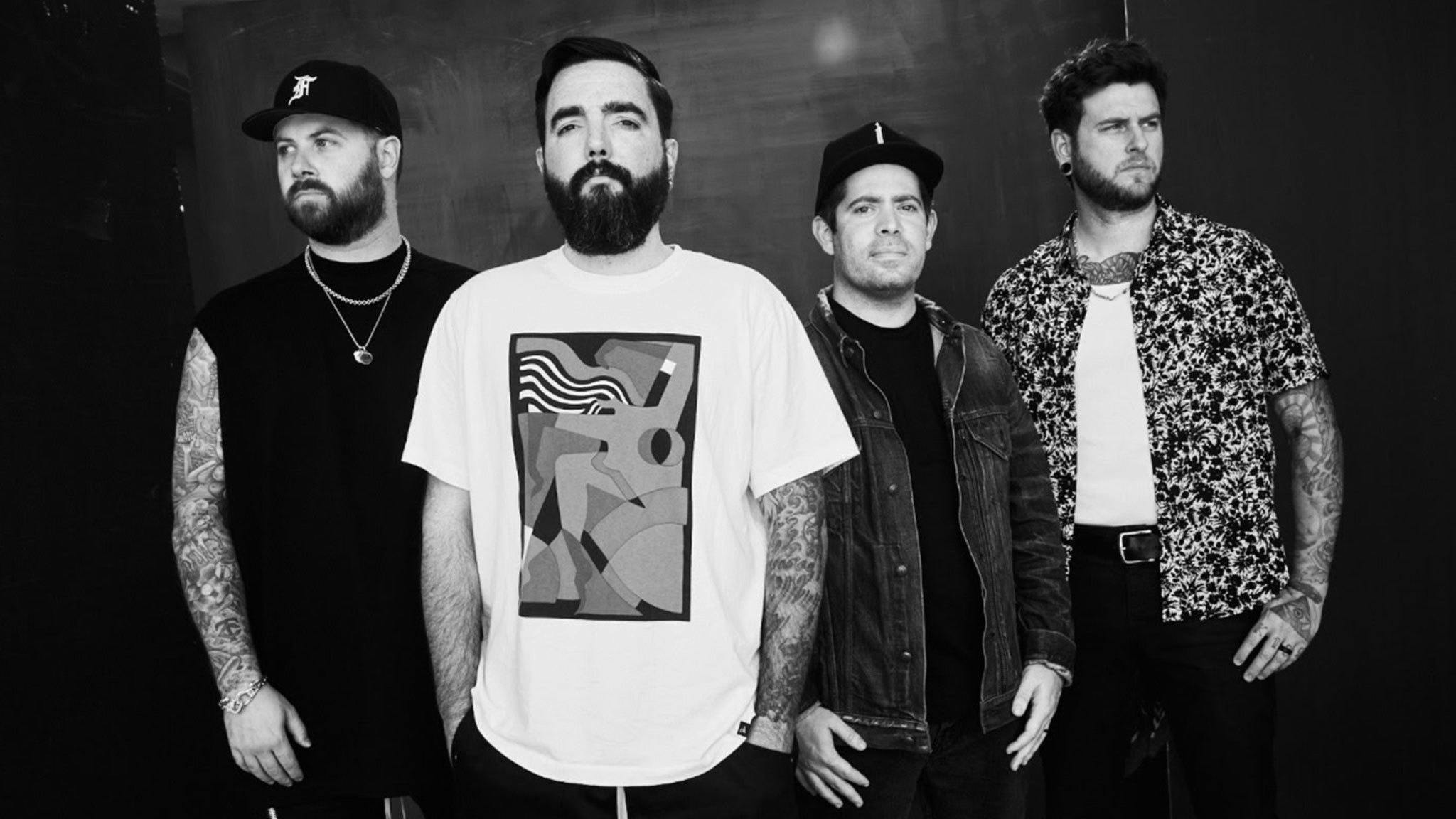 ADTR, The Used and more to play official When We Were Young sideshows
Warm up – and cool down – for Las Vegas' When We Were Young with these gigs and club nights…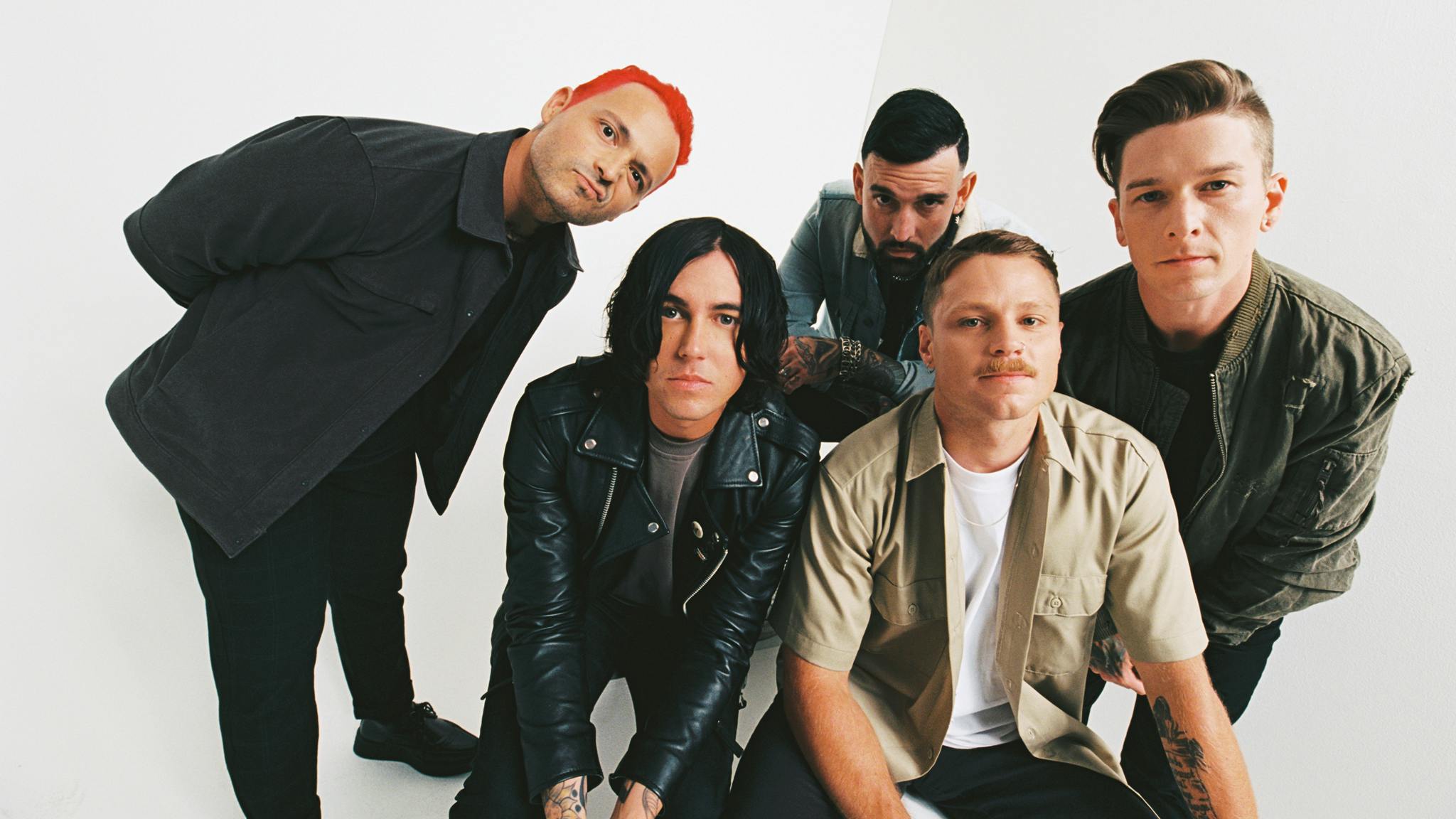 Sleeping With Sirens return with new single Crosses from upcoming album Complete Collapse
Sleeping With Sirens have unleashed a new single, Crosses (featuring Spencer Chamberlain), from their just-announced album Complete Collapse.
The best of Kerrang! delivered straight to your inbox three times a week. What are you waiting for?
CTRL-Alt-Del
Ctrl-alt-del.
STREAM OR BUY:
Release Date
Discography timeline, user reviews, track listing, similar albums.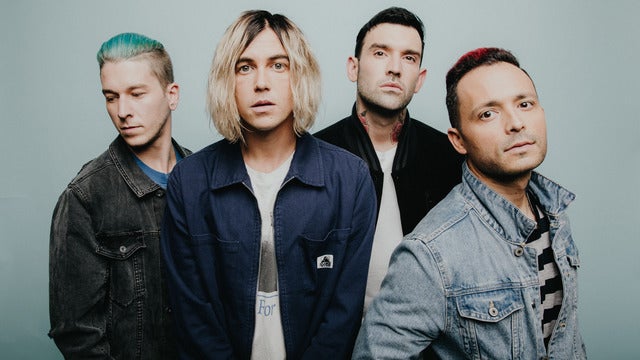 Sleeping With Sirens
All upcoming events.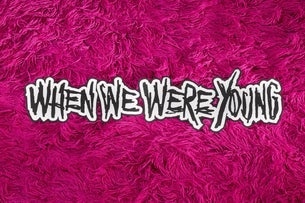 Las Vegas Festival Grounds | Las Vegas, NV
When we were young, latest setlist, sleeping with sirens on october 11, 2023.
Vina Robles Amphitheatre, Paso Robles, California
Sleeping with Sirens Creates Intimate Experiences
Sleeping with Sirens dropped by to share how intimate they get at shows. Too intimate...
Popular Tracks

Statistics Stats
You are here:
Ctrl Alt Del
Ctrl alt del concert setlists & tour dates.
CTRL ALT DEL ( Chris Lawrence )
Ctrl Alt Del ( UK dubstep/industrial band )
There are no setlists by Ctrl Alt Del on setlist.fm yet. You could help us by adding a first setlist ... or whatever you remember!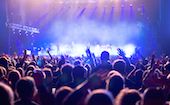 More from this Artist
Artist Statistics
Add setlist
Nobody has covered a song of Ctrl Alt Del yet. Have you seen someone covering Ctrl Alt Del? Add or edit the setlist and help improving our statistics!
Artists covered
No songs of other artists were covered by Ctrl Alt Del yet. Have you seen Ctrl Alt Del covering another artist? Add or edit the setlist and help improving our statistics!
Gigs seen live by
Nobody has seen Ctrl Alt Del live yet!
Ctrl Alt Del on the web
Music links.
Tour Update
Marquee memories: drew holcomb.
Drew Holcomb & The Neighbors
Drew Holcomb
Nov 13, 2023
Nov 12, 2023
Nov 11, 2023
Nov 10, 2023
Nov 9, 2023
Nov 8, 2023
FAQ | Help | About
Terms of Service
Ad Choices | Privacy Policy
Feature requests
Songtexte.com