Privacy Policy
Unsubscribe

Dominican Republic
Northern Cyprus
Browse All Countries
Retire Overseas Index
Health Care
Cost of Living
Investing in Real Estate
Gun Laws In The World
Establishing Residency
Starting an Online Business
Safest Places For Retirement
Best Places In Latin America
Cuenca, Ecuador
Chiang Mai, Thailand
The Philippines
Las Tablas, Panama
Granada, Nicaragua
Algarve, Portugal
Medellin, Colombia
Boquete, Panama
Carcassone, France
Buenos Aires, Argentina
Abruzzo, Italy
Barcelona, Spain
Las Terrenas, Dominican Republic
Puerto Vallarta, Mexico
Costa de Oro, Uruguay
Ambergris Caye, Belize
Paris, France
Panama City Beach Area
Real Estate
Living & Retiring Overseas
Raising A Family Abroad
Foreign Residency & Citizenship
Offshore Diversification
Our Latest On Coronavirus ⚠️
International Real Estate
CONFERENCES

8 Of The World's Best Coffee Tours
The most iconic places to enjoy the world's favorite hot drink.
Discover the world's best coffee tours and you will learn how coffee has changed the fate of nations. While this might seem unlikely, the role that coffee plays is remarkable. But how did we start drinking coffee in the first place?
As with so much in life, the truth is hard to find. While the mystery of coffee's origin might not have the mass-appeal of the Bermuda Triangle or Bigfoot, it's spawned nearly as many theories. The consensus is that coffee was first discovered around 800 A.D., in Ethiopia. Goat herders noticed their goats became energized after eating the coffee berries. Putting two and two together, they sampled the beans for themselves. The rest is history.
In the early days, perhaps in honor of the pioneering goats, coffee was chewed rather than drunk. Legend has it that it was a monk who first came up with the idea of turning the beans into something drinkable.
The monk was onto something. Coffee is now the second most traded commodity in the world after oil.
Coffee has another interesting claim to fame… It was the first product to be freeze dried, which allowed allied soldiers in World War II to enjoy a steaming brew on the frontline.
Now, over 2.25 billion cups of coffee are drunk each day and coffee is a mainstay for people across the world. It's fair to say that a large percentage of the population is unable to do without their morning brew. The stimulating qualities help us feel awake and alert. Scientists have proven that coffee even makes us more relaxed.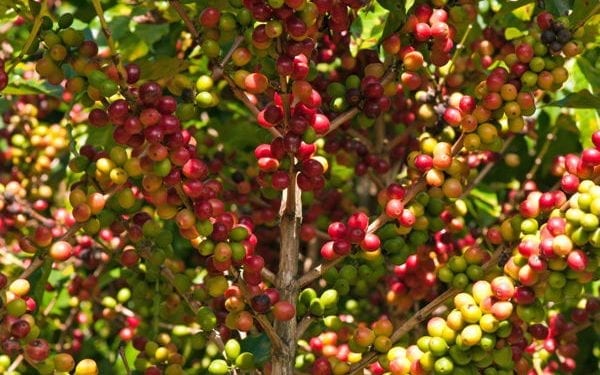 The Boquete region of Panama is famous for growing some of the world's best and most expensive coffee. Panama is also home to some of the world's best coffee tours. Boquete lies in the far west of Panama, close to Volcán Barú, a Volcano which is also Panama's tallest point.
Most of Panama's coffee is grown in Boquete, including the famous Geisha coffee. It's gained fame in recent years as the world's most expensive coffee. Costing US$10 per cup in Panama, prices are at least double that in other parts of the world. In Dubai, it will set you back close to US$70 for a cup. It's sold at more than US$600 per pound across the world and over the last couple of years has won many awards.
Panama's Famous Geisha Coffee
The Geisha bean originates in Ethiopia. Over the years, coffee growers scattered plantations around Central America without much fanfare. This would change in the early 2000s. A coffee disease known as "leaf rust" hit Panama, and devastated most of the crop. The Geisha proved to be immune to this disease. Finding themselves with only the Geisha, coffee owners took great care harvesting. The owners soon realized they were onto something big.
Geisha coffee has a unique flavor, delicate and floral. Unlike other coffees, it's neither bitter nor sour. Over the last few years, Geisha has become a genuine world-wide sensation. Other countries have experimented with planting Geisha but without the same success. It still grows best in the rich, volcanic soil of Panama's Boquete region.
There are lots of coffee tours you can take in Boquete. You'll be able to wander around the coffee plantations and watch the farming and harvesting processes. An expert will talk you through every stage of the picking and processing. To top it off, the tours culminate in a tasting session overlooking the jungle terrain.
Colombia has an ideal climate for growing coffee. Volcanic soil, elevation, and a lack of frost are the key ingredients in producing good coffee. Fortunately, Colombia has all three. The sheer size of Colombia provides natural variation in the type of coffee you will get. Different regions produce their own unique blends based on the type of soil and beans used to grow the coffee.
Colombia has long been one of the top exporters of premium coffee, but only in the last few years have the best coffees become widely available throughout Colombia. Farmers have opened small boutique shops and cafés serving some of the best blends to the Colombian public. This profitable venture has had a notable benefit. It's freed them from the drug trade. Before coffee, many farmers could only find a profit growing coca and poppy to sell to the drug cartels.
Bogotá is where many new coffee cafés are springing up, and it's a good place to go for some coffee tours. Businesses have arrived guiding people around the different coffee stalls, where baristas explain how they serve the coffee. You will also receive tips on how to appreciate the flavor.
A Coffee Theme Park
Colombia has its very own coffee theme park, Parque Nacional del Café. Free-thinking coffee plantation owners hit on a novel combination. The park consists of log flumes, roller coasters, and stalls that provide interesting coffee facts. When you find yourself fatigued by dry facts, hop on the rollercoaster to blow out the cobwebs. Once refreshed, you can return to learning about the history of coffee in Colombia.
The Colombian countryside is worth experiencing. You can tour hilltop coffee farms to get firsthand knowledge of the coffee growing process in Colombia, many of which also offer accommodation. The coffee tours make a great way to appreciate the landscape. The hilly locations always offer a long distance vantage point to take in the full panoramic view.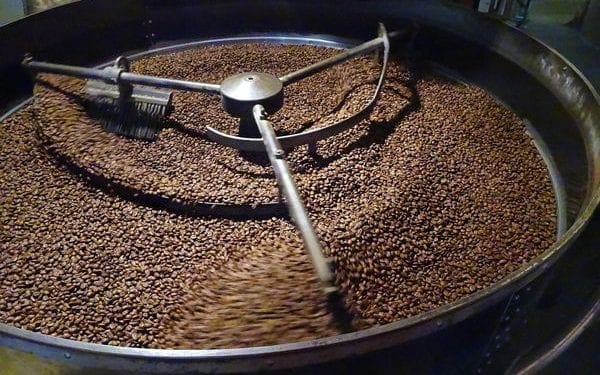 Costa Ricans have a special name for their coffee, the golden bean. As well as producing some of the finest coffee in the world, Costa Rica is also leading the way in other areas. Since 1989 it has been illegal to plant low-qualitybeans in Costa Rica. This means every coffee you buy from this country has a guarantee of quality. Costa Rica is a forward thinking and environmentally conscious country. All beans are handpicked and hand-produced. The techniques used do not harm or contaminate the environment. Costa Rica promotes organic coffee; Ccoffee farms here produce a huge amount of café orgánico each year.
Costa Rica exports much of its best for the world market, but enough of the good stuff remains in Costa Rica to make a coffee tour here worthwhile. There are a couple of excellent tours located close to San Jose.
Coffee Tour And Honeymoon Destination
One such tour is the Finca Rosa Blanca, a coffee plantation tour that's becoming popular as a honeymoon destination. Set among the volcanoes, you get to experience the full process of growing organic coffee—starting with the seeds, all the way through to the drying and processing—while taking in the spectacular surroundings. You can also pick the coffee, taste the various gourmet blends, and even enjoy a spot of barista training.
Another option is the Doka Estate, a large family-owned plantation close to San Jose. The Doka Estate grows coffee and sugarcane and is something of a Costa Rican institution. It's a long established business, and the wet mill is reported to be the oldest in the country. A tour of the Doka Estate gives an interesting look into the history of coffee production in Costa Rica.
The Dutch introduced coffee to Indonesia during the 17th century. The islands proved to be perfectly suited for growing coffee, and farming quickly became a major industry. Today, Indonesia produces coffee on a grand scale, delivering over 500,000 metric tons each year. The islands produce a range of different coffees with each island having its own characteristics according to microclimate, soil type, and coffee bean variety.
Luwak Coffee
Indonesia is home to one of the world's most expensive coffees, Luwak coffee. Although this coffee is considered to be one of the most delicious in the world, the way it's made might not be to everybody's taste.
The civet cat, an Indonesian member of the cat family, loves eating the coffee beans, but (luckily for coffee lovers) can only partially digest them. Beans that have passed though the civet's digestive system are harvested and then used to create the Luwak coffee.
The region's best coffee tours are in Bali and Java, the island which gives its name to the popular Java coffee. The Kampoeng Kopi Banaran Coffee plantation offers guided tours of the production line. You can watch the workers in action, demonstrating the traditional techniques they've used for centuries. There's also the option to eat a delicious lunch before starting your tour.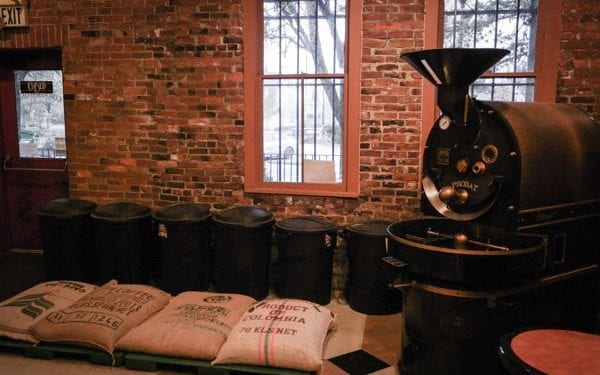 Youngsters in Italy are devouring American culture. From clothing to food, many aspects of traditional Italian life are under threat from the younger generation. But one thing remains off limits: coffee. The Italians have long scorned American-style coffee houses, and the love of expresso has stood strong against the wave of Americanization.
Italy's relationship with coffee dates back to the 1500s. However, it wasn't until the 1880's when the expresso, the national coffee, was developed. This quickly became a national staple and is considered by most in Italy as the only way to consume coffee. It remains at the heart of the various coffees the country has produced.
The Spiritual Home Of Coffee Roasting
While there are no coffee plantations, Italy has an unrivaled skill in roasting and blending coffee. A trip to an Italian Coffee roastery is a must for coffee fanatics.
The Bravi Caffé, owned by the Ciravegna family, offers a day tour that takes you through the entire roasting and manufacturing process. Transport to and from the plant to your hotel in Rome is provided. Touring the plant, you witness the years of craft and experience that makes Italian coffee roasting so famous. Guests are then treated to a lengthy lunch with drinks, and of course, coffee. Later, a brief walk around the historic town of Sacrofano allows you to burn some of the afternoon's many calories.
Ethiopia is the home of coffee, and of the original coffee plant, the Arabica. Fittingly, it is believed to be the home of the first coffee houses, called Kaveh Kanes . These served as the main meeting places in Ethiopian society. If you wanted to meet up with someone, or conduct some business, you would head to the Kaveh Kanes .
Coffee grows everywhere in Ethiopia. It remains at the heart of much of the country's culture and tradition. Coffee makes up around 30% of Ethiopia's exports.
They Call It Green Gold
Not so long ago, a coffee tour of Ethiopia would have seemed impossible. Today, traditional coffee shops can be found in every major town serving what the locals call, "green gold." Ethiopia more than deserves a place on any list of the world's best coffee tours.
Coffee tourism is on the way to being a major industry in Ethiopia. You'll not only find coffee tours, but coffee treks. Companies offer six days of travel between the various coffee plantations and local towns. Departing from Addis Ababa, you are guided though the region by an English-speaking coffee expert. The trek includes tours and tastings at all the region's biggest farms.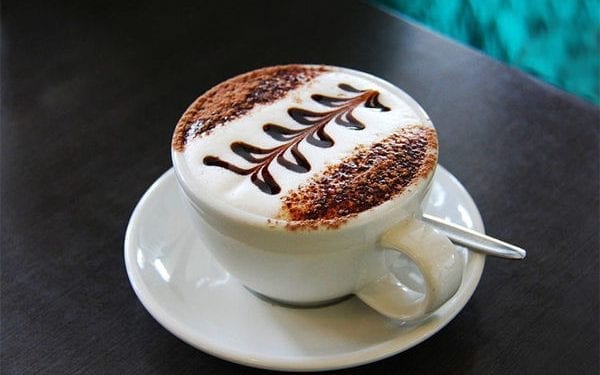 Coffee arrived in Nicaragua during the 1800s and immediately became a key part of the culture and economy. Most coffee has always been grown by micro farms. Therefore, the large-scale coffee production you see elsewhere does not exist in Nicaragua.
It is rare to see micro farms in Nicaragua that grow coffee exclusively. Most will also grow tropical fruits along with corn and beans. The aim is to grow their own food to eat and sell the coffee for cash.
The Matagalpa communities have the best coffee tours in Nicaragua. Set deep in the volcanic mountains, the tours offer an insight into the lives of the people who farm the coffee. You can choose a two-day tour where you get to stay with a local family, sleep in their home, and eat meals with them.
Fair Trade Saves The Day
Nicaragua is benefiting hugely from fair trade initiatives. Most of the tours take the time to educate visitors on these values. You will learn how the fair-trade business model is benefiting local communities. The tours explain how traditional techniques have been preserved. This is what gives Nicaraguan coffee its distinctive flavor.
El Salvador
El Salvador is a tiny nation producing a range of coffee that belies its size. Coffee only came to Ecuador in the 1920s, but it fast became the country's biggest export. For a long time, coffee plantations were owned by a very small wealthy elite. Their coffee wealth allowed them to gain political power. This, in turn, let them hold back democracy and kept locals apart from the coffee wealth.
This oppressive regime lasted for more than 50 years, but things eventually reached a breaking point. Civil wars tore through El Salvador between 1979 and 1992, and when the fighting was over, land was divided up in a much fairer way. Today in El Salvador, no single person can own more than 245 hectares. The vast majority of coffee comes from micro farms.
Coffee tours in El Salvador are affordable, usually no more than US$30, and the profits go to the farm workers. Wages remain low for coffee pickers so coffee tours have become an important part of the farm's revenue model.
Make Your Own Coffee
Some tours, like the Juayúa tour, will let you make your own coffee. They grant you full responsibility for every step of the process. It's a long and painstaking day, but that only increases the satisfaction when you finally get to try your coffee. Other tours are more traditional, providing lunch and pastries in a relaxed setting. If you are pressed for time, you can do a walk-through tour for under US$10 that lasts two hours.
We hope you enjoyed this article on the world's best coffee tours. Let us know your favorite coffee tours, in the comments below.
Oliver Lovett
Miguel Maloney Thompson
Related posts.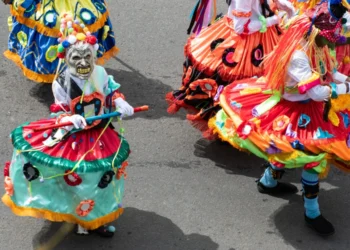 Mañana Takes A Holiday
Theodore Roosevelt wanted to extend U.S. power and reach. He wanted a strong navy, and he wanted his naval force...

The Powerhouse Nation That Stacks Up In Every Way

The Truth About Panama

9 Questions To Ask Yourself Before Moving Overseas

Sunshine, Space, And Bottom-Rung Rum

Is Retiring In Panama Still A Good Choice? If So, Where?

Tropical Islands, Top-Notch Doctors, And Welcoming Locals
Start your new life today, overseas ....
Get Your Free Panama Report Today!
​​Simply enter your email address below and we'll send you our FREE REPORT - Live And Invest In Panama: The #1 Retirement Haven In The Americas.
LIOS Resources
New To LIOS
Ask An Expert
Media Center
Quick Links
Best Places To Live
Best Places To Retire
Finding A Job Overseas

Sign up for our free daily e-letter, Overseas Opportunity Letter, and get your FREE report: The 10 Best Places To Retire Overseas In 2023
© 2008-2023 - Live and Invest Overseas - All Rights Reserved.
Welcome Back!
Login to your account below
Remember Me
Retrieve your password
Please enter your username or email address to reset your password.
Download your FREE report on
The Best Places To Retire In 2023
FREE:
Find Your Paradise Overseas
Sign up for FREE and learn how to live the good life on a modest budget, find bargain property, and more. Plus, check out our free report on the 10 BEST PLACES TO RETIRE.
RETIRE OVERSEAS AND LIVE LIKE ROYALTY

Explore > Destinations > Australia > 10 Trips for a Coffee Tour of the World
10 Trips for a Coffee Tour of the World
Who said you couldn't plan a whole vacation around coffee? From drinking fresh-roasted java on a coffee plantation in Java to sipping an espresso in its Italian birthplace, every day can be International Coffee Day with a coffee-based trip. Dive into coffee culture in Melbourne, taste true Turkish coffee in Istanbul, and sample some of the world's most expensive beans on a coffee tour in Hawaii. Grab a cup of joe and start planning your coffee trip around the world.
Italy – Birthplace of Espresso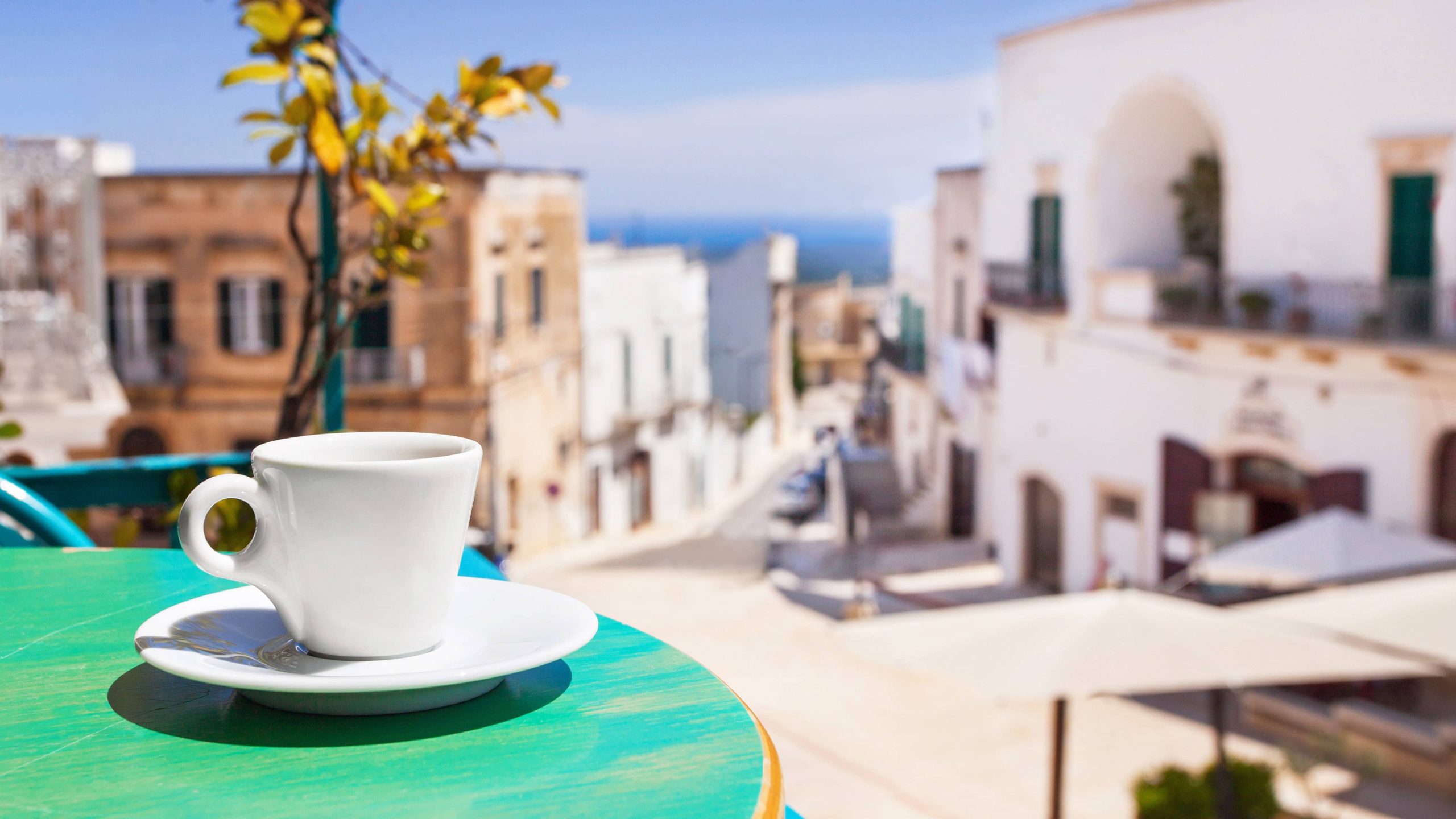 A pilgrimage to Italy is a must for any coffee connoisseur. It's the country that invented espresso and the cappuccino, after all. So, it's no wonder that Italy has a strong coffee culture ruled by seemingly mysterious rituals and rules. Learn the ins and outs with a local guide on a coffee and dessert tour in Rome or Venice .
Tips for Ordering Coffee in Italy:
Don't order milky coffee drinks, such as a cappuccino, caffé latte, or latte macchiato, after 11 AM. Italians consider them bad for digestion if consumed later in the day.
If you order a latte, you'll just get a cup of milk (since that is what you said in Italian). A caffé latte (coffee with milk) is probably what you're after.
Don't expect a to-go cup. Most Italian café's serve their coffee in porcelain or glass cups and patrons stand at the bar or sit to enjoy their hot beverage. When in Rome….
Jamaica – Home of Blue Mountain Coffee
The cool misty mountains of Jamaica are some of the tallest in the Caribbean with rainfall and soil ideal for growing coffee. So, it's no wonder that Blue Mountain Coffee, renowned for its mild flavor and lack of bitterness, is one of the most desirable and expensive coffees in the world. Go to the source on a coffee plantation tour in the Blue Mountains and try a freshly roasted cup on the farm. Learn about the labor-intensive process of harvesting, sorting, and vetting these world-class beans and take home a bag—or two—for yourself.
Melbourne, Australia – Coffee Capital of Australia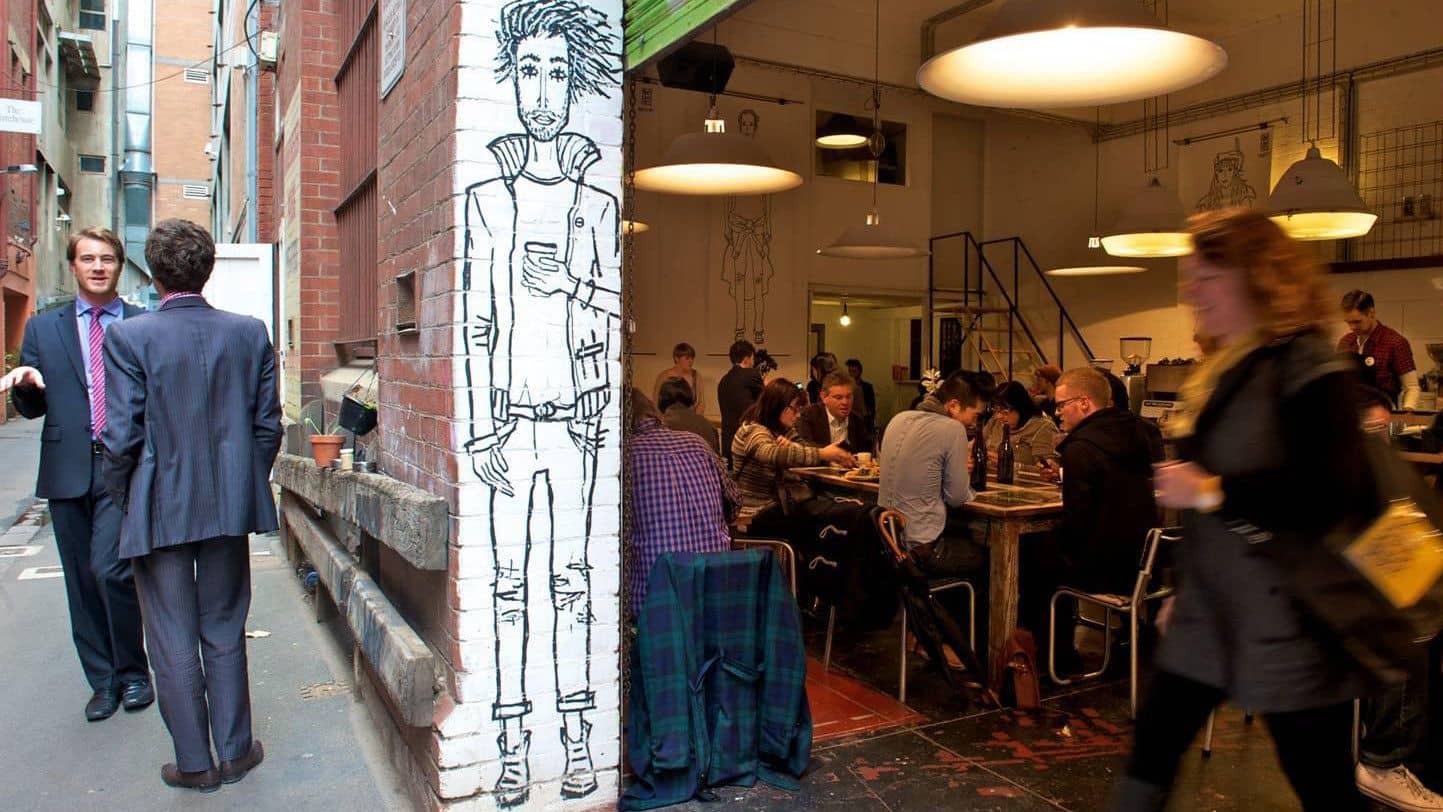 Does Melbourne have the best cafes in the world ? Judge for yourself with a trip to the Coffee Capital of Australia. Casual, eclectic, and quality-focused, coffee culture in Melbourne is more about enjoying a steamy cup of joe with a delicious bite to eat with good company than fueling up with your daily caffeine hit. Discover the city's hidden-gem coffee shops with a local guide on a café culture walking tour of Melbourne.
Turkey – Take a Coffee Trip Through History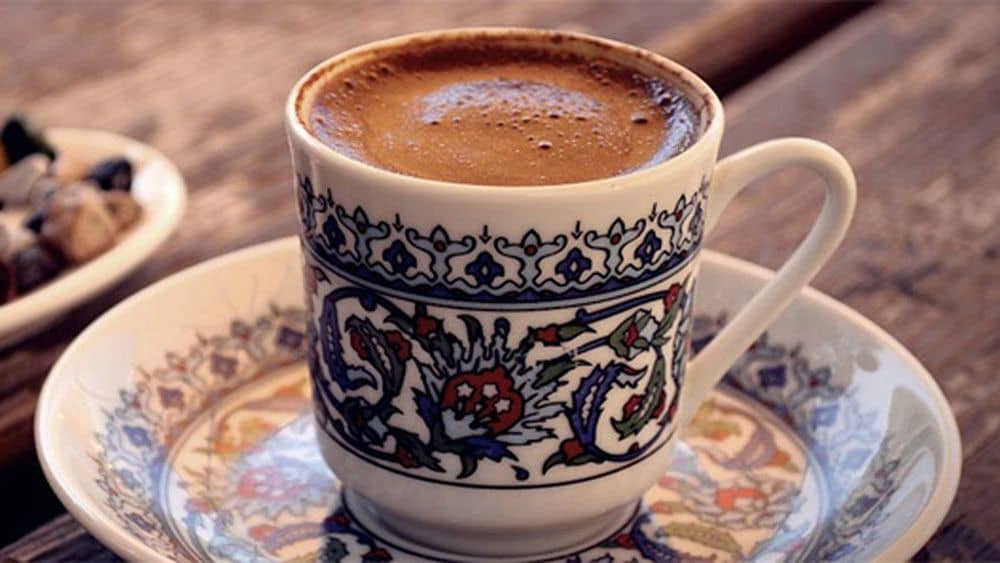 Drinking richly flavored, unfiltered coffee in Turkey is a coffee vacation must. The first coffee beans arrived in Istanbul in 1519, and it didn't take long for this new drink to catch on. Turkish coffee culture and tradition is even recognized on UNESCO's Intangible Cultural Heritage List. Sip this unique brew in historical venues and see old bazaars where people traded these magical beans on a small-group coffee tour of Istanbul . Then, learn the fine art and proper tools to make your own cup of Turkish coffee.
Tips for Drinking Turkish Coffee:
Since sugar is cooked directly with the coffee grounds, request your sweetness level when you place your order.
Swirl your cup slightly before each sip to remix the grounds with the water for a full-flavored experience.
Don't drink the last drop! Since Turkish coffee is unfiltered, all the grounds settle at the bottom of your cup. Leave the last gritty bit in the bottom to avoid spoiling the experience.
Colombia – Bean to Brew Coffee Tour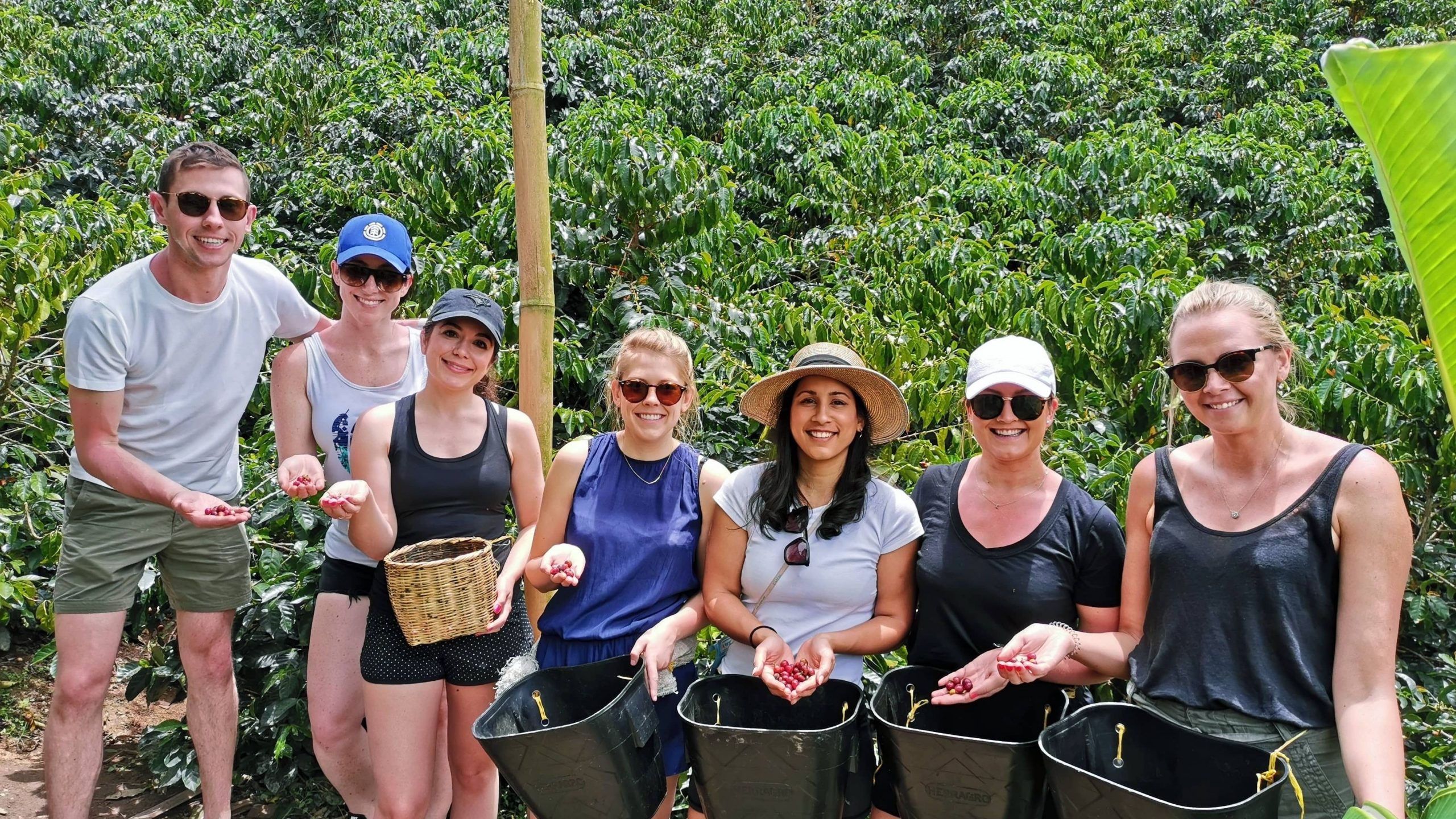 Blessed with an ideal geography and climate for growing coffee, Colombia produces some of the world's best coffee. Meet up with a master barista in Bogota or Cartagena to fine-tune your palate by sampling beans from different regions in Colombia and discover how various brewing techniques affect flavor. If you really want to get down to the soil of coffee production in Colombia, journey to a family-run farm for a hands-on coffee tour . See the whole process from seed to cup—and you can even head into the fields to pick coffee cherries yourself.
Vienna, Austria – Elegant Coffee Houses
In Vienna, coffee is not just a drink, it's an experience . Listed as part of Vienna's intangible cultural heritage, UNESCO describes Viennese coffee house culture as a place "where time and space are consumed, but only the coffee is found on the bill." Relaxing in elegance as you enjoy your drink—and perhaps a slice of cake—served on a silver tray is a coffee vacation in itself. Avoid the tourist-crowded coffee shops by taking a food and coffee tour with a local .
Hawaii, USA – Kona Coffee Plantation Tour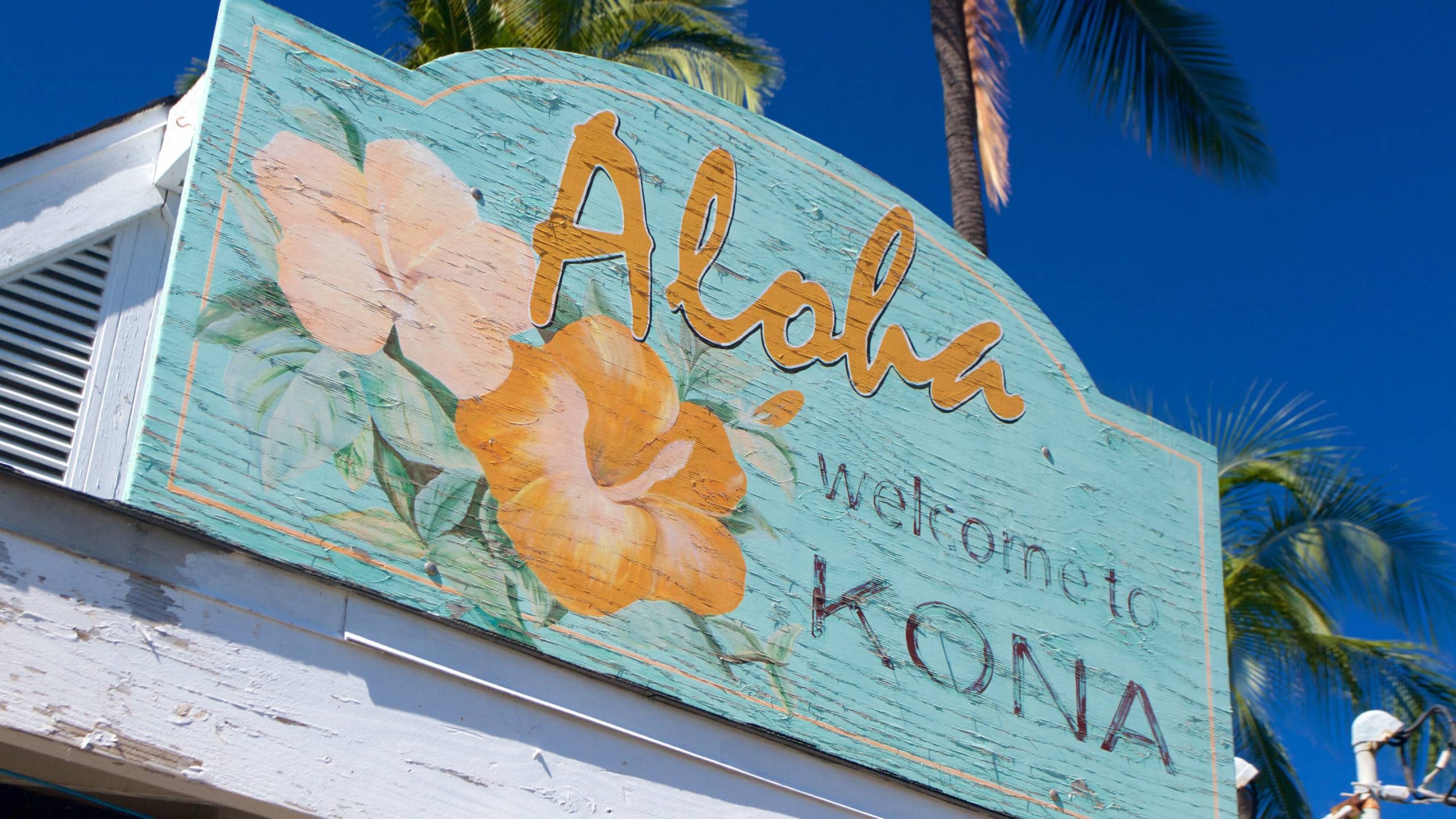 One of the priciest and most prized coffees in the world, Kona coffee grows only on the slopes of Hualalai and Mauna Loa on the Big Island of Hawaii. Tour a Kona coffee plantation to see how this gourmet coffee goes from bean to brew. Then, sample its sweet, fruity flavor and see if you can detect its natural hint of nuts or spice when you drink a freshly roasted cup.
Tips for Buying Kona Coffee in Hawaii:
Look for labels that say 100% Kona coffee. Many gift shops in Hawaii sell Kona coffee blends that are usually only 10% Kona coffee beans.
Buy whole beans instead of grounds. You get more flavor when you grind them just before brewing.
Store your coffee in an airtight container in the freezer to optimize freshness when you return from your coffee vacation.
Indonesia – Caffeine-fueled Island Hopping
Of course, a world coffee tour wouldn't be complete without a trip to Java. Visit the Banaran Coffee Plantation that has been growing quality robusta coffee since 1919 and enjoy a caffeinated cup of java in Java. Indonesia produces quality roasts across its islands, but be sure to include Bali on your coffee vacation. Sample beans sustainably grown alongside vanilla vines and cinnamon and clove trees while hearing about the socially responsible practices of Geo Coffee on a tour on Bali .
Seattle, USA – One of the Best Coffee Cities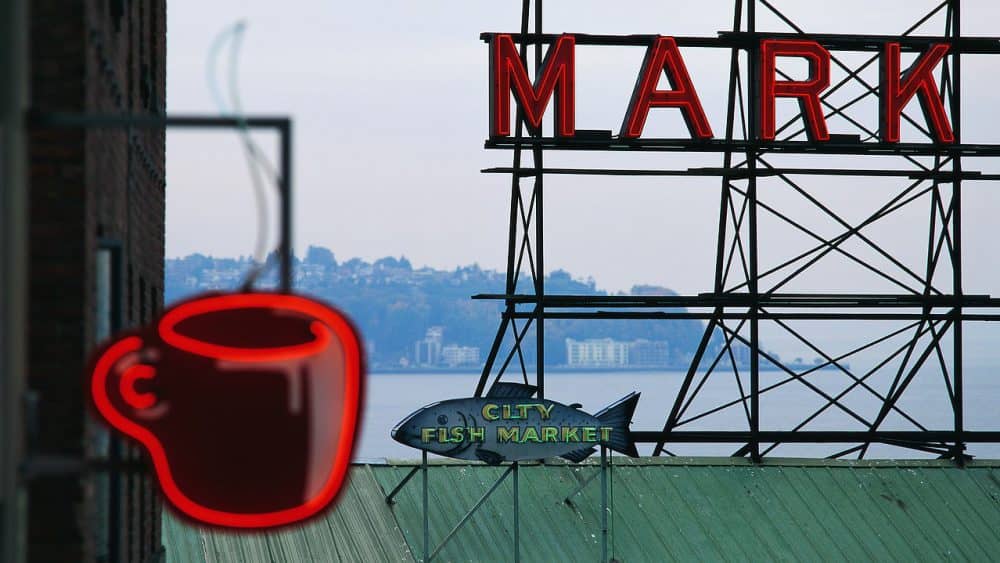 It's no secret that Seattle reigns as the epicenter of coffee culture in the United States . Birthplace of Starbucks, you can even buy your favorite roast at the original location in Pike Place Market . But beyond the coffee giant, Seattle thrives with a buzzing coffee culture in its many amazing coffee shops . Any coffee-lover's trip to Seattle should include sipping your nitro cold brew while looking out through a rain-streaked window.
Vietnam – Vietnamese Coffee Vacation
As the second-largest coffee producer in the world, Vietnam brews its own unique style of coffee that's well worth a trip. Vietnamese coffee starts with robusta beans, known for their high caffeine content and bitter bite, roasted with butter and brandy. Traditionally, the coarsely ground beans are brewed through a metal drip filter called a phin then mixed with sweetened condensed milk. You can have it cool with ice or whipped with an egg for a custardy beverage. Discover all the ways to appreciate coffee in Hanoi with a local guide .
Which of these coffee tours and trips do you want to take the most?
More Articles With Australia
Find out what to know for visiting Australia's Gold Coast, such as how to get there, when to go, and what to pack.
Who said you couldn't plan a whole vacation around coffee?
Unlike in stories, adventure doesn't always come knocking on your door—you have to make it happen.
The Southern Hemisphere offers half a world's worth of weird places to go and wild things to do all winter long. Need help? Contact us.

Try coffee from around the world ®
How it works.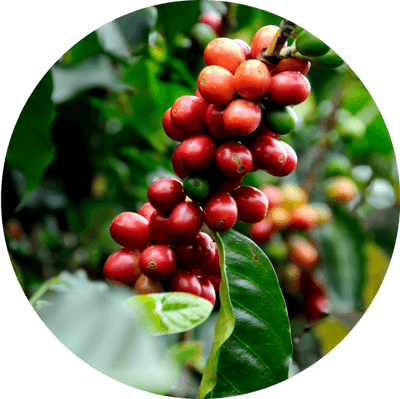 We curate the world's best coffee
We curate the best coffee from around the world
Your coffee is roasted fresh to order, to your preference
A world tour of amazing coffee ® , delivered
A coffee of the month club that curates amazing micro-lot coffees from around the world. Tanzania, Kenya, Colombia & beyond.
Each month features 12 ounces of freshly-roasted coffee, flavor notes, a postcard, and coffee history. The world of coffee delivered fresh to your door.
Think of us as your coffee tour guides, sending you amazing & exotic coffees you can't find anywhere online or on the shelf.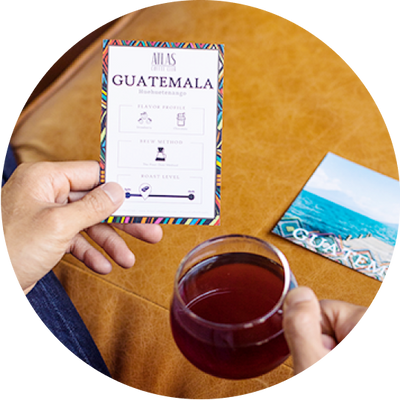 Roasted fresh and delivered to you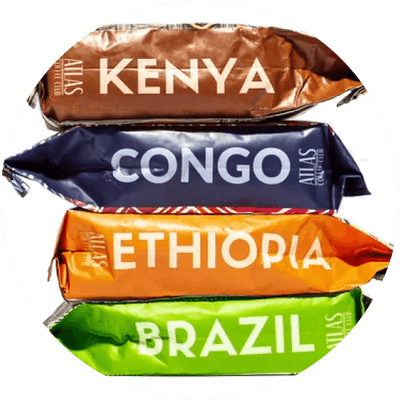 A world tour of amazing coffee ®
RECOMMENDED BY

JOIN THE COFFEE OF THE MONTH CLUB
Each month, over 50,000 coffee lovers discover a new coffee from a new country, each box includes:.
A curation of the world's best single origin coffee

A postcard from each month's country

Tasting notes & coffee history for each batch
Love your first coffee or the next one's on us
Join the coffee of the month club.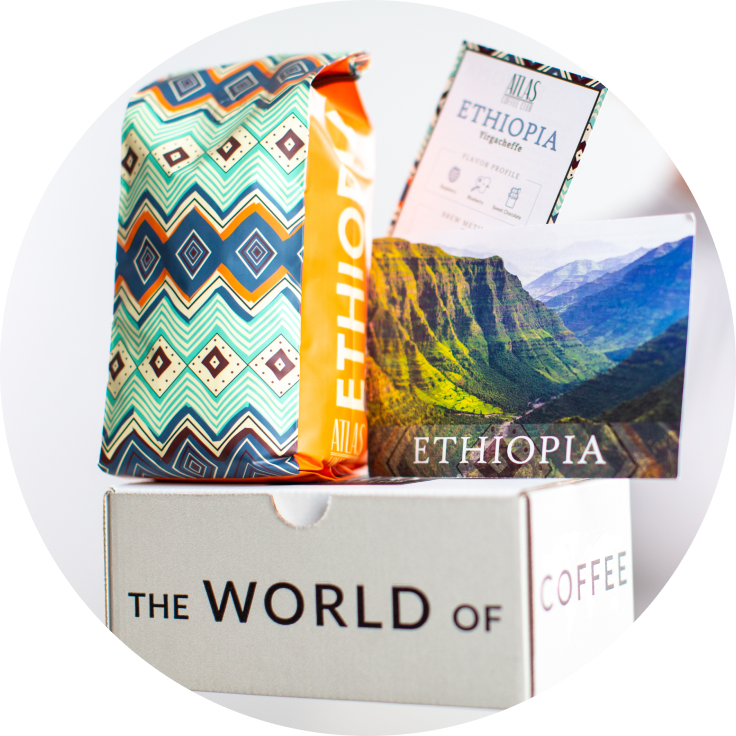 Coffee Match Guarantee: Love the coffee or your next one's free
Love your first coffee or the next one's on us
Our coffee is always:.

Single Origin

Freshly Roasted

Curated Globally

Sustainably Sourced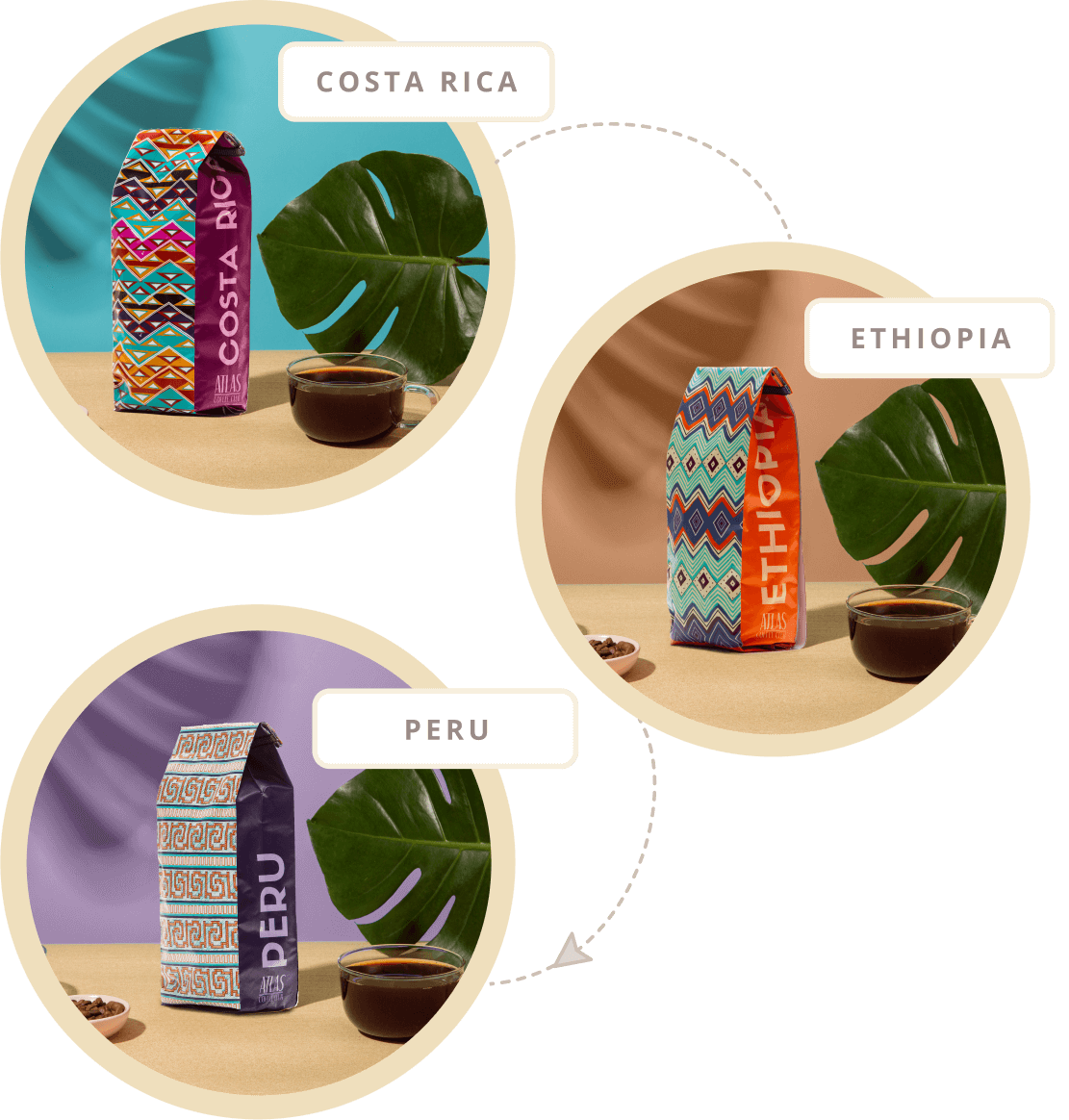 Travel the world one cup at a time ®
We source premium single origin coffee from farms around the world and pay well above fair trade prices for the beans, helping to ensure ethically sustainable farming practices and the highest quality coffee year after year.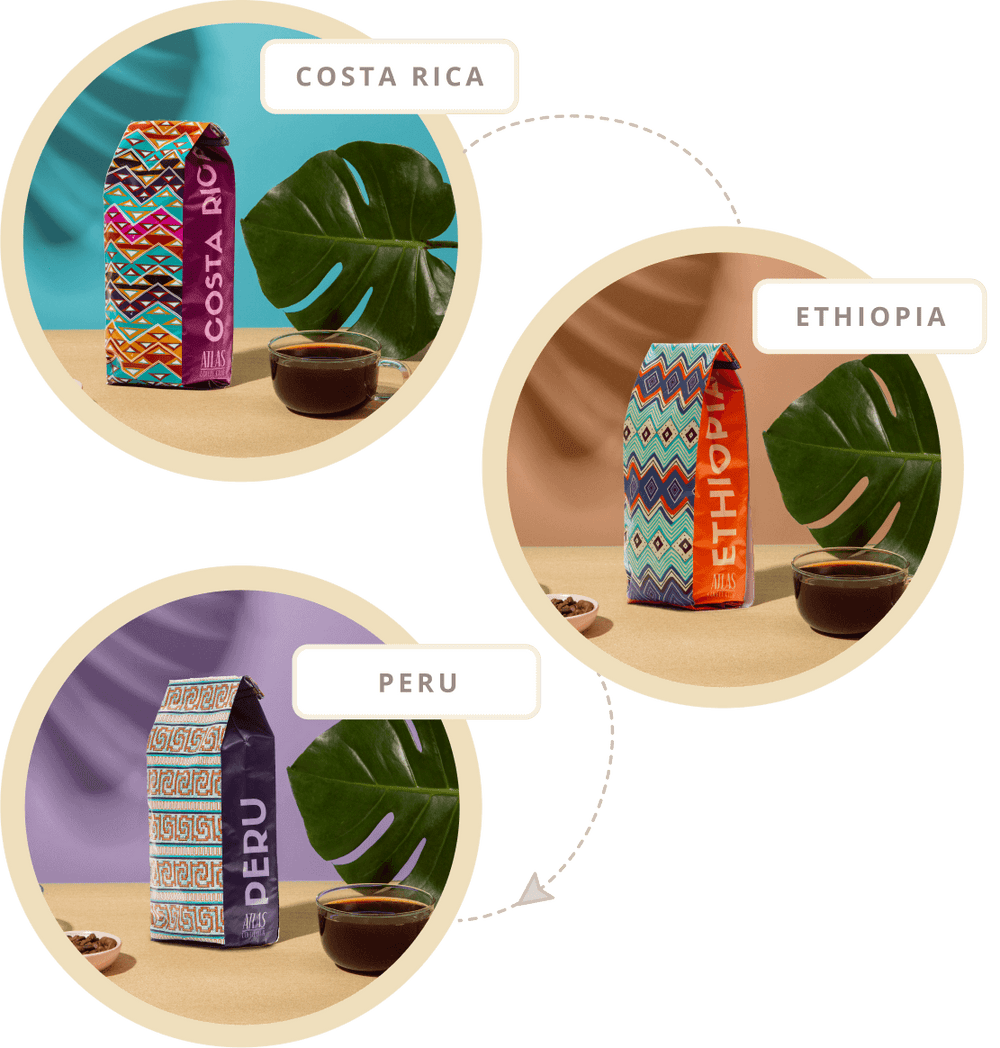 Want 50% Off Your First Order?
Subscribe and gain privileged access to exclusive offers, sneak peeks, and 50% off your first order!

the creative barista
Pouring creative content for the coffee industry
Coffee Tour: Best Destinations for Coffee Lovers
If you love the rich, aromatic brew that jump-starts your day, embarking on a coffee tour can be a dream come true. This guide will take you through some of the most iconic coffee destinations globally. The adventure includes everything from a Kona coffee tour in Hawaii to Costa Rican coffee plantations that are a stone's throw away.
Being a coffee enthusiast isn't just about savoring the heavenly flavors and aroma; it's about understanding the journey of coffee beans from the plantation to your cup. It's about appreciating the labor, knowledge, and skills involved in producing the perfect brew. Whether you're a casual coffee drinker or a connoisseur, these tours provide a golden opportunity to delve into the fascinating world of coffee.
So, let's embark on this coffee-infused journey, curated especially for the most devoted coffee enthusiasts. Picture yourself strolling through verdant coffee plantations, learning about roasting, and tasting some of the world's most delicious coffee fresh from the source. Imagine the stories you'll have to tell, the knowledge you'll acquire, and the delightful memories you'll make. As we dive into each destination, remember every coffee experience is unique, marked by local traditions, brewing techniques, and regional flavors. Let's get started!
Kona Coffee Farm, Hawaii
Experience the heart of the world-renowned Kona coffee on a tour around a Kona coffee farm. Nestled in the verdant slopes of Mauna Loa, these farms are the cradle of one of the most exclusive coffees in the world.
You'll find a unique coffee culture in Hawaii steeped in a rich history and deep respect for the land. The volcanic soil, sunny mornings, and rainy afternoons create the perfect conditions for growing Kona coffee. Walking through the coffee farm, you'll witness the production process, from the hand-picking of ripe cherries to the meticulous sun-drying and roasting process.
But the real joy lies in tasting the freshest Kona coffee directly from the source. The smooth, full-bodied brew, with its bright acidity and complex flavors, is a treat for the senses. You'll also engage with local farmers and learn about the challenges and rewards of producing this premium coffee.
And it's not just about the coffee. The spectacular views of the Pacific Ocean, the beautiful tropical climate, and the warmth of the Hawaiian people make the Kona coffee tour an unforgettable experience. So, whether you're a die-hard coffee lover or a casual drinker, visiting a Kona coffee farm is a must in Hawaii. Embrace the opportunity to deepen your appreciation for coffee while enjoying the paradise-like beauty of the Hawaiian Islands.
Coffee Plantations Near Me: Exploring Local Gems
In a world where global travel is more accessible than ever, it's easy to overlook the coffee-growing treasures that might be just around the corner. Whether you're located on the West Coast, the East Coast, or somewhere in between, searching for a "coffee plantation near me" can reveal surprising results.
For instance, the United States, particularly California, hosts several coffee farms that offer enlightening tours. These tours serve as an educational journey into the intricacies of coffee production. From seed germination to harvesting, roasting, and brewing, each step is an art form that requires knowledge and precision. At the California Coffee plantation , you can explore the entire process in detail.
While on these local tours, you can also engage with passionate farmers eager to share their experiences and love for coffee cultivation. Their stories and insights provide a personal touch that elevates the overall experience.
In addition to learning about the production process, you'll get the opportunity to taste a variety of coffee brews fresh off the roastery. These local farms often produce unique, artisanal blends that testify to their dedication to quality and flavor.
So next time you want a coffee adventure, remember to check your local area. You may discover an amazing coffee experience just a short drive away, giving you a new appreciation for the efforts that go into your daily cup of joe.
Costa Rican Coffee Plantations
Costa Rica, a small country in Central America's heart, is home to some of the world's most exquisite coffee. A visit to the Costa Rican coffee plantations is not just a coffee tour; it's an immersive cultural experience.
The country's unique volcanic soil and ideal climate conditions make it perfect for coffee cultivation. Costa Rican coffee is known for its exceptional quality and distinct flavor profile, which includes notes of fruit, citrus, and caramel.
Visiting a coffee plantation in Costa Rica offers a chance to wander through lush, verdant landscapes teeming with coffee plants. You can learn about the cultivation and processing methods that have been refined over generations, resulting in the world-class coffee the country is known for.
A guided tour through a Costa Rican coffee plantation lets you witness the entire coffee production process. It's a journey of discovery and appreciation, from the planting and nurturing of coffee seedlings to the hand-picking of ripe cherries and the meticulous drying and roasting process.
An added perk of these tours is the opportunity to sip on a freshly brewed cup of Costa Rican coffee while enjoying panoramic views of the surrounding landscapes. This experience, coupled with the warmth and hospitality of the Costa Rican people, makes for a truly unforgettable coffee tour.
Indeed, the Costa Rican coffee experience is not just about the coffee itself but also the people and traditions that contribute to the final product. Costa Rican coffee farmers are known for their commitment to sustainable farming practices and their dedication to producing high-quality coffee beans. This dedication can be felt and tasted in every cup of Costa Rican coffee.
While on tour, you'll also learn about "coffee cooperatives." These groups of small-scale farmers pool their resources together to improve the quality of their coffee and ensure fair trade practices. This approach not only enhances the quality of the coffee but also strengthens the community and the country's economy.
Part of the joy of a Costa Rican coffee tour is the immersive cultural experience. You'll have the chance to engage with local farmers, hear their stories, and gain a deeper understanding of the Costa Rican way of life. The friendly and welcoming nature of the Costa Rican people adds a special touch to your coffee tour.
Moreover, Costa Rica's stunning natural beauty enhances the coffee tour experience. Imagine sipping a freshly brewed cup surrounded by stunning mountain landscapes, vibrant wildlife, and the sound of tropical birds. It's an experience that engages all your senses and leaves you with lasting memories.
In conclusion, Costa Rica offers more than just a coffee tour. It offers an adventure that immerses you in the country's rich coffee culture, breathtaking landscapes, and warm hospitality. Whether you're a coffee connoisseur or a casual coffee drinker, a Costa Rican coffee tour is an experience worth having.
Coffee Tours Around the World
For those with an unquenchable thirst for travel and coffee, there is an array of coffee tours available around the globe. These tours provide the opportunity to taste a wide range of coffee flavors and expose you to the diverse cultures and traditions associated with coffee production worldwide.
This Expedia list provides ten fantastic destinations every coffee lover should consider for their next adventure. These destinations range from the historic coffee houses of Vienna, Austria, to the robust coffee culture of Melbourne, Australia, to the birthplace of coffee itself, Ethiopia.
While each location offers a unique coffee experience, they all share a common thread - a deep-rooted love and respect for coffee. As you traverse these destinations, you'll witness first-hand the passion and dedication that goes into every cup of coffee. You'll learn about different coffee varieties, brewing techniques, and how the local climate and topography influence the coffee's flavor profile.
These tours also allow for cultural immersion. You'll meet local coffee producers, learn about their traditions and methods, and possibly even participate in local coffee ceremonies. It's these personal interactions and cultural exchanges that make coffee tours such a rich and fulfilling experience.
So, pack your bags and get ready for a global coffee tour. Whether you're exploring the bustling coffee shops of Seattle or walking through the tranquil coffee plantations of Colombia, each destination promises a unique coffee experience that will leave you with unforgettable memories and a deeper appreciation for your daily cup of coffee.
Unique Coffee Experiences
While every coffee destination has its charm, some offer unique, unique experiences. These experiences often reflect the local culture, history, and traditions, offering an insight into the community's relationship with coffee. Whether tasting the world's most expensive coffee or participating in a traditional coffee ceremony, these experiences add a special touch to your coffee tour.
In Bali, Indonesia, you can taste the infamous Kopi Luwak, often called the world's most expensive coffee. This unique brew is created from coffee cherries eaten and naturally processed by the Asian palm civet, a local wild cat. This peculiar process enhances the coffee's flavor, making it a must-try for adventurous coffee enthusiasts.
If you're interested in experiencing traditional coffee ceremonies, Ethiopia is the place to be. Recognized as the birthplace of coffee, Ethiopia is known for its elaborate coffee ceremonies that are integral to the country's social and cultural life. During these ceremonies, coffee beans are roasted, ground, and brewed in front of guests, transforming coffee-making into a ritual of hospitality and community.
In Turkey, coffee plays a central role in social and domestic life. Turkish coffee, known for its strong, rich flavor, is often served with a side of fortune-telling. After finishing the coffee, it's a tradition to read the remaining coffee grounds at the bottom of the cup, adding a fun and mystical element to the coffee experience.
In Vietnam, you can try the unique egg coffee, a Hanoi specialty where a creamy, meringue-like egg white foam is placed on top of the coffee. This unique blend creates a surprisingly delicious combination of flavors.
These are just a few examples of the myriad of unique coffee experiences worldwide. Each experience allows you to step into the shoes of locals and engage with coffee in new and exciting ways. So, as you embark on your coffee tour, be open to trying new things and immersing yourself in the unique coffee cultures of each destination.
This article was crafted by The Creative Barista , a team of skilled writers specializing in hand-crafting SEO-optimized content for websites in the coffee industry. With our well-researched and high-quality articles, we can help increase your search engine traffic. Did you know blogging can increase website traffic by up to 434%? Let us help boost your brand's visibility and engage your audience with captivating blog posts.
Coffee Importer/Exporter
Coffee General
Recent Posts
Decoding the Dutch Bros Menu
Brewing Success at the 2023 US Coffee Championships - A Recap of the Winners and Highlights
Coffee Near Me: Attracting More Customers to Your Local Coffee Shop
Caffeine Lovers: Sip Your Way Around The World With 10 Unique Coffee Experiences
Learning about a country's coffee culture is a great way to understand its traditions and history. Try these exciting coffee tours around the world.
Coffee is an important part of many cultures. The different ways it's prepared often reflect tradition. Travelers can learn a lot about a destination by exploring the local coffee culture, from how it's made to how it tastes. A guided tour is a chance to get a complete sense of how a country prepares its coffee, why it's unique, and sample the best the nation has to offer.
10 Coffee Tour In Medellín: From Seed To Cup
Colombia is known globally as a top producer of coffee for a good reason. On a half-day tour from Medellín, the City of Eternal Spring, travelers have a chance to leave the city (transfer included in the ticket price) and visit an organic coffee farm . There, they will learn about the process of taking the coffee bean and turning it into a delicious cup of coffee.
Tour: Most complete Coffee Tour in Medellín: From the Seed to the Cup in just half day
Duration: 4 to 5 hours
Cost: From $67.95 USD per adult
Book this tour
9 Turkish Coffee Experience
Turkish coffee has a unique flavor, consistency, and crafting process. Travelers can learn about the delicious local coffee in Istanbul on a half-day tour. They will visit a spice bazaar and receive an official certificate of completion following a 30-minute workshop on the coffee-making process. The tour also includes visits to several of the most popular coffee shops in the city.
Tour: Turkish Coffee Experience (Cooking, Tasting) Afternoon Tour
Duration: 3 to 4 hours
Cost: From $79.22 USD per adult
8 Costa Rican Coffee And Chocolate Crafting Near La Fortuna
Coffee is one of Costa Rica's biggest exports, so it's a must-do thing for visitors to enjoy a coffee tour. Booking a tour with a local guide means learning about the coffee harvesting, roasting, and grinding process on a farm near Arenal Volcano. In addition to sampling the coffee grown at the farm, visitors also get to taste the chocolate and sugar cane they produce.
Tour: Costa Rican Coffee and Chocolate Crafting Experience: North Fields Cafe
Duration: 2 hours 30 minutes
Cost: From $40 USD per adult
7 Specialty Coffee Workshops In Bogotá
Travelers who really want to immerse themselves in the coffee culture of Colombia can take a tour of the capital of Bogotá. Rather than visiting a coffee farm, this tour takes travelers through a trendy local neighborhood to experience the various coffee shops and try some of their best coffee products.
Tour: Specialty Coffee Workshops in Bogota
Duration: 3 hours
Cost: From $34 USD per adult
6 Melbourne Coffee Lovers Walking Tour
Australians take their coffee very seriously, so while in Melbourne, take a guided tour to four of the most popular coffee houses in the city. Learn about the process of making the coffee, try different blends from across the globe, and receive commentary from an English-speaking guide along the way.
Tour: Melbourne Coffee Lovers Walking Tour
Duration: 2 hours 30 minutes to 3 hours
Cost: From $55.1 USD per adult
Related: Cinnamon, Chocolate, Coffee: What Do They Have In Common? They're All Secret Chili Ingredients
5 Vietnamese Culture And Coffee-Making Class
Spend two hours learning how to make the best Vietnamese coffee in a masterclass in Hoi An. This culturally rich Vietnamese city is located south of Hanoi and is an excellent destination for shopping and food. The class offers insight into the various types of Vietnamese coffee and how to make them, including the unique egg coffee.
Tour: Vietnamese Culture and Coffee-Making Class
Duration: 2 hours
Cost: From $15.39 USD per adult
4 Stockholm Fika Tour
Visiting Sweden is an excellent opportunity to learn about the coffee culture there, especially the concept of Fika. Fika is a Swedish tradition of getting coffee with a pastry and having a good conversation with a friend, partner, or colleague. A Stockholm Fika Tour introduces travelers to this concept, provides a social setting to try it out, and includes four or five stops at various coffee shops to sample pastries along the way.
Tour: Stockholm Fika Tour
Cost: From $63.97 USD per adult
3 Seattle Coffee Culture Tour
As the birthplace of the now exceptionally popular franchise , Starbucks, Seattle cannot be overlooked for its coffee culture . A two-hour tour in Seattle's Capitol Hill neighborhood includes a chance to try various specialties, from rich espresso to infused coffee. The trendy neighborhood is the perfect place to experience the best of Seattle's hipster coffee shops and end the night at a cocktail bar.
Tour: Seattle Coffee Culture Tour
Cost: From $54 USD per adult
Related: Coffee Lovers: You'll Love The Starbuck's Roastery In Seattle
2 Coffee Ceremony At A Home In Addis Ababa
Travelers visiting Ethiopia must invest in a coffee tour since they are in the birthplace of coffee. Ethiopians consume more coffee than most African nations , so embarking on a coffee tour in Addis Ababa is a great way to understand the ritual and culture surrounding the tradition. Travelers will attend a local cooking class and market and learn to hand-roast coffee in the comfort of an Ethiopian kitchen.
Tour: Market Tour and Cooking Class with a Coffee Ceremony at a Home in Addis Ababa
Duration: 3 hours 30 minutes
Cost: From $140 USD per adult
1 Blue Mountain Coffee And Sightseeing Tour
Many travelers visiting Jamaica stick exclusively to the resorts and don't get a chance to experience the local culture. Get off the beaten path by booking a tour to the Blue Mountains in Jamaica, with round-trip transportation to and from accommodation included. The sightseeing portion of the tour includes commentary from a guide about history and agriculture. Then, travelers will visit Devon House to sample coffee and ice cream.
Tour: Blue Mountain Coffee and Sightseeing Tour
Duration: 4 to 6 hours
Cost: From $315 USD per adult
The Nine Best Coffee Farms to Visit Around the World
Author: Iris M. Pang
Last Updated: June 14, 2023
Fact Checked
Iris M. Pang
Iris m. pang is a seasoned coffee recipe developer based in denver. she loves specialty coffee and the diverse culinary treasures from around the world..
When we think of coffee, a few of the most popular countries that come to mind are Colombia and Brazil. But what if Home Grounds told you there was a whole world of coffee and coffee farms you've never even heard of?
Buckle up and join a virtual tour of the nine best coffee farms in the world.
What Do the Best Coffee Farms in the World Have in Common?
All of the world's best coffee farms live in one of the 20 coffee-producing countries in the coffee bean belt . Located between the latitudes of 25 degrees North and 30 degrees South of the Equator, all these countries have similarly mild climates, areas of high elevation, and mineral-rich, fertile soil.
The best beans in the world require such mild temperatures because coffee cherries take time to mature and develop flavor. Higher temperatures affect the flavor of the final cup—creating a more hospitable environment for coffee pests, accelerating fruit ripening, and encouraging plant tumor growth ( 1 ).
But aside from climate and geographic location, hard work, technology, and sustainability all play a part in shaping the final cup's flavor and quality, too.
Best Coffee Farm in Kona
Though it's world-renowned for its flavor, Kona coffee has become somewhat of a marketing catchphrase to lure would-be coffee novices into buying a coffee—most often a blend.
Often, coffee blends are sold to mask the flavor of lower-quality beans.
According to r. Miguel Meza ( 2 ):
More than half of Kona beans grown are sold to be used in Kona blends, in which only 10 percent of the beans used actually come from Kona.
But if you want to get a taste for the best Kona coffee beans , why not travel directly to the source? Plan a trip to the Big Island and visit a Kona coffee farm.
Located near the Big Island's capital, Kailua-Kona, the Mountain Thunder Coffee Plantation is a one-of-a-kind Kona coffee farm ( 3 ).
On the slope of the Hualalai volcano at 3,200 feet above sea level, Mountain Thunder's coffee beans are nourished with mineral-rich volcanic soil, plenty of rain, and sunshine. The low, canopy-level cloud cover keeps the temperatures mild. It promotes biodiversity, nourishing the soil and encouraging the coffee cherries to develop all the wonderful flavors that make for an excellent cup. Moreover, all their coffee cherries are hand-picked at the peak of ripeness, and they process and roast their Kona coffee beans in small batches on-site. If you fancy a tour, those are available seven days a week and are only a 15-minute drive from the Big Island's capital.
Best Costa Rica Coffee Farm
Now, let's move southeast and head to Central America for the best Costa Rican coffee : La Isla .
La Isla is a family-run coffee farm located in Naranjo, Costa Rica ( 4 ). Since the 1930s, their grandfather, grandmothers, and mother have instilled in the siblings a love for producing the finest Costa Rican coffee.
And since 2017, the La Isla coffee plantation has worked tirelessly to cultivate and process the best coffee beans using the honey processing method, which yields a sweet, clean cup.
Though it's a relatively young farm with a small following, La Isla has garnered high praise, scoring an 88.5 in the 2020 Cup of Excellence ( 5 ). With overall tasting notes like berries, orange, honey, caramel, jasmine, watermelon, and milk chocolate, this is a family-run coffee farm you won't want to miss.Ever been curious about where those tasting notes on your bag of coffee beans come from? Check out this Wrecking Ball Coffee Roasters demonstration to see how coffee cupping is done. Also, if you want to host a coffee cupping of your own, check out our coffee flavor wheel .
Best Specialty Coffee Farms
Next, our tour of the best coffee plantations and farms around the world takes us to Honduras' Finca El Puente, where you'll find the best Honduran coffee .
This 2019 Cup of Excellence award-winning Honduran coffee farm is perpetually pursuing the latest technologies and agricultural methods to yield the best-tasting Honduran coffee year after year ( 6 ).
In 1996, husband-and-wife team Marysabel Caballero and Moises Herrera established the Finca El Puente coffee farm in La Paz, Honduras, shortly after they married. It has been an enduring, lifelong passion for both coffee and the industry around it.
Since 1915, Marysabel's family had worked hard to cultivate and process the best Honduran coffee, while Moises had worked in the industry before he met Marybel.
Together, they've shaped their coffee farm into a force of not only award-winning coffee but a potent force for environmental sustainability and social good. Marysabel and Moisses are involved with every part of coffee production—sustainability, soil health, and the health and well-being of Finca El Puente's workers ( 7 ).
Aside from their eco-friendly and sustainable agricultural practices, Finca El Puente's secret to award-winning coffee lies in its elevation. Spanning 36 lots, Finca El Puente, and all 40 of their coffee bean varieties grow at an elevation of between 4,921-5,511 feet above sea level, certifying it as High Grown Coffee .
Their coffee beans' most prominent tasting notes are dark chocolate, plum, and hazelnuts. In short, it's a classic, clean cup you need to try.
Best Coffee Plantations in Colombia
Next, we'll be heading to the West coast of Colombia, to the town of Buesaco in the department of Nariño.
Before it was home to multi-award-winning coffee beans, Pablo Andres Guerrero's farm, Hacienda El Obraje , began its life as a wheat farm. However, as wheat imports became more prevalent, Pablo gradually transitioned to growing coffee trees ( 8 ).
As an architect by trade, Guerrero has managed his farm to provide for the long-term health of his plants and soil. What's more, everything is laid out to make the cultivation, harvesting, and washing/drying processes more efficient ( 9 ).
According to the Cup of Excellence, the overall tasting notes you can expect from Obraje's Gesha coffee beans include jasmine, peach, Mandarin orange, and brown sugar, with a crisp, tangerine acidity.
Best Coffee Farms on the Big Island
Whenever people think of the best coffees from Hawaii , most people automatically think of the Kona region. But did you know there are multiple Hawaiian coffee-growing regions to explore? There's the Ka'u Coffee Mill, for instance ( 10 ).
The incredibly fertile volcanic soil sets the Ka'u region apart from the rest. Spanning the South side of the Big Island, this soil contains young volcanic ash. The climate in this region is characterized by sunny mornings, cloudy afternoons with rain, and cool nights.
Because coffee cherries need to be at peak ripeness to produce the best-tasting cup, Ka'u Coffee Mill harvests all their crops by hand from late summer to early spring. Also, they produce washed, honey-processed, and naturally-processed coffee beans. Moreover, their roasting process is all manual, and both large and small batches are roasted daily for maximum freshness. Lastly, each of their four roast profiles was developed by meticulously cupping each small batch, narrowing down a flavor profile for the roast type, and finally, narrowing those down to four roast profiles.
Ka'u Coffee Mill's coffee beans have a longer, sweeter finish with aromatic chocolate, fruit and floral notes, and fruity notes in the cup.
Best Coffee Farm in Hawaii
The beauty of the Big Island of Hawaii is that you have choices. If you can't make it to one coffee farm because…reasons, there's another excellent coffee farm to tour. In our opinion, the cream of the crop is Long Ears Hawaiian Coffee ( 11 ).
Long ears is the most distinct coffee farm on our tour, and they named it after the former sire of their mule-breeding operation.
First established in 2000, Long Ears fell into the coffee industry after noticing the naturally-growing coffee trees on their land, picking the ripe berries, and processing a whopping 300 pounds of it for the locals to try. What followed was a frantic whirlwind of buying the necessary equipment for roasting and processing coffee beans and learning all they could from former coffee farmers.
In addition to harvesting and processing their beans, Long Ears supports local farmers, with modest coffee cherry crops, by buying their beans. They are the only coffee farm on the Hamakua' coast that exercises full control over harvesting, processing, and roasting coffee beans on-site.
Also, did we mention they're the only coffee farm on our virtual tour that offers aged coffee?
They produce two types of aged coffee: a Misty Mountain Private Estate and an aged Pea Berry. Both of these limited-edition coffees are aged for three years, developing a concentrated flavor that is highly prized.
Best coffee farm in Maui
Next, let's head West to the neighboring island of Maui. Here, you'll find O'o Farm , an eight-acre farm in the farming community of Kula, Maui ( 12 ).
Established in 2000 by Louis Coulombe and Stephan Bel-Robert, O'o Farm began its life as a virginal fruit orchard and a handful of coffee trees. Soon, through their dedication and hard work, O'o Farm has flourished into a thriving estate of greenhouses for tomatoes, an orchard of mature Hawaiian fruit, a coffee plantation, and vegetable gardens.
O'o Farm is a carefully-cultivated eight acres of no-till, sustainably maintained land at the core of its success. And their extensive coffee tour showcases their hard work by walking visitors through each step of their coffee process, from seed to cup.
O'o Farm offers Red Catuai and Maui Yellow Caturra. For those who prefer a naturally-processed, medium-roast coffee with a long finish, the Red Catuai offers coriander and almond notes. The Yellow Caturra is a light-roast coffee with stone fruit and almond notes reminiscent of cherries with a smooth finish.
Best coffee farm in Oahu
Next, let's venture East of Kauai to another island in the Hawaiian archipelago, O'Ahu. Here, you'll find the only coffee plantation on this island: Waialua Estate ( 13 ).
Situated on the Wahiawa Plateau of Oahu's North Shore, this 155-acre farm grows coffee beans alongside cacao beans. Both of these plants encourage insects, natural predators of coffee plant pests. These symbiotic relationships within the ecosystem allow for natural, pesticide-free crops. Moreover, their diversified agricultural practices ensure the land, and its people remain healthy and profitable.
Waialua Estate sells three types of beans:
Sunrise (a light-medium roast)
North Shore (a dark roast)
Pea Berry (a rare dark roast made from the Pea Berry coffee bean)
The Sunrise is perfect for anyone who's looking for a sweet, smooth cup with no bitterness. The North Shore dark roast is smoky and bold, with notes of chocolate. Finally, the Peaberry is smoky, chocolaty, and smooth.
Best coffee farm to donate profit to
Last but not least, let's explore some Rwandan coffee at the Rwandan coffee farm of Koakaka . In Kinyarwanda, this name translates to the Cooperative of Coffee Farmers of Karaba district .
First established in 2003, Karaba district brings together coffee farmers from three different sectors. With a total of 1,316 members, only 296 of these farmers are women, but they plan to expand their coverage further to include more coffee farmers.
Year over year, Koakaka has won the Golden Cup award at the Cup of Excellence and their dedication to quality shows. Overall, their Bourbon coffee beans are fragrant, with an aroma and flavor of citrus lemon, melon, and green apple, balanced by notes of honey. Its acidity is "snappy", with a velvety/creamy, long finish.
Final Thoughts
No matter which of these coffee plantations you visit, you're sure to find coffee beans to delight your palate. From the honey and jasmine of La Isla, to the dark chocolate plums of Finca El Puente, you're sure to find your next coffee obsession.
Have you tried any of the coffees above? If so, tell us about your experience in the comments. We'd love to hear from you.
How many coffee farms are there around the world?
There are more than 25 million coffee farms worldwide ( 14 ). While most people conceive of coffee as a large-farm crop,60% of the world's coffee is produced by small coffee farms, estimated by Enveritas to be 12.5 million.
These small farms rely on their coffee crops for most of their income. However, according to this data, 44% of these small farms are in poverty. The remaining 22% live below the poverty line. So, ensuring your coffee beans are sourced ethically and fairly is essential.
Which Is the largest coffee-growing country in the world?
Brazil is, by far, the largest coffee-producing country in the world ( 15 ). With more than 2 million hectares dedicated to coffee production, Brazil supplies 30% of the world's total coffee supply, producing 43 million bags of coffee annually. Seventy percent of this coffee production is Arabica, and much of the coffee harvesting and processing is done by machinery.
Brazil's coffee farms consist of large and small plantations. Some larger-scale coffee-growing operations can produce more coffee than Bolivia in one year.
Where can you buy coffee beans from the best coffee farms around the world?
You can buy exotic coffee beans worldwide through subscriptions like Atlas Coffee Club . Every month, the Atlas Coffee Club sends a 12-ounce bag of coffee to you—freshly roasted and ready for you to enjoy.
Each of their coffees comes from micro-lots from countries like Tanzania, Colombia, Costa Rica, Indonesia, Ethiopia, and Kenya. Your bag of coffee beans also comes with tasting notes and a postcard with brewing tips to help you bring out the best in each country's beans.
The Atlas Coffee Club pays the coffee farmers far above the market price for their crops, so you can rest assured you're supporting farmers, who are this industry's lifeblood.
Climate & Coffee | NOAA Climate.gov. (2015). Climate.gov. https://www.climate.gov/news-features/climate-and/climate-coffee/
Connor, A. (2017, June 21). Why You're Not Drinking Coffee Grown in America. Gear Patrol; Gear Patrol. https://www.gearpatrol.com/food/a364976/hawaiian-coffee/
The Mountain Thunder Story | Mountain Thunder Coffee. (2017). Mountainthunder.com. https://mountainthunder.com/content/mountain-thunder-story/
La Isla – A Specialty Coffee Farm in the Mountains of sunny Costa Rica. (2017). Laislacr.com. https://laislacr.com/
Cup of Excellence. 88.5. (2020, July 21). Cup of Excellence. https://cupofexcellence.org/directory/88-5-7/
The Tastiest Coffee from Honduras is Back – Dabov Specialty Coffee. (2020, August 31). Dabov Specialty Coffee. https://dabov.coffee/the-tastiest-coffee-from-honduras-is-back/
Barista Magazine. (2019, June 19). Master Q+A Continued: Marysabel Caballero and Moises Herrera. Barista Magazine Online. Thunder https://www.baristamagazine.com/master-qa-continued-marysabel-caballero-and-moises-herrera/
Rushton, D. (2019, December 5). Map of the Month: Bringing Smallholder Coffee Farmers out of Poverty. Carto.com; CARTO. https://carto.com/blog/enveritas-coffee-poverty-visualization
Brazil | Melbourne Coffee Merchants. (2022, January 26). Melbourne Coffee Merchants. https://melbournecoffeemerchants.com.au/origin/brazil/
Coffee, A. (2018, August 14). Farm Tour: Hacienda El Obraje – Ally Coffee – Medium. Medium; Ally Coffee. https://medium.com/ally-coffee/farm-tour-hacienda-el-obraje-9eaca21c368f
Obraje – Colombia 2021. (2021, May 5). Cup of Excellence Farm Directory. https://farmdirectory.cupofexcellence.org/listing/obraje-colombia-2021/
Kau Coffee Mill. (2013). Our Process | Kau Coffee Mill. Kau Coffee Mill. https://kaucoffeemill.com/our-process/
Long Ears Hawaiian Coffee – Gourmet Dark Roast Coffee. (2022). Longearscoffee.com. http://www.longearscoffee.com/about.htm
O'o Farm. Our Story. (2022). Mybigcommerce.com. https://oofarm.mybigcommerce.com/our-story/
Waialua Estate. About Us – Chocolate and Coffee Grown in Hawaii at Waialua Estate on the North Shore of Oahu. (2022). Waialuaestate.com. https://www.waialuaestate.com/about-us/
Cup of Excellence. 89.47. (2018, January 22). Cup of Excellence. https://dev.cupofexcellence.org/directory/89-47/
Leave a Comment Cancel reply
Save my name, email, and website in this browser for the next time I comment.
Homegrounds is reader-supported. When you buy via the links on our site, we may earn an affiliate commission at no cost to you. Learn more.
We take the accuracy of our content very seriously. We understand that our readers rely on us for precise and trustworthy information, and we are committed to meeting that expectation. Our fact-checking process is rigorous and thorough, designed to ensure that every piece of information we share is accurate, up-to-date, and reliable.
Every article we publish undergoes a stringent fact-checking procedure. To complement our own first hand experience, we draw from reputable sources within the industry, including coffee communities such as the coffee and espresso SubReddits, and a number of specialty coffee forums and private groups.
Our editors cross-reference every claim, statistic, and piece of data with multiple sources to verify its accuracy. We also compare our own experience to community reviews to see if there is anything we may have overlooked. Any discrepancies found are flagged and corrected before the article is published.
This meticulous process ensures that the information you receive from Home Grounds is not only engaging and useful but also trustworthy and reliable. We're committed to helping you 'Brew Better Coffee', and that starts with providing you with the best, most accurate information possible.
Homegrounds.Co Is Your Most Trusted Resource On All Things Coffee
Hey, we get it. The internet is brimming with big-shot publishers claiming to be the 'know-it-all' of everything, including coffee. But let's spill the beans here - most of the websites you find on Google are run by big media companies; not by coffee experts.
That's where we, at Home Grounds, come in. We're not just some faceless corporation; we're a tight-knit crew of coffee junkies, who live and breathe the art of coffee brewing on a daily basis. We're here to cut through the noise and give you the no-BS lowdown on coffee gear and home brewing, with real reviews from people that have actually used the items they write about.
Our team? We're a bunch of self-confessed coffee nerds, each with our own journey through the specialty coffee industry. From pulling espresso shots in hipster filled cafés, to roasting beans to perfection or tinkering with espresso machines - we've been there, done that.
And we don't just talk the talk. We put our money where our mouth is, sourcing and testing all the gear you see reviewed on our site. Each recommendation we make comes from extensive personal use.
As the industry is so fast-moving, we aim to keep our content fresh, updating our articles at least twice a year. So, when you see a machine or a coffee recommendation in our top picks, you know it's not just hot air.
We hope you'll join us on our mission to Brew Better Coffee.
Learn More About Us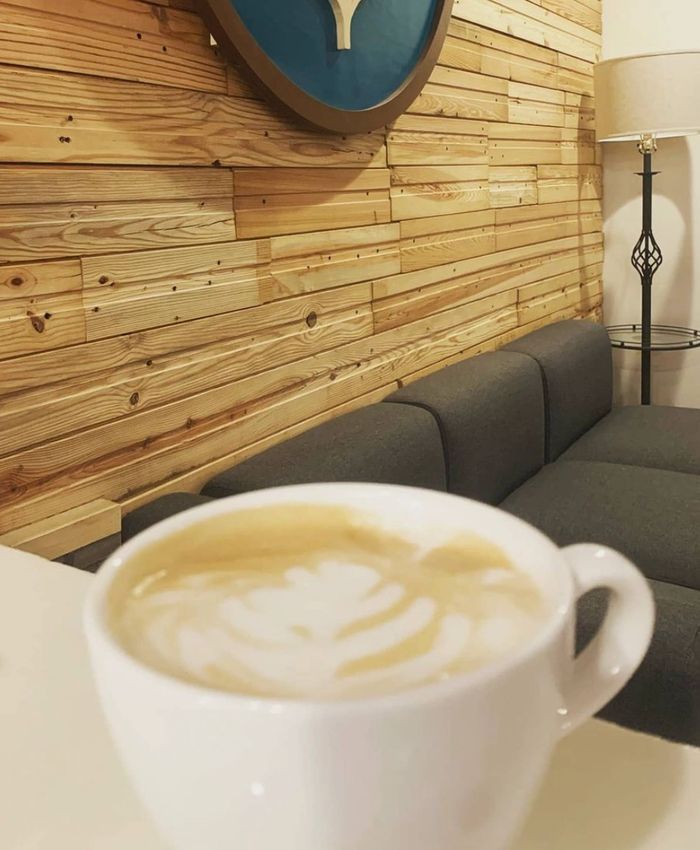 Find the best coffee in every town!
Your Journey to Great Coffee Starts Here
Photo Gallery
Global Coffee Tours is owned and operated by independent coffee shop owners. We know and understand the independent coffee shops!
We are building a network of independent coffee shops all over the world. You will never have to wonder where to go again!
Get started today with your Global Passport!
What is a coffee tour?
How it works, what does the in person tour consist of.
In person tours:
You will be guided through each shops special offerings as well as learn more about the shop and their unique coffee! These tours will be done in person.
Virtual Tours: (Through the Global Coffee App)
If you are in your home town or anywhere in the world, we will help you find the best coffee! Just search the Passport Coffee Tours app for your location and you will find the best independent shops near you! Just scan the QR Code at each shop and show your membership card (in the app) and receive at 10% discount on your order.
Virtual Global Passport:
Once you are a member of Global Coffee Tours, you will have a virtual passport (located in the app). Every Journey you take (visit to one of the coffee shops) you will receive a stamp on your Global Passport. You will also receive a 10% discount on your purchase for being a member.
The more shops you visit the more stamps your passport will receive.
Join us for a unique experience as we take you and your group to see how things work in one of our participating coffee shops, as well as taste some of the things each shops is known for.
During the in person tour we will tell you just how each shop came about. Why they sell some of the things they do and you will even get to make your own drink!
Your Global Passport will be stamped at each location increasing the number of stamps and places you have visited.
Tour options
Tour of 3 local shops
Download our App and tour every shop around the world. Scan the QR code to stamp your Global Virtual Passport!
Tour of 5 local shops
Join Our Mailing List
Questions in person bookings.
This site is protected by reCAPTCHA and the Google Privacy Policy and Terms of Service apply.
Special Requests Available
For small group tours, we can customize an itinerary to emphasize your interests. If you have a special request, send us a message, and we will be sure to get back to you soon.
Global Coffee Tours
40 Summers Way, Roanoke, Virginia 24019, United States
Drop us a line!
Better yet, see us in person.
We love our customers, so feel free to visit during normal business hours.
Copyright © 2022 Passport Coffee Tours - All Rights Reserved.
Powered by GoDaddy
Jul 1, 2022 • 5 min read
Some of Europe's most gorgeous cafes are hidden in Budapest's neo-Renaissance palaces, 18th-century townhouses and art nouveau residential buildings.
Jun 28, 2022 • 7 min read
Costa Rica and Panama offer a wealth of wildlife, untamed nature, and stunning beaches. So how do you choose which to visit? We can help you decide.
Jun 16, 2022 • 7 min read
Panama City's hippest neighborhood is also its smallest and most historic. Here's our guide to the best things to do in charming, timeless Casco Viejo.
Mar 23, 2022 • 8 min read
Bohemian, buzzing Budapest will keep you up till the early hours. From ruin pubs to rooftop cocktail bars, here's our pick of the city's best nightlife.
Feb 18, 2022 • 5 min read
Serbia has vibrant cities and incredible national parks. From coffee shop culture to bear-watching, here are some highlights for you to explore.
Jan 26, 2022 • 7 min read
Puerto Rico's love affair with coffee began when the Spanish first arrived on the island. Here are the best places in San Juan to find a perfect cup today.
Dec 9, 2021 • 5 min read
Hawai'i's Big Island's dramatic terrain will surprise you and take you to extremes. Start with these 10 experiences.
Oct 28, 2021 • 6 min read
Dive into the magic of Medellín - fully experience today's "City of the Eternal Spring" with these 10 must-dos.
Sep 30, 2021 • 5 min read
Don't let the occasional big-chain coffee shop fool you — Miami runs on Cuban coffee. If you're ready to get a taste of this caffeinated wonder, check out one…
Sep 29, 2021 • 7 min read
From its homeland in Ethiopia to the ultra-modern cafes of Japan, coffee has made quite the world tour. Here are the best countries to drink coffee.
Sep 29, 2021 • 5 min read
Visitors to Italy ordering their first real coffee need to know they're in quasi-sacred territory. Here are our top tips on how to drink coffee in Italy
Aug 20, 2021 • 7 min read
Don't cheat yourself by spending all your time at the beach, go out and explore Jamaica's alluring national parks.
Feb 11, 2021 • 6 min read
What's the best month to visit Portland, Oregon? What is the cheapest time to visit, has the best weather or the most events? Here's our guide to deciding.
Jan 22, 2021 • 2 min read
For serious coffee drinkers, the espresso soda is always the perfect choice.
Jan 9, 2021 • 2 min read
Imagine the spicy aromas of a chai and then wrap a warm, velvety chocolate blanket around it and that's what you get with Cocoa Tea.
Nov 13, 2020 • 2 min read
Cardamom Tea is a tasty, spicy spin on the classic traditional cuppa. Add some milk and a little sweetener to start your day right.
Sep 25, 2020 • 1 min read
These top 10 coffee makers and accessories will bring your favorite neighborhood cafe into your kitchen.
Sep 25, 2020 • 2 min read
A glass of Irish Coffee provides that perfect kick on a rainy, foggy day.
Sep 1, 2020 • 6 min read
The memory of a meal can linger long after you return home from a trip, especially when you're grounded from international travel by a global pandemic.
Jun 19, 2020 • 14 min read
If you're visiting San Francisco for the first time, it can be hard to narrow down where to start your tour of the city. This is what you need to know.
Jun 5, 2020 • 5 min read
We rounded up 10 outdoor cooking tools and accessories that will help you achieve a gourmet RV kitchen experience.
Jun 4, 2020 • 5 min read
These 10 pieces of outdoor cooking gear for backpackers will take your backcountry meals to a whole new level.

Sip Coffee House is reader-supported. If you purchase through a link on this site, we may earn a commission at no extra cost to you. Learn more.
Atlas Coffee Club Review 2023: Gourmet World Tour
Even for adventurous coffee drinkers, it can be easy to get into a rut. For those searching for a way to break out of the usual, subscription services are a great option.
If you're looking for a subscription that will help you change up your caffeine routine, Atlas Coffee Club might be right up your street.
Atlas offers small-batch, artisan coffee from around the world delivered directly to your home. They also provide helpful information, including brewing recommendations and coffee flavor profiles with each order. Ahh..The perfect cup of coffee! Keep on reading to dive in deeper with our Atlas coffee club review :
Who are Atlas Coffee Club?
Atlas coffee club wants to "share the world of coffee." They source coffee in small batches from more than 50 countries around the world. Setting themselves apart with a focus on small batches, high quality , and sustainable practices. For coffee drinkers who want a bonus educational experience, and those looking for the chance to sample a different single origin coffee from around the world every month at home, Atlas delivers. Here are some things to consider before you jump in:
Enjoy different brews from all across the world with Atlas. Sign up to receive a new variety of beans to sample every month and enjoy the best micro lots from around the globe! Use code SIP50 for 50% off your first order !
World tour of coffee beans
Brewing recommendations and tasting notes Included
Setting up and changing your subscription is easy
Preferences aren't as selective as some other coffee subscription companies
The base quantity (12 oz bags) may not be enough for some coffee lovers
Co-founders Michael Shewmake and Jon Miller bring diverse experiences to the table: Miller an "avid traveler, pilot, and actual rocket scientist," and Shewmake an entrepreneur and musician. Based in Austin, TX, the coffee club brings together a variety of contributors and coffee farmers from around the world to present a rounded, enlightening experience. Basically, it's a world tour in coffee beans.
Overall, If you're looking to open your horizons to a regular delivery of fresh beans and enjoy one brew method after another, you'll probably love this subscription.
Atlas Coffee Club Subscription
Beans from Atlas are a fantastic choice for coffee drinkers that are looking for more than just your regular coffee subscription. In particular, those of you for who a coffee tour around the world tasting a new coffee of the month sounds dreamy!
Atlas offers new specialty-grade coffee (known as coffee of the month) selections every month, delivering high-quality coffee sourced from all over the world to their subscribers. You specify your roast and grind preferences, and Atlas takes it from there.
The company also offers a lot of added value, including: flavor notes, brewing guides, and even a postcard from each coffee-growing region. If you want your coffees with a side of globe-trotting delivered to your door, Atlas coffee club is an excellent choice.
Atlas Coffee bills itself as a kind of world tour for coffee adventurers, bringing globally curated coffee to their subscribers' home and featuring a new country each month.
They work with partners around the world to source coffee grown to the highest standards, including some very rare–even exclusive –micro-lots in their specialty coffee offerings.
In case you're wondering, Atlas Coffee is far from an unknown in the coffee club space. Their subscription features on lists by the likes of Forbes and USA Today has investigated the company's offerings as well. They've been around since about 2016, and their reputation continues to grow year after year.
Unlike some of their competitors, Atlas sources the coffees and roasts all its coffee in-house at their headquarters in Austin, TX. Given that it's roasted to order, it makes for very fresh coffee, delivered to your doorstep, with a quality you wouldn't be able to find at the grocery store.
In addition to your bag of coffee, you also receive brewing suggestions and tasting notes to dig a little deeper. Perfect for those of you who obsess over using one brew method compared to another.
When it comes to preferences, this subscription service makes each shipment simple, which is helpful for the customer who is happy to give control over to a curator. If you are looking for a surprise every month, Atlas coffee club provides it. However, If you want a little more say in the types of coffees you will receive, the preference settings may be too broad for your tastes.
All in all: Atlas coffee is an easy way to bring a little excitement and adventure back into your brewing routine without ever deciding on a bag yourself!
Coffee Quality & Assortment
One of the biggest factors that separate an Atlas coffee club membership from other coffee subscription services is that their beans are constantly changing .
Yes, no two months are the same!
Imagine a whirlwind of flavors, tasting a new country each month; a great way to discover a growing region you might not have sampled before.
Sound good? If so, you're going to love Atlas coffee club!
As a coffee nerd, I appreciate the chance to sample beans from new places and collect postcards of tasting notes–my coffee passport will never be full!
However, if you are looking for a variety of different flavors every month, you should note that Atlas sends out coffee from one region in each shipment, even if you choose the bi-monthly shipment. This can be frustrating if you've found a coffee you love and want to order on repeat compared to trying another origin.
Talking about assortment, Atlas coffee club may not have quite as large a selection of coffee as some of its competitors, but it's broad enough to bring you a new flavor every month .
You can also change up your preferences at any time when it comes to roast: Just indicate if you prefer light to medium roast or medium to dark, and "all roast types" options mean that you're always getting a new experience with every bag of beans.
In addition to continually updating their coffees, Atlas refines their roasting practices to get the most flavor out of the beans they source. You can update your subscription at any time, which gives you a chance to sample different flavors that the variety of roasts available. I tend to prefer light roast and medium roast, but there are also always some great dark roast coffee selections.
Another point to mention is sustainability , as it's at the heart of the company's ethos. According to the company, they believe that "With the proper resources, our farmers can afford the ability to utilize holistic and best in class farming practices, producing quality coffee year over year."
Overall, Atlas coffee club has enough selection to keep you entertained with a new origin every month. If you like surprises, it could make an exciting addition to your brewing stack.
Coffee Ordering and Delivery Experience
If there's one thing that ruins a subscription specialty coffee experience, it's complicated ordering and delivery processes.
Fortunately, setting up your subscription with Atlas is simple and straightforward: sign up, select how many bags of coffee you want to receive, how often you'll get them, your roast preference, and whether you want ground or whole bean coffees.
Making your choices in the different subscription settings is also easy, and Atlas provides some added detail to steer you in the right direction. You can choose from half-bag, single bag, and double bag volumes per shipment you receive, with a guideline of approximately how many cups each bag makes.
Subscribers can also choose to receive once a month or every two weeks for more flexibility. But remember, each order within the same month will be the same ground or whole bean coffee.
Each section on the subscription signup page gives you a bit of detail to help you understand what you're going to get from your first shipment. The roast preferences have a word or two that help you filter and decide what you like the sound of. For example, "fruit, berry, citrus, chocolate" as a description for light to medium roasts. While a little vague, you still have some control over your choice.
An interesting side feature that I appreciate is the Atlas Rewards Program . Members may earn points for the number of miles their coffee travels, the number of different regions they "visit" through their subscription, and more. You can then apply those points for goodies like free shipping, store credit, more coffee, and other bonuses. It's like getting frequent flier miles for your coffee tour.
Delivery is also very simple. Atlas Coffee Club ships their coffees freshly roasted. Arriving on your doorstep within 7 days of roasting and Atlas also makes it easy to find out who to contact if there are shipping delays or other issues. Their customer service contacts are right where you look, rather than buried on a random page. The packaging overall is also s imple by design .
As noted earlier, a vital aspect of the process that may be either a positive or a negative depending on your preferences is the fact that the available coffee changes each month. The positive to this is that you're guaranteed a chance to try something new every four weeks. However, it's not ideal if you want to stick to the same bag month to month.
Depending on how you feel about this, you're either going to love Atlas coffee club or hate it. It's probably for you if you find the thought of going on a coffee discovery journey fascinating.
Of course, price is always something to think about in choosing a coffee subscription. Atlas Coffee Club has straightforward pricing, depending on what you select for the size of your shipments and how frequently you want to receive your coffee.
Take note of the fact that shipping isn't free , unlike with some coffee subscription companies. This isn't a deal-breaker for me for two reasons. The rewards program makes free shipping a possibility, and Atlas runs many promotions and sales as a draw to get you to buy your first bag. Personally, I also think getting freshly roasted beans is worth paying for shipping.
The price for the actual coffee is very reasonable, especially given the coffee quality and access to exclusive beans from around the world. The half-bag per shipment is $9 for 6 oz of coffee, a single bag is $14 for 12 oz, and a double bag is $28. Compared to supermarket rates, this may seem a little pricey at first glance, but it's worth paying if you want fresh, premium quality coffee beans.
But, the company is frequently running promotions, and your first bag may even be at a substantial discount if you catch one of their promotions. For example, at the minute, you can pick up a half bag for $4 if it's your first order via the link below!
Try beans from all around the world. With a new surprise each month of the subscription, it's a travel adventure right at home!
Part of what contributes to the cost is the fact that Atlas Coffee Club sources its beans from specialty coffee farms. Not just any operation can get the seal of approval–the company is highly selective. In addition, part of the goal is to pay premium rates to ensure that farmers are paid fairly and that they are able to use the best practices in the industry.
If you're someone who takes your coffee seriously, then the price point is very reasonable. And even if you're relatively new to coffee, the price is a lot lower than the cost of a weekly latte at the average cafe.
You get gourmet quality coffee fresh from the roaster, and the automatic shipment model means that you don't have to spend time picking and choosing.
All in all, the price of the subscription is fair considering the quality of the coffee from Atlas.
An Atlas Coffee Club Subscription isn't for you if…
You want a previous shipment on repeat.
Want to enjoy that medium to dark roast you love on repeat? This subscription is probably not for you.
If you're someone who isn't a fan of surprises and prefers to stick closer to a routine and who wants the ability to order the same coffee more than once, Atlas isn't going to be the best coffee subscription for you. The company emphasizes small-batch roasting and globe-trotting via their coffee of the month, which means you're locked into a new coffee every month. This may be a deal-breaker if your goal is to find a favorite and stick to it. Check out our list of coffee subscription boxes for alternatives.
You drink a lot of coffee
If you go through a lot of coffee every month, the sizes of the bags and the shipment dates –every two weeks and every four weeks–may not be ideal. The 12-ounce bags may not make as much coffee as you like, and with a maximum of 4 per month, serious coffee fiends may not get enough for their cravings.
You Want Huge Choice
Atlas coffee club isn't the best choice if you're looking for the largest assortment of coffees to choose from. While there is plenty of novelty involved in getting a new coffee each month, even if you choose bi-weekly shipments, you're going to receive just one type. While you can tweak your preferences as often as you like, if you want multiple coffees per month, this coffee subscription isn't for you.
The Final Verdict
For people looking for an educational experience with their coffee and for those who want to shake up their workflow by adding a certain element of chance and great customer service, Atlas Coffee Club is the perfect coffee subscription service.
The process of setting up your account is simple, the prices are reasonable, and your monthly coffee selection comes with what feels like a nice personal touch, including the postcard from the country.
Atlas Coffee Club is an excellent choice for you if you're passionate about learning more about your coffee: where it comes from, how to get the most out of it, and what to pair it with. If you're someone who wants even more variety or someone who wants less variety, it may not be the best choice due to the limitations of the subscription.
If you're interested in diving deep into origins, reading a good backstory, and enjoy a little brewing adventure, Atlas Coffee Club is a solid coffee subscription to help you enjoy the world of coffee.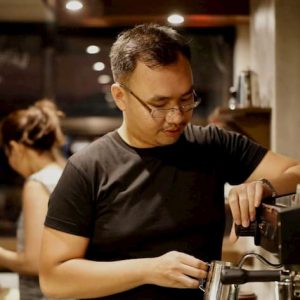 About The Author
Philip Felongco is an ex-barista and has worked in the coffee industry since 2017. Currently, he works as a roaster at a boutique coffee company and writes about coffee in his spare time.
Weekend Getaways
Connecticut
Massachussets
Pennsylvania
Washington, D.C.
Food & Drink
California Edition

5 of the World's Best Coffee Tours
For the coffee lover that is itching for a post-quarantine getaway, I've got the perfect idea for your next travel itinerary: Coffee Tours!
While I've been spending time with my family, social distancing at home, and getting used to drinking out of my drip coffee maker , I can't help but do my research on my next big, after COVID-19 adventure, and I know that has to include some kind of coffee trip.
Depending on what exactly you want out of your coffee tour changes what kind of tour you should go on. Some are a lot more adventurous and require a lot of hiking through dense forests, while others are a part of beautiful lodges and resorts, perfect to lounge around and sip a strong coffee by the pool.
There are so many beautiful coffee farms all around the world to pick from when you book your next big adventure. I've picked just a handle of beautiful coffee tours that would be perfect for any coffee fanatic.
Let's get started so you can get packing!
Five Coffee Tours You Should Take, Soon…
1. costa rica: doka coffee tour.
Doka Coffee Tour is based in the central valley of Costa Rica. As the largest plantation in the country, you'll overlook the slopes of beautiful fields while learning about the coffee growing and shipping process.
From the step-by-step process of planting, picking, and roasting, you'll also get an incredible coffee trip of the fields where the famous Doka beans are made. Sippin incredible coffee brews of Costa Rica while overlooking beautiful scenes? I'm literally on my way.
2. Tanzania: Elewana Arusha Coffee Lodge
Located in the middle of the vibrant Tanzanian town, Arusha, Elewana Arusha Coffee Lodge is the perfect relaxation destination. Located among rolling hills that cascade down Mount Meru, you'll get coffee-sipping action with a beautiful view.
The lodge is coffee themed, which you can see among the decor and colors of each and every inch of the lodge. Among the acres of coffee plantations, the lush gardens, the beautiful pool, and amazing food at the lodge's bistro and lounge, Elewana Arusha Coffee Lodge is an incredible escape for anything, coffee lover or not.
Coffee, relaxation, and maybe even get a massage in – this is the prime location for the one that wants to sip, nap, and take it easy.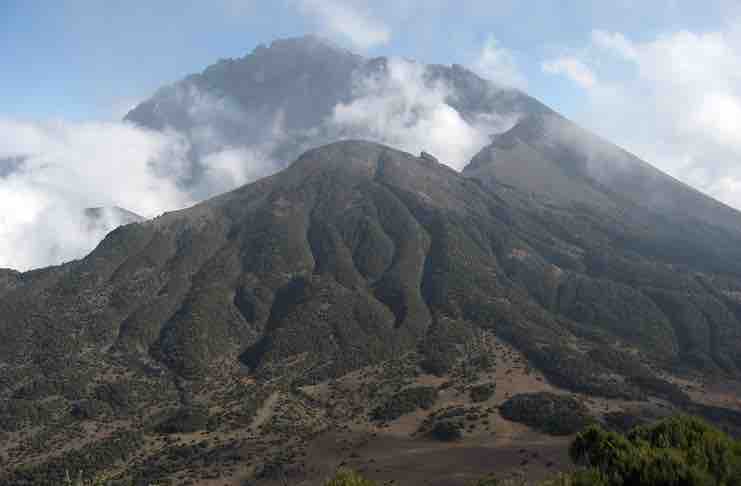 3. Panama: Finca Lerida
Located in the heart of one of Panama's oldest coffee farms, Finca Lerida is a beautiful adventurous escape with something for everyone. Enjoy classic Panamanian coffee while taking a tour of the plantation, taking it easy on a hammock, or taking your coffee to go for a hike to a beautiful overlook of the estate.
This beautiful spot also has one of Panama's best restaurants and a Geisha coffee house inside the resort. Among coffee tours, and hikes, you'll learn about Panama's coffee culture, discover different coffee flavors, and even have time to watch the different array of birds along the trails of Finca Lerida.
4. Guatemala: Filadelfia
While Guatemala's beautiful Filadelfia Coffee Resort is perfect for the one that wants to relax, the coffee tours are for those that are the most adventurous. Unlike the other tours and resorts on this list, Filadelfia has a number of different tours to choose from.
This place will keep your adventure interesting and exciting while constantly learning different aspects of Guatemalan coffee culture.
While hiking the different trails, you'll see exactly how coffee is made. Farmers and plantation owners will be teaching you how they grow and roast the coffee right on the property. Make sure to bring your hiking boots for the trails, swimsuit for the pool, and an extra empty bag; you'll want to bring back as many fresh coffee roasts as you can.
5. Columbia: Wakecup Tour
This is definitely one of the most exciting coffee trips out there. Wakecup Tour is an adventurous experience in Pijao, Quindío, Colombia . It's a full 6 hours of hiking, coffee, and food that will make you feel completely immersed in Columbian culture.
From taste-testing Columbian coffee to buying coffee beans directly from the producers. This experience is definitely for the most serious coffee drinkers. Oh, and did I mention, the incredible view that you'll get at the top?
So, where are you going? Wherever your next adventure is, I hope that good coffee finds you. Like we say at Hot Mug Coffee: Happy Sippin'!
Stuck in NYC? Check out our post about the quirkiest coffee flavors in NYC , or this post about five cozy cafes in Brooklyn .
Founder of Hot Mug Coffee. Business woman. Traveler. Self-Declared Host. If you're here, you know the amazing, hits-the-spot feeling of good coffee. The key to my heart (and to keeping the engine running) is coffee, and I've sipped and savored A LOT of coffee over the years and around the world. I'm on a mission to bring great coffee and the warm fuzzy feeling of coffee culture into your home and life, every cup, every day, every time.
[…] exotic coffee tours? You might not usually hear about the specific regions within Nicaragua where coffee production […]
LEAVE A REPLY
Save my name, email, and website in this browser for the next time I comment.
This site uses Akismet to reduce spam. Learn how your comment data is processed .
New on offMetro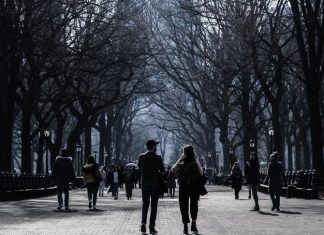 How to Slow Down When You Live in a Big City...

Discover the Best Things to Do in Boston During Winter: Top...

Feast Your Way Through the Holidays: Uptown and Bronx Night Market...

Best Things To Do in Forest Hills, Queens (with Videos!)
Long Island's Musical Maestro: Billy Joel Exhibit Launches
Latest articles, how to slow down when you live in a big city like ny: urban..., discover the best things to do in boston during winter: top 10 cold-weather attractions, feast your way through the holidays: uptown and bronx night market delights come to....
Privacy Policy
Terms and Conditions
The Best Ice Cream In New York City
World Coffee Tour™
12 expertly-curated coffees from around the world (1.8 oz. each)
Freshness guaranteed
Tasting notes and brewing tips
Option to add personal note
Choose whole bean or freshly-ground coffee
FREE shipping in the U.S.
Customers Also Bought
$24 to $258
$72 to $258
Available Immediately
$25 to $250, why they'll love bean box.
Special is our Specialty
There's no coffee gift quite like a Bean Box. Exclusive coffees, award-winning roasters, and endless variety, delivered in a one-of-a-kind tasting experience. Your gift recipients will discover new roasters, taste small-batch microlots from across the globe, and enjoy the very best of artisan coffee.
World-Class Gifts, Expertly Curated
Every Bean Box coffee gift is hand-curated by our coffee expert Maryna Gray, a juror with the prestigious Cup of Excellence. With her expertise, your gift will delight even the most discerning coffee connoisseurs with the world's best specialty coffee.
Freshness They Can Taste
No ifs, ands, buts, or old beans: quality and freshness are our core values. Every Bean Box coffee gift is packaged with love in Seattle, and delivered fast--so they can enjoy every cup at peak flavor. Guaranteed.
Customer Favorites
Our best selling coffee gifts for any occasion.
Our gift concierge makes bulk ordering easy.
Ratings & Reviews
Share your experience, bean box coffee.
National Geographic content straight to your inbox—sign up for our popular newsletters here
Coffee Around the World
Kenneth Davids is a coffee expert, an author, and a co-founder of Coffee Review , a site that serves as a coffee buyer's guide. Davids conducts blind, expert cuppings of coffees and reports the finding in 100-point reviews, much like those that exist in the wine industry.
Some of the advice Davids gives is basic but bears repeating:
When evaluating coffee, first smell it. Begin by sniffing the coffee after it is freshly ground, then smell the brewed coffee to compare the two aromas.
Next, taste the coffee. To get the fullest flavor, slurp it, taking the liquid into your mouth so that it spreads evenly over the surface of your tongue and reaches all of your taste buds at once.
Take your time, and enjoy the process. The more you taste, the better you get at it.
Every coffee has particular characteristics, but there are taste generalizations for the three major coffee-growing regions that can be helpful to keep in mind:
Latin American coffees are known for their clean "mouth feel" and slightly sweet, lively acidity. In some coffees, the acidity sparkles clearly above the other flavor components; in others, it provides a subtle but crisp accent.
African and Arabian coffees often have sweet flavors reminiscent of the aroma of a bowl of fresh fruit. Flavors from these regions range from mellow and winelike to zesty and citrusy.
Coffees from the Pacific region are generally rich and full-bodied, with nutty and earthy flavors. Most can be described as smooth in acidity with a slightly dry finish.
Here's a drill-down on some of the different coffees that can be found around the world and the characteristics that give them their unique flavor:
Jamaican Blue Mountain
Jamaican Blue Mountain coffee has long been considered one of the rarest and most expensive of all coffees. Grown in fog-shrouded mountains at relatively modest elevations, the bean is dense, producing a rich taste and a very distinct aroma.
East African
Remarkable. Distinctive. Delicious. These adjectives apply to a plethora of coffees grown along a north-south axis that stretches from East Africa down to Zimbabwe. Coffees from Kenya exhibit berry tones, those from Ethiopia have citrus and floral tones, and those from Zambia are medium-bodied and wine-toned.
The celebrated Arabian Mocha bean grows in mountains of the southwestern tip of the Arabian Peninsula. Cultivated and processed in the same fashion for more than 500 years, the Arabian bean produces a coffee that is acidic, fruity, and highly fragrant.
Central America
Grown along the spine of mountains that runs from southern Mexico to Panama, coffee from Central America is widely diverse in nature. The highest-elevation coffees of Guatemala and Costa Rica tend to be bold and full-bodied. Lower-elevation coffees are softer and have a more rounded flavor. Nicaraguan coffees are truly hearty.
Hawaiian Kona
Hawaii's Big Island possesses that rare combination of ideal growing conditions: high elevation, volcanic soils, cool mornings, warm afternoons, and natural shading. The result is a superior, rich-tasting coffee. The Kona bean grows on the lower slopes of Mount Hualalai and Mauna Loa . A typical Kona cup is gently acidic, fragrant, and wine- or fruit-toned. Not to be missed!
Pacific Rim
The best-known and most distinctive Pacific coffees are grown in the Malay Archipelago , a chain of islands that include the nations of Indonesia, Timor, and Papua New Guinea. Deep-toned, traditionally processed coffees from Sumatra, Sulawesi, and Timor exhibit complex fruity, earthy, and musty notes. The wet-processed coffees of Sumatra, Java, and Papua New Guinea are bright and floral. The Indian subcontinent produces Arabica coffees that are sweet, floral, and low in acidity.
South American
South American coffees grow in a mountainous region that stretches from the north — Colombia and Ecuador — down to the high plateaus of Brazil. Robust and flavorful, the classic South American cup is the product of wet processing. Brazil produces the heralded Brazil Santos coffee .
This guide originally appeared in The 10 Best of Everything: An Ultimate Guide for Travelers (National Geographic Books) by Nathaniel Lande and Andrew Lande.
Read This Next
How uganda's female coffee farmers build their livelihoods, this thai hill tribe is teaching coffee-making to travellers, 7 of the best coffee shops in seattle, istanbul's ancient coffee culture.
Wildlife Watch
Environment
Photography
History & Culture
History & Culture
Coronavirus Coverage
Mind, Body, Wonder
Paid Content for Advertiser
Terms of Use
Privacy Policy
Your US State Privacy Rights
Children's Online Privacy Policy
Interest-Based Ads
About Nielsen Measurement
Do Not Sell or Share My Personal Information
Nat Geo Home
Attend a Live Event
Book a Trip
Inspire Your Kids
Shop Nat Geo
Visit the D.C. Museum
Learn About Our Impact
Support Our Mission
Advertise With Us
Customer Service
Renew Subscription
Manage Your Subscription
Work at Nat Geo
Sign Up for Our Newsletters
Contribute to Protect the Planet
Copyright © 1996-2015 National Geographic Society Copyright © 2015-2023 National Geographic Partners, LLC. All rights reserved
Coffee Culture Around the World
As passionate coffee lovers, we understand there is an eclectic selection from all over the world. From age-old espresso to bulletproof coffee, exploring what different countries have to offer to the coffee world can be exciting. While we may not all be able to visit these places in our lifetime, we can take a virtual trip to get to know the coffee culture around the world.
Table of Contents
First Stop – Italy!
How can we not start with Italy, the birthplace of espresso? Italians are very fervent coffee drinks. It's no surprise that the main focus is the dark shot of energy the rest of the world has come to love.
Do as the Romans do when you head over to Italy and drink cappuccinos in the morning. The Italians don't usually consume milk-based drinks later on in the day. This tradition stems from their belief that milk causes indigestion and is too heavy after midday.
We have to say, being able to consume an authentic cup of Espresso in this gorgeous European country is very picturesque to say the least. If coffee lovers are deciding on your next vacation spot, we'd suggest stopping in Italy for that enriching dark roast.
Let's Head Over to Turkey
Coffee lovers worldwide have definitely heard of Turkish coffee, so let's head over to where this specific style of coffee has made its mark since the 16 th century. Turkish coffee is made in a very specific way and served in traditional coffee cups called demitasse, or demi-tasse. These intricately decorated receptacles resemble espresso cups.
Drinking coffee in Turkey is more than just a relaxing activity as socialization often accompanies the process. The creation of each cup is also quite unique. Turkish people start by boiling the ground coffee together with sugar and water in the cezve, or coffee pot. Coffee aficionados then enjoy their chosen amount slowly and return the rest to boil.
Retrace Our Steps to France
Now let's make our way back to Europe and into France before we leave the continent altogether. Nothing says Paris more than a street side coffee house, a café au lait, with shoppers milling around you and the faint outline of the Eiffel Tower in the background.
Just in case you don't get a menu in the café of your choice, here is a quick guide on some French coffees. Visit Provender Coffee for more.
Café – Pretty much espresso
Allonge – Similar to an Americano
Café Crème – Can be likened to a cappuccino
Café au Lait – Kind of like a latte
Noisette – Akin to a macchiato
Coffee Culture in Brazil
For our next stop, we're heading over to South America where the weather is tropical. Not surprisingly, Brazil is also a country that enjoys its fair share of coffee. In fact, it's quite a regular drink over there since 1727.
The export of coffee is a major part of Brazil's economy, which is also why a steaming cup of joe may be one of the first images that pops into your mind when someone mentions the country – that and of course, soccer!
Brazilians often consume cafezinho, which means small coffee served in a little cup at very high temperatures. The hot temperature and the small amount allows you to consume more coffee throughout the day.
Let's Go Down to Ethiopia
It's said that coffee originated in Ethiopia in the 9 th century. For this reason, coffee culture has become entrenched in Ethiopian customs. They even have a very special Ethiopian coffee ceremony where the lady of the household conducts a 2-3 hour coffee ceremony a few times a day.
The ceremony holds even more significance when there are guests to entertain or something to celebrate. The process includes cultivating the beans, roasting them, grinding, boiling and lastly, serving.
Guests are served in a particular order, sometimes with the youngest child serving the oldest guest. The brewer, sometimes referred to as the performer, conducts most of the serving. Once the guests receive their cup of coffee, they can add sugar, but milk is not often supplied.
It's also customary for those involved to comment on the flavour of the coffee and give praise to the performer.
There may be different variations throughout different regions and households in Ethiopia, but the meaning of the ceremony is consistent throughout.
Make a Quick Stop in Asia
Lastly, we take a dive into coffee culture in the east, more specifically, Japan. Japan was first introduced to this drink in the 1700s thanks to Dutch traders. Since then, baristas in the country has tweaked and modified recipes to appeal to the Japanese.
You can experience a similar coffee culture to the west, namely North America, where it's very easy to pick up a coffee to go. Cafes are plentiful and even their vending machines supply your daily dose of energy.
Japan is known for their traditional beverage – green tea. You will see that coffee has intertwined itself into the culture to create coffee and tea hybrids like the matcha latte.
How to Prepare Vietnamese coffee
READ MORE: Fun With Coffee in Singapore
What say you? Thoughts on these Great Vacation Spots for Coffee Lovers ? Let's hear it!
Looking for more foodie posts?
Positive Signs to Look for in Vacation Rental Properties
You may also like.
A Beginners Guide to an Empty-Leg Flight
A Guide to Indonesia's Most Beautiful Islands
The Best Places to Visit in Washington State
4 Historical UK Cities You Must Visit in 2023
Top Table – Ultimate Barbados Dining Experiences
Chartering a Yacht: Is It A Good Choice For Holiday Getaways?
More stories.
7 Aurora Facts You Should Know Before You Go and See the Northern Lights
World Tour Coffee Sampler
Bag 1: (25 characters max)
Costa Rica Reserve
Sumatra Mandheling
Ethiopia Yirgacheffe
Papua New Guinea
India Malabar 'Monsooned Voyage'
Colombia Supremo
5 Stars 218 Reviews
4 Stars 30 Reviews
3 Stars 6 Reviews
2 Stars 0 Reviews
1 Star 2 Reviews
Excellent coffee
It is delicious!!! Smells fantastic!!!!
Coffee Sampler review
Excellent selection, arrived promptly, coarse ground for our French Press and fresh!liked it so much placed an order for our son.
Excellent Coffees
It came beautifully boxed with care. We are working our way through the different coffees and enjoying the variety and tastes.
An excellent way to see which premium coffee is best in my preference.
Highly Recommend!
I gave this to a friend as a Christmas gift and she absolutely LOVED it!
Join our mailing list
Get in the Grind with Our Latest News, Special Offers and Coupons!
Added to your cart:
We've detected unusual activity from your computer network
To continue, please click the box below to let us know you're not a robot.
Why did this happen?
Please make sure your browser supports JavaScript and cookies and that you are not blocking them from loading. For more information you can review our Terms of Service and Cookie Policy .
For inquiries related to this message please contact our support team and provide the reference ID below.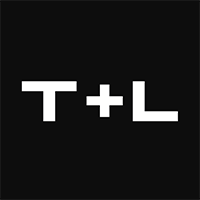 Travel + Leisure
7 Travel Experts Share Their Favorite All-inclusive Resorts Around the World
Posted: November 14, 2023 | Last updated: November 14, 2023
For an all-inclusive vacation, these resorts do it best — from a safari lodge in Tanzania to a romantic getaway in the Caribbean.
Who wants to worry about constantly pulling out their credit card while on vacation? At these expert-recommended resorts, an all-inclusive stay means knowing your meals, accommodations, and (some) activities are all covered in a flat fee. For a trip that's low-stress, cost-effective, and oftentimes great for families and groups (although we have one stellar couples retreat), our A-List travel advisors recommend some of their favorite luxurious all-inclusive resorts. 
Hermitage Bay Antigua
" Hermitage Bay Antigua is a perfect resort for those with a busy lifestyle who need to escape once a year for true serenity. It's nestled on a hillside with suites overlooking the ocean, and guests can relax in private plunge pools." — Jessica Griscavage, Runway Travel Company
Jabali Ridge, Tanzania
"In Tanzania's Ruaha National Park, Jabali Ridge 's eight suites are hidden among the rocky boulders that cocoon the property. An infinity pool, a spa, and plenty of places to relax ensure that time in camp is as memorable as time out in the bush, and the reason why many of our guests return time and again. Expert guides lead walking safaris , game drives, and night drives. Although it's one of the largest national parks in the country and rich in wildlife, Ruaha is one of the least busy places to visit in Tanzania, so safaris here feel remote and exclusive."  — Susan Neva, Alluring Africa
29|2 Aurland, Norway
"The 29|2 Aurland eco lodge is a gem in the heart of Norway's fjord landscape — perfect for an active stay in a UNESCO Heritage protected site." —  Torunn Tronsvang, Up Norway
Curtain Bluff, Antigua
"I just returned from Curtain Bluff in Antigua — it's fantastic for families, especially given the all-inclusive value, and they work with a great foundation called Old Road Fund, which aids Antiguan and Barbudan communities, improving access to education and healthcare." — Kimberly Wilson Wetty, Valerie Wilson Travel
Pimalai Resort and Spa, Thailand
"I love Pimalai Resort and Spa in Thailand's Ko Lanta island district. It has a strong sense of place, including the design of the buildings, with steep Thai roofs and local materials. While it's a bit back from the beachfront, this lets you drink in the views out over the Andaman Sea. And it has so much to offer guests in terms of activities and spa options. It's a wonderful break as you travel around Thailand or the rest of Southeast Asia." —  Grant Ekelund, Inside Asia
Jade Mountain, Saint Lucia
" Jade Mountain , while not typically all-inclusive, offers a 'total romance package' that includes everything but a swimsuit. This resort fills every honeymoon wish list, with views of St. Lucia's Piton mountains. Whether a couple wants to lounge at the spa all day or partake in activities like a sunset sail, hiking, or a chocolate-making class, they can find it all here." —  Kara Bebell and Harlan deBell, The Travel Siblings
Clayoquot Wilderness Lodge, British Columbia
"I recommend Clayoquot Wilderness Lodge , close to Tofino, British Columbia . The epic setting of the lush temperate rain forest with the views of the dramatic Pacific Ocean and local waterways is unforgettable. The region is filled with black bears, whales, and other wildlife species. Adventures and excursions in the area are exhilarating, and the food program... is second to none." —  Marc Télio, Entrée Destinations
For more Travel & Leisure news, make sure to sign up for our newsletter!
Read the original article on Travel & Leisure .
More for You
Xi arrives in the US as his Chinese Dream sputters
Yoshinobu Yamamoto free agency: Ranking landing spots with Mets, Yankees, Giants eyeing Japanese ace
Jesse Watters: The Secret Service has been lying to you about everything in White House cocaine scandal
Winter Storm Warning Snow Totals Depend On Where You Live
A new COVID variant, HV.1, is now dominant. These are its most common symptoms
Congress just found the dumbest way to avoid a government shutdown
Putin Just Took Out a Threat to His Power
Israel's Golani Brigade avenges troops killed by Hamas on Oct 7 with Gaza gains
13 Small Habits That Actually Reveal a Lot About Your Personality
Hit The First Vehicle, Hit The Last & Trap The Rest: The Ukrainians Used A Classic Tactic To Devastate A Russian Ammo Convoy
Forget the gloom of the 1970s—UBS thinks the U.S. economy is headed back to a Clinton-like era of the bustling 1990s
McDonald's fires 18 people after BBC investigation
Supreme Court Delivers Blow to Vaccine Skeptics
These Inviting Colors Will Make You Want to Paint Your Bedroom Right Now
Hagar the Horrible by Chris Browne
Female pool player Lynne Pinches refuses to play transgender opponent and walks off
17 Things That Could Get Your Checked Luggage Flagged by the TSA
Exclusive-China's Bytedance is talking to likely buyers about gaming unit Moonton's sale-sources
Judge Chutkan Just Shut Down Trump's 'Mischief'—Ex-Prosecutor
40 Outdated Home Trends We Hope Never to See Again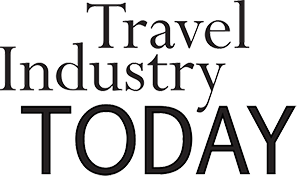 Travel Industry Today
Around the world in 140 days: silversea maps 2026 world cruise.

Ultra-luxury cruise line Silversea is promising the "most diverse and immersive voyage" in its history when 'Silver Dawn' sets sail from Fort Lauderdale on a 140-day world cruise on Jan. 6, 2026. Dubbed 'The Curious and the Sea,'" the cruise will visit 70 destinations in 37 countries – the most ever on a Silversea World Cruise.
Among the ports are 26 that are new for a Silversea World Cruise or unvisited since 2020, plus nine overnights. General sales are now open.
"For this World Cruise, we took inspiration from history's most pioneering explorers, each of whom has sailed to the end of the earth driven by curiosity and a thirst for discovery," said Silversea Cruises President and CEO Barbara Muckermann. "Appealing to the curious traveller within, we are inviting our guests to experience our planet's beauty with new eyes, while celebrating the rich history of navigation.
Following a curated travel experience – including private executive transfers, Business class air, and a dedicated meet and greet service – world cruising guests will journey through Central America, before transiting the Panama Canal to South America. Easter Island, French Polynesia, and the South Pacific will follow, leading guests to New Zealand and a semi-circumnavigation of Australia. Travellers will then explore Southeast Asia, crossing the Bay of Bengal to Sri Lanka, India, and the Red Sea, before passing through the Suez Canal to the Mediterranean, before the voyage concludes in Lisbon, Portugal, on May 27, 2026.
Highlights will include:
• A 28-day immersion into French Polynesia and the South Pacific will highlight the global voyage. New calls for a Silversea World Cruise include Nuku Hiva and Atuona in the Marquesas Islands; Fakarava, with its UNESCO-listed biosphere reserve; Tonga's Nuku'alofa; New Caledonia's Lifou and Noumea; and Norfolk Island. Explorations of Bora Bora and Papeete in French Polynesia, Aitutaki in the Cook Islands, and Savusavu in Fiji will also highlight the region.
• Silver Dawn will sail between Hobart (Tasmania) and Darwin on a 21-day semi-circumnavigation of Australia, journeying off the beaten path along the country's southern and western coastlines for the first time on a Silversea World Cruise. Highlights will include the rarely visited Phillip Island for the chance to see the penguin parade, during which thousands of Little Penguins dash from the sea to the dunes; Port Lincoln, for the Coffin Bay National Park and the Eyre Peninsula; and Esperance, visited for the first time on a Silversea World Cruise, with its pink salt lakes. Other calls will include Melbourne and Adelaide, as well as Exmouth for the Ningaloo Reef and the chance to swim with whale sharks, and the Kimberley Coast.
• Northern Africa will be visited for the first time on a Silversea World Cruise, where La Goulette in Tunisia will provide insight into the bygone eras of the Ancient Carthaginians and the Roman Empire, with its UNESCO-listed medina, the Bardo Museum.
Silver Dawn
Travelling aboard the ultra-luxury Silver Dawn, guests will benefit from the small-ship intimacy and all-suite accommodations, including personalized butler services. The latest Muse-class ship offers travellers immersive culinary experiences both on board and ashore through Silversea's S.A.L.T. culinary programme. In the S.A.L.T. Lab, an onboard test kitchen, more than 60 culinary programs curated by regional food experts will enable travellers to get hands-on with local ingredients during the World Cruise 2026.
Begin typing your search above and press return to search. Press Esc to cancel.