Adventure Travel / Ask RAI / Budget Travel / Caribbean / Travel / Tropical Islands and Beaches
15 Best CHEAP Caribbean Vacations in 2023 [The Most Affordable Islands To Visit]
Published April 26, 2023 · Updated June 19, 2023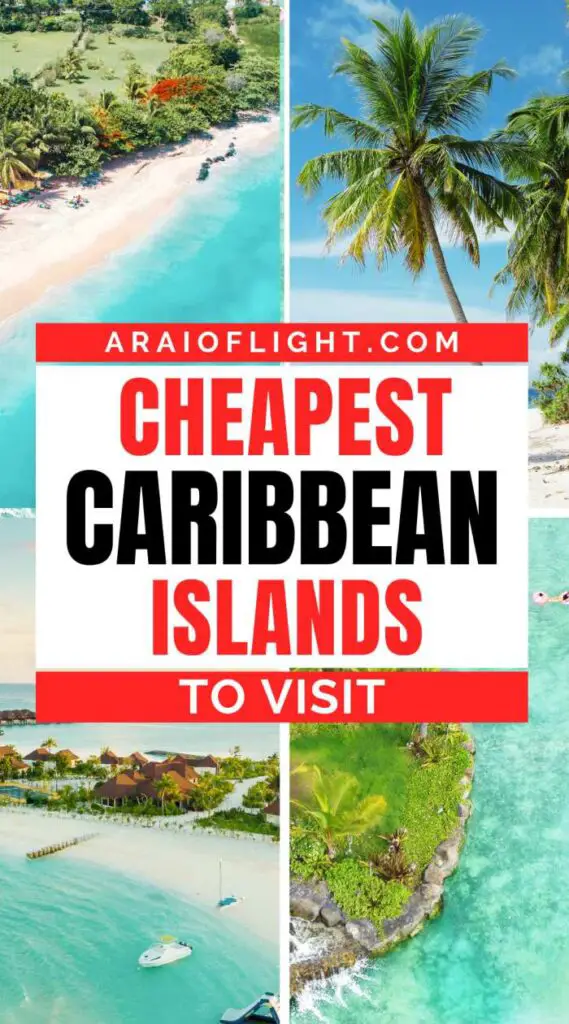 Serious question guys: what's better than an incredibly beautiful island destination ? A great vacation spot that also offers value for money and that's easy on the pocket. If you're looking for an exotic getaway that won't break the bank, look no further than the gorgeous Caribbean ! With crystal-clear aqua waters, white sand beaches, incredible experiences, warm tropical climate, and stunning sunsets, the cheapest Caribbean islands to visit are a paradise for travelers. Get ready for some serious inspiration with this list of the cheapest Caribbean vacations ⇟ ⇟
And it doesn't have to cost a fortune. With so many cheap Caribbean destinations available, it's easier than ever to plan your dream vacation without having to worry about blowing your budget.
Give your bank account a well-earned rest. Continue reading as we explore the most affordable Caribbean islands to visit , perfect for those looking to experience tropical bliss on a budget. Whether it be a relaxing beach holiday or an adventure getaway, for couples, families, or solo travelers. From Aruba and Barbados to Jamaica and Puerto Rico – each of these islands offer something unique with a high level of affordability and at prices that won't leave you counting pennies .
No more wondering if cheap trips to the Caribbean islands are a possibility for you . Get ready to start planning your next adventure in paradise. You in?
Did you know: There are 13 sovereign countries in the Caribbean, consisting of over 7,000 islands and territories to explore.
>> Read next:
Your guide to the cheapest islands to visit around the world
List: 10 best family island vacations
It's a whole vibe with these vacation tropical songs
Where to find the prettiest pink sand beach in the world
50 creative travel words to describe your love for travel
Don't miss these essential flying tips before your next flight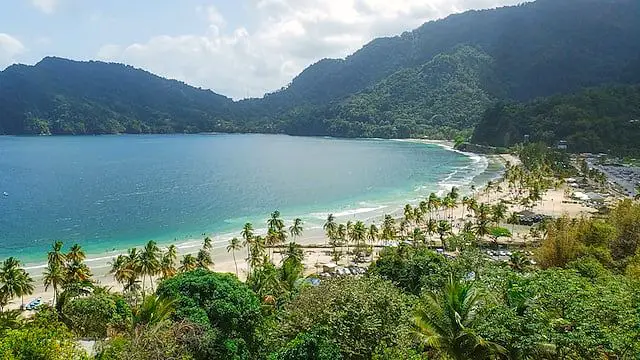 Useful Tips for Booking Cheap Caribbean Vacations
What is the cheapest month to go to the Caribbean?
The Caribbean  low season extends from May to early-December . During this time your chances of scoring a great deal for a tropical vacation are increased. Not to mention, hotel prices reduce considerably, especially when compared with the high season. For the best value for money, plan a visit between the months of May to November , with the cheapest months to visit the Caribbean being May and June.
Are Caribbean islands expensive?
Many people are under the impression that this part of the world is very costly and exorbitant. While this may be true in that some of the islands in the Caribbean are expensive, it is possible to visit this region without spending a whole lot by making smart choices including picking the best value Caribbean island.
In addition to choosing the correct vacation destination, here are a handful of important hacks for travelling the Caribbean on a budget :
Avoid the peak winter dry period between December and April. This is the most expensive time of the year to travel to the Caribbean. In steering clear of this high tourist season, you might experience a few rain showers in doing so, but you will definitely save some money on accommodation and other expenses.
The official Atlantic hurricane season runs from June – November in the Caribbean. Booking during this time, while it has its risks, can save you money on flights and accommodations.
September and October are shoulder season in the Caribbean, but Curaçao, Aruba, and Trinidad and Tobago are both outside of the hurricane zone , so you can safely visit these islands while still taking advantage of lower costs.
All-inclusive resorts are popular in the Caribbean , and staying in one can help keep your budget under control since you won't need to factor in food and drink costs.
Airfare can be the most costly part of an inexpensive Caribbean vacation. Traveling during shoulder season, mid-week, or from major airports such as Miami or JFK can help you save money. The cheapest Caribbean island to fly to includes The Bahamas, Jamaica, and Dominican Republic.
Plan far enough in advance to score great deals on airfare and accommodation.
Opt for budget-friendly activities , while avoiding extravagant encounters.
Book tours locally . Booking tours through your resort, or through local tour guides will save you money versus booking through bigger companies.
Taking a cruise is a great way to enjoy numerous Caribbean Islands in one vacation, and can help you stick to a budget without unexpected expenses.
In order to save money on food, try eating at local establishments off the main tourist strips. You'll find tasty and affordable options at street markets and at the local fish fry.
Remember to pack everything that you will need . Having everything with you means less is spent on items that may cost more than back home.
You likely will not need a rental car. Stay in major cities and you will have access to transportation options, or have the availability to walk to where you need to go.
Avoid the more expensive islands in the Caribbean. These include Anguilla, Saint Barthelemy, Antigua and Barbuda, Cayman Islands, Saint Lucia, US Virgin Islands, British Virgin Islands, the Caicos Islands, and Saint Kitts and Nevis.
I've rounded up the cheapest holidays to Caribbean destinations for you after looking at travel costs, accommodation rates, and package deals. Pack your bags and let's dive right in!
15 Best Cheapest Caribbean Vacations: Most Affordable Caribbean Islands
Who said paradise doesn't come cheap? Let's take a cheap vacation in the Caribbean. First up ….
1 | Dominican Republic 🌴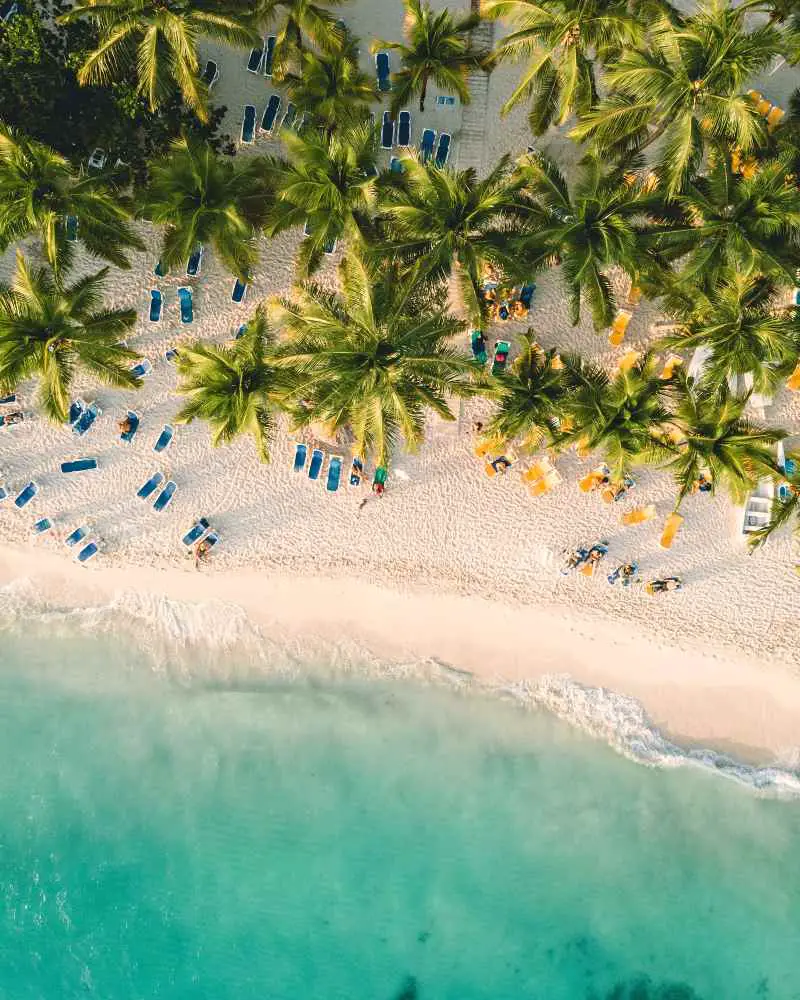 What is the cheapest Caribbean country to visit?
The Dominican Republic is a Caribbean paradise known for its stunning beaches, lush mountainous interior, vibrant culture, long history, and excellent value for money. It often tops the lists of the cheapest Caribbean island to visit due to its abundance of affordable all-inclusive deals. If you're savvy with your money and plan well, it is possible to get by on $40 per day here.
With its wide range of accommodation options, the Dominican Republic has something to suit every budget range. From luxury resorts and beachside villas to modest guesthouses, small boutique hotels, and low-priced hostels, you can find an option that meets your needs without breaking the bank. The competition from the large inventory of rooms available helps to keep the prices down. Another reason for its relatively lower prices is due to the island's close proximity to the North American continent. There are no less than eight international airports across the island, so your chances of snagging a good flight deal are octupled.
The cheapest Caribbean island to visit has a lot to offer and exploring the locality is also relatively inexpensive. Whether you're traveling through the Caribbean's highest mountain range, visiting colonial towns, or taking a relaxing stroll along its stunning beaches, there are plenty of memorable activities to experience. All of the beaches are free and are open to the public.
Once you're done hiking, snorkeling, and swimming in clear lagoons, be sure to check out historic Santo Domingo and Los Tres Ojos National Park.
The currency used on the island is the Dominican Peso, although US dollars are widely accepted. You may need some local currency for everyday shopping, but bear in mind that the Dominican Peso cannot be imported or exported, so expect some commission and currency conversion fees. Punta Cana offers an affordable tropical getaway and is the best place to stay in Dominican Republic for low-cost accommodation and close proximity to attractions. In fact, Punta Cana often has the cheapest all-inclusive resort packages in the entire Caribbean. You can also opt for a budget stay in Puerto Plata or Samana.
>> Must read: Practical tips before traveling to Dominican Republic
Keep reading to discover more of the cheapest places in the Caribbean…
2 | Curaçao ⛱️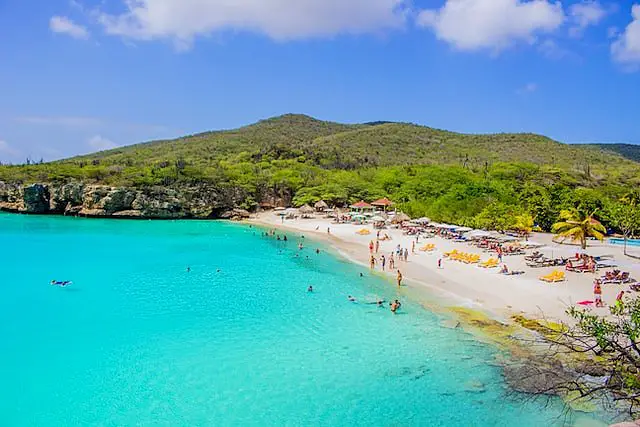 Curaçao is a vibrant island located just off the coast of Venezuela. With its vibrant pastel-colored Dutch colonial architecture, concealed beaches, and stunning dive sites, it's no wonder that this Caribbean paradise has become so popular with travelers. Curaçao, a part of the Leeward Antilles, is also known for being one of the cheapest islands in the Caribbean region. With affordable accommodation options ranging from hostels and bargain airbnbs to budget hotels and vacation rentals in Willemstad city center, you can find the perfect place to stay without breaking the bank. Staying in the capital city will give you many options for cheap accommodations. You will also enjoy walking through Willemstad town while appreciating the beautiful architecture. Take advantage of the free walking tour and enjoy its edgy street art.
Finding things to do in Curaçao won't fetch a pretty penny either. You can spend time exploring the rugged beauty of Boka Shete National Park for just $10, swim in crystal clear waters with sea turtles, or even attempt some cliff jumping if you are feeling brave!
You will be spoilt for choice in Curaçao with over 40 beaches, many of which are tucked in secluded coves along the Caribbean Sea. Snorkeling is a cheap but fun activity, while the island also offers some of the best scuba diving and preserved coral reefs in the world. The floating Queen Emma Bridge is a must see, along with the canals, the old fort, and palace of Willemstad. The local dining options of Plasa Bieu, Brisa do Mar, La Boheme and the native food trucks found here are a great way to enjoy delicious Dutch-Caribbean dishes at a good price. To save money, avoid taxis, and make use of the cheap and comfortable buses that will get you almost anywhere on the island for $1-2 a ride.
Is Curaçao cheap or expensive?
For a budget-friendly Caribbean travel choice, you can't go wrong with Curaçao. You will be happy to know that the island is geographically located outside the Hurricane Belt and doesn't experience a particularity heavy rainy season. To take advantage of affordable prices and low hotel rates, it is best to avoid the peak season between the months of December and mid-April. Rather visit during the off-peak season, between the months of May and November. Hato International Airport (CUR) receives frequent flights from major U.S. cities and around the world. Spend a bit of time to score a cheap flight and you'll be falling in love with this Caribbean utopia in no time!
>> Must read: The safest South American countries when planning a visit
3 | Cozumel Mexico 🍹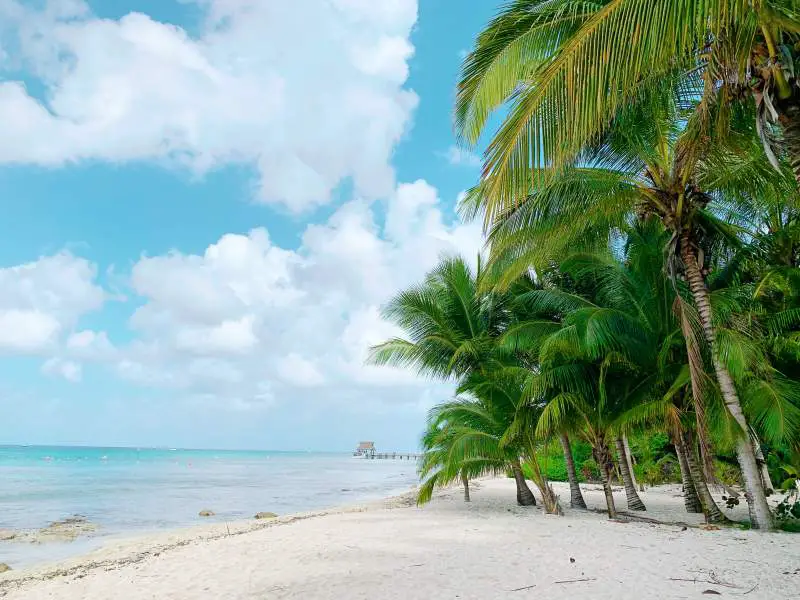 Cozumel, a remote island of Mexico located in the Caribbean Sea, is a paradise known for its stunning beaches, turquoise water, vibrant culture, cuisine, and excellent value for money. It is a popular stop for cruise ships in the region, but can also be an awesome option for indulging in cheap Caribbean vacations.
From luxury resorts to modest guesthouses, Cozumel with its inviting ambiance, has something to suit all travel styles including those of the budget traveler. Cozumel, found off the shoreline of Mexico's Yucatan Peninsula, also offers plenty of activities for visitors on a travel budget. From snorkeling in its crystal clear waters to visiting the ancient Mayan ruins, there are lots of ways to explore this best value Caribbean island without exceeding your budget.
What's so special about Cozumel?
You will find an abundance of unique activities in the Cozumel region of Mexico. Don't miss the ever-popular scuba diving around the Mesoamerican Reef at Arrecifes de Cozumel National Park as well as the underwater sculptures of Museo Subacuático de Arte. The Mayan ruins of San Gervasio are sure to delight too.
One of the best ways to spend a day in Cozumel is by purchasing a pass to one of the all-inclusive beach resorts, where you can enjoy white sand beaches, food, drinks, and fun for one low cost. You will find over 100 hotels and an even larger number of restaurants in Cozumel, with this large competition keeping prices down. To take advantage of the best rates, plan a visit to Cozumel during the months of August and November. However, it is worth noting that these months fall within the Caribbean hurricane season. Only a handful of cities offer direct flights to Cozumel (CZM). To save money, opt for a cheaper flight to Cancun (CUN) and then arrive by ferry to Cozumel Island from Playa del Carmen.
>> Related reading: 100 interesting and fun Mexico facts
4 | Jamaica 🍍
Jamaica is an island full of cultural experiences coupled with a whole lot of adventure. It's no surprise that this vibrant destination has become so popular with travelers. Whether you're looking to explore the rolling hills of Blue Mountains National Park or relax on one of Jamaica's stunning beaches, this cheap island in the Caribbean has something for everyone.
Is Jamaica good for tourists?
Jamaica offers some of the best cheap Caribbean vacations spots, with its beautiful beaches, delectable cuisine, imposing scenery, and laidback atmosphere. And what makes Jamaica even more appealing is its affordability. The combination of affordable flights from the USA and abundance of all-inclusive resorts makes it an enticing choice for visitors as one of the cheapest places to travel in the Caribbean. There are numerous types of lodging options to choose from, depending on your needs and budget. From discounted prices to more luxurious getaways, you're sure to find the perfect place for your next cheap Caribbean vacation. There is certainly no shortage of all-expenses prepaid resorts and house stays, particularly in the beach town of Negril. The other main tourist areas include Montego Bay and Ocho Rios.
Eco-adventurers will also find plenty to do across the island. From hiking and horseback riding to snorkeling, zip-lining, river rafting, and rum tasting – Jamaica is full of experiences that won't break the bank! In between visits to the beach, do take time to visit Bob Marley's Museum and the Rastafari Indigenous Village.
Taxis can cost a packet and a half, so be sure to take advantage of Jamaica's excellent public transportation and bus system, allowing you to explore this cheap Caribbean island on a budget. Visitors from the U.S. will be glad to know that the U.S. Dollar is widely accepted, which means even more savings on conversion fees and ATM withdrawals. To enjoy the lowest prices, plan a visit between the months of June and November, which coincides with the hurricane season. Additionally, avoid the touristy bars and restaurants around the main tourist areas. Rather eat at local restaurants, negotiate on prices, and opt for a relatively cheap place to stay on the island.
>> Read next: The best African islands to explore
5 | Caye Caulker 🐠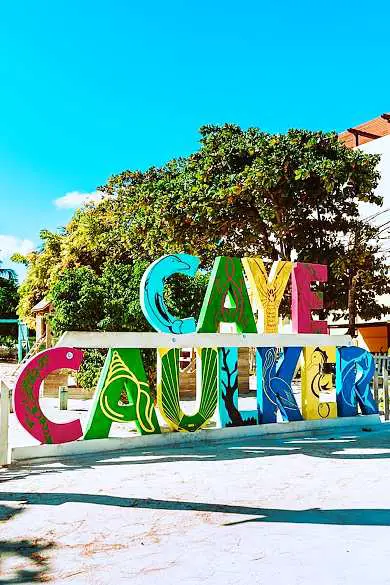 The paradise of Caye Caulker, found in the Caribbean Sea just off the coast of Belize, is next up on this list of the cheapest Caribbean islands to visit. This small limestone coral island welcomes backpackers looking to indulge in some chill vibes and beautiful scenery.
What is Caye Caulker known for?
Caye Caulker is renowned for its trademark phrase, "go slow," and this laid-back Caribbean atmosphere includes beautiful turquoise waters and an impressive marine life. The colossal Belize Barrier Reef is punctuated with hundreds of low-lying islands or cayes. The second largest of the Belizean cayes, Caye Caulker offers a rugged, but relaxed beach escape, while its larger sister island of Ambergris Caye provides a more cosmopolitan beach-resort atmosphere.
The island has been split in two by major hurricanes over the years. The only way to travel between the two parts is by water as there is no road link. There are no cars on Caye Caulker either, with walking being the main form of transportation. You can effortlessly walk the entire island in one hour. Renting a bicycle is another easy and affordable way to get around. Head to the split for the best swimming spot on the island in the comfortably warm and crystal clear Caribbean waters. Other low-priced spots include Caye Caulker Marine Reserve, Forest Reserve, Seahorse Reserve, and Swallow Caye Wildlife Sanctuary. Spotting manatees and turtles are a highlight of any snorkeling escapade.
Plan a visit to this least expensive Caribbean island between January and April to experience sunny days and clear blue skies of the dry season. Along with affordability, you should know that cash is still king in Belize, and this is even more apparent in Caye Caulker. Many places do not have the option to pay by card, so always carry some cash along with you.
You will be happy to know that Caye Caulker can easily be reached from Belize City in under 45 minutes. This water taxi ride will only set you back $16.75. You can readily find comfort without breaking the bank with a number of hostels and budget-friendly guesthouses and hotels.
As an affordable Caribbean destination, Caye Caulker should not be missed. You won't have to worry about breaking the bank while experiencing this Caribbean paradise. Please do me a favor, and do not leave without trying the local grilled lobster.
6 | Barbados 🌺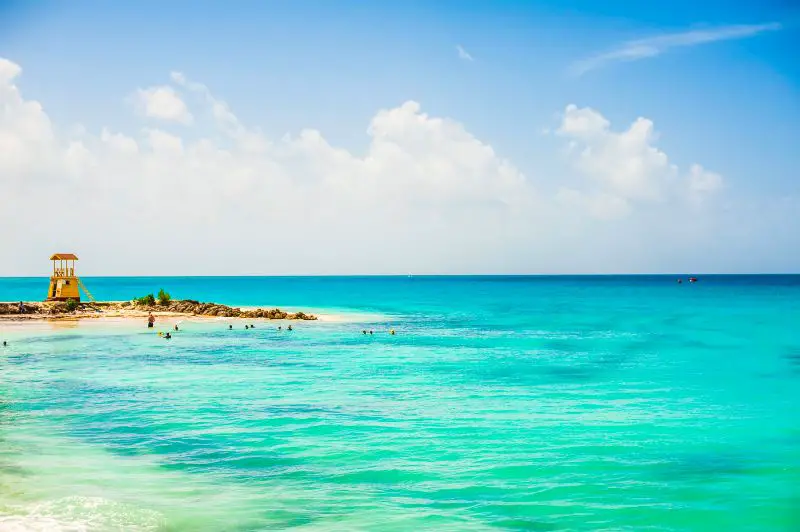 Barbados is an idyllic Caribbean island that is an alluring amalgamation of stunning sandy beaches, lush tropical rainforests, lively festivals, unique architecture, and vibrant culture. And with so many amazing sights to see, it's no wonder that this island, known as the Jewel of the Caribbean, is a popular destination for travelers.
Is Barbados a cheap place to visit?
Barbados is not necessarily known as a budget friendly travel destination in the Caribbean, in part due to its luxury resorts and elevated import costs. However, if you avoid the extravagant all-inclusive resorts and high-priced excursion packages Barbados can be one of the cheapest Caribbean islands to visit. Thanks to its wide range of accommodation options, you can find a place to stay that suits your budget without sacrificing on quality or comfort. To save money on accommodation, opt to stay in one of the many guest houses. No matter where you base yourself, you will always find fried fish and local rum at a reasonable price.
Traveling around Barbados is also relatively inexpensive, making it even easier to explore the island's many attractions. The public transport system is one of the best in the Caribbean with modern, electric buses, minivans, and private buses that tend to be on time. Whether you're visiting historic sites such as St. Nicholas Abbey or taking in the stunning view from Harrison's Cave, you're sure to find something that appeals to your budget. Don't miss a visit to the island's botanical gardens, the turquoise waters of Carlisle Bay, and the UNESCO World Heritage site of Bridgetown, its capital.
This coral island is home to more than 80 beaches, some of which are recognised as the most beautiful in the world. You will be happy to know that these 70 miles (110 km) of beaches, of both white and pink sand , are free to visit and open to the public. And with activities such as swimming with sea turtles, scuba diving, and horseback riding all available for relatively low prices, it's easy to see why Barbados has become so popular with travelers looking for a cheap Caribbean destination.
If you avoid the peak winter months and visit during the months of May and November, you will find reduced rates of over 25%. Stay in Bridgetown for affordable accommodations and the convenience of being close to many of the island's attractions. Plus, it's a great spot to enjoy some traditional Bajan cuisine!
>> Speaking of food, can your stomach handle these exotic foods from around the world ?
7 | Puerto Rico 🌞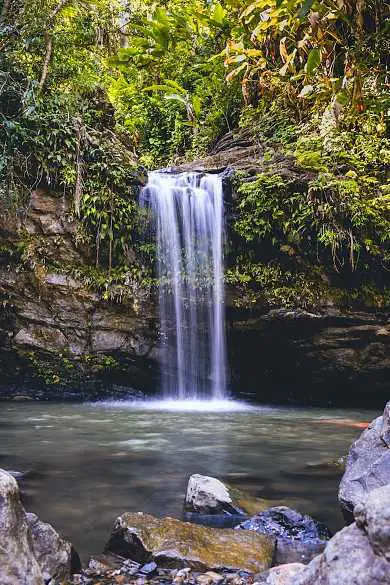 Next up on this list of cheapest places in the Caribbean is the archipelago of Puerto Rico. With its stunning beaches, lush tropical forests, mountains, waterfalls , colonial buildings, chic resorts, and vibrant culture, it comes as no surprise that this affordable Caribbean island paradise has become a top-notch vacation destination!
Luckily, Puerto Rico also offers some excellent budget-friendly accommodation options too. Whether you're looking for a peaceful beachside cabana or a luxury resort, you can easily find the perfect accommodation that won't break the bank, while still providing luxurious comfort.
Is Puerto Rico a cheap vacation in the Caribbean?
Exploring Puerto Rico is also relatively inexpensive, with many attractions and activities available at low prices. The best way to save on your holiday fund is by self-catering and using the bus to get around. From snorkeling in the crystal clear waters of La Parguera and exploring the ancient ruins of El Yunque National Forest to sampling the island's delicious local cuisine and discovering its vibrant nightlife, Puerto Rico makes a great destination for budget-conscious travelers. You can even take a boat ride for a fascinating look at the bioluminescent bays.
Don't miss the opportunity to explore the bustling capital, San Juan, which also happens to be the best place to stay for a budget vacation. Hotels are affordable, you won't need a car rental, and will be close to all of the best things to do in Old San Juan . Wet your appetite with some empanadillas and mofongo before heading to La Placita for some awesome nightlife.
The best time to visit is between April and June. Puerto Rico is a U.S. territory, which means that citizens of the United States do not need a passport to travel to this cheap island in the Caribbean and without the hassle of international travel. The currency used is the U.S. dollar and a number of low cost airlines offer nonstop flights to the island's capital.
>> Read next: Your ultimate USA travel bucket list
Which Caribbean island is not expensive?
8 | Trinidad and Tobago 🏝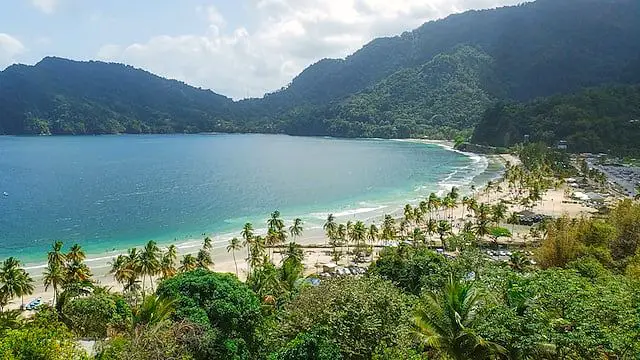 Trinidad and Tobago is a Caribbean paradise made up of two islands: Trinidad and Tobago. From its stunning sandy beaches and lush rainforests to its vibrant cultural scene, laidback vibe, and amazing wildlife — this cheap destination in the Caribbean has something for everyone.
Is Trinidad a cheap country?
The dual-island republic of Trinidad and Tobago is also one of the most affordable Caribbean island destinations. You can find plenty of budget-friendly accommodation options such as hostels, guesthouses, and apartments without sacrificing quality or comfort. Plan well and it is possible to get by on $60 a day.
Traveling around the islands is also relatively economical, making it easy to explore all of the attractions and activities that Trinidad and Tobago has to offer. A fast ferry connects the two islands and a visit to both is recommended to enjoy the contrast between the picturesque and serene Tobago and the lively Trinidad.
Whether you're visiting tropical rainforests, watching the sun rise , or taking a boat tour of the magnificent Buccoo Reef, you can do it all without breaking the bank. The variety of affordable accommodation, food, and transport choices makes this one of the cheapest Caribbean islands to visit.
Port of Spain in Trinidad, is the best place to stay. Many cities in North America have direct flights to the city airport. Be safe and exercise caution before booking a trip to Trinidad and Tobago, and check the Department of State recommendations, as currently, this region is dealing with a high crime rate. Trinidad and Tobago lie outside of the hurricane belt. The best time to plan a visit is in late spring and early fall. Since you're on a budget, avoid a visit during Carnival season. This annual 2-day event occurs on the Monday and Tuesday before Ash Wednesday.
>> Read next: Be amused with these funny travel quotes
9 | Grenada 🥥
Grenada is a popular destination for budget-conscious travelers looking for an exotic budget-friendly Caribbean getaway. Known as the spice island, it is home to some of the most breathtaking natural landscapes in the region that include a stunning coastline and lush rainforest.
Nature lovers will find plenty to explore in Grenada, from its pristine beaches to its mountainous interior. What's even better is that this cheap Caribbean island destination is often overlooked for other options in the region. So those who do visit, get to experience all of its charms without the crowds.
Grenada is also home to several cultural attractions, such as rich historical sites, lively street markets, and vibrant festivals. Tourists can explore the island's colonial past at its forts, or visit St. George's, the capital city and a UNESCO World Heritage Site. For those looking to experience local traditions and celebrations, Grenada offers traditional cuisine, music festivals, and carnivals throughout the year.
Is Grenada expensive for vacation?
Grenada is ideal for travelers who want to experience the Caribbean in a laid-back atmosphere. The island has plenty of accommodation options, ranging from luxury resorts to budget hotels, lodges, and cottages. And with its warm climate and perfect beaches, Grenada is an ideal destination for beach lovers or anyone looking for a relaxing island getaway. Levera Beach and Grand Anse Beach are two of the best choices for a day in the sun without spending a whole lot.
The port city of St Georges is the best place to base yourself during your cheap Caribbean vacation in Grenada. Visit during late fall or early winter, with December being the best month for those on a budget, to find good deals on flights and accommodation.
10 | Cuba 🏖️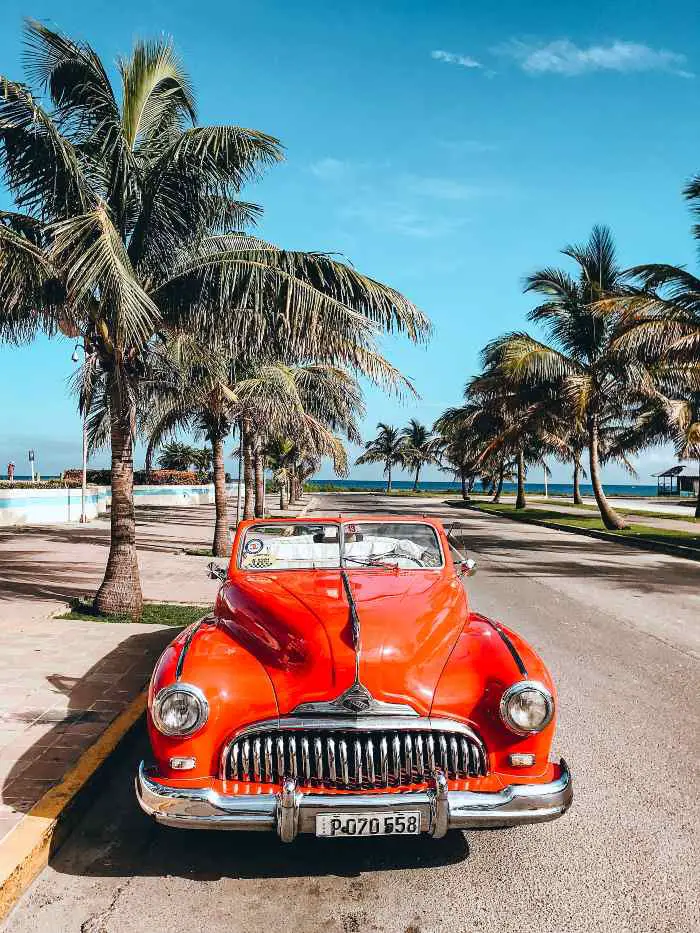 No list of Caribbean cheap destinations is complete without including Cuba. A Caribbean paradise that must be seen for its stunning beaches, colorful colonial era buildings, world-class rum, revolutionary history, vibrant culture, and excellent value for money. This musical Caribbean nation, a living museum of old cars, is a place frozen in time. In addition, its friendly locals and natural beauty attracts visitors from around the world, who also get to enjoy its wildlife-watching, colorful culture, eclectic architecture, and vibrant lifestyle.
Can you do Cuba on a budget?
Cuba offers an array of accommodation options, from lavish resorts to economical guesthouses and hostels – so whatever your budget may be, you're sure to find something that meets your needs. If you're on a tight budget, you can get by on as little as $25 a day.
Moreover, you can enjoy a variety of activities without splurging on expensive bills. From learning about Cuban culture and history in its cities to exploring the stunning beaches of Varadero, there's something for everyone in this cheap destination in the Caribbean. Highlights of a trip to Cuba include Plaza de la Catedral, Morro Castle, Valle de Viñales, and Old Havana.
Keep in mind that there are strict rules for US Citizens wanting to visit Cuba, but for residents of all other countries, Cuba is a great choice for an affordable Caribbean vacation.
>> Going to Europe instead? Here are the best: Spanish islands | Greek islands | Italian islands
11 | The Bahamas 🌻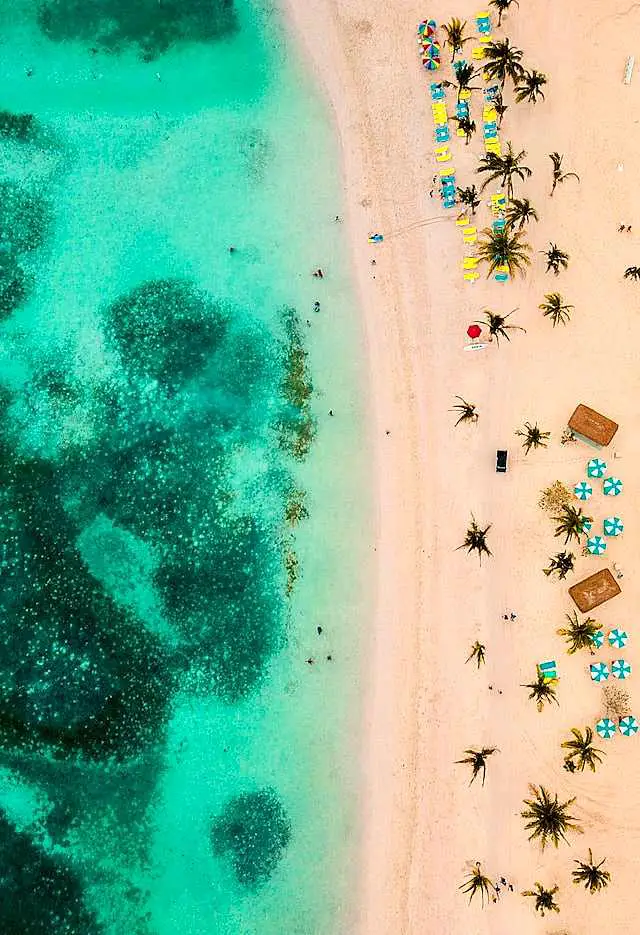 The Bahamas is a Caribbean wonderland made up of hundreds of islands and cays, each with its own unique charm. More than 7 million tourists visit these well known Caribbean tropical islands each year, and with good reason. From its stunning beaches and warm climate to its vibrant culture and ease of accessibility, this popular vacation destination has something for everyone. On top of that, you have great weather all year, fun water sports activities, tantalizing cuisine, elite golf courses, and the convenience of not needing to change currency for those living in the U.S.
What is the easiest Caribbean island to get to from USA?
The Bahamas are the easiest Caribbean Island to reach from the USA . Fortunately, it is also one of the most affordable Caribbean islands. You will find daily flights to the two international airports, Nassau on the island of New Providence and Freeport on Grand Bahama Island, that are frequent and competitive. Keep an eye out for affordable fares all year round and it is worth checking the prices of flights to both airports to see which offers better value for money.
The Bahamas offers plenty of activities that won't break the bank. Whether you're exploring its stunning coral reefs or taking a boat tour of Nassau's historic harbor, you can experience all that this Caribbean paradise has to offer without spending a fortune.
The two main islands offer different experiences. Grand Bahama is relaxed, laid-back, calmer, and quieter, while Nassau is lively and activity-filled, with bars, nightlife, and entertainment.
Your best bet for an affordable Bahamian vacation is to stay in Nassau on New Providence Island. It's a quick, easy, and safe flight from Florida, reachable in an hour from Miami, and makes for an affordable weekend getaway. You can also find low-priced water shuttles or tours, leaving from New Providence, to take you to some of the other Bahamian Islands for the day.
Secure more value for money by opting for guesthouses and budget hotels over touristy resorts. Also choose to eat at local restaurants to avoid the high prices of resort-area dining.
Another great option in the Bahamas from the US is Bimini , which is reachable by a water taxi from Fort Lauderdale. No matter what your budget is, you can find a handful of cheap Caribbean vacations in the Bahamas. With its stunning beaches and vibrant culture, this destination makes a great choice for budget-conscious travelers. 
>> What number does Bahamas belong on this list: The world's most beautiful flags
12 | Isla San Andrés 🏖️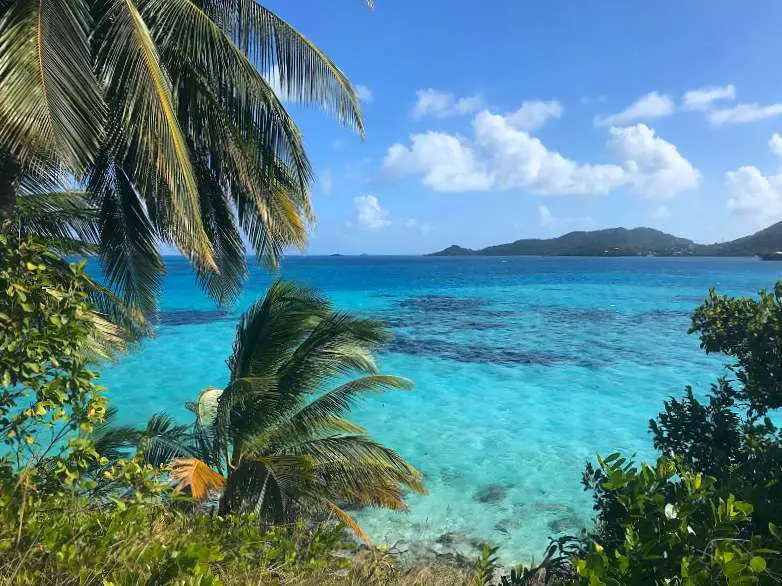 Let's talk about San Andrés, a small Western Caribbean island off the coast of Nicaragua. Part of an archipelago that includes Santa Catalina and Providencia, Isla San Andrés belongs to Colombia, one of the best-value countries to visit in South America. The island is a tax-free zone, so prices in general are often cheaper or the same than on the Colombian mainland. However, there is a tourist entry tax, called the Tourist Card, that costs around $30.
Is it worth going to San Andres?
Measuring just 7.5 miles long, San Andrés offers tons of activities for such a small island! The waters surrounding the island are crystal clear, with well preserved coral reefs, abundant marine life, and scuba diving that compare with the best in the world. You will find over 40 beaches across the island, the best among them being Spratt Bight. You can enjoy most of the attractions on the island without tours or spending extra money. A day trip to Johnny Cay Natural Regional Park and natural aquarium is a highlight of any trip. Be sure to include San Luis Beach, Rocky Cay, Hoyo Soplador, La Piscinita, and San Andres Hill onto your holiday itinerary.
Food and drinks, although a little pricier than the mainland, are still inexpensive. The rondón, stuffed crabs, cola de cerdo, and cocadas will have you asking for seconds.
A swift 1 hour and 30 minute flight from Cartagena and you will be enjoying white-sand beaches, coconut palms, and beautiful waters in no time. Book well in advance to score return flights from the Colombian mainland under $100 USD.
San Andrés provides the opportunity to experience one of the most affordable islands in the Caribbean. It is possible to visit this budget Caribbean island as a long weekend break from mainland Colombia, however I would recommend that you spend at least a week in this little paradise.
13 | Aruba 🍉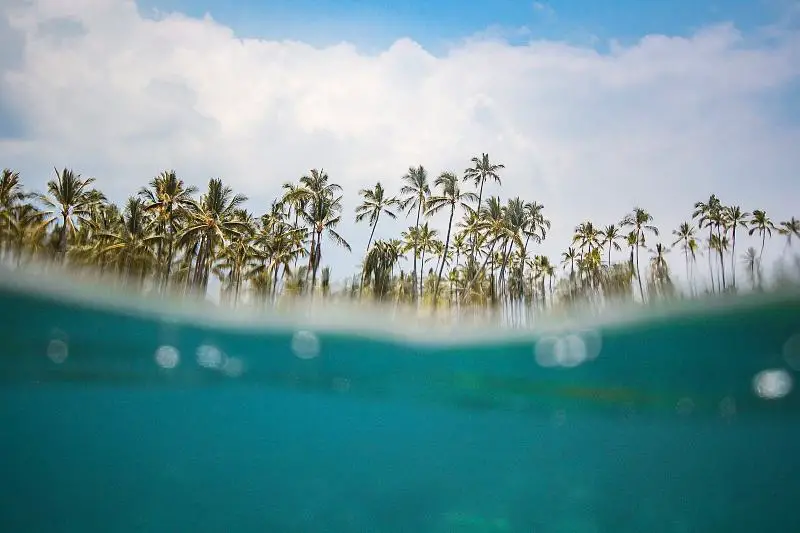 Experience the Caribbean getaway of your dreams by visiting Aruba. With its captivating beaches, lively culture, friendly locals, amazing geological formations, and great diving in jade and turquoise ocean waters, it's the perfect destination for any vacationer. A big drawcard to Aruba is that it has the lowest crime rate in the Caribbean, making it a particularly attractive option for families .
Is Aruba expensive to visit?
It may not be the absolute cheapest island to visit in the Caribbean, however I want you to be aware that it is possible to visit this popular island in the Caribbean on a budget! As long as you travel in the off-season, stay away from the expensive resorts, tourist traps, lavish dinners, and exorbitant cocktails, you can have a vacation here without draining your wallet. Free activities to enjoy or that don't cost much include lounging on the perfect beaches, exploring the rough and rugged Arikok National Park, Ayo Rock Formations, the Natural Bridge, the California Lighthouse, and hiking Mt. Hooiberg. All of the beaches in Aruba are open to the public, with the best among them being Eagle Beach, Palm Beach, and Mangel Halto.
The cheapest time to go to Aruba is during the months of September and October when tourists are fewer and temperatures are lower. Definitely avoid the peak tourism season of December to April. Five or six days is usually the right amount of time to spend here to get a good feel for the island, while also having time to simply relax.
You'll want to stay near Fredericksburg to be near the main attractions on the island and consider a stay at a budget hotel. No matter what your budget is, you can find a handful of affordable Caribbean vacations in Aruba. With its stunning beaches and vibrant culture, this destination can be a good choice for budget-conscious travelers in the Caribbean.
>> Must read: Your guide to visiting Flamingo Beach Aruba
14 | Saint Martin 🌊
What is special about Saint Martin island?
St Martin is unique, as this island in the Caribbean is actually home to two separate countries. Half of the island is Dutch, while the other half is French. Reasons to visit this dual-nation island include its pristine beaches, duty-free shopping, lively nightlife, tropical weather, and its unique amalgamation of cultures.
The least expensive month to fly to the cheapest Caribbean destinations is during September, so keep an eye out for good airfare deals that may come about during this time. If you are looking to save money, you should plan to stay on the Dutch side, but since the island is so small, venturing over to the beaches on the French side is easy to do, so you really get the best of both worlds.
You can head to Maho Beach for free, and watch the airplanes fly low overhead as they land at the airport that is right across the street from the beach! There is also a great bar right here if you need a bite to eat or a tropical drink. While in Sint Maarten, don't miss the world's steepest zip line, Loterie Farm, Front Street & Boardwalk, Mullet Bay, and a sunset sail.
The 37 beaches on St. Martin are some of the best in the Caribbean, and you can find plenty of cheap accommodation near Maho Beach, Orient Bay, and Anse Marcel.
15 | Other noteworthy mentions: 🐚
Other great options for the best cheapest Caribbean vacations :
Bay Islands, Honduras.
Ambergris Caye, Belize.
Corn Islands, Nicaragua.
Roatan, Honduras.
Bocas Del Toro, Panama.
Isla Mujeres, Mexico.
Isla San Andrés, Colombia.
Martinique.
Placencia, Belize.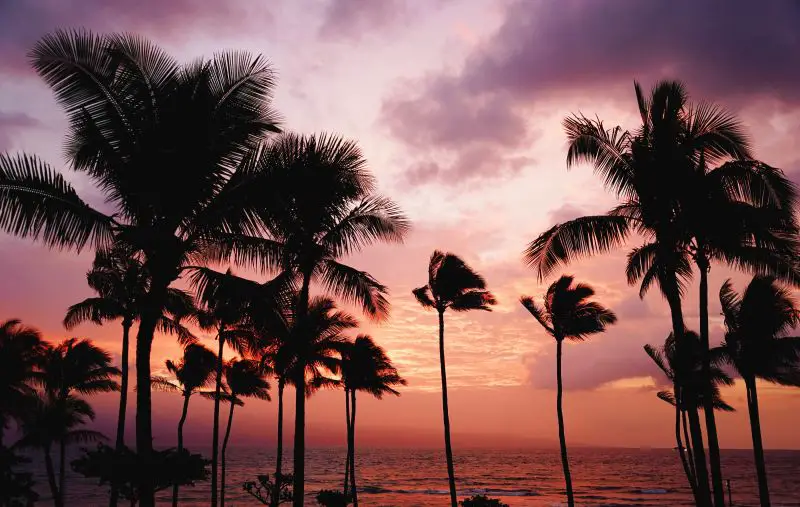 Final thoughts on these Cheap Caribbean Islands
The Caribbean is full of stunning beaches, vibrant culture, and plenty of activities to enjoy without breaking the bank. Whether you're looking for a luxury all-inclusive resort or an affordable place to stay near some great attractions, there are several islands that are perfect for you .
These islands each offer something unique for anyone who wants to experience a tropical paradise in the Caribbean on a budget during their vacation.
With careful planning and research into flights, accommodation options, and tours in the region – as well as implementing many of the budget tips mentioned above – cheap travel to Caribbean is possible. Keep all of this in mind and you should have no problem finding the cheapest Caribbean vacations that forms the perfect background to your dream holiday! Cheers !
Where will YOU go?
If you have any travel questions or need help with planning your cheap holidays to the Caribbean, don't hesitate to let me know. Also, be sure to check out this list of cheap tropical vacations for even more inspiration around the world.
Have a good time, Rai
You may also like...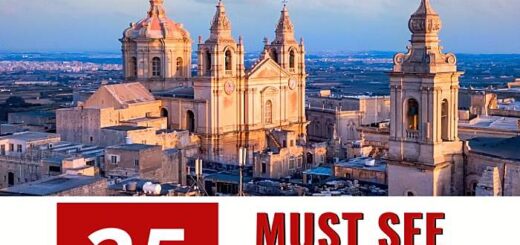 The Top Things To Do in Malta and Gozo [25 Most Instagrammable Spots]
July 22, 2023
 by Raihaan · Published July 22, 2023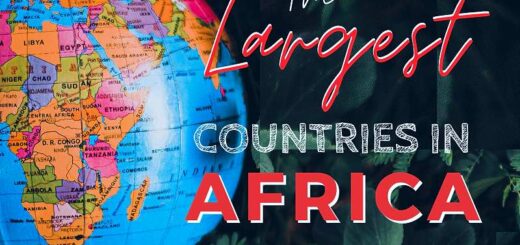 Revealed: The LARGEST Country in Africa 2023 | Ranked by Size + Population
November 24, 2022
 by Raihaan · Published November 24, 2022 · Last modified January 16, 2023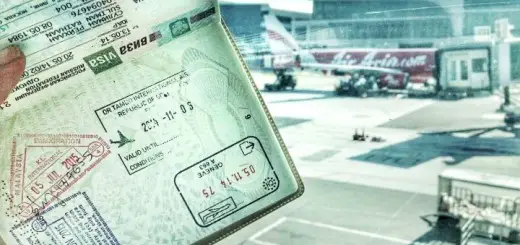 Show me your passport
May 21, 2020
 by Raihaan · Published May 21, 2020 · Last modified September 6, 2021
Leave a Reply Cancel reply
Your email address will not be published. Required fields are marked *
Next story 11 Helpful Tips for Surviving a Flight Delay or Cancellation (+ How To Avoid!)
Previous story A wonderful day in Bhaktapur Nepal. What places to visit and how to go
WHO IS ARAIOFLIGHT ✈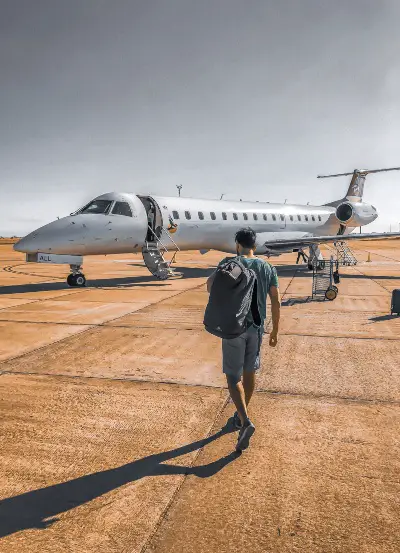 Welcome to A Rai of Light!
A home for extraordinary people around the world. If you've ever felt like there must be more to life, this site is for you.
Out of a love for travel, writing, photography, sharing stories and a desire to inspire others , I created this space to connect with other like-minded individuals.
Along the way, I share my journey and strategies on Travel , Art and Life . Enjoy!
DISCOVER MORE: POPULAR ✈
Recent Posts
Popular Posts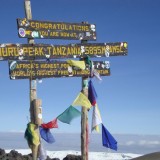 How Long Does It Take To Climb Kilimanjaro ⛰️

31 Fun + Unique Things To Do in Aruba in 2024

WEIRD Food around the world | 35 World Travelers reveal the strangest food they've ever eaten

RANKED: The Safest Countries in Africa 2024 (+ Where To Avoid!)

300+ Perfect SUNRISE CAPTIONS for That Sunrise State of Mind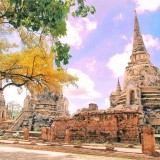 Visiting Temples in Ayutthaya: The Best Day Trip Tour from Bangkok

13 Fun and Cheap Florida Vacation Spots in 2024

Ranked: 15 Most Beautiful Flags in the World in 2023

List: The Wealthiest African Countries in 2023 Ranked by GDP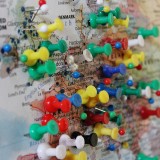 List: Which Countries Can You Visit on a Schengen Visa in 2023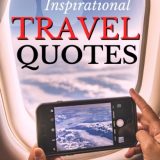 ✈ 100 Ultimate Travel Quotes To Inspire You To See the World
100+ Interesting Dominican Republic Facts To Know! What is the Dominican Republic Known For?
First Trip to Egypt? My Ultimate Guide of Insider Tips To Know BEFORE You Go
FOLLOW THE ADVENTURE ✈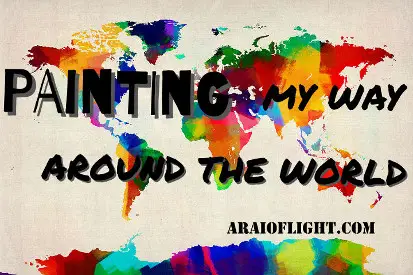 5 Best Caribbean Islands To Visit In August (2023 Reviews)
Destinations By Month
Updated: June 8, 2023
Though the hurricane season kicks off in August in the Caribbean, there are islands in the region that are more likely to remain dry on most days. You can still have a great getaway if you pick the right destination. Here's an article to help you choose the best Caribbean island to visit in August — plus the things you can do there besides having a blast at the beach.
Searching for the driest Caribbean island in August? We're talking 90 degrees and just 1.6 inches of rain. Curaçao is a tropical gem you can enjoy even during the rainy season.
The month of August is part of the shoulder season of the island, which means there wouldn't be throngs of people. You can enjoy the island's best beaches and attractions without worrying about touristy prices.
Island Highlights
Walk along the vibrant Willemstad : The capital of Curaçao is bursting with colors, courtesy of its Dutch colonial houses. It's also considered UNESCO World Heritage Site. After scuba diving (this place is also known for its colorful underwater world), you can explore the town on foot and visit its many museums and cafes.
Explore the Island's West Coast: Most tourists will be familiar with Willemstad. If you have a penchant for undiscovered gems, the West End of Curaçao will be a paradise for you. Contrary to the capital's zest, this side will usher in tranquility. It will get you close to nature with its quiet beaches and unique, untouched landscapes.
Enjoy non-stop music entertainment at North Sea Jazz Fest: Want some great escape from the hustle and bustle of life? Let music send you adrift: Curaçao is home to the three-day North Sea Jazz Fest, which welcomes international stars and homegrown talents alike to its stage. Past performers include Prince, Stevie Wonder, and Alicia Keys.
Any list enumerating contenders for the best Caribbean island to visit in August isn't really complete without Jamaica. And with several top-rated resorts, such as Sandals Montego Bay , choosing this as your holiday destination isn't hard.
This best Caribbean island to visit in August gets around four inches of rain for several days, with temperatures remaining moderate in mid- to high-80s. During the month, the local celebrates Independence Day and Emancipation Day. It's also a great time to discover some tropical fruits you might not have seen all your life, such as jackfruit, breadfruit, sweet sop, and sour sop. If you love lobsters, it's also the best time to get them.
Take a splash on Montego Bay's beaches: Get tanned skin and dip your toes in the fine sands of Doctor's Cave Beach. If you want someplace where you can have fun on water slides and go-karting facilities. If you want a change of scenery, the Jamaican city is also popular for its golf spots, including the Cinnamon Hill Golf Club.
Surround yourself with nature in Blue Lagoon: Nestled in Port Antonio, Blue Lagoon is a haven for nature lovers and has the most breathtaking views in Jamaica. Its turquoise waters are surrounded by thick greenery and are a great place to swim, snorkel or go rafting.
Climb the Dunn's River Falls: Up from some adventure? Sweat your stress off and spend a good hour climbing the famous natural falls near Ocho Rios, Jamaica. Apart from hiking, this park has popular spots for walking and birdwatching. There's also a beach at the bottom where you can relax after.
The island has fairly warm weather and has an average rainfall of about four inches per month — one of the lowest in the Caribbean. August temperatures hit the high 80s, with nighttime averages in the mid-70s. While tourism drops a notch during the month, there are still a ton of things to do in this best Caribbean island to visit in August.
In case you're planning a vacation in Antigua, you will be in time for their Carnival Monday and Carnival Tuesday. There could be some international soccer tournaments at this time of the year, too. It is also the season for turtle-watching on the island. Plus, so much more (and did we say hotel rates could be lower?).
Swim with stingrays in Stingray City: In case you don't know it yet, stingrays are incredibly friendly. Want to make your Caribbean trip a bit different? Spend time with them as you swim in the turquoise waters in Stingray City. You can also pet and even feed them!
Attend the Carnival : Want to have Caribbean carnival dates during your trip? Visiting in August means you can participate in what is touted as the Caribbean's Greatest Summer Festival. Highlighted by great music and cultural activities, the Carnival runs from the end of July until the first Tuesday of August.
See 18th-Century Architecture in Nelson's Dockyard: One way to immerse yourself in a foreign place is to look at its architecture. In Antigua, you can do just that when you visit Nelson's Dockyard, which was named a UNESCO World Heritage Site. Apart from 18th-century architectural wonders, you can explore its gorgeous harbor or drink the night away with Caribbean rum.
#4 St. Thomas
St. Thomas is the chief island in the US Virgin Islands. It's a top Caribbean holiday in August because of the low amount of rainfall and many enjoyable activities to include in your itinerary. It's the hottest time of the year in this corner of the Caribbean, with the average temperature hitting as high as 90 degrees Fahrenheit.
Given the ideal weather, you can pretty much do whatever you desire on the islands during your vacation.
Go snorkeling at the Buck Island National Wildlife Refuge: If Stingray City lets you enjoy the waters with stingrays, the Buck Island National Wildlife Refuge is a place to snorkel and get friendly with resident sea turtles at Turtle Cove. However, it's not just turtles that you can find in its waters. Beautiful coral reefs also surround this 45-acre property. Sailing is another activity you can add to your to-do list.
Book a boat tour: Several businesses offer catamaran charter trips and full-day cruises so you can take a good look at this island. You can choose pre-arranged trips or organize a DIY one. If you want to visit the neighboring St. John, opt for a package with that as a stopover.
Take a Skyride to Paradise Point: Don't just enjoy this Caribbean Island from its waters — be in awe of its beauty by going to its top scenic attraction via a Skyride tram. Once there, you can have the best views of Water Island and Puerto Rico , and enjoy good food and drinks served by welcoming locals.
#5 Turks and Caicos Islands
You won't run out of the best things to do in the Caribbean. Among the hundreds of islands it offers, Turks and Caicos will offer you double the fun and relaxation. While you will be visiting during the hurricane season, these islands get just around 2.6 inches of rainfall and average temperatures at around 82°F.
The archipelago is well-known for its breathtaking barrier reef, the best beaches, conch farm, and more. Here are some of the best things you can do during your Turks and Caicos holiday.
Visit the Grand Turk Lighthouse: This lighthouse is a renowned symbol of Turks and Caicos , situated at the peak of Grand Turk, the islands' capital. After touring this landmark, you can bathe in the surrounding blue waters and go snorkeling or scuba diving.
Go to the Turks and Caicos Music and Cultural Festival: Held from late July to early August each year, this festival showcases the musical and cultural marvels of the Caribbean islands. During this week-long festivity, you can find several stalls that offer diverse island foods. Another highlight is a local beauty pageant.
Watch scenic sunsets at Grace Bay Beach: Stretching across a good 12 miles, Grace Bay Beach is the personification of pristine. It's clean and calm and offers a front-row seat to some of the most dramatic sunsets you'll ever watch.
The choices are endless regarding the best things to do in the Turks and Caicos Islands. It's up to you whether you're heading to the Caribbean to relax on its beaches or do every flavor of watersports you have not tried before.
If there's one piece of advice we want to give you, leave your burdens behind and have the time of your life while in the Caribbean.
Leave a Comment Cancel reply
Save my name, email, and website in this browser for the next time I comment.
Related Posts
Helping You Plan Your EPic Caribbean Getaway
About US & COntact
3 Pleasant Street
Concord NH, 03301
©2023 Camp Media
Protect Your Trip »
The 10 most affordable caribbean destinations.
Turquoise waters, pristine beaches and low price tags draw travelers to these island escapes.
(Getty Images)
Drift away for less
10. St. Kitts & Nevis
9. Barbados
8. U.S. Virgin Islands
7. Dominica
5. Puerto Plata
3. Punta Cana
1. Puerto Rico
If you make a purchase from our site, we may earn a commission. This does not affect the quality or independence of our editorial content.
You May Also Like
The best travel purses.
Rachael Hood Nov. 14, 2023
Best Black Friday Luggage Deals
Amanda Norcross Nov. 13, 2023
Cheap Tropical Vacations
Nov. 10, 2023
The Best Christmas Light Displays
Marisa Méndez Nov. 8, 2023
The Best Luggage Trackers
Amanda Norcross Nov. 7, 2023
The Best Girls Weekend Getaways
Sharael Kolberg Nov. 7, 2023
The Best NYC Dinner Cruises
Jessica Colley Clarke Nov. 3, 2023
Most Romantic Getaways in Vermont
Sharael Kolberg and Amanda Norcross Nov. 1, 2023
The Best Travel Backpacks for Men
Timothy J. Forster Nov. 1, 2023
The Best Dude Ranch Vacations
Gwen Pratesi Oct. 31, 2023
Get Daily Travel Tips & Deals!
By proceeding, you agree to our Privacy Policy and Terms of Use .
The Cheapest Caribbean Islands to Find Your Paradise
Sarah Schlichter
Deputy Executive Editor Sarah Schlichter's idea of a perfect trip includes spotting exotic animals, hiking through pristine landscapes, exploring new neighborhoods on foot, and soaking up as much art as she can. She often attempts to recreate recipes from her international travels after she gets home (which has twice resulted in accidental kitchen fires—no humans or animals were harmed).
Sarah joined the SmarterTravel team in 2017 after more than a decade at the helm of IndependentTraveler.com. Sarah's practical travel advice has been featured in dozens of news outlets including the New York Times, the Chicago Tribune, USA Today, Budget Travel, and Peter Greenberg Worldwide Radio. Follow her on Twitter @TravelEditor .
The Handy Item I Always Pack: "A journal. Even years later, reading my notes from a trip can bring back incredibly vivid memories."
Ultimate Bucket List Experience: "Road tripping and hiking through the rugged mountains of Patagonia."
Travel Motto: "'To awaken quite alone in a strange town is one of the pleasantest sensations in the world.'—Freya Stark"
Aisle, Window, or Middle Seat: "Aisle. I get restless on long flights and like to be able to move around without disturbing anyone else."
Email Sarah at [email protected] .
Travel Smarter! Sign up for our free newsletter.
A week of sun and sand may be priceless for your mental health (and your tan), but you don't need to pay a fortune to get it. We gathered data on airfare, hotel rates, and package deals to unearth the cheapest Caribbean islands to visit, along with reasonably priced places to stay on each one. To qualify, the destination also must be ranked on the top half of the Price of Travel's index of the cheapest Caribbean islands .
From now through April 28th, book any of the following hotels at up to 50% off with SmarterTravel Hotels' Spring Break Sale! Discounted properties will automatically display (no promo code required). 
This small island off the coast of Mexico's Yucatan Peninsula is known for its white-sand beaches, colorful marine life, and the Mayan ruins of San Gervasio . While you can fly directly to Cozumel from a handful of U.S. airports, including Dallas and Charlotte, you can often save hundreds of dollars by flying to Cancún instead and then taking a ferry to Cozumel from nearby Playa del Carmen.
Flights to Cancún from most major U.S. airports can be found in the $300-$400 range regularly throughout the year, with many fares falling below the $300 mark.
You'll likely find cheaper hotel nightly rates between August and November. (Note that this falls within Caribbean hurricane season).
Where to Stay: Find private beach access, tennis courts, an on-site spa and salon, and even children's activities at InterContinental Presidente Cozumel Resort & Spa with prices starting at around $300 per night. If your seeking an adults-only resort, Ventanas al Mar offers standard rooms for a low as $160 per night.
Eco-adventurers will find plenty to do in Jamaica, from swimming in waterfalls to zip-lining through the rainforest. Only-in-Jamaica spots to visit include the Bob Marley Museum and the Rastafari Indigenous Village . And, of course, there are plenty of beaches to relax on between excursions.
With three main tourist areas—Montego Bay, Ocho Rios, and Negril—you can price-shop for the best rates for your Caribbean vacation. Again, travel between May and October may offer lower rates because of hurricane season.
Where to Stay: For an all-inclusive stay, try Riu Negril , with rates starting at $146 per night.
Puerto Rico
Editor's Note: Puerto Rico continues to feel the impacts of the recent hurricane season. Travelers should be mindful of rebuilding efforts and, if they would like to assist, focus spending on local economies and/or donate to local charities such as these .
In Puerto Rico, you can split your vacation between the lush El Yunque Rainforest , the island's wide sandy beaches, and the vibrant streets of Old San Juan. A boat trip into one of the island's bioluminescent bays is another must-do.
Fares from major East Coast airports to San Juan are consistently low, with many round-trip options coming in at less than $200. Fares from departure airports further west remain reasonable, with options below $300.
It's easy to budget for expenses in Puerto Rico, as the local currency is the U.S. dollar. Bonus: You don't need to pay for a passport to get there. And with a variety of hotel options all over the island, it's not hard to find one in your price range.
Where to Stay: The laid-back, beachfront San Juan Water and Beach Club is a convenient jumping-off point for trips to El Yunque or San Juan, with rates starting around $200 a night.
You'll Be Able to Renew Your Passport Online Next Year
Dominican Republic
Editor's Note: The Dominican Republic  continues to feel the impacts of the recent hurricane season . Travelers should be mindful of rebuilding efforts and, if they would like to assist, focus spending on local economies and/or donate to relief organizations such as  The American Red Cross  and  Project   Hope .
The Dominican Republic is probably the cheapest Caribbean island to visit if you're looking for affordable all-inclusive deals. You'll find dozens of packages in Punta Cana on CheapCaribbean.com , with prices such as $940 per person for air and three nights' accommodations. Activities in the area include snorkeling, zip-lining, and off-road ATV tours through the jungle. You can also go hiking and swim in clear lagoons at the Indigenous Eyes Ecological Park & Reserve .
You'll have plenty of popular resort areas in the Dominican Republic in which to compare prices, including La Romana, Puerto Plata, and Samana.
Where to Stay: The Tropical Deluxe Princess All Inclusive offers a beachfront all-inclusive experience for as little as $198 per night.
The 9 Best Sites to Book a Cruise
You can't go wrong with a visit to the "C" of the ABC Islands, especially during the spring or fall shoulder season, when you'll find even more savings. And since Curaçao falls outside of the hurricane belt, you can book a trip here without worrying about the storm season. Whether you visit for the numerous festivals or the pleasant beach weather year-round, on a Caribbean visit to Curaçao you'll fall in love with the local food trucks, colorful Dutch architecture, unparalleled snorkel spots, and secret beaches.
With nonstop flight options from major U.S. cities like Newark, New York's JFK, and Miami, Curaçao is highly accessible from the East Coast.
Where to stay: The island has plenty of hotel inventory with competitive nightly rates. Check out ACOYA Curaçao Resort, Villas, & Spa in downtown Willemstad, which starts around $114 per night. Or try the Sunscape Curaçao Resort, Spa, & Casino , also located in Willemstad with nightly rates starting around $230.
Some of the links featured in this story are affiliate links, and SmarterTravel may collect a commission (at no cost to you) if you shop through them.
Editor's note: This story was originally published in 2019. It has been updated to reflect the most current information. Ashley Rossi contributed to this story.
You Might Also Like:
We hand-pick everything we recommend and select items through testing and reviews. Some products are sent to us free of charge with no incentive to offer a favorable review. We offer our unbiased opinions and do not accept compensation to review products. All items are in stock and prices are accurate at the time of publication. If you buy something through our links, we may earn a commission.
Top Fares From
Don't see a fare you like? View all flight deals from your city.
Today's top travel deals.
Brought to you by ShermansTravel
Exclusive: 7-Night Private Kenya Safari w/Game...
Odyssey Safaris
Santiago to Buenos Aires: Luxe, 19-Night...
Regent Seven Seas Cruises
Pennsylvania: Daily Car Rentals from Pittsburgh
Trending on SmarterTravel
Search Please fill out this field.
Manage Your Subscription
Give a Gift Subscription
Sweepstakes
11 Cheap Caribbean Vacations for Budget-conscious Travelers
These affordable Caribbean vacation destinations don't skimp on beautiful views, excellent hotels, and delicious food.
When you're dreaming of warm sunshine, blue seas, and a relaxing escape, but your credit cards aren't ready for a splurge, it's time plan a getaway that won't break the bank. Luckily, with some research and planning, you can find an affordable trip that will satisfy your Caribbean craving.
Airfares vary by season, travel day, time, demand, and other factors, so it pays to search often and try apps like Hopper and Scott's Cheap Flights for deals. When comparing hotel rates, check for resort fees, taxes, and other add-ons that can inflate the price. Book directly with the hotel , and you may be able to negotiate or secure an upgrade.
danilovi/Getty Images
Renting a car is also a large expense and usually not necessary. Uber is a cheaper option, and public transportation can be an enjoyable and inexpensive adventure. Local restaurants, street food, beach shacks, and grocery stores are ideal for budget meals, snacks, and picnic lunches. Speaking of snacks, be sure to bring some along to avoid having to buy any at the airport or on the flight. Also, remember to pack those items that may be more costly to replace while traveling, like chargers , sunscreen , power adapters , and sunglasses .
Can't decide which island to visit? No time to put together an itinerary? Consider a cruise in which all the planning is done for you and you can select the most convenient and economical departure point. A travel advisor who specializes in cruises can also help get the best deal and even a few extras.
Naturally, hotel prices vary by season and demand, so between December and April, when travelers are seeking to escape the cold, a Caribbean vacation will generally be pricier. Plus, the dry season falls during those months, adding to the popularity. Low season in the Caribbean is from June through autumn, but it's always worth shopping around. Climate and hurricane risk vary among the Caribbean countries.
With all this in mind, here are some of the best cheap Caribbean vacations to consider for those traveling on a budget.
Manuela Leppert/Getty Images
This Central American country borders both the Pacific Ocean and the Caribbean Sea. The relatively untouched eastern shores include fishing villages, mangroves, and secluded beaches. One of the Caribbean's most affordable destinations, Nicaragua is also known for its volcanoes, beaches, and surfing. The best months to visit are November through April, the dry season, with warm temperatures and occasional rain.
Dominican Republic
Alexander Cherkashin/Getty Images
Punta Cana and Puerto Plata offer a number of budget options, with quite a few all-inclusive resorts . Consider whether you want to take advantage of the meals, beverages, entertainment, and amenities of an all-inclusive package, and if so, you may find some great deals. If not, with a reasonably priced hotel, you'll still have access to miles of beaches, lots of dining options, and plenty to do.
Puerto Rico
Taylor McIntyre/Travel + Leisure
Located less than three hours from Miami with convenient flights from many major U.S. airports, Puerto Rico offers a wide variety of beaches and places to stay , including several attractive budget options. Explore the country's history with a walk through Old San Juan and visit El Yunque National Forest for a change of scenery from the sunny beaches. Eat at local restaurants for delicious food at affordable prices. Despite damage from hurricanes in recent years, Puerto Rico is recovering and visitors are welcome.
Caribbean Cruise, Norwegian Cruise Line
Courtesy of Norwegian Cruise Line
A nine-day cruise aboard Norwegian Sky departs from Miami on April 17, 2023, and includes stops in the Bahamas, San Juan, St. Maarten, Antigua, St. Thomas, and the Dominican Republic, plus several days at sea. Prices depend on stateroom, but for a single traveler, an ocean-view room starts at around $800. For two travelers sharing a room, the cost is approximately $520 each. Balcony rooms are significantly higher, and optional excursions are additional.
Caribbean Cruise, Royal Caribbean
David C Tomlinson/Getty Images
A seven-night southern Caribbean cruise aboard Rhapsody of the Seas boards in Bridgetown, Barbados, on April 16, 2023. The ship spends full days at Tobago, Trinidad, Grenada, St. Vincent, Dominica, and St. Lucia, before returning to Bridgetown. An ocean-view stateroom for a solo traveler starts at $1,500, while accommodations for two guests sharing a room starts at $611 each.
Read update
Caribbean Islands offer the ideal setting for a relaxing gateway that allows vacationers to recharge in a beautiful environment characterized by decent palm trees and dazzling sunsets. They are a reprieve from the stresses of daily life.
The Caribbean white sandy beaches accompanied by cool breezes trigger the brain to release feel-good hormones. But flying out to the Caribbean comes at a price. With proper planning, Caribbean Islands are among the world's best getaways to explore on a budget. These are the 15 cheapest Caribbean Islands to fly to this summer.
UPDATE: 2023/04/08 05:02 EST BY REENA JAIN
Visitors on a tight budget looking for a great Caribbean summer vacation will find many beautiful islands to have a memorable nature retreat without burning a hole in their pockets. This list of cheap Caribbean islands has been updated to include more amazing options promising a relaxing and fun-filled vacation.
UPDATE: 2022/08/28 22:19 EST BY GABRIEL KIRELLOS
More Cheap Caribbean Islands To Visit This Summer
Visitors to the Caribbean islands this summer can enjoy a great vacation without breaking the bank. This list was updated to include additional unique and cheap Caribbean destinations that people can visit in the summer, such as Barbados and Dominica.
Related: 10 Of The Caribbean's Best Kept Secrets To Discover By Cruise
15 St. Martin/St. Maarten
This half-Dutch, half-French island lets visitors immerse themselves in two vibrant, distinct cultures in one trip. The island has 37 white-sand beaches, ranging from quiet bays and coves to busy stretches dotted with lovely restaurants and throbbing bars. This island is ideal for those who enjoy indulging, partying hard, shopping duty-free, and relaxing on the beach. While the island is well-known for water activities such as snorkeling and diving, there are also plenty of opportunities for hiking, zip lining, horseback riding, and ATV riding.
Recommended tour: Guided ATV Tour of Dutch & French St. Maarten
Starting price: $206 USD for two riders
Duration: 4 hours
Book This Tour
14 Ocho Rios, Jamaica
A popular cruise port and resort area, Ocho Rios entices with its gorgeous beaches and the unusually impressive Dunn's River Falls . Most people just come to sunbathe, but those looking for thrills will find everything from hiking to diving. Ocho Rios is known as Jamaica's cheapest choice for all-inclusive resorts and is another cheapest Caribbean island to fly to for offering attractive prices during peak season and mind-blowing discounts during the low season.
Recommended tour: Dunn's River Falls Climb plus Ziplines, ATV, Horse Ride & Swim from Montego Bay
Starting price: $263.50 USD per adult
Duration: 6 hours
13 Antigua & Barbuda
Two of the world's top sustainable travel destinations, Antigua and Barbuda, are well known for their beaches, particularly in coves that are ideal for water sports like snorkeling and diving. However, there are plenty of other thrilling activities available, such as touring Nelson's Dockyard, climbing Mount Obama, taking a day trip to Hell's Gate Island, and many more. These fun activities, such as hiking and beach access, are free or reasonably priced.
Recommended tour: The Xtreme Circumnavigation of Antigua
Starting price: $190 USD per adult
12 Puerto Rico
Puerto Rico tops the list of the cheapest Caribbean Islands to visit this summer. Technically three hours away from Miami, this island offers the perfect getaway for vacationers escaping the harsh conditions of winter. Being a tropical area, climate conditions are favorable for a full-day vacationing experience. Puerto Rico has some of the most classic beaches, and the best part about it all is that a good number are free to the public.
Recommended tour: Guided adventure in El Yunque Rainforest
Starting price: $55 USD per adult
Book this tour
Related: The 10 Best Caribbean Islands, Ranked By Their Beaches
11 Negril, Jamaica
Negril is another gorgeous cheapest Caribbean island to visit that occupies the largest portion of Jamaica's Western Shore. Compared to Montego, Negril feels underdeveloped, but that doesn't take anything away from it as a cheap tourist getaway. If anything, its underdeveloped state makes it cheap for everyone. As tiny as it may be, Negril is a beehive of activities, with most of the population living within seven kilometers of the shore. Tourists here are spoiled for choice since luxury hotels and restaurants line up along the shoreline. Vacationers interested in cliff-diving are guaranteed a good time here.
Recommended tour: Negril and Ricks Cafe Sunset Catamaran Cruise
Starting price: $75 USD per adult
Duration: 3.5 hours
As trade winds sweep through Aruba Island, tropical air is cooled, resulting in a chilly breeze perfect for beach activities. Aruba is popular for its all-year-round favorable weather, making it a hotbed for tourist activities. Over twenty percent of the island is isolated in the Arikok National Park , which is another reason why vacationers frequent it here. Go and witness local desert species struggle to grow in tiny rocky spaces. Hotels on this island incorporate a mix of cultures culminating in the perfect spot for cross-cultural vacations.
Recommended tour: Aruba full island tour
Starting price: $65 USD per adult
9 Puerto Plata
Located in the northern part of the Dominican Republic Coast, Puerto Plata is a popular spot for low-budget adventurers. The elevated costs of vacationing in certain islands are associated with resorts, and this is an area Puerto Plata has handled diligently. This island has a cluster of some of the most affordable hostels that have constant rates for everyone. Puerto Plata's long beaches offer tourists a wide area to explore. Also, there is minimal crowding which gives vacationers some personal space to relax and enjoy the cool ocean breezes.
Recommended tour: Sunset horseback riding in Puerto Plata
Starting price: $79 USD per adult
Duration: 3 hours and 15 minutes
Related: 9 Of The Cheapest Islands You Can Visit In The Caribbean Now
8 Saint Kitts And Nevis
Adventurers looking for cheap Caribbean getaways far away from America find a good one in Saint Kitts and Nevis Islands. The extended distance can be thrilling as it gives adventurers more exploration space, whether they are flying or cruising. These islands have a rich history that every vacationer needs to experience first-hand. The lush rainforest in these islands gives vacationers a much-coveted hiking experience while sipping some cocktails.
Recommended tour: The Grand Tour of St Kitts
Duration: 5 hours
7 The Bahamas
The Bahamas is not what people have been made to think. Celebrities have overhyped this island to the extent it scares away low-budget vacationers. Truth be told, the Bahamas is a good and affordable getaway, even for low-income earners. The Bahamas is a busy route, meaning finding a cheap flight from the East Coast won't be the hardest thing even for first-timers. This island is known to have some of the most luxurious hotels globally, but that doesn't mean cheap ones don't exist. If anything, there are more cheap hotels in the Bahamas than luxury ones. Booking more than three nights in any of the beach resorts leads to discounted prices.
Recommended tour: Swim with pigs and coral reef snorkeling
Starting price: $248 USD per adult
Caribbean vacationing stretches to a wide range of activities. From enjoying the heated white sand and swimming to cliff diving, adventurers have a lot to do. Curacao Island goes a step ahead by offering the rare opportunity to interact with marine wildlife. Being an aquatic paradise, vacationers are highly encouraged to take part in scuba diving. The warm waters of Curacao Island set the mood right for an adventurer's underwater tour. Those who don't dare to dive into the protected coral reefs have a lot more to enjoy from the surface. The island has mind-baffling flora and fauna, most of which are unique to it.
Recommended tour: Underwater walking tour in Curacao
Starting price: $120 USD per adult
Duration: 1 hour
5 Saint Lucia
Popularly described as the ideal mix of land and sea, there is no way Saint Lucia is missing from the list of cheapest Caribbean Islands to fly to this summer. This Island is located a bit far from the U.S., but the distance doesn't make it a lesser option for a vacationer on a tight budget. Saint Lucia has out-of-this-world sand sanctuaries that serve as the main tourist attraction on its land. The reasonable pricing of the restaurants around St. Lucia makes it one of the most frequented Caribbean islands.
Recommended tour: Land and sea tour in St Lucia
Starting price: $115 USD per adult
Duration: 7 hours
4 Martinique
Martinique is home to countless number of free attractions, including St. Louis Cathedral and Les Salines Beach. This beautiful Caribbean island is also known for its budget-friendly street vendors, which adds to the cost-effectiveness of the area. People visiting Martinique will enjoy staying at luxurious hotels for less than USD 200 per night, which is much cheaper than lodgings on other Caribbean islands. Tasty eateries, idyllic pools, on-site amenities, and beach access are also included with the stay at Martinique's Resorts. Still, one must keep in mind that popular tourist spots on the island, such as Ste-Anne and Les Trois-Ilets, are more expensive than other areas on Martinique. This is particularly true during the peak spring and winter months.
Recommended tour: North Island Tour and Martinique Best Secret
Starting price: $88.72 USD per adult
Duration: 5.5 hours
Laid-back vibes and white sand beaches can be experienced on this island without burning through savings. Moreover, visitors to Grenada can walk for free through St. George's, the island's colorful capital. And nothing will feel more enchanting than lounging on the gorgeous white sand of Grand Anse Beach. The best time to visit Grenada is during the summer season, when people are expected to find deals on flights and lodgings and when the island is not overcrowded.
Recommended tour: Full-day tour of the Concord Waterfall, Chocolate Factory, Rum Distillery, Grand Etang
Starting price: $87.18 USD per adult
Duration: 7-8 hours
Marine reserves, lush botanical gardens, charming nature, and unique caves are some of the things to explore in Barbados. It's worth visiting this island's beautiful capital, Bridgetown, a UNESCO World Heritage Site. Barbados is known for its affordable hotel prices and flight packages. Swimming with turtles, exploring Animal Flower Cave, sailing the Caribbean sea, and exploring the rainforests are some of the amazing things to do in Barbados.
Recommended tour: Barbados Island Tour, Monkey Feeding and Swimming with Turtles
Starting price: $130 USD per adult
Dominica is known for its sparse commercial development and extensive national park system. The Caribbean island was even named " The Nature Island of the Caribbean " since it's carpeted with volcanic mountains, marine reserves, lush forests, hiking trails, and rushing rivers. Given that Dominica suffered from Hurricane Maria in 2017 , voluntourism and eco-tourism will greatly benefit the island today. Thus, it's worth considering a trip with a mix of the two. The lowest hotel prices can be found in Dominica during the months of June, July, and November.
Recommended tour: PH Whale Watch and Dolphin Cruise in Dominica
Starting price: $85 USD per adult
Duration: 3 hours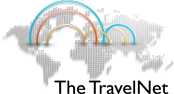 The Benefits
Custom Franchise
Plans & Pricing
Our Mission
Testimonials

Providing you with the latest insights, information, tips and news about your favourite travel experiences and destinations.

The 10 Most Affordable Caribbean Destinations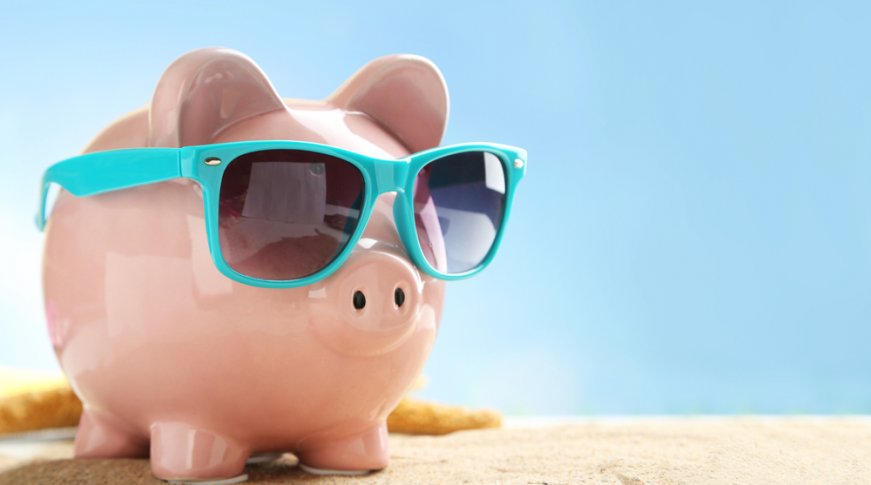 Dominica's lush landscape has been protected by the minimal development of the Island, meaning accommodation choices are narrow and often a bit more expensive than the other Caribbean Destinations. But Dominica is a Caribbean paradise for nature lovers, and all the natural attractions are free of charge. Plus nature lovers will enjoy its mountainous ranges, verdant rainforests and zigzagging rivers and it also has equally fantastic beaches.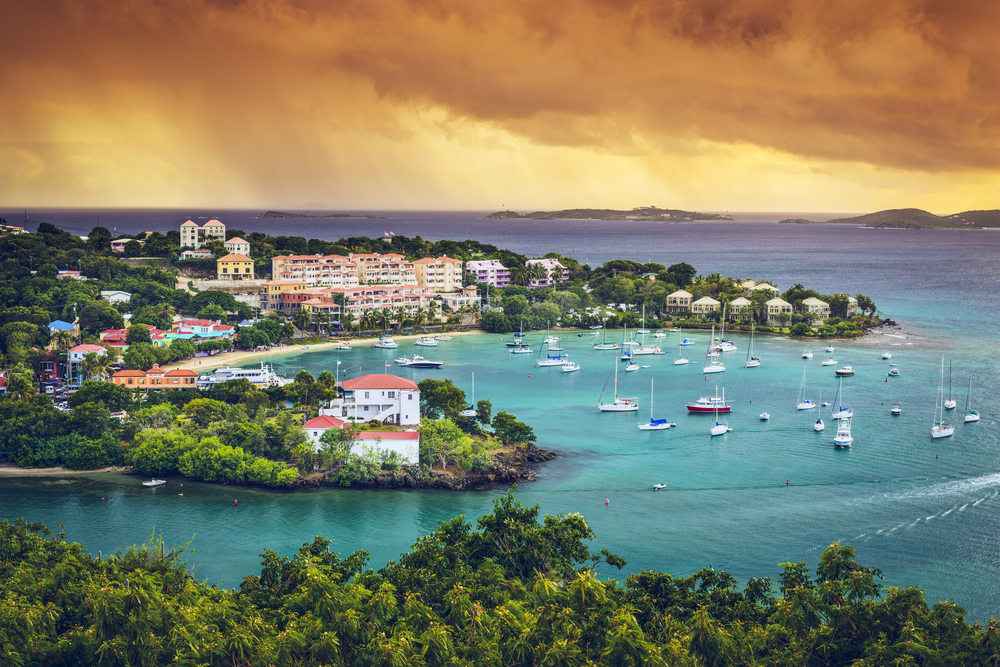 If you plan a few months ahead of time, you have a great chance of copping a great deal for lodging in USVI. Just stay away from ports of call; The US Virgin Islands are a top docking point for cruises and prices around the port are often sky-rocketed. You can also camp on beaches at the smaller surrounding islands, unbothered and at the cost of little or nothing. Plus they accept US dollars, so you don't have to worry about getting local currency.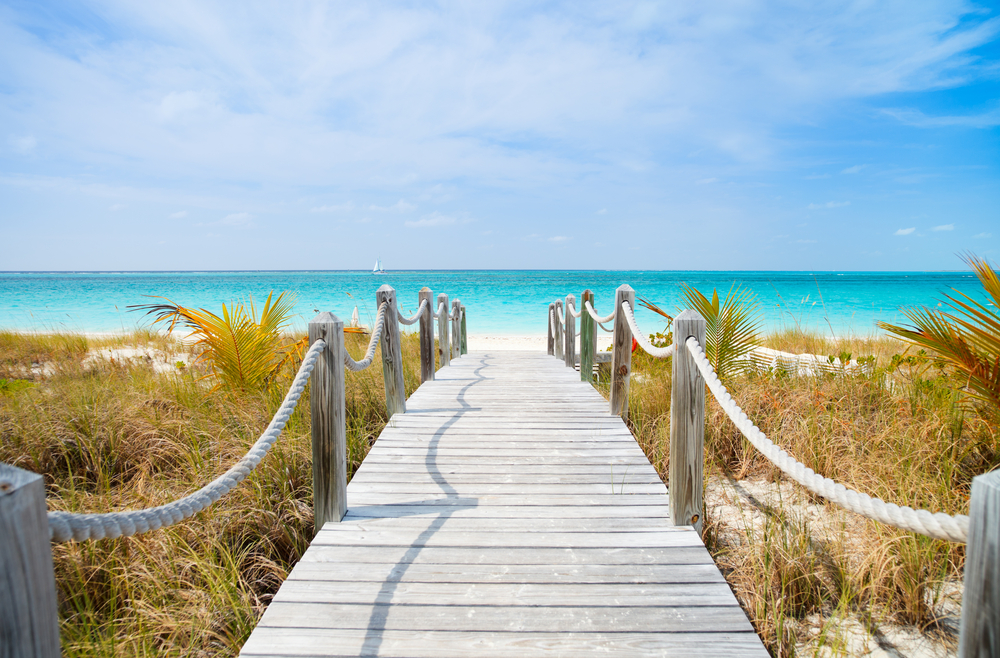 With a few all-inclusive resorts and breathtaking beaches that you can access at no cost, Turks and Caicos Islands is an excellent choice for travellers who are on a budget. Also, a lot of the resorts in this Caribbean island allows visitors to enjoy the uses of water sports equipment for free. This island has the perfect remedy for the stressful lifestyle; nearly empty white sand beaches, colourful coral reefs, excellent cuisine, glistening azure waters and a laid-back, light-hearted atmosphere.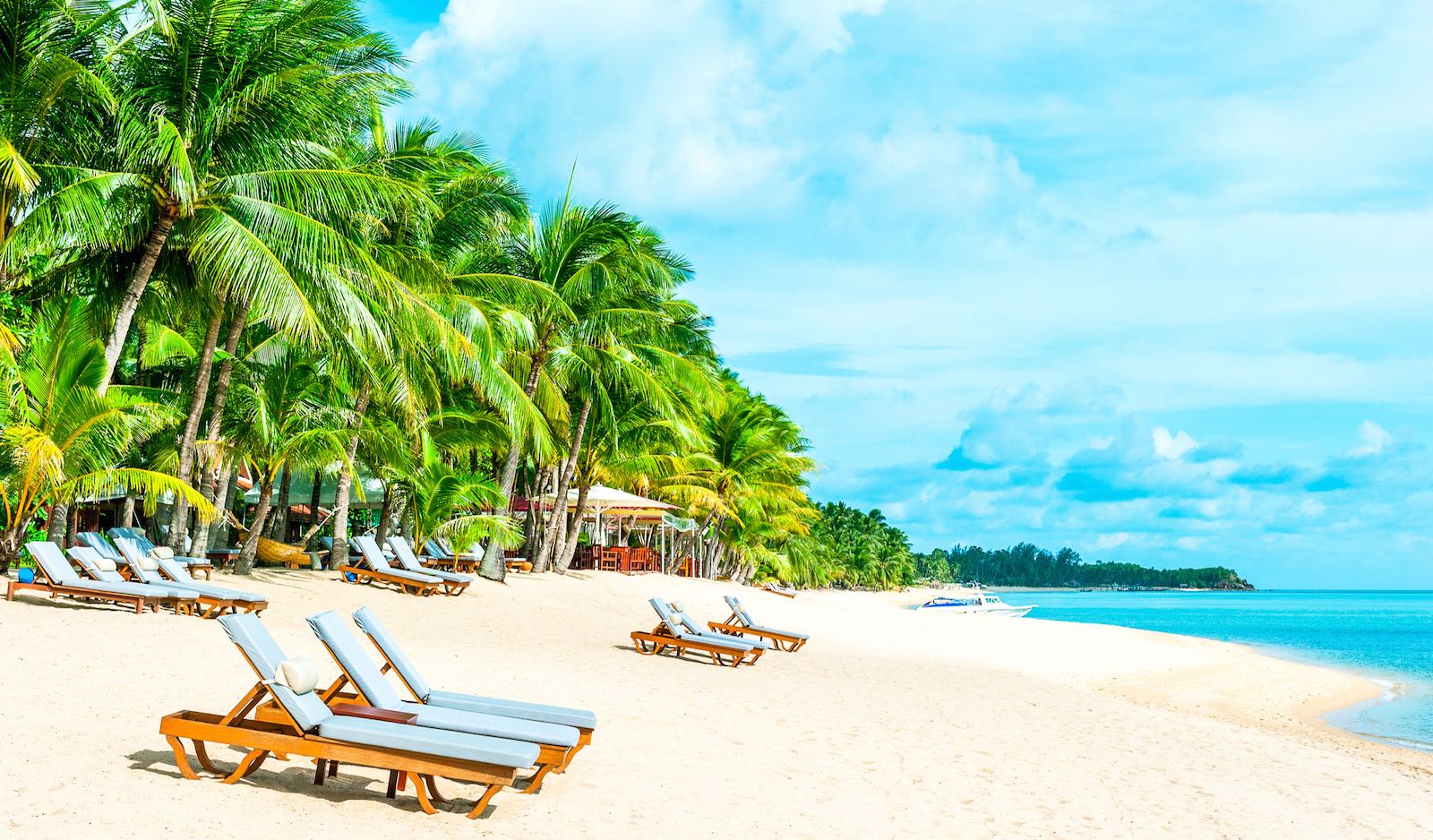 The Bahamas is probably the easiest Caribbean Island to reach from the US; it is very close by, plus daily flights to the two International Airports are frequent and small cost. Also, the convenience of not needing to change currency, great weather all year, cheap mouthwatering cuisine, premium golf courses, fantastic water sports activities, will complete the package for a grand winter vacation destination.
You May Also Like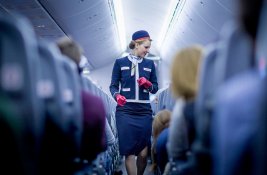 10 Things You Probably Did Not Know You Could Ask For On A Flight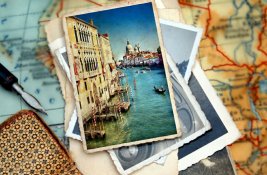 Pack A Travel Journal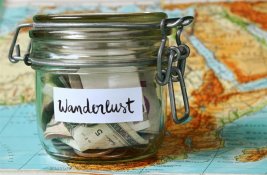 Saving money for travel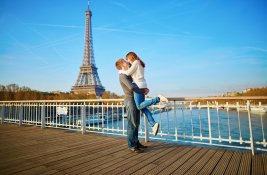 World's Most Romantic Places for Honeymoon
Leave A Reply
Popular categories.

Travel Agent Tips

Travel Agents

Travel News
Travellers Guide

Working From Home

Adult Travel

Nude Travel

Destination Weddings

Events and Festivals

Beyond The Boundaries

Family Travel

All-Inclusive Resorts
Get Expert Advice
Stay connected, latest quotes.

Sunset Destinations
Travel. It leaves you speechless, then turns you into a storyteller.
If we were meant to stay in one place, we'd have roots instead of feet he said.
Travel Brings The Power And Love Back To Your Life. - Rumi
The World is a Book, and those who do not Travel only read one page!
We travel not to escape life, but for life not to escape us. - Anonymous
All Rights Reserved The Travelnet Inc.

Around The Caribbean
Caribbean Living and Destination Tips
Best Caribbean Islands To Visit In August (10 Top Options)
Around The Caribbean contains affiliate links and is a member of the Amazon Services LLC Associates Program. If you make a purchase using one of these Amazon links, we may receive compensation at no extra cost to you. See our privacy policy for more information.
The month of August is the perfect time to visit the Caribbean as it is historically the slow period for visitor arrivals.
As a result, it is possible to gain significant bargains from accommodation providers.
Alternatively, one massive disadvantage of visiting the Caribbean in August is that the hurricane season peaks from the middle of the month.
Thus, temperatures tend to be at its highest so brace yourself for extremely hot weather and the possibility of a tropical storm during your vacation.
Despite this shortcoming, there are many events on the calendar on several of the islands that will help you gain an appreciation of the culture and way of life of the people.
In this article, we cover 10 Caribbean destinations and the events on these islands in August.
Read on for further details and explanations on what are the best Caribbean Islands to visit in August. This article was written by a Caribbean National who lived and traveled throughout the islands.
Table of Contents
1. Trinidad & Tobago
Trinidad & Tobago is an English speaking dual nation in the Southern region of the Caribbean.
It is known as the home of the steel pan as well as legendary cricketer Brian Lara.
August 31 st annually is a special day on the island's calendar as Independence Day is celebrated.
This features parades through the streets concludes at the national stadium where there are tributes and cultural performances.
In the evening, the day usually ends with fireworks. Locals often organize limes and community events to mark the festivities.
The island became a Republic August 1 st 1976 and has its own local President.
Trinidad's sister island of Tobago also hosts its Heritage Festival from July and to the beginning of the month of August.
The Tobago Heritage Festival arranges various activities such as Ole Time Wedding where traditional elements of local weddings are used.
Fringe events as part of the Tobago Heritage Festival include queen shows, calypso competition, science completion for kids, salaka feast and many more.
August 1 st is remembered across the Caribbean as Emancipation Day and different islands mark this day in numerous ways.
On August 1 st , 1834, African slaves in the British colonies were freed.  In Jamaica, the day is remembered annually with a festival called Emancifest.
This event is hosted in a small village located 10 miles North of Spanish Town in St Catherine called Sligoville.
The community of Sligoville is at the cornerstone of Emancipation in Jamaica as it is the first place on the island where slaves were freed.
To mark this historical milestone, the community has created Emancifest which has been celebrated for over 15 years.
There are various gospel and reggae concerts hosted as well as sporting events.
Additionally, on Emancipation Day you can visit the community where you will find locally made cuisine, craft and activities for the children.
3. St Lucia
Affectionately known for its famous twin peaks called the Pitons, St Lucia gives visitors an opportunity to experience its unique flower festival called La Rose in August.
The Rose Festival is one of the two flower shows celebrated on the island. The other is La Maguerite which is hosted during the month of October.
In St Lucia, the locals are divided based on flowers being Roses or Marguerites.
The day begins with church services around the island which is then followed with street procession with dancing and singing.
Locals usually dress in red to signify the color of the rose.
4. St Vincent
Located approximately 40 minutes flying time from St Lucia previously mentioned, is Caribbean island of St Vincent & the Grenadines.
If you are a food enthusiast, St Vincent is the ideal place to visit during the month of August as the destination celebrates Breadfruit Festival.
The Breadfruit tree is significant in the Caribbean but particularly in St Vincent as it was the first country where Capitan Blyth planted the tree in 1793.
A descendant of the inaugural tree still exists today at the Botanic Gardens which is the oldest in the Western Hemisphere.
The botanic garden was established in 1765.
During the month of August in various communities in the North Leeward region of the island, breadfruit dishes are prepared and sold.
These events usually are accompanied with many cultural performances and activities for children.
Grenada presents an excellent opportunity to delve into the culture and history of the Caribbean in August.
The sister island of Grenada called Carriacou hosts its annual regatta festival which began in 1965.
This festival holds the title of being the longest of its kind in the entire Caribbean.
Carriacou which means "Isle of Reefs" has a population of about 8,000 persons and is the largest of the Grenadine chain of islands.
Getting to Carriacou is part of the overall adventure of visiting the island. Pronounced Karry-a-cou, the island has a number of fantastic dive and snorkel sites.
Boatbuilding is one of the main ways that individuals earn an income which shows remnants of the Scottish influence on the island
A major event of the festival is boat racing where the various vessels compete for prizes.
There are also activities for children, food stalls, greasy pole competition and donkey racing.
Many individuals from mainland Grenada and other neighboring Grenadine islands, visit the Carriacou for its Reggata Festival.
6. Guadeloupe
Guadeloupe is the perfect destination for men who loves to cycle. Every August the island hosts Tour De La Guadeloupe.
The competition was initially founded in 1948 and later expanded in 1979 to include participants from other countries.
Originally called Karukera, Guadeloupe is an archipelago of which six main islands are inhabited. 
These are Basse-Terre, Grande-Terre, Marie-Galante, La Desirade, IIes des Saintes and IIles de la Petite Terre.
One advantage of visiting Guadeloupe is its closeness to neighboring Caribbean islands such as Martinique, Dominica and St Lucia.
Ferry services are available for easy transfer and hence this destination is exciting for budget travelers and island hoppers.
Additionally, ferry services are available to the island of Antigua when there are major cultural festivals and activities.
Therefore, if traveling the islands on a budget is a key motivation, Guadeloupe is an attractive option.
If you want to stay completely out of the path of hurricanes, Aruba is the ideal Caribbean destination to consider.
Due to its location, the level of rainfall averages less than the Eastern Caribbean islands and hence sunny days are almost predictable during your stay. The destination is also outside of the hurricane belt.
Aruba is remarkable for amazing beaches, excellent nightlife, golfing, skydiving and beautiful natural scenery.
In the centre of the island, there is a unique peak that stands out called Mount Hooiberg.
Mount Hooiberg which means haystack in English is a peak which is 165 meters tall.  It is a key attraction to visit for persons who enjoy nature and adventure.
On a clear day, the top of the mountain provide glorious views of the island and also neighboring Venezuela.
A staircase was initially built by Mr. Eduardo Tromp in 1951 to the top of the mountain. Renovations were later completed in 1991.
This is also a spot on the island that many persons use to propose to their significant other.
Curacao is another destination to consider in August that is outside of the hurricane belt.
The island is 171 square miles with Mount Christoffel being the highest peak at an altitude of 1,220 feet.
One of the magnificent places to visit on the island for nature lovers is Shete Boka National Park.
This park was established in 1994 and plays a key role in protecting and conserving sea turtles as they lay their eggs in this area.
There are approximately 10 small bays which are often used by the turtles.
Hiking enthusiasts will enjoy the various trekking options in this area and also in nearby Christoffel National Park.
Bonaire is a perfect Caribbean destination if you are individuals who love snorkeling and diving in a relaxing environment
The island became a special municipality of the Netherlands on October 10 th , 2010 and uses the US dollar as its official currency.
During the month of August, the Tourism Corporation hosts its annual Taste of Bonaire celebrations.
At this event, you will truly get an opportunity to experience the authentic Bonairian cuisine. These include dishes such as Repa, Goat Stew and Funchi.
The festivities also has cultural and musical performances as well as locally produced craft and souvenir items on sale.
Additionally, the destination is home to various superior restaurants such as Brass Boer, a local restaurant recognized by Caribbean Journal as the best restaurant in the Caribbean.
Despite its location in Central America, Belize is a Caribbean nation through its ties with Caribbean Community and Common Market (CARICOM).
Additionally, Belize is part of the Commonwealth and as such the Head of State is King Charles II.
The Costa Maya Festival is a cultural extravaganza hosted in the town of San Pedro.
The festival's main aim is to increase the awareness of the dances, music and food of the community.
The event culminates after three days with entertainment, pageant and cultural performances.
Belize has landmass of 8,867 square miles and is bordered by Mexico to its North and Guatemala to the West and South.
This provides excellent opportunities for individuals keen on visiting numerous countries as overland travel is possible via bus or taxi to the various land border crossings.
Final Thoughts
We trust that you found the information above helpful as you plan your Caribbean vacation during the month of August.
Despite the heat, it is still an extraordinary to enjoy the beauty, beaches and culture of the islands.
Need More Information?
Our website aims to provide valuable content to anyone seeking to vacation or relocate to the Caribbean region.
For more information, feel free to use the search bar located at the top of this page.
We have linked the following articles below which we think may also be valuable.
Best Caribbean Islands To Visit In March (8 Great Options)
Best Caribbean Islands To Visit In April (A Complete Guide)
Best Caribbean Islands To Visit In September
Best Caribbean Islands To Visit In November
Best Caribbean Islands To Visit In December
Best Caribbean Islands To Visit In May (The Ultimate Guide)
Leave a Reply Cancel reply
Your email address will not be published. Required fields are marked *
Save my name, email, and website in this browser for the next time I comment.
Australasia
Central America
North America
South America
Buenos Aires
Mexico City
New York City
Rio de Janeiro
Overwater bungalows
Cruise tips
Flight tips
Sightseeing Passes
Attractions
Theme parks
When to visit where
Backpacker Indexes
Sign up for our monthly Priceoftravel newsletter
Cheapest Caribbean Islands: 32 destinations by price in 2024
The Caribbean is filled with gorgeous white, sandy beaches and amazing resorts in all price ranges, but you could spend hours trying to figure out which island or destination is best suited to your budget and tastes. Since 2012 we have done all of that hard work for you to rank 32 Caribbean islands and destinations from cheapest to most expensive based on the cost of beach resorts and airfare.
The larger islands of Dominican Republic, Jamaica, and the Cancun area of Mexico are now dominated by all-inclusive resorts (over 300 of them) and they offer such amazing value that it no longer made sense to rank these places by normal hotels when most people are going to the all-inclusive beach resorts. As a result, we now have two lists with 8 big destinations ranked by the price of all-inclusive resorts and 24 smaller islands ranked by the price of standard beach resorts where breakfast is usually the only thing included.
We have another list with more details about all-inclusive resorts and about twice as many options. If that sounds interesting also check out our list of the cheapest Caribbean islands for all-inclusive resorts , which lists 17 destinations from cheapest to most expensive.
Updates for 2024
All hotels rates and airfares have been updated for the 2024 high season as of September, 2023.
This year we broke the list into larger islands ranked by their cheapest well-reviewed all-inclusive resort, and smaller islands ranked by their cheapest well-reviewed 3-star or above beach resort. Room rates for 2024 look similar to the 2023 rates, but those were much higher than the previous year.
Short version of how destinations are ranked
Caribbean beach destinations and islands range from amazingly cheap to insanely expensive so this list is compiled to help you choose something that fits your budget and tastes. Since 2012 we have ranked Caribbean islands in one list based on the average of the cheapest 3-star hotels in each place, but now the big islands are so dominated by all-inclusive resorts that we put those in their own list.
Each island or destination is ranked by their cheapest beach resort that gets good reviews and has enough of them to be meaningful. It's more scientific than you'd probably expect.
We also include the cheapest airfare in January 2024 from New York City to each destination. There are some islands with cheaper resorts and very expensive airfares and vice-versa.
Criteria for the index below
Hotel rates are the average of the 4-cheapest 3-star (and up) hotels in high season for two people, including all taxes and fees. Hotels that don't get very good or better reviews are not counted.
Airfare for the cheapest round-trip high-season flight available from NYC
7-nights + Flight Index is 7 nights hotel for two plus two round-trip airfares from NYC, including all taxes
Where to find the cheapest Caribbean all-inclusive resorts
Honestly, the best deals in the Caribbean are at all-inclusive resorts, especially if you like more than one or two alcoholic drinks each day. In the new video below I explain where to find the best really good resorts.
Important: There are two different lists below
Below you'll find:
8 Caribbean destinations ranked by price for all-inclusive hotels
24 Smaller Caribbean islands ranked by price for 3-star beach hotels
Caribbean destinations for all-inclusive resorts ranked by price
(prices are for high-season winter travel)
1 – Puerto Plata, Dominican Republic (Cheapest)
-Cheapest good all-inclusive beach resort (pictured above)-
Emotions by Hodelpa Puerto Plata US$176/night for 2 including taxes
Puerto Plata includes several clusters of resort beaches along the northern shore of the Dominican Republic. The hotels here are among the cheapest in the Caribbean, and this area is also known for very affordable all-inclusive packages. And unlike Punta Cana, the Puerto Plata area is about 500 years old so there is a bit of local history and culture, which may or may not appeal to you.
The diving and snorkeling aren't top-notch, but at least it's good value otherwise. Flights to the nearby airport aren't as cheap as they used to be, and the Santiago Airport a bit further south is 90 minutes away by road. Those looking for a luxury all-inclusive at an appealing price would probably be happier in Punta Cana (see below).
Cheapest 3*+ beach resort: US$176/night for 2 including tax
Cheapest RT airfare from NYC: $465
7-nights + Flight (RT for 2 + resort) Index: $2,161
Popular with: Americans, Canadians, Irish, Brits, Northern Europeans
Check current Puerto Plata resort and package deals
1A – Varadero, Cuba
Iberostar Bella Vista Varadero US$154/night
For a couple years Americans were allowed visits to Cuba for "cultural tourism", and cruise ships started coming as well. But Americans still can't legally sun themselves in Varadero or any other Cuban resort city and that doesn't look ready to change in the coming months into 2024.
Canadians and Europeans have been coming to Varadero for Caribbean holidays for decades and it sounds like part of the appeal is the distinct lack of Americans. Many of the all-inclusive resorts are run by the same Spanish chains that run the cheaper places in the Dominican Republic, Jamaica, and the Cancun area. Reviews look to be mixed at best, but the prices are rock-bottom for the Caribbean.
(included as a service to Canadians and Europeans who wonder where Cuba stacks up from a price standpoint)
Cheapest 3*+ beach resort: US$154/night for 2 including tax
Cheapest RT airfare from Toronto: US$487
7-nights + Flight Index: US$2,050
Popular with: Canadians, Europeans including Russians, almost no Americans…yet
2 – Samana, Dominican Republic
Bahia Principe Grand Cayacoa US$190/night
Samaná has quite a few posh and expensive resorts, but it's also got a nice mix of more affordable simple hotels near the beach. This is a newer resort area that is expanding at a fast clip, with a new airport and increasing services as well.
This area is also the whale-watching capital of the DR, with some very nice beaches to boot. They do have a small airport nearby, but most visitors fly into the large Santo Domingo Airport and take a one-hour taxi or shuttle ride. The value at some of the all-inclusive resorts here is fantastic and the area is less crowded although a bit harder to reach for most people as well.
Cheapest 3*+ beach resort: US$190/night for 2
Cheapest RT airfare from NYC: $403
7-nights + Flight Index: $2,138
Popular with: Canadians, Brits, Italians, Portuguese, Swedish
Check current Samana resort and package deals
3 – Punta Cana, Dominican Republic
Grand Sirenis Punta Cana Resort & Aquagames US$231/night
By far the busiest area in the DR for resorts, Punta Cana is known for its huge resorts and fantastic sandy beaches. The place is kind of a vacation factory these days in that you get a LOT for your money but you also get more efficiency than charm. There are really good air+hotel packages available that can keep prices down and offer fantastic value for the Caribbean. The modern nearby airport is the busiest in the DR, and the roads in this area are in good shape as well.
We used to use 3-star hotels to create these rankings, but the value in the all-inclusive resorts is so much better than the normal hotels that it's not worth trying to save money by staying away from the beach and searching for local restaurants instead. Punta Cana is also our top pick for Caribbean islands for families with kids , by the way.
Cheapest 3*+ beach resort: US$231/night for 2
Cheapest RT airfare from NYC: $402
7-nights + Flight Index: $2,420
Popular with: Americans, Canadians, Brits, French, Germans, Spanish, Belgians, Dutch, Swiss, Portuguese, Russians
Check current Punta Cana resort and package deals
4 – Cancun / Playa del Carmen / Cozumel , Mexico
Occidental Costa Cancún US$240/night
By far the busiest destination in the Caribbean, Cancun is obviously not an island so it might not count for some people. But Greater Cancun also consists of Playa del Carmen, the Riviera Maya area as well as the nearby island of Cozumel, so it's a huge cluster of resort areas all served by one busy airport.
With cheap flights from almost everywhere and hotels starting at suspiciously low prices, Cancun is easily the cheapest Caribbean destination and a great choice for the Spring Break crowd as well. It's worth noting that the cheapest hotels in Cancun won't be within walking distance of the beach, although most will have a pool. The 3-star Cancun hotels in these low price ranges are located in the Downtown Cancun area and it'll cost at least triple these prices to stay on the beach or in the Hotel Zone. The Downtown area still has great weather along with cheap restaurants and bars, so it's a decent choice compared to staying home. There are 7 major areas around here so we have done a guide for choosing where to stay in the Cancun area .
>>> Best Cancun all-inclusive resorts for couples, families, spa lovers, and more
Cheapest 3*+ beach resort: US$240/night for 2
Cheapest RT airfare from NYC: $346
7-nights + Flight Index: $2,374 for two people
Popular with: Americans, Canadians, budget travelers from all over Europe, Spring Breakers
Check current Cancun resort and package deals
5 – La Romana, Dominican Republic
Bahia Principe Grand La Romana US$268/night
La Romana has clusters of south-facing resorts not far from Punta Cana and you'll often see the areas mixed together when searching for hotels, but the area is mostly known for larger upscale resorts. The famous Casa de Campo Resort started the trend, and it's still almost exclusively a package resort area for the very upscale crowd.
La Romana International Airport (LRM) is much smaller than Punta Cana and it's a great option if you are flying in from a place that has direct service. You can fly into the Punta Cana airport if it's cheaper, and take a shuttle to your resort on the brand-new highways between them. In fact, flights into Punta Cana Airport are almost always cheaper so that is what we used for this entry.
Cheapest 3*+ beach resort: US$268/night for 2
7-nights + Flight Index: $2,677
Popular with: Americans, Canadians, Brits, French, Italians, Spanish
Check current La Romana resort and package deals
6 – Montego Bay, Jamaica
Jamaica's busiest airport is near the heart of Montego Bay so visitors can be checked-in sooner here than if they went to Negril or Ocho Rios nearby. This is a very well developed and touristy area along Jamaica's north shore, with plenty of large all-inclusive resorts all the way up the price scale. On the other hand, we've noticed that reviews at the cheaper all-inclusive resorts in Jamaica have been pretty terrible in the last couple of years, so we prefer the destinations above unless you can afford to stay at one of the amazing Sandals resorts.
All along the north shore you'll find a string of large hotels (many all-inclusive), and there are a few good activities as well. But the actual town of Montego Bay, centered along the so-called "Hip Strip" is disappointing. In other words, if you want to stay in an independent hotel and try many nearby restaurants and bars, go to Negril. Montego Bay is really only good for its larger resorts.
Cheapest RT airfare from NYC: $411
7-nights + Flight Index: $2,701
Popular with: Americans, Canadians, Brits, Germans, Dutch, Spanish, Portuguese, Italians
Check current Montego Bay resort and package deals
7 – Negril, Jamaica
Merrils Beach Resort II US$313/night
Negril, which is about 90-minutes from Montego Bay Airport by road, has a beautiful west-facing (sunset) beach and an abundance of cheaper 2-star and 3-star hotels, making it among the Caribbean's best value destinations for hotels that are actually on the sand. In fact, Negril may have the cheapest actual beach hotels in the Caribbean because the cheaper ones in the places above tend to be at least a couple blocks from the water.
There are also many all-inclusives and upscale & pricey 4-stars, so it's a good mix rather than just all down-market. The gorgeous area along 7-Mile Beach is lined with smaller hotels and a few larger ones plus a few all-inclusives. THIS is where you want to go in Jamaica if you want to visit the country rather than just visiting the grounds of a hotel.
Cheapest 3*+ beach resort: US$313/night for 2
7-nights + Flight Index: $3,014
Check current Negril resort and package deals
8 – Ocho Rios, Jamaica
Bahia Principe Luxury Runaway Bay US$368/night
About 90-minutes east of Montego Bay Airport on Jamaica's northern shore, Ocho Rios is similar in price to Montego Bay and Negril (see above). It's also a very popular cruise port, so the local waterfalls and other attractions can be jammed or nearly empty depending on the day.
There are large and impressive resorts all along the north shore between Montego Bay and Ocho Rios, including many all-inclusives. But similar to Montego Bay, the actual town of Ocho Rios is underdeveloped, unimpressive, and somewhat annoying, filled mostly with nearly identical souvenir shops and a few jewelry malls. If you want to stay in a small hotel and try different restaurants and bars along a beach, go to Negril and stay clear of Ocho Rios. Another way of saying it is that the only reason that Ocho Rios is lower on this list is that it has fewer cheap hotels than Montego Bay or Negril, not that it's actually a nicer place to visit.
Cheapest 3*+ beach resort: US$368/night for 2
7-nights + Flight Index: $3,397
Check current Ocho Rios resort and package deals
Smaller Caribbean islands ranked by price
1 – grenada.
-Cheapest good 3*+ beach resort (pictured above)-
Allamanda Beach Hotel US$148/night
Known for its beautiful volcanic views and for not being overly developed, Grenada is a good choice for English-speaking folks looking to get away from the package crowds. Prices at the resorts are mostly in the middle range, but a few top-end places are here as well. Flights can sometimes be cheap, though be sure to check hotel prices before you book the airfare.
The island of Grenada is not very well developed so don't expect too much in the way of shopping or culture. The scenery here is some of the best in the Caribbean, but most visitors are happy to stay in their hotels for most or all of their visit.
Cheapest good 3*+ beach hotel: $148
Cheapest RT airfare from NYC: $644
7-nights + Flight Index: $2,364
Popular with: Americans, Canadians, Brits
Check current Grenada resort and package deals
2 – Martinique
Village St Luce Pierre & Vacances US$184/night
A favorite of French-speakers from Canada and Europe, Martinique has a relatively large population without a great number of resorts, so it doesn't feel as touristy as many other islands. You'll find great cuisine here, and quite a few budget hotel options as well.
Martinique has direct flights from Miami as well as from Montreal, Toronto, Paris, Frankfurt, and Rome. That tells you a bit about who you'll be vacationing with if you choose this island. Flights aren't as cheap as they were a few years ago, but they are cheaper than most of the small islands so it can still be an affordable choice.
Cheapest RT airfare from NYC: $763
7-nights + Flight Index: $2,181
Popular with: French Canadians, French
Check current Martinique resort and package deals
3 – St. Kitts and Nevis
Timothy Beach Resort US$184/night
The twin islands of St. Kitts and Nevis are among the smaller and more modest tourist markets, and this can make them ideal for those not interested in crowds and shopping centers. In fact, even the more populous St. Kitts feels mostly empty with wide-open land, with Nevis even more empty.
There are almost no cheap hotels on either island, although there seems to be a good number of mid-priced beach hotels including the one we used in this annual test. Scuba diving is very good here, with some notable shipwrecks and underwater caves. Flights are about average in price for a smaller island group, so this is a good choice for scuba visits for upmarket guests. For the record, St. Kitts is probably my favorite Caribbean island because it's covered so much in grass instead of thick bush like most of the others.
Cheapest good 3*+ beach hotel: $184
Cheapest RT airfare from NYC: $517
7-nights + Flight Index: $2,322
Popular with: Americans, Brits
Check current St. Kitts resort and package deals
4 – Barbados
Dover Beach Hotel US$192/night
While it's a bit farther than other cheap Caribbean destinations, there are sometimes good airfares from the US to Barbados. This island has many good-value 3-star beach resorts towards the south, and a long line of exclusive and luxurious hotels and resorts in what might best be described as the Beverly Hills of the Caribbean.
Barbados has a well developed hotel scene so it won't feel as exotic as some of the smaller islands nearby. Some of the diving here is excellent so it can be great value for the scuba set. This is a larger of the smaller islands and they get a lot of visitors from the UK and Germany along with Americans and Canadians. Flights are typical in price for the smaller islands in early 2024. Since Barbados is also home to a huge chunk of the luxury market in the Caribbean, it's also popular with rich Europeans and South Americans as well.
Cheapest good 3*+ beach hotel: $192
Cheapest RT airfare from NYC: $577
7-nights + Flight Index: $2,501
Popular with: Americans, Canadians, Brits, Germans
Check current Barbados resort and package deals
5 – Trinidad and Tobago
Half Moon Blue US$206/night
About 95% of the population lives on Trinidad, but about half the resorts are on Tobago and usually people just visit one island or the other since they aren't close together. Slightly cheaper flights go into Trinidad, but we are using data for Tobago here since it's more popular with resort-goers and Trinidad is more known for oil production than for beach resorts.
The hotel markets are listed separately as well, but prices and the overall range are quite similar and both offer good value. In other words, if you are considering a first visit, it's probably best to book on Tobago unless you want to specifically explore the culture (and oil fields) of Trinidad.
Cheapest good 3*+ beach hotel: $206
Cheapest RT airfare from NYC: $545
7-nights + Flight Index: $2,534
Popular with: Americans, Brits, Germans
Check current Trinidad and Tobago resort and package deals
6 – St. Maarten/St. Martin
Mary's Boon Beach Resort & Spa US$208/night
Famously divided with a French half in the north (Sint Martin) and a Dutch half in the south (Saint Maarten), this island otherwise treats itself as one destination. You can freely travel from one side to the other although the main language will be French in the north with mostly English and Dutch in the south.
Almost all (cheap) flights are into the airport in the Dutch area, and hotels are grouped together as well, with both halves being mid-range choices with almost nothing in the low-budget category. Unsurprisingly, the food tends to be better in the French part, but it's quite easy to go back and forth. The island also has some casinos so if that is something you enjoy while on vacation this could be an even better choice.
Cheapest good 3*+ beach hotel: $208
Cheapest RT airfare from NYC: $537
7-nights + Flight Index: $2,532
Popular with: Americans, Canadians, French, Dutch
Check current St. Maarten resort and package deals
7 – Curaçao
Scuba Lodge & Ocean Suites US$211/night
Officially part of the Kingdom of the Netherlands, Curaçao has excellent diving and some of the cheaper hotels in the southern part of the Caribbean. It also has a large and busy airport which helps keep airfares reasonable from North America and several key European cities.
Curaçao is also seldom in the path of hurricanes, so autumn trips are a great value here and come with greater peace of mind. This island is generally the cheapest of the "ABC Islands" (along with Aruba and Bonaire) that are all just off the coast of Venezuela. Especially if you like to SCUBA on holiday, this one could be a great choice.
Cheapest good 3*+ beach hotel: $211
Cheapest RT airfare from NYC: $504
7-nights + Flight Index: $2,484
Popular with: Americans, Canadians, Dutch, Germans, Italians, scuba divers from all over
Check current Curaçao resort and package deals
8 – Rincon, Puerto Rico
Villa Cofresi Hotel US$213/night
If you are a serious surfer and want to give it a try in the Caribbean then come to Rincon, on Puerto Rico's west coast. Others are probably better off in the more developed San Juan area, but surfers love it here and often rent local houses rather than staying in the somewhat pricey hotels.
Flights to the local airport are reasonable at times, but the main San Juan Airport is far busier so you'll have direct flights from many more places. Flying into San Juan is usually cheaper as well and it's not a long drive so we use airfares into San Juan for this annual comparison.
Cheapest good 3*+ beach hotel: $213
Cheapest RT airfare from NYC: $391
7-nights + Flight Index: $2,270
Popular with: Americans, Spanish, surfers from everywhere
Check current Rincon, Puerto Rico resort and package deals
9 – Antigua & Barbuda
Catamaran Hotel Marina US$220/night
Antigua is one of the more accessible Caribbean islands that is known as a playground for the rich and famous. It's a beautiful place and flight deals are often available, but resorts here range from moderate on up to shockingly expensive. Flights are surprisingly cheap for an island in this area and if you factor in the affordable airfare this one can be one of the cheapest of the smaller Caribbean islands.
Several celebrities have homes on the island, which tells you something about the crowd that books here. Still, there are some modestly priced hotels that get very good reviews, so it's a possibility for budget visitors. Similar to Trinidad and Tobago, these islands aren't close together so you'll want to choose just one. And in the 2017 hurricanes, all of the hotels on Barbuda were wiped out, so at this point it's all about Antigua itself.
Cheapest good 3*+ beach hotel: $205
Cheapest RT airfare from NYC: $382
7-nights + Flight Index: $2,199
Popular with: Americans, Canadians, Brits, Germans, Italians
Check current Antigua & Barbuda resort and package deals
10 – Aruba
Coral Reef Beach Aruba US$232/night
Almost completely flat, Aruba is another Dutch island without a striking volcano at its center. Still, it has a well developed tourist infrastructure and a busy airport with cheap flights from Europe, so it's a popular choice for northern Europeans as well as Americans.
Most hotels on Aruba are in the mid-range and upper end, but there are enough affordable places that get good reviews to make it pretty high on this list. Aruba is another (along with Bonaire and Curacao) that is just north of Venezuela and hasn't had a hurricane come near it in decades. This makes it one of the better choices for an autumn vacation when so many other islands are potentially in the crosshairs of storms.
Cheapest good 3*+ beach hotel: $232
7-nights + Flight Index: $2,714
Popular with: Americans, Canadians, Brits, Dutch
Check current Aruba resort and package deals
11 – Guadeloupe
Langley Resort Fort Royal US$246/night
Still an official part of France, Guadeloupe is definitely most popular among those who speak French and probably a poor choice for those who don't. Most flights are coming from Montreal and Paris although there are also flights from Frankfurt and Milan in high season.
In other words, this is a very French island that caters nicely to budget and mid-range Europeans, but it can be expensive and difficult to reach from North America if you aren't starting in the right city. Hotels here can be good value if you can get an airfare bargain.
Cheapest good 3*+ beach hotel: $246
Cheapest RT airfare from NYC: $538
7-nights + Flight Index: $2,795
Check current Guadeloupe resort and package deals
12 – St. Croix, US Virgin Islands
Club St. Croix Beach & Tennis Resort by Antilles Resorts US$275/night
Larger than nearby St. Thomas, the island of St. Croix is also harder to reach, with very few direct flights from far away. There are also fewer cruise ships stopping in St. Croix, so it really does have a bit more of a remote and isolated feeling, for better or for worse.
Hotels are mostly quite expensive in general, though flight deals are sometimes available. The US Virgin Islands were hit pretty hard in the 2017 hurricanes and it took a few years before most of the better places opened back up again. Quite a few of them never reopened, but many that did are now refurbished, so there's that. The US Virgin Islands and St. Croix in particular get almost no international flights so it's almost all flights from Miami and San Juan, Puerto Rico. Americans don't need a passport to visit either, which makes it popular among those who somehow never got around to getting one.
Cheapest good 3*+ beach hotel: $275
Cheapest RT airfare from NYC: $408
7-nights + Flight Index: $2,744
Popular with: Americans
Check current St. Croix resort and package deals
13 – Nassau, Bahamas
Ocean West Boutique Hotel US$287/night
Nassau is another very popular stop for cruise passengers, and it's also well known for Paradise Island just over the bridge, which is home to the famous Atlantis Resort and Casino complex. Flights are cheap from most places, but hotels in the Nassau area start in the mid range and go way up from there. There's great shopping and nightlife here, at least for the Caribbean.
Partly because it's so popular with cruise ships, Nassau has a fairly well developed town center lined with shops, restaurants, and bars. This isn't true of many Caribbean islands and it can be a fun place to hang out if you enjoy the Señor Frog's-type vibe. Since hotels are not so cheap, this can still be an affordable place for a long weekend trip because flights are affordable and shorter than most of the others on this list.
Cheapest good 3*+ beach hotel: $287
Cheapest RT airfare from NYC: $343
7-nights + Flight Index: $2,694
Check current Nassau resort and package deals
14 – St. Lucia
Villa Beach Cottages US$300/night
Arguably the most beautiful island in the Caribbean, St. Lucia is an interesting mix of options with some surprisingly good deals at hotels combined with rather expensive airfares. Flights aren't always expensive though, so this is a good island to put in an airfare alert and pounce when a bargain appears.
This is a popular stop for cruise ships and there is also a great mix of upscale resorts, so St. Lucia is justifiably popular for many different groups. If you've seen a photo of gorgeous twin mountains on St. Lucia they are called the Pitons are are located on the western coast towards the south. Not many hotels have a view of them, but there are ways to explore and even climb them for those with enough energy. St. Lucia also makes our list of the best Caribbean islands for honeymooners , by the way.
Cheapest good 3*+ beach hotel: $300
7-nights + Flight Index: $3,255
Check current St. Lucia resort and package deals
15 – Grand Bahama, Bahamas
Lighthouse Pointe at Grand Lucayan US$308/night
Freeport is the second-largest city in the Bahamas and its location on the island of Grand Bahama is also the second-busiest tourist destination in the island chain. While popular as a cruise destination, hotels here are mostly in the mid-range for the Caribbean, and it's a common short getaway for those coming from nearby Florida.
The main problem with Grand Bahama is that somehow the flights here are incredibly expensive, especially considering the modest distance from the United States. It's definitely worth checking the airfares before doing much hotel research because there are probably better choices somewhere else.
Cheapest good 3*+ beach hotel: $308
Cheapest RT airfare from NYC: $569
7-nights + Flight Index: $3,292
Popular with: Americans and cruise-ship passengers
Check current Grand Bahama resort and package deals
16 – Bonaire
Divi Flamingo Beach Resort & Casino US$316/night
You wouldn't come to Bonaire for the beaches, because this small and mostly-flat island isn't blessed with sandy shores like most of the Caribbean, but it does have excellent diving and wind surfing as well. This all contributes to more of an informal atmosphere on Bonaire, with a nice selection of moderately priced hotels available.
Flights to Bonaire are rarely cheap, especially when compared to nearby Aruba and Curaçao, so those tend to be more popular among the budget travel crowd. And once again, the three ABC islands are in the far south of the Caribbean and haven't had a hurricane come anywhere near them in decades, so they could be a good choice during the season (June through December) if that is something that worries you.
Cheapest good 3*+ beach hotel: $316
Cheapest RT airfare from NYC: $659
7-nights + Flight Index: $3,527
Popular with: Americans, Dutch, scuba divers, wind-surfers
Check current Bonaire resort and package deals
17 – Bermuda
Coco Reef Bermuda US$322/night
Though it's technically a long way from the Caribbean, Bermuda gets included here because it's a good alternative, especially from April through June when it's warm enough and also out of the path of any early-season hurricane.
This is a very British island still, and quite expensive as well, with not a single cheap hotel available online. Flights from the US can be cheap though, so it's still a decent budget option for a short visit. Check the weather forecast before you book because Bermuda has almost opposite seasons of the rest of the islands on this list, and that can be a really good thing in summer.
Cheapest good 3*+ beach hotel: $322
Cheapest RT airfare from NYC: $380
7-nights + Flight Index: $3,013
Check current Bermuda resort and package deals
18 – San Juan, Puerto Rico
Condado Palm Inn San Juan, Tapestry Collection by Hilton US$348/night
Cheap and direct flights from many cities help make San Juan a good budget choice, even if hotel prices here start higher than of the destinations near the top of this list. The Old San Juan area is gorgeous and there are many surprisingly affordable eating and sleeping options there. Starting just next door you'll find a long string of tourist-oriented areas with some of the best city beaches in the world.
There are virtually no all-inclusive resorts on Puerto Rico, so this is a pay-as-you-go destination. If you want a bit of culture and don't need nonstop buffets, then San Juan might be the best option in the Caribbean at a modest price. Staying a few blocks off the beach will keep hotel prices way down and as long as you are in the main Condado area it's a short and safe walk. San Juan can also be a great choice for trips of only a few days because airfares are low even if hotels aren't quite so cheap.
Cheapest good 3*+ beach hotel: $348
7-nights + Flight Index: $3,215
Popular with: Americans, Canadians, Brits, Germans, Spanish
Check current Puerto Rico resort and package deals
19 – Anguilla
Anguilla Great House Beach Resort US$415/night
Only a few miles off St. Martin, Anguilla is a small and beautiful island that is near the upper end of the price scale for all of the Caribbean.
Flights are expensive, though you can get here by ferry from St. Martin, but hotels are all very expensive as well. A few of the resorts here are among the priciest in all of the Caribbean. This is probably a bad choice if you aren't already familiar with the smaller islands in this part of the Caribbean. Most visitors to Anguilla visit for reasons other than affordability and ease of reaching the place.
Cheapest good 3*+ beach hotel: $415
Cheapest RT airfare from NYC: $685
7-nights + Flight Index: $4,274
Popular with: Rich Americans and Brits
Check current Anguilla resort and package deals
20 – Turks & Caicos
Hotel La Vista Azul US$432/night
A bit north of the real Caribbean, Turks & Caicos has a drier climate than most other islands, giving it a longer in-season range. In other words, November, June, and July can be pretty wet in most of the Caribbean islands in the actual Caribbean, but Turks and Caicos stays drier and can be a good choice during the shoulder seasons.
There are some extremely posh resorts here, including some all-inclusives, but there are some moderately priced hotels as well, making it a mid-range option overall. The cheap flights often available make it good for late-season or shorter stays.
Cheapest good 3*+ beach hotel: $432
Cheapest RT airfare from NYC: $353
7-nights + Flight Index: $3,729
Check current Turks & Caicos resort and package deals
21 – Grand Cayman, Cayman
Wyndham Reef Resort Grand Cayman US$454/night
If you've heard of the Cayman Islands then you might be a banker because this territory of the UK has nearly as many banks as it has people. It's also a fairly luxurious resort island that is geographically off on its own a bit, with prices starting in the mid-range and going way up from there. Cheap flights are often available so package deals might be good value.
Just like in Negril, Jamaica, the highlight here is Seven Mile Beach, which is where most of the island's hotels and resorts are located. It has been voted as the best beach in the Caribbean a few times, and that is one reason why it has so many upscale resorts and higher prices.
Cheapest good 3*+ beach hotel: $454
Cheapest RT airfare from NYC: $447
7-nights + Flight Index: $4,075
Check current Grand Cayman resort and package deals
22 – Tortola, British Virgin Islands
Quito's Luxury Inn US$493/night
Tourism in the British Virgin Islands is mostly restricted to 2 islands, Tortola and Virgin Gorda. They are beautiful and very low key, partly because there are no long-haul flights coming in so everyone has to change planes at least once. Hotels here start quite high and go up from there, so it's only a good choice for well-heeled folks escaping the crowds elsewhere.
Tortola completed its cruise port in 2015 and visitors by day-trippers had obviously increased exponentially. But then it was hit pretty hard in the 2017 hurricanes. Most of the bigger resorts are back and better than ever. Don't expect much from Road Town, which is where the cruise ships dock.
Cheapest good 3*+ beach hotel: $493
Cheapest RT airfare from NYC: $724
7-nights + Flight Index: $4,899
Check current Tortola resort and package deals
23 – St. Thomas, US Virgin Islands
Bolongo Bay Beach Resort US$511/night
Known largely as a stop for cruise ships and a Caribbean shopping mecca for inexpensive jewelry, St. Thomas also has great scuba diving and all the usual water sports available. Hotels here are quite expensive compared to others higher on this list, but sometimes it's possible to get a cheap flight.
St. Thomas was pretty badly hit during the 2017 hurricanes and they wiped out pretty much all of the cheaper beach hotels. Being so far down this list you might expect St. Thomas to be a really wonderful and luxurious island, but honestly it's not all that nice and the reason it's so far down the page is that the cheap hotels were wiped out and only the expensive ones remain. I wouldn't really recommend it.
Cheapest good 3*+ beach hotel: $511
Cheapest RT airfare from NYC: $440
7-nights + Flight Index: $4,454
Popular with: Americans, Canadians
Check current St. Thomas resort and package deals
24 – Saint Barthélemy
Christopher Hotel US$1,575/night
Saint Barthélemy (AKA St. Barts) is an outlier because it's not only the most expensive Caribbean island, it also has only a handful of small hotels, and most guests rent villas and condos instead. In other words, if you aren't super rich and you want to see what all the fuss is about you'll also be better off renting someone's condo instead of a hotel room as well.
St. Barts has lived at the bottom of this "cheapest Caribbean islands" list since we began publishing it over 10 years ago. It used to be that there were only a handful of hotels (since rich guests stayed in condos and private rentals), but this year there is exactly one hotel available and it charges US$1,575 per night in January, including taxes. I'll meet you in the lobby!
Cheapest good 3*+ beach hotel: $1,575
Cheapest RT airfare from NYC: $1,268
7-nights + Flight Index: $13,564
Popular with: Celebrities, the idle rich, the working rich, French-speakers
Check current Saint Barthélemy resort and package deals
Saigon (Ho Chi Minh City)
Los Angeles
San Francisco
OTHER POPULAR POSTS
Leave a reply cancel reply.
Your email address will not be published. Required fields are marked *
Cheapest Caribbean Islands: 32 destinations by price in 2024 " --> All Comments
Great reading. Thank u so much these great lists and comments about each island 🙂
I've been researching a Caribbean-region trip for a while but I appreciate your continued replies. If I wanted a relaxed spot (resort or not) with great swimming/snorkeling that isn't too crowded and a mid-range price, which islands would you suggest? I've looked into St. Lucia, Grenada and Vieques but prefer to stay away from hurricane regions.
I think the only place that you can be fairly confident that you are out of a "hurricane region" in the Caribbean is in Aruba, Bonaire, and Curacao. They have not had even a close call in many decades and apparently there are reasons that it's likely to continue, although eventually they will probably be hit as well. Another thing to consider is that September and October are really the main times for almost all of the damaging hurricanes, so even though the official season lasts from June through the end of November, the chances of being caught in a hurricane that you'd have to flee from outside of those two months are extremely low on any given island.
I haven't been to the ABC islands, although I have heard good things about them and especially the diving and snorkeling and such. Aruba can be a good value as well, with modest crowds (at least compared to the Dominican Republic and Jamaica etc. I'd look into Aruba first. And St. Lucia is (in my opinion) the most beautiful Caribbean island. The towns and hotels there tend to be small, so it never feels very crowded. Grenada has very few resorts and hotels, which might be a plus for you, but it all feels a bit disorganized to me. I haven't made it Vieques yet. I hope this helps a bit and I'm happy to answer more questions if you have them. -Roger
Just a heads up. Santo Domingo is 3 hours from Samana not 1 hour. It is beautiful We stayed in Las Galeras nearby and it was rural and unspoiled. Would 100% go back.
Thanks for the information. I think I confused this with a new highway elsewhere in the country. -Roger
I'm happy that I stumbled across your list! I'm looking for suggestions on a destination in the Caribbean for travel in early August with my 16 y/o daughter where we will feel the safest. Thank you.
I'm glad you found this list as well. Generally speaking, all of the Caribbean islands are quite safe, but some do have more of a history of incidents with tourists than others. Specifically, Jamaica and Mexico have had a few issues that have made the news in recent years. If you are looking for an affordable all-inclusive resort I think the Dominican Republic is generally very safe. Especially in Punta Cana, the resort complexes are huge and they have large security staffs. Most people don't even leave the resort until they are heading home, so if that is what you are interested in you'll have many great choices there.
I'd probably avoid the US Virgin Islands as well. St. Thomas is a bit rough around the edges. The smaller islands seem to be very safe. Personally, I love St. Kitts and also Antigua and Barbados. Those feel among the safer islands. But again, it depends a bit on how much time you might spend outside of your hotel. On some of those islands there isn't much to do and there aren't even real cities. I hope this helps. Let me know if you have any other questions. -Roger
Looking for the best place to go over the week of Thanksgiving 2019. There will be 14 of us flying. We would like someplace sunny with nice weather. Cheap to mid-range on price. We will be coming from Oregon and would love some ideas. There will be 3 families with the youngest being 12. We are traveling to Punta Canta in May. Any help would be much appreciated. Anything besides Hawaii and Mexico.
The article above is specifically about the Caribbean, so I'm unsure whether that is where you are looking or if you are open to other suggestions. As you may know, November is near the end of the wet season in most of the Caribbean and also in Central America, so finding a place that won't get at least a few showers here and there is difficult. You might have a look at our article about the best cheap destinations in November with great weather . There are a few Caribbean options there as well as other nearby places to consider.
Coming from Oregon and excluding Mexico, my best recommendation is the Guanacaste area of Costa Rica. The wet season usually ends there by the middle of November so you might get a quick rain storm or two, but at least it's unlikely that it'll rain for hours at a time late in the month. You can fly into the Liberia Airport nearby and it'll probably only be one plane change starting at PDX. There are many large chain hotels in that area, but also smaller local hotels as well as airbnbs and other house rentals. For 14 people you might even find one very large rental house big enough for everyone. Costa Rica is very safe and well organized (at least compared to most of its neighbors) so it's a great option for families. Let me know if you have any other questions. -Roger
Eastern Caribbean islands tends to be more expensive especially renting vehicles. St. Lucia is not cheap either. I have lived there for two years and rising cost will keep many tourists in distress. I recently visited Thailand and it was much much cheaper than the Caribbean islands w/ better food and accommodations.
12 Cheap Caribbean Vacations to Book in 2023
Travel to the Caribbean is popular all year (white-sand beaches + tropical paradise = what's not to like?), and it doesn't have to break the bank no matter when you go.
From late April through May, there's a high chance of some rain each day, while June and July will see short bursts of rain followed by bright, sunny skies. August brings tropical heat, humidity, and thunderstorms that continue into September, when both prices and crowds take a big dip. In October, the rain settles down, with lots of sunshine amidst only occasional rain. November through early December is dry, warm, and sunny, with a low chance of thunderstorms. 
June is the official start of the Caribbean hurricane season, though they're rarely seen before September. To avoid them altogether, stick to southern islands like Barbados, Trinidad & Tobago, Aruba, Bonaire, and Curacao, which all lie outside the region's hurricane zone.  
No matter the weather and region you choose, though, these 12 Caribbean islands offer gorgeous beaches, exciting attractions, rich cultures and delicious food, all at prices that'll easily fit your '22 travel budget. 
Want more ideas?  Read our guide to where to go in 2023 , check out the world's cheapest destinations , or find the best destinations for your first international trip .
An adventurer's paradise, St. Lucia is stocked with exciting outdoor activities, like the Caribbean's only drive-in volcano. The twin volcanic peaks of the Piton Mountains rise more than 2,000 feet above Piton Bay, while Sulphur Springs bubbles and steams with mud and mineral pools. Take a helicopter tour over Jalousie Bay, or dive and snorkel the colorful, teeming reef preserves of Soufriere Bay. Ride a rainforest tram high into the tree canopy, keep an eye out for 180 different bird species, and join a guided hike of the Tet Paul Nature Trail to learn about the St. Lucia's Amerindian people and exotic plants. 
The week-long party of St. Lucia Carnival is scheduled for July, but hotel prices will be at their lowest in May (St. Lucia Jazz and Arts Festival), June, September (Food and Rum Festival), and October (Creole Heritage Month).  
Where to stay: Bay Gardens Hotel offers a convenient Rodney Bay Village location with complimentary, hourly shuttle service to the beachfront Bay Gardens Beach Resort & Spa. 
Cost per night: $208 (all-inclusive)
Flights : The average economy flight to St. Lucia found by Going was $301. 
Examples of previous deals we've found to St. Lucia:
NYC nonstop to St. Lucia for $255 roundtrip 
Boston to St. Lucia for $343 roundtrip
Charleston to St. Lucia for $422 roundtrip 
Best known as the birthplace of rum and Rihanna, this former British colony in the West Indies' Lesser Antilles hasn't seen a hurricane since 1955. Meander through lush botanical gardens and explore caves, nature, and marine reserves. Give your hips a workout dancing to calypso music or dub-style soca , which bridges the Caribbean's East Indian and African cultures; tuck into some local flying fish paired with cornmeal-and-okra cou-cou; and catch a cricket match at the legendary Kensington Oval. Be sure to visit the capital city, Bridgetown, one of the Caribbean's few UNESCO World Heritage Sites. An Amerindian settlement dating back 1,500 years, it was also the 17th-century center of the sugarcane trade. 
In Barbados, you'll find the lowest hotel prices in mid-February (Holetown Festival), May (which sees Barbados' Rally Carnival, Masters, and Windfest), July (Crop Over [Carnival] and the Bridgetown Market), and September through November (National Independence Festival of Creative Arts). 
Where to stay: The 22-room Yellow Bird Hotel is set right on the bay in the popular St. Lawrence Gap area, and has an outdoor pool and on-site restaurant. 
Cost per night: $150
Flights: The average economy flight to Barbados found by Going was $300. 
Examples of previous cheap flights we've found to Barbados: 
NYC nonstop to Barbados for $284 roundtrip 
Boston to Barbados for $377 roundtrip 
Known as "The Nature Island of the Caribbean" for its extensive national park system and sparse commercial development, this formerly British idyll is carpeted with lush forests, rushing rivers, and volcanic mountains, as well as hiking trails and marine reserves. Hit hard by Hurricane Maria in 2017, both eco-tourism and voluntourism are now especially important to Dominica, so consider a trip with a bit of each. 
In Dominica, you'll see the lowest hotel prices in June (Domfesta), July (Dive Fest), October (World Creole Music Festival), and November (independence celebrations). 
Where to stay: The Champs has five guest rooms, an on-site restaurant, and a wide deck with a pool, jacuzzi, and a stunning overview of Portsmouth's Ripaton Beach. 
Cost per night: $140
Flights: The average economy flight to Dominica found by Going was $345. 
Examples of a previous deal we've found to Dominica: 
Los Angeles to Dominica for $360 roundtrip 
Trinidad & Tobago
These two southernmost Caribbean islands are one of the region's wealthiest nations, thanks to the 20th-century discovery of oil, petroleum, and natural gas. Culture here is a spicy mix of Indian, Spanish, Portuguese, African, British, and Chinese influences. Don't miss the calypso, the curries, or the chowmein, and enjoy being safely outside the hurricane zone. 
It only takes about three hours to drive across Trinidad, but it's packed with nature parks, bays, swamps, waterfalls, caves, and historic Port of Spain landmarks like Fort George. Tobago is known largely for its unspoiled beaches, including the shore at Bacolet Bay, where Swiss Family Robinson was filmed in 1960.
You'll see the lowest Trinidad & Tobago hotel prices May through August (Tobago Heritage Festival), and late September through October. The latter sees the Tobago Blue Food Festival (yup, you read that right), and because more than a third of the population has Indian heritage, a huge celebration of Diwali, the Indian festival of light. 
Where to stay: Tropikist Beach Hotel & Resort is just off gorgeous Store Bay in Tobago's Crown Point area, and includes two outdoor pools, a sauna, free wi-fi, and rental bikes. 
Cost per night: $125 ($190+ all-inclusive)
Flights:  The average economy flight to Trinidad and Tobago found by Going was $327.
Examples of previous deals we've found to Trinidad and Tobago: 
Houston to Trinidad and Tobago for $250 roundtrip
Fort Lauderdale nonstop to Trinidad and Tobago for $237 roundtrip
Philadelphia to Trinidad and Tobago for $296 roundtrip 
Turks and Caicos
Turquoise water and white sand are the overall theme of this formerly British collection of 40 cays and islands (some Turks, some Caicos), and the main activities are snorkeling, sunning, shopping, fishing, and eating anything made with conch, the island staple. When you simply need to rest and relax, this is your corner of the Caribbean. 
Hotel prices are lowest from early June (South Caicos Regatta) through November (Caribbean Food & Wine Fest, and the Conch Festival). However, with the rising popularity of the Caribbean House Evolution Festival on Providenciales, a mid-July trip should be booked far in advance to ensure availability. 
Where to stay: The eight Grace Bay Beach Ocean Villas are set within lush gardens in an upscale neighborhood, with sheltered coral reefs just a short swim from the private beach. 
Cost per night: $160
Flights:  The average economy flight to Turks and Caicos found by Going was $317.
Examples of previous deals we've found to Turks and Caicos: 
Cleveland to Turks and Caicos for $220 roundtrip 
Fort Lauderdale nonstop to Turks and Caicos for $209 roundtrip 
Philadelphia to Turks and Caicos for $217 roundtrip 
St. Kitts and Nevis
Rainforests unfurl across both of these UK-governed Leeward Islands, which together form the smallest sovereign state in the Western Hemisphere. St. Kitts is the larger of the two isles, popular for restored sugar plantation estates and the two-mile shoreline of Cockleshell Beach. Nevis offers a handful of secluded beaches, as well as sugar-mill ruins and the challenge of hiking 3,232-foot Nevis Peak, the highest point on both islands. 
Lowest hotel prices on St. Kitts and Nevis can be found in June (St. Kitts Music Festival), July (Nevis Culturama), September, October (St. Kitts Latin Festival), and November (which sees the start of the St. Kitts Carnival). 
Where to stay: The 32-room, eco-friendly Oualie Beach Resort offers a collection of single and two-story gingerbread cottages scattered along a laid-back stretch of Nevis shore, with an on-site restaurant serving three meals daily. 
Cost per night: $145
Flights:  The average economy flight to St. Kitts found by Going was $146.
Examples of previous deals we've found to St. Kitts: 
Charlotte to St. Kitts for $132 roundtrip 
The third-largest Caribbean island is best known for stunning beaches, lush mountains, reggae music, coffee, and spicy jerk cuisine. That said, don't forget it also has several major waterfalls, a thriving market scene in Montego Bay, and the popular bioluminescent lagoon at Glistening Waters. Tuck into some ackee, saltfish, and spinach-like callaloo, and be sure to try a locally bottled Red Stripe beer. 
The island's sunniest, driest weather is often in November through mid-December, which is also a great time to find hotel deals; November also brings the Jamaican Jerk Festival. You'll also find lower hotel rates in June (Ocho Rios Jazz Festival), July (Reggae Sumfest), August, and October (International Marlin Tournaments). 
Where to stay: Set on Negril's gorgeous Seven-Mile Beach, Country Country offers a collection of tropical-garden cottages, all with private patios and some with kitchenettes, plus an on-site restaurant and bar. 
Cost per night: $170
Flights:  The average economy flight to Jamaica found by Going was $295.
Examples of previous deals we've found to Jamaica: 
NYC nonstop to Jamaica for $246 roundtrip 
Denver to Jamaica for $318 roundtrip 
Detroit or Minneapolis to Jamaica for $290 roundtrip 
Dominican Republic
This half-island nation shares its land mass with Haiti. To the far east, Punta Cana is known for all-inclusive beach resorts; northern Puerto Plata lures with the Damajagua Falls and Mount Isabel de Torres; and the northeast Samana Peninsula is rimmed by largely unspoiled, mile-long beaches. In the south, the capital city of Santo Domingo is home to the 14th-century Ciudad Colonial, and the caves and lagoons of Los Tres Ojos urban park. Don't miss Mamajuana liqueur, the island's heady mix of rum, honey, and spices, and green-plantain dishes like crispy tostones and vinegary mangu. 
Lowest hotel prices in "the DR" can be found in June—when a Mango Festival celebrates the 100+ varieties grown here—and July (Cabarete Kite Festival), as well as August, October (the Dominican Baseball Tournament and Santo Domingo's Restaurant Week) and November (Dominican Republic Jazz Festival). 
Where to stay: Near Puerto Plata in Cabarete (the DR's kitesurfing center), Velero Beach Resort offers 22 condos and seven penthouses, all with ocean views, as well as a spa and restaurant.
Cost per night: $80
Flights:  The average economy flight to the Dominican Republic found by Going was $305.
Examples of previous deals we've found to the Dominican Republic: 
Austin nonstop to the Dominican Republic for $336 roundtrip 
Miami nonstop to the Dominican Republic for $202 roundtrip 
Chicago nonstop to the Dominican Republic for $230 roundtrip 
Puerto Rico
No need to bring your American passport to this US territory. Stroll the cobbled streets of Old San Juan , tuck into zesty Afro-Caribbean street food, explore Puerto Rican art, or just loll on the palm-swept beaches. Take a guided hike through El Yunque, the only tropical rainforest in the US National Forest System; snorkel or kayak in bioluminescent bays; hit the vibrant nightclubs of San Juan's Condado district; and/or kick back at a west coast beach bar, sipping an island-invented pina colada.  
Summer and late fall are safe bets for Puerto Rico hotel deals. June is an especially fun month to visit, bringing the Heineken Jazz Festival, Puerto Rico Restaurant Week, Puerto Rico Salsa Congress, and Noche de San Juan, a beach-party celebration of the nativity of Saint John the Baptist. 
Where to stay: Hosteria del Mar is right on the beach in San Juan's Ocean Park, close to the airport and Condado nightlife, and has an on-site restaurant plus a few rental apartments. 
Cost per night: $108
Flights:  The average economy flight to Puerto Rico found by Going was $359.
Examples of previous deals we've found to Puerto Rico: 
Atlanta to Puerto Rico for $195 roundtrip 
Columbus to Puerto Rico for $201 roundtrip
Philadelphia nonstop to Puerto Rico for $192 roundtrip
New Orleans to Puerto Rico for $82 roundtrip 
The "A" in the Dutch Caribbean's ABC Islands, Aruba has more sunny days per year than any other Caribbean island, and lies outside the hurricane zone. Two official languages are spoken here—Dutch and the Afro-Portuguese Creole tongue, Papiamento—but you're likely to hear English, Spanish and more, as well. Known best for gorgeous white-sand beaches like Palm and Eagle, the island's interior contains the surprising, cacti-studded desert of Arikok National Park. Aruban cuisine is influenced by Dutch, West African, and South American cooking, with a focus on comfort food like keshi yena, a meat casserole baked in a hollow rind of Edam cheese.
You'll find the lowest hotel prices here from April to August. October, though, is Eat Local Restaurant Month, when 65 eateries offer bargains on special and/or prix fixe menus. 
Where to stay: On the beach in Oranjestad, Divi Dutch Village Beach Resort has pools, tropical gardens, a restaurant and bar, golf and spa access, and the option of going all-inclusive. 
Cost per night: $150 ($200+ all-inclusive)
Flights:  The average economy flight to Aruba found by Going was $309.
Examples of previous deals we've found to Aruba: 
Boston nonstop to Aruba for $270 roundtrip
Nashville to Aruba for $275 roundtrip 
Buffalo to Aruba for $341 roundtrip 
The "B" in the ABC Islands, Bonaire is surrounded by a protected marine reserve; its healthy reefs have earned it the title of "shore diving capital of the world." The island's highest peak, Brandaris, is set in Washington Slagbaii National Park, and guided sunrise and sunset loops are offered through the park service. Wander the well-preserved streets of the Dutch Colonial capital, Kralendijk, and hop a boat to Bonaire's more secluded sister island, Klein Bonaire.
Bonaire is outside the hurricane zone, so you'll find the lowest hotel prices April through August, rather than in the Fall. April brings the Simadan Festival, a celebration of local culture—like the community line dance called wapa—and foods like repa (sorghum pancakes), giambo (okra soup), and pastechis, fried turnovers stuffed with meat, seafood, or chicken. June sees parties for the Feast Days of Saints John and Peter, and the Heineken Jazz festival happens in July.  
Where to stay: Set beside its own protected reef, The Bellafonte - Luxury Oceanfront Hotel is a diver's dream, with fully serviced apartment-style rooms and complete dive facilities on-site. 
Cost per night: $180
Flights:  The average economy flight to Bonaire found by Going was $170.
Examples of previous deals we've found to Bonaire: 
Houston to Bonaire for $193 roundtrip
Miami to Bonaire for $214 roundtrip 
The "C" in the—well, you get it. The island has 35 beaches from which to choose, including the palm-shaded, white-sand shore at Blue Beach. In the capital city of Willemstad, you'll find an Easter basket's worth of Dutch Colonial pastel buildings by the Handelskade waterfront. Hike the desert outback of Christoffel National Park and climb 1,277-foot Mount Christoffel, and scuba dive at night to Tugboat, the site of a shallow-water shipwreck. From the deserted shores of neighboring Klein Curaçao—a two-hour sail from Curaçao—you can dive or snorkel in pristine reefs, and glimpse the nearby coast of Venezuela. 
Curaçao is also outside the hurricane zone, and its lowest hotel prices are offered April through August. May sees the Curaçao Dive Festival, while August brings the Salsa Tour and the Curaçao North Sea Jazz Festival. 
Where to stay: Set in Willemstad's historic Pietermaai district, the laid-back Pietermaai Boutique Hotel is surrounded by restaurants, nightlife, and tourist sites, but just a few minutes' from popular Mambo Beach. 
Cost per night: $120
Average daily meal cost: $35
Flights:  The average economy flight to Curaçao found by Going was $327.
Examples of previous deals we've found to Curaçao:
Philadelphia to Curaçao for $265 roundtrip 
NYC nonstop to Curaçao for $211 roundtrip
Boise to Curaçao for $283 roundtrip
Join Going and get amazing deals to the Caribbean delivered right to your inbox.
Passionate about travel, wine, and words, Melanie has visited 67 countries. She grew up in Washington, D.C., went to NYU Film School, spent 23 years in LA, returned to D.C. for a bit, learned to make wine in Sonoma County, and is now in Richmond, VA. The former Travel Editor for The Points Guy, she's written for Condé Nast Traveler, National Geographic Traveler, Marriott Bonvoy Traveler, and more.
Articles you might like
28 of the best places in the us for a winter trip, the most popular bucket-list activities in each us state, 13 us destinations where you can experience a bit of international culture, treat your travel to cheap flights.
Sign up for free to start getting flight alerts. Or upgrade to get 4x the deals, rare destinations, peak season tickets, and Mistake Fares. Either way, you'll never overpay on flights again.
Things to Do
Travel & Explore
Investigations
Marketplace
Advertise with Us
Video of the Day
The Best Caribbean Island to Visit in August
Regardless of which island you choose, traveling to the Caribbean in August means warm air and sea temperatures, low to no crowds, and best of all, great prices on airfare, cruises, hotels and island excursions. If you can handle the late-summer thunderstorms and hot and humid climate, the best Caribbean island in August is the one with the liveliest festivals, most affordable resort price and the least likely chance for a hurricane.
Hurricane Hold-Offs
The Atlantic hurricane season runs from June through November, but most storms hit from mid-August through late October. If you're worried about getting caught in the middle of an August evacuation, consider a Caribbean island that is the least likely to be in the path of a hurricane. Statistically, these islands include the Dutch ABC islands of Aruba, Bonaire and Curacao, and Trinidad. Keep in mind that the ABC Islands are at the lowest southern point in the Caribbean, so airfare or cruise prices may be higher.
Festival Season
If you prefer commotion and celebration during your time in the Caribbean, check out Antigua or Barbados in August. The first Monday in August marks the final day of Barbados' Crop-Over Festival, a summerlong calypso music and dancing event that originally marked the end of the sugar harvest. Now "Kadooment Day" -- "Commotion Day" -- is the most celebrated day of the second-largest festival in the Caribbean. Meanwhile, on the first Tuesday of August in nearby Antigua, another event is underway: the Antigua Carnival. Celebrating the abolition of slavery in August 1834, the Antigua Carnival is an islandwide festival with roaming bands that meet in the capital city of St. John's.
Budget Beach Getaways
If you're heading to the Caribbean on a budget in August, consider Jamaica and the Dominican Republic. Of the 250 or so all-inclusive resorts in the Caribbean, over 200 of them are on these two islands, and per-night prices are competitive. Like cruises, all-inclusive resorts are one of the easiest ways to save money, because your transportation, activities, meals and accommodations are covered by one price. Traveling in the low season, which includes August, means even more savings. In Puerto Plata, Dominican Republic, prices are as low as $80 per night for two travelers, as of time of publication.
Where Not To Go
In August, you're most likely to cross a hurricane's path while traveling to the islands of Saba, St. Eustatius, St. Maarten, St. Kitts, Nevis, St. Barths and Tortola. Not considered part of the Caribbean but often on the same cruise itinerary, the Bahamas are the likeliest target for hurricanes.
If you have a hard time with extremely hot weather, avoid the southernmost Netherlands Antilles islands in August, which include the Dutch ABC islands of Aruba, Bonaire and Curacao. Off the northern coast of South America near the Equator, these scorching islands are at their heat peak in August, and may not work for travelers who are sensitive to extreme heat.
Frommer's: The Caribbean: Planning a Trip: When to Go
Caribbean Storm Network: Hits and Misses
Lonely Planet: A Caribbean Carnival of Carnivals
Price of Travel: 13 Cheapest Caribbean Islands and Destinations for All-Inclusive Resorts
U.S. Centers for Disease Control and Prevention: Travelers' Health: The Caribbean
U.S. Department of State: Smart Traveler Enrollment Program
National Hurricane Center
Lonely Planet: How to Choose a Caribbean Island
Independent Traveler: Top 25 Ways to Save on Caribbean Travel
The Official Tourism Website of the Caribbean
About the Author
Leah Waldron is the head of Traveler Services at First Abroad, a gap year travel company based in Boston and London. As a travel, research and LGBT news writer, Waldron has publication credit on magazines and newspapers including "Curve Magazine," "USA Today," "The Sun Sentinel" and the "The Houston Chronicle." Waldron has a bachelor's and master's degree in creative writing from Florida State University.
Photo Credits
Steve Mason/Photodisc/Getty Images
Advertiser Disclosure
Many of the credit card offers that appear on this site are from credit card companies from which we receive financial compensation. This compensation may impact how and where products appear on this site (including, for example, the order in which they appear). However, the credit card information that we publish has been written and evaluated by experts who know these products inside out. We only recommend products we either use ourselves or endorse. This site does not include all credit card companies or all available credit card offers that are on the market. See our advertising policy here where we list advertisers that we work with, and how we make money. You can also review our credit card rating methodology .
The 12+ Best Caribbean Islands To Visit in 2023 [Month-by-Month Guide]
Senior Content Contributor
Countries Visited: 58 U.S. States Visited: 40
Jessica Merritt
Editor & Content Contributor
Countries Visited: 4 U.S. States Visited: 23
Keri Stooksbury
Editor-in-Chief
Countries Visited: 41 U.S. States Visited: 28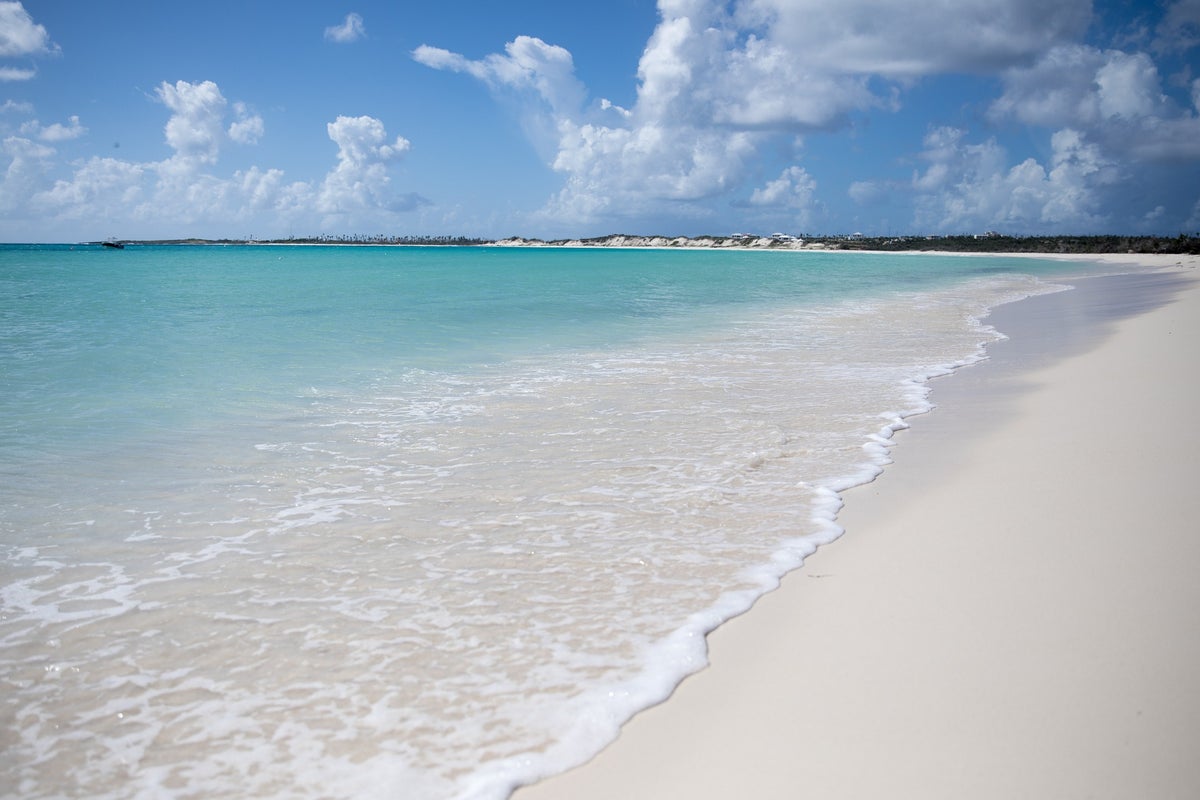 Why Visit the Caribbean?
When to visit the caribbean, 1. best caribbean island to visit on a budget: jamaica, 2. best family-friendly caribbean island: the bahamas, 3. best caribbean island to visit for all-inclusive resorts: dominican republic, 4. best caribbean island to visit with friends: anguilla, 5. best caribbean island to visit on a honeymoon: st. lucia, 6. best caribbean island to visit for endless beaches: antigua, 7. best caribbean island to visit for first timers: cayman islands, 8. best caribbean island to visit solo: british virgin islands, 9. best caribbean island to visit for luxury: st. barts, 10. best caribbean island for history and wildlife buffs: st. kitts and nevis, 11. best caribbean island for adventure travelers: dominica, 12. best caribbean island for top-rated beaches: turks and caicos, best caribbean islands to visit in winter and spring, best caribbean islands to visit in summer and fall, best caribbean islands to visit in january, best caribbean islands to visit in february, best caribbean islands to visit in march, best caribbean islands to visit in april, best caribbean islands to visit in may, best caribbean islands to visit in june, best caribbean islands to visit in july, best caribbean islands to visit in august, best caribbean islands to visit in september, best caribbean islands to visit in october, best caribbean islands to visit in november, best caribbean islands to visit in december, final thoughts.
We may be compensated when you click on product links, such as credit cards, from one or more of our advertising partners. Terms apply to the offers below. See our Advertising Policy for more about our partners, how we make money, and our rating methodology. Opinions and recommendations are ours alone.
With hundreds of islands, the Caribbean offers an array of destinations for travelers seeking a vacation with sand, sun, and crystal clear waters. Located just southeast of the U.S., it's relatively easy to get to many Caribbean destinations from numerous U.S. hubs.
From family-friendly islands to honeymoon destinations, affordable escapes, and seasonal options, these are the best islands to visit in the Caribbean.
A Caribbean vacation offers travelers a fun-in-the-sun getaway, but there's also so much more to get out of a Caribbean vacation. Caribbean vacationers can explore history, culture, cuisine, adventure, and incredible natural landscapes, such as volcanoes, waterfalls, bioluminescent bays, and unique flora and fauna.
It's easy to get to the Caribbean from many U.S. destinations and airports, and U.S. travelers don't have to worry about jet lag like they would when visiting islands like Fiji or Bali.
Divers and snorkelers may find the Caribbean especially enticing, as it's home to some of the most exotic marine life in the world, as well as sea turtles and whales. The islands are also known for having friendly and welcoming locals, as well as iconic Carnival celebrations and festivals throughout the year.
Although the Caribbean islands have a hot and tropical climate year-round, it's important to understand that most destinations have 2 main seasons: rainy and dry. The dry season from December to May is usually when visitors can enjoy the best weather. The rainy season is from June to November and includes the Atlantic hurricane season. The months of the edges of each of these seasons are considered the shoulder seasons.
Visiting during the rainy or shoulder season may offer better deals on airfare, activities, and hotels. Rainy season could mean sunny skies most of the day with an occasional tropical rain shower, or it could bring a hurricane.
These Are the 12 Best Caribbean Islands To Visit
The Caribbean is divided into 3 groups: The Bahamas, Greater Antilles, and Lesser Antilles . Although The Bahamas aren't technically in the Caribbean Sea, these islands are still considered part of CARICOM, the Caribbean Community. Also, Turks and Caicos is part of the Lucayan Archipelago alongside The Bahamas.
However, most travelers aren't too particular about such distinctions, so we've included both The Bahamas and Turks and Caicos in our roundup. After all, these islands offer what most Caribbean travelers are seeking, such as crystal clear waters and fine white sands.
Read on to learn about the best places to visit in the Caribbean and what type of traveler each island caters to, as well as the best Caribbean islands to visit by season and month.
Excepting Jamaica's luxurious Sandals resorts, the island can be a rather affordable destination for travelers who want a budget Caribbean vacation . Low-cost air carrier Spirit offers cheap flights from Fort Lauderdale (FLL) or flights with a layover in FLL from hubs including Chicago (ORD) or Dallas (DFW) for less than $280 round trip on select winter dates.
A quick search on Booking.com revealed many hotels under $100 per night, such as the charming Westender Inn , an oceanfront property with a pool and garden. For under $200 per night, you can lounge on the crystalline sands of the Sand and Tan Beach Hotel in Ocho Rios or enjoy grand sea views at the Hotel Grand A View .
Once in Jamaica, there are plenty of affordable activities to do during your stay. Lounge on the blissful Seven Mile Beach (which, despite its name, is actually only 4 miles long), or pop into a reggae bar to listen to the locals jam from your hammock.
If you're really in the market for an affordable escape, use your points and miles to fly to the Caribbean — we detail the best ways to do so.
From pirates to marine life to endless fun in the sun, The Bahamas offers everything a family with young children, teens, or even older adults could ever want. The massive resort complex Atlantis on Paradise Island, home to 5 different hotels, offers family-friendly services like stroller rentals, plus kids 6 and under eat free. There's also an on-site water park and kids' club activities. Teens will love the Atlantis underwater video arcade and the teen-only nightclub.
Meanwhile, Nassau is one of the best Caribbean islands for kids, thanks to its interactive Pirates of Nassau Museum , a fit for kids of all ages. You can get up close and personal with wildlife, such as flamingoes at Ardastra Gardens , a wildlife center that also features pigs, monkeys, and other animals. And it's not just the most developed islands in The Bahamas that cater to kids. The serene stretches of soft sands and calm waters on islands like Exuma or the Abacos are some of the best Caribbean Islands to visit with toddlers, ideal for little kids to run, play, and shout to their hearts' content.
One of the best Caribbean Islands to visit for all-inclusive hotels is the Dominican Republic , thanks to resort areas like Punta Cana, La Romana, and Puerta Plata, all home to numerous resorts that offer all-inclusive packages.
Punta Cana has endless options for all-inclusive travelers , whether you're on your honeymoon or on the hunt for a family-friendly all-inclusive resort. Choose from the luxury of the Sanctuary Cap Cana (a Marriott resort), the contemporary, family-friendly Hyatt Ziva Cap Cana (home to a water park), and the Hyatt Zilara Cap Cana (adults only), plus 2 new Hyatt Sunscape Resorts opening in 2024 and an all-inclusive, adults-only W Punta Cana coming in 2025 (one of the first all-inclusive W properties in the world).
If you're hoping to book a Hyatt resort in the Dominican Republic for your next Caribbean getaway, you can save 40% when booking by December 13, 2023 .
What does all-inclusive mean ? Find out how to get your money's worth at an all-inclusive hotel in our detailed article.
Anguilla is known as one of the friendliest islands in the Caribbean , which means visiting with friends will be lots of fun. You can interact with locals at the beach parties of Sandy Ground Beach and enjoy participating in the local culture, including Anguilla's Carnival celebrations, which happen each summer and include boat races, street jams, and parades. The U.S. State Department has also named Anguilla one of the safest Caribbean islands ( marked as a Level 1 ) to visit, so you and your friends should be able to frolic freely without worry.
Anguilla has quite a bit of diversity in what to do on your vacation. Of course, there are those stunning Caribbean beaches, like the picture-perfect Shoal Bay or the pinkish-hued sunsets of Mead Bay. Friends can also hit up art galleries, visit museums, go snorkeling or diving, birdwatch, and share a meal on the famous island of Scilly Cay, a tiny island home to the Gorgeous Scilly Cay Restaurant , where you can dine on local grilled lobster or Caribbean-inspired surf and turf.
One of the best Caribbean islands for a honeymoon , St. Lucia's breathtaking scenery, gorgeous hotels, and impressive natural wonders make it the perfect Caribbean island to visit as a couple . Visitors can admire the island's emblematic backdrop, the moss-covered Piton Mountains that seem to rise directly out of the sea. Choose from world-class resorts such as Jade Mountain , home to its own chocolate farm and laboratory, and Hyatt's all-inclusive Zoetry Marigot Bay , flanked with verdant foliage.
Pigeon Island National Park is one of the best spots on the island for couples who want to experience history, a wooded islet home to former British forts. Nature buffs should explore the cascading waterfalls, dense rainforest, and sulfur springs near Soufrière.
The only thing better than a honeymoon in St. Lucia is a free one. You can redeem World of Hyatt points to stay at Hyatt's AMR Collection properties across the Caribbean. To stock up on Hyatt points, apply for The World of Hyatt Credit Card or earn flexible points that can transfer to the World of Hyatt program with a card such as the  Chase Sapphire Reserve ®  or  Chase Sapphire Preferred ®  Card .
The Caribbean is indeed known for having some of the most beautiful beaches in the world. But not every island is created equal, and some have more beaches and better beaches than other destinations. Antigua wins for quantity when it comes to beaches, with around 365 different sandy stretches — you could spend a year there and never go to the same beach twice!
However, the large number of beaches can make it difficult to decide which ones to visit, especially if your trip is just a week long and not a year. We recommend Half Moon Bay, a crescent-shaped stretch of sand with a reef for snorkeling. Ffryes Beach is the one to visit for photos of sparkling sands and transparent waters, especially beautiful around sunset.
Between the 3 different Cayman Islands, first-time travelers can get a true taste of what a Caribbean vacation is all about. Grand Cayman, the largest and most popular of the 3, is the perfect place to start , offering visitors a more curated, traditional resort stay and access to perfect Caribbean sands and waters, as well as plenty of dining, amenities, and activities. We love the Kimpton Seafire Resort & Spa , an IHG resort located directly on the famous Seven Mile Beach.
Those looking for something more off-the-beaten-path will also find it in Cayman on the other 2 smaller islands: Cayman Brac and Little Cayman. Both of these islands are known for offering incredible marine life accessible to snorkelers and divers, plenty of solitude, and a general far-flung, deserted island feel.
Some Caribbean islands are safer than others, and solo visitors should feel comfortable heading to the British Virgin Islands : Tortola, Anegada, Virgin Gorda, and Jost Van Dyke — plus more than 50 other tiny islands and cays. It holds the lowest travel safety advisory rating (a 1) from the U.S. State Department . This means travelers should exercise normal caution.
Often referred to as BVI, these islands offer comfortable and luxurious resorts like the Rosewood Little Dix Bay or Scrub Island Resort, Spa & Marina (unfortunately, no longer affiliated with Marriott) for those that want to relax in style. There are also plenty of secluded beaches and hidden spots to hide away from more mainstream tourism.
Solo travelers who want to make new friends should head to Cane Garden Bay on Tortola, a picturesque stretch of white sands that features beach bars and hotels with live music, happy hours, and other activities. Another must-see is The Baths in Virgin Gorda, a mix of sea boulders, hidden coves, and white sands accessible by land or boat. Consider heading there first thing in the morning or later in the day to beat the day trippers. For a bit more solitude, consider Anegada, a quieter island known for its wildlife and peaceful beaches.
Don't have a passport but really want to visit the Caribbean? You can visit the U.S. Virgin Islands (USVI), which became U.S. territories in 1917: St. John, St. Croix, and St. Thomas.
St. Barts isn't the easiest Caribbean island to access, which is why high-profile celebrities and athletes often vacation there to get away from the general public and shutter-happy paparazzi. An overseas territory of France, the island oozes French sophistication combined with Caribbean glamour.
Besides the many exclusive luxury hotels, such as   Eden Rock , a seafront property that offers sophisticated amenities like yacht rentals, and the Rosewood Le Guanahani , which feels intimate and secluded, thanks to its 66 rooms and suites, it's also a paradise for shoppers. Thanks to duty-free status, you'll pay a lot less tax on luxury goods on the island.
While the 2 islands of St. Kitts and Nevis boast blissful beaches, lush rainforest, and coveted Caribbean waters, the destination is also ideal for those who want to understand more about the culture of the Caribbean . St. Kitts was Great Britain's first settlement in the Caribbean. Nevis featured the region's first hotel, the Bath Hotel, which dates back to the 18th century. These days, when it comes to hotels, we favor the elevated Park Hyatt St. Kitts Christophe Harbour .
Learn more about the island's history at the Brimstone Hill Fortress National Park , a UNESCO World Heritage Site. Animal lovers may also enjoy the fact that this island is home to hundreds of free-roaming vervet monkeys. Just don't get too close to them! Between the months of June and September, visitors can spot 3 different species of turtles hatching: the hawksbill, the leatherback, and the green turtle.
Known as the nature hub of the Caribbean, Dominica's viridescent landscape is home to extensive rainforests, tree-covered mountains, dramatic gorges, inviting freshwater lakes and hot springs, and even active volcanoes. The island's landscape is decidedly unique, from the bubbling saltwater rising up from the sea floor at Champagne Beach to the sulfur springs of Wotten Waven, rumored to have healing properties.
With 3 national parks on the island, there's much to do in the way of hiking, whether it be to reach a secret waterfall, wander through a cloud forest, or just enjoy dramatic views of the island's memorable landscape. You can enjoy some of the island's best natural wonders right from the hotel if you stay at the   InterContinental Dominica Cabrits Resort & Spa , which overlooks the Caribbean Sea and the greenery and volcano of  Cabrits National Park .
Turks and Caicos has some of the very best beaches in the Caribbean, with the whitest, finest sand, and clearest, most enticing waters. Although some may argue that Turks and Caicos isn't really a part of the Caribbean, we're including them in this roundup. With 40+ different islands, this archipelago has plenty of sand to go around — and all beaches are public, so you can visit as many as you'd like.
Grace Bay is probably the most famous beach on the islands, often snagging the top spot on best beach lists. It's home to a reef system, and a portion of it is part of the Princess Alexandra National Park . Long Bay Beach's winds are ideal for kiteboarders, while families should head to the lagoon waters of Half Moon Bay. AvGeeks should head to Pine Cay Beach, where you can feel the breeze from landing airplanes landing at and taking off from the Pine Cay Airstrip , though definitely don't expect to spot any 747s.
The Atlantic hurricane season runs from June until the end of November, so winter and spring are the best times to visit almost any of the Caribbean Islands if you're looking for sunny, dry weather .
However, with peak season comes peak prices and high crowds, so if you're visiting during prime time, you might want to consider one of the more affordable Caribbean islands (Jamaica or Dominica) to stay within budget, or one of the more obscure Caribbean islands (Grenada or St. Vincent and the Grenadines) to have a crowd-free Caribbean winter escape.
The ABC islands of Aruba , Bonaire, and Curaçao sit outside of the Atlantic hurricane belt , so they're less susceptible to major or damaging storms. These are the best places to visit if you'd like to escape to the Caribbean in the summer, which coincides with hurricane season.
The best southern Caribbean islands to visit include St. Vincent and the Grenadines, Barbados, and Grenada, as well as Trinidad and Tobago . These islands are closer to Latin America and are usually less likely to get hit by a hurricane, though they've all seen their fair share of intense tropical storms.
Just remember, there are no guarantees when it comes to nature, so if you want to minimize the risk of hurricanes or other tropical storms, visit the Caribbean during the dry season (December to May). The highest risk of hurricanes is from August to October, so you may want to consider avoiding those months in the Caribbean if you're worried about bad weather.
If you visit the Caribbean during the summer months, make sure to get travel insurance . Don't forget that many popular credit cards come with travel insurance — we detail some of the best in our guide.
Best Caribbean Islands To Visit by Month
Beyond just hurricanes and budget, there are certain times of year when it's ideal to visit specific Caribbean islands. From underwater visibility to whale migrations to iconic cultural celebrations, these are the best islands to visit in the Caribbean each month.
Foodies should head to the Cayman Islands in January for the Cayman Cookout , which brings together revered chefs, mixologists, and spirits connoisseurs from around the world (January 9 to 15, 2024). This year's event also includes a musical performance from the Goo Goo Dolls.
Grenada is another island to visit in January (and the beginning of February), as the destination hosts Grenada Sailing Week . The event (January 28 to February 2, 2024) consists of sailing races and lots of parties back on dry land.
January is one of the sunniest and driest months in the Caribbean, so you'll likely have excellent weather on all of the islands. Just book ahead to get the best prices, and know that you may encounter crowds this month and in the months following, especially around spring break .
It's prime sperm whale season throughout the Caribbean, but especially in Dominica between November and March. Head out on a boat around areas like Scotts Head, Roseau, Layou, and Point Round to admire these gentle giants — just make sure not to lure the animals. You may also spot spotted and spinner dolphins.
For those that want an iconic Carnival experience outside of Brazil, Trinidad and Tobago's Carnival event (February 12 to 13, 2024) is famous worldwide, featuring parades, partying, and some of the most elaborate costumes you may have ever seen.
Finally, celebrate the leap year and welcome in the month of March with the St. Maarten Heineken Regatta (February 29 to March 3, 2024), home to 4 days of sailing and lots of cuisine and Heineken beer.
March is another perfect month in the Caribbean, with smooth seas for sailing and excellent visibility for diving and snorkeling. Head to Antigua for the Superyacht Challenge (March 11 to 17, 2024) to see boats race for the win.
Or, focus on the delights of the underwater world, diving and snorkeling around the Turks and Caicos Barrier Reef , Grenada's Molinere Bay  Underwater Sculpture Park , or Bonaire, where the capital of the island, Kralendijk, translates to coral reef.
April brings continued sunshine to the Caribbean, as well as the BVI Spring Regatta and Sailing Festival (April 1 to 7, 2024), home to sailing and lots of fun.
For a unique Caribbean experience, let's not forget about Cuba , a country a few hundred miles away from Florida. April brings the island's Afro Cuban Dance Festival (March 30 to April 9, 2024) to Havana. U.S. citizens can travel to Cuba if they meet one of the 12 categories of travel set by the U.S. government , which include things like educational activities, support for Cuban people, public performances, and workshops.
May is an excellent month for travelers looking for the best Caribbean islands to visit on a budget — although there's just slightly more rainfall, the prices are usually more affordable, and the crowds start to dissipate. It's the perfect time to visit St. Lucia thanks to the St. Lucia Jazz and Arts Festiva l (April 30 to May 9), which blends jazz, blues, R&B, swing, calypso, and Latin music with cuisine, dance, craft markets, and more.
This month also brings one of Antigua's most notable events: Antigua Sailing Week (April 27 to May 3, 2024).
As the Atlantic hurricane season gets its start, the ABC islands, which have more stable and drier weather, become more popular as they reside outside the Atlantic hurricane belt. This is why heading to Bonaire's Rum Week (June 12 to 17, 2024) is the optimal plan for travelers who want a trip focusing on Caribbean spirits, cigars, cuisine, and sunshine.
Pineapple lovers should travel to The Bahamas for The Bahamas Pineapple Festival (June 7 to 8, 2024). Here, you can chow down on this flavorful fruit alongside other Bahamian desserts and beverages.
Concerned about the possibility of a hurricane? Consider getting one of these cancel for any reason travel insurance policies .
July is a month for celebration in the Caribbean . Enjoy Carnival celebrations in St. Vincent and the Grenadines ( Vincy Mas , July 4 to 10, 2024), St. Lucia (July 10 to 17, 2024), and Antigua (July 26 to August 6, 2024).
St. Kitts and Nevis celebrates Restaurant Week (July 13 to 23, 2023), where restaurants around the island will offer special menus around a theme ingredient. The upcoming festival's ingredient is pineapple.
Finally, Jamaica gets festive with its Reggae Sumfest (July 16 to 22, 2024), featuring nonstop concerts and events.
Brave the heat and humidity to attend Anguilla's Summer Fest (August 1 to 11, 2024) , celebrating the 50th anniversary of the island's Carnival history. Events include the Miss Anguilla competition, boat races, concerts, parades, and more.
Both the British Virgin Islands and St. Kitts and Nevis honor their Emancipation Days in August. To celebrate, these destinations feature several days of music, parties, and more.
Hurricane season lasts about half the year. However, the most common time for cyclone activity is around September 10, according to the National Hurricane Center. Still, that doesn't mean storms will definitely occur around that time. If you're willing to brave the possibility of hazardous weather (most often intermixed with plenty of sunshine), September happens to be prime turtle-hatching season on many Caribbean islands . Spot them on islands such as Aruba, St. Kitts and Nevis, The Grenadines, and even in Mexico, Florida, and Puerto Rico , too.
Remember, even during the peak of the Atlantic hurricane season, the ABC islands often see much less inclement weather , so October is a good time to visit.
If you're willing to brave a bit of rain, visit St. Lucia, which celebrates its Creole Heritage Month in October. Festivities begin October 1 with Oktoberfest and end on the last Sunday in October to celebrate Creole Day. Or, vacation in Barbados , known as the birthplace of rum. The island celebrates its Food and Rum Festival each October.
November welcomes the final month of hurricane season, so you may see clear skies as the end of the month approaches. Families and adults alike can celebrate at the Pirates Fest in the Cayman Islands . It's celebrated on all 3 islands (Little Cayman, November 3 to 5, 2023; Grand Cayman, November 9 to 19, 2023; and Cayman Brac, November 24 to 26, 2023). The merriment includes parties, cultural events, turtle releases, costumes, dancing, and plenty of pirate fun.
Those looking for a slightly higher-brow experience than "Yo ho ho and a bottle of rum" can find it in St. Bart's. The annual St. Barth's Gourmet Festival (November 7 to 12, 2023) welcomes top chefs and hungry foodies from around the world.
Spending the holidays in the Caribbean is the ideal winter getaway. The weather starts improving, so those in search of winter sun will find warm and drier conditions in nearly all of the Caribbean Islands . However, we suggest a visit to The Bahamas, where 16 of the islands celebrate Junkanoo , which includes dancing, music, and elaborate costumes. The festival occurs on the day after Christmas annually.
Meanwhile, the U.S. Virgin Island of St. Croix celebrates the Crucian Christmas Carnival , which begins in December and culminates on Kings Day, which is January 6.
If the beach and sunshine don't inspire you around the holidays, consider a trip to Europe, home to some of the world's best Christmas markets , instead.
With so many islands in the Caribbean, it's easy to find the right one for you . Whether you're on a budget, looking for the best beaches, or want to travel in a specific month or season, the wide range of Caribbean islands offers something for every traveler.
The information regarding The World of Hyatt Credit Card was independently collected by Upgraded Points and not provided nor reviewed by the issuer.
Frequently Asked Questions
What caribbean island should i visit first.
Most Caribbean islands are ideal for first-time visitors, but we suggest heading to the Cayman Islands, which offers a little bit of everything. Islands such as the U.S. Virgin Islands are also easy for first-timers, as you don't need a passport, and most locals speak English.
What is the cheapest and safest Caribbean island to visit?
One of the most affordable Caribbean islands is Jamaica. Dominica, a more under-the-radar destination, is also cheaper. Visiting any of the Caribbean islands during the low season (June through November) means you may get better prices. The safest Caribbean islands are the British Virgin Islands, ideal for solo travelers, and Anguilla, which markets itself as a very safe Caribbean destination.
Which is the nicest part of the Caribbean?
If you're looking for a luxury vacation, the nicest part of the Caribbean may be St. Bart's, an island frequented by the rich and famous. If you're traveling with your family, The Bahamas is the best Caribbean island to visit with toddlers, children, and teens, with lots to do and see.
Where is the prettiest place in the Caribbean?
The prettiest place in the Caribbean is debatable. Antigua and Turks and Caicos are known for beaches, while islands like Bonaire may be most beautiful underwater, with extensive marine life. If you love natural wonders like waterfalls, hot springs, and rainforests, St. Lucia and Dominica are 2 of the prettiest Caribbean islands.
Was this page helpful?
About Lori Zaino
Lori is an intrepid traveler who loves creating itineraries that exude "luxe on a budget." She's written for CNN, NBC, The Infatuation, and more, and loves to muse about points-fueled trips to Sri Lanka, Sicily, and Myanmar.
INSIDERS ONLY: UP PULSE ™
Get the latest travel tips, crucial news, flight & hotel deal alerts...
Plus — expert strategies to maximize your points & miles by joining our (free) newsletter.
We respect your privacy . This site is protected by reCAPTCHA. Google's privacy policy and terms of service apply.
UP's Bonus Valuation
This bonus value is an estimated valuation calculated by UP after analyzing redemption options, transfer partners, award availability and how much UP would pay to buy these points.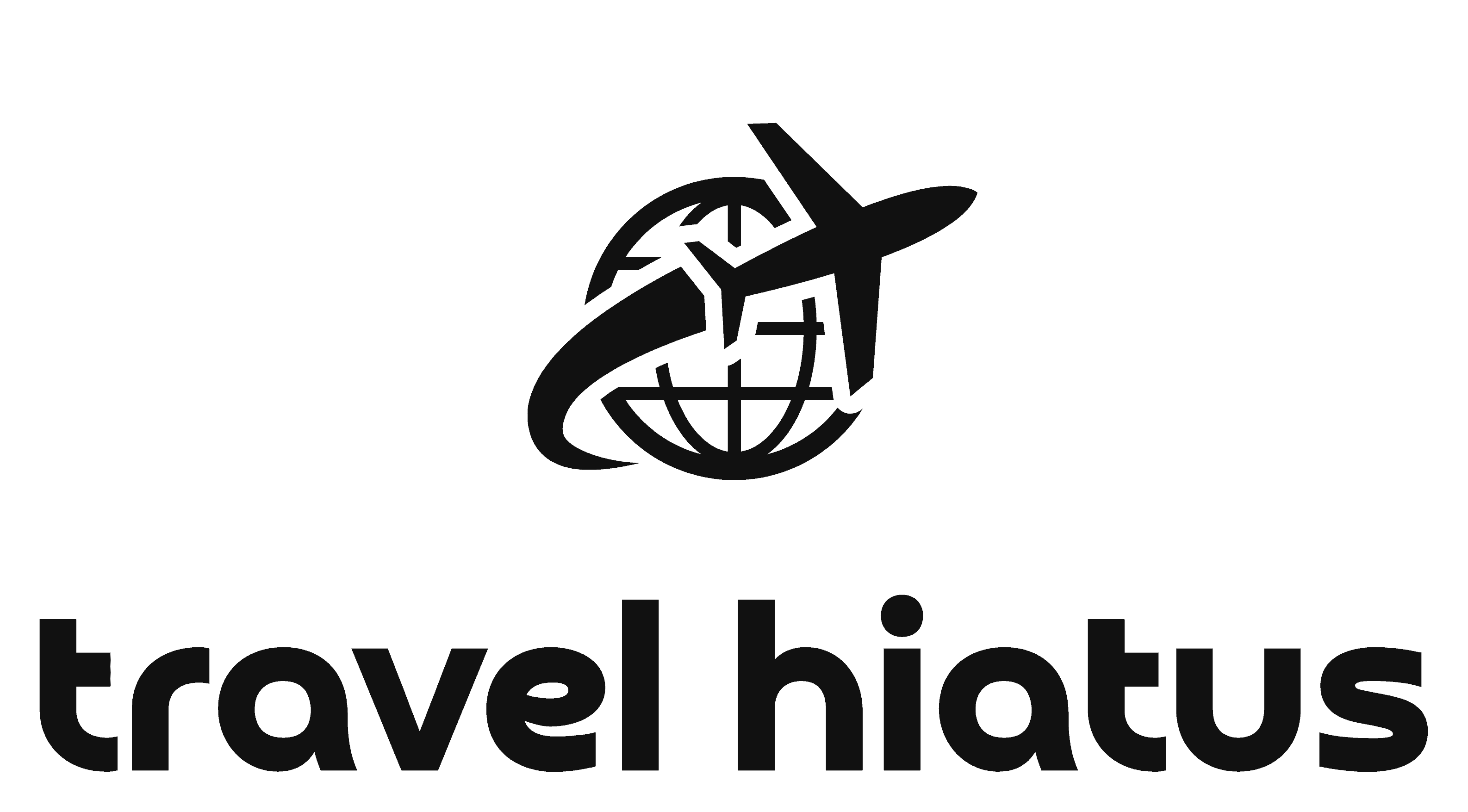 8 Cheapest Caribbean Islands to Visit
Are you looking for the cheapest Caribbean islands to visit? You've come to the right place! This complete guide ranks the cheapest Caribbean Islands to visit so you can visit and save!
The Caribbean Islands are a great place to relax and unwind in beautiful surroundings with stunning sunsets and plenty of palm trees. Located in close flying proximity to the US/Canada, the Caribbean islands are an escape for all from harsh winter climates up north!
Caribbean island vacations mean cool breezes, white sandy beaches, some delicious seafood, and a few drinks, of course!
These are the eight cheapest Caribbean Islands you should visit. Keep in mind all these destinations frequently offer winter sale packages to all-inclusive resorts! Those are always the cheapest deals!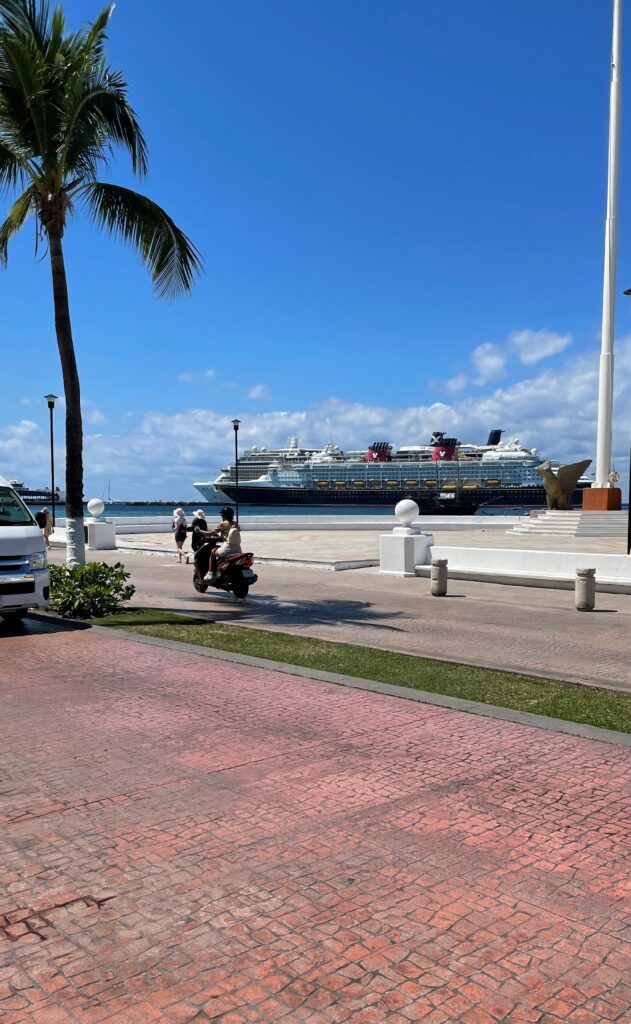 Best Time to Visit the Cheapest Caribbean Islands
The best time to visit these Caribbean islands is between January 10th through mid-March . You could go before January 10th, but be mindful of New Year's travel. The closer you get to January 1st, the higher the prices are.
During this time, the weather is excellent with smaller crowds because the holiday travel just ended, and the continuation of the high season doesn't pick up till mid-March.
Having gone all over the Caribbean for many years, I've always stuck with going during this time. It's the best-value time of the year to go!
If price isn't a big consideration, the best time to visit the Caribbean is between November through April; this is when the weather is most optimal in the region.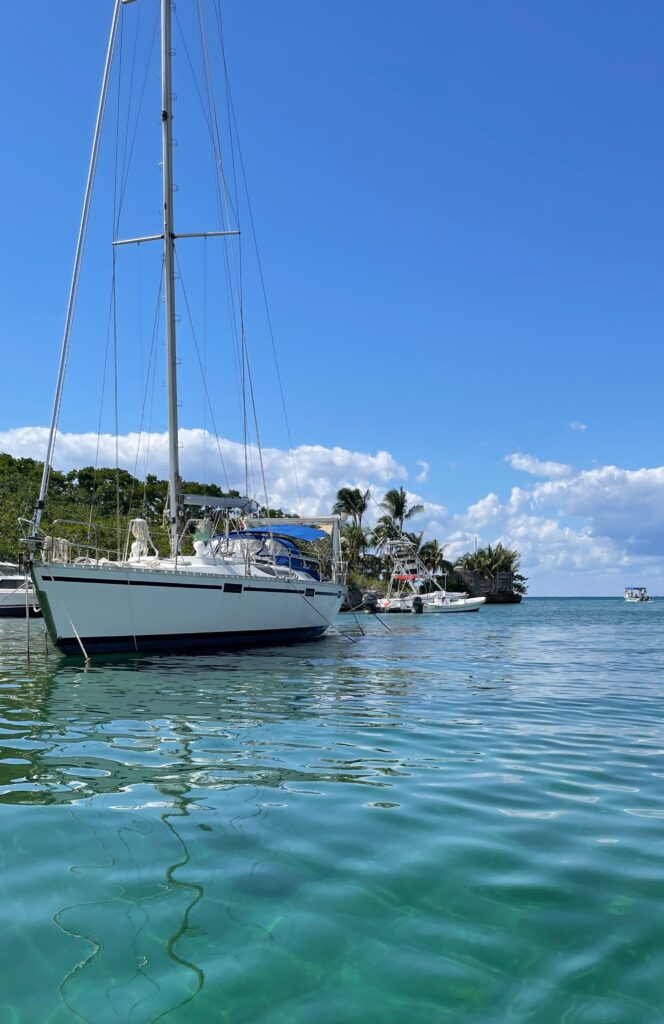 All prices listed below are priced in US dollars . I will share how much it will cost you to visit each destination per day, including taxes.
This price will include both accommodations and food. All accommodation recommendations will be all-inclusive hotels to keep costs as low as possible!
Remember that all destinations listed have more expensive all-inclusive resorts, but if you want to save, stick with our hotel recommendation!
Puerto Plata, Dominican Republic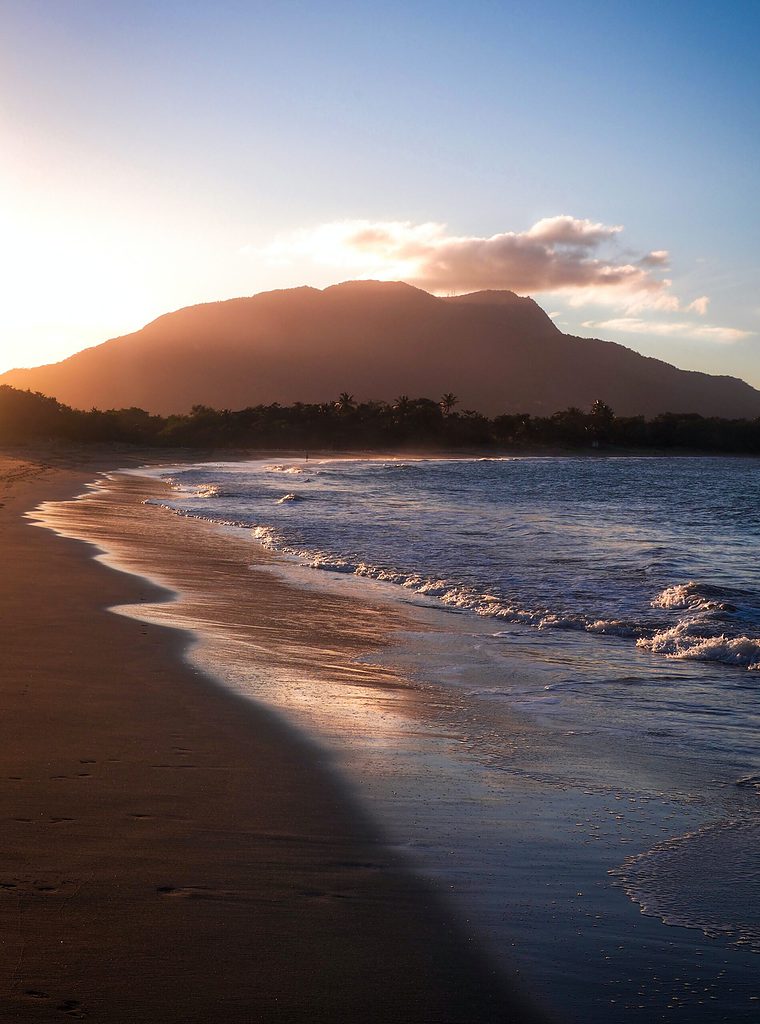 The Puerto Plata district is located on the Dominican Republic's northern coast. Although it doesn't have the most beautiful beaches, it has a lot of all-inclusive resorts at a very affordable price.
Flights can be a tad costly flying into the local airport here. The best way to avoid this is using SkyScanner or purchasing an all-inclusive package, including flight and hotel.
There are around 30 all-inclusive resorts here catering to tourists from all over the world. During the high season, you can find some good all-inclusive deals to come to Puerto Plata despite being surprisingly high season. Low season prices here occur during September and October.
Puerto Plata in the Dominican is great for having fun and saving money while vacationing. But as I stated, the beaches aren't the nicest, and the food isn't the greatest, to be honest.
As long as you're aware, the beaches aren't going to look like you're in Phuket .
Puerto Plata is an excellent option if your budget for a vacation is tight. If you can pay a little more, I recommend checking out the deals in Punta Cana , which ranks second on this list and has much better beaches!
Cost Per Day: $197 – Per Day for Two People
Hotel Recommendation: Be Live Collection Marien
Recommended Tour: The 27 Waterfalls of Damajagua
Punta Cana, Dominican Republic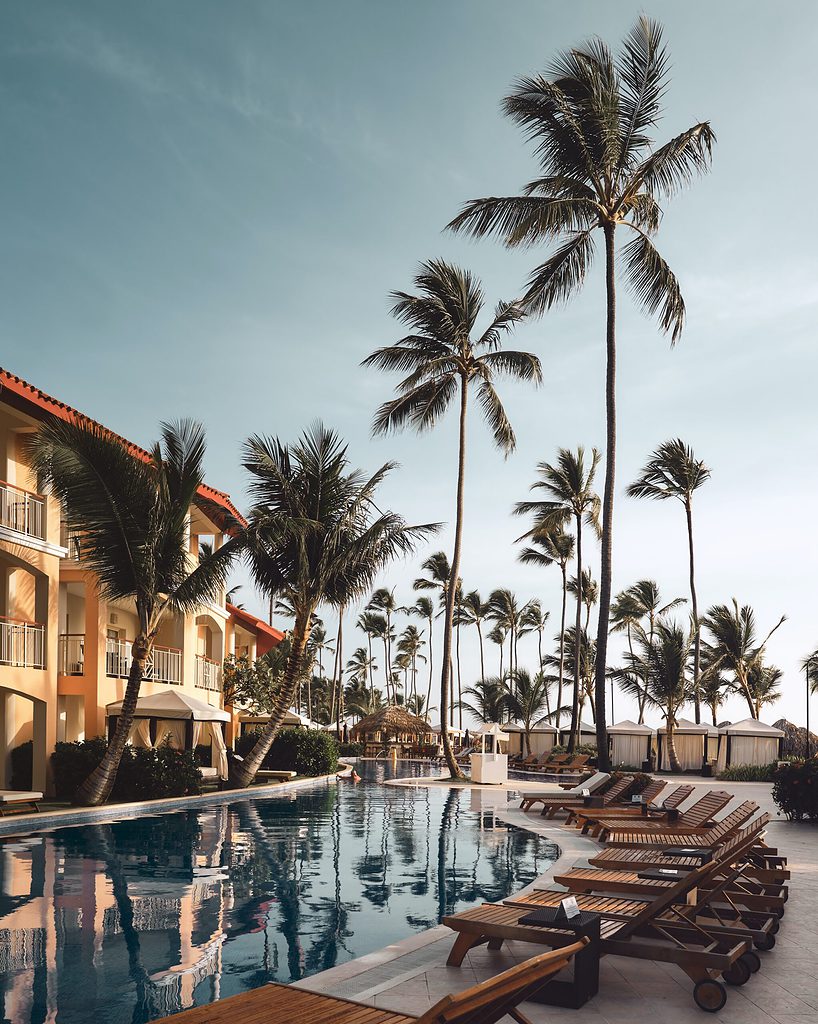 Another destination in the Dominican Republic is Punta Cana, but Punta Cana is not Puerto Plata. The beaches here are far more beautiful than in Puerto Plata. Despite being only a few hour's drive away from each other, the shorelines are much different.
Although some reasonably priced hotels exist in Punta Cana, it is best known for its all-inclusive luxury resorts. Costing you a fraction more than what you'd be paying in Puerto Plata, but it's worth it!
Despite being more expensive than Puerto Plata, you can find great deals on flight and hotel packages. Punta Cana is also conveniently located close to an airport.
The 3-star hotels at these prices will not be located on the beach as you might think, but they are usually close to the beach and have a pool. However, paying more for an all-inclusive on the beach is worth it.
If you're looking for the cheapest Caribbean islands to visit. Here's your answer: The Dominican Republic offers two options: Puerto Plata or Punta Cana. There are many all-inclusive packages available to visit Punta Cana.
Cost Per Day: $227 – Per Day for Two People
Hotel Recommendation: Bahia Principe Grand Punta Cana
Recommended Tour: Half-Day Aventure featuring ATV, Water Cave, and More
Cozumel, Mexico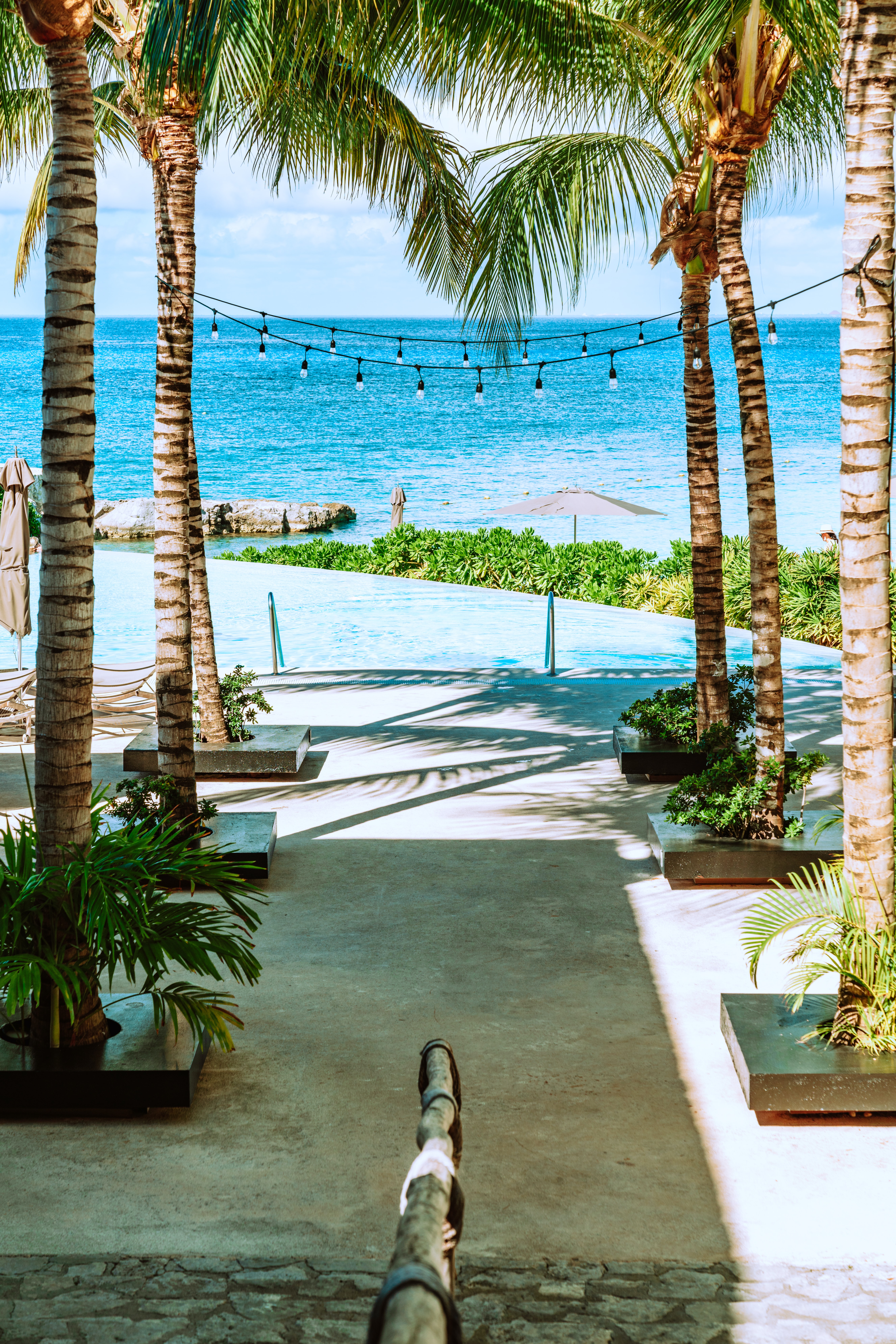 Cozumel is a small Caribbean island across the water from another popular beach city in Mexico, Playa del Carmen . Accommodation rates here are, for the most part, at a lower to mid-end price range for Caribbean all-inclusive packages.
The best part about Cozumel is the variety of fun day trips you can do while staying there. To get to the neighboring city, Playa del Carmen, it's a 40-minute ferry ride . From there, you can spend a day in Playa del Carmen; there's plenty to do there as well!
Or you can visit popular neighboring cities, Tulum or Cancun . If you visit Cozumel, I highly recommend you visit some cenotes in Tulum .
You can often get great deals, including a flight directly to Cozumel's airport. But for the most part, flying into Cancun International will usually be cheaper.
Read my in-depth Cozumel guide for more information on Cozumel and how to get there.
If you're looking to go somewhere on a budget but still want the option of many exciting places to visit nearby while on vacation, Cozumel is your best option in this list of the cheapest Caribbean islands to visit!
Hotel Recommendation: Grand Park Royal Cozumel
Recommended Tour: Private Jeep Excursion with Lunch and Snorkeling
Bridgetown, Barbados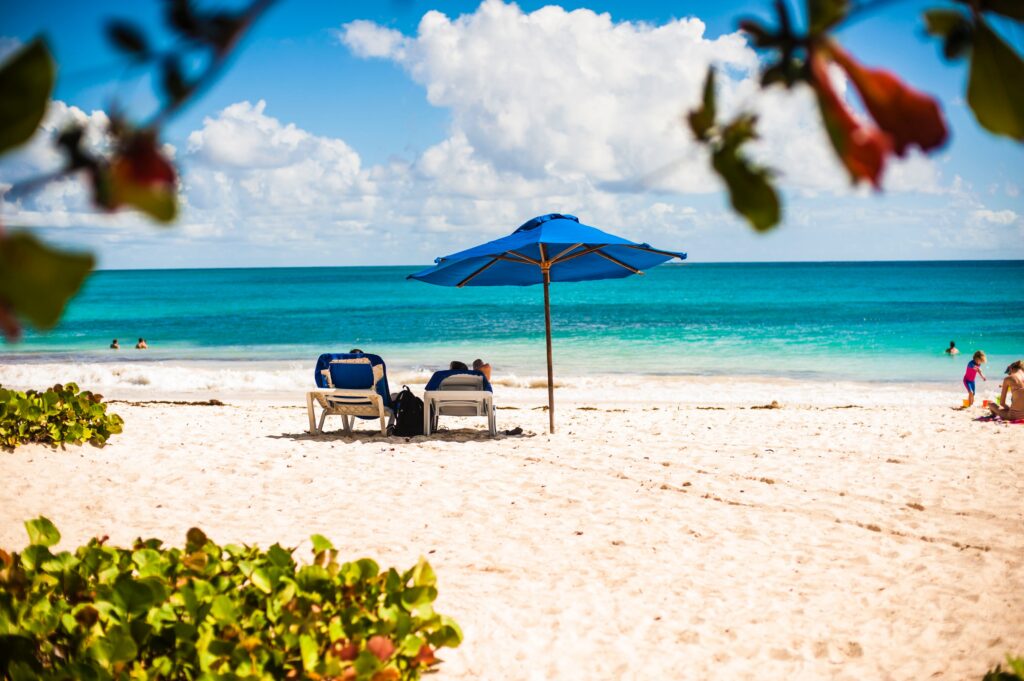 Barbados, a British Commonwealth country, is a very family-friendly island. It's home to Crane Beach and it's regarded as one of the most beautiful beaches in the Caribbean.
Bridgetown is the beautiful capital of Barbados, with plenty of resorts, restaurants, and things to do. Barbados is well-known for its low prices on hotels and affordable flight packages.
Barbados offers many fun activities, including swimming with turtles, exploring Animal Flower Cave, and sailing the Caribbean Sea.
It's easy to find affordable flights to Barbados due to its popularity. Looking for cheap air and hotel packages is not as easy as the other three destinations we listed before. But you find these packages, especially during winter months.
Barbados is quite popular with Europeans because of its many accommodation types. Those looking to stay in a mansion or a large beach house will love to come here. Despite that being the case, Barbados has over 20 all-inclusive resorts offering excellent vacation pricing.
Cost Per Day: $297 – Per Day for Two People
Hotel Recommendation: – Blue Horizon Hotel (only breakfast included)
Recommended Tour: Monkey feeding & Swimming with Sea Turtles
Montego Bay, Jamaica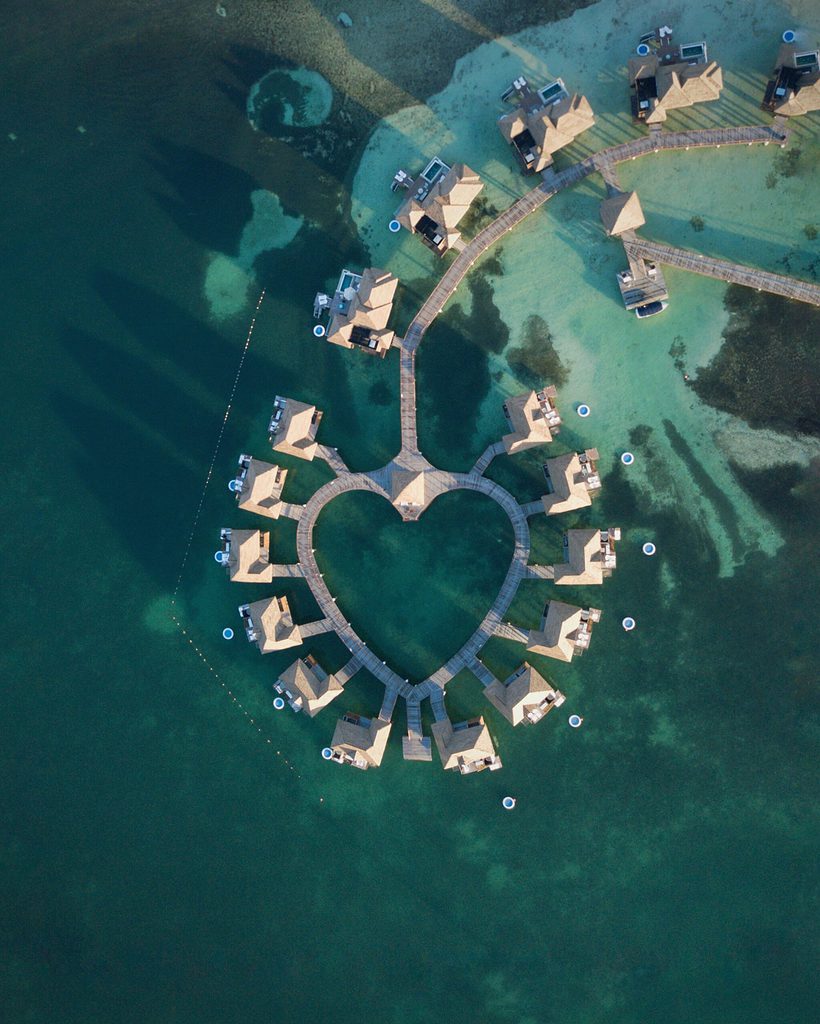 Montego Bay is located between Ocho Rios and Negril and has the best connections to your hotel from the airport. There are many resorts in this area, including some of the most luxurious ones, like Sandals Royal Caribbean .
Jamaica is one of my favorite Caribbean islands because of its culture. It is known for its chill-out vibe, reggae, spicy food, and fantastic nightlife; parties here don't end early!
Montego Bay, Jamaica, has 25 all-inclusive resorts. However, some of them can get quite pricey, so I suggest choosing where you decide to stay and booking when all-inclusive deals are happening there.
Prices in Montego Bay follow the seasonal demand quite closely, so I suggest you go when best suits you, whether during the high or shoulder season .
Ocho Rios and Negril are also popular tourist places in Jamaica. Those looking for the most beautiful beaches may want to consider visiting Negril. But both these places will cost you more than visiting Montego Bay.
Cost Per Day: $397 – Per Day for Two People
Hotel Recommendation: Iberostar Grand Rose Hall
Recommended Tour: Blue Hole, Secret Falls, and Dunn's Falls Day Trip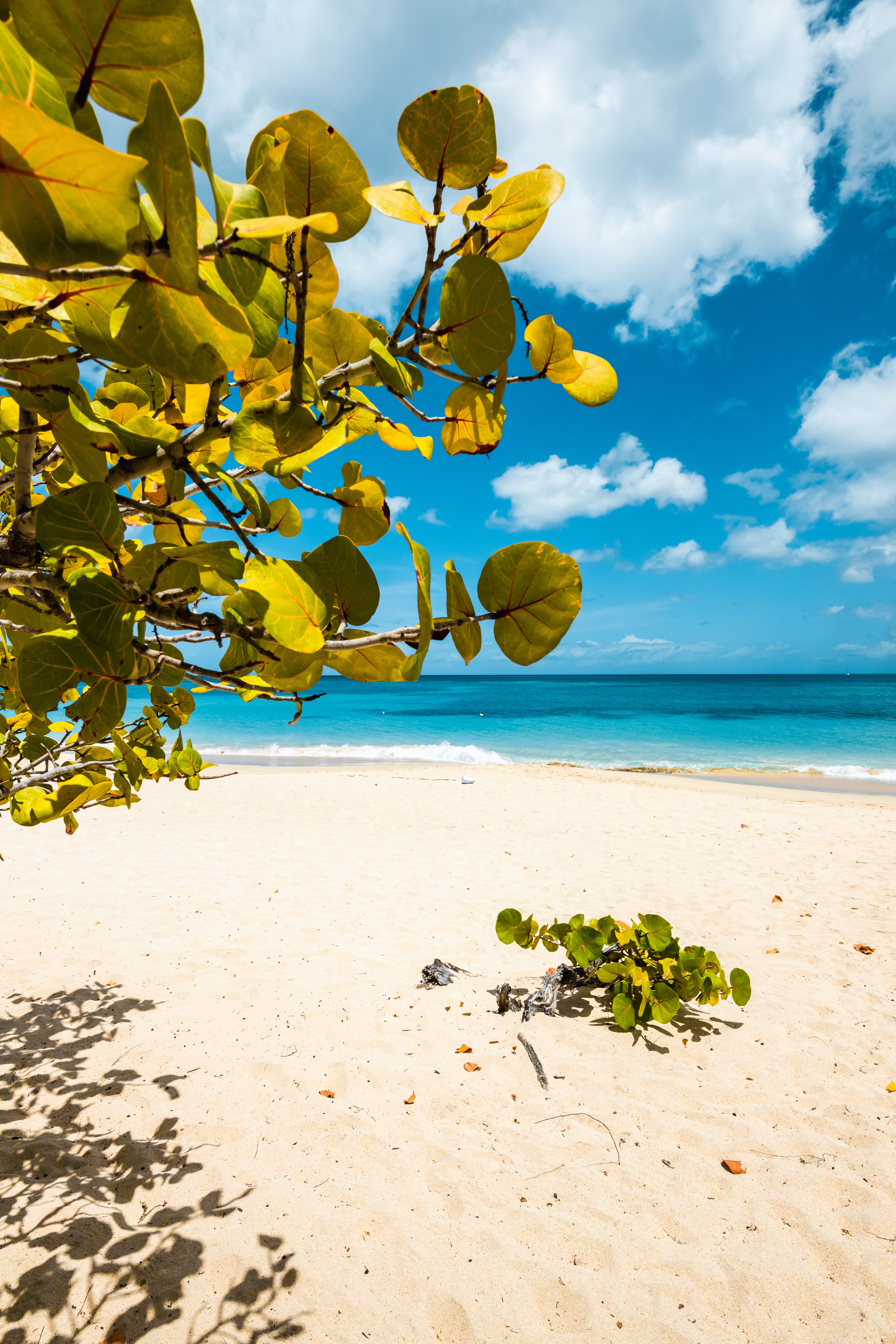 Grenada isn't too famous when you think of the cheapest Caribbean islands. But this island offers laid-back living and beautiful white sand beaches without spending much money.
The island was home to only one all-inclusive resort for the longest time, but since 2019, development has been ongoing on the island. Today, there are many all-inclusive resorts to choose from in Grenada.
Grenada is an English-speaking island, which makes it a popular destination for Americans, Canadians, and Brits.
Accommodations and almost everything on the island is cheap, but getting there isn't. The airport doesn't see as much traffic as other neighboring islands, so a flight there will cost more.
Grenada may not be your ideal option if you're after a package deal with a hotel and flight. However, you can always check for cheap flights and get an all-inclusive hotel separately.
If you're looking for a very laid-back atmosphere with your partner, Grenada is an excellent destination choice in this list of the cheapest Caribbean islands!
Cost Per Day: $477 – Per Day for Two People
Hotel Recommendation: Royalton Grenada, All-Inclusive
Recommended Tour: Full Day Tour: Concord Falls, Rum distillery, & more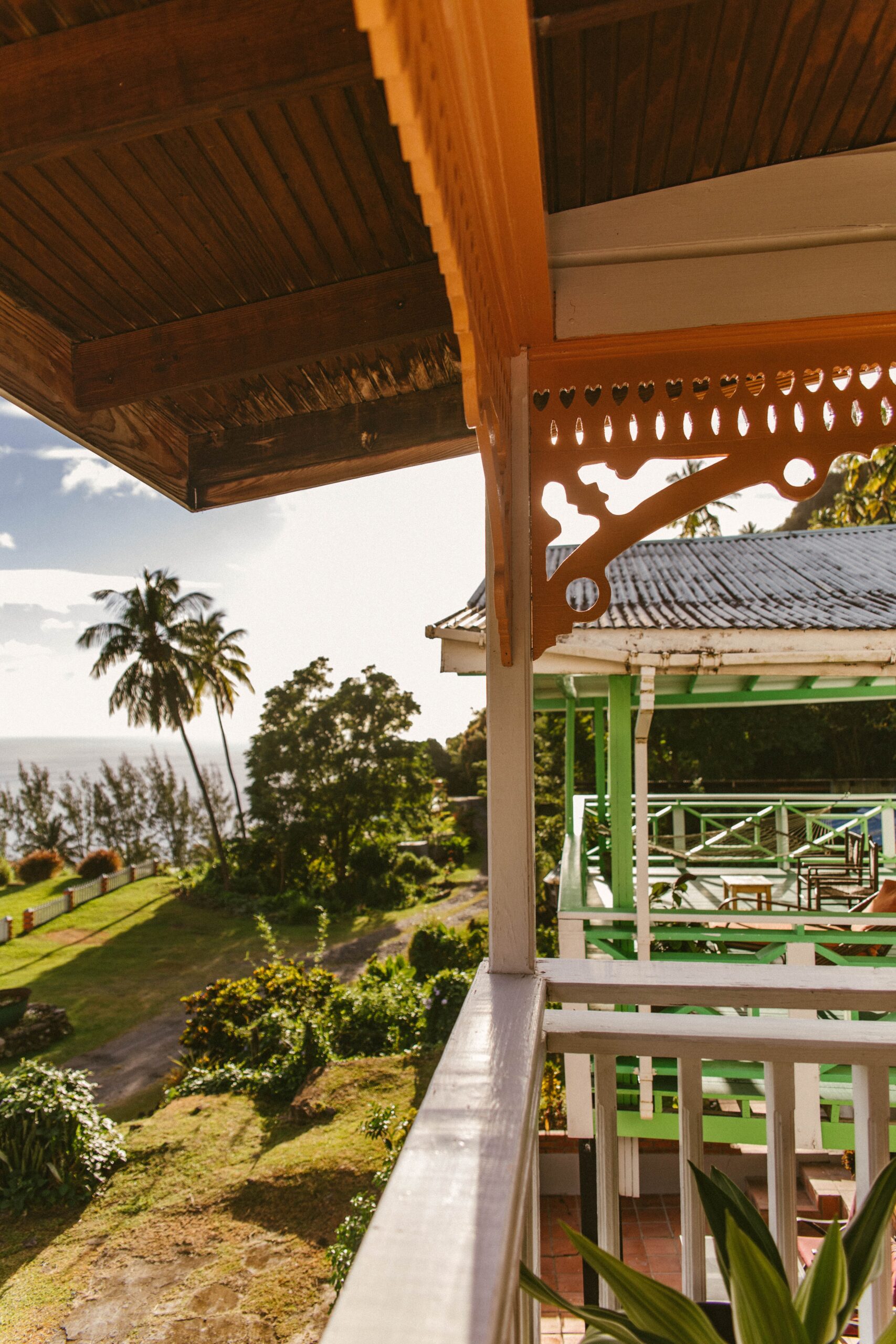 St Lucia is one of those picturesque places you see online and think, where is that!? This place is perfect for anyone who loves relaxing on the golden sands, exploring the rainforest, and enjoying water sports.
St. Lucia is more remote and exotic than all other options on this list and is undoubtedly the most beautiful Caribbean island!
Many all-inclusive resorts are located in St. Lucia, some with stunning mountain views, beautiful beaches, volcanic landscapes, and even the world's only drive-through volcano.
There is also wonderful marine life, port towns, fishing villages, and many other attractions to enjoy here.
With that being said, It can be challenging to find cheap flights to St. Lucia. However, it is definitely worth your time if you can find a package that includes both airfare and hotel.
Visiting St. Lucia, in general, will cost you more than all other Caribbean islands on this list. This island is highly recommended for those looking for a Caribbean island ideal for a romantic honeymoon. St. Lucia is exotic, remote, breathtaking, and very relaxing.
Cost Per Day: $497 – Per Day for Two People
Hotel Recommendation: Mystique St Lucia by Royalton
Recommended Tour: St Lucia Private Island Tour
Nassau, Bahamas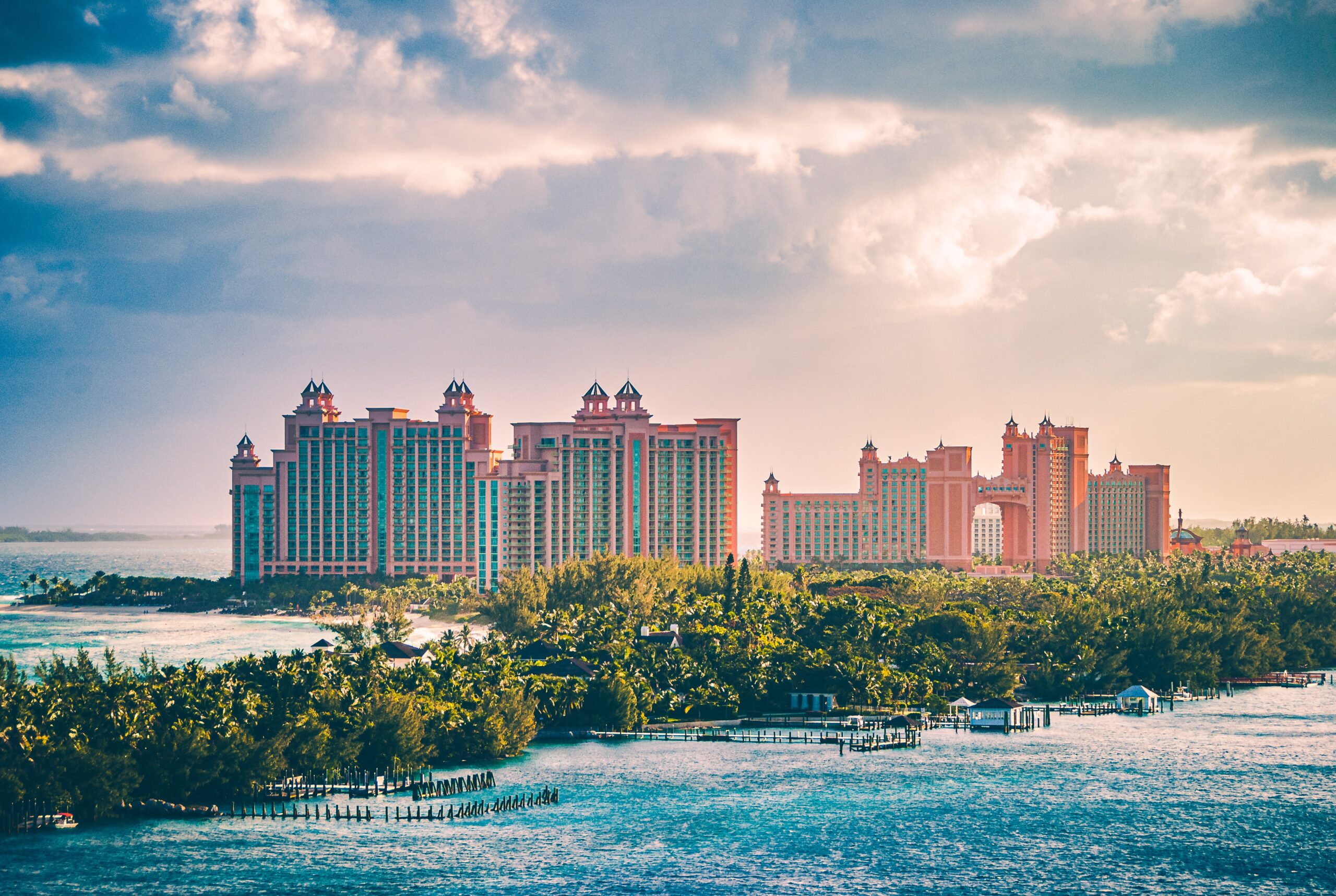 The Bahamas has always been a top Caribbean island destination for tourists to visit over time. But in the past decades, visiting this paradise island has become more costly. Nassau region is a popular place to stay for those looking to escape the snow up North.
Although the island is well-known for its luxurious hotels, it doesn't necessarily mean they have no affordable options.
Regarding all-inclusive options in the Bahamas, there aren't as many resorts as you'd think. There are only five all-inclusive resorts here , which is pretty low for a famous Caribbean island close to the US .
This makes the Bahamas the most expensive option in this list of the cheapest Caribbean islands to visit.
Keep in mind it's only a 50-minute flight from Fort Lauderdale airport. Nassau's greatest asset is its proximity to Florida. Flights are often very cheap , making them an excellent choice for long weekends when you don't want to travel too much from the US.
Hotel Recommendations: Warwick Paradise (Adults Only) or Breezes Resort
Recommended Tour: Full Day Excursion to Rose Island (famous pig beach)
High Season vs. Low Season vs. Shoulder Season
The biggest cost factor for your vacation, no matter the destination, will be what time of year you choose to visit. Yes, these are the cheapest Caribbean islands to visit any time of year. But the price you pay for your visit will depend more on the time you visit, consider this.
There are three different seasonal periods for vacation goers throughout the year that dictate the price for flights and accommodations in the Caribbean. Here's a breakdown of each of them and what they mean.
High Season: This is during popular times of the year to travel, like Christmas, and when the weather is ideal.
The " high season " in the Caribbean runs from December to April, and the "peak time" is between December and January. The high season is also when the weather is the most ideal to visit the Caribbean.
Shoulder Season: This is the period between the High and Low seasons; it's an excellent time to visit for those looking for a great deal. Shoulder season is a weather transitional period in a region; flights/hotels are discounted, and during this time, you can find great deals!
The cheapest months are usually May, June, September, and October. These months are when Shoulder Season is on, the weather is transitioning, and most travelers are in other destinations worldwide instead of the Caribbean.
Low Season: This is the least popular time to travel to the Caribbean; this is during the rainiest months of the year. But the rain in the Caribbean does pass by quickly because of the tropical atmosphere.
The low season in the Caribbean islands is from July to August when the humidity levels are high and unbearable for some travelers.
RELATED: 12 Cheapest Countries to Travel in 2024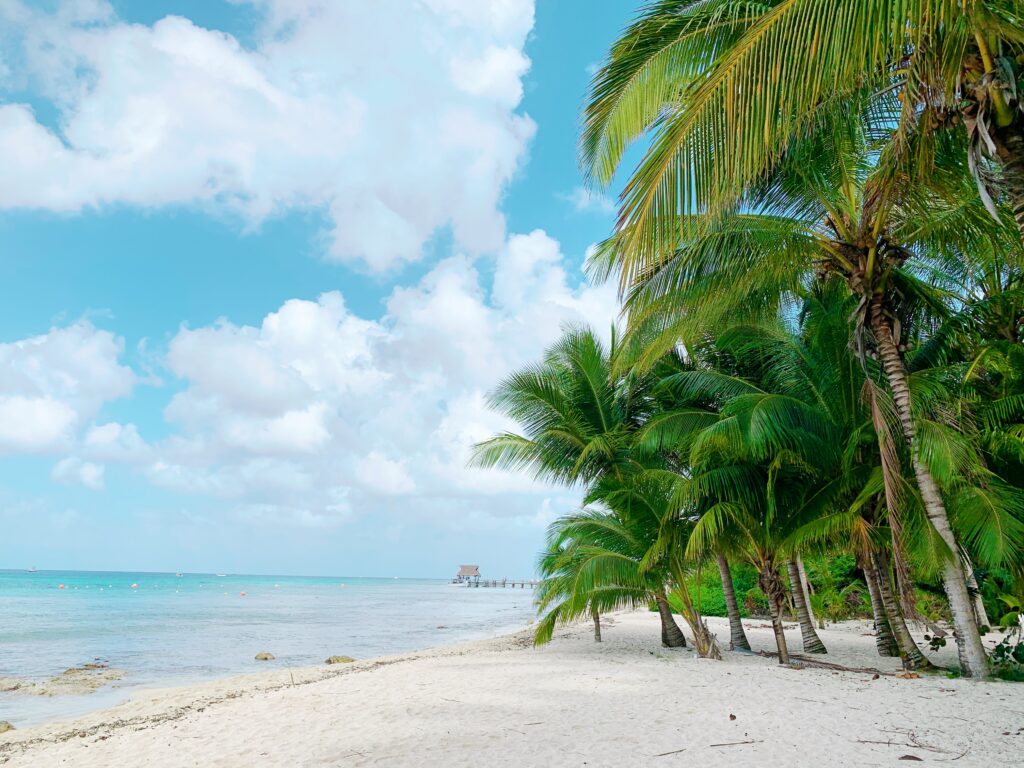 Final Thoughts – Cheapest Caribbean Islands
Whether you're looking for great destinations to explore or relax, all these Caribbean islands are ideal for both!
Having met many locals through my travel experiences in most of these Caribbean islands, they've always told me, "Nothing is more relaxing than a tropical island in the Caribbean."
For those looking for the cheapest Caribbean islands to vacation in, remember when you choose to go. This affects the price more than anything! But at the same time, also consider the fact you'd rather visit when chances are it's most likely sunny, and that's during the high season months!
Use tools like SkyScanner to find the cheapest flights and hunt online for cheap all-inclusive deals to these Caribbean islands.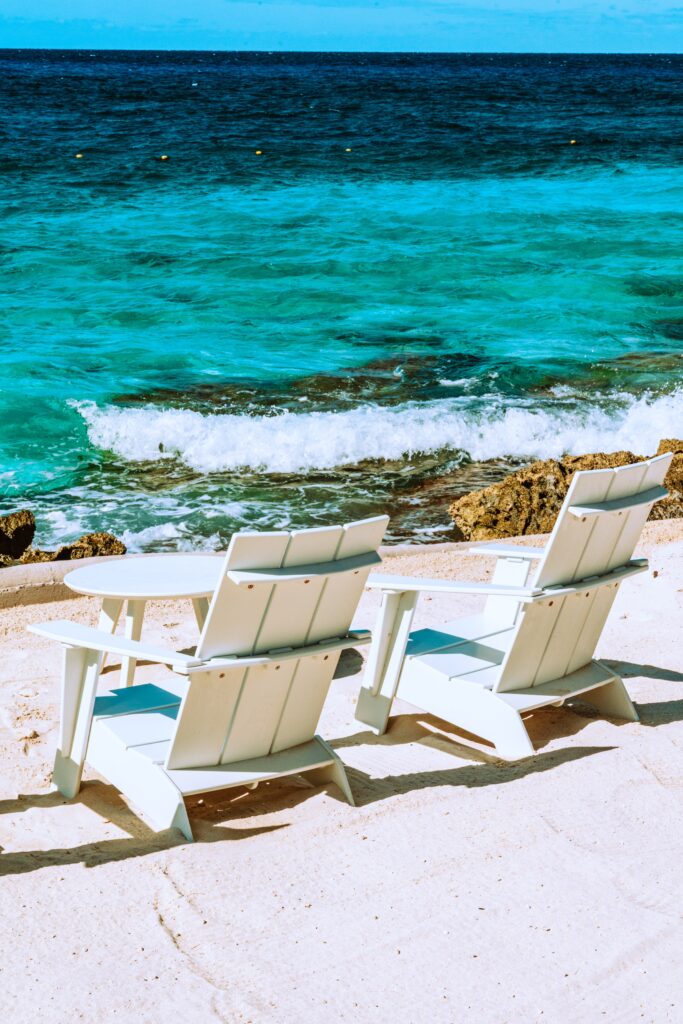 Can you do the Caribbean on a budget?
You can; many places in the Caribbean offer winter gateway packages as low as $200 per day, split two ways, that's $100 US a day at some all-inclusive resorts!
What is the cheapest month to go to the Caribbean?
October is the cheapest month to visit the Caribbean ; the weather is transitioning, and prices don't increase till November!
Which is the poshest Caribbean island?
It's a battle between Musha Cay, Bahamas , and St Lucia . Both are stunning and luxurious in their own right!
What is the best Caribbean Island?
St Lucia and Saint Martin are the two best islands in the Caribbean, both offering excellent accommodations, convenience, and serene natural surroundings!
Subscribe to Travel Hiatus!
Receive updates on my latest posts, insider travel tips & the best destination guides to your inbox!
Happy & Safe Travels
Featured Image Credit: Corinne Kutz
Planning Checklist
Buy Travel Insurance when traveling
Find/Buy the Cheapest Flights
9 Useful Travel Accessories to Buy
Find the best Hotel Accommodations
Book a Vacation Home Rental
Find the best Hostel Accommodations
Arrange a Rental Car for your trip
Book a fun Tour in the City you're visiting
Buy a new Suitcase for your trip
Disclaimer: Please note that some of the links shared in this article might be affiliate links; this means that at absolutely no extra cost to you, we will earn a small commission for any sales generated through this article and/or this website. We recommend products/services we've either used or researched thoroughly – Thank you for supporting us so we can continue to share helpful travel content!
Similar Posts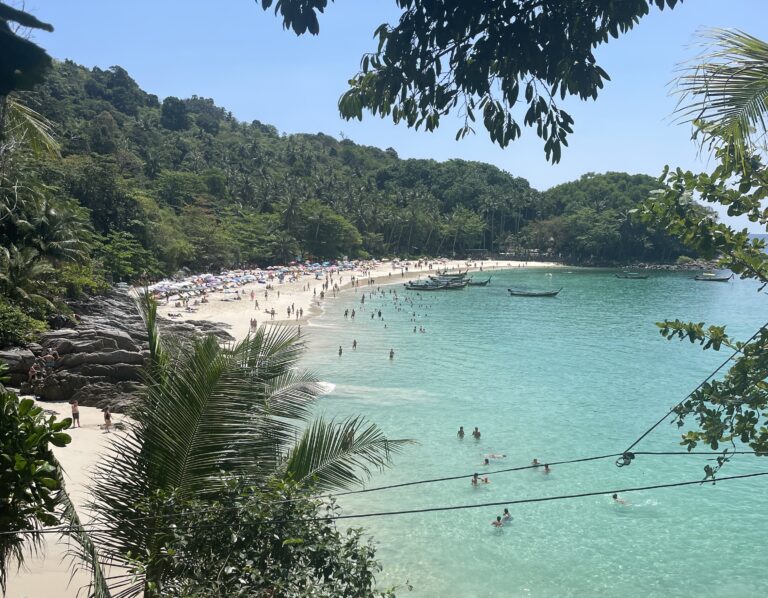 Freedom Beach, Phuket: In-Depth Guide
Freedom Beach in Phuket is one of Thailand's most captivating and mesmerizing beaches. In some ways, it reminds me slightly of Maya Bay Beach in the Phi Phi Islands. It's gorgeous here, the white sand is incredibly…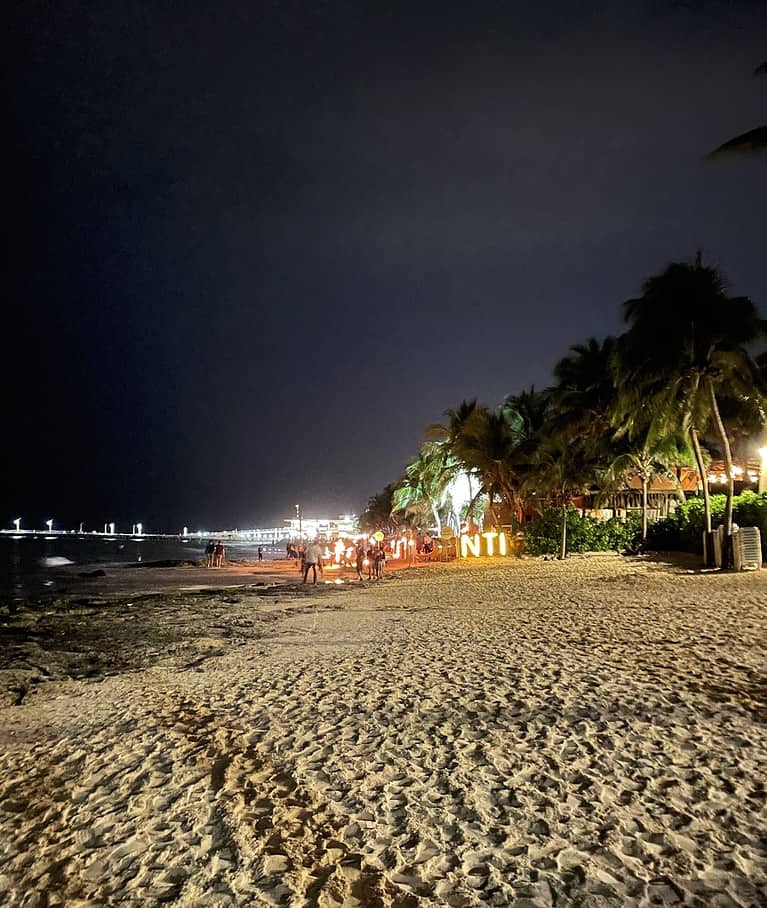 11 Things To Do in Playa Del Carmen at Night
Are you planning a trip to Playa del Carmen or currently in Playa del Carmen and looking for the best things to do in Playa del Carmen at night? I've got you covered with this versatile list…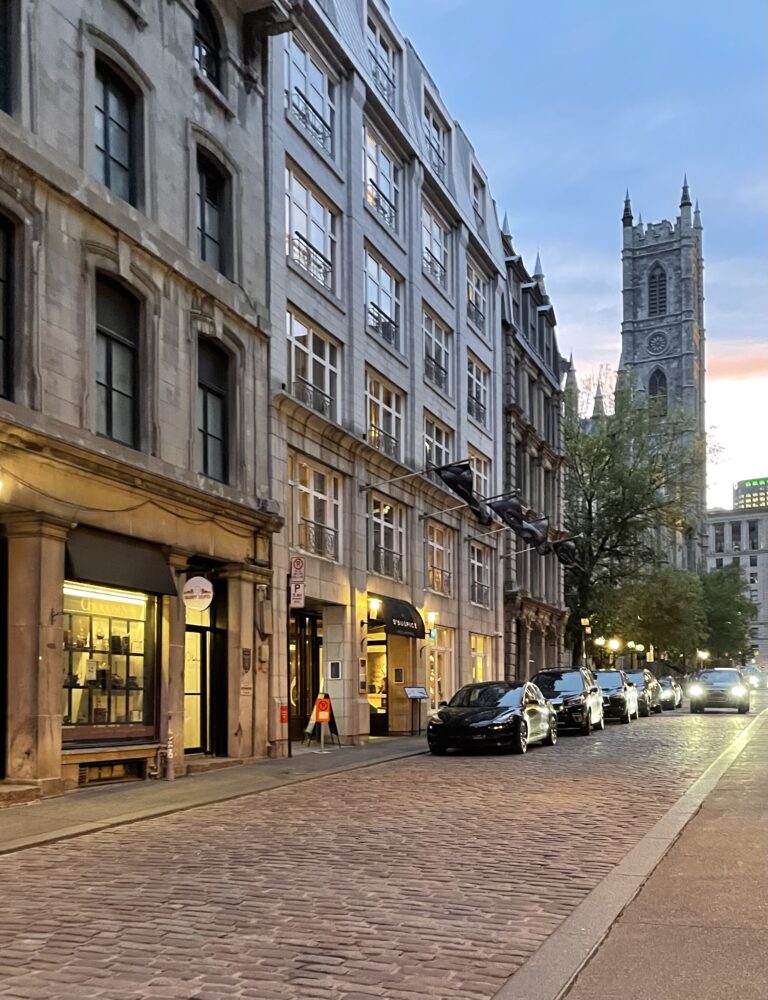 Is Montreal Expensive To Visit? Cost Breakdown Guide
Are you looking to visit Montreal? But you're wondering, is Montreal expensive to visit? This cost breakdown guide will tell you everything you need to know about the costs of visiting Montreal. Montreal is one of the…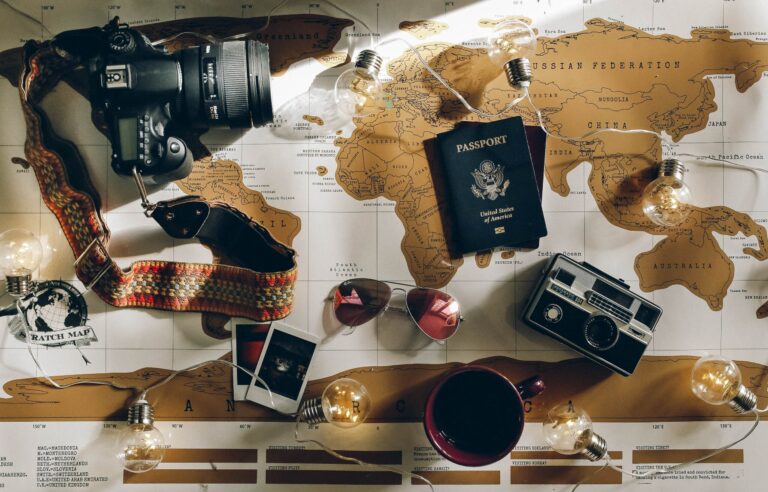 Traveling somewhere soon and looking for travel accessories to help make your travels smoother? You've come to the right spot! The best travel accessories, the best travel accessories for men and women, it's all covered in this…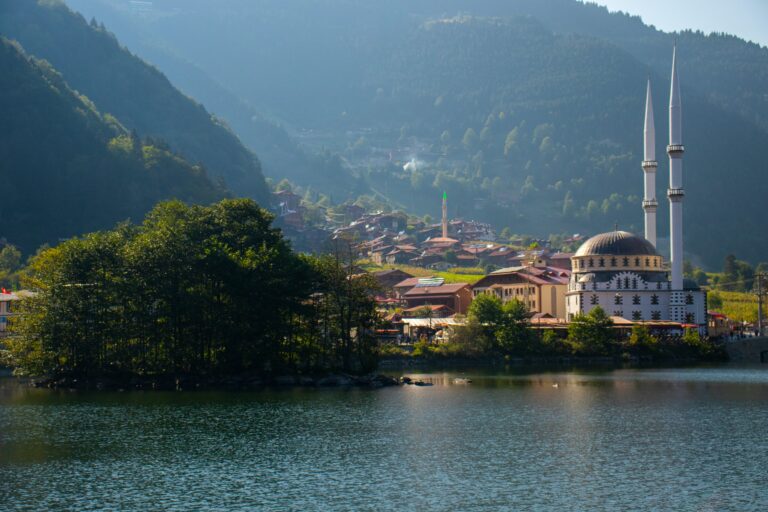 10 Cheapest Cities In Turkey To Visit
Are you looking for the cheapest cities in Turkey to visit? You've come to the right place! I'll cover the cheapest cities in Turkey to visit/live in and the best things to do in each city. Turkey…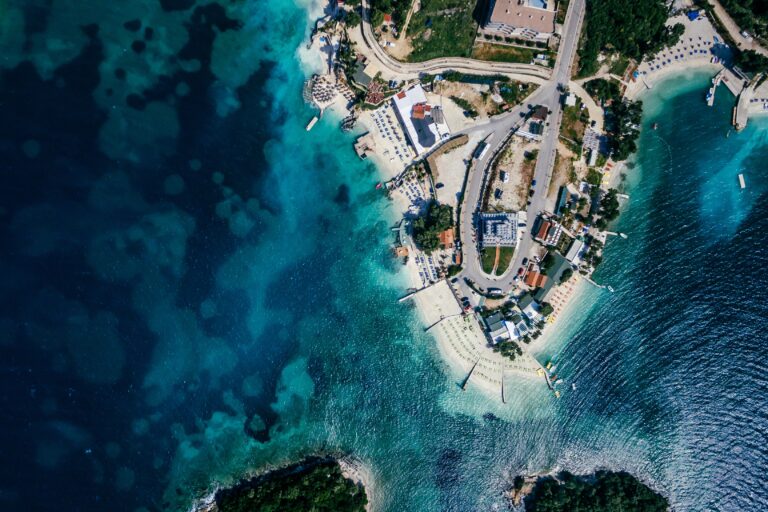 Is Ksamil Worth Visiting? Ultimate Guide
Is Ksamil worth visiting? The short answer is yes; with its crystal clear waters, fresh seafood, many activities, and relaxing beach town atmosphere, Ksamil is definitely worth visiting! When you first lay your eyes on the many…
Leave a Reply Cancel reply
Your email address will not be published. Required fields are marked *
Save my name, email, and website in this browser for the next time I comment.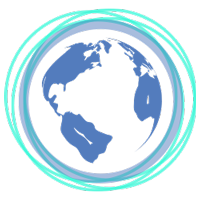 U.S. Virgin Island Hopping: 10 Cheapest Islands To Include In Your Vacation
Posted: November 10, 2023 | Last updated: November 10, 2023
St. John offers affordable camping options in its National Park, allowing travelers to enjoy the beach and hike the trails at an affordable price.
Water Island is a hidden gem with affordable accommodations and activities due to its lack of major resorts and tourist crowds.
Lovango Cay offers luxury at a lower price, allowing visitors to experience private island exclusivity without breaking the bank.
The United States Virgin Islands draws travelers from near and far with their unimaginably beautiful landscapes, warm weather, splendor, and luxury. While some can afford to buy the full island, others would rather venture into this region on a budget or head to affordable all-inclusive resorts .
No matter the preference, the U.S. Virgin Islands really do have a little something for every budget. There are 4 main islands, namely, St John, St Thomas, St Croix (The gem of the U.S. Virgin Islands) , and Water Island. Among these big four are 50 smaller islands and cays that make up the region's vast expanse. And no, travelers don't need to spend thousands of dollars on cruise ships and seafaring escapades to see them.
Most of these islands are perfect, cheap additions to the itinerary that will cost less than the mainland touristy islands. While some of these islands offer accommodation and full amenities, others don't, only providing raw, natural wonder. However, where there's less tourism, the cheaper they have become to visit.
So, when vacationing in the U.S. Virgin Islands, consider adding these 10 cheap islands to the itinerary (even if they're just day trips).
Related: 17 Best Family-Friendly US Virgin Islands All-Inclusive Resorts
A Cheap Island-style Camping Trip In St Johns
St john is the smallest island and is known for its lush vegetation and pristine beaches.
St John is known for its luxury resorts ; however, few know about its affordable options, like camping at the National Park's campgrounds. Travelers can enjoy the beach as their bed and hike the trails at an affordable price (with a real seafront view).
Average Cost To Visit: $192 per person per day
Best Budget Tip: Camp in the National Park to save on accommodation costs.
Budget-Friendly Activity: Hike through the tropical forests for free.
Free Beaches And $70 BnB's On Water Island
Water island was privately owned until 1996 and was used for various purposes, including a cattle ranch, a hotel, and a submarine base during world war ii..
Tourists sometimes forget that this island exists since they flock to the main touristy islands instead. The lack of major resorts keeps prices lower; this means that there is less tourism and, therefore, cheaper accommodations and activities to enjoy in an area that is less crowded.
Average Cost To Visit: $70 per person per day.
Best Budget Tip: Stay in a BnB to reduce costs.
Budget-Friendly Activity: Visit the limestone beach for free.
To make the trip more affordable, consider visiting Dinghy's Beach Bar for an affordable meal .
A Hassle-Free Holiday On Hassel Island
Hassel island served as a strategic defense point for the charlotte amalie harbor during the danish west indies era..
The island doesn't have major, expensive, all-inclusive resorts or extensive development, which keeps costs lower for tourists. Tours and excursions are reasonably priced, allowing visitors to explore its historical ruins and natural beauty without hefty expenses.
Average Cost To Visit: $50-100 per person per day.
Best Budget Tip: Go on a full-day tour to save on entry fees to certain attractions.
Budget-Friendly Activity: For those who want to see the island quickly, on a budget, without chartering a boat around the island, the St. Thomas Historical Trust does a full-day island tour for $75 , which is well worth it.
Related: 10 Best Hotels In St Thomas, US Virgin Island For A Captivating Summer Experience
Luxury At A Lower Price In Lovango Cay
One interesting fact about lovango cay is that it was once a sugar plantation.
Lovango Cay offers the ultimate private island exclusivity that makes visitors feel as though they're on Richard Branson's private island. However, unlike Branson, travelers don't need millions to visit it, making it one of the cheaper luxury islands to visit in the U.S. Virgin Islands. In terms of luxury, the price of this island is a bargain.
Average Cost To Visit: $370 per person per day.
Best Budget Tip: Believe it or not, the cheapest way to see this island is by staying at an all-inclusive hotel.
Budget-Friendly Activity: Relax at the Lovango pool.
Simple Sea Life And Super Savings At Grass Cay
Snorkelers and divers often visit grass cay to explore its diverse underwater ecosystem.
Beyond the busy waters of Grass Cay is an idyllic paradise with low foot traffic. This is a peaceful haven that's a great island to add to a U.S. Virgin Island hopping vacation, as it's also completely free to visit.
Average Cost To Visit: Visit by ferry (price dependent on group, call to book).
Best Budget Tip: Purchase food and drinks to take to the island from a mainland grocery store.
Budget-Friendly Activity: Snorkel the reef surrounding the island.
The island is uninhabitable, making it a great day trip that costs nothing once visitors get there. This is a real 'abandoned on a lost island' experience.
The Residential Island Of Little St James
Little st. james was once owned by jeffrey epstein, but as of 2023, it is owned by a new investor..
Little St. James makes a beautiful addition to the U.S. Virgin Island escapade. It's a residential island (meaning that there are loads of affordably-priced restaurants and homes to rent on the island). All of which is accompanied by endless ocean views.
Average Cost Of Accommodation: Starts at $70 per night for a BnB.
Best Budget Tip: Make this island a base from which to travel to other islands, as it's cheaper to stay on.
Budget-Friendly Activity: Go to the Dalebrook Tidal Pool for free.
Sail Away On An Overnight $300 Cruise To The Coral Bay Of Leduck Island
Leduck island is located east of sabbat point in johns folly, separated from saint john by the sabbat channel..
Leduck Island is classic wild Caribbean waters at its finest. While visitors don't stay on this island, it's a cheap place to snorkel and enjoy the wildlife without the crowds and without paying the hefty price tags of private resort beaches.
Average Cost To Get There: $300 for overnight boat trips.
Best Budget Tip: Take an overnight boat trip to the island to save on accommodation for the whole group.
Budget-Friendly Activity: Hike through the island forests.
Related: Exquisite Escapes: 10 Best US Virgin Islands Resorts
$25 Kayak Trips To Inner Brass With Wild Landscapes
This 132-acre island sits north of saint thomas.
Inner Brass is a tropical island that is undeveloped and still retains its natural beauty. It's fast becoming a must-see destination due to its wild exclusivity on a budget. It's free to go to and, better yet, is accessible by a short kayak trip from Saint Thomas.
Average Cost To Visit: Get there via kayak for $25.
Best Budget Tip: Rent kayaks either half or full day to save.
Budget-Friendly Activity: Swim with rays for free around the island's reef.
The Top-Rated Free Snorkelling Spot In The USVI: Waterlemon Cay
This off-the-beaten-track island i s brimming with diverse marine life, a scenic landscape, and crystal-clear aqua-blue waters.
The shoreline of Waterlemon Cay is protected from heavy winds and high waves, making it one of the best snorkeling spots in the U.S. Virgin Islands to visit . Tourists will get to see a diverse animal population like rays, green sea turtles, yellow starfish, an incredible coral reef, and more.
Average Cost To Visit: Visiting Waterlemon Cay is free, but there's a catch... Visitors must swim 150m to see it .
Best Budget Tip: Instead of hiring Kayaks, suit up and swim the distance to Waterlemon Cay to save money.
Budget-Friendly Activity: Hike the Leinster Bay trail for free .
End In Happy Island: A Place That'll Keep The Vibes And Wallets Fulfilled
Also known as happy island, cas cay is a small remote islet.
This island can be reached only by boat or a kayak tour through a lagoon. One of the main attractions in Cas Cay, aside from the perfect beaches, is the volcanic blowhole at Red Joint, which has small waves that blast over tidal pools.
Average Cost To Visit: A guided Kayak, hike, and snorkel of Cas Cay will cost around $89.
Best Budget Tip: The cheapest time to visit is August to November .
Budget-Friendly Activity: Check out the volcanic blowhole at Red Joint.
More for You
Yoshinobu Yamamoto free agency: Ranking landing spots with Mets, Yankees, Giants eyeing Japanese ace
Winter Storm Warning Snow Totals Depend On Where You Live
A new COVID variant, HV.1, is now dominant. These are its most common symptoms
House Republicans issue criminal referral against Michael Cohen over NY fraud trial testimony
Xi arrives in the US as his Chinese Dream sputters
Tower block at risk of collapse as residents told to evacuate immediately
Congress just found the dumbest way to avoid a government shutdown
'Panicked' Russia Pulls Warships From Crimea: Report
The Most Popular Dessert the Year You Were Born
49 Side Dishes So Good They'll Upstage Your Baked Ham
IRS Increases Gift and Estate Tax Exempt Limits — Here's How Much You Can Give Without Paying
Israel's Golani Brigade avenges troops killed by Hamas on Oct 7 with Gaza gains
Why a Blue-Leaning Swing State Is Getting Redder
Hit The First Vehicle, Hit The Last & Trap The Rest: The Ukrainians Used A Classic Tactic To Devastate A Russian Ammo Convoy
Three potential landing spots for Patriots HC Bill Belichick
It's Official: This Map Shows America's Top Thanksgiving Pies in Every State
Marjorie Taylor Greene Spars With Piers Morgan Over 'Jewish Space Lasers'
GP surgery blunder led to healthy 28-year-old being given fatal AstraZeneca Covid jab
Controversial George Soros-backed Virginia prosecutor ousted from office after final votes counted
40 Easy Breakfast Ideas with 5 Ingredients or Less
Expedia Rewards is now One Key™
Search vacation packages & trips.
As a  One Key member , earn up to 10x more OneKeyCash on your flight when you book a package.
Enjoy flexibility with our Book now Pay later option & fully refundable rates on most hotels
Customize your vacation with ease all in one place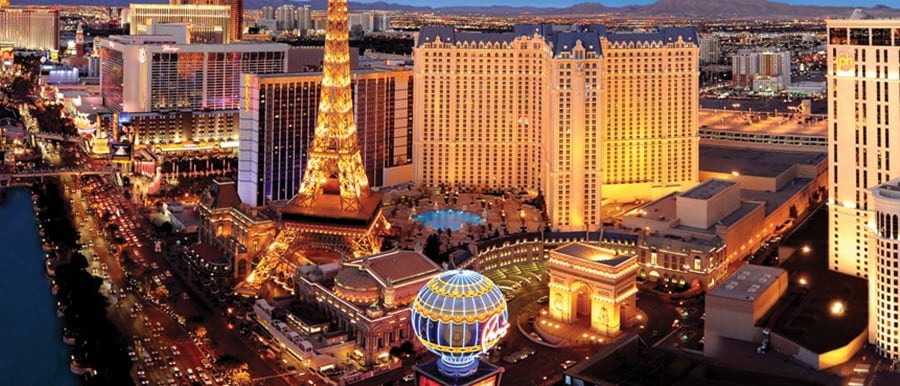 Las Vegas Vacation Packages
Book your trip to Las Vegas and save by bundling a flight + hotel!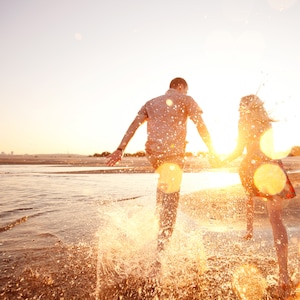 Vacations Under $500
Find deals on great vacations under $500 in your area and beyond.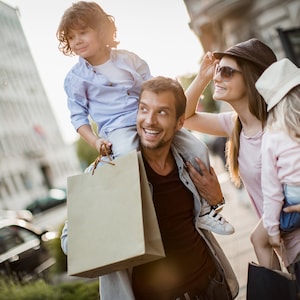 Vacations Under $1000
Find deals on great vacations under $1000 in your area and beyond.
Top Vacation Destinations
Tick one more destination off of your bucket list with one of our most popular vacations in 2023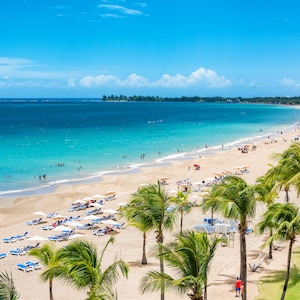 Puerto Rico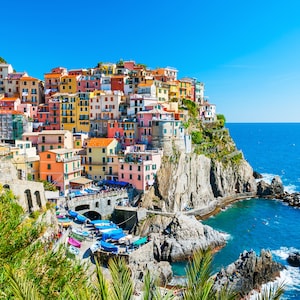 Find your Perfect Vacation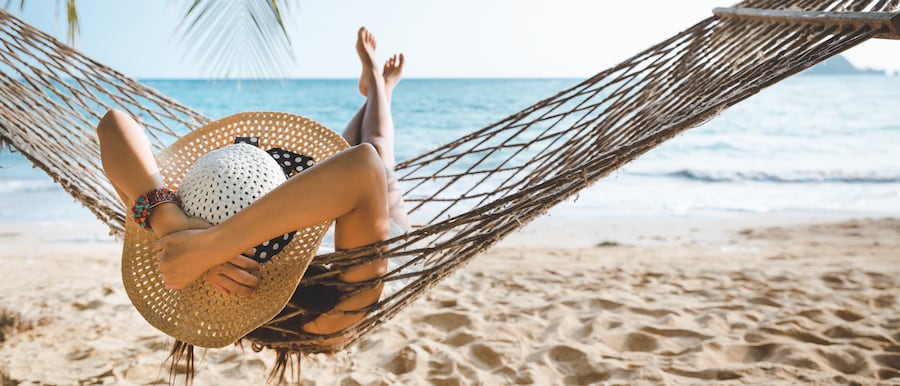 Build a beach vacation package to suit your every need. Life is better on the beach!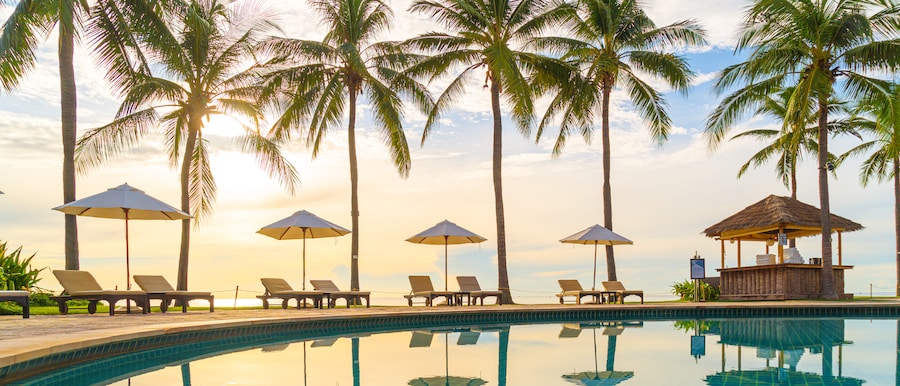 All your needs are catered for with an all-inclusive vacation package. All the extras that make a lifetime of memories.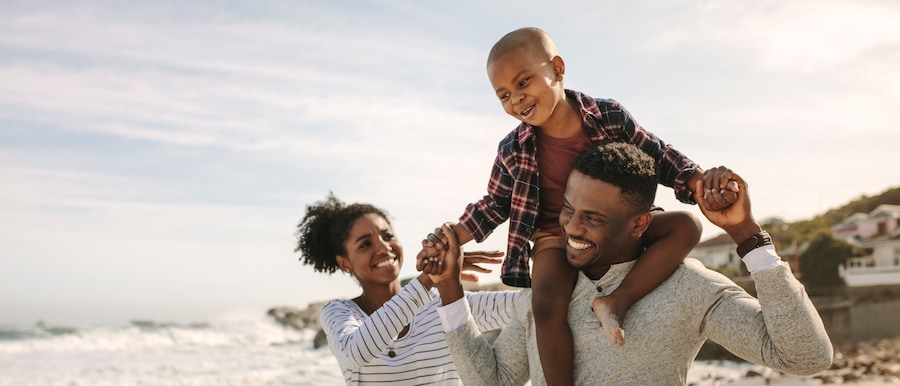 Family Vacations
Great offers for the entire family. Find peace of mind when you book a family vacation package with Expedia.
Find your next vacation package 
Are vacation packages worth it.
Vacation packages can save a lot on your 2023 vacation, as discounts may be available when booking multiple aspects of your vacation at once, such as the hotel and the flight. Flights and hotel packages can include a car rental at your destination. Check our package deal today on Expedia!
How much do vacation packages cost?
The exact cost of a vacation package varies based on various factors such as destination, accommodation quality, flight class, and even the time of year you visit. The type of vacation you embark on can also affect cost with options like family packages and all-inclusive packages . You can search for your specific price range, too, with plenty of vacations under $1,000 , for example. 
How to choose your vacation package?
To find the best vacation package, you'll need to consider the type of vacation you're looking to enjoy and the destination. Using the site's search function, you can find a wide variety of packages available for your chosen vacation location, while search filters can narrow down options based on vacation type. Browse our deals now.
How to find cheap vacation packages?
If you're looking to save, be sure to set filters for any budget limitations you may have in your search. Additionally, you can sort by price to automatically put the cheapest options first in your search results. Weekend getaway packages can be relatively inexpensive as well if you are looking for cheap getaways. 
How to vacation on a budget?
Budget-friendly travel is easy when you book with Expedia, as we can help you keep prices low via search filters, but that's not all. There are general trends to keep in mind regarding prices, such as travel packages generally being cheaper during the off-season of your vacation destination. Additionally, the higher the quality amenities you opt for, the higher the price typically is.
How to get great vacation deals?
Vacation deals are common with Expedia, as we offer plenty of discounts on great packages, with packages already being a deal compared to booking hotels and flights separately.
How to find last-minute vacation deals?
To book last-minute vacation trips, simply input your travel dates into the search and see what's available at that time for your destination. You can still filter based on virtually anything you can imagine, including amenities, price, star rating, and more.
Where should I go on vacation?
Booking a Hawaii vacation package is especially popular with all sorts of travelers, whether it's families or couples, and Disney World packages have much to offer for families. Consider the kind of vacation you're looking for to determine the perfect destination. 
What are some of the best vacation spots?
Top vacation spots include cheap Caribbean vacations and European vacation packages . With rich culture, history, and stunning natural beauty, a vacation package to these destinations can provide an unforgettable adventure. 
Where to go on a vacation in the US?
Staying in the US still offers easy access to great vacation places with Vegas packages and a Grand Canyon vacation being popular choices among other options. Whether you're seeking the thrills of the Vegas Strip or the majestic views of the Grand Canyon, browse your options today.  
Where to go on vacation on a budget?
Cheap vacation ideas can still take you to a variety of great cheap vacation destinations, including Yellowstone vacations and Glacier National Park vacations . Parks and outdoor experiences tend to be free, so national park vacations are excellent for a budget-friendly trip. 
What are some great all-inclusive vacation packages?
All-inclusive vacations to the Bahamas and all-inclusive vacations to Cancun are some of the best options available, putting you in a Caribbean paradise. However, all-inclusive vacations are more varied than you might think, with worldwide options. 
What are the best destinations for a family vacation?
Traveling with kids means you'll need to find fun for the whole family, and Orlando vacation packages can put you and your little ones in the world's theme park capital. Of course, a vacation package to Anaheim offers a similar experience on the West coast. 
Where should I go on vacation this summer?
If you're looking to embrace the season, head to the beach with a summer vacation package to Destin . Of course, you may be more interested in escaping the heat with something like a vacation package to Vancouver . 
How to find cheap beach vacations?
In your search, you can apply search filters for beach trip packages and sort your results by price to see the cheap vacation options first. With those standards, you can find amazing cheap trips with beach vacation packages like vacation packages to Panama City and vacation packages to Myrtle Beach . 
What are some great couples' vacations?
Traveling with your partner means a more romantic adventure, which is easy when you book vacation packages to Honolulu . However, you can always opt for the classics and get a vacation package to Paris . Even a simple 3-day cheap getaway can be suitable. 
What are the best destinations for a luxury vacation?
One of the best destinations for luxury is a Las Vegas vacation package , as the city was essentially designed to make visitors feel luxurious. Of course, a Lake Tahoe vacation package can be just as fulfilling as a more outdoor-oriented experience. Golf vacations also tend to be quite elegant. 
How to find great Christmas vacation packages?
To find an excellent package for a Christmas vacation, simply put your travel dates into the search and discover what's available. Vacation packages to New York and vacation packages to Chicago are trendy around Christmas. 
Where to get ski vacation packages?
Ski vacation packages are readily available on Expedia, including vacation packages to Aspen , vacation packages to Vail , and packages to other notable ski resorts. Check out the deals now and book your next ski vacation today.  
Can I cancel my vacation package with Expedia?
Yes, you can cancel your vacation package via your itinerary page on Expedia or by contacting customer service. Remember that some packages are fully refundable, but the details vary based on each unique booking. A fully refundable package may depend on how far out from the travel dates you're canceling and what airline you are travelling with.
Why should I book my vacation package with Expedia?
Booking with Expedia makes it easy to plan your entire vacation in advance. Vacation packages with airfare included can also feature a rental car and even activities in some cases, with discounts typically coming with booking more than one aspect of your trip at a time. One Key members will earn  OneKeyCash  with every eligible booking that you can use to save on future eligible bookings. Membership is free, sign up today!
*OneKeyCash is not redeemable for cash and can only be used on Expedia,  Hotels.com  and Vrbo.
Explore a world of travel with Expedia
Vacation packages.
Hawaii Vacations
Las Vegas Vacations
New York Vacations
Orlando Vacations
New Orleans Vacations
Honolulu Vacations
Grand Canyon Vacations
Los Angeles Vacations
Miami Vacations
Florida Keys Vacations
Domestic flight + hotel
Florida Vacations
U.S. Virgin Islands Vacations
Daytona Beach Vacations
Gulf Shores Vacations
Key West Vacations
Dallas Vacations
Gatlinburg Vacations
Pigeon Forge Vacations
Lake Buena Vista Vacations
Ocean City Vacations
International trips
Bora Bora Vacations
Paris Vacations
Dubai Vacations
London Vacations
Bali Vacations
Montego Bay Vacations
Bahamas Vacations
Mexico Vacations
Caribbean Vacations
Jamaica Vacations
Beach vacations
Cancun Vacations
Panama City FL Vacations
Maui Vacations
Punta Cana Vacations
Puerto Rico Vacations
Cabo San Lucas Vacations
Clearwater Vacations
Myrtle Beach Vacations
Destin Vacations
Vacations from
Vacations from Atlanta
Vacations from Austin
Vacations from Boston
Vacations from Chicago
Vacations from Dallas
Vacations from Houston
Vacations from Las Vegas
Vacations from Los Angeles
Vacations from Miami
Vacations from New York
Vacations from Orlando
Vacations from Philadelphia
Vacations from Phoenix
Vacations from Pittsburgh
Vacations from Seattle
Vacations from Washington
2 - 7 Day Itinerary Guides
Arizona Itinerary Guide
California Itinerary Guide
Colorado Itinerary Guide
Costa Rica Itinerary Guide
Florida Itinerary Guide
Greece Itinerary Guide
Hawaii Itinerary Guide
Ireland Itinerary Guide
Other Vacation ideas
Thanksgiving Getaways Deals
Christmas Vacation Deals
Weekend Getaways
One Week Getaways
Plan a Trip
Vacation Payment Plan
More Types of Vacations
Adventure Vacations
Golf Vacations
Kid Friendly Vacations
Luxury Vacations
Romantic Vacations
Ski Vacations
Cheap flights to Cuba
Were you looking for flights from cuba , where are the most popular flight destinations in cuba, havana is the most popular flight destination in cuba. other popular destinations include holguín, santa clara, camagüey and varadero..
Cuba, the Caribbean's largest island, historically has welcomed most of its tourists from Canada and Europe, the rest from South America. For many Americans however, while Cuba lies just 90 miles from Key West, Florida, the island has been so close but yet still out of reach. That's because in 1960, the U.S. imposed an embargo on exports to Cuba except for food and medicine, and severed all diplomatic relations in 1961. The embargo was extended in 1962 to include all imports of products containing Cuban goods, even if the final products were made or assembled outside of Cuba. This has prevented most Americans from considering Cuba as a travel destination but in the future, planning a trip to Cuba will surely be as easy as booking a trip anywhere else in the Caribbean.
Current regulations still do not permit U.S. citizens to spend money or receive gifts in Cuba, essentially making travel by ordinary tourists illegal technically. However, former president Barack Obama's announcement in September 2015 of the easing of travel, commerce and investment restrictions to Cuba has brought the idea of a trip to Cuba closer to reality than ever before for Americans. Though the embargo remains in place, these changes allow more Americans to travel to Cuba – from people having the ability to see their relatives more often to cruise ships being able to travel directly from the U.S. to Cuba without having to make a stop in another country first.
As we count down the days until we can jet off to Cuba for a quick getaway, what has drawn tourists from other countries to this island? Many cite its stunning beaches, rich heritage and culture, excellent diving and ecological wonders as reasons why they seek cheap flights to Cuba. Many more are doing so with every passing year.
The city of Havana  is the capital, and is an exotic city that has been the gateway to the Gulf of Mexico for hundreds of years. Its historic center – Old Havana – was listed by UNESCO in 1982 for its Baroque and neoclassical buildings. Its museums, theatres, galleries and concert halls stand side by side with the bars and night clubs that serve world-famous mojitos. The second city, Santiago de Cuba , is much more "Caribbean" than Havana, and is a place of stirring history, beautiful squares and rich musical tradition, known for its carnival in particular.
Cuba's beaches are also quite spectacular. Varadero beach is the pride of Cuba – wide and sandy and stretching out into Atlantic waters. On the Caribbean side are the Isle of Youth and Cayo Largo de Sur, both with soft-white beaches and wonderful dive sites. These are just some of the reasons why people from all over the world have been visiting Cuba for years, and why many more Americans will soon be traveling there too. If you are fortunate enough to visit, here are some tips to help you plan and enjoy the smoothest possible trip.
How to get around the island of Cuba
Here are a few tips for getting to where you need to go from a couple of major airports in Cuba .
Jose Marti International Airport:
There are no public buses from Jose Marti International Airport (HAV) , and the nearest option is to take a taxi a few miles to a bus station to purchase your tickets, and then another taxi to a station to get the actual bus from. It's easier and more convenient to get a taxi straight to downtown Havana. Depending on your hotel, you'll most likely have a shuttle service in with your package. If so, after your flights to Cuba you'll be greeted by an associate of the hotel at the airport.
Juan Gualberto Gomez Airport:
The easiest way to travel to the town of Varadero is by getting a taxi straight from Juan Galberto Gomez Airport (VRA) . You'll have to ask your driver for the price before you get in, as some have different rates and some will try and overcharge you. The cheapest option is to get a bus. You can get a day's pass for a small cost and you can use it as many times within the day. The buses run regularly from the airport to the town and most are open top double-deckers. The buses pass most major hotels as well as points of interest.
If you are looking to travel around the country, you can always take a domestic flight on one of Cuba's national airlines, such as Cubana. This would be a quick way to get from one end of the island to the other. Other modes of transportation are easily maneuvered as well. Viazul, a national bus company utilized by most tourists, runs air conditioned buses, and allows you to pay in U.S. dollars once you board. They remain relatively spacious, and are safe bets for seeing the sights. You may also see privately owned taxi-trucks, known as Camiones Particulares, which are more popular modes of eastern Cuban travel. Because meters are not always present, establish communication with the driver before you enter to make sure both your fare and destination are concrete. Trains, while inexpensive and comfortable, are less popular, and the service has supposedly deteriorated in recent years, making car rentals and buses the safest and most reliable choices for transport.
By and large, renting a car is the best (and sometimes the cheapest) method of road travel in Cuba, as the country has an extensive road network. Pay special attention though, because driving rules are not always consistent, and traffic signs can be noticeably absent. The amount of hitch-hiking that occurs daily in Cuba may surprise you, but it's actually quite regulated. Referred to as hacer botella, hitch hikers are guaranteed rides from government vehicles that have the space, and you may even see hitch-hiking organizers at major intersections and highway exits.
Tips for your stay in Cuba
Discovered in 1910, and situated near a beautiful sun-drenched beach, the tiny cave known as Las Cuevas del Punta del Este is thought to have existed long before the Spanish Conquest, specifically around 800 AD. Inside the natural grotto, the ceiling is covered in what seems to be a solar calendar, elaborate with red and black painted circles symbolizing the earth's movement around the sun. More than 235 representations of natural elements are painted on the walls and ceilings of the cave, creating a historic collection of Caribbean Indian art. If you're planning your flight to Cuba for love of culture and exploration, Las Cuevas del Punta del Este is certainly a spot worth discovering.
Take a deep breath while you meander through the elegance and natural grace of La Jungla De Jones botanical gardens, where a large number of varieties of trees line the walkways and span the estate. One of the most remarkable portions of your visit lies in the Bamboo Cathedral, where continuous rows of leaves and stems arch to meet each other above, creating a shady and distinctive footpath. Surrounded by colorful blossoms, exotic mangoes and wild yamagua, every curling trail can bring you somewhere new and outstanding.
As Americans, it's easy to understand the appeal and passion for the national sport of baseball. If you're a sports junkie who spent money on a flight to Cuba anxiously awaiting the first opportunity to check scores, you're in the right place. Rigorous training, long seasons, and admirable athletic skill gather together only the best competitors in the country to hit and run. Some Cuban amateurs are even considered the best in the world, and are habitually snatched by the MLB to play in the United States. Cuba's regular season spans from November to March, and playoffs (as well as the championship) usually flow into May. Most major towns and cities in Cuba have teams. If you're serious about rounding the diamond and willing to train, bring extra equipment to leverage your way into a pickup game. Locals are more than happy to help the determined and the willing.
When it comes to parties, there's no stopping Cuba. If you're ready for a good time, book flights to Cuba in July to experience the best of the best. The weeklong celebration of Fiesta del Fuego vibrates the eastern city of Santiago de Cuba with talented dancing, bands, decorated vehicles that parade the streets, Cuban rum, and copious amounts of eating – all infused with Caribbean culture.
When travelling around Cuba, never, ever, run out of wet wipes and always carry a pocketful of change. Even the grungiest toilets have attendants and dropping a coin in the attendant's hand en route to the stalls is expected. If not, you may find that the toilets don't flush and that the faucets are turned off.
The Caribbean beaches are stunning some of the best beaches in the world. That said, many holidaymakers don't leave their hotels. To experience a slice of heaven, take a trip to Cayo Largo del Sur.
The Museo of Playa Giron exhibits artifacts and information about the failed Bay of Pigs invasion. There are Cuban mortars, Soviet-made tanks and a Sea Fury fighter plane, and biographies and photographs of all 156 Cuban Government side soldiers, police, and militiamen that were killed in the country.
In most Cuban towns entertainment is focused on the house of song (casa de la trova). These provide live entertainment and showcase up-and-coming bands. Fuelled by rum and wild dancing, a night in a casa de la trova can be an experience to remember.
Forever associated with Ernest Hemingway, the author spent most of the latter half of his life in Cuba. His house, Finca La Vigia, overlooking the village of San Francisco de Paula (about 10 miles southeast of Havana) is now a museum. Room 511 of the Ambos Mundos Hotel was where Hemingway wrote the first chapter of  For Whom the Bell Tolls . The room has been preserved as it was then, with a typewriter and copies of notes. The lobby too is full of Hemingway memorabilia.
Many travelers on cheap flights to Cuba will make for Old Havana. The district is certainly very popular with tourists, but to step outside of the tourist-friendly zone, visit the barrio of Jaimanitas where renowned Cuban artist José Fuster lives. He has turned the streets into a fabulous, psychedelic sculpture park with colorful murals, benches, and houses decorated with ceramics and mosaics.
Finding Flights from Cuba
Most international travelers arrive in Havana, which is located at the west end of the island. As a result, Cuba has a thriving domestic air travel industry, mostly handled by Cubana de Aviacion. If you're planning a trip to Santiago or other eastern sites, taking a domestic flight may be more enjoyable than the 16-hour bus ride.
Cuba's central Caribbean location also makes it easy to visit other popular vacation destinations. Numerous airlines provide frequent flights and Cheapflights can help find some great deals. Here are some of the most popular routes from Cuba:
Cheap flights from Cuba to Cancun
Cheap flights from Cuba to Jamaica
Cheap flights from Cuba to Bahamas
A number of tour operators will have pre-arranged transfers to the airport arranged by the tour operator and included in the vacation package. Barring that, taxis are reliable and available (both car and bici-taxis). However, be sure to negotiate the price before you get in, or ask if the driver will use the meter. Public buses are also available, but they are very crowded and a challenge to even the most seasoned travelers.
Once you choose a destination and departure city, be sure to check out our Cuba airport guides for detailed travel information and helpful tips.
What's the weather like in Cuba?
The weather in Cuba is usually always warm throughout the year, with the summer through November being the wettest season. Visitors arriving between May and October will encounter a lot of rain and high humidity. Late October and early November can have hurricanes and other coastal storms. The drier season starts at the end of November and lasts until April. In winter months, from December to March, the weather is more comfortable, with sunny days, little rain and cooler evenings.
How long is the flight to Cuba?
Cuba's close proximity to the United States makes it a convenient vacation destination due to the short travel times. A trip from Miami can be as short as an hour, while it takes between two and three hours to fly from Washington, D.C. Even if you're flying all the way from Los Angeles, your flight may be as short as five or six hours.
Which airlines fly to Cuba?
Flights to Cuba from the United States were once hard to come by due to severe travel restrictions, so European and regional airlines tend to dominate the traffic. These include Air France, Virgin Atlantic, Copa Airlines and Martinair. However, the U.S. relaxed many of those restrictions in 2016, so direct flights from U.S. airlines have become more common. These include flights from carriers such as American Airlines and United Airlines.
What should you pack for a flight to Cuba?
Due to the long-term tensions between Cuba and the U.S., it's a good idea to bring cash along as your debit and credit cards may not work. Experienced travelers recommend ordering euros or other foreign currency from your bank. You can exchange American dollars for the local currency, but they are subject to an additional charge. Make sure you pack all of your medications, cosmetics and toiletries as these can be difficult to get in Cuba. You can find generic replacements for most if you forget something, but the quality can vary. Don't forget the sunscreen and insect repellent, too, as the sunny, humid climate encourages both sunburns and mosquito bites. For clothing, comfort is the name of the game. Cuba tends to be a very casual country, so don't be afraid to wear shorts and tee shirts. Sandals are a good idea, but pack a pair of comfortable walking shoes as well. A travel umbrella is a good way to give yourself some shade and protect against the heavy rains that sometimes roll in even during the dry season.
What are some things to do in Cuba?
Cuba's vibrant, diverse culture and geography offer an endless amount of things to do. Most trips start in Havana, which is where most international flights touch down. Spend the day wandering through the streets and visiting the Old Plaza, which is home to numerous restaurants and shops. Stop and watch the numerous street musicians, or duck into a club to take in a live concert. Salsa dancing is incredibly popular, and some clubs, such as the 1830, offer frequent beginner lessons to make sure everyone can hit the dance floor. Take a stroll along El Malecon, a seaside road packed with clubs and restaurants. Havana is also known for its vintage car culture, and some companies even offer tours in these stylish rides. After a busy day taking in the culture, spend some time relaxing in the sun at one of the numerous nearby beaches, or take in the view from the historic El Morro fort, a ruined building dating back to the 1600's. On the other end of the island lies Santiago, which is somewhat quieter than Havana but still full of music, dancing and art. The nearby La Gran Piedra mountains offer numerous hiking opportunities and a somewhat cooler climate, which can be refreshing after numerous hot, sunny days. Coffee plantations dot the mountain range, and many offer tours and tastings. Foodies may also want to take a bus to the town of Baracoa, which is known as Cuba's premier gourmet destination. It is particularly famous for its chocolate concoctions, as chocolate is produced in the area. Baracoa also offers beaches and hiking opportunities for people interested in a multi-day trip.
Find flights to Cuba cities and airports
Select your preferred flight destination in cuba from the list below., flights to cuba, popular flight searches, check out other popular destinations found by fellow travelers in 2023, visit these cities in caribbean, popular countries in caribbean, search flights to cuba by cabin class, fly with cheapflights, find the best flight deals on cheapflights, where travelers can enjoy low prices and a wide availability of flights to their desired destinations., how does cheapflights help users find flights to cuba.
Cheapflights goes through 900+ travel sites to look for the best flight deals for flights to Cuba. Too many options? Cheapflights also provides filters for things like airlines, price ranges, and number of stops to help you make a decision easily.
Why should you use Cheapflights to find cheap flight tickets to Cuba?
By finding flights from multiple airlines and providers at completely no cost, Cheapflights helps millions of users like you annually find the best flights to Cuba.
Can Cheapflights find flights to Cuba with no change fees?
Yes, we can. To see specific flights to Cuba with no change fees, users can toggle flexible booking options after using the search form above to find flights.
Can Cheapflights notify me if prices for flights to Cuba become cheaper?
Not ready to book yet? You can track prices for flights to Cuba on Cheapflights with our Price Alerts feature and get notified when better prices are available.
Book with Flexibility
Travel smart.
The ultimate guide to California's Channel Islands
Apr 10, 2022 • 11 min read
California's Channel Islands are a wonderful escape from the mainland hubbub © Stephen Simpson / Getty Images
Hovering just off the coast of Southern California are a string of under-explored islands that offer a peaceful escape from the noise and hubbub of the mainland. If you fancy camping in serene scenery in front of epic sunsets, look no further than California's Channel Islands. 
The eight Channel Islands earn every bit of their 'North America's Galapagos' nickname – more than 150 endemic species of plants and animals are tucked onto these specks of land scattered across the bay between Santa Barbara and San Diego .
For nearly 13,000 years, these islands have stayed largely aloof from domestication, and even from tourism, with one notable exception. This is all rather surprising given that the isles lie within sight of one of the most densely populated parts of the US.
While the island of Santa Catalina is fairly well-known and developed, the other Channel Islands are still wonderfully unspoiled. And while a visit is not as easy as say, a trip to Disneyland, you can have a meaningful experience even on a short day trip from a Southern California harbor.
Here's how to experience each of the eight islands, starting with the five islands protected as the Channel Islands National Park.
Channel Islands National Park
While the Channel Islands archipelago stretches from Santa Barbara County all the way south to the fringes of San Diego, the five national park islands are more tightly grouped off the shore near Ventura. The National Park Service (NPS) keeps the human impact on these hilly islands to a bare minimum to preserve their raw and natural character.
The islands are mostly treeless with little cover from the near-constant winds, but the wildflowers in spring are superb, as is the hiking year-round. Rangers and volunteers run guided hikes timed to meet some, but not all, boat trips – the NPS operates visitor centers in Santa Barbara and Ventura where you can make inquiries.
Each of the islands has a small, primitive campground with pit toilets and not much else. Everything has to be packed in and out, including water (unless you are staying at the sites on Santa Cruz or Santa Rosa). Make camping reservations with the NPS in advance to secure a spot.
Island Packers runs boat services to the park from Ventura Harbor and nearby Oxnard, and you can take day trips most days to Anacapa and Santa Cruz islands. Boats run less often to Santa Rosa and San Miguel and there are currently no boats to Santa Barbara (though services may resume once the jetty is repaired). Other ways to reach the islands include private boat charters and multi-day cruises, some focusing on diving in the rich and pristine waters of the national park.
If you're camping, consider bringing along TC Boyle's 2011 book When the Killing's Done – part murder-mystery, part environmental parable about an eccentric man's efforts to prevent the NPS from clearing invasive pigs and rats from the Channel Islands. It was inspired by the ongoing and controversial efforts to remove non-native species introduced by past settlers, which now threaten the fragile environment and endemic species.
Note that from June to November, the Santa Barbara Channel is home to the largest population of blue whales in the world outside of Antarctica. Trips to the islands during these months often include time for whale-spotting. Other whale species spotted here include humpbacks, grey, fin, and minke whales, dolphins and orcas.
Santa Cruz 
Best for active day trips for hiking and kayaking
At 96 sq miles,  Santa Cruz is the largest and most varied of the Channel Islands. With two rugged mountain ranges – including 2450ft Mt Diablo, the park's tallest peak – and a picturesque central valley, plus 77 miles of coastal cliffs and abundant native plant and animal life, it's a beacon for hikers and campers.
Wildlife spotters may encounter its two best-known inhabitants, the scrub jay and the island fox. While distinct subspecies of this charmingly fearless diminutive fox species are found on six of the Channel Islands, the monogamous scrub jay lives only on Santa Cruz. 
The NPS website details the island's 10,000-year history of human settlement, and there are upwards of 3000 archaeological sites. Look for collections of broken shells lying on the ground away from the ocean for evidence of ancient human activity.
Top Tip: Take a water-based excursion to view the painted cave, a sea cave with striking colors created by algae, lichen and different rock types.
Getting there: There are two landing spots on Santa Cruz: Scorpion and Prisoners Harbor. Scorpion is the main landing site and it takes a little over an hour to get here from Ventura. There are normally several boats daily.
Camping: Reserve the camping site at Scorpion Canyon well in advance via the NPS; this is a popular island and spaces fill up quickly in season. Potable water is available.
Best for easy day trips with stunning views
Fittingly named Anayapax, meaning 'illusion' or 'mirage' in the language of the Chumash, the island's original inhabitants, Anacapa is actually a three-islet sliver of land lying 11 miles from the mainland. Wildflowers abound and ground-nesting western gulls greet spring and summer visitors. Their eggs and chicks are safe because Anacapa is naturally predator-free.
Easy year-round hikes lead to a stolid 1932 lighthouse and mind-boggling westward and mainland views. Keep an eye out for sightings of the endemic Anacapa deer mouse and Channel Island slender salamander.
Top Tip: Look for abalone shells left by the Chumash people up to 5000 years ago.
Getting there: Boat trips taking one-hour leave most days from Oxnard on the mainland.
Camping: The campsites are a half-mile climb up 157 stairs from the boat landing site, and you'll need to bring water. 
Best for observing seals and sea lions
Known for being wind-swept, foggy and cold, San Miguel is at its best on sunny summer days, when the island's 30,000 pinnipeds – including northern elephant seals, California sea lions, northern fur seals and harbor seals – haul up on the shores. You can see tons (literally!) of them lounging around at Point Bennett, reached via a 16-mile ranger-led hike.
Along the way, you'll pass the ghostly Caliche Forest, composed of calcium carbonate casts of roots formed around 14,000 years ago. Keep an eye out for endemic flora such as giant coreopsis, poppies, dudleya, locoweed and buckwheat. Native species are making a comeback since the removal of non-native grazing animals such as voracious goats and other feral livestock.
Top Tip: San Miguel has the toughest weather of all the Channel Islands – 30mph winds are typical, so bring appropriate clothing.
Getting there: It takes around 3½ hours to reach San Miguel from Ventura and there are only two dedicated day trip services each year. Boats for campers run two to three times per week but only during certain months (see the Island Packers website for details). There is no pier, so expect to get wet getting to shore.
Camping: The San Miguel campsites are a steep 1¼-mile hike from the beach landing site, and you must bring your own water. 
Santa Rosa Island 
Best for beach fun and hiking to see spring wildflowers
Set out on one of the trails crossing 84-square-mile  Santa Rosa Island and imagine how it must have felt to be the archaeologist who discovered 13,000-year-old human bones here — the oldest human remains ever found in North America. This part of America looked very different at the time; if you scour the eroding cliffs, you may find evidence of extinct pygmy mammoths.
For more recent history, you can visit bunkhouses, corrals and ranch houses located near the pier – a reminder of the days when livestock still grazed this former cattle ranch and the island was used as a big game hunting park.
Nature has bounced back impressively and you can search for Channel Island natives such as the cute (and potentially stinky) island spotted skunk, the non-venomous dwarf island gopher snake, and the island fence lizard. Take time to explore the grove of Santa Rosa Island Torrey Pines — the world's rarest pine tree, and a relic from an ancient Pleistocene-era forest. These gnarled survivors grow to about 50 feet tall.
Top Tip: Don't miss the hike along Water Canyon Beach, a spectacular and nearly deserted two-mile strip of white sand directly south of the landing pier.
Getting there: It's a 2- to 3-hour boat ride to the island from Ventura. The service for campers runs a couple of times per week, and there are infrequent day trips.
Camping: The campsite is a flat 1½-mile walk from the pier and there's potable water.
Santa Barbara Island
Best for spotting sea birds and solitude
One-square-mile Santa Barbara Island is the smallest Channel Island and the least visited island in the national park, seen by fewer than 750 people annually. This means visitors can enjoy its five miles of rolling trails in near solitude. 
Circumnavigate this steep-sided isle for sightings of pinnipeds and the islands' three endemic subspecies of land birds, or head up 634ft Signal Peak for stunning views of Sutil Island – and a chance of spotting a resting peregrine falcon. 
The island is a critically important nesting ground for at least 11 species of seabirds, with one of the world's largest congregations of Scripps's murrelets. Sharp-eyed springtime visitors can spy young California brown pelicans, western gulls and multiple species of cormorants and storm petrels. Tropical brown boobies have started making regular appearances too, and have hatched at least one chick on Sutil.
Top Tip: This is an island for those who really want solitude – contemplate the splendid isolation at the north end of the island, where a lonely rock arch juts into the bay.
Getting there: Severe storm damage to the island's wooden dock means that there is currently no scheduled service to the island, although you may be able to charter a boat and land on a rocky ledge. Check in with Island Packers to see when scheduled boat services are set to resume.
Camping: The campground is reached via a 200ft walking path from the landing point, and you may have to shoo away some lounging sea lions to get there. You've been warned!
Non-National Park Channel Islands​
There are more islands beyond the national park boundaries. Santa Catalina is a busy vacation spot, and nearby are San Nicolas and San Clemente, which you can only view from the water on boat trips.
Santa Catalina
Best for creature comforts and bison!
From 1911 onwards, Hollywood stars started flocking to Catalina Island for sportfishing and expensive nights out at the red-roofed art deco casino at Avalon, occasionally leaving behind movie extras, including a herd of live bison. Now stars in their own right, the bison still wander the hillsides, delighting visitors who chance across them.
Sporty types love Avalon for its outdoor activities, city-center beach, dining and lodging options, and sporting history. Baseball fans can visit the site of the original Wrigley Field , where the Chicago Cubs trained for 30 years from 1921 to 1951 (with a gap during WWII). It's now a public golf course.
On the narrow isthmus that almost divides the island in two, the village of Two Harbors offers the opportunity to get away from the Avalon bustle and camp in relative peace and quiet.
Top Tip: Rent a golf cart to get around, instead of a car; this isn't an island where you need to rush.
Getting there: Fast and slow ferries run daily from Long Beach, Dana Point and San Pedro . The glitterati opt for pricey helicopter transfers.
Where to stay: There are many options on Catalina, from upscale hotels to less expensive B&Bs. Camping is possible in Avalon and Two Harbors. 
San Nicolas and San Clemente Islands
Best for diving
The public is barred from landing on these US naval base islands, but scuba diving, boating and swimming in approved waters are okay and many boat trips run out here from the mainland. Before becoming a launch platform for missile testing, San Nic was home to the 'Lone Woman of San Nicolas Island,' the last Native American to live on the islands and the inspiration for Karana, the heroine of Scott O'Dell's Newbury-award-winning novel, Island of the Blue Dolphins .
San Clemente is the southernmost Channel Island, and it's an important elephant seal rookery. This is also the spot where human Navy SEALs train for missions, such as the raid against Osma Bin Laden's compound in Pakistan, for which a replica was built on the island. It's also a naval ship-to-shore firing range.
Getting there: The only way for civilians to visit is on scuba diving, fishing and boating trips arranged through commercial operators on the mainland.
You may also like: How to visit all of California's national parks in one epic road trip How to navigate California: planes, trains and automobiles in the Golden State The best places to visit in California from surf spots to mountain tops
Portions of this article appear in Corinne Heyning Laverty's book, North America's Galapagos: The Historic Channel Islands Biological Survey. University of Utah Press, December 2019
This article was first published August 2019 and updated April 2022
Buy USA's National Parks
Lonely Planet's USA's National Parks is your passport to the most relevant, up-to-date advice on what to see and skip and what hidden discoveries await you. Marvel at the Grand Canyon, paddle the Everglades and rock climb in Joshua Tree; all with your trusted travel companion.
Explore related stories
Sep 12, 2023 • 8 min read
Life's a beach in California. Here are 10 of the top spots for sea, surf, sand and sun in the appropriately named Golden State.
Feb 1, 2023 • 4 min read
Jan 22, 2023 • 6 min read
Feb 11, 2022 • 5 min read
Feb 1, 2022 • 5 min read
Jan 2, 2022 • 14 min read
Oct 5, 2021 • 2 min read
Jun 17, 2021 • 6 min read
Jun 15, 2021 • 2 min read
Mar 22, 2021 • 8 min read