QuestionsAnswered.net
What's Your Question?
How Much Does a Cemetery Plot Cost?
Exploring how much a cemetery plot costs begins with understanding that purchasing a cemetery plot is much like purchasing any other type of real estate. Learn more about the cost of cemetery plots, burial options and even cremation in this convenient guide.
Get to Know the Cost of Burials in Your State
One of the factors that influence the cost of cemetery plots the most is which state the plots are located within, and how close the plots are to major cities. Areas like California with high real estate values tend to be more expensive when it comes to the cost of cemetery plots. Sending your deceased loved one to spend eternity in a New York City cemetery plot is going to be quite a bit more expensive than choosing a plot in a small town. The higher the cost of land in your home state, the more expensive the cost of a cemetery plot.
Learn About the Average Cost of Burials
Although prices vary greatly according to location, the average cost of a single burial plot in the United States is between $1,500 and $5,000. This means that the six-foot by eight-foot piece of ground that contains your casket adds quite a bit of expense to your total funeral costs. A casket is typically priced between $2,000 and $10,000 depending on the choice of materials, decor and styles, and then you could also consider a grave marker, grave liner, internment fees and the burial permit.
A Few Factors That Influence Cemetery Plot Pricing
Finding a grave in a cemetery usually means gathering maps from an attendant or checking the location marker within the cemetery itself. Some of the factors that influence the price of cemetery plots include private or public cemetery access, the exclusivity of the cemetery and whether or not the burial includes perpetual care or endowment care. When a cemetery employs guides to ensure visitors are comfortable finding a grave, the cost of those burial sites tends to be higher than those in unattended cemeteries.
Select the Perfect Cemetery Option For You
Burials and interments are two very different options when it comes to the cost of cemetery plots. Your casket burial in Brooklyn's Greenwood Cemetery might cost as much as $28,000 for a premium plot. Due to the lack of expansion area, interment at the exclusive Marble Cemetery in East Village costs as much as $350,000. Premium or scarce cemetery plots and mausoleums come with the highest prices, regardless of the area.
Options for Cemetery Savings
Save money on the cost of cemetery plots by purchasing a plot that is for sale by the owner or opens for the transfer of ownership. Many people who prepurchase burial plots sell them at a discounted rate due to a change in financial status or a move out of state. Veterans of the Armed Forces have the option of burial in U.S. Department of Veterans Affairs (VA) National Cemeteries depending on their status at the time of their death. Service and nonservice-related deaths earn benefits at different rates, and the children and spouses of veterans are also allowed burial in VA National Cemeteries. The average burial benefits include approximately $2,000 toward interment, perpetual care, burial flag and military headstone.
MORE FROM QUESTIONSANSWERED.NET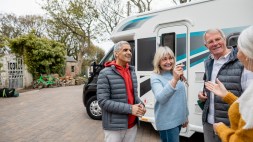 grave maintenance
Clergy Index
channel pilots
pub landlords
watchmakers
murders/Mysteries
railway personnel
CWGC WW1 A-E
CWGC WW1 F-Y
Other nations
Non-CWGC WW1
Non-CWGC WW2
Civilian War Dead
the archive
mushrooms/Fungi
butterflies
publications
latest news
newsletters
Burial Registers
Burial Diaries
Old Cemetery
New Cemetery
Burials by Plot No
Removed Graves
Transferred Graves
shipping lines
cardiff buildings
privacy policy
** ALL EVENTS FOR 2022 ARE SUBJECT TO COVID-19 RESTRICTIONS **
Events 2023.
All Walks will start from the Chapels at the Fairoak Road Entrance, unless otherwise stated.
WORK DAYS 2023
All Work Days commence at 10:00am from the Chapels at the Fairoak Road Entrance.
WEEKLY CEMETERY WALKS
The Friends organise a weekly walk around the Cemetery starting behind Cathays Library, top of Fairoak Road on Tuesday Mornings at 10.30am. The walks last approximately 1 hour.
These walks concentrate on the history, fauna & flora around the Cemetery.
Please wear appropriate clothing & footwear.
Please do not park on the grass.
Please arrive on time.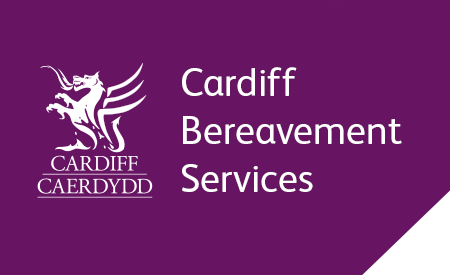 Cathays Cemetery – Heritage Guided Walk
A guided walk in Cathays Cemetery.
Meet at The Chapels, Fairoak Road entrance to Cathays Cemetery.
Allow 2 hours
Information available after the walk & honey for sale from the cemetery bee hives.
Date and time
23rd October, 2022.
11:00 am till 1:00 pm
Cathays cemetery
This site is protected by reCAPTCHA and the Google Privacy Policy and Terms of Service apply. © 2023 Cardiff Bereavement Services - Website designed by Cardiff Council Web Team | Cookie policy | Privacy policy .
CWGC Tours 2023- Cardiff Cathays Cemetery
Follow this organiser to stay informed on future events, events you might like, cardiff job fair - cardiff career fair cardiff job fair - cardiff career fair, cardiff community darkroom membership (6 months) cardiff community darkroom membership (6 months).
Things to Do
Restaurants
Holiday Rentals
Travel Stories
Add a Place
Travel Forum
Travellers' Choice
Help Centre
Take a tour - Cathays Cemetery
Europe
United Kingdom (UK)
Wales
South Wales
Cardiff
Cardiff - Things to Do
Cathays Cemetery
Visited the cemetery today looking for the owners, got lost so many times and kept going in... read more
Not a lot of people know that you can get married in the Chapel here, we had our wedding here on... read more
Take a tour
Went on a fascinating tour arranged by Cardiff Council. Plenty of interesting facts you wouldn't learn unless accompanied by a guide.
Sounds weird, but this cemetery is a quiet haven smack in the middle of a noisy city suburb, dog and cyclist free, so it's a great place for a quiet walk, lots of interesting gravestones and some lovely trees and benches for relaxing.
The poignant stories we heard on a guided tour around one of the largest cemeteries in Wales
Cathays Cemetery is one of the largest cemeteries in England and Wales and has some remarkable history.
Cathays Cemetery is set across 117 acres of land and is one of the largest cemeteries in England and Wales. Found near the centre of Cardiff , we went along for a guided tour of the cemetery to learn all about the rich history and the notable people buried there.
Roger Swan, a retired bereavement services worker, worked for Cardiff Council for 15 years. In his retirement he continues to take tours of the cemetery grounds as he is passionate about the history of the site. He usually has roughly 20 people attend the tours but had around 90 on the tour on Sunday, April 24.
As you walk through the magnificently maintained grounds of Cathays Cemetery, Roger provides you with a wealth of knowledge. He said that the cemetery opened in late 1859, where the first burial was Maria Dolores DePico in the July of that year. She was the 25-year-old daughter of the Spanish Ambassador to Cardiff. The cemetery hadn't officially opened at that time but she was allowed to be buried there before its official opening.
Read more: 'I was a man's man but it took hitting rock bottom for me to open up'
Maria died of tuberculosis and was buried in the Catholic section of the cemetery but until recently had no memorial, therefore a wooden cross was erected to memorialise her. Since then, there have been over 224,000 burials, including many significant figures in Cardiff such as mayors, shipping magnates and lords as well as others who helped to make the city what it is today.
Back in 1859 there had been a demand for burials to take place away from residential areas because of the concerns over public health. As the smaller inner city church graveyards filled up a bigger site was needed.
During the tour, guide Roger said: "Victorians loved symbolism with death and headstones, evident in the ornate memorial of John Stuart Rogers, whose headstone has become quite the talking point on the tours. The headstone, carved from marble, features the branch of a tree with a cut in it to symbolise life cut short. The leaves on the tree continue to grow depicting life continues on, with an anchor that represents hope and stability."
In the 1890s there was on average 16 burials per day, six days a week at the cemetery with a service held in one of the three chapels on site; the non-conformist chapel, Church of England and Catholic Chapel. The chapels, lodge, bell tower and entrance arch were originally designed by architect Robert George Thomas.
Over the years the chapels had fallen to disrepair. In the 1980s the buildings were in a rather sorry state - tarpaulin covered the two chapels, while fencing protected the public from the falling masonry and the unsafe conditions of the buildings.
In 2006, the Friends of Cathays Cemetery was formed to help preserve the historical legacy of the cemetery as well as maintain the grounds for visitors. Some £400,000 was donated by bereavement services to re-roof the chapels and to repair the masonry in 2009, before shortly being fully restored to their former glory. Today the site is a sanctuary for local wildlife and an asset to the city of Cardiff for its rich historical legacy.
The tours of the grounds have become ever more popular in recent years with A48 Theatre Company hosting trails and tales at the Cemetery. They have three dates set in June.
Another notable point from the tour was that there are several limbs buried around the cemetery without their owners. One of those is the leg of Samuel Chivers, a vinegar brewer in Cardiff that also formulated jams and marmalades. Samuel Chivers had his leg amputated after an accident with a horse and cart when he was travelling home from Pontypridd. Unsure what to do with the leg, he asked for it to be buried at the site, but in death he was buried at a different area of the cemetery with his wife and child - so was not reunited with his limb.
Roger, who writes poetry in his spare time, wrote a poem about Samuel Chivers which he shared on the tour. It read: "A gentleman named Chivers was hit by horse and cart, his leg was badly injured so it had to part. He went to the new cemetery and there he had to ask to have his dear leg buried until his time had past. He meant to join it later but by some want or whim, dear Chivers ended elsewhere and not here with his limb."
From there we continued on into the Catholic section of the cemetery. The site where the former Catholic chapel stood had fallen to disrepair and was not salvageable. It was demolished in the early 1980s and some of its stonework was reused in the memorial to those who died in the Irish famine and was unveiled on St Patrick's Day in 1999.
Other notable people buried in the grounds of Cathays Cemetery include war graves to servicemen who died during the First and Second World Wars as well as politicians Robert Bird and John Emlyn-Jones, professional boxers Jim Driscoll and David (Dai) Lewis, the founder of the institute for the blind Frances Batty Shand and writer Thomas Rowland Hughes among others.
Roman Catholic Bishop John Cuthbert Hedley is buried at the site, an ordained priest, Bishop of Newport and Benedictine monk. He was an important figure for many Roman Catholics in Cardiff as he helped them to secure education at both Oxford and Cambridge universities as well as establishing convents and schools. His memorial covers over nine burial sites, one of the largest at the cemetery.
Roger said: "He was well known and well-respected during that time. I imagine he wouldn't have wanted a particularly large memorial but people wanted to show their appreciation for all he had done in his lifetime that the memorial was paid by public subscription. I don't know if he would have approved or not but his legacy certainly lives on today."
One of the most infamous people buried at Cathays Cemetery is 14-year-old Louisa Maud Evans, otherwise known as Mademoiselle Albertina or ' Balloon girl', who tragically died in a ballooning accident off the Welsh coast. During a performance of the Cardiff Industrial and Maritime Exhibition in Cathays Park in 1896 was the evening ascent by a balloon followed by a 5,000ft parachute descent. She was supposed to have landed on the outskirts of the city and been returned to the crowds via horse and carriage.
It is said up to 100,000 people gathered to watch Louisa ascend, but they never saw her land. Her body was discovered three days later near the village of Nash. The people of Cardiff were so moved by her death that they collected money for her funeral and headstone that reads: "Brave woman, yet in years a child, dark death closed here thy heavenward flight, God grant thee pure and undefiled, to reach at last the light of light."
You can find out more about the next tour of Cathays Cemetery here. To subscribe to our daily Cardiff newsletter, click here.
Commonwealth war graves commission Caring for the fallen
Commonwealth war graves Foundation  Our charity site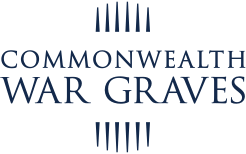 Search in War Dead
Search in Cemeteries and Memorials
Search in Website
Cardiff Cathays Cemetery - War Graves Week Tours
21 May 2023 to 23 May 2023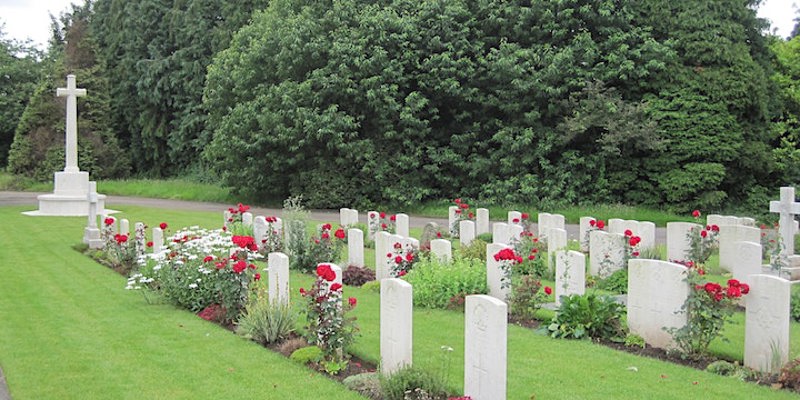 War Graves Week is an initiative aimed at encouraging people from the local community to come together and discover the World War heritage on their doorstep – learning about the stories of those commemorated by the CWGC and the skills, dedication and expertise of those CWGC staff and volunteers who work to keep their memory alive.
MEETING POINT at the main entrance to the cemetery.
Cathays Cemetery is the final resting place of over 700 commonwealth and allied servicemen and women of the two world wars. It contains the highest number of CWGC war graves in Wales.
Cathays is split into two cemeteries separated by a dual carriageway. The CWGC plot is in the cemetery near the Heath Hospital. Entry to the Cemetery is the gates on Allensbank Road, opposite no. 171 Allenbank Road, CF14 3QY. Once inside the plot will be signposted.
Parking available 25m into the cemetery main entrance; no toilet facilities.
Please come dressed for the weather and in suitable walking shoes.
Reserve your place
Walking trails
Wildlife Explorer trails
Horse Riding
Orienteering
Public Rights of Way
Wales Coast Path
Countryside Publications
Find a park
Park users code of conduct
Donated Benches and Trees
Parks pitches update
Grass cutting
Love Exploring
Friends Groups
Outdoor games
Cardiff Castle
Cardiff Harbour
Cardiff International White Water
Cardiff Caravan Park
Flat Holm Island
Riding School
Coed Caerdydd
North Cardiff Woodlands Project
Educational resources
Cardiff Wildlife Detectives
Cathays Cemetery Heritage Walk
Date: 22/04/2018 Time: 2:00 pm - 3:30 pm
Location: Cathays Cemetery
Discover the history of one of the largest Victorian cemeteries in Britain. Find out about the famous residents and events in Cardiff's past whilst walking through this beautiful site. Other events are arranged throughout the year so contact Thornhill to check for latest details or visit www. cardiffbereavement.co.uk
There is no charge for this walk but Bereavement Services will gladly accept donations towards the continuing restoration work of the chapels and bell tower. Meet at the main entrance gate on Fairoak Road, CF24 4QF.
No dogs allowed.
Comments are closed.
Autumn Art Attack at Forest Farm
Wreaths and Table Decorations at Forest Farm
Wreaths and Table Decorations at Roath Pleasure Gardens
Carols at Grange Gardens
Carols at Victoria Park
Discover the range of plants in our parks.
Read our park users code of conduct.
View our donation scheme.
Website designed by Cardiff Council Web Team