Best Carnival Cruises
Read Best Cruises Methodology
Find Cruises
Call to plan a cruise: 1-833-468-6732
with a cruise advisor
Carnival Panorama
A member of Carnival Cruise Line's Vista class, the Carnival Panorama debuted in December 2019 as the first new Carnival ship homeported on the West Coast in 20 years. With a capacity of 4,008 guests and 1,450 crew, Panorama is one of Carnival's largest ships.
Among the ship's standout amenities is the Sky Zone – a trampoline park that offers dodgeball and basketball games, toddler bounce sessions and more. Other unique Carnival amenities found on the ship include a suspended bicycle in the air called SkyRide, a sprawling water park, the Cloud 9 Spa and an open-air recreation area and ropes course.
Dining options on board are just as diverse. In fact, there are more than a dozen dining venues aboard Carnival Panorama, including multiple Guy Fieri eateries, a sushi restaurant, a steakhouse, a seafood eatery and more.
Carnival Panorama offers the line's typical range of accommodation classes (Interior, Ocean View, Balcony and Suite) along with Family Harbor and Havana staterooms and suites. Havana Cabana Suites feature rain showers and patios equipped with hammock chairs, along with exclusive access to the Havana Bar & Pool. Meanwhile, Family Harbor accommodations are located next to the ship's Family Harbor Lounge and afford guests special perks, such as a free evening of babysitting and complimentary kids meals in the onboard specialty restaurants.
Sailing from Los Angeles , the ship cruises to destinations in Mexico, including Puerto Vallarta and Cabo San Lucas . It also departs from Singapore for transpacific voyages.
Carnival Radiance
Carnival Radiance (previously Carnival Victory) set sail in December 2021 after a full transformation. The ship, which holds 2,984 guests and 1,108 crew members, boasts plenty of fun indoors and outdoors for cruisers of all ages.
Carnival Radiance features a ropes course, waterslides, a mini-golf course, dive-in movies in the evening and a sports area for activities like soccer, basketball, volleyball and boxing. The ship also offers a kids club for youths ages 2 to 17. The pool is surrounded by lounge chairs – perfect for relaxing – and those seeking additional quiet space can spend some time at the Serenity Adult-Only Retreat. Inside, the spa, the piano bar, the comedy club and the performance event venue, which features musicals, concerts and more, round out some of Carnival Radiance's most popular offerings. Dining options (14 eateries in total, including a Chef's Table experience) abound on this ship as well: Cruisers can enjoy casual fare at Big Chicken or Guy's Burger Joint, or sit down for a more upscale meal at Cucina del Capitano, Bonsai Sushi or the Steakhouse.
Staterooms aboard the ship include Interior (porthole and picture window choices are available), Ocean View, Balcony and Suite category options. Carnival Radiance sets sail from Los Angeles to destinations in Hawaii and Mexico .
Carnival Mardi Gras
There's a good reason why Carnival named one of its newest ships Mardi Gras. The ship – which launched in July 2021 – is not only named after the first Carnival ship that entered service in 1972, but also features amenities and activities that keep guests entertained and the atmosphere energized. Carnival designed the ship with six different zones, each with a unique flair. Kids can play all day in the Ultimate Playground, which features WaterWorks (the onboard water park), SkyCourse (a ropes course) and Bolt: Ultimate Sea Coaster, an onboard roller coaster that travels up to 40 mph. Meanwhile, adults can take advantage of Lido, where the RedFrog Tiki Bar flanks one of the ship's pools. Additional activities include a comedy club, a casino, Family Feud Live (yes – it looks like the famous show's set) and a spa.
As you might expect from its large-scale amenities, Mardi Gras is sizeable: It accommodates up to 6,465 passengers and 1,745 crew members. To keep up with demand, the ship offers close to 20 different dining venues serving everything from sushi to burgers to fried chicken. When travelers need refreshments or a nightcap, they can visit one of seven bars and lounges.
Following a full day of fun, cruisers will need a quiet retreat to rest their heads. Staterooms feature Carnival Comfort Collection linens, TVs and a dedicated room steward. Upgraded rooms may include perks like exclusive access to ship amenities, bottles of water, in-room coffee makers and priority check-in and disembarkation. Rooms range in size from 158 square feet for interior staterooms to the massive 1,120-square-foot Carnival Excel Presidential Suite.
Catch Mardi Gras in Caribbean locales like San Juan, Puerto Rico ; Cozumel and Grand Turk .
U.S. News Insider Tip: To dine at Bonsai Teppanyaki (available on Celebration , Horizon , Panorama , Venezia and Mardi Gras), make your reservation as soon as possible. The restaurant only seats 16 people at a time, so reservations go fast. – Karon Warren , Contributor
Carnival Horizon
Carnival Horizon – which set sail in April 2018 – accommodates 3,960 passengers and 1,450 crew members. The ship offers a plethora of amenities for travelers of all ages. Children can ride the SkyRide suspended bike, play at the Dr. Seuss-themed water park and climb the ropes course, while parents can lounge on an adults-only deck and pamper themselves at the Cloud 9 Spa. At night, the whole family can enjoy live performances.
Onboard dining options are also plentiful, with 11 eateries that serve everything from steaks to Italian classics to burgers. Carnival Horizon was the first in Carnival's fleet to offer a teppanyaki-style restaurant and Guy Fieri's Pig & Anchor Smokehouse and Brewhouse.
The ship has a variety of cabins for passengers to choose from, ranging from budget-friendly Interior staterooms to specialty suites with spa, nautical and Havana themes. Each comes with modern conveniences like a minibar, a flat-screen TV and a Carnival Comfort bed.
Carnival Horizon departs from Miami for voyages throughout the Caribbean.
Carnival Celebration
Carnival Celebration debuted in early November 2022 and boasts a Las Vegas -style theater, a casino, an arcade, a saltwater pool and a top-of-the-line rooftop rollercoaster – the first one of its kind at sea. Complete with six separate zones to explore, including a summer-themed zone and a playground-themed zone, the 1,130-foot-long cruise ship has something for everyone. Celebration can hold up to 5,374 passengers and 1,735 crew members, and it features more than 20 dining venues, including a barbecue smokehouse and a full-service sushi restaurant.
Staterooms are comfortable with plush bedding, vanity mirrors and built-in reading lights, but for additional perks, guests can opt for a room with a balcony or ocean views. If you don't mind splurging a little, the Carnival Excel Suite offers upgrades like concierge service and complimentary admission to Loft 19, the ship's exclusive lounge fitted with infinity whirlpools and shaded cabanas.
Carnival Celebration explores an array of picturesque destinations, including Cozumel, Mexico ; San Juan, Puerto Rico; St. Maarten and more. It sails out of Miami .
Carnival Miracle
Like other Carnival ships, the 2,124-passenger Carnival Miracle boasts activities and entertainment geared toward travelers of all ages. Thanks to a renovation in 2020, the ship features upgrades like Guy's Burger Joint, WaterWorks, RedFrog Rum Bar, BlueIguana Cantina and more. The ship also received a minor refresh to interior and exterior spaces in 2022.
Even with the added venues, a nearly 2-to-1 guest-to-crew ratio ensures service is a priority. And compared to other Carnival ships, Miracle offers a higher percentage of cabins with ocean views. While Interior staterooms provide more wallet-friendly digs, Ocean View, Balcony and Suite category cabins offer more space and scenery. All cabins come equipped with flat-screen TVs and 24-hour room service.
During days at sea, grown-ups can enjoy poolside lounging or the adults-only Serenity Retreat, while kids ages 2 to 17 can play at age-specific programs. There are also entertainment options like the Punchliner Comedy Club, the SkyBox Sports Bar and the Seuss at Sea program. Once the family works up an appetite, they'll have their pick of the main dining room, the Lido buffet, a specialty steakhouse (for an extra fee) and more.
Carnival Miracle departs from Galveston, Texas ; Los Angeles and San Francisco to destinations in the Caribbean, the Panama Canal, Hawaii , Mexico , and Alaska .
Carnival Luminosa
Formerly a Costa Cruises ship, Luminosa joined the Carnival fleet in November 2022. This 2,260-passenger, 926-crew member cruise ship includes highlights such as a casino, a spa, an adults-only retreat and a comedy club.
There are plenty of ways to occupy your time on board, from deck parties and art seminars to karaoke and martini tastings. Plus, Luminosa offers a slew of amenities geared toward kids, including story time, supervised camps, a video arcade and a teens-only hangout space. When hunger strikes, this Carnival cruise ship offers around 10 eateries serving staples like sushi, steak and pizza.
Interior staterooms come equipped with a flat-screen TV, climate control, an in-room safe and a dedicated stateroom attendant. If you'd prefer accommodations with windows, consider upgrading to an ocean-view room or a cabin with a balcony. Guests seeking even more luxury can opt for a suite, which features exclusive perks like priority check-in; boarding and dining assignments; bathrobes and a pillow-top mattress. Cruisers looking for extra relaxation should consider a Cloud 9 Spa stateroom or suite, which includes a welcome ritual, two complimentary fitness classes, unlimited use of the thermal suites and hydrotherapy pool, priority spa reservations and more.
Carnival Luminosa departs from Seattle, Washington , and the Australian cities of Brisbane and Sydney . It sails to destinations in Alaska and the South Pacific, among others.
Carnival Breeze
The 3,690-passenger Carnival Breeze was introduced in 2012 and last updated in 2017. On board, cruisers will find outdoor activities like a water park and a SportsSquare with games like mini-golf, as well as supervised (and free) age-appropriate programs for kids and teens. While the younger passengers play, adults can relax at the adults-only Serenity retreat, get treatments at the Cloud 9 Spa and sip cocktails at one of the ship's bars.
As far as dining goes, cruisers can choose between several food options, including sushi, Indian, 24/7 pizza and more. Guy's Burger Joint and Guy's Pig & Anchor Bar-B-Que Smokehouse, in partnership with celebrity chef Guy Fieri, are passenger favorites. Nighttime entertainment ranges from karaoke to shows at the Punchliner Comedy Club.
Carnival Breeze offers a variety of cabin categories, all of which include flat-screen TVs and 24-hour room service. The ship maintains a nearly 1-to-3 crew-to-guest ratio. While some recent cruisers appreciated the family atmosphere, others were disappointed by long lines and wait times during dinner service.
Carnival Breeze cruises to the Caribbean from Galveston, Texas .
Carnival Conquest
Last revamped in 2022, Carnival Conquest features cosmetic enhancements to select staterooms, as well as upgrades like new carpeting and lighting in public areas. Still, some felt Conquest showed its age despite these upgrades and could use a more major refurbishment. The ship appeals to a wide range of travelers and budgets, with amenities like Seuss at Sea, The Punchliner Comedy Club and the Alchemy Bar. It also includes "Fun Ship 2.0" features like Guy's Burger Joint and an outdoor movie theater, as well as signature bars BlueIguana Tequila Bar and RedFrog Rum Bar.
The ship carries 2,980 passengers and 1,150 crew members. Accommodations, ranging from Interior staterooms to Grand Suites, offer standard amenities such as flat-screen TVs and 24-hour room service. Those looking for more space should consider splurging on a Suite category room, which includes a large balcony, a walk-in closet and a whirlpool tub.
Along with signature line amenities, including a full-service spa, a casino and an expansive pool deck, the ship provides supervised programs and entertainment for cruisers ages 2 to 17, with various activities geared toward specific age groups.
Conquest departs from Miami for sailings in the Bahamas , the Caribbean and the Panama Canal.
Carnival Vista
Introduced in mid-2016, Carnival Vista welcomes up to 3,934 passengers and 1,450 crew members. The ship offers unique dining, entertainment and cabin options not found on other ships in the fleet. In addition to staples like kids clubs, an adults-only retreat and a waterpark, new activities include the SkyRide suspended bike course, the first IMAX theater at sea and a Dr. Seuss-inspired library. The ship's next refurbishment is scheduled for early 2024.
Recent passengers were most impressed with the accommodations. Typical cabin categories (Interior, Ocean View, Balcony and Suite) are available, but cruisers recommend splurging on the Family Harbor or Havana staterooms and suites. Those who select Family Harbor cabins receive exclusive 24-hour lounge access with free breakfast and kid-friendly movies and games. Plus, children staying in these rooms enjoy free meals at most specialty restaurants and a free night of babysitting. Havana category rooms cater to adults, with access to a private bar and pool, as well as extra-large outdoor spaces and rainfall showers in suites.
Dining options are just as diverse. While the Lido buffet offers everything from pasta to stir-fry to salad, other complimentary venues include BlueIguana Cantina and Guy's Burger Joint. A number of specialty restaurants are also available for an extra fee, such as JiJi Asian Kitchen and Cucina del Capitano.
Carnival Vista departs from Galveston and Orlando for sailings in the Bahamas and the Caribbean.
Disclaimers about ship ratings: A ship's Health Rating is based on vessel inspection scores published by the Centers for Disease Control and Prevention (CDC). If a ship did not receive a CDC score within 22 months prior to the calculation of its Overall Rating, its Health Rating appears as N/A; in such a case, the ship's Overall Rating is calculated using the average Health Rating of all CDC-rated ships within the cruise line. All ship Traveler Ratings are based on ratings provided under license by Cruiseline.com.
If you make a purchase from our site, we may earn a commission. This does not affect the quality or independence of our editorial content.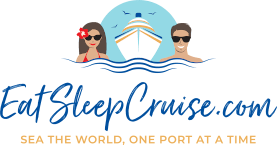 Home » Cruise » Carnival Cruise Corporation Brands Resume Cruising Worldwide
Carnival Cruise Corporation Brands Resume Cruising Worldwide
8 Carnival Corporation brands will resume cruising throughout the world with sailings in the U.S. and Europe launching in the summer of 2021.
Share this post:
Carnival corporation brands resume cruising in us, caribbean and europe.
Eight of the corporation's world-leading cruise line brands – including US-based brands Carnival Cruise Line, Holland America Line, Princess Cruises and Seabourn, as well as UK-based brands Cunard and P&O Cruises – are resuming guest operations with gradual, phased-in voyages and enhanced health protocols
Lineup of currently planned sailings represents 52% of corporation's total capacity and builds on recent restarts of its Germany-based AIDA Cruises and Italy-based Costa Cruises brands
MIAMI (June 23, 2021) – Eight cruise line brands from Carnival Corporation & plc (NYSE/LSE: CCL; NYSE: CUK), the world's largest cruise company, have announced plans to resume guest cruise operations, with AIDA Cruises, Carnival Cruise Line, Costa Cruises, Cunard, Holland America Line, Princess Cruises, P&O Cruises (UK) and Seabourn sailing in the United States, the Caribbean and Europe.
The brands are resuming operations using a gradual, phased-in approach, with sailings announced on 42 ships to date through the end of fiscal year 2021 (Nov. 30), representing 52% of the company's total capacity across its global fleet of 91 cruise ships. The initial cruises will take place with enhanced health protocols developed in conjunction with government and health authorities, and informed by guidance from the company's public health, epidemiological and policy experts.
Carnival Corporation's most recent brand restart announcements are summarized directly below, with a full list of initial restart plans by brand, ship and expected start date available further below. Additional brand updates on the resumption of guest cruise operations for the remainder of fiscal year 2021 will be announced as further restart plans are finalized.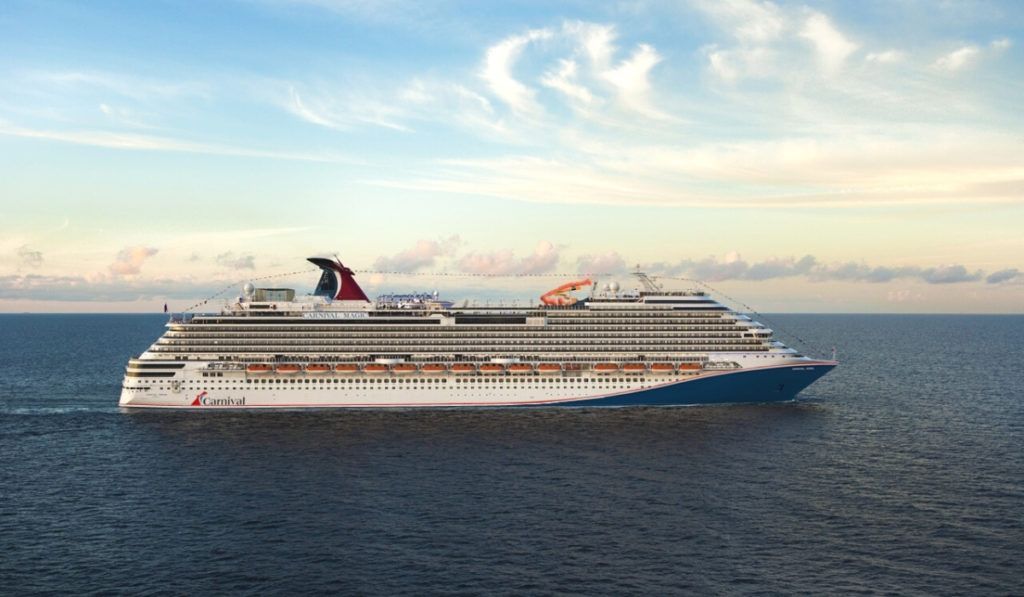 North America Brands:
Carnival Cruise Line  has announced it will resume guest cruise operations with eight ships by the end of August, including sailings out of Galveston, Miami, Port Canaveral, Long Beach and Seattle (to Alaska). Included in that roster is  Mardi Gras , the line's newest and most innovative ship, and first cruise ship in North America powered by eco-friendly liquefied natural gas (LNG), with sailings from Port Canaveral starting on July 31.
Princess Cruises  expects to resume guest cruise operations in July with Alaska sailings and a series of cruises around UK coastal waters, as well as cruises out of Los Angeles, San Francisco and Fort Lauderdale to the Caribbean, Panama Canal, Mexico, Hawaii and California coast starting in September.
Holland America Line  expects to resume guest cruise operations in July with Alaska sailings, followed by sailings from Greece in August, and from Italy and Spain in September, as well as sailings to Mexico, Hawaii, the California coast and the Caribbean this fall.
Seabourn  expects to resume guest cruise operations in July sailing from Greece and Barbados, along with the beginning of the Antarctica season in November.
Europe & Asia Brands:
Costa Cruises  resumed guest cruise operations in May with sailings in Italy and Greece, and is now offering sailings to France and Spain in July, followed by Portugal and Turkey in September. 
AIDA Cruises  resumed guest cruise operations in March sailing in the Canary Islands, in May with sailings in Greece and Germany, and is now offering additional sailings out of Germany as well as sailings in Spain, Italy, Portugal and Malta from July, and the Persian Gulf from November.
P&O Cruises (UK)  will offer a series of cruises this summer sailing around UK coastal waters beginning in June, expanding to the Mediterranean and the Atlantic coast starting in September.
Cunard  will offer a series of cruises this summer sailing around UK coastal waters in July, followed by voyages to the Iberian coast and Canary Islands. In November,  Queen Mary 2  returns to service with a combination of transatlantic crossings and Caribbean cruises.
Additionally, Holland America Line and Princess Cruises are offering land-based vacation options this summer for travelers to experience Alaska through a combination of escorted, explorer and rail tours, as well as lodging and sightseeing.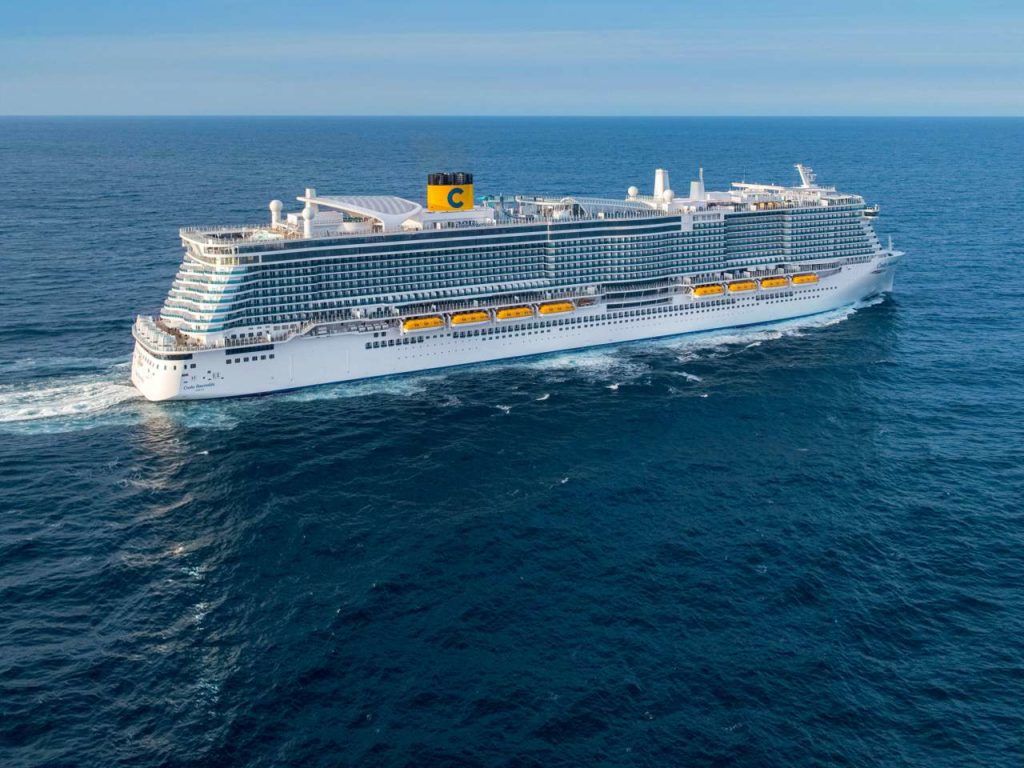 The newly announced voyages build on recent restarts from the company's AIDA Cruises and Costa Cruises brands, which have been sailing in Europe since March and May, respectively. In addition to dozens of successful sailings between both brands in 2020, the most recent 2021 sailings from AIDA Cruises and Costa Cruises have demonstrated the effectiveness of enhanced health protocols developed in conjunction with local, national and global experts, and have generated high guest satisfaction scores, as measured by net promotor surveys.
"For all of our brands, our highest responsibility and top priorities are always compliance, environmental protection, and the health, safety and well-being of our guests, our shipboard and shoreside employees, and the communities we visit," said Roger Frizzell, chief communications officer for Carnival Corporation. "We are excited to see eight of our world-leading cruise line brands sailing this summer, and to date, we've announced over half of our capacity returning by the end of the fiscal year, as we work to meet significant pent-up demand for cruising and get back to what we do best – serving our guests with one of the world's most popular vacations."
Added Frizzell: "The broader restart of cruising marks a critical step in the recovery of our brands and the industry as a whole, which provides a major economic impact and supports jobs across multiple sectors around the world. As our cruise line brands collaborate closely with our port, destination, supply chain and travel agent partners on a responsible resumption of cruise operations, we will ensure we continue working together across the industry in the best interest of public health."
In working with global and national health authorities and medical experts, as well as authorities in destination countries, the company's brands have developed a comprehensive set of health and safety protocols for protection and mitigation across the entire cruise experience for its initial cruises. This includes cross-industry learnings and best practices based on the proven health and safety record of industrywide sailings and input from top science and health experts and health authorities.
SOURCE Carnival Corporation & plc
Are you sailing this summer? Are you excited that the Carnival Cruise Corporation brands are resuming cruising? Drop us an anchor below with details for your next cruise!
Stay up to date with the latest cruise news and travel updates!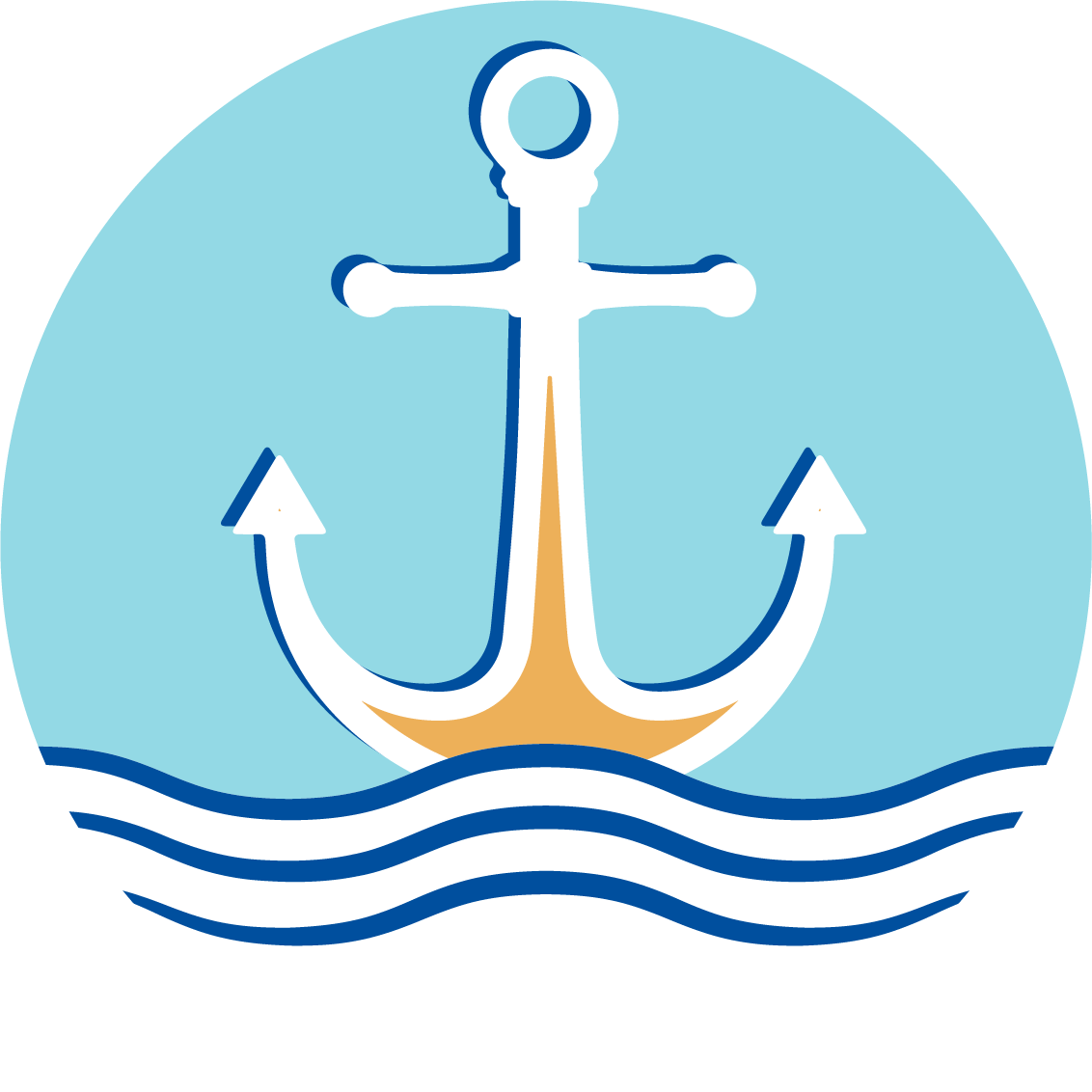 Related Posts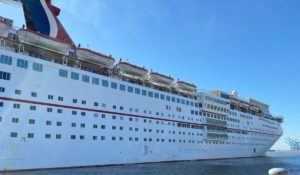 Cruiseline module – Remove Title
Leave a reply cancel reply.
Your email address will not be published. Required fields are marked *
Sign up to our newsletter!
DB & The Princess
Welcome Aboard! We are Don and Heidi, the husband and wife travel team behind EatSleepCruise.com. We took our first cruise vacation together 13 years ago and have been hooked ever since. Follow along as we share our travel tips, cruise reviews, information on ports of call, and the latest cruise news to help you plan the ultimate cruise vacation. Are you ready to embark on your journey to "sea the world, one port at a time"?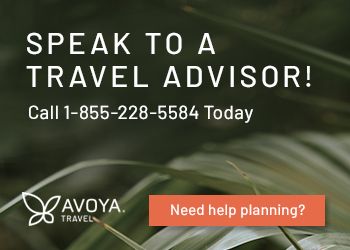 What's Trending
Contact Us: [email protected]

The 5 best destinations you can visit on a Carnival Cruise Line ship
Some cruise lines offer voyages to every corner of the world. Others are more focused on where they operate.
Carnival Cruise Line , one of the world's largest cruise brands, is firmly in the second category.
Carnival is all about relatively short, affordable cruises from U.S. ports. You'll find at least one of its ships sailing out of pretty much every major port city around the country, but it's rare to find them based anywhere else.
For more cruise guides, news and tips, sign up for TPG's cruise newsletter.
Catering heavily to budget travelers who reach its ships by car, Carnival only rarely offers voyages in Europe, Asia and South America — destinations that are much more integral to the schedules of such rival lines as Royal Caribbean , Princess Cruises and Holland America .
However, Carnival is the undisputed leader in cruises out of U.S. ports to the Caribbean and Bahamas, with a wide range of sailings to the regions from ports on the East Coast and along the Gulf of Mexico.
Some of Carnival's East Coast-based ships also sail to Bermuda, New England and Canada. For Carnival ships based on the West Coast, sailings to Mexico, Hawaii and Alaska are the norm.
Carnival also offers some Panama Canal voyages.
Related: The ultimate guide to Carnival Cruise Line
The overarching idea for Carnival's ship deployments is that a large percentage of the U.S. population can reach one of the line's ships by car, saving the cost of flights. For that reason, it takes a much broader approach to ship deployments around the U.S. than other lines.
Carnival's biggest operations are out of PortMiami and Port Canaveral in Florida; Galveston, Texas; Long Beach, California; and New Orleans — all major cruise hubs. You'll also find Carnival ships in secondary cruise ship ports such as Baltimore; Charleston, South Carolina; Mobile, Alabama; and Jacksonville, Florida.
For the most part, Carnival ships sail relatively short voyages of three to eight nights.
Here's our take on the five best places Carnival sails.
The Caribbean and Bahamas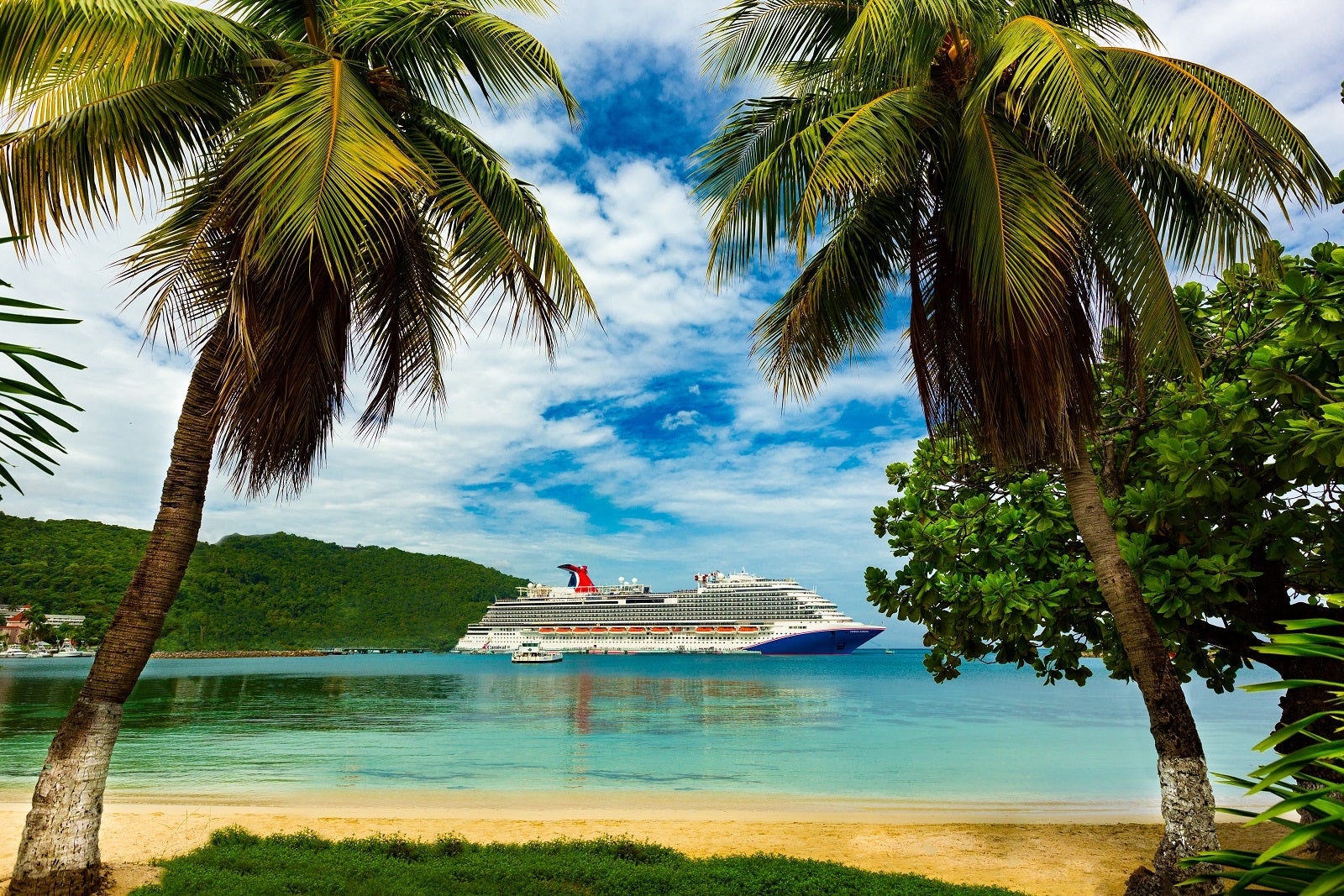 Carnival is, quite simply, the king of Caribbean and Bahamas cruises. If you're looking for a quick, easy and — perhaps most importantly — very affordable cruise getaway to the region, Carnival is your line.
Carnival currently has 19 of its 25 ships scheduled to sail to the Caribbean and the Bahamas for at least part of the coming year, including its newest and biggest ships, the 5,282-passenger Mardi Gras and sister vessel Carnival Celebration .
To put that in perspective, that's more ships than exist in the entire fleet of Norwegian Cruise Line , which itself is a major player in Caribbean cruises.
Carnival offers a broad range of Caribbean and Bahamas itineraries from no fewer than 11 U.S. ports.
If you're looking for something short, the line has you covered in the form of quick three- to five-night trips to the Caribbean and the Bahamas from Florida ports such as Miami, Tampa, Jacksonville and Port Canaveral, as well as from Mobile, Alabama; New Orleans; and Galveston, Texas.
Related: The 8 types of Carnival ships, explained
From the Eastern ports, these itineraries often focus on stops in the Bahamas and Grand Turk Island. From the Gulf ports, they often focus heavily on the ports of Mexico's Yucatan Peninsula, including Cozumel and Progreso.
Carnival is also big in the market for six- to eight-night sailings to Caribbean and Bahamas ports, which break down into three broad categories:
Eastern Caribbean voyages
Western Caribbean voyages
Southern Caribbean voyages
A typical seven-night Carnival sailing to the Eastern Caribbean includes stops in San Juan, Puerto Rico; St. Thomas, U.S. Virgin Islands; Amber Cove, Dominican Republic; and Grand Turk in the Turks and Caicos.
However, each of Carnival's six- to eight-night Eastern Caribbean itineraries is a little different. There are typically three and sometimes four calls on these Eastern Caribbean cruises.
Carnival's six- to eight-night Western Caribbean voyages will typically include three or four stops in some mix of the following destinations: Mexico (Cozumel and Costa Maya), Honduras, Jamaica, Grand Cayman and Belize.
The line's Southern Caribbean itineraries — typically eight nights in length — will often bring visits to Aruba and Curaçao, as well as one or more northerly Caribbean ports such as Amber Cove in the Dominican Republic.
Carnival also offers a handful of longer, 10- to 14-night sailings in the Caribbean, but not many.
Related: The best Caribbean cruises for every type of traveler
The Mexican Riviera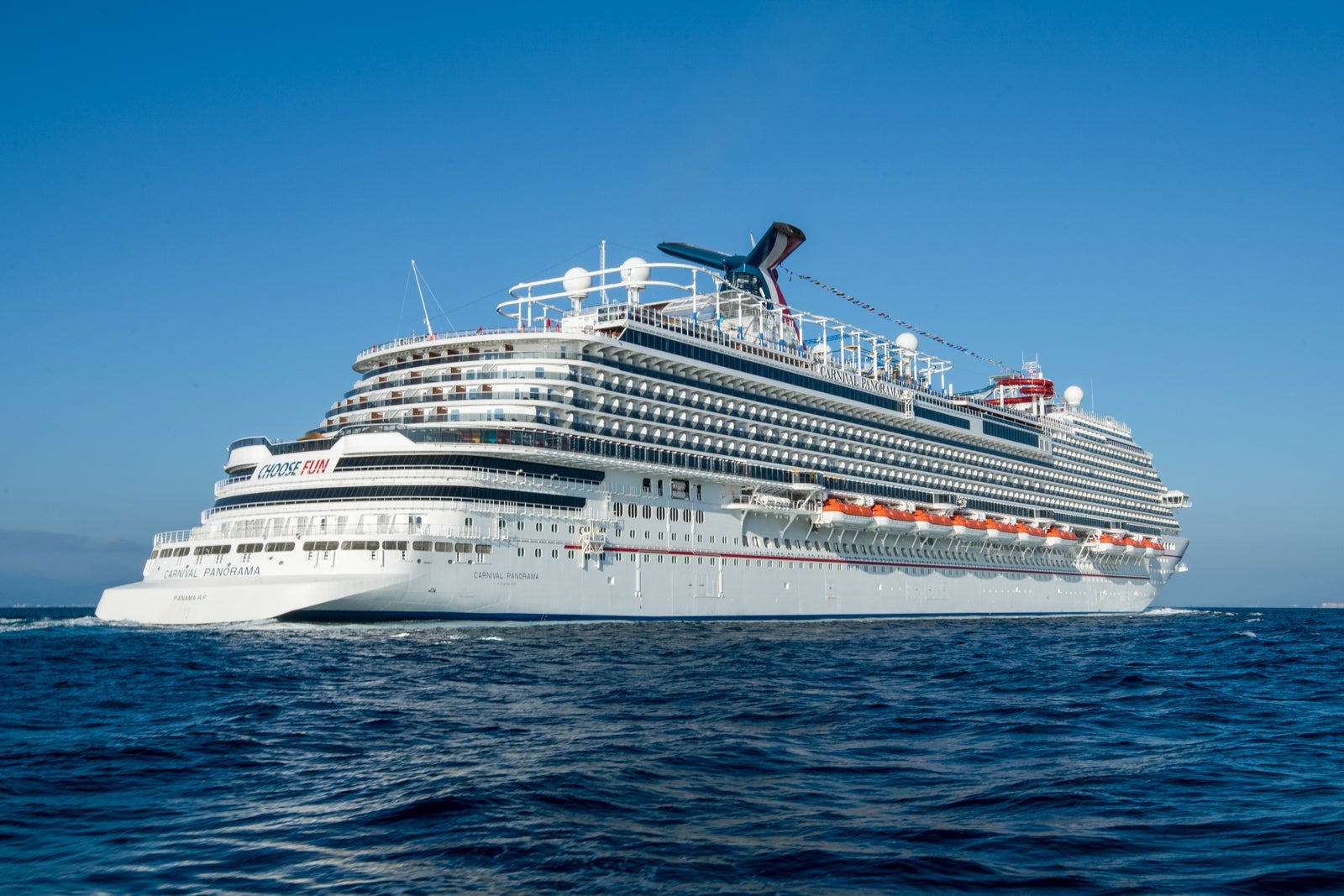 Carnival is one of the leaders in cruises to the Mexican Riviera — the string of resort towns running down the west coast of Mexico.
Carnival operates cruises to the west coast of Mexico out of the California ports of Long Beach and San Francisco, with Long Beach being its main West Coast hub.
Notably, Carnival is the only cruise line to base ships in Long Beach year-round for voyages to Mexico. One of the line's newest vessels, the 4,008-passenger Carnival Panorama , is based year-round in Long Beach for seven-night Mexican Riviera voyages. The smaller, 2,764-passenger Carnival Radiance operates three- and four-night trips out of Long Beach year-round to Mexico.
A third Carnival ship, the 2,124-passenger Carnival Miracle, operates four- and five-night sailings to Mexico out of Long Beach on a seasonal basis during the winter and also offers some Mexican Riviera cruises out of San Francisco.
In addition, a fourth Carnival ship — the not-yet-in-the-fleet Carnival Firenze — will begin sailing four- and five-night cruises to Mexico out of Los Angeles in May 2024.
The typical seven-night Carnival voyage to the Mexican Riviera brings stops in Cabo San Lucas, Mazatlán and Puerto Vallarta.
Three- and four-night Carnival trips to the west coast of Mexico typically only feature a single Mexico call in Ensenada and, at times, a stop at Catalina Island off the coast of California.
Related: Everything you want to know about cabins and suites on Carnival ships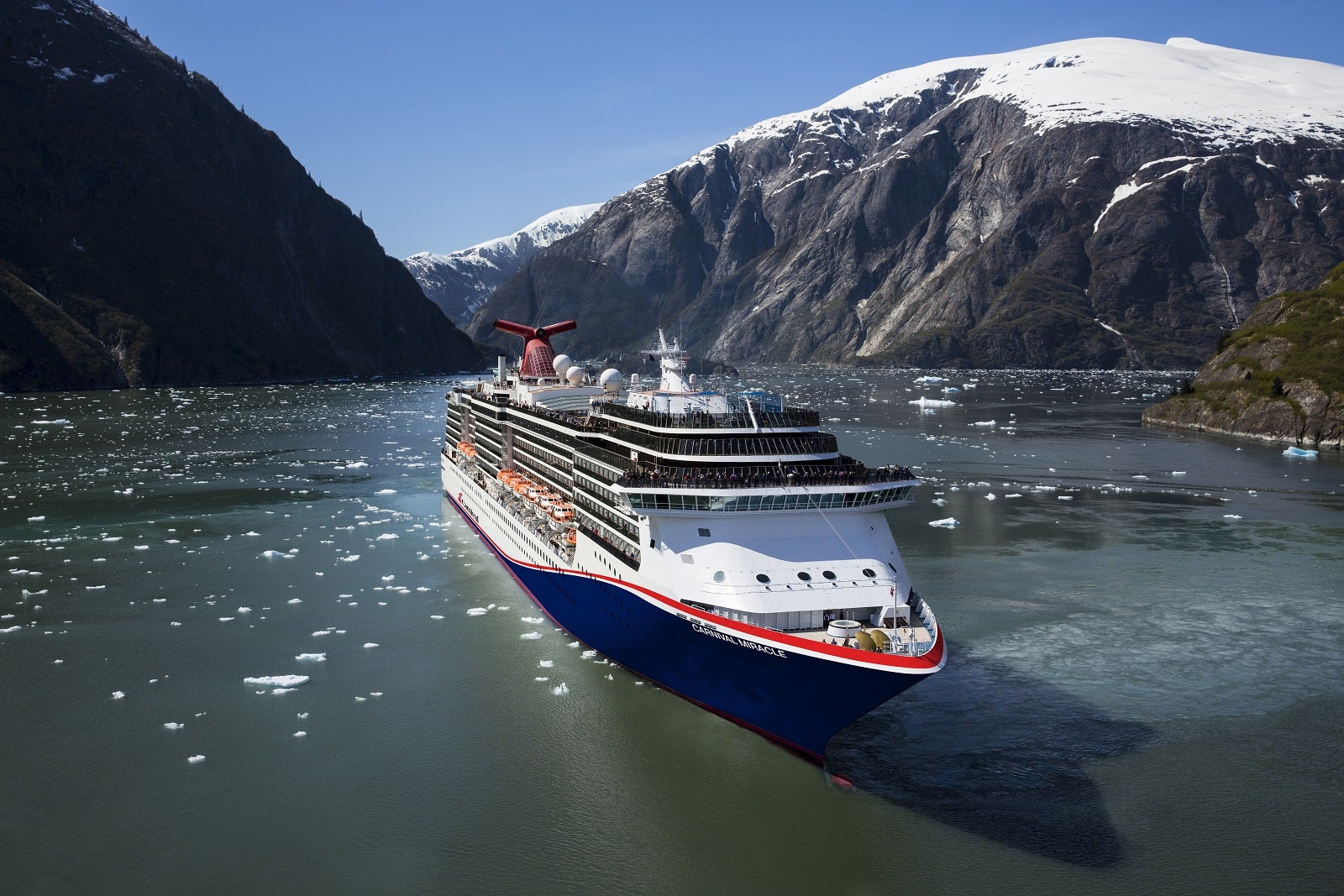 Carnival isn't the biggest player in Alaska cruises. The giants of cruising to Alaska are Princess Cruises and Holland America , which are sister lines to Carnival that control a large percentage of the market. Still, Carnival has sent more vessels to Alaska in recent years than in the past, and for 2023, it has three ships sailing to the destination.
Carnival's fun-focused, affordable ships are a popular pick with families looking to visit Alaska during the short Alaska cruise season, which lasts roughly from May to September.
For 2023, Carnival has deployed the following ships to the Alaska market:
Carnival Luminosa: The 14-year-old vessel is mostly operating seven-night voyages to Alaska round-trip out of Seattle. Most departures feature calls at Skagway, Juneau and Ketchikan, Alaska; and Victoria, British Columbia. It also visits the Tracy Arm fjord in Alaska for glacier viewing. A few sailings have a slightly different line-up of ports.
Carnival Miracle: The 19-year-old vessel mostly operates 10-night voyages to Alaska round-trip out of San Francisco. It calls at Skagway, Juneau, Icy Strait Point in Alaska; and Victoria, British Columbia. It also visits Tracy Arm for glacier viewing.
Carnival Spirit: The 22-year-old vessel operates seven-night voyages to Alaska round-trip from Seattle. It calls at Skagway, Juneau and Ketchikan, Alaska; and Victoria, British Columbia. It also visits Tracy Arm for glacier viewing.
Unlike some lines such as Princess, Holland America and Royal Caribbean, Carnival does not offer Alaska "cruise tours" that combine an Alaska cruise with multiple days of overland touring.
Related: How to find the right Alaska cruise for you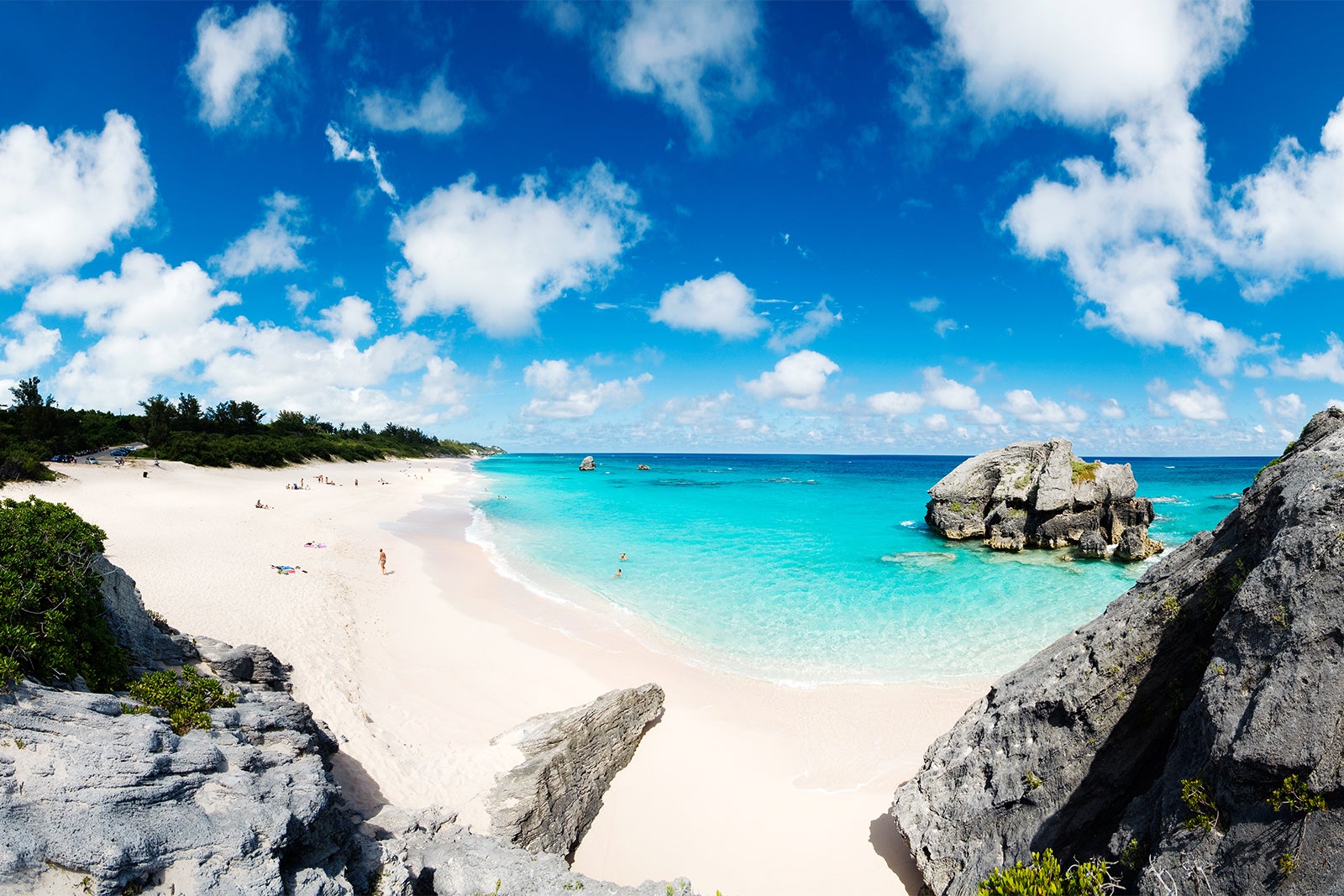 At least a couple of Carnival ships typically sail to Bermuda every year between May and October.
While the line doesn't offer a huge number of Bermuda departures, it usually operates Bermuda trips out of at least three ports every year: New York, Baltimore and Norfolk, Virginia.
Most of the sailings are six nights in length and include two days in Bermuda. The line also typically offers a few shorter four- and five-night Bermuda sailings and, occasionally, a longer seven-night Bermuda sailing.
Note that the shorter Bermuda sailings can offer very little time in the country, sometimes as little as eight hours.
For 2023, Carnival is offering sailings to Bermuda on three ships: the 3,690-passenger Carnival Magic, the 2,124-passenger Carnival Legend and the 4,208-passenger Carnival Venezia . The latter ship is a Costa Cruises vessel that Carnival began operating in May 2023 . Costa is a sister line to Carnival with similarly designed ships.
Related: Does a short cruise to Bermuda make sense?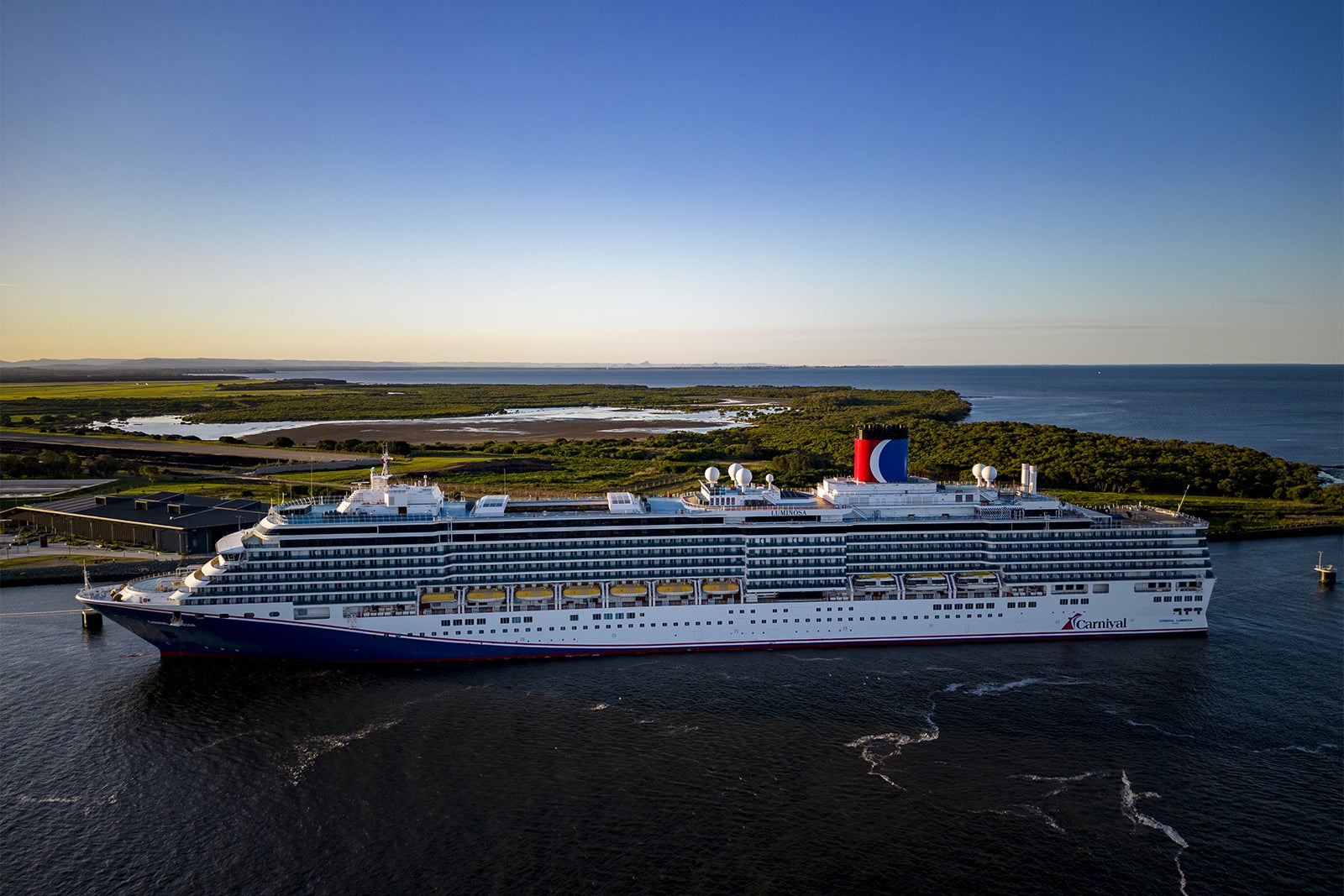 Carnival may be all about cruises from U.S. ports. However, not all its vessels always are based in North America.
In what might seem an unusual diversion for a line known for short, easy-to-reach, affordable voyages for Americans, Carnival, in recent years, has deployed two of its vessels to Australia to operate trips from Sydney and Brisbane.
The two ships — most recently the 2,260-passenger Carnival Luminosa and 3,012-passenger Carnival Splendor — typically operate a mix of three- to 10-night sailings along the Australian coast and to New Zealand.
Carnival's Australia trips, notably, aren't really aimed at Americans. They're aimed at Australians. A few years ago, Carnival discovered that Australians love the sort of fun-focused, affordable cruises it offers just as much as Americans, and it set out to build a business in Australia catering to them.
That doesn't mean an American can't book one of the trips.
The typical Carnival cruise along the coast of Australia includes stops at Airlie Beach, Cairns and Willis Island. Some longer Australia voyages add in stops at Port Douglas or Moreton Island.
Shorter Australia voyages might include a stop at just one of the above destinations or even no stops at all — a so-called "cruise to nowhere."
Related: The ultimate guide to Carnival's VIFP loyalty program
Bottom line
Carnival focuses heavily on cruises in North America.
If you're looking for a voyage to the Caribbean, Bahamas, Bermuda or the west coast of Mexico, you'll find an unparalleled array of choices from Carnival.
If a cruise vacation in Europe, Asia or South America is what you're after, you probably should focus on another line.
Planning a cruise? Start with these stories:
The 5 most desirable cabin locations on any cruise ship
The 8 worst cabin locations on any cruise ship
A quick guide to the most popular cruise lines
21 tips and tricks that will make your cruise go smoothly
15 ways cruisers waste money
15 best cruises for people who never want to grow up
What to pack for your first cruise
Side Hustles
Power Players
Young Success
Save and Invest
Become Debt-Free
Land the Job
Closing the Gap
Science of Success
Pop Culture and Media
Psychology and Relationships
Health and Wellness
Real Estate
Most Popular
Related Stories
Food, Travel and Tech Disney is the No. 1 cruise line   for families, travelers say
Food, Travel and Tech These are the top 4 cruise lines in the   world, according to travelers
Life NYC, San Francisco, Boston: The 10 most   expensive cities to be happy in the U.S.
Food, Travel and Tech Delta is the No.1 domestic airline for   on-time arrivals, service and more
Food, Travel and Tech Japan, Emirates, Qatar: These are top 10   best international airlines for 2023
From Virgin Voyages to Carnival: These 10 cruises are worth the money, travelers say
When it comes to a cruise vacation, it's all aboard. An October survey from Condé Nast Traveler  revealed that 47% of people said they would be interested in setting sail on a ship.
A study by the Cruise Lines International Association also found that traveling by cruise is becoming one of the fastest-growing tourism sectors.
In October, U.S. News and World Report published its 2023 ranking of the best cruises for the money. The report ranked the top ships out of 17 of the most popular ocean cruise lines and gave them a rating of one through five.
U.S. News and World Report ranked the cruise lines based on the following factors:
Average overall rating
Average nightly pricing on a scale of one to five
Value-added benefits included in the base fare, such as prepaid gratuities, free onboard Wi-Fi access, etc.
Virgin Voyages is worth the money, travelers say
Overall rating: 4.39
Created by British entrepreneur Richard Branson, Virgin Voyages ranked as the best cruise line for the money.
The adults-only cruise has three ships in the fleet, with a fourth debuting in 2024. Virgin Voyages stands out thanks to its free Wi-Fi access onboard, over 20 dining venues, unlimited group workouts and all essential drinks, which include sodas, drip coffee, water and more.
All Virgin Voyage ships are nearly identical and feature similar layouts, according to the U.S. News and World Report. The cruise line offers sailings to the Caribbean, Europe and the South Pacific and has ports in Miami, Puerto Rico, Spain and more.
According to Bloomberg , rates start at $1,550 per double-occupancy cabin.
Top 10 cruise lines that are worth the money
Virgin Voyages
Celebrity Cruises
Princess Cruises
Royal Caribbean International
Holland America Line
MSC Cruises
Carnival Cruise Line
Norwegian Cruise Line
Cunard Line
Costa Cruises
Celebrity Cruises is the No. 2 cruise line that is worth the money, according to travelers. It has an overall rating of 4.36.
The line has 16 ships and stops in Asia, the Caribbean, Europe and more. Each ship carries approximately one crew member for every two passengers, according to the report.
Voyages range anywhere from three to 18 nights. Since late 2020, Celebrity Cruises has included free Wi-Fi, unlimited drinks and daily gratuities in its base fare .
Princess Cruises ranked as the No. 3 cruise line for the money, with an overall rating of 4.02.
It is the fifth largest cruise line in the world with 17 ships and trips that last between two and 116 days. It sails to popular destinations in Europe, the Caribbean, Alaska and more.
Princess Cruises has approximately one crew member for every two or three passengers, according to the report.
As an homage to its Hollywood debut on the 1977 TV series, "The Love Boat," Princess Cruises offers versatile itineraries like "Movies Under the Stars" poolside screenings and their takes on "The Voice," "Deal or No Deal" and more.
DON'T MISS: Want to be smarter and more successful with your money, work & life?  Sign up for our new newsletter!
Get CNBC's free Warren Buffett Guide to Investing , which distills the billionaire's No. 1 best piece of advice for regular investors, do's and don'ts, and three key investing principles into a clear and simple guidebook.
Cruise Destinations
Grand Turk, Turks & Caicos
Grand Turk, Turks & Caicos
Carnival Celebration
Carnival Conquest
Carnival Dream
Carnival Freedom
Carnival Horizon
Carnival Legend
Carnival Magic
Carnival Miracle
Carnival Pride
Carnival Spirit
Carnival Sunrise
Carnival Sunshine
Carnival Venezia
Carnival Vista
* Coming Soon
Things To Do
Past Guest Photos
Let the name fool you — Grand Turk, of the Turks & Caicos islands, may be small but it's packed with scenic punch and historic charm. Carnival cruises to Grand Turk deliver you to this enchanted island outpost dotted with old windmills, grassy trails and picture-perfect beaches. Discover an oasis of green set in aquamarine seas, ringed by a pristine coral reef and the steep wall of the continental shelf.
Swim in the sparkling turquoise seas off Governor's Beach.
Tour historic Cockburn Town and the old salt pans.
Shop for duty-free jewelry and local crafts in the colorful Grand Turk Cruise Center.
Feel the velvety touch of a stingray's wings in Gibbs Cay.
Things to do in Grand Turk
Gotta see grand turk.
We have a few ideas for you.
* Taxes, fees, and port expenses are additional per person.
TAG & THEY'RE IT!
Hashtag your cruise photos #carnival and #grandturk — you may see them right here.
Carnival Newsroom
Carnival cruise line named one of forbes best brands for social impact.
Carnival Cruise Line has been named to the inaugural list of America's Best Brands for Social Impact by Forbes and recognized for its overall trustworthiness and values, social stances, sustainability and community support.
Produced in partnership with the data analytics company  HundredX , the Forbes list derives from a survey of more than 100,000 consumers. It ranks the 300 brands respondents' rate most highly in four categories: overall brand values and trust, social stances, sustainability and community support. Close to four million ratings were gathered across more than 2,000 unique brands.
"At Carnival, we are fully committed to our mission of providing safe, fun and memorable vacations at a great value, all while showing trust, care and respect for each other, our ships and the environment," said Christine Duffy, president of Carnival Cruise Line. "This recognition as one of the best brands for social impact by Forbes underscores our commitment to our priorities, and our focus on being good partners with our homeports and the scores of destinations we visit."
Carnival Cruise Line is the flagship brand of Carnival Corporation, which recently released its latest report on sustainability , detailing industry-leading initiatives and momentum across environmental, social and governance focus areas. Carnival's practices often exceed international and domestic environmental regulations, including the International Maritime Organization (IMO) and the U.S. Code of Federal Regulations.
A global brand with employees representing over 120 different nationalities, this latest honor by Forbes is among others that highlight the company's inclusive culture such as the recent distinction of being named as a top employer for Latinos by Latino Leaders Magazine.
For additional information on Carnival Cruise Line and to book a cruise vacation, call 1-800-CARNIVAL , visit www.carnival.com , or contact your favorite travel advisor or online travel site.
I've been on 6 cruise ships — here's how they compare and the one I would recommend
Since 2021, I've spent at least one night on six ships, all with different cruise lines.
These companies, including Margaritaville and Royal Caribbean, target a variety of demographics.
They each have their pros and cons , but Royal Caribbean's Wonder of the Seas is my favorite.
Throughout the past two years, I've spent at least one night on six ships, all with different cruise lines. While they've all varied in prices and target demographics, one has stood out as my clear favorite.
By no means do I love cruises — the shows can be tacky, the food can be mediocre, and I'm easily bored. If I weren't a travel reporter, I'd probably never board these floating resorts. But duty calls, and since 2021 I've been invited to several nonrevenue media sailings or overnighters with cruise lines such as Royal Caribbean, Oceania, and Norwegian.
While I've been unsurprisingly critical of some cruise ships, others have won me over. Let's take a closer look at the six ships I've been on and the one I'd recommend.
Celebrity Cruises' Celebrity Apex: trendy but boring
In late 2021, I boarded the new $1 billion Celebrity Apex for its two-night naming ceremony. At the time, I hadn't been on a cruise in more than 10 years. (As a kid with parents who liked cruises, I remember disliking them.)
The Apex wasn't designed for "zillennials" like me. Lisa Lutoff-Perlo, the cruise line's former CEO, told Insider at the time that Celebrity targeted Gen X customers . Despite this disconnect, the Apex had some of the best-designed and -decorated spaces I've seen on a ship.
Places such as Eden (a restaurant, bar, and entertainment venue) were attractive and trendy, while the Rooftop Garden looked just the way its name promised. Even the outdoor lounges and frequently overlooked atrium were more exciting than most ships' — the latter had a martini bar that sat under the glow of an LED chandelier.
While my 243-square-foot Infinite Veranda stateroom had some dull decor, the natural light from the large wall of windows made my tiny cabin feel large.
Where these spaces shined, the dining didn't: I wasn't wowed by any of my meals, including my dinner at Le Petit Chef . Here, overhead projectors displayed an animated storyline on the dining table. But this gimmick wasn't enough to overshadow the disappointingly mediocre food.
Ultimately, I faced the same dilemma I remembered as a child: boredom. While the theater was grand, I wasn't wowed by the nighttime show. And as I said at the time, I could wade around the pool only so many times and eat and drink so much. While I loved the design of spaces such as the Magic Carpet, an outdoor extension that moves vertically between decks, I couldn't spend all day staring at it.
If I were here on a weeklong vacation, I'd be twiddling my thumbs by day three.
Norwegian Cruise Line's Norwegian Prima: fun with a great food hall
In October 2022, I was invited on the four-night inaugural sailing for the $1.1 billion Norwegian Prima . It was the first time I had ever enjoyed being on a cruise.
Four nights is long for a cynic like me. But to my surprise, I was consistently entertained by the Prima's long list of amenities , including modern dartboards, a VR arcade, a mini-golf course, and a thrilling free-fall dry slide. These activities — along with the outdoor game court and go-kart track — could've kept me entertained for another day or two at sea.
My 230-square-foot balcony stateroom was also well-designed and modern: I appreciated the roomy bathroom, storage options, and contemporary feel. But the bedding was mediocre, the balcony was tiny, and the "mural" behind the bed and couch was a tacky eyesore.
On the plus side, the Prima had my favorite dining venue of all six ships: an 11-restaurant food hall with tableside tablet ordering systems. Instead of going to a buffet to pick at heat-lamp-fresh leftovers, this concept gave hungry travelers such as me a convenient way to try Indian curries and Singaporean-inspired noodles in one sitting.
But the greatest shock of all was the enjoyable nighttime entertainment, specifically Norwegian's rendition of the Broadway-approved "Summer: The Donna Summer Musical" and "The Price Is Right Live." I found myself giggling throughout the latter.
This, combined with the fun activities and food options, made sailing on the Prima an entertaining experience that I would consider booking again.
Royal Caribbean International's Wonder of the Seas: overstimulating and packed with activities
After boarding the Wonder of the Seas in December 2022, I think Royal Caribbean's big bet on mega cruise ships is paying off. My two-night sailing on the world's biggest cruise ship just wasn't enough time to test all of the ship's amenities.
At its massive size, there was plenty of room for "neighborhoods," such as a boardwalk, a park, an outdoor entertainment center with activities such as a zipline, and a colorful pool deck with water slides. Several of these spaces looked more like those of an amusement park than a cruise liner.
The list of Wonder of the Seas' amenities , which included some I'd never seen on a ship before, seemed endless. If it managed to overwhelm me for two nights, I'm sure it'd keep any family booked and busy.
From an ice-skating show to an exhilarating outdoor swim, dive, and dance performance, the entertainment options were also diverse. The former was a bore — I left early. But the dramatics and coordination of the latter made it the most impressive cruise-ship show I've ever seen.
Onto the negatives — to start, the food quality wasn't consistent. While my buffet and dinner meals at Hooked Seafood were satisfactory, the dry and flavorless fried chicken at the new-to-brand Mason Jar was disappointing.
My balcony stateroom was also a massive letdown. Sure, it had all the essentials , large storage units, and a clothesline in the shower. But the bathroom wouldn't be comfortable for two people, water splashed out of the sink basin whenever I washed my hands, and the bland decor was a stark contrast from the sensory overload of the rest of the ship. The stateroom looked more utilitarian than it did fun.
Margaritaville at Sea's Paradise: cheap and quick
The Margaritaville empire's nascent cruise line exclusively operates two-night round-trip sailings like clockwork from Palm Beach, Florida, to Freeport, Bahamas. It's a great cruise for budget travelers — most of these dates can be booked for well under $200 a person, including some at $50.
But Margaritaville at Sea's attraction ends at its eye-catching fares. When I attended the ship's one-night inaugural sailing in May 2022, I realized travelers get what they pay for: a very old ship. Before it adopted Jimmy Buffetts' branding , Margaritaville at Sea was the budget operator Bahamas Paradise Cruise Line, and the Paradise was its 30-year-old flagship Grand Classica vessel.
Sure, the vessel had some references to Buffett in the names of its venues, signage, and wall art. But besides that and a handful of new decor (shown above), it didn't seem as if the ship had undergone a massive cosmetic overhaul to align with the Margaritaville brand.
Instead, the Paradise looked out of style and place compared with other properties in the hospitality giant's portfolio. And when I tried to use the public restroom on the pool deck, the flush almost fell off its mount.
Similarly, instead of an immersive Margaritaville accommodation with beach-cottage-like decor, my 176-square-foot oceanview stateroom was bare and looked as old as the original song. While functional, the dark lines in my bathroom shower looked dirty, while the yellowish walls and wood accents made my cabin feel outdated and unkempt.
On the plus side, my meal at JWB Prime Steakhouse might have been one of the best steakhouse dinners I've ever had. But guests have to pay extra to eat there.
The cruise line has since spent millions of dollars updating areas such as the staterooms and adding amenities such as a pickleball court. I haven't boarded the ship since this refresh. But my first experience has left me so cynical that I don't plan on giving it a second try. I'm not sure a few million dollars is enough to fix its " Spirit Airlines of the Sea " reputation.
Explora Journeys' Explora I: luxurious, expensive, and boring
MSC Group's new Explora Journeys is a growing luxury-cruise brand you probably haven't heard of. I spent one night on its first $560 million Explora I ship in October while it was docked in New York City, and I think the new brand made a great first attempt at breaking into the luxury market.
While my ocean terrace suite was the smallest cabin on the ship, it was more luxurious than any hotel I've paid for. My cabin's walk-in closet, welcome bottle of Veuve Clicquot, Dyson hairdryer, and balcony daybed won me over. But the cheapest itinerary in 2024 comes out to $500 a day per person — it's up to you if you think these little luxuries justify this steep price.
Like the Wonder of the Seas, there were spaces aboard the ship that looked nothing like an average cruise vessel. Instead of a typical atrium, upscale stores such as Rolex and Cartier surrounded what looked like a hotel bar. And instead of a large central pool deck, the Explora I had four smaller pools, including an infinity pool and one under a retractable glass roof.
At its price, it's fair to expect luxury food. The thinly sliced wagyu at the pan-Asian Sakura was one of the best dishes I've had on a ship. But I preferred my own baked miso cod to the one I was served.
Luckily, the ship didn't have any splashy "production-style shows" for me to turn my nose up at. But once again, I'm not sure how much time I can spend in the spa or at the outdoor gym before I'm bored. So, while I appreciated the rows of cabanas and modern lounges, I think a weeklong vacation on the Explora I would be too quiet for me.
Oceania Cruises' Vista: upscale but boring
In late September, I spent one night on Oceania Cruises' Vista while it was docked in New York City. I think the new ship is a great option for mature travelers who are interested in higher-end cruises but don't want to pay for the likes of Regent Seven Seas.
For a food-focused cruise line, my dinner in the Grand Dining Room had luxurious options such as monkfish and caviar. But in retrospect, it was memorable only because of the ingredients, not the taste. Unfortunately, my lobster didn't beat the comforts of Norwegian Prima's food hall or the wagyu from Explora.
Appropriately for a premium cruise ship, my veranda stateroom was lined with one of the largest balconies I've ever had. And small details such as designated cup holders in the bathroom, a complimentary beverage station, and Bulgari toiletries made it stand out from any veranda cabin on a mass-market cruise ship.
Like my accommodations, the Vista's common spaces, such as the library lounge, had an upscale flair. Even the circular daybed-lined pool deck was more elevated and modern than the typical cruise-ship pool surrounded by generic lounge chairs. And while there were no water slides or arcades, there was a large putting green and walking track.
Unsurprisingly, I did not enjoy the cringy "Headliners'' evening song-and-dance show. And because I had limited time on the ship, I didn't get to experience activities such as cooking or art classes. This might have made a difference — but in the end, I again found the ship to be too calm for my liking.
The verdict: Royal Caribbean's Wonder of the Seas is my favorite
While I appreciated the upscale qualities of Explora and Oceania's vessels, I couldn't imagine spending more than three days on either ship. Similarly, while Margaritaville at Sea Paradise's cheap costs are enticing, I don't plan to sail on it again.
My favorite cruise liners are the ones with engaging activities and creative spaces that don't look like those of a typical ship. The Wonder of the Seas executed all of this — more than the Norwegian Prima — perfectly, enough to make me overlook the sore spots of my stateroom and mediocre meal. Because of this, it's the one ship I'll continue recommending to most cruise fans.
But that doesn't mean it has to be your favorite. If your priority is a cheap, quick-and-dirty getaway, Margaritaville at Sea Paradise is great. If you want something luxurious but don't want to spend too much, try the Oceania Vista — or the Explora I if you really want to ball out. And if you're traveling with children, Royal Caribbean's Wonder of the Seas and the Norwegian Prima are great options. The latter two are the only ones I'd consider booking again.
Brands Logos
Carnival Cruises
P&O Australia
P&O Cruises
Princess Cruises
Holland America
Take a Cruise for an Extraordinary Vacation, Lifelong Memories
For the corporation's latest quarterly business update, click here.
Costa Toscana, Christened in Barcelona, Features Exquisite Italian Design, Eco-Friendly LNG Propulsion
Costa Group Starts Testing Biofuel Made from 100% Sustainable Raw Materials
Many Miles and Meals Later, Holland America Celebrates One Year Back to Cruising
Fun, Fun Fun: Carnival Cruise Line Welcomes 3 Million Guests Since Restart
P&O Cruises Australia Welcomes Pacific Encounter in Maiden Arrival
Carnival Corporation Upgrading Global Fleet with Fuel- and Energy-Saving Technology
home porthole
Sustainability
AIDA Cruises is the market leader in the German-speaking cruise market. Home of the smile, AIDA Cruises is the epitome of a premium-quality, relaxing cruise and operates one of the world's most state-of-the-art fleets. Visit: www.aida.de
Carnival Cruise Line, also known as America's Cruise Line, is a leader in contemporary cruising and operates a fleet of ships designed to provide fun and memorable vacation experiences at a great value. Visit: www.carnival.com
Costa Cruises delivers Italy's finest at sea, bringing modern Italian lifestyle to its ships to provide guests with a true European experience that embodies a unique passion for life through warm hospitality, entertainment and gastronomy. Visit: www.costacruise.com
Cunard is the epitome of British refinement for travelers who relish the line's impeccable White Star Service, gourmet dining, world-class entertainment, and the legacy of historic voyages and transatlantic travel. Visit: www.cunard.com
Holland America Line's premium fleet of spacious, elegant mid-sized ships feature sophisticated five-star dining, extensive entertainment and activities, innovative culinary enrichment programs and compelling worldwide itineraries. Visit: www.hollandamerica.com
P&O Cruises (UK) is Britain's favorite cruise line with a fleet of ships combining genuine service and a sense of occasion and attention to detail, ensuring passengers have the holiday of a lifetime, every time. Visit: www.pocruises.co.uk
P&O Cruises (Australia) provides a quintessential holiday experience for Australians and New Zealanders, taking them to some of the world's most idyllic and hard-to-reach places across Asia and the South Pacific. Visit: www.pocruises.co.au
Princess is the world's leading international cruise line and tour company operating a fleet of modern cruise ships, renowned for the innovative design and wide array of choices in dining, entertainment and amenities. Visit: www.princess.com
Seabourn provides ultraluxury cruising vacations in a unique, small-ship style that focuses on genuine, intuitive service, all-suite accommodations, superb cuisine and unique experiences in destinations worldwide. Visit: www.seabourn.com