2 Weeks in Cambodia: 2 Itineraries
DISCLAIMER: This post might have links to travel services and products that we enjoy. We might make a commission from it at no extra cost to you.
Cambodia is an ideal country to spend 14 days trip . During this time, you can cover the top-rated attractions and have extra time to go check out some less-known sights and get away from the tourists. Since it has some islands, you can finish off your trip by relaxing on the beach.
In this itinerary list, you will find 2 different options for spending 2 weeks in Cambodia. If it's your first time here, do itinerary #1 , but if you want to avoid the tourist trail a little bit, check out itinerary #2 .
Of course, you don't have to follow everything in each itinerary. You can also use this as a guide in creating your own travel plan. For example, you can swap Siem Reap for a visit to Krong Preah Vihear , then follow the rest of the itinerary.
THINGS TO KNOW BEFORE VISITING CAMBODIA
Apart from travel itineraries to help you plan your travel trip , you will also need some tips on basic things to know about visiting Cambodia the first time. Below, you will find a list of information such as when to go, how to get around, language and currency, and even a travel visa for Cambodia.
RELATED POST: 2 weeks in Laos itinerary
When is the best time to go to Cambodia
November to March is the best time to visit Cambodia . During these months, there are fewer chances of rainfall, and the temperature is not too hot. But keep in mind that Cambodia generally experiences a hot and humid climate.
It's best to avoid coming from September to October when there are higher chance of rain, while April to August can bring really hot temperatures. If you want to avoid big crowds, go in November or in February .
Are 2 weeks enough for Cambodia
2 weeks in Cambodia is just the perfect amount of time . It's not too little that you will have to rush everything while not too much that you find yourself with nothing else to do.
If you do f eel like you have too much time before flying home , you can either head to the south and enjoy the beach or stay in Siem Reap to devour street food.
Getting around
Getting around in Cambodia is pretty easy . Since the country is small enough, you probably only have to take one or two domestic flights during your entire stay. You can easily take the bus to hire a private driver for more convenience .
There are ride-hailing apps that you can use in Cambodia. This includes Grab (where you can also order food), PassApp, WGo, TADA, and Eagle. There are also taxis in Cambodia, but be mindful of using them due to scams.
Tuk-tuk is the most common way to go around the city , and their starting rate is $1 for a short ride. You can hire the tuk-tuk and the driver for a minimum of $20 for a short trip, around 2-3 hours and go higher if you need the service for more.
You can also rent a scooter or motorbike to drive around yourself . The rent for a scooter is somewhere between $5-$10 per day. Some people buy a motorbike and take it everywhere in the country and sell if before leaving. But with only 2 weeks in Cambodia, it's not worth the hassle.
Language and currency
Khmer is the main language in Cambodia , but many locals speak English , especially those who deal with tourists. Many signs placed on attraction sites are also in English, while you can visit museums and use audio guides in English.
Cambodia has its own currency called Cambodian Riel (KHR). However, USD is used in daily life both around visitors and locals . The ATM will spit out both USD Riel, while you can easily find money exchange stalls everywhere.
Although Cambodia is generally affordable, using USD makes it a bit more expensive because you don't get change when paying in USD.
For example, the price of the product is $0.50. Since there are no USD coins in Cambodia, this means that you either get 2 pieces of the items or forget about your change. Most prices, though, are priced in whole value instead of $1.50.
Average cost of 14 days in Cambodia
For a budget-style trip , you can expect to spend an average of up to $45 per day or $700 for 2 weeks . This includes accommodation in a basic hostel or backpacker-style guesthouse, local transport, and street food or inexpensive restaurants.
For a mid-range trip, you can expect to spend an average of $60-$80 per day or $850-$1200 for 2 weeks. This includes mid-range accommodation, local transport, and meals at mid-range restaurants. With this budget, you can also participate in adventure activities, like kayaking.
For a luxury trip, you can expect to spend an average of $150 per day or $2100 for 2 weeks . This includes luxury accommodation, private transport, and meals at upscale restaurants. You can also indulge in spa treatments, premium adventure activities, and other luxurious experiences.
Cambodia has one of the best visa policies in place . Pretty much everyone can enter Cambodia, you can either enjoy visa-free (if your passport is from an ASEAN nation), apply for an evisa online or receive a visa upon your arrival.
It's better to get a visa online, so you can skip the long queue at the immigration when you arrive and save time. Getting an evisa in advance means skipping the long lines when you arrive at the airport or land border. Remember, if you plan to use your evisa, you can only use it to enter via specific entry points:
Phnom Penh International Airport
Siem Reap International Airport
Sihanoukville International Airport
Cham Yeam (Koh Kong Province) (from Thailand)
Poipet (Banteay Meanchey Province) (from Thailand)
Bavet (Svay Rieng Province) (from Vietnam)
Trapeang Kriel (Stung Treng Province) (from Laos)
Other basic travel tips
When you finally have the dates and cities you want to see during your 2 weeks in Cambodia, it's time to make some bookings. I like the following sites because I can easily cancel my booking without a fee or for a small fee if I change my travel plans.
I always book the accommodation and main flights first, then leave transportation and domestic flight bookings once I arrive in the country.
PINNED MAP OF TOP THINGS TO SEE IN CAMBODIA
Click the icon on the top right to enlarge the map. Credit: map data: Google
2 WEEKS IN CAMBODIA ITINERARY
Now that you know the things to remember before you pack your bags and head to Cambodia, it's time to show you 2 itineraries for 14 days in Cambodia. After that part, keep reading to see the list of top things to do in each city, a list of recommended hotels, and must-try local dishes.
This guide is for anyone planning a 14-day trip to Cambodia and seeking a comprehensive itinerary that highlights the country's top attractions and experiences, then this guide is for you.
Whether you're travelling with friends, loved ones, or solo, these itineraries will help you create the perfect 2 weeks in Cambodia trip.
I've outlined the must-visit cities and provided recommendations for things to do in each for you to make the most of your time in this country. To help you craft your own itinerary, I've included two sample itineraries that can be easily tailored to your interests and needs .
Itinerary #1: First-time – Siem Reap, Phnom Penh, Sihanoukville, Koh Rong
For first-time visitors to Cambodia, this itinerary is perfect for you . It highlights the must-see places in the country. It includes a long visit to the spectacular Angkor Wat, the grim genocide of Khmer Rogue, and finishing off your adventure on fantastic islands in the south.
You will start your trip in Siem Reap . Immerse yourself in history and culture at the iconic Angkor Wat Temple complex in Siem Reap, a world-renowned religious monument.
Next, head to the bustling capital city of Phnom Penh to pay your respects at the sobering Killing Fields of Choeung Ek and Tuol Sleng Museum.
Get your beach fix in Sihanoukville , a popular destination for water sports enthusiasts and beach lovers. And finally, unwind on the laid-back tropical paradise of Koh Rong , where you can soak up the sun on Koh Tui Beach, Long Beach, or Saracen Bay. Experience the best of Cambodia with this unforgettable itinerary.
Day-to-day overview:
Day 1 : Land in Siem Reap, get transferred to your hotel from the airport . Get a local sim card with data and cash. Arrange your tickets to Angkor Wat (since there are limits on sold ticket per day).
Day 2 to 4 : Explore Angkor Wat, the city, and plan a day trip to Battambang
Day 5 : Travel from Siem Reap to Phnom Penh by bus or air
Day 5 to 7 : Discover Phnom Penh
Day 8 : Get to Sihanoukville from Phnom Penh by bus or minivan
Day 8 to 10 : Enjoy Sihanoukville
Day 11 : Take the ferry to Koh Rong
Day 11 to 13: Book boat tours and go snorkelling around Koh Rong
Day 14 : Travel back to the mainland (Sihanoukville will be the closest) to catch an international flight
Siem Reap for 4 days
The highlight of Siem Reap is the renowned Angkor Wat , a UNESCO World Heritage site showcasing the Khmer Empire's grandeur through hundreds of temples. If you have limited time, the top priority should be a visit to Ta Prohm, for its picturesque scene of partially collapsed buildings intertwined with tree roots.
I recommend you visit the Angkor National Museum to understand the various eras and kings of the Angkor period and their temple-building ambitions.
With direct flights from many international destinations, Siem Reap is easy to get to and serves as a gateway to numerous temples.
While Phnom Penh, the capital city, is also a popular starting point, travelling from Siem Reap to Phnom Penh allows for a more natural flow through the country, as it is located Northwest of Cambodia, while Phnom Penh is in the south.
Therefore, starting in Siem Reap can be a more practical and efficient way to see the highlights of Cambodia.
Phnom Penh for 3 days
The Royal Palace complex is a stunning sight and a must-visit for all tourists . Still, for those interested in delving deeper into Cambodia's dark past, the city is home to two sobering sites that shed light on the atrocities committed during the Khmer Rouge regime.
The Killing Fields of Choeung Ek and Tuol Sleng Museum serve as poignant reminders of the nation's tragic history . With over 1,800 fascinating exhibits, the Cambodia National Museum is a treasure of information for history buffs.
The quickest way to get from Siem Reap to Phnom Penh is a 50-minute direct flight with Cambodia Angkor Air . Alternatively, taking the bus or a minivan takes approximately 4 hours and 54 minutes (318 km or 198 mi) via the NR6 route. Another option is to go on a 5 hr 30 min bus ride.
Sihanoukville for 3 days
For beach lovers and adventure seekers, Sihanoukville is a must-visit since this city has earned its popularity for its beaches and endless water activities like snorkelling, scuba diving, and island hopping.
Some top tourist destinations include Otres Beach, Serendipity Beach, and Wat Leu Temple. If you're looking for a true escape, take a 30-minute boat ride to the serene Bamboo Island.
The private transfer between Phnom Penh and Sihanoukville will take approximately 2 hr 45 min , spanning a total distance of 214.6 km (133.3 mi) along AH11. On the other hand, the bus ride is 3 hr .
Koh Rong for 4 days
If you have 2 weeks in Cambodia, you must go to Koh Rong. Escape to paradise and discover the hidden gem of Koh Rong , a cluster of idyllic islands located near Sihanoukville with 23 pristine white-sand beaches and crystal-clear waters.
You can soak up the sun on Koh Tui Beach, enjoy some peace and quiet on Long Beach, or take a dip in the stunning Saracen Bay.
Whether you're seeking a thrilling adventure or simply a unique way to experience the beauty of Koh Rong, the High Point Adventure Park offers numerous exciting activities, such as zip lining, swing bridges, and rope courses, all while taking in the beauty of the surrounding environment.
It is important to note that there are two Koh Rongs , namely Koh Rong Island and Koh Rong Samloem. Koh Rong Island is known for its lively atmosphere, with various bars, restaurants, and nightlife options, whereas Koh Rong Samloem offers a more relaxed and serene atmosphere.
These two islands are great places to conclude your 2 weeks in Cambodia because you can just relax and enjoy the sun. Travelling from Sihanoukville to Koh Rong can be done in 45 minutes via a ferry .
Travellers who plan to visit Koh Rong or Koh Rong Samloem will need to return to Phnom Penh or Sihanoukville to catch a flight home, or to continue their journey to Vietnam, as there are bus services connecting these cities.
Itinerary #2: Alternative – Siem Reap, Battambang, Kampot, Krong Khemara
Escape the tourist crowds and delve into the authentic side of Cambodia with this alternative itinerary . Kick off your journey in Siem Reap, then head to the hidden gems of Battambang, Kampot, and Krong Khemara. In Battambang, take a scenic ride on a special bamboo train and explore the charming countryside.
Discover the beauty of the small coastal city of Kampot, renowned for Bokor National Park and its prized Kampot Pepper Plantations. Wrap up your adventure in Krong Khemara, where you can marvel at the stunning Tatai Waterfalls, venture into the lush Cardamom Mountains, and experience the rich wildlife at Peam Krasaop Wildlife Sanctuary.
From traditional villages to colonial architecture and exciting activities, this itinerary offers a diverse range of experiences for the curious traveller .
Day 1 : Arrive in Siem Reap, you can book a hassle-free airport transfer . If you arrive in the morning, use this day to get some cash and a sim card.
Day 2 to 3 : Explore Siem Reap; Angkor Wat
Day 4 : Travel from Siem Reap to Battambang by bus or minivan
Day 4 to 5 : Discover Battambang
Day 6 : Get to Kampot from Battambang by air via Siem Reap
Day 6 to 9 : Travel around Kampot
Day 10: Journey from Kampot to Krong Khemara/Koh Kong by private transfer
Day 11 to 13 : Enjoy Krong Khemara and Koh Kong
Day 14 : Travel back to Siem Reap or Phnom Penh to catch an international flight
Siem Reap for 3 days
You will begin your trip in Siem Reap . With its towering sandstone towers, intricate carvings, and well-preserved ruins, Prasat Thom provides a window into Cambodia's ancient past, and you can even climb the steep staircases for views from the top.
Famous for its 216 massive stone faces , which are thought to represent the Buddhist deity Avalokiteshvara, The Bayon Temple is among the most photogenic temples in the country.
Step into a world of fluttering beauty and immerse yourself in nature at Banteay Srey Butterfly Centre, home to thousands of unique butterflies.
Siem Reap may not be the most attractive city, but it boasts a thriving café and restaurant culture starting to rival Phnom Penh's cosmopolitan vibe.
The central city is also a great shopping destination , offering a mix of market stalls for affordable finds and upscale boutiques for unique gifts, making it an ideal starting point for any Cambodia trip.
Battambang for 2 days
Battambang, located in Northwest Cambodia , is known for its colonial-era architecture, vibrant street life, and stunning countryside scenery. Whether you're looking for a unique activity or just a fun way to explore the area, the Bamboo Train takes you on a scenic journey through the countryside and provides an authentic glimpse into local life.
There are several noteworthy stops along the way, such as Wat Sampeau, located 18 km from town atop a limestone hill, and Wat Banan, nicknamed "Mini-Angkor Wat," which boasts a magnificent view after climbing 359 steps.
To get from Siem Reap to Battambang , you can choose to hit the road and drive along either NR6 or the scenic AH1/NR5 route with an estimated 2 hr 46 min time of arrival. For a more leisurely option, go for a 4 hr bus ride with Virak Buntham Express or take a comfortable 4 hr van ride with Go Ho Travel.
While day trips are a great way to get a taste of the city, I highly recommend you stay at least a night in Battambang as it allows you to immerse in the local culture and experience the city more relaxed.
Kampot for 4 days
With its stunning riverside setting and backdrop of lush green hills, Kampot is a peaceful retreat from the hustle and bustle of Cambodia's larger cities . Popular tourist attractions include the Bokor National Park, which offers breathtaking views of the towering mountains and pristine forests.
You'll also find the well-preserved colonial architecture of the Old Market and the famous Kampot Pepper Plantations, where visitors can learn about the history and production of this sought-after spice.
The town also serves as a launching point for exploring nearby caves and waterfalls , making it an excellent destination for outdoor enthusiasts. I really loved this part of my 2 weeks in Cambodia because of the amazing activities I did around nature.
The fastest way to get from Battambang to Kampot is by plane , with a flight duration of 1 hr on Cambodia Angkor Air.
Krong Khemara ang Koh Kong for 4 days
Krong Khemara Phoumin is Koh Kong's capital . Among the popular tourist attractions is the stunning Tatai Waterfall, where visitors can swim in the calm, refreshing waters and enjoy the natural beauty.
The Cardamom Mountains, with their diverse flora and fauna, offer plenty of opportunities for trekking, wildlife observation, and adventure sports.
For animal lovers seeking an unforgettable adventure, you can explore Peam Krasaop Wildlife Sanctuary by boat through its mangrove forests and observe its diverse bird species . If you're lucky, you might come across monkeys.
I recommend having Krong Khemara as your base , and from there, you can embark on day trips or boat rides to visit Koh Kong Island, Peam Krasaop Wildlife Sanctuary, and Tatai Waterfall.
If you're planning to get from Kampot to Krong Khemara, book a private transfer and drive through route AH123 with an estimated travel time of 4 hr 51 min that spans 239.4 km (148.8 mi).
Ending your trip in Krong Khemara and Koh Kong provides a chance to unwind and soak up the tranquil atmosphere of this peaceful region.
You have to travel back to Siem Reap to catch your international flights once you're at the end of your trip.
THINGS TO SEE AND DO IN CAMBODIA
It's time to show a list of must-sees and must-dos while in Cambodia. You'll also find a list of recommended tours that you can book to save you time and make your trip more convenient.
Angkor Wat – book a full-day sunrise tour or 2-day tour sunrise or 2-day sunrise and sunset tour or this small group sunrise tour
Book a traditional Cambodia massage
Angkor Thum/Thom
Kulen Waterfall – combo tour with 1000 Lingas
1000 Lingas
Ta Prohm Temple
Watch a Cambodian Circus Show – read the reviews
Tonle Sap Lake Floating Village or Kompong Phluk Floating Village
Angkor National Museum
Join a food tour or cooking class
Bayon Temple
Day trip to Battambang to ride the bamboo train – look at the tour price first
Boat trip on Tonle Sap Lake and visit the floating villages
Phnom Kulen Waterfall
Old Market for souvenirs and local crafts
Private transfer from Siem Reap to Phnom Penh
Ride the Bamboo Train – you can book a tour that leaves from Siem Reap
Well of Shadows
Wat Samrong Knong
The Killing Cave
Phnom Banan Temple
Killing Field at Wat Samrong Knong
Royal Palace
Killling Fields/Choeung Ek Genocide Centre
S-21 Prison/Tuol Sleng Genocide Museum – you can book a combined tour for S-21 and Killing Fields
National Museum of Cambodia
Shop at the Central Market (Phsar Thmei) or the Phsar Chas (Old Market)
Join a city tour or city tour and Mekong River boat trip or a full-day city tour
Visit Wat Phnom
Book a sunset cruise along the Mekong River – with unlimited drinks and alcohol
Party and nightlife in the Bassac Lane area
Join a food and drinks tour by tuk-tuk – look at the price first
Sihanoukville
Queenco Hotel and Casino – if you want to play some games
Independence Beach
Otres Market for local food and crafts
Serendipity Beach – for the nightlight and late-night restaurants
Water sports at Ochheuteal Beach
Boat tour to Koh Rong
Kbal Chhay Waterfall on a day trip
Hike to the Wat Leu Temple
Koh Rong and Koh Rong Sanloem – they are 2 different islands but right next to each other
Bioluminescent Plankton snorkel tour (Koh Rong Samloem)
Kampot Day tour to Bokor National Park – read the tour reviews
Combo you tor Bokor Mountain, Pepper Farm, Salt Field, and Crab market – look at the price
MUST-TRY CAMBODIAN DISHES, DRINKS, AND SNACKS
Cambodia has a very unique cuisine rich in flavour. Although along the touristy places, you'll notice that most restaurants have a massive and thick menu offering various international dishes.
The Cambodian food listed below should be available in all restaurants throughout the country, but the best place to try them is in local markets and rural areas. But if you're feeling adventurous, try these unique Cambodian street food that you'll find in busy cities in the country.
Amok – a popular Cambodian curry
Beef Lok Lak – stir-fried marinated beef
Bai Sach Chrouk – a breakfast dish consisting of grilled pork served over a bed of rice
Kuy Teav – a Cambodian noodle soup
Nom Banh Chok – a rice noodle dish
Prahok Ktiss – a traditional Cambodian dip made from fermented fish and spices
Num Pang – a Cambodian-style baguette sandwich
Cha Kway Teow – a stir-fried rice noodle
Bai Chh a – a stir-fried vegetable dish
Lap Khmer – a spicy salad
Num Ansom Chek – a dessert made from sticky rice
Num Korm – a type of Cambodian cake
Tirk Pahok – a dessert made with a fish paste mixed with sugar, then formed into small balls and rolled in roasted peanuts
Cha Houy Teuk – a dessert made with jelly noodles
Fawork – Cambodian doughnuts
Nom Krauch – a Cambodian sweet snack made from mung bean flour
ACCOMMODATIONS
To help you finish off your planning for 2 weeks in Cambodia, here's a list of places to stay in each city. You can see different options depending on your budget.
Affordable: The Twitz Hostel or Lub d Hostel or Siem Reap Chilled Backpacker or Mad Monkey Hostel
Mid-range: Central Corner Suite or The Urban or Home Indochine D'angkor Hotel
Luxury: Two Seasons Hotel or Angkor Village Hotel or Memoire d'Angkor Boutique Hotel or Bayon Modern Residences
Affordable: Villa Papillon or Mad Monkey Hostel or The Big Easy Hostel
Mid-range: Ohana Palace Hotel or Aquarius Hotels & Urban Resort or Vacation Boutique Hotel
Luxury: Sun & Moon Riverside Hotel or Citadines Flatiron or Glow Park Hotel or Plantation Urban Resort & Spa
Affordable to Mid-range: Manoha Villa or Om Home or Villa Blue Lagoon or Onederz Hostel
Luxury: Queenco Hotel & Casino or Independence Hotel Resort & Spa or Star Bay Residences
Koh Rong Island
Affordable: Coconut Beach Bungalows or Lonely Beach or Mad Monkey Hostel
Mid-range: Soksan Natura Beach or Nest Beach Club or Tree House Bungalows
Luxury: White Beach Bungalows or Long Set Resort or Anaya Koh Rong
Koh Rong Sanloem
Affordable to Mid-range: Robinson Bungalows or Kumaku Bungalows or Beach House or Tube Resort or Sunny Bungalow
Luxury: Bamboo Jam or Sara Resort or Eden Beach Resort or Sara Sea or La Passion by Achariyak or Saracen Bay Resort
Affordable: Retro Guesthouse or Bamboo Bungalow or Montage Regency or Fish Island Bungalows
Mid-range: Hotel Five S or Pippali Bouqitue Hotel or Hotel Old Cinema or Sabay Beach
Luxury: RiverTree Villa & Resort or Rikitikitavi or Kampot Sweet Boutique or Boutique Kampot Hotel
SUMMARY OF 2 WEEKS IN CAMBODIA
From the iconic temples of Angkor Wat to the bustling streets of Phnom Penh, Cambodia has something to offer everyone. In addition, the country's close proximity to the ocean also makes it a popular destination for water sports enthusiasts, who can enjoy kayaking, sailing, and snorkelling.
Whether you're interested in exploring the country's ancient ruins, taking in the breathtaking scenery, or immersing yourself in the local culture, you won't be disappointed.
Cambodia is a country full of contrasts, with modern cities sitting alongside rural villages and traditional practices still being carried out today. This combination of old and new makes for an incredibly unique and fascinating destination.
TO SAVE THIS ITINERARY, PIN THIS IMAGE BELOW:
Leave a comment Cancel reply
Save my name, email, and website in this browser for the next time I comment.
This site uses Akismet to reduce spam. Learn how your comment data is processed .
Cambodia Itineraries
Book your individual trip , stress-free with local travel experts
roughguides.com
itineraries
Travel guide
Local Experts
Itineraries
Travel Advice
Accommodation
Cambodia is a small country by Asian standards, but you'll still need at least a month to really see everything it has to offer. The rapidly improving road network means that it has never been easier to explore, making many formerly remote destinations much more accessible. That said, getting from A to B can still be time-consuming, and the country is best taken at a leisurely pace.
Tailor-made travel itineraries for Cambodia, created by local experts
22 days  / from 4799 USD
The Ultimate Southeast Asia Grand Tour
Explore the highlights of four countries in a bit over 3 weeks: Halong Bay & the Mekong Delta in Vietnam combined with the cities Hanoi and Ho Chi Minh City. Proceed to Cambodia with Angkor Wat before watching the monks in Luang Prabang/Laos. Your trip ends in Thailand with elephants and Bangkok.
21 days  / from 4545 USD
Impressions of Vietnam, Cambodia and Laos
Start and end your trip in Ho Chi Minh City and visit highlights such as the Mekong Delta, Phnom Penh with the Killing Fields, Angkor Wat, the historic city of Luang Prabang in Laos before heading back to Vietnam - Hanoi, Halong Bay and Hoi An await.
4 days  / from 1025 USD
Siem Reap Family Adventure
Traditional ox and carts, sprawling rice fields, majestic temples, glorious food and breath-taking countryside – this is Cambodia. Take some time out in Siem Reap with its Old Market and boutiques, savour local cuisine and be prepared for the trip of a lifetime. Perfect for groups and families.
11 days  / from 1765 USD
Cambodia's Beaches and Temples
See the best of beautiful Cambodia on this amazing tour. Explore the busy capital Phnom Penh, laze on the golden sands of the south coast beaches, discover local villages and Cambodian cuisine before you lose yourself among the mystical temples of Angkor.
5 days  / from 681 USD
Cambodia Explorer
This is a trip to Cambodia for the adventurer. This trip takes you from the glorious temples and rolling countryside of Siem Reap to the attractive riverside capital of Phnom Penh where you can explore the city's broad boulevards, new restaurants and myriad sights.
15 days  / from 4400 USD
A Vietnam, Cambodia and Laos Adventure
Make the most of your time in South East Asia and discover not 1 but 3 exciting countries. From Vietnam to Cambodia and Laos you will get the know the locals, visit ancient temples, relax on a cruise, get a taste of Buddhism and so much more. This itinerary will show you the wonders of Asia.
Recommended Cambodia itineraries
If you are planning your travel to Cambodia yourself, use these itineraries created by our travel writers as a starting point for inspiration.
Bayon Temple Angkor Tom
Cambodia Itinerary 1 - Undiscovered Cambodia - 1 month
There might be some two million visitors a year clambering over the ruins of Angkor, but much of Cambodia remains undiscovered.
1. Stung Treng
Rewarding, little-visited stretch of the Cambodian Mekong, complete with dolphins, flooded forests, ancient ruins and spectacular waterfalls.
2. Tbeng Meanchey
Take the new cross-country highway through Cambodia's northern backcountry to the remote provincial capital of Tbeng Meanchey.
3. Anlong Veng
Notorious for its associations with the infamous Pol Pot, the modern boomtown of Anlong Veng provides a fascinatingly bizarre mixture of Khmer Rouge history and contemporary casino chic.
4. Banteay Chhmar
For a truly authentic lost-in-the-jungle temple experience, ride the bumpy road from Sisophon to the vast temple complex of Banteay Chhmar, buried in the forests of Cambodia's far northwest.
5. Kompong Chhnang
For an alternative to the increasingly touristed floating villages of Siem Reap, make for the floating villages just outside Kompong Chhnang.
6. Angkor Borei
Stuffed with statues, ceramics and photographs of the excavations, Angkor Borei's fascinating museum makes the trip to the remains of this Funan-era city highly worthwhile.
7. Koh S'dach archipelago
These picturesque islands offer a truly authentic taste of coastal Cambodia.
8. Koh Kong: the Areng Valley
The biodiverse Areng Valley, deep in the Cardamoms, is home to the endangered Siamese crocodile and prime territory for trekking, kayaking and mountain biking. It's accessible on tours from Koh Kong but you'll need at least four days – better still a week – to do it justice.
Cambodia Itinerary 2 - Grand tour - 2 weeks
Two weeks suffice to get a taste of the best that Cambodia has to offer, from the great temples of Angkor to the hedonistic beaches of the south.
1. Phnom Penh
Acclimatize in the vibrant but endearingly small-scale capital.
Head to the engagingly somnolent French-colonial town of Kratie for a taste of riverside life next to the magical Mekong, with rare Irrawaddy dolphins, floating villages, river islands and flooded forests aplenty.
3. Siem Reap and Angkor
Settle down to a few days (or more) in lively Siem Reap, exploring the magnificent Angkor temples and the floating villages of the Tonle Sap.
4. Preah Vihear and further flung temples
Venture out to the stunning mountaintop temple of Preah Vihear, perhaps with a side-trip to the jungle temple of Beng Mealea and the vast ruined citadel of Koh Ker.
5. Battambang
Colonial riverside town with laidback nightlife and the quaint bamboo railway.
6. Sihanoukville and the islands
Venture south to Cambodia's coastal party town, a good base for some lovely offshore islands.
7. Kep's offshore islands
Use Kep as a jump-off point for sleepy Rabbit Island (Koh Tonsay), among others.
Chill out in this pretty, laidback riverside town, a good base for the picturesque surrounding province.
Cambodia Itinerary 3 - Wild Cambodia - 1 month
Cambodia boasts an outstanding array of natural attractions, from the great Mekong River to remote upland forests.
Go dolphin-spotting at nearby Kampie, then take to a kayak or bike to explore the marvellous river islands, flooded forests and floating villages of the Mekong.
Trek into the forests of Viracheay National Park and explore the waterfalls and volcanic lake of Yeak Laom.
3. Sen Monorom
Walk with elephants at the Elephant Valley Project and go birdwatching or gibbon-spotting in the pristine tracts of forest surrounding Sen Monorom.
4. Beng Mealea
Visit the jungle-smothered ruins of Beng Mealea temple – looking much as it must have done when the first Western explorers stumbled upon it a century ago.
5. Phnom Kulen
Discover where the great Angkorian empire began at the remote mountain shrine of Phnom Kulen.
6. Tonle Sap
Take the ferry from Siem Reap to Battambang across the great Tonle Sap lake, which during the rains becomes the largest freshwater lake in Southeast Asia.
7. Chi Phat
Head to this village in the southern Cardamoms for organized hikes through upland forests to waterfalls and ancient sites.
Spy shore birds and dolphins as you explore the lush mangroves and beaches of this beautiful national park by boat.
The Rough Guides to Cambodia and related travel guides
In-depth, easy-to-use travel guides filled with expert advice.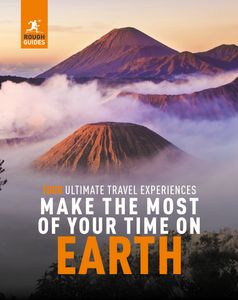 Travel advice for Cambodia
From travel safety to visa requirements, discover the best tips for traveling to Cambodia
Eating and drinking in Cambodia
How to get to Cambodia
Getting around Cambodia: Transportation Tips
Travel Tips Cambodia for planning and on the go
Best time to visit Cambodia
Find even more inspiration here
written by Andy Turner
updated 26.04.2021
Plan your tailor-made trip with a local expert
Book securely with money-back guarantee
Travel stress-free with local assistance and 24/7 support
Ready to travel and discover Cambodia?
Get support from our local experts for stress-free planning & worry-free travels.
Where to stay
Travel advice

The 8 Best Cambodia Tours For Unforgettable Adventures That Are Achievable & Affordable!
Posted on Last updated: October 13, 2023
Categories Tours , Asia , Cambodia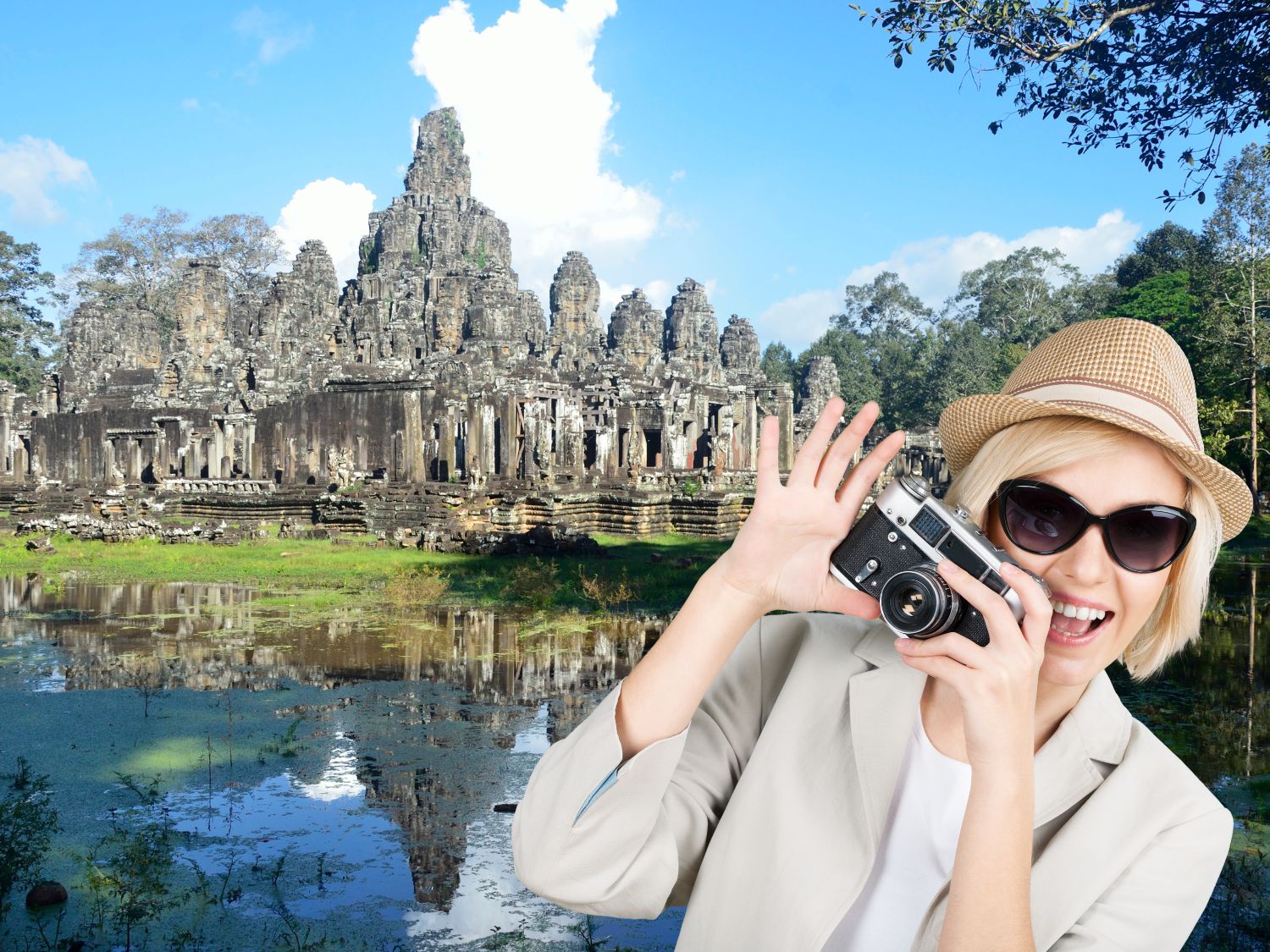 Expert travel storyteller Jordan Adkins, founder of InspiredByMaps.com, brings a decade of adventures across 101 countries and 450+ UNESCO sites into rich, off-the-beaten-path narratives, melding ecological expertise with genuine, seasoned travel insights.
Want to plan a visit to Cambodia? Wanna know some exciting places you can visit in Cambodia? Then let us recommend options that are both entertaining and secure with our curated selection of the best Cambodia tour to experience the country's top attractions.
Cambodia, known colloquially as the Land of the Khmers is situated where the clear Gulf of Thailand meets a confusing network of rivers, mountains, and tropical rainforests. Here, you may go back in time to the ancient Siem Reap and see a collection of glorious temple ruins or go to the floating villages along Tonlé Sap Lake.
As you go farther south in Cambodia, you will come across freshly constructed palaces, mid-century monuments, and somber locations that reflect the turbulent history of the nation. Cambodia provides a variety of activities that allow you the chance to experience a place that is steeped in history but still firmly rooted in the present, with a wonderful blend of the old and the contemporary, the urban and the jungle.
While solo travel is an option, we found that the best Cambodia tours offer good value for the money while making your life simpler (and more social!). You can travel on an extraordinary trip with incredible inclusions, knowledgeable guides, a special itinerary, first-rate lodging, and efficient transportation.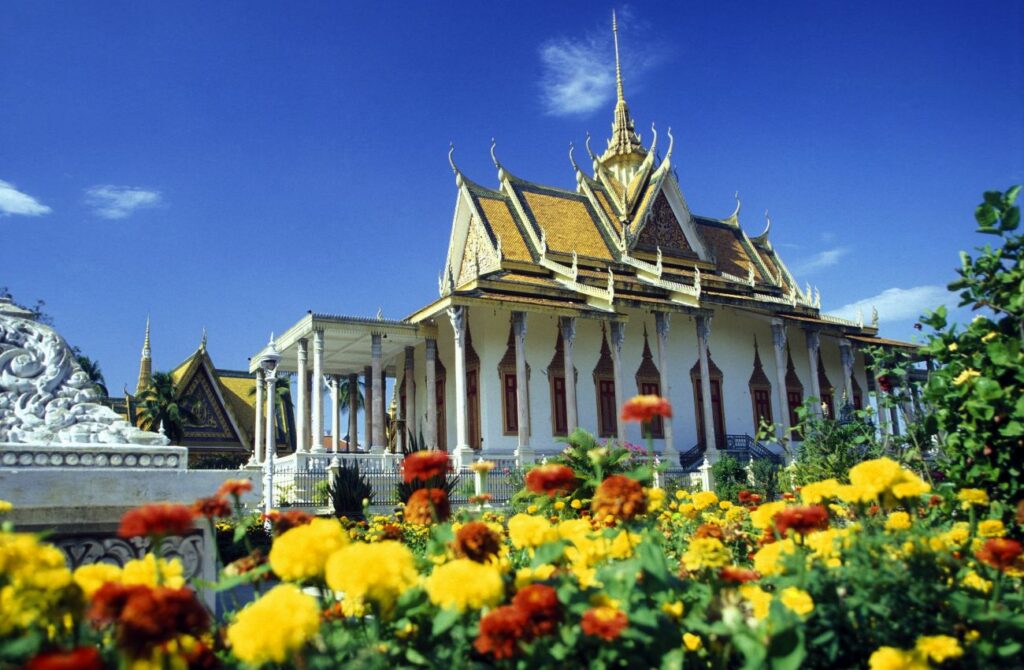 While doing it yourself could be cheaper, you might not receive the same level of experience. Tours are the greatest since they carefully select each item to ensure that it offers the best price without going over budget – meaning you don't have to do the legwork.
Vacations in Cambodia are a sensory explosion. The nation has a troubled past, but it has come back from the grave and is now shining brightly. Traveling to Cambodia is noted for its warmth and inviting atmosphere, and the locals are some of the nicest in the world.
On a Cambodia vacation, you may explore a multitude of historical and architectural marvels, from the richness of Phnom Penh's Royal Palace to the shimmering floor of the Silver Pagoda. There is enough opulence here to suit everyone's tastes. Meanwhile, you'll be in amazement at the renowned Angkor.
The largest religious building made of stone in the world is a reminder of the once-powerful Khmer empire, but the best way to see it is on a bicycle, which is a quiet and unobtrusive way to avoid crowds and observe how the jungle is encroaching on the ancient stone foundations and intricately carved statues.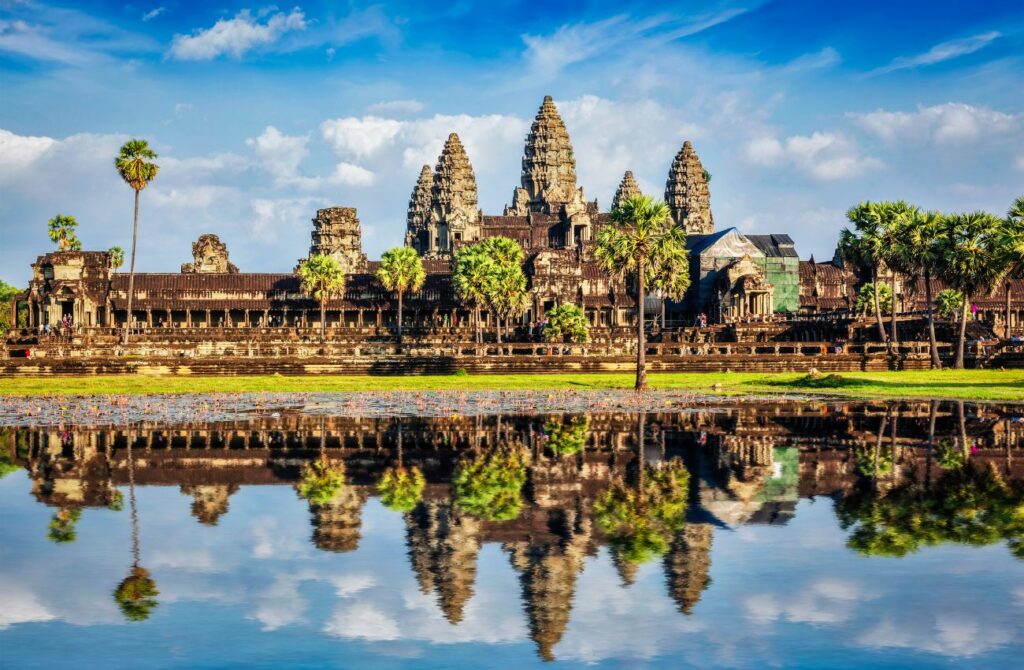 There are many decisions to be made while planning the perfect tour adventure. This could be a little intimidating for individuals who are traveling for the first time. Making decisions on where to go, how to travel there, where to stay, and the amount of money to bring might be a little overwhelming. Be at ease!
You can choose more simply if you take a tour of Cambodia. Tourists are increasingly choosing to travel to Cambodia. Despite its tragic past, this nation is still a fantastic destination if you use caution. Although it is a well-liked travel destination for travelers, more families & elderly tourists are choosing to travel there.
As a result, you'll discover a variety of hotels that serve both families and younger travelers. Here, we offer you some incredible Cambodia tours and hope you'll find the perfect one for you.
Much like we have done for the best Philippines tours and best Indonesia tours , here we are going to be talking about one of the best Cambodia tours (and their operators), so you can be inspired – and then choose with confidence.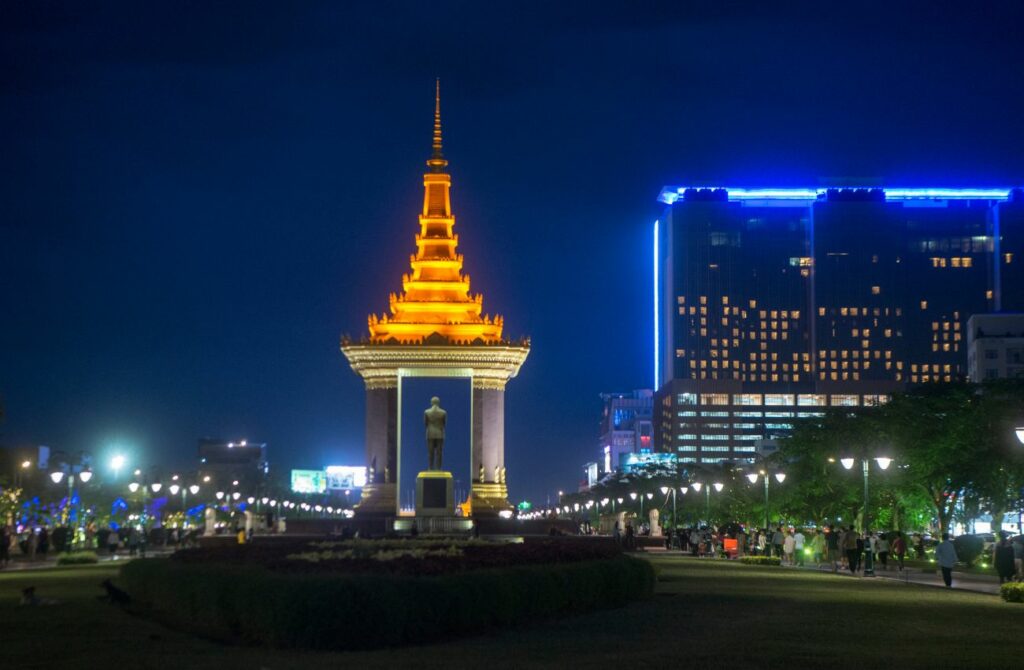 Page Contents
Classic Cambodia
Cambodia to vietnam: night markets & noodle-making, cambodia intro, 14 days vietnam & cambodia, cambodia highlights-private tour, cambodia explorer, highlights of cambodia, vietnam & luxury mekong-7 night cruise, cambodia highlights, intrepid travel.
Our first best tour is Classic Cambodia and which begins in Phnom Penh and ends in Siem Reap. This intro to Cambodia is the ideal approach to learning about this fascinating country, combining the splendor of the Khmer Empire with vibrant Phnom Penh. On this traditional Cambodian tour, take in the magnificence of old Angkor Wat, the mysterious faces of Bayon, the sadness of recent history, and the optimism for the future.
Many tourists will find the information given in the Killing Fields of Choeung Ek, as well as the Tuol Sleng Genocide Museum (S21), upsetting because it is confronting. Travelers should be aware of this significant chapter in the history of Cambodia in our opinion. Your leader can provide some alternate options if you'd prefer not to participate in these activities.
One of their group leaders is present on every excursion for groups. The group leader's job is to simplify your travels and ensure you have the most enjoyable experience possible. Intrepid makes every effort to assign an experienced group leader.
However, because of the seasonality of the trip, there may be rare occasions when your leader is unfamiliar with a particular area or is mentoring new group leaders. On request, vegan, vegetarian, halal, and kosher food choices are available throughout this tour.
Darrell and Manch, two men from Melbourne, Australia, left on a journey to the other side of the globe in 1989. Without air conditioning, they journeyed to Africa in a modified vehicle that was packed with provisions, alcohol, aviator sunglasses, and pals. During that journey, they had thought that possibly other people would find this mode of travel appealing as well. Instantaneously, Intrepid was created.
Since that time, Intrepid Premium, a novel approach to travel, is now available. You can embark on these revolutionary itineraries beginning in 2022, which feature all the best elements of an Intrepid adventure at a level never previously possible.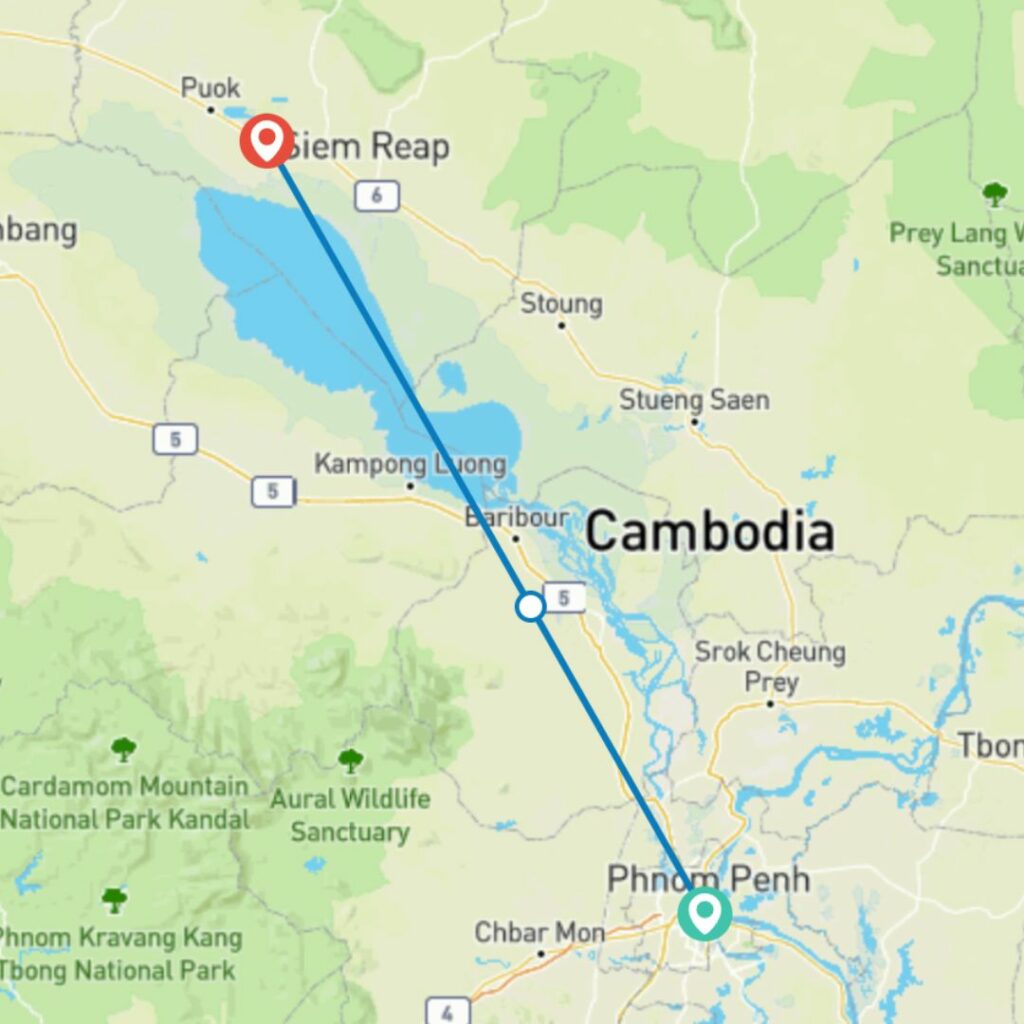 G Adventures
Beginning in Bangkok and ending in Hanoi! You may take a 20-day travel package to Bangkok, Thailand, and 11 other locations in Asia with the Comprehensive Traditional Tour Cambodia to Vietnam: Night Markets and or Noodle-Making. A professional guide, lodging in a hotel or hostel, food, transportation, and more are all included in Cambodia to Vietnam: Night Markets and or Noodle-Making.
Take advantage of this cheap vacation for young travelers to visit Cambodia and Vietnam at your own pace. Take advantage of the electricity in Bangkok and Cambodia's busy streets, learn about history firsthand by gazing at the ancient stone faces of Angkor Wat, and relax on white sand beaches.
You may create the Southeast Asia trip of a lifetime by combining must-see attractions with free time to explore. Three lunches, 15 breakfasts, and one dinner. On request, this trip provides Jain, vegetarian, vegan, halal, and kosher menu options. Bus with air conditioning, tuk-tuk, strolling, junk boat, and the local boat is available.
Bruce Poon Tip founded G Adventures in 1990. He firmly believed that other travelers would want to responsibly and sustainably share the experiences & real adventures of travel. It was a one-person show back then, but it has now expanded to a global enterprise with over 1250 employees.
Hundreds of journeys are now available worldwide, up from just a handful of travels across Latin America initially. Over 100,000 people have now used it since its inception in the 1990s, experiencing new sights, learning new things, and making new friends. While a few things may have altered since then, the fundamental principles—authentic experiences and sustainable travel—haven't changed.
With G Adventures, you can travel to exciting and exotic locations at a low cost. You may be sure that you are in good hands because the G Adventures evaluations indicate excellent ratings from pleased clients for every area of the trip. There will always be someone available to respond to your inquiries because 24-hour assistance is provided throughout your journey.
There are many different adventure trip types available to suit different interests, along with a large selection of locations and departure dates. You may travel far and wide with eager and helpful guides to aid you during your journey, as you can see from the G Adventures reviews.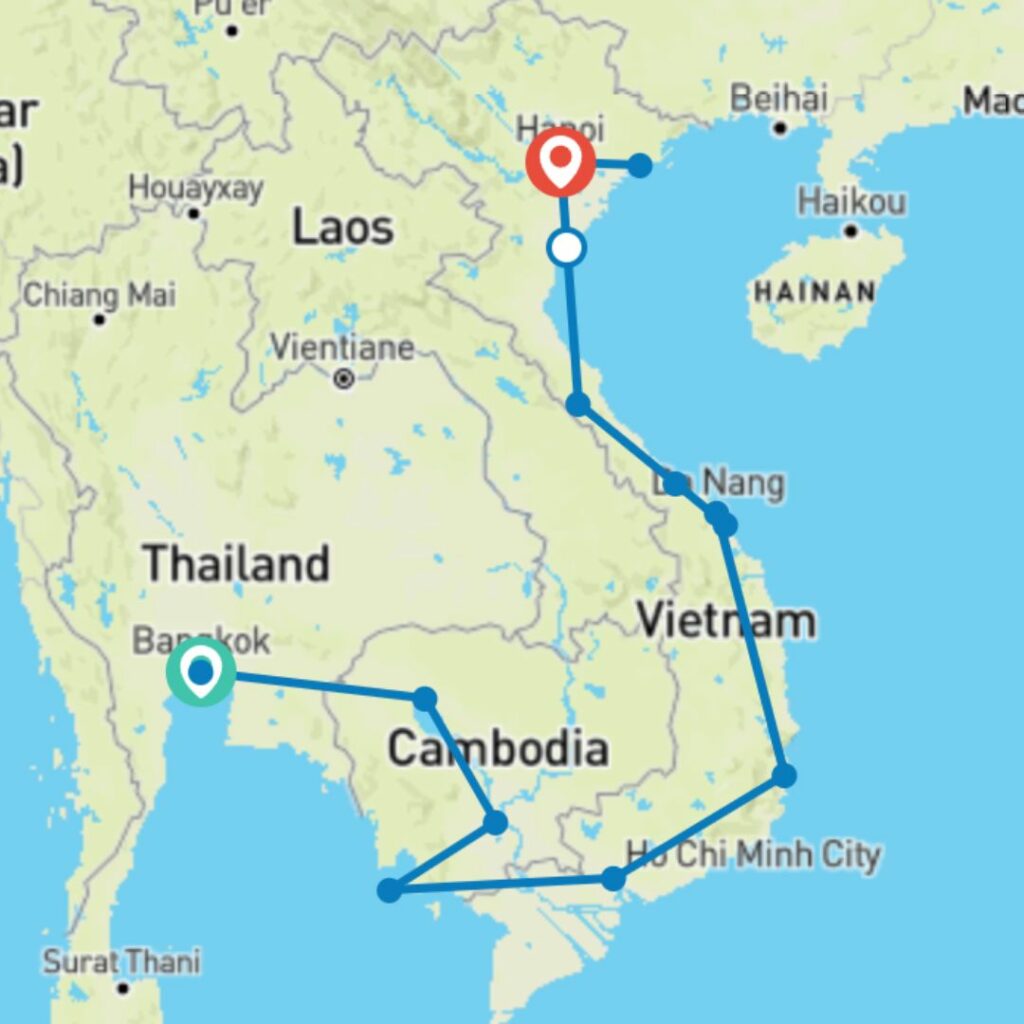 INTRO Travel
From Phnom Penh, travel to Siem Reap! You can take a 10-day travel package via Phnom Penh and four more Cambodian locations with the Energetic Adventure tour Cambodia Intro. Cambodia Intro includes hotel accommodations, a knowledgeable guide, meals, transportation, and more.
Explore the vibrant capital of Phnom Penh, interact with welcoming locals, enjoy the stunning Koh Rong Sanloem island's white sands, go snorkeling in clear water, unwind on lovely beaches, start exploring the mind-blowing Angkor Wat, the world's largest temple, learn about the interesting local history and culture party the night away, and much more.
Additionally, you'll have a fantastic group leader and an immediate group of buddies with you when you get off the plane. An immediate group of companions with whom to go on your quest and assist with any future travel. For each booking of an INTRO Travel tour, they'll plant ten trees.
Your trip will be supported by a fantastic group leader, local guides, and assistance with all of your subsequent travel. 1 lunch, seven breakfasts, and one dinner. On request, vegan and vegetarian food options are available on this tour. Simply inform INTRO Travel about your preferred dining choice. After a lengthy flight, they'll be there to welcome you and transport you to the hotel.
For people ages 18 to 40, they have been designing transformative travel experiences since 2005. You may connect, discover, taste, and give back to the globe through your travel adventures, all while meeting a great group of new friends. Traveling with INTRO is more than simply group travel; it's an opportunity to make lifelong friends and gain a polite, compassionate, and completely wonderful perspective on the world.
Your group leader is present to make sure you're having a good time, are safe, and have any questions you might have answered. INTRO Group Leaders are available to assist you at all times and are supported by our devoted operations team around the clock.
Travel Caution Throughout your vacation. They might employ a variety of modes of transportation, including tuk-tuks, taxis, personal minivans, boats, trains, and airplanes. To make sure that the pertinent social distance and sanitary conditions are followed, we are collaborating with all operators.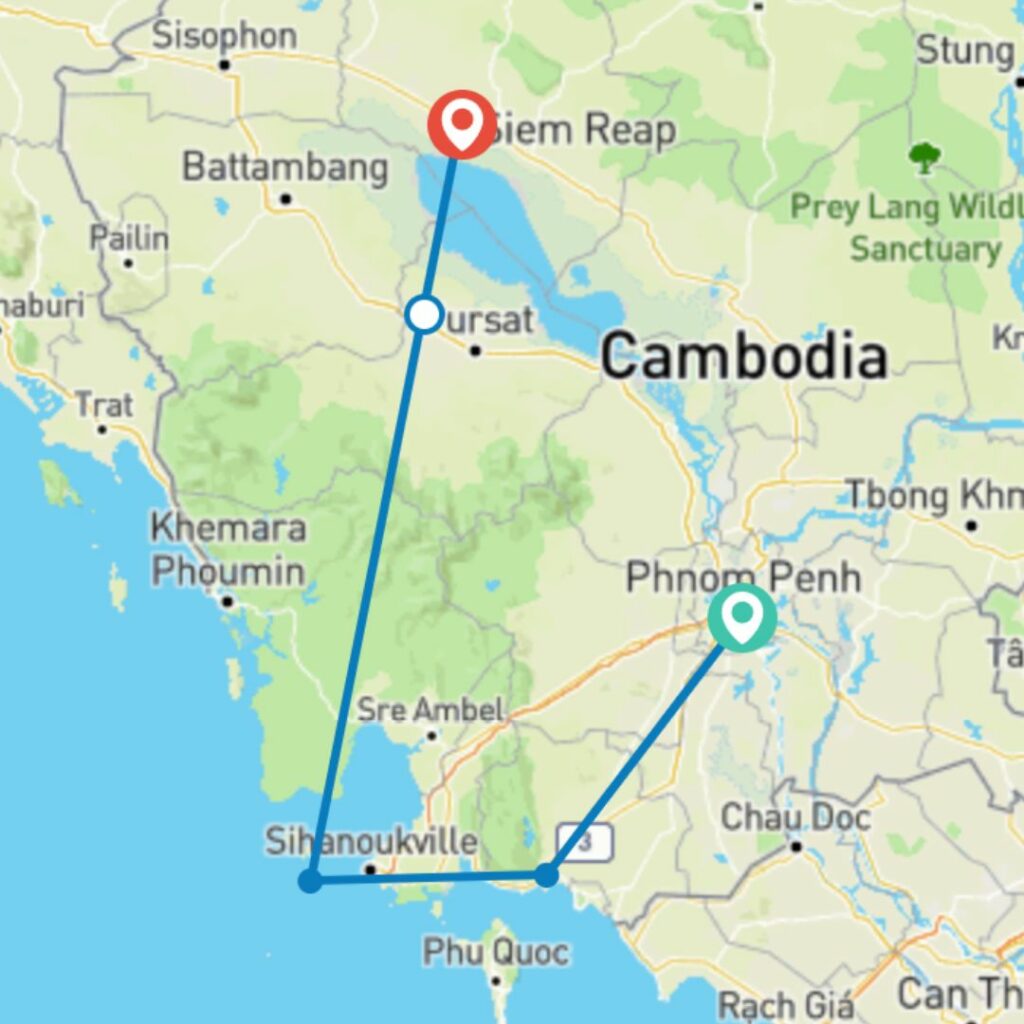 Hoi An Express
From Hanoi to Siem Reap, in that order! With the 14-day In-depth Historical Tour, 14 Days Vietnam & Cambodia, you can travel to Hanoi, Vietnam , as well as eight other locations in Asia. The package 14 Days Vietnam & Cambodia covers hotel accommodations, flights, a knowledgeable guide, meals, transportation, and more.
A memorable 14-day Top of Vietnam & Cambodia tour will allow you to experience gorgeous Vietnam and Cambodia. Be amazed by the 210-acre Angkor Archeological Park and Ha Long Bay, two prominent landmarks that were built in the 12th century. Before visiting the Bayon Temple, the Royal Enclosure, or Elephants terrace, they go on to the amazing Ta Prohm temple, where gigantic creepers & fig trees cover the stone foundations.
English-speaking advisors are supplied together with domestic flight tickets (Ha Noi to Da Nang and Da Nang to Ho Chi Minh City), 20 kilograms of checked baggage, and 7 kg of hand luggage in different languages available upon request with surcharge
Mineral water and meals listed in the schedule,13 breakfasts, six lunches, one dinner as well as arrival and departure hotel transfers, air-conditioned transportation Thirteen-hour bus ride from Ho Chi Minh City to Siem Reap aboard air-conditioned, contemporary, roomy buses with 40 seats, tinted glass windows, and curtains.
In addition to Vietnam, Cambodia, & Laos, Hoi An Express is a premium travel operator considered one of the best Vietnam tour companies with the capacity to provide flexible and bespoke tour alternatives. Hoi An Express focuses on high-end clients and guests and offers high-quality services. We provide traditional tours in addition to themed excursions (such as golf, beaches, history, family, and gastronomy) and VIP tours, including honeymoon tours.
Hoi An Express can guarantee the greatest services and the most genuine experience inside Vietnam's borders because its headquarters are there. They also have a very wide range of prices that are very competitive. In order to give clients and partners the best possible services, they are also improving our MICE offerings. They have previously offered MICE packages to a number of well-known clients.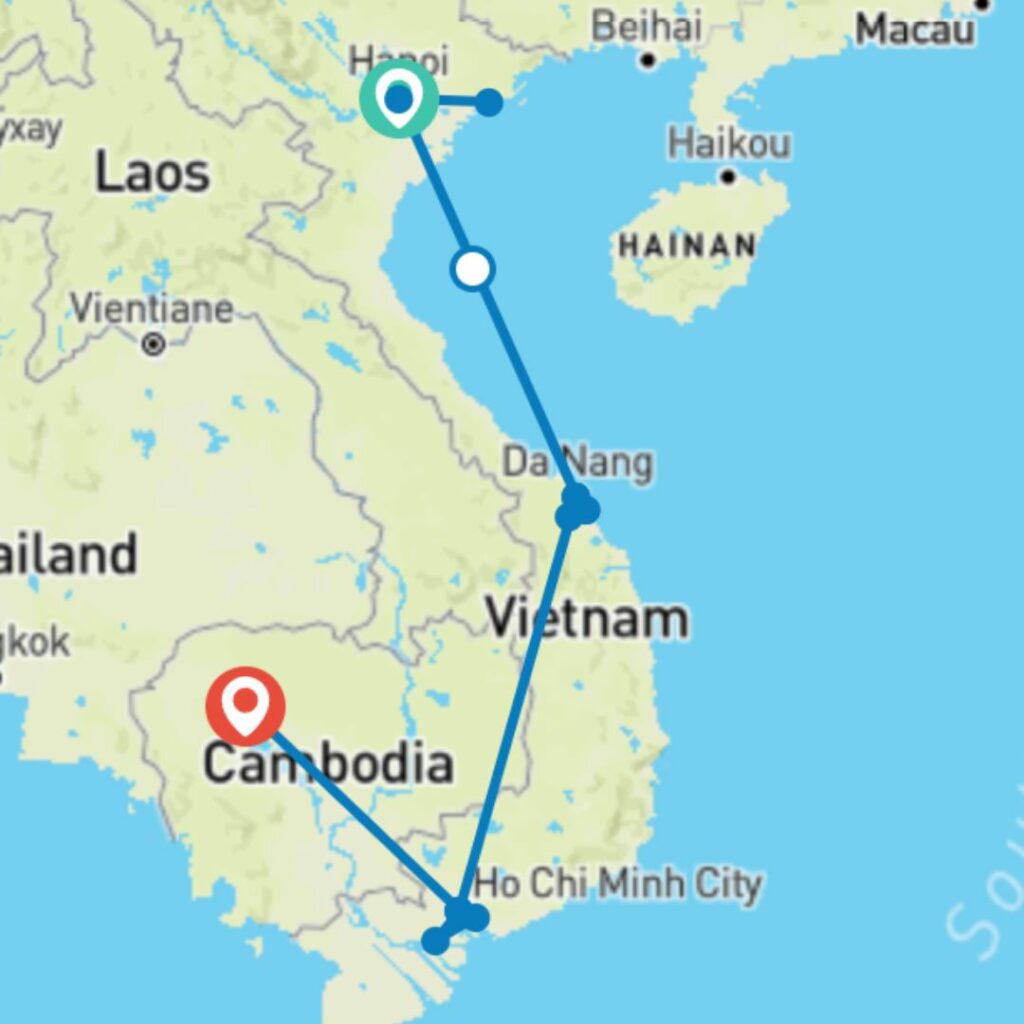 Legend Travel Group
From Phnom Penh, travel to Siem Reap! With the 5-day In-depth Cultural Tour Cambodia Highlights – Personalized Tour, you can travel to 3 different Cambodian locations in addition to Phnom Penh. The Cambodia Highlights – Private Tour includes hotel accommodations, flights, a knowledgeable guide, meals, transportation, and more.
Come to Khmer, a stunning nation in Southeast Asia, where you may explore the Angkor Temple complex in Siem Reap and the Great Royal Palace in Phnom Penh! The best way to explore Cambodia to the fullest is to participate in the Cambodia Highlights – 5 Days tour!
Internal flight from Phnom Penh to Siem Reap is included in the price of Economy Class, with Airport taxes & service charges included. Twenty kilos of packed luggage plus 7 kg of hand luggage Accommodations are based on twin or double occupancy, including a daily breakfast buffet.
Also, There is an expert English-speaking driver and tourist guide available: Three lunches, four lunches, and one dinner. You allow yourself the most freedom in choosing where, what, and with whom to eat. Additional meals are not included. On request, vegan and vegetarian food options are available on this tour. Bus with air conditioning the entire trip, plane
Legend Travel Group has served as a local symbol of adventure & travel during the past ten years. They view it as a high privilege to express their gratitude to our esteemed clients and business partners, whose excitement for Legend Travel Group has always contributed to our success.
Historically, in 1994, the founder traveled with his lovely native country of Vietnam as part of a high school vacation. After a 45-day amazing voyage from the North to the South, he came to the conclusion that everyone, not just those from Vietnam but from all other nations, should have access to this opportunity.
He began his five-year journey toward realizing his aim of being an authority on tourism by enrolling at one of the top universities.
With the sincere wish that every traveler might have life-changing experiences and also that your vacations will be both time and money well spent, Legend Travel Group was founded in 2008. Approximately 15,000 tourists are welcomed by Legend Travel Group each year in Vietnam, Cambodia, Laos, Thailand, and Myanmar. Their primary goal is to guarantee that your memorable experiences become our greatest pride and become part of our legend.
There is a perfect balance between culture, enjoyment, and adventure on this amazing trip. Visit four incredibly diverse locations as we take you to the world-famous Angkor Wat temples in Siem Reap, the bustle and energy of Phnom Penh, the rural hamlet of Kampot, and the breathtaking beaches & islands of Cambodia's southern coast.
It is the ideal way to visit this incredible nation and get to know the wonderful people that live there because it offers something for everyone.
Koh Rong Sanloem serves as the destination after Siem Reap! You can take an 11-day travel package to Siem Reap and four more Cambodian locations with the Explorer tour Cambodia Explorer. The Cambodia Explorer package includes lodging, a knowledgeable guide, meals, transportation, and more.
Additional Services Class in Cookery & Sunset Barbecue, Sunrise at Angkor Wat, Siem Reap's Pub Street, Phnom Penh's marketplaces, S21, and the Killing Fields, The Koh Rong Samloem Island Paradise, Kampot, and A final dinner are available with meals lunch and dinner only,
As a small business run by seasoned travelers and backpackers, TruTravels is able to use local knowledge to keep the cost of their tours low. They can deliver excellent value-for-money travel experiences because they enjoy what they do and want to give their customers the finest possible knowledge of Asia and Latin America by forgoing the large profit, in contrast to other major tour operators.
Around 2012, TruTravels has founded on the premise that life wasn't about getting caught up in the grind and doing uninteresting work. After having "lived the dream" in the past by working and traveling extensively around Asia, Australia, New Zealand, Fiji, and Europe for several decades, Joe Fallon & Mark Pope felt they needed a change.
TruTravels was launched by them. This served as the basis for their idea, which was to give unforgettable experiences for backpackers and travelers, created by backpackers and travelers, to show the public the time of their lives in paradise.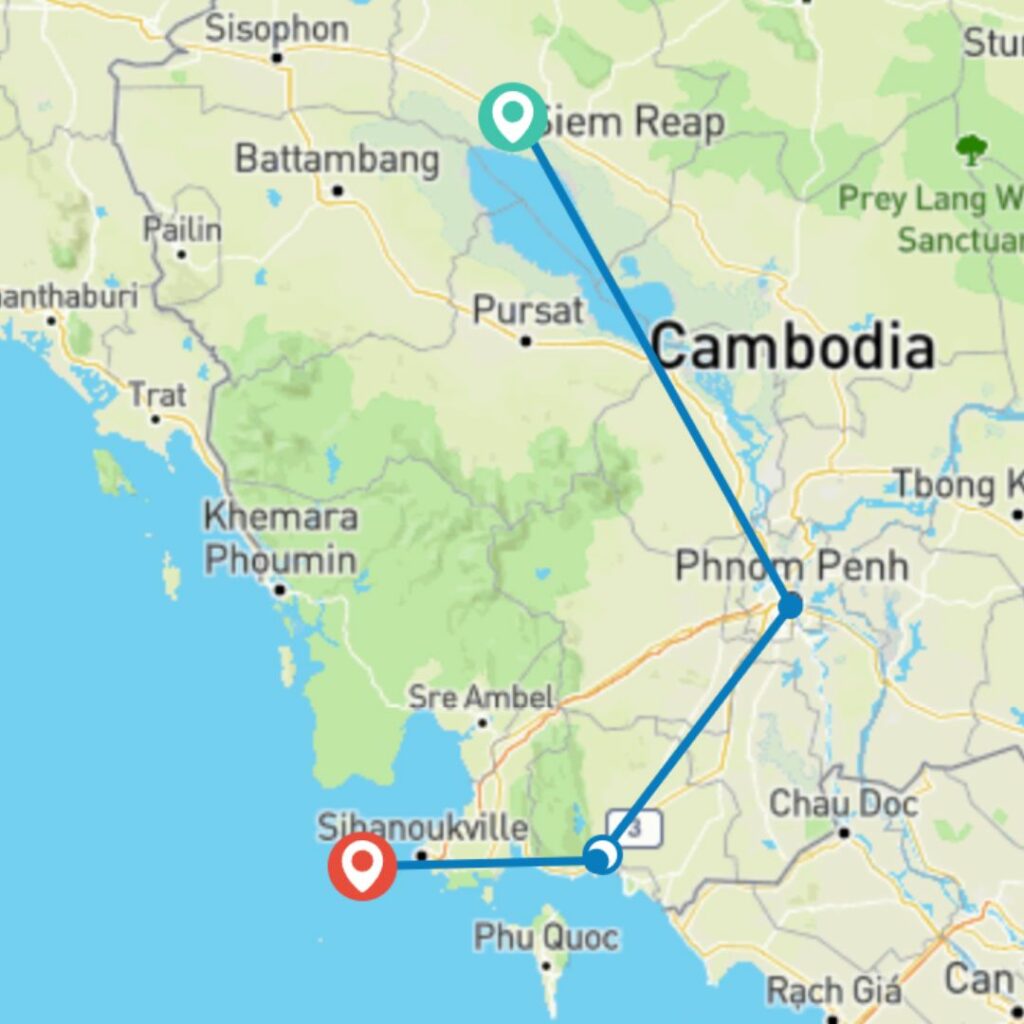 Scenic Luxury Cruises & Tours
On a two-night cruise, explore the depths of Halong Bay while sampling the local cuisine in Hanoi's hidden eateries after hours on the back of a vintage Vespa. In Siem Reap, take part in exclusive Scenic Enrich events to learn more about the mystique and secret information of the World Heritage-listed Angkor temple complex.
Before visiting Cambodia to see the Earth's Heaven that really is Angkor Wat and starting your Mekong River tour, take in the exciting wonders of Halong Bay. Before sailing back into Vietnam, travel from charming upriver stilt homes to the attraction of Phnom Penh.
From Hanoi to Ho Chi Minh City, please! You can take an 18-day travel package that visits Hanoi, Vietnam, and ten other locations in Asia with the Comprehensive Based on culture tour Highlights of Cambodia, Vietnam, and also Luxury Mekong – a 7-night cruise. Specialties of Cambodia, Vietnam, and the Luxury Mekong – 7-night cruise includes lodging, meals, a knowledgeable guide, transportation, and more.
With the introduction of their unique Scenic "Space-Ships" for Europe in 2008, Scenic Tours began a new era. The Scenic "Space-Ships" stood out from other ships on Europe's waterways due to their distinctive design. Similar to an ocean liner's amenities, the ships featured more capacity than most other river cruise ships, private concierge services, and private balcony apartments in more than 80% of its cabins.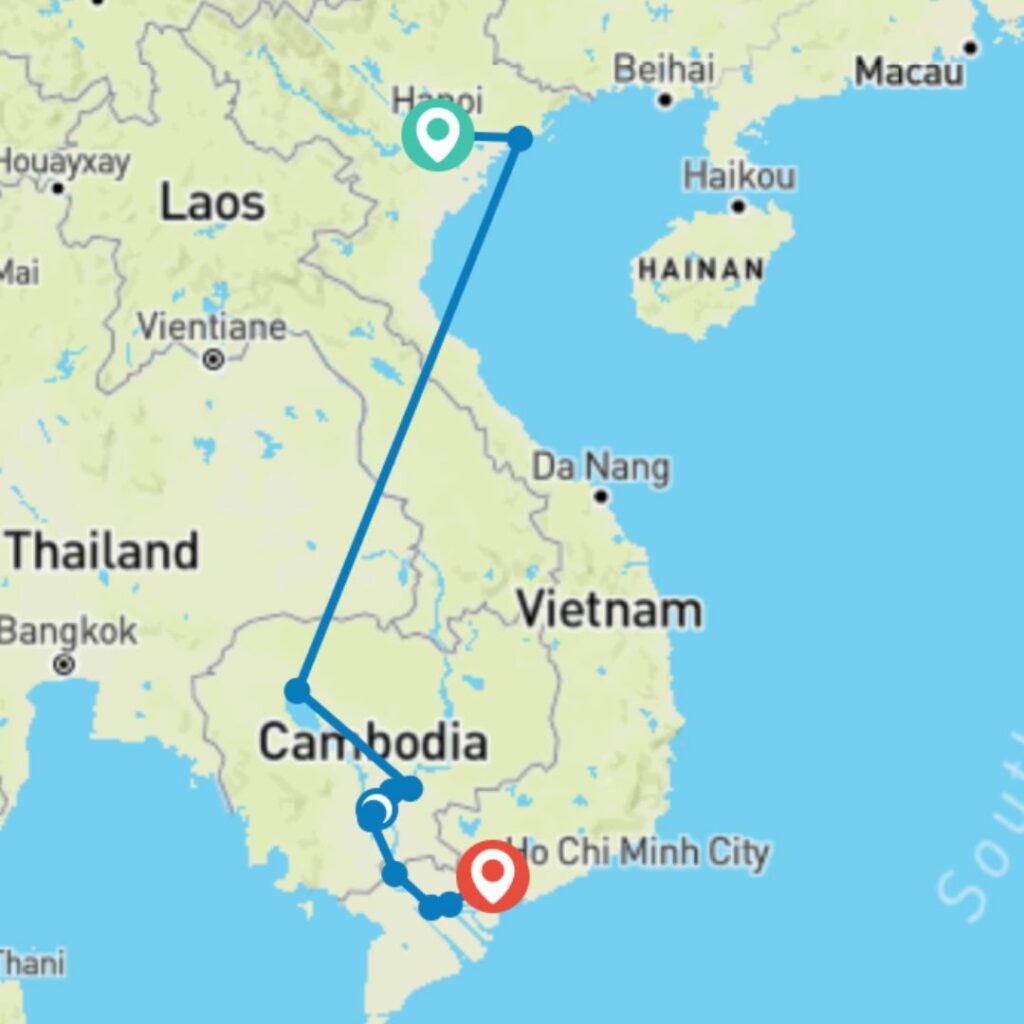 The famous landmarks of Cambodia are the subject of this quick twin-center excursion. They find the picturesque riverside capital of Phnom Penh while spending three full days seeing the enormous complexity of the Temples of Angkor.
In the former capital of French colonial Cambodia, Phnom Penh, you may learn about the country's tragic past under the Khmer Rouge; in Siem Reap, the world-famous Angkor temples are just around the corner; Visit stilted homes while cruising Tonle Sap Lake's floating communities.
From Phnom Penh, travel to Siem Reap! The In-depth Cultural Journey Cambodia Highlights is an eight-day itinerary that visits Phnom Penh and six additional locations in Cambodia. Cambodia Highlights includes hotel accommodations, a knowledgeable guide, meals, and other amenities.
For almost 40 years, we have organized adventure vacations for small parties. With carefully chosen lodging that strikes a mix between comfort and location, their unique outdoor adventure experiences explore the landmarks and culture of a nation.
With an average group size of only 12, these tours are ideal for making new friends and exploring the heart of locations. One of the most reputable adventure travel organizations in the world, Explore! Offers more than 500 hours to more than 120 nations.
They have created a wide range of original experiences and activities that provide our customers with an outstanding experience with such a team of award-winning Explore leaders because they are enthusiastic about travel.
With Explore, you may venture off the usual, well-traveled tourist path and experience your place from a completely different angle. You'll get the chance to interact with locals and dine and stay with them, rest in real accommodations with other adventurous souls, and visit must-see locations with a special Explore flavor.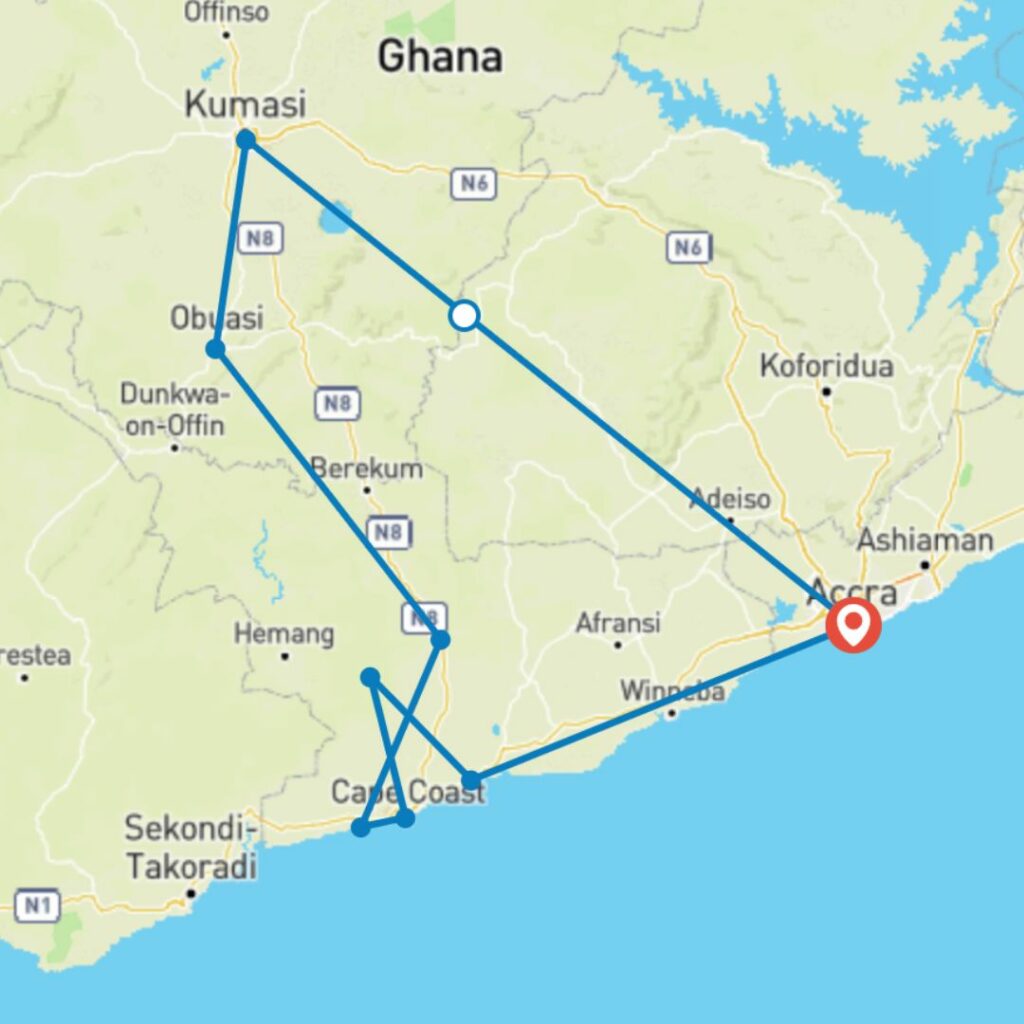 Cambodia's rich tradition, culture, & natural wealth offer a broad spectrum of culture & eco-tourism locations that are simultaneously dynamic & sustainable, making it one of Southeast Asia's rapidly expanding tourist spots.
Highlights included mentioning a few of Phnom Penh, Angkor Wat, as well as the Mekong River Dolphins. That is why we covered the best Cambodia tours for you above. Select a tour that is appropriate for you so you can attend it.
If none of these tours work for you in Cambodia, please do not worry. There is a wide variety of tour options in the country, and we are confident that there will be something that fits your needs and interests.
Take a look at all the group tours in Cambodia now , which you can sort by private or group, maximum sizing, budget, dates and much (much more). The team at TourRadar is also always more than happy to answer any questions, provide further information or assist in any way in finding the perfect tour for you.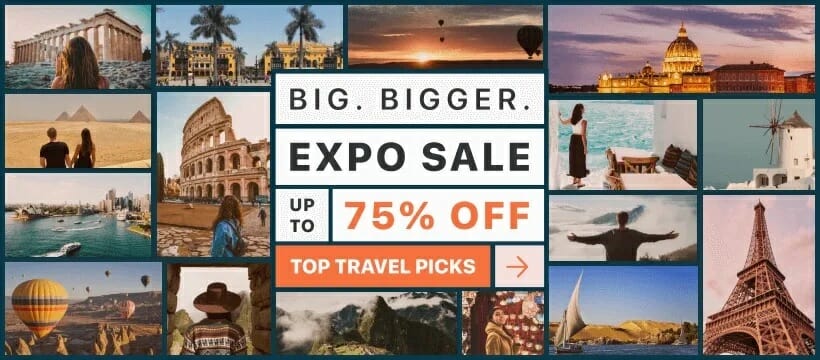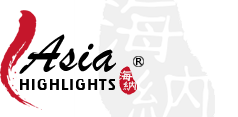 Bucket List Trip
Family Trip
Cherry Blossom Trip
Summer Trip
Winter Trip
Japan-South Korea Trip
Japan-China Trip
Japan-Thailand Trip
2 Weeks for Family
2 Weeks for Couple
Thailand Lantern Festival
Indonesia(Bali)
South Korea
China (HK, Taiwan)
1 Week in Japan
1 Week in Vietnam
8 Days in China
10 Days in Japan
10 Days in Vietnam
10 Days in China
12 Days in Japan
12 Days in China
Southeast Asia
Japan and South Korea
Thailand, Cambodia, Vietnam
China, Vietnam
China, Nepal, India
China, Laos, Thailand
Asia Highlights Travel Reviews
Thailand Travel Reviews
Vietnam Travel Reviews
Cambodia Travel Reviews
Japan Travel Reviews
Myanmar Travel Reviews
China Travel Reviews

Cambodia Private Tours
Explore the captivating charm of Cambodia , where ancient history, vibrant Khmer culture, and stunning natural landscapes come together to create an exceptional travel experience. Whether you're an inquisitive first-time traveler or an adventurous explorer , this hidden gem of Southeast Asia is a must-visit destination.
Discover unbeatable value with Asia Highlights' private tours that offer the best cost-effectiveness.
Cambodia in a Nutshell
South East Asia Tour Packages Incl. Cambodia
Top FAQs about Cambodia Tours
Cambodia Holiday Packages
Discover the soul of Cambodia as you witness the grandeur of its ancient temples and the resilience of its people, who have overcome unspeakable tragedy to rebuild their country into a thriving nation. 
5-Day Siem Reap Tour in Depth
Discovery-seeker choice
Find the hidden gems in Siem Reap
5-Day Cambodia Essential Tour
time-smart choice
Show you the must-sees in Cambodia
2-Week Luxury Tour with Mekong Cruise
Slow Pacer's choice
Indulge in an 8 days Mekong cruise 
14-Day Family Tour in Vietnam-Cambodia
Summer holiday  choice
A hot and fun holiday experience
China Highlights , Asia Highlights, and Global Highlights collaborate to provide families and couples with personalized and stress-free experiences in diverse destinations.
South East Asia Tours Incl. Cambodia
Immerse yourself in Cambodia, Vietnam, Thailand, and Lao's sights, sounds, and flavors, where ancient history and modern innovation collide to create a truly unforgettable travel experience. Whether you seek relaxation, cultural enlightenment or adventure, these remarkable countries offer something for everyone.
15-Day Tour-Best of Thailand, Cambodia, and Vietnam
A time-smart choice
Visit Indochina's top 3 countries
12-Day Cambodia and Vietnam Highlights
First-timers' choice
Explore 3 UNESCO sites in 1 trip
11-Day Tour-Best of Thailand and Cambodia
Elephants lovers' choice
Feed and walk with elephants
14-Day Tour to Vietnam, Cambodia and Laos 
Nature lovers' choice
Swim in the refreshed waterfalls
Inquire now. Your 1:1 travel consultant will reply within 1 working day.
Number in your group.
When you plan to take the trip:
Adults (≥18 years old)
Adults' ages
10-17 yrs old
3-9 yrs old
0-2 yrs old
When would you travel?
Select your travel date.
I prefer to be contacted via:
For a quick conversation, simply reach us via WhatsApp: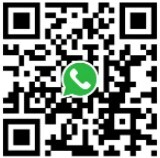 What is the best month to visit Cambodia?
January is the best month to visit Cambodia, according to the clients' feedback from Asia Highlights. Don't miss out on the best times to visit different parts of Cambodia - check out our list now!
How many days in Cambodia is enough?
5 to 7 days in Cambodia would provide ample opportunity to experience the country's highlights and immerse yourself in its unique culture. Here is the suggested tour schedule for different parts of Cambodia.
What are the Angkor Small Circuit and Grand Circuit in Siem Reap?
Small Circuit : The 17km route takes visitors to the major temples in Angkor Thom, including the South Gate, Bayon Temple, and Terrace of the Elephants, as well as the iconic Ta Prohm temple.
Grand Circuit : Covering a distance of 26km, this route includes Angkor Wat, Preah Khan, Neak Pean, Pre Rup, and Banteay Srei, among other famous temples and monuments.
Why Travel with Asia Highlights (98.8% positive customer reviews among 10,000+)
Unique experiences tailored to your interests: Enjoy a premium trip that goes beyond the typical tourist attractions.
Hassle-free travel and peace of mind: Every aspect of your trip will be carefully planned and organized by your 1:1 travel consultant.
Experienced and knowledgeable guides: Your guides will be local and love to work for travelers' smiles.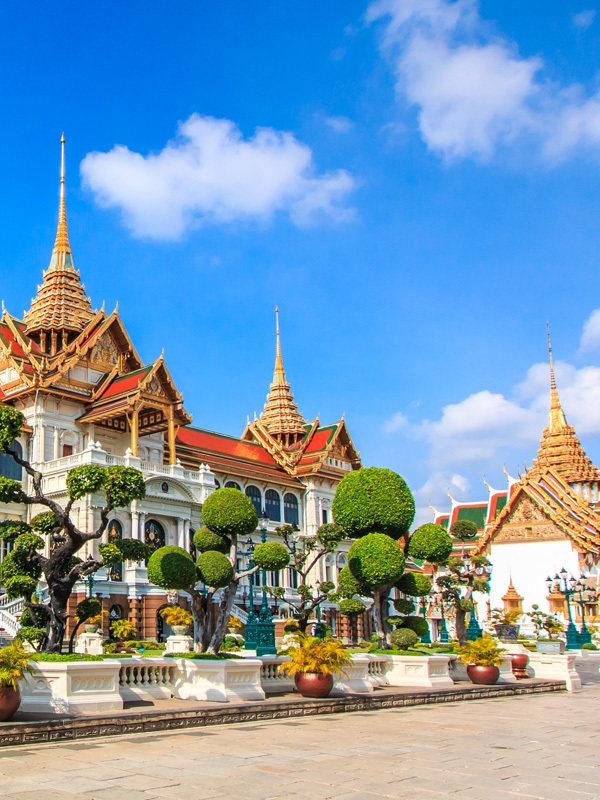 19-Day Highlights of Thailand, Cambodia, and Vietnam
5-Day Siem Reap Tour in Depth |Authentic Siem Reap Visit
28-Day Grand Indochina Tour
How to Plan a Trip to Thailand and Cambodia (2024/2025)
Plan a Trip to Cambodia and Vietnam: Cost, Best Time, Places to See
How to Plan a 3-Week Thailand, Cambodia, and Vietnam Couple's/Family Tour
2-Week Itineraries in Thailand, Cambodia and Vietnam (2024/2025)
How to Plan a 2-Week Vietnam and Cambodia Itinerary (2024/2025)
Cambodia Weather in January
Cambodia Weather in February
March Weather in Cambodia: March Travel Guide for Cambodia
April Weather in Cambodia & April Cambodia Travel Tips
May Weather in Cambodia, Travel Tips for Traveling Cambodia in May
June Weather in Cambodia: June Travel Guide for Cambodia
July Weather in Cambodia: July Travel Guide for Cambodia
August Weather in Cambodia: What Is Cambodia Like in August?
September Weather in Cambodia: September Travel Guide to Cambodia
Cambodia Weather in October
Cambodia Weather in November
Cambodia Weather in December
Get Inspired with Some Popular Itineraries
At Asia Highlights, we create your kind of journey — your dates, your destinations, at your pace. You can have any trip tailor made for your travel.
More Travel Ideas and Inspiration

Sign up to Our Newsletter
Be the first to receive exciting updates, exclusive promotions, and valuable travel tips from our team of experts.
The Asia Highlights Experience
Where can we take you today.
Southeast Asia Tours
Japan Tours
Thailand Tours
Vietnam Tours
Cambodia Tours
India Tours
Myanmar Tours
Caucasus and Central Asia Tours
China Tours
Egypt Tours
Morocco Tours
Turkey Tours
Travel Agents
Our Differences
Asia Highlights uses cookies to give you the best possible service. If you continue browsing, you agree to the use of cookies. More details can be found in our privacy policy .
TRAVEL CONSULTATION
Cambodia Tours
Magic moments in an ancient kingdom
Destinations
Why Embark on a Cambodia Tour?
The kingdom of Cambodia probably first and foremost evokes images of the majestic temples of Angkor in many travelers. Not for nothing do the legendary buildings and ruins enchant people from all over the world every year. But the fascinating country of the Khmer, which is embedded between ocean, Thailand, Laos and Vietnam, offers much more.
What to See During Your Cambodia Tour
Discover lively cities with colorful markets and architectural highlights from the colonial era as well as beautiful beaches, lush rainforest and above all, friendly people.
Sihanoukville
Where are the best places to go on a cambodia vacation.
The temple complex near Siem Reaps is said to represent the summit of Mount Meru, the home of the gods. It is not only a masterpiece of Khmer architecture, but probably the most fantastic temple complex in the world. Climb the stairs to the top level of the complex and enjoy the breathtaking views of the surrounding area.
Angkor Thom
The mighty city of Angkor Thom was built as an impregnable fortress by King Jayavarman VII. So it is no wonder that on the way in you pass a 100 meter wide moat and an eight meter high city wall. Inside, admire the terrace of the leper king as well as the terrace of the elephants, before you dedicate yourself to the highlight, the Bayon Temple in the center of the city.
Lake Tonlé Sap
Siem Reap not only has fascinating temple complexes to offer, but also the impressive Tonle Sap, the largest lake in Southeast Asia and one of the most fish-richest inland waters on earth, is nearby. Boat trips, passing mangrove forests and quiet waterways, take you to the so-called floating villages. To discover the daily life on the lake is a very special experience.
Peninsula Kep
In the south of the country, on the Gulf of Thailand, a charming coastal town and true paradise awaits you with Kep. In the past, the country's elite met here for beach vacations. The quiet little town, whose popularity suffered under the rule of the Khmer Rouge, is currently experiencing a new upswing. Explore Kep by bike, relax on the beach or visit the popular "Crab Market".
The bustling capital Phnom Penh was already an important center of the country during the Khmer Kingdom. Despite its recent dark past, the city will captivate you with its colonial charm. Phnom Penh is picturesquely located at the confluence of the Tonle Sap and Mekong rivers and awaits you with wide tree-lined boulevards and well-preserved architectural sights.
Phnom Kulen National Park
The Phnom Kulen National Park is also located near Siem Reap and has a special historical significance. According to legend, the almost 500 meter high mountain is the cradle of the Angkor empire of the Khmer. Visit the river of the 1.000 Lingas, the reclining Buddha carved out of a rock and the two waterfalls. On the way to the national park you also have the possibility to visit the temples in Roluos or the Banteay Srei.
Campong Cham
Kampong Cham is the third largest city in Cambodia and capital of the province of the same name. Beside many colonial buildings you can expect impressive temples like Wat Nokor Bachey with its interesting and beautiful murals. In the time of December and June you have the possibility to visit the famous bamboo bridge of Kampong Cham. This bridge is traditionally built every year to provide access to Koh Pen Island.
Kampong Cham
Look forward to French colonial architecture amidst charming landscapes on the banks of the Teuk Chhou - welcome to Kampot. The city is known for its aromatic black pepper and as a producer of the durian fruit, among other things. Kampot is close to the sea, watch the fishermen preparing for their daily catch in the late afternoon or visit the fish market in the early morning. Nearby is also Bokor National Park, where you will find picturesque natural scenery and breathtaking views.   Less
Cambodia is a country with a rich past. The impressive temple complex of Angkor Wat is a very special witness of its past and a visit here is almost a must when you travel around the kingdom. After all, the spectacular building can even be seen on the national flag. You can easily spend several days in the archaeological park of Angkor, where the temple complex is located. Especially at sunrise or sunset, you will experience magical moments here that you will not forget so quickly. Apart from the admirable architecture of their ancestors, the Khmer people are themselves an important facet that will make your trip unforgettable. Especially during boat trips across the Tonle Sap, the largest lake in Southeast Asia, you will experience everyday life on and around the water up close and get unique insights into the life of the fishermen and their families. Also in Kratie, a picturesque town on the mighty Mekong, you will have the opportunity to get to know the charming rural population of Cambodia and develop a feeling for your destination country.
Useful Information for Planning Your Trip
What is the best time to visit cambodia, other countries to visit.
Your Tourlane Travel Expert for Asia
Get in Contact
Tourlane brings out your inner explorer. As your personal travel expert, we'll help plan you a tailor-made trip packed with moments to remember for a lifetime.
About Tourlane
TourlaneCare
Book With Confidence
Flexible rebooking and cancellation with TourlaneCare.
More Information

The Best Luxury Tours of Cambodia
Our luxury Cambodia tours were expressly created for mature explorers who don't want to be rushed. Easy Tours is a small boutique agency and we only offer great guides and top upscale lodging. Over 70% of our business today is repeat and referral.
" We have travelled extensively to every continent over the past twenty years, and Easy Tours is absolutely the best travel company we have ever used. There are absolutely NO negatives. " Charles and Mary Crawford
Thank you for visiting the Cambodia section of our website. All tours are not created equal, nor are all travel companies. In true luxury travel there is no 'One Size Fits All' and some travelers will not find us to be a good fit for their needs. Explorers who repeatedly travel with us all seem to share the following attributes -
1. You cherish learning about other cultures. 2. You value your time and don't want it wasted because of poor planning and/or execution. 3. You appreciate guides with real expertise, intelligence, and passion for their nation. 4. Your most treasured travel memories include genuine interactions with locals. 5. You like large rooms (or suites) with views at luxury hotels with great dining options.
We use the word 'Tours' for want of a better term. Since 2004 the Easy Tours family, both at the destinations we offer and, in the U.S., has worked tirelessly to design and facilitate authentic luxury experiences for our guests. About 70% of our guests today are Repeats and Referrals .
What makes Cambodia Amazing?
Cambodia offers an unmatched experience to lovers of ancient architecture, but it has a plethora of other attractions that are not well known. The multitude of treasures found in the Angkor Region surrounding Siem Reap are awe-inspiring to say the least, with Angkor Wat, one of the Seven Wonders of the World, being the crown jewel among them. The Angkor Region is obviously an UNESCO World Heritage Site and Angkor Wat is frequently rated highest among ancient sites in surveys of world explorers. Other UNESCO World Heritage Sites that archaeology enthusiasts can ask us to add to their exploration include the Temple of Preah Vihear at the northern border with Thailand, and Prasat Sambor Prei Kuk in the middle of the country. Cambodia has lush jungles and National Parks full of fascinating wildlife, and the luxury camp at Bensley Collection Shinta Mani Wild in the Cardamom National Park is one of the world's most amazing experiences for ecologically minded nature and adventure enthusiasts. Cambodia is also home to some of Southeast Asia's great beaches, with our favorite being the upscale resort island called Song Saa Private Island. Phnom Penh in the nation's capital and by far its largest city. Located on the banks of 3 rivers, it offers a delightful combination of beautiful French Colonial architecture and modern structures, as well as historical attractions and a delightful cuisine.
About Easy Tours
Easy Tours was born in 2004 with two guiding principles - to provide the best small group and private luxury tours for explorers from North America, and to always value our guest's time. We have not sacrificed these principles on the altar of growth - we still guide just a couple of thousand guests a year total in all the countries we now call home. Please take the time to review one or more of our detailed itineraries, which are different from other tours, to determine whether we are a good fit for you. The best tour of Cambodia for you is one that touches your heart - your itinerary should make you really want it to start right now! We know that the best Cambodia Tours should include experiences that delight and amaze you every day of your exploration. This can only be achieved by a boutique agency with local expertise and focus on the following: 1. Genuine interactions with locals. 2. Great rooms at the best luxury hotels with excellent cuisine and service. 3. Cambodia's best Accompanying Guides (Tour Directors). 4. USA and Cambodia based Specialists with expert local knowledge.
The Best Luxury Hotels & Rooms
Though Cambodia has fewer luxury hotels and resorts than some other destinations in Southeast Asia, the best lodging options found in the nation's main destinations are unique and every bit as luxurious and charming as those found anywhere. Like at all the destinations we offer, all our Cambodia lodging options provide exemplary service. Our Travel Specialists spend a portion of every year inspecting hotels and resorts in Cambodia so we can provide you with the best luxury accommodations the nation has to offer. Easy Tours not only uses the best of these hotels, we offer only their larger rooms or suites, and only those with excellent views. We also make sure that our selected hotels offer great local and western dining options. Easy Tours is a preferred Cambodia tour operator partner of organizations such as the Phum Baitang (Zannier Hotels) and the newly renovated Raffles Hotels in Siem Reap, and Rosewood and the newly renovated Raffles Hotel in Phnom Penh.
10 Best Places to Visit in Cambodia
A list of Cambodia's most fascinating destinations/sights where you can experience unique local culture, amazing UNESCO World Heritage Sites, spectacular scenery, and Cambodia's lush jungles.
Best Experiences in Cambodia
Most of our guests say that, besides the amazing ancient sites and monuments, the highlights of their exploration included learning about the ancient Hindu and Buddhist traditions that have shaped Cambodian culture and the wonderful local cuisine. Cambodia has some of the most awe-inspiring ancient sites on this planet, all accompanied by a historical narrative that is similarly impressive. With Easy Tours you get to experience these with Cambodia's best guides and support staff. But ancient sites do not often become lifetime memories for true explorers. The memories you will cherish are interactions with locals that you encounter as you explore. Your Tour Director will be happy to facilitate and interpret such interactions. Cambodia's landscape spans low-lying plains, multiple rivers including the Mekong, lush rainforests and mountains and a beach studded coastline. Phnom Penh, its capital, is home to many attractions, including the glittering Royal Palace and the National Museum's historical and archaeological exhibits. The best experiences and places for you in Cambodia depends on what you most enjoy when you explore, and what time of the year you will be exploring. Talk to us if you would like expert suggestions on what we would recommend based on your individual travel preferences.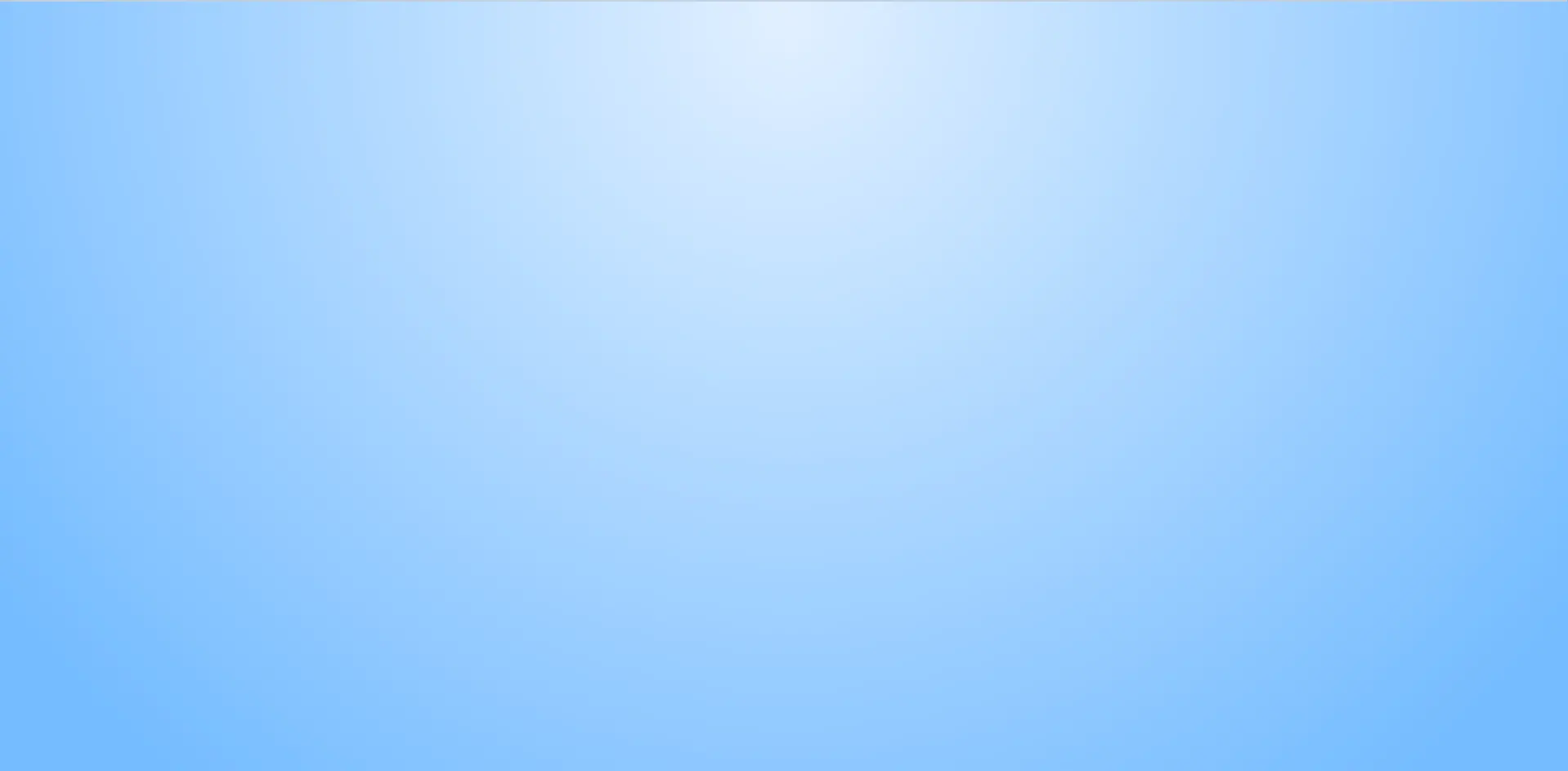 Planning a Trip to Cambodia
Most American explorers start their journey in Siem Reap and spend a few days exploring the region's wealth of attractions. The archaeological treasures left behind by the prolific and highly influential Khmer civilization can be found in the vast Angkor Region surrounding modern day Siem Reap. The most famous of these is the iconic temple complex of Angkor Wat. The scale of the temples and monuments is simply staggering, and in its day Angkor Thom, the city next to Angkor Wat, was twice the size of Manhattan. The next destination is almost always Phnom Penh, the charming capital city of Cambodia. Founded in 1372, the city is noted for its historical architecture and attractions. It became the national capital in 1434 following the fall of Angkor, and remained so until 1497. It regained its capital status during the French colonial era in 1865 which resulted in many charming colonial-era buildings scattered along the grand boulevards. On the banks of the Tonlé Sap, Mekong, and Bassac Rivers, Phnom Penh is home to approximately 14% of the Cambodian population. Cambodia is also home to much of SE Asia's remaining rainforest, and National Parks allow visitors to see many endangered species and exotic tropical trees and other flora. As the best luxury tour company for Cambodia, we offer the option to add other experiences such as leisure time on the ocean.
The Best Time to Visit Cambodia
The year-round warm weather in Cambodia makes it an inviting destination regardless of the season. The season between November and May sees the least rainfall, and coincides with Cambodia's busiest tourist season. However, a combination of high humidity and highs in the low to mid 90's during April and May can make it hard for some explorers during those months as their is quite a bit of walking involved while visiting many of the incredible sites. June through October the country sees more rainfall, with the last two months having most of the rain. The rainy season is when Cambodia's jungles and forests are the lushest. Talk to us if you would like expert suggestions on what we would recommend based on your individual travel preferences.
Weather in Cambodia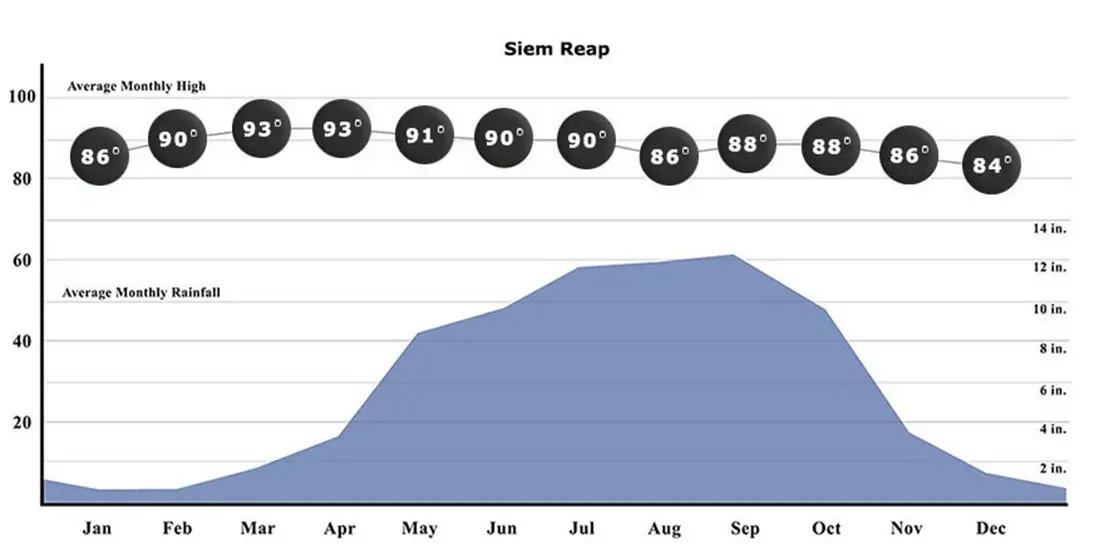 Visa for Cambodia
All the visa information given below is correct as of March 16th, 2023, but is subject to change. Easy Tours accepts no responsibility for its accuracy at the time of your visa application or your travel dates. If a visa application process asks for your address in Cambodia, please put the name and address (can easily be obtained by a web search) of the first hotel on your itinerary. The Cambodia visa is a simple online processes that you will want to do at the appropriate time as detailed below. Cambodia requires that your United States passport have at least 6 months validity remaining when you arrive in their country, and a blank page for their entry and exit stamps. The Cambodia e-visa has 90-day validity from the date of issue, which is usually within 3 business days of your application, unless there is an issue with your application. Cambodia: ttps://www.evisa.gov.kh/
More About Easy Tours
Having facilitated the top-rated escorted tours for North American travelers since 2004, Easy Tours knows what makes for a truly memorable exploration. We believe that the three most important parts of the best Cambodia tours are well planned itineraries, great guides, and boutique luxury hotels. We are able to offer the best small group and private tours of Cambodia for upscale explorers because we understand what our guests enjoy. Our guests like a diverse mix of culture, local colors, history, and insights into the everyday lives of the locals. Easy Tours focuses on providing such experiences. Because we know great food and a good night's sleep are an integral part of the best Cambodia tours, we offer options between gourmet regional cuisine and fine western fare. We use suites with great views in the best hotels in Cambodia as we do not like small base rooms. We feel that the most important facet of the best tour packages in Cambodia is your guide's and chauffeur's passion for, and knowledge of, their homeland. It is human interactions that make up a discerning explorers' fondest memories, not how many sights, or cities, they visited while touring. Our guests tend to wax poetic about our colleagues, and write many paragraphs about them in their reviews! Passion leads to excellence, and our guests interact with people deeply committed to your satisfaction all through the reservation and travel experience. This is a key reason why about 70% of our guests are repeat and referral travelers today, and our reviewers consistently state that our level of service is unmatched. Please take a minute or two to read some of our guest reviews.
Getty Images/iStockphoto
There's a magic about this charming yet confounding kingdom that casts a spell on visitors. An adventure to Cambodia will inspire travelers to contemplate what happens when ancient and modern worlds collide.
Start planning your trip
Best Time to Visit
Best places to visit, attractions, must-see attractions for your itinerary.
Temples of Angkor
At the heart of Angkor Thom is the 12th-century Bayon, the mesmerising, if slightly mind-bending, state temple of Jayavarman VII. It epitomises the…
Banteay Srei
Considered by many to be the jewel in the crown of Angkorian art, Banteay Srei is cut from stone of a pinkish hue and includes some of the finest stone…
Beng Mealea
A spectacular sight to behold, Beng Mealea, located about 68km northeast of Siem Reap, is one of the most mysterious temples at Angkor, as nature has well…
Banteay Chhmar
Northwestern Cambodia
Beautiful, peaceful and covered in astonishingly intricate bas-reliefs, Banteay Chhmar is one of the most impressive temple complexes beyond the Angkor…
The traveller's first glimpse of Angkor Wat, the ultimate expression of Khmer genius, is matched by only a few select spots on earth. Built by Suryavarman…
The so-called 'Tomb Raider Temple', Ta Prohm is cloaked in dappled shadow, its crumbling towers and walls locked in the slow muscular embrace of vast root…
Prasat Preah Vihear
The most dramatically situated of all Angkorian monuments, Prasat Preah Vihear sprawls along a clifftop near the Thai border, with breathtaking views of…
Keo Seima Wildlife Sanctuary
Sen Monorom
The 3000-sq-km Keo Seima (formerly called Seima Protected Forest) hosts the country's greatest treasure trove of mammalian wildlife. Besides unprecedented…
Top picks from our travel experts
The top things to do in cambodia: top temples, beautiful beaches and walking on the wild side.
Phare the Cambodian Circus
Cambodia's answer to Cirque du Soleil, Phare the Cambodian Circus is so much more than a conventional circus, with an emphasis on performance art and a…
Elephant Valley Project
For an original elephant experience, visit this pioneering 'walking with the herd' project, which entices local mahouts to bring their overworked or…
Bokor National Park
Kampot Province
The dense rainforests of this 1581-sq-km park shelter an incredible array of wildlife, including the Asiatic black bear, Malayan sun bear, clouded leopard…
Prek Toal Bird Sanctuary
Prek Toal is one of three biospheres on the Tonlé Sap lake, and this stunning bird sanctuary makes it the most worthwhile and straightforward of the three…
Planning Tools
Expert guidance to help you plan your trip.
Best Things to Do
Fringed by beautiful beaches and tropical islands, this country packs everything Southeast Asia has to offer into one bite-sized chunk.
Things to Know
Make the most of your trip to Cambodia with these top planning tips, from packing to which currencies are accepted.
Transportation
Famed for its temples, jungles and beaches, Cambodia is small in size but big on adventures. Here are our top tips for getting around in Cambodia.
Visa Requirements
Do you need a visa to visit to Cambodia? Can you extend your visa? Where do you enter the country? We have answers to all your questions.
Money and Costs
Cambodia is incredibly cheap when compared with destinations in Europe or North America. These top tips can make your budget stretch even further.
Best Road Trips
The best way to take in the magic of Cambodia might be on two wheels. Here is our guide to the top motorcycle itineraries in this Southeast Asian country.
Latest stories from Cambodia
Filter by interest:
All Interests
Adventure Travel
Art & Culture
Beaches, Coasts & Islands
Food & Drink
Apr 26, 2022 • 7 min read
Apr 6, 2022 • 6 min read
Mar 31, 2022 • 8 min read
Mar 28, 2022 • 9 min read
Mar 27, 2022 • 9 min read
Mar 26, 2022 • 7 min read
Mar 25, 2022 • 6 min read
Mar 24, 2022 • 7 min read
Mar 23, 2022 • 7 min read
Mar 22, 2022 • 4 min read
Purchase our award-winning guidebooks
Get to the heart of Cambodia with one of our in-depth, award-winning guidebooks, covering maps, itineraries, and expert guidance.
Cambodia and beyond
Nomadic Matt's Travel Site
Travel Better, Cheaper, Longer
Backpacking Cambodia: 3 Suggested Itineraries for Your Trip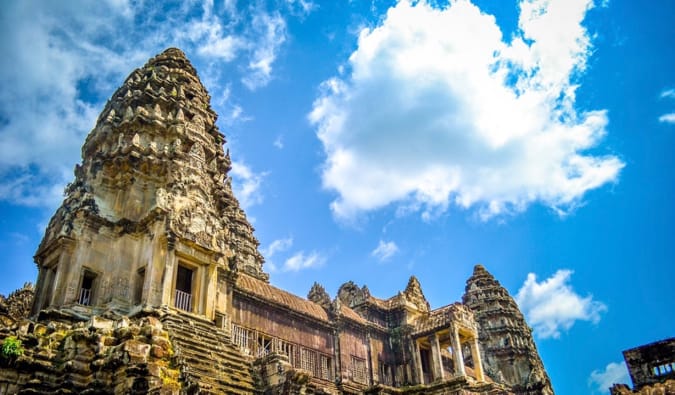 Cambodia . Often overshadowed by neighboring Thailand, it's a country full of warm and friendly people, beautiful coastlines, a lively nightlife, and a growing foodie scene. It's also one of the cheapest countries in the region.
To be honest, I didn't have high expectations when I first visited in 2006. Back then, all I knew about Cambodia was its awful history involving the Khmer Rouge and that it was home to the Wonder of the World Angkor Wat .
But I was blown away by the people and their warmth, spirit, and hospitality; the beautiful natural scenery; and the country's long history. It was wonderful, and I ended up staying weeks longer than I thought I would ( I especially loved Phnom Penh ). I returned often, including spending over a month there when I was writing my first book. (It made for a great base of operations.)
In the last decade or so, Cambodia has grown by leaps and bounds. Sleepy little towns I visited before are now megacities, tourists (especially Russians and Chinese) visit en masse, there are more ATMs (there was exactly one in the country when I first went), and there's a growing expat and foodie scene.
Cambodia still has problems, but it's a lot more cosmopolitan today than when I first went. There are a lot more travelers here too, making it a great place to explore as a backpacker or budget traveler as it's now a little easier to get around.
But what should you do when you visit Cambodia?
How should you plan your trip? Where should you go and where should you stay?
Below are some itineraries that include the best destinations in Cambodia to help you plan your trip. You can follow my suggestions to the letter or mix and match itineraries — whatever you prefer!
Cambodia Itineraries
One Week in Cambodia
Two Weeks in Cambodia
Three Weeks in Cambodia
What to See and Do in Cambodia: A One-Week Itinerary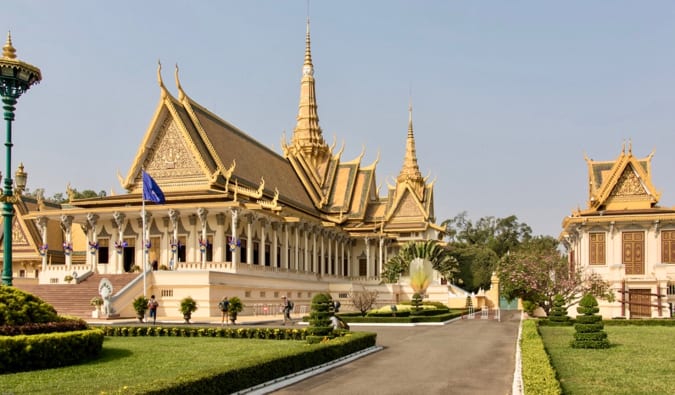 The main attraction is the Royal Palace. Start there, and don't miss the beautiful flower gardens and the Silver Pagoda, whose floor is made up of more than 5,000 silver tiles; inside is an emerald-covered Buddha and a diamond-covered Maitreya Buddha. It also has murals around its outer wall that tell the story of the Ramayana.
On the palace grounds are five stupas, with the two largest to the east containing the ashes of King Norodom and King Udung (the two most famous kings of modern Cambodia) and a statue of King Norodom on horseback. (Currently closed due to COVID-19).
After seeing the palace, learn about the country's tragic, not-too-distant history. The Tuol Sleng Genocide Museum is a former school where the Khmer Rouge interrogated and tortured people in the 1970s. You'll see rusty beds and torture devices, in sharp contrast to the beautiful trees and lovely jasmine smell in the gardens. Admission is $5 USD for adults and $3 USD for anyone under 18.
Afterward, head to the Killing Fields, about 14 kilometers (9 miles) from Tuol Sleng. Although a visit to Choeung Ek (the best-known site) may not be the most cheerful way to spend an afternoon, it makes for a hallowed and memorable experience, a testament to the dangers of uncontested power. You won't believe the memorial building in the center that is filled with skulls. Admission is $6 USD; expect to pay around $15 USD for a return-trip tuk-tuk (which you can share with a couple people to split the cost).
(Tip: Visit the museum before heading to the Killing Fields, as it will open your eyes to the atrocities that happened here.)
Where to Stay in Phnom Penh : Mad Monkey – A lovely social hostel with a bar & restaurant, beer garden, and swimming pool. They organize all kinds of events and tours so it's easy to make friends here.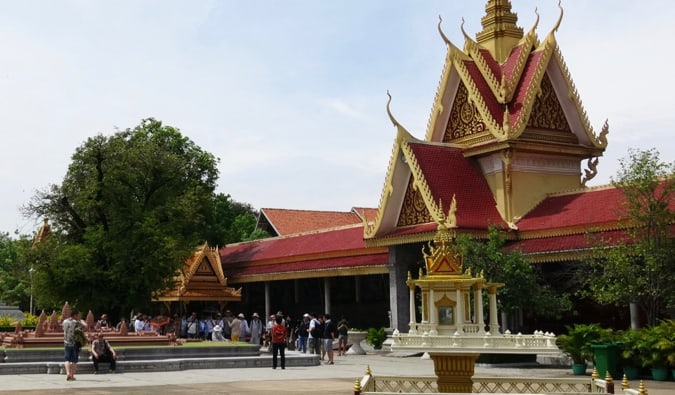 Also, be sure to check out the Cambodian Living Arts Center, a traditional dance school and performance center where you can watch students in training and see traditional live theater. This is a fun way to spend a couple of hours learning about the artistic traditions of the country. Tickets start from about $25 USD. Sometimes there is a dinner show as well!
Make sure you stroll along Sisowath Quay on the Mekong River. The 3-kilometer (1.9-mile) walkway is busy and full of restaurants, bars, cafés, and shops and makes for the perfect area to soak up the local pace of life.
If you have more time, there's also the Central Market. Built in 1937, this art-deco ziggurat seems very out of place in Phnom Penh. A huge dome with four wings (it's super ugly), it's a wonderful place to seek refuge from the midday sun. You'll find everything from clothing to electronics to souvenirs here but save your shopping for elsewhere because even when you bargain them down, you're still paying a hugely inflated price. But wander around, stop for a drink, and take in the scene. Just watch out for pickpockets while you're here.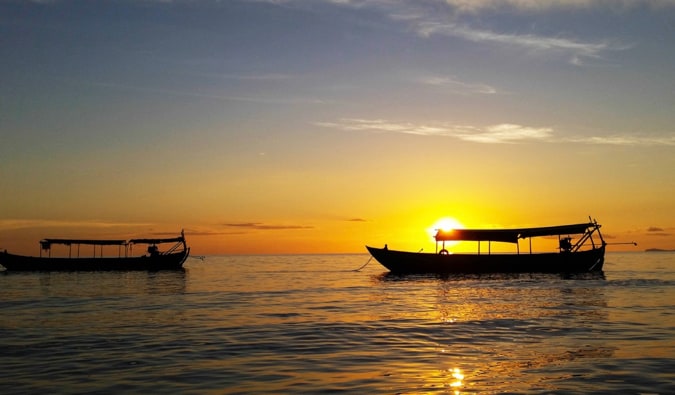 If you're looking to soak up some sun, Independence Beach and Otres Beach are probably your best bets. Serendipity Beach used to be a great party spot, but there's a lot of Chinese development going on now, so I wouldn't stay there.
Where to Stay in Sihanoukville : Onederz – This hostel is a bit basic but it's fine for a night before heading over to the islands. It's cheap, there's a pool, and it's close to all the main sights.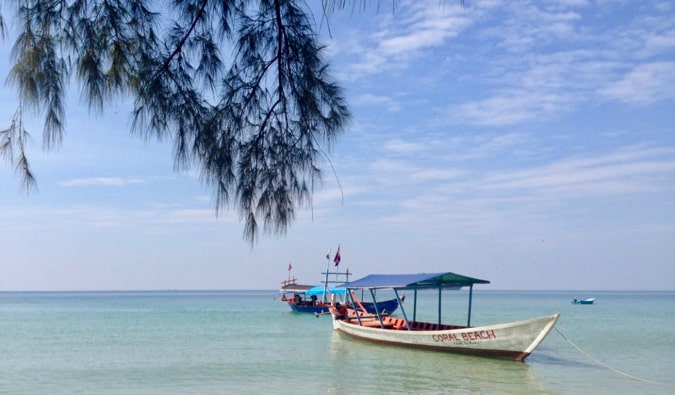 From Sihanoukville, hop on a boat and take a 45-minute ride to Koh Rong. While you can stay overnight, if you're pressed for time, you can do it in a day trip (but stay overnight if you can). The beaches here are way better than on the mainland (and a lot less polluted). Snorkeling day trips cost approximately $25 USD and include lunch and equipment; there are PADI-certified schools in the area that offer a variety of different dive trips for one or more days.
If you don't feel like heading to Koh Rong, you could book motorbike trip to Bokor National Park (as well as longer, multiday trips if you're interested). There, you can hike through a great rainforest or see the atmospheric ruins of the French aristocracy for whom Bokor was a big drawback in the day. You'll have some amazing views and find ruins, waterfalls, and temples all around. Motorbike day tours cost around $140 USD.
You could also do a day trip to Kampot and the pepper fields in that area too. Half-day tours cost around $25 USD.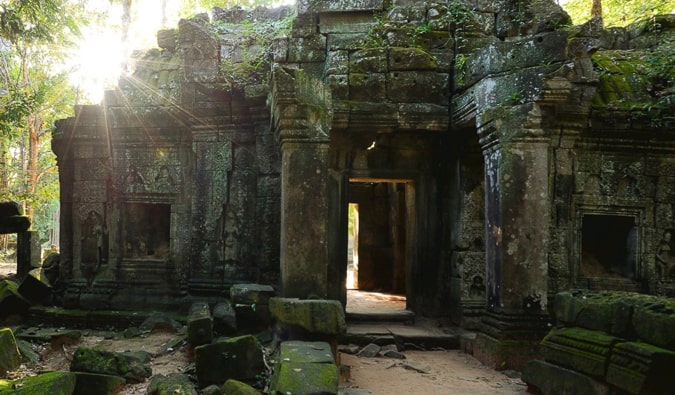 (Note: It's better to take the night bus so as not to waste a day. You won't sleep well, but you also won't lose a day!)
Siem Reap is located on the northeastern side of Tonle Sap Lake and is the main access to Angkor Wat . The center remains a rural old town, with French-style houses and shops. The area around the Old Market is crowded with locals and foreigners all day long and has a bit of a party vibe to it.
Where to Stay in Siem Reap : Mad Monkey – A fun, lively, and social hsotel with a bar, pool, and lots of tours and organized activities to help you meet people and explore the city.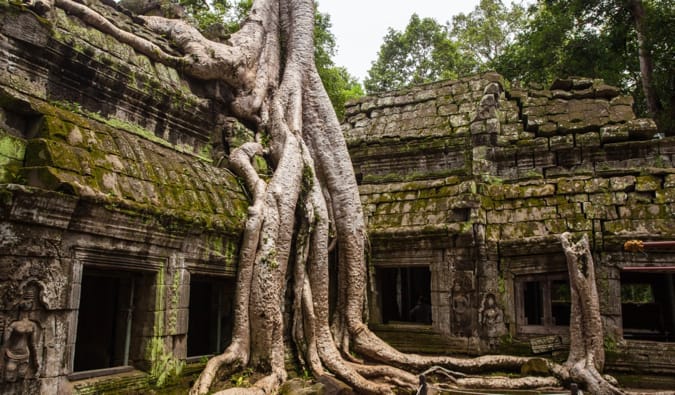 The most popular temples are Angkor Wat, Bayon, Ta Phrom, and Angkor Thom. I would recommend getting a multi-day pass so you can visit some of the outer temples where there are fewer visitors. While a single-day visit can cover the basics, this is an amazing site to explore so I highly recommend two days (at least).
You can hire a tuk-tuk for the day for around $25 USD or rent bicycles and explore on your own (bikes cost around $5 USD per day). Tuk-tuks have room for 3-4 people, making it a cheap and convenient option if you can split the ride with other travelers.
Angkor Wat is open daily from 5am to 6pm. Admission is $37 USD per person for a day pass, $62 USD for a three-day pass, and $72 USD for a seven-day pass.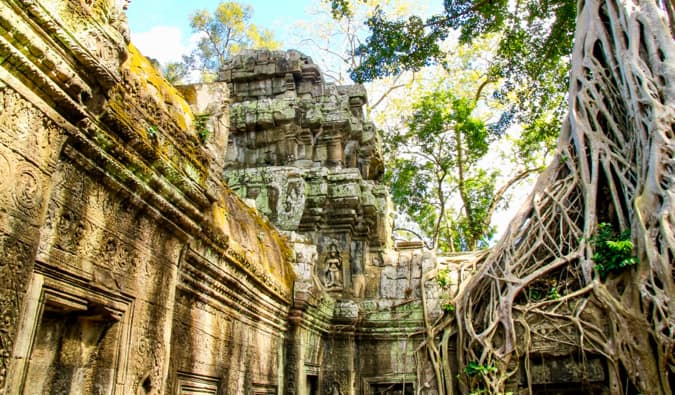 Known as "the city of women," this temple was dedicated to the Hindu god Shiva and features a number of outstanding red sandstone statues. (You need an Angkor Wat Pass to visit.)
If you have time, visit Tonle Sap, Southeast Asia's largest freshwater lake and UNESCO nature reserve. It is 52 kilometers (32 miles) from Siem Reap. Sailing down the river and around the lake gives you a look at how closely Cambodian life is tied to this major waterway. You can rent a boat for around $20 USD.
What to See and Do in Cambodia: A Two-Week Itinerary
Want to spend more time in Cambodia? Great! You should! There are tons of other places to visit. Here are my suggestions:
Days 1 & 2 – Phnom Penh Follow the Phnom Penh itinerary from above.
Day 3 & 4 – Sihanoukville Follow the Sihanoukville itinerary from above.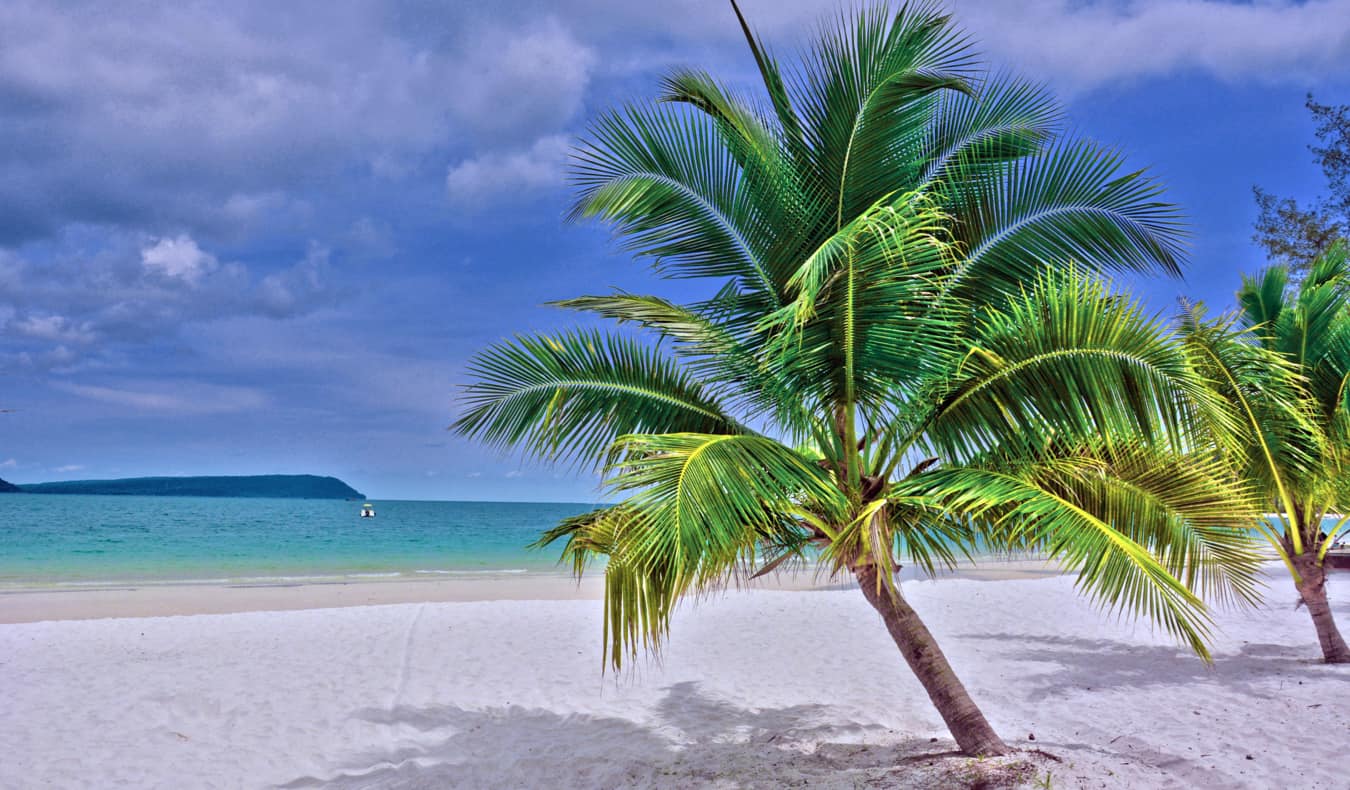 Day trips costs around $25 USD and include lunch and snorkeling equipment, but since you have the time, spend a few nights here relaxing and enjoying beach life.
There are also other islands nearby if you want to stay longer and explore, including Koh Rong Samloem, which is becoming something of a backpacker paradise (there's even a Full Moon Party there now).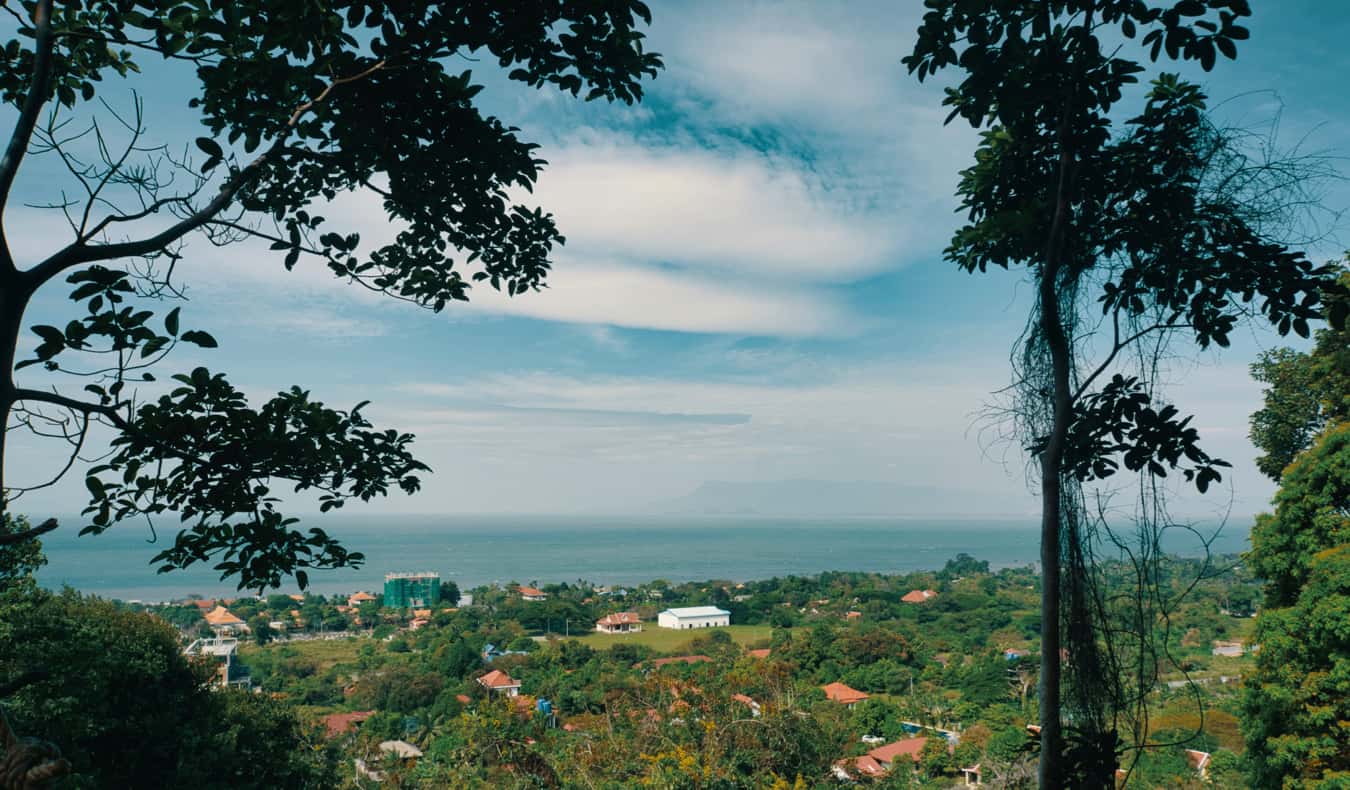 Consider taking two full days here. Sure, it's quite sleepy and there's not a lot to do, but it's the perfect place to relax, eat all the delicious crabs the city is famous for, and read a book. You can also spend some time on nearby Rabbit Island (Koh Tonsay) too, a secluded and charming escape from the world if you're looking to disconnect. Basic bungalows can be rented for under $10 USD per night and it's just $20 USD to get there.
Where to Stay in Kep : Khmer House Hostel – Kep is pretty spread out, so wherever you stay, make sure you rent a bike or scooter. This hostel is a good option as it's not far from the Crab Market.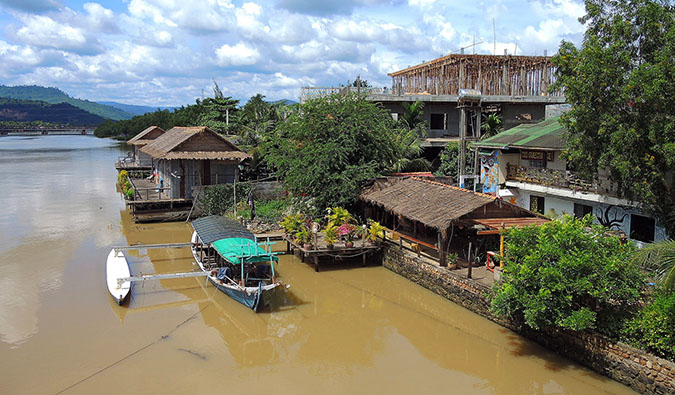 I'd spend one night in Kampot. It's another quiet town on the coast. Most people come here to enjoy the scenic riverside views as well as the rolling hills that surround the city. The area used to be a getaway for the French, so you'll see old French architecture around.
At night, the street near the old bridge is lined with fruit shake vendors. Try a million. The city is famous for them.
Also, if you only do one thing in this entire itinerary, make sure it's eating the ribs at The Rusty Keyhole. They are some of the best ribs I've ever had in my entire life. I still dream of it.
Where to Stay in Kampot : Karma Traders Kampot – With a pool, AC, hot showers, a restaurant on-site, and a rooftop bar, this hostel has everything you need for a fun stay. The staff are great and it's super easy to meet people here too.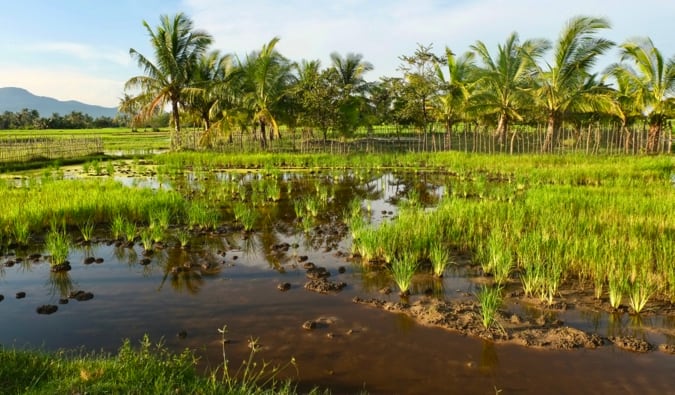 Days 11, 12, & 13 – Siem Reap Follow the Siem Reap itinerary from above. Angkor Wat is best seen slowly, so use your days to explore it as much as possible. There are a lot of out-of-the-way temples to visit that are free of crowds.
Day 14 – Siem Reap On your last day in Cambodia, why not take a cooking class? The class sizes tend to be around six people, and you will learn to prepare three different meals, as well as get recipe cards at the end. Prices start around $20 USD per person; local guesthouses can help arrange a class.
What to See and Do in Cambodia: A Three-Week Itinerary
Have even more time for Cambodia? Good! Cambodia has a lot more to it than the major spots on the backpacker trail.
Days 1, 2, & 3 – Phnom Penh and Kirirom National Park Follow the above suggestions, but also head out to Kirirom National Park for a day trip. This park has all sorts of walking trails, mountain biking trails, waterfalls, and a few lakes. It was the first official park in the country and is a good place to go to take a break from the city.
The park is around a two-hour drive from the city, so you'll need to hire a driver for the day. The best way to do this is to find some travelers to join you so you can share a ride, which costs around $80 USD for the day.
Days 4, 5, 6, 7, & 8 – Sihanoukville and the Islands Follow the above suggestions but at a much slower pace!
Days 9, 10 & 11 – Kep and Rabbit Island Follow the above suggestions for Kep, but head out to Rabbit Island for a rustic island getaway.
Days 12 & 13 – Kampot Follow the above suggestions!
Days 14, 15, & 16 – Siem Reap Follow the above suggestions!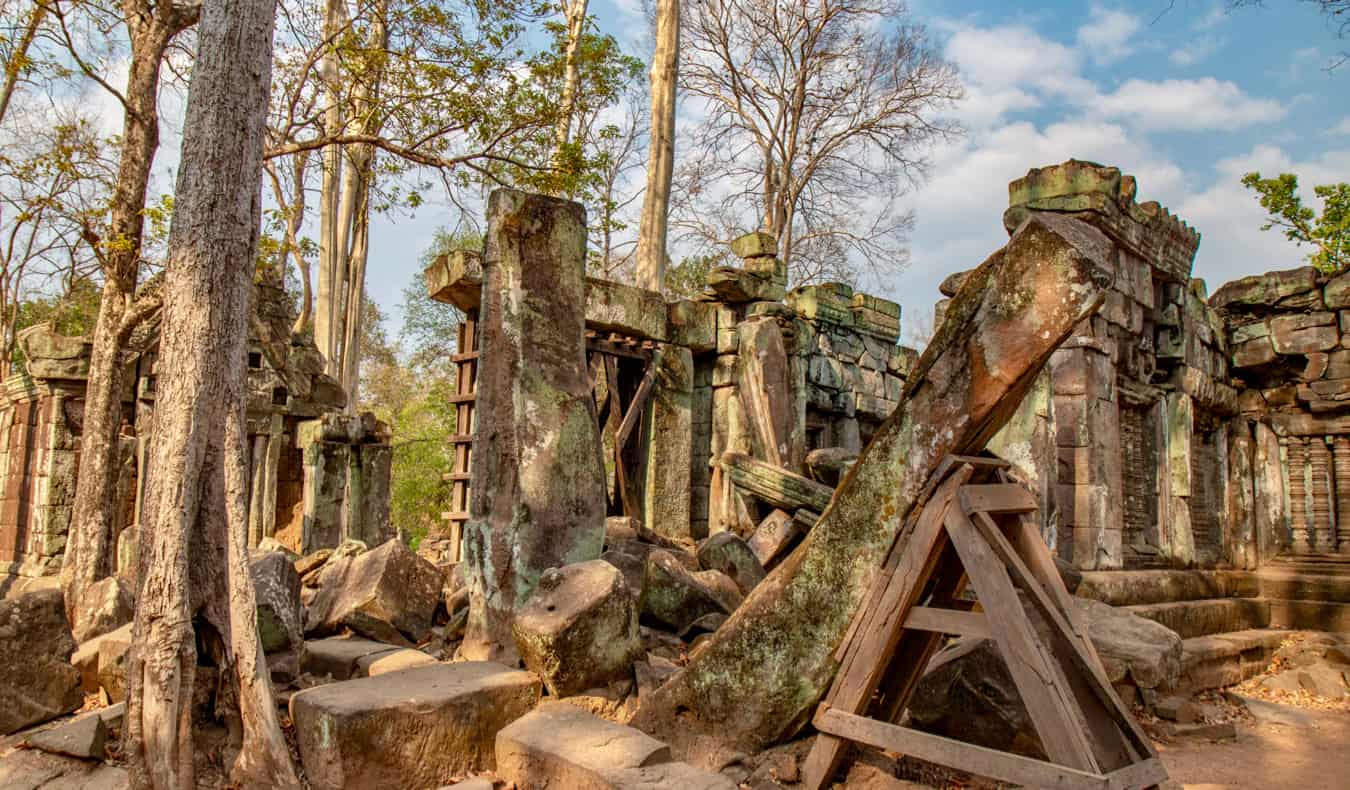 There are no public buses that go there (the roads were only paved a few years ago), so you'll have to arrange transportation via your hostel or hotel.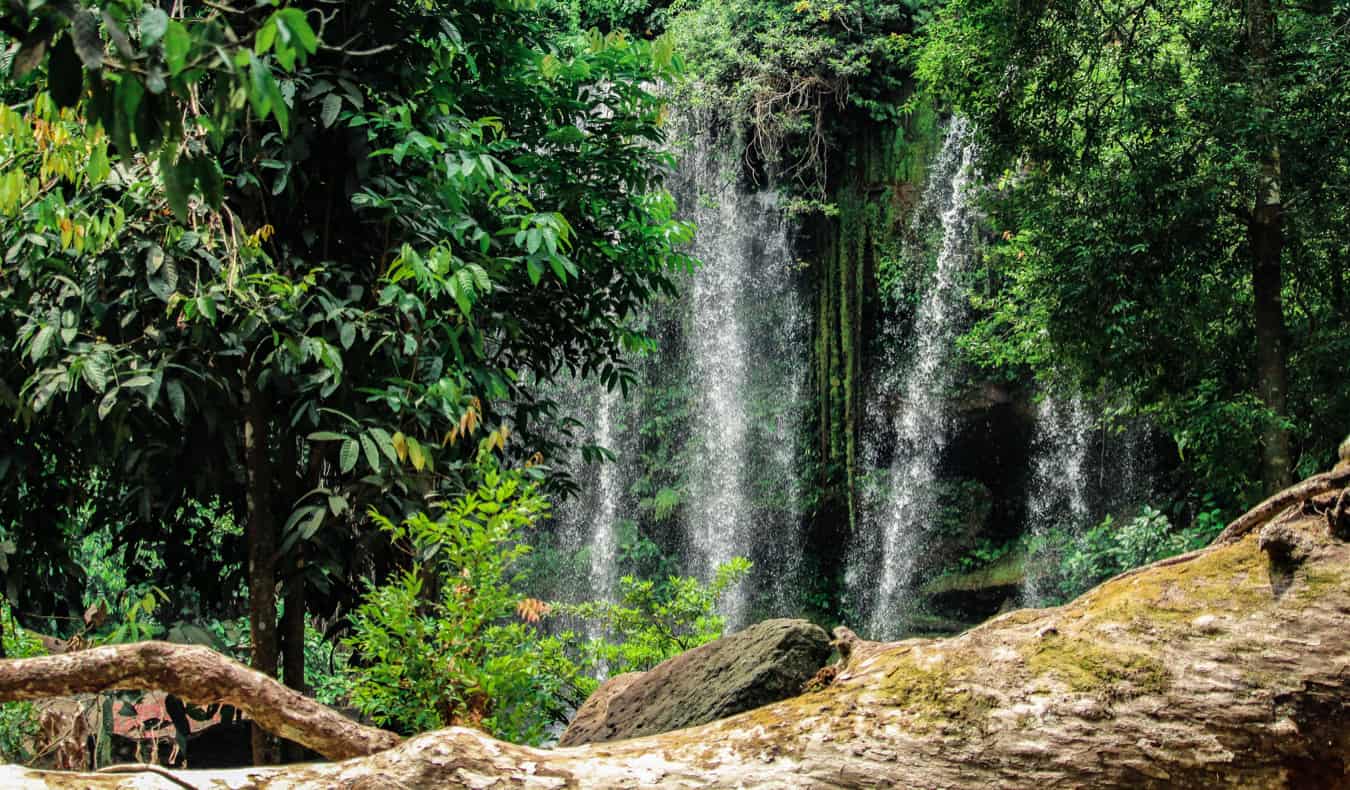 When you arrive, you'll discover Cambodia without the tourism. Get familiar with Battambang by exploring the town on foot (or by tuk-tuk). Check out the Phsar Boeung Choeuk and Phsar Naht markets. You'll also want to visit the gorgeous pagodas and temples, such as Wat Pippitharam (near the Old Market), Wat Bovil, Wat Kandal, and Wat Damreay Sar.
In the evening, check out the Battambang Circus. The show is put on by students at a Cambodian nonprofit art school, so your donations go to a good cause.
Where to Stay in Battambang : The Place Hostel & Rooftop Bar – With AC, female-only dorms, and a great rooftop bar, this hostel is a fun and cheap place to stay. It's not super social but, with limited options in town, this is the best place to stay.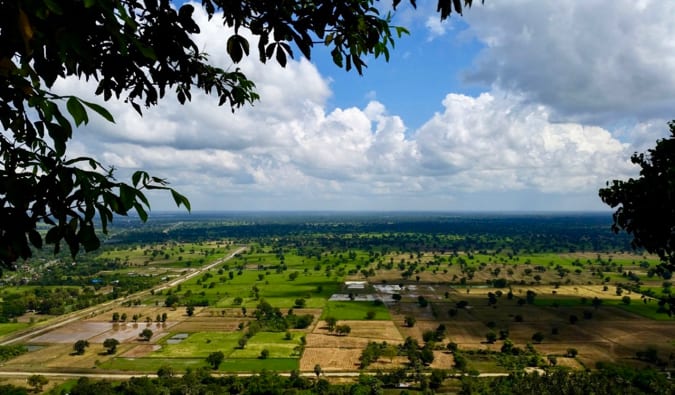 While you're wandering, don't miss the Art Deco central market building and the Victory swimming pool (where you can take a dip if you're in the mood). You may want to visit the Battambang Museum; admission is just $1 USD and you'll learn a lot about the history of the area.
After lunch, you should grab a tuk-tuk and head a bit out of town to check out Phnom Sampeu, a large hill where you'll find some caves with Buddhist temples in them. There's also another cave at the foot of Phnom Sampeu; this is where you want to be around dusk, when millions of bats fly out of the cave in search of food. It's an incredible sight! You can hire a driver for around $20 USD for a full day.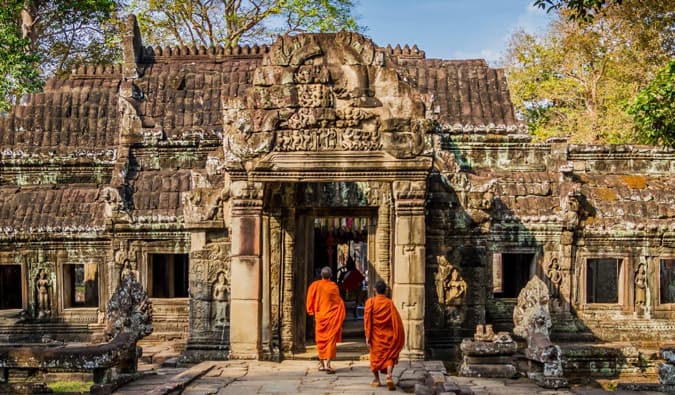 I always love my time in Cambodia . It lacks the polish of Thailand, making travel here a little more rustic and challenging.
But more amazing than any of the country's sights and activities are the people. I've always found them to be incredibly welcoming. Even with so much darkness clouding their recent history, Cambodians always go above and beyond, making any trip here a memorable one.
But don't take my word for it. Come and see this incredible country for yourself. These suggested Cambodia itineraries can help you plan your trip, save money, and make the most of your time in this amazing destination!
Book Your Trip to Cambodia: Logistical Tips and Tricks
Book Your Flight Use Skyscanner to find a cheap flight. They are my favorite search engine because they search websites and airlines around the globe so you always know no stone is left unturned!
Book Your Accommodation You can book your hostel with Hostelworld as they have the biggest inventory and best deals. If you want to stay somewhere other than a hostel, use Booking.com as they consistently return the cheapest rates for guesthouses and cheap hotels. My favorite places to stay are:
Sla Boutique Hostel (Phnom Penh)
Mad Monkey (Siem Reap)
Onederz (Sihanoukville)
Don't Forget Travel Insurance Travel insurance will protect you against illness, injury, theft, and cancellations. It's comprehensive protection in case anything goes wrong. I never go on a trip without it as I've had to use it many times in the past. My favorite companies that offer the best service and value are:
Safety Wing (best for everyone)
Insure My Trip (for those over 70)
Medjet (for additional evacuation coverage)
Looking for the Best Companies to Save Money With? Check out my resource page for the best companies to use when you travel. I list all the ones I use to save money when I'm on the road. They will save you money when you travel too.
Want More Information on Cambodia? Be sure to visit our robust destination guide on Cambodia for even more planning tips!
Got a comment on this article? Join the conversation on Facebook , Instagram , or Twitter and share your thoughts!
Disclosure: Please note that some of the links above may be affiliate links, and at no additional cost to you, I earn a commission if you make a purchase. I recommend only products and companies I use and the income goes to keeping the site community supported and ad free.
Related Posts
Get my best stuff sent straight to you!
Pin it on pinterest.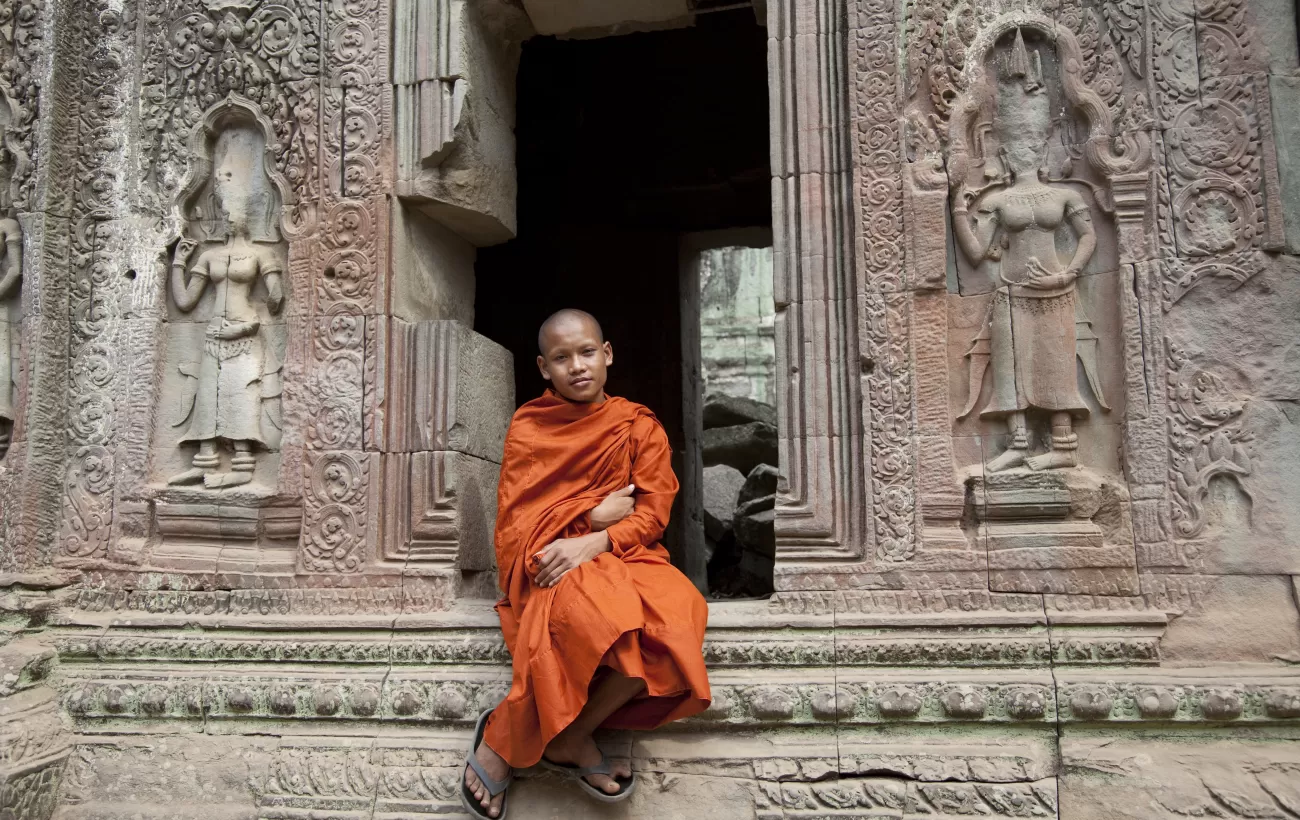 Top Cambodia Tours & Cruises in 2023
Start Date Select Month November 2023 December 2023 January 2024 February 2024 March 2024 April 2024 May 2024 June 2024 July 2024 August 2024 September 2024 October 2024 November 2024 December 2024 January 2025 February 2025 March 2025 April 2025 May 2025 June 2025 July 2025 August 2025 September 2025 October 2025 November 2025 OR, More specific start
Easy Active
Food & Wine
Most Popular
River Cruises
Archaeological Site Visits
Cooking Classes
Land & Sea Exploration
Local Market Visits
Small Ship Cruises
Spa Relaxation
Urban Exploration
Village Visits
Wilderness Lodge Exploration
Wildlife Viewing
Aqua Mekong
Emerald Harmony
RV Bassac Pandaw
RV Indochina Pandaw
RV Indochine
RV Indochine II
Scenic Spirit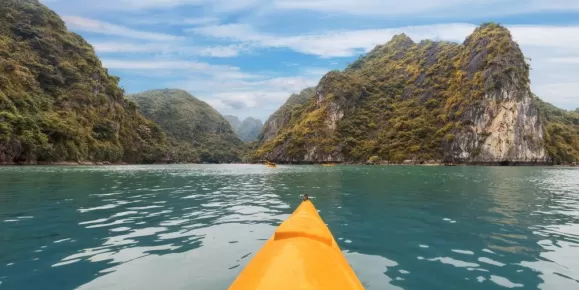 Active Cambodia
Bike Angkor Wat Ruins
Explore Kampong Kleng Village
Kayak along Tonle Sap Lake
Tour Phnom Penh by cyclo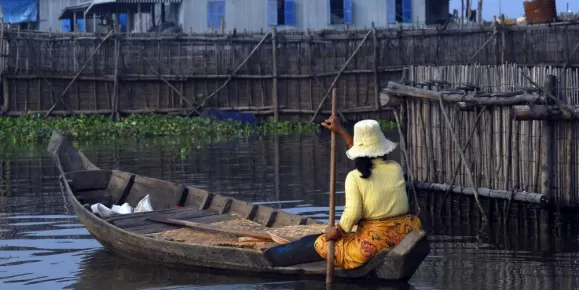 Highlights of Cambodia
Take a Khmer cooking class
Visit the impressive Angkor Wat
Explore an overgrown jungle temple
Boat the Tonle Sap to a village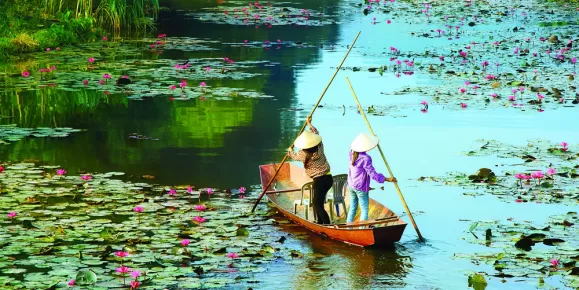 Charms of the Mekong
Explore Ho Chi Minh
Discover the Cai Be floating market
Admire the Evergreen island
Visit a Buddhist monastery
Enjoy a Apsara Dancing Show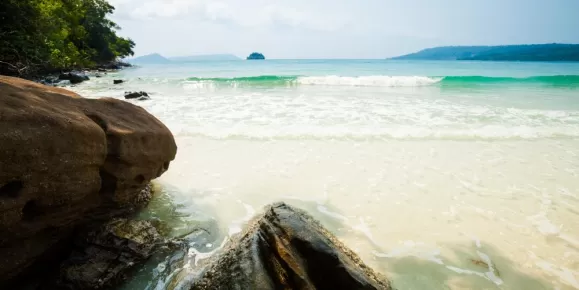 South Cambodia Escape
Explore local villages by bicycle
Relax on secluded beaches
Visit the famous crab market
Tour Koh Rong Samloem Island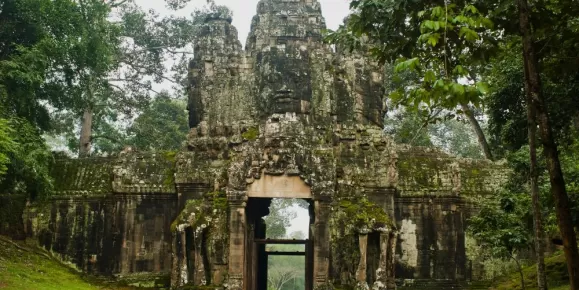 Mekong Expedition - Siem Reap to Ho Chi Minh
Visit Prek Toal Core Bird Reserve
Sail to floating village Chhnok Tru
See Cambodia's capital & sights
Meet & interact with locals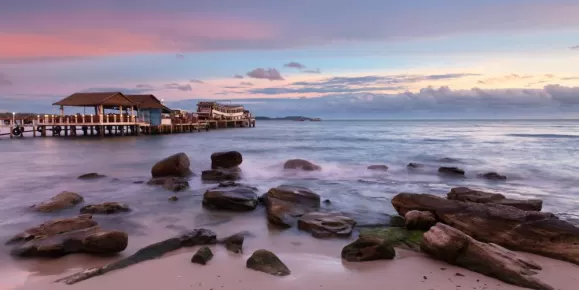 Cambodia Snapshot
Bike around temples of Angkor Wat
Stroll beaches near Sihanoukville
Experience the Cambodian lifestyle
Visit Cambodia main highlights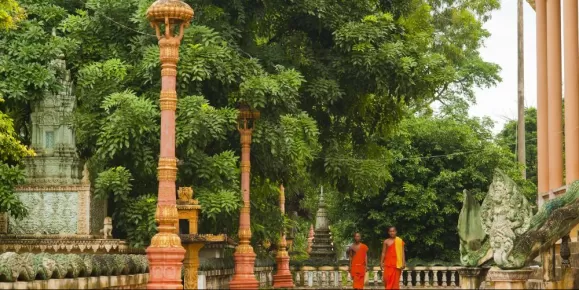 Mekong Discovery - Round-trip Phnom Penh
Learn about Buddhist meditation
Ride an ox-cart along the Tonle Sap
Visit the National Museum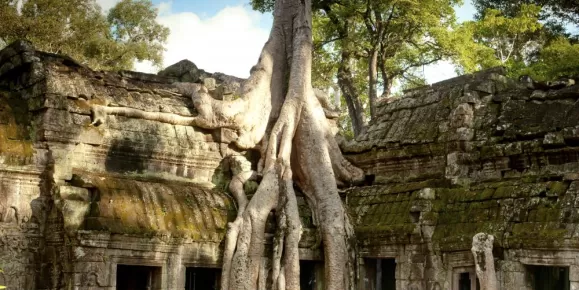 Siem Reap Highlights
Admire bas-reliefs at Banteay Srey
Enjoy the sunset at Pre Rup Temple
Wander the ruins of Angkor Wat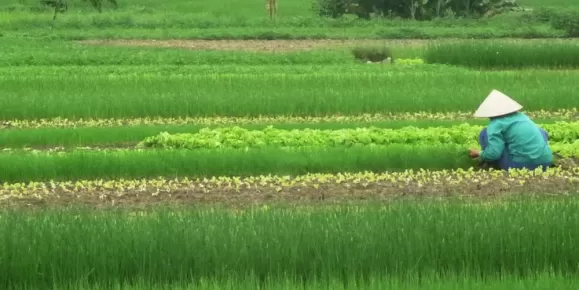 Vietnam, Cambodia, and the Riches of the Mekong - Cruise Only
Ride an oxcart through rice paddies
Explore famous sites of Phnom Pehn
Tour former military base Xeo Quyt
Discover Evergreen Island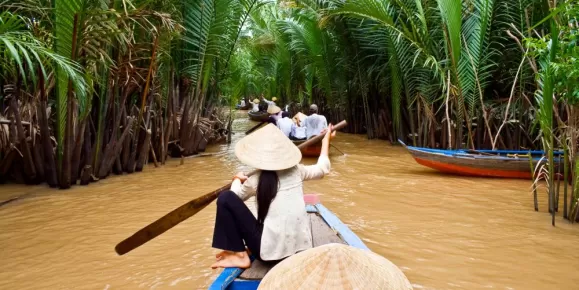 From Mekong River to Siem Reap
Visit My Tho islands in small boats
Experience a trip in a "tuk tuk"
Attend an Apsara dance show
Taste some palm sugar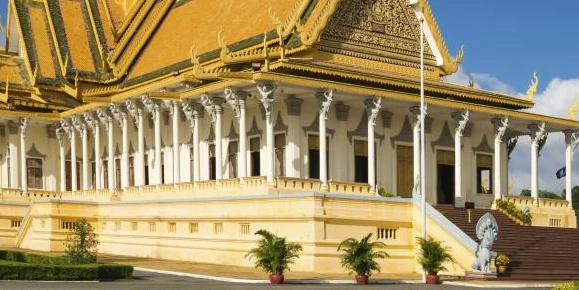 From the Temples of Angkor to the Mekong Delta & Hanoi and Halong Bay
Discover 3 historical cities
Cross through the Cho Gao canal
Visit 4 major temples in Angkor
Meet locals and learn their culture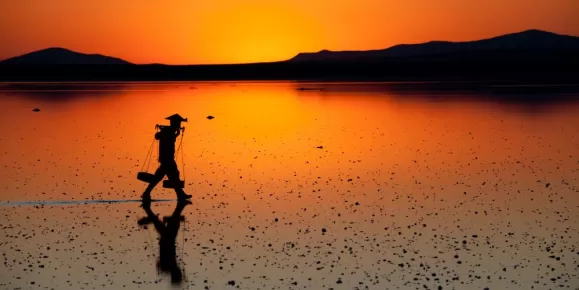 Charms of the Mekong - Cruise Only
Visit candy & rice paper workshops
Take a traditional "xe-loi" ride
Explore Phnom Penh´s colored market
Attend a Buddhist Blessing Ceremony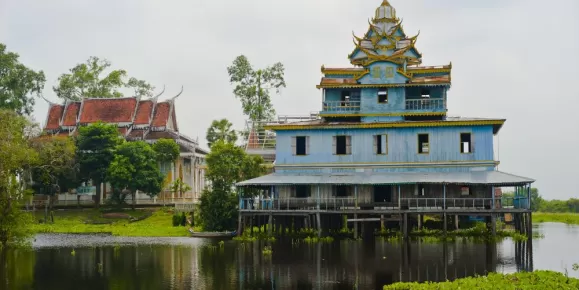 Mekong Discovery - Phnom Penh to Siem Reap
Experience an indigenous tradition
Discover Koh Chen´s pottery
Explore the Moat Khla village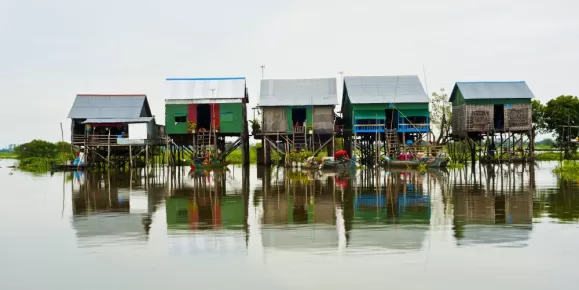 Mekong Expedition - Phnom Penh to Ho Chi Minh
Walk across Kampong Prasat
Learn more about the local products
Visit the Tuol Sleng Museum
Discover Tan Chau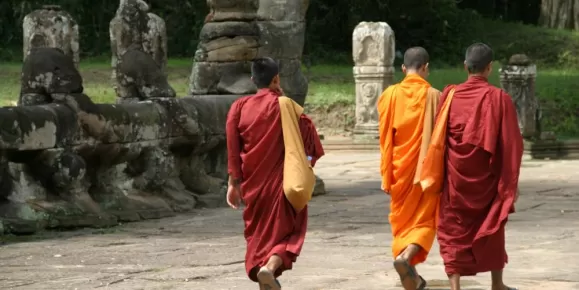 Highlights of Cambodia & Laos
Explore temples and ruins
Witness local life on Tonle Sap
Hike to Kuang Si Waterfall
Visit a landmine victim aid group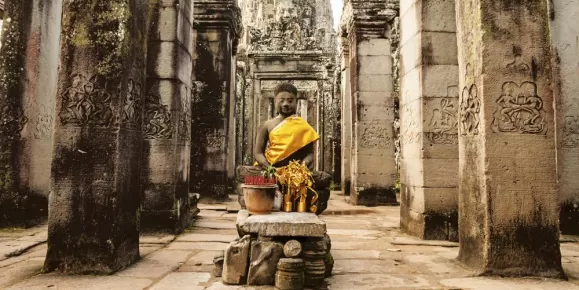 Highlights of Indochina
Visit the Temple of Literature
Cruise Ha Long Bay
Electric bicycle to historic sites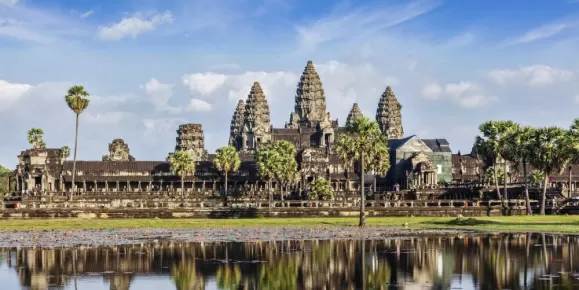 From the Temples of Angkor to the Mekong Delta
Observe the jewel of Khmer art
Stop at the "the port of pottery"
Observe local craftsmen at work
Travel to a beekeeping farm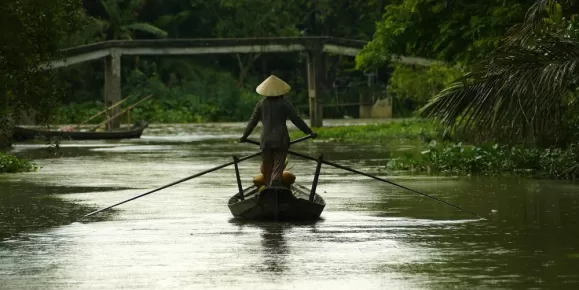 From the Mekong Delta to Siem Reap
Join a tour of Ho Ci Minh City
Observe Chau Doc´s vibrant market
See Kampong Chhnang´s fish farms
Cambodia Travel Guide
All Cambodia Trips
All Cambodia Videos
All Cambodia Travel Stories
Brief Introduction to Siem Reap
Cambodian Cuisine
What was the Khmer Rouge?
Cambodia FAQs
Cambodia Wildlife
Favorite Cambodia All Trips
Top cambodia travel destinations.
Kampong Chhnang
Mekong River
Tonle Sap Lake
Cambodia Trips by Departure Date
2023 Cambodia trips (47)
2024 Cambodia trips (59)
2025 Cambodia trips (45)
November 2023 (37)
December 2023 (42)
January 2024 (43)
February 2024 (45)
March 2024 (43)
October 2024 (40)
November 2024 (50)
December 2024 (37)
November 2025 (37)
Top Experiences in Cambodia
Cambodia Cruises (50)
Cambodia River Cruises (46)
Cambodia Cultural (40)
Cambodia Luxury (28)
Cambodia Land Tours (8)
Cambodia Most Popular (3)
Cambodia Trips by Duration
5 day trips (12)
8 day trips (19)
11 day trips (3)
Cambodia Trips by Activity
Cambodia village visits (49)
Cambodia local market visits (48)
Cambodia small ship cruises (35)
Cambodia archaeological site visits (24)
Cambodia urban exploration (13)
Cambodia biking (12)
Cambodia cooking classes (10)
Cambodia wildlife viewing (6)
Cambodia hiking (5)
Cambodia land & sea exploration (4)
Why Travel With Adventure Life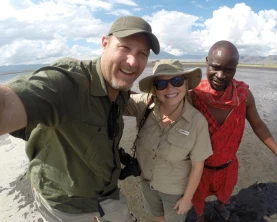 Recognized By
Terms & Conditions
Special Events
instagram twitter facebook rss youtube
Destinations
Cook Islands
New Zealand
Papua New Guinea
USA (Hawaii)
Go Your Way...Tailor-made
Beach/Islands Escapes
Classics (Bestsellers)
Go As You Please
Private Experiences
Self-Drives
Snowbird/Long Stays
Stays of Distinction
Stopovers/City Breaks
Tailor-made Travel Ideas
Vacation Packages with Air
Other Ways to Go
Active & Adventurous
Cruises & Sailing
Escorted Coach Touring
Holidays of a Lifetime
18 to 30 Somethings
Rail Travel Ideas
Small Group Touring
Speciality Groups & Events
Family Vacations
Luxury & Beyond
Romance & Honeymoons
Singles Friendly
South Africa
More Countries
China & Tibet
Indonesia (Bali)
Chile & Easter Island
Ecuador & Galapagos
United States
Bucket List Travel Ideas
Multi Country Vacation Ideas
United Arab Emirates (Dubai)
Australia & South Pacific
Africa & Middle East
Central & South America
US & Canada
Idyllic Islands
UK & Europe
Arctic & Antarctica
Presidents Message
About Goway Travel
Special Services & Expertise
Company History
Goway's Early Days
The World of Travel in 1970
Goway Timeline
Our Website
Awards & Recognition
Our Services
Why Travel with Goway
Destination Knowledge
Group Service
Repeat Passenger Privileges
Make it Extra Special
Your Holiday Your Way
Value Added Extras
50+ Reasons Why to Go Downunder with Goway
Our Policies
Booking Conditions
Commitment to Accessibility
Consumer Protection Plans
Our Guarantee
Privacy Policy
Travel Insurance
News & Media
Globetrotting Magazine
Online Presentations
Travel Expos
Different Jobs at Goway
Train to be an Expert
Current Openings
Why Work at Goway
Employment FAQ's
Testimonials
World's Idyllic Islands
You are here
› Asia
› Cambodia
Cambodia Tours, Vacations, Trips & Travel Packages
Cambodia is a relatively small country surrounded by Vietnam to the northeast, Thailand to the northwest and Laos to the north. It is a comparatively new and evolving tourist destination for the Western world but the country now has opened its doors wide to show off its exceptional treasures, all to be experienced on Cambodia tours.
What are the top cities or places to visit in Cambodia?
The capital is Phnom Penh situated on the banks of the Mekong River. Once known as the "Pearl of Asia," it was considered one of the loveliest French-built cities in Indochina in the 1920s. Founded in 1434, the city is noted for its beautiful and historical architecture and attractions. One can still see a number of surviving French Colonial buildings scattered along the city's major boulevards. There are also numerous beautiful Khmer temples and monuments that give Phnom Penh a unique Cambodian atmosphere. The innermost part of the city, known as Sisowath Quay, is where most visitors find themselves with its plentiful cafés and restaurants. Phnom Penh is a city in which to relax, watch the street life and absorb local colour on Cambodia travel. 
The oldest and tallest religious structure here is Wat Phnom first built in 1373. It is set on top of a tree-covered knoll and is the only "hill" in the city. Today, people come here to pray for good luck and success. When a wish is granted, the faithful return to deliver offerings such as a garland of jasmine flowers or a bunch of bananas. 
The Royal Palace is a complex of buildings most of which are open to the visitor some of which are spectacular. The architecture with its gold-leafed roofs is stunning. With its classic Khmer roofs and ornate gilding, the Royal Palace dominates the skyline of Phnom Penh. It is a striking structure near the riverfront bearing a remarkable likeness to its counterpart in Bangkok. Being the official residence of the King, visitors are only allowed into the Throne Hall and a number of other buildings such as the beautiful Silver Pagoda, perhaps the highlight here and the Moonlight Pavillion. The Palace also has attractive gardens complete with tropical flowers and plants.  
The National Museum , constructed during the French Colonial era in the late 19th century in the classical Khmer style hosts a vast collection of Khmer antiquities and is home to the world's finest collection of Khmer sculptures. 
Perhaps macabre but absolutely worth it on trips to Cambodia is a visit to the Tuol Sleng Museum , a former prison in which thousands of Cambodians were placed prior to being killed by the Khmer Rouge regime. Linked with a visit to the infamous Killing Fields just outside of the city, the two venues bring to life the history of the country during these times. The site is a former high school which was used as a notorious security prison by the Khmer Rouge regime from its rise to power in 1975 to its fall in 1979.
The Killing Fields , just outside the city, are a number of sites in Cambodia where collectively more than a million people were killed and buried by the Khmer Rouge regime. The mass killings were part of a broad state-sponsored genocide. The name was coined by a Cambodian journalist after his escape from the regime. 
There is no doubt Anglor Wat is the major attraction in Cambodia. It must be compared in importance to Machu Picchu in Peru or Petra in Jordan as one of the world's major archaeological sites. This vast temple complex is situated 6 kilometres/4 miles north of the city of Siem Reap which visitors use as their accommodation base. The complex stretches over 400 square kilometers/ 155 square miles and contains the magnificent remains of the different capitals of the Khmer Empire from the 9th to the 15th century. It was a city of over 1 million inhabitants but was eventually abandoned. Eventually, it was rediscovered by a French naturalist in the middle of the 19 th Century but was not a major tourist attraction until after the Khmer Rouge regime was over. The first temple to be visited is usually the famous and impressive Temple of Angkor Wat, dedicated to Vishnu, the Hindu deity.  Also very important is Angkor Thom and its Bayon Temple with its countless sculptural decorations and its Elephant Terrace and Terrace of the Leper King, Ta Prohm is best known as the temple where trees have been left intertwined with the stonework, much as it was when uncovered from the jungle. One might recognize a few scenes from Angelina Jolie's movie, Tomb Raider. Banteay Srey, somewhat further away is a red coloured temple known for its intricate carvings. Because of its size and numerous attractions, you should be prepared to spend at least two days to really appreciate it on Angkor Wat tours. 
Not far from Siem Reap is Tonle Sap Lake with its fascinating string of lakeside villages both floating and stilted. This large freshwater lake's inhabitants are fishermen, mostly stateless ethnic Vietnamese who have been here for decades. Local life can be seen on a cruise around the lake. 
Sihanoukville's many beaches and nearby islands make it Cambodia's premier seaside resort with a steadily rising number of both national and international visitors. Many of the beaches here are filled with grass hut restaurants and bars. Some of them are rocky and some are pure sandy beach. A dozen islands surround Sihanoukville and are fairly unspoiled. Beaches, forest treks, scuba diving and swimming are the main activities here, all to be enjoyed on Cambodia tours.
The city of Battambang in northwest Cambodia is very attractive. It has some of the best preserved French Colonial architecture in the country. It is the country's second most populous city and a popular destination due to the many ancient temples and Buddhist shrines. The city also has a number of fine early 20 th Century French Colonial buildings most of which can be found along the waterfront. One special activity here is to take a ride on the bamboo train, one of the world's all-time classic rail journeys, half an hour along warped, misaligned rails and high bridges left by the French. 
Cambodia promises a rollercoaster of emotions and experiences to both the leisure and intrepid traveller. Book one of Goway's Cambodia tours today and experience its vibrant culture, charming people and amazing sights. You won't be disappointed.
"Globetrotting with Goway" blog articles
For some additional reading, the following articles are from our blog " Globetrotting with Goway "….. a great source of information for those people who are, or who want to be, world travellers!
Visit the Angkor Wat Temples – a "Must See" Cambodia Tour Gem
The Top 5 Must-See Items for a First Time Visit to IndoChina
Angkor Wat at Sunrise and Other Unforgettable Sights on an Asian Vacation
What Wat? Understanding Asian Places of Worship
Ten Iconic Sites to See on an Asia Vacation
Waiter, Where's the Fly in My Soup?
Cambodia's Amazing Circus in Siem Reap
Two Top River Expeditions to Explore on an Asia Vacation
  Cambodia Travel Information
At Goway we believe that a well-informed traveller is a safer traveller. With this in mind, we have compiled an easy-to-navigate travel information section dedicated to Cambodia tours.
Learn about the history and culture of Cambodia, the must-try food and drink , and what to pack in your suitcase. Read about Cambodia's nature and wildlife , weather and geography, along with 'Country Quickfacts' compiled by our travel experts. Our  globetrotting tips , as well as our visa and health information will help ensure you're properly prepared for a safe and enjoyable trip. The only way you could possibly learn more is by embarking on your journey and discovering Cambodia for yourself. Start exploring… book one of our Cambodia tour s today!
Extend Your Trip
After your Cambodia tour, consider taking the time to visit other destinations. Goway offers exciting  China vacation packages  and  Thailand vacation packages  plus a comprehensive selection of vacation packages in many other Asian countries.
Classic Cambodia: Siem Reap, Phnom Penh & Kep
FIRST-CLASS | PRIVATE-GUIDED: The amazing complex of Angkor Wat, Phnom Penh, the capital with its magnificent Royal Palace and a veritable resort paradise all combine to give you Cambodia in a nutshell.
8 Trips Available
Most Popular
Price Range
Duration Range
Ideas for 18 to 30 Somethings
Specialty Groups & Events
Beach & Island Escapes
Go as you Please
Safaris Worldwide
Snowbird Long Stays
Vacation Packages with Airfare
Luxury and Beyond
Romance & Honeymoon
Single Friendly
Essential Hong Kong, Thailand & Cambodia
Deluxe Cambodia: Phnom Penh & Siem Reap
Signature Vietnam & Cambodia
Amansara, Siem Reap, Cambodia: Stay of Distinction
Cambodia Luxury Glamping & Island Retreat
Classic Mekong River Cruise: Cambodia & Vietnam
Song Saa Private Island, Sihanoukville, Cambodia: Stay of Distinction
What our travelers say
Goway toolkit.
Need help planning your holiday? Our toolkit is a great place to get started.
Airfare Only
Looking for an airfare only? Ask the airfare experts at GowayAir.
Customise Your Trip
Let us customize a dream holiday for you. Your trip your way!
Get a Trip Quote
Need help in planning your perfect holiday? A FREE travel quote!
Need a Visa?
Do you need a Visa to enter? Let us assist with your travel documents.
The magazine for world travellers. Get your FREE subscription today.
eNewsletter Sign Up
Stay up to date with the latest travel info and destination deals!
Order a Brochure
Planning your next trip? Our brochures are loaded with great ideas.
Enjoy our online presentations from the comfort of your home.
Travel Information
Introduction
Things to do in Cambodia
Country Quickfacts
Food and Drink
Geography and Maps
Nature and Wildlife
Cambodia Travel Tips, Visas & Health
Best Time to Visit Cambodia
Cambodia FAQs
7 Great Under the Radar Beach & Island Escapes
10 Best Multi-Country Vacations
10 Best Countries for History Buffs
Experience the World's Best Street Food in Southeast Asia
Featured Tours
Highlights of Downunder
African Safaris
China Odyssey
A World in One Country
Classic Australia
Classic Thailand
Essential New Zealand
Rio, Iguassu Falls, & Buenos Aires
Essential Peru
BC Reg. #833-0; TICO Reg. #1543989; CST #2016613-20
Web Design by Atomic Motion Built by Bright Interactive
GOWAY DESTINATIONS

Visit Koh Ker - The UNESCO World Heritage List
VIEW DETAILS
Book Tour to Angkor Wat
Book Bus Tickets Domestic and International Now
with Special Rate
Trip Planner
Essential Information
General Infomation
Food & Drink
Events in cambodia
Travel Maps
Accommodations
Flight Details
Transportation
Tour Packages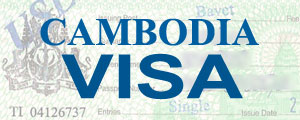 Plan Your Trip to Cambodia
Travelling to Cambodia is not difficult, but you have to plan in advance, what you should know before going Cambodia. Below are some essential information which is useful before you travel including Visa information, Transportation, Getting In and Getting Out, Events and Festivals and more...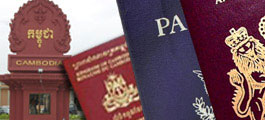 How to Getting In and Getting Out of the Kingdom, Visa, Custom, Airport Taxes and Passport...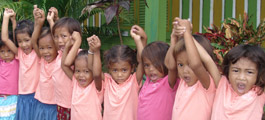 Giving an information about Clothing, Communication, Learn Khmer, Time and Currency and more.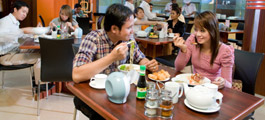 Khmer food is one of the major national identities that reflect the ways of life, thought, and...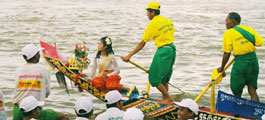 Events and Festivals in Cambodia including Khmer New Year, Pchum Ben, Water Festival and Boat...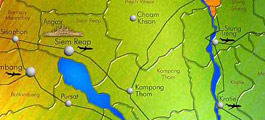 Cambodia Map, Siem Reap Map, Phnom Penh Map, Sihanoukville Map, Angkor Complex Map and more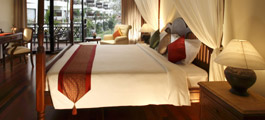 Find your best accommodations from budget hotel to luxury 5-star hotels for your business trip...
Find out our offers the selection of various airlines with great savings airfare for flight...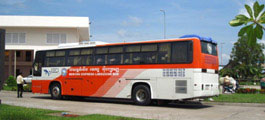 Many types of transportation are available in Cambodia like Air, Taxi-Meter, Bus, Tuk Tuk,...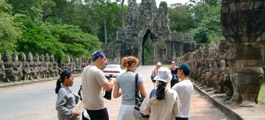 Providing various tour packages within Cambodia and extend to neighboring countries with...
Recommended Cambodia Tours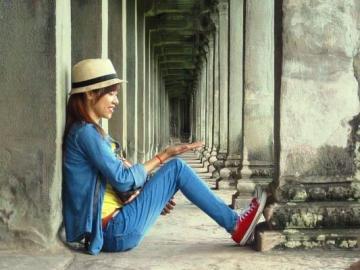 Cambodia Day Tours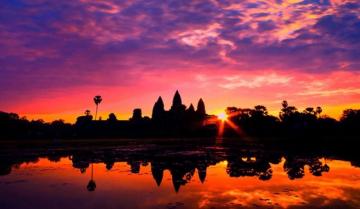 Angkor Temple Tours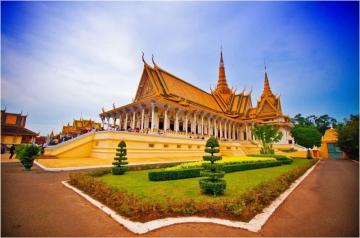 Cambodia Classic Tours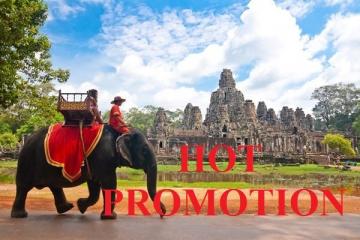 Promotion Tours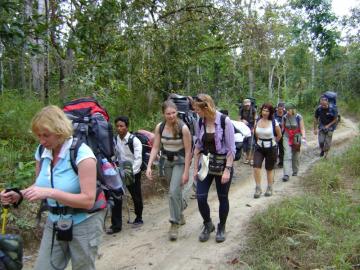 Adventure Tours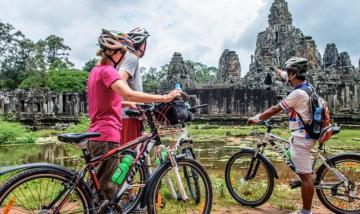 Cycling Tours
Useful Links
Cambodia Visa
Useful Contacts
Tourist Information
Phnom Penh Postal Code
Advertise with us
Travel Services
Cambodia Tours
Cambodia Flights
Cambodia Hotels
Boat/Cruise Ticket
Travel News & Media
Cambodia Travel News
Cambodia Events
Download & Media
Photo Gallery
Agency offering information about Cambodia on tourism, culture, history, visa, attractions, province guides, trip planner, hotels, flights, cars, tours, news, photo and online bookings.
Copyright © 1999-2023 Tourism of Cambodia. |
Privacy Policy |
Terms of Service |

Search for:
Cambodia Classic Tours
Cambodia Adventure Tours
Cambodia Family Tours
Cambodia Beach Holidays
Multi Country Tours
Phnom Penh Tours
Siem Reap Tours
Tailor Made Tours
Indochina Tours
Southeast Asia Tours
Sihanoukville
Showing all 23 results
Cambodia Tours & Customized Vacation Packages 2023 – 2024 Tour Cambodia and truly experience the small Indochina country with an epic history movingly inscribed in its ancient temples and modern war memorials. We offer a wide range of Cambodia tours & customized vacation packages 2023 – 2024 with much delight and promotion. Our well-designed tours to Cambodia are ensured to bring you the chance to explore the history and embrace the fascinating culture of this pearl of South East Asia. From the splendid jungle-tangled temples and towers of Angkor to the tropical islands fringed south coast, from the northeast less-visited villages to the mighty and stunning Mekong River, our vacation packages in Cambodia can offer more than your expectation.
Go Cambodia Tours delivers the best Cambodia vacation package that is featured on the top best-selling lists of Cambodia vacation packages appreciated by most of our customers. All of our suggested itineraries are well tailor-made by our travel specialists with their years of personal experience, which showcase the best and most authentic Cambodia. You can trustfully choose one of those ready-made Cambodia vacation packages or use these ideas to get a starting point. Speak to us and our travel consultant will help you to create your own trip to Cambodia that meets your exact style and interest!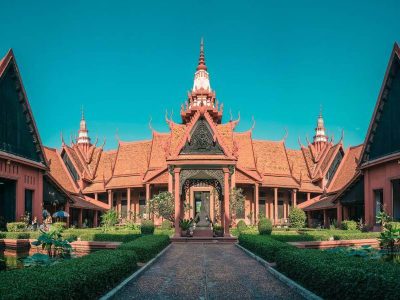 Cambodia Tour Packages
Battambang Discovery Tour – 3 Days
It doesn't own the grand temples like in Siem Reap or the chaos of Phnom Penh or sandy beaches as in Sihanoukville, Battambang has its draw with Bamboo train, Killing Caves, Bat cave and Wat Ek Phnom. With 3 day tours in Battambang, this will be more delight in Cambodia Tour Vacation.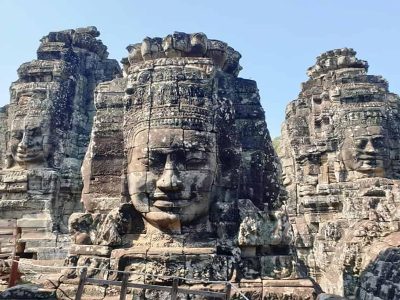 Cambodia and South Vietnam Tour – 12 Days
With 12 days tour Cambodia and South Vietnam promise to give you a ton of new feeling and interesting surprises. You not only limited at Cambodia, but we will also bring to you beyond this land, the South of Vietnam. From the World Heritage Site Angkor Wat to the historical places in Phnompenh, where you will see the crime of the Khmer Rouge, or pass through the border to visit the South of Vietnam, surely this will be the best journey in your lifetime. Follow us, check the itinerary and take a trip right now!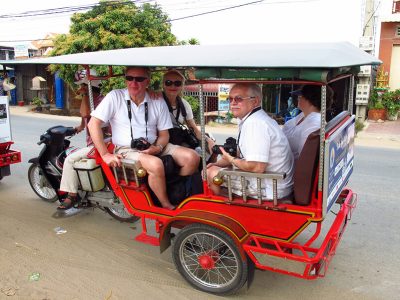 Cambodia Itineraries 2 Weeks
Cambodia Classic Tour – 15 Days
A half of a month for visiting the famous tourist spots in Cambodia local tour  is very comfortable to enjoy. You will not only relax when visiting the famous scenic spots but also learn more about the culture and people of Cambodia. You will visit ancient temples to pristine beaches. The trip will take you from surprise to surprise by the variety of places you visit.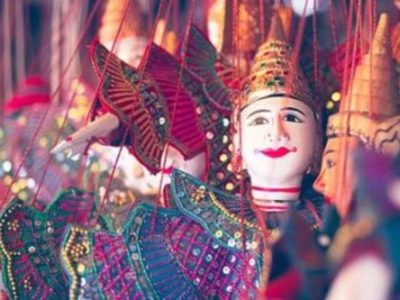 Cambodia Itineraries 1 Week
Cambodia Cultural Tour – 8 Days
Get a closer view of epic Cambodia in 8-day culture tour with all the famous destination, food, and exploration. This one-week itinerary may bring you to the village life of the rural countryside to get to know deeply the cultures and customs of Cambodian as well as the Khmer Kingdom.
Cambodia Culture – Khmer Cuisine & Crafts – 7 Days
If you are really into Cambodian cuisine, culture, and crafts, this 7-day tour in Cambodia is especially for you. Dine at the authentic restaurant, join in cooking class, learn about rural life to explore the culture as well as the crafts in the countryside. A ton of amazing things is waiting for your exploration.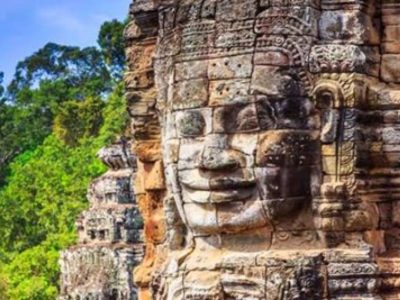 Cambodia Heritage Tour – 7 Days
Known as a beautiful small country in the Indochina peninsula in Southeast Asia, Cambodia is a country that is famous for many heritage sites from over hundreds of years. If you fall in love with the long history of Cambodia, the ancient temples, this Cambodian heritage tours are for you within 7 days. What are you looking for? Travel with us.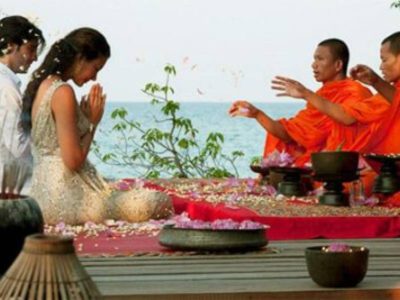 Cambodia Honeymoon Tour – 8 Days
Neither a romantic Paris nor a beautiful Hawaii, why you don't make the honeymoon anniversary in beautiful Cambodia? Travel to this country, the scenery is not less beautiful than Paris or Hawaii, what's more, interesting when both of you hand in hand to explore Siem Reap or enjoy relaxation in Sihanoukville beach as picturesque. What are you waiting for? Let us help you have an unforgettable in Cambodia!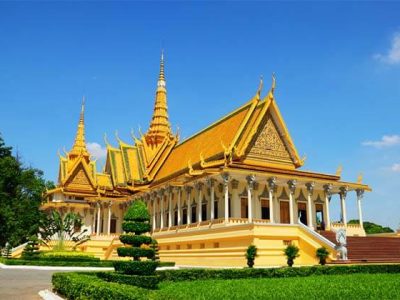 Cambodia in Depth – 8 Days
Experience the 8-day Cambodia tour to discover the mystery of this Kingdom. Explore the pristine beauty and majesty of the Angkor complex, Royal Palace, and other famous monuments. Feel the friendliness and hospitality of the Cambodian people. Spend 8 days and 7 nights for a trip to Cambodia giving you the opportunity to discover from the relics on the land to the beach on the island.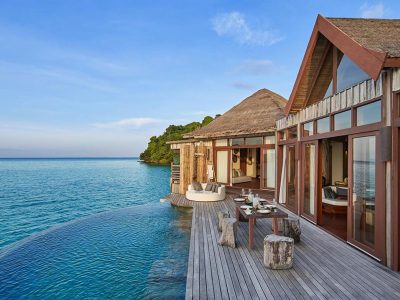 Cambodia Luxury Tour – 9 Days
If you are finding a luxury tour in Cambodia, Go Cambodia Tours will offer you 9-day tour with the most highlights in the beautiful country. Don't stop at the spectacular landscapes, the Cambodia luxury tour will bring to you experiences as its name "luxury" with the best services, experience driver and professional tour guide, which surely bring to you an unforgettable memory in Cambodia.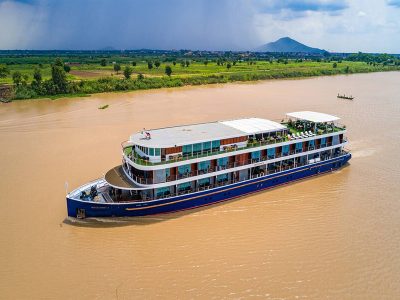 Cambodia Mekong River Cruise Tour – 9 Days
A few days of leisure but still want to have a wonderful Cambodia tour ? The 9-day tour with all essential locations of Cambodia in Siem Reap, Kompong Chhnang, and Phnom Penh will absolutely worth your while. Discover the magnificent temples in Angkor Wat and Angkor Thom in Siem Reap. Then start your journey on the RV Jayavarman to Tonle Sap Lake to see the different birds in the lake, come to Kampong Chhnang the next day to explore the marshes along the river, to Kampong Cham to join the journey on land - Wat Hanchey Temple - Angkor. Travel to Phnom Penh - a crossroads of the past and present of Asia to visit the Royal Palace, National Museum, Silver Pagoda and other famous attractions in Phnom Penh within two days.
Cambodia Cycling & Adventure Tours
Cambodia Natural Exploration Tour – 3 Days
A great 3-day Cambodia tour from Kratie to Stung Treng to explore the villages, jungle, the mighty Mekong. Pass through stretches of the Mekong River with a rich mix of the natural and rustic countryside. This trail also takes you to 2 biodiversity hotspots' protecting the nature's richness.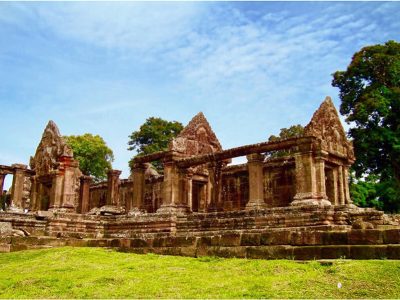 Cambodia North & East Explorer – 14 Days
Known as the "Kingdom of Wonder" and its heart - Angkor Wat, Cambodia concentrates the largest religious structure with an amazing array of ornate carvings and warmly welcome people. The 14-day Cambodia tour will start by exploring the bustling Phnom Penh, the capital of Cambodia, and also figure out about the horrible history of the Khmer Rouge regime. Feel the kindness and hospitality on the faces of Bayon residents when they smile with you. A surreal and mysterious Cambodia is waiting for your exploration.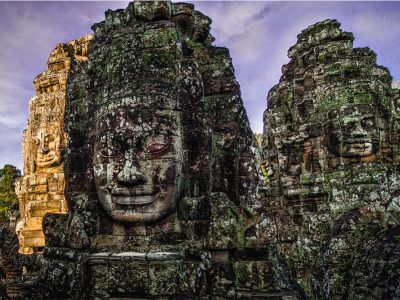 Cambodia Sightseeing Tour – 6 Days
Travel Cambodia on a one-week trip from Phnom Penh, the heart of Cambodia which is known as the capital of the Khmer Kingdom . Pass through the biggest growing rubber area of Kampong Cham or enjoy the sunset from the top of Phnom Santuk in Kompong Thom, surely is one of the incredible views you cannot miss. Only in 6 days tour, Go Cambodia Tours will bring you a forgettable time in the beautiful country in Southeast Asia. Travel with us and let's explore the delightful land!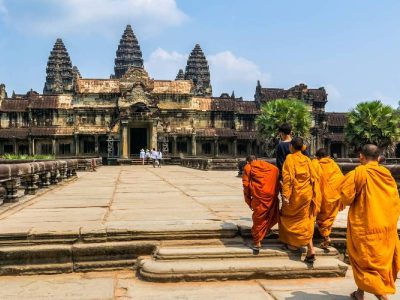 Essence of Cambodia – 12 Days
Explore the world wonder - Cambodia to take in view of awe-inspiring temples and the world of jungles and waterfalls. Our customized 12-day Cambodia vacation would take you to unearth the realm of the gods, the glory and suffering history, an empire of temples, the urban scene or even thrilling Upcountry Adventures, then your Cambodia trips will be filled with colors.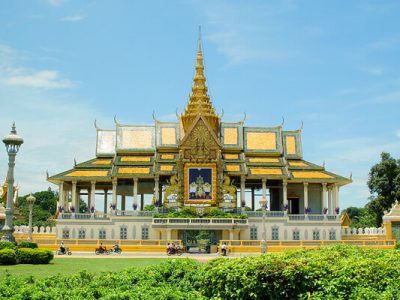 Explore Two Worlds in One Kingdom & Sand Beach – 6 Days
The Cambodia tour package of 6 days to discover the capital Phnom Penh with the famous tourist attractions such as Royal Palace, Silver Pagoda, River Front Park, and Wat Phnom. Soak up the clear blue water of beaches in Sihanoukville, visit the Kbal Chhay waterfall and end your trip with experiences at the Angkor complex, Siem Reap. This will be an interesting holiday in Cambodia kingdom.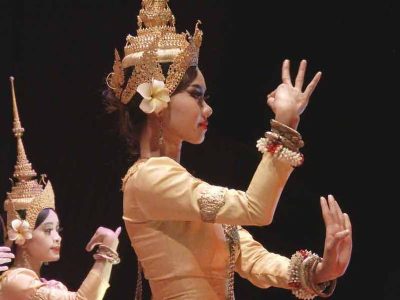 Highlights of Cambodia – 7 Days
Spend a 7-day Cambodia tour package discovering the highlights of this captivating Southeast Asian country as well as its untouched charm and warming hospitality. Explore Cambodia with unique architecture feats that represent the country's rich culture and religion. Visit Phnom Penh city of long-established tradition and magnificent constructions then move to Battambang to learn more about the daily life of the locals. Travel to Siem Reap to visit the Poetic Stung Sangker River and Tonle Sap Lake, discover the Angkor National Museum and the spectacular temples of Siem Reap. Experience the floating life on the floating village of Kampong Phluck before leaving.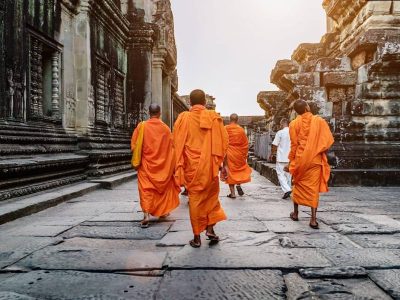 Cambodia Itineraries 3 Weeks
On the Adventurous Path of Cambodia – 20 Days
Make most of your Cambodia tour by spending nearly 3 weeks adventuring all amazing destinations in the Khmer Kingdom. From the gorgeous capital on upon a time to historical relics filled by legends and fairy tales, from pristine nature to dreaming beaches with endless sand and the incredible undersea world. 20 days can bring you a ton of impression beyond your imaginations.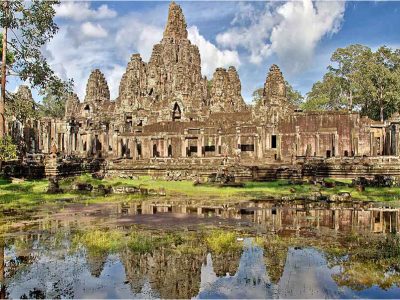 Panorama of Cambodia – 10 Days
Experience the excitement of this 10-day Cambodia tour with the famous tourist attractions. Explore the ancient cities of Cambodia near Phnom Penh. Continue your vacation to Battambang to explore beautiful villages. Then head to Siem Reap and explore the Angkor complex. Sail on Tonle Sap Lake and get to know more about the daily life of the people living on the river. Soak up the clear blue water at Kep. You will have an unforgettable trip.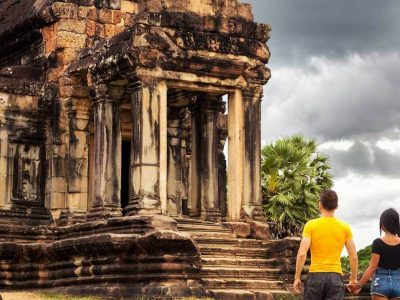 Cambodia Day Trips & Tour Packages
Phnom Penh – Siem Reap Tour – 8 Days
Get memorable experiences with an 8-day Cambodia tour to discover the beauty of this country. Discover the perfect blend of old traditions and modern developments in Phnom Penh, which preserves the trauma of the Khmer Rouge's war in the Killing Fields. Head to Siem Reap, a ceremonial city, with charming cafes, busy streets and great food. Discover unique culture and architecture "one of a kind" What are you waiting for? Pack your backpack and go to Cambodia right away!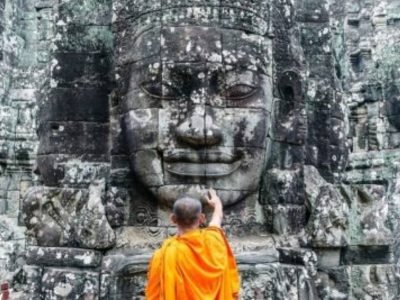 Siem Reap & Phnom Penh Tour – 5 Days
This Cambodia tour package for 5 days will be a memorable period of time for you to explore beautiful Cambodia. Discover a small country but come to this place you will be overwhelmed by the old French colonial architecture, religious beliefs, and warm hospitality. See a Cambodia not all about temple-gazing but a perfect combination of the old tradition and modern development. Visit Phnom Penh, capital of Cambodia, retaining the pains from the war of Khmer Rouge in the Killing Fields. On contrary, soak in Siem Riep is a bustling city with alluring café ritual, crowded streets, and excellent dishes. Escape from the normal chaotic life daily cycle and get back to the original value by paying a trip to Cambodia.
Taste of Cambodia – 6 Days
Gain memorable experiences with a 6-day Cambodia vacation exploring the beauty of this country. Overwhelmed by the old French colonial architecture, religious beliefs, and warm hospitality. Explore a perfect combination of the old tradition and modern development in Phnom Penh retaining the pains from the war of Khmer Rouge in the Killing Fields. Reach to Siem Reap, a bustling city, with alluring café ritual, crowded streets, and excellent dishes. What are you waiting for? Take your backpack and let's go to Cambodia!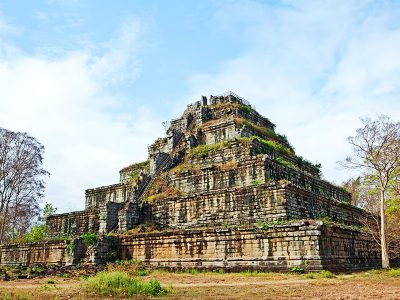 The Mighty Cambodia – 15 Days
Cambodia highlights 15-day itinerary offer by Cambodia tours ranging from the vibrant capital city of Phnom Penh, the exotic hub of Siem Reap, the floating villages to the relics of Angkor temples. All in this 2-week tour is an ideal opportunity to help you to get closer to the locals as well as experience the beautiful landscapes in Cambodia. Now, willing for your tour and travel with us!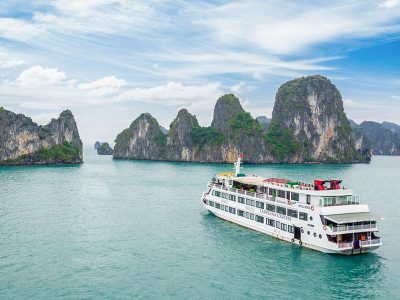 Timeless Wonders in Vietnam & Cambodia Tour – 20 Days
Intended Travel Date:  20 Jul – 8 Aug 2024
From  $1,758
Tour Route: Hanoi – Sapa – Halong Bay – Hue – Hoi An – Ho Chi Minh – Vinh Long – Can Tho – Siem Reap – Phnom Penh
Top Cambodia Tours & Vacation Packages 2023 – 2024
Top 10 things to do in cambodia tours & vacation packages, cycling in cambodia: explore siem reap's shrines & palaces on a bike, traditional khmer performance: witness the stunning apsara dance in phnom penh, cruising mekong: spot dolphins & enjoy the sunset, visit ta prohm: wander through the temple famed for "tomb raider", try khmer food: gorge on fresh seafood & amok, get to phnom penh royal palace: stare in awe at its opulent architecture, explore angkor wat: dwell in the ancient realms of the largest temple in the world, visit tuol sleng: discover heart-wrenching secrets of the torture house, hangout at the laid-back beaches in cambodia, go diving at sihanoukville: swim & amidst the vibrant world underneath, cambodia general information.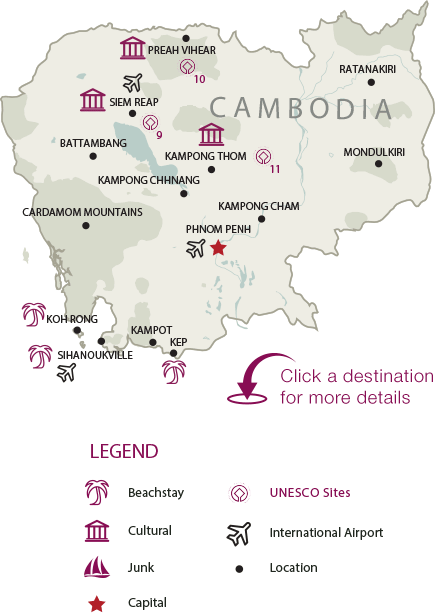 Cambodia Climate:
Cambodia currency.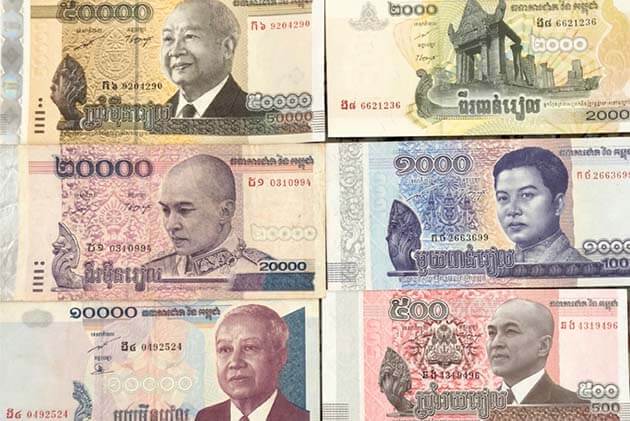 Cambodia People
The beauty in cambodia culture & tradition.
The Facts of Cambodia History
Early civilization in cambodia.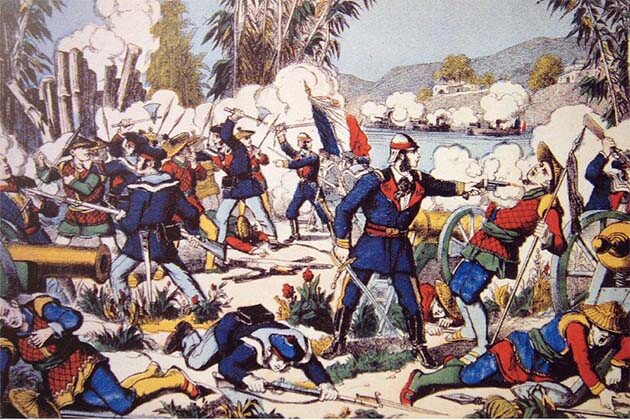 Funan and Chenla Period in Cambodia
Cambodia khmer empire.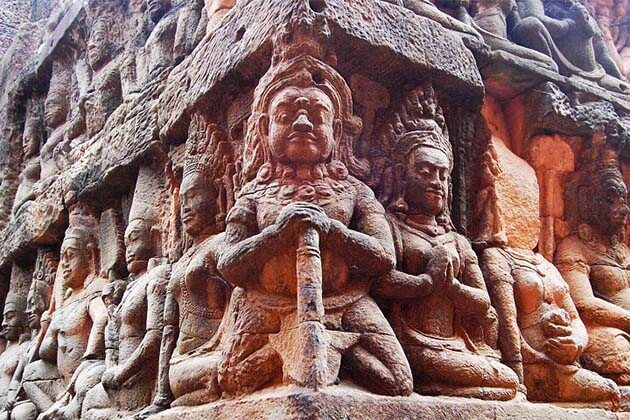 The Dark Ages in Cambodia History
Cambodia under the french protection, the independence in cambodia, civil war in cambodia.
Username or email address *
Password *
Remember me Log in
Lost your password?
A Two-Week Travel Itinerary to Cambodia

There's much more to Cambodia than just Angkor Wat – as impressive as it may be – and there's plenty to pack into a two-week adventure in the country. Here's some of the best ways to fill any Cambodian adventure.
View all trips, day 1: arrive in phnom penh.
Phnom Penh International Airport is about 45 minutes away from the city centre. If your hotel hasn't arranged a pick-up, then fear not because a series of stands line the airport exit, offering transport to your hotel, guesthouse, or wherever it may be that you're going in the city centre for a fixed fee. This comes in the form of tuk tuks ($10) and taxis ($15). Private minivans can also be arranged.
Destinations Unlocked:
Looking for an expert's perspective.
CentralAmerica

Gorgeous Guatemala
1. guatemala.

Beachy Belize

Colonial Mexico
Back to map, southamerica.

Adventurous Ecuador

Ancient Peru

Seductive Southern Italy

Edinburgh And The Scottish Highlands By Train
2. scotland.

Complete Portugal By Train
3. portugal.

Soulful South Korea
1. south korea.

Thailand, Cambodia & Vietnam
2. thailand.

Secrets Of Sri Lanka By Train
3. sri lanka.

Epic Morocco

Ultimate Egypt

Immersive Kenya

Depending on what time you arrive, shake off the jet lag with dinner at Romdeng Restaurant . Run by local NGO Friends International , the restaurant is run by former street kids and current students of the organisation's hospitality training programme, which produces many of the country's top chefs and hotel staff. The menu is full of Cambodian favourites, given a fresh spin, with the revered snack of tarantula putting in an appearance for those who dare.
Day 2: Explore the markets, temples and river
Head to Russian Market – Phsar Tuol Tom Poung – and explore the sprawling the narrow network of alleyways that are lined with stalls selling clothes, accessories, pirate DVDs, fruit, meat, fish, motorbike parts – anything and everything you could possibly want. The centre area of the market is full of food and drink stalls, with some super-refreshing smoothies in a variety of flavours highly recommended. Stop off at Vibe Café and refuel for lunch.
Become a Culture Tripper!
Sign up to our newsletter to save up to 800$ on our unique trips..
See privacy policy .

Get a tuk tuk to Wat Phnom and stroll around the recently renovated park, which doubles up as a large roundabout. The area is popular with Cambodians, who like to hang out in the dappled shade. Atop the small hill is a temple, which for $1 can be visited. Don't forget to cover the shoulders and knees, and take your shoes off before entering. Watch out for the mischievous monkeys, don't feed them and steer clear of them because they will bite.
From Wat Phnom, walk to nearby Sisowath Quay, commonly known as riverside. This area comes to life at dusk as locals flock there to enjoy golden hour looking out over the Tonle Sap River. Fitness classes, joggers, lovers and friends playing games fill the promenade. Take a sunset river cruise on the Tonle Sap and Mekong rivers, with many operators offering trips. Kanika puts on a range of cruises, with dinner options available.
Day 3: Take a bus to Siem Reap
The bus to Siem Reap takes anywhere between six and eight hours, with a swathe of operators running buses on the route. It pays well to remember that health and safety in Cambodia can be dubious, and buses range from scary to safe. Giant Ibis comes with a good reputation, wifi, comfortable seats, water and even a snack. Tickets can also be booked online for a $1 fee.

After checking into your accommodation, head to the quaint network of pedestrianised streets of The Lane and surrounding area. Here, is a collection of cute boutiques selling art, souvenirs, clothes and accessories, as well as plenty of inviting bars, restaurants and cafes. If you're in the mood to party, then Pub Street is just around the corner, with The Angkor What Bar ? going on until the early hours.
Day 4: Sunrise at Angkor Wat and explore the temples
If you managed to get an early night, then wake up early and join the masses at Angkor Wat for sunrise. From the moment you step foot in Siem Reap, there will be tuk tuk drivers vying for your dollar with trips to the temples so there is no shortage of ways to get there. Hiring one for the day will cost anything between $20 and $30, depending on your haggling skills. Most leave at 5am in time to buy your pass (one-day $37/ three-day $62/ seven-day $72) and get you to the temple gates in time for 6am sunrise.

After a few hours exploring the ancient city and its glorious temple, head to Bayon temple and its famous faces. Grab a local lunch at one of the many makeshift restaurants that dot the area. Another must-see temple on the popular one-day circuit is, Ta Prohm, the temple that featured in Lara Croft: Tomb Raider starring Angelina Jolie. Famed for its giant trees that engulf the ageing structures, an afternoon can easily be spent marvelling at the site.
Day 5: Phnom Kulen and the circus
Take a day trip to Phnom Kulen, considered to be Cambodia's most sacred mountain . Sitting about 50km (30 miles) from Siem Reap town, entry to the national park is $20, with the tropical jungle dotted with religious and ancient sites, such as the River of a Thousand Lingas, etched with carvings ofHindu gods and symbols, believed to date back to the reign of King Udayadityavarman II and Wat Preah Ang Thom, a sacred temple that sits at Wat Phnom's summit and is home to a giant, reclining Buddha. The area is also home to two waterfalls, where you can take a refreshing swim so don't forget your bathers.

A trip to Siem Reap isn't complete without a visit to Phare, The Cambodian Circus . Using graduates from Phare Ponleu Selpak in Battambang, the award-winning shows uses jaw-dropping acrobatics, juggling, magic, contortion and other treats to re-tell Khmer folktales, given a modern twist.
Day 6: Meet Siem Reap's artisans
Take a free tour round Artisans Angkor 's workshops and discover more about Khmer ancient arts and the success stories behind the organisation's efforts to rekindle them. Artisans take in stone and wood carvers, lacquer painters, silversmiths and silk weavers. Artisans Angkor also offer free daily trips to its silk farm on the outskirts of the town, where visitors can see the intricate process, from silk worm through to scarf.

Spend the afternoon in hip Kandal village, home to a collection of quirky stores, coffee shops, eateries and spas. Stop off for a coffee at Little Red Fox Espresso café, enjoy a massage at one of the spas and take advantage of the cheap manicures and pedicures on offer.
Day 7: Fly to Sihanoukville and hit the islands
There are several daily flights from Siem Reap International Airport to Sihanoukville, taking about one hour. Once there, get a tuk tuk to the pier and jump on board one of the boats that will ferry you to the islands. Koh Rong is more lively, with a stretch of its main beach full of bars with a party vibe. Neighbouring Koh Rong Samleom is more peaceful, boasting kilometres of powder white sand lapped by clear turquoise water.

Day 8 & 9: Relax, relax and relax
Take advantage of some time away from the packed agenda and snorkel in the sea, laze on the sand or knock back a few beers at a beachside bar. Both of the islands' inland can be explored, with some tracks cutting through the thick jungle. It is advisable to wear shoes that cover your toes because some of it is rough terrain. Boat trips can also be arranged to visit some of the smaller islands, such as Koh Ta Kiev and Koh Thmei.

Day 10: Get the bus to Kampot
Enjoy your last morning on the islands before getting the boat back to Sihanoukville and jumping on a bus to the laidback riverside town of Kampot (prices start from $5 and take about three hours). A quicker way is to get a taxi, which takes about two hours and costs $30.
Kampot is a really chilled-out town and its compact size means it's easy to explore on foot so spend the remainder of the afternoon getting to know your surroundings. Take a stroll along the riverside and enjoy sunset cocktails at Rikitikitavi , which also serves great food.

Day 11: Hire a motorbike and head to Bokor Mountain
Motorbikes are available to hire at various guesthouses and bike shops throughout the town. If this doesn't appeal, then you can book a prvate taxi for the day as no tuk tuks are allowed up Bokor, which sits about 40 kilometres away from the town. The road that winds up the mountain takes in waterfalls, Buddhist monuments, crumbling churches, a giant casino and at its peak the crumbling remnants of Bokor Hill Station – once a retreat for the country's elite. Initially designed as a resort for the French during the early 20th-century, the once-glorious hotel is now an eerie shell of its heyday.

Anyone in the know, knows that Rusty Keyhole serves the best ribs in Cambodia – possibly the whole of Asia. Of course, this means getting there early – or reserving ahead – because by about 8pm they've almost always run out.
Day 12: Hit the pepper farms and get on your bike
Kampot pepper is famed across the world for its distinct bite and is used by many of the best chefs. Take a tour of Sothy's Pepper Farm to find out more about the tasty vine and why Kampot's unique climate makes it a prime spot for pepper.

Kampot is home to stunning countryside, easily accessible by bicycle, and thanks to the country's flat landscape it's easy to get about. Hire a bicycle and peddle along the dusty lanes that pass through small villages, paddies and farms.
Day 13: Paddleboarding and an afternoon on the river
Spend the morning stand-up paddleboarding on Kampot's winding waterways. SUP Asia offers trips that take guests along peaceful tributaries that snake through mangroves, floating villages and small fishing communities.

Kampot's charm lies in its beauty, and spending your last afternoon at Greenhouse is a must. Set on the river outside of town, wooden decks jut out into the water for guests to bath on or dive into the water from, with rubber rings and paddleboards available for hire. The food here also gets a big thumbs up.
Day 14: Wave goodbye to Cambodia
With your holiday drawing to an end, returning to the airport is on the cards. Get the bus back to Phnom Penh, which takes about four hours, or a taxi to the airport, which takes two to three hours and costs about $40.
Volcanic Iceland Epic Trip
Meet our local insider.
HOW LONG HAVE YOU BEEN A GUIDE?
What do you love about your job, it's the personal contact, the personal experiences. i love meeting people from all over the world... i really like getting to know everyone and feeling like i'm traveling with a group of friends., what destination is on your travel bucket-list, i have so many places on my list, but i would really lobe to go to africa. i consider myself an "adventure girl" and africa feels like the ultimate adventure.
Every CULTURE TRIP Small-group adventure is led by a Local Insider just like Hanna.
See Our Culture Trips

KEEN TO EXPLORE THE WORLD?
Connect with like-minded people on our premium trips curated by local insiders and with care for the world
Since you are here, we would like to share our vision for the future of travel - and the direction Culture Trip is moving in.
Culture Trip launched in 2011 with a simple yet passionate mission: to inspire people to go beyond their boundaries and experience what makes a place, its people and its culture special and meaningful — and this is still in our DNA today. We are proud that, for more than a decade, millions like you have trusted our award-winning recommendations by people who deeply understand what makes certain places and communities so special.
Increasingly we believe the world needs more meaningful, real-life connections between curious travellers keen to explore the world in a more responsible way. That is why we have intensively curated a collection of premium small-group trips as an invitation to meet and connect with new, like-minded people for once-in-a-lifetime experiences in three categories: Culture Trips, Rail Trips and Private Trips. Our Trips are suitable for both solo travelers, couples and friends who want to explore the world together.
Culture Trips are deeply immersive 5 to 16 days itineraries, that combine authentic local experiences, exciting activities and 4-5* accommodation to look forward to at the end of each day. Our Rail Trips are our most planet-friendly itineraries that invite you to take the scenic route, relax whilst getting under the skin of a destination. Our Private Trips are fully tailored itineraries, curated by our Travel Experts specifically for you, your friends or your family.
We know that many of you worry about the environmental impact of travel and are looking for ways of expanding horizons in ways that do minimal harm - and may even bring benefits. We are committed to go as far as possible in curating our trips with care for the planet. That is why all of our trips are flightless in destination, fully carbon offset - and we have ambitious plans to be net zero in the very near future.
Black Friday Offers on Our Trips
Incredible savings.
Post ID: 1549935
Sponsored? No
View Payload
Private Cambodia Luxury Tours
First tick off some must-do's, then kick back and change the pace of life on your Cambodia vacation. Start at the country's biggest draw Angkor Wat . Spread over 400 acres the temple complex is Cambodia's crown jewel. The grandeur of its size, the intricacy of its bas-relief sculptures, and the symbolism and architectural genius behind it cannot be overstated. Over a million visitors arrive here and in the nearby town of Siem Reap each year. As a result, the city is something of a boomtown catering to the crowds.
The wounds of the genocide perpetrated by the Khmer Rouge in the 1970s are an integral part of Cambodian history. Understand this country's past by visiting the Tuol Sleng Genocide Museum and Choeung Ek Killing Fields, while in the bustling capital Phnom Penh . Later, visit the rich, ornate Royal Palace with its exquisite gardens. At dusk, join the local population at the river, where waterfront bars line the boardwalk and open-air exercises and dance lessons are often conducted.
Reconnect with life's fundamentals by exploring places outside the main cities. Take a riverboat on the Tonle Sap and Mekong rivers , travel to places like Kampot , famous for its pepper, or Battambang , with its crumbling colonial architecture. Spend time interacting with friendly locals. If you're looking for an atypical itinerary, you've come to the right place. Enchanting Travels consultants will provide all the inputs and suggestions you need, and fit your trip itinerary to suit your every need.
Popular Trips to Cambodia
Highlights of Vietnam & Cambodia
Experience the rich cultures of Vietnam and Cambodia on this immersive 17 day tour. In Vietnam, learn more about Hanoi's past, cruise along the Halong Bay, discover quaint historical villages and take in the impressive architecture of Hoi An. Go across the border to Cambodia, where ancient temples and distinct cultural experiences await you. From…
Vietnam & Cambodia: Cruising the Mekong River
Discover Southeast Asia as you cruise from Vietnam to Cambodia and experience life along the Mekong. Start your journey from vibrant Ho Chi Minh City and discover its fascinating culture and heritage on an invigorating walking tour. Later, head to My Tho, the starting point of your cruise. Every day aboard the cruise is an…
Temples and Beaches of Cambodia
Discover the top attractions in Cambodia on this private tour. Begin your tour in Siem Reap with a personalized excursion to the magnificent Angkor Wat temples. Next, take a custom bike trip in Battambang to explore its markets and architecture, and meet local families in the idyllic countryside. Visit the historic Wat Banan Temple with…
Best Places To Visit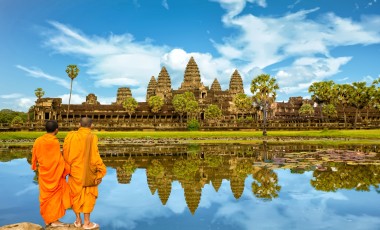 Siem Reap is a most marvellous window to the world famous UNESCO World Heritage Site Angkor Temple complex, with its fascinating Khmer architecture in varying states of preservation.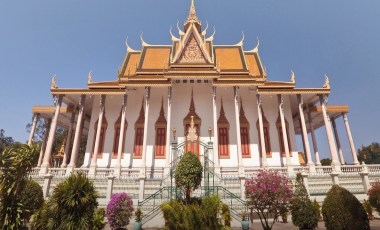 Phnom Penh offers a heady mix of bustling city life and a sincere cultural experience. It's a harmonious blend of the past and present, tempered with delicious Khmer and French cuisine.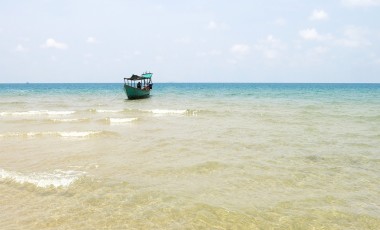 As a new Cambodian city, Sihanoukville doesn't have a long history.
Sihanoukville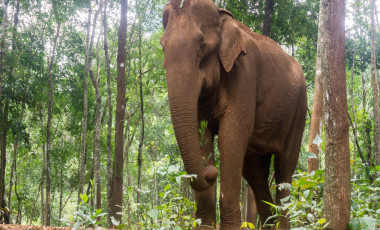 Mondulkiri, otherwise known as a the 'Meeting of the Hills', is located within the eastern highlands of Cambodia, and it is not only the country's largest provinces, it is also the most sparsely populated and boasts a uniquely cool climate – in fact it can get chilly at night.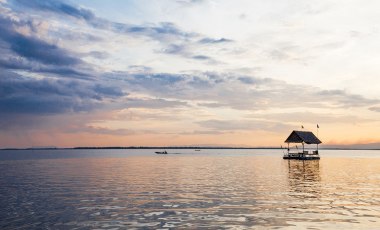 Battambang is a province in the 'heart of the Cambodian rice bowl'.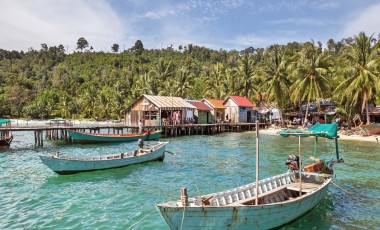 Kep is a quiet beach town in Southern Cambodia, located on a rugged but scenic coast with a small stretch of sand enveloped by mangrove forests.
Best Time To Visit
Cambodia has a consistently warm tropical climate throughout the year. There are primarily two seasons, the dry season between December and April, and the rainy season between May and October. Here is an overview on when to visit.
Things To Do
There's more to Cambodia than Angkor Wat. On your tour, experience the best of the fascinating culture, heritage, and blissful beaches. Our destination experts share an overview on the most popular highlights, attractions and activities.
Travel Guide
With a culture and traditions steeped in history, you can expect a fusion of local traditions with religious customs. From language to currency, health, safety and communications, read more about what to expect while traveling in Cambodia.
From the Blog
Discover Cambodia's French Colonial Architecture
Famed and most visited for Siem Reap and UNESCO World Heritage Site Angkor Wat which many call a feat of planning and construction, Cambodia's cities possess a wealth of stunning colonial buildings.
Top Festivals in Asia You Just Cannot Miss
Most Southeast Asia festivals are an interesting blend of religious beliefs, cultural norms and lifestyles that have often evolved over time, giving you a delightful insight into the lives and cultures of the people of different nations. It's time to immerse yourself in the local culture on your luxury Asia tour. Festivals in Asia: Thadingyut Festival of Light, Myanmar…
Being a Culture Vulture on your Cambodia Trip
From unique architecture and cultural flair to culinary delights and an inspiring NGO, unearth the charms of authentic Cambodia. Cambodia Trip: The Angkor Village Resort & Spa in Siem Reap The Angkor Wat Temple Complex in Siem Reap is every history enthusiast's dream.
What Our Guests Say
The Enchanting Difference
Safe & secure.
Your safety and well-being are our top priorities. We only offer hotels and vehicles with the highest health and safety standards.
Financial Protection & Flexibility
We believe in complete transparency. We are bonded members and license holders of all leading travel organizations. Your booking is flexible and completely secure with us.
Fully Supported Travel
Your dedicated and personal trip coordinator is available around the clock during your trip to accommodate requests, take care of the details, and handle any unforeseen situations.
Authentic & Unique
Go off the beaten track. Our award-winning, licensed local guides provide incredible insights and insider tips, passionately bringing alive unique and exclusive experiences for you.
Personalized & Private
Discover our enchanting world your way. Our experts completely customize your private tour to match your interests and preferences through their comprehensive knowledge of each destination.
High-Quality Experiences
All our accommodations and services are personally tested by our team. Tell us your travel dream and we will create an itinerary packed with the best experiences your destination has to offer.
Do you have a vacation in mind? Personalize your itinerary with our Trip Builder.
Cambodia Tour Packages
Top experiences in cambodia, places to visit in cambodia, how many days are enough to visit cambodia, best time to visit cambodia, why should you buy packages for cambodia, popular cambodia packages.
Price Range (per person)
Combined With
Starting From
Holidify connects you with top travel agents
Compare Custom Quotes and get the best package deal
1 .Trusted Network Of 3000+ Agents. 2 .Book everything together, including stay & transport. 3 .Compare agent profiles & verified reviews
How It Works?
Compare Custom Quotes from Top Travel Agents
1 .Tell us about your trip . 2 .Get Custom quotes from top agents. 3 .Choose the package you like
29 Cambodia Tour Packages Found
*Final price will be shared by our partner agents based on your requirements
Choose any duration
Create your own customised package
Plan your trip to Cambodia with the help of local experts
Choose hotel-type
Sightseeing & activities
All Transport Options
Meals & other inclusions
From Top Travel Agents
Vietnam & Cambodia Tour - Thrilling Package with Cruise

9 Nights / 10 Days
Hanoi(3N) → Halong Bay(1N) → Ho Chi Minh City(1N) → Phnom Penh(2N) → Siem Reap(2N)
₽ 63,686*
per adult on twin sharing
Cambodia and Vietnam Tour Package - Kayaking in Halong Bay
7 Nights / 8 Days
Hanoi(1N) → Halong Bay(1N) → Hanoi(1N) → Dong Hoi(1N) → Quang Bing Province (1N) → Hoi An(2N)
₽ 73,655*
Cambodia 7 Day Itinerary - Angkor Wat Temple
6 Nights / 7 Days
Phnom Penh(2N) → Siem Reap(4N)
₽ 46,519*
5 Day Cambodia Itinerary with Cruise in Tonle Sap Lake
4 Nights / 5 Days
Siem Reap(3N) → Phnom Penh(1N)
₽ 38,766*
Not sure which package to pick for Cambodia?
Talk to our trip experts now to get the best deal
Your Email ID
Mobile Number
Cambodia Tour Package - All Inclusive
Phnom Penh(1N) → Siem Reap(3N)
₽ 33,006*
Filter by duration
Cambodia 4 Days Tour Package with Temple Hopping
3 Nights / 4 Days
Phnom Penh(1N) → Siem Reap(2N)
₽ 22,150*
Siem Reap Tour Package with Apsara Show
Siem Reap(4N)
₽ 60,917*
Exploring Cambodia with Boat Ride at Tonle Sap lake
8 Nights / 9 Days
Phnom Penh(2N) → Kampong Cham(2N) → Kampong Thom(1N) → Siem Reap(3N)
₽ 70,332*
Delightful Vietnam & Cambodia Holiday Package
10 Nights / 11 Days
Hanoi(3N) → Halong Bay(0N) → Ho Chi Minh City(3N) → Siem Reap(2N) → Phnom Penh(2N)
₽ 87,500*
Beautiful Vietnam and Cambodia Tour Package
Ho Chi Mihn City(3N) →  Hanoi(3N) →  Halong Bay Cruise(1N) → Siem Reap(3N) 
₽ 132,912*
Authentic Vietnam Cambodia Tour
Ho Chi Minh City(2N) → Hanoi(2N) → Halong Bay(1N) → Siem Reap(3N)
₽ 58,148*
Experience the Best of Vietnam and Cambodia in 7 Nights
Hanoi(3N) → Ho Chi Minh City(2N) → Siem Reap(2N)
₽ 50,949*
Mesmerising Vietnam & Cambodia Package for 11 Nights
11 Nights / 12 Days
Ho Chi Minh City(2N) → Hoi An(2N) → Hanoi(3N) → Siem Reap(2N) → Phnom Penh(2N)
₽ 71,994*
Cambodia and Vietnam Tour Package from India - 5 Nights 6 Days
5 Nights / 6 Days
Ho Chi Minh City(3N) → Siem Reap(2N)
₽ 27,689*
Thailand and Cambodia Tour Package - 7 Nights 8 Days
Siem Reap(3N) → Pattaya(2N) → Bangkok(2N)
₽ 57,573*
Beautiful Valley of Siem Reap, Phnom Penh & Bangkok
Siem Reap(2N) → Phnom Penh(1N) → Bangkok(2N)
₽ 50,388*
Gems of Cambodia - Phnom Penh, Sihanoukville, Siem Reap
Phnom Penh (2N) → Sihanoukville (3N) → Siem Reap (3N) → Phnom Penh (1N)
₽ 37,348*
Triple Budget Fun - Phnom Penh, Sihanoukville, Siem Reap Package
Phnom Penh (2N) → Sihanoukville (2N) → Siem Reap (3N) → Phnom Penh (1N)
₽ 19,798*
Amazing Budget Siem Reap and Phnom Penh Deal
Siem Reap (2N) → Phnom Penh (1N)
₽ 4,587*
Quintessentially Siem Reap
Siem Reap (3N)
₽ 7,285*
Breathtaking Angkor Wat Temple Package
Angkor Wat Temple (4N)
₽ 40,037*
Luxurious Sihanoukville and Siem Reap Tour
Sihanoukville (3N) → Siem Reap (3N)
₽ 53,215*
Wonderous Angkor Wat Temple Tour and Siem Reap Package
Angkor Wat Temple (2N) → Siem Reap (1N)
₽ 6,957*
Stunning Siem Reap and Angkor Wat Temple Tour
Siem Reap (2N) → Angkor Wat Temple (3N)
₽ 11,596*
Phenomenal Phnom Penh, Sihanoukville , Siem Reap Package
Phnom Penh (2N) → Sihanoukville (2N) → Siem Reap (3N)
₽ 27,218*
Simply Siem Reap on Budget Tour
Siem Reap (4N)
₽ 5,214*
Alluring Siem Reap and Phnom Reap Tour
Siem Reap (2N) → Phnom Penh (2N)
₽ 66,506*
Mesmerizing Siem Reap and Phnom Penh Package
Siem Reap(4N) → Phnom Penh (3N)
₽ 21,099*
Beautiful Angkor Wat Temple Tour
Angkor Wat Temple Tour (4N)
₽ 9,277*
Countries you can explore
United Arab Emirates
Saudi Arabia
Philippines
New Zealand
United States
South Africa
Best International Tour Packages
Maldives Packages
738 Stay Options
Packages from ₽37,935
Dubai Packages
10468 Stay Options
Packages from ₽19,935
Sri Lanka Packages
Packages from ₽10,799
Bali Packages
9282 Stay Options
Packages from ₽14,952
Singapore Packages
457 Stay Options
Packages from ₽20,490
Thailand Packages
Packages from ₽12,183
Malaysia Packages
Packages from ₽21,044
Bhutan Packages
Packages from ₽16,060
Kenya Packages
Packages from ₽15,412
Turkey Packages
Packages from ₽42,642
FAQs on Cambodia Tour Packages
Is cambodia visa free for indian, what is the best time to visit cambodia, how many days in cambodia is enough, what is the cost of traveling to cambodia, can you fly directly to cambodia from india, do i need a visa for cambodia, are there direct flights to cambodia from india, is cambodia or vietnam better, tourist places to visit in cambodia.

Sihanoukville

Stories about Cambodia

Must-Visit Temples in Cambodia

Cities in Cambodia

Religion in Cambodia - Spiritual Richness and a Melting Pot of Beliefs

Beaches in Cambodia

Khmer New Year 2023 - Welcoming the Cambodian New Year

Things to Do In Cambodia with Kids
Get Customized Travel Packages
Compare quotes from upto 3 travel agents for free
*All prices shown on the website are tentative. Final prices will be shared by our partner agents based on your requirements.
Login for a personalized experience with Holidify!
Create and share itinerary, download PDF Guides and free access to Holidify's full content
Sign in with Facebook
Sign in with Google
We never post anything without your permission.
Share this page

Filter/Sort
Lowest Price First
Highest Price First
Duration Min - Max
Duration Max - Min
Cambodia Private Tours & Local Tour Guides
Plan a trip to cambodia with local tour guides, and siem reap, phnom penh, preah vihear and more..
View all 6 reviews
Popular Cambodia Tour Destinations
Preah Vihear
Sihanoukville
Popular cambodia tour guides.
Are you looking for a culturally and historically experienced tour guide in Siem Reap, Cambodia? My name Chansip and my coworkers Haklao, Seyha, Boreth, Pheap and Long. We are all English tour guides for many year experience. I was born Preh Vihear but I have been living in Siem Reap since 2002, Cambodia. In my professional life I have worked in all kinds of tourism area such as tour guide , tourist driver and in the hotel industry. I absolutely enjoy sharing and demonstrating people the history of Khmer such as the temple of Angkor Wat temple and some of interesting places in my city.                                                                                                                                  
Welcome to the Kingdom of Wonder, Cambodia! Our guide team "serves you from the heart and NOT from the hand" and is one of the best inbound tour operators which are specialized in tours of Cambodia, in particular in Siem Reap, the Angkor complex and other destinations around Cambodia. We offer private tours, shared tours, and customized tours – we can arrange anything you need us to during your stay in Cambodia. With our years of experience, we have served tourists from all over the world with our passion and willing to give our guests the best stay possible in the Kingdom of Cambodia. Cambodia has a rich history of ancient temples and they are mainly located around Siem Reap, but there are temples all over the country. Many of them are more than a thousand years old. Some temples have been listed into the World Heritage Site such as Angkor Wat, Preah Vihear, and recently "Sambor Prei Kuk" in Kampong Thom. However, a visit to Cambodia is not only temples. You are also welcomed by friendly local people, experience the daily life on floating villages of the Tonle Sap, the largest freshwater lake in Southeast Asia.                                                                                                                                  
Hello everyone! My name is Sarak. I am an English speaking tour guide in Siem Reap, Angkor Wat, Cambodia. I've been doing my job for 15 years, taking people visit to Angkor Wat and other interesting places around Cambodia. I do explain about the local history, culture, religion. People say that I have good eyes for photo taking. Please contact me for your holiday in Cambodia. Thank you very much. Here are the reviews from my past guests: Guest1: Sarak was recommended to us by someone who had travelled to Siem Reap pre-pandemic and we're so grateful for the recommendation. He's very patient and knowledgeable and we learnt such a great deal from him about the country's rich history (most of our own had been confined to the late twentieth- and twenty-first century). We had experienced some trouble with purchasing tickets online and Sarak drove us to the ticket office to pick them up and the process was seamless. We did a one-day tour with Sarak, which included the Angkor Wat, Ta Prohm, Bayon, and more. Sarak speaks excellent English and is really knowledgeable about the cultural and religious history of the various places we visited. The trip was comfortable and pleasant, and it was great not to have to worry about transport. Definitely recommending him to others who intend to visit Siem Reap. Date of experience: November 2022 Guest2: I spent 2 wonderful days with Sarak. He showed me in a private tour all the importante temples around Siem Reap. 1st day: Angkor Wat, Bayon Temple, Chau Say Tevoda, Ta Nei, Ta Prohm and on 2nd day: Preah Khan, Neak Poan, East Mebon, Banteay Samre and Banteay Srei. He knows all the historical details and history and all legends and stories with Hinduism & Buddhism gods and religion. He is a really good storyteller and it isn't boring to hear all the details. He linked the stories with the different temples and the appropriate rock carvings. The driver drove us safely from temple to temple. Back in the vehicle he was waiting for us with water and refreshing towels. We had Lunch in local Restaurants. The food was delicious! I am happy and satisfied that I could do the two tours with Sarak. I am very happy to recommend him! Date of experience: February 2023                                                                                                                                  
I was born in a small village in Cambodia. I had to work hard to support his family, even as a child. I worked as a fish handler in Thailand, then as a dishwasher and receptionist in Siem Reap. I was able to get a scholarship to study at university, where I graduated with a degree in TESOL. I used to volunteered with Journeys Within Organization Community, the National Federation of UNESCO Association and World Vision International in Cambodia. I have started a tour guide since 2018 and a social enterprise named Travel to Inspire to help support poor students in rural areas. I believe that education is the key to changing people's lives. As tour guide i have leaded over 1000 groups of tourists come to visit Angkor Wat temple as the world heritage site. I know about Cambodia history, temple history, temple architecture, place to eat Cambodian food and great spot to take photos. I am confident that I can provide you with the best tours that are customized to your interests. I would be delighted to help you enjoy your stay in Cambodia. Please let me be your guide!                                                                                                                                  
With very long-term experience of being a tour guide in Siem Reap province and surrounding area, I am able to make the best tour for you and possible to arrange the best itinerary for you either. I know your need while doing the tour, so I can complete that in the comfort way. In the end, you would experience the best memory in your life for your trip here. Best Regards, Saroun                                                                                                                                  
Hello, My name is Mara. We are a specialized group of guides committed to providing extraordinary experiences to visitors of Angkor Wat . Our mission is to enrich tourists with Angkor's history, culture, and prominence in Asia during its incredible reign. We hope to differentiate ourselves through our exceptional professionalism and dedication to sharing the incredible history of Khmer (Cambodian) Society.                                                                                                                                  
I am a self-made person and a former refugee working with experience for over 20 years. We are specializing in cycling adventure and leisure group tours. I am running my team for 10years. we explored the great Cardamon Mountain, Amazing Preah Khan Thom and around the beautiful villages to the hidden temples lying at the northern part of Cambodia. We are passion in cycling and explore the untold histories of the kingdom of wonder. Ride with us you will escape the crowd and you will make few friends back home.                                                                                                                                  
Joum Reab Sour (Hello) my name is Tel, everyone call me Mr. Telephone, I live in Siem Reap and I am an official Tour Guide, as my 6 years experience I am specialize and focusing on historical, photography, cultural, Cycling, adventurous tour. I'm really really love this job as I can share and exchanging my rich culture, history to the tourists around the world. Are you looking to get the best out of your holiday? Let me help by getting you a great experience for your vacation I will help you navigate local language and culture, show you hidden gems and tell you stories that only a local would know!                                                                                                                                  
New cambodia tour guides.
Chom Reap Sour! Welcome to Cambodia-Angkor! I am at the disposal of my guests and can help anywhere they like, from taking pictures to giving recommendations for places to visit that are not well known by tourists. Some of the many adventures that we can have on a tour are visiting the amazing temples of Angkor, the countryside, local villages, ox's cart riding, quad bike tour, art tour and visiting remote temples off the beaten track. I hope to give my guests a memorable and enjoyable experience                                                                                                                                  
I enjoy working and meeting people from different places around the world share about my country culture as well as learn and other culture. Make sure they all having a wonderful day during the stay.                                                                                                                                  
Jomreab Sue (Hello), lady and gentleman, my name is Oun. I'm an Official Guide and Photographer. I grew up in a small remote village about 13 km away from the Siem Reap center. I have been a guide and photographer since 2017 and have had many years of experience working in the tourism industry. Previously, I was a full-time teacher. I taught younger kids and younger adult learners. Well, I am so passionate about teaching and playing with kids. I always think whenever I get older I will be back to teach again and share my experience with the young generations. My Educational background, I graduated high school in 2013 and continued my bachelor's degree at the University of Southeast Asia in 2014. I graduated from my university in 2018 with a TEFL (Teaching English as a Foreign Langauge). In the meantime, I have completed the Tourist Guide Training Course from the Ministry of Tourism Cambodia. In the present day, I still work in the Tourism Industry as English Speaking Tour Guide and Photographer. My routine hobby, I like fishing, cooking, photography, guiding history, and traveling. Last, my biggest passion is sharing my beautiful Cambodian culture and history with people worldwide. Can't wait to share with you my Siem Reap!! Looking forward to seeing you in Siem Reap!                                                                                                                                  
Chum Reap Sour(Hello), I'm Saroon. I am a licensed tour guide in Siem Reap region. I have been leading the tours since many years ago. My passion is to share my culture, history, and Cambodia traditional to all kinds of tourists around the world. My Siem Reap has plenty of Sights, Things to do, and Activities. If you would like to have the tour here, please deal with me, I can arrange the unique experiences where are the best sightseeings with the local expert. I'm ready here to show you the fabulous Angkor site and other attractive sites in Siem Reap                                                                                                                                  
My name is Yi, is from Kampong Cham province where I began my journey as a tour leader from a young age. I am a professionally trained tour leader with an energetic personality and a genuine thirst for adventure. I enjoy sharing Cambodian culture and the beautiful sites of own country, which he communicates with enthusiasm and heart. I have carefully designed our tours to give you a genuine insight into Cambodian culture. Expect to choose from tours ranging from boat trips to floating communities on the Tonle Sap lake, cycling trips on lesser known islands just outside the capital city and food tours offering delicious dishes.                                                                                                                                  
With a passination about the storytelling, love the culture and nature, I decided to become an adventure tour guide where I specialized in the cycling, hiking and birding as well. I know the routes and areas very well about Cambodia as much as the real life experience of people. More than a guide, I also like a cooking and coaching people to improve their quality of life.                                                                                                                                  
Hello, There All Travelers, We are a group of local Professional Tour guides/Drivers/Operators based in Siem Reap, Cambodia. We offer daily available tours with great pricing and quality. Our local guides and local drivers are part of what we call, share local and create local jobs for our community. Booking tours with us means you provide local jobs and choose the best tours with 100% localhost in Cambodia. We will be very happy to answer all your questions!!! Choose us to be your localhost and we will show you what locals have to offer!!!                                                                                                                                  
Popular cambodia private tours.
[Private tour] 1-Day Angkor Wat, world heritage
In this tour, we will cover 3 must-see spots in cambodia. first, angkor wat, the best preserve hindu temple in the area and also it is the biggest one which was built by the king suryavarman ii (1112-1150). then we take you to visit also angkor thom, a big city which protected by the enclosure wall (3km by 3km). in here you can visit the south gate of the city, bayon temple, baphuon temple, terrace of the elephant, and then we continue to visit a jungle temple ta prohm..
Private Trip with Sunset-Small Circle Tour
Reasons to book this experience • new exploration of three major temples-angkor wat, angkor thom and taprohm • experiencing khmer history, culture and civilization in details. • explanation about causes and reasons of each monument. • local safety regulations are put in place to ensure your comfort. • drinking water provided for free during tour • private english speaking tour guide included • 100% private tour with the number of people you book. • private transportation with driver..
Three Day Tour in Siem Reap-Private Day Trip
Embark on an enriching journey where you'll get to know everything about this must-visit attraction with its ins and outs, its incredible history, insights, and fun facts. the more you explore, the more you'll discover why this place is so important to the locals and its cultural relevance. thanks to this private angkor wat temple day trip, you'll be able to say that you got an exclusive experience from an authentic perspective. you will never walk alone in this trip..
Private Transfer from Siem Reap Airport to your hotel
Book your private airport pickup in advance to be safe and faster before you arrived at the new siem reap angkor international airport. this airport is about 50 kilometers long from siem reap town. it takes time around 1 hour drive. our driver has license and friendly with air-conditioner vehicle is going to pick you up from airport to your hotel in siem reap town..
Angkor Wat Small Circuit Tour with Sunrise & Sunset
The angkor wat small circuit tour starts very early in the morning. you'll be picked up before sunrise around 4:30am – 5:00am and you'll spend the whole day exploring the temples before stopping to see the sunset at srah srang around 6:00pm – 6:30pm. it's a long day, but it we'll explore the temples at a leisurely pace, stop for lunch and other breaks when required. after the conclusion of the tour, we'll drop you back to your hotel..
Sunrise at Angkor Wat-Private One Day Tour with
Sunrise at angkor wat for its reflection you will explore history and the fascinating stories behind the intricate carvings adorning the walls of the temple galleries. visit bayon, the 216 giant faces gaze over the horizon. vist baphuon with its long causeway and an impressive giant reclining buddha, phimeanakas hiding in the shaded and admire the charming and iconic ta prohm features on most visitors' itineraries..
Private Trip to Kbal Spean, Banteay Srei and Banteay Samre
• new exploration of waterfall, shiva linga, hiking in the jungle, pink sandstone • experiencing khmer history, culture and civilization in details. • explanation about causes and reasons of each monument. • local safety regulations are put in place to ensure your comfort. • drinking water provided for free during tour • private english speaking tour guide included • 100% private tour with the number of people you book. • private transportation with driver..
Private One Day Trip to Koh Ker Group & Preah Vihear
Explore the remote temple areas where they are considered the holy places constructed by khmer king jayavarman iv. there are the plenty of the ruined temples in this ancient capital city. for the second destination, we are going to be surprised with the world heritage site, preah vihear temple, recognised by unesco in 2008. this marvelous temple is locating on the top of the mountain which is a border between cambodia and thailand., new cambodia private tours.
Private Sunrise Angkor Wat Tour with Japanese-Speaking Guide
You are going to see sunrise at angkor wat temple and then visiting south gate of angkor thom city, bayon which has many faces of buddha, ta prohm temple..
Private Half Day Exploration to the Countryside by Jeep
There will be plenty of time to enjoy picturesque cambodian countryside: villages, markets, rice fields and roads. we have a number of stops planned during the tour. in one of the villages you will visit a basket craft shop. in another you will learn about the art of leather carving. you will ride through more local communities, where you can visit local schools and help kids to practice their english. make sure you charge your camera before the tour – there will be many photo opportunities..
Sunset in the Countryside by Jeep
Over view asides from temples, there is plenty to do in siem reap; however, driving an old-timer jeep around the countryside is a truly unique experience which make the best of your trip to siem reap. capture the scenic views of green rice fields, cows and buffalos venturing around, and wild birds. learn about the local daily lives from your professional guide. end up the tour with watching the stunning sunset view over the rice fields while we are having our picnic dinner..
Koh Ke + Beng Mealea
This is the amazing tour. this two places are very less crowded, so it is perfect for someone who loves the peaceful place. at koh ke, you can see many tenth-century temples, one of them called prasat prang is the seven-level temple with 37 meter high. moreover, beng mealea is attractive because of the jungle view and its ruinous state, walking inside this temple through the wooden bridge is magic and impressive..
Private One Day Trip in Phnom Penh from Sihanukvill
Experiencing the attractive culture history of cambodia at national museum related to angkorian period and discover the modern style of cambodian people at royal palace. after these, you are going to get experience the brutality of khmer rough ( red khmer ) at s21 prison and killing field. it is an emotional trip because you will see thousands of victims' photo and materials for interrogation at s21 prison and you will see thousand pieces of skulls of victims of political, soldiers, lecturers..
Preah Vihear and Koh Ke Tour
This is the amazing tour. many tourists have experienced it so far, particularly after these two sites were listed in unesco as world heritage site. at preah vihear, you can the stunning view of thailand and cambodia from this temple because it is located along the border. at koh ke, you can see many tenth century temples, one of them called prasat prang is the seven-level temple with 37 meter high..
Small Tour + Sunset
This tour is amazing because you are going to visit the angkor wat, the world-largest hindu temple, then ta pramh temple, which is known as tomb raider temple. after that, you are going to visit angkor thorm city, plus the terrace of the elephant, ancient royal palace, phinmean akas temple, baphuon temple, bayon temple located in the middle of the city. finally you are going to climb up the hill called phnom balheng to see the stunning sunset from the top of the temple, built in ninth century..
Beng Mealea + Banteay Srei
This tour is another choice for someone who wishes to avoid crowed tourists. these two main temple are so beautiful by their own attraction. beng mealea is attractive because of the jungle view and its ruinous state, walking inside this is magic and impressive. on the other hand, banteay is attractive because of the apogee of craftsmen for carving the most intricate carvings for decorating this temple. the color of the stones used makes the temple even more beautiful., popular cambodia private cars.
Private Two ways Transfer from Airport to your hotel
Book your private airport pickup in advance to be safe and faster before you arrived at the new siem reap angkor international airport. this airport is about 50 kilometers long from siem reap town. it takes time around 1 hour drive. our driver has license and friendly with air-conditioner vehicle is going to pick you up from airport to your hotel in siem reap town. we will transfer from your hotel to siem reap angkor international airport..
Siem Reap Angkor International Airport Transfer
Do you need a private transfer our team drivers are focusing mainly on safety and security of travelers on the roads with a short/ long distance. our h1 starex vans have been being equipped with a/c and camera as well as monthly maintenance. riding with us is the exceptional choice during your stay in cambodia. please let us know the flight no and time arrival..
7H Private Transportation to Angkor Wat Area
Do you need a private transportation for your trip to temples in siem reap our team drivers are focusing mainly on safety and security of travelers on the roads with a long distance. our h1 starex vans have been being equipped with a/c and camera as well as monthly maintenance. riding with us is the exceptional choice during your stay in cambodia..
Private Transfer ( Siem Reap to Phnom Penh )
Do you need a private taxi our team drivers are focusing mainly on safety and security of travelers on the roads with a long distance. our h1 starex vans have been being equipped with a/c and camera as well as monthly maintenance. riding with us is the exceptional choice during your stay in cambodia..
Private Transfer ( Phnom Penh to Siem Reap )
Do you need a private transfer our team drivers are focusing mainly on safety and security of travelers on the roads with a long distance. our h1 starex vans have been being equipped with a/c and camera as well as monthly maintenance. riding with us is the exceptional choice during your stay in cambodia..
Private Transfer to Siem Reap Angkor International Airport
Do you need a private transfer to siem reap angkor international airport our team drivers are focusing mainly on safety and security of travelers on the roads with a long distance. our h1 starex vans have been being equipped with a/c and camera as well as monthly maintenance. riding with us is the exceptional choice during your stay in cambodia., cambodia virtual tours.
Siem Reap Hidden Gems Virtual Tour Lives by local guide
This is 45 minutes to 1 hour virtual tour lives from siem reap activities you may be looking at doing while sitting at home in your own country because you cant flight to see things in real eyes as yet. in this online virtual tour, you will enjoy seeing about our local's way of life, the local hidden sport of siem reap city. we will take you along by zoom to see many local hidden spots located in siem reap local hangout and places where only local spend time with family and friends..
Siem Reap virtual tour
Cambodia hidden gems tour is a unique, immersive travel experience. it is 45 minute to 1-hour virtual tour live from siem reap. this online virtual tour will give you the experience of seeing the local's way of life- a unique land boasting rich khmer heritage, breathtaking temples, and cultural landmarks - the local hidden spots located in siem reap and the neighboring villages where you might not find by yourself without a local guide., cambodia tour reviews, " fabulous day learning about the history of the temples ".
If you are looking to book a tour for Angkor Wat please don't hesitate. Sarak is extremely knowledgeable about the history of all temples and the history of Indo-China and the Khmer. He speaks perfect English and the air conditioned car with chilled towels are a delight…didn't think we needed them…boy were they a nice bonus…it gets hot out there. Most importantly he is extremely flexible and listens to you and will make changes accordingly. There are many options available…however the knowledge, stories and making the temples come alive were indispensable….worth every penny and a lot more. Please do yourself a favor and book , you can't do any better!
Dear Nicole, Thank you for taking the time to share your wonderful review of 1-day Angkor Wat, world heritage, private tour with Sarak. I'm so glad to hear that you had such an amazing experience with me. Thank you again for choosing Sarak to be your Angkor Guide and I hope to see again.
" Fantastic! "
Chansip is an extremely knowledgeable and friendly guide. He made our trip to Siem Reap so much better. Covered all that I asked, safe van and driver, cold water and towels provided to battle the Cambodian humidity. Very highly recommend. So pleased with our experience, thank you Chan! The Canadian and Americans!
Thank you so much Lisa and my amazing group, it was a great pleasure being your guide in Siem Reap, I really enjoyed my time with you! Thanks again and I wish you all the best of luck.
" Great trip would highly recommend! "
Chansip worked with me to determine the best schedule to accommodate my travel needs. He was quick to reply to my inquiries. Chansip met me promptly and then proceeded to each of the agreed locations. He was very knowledgeable and friendly. I really enjoyed the whole trip. Thank you!
Dear Rob, I am so excited to hear you were satisfied with my professionalism. Wish you all the best. Chansip
" Angkor Temples Tour "
We had a very memorable day with Chansip. Our group had many different ages; from 5 to 57. Chansip ensured we all learned about the Cambodian history and enjoyed ourselves while we did it. He structured the day to make the most of our time and keep us out of the midday heat. The van was always positioned thoughtfully after we emerged from temple ruins to minimise our circling back and we all loved the cool towels and water to hydrate and cool down. Chansip is very knowledgeable and answered all of our queries thoroughly. We had a great day and so thankful we booked with Chansip for our time visiting the Angkor temples
Dear Emily and lovely family, I am so excited to hear you and lovely family enjoyed my service. It was my great pleasure to be your tour guide during your trip in Siem Reap. I wish you and your family all the best. Best regards, Chansip
Cambodia Private Tour Guide
The best tours and activities.
With a real local of your choice
The option to personalize your tour
Just contact your favorite local
Only private tours!
So no group tours with strangers
Related Cambodia Tour Guide Pages
New Delhi to Cambodia
Cambodia Tour Packages
SEARCH THIS PAGE:
About Cambodia Tour Packages
Browse other top International Holiday packages by Theme : International Tour Packages , International Honeymoon Packages , International Cruise Packages , International Beach Packages , International Family Packages , International Adventure Packages , International Luxury Packages , International Leisure Packages , International Pilgrimage Packages , International Wildlife Packages
Best Cambodia Tour Packages in 2023
Best of cambodia.
Discover paradise on earth with our most popular packages!
Customizable
Splendid Cambodia Holiday Package
South asia's exotic bests.
Visit South Asia's top destinations for travellers in one holiday!
Customizable + VISA
Amazing Vietnam & Cambodia Getawa...
4 Activities
3 Transfers
Dinner Cruise
Saigon Sky Deck
Across Vietnam's Top Spots
Explore the most loved cities of Vietnam with these curated packages & exciting activities in it
Family Special - Splendid Vietnam...
All packages, city lights of cambodia package.
3 Activities
4 Transfers
Experiential Activity
Hot Air Balloon
Explore All - Vietnam & Cambodia...
8 Transfers
Weekend in Siem Reap Package
Starting from : Siem Reap
Best of Cambodia & Vietnam (Land...
Frequently asked questions about cambodia packages.
1. How much does a Cambodia trip cost?
A: A Cambodia trip would cost approx. Rs 1.2 – 1.5 lacs per couple.
2. Does Cambodia have beaches?
A: Yes, Cambodia does have beaches. You can head to Sihanoukville, Koh Rong or Kep for a beach vacation in Cambodia.
3. What are main places to visit in Cambodia?
A: The two main towns to see in Cambodia are Seam Reap and Phnom Penh. Siem Reap is famous primarily for the Angkor temples, while the capital Phnom Penh is a cosmopolitan town with a multi-layered history.
4. Is Cambodia expensive?
A: No, Cambodia is not expensive to travel to. A trip here would be on par with a trip to Vietnam.
5. What is the best itinerary for a Cambodia trip?
A: A good itinerary for a trip to Cambodia would be 3 Nights in Seam Reap & 3 Nights in Phnom Penh.
CAMBODIA PACKAGES BY THEME
Cambodia Culture Packages
Cambodia Offbeat Packages
Cambodia Adventure Packages
Cambodia Family Packages
POPULAR THEMES IN INDIA AT MAKEMYTRIP
Culture Packages
Adventure Packages
Pilgrimage Packages
Honeymoon Packages
Wildlife Packages
Offbeat Packages
Wellness Packages
TOP DOMESTIC AIRLINES
IndiGo Airlines
Jet Airways
SpiceJet Airlines
Air India Express
Best Selling International Tour Packages
Bali Tour Packages
Maldives Package
Dubai Tour Packages
Thailand Tour Packages
Europe Tour Packages
Singapore Tour Packages
Bangkok Tour Packages
Sri Lanka Tour Packages
Malaysia Tour Packages
Switzerland Tour Packages
London Tour Packages
Mauritius Tour Packages
Australia Tour Packages
Hong Kong Tour Packages
Pattaya Tour Packages
Paris Tour Packages
Phuket Tour Packages
Greece Tour Packages
Vietnam Tour Packages
Indonesia Tour Packages
New Zealand Tour Packages
South Africa Tour Packages
Bhutan Tour Packages
Nepal Tour Packages
Egypt Tour Packages
Russia Tour Packages
International Tour Packages
Dubai Expo Packages
Rann Utsav Packages
Best Selling India Tour Packages
Manali Tour Packages
Andaman Tour Packages
Goa Tour Packages
Kerala Tour Packages
Ladakh Tour Packages
Ooty Tour Packages
Rajasthan Tour Packages
Kashmir Tour Packages
Darjeeling Tour Packages
Coorg Tour Packages
Gangtok Tour Packages
Sikkim Tour Packages
Himachal Tour Packages
North East Tour Packages
South India Tour Packages
Bhubaneshwar Tour Packages
Nainital Tour Packages
Mahabaleshwar Tour Packages
Shillong Tour Packages
North India Tour Packages
Agra Tour Packages
Shirdi Tour Packages
Mussoorie Tour Packages
Shimla Tour Packages
Uttarakhand Tour Packages
Munnar Tour Packages
Jaisalmer Tour Packages
Delhi Tour Packages
Bangalore Tour Packages
Hyderabad Tour Packages
Udaipur Tour Packages
Gujarat Tour Packages
Chennai Tour Packages
Mumbai Tour Packages
Holiday Packages
Cordelia Cruise Packages
Kullu Tour Packages
Andaman And Nicobar Tour
Kullu Manali Packages
Shimla Manali Package
Delhi Agra Tour Package
Mathura Vrindavan Tour Package
Leh Ladakh Packages
Jammu Kashmir Tour Package
Darjeeling Gangtok Tour Packages
Chardham Yatra Package
Best Selling Cambodia Packages From India
Cambodia Packages From New Delhi
Cambodia Packages From Mumbai
Cambodia Packages From Bangalore
Cambodia Packages From Hyderabad
Cambodia Packages From Ahmedabad
Cambodia Packages From Kolkata
Cambodia Packages From Chennai
Cambodia Packages From Chandigarh
Cambodia Packages From Lucknow
Cambodia Packages From Pune
Cambodia Packages From Indore
Cambodia Packages From Jaipur
Cambodia Packages From Nagpur
Cambodia Packages From Kerala
Cambodia Packages From Patna
Cambodia Packages From Raipur
Cambodia Packages From Bhubaneswar
Cambodia Packages From Varanasi
Cambodia Packages From Surat
Cambodia Packages From Amritsar
Cambodia Packages From Goa
Cambodia Packages From Vishakhapatnam
Cambodia Packages From Ranchi
Cambodia Packages From Guwahati
Cambodia Packages From Bhopal
Cambodia Packages From Srinagar
Cambodia Packages From Jammu
Cambodia Packages From Vadodara
Cambodia Packages From Vijayawada
Cambodia Packages From Coimbatore
Best Selling Honeymoon Packages in India
Manali Honeymoon Packages
Goa Honeymoon Packages
Kerala Honeymoon Packages
Andaman Honeymoon Packages
Ooty Honeymoon Packages
Shimla Honeymoon Packages
Darjeeling Honeymoon Packages
Munnar Honeymoon Packages
Kashmir Honeymoon Packages
Kodaikanal Honeymoon Packages
Coorg Honeymoon Packages
Sikkim Honeymoon Packages
Nainital Honeymoon Packages
Gangtok Honeymoon Packages
Chennai Honeymoon Packages
Rajasthan Honeymoon Packages
Mumbai Honeymoon Packages
North East Honeymoon Packages
Mussoorie Honeymoon Packages
Port Blair Honeymoon Packages
Best Selling International Honeymoon Packages
Maldives Honeymoon Packages
Mauritius Honeymoon Packages
Dubai Honeymoon Packages
Bali Honeymoon Packages
Bangkok Honeymoon Packages
Thailand Honeymoon Packages
Singapore Honeymoon Packages
Switzerland Honeymoon Packages
Europe Honeymoon Packages
Sri Lanka Honeymoon Packages
Greece Honeymoon Packages
Malaysia Honeymoon Packages
Phuket Honeymoon Packages
New Zealand Honeymoon Packages
Paris Honeymoon Packages
Seychelles Honeymoon Packages
Australia Honeymoon Packages
Italy Honeymoon Packages
Santorini Honeymoon Packages
Nepal Honeymoon Packages
International Honeymoon Packages
Best Selling Domestic Tourism Packages
Manali Tourism
Andaman Tourism
Goa Tourism
Kerala Tourism
Ladakh Tourism
Ooty Tourism
Rajasthan Tourism
Kashmir Tourism
Darjeeling Tourism
Coorg Tourism
Gangtok Tourism
Sikkim Tourism
Himachal Pradesh Tourism
North East Tourism
South India Tourism
Bhubaneshwar Tourism
Nainital Tourism
Mahabaleshwar Tourism
Gujarat Tourism
North India Tourism
Agra Tourism
Shirdi Tourism
Mussoorie Tourism
Shimla Tourism
Best Selling International Tourism Packages
Bali Tourism
America Tourism
Maldives Tourism
Dubai Tourism
Thailand Tourism
Europe Tourism
Singapore Tourism
Bangkok Tourism
Sri Lanka Tourism
Malaysia Tourism
Switzerland Tourism
London Tourism
Mauritius Tourism
Australia Tourism
Hong Kong Tourism
Pattaya Tourism
Paris Tourism
Phuket Tourism
Greece Tourism
Vietnam Tourism
Indonesia Tourism
New Zealand Tourism
South Africa Tourism
Bhutan Tourism
Nepal Tourism
Best Selling Night Packages
Goa Packages for 3 days
Thailand Packages for 7 days
Maldives Packages for 3 days
Goa Packages for 4 days
Maldives Packages for 7 days
Bali Packages for 4 days
Thailand Packages for 3 days
Maharashtra Packages for 3 days
Bali Packages for 7 days
Coorg Packages for 3 days
Dubai Packages for 7 days
Goa Packages for 5 days
Maldives Packages for 5 days
Manali Packages for 3 days
Udaipur Packages for 3 days
Karnataka Packages for 4 days
Auli Packages for 4 days
Dubai Packages for 5 days
Jaisalmer Packages for 3 days
Karnataka Packages for 3 days
Krala Packages for 4 days
Uttarakhand Packages for 10 days
Manali Packages for 4 days
Maldives Packages for 4 days
Manali Packages for 5 days
MakeMyTrip Gift Cards
Wedding Gifts
Birthday Gifts
Congratulations Gifts
Hotels Gift Cards
Mother's Day Gifts
Father's Day Gifts
Raksha Bandhan Gifts
Karwa Chauth Gifts
Diwali Gifts
Gifts for Bhai Dooj
Christmas Gifts
New Year Gifts
Valentines Day Gifts
Farewell Gift
Best Wishes Gift
Anniversary Gifts
Corporate Gifts
Thank You Gifts
Best Selling Pilgrimage Packages
Kedarnath Tour Package
Vaishno Devi Tour Package
Tirupati Package
Amarnath Yatra Package
Murudeshwar Tour Packages
Do Dham Yatra Package
Kanchipuram Tour Package
Hemkund Sahib Package
Guruvayur Tour Package
Puri Tour Package
Rameshwaram Tour Package
Haridwar Tour Package
Vrindavan Tour Package
Dwarka Tour Package
Mathura Tour Package
Varanasi Packages
Badrinath Tour Package
Somnath Tour Package
Ayodhya Tour Packages
Mahabalipuram Tour Package
Ujjain Packages
Mahakaleshwar Tour Package
Omkareshwar Tour Package
cambodia Tour Packages
1800-123-5555
Travel Agent? Join Us
Get Travel Triangle in your pocket.
Get your app via sms
Honeymoon Packages
Family Packages
Holiday Packages
Holiday Deals
Luxury Holidays
Destination Guides
Holiday Themes
Plan My Holiday
Indian Destinations
International Destinations
Sikkim - Gangtok - Darjeeling
South Africa
Seasonal Packages
Cambodia Tour Packages
Tour Packages
International
Cambodia Holiday Packages : rated 4.5 /5 (based on 253 reviews) | Packages starting from ₹16,999/-
Cambodia Holiday Packages
Cambodia trip cost from India will not make a hole in your pocket and will turn out to be budget friendly and economical. This Cambodia trip will encompass finger licking food, white sandy beaches and beautiful temples which will leave you spellbound creating mesmerising memories for you and your family. Cambodia is a spectacular destination for a vacation where you will get to view white sandy beaches, explore the amazing temples, tantalise your taste buds with some of the delicious dishes, lush greenery, jungles, splendid coastlines and enjoy the sparkling nightlife. If you are planning to chill with your friends for some days then Cambodia is one of the perfect destinations.
15 Best Places to Visit in Cambodia Tour Packages
The country is famed for housing Angkor Wat, an ancient temple complex and the largest religious monument in the world. The ideal Cambodia holiday packages will take travelers not just Angkor Wat, but also to various other interesting tourist attractions of Cambodia, such as the Pub Street in Siem Reap, the art deco Central Market of Phnom Penh, and the mystical beaches and waterfalls of Sihanoukville. A well-planned Cambodia tour itinerary will ensure you get to visit all these attractions, and more. Check out below the top attractions in Cambodia:
1. Angkor Wat
What's Special: Ancient temple
Nearby Attractions: Angkor Archaeological Park; The Victory Gate; Angkor Thom; Bayon Temple
Timings: 5:00 AM to 6:00 PM
Built By: King Suryavarman II
Built In: Early 12th century
Houses: Hindu temple
Distance From Phnom Penh: 235 km
Transportation Options: Bus; Train; Taxi
Watch the sunrise at Angkor Wat, and later go on a tour covering the entire temple complex, which could take nearly the whole day. No matter, because travelers are sure to be fascinated by the architecture.
2. Phnom Penh
What's Special: Architecture; History
Nearby Attractions: Ta Khmau; Takeo
Timings: Open 24 hours
Houses: National Museum of Cambodia, Wat Phnom, Royal Palace of Cambodia, Tuol Sleng Genocide Museum
Transportation Options: Flights; Bus; Train
Average price for hotel*: INR 2,126 (3-star)
Phnom Penh is the capital city of Cambodia. The city is well-known for its amazing architecture as well as its history. It is home to many amazing tourist attractions such as Independence Monument, National Museum of Cambodia, Wat Phnom, Royal Palace of Cambodia, Tuol Sleng Genocide Museum, Phsar Thmei, etc. In order to explore Cambodia extensively, itis best that you start with the capital.
3. Krong Siem Reap
What's Special: Resort town in Cambodia
Places to visit: Ta Prohm; Angkor Wat; Bayon Temple; Angkor National Museum
Houses: Intricate stone buildings
Distance From Phnom Penh: 318.7 km
Transportation Options: Bus; Taxi
Average price for hotel*: INR 2,255 (3-star)
Krong Siem Reap is best known as a resort town. It is situated in the northwestern part of Cambodia. One of the most prominent places to visit in Angkor Wat is Angkor Wat Temple that draws tourists from across the world.
4. Banteay Srei
What's Special: Hindu temple dedicated to Lord Shiva
Nearby Attractions: Cambodia Landmine Museum
Timings: Open 24 Hours
Built By: King Rajendravarman II
Built In: 967
Houses: Hindu Temple
Distance From Phnom Peh: 336.1 km
Average price for hotel*: INR 2,763 (3-star)
Banteay Srei is a 10th-century Hindu temple dedicated to Lord Shiva in Cambodian. The temple is addressed by many names, some of which include the tiny temple and the pink temple. It was earlier known by the name of Tribhuvanamahesvara. Inside the temple, you will find many carvings.
5. Koh Rong
What's Special: Island in Sihanoukville Province
Places To Visit: Long Set Beach; Sok San Beach; Coconut Beach; Hing Point Adventure Park
Houses: Beaches
Distance From Phnom Penh: 207 km
Average price for hotel*: INR 3,002 (3-star)
Koh Rong is one of the most islands in Cambodia. It is home to Police Beach, incredible shoreline, and coral reefs. Adventure lovers can also go for diving expeditions in Koh Rong, Sihanoukville. The months from December to April offer the best visibility underwater of the rich marine life, colorful coral reefs, and a sense of privacy.
6. Krong Battambang
What's Special: Colonial buildings
Places to Vist: Wat Ek Phnom
Houses: Bamboo Train; Wat Ek Phnom
Distance From Phnom Penh: 293.3 km
Transportation Options: Bus; Train
Average price for hotel*: INR 1,596 (3-star)
Krong Battambang is a city situated in the northwestern part of Cambodia. If you wish to travel far from the traffic and crowd, then this city is an ideal place for you. The city is home to many restaurants, therefore, you can savor the local cuisine. Moreover, here, you can also enjoy a ride on the bamboo train.
7. Krong Kampot
What's Special: Coastal City
Nearby Attractions: Ta Khmau; Shianoukville
Houses: Long Set Beach; Phnom Bokor National Park; Phnom Chhnork Cave Temple
Distance From Phnom Penh: 229 km
Transportation Options: Flights; Bus
Average price for hotel*: INR 1,959 (3-star)
Krong Kampot is a city situated in the southern part of Cambodia. The city is well-known for pepper plantations. Some of the top places to visit in Krong Kampot are Phnom Bokor National Park, Phnom Chhnork Cave Temple, Popokvil Waterfall, La Plantation, etc.
8. Preah Sihanouk
What's Special: Beautiful Beaches
Places to Visit: Koh Rong; Serendipity Beach; Independence Beach; Otres Beach
Average price for hotel*: INR 3,430 (3-star)
Preah Sihanouk, also known as Sihanoukville, is a province in Cambodia. There are several beautiful beaches at Sihanoukville, including Serendipity beach, Otres Beach, Ochheuteal Beach, Independence Beach, and Sokha beach. It is a beautiful place to simply relax.
9. Krong Kaeb
What's Special: Coastal province; Seafood; Islands
Nearby Cities: Kampot
Houses: Kep National Park
Distance From Phnom Penh: 161 km
Average price for hotel*: INR 2,442 (3-star)
Krong Kaeb is another province in Cambodia which is best known for its beaches. However, it is also a place where you will find lip-smacking seafood and colonial architecture.
10. Ta Prohm
What's Special: 12th Century temple
Nearby Attractions: Angkor Wat
Timings: 7:30 Am to 5:30 PM
Built By: King Jayavarman VII
Built In: 12th Century
Houses: 260 Buddha statues Buddha
Distance From City Center: 10.4 km
Transportation Options: Taxi; Bus
Crumbling walls held up by tree roots that are hundreds of years old. From idols of Hindu gods to Buddha idols, Ta Prohm also enjoys fame for having been featured in various Hollywood movies such as Tomb Raider.
11. Pub Street & Night Market at Siem Reap
What's Special: Nightlife; Stone carvings; Silverware; Lacquer figurines
Opened In: 2007
Houses: Clubs; Restaurants
Distance From City Center: 400 meters
A bustling market where you are likely to find the weirdest Cambodian delicacies such as insects and snakes, along with souvenirs, apparels, and other knick-knacks.
12. Tonle Sap Lake
What's Special: Inundated freshwater lake
Nearby Attractions: Kampong Phluk Floating Village
Houses: Freshwater Lake
Distance From City Center: 15 km
Transportation Options: Ferry
An absolute must-visit for the floating villages, where all the houses and shops are on stilts. The locals travel via canoes and speedboats.
13. Tuol Sleng Genocide Museum
What's Special: Historic Museum
Nearby Attractions: The Flicks Movie House
Timings: 8:00 AM to 5:00 PM
Houses: Museum
Distance From City Center: 3.6 km
A difficult place to visit, but popular because it showcases the troubled history of Cambodia, with the Pol Pot and Khmer regime.
14. Kbal Chhay Waterfalls
What's Special: Multi-tiered waterfall; 14 meters high
Nearby Attractions: Wat Leu
Houses: Multi-tiered waterfall
Distance From Sihanoukville: 20.2 km
Transportation Options: Taxi
Kbal Chhay Waterfalls is an essential part of Ream National Park, a tiered 14-meter waterfall, right in the middle of dense forests.
15. Preah Khan
What's Special: Variety of plants and trees grow around the temple.
Places to visit: Ta Prohm Temple, Angkor Borei, Ba Phnom, Banteay Chhmar, Banteay Prei Nokor.
Timings: 5AM to 6PM every day.
Houses: Intricate temples
Distance From Cambodia: 188.4 km
Average price for hotel*: INR 5,000 (3-star)
Preah Khan is popularly known as the Royal Sword built by King Jayavarman VII. It is one of the well-known tourist spots in Cambodia thereby attracting a huge number of people from all across the world.
Best Cambodia Tour Package from Top Cities of India
Pack your bags and be ready to witness exceptional beauty and undeniable bounciness by planning a vacation to one of the stunning places like Cambodia. Cambodia Packages from Delhi , Cambodia Packages from Mumbai , Cambodia Packages from Bangalore , Cambodia Packages from Chennai , Cambodia Packages from Kolkata .
Best Time To Visit Cambodia
Summer season in cambodia.
Cambodia weather in April is the highest with the temperature rising up to 40°C. The summers in Cambodia are from March to June. The Cambodia temperature is quite high during this time of the year, and the humidity makes it feel hotter than it actually is. There may be scattered rains during this time of the year in Cambodia. However, that does not affect the plans of people who want to explore the place. Cambodia weather in May and April is intolerable because the temperatures are high and the heat of the sun just makes it difficult for practicing activities like hiking and trekking, but one can enjoy all kinds of indoor activities during this time of the year.
Monsoon Season in Cambodia
The Cambodia rainy season is from June to November. It is the best time to go to Cambodia for all the fares, and hotel rates are very cheap, thus, helping the people have a cheap and wonderful trip. The best thing about the monsoon season of Cambodia is that the rains are predictable, and usually occur in the afternoon. The rains are very soothing in Cambodia in July because it reduces the temperature, giving relief to the people from the oppressive heat, while Cambodia in November becomes quite chilly with temperatures going as low as 20°C when it rains. One needs to have a raincoat in this season, instead of an umbrella because the rains are usually accompanied by powerful winds.
Thus, this was some of the essential information about the Cambodian weather that one must keep in mind in order to have a nice and pleasant stay in Cambodia. The best time to visit Cambodia is during the winter months; while the cheapest time to visit it is during the monsoons when the crowd is less, and therefore, one can spend some peaceful time in Cambodia.
Winter Season in Cambodia
The best time to visit Cambodia weather wise is during the winter months of November to February. The weather of Cambodia in November is cool, but the months of December and January are the coolest, which makes the stay a pleasant one. The temperature in Cambodia at this time of the year may range between 21°C to 32°C. Being the driest and the coldest time of the year, it is the best season for Cambodia tours. The flight and hotel rates may be quite high during this time of the year. However, one gets to have multiple visits to the beaches and the best hiking experience this season. It is also the best time to visit various temples and other attractions of the place as the pleasant weather helps the people to relax and have some nice time with family and friends.
The country experiences a temperate climate all through the year, although the best time to visit Cambodia can be said to be November to February, which is the cool season. It is the best time to enjoy all the best activities as well as sightseeing of temples and other places. If you would like to save some money and want to explore Cambodia during the off tourist season, then plan your visit to Cambodia from May to September as during this time the temperature is not very high and due to less tourist activity, hotel rates are also minimized.
There is little rainfall during this time, and travelers can expect to enjoy a seamless experience. The summer season, from March to May, is when the temperature and humidity are on a steady rise. Travelers can opt to check out the beach destinations of Cambodia, although Siem Reap and Phnom Penh are too hot for comfort. From June to October, the rainy season, expect to see daily afternoon showers. Traveling through the waterlogged country can be a different experience altogether. An ideal destination for family vacations, tours with friends and honeymoon trips, Cambodia has something in store for everybody.
How To Reach Cambodia?
Some of the best ways to reach Cambodia include:
India to Cambodia travel is most convenient when one travels by air. The journey is very comfortable and takes less time as compared to other modes of transportation. One can board a flight from any of the major cities of India like Delhi, Mumbai, Chennai, and Kolkata. The major airports of Cambodia are Phnom Penh International Airport and Siem Reap International Airport. The ideal flight duration from India to Cambodia is 6 hours with one stop. There are many airlines from India to Cambodia like Air Asia Philippines, Singapore Airlines, Malaysian Airline and Thai Airways.
There is no railway network to reach Cambodia from India. However, one can book a cheap flight ticket to Bangkok, and then travel to Cambodia by rail. The rail journey in Cambodia is a unique experience altogether, which gives people a comfortable and time-saving journey from different parts of Southeast Asia to Cambodia.
Traveling from Delhi to Cambodia by road might be quite a fun and adventurous plan. One needs to navigate through numerous countries, and it can be very expensive and time-consuming. There are many documents required while entering and leaving each country, and this may take a lot of time. However, while traveling within Cambodia, the best mode of transportation is bus, which is cheap and easily accessible. For traveling in the rural parts of the country, there are many tuk-tuks and other such modes available.
Whether traveling with friends, family or your special someone, choose from tour packages to Cambodia to enjoy a well-rounded travel experience. Our holiday packages are inclusive of luxurious accommodation, flight bookings, airport transfers, and sightseeing tours to make your vacation in Cambodia hassle-free. So, what are you waiting for? Choose from our list of Cambodia packages, and get a customized itinerary as per your time and interest.
Bestselling Cambodia Tour Packages
Shortlisted Packages
No packages to compare. Please add using 'Add to compare' button.
Select at least two packages
Cambodia Packages By Cities
Duration ( in Days )
Budget Per Person ( in Rs. )
Hotel Star Rating
Showing 69 Cambodia Tour Packages
7 Days Tour Package To Vietnam Cambodia With Airfare
₹ 45,900/- ₹ 49,891/-.
Per Person on twin sharing
Breathtaking views
Natural Beauty
Hotel included in package:
Halong Bay (1D)
Ho Chi Minh City (2D)
Siem Reap (2D)
With bustling cities, rich culture and history, the countries of Vietnam and Cambodia a....
Upto 3 Stars
Exotic Vietnam Family Package
₹ 31,899/- ₹ 35,054/-.
Bakheng Hill
Hill station
Siem Reap (4D)
Vietnam is a beautiful Southeast Asian Country located on the banks of Red River.
Engrossing Cambodia Vietnam Laos Honeymoon Trip
₹ 54,998/- ₹ 61,796/-.
Ideal for couples
Angkor Wat complex
Notre Dame Cathedral
Historical Sites
Siem Reap (3D)
Luang Prabang (4D)
Book a 11 nights 12 days honeymoon tour to Vietnam Cambodia and Laos f....
Vivid Vietnam and Cambodia Family Package
₹ 31,000/- ₹ 34,444/-.
Ideal for families
Cu Chi Tunnels
Boat Cruise
Mekong Delta
Ho Chi Minh City (3D)
Allow yourself to expect more from your family trip as you choose this fully-customizab....
View Cambodia Tour Packages from
Enjoy Honeymoon At Charming Cambodia
₹ 25,900/- ₹ 28,461/-
Scenic Landscapes
Leisure Time
If a contrast of adventure and culture and history excites you and your partner, then h....
Upto 5 Stars
Romantic Vietnam Cambodia Tour Package
₹ 70,000/- ₹ 73,733/-.
Ho Chi Minh Mausoleum
Ho Chi Minh Complex
Island Tours
Danang (1D)
NHA Trang (2D)
Da Lat (1D)
If you are seeking a 14 days 13 nights trip to Southeast Asia, then scroll through the ....
Upto 2 Stars
Thrilling Cambodia Sightseeing Tour Package
Angkor Thom
Phnom Penh (2D)
Choose from a wide range of customizable Cambodia sightseeing packages ....
Idyllic Cambodia Tour Package
Tonle Sap Lake
Floating Village
Royal Enclosure
Phimeanakas
The charming country of Cambodia beckons the travel enthusiasts to embark on a rejuvena....
Honeymoon Getaway To Captivating Cambodia
₹ 28,900/- ₹ 31,758/-.
Here's our unique honeymoon package to offer you fun, adventure, and serenity all....
Upto 4 Stars
Best Selling Vietnam and Cambodia Tour Packages for a Memorable Trip
₹ 29,049/- ₹ 32,401/-.
Elephants Terrace
National Museum
Phnom Penh (3D)
Best Selling Vietnam Honeymoon Packages For A Romantic Holiday
₹ 29,000/- ₹ 31,868/-.
Vietnam traditional art
Halong Bay cruise
Ho Chi Minh City (4D)
Charismatic Cambodia Tour Packages For A Joyous Vacation
₹ 37,000/- ₹ 41,111/-.
Alluring Siem Reap - Phnom Penh Cambodia Tour Package
₹ 23,500/- ₹ 26,404/-.
Banteay Srei Temple
Sunset Cruise
Apsara Show
The country of Cambodia is an emerging holiday destination in Southeast Asia and it man....
Best Selling Siem Reap - Angkor Wat Cambodia Tour Package
₹ 16,999/- ₹ 18,888/-.
Historical Sightseeing
Temple Hopping
Apsara Dance Show
Scenic Cambodia Tour Package
₹ 56,348/- ₹ 64,032/-.
Cultural shows
Unlimited adventure
Embark on a breathtaking journey  to the spiritual land of Cambodia on this
Most Thrilling Vietnam Cambodia Tour Packages
₹ 91,448/- ₹ 102,751/-.
Riveting Cambodia Vietnam Tour Package
₹ 78,899/- ₹ 88,651/-.
The rejuvenating trip comes true with this 6 nights 7 days Cambodia Vietnam tou....
Best Of Vietnam And Cambodia Family Tour
₹ 21,598/- ₹ 23,998/-.
Water Puppet Show
Limestone Caves
Artisan D'Angkor
Visit the most sought tourist places in Vietnam and Cambodia with this  7 n....
Perfect Cambodia and Vietnam Family Holiday Package
₹ 66,000/- ₹ 74,157/-.
Visit some of the most exotic destinations that Asia has to offer with such 11 ni....
A Romantic Honeymoon In Vietnam
₹ 49,900/- ₹ 54,835/-.
Vietnam , is a long, thin country in Southeast Asia. Its neighbouring countries are Chi....
Cambodia Holiday Packages by Theme
Hotels in cambodia by star ratings, hotels in cambodia by themes, property types in cambodia, faqs for cambodia, how much does a trip to cambodia cost.
The cost of your trip to Cambodia might vary as it depends upon numerous factors such as your trip duration, property where you are staying, and sightseeing tours that you are planning to experience. The price of Cambodia tours from India starts from INR 16,999/- onwards.
How can I go to Cambodia from India?
The best way to reach Cambodia from India is by air. Phnom Penh International Airport and Siem Reap International Airport are the most popular airports of the country and well connected to the major cities of India, especially, Delhi, Chennai, Mumbai, and Kolkata. A flight from India to Cambodia takes around 6 hours if you have one stoppage as a transit.
Is Cambodia cheap for Indians?
No, it is not cheap for Indians as the first currency accepted in the country is the US dollar. However, if you compare it to traveling to other parts of the world, it is cheaper to travel to Cambodia.
What are the best Cambodia tour packages offered by TravelTriangle?
Below listed are some of the best Cambodia packages offered by us:
Idyllic Cambodia Travel Package
Lovely Vietnam And Cambodia Holiday Package
What currency is used in Cambodia?
Although the official currency for Cambodia is Riel, the locals mostly deal in US dollars, especially in the markets. Departmental stores only deal in Riels, although transportation and food costs can be paid in dollars.
When is the best time to visit Cambodia?
The best time to visit Cambodia can be throughout the year, although October to April is the most popular thanks to the weather being most pleasant. Early summer is also a good option, although frequent rains and high temperatures can put a dampener on your plans. May to June is popular among those looking to enjoy viewing wildlife, as well as fewer crowds at the Angkor Wat temples. However, July to September should be avoided, as in most cases it rains for 2 to 3 days at a stretch.
How long will the visa be valid for in Cambodia?
The visa will be valid for one month from the date of visa issuance.
Are any vaccinations required before traveling to Cambodia?
Although no specific vaccinations are required for traveling to Cambodia, it is advisable to carry a strong mosquito repellant with you. The border of Thailand and Cambodia, when crossing via road, is susceptible to malaria-carrying mosquitoes.
Within cities such as Siem Reap and Phnom Penh, what is the best way to travel?
A tuk-tuk (quite similar to an Indian rickshaw) is the best way to travel within the cities. It is also affordable, and quite safe to use.
Is it necessary to have a guide during your travels to Angkor Wat?
It is advisable to have a guide, although it is not necessary. A guide, however, can definitely enrich the experience of a traveler.
Can somebody travel alone in Cambodia?
It is quite safe for people to travel alone in Cambodia since the locals are ready to help and friendly. Make sure to plan your itinerary well, and book your hotels in advance to avoid last-minute hassles.
Is it okay to drink tap water in Cambodia?
It is advisable to drink only mineral water from store-bought bottles since the tap water of the country is not always clean enough to drink.
What is the best way to travel across Cambodia?
For the faster commute, air travel is quite effective in Cambodia. However, for leisurely travels, it is appropriate to travel by road, enjoying the scenery.
What is the dress code for visiting the temples in Cambodia?
Try to cover your shoulders, and legs from the knee up. Avoid wearing skimpy outfits.
What are the documents required for a Cambodia Visa?
These are the documents required for a Cambodian Visa:
For an e-visa, an online form needs to be filled and submitted, along with the fee.
For a traditional tourist visa, the following will be required:
Original, signed passport valid for 6 months beyond stay in Cambodia, with at least one blank
passport page available for the Cambodian visa stamp.
One signed Cambodia visa application form plus one copy.
One recent 2 x 2 passport type photograph, in color, front view and with a plain/light background.
Computer-generated flight itinerary showing round trip travel to Cambodia and onward flight
Is visa on arrival available at Cambodia?
Visa on arrival is available for several nationalities, including Indians. However, their website offers the chance to apply for an e-visa online, which is an option tried out by many.
Can any other place be combined with Cambodia tour?
You may take some time to visit the nearby famous places of Vietnam. It is a great idea to combine Angkor Wat tour with your Cambodia trip.
Is it advisable to book the tickets for Angkor Wat a day before?
Angkor Wat is a popular tourist destination in Cambodia. It is highly recommended to book the tickets before one day as there is a huge queue in the morning.
Why Book With Our Agents?
Only The Best Agents
Travelers deal with only the top 10% reviewed agents who are selected after a 23 step rigorous assessment procedure by TravelTriangle.
Ensuring Quality
TravelTriangle ensures quality service via verified partners by releasing the payment only after the booking vouchers/receipts are received by the traveler.
24*7 On-trip assistance by Local Travel Agents
Read on to find out why our customers love us!
Chitale's 10 days trip to Cambodia
Chitale Kishor Bindumadhav
Shripad's 8 days trip to Cambodia
Shripad Nadiger
Amaresh's 10 days trip to Cambodia
Amaresh Raman
Namratha's 4 days trip to Cambodia
Namratha Anand
Rguru's 7 days trip to Cambodia
Drbdhaanand's 8 days trip to cambodia.
Drbdhaanand
Biju's 6 days trip to Cambodia
Biju Kumar Tv
Sakshi's 5 days trip to Cambodia
Sakshi Mallya
Subhajit's 5 days trip to Cambodia
Subhajit Lahiri
Ganesha's 12 days trip to Cambodia
Ganesha Moorthy
Places To Visit In Cambodia
Let the experts guide you to the best of this mesmerizing destination
Angkor Thom In Siem Reap
Angkor Thom, literally refers to "Great City", is a famous tourist attraction located in present-day Cambodia. Angkor Thom in Siem Reap was established by King Jayavarman in the late twelfth century. The entire place covers an area of 9 square km, and comprises of several monuments built during the early eras as well as tho...
Beng Mealea In Siem Reap
Located 40 km east of the Angkor group of temples and 77 km from the city of Siem Reap , the Beng Mealea is also a Hindu temple built by Suryavarman II in the early 12 th century. The temple is built from sandstones and has Buddhist motifs carved on its walls in a few places. The World Heritage Site has a largely unknown hist...
Preah Khan Temple In Siem Reap
The temple of Preah Khan was built by King Jayavarman VII to honor his father and is located North-West of the Angkor Thom . The temple houses a number of cravings related to the Hindu mythology and Buddhist motifs are also present. The temple has been left largely unrestored, and nature has reclaimed most of the structures ...
Neak Pean Temple In Siem Reap
Neak Pean Temple is a vintage throwback to how ancient Khmer healthcare looked like. Now the island temple looks like isolated remains of the olden days, but it was created keeping in mind extensive mythical references. Neak Pean Temple in Siem Reap is one of the many attractions in the Angkor Archaeological Park. Although ...
Bayon Temple In Siem Reap
Bayon Temple , known for its daunting, awe-inspiring series of smiling faces all around its uppermost tier, is the flagship construction of the ancient Khmer capital Angkor Thom. The temple sits right in the middle of the fortified city, though it took years for the historians to discover that fact owing to the dense outgrow...
Your list of the best things to do, compiled on the basis of actual traveler experiences
Hot Air Balloon In Siem Reap
The temples of Angkor look fascinating from the ground. Imagine how strikingly imperial it might look from up above in the sky. Hot air balloon Cambodia allows the visitors of Angkor to catch a glimpse of the majestic architectures from the elevated vantage point. This would be a lifetime experience and not something one ca...
River Cruise In Siem Reap
Siem Reap river cruise is one of the best alternatives of going around Cambodia. Usually, most people take the roadway to travel from one part to another and have their whole Siem Reap experience. But the water cruises undeniably add an edge to the entire thing. There are many different Siem Reap river tours as offered by t...
Prek Toal Bird Sanctuary
There is a reason why the Prek Toal bird sanctuary within the Tonle Sap Lake Biosphere is called the most important breeding ground in South-East Asia for large water birds. Tonle Sap has three distinct ecological spheres within its vast expanse. Among them, Prek toal with its 31,280 hectares area of lowlands and swamps is ...
As travellers book one of our Cambodia holiday packages, this magical kingdom is ready to introduce them with its charming and adventurous world. Dotted with some of the astounding sightseeing spots that represent the rich culture and history of the nation, this offbeat travel destination is a treat for every explorer, especially, a history enthusiast.
A trip to Cambodia should be at least 3 nights and 4 days long to fully explore this amazing destination. You would need plenty of time to explore its scenic beaches, waterfalls, and temples. There are various Cambodia packages available on our website for 4 days, 5 days, 6 days and so on. Choose the one that suits your interest the best and make your vacation a bliss through these packages to Cambodia.
Enjoy a Sojourn Amidst Beaches & Waterfalls
As tourists hop on an excursion to the mystical environs of Cambodia, here is a chance to indulge in plethora of activities that can make their holidays even more special. Let's see what are the things to do here:
Ranked amongst the world's most cultural countries, Cambodia offers an opportunity to its visitors to enjoy a traditional boat ride. Hop on to its first Khmer style boat Toum Tiou, and cruise through its enchanting landscapes which let tourists sink in the heritage of the country.
Spa Therapy
Crammed with an array of hotels and resorts that house wellness spas, here people can get their mind and soul pampered while availing a relaxing spa or massage treatment. On an excursion to Cambodia, it is recommended to opt for Khmer style that relaxes all the muscle knots and make visitors get rid of all the travel fatigue.
Village Cooking Classes
During a trip to Cambodia, it is highly recommended to tourts to grab an opportunity to learn all the secrets of cooking an authentic Cambodian cuisine. And, as one chooses to stroll through the rural villages for the sightseeing of its marvels, here is a better chance to dig into the cooking and eating styles of locals in Cambodia.
If one is an animal lover, a visit to Phnom Tamao Wildlife Rescue Center can let them witness some of the rarest endangered species. As the name suggests, it is a conservation center housing more than 102 species. To have an amazing rendezvous with wildlife, one can get on this excursion through our Cambodia trip packages, and get a chance to spot animals, like Malayan sunbears, Asian tigers and elephants, and Siamese crocodiles.
As one chooses to travel to Cambodia from India, this offbeat destination is going to bedazzle them in many ways. And, the traditional Apsara Dance Show is one of the best experiences to have on this tour. Offering a chance to take a glimpse into the history and ancient culture of the country, this traditional dance performance is being featured in many hotels in Phnom Penh and Siem Reap for free.
What's more? Besides these activities, our all-inclusive Cambodia packages with airfare also encompass sugarcane plantations, and plenty of water activities to keep tourists engaged till the entirety of the trip. So, whether one takes delight in nature, wants to savor a new culture, dig into the history of the region, or engage in an activity that makes their heart race like crazy, our tour packages curated for this exotic destination has got them covered! All one has to do is book one of the packages of their choice, and get ready to fly!
Cambodia Tourism - Shopping, Food And Local Transfer
Shopping in Cambodia tour from India can be an ultimate fun as it is a country with rich culture and traditions which reflects well in its artifacts and other handicrafts items. Some of the best things to buy from Cambodia are rice wine with a snake inside it, Cambodian artifacts, palm sugar, Cambodian silk scarf, silk paintings, trash purses, kampot pepper, silver jewellery and silverware, woven mats, betel nut boxes, and copper arts. The intricacy and fineness in the designs of Cambodian arts is to die for. Make sure you buy these artifacts from the local markets so as to get them at pocket-friendly prices. Some of the best places to shop in Cambodia are Russian Market, Street 240 Phnom Penh, Angkor Night Market, Psar Chas, Battambang, and AHA Fair Trade Village.
The cuisine of Cambodia is varied, and although non vegetarian dishes are primary, there are several Indian restaurants that can serve up vegetarian food as well. The fried ice cream is a dish you do not want to miss, or even the passion fruit milk shake.
Local Transfer
Even though most of the Cambodia tour packages include local transfers but even if they don't, traveling within Cambodia is not a big problem, all thanks to the strong local transport of the country. Taxis, motorbike taxis, cyclos, bus, and trains are easily available in Cambodia which offer cheap, and convenient transfers from one place to another throughout the cities. Tourists can also travel via waterways as boats are easily available for transportation to and from different places.
Accommodations In Cambodia
1. hotel le royal.
With distinguished rooms featuring Cambodian-style decor, sprawling balconies, and amazing butler service, Hotel Le Royal is a popular traveler's choice. Rooms are furnished with all modern amenities and the hotel also features posh restaurant that serve French and Khmer cuisine. With an iconic cocktail bar and a cafe with patio dining, it is indeed one of the top hotels in Cambodia.
Location: 92 Rukhak Vithei Daun Penh, Sangkat Wat Phnom, Phnom Penh, Cambodia
Average Price/Night: INR 16,625 (on double-sharing basis)
Ratings: 4.5/5 (Google Ratings)
2. Park Hyatt Siem Reap
In need of luxury? Then Park Hyatt is one of the best hotels in Cambodia for you. With well-decorated and luxurious rooms featuring Khmer art, the upgraded rooms and suites also feature whirlpool tubs, patios, private plunge pools, or gardens. Other amenities include a Cambodian restaurant, a chic bar, a glass-enclosed patisserie, and a spa. However, there's also an outdoor lap pool, an indoor/outdoor infinity pool, a fitness center, and so on.
Location: 17259, Sivutha Boulevard, Krong Siem Reap, Cambodia
Average Price/Night: INR 13,489 (on double-sharing basis)
Ratings: 4.6/5 (Google Ratings)
3. Mane Boutique Hotel & Spa
Enjoy all the peace and quiet at this individually-styled rooms at Mane Boutique Hotel & Spa. The rooms are named after notable years, and feature both the replica furnishings, and period pieces. Other than well-equipped suites and being one of the best places to stay in Cambodia, the hotel also has an airy restaurant with a poolside bar, three gardens, an outdoor pool, a game room, and much more.
Location: Chocolate Rd, Sala Kamreuk Village, Sangkat Salakamreuk, Krong Siem Reap 17254, Cambodia
Average Price/Night: INR 4,616 (on double-sharing basis)
Ratings: 4.7/5 (Google Ratings)
4. Heritage Suites Hotel
Constructed as a neoclassical-style villa among the tropical-walled gardens, this property is indeed one of the best hotels in Siem Reap Cambodia. Travelers can not only expect a comfortable stay but also an express service with delicious food at this luxurious hotel. Suites add living areas and private gardens with open-air showers while some others also have whirlpool tubs. Featuring a modern restaurant with weekly live jazz entertainment, it is definitely one of the best luxury hotels in Cambodia for a comfortable stay.
Location: Heritage road, Wat Polanka – Phum Slok Kram, Krong Siem Reap 93101, Cambodia
Average Price/Night: INR 9,500 (on double-sharing basis)
5. Viroth's Hotel
Being one of the popular luxury hotels in Cambodia, Viroth's Hotel is built with a vibe of 1950s and is located at a distance of just 15 minutes from the famous Angkor Night Market. Much famed to be extremely well-designed with a luxurious ambience, the comfortable rooms at this hotel allows guests to relish joyful memories with their family, and loved ones.
Location: Street 24, Krong Siem Reap, Old Market area, Krong Siem Reap 17252, Cambodia
Average Price/Night: INR 8,021 (on double-sharing basis)
Ratings: 4.9/5 (Google Ratings)
Must Try Dishes And Cafes Of Cambodia
1. friends the restaurant.
One of the top restaurants in Cambodia, this place is famous for its take on western as well as traditional Asian cuisines. The plating is beautiful here, so are the colourful yet relaxed interiors. This is the perfect restaurant to have a big, beautiful gathering with your family and friends. The food gets raving reviews from critics time to time. What's more – Friends the Restaurant in Phnom Penh Cambodia is working with Friends International to help street children and marginalised youth since 2007.
Location: House 215, Street 13, Phnom Penh
Cost for two: INR 2000
TripAdvisor Rating: 4.5
2. Dakshin's
One of the best restaurants in Cambodia, this place is famous for its Indian food. You can enjoy both South Indian and North Indian items here, with their butter chicken and garlic naan causing a stir among fans. The interiors are casual and it is the perfect place to hang out with friends after a busy day. You can also try Singaporean or Asian food here. Most Indian restaurants in Siem Reap Cambodia are not favoured by the Indian clientele, however Dakshin's is something everyone loves.
Location: Old Market, Siem Reap
Cost for two: INR 1800
3. Vibe Cafe
A healthy, vegetarian option for people who are cautious about what they eat is this upbeat cafe. The food is vegan yet delicious, you have to definitely try their zucchini noodles and nomad burgers. The juices served here are freshly squeezed and the place works wonders on your appetite by using the colours of vegetables creatively to create magic on plate. This place probably sits on the top of the list of vegetarian restaurants in Siem Reap Cambodia and you must not miss it no matter what.
Location: 715 Hup Guan Street, Siem Reap
Cost for two: INR 1500
4. II Salumiere
This amazing place is hands down one of the top restaurants in Cambodia. Working as a deli and a pizzeria, the place has a strong following. Their Italian is probably the best you are going to find in this country. They also serve other basic Italian dishes like carbonara, lasagna, cold cut platters, along with delicious pizzas which are as good as anything you get in Italy according to the several westerners who frequent this place, something that no Cambodia tour guide will ever tell you about.
Location: N 371, Ekareach Blvd, Khan Mittapheap, Sihanoukville
TripAdvisor Rating: 5
5. Bistrot Langka
Not many Cambodian restaurants have the kind of French style that this small, quirky and overcrowded place in the middle of Phnom Penh exudes. The duck, beef and range of wines available here are a treat for many. You might have to wait a little in the line if you do not book beforehand, so consider yourself warned!
Location: 51, Pasteur, Phnom Penh
Some of the best things that travelers can do in Cambodia include:
Considering that the country is all about lush greenery, pristine temples in Cambodia, and a quiet, relaxed atmosphere, travelers like to keep it that way when they're exploring it. Cycling tours are thus a convenient way of sightseeing and one of the most popular things to do in Cambodia for backpackers. Riding through quiet trails of the countryside amidst breathtaking natural scenery lets travelers escape the crowd and busy roads These tours typically include sightseeing of Ta Prohm, Elephant Terrace, Bayon, and other prominent Angkor temples. Exploring this wonderful country on a bike is one of the cool things to do in Cambodia.
Average Cost: INR 3,000/- per person
2. Apsara Dance
For the lovers of art, theatrics, & dance, the Apsara Show, or the traditional Khmer performance, is one of the best things to do in Cambodia. This cultural dance form draws its roots from the mythological courts of kings and Gods, from where it has developed into its modern, unique form that we see today. The Khmer dance revolves around a storyline which it narrates through the attractive, flexible movements of the performers and their colourful, eye-catching attires, which is why it is among the top things to do in Cambodia.
Where: Apart from theatres and cafes, many hotels also organize the show and if you're lucky, you might just get to enjoy it at yours!
Average Cost: INR 1,500/- per person
Tip: Watch the show at Temple Balcony at Pub Street in Siem Reap for free!
3. Cruising
Cruising the Mekong is one of the most exhilarating experiences for travelers visiting here. Sailing from Phnom Penh to Siem Reap on a traditional Cambodian boat is one of the most enriching and fun things to do in at Cambodia. Other than the relaxing journey, the stunning views of the sunset that one can witness from aboard the cruise is like a cherry on the cake! On the journey, one can also easily spot the Irrawaddy river dolphins in the water, the rarest of all aquatic mammals. Observing these peaceful, friendly creatures in their natural habitat is undoubtedly among the refreshing things to do in Phnom Penh.
Average Cost: INR 600/- for group tours or backpacker tours; & INR 3,300/- per person for private tours.
4. Ta Prohm
The only structure in Angkor that has been left in its pristine form, Ta Prohm is a fascinating example of the power of Nature and amongst the most preferred places to visit in Cambodia. The enormous roots grasping the shrine seem to be challenging the world to try and alter the structure! This 'Tomb Raider' fame sanctum in Angkor with its huge silk cotton trees and strangler figs is perhaps the most photogenic place in Cambodia, and thus among the best tourist attractions in Cambodia.
Admission charges: INR 1,343/- for a 1 Day Pass, INR 2,687/- for a 3 Day Pass, & INR 4,030/- for a 7 Day Pass (per person)
Opening hours: 5 am to 6 pm
5. Cambodian Cuisine
One of the major attractions of Cambodia that drive people to visit this paradise is its food. A typical Cambodian meal consists of rice and a fish item. Often called the 'cuisine of contrasts', Cambodian food involves a lot of variations which travelers fall in love with. Among the range of dishes one must try here is Fish Amok (steamed coconut fish in banana leaves), Samlor Machu Trey (sweet and sour soup with fish), Nom Banh Chok (Khmer noodles), and the Num Anksom Sach Chrouk (sticky rice cake). Also, with its vast range of seafood, Cambodia is one of the best places for seafood lovers.
Where to eat: Khema in Phnom Penh, Genevieve's Restaurant in Siem Reap, & Holy Crab in Kep are some of the best restaurants in Cambodia.
Things to Remember On a Cambodia Tour
Dollar is the standard currency in Cambodia. While the ATMS charge a fixed rate for heavy withdrawal, it is advisable to carry a good amount of cash in hand. But not too much!
Experience the tuk-tuk rides in Cambodia. The local transport system is widely operated through tuk tuks here. Make sure to hop on one.
As it may be unsafe to cross the Cambodian Border via ground, it is advisable to travel via plane. You may include flight trips if you are booking a tour to Cambodia through a package.
Cambodia is a famous tourist destination, usually thronged by families. It is good to book in advance as the best accommodations run full throughout the year.
For the game lovers, Phnom Penh has the best indoor play centre. Try out some of the games and sports indoors in Cambodia
Be kind to the folks of Cambodia. They are pleasantly sweet to talk. Instead of tipping them, make sure to offer generosity.
Cambodia is undoubtedly famous for its temples, especially Angkor Wat. Early morning tours are suggested for tourists as it gets really crowded during late hours.
The nightlife at Cambodia is full of excitement and fun. The weather becomes impressively pleasant during the evening. Visit the local shops and markets for an enriched experience.
It is advised to carry mineral water bottles in Cambodia. The regular tap water is not considered safe for consumption.
Pack your sunblock lotions and hats and sunglasses before the sightseeing tours.
Make sure to carry all your important documents such as passport, hotel vouchers, return flight tickets, visas, travel insurance documents, etc. Also, keep a few copies of your documents.
Keep a universal travel adapter.
Always carry a comfortable pair of shoes and slip-on.
Keep a personal first-aid kit.
Make sure that you are carrying sunglasses, hats, sunscreen, and lip balm.
Pack light-colored cotton clothes to keep the heat out.
Always carry a quick-dry towel.
Safety Measures for Trip to Cambodia
It is important to stay hydrated in Cambodia, however, it is better to avoid drinking tap water and always make use of bottled water.
Petty crimes such as bag snatching and pickpocketing are quite common, therefore, it is recommended to be vigilant and not leave your belongings unattended.
Avoid traveling during night, especially in unlit or dimly lit areas.
It is recommended to carry only limited cash that is sufficient to last for a day.
When traveling through local transport, make sure to keep all your bags with you.
Make sure to avoid dealing or buying drugs at any cost. Not only is it illegal, but it is also highly uncertain to detect what you might be consuming and can cause major problems.
Some of the best measures one must take while traveling to Cambodia during the pandemic are:
One must carry a COVID-19 negative certificate at all times
Make all hotel bookings in advance and ensure that you have a copy of the same
Ensure that you wear a mask at all time when traveling
Maintain social distancing and avoid going to crowded places
Keep a sanitizer handy at all times and ensure that the rooms are well-sanitized and hygienic.
One should definitely pay a visit to Cambodia as it is a very scenic and beautiful destination. The exotic temples, stunning landscapes, and beaches in Cambodia is a perfect amalgamation of a happy and joyous travel excursion. These packages are the best way to explore Cambodia without any hassle. It will offer you the best of amenities, airfare, sightseeing and everything that is needed to make your vacation an exciting one. Offering a perfect conglomeration of historical attractions, cascading waterfalls, relaxing avenues, and shopping markets, our Cambodia tour packages are complete delight. So, just connect with our travel agents, and get ready to head to this exotic location you must explore once in a lifetime.
Packages By Theme
Budget Travel Packages
Adventure Travel Packages
Cruise Travel Packages
Trekking Travel Packages
Luxury Travel Packages
Religious Travel Packages
Packages By Duration
2 Days Travel Packages
3 Days Travel Packages
4 Days Travel Packages
5 Days Travel Packages
7 Days Travel Packages
10 Days Travel Packages
Packages From Top Cities
Travel Packages From Delhi
Travel Packages From Mumbai
Travel Packages From Bangalore
Travel Packages From Chennai
Travel Packages From Kolkata
Travel Packages From Hyderabad
Cambodia Tourism Guide
Cambodia Tourism
Siem Reap Tourism
Hotels in Cambodia
Luxury Hotels in Cambodia
Boutique Hotels in Cambodia
Budget Hotels in Cambodia
Beach Hotels in Cambodia
Family Hotels in Cambodia
Top Travel Blogs For Cambodia
We are hiring!
Testimonial
Travelogues
Terms and Conditions
Privacy Policy
Corporate Office:
Holiday Triangle Travel Private Limited
Address: Plot No - 52 , 3rd Floor,
Batra House , Sector 32,
Gurugram - 122001 ,Haryana
Landline: 1800 123 5555
Connect with us on :
All rights reserved © 2023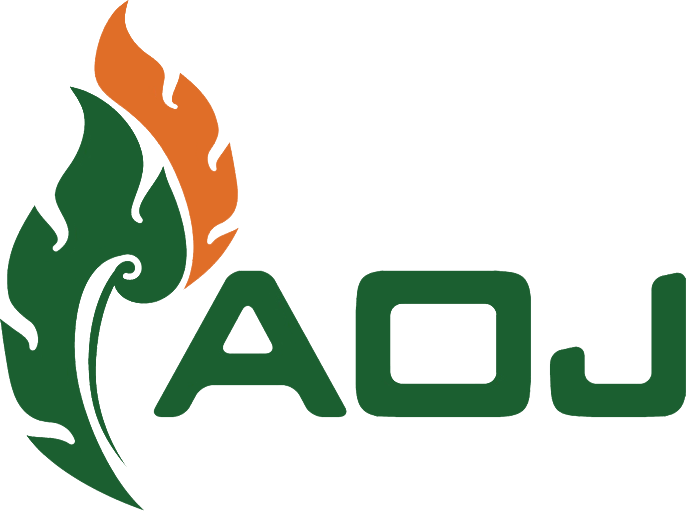 Cambodia travel packages 2023
AOJ is the premier tour operator based in Siem Reap committed to providing exceptional travel experiences in Cambodia . With our extensive range of meticulously designed tours, handpicked hotels, streamlined visa services, and tailored service options, we are your trusted partner in creating unforgettable journeys.
Immerse yourself in Cambodia 's rich culture, delve into its captivating history, marvel at its breathtaking natural beauty, and savor its exquisite cuisine with our tailor-made packages. A private Cambodia tour is the perfect way to experience the country at your own pace and on your own terms. With a private tour, you'll have a dedicated guide and driver who can take you to all of the places you want to see and help you avoid the crowds. You'll also have the flexibility to adjust your itinerary as needed, so you can make the most of your time in Cambodia . If you would rather create your own itinerary, we would be happy to assist you in putting together one that best suits your schedule and interest. Then send us your requests, we will respond to you within 12 hours. Plan your perfect Cambodia tour with our easy-to-use form .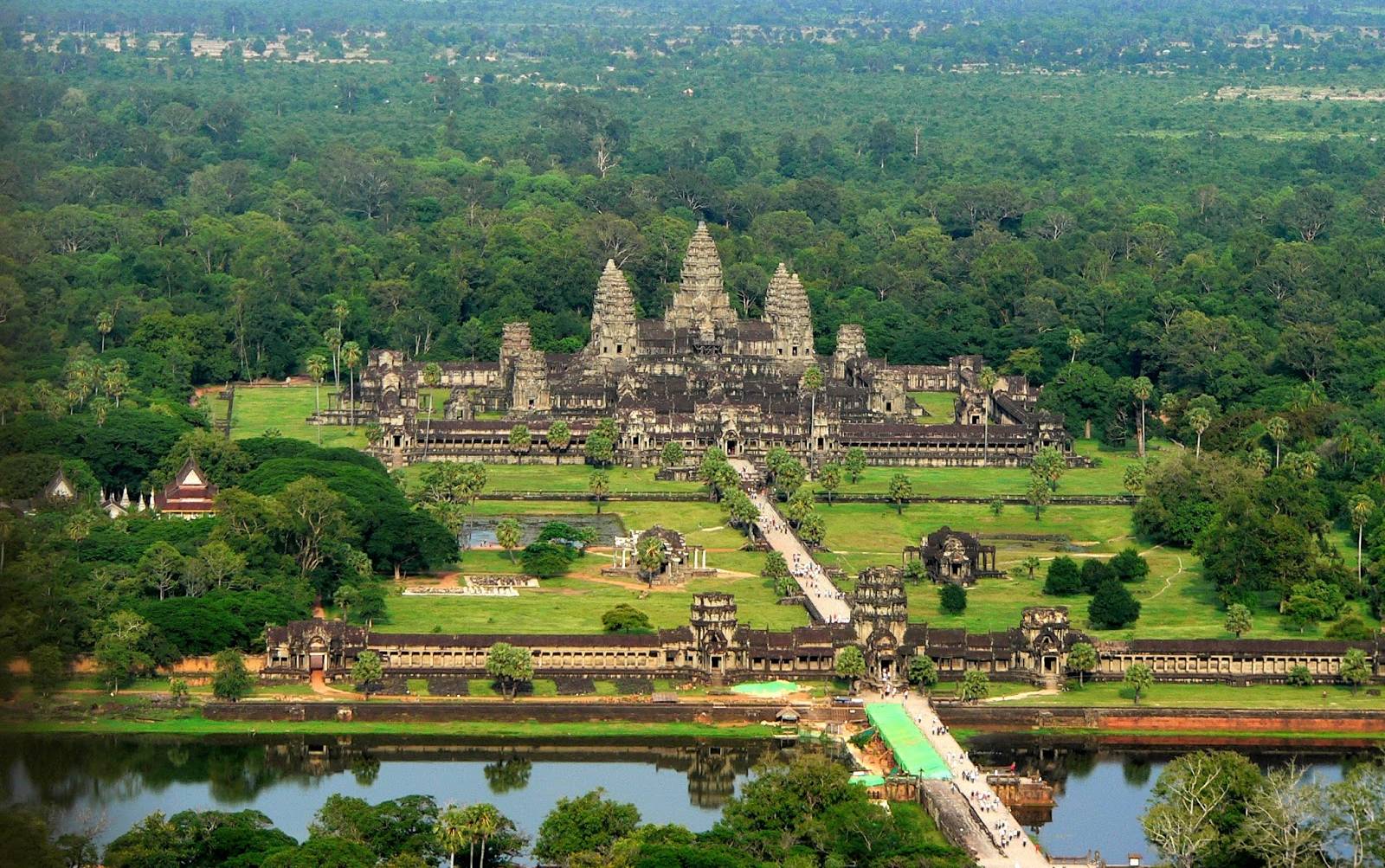 CAMBODIA TRAVEL PACKAGES
We offer a wide variety of Cambodia travel packages designed to help you experience the best of the country.
Our packages include all necessary transportation, accommodation, and activities so you can relax and enjoy your trip without any worries.
Our Cambodia travel packages cater to all budgets and interests. Whether you're looking for a relaxing beach vacation, an adventurous jungle trek, or a cultural exploration, we have the perfect package for you.
Cambodia is a beautiful country with a rich history and culture. There are many things to see and do in Cambodia, from visiting the ancient temples of Angkor to exploring the bustling city of Phnom Penh.
If you're looking for an unforgettable travel experience, Cambodia is the perfect destination.
We offer a variety of Cambodia tours to suit your needs and budget.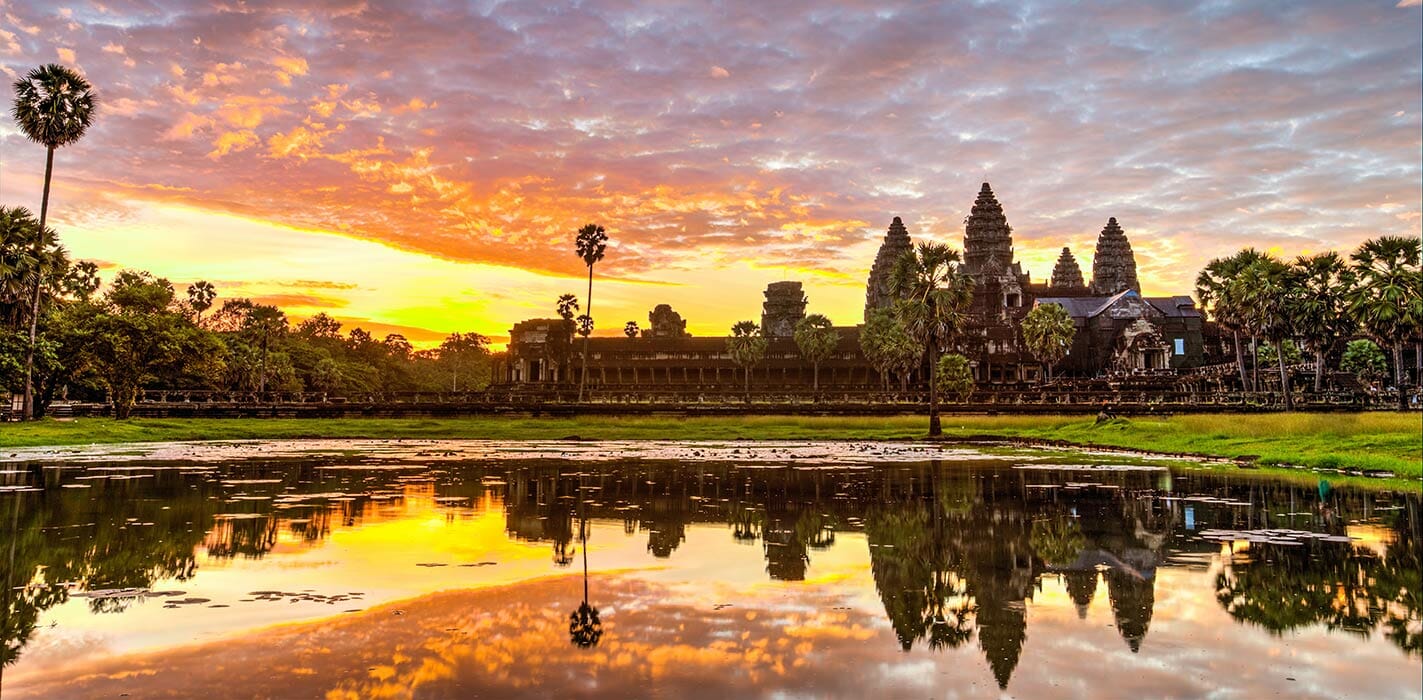 Related News
AOJ IS BACK
ENTRY REQUIREMENTS FOR VIETNAM (May 2022 Updated)

Con Dao Tours
Ha long bay, ho chi minh, the mekong delta, luang prabang, vang vieng & xieng khuang, sihanouk ville and koh rong.