Search Please fill out this field.
Manage Your Subscription
Give a Gift Subscription
Sweepstakes
15 Inspiring Places in the U.S. to Learn About Black History
From Memphis to Boston, uncover important monuments, museums, and historical sites.
Parks, monuments, and historic homes throughout the U.S. bear witness to the lasting cultural and historic achievements of Black residents over the centuries.
The legacy of Black Americans is often overlooked by the country at large, and it wasn't until November 2016 that the Smithsonian dedicated a national museum to African American history and culture . But traces from some of the country's most influential musicians, politicians, writers, and Civil Rights leaders can be found in just about every state.
Travelers may not have noticed some of the historic sites in their own cities and towns, such as the lunch counters where young people fought against segregation laws, or the African Meeting House in Boston, which is the oldest Black church in the country. Consider making a trip to one of these sites — only a small selection of the hundreds of locations where travelers can learn about Black heritage in the U.S.
Civil Rights Trail
This national trail includes over 100 locations across 15 states , educating visitors about the long and ongoing struggle of Black people to achieve equal rights. Locations include the Martin Luther King, Jr. Memorial on the National Mall in Washington, D.C. and the Edmund Pettus Bridge, the location of a police confrontation during the Selma, Alabama marches.
National Museum of African American History and Culture, Washington, D.C.
Inaugurated in November 2016, this Smithsonian museum in Washington, D.C. is the "only national museum devoted exclusively to the documentation of African American life, history, and culture," according to its website . Objects on display include Chuck Berry's Cadillac, Harriet Tubman's prayer shawl, and protest signs from the Black Lives Matter movement. The Sweet Home Café in the museum showcases some of the stories and themes of the rest of the museum, giving visitors a taste of traditional meals from the diaspora. Taste spicy oxtail pepperpot or savor sweet potato pie.
Mississippi Civil Rights Museum and Museum of Mississippi History, Mississippi
These two museums attempt to take a critical look at the state's controversial history, particularly during the height of Jim Crow segregation laws in the 20th century.
The Civil Rights Museum, in particular, explores how Mississippi often served as a prime organizing ground for the movement in the 1960s. Protests such as the Freedom Rides and other forms of resistance against segregation often started in Mississippi, given its fierce segregation.
"These museums are telling the stories of Mississippi history in all of their complexity," said Katie Blount, director of the Mississippi Department of Archives and History, which operates the two new museums, in a statement. "We are shying away from nothing. Understanding where we are today is shaped in every way by where we have come from in our past."
Beale Street Historic District, Memphis, Tennessee
This neighborhood in Memphis served as the incubator for some of the best early jazz, blues, and R&B music. Louis Armstrong, B.B. King, and Muddy Waters all played in this district's famed clubs, and Elvis spent a lot of time there as a teenager, listening to the blues music that would influence his rockabilly style.
Negro Leagues Baseball Museum, Kansas City, Missouri
Local historians and former baseball players helped create this Missouri museum , founded in 1990. The museum now occupies 10,000 square feet of space in a building shared with the American Jazz Museum. Visitors can explore photographs and interactive exhibits chronicling some of the most well-known Black baseball players, including Jackie Robinson and Buck O'Neil.
African Meeting House, Boston, Massachusetts
Built in the early 1800s, this small place of worship in the Beacon Hill neighborhood of Boston is one of the oldest historically Black churches in the country. The location served as a church, school, and meeting house where members of Boston's Black community organized, particularly during the push for the abolition of slavery in the 19th century.
Frederick Douglass National Historic Site, Washington, D.C.
Visitors can tour Douglass' historic house to learn about his lifetime of activism and writing. A leader in both the abolition and suffragette movements, Douglass fought for equal rights after escaping from slavery, going on to pen an autobiography about his experiences.
Museum of the African Diaspora, San Francisco, California
This San Francisco museum showcases contemporary art from across the African diaspora. Exhibits explore everything from slave narratives to the celebrations of Carnival in the Caribbean islands .
Harriet Tubman Underground Railroad National Historical Park, Church Creek, Maryland
A former enslaved person who went on to become a leader of the Underground Railroad, Harriet Tubman is one of the most iconic women in history. The land encompassing her home in upstate New York was named a national park in 2017 , ensuring its legacy.
"What makes her so incredibly striking is that she went back several times after her own escape to freedom to help others," Debra Michals , Ph.D. and director of women and gender studies at Merrimack College, told Travel + Leisure . "I don't think most people today could comprehend what kind of inner fortitude and dedication to the larger cause of freedom that that must have taken."
Colored Musicians Club, Buffalo, New York
The Colored Musicians Club in Buffalo, New York, is the only operating African American jazz club in the United States. Established in 1917, the historic club became a place for Black musicians to socialize, play music, and rehearse. It has hosted the likes of musical legends like Ella Fitzgerald and Duke Ellington. In 1999, the CMC was designated a historical preservation site, and the first floor of the building now serves as a multimedia museum for guests to listen to jazz and enjoy historic memorabilia.
National Museum of African American Music, Nashville, Tennessee
The National Museum of African American Music serves as an opportunity to honor and preserve the vast and innumerable contributions that the African American community has provided to the music industry, as well as celebrate the central role African Americans have played in shaping American music. The first and only U.S. museum of its kind, the innovate space "will share the story of the American soundtrack by integrating history and interactive technology to honor Black musical heroes of the past and the present," according to a press release .
National Voting Rights Museum and Institute, Selma, Alabama
Located near the Edmund Pettus Bridge in Selma, Alabama, the National Voting Rights Museum and Institute chronicles, preserves, and honors the activists who participated in the events leading up to and during the 1965 Selma to Montgomery marches and the passing of the 1965 Voting Rights Act. Exhibits, including the "Women's Suffrage" and "Selma" galleries, commemorate and honor the strength of these freedom fighters as they strove to ensure the right to vote for all African Americans.
Whitney Plantation, Wallace, Louisiana
The Whitney Plantation , located on the grounds of a mid-1700s sugar, rice, and indigo plantation, is now a museum dedicated to educating the public on the history of slavery. Visitors are able to tour the grounds, which include original slave cabins, a freedmen's church, a detached kitchen, and an owner's house built in 1790. The museum also holds a number of memories for the people who were enslaved on the plantation.
Studio Museum, Harlem, New York
The Studio Museum in Harlem, New York, is devoted to showcasing the works of artists of African descent. The museum's permanent collections and traveling exhibitions highlight African and African American history, culture, and identity. The space also hosts community events (both online and in person) and an artists-in-residence program. The museum is temporarily closed, but you can check out the collection online .
First Landing State Park, Virginia Beach, Virginia
First Landing State Park, located on Cape Henry in Virginia Beach, is the most-visited state park in Virginia. It was built by an all-African American regiment, Company 1371, in the 1930s and is now a registered National Natural Landmark. Part of the Civilian Conservation Corps (CCC) established by former president Franklin Roosevelt, Company 1371 constructed more than 20 miles of trails, drained the marsh, and planted a wide variety of trees and shrubs to create Seashore State Park, which was later renamed First Landing State Park. Today, visitors can hike, camp, bird watch and more at this historic state park.
By clicking "Accept All Cookies", you agree to the storing of cookies on your device to enhance site navigation, analyze site usage, and assist in our marketing efforts.
Black History Tours
Black history tours is a national multicultural student tour operation and destination management company that is dedicated to educating america's youth about african-american history., the inspiration for the start of black history tours is derived from a strong conviction and realization that empowerment, pride and awareness can make even the most challenging of obstacles, surmountable ones., dedicated to teaching african american history through travel and cultural exposure.
COLLEGE AND HBCU TOURS
BHT can offer you and your college bound high school students a tremendous opportunity to discover and experience the college selection process.
BLACK COLLEGE TOURS
Schools, churches, birthplaces, museums, and national historic sites honoring African Americans, their struggle for equal rights, and their profound contributions.
GAME & HOMECOMING EVENTS
HBCU Classic Football Games have become so popular that every undergraduate dreams of witnessing them. They have become an integral part of the fall athletic environment at HBCU.
HBCU STEM COLLEGE TOURS
October STEM (Science, Technology, Engineering, and Math) tours provides student with the opportunity to participate in hands-on workshops that go beyond the theory.
MARCHING BAND TOURS
We arrange travel, transportation, and accommodations to the premier marching band parade performance events throughout the United States.
PERFORMING ARTS TOURS
Performing arts tours provide performance opportunities for instrumental, vocal, dance and theatre students in middle school, high school and community groups.
Want more information? Our professionals are waiting to assist you.
Our objective, to empower the black community, enriching them with information to develop self-knowledge and identity through tourism, • promote student group tours, educational programs, learning activities, events and exhibitions for institutions and corporate organizations, • encourage talented young african-americans who have the zeal to explore history through participation in organized tours, • organize personalized tours for individuals and corporate organizations interested in sensitizing people about black history.
Increase the interest of the young black community in identifying their rich cultural heritage by organizing mega group tours cutting across the entire nation.
• develop our current tourism products and services by enlarging our horizon nationwide, • exploring further opportunities in the learning and tourism to maximize the number of minority student participants, • collaborate with numerous black heritage organizations, • work with institutions to make our international tours affordable.
HBCUSTEMCOLLEGETOURS.COM
FOLLOW US #BLACKHISTORYTOURS #HBCUSTEMCOLLEGETOURS #FLORIDASTUDENTTOURS
Request Quote     Travel Packages
Momma Wanderlust - Curating Cultural Travels for Families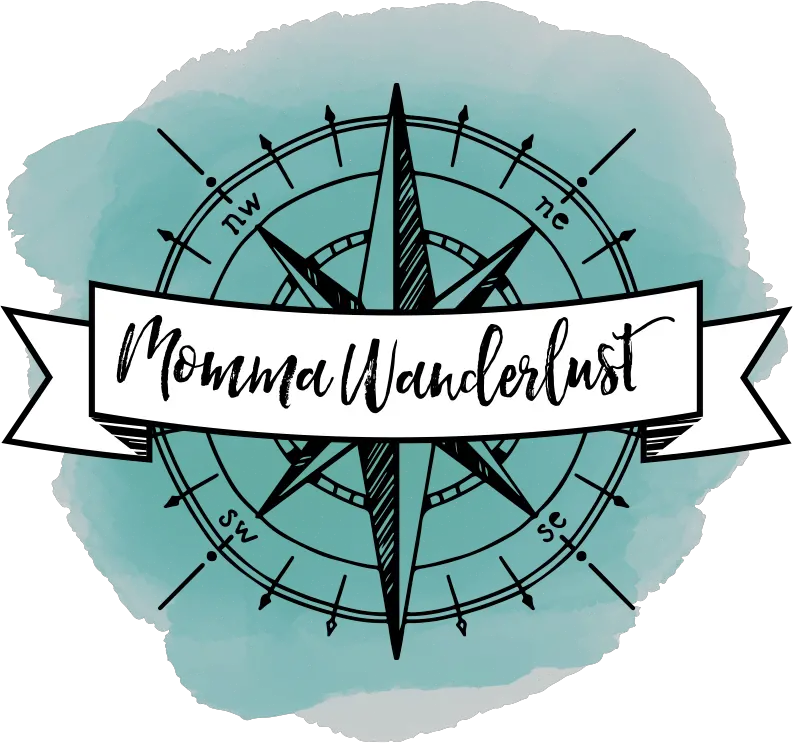 12 Black History Museums You Can Explore from Home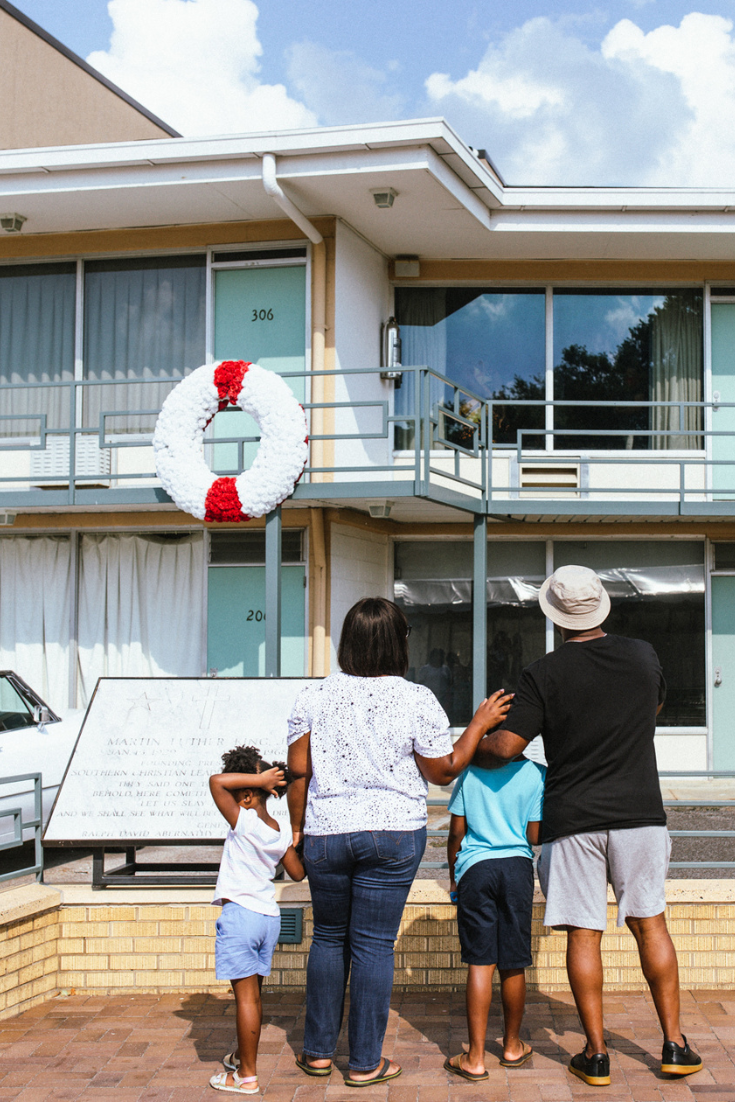 Looking for Black History Museums, you can explore from home?  The Black experience is so vast and varied that there's no end to what can be learned about it.  This is why when I travel, I try to visit local African American History Museums to get a better feel for a new destination. On a trip to Georgia, my family and I visited the Jack Hadley Black History Museum and learned first-hand what it was like for the museum's curator, Mr. Hadley, to grow up on a plantation.
But you don't have to travel to explore some of the best exhibits in the country.  Thanks to technology, you can visit some of them virtually . If you're interested in learning more about African American history and culture in the United States, there's a bevy of museums and resources that are available online.
Google Arts & Culture and the United States Civil Rights Trail provide virtual tours, exhibits, and access to online archives that you can explore from home.
Here are some African American History and Civil Rights Museums that you can explore from home:
[This post on Black History Museums You can Explore from Home was originally published in February 2021, and updated September 2022]
12 AFRICAN AMERICAN BLACK HISTORY MUSEUMS TO VISIT VIRTUALLY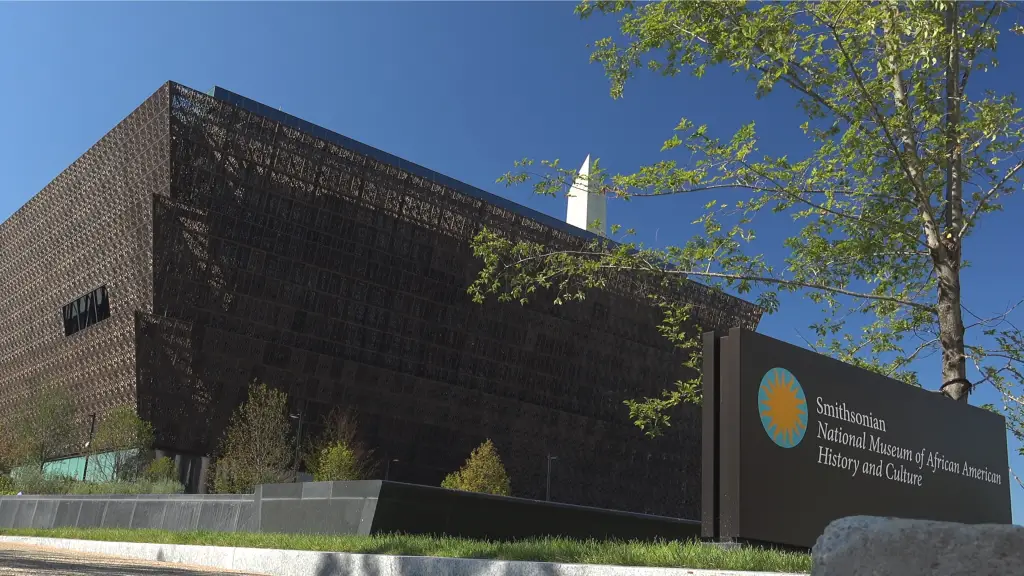 National Museum of African American History & Culture Courtesy: bakdc/ Shutterstock
You can find a complete list of all the virtual tours offered by Google Arts & Culture here .
Smithsonian National Museum of African American History and Culture (Washington, DC)
Since opening in 2016, the Smithsonian National Museum of African American History and Culture has become one of the most popular museums in Washington, DC. Visitors are educated about the Black experience by going on a trip through time. The journey starts in Africa with its history galleries that span from Slavery to Emancipation and then from Segregation to Today.  More than 3,500 exhibits are available online.
Archives of African American Music & Culture (Bloomington, Indiana)
The collections in the Archives of African American Music & Culture museum highlight African American music ranging from classical, and religious, to popular music including R&B and Hip Hop.
The Museum of African American Art (Los Angeles, California)
The Museum of African American Art interprets, promotes, and preserves art by or about people of African descent. It was founded in 1976 to increase public awareness of African American Art.
The Gordon Parks Foundation (Pleasantville, New York)
You can take a trip through time with the life work of famed African American photographer, Gordon Parks. The Gordon Parks Foundation showcases Parks's career, which spans from the 1940s up until his death in 2006. Parks' photographs focused on race relations, Civil Rights, and urban life.
Dance Theater of Harlem (New York, New York)
The Dance Theater of Harlem is the first Black classical ballet company and the first major ballet company to prioritize Black dancers. This school was founded more than 50 years ago. There are four online exhibits about the history of this world-famous dance company as well as some amazing photos of the company over the years.
Negro Leagues Baseball Museum ( Kansas City, Missouri )
Watch a short film that provides an introduction to the Negro League Baseball League through the Negro Leagues Baseball Museum virtual tour. The film includes interviews with former Negro League players.
Frederick Douglass National Historic Site ( Washington, DC )
While many of the museums in Washington, DC have re-opened Cedar Hill, Frederick Douglass's Historic home is still closed.  If you would like to learn more about Douglass, an ambassador, abolitionist, writer, and former slave you can explore his home virtually.  He purchased this stunning 21-room Victorian mansion in 1878. There are a number of rooms filled with artifacts that are viewable in the online tour.
The University of North Carolina at Greensboro (UNCG) – University Libraries [Online Exhibit: African Americans at the University of North Carolina at Greensboro, 1892-1971] (Greensboro, NC)
The UNCG's online exhibit offers a riveting look inside the lives of some African American employees who worked on the campus of the University of North Carolina at Greensboro. This exhibit features not only photos of the Black workers in the late 1800s but there are artifacts listing how much the University paid some of its African American employees.
The Black Archives of Mid-America (Kansas City, Missouri)
The Black Archives of Mid-America offers two online exhibits: one about famous dancer Alvin Ailey; and the other about the Historic 18 th and Vine Jazz District in Kansas City.
The Martin Luther King, Jr. Center for Nonviolent Social Change (The King Center) (Atlanta, Georgia)
The King Center is part of the memorial and childhood home of Dr. King. This online exhibit contains various letters and miscellaneous documents and artifacts.
DuSable Museum of African American History (Chicago, Illinois)
Created in 1961, the DuSable Museum of African American History is one of the oldest museums of African American history. Originally started as the Ebony Museum of Negro History and Art, this institute was the largest caretaker of African American culture until the Smithsonian National Museum of African American History and Culture opened.
 Tuskegee Airmen National Historic Site at Moton Field (Tuskegee, Alabama)
Take a virtual tour of the primary flight-training site for the Tuskeegee Airmen , the famed African American pilots of World War II.
SIX CIVIL RIGHTS MUSEUMS TO VISIT VIRTUALLY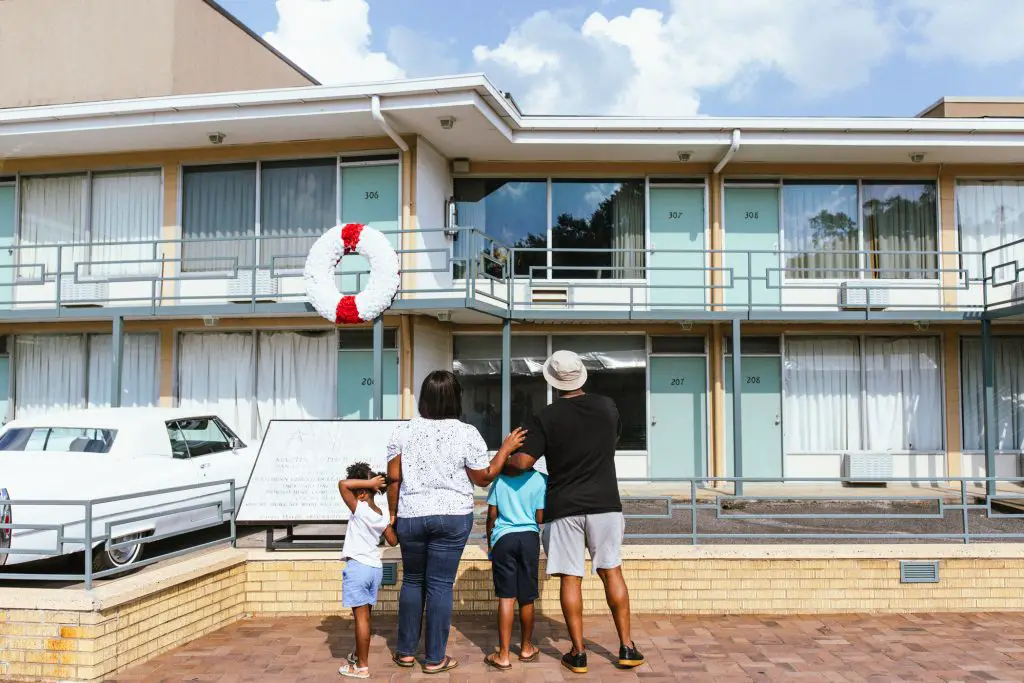 You can find a complete list of all the virtual tours and experiences offered by the United States Civil Rights Trail here .
National Civil Rights Museum at the Lorraine Motel ( Memphis, Tennessee ) The National Civil Rights Museum was built around the Lorraine Motel, the location where Dr. Martin Luther King, Jr., was assassinated in 1968. The museum which traces the Civil Rights Movement in America is filled with some great gems. My favorite exhibits included: a replica of a Montgomery city bus in which Rosa Parks refused to give up her seat for a white passenger and a garbage truck to commemorate the "I Am A Man Sanitation Workers Strike." This strike, which Dr. King helped organize, was for the improvement of working conditions for Memphis sanitation workers. 
National Center for Civil and Human Rights (Atlanta, Georgia) The National Center for Civil and Human Rights is a multicultural center, and it highlights the Civil Rights Movement and the modern human rights movement. The museum has a Voice of the Voiceless gallery, which showcases the Morehouse College Martin Luther King, Jr. Collection.
International Civil Rights Center & Museum (Greensboro, North Carolina) The International Civil Rights Center & Museum is located in the original Woolworth's building where the four North Carolina A&T State University students (also known as the Greensboro Four) staged a sit-in to challenge the "Whites Only" lunch counter. This museum commemorates the Greensboro Four's role in launching the sit-in movement.
Martin Luther King Birth Home The Martin Luther King Birth Home is the childhood home of Dr. King.  This museum which is part of the National Park Service, allows you to see where Dr. King spent the first 12 years of his life.
Howard University Howard University is a historically Black university located in Washington, DC. The university, which was founded in 1867, is one of the premier Black institutions for higher learning in the country.  Take a 3D virtual tour of the university which is home to several buildings that have been designated as National Historic Landmarks. 
Mississippi Civil Rights Museum The Mississippi Civil Rights Museum , which opened in 2017 is dedicated to educating visitors about the Civil Rights Movement.  It also provides more insight into the murders of Emmett Till, a 14-year-old teen that was visiting the state when he was brutally murdered, and Civil Rights Leader, Medgar Evers who was assassinated in front of his Mississippi home.
If you want to learn more about Black History, in addition to virtual tours Black History documentaries also provide some insight into the Black experience in America.  For more Black History inspiration follow us on Instagram .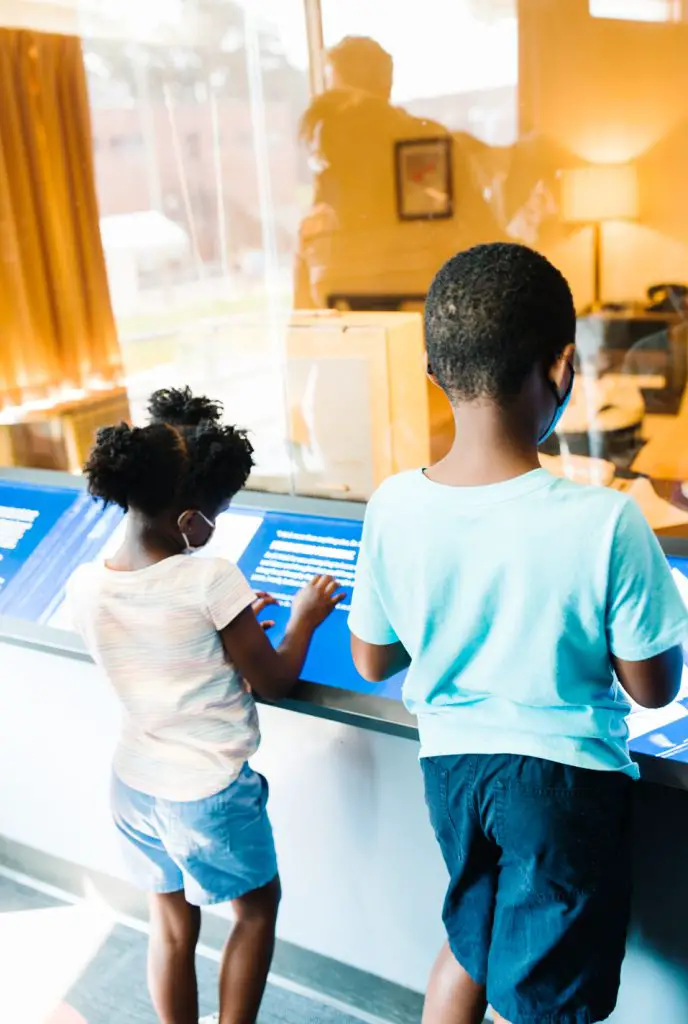 National Civil Rights Museum at the Lorraine Motel
For more articles on Black History in Travel:
10 Best US Cities to Learn About Black History
Top 20 Best Black History Museums in the US to Visit
7 Best Sites to Learn about Black History in Washington, DC
If you enjoyed this post on Black History Museums You can Explore from Home, you might find the following family travel articles helpful.
Related Articles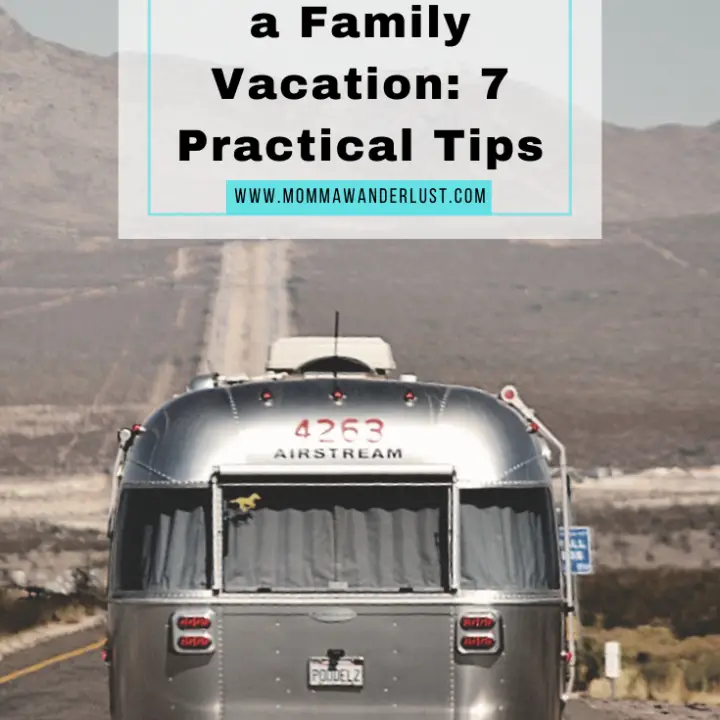 How to Plan a Family Vacation: 7 Practical Tips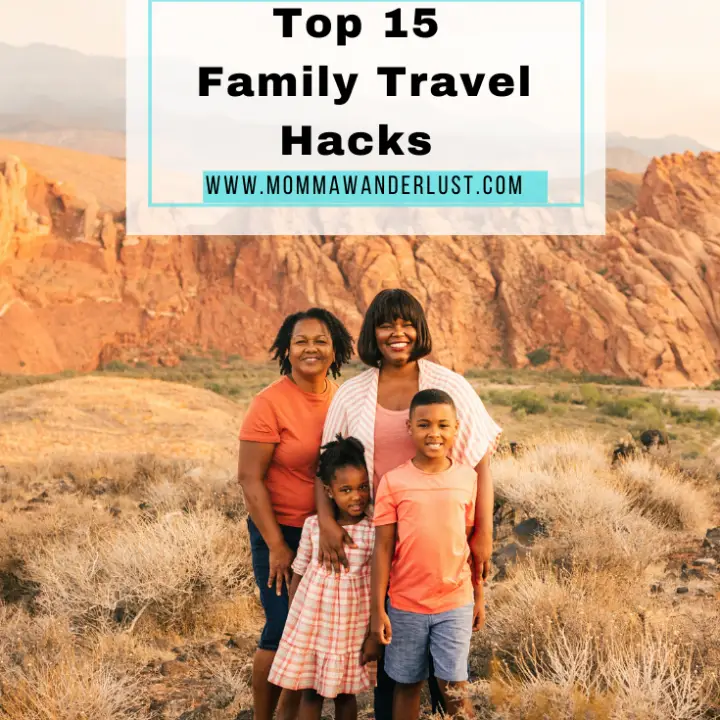 Top 15 Family Travel Hacks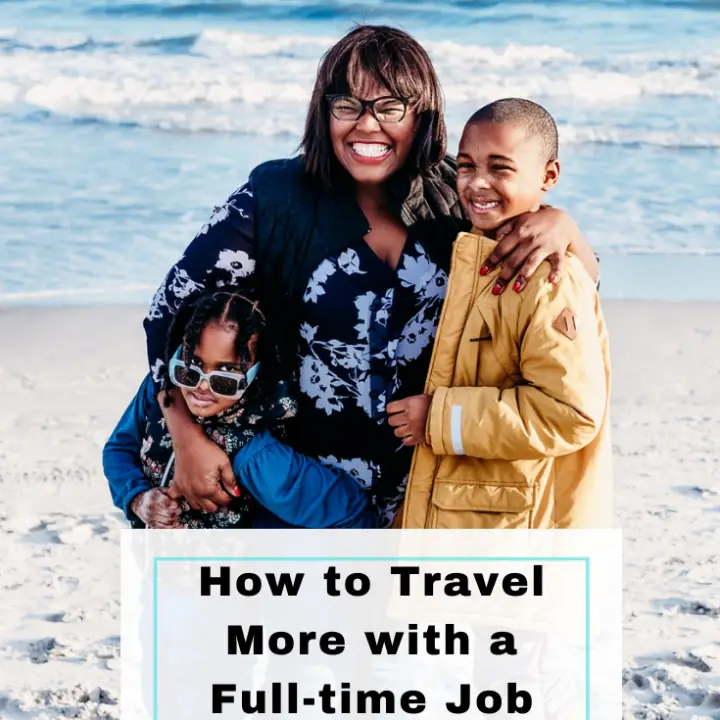 How to Travel More With a Full Time Job: 6 Top Tips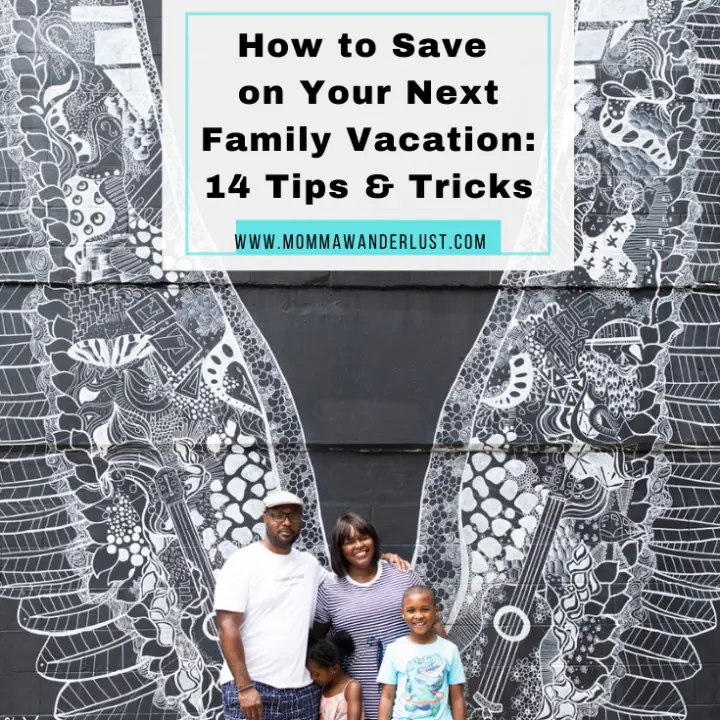 How to Save Money on Your Family Vacation: 14 Top Tips and Tricks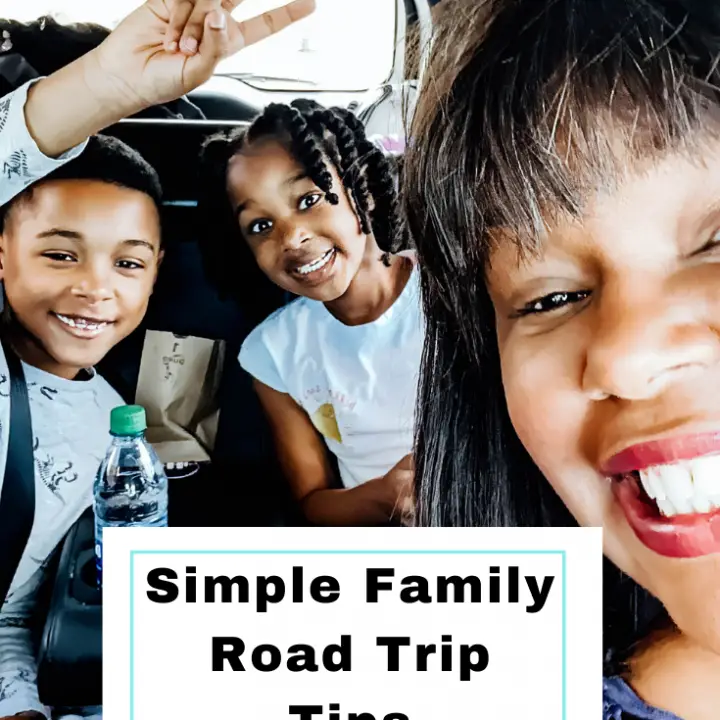 Simple Family Road Trip Tips
Pin for later:.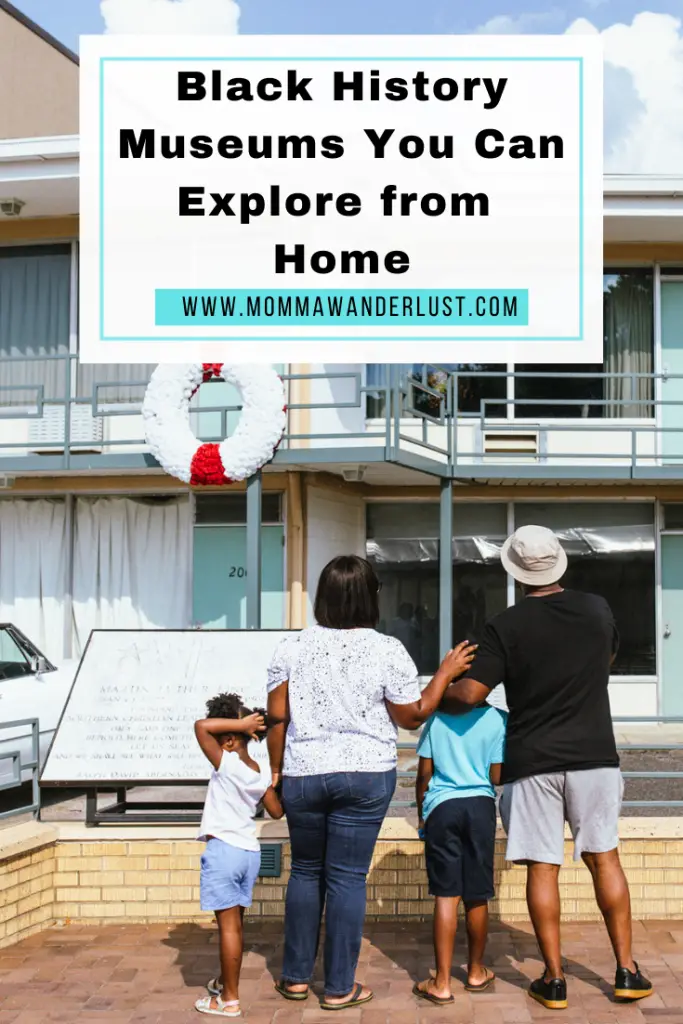 Up Next For You
6 cute face masks for kids, 7 places to learn about black history in..., fun summer activities for kids, 10 best us cities to learn about black..., 7 best sites to learn about black history..., creating a car survival kit with cricut, cricut gift ideas for beginner crafters, how to make personalized gifts with the cricut..., teaching kids manners with cricut, historic hampton house in miami review, things to do in pompano beach with kids, 20 best black history museums in the us to visit.
[…] Go on a virtual field trip to the Smithsonian, Schomburg Center for Research in Black Culture, or the Dance Theatre of Harlem (Find more here). […]
These are great!! Thank you
Leave a Comment Cancel Reply
Save my name, email, and website in this browser for the next time I comment.
Download the App
Tinybeans News & Stories
Pregnancy Tips
Baby Shower
Tweens & Teens
Activities for Kids
Arts & Crafts
Food & Drink
Home Organization
Party Ideas
Personal Stories
Family Vacation Ideas
Attractions
Los Angeles
San Francisco
Holiday Shopping Guide
Baby Essentials
For Parents
For the Home
Seasonal & Sales
Jokes for Kids
Fun & Games
Digital Entertainment
Celebrities
Viral & Trending
Work with Us
Partners & Affiliates
For Investors
For Advertisers
Photo books
About Tinybeans
The Tinybeans Promise
Our Editorial Staff
© Tinybeans 2023
Privacy Policy
Terms of Use
28 Places to Visit to Learn More about Black History
Your whole family can benefit from a visit to one of these museums and historic sites that teach about the Black experience in America
Make every month Black History Month by visiting one of these important spots: from museums of African-American history to historic sites that represent important Black people and events in our nation's history, you can teach your children about Black history and culture while having a memorable family vacation.
View this post on Instagram A post shared by MAAH (@maahmuseum)
Museum of African American History | Boston, MA
Showcasing the life of free Black Massachusetts residents in the 18th and 19th centuries, the Museum of African American History consists of four original African American buildings built before the founding of the United States. Exhibits include documentation on the first slave ship to dock in Boston Harbor before slavery was outlawed in the state, photographs, papers, and other pieces of culture. A school, meeting houses, and home are all part of the museum, which has locations in both Boston and Nantucket.
View this post on Instagram A post shared by Tuskegee Museum (@tuskegeemuseum)
National Museum of the Tuskegee Airmen | Detroit, MI
The Tuskegee Airmen were dedicated, determined young men who enlisted to become America's first Black military airmen at a time when there were many people who thought that Black men lacked intelligence, skill, courage and patriotism. Learn about their significant contributions at the National Museum of the Tuskegee Airmen which is now a part of the Charles H. Wright Museum of African American History. 
Whitney Plantation | Wallace, LA
A former sugar and indigo plantation, Whitney Plantation is dedicated to telling the story of the enslaved residents alongside that of their owners. Through on-site tours and education from employees, visitors will learn the history of the transatlantic slave trade along with slavery in the area. The Whitney also has rotating exhibits on various subjects related to slavery.
View this post on Instagram A post shared by Schomburg Center (@schomburgcenter)
Schomburg Center for Research in Black Culture | Harlem, New York City, NY
Part of the New York City Public Library system, the Schomburg Center for Research in Black Culture is a world-renowned research library preserving African American and African descent cultures. Named for an African-Puerto Rican scholar, the library has some of the rarest artifacts of Black history in the United States, including an original book of poetry written by Phillis Wheatley in the 18th century and works by Malcolm X and Booker T. Washington. It is also the final resting place for famed Harlem Renaissance poet Langston Hughes, whose ashes are interred in the floor of the main entryway. While many items are only accessible by researchers, the building is open to the public, as are two rotating exhibits and the presentations held at the center.
View this post on Instagram A post shared by The National Center for Civil and Human Rights (@ctr4chr)
National Center for Civil and Human Rights | Atlanta, GA
Dedicated to telling the stories of civil rights struggles worldwide, the National Center for Civil and Human Rights offers exhibits, educational programs, and memorabilia to explore. Home to the Morehouse College Martin Luther King, Jr. Collection, visitors can view Dr. King's papers and photographs in the Voice to the Voiceless Gallery. At the lunch counter sit-in, experience a simulation of sitting with those who non-violently protested being able to eat anywhere they chose. And in the U.S. civil rights exhibit, read of heroes who put their lives on the line to protest Jim Crow segregation laws.
View this post on Instagram A post shared by Galveston Island (@galvestonisland)
Juneteenth Historical Marker | Galveston, TX
The next time you visit Galveston Island, be sure to find the historical marker that represents "Juneteenth ," June 19th, 1865, the day that enslaved people in Texas discovered they had been freed by President Lincoln over two years prior. It wasn't until Union troops, along with Maj. Gen. Gordon Granger landed on the island and announced that enslaved people were now free that Texas reconstruction began. As early as 1866, formerly enslaved people were celebrating "Emancipation Day" in Galveston, which has continued to grow and is now a worldwide celebration of freedom. 
Explore Richmond's Legacy | Richmond, VA
Richmond is steeped in important Black history and here are just a few of the ways you can experience it with your kids.
Visit the home of Maggie Lena Walker , a newspaper editor, bank president, and champion of civil rights for African Americans and women. Join a tour of her home and an exhibit hall, watch a short film about her life and walk in the footsteps of a great activist of the early 20th century. There's also a Maggie L. Walker Memorial Plaza . 
The Black History Museum & Cultural Center of Virginia celebrates the rich culture and history of African Americans people in Virginia and has permanent exhibits that explore Jim Crow, Reconstruction, Emancipation, and more. 
You can also explore Richmond's monuments: Virginia Civil Rights Memorial  on the Capitol grounds,  Slavery Reconciliation Statue , actor and dancer Bill "Bojangles" Robinson monument, and the tennis icon Arthur Ashe monument on Monument Ave. There's also a self-guided Richmond Slave Trail: Walk along and discover seventeen different markers that display the somber truth about slavery in Richmond. 
At the Virginia Museum of Fine Arts entrance along historic Arthur Ashe Boulevard, you'll find Rumors of War, a powerful sculptur e by Black artist Kehinde Wiley. 
Discover even more at visitrichmondva.com
The Legacy Museum | Montgomery, AL
The museum depicts the history of Black people in the United States, beginning with slavery, through Jim Crow laws and segregation, to current issues of mass incarceration. The memorial, a quick walk away, honors 4,000 victims of lynching and racial violence. By filling in the gaps in the history that many Americans learn in school, the content presented may help families initiate discussions related to race and inequality in the United States
The National Underground Railroad Freedom Center | Cincinnati, OH
Located just a short walk from the beautiful Ohio River, this museum's mission is to "reveal stories of freedom's heroes, from the era of the Underground Railroad to contemporary times." From permanent exhibits to new and rotating exhibitions, the museum illuminates the concepts of freedom, what it means to be free, and issues of both historic and modern-day slavery. Read the letters home from a Black soldier in WWII, what the pen of an enslaved person really looked like, and the journey from being enslaved by a family to emancipation, in pictures and letters. You'll find an array of online learning resources including exhibits, lesson plans, and videos. 
Learn more at: freedomcenter.org
Civil Rights, Black History & Culture | Jackson, MS
Jackson, Mississippi, is famously known for the renowned Civil Rights Museum , But Jackson is also home to many lesser-known Civil Rights sites you can visit and more than one iconic walking trail, making it a great place to experience Black History any time of the year. You'll find the Mississippi Freedom Trail with ten important sites as well as the Mississippi Blues Trail which highlights the history and significance of the Blues in Jackson. 
Additional spots not to miss include the Smith Robertson Museum and Cultural Center , the International Museum of Muslim Cultures , countless historic churches, and, of course, some of the best eateries in all of Mississippi. 
Learn more at: visitjackson.com
Arts & Culture | Chattanooga, TN
A visit to Chattanooga, TN is full of opportunities to learn about Black history. 
Founded in 1983 as the Chattanooga African American Museum, the Bessie Smith Cultural Center celebrates the African Diaspora and pays tribute to Chattanooga's African American culture with an emphasis on Bessie Smith, "The Empress of the Blues." 
The Soul of MLK mural project has begun and is beginning work on its third side to help bring revitalization of the MLK District. Across town at the southern entrance of the Walnut Street Pedestrian Bridge, the Ed Johnson Memorial  is a permanent public site that strives to promote racial healing and reconciliation by acknowledging the lynching of Ed Johnson, honoring the courageous work of his attorneys, and recognizing the resulting U.S. Supreme Court case that established federal oversight of state-level civil rights issues.
View this post on Instagram A post shared by Niagara Falls UGRR (@niagarafallsugrr)
Niagara Falls Underground Railroad Heritage Center | Niagara Falls, NY
Opened in 2018, the  Niagara Falls Underground Railroad Heritage Center tells the stories of freedom seekers who risked their lives to escape slavery and oppression by journeying north to Niagara Falls as one of their final stops and border crossing. Captured in various exhibits, this important history is documented and shared with visitors from around the country. Virtual tours are also available for those who aren't able to visit in person. 
Walk in Frederick Douglass' Footsteps | Baltimore, MD
Born into slavery in Maryland in 1818, Frederick Augustus Washington Bailey came to Baltimore as a child where he lived as an enslaved person in the Auld family home on Aliceanna St. (known as Happy Alley). It was here that he learned to read; Hugh Auld's wife Sophia taught Frederick the alphabet (in spite of her husband's disapproval). See the Fell's Point shipyards where Douglass worked and the place where he purchased his first-ever book (28 Thames St.). In 1838, disguised as a sailor, he escaped north to freedom on the train; it is thought he passed through Baltimore's President Street Station , (where you can now find a Civil War Museum). Douglass went on to change the course of history by fighting tirelessly for freedom and equality. (Fun fact: When he married, he took the name Douglass after the hero clan in Sir Walter Scott's famous poem, Lady of the Lake .)
Later in life, Douglass returned to Baltimore to build a row of houses for African-American renters. You can visit the Frederick Douglass-Isaac Myers Maritime Park Museum in Fell's Point, on the site of the first African American-owned shipyard in the United States, and see a large sculpture of Douglass at Maritime Park. Sign up for the Frederick Douglass Path to Freedom Walking Tour which will take you on a route that both teaches Douglass' experience in Baltimore as well as the history of the Underground Railroad, immigration, and shipbuilding. 
Learn more about Frederick Douglass here .
And check out visitbaltimore.org to learn more about Douglass' legacy.
Martin Luther King Jr. National Historic Site | Atlanta, GA
Take your kids back to where this leader of the Civil Rights Movement was once a kid. At the  Martin Luther King Jr. National Historic Park , you can visit his birth home, play where MLK played as a child, and learn all about his early years in the movement. Get inspired to fight inequality in your neck of the woods.
RELATED: 9 Meaningful Black History Month Activities in Atlanta
Little Rock Central High School National Historic Site | Little Rock, AR
The Little Rock Central High School  was the most prominent example of the desegregation of public schools in 1954 when nine African-American students attended school here for the first time in history. You have to  arrange a tour  to enter the school, now designated a National Historic Site, but it's relatively easy to do and a great way to help kids understand the significance of this school as well as the history of desegregation in the U.S.
Belle Meade Plantation | Nashville, TN
You'd think the last thing you'd want to do to understand race in America is to visit the grounds of a plantation that once used enslaved people to make its wealth. But after a recent visit to Belle Meade Plantation in the Nashville area, we can report first-hand that this historic property is at the forefront of talking with the public in a truthful way about the horrors of slavery while honoring the African-American history of the property.
The Journey to Jubilee tour follows the story of the African-Americans who were brought to the plantation in 1807, but who stayed on the plantation through the early 1900s. It shows their vital presence on the property and their story of enslavement to freedom, and provides visitors with an understanding of the times from the African-American viewpoint. This tour is not recommended for kids under 12 due to the graphic reality of slavery, however, the general tour of Belle Meade also incorporates the story of the African-Americans who came as slaves but stayed on as hired workers after the abolishment of slavery. The property itself is very kid-friendly and an excellent respite from the bustle of the city.
Learn About the Underground Railroad | Auburn, NY
Auburn is a charming town in the Finger Lakes region of New York State and has an incredibly rich history. Teach your children what it really means to stand up to tyranny by immersing them in the world of Harriet Tubman. The national park that bears her name is the perfect place to learn all about this incredible woman who emancipated herself from slavery at the age of just 27 and went on to help dozens of slaves find freedom. Before you go, the kids can become Underground Railroad Junior Rangers to learn about the system of secret houses and waystations that helped slaves find freedom. Harriet Tubman National Historical Park includes her home, a visitor's center, the Harriet Tubman Home for the Aged, and the church she raised funds to build. Her burial site is also nearby. The town of Auburn also boasts several other history museums and collections, a memorable public theater, and year-round events and festivals.
Deep Ellum - Dallas, TX
Established in 1873, Deep Ellum is one of Dallas' oldest cultural hubs and has deep ties to the Black community. Starting as a Black farming community, by the 1920s, according to Wikipedia , "the neighborhood had become a hotbed for early jazz and blues musicians, hosting the likes of Blind Lemon Jefferson, Robert Johnson, Huddie "Lead Belly" Ledbetter, and Bessie Smith in Deep Ellum clubs such as The Harlem and The Palace." Now a popular spot for clubs, you can still sense the history here, especially through the street art, which can be found in murals that depict the rich culture and history of the area. 
RELATED: The Best Places to Learn about Black History in Dallas
Rosa Parks Memorial | Montgomery, AL
Smack dab on the corner where Civil Rights activist Rosa Parks boarded a public bus and where she was infamously arrested for refusing to give up her seat to a white passenger, this museum focuses on Parks' story and its place in the Civil Rights Movement. The Museum includes a permanent exhibit, "The Cleveland Avenue Time Machine," a replica city bus that uses fog, lighting, sound, hydraulics, and a robot bus driver to guide visitors on a series of "time jumps" from Jim Crow to "Separate But Equal."
Civil Rights Lessons | Greensboro, NC
In Greensboro, NC , your kids can visit the site of the first Civil Rights sit-in and learn about the A&T Four—four young African-American students who sat at a "Whites Only" counter inside the Woolworth restaurant on Feb. 1, 1960, and refused to move. At the International Civil Rights Center & Museum , a guided tour helps your family learn and relearn important facts about America's history before, during, and after the Civil Rights Movement. The Greensboro Cultural Arts Center houses the African America Atelier where you will find moving exhibits that the whole family will enjoy. And you'll want to visit the Guilford College Underground Railroad trail, which simulates how fugitives seeking freedom navigated in the woods on the Guilford College community with assistance from free and enslaved African-Americans and European-American Allies. 
Museum of African Diaspora | San Francisco, CA
Celebrating the universal connection of all people through their association with Africa, this must-visit museum showcases exhibitions aimed at representing work that may be under-represented in other U.S. museums. For example, as soon as you walk in, you're greeted by a three-story mural comprised of 2,100 photographs submitted by people of the Diaspora.
RELATED: 9 Places to Experience Black History in the Bay Area
National Museum of African-American History and Culture | Washington, D.C.
The stunning building, inspired by Yoruba art and filigree ironwork, is filled with presentations and artifacts that give visitors a glimpse at all aspects—the good and the gut-wrenching—of the African American experience. It's a must-visit for the entire family. See our in-depth guide here .
RELATED: 9 Places to Learn About Black History In & Near the DMV
The National Museum of African American Music | Nashville, TN
You'll want to make note of this museum that's dedicated to educating, preserving, and celebrating more than 50 music genres and styles that were created or inspired by African Americans. The 56,000-square-foot museum can be found in the heart of Nashville and includes artifacts, objects, memorabilia, clothing, and state-of-the-art technology to showcase different narratives and genres. Learn more at nmaam.org
View this post on Instagram A post shared by A P R Pullman Porter Museum (@aprpullmanportermuseum)
National A. Philip Randolph Pullman Porter Museum | Chicago, IL
Located in the Historic Pullman District in Chicago, IL, this museum was opened in 1995 to pay homage to Asa Philip Randolph and Pullman Porters, the men who made up the membership of the Brotherhood of Sleeping Car Porters (BSCP) union. Randolph was the chief organizer and co-founder of the BSCP, the first African-American labor union in the country to win a collective bargaining agreement. Under Randolph's leadership, the Pullman Porters fought a valiant battle for employment equality with the corporate giant, the Pullman Rail Car Company.
RELATED: 25+ Ways to Celebrate Black History Month in Chicago
View this post on Instagram A post shared by Buffalo Soldiers Museum (@buffalosoldiersmuseum)
Buffalo Soldiers National Museum | Houston, TX
African Americans have served proudly in every great American war. In 1866, through an act of Congress, legislation was adopted to create six all-African-American Army units. These fighting men represented the first Black professional soldiers in a peacetime army. The recruits came from varied backgrounds including formerly enslaved people and Civil War veterans. Once the westward movement had begun, prominent among those blazing treacherous trails of the Wild West were the Buffalo Soldiers of the U.S. Army. Learn about their history at Buffalo Soldiers National Museum .
Negro League Baseball Museum | Kansas City, MO
Established in a one-room office in 1990, the Negro Leagues Baseball Museum is dedicated to preserving and celebrating the rich history of African-American baseball and its profound impact on the social advancement of America. Now you can visit the museum's 10,000 sq. ft. home to learn how "Jim Crow" laws forced Black baseball players to form their own teams, "barnstorming" around the country to play anyone who would challenge them. 
In 1920, an organized league structure was formed under the guidance of Andrew "Rube" Foster—a former player, manager, and owner of the Chicago American Giants. In a meeting held at the Paseo YMCA in Kansas City, Mo., Foster and a few other Midwestern team owners joined to form the Negro National League. Soon, rival leagues formed in Eastern and Southern states, bringing the thrills and innovative play of Black baseball to major urban centers and rural countryside in the U.S., Canada, and Latin America. The Leagues maintained a high level of professional skill and became centerpieces for economic development in many Black communities.
View this post on Instagram A post shared by Yunno (@yunnorguez)
The Black American West Museum | Denver, CO
What started as an homage to Black cowboys, the Black American West Museum is now dedicated to collecting, preserving, and disseminating the contributions of Blacks in the Old West including miners, soldiers, homesteaders, ranchers, blacksmiths, schoolteachers, lawmen, and other important professions. 
Mary McLeod Bethune Home & Grave Site | Daytona Beach, FL
Educator and civil rights activist Dr. Mary McLeod Bethune was a fixture in Daytona Beach for 50 years. The founder of Bethune-Cookman University, a historical Black college, Bethune was a national advisor to Franklin D. Roosevelt and the only African American woman to be part of the United States delegation that helped form the United Nations charter. Open to the public, her home is on the university's campus and contains artifacts from Dr. Bethune's life. Her gravesite, also on campus, is located nearby.
Additional reporting by Amber Guetebier, Kate Loweth & Ayren Jackson-Cannady
Share This Article
Click to share on Facebook (Opens in new window)
Click to share on Twitter (Opens in new window)
Click to share on Pinterest (Opens in new window)
Click to email a link to a friend (Opens in new window)
Click to share on Copy (Opens in new window)
Parenting news, advice, and inspo... right in your inbox
By signing up to Tinybeans newsletters you agree to our Terms and Privacy Policy
Trending Now
Sound Machines Are Putting Babies' Hearing at Risk, AAP Warns
13 Things to Throw Out That You've Been Desperately Clinging To
The Best Holiday Memories Are Often the Worst Experiences
The 10 Most Common Discipline Mistakes Parents Make
Pediatric SLP Shares the Top 8 Toddler Choking Hazards
Parenting news, advice, and inspo… right in your inbox., this website uses cookies to ensure you get the best experience possible. accepting the use of cookies enables important site functionality including personalization and analytics..
Top Trip Ideas for Black History Month
This year, make Black History Month come alive for your kids by taking a trip to commemorate the significant contributions made to the United States by the African-American community, and to honor the struggles experienced by many black Americans. Any one of these field trip ideas will engage your kids in history and make them eager to learn more.
Walk the length of this colorful mural, which spans a full city block in Los Angeles. This artistic colossus is a testament to African-American achievement and unity. The artwork was started over 30 years ago by a man named Tony Riddle, who began scribbling poetry on the side of the wall. His work inspired other artists to express their African pride by painting and writing all along the face of the wall. Your kids will marvel at the colors and stories, with each section revealing a portion of African-American history.
Educate your children about the life and achievements of Martin Luther King Jr. while taking a tour of King's birthplace, Sweet Auburn. They'll learn biographical information about this civil rights leader, and hear his message of peaceful disobedience. The tour includes a delightful puppet show detailing the significant contributions of African-American leaders to our country. Round up your family and head to this historic site to teach your children about a brilliant and courageous African-American visionary.
In the early 1900s, tens of thousands of African-Americans fled the brutal treatment and laws of the south to move north toward opportunity and, for some, freedom. This bronze statue, erected by Aaron Sarr in 1996, depicts a man with a suitcase, headed northward toward a new life. Let your children witness this symbol of pilgrimage, and explain why this journey was significant to a black American in the early 20th century.
Congo Square in New Orleans remains an important cultural and historical landmark, because this is where slaves were bought and sold. However, this section of the French Quarter also remains a symbol of hope and unity, since slaves used the square as a place to gather, dance, and sing. Congo Square is still home to theater and dance productions that support African-American life and achievements. Take your family to a play at the Congo Square Theater to commemorate and honor Black History Month.
This museum is housed within Fort Wayne, an 18th century military fortress. Bring your family to this Detroit site to honor the African-American Air Force troops that served in World War II. Retired Tuskegee Airmen are often on-site to lecture and speak with attendees about their experiences during battle. View photographs and old uniforms, and help your children understand the major contributions of these brave men.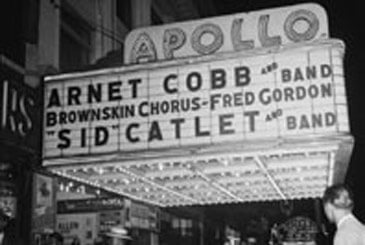 The Apollo Theater in New York City has long been a beacon for new and innovative African-American talent. Many important African-American performers have graced this stage and made history. The introduction of Amateur Night in the 1930s helped aspiring musicians, comedians, and actors gain recognition in the big city. Take a tour of the theater and enjoy a show with your family this Black History Month.
Surprise and excite the sports fans in your household with a fun family trip to the Baseball Hall of Fame in Cooperstown, New York. The interactive exhibit will engage your kids while teaching them about African-American baseball history. Explore the Negro League section, and explain to your children that sports were initially segregated in the U.S., and black athletes had to struggle for recognition. This will be an entertaining and educational day for your family.
Teach your kids about the baseball player who paved the way for Jackie Robinson and racial equality in American sports. Known as the "Black Babe Ruth," Josh Gibson played on two Negro teams in Pittsburgh, and hit 800 home runs over the course of his extraordinary 17-year career. This incredible athlete died only months before Jackie Robinson joined the Brooklyn Dodgers, so he never saw the color barrier breached in American baseball. Bring your family here to celebrate the life and achievements of Josh Gibson.
Juneteenth is a nationally celebrated day commemorating the freedom and achievement of African-Americans in the United States. Emancipation Park was purchased over 100 years ago in honor of this celebration, and is still used for Juneteenth celebrations today. The park is a symbol of the success within the African-American community, because it is one of the first plots purchased by a black American. Reverend Jack Yates bought this ten-acre site in the 19th century, in the name of Juneteenth. Teach your children about the significance of Juneteenth, and stroll the beautiful site of the annual celebration.
Do your kids think the Underground Railroad was a 19th century subway system? Let your children uncover the true history of this dangerous but imperative network that brought slaves to freedom. Before the Civil War, four homes in Kenosha served as stops in the Underground Railroad, and were facilitated by brave individuals who helped smuggle slaves into Canada. Tour these homes and imagine what it was like for the enslaved to flee in search of emancipation. The Underground Railroad was an enormously organized, impressive, and perilous effort. During Black History Month, invite your family to honor the courage of those who made freedom possible.
Featured High School Resources
Related Resources

11 Self-Guided and Virtual Black History Tours
Tonya Abari is a classroom teacher-turned-intersectional freelance writer. She is originally from Maryland but is currently based in Nashville, Tennessee.
Black history is American history. And across the United States, cities are filled with rich African American history and culture. From landmark homes to nationally recognized museums, visitors and residents alike can learn how Black Americans have impacted our society. Many places offer local walking tours that deep dive into the city's Black history and culture.
Now, many attractions and tours are on pause because of the pandemic. However, you can still celebrate Black history through a self-guided or virtual walking tour. And although Black History Month is a time to celebrate, immerse yourself in Black history year-round.
The Black Heritage Trail
Offering audio-guided and self-guided tours, the Black Heritage Trail is an interactive trail packed with information about African American history in Boston. The tour highlights Boston's free Black community during the 18th and 19th centuries, including homes, places of worship, schools, and stops along the Underground Railroad. Can't make it to Boston? In conjunction with Boston's Museum of African American History, The Black Heritage Trail also offers virtual tours so that you can learn about Boston's Black history from the comfort of your own home.
African American Heritage Trail
dctourism / CC BY-NC 2.0 / flickr
Cultural Tourism DC, in cooperation with the DC Office of Planning, created a self-guided tour of nearly 100 African American history and cultural sites in our nation's capital. Learn a brief history of African Americans in Washington, D.C., and download the self-guided tour guide, divided into 15 unique D.C. neighborhoods, to get started!
Fort Monroe, Virginia
Located in the southern tip of the Virginia peninsula, Fort Monroe is the largest stone fort built in the United States. Completed in 1834, President Obama designated Fort Monroe as a national monument in 2011. On the eight-stop self-guided walking tour, learn about the first Africans to land at Old Point Comfort and the "Contraband Hospital" site where Harriet Tubman was a nurse and cook.
College Park, Maryland
The University of Maryland at College Park's Office of Diversity and Inclusion created a guided African American History Virtual Walking Tour . Go for a "stroll" on this beautiful campus while exploring how Black history has shaped the university. A companion to the in-person, self-guided tour is the perfect way to learn how African Americans have not only shaped UMD but how their contributions have impacted colleges and universities all over the world.
Atlanta, Georgia
If you want to experience Atlanta Black history icons, look to Roundabout Atlanta . This family-owned and operated tour guide is all about Southern hospitality. Operating for a decade, this travel company offers private, Black history tours in Atlanta. Experience sites like the birthplace of Dr. Martin Luther King Jr. or the expansive Tyler Perry Studios.
Bowling Green, Kentucky
LuAnn Snawder Photography / CC BY-ND 2.0 / Flickr
Ernest Hogan, considered to be the founder of Ragtime music, was born and raised in the ShakeRag District of Bowling Green , which is placed on the National Register of Historic Places recognized for its significance to African American history. Travelers can immerse themselves in the local history of ShakeRag through a self-guided walking tour of the historic district, passing through historic homes and buildings, as well as landmark spots like Alice's Beauty Shop, which employed young college graduates starting in the 1940s.
Nashville, Tennessee
Nashville isn't only about hot chicken and country music. And United Street Tour's owner, Chakita Patterson, is committed to showcasing the deep Black history, food, and culture that often gets overlooked. While this co company's traditional walking tours are on pause, United Street Tours is now offering "The Black Experience," which is completely virtual so that you can learn about Nashville's treasures from the comfort of your living room.
Edgard, Louisiana
Located one hour from New Orleans and Baton Rouge, Louisiana, the Whitney Plantation is the only museum in Louisiana that focuses solely on the lives of people who were enslaved. It offers a self-guided audio tour about slavery on the grounds of a historical sugar, rice, and indigo plantation. The tour includes a memorial that honors over 100,000 enslaved people of Louisiana. 
Detroit, Michigan
The Detroit Experience factory has a donation-based virtual tour on the city's Black history and communities. This tour focuses on systemic racism (segregation and redlining) and its effects on Detroit throughout the last century.
Oxford, Ohio
Tmariemdith, CC BY-SA 4.0 / Wikimedia Commons
A virtual self-guided tour to learn about Oxford, Ohio's Black history is free and available through Enjoy Oxford's official website . Along the tour, visitors explore sites like the B. First Baptist Church and the E. Sycamore Carwash.
Oakland, California
Although in-person tours through Oakland Urban Paths are currently on pause, they offer a digital Black History tour. The tour can be viewed from a computer or phone and details the rich African American history of Oakland, California. Amongst many important facts, learn about the Black Panther Party, Elizabeth Flood, and the Paul Robeson Administration Building.
9 National Park Sites Tied to Black History
The Indigenous American Food Movement Is Here, and It's Starting in These Cities
50 Best Free Things to Do in Washington, DC
Junior Ranger Programs in Washington DC Activities
Boston's Black Heritage Trail: The Complete Guide
September Festivals and Events in the Washington, D.C., Area
The Best Staycation in Every State
Top Destinations in the Eastern United States
8 Best Events in the Washington D.C. Area in February
Great Summer Family Trips in the USA
The Top 10 Things to Do in Fredericksburg, Virginia
The Top 12 Places to Visit in Maryland
Get to Know Washington, D.C. Neighborhoods
Best Inns, B&Bs and Boutiques
20 Best Things to Do in Washington, D.C.
Science Says This Is the Perfect U.S. Road Trip
By clicking "Accept All Cookies", you agree to the storing of cookies on your device to enhance site navigation, analyze site usage, and assist in our marketing efforts.
Interactive Field Trips Offered to Educators for Black History Month, President's Day, Women's History Month and Earth Day
The center for interactive learning and collaboration (cilc) provides new ways for teachers to inspire their students with virtual experiences.
In preparation for several upcoming significant historical, cultural and societal events, the Center for Interactive Learning and Collaboration (CILC) has curated a list of live, interactive virtual field trips that educators can access to enrich discussions surrounding Black History Month, President's Day, Women's History Month and Earth Day. The diverse list of interactive learning experiences ranges from an immersive underground railroad experience to an exploration of women war reporters who have made indelible marks in the world of journalism. Several of the offerings are free to the public, while others have a fee associated.
Virtual expeditions have gained in popularity in recent years and even more so since the start of the COVID-19 global pandemic. What sets CILC and its content collaborators' programs apart from traditional web-based experiences (prerecorded) is the live interactive aspect. Museum curators, historians, authors, researchers, and other expert instructors engage directly with students during the virtual field trip to create a richer learning environment. The selections below offer an engaging resource to educators who want to expand their curriculum in a unique and authentic manner.
BLACK HISTORY MONTH, FEBRUARY 2021
Whether educators wish to celebrate African-American sports or take a deep dive into the Underground Railroad, educators will find an extensive list of programming experiences to reflect on the significant roles that African-Americans have played in shaping US history. A sampling of the programming available include:
Underground Railroad Immersive Experience , Ohio History Connection
Double Victory: African Americans in WWII, National World War II Museum
African American Artists (free), Smithsonian American Art Museums
It's NOT Black or White: How a Museum Defines 'Race' ,
Cleveland Museum of Natural History
African American Trailblazers (free), Pro Football Hall of Fame
PRESIDENT'S DAY, FEBRUARY 15, 2021
With interactive field trips, teachers have the ability to bring President's Day to life by enriching the holiday with live programming for their students. A sampling of the programming available include:
America's Presidents (free), Smithsonian's National Portrait Gallery
Young Abraham Lincoln , Learn Around the World
The Pursuit of Liberty: the Revolutionary War and the Founding of America, VA Museum of History and Culture
Investigating the Lincoln Assassination with Detective McDevitt , Ford's Theater
George Washington and the French and Indian War (free), Fort Necessity National Battlefield
WOMEN'S HISTORY MONTH, MARCH 2021
Teachers looking for ways to provide fresh content when celebrating the vital role of women in American history can infuse new excitement within their students through well-known historians and experts A sampling of the programming available include:
Women War Reporters: How They Wrote World "Herstory", Authors on Call
Votes for Women , MD Center for History & Culture
Women's History: Dirt on Their Skirts, National Baseball Hall of Fame
Activism in the Suffrage Movement (free), VA Museum of History
Women Who Paved the Way: Exploring Women Homesteaders and Suffragists (free), Homestead National Monument
EARTH DAY, APRIL 22, 2021
Educators can explore outside a school's traditional curriculum setting to experience a day that promotes environmental awareness and calls for the protection of our planet. A sampling of the programming available include:
Earth Day: Preserving Our Most Precious Resource , SOITA
Sustainable Solutions: Bioenergy and Bioproducts (free), Creative Discovery Museum
Exploring Earth Science , Cleveland Museum of Natural History
Planet Earth , Royal Tyrrell Museum of Paleontology
Earth is Worth It !, East Central Ohio Ed. Service Center
Teachers, school administrators, parents and childcare professionals are encouraged to browse CILC's complete library of programs or register for a free membership at cilc.org .
About The Center for Interactive Learning and Collaboration
The Center for Interactive Learning and Collaboration (CILC) was founded in 1994 as a nonprofit organization with a mission to connect K-12 schools to national and international museums, zoos and other cultural organizations. CILC was developed for teachers to easily identify quality educational programs and interactive virtual experiences. To date CILC has nearly 200 content providers, which offer standards-driven authentic, live programs evaluated by teachers for teachers. Through interactive learning and collaboration, providers help to expand opportunities for students of all ages to learn through engagement with more than 1,900 professionally delivered programs. For more information about how cultural organizations are considered for CILC's programming or to incorporate into a school's curriculum, please visit https://www.cilc.org/ .
Recent Posts
New Lab Book Helps Educators Turn STEM Classrooms Into Forensic Labs - November 14, 2023
Discovery Education's Sandbox AR Honored with Global Educational Supplies and Solutions Award  - November 13, 2023
Committee for Children Joins Forces with Aperture Education to Integrate Assessments and Curriculum to Build Social-Emotional Skills - November 10, 2023
Want to share a great resource? Let us know at [email protected] .
Username or Email Address
Remember Me
eSchool News uses cookies to improve your experience. Visit our Privacy Policy  for more information.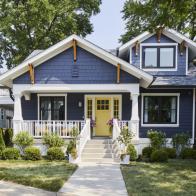 100 Day Dream Home
Barbie Dreamhouse Challenge
Bargain Block
Battle on the Beach
Brother Vs. Brother
Building Roots
Celebrity I.O.U.
Christina on the Coast
Down Home Fab
Farmhouse Fixer
Fix My Flip
Fixer to Fabulous
Flip the Strip
Help! I Wrecked My House
Holmes Family Rescue
Home in a Heartbeat with Galey Alix
Houses With History
Lil Jon Wants to Do What?
Love It or List It
Married to Real Estate
My Lottery Dream Home
No Demo Reno
Property Brothers: Forever Home
Rock the Block
Tough Love With Hilary Farr
Unsellable Houses
Vacation House Rules
Windy City Rehab
See Full Schedule
Stream Full Seasons
Sign Up for Our Newsletters
Ideas by Room
Design Styles
HGTV Magazine
HGTV Newsletters
Flowers and Plants
Landscaping and Hardscaping
Outdoor Spaces
Curb Appeal
Cleaning and Organizing
Entertaining
Health and Wellness
Real Estate
Home Improvement
DIY Projects
HGTV Handmade
$10K to Holiday Giveaway
HGTV Urban Oasis 2023: Enter the Sweepstakes
HGTV Dream Home
HGTV Smart Home
Product Reviews
Gift Guides
Sales and Deals
News and Trends
Newsletters
TV Schedule
Get inspired! Sign up for our newsletters for the latest ideas, products and projects.
By entering your email address, you agree to our Terms of Use and acknowledge the Privacy Policy . HGTV and its affiliates may use your email address to provide updates, ads, and offers.
Want even more inspiration?
HGTV Shopping
HGTV Makeovers
HGTV This Week
HGTV Gardens and Outdoors
HGTV Weekend Projects
21 Black History Month Destinations You Should Visit
Learn about African-American life and history at these museums, historical sites and monuments.

Shop This Look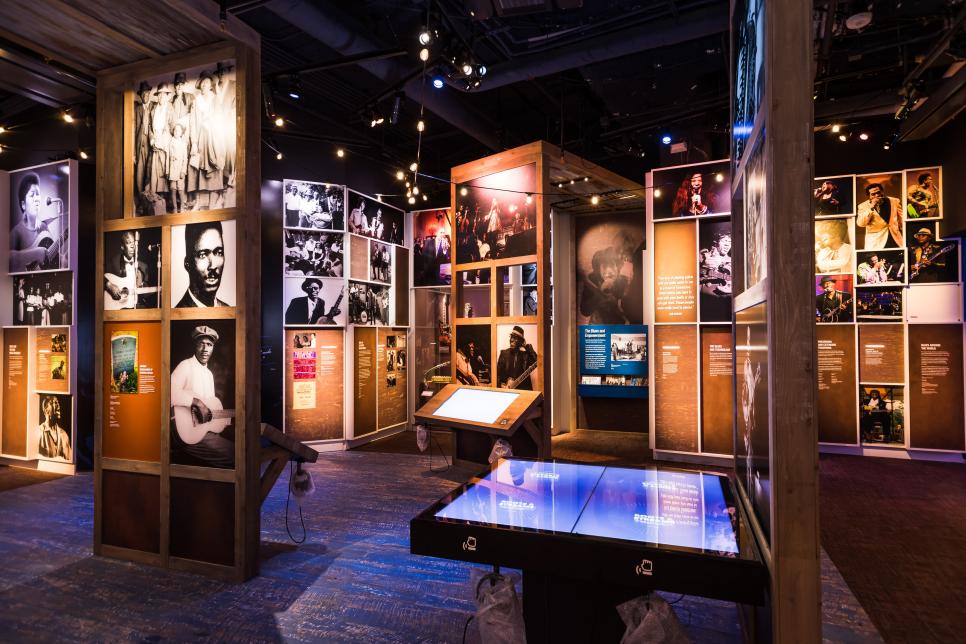 Photo By: 353Media Group
Photo By: Tyrae Campbell
Photo By: National Museum of African American History and Culture
Photo By: Center for Civil and Human Rights
Photo By: Museum of the African Dispora
Photo By: Getty Images, Saul Loeb
Photo By: Charles H. Wright Museum of African American History
Photo By: US Civil Rights Trail
Photo By: Museum of Pop Culture
Photo By: Negro Leagues Baseball Museum
Photo By: Getty Images, Michael Shi
Photo By: National Park Service
Photo By: Getty Images; Keith Getter
Photo By: Andrea Zucker / Memphis CVB
Photo By: Getty Images
Photo By: 4k clips, Shutterstock
Photo By: Getty Images; Raymond Boyd
Photo By: Social_Stratification, flickr
Ways to Celebrate Black Contributions to American Life
Though every month is worth celebrating, Black History Month is an opportunity to spend some thoughtful, dedicated time to looking at how deeply African Americans have impacted American life in music, the arts, the civil rights movement and in so many other ways. Read on for our picks of some of the best places to visit to see that legacy in action.
Visit a Mind-Expanding Museum Dedicated to African American Music
The National Museum of African American Music has been in the works for nearly two decades. This long-awaited museum, which opened in 2021, celebrates more than 50 musical genres inspired by African Americans, including jazz, rap, soul, hip-hop, and gospel. The National Museum of African American Music is the only museum of its kind in the country, NMAAM traces the influence Black Americans have had on American music from the slaves who brought sounds and rhythms from Africa to these shores to the enormous impact of hip hop on contemporary life. Immersive and participatory, the museum is welcoming to a variety of ages and with so much to see and experience, it's a good idea to devote 2-3 hours (the museum recommends 90 minutes) to experiencing NMAAM. You can purchase a wristband for $1 that allows you to save music and videos to enjoy later, a great interactive element that expands your experience beyond the museum's walls.
Learn More: Nashville City Guide: The 15+ Best Things to See and Do
The HBCU All-Star Battle of the Bands
If you love the heart-pounding sound of marching bands and the incredible choreography of j-setting dancers, then you will want to make time each February for the annual HBCU All-Star Battle of the Bands at Atlanta's Mercedes-Benz Stadium. The largest Historically Black Colleges and Universities (HBCU) marching band and dance team showcase in the world, the event welcomes 60,000 to Atlanta each year and has featured more than 35,000 student musicians during its 17 years in existence. The music and dancing (by both dance troupes and the band members) is extraordinary as both high school and college teams compete for top honors and display the kind of school spirit that will get you up on your feet and dancing and clapping along.
National Museum of African American History and Culture
The newest addition to the Smithsonian Institution, the National Museum of African American History and Culture , opened its doors in 2016 and is devoted to the "documentation of African American life, history, and culture." The museum features more than 36,000 artifacts with collections on African American music, literature, photography and more.
Center for Civil and Human Rights
Opened in 2014 in the cradle of the civil rights movement, Atlanta, Georgia, the National Center for Civil and Human Rights focuses on both permanent and temporary exhibitions that tell the history of the civil rights movement in the United States. The permanent collection tackles the history of the civil rights movement of the 1950s and '60s, global human rights and the personal artifacts and papers of Dr. Martin Luther King Jr.
America's Black Holocaust Museum
Opening in February 2022, Milwaukee's America's Black Holocaust Museum (ABHM) takes visitors on a chronological journey through the Black holocaust from 1619 to today. Exhibits include a re-created slave ship and content devoted to slavery, civil rights, Black power and the complicated, often painful history of Black Americans. ABHM is the brainchild of James Cameron, who after visiting the Yad VaShem Holocaust Memorial in Jerusalem, Israel, decided to create a monument to America's own troubled racial history. The museum is part of the renaissance of the African American neighborhood of Bronzeville that has grown into a diverse mix of art collectives, food halls and restaurants.
Museum of the African Diaspora
San Francisco's Museum of the African Diaspora , or MoAD, is a contemporary art museum dedicated to Black culture. In addition to fine art, the Smithsonian affiliate museum features a poet-in-residence program.
Pictured: Juliana Huxtable's Untitled (Psychosocial Stuntin'), 2015. Color inkjet print from the 2019 exhibition Black Refractions: Highlights from The Studio Museum in Harlem.
National Portrait Gallery
The Smithsonian's National Portrait Gallery houses many portraits of iconic African Americans, from a painting of Lena Horne to an antique photograph of Frederick Douglass. One of the most recent additions and must-sees are the official portraits for President Obama in the America's Presidents gallery and the official portrait of former First Lady Michelle Obama in the 20th Century Americans gallery, done by two African American contemporary artists Kehinde Wiley (President Obama) and Amy Sherald (Michelle Obama). Those portraits will tour the country through May 2022 and can be seen during Black History Month at Atlanta's High Museum of Art from Jan. 14 through March 20, 2022.
Charles H. Wright Museum of African American History
Detroit's Black heritage runs deep, from the Underground Railroad to Motown Records. There are so many cultural and historic sites to see, but if you only have limited time in the city, head to the Charles H. Wright Museum of African American History . The museum has more than 35,000 artifacts including permanent collections about Harriet Tubman and the Underground Railroad.
The US Civil Rights Trail
Established in 2018, the US Civil Rights Trail preserves the history of the civil rights movement in the 1950s and 1960s across 14 states, from Delaware to Kansas. The trail connects more than 100 landmarks and historical sites, from the Martin Luther King Jr. Memorial in Washington, D.C., to the Edmund Pettus Bridge in Selma, Alabama.
Museum of Pop Culture
The Museum of Pop Culture in Seattle features an exhibition devoted to hip hop, Contact High: A Visual History of Hip Hop , through March 2023. Also check out an exhibition centered on a man considered to be one of the greatest guitarists of all time, Jimi Hendrix. Fans can learn more about the musician in his hometown at Wild Blue Angel: Hendrix Abroad, 1966-1970 . This permanent exhibit lets guests travel alongside Hendrix during the height of his career and final years of his life. See his passport, read his journal and hear rare interview clips.
Negro Leagues Baseball Museum
America's pastime has deep African American roots. In the early 1900s, Black Americans weren't allowed to play on Major League Baseball teams, but that didn't stop athletes from playing and forming their own teams. Today, the Negro Leagues Baseball Museum in Kansas City, Missouri, preserves the history of Black baseball players from the late 1800s to the 1960s.
Gullah/Geechee Cultural Heritage Corridor
Extending from Wilmington, North Carolina, to Jacksonville, Florida, the Gullah/Geechee Cultural Heritage Corridor is home to the Gullah and the Geechee people, descendants of slaves from West and Central Africa. To learn more about the heritage and history of the area, visit the Geechee Kunda Museum in Riceboro, Georgia, or book one of the ranger-led tours at Cumberland Island National Seashore to explore historic sites along the coast.
Harriet Tubman Historical Park
Designated as a National Historical Park in 2017, Harriet Tubman National Historical Park in Auburn, New York, preserves several important sites associated with the Underground Railroad conductor. Visitors can visit Tubman's gravesite, tour the grounds of her former home and visit the church she attended for more than 20 years.
African Burial Ground National Monument
Located in Lower Manhattan, the African Burial Ground National Monument memorializes a site used as a burial ground for African slaves in the 1600s and 1700s. The grounds include ancestral African diaspora symbols and native shadblow trees.
National Civil Rights Museum
The National Civil Rights Museum in Memphis is housed in part in the Lorraine Motel, the site of the assassination of Martin Luther King Jr. on April 4, 1968. The museum features the room where King spent his final hours after the assassination but also details the history of slavery and civil rights in the United States.
Birmingham Civil Rights Institute
The Birmingham Civil Rights Institute , is an interpretive museum and research center in Alabama featuring permanent and traveling exhibits that chronicle the history of the American civil rights movement.
The King Center
The 23-acre National Historical Site the King Center includes the largest repository of Martin Luther King Jr.'s papers, the historic home and birthplace of MLK as well as significant historical sites like Ebenezer Baptist Church. Visitors can pay their respects to Martin Luther King Jr. and his wife Coretta Scott King at the crypt at the King Center in Atlanta.
National Memorial for Peace and Justice
In addition to many stops on the US Civil Rights Trail, Montgomery, Alabama, is home to the National Memorial for Peace and Justice explores the country's history with racial injustice. Opened in 2018, the National Memorial for Peace and Justice is the first national memorial to reflect on racial terror, from enslaved black people to segregation to the modern presumptions of guilt and gun violence facing African Americans. The powerful memorial features an installation of more than 800 steel pieces that each represent a county in the US where racial lynching took place.
The Legacy Museum
Just a few steps from the National Memorial for Peace and Justice, the new Legacy Museum provides a comprehensive history of the US with a focus on the legacy of slavery. The museum itself sits on a site where enslaved Black people once labored in bondage. Prepare to have your mind expanded at a space that looks at the ongoing legacy of racism in America from slavery to mass incarceration.
Mitchelville Freedom Park
Hilton Head Island in South Carolina is home to a park that commemorates a community of freed slaves who created the first self-governed town, Mitchelville , for the formerly enslaved following the Civil War. The community was so notable, distinguished visitors like Harriet Tubman and abolitionist William Lloyd Garrison visited Mitchelville and hundreds of freed slaves flocked to the community to live. The site is on the National Register of Historic Places and serves to educate about the lives and quest for self-governance and autonomy of freed slaves in America. Hilton Head Island is also home to the Gullah community, which retained its West African heritage and culture during and after slavery. The community hosts a Gullah Heritage Tour and an annual Gullah Celebration every February.
The Edmund Pettus Bridge
Built in 1940 — and named after a former Confederate brigadier general — the Edmund Pettus Bridge is now a National Historic Landmark in Selma, Alabama later became the site of Bloody Sunday, the day in March 1965 when 600 civil rights marchers including Rep. John Lewis were attacked by police with billy clubs and tear gas.
ToursByLocals offers year-round tours of some of the highlights of American civil rights history including a 6 Hour Driving Tour or a 3 Day Foot Solider Sacred Grounds Tour . The local guide for those tours was an actual participant and organizer in the Selma to Montgomery voting rights marches.
We Recommend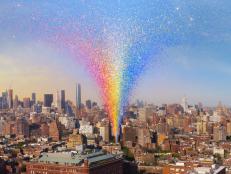 Celebrate Pride Month at Home With These Virtual Events + Performances 10 Photos
Related pages.
14 Top Vacation Spots
Top 10 Most Searched Summer Destinations
15 Items to Teach Your Child About Black History...
Top 10 Wonders of the West
The Best Black-Owned Bookstores Across America
10 Ways to Introduce Your Kids to American Indian...
What to See and Do in Salem, Massachusetts
The 20 Best Places to Visit in the US
21 of Our Favorite Thanksgiving Getaways 2023
School Travel
Customizing Educational Tours and Itineraries
Chicago 3-Day Educational Tour
3-Day NYC Tour
4-Day NYC Tour
3-Day San Antonio Tour
DC and Williamsburg
Williamsburg 4-Day Tour
Black History
Educational Tours
Fashion Tours
Field Trips
Movie Tours
Request Information
November 15, 2023
Black History Tours
The entire black population in Boston was free by 1791. Follow the Black Heritage Trail to learn more and visit the schools and churches in which they developed community. The tour also includes the African-American National Historic Site. Atlanta
The birthplace of Martin Luther King, Jr., is the perfect choice for black history tours. You'll find his birthplace along with several exhibits on this highly influential American. An African-American Heritage Trail takes you to other prominent stops in black history. Also visit the APEX Museum for a better understanding of African-American contributions to the country and the world.
Washington DC
An inscription stating, "I have a Dream" rests at the top of the steps on the Lincoln Memorial and is one of the most moving attractions in this city. A larger memorial to the man who spoke those words, Martin Luther King, Jr., is in the works. And this is just the beginning of DC's black history treasures. Other stops include the African-American Civil War Museum , Smithsonian Museum of African Art , and Howard University.
New York City
Visit Harlem for its famous Hip Hop Tours . Attractions include the African Burial Ground , Apollo Theater , recording studios, radio stations, Columbia University , and more.
Almost every city in America was deeply shaped by the efforts, the bravery, the culture, and the creativity of African-Americans. Many memorialize these efforts, creating the best attractions for black history tours. This is a powerful theme for school travel for students of any age.
Enhance any theme tour experience by Using a Professional Guide .
Fill out this form to contact one of our travel coordinators with your trip request. Or call (877) 397-5700.
For more information on how we can help you plan your group's trip, click here .
[customcontact form=1]
Take your students to national landmarks in American history. Help them explore the world's most fascinating museums or discover new galaxies and eras that seem to be from another world. This is the inspiration behind … [Educational Tours...]
Take one of these exciting tours to follow in the footsteps of famous black Americans, from contributors to early American colonies to civil rights activists and more. Black history tours celebrate the accomplishments of African Americans and pay tribute to the communities they … [Black History Tours...]
There might have been a day when parents and administrators would hesitate to send their school-age children to New York City for fun or education. Today, we dare you to find any city with more educational variety or more exciting and familiar iconic attractions. Manhattan … [NYC Tours...]
Group tours are a once-in-a-lifetime experience for high school students. And a cruise is just the way to do it. A cruise allows students to unpack only once while taking them on an adventure to many destinations. Groups travel … [High School Cruises...]
Fashion is one of the most exciting industries in the world, and following it can take you to many exciting destinations. These tours give you an amazing inside look, from fabrics and design to retail outlets and the company closets, where favorite and retired designs are stacked, racked, and … [Fashion Tours...]
Broadway Tour
Lights, action, Broadway! This sample itinerary showcases the attractions your tour group can visit on an exciting, 5-day Theater Tour in New York City. The lights of Broadway create one of the most inspiring attractions in our nation today, and this tour lets students visit them again and again. … [Broadway Tours...]
Theme Tours
School travel is the perfect opportunity to stretch creative thought and build an entire itinerary around a specific theme. This can actually make it easier to design a trip, helping you narrow down an overwhelming number of amazing … [Theme Tours...]
Visiting the seat of government is a school travel tradition in most states, fourth and fifth graders exploring their state's capitol building and getting their first glimpse at the inside of a congress room and the legislative branch in action. That tradition is brilliantly … [Washington DC School Travel...]
Though it is most often applied  as educational tours, school travel takes on a variety of forms. And there is no better choice than Orlando for fun, excitement, and thrills. It is, after all, the theme park capital of the world. Don't underestimate Orlando, however, for education. In the midst … [Orlando School Travel...]
Return to top of page
Copyright © 2023 · Genesis Framework · WordPress · Log in
Skip to primary navigation
Skip to main content
Skip to primary sidebar
Skip to footer
TravelAwaits
Our mission is to serve the 50+ traveler who's ready to cross a few items off their bucket list.
11 Inspiring African American History Tours In The U.S.
Activities and Interests
Black History
Destinations
Guided Tours
History and Culture
Sightseeing
United States
History tells the story of the past, provides context to the present, and potentially a glimpse into the future. As is often the case, history repeats itself.
There's no better way to learn about a place than by looking back. History tours can be priceless. After a year when race dominated the national conversation in a way not seen since the 1960s, there's soul searching and a quest for knowledge and understanding. Start that journey with a guided tour that teaches and entertains.
While self-guided tours allow you to go at your own pace, I'm all for guided tours. You can't beat having a passionate tour guide who knows the history backward and forward like they lived it. That insight is priceless and heightens the experience twofold.
Here are a few African American history tours to put on your must-go list.
1. Memphis Caravan Tour, Memphis, Tennessee
A Tour of Possibilities offers this guided 2.5-hour tour of African American history that you enjoy from the comfort of your own car. You hear the guide's commentary through your car speakers by accessing the link provided upon arrival. The exploration includes sites like the Slave Haven, where you descend the stairs into the dark, damp cellar and peer through the trapdoors and hidden passages where the fugitives were harbored, giving you a glimpse of those turbulent times. It also includes the National Civil Rights Museum/Lorraine Motel (where Dr. Martin Luther King, Jr. was assassinated), Beale Street (nicknamed the Home of the Blues), and neighborhoods like Soulsville, South Memphis, Uptown, as well as the Stax Museum of American Soul Music, the I AM A MAN Plaza, and plenty more. Admission is $66.
For more things to do in Memphis, Tennessee , check out these 16 Fantastic Day Trips From Memphis .
2. Charleston's African American History And Heritage, Charleston, South Carolina
West Africa's contribution to the heritage and history of the Lowcountry is indisputable. Bulldog Tours explores the influence and experience of African Americans in Charleston from slavery and Jim Crow, to the Civil Rights struggle. Highlights of the 2-hour walking tour include significant sites like the Aiken Rhett House, Mother Emanuel AME Church, and the Philip Simmons Prayer Garden. Simmons was one of the most celebrated 20th century ironworkers in Charleston. He made more than 500 decorative pieces of ornamental wrought iron gates, fences, balconies, and window grills that dot the Charleston landscape. Adults are $37, children 4–12, $27, with children 3 and under free.
3. Black History River Cruise, San Antonio, Texas
Twice a month — on the second Sunday and fourth Saturday — The San Antonio African American Community Archive and Museum and GO Rio River Cruises offer a 90-minute African American history tour . You'll discover how the once richest Black man south of the Mason Dixon line got his start in San Antonio , see the location of the first "free" school for African Americans in San Antonio, learn about the African American 14-year-old male student who helped change San Antonio history, and more. Admission is $25.
4. The Black Journey: African American History Walking Tour, Philadelphia, PA
This 90-minute tour starts off in front of the Independence Visitor Center and continues across the city at some of the nation's most important and historical sites such as The President's House, Congress Hall, Old City Hall, First U.S. Supreme Court Building, American Philosophical Society Museum, Independence Square, Tomb of the Unknown Revolutionary War Soldier, and Bicentennial Moon Tree — the former location of the Philadelphia Prison Site and the oldest continuous piece of land owned by people of African descent. You'll go to Congo Square, visit the unmarked graves of free and enslaved victims of the yellow fever epidemic, and see where the Fugitive Slave Act was passed in 1793. Walk in the footsteps of enslaved people, abolitionists, slaveholders, and founding fathers. Tickets are $20–$35.
5. The James Brown Family Historical Tour, Augusta, Georgia
Get on the good foot. The Godfather of Soul has a special place in Black history. Nobody sang and danced quite like him. Cherish the memories with a private guided tour of his favorite haunts on a nearly 2-hour tour led by his daughter Deanna Brown-Thomas. You'll visit his childhood home, spots where he hung out, restaurants, his elementary school, and more. Tours are $15 per person and can be set via the James Brown Family Foundation .
6. Birding The Harriet Tubman Byway, Bucktown, Maryland
Start your 4-hour adventure at the Brodess Farm Site in Bucktown. The guided drive and hike are for bird lovers. Harriet Tubman Tours and Delmarva Birding Weekends sponsor this adventure that goes along the Harriet Tubman Underground Railroad in Dorchester County, Maryland . You'll learn about Tubman as you make your way through the farms, Chesapeake Bay marshes, and Blackwater National Wildlife Refuge, encountering some of the best birding and bald eagle watching. Cost is $65 per person.
If you want to learn more about the Underground Railroad, head north On The Way To Freedom .
7. The Real Black Wall Street Tour, Tulsa, Oklahoma
Despite the gravity of the Tulsa Race Massacre, until the 100th anniversary of the massacre this year, little was known about it. This tour will give you an education that might be painful but insightful. The tour takes place through the historic Tulsa district of Greenwood. You'll hear the details about the people and buildings that were affected by the massacre, and the places that were bombed, including churches and schools. Warning, you might need a hanky. You'll go through some of the neighborhoods that were leveled. Admission is $15.
8. Black History Tour, Washington, DC
Washingtonian Christopher W. vows to show you what was left out of textbooks when it comes to the contributions of African Americans with his Tours By Locals . While you'll get the expected — like the Lincoln Memorial and the spot where the Rev. Dr. Martin Luther King, Jr. gave his "I Have A Dream" speech — you'll also venture to the Frederick Douglass House, Lincoln Park, Howard University, Howard Theater, Ben's Chili Bowl Mural, African American Civil War Memorial, and the African American History and Culture Museum during the 6-hour tour. Admission is $500 for up to four people.
9. Gullah Tour, Sandy Island, South Carolina
Just south of Murrells Inlet is Sandy Island, where many of the 120 residents are Gullah Geechee descendants, the culture that originated from West African slaves who worked on the rice plantations in the 1700s. Start the 2-hour tour at the Sandy Island Boat Ramp and take a brief boat ride to Pyatt's General Store with its African heritage gifts, Gullah Sweetgrass baskets, and more. Then you'll board a passenger van and make your way around the island to the Sandy Island firehouse, old gravesites, church, community center, library, and more. Admission is $35.
10. Freedom Seekers Heritage Tour, Niagara County, New York
The Niagara River and Gorge was an important crossing point into Canada for those using the Underground Railroad. For the freedom seekers who passed through the Niagara Frontier, the physical act of crossing the Niagara River represented the final act of courage and determination at the end of a long journey. Motherland Connextions' tour takes you to key towns and sites. For over 3 hours you'll visit the Niagara Falls Underground Railroad Heritage Center with its exhibits, scenic built environment, nearby murals of Harriet Tubman and freedom seekers, and more. In Lewiston, there's the Freedom Crossing Monument on the bank of the Niagara River. The statue honors the courage of freedom seekers who sought a new life in Canada, and those who helped them on their journey across Niagara. Murphy Orchards in Burt is a farm that secretly housed enslaved people on the run in a barn. Another place of refuge is the many canals. You'll see the Erie Canal in Lockport. The tour is $94 for adults and $67 for children.
11. Duke Street Black History Walking Tour, Alexandria, Virginia
The 90-minute Manumission guided walking tour along the Duke Street corridor in Old Town Alexandria includes sites connected to the early Alexandria slave trade, such as the former site of Franklin & Armfield and the former Bruin Slave Jail that held the Edmonson sisters. The tour also includes sites that connect to early African Americans' spirituality like the Shiloh Baptist Church and the Alexandria National Cemetery. You might want to check their other tours too. Freedom's Fight in Alexandria Walking Tour highlights pre-Civil War history and the stories of runaway slaves, early abolitionists, and more. The Still's Underground Railroad Walking Tour takes you along the downtown King Street corridor to hear about the Underground Railroad in Alexandria. The Black History in Alexandria bus tour is a 2-hour guided tour that will take you to the Freedom House Museum, Alfred Street Baptist Church, the site of the 1939 Library Sit-In, Contraband & Freedman Cemetery, and more. All Manumission Tours are $15 for adults and $12 for those 12 and under.
Sheryl Nance-Nash is a freelance writer specializing in travel. Her work has appeared on CNTraveler.com, TheDailyBeast, Fodors, Afar, Global Traveler Magazine, ShermansTravel, and Newsweek.com among others.
For details on Quillt's privacy and cookie policies, please visit our privacy policy page.
Black History Month for Kids: Learn with Virtual Field Trips
This Black History Month, make space for Black creativity, Black innovation, and Black art through virtual field trips . Why? Because virtual field trips are giving educators and families a way to break down barriers in the classroom and engage students and kids of all ages in learning about Black history and Black joy, while simultaneously developing 21st-century skills. These virtual field trips are an immersive way to explore Black History Month for kids.
Black History Month is an opportunity to honor and amplify the incredible contributions of Black Americans to our nation's history. 
In this article, we'll explore the origins of  Black History Month and share virtual field trips that both teach key moments in history and showcase the incredible work, talent, and creativity Black communities have contributed to our country's rich culture.
Why Do We Celebrate Black History Month?
For nearly a century, the United States has recognized February as a time to celebrate and reflect on Black history. In 1915, Dr. Carter G. Woodson founded the Association for the Student of Negro Life and History. The organization sponsored a national Negro History Week in 1926 and was hosted the second week of February because it aligned with the birthdays of both President Abraham Lincoln and Frederick Douglass.
This event inspired communities and schools across the country to join these celebrations. Fifty years later, the week was expanded and became the Black History Month we know today.
Now, Black History Month is an essential part of school curricula across the country. It gives educators and students a dedicated time to lift up the voices of Black Americans, and to celebrate Black joy and the innumerable ways they have contributed to this country.
New technologies are constantly giving educators innovative ways to engage students in these stories, while simultaneously teaching 21st-century skills like collaboration and critical thinking. Virtual field trips are powerful teaching tools to engage students in exploring the tenacity and perseverance of Black Americans.
Virtual Field Trips for Black History Month
Virtual field trips give students the opportunity to explore and interact with important historical sites, exhibits, and people, while also developing key STEAM skills. Virtual and augmented reality are becoming more accessible than ever. Kids love exploring these cutting-edge technologies , and their engagement results in real learning that can put the excitement back into digital learning.
Here at Kai XR , we're using this technology to break down educational barriers by making interactive, meaningful learning available at the fingertips of every student. We offer over 100 virtual reality field trips for students to explore that are accessible from any device. 
Wondering how to celebrate Black History Month with kids in a way that is both fun and meaningful? Kai XR's virtual field trips can bring Black History Month into your classroom, empowering your kids to learn in an exciting, interactive learning environment.
Teaching Social Studies Through Field Trips
Field trips aren't just an exciting event. They are also valuable educational tools that help students practice critical thinking while broadening their interests and experiences. Field trips impact and improve student learning in many ways, like:
Showing students real-world applications of what they learn
Increasing their empathy and tolerance
Appealing to multiple learning styles
Giving students a chance to speak with experts in a field that interests them
Helping them learn more about their community
Improving students' ability to think about different perspectives
A study fron the U.S. Travel Association shows that going on field trips can help increase college graduation rates. "The study found that, regardless of gender, ethnicity or socioeconomic status, youth who take educational trips have better grades (59 percent), higher graduation rates from high school (95%) and college (63%), and greater income (12% higher annually). In fact, 89% said educational trips had a positive, lasting impact on their education and career because the trips made them more engaged, intellectually curious and interested in and out of school." These memorable experiences have lifelong impacts on students.
Field trips are a powerful learning and teaching tool that can be applied to any subject. Many field trips focus on science content, like trips to a zoo or planetarium. However, field trips that focus on history and social studies content have a unique opportunity to bring these subject areas to life. 
Visiting a location like a monument or museum is an impactful Black History Month activity for school. Seeing historic sites, artifacts, and art in person can help students connect with the people and places behind a moment in history. This makes the past come alive for students, solidifying the real-world impact that events from long ago carry even today.
Academic Benefits
Increased recall of information
Higher test scores
Holistic learning
Social-emotional Benefits
Increased empathy and tolerance
Practice perspective-taking
Relationship skills
Social and self-awareness
Cultural Benefits
Experience cultural events and places
Develop new interests
Appreciate and enjoy new experiences
Cross-cultural awareness
Critical Thinking Benefits
Practice evaluative thinking
Improved problem-solving
Increased curiosity, creativity, and independence
However, field trips aren't always equitably accessible. They can often impose a financial burden on schools and families, and traveling to field trip sites isn't always possible. Many schools and families simply don't have access to many valuable historical sites in their area. 
At Kai XR, we are breaking barriers by creating inclusive, diverse, and safe learning environments by bringing field trips into classrooms, virtually.
Our virtual field trips put learning at students' fingertips, enabling them to access immersive experiences from any device. In addition, our viewing guides, included with all our virtual field trips, help educators seamlessly integrate these field trips into their existing lesson and unit plans.
Virtual Field Trips to Historical Sites
A field trip to the Martin Luther King Jr. Memorial or to see the official Obama portraits are a great way to explore places that have impacted American history. However, not every student has an important historical site, museum, or monument in their community. From Washington, DC to New Orleans, Louisiana, Kai XR's virtual field trips allow educators and students to explore Black History by accessing historical locations around the world.  ‍
Using virtual reality in the classroom gives educators new ways to help their students thrive. This interactive, hands-on technology can easily support multiple learning styles and educational needs. As virtual reality becomes more widely accessible by consumers, educators have found creative ways to integrate this technology into their classrooms.
Kai XR's virtual field trips use virtual reality, or VR, and 360° technologies. These innovations can blend what is digital and real to create fascinating learning opportunities.
Most virtual reality field trips only work on VR headsets. 
However, Kai XR's virtual field trips break barriers as they are accessible from any device, including:
Smartphones
Desktop computers
Laptop computers
Virtual reality headsets such as an Oculus Quest 2
Kai XR's Exploration Mode leverages the same cutting-edge 360° technology that powers our virtual reality field trips to turn a tablet, smartphone, or other hand-held device into an interactive learning experience without the use of a VR headset. We strive to be the first entry point into the VR classroom and immersive learning for children/kids/students. We provide a safe, age-appropriate environment for learning that evolves with students as they grow.
Kai XR's Virtual Field Trips
Kai XR's 100+ virtual field trips are accessible from any device, making them practical and cost-effective.
Integrate virtual field trips into a day's lesson plans to support student learning and foster connections.
Virtual field trips enable students to explore interesting locations around the world without leaving the classroom.
In-Person Field Trips
Many field trips are prohibitively expensive, with a high cost per student that some families struggle to pay.
Traditional field trips often take an entire school day, leaving little time to connect the field trip back to meaningful classroom learning.
In-person field trips are limited to sites that a class can drive to, visit, and return from within a school day.
The Virtual Reality Classroom
Classrooms are busy places. Between lesson planning, family conferences, grading, professional development, and, of course, teaching 20-30 or more students at a time, educators barely have time to eat lunch. We strive to make teaching easier by creating turnkey resources for the 21st-century classroom.
Our resources are created with educators and families in mind, enabling you to save time while ensuring your students are engaged in learning. Kai XR's virtual field trips can help with many different parts of planning and teaching, like:
Helping your students develop necessary 21st-century skills
Fostering social-emotional development in your students
Supporting the development of cultural competence in your students
Appealing to multiple learning styles while meeting diverse learning needs
Improving students' vocabulary, therein supporting second-language acquisition
The immersive nature of virtual reality helps students make meaningful connections between the content and the world outside the classroom. These technologies help students comprehend information more effectively than many traditional methods. In turn, this leads to better recall of information, as students remember what they learned in more depth.
Many priorities for students have changed in response to the COVID-19 pandemic. Families and educators consider problem-solving and creativity to be more important than ever before, and virtual reality is a front-running technology and resource for achieving these goals. 60% of parents in the United States anticipate the widespread use of virtual reality as a learning and teaching tool within the next five years.
The COVID-19 pandemic had clear impacts on student learning, underscoring the need for differentiation and accommodations in the classroom. Educational technology solutions like virtual reality experiences can help educators respond to the needs of a classroom full of students simultaneously, without overwhelming them with the unrealistic demand to plan multiple differentiated lessons.
With virtual reality and augmented reality, your students and kids can move and explore the content at their own pace. The audio-visual experience provided supports multiple learning styles at the same time, and varies in complexity to support different levels of mastery. 
Additionally, each field trip is paired with a viewing guide that helps teachers scaffold discussions and support their students in developing strong critical thinking skills.
The 100+ field trips we offer also allow you to differentiate by student interests, heightening their engagement. With "Zoom fatigue" and pandemic learning loss challenging many students, the chance to explore content tailored to their interests can be a welcome change.
Each Kai XR virtual field trip is accompanied with its own viewing guide created by educators for students, ensuring the content our platform offers is effective, pedagogically-sound, and developmentally-appropriate. These resources can take the stress out of lesson planning. 
Our complete learning resources don't just help students become more technologically competent and confident. They also give educators more time back in their day by serving as complete, plug-and-play resources full of educator-designed and student-approved content.
Black History Month for Kids: Resources and Ideas for Your Curriculum 
Black History Month is an important time to celebrate the contributions of Black Americans to our nation's history. At Kai XR, we've created virtual field trips and resources to help pay tribute to important Black figures and elevate their voices authentically. These resources can help you teach Black history inclusively, whether it's during Black History Month this February, or any day of the year.
Black history is American history, and we can encourage our students to celebrate the achievements of Black Americans 365 days a year.
Ruby Bridges Virtual Field Trip
In 1960, Ruby Bridges became the first Black child to desegregate the all-white William Frantz Elementary School in Louisiana during the New Orleans school desegregation crisis. She was six years old then, and had to be escorted by U.S. Marshals to and from school due to threats. Her family's perseverance and bravery changed American history.
Kai XR's Ruby Bridges virtual reality experience will help students understand the impact that segregation and racism had on every part of our society. Get started with Kai XR by learning more about how Ruby inspired lasting changes to schools in the United States.
The Martin Luther King Jr. Memorial Virtual Field Trip
The Martin Luther King Jr. Memorial in Washington, D.C. celebrates and honors one of the leaders of our nation's civil rights movement. He was the first African American to be memorialized on the National Mall. Visiting the memorial through Kai XR's virtual field trip is the perfect Black History Month activity for students of all ages.
Help your students learn about Dr. King's contributions to our nation by following up a literary analysis of his "I Have a Dream Speech" with a virtual visit to the memorial in Washington, DC. Analyzing both the speech and memorial for common themes will be an inspirational way for your students to study Black History Month.
Negro Leagues Baseball Museum Virtual Field Trip
Until 1946, Black baseball players were segregated into their own league. Some of the most talented baseball players of the twentieth century were in this league. The Negro Leagues Baseball Museum set a lasting example of the importance of persevering in pursuit of our dreams.
Your students will be able to personally engage with the examples of tenacity set by these players. Your students can use their learnings from the virtual field trip to write biographies about a player of their choice, exploring how they contributed to the civil rights movement.
The Official Obama Portraits Virtual Field Trip
In 2008, Barack Obama made history when he was elected the first Black president of the United States. A breathtaking gallery of the Obama family's official portraits was displayed in Washington, DC after his second term in 2018.
Kai XR's virtual field trip takes you to the Smithsonian's National Portrait Gallery "America's Presidents" exhibition featuring both President Obama and First Lady Michelle Obama.
The portrait artists, Amy Sherald and Kehinde Wiley, made history with these works of art. Both portraits mark the first time two African-American artists were commissioned by the National Portrait Gallery.
Want to learn more? Explore futuristic Black history with us during Black History Month and year-around.
A Holistic Approach to Teaching Black History Year-Around
Kai XR's virtual field trips can be integrated into larger lesson plans and units to deepen learning. To incorporate virtual field trips into your lesson plans this Black History Month:
Pair virtual field trips with book studies of the biographies of influential civil rights leaders.
Use virtual field trips to provoke student curiosity when beginning a unit.
Have students generate questions from their observations during virtual field trips to research independently.
Virtual field trips can play a unique role in the classroom. They can allow educators and families to utilize field trips in more academically rigorous ways to foster curiosity and inquiry-based learning.
Create Meaningful Learning Experiences for Kids This Black History Month
Kai XR's virtual field trips will deepen your student's learning and enable them to explore meaningful school projects for Black History Month. These immersive learning experiences can:
Help students connect to important figures in Black history
Improve student critical thinking and recall about the civil rights movement
Allow students to develop 21st-century skills, including technological competence
Make field trips to historical sites around the country accessible to all students
Ready to get started ? Have questions? Email us at Explore @kaixr.com We're happy to help! Getting started today by signing up for Kai XR . Empower your students to break barriers in the classroom and beyond this Black History Month with Kai XR.
Share This Article
Subscribe for updates, table of contents, get started with kai xr.
There's so much for you and your students to explore. All you need to do is start. Try out Kai XR on your smart device, tablet, VR headset, or laptop. We'll be your guide!
Dive deeper into the metaverse, XR, VR, and all the tech bringing the next generation of learning to your classroom.
Design Challenges in Kai XR: Engaging Students in Creative Problem-Solving
Design Thinking in Action: Enhancing Student Learning with Kai XR's Explore & Create
Empowering Educators with Interactive Learning on Kai XR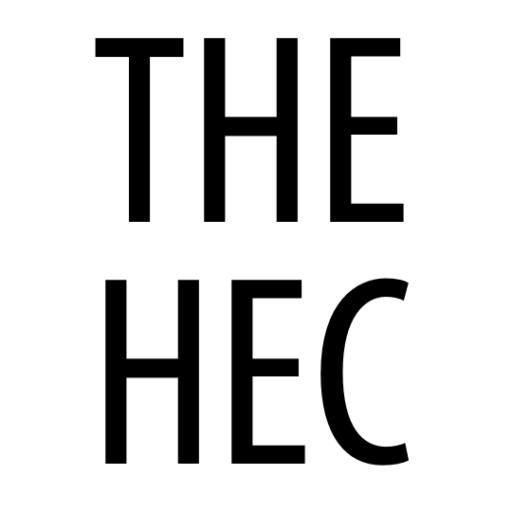 Black History Month Field Trips
The harlem edutainment company (hec) offers cost-effective, quality, and easy-to-plan school field trips..
Black History Month was originally created in 1926 by historian, Carter G. Woodson, who deemed the second week of February to be "Negro History Week." This week was chosen because it coincided with the birthdays of Abraham Lincoln (Feb. 12th) and Frederick Douglass (Feb. 14th), both dates being celebrated together by Black communities since the late 19th century. In 1969, Black educators and the Black United Students at Kent State University proposed a "Black History Month" in February 1969. Seven years later, in 1976, Black History Month was officially recognized in the United States by President Gerald Ford. Learn more about Black History Month here .
The HEC offers a variety of field trips and educational activities during Black History Month. Our Black History Month field trips help students continue the tradition of recognizing the achievements of Black Americans. Whether it is touring the African Burial Ground and discovering the contributions that Africans made in building New York City, or visiting the Apollo Theater and learning about the musical greats who got their start at the historical theater, the HEC helps bring Black history to life for students in a fun and educational way.
BLACK HISTORY TRIP A:  
Historical aspects of harlem.
This field trip package involves seeing sights such as the Cotton Club and Striver's Row in Harlem, as well as an in-depth tour of the Apollo Theater.  The experience also includes an authentic Soul Food lunch at one of Harlem's famous restaurants.
Historical Harlem Tour
Apollo Theater Tour
Soul Food Lunch
Price: $65/person   Duration : 4 hours
BLACK HISTORY TRIP B:
African history and culture.
This field trip package allows guests to experience the history and culture of African-Americans in NYC from the earliest days of slavery to the emergence of Black culture as a prominent fixture in the United States.
African Burial Ground
Schomburg Center
Price: $45    Duration : 4 hours
BLACK HISTORY TRIP C:
Hip-hop dance and music.
This field trip package provides a behind-the-scenes tour of an authentic hip-hop music studio where some of the world's most famous hip-hop and R&B artists have recorded their work.  Guests also partake in an interactive hip-hop dance workshop, and conclude the day with a meal at Applebee's in Times Square.
Music Studio Tour
Hip-Hop Dance Lesson
Lunch at Applebee's
Book a trip to secure your spot today!
You can also  create your own  trip if the options above don't meet your needs..
Canada Us Free Trade Agreement News
Free Nt Rental Agreement Forms
Marriage without Agreement
Reciprocity Tuition Agreements California
What Did China Agree to in the Paris Agreement
Landlord Tenant Guarantor Agreement
Personal Injury and Settlement Agreements
Lease Termination Agreement for Trucking Owner Operator
Nj Realtors Hold Harmless Agreement
What Is a Contract Phone Plan
Which States Have Reciprocity Agreements with North Carolina
High Low Settlement Agreement
Standard Employment Agreement Ontario
Independent Contractor Agreement for Janitorial Services
Powerlink Network Operating Agreement
Commercial Real Estate Contracts
Binding Agreement between Two Parties Template
Federal Government Service Contract Act
What Is an Adjustment Agreement
Amc Contract Agreement
Their first preacher, in 1847, was Henry Ward Beecher. Walt Whitman was a fan of Beecher's sermons, as was Abraham Lincoln (you can find the pew where he sat in 1860, marked with a plaque). Other guest speakers included: Sojourner Truth, Frederick Douglass, Booker T. Washington, Mark Twain, and Charles Dickens, and (much later) the Rev. Dr. Martin Luther King, Jr. Tours are available by appointment, call 718-624-4743, FREE. Afterward, if the weather's good, stroll over to the Brooklyn Heights Promenade, a great place to sit and eat lunch. If it's freezing, try the soup at Siggy's Organic Cafe on Henry St. right around the corner from Plymouth Church.
The Weeksville Heritage Center in Brooklyn is a museum that has perserved one of the first free Black communities in the USA. They give tours of historic houses from the early 1900's where African-Americans lived for generations.
In Harlem, the Schomburg Collection in the NYPL offers exhibits and archives that chronicle Black American History. Check for events and current exhibitions . Black Life Matters runs through Aug. 15, 2015.
The Studio Museum in Harlem is a center for African-American artists with changing exhibitions and workshops for all ages. Free on Sundays.
In Queens, the Louis Armstrong House offers guided tours, group rates available. The house where Louis Armstrong lived is now a museum, depicting the life of this great American jazz pioneer, and celebrating his genius.
In Nassau, on Long Island, there is an African-American Museum that focuses on history, art, culture, and education. They offer tours, genealogical research, and hands-on art workshops on Saturdays for all ages.
The African Burial Ground in lower Manhattan was discovered in 1991 during excavation work for a new federal building. Originally located outside the boundaries of New Amsterdam, hundreds of free and enslaved Africans were buried here during the 17th and 18th centuries, in unmarked graves. Today the site is a memorial, with an interpretive center next door at 290 Broadway, open Monday – Sunday 9 – 5.
Beyond Swastika and Jim Crow: Jewish Refugee Scholars at Black Colleges is on view at the Museum of Jewish Heritage through February 21st. This exhibit tells the story of Jewish professors, scientists and scholars who fled the Nazi regime and found refuge in black colleges in the segregated south. The museum is located in Battery Park, at the southern tip of Manhattan. If the weather is nice, wander behind the museum to view the harbor or have a picnic lunch.
The N-Y Historical Society, located at W. 77th St. and Central Park West, has online exhibits on the Civil War Lincoln and New York , and New York Divided about slavery and the Civil War in New York.
Perhaps the greatest collection of Black Culture and History in NYC is at the Schomburg branch of the New York Public Library in Harlem. Their collection includes watercolors by a five-time winner of the Caldecott award for children's book illustrations, in an exhibit called Jerry Pinkney's African-American Journey to Freedom . Also on display are photographs of Barack Obama's first year in office .
Columbia University undertook a project to map the African American past in New York City. From 1632 to the present, MAAP (Mapping the African American Past) has archived photographs and mapped locations paired with lesson plans. Create your own walking tours, or browse through history from the comfort of your computer.
African-American History Books for Kids
Other books:.
Grades 6-12
School Leaders
Enter Our Chromebook Giveaway 💻! 8 Winners, One Each Week
34 Black History Month Activities for February and Beyond
Honor our shared history with activities for the entire classroom.
We know that Black history is American history and needs to be embedded into your classroom experiences year-round. At the same time, Black History Month provides the necessary opportunity to dig deeper with students. Every February, we can support students as they learn more, discover cultural impacts, and follow social movements from the past to the present day. These Black History Month lessons and activities cannot be isolated or one-off classroom experiences. Think of how you can connect these topics to what you're already doing and make it authentic. And most important, do not just focus on oppression: Focus on the joy too!
Since 1928, the Association for the Study of African American Life and History has provided a theme for Black History Month. In 2023, the theme is Black Resistance . As you review some of our favorite Black History Month activities for the classroom, keep that very important theme in mind.
(Just a heads up ! WeAreTeachers may collect a share of sales from the links on this page. We only recommend items our team loves!)
1. Re-create civil rights freedom movement posters
SOURCE: Civil Rights Movement Veterans
The Civil Rights Movement Veterans site offers powerful examples of freedom movement posters, as does the Civil Rights Digital Library . Review them with your students, and then have them get into groups and create their own to share.
2. Explore Black history through primary sources from the National Archives
SOURCE: National Archives
Choose from thousands of resources , including this 1970s photo series of Chicago.
[contextly_auto_sidebar]
3. Learn about famous Black artists
Future Jacob Lawrences and Elizabeth Catletts will appreciate learning more about artists and expanding their talents! Plus, check out these other Black artists .
4. Watch a Black History Month video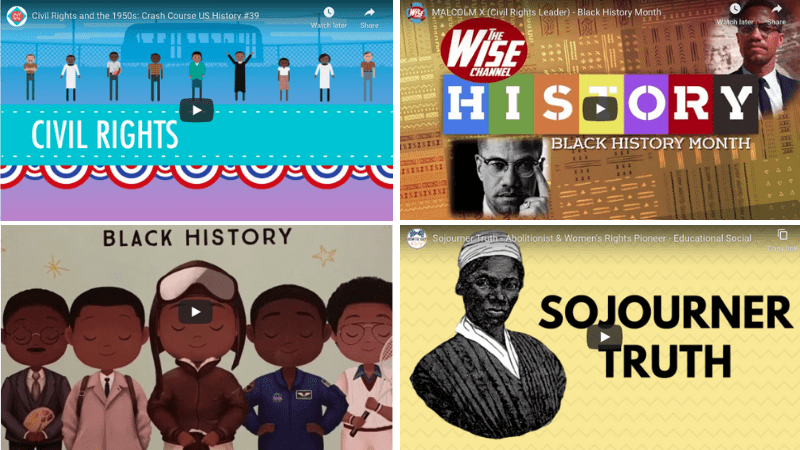 Watching videos can be some of the most meaningful Black History Month classroom activities. Check out this list of Black history videos for students in every grade level.
5. Learn about the Black Lives Matter movement
SOURCE: Black Lives Matter
The Black Lives Matter site explains the group's history while books like Dear Martin and  The Hate U Give explore the movement from a fictional perspective.
6. Create a newsletter or magazine with content from Black authors
Have your students generate their own newsletter or literacy magazine to distribute to parents. Include poems and short stories by Black authors, as well as student-generated writings and images that center on Black History Month.
7. Read a Black History Month poem
To enhance our conversations this month, we've put together this list of powerful Black History Month poems for kids of all ages.
8. Turn your classroom (or school!) into a living museum
Have your students choose a notable Black pioneer they'd like to know more about, such as voting rights and women's rights activist Fannie Lou Hamer, dancer Alvin Ailey, or Betty Reid Soskin, the oldest full-time national parks ranger . Then, host a living museum right in your classroom.
9. Learn about Madam C.J. Walker and other Black entrepreneurs
Do you know about Madam C.J. Walker, the first self-made female millionaire in America? Click here to learn more about her!
10. Decorate your classroom door for Black History Month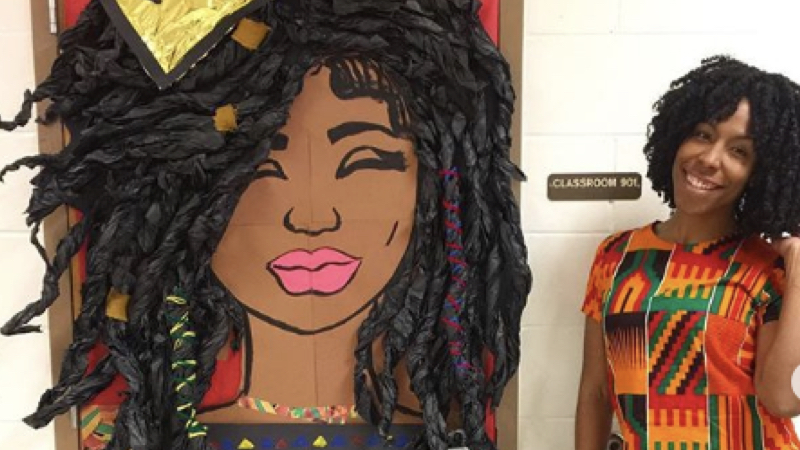 These teachers decorated their classroom doors in amazing ways to showcase Black History Month.
11. Honor some of the military's most courageous veterans
From the 54th Massachusetts to the Buffalo Soldiers to the Tuskegee Airmen , Black men and women have long served in the United States military , even when their own rights weren't secure.
12. Read books with Black characters in honor of the young hero Marley Dias
SOURCE: GrassROOTS Community Foundation
Dias is a young activist who started the #1000blackgirlbooks campaign as a sixth grader. She has compiled an excellent guide to books with Black girl characters . Check out WeAreTeacher's list of books with Black protagonists as well.
13. Read Black History Month books
If you're looking for more reading activities, these picture books help celebrate Black History Month and educate your students on how these people helped shape history.
14. Learn about the art of stepping
SOURCE: Step Afrika!
Stepping is a form of dancing in which the body itself is used to create unique rhythms and sounds. The website Step Afrika!  has videos and information about the history of stepping.
15. Take a virtual trip to the illustrious Schomburg Center for Research in Black Culture
SOURCE: Emmett Till Project
The digital collections of the Schomburg Center, located in Harlem in New York City, feature some amazing online exhibits, interviews, and podcasts.
16. Virtually visit the incredible Smithsonian National Museum of African American History & Culture
SOURCE: Smithsonian National Museum of African American History & Culture
You can browse the collection online by topic, date, or place.
17. Host a poetry reading featuring works by Black poets
Have students choose a poem by a Black poet to learn and recite for the class. Choose a student to serve as the emcee, write up a program, and set the tone with dimmed lights and jazz music played between performances. The Poetry Foundation has excellent resources that can help get you started.
18. Discuss the Supreme Court trial that gave rights to Black Americans
Source: ThurgoodMarshall.com
Your future legal eagles will enjoy learning about the key  Supreme Court cases that helped Blacks secure rights, the events and efforts that sparked the cases, and the aftermath of those court decisions. Be sure to recognize Thurgood Marshall, the first Black Supreme Court justice and the lead lawyer in the Brown case, along the way. Also, follow up with students on how they feel these decisions impact our world today.
19. Listen to a podcast that celebrates Black history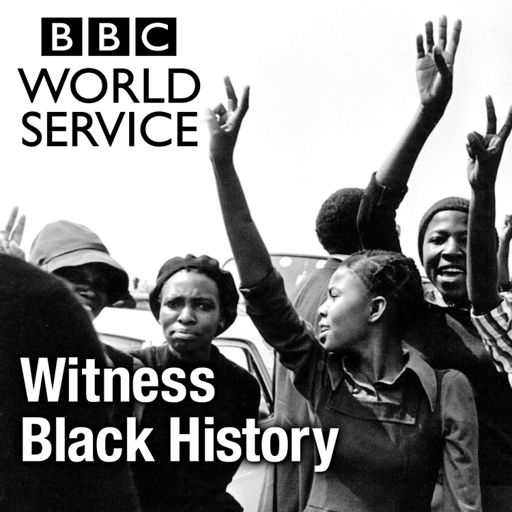 Source: RadioPublic
RadioPublic has an excellent roundup of podcasts  about Black history to listen to and discuss with your students.
20. Check out online exhibits on Black history
Source: Smithsonian
Educating yourself and your students with these shows is one more way to understand Black history and the current moment.
21. Dive into Georgia Stories: Black History Collection on PBS
As a state, Georgia played a huge role in the 2020 presidential election, and its Black history dates back to the earliest days of slavery in the colony.
22. Discuss implicit bias, systemic racism, and social injustice
Source: Teaching Tolerance
Start a much-needed discussion around implicit bias and systemic racism with these resources that can empower students to fight for justice in our society.
23. Read the Freedom in Congo Square picture book to celebrate the dominance of spirit over suffering
Source: Amazon
The award-winning picture boo, Freedom in Congo Square , is a nonfiction children's book that describes the tyranny of slavery to help young readers understand how jubilant Sundays would be for slaves.
24. Watch Kevin Hart's Guide to Black History
Kevin Hart highlights the fascinating contributions of Black history's unsung heroes in this entertaining—and educational—comedy special.
25. Recognize Black visionaries
Source: Education.com
This great poster featuring activists, artists, authors, and revolutionaries will highlight Black change-makers in your classroom. Use companion activities to deepen understanding by researching several of the visionaries and asking students to write a story or create their own poster about what they've learned.
26. Create a Black History Month playlist
Many genres of music we listen to today were shaped by Black artists and their groundbreaking influences. Celebrate Black History Month with a playlist of pivotal artists, from Louis Armstrong and Jimi Hendrix to Beyoncé and Lauryn Hill. Spotify has ready-made lists to inspire you!
27. Review the time line of Black History Month
Source: History.com
Why is Black History Month in February? How long ago was it founded, and who started it? Find the answers to these questions and learn more with this time line .
28. Explore the music of Black history
Source: Edsitement.com
This lesson traces the long histor y of how Black artists have used music as a vehicle for communicating beliefs, aspirations, observations, joy, despair, resistance, and more across U.S. history.
29. Sample Black-founded snack brands
Honor Black History Month with delicious snacks from Black-founded brands delivered to your classroom—5% of proceeds are donated to the Equal Justice Initiative and one meal is donated to Feeding America for every box delivered.
30. Understand the role of Black women in NASA's history
How much do your students know about Black contributions to space exploration? Rent the film Hidden Figures and watch with your students to remember, honor, and share the incredible accomplishments of three Black women working on NASA's space flight program. Before watching the movie, research the liberties the film took in telling the story and discuss with your students the function of the choices. Did the filmmakers make the right choice?
31. Support local Black-owned businesses
Research your city's Black-owned businesses and see if you can purchase a sample of their products, invite some of the entrepreneurs to speak to your class, or book a field trip!
32. Stream Bookmarks: Celebrating Black Voices on Netflix
" Bookmarks: Celebrating Black Voices is a live-action collection of twelve five-minute episodes featuring prominent Black celebrities and artists reading children's books from Black authors that highlight the Black experience."
33. Check out this planner from Rethinking Schools
If you are looking to find more ways to include Black history year-round, check out this planner.
34. Celebrate the "Black Lives Matter at School" movement
"Black Lives Matter at School" is a national coalition organized for racial justice in education. It encourages all educators, students, parents, unions, and community organizations to join an annual week of action during the first week of February each year.​ For a variety of Black History Month activities, visit their website to learn more about their campaign .
Plus, check out these inspirational Black History Month bulletin boards for your classroom .
Want more articles like these subscribe to our newsletters .
You Might Also Like
34 Powerful Black History Month Poems for Kids of All Ages
Share these with students year round! Continue Reading
Copyright © 2023. All rights reserved. 5335 Gate Parkway, Jacksonville, FL 32256
The site navigation utilizes arrow, enter, escape, and space bar key commands. Left and right arrows move across top level links and expand / close menus in sub levels. Up and Down arrows will open main level menus and toggle through sub tier links. Enter and space open menus and escape closes them as well. Tab will move on to the next part of the site rather than go through menu items.
Black History Month
Each February, the United States celebrates Black History Month, a national commemoration of the contributions and achievements that Black people have made throughout the history of the United States. Every president since Gerald Ford in 1976 has recognized this monthlong celebration, but beginnings of Black History Month date back even further, to the first "Negro History Week" in 1926, an event created by Dr. Carter G. Woodson, a founder of an organization that was then-called the Association for Negro Life and History. At the time, few people studied Black history, and it was largely absent from textbooks and the classroom, and Dr. Woodson intended to bring awareness to often overlooked historical events and important figures from the Black community.
The second week of February was chosen by his organization to build upon existing traditions within the Black community of celebrating the birthdays of President Abraham Lincoln and abolitionist Frederick Douglass, while also aiming to reform and expand the focus of these celebrations from beyond these two men towards a broader recognition of the entire Black community.
Now a monthlong celebration — not just in the United States but also in places like Canada, the United Kingdom, and Germany — Black History Month celebrations today are a reminder of how far things have come since Dr. Woodson first began his work, and also of the progress still to be made.
In 2023, Dr. Woodson's organization, now called the Association for the Study of African American Life and History (ASALH), will center their Black History Month celebrations on the theme of "Black Resistance," as a "call to everyone… to study the history of Black Americans' responses to establish safe spaces, where Black life can be sustained, fortified, and respected."
This month, and all year long, we encourage our students, families, and teachers to explore the resources below to learn more about this important part of our nation's history and the Black Americans that helped shape the world we all live in today.
Events, Exhibitions, and Places to Visit
Traveling While Black a digital exhibition from the Schomburg Center for Research in Black Culture which examines the history of Black travel
Freedom Founders an exhibition about many of the nation's most prominent abolitionists and their fight to end slavery
A Ballad for Harlem, which explores the history of the neighborhood often called a "Black mecca."
"Boundless: 10 Years of Seeding Black Comic Futures:" an online collection of photographs, memorabilia, creator highlights, and more drawn from the Schomburg Center's archival collections that "illuminates the long history of Black comics and their motivations to render humor, justice, irony, and futurism in Black aesthetic and liberatory practices from the Golden Age of comic books (1938-1956) to the present."
On Thursday, February 16, 2023, the Schomburg Center will also host the 15 th Annual Black History Month Celebration at 6:30 PM, featuring a free concert by the Harlem Chamber Players.
In addition to their online and in-person exhibitions, the New York Public Library and the Brooklyn Public Library will also be hosting events at branches across all five boroughs throughout the month.
Celebrate at the King Manor Museum with their free program "Hands On History: Supreme Black History," highlighting Supreme Court Justices Thurgood Marshall and Ketanji Brown Jackson, being held Saturday, February 18, 2023 from 1–4 PM.
The Brooklyn Children's Museum is hosting their annual "Black Futures Festival" to celebrate Black History Month from February 19 – 26, 2023.
The New-York Historical Society will have family programming related to Black History all month long, from their Little New-Yorkers and Sunday Story Times for younger learners, to their Reading Into History event series for older children. While you're at the museum, you can see their ongoing installation, "Our Composite Nation: Frederick Douglass' America," dedicated to one of the abolitionist's most famous speeches, accompanied by their digital family guide.
"Heritage: Exploring the Past, Present, and Future in Black Art," an exhibition on display at Central Park's Arsenal Gallery
Free concerts with the National Jazz Museum in Harlem
A celebration of the "Birthplace of Hip-Hop" with the Urban Park Rangers at cedar Playground in the Bronx, on Saturday, February 18, 202 3 from 1–2 PM.
Identifying plant species in Fairview Park in Staten Island while learning about the life and work of agricultural scientist and environmentalist George Washington Carver on Sunday, February 19, from 1–2 PM .
A day of service in Herbert Von King Park in Brooklyn, spent learning the neighborhood's history while cleaning up the park , from 1–2 PM on Sunday, February 26.
Take a walk along the Flushing Freedom Mile in Queens to see a number of important historical locations, including multiple sites that were rumored stops along the Underground Railroad. A free guided tour with the Urban Park Rangers will be held on Saturday, February 25, 2023 from 11 AM–12:30 PM. For more walking tours, explore the abolitionist history of Brooklyn throughout different neighborhoods with the In Pursuit of Freedom initiative.
Reading List
The following book suggestions, by grade, are about Black history and the Black experience that families and educators can read with their students in 3K through grade 12, this month and beyond. We hope you will enjoy and learn from these outstanding titles—some are historical and non-fiction by nature, while others are original works of fiction that feature Black characters and perspectives that are often not reflected in other popular works.
Early Readers (3K—Grade 2)
The 1619 Project: Born on the Water, by Nikole Hannah-Jones and Renée Watson; illustrated by Nikkolas Smith
Game Changers: The Story of Venus and Serena Williams, by Lesa Cline-Ransome; illustrated by James E. Ransome
Hair Love, by Matthew A. Cherry; illustrated by Vashti Harrison
Henry's Freedom Box: A True Story from the Underground Railroad, by Ellen Levine; illustrated by Kadir Nelson
My Daddy, Dr. Martin Luther King, Jr., by Martin Luther King III; illustrated by A.G. Ford
Nina: Jazz Legend and Civil-Rights Activist Nina Simone, by Alice Brière-Haquet; illustrated by Bruno Liance
Princess and the Peas, by Rachel Himes
Ruth and the Green Book, by Calvin Alexander Ramsey and Gwen Strauss; illustrated by Floyd Cooper
Shirley Chisholm is a Verb, by Veronica Chambers; illustrated by Rachelle Baker
Sugar Hill: Harlem's Historic Neighborhood, by Carole Boston Weatherford; illustrated by R. Gregory Christie
This Is the Rope: A Story from the Great Migration, by Jacqueline Woodson; illustrated by James Ransome
The Youngest Marcher: The Story of Audrey Faye Hendricks, a Young Civil Rights Activist, by Cynthia Levinson; illustrated by Vanessa Brantley-Newton
Elementary (Grades 3—5)
As Brave as You, by Jason Reynolds
The Book Itch: Freedom, Truth, & Harlem's Greatest Bookstore, by Vaunda Micheaux Nelson; illustrated by R. Gregory Christie
Dayshaun's Gift, by Zetta Elliot; illustrated by Alex Portal
Hidden Figures: The True Story of Four Black Women and the Space Race, by Margot Lee Shetterly and Winifred Conkling; illustrated by Laura Freeman
Ice Breaker: How Mabel Fairbanks Changed Figure Skating, by Rose Viña; illustrated by Claire Almon
The Magic in Changing Your Stars, by Leah Henderson
The People Could Fly: American Black Folktales, by Virginia Hamilton; illustrated by Leo and Diane Dillon
Root Magic, by Eden Royce
Schomburg: The Man Who Built a Library, by Carole Boston Weatherford; illustrated by Eric Velasquez
Star Child: A Biographical Constellation of Octavia Estelle Butler, by Ibi Zoboi
The United States vs. Jackie Robinson, by Sudipta Bardhan-Quallen; illustrated by R. Gregory Christie
Young, Gifted, and Black: Meet 52 Heroes from Past and Present, by Jamia Wilson; illustrated by Andrea Pippins
Middle Grade (Grades 6—8)
Black Brother, Black Brother, by Jewell Parker Rhodes
The Crossover, by Kwame Alexander
The Girl from the Tar Paper School: Barbara Rose Johns and the Advent of the Civil Rights Movement, by Teri Kanefield
King and the Dragonflies, by Kacen Callender
Ophie's Ghosts, by Justina Ireland
Pet, by Akwaeke Emezi
The Stars Beneath Our Feet, by David Barclay Moore
Streetcar to Justice: How Elizabeth Jennings Won the Right to Ride in New York, by Amy Hill-Hearth
Swim Team, by Johnnie Christmas
Tristan Strong Punches a Hole in the Sky, by Kwame Mbalia
Turning 15 on the Road to Freedom: My Story of the Selma Voting Rights March, by Lynda Blackmon Lowery, Elspeth Leacock, and Susan Buckley; illustrated by P,J, Loughran
The Year I Flew Away, by Marie Arnold
Upper Grades (Grades 9—12)
Black Birds in the Sky: The Story and Legacy of the 1921 Tulsa Race Massacre, by Brandy Colbert
Chlorine Sky, by Mahogany L. Browne
The Cost of Knowing, by Brittney Morris
Dear Martin, by Nic Stone
The Hate U Give, by Angie Thomas
I Am Alfonso Jones, by Tony Medina; illustrated by Stacey Robinson and John Jennings
Kneel, by Candace Buford
Let Me Hear a Rhyme, by Tiffany D. Jackson
Pride: A Pride and Prejudice Remix, by Ibi Zoboi
Stamped: Racism, Anti-Racism, and You, by Jason Reynolds and Ibram X. Kendi
The Stars and the Blackness Between Them, by Junauda Petrus
X, by Ilyasah Shabazz and Kekla Magoon
Many of these books are readily available via New York's public libraries, as well as through the Citywide Digital Library available on Sora for our students. Sora also has even more great suggestions to read in and out of the classroom in their collection, "Black History Month Collection: Remembering the Past and Shaping the Future." For even more, the New York Public Library's "Black Liberation Reading Lists" for Teens and for Kids, curated by the Schomburg Center, has additional titles to enjoy all month long.
The March Trilogy & Other Black History Comics
March is a series of graphic novels by the late Congressman and civil rights activist John Lewis, that many teachers may already be using in their classrooms.
Congressman Lewis also appeared at the New York Historical Society — his last stage appearance in his lifetime — to give a talk to NYC public school teachers and students, which is available to watch on YouTube, and pairs with the "Freedom Now" lesson plan on the March on Washington. For more, we also recommend reading and learning more about "Martin Luther King and the Montgomery Story," a civil rights comic originally published in 1957.
The DOE, in partnership with Good Trouble Comics, has also created several additional comics that are great resources for Black History Month lessons, and all year round:
"Action Activists" Volume 2, intended for middle school students, tells the stories of historical figures fighting for change, like David Ruggles, an abolitionist in New York City who was a "conductor" on the Underground Railroad
Volume 1 of "Recognized," a series of LGBTQ+ graphic histories, features the stories of Alain Locke, considered a founding father of the Harlem Renaissance, as well as Sylvia Rivera and Marsha P. Johnson, two transgender activists who were instrumental figures in the Stonewall Riots. Volume 2 was also recently made available, and tells the story of Bayard Rustin.
"Barrier Breaker" is another new comic, intended for middle and high school students, which tells the story of the history making baseball player, Jackie Robinson
Video and Audio Resources
Seizing Freedom is a podcast series that draws on archives of the voices of Black Americans to tell the story of tiny, everyday acts that contributed to the end of slavery in America, telling the "story of the end of the Civil War you've probably never been taught." The Zinn Education Project also has compiled lesson ideas and relevant primary sources into a resource called "Teaching with Seizing Freedom" that educators can use in their classrooms alongside the podcast.
Hear from speakers on a wide range of topics in a collection of TedTalks to Celebrate Black History Month.
Learn about pivotal figures from literature, sports, science, and more in the Tell Me More series "Paying Homage to Black History Heroes" from NPR.
Watch a video on Victor Green, a New York City postal worker, and the creation of the Green Book which helped Black Americans travel safely throughout the era of Jim Crow
The Negro Leagues Baseball Museum has an informative series called "Storied," which tells the history of Black people in organized baseball throughout 22 short video episodes. For more learning on this topic, educators may be interested in the lesson plan "The Negro Leagues: Joy, Perseverance, & Pride in Black Spaces."
Learn about Seneca Village, an African-American enclave that was once located on the perimeter of Central Park from West 82nd to West 89th Street from 1825 to 1857, and the Williams Family Legacy.
"60 Second Civics" by the Center for Civic Education is a collection of podcasts and videos celebrating Black History Month. The site also includes lesson plans teaching the story of the civil rights movement and the power of nonviolent action to effect change.
Educator Resources
Hidden Voices: Untold Stories in New York City History, which includes profiles of significant Black figures like Maria Van Angola, Eliza Jennings Graham, David Ruggles, and Elsie Richardson, and Hidden Voices: LGBTQ+ Stories in United States History, which features prominent Black members of the community among its profiles, like Rebecca Primus, Addie Brown, Ma Rainey, Bayard Rustin, and Audre Lorde.
The 1619 Project: Connections to the Passport to Social Studies and Civics For All Curricula: This resource identifies lessons that can be used to support, amplify, and help students connect and create context for the ideas presented in the New York Times' 1619 Project, an initiative which marked the 400th anniversary of the arrival of more than 20 Africans at Point Comfort in the Virginia Colony, and which seeks to center the role and agency of African Americans in the larger narrative of United States History.
The New York Public Library's "Schomburg Syllabus" is an archive of new and recent educational resources relating to Black studies, movements, and experiences, organized in 27 different themes ranging from fashion and music to environmental racism and gentrification.
PBS has a collection of resources for grades 6-12 that includes lesson plans and videos that cover topics ranging from important civil rights anniversaries to discussions about race in current events.
The National Archives and Records Administration has a collection of primary and secondary sources, as well as selected resources from other Federal sites such as the National Parks Service and Library of Congress.
The Smithsonian's National Museum of African American History & Culture Learning Lab and their "Discover the North Star" digital collection contain useful classroom resources that use objects, documents, imagery, and videos from the museum to help students learn about a wide range of subjects.
Learn about the intersections between education and the Civil Rights Movement through the National Park Service's (H)our History Lessons about school desegregation efforts. The NPS also provides informative "Teaching With Historic Places" lesson plans, including one about the history of the African Burial Ground National Monument in Manhattan.
The "In Pursuit of Freedom" curriculum guide provides a framework to learn about the abolitionist history of Brooklyn throughout the 19 th century. Adaptable for students in grades 4–12, the guide contains primary sources that will help students understand the anti-slavery activism taking place there across all walks of life.
TeachRock has several lesson plans that explore the influence of Black music and musicians, as well as the context in which these genres and stars emerged. "Alright" and the History of Black Protest Songs tackles protest songs that defined 20th and 21st century political movements, from Marvin Gaye to Kendrick Lamar , and The Gospel Origins of "Chain of Fools" tells story of Aretha Franklin bringing soul music into mainstream culture.
The National Endowment for the Humanities has a Teacher's Guide on African American History and Culture in the United States, in addition to a large range of lesson plans and curricula, categorized by appropriate grade level, on various topics related to Black history, from abolition and Reconstruction to the New Deal, to various movements that emerged in the civil rights era, as well as literature, music , and more.
The New York Times' Learning Network has an extensive assembly of educational resources, including materials related to the 1619 Project, called "Celebrating Black History with the New York Times" that contains a collection of historic front pages from the Times dating back to the 1800s, thoughtful essays about topics like how we teach history, relevant culture, sports, and opinion articles, and obituaries for notable Black Americans, among many other helpful primary and secondary sources.
From Facing History and Ourselves, students can learn about the Reconstruction Era that followed the Civil War, and the intense and violent political backlash that followed earlier progress towards racial equity.
Two crowdsourced curricula, the #BlackPanther Syllabus and the #Wakanda Syllabus, are resources curated by scholars to help teach the history of Black power, Black nationalism, and more.
The Center for Racial Justice has assembled Resource Guides and lesson plans that are especially useful for educators grappling with questions about why and how to teach about Black history in their own classrooms, and includes several lesson plans and curriculum guides. For additional resources regarding what it means to teach Black History, Learning For Justice has a resource called "How Are You Teaching Black History?" and EdWeek has a series called "How to Get Black History Right."
Related Links
Social Studies
Womens History Month
Arab American Heritage Month
AAPI Heritage Month
Pride Month
Hispanic Heritage Month
Native American Heritage Month
Free Student Meals
See what's on the menu
Transportation
See Modernization Plan
Tour for History Lovers Visiting Moscow
Coffee and/or Tea
Entry/Admission - Moscow Victory Park
Traveler pickup is offered.
I will pick you up from ANY place in Moscow!
Wheelchair accessible
Stroller accessible
Service animals allowed
Near public transportation
Infant seats available
Transportation is wheelchair accessible
Surfaces are wheelchair accessible
Confirmation will be received at time of booking
Most travelers can participate
This is a private tour/activity. Only your group will participate
For a full refund, cancel at least 24 hours in advance of the start date of the experience.
You'll get picked up See departure details
1 Lenin's Mausoleum Stop: 30 minutes See details
2 Lubyanka Square Stop: 30 minutes See details
3 Gastronomia Eliseevsky Stop: 30 minutes See details
4 Lenin Statue at VDNKh Stop: 60 minutes See details
5 Moscow Victory Park Stop: 60 minutes - Admission excluded See details
You'll return to the starting point
Tour for History Lovers Visiting Moscow provided by Travel Real Russia
Destination City, airport, region, landmark or property name
Check-in 0 nights Check-out
1 room , 2 adults , 0 children
Novaya Era Hostel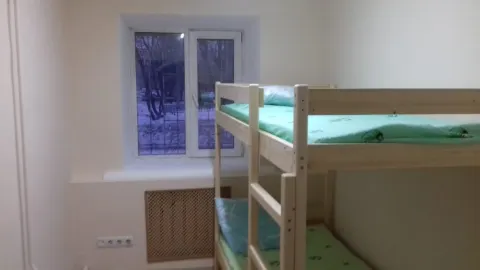 Property Policies
Services & amenities.
Haven't found the right property yet?
Popular Hotels
Putian Meibo Hotel (Shanghai International Tourism and Resorts Zone) | Jianwei Space Art Hotel (Shanghai Lujiabang Road Subway Station Branch) | Hangzhou Wulin International City Camp (West Lake Wulin Gate Subway Station Store) | Fairfield by Marriott Guiyang Guanshanhu | Yitian Hotel | Hangzhou Binjiang Holiday Inn Express | Indra Regent Hotel | Ji Hotel (Zhuji Shanxiahu Jewelry City) | Hotel Continental, Moskow | Vienna Hotel (Xiamen Airport, Jiangtou Metro Station) | Pension Shirakawaen | GA in Dang | Baoheng commercial building | The Local Hostel Chiangmai | Vito Hotel Boutique | Hotels Near Wall Street | Hotels in Gastown Vancouver | Hotels near Dehradun Airport | Hotels near Australia Zoo | Hotels Near Lucca | Amsterdam hostel | Luxury Hotels in London | Nha Trang beach hotels | Steigenberger Chengdu | The Colony & Luxe Kuala Lumpur by Canopy Lives, Five Senses | The Oriental Jade Hotel | Novotel Shanghai Hongqiao exhibition center hotel | Qingzhiyun Hotel (Zhongshan Station Branch)
Customer Support
Service Guarantee
Website Feedback
About Trip.com
Terms & Conditions
Privacy Statement
Do Not Sell My Personal Information
About Trip.com Group
Other Services
Investor Relations
Trip.com Rewards
Affiliate Program
List My Hotel
Become a Supplier