Black Flag is an American band formed in 1976 in Hermosa Beach, California, by guitarist, primary songwriter, and sole continuous member Greg Ginn. Their discography includes seven studio albums and two live albums. The band has released all of their material on Ginn's independent label, SST Records beginning with 1981's Damaged. Vocalist Mike Vallely , first sang with the band as a guest vocalist in 2003, before becoming the band's fifth vocalist in 2014.
BLACK FLAG is an American band formed in 1976 in Hermosa Beach, California.
All Rights Reserved | Black Flag
Live streams
St. Petersburg co... St. Petersburg concerts St. Petersburg concerts See all St. Petersburg concerts ( Change location ) Today · Next 7 days · Next 30 days
Most popular artists worldwide
Trending artists worldwide

Get the app
St. Petersburg concerts
Change location
Popular Artists
St. Petersburg
Popular artists
Black Flag tour dates 2023 - 2024
Black Flag is currently touring across 3 countries and has 26 upcoming concerts.
Their next tour date is at Shinjuku ACB Hall in Shinjuku, after that they'll be at Akabane ReNy Alpha in Tokyo.
Currently touring across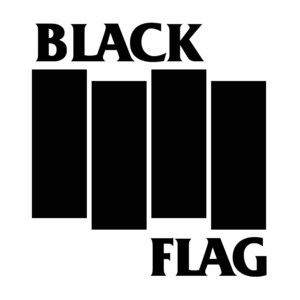 Upcoming concerts (26) See nearest concert
Shinjuku ACB Hall
Akabane ReNy Alpha
Jammin'
Meta Valley
Mansfield Tavern
Corner Hotel
House of Blues San Diego
Goldfield Trading Post - Roseville
The Bossanova Ballroom
Santa Cruz Veterans Memorial Building
Transplants Brewing Company
House of Blues - Las Vegas
Whiskey Barrel Saloon
The Observatory
The Regent Theater
Ventura Music Hall
The Ranch House
Pappy & Harriet's Pioneertown Palace
Marquee Theatre
Revolution Concert House & Event Center
Paper Tiger
Come and Take It Live
Past concerts
Sacadura 154
Carioca Club - Pinheiros
A Autêntica, Savassi
View all past concerts
Support across tour dates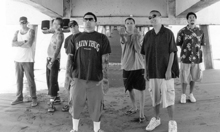 Recent tour reviews
I've been to many Black Flag shows and can say this…if you miss the chance to see them LIVE, you missed, in my opinion, one of the BEST RAW ENERGY BANDS to grace a stage. THEY ARE LIGHTS OUT!!!
Report as inappropriate

Still one of the best!! !! The crowd was insane at this show! Greg Ginn absolutely killed it last night! What a master...Good to see that real punk is alive and well! Thanks for rocking Nashville!!

The concert was cancelled a couple weeks before the event. Very sad. Was looking forward to seeing this punk classic from my California youth here in Italy. Money was refunded & hotel allowed cancellation for no charge. Hope they come back

Most popular charts
Tourbox for artists
API information
Brand guidelines
Community guidelines
Terms of use
Privacy policy
Cookies Settings
Ad & cookies policy
Get your tour dates seen everywhere.
But we really hope you love us.
Black Flag Verified
Concerts and tour dates, live photos of black flag.
Official Merch
Fan Reviews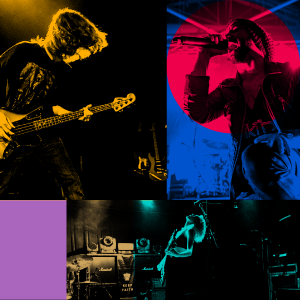 Fans Also Follow
About black flag.
THU 7 DECEMBER - GOLD COAST
Mo's desert club house, fri 8 dec - brisbane, mansfield tavern, sat 9 dec - sydney, factory theatre, sun 10 dec - melbourne, corner hotel.
BLACK FLAG (USA)
Legendary Punk Band Black Flag Announces First Australian Tour in 10 years.
Get ready to unleash the fury as the iconic punk rock pioneers, Black Flag , are set to storm Australia for their first tour since 2013 presented by Silverback Touring.  
With a blistering lineup and an unparalleled live performance, Black Flag promises an unforgettable experience for punk rock enthusiasts and music lovers alike.
Known for their uncompromising intensity and influential sound, the punk legends will be hitting Australian shores this December to deliver not one, but two sets that will leave fans in awe. They will perform their critically acclaimed album "My War" in its entirety, as well as a second set of fan favourites, showcasing the raw power and innovation that cemented their place in punk rock history.
Black Flag's sound was integral to the pioneering of the hardcore punk genre and their influence on punk rock and its subculture is unquestionable. They have inspired and  
continue to inspire generations of music fans. This tour will be a rare opportunity for fans in Australia to witness the band's legendary energy and passion live on stage.
Black Flag has consistently pushed boundaries since their formation in the late 1970s, and their impact on the punk rock scene is immeasurable. With an evolving lineup, centred around founder, primary songwriter and guitarist, Greg Ginn , and vocalist/pro skateboarder, Mike Vallely , the band's commitment to their music and ethos remains unwavering with relentless touring the world over.  
Don't miss your chance to witness Black Flag's explosive live performance this December.   Get ready for a night of pure punk rock energy and rebellion.
Tickets are expected to sell out fast, so secure yours early to avoid disappointment.  
On sale now
REGISTER TO KEEP IN TOUCH
Email Address*
@2023. All rights reserved. Website designed by All Kinds Of Digital
Black Flag announce 2023 UK and Ireland winter tour
The Los Angeles punks will be joined by Total Chaos for the seven-date run
Black Flag have announced that they'll be hitting the road next year for a series of UK and Ireland winter shows – get tickets here .
The Los Angeles punks will kick off the tour on January 20 at the Limelight in Belfast, followed by shows in Dublin, Sheffield, Wolverhampton, Glasgow and Manchester. They'll wrap the tour at the O2 Forum Kentish Town on January 28.
Black Flag, comprising Greg Ginn on guitar, Mike Vallely on vocals, Joseph Noval on bass, and Isaias Gil on drums, will be joined by California hardcore band Total Chaos who will provide support on the run of dates.
You can check out the full list of dates below. Tickets for the UK dates are on sale now here . The Irish show goes on sale at 10am tomorrow (June 17).
NEW // One of the most ground-breaking and iconic hardcore punk bands of all time, Black Flag are heading out on tour in January! Tickets for the UK dates are on sale now, or secure your place at their @academydublin and @LimelightNI shows 10am TOMORROW🏴 https://t.co/f9Cxrz8J4s pic.twitter.com/Gc1UL67TG1 — Stereoboard (@stereoboard) June 16, 2022
See Black Flag's UK and Ireland dates below:
JANUARY 2023 20 – Limelight, Belfast 21 – Academy, Dublin 24 – O2 Academy2, Sheffield 25 – KK's Steel Mill, Wolverhampton 26 – Garage, Glasgow 27 – O2 Ritz, Manchester 28 – O2 Forum Kentish Town, London
Meanwhile, Henry Rollins shared in a recent episode of Rick Rubin's podcast Broken Record why he stopped making music .
The ex-Black Flag and Rollins Band singer quit making new music more than a decade ago, turning to podcasting, writing, acting, comedy and more instead.
"The smart thing I did as a younger man was one day I woke up in my bed and I went, 'I'm done with music. I don't hate it. I just have no more lyrics. There's no more toothpaste in the tube,'" he told Rubin.
"Luckily, I had enough movies, voiceover, documentary work, writing, talking, where that just filled in, and now I'm busier than ever. But I walked away before I had to start saying, 'Hey, kids, remember this one?' So I didn't have to put it on and go up there and put on the dog and yelp for my dinner."
You May Like
James blunt: "occasionally i looked at myself and thought, 'i'd punch you in the face'", luh tyler wants to raise the bar for florida's rap scene, paapa essiedu just wants to tell proper stories: "being the lead isn't the be all and end all", 'the marvels' review: a quirky cosmic caper that lacks punch, 'call of duty: modern warfare 3' review: sublime multiplayer saves a dull shooter.
Follow Live Nation
Follow Live Nation for News, Presales and Exclusive Deals!
Track your favourite artists, access presale tickets, and never miss a show!
More Live Nation Events
Babatunde Aléshé
Bluey's Big Play
Cliff Richard