City. Life. Style.
Black excellence travel team-improving the quality of life through travel, danielle sanders.
Carl and Ashley Merritt are the founders of the Black Excellence Travel Team. They create opportunities to travel and meet others through shared experiences and new memories.
CD:  What inspired you to create Black Excellence Travel?
Carl: It started with a milestone birthday celebration. A year before my 30th birthday, I mentioned to friends that I wanted to celebrate in Cancun, Mexico. I wanted 30 friends to travel with me to celebrate my 30th birthday. We found a hotel and asked our friends to join us. It grew from there. We eventually had 122 people on that trip. We had such a great time. After the trip, my friends told me that we had to do it again, and that is how it started. Ashley turned 30 the following year, so we decided to do it again. We invited her family, friends, and the people who joined us the previous year and went to Cabo San Lucas, Mexico. That year we had 200 people. It was such a great experience. Our upcoming trip in 2021 will be our third year. We are traveling to Punta Cana in the Dominican Republic. We have 607 people who paid their deposits.
CD: Are there scheduled activities or excursions during these trips?
Ashley: We rented a yacht, had a DJ, and enjoyed a party on the boat in Cancun and Cabo San Lucas. We do not have one big group excursion. We always have a welcome meet and greet event. It is usually a cocktail mixer.
Carl: There is no set itinerary. We get a group of black people at the same resort and create our own fun. We gather at the pool, the beach, and it goes from there. It is more about traveling together and having a great time while we are there.
Ashley: For our Dominican Republic trip, we have a pool party and nightclub outing planned. We are staying at the resort the entire time. Everything is there. We want to create a balance of activities or excursions without doing too much.
CD: What goals do you have for the Black Excellence Travel Team?
Carl: My father always said, Giving is the key to everything". We want to incorporate service into these trips. We want to create a service-oriented activity to give back to the communities in these countries. For us, it is not just about partying; we want to do some good wherever we go.
Ashley: We also want to create a scholarship program for students who wish to study abroad. We want to sponsor someone who may not be able to afford the opportunity to study abroad.
Carl: I studied abroad twice in college. The impact it had on me changed my life. We want to give that opportunity to someone else. Studying abroad is impactful.
CD:  Why do you think it is important to expose black children to travel?
Ashley: Traveling allows you to choose the type of life you want to live based on your exposure. Exposing children to travel also allows them the opportunity to learn more. It broadens their horizons.
CD: It seems like there has been an explosion of black travel and black travel groups lately. Why do you think that is?
Ashley: Social media helped a lot. When you see others do it and post their experiences, that is inspiring. I believe black travel is self-care. We have so much on our plates, especially now. Allowing a moment to put everything on pause and take a break is necessary. Exploring new countries, cultures, and creating new memories is an act of self-care. Being in a different environment allows you to release the stresses of life.
CD: Are there other locations Black Excellence Travel Team would like to explore in the future?
Carl: We are excited about Punta Cana, the Dominican Republic, in 2021. We want to go to Jamaica, Costa Rica, Africa, Spain, Greece, and more. We are in the early stages, but we remain focused and looking towards the future.
CD: For the 2020 Punta Cana trip, what adjustments have you made considering COVID-19?
Carl: It is all about safety. We update our followers with details of our travel experiences at the airport.  Also, we are documenting the resort's sanitation process. We want to show all these experiences to help people feel comfortable.
CD: Can people still join the 2021 trip?
Carl: Yes, our host hotel has over 700 rooms. We are still accepting deposits.
For more details on the 2021 Punta Cana Trip and Black Excellence Travel, visit their website at https://www.blackexcellencebeachweekend.com/ . Find them on social media on Facebook and Instagram.
Danielle Sanders is a journalist and writer living in Chicago. Find her on social media @ DanieSandersOfficial .
About Post Author
See author's posts
Tags: BBChicago , Black Excellence Travel Team , black travel , Black Travel Groups , Dsanders
From the Web
The A.V. Club
The Takeout
The Inventory
Up in the Air Life Features Black Travel That Gets Both Lit and Luxe
Black. Travel. Excellence.
It's a concept that has literally taken flight—courtesy of skyrocketing black-owned and operated tour company Up in the Air Life .
A glittery diamond on an increasingly dark travel-movement landscape, UITAL's rep for serving up consistent black excellence from Cuba to Croatia is so strong, it's caught the attention of corporate giants like Walmart and has caused the growing Washington, D.C.-based company to triple its revenue since its first trip in 2014. This year UITAL is projected to pull in $1 million.
The reason?
UITAL clients don't take trips—they partake in epic, culturally curated adventures, whether that's puffing poolside cigars with the boys in Cartagena, Colombia, or bouncing to Paris for the kickoff of Beyoncé's world tour.
For passport-sporting millennials and Gen Xers, the opportunity to view the world through a prism of opulence and peak blackness is an opportunity too delicious to pass up.
"Put a group of fly, young, upwardly mobile black folk on a yacht or a plane together and magic happens," says founder Claire Soares, who has built her empire part time working as a software sales rep.
"UITAL tends to attract like-minded groups of people—execs for companies like Microsoft and Google along with doctors, consultants and entrepreneurs—folks who are well-traveled with high expectations," she explains. "The networking is often just as attractive as the experiences are."
And what "experiences" they are: Soares and her staff of 25, located from Mexico to New York (she plans to triple her part-time fun consultant crew by summer), literally scour the earth to create the most memorable adventures for their clientele.
"We have an on-staff sommelier who takes clients on food and drink jaunts through Champagne, France, and Bologna, Italy, pairing five-course meals with some of the world's best wines and champagnes," says Soares, the self-proclaimed "Chief Memory Maker." "In France, we've rented out one of the acclaimed Moet caves and thrown black-tie dinners. In Bologna, our clients have been able to toast to the patriarch of one of the oldest vineyards in Italy, and rub elbows with the Italian wine ambassador. They also get to learn how to make pasta and sauces from scratch."
UITAL "offers only the best," says Soares, because often black travelers are not made to feel welcome or appreciated.
"I think in life [our] people aren't made to feel appreciated, so we go above and beyond to make our guests' experiences special and unique," Soares says. "Seeing them cry at some of the surprise gifts we've given them, or to see us chilling out at literally some of the most luxurious places on earth—like the Copacabana Palace in Rio—brings a smile to my face."
The travel-related glee is both shared and apparent, as evidenced by the rise of such groups as Nomadness Travel Tribe , Travel Noire and the Black Travel Movement , which have hundreds of thousands of black social media followers among them. Then there are those who regularly hop off Facebook and onto a plane, or intend to: CNN reports that intent among black travelers went from 3 percentage points in 2013 to 6 in 2014, then climbed to 19 points in 2015 and went up another 18 points in 2016, per the travel and hospitality marketing firm MMGY Global . With many professional blacks following a nationwide trend that sees 20-, 30- and even 40-somethings getting married and having children later in life , they've got both the time and money to spend on travel.
But UITAL's climbing sales among this prime audience speak for themselves: Last month, the company sold out three mega yachts for Croatia in August in just a few hours—when Soares had only planned on selling one.
"Close to 100 people jumped on this opportunity from all around the world," says the Virginia native, referencing the pricey trip but also UITAL's convenient "pay to play" layaway plan. "It's been our fastest-selling yachting trip to date," she says about UITAL's continued presence as one of the few black groups at world Yacht Week. "Word has gotten out about our high level of service. We cater to Black clientele in a way no other company is doing."
Thirty-four-year-old D.C.-based data engineer Dartanion Williams can attest to this.
Having been on six tours hosted by UITAL or Urban Yacht Life (Soares' spinoff company) and counting since 2014, Williams says that being down with the UITAL crew has been a life-changing experience.
"I linked up with Claire and UITAL at a time I was ready to travel but a lot of my friends were not," he says. "That meant I walked away with a whole new group of friends! I've connected with people who have inspired me to get uncomfortable in my life and make bold moves, such as leave a great day job to start my own consulting practice," he says. "This year, I am working on starting a nonprofit organization whose core focus is to help create more minority data engineers such as myself."
Registration will be available for the 2024 BTE at The Gathering Spot Atlanta! 2024 Dates Wil l Be Ann ounced Soon!
Welcome to the black travel expo.
The Black Travel Expo welcomes all Black travel consumers, businesses, influencers, organizations, and supporters.
The BTE is the premier weekend conference and trade show for Black travel consumers to learn about new destinations within the United States and internationally. It is the place to hear amazing travel stories, receive great advice, learn how to travel smart, and find out who's who in the black travel industry. Most importantly, network and support Black travel entrepreneurs, products, services, and brands over one weekend and under one roof.
What to Expect at the Black Travel Expo
Travel Business Inspiration
It's one thing to want to start a business in travel. The reality is knowing how to actually put in the work to make it a reality. At the Black Travel Expo, you will learn how to make that happen. We select the best industry speakers to show you how to turn those dreams into reality. Our speakers will share their ups and downs so you can be inspired by their journey.
Networking and Fun Events
The Black Travel Expo (BTE) is built exclusively for travelers like you. It is a village marketplace that's centered squarely within the Black Travel community. From networking with insiders to building partnerships with global brands, plan on consuming a wealth of global travel knowledge in a fun family atmosphere. From events, break out sessions, panel discussions, and giveaways...there's no question you will meet fellow travelers and potentially forge lifelong friends in travel.
Purchase expo pass to schedule passport appointment at the expo. Click LTL flyer To register student prior to the expo. (Must be present at expo to qualify)
2023 Black Travel Expo Speakers & Panelists
Maurice Foley
Keynote Speaker
Founder & CEO, Black Travel Expo
Stephanie M. Jones
Founder, Blacks in Travel & Tourism, Cultural Heritage Economic Alliance
Jay Cameron
Keynote Speaker,
Founder & CEO, Maximum Impact
Charles Shima
Keynote Speaker - Changing the Negative Narrative of Africa.
Founder & CEO, ZaNiheza
Heather Proctor
Keynote Speaker - The Expat Life
Founder, Black in Portugal, Lisboa Melanin Collective
Darrien Watson
Keynote Speaker - Travel Tech Talk
Co-Founder, SquadTrip
Tomeka Jones
Expo Host and Moderator
Founder, Travel In Style With Tomeka
Karen Brown
Moderator - Diversity, Equality & Inclusion, DEI Consultant, Founder & CEO, Bridge Arrow
2023 Sponsors
Silver sponsors.
Bronze Sponsors
2023 Supporting Sponsors
2023 Exhibitors
Black Travel Expo Drawstring Bag
Black Travel Expo Tote Bag
Black Travel Expo T-Shirt
Subscribe to Our Newsletter
Thanks for subscribing!
How would you describe your experience at Black Excellence Beach Weekend?
"It was my first time out of the country and it was the best experience I could imagine!" "This was the best coordinated group trip ever!" "All those beautiful black people in one place vibing. If you wanted to be part of the big group, there were things planned to enjoy everyone. If you wanted to do your own thing, you could venture off but know someone would be checking for you. So much black excellence!" "I enjoyed everyone coming together for the Club night, Yacht Party and the Pool. I also enjoyed how people were also able to venture out and do their own thing, essentially having the ability to create their own itinerary." "Although I only knew two people going into the trip, it felt like a big family reunion with many cousins, aunties and uncles! I loved the whole experience and the positive energy that they brought! Just BEAUTIFUL BLACK LOVE!" "The Cabo trip is a trip that I will always remember. By far the best vacation I have ever been on. Everyone is so friendly. I would recommend everyone for the next one." "I met a lot of amazing spirited and loving people. A trip of a lifetime. And I got my first stamp on my passport. Can't wait to add more and party with like minded African-Americans." "The Black Excellence Trip was everything plus more! I highly recommend attending any trip organized by Ashley and Carl! They communicate effectively, and know how to make sure everyone has a great time!" "Carl and Ashley were excellent hosts. Any problems that may have come up, they were on top of it. The energy and vibe of everyone was on point and overall it was the most relaxing, chill and organized coed trip I've experienced. Highly recommend you jump on board and help continue this movement!!" "An amazing event and opportunity to travel to other countries, be in amazing company, create new memories and even make some new friends!" "Just an all around great time. Every penny was worth it for that experience. We literally took over the resort and had staff catering to us because we tipped and got the party jumping." "This was by far the best trip I have ever experienced! Keep up the good work team!" "Carl and Ashley are the most professional and personal people I've met in the travel industry! They remembered all 200 faces who were on this trip and will always greet you by your name! Their energy and services are organic and unmatched!" "Amazing experience! I recommend everyone join in the experience at least once and see how your outlook on travel changes! Hands down best group experience I've had without any expectation of having to do anything as a group! Loved it!" "The vibe of the entire group is unlike any gathering of Black people I've ever seen. No drama, networking, and kicking it. I can't describe the experience in just a few words or really at all. It was truly an AMAZING experience which I want to be a part of going forward! See y'all in 2020!"
Interested in the 2024 trip? Sign Up Here!
Thank you for signing up! Stay tuned for more details regarding our 2023 trip to Cancun!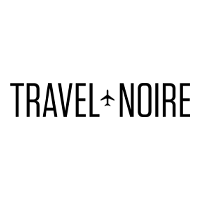 TravelNoire
Black-Owned Travel Companies To Support for National Black Travel Day
Posted: November 11, 2023 | Last updated: November 11, 2023
Social media timelines continue to show that Black travelers are increasingly becoming a well-traveled demographic. However, Black travel professionals understand well how often the community's value to the industry, both economically and culturally, is overlooked. Aiming to find a unique way to promote the contributions of Black travel professionals and the economic impact of Black travelers on tourism, Black Travel Summit founder Anita Francois recently announced the official designation of November 11 as National Black Travel Day. The auspicious day is an homage to Barrington Irving, the birthday of the first Black person to solo-circumnavigate the globe by plane in 2007.
In the early stages of a new holiday, the question of how to appropriately celebrate the day comes into question. Francois nods to increased visibility for impactful Black travel brands and industry acknowledgment both within and outside of the Black community.
"In an ideal world, I would like to see impactful and up-and-coming Black travel brands and individuals being acknowledged in and outside of our community," Francois shared with Travel Noire. "Corporations emphasizing their DEI milestones from the year leading up and how they've diversified who they employ and partner with; Black travelers booking a trip, ideally with a Black travel advisor."
Francois also shares that National Black Travel Day is best observed in any way that celebrates the Black travel community. To celebrate the unmatched experiences of Black travel and amplify Black spending power, consider supporting one of these TN-approved Black-owned travel companies.
Black Austin Tours
With the familial wisdom of nearly 200 years in the Austin area, Black Austin Tours founder Javier Wallace is a proud Austinite. Black Austin Tours offers several types of tours throughout the city. Each tour educates visitors on key areas of the city and the origins, contributions, and impact of Austin's Black community.
From downtown to the Colorado River, Black Austin Tours humanizes the history of Black people's existence in this region of the US. Wallace is doing the good work of ensuring that the story of his home city is a well-rounded one; one that appropriately holds space for Austin's Black history.
Black History Walks – London
With sixteen walking tours to choose from, many travelers hail Black History Walks as the best way to learn about the significance of Caribbean and African history in London. Through interactive discussion and educational experiences, this tour company uncovers 3,500 years of Black history.
Founded by Tony Warner in 2007, Black History Walks has since garnered worthy acclaim for its diverse program of walking tours, talks, educational courses, resources, and film events. In addition to its popular walking tours, the company also offers bi-monthly river cruises and bus tours. In addition to his tourism-based work, Warner also served as the first-ever Activist in Residence at a London-based university.
Two Oceans Travel & Tours
Two Oceans Travel & Tours is a premier tour company known for meticulously curated itineraries and personalized service. Their portfolio of destinations spans continents, although it has a long-running foothold on experiences in Africa.
Their team will craft an experience that immerses you in the landscapes, cultures, and wildlife that Africa boasts. From ancient deserts to vibrant cities, founder Maurice Foley ensures that every traveler discovers the soul-stirring nature of Africa. Whether you want to see the Serengeti or Marrakech, Two Oceans has curated tailored itineraries for more than two decades.
Black Heritage Tour of Amsterdam
Since 2013, founder Jennifer Tosch has amplified the otherwise little-known history of African legacies in Amsterdam. Working with a team of scholars, historians, public officials, businesses, and heritage tourism professionals, Tosch has left an imprint on those who take her tours. Currently exclusively offering private boat tours, the Black Heritage Tour explores hidden history through the canals of the city. Reservations must be confirmed at least two weeks in advance.
Jelani Travel
For nearly a decade, Jelani Travel has made travel to Africa easy with curated vacations for the culture. Currently operating in 16 countries, Jelani Travel tailors its travel experiences to focus on self-care, service, culture, and adventure. Popular group experiences that often sell out include itineraries in Kenya and Zanzibar, typically held in the summer.
Jelani Travel's chief curator, Ashley N. Company, has traveled to over 100 countries and loves customizing luxurious and authentic experiences for individuals and groups. The company also works in tandem with the nonprofit organization Jelani Gives to empower the next generation and provide educational and cultural opportunities to Black children.
Commemorating National Black Travel Day without acknowledging the growth in wellness travel would be a major miss. Although not exclusively a travel company, OMNoire has become known as the go-to destination for vetted Black women-owned retreat experiences worldwide.
The visionary behind the brand, Christina M. Rice, expanded beyond her retreat hosting role to make space for and support other Black women facilitators. OMNoire's list of upcoming retreat experiences includes destinations such as Portugal, Negril, Costa Rica, and Barbados.
Nomadness Travel Tribe
This travel lifestyle brand and community for Black and Brown nomads is more than 35,000 members strong on Facebook alone. With the sole pre-requisite of at least one passport stamp, founder Evita Robinson has simplified finding your people globally. Robinson also recently concluded the fourth installment of Nomadness Fest , a multi-day festival for travelers of color and allies to connect, learn, and share resources.
Experienced globetrotters looking for Tribe in various destinations know it's fairly easy to do as a Nomadness community member. Whether you're in Bali or Merida, Mexico, there are likely other Tribe members nearby, on the way, or with lasting connections they're happy to share. No matter where you are in the world, there's likely a Nomadness connection worth exploring.
More for You
Congress just found the dumbest way to avoid a government shutdown
Green, Thompson, McDaniels ejected after Wolves-Warriors fight
Winter Storm Warning Snow Totals Depend On Where You Live
A new COVID variant, HV.1, is now dominant. These are its most common symptoms
Xi arrives in the US as his Chinese Dream sputters
It's Official: This Map Shows America's Top Thanksgiving Pies in Every State
Jack Smith Cites Medieval Murder as He Seeks Donald Trump Gag Order
Sorry New York and San Francisco, these 4 red-state cities could be the future of America
Cartoon falls to cancel culture: In perilous times, free speech attacks are no laughing matter
Hit The First Vehicle, Hit The Last & Trap The Rest: The Ukrainians Used A Classic Tactic To Devastate A Russian Ammo Convoy
Hundreds ordered out of flats immediately because building's at risk of collapse
We Tried And Ranked 17 Of The Best Frozen Pizzas And The Winner Had Us Shook
Biden hands China big win with military deal, experts say: 'Incredibly poor decision'
40 Outdated Home Trends We Hope Never to See Again
2024 NFL first-round mock draft: Three QBs in the top 10
Marjorie Taylor Greene Spars With Piers Morgan Over 'Jewish Space Lasers'
The Samsung Galaxy Fit 3 could come with a big battery life upgrade
FBI struggled to disrupt dangerous casino hacking gang, cyber responders say
Why a Blue-Leaning Swing State Is Getting Redder
Time for US to counter the bully at 30,000 feet
Powerful together. Fuelling collective power
We influence change and change with courage We stay undivided, truthful and keep our promises We are solutions providers, not part of the problem We empower others with access and knowledge We respect our differences and intersectionalities We believe in unity and alliances to succeed We reclaim the truth and tell the untold with dignity We strive to make unheard voices, heard
We are a collective power rooted in creating economic,
Ethical, and social advancements to change narratives globally.
Search Deals on Elektrostal Vacation Packages
Add specific hotel dates
Cheap Elektrostal Vacation Packages
You're on the hunt for a steal of a deal on your Elektrostal vacation package. You've got your list of things you want, and you're checking it twice: a ballin' (on a budget) Elektrostal hotel, a champagne poppin' flight (for a knock-off beer price), and maybe even a super-nice car rental (for a borrowed bike fee).
Think it's all just a dream? Not when you book your Elektrostal vacation deal with Hotwire.
Are you for real with these vacation package deals
Daydreaming is even better when wildly good deals become your reality. Scoring hotel and flight deals to Elektrostal for a price that works with your budget is realer than real when you book your package with Hotwire. Ready to get all of your wildest dreams fulfilled (for way less than you expected)? Don't sleep on these Hotwire deals.
Frequently Asked Questions About Vacation Packages
How much is a vacation to elektrostal.
When you want to book the very best Elektrostal getaway, but you aren't looking to empty your bank account on planning your trip, cheap vacation packages are the way to go. You can jump into an incredible vacay to Elektrostal for as low as  and keep your cash for the necessities—like the dreamiest fun times in town.
When is the best time to book a vacation package to Elektrostal?
Looking to save some extra cash on your Elektrostal vacation? Try going on your getaway in , which is the off-season, and avoid the most popular time to vacation in the month of . Want to get away now-ish and still save? Book a last-minute vacation package with a Hot Rate hotel deal. You could save up to 60% off on your hotel versus booking a listed rate two weeks earlier.
How to get the best vacation package deals to Elektrostal?
If scoring the very best deal on your Elektrostal vacation is at the top of your to-do list, book your package with Hotwire and prepare to get way more bang for your buck.
What is the cheapest day to book a vacation package?
Reserving a Elektrostal vacation package on a Tuesday is the cheapest day to book, or you can save more any day on Hotwire, with packages as low as .
Can I vacation in Elektrostal right now?
With recent COVID-19 closures and reopenings, many people are wondering, "Is it safe to travel to Elektrostal right now?" When it's time to book your vacation package, be sure to check out the most up-to-date information on all safety measures, any restrictions, and  guidance on traveling during the coronavirus  pandemic.
What does Hotwire Elektrostal travel package include?
When you book a package deal on Hotwire, you can expect a Elektrostal vacation package with airfare and hotel. Want a rental car too? No biggie' you can add it to your package. Everything you need for an amazing trip? Check.
Discover Other Travel Deals
Popular Vacation Attractions
Popular Destinations
Nearby Destinations
Hotwire Picks
Electrostal History and Art Museum Vacations
Peter the Great Military Academy Vacations
Yuri Gagarin Cosmonaut Training Center Vacations
Central Museum of the Air Forces at Monino Vacations
Balashikha Arena Vacations
History of Russian Scarfs and Shawls Museum Vacations
Noginsk Museum and Exhibition Center Vacations
Military Technical Museum Vacations
Church of Our Lady of Kazan Vacations
Drama Theatre BOOM Vacations
Balashikha Museum of History and Local Lore Vacations
Bykovo Manor Vacations
Las Vegas Vacations
Cancun Vacations
Miami Vacations
Corona Vacations
Cabo San Lucas Vacations
Disneyland Park Vacations
New York Vacations
Honolulu Vacations
Los Angeles Vacations
Maui Vacations
Orlando Vacations
New Orleans Vacations
Canada Vacations
Tulum Vacations
Bali Vacations
Maldives Vacations
Clearwater Beach Vacations
Denver Vacations
South Beach Vacations
Key West Vacations
Moscow Vacations
Top Cities to Visit
Moscow Hotels
St. Petersburg Hotels
Mogot Hotels
Vladivostok Hotels
Kaliningrad Hotels
Sochi Hotels
Makhachkala Hotels
Irkutsk Hotels
Novosibirsk Hotels
Yekaterinburg Hotels
Yakutsk Hotels
Murmansk Hotels
Popular Vacation Themes
All Inclusive
Last Minute
Weekend Getaway
Bachelorette Party
Bachelor Party
Gay-Friendly
Adults Only
Outdoor Adventure
Island Getaway
Spring Break
National Parks
Car Rentals in Elektrostal
Car rentals in Northern Europe
Car rentals in Eastern Europe
Car rentals in Lyubertsy
Car rentals in Orekhovo-Zuyevo
Car rentals in Balashikha
Car rentals in Noginsk
Car rentals in Shchelkovo
Car rentals in Medvezh'i Ozera
Car rentals in Zhukovsky
Car rentals in Central Russia
Car rentals in Pavlovskiy Posad
Car rentals in Kosherovo
Book your Elektrostal Vacation
Vacation Rentals
Restaurants
Things to do
Elektrostal Tourism
Elektrostal Hotels
Elektrostal Bed and Breakfast
Elektrostal Vacation Rentals
Flights to Elektrostal
Elektrostal Restaurants
Things to Do in Elektrostal
Elektrostal Photos
Elektrostal Map
All Elektrostal Hotels
Elektrostal Hotel Deals
Elektrostal Hostels
Elektrostal Business Hotels
Elektrostal Spa Resorts
Elektrostal Family Hotels
3-Star Hotels in Elektrostal
Elektrostal Hotels with Game room
Elektrostal Hotels with Banquet hall
Hotels near Electrostal History and Art Museum
Hotels near Park of Culture and Leisure
Hotels near Statue of Lenin
Hotels near Museum and Exhibition Center
Hotels near Museum of Labor Glory
Resorts near Park of Culture and Leisure
Resorts near Electrostal History and Art Museum
Motels near Park of Culture and Leisure
Motels near Electrostal History and Art Museum
Hotels near Fryazevo Station
Hotels near Elektrostal Station
Hotels near Metallurg Station
Hotels near Khrapunovo Station
Hotels near 43 Km Station
Hotels near Kovrigino Station
Hotels near Pavlovskiy Posad Station
Hotels near Elektrogorsk Station
Hotels near Noginsk Station
Hotels near Zakharovo Station
Hotels near Zhukovsky International Airport (ZIA)
Hotels near Vnukovo Airport (VKO)
Hotels near Domodedovo Airport (DME)
Motels near Vnukovo Airport (VKO)
Motels near Domodedovo Airport (DME)
Motels near Zhukovsky International Airport (ZIA)
Blue Swallow Motel
Tropics View Hotel
Casa Marina Beach
Seikoro Inn
The Grand Mayan at Vidanta Riviera Maya
The Ritz Carlton San Juan
Anantara Dubai The Palm Resort & Spa
Shangri-La Rasa Ria, Kota Kinabalu
Adagio Premium The Palm
Kimpton Hotel Monaco Baltimore Inner Harbor
Moxy Kyoto Nijo
Crystal Palace Luxury Resort & Spa
Zoetry Curacao Resort & Spa
Rixos Premium Saadiyat Island
Popular All-Inclusive Resorts
Popular Beach Resorts
Popular Family Resorts
Popular All-Inclusive Hotels
Popular Hotels With Waterparks
Popular Honeymoon Resorts
Popular Luxury Resorts
Popular All-Inclusive Family Resorts
Popular Golf Resorts
Popular Spa Resorts
Popular Cheap Resorts
Add a Place
Travelers' Choice
Help Center
Elektrostal
Things to Do
Travel Stories
Rental Cars
Travel Forum
THE 10 BEST Resorts near Museum of Labor Glory, Elektrostal
Europe
Russia
Central Russia
Moscow Oblast
Elektrostal
Elektrostal Hotels
Resorts near Museum of Labor Glory
Property types, hotel class.
50 mi from Museum of Labor Glory
Samsonite's Black Friday Sale Is Here: Save 25% on Luggage for Your Upcoming Holiday Travel
Get early access to Samsonite's Black Friday deals and save 25% on best-selling luggage now.
Black Friday is the absolute best time to buy just about everything for the holidays, including luggage. To help you beat the holiday shopping rush, Samsonite is giving everybody a preview of their huge Black Friday deals that you can actually shop right now. No matter the type of luggage you're looking for, whether it's a durable carry-on or a set of suitcases for longer stays, Samsonite's Early Black Friday sale is not one to miss.
Shop the Samsonite Sale
Now through Tuesday, November 21 , you can get early access to Samsonite's Black Friday Sale and save big on best-selling luggage ahead of the busy holiday travel season. Samsonite is offering 25% off dozens of suitcases, luggage sets and backpacks to make packing for your next trip a breeze. No code is needed to unlock the early Black Friday savings.
Built with a focus on functionality, Samsonite's highly durable carry-ons and checked luggage make the best travel companions. Samsonite not only delivers sturdy luggage that can withstand being bounced around an airplane's underbelly, but also creates stylish suitcases for every kind of traveler.
Whether you're heading out on a business trip, traveling to a fall wedding or already planning your winter vacation, shop the best Black Friday luggage deals available at Samsung below.
Freeform Carry-On Spinner
Extremely lightweight and durable, Freeform has been created to bring the strength and maneuverability that customers have come to expect, combined with a truly unique design.
$200   $150
Freeform Medium Spinner
With a more streamlined panel and an increased packing capacity, Samsonite's newest lightweight offers a very spacious and effortless ride.
$240   $180
Lite-Frame Carry-On Spinner
The Lite-Frame collection offers an advanced closure technology that uses an injection molding frame with inner locking mechanism. This construction offers superior convenience with a one touch multi-point locking system.
$300   $225
Business Slim Backpack
Save 30% on an everyday leather backpack designed to cover business and life needs.
$150   $105
Samsonite Voltage DLX Carry-On Spinner
The Voltage blends fashion and technology with a USB port to charge your devices that's integrated into the TSA-approved lock panel. Protect your belongings with the lightweight yet extremely durable exterior. And inside, stay organized with built-in WetPak and mesh pockets.
$190   $142
Samsonite Freeform Large Spinner
Side-mounted TSA lock ensure your belongings arrive safely to your destination. With a built in combination lock, the Samsonite cases are good to go no matter where you are.
$279   $210
Novaire 2 Piece Set
If you're checking a bag and keeping one as a carry-on, this matching two-piece set is a great option. You can choose from six different colors that have a special sheen which reduces the appearance of scratches.
$450   $337
Winfield 2 Fashion Carry-On Spinner
The shell suitcase is crafted with 100% polycarbonate material for maximum durability and versatility. Deceptively lightweight luggage equipped with a retractable handle and 4 multi-directional wheels, so you can whip around from airports to crowded New York City streets with ease.
$210   $157
Novaire Carry-On Spinner
Novaire's refined finish and durable hardside design make it a must have for the sophisticated traveler. Take this with you on your holiday vacation.
$230   $172
Updates on Celebrity News, TV, Fashion and More!
RELATED CONTENT:
Sales & Deals
Save on Apple AirTags Ahead of Holiday Travel with this Early Black Friday Deal at Amazon
The Best Carry-On Luggage and Weekender Bags for Holiday Travel
The Béis Black Friday Sale Is Here Early — Save 20% on Best-Selling Luggage with this Secret Code
Away Luggage Launches Limited-Edition Holiday Collection Perfect for Winter Travel
The 15 Best Diaper Bags to Make Holiday Travel with Kids Easier
Béis Launches Plaid Collection Just in Time for Holiday Travel
What to Pack In Your Carry-On Luggage for Holiday Travel
Gear Up for the Holiday Travel Season With the 15 Best Toiletry Bags, Starting at $10
Away Is Having A Rare Sale on Luggage Sets Ahead of the Holiday Travel Season: Save Up to $150
Dagne Dover Launches New Carry-On Collection to Make Exploring Easy
What to Pack In Your Carry-On Luggage for Fall Travel
The Best Luggage Deals at Amazon to Shop for Your Next Getaway
What to Pack In Your Carry-On Luggage for Travel 2023
The Best Luggage Sales to Shop Now: Away, Samsonite, Monos and More
The Best Carry-On Luggage and Travel Bags of 2023
Travel Like a Pro: Apple AirTags Are on Sale Now