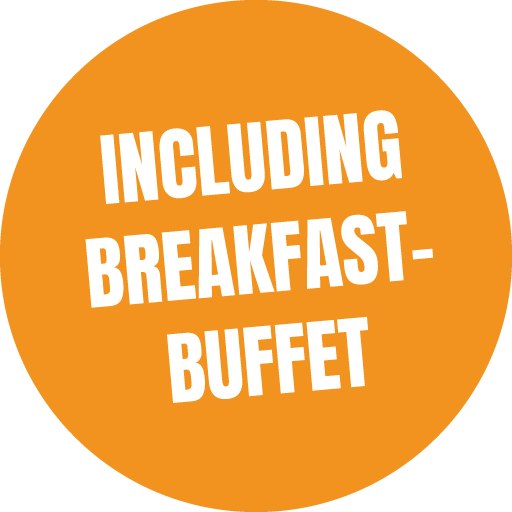 DISCOVER THE NEW SAFARI HOTEL
Spend the night in a unique way at the safari hotel.
From a night away with the family to a romantic overnight stay for two. The Safari Hotel is the perfect place for a unique overnight stay. Come and enjoy the luxury and breathtaking views over the savannah. Of course, you also have unlimited access to the Safaripark and Speelland, among other places , during your stay. A stay this winter will be made extra special with a visit to the very first edition of Light Safari !
View prices & availability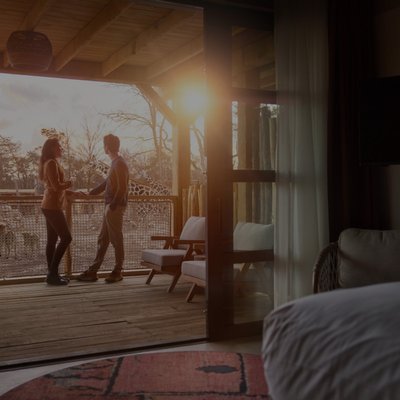 DELUXE OVERNIGHT ACCOMMODATION AMONG THE WILD ANIMALS
DISCOVER ALL THE ROOMS & SUITES
Discover last-minute deals
Relax and unwind in luxury and fall asleep among the wild animals. In the morning, enjoy a cup of coffee on your own terrace while the zebras and giraffes pass by.
View last-minute deals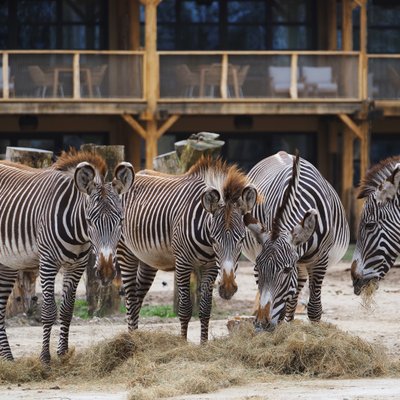 Discover the Safari Hotel, the savannah and more practical information.
Discover more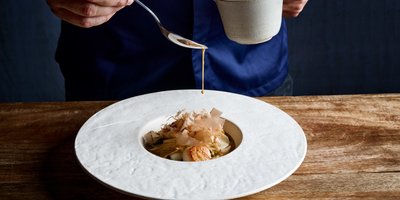 Culinary indulgence at Hogon House
At Hogon House, you can enjoy our exceptional restaurants. Whether you fancy a sit-down meal, want to taste all the dishes from the buffet, or just want lunch or a cocktail on the terrace, you'll have all the options you need. And always with a view of the animals!
DISCOVER HOGON HOUSE
Bookable from 1 night
Including extensive breakfast buffet
Views of the Wongo savannah full of wild animals
Unlimited access to the Safaripark and Speelland, among others, including free parking
À la carte restaurant and buffet restaurant
Swimming, bowling and kids entertainment
How about making your stay extra special? Check out the various adventurous activities for the whole family.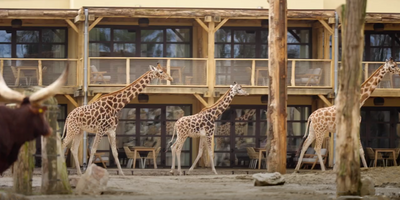 What makes the Safari Hotel unique?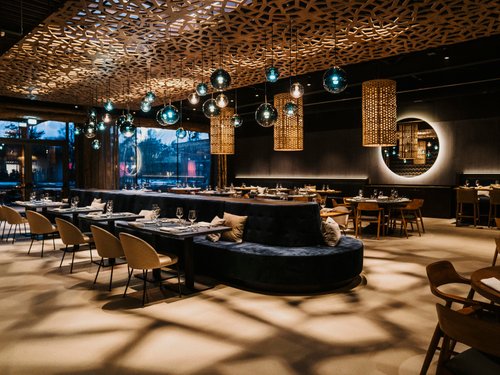 Culinary delights
Be amazed by the chef in fine dining à la carte restaurant Nommos.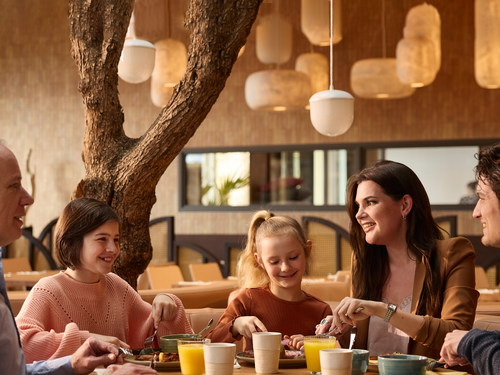 Breakfast with breathtaking views
Start your day with a freshly fried egg, enjoying the view over the savannah.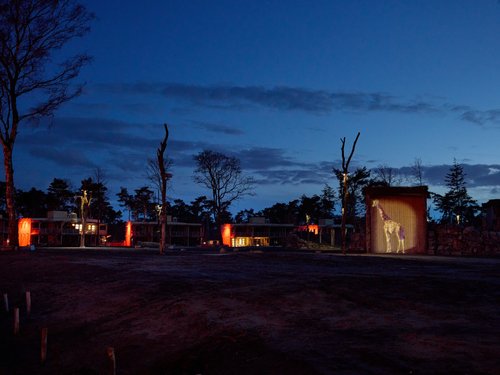 Special evening experience
Discover the unique light projections on the savannah in the evening.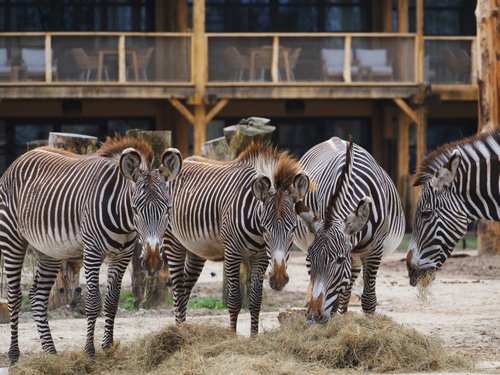 Directly bordering the savannah
Whether you are in the bathroom or on the terrace, you will always enjoy a direct view of the savannah.
Make your stay unforgettable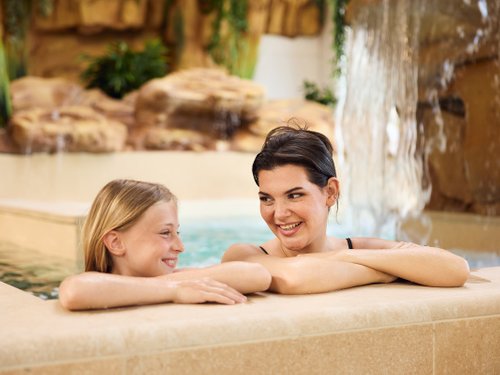 Relaxation and water fun in our pools.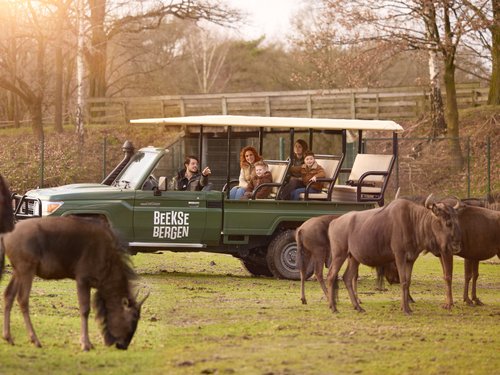 On safari with a Gamedrive
Get even closer to the animals!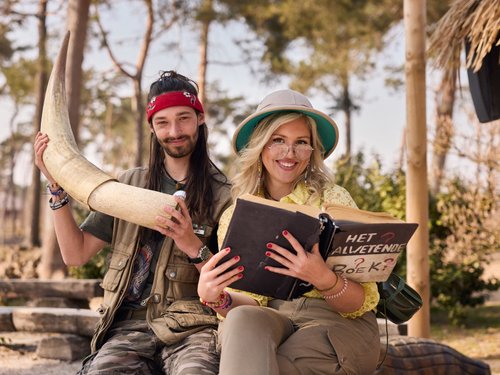 Animation in Ranger Basecamp
Craft, dance and play with the Rangers.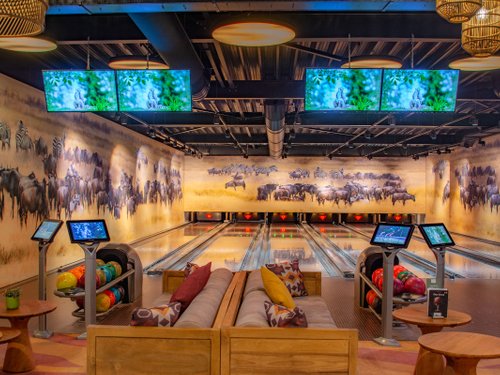 Have some fun bowling at Pamjo Lounge.
Spot the "Big Five"
Discover the Safaripark
UNLIMITED ACCESS TO 6 DAY ATTRACTIONS!
Discover the Attractions Pass
Unforgettable experiences
Discover all activities
Safari Resort Beekse Bergen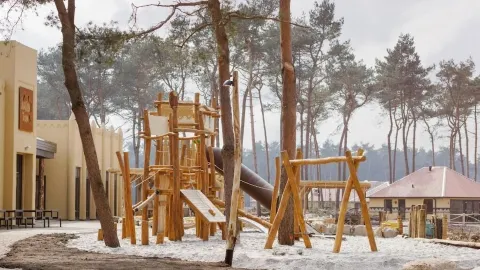 Other Services
Investor Relations
Trip.com Rewards
Affiliate Program
List My Hotel
Become a Supplier
Safari Hotel Beekse Bergen
Choose dates to view prices, photo gallery for safari hotel beekse bergen.
Overview of Safari Hotel Beekse Bergen
Exceptional, property highlights.
Free breakfast
Free parking
Non-smoking
More about the breakfast based on your search
Buffet breakfast included
Served daily from 8:00 AM - 10:30 AM
Main amenities
Daily housekeeping
2 restaurants and bar/lounge
Coffee shop/cafe
Concierge services
Luggage storage
Limited hour front desk
Feel at home
Separate bathtub and shower
Free self parking
Indoor pool
Mini-fridge
Children's games
Room options
View all photos for savanne room 5p.
Savanne Room 5p
1 King Bed, 1 Twin Bed and 1 Twin Bunk Bed
Similar properties
Van der Valk Hotel Tilburg
Efteling Hotel - Theme Park Tickets Included
GuestHouse Hotel Kaatsheuvel
Den Heijkant
Van der Valk Hotel Gilze - Tilburg
Mercure Hotel Tilburg Centrum
Bastion Hotel Tilburg
Landgoed de Rosep
Hotel de Kroon Kaatsheuvel
Sporthotel Bruurs
About this area, what's nearby.
Safaripark Beekse Bergen - 15 min walk
Efteling Theme Park - 17 min drive
Getting around
Eindhoven (EIN) - 23 min drive
Oisterwijk Station - 13 min drive
Tilburg Station - 15 min drive
Tilburg University Station - 17 min drive
Restaurants
Sarban - 9 min drive
Havana - 9 min drive
Sushi Koi - 9 min drive
Anvers Café - 9 min drive
De Burgerij - 10 min drive
About this property
At a glance, arriving/leaving.
Check-in start time: 3:00 PM; Check-in end time: anytime
Minimum check-in age: 18
Check-out time is 11:00 AM
Restrictions related to your trip
Check COVID-19 restrictions.
Special check-in instructions
The front desk is open daily from 8:00 AM - 8:00 PM
Front desk staff will greet guests on arrival
Guests are recommended to download the property's Beekse Bergen mobile app before check-in
Required at check-in
Credit card, debit card, or cash deposit required for incidental charges
Government-issued photo ID may be required
Minimum check-in age is 18
Pets not allowed
Free WiFi in public areas
Free WiFi in rooms
Free uncovered onsite self parking
Onsite parking includes off-street options
Other information
Property amenities
Food and drink.
Free buffet breakfast each morning 8:00 AM–10:30 AM
2 restaurants
Coffee shop
Free daily reception
Traveling with children
Access to nearby indoor pool
Front desk (limited hours)
Accessibility
Upper floors accessible by stairs only
Room amenities
Bed sheets provided
Toilet paper
Stay connected
Fees & policies
Mandatory fees.
A tax is imposed by the city: EUR 2.65 per person, per night
Also known as
Frequently asked questions.
All reviews shown are from real guest experiences. Only travelers who have booked a stay with us can submit a review. We verify reviews according to our guidelines and publish all reviews, positive or negative. More information Opens in a new window
10/10 Exceptional
The most memorable 24 hours, very surreal.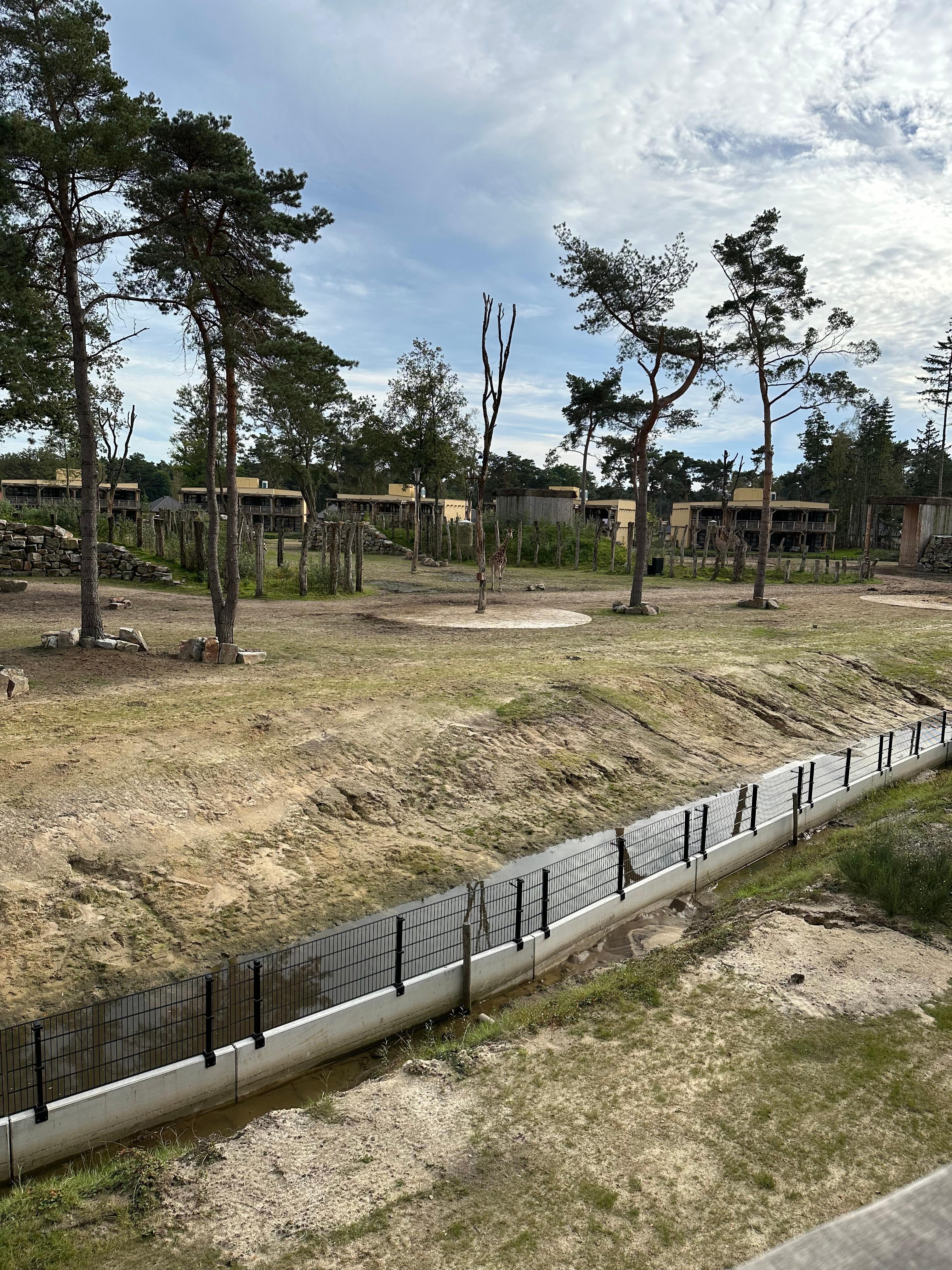 Verified traveler
8/10 very good, most popular destinations, additional information about expedia group.
Read VisitBrabant Magazine
North Brabant. Closer to you
Favorites 0
On the map Citymap
Safari Hotel Beekse Bergen
' You are so close to the animals, you can almost touch them! ', according to an apt reaction from the guest book that clearly summaries a stay at Safari Hotel Beekse Bergen. At the Safari Hotel, you see the sun rise over the savannah, while the animals wander past your balcony. Unprecedented, seeing this response: ' Unique in the Netherlands and beyond, I've never seen anything like it! Come to this Green Key hotel and enjoy an adventurous and breath-taking holiday whereby you also get to take advantage of the fun at the Safari Park , Safari Resort , Lake Resort and Speelland!
Plenty to do A safari by car or foot among the wild …
Plenty to do A safari by car or foot among the wild animals is unmissable during your stay. The 'Game Drive' – a tour with an experienced ranger in an open Land Cruiser – departs right from the Safari Hotel. Stand face to face with giraffes, lions, zebras, cheetahs and rhinoceroses and learn all about them! If you would rather venture out on your own, consider a cycling package through the stunning surrounding area. Hire a bike (or jump on your own) and discover the impressive country estates and hospitable bicycle cafés on the many cycle routes around Hilvarenbeek.
Entertainment and delight Children will have no problem entertaining themselves at the park for days. They can play to their hearts' content in Speelland, or do handicrafts, dance, play games and do sport during the activities organised in the Ranger Basecamp. Or you could all go canoeing, swimming, bowling or work on your tan in the sun. You can enjoy a snack in one of the two restaurants in Hogan House, where you can also relax and unwind in the lounge area. This entire central building is wheelchair friendly. The hotel also offers some specially designed disabled rooms. That means that everyone can enjoy that ' amazing view of the animals from your room .'
Take a look
from your location
Route Plan your route
Call Call: +31889000360
Website Visit the website
Book your stay
Show all in Dinner and drinks
Show all in Accommodation
Bed and Breakfast
Group accommodation
Holiday home
Show all in Attractions
Attractions
Places of interest
Share this page
This website uses cookies.
This website uses cookies ( Functional , Analytical , Marketing ) that are required for the website to perform as good as possible. By clicking on "I accept all cookies", you agree with the use of these cookies.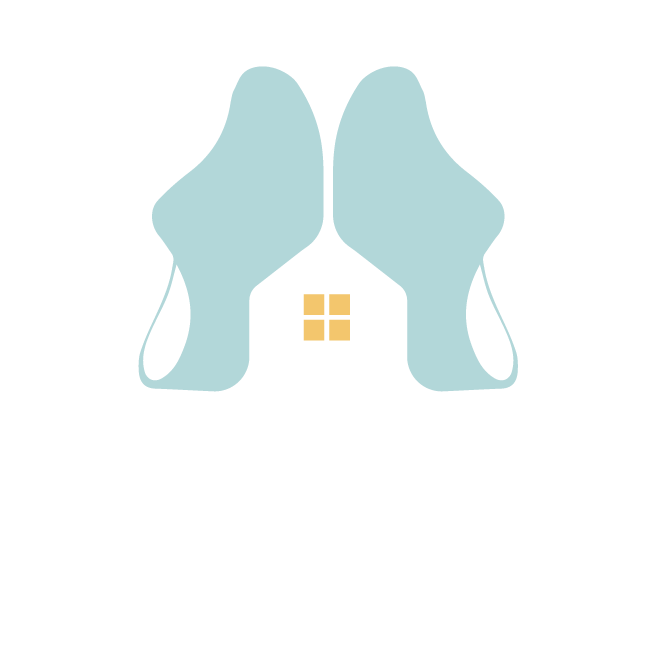 Frequently Asked Questions
Travelling to Holland & Belgium
Property Owners
Terms & Conditions
Little Clogs In The Press
Holiday Park Locations
Farm Holiday Locations
Apartment Locations
Hotel Locations
Why Little Clogs Holidays
Holiday Parks
Captivate Your Little Explorers
Toddler Fun & Action
Childhood Characters
Exploration & Discovery
Explore All Attractions
Beaches and Dunes
Magical Woodland
Historical Cities
Farm Experience
Explore Holland
Explore Belgium
Beekse Bergen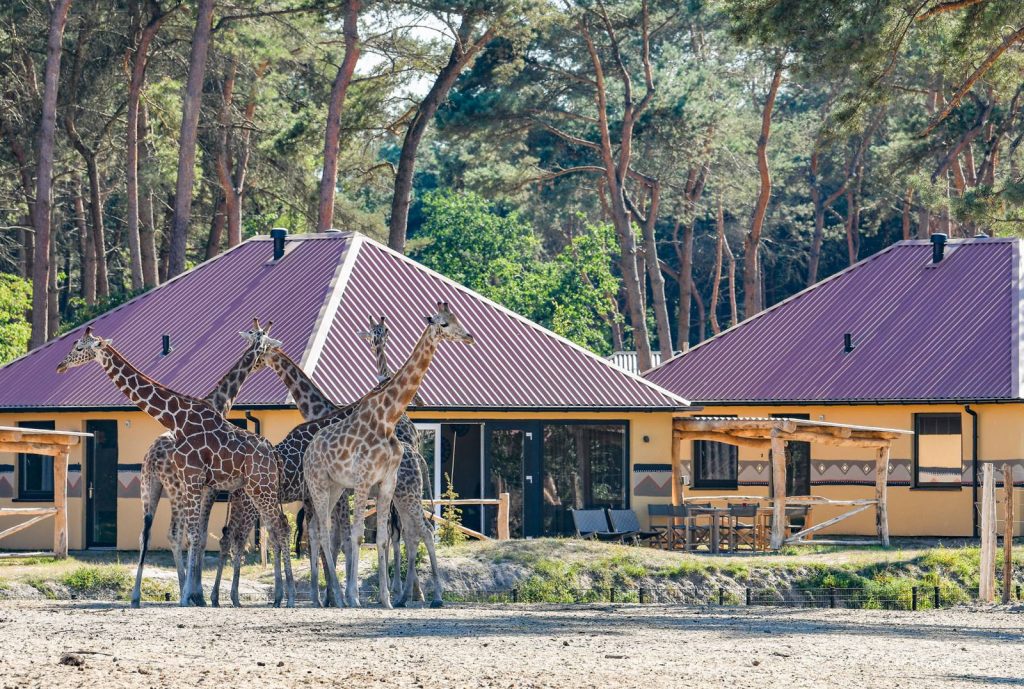 About Beekse Bergen
A perfect combination of woodland, water, safari park and attraction park!!
Beekse Bergen is a perfect holiday destination for families with young children. It is a really unique resort, split into 2 parts: the Lake Resort and the Safari Resort.
Beekse Bergen is located in beautiful woodland in the southern Brabant region of the Netherlands. What makes it unique is not only its setting in unspoilt nature with a large swimming lake, sandy lake beaches, indoor pools and the fantastic and extensive toddler friendly "Speelland" play paradise, but the fact that it is adjoining the biggest safari park in the Netherlands. You can drive or walk around the safari park, or go on the boat or bus and see all the animals in their natural surroundings. Here you can really have it all; nature, beaches, safari park and a huge play zone.
In keeping with its safari park setting the Lake Resort has an African theme which can be seen throughout; from its animal print accommodations to its newly opened Ganvie Village, inspired by an African fishing village, and housing the Etsi pool, indoor play, restaurant, bar and supermarket.
For a real safari experience why not book one of the Savannah Lodges on the Safari Resort and watch the giraffes from your veranda as the sun rises and sets.  The Safari Resort has its own indoor children's pool, bar, restaurant and small shop as well as children's activities with the park Ranger. The restaurant and adjacent adventure play area have direct views over the African animals. Or why not check out the brand new Safari Hotel with luxurious rooms looking out onto the Savannah and breakfast included?
Beekse Bergen is a large resort with little play areas dotted throughout, plenty of trees to hide behind and lots of sandy areas to play on! Its sandy lake beaches can be used for relaxing, playing or simply taking in the nature!
There is also a little shuttle train, the Ostrich Express, which transports you around the different parts of the resort. Riding around on the shuttle is bound to be one of the highlights for toddlers!!
Discover the Lake Resort's Etsi pool with its 3 separate areas for swimming, playing or relaxing and take in the views over beautiful Lake Victoria.  Outside, explore Bojo beach, the new fully fenced children's play beach with adjacent terrace so you can enjoy a drink while the children play.
Another perk of staying in Beekse Bergen accommodation is you get free unlimited access to not only the safari park and the Speelland play zone but also to several other local attractions including some toddler friendly zoos. Free entrance to the safari park alone is a massive saving compared to if you were just visiting for the day.
** Important Information**
Beekse Bergen is host to a number of music events which can be noisy. Dates below to be aware of :
Best Kept Secret music event:  7th-10th June 2024
The Awakenings music event: 5th-8th July 2024
The "Back2School, Decibel" techno music festival:  16th-19th August 2024
There is likely to be some disturbance on the Lake Resort in the days running up to these festivals during set up and in pack down afterwards. The Fridays before the event weekends the facilities on the resorts will be closed but the Safari Park and Speelland will be open. 
Accommodation
The Lake Resort offers a selection of 3 bedroom 1 bathroom Jungalows (bungalows, all jungle themed!) You can choose from giraffe, zebra or leopard themed and they have the stamp of Africa on them inside and out. You can also book a Kids Jungalow which has the added benefits of having an enclosed garden area, a play pen and high chair and free use of a wooden cart to pull your little ones around in all day! Kids Jungalows numbers 6 to 12 have a bath.
Jungalows have ample seating areas and floor space to play inside and as they are detached units they have plenty of outdoor space around them to play too.
New in 2022 is a selection of Lake View and Forest Cabins, located in a peaceful area close to the lake and an easy walk to the main facilities. New from late 2023: Woodland Cabins for 4, 5 and 6 persons.
If you fancy bringing your own tent or caravan you can also book one of the camping pitches on the Lake Resort.
Eurocamp offers a selection of 2 and 3 bedroom Holiday Homes (sleeping up to 8) and 2 bedroom Safari Tents (sleeping up to 6) which are located in their own area on the Lake Resort. Available here are Eurocamp's newer range of holiday homes: the Premium. The Eurocamp Holiday Homes have their own wooden veranda and the rooms are all on one level, making it super safe for little ones. Eurocamp guests staying 3 nights or longer receive the free attractions pass.
If you want more of a safari experience then you can choose to stay in one of the luxury lodges or in a safari tent or treehouse on the Safari Resort , located by the actual safari park!  The lodges range from  3 bedroom and 2 bathroom  to 4 bedroom 2 bathroom all the way up to the Group Lodges which have 7 bedrooms and 3 bathrooms! There are also Kids Lodges with carts, games and additional safety features. The Savannah Lodges have direct views of the animals.
Brand new in 2023 : Safari Hotel with Savannah Rooms (sleeping from 2 to 5) and Suites (sleeping up to 7). Hotel rooms with direct views of the animals, hotel service and breakfast included!
All Beekse Bergen accommodation comes with free wifi and the free attractions pass.
All accommodation is well spread out with plenty of space to play and relax!
Check Availability & Book Now
Clicking the button below will open a new window with the provider's website.
"Amazing place" We stayed here for 5 days and it was amazing!!! The people working there are super nice and friendly. The lodge was wonderful!! Giraffe, rhinoceros, camel, zebra,… so many animals came in the morning and the evening!!! Beekse Bergen allows you to dream that you are in a safari!!!! We will definitely come back!! Super worthy!!!! Mili8888
" Family fun" Great place. We have a kiddies jungalow. 3 bedrooms and shower room. Kitchen with hob, dishwasher and a microwave. Lovely safe environment. Free kids entertainment at the Afrika club. Have so far been to the safari park, Speelland (beach type place with water slides, pedalos, bouncy castles etc) kiddie zoo near Eindhoven. All included in the price of the stay. Lovely beaches by Afrika club for kids to splash about in Lake victoriameer. View from our jungalow is amazing. Chris J Bayley
Baby & Toddler Friendly
All of Beekse Bergen's accommodation is on one level so you don't have to worry about stairs. If you choose a children's Jungalow or Safari Lodge you get the added features of games and toys as well as being fenced off outside. The cupboard doors also all have safety catches. Cots and highchairs can be provided in all accommodations (there is a small charge for a highchair unless you book a kids' jungalow or kids' lodge).
With Eurocamp you can prebook the following baby and toddler equipment for free: travel cot, high chair, baby bath, potty, bed rail, changing mat.
There are some lovely towns on your doorstep: Tilburg and Hilvarenbeek are both about a 15 minute drive from the park and have a selection of shops and cafes and restaurants.
Explore the Esbeek woods just 5 minutes drive away.
Discover the beautiful, fortified town of Heusden with its marina, windmills and a super pancake house! (30 mins away).
Further afield you can visit the city of Eindhoven which is 30km away (a 30 minute drive) and you are also only a 10 minute drive over into Belgium. The historical city of Antwerp is only a 1 hour drive away from Beekse Bergen.
Staying on Beekse Bergen also entitles you to free access to a number of local attractions including the Dierenrijk Zoo, 35 minutes drive away and Zoopark Overloon which is just over an hour away towards the German border.
The other main highlight of this region in terms of attractions is the famous fairytale theme park of Efteling which is only a 20 minute drive from Beekse Bergen. This is a world of wonder and magic for young children! You are also just 20 minutes drive from the Loonse en Drunense sand dunes.
Related Offers
Beekse bergen early booking offer for 2024.
Type: Holiday Park
Categories: Magical Woodlands, Near Efteling, No Car Needed
Country: Holland
25 minutes (27km) from Eindhoven Airport (Beekse Bergen is doable without a car).
Just over 1 hour (110km) from the Rotterdam ferry ports.
An hour and 15 minutes (136km) from Amsterdam Schipol airport.
An hour and 15 minutes (121km) from Brussels airport.
VIEW TRAVEL OPTIONS
VIEW ALL HOLIDAY PARK LOCATIONS
Related Posts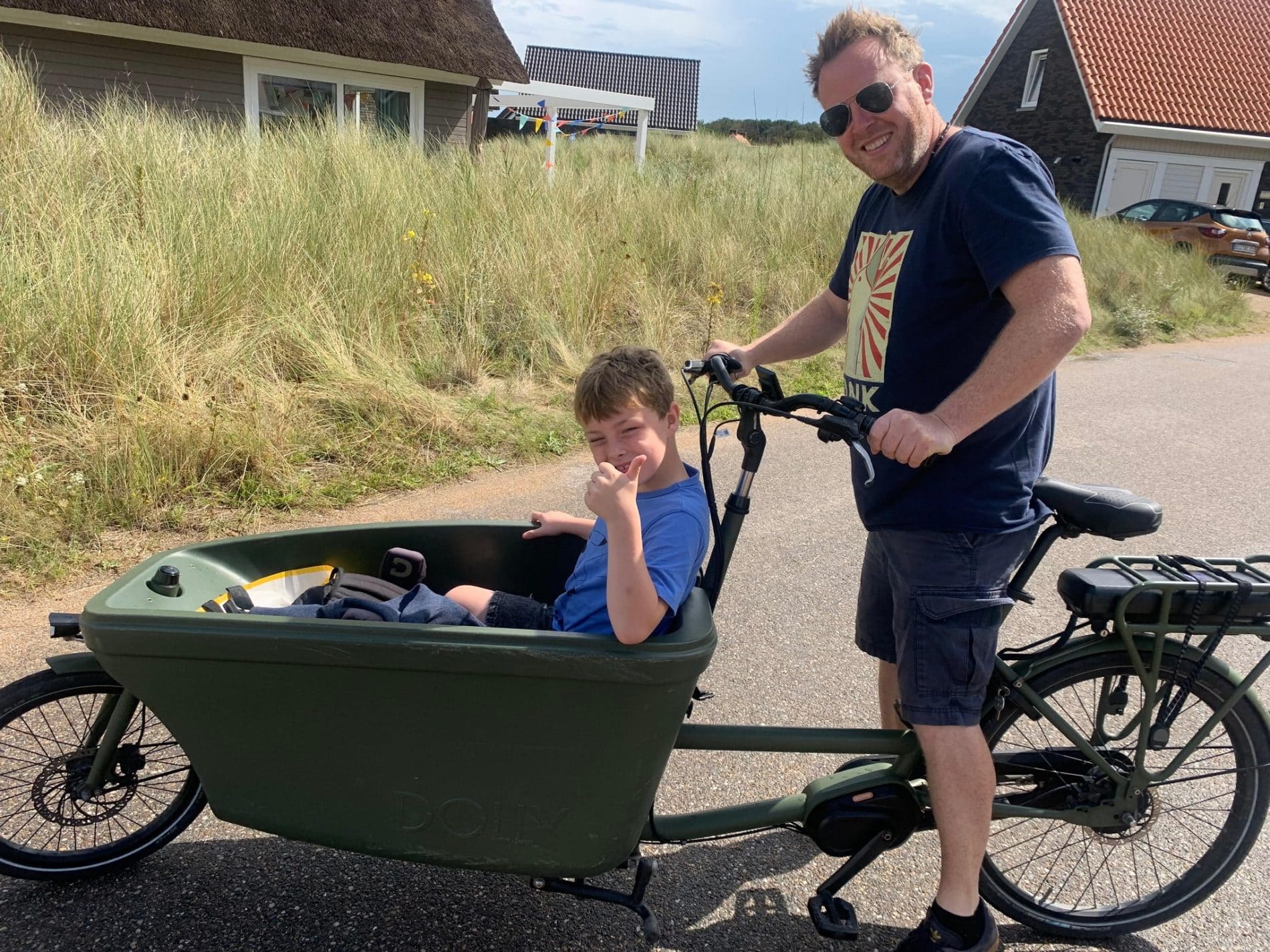 Review: Our First Family Holiday to Holland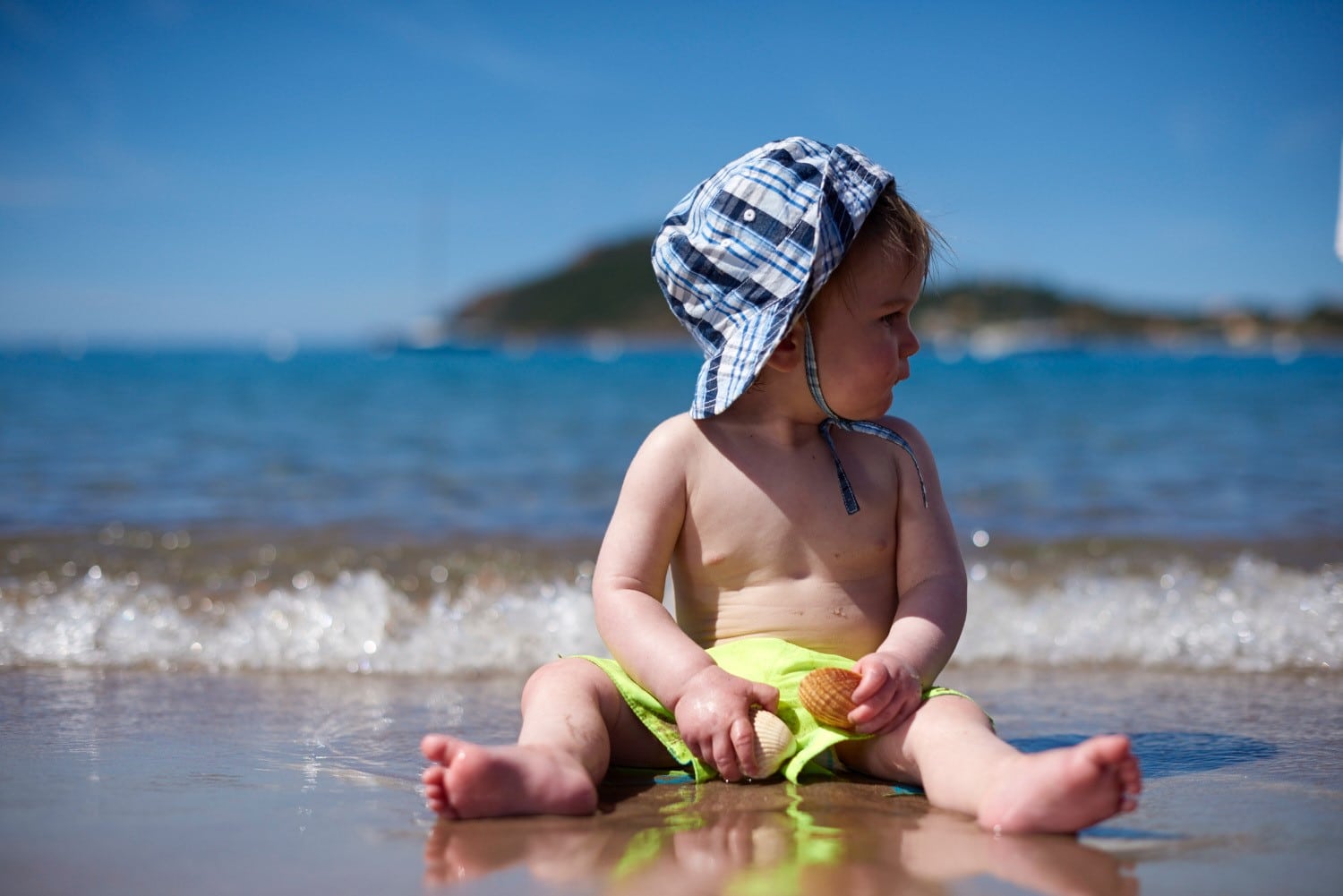 Eurocamp Early Booking Offer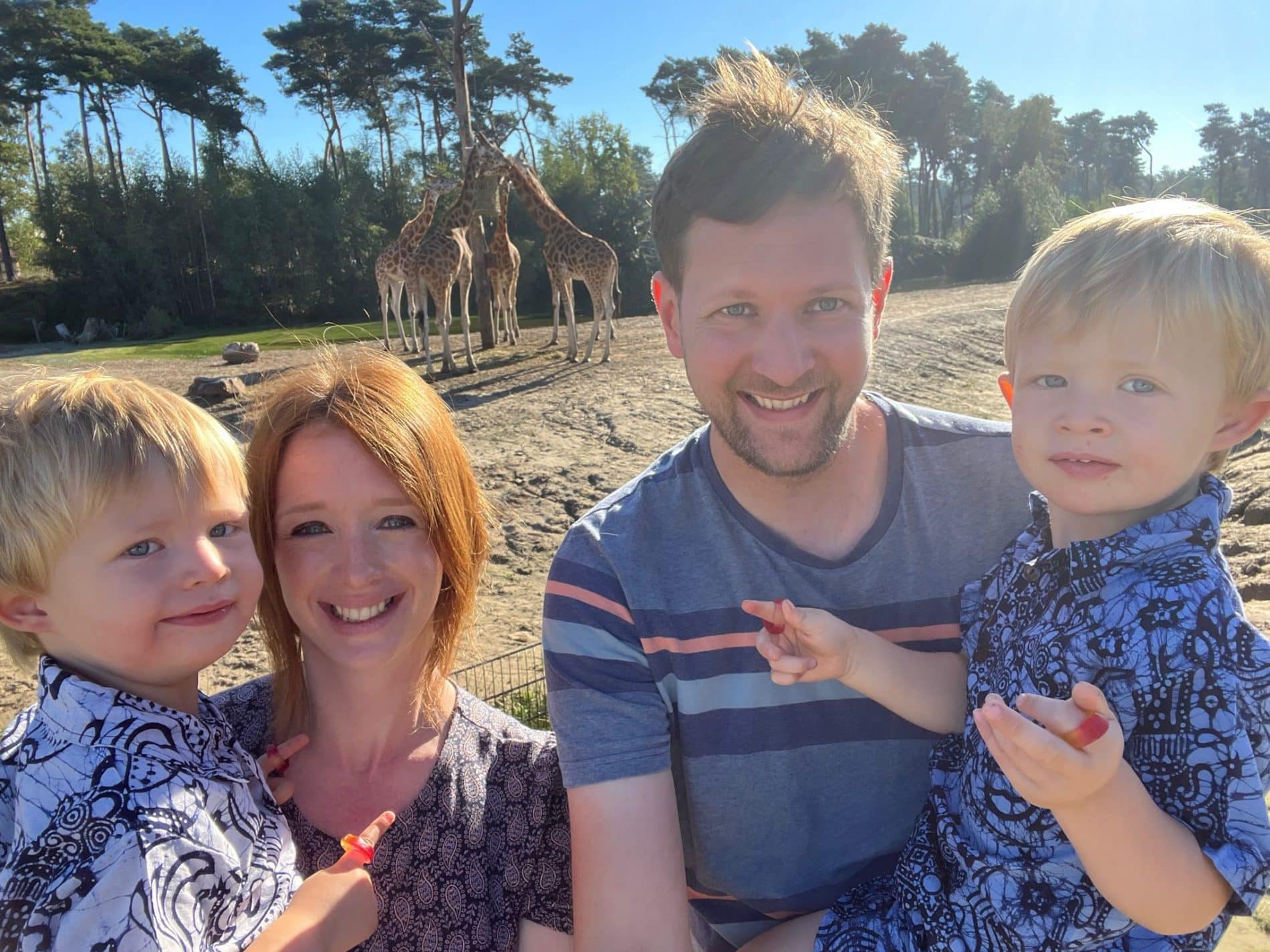 Review: Beekse Bergen: Absolutely Perfect!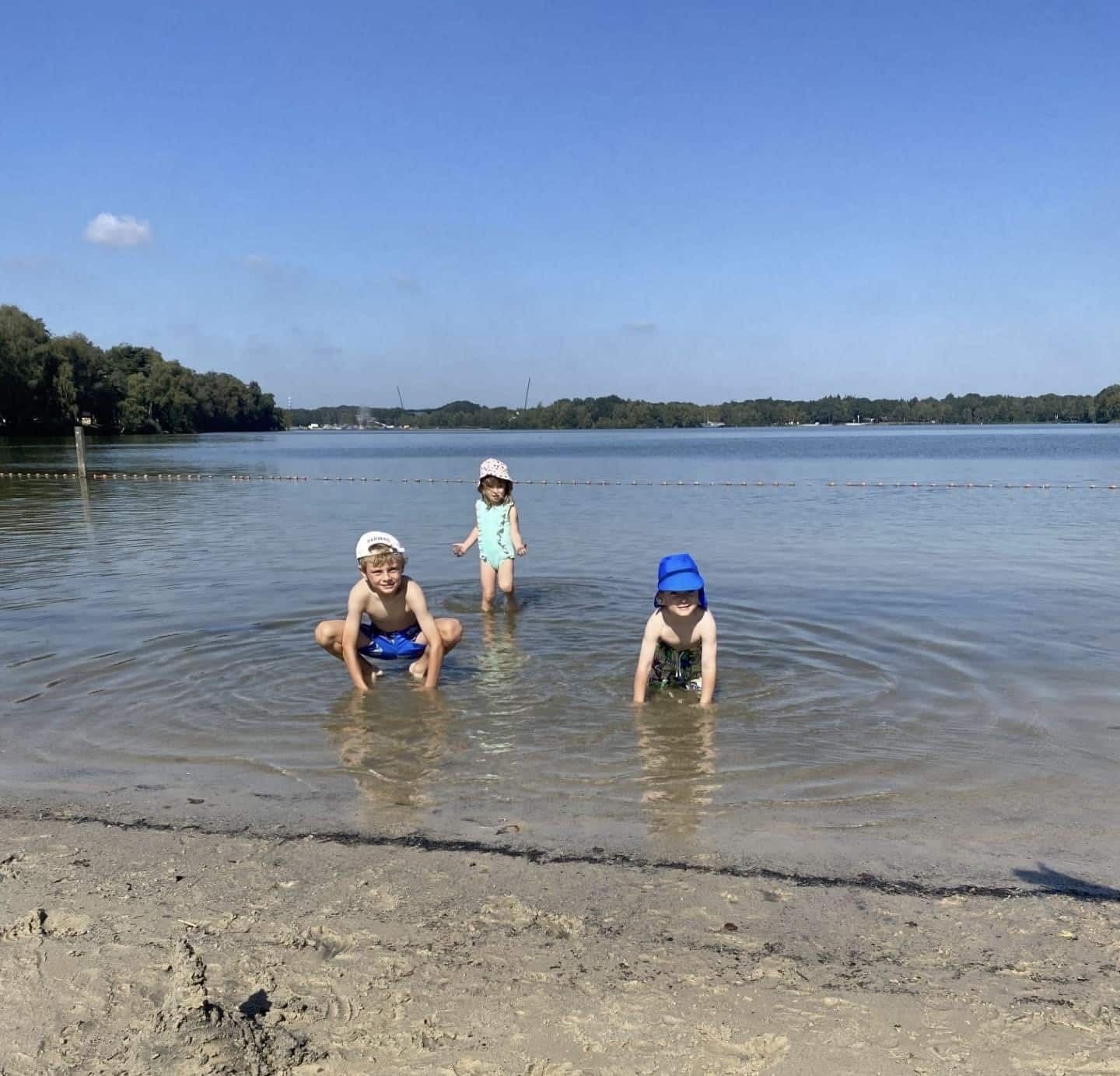 Review: Beekse Bergen, A Once in a Lifetime Experience!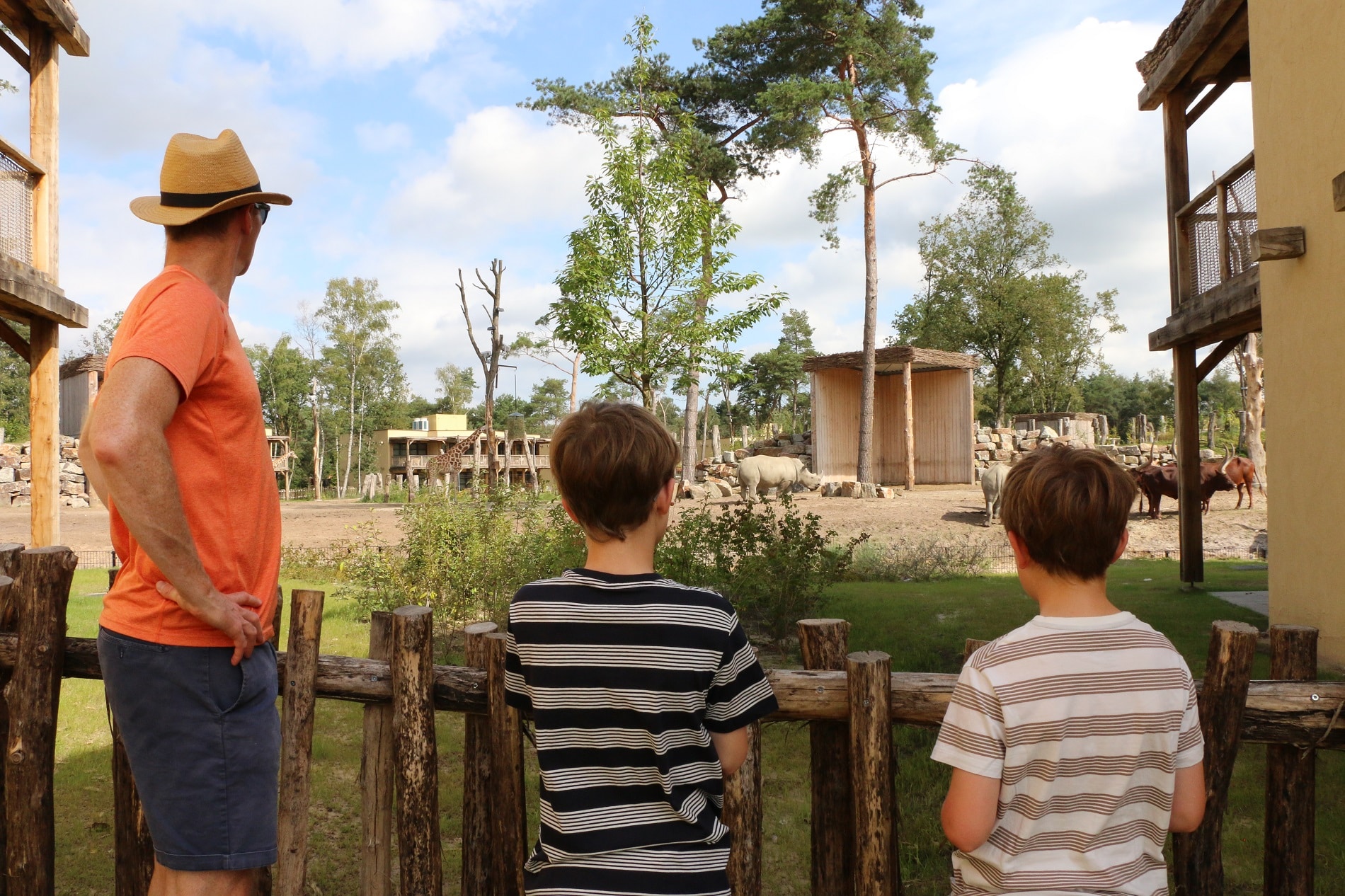 Review: Our Epic Dutch Holiday!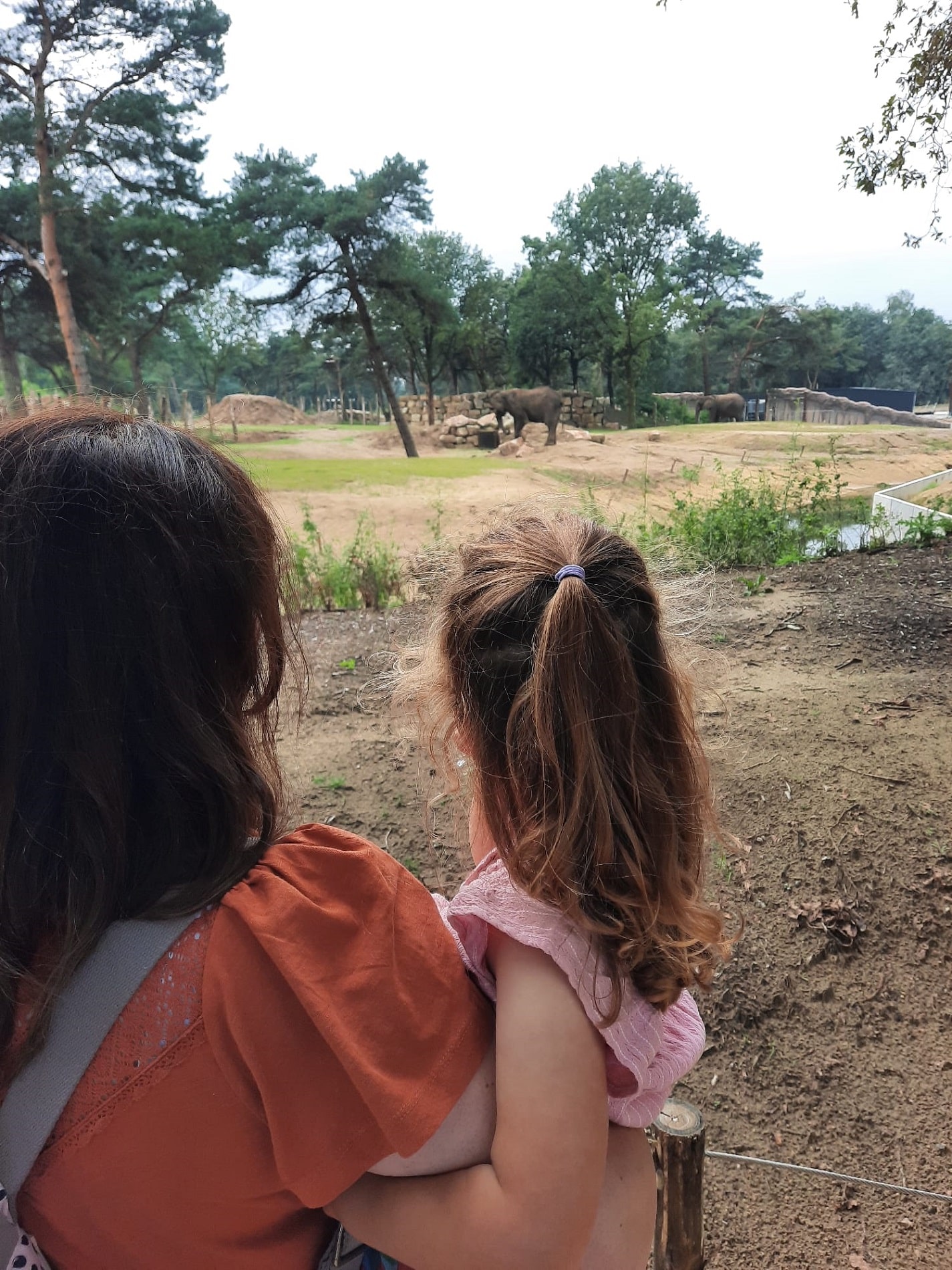 Review: Fabulous First Family Holiday With a 3 Year Old!!"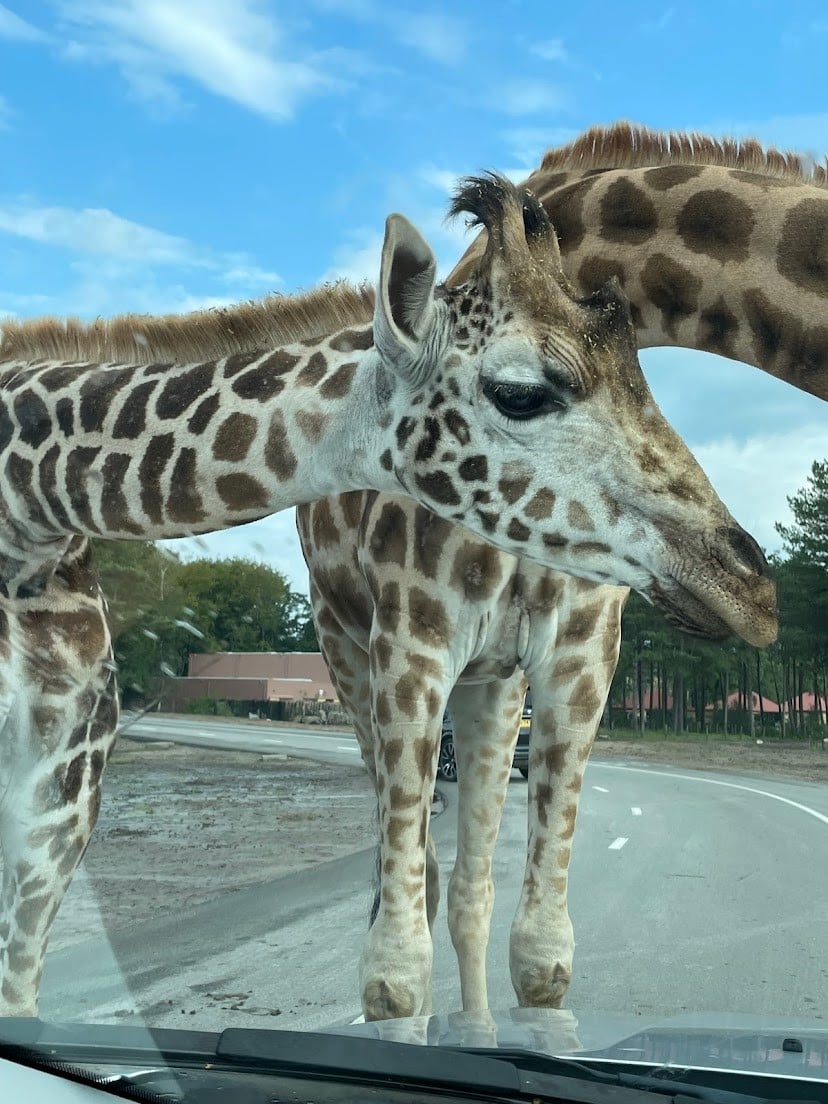 Review: Our Holiday to Beekse Bergen and Roompot Beach Resort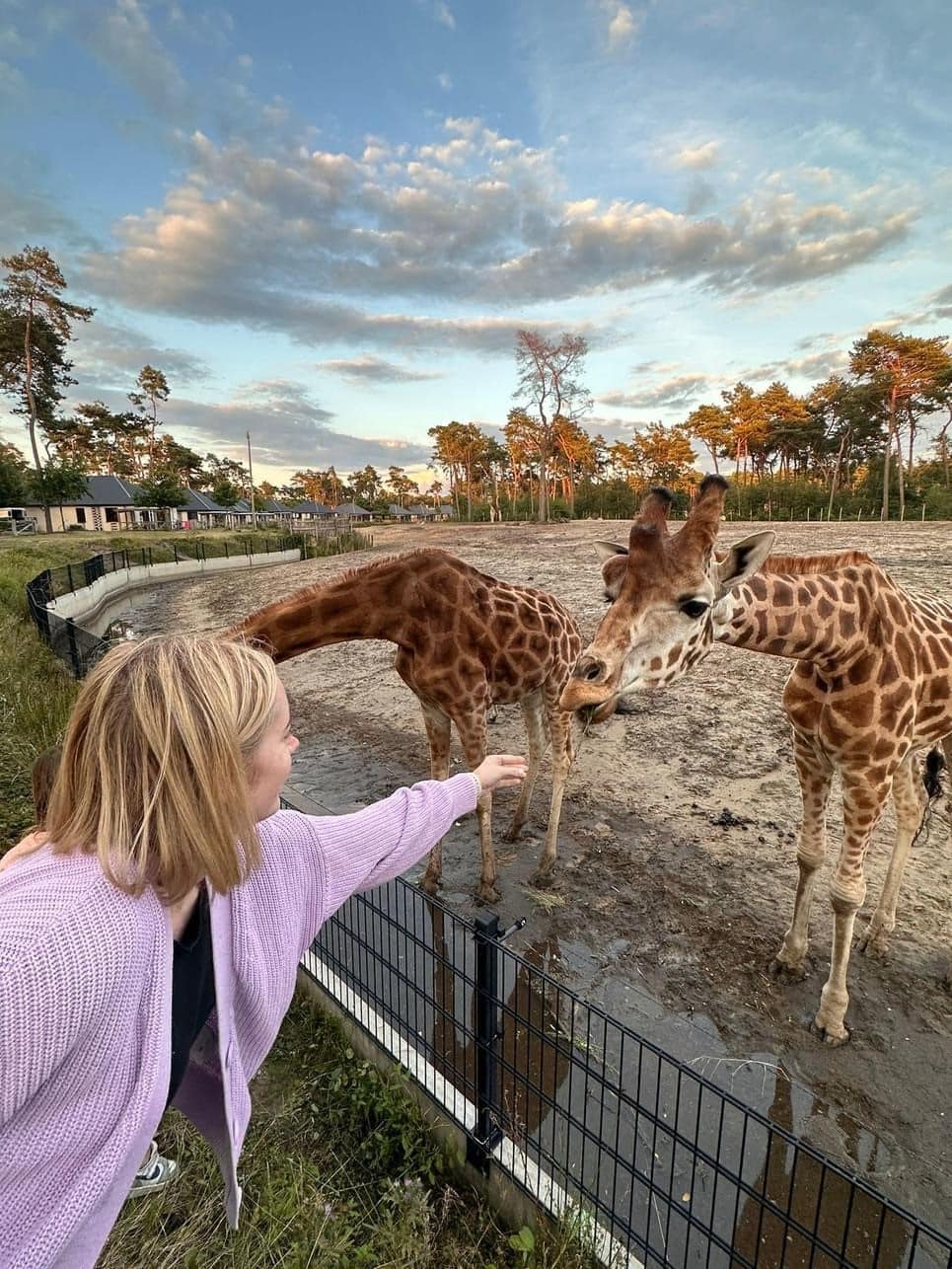 Review: Beekse Bergen Safari Resort, Blown Away!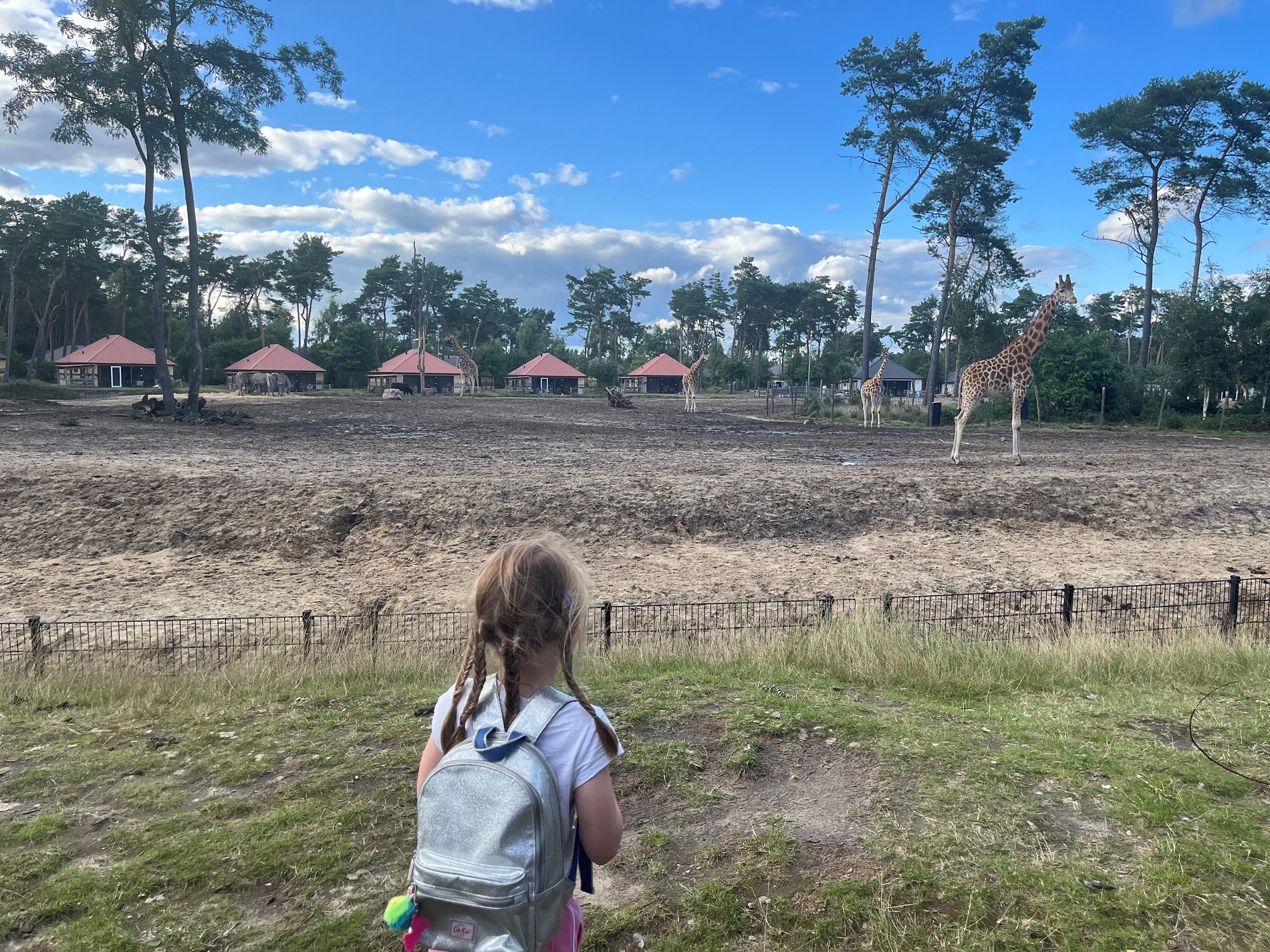 Review: Beekse Bergen Safari Resort, Just Incredible!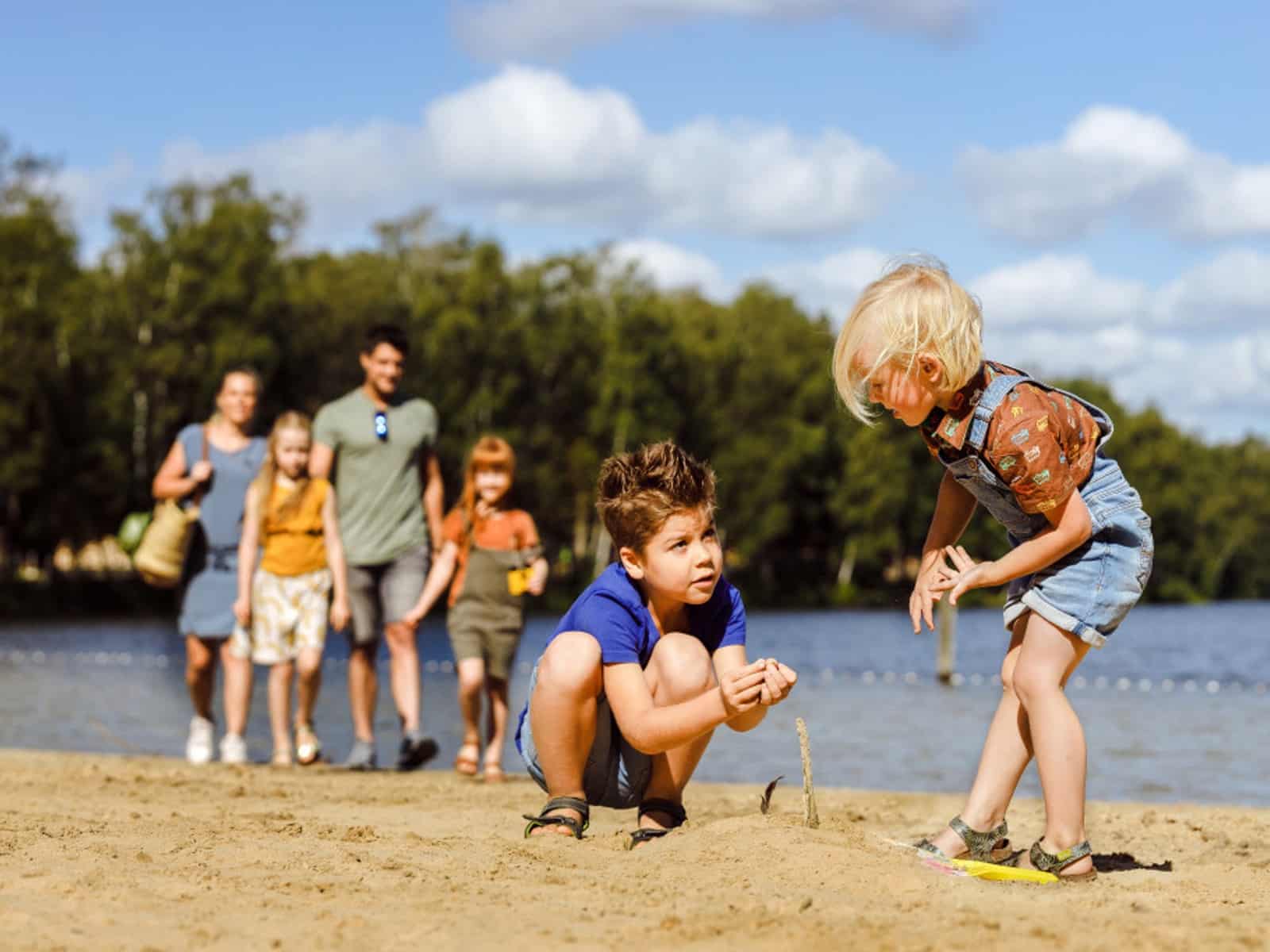 Review: Beekse Bergen and Landal Kaatsheuvel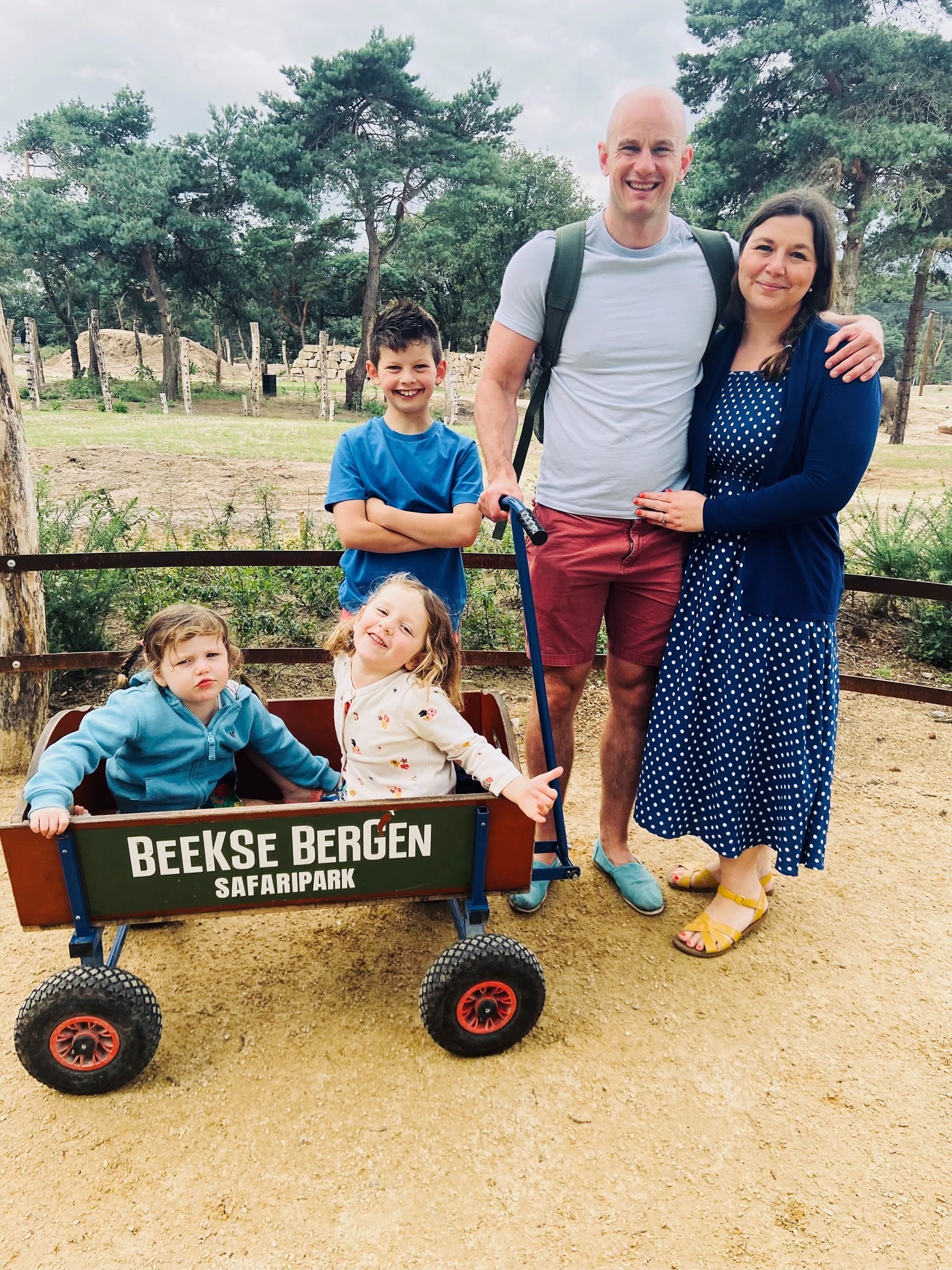 Review: Our Second Little Clogs Holiday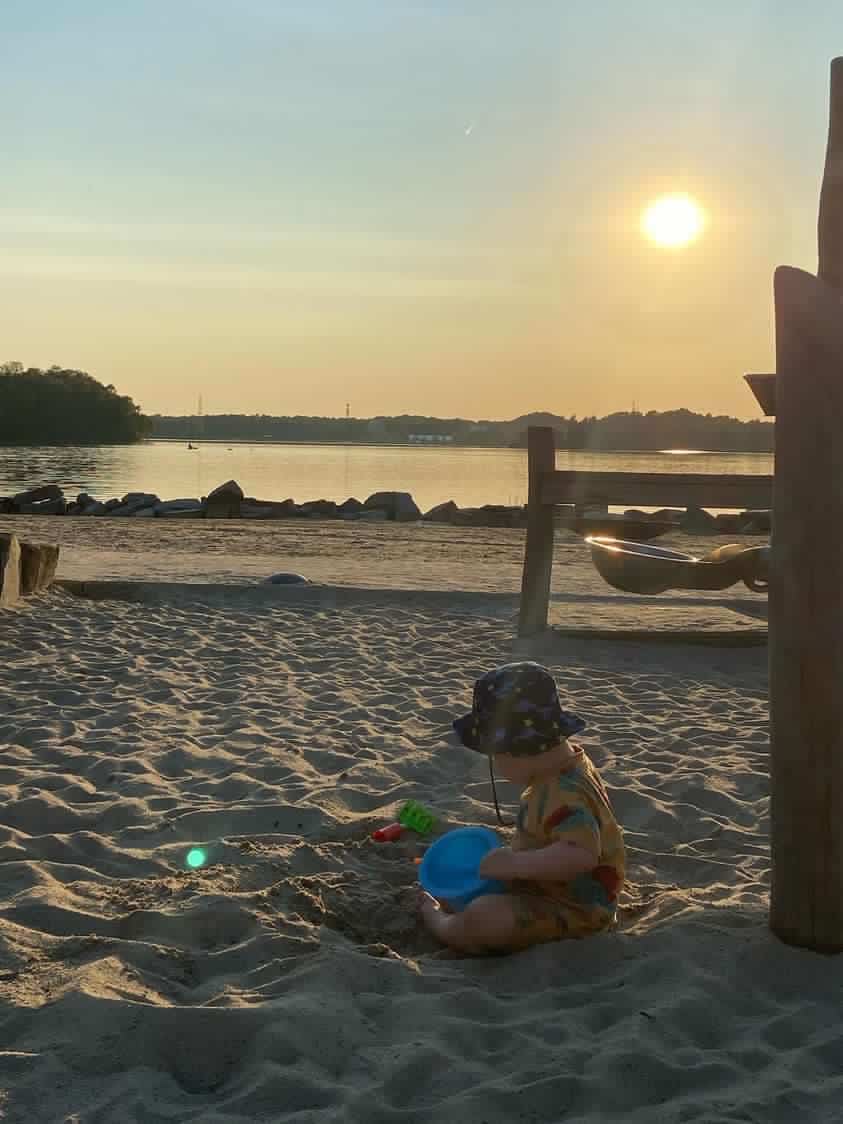 Review: Beekse Bergen, The Perfect Holiday For Little Adventurers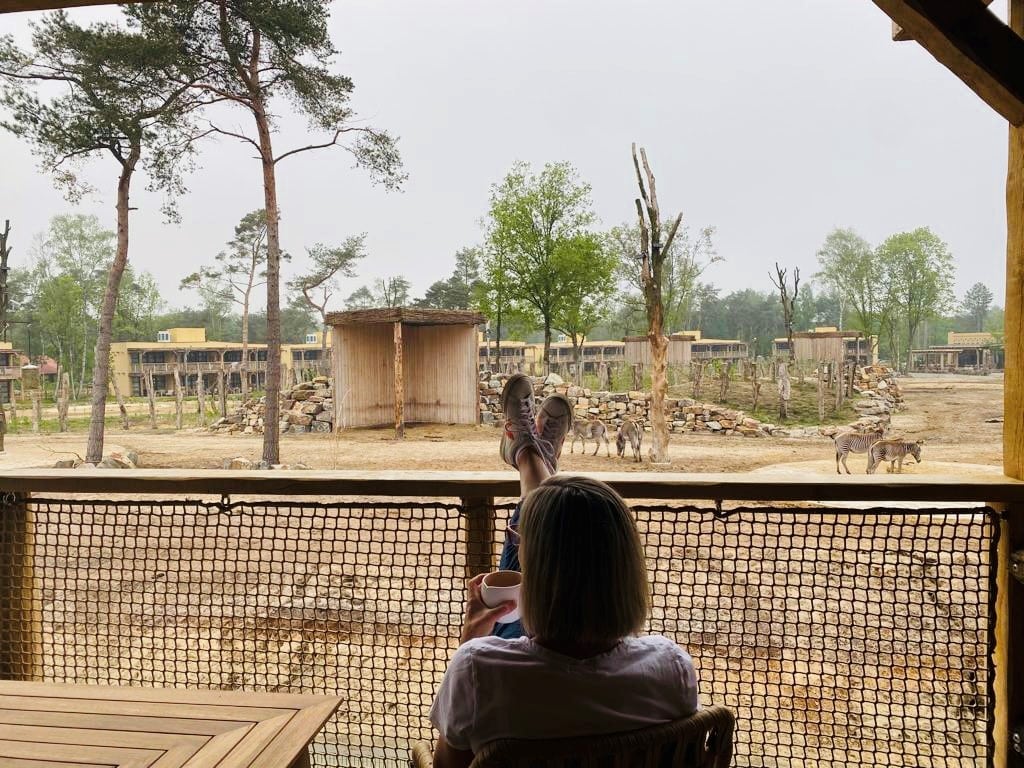 Review: Beekse Bergen Safari Hotel, The Ultimate Room With A View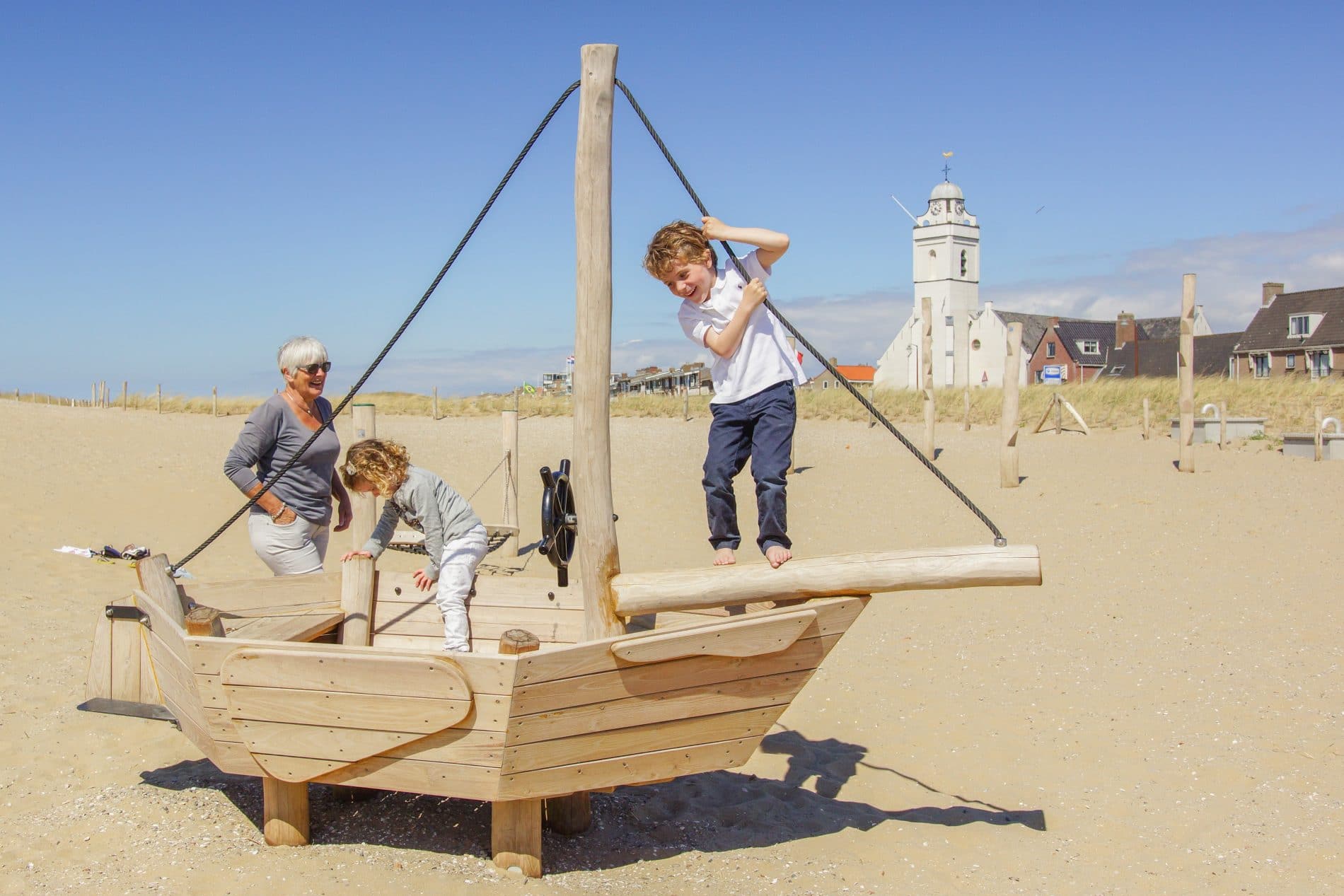 Best Places To Stay Close To Rotterdam Ferry Ports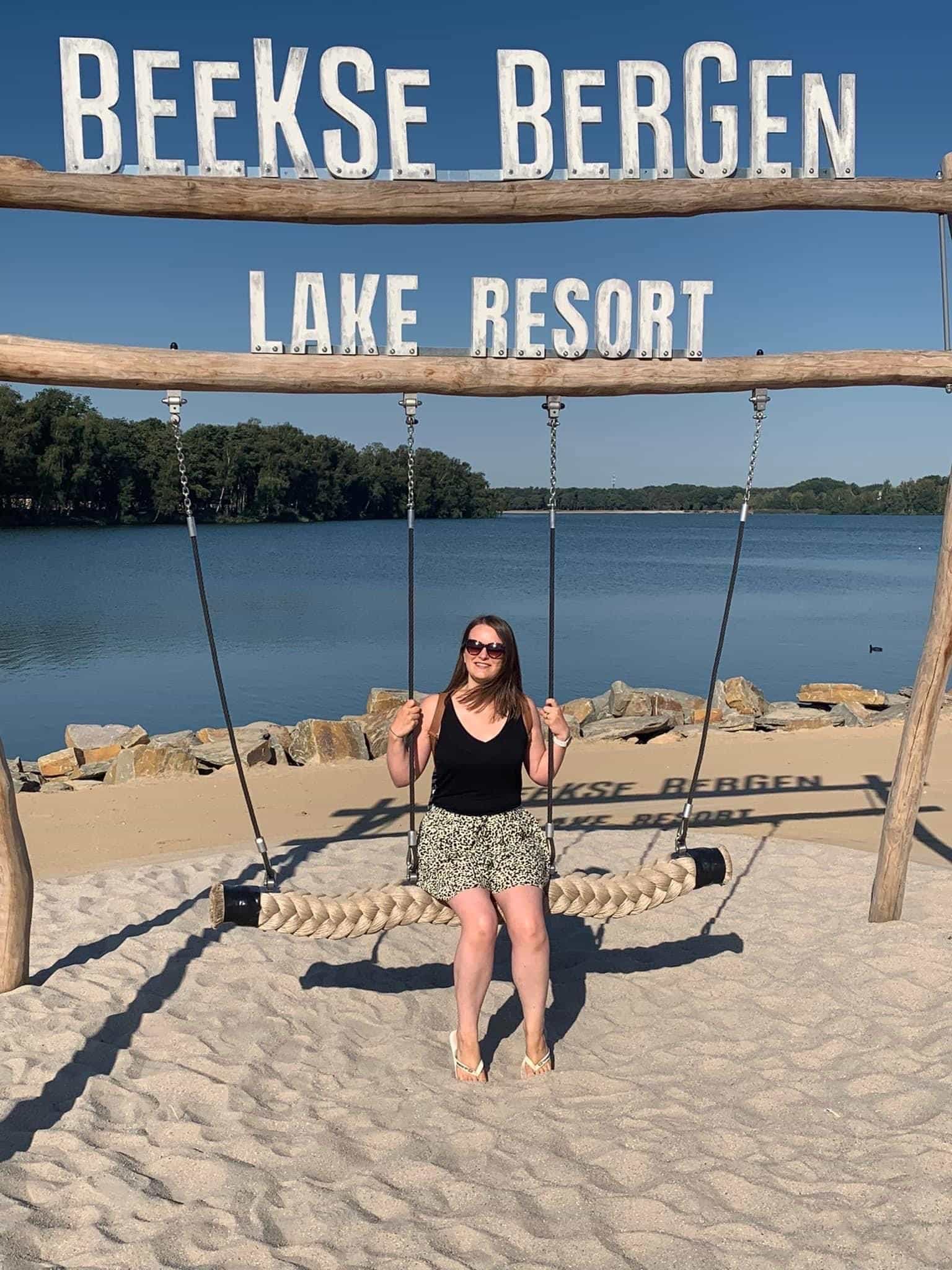 Review: Beekse Bergen, One Of The Best Holidays We Have Had With Kids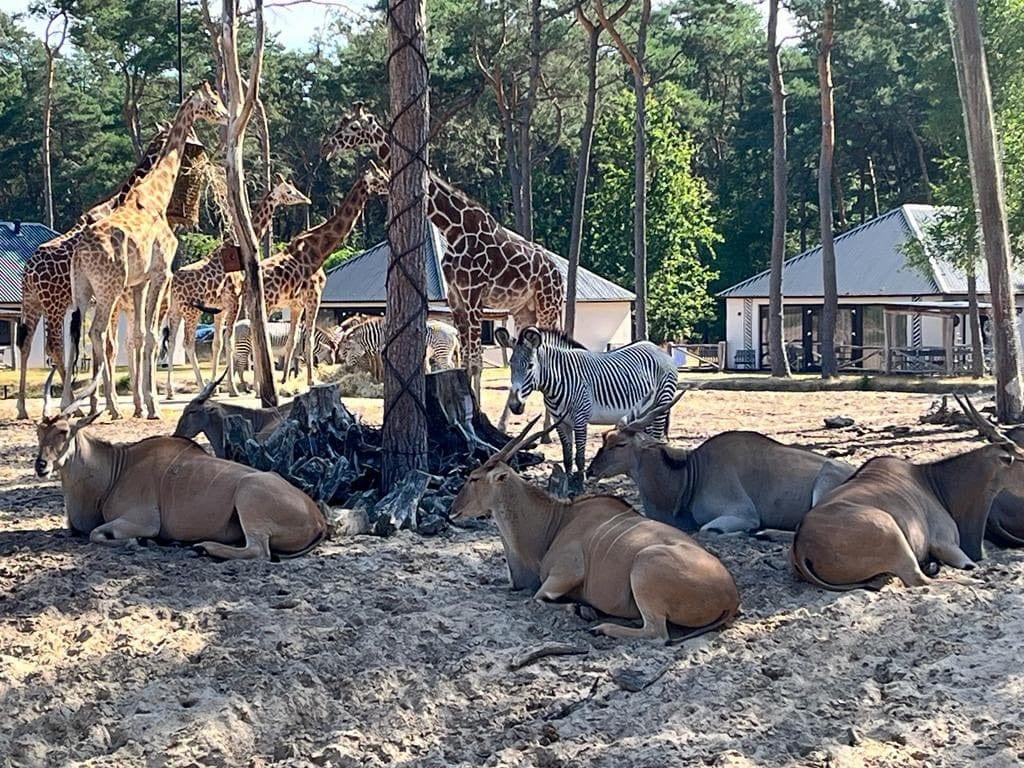 Review: Our Little Clogs Holiday: We'll Be Back For More!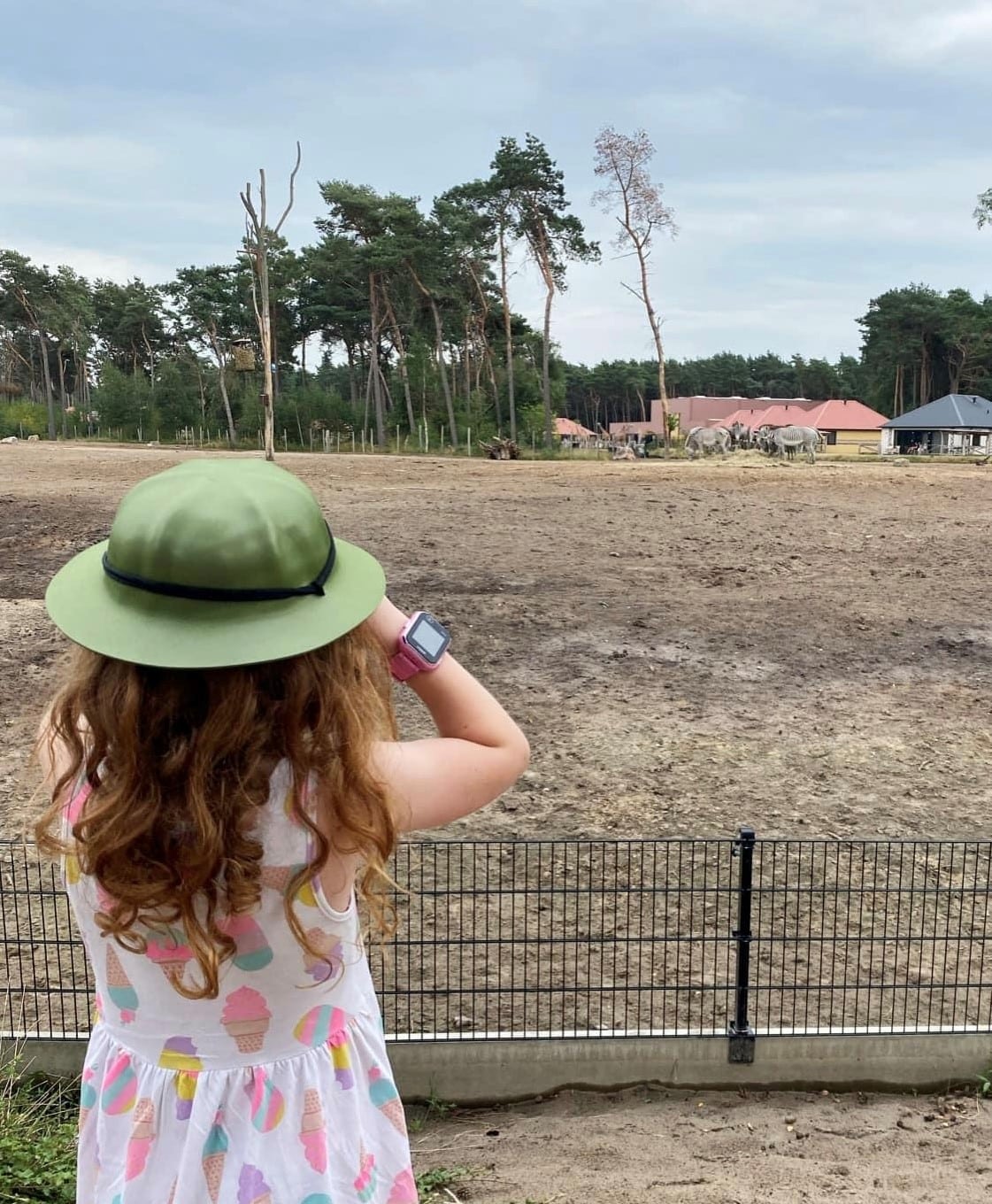 Review: Beekse Bergen, It Surpassed Our Expectations!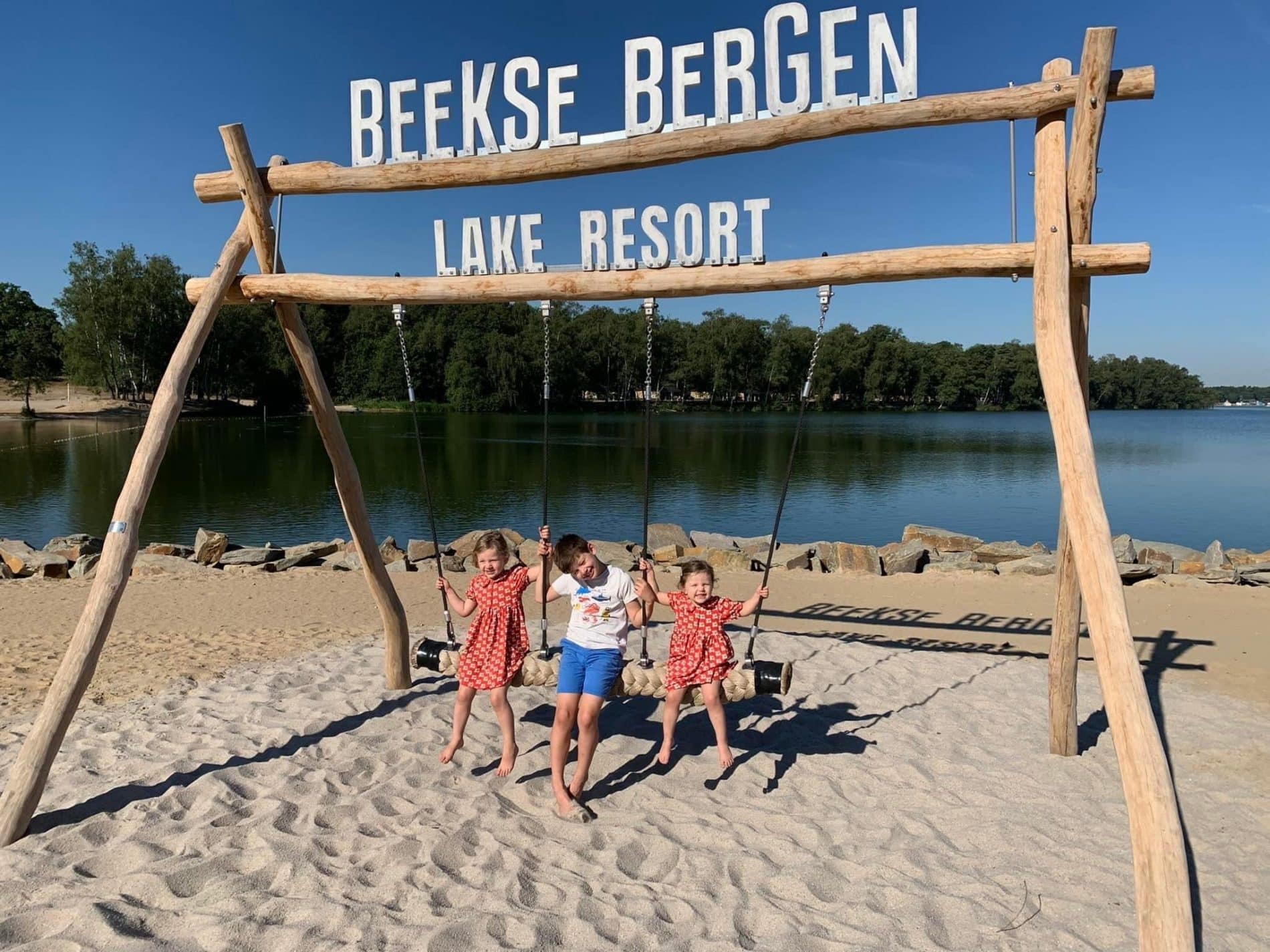 Review: Our Incredible Holiday to Beekse Bergen & Efteling!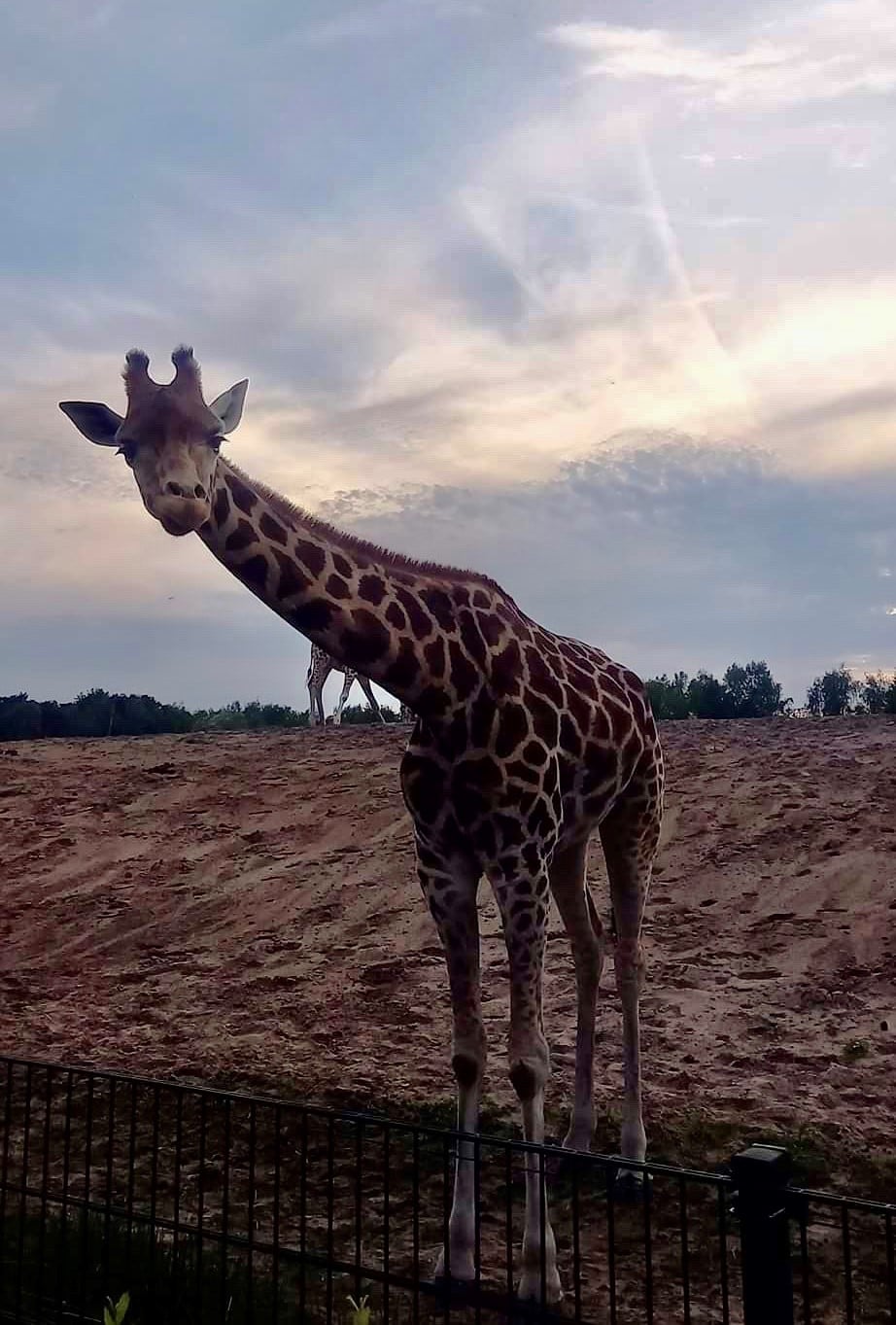 Review: Beekse Bergen, An Autism Friendly Resort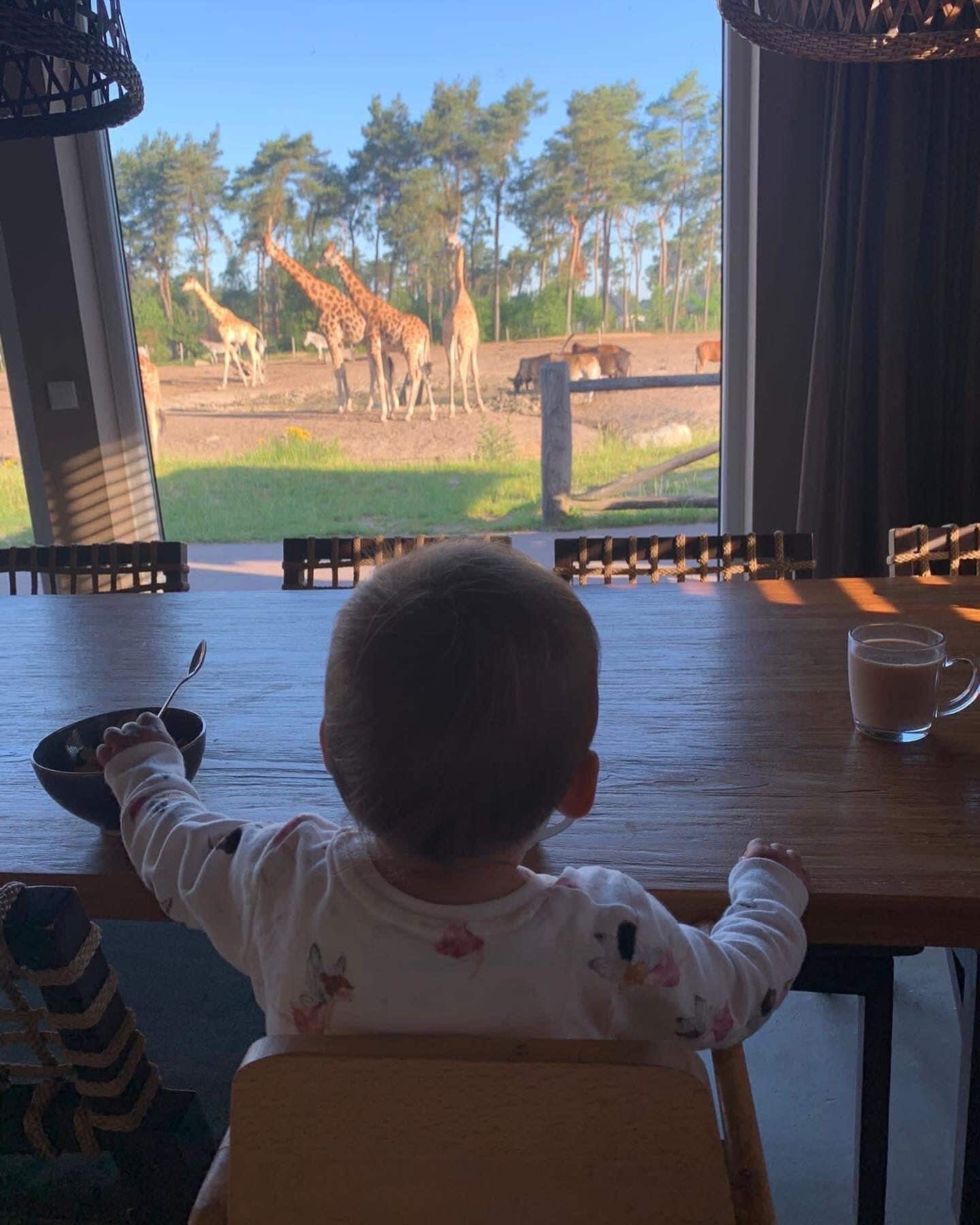 Review: Beekse Bergen, Perfect For Little Ones!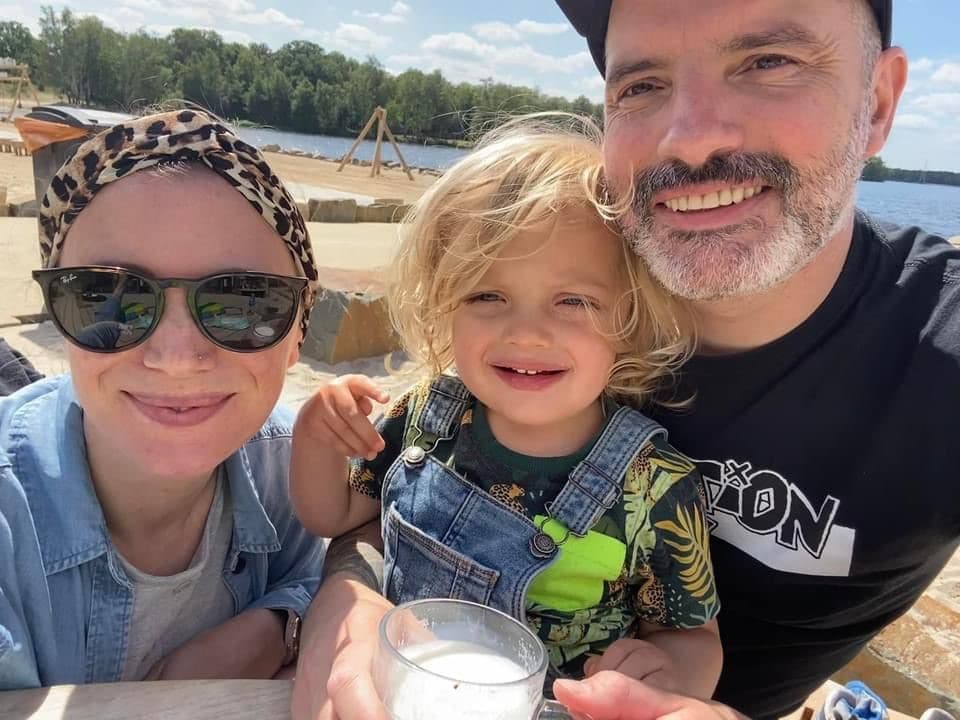 Review: Beekse Bergen Lake Resort- Our First Holiday Abroad!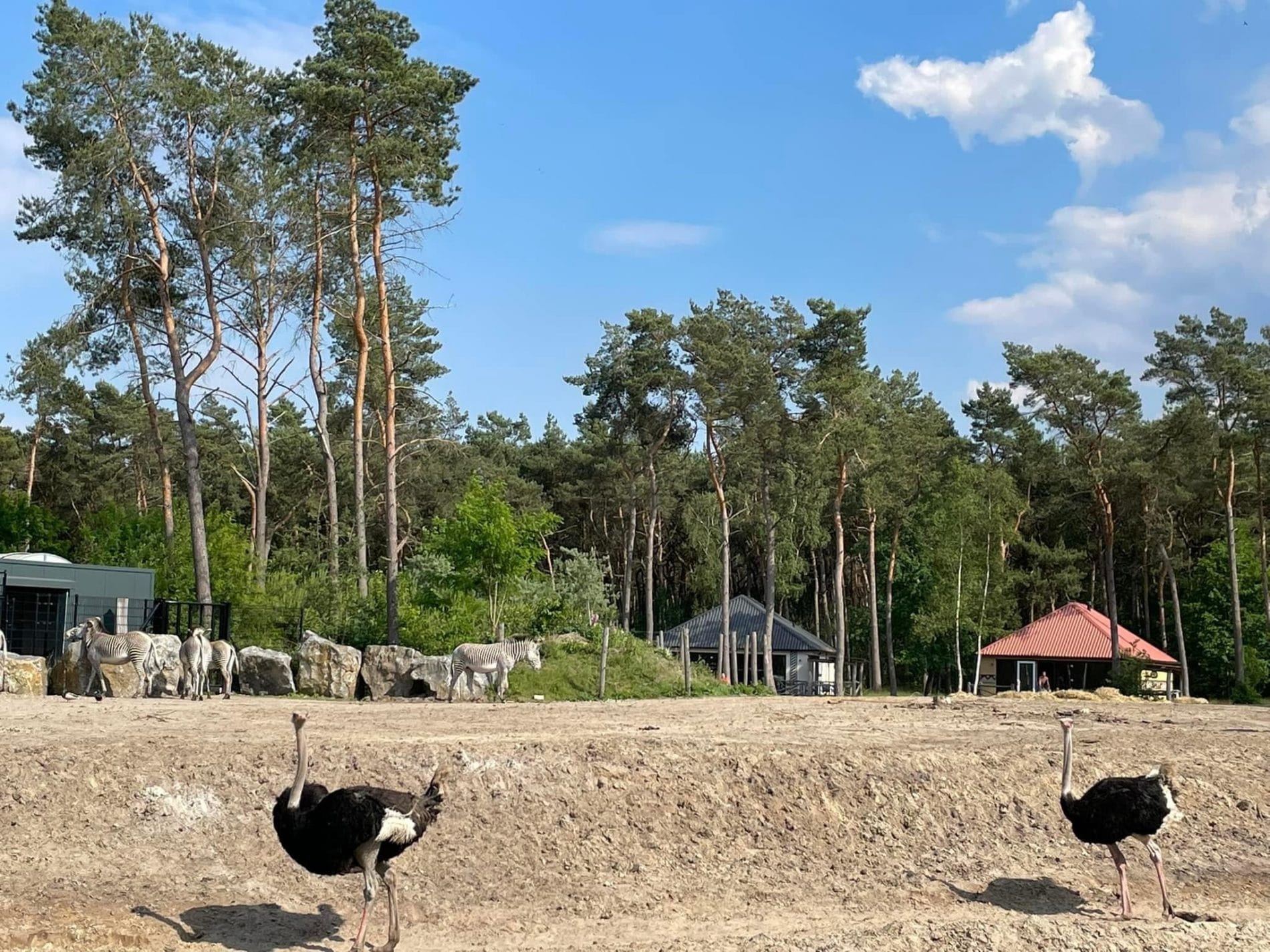 Review: Beekse Bergen, a Fantastic Family-Friendly Holiday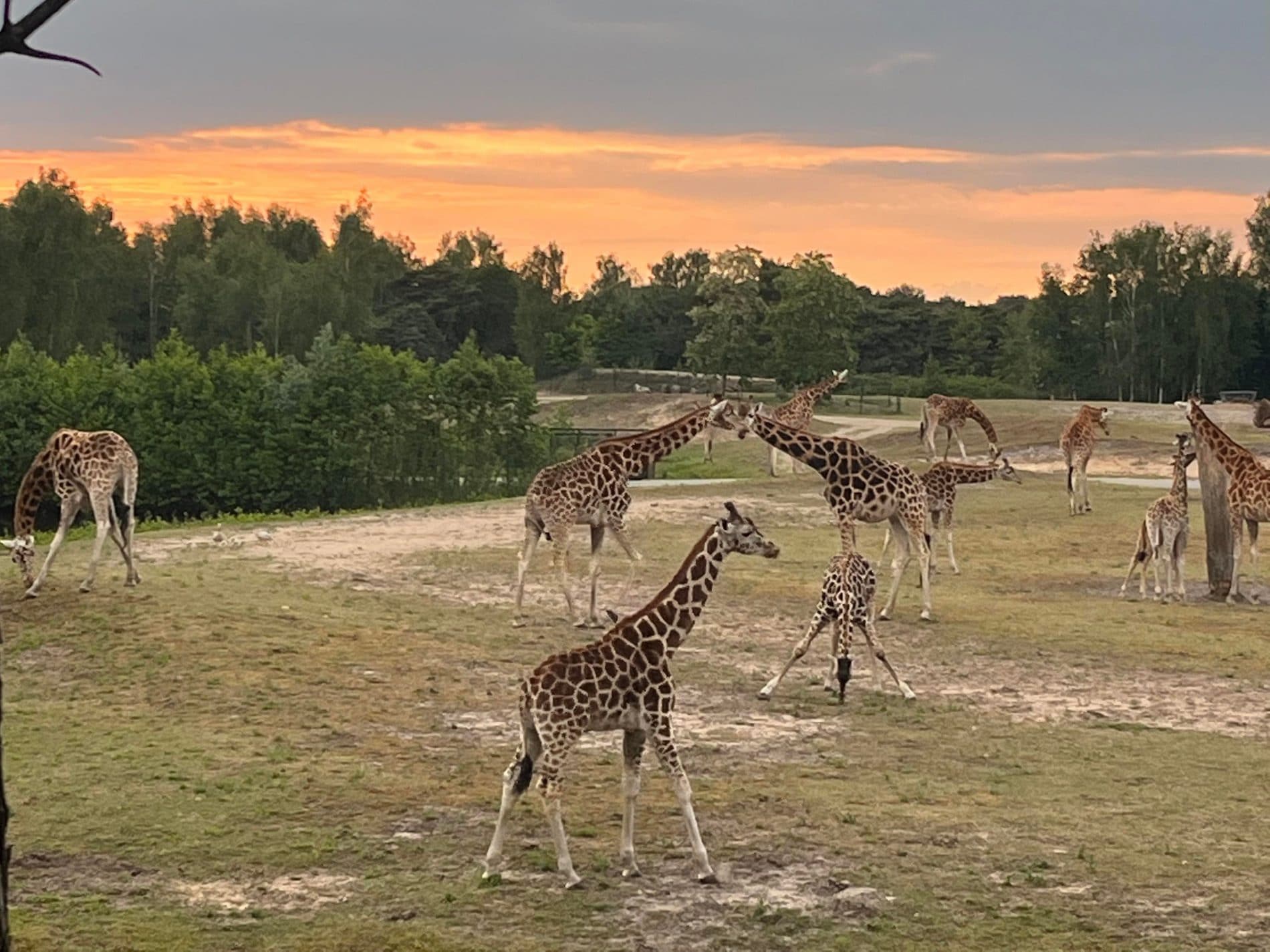 Review: Beekse Bergen in a Boomhut!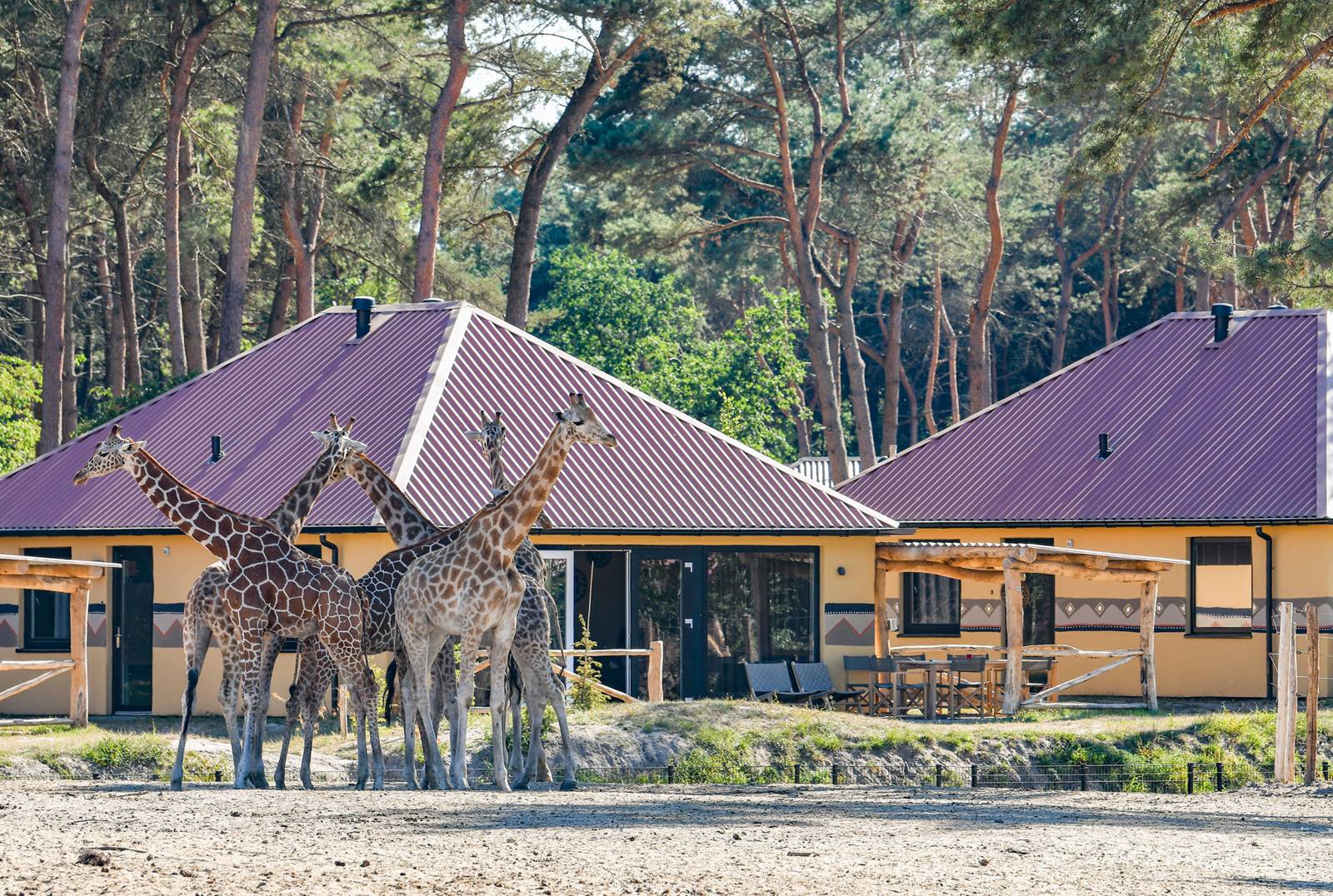 Best Luxury Accommodation for Families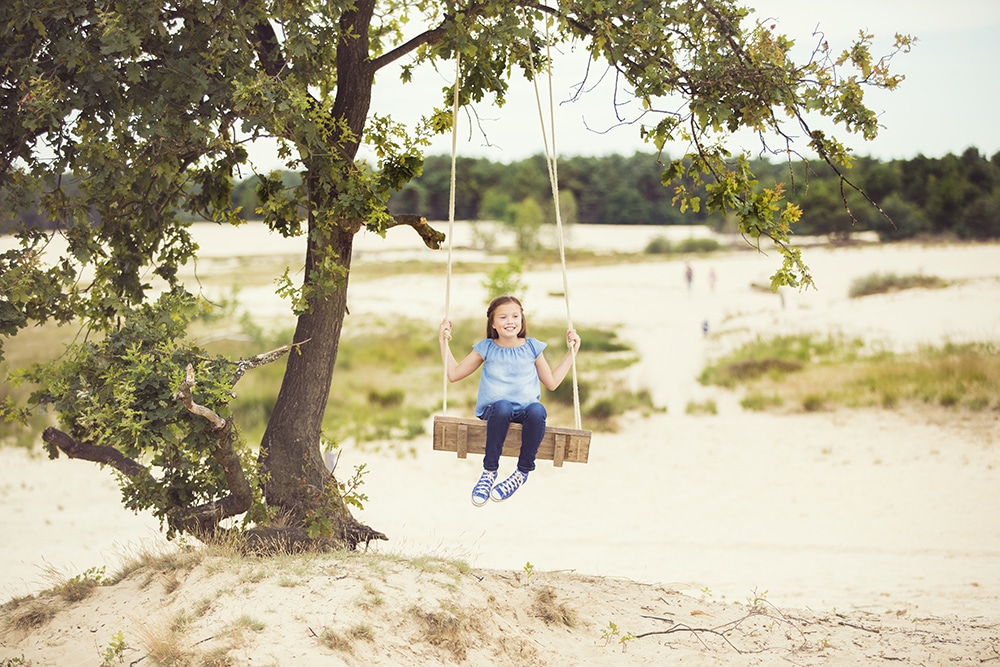 5 Reasons To Choose The Netherlands For Your Next Family Holiday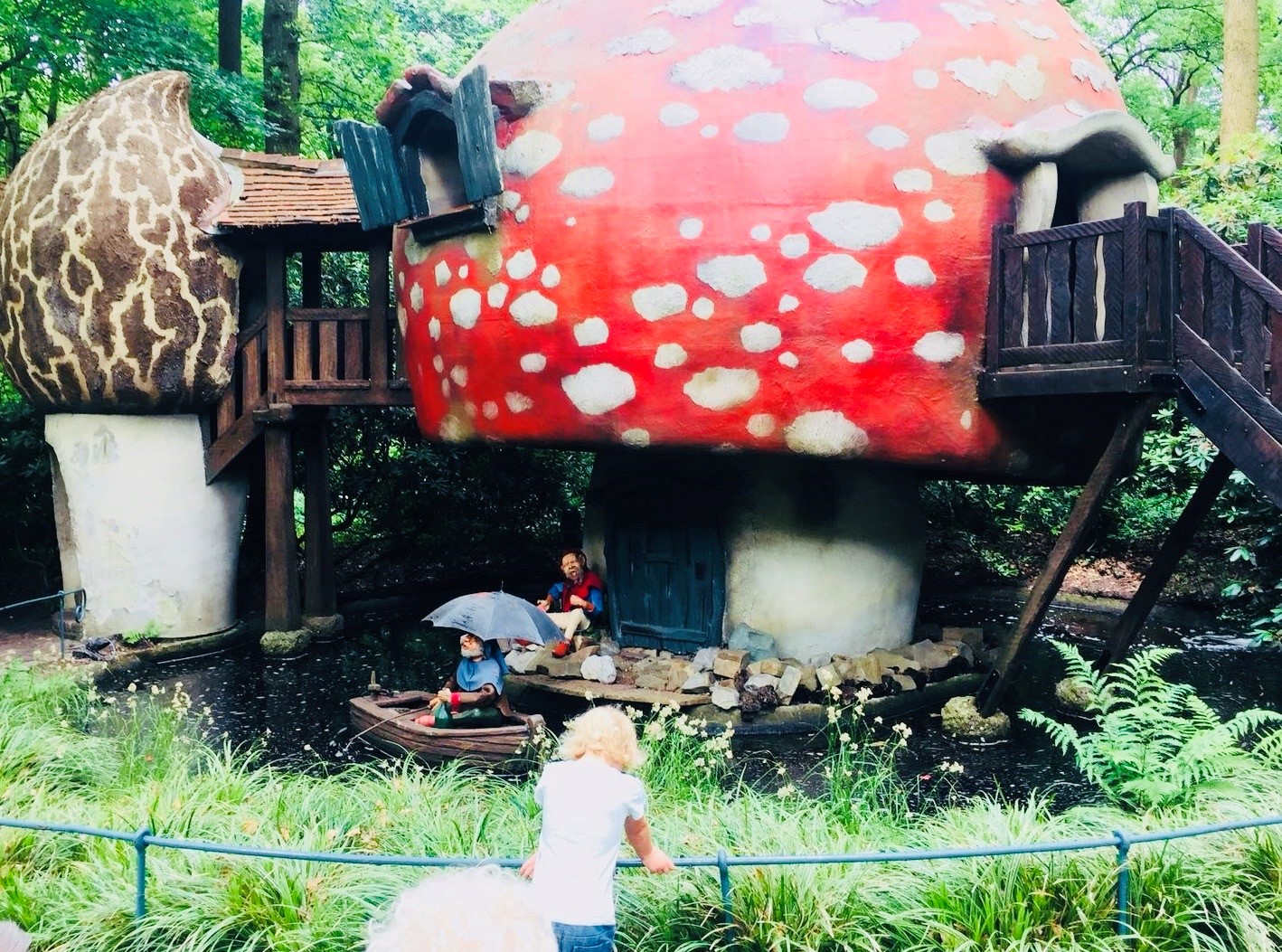 Autism Friendly Holidays in Holland and Belgium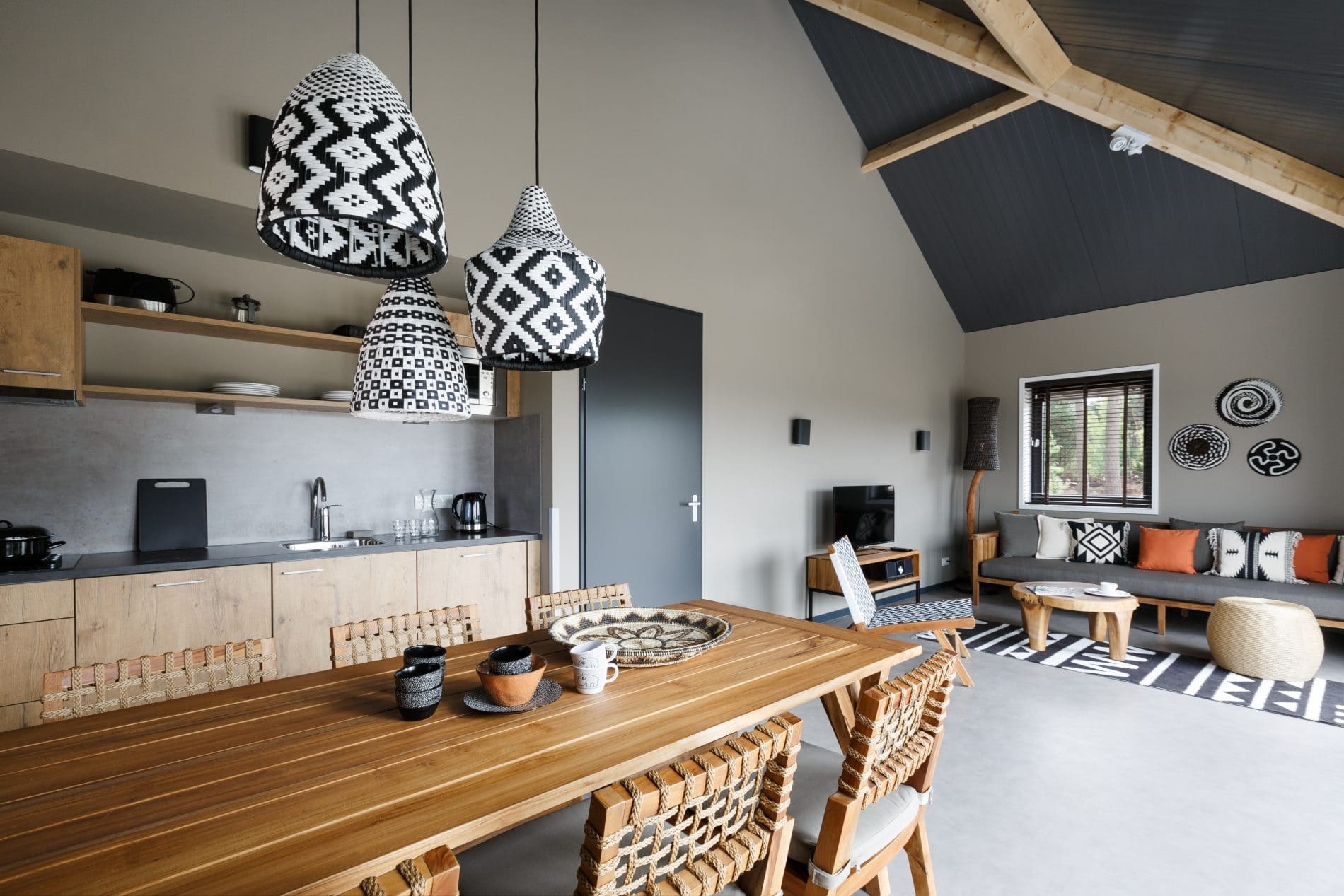 Review: Our Incredible Beekse Bergen Holiday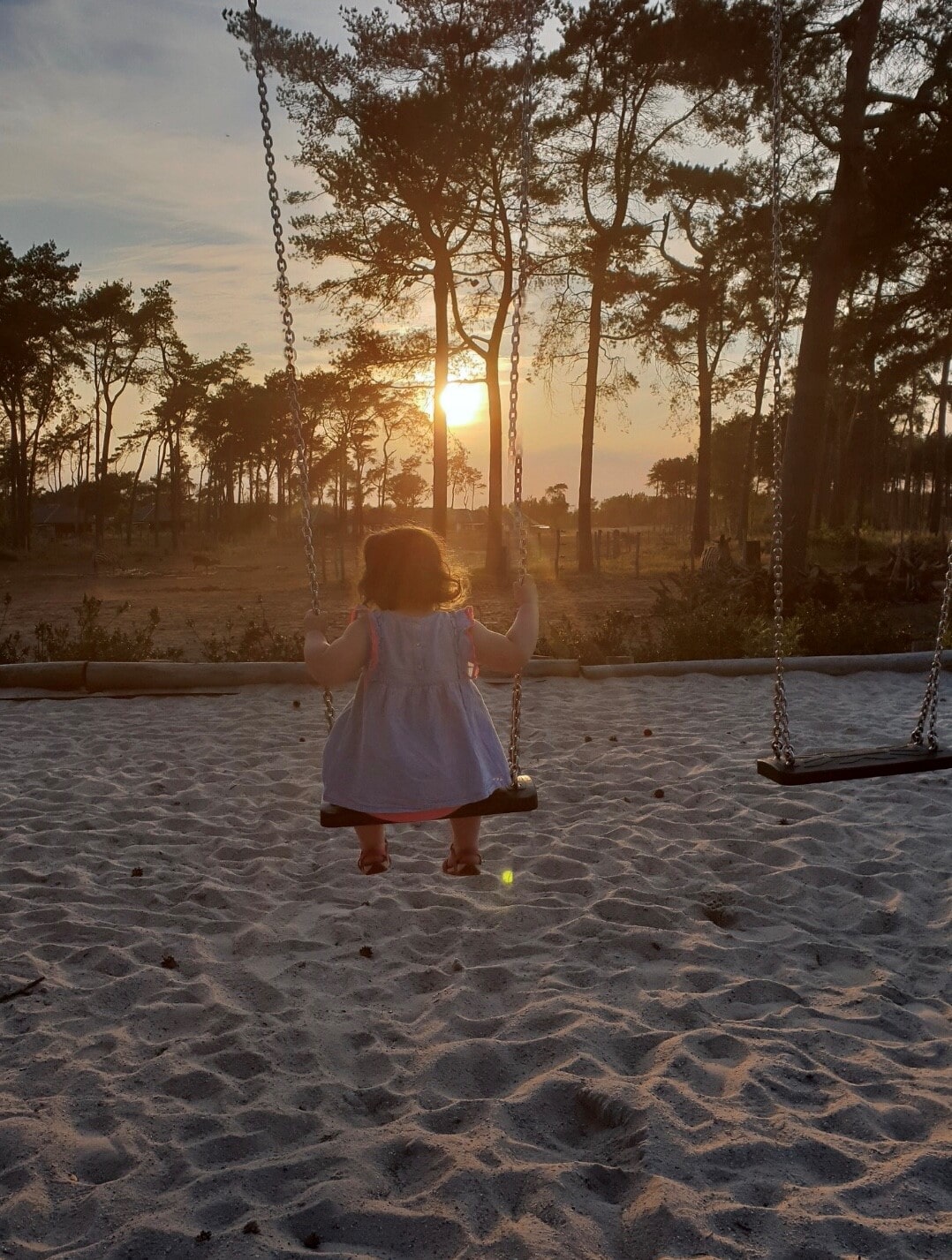 Review: Beekse Bergen Safari Resort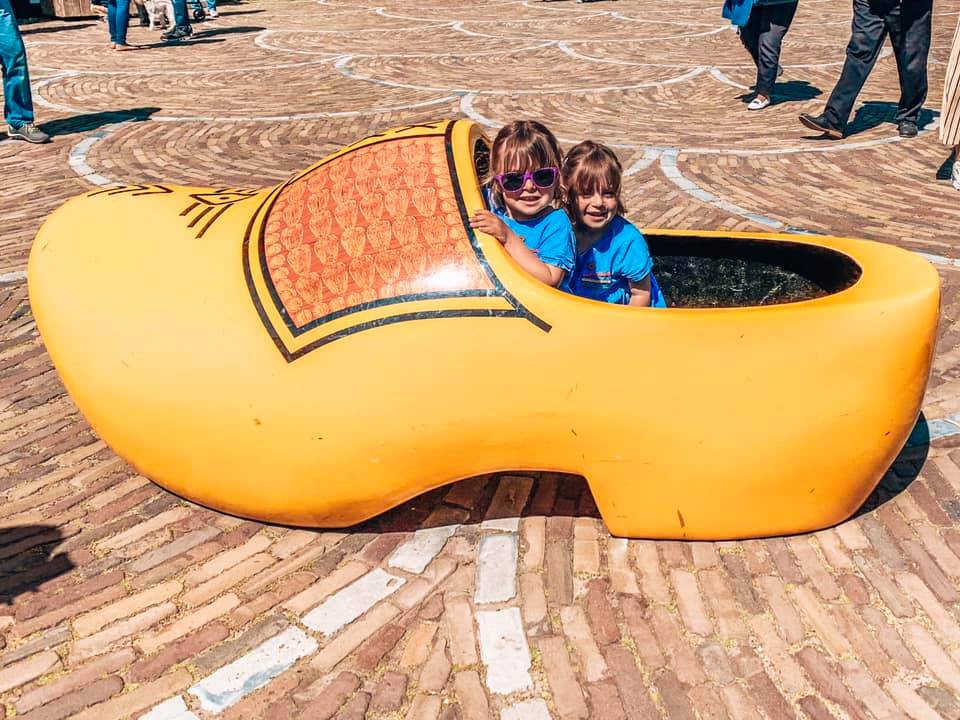 Review: Our Little Clogs Holiday!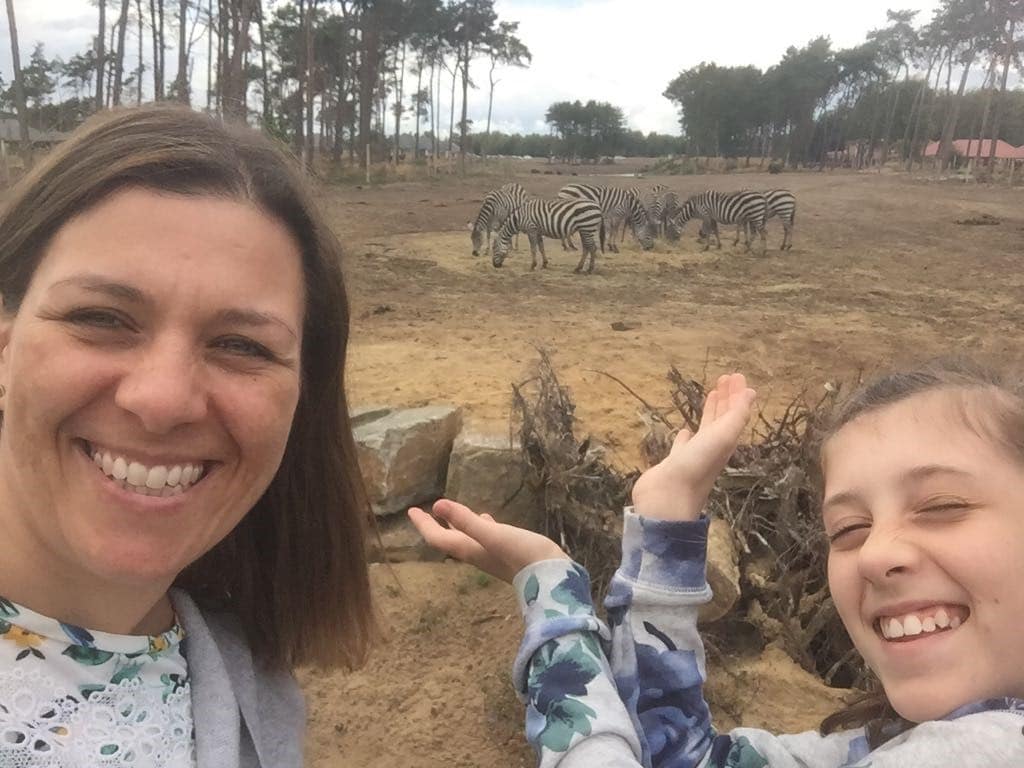 Review: Beekse Bergen Safari Resort…What a Unique Experience!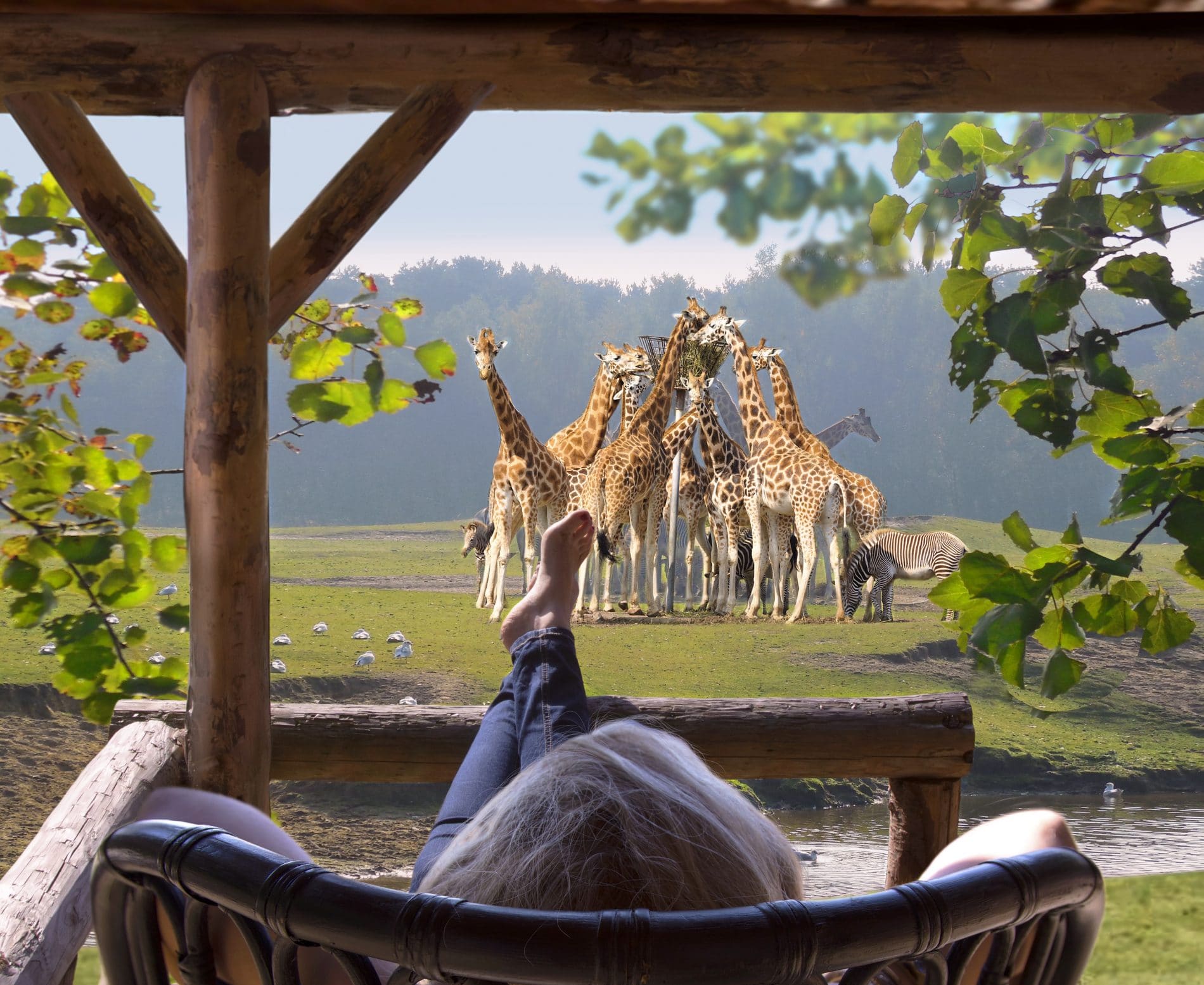 A Safari Experience for Little Explorers!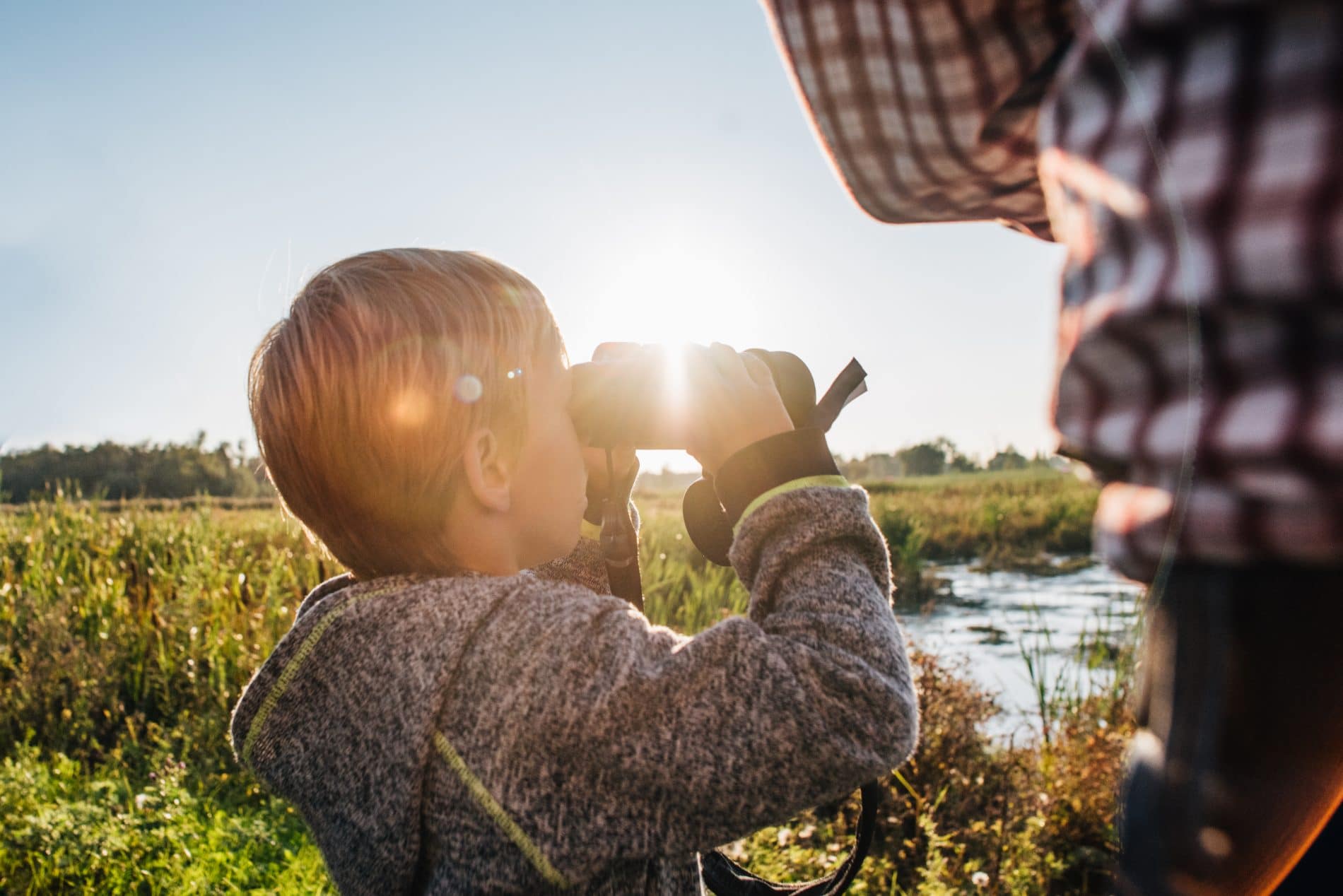 Woodland in Holland
Nearby accommodation.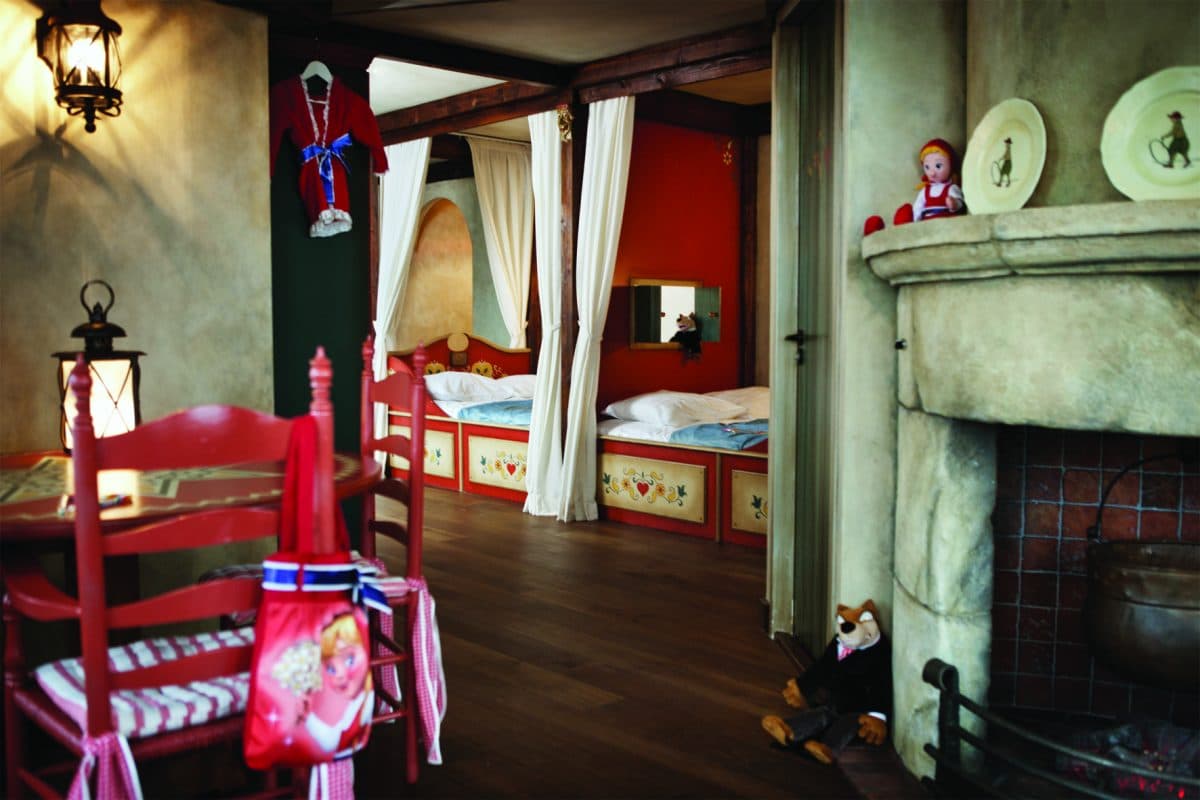 Efteling Hotel
After a day spent exploring the magical world of princes and princesses at Efteling theme…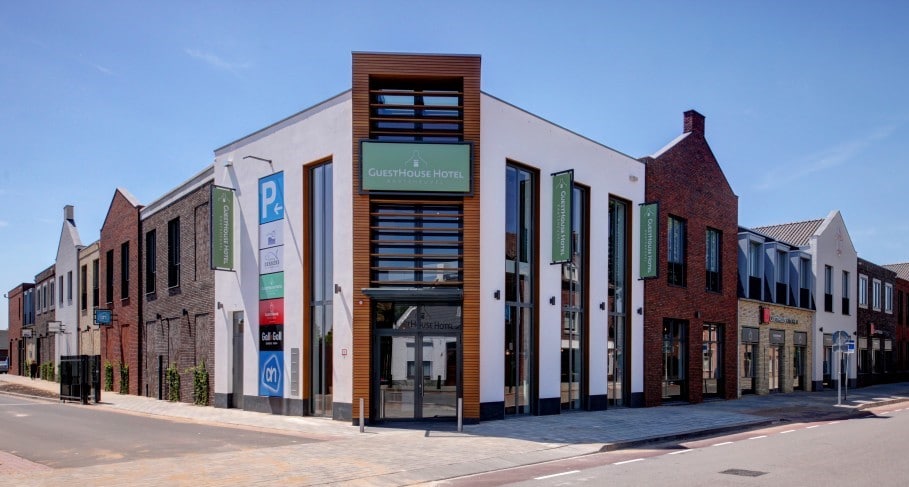 GuestHouse Hotel Kaatsheuvel
We were very excited to hear of the opening of the 4 star GuestHouse Hotel…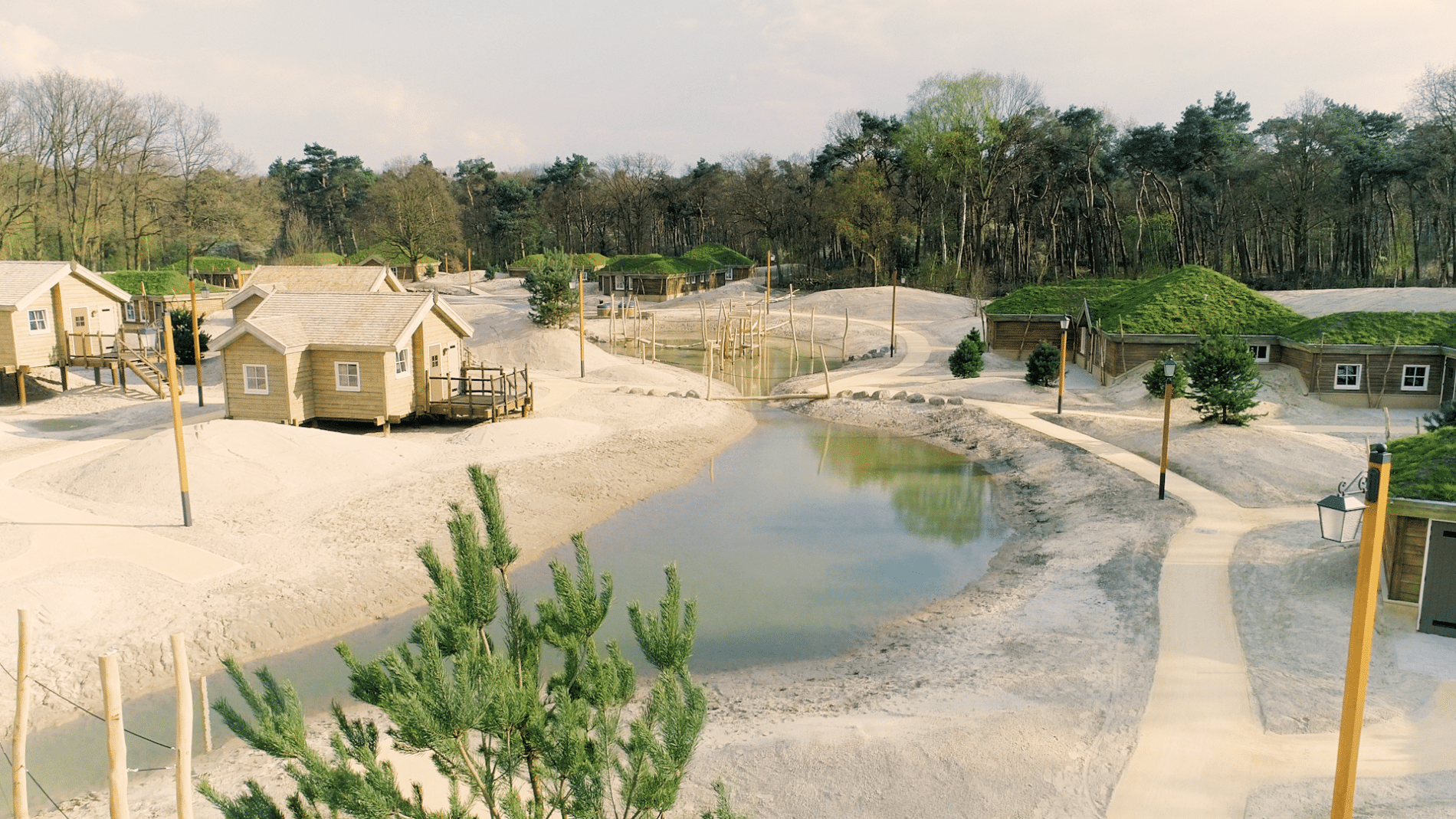 Efteling Loonsche Land
Loonsche Land is the newest addition to Efteling's range of accommodations. It is a mere…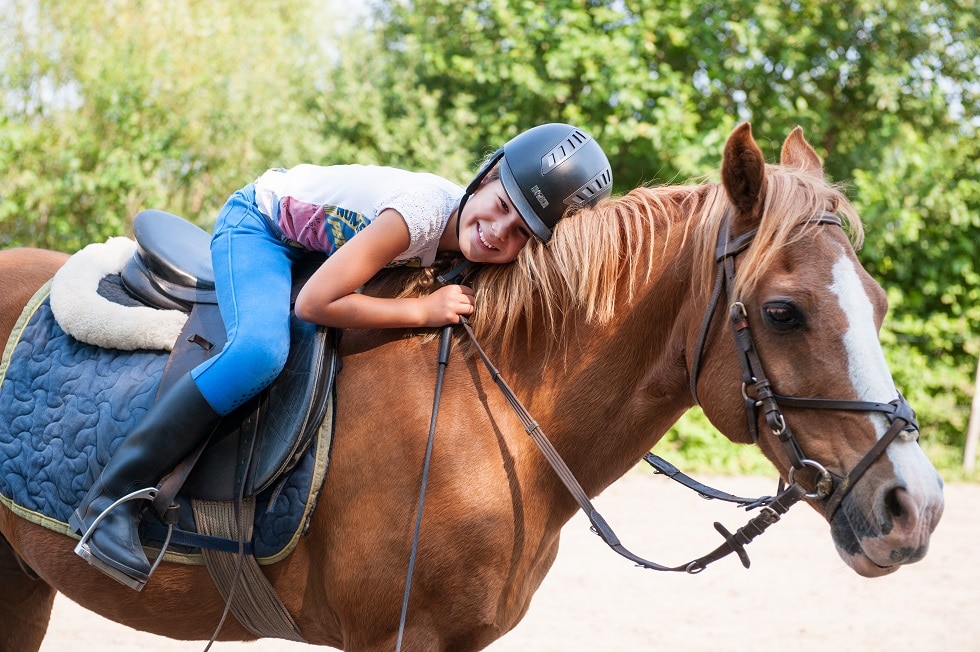 FarmCamps De Smulhoeve
Pigs, goats, chickens and bunnies! It's starting to sound like a very famous nursery rhyme…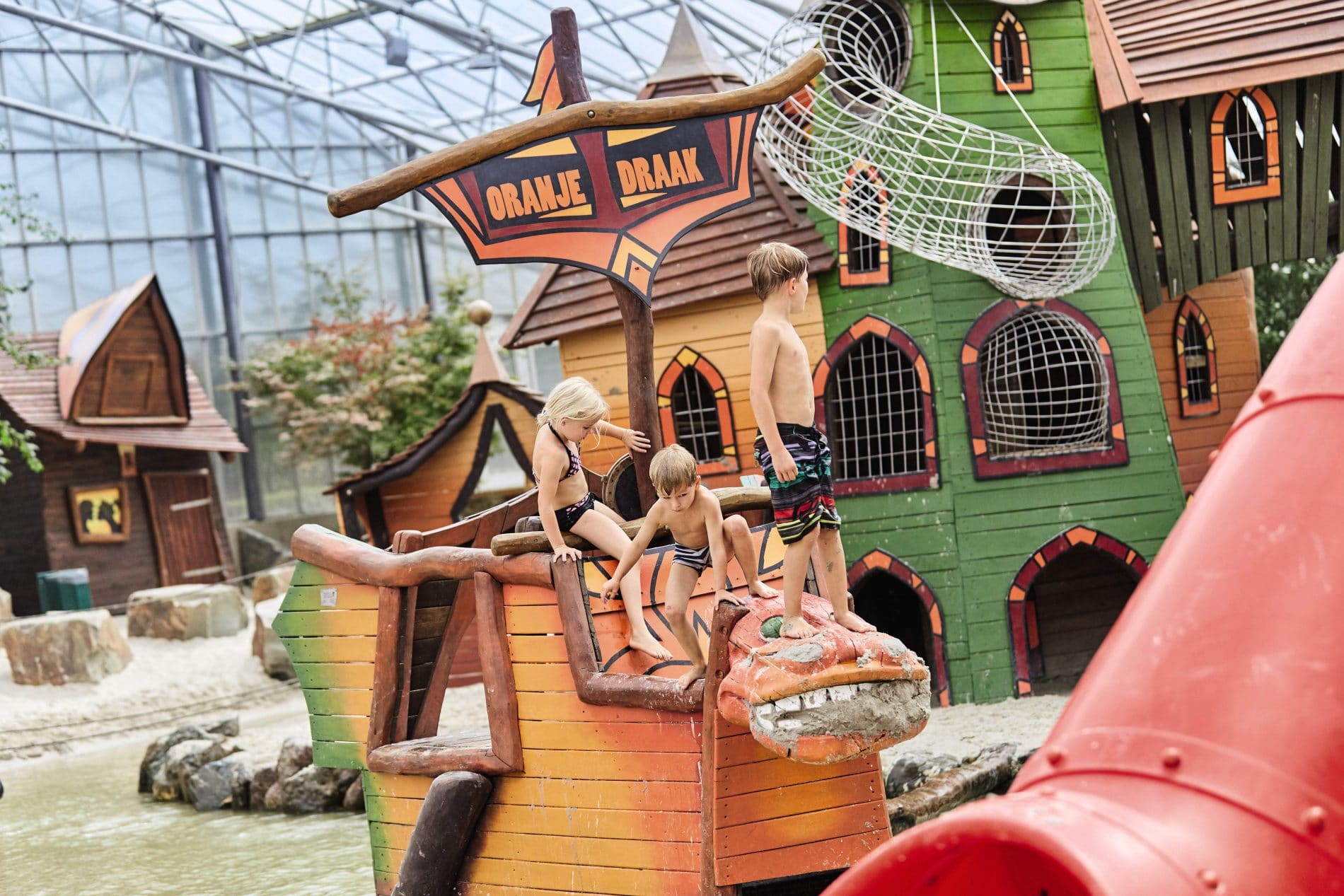 TerSpegelt Holiday Park
We're often asked for recommendations of holiday parks which are suitable for children of all…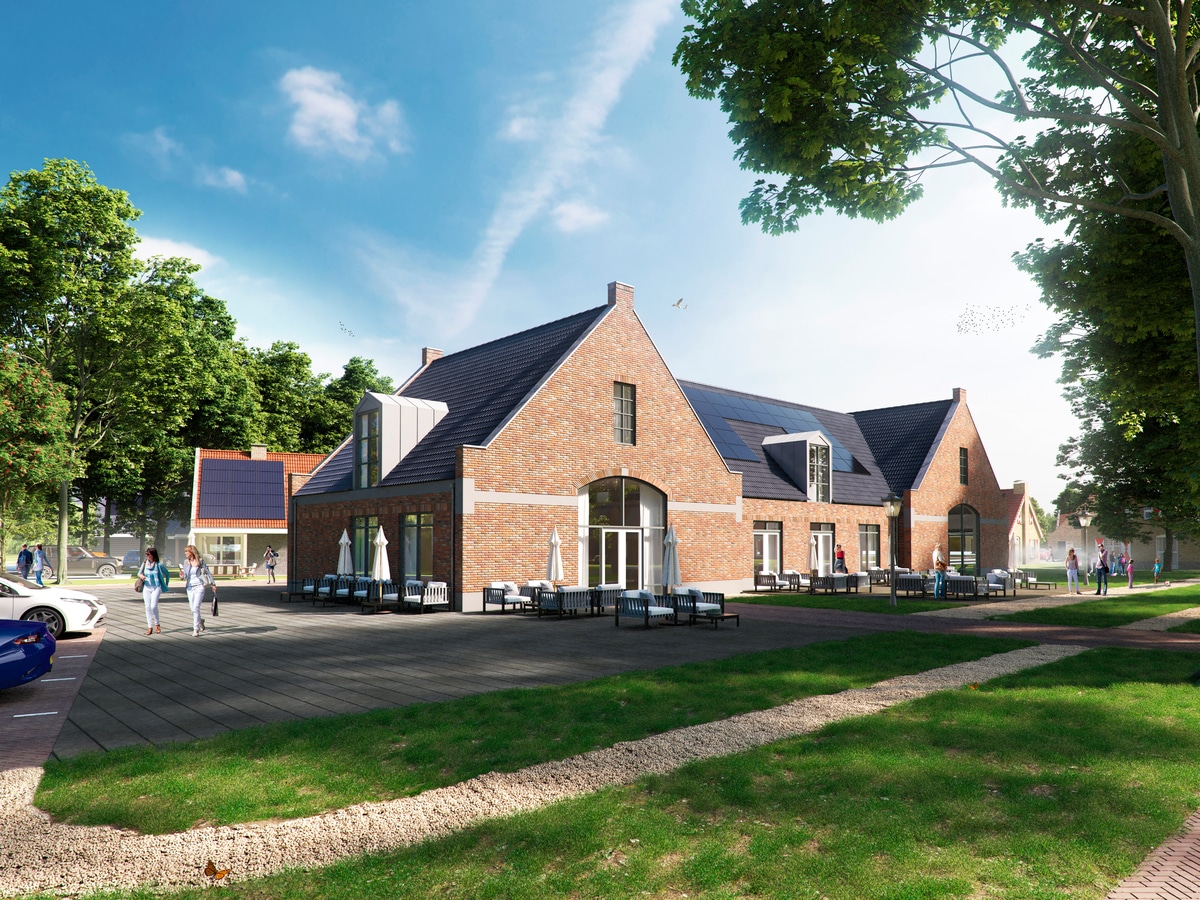 Landal Kaatsheuvel
Landal Kaatsheuvel opened in October 2019 and we are excited to add it to our…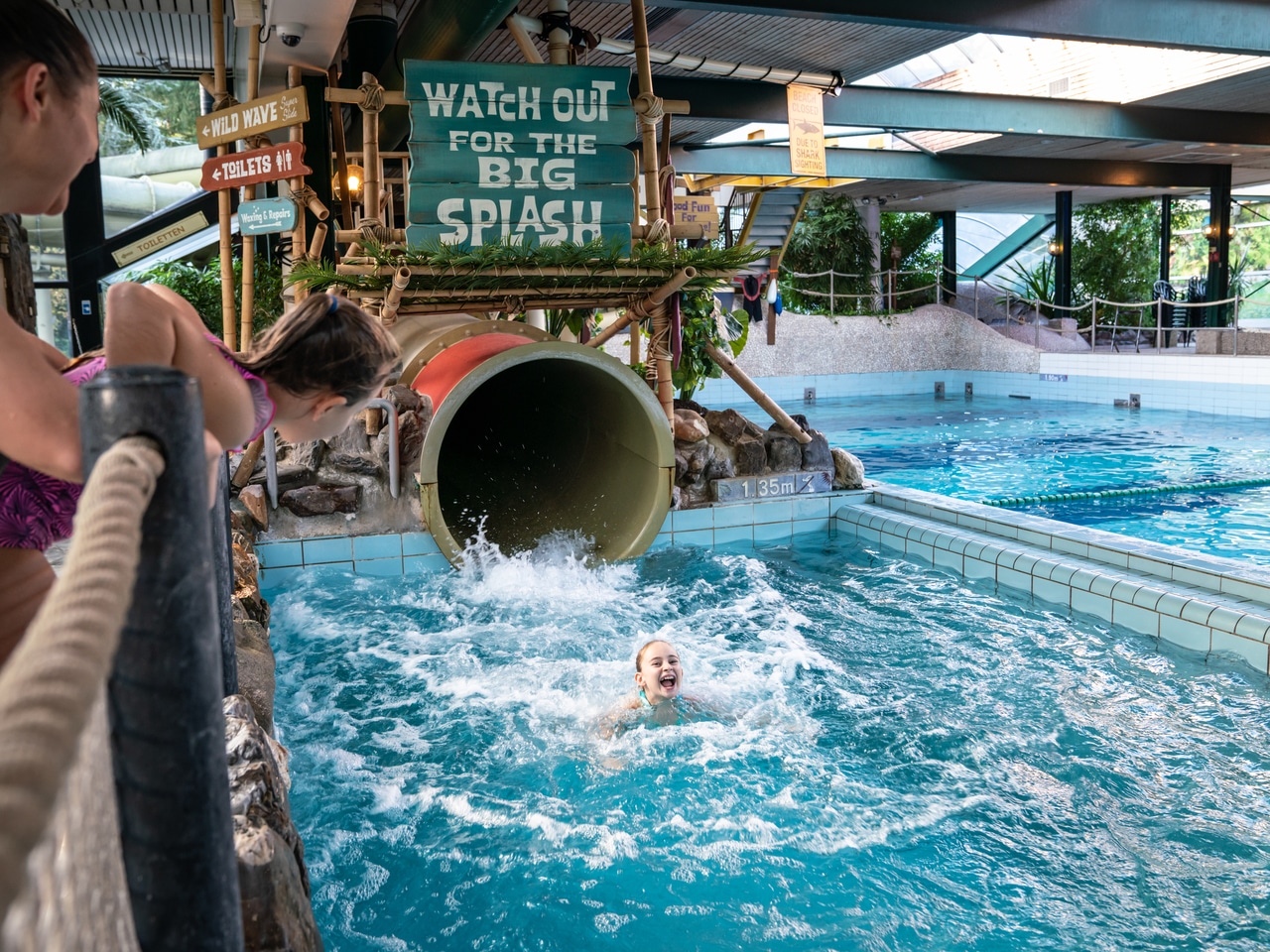 Landal Het Vennenbos
Landal Het Vennenbos is a fairly large holiday park in a spectacular setting. Nestled in…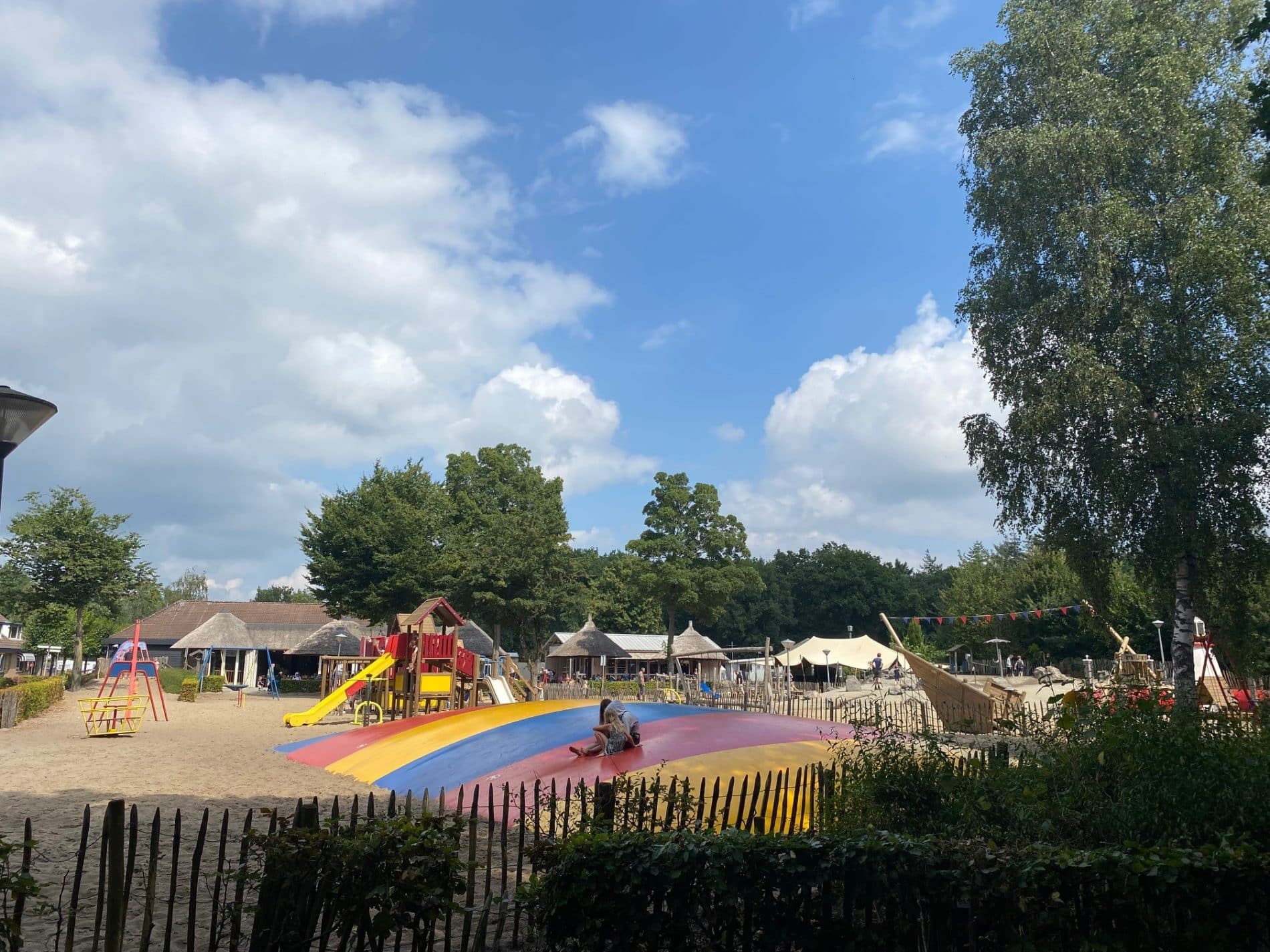 Het Genieten
We were excited to learn that Eurocamp was taking over Het Genieten in Kaatsheuvel. This…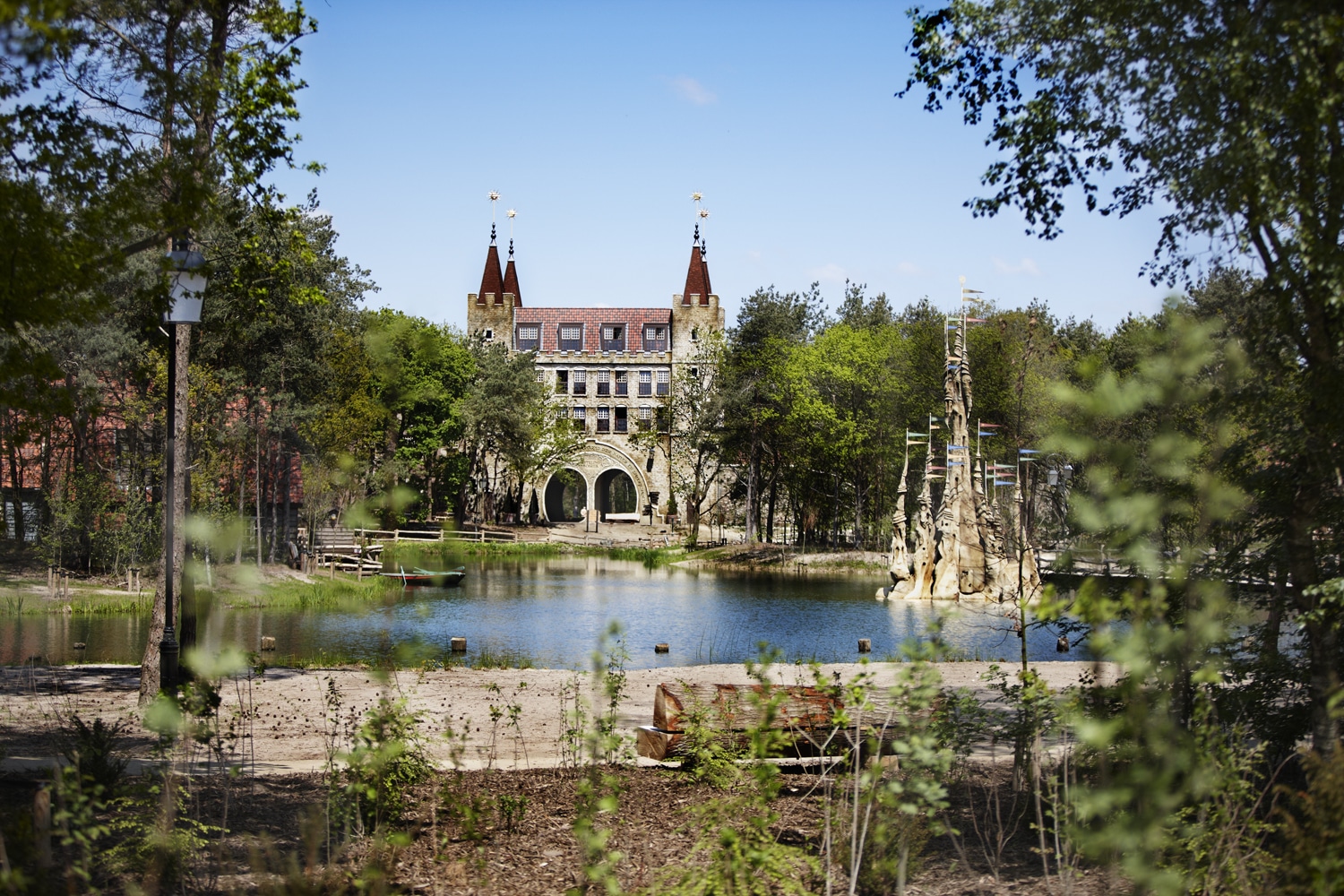 Efteling Bosrijk Village
Efteling Bosrijk is situated among matured woodland and surrounds a lake. In the middle of…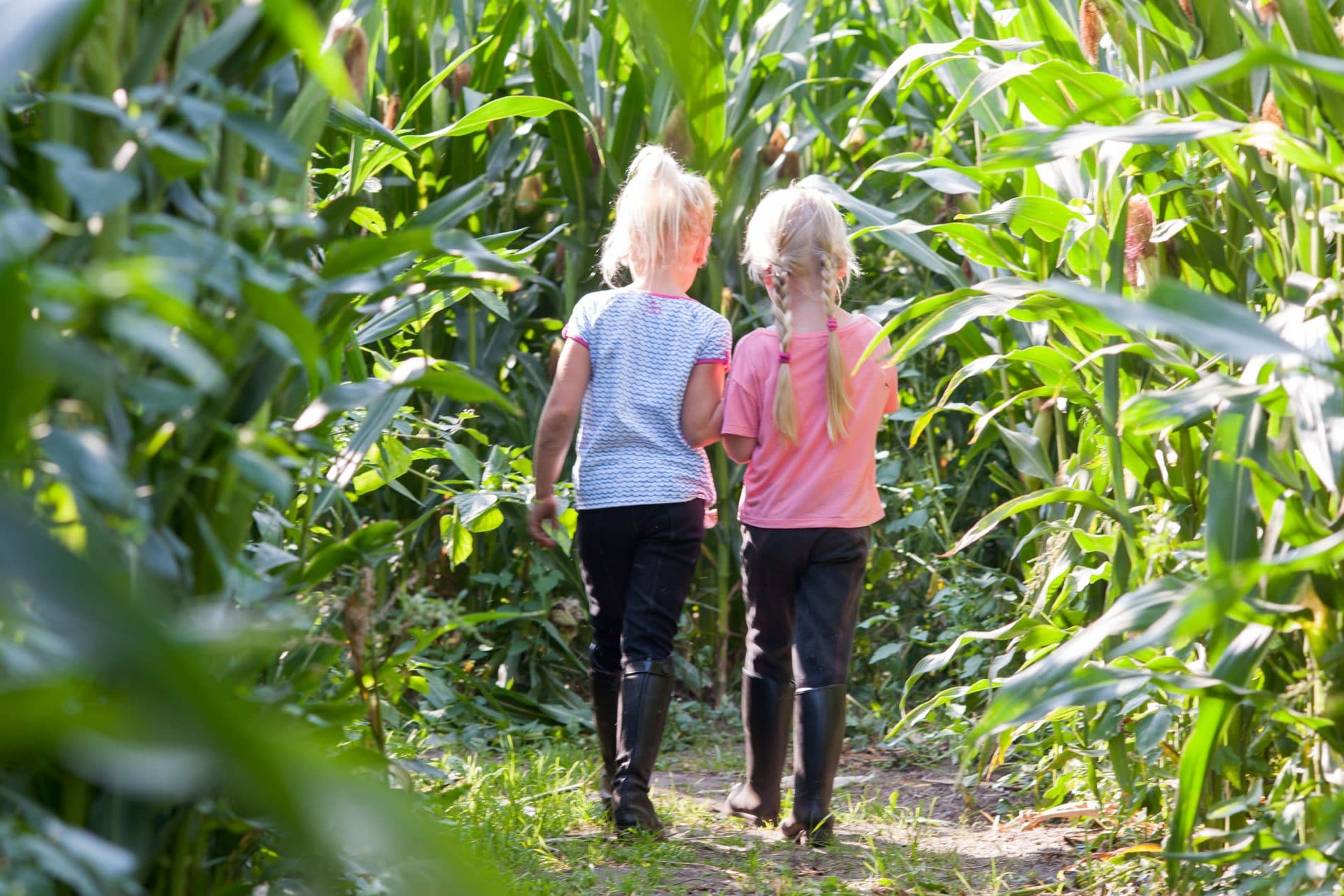 FarmCamps Breehees
It is clear to see as you arrive at FarmCamps Breehees that its heart and…
Nearby Attractions & Cities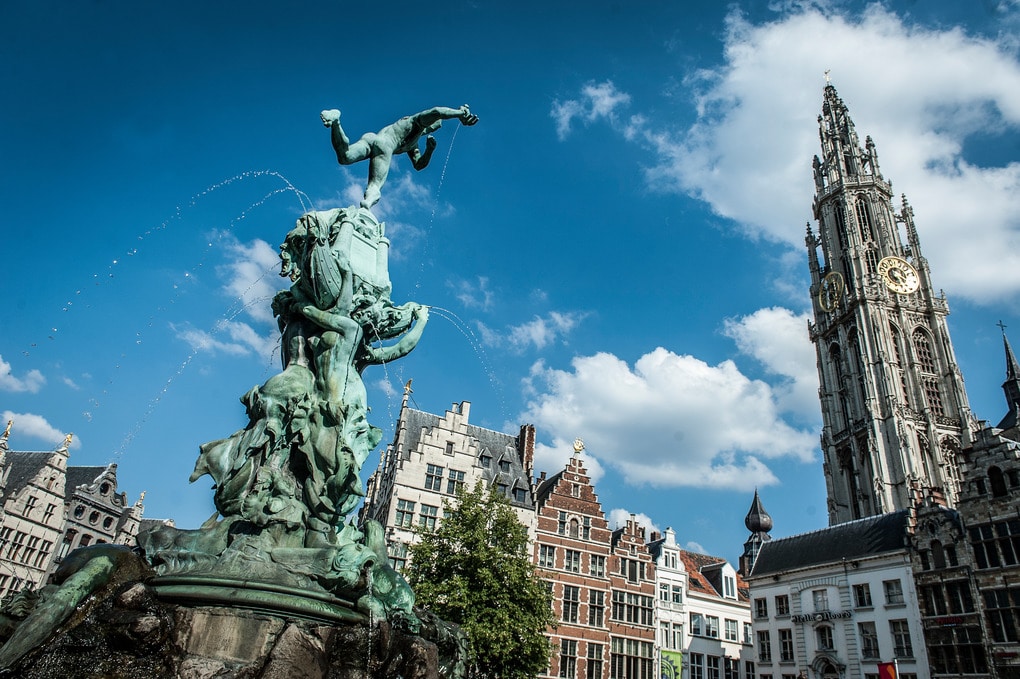 Antwerp is another stunningly beautiful and interesting city which has a lot to offer families…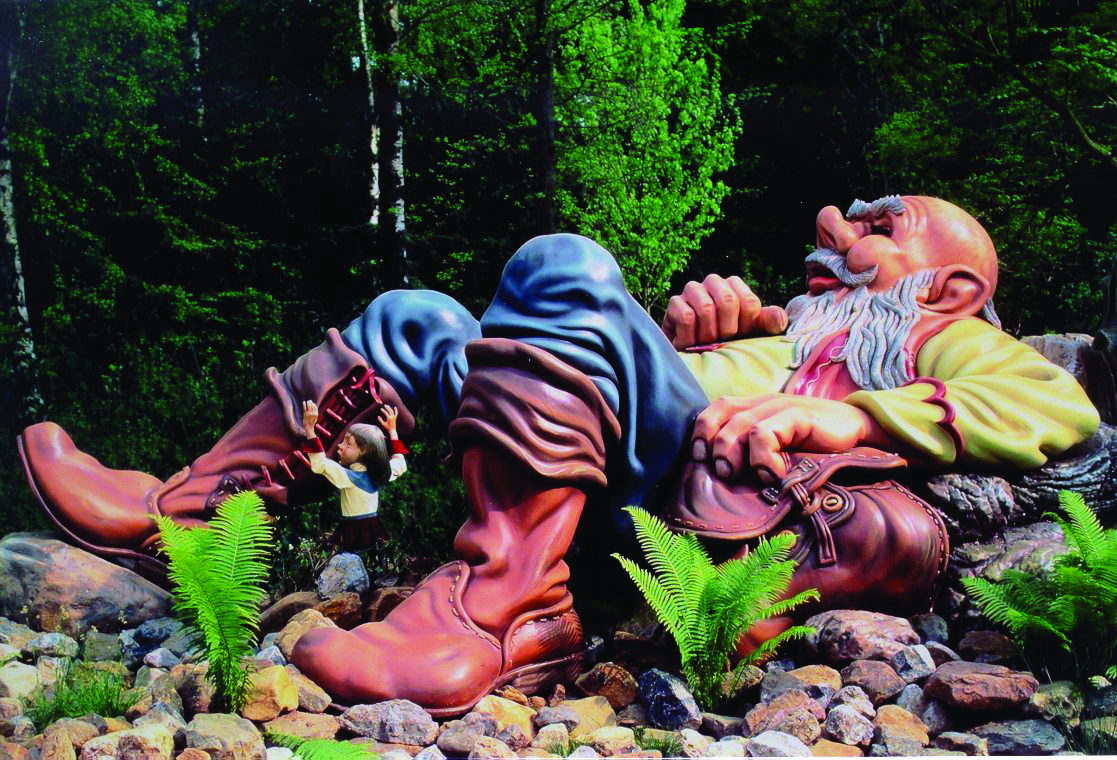 Efteling Theme Park
Efteling is situated near Eindhoven in the south of the Netherlands and is open all…
Using local knowledge to bring you the best baby and toddler accommodation, attractions and toddler friendly activities.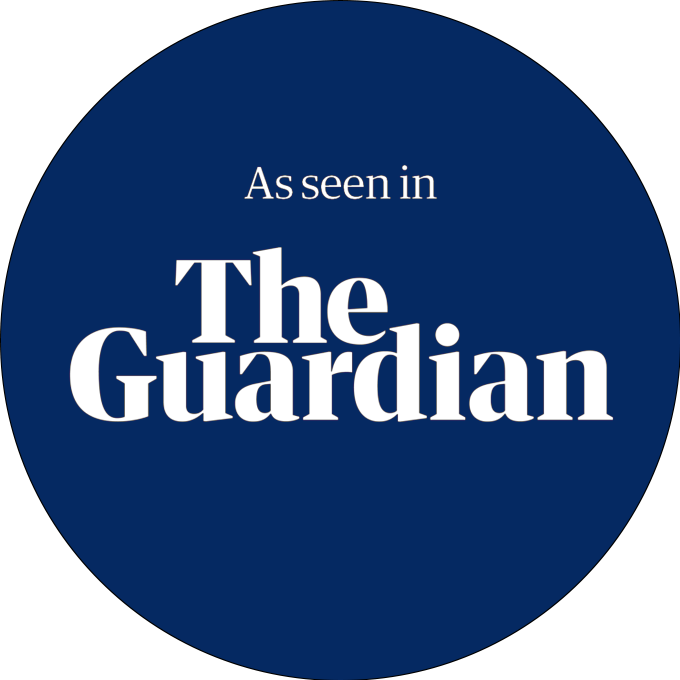 How would you like us to contact you? * Call Email
Name * First Last
How did you hear about us?
Tick me to sign up!