Bebe Catamaran
Add to Your Cart
Sailing Catamaran
Baby Catamaran is the ULTIMATE CAT for Punta Cana Booze Cruises. Hands down!
Baby is for those who want a LEGIT catamaran: Dual Hauls, Big Sails and a Spacious Front Net.
The party begins NOW!
And how do we like to party on Baby Catamaran? Le me count thy ways...
Cascading liquor! Booze; Rum; Mixers. We don't complicate things.
The best of both worlds! On the Baby Cat there's room to dance and room to lounge.
The Base goes Bom, Bom, Bom! Bring your own music or listen to ours. Our tripped out Stereo System does the rest.
Let there be Grub! Chips, Dip and Fresh Fruit. Drink, eat and be merry!
The Animation Team is no joke. Not sure how to move to Latin rhythms? Problem solved!
You'll party THREE hours on the PERFECT Punta Cana Catamaran, cruising a palm-tree-lined Caribbean coast, surrounded by crystalline, tropical waters.
It's Selfie Time!
Oh, and I'm not done...
We make a stop-over at an offshore reef for some serious snorkeling. Can visibility be this good under water? In Punta Cana it is!
You've heard of Punta Cana's Natural Pool; waist deep waters, far from the coast. Now live it the right way. We make sure the alcohol and the tunes are free flowing. You make sure you remember this legendary moment in the Caribbean Sea!
You just found the BEST Catamaran in Punta Cana. Consider yourself fortunate and Book NOW to ensure availability.
How will you respond when someone back home asks: "How was your private charter in Punta Cana?"
Choosing Baby Catamaran will simplify that answer to two words: Mind-Blowing!
What to bring
Waterproof camera
Round trip transport
Snorkeling Gear
Beverages and National Drinks
Fruit, Nachos, Salsa
Bebe Catamaran Reviews
I can tell you how great we are all day long. But instead, I'd rather you listen to what our customers have to say . After all, they know a lot more about our service than we do.
We had a blast. The crew were awesome. It was the best service you could ask for. We went snorkling then to a calm island to swim. The bartender got in the water and made drinks for us as we swam. He had a floating bar. Best service.
After snorkeling they take you back to the catamaran and they take you to a sand bar spot that is pretty where you can get off the boat but still touch the ground. We threw a football around here people had drinks & took lots of pictures. Overall a good little excursion. There were other "party excursions" out there too everyone seemed to be having a great time. I recommend!!
We had the best staff making sure we had the most amazing time! First you start off snorkeling and then head to a sandbar, where you are provided with unlimited drinks in the waist-deep water. This was a great time, with people looking to have just as much fun! HIGHLY recommend.
This is the second catamaran day trip I took with these guys. They are awesome, always entertaining and fun. Drinks and snacks generous. Good snorkeling, great music and awesome party at natural pool. I would only book them next time I'm in Punta Cana.
The mood is very party-like. Probably another reason was a the party of women who trying their best to get drunk (this cruise has alcoholic and non-alcoholic beverages all paid for). I would recommend doing the snorkeling first and then celebrating with a couple of drinks
Thoroughly entertaining. When we got to the natural pool the staff took a couple boogie boards and setup a floating bar and a floating chips and salsa stand. We all danced and drank and swam and snorkelled some more.
The crew was friendly and fun. great trip. just the right amount of time spent on the boat. good music drinks and snacks. The first was to snorkel and the second was to a sandbar where we got out and enjoyed the water while having a cocktail.
Let's Party All Day Tickets are limited! Book Today
Other Sites
Tours: Punta Cana Excursions
Yachts: Punta Cana Yachts
Transport: Airport Shuttle
Groups: Group Activities
Address: Plaza Majoral De Bavaro #310 Bavaro, Punta Cana 23000
USA & Canada: (844) DR-TOURS Dominican Republic: (829) 868-1353
Email: [email protected]
Monday - Friday: 9:00am - 6:00 pm Saturday - Sunday: 9:00am - noon
History of the Booze Cruise
Synonymous with fun in the sun and relaxation, a booze cruise has great time written all over it. As the activity became increasingly popular among tourists, bachelor/bachelorette parties, or for birthday and company outings, we started to wonder, where exactly did the booze cruise come from? After a little digging, we realized that the booze cruise has been around for quite some time, but they had a different meaning.
Let's dive in! Booze cruises back in the 1800's were not used as a party reference, but as a term used for shopping trips. Selling alcoholic beverages on the water was considered "duty free" and was cheaper, specifically in Europe across the English Channel. Going on a day trip on a boat from one country to another was like going on an alcohol run to Costco, just a bit more glamorous
During the Prohibition era, if people were able to find alcohol, they took to the water to consume it, as they were less likely to get caught. This is around the time that the term Booze Cruise becomes more pleasure related.
Over the decades, a noticeable behavioral change has taken place among those cruises. What once started out as a shopping trip, turned into illegal activity, slowly evolved to formal dining on the water, and eventually led to the cruises we all know and love today, like on Saltwater Cycle and the Charleston Brew Barge.
Today, the traditional booze cruiser is a much different clientele than the Titanic era. Big groups of a much younger and louder demographic profile flock to our boats year round, purely for enjoyment!
  We attribute this to tourist behavior changing over the years, as Millenials and Gen-Z's place travel as one of their top priorities. Tourist behavior generally changes when on vacation. The experience becomes enhanced when you are in the sun, cracking a few cold beverages, listening to good music, and forgetting about real life for a few hours.
A Booze Cruise today means time to chill on the Charleston Intercoastal. Taking a private charter or meeting like-minded travel companions is the best way to create your own personal oasis.
As a cruise operator today, Saltwater Cycle generally ends to attract a younger, thrifier type of passenger, looking for packages that are cost effective as well as unique. While we do still get plenty of 50th birthdays, corporate outings, and college reunion groups, the traditional older customer base has certainly evolved.
Now that you know the history of the booze cruise, are you ready to book yours? Click on the link below to get started and we will see you on the water! Cheers! https://saltwatercycle.com
Last 5 Articles
Subscribe to our mailing list, book a tour, with saltwater cycle.
All cruises are 21 and up. Cruises are BYOB. Snacks encouraged. Hard liquor is not allowed. All groups must arrive 30 mins prior to cruise time. Please plan accordingly.
The 5 Best Booze Cruises in America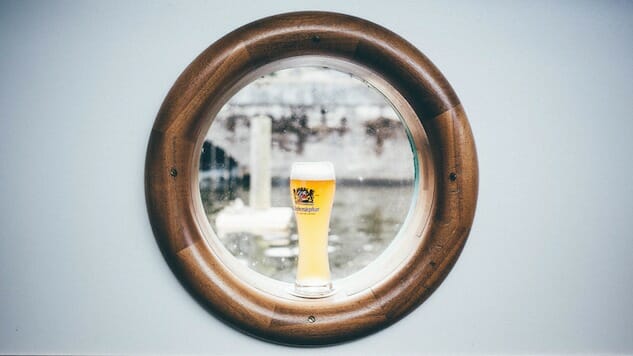 Summer is a time for baseball games, stadium concerts and playing hooky from work. But it is also the season of the booze cruise, a glorious sun-soaked tradition that everyone from big city dwellers to small town locals looks forward to all year long. And while most major cities has their fair share of cruises offering the typical after-work or date night sunsets and cocktails, some stand head and shoulders above the rest. So bust out your finest captain's dress and head for the high seas with our roundup of the five best booze cruises in America.
Rocks Off Concert Cruises New York, New York
With its own fleet of floating concert venues and a packed slate of bands performing all summer long, a Rocks Off Concert Cruise in NYC is something you have to experience at least once in your life. This summer, guests will see acts ranging from the Grateful Dead and Springsteen cover bands to funk acts like Dirty Dozen Brass Band and veteran NYC punks Murphy's Law on multi-level boats featuring fully stocked bars and outdoor decks that allow smoking. Whether the band is playing on the floating nightclub-style 100-capacity Lucile, the tri-level old timey Paddlewheel Queen or the massive 500-capacity Princess, you're pretty much guaranteed a good time with killer skyline views and plenty of secret spots for whatever floats your boat (pun intended). But just in case things get a little too hairy or you end up hating the band too much to stick with it for the full three hours, there is an escape hatch in the form of dinghies that depart the boats every hour.
Island Party Hut Chicago, Illinois
Chicago is known as a serious booze cruise town in summer, so much so that there is an entire fleet of floating tiki bar boats that you can rent out to host your own rager on the Chicago River. Most Island Party Hut boats are equipped with their own built-in waterslide, creating the perfect playground for a few buddies on the 43-foot Havana or everyone you know packed onto the 90-person capacity Island Time. If you'd rather not rent your own, sign up for their 75-minute Floating Tiki Bar cruises and gawk at the gorgeous architecture along the river as you sip cocktails while listening to island music. Afterward, keep the vibe alive with live bands, slow smoked pulled pork and games like bocce ball and corn hole at the Island Party Hut dock right on the newly renovated Chicago Riverwalk.
Hornblower Summer Sunset Cocktail Cruise Marina del Rey, California
For an iconic view of that picture-perfect Los Angeles sunset, get off the 405 and onto Hornblower's Summer Sunset Cocktail Cruise , departing from Marina del Rey Wednesdays and Thursdays through September. The relaxing two-hour harbor cruises feature appetizers and chill background music, plus a massive drink menu offering everything from PBR and craft cocktails to chocolate chip dessert drinks and bottles of Dom Perignon. Wednesday cruises coincide with races held between various Marina del Rey yacht clubs, which creates the perfect opportunity to snap that Instagram-worthy sunset picture with plenty of gorgeous sailboats in full view. Like the best sun-soaked California experiences, it's about as chill as a stroll through the Venice canals. Unless, of course, you drink too many El Capitan cocktails. Which has been known to happen.
Boomerang Pirate Ship Washington, D.C.
You wouldn't think it at first glance, but our nation's capital can more than hold its own as far the booze cruise game is concerned. The most infamous of the bunch is the fire engine-red Boomerang Pirate Ship , a custom-designed 54-foot party barge decked out with water cannons and a DJ booth that cruises the Potomac River and holds up to 90 people. Whether or not you decide to dress up like a pirate (and plenty of people have been known to), this two-hour cruise departing from the Georgetown waterfront can be counted on for warm summer breezes as you cruise past the historic D.C. sights and take in the iconic cityscape under the moonlight. There is, of course, plenty of booze and a busy dance floor on this bi-level pirate ship.
Pontiki Jupiter, Florida
If you've ever been on a booze cruise and thought to yourself, "this is fun and everything, but I wish there was a driving range on board," you're in luck. Docked off the shores of the popular Guanabanas waterfront restaurant situated along the Florida Intracoastal in Jupiter, Pontiki's party boats can be rented by the hour as you wait for your table. Each boat comes with a captain so you can focus on the partying instead of the driving. Choose between The Charlie, which has a rooftop driving range, or The Big Bamboo with a putting green in front so you can work on your short game in between beer curls. With the option of either buying beer and wine on board or bringing your own alcohol and food, each vessel also comes with its own waterslide and floating mats so you can drink next to the boat like a drunken manatee.
Jay Gentile is a world traveler and freelance writer whose work has appeared in a variety of publications includingSPIN, VICE, Chicago Tribune, Thrillist and Consequence of Sound.
summer cruise
GET PASTE RIGHT IN YOUR INBOX
The best music, movies, TV, books, comedy and more.
34 episodes
Celebrity Booze Cruise is a weekly podcast hosted by Captain Bones (Instagram's Hump Island)and Baby Choby (writer for dlisted.com). Each episode we get into all the celebrity booze and news that you could use, get weird, and wander down the tangential paths of pop-culture. Artwork by Lauren Sina (laurensina.com) You can follow us on twitter @boozepodcast or on Instagram @celebrityboozecruise. Follow Baby Choby @babychoby on Twitter and Captain Bones on Instagram @hump_island_
Celebrity Booze Cruise Celebrity Booze Cruise
Society & Culture
5.0 • 17 Ratings
FEB 14, 2020
The Afrofuture Is Female
This week we celebrate Black History Month by trading in the sea vessel for a space ship and casting our minds towards the future with Janelle Monae's signature Belvedere vodka. We discuss Afrofuturism and what that means in relation to Lenny Kravitz' missing sunglasses, examine the wealth gap between Black and white billionaires, and shame our ancestors with our second annual BHM Quiz.
Les Coqs Sportif
This week discuss the Super Bowl Halftime Show, offer some constructive criticism to The Carters and Ivy Park, try to recover from hearing the description of Harvey Weinstein's "situation", evaluate Grimes' makeup technique and Elon Musk's rapping technique, and dream cast the next James Bond.
Paris Is Burning Lasagna
This week Captain Bones and Baby Choby try to recover from watching Paris Hilton cook a lasagna while wearing driving gloves, talk about the shocking and sad news of Kobe Bryant's sudden death, dig into the American Dirt controversy, give our thoughts on the Grammy Awards and offer an exciting update to Baby Choby's Berkeley Broadway Singers uproar.
Roughin' It
A slow news week finds us musing on the great outdoors, Pamela Anderson's recent marriage to Jon Peters, realizing we don't actually care about the state of Brad Pitt And Jennifer Aniston's relationship, and alienating our Adult Disney listenership.
Shakin' My Teeth
This week we open with TV theme songs, play a game called Which Friends Friend Would You Kill?, wade into the Sussex's exodus, opine on Kim Kardashian's non-pearl necklace, and come up with some new language that you can use!
In this, our first weekly of the new year, we talk about our Golden Globes highs and lows, revel in the messy timeline of White Michelle William's new relationship, give our first impressions of the season premiere of Vanderpump Rules, and give into the yacht rock rocking our yacht.
Customer Reviews
Good for commuting adds a little extra somethin special for the ride home.
Glad I found this. These ladies are super funny, nerdy (like me) and know their pop culture like no one else. This is my favorite listen for the commute home after a long stressful day at work. I'm laughing so hard that people stare. I did try and listen while trail running and fell over and almost died.
Better Than What You're Listening To
I'm loving the banter, it's not the typical self referential podcast naval gazing, this is witty and fast. The hosts are engaging, funny, and smarter than me.
Funny-down right hilarious!
Don't listen with the kiddos in the car- duh- but this is straight up my new favorite podcast- literally laughing out loud every 5 minutes 🤣🤣🤣
Top Podcasts In Society & Culture
Write a Review
Cruise Tips
Cruising with a Baby: What to Expect on a Cruise

Thinking about cruising with a baby? A cruise is a great option for a baby-friendly vacation. From activities and babysitting services to the availability of strollers, diapers and cribs on board, we answer all of your burning questions on cruising with a baby.
Here's what to expect when cruising with a baby.
Are there any new COVID-19 protocols to be aware of when cruising with a baby?
Detailed health and safety protocols have been rolled out by cruise lines, some of which will apply to all passengers, including babies and toddlers. This is likely to involve taking a COVID-19 test to show a negative result before being permitted to sail. In addition, there could be a requirement to undergo further health screenings to identify symptoms consistent with COVID-19 at the time of boarding, including a secondary (rapid) COVID-19 test and temperature checks.
Under CDC guidance, children younger than two-years-old are exempt from wearing a face mask. However, masks are now mandatory in all cruise terminals and onboard all ships in the U.S., including when embarking and disembarking, for adults and children aged 2 and older. Consider the challenges you may encounter when trying to keep a face covering on a two- or a three-year-old while traveling when planning a cruise vacation with little ones (this rule applies when traveling on all forms of public transportation, including trains, planes, buses, ferries and subways.).
Some lines are reducing capacity to help manage social distancing at terminals and onboard. This will likely impact the number of babies, toddlers and children allowed access to the kids clubs at any one time.
Having reintroduced sailings on MSC Grandiosa in Europe, MSC Cruises has reduced numbers at kids clubs, brought in additional temperature checks and streamlined the kids club registration process, with pre-completed forms and speedy check-in. Those entering the kids clubs are also required to have hands and shoes sanitized upon entering.
Can I take my baby on a cruise?
Yes, you can bring your baby with you on your cruise vacation. With the exception of some adults-only ships, most cruise lines allow you to cruise with a baby who's 6 months or older. On certain itineraries -- usually exotic cruises and long ocean crossings -- the minimum age for kids is one year or older.
Only you can decide if you should take your baby on a cruise. Things to consider include whether you're comfortable taking a baby to a destination where medical care might not be as good as at home and whether bringing your baby will impact your ability to sightsee in port or enjoy all the cruise ship fun, especially the nightlife.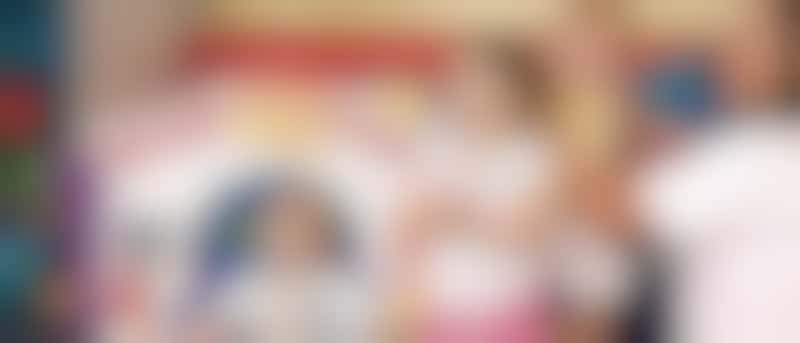 Do I have to pay for my baby on a cruise?
This all depends on the cruise line. Some lines don't charge for infants sharing a cabin with two adults. Others lines may charge a discounted rate for third and fourth passengers in a cabin (e.g., babies and children). Other lines may charge the same as an adult fare, which is generally because babies create more work for ship staff (think cleanup), but do not create additional cruise line revenue by purchasing things onboard (such as cocktails, casino chips and shore excursions).
Babies and toddlers up to two years sail free on MSC Cruises, with kids aged two- to 11-years-old offered a reduced rate. On Cunard, infants up to 23 months travel free, while two- to 17-year-olds sail at a reduced rate, and Italian line Costa Cruises does not charge for infants under three.
Norwegian Cruise Line and Disney Cruise Line are among the lines offering reduced rates for babies and toddlers, while Celebrity Cruises, Holland America and Royal Caribbean regularly offer discounted fares and "kids sail free" promotions.
It's always advisable to enquire with your cruise line or travel agent about these promotions, since these offers are common among lines that otherwise charge for infants.
Where will my baby sleep on a cruise ship?
Cruise ships carry small, portable cribs (like Pack 'n Plays) for cruising babies; be sure to request one when you book your cruise. Some lines, including MSC Cruises, automatically add a crib to your reservation at the time of booking. Your baby is also welcome to sleep in the bed with you, or you are welcome to bring your own travel crib.
Older toddlers can sleep on pullout sofas (make sure one is available in your cabin before booking) or in a bed or rollaway cot, but cruise ships will not provide bed rails. Some parents bring sleeping bags and make "nests" on the floor for older babies who are too big for cribs but have trouble with regular beds.
Note that, on most cruise ships, your cabin will be one open room (like a small hotel room), with no way to separate your baby's sleeping area from the rest of the cabin. Some lines, like Disney, offer room-dividing curtains.
How can I bathe my baby on a cruise?
Unless you book a suite, family cabin or Disney cruise, your cabin will likely not have a bathtub. Cruise bathrooms are usually shower-only. To bathe your baby, take him or her in the shower with you (or use the removable shower head for a spray-down), do a sponge bath, or bring your own inflatable tub with you.
Upon request, some cruise lines, including Cunard, will provide baby bathtubs for use in cabins.
How do I feed my baby on a cruise ship?
Some cruise lines (such as Disney and Cunard) will mash or puree food for babies; others (like Carnival and Royal Caribbean) don't offer this service. Check with your cruise line before you sail. If cruise ship restaurants won't provide purees, you can either bring your own pre-packaged and unopened jars or pouches of baby food onboard or see if the line offers in-cabin delivery of baby food through its Gifts program.
Either way, you might want to bring a supply of food -- particularly snacks -- for use during shore excursions and as a backup if your baby is a fussy eater. Cruise ship restaurants have highchairs available.
If your baby is a milk or formula drinker, you should double check that your ship carries the type of milk (whole, 2 percent, soy, almond, etc.) your baby likes. You will need to bring your own formula onboard. Also, research in-cabin refrigeration options, especially if you plan on storing breast milk. Minibars don't always run as cold as your fridge at home. You may bring distilled water for use with powdered formulas, but most lines have it for sale as well.
Note that you are on your own for bringing -- and washing -- your bottles, sippy cups, baby spoons, bibs and other infant feeding essentials. Though some lines, such as Disney, offer sterilizers for in-cabin use.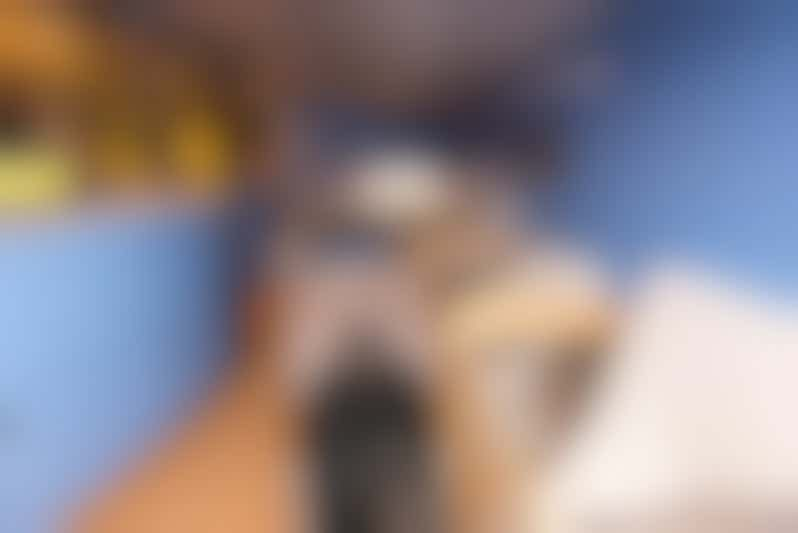 Is there babysitting on cruise ships?
Babysitting options vary by cruise line. Some ships do offer in-cabin babysitting, but often there's a minimum age of one year, and sitting is only available if there's an available crewmember at the time you need. Ships with nurseries (Cunard, Disney, MSC and Royal Caribbean) will offer drop-off options in a group setting. Reserve your spot early, especially on cruises with lots of kids onboard.
Some ships have no baby-sitting for kids younger than three-years-old. In that case, you will need to take your kids, awake or asleep, with you to your evening activities, or have someone stay in the cabin with them while they sleep. It's not safe to leave your child on his or her own in a cruise cabin.
All About Cruise Ship Babysitting
Is there a safe place for my baby to play on board?
Yes -- with many caveats. Some cruise ships will have nurseries along with a baby and tots program; these are play areas with activities designed for the under-three set, but you might have to pay to drop off your child there in order to access the facility. Other onboard kids clubs will have play areas for kids younger than three to use with their parents or have open hours when parents can bring the little ones to play in the older kids' facilities when they are not otherwise in use. Some ships might host a play session for babies and toddlers in another onboard space, such as a lounge.
But you can't count on having a play space available for your baby at the time you need it. If your baby needs a place to crawl around or play, and you want to get out of your cabin, look for an unused lounge.
Look out for open railings, open stairwells, highly trafficked venues and hallways, and even decorations (like planters with rocks) that could be hazards.
Can we borrow toys and picture books on the ships?
Some ship kids clubs have toys you can borrow, but you are better off bringing your own. Cruise ships with libraries often have kids book sections, or you can find some in the kids clubs (Cunard's kids clubs offer a book-borrowing facility), but the selection will be hit or miss, so again, it's best to bring your own.
Can my baby use the cruise ship pool?
No. In accordance with health and safety regulations from the Centers for Disease Control, children must be toilet trained to use all cruise ship pools and most splash zones. Only Royal Caribbean and Disney have ships with splash zones certified by the CDC where the littlest cruisers may play in swim diapers.
Should I bring a stroller or car seat?
If you plan to travel by car or taxi during your cruise, you will need to bring your child's car seat to comply with the law and be safe. If you don't want to lug it, alternatives include only traveling by bus, hiring tour guides in port who provide their own car seats, renting cars with car seats or relegating yourself to port activities reached only on foot.
You will want some kind of stroller or baby carrier for taking baby around the cruise ship and in port. Some cruise lines, like Carnival and MSC, have rentals available; MSC offers loaners. You will need to store strollers in your cabin, so we recommend bringing a small umbrella stroller, rather than a large baby jogger.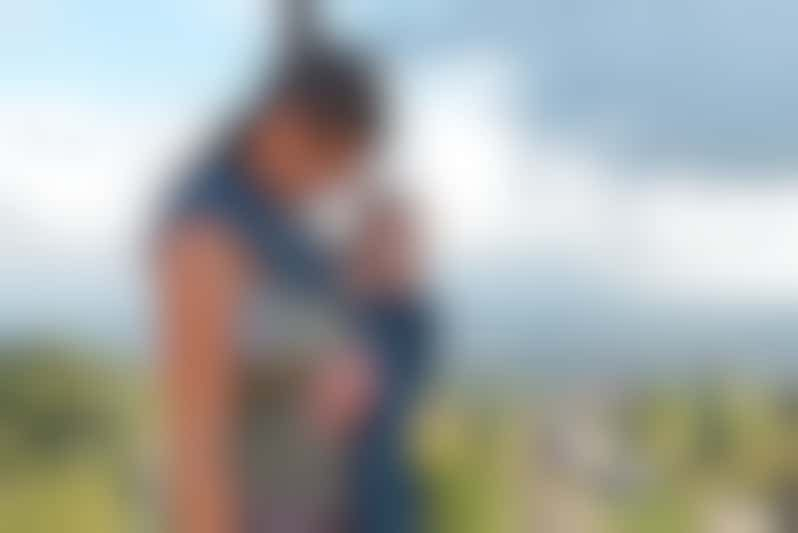 Can I bring my baby on a shore excursion?
All cruise line-sponsored activities onshore have age minimums. Often, the youngest babies don't qualify. When they can go on shore tours, babies typically go free or for a reduced rate. Otherwise, plan on arranging your own tours and activities in port with baby.
Can I do laundry onboard?
Yes, and given that babies are notoriously messy, you will likely want to do laundry at some point during your vacation. You can send out clothes for crewmembers to clean, but the fee is often quite high. Many cruise lines, including some or all of the ships operated by Carnival, Princess, Cunard, Holland America, and Disney have self-service laundry rooms .
MSC Cruises has introduced a handy Baby Laundry service, with baby and toddler clothes washed separately from other laundry, for a fee, using baby-friendly detergents, washed at lower temperatures in a specialized washing machine.
Otherwise, you can bring your own detergent and stain remover to hand wash items in your cabin bathroom's sink or in the shower/bathtub. Most cruise ship showers have clotheslines where you can dry your washing.
Do I need to bring diapers and wipes with me?
A few cruise ships sell diapers and wipes onboard, but most do not. You will need to pack enough diapers and wipes for your trip, order baby essentials through a cruise line's gifts program, or take time out of your sightseeing in port to pick up foreign brands to supplement. If your child usually wears cloth diapers, we'd recommend bringing enough disposable ones to cover the duration of the cruise as the crew will not launder dirty diapers.
What else should I pack for my baby?
Essential baby items will either not be available at a ship's sundry shop or will be expensive and finding the correct items in a foreign market can be dicey. We recommend bringing an emergency kit with baby medicines, band-aids, a thermometer and snot sucker, as well as plenty of infant-friendly sunblock. You'll want to bring a sun hat and swimsuit that provide the most protection from the sun, as well as warm hats and jackets for colder-weather cruises. Bring formalwear or dress-up clothes for nice dinners -- and because the photos make great souvenirs.
In addition to the aforementioned, pack baby food, bottles, sterilizer, diapers, wipes and nappy rash cream. Don't forget sponges, bottles brushes and a small bottle of dish soap if you're going to be washing bottles and sippy cups in your cabin. Also consider entertainment options, such as loveys, rattles and other baby toys, books, inflatable beach balls or sand toys. If your baby is not yet potty trained, consider packing a small inflatable pool to use on your balcony, though check with your cruise line beforehand.
NEW ORLEANS BOOZE CRUISE
Pedal boat bar in new orleans, private pedal bike barge charter.
This social, active adventure is the perfect way for friends, families, tourists, and bachelor/bachelorette parties to rent a boat and enjoy a party cruise on a bayou river near New Orleans.
Hour Glass 2 hours
User Ages 8+
Heated and vinyl surrounds for warmth
THE CAJUN QUEEN – UP TO 22 GUESTS! MEGA PEDAL BIKE BARGE
-Seats up to 22 with 12 pedal stations
-Bluetooth Speakers
-Party Lights
-BYOB, BYOF
-Public and Private Tours available
Hour Glass 1 hour & 45 minutes
BENTLEY CRUISER – UP TO 10 PEOPLE. LUXURY PONTOON
-Fits up to 10 ppl
-Lounge Seats
-BYOB & BYOF
HOOKED ON THE BAYOU: NEW ORLEANS KAYAK FISHING CHARTER TOUR AT BAYOU BIENVENUE
Embark on a fishing adventure like no other as you traverse Bayou Bienvenue with an experienced local guide to the best spots in Lousiana.
Hour Glass 6 Hours
User All Ages
PARTY HARD. MAKE MISTAKES. IT'S NOLA, BABY!
New Orleans Booze Cruise is NOLA's first and only pedal bar party boat. Bring your friends and your favorite local beer/beverages for a 90-minute cruise of the beautiful Louisiana bayous. Featuring 12 pedal stations and seating for up to 18 people, New Orleans Booze Cruise is a great way to enjoy Bayou Bienvenue with stunning views of the downtown NOLA skyline.
Whether you're hosting a birthday, planning a bachelorette party, looking for a team-building activity, or would just like to get out on the water, we can meet your needs. Tours must be booked in advance and are offered at 10:00 a.m., 12:00 p.m., 2:00 p.m., 4:00, and 6:00 p.m. from Eddie Pintos Marina 2651 Paris Rd, New Orleans, LA 70129.
Pedal Bike Bar
Cruise through the streets of New Orleans with this fun pedal party. A sober driver guides the way from bar to bar past onlookers and some fun sights.
Favorites & Watchlist Find a Cruise Cruise Deals Cruise Ships Destinations Manage My Cruise​ FAQ Perfect Day at CocoCay The World's Biggest Weekend Crown & Anchor Society Royal Caribbean Blog Gift Cards Contact Us Royal Caribbean Group
Back to Main Menu
Search Cruises " id="rciHeaderSideNavSubmenu-2-1" class="headerSidenav__link" href="/cruises" target="_self"> Search Cruises
Cruise Deals
Weekend Cruises
Last Minute Cruises
Family Cruises​
2023-2024 Cruises
Cruising Guides​
All Cruise Ships " id="rciHeaderSideNavSubmenu-4-1" class="headerSidenav__link" href="/cruise-ships" target="_self"> All Cruise Ships
Cruise Dining
Onboard Activities
Cruise Rooms
The Cruise Experience
All Cruise Destinations " id="rciHeaderSideNavSubmenu-5-1" class="headerSidenav__link" href="/cruise-destinations" target="_self"> All Cruise Destinations
Cruise Ports
Shore Excursions
Perfect Day at CocoCay
Caribbean Cruises
Bahamas Cruises​
Alaska Cruises
European Cruises​
Mediterranean Cruises​
Cruise Planner
Book a Flight
Book a Hotel
Check-In for My Cruise
Required Travel Documents
Make a Payment
Redeem Cruise Credit
Update Guest Information
Beverage Packages​
Dining Packages​
Shore Excursions​
Transportation
Royal Gifts
All FAQs " id="rciHeaderSideNavSubmenu-7-1" class="headerSidenav__link" href="/faq" target="_self"> All FAQs
Boarding Requirements
Future Cruise Credit​
Travel Documents​
Check-in​ & Boarding Pass
Transportation​
Perfect Day at CocoCay​
Royal Caribbean
Celebrity Cruises
TOP 10 TIPS TO CRUISING WITH A BABY
Published on - March 5, 2021 at 11:19 am
Make it a memorable family getaway by bringing your infant on your next cruise. The family-focused amenities will allow you to all have a relaxing trip at sea, complete with nap time.
Taking a baby on a cruise is one of the best ways to travel with your little one. You don't have to pack and unpack every few days, and there's no need to worry about the logistics of driving to your destination or traffic. Onboard, the friendly cruise ship staff take care of the details so you don't have to. Here are my top 10 mom-tested tips for taking a baby on a cruise vacation.
1. WHAT TO CARRY WITH YOU
You're likely going to have to get on a plane to get to your family vacation's starting point before you get to sail off into the sunset. When you're taking your baby, that means planning how much you need to carry with you and how you'll do it. Let's focus on the basics you'll need right on you for the baby.
During the flight, I always travel with extra diapers (you never know when you'll have what parents lovingly refer to as a "blow-out" en route to your ship's first port of call), wet wipes with a flip top, diaper cream, a pacifier, food/snacks, prepped bottles and a change of clothes (also needed in case of a blow-out) in my carry-on luggage. Those items have saved our collective bacon more than a few times.
2. OTHER PACKING MUST-HAVES
3. SPREAD IT OUT
My baby girl was pretty particular about which kind of baby formula she consumed. Keeping some in resealable baggies in various carry-on luggage and suitcases was a lifesaver when two of our three suitcases were lost en route to Panama. Having the right formula on hand meant I could feed her when we landed without having to run around looking for the right brand while I also dealt with jet lag and a hungry baby.
Luckily, we also put some of our clothes in all three bags, so we all still had something to wear after we arrived. I packed a few extra diapers and spread those across the suitcases, too.
Hot Tip: If you forget any of the above-noted, don't worry. On a cruise, the Babies 2 Go program lets you pre-order everything, including diapers, wipes and baby food, and have it delivered to your  cruise room .
4. ENSURE A HAPPY BABY ON THE PLANE
5. CONSIDER WHICH BIG ITEMS YOU NEED (OR NOT)
It's easy to think you need to carry all that and the kitchen sink when you travel with a baby, and some parents do. I never did, partly because I don't have a personal Sherpa to haul things and partly because I realized some big items just aren't essential. Here are the only bulkier items that I consider must-haves: a baby carrier so that when you dock at your destination, Baby is portable and can enjoy the sights with you; and an umbrella stroller that's compact, easy to maneuver in smaller streets or alleyways and can be covered with a light blanket to keep the sun out if the baby's dozing.
We always carried Baby on our laps during flights instead of bringing a car seat with us. Doing that meant we didn't need to pay for a ticket for her as well. If we had to drive once we landed, we arranged for a car seat with our car rental company. We also arranged cribs or pack and plays with our hotels. Onboard the ships, you can include your child's age when you buy tickets on the site, and the age will indicate to Royal Caribbean that they'll need a crib. However, you should call in that request just to be safe or ask as soon as you get onboard to have the crib delivered to the room.
Your needs might be different than ours, so you'll want to carefully consider how important these larger items are to you and your family:
-- A car seat for the flight over (not for us — she slept on our lap mostly) -- A pack and play for naps or overnight sleeping -- A baby carrier (check!) -- An umbrella stroller (plus rain cover — which for us traveling in spring was imperative) -- Your regular, more sturdy stroller (we didn't lug this along) ... and the list goes on.
6. WASH AND GO
Some parents bring a little bottle of clothes detergent with them to wash Baby's clothing if it gets dirty on vacation. You can just wring out, hang it and wait for it to dry.
If you'd rather enjoy the amenities on your ship and skip the washing, you can do that, too — washing, pressing and dry cleaning services are available onboard most ships. You'll likely also find wash-and-fold specials on your voyage and a per-item laundry list if you just need one or two items cleaned.
7. SEEK OUT KID-FRIENDLY PERKS
8. GIVE YOURSELF A BREAK
9. ENGAGE IN FAMILY TIME
10. REMEMBER THAT KIDS SAIL FREE
There are more than 700 cruise sailing options where your kids can come along for free, from four-night cruises to longer voyages at sea, making a  family cruise  that much more appealing and affordable.
With a little planning, you'll be ready to enjoy the comforts of a home base, while exploring lots of fun options on land and at sea. Bring along your little one the next time you decide to set sail.
QUICK GETAWAYS
STARTING FROM 
BAHAMAS & PERFECT
DAY AT COCOCAY
CRUISE ON OASIS CLASS
RELATED ARTICLES
Family Weekend Getaway Survival Guide
5 Reasons Why Cruises Are Great For Families
The Ultimate Guide To Dining On A Cruise With Kids
Perfect Day At Cococay Is The Best Kid-Friendly Vacation
Explore more.
My Personas
Code: ∅.
The 9 Best Booze Cruises in California!
Party at sea? Relax on a nice yacht with a great glass of wine? Celebrate a special occasion? Why not do it on a boat. California's coast and lakes are filled with opportunities to go for a booze cruise, the perfect way to enjoy a milestone occasion like a bachelor or bachelorette party or just enjoy having time off from the everyday grind. Check out the best booze cruises in California!
Tiki Mermaid Charters, Marina Del Rey, CA
The Tiki Mermaid takes pride in being a new and unique party venue for the Los Angeles area. Set sail from Marina del Rey and let the capable crew do the planning while you kick back and relax. The Tiki Mermaid is available for parties and bar mitzvahs and more.
Hornblower Cruises, Long Beach, CA
The Hornblower cruise line can be found in many of California's bays. It makes an elegant place to hold a party, whether it's a summer soiree, elite cocktail affair or any other occasion, including weddings. It can also just be a great date night.
Condor Express Whale Watching, Santa Barbara, CA
Whale watching or themed events, Condor Express does it all. When Condor Express isn't giving tours of local wildlife or hosting a Blues night, you can charter the Condor Express for a private party, whether you just want to hang out with a group of friends or get married at sea.
Pier Pressure Party Cruises, San Diego, CA
If you're over 21, then take a Pier Pressure Party Cruise around San Diego Bay. Amazing views, lots of music, dancing, and booze are all primed for a floating club scene. Parties can be private or enjoy one of the cruise line's special events.
Red and White, San Francisco, CA
The classic looking yacht sails around the Bay, offering views of infamous Alcatraz Island, around Angel Island National Park and the cities of Sausalito and Tiburon. You can frequently find coupons and special offers making the cruises more affordable and easier on the wallet.
Blue & Gold Fleet, San Francisco, CA
The Blue & Gold Fleet offers sightseeing tours as well as special events but you can also book it for your private party. Blue & Gold offers everything you need for a cocktail party at sea or opt for a champagne brunch. You're sure to have a good time when the drinks are flowing the driving is taken care of.
Party Boat, Lake Tahoe, CA
Lake Tahoe's Party Boat is available for any and all parties. You can even get a special deal if you party midweek during the summer. Get married by the boat's captain, or just enjoy a bachelor's party before the big day. Whether you're throwing a party or a low-key wine and cheese event, you can count on the Party Boat to make it a good time all around.
FantaSea Yachts, Marina Del Rey, CA
FantaSea Yachts hosts weddings, corporate events, cocktail parties and birthdays and other celebrations. Prices are customized according to your specific needs but with almost 40 years in the biz, it's pretty certain that FantaSea Knows how to party.
Cruise Newport Beach, Newport Beach, CA
One of the most popular ways to celebrate in the OC is onboard a yacht. Cruise Newport Beach offers yacht cruises for parties of all kinds, from birthday bashes to retirement celebrations. You can also join Cruise Newport Beach for their nightly cruises around the harbor or their entertainment cruises with live music showcasing various local performers.
Living Trust Seminar - Fresno, CA - November 15, 2023
Living trust seminar - visalia, ca - november 15, 2023, living trust seminar - porterville, ca - november 15, 2023, blue october, christmas market craft fair, jorge gamboa, festival of trees, california festival: a celebration of new music, california festival - power to the piano, hanford fox theatre.
Rotary Storyland and Playland
Fresno Chaffee Zoo
The Tower Theatre
Element Skate Park
Forestiere Underground Gardens
Wild Water Adventure Park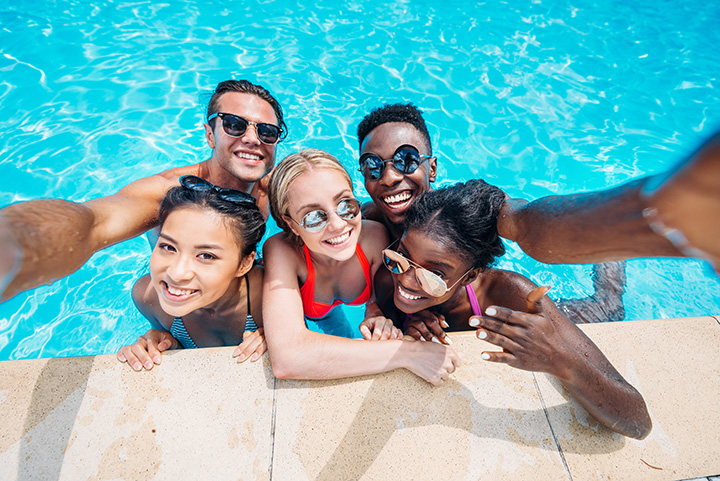 Island Waterpark
Shinzen Japanese Garden
Alameda County
Castro Valley
San Leandro
San Lorenzo
Alpine County
Amador County
Amador City
River Pines
Sutter Creek
Butte County
Berry Creek
Clipper Mills
Feather Falls
Forest Ranch
Stirling City
Calaveras County
Angels Camp
Bear Valley
Copperopolis
Douglas Flat
Hathaway Pines
Mokelumne Hill
Mountain Ranch
Rail Road Flat
San Andreas
Sheep Ranch
Valley Springs
Wilseyville
Colusa County
Contra costa county.
Bethel Island
Discovery Bay
El Sobrante
Pleasant Hill
Point Richmond
Walnut Creek
Del Norte County
El Dorado County
Cameron Park
Diamond Springs
El Dorado Hills
Garden Valley
Grizzly Flats
Mount Aukum
Placerville
Pollock Pines
Shingle Springs
South Lake Tahoe
Twin Bridges
Fresno County
Cantua Creek
Five Points
Mono Hot Springs
Orange Cove
Raisin City
San Joaquin
Shaver Lake
Squaw Valley
Tranquillity
Glenn County
Humboldt County
Bridgeville
Fields Landing
Garberville
McKinleyville
Phillipsville
Willow Creek
Imperial County
Salton City
Westmorland
Winterhaven
Inyo County
Death Valley
Independence
Little Lake
Kern County
Bakersfield
Buttonwillow
California City
Frazier Park
Johannesburg
Lake Isabella
Mc Kittrick
Wofford Heights
Kings County
Lake County
Clearlake Oaks
Clearlake Park
Hidden Valley Lake
Kelseyville
Witter Springs
Lassen County
Los angeles county.
Agoura Hills
Baldwin Park
Bell Canyon
Bell Gardens
Beverly Hills
Canoga Park
Canyon Country
City of Industry
Culver City
Diamond Bar
Granada Hills
Hacienda Heights
Harbor City
Hawaiian Gardens
Hermosa Beach
Highland Park
Huntington Park
La Canada Flintridge
La Crescenta
Lake Hughes
Leona Valley
Lincoln Heights
Los Angeles
Manhattan Beach
Marina del Rey
Mission Hills
Monterey Park
Mount Wilson
North Hills
North Hollywood
Pacific Palisades
Palos Verdes Estates
Palos Verdes Peninsula
Panorama City
Pearblossom
Pico Rivera
Playa del Rey
Playa Vista
Porter Ranch
Quartz Hill
Rancho Dominguez
Rancho Palos Verdes
Redondo Beach
Rolling Hills Estates
Rowland Heights
San Fernando
San Gabriel
Santa Clarita
Santa Fe Springs
Santa Monica
Sherman Oaks
Sierra Madre
Signal Hill
South El Monte
South Pasadena
Stevenson Ranch
Studio City
Temple City
Toluca Lake
Universal City
Valley Village
Verdugo City
West Covina
West Hollywood
Westchester
Woodland Hills
Madera County
Marin county.
Belvedere Tiburon
Corte Madera
Dillon Beach
Forest Knolls
Mill Valley
Point Reyes Station
San Anselmo
San Geronimo
San Quentin
Stinson Beach
Mariposa County
Catheys Valley
Coulterville
Yosemite National Park
Mendocino County
Laytonville
Little River
Point Arena
Potter Valley
Redwood Valley
Merced County
Santa Rita Park
South Dos Palos
Modoc County
Mono County
Monterey County
Carmel by the Sea
Carmel Valley
Castroville
Moss Landing
Pacific Grove
Pebble Beach
Napa County
American Canyon
Pope Valley
Saint Helena
Nevada County
Cedar Ridge
Chicago Park
Grass Valley
Nevada City
North San Juan
Penn Valley
Rough and Ready
Smartsville
Soda Springs
Orange County
Aliso Viejo
Capistrano Beach
Corona del Mar
East Irvine
Foothill Ranch
Fountain Valley
Garden Grove
Huntington Beach
Ladera Ranch
Laguna Beach
Laguna Hills
Laguna Niguel
Laguna Woods
Lake Forest
Los Alamitos
Midway City
Mission Viejo
Modjeska Canyon
Newport Beach
Newport Coast
Rancho Santa Margarita
San Clemente
San Juan Capistrano
Sunset Beach
Trabuco Canyon
Westminster
Yorba Linda
Placer County
Carnelian Bay
Emigrant Gap
Granite Bay
Kings Beach
Meadow Vista
Olympic Valley
Tahoe Vista
Plumas County
Blairsden Graeagle
Blairsden-Graeagle
Crescent Mills
Meadow Valley
Taylorsville
Riverside County
Bermuda Dunes
Canyon Lake
Cathedral City
Cherry Valley
Chiriaco Summit
Desert Center
Desert Hot Springs
Indian Wells
Jurupa Valley
Lake Elsinore
March Air Reserve Base
Moreno Valley
Mountain Center
North Palm Springs
Palm Desert
Palm Springs
Rancho Mirage
San Jacinto
Thousand Palms
White Water
Sacramento County
Citrus Heights
North Highlands
Rancho Cordova
Rancho Murieta
Sloughhouse
Walnut Grove
San Benito County
San Bernardino County
Angelus Oaks
Apple Valley
Big Bear City
Big Bear Lake
Bloomington
Cedarpines Park
Chino Hills
Forest Falls
Grand Terrace
Green Valley Lake
Joshua Tree
Lake Arrowhead
Lucerne Valley
Lytle Creek
Morongo Valley
Mountain Pass
Newberry Springs
Pinon Hills
Pioneertown
Rancho Cucamonga
Red Mountain
Running Springs
San Bernardino
Twentynine Palms
Victorville
Yucca Valley
San Diego County
Borrego Springs
Camp Pendleton
Cardiff by the Sea
Chula Vista
Imperial Beach
Lemon Grove
Lincoln Acres
Mount Laguna
National City
Ocean Beach
Palomar Mountain
Pauma Valley
Pine Valley
Rancho Santa Fe
San Luis Rey
Santa Ysabel
Solana Beach
Spring Valley
Valley Center
Warner Springs
San Francisco County
San Joaquin County
San Luis Obispo County
Arroyo Grande
Avila Beach
Grover Beach
Paso Robles
Pismo Beach
San Luis Obispo
Santa Margarita
San Mateo County
Foster City
Half Moon Bay
Hillsborough
Portola Valley
Redwood City
San Gregorio
South San Francisco
Santa Barbara County
Carpinteria
Santa Barbara
Santa Maria
Santa Clara County
Morgan Hill
Mount Hamilton
Mountain View
New Almaden
Redwood Estates
Santa Clara
Santa Cruz County
Boulder Creek
Mount Hermon
Scotts Valley
Watsonville
Shasta County
Bella Vista
Fall River Mills
French Gulch
Montgomery Creek
Old Station
Round Mountain
Shasta Lake
Shingletown
Whiskeytown
Sierra County
Downieville
Goodyears Bar
Sierra City
Sierraville
Siskiyou County
Forks of Salmon
Klamath River
Mount Shasta
Seiad Valley
Solano County
Sonoma County
Boyes Hot Springs
Camp Meeker
Duncans Mills
Forestville
Geyserville
Guerneville
Rohnert Park
Stewarts Point
The Sea Ranch
Valley Ford
Villa Grande
Stanislaus County
Crows Landing
Knights Ferry
Sutter County
Tehama County
Trinity County
Burnt Ranch
Douglas City
Junction City
Trinity Center
Weaverville
Tulare County
California Hot Springs
Camp Nelson
Farmersville
Kings Canyon National Pk
Porterville
Sequoia National Park
Springville
Terra Bella
Three Rivers
Tuolumne County
Big Oak Flat
Chinese Camp
Mi Wuk Village
Soulsbyville
Twain Harte
Ventura County
Newbury Park
Point Mugu NAWC
Port Hueneme
Port Hueneme CBC Base
Santa Paula
Santa Susana
Simi Valley
Thousand Oaks
Westlake Village
Yolo County
Knights Landing
West Sacramento
Yuba County
Browns Valley
Brownsville
Camptonville
Oregon House
Strawberry Valley
Change State
Connecticut
Massachusetts
Mississippi
New Hampshire
North Carolina
North Dakota
Pennsylvania
Rhode Island
South Carolina
South Dakota
West Virginia
Select Nearby Town

Tampa Bay Booze Cruise
Cruising Florida's coastline began over 150 years ago and has exploded into one of the most popular and relaxing adventures for people from all over the world. From Fishing excursions to wildlife tours and island hopping, Florida visitors have been enjoying their little slice of paradise. We are the best private party boat company in Tampa and we've got you covered with a fleet of boats equipped for any adventure. We promise to help customize your Booze Cruise with exactly what you want.
Imagine a day or early evening private boat cruise with your friends and family. Add some booze to the cruise, and you have the perfect relaxing day ahead. Florida's climate creates the ideal setting for a Booze Cruise on any given day. Temperatures always stay in a perfectly warm sweet spot, with cool refreshing evenings to boot.
The city becomes alive at sunset when you get astonishing views of the downtown Tampa skyline. But even better than that, you get to party on a boat! With good music playing, drinks, and laughter, the fun never stops on the Tampa Bay Booze Cruise. If you prefer a daytime Booze Cruise, you likely will see some stunning wildlife like dolphins, manatees, and waterfowl.
Our Tampa Bay Booze Cruises are the best way to relax and enjoy a fun-filled private cruise with no stress and endless enjoyment while out on the water. You'll get breathtaking views of the beautiful coastlines and crystal clear waters, followed by a marvelous sunset. Last but not least, our crews provide unparalleled service to give you an unforgettable experience!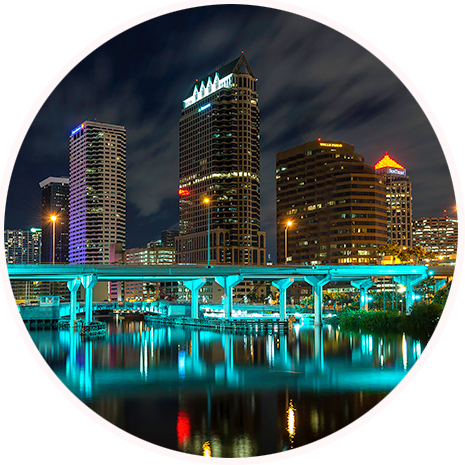 Customize Your Private Tampa Bay Booze Cruise
Customize your experience.
When you choose our Booze Cruise, you can completely customize the fun! We are here to help you plan the perfect Booze Cruise just for you. Just let us know.
Here's What To Expect From Your Tampa Bay Booze Cruise
Jam Out To Your Favorite Tracks
We all know music is vital to setting the mood for a great party. That's why we've accumulated the ultimate party playlists to energize the party. From today's top billboard hits to throwbacks and classic hits, we ensure the vibes are on point. Once on board, we'll play the right tunes you can get down with, blasting from high-quality speakers. If you have a particular playlist you love, just let us know, and we can hook you up to our top-of-the-line Bluetooth system.
Bring Your Own Booze (BYOB) and Food
Bring your favorite drinks and food, and we'll take care of the rest. Or, choose our popular waterfront bar-hopping and dining Booze Cruise with no worries about bringing food and drinks. We will always provide water and ice. Our crew's top priority is for everyone to have fun and enjoy the ride!
Some of our Most Popular Booze Cruises
What will you see on your booze cruise, as we venture out, you'll get to see some beautiful landmarks like:.

The St. Petersburg Pier with loaded with shops, restaurants, and bars. We can drop anchor outside your favorite pub and run the crew in for a round of shots!
You might even get the added bonus of spotting amazing wildlife creatures indigenous to the area, like Dolphins, Manatees, and of course the Pelicans. You'll have a fantastic opportunity to sightsee from any of our convenient locations. For example, the St. Petersburg Municipal Area is filled with culture, historical landmarks, shops, galleries, bars, and restaurants.
We offer Booze Cruises at various times throughout the day. Contact us to plan yours.
Don't hesitate to reach out if there's anything we should have covered. We are happy to accommodate your Booze Cruise specifications.
YACHTFISH, The Best Cruise Team
We genuinely love bringing people together to create lifetime memories. Our Tampa Bay Booze Cruises are a perfect choice for achieving those memories.
YACHTFISH is surrounded by Florida's finest nature spots, beaches, and cultural districts. We offer the nation's best coastal fishing charters, Dolphin tours , Manatee tours , Booze Cruises, and more. When you're looking for a Tampa Bay Booze Cruise, YACHTFISH has you covered!
How Much Does a Booze Cruise Cost?
Available options.
2 hour 1/4 day trip
4 hour 1/2 day trip
6 hour 3/4 day trip
8 hour full day trip
Rates are for up to 2 people and $50 for each additional person
A 4% convenience fee will be applied to all credit/debit transactions.
☺Gratuity is not included
Skip to content
Skip to footer
The Family Cruise Companion
Helping busy parents plan high seas adventures with ease!
Babies On Cruises Need Food Too!
Sharing is caring!
Think that cruise lines supply baby food to babies on cruises? Not necessarily. Get the info on different cruise line policies.
Most cruise lines charge for babies. But, even though families may pay full fare to take their babies on cruises, that fare does not necessarily guarantee that appropriate baby food will be made available. When you cruise with a baby, you need to make sure that you nail down a plan for feeding your child.
Although every cruise ship will have an abundance of food choices for solid food eaters, the same is not true for baby food.  
When it comes to feeding babies, the cruise lines take many different approaches. Some cruise lines do not carry any baby food at all.  Other cruise lines will not provide you with it but will provide you the opportunity to purchase baby food — either in the on-board shops or through an advance order system.
Food For Babies On Cruises: Policies Vary
A few cruise lines will provide age-appropriate food at no additional charge for babies on cruises. Many of the lines that do provide baby food when you cruise with a baby (whether complimentary or for a fee) require some type of advance notice — sometimes as much as 60-90 days advance notice.
This quick cheat sheet on which cruise lines offer special food options when you cruise with a baby will help you with your research and planning. ( When you make your reservations, you should specifically confirm what options will be available on your sailing, if you cruise with a baby. ) For more tips on packing for a cruise with a baby, visit this blog post on essential items to pack .
Carnival does not carry any baby food, formula, diapers or other baby supplies onboard its ships.
Celebrity will provide baby food at no additional charge, but you must place an advanced order. You should allow at least 40 days for Caribbean and Alaska itineraries and at least 80 days for other itineraries.
Disney provides guests with multiple options for feeding babies on cruises. Guests may order and purchase certain baby items in advance of their sailing and have them delivered directly to their stateroom. These include items such as diapers, wipes, formula, bottles, food, and bathing supplies.
Alternatively, guests can also find and purchase key items once they board their ship. The shops on board offer a wide range of baby supplies, including infant formula (ready to feed) and baby food.
Holland America
Holland America offers formula and baby food for advanced purchase. Orders should be placed at least 90 days prior to sailing.
NCL does not provide baby food or offer food for purchase.
Princess will provide baby food at no additional charge. Guests should request baby food at least 35 days prior to sailing. You can also arrange for freshly pureed foods in the main dining room.
Royal Caribbean
Through Babies 2 Go , Royal Caribbean offers a pre-order service for diapers, wipes, and baby food. You will find your pre-purchased items delivered to your stateroom at the beginning of the cruise.
International Cruise Lines & Food For Babies On Cruises
Costa cruises.
Costa does not provide access to baby food.
Cunard will provide baby food at no additional charge. It offers Hipp & Hipp Organic baby food. Requests should be made at time of booking. Alternatively, kitchen staff can puree/mash adult food from the main restaurant menu.
MSC Cruises
MSC does not provide baby food or sell it onboard.
P&O Cruises
Upon request, P&O will provide SMA powdered milk and Hipp & Hipp Organic baby food at no additional charge. Alternatively, you can request pureed/mashed adult food from the main restaurant menu.
So What's The Bottom Line On Food For Babies On Cruises?
If you are cruising on Carnival, Norwegian, MSC Cruises, or Costa Cruises, you will need to bring your own baby formula and baby food on board.
If you are cruising on Princess, Celebrity, Cunard, or P&O Cruises, you can request baby food at no additional charge (but requests should be made prior to boarding). And, you can also request freshly pureed foods on board (Princess, Cunard, P&O).
If you are cruising on Disney, Holland America or Royal Caribbean, you can purchase baby food. You can purchase through advance reservation. Disney also has baby food available for purchase on board.
Options For Bringing Your Own Baby Food or Formula
If you are cruising on a line that does not offer baby food of any kind, you're going to have to carry it on yourself. You might also want to carry it on yourself if you don't like the prices or variety of food being offered. So, the most obvious way to bring it on board is to pack it in a suitcase. But this could be heavy and/or lead to excess baggage charges.
One alternative is to arrange to arrive in your embarkation city with sufficient time to make a trip to the store to buy what you need. Thus, cutting out any airline issues entirely.
If you are planning to arrive a day or two in advance of your cruise, it's also possible that you could order what you need online and have it delivered to your hotel. Apparently, according to Lifehacker some folks have had success with this route by ordering their baby supplies from Amazon and having it shipped to a hotel or Amazon Locker.
Keep up with the latest cruise tips and insights! Follow us on Pinterest:
Cruise Accessories
Discover 9 Top Cruise Accessories You'll Absolutely Love + 5 More For Kids!
Cruising with babies.
This Is What You Need To Plan The Best Cruise With A Baby
From budget.
The Real Cost of "Free": What Does the NCL Free Drink Package Include?
Shore excursions.
How To Plan Awesome Family Cruise Shore Excursions You'll Love
ST. PETE BOOZE CRUISE
6810 Gulfport Blvd. S. St. Pete, FL 33707
$30 – $55 PER PERSON
DEPARTURE TIME
NOVEMBER –  MARCH
GOOD TIMES AND GOOD VIBES
Available November – March  •  See Sandbar Parties for Availability March – October
But, what would a booze cruise be without an open bar?
Join us aboard the best tropical party boat St. Pete has to offer!
Come experience ALL St. Pete Beach has to offer on board our fully crewed 50' power catamaran with a full bar, satellite TV, restroom on board, and even some fun floating toys!
Looking for something similar in March-October?
$30 - $55 With Open Bar
Duration: 2.5 Hours
Celebrity Blog
Choosing a Cruise
Planning / Booking A Cruise
Preparing For Your Cruise
Special Occasions
What To Expect On A Cruise
Australia, New Zealand & the Pacific
Central America
East Coast & Bermuda
Mexican Riviera
South America & Antarctica
Destinations
The Complete Guide to Taking a Cruise With a Toddler
Last updated: November 7th, 2023
Anyone who has traveled with a toddler before knows the experience can be overwhelming. After all, toddlers fidget on flights, don't adapt well to new bedtime routines, and sometimes refuse to eat different foods than those they get at home.
For these reasons, maybe you're hesitant to book a cruise with a toddler. The truth is, taking a toddler on a cruise is easier and more fun than you might expect. In fact, after sailing with your young one for the first time, we won't be surprised if you start making a family cruise a yearly tradition.
Still, there are many factors to consider before booking your next cruise vacation for your family. From the best kind of stateroom to the excursions you'll want to sign up for, here is everything you need to know about taking a toddler on a cruise.
How old should a child be to go on a cruise?
Infants must be at least 6 months old in order to be able to travel on most cruises with Celebrity. For transatlantic cruises, transpacific cruises, and some cruises to South America , as well as cruises with three or more consecutive days at sea, children must be at least 12 months old.
For those traveling with toddlers over 6 months old, there are various programs onboard tailored to entertain them, including Toddler Time, for kids under 3, and Camp at Sea, for kids ages 3 -12.
What are some of the best cruises for toddlers?
If you're cruising with your toddler for the first time, these are some of the best cruises to book.
Cruises with departure ports close to your home city
Taking a flight before boarding a cruise with a toddler can be taxing on both kids and parents. By picking a departure port close to home, you'll be able to cut down on travel time before your cruise even begins, ensuring a smooth trip once you do take off on your actual vacation.
If you don't live near one of our departure ports, consider breaking up your travel time by spending a day or two in the city you'll sail from. This will also give you the chance to stock up on some travel essentials like diapers, their favorite snacks, and sunscreen.
Shorter cruises
If you're taking your first cruise with a toddler, you might want to book a shorter itinerary (3-4 days) to see how your little one adapts to the sea. If your toddler has traveled well on a cruise before, go ahead and book a longer itinerary (7-10 days), but we recommend choosing one with multiple port stops and few consecutive days at sea in order to avoid seasickness and allow more opportunities for activities on land.
Cruises with family-friendly destinations
While we offer fun and exciting shore excursions in all of our port cities, some are more family-oriented than others. For example, little ones might not find a European city tour as interesting as a day swimming with dolphins in the Bahamas. Browse our website for family friendly excursions  before deciding on which cruise you'll ultimately embark on.
Are cruises fun with toddlers?
Of course they are! Cruises are fun for kids of all ages, and there are plenty of activities to keep your toddlers entertained.
Kids under the age of 3 can enjoy Toddler Time at the ship's playroom, where they'll be able to play with educational toys and interact with other kids around their age. Parental supervision is required during Toddler Time, but children don't have to be potty trained in order to participate in Toddler Time activities. Certain toys and books will also be available to check out and bring back to your stateroom.
Camp at Sea
Potty-trained kids over 3 can participate in our Camp at Sea program. Open every day from 9:00am to 10:00pm, Camp at Sea's entertainment center offers activities for kids with all kinds of interests, including STEM-oriented excursions, Xbox tournaments, culinary experiences, and art programs.
For parents who want to enjoy a couple of hours off or perhaps a romantic dinner, the Camp at Sea program also offers afternoon and slumber parties at different hours of the day. During these parties, kids will eat a meal and enjoy activities while being supervised by our youth staff, so you can rest easy that they are being taken care of while you get to enjoy some alone time. It's a win-win situation for everyone. There are also a variety of babysitting services available on board for travelers staying in one of our suites.
What should I pack for my toddler on a cruise?
Preparation is key when traveling with a toddler on a cruise. For those about to cruise with a toddler, we recommend packing the following essentials in your suitcase:
Passport or proof of citizenship
Baby monitor
Umbrella or foldable stroller
Inflatable tub, which will come in handy since most staterooms only have a shower.
Medicine/First Aid kit with kids acetaminophen, band-aids, aloe gel, and antibiotic cream
Two outfits per day, in case there are any spills or accidents
One formal look
At least 3 swimsuits
Sandals or water shoes
White noise machine
Baby body wash and lotion
Childproofing supplies, such as outlet plugs
What's the best stateroom for families cruising with a toddler?
The type of stateroom you choose when taking a toddler on a cruise depends on your personal preference and budget. While all of our staterooms are family friendly, there are some advantages if you decide to book a higher category of stateroom on your cruise while traveling with children.
Veranda Stateroom
Parents traveling with toddlers may want to book a veranda stateroom because it gives adults a little more in-room flexibility. Since kids generally go to bed earlier, a veranda stateroom allows parents to sit outside on their private veranda and still keep an eye on their kids sleeping inside. Just because they have an early bedtime doesn't mean you can't enjoy the view—and maybe even a glass of wine.
Oceanview Stateroom
For parents of rowdier toddlers who might prefer to book a room without a balcony, our ocean view staterooms offer you peace of mind and large windows to take in the view outside.
Royal Suite
If you prefer to cruise in a more spacious and exclusive stateroom, a suite is your best bet. Not only do our suites offer private rooms, living areas, and outside verandas, they also include concierge service—which might come in handy if you're having a particularly difficult day with the kids—access to VIP areas of the ship, and plenty of space for active toddlers who like to move around.
What will my toddler do on a cruise?
There are plenty of fun activities for your toddler to do while on a cruise!
To start, all of our ships include a large outdoor pool, in which kids of all ages who are potty trained are welcome to swim, play, and splash around while onboard.
At the Lawn Club, a half-acre area laden with real grass, kids are free to run around, play croquet, or enjoy a picnic, all while taking in the magnificent view of the open sea all around.
Kids under the age of 3 can enjoy Toddler Time at the ship's playroom, where they'll be able to play with fun and educational toys and kids in their age group.
Older toddlers who are potty trained can also enroll at Celebrity Cruises' Camp at Sea program, which is open every day from 9:00am to 10:00pm. At Camp at Sea, kids will be entertained with daily activities like science excursions, video game tournaments, art activities, and even culinary challenges.
In port, choose from a number of family-friendly shore excursions that you and your toddler will enjoy. The possibilities are endless.
Are there babysitting services for toddlers on a cruise?
If you're staying in one of our suites, you can book a private babysitter on a first come, first served basis. Babysitters will care for up to three kids per family for $30 an hour. Children must be at least a year old and up to two sitters will be assigned per suite. If you'd like to arrange in-suite babysitting during a port day, at least one parent or legal guardian must stay onboard the ship.
For all of our guests, children ages 3-12 enrolled in the youth program can participate in the ship's afternoon parties—from 12:00pm – 2:00pm and 5:00pm to 7:00pm—and slumber parties—from 10:00pm – 1:00am—where they'll be supervised by staff.
What will my toddler eat on a cruise?
What to feed a toddler on a cruise ship can be worrisome for parents of picky eaters. Luckily, our cruises make it easy. At our main dining room, toddlers will be able to order from our kids menu, which includes favorites like spaghetti bolognese, grilled cheese sandwiches, mini margarita pizzas, and cheeseburgers with fries.
If your toddler is too tired to make it through a sit-down meal, we also offer an in-room dining kids menu that includes chicken skewers with yogurt sauce, hot dogs with fries, and a variety of desserts.
The buffet is an excellent option for parents cruising with toddlers. There's a huge selection of food and the setting is more casual and relaxed. Plus, the buffet has an ice cream and dessert station that's sure to appeal to any toddler.
Should I bring a stroller?
Cruise ships can require a lot of walking to get from one area to the next. Make it easier on your little one, and on your back, by bringing a stroller onboard with you.
We suggest leaving the big bulky stroller at home and bringing a lightweight umbrella stroller that folds up compactly, so you can store it under your bed or in the closet of your stateroom.
If you don't want to bring a stroller onboard, you can also opt for a baby wrap or baby carrier that can comfortably hold your toddler.
Strollers and carriers will come in handy while in port, too, particularly if you're planning on doing some shopping or walking to and from the cruise ship and town.
What type of shore excursions can I bring my toddler on?
When planning your day in port with a toddler, a family-friendly shore excursion makes for a fun, hassle-free day.
We offer plenty of kid-friendly shore excursions that can be enjoyed by all members of your party. If traveling with a toddler, make sure to choose a shore excursion that doesn't have an age restriction.
Also keep in mind that an excursion that requires a lot of sitting, like those which include long bus rides in port, won't necessarily be the best or easiest activity for your toddler Instead, look for excursions that involve short and easy hikes, or an activity they'll get a kick out of, such as panning for gold during Alaska cruises or a water park excursion in the Caribbean .
Book Your Family Cruise
Ready to enjoy an unforgettable family vacation with your toddler? Browse our cruise itineraries online or contact one of our friendly vacation specialists at 1-800-852-8086.
Related Itineraries
Key West & Bahamas
4 nights ON CELEBRITY SILHOUETTE
DEPARTING FROM FORT LAUDERDALE, FLORIDA
Starting from $619 USD
Aruba, Bonaire & Curacao
9 nights ON CELEBRITY EQUINOX
Starting from $959 USD
Bimini, Grand Cayman & Mexico
6 nights ON CELEBRITY REFLECTION
Starting from $1181 USD
Ultimate Southern Caribbean
10 nights ON CELEBRITY SILHOUETTE
Starting from $1224 USD
San Juan, St. Maarten, St. Thomas & Puerto Plata
7 nights ON CELEBRITY APEX
Starting from $1549 USD
Bahamas & Mexico
5 nights ON CELEBRITY SUMMIT
DEPARTING FROM MIAMI, FLORIDA
Starting from $2146 USD
Related Articles
Accessible Travel Guide
Cruises for Seniors With Disabilities: Everything You Need to Know
19 Things Not to Do on a Cruise
17 Invaluable Cruise Tips From a 20-Year Cruise Veteran
How to Choose the Best Stateroom on a Cruise
How to Choose a Cruise Drink Package
Everything You Need to Know About Cruising While Pregnant
17 Cruise Tips for First-Timers
8 Tips for Buying Souvenirs in Port
18 Best Activities on a Cruise Ship for All Ages
Getting Married at Sea: Everything You Need to Know
Solo Cruises: The Ultimate Guide to Cruising Solo
Free Vacation Planning Services
CALL US 888-751-7804
Sign Up for Special Offers
First Name *
Last Name *
Email Address *
Country * Country Afghanistan Albania Algeria American Samoa Andorra Angola Antigua and Barbuda Argentina Armenia Australia Austria Azerbaijan Bahamas Bahrain Bangladesh Barbados Belarus Belgium Belize Benin Bermuda Bhutan Bolivia Bosnia and Herzegovina Botswana Brazil Brunei Bulgaria Burkina Faso Burundi Cambodia Cameroon Canada Cape Verde Cayman Islands Central African Republic Chad Chile China Colombia Comoros Congo, Democratic Republic of the Congo, Republic of the Costa Rica Côte d'Ivoire Croatia Cuba Curaçao Cyprus Czech Republic Denmark Djibouti Dominica Dominican Republic East Timor Ecuador Egypt El Salvador Equatorial Guinea Eritrea Estonia Ethiopia Faroe Islands Fiji Finland France French Polynesia Gabon Gambia Georgia Germany Ghana Greece Greenland Grenada Guam Guatemala Guinea Guinea-Bissau Guyana Haiti Honduras Hong Kong Hungary Iceland India Indonesia Iran Iraq Ireland Israel Italy Jamaica Japan Jordan Kazakhstan Kenya Kiribati North Korea South Korea Kosovo Kuwait Kyrgyzstan Laos Latvia Lebanon Lesotho Liberia Libya Liechtenstein Lithuania Luxembourg Macedonia Madagascar Malawi Malaysia Maldives Mali Malta Marshall Islands Mauritania Mauritius Mexico Micronesia Moldova Monaco Mongolia Montenegro Morocco Mozambique Myanmar Namibia Nauru Nepal Netherlands New Zealand Nicaragua Niger Nigeria Northern Mariana Islands Norway Oman Pakistan Palau Palestine, State of Panama Papua New Guinea Paraguay Peru Philippines Poland Portugal Puerto Rico Qatar Romania Russia Rwanda Saint Kitts and Nevis Saint Lucia Saint Vincent and the Grenadines Samoa San Marino Sao Tome and Principe Saudi Arabia Senegal Serbia Seychelles Sierra Leone Singapore Sint Maarten Slovakia Slovenia Solomon Islands Somalia South Africa Spain Sri Lanka Sudan Sudan, South Suriname Swaziland Sweden Switzerland Syria Taiwan Tajikistan Tanzania Thailand Togo Tonga Trinidad and Tobago Tunisia Turkey Turkmenistan Tuvalu Uganda Ukraine United Arab Emirates United Kingdom United States Uruguay Uzbekistan Vanuatu Vatican City Venezuela Vietnam Virgin Islands, British Virgin Islands, U.S. Yemen Zambia Zimbabwe
STAY IN THE KNOW
Thank you for subscribing.
See you on board soon.
Skip to primary navigation
Skip to secondary navigation
Skip to main content
Skip to primary sidebar
Skip to footer
Skyline Cruises
Three Fun Ideas for a Baby Shower aboard a NYC Charter Cruise
July 9, 2015 by Skyline Cruises Leave a Comment
Baby showers are a wonderful way to make the parents-to-be feel special and help them get ready as they prepare for the birth of their child. There are many venues out there to hold a baby shower, but none are as unique as a New York City charter cruise.
Our premier NYC luxury yacht, the Skyline Princess, is a one-of-a-kind setting for any type of baby shower, whether you're showering the expecting mom-to-be or the expectant couple. At Skyline Cruises, we have flexible cruise schedules and can accommodate any need, from private yacht charters that last three or four hours to public brunch cruises .
You and your guests can also sail the calm waters of New York Harbor aboard our all-weather, three-deck vessel, the Skyline Princess, and take in such sights as the Brooklyn Bridge, Ellis Island and Governors Island, the South Street Seaport, the Empire State Building, the Freedom Tower, Chelsea Piers, the United Nations headquarters and the Chrysler Building. Alternatively, you could also book one of Skyline's Long Island Sound or lighthouse cruises .
Our seasoned event planners can help you set the date, define the cruise and help you with all of the details, from the exquisite cuisine prepared by our onboard chef to the exciting live DJ entertainment.
Cool Themes for a Baby Shower aboard a Charter Cruise
With the venue all set, here are three fun baby shower ideas that you can use when planning the celebration for the parents-to-be aboard a NYC charter cruise:
Nautical: Naturally, with a baby shower aboard a yacht, this idea would work well. There's a whole host of items you could incorporate, from signs, invitations, decorations and favors depicting boats, anchors and ship's wheels to cookies and cupcakes in the shape of little baby sailor's onesie outfits, sailor hats, seashells, whales and other fish and aquatic life.
Broadway: Being that you'll be setting sail aboard the Skyline Princess in New York, how about a theme that celebrates The Great White Way? You can focus on some of the Disney favorites currently on Broadway, such as Aladdin or The Lion King , and pull ideas for decorations, favors and invitations from there.
Co-Ed: A baby shower doesn't always have to honor the mother-to-be. Instead, consider throwing a baby shower for both members of the expectant couple and turning it into a co-ed event. You could then have gender-neutral invitations, decorations, and favors. You could even have everyone bring a baby picture of himself or herself and match up the baby pictures with each of the various guests at the shower for prizes.
To keep with the theme of being on the water, you can also try for an "Under the Sea," tropical or luau theme for your baby shower. A "Big Apple" theme is also a great idea if you're cruising the New York Harbor and taking in the Manhattan skyline aboard the Skyline Princess. If you decide to cruise along the Gold Coast of Long Island on the Skyline Princess, then The Great Gatsby or lighthouses are also unique baby shower themes.
Contact us via the form on this page or call our main office at (718) 446-1100 today as you begin to plan your baby shower. Our experienced staff can answer all of your questions and work with you to make your event an unforgettable one aboard the Skyline Princess.
Reader Interactions
Leave a reply cancel reply.
You must be logged in to post a comment.
Private Charter Locations
The World's Fair Marina – Flushing, Queens, NY
Chelsea Piers – Manhattan, NY (Private Cruises Only)
Pier 36 – Downtown Manhattan, NY
Liberty Landing Marina – Jersey City, NJ
Town Dock Park – Port Washington, NY
Ponus Yacht Club – Stamford, CT
Veteran's Memorial Park Marina – Norwalk, CT
Municipal Marina – New Rochelle, NY
Yonkers City Pier – Yonkers, NY
Customer Service
Employment Opportunities with Skyline
Frequently Asked Questions
Skyline Cruises Picture Gallery
The Ship's Layout
The Skyline Cruises Blog – Notes From the Deck
More Information
About Skyline Princess Cruises
Cruise Catering in NYC
Contact the Skyline Princess
Doing Our Part
Friends and Affiliates
Privacy Policy
Cookie Policy
NYC Dinner Cruise Buffet Menu
Brunch Cruise Buffet Menu
Lunch Cruise Buffet Menu
Cruise Schedule
New Years Eve
Valentine's Day
Mother's Day
Father's Day
4th of July Cruise
Public Calendar
Waterfront Event Venue
Fundraisers
Connecticut Corporate Cruises
Private Yacht Charters
Connecticut Cruises and Yacht Charters
Great Escape Yacht Rental
Birthday Party Cruises in NYC
Bar/Bat Mitzvah Cruises
Sweet 16 Cruises
Quinceanera Cruises
Church Group Cruises in NYC
Graduation Cruises & Parties in NYC
Prom & After Prom
College Cruises
Lighthouse Cruises
Booze Cruises
Meet Captain Arnold
LGBT Wedding Cruises
Anniversary Cruise
Bridal Shows
Engagement Party
Bridal Showers
Virtual Tour
Photo Gallery
Testimonials
COVID-19 Safety Statement and Updated Policies
Gift Certificates & Discounts
10 of the Best Cabo Booze Cruises
By: Author Dayna Brockbank
Posted on Last updated: October 4, 2023
Categories Travel
A Cabo booze cruise is an event that offers the perfect combination of adventure and relaxation. It is an exciting way to explore the stunning coastline of Cabo San Lucas while enjoying a full-service bar onboard.
As you cruise along, you can see some of the area's most popular spots, such as Lover's Beach and Land's End.
The experienced staff aboard will happily mix your favorite drinks and serve them up with delicious snacks. A Cabo booze cruise is a great way to make new friends or just spend quality time with those you already know.
\Whether you are looking for an exciting adventure or a laidback day on the sea, the Cabo Booze Cruise is an excellent choice. Come experience the beauty of Cabo in a unique way. You won't regret it!
Cabo Booze Cruise
When it comes to finding the perfect Cabo booze cruise there are some things to consider. If you are looking for a boat with an open bar then that will include all of the following tours.
If you are looking to party then that will be the first few tours followed by the more relaxing, luxury tours that still include an open bar.
1. Hip Hop Sessions Boat Party Cabo San Lucas (Adults only)
Price: $100 per person
Duration: 3 hours
Rating: 4.5/5 (180+ reviews)
Departs From: Muelle del Cabo, Marina, Cabo San Lucas, Mexico
About Tour: Dance the night away aboard a glamorous party boat while touring around Cabo San Lucas! Revel in an adults-only atmosphere as you groove to R&B, Hip Hop, and Pop beats by our onboard DJ.
Get ready for Champagne showers, exciting games, and plenty of snacks – all accompanied by unlimited drinks from our open bar! Experience a club-like ambiance while cruising along stunning coastlines backed up by starry skies. So come on board and enjoy the best late-night cruise that Cabo has to offer.
2. Beautiful Sunset Party Cruise in Los Cabos aboard the Pez Gato
Price: $78 per person
Duration: 2 hours
Rating: 4.5/5 (130+ reviews)
Departs From: Free Pickup, and dropoff at the Marina
About Tour: Embark on the ultimate party cruise aboard the Pez Gato, a luxurious catamaran sailing through the stunning Sea of Cortez. Departing from Cabo San Lucas in the evening, you'll be greeted by an expert crew that will provide appetizers alongside your favorite drinks served at our open bar – so no need to worry about quenching your thirst!
Get ready for plenty of fun as you groove to top hits while admiring breathtaking views! Experience this once-in-a-lifetime sunset party cruise today and make memories that last forever.
3. Rockstar Boat Party Cabo San Lucas (Adults Only)
Price: $95 per person
Rating: 5/5 (10+ reviews)
Departs From: Blvd. Paseo de la Marina, Centro, Cabo San Lucas, Mexico
About Tour: For six years running, the #1 nightlife activity on TripAdvisor.com has been created by none other than us! Now we have something even more special in store – our epic party boat departing from Cabo San Lucas that is sure to create an unforgettable atmosphere. Get ready for a wild ride with unlimited drinks and partying aboard this remarkable aquatic vessel -all lasting up to three hours!
Step aboard the boat and let our talented guests DJs transport you with their captivating beats to one of the most picturesque oceans in existence. Savour delicious snacks, and indulge in champagne showers while being surrounded by exhilarating people- all whilst partying until sunset! And when we arrive back at our starting point, that's where the real celebration begins – exclusively for adults 18+ only!
4. Los Cabos Sunset Jungle Booze Cruise
Price: $60 per person
Rating: 3.5/5 (30+ reviews)
Departs From: Finisterra 1, Centro, Marina meeting point
About Tour: Witness the unforgettable beauty of Los Cabos during sunset with a luxurious cruise along the coastline. Capture amazing photos as you bask in the evening hues and sip on endless beer and sodas, all while embracing the party atmosphere of this vibrant destination. Catch up on energy throughout your journey with some delicious snacks paired with party music for a truly memorable experience!
Capture the beauty of Los Cabos at its peak moment – sunset. Whether you're traveling alone or with a group, make lasting memories by admiring the majestic sky while taking stunning photos. And don't forget to stay hydrated and energized as we provide an array of snacks and drinks for your enjoyment!
5. Sunset Cruise with Open bar and Snacks In Cabo San Lucas
Price: $57 per person
Rating: 5/5 (700+ reviews)
Departs From: Muelle Principal, Marina del Rey, Cabo San Lucas, Mexico
About Tour: Embark on an unforgettable journey of Cabo San Lucas's most iconic coastline attractions! Relax in a spacious and restroom-equipped trimaran while enjoying the view of Lovers' Beach, Cabo's sea lion colony, and its renowned arch. Take pleasure in both sunny areas or opt for the shade – you have it all here aboard this comfortable vessel.
Sail away into a beautiful Cabo San Lucas sunset while covering the area's top ocean-side attractions. On board, you'll be able to take in all of the breathtaking sights with an open bar and complimentary snacks! Plus, indulge yourself in some good vibes as our music playlist sets up for a fun and memorable atmosphere – along with plenty of photo ops. So whether it's for business or pleasure, come join us on this luxurious trimaran cruise complete with tasty refreshments and endless drinks from our stocked open bar!
6. Los Cabos Luxury Sunset Sail
Price: $99 per person
Duration: 2.5 hours
Rating: 4.5/5 (600+ reviews)
Departs From: Pick up/Drop off, extra cost of $7
About Tour: Create beautiful memories on a romantic journey with your beloved, taking in the magnificent seaside vistas at sunset from Los Cabos. Enjoy drinks from the open bar and fabulous dishes from an exquisite menu as you drift past iconic spots such as the Los Cabos Arch and Lover's Beach. Witness nature's own show of light fading into crystal waters as you unwind aboard a luxurious cruise ship.
On this small-group tour, you'll receive personalized attention from your crew. Cruise Cabo San Lucas Bay on a luxurious 50-foot sailboat with an open bar of unlimited drinks like sparkling wine, cocktails, and beer. Enjoy delectable appetizers such as seafood burritos, crab pate rolls, and baguettes with goat cheese for a truly unique experience. With only a maximum of 15 people in the group size, rest assured that you will get all the personal attention you need!
7. Sunset Dinner Cruise in Cabo San Lucas w/ open bar & Mexican buffet
Price: $98 per person
Rating: 4.5/5 (270+ reviews)
Departs From: Marina, Cabo San Lucas, B.C.S., Mexico
About Tour: Step aboard your evening cruise from the Marina in Cabo San Lucas and set sail for Land's End on the Sea of Cortez. Sit back, relax, and take in the picturesque views as you listen to soothing music playing throughout. Visit famous landmarks including the iconic Arch, Pelican Rock, and Lover's Beach while enjoying drinks from our open domestic bar located on our panoramic 360-viewing upper deck! Don't forget to watch for Neptune's Finger – a sight not to be missed.
Make sure you capture all the beauty that awaits you with your camera! Gaze in awe at the majestic sea lion colony and million-dollar luxury villas on the Pedregal community's cliffs. During sunset, savor a freshly prepared Mexican buffet meal served by our crew as we sail back to shore. After an unforgettable evening, your tour ends at the marina pier.
8. Half-Day Cabo Snorkel Adventure with Lunch and Open Bar
Price: $129 per person
Duration: 4 hours
Rating: 5/5 (200+ reviews)
Departs From: Pick up/Drop off $7
About Tour: Step aboard the luxuriant catamaran in the marina and explore an idyllic bay along the coastline. Spend leisurely hours power snorkeling or swimming around, then sail to a second destination for additional snorkeling or unwinding on deck.
As you relish a scrumptious lunch with free-flowing drinks, take pleasure in witnessing nature's wonders at Lands End and the sea lion colony before returning back to your starting point.
9. Cabo San Lucas: 4-Hour Snorkeling Cruise with Open Bar
Price: $110 per person
Rating: 4.8/5 (40+ reviews)
Departs From: Pick up/Drop included
About Tour: Glide past the stunning Lover's Beach, The Arch, and Sea Lion Colony as you travel to Santa Maria Bay on Cabo's most popular snorkeling tour. Take a dip in the crystal-clear waters surrounded by vibrant tropical fish! It will be an adventure that you won't soon forget.
To take advantage of the Cabo sun, you can choose to lounge on the deck and enjoy an ice-cold margarita or cerveza. You'll be charmed by the captivating scenery that this coastline has to offer during your journey back when a delectable lunch of fruit, deli sandwiches, and chips.
10. Cabo San Lucas: Snorkel Tour with Open Bar & Snacks
Price: $74 per person
Rating: 4.5/5 (30+ reviews)
Departs From: Dock D, Marina, Cabo San Lucas
About Tour: Embark on an adventure of a lifetime starting from Cabo San Lucas and cruise along the breathtaking Sea of Cortez. You'll be surrounded by wondrous views as you sail past stunning beaches including Paya del Amor and El Medano Beach. Whether it's your first or fiftieth time, this journey will surely capture your heart!
Make a splash and cool off from the heat at Santa Maria Bay! Equip yourself with your snorkel gear and start exploring the vibrant marine life, including angel fish, parrot fish, sea turtles, dolphins, and manta rays (and even whales during whale season!). With so much to discover in one spot – don't miss out on this remarkable underwater adventure.
Climb back onto the catamaran and bask in the radiance of the Mexican sun while admiring its beauty. Savor a variety of tasty drinks from the open bar, as well as refreshing snacks. When your exquisite journey comes to an end, recline and soak up breathtaking views at the Land's Edge before heading back home.
What is a Booze Cruise?
A booze cruise is a type of boat excursion that combines the beauty and relaxation of boating while having so much fun and partying. It's a great way to enjoy the sun, sea, and sights of Cabo while sipping on some delicious drinks!
A Booze Cruise is a fun and unique way to experience Cabo's stunning coastline. Set sail on an afternoon or evening cruise and get ready to party! Enjoy open bar service with drinks like margaritas, beer, and tequila while you explore the city from a different perspective. Stop at some of the best beaches in Cabo and cool off with a dip in the Pacific Ocean. With music, dancing, and plenty of drinks to go around, you're sure to have an unforgettable experience on a Booze Cruise!
Is Cabo Good for Partying?
Yes, Cabo is a great place to party! Cabo is known for its lively nightlife, and there are plenty of bars and clubs to keep you entertained in the early hours. If you're looking for somewhere to dance the night away then Cabo is the place for you.
For a more laid-back evening, you can also try one of the city's beach clubs or boat trips. And don't forget to sample some of the delicious Mexican cuisine and tequila available in the area. No matter what kind of nightlife experience you're looking for, Cabo has it all!
How Many Days in Cabo is Enough?
It really depends on what kind of experience you're looking for. If you're simply passing through and just want to get a taste of the city, two days in Cabo should be enough to explore the more popular attractions.
But if you'd like to explore further and spend more time relaxing by the beach or enjoying the nightlife, you may want to stay for a week or longer. The city has plenty of activities and attractions to keep you busy, so it's worth taking your time and making sure that you experience everything Cabo has to offer!
If you are thinking about booking a resort day pass then check out this post!
How Much Does an Excursion in Cabo Cost?
The cost of an excursion in Cabo depends on the activity and duration of your tour. A snorkeling or sailing tour, for example, will typically cost between $50 and $150 per person, depending on the type of boat and the number of people in the group.
I would recommend the glass bottom boat tours for groups that have people that want to snorkel but aren't great at swimming.
An ATV or horseback riding tour costs around $80-100 per person, and a zip line tour is around $100 per person. Prices can vary for longer expeditions, such as whale watching or deep-sea fishing trips. Whatever type of excursion you're looking for, there's something to suit every budget in Cabo!
Related Posts:
8 of Cabo's Finnest Glass Bottom Boats
Can You Find McDonald's in Mexico?
10 Great Chichen Itza Tours From Tulum
13 Incredible Airbnbs in Mexico City You Can't Miss!
10 of the Amazing Tequila Tasting Cabo San Lucas Tours
10 of the Best Yacht Rentals in Puerto Vallarta
Dayna Brockbank is a travel and language-learning blogger who has lived around the world but has now settled in Nice, France. She speaks 3 languages at varying levels of fluency: Spanish, Italian, and French, and graduated with a Bachelor's in Spanish Education. She and her husband focus on making travel part of life by living cheaply and traveling on a budget.
What's Hot
Top 10 crazy cruise tips for baby boomers #8.

Professional Blogger / Realtor / Baby Boomer Advocate / Owner and Developer of Survive55.com
Baby Boomers,
It's midweek and it's probably a good bet you already have the weekend in your sights.
With that in mind, today's crazy cruise tip #8 should be right up your alley.
Who doesn't like to imbibe in adult beverages every so often especially on a cruise vacation? Rather than paying through the nose for drinks on board ship why not bring your own booze?
It's actually easier than you think.
Bottom line is you can save a lot of money to spend on excursions, gambling or fun adventures and there is virtually nothing to lose. Let me get you in the right frame of mind by saying "Yes, it's against certain cruise line policies but so what if you get caught?"
Top 10 Crazy Cruise Tips for Baby Boomers #8 Bring your own Booze
If you do any homework prior to your next cruise you will find out when it comes to bringing liquor onboard, most cruise line alcohol policies are cut and dry.
With the exception of wine, you cannot bring your own alcohol on board the ship.
So what can you do? 1. First and foremost, there are a few cruise lines that are exceptions to this industry standard.
These are obviously cruise lines that realize they have a captive drinking audience, but still let us party on the cheap. Omitting true luxury operators like Seabourn and Regent Seven Seas, which include drinks in the fare, There are at least five cruise lines that let you BYOB.
Disney Cruise Line
Cunard Line
P&O Cruises
Azamara Club Cruises
Oceania Cruises
The rules are simple and pretty much the same on all 5 lines.
Passengers 21 years of age and older can bring their own beer and liquor on board for "in-cabin consumption."
It makes no difference whether you bring it on at embarkation or from a port of call.
Liquor purchased at the duty-free shop on board is, however, held until the last night of the cruise.
Be wary about packing liquor in checked luggage though -- carry it on instead.
The line reserves the right to remove fragile items (including beverages) from guests' luggage, and those items will be stored until the end of the voyage.
Remember, they all say you have to keep your "party" in your cabin.
No walking freely around the ship draped in Captain Morgan bottles.
I got around this little rule by buying a couple of snifty Carnival logo insulated travel bottles (on sale) at the gift shop the first night.
I then just filled our bottles up with ice and the always free onboard lemonade/juice/ice tea and would make periodic trips back to the cabin to mix them with our vodka.
This way I looked like I was really "on board" (wow, another cruise pun) with the alcohol policy and a "happy" Carnival passenger to boot advertising away with my travel bottles yet, at the same time, keeping a steady state of "happy" going right in front of the entire ship staff.
2. If you are a wine drinker, make sure everyone brings one bottle on board in their carry-on luggage.
On the last Carnival Cruise they allowed one bottle of wine, per person, brought on board, but you MUST take it with you, in person, through the check in line. DO NOT put it in your checked bag or they will confiscate it until the end of the cruise at which time they surrender it back to you.
It appears that basically every major cruise line follows this policy.
Once the wine is in your cabin, we just "borrowed" nice wine glasses from the bars/restaurants and used them to tipple a glass before dinner in our cabin then we filled a "tall one" to take with us to enjoy during our nightly dinners.
No questions were ever asked.
One thing to remember, if you bring a bottle of your wine to dinner you will have to pay a "corkage fee" if you consume it in an onboard restaurant.
That fee can run from $10 to $30 a bottle depending on the size of the bottle and the cruise line.
What's nice though is if you don't finish it at one sitting your waiter will cork it and bring it to your table for you the next night.
We made sure we brought "nice" wine with us on the cruise and saved over $200 by not having to order bottles with our meals.
Truthfully, nothing pisses me off more than having to pay $150 off the menu for a bottle of wine you can get at a wine shop for $25 a bottle.
OK, so maybe wine is not your alcohol of choice.
How do you enjoy that warm, fuzzy, slightly staggering party feeling while on a cruise without having to fork out $8 to $10 a pop for a beer or mixed drink on the ship?
Almost all of the cruise lines allow you to bring bottled water and some soda on board in limited quantities. Smuggle your own liquor on board in your luggage
My SO and I brought on three (I saw people carrying entire cases of water and soda on board our cruise) 16 ounce bottles of "purified drinking water" of which 2 of them (don't ask why I did the 2 out of 3 thing - probably just for the gambling rush to see if they would open one) were filled with our favorite Vodka.
All I did was empty the two bottles, fill them with the vodka and then "super glue" the caps on real tight.
We put all three in a couple of zip lock bags to prevent spillage and put them in the center of one of our checked bags.
We also scattered about 25 of the mini bottles of assorted alcohols (rum, schnapps, Drambuie, etc.) that we purchased ahead of time at the liquor store for 99 cents each throughout our bathroom supplies in the luggage in case we had the urge for different types of drinks.
Everything showed up unscathed when our luggage was delivered to our cabin.
This alone probably saved us at least another $200 to $300 right off the top.
So what happens if you get caught by security smuggling in a liter of Vodka?
If it's in your checked luggage they confiscate it and hold it until the end of the cruise where they return it to you.
No financial loss there huh?
If you are caught with it in your carry-on luggage the worst consequence is you'll be embarrassed in front of your peers and again lose the booze until the end of the cruise.
Maybe it's not so embarrassing if the couple behind is doing the same thing.
And the couple behind them.
If you do a little careful planning and research ahead of your cruise you can find a myriad of creative ways to "smuggle" booze on board cruise ships.
This is a topic everyone loves to be generous in sharing their wisdom and knowledge about.
Some of the more creative ideas I found are:
A. Purchase new caps for your water bottles that you have filled with clear alcoholic liquids so they are "officially" unopened looking.
B. Purchase "Rum Runners" which are re-sealable plastic/vinyl bladders that store your alcohol virtually undetected in your luggage.
C. Wine in a box seems to "smuggle" easy as well because the scanners are looking for metal caps, bands and labels on booze bottles. Plastic and paper hide better.
D. Mouthwash bottles filled with booze can be tinted to match the blue or red colors of the original products.
E. Many liquor stores sell 1 oz. bottles of your favorite liquors for $1 to $5 each. These can even be found in plastic packets sort of like a big ketchup packets. These are nice if you want to bring an assortment of different drinks on board.
F. If you forget to get booze before the trip then buy some during a shore excursion. The same laws of chance apply to bringing booze on board when boarding the ship at a port. If they find it, they will hold it until the end of the cruise. Let me tell you though, on 3 separate occasions I brought booze off the ship in my plastic water bottles and brought it right back on at the end of the day.
Remember there are 3000+ people getting on board the ship embarkation day with full luggage. These same people get off and on the ship for shore excursions. Things are hectic and sometimes security has to be slightly less rigid to make this happen smoothly.
If you don't want to play the part of a pirate, AARRGGG and smuggle your booze on board then there are still other ways to save on your overall alcohol consumption spending while on the ship. One of the best ways to save is to buy drink coupons ahead of time.
The amount you can save over ship board pricing depends on how much you buy but it will save a lot in the long run, if you are a drinker.
Some folks say it can save them about $100 per cruise. Find a good bartender, tip generously and ask them what bars they'll be working in the coming days .
They will treat you right with strong pours and drinks that never find their way to your tab.
Be on the lookout for the "Welcome Back" cocktail party thrown for repeat cruisers by the captain and crew.
Free drinks and food abound.
There are also events on the ship that offer free drinks if you attend them.
As long as you are gambling in the Casino the drinks are free.
Other events include the art auctions, wine tasting and martini making clinics as well as during special cocktail parties and the farewell party the night before returning to your home port.
Do you have your own secrets to getting free drinks at sea? Maybe befriending a crew member below deck works for you?
Make sure to share them in my comments section below.
If you found today's blog helpful, interesting, or even funny, I bet your friends would too.
It's easy to tell them about it.

Jay Lickus, Contributor
Do you have info to share with HuffPost reporters? Here's how.
Popular in the Community
From our partner, more in post 50.