Our most popular tour!
Askja classic.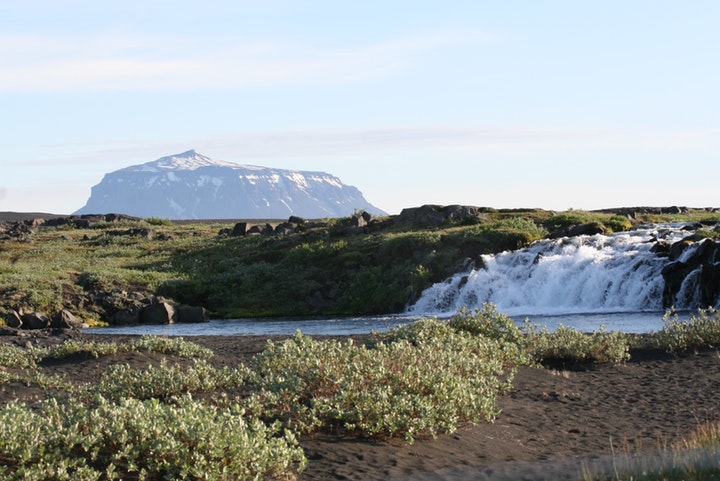 ASKJA Classic #1
Dear guests,
Below are a few important points of information for bookings in summer of 2023.
We have opened our bookings from June 16th! We might be able to go earlier depending on when the road opens. Send us an email at [email protected] if you want to register for waiting list in case we can go before June 16th.
There is a lot of snow in Askja this early in the summer, and the hiking trail is currently covered in snow. The hike to Askja Lake is around 2.4 kilometres each way on mostly even terrain, but keep in mind that hiking in snow is more difficult and takes a bit longer. Please make sure to bring waterproof shoes and warm clothes.
Due to ongoing inflation in Askja caused by inflow of new magma since August 2021, Askja is being carefully monitored by scientists and you might become aware of research activity when you are in the area. It is not recommended by the National Park to take a bath in the crater Víti as of right now, since the ph levels and acidity of the lake is high at the moment (1.5). Temperature of the lake is around 14 degrees.
We are used to going every single day over the summer, but on very rare occasions we might need to merge tour dates together if we don't reach our minimum capacity. If this is the case with your booking, we will reach out to you and offer to move your tour to another date. If your schedule is not flexible, your booking will be refunded.
Please note that you can always change your booked date according to our availability or receive a voucher from us.
For groups larger than 12 people please contact us directly for your booking requests if your desired departure date is not available on our calendar.
You can book on our website here, by sending us an email at [email protected] or phone us +354-861-1920.
Our Askja Classic tour will take you on an unforgettable adventure into the highlands of Iceland to visit Askja caldera, deep within the Vatnajökull Glacier national park. Inside Askja caldera you can find some of the most impressive volcanic formations in Iceland. Öskjuvatn (Lake Askja) is the second deepest lake in Iceland, a pristine blue lake surrounded by the gorgeous mountain range of the caldera. Next to it is Víti (Hell), a volcanic crater with turquoise-blue geothermal water at the bottom. The water in Víti is around 22 degrees Celcius, and if conditions are good it is possible to climb down into the crater and take a bath. It is truly a magical experience to go for a swim in a volcanic crater 1100 meters above sea level, surrounded by the unspoiled nature of the Icelandic highlands.
On the way up to Askja you will be able to enjoy the barren lunar landscapes of Vatnajökull Glacier national park. We will drive through rough lava fields and cross rivers on our 4×4 bus specifically designed for the Icelandic highlands. Among other things, you will see iconic Icelandic mountains, powerful glacier rivers, a canyon carved by a waterfall and a freshwater river where you can fill your bottle with pure mountain springwater. Our knowledgable guide will tell you everything about the history and geology of the area and answer any questions that might come to mind.
Our trip starts and ends at our headquarters just outside Reykjahlíð village in Lake Mývatn. Time of departure is 8 am in the morning, and we will be back around 7 or 8 pm. The drive up to Askja takes around 3-4 hours, but there will be a couple of stops along the way at interesting sights and locations. During the longer breaks the passengers will have time to sit down inside a hut or outside on the grass and have a bite to eat (please note that you must bring enough food along since there are no restaurants or shops on the way), and there will be access to bathrooms with running water. When we arrive to Askja around 12 am or 1 pm, you will have 2.5 hours of free time. The hike up to Askja Lake is 2.4 km on mostly even terrain, and takes around 35 minutes. Once you arrive at Askja Lake you can enjoy the breathtaking sights. Afterwards, we make a short stop in Drekagil just outside of Askja and then drive directly back to Lake Mývatn.
We have been running this tour for over 40 years now, so you will be in good hands with our experienced drivers. Our custom 4×4 buses let you sit high up with lots of space for your feet and your belongings, so you can relax and enjoy the beautiful nature while our guide tells you all about the area we are driving through.
The weather in Iceland can change fast so it is best to have more clothes then less because you can leave it in the bus while you hike to the Askja lake and crater Víti.
In the beginning of summer, there can still be snow in the highlands. You may have to walk in snow from the parking lot to lake Askja.
One way is 2,4 km long on mostly even terrain with a small hill in the beginning. It takes around 35 minutes to walk in good conditions. It can be challenging in the snow.
Guided tour in 4×4 bus.
1) Warm clothes and good shoes, since the weather in the highlands is unpredictable and can change suddenly.
2) Food for the day. There are no supermarkets or restaurants on the way.
3) Towels so you can take a bath in the crater Víti if the conditions are good.
Unlock Iceland's Off-Season wonders with promo code OFFSEASON23 ! - Learn More
Godafoss, Mývatn and Askja Volcano Tour
Godafoss, Myvatn, and Askja Volcano Tour
Related Tours
Related blogs.

The North of Iceland is a whole new planet to discover. The Volcanic activity, the colorful mountains, and dramatic mountains make the most beautiful landscapes which Kay visited on the Goðafoss, Mývatn and Askja Volcano tour. Here she tells all. Happy reading!
Goðafoss, Mývatn and Askja Volcano tour  – My tour with Arctic Adventures was a trip of a lifetime adventure. The best moment for me? Standing in the footprints of the Apollo astronauts on the rim of the Askja caldera lake.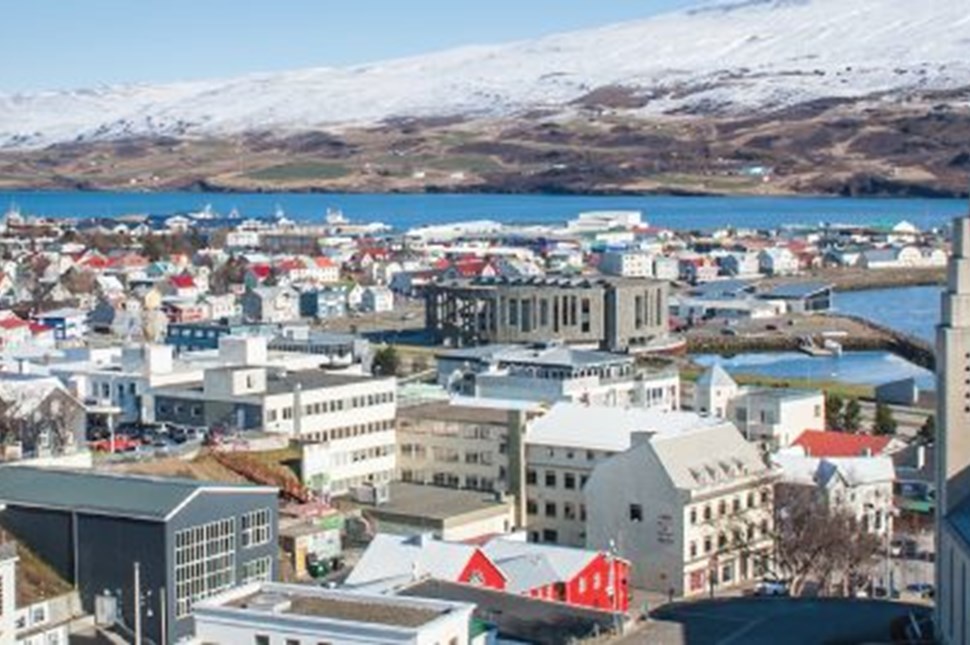 Excitement awakened me, I was ready way before the 6:15 am pick-up from our Akureyri accommodation. Þór, our friendly local guide introduced himself and we were on our way, picking up a few more people at   Lake Mývatn . No more than ten on this tour, so great question opportunities – Þór was always ready with the answers. Mývatn and the steaming fumaroles and hot springs near Krafla and the lunar geothermal landscape around Mývatn Nature Baths were an incredible start.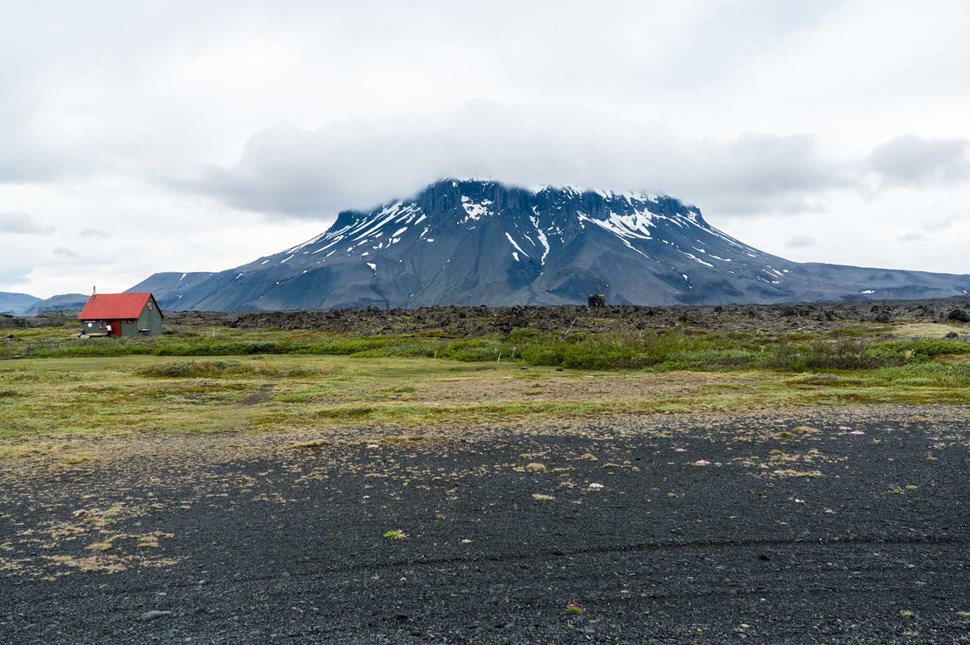 Mt. Herðubreið
Up to the wild Icelandic Highlands with great views of the imposing table-top mountain,   Herðubreið   (meaning broad-shouldered), Iceland's National Mountain. Next, the 10,000-year-old Hrossaborg crater where scenes from the Tom Cruise movie, Oblivion, were shot. Þór, reminded us he was willing to stop wherever we wished for photos. With this kind of scenery, we needed no reminders! The Hrossaborg landscape is starkly barren and alien, contrasting dramatically with the lush green pasture area around Jökulsá á Fjöllum (the Mountain Glacier River), framed by the softly surreal silhouettes of mountain peaks. Onwards to the Grafaá River and the unnamed waterfall, its glimmering whiteness scintillating as it tumbled over black boulders covered in verdant green moss.
The stunning unnamed waterfall
The mountain roads took on a new cragginess, progress slowed and Þór's wilderness driving skills were needed as we headed onto Ódáðahraun, a 5000 m2 lava desert, originating from eruptions of Trölladyngja and other volcanoes in the area. We visited the rough stone hideaway of the most famous Icelandic outlaw, Fjalla-Eyvindur (Mountain-Eyvindur), who, with his wife, Halla, fled into the remote Highlands of Iceland after 1860. She was captured at times but he never was. It was said of him that he could run faster than the wind whilst doing cartwheels – he must have been an exceptionally astute, fast and agile man. Tough as well, he spent a winter in this barren shelter, with just an animal skin forming a roof! At the oasis of Herðubreiðarlindir, the precious green jewel at the heart of this wilderness, we explored the remains of the old stone hut by the Lindaá (river) where shepherds sheltered in the olden days.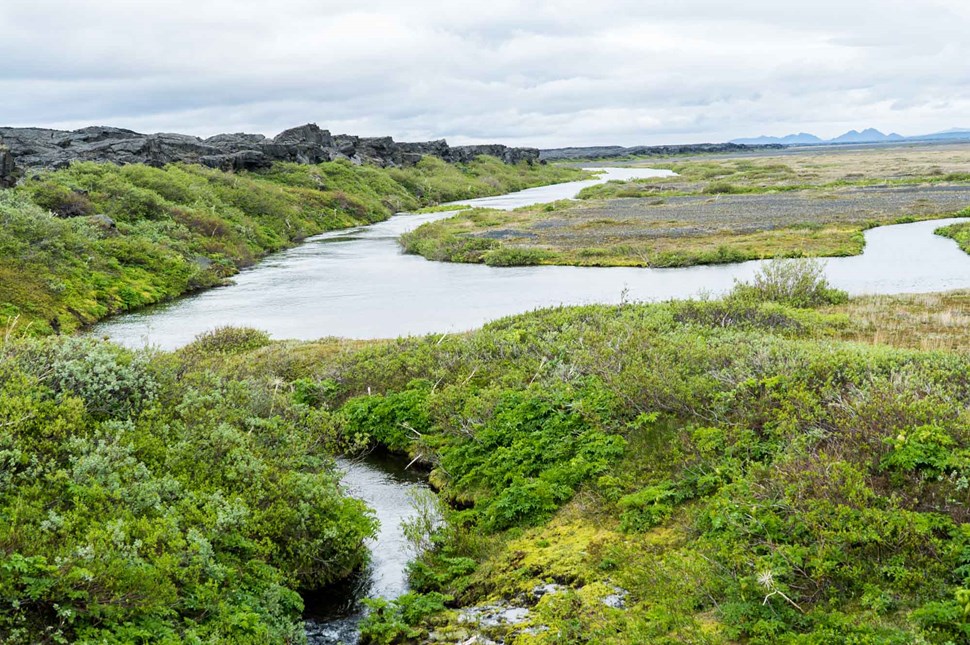 Herðubreiðarlindir
The spectacularly craggy Drekagil (canyon) came next, then a rest break and picnic at the Dreki Hut before we laced our boots for the hike to Askja. Majestically, Þór drove us higher into the highlands. Glimpsing the rim of mountains surrounding Askja from the car park I tingled with excitement. I needed a little patience! First, the 3 km hike across the slushy snow. In procession we strung out a little, each of us walking at their own pace.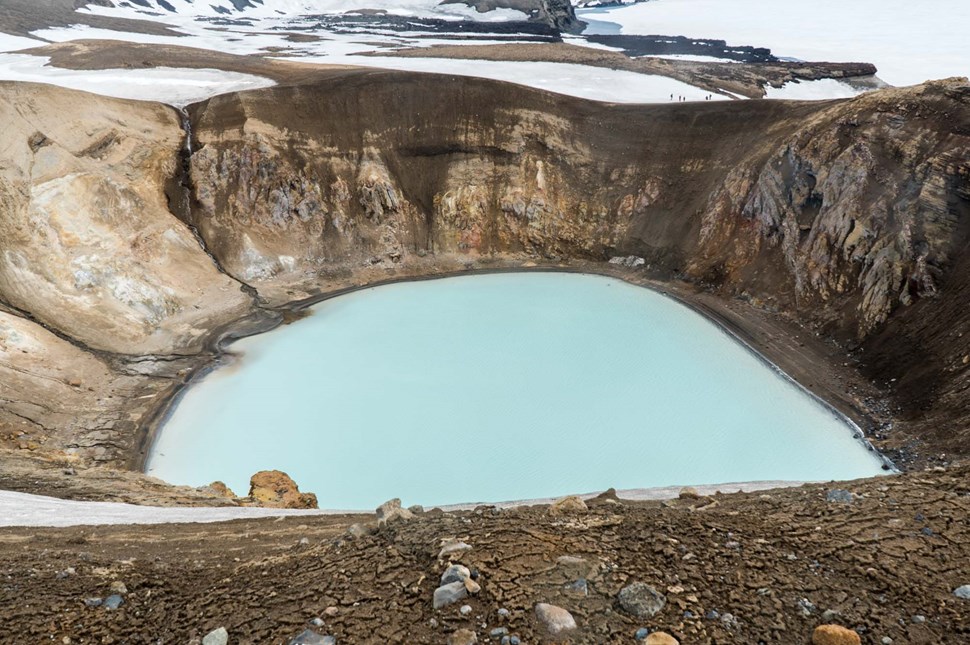 Askja in all its glory
Finally, my glittering diamond moment came – I was standing on the rim of Askja, the mountain ring encircling the caldera! Time to marvel at the awesome vastness which surrounded me. The great Askja caldera lake was mostly frozen over and the light blue waters of Víti, the adjacent warm water crater lake (about 24 C), shone effervescently beneath the pewter canopy of a leaden-gray sky. We had time to take photos and explore.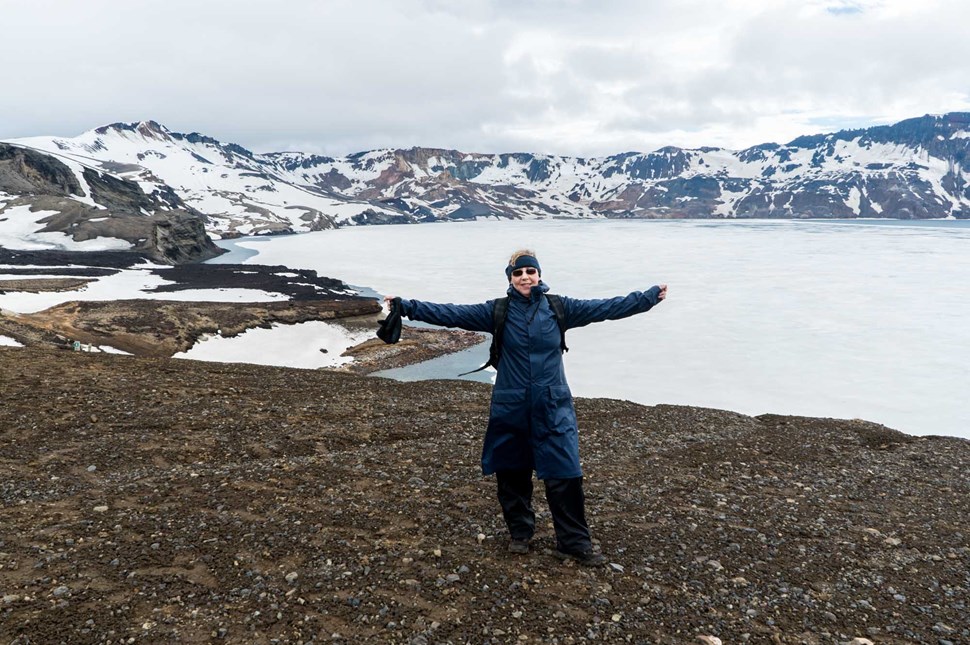 Me (Kay) enjoying the Askja Vista
A short rest at the Dreki Hut and we were ready for Holuhraun, the lava field formed by the 2014/15 Bárðubungu eruption. Walking across the black sand we saw Kverkfjöll, the mountain on the border of   Vatnajökull   (glacier), with a hot river running through it. A few minutes and we were on Holuhraun, lava stretching as far as the eye could see. For me, a time to reflect on the forces of nature which manifested this so recently. My memories of Holuhraun will be mighty but I am humbled by the kind of nature which can create this from its very core.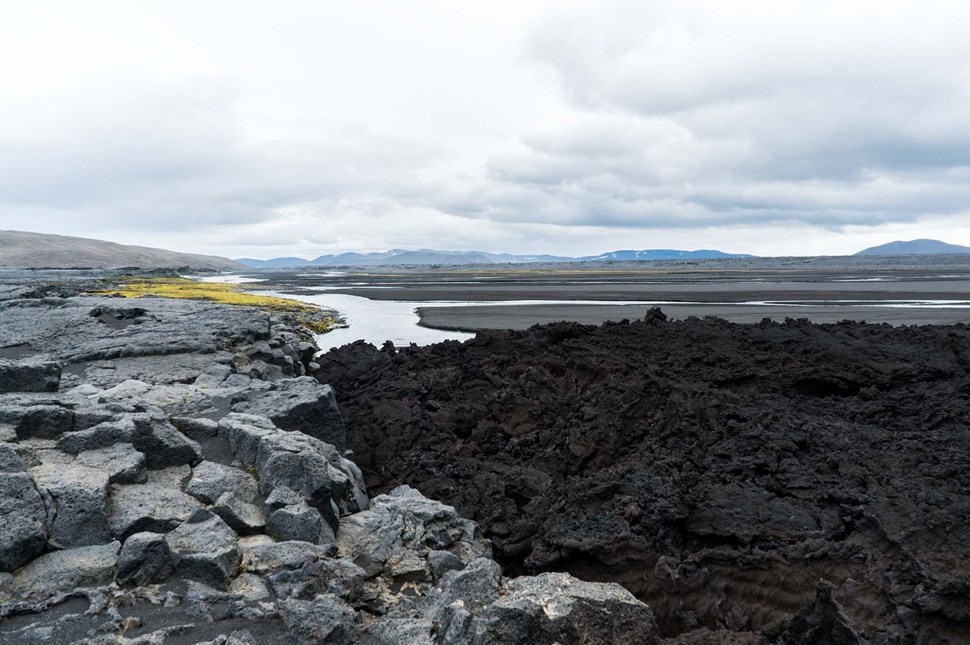 You can just see the fresh lava at Holuhraun
Time to flow on! The Svartá (the Black River), has an unusual source because it literally wells up through the lava, with little islets of green moss glowing fluorescently within its rivulets. Off to discover Skínandi (the Shining Waterfall)! A short hike across rugged lava revealed the drama of shining white water cascading over glossy dark lava and vibrant moss.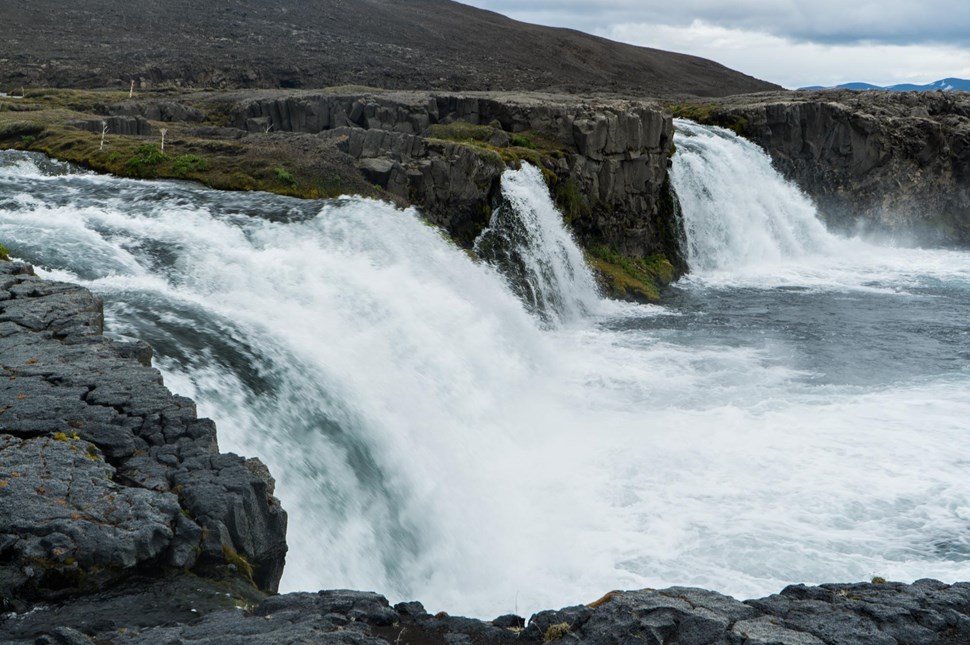 Skínandi waterfall
Another comfort stop at Dreki and we were on our way up to Möðrudalur Farm, the highest farm in Iceland for generations, now also the highest coffee house in Iceland. First, more lava field explorations! The craggy and boulder-strewn tracks we followed through this lunar place were mere traces, slowing our speed to a crawl, as troll-shaped lava and rock forms became more than suggestions in the landscape. The Möðrudalur Farm, Church, and Kaffihúsið, the restaurant where we stopped for refreshments came into view. The Möðrudalur community is welcoming but this is a bleak place 469 m above sea level. On 22nd January 1918, the lowest recorded temperature in Iceland was measured here and at nearby Grímsstaðir, a freezing -38 C. One last highlight, the magnificent sight of Goðafoss (Godafoss Waterfall) on our way back to Akureyri.
Goðafoss waterfall
This volcano tour will deliver you to the most remarkable nature Iceland can offer!
What is your favorite place to visit in the North of Iceland?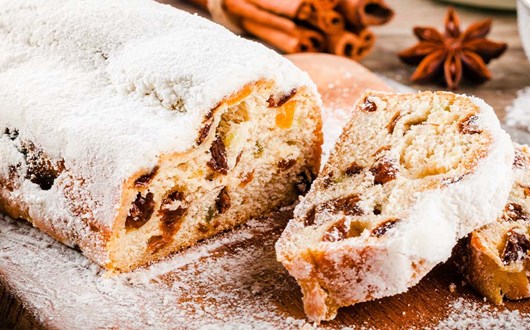 Top 15 Traditionally Served Christmas Food and Drinks in Iceland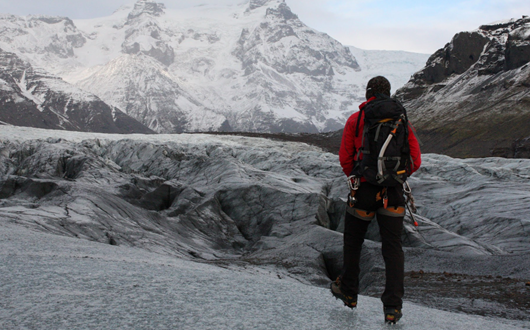 Things to Know Before Your Glacier Hike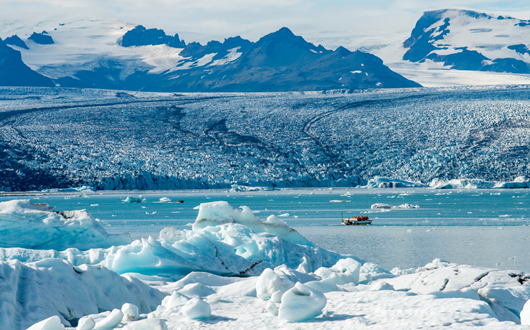 Discover the Best Glacier Hikes in Iceland
What to Wear in Iceland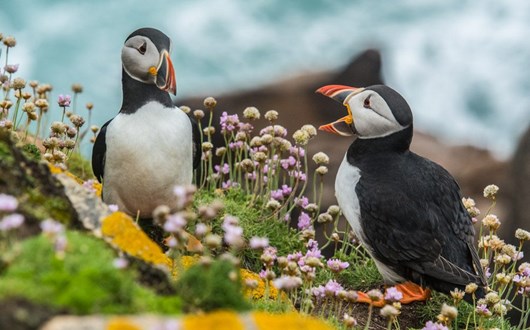 Puffins in Iceland - Everything You Need to Know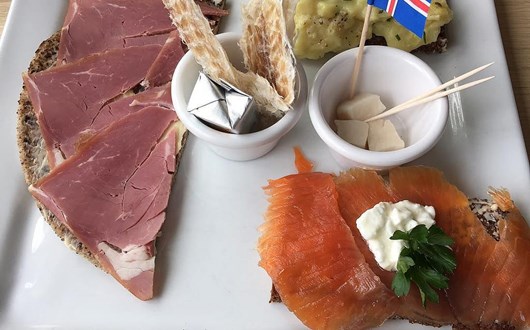 Icelandic food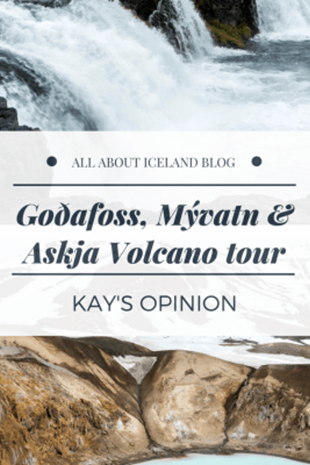 Lofthellir Ice Cave From Myvatn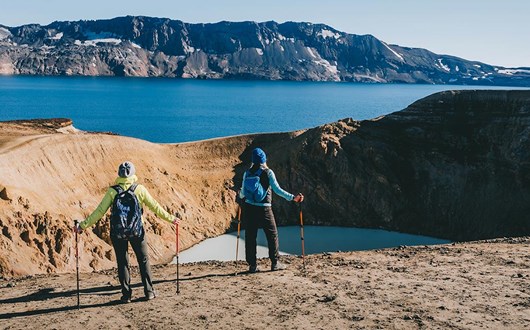 Askja Caldera & Holuhraun Lava Field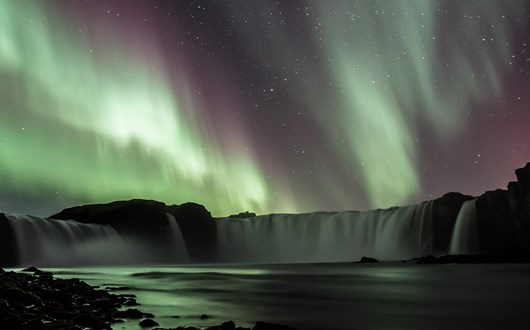 Akureyri Northern Lights Tour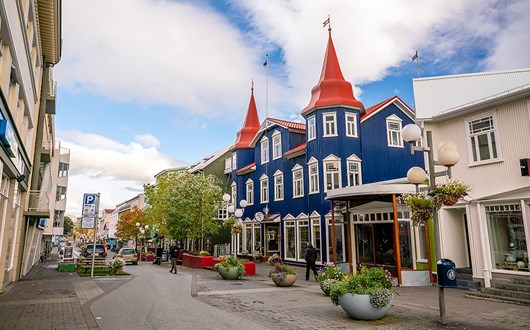 18 things to do in Akureyri and around
Wondering what to do in Akureyri, Iceland year round? Have Kay our Akureyri expert tell you all her favs. This guide is sure to help with any travel in the North of Iceland.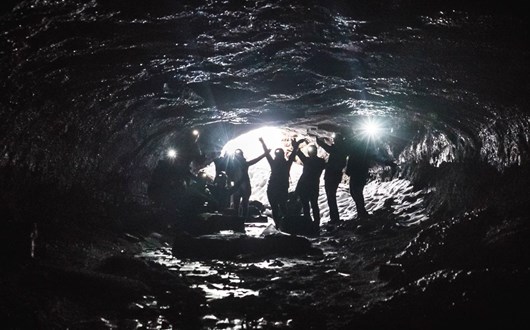 Breathtaking Lava Caving Tour in the Middle of Nowhere
I went on the lava caving tour with my two Belgian friends, it was so cool! We got all the equipment we needed from our guide who was very helpful. Everyone was picked up at their accommodation then we went to the volcanic area.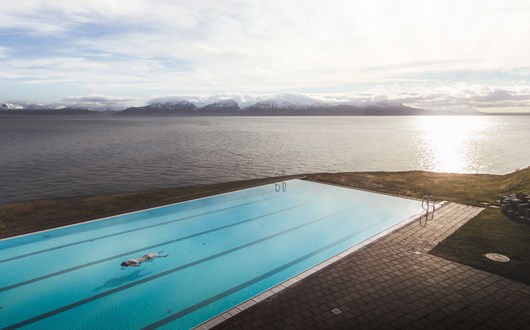 My 5 Favorite Places in Iceland
Kay tells you all about her top 5 favorite places in Iceland. These places include the ever so stunning Ásbyrgi and Hofsós village in the North.
Share our passion for Iceland, get top travel stories & special offers to your inbox


Askja Volcano in Iceland: Eruptions, Area, Caldera and Tours
Askja Volcano sits in the Central Highlands and is an active volcano consisting of nested calderas around the Dyngjufjöll Mountains. Even its name means caldera or box in Icelandic. Askja Volcano in Iceland is still an active volcano and a popular destination for tourists but due to the remote location, it is accessible only during certain parts of the year. Askja is notorious not only for its activity but also for missing scientists. 
Where is the Location of Askja Volcano in Iceland?
Askja is located in Central iceland with geographic coordinates 65.0111° N, 16.7485° W. Situated in the remote central highlands, Askja was unknown until 1875 when it erupted.  
When did Askja Volcano Erupt last time?
The Askja Volcano last erupted in 1961. However, the largest eruption took place on March 29, 1875. The eruption triggered ashfall, heavy enough to kill animal life and poison the lands. 
What are the Features of Caldera of Askja?
Askja has unusually rugged peaks that rise up to 1.516 meters in height. The peaks encircle the lake that fills the caldera. The Askja Volcano is surrounded by a large lava field named Ódádhahraun. Ódádhahraun covers an area of 3.681 square kilometers. 
What are the scientific expeditions for Askja Volcano?
Because of the unusual terrains and rigged surface, the area around the Askja Volcano is actively used for training NASA astronauts. The goal of the training was to prepare them for lunar missions. In 1907, the German scientists Walter von Knebel and Max Rudloff disappeared on the lake while studying the Askja caldera. 
What are the Tours for Askja Iceland?
Tours for Iceland often include Askja visits. The volcano is popular because of the picturesque scenery around it as well as the lake-filled crater . It should be noted that there are many guided tours to Askja available but not year-round. 
What are the Lakes close to the Askja Iceland?
Lakes in Iceland can be found inside volcanic craters and the Askja caldera is no exception. The lake within Askja is called Öskjuvatn. Öskjuvatn fills the caldera that formed in 1875 and covers an area of 12 square kilometers. Öskjuvatn is the number two deepest lake in the Iceland with a maximum depth of 220 meters. When it originally appeared it was warm but now is mostly frozen. 

We have received your request correctly.
You will receive an email with a summary of your bookings.
Can't find it? Leave us your email and we'll send you a summary of your bookings.
Share it straight to social media with your campaign ID and name
Askja Volcano Day Trip
9.10 / 10 54 reviews | 906 travellers A very interesting excursion. It is recommended to do it, if you want to know what the F roads of Iceland are like. Due to the volcanic activities on the island, we could not bathe in the Viti crater, the entire environment and place being spectacular. As a note, you can't fly drones. 8 Celia Moral
Delve into the Icelandic wilderness on this day trip to the Askja Volcano : marvel at the stunning natural landscapes and bathe in steaming hot springs. What are you waiting for?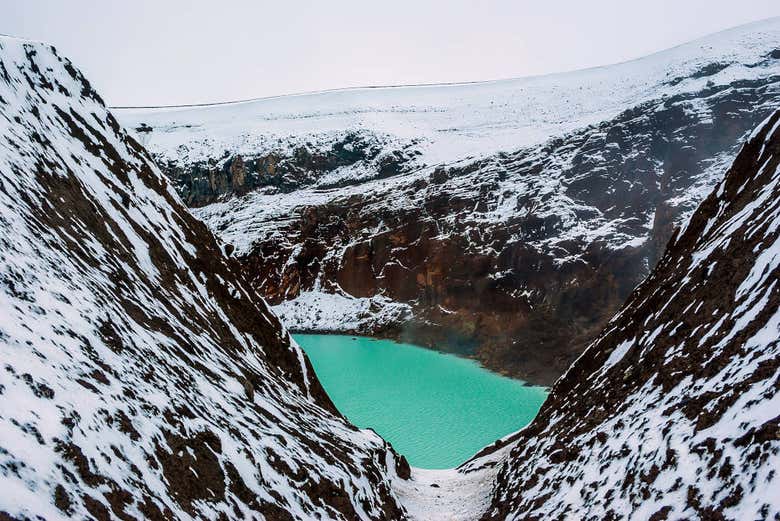 On the day of your excursion, you'll meet first thing in the morning on the banks of Myvatn Lake in Reykjahlíð , ready to set off on your adventure into the Icelandic highlands.
Throughout the journey through the breathtakingly beautiful landscapes of Iceland, you'll make several stops to stretch your legs, have something to eat, and marvel at the spectacular views around you. After around a three to four hour drive, you'll arrive at the Askja Volcano .
You'll have approximately two and a half hours of free time to explore the area around the Askja Caldera at your own pace. Take photos to immortalise the unique scenery, relax in the fresh mountain air or, if you're feeling energetic, follow the short half hour walking trail from the car park up to Askja Lake and the Viti Crater . There, you'll have the opportunity to enjoy a dip in the natural pools (weather permitting)... and don't worry, they're hot springs so the water is always between 20 and 30 degrees celsius!
Then, after a brief stop in Drekagil , your Askja Volcano tour will come to end, and you'll be dropped back off at your original departure point in Reykjahlíð.
More Information
The activity takes place with a guide that speaks in English.
English–speaking guide
Return transport to Askja
Not included
When to book.
You can book up until 10 hours before the activity as long as there are still places. Book now to guarantee your spot.
Type of voucher
Electronic. Show the voucher on your phone.
Accessibility
Accessible only for folding chairs. Accessible toilets. An accompanying person is required. This must be indicated in the reservation.
Sustainability
All services published on Civitatis are carried out in accordance with our Sustainability Code .
Our providers commit to:
Provide a safe and satisfying experience.
Reduce, reuse, recycle.
Incorporate eco-conscious technologies.
Uphold fair employment standards.
Foster the growth of local communities.
Preserve the integrity of local culture.
Safeguard both cultural and environmental heritage.
Ensure ethical treatment of animals.
Operate with honesty and transparency.
Encourage sustainable behaviors among customers and staff.
This particular activity contributes as follows:
Printed material is avoided.
No single-use plastics are used.
The show represents local culture.
The activity promotes local production.
No printing of documentation required.
Promotes local employment.
Has a gender equality policy.
Has a carbon footprint offset policy.
Mývatn Tours Show more
Corporate name: Mývatn Tours (Askja Tours)
Not permitted.
Frequently asked questions
Q - How to book?
A - To reserve the activity, choose the date and complete the form on this page. You will receive your confirmation immediately.
Q - Is a minimum number of participants required?
A - This activity requires a minimum of 10 participants. Should this number not be reached, we'll get in touch with you to offer alternatives.
If you have any other questions please contact us.
Cancellations
Meeting point.
Arnarnes, 660 Mývatn.
You may also be interested in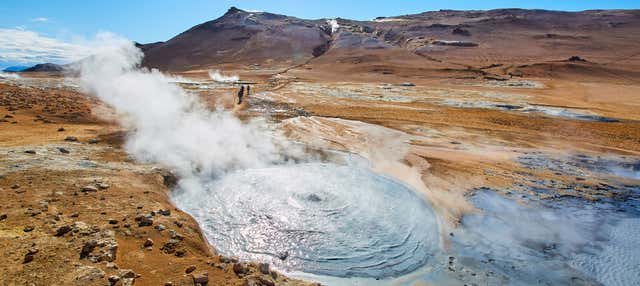 Mývatn Thermal Baths
Login to add activities to your favorites and access them from any device
This site is reCAPTCHA protected and Google's privacy policy and terms of service apply.
Experience true Nordic winter with these Iceland  and  Canada  tours!

Sightseeing tours
Askja Classic Tour
Explore the icelandic highlands.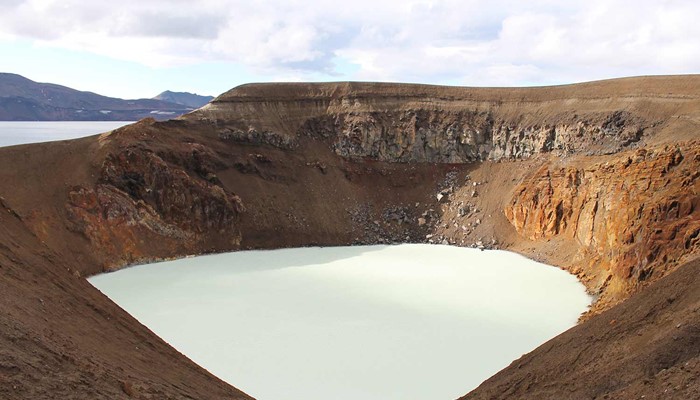 Askja Classic tour will take you on an amazing journey through Iceland's most beautiful natural miracles - you'll see glacier rivers, waterfall, canyon, and even take a swim in the volcanic crater!
Vatnajökull National Park
Askja Caldera
Glacier Rivers
Drekagil Canyon
Víti crater
Lava fields
Guided tour in 4x4 bus
Professional Guide
Sightseeing
Bathing in Geothermal Water (if conditions allow)
What to bring
Warm Outdoor Clothes
Good Hiking Shoes
Towel and Swimsuits (if conditions in Víti are good for bathing)
Tour Snapshot
Small Group Experience
Expert Guides
No Booking Fees
Fast & secure payment
Want to experience an unforgettable adventure in the Icelandic highlands? Our Askja Classic tour will take you to the most spectacular places. You'll visit Askja caldera within the Vatnajökull Glacier national park with amazing volcanic formations. There you'll see Öskjuvatn (Lake Askja), the second deepest lake in Iceland surrounded by the gorgeous mountain range. If the weather allows, we'll dive right into Víti (Hell), a volcanic crater, filled with turquoise-blue geothermal water. Swimming in a volcanic crater 1100 meters above sea level while admiring a view of Icelandic highlands is an experience you'll not likely forget. Specifically for highland terrain designed 4x4 bus will take us through lava fields and rivers, while we can enjoy the sights. While we pass through mountains, glacier rivers, canyons, waterfalls, our professional guide will walk you through the history and geology of the area.
Please Note
One way hiking to Víti and Lake Askja is 2,4 km long on mostly even terrain with a small hill in the beginning. It takes around 35 minutes to walk in good conditions. It can be challenging in the snow.
Similar tours that people also viewed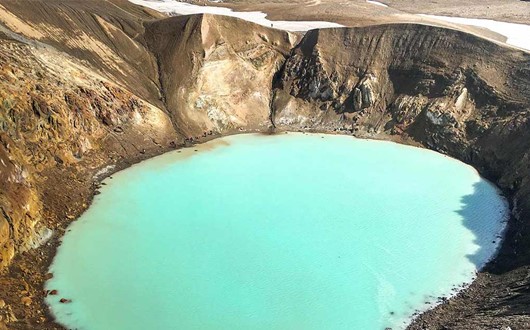 Askja Caldera & Holuhraun Lava Field Day Tour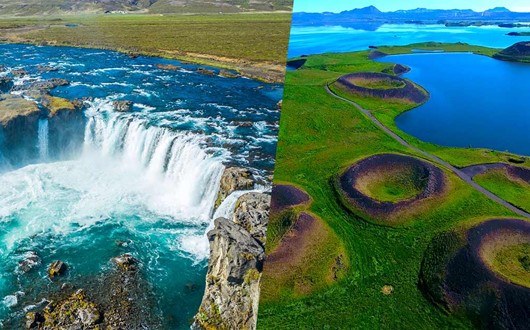 Lake Myvatn Classic - North Iceland - Minibus Tour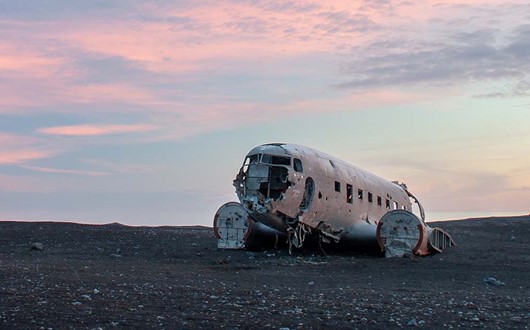 South Coast & DC-3 Plane Wreck
Contact us for more information about this tour.
Adventures.com offers pick up service from selected Reykjavík pick up points. Note that you can always update your pick-up / drop-off location through our customer portal: https://my.adventures.com You can press the login button in your confirmation email for an easy login to the customer portal. If you experience an error with logging into the customer portal or can't find your booking, please contact us on Facebook Messenger, or send us a message here below. Chat with us on Facebook Messenger
How To Visit Askja in the Highlands
Driving to Askja
The Hike to Víti and Öskjuvatn Lake
Bathing in Víti
Iceland is well known for its countless beautiful sights that are easily accessible along the Ring Road. The Ring Road circles all around Iceland, leaving the highlands (or central region of the country) mostly untouched. In fact, there's barely any development in the highlands, which makes it the perfect place to explore some of the most unspoiled landscapes you'll ever see.
Among these landscapes is the famous Askja Caldera in the Dyngjufjoll Mountains – located on the northern side of the Vatnajökull National Park. Askja is a 50 square kilometers subsidence cauldron formed when a lava chamber just under the surface of the earth emptied in a volcanic eruption and the roof above it collapsed. In fact, Askja consists of three interlinked cauldrons, which makes it the best subsidence cauldron example in Iceland.
There you'll find the Öskjuvatn Lake, which has an area of 11 square kilometers and is the deepest lake in the country with a depth of 217m. Additionally, you'll see the beautiful Víti volcano, which contains a 60m deep geothermal lake filled with bright blue water at 22 degrees Celsius. It's almost like a surreal, natural Blue Lagoon inside a volcano.
Witnessing this surreal landscape should be part of your trip in Iceland. While there are a few tours that can take you to Askja; if you're planning on traveling around Iceland on a budget , here's what you'll need to know to do this adventure on your own.
First of all, you need a 4x4 vehicle. Do not attempt this with a small car or even a small 4x4 (like a Suzuki Jimny) as the two river crossings require a decent clearance.
The easiest route to get there is taking the Ring Road (Road 1) past Akureyri and Myvatn, and getting off on Road 901. From the 901, you'll turn right into the F905, which is where you'll start the real driving adventure. After 21 kilometers, you'll take the F910 until the end – an additional 62 kilometers. You'll encounter your first river crossing around 5 kilometers after you enter the F910, with the second one following just a few minutes after. There is a total of three water crossings on this route, but the first one you'll see is quite shallow and easy to pass, so it is not even marked on maps as a river crossing.
Pay attention though, as you'll have a few road-forks with other F roads along the way. Stay on the F910 the entire time until you reach the shelter and camp site at the end of the road. Also important to note is that you will encounter two bridges with fences. It's possible they might be closed, yet unlocked. Don't be discouraged by this. Just get off, open it, cross the bridge, and shut the fence again.
Once at the shelter, I highly recommend getting off there to ask the ranger (or the shelter staff) about the current conditions at Víti and its trail. Once you're informed, you'll drive for another 20 minutes along F894 until you reach the parking area at the end of the road. From there, your hike to Viti will start.
Lastly, I highly recommend not taking the F88 route (which might come up on your google maps as an option to get to Askja from Road 1). This F road has several fords and river crossings that are not passable with a 4x4. You need a special vehicle with sufficient clearance and a snorkel to be able to cross them. Stick to the route shown above (F905/F910) as it is the easiest.
In all, the drive takes about three hours each way from Road 1 to the trailhead.
The Hike to Víti and Öskjuvatn Lake
The hike to Víti takes about 45 minutes each way along a mostly flat volcanic valley. Due to the volcanic composition of the area, it was used during training for the Apollo program in the 60's to prepare astronauts for the lunar missions. You'll be able to witness the dark expanse as it turns into mountains of different shades of brown. Depending on when you go, it is very likely there will be layers of snow still covering most of the hike (even during mid-summer).
Take your time during the hike. Even though it is an easy stroll, the snow can make it slightly challenging if you don't have proper shoes or boots. Look where you step on, as sometimes, as the ice melts, your feet can land on thin ice full of cold water under it. But don't worry, it's just a few inches of water –nothing dangerous– but that cold water doesn't feel nice at all when it enters your shoes!
Once you reach the rim of Lake Öskjuvatn, you'll witness one of the most stunning views in all Iceland. If the weather is good, you'll see the Dyngjufjoll Mountains almost perfectly reflected on the lake. And in the foreground, to your right, you'll see the crater – Víti. In fact, the name Víti means "hell."
Depending on the ranger's advice, you could go down the crater to bathe in its waters.
Bathing in Víti
This is something you can only do if allowed by the rangers. That's why it is important to stop at the shelter to see the current status. Sometimes, rangers have to close access to the crater due to the terrain conditions. When it rains much, the steep slope down the crater becomes too muddy. While it is possible to descend, hiking up on mud becomes a serious challenge – too steep and slippery. When access is restricted, you'll see some wooden "x" planted right on the trail that leads down the crater.
Should the trail conditions be right, why not head down the crater? Even though people can bathe in Víti, the water is not that warm, averaging around 22 degrees Celsius (vs. 38 degrees at the Blue Lagoon ). But on a positive side, you'll have a geothermal lake, inside a volcanic crater, almost to yourself! Due to the remote location of Askja, not a lot of people come here, so chances are you might even be there on your own for a while.
As expected, there are no lifeguards at the lake, so take care when bathing there. Stay close to the shore and always within easy reach.
This trip can be done as part of your overall ring road trip around Iceland. Guide to Iceland has a few self-drive itineraries you could use as inspiration where you could fit this adventure.
The region is only accessible for a few months of the year, mostly from May to September. Sometimes the F Roads open a bit later or close a bit earlier in the season depending on the weather and road conditions. I recommend checking the road.is site to see the current road condition and whether it is open or not.
Weather in Iceland is mostly unpredictable as it changes so quickly, so often. I don't recommend going to Askja if there's severe weather conditions and it could be dangerous not only during the drive but also during the hike.
Since you'll only be able to access Askja during the summer months, you can head there at any time of the day. If you head there late in the day (reaching Víti around 9 pm, as I did!), you might even have the beautiful experience of leaving Askja with the moon rising in the east while the sun still lingers on the west. That, plus the volcanic landscape makes it a completely surreal experience.
See more blogs
6 Towns You Need To Visit In Iceland
The Best Bits Of Reykjavik
When is the Best Time to See the Northern Lights in Iceland?
When is the Best Time to Visit Iceland?
5 Things You Must Do During Your Iceland Stopover
Other interesting blogs.
Scan this QR code with your phone camera and press the link that appears to add Iceland's biggest travel marketplace into your pocket. Enter your phone number or email address to receive an SMS or email with the download link.
Scan the QR Code
Get an SMS or email with links
Download from the App Store or Google Play
Top things to do in Iceland
Book your complete trip with the best companies only
Explore an Ice Cave
Find the Northern Lights
Visit the Blue Lagoon
Go on a Road Trip
Do the Golden Circle
Visit Reykjavik
See the Glacier Lagoon
Discover the South Coast
I Am Reykjavík
Flights to Iceland
Itineraries for Iceland
Restaurants in Iceland
East Iceland
North Iceland
South Iceland
West Iceland
Iceland Map Explained for Tourists
BSI Bus Terminal in Reykjavik
Ferry to Iceland: A Different Way of Traveling
Reykjavik Highlights: Essential Sights
Best Cities in Iceland to Visit
East Fjords Iceland: What to See and Do
6 Best Iceland Beaches
Iceland's Best Luxury Hotels – Exclusive Accommodation
The Ancient Stories Written in The Iceland Viking Sagas
Basic Phrases In Icelandic For First Timers – Let's Have A…
Sunshine and Daylight Hours in Iceland Per Month
Climate in Iceland: Temperature and Average Monthly Precipitation
Iceland's Sky Lagoon – The Ultimate Experience
Dog Sledding in Iceland Year-Round
Driving the Highland F208 in Iceland
Your Iceland Honeymoon: An Amazing Experience
Hunting Dragons in Iceland – Lake Lagarfljót and Beyond
Activities and Adventure in Iceland
Featured Posts
Around Iceland
Askja Volcano: Absolutely Impressive! Askja Tour Info
A skja volcano is absolutely impressive. Its caldera of 50 square kilometres was founded in 1875. The explosion was so incredibly strong that the volcanic dust covered a part of Iceland and even reached Norway and Sveden. In its caldera we can find two lakes.
One is called Oskjuvatn which is the deepest lake in Iceland and the other is Viti which contains warm, sulfuric water of turquoise colour. This is a definitely a must-see in Iceland!
Viti in Icelandic means hell, Icelanders once believed that under the volcanoes are the gates of hell. But the crater of Viti has nothing hellish in it, its interior fills the water with a beautiful, even celestial colour. It is 300 meters wide and was created as a result of the eruption in 1724. You should definitely take a bath in it!
Öskjuvatn is a blue pearl of crystal clear water protected by crater slopes. Although it is one of the deepest and largest lakes in Iceland, it seems to be unpolluted by human activity, originally pure. The location might be the reason and a really hard and long way to get there. We also recommend to visit Holuhraun, a near by new crater formed in 2014.
Askja can only be accessed during few months per year. That is from late June till early October. The road is opened during the summer and always closed during the winter. It is actually a hard place to reach due to its location. That is why you cannot just get there using a normal 2WD vehicle, sturdy large 4×4 cars are required. Please bear in mind that depending on the season, F-Roads can be quite complicated and therefore a highly experienced driver is also required.
In case you still decide to make this adventure on your own, the route would be:
From Akureyri: You can take Road N1 and then F-88. This same route also works if you are departing from Lake Myvatn.
Beware that in this route you may ford rivers. Please check with your car rental company about insurance coverage for such usage.
Before traveling to Askja there is few things you should take care off.
The vehicle you rent  needs to be a four wheel- drive car with an appropriate insurance.
Check that the F-road you are planning to use is open at that time.
Check the weather and roads conditions
Make sure someone knows about your plans, you can simply post it on the  Safe Travel website .
Prepare yourself for each kind of weather as it might change any minute.
Make sure you have enough petrol as it is impossible to find a gas station in highlands.
Be aware that the mobile network might not be best in highlands, in any case 112 is the emergency number in Iceland.
Askja Tours
Askja is a very popular tourist destination. That is the reason why the number of companies offering guided tours is growing year by year. We insistently recommend you to take a professional tour as companies are perfectly equipped for this kind of circumstances; Their drivers are also used to the terrain making this is a much wiser and safer option than a self-Drive.
Visit Askja offer daily tours to Askja by 4×4 bus and Super Jeep. The prices are from 23.000 ISK per person. Totally recommended!
That is a perfect opportunity for you if you are not quite sure where to start and you are not experienced driver. Thanks to your guide you will be able to enjoy even more the beautiful and breathtaking landscapes of Askja.
RELATED ARTICLES MORE FROM AUTHOR
Coronavirus in Iceland: Facts About Travel and the COVID-19 in Iceland
Leave a reply cancel reply.
This site uses Akismet to reduce spam. Learn how your comment data is processed .
Weather Today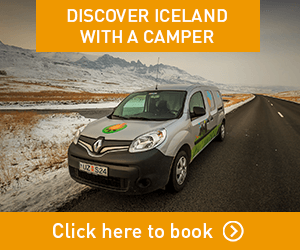 Stay connected
Our favourites.
Costco Iceland: Low prices or fair prices?
Car Rental Iceland. Which is the best car rental in Iceland?
Iceland Holidays for Seniors – Iceland Tours & Tourism
Most popular.
EDITOR PICKS
Icelandic Women: Feminism in Iceland
POPULAR POSTS
Campervan Iceland: Ranking Top 5 Campervan Rental Companies in Iceland
Popular category.
Activities and Adventure in Iceland 41
Things to See and Do 34
Travel Tips 34
Featured Posts 31
Reykjavík 26
Practical Advice 22
Life in Iceland 19
Around Iceland 18
Advertisement
How to Prepare For Your Iceland Glacier Hike
+354 497 12 16
Askja Volcano Super Jeep Tour
Visit askja volcano in summer.
Askja Super Jeep Tour from Akureyri
Difficulty: Viking! On this tour we will take you through the snow swept desert of the Northern Highlands to the famous Askja caldera and the volcanic crater Víti.
Duration: 12 hours.
Departure: 8 :00am (If no pick-up place was selected we leave from Hotel KEA Hafnarstræti 87-89)
Included: Driving tour guide, 4X4 modified truck for winter conditions.
Minimum: 2 adults.
Difficulty: Viking!
Season: June - September
Price: 74.900 ISK per person
74.900 ISK per person
They say Iceland is a land of contrasts. Fire and Ice. This is true, but perhaps the greatest contrast is between summer and winter. During winter the landscape is completely different, offering something unique and challenging to the adventurous amongst us.
During the winter months the Icelandic highlands are covered with a thick layer of snow. Standard cars are of no use to us here – we need specially modified heavy duty super jeeps to tackle the snow and ice. You will be driven by experienced driver-guides who take pride in their extensive knowledge of the area.
We depart from Akureyri following route number 1 throug Mývatn area to Hrossaborg crater to Herðubreiðalindir.
From Herðubreiðalindir we continue our journey to Askja, crossing through the lunar-like landscapes where NASA trained their astronauts in preparation for the Apollo moon landings.
In Askja, we park at the Vikraborgir craters which erupted in 1961. From there we walk the trail (2.4 km) to Askja lake and Viti, a smaller lake that has formed inside a crater.
ATTENTION: The weather in the highlands can change very fast and it is important to have good shoes and warm and preferably waterproof clothes. Due to road or winter weather conditions, the tour might take longer than planned or in some cases force us to cancel the trip. If there is heavy snow, the walk from the car to the crater Víti will take longer and be more difficult.
PRICE 74.900 ISK per person / Departure at 8.00 am from from Hotel KEA Hafnarstræti 87-89.
Volcano news
Volcanoes Today
Which volcanoes are erupting now?
Volcano Glossary
Latest VAAC advisories
Earthquakes
Latest Quakes
By Country/Region
Find quakes
Report a quake!
Global Seismic Activity Level
Volcanoes & Earthquakes App
Destinations
Support us to maintain this site! &nbsp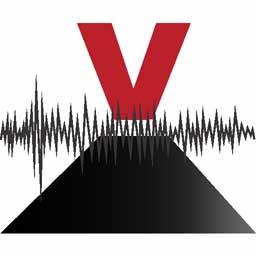 Guaranteed tours
Page temporarily unavailable.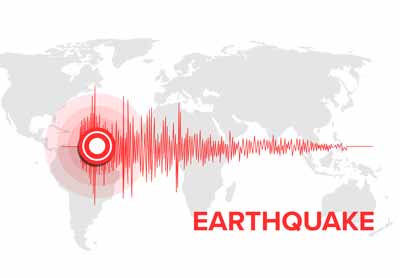 More on VolcanoDiscovery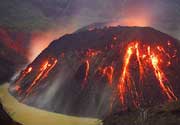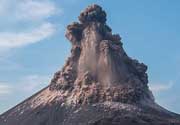 Volcano news
Volcanoes Today
Which volcanoes are erupting now?
Volcano Glossary
Latest VAAC advisories
Earthquakes
Latest quakes
By Country/Region
Find quakes
Report a quake!
Global Seismic Activity Level
Volcanoes & Earthquakes App
Destinations
Support us to maintain this site! &nbsp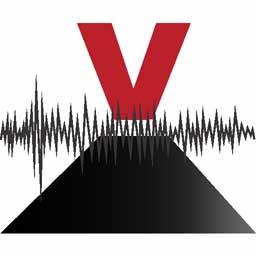 Guaranteed tours
Askja volcano.
Askja is a large basaltic central volcano that forms the Dyngjufjöll massif. It is truncated by three overlapping calderas, the largest of which is 8 km wide and may have been produced primarily from subglacial ring-fracture eruptions rather than by subsidence.
Latest nearby earthquakes
Askja photos.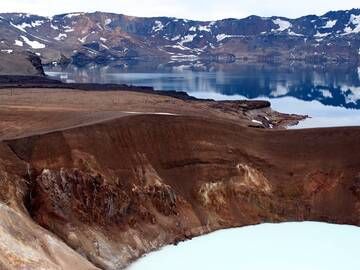 Askja volcano (Central Iceland): uplift slowed down
Askja volcano (Central Iceland): field survey concluded no significant changes in geothermal and ground deformation activity
More on VolcanoDiscovery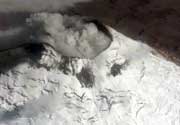 Support us - Help us upgrade our services!
Improved multilanguage support
Tsunami alerts
Faster responsiveness
Design upgrade
Detailed quake stats
Additional seismic data sources
Electrostal History and Art Museum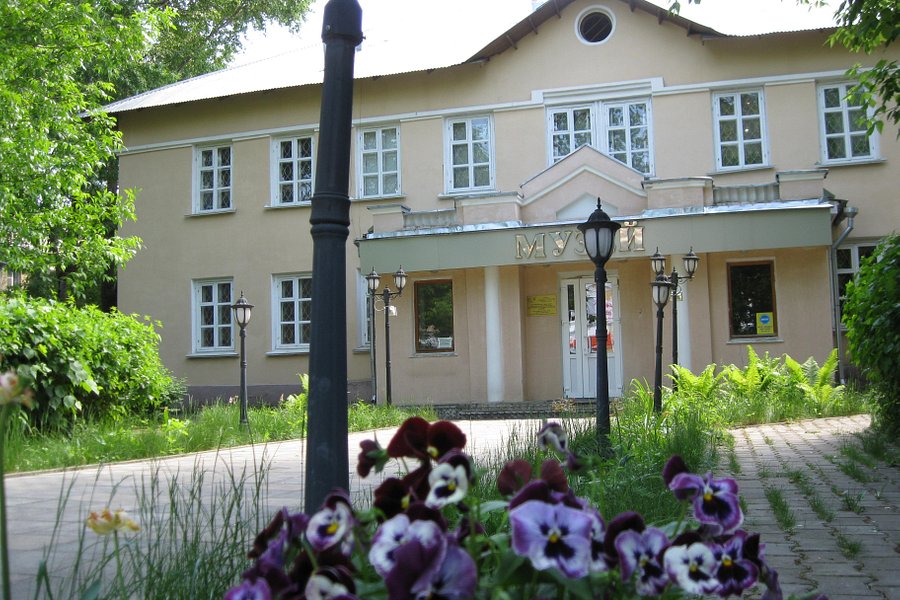 Electrostal History and Art Museum - All You Need to Know BEFORE You Go (with Photos)
(0.19 mi) Elektrostal Hotel
(1.21 mi) Yakor Hotel
(1.27 mi) Mini Hotel Banifatsiy
(1.18 mi) Elemash
(1.63 mi) Apelsin Hotel
(0.07 mi) Prima Bolshogo
(0.13 mi) Makecoffee
(0.25 mi) Amsterdam Moments
(0.25 mi) Pechka
(0.26 mi) Mazhor
Electrostal History and Art Museum Information