All Packages
1: Gold Rush Memories
2: Klondike Fever
3: Northern Highlights
4: Alaska Highways Adventure
5: National Parks Explorer
Sea Highlights
Land Highlights
Package Quote Request
All Day Tours
About RV Rentals
RV Quote Request
Anchorage Ship Creek RV Park
Request a Reservation
Book Online
Video Gallery
Photo Contest
Share Your Experience
Order Brochure
About Us / Contact
Media Download

DAY TOURS IN JUNEAU
12 Day Tours to choose from! Juneau, the remote capital of Alaska, is a popular cruise ship stop and home to the famous Mendenhall Glacier. In business since 1978, Alaska Travel Adventures is the largest and most experienced tour company in Juneau. Allow us to be part of your Alaska journey! Start planning today and choose from the many options below: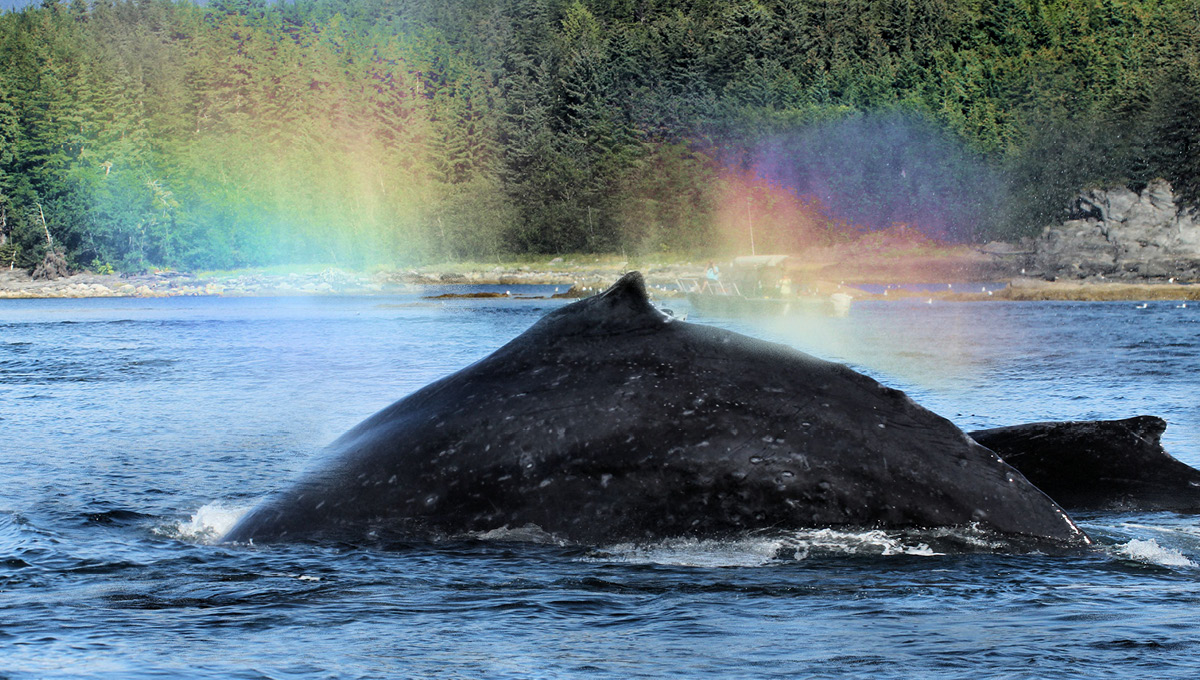 Best of Juneau 6.25 hrs  |   $239/$184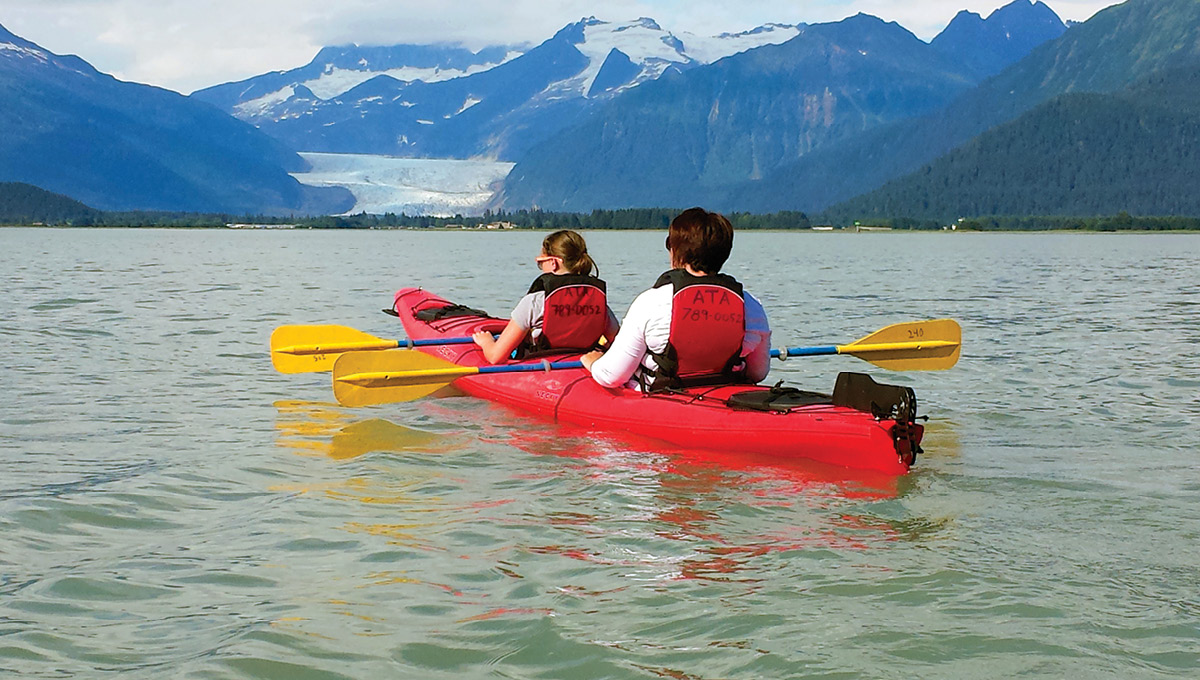 Glacier View Sea Kayaking 3.5 hrs  |   $139/$99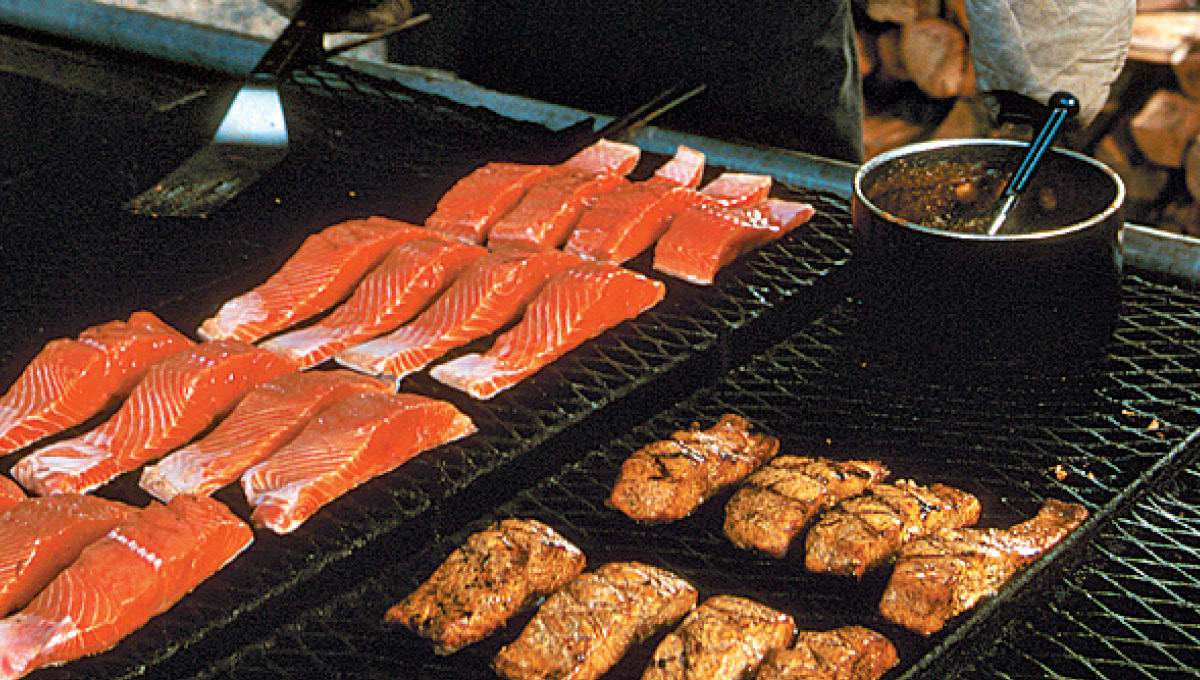 Gold Creek Salmon Bake 1.5-2 hrs  |   $69/$49
Gold Mining & Panning 1.5 hrs  |   $87/$66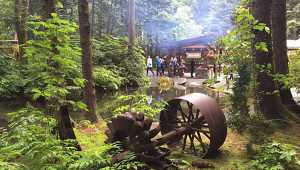 Gold Panning & Salmon Bake 3 hrs  |   $119/$89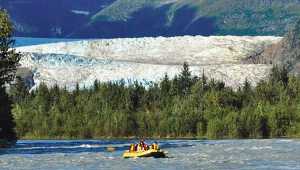 Mendenhall Glacier Float Trip 3.5 hrs  |   $179/$135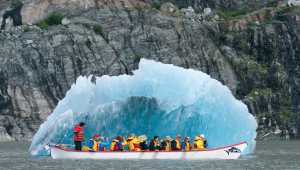 Mendenhall Lake Canoe 3.5 hrs  |   $229/$179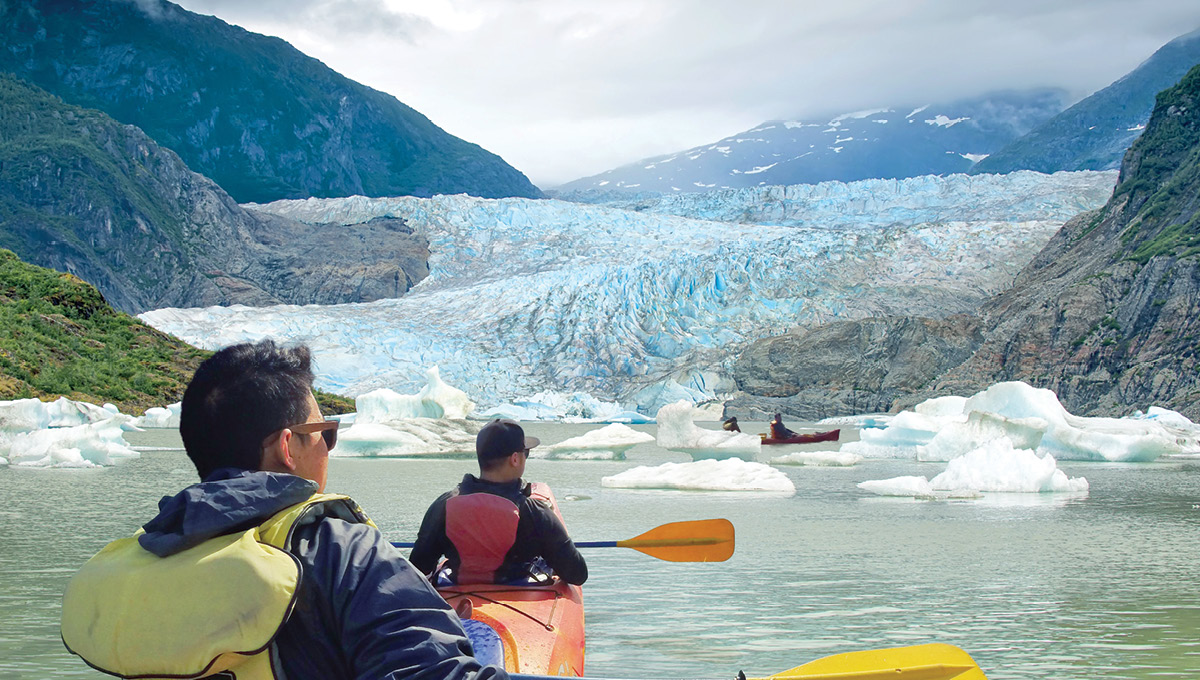 Mendenhall Lake Kayaking 3.5 hrs  |   $249/$186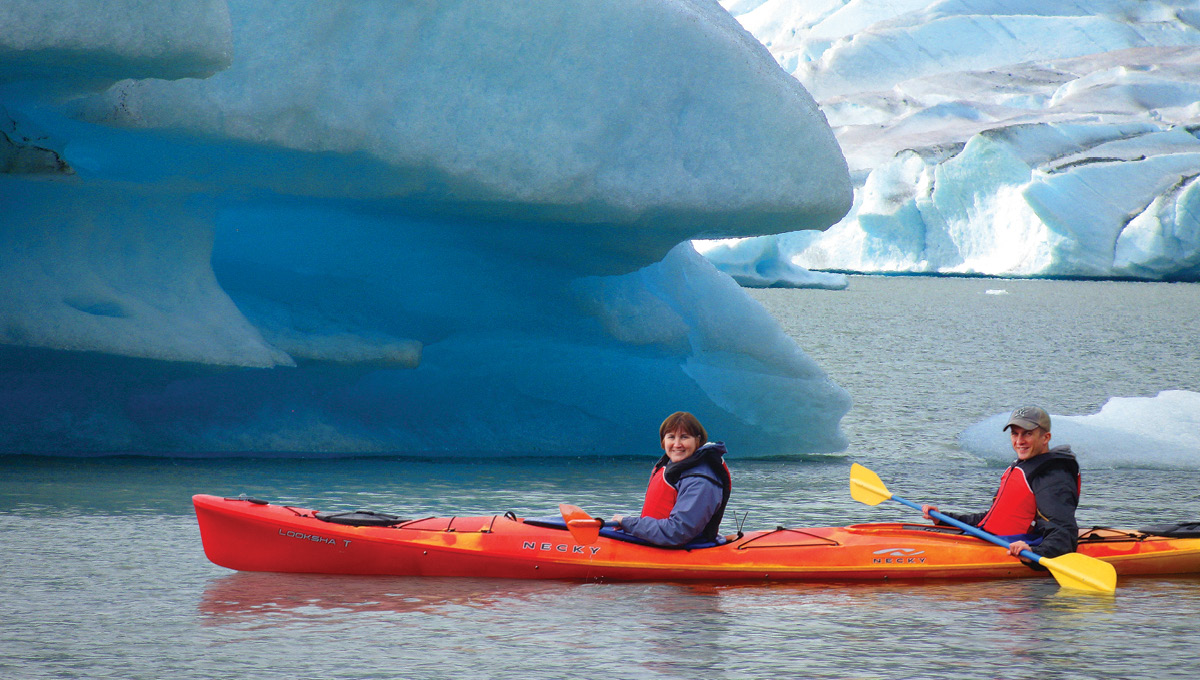 Mend. Kayak & Salmon Bake 5 hrs  |   $285/$214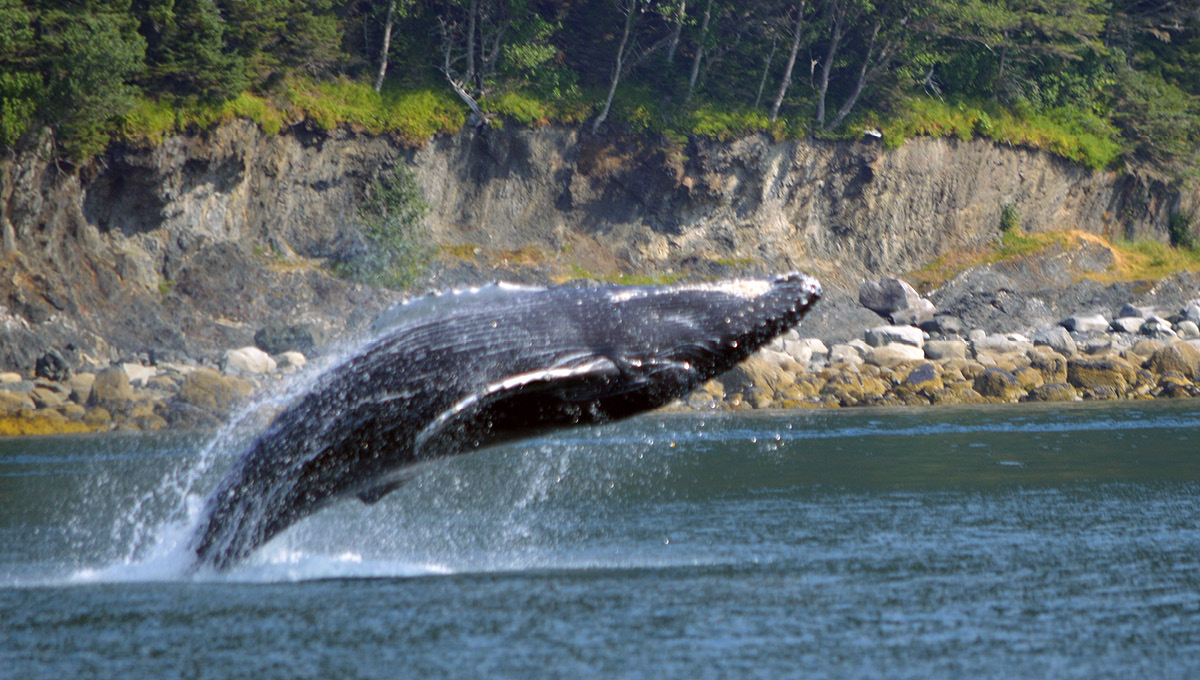 Whale Watching Adventure 3.75 hrs  |   $145/$109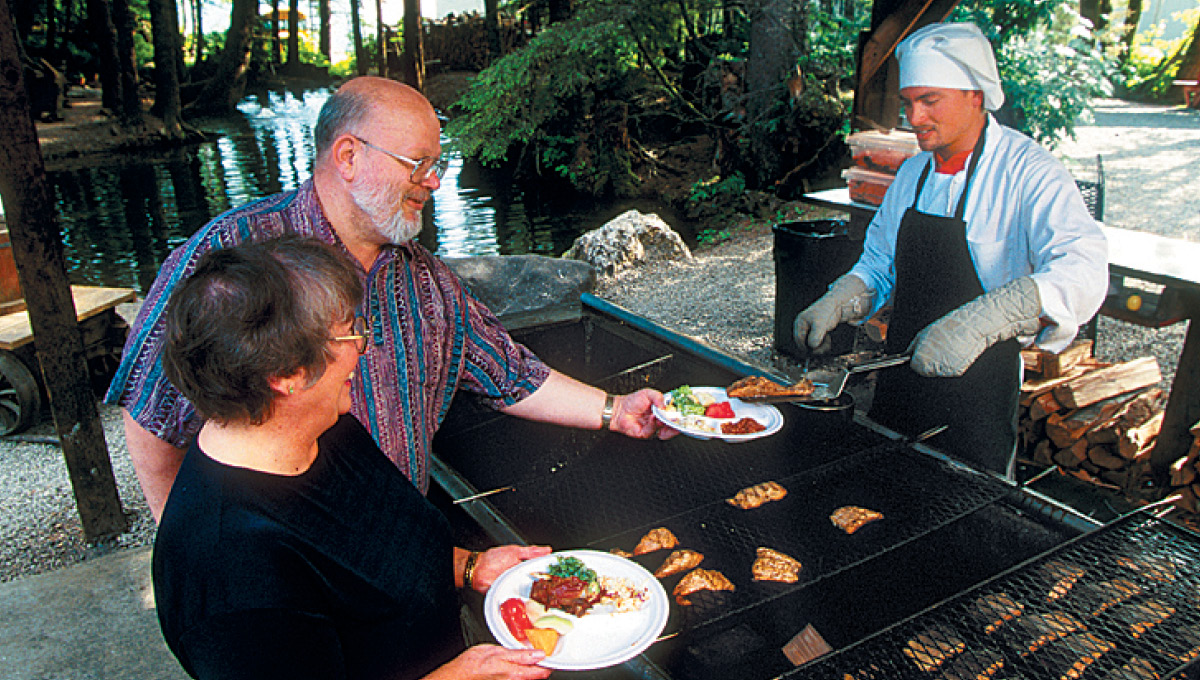 Whale Watch & Salmon Bake 5 hrs  |   $199/$149

Mendenhall Glacier Ice Adventure Tour
Join the ultimate Alaskan adventure that takes you up close and personal with the Mendenhall Glacier. Our extended Alaska glacier tour gives you ample time for pictures and exploration while trekking with your guides next to the glacier ice itself. Be one of the few to experience the beauty of the Mendenhall Glacier this closely, exclusively, and safely. This is as close to the glacier as you can get without stepping foot on the ice.
Duration: 5 hours
Price: $359 per person
Mendenhall Lake Canoe Tour
Be among the select few to travel by canoe for an unprecedented experience of the majestic Mendenhall Glacier. This tour is limited by permits issued by the National Parks Service so book early for this unique experience! Paddle across Mendenhall Lake, navigating past icebergs, surrounded by one of the richest samplings of Alaskan wildlife you'll find anywhere. Venture within yards of the massive, awe-inspiring face of the living Mendenhall Glacier.
Duration: 3.5-4 hours
Price: $239 per person
Juneau Glacier Dog Sledding & Helicopter Tour
Experience this exciting dog sledding adventure on the Herbert Glacier. Your tour with start with a helicopter ride up to our beloved dog sled camp situated on a glacier. The flight itself will leave you in awe as you take in the breathtaking landscape of Juneau. Once on the glacier, you'll meet the dogs and take off on the ultimate thrill of riding with the dog sled team. If you're feeling extra adventurous you can try your hand at driving the team.
Duration: 3 hours
Price From: $661 per person
Juneau Glacier Dogsled Extended Tour via Helicopter
This tour is the same as our regular Dogsled Excursion via Helicopter but it includes an additional glacier landing! Take in the landscape surrounding Juneau as you travel by helicopter up to the first glacier where you'll jump onboard the dogsled. After your dogsled tour, you'll take off via helicopter to your second glacier landing where you'll have more time for walking and photo taking.
Duration: 3.5 hours
Price From: $787 per person
Juneau Dog Sled World & Glacier Helicopter Adventure
Experience the life of an Alaskan Dog Musher! During this hands-on interactive tour, you will help prepare your dogsled team for the day of mushing that awaits you. In addition to glacier flightseeing and dogsledding, enjoy exclusive access to the musher's camp. This is truly an unforgettable Alaskan adventure!
Duration: 3.25 hours
Price: $689 per person
Mendenhall Glacier Dog Sledding & Helicopter Tour
This tour is the same as our Juneau Dog Sledding & Glacier Helicopter Tour except that it will take you on a thrilling mushing ride across the Mendenhall Glacier. After your transfer to the helicopter base, you'll take off on a scenic flight over Mendenhall Lake, on your way to the dogsled camp situated atop the magnificent Mendenhall Glacier. The spirited dogs will be waiting to whisk you away on a mushing experience you'll not soon forget!
Price: $659 per person
Juneau Icefield Helicopter Tour
This breathtaking helicopter flight will take you on an adventure to explore the beauty of Juneau glaciers. Keep your eyes peeled during the flight as you may see some wildlife on the mountain peaks. Once you land on the glacier, you'll have a chance to walk around and explore as your guide describes the history of the million-year-old ice fields!
Duration: 2.5 hours
Price From: $395 per person
Juneau Helicopter Glacier Trek
This 2-hour glacier trekking adventure, led by knowledgeable interpretive guides, offers an amazing blend of scientific discovery, ice trekking and exploration, and stunning views of the Juneau Icefield's most breathtaking features. This is your opportunity to explore some of the Juneau Icefield's most pristine areas that few in the world will ever get to witness!
Duration: 4.25 hours
Price: $515 per person
Juneau Extended Helicopter Glacier Trek
This is the most in-depth glacier trekking tour includes a hike on the glacier and ice climbing. Expert guides will equip you with state-of-the-art trekking and climbing equipment that will allow you to safely climb up walls of ice to explore the most pristine and remote areas of the glacier. Learn the basic techniques of glacier travel, ice climbing, and belaying, as our guides lead you through an exploration of the Juneau Icefield.
Duration: 5.25 hours
Price: $615 per person
Juneau Taku Glacier Exploration via Airboat and Helicopter
This multifaceted tour is a unique and compelling opportunity to see the exquisite beauty of Southeast Alaska from the Taku River! From the air, enjoy breathtaking views of our Nation's largest National Forest. On the water, take in the panoramic views of the largest glacier of the Juneau Icefield, cascading mountains and the pristine Taku River. From the ground, enjoy a stroll along the lower level of the Taku Glacier!
Price: $688 per person
Juneau Whale Watching Adventure Tour
Come cruise with us in a fully enclosed and heated cabin onboard our mammal friendly boat on your way to the whales' playgrounds. Here you can experience a close encounter with these beautiful marine mammals for the ultimate whale watching tour! The humpback whales spend their summers feeding in Alaska while they fill their bellies with thousands of pounds of krill a day.
Duration: 3-3.5 hours
Price: $139 per person
Taku Glacier Lodge Flight & Feast
This tour of the infamous Taku Glacier Lodge is the ultimate Alaskan experience. Your journey begins with a narrated flight in one of our seaplanes to the remote Lodge. Upon arrival, you'll enjoy a delicious Alaskan meal and entertaining stories about the Lodge's colorful past. Walk off your meal while exploring one of the beautiful trails - or continue to relax at the Lodge and soak in the beauty.
Price: $475 per person
Juneau Glacier Flightseeing via Seaplane Tour
The grandeur of Alaska will thrill and delight you beyond expectation on this unforgettable multi-glacier flightseeing tour, where everyone enjoys a window seat. Explore the Juneau Icefield's most stunning glaciers by authentic floatplane, a truly Alaskan and awe-inspiring experience. Keep a look out for wildlife such as goats, moose, bears, and eagles!
Duration: 1 hours
Price: $325 per person
Juneau Alpine Zipline Adventure
Soar with us through the trees in the Tongass National Forest on a unique Alaskan adventure! Land in treehouse platforms where you can enjoy the views and take in the scenery. Our knowledgeable guides will be with you every step of the way, sharing facts about the forest, snapping photos, and being part of the fun! After ziplining, try your hand at ax throwing and embrace your inner lumberjack.
Duration: 3.75 hours
Price: $245 per person
Juneau Norris Glacier Fly In, Hike & Packraft Outing
Embark on an exhilarating multi-sport tour to one of Juneau's impressive glaciers. Take flight on a float plane to the Norris Glacier and enjoy a glacier lake landing. Join your guide on a hike over glacially carved terrain where your packraft awaits. The adventure ramps up as you paddle in your packraft to the edge of the glacier where you will beach your boat and slip on your micro-spikes to explore and take in the panoramic views of the Norris and Taku glaciers.
Mendenhall Glacier Float Trip
Get ready for a true outdoor experience - you're going on an exhilarating river rafting adventure down the beautiful Mendenhall River. There is something for everyone; whether this is your first time or you're experienced! You can choose to paddle or just sit back and enjoy the day. No matter what, this is a tour not to be missed!
Price: $179 per person
Juneau Mendenhall Lake Kayaking Adventure
If you want to be the lucky few who can face the majestic Mendenhall Glacier under a very limited U.S. Forest Service permit, this is the right tour for you! Your guide will teach you kayaking techniques, then board the two-person kayaks either with your traveling companion or a new friend. Journey across Mendenhall Lake, listen to your knowledgeable guide's explanation of the breathtaking nature surrounding you, and the history and ecology of the Mendenhall Glacier and Nugget Falls while navigating the iceberg studded pristine water. This will be the highlight of your time in Juneau!
Price: $249 per person
Juneau Glacier View Sea Kayaking
You'll be off to the north side of Douglas Island for panoramic views of the Mendenhall Glacier and Auke Bay, where you'll board a two-person kayak sailing as the Aleut Indians did! As you view the Mendenhall Glacier from the sea, your adventure may include seeing porpoises, seals, sea lions, eagles, herons, or even whales. Get ready for a wilderness adventure you won't forget.
Juneau Privately Guided Mendenhall Glacier Trek
One of the most popular glaciers in Juneau, the Mendenhall Glacier can be visited on this privately guided tour. Hike through the Tongass National Forest and around the majestic Mendenhall Glacier on foot. Exploring the unique moon-like landscape of bedrock recently exposed by the receding glacier can be the highlight of your trip!
Duration: 8 hours
Price From: $420 per person
Juneau Rainforest eBike Adventure
Discover natural, beautiful Alaska as you set out on an exhilarating 3-hour active adventure for any and all fitness levels. Breathtaking views of the Mendenhall Glacier, old-growth forest, and the world's most northern rainforest are all made possible by the power of e-bikes on this ten-mile route. You choose the level of the electric pedal assist, leveling the playing field so grandparents and grandchildren, avid bikers, and their health-limited partners can all bike together at a pace that works for everyone.
Price: $160 per person
Juneau Flightseeing and Glacier Landing
**Flightseeing Schedule will be available August 2024** Soar above the old-growth trees of the Tongass National Rainforest to the snow-capped Juneau Icefield on this personalized helicopter flightseeing tour. Land on one of the icefield's stunning glaciers, carefully selected by your pilot, and explore its pristine surface on foot. Drink pure glacial water straight from the source of one of the many azure pools you'll encounter.
Duration: 2.25 hours
Price: $360 per person
Browse by category: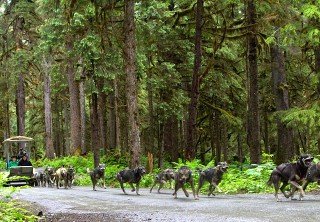 Dog Sledding (6)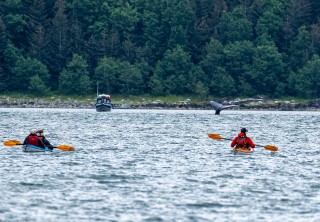 Whale Watching (7)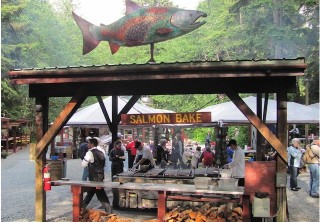 Salmon Bakes (6)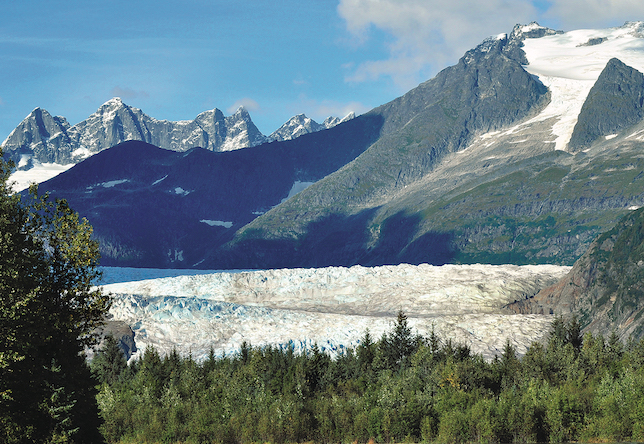 Mendenhall Glacier (11)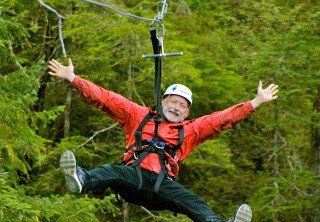 Kid-Friendly (7)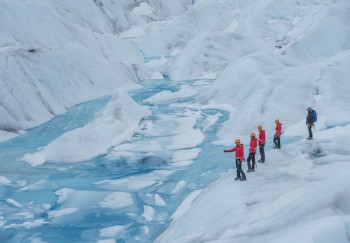 Helicopter (11)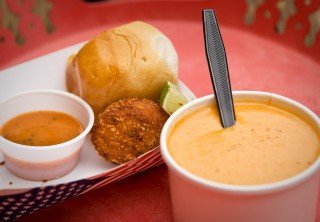 Food & Drink (6)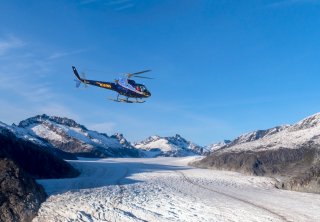 Adventure (21)
Juneau Adventures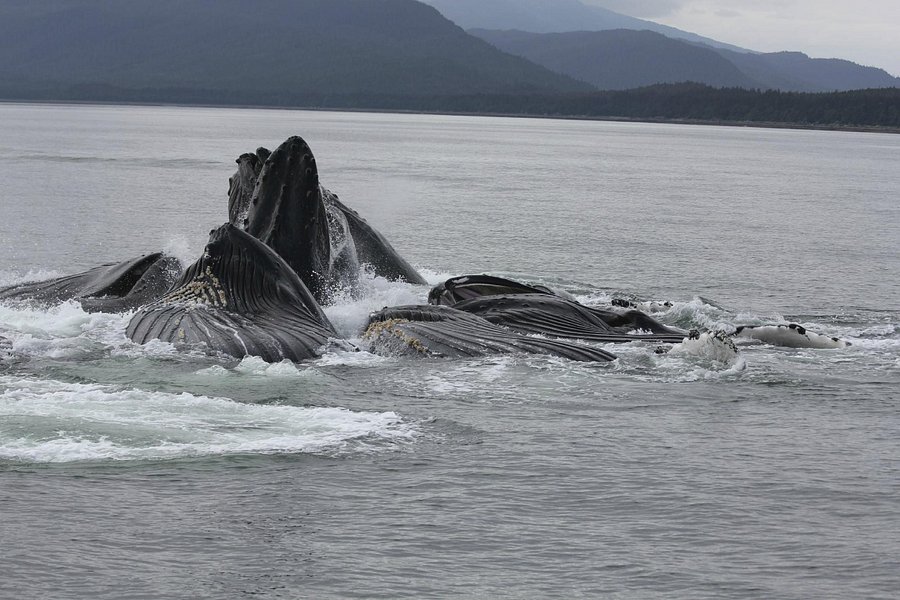 Similar Experiences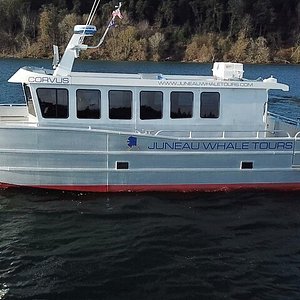 Juneau Adventures - All You Need to Know BEFORE You Go (with Photos)
Juneau adventures information.
All price on this site are listed in USD
Showing 1–12 of 34 results
Default sorting
Sort by popularity
Sort by average rating
Sort by latest
Sort by price: low to high
Sort by price: high to low
Whale Watching Tour
5 Glacier Seaplane Exploration
Icefield Helicopter Excursion
Taku Glacier Lodge Feast & 5-Glacier Seaplane Discovery
Helicopter & Dogsled Glacier Excursion
Mendenhall Glacier Paddle & Trek
Fly-In Glacier Hike and Packraft
Helicopter Glacier Walkabout
Mendenhall Glacier Ice Adventure Tour
Helicopter Dogsledding with Extra Landing
Mendenhall Glacier Trek
Taku Glacier Adventure by Air, Water & Ice
907-364-2333 / [email protected]
Experience our World Class Fly-In Norris Glacier Hike and Packraft Tour !
Above and beyond alaska.
Leave this here : )
Why Choose Us?
At Above & Beyond Alaska (ABAK) Wilderness Adventures, we specialize in high quality, small group active adventure tours for those wanting to experience the true spirit of Alaska. Locally owned small business since 2002, we have found the best of glaciers, bears, and whales in the Juneau Alaska area to share with you!
We strive to go above and beyond in safety, service, and quality. As professional outfitters, we value safety above all else. From our high training standards to top-of-the-line gear, you'll be set for your once-in-a-lifetime adventure.
Our goal is to explore, educate, and promote environmental conservation in our own backyard. ABAK believes that exploration accompanied with education leads to conservation. We take pride in doing what we love and hope to share with others this beautiful world full of adventure.
Our Kayak Trips are among the best in the U.S.
Discover the Best of  Juneau Alaska
Mendenhall Glacier Guided Hike
Auke Bay Paddle and Mendenhall Glacier
Paddle with Whales! Kayak Adventure
Fortress of the Bears Pack Creek
Fortress of the bears waterfall creek.
Glacier Canoe Paddle & Hike
Private Mendenhall Glacier Guided Hike
Private glacier canoe paddle & trek, our additional  services, accommodations.
Glacier Nalu Campground – Deluxe Tenting, Canvas Tents, RV Sites
Media Production
Our staff has the experience to manage and coordinate all logistics and safety for any media production project.
Gear Rentals
Rent kayak and SUP boards from Alaska Boat & Kayak Rental Shop  to get geared up for your own personal trips.
Stories From The Field
Find inspiration for your next trip and get advice from travelers who have been there before.
Ice Caves, Crevasses, and Moulins: Amazing Frozen Features of Mendenhall Glacier
Intro to mendenhall glacier, top dining choices in juneau, learn about ice climbing gear.
Certificate of Excellence 2020
Adventure Green Alaska Certified
Whale Sense Since 2020
PO Box 211202 Auke Bay, Alaska United States AK 99821
907-364-2333 [email protected]
Permitted by the U.S. Forest Service, Tongrass National Wilderness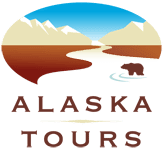 Winter Vacations
Northern Lights
Railroad Vacations
Self Drive Vacations
Alaska Cruise Vacations
Guided Bus Vacations
Lodge Stays
All Day Tours
Alaska's Cities
National Parks
Alaska's Regions
Arctic Circle
Bear Viewing
Day Cruises
Dog Sledding
Flightseeing
Outdoor Adventures
Glacier Tours
River Rafting
Sightseeing
Sport Fishing
Whale Watching
First Time Visitors
Stories from Alaska
Booking Policies
Juneau Day Tours, Cruises, Shore Excursions & Outdoor Adventures
Home » Tours » City-Based Day Tours » Juneau
Juneau, Alaska, is the capital of the state of Alaska and owes much of its early history to successful gold mining operations in the region. The city was named after gold prospector Joe Juneau and is nestled in a spectacular setting between Mount Juneau and the Gastineau Channel.
Juneau was established as the seat of Alaska's government in 1906. Today, Juneau thrives on tourism, with cruise ships making the city one of the primary ports of call for cruise passengers.
Visitors to Juneau can enjoy highlights, including the Mendenhall Glacier, plus a wide variety of helicopter and fixed-wing flightseeing tours over the Juneau Icefield – some of which land on glaciers for guided hikes or dog sledding. For wildlife enthusiasts, grizzly and brown bear viewing on Admiralty Island and whale-watching cruises are also readily available. Our Juneau tours and excursions depart daily during the cruise ship season, May through September.
Browsing 10 Day Tours in Juneau
Pack Creek and Admiralty Island Bear Viewing Tour
Length: 8 hours
Starting at: $939 / pp
This Juneau day tour takes visitors to bear viewing at Pack Creek on Admiralty Island, part of Admiralty Island National Monument, a federally protected wilderness area administered by the Tongass National Forest. It allows visitors to experience bears... Browse itinerary
Mendenhall Glacier Canoe Paddle & Trek
Length: 6 hours
Starting at: $332 / pp
This Juneau day trip begins paddling across Mendenhall Lake in 6 or 12-person canoes.  Take in the awe-inspiring Mendenhall Glacier ahead and the blue icebergs of all shapes and sizes.  Upon reaching the beach near the glacier's edge,... Browse itinerary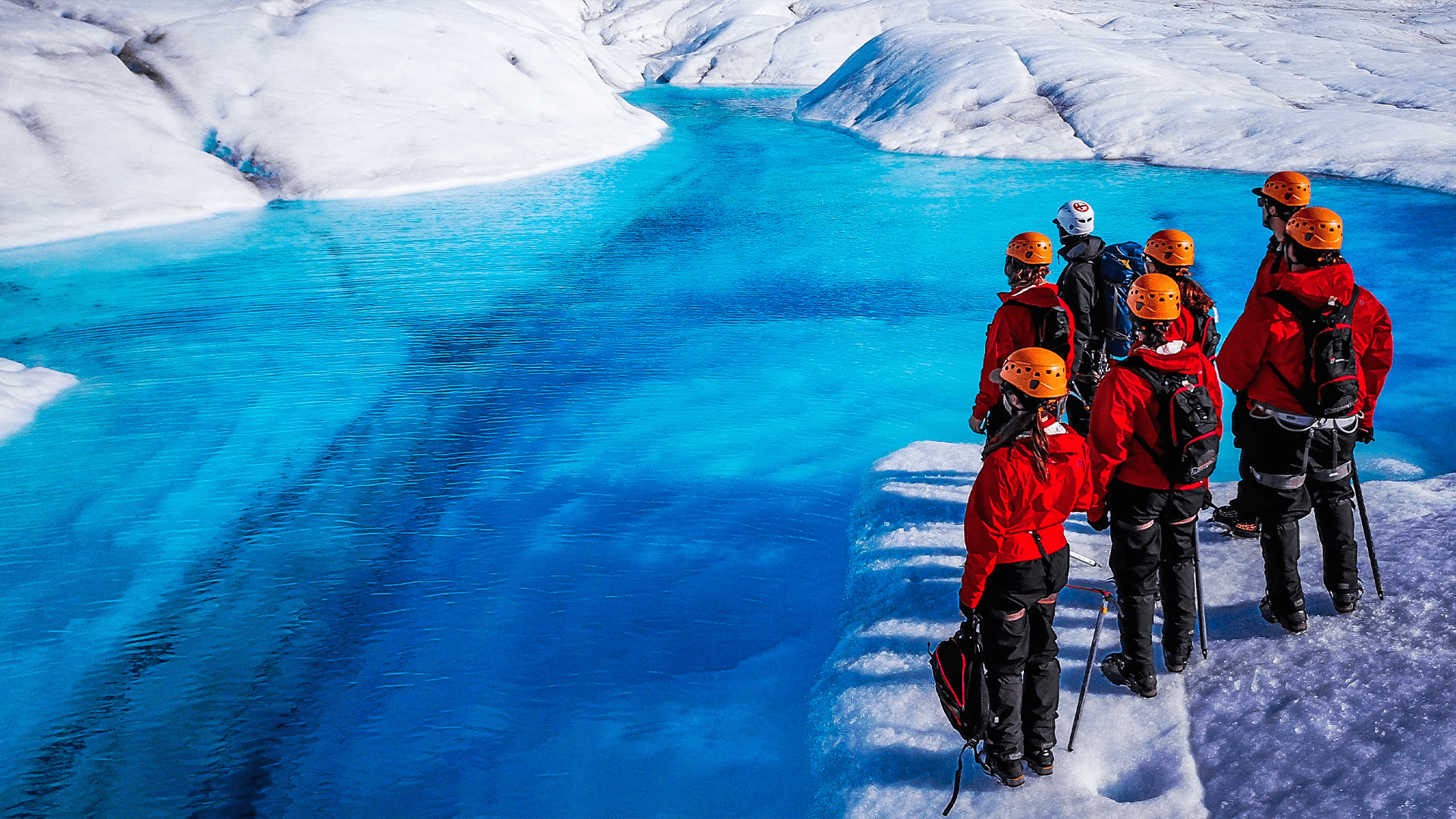 Juneau Icefield Helicopter Tour and Glacier Hike
Length: 3.25 hours
Starting at: $444 / pp
On this fun and low-stress Juneau day tour, find out why glacier hiking is the most enjoyable way to explore the scenic wonders of the glaciers flowing from the Juneau Icefield.  After a scenic 15-20 minute helicopter flight,... Browse itinerary
Mendenhall Lake Hike and Glacier Trek
Length: 7.5-8 hours
Starting at: $249 / pp
This active outdoor Juneau day trip begins with a 4-mile moderate to challenging hike through the rainforest along Mendenhall Lake.  The beginning of the Mendenhall Lake trail is well maintained, while the second half is off the beaten... Browse itinerary
Juneau Helicopter Glacier Trek
Length: 4.25 hours
Starting at: $440 / pp
On this Juneau day trip, board a helicopter to go flightseeing while traveling to a remote glacier. Then enjoy a 2-hour guided glacier hiking trip and learn how to use the glacier trekking mountaineering gear properly. Learn to... Browse itinerary
Juneau Helicopter Tour, Glacier Trek & Climb
Length: 5.25 hours
Starting at: $534 / pp
This Juneau day trip by helicopter and glacier trek is the ultimate Alaskan adventure on ice! This Juneau getaway includes three hours of glacier hiking and climbing over the rugged glacier terrain of the Juneau Icefield. Upon landing... Browse itinerary
Mendenhall Lake Kayaking Adventure
Length: 3.5 hours
Starting at: $217 / pp
This fun Juneau, Alaska, kayaking tour takes you as close as the U.S. Forest Service allows to the face of Mendenhall Glacier.  Begin with a scenic drive to Mendenhall Lake, where you will suit up with gear and... Browse itinerary
Tracy Arm Fjords Glacier Cruise
Length: 9.5 to 10 hours
Starting at: $192 / pp
On this Juneau day trip, you'll cruise through some of Alaska's most picturesque fjords and glacier viewing. Tracy Arm is one of Alaska's best-kept secrets, rivaling other, better-known Alaska attractions. Hundreds of seals and pups laze on the... Browse itinerary
Mendenhall Glacier Float Trip
Starting at: $172 / pp
This Juneau day trip is a perfect and gentle introduction to Alaska rafting.  This Juneau float trip begins with a scenic drive to Mendenhall Lake, where you will suit up in appropriate rafting gear and board your 8... Browse itinerary
Whale Watching Cruise from Juneau
Length: 3 - 3.75 hours
Starting at: $134 / pp
Your Juneau whale-watching adventure begins with a narrated transfer from the Juneau cruise ship pier (downtown Juneau) to Auke Bay. Here you will board the state-of-the-art jet boat, custom designed for Juneau whale watching, with large windows and... Browse itinerary
Loading Tours...
Privacy & Cookies: This site uses cookies. By continuing to use this website, you agree to their use. For more info, read our Privacy Policy Accept & Hide This site uses cookies. Click here to accept.