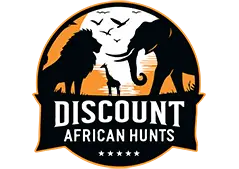 Using a Hunt Broker
Plains Game
Dangerous Game
Exotic Plains Game
Specialty Animals
Small Antelope Hunts
Bow Hunting
5-Star Luxury Hunts
Full Bag Safaris
Cancellations / Specials
African Wing Shooting
International Hunts
Safari Planning Timeline
Visa and Firearms Info by Country
Firearms Caliber Info
Traveling with Firearms
General Bow Hunting Info
Bow Hunting by Country
Equipment List
Using a Travel Agent
Air Travel Info
General Traveling Tips
Medical Guide
Medical & Evacuation Insurance
Taxidermy and Shipping
Using A Customs Broker
Free Newsletter
Testimonials
Welcome to Discount African Hunts
View our hunts, signup to receive our, free safari budgeting guide, featured hunt.
Rifle Only - 1X1 Only $4,900!
2023 / 2024 This buffalo cow management hunt allows you to take 2 buffalo cows at a low price. You will stay at a 4-star luxury tented camp. There is lots and lots of plains game on this concession, so you will see lots of animals while you are hunting your buffalo cows.
2023 Zimbabwe Wild Lion Special
18 Days including trophy fee!
Exportable to countries that allow wild lions in.
Only $40,554 including trophy fee!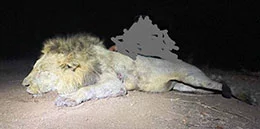 Latest Journal Entries
Posted on Jul 27, 2023
The timetable for closing captive-bred lion hunting has not been finalized. A likely scenario is that a date will be set when lion hunting permits will no longer be issued. This will likely be followed by an order calling for all lions in captivity to be euthanized. At that point, only wild lions will...
Posted on May 1, 2023
While hippos are not currently threatened with extinction, their populations have declined due to various threats, including habitat loss, poaching, and climate change. Hippopotamuses are often hunted for their meat and ivory tusks, and uncontrolled hunting can...
Posted on Jan 19, 2023
When choosing a travel agent, it's important to find one that specializes in your destination. If you're headed to Africa, for example, look for an agency with experience booking package tours in that region. You also want to be sure that the agency has a good reputation and lots of satisfied customers
Posted on Oct 8, 2021
Travel Insurance for Hunting Booking travel always carries some degree of uncertainty. Travel insurance provides a safety net so you can step out with confidence. Insurance is designed to cover the big financial risks you don't want to bear alone. You may not need travel insurance for inexpensive trips, but it can provide a sense of security when you prepay for pricey reservations, a big international trip or ...
African Hunting Safaris
Going on an African hunting safari is one of life's last greatest adventures. As Col. Craig Boddington so eloquently stated, "That first African safari is a truly life-changing event that can never be recaptured... although many of us spend much of our lives trying to regain that level of magic and excitement." Whether it is a plains game safari or you start out hunting the big 5 or other dangerous game, the memories created by your safari will be unequalled by almost any other type of hunt.
South Africa and Namibia host the vast majority of the African continent's plains game safaris. With the adoption of the private ownership concept of game management, game ranches have sprung up throughout these two countries. The number of plains game animals in these two countries has grown into the millions as a result of this game ranching growth. Most hunters start out hunting plains game and then gradually transition to dangerous game hunting as their African hunting skills grow. Dangerous game hunting in Africa is the pinnacle of many hunters' accomplishments. Whether it is the taking of Africa's "Big Five" or stalking a trophy hippo or croc, the thrill and satisfaction of successfully challenging Africa's most dangerous animals cannot be equaled! Dangerous game hunting will take a hunter to many exotic remote locations that are seldom seen by civilized man. Once a hunter has experienced the thrill of staring down a roaring lion or faced the charge of a wounded Cape buffalo, their life will be changed forever.
Discount African Hunts can help take much of the uncertainty out of the process of selecting and planning African hunting safaris. With their wide network of contacts and experienced African hunting safari outfitters, Discount African Hunts can make sure that you are booking with quality outfitters that will help make your African dream hunts a reality!

+1 830 313 8724
SUPERIOR AFRICAN HUNTING SAFARIS
Plains game, our offerings include, let's jump in package, beginners package, spiral horned slam, monster mountain package , mountain package, or call now +1 830 313 8724.
Mountain Ranch, Waterberg, South Africa
Information
Tailored Safari
Plains Game
Dangerous Game
Speciality Hunts
Caprivi Strip, Namibia
Photographic (Tours)
Day Activities
Safari Details
Regulations & Documents
Safari Filming
Full Pricelist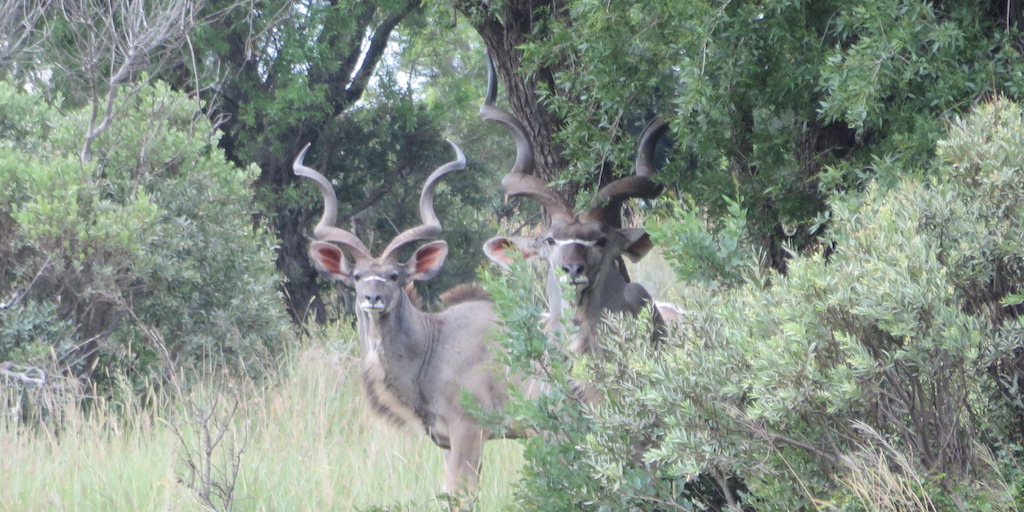 2024-2025 South African Hunting Safari Packages
Regardless of whether you've always dreamed about hunting cape buffalo or plains game, you'll enjoy unparalleled service and an unforgettable african hunting adventure if you book one of our south african hunting safari packages..
We are completely booked for the 2023 hunting season. Contact us for details on available dates remaining for 2024 and 2025.
At Big Game Hunting Adventures, we'll deliver the high quality South African hunting safari at a reasonable price that you've always dreamed of. We are not a high volume outfitter and instead focus on providing a limited number of high quality hunts. Since we book a limited number of trophy hunting safaris each year and only take one hunting party at a time, we deliver an outstanding African hunting experience with exceptional service to all of our hunters.
So, if you've always dreamed of a true African hunting adventure like the ones you read about in Outdoor Life and Sports Afield , then book a South Africa hunting safari package with us for the hunting trip of a lifetime. Please note: we know every hunter is unique, so our African hunting safari packages are flexible. All of these packages may be upgraded with additional game animals and/or hunting days. You may also substitute different animals for the ones listed with the package. For each package, safari hunts for other game like crocodile, hippo, lechwe, and roan can be arranged as well, but require advance notice.
If you don't see exactly what you're looking for below, contact us and we'll build a custom hunting package specifically for you.
While you're responsible for paying for your airline ticket, taxidermy, and shipment of your trophies home, our South Africa hunting packages include all costs associated with the hunt. There are no hidden fees . Our African hunting safaris all include pick-up and drop off at O.R. Tambo International Airport in Johannesburg. Join us on one of our South Africa hunting packages for first class lodging, excellent food, and outstanding hunting!
The South Africa hunting packages listed below are valid for hunts booked in 2024 and 2025.
1×1: One Hunter Guided By One Professional Hunter 2×1: Two Hunters Guided By One Professional Hunter
South Africa Plains Game Hunting Packages
Looking for the best africa hunting trips.
Our Bushveld Adventure is our most popular African hunting safari package.
This hunt includes 10 days accommodation and trophy fees for kudu, blue wildebeest, impala and warthog. Book this hunt and enjoy a classic safari hunt in the untamed bushveld of South Africa's Limpopo Province. Fair chase hunting, no game farms, and no hidden costs.
Bushveld Adventure 10 Days (9 Nights) Accommodation Kudu, Blue Wildebeest, Impala, & Warthog $8,230 Per Hunter (1×1) $7,760 Per Hunter (2×1) $1,995 Per Non-Hunter
The bushveld of western Limpopo Province is famous as one of the best destinations for kudu and impala hunting in all of southern Africa. In addition to the big kudu, blue wildebeest, and impala this area is known for, this part of the country is also home to large and diverse populations of many other species of plains game. With the opportunity to enjoy an incredible African safari hunting experience for exceptional trophy quality animals in one of the wildest and least developed areas remaining in South Africa, it's easy to understand why this is one of our most popular hunting packages. This South African hunting safari includes the trophy fees for a kudu, a blue wildebeest, an impala, and a warthog.
Species Available At This Camp : Blue Wildebeest, Blesbok (Common & Saddleback), Bushpig, Bushbuck, Cape Buffalo, Duiker, Eland, Gemsbok, Giraffe, Impala, Klipspringer, Kudu, Monkey, Nyala, Porcupine, Red Hartebeest, Sable, Steenbok, Warthog, Waterbuck, and Zebra
Testimonial: For those booking a hunt with John, you should know that what he is a guy you can depend upon: he is solid, dependable, experienced, and will deliver on what he tells you. I value honesty and integrity and both John and the professional hunters he works with have it in spades. I booked a plains game hunt with John and couldn't have been more satisfied when it was over. The Limpopo camp on the river is exactly what I wanted: it's dedicated only to you (there are no other hunters) and is old style. Kobus (my PH) and Fielmon (my tracker) are both highly experienced and it was fascinating to watch them work together. It was an incredible experience!
-Bob Fletcher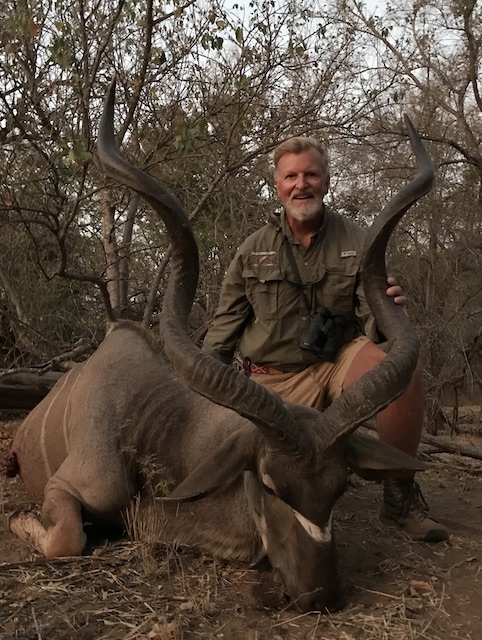 LEARN MORE ABOUT THIS HUNT!
First Timer's Adventure 7 Days (6 Nights) Accommodation Blue Wildebeest, Blesbok, Impala, & Warthog $5,220 Per Hunter (1×1) $4,945 Per Hunter (2×1) $1,475 per Non-Hunter
This South African hunting package is perfect for the first time hunter to Africa as well as those with limited time or a strict budget. Taking place in the bushveld, hunters booked for this plains game hunting safari will get to experience breathtaking scenery and take in the awe-inspiring sight of the incredible variety of game that inhabits Africa. This package includes the trophy fees for four of South Africa's most iconic plains game species: blue wildebeest, blesbok, warthog, and impala.
Testimonial: I saw more game animals than I have ever seen in my entire life hunting in Texas. During my time in Africa, I was blessed to take a beautiful zebra along with a monster wildebeest, blesbok, and warthog. The accommodations were first class. I felt like a VIP the entire time. When you hunt there it is literally all about you.
The other best aspect of the hunt was my PH Kobus. When I arrived and shook his hand that first day at the airport we were client and PH. When I shook his hand getting on the plane to return to the United States, we were friends. That sounds very cliché but it is the truth. Kobus was professional, extremely knowledgeable, accommodating, patient with a newbie like me, he delivers everything he promises, and above all he is a good man. I enjoyed every second we spent together and I am very much looking forward to hunting with him again!
-Matt Acosta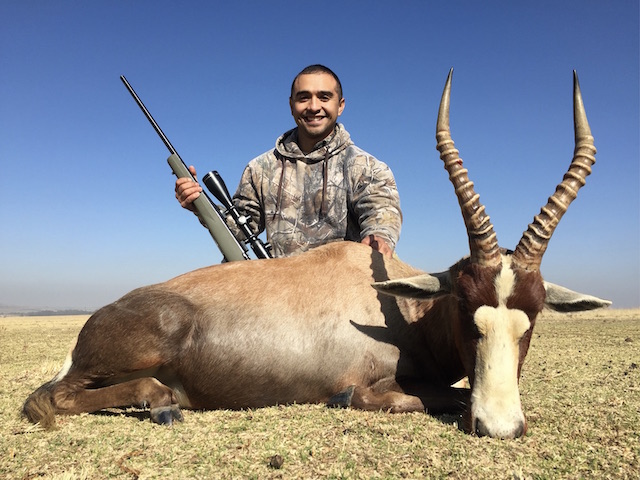 Family Plains Game Hunting Package 10 Days (9 Nights) Accommodation for 2 Hunters Each Hunter: Kudu, Impala, & Warthog 6 Animals Total $13,320 ($6,660 Per Hunter) $1,995 Per Non-Hunter
This is often booked as a father and son hunting package, but it's also the perfect opportunity for any two friends or family members to enjoy a classic African plains game hunt together at an affordable price. The Family Package safari is almost identical to the Bushveld Package. The only differences are that the Family Package includes the daily rates for two hunters as well as trophy fees for two kudu, two impala, and two warthog. However, it does not include the trophy fee for blue wildebeest. Regardless of whether you want a hunt for two friends or a husband and wife, a father and daughter, or a father and son hunting package, each guest will get the hunting adventure of a lifetime in one of Africa's premier areas for hunting plains game.
Testimonial: I took my 14 year old son on this hunt and I can't say enough good things about the experience! Big Game Hunting Adventures was absolutely great and John had everything totally prepared for us. Every detail of the hunting experience was taken care of in an exceptional manner. The number of animals we saw on this hunt was amazing and Johan (our PH) was perfect. With his help, we took some very nice trophies on our safari. This was the hunt of a lifetime and we're looking forward to hunting with them again soon!
-Richard Petree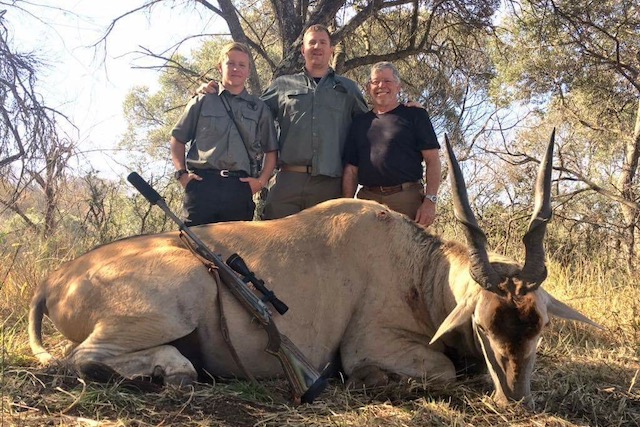 Deluxe Plains Game Hunting Package 14 Days (13 Nights) Accommodation Kudu, Eland, Waterbuck, Gemsbok, Zebra, Blue Wildebeest, Impala, & Warthog $17,480 Per Hunter (1×1) $3,015 Per Non-Hunter
We built this South African hunting safari package specifically for serious trophy hunters who want to pursue a wide variety of African game animals during a single hunt. This package also takes place in the wild and undeveloped bushveld of western Limpopo Province and is the ultimate plains game hunting safari for the species native to that area. Nowhere else will you get the opportunity to hunt for Africa's premier species of plains game like this at such a reasonable price.
Testimonial: An epic trip! We were anticipating a nice hunting camp, a fair chance at a few animals for me, good food, and some decent wildlife watching to entertain my wife and her friends. What all of us found was five star dining at a beautiful ecotourism resort that had fabulous hunting and a staff who went out of their way to make sure we had a great time. This far exceeded our wildest expectations and we couldn't be more pleased! My wife and I were thinking this was the trip of a lifetime, but we and I are already planning to return. Kobus, Billy, Filoman, Rasilli and the rest of the team are true professionals, and all of us left knowing we'd become good friends. I feel incredibly lucky to have connected with Big Game Hunting Adventures and John!
-Tom Fetherston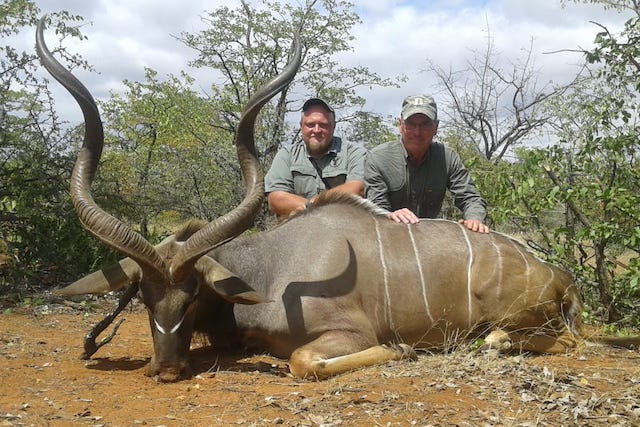 South Africa Cape Buffalo Hunting Package 7 Days (6 Nights) Accommodation $14,700 Per Hunter (1×1) $14,400 Per Hunter (2×1) $1,475 Per Non-Hunter
When it comes to hunting adventures, few experiences can compare to matching wits with the legendary Black Death on foot in the African bushveld. After all, there's a reason why cape buffalo are the most sought after member of the Big Five. This hunt takes place on our wild and undeveloped hunting area in western Limpopo Province. In addition to healthy populations of plains game and buffalo, this area still has that "wild Africa" feel with leopard preying on antelope, crocodile and hippo in the river, and the sounds of jackals at night. So, if you've always dreamed of a true African safari hunting adventure like the ones you read about in Outdoor Life and Sports Afield , then you'll have the trip of a lifetime on a Cape Buffalo hunting safari with us. This package includes the trophy fee for a trophy cape buffalo bull.
We have a 100% success rate over the past four years and our lifetime success rate on Cape Buffalo hunting safaris is over 90%. We only hunt hard bossed bulls, not immature bulls who have not had an opportunity to breed.
Testimonial: First class outfit all the way around! They really make the whole deal easy and are right there for you the whole hunt every step of the way. John, Kobus, Johan and the rest of the crew will take good care of you and do everything possible to ensure a safe, successful, and very enjoyable hunting experience. I just completed my second safari with them and I'm ready for a third!
-Jerry McDonald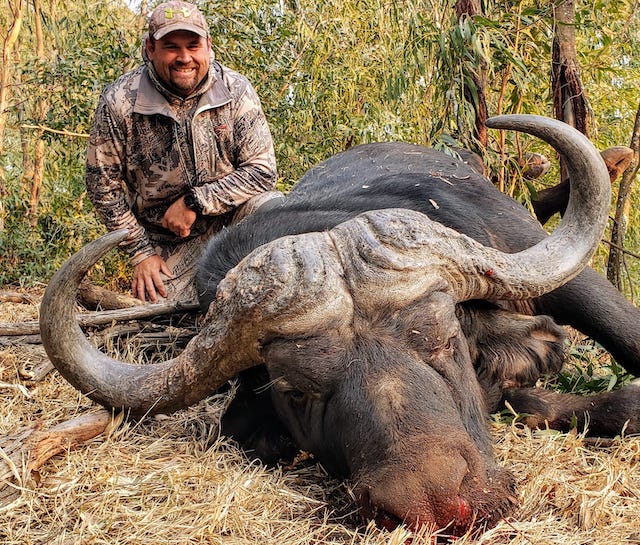 South Africa Cape Buffalo/Sable Hunting Package 8 Days (7 Nights) Accommodation 1 Cape Buffalo Bull & 1 Trophy Sable $20,135 Per Hunter (1×1) $1,655 Per Non-Hunter
With their long and spectacular curved horns, sable antelope are another one of Africa's most desired trophy animals right up there with buffalo. Fortunately, this African safari hunting package is an excellent opportunity to hunt both sable and buffalo on the same trip at a discount. This hunt also takes place on our hunting area in the bushveld of western Limpopo Province and there are good prospects for a taking 40″+ sable bull on this hunt. This package includes the trophy fee for a trophy cape buffalo bull and a sable.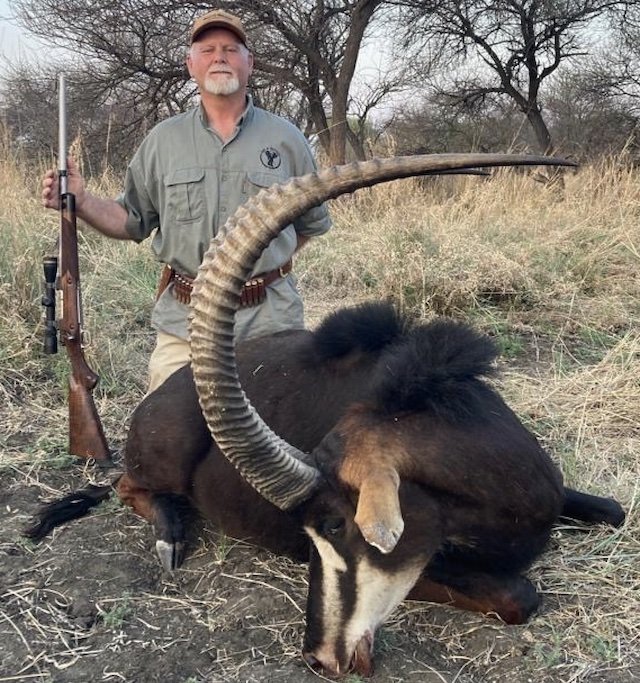 South Africa Cape Buffalo Cow Hunting Package 7 Days (6 Nights) Accommodation 1 Cape Buffalo Cow $6,775 Per Hunter (1×1) $6,585 Per Hunter (2×1) $1,475 Per Non-Hunter
We also offer a limited number of hunts for cape buffalo cows, which are a more affordable way to hunt cape buffalo than targeting a trophy bull. Specifically, we're targeting older, post-breeding age cows without calves on these hunts. These old cows have been around the block a few times and are as formidable of an adversary as a bull. Indeed, approaching a buffalo herd in the thick bush and evading all those eyes, ears, and noses to identify and shoot an older female without a calf is an experience you won't forget!
This package includes the trophy fee for a cape buffalo cow.
South Africa Wing Shooting Fees Pigeon, Dove, Guinea Fowl, Crested Francolin, Sand Grouse, White Faced Ducks $355 Per Hunter, Per Day $25 Per Day Shotgun Rental $12 Per Box of Shells
Our primary hunting areas have some fantastic bird hunting opportunities and you're welcome to add a day or two of wing shooting onto a plains game and/or buffalo hunt. In particular, our main camp has healthy populations of pigeon, dove, and guinea fowl year round. Other species are migratory.
Depending on the exact time of year and exact bird species we're hunting, this can range from sitting on the edge of a field pass shooting doves and pigeons as they come and go (in flocks of dozens and hundreds) to some sort of beaten hunt for other birds using people and/or dogs. There's good bird hunting all year round, but there are definitely seasonal peaks. The months of May, June, July, and August tend to have really good hunting for a variety of bird species. Contact us for more details on adding some wing shooting to your hunt.
Professional Video Service $295 Per Day $2,065 for a 7 day hunt $2,360 for an 8 day hunt $2,950 for a 10 day hunt
Want to relive your once in a lifetime hunt and/or share the experience with friends/family when you return home? If so, then you'll definitely want to book the services of our videographer. He'll go out hunting with you each day, film the events of your trip, and then build a video of the entirety of your hunt. He'll do all the editing in camp and will provide a USB flash drive with the completed video on your departure day for you to take home with you.
Videos are normally 40-60 minutes long and tell the story of your full experience: the hunt itself, camp life, especially interesting encounters with wildlife, etc. You're also welcome to make special requests of him while you're there. Contact us for more details on booking a videographer for your safari.
Why Should I Book A South Africa Hunting Safari Package With You?
No hidden costs: our South Africa safari hunting packages include everything except for your air fare, taxidermy, and shipment of your trophies.
We are not a high turnover outfit. Instead, we focus on providing quality hunts with the best possible experience for each guest. For that reason, we only book one hunt at a time. Instead of sharing the area with people that you don't know, you'll have the whole place to yourself. This allows us to give you our full attention and ensure that you receive VIP treatment on your hunt.
We'll pick you up at O.R. Tambo International Airport in Johannesburg. So, unlike a hunt in Botswana, Mozambique, Namibia, Tanzania, Zambia, Zimbabwe, or the Eastern Cape of South Africa, no follow on airline flights or plane charters to places like Harare or Port Elizabeth are necessary if you book a South Africa hunting package with us.
If you want to bring your own rifle, we'll get a temporary import permit for you and help you with all the paperwork involved at no extra charge. So, there is no need to go through the hassle of importing your rifle on your own or pay an additional $200-300 to another company for their help with this.
We book a limited number of hunts each year, abide by strict quotas, and carefully manage our hunting areas. This ensures that our hunters have high success rates and take the best quality trophies possible (over 90% of our trophies make the Safari Club International or Rowland Ward record book).
Our Professional Hunters (PHs) are friendly, knowledgeable, and have many years worth of experience guiding North American, European, and Asian hunters on plains game and dangerous game hunting safaris.
We take pride in providing authentic African hunting safaris with outstanding personal service before, during, and after your hunt. You will not have problems getting in touch us when and we'll be available to you through the entire process to provide assistance with anything you need related to the hunt.
We strive to provide high quality, all-inclusive African hunting safaris with no hidden costs. We specialize in providing classic safari hunting adventures and do not offer cull hunts or hunts for non-trophy animals. Not every hunting outfitter prices their hunts in this manner. There are lots of "cheap" or "discount" African safari hunting packages out there advertising cut rate hunting prices and hunters who book those sort of trips often get what they pay for.
This is a veteran owned and operated business and we plan all of our safari hunts with military precision and attention to detail.
For more useful information on our Africa hunting packages, read our Africa FAQ .
Advantages of Booking An Africa Hunting Safari Package
The biggest advantage of booking a hunting package with us is that our packages are priced at a slight discount. We also build our Africa hunting packages for the ideal length of time to hunt the animals included. This is especially helpful for hunters on their first trip to Africa. Finally, as previously mentioned, our Africa hunting packages include all the costs associated with the actual hunt. The price advertised here is the price that you will pay at the end of your hunt.
Can I Take Additional Animals If I Book An African Hunting Safari Package?
Absolutely! During the course of a hunt you will normally encounter hundreds of animals each day. It's virtually guaranteed that you'll run into a couple different species that you were not planning on hunting (and maybe didn't even know existed prior to your safari) while you're in Africa. We pride ourselves in flexibility and if you decide that you're interested in taking an additional animal or two, just let your PH know and he'll do his best to get you a shot at what you're after. Additional animals are priced at our normal trophy fees .
What Happens If I Don't Take An Animal Included In A Package?
We historically have success rates over 90% on most species of plains game. However, since we do practice fair chase hunting for wild animals, nothing is guaranteed and hunters do occasionally fail to take an animal they were after. So, if you do not take one of the animals included in your package, you will not be charged the trophy fee (at time of booking) for that animal. That being said, while we will make every effort to recover all animals wounded during our hunts, any animal wounded and not found will be charged full price.
What Is A Typical Day Like On An African Safari Hunting Trip?
A normal hunting day normally begins early in the morning when the hunters wake up and eat breakfast, which consists of coffee, rusks (a hard, dry biscuit), cereal, and juice. Generally, the hunters, the PH, and the trackers leave camp around sunrise in a 4×4 hunting vehicle carrying a cooler full of drinks and snacks. Depending on the desires and physical abilities of the hunter, we may hunt on foot via tracking or walk and stalk, set up on a good vantage point and glass for animals, or hunt from a blind.
Depending on how things go, the hunters may eat lunch in the bush during a break from the hunt, or they may return to the main camp to eat. The hunt then continues until dusk, when the hunters return to camp for dinner and to prepare for the adventures of the next day!
We recently hosted a plains game hunt for a Marine veteran wounded in Iraq. The video we made of his safari does a great job of showing what the area looks like and how we conduct our hunts.
What Is The Food Like On An African Hunting Safari?
Regardless of whether you're visiting from the USA, Canada, Europe, or Asia, excellent food is really a point of emphasis for us on our South Africa hunting safaris and we take great pride in serving delicious meals prepared from the game taken on the hunt. All meals are prepared on site by our professionally trained chef and consist of a combination of authentic South African cuisine and wild game.
Meals feature lots of meat, vegetables, and fruit and are accompanied by fine South African wines specifically chosen to compliment the meal. After a hard day of hunting, you'll get a chance to relax and unwind with a sundowner and snacks around the fire pit before dinner while you rehash the day's experiences and talk about tomorrow's plans.
What Are The Accommodations Like On An Africa Hunting Safari?
Our hunters all stay in individual chalets wired with 220v electricity. Each chalet is kept in pristine condition and furnished with a bed, sink, toilet, and a shower. Our camps also feature a fully stocked bar, an outside dining area, and an outdoor fire pit so you can sit around the campfire and swap stories each evening. The camp staff will also do your laundry as necessary over the course of the hunt. To learn more details and to see photographs of the accommodations you'll stay in if you book one of our safari hunting packages, visit our plains game or cape buffalo pages.
Can I Bring A Friend/Family Member Along Who Doesn't Want To Hunt?
Sure! Our facilities in South Africa are all very comfortable and non-hunting guests are welcome in camp. A large number of our hunters bring along friends and/or family members who are not interested in hunting, but still want to enjoy seeing what Africa is like. For this reason, non-hunting guests are welcome to accompany the hunters on safari each day and we are happy to arrange a game drive, photographic safari, other wildlife viewing opportunity for them.
We can also organize other activities like hot air balloon rides, wildlife viewing, photo safaris, trips to Kruger National Park (which is a great opportunity to see other wildlife like lion and rhino), or visits to nearby tourist attractions. Contact us for pricing on these additional activities.
South Africa Hunting Itinerary
Day 1: Your Professional Hunter will meet you at O.R. Tambo International Airport in Johannesburg in the arrivals hall immediately after you clear passport control and customs. If you brought your own rifle, we will have a pre-approved rifle import permit ready and he will help you retrieve it from the police office in the airport.
You'll then head straight to camp. Depending on what time you arrive, we'll stop for breakfast/lunch/dinner or snacks as necessary during the drive. Time permitting, we'll make a quick stop at the range to check your rifle and potentially hunt that afternoon/evening.
Day 2 Through 2nd T0 Last Day: These days are completely dedicated to hunting. A normal day on one of our Africa hunting safaris normally begins early in the morning when the hunters wake up and eat breakfast, which consists of coffee, rusks (a hard, dry biscuit), cereal, and juice. Generally, the hunters and the PH leave camp around sunrise in a 4×4 vehicle carrying a cooler full of drinks and snacks.
Depending on how things go, hunters may eat lunch in the bush during a break from the hunt, or they may return to the main camp to eat. The hunt then continues until dusk, when the hunters return to the hunting lodge for dinner and to prepare for the next day!
Last Day: At the end of the hunt, you'll eat breakfast in camp and then your PH will drive you back to Johannesburg. We can also take you souvenir shopping on the way to the airport and eat lunch in the city. Your PH will assist you in checking your bags and rifle (if you brought one). He will stay with you until you successfully make it through the security checkpoint.
Included in our South Africa Hunting Safari Packages: Trophy fees for specified animals Accommodation, food, and beverages for specified number of days Exclusive use of the hunting area Services of a licensed Professional Hunter Pre-Approved firearm import service or use of one of our rifles with a reasonable quantity of ammunition Meet & Greet at airport Transportation between Johannesburg International Airport and hunting areas Reasonable quantity of alcoholic beverages Laundry service during the hunt Skinning and field preparation of trophies Delivery of trophies to a taxidermist and shipping company CITES Permit (if applicable) Baiting (if applicable)
Not Included in our South Africa Hunting Safari Packages: Gratuities for staff members Taxidermy fees Shipment of trophies Airline tickets Personal, travel, and trophy insurance International calls from cell phones or landlines
All our African safri hunting packages are in US dollars and can be upgraded with additional hunting days and additional game animals at the normal daily rates and trophy fees as listed on our price list.
For hunters that do not wish to bring their own rifles, we have scoped rifles chambered in .308 Winchester, .30-06 Springfield, .338 Winchester Magnum, .375 H&H, and .375 Ruger available for our clients to use during their African hunting safari. We provide use of the rifle and ammunition suitable for hunting plains game or Cape Buffalo as appropriate at no extra charge.
Note: we are not set up for bow hunting safaris.
REFERENCES AND TESTIMONIALS
Just send us an email and we'll send you a list of references you can contact. You can also check out some reviews and testimonials our previous hunters have posted online.
Matt A. testimonial on AfricaHunting.com
Lou T. testimonial AfricaHunting.com
Mike S. testimonial on the 24 Hour Campfire
We donated a hunt to the Send-A-Vet Foundation and hosted a Mike Stilson, who was wounded in Iraq during September 2007, on a plains game hunt in 2017. There's a great article about Big Game Hunting Adventures and how we helped sponsor Mike's hunt on Wide Open Spaces that's well worth your time to check out.
To learn more about booking an incredible African hunting adventure, simply click the "Get More Information" button below . You'll be taken to a contact form on the next page where you can enquire about availability for particular dates and ask any questions you may have about our South Africa hunting safaris.
GET MORE INFORMATION
9 William Stow St, Sasolburg, 1947, South Africa
Hunting with Dawie
As a skilled and experienced professional hunter, I am confident in providing top-notch services to those seeking an unforgettable adventure. With a range of equipment rental, transportation, meals, and lodging options available, you can trust that your needs will be met to the highest standards. As your guide, I will be with you every step of the way to ensure your safety, while also bringing my expertise to the table to facilitate a successful hunting experience. Don't hesitate to contact me now to start planning your next adventure with utmost confidence!
Professional Hunter & Outfitter
As a skilled and experienced professional hunter, I am confident in providing top-notch services to those seeking an unforgettable adventure. With a range of equipment rental, transportation, meals, and lodging options available, you can trust that your needs will be met to the highest standards. As your guide, I will be with you every step of the way to ensure your safety, while also bringing my expertise to the table to facilitate a successful hunting experience. Don't hesitate to contact me now to start planning your next adventure with utmost confidence!
Services we offer.
Videography - visual storytelling.
In the heart of every hunt lies a tale waiting to be told.
Dawie doesn't just capture a hunt; he weaves a narrative that transcends the ordinary bounds of videography. Each frame he films, each moment he documents, is a chapter in a grander saga of the chase, the environment, the thrill, and the camaraderie.
Where most see a simple hunting video, 'Hunting with Dawie' crafts an evocative journey, turning the visceral experiences of the African plains into cinematic epics. Every rustle, every heartbeat, every triumph is magnified under his lens, transforming a safari adventure into a timeless story. With Dawie, it's never just a video—it's a narrative of nature, passion, and prowess.
The Ultimate African Safari Adventure: A Thrilling Hunt for the World's Most Magnificent Wildlife.
Join our professionally guided hunting expedition for an exhilarating experience in the South African plains or mountains. With our expert guides, state-of-the-art equipment, and proven hunting strategies, you're guaranteed to have a successful hunting trip. Here are some of the benefits you can expect when you choose our services: 1. Experienced Guides: Our guides have extensive knowledge of the hunting game in South Africa and can help you identify potential target locations, set up safe hunts, and provide you with insider tips to increase your chances of success. 2. Quality Equipment: We use the latest precision hunting equipment and technology to guarantee optimal accuracy and ensure a seamless hunting experience. 3. Customized Hunting Packages: We tailor hunting packages that suit your needs, whether solo, in groups, or special hunting requests. 4. Accommodation: We can provide comfortable accommodations in the heart of the country, including meals prepared by a professional chef. 5. Licensed and Insured: Our services are officially licensed and insured to ensure your safety, and security and enjoy your hunting trip without any worries. Book with us now for an unforgettable hunting expedition!
Book your hunt now!
Are you ready for an unforgettable outdoor experience? Book a hunt now and immerse yourself in the thrill of the chase. With expert guides and top-notch gear, you'll have everything you need for a successful and rewarding hunt. Whether you're a seasoned pro or a first-timer, there's something for everyone. Don't miss out on this opportunity to get up close and personal with nature and create memories that will last a lifetime. So what are you waiting for? Book your hunt today!
Experience the Thrill of a Lifetime with Our Professional Hunter and Outfitter:
Your ultimate african hunting safari adventure awaits, introduction.
Are you ready to embark on the adventure of a lifetime? If you're a passionate hunter seeking an unforgettable experience in the heart of Africa, look no further. Welcome to Hunting with Dawie Hunting Safaris, where we specialize in providing top-notch hunting experiences that combine affordability, professionalism, and the thrill of the hunt. Whether you're a seasoned trophy hunter or a first-time visitor, Dawie, our qualified outfitter and professional hunter is here to make your African hunting safari dreams come true.
Affordable African Hunting Safaris
We understand that hunting safaris can sometimes be perceived as a costly endeavor. However, at Hunting with Dawie Hunting Safaris, we're committed to offering affordable hunting packages that don't compromise on quality. Our goal is to make your dream African hunting safari accessible to a wide range of hunters without breaking the bank. We believe that everyone should have the opportunity to experience the beauty and excitement of hunting in Africa.
African Hunting Safari Adventures
Africa is a continent renowned for its diverse landscapes, unique wildlife, and rich hunting traditions. At Hunting with Dawie Hunting Safaris, we offer a wide range of African hunting safaris, including South African hunting safaris, trophy hunting safaris, and affordable hunting safaris tailored to your preferences. Whether you're interested in plains game hunting or you're ready for the challenge of mountain hunting, we have the perfect safari for you.
Experienced Professional Hunter and Outfitter
Dawie, our professional hunter and outfitter is the backbone of our operation. We take pride in the expertise and knowledge he brings to every safari. With years of experience in the field, Dawie, our professional hunter are skilled in tracking, stalking, and ensuring a safe and ethical hunting experience. He will guide you every step of the way, making your African hunting safari not only thrilling but also educational.
Trophy Hunting Safaris
For those seeking the ultimate hunting challenge, our trophy hunting safaris are designed to deliver. Africa is home to some of the world's most coveted trophies, and we are dedicated to helping you secure your dream trophy. Whether it's a majestic kudu, a striking impala, or any other prized species, our professional hunter will assist you in your quest for the perfect trophy.
Hunting in Africa: An Unforgettable Experience
Hunting in Africa is unlike any other hunting experience in the world. The breathtaking landscapes, the adrenaline rush of the chase, and the opportunity to witness incredible wildlife in their natural habitat make it a journey you'll treasure forever. At Hunting with Dawie Hunting Safaris, we are honored to be your guide through this remarkable adventure.
Book Your African Hunting Safari Today!
Don't miss out on the chance to embark on an affordable African hunting safari of a lifetime. Whether you're interested in plains game hunting, mountain hunting, or trophy hunting, Dawie is your trusted partner for an unforgettable experience in the heart of Africa. Contact him today to learn more about his available packages and start planning your dream hunting safari. Your adventure begins here!
Hunting Packages
Trophy Fees for Animals listed in Package (below)
Accommodations at our Hunting Lodge on our South African Concession
Guided and Licensed Professional Hunter for your Hunt
Services of Trackers, Drivers and Skinners
Hunting License and Permits
Breakfast, Lunch and Dinner
Beer, Wine, Non-Alcoholic Drinks
Daily maid and laundry services
Care of your trophies to include Capping and transportation to Taxidermist for Export
Pick up/Drop off from Johannesburg (Tambo) Airport $250
Optional Day trips to Marakelle National Park or Sun City for Photo Safari
Observers may accompany for $150 per day
Additional Animals may be harvested during your Hunt
Types of Hunting Packages
5 Days Hunting for Two Hunters
(1) Blue Wildebeest, (1) Impala, (1) Blesbok for each Hunter
Guide Fees, License, Meals, Accommodations, Drinks, Care of Trophies
Not Included: Pick up/Drop off from Johannesburg (TAMBO) Airport, Airfare, Gratuities, Taxidermy
Price: $5950.00 Total - $2975 Per Hunter
(2 Hunters/1 PH)
That is less than $3000 per hunter, 3 animals each!
Days may be added for $295 per Hunter, per day and Additional game may be taken at listed trophy fees
7 Days Hunting for one Hunter
Hunt your choice (1) of the following: (Gemsbok, Waterbuck or Black Impala)
Hunt your choice (1) of the following: (Blue Wildebeest or Zebra)
Hunt your choice (1) of the following: (Impala or Blesbok)
Hunt your choice (1) of the following: (Warthog, Steenbuck or Duiker)
Price: $5200 (2 Hunters/1 PH) or $5700 (1 Hunter/1 PH)
(1) Kudu, (1) Blue Wildebeest, (1) Impala, (1) Warthog and (1) Blesbok
Price: $7450 (2 Hunters/1 PH) or $7950 (1 Hunter/1 PH)
10 Days Hunting for one Hunter
Kudu, Blue Wildebeest, Red Hartebeest, Gemsbok, Nyala, Waterbuck, Zebra, Impala, Warthog and Blesbok
Price: $15,950 (2 Hunters/1 PH) or $16,950 (1 Hunter/1 PH)
Trophy Fees for a Trophy Sable and Cape Buffalo
Price: $15,900 (1 Hunter/1 PH)
Roan Antelope may be added to this package for $7500
Species We Hunt at Africa Hunt Lodge
African Porcupine Hunts
Baboon Hunts
Black Impala Hunts
Black Springbok Hunts
Black Wildebeest Hunts
Blesbok Hunts
Blue Wildebeest Hunts
Brown Hyena Hunts
Bushbuck Limpopo Hunts
Bush Pig Hunts
Cape Buffalo Hunts
Cape Eland Hunts
Caracal Hunts
Civet Cat Hunts
Common Grey Duiker Hunts
Common Reedbuck Hunts
Copper Springbok Hunt
Crocodile Hunts
Elephant Hunts
Gemsbok Hunts
Genet Cat Hunts
Giraffe Hunts
Golden Gemsbok Hunts
Golden Wildebeest Hunts
Hippo Hunts
Impala Hunts
Jackal Hunts
Kings Wildebeest
Klipspringer Hunting
Leopard Hunts
Mountain Reedbuck Hunts
Nyala Hunts
Ostrich Hunts
Red Hartebeest Hunts
Rhinoceros Hunt
Sable Hunts
Shadow Springbok Hunting
Spotted Hyena Hunts
Springbok Hunts
Springbok Slam
Steenbuck Hunts
Tsessebe Hunts
Vervet Monkey Hunts
Warthog Hunts
Waterbuck Hunts
White Blesbok Hunts
White Flanked Impala Hunts
White Springbok Hunts
Yellow Blesbok Hunts
Zebra Hunts
Ready to start hunting?
Book your reservation today..
Plains Game Hunting in Africa – Hunt Plains Game with Nick Bowker
We have a range of African plains game animal hunting and big game trophy hunting packages for first-time hunters to Africa and repeat African hunters.
Plan your first Africa Hunting Safari. It's much more affordable than you think. Our packages are all-inclusive without any hidden costs. Read up-to-date reviews from our clients.
Our plains game hunts offer more than 30 African species. Our hunting safaris are primarily free-range. Join us for an unforgettable plains game hunting safari. See our Package and Price List .
Table of Contents
What Does the Term African Plains Game Mean?
Plains Game refers to antelope in sub-Saharan Africa. The term has context because many antelope inhabit Africa's plains and savanna areas. However, many African plains game animals like the Nyala live in dense brush.
Plains game excludes the ' Big Five' and ' Dangerous Game ' animals. The Big Five describes the most spectacular African animals. The big five include Cape or African buffalo, lion, leopard, elephant, and rhino.
The big five and a few other animals, such as crocodiles, hyenas, and hippopotamuses, are described or classified as Dangerous Game.
Plains Game includes larger species such as Eland, Kudu, Gemsbok, and Wildebeest. The term ' Big Game ' describes the larger species of plains game.
African Plains Animals
30 different plains game hunt species are available in the bedford region.
Our core African plains game animal hunting list and hunting safaris include the following species:
Cape Buffalo
Sable Antelope
Black Wildebeest
Mountain Reedbuc k
Birchell's Zebra
Blue Wildebeest
Red Hartebeest
Copper Springbok
Fallow Deer
Black Springbok
White Springbok
Black Impala
White Blesbok
Roan Antelope
Common Reedbuck
All our Plains Game Hunts
Cape buffalo plains game hunting.
Cape Buffalo is one of the most sort after African trophies. A 375-caliber rifle is the minimum legal rifle requirement for hunting a Cape buffalo. African Buffalo kill more hunters than any other species while on safari any where in Africa.
Kudu Plains Game Hunting
A truly magnificent trophy for any safari. Kudu is one of the first on any African hunter's trophy list. They have fantastic eyesight, and the apt nickname "gray ghost" is for a good reason. Kudu simply vanish into thin air at any moment.
Nyala Plains Game Hunting
A very sort after and cherished trophy and one of the most beautiful African antelope. A nyala bull stepping out from the thick bush and giving you a shot will not be forgotten. This is a must have trophy on any hunting African safari.
Sable Antelope Trophy Hunting
A jet black mature sable bull is, without a doubt, the most impressive trophy. Sable is not indigenous to the Eastern Cape but introduced. Sable is a must-have trophy for any hunter. Trophy fees have reduced substanstially.
Gemsbok Plains Game Hunt
Gemsbok males and females make for impressive trophies. Very aggressive when threatened or cornered, both sexes carry long sharp spear-like horns. Never shoot above the Gemsbok's horizontal midline.
Black Wildebeest Plains Game Hunt
These strange-looking animals occur only in South Africa. The black wildebeest was saved from extinction, with only 17 remaining animals. Black Wildebeest are now widespread and common. One extremely tough animal.
Waterbuck Plains Game Hunt
A waterbuck bull is a must for any aspiring African hunter. Its sheer size, large curved horns sweeping back and hooking forward make it a very desirable trophy. Hunting a free-range waterbuck is challenging in South Africa.
Blesbok Plains Game Hunt
Seen by many as the perfect trophy for a hunter's first plains game hunt. Blesbok is a true plains game. Can be difficult to approach. Longer shots may be required for your blesbok plains game hunting in South Africa.
Impala Plains Game Hunt
Another trophy most hunters want to take on their first African hunting safari. The smooth skin and two-tone color make for a beautiful striking trophy. Impala is also included in most plains game hunting packages in Africa.
Eland Plains Game Hunt
The largest of the spiral-horned family in Africa. The larger mature males often weigh up to one ton and can be challenging to bring down. Another inspiring trophy. Eland makes for a fantastic big game hunting.
Warthog Plains Game Hunt
Warthogs are great trophies for hunting, always with a very exciting stalk. They are now one of the most widely spread game animals across the Eastern Cape. Any plains game safari hunt should include a trophy warthog.
Springbok Plains Game Hunt
The name of this antelope comes from the Afrikaans word "spring," which means to jump. This antelope is a magnificent plains game antelope. Springbok is shot in the open plains, and stalks can be very tricky.
Red Lechwe Plains Game Hunt
Red Lechwe is a wonderful trophy with sweeping lyre horns and not abundant in South Africa. The Bedford area is fortunate to have free-ranging lechwe herds. Horns will tend to wear down with age or the tips break.
Zebra Plains Game Hunt
Plains zebra can prove very difficult in certain areas as judging stallions from mares can be very tough. Zebra are very resilient and likely will require a follow-up shot. Zebra trophy makes for beautiful flat skin.
Reedbuck Plains Game Hunt
Mountain Reedbuck will usually be found lying in the grass or under a tree. The male will likely be lying a little way off from the females. This is a great hunt and a worthwhile for any African plains game hunter.
Blue Wildebeest Trophy Hunting
Blue Wildebeest are also called the poor man's buffalo. Wildebeest can travel a few hundred yards with a heart shot. Caution when hunting Wildebeest. They can be very aggressive when wounded or cornered.
Bushbuck Trophy Hunting
In the Bedford area, bushbuck are hunted in the mountain area or along river beds in thick brush. Bushbuck will live amongst human settlements and will adapt and begin feeding at night time when hunted.
Red Hartebeest Plains Game Hunt
One of the fastest plains game species in Southern Africa. They have an excellent sense of hearing and smell but very poor sight. Be cautious of the 'humped withers, ' which can result in your shot being a little high.
Giraffe Trophy Hunting
The giraffe is the largest ruminant and the tallest mammal on the planet. The giraffes can reach 18 feet and makes for very interesting big game hunting. Hunting will be done by walk and stalk.
Steenbok Trophy Hunting
These beautiful little antelope occur widely on the plains in Africa. Only the males carry horns. A hugely underrated trophy, due to its size and few people notice them while hunting.
Fallow Deer Trophy Hunting
Fallow Deer from were introduced by the British into South Africa in the late 1800s. They are now widespread in the Eastern Cape, particularly in the Bedford region. Fallow deer can jump 6 feet.
Copper Springbok Trophy Hunting
Copper Springbok is a color phase and not a separate subspecies and form part of the four springbok color variations. Shooting all four springbok color variations is referred to as the "Springbok slam."
Black Springbok Trophy Hunting
The Black Springbok is a color phase and not a separate subspecies Forms part of the four color variations. Shooting all four springbok color variations makes for a beautiful combination wall mount.
White Springbok Trophy Hunting
White Springbok is a color phase and not a separate subspecies. They form part of the four springbok color phases. Consider the springbok slam on a plains game hunt. Springbok prices have reduced.
Black Impala Trophy Hunting
Black Impala is a color variant of the common impala. The black impala is not a sub-species. The color is all black but with the same two-tone color as the southern impala. An impressive trophy addition for the plains game hunter.
White Blesbok Trophy Hunting
The White Blesbok displays a color mutation of the blesbok and is not a recognized subspecies. Many hunters now opt to shoot both blesboks on a plains game hunt as white blesbok are now common and affordable.
Duiker Trophy Hunting
Duikers are shy, elusive creatures with a fondness for dense cover and will dive into thickets for protection. These are solitary animals and often shot opportunistically while glassing for other larger big game trophies.
Roan Antelope Trophy Hunting
After eland and kudu, the roan is Africas largest antelope. Roan is a large, tough, and tenacious animal. Roan, as with sable, is not indigenous to the Eastern Cape but has been introduced. Prices for roan have fallen significantly.
Common Reedbuck Trophy Hunting
Common Reedbuck forms part of the reedbuck family and is the largest of the family in South Africa. The reedbuck is quick and alert out of hiding. He will tend to stop and look back at his pursuer. Take your shot – his mistake.
Bushpig Trophy Hunting
Bushpig is nocturnal. Bad-tempered and hostile, the bushpig is mostly hunted after dark when he is most active. Be wary of his razor-sharp tusks. He is sometimes shot in broad daylight. A unique and interesting trophy to hunt.
Conservation & Plains Game Safaris
By the 1950s, very few wild animals were found outside parks, which resulted from overhunting, the introduction of domestic animals, and overgrazing. The domestic animals introduced diseases that devastated local wildlife, and many areas became devoid of meaningful wildlife.
The fall of apartheid and related increase in tourism and private ownership of wild animals resulted in the reintroduction of many animal species and a rapid rise in the safari and game ranching industries that now surpasses East Africa.
Game ranching in South Africa is now unique in terms of species diversity. South Africa is one of only a few countries where ownership of wildlife is vested with private landowners.
South Africa accounts for a significant portion of the continent's endangered species such as the African Wild Dog.
Over the ensuing years, an industry unique to South Africa has sprung up, occupying 20m ha (20%) of South Africa's marginal agricultural land.
Today there is almost 20 million head of game on private ranches; in comparison, there is 14 million head of cattle in South Africa.
The State, in the form of National parks and Provincial parks, conserves only 6 million ha, on which are found only about 5 to 6 million game animals.
The tremendous growth and development of the game ranching and hunted plains game industries are visible throughout South Africa. Supporting infrastructure development all over the country.
African plains animals are always on the increase. As well as the number of hectares dedicated to African Plains Game Hunting.
Our Philosophy Towards Trophy Hunting
We are conservation-oriented, owning vast numbers of established herds of wild game in their natural habitat on large land areas. This was achieved over many years of reintroducing game and conservation. Our hunts are only large free-range conservancies . We limit the number of hunting parties to twenty per year to ensure exclusive and high-quality hunting.
Nick Bowker and his family own a significant portion of the land you will be hunting on. You will have exclusive access to some of the best free-range hunting areas in South Africa, hunting African plains animals in their habitat, superior quality, and authentic experience, ensuring you the best African game trophy hunting.
10 Best South African Trophies to Hunt on a Budget
What Does the term African Plains Game Mean?
What does the Term African Dangerous Game mean?
What Does the Term African Big Game Mean?
What are the 10 best plains game trophies to hunt on a budget in Africa?
Kudu, Nyala, Waterbuck, Springbok, Blesbok, Impala, Warthog, Gemsbok, Wildebeest, Sable
Hunting Packages
Select a pre-made package or tailor make your own trip!  Oh, and don't forget to check out our limited offers and special deals
Pricing & Day Rates
Make everyday in africa worth it.
Our competitive pricing structures help you get more action and value out of less money. The exchange rate is in your favour.
Custom Packages
Tailor make your own trip.
Do you have any goals aside from hunting? Or maybe you want a very specific animal for your trophy room? We can tailor-make a package to suit your hunting goals whether it be adding photographic expeditions, spa treatments, high ticket animals – the works.
Signup to our newsletter
At ARC Hunting Safaris, we are motivated to ensure your African hunting safari will be a trip of a lifetime, whether it be bow or rifle hunting.
- About Arc
- Pricing & fees
- Contact us
Important Info
- Booking procedure
- Import Regulations
- General Information
- Taxidermy
- Documentation
Get in Touch
Woodstock Farm 198, Swartruggens, 2835, North West Province South Africa
+27 (0) 71 482 9839
Copyright © 2022 • Made with ♥ by ELO Digital Marketing
BOOK NOW | FOLLOW US ON FACEBOOK
[email protected] | CALL US: +27 82 484 1826
Enquire Now
Welcome to Stanley Pieterse Safaris
Thank you for considering Stanley Pieterse Safaris for your African Safari adventure. Growing up in the African bush, I developed a deep appreciation for nature and wildlife. Hunting has enabled me to preserve my passion by means of conservation.
Today I am honored to invite you to join in my passion. Stanley Pieterse Safaris is operated from our family owned private game reserve, Kieuw. Situated in the Limpopo Province of South Africa, a 2-hour drive from the Polokwane Airport and a 5-hour drive from O.R Tambo International Airport (Johannesburg – Gauteng).
We believe in quality rather than quantity, specializing in the hosting of individual groups at a time, providing you with a personalized service that will make you and your family feel at home. Attention to detail is key. Together with our personalized service, we also offer the services of professional hunters and well-trained guides to accompany you on your hunting safari, ensuring a successful and memorable adventure.
We specialize in customized and affordable hunting safaris, for bow and rifle hunters, from the first time to the experienced hunters as well as non-hunting observers and family groups. Our mission is to advocate sustainability through conservation of wildlife and commit ourselves to a fair chase in all our hunting ventures.
Looking forward to showing you the place we call home.
Our team of dedicated, licensed and highly experienced Professional Hunters, trackers and skinners, will guide, assist and attempt to educate you every step of the way. Together, the team has guided clients armed with rifle and bow to more than 50 species of game. You will arrive as a client and you will leave as a friend, with memories that we will all treasure forever.
Learn more...
LUXURY SAFARI LODGE
Nestled on a hill, overlooking a waterhole, frequently visited by a big variety of wildlife, our stone and thatch-roofed lodge sensibly integrates itself into the surrounding environment.
Stanley Pieterse Safaris offers a wide range of side tours and activities for you to add onto your safari with us. From spa treatments at camp, day trip tours close to our hunting areas, to longer trips to exciting places such as the Kruger National Park, Cape Town and Victoria Falls in Zimbabwe.
Testimonials
This is the best hunt I have been on in my life and the staff was great and the experience was once in a lifetime definitely would come back. The food was really delicious and it was cool to see all the species.
Best place hands down! You won't find another place where you are treated like family and Stanley and his crew will make sure to put you where you need to be.
Mike and I had an outstanding safari with Stanley and Pieter. Great hunting and wonderful accommodations. Very professionally run camp. They all made us feel welcome.
Hands down a 5 star experience! Stanley and his staff made this an exceptional trip! The experience and memories we have will long be embedded! The quality of the hunt especially for a 13 year old was amazing!
Stanley and his staff showed us an incredible time while there. Everyone was so kind and attentive. His land is absolutely stunning and the camp is breathtaking. More than I could have imagined. My husband and I had never hunted before and won the trip at an auction at a ministry banquet. We had a great time and can't wait to come back!
Stunning. As a wife traveling with a group we had a fantastic time. Extremely kind people, beautiful property, seclusive resort. We will be back! Thank you for your hospitality!
I never knew just how amazing hunting the African bush would be and then I found Stanley Pieterse Safaris and I am hooked!! I want to come back every year for the rest of my life now! Amazing food and accommodations and animals galore! Every detail was taken care of and the staff is so amazing. Best trip ever!!!
We spent 10 days with Stanley, Seugnet and our PH Pieter last month hunting & touring Kruger. The accommodations, staff and common areas were first class, food was excellent and we saw some amazing animals. I would go back in a minute! Can't imagine a better South-African experience and made life-long friends. Will definitely be returning.
Had such a great adventure with my boys at Stanley Pieterse Safaris. My third trip with him and am already planning my return trip! Five star accommodations and top notch PH's and lodge staff!!
Hands down there is no other place to go in Africa, 5 starts all around. The accommodations and professional hunting guides exceeded all expectations.
Stanley and Seugnet are great people to hang out with around the campfire. We truly did show up as clients and leave as friends. Rhonda and I will definitely be returning to SP Safaris as soon as we can. I highly recommend them to anyone looking to take their dream trip to Africa.
Endorsements
CRAIG BODDINGTON ENDORSED OUTFITTER
We are proud to announce that we are a Craig Boddington Endorsed Outfitter.
Accommodation
Click on the photo above to enlarge
African Hunting Safari Packages
These packages are designed to give you the best value for money and that dream African Hunting Experience in a Malaria free zone of South Africa.
These packages have no extra charges unless otherwise stated and are charged per person. Any additional animals or days will be discounted at 10% of the normal listed African Hunting Prices per Species.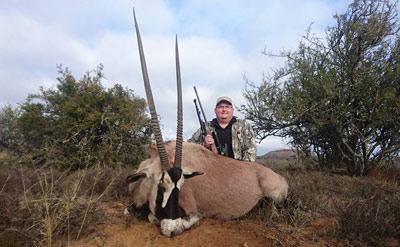 2024 African Hunt Limited Special Offer
10 full hunting days.
This special offer is a hunt for two hunters to share. 10 full days hunting, all accommodation, meals, rifle hire and ammunition included. (Find out more) . Only two packages are available for 2024. Limited time offer - Booking must be confirmed in October to November 2023.
1 x Kudu trophy
1 x Blue Wildebeest trophy
1 x Gemsbuck trophy
1 x Blesbuck trophy
1 x Impala trophy
1 x Warthog trophy
1 x Springbuck trophy
1 x Warthog cull
1 x Springbuck cull
1 x Blesbuck cull
1 x Impala cull
1 x Ostrich cull
Any extra animals and days can be added at less 10% on list price.
Save $ --> What's included?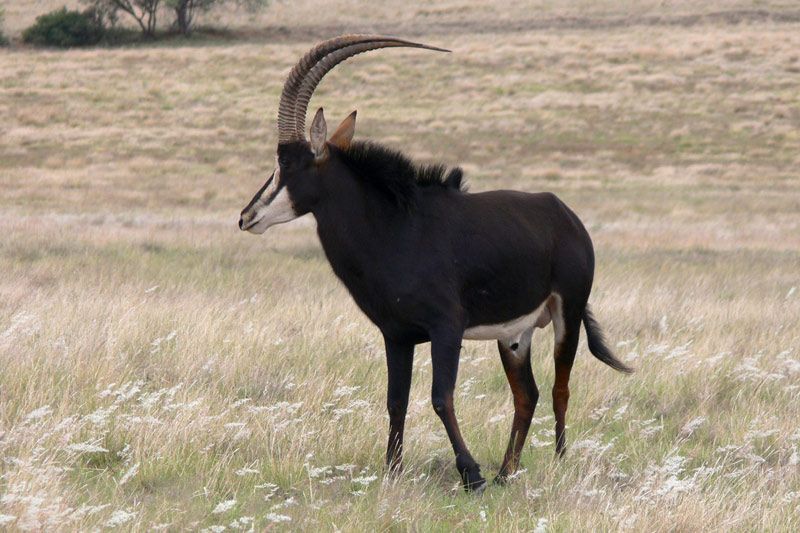 African Icons Package
9 full hunting days.
1 x Cape Buffalo trophy
1 x Sable trophy
1 x Roan trophy
Any extra animals and days can be added at less 15% on list price.
Royal Package
7 full hunting days.
1 x Golden Wildebeest trophy
1 x Golden Oryx (Gemsbuck) trophy
1 x Black Impala trophy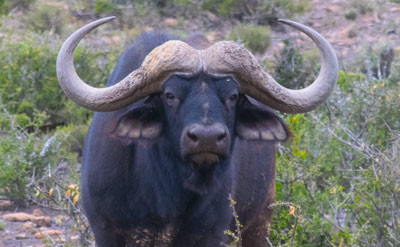 Cape Buffalo Hunting Package
5 full hunting days.
1 x Hard Boss Cape Buffalo trophy
Any extra animals and days can be added at less 20% on list price.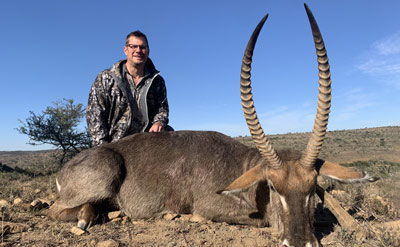 African Hunt Special 1
1 x Cape Kudu trophy
1 x Waterbuck trophy
1 x Nyala trophy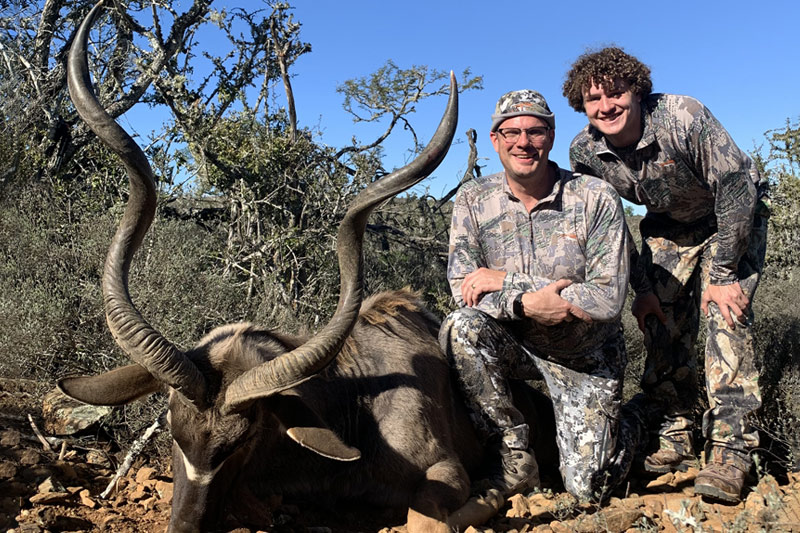 African Hunt Special 2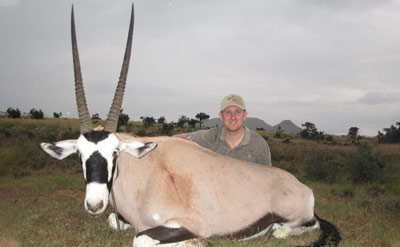 African Hunt Special 3
6 full hunting days.
1 x Cape Kudu or Gemsbuck trophy
1 x Blesbuck or Springbuck or Impala trophy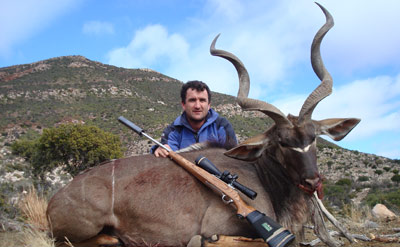 African Hunt Special 4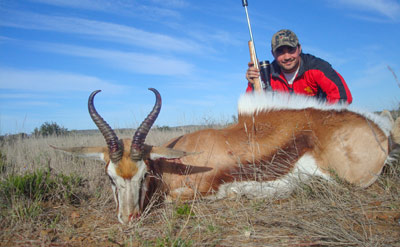 Springbuck Grand Slam
4 full hunting days.
1 x Common Springbuck trophy
1 x White Springbuck trophy
1 x Black Springbuck trophy
1 x Copper Springbuck trophy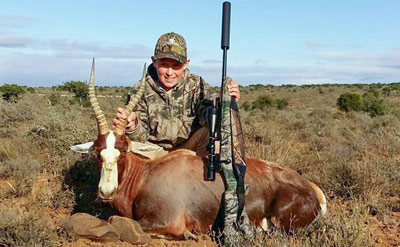 Impala/Blesbuck Hunt
1 x Common Impala trophy
1 x Common Blesbuck trophy
1 x White Blesbuck trophy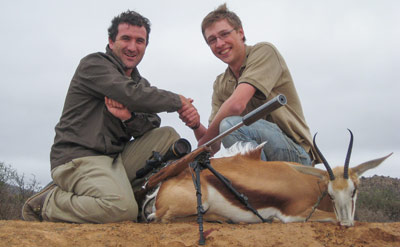 5 x Springbuck cull
5 x Blesbuck cull
5 x Kudu cull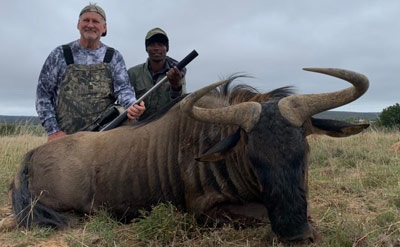 Wildebeest Slam
1 x Black Wildebeest Trophy
1 x Blue Wildebeest Trophy
1 x Golden Wildebeest Trophy
Definition of a Cull Animal
This is a non-trophy hunt. Animals which are not of trophy quality or have no trophy potential. Also when there is an excess of a specific species and the number need to be reduced. These are male and female animals.
Definition of a Trophy Animal
These are male animals which represent the Species. The trophy quality is mainly determined by conditions, i.e. Droughts, high Rainfall. These animals do not specifically make the Rowland Ward Book for trophies but none the less represents the specific species.
Definition of a Driven Hunt
Usually accompanying the cull hunt. Hunters are put out in specific strategic positions in the direction where the animals are anticipated to move. Once hunters are put into position the animals are moved either by horseback, pick-up or foot.
Definition of a Fair Chase or Walk and Stalk Hunt
Mainly accompanying the trophy hunt, animals are spotted and a plan is put in place to get into a preferable shooting position/distance by foot, for the hunter to make a safe and confident kill shot. This method can take hours to execute but the rewards are definitely worth it.
All the above hunting packages include:
1 on 1 services of a professional hunter and skinner/tracker.
Rifle hire and ammunition.
Pick up and drop off at Port Elizabeth Airport.
Daily rates, accommodation , meals, refreshments and laundry.
Field preparation of trophies and transport to taxidermy.
Hunting licenses
All land transportation, vehicles and fuel (hunting vehicles).
All the above hunting packages DO NOT include:
Taxidermy fees.
Dip and pack of trophies (for taxidermy).
Extra excursions for non-hunting observers.
Gratuities for professional hunter, tracker and camp staff.
Subscribe for Special Offers and our latest Hunting News
1-866-438-8677
1-888-360-2392
1-800-619-441
0800-404-9451
Affordable Safari Packages
Experiences
Tours & Safaris
Affordable African Safari Packages
A safari is one of the most exciting and memorable holidays you'll ever undertake. It's a life-changing experience that's on most travellers' bucket lists. But cheap African safaris are unfortunately tough to find – see our comprehensive guide on African safari costs .
Our affordable African safari tours and packages have been designed with the aim of delivering genuine, value-for-money safari experiences in the continent's most iconic destinations – see our recommended safaris below.
Authentic itineraries in Kenya or Tanzania are available in our range of affordable African safaris. And with destinations like the Masai Mara, Serengeti and Ngorongoro Crater included on our tours, you won't miss out on any of East Africa's top experiences either.
Affordability is also the name of the game with our Botswana, Namibia and South Africa safari packages. Our best-value itineraries enable you to experience some of Southern Africa's top game viewing and most dramatic scenery – but for far less than you thought. We've pared down the luxury element, but with classic big game destinations such as Botswana's Okavango Delta and South Africa's Kruger National Park plus must-visit Cape Town and Victoria Falls, you won't even miss it.
Tips on How to Book an Affordable African Safari
1. Stay Longer in One Place
Internal flights in Africa can get pricey, so choosing just one park or game reserve to spend your entire vacation in is a great way to cut down on domestic flights and road transfers. Make your decision based on what you want to see and do on your safari. If you want to see the Big 5, then opt for the Kruger or Zimbabwe's Hwange National Park. If you're set on witnessing the Great Wildebeest Migration, then head for the Masai Mara between about July and November, or the Serengeti around December to July.
2. Choose the Right Destination
Choosing the destination that best suits your budget is vital when booking an affordable African safari. While East Africa is synonymous with safari, a trip to countries such as Kenya and Tanzania can be an expensive holiday because of factors like high national park fees and vast distances to cover between destinations.
While Botswana and Zambia can work out to be a more affordable African safari compared to East Africa, some destinations like the Okavango Delta are rather remote and only accessed via charter plane – which will increase your trip expenses.
The most affordable African safari destinations are those that are accessible, offer plenty of choice when it comes to game reserves, and charge fees in local currencies rather than US dollar. With favourable exchange rates and fantastic infrastructure for self-drive holidays and camping trips, South Africa and Namibia are more geared for budget African safaris. Zimbabwe is another destination that offers great value for money, thanks to low accommodation, food and transport costs.
3. Use a Local Safari Operator
Booking your trip with a reputable safari company that's based in Africa not only offers you better rates, but it also means your travel agent can offer a thoughtfully curated list of specific suppliers that are trusted. Furthermore, you'll have professional support 24/7 on the ground – not at a call centre in another time zone!
4. Consider a Self-Drive Holiday
If you're an independent traveller or perhaps an adventurous family, then a self-drive holiday will offer you an affordable African safari experience. Renting vehicles in countries like South Africa and Namibia are straightforward and offer excellent infrastructure, good road networks and safari parks.
5. Compromise on Luxury
Compromising on the level of luxury at your accommodation can reduce your costs drastically. Choosing to stay at a tented camp rather than a luxury safari lodge is not only an authentic and affordable African safari option, but it also offers you the romance of sleeping under canvas in the African bush. It also doesn't mean you have to rough it either – most tented safari camps have amenities like flush toilets, warm showers, comfortable beds and even swimming pools.
6. Travel During Low / Green Season
Safari's low season usually coincides with Africa's rainy season. Prices for safari tours and accommodation are low during this time of year – usually from about November to April, depending on the destination.
But budget African safaris are not the only incentive for traveling during the low or Green Season . The rains transform the African bush into lush, emerald landscapes that deliver breath-taking photography conditions. Plus, there are far fewer tourist crowds in the national parks and game reserves.
Ready to Plan an Affordable African Safari?
Browse our selection of affordable African safaris below, or get in touch with one of our Africa Safari Experts to help tailor-make the best itinerary for you:
Our Affordable African Safari Tours:
Best-priced kenya mara & lake nakuru (private overland).
From $2,240 per person sharing
Destinations visited:
Namibia Family Self-Drive
7-day best-priced tanzania safari (group scheduled 4x4).
From $2,670 per person sharing
Lake Manyara
Ngorongoro Crater
9 Day Family Cape Town, Winelands & Kruger
Cape Winelands
Kruger Private Reserves
South Africa
Adventurer Uganda's Fly-In Gorilla Trek
From $3,815 per person sharing
Botswana's Chobe & Delta
Chobe National Park
Chobe River
Moremi Game Reserve
Okavango Delta
10-Day Best-Priced Cape Town, Kruger & Vic Falls
From $3,590 per person sharing
Kruger National Park
Victoria Falls
Zimbabwe's Hwange & Mana Pools Safari
Hwange National Park
Mana Pools National Park
MERCHANDISE STORE
USA SHOW SCHEDULE
CUSTOMISE SAFARI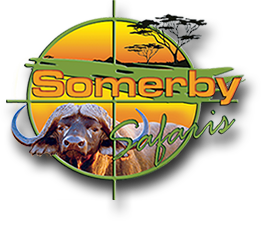 Best of Africa Hunting Package
Best of africa hunting package @ $8950 - package overview.
Somerby Safaris carefully selected and compiled African hunting packages that consists of Africa's most popular plains game species, giving the hunter the ideal opportunity to experience the best of what Africa has to offer. All packages can be altered according to your needs.
Hunting Duration :
Daily Rates & Taxes included :
Trophy Fees Include :
10 day all-inclusive package includes:
Departure / Return Point :
Best of Africa Hunting Package @ $8950 - Package Includes & Exclude
Hunting Packages Include :
15% Government tax
Trophy fees for the animals mentioned in the package - taken, wounded or lost
Daily fees for the amount of days specified, which include:
Transfers to and from Johannesburg Airport
Service of a Professional hunter and use of hunting vehicle
Accommodation, full catering, and daily laundry service
Local liquor in moderation
Field preparation of trophies and delivery to shipping agent.
Hunting Packages Exclude :
Any species not specified in the package or additional animals
Dipping, packing and shipping of trophies
Accommodation before or after contracted safari period – Arrival day fee.
All air fare
Gratuities and personal expenses, phone calls.
Terms & Conditions:
A deposit will be required to confirm your booking, payable in cash or wire transfer. 50% of your total estimated safari cost is to be paid 2 weeks prior to arrival.
The balance is payable upon completion of the safari in cash or by wire transfer.
Please enquire about our cancellation policy.
All prices may be subject to change, due to fluctuations in Exchange rates; prospective clients will be notified in advance.
All clients are to sign the safari contract and indemnity waiver.
Best of Africa Hunting Package - Gallery
View full gallery on our species pages
Best of Africa Hunting Package @ $8950 - Hunting Areas & Safari Lodges
Hunting areas in the limpopo province, hunting in the free state, hunting near kruger national park, hunting in zimbabwe.
Drom, and his dedicated staff of five full time Professional Hunters operate on eleven exclusive hunting concessions within the nine provinces of South Africa and in Zimbabwe for the hunting of dangerous game. In each camp you will be transported to another time and treated as royalty in luxurious comfort. From beginning to end all your needs are attended to in careful and attentive fashion. Each area is uniquely different from the other in topography and vegetation, thus different species are more prevalent in certain parts of the country. We constantly strive to acquire new concessions to continue to ensure the top trophy quality we have achieved the past 10 years. We manage our areas well by not over hunting them and resting them rotationally. We have a good relationship with the landowners in our areas and can hunt on several other properties around our land and concessions if we need to. We always go the extra mile to make sure our hunters get the trophies they are looking for. 
Click the icons on the Google map below for more information and links to the various areas.
Best of Africa Hunting Package - Enquire
Somerby Safaris team is ready to assist to plan your dream African hunting safari! We will make sure that your African safari experience is the most exciting adventure and that it will remain etched in your memory books for life! Please provide us with the following information and then we will get back to you within 24 hours!
Somerby Safaris will not share your personal information with any third-party organisations.
Add-on Tours
Add any of our exciting add-on tours to this hunt and get it at a special discounted rate.
3 day / 2 night luxury tour to the magnificent Victoria Falls
$1850 per person sharing, view trip itinerary, 3 day / 2 night standard tour to the beautiful city of cape town., $2000 per person sharing, 3 day / 2 night standard tour to the world-renowned kruger national park, $1350 per person sharing, read our reviews.
Somerby Safaris provides excellence and is at the top of their field. From arrival to departure Somerby Safaris is driven to be the best!
I have been laying over in cities all over the world for more than 30 years and have had some really great times. But I have 4 words to describe my short time with Somerby Safaris, BEST LAY OVER EVER!!!!!
Have hunted Africa 6 times – First 5 with other outfitters and first one with one with Somerby; 6th Safari beats the first 5, Somerby is the best!
Absolutely one of the best hunting experiences of my life. For anyone looking to book a serious African safari, do not hesitate to contact Somerby!
It's not just the doing of a thing, but how one does a thing that at the dusk of memory takes one back to the sharp moment of action and then a whiskey and a fire shared with a trusted PH ... that is the true and the beautiful essence of "Safari," at least for me.
Somerby is a wonderful professional organization to work with, hunt with and just know. Booking your first overseas hunt is a huge decision but you can rest assured that Somerby has all the angles covered before during and after the hunt.
Our hunting experience with Somerby created memories and trophies we will cherish for years. Somerby is second to none. Don't wait, don't think twice - Book NOW!
I have hunted with other hunting outfitters in the US, and Canada, none have compared to Somerby!
As my group and I were on our way back home we were already planning for the trip back to Somerby safari
This was without a doubt, the best hunting trip we have taken. We have been taking hunting trips all over the US and Canada for the last 30 years. This trip topped them All. Somerby's far exceed our expectations and we are already planning our return. If you have ever considered an African Safari, call Somerby's you will be happy you did.
Somerby Safaris is first class all the way! I will be back to Africa and Somerby Safaris is the only Safari for me! Hunting with Somerby Safaris was the best trip of my life! All I can think about is going back! - Thank you, Somerby, for a wonderful Safari!
If you are looking for an outfitter that doesn't treat you like a client but a friend, look no further.
VIEW ALL REVIEWS
Hunting Packages
Africa Big Five Hunting Package
Dangerous Game Hunting Packages
Plains Game Hunting Package
Family and Couples Hunting Packages
Hunters Information
Hunting Areas and Lodges South Africa
Non Hunting Activities
Hunting Safari Information South Africa
South African Hunting Safaris – Rifles
Price List & Daily Rates
USA Annual Tour Show Schedule
About Somerby Safaris
Why book with Somerby Safaris?
Read our Hunting Reviews
The Somerby Team
Contact Us:
Drom & Sune Beukes
Drom: +27 72 118 4800
Sune: 011 27 79 873 5154
Office: 011 27 82 207 7576
USA: 1-469-559-2669
(Cell – Jan & Feb only)
USA: 815-361-9079 (Fax)
Price list 2023
Subscribe to Somerby Safaris Newsletter
Schedule a zoom meeting.

Best of Africa Hunting Package | Resources
© all rights reserved somerby safaris.

The Budget Savvy Travelers
BREAKING FREE WITHOUT BREAKING THE BUDGET
Home » 5 Best Affordable African Safari Options in 2024
5 Best Affordable African Safari Options in 2024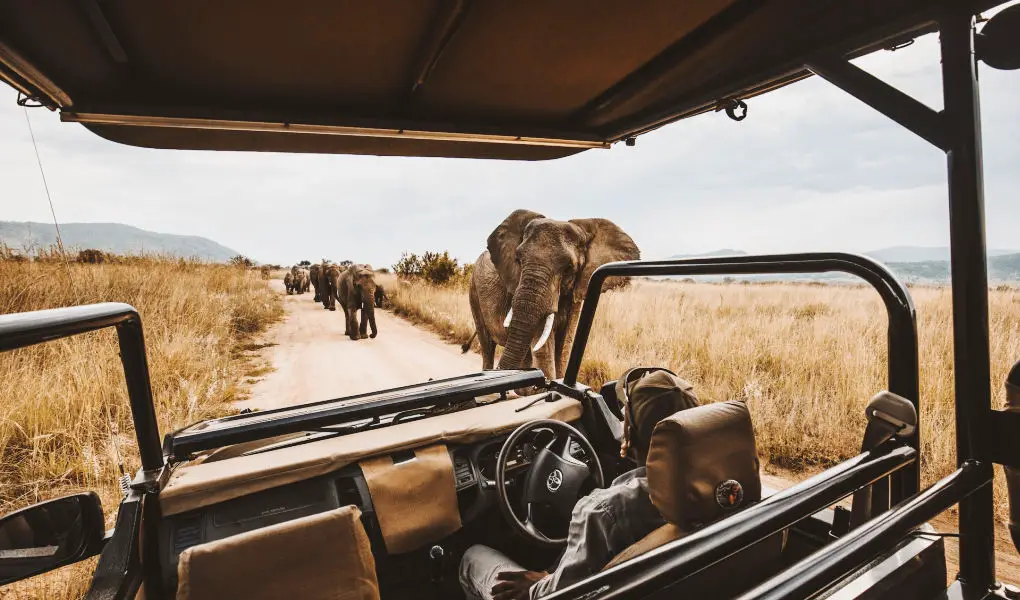 Just about everyone thinking about going on an affordable African safari is left in sticker shock—especially after getting quoted a ridiculous price from an online travel agency. For most of us, going on safari in Africa is not possible, and grossly exceeds the notion of a budget vacation.
No worries. Below are some tips and tricks to keep expenses down to make your dream a reality.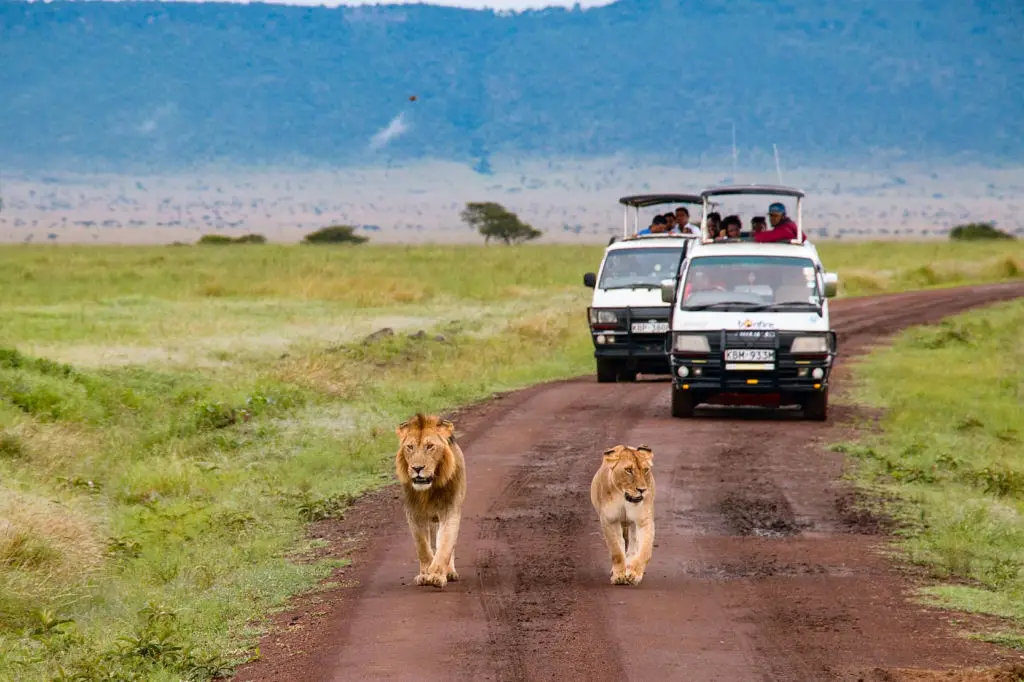 Generally, with just about every destination on the planet, there are always ways to do it cheaply. Unfortunately, going "cheap" in Southern and Eastern Africa may lead to your entire trip being left in ruin.
Use this automated quiz tool to get a quick quote on an African safari.
Beyond simply being disappointed and uncomfortable, being frugal can lead to becoming ill and exposing yourself to personal security risks. Simply put, in Africa, you get exactly what you pay for—no more and no less.
FIVE BEST AFFORDABLE AFRICAN SAFARIS IN 2024
Select a lodge or scroll down to view all.
1. Arathusa Safari Lodge – Sabi Sands Private Game Reserve 2. Ewanjan Tented Camp – Serengeti National Park 3. Mara Intrepids Tented Camp – Masai Mara National Reserve 4. Camp Moremi – Moremi Game Reserve 5. Chameleon Hill Forest Lodge – Bwindi Impenetrable National Park
Bucket list destination.
Going on an affordable African safari is on so many travelers' bucket lists, and it's easy to see why. There is no other experience like it on the planet. Moreover, while expensive, we've never heard of anyone regretting their trip.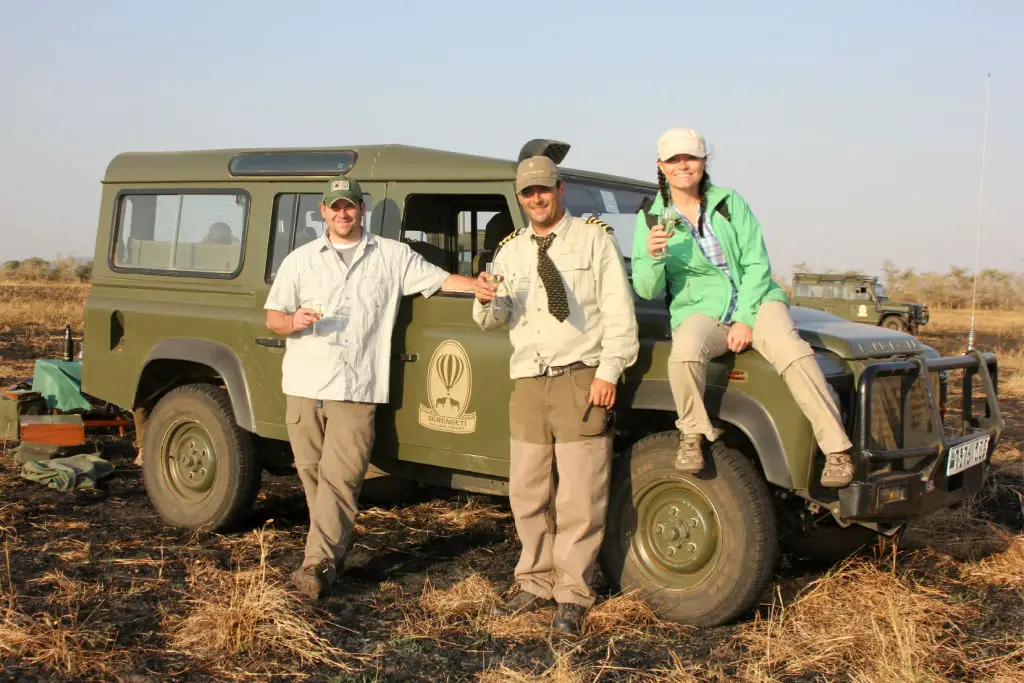 Typically, travelers come back from Africa with a different perspective of the world and their place in it. Whether it's witnessing extreme poverty, the kindness of the people, or a leopard killing the most darling steenbok, there is no way to avoid feeling more appreciative of everything you have in life—and that is what travel is all about, cultivating priceless experiences.
When you're ready to book your flight, follow these three easy steps to get the best price.
Of course, this spiritual journey doesn't come cheap—but dream destinations tend to be this way. When it comes to cost, going on an affordable African safari is up there with exploring the Poles or cruising the Galapagos Islands . For example, many are surprised to find out that the French-speaking country of the Republic of the Congo has recently been ranked as the most expensive travel destination on the planet.
Why is visiting the Republic of the Congo so expensive? It's because it's one of the few places in the world to go gorilla trekking .
We use this budget-savvy travel health insurance to protect our trips – get a quick quote .
For example, the daily permit to seek out the gorillas is about USD 500 per person. Of course, the Congo rainforest offers extremely limited accommodation options, along with costly transportation and food expenses. Taxes and fees paid to the government and regional entities also add significant overhead.
Reducing the Cost of a Safari in 2024
We've written extensively on the best safari we've ever taken in South Africa and how it's not worth cutting corners financially when planning the expedition. Nevertheless, there are several ways to decrease the overall cost of the trip to make it a more affordable African safari.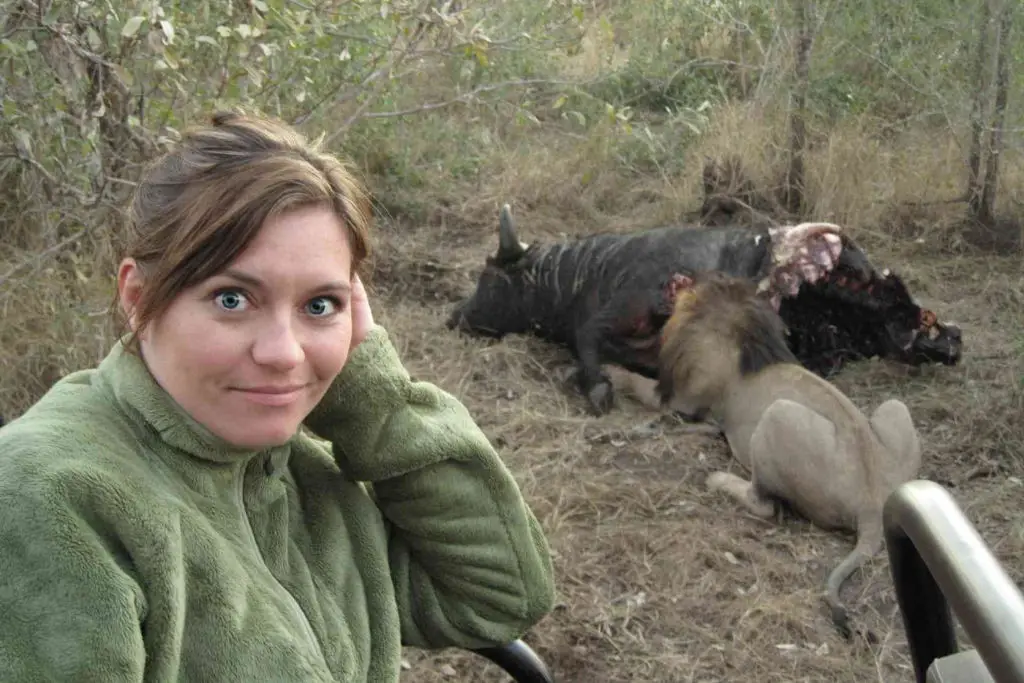 Booking Yourself vs. Using Go2Africa
For our vacations to Africa, we've used Go2Africa to assist in the planning and arrangements. After tons of research, we concluded that even if we booked everything on our own it would cost more than having someone else do it. Also, beyond the cost, it was extremely beneficial to have someone on the ground to assist while visiting Africa.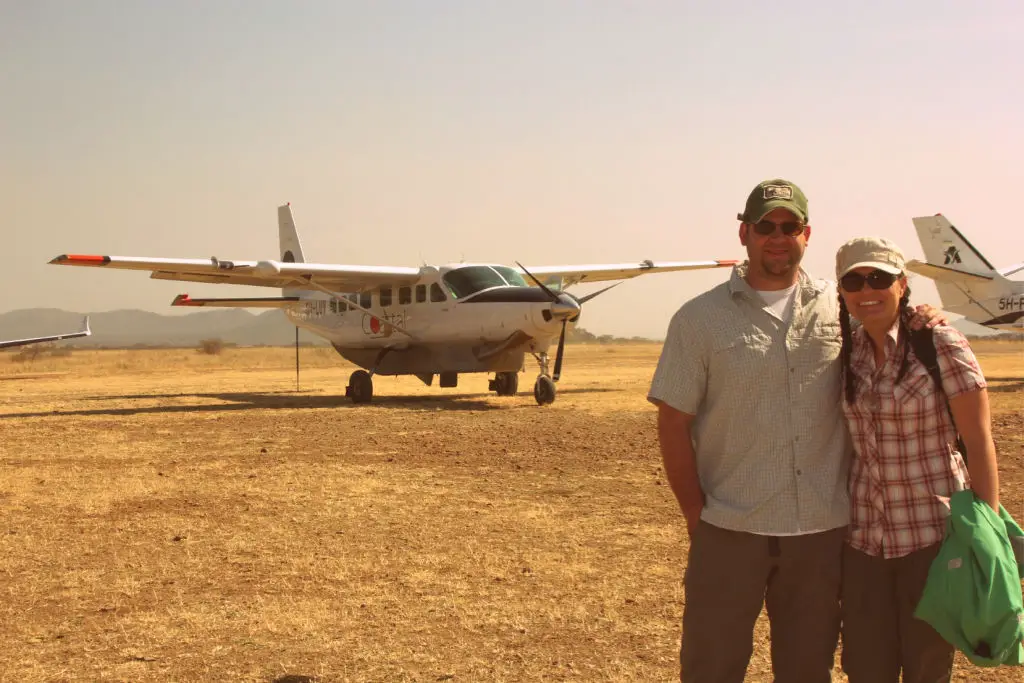 Here are three good reasons why we book with outfitters like Go2Africa:
Customization : Instead of getting stuck with a one-click fixed itinerary, Go2Africa can customize the trip to fit your budget and interests.
Expertise : Go2Africa will make the vacation as private and exclusive as you desire.
Affordability : Most of the time, it's cheaper to go through outfitters like Go2Africa than to book everything individually yourself. For example, it's pretty much impossible to book transfers, small aircraft, lodging, and game drives yourself without paying through the roof, let alone making a logistical error. For instance, if you make reservations yourself, and one aspect of the trip gets delayed it may put your entire vacation in jeopardy, whereas Go2Africa can make immediate corrections to keep your vacation on schedule.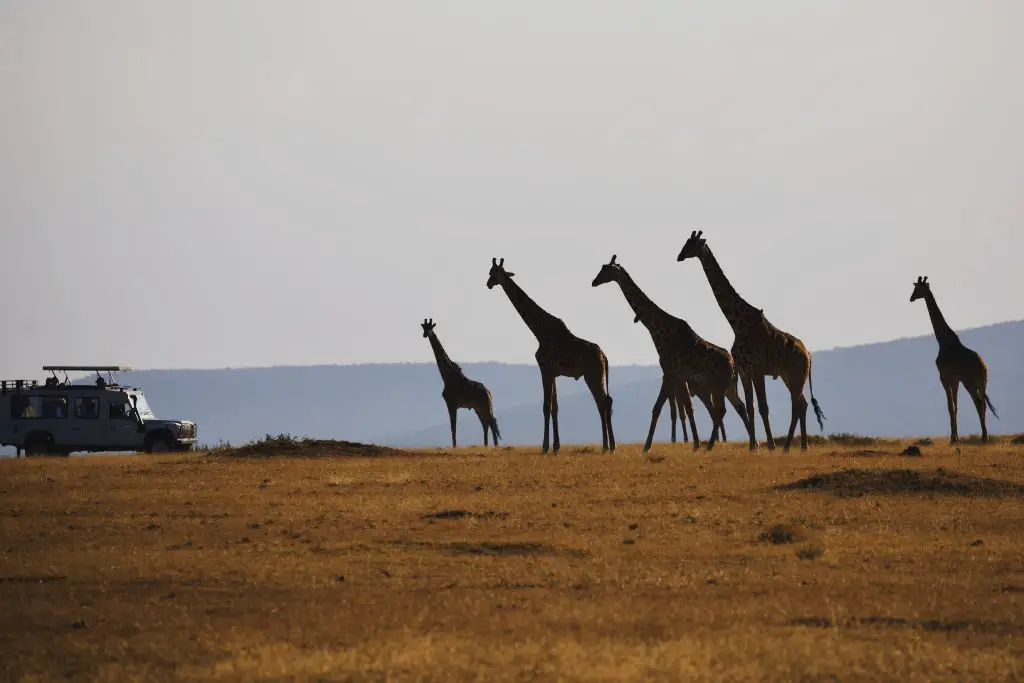 Two Terrible Options for an Affordable African Safari
Not spending enough money on a proper safari lodge is the greatest mistake visitors to Africa will make. Previously, we've written about the obstacles other bloggers faced when trying to go cheap in Africa.
Don't Do This ⇓
Typically, to save money, safari-goers will choose one of these two inexpensive options, none of which we would recommend:
African overland tour : Travel through Africa on a modified truck/bus with a group over many weeks. Passengers assist with cooking, cleaning, and setting up tents each evening. Unfortunately, this is one of the cheapest and most uncomfortable ways to go on an affordable African safari.
Self-driving game drive : Essentially, visitors rent a vehicle and drive through the national parks and do game drives themselves.
Why are these two options so bad?
While cheap, the African overland tour takes place on a big slow loud bumpy truck/bus. Its size, speed, and comfort level greatly limit the experience for the safari-goer. For example, many people complain that they're motion sick for days or even weeks on end because of the bumpy roads.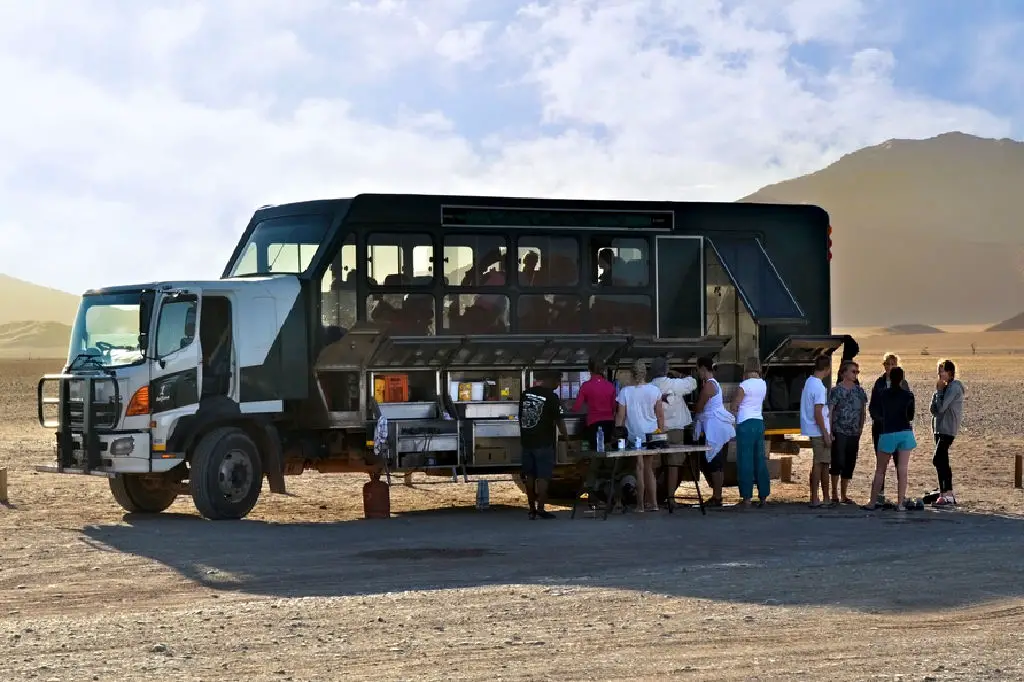 The self-driving game drive option, on the other hand, has many more negatives than positives. While visitors may have more freedom to explore as they deem fit, there are also many considerable disadvantages, including:
Missing out on an expert guide to spot animals
Staying on the designated roads with no ability to explore the bush
Keeping the vehicle and passengers safe (e.g., flat tire)
Never experiencing the safari experience
Also, in certain situations, it may cost more to self-drive than to hire a guide or stay at a safari lodge. For instance, self-driving visitors will still have to pay transit fees, park fees, accommodation fees, car rental fees, and fuel fees.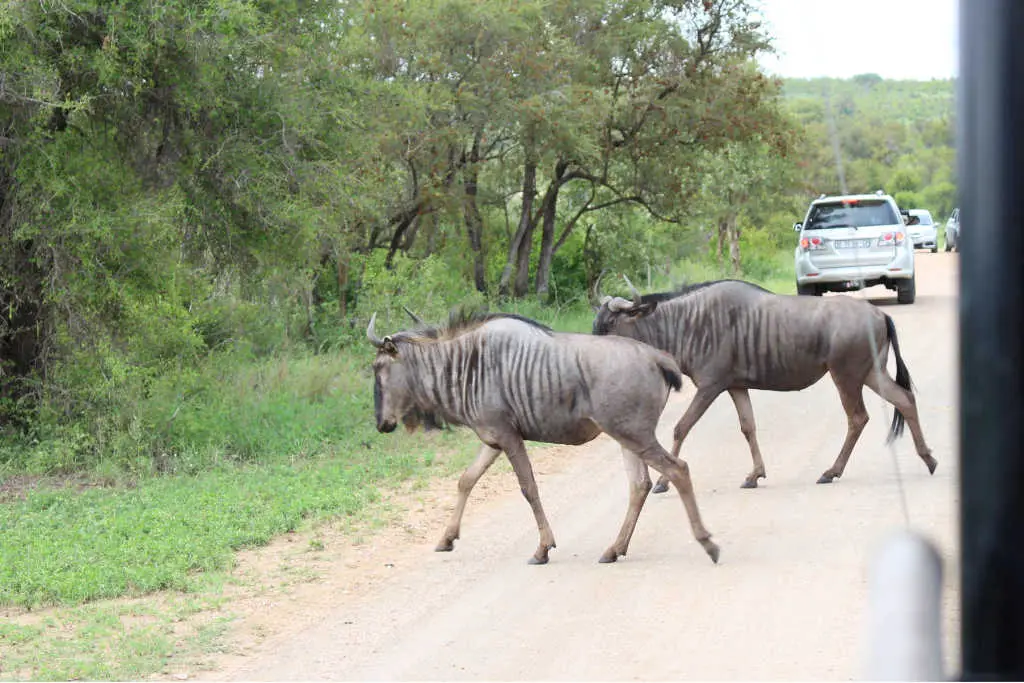 Probably, the best way to envision a self-driving game drive in Africa is to compare it to driving through Yellowstone National Park . However, a significant difference is that in Africa, passengers are not allowed to exit their vehicles, except at specifically identified camps.
Don't confuse terminology. The term safari is not synonymous with the notion of a game drive. A safari is considered one's overall journey with the entire experience summed up in one word. On the other hand, a game drive describes the time one spends tracking, spotting, and viewing wildlife, typically in an open safari vehicle such as a modified Land Rover or Land Cruiser. – Harry
When you compare both an overland tour and a self-driving tour to the five affordable African safari options below, you'll see how lame the more affordable options are.
National Park vs. Private Game Reserve vs. Conservancy
Generally, a safari in Africa will be held in one of three parks, each with its own set of safari rules. They include:
National parks
Private game reserves
Conservancies
It's important to know the difference between the three types of parks because it determines how the best affordable African safari options are chosen. The most significant differences are described below.
National Parks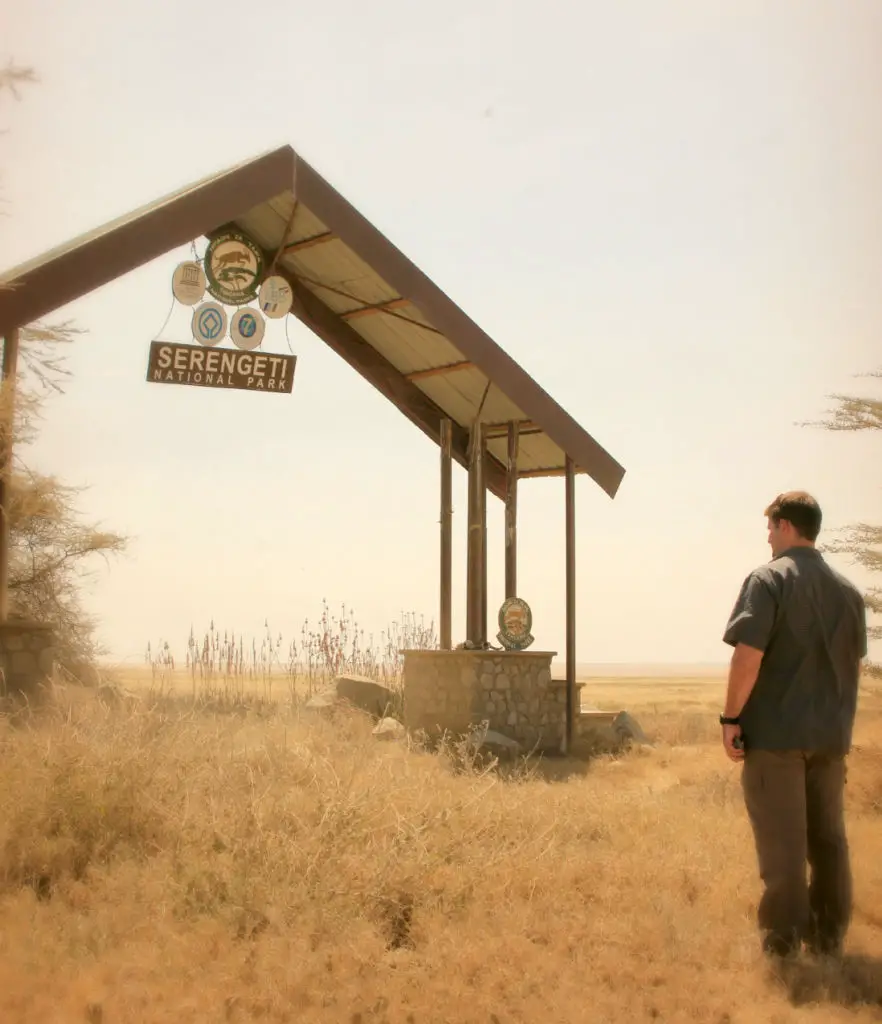 National parks and national game reserves like Serengeti, Kruger , and Masai Mara are famous for their abundant wildlife. They're also renowned for their strict rules, generally forbidding:
Guided walks
Getting out of vehicles (except in designated areas)
Night game drives
Off-roading
Limits on the number of vehicles at animal sightings
If any of the above restrictions impair your vision of a great safari then you'll want to stay on a private game reserve or conservancy. For example, for us, off-roading and night game drives are the highlights of a great safari—nocturnal animals like lions and hyenas are most active at night.
Private Game Reserves
Unlike national parks, private game reserves have the fewest rules because the property is owned privately. In other words, it's not open to the public including self-driving tourists or tour buses. Also, private game reserves are typically adjoined to a nearby national park and wildlife is free to roam between the two properties.
With landowners being the official adjudicators, guides are given more freedom to track wildlife. For example, most lodges will feature guided walks, night game drives, and off-roading.
Finally, private game reserves will have significantly less traffic than national parks. As a result, guests can enjoy animals in a less crowded and more natural environment.
Concessions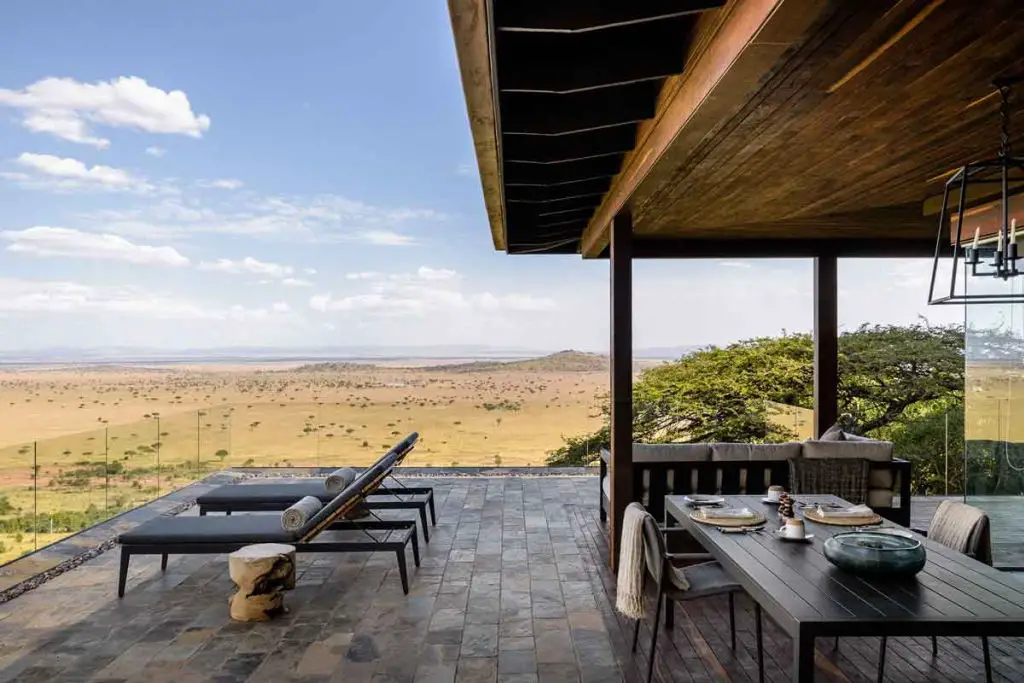 Similar to private game reserves, concessions are areas of land either in a national park or nearby that have been leased for private use. As a result, they benefit from operating under less strict rules than the national park.
Like private game reserves, conservancies are private. However, the main difference is that conservancies typically have local tribes that live on the property. Moreover, conservancy fees help to improve locals' lives by reinvesting funds in the community.
Five Affordable African Safari Options
The five affordable African safari options below offer great value, and are by no means "cheap." However, they offer everything one would want out of an African safari but at a much lower price (when compared to the typical luxurious African lodge).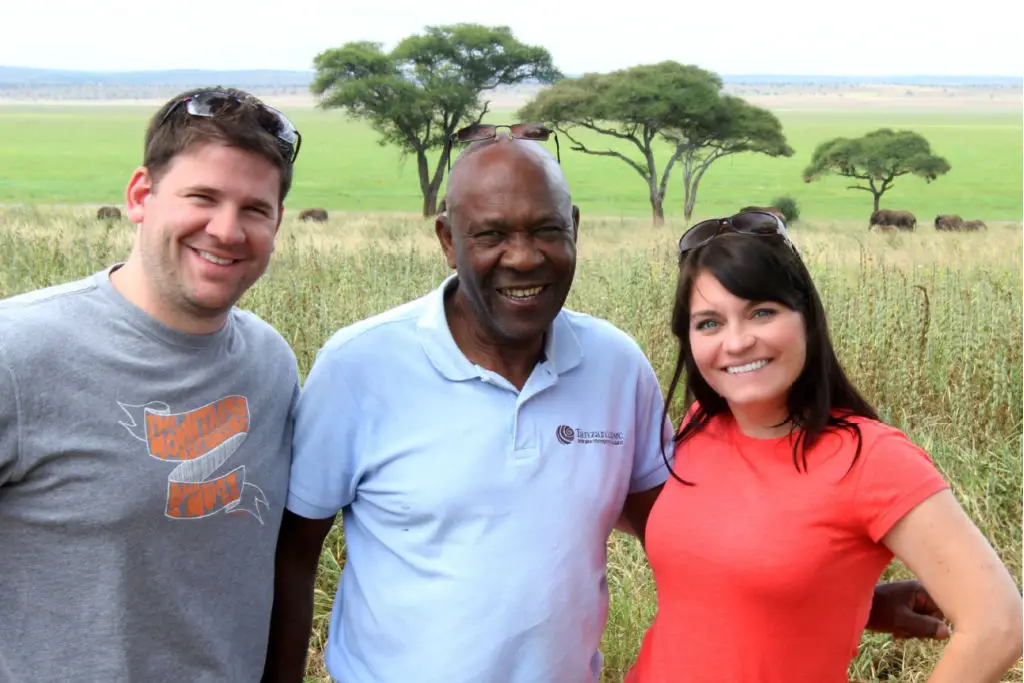 The resorts listed below all provide guests with a five-star experience at a three-star rate. At first glance, prices may seem high but they include accommodation, full board with great food and drinks, up to three safaris per day, and excursions like guided walks with armed field guides.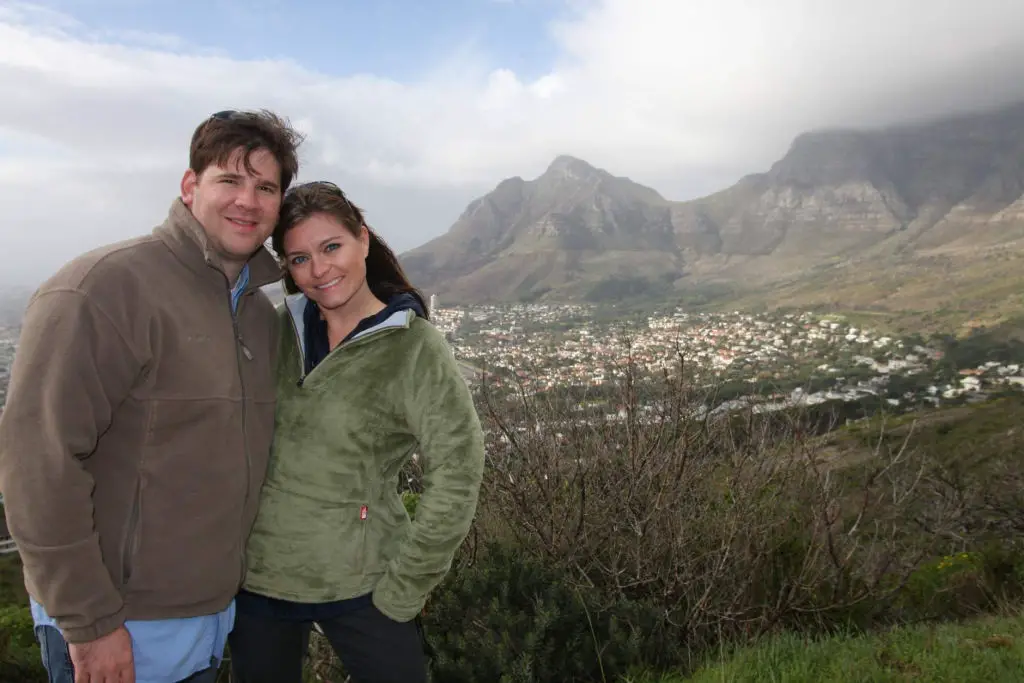 Finally, it's worth mentioning that a vacation to Africa will usually include other sights and attractions such as Cape Town and Victoria Falls . Therefore, when considering the price of a safari lodge, many times two or three nights is sufficient.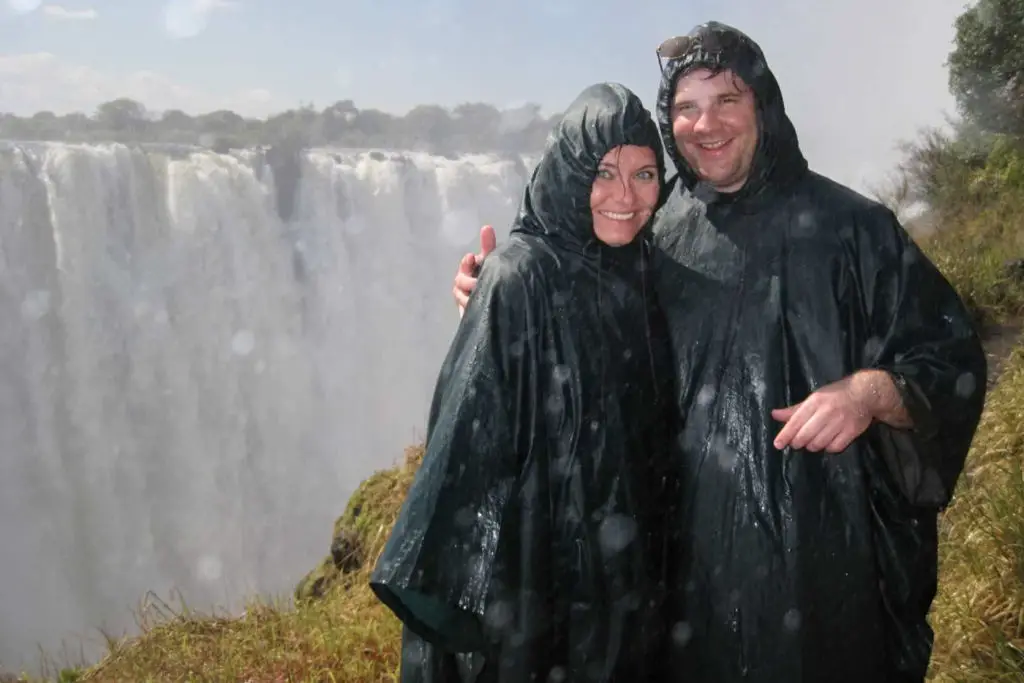 In fact, many people we've met at various lodges quite frequently stayed only one night. However, we encourage travelers to stay at least two nights to increase the odds of catching a rare sighting. Below are five affordable African safaris in 2024:
1. Arathusa Safari Lodge – Sabi Sands Private Game Reserve
Properties of the same caliber as Arathusa Safari Lodge will typically cost two or even three times as much. Located in Sabi Sand , one of Africa's premier private game reserves, Arathusa is one of the best affordable safari lodges for anyone looking for a Big 5 experience—90% of guests see all five animals in one day.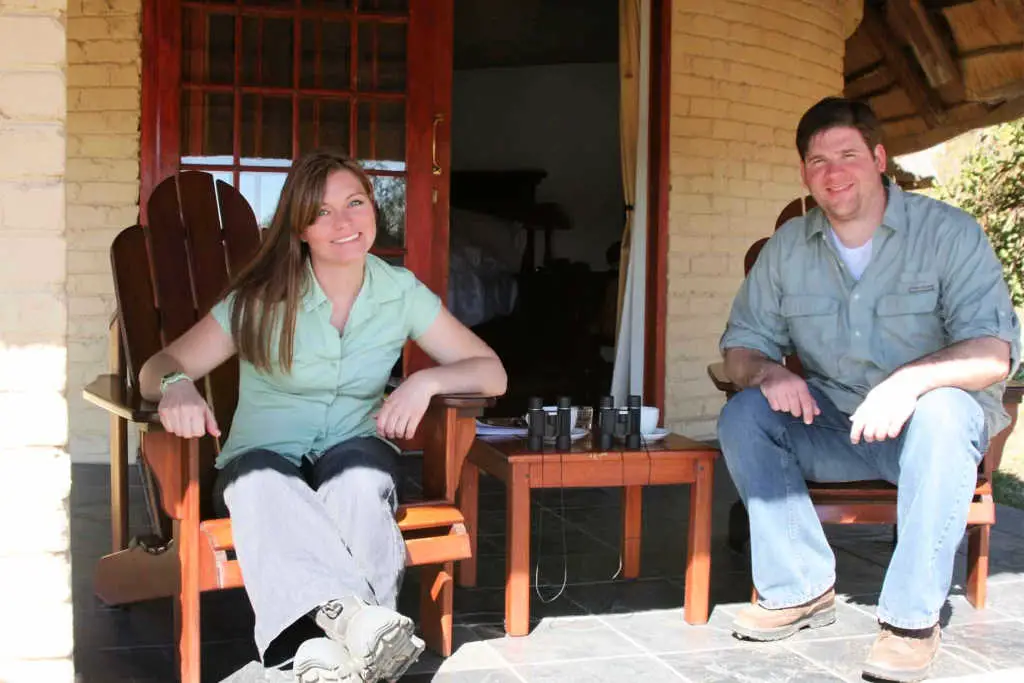 During our visit, we enjoyed afternoon tea from our suite overlooking the nearby watering hole, guided walks, and morning and afternoon game drives that led into the evening. In total, we spent about eight hours per day out on the massive reserve searching for wildlife.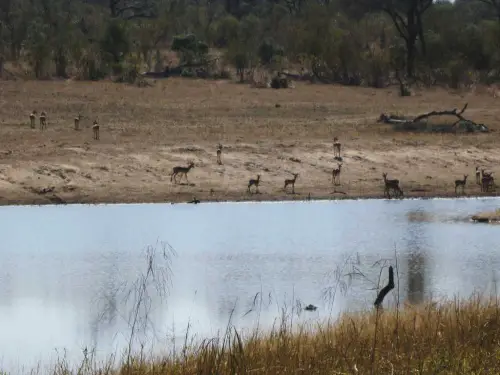 We were 100% absolutely wowed by our experience here and wrote extensively about how it was the best safari in South Africa and the best value for the money.
Arathusa Safari Lodge – From $465 per person sharing
2. Ewanjan Tented Camp – Serengeti National Park
With views over an endless plain in Tanzania's Seronera Valley, guests of the Ewanjan Tented Camp rave about the abundance of wildlife spotted right from camp. During our stay, a large herd of elephants walked down a path about 100 feet from our ensuite tent.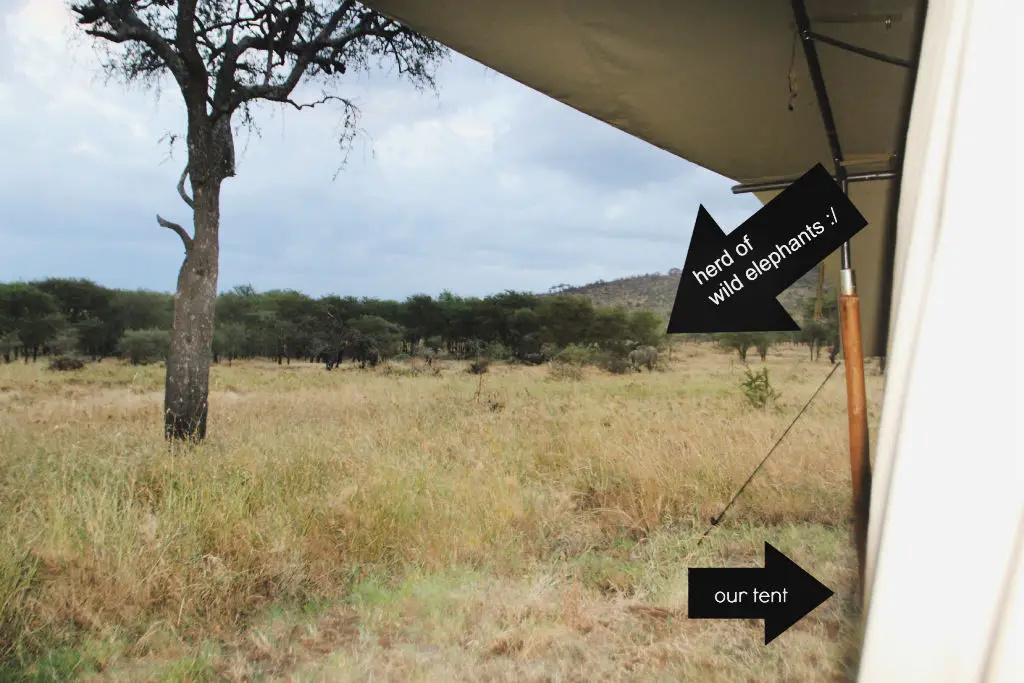 In Serengeti National Park, visitors are not allowed to leave their vehicles or the roads. Nevertheless, one way to get around this limitation is with a hot air balloon ride.
During our hot air balloon ride we spotted an epic sight, a lion eating a crocodile! There's no feeling like watching the sunset come up over the Serengeti while silently gliding over the wildlife, trees, and rivers. If there's any place in the world to go on a hot air balloon ride, it's here. Make sure you book online early to secure your spot or with your agent at Go2Africa.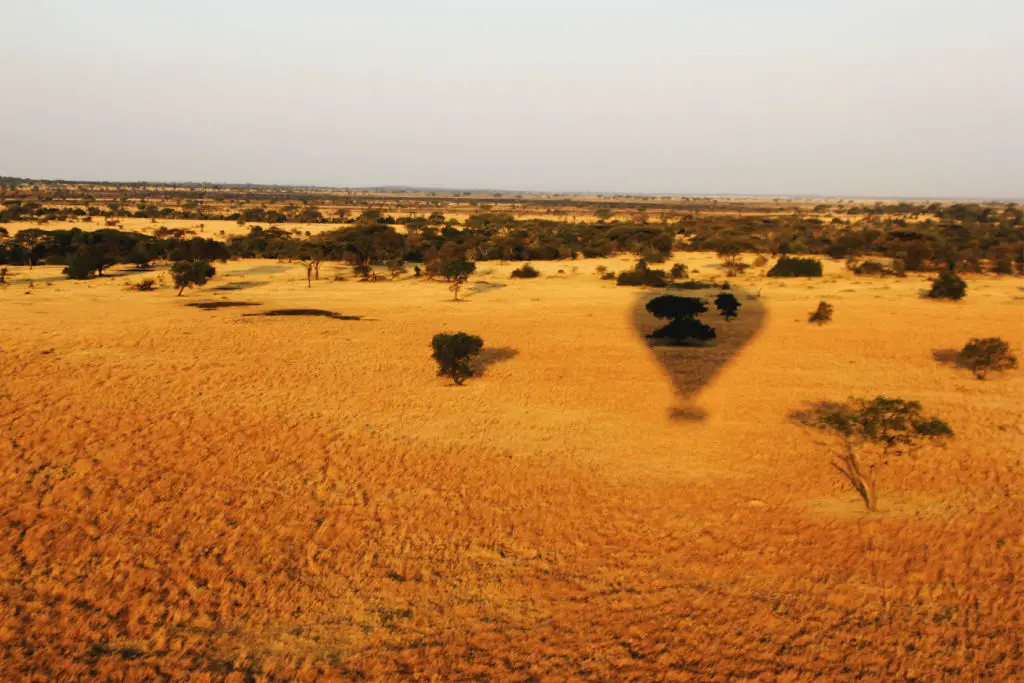 Additionally, between April and June and November and January, the area around Ewanjan is visited by the wildebeest migration. For this reason, if seeing the Great Migration is on your bucket list then Ewanjan is the ideal affordable African safari accommodation to book.
Ewanjan Tented Camp – From $330 per person sharing
3. Mara Intrepids Tented Camp – Masai Mara National Reserve
Kenya's must-see Masai Mara National Reserve is home to the Mara Intrepids Tented Camp , one of the most affordable African safari options on our list. Whereas Ewanjan in the Serengeti has endless views of the plains, Mara Intrepids is set amidst a heavily wooded area along the Talek River, only minutes from the Ol Kiombo airstrip.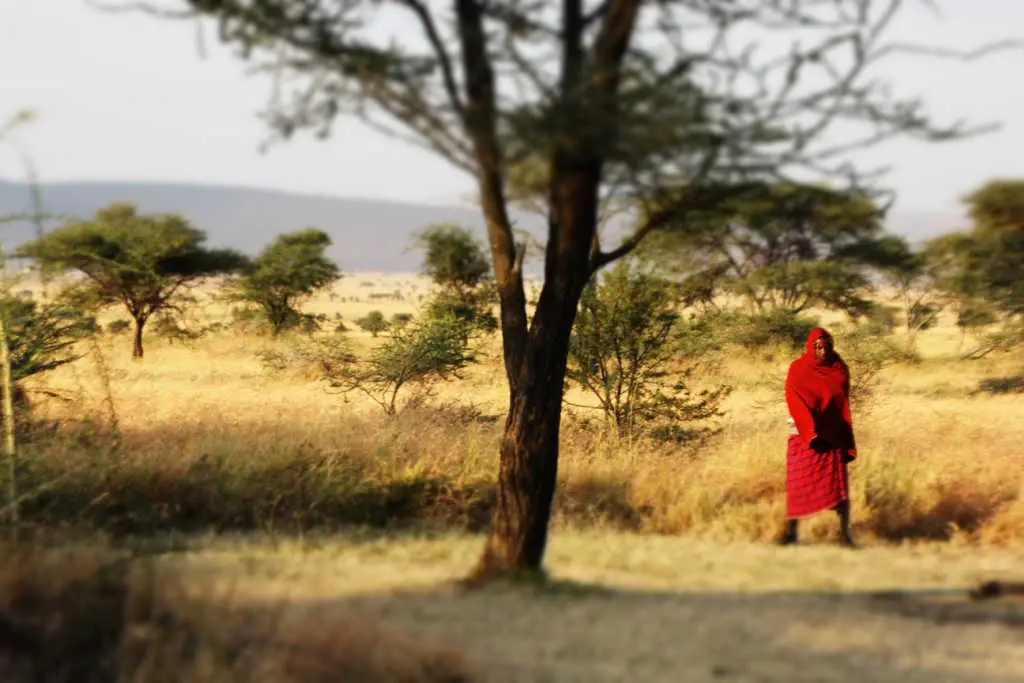 With an abundance of big cats in the area just about every game drive includes sightings of the King of the Jungle, the lion. Also, Mara Intrepids is in a prime location for the annual wildebeest migration, which takes place between August and October.
Finally, not only is the wildlife viewing amazing but families seek out this lodge for its kid's clubs which focus on animal education and local Masai culture.
Mara Intrepids Tented Camp – From $175 per person sharing
4. Camp Moremi – Moremi Game Reserve
The Okavango Delta, located in Botswana, is one of the most biodiverse places in Africa and is the main source of water for about a million people. Furthermore, the delta supports the world's largest surviving elephant population, numbering around 130,000. Of course, there are plenty of hippos, lions, wild dogs, leopards, crocodiles, cheetahs, and countless waterfowl too.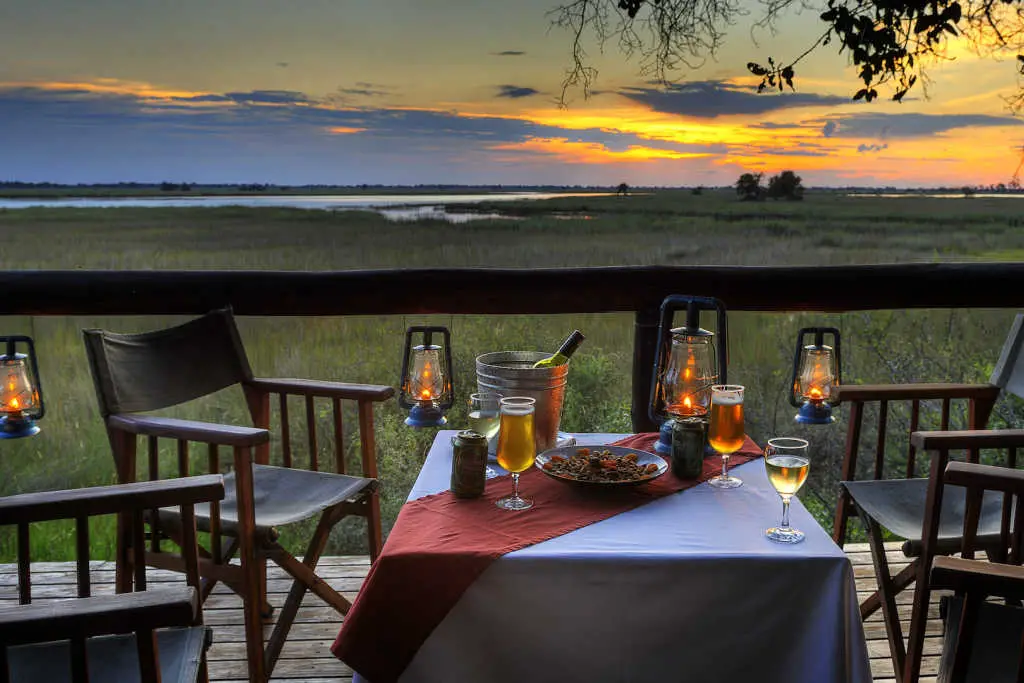 Situated on the stunning Xakanaxa lagoon, and offering water-based safaris, Camp Moremi is an unforgettable and affordable African safari. While it may be a bit expensive and luxurious to be considered low-cost, Camp Moremi does provide tons of value. In fact, what makes it unique is that it provides both 4×4 game drives and water safaris.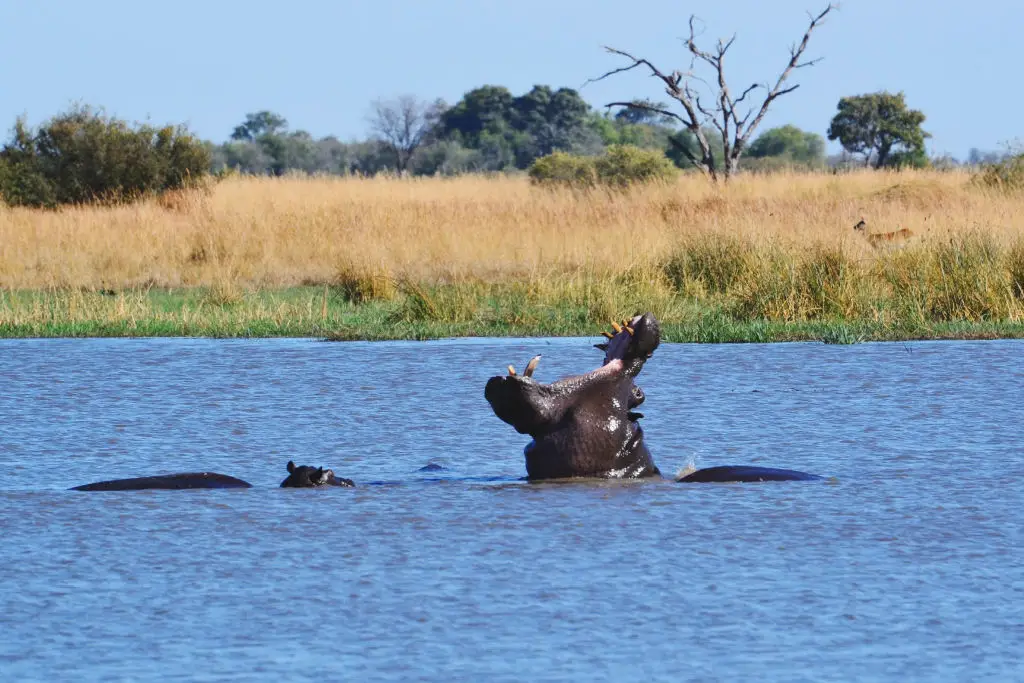 Botswana is the second most expensive destination on the planet, only behind the Republic of the Congo. Guests should find comfort in knowing that they're paying the "going rate," when just about every safari lodge in the area costs at least USD 1000 per night—and, similar lodges cost well over USD 2000 per night.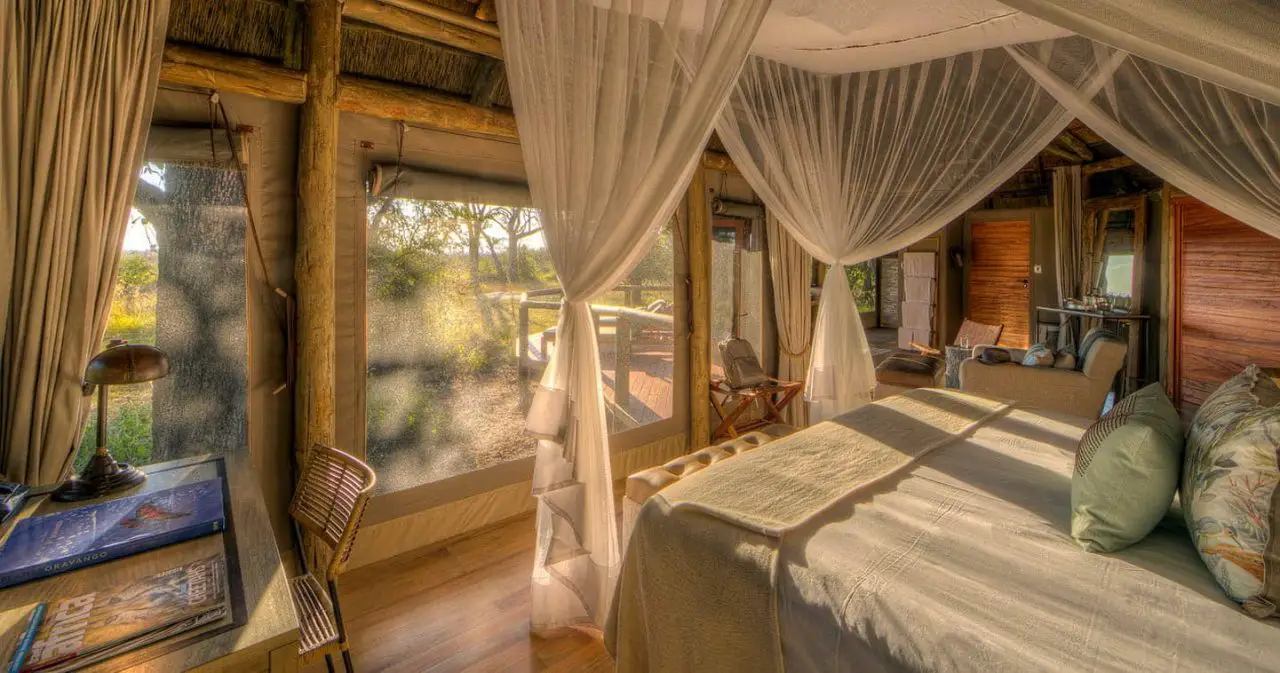 It's worth noting that the Moremi Game Reserve does not allow night game drives or off-roading.
Camp Moremi – From $597 per person sharing
5. Chameleon Hill Forest Lodge – Bwindi Impenetrable National Park
Situated in the southwest corner of Uganda on Lake Mutanda, bordering DR Congo and Rwanda, Chameleon Hill Forest Lodge is the mecca for gorilla lovers. Tourists come from all over the world to spend one hour in the company of wild gorillas.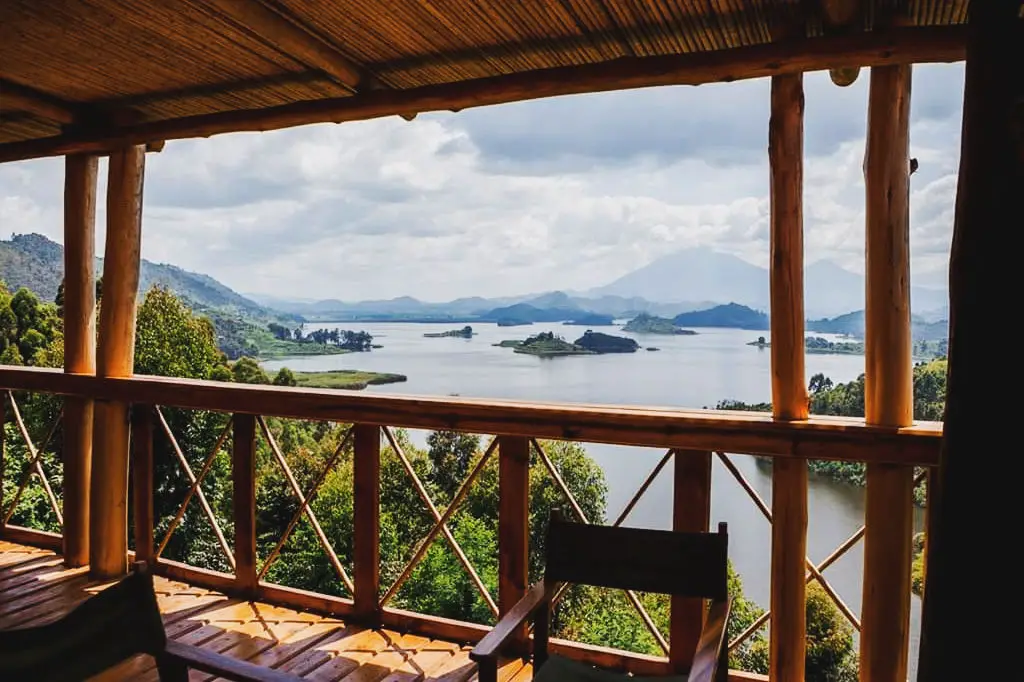 Along with vibrant colors, guests of Chameleon Hill are treated to the most jaw-dropping view of the Virunga volcanoes. Nevertheless, the highlight here is, of course, the gorilla tracking.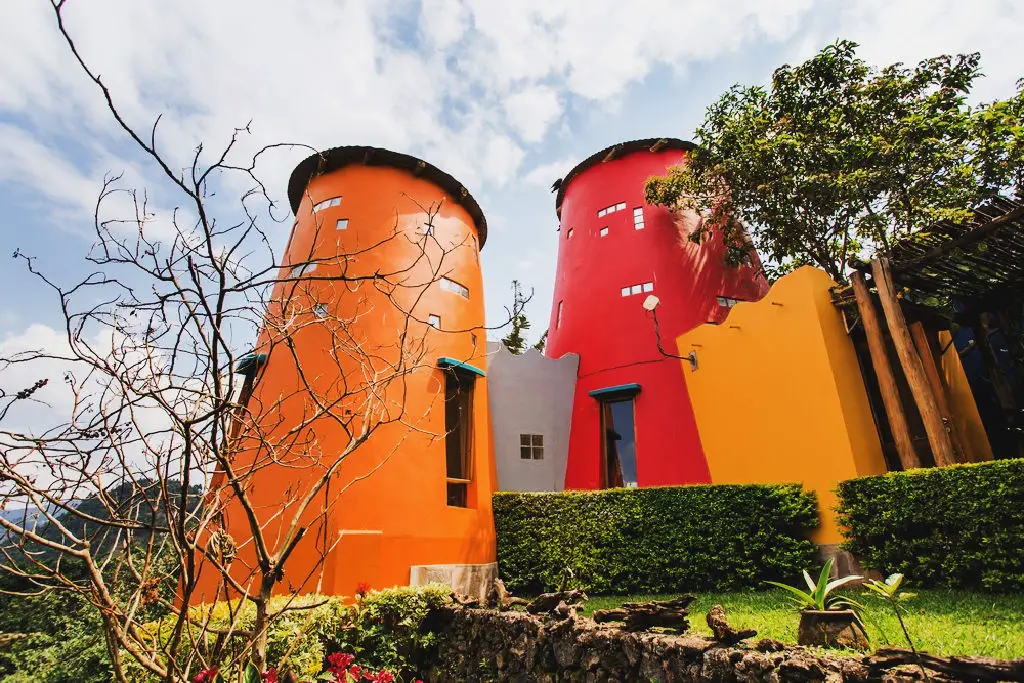 Perfectly positioned between Mgahinga Gorilla and Bwindi Impenetrable National Parks, Chameleon Hill is the ideal base for tracking wild gorillas. Also, gorilla permits cost about half the cost in neighboring Rwanda. Furthermore, Chameleon Hill has the option of research-based treks which allocate four hours with the gorillas, instead of just one.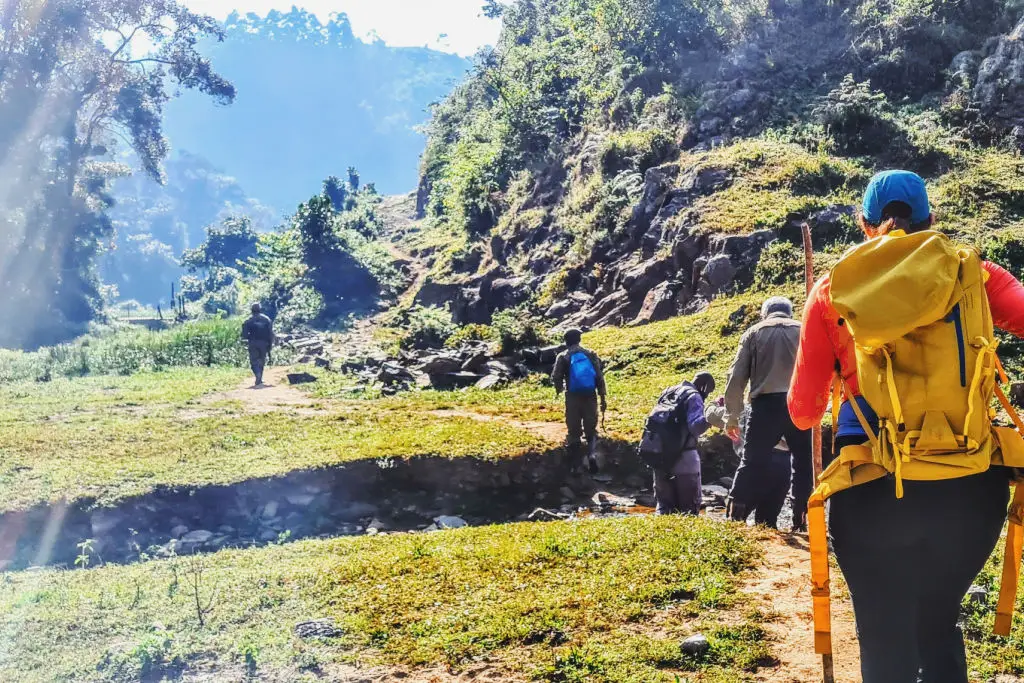 Gorilla permits are far and few. Therefore, if you're serious about doing this then plan on booking at least three months in advance. Also, along with gorilla trekking, Chameleon Hill offers walking and canoe-based safaris for bird watching and spotting the golden monkey.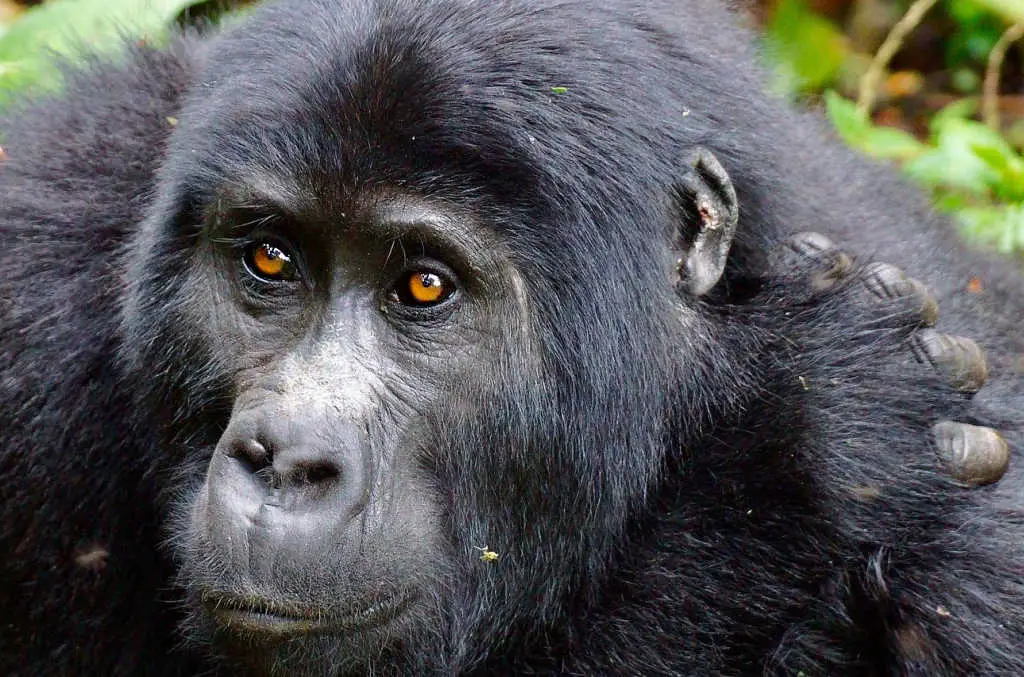 Chameleon Hill Forest Lodge – From $250 per person sharing
These Lodges Provide Great Value
Whether you're looking to spot the Big Five in South Africa or go gorilla trekking in Uganda, the above lodges are the best affordable African safari options out there. While the nightly prices are by no means "cheap," they do provide great value especially, when comparing similar lodges that cost two or three times as much.
Preparing an African itinerary is an overwhelming process, and it only gets more complicated each time you visit. The easiest way to start planning is to use Go2Africa's inquiry tool which helps design the perfect safari that aligns with your budget.
We Need Your Help
Did you find this article helpful? If so, bookmark it and when you're planning your next vacation click on any of the links below before finalizing reservations. You'll get the best price, we'll earn a small commission, and you'll help support future articles.
BEST TRAVEL SEARCH ENGINES
🏘️ Book Your Accommodation
We use Tripadvisor and Priceline's Express Deals to compare prices and reviews in advance and check availability
✈️ Book Your Flight in Advance
To find the cheapest flight options, you can use WayAway and Skyscanner to find the most suitable choice for you
🚗 Reserve Your Rental Car
Use DiscoverCars and Skyscanner to compare prices and view the largest selection of vehicles
Share this:
Click to share on Twitter (Opens in new window)
Click to share on Facebook (Opens in new window)
Click to share on Pinterest (Opens in new window)
Click to share on Telegram (Opens in new window)
← Adjusting Your Life in Miami as a Digital Nomad
How to Get the Best Price on Flights in 3 Easy Steps in 2024 ✈️ →
Similar Posts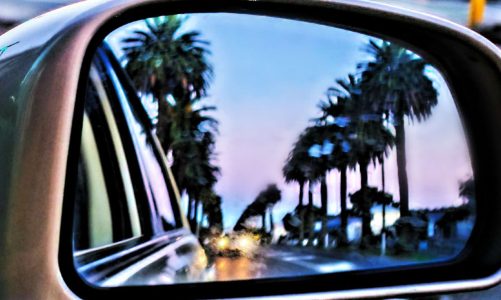 Best Places to Visit on the North Island in New Zealand in 2024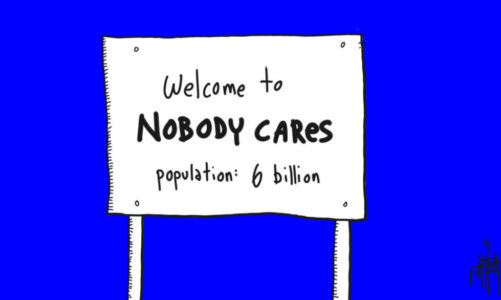 "No one feels sorry for someone about to leave on a two year vacation."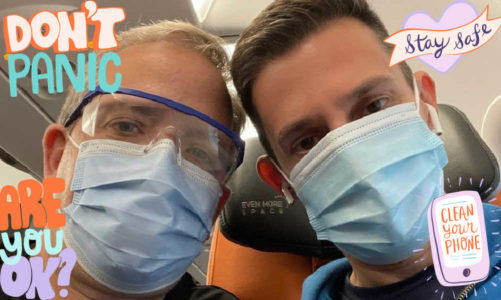 Managing Your Anxiety While Flying – Here's 10 Tricks That Actually Work
Leave a reply cancel reply.
TRAVEL ARTICLES
BOSNIA AND HERZEGOVINA
GREAT BRITAIN
MASSACHUSETTS
NORTH CAROLINA
PENNSYLVANIA
SOUTH CAROLINA
PHILIPPINES
SAUDI ARABIA
UNITED ARAB EMIRATES
REPUBLIC OF THE CONGO
SOUTH AFRICA
NEW ZEALAND
COOK ISLANDS
DOMINICAN REPUBLIC
TIPS, TRICKS, AND BUDGET-SAVVINESS
FIRST 6 MONTHS
MONTHS 7-10
MONTHS 11-15
MONTHS 16-18
MONTHS 19-24
PROJECTED ROUTE
LATEST VLOGS
EPISODE 1-5: BUENOS AIRES, ARGENTINA
EPISODE 6: URUGUAY
EPISODE 7: ANTARCTICA
EPISODE 8: PATAGONIA
EPISODE 9: SOUTH AMERICAN WINE COUNTRY
EPISODE 10: THE COOK ISLANDS
EPISODE 11: NEW ZEALAND AND AUSTRALIA
EPISODE 12: INDIA
EPISODE 13: BORNEO
EPISODE 14: THAILAND
SPONSORED CONTENT
WHY DID WE QUIT OUR JOBS TO TRAVEL?
OUR PAST TRAVELS
Hunting Safari in Africa
This post may contain affiliate links which means we may get a commission if you make a purchase at no additional cost to you. As an Amazon Associate we earn from qualifying purchases. Please read our disclosure for details.
"Each product we feature has been independently selected and reviewed by our editorial team. If you make a purchase using the links included, we may earn a commission."
Africa is probably one of the best destinations for hunting safari because of the abundance and diversity of wildlife. But that is not all! The lush landscape and vast plains of Africa make this continent an ideal destination for hunting safari and an adventurous getaway. 
There is simply nothing as exciting as trying to outwit incredibly clever and cunning wild animals.
Now, if hunting in Africa has always been on your mind for a while, this article will provide invaluable information that will make the process of planning an African hunting safari seamless and straightforward.
Ready? Let's dive in!
A Rudimentary Guide on Africa Hunting Safari Regions
Safari hunting experiences vary greatly based on the region and it's important to have at least a rudimentary picture of what to expect. Here is a quick safari hunting  guide: 
Southern African countries such as Namibia, Zimbabwe, and South Africa are the most popular countries among hunters ( source ).
Not only do these countries provide hunters with outstanding experiences, but they're also affordable and ideal for first-timers. 
Eastern Africa – especially Ethiopia, Mozambique, and Tanzania, on the other hand, boast vast wilderness areas. These places are packed with wild-game animals like buffalos, lions, elephants, and leopards.
These regions are fantastic if you desire a comfortable safari spiced up with a thrilling hunting adventure.
Central and Western African countries are the most appealing to experienced hunters, who are after challenging games – giant eland and bongo.
With such a wide range of terrain, diverse destinations and different species of animals to choose from, hunting safari in Africa offers something for everyone.
Packing List for Hunting Safari
Note that clothing may vary depending on the length of your stay, the location, and your preference.
The general rule of thumb is to make sure you pack suitable colors (like neutrals) for your hunting days. Most of the time khaki or jungle green is recommended.
Items to consider packing are:
2 long trousers 
2 walking shorts 
1 lightweight hunting jacket 
1 wool sweater 
Wide brim field hat 
Medium weight socks 
1 pair of sturdy boots 
One pair of camp slippers 
Sunglasses  
Sunblock cream 
Power adapter  
African Hunting Safari Packages
African hunting safari is certainly not a cheap hobby. The price varies depending on the country and the exact animal species you intend to hunt. 
Generally, non-exotic species such as gazelle, impala, kudu, wildebeest, eland warthog, zebra, and so on of plain games are the most considerately priced. 
Most packages of African hunting safaris are primarily based on two things; 
Daily rates – this covers lodging, meals, transportation, service of a professional and qualified hunter
Trophy rates – this is the price you'll need to pay for any animal killed on the hunt 
That said, a 5-day or more African safari hunting expenditure can cost upwards of $3000 to $10,000 depending on the outfitter, type of safari hunt, and the country of the hunt.
This is no different for African hunting safaris. 
Factors that Influence Costs
There are a few factors that are taken into consideration in determining the cost of any African safari. Some factors include:
Country plus the specific hunting areas 
Length of the hunting period (days)
Availability of trophy animals 
Quality of the trophy
The method used in hunting 
Travel and accommodation arrangements 
Whether you're new or a seasoned hunter, you need to dig a little deeper to get a close estimate of how much your adventure will cost.
This will spare you from unpleasant surprises of hidden fees as these quickly add up to a significant amount.
Before you set out on a hunting safari, be sure to ask if the price quoted includes permit fees and local taxes.
Mostly, African hunting safari pricing tends to fall under the following structure: 
• All-inclusive hunts excluding trophy fees plus client-dependent extras
• Hunt packages including the trophy fee for a particular list of animals 
• Self-tailored hunt packages with a discount on trophy fees 
• Itemized hunt prices with all the necessary fees and the daily rates 
Classes of Hunted Animals in an African Hunting Safari
Basically, there are several game classifications;
Dangerous big game hunting safaris are common in various Eastern and Southern Africa countries. Some of the species available to hunt include; Cape buffalo, Elephant, Lion, Rhino, Leopard, Crocodile, and Hippo.
There are different hunting methods for each animal.
For instance, Cape buffalo and elephants are usually hunted on foot which mostly involves lots of walking and tracking.
Sometimes there is use of traditional bowhunting weapons.
On the other hand, leopards are hunted with dogs or on bait, while lions are either hunted on bait or tracking method.
Again, the method used highly depends on the hunting outfitter of your choice.
List of Animals that Are Likely to Be on Your Hunting List
Bat Eared Fox
Black Wildebeest 
White Blesbuck
Blue Wildebeest
Duiker Common
Eland Cape 
Gemsbuck/Oryx 
Honey Badger 
Hyena (Brown) 
Klipspringer Kudu
Red Hartebeest
Kalahari Springbuck
Black Springbuck
Burchell's Zebra –
Hartman's Zebra
Jackal (Black-Backed)
Damara Dik-Dik
Giraffe Caracal
5+ Days South African Hunting Itinerary
Package Includes 5 Hunting Days, 6 Nights ($4000)
Kudu, Cape x 1
Bushbuck, Cape x 1
One Blesbuck or 1 Impala
Related Post
Best African Photo Safari
Kenya Safri Packing List
7-Day Safari Itinerary Guide
Day 1: pickup from PE from morning till noon  
From day 2 to day 6: Day 2 through to day 6 are full hunting days 
Day 7: return to PE 
• Rifle – this will cost you US$ 30 per rifle per day including ammunition.
Safaris Include
Daily rates
Hunting transportation
Professional hunter 
Transfers to and from the airport
Your hunting licenses
Trophy skinning
Hunting permit fees and VAT tax
Catered meals and beverages (in moderation)
Daily laundry service during your trip
Accommodation boasting all amenities, all included
Not Included
Other animal fees for game taken over and above animals included in the package
Taxidermy fees
Any additional days you may decide to add to your hunting safari (beyond what the package covers)
More personal trips and tours,
Additional people(hunters/non-hunters) added to the package,
Flights and gratuities
One pre-safari night
Airport pick up 
A Typical Hunting Day 
Your day will begin early, at dawn with breakfast after which together with your PH, you'll board a hunting vehicle and drive to the hunting area.
Most African hunts are done using the 'spot and stalk' method whereby a potential game is spotted.
Then you get out of the vehicle and commence on stalking.
Stalking can take anywhere between a few minutes to a couple of hours and you'll be guided by your PH on how to approach the potential trophy.
Mostly, it gets hot by noon especially during summer which makes it unbearable to get any spotting under the scorching sun
It is during this period animals go into hiding from the sun. 
Around this time you're likely to be directed back to the hunting lodge for lunch and a short rest.
You'll later commence on an afternoon hunt which takes about the same form as the morning hunt.
The hunting will go on till dusk where you'll enjoy a magnificent sunset before calling it a day and getting back to the hunting lodge.
There you'll enjoy your dinner while reminiscing about the wonderful day's adventure.
This cycle is repeated for the whole period of your stay.
Information about African hunting safari is scarce and not readily available. We hope this comprehensive African hunting safari guide is everything you need to plan an epic adventure and a memorable hunt in Africa. From the best counties to visit and what to pack for your safari to a sample hunting safari guide.
For more safari-related posts, refer to our other posts on:
Best camera for safari
Safari packing list for Botswana
Kilimanjaro packing list
Frequently Asked Questions on an African Hunting Safari (FAQ)
Simply put, safari hunting is an adventurous excursion taken by an individual to hunt wild animals for recreation.
An African safari hunt can be an expensive affair but that's based on a couple of factors; which includes the areas do you want to see? How do you want to get around? (Fly or drive) and of course, the species that you want to hunt down.
Trophy hunting costs can range anywhere between $500 and $ 8,000 but again, the total cost will depend on where and what you're hunting, plus the available quality of the trophy.
Kenya is one of the African countries that have banned trophy (and any other form of hunting). While other countries like Botswana do allow hunting but taking trophies home may be restricted.
In addition to other personal items that you'd take on a normal safari, some essentials of an African hunting safari include; binoculars and bug repellent especially if you're visiting around summertime.
You may also enjoy:
Maputo 2023: best of maputo, mozambique travel and …, leave a reply cancel reply.
Your email address will not be published. Required fields are marked *
Save my name, email, and website in this browser for the next time I comment.
Follow Us Around the World
Our next destination.
Fez, Morocco
"The only man I envy is the man who has not yet been to Africa - for he has so much to look forward to"
– C.J. McElroy –
8 Day 2023 Special
If you are an adventurous hunter, this 2023 special is an 8-day hunt that includes 5 trophy animals: Southern Greater Kudu or Nyala, Impala, Warthog, Zebra and Blue Wildebeest.  The 8 days of hunting and can be done on a 1x1 or 2x1 basis.
INCLUDED IN THE SPECIAL: Free Observer Taxidermy credit of $300 towards the taxidermy of the trophies at Highveld Taxidermists Ts & Cs apply. Only valid for 2023
Popular Hunting Safari Packages
Cruiser Safaris has plenty of Africa big game hunting packages and trophies to choose from. These are our most popular packages and among international hunters.
7 day Buffalo
10 day Kudu
7 day Sable
Top trackers and professional hunters are ready to help any guest realise their African hunting safari dreams. Cruiser Safaris provides access to numerous species of game, including iconic South African species such as Kudu, Impala, Cape buffalo, Blue Wildebeest, Nyala, Warthog and more.
All packages
Cruiser Safaris gives you the opportunity to experience the adventure and excitement of an African safari hunting experience like no other, with the added benefit of having some of the most affordable prices in South Africa.
7 Day Sable hunt
Get the opportunity to hunt one of Africa's most iconic animals. This package has the added benefit of a 10% discount off of regularly listed trophy fees for any other animals you decide to hunt (with some exceptions). You also get to experience 1x1 one hunting for the 7 days of hunting.
7 Day Cape buffalo
Get the opportunity to hunt one of the Big Five on this amazing 7-day hunting experience. Consists of a 1x1 Cape buffalo hunt, including 7 days of hunting. Use of rifle only.
10 Day 6 x trophy animals
The ultimate African hunting safari adventure, with a variety of six different trophy animals, including Kudu, Impala, Gemsbok, Blue Wildebeest, Warthog, female Blesbok (the female Blesbok do have horns). Some substitutions are available on this hunt, which includes ten days of hunting and can be done on a 1x1 or 2x1 basis.
8 Day 5 x trophy animals
If you are an adventurous hunter, this expansive 8-day hunt includes 5 trophy animals: Kudu, Impala, Blue Wildebeest, Blesbok, and Warthog. Some substitutions are available on this package, which includes 8 days of hunting and can be done on a 1x1 or 2x1 basis.
8 day bow hunt 4 x trophy animals
For the hunter that prefers the intimacy of hunting with a bow, this package offers four trophy animals, including Kudu, Impala, Blue Wildebeest, and Warthog. Additional animals can be added to the package at the regular trophy fees and may require additional hunting days. This package is only available from July through October and is made up of eight hunting days, on a 1x1 basis.
7 Day 3 x trophy animals
Get the most bang for your buck (pun intended) on this package, that offers three trophy animals, including Kudu, Impala and Gemsbok. We might even add in a Warthog at a reduced trophy fee to really make it worth your while. This package includes 7 days of hunting and can be done on a 1x1 or a 2x1 basis.
7 Day Nyala hunt
The Nyala is a striking beautiful spiral-horned antelope that would make a proud addition to any hunter's list of trophies. This package has the added benefit of a 10% discount off of regularly listed trophy fees for any other animals you decide to hunt (with some exceptions). You also get to experience 1x1 one hunting for the 7 days of hunting.
3 day free state Add-On
When your seven-day hunt just isn't going to be enough of an adventure, add a three-day Free State hunt onto your package, for species not available on our main properties in Limpopo. You only pay the daily rates and trophy fees for the species you decide to take while on this three-day Free State hunt.
Daily rates
Cruiser Safaris offers some of the most affordable daily rates in South Africa. Our hunting safari clients also have the added benefit of not being charged daily rates for the days of their arrival or departure. All prices quoted in US Dollars and are subject to change without prior notice. 1 Hunter per Professional Hunter (1x1) - $325.00 2 Hunters per Professional Hunter (2x1) - $295.00 each Observer Rate - $135.00 Additional Rates for certain side trips - 75.00 pp Day Trip – Minimum of 4 guests ($300)  - Additional rates for certain side trips are $50 pp with a minimum of 4 guests
what's included
Hunting Package Includes:
Trophy fees for above listed animals included in the package
1x1 or 2x1 with Professional Hunter, trackers and skinners
First Class accommodation
All daily rates
All meals and beverages
Daily laundry and ironing
All licence fees
Skinning and field preparations of trophies
Transport to and from Johannesburg
All other service and facilities normally offered on our safaris (more information available in the Daily Rates section of the website)
Hunting Package Excludes:
Accommodation before and after safari
Airfare to and from Johannesburg
Taxidermy charges and costs
Trophies wounded and lost
VAT (On daily rates only)
Are you ready for the adventure of a lifetime?
BUILD YOUR OWN package
Decide which African safari hunting trophies you want to hunt, with no restrictions, and earn a discount on trophy fees (depending on the number of animals you decide to hunt). For both rifle and bow hunting on a 1x1 or 2x1 basis.
AVAILABLE trophies
The properties available to Cruiser Safaris are host to a multitude of different animal species, in a rich and healthy ecosystem that has been cultivated in order to produce thriving trophy animals of the highest calibre.
Trophy Fees
Cruiser Safaris boasts a wide selection of animals on offer to hunt through various packages, but which can also be added onto certain packages at additional trophy fees. The fees are per animal and are considered very reasonable, considering the high quality and calibre of the trophy animals available on our properties.
Make your African hunting safari an extra special occasion. Add to your chosen package for an even more memorable safari hunting experience.
Videos & photos Add-On
In partnership with IN THE ZONE Media Productions, Cruiser Safaris offer our guests the exciting chance to have your safari professionally filmed and photographed. This fantastic add-on is available when booking a minimum seven-day hunting package for 1-4 hunters.
Cruiser Safaris has world class facilities to streamline the hunting and processing of trophies and creating the best possible way for you to enjoy your adventure with us.
Hunting Vehicles & guides
As in all other areas of the Cruiser Safaris safari hunting experience, we have endeavoured to provide the best possible equipment, facilities, and staff to make your time hunting an unforgettable adventure. All vehicles are suited for the rugged terrain and kept to the highest running standard possible, while our guides and trackers are well trained and very experienced in their areas of expertise, all to your hunting benefit.
Shooting Range
A step-by-step guide
Whether you are looking to let of some steam, warm up your aim, or hone the calibration of your rifle, our very own shooting range can help you to get it done.
Skinning Room
In order to facilitate the processing of your hard-earned trophies on your hunt, we have a skinning room and several skinners that can get the job done while you get to relax back at the lodge.
top quality trophies from our approved taxidermists Highveld taxidermy
Hunting and felling a high-quality trophy animal during your African hunting safari will be a memory to cherish all your life. Having a taxidermized mount created to commemorate the moment and honour the trophy animal, is the ultimate form of preservation and celebration of your achievement. Cruiser Safaris has partnered with Highveld Taxidermy to help make this a reality for any of our clients that want to truly be transported back to their moment of glory, when they see their trophy mounted.
adventure starts here
For information on how Cruiser Safaris prefers to do business, please read through our terms of business via the button below. It covers topics like deposits, cancellations, arrivals and departure days, liabilities and our general terms. We trust that you'll have a wonderful time with us. We strive to make every guest feel at home and to give them an experience to remember.
Africa Hunts
Dangerous game special in the kalahari.
This year we are putting together a Kalahari Dessert Dangerous Game Special on the border of South Africa and Botswana.
Call us for details +1-780-569-2254
Africa Hunting Safaris
Elevate your passion for hunting on an awe-inspiring African game hunt from the Big 6 and Dangerous 7 to any variety of African Plains game, we have you covered. At Valhalla Outfitting and Taxidermy (Valhalla) we have partnered with our longtime friends at Africa Hunting Safaris. At Valhalla we have been booking and making your African Safaris dreams a reality since 2004. We have connected hunters from around the world to an array of exotic once in a lifetime adventures set upon Africa's vast terrain. We have hunted in 6 different countries with a 100% success rate in harvesting your dream animals at the price we book your hunt at, no surprises no hidden fees once you are in Africa.
Valhalla through its exclusive partnerships offers a variety of masterfully tailored and fully guided all-inclusive excursions for beginners and seasoned hunters alike. We operate game farms in both South Africa and Namibia, allowing hunters to pursue the big and small African game of their dreams. Whatever destination you select, your journey will be complemented by luxurious accommodations that showcase local trophies and immerse you in an authentic African experience. If your pursuit is more exotic for animals not contained in our exclusive concessions, we will ensure your safety and success as we travel to destinations that meet your requirements.
Your African hunting adventure awaits! Book your unforgettable journey today and be sure to tell our friends Valhalla Outfitting sent you. Call us to discuss your dream hunt and let us put together an African Hunt that meets your budget and requirements.
We only book 30 clients per year as on our concessions you will be with your hunting partners to experience your African Dream. Call us today to start planning your African Safari! As experienced hunters and Outfitters we travel to Africa yearly for our own Safaris, so rest assured we have a tremendous amount of in country experience to give you the confidence you need in booking and planning your African dream safari.
Doornlaagte Concession, South Africa
The Doornlaagte Farm in South Africa is bound to provide quality hunts with a true South African family feel and the hunting lodge is located just 45 km west of Kimberley in the Northern Cape province.
Within just a few hours away, you can experience rugged mountain peaks and fertile river valleys cloaked by dense forests in the rest of Southern Africa if you wish to hunt the big five.
The professional hunters at our concession know the hunting areas extensively and work hard to give you a hunt that is both memorable and enjoyable. Our guides are there to ensure that luck, coupled with your own experience, dedication and good equipment, is on your side.
Lammermoor Concession, Namibia
The Lammermoor Farm in Namibia is situated 130km East of Windhoek International Airport. The 10,000 acres of farmland is made up of savannah Bushveld terrain. They are a part of the Bushman community of Namibia and utilize their Bushman staff as trackers. The income from hunting goes back into the Bushman community and provides funding for the local orphanage, education, and water.
Namibia welcomes all hunters—local and international. The hunting community in Namibia has grown from 6000 hunters to 24,000 hunters in the last couple of years. Additionally, all animals hunted are indigenous to Namibia.
The professional hunters  are based on site, know the farm and hunting areas extensively and will work hard to give you a hunt that is both exciting, memorable and enjoyable.
BOOK YOUR HUNT TODAY
What we provide in your africa hunting safari, it's quick and easy to secure your spot.
Contact Us for more information regarding the following packages.
First Timer Package
7 days / 6 nights •    Warthog •    Springbuck •    Blesbuck •    Impala •    Black Wildebeest •    Blue Wildebeest •    Red Hartebeest
Experienced Hunter Package
12 days / 11 nights •    Springbuck •    Blesbuck •    Impala •    Oryx •    Waterbuck •    Kudu •    Zebra •    Eland
Buffalo Hunt Package
7 days / 6 nights • Cape Buffalo
11 Species Package
12 days / 11 nights •    Warthog •    Springbuck •    Blesbuck •    Redbuck •    Black Wildebeest •    Red Hartebeest •    Blue Wildebeeste •    Oryx •    Waterbuck •    Kudu •    Eland
Our taxidermist and wing shooting partner in Africa: Kotoko Taxidermy & Tannery
Thunderwolf Outfitters
Phone/Fax (954) 967-0434
© Copyright 2007, All Rights Reserved, Thunderwolf Outfitters L.L.C.
What I Believe…
I believe in taking a company on the road to live for extended periods over the last 12 years to places most people only vacation.
From San Francisco to Hermosa Beach to Amsterdam, Portlandia, Guadalajara and back to Los Angeles (with some African safaris, Moscow mule'ing in Moscow, Japanese alpine climbing and off-road Great Wall trekking in between), I believe deeply in nurturing our wanderlust.
I believe in no apologies for being bold and living a self-approved life and building a self-approved business.
I believe each woman possesses a surprise factor that increases her magnetism. I believe the job of the "branding process" is to uncover and express the unexpected about you, your story, talents and what you offer so generously in the way only you can.
I believe that being consistently in alignment in what we do, say and show not only increases the trust others have in us but blows the doors off our own happiness.
I believe in the power of repeating fruitful mantras (and momtras ).
I believe in not allowing "how?" to cloud every YES gurgling inside.
I believe in the practice of yoga, and the practice of re-framing fear into excitement.
I believe in the sexiness and strength that comes with a flexibility of mind.
I believe we are all the mothers of our own re-invention.
I believe in believing in ourselves; in making what we think, dream, plan and put pen to paper about actually happen.
I believe authenticity is the new black.
I believe life is one big catwalk.
I believe we are modeling what we want for the world, our children and our future with every single thought, word, action and habit we showcase.
I believe when women more fearlessly focus on their happiness, they RAISE happiness. They raise the happiness of everyone around them, lifting communities, cities and countries up. They contribute to world peace.
I believe in Melissa's company, Kate's personal brand, Kristina's coaching business, Angela's entrepreneurial network, Grace's events, Allison's fashion business, Rachel's acupuncture clinic, Traci's 'Get Your Girl Back' movement, Emily's Soulful Weight Loss coaching, Hayley's skincare empire and so many more. I believe these women ~ these haute and happy brands ~ hold a depth that make their products and services not only the solution to their clients' problems but the solution to problems of the world.
You, me, her, him, this, that, their success, my success. I believe it's all, and we are all, connected.
I believe madly…deeply…in the nurturing, connecting power, love and creative energy of every woman.
I believe in creating our own music ~ it's the only sustainable thing.
I believe in dance.
And guess what? After leaving advertising 12 years ago I danced a lot! Though having worked with brands such as got milk?, Hewlett-Packard, Crystal Cruises, adidas, Nike and Starbucks was thrilling, I was ecstatic to be going out on my own. I wanted a life and freedom of travel, creativity and creating what I wanted to be a part of. I also wanted to go from just being an "ideas girl" to a woman with ideas that meant something in the hearts, lives and beloved businesses of others. I've gotten this and so much more.
In 2001, I created MGI as a home for the self-expression of women, a place where women could design businesses and lives that would support their authentic desires and intellectual goals.
Shortly after starting MGI in San Francisco and Los Angeles, my dream of living all over the world began. I started the life of a serial expatriate and "modern-day gypsy." Traveling the world with this business, my husband and son has been one of the greatest joys and successes of my life. It's probably no surprise, then, that supporting clients in growing their own international businesses is part of my bliss today.
Around this time, I started my love affair with yoga-ahh as well. Why is this important to share with you? Well, travel and yoga both make an appearance in my business, consulting and coaching style. It's who I am, yes, but it's also what I've seen work in growing a success mindset that can move mountains. Yoga of the mind is key.
Today, MGI is an international branding, coaching and empowerment agency that helps women in all stages of their business and all seasons of their lives build their couture brand. They get clear on their purpose and decide on the most exciting profit centers of their business.
Beyond the branding and business work, I also love speaking globally around topics such as happiness, charismatic branding, the "iiT factor" and empowering women not to make apologies but to make plans and work towards them, no matter what.
I live for the moment when others meet or look at my clients' work and say, "Now there's a woman who knows who she is." This is what that the world needs more of: women living on purpose, making happiness their business in all regards, without apologies.
In closing, at MGI the personal is professional and the professional is personal. In many ways, this is a family business. I care. We care. And, whether we're working specifically on your branding, business coaching or motivating and empowering you in a private or group setting, the bottom line is this: it's about leaving your brand ~ your mark ~ on this world.
You're haute and you have one life to strut your stuff, seize it.
Introductions & get togethers
News & articles
Safari planning guide
Hunting Africa
Hunting reports
Firearms, ammo, optics & gear
Hunting & fishing worldwide
Shows, books, jokes & more
Search forums
Introductions & get togethers
Introductions & greets
New member from Moscow, Russia.
Thread starter Mishigun
Start date Nov 8, 2011
Nov 9, 2011
You rely sound fustrated. I can feel for you! We were in Latvia 3 years ago in Nov. It was cold!!! If we could I would send you lots of heat and sun shine in exchange for a bit of cooler weather! Here the rain is on its way so if it does rain it will cool down a bit!! Have you ever visited Namibia?
Welcome to the forum, Mike.
Baobab said: You rely sound fustrated. I can feel for you! We were in Latvia 3 years ago in Nov. It was cold!!! If we could I would send you lots of heat and sun shine in exchange for a bit of cooler weather! Here the rain is on its way so if it does rain it will cool down a bit!! Have you ever visited Namibia? Click to expand...
Welcome to AH and it will be nice to read some stories.
Members online
SkullKeeper
Gerry Addison
norfolk shooter
randallhebert
RockSlinger404
SFRanger7GP
Tally-Ho HUNTING SAFARIS
skydiver386
revturbo9967
ingvar.a.vn
Hunting Hitman
Stamp Collector
Andrew Short
Pieter van Jaarsveld
Jon Glajchen
Forum statistics
Proudly sponsored by.
Latest posts
Latest: 0002S
9 minutes ago
25 minutes ago
Latest: HankBuck
26 minutes ago
Latest: 375 Ruger Fan
33 minutes ago
Latest: CZDiesel
34 minutes ago
Latest profile posts
Share this page
This site uses cookies to help personalise content, tailor your experience and to keep you logged in if you register. By continuing to use this site, you are consenting to our use of cookies. Accept Learn more…